Hello, everyone!, Welcome back to "fitravelife.com" From July 12th, Bangkok and 9 provinces started stricter Covid preventive measures but the situation is not getting well after a week. Therefore the government extended this curfew regulation to another 3 provinces as dark red zone classification and more harder measures now came into practice in these areas.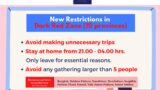 Stricter Covid control measure from July 12, 2021
Hello, welcome back, everyone. Today, let me report about current covid situation in Thailand and new rule starts from J...
New lockdown measures from July 20th
Let's take a look at the new measures in Bangkok and 12 Other provinces from July 20th, 2021. All pictures referred from the Thai government promotional site at Facebook,
Curfew 9 pm to 4 am in 13 dark red zone categorized provinces.
Work from home at maximum highest capacity (target 100%)
Curfew measure was expanded to 3 additional provinces (Chonburi Chachoengsao and Ayutthaya provinces) From 9 pm to 4 pm, normally all are not allowed to leave home unless otherwise there is essential needs such as going to hospital or necessary night shift work. The government also persuading not to go out even day time as much as possible if not so needed.
And work from home is required to all companies at maximum capacity level to reduce the contact of each person not to spread the virus.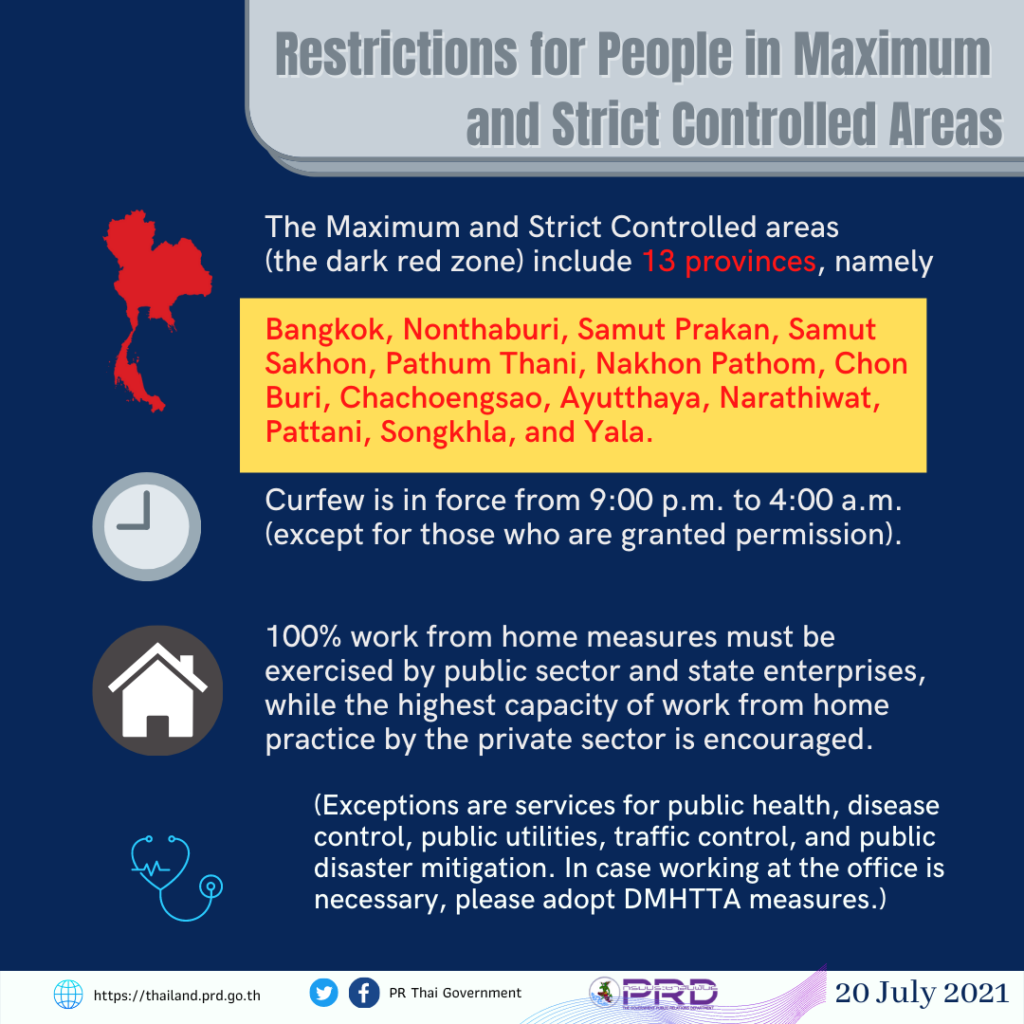 Avoid unnecessary interprovincial trips.
50% capacity allowed on public transportation
No gathering more than 5 persons.
Interprovincial trip is still possible but it is highly recommended not to make unless it is essential. In case you need you need to register the information through below site.
Attention Required! | Cloudflare
And you must check the requirements to enter your destination province of course, each province has different measure when accepting people from other provinces especially from dark red province. For example, Hua Hin (Prachuap Khiri Khan province), you must be quarantined upon arrival if not vaccinated 4 weeks ago or more. For Phuket, you need vaccination and get negative test result within 72 hours to avoid quarantine there. Requirements shall change time by time, so please check the latest information before departure.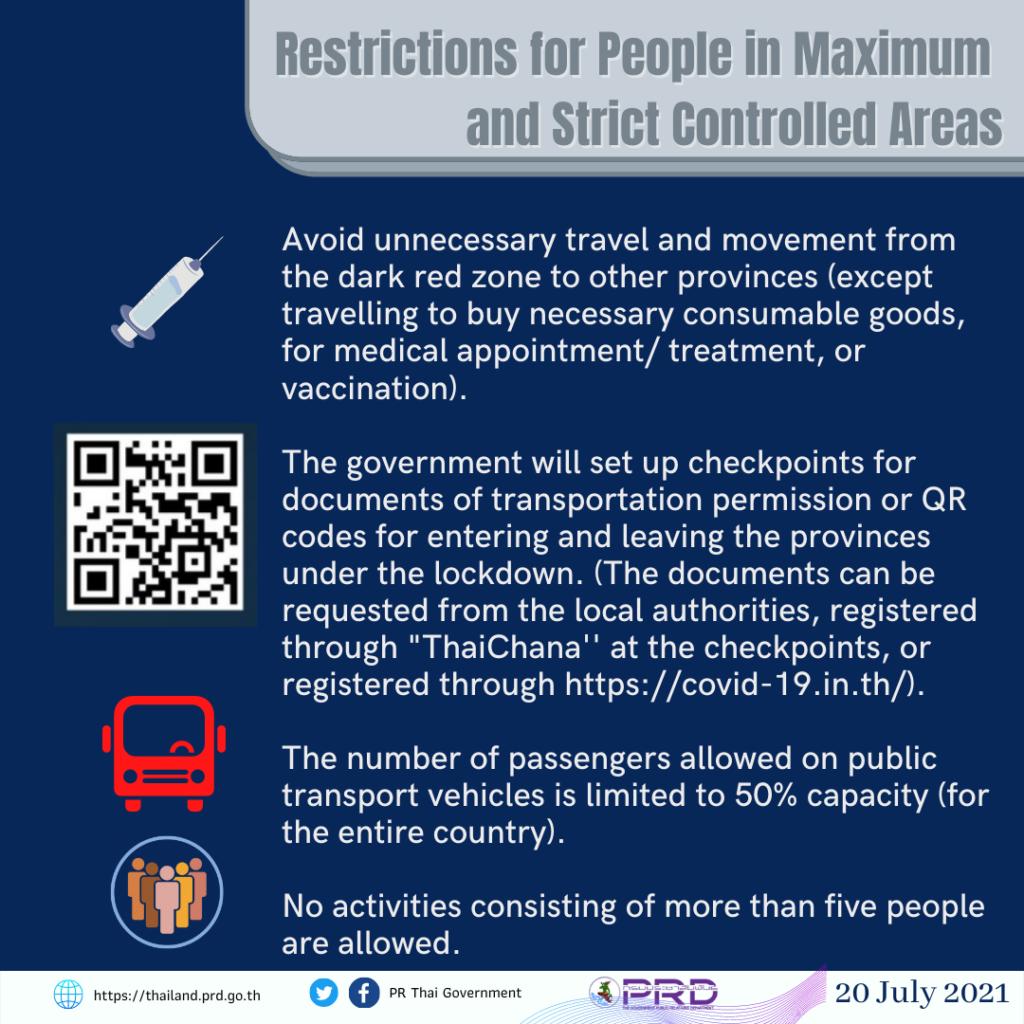 Other new restrictions. Banks and cell phones shops are allowed to open but it must be closed by new announcement this time. Even restaurants in the mall are supposed to closed at this time.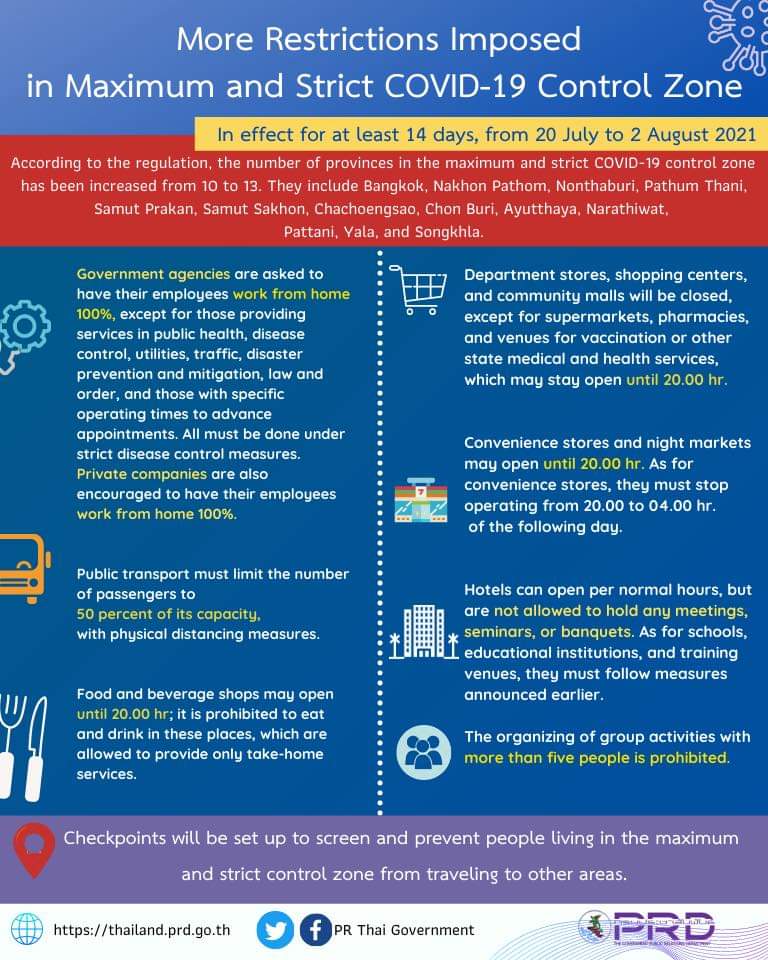 Interprovincial travel restrictions
Responding to the government policy to drastically reduce the interprovincial trips in Thailand. Transportation and airline service is now shut down until further notice. I tried to go to Hua Hin on July 24th but no means to go there so I had to quit. I called Thai railway company then they said there is one train only per day from Bangkok to Hua Hin. But the departure time is 5 am so I could not manage to be on board.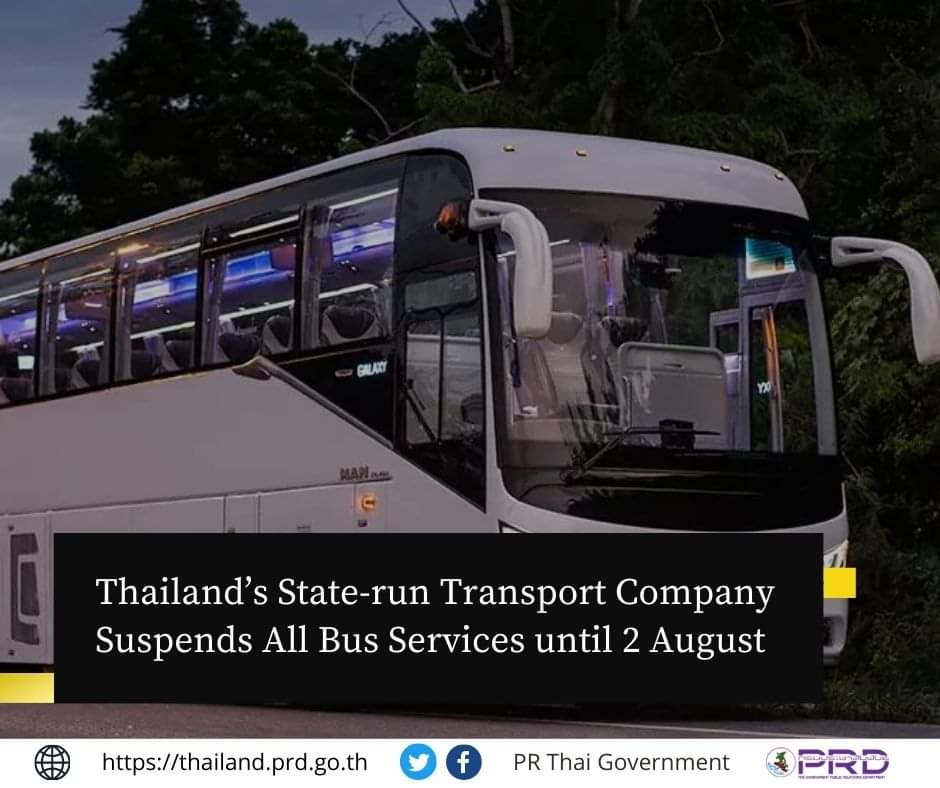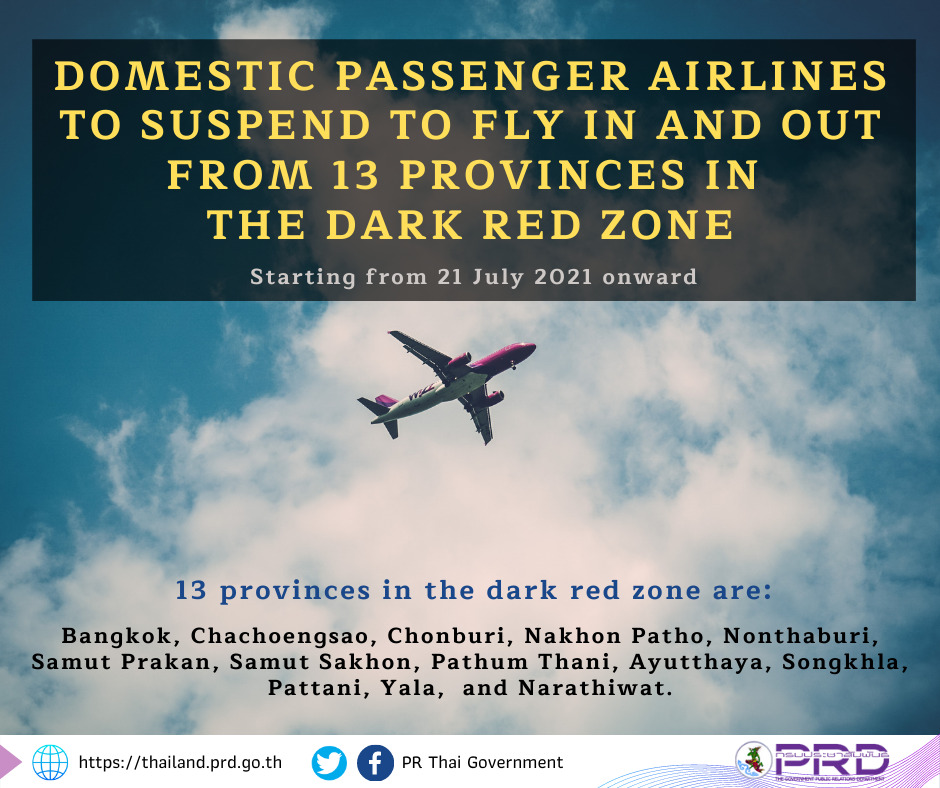 Additional order in Bangkok from 23rd July
Below is the order from Bangkok administration effective from 23rd July, 2021. Additional business operators must be closed until further notice.
All types of sports venue
Public parks and gardens
Sports fields
Convention halls
School and learning centers
Libraries
Museums
Child schools
Beauty salons and barbers
Pools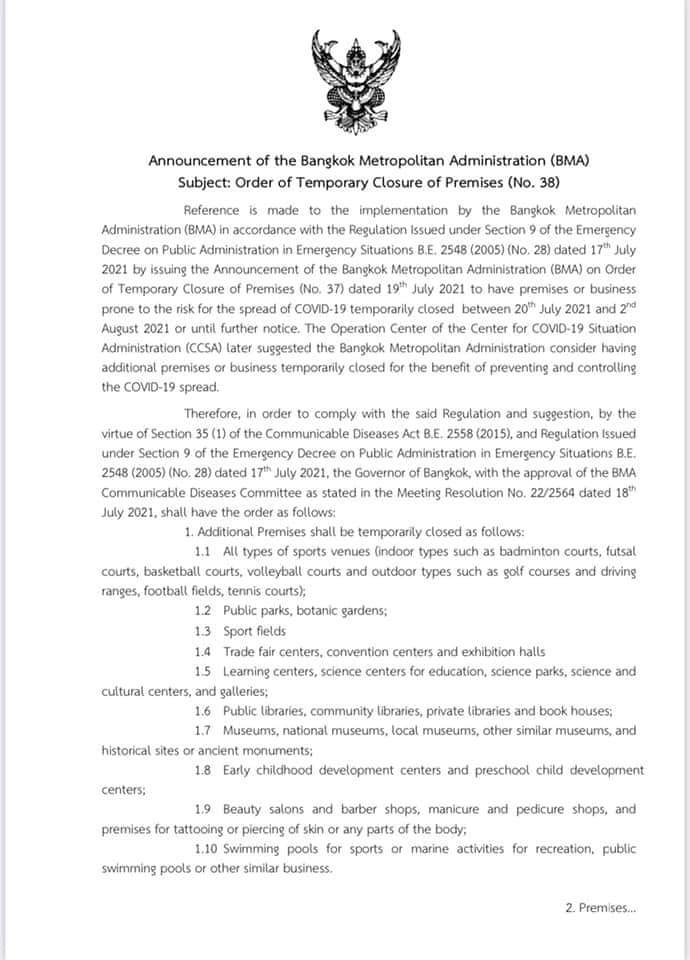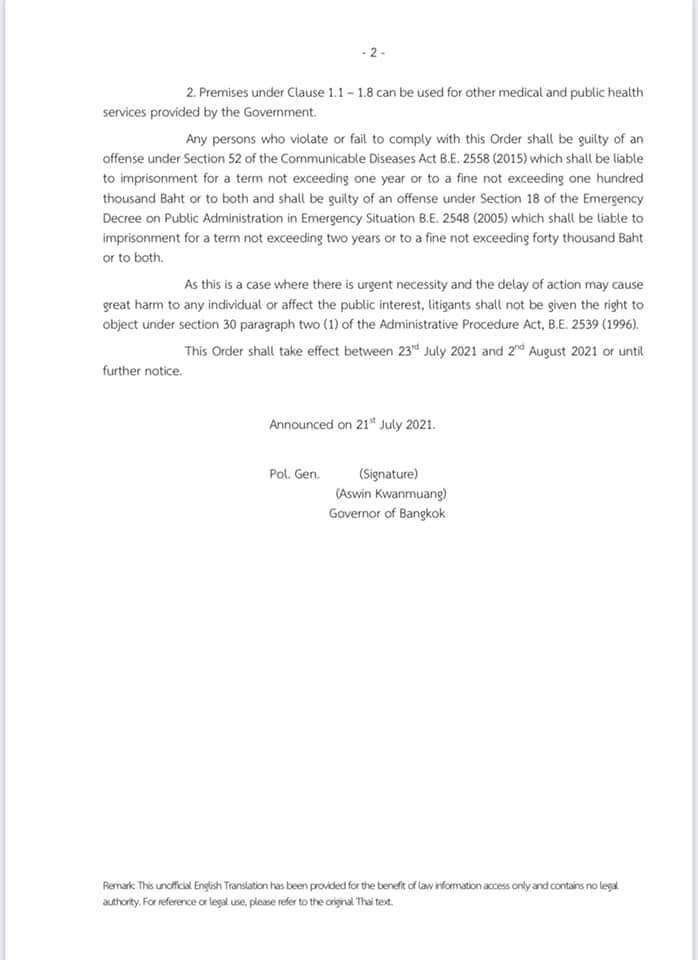 Conclusion
12th July, Thai government decided to take effect curfew measure again then imposed stricter lockdown measure from 20th July to curve the spread of Covid-19. I am writing down this article on 25th July, today also situation is not yet getting better, reaching highest Covid new case again in the Thailand.
For the meantime, It seems that I cannot go to gym but just need to stay at home. I hope vaccination process will be escalated to by the government so that everyone can have antibody against viruses.
I do not think the current situation in a negative way at all. This is good time for me to do blogging and complete the site to look better for readers. So let's be tough everyone, stay home and do some exercise to survive the tough situation!