One Saturday, in January, 2022, I came to Central world to buy shoes. During shopping time, I dropped by Aeon Thana Sinsap branch to use Aeon lounge service for short rest.
Aeon lounge
Aeon lounge is the place where certain Aeon credit card holder can use to be relaxed enjoying snacks and Wifi connection during shopping in the mall. As of January, 2022, they have 11 locations in all over Thailand.
1. 

Central World

2. Future Park Rangsit
3. Fashion Island
4. Mega Bangna
5. CentralPlaza WestGate
6. CentralPlaza Pinklao
7. CentralPlaza Rayong
8. CentralPlaza Udonthani
9. CentralPlaza Khonkaen
10. CentralFestival Hatyai
11. Central Phuket Festival
*Just noticed that CentralPlaza WestGate is no longer listed as of 19th July, 2022.
At Central World, Aeon branch is located at 4th floor, where other major banks also have their branches.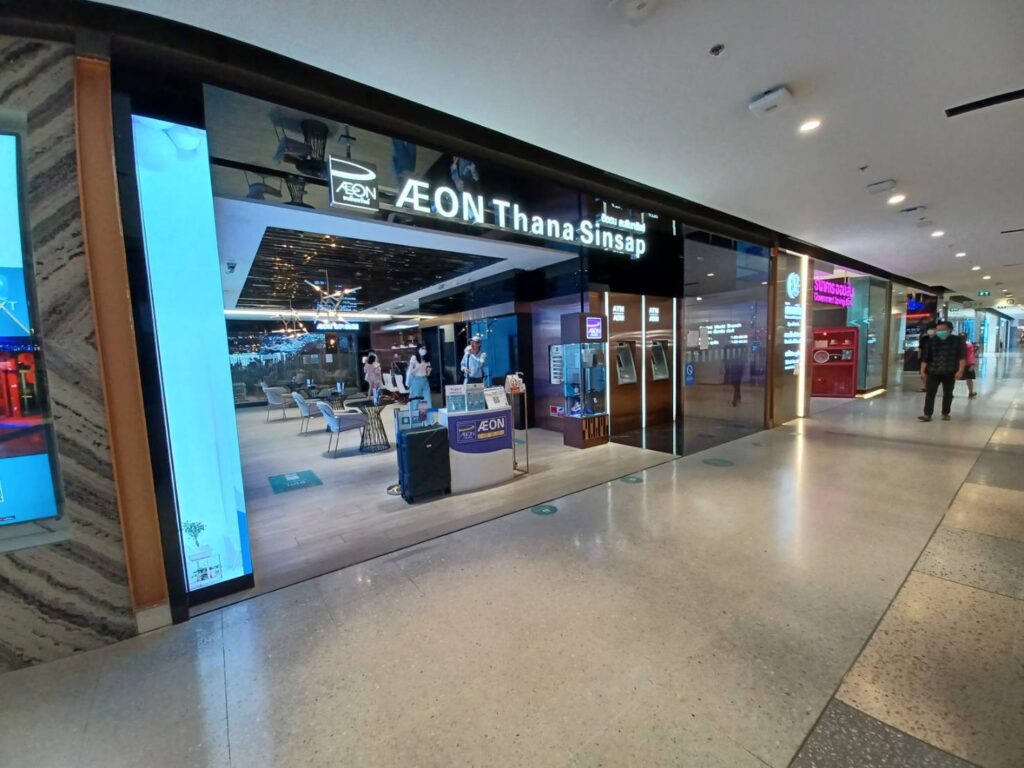 Applicable credit card to use service
Below is the list of credit card that will allow you to access to the lounge area. You also need to show ID such as Passport, Driver's license etc to enter.
AEON Royal Orchid Plus World MasterCard
AEON Royal Orchid Plus Platinum Card
AEON Gold Card
VISA Olympic Themed Card Issued by AEON
AEON J-Premier Platinum Card
AEON Union Pay Platinum Card
I have Aeon Gold card which is annual fee free for life so I recommend readers get one of them to enjoy various benefit not only access to lounge service but also discount coupon for Cafe Amazon, McDonald's, Shoppe, Maxvalue etc. You can refer to below link to know full details of benefit of Aeon card.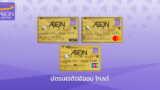 AEON Gold Card - Credit Card | AEON Thana Sinsap
Special Apply online today Waive annual fee for card period and  Get Premium offer Maximum 6,390 THB.*1 December 2022 - 28 February 2023
Aeon lounge at Central World
Ok, let's get inside lounge space. Staff actually asked my passport only not asking to  present credit card. It might not be needed but I recommend all to bring for verification purpose. Staff seems they check my passport number in their system.
From May 2023, entrance policy was changed a bit. Customer required to scan QR code at bank entrance then get queue number for counter then show ID when called.
Select AEON lounge first.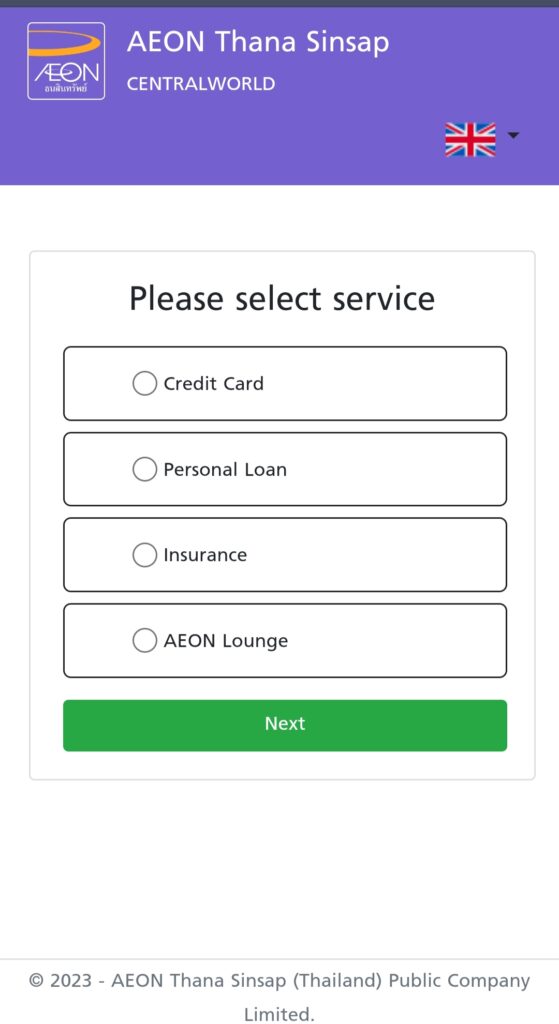 Then input phone number.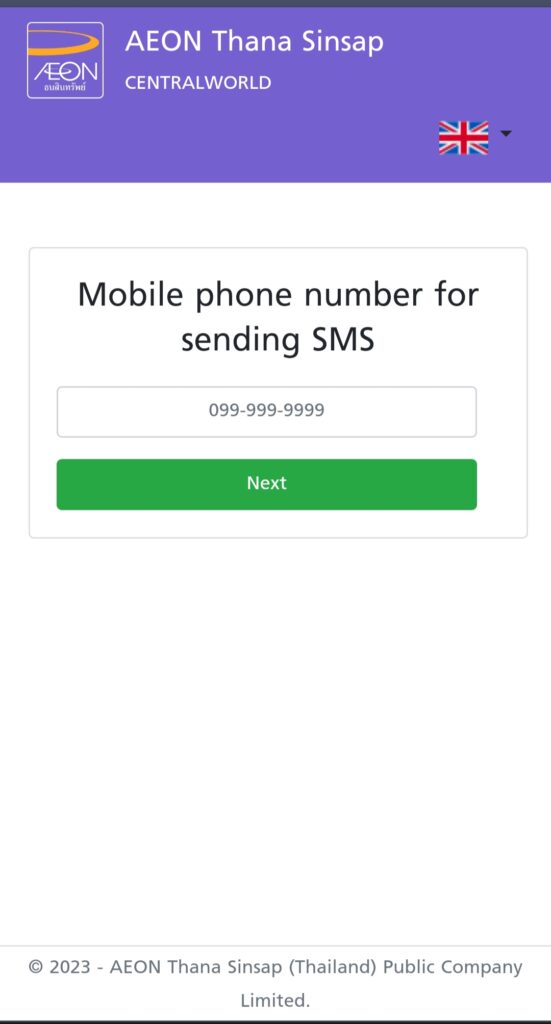 Got queue number for counter process.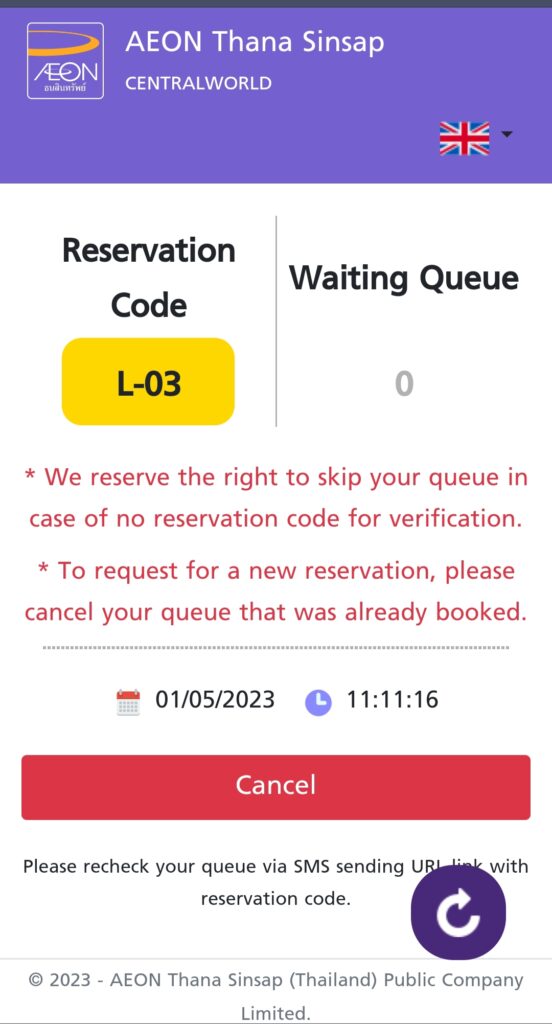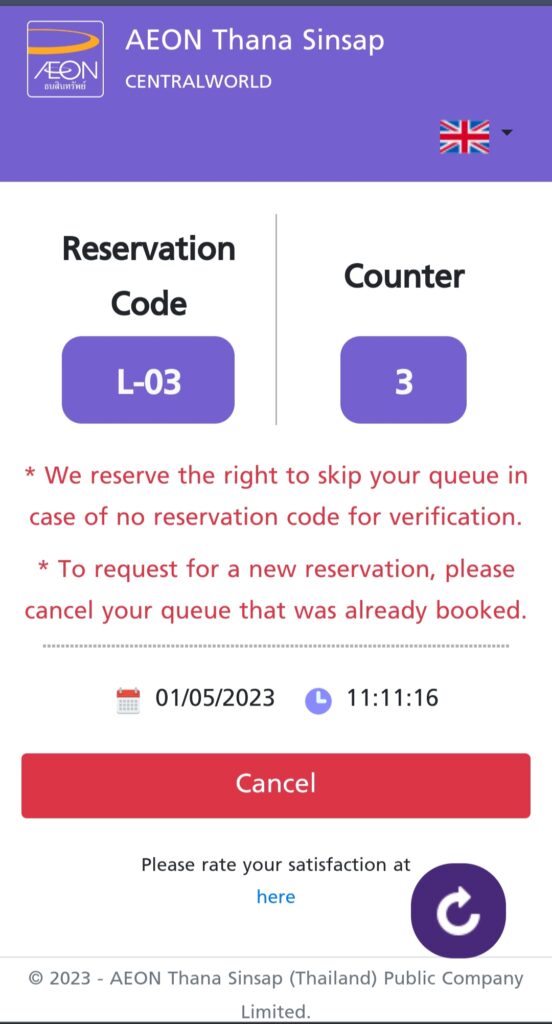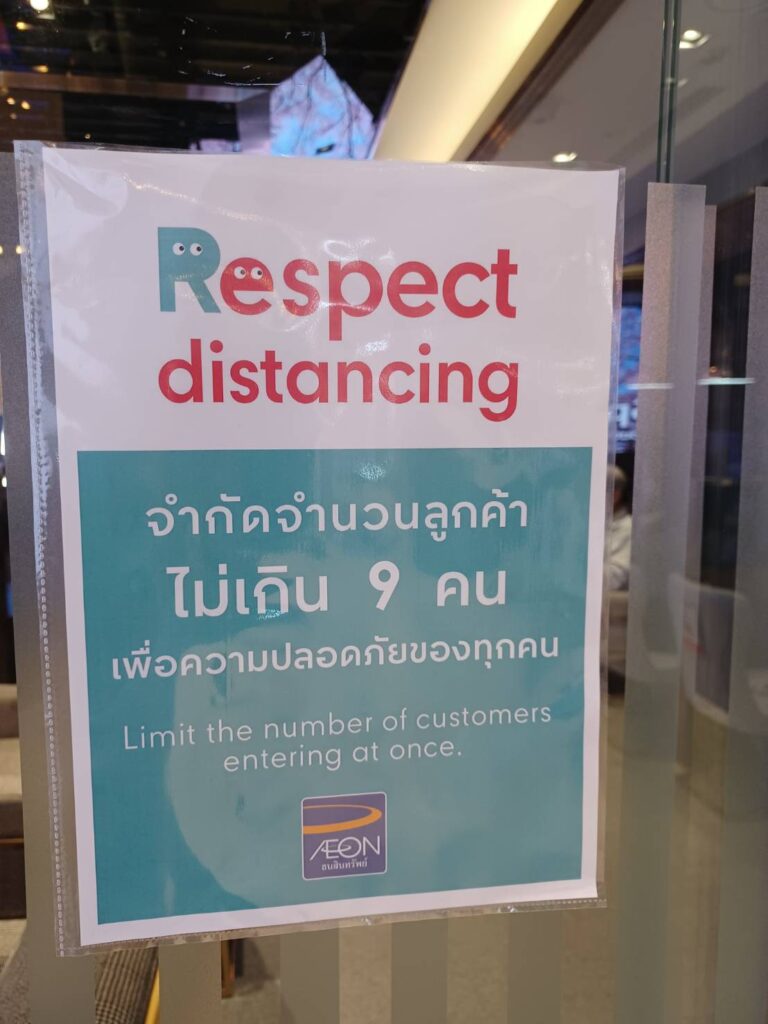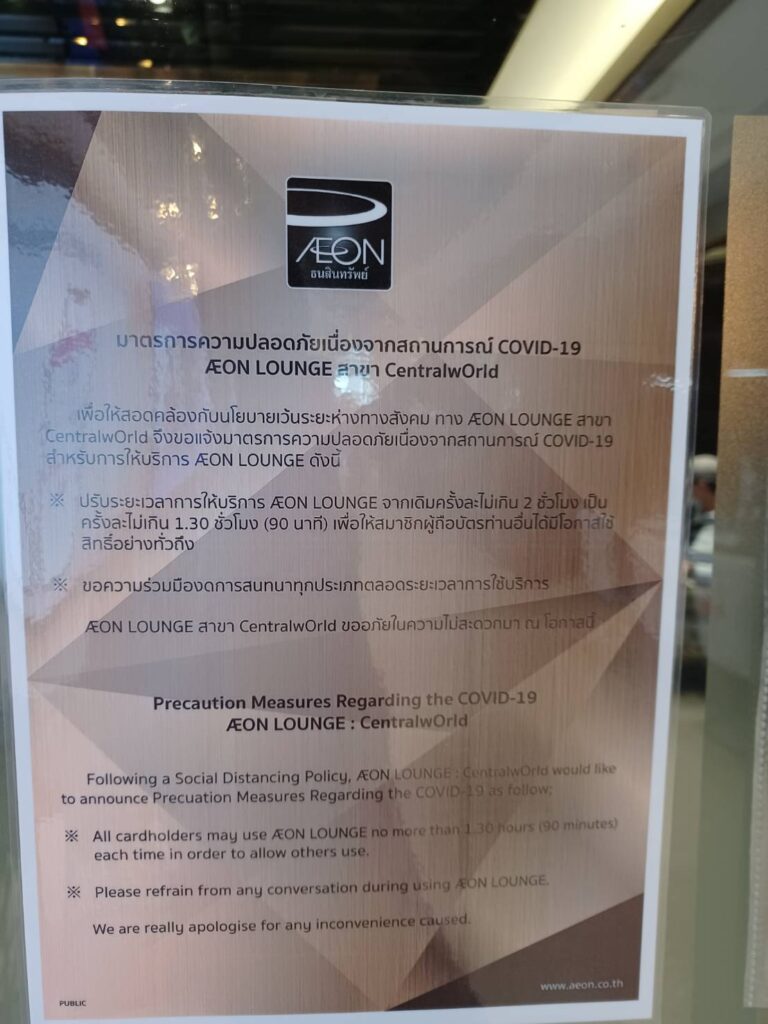 Open the door recognizing your face on touch screen.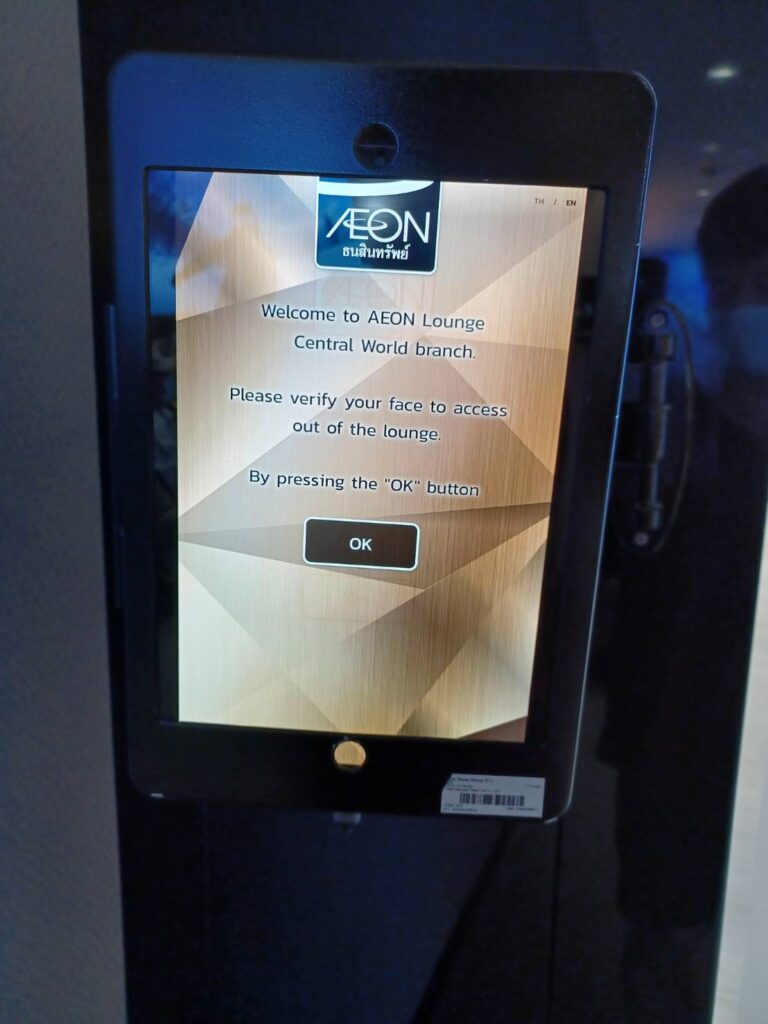 Entire lounge space with luxurious atmosphere, offering enough seating space around 15 seats inside.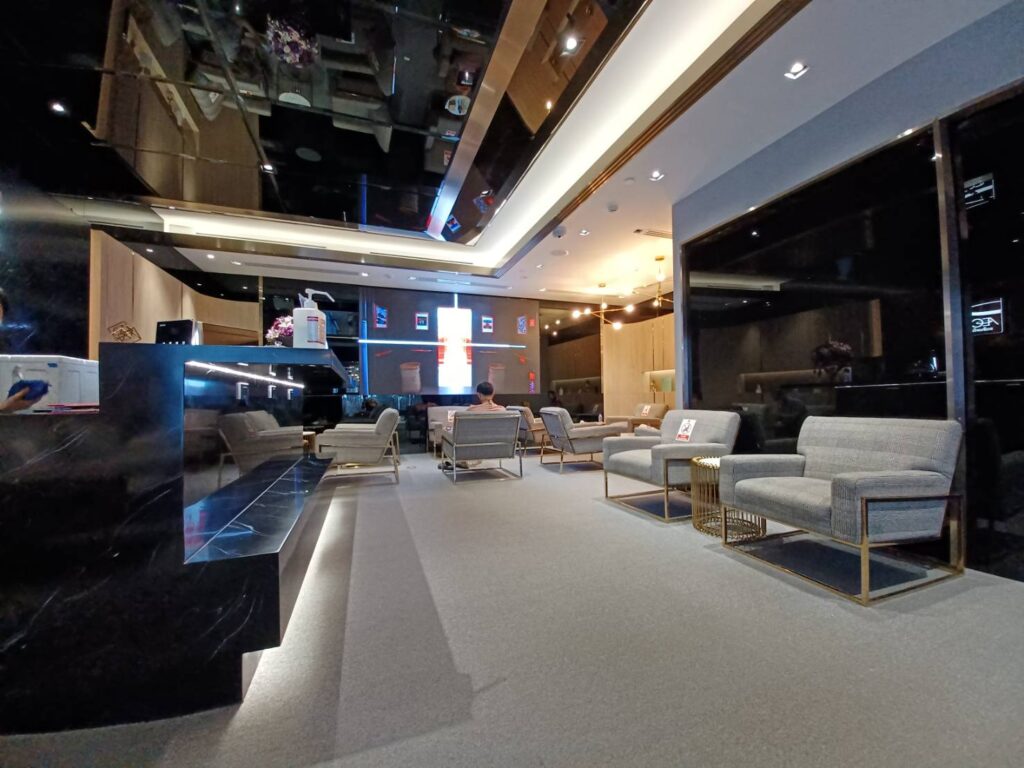 4 counter chair was newly installed to accommodate more guests from Dec 2022.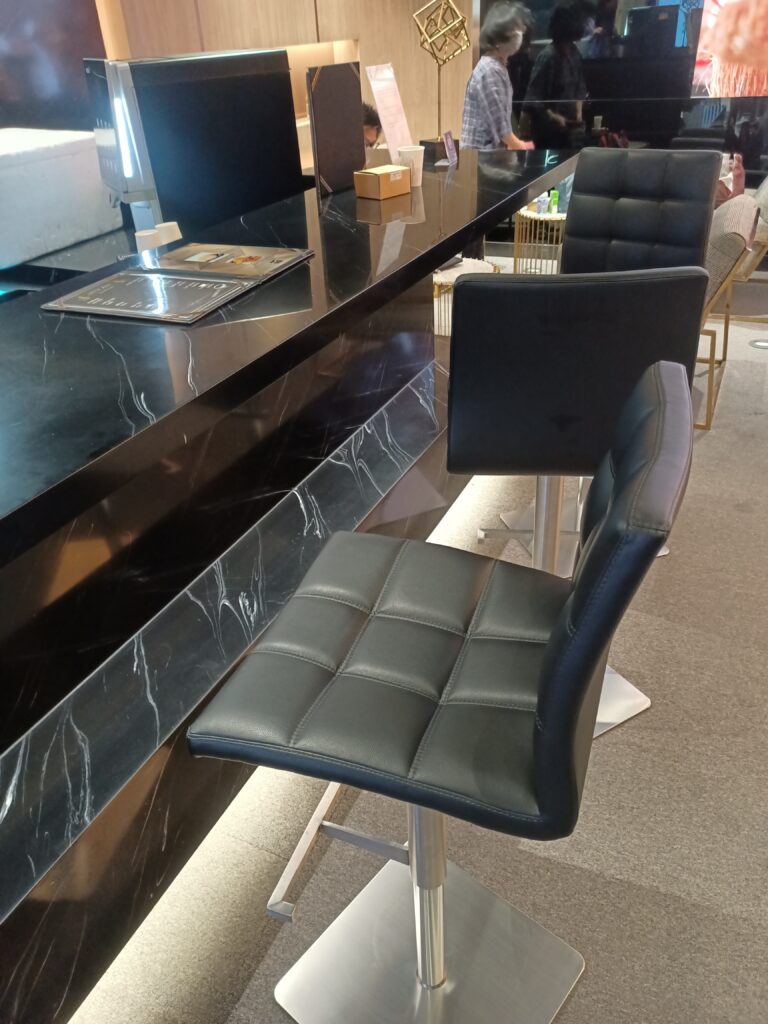 There is one staff in the counter bar, you can ask drinks and snacks to offer.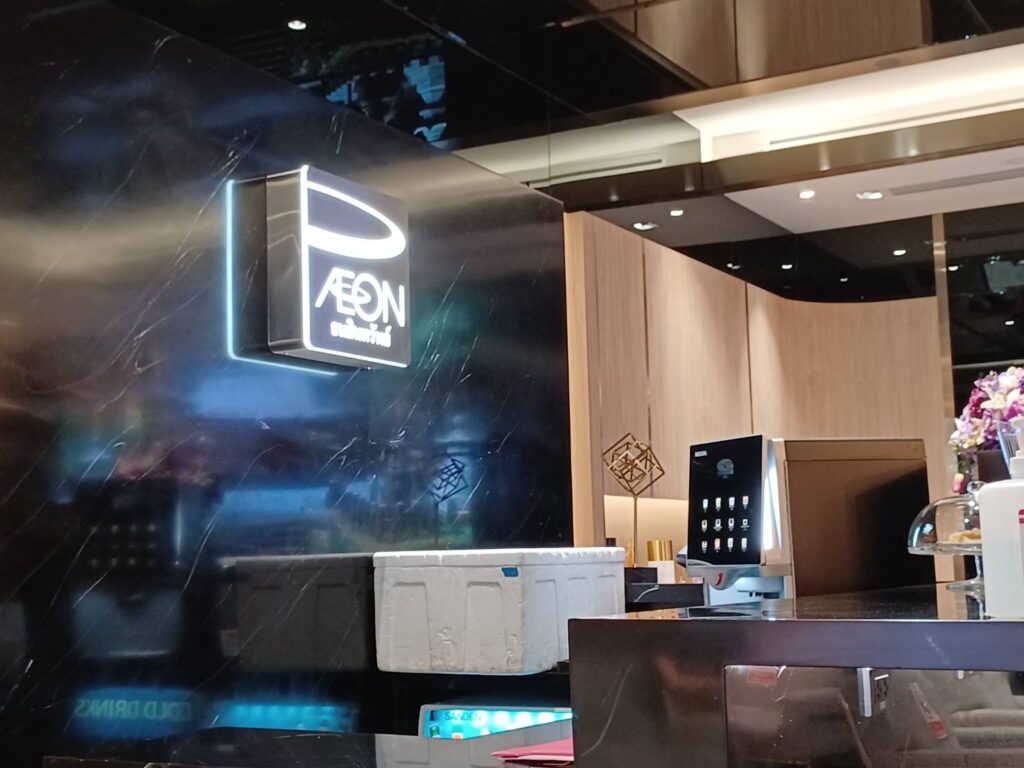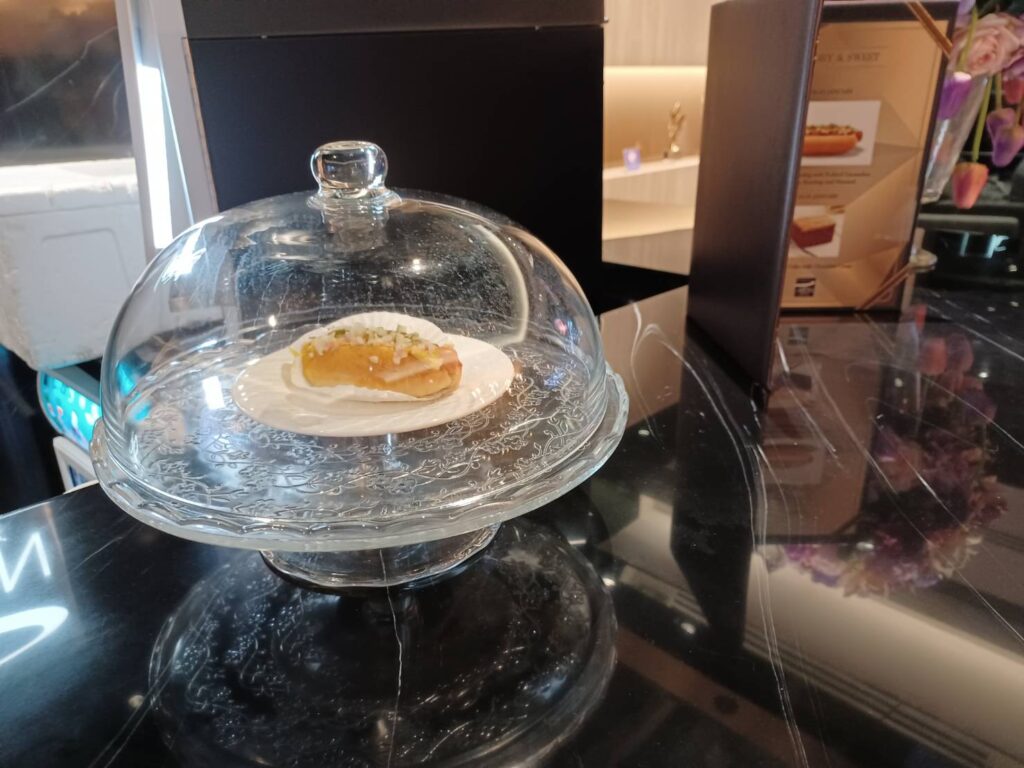 Once I am seated, Staff approached and offered drink and snack. Snacks menu is changing weekly, this time small hotdog is available so I ordered.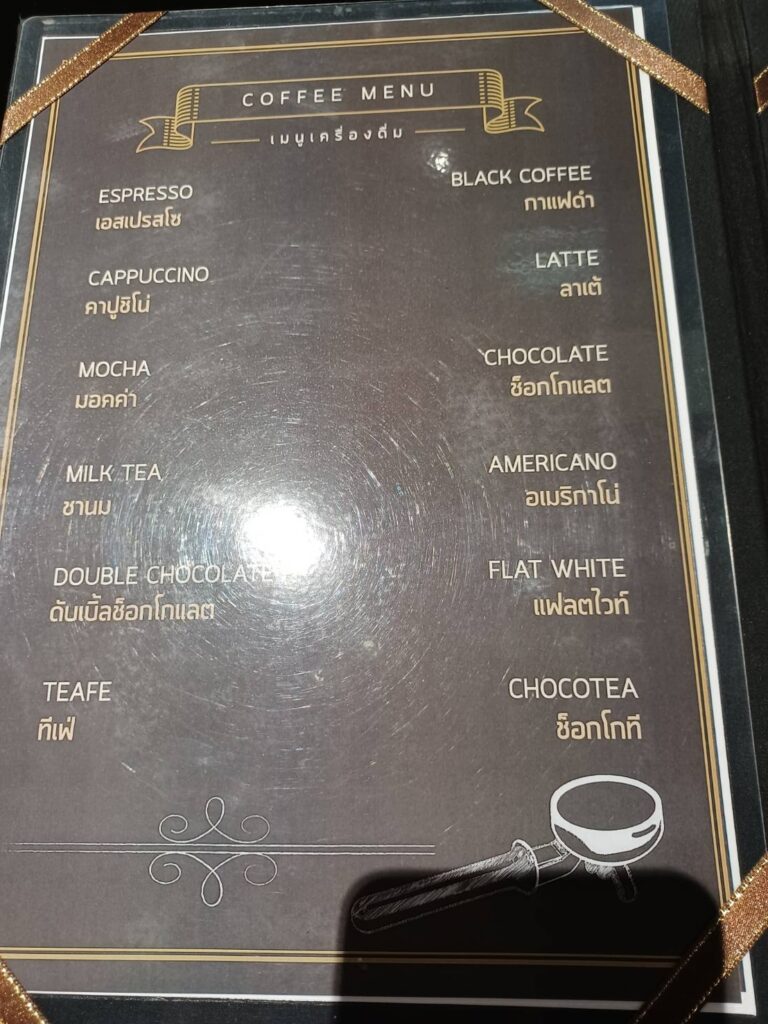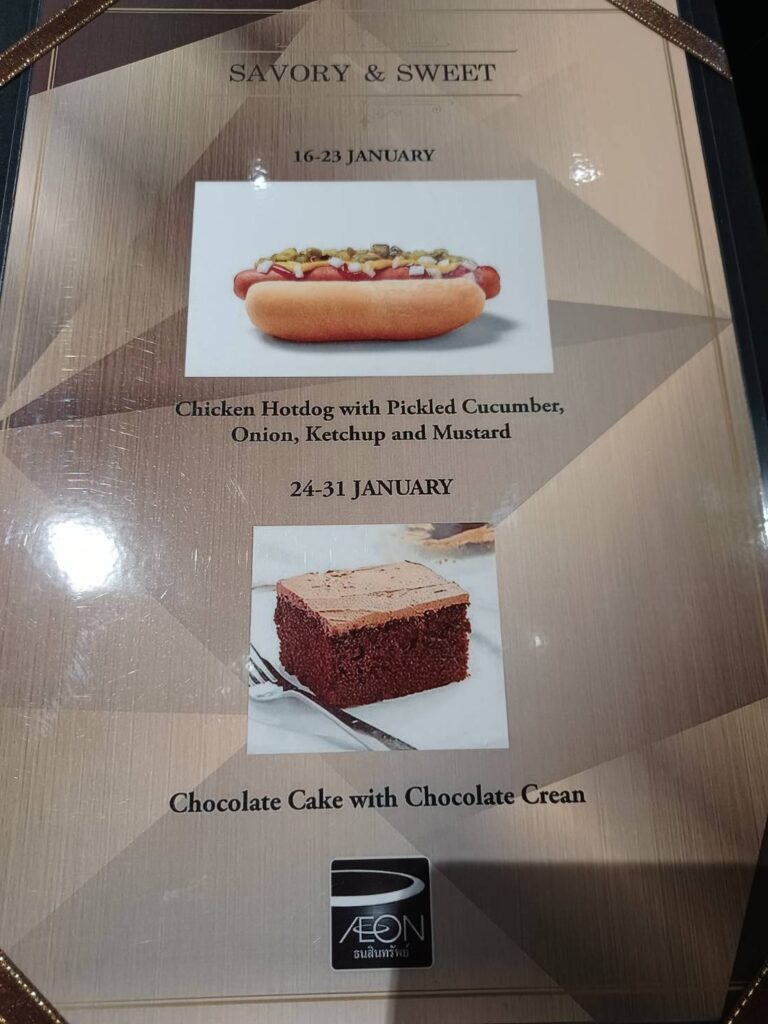 Food delivered as packaged for hygiene purpose.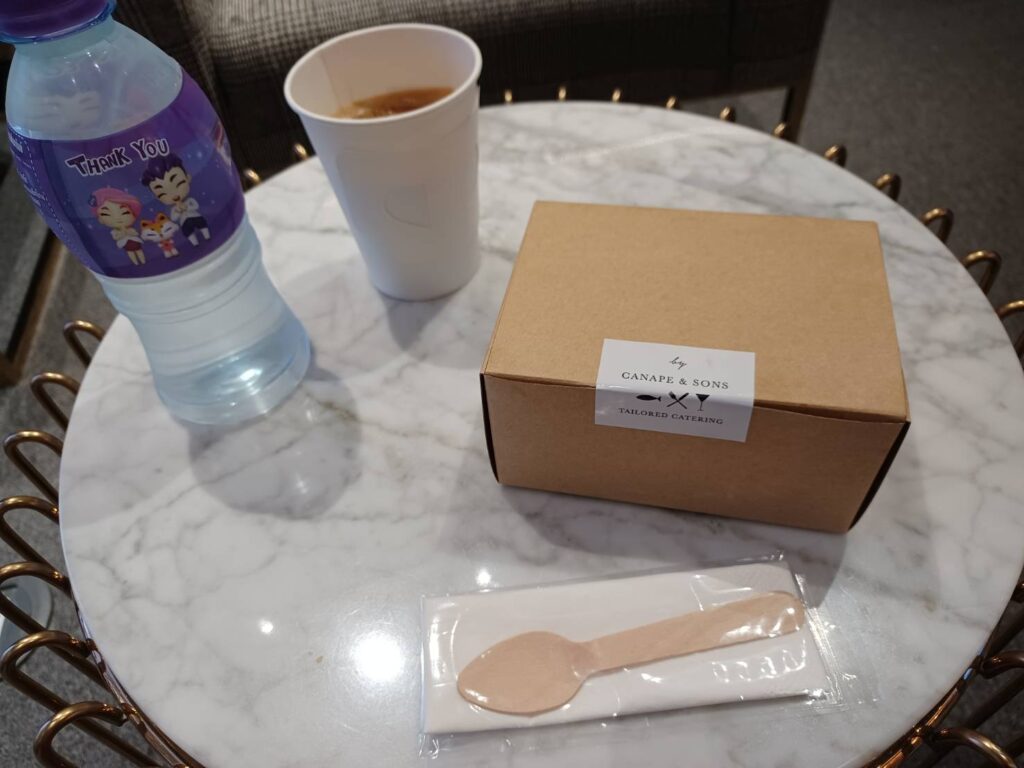 Small sized but nice tested hotdog with condiment.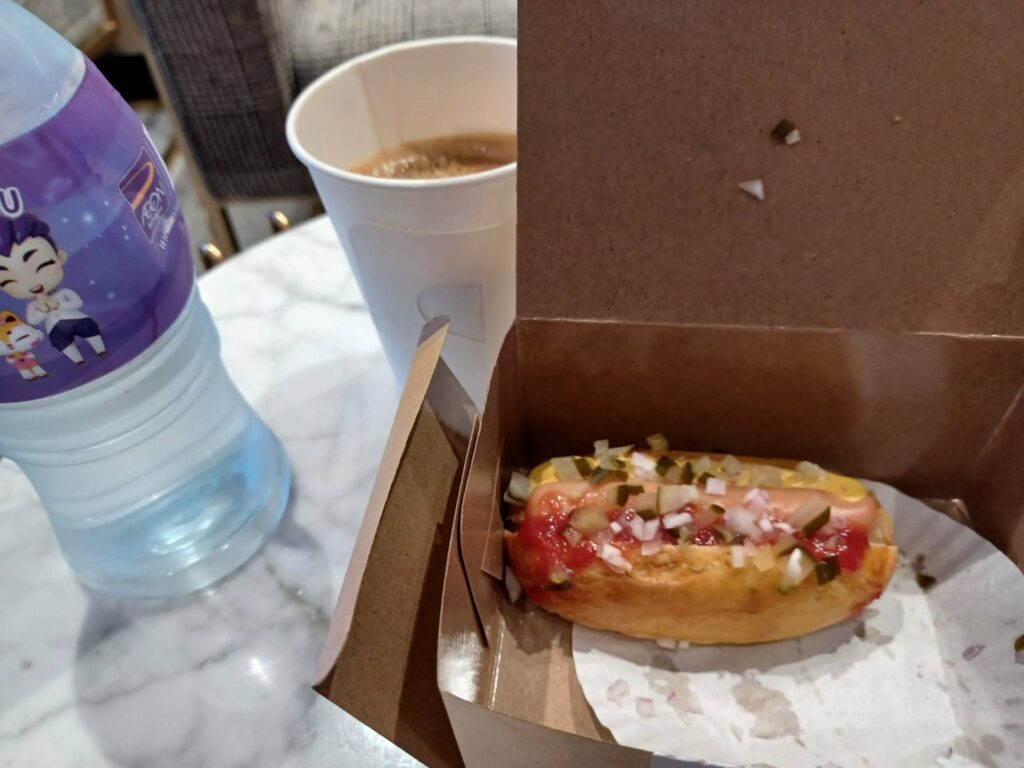 Charing outlet is equipped with each table. While taking some rest during your shopping time, do not forget to charge the phones.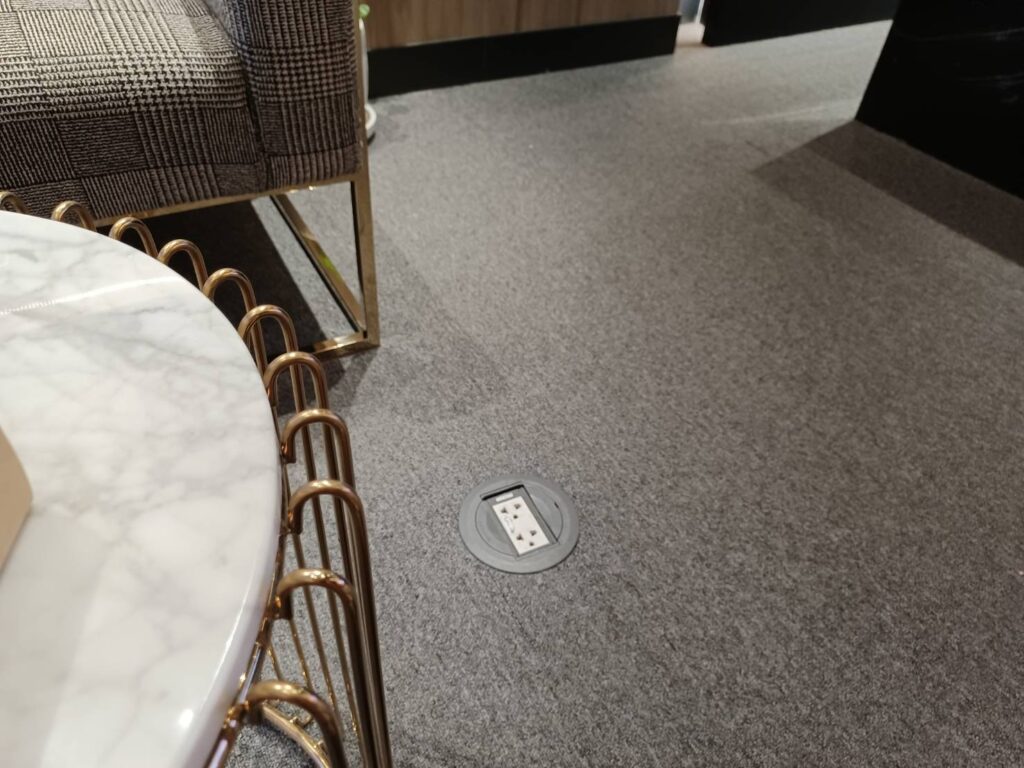 Sofa seat is also clean and good to be seated. Again this lounge service is completely free for card holders, that is really nice to utilize.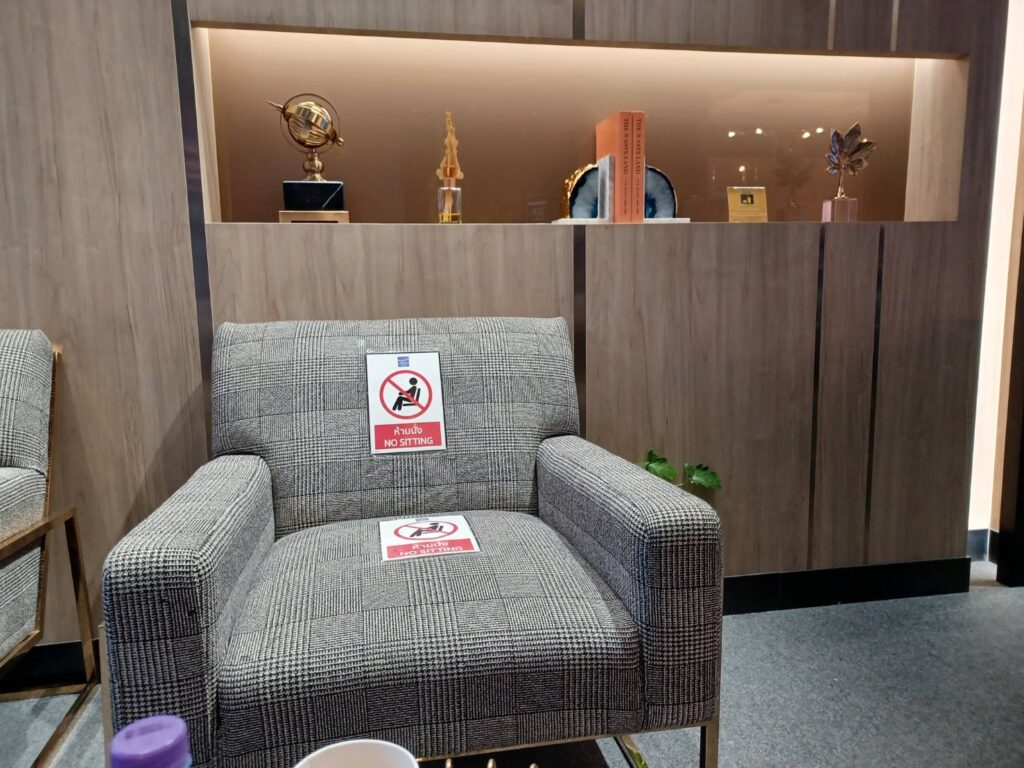 Ok! That's all the interior and service of Aeon lounge at Central World. I could charge my phone, enjoying hot black coffee before going to watch football game on the day. If you are coming often here, I highly advise you to have one Aeon card so that you can enjoy lounge service 4 times per month same as me!.
See ya.
2nd July, 2022 6pm, I came but snacks are already out of stock so I got water and hot chocolate only.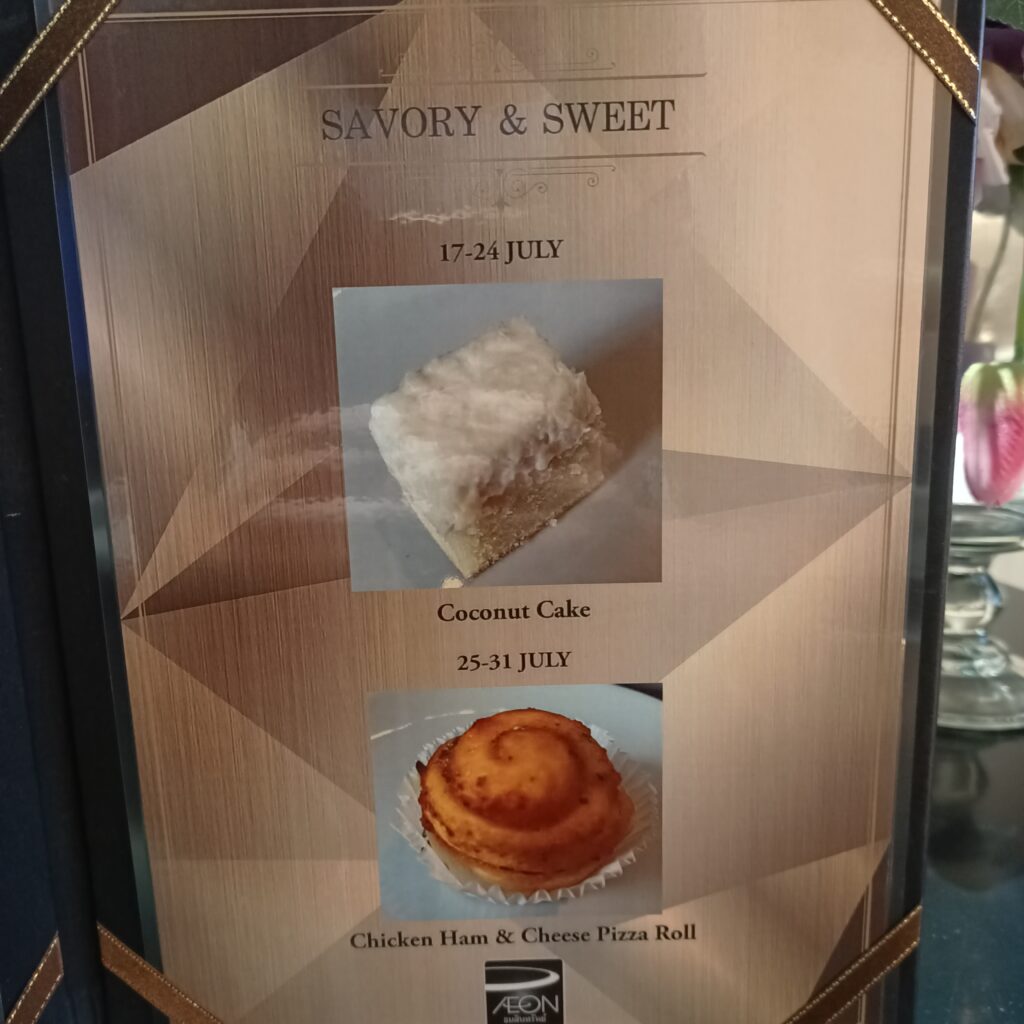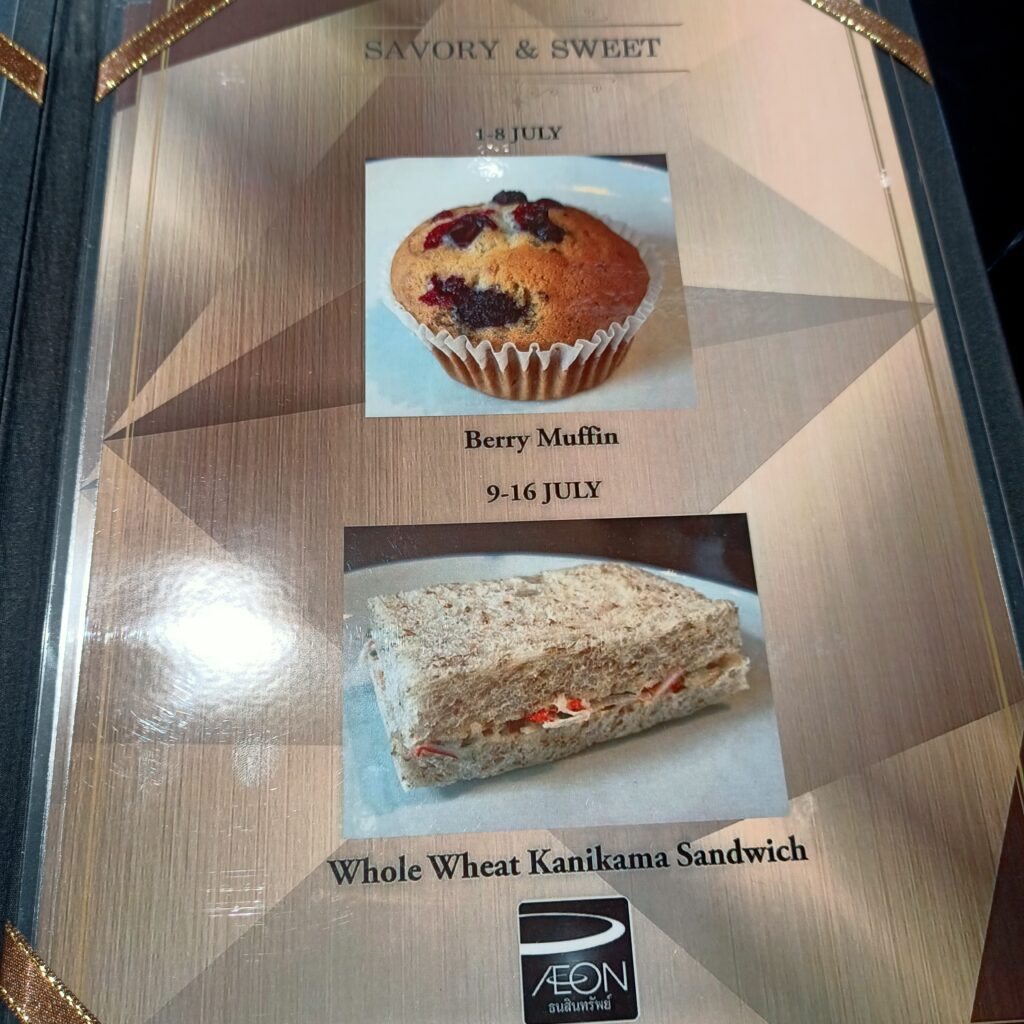 10th July, 2022 visit. Crab sandwich and Cappuccino.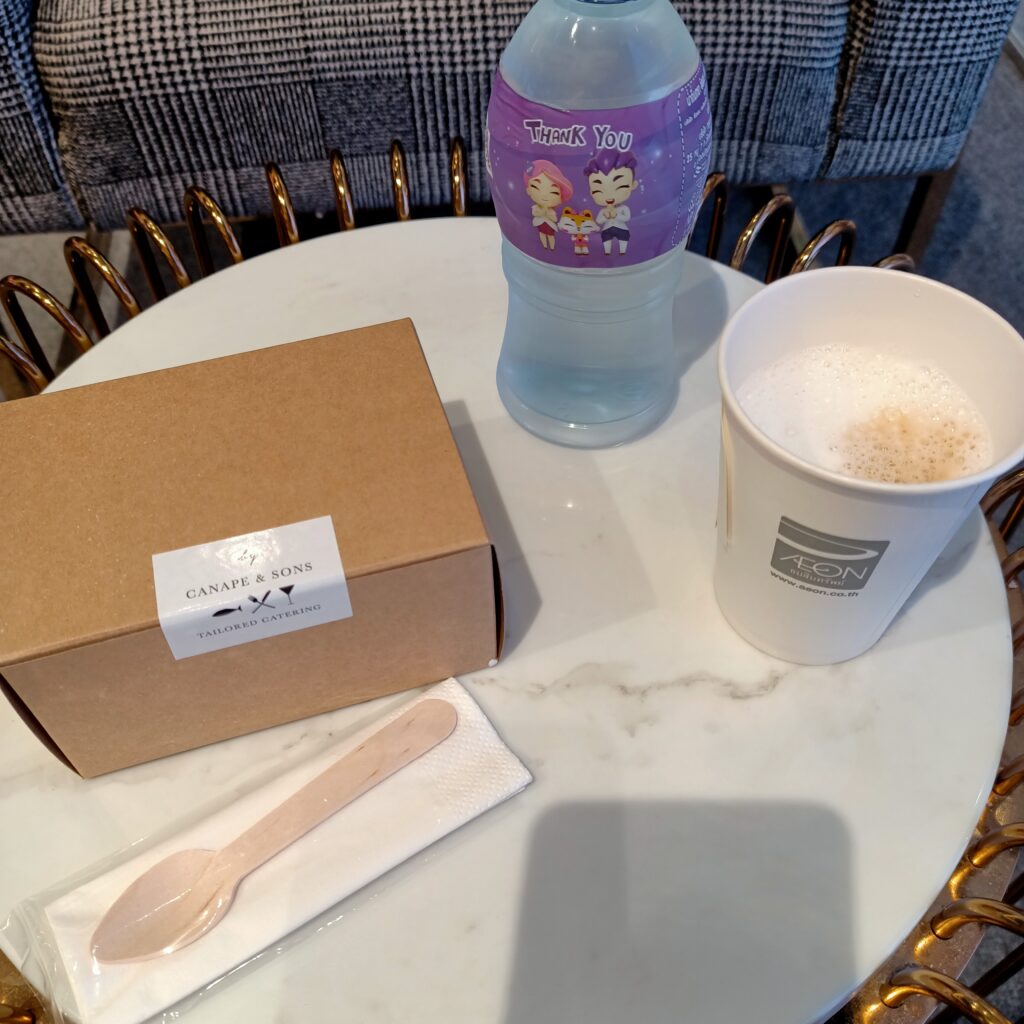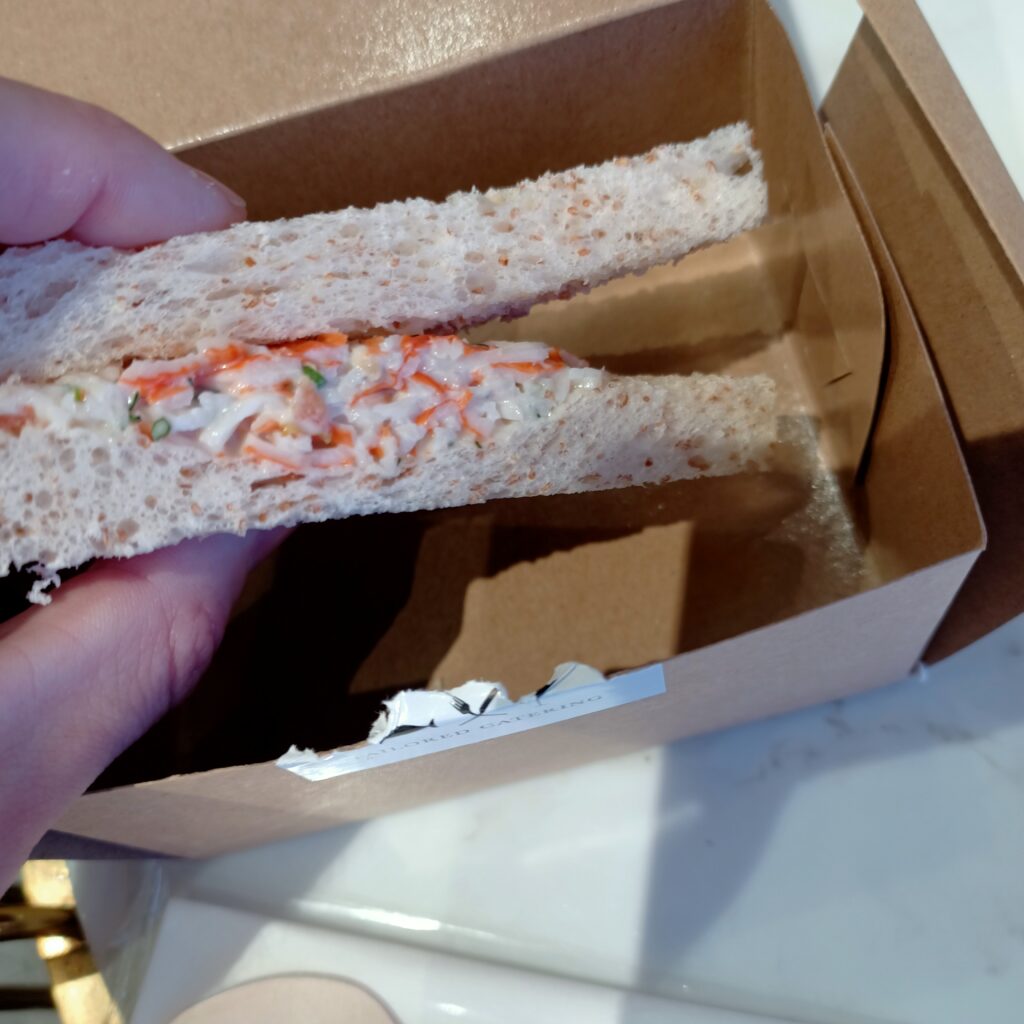 16th July for crab sandwich and cappuccino again.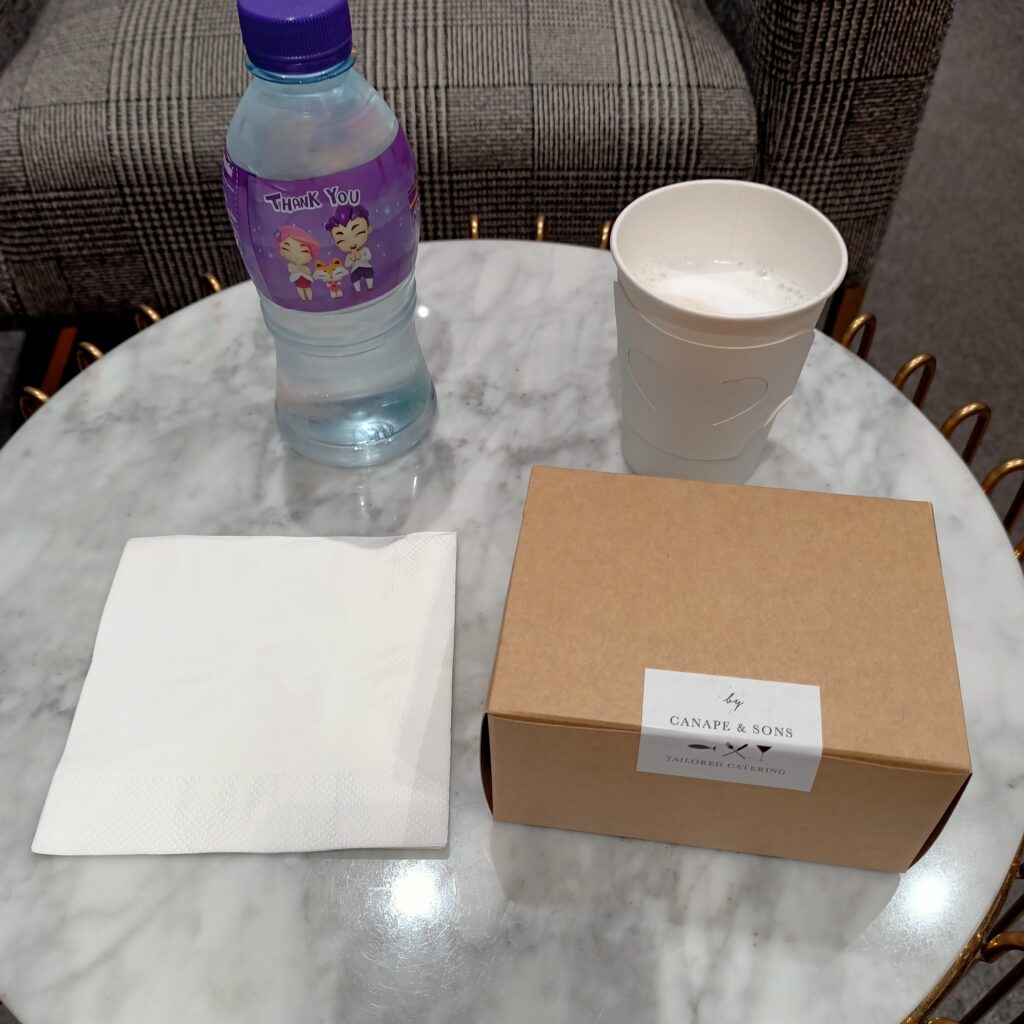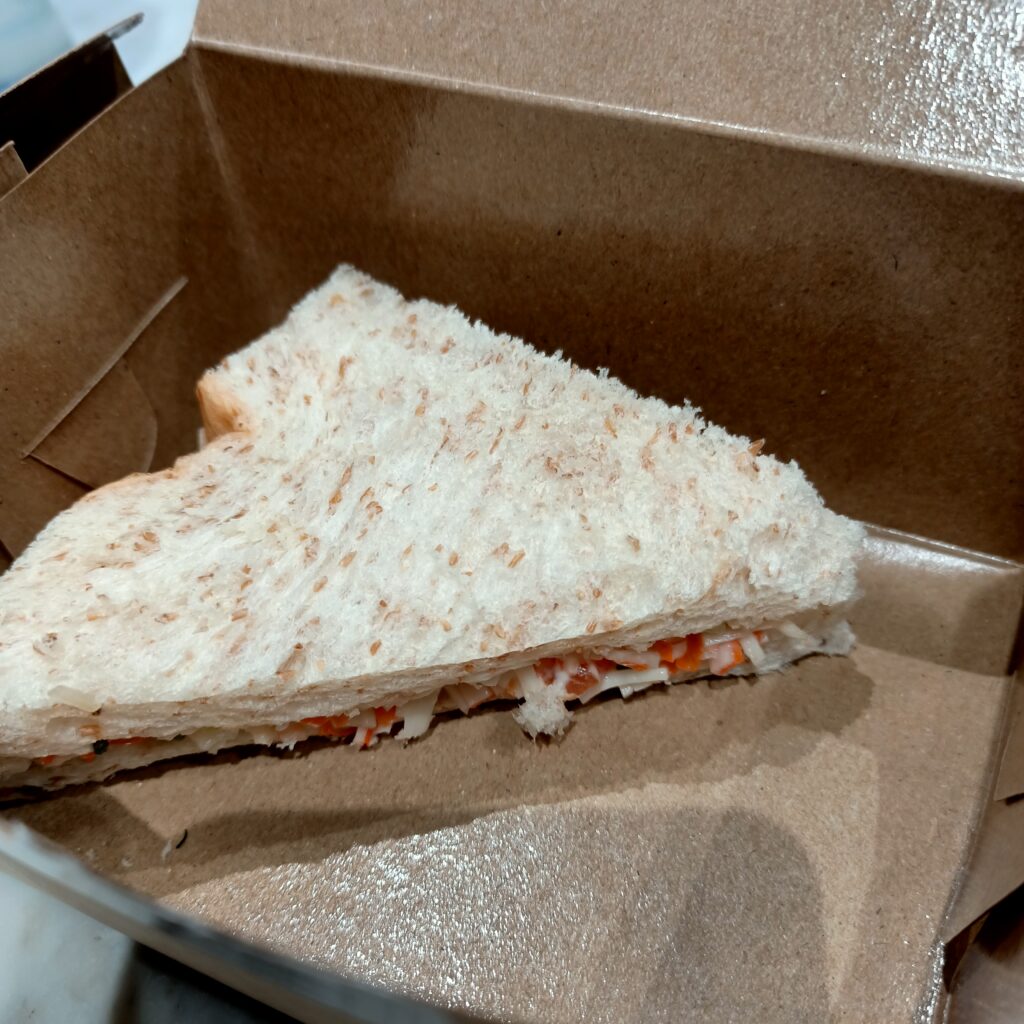 August menu updated as below. Lady next to me gave her carrot cake so I took 2 haha.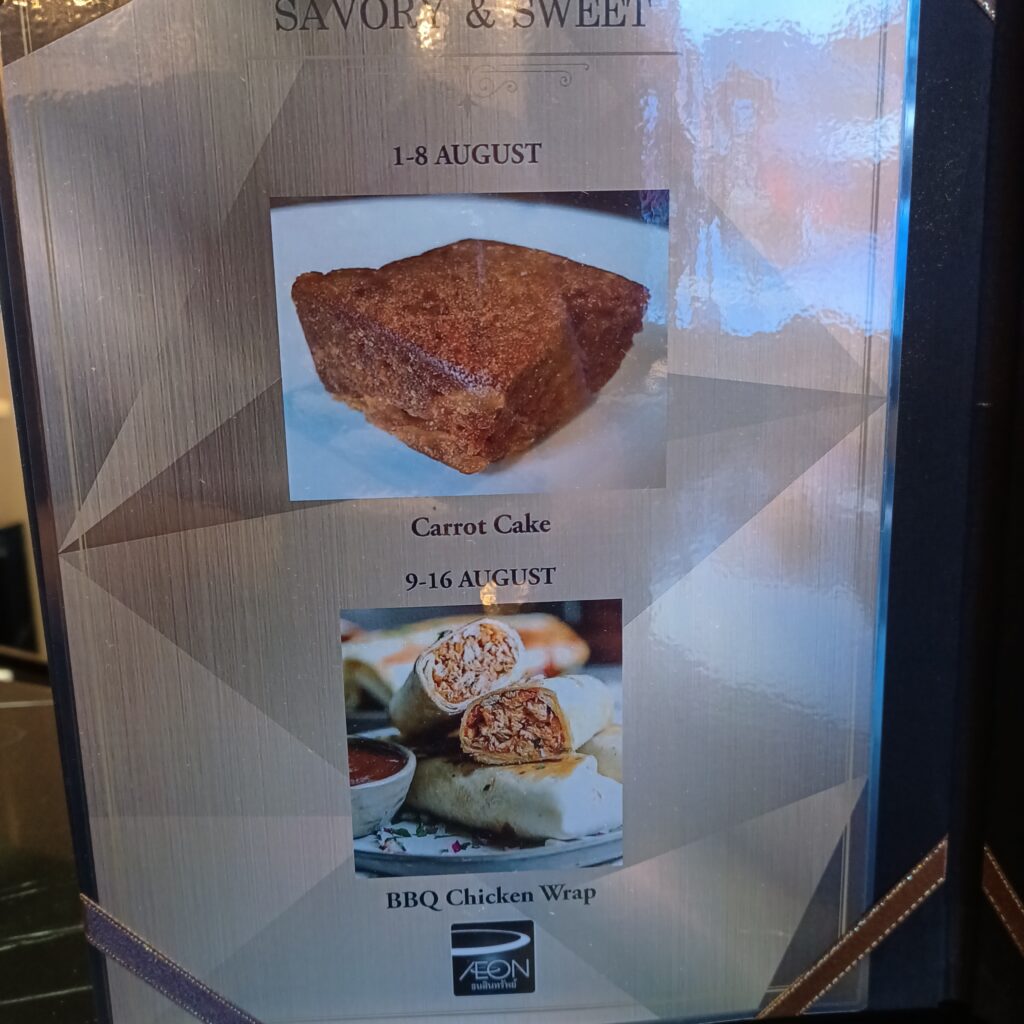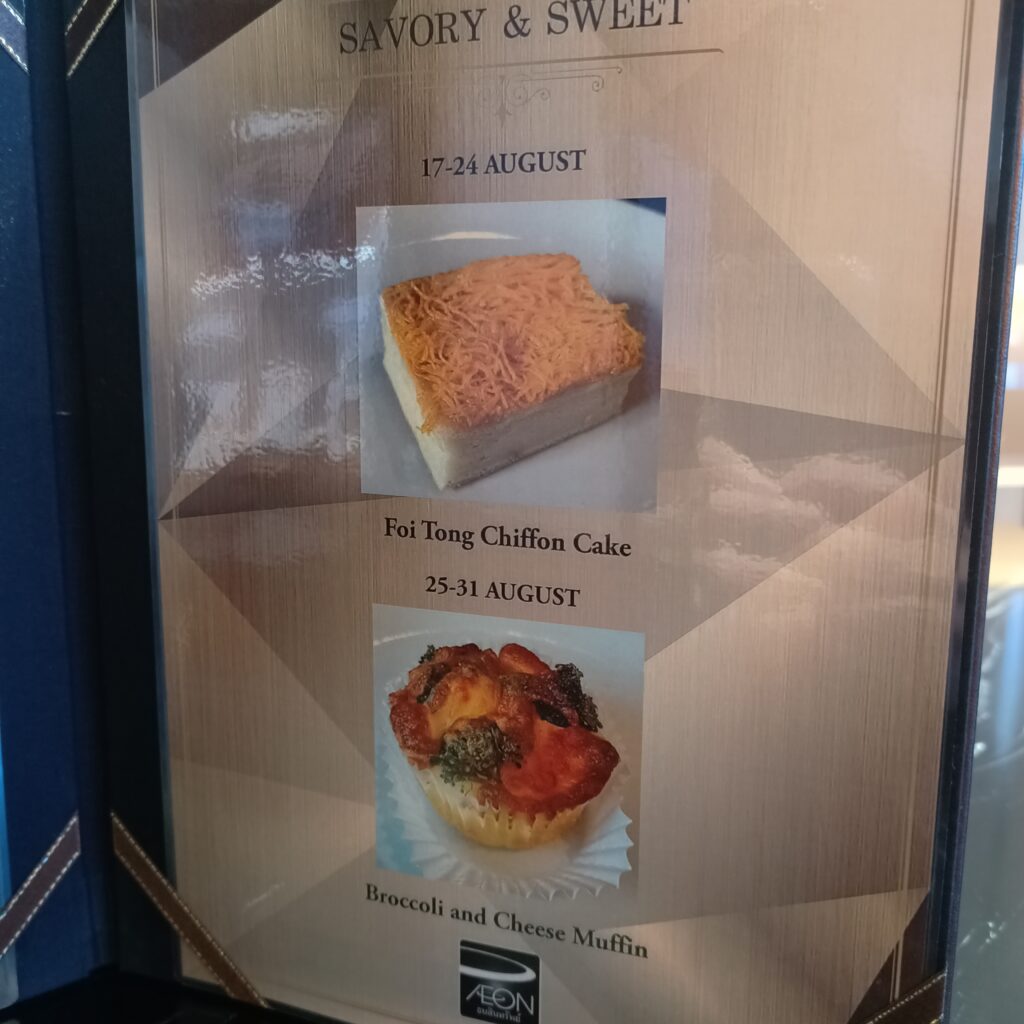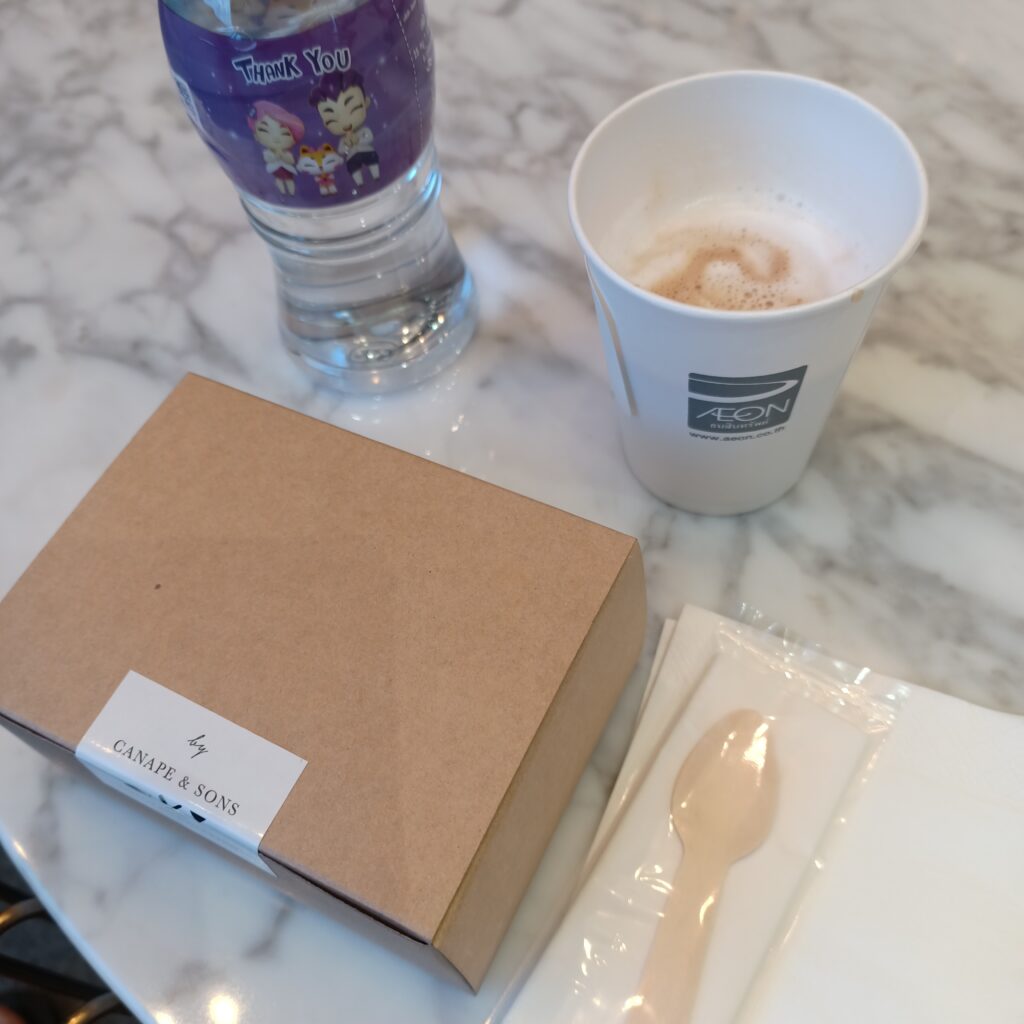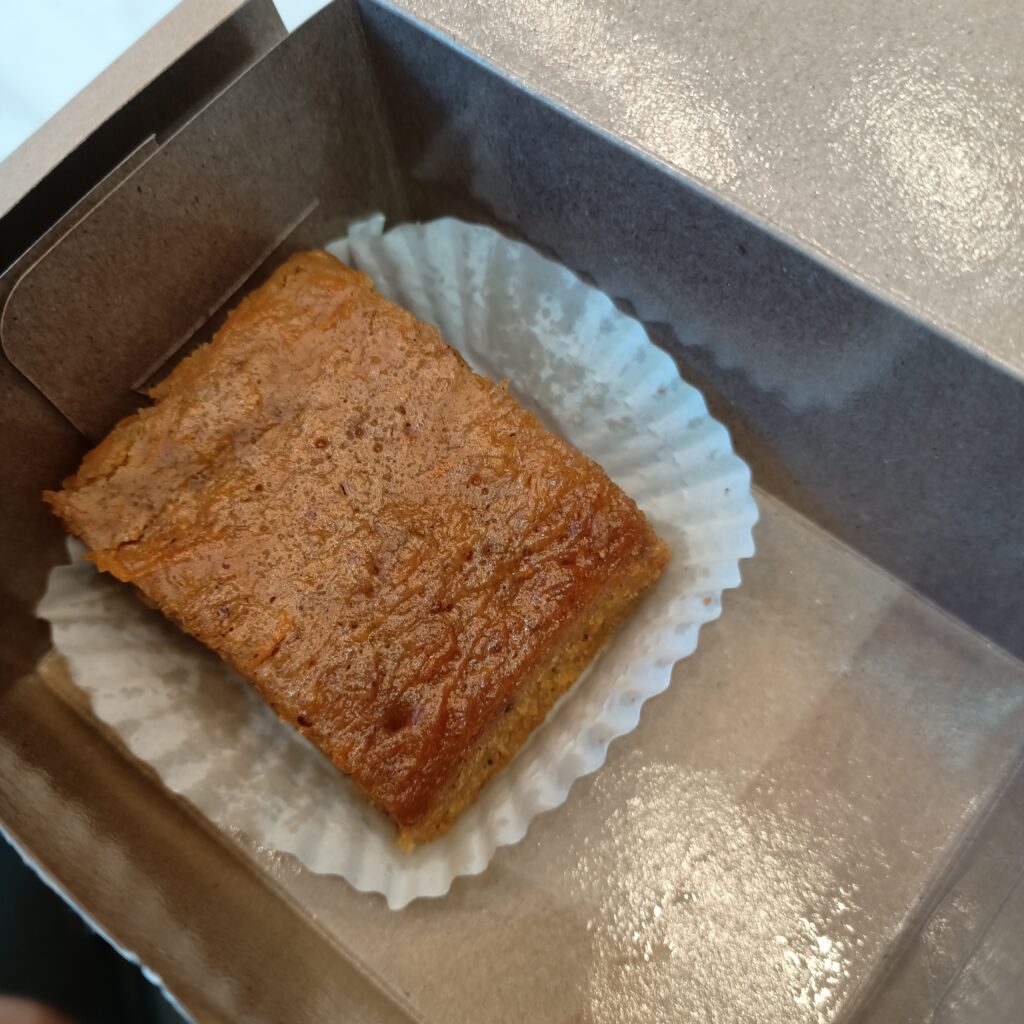 On August 12th visit for BBQ Chicken wrap.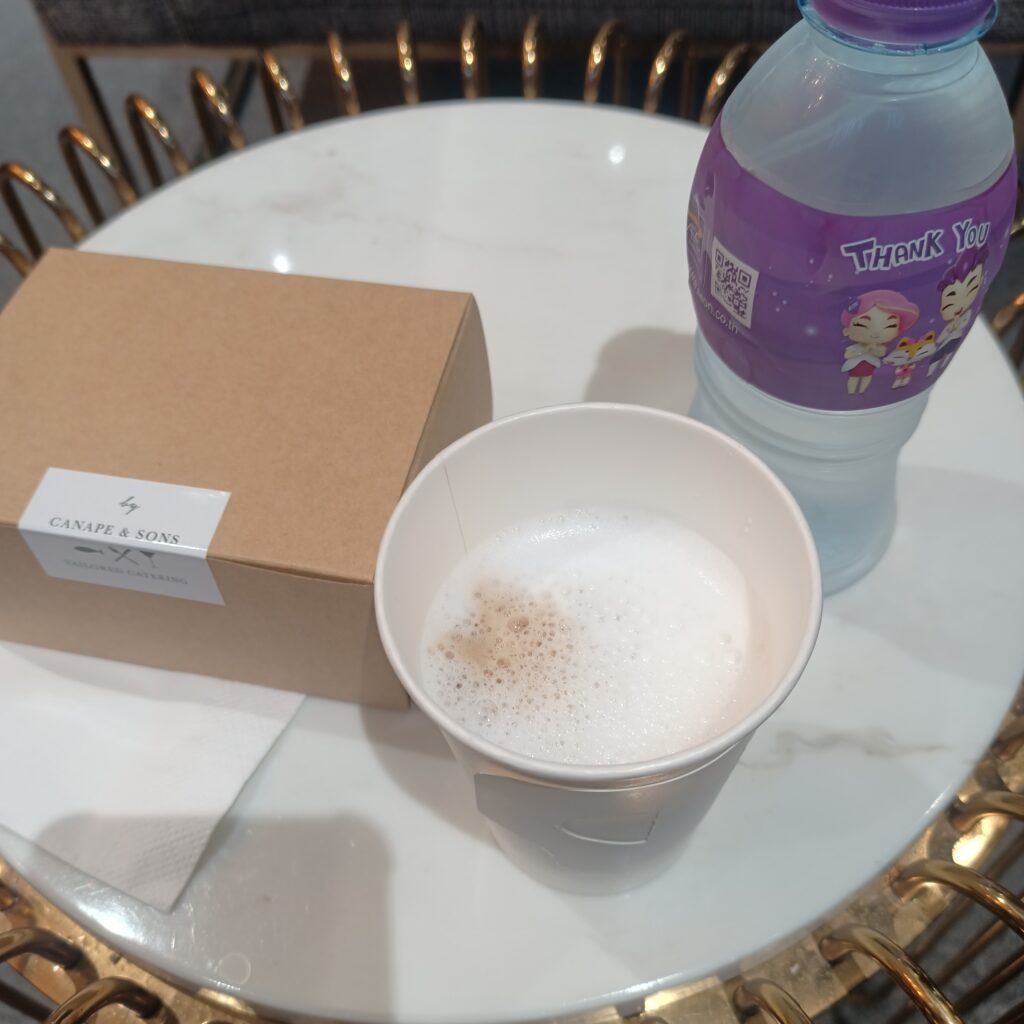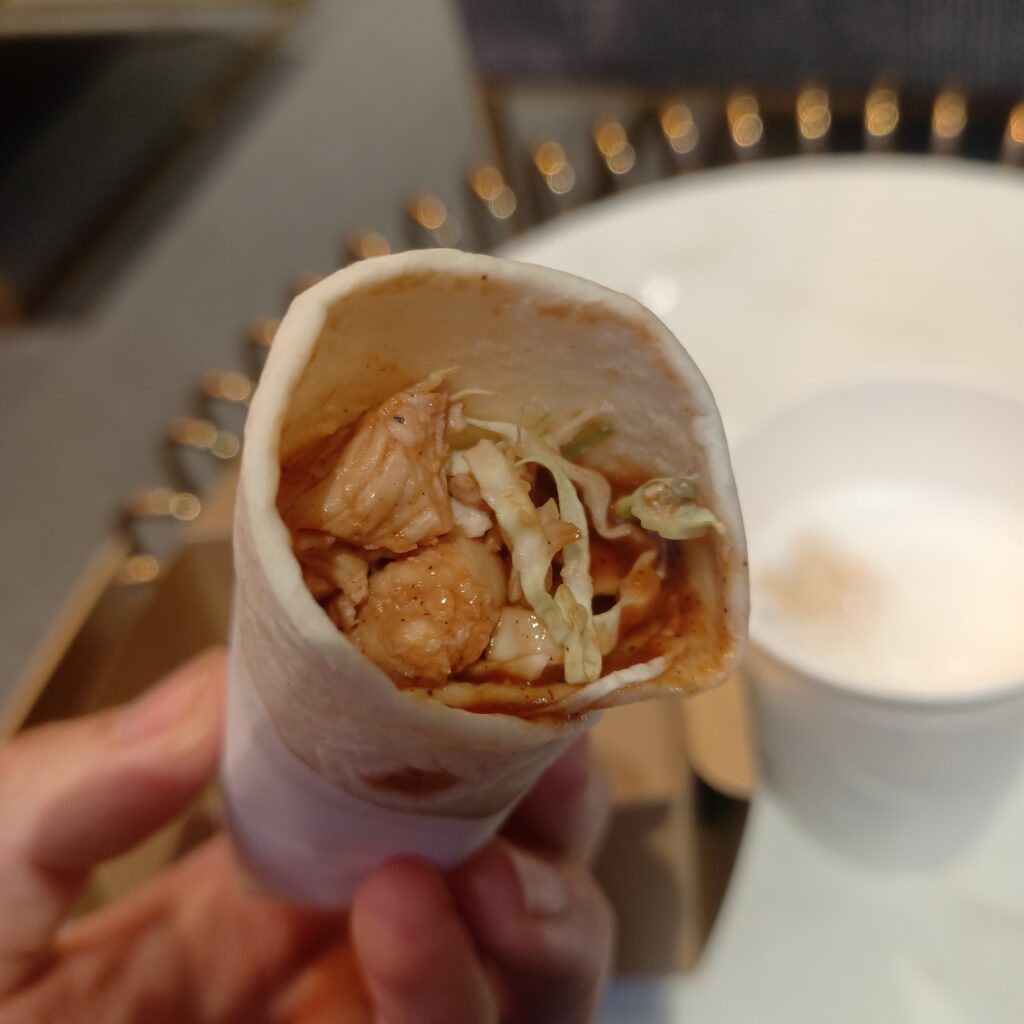 August 20th for chiffon cake. During daytime at weekend, there will be waiting list to get in lounge area. Staff will take notes of your name and phone number. Once seats become available, they will call you.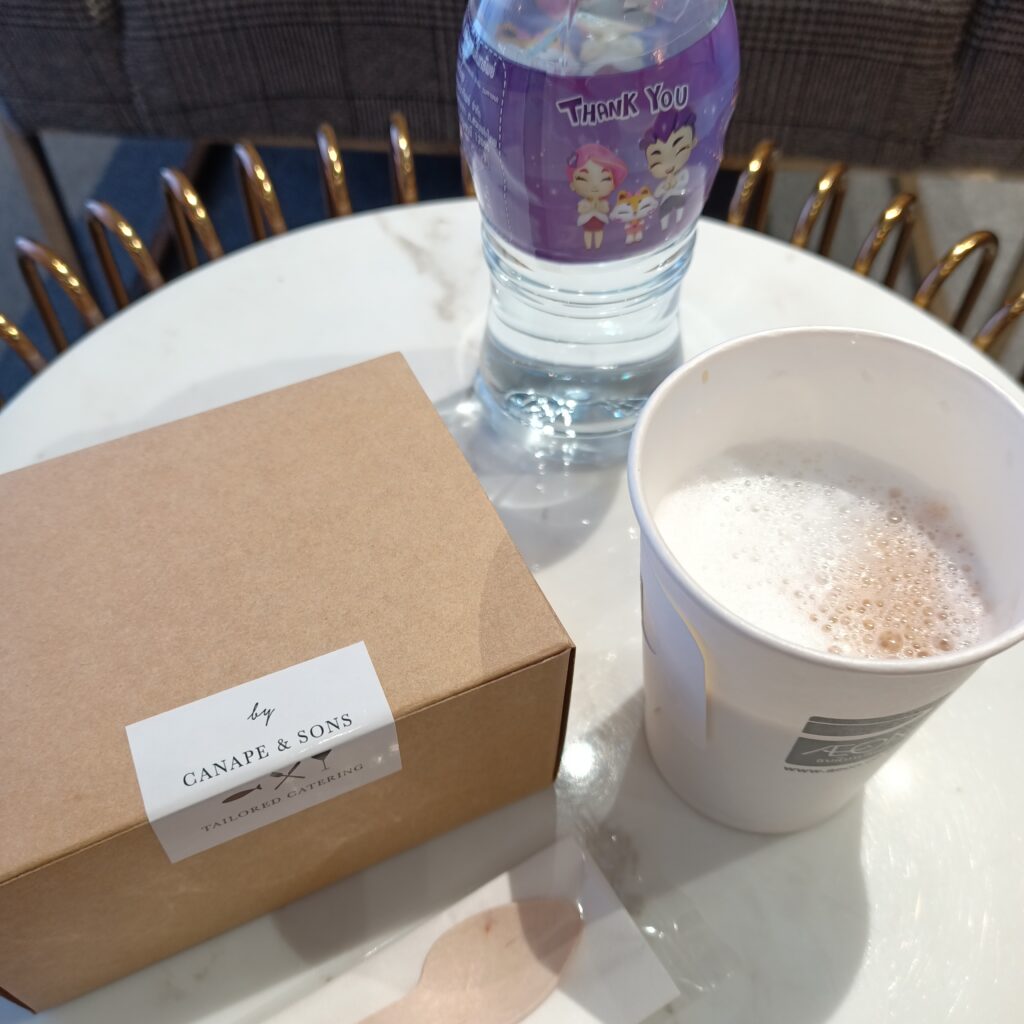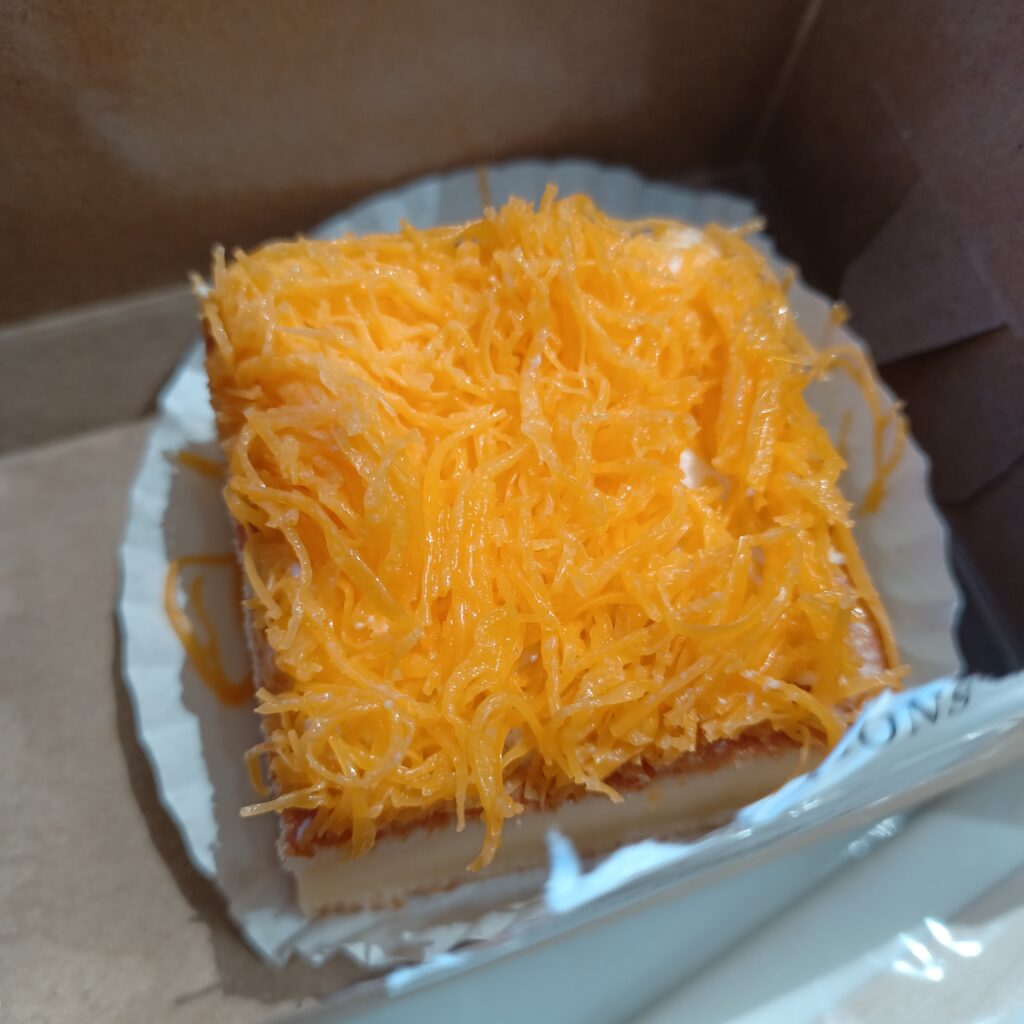 August 25th visit for coffee and Broccoli muffin.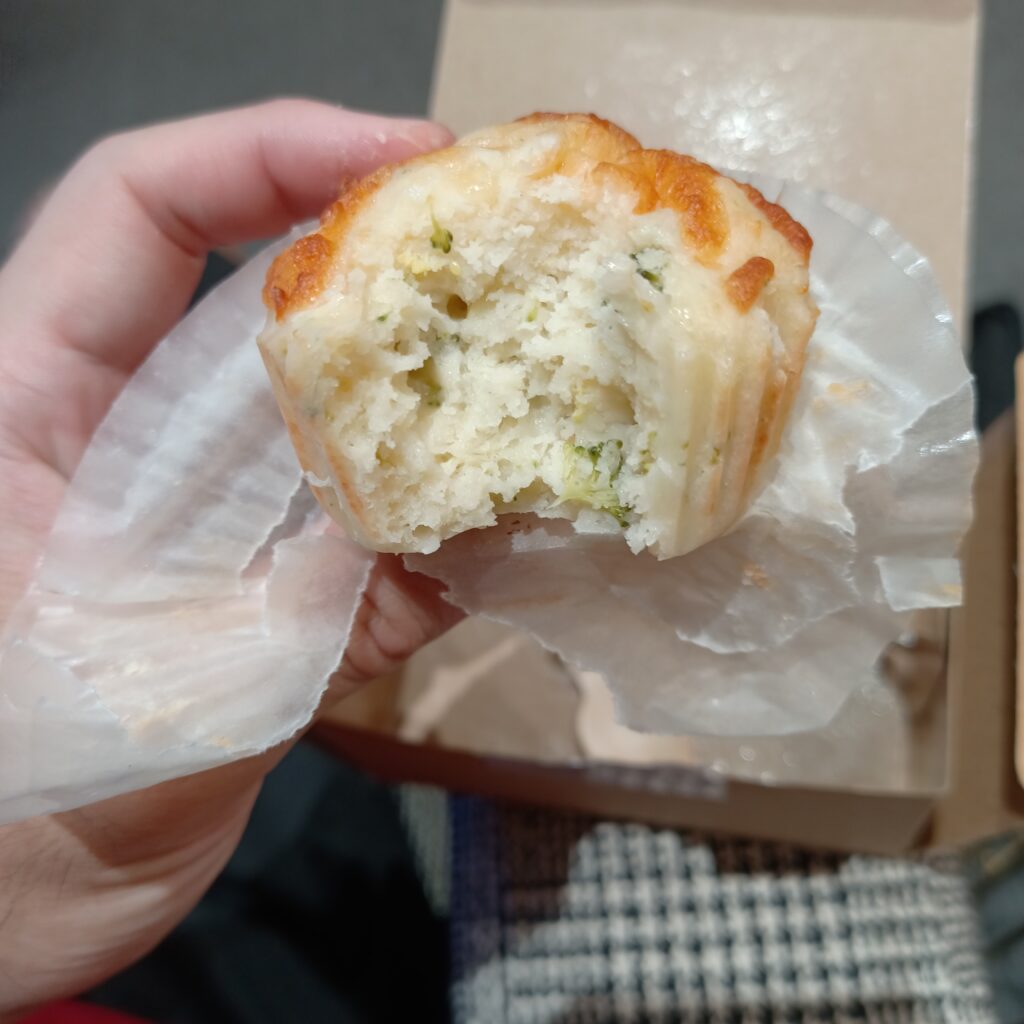 September menu was updated! Looking forward to trying newbies soon.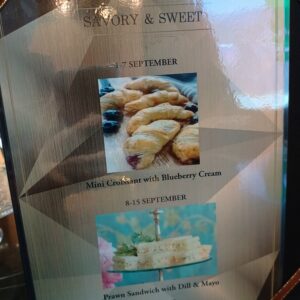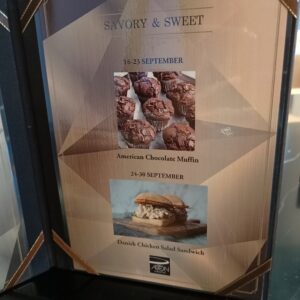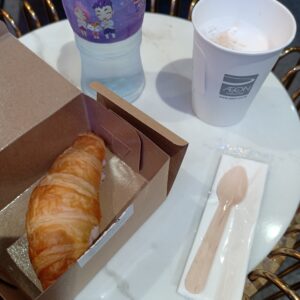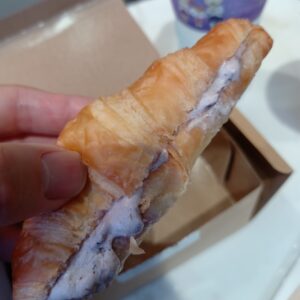 Prawn sandwich on Sep 10th.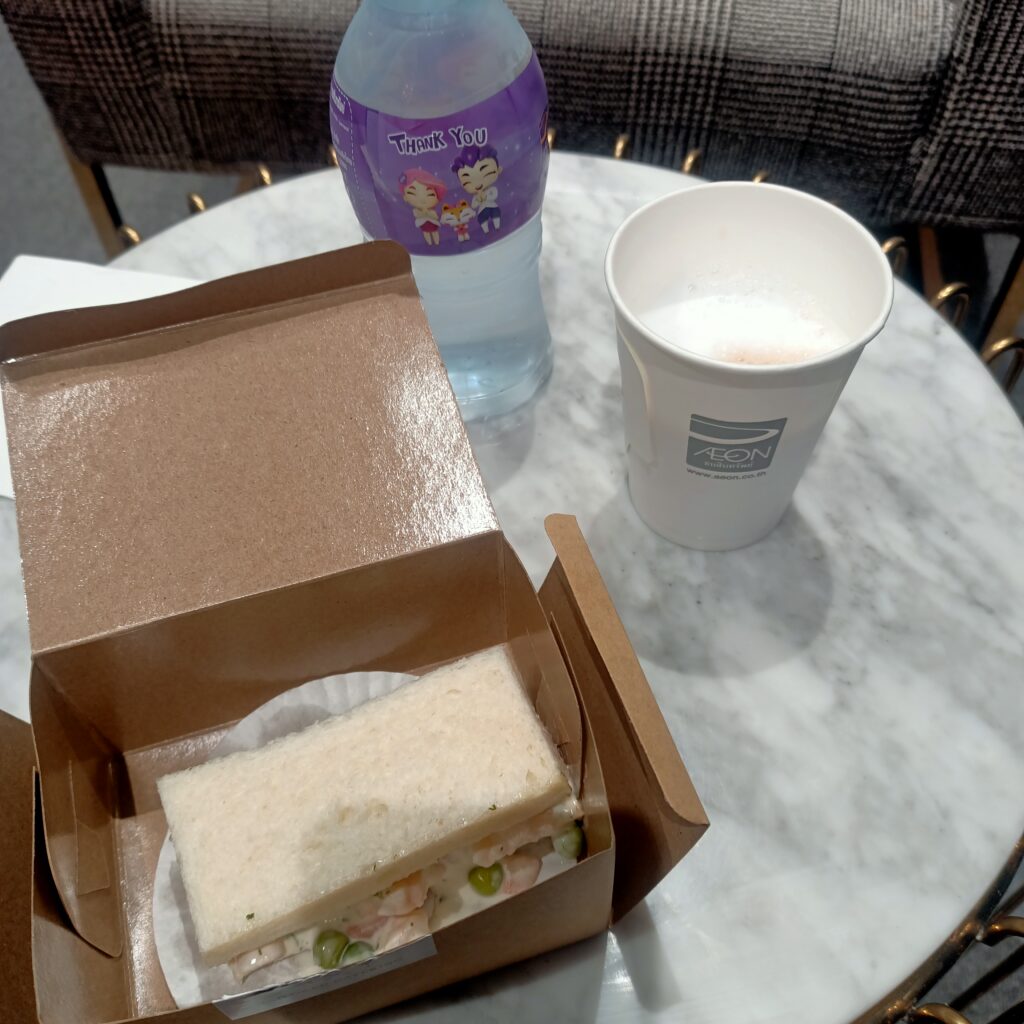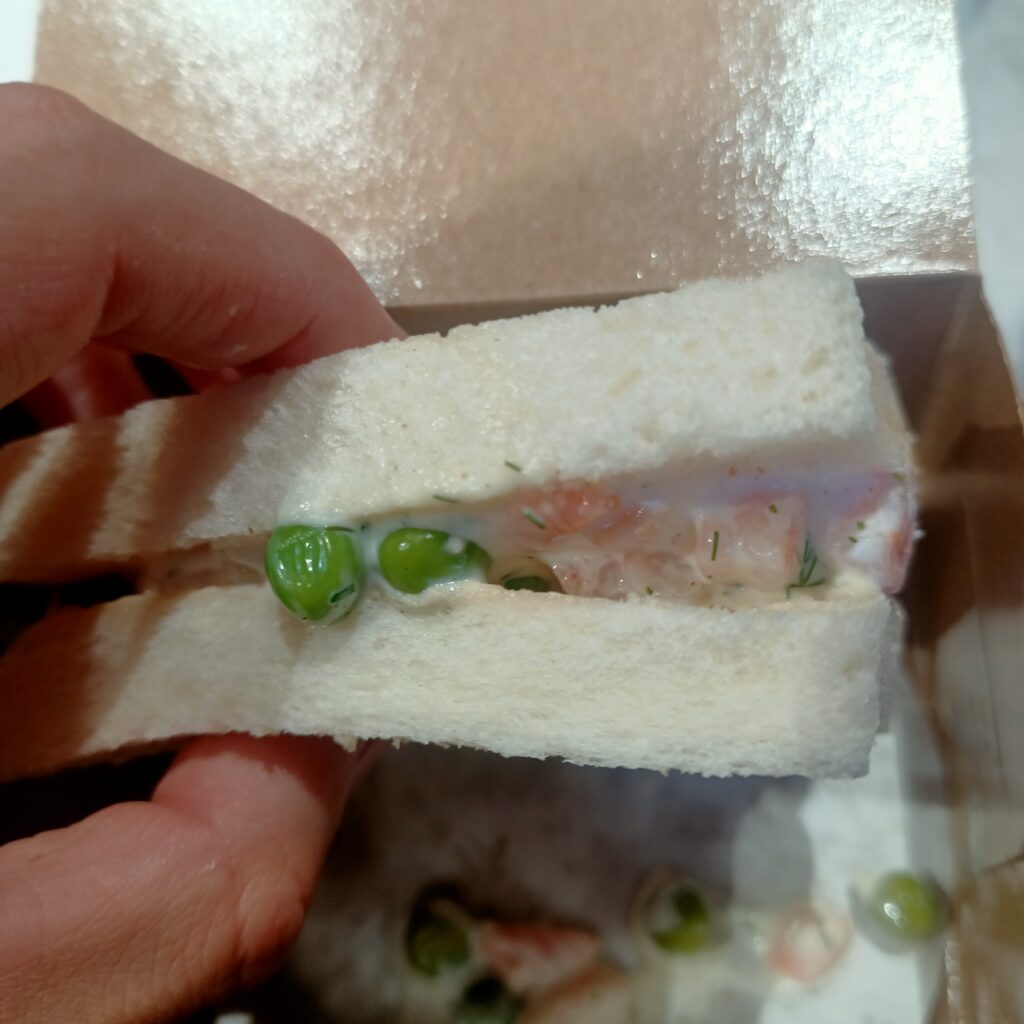 Sweet tasty chocolate chip cookie on Sep 24th visit.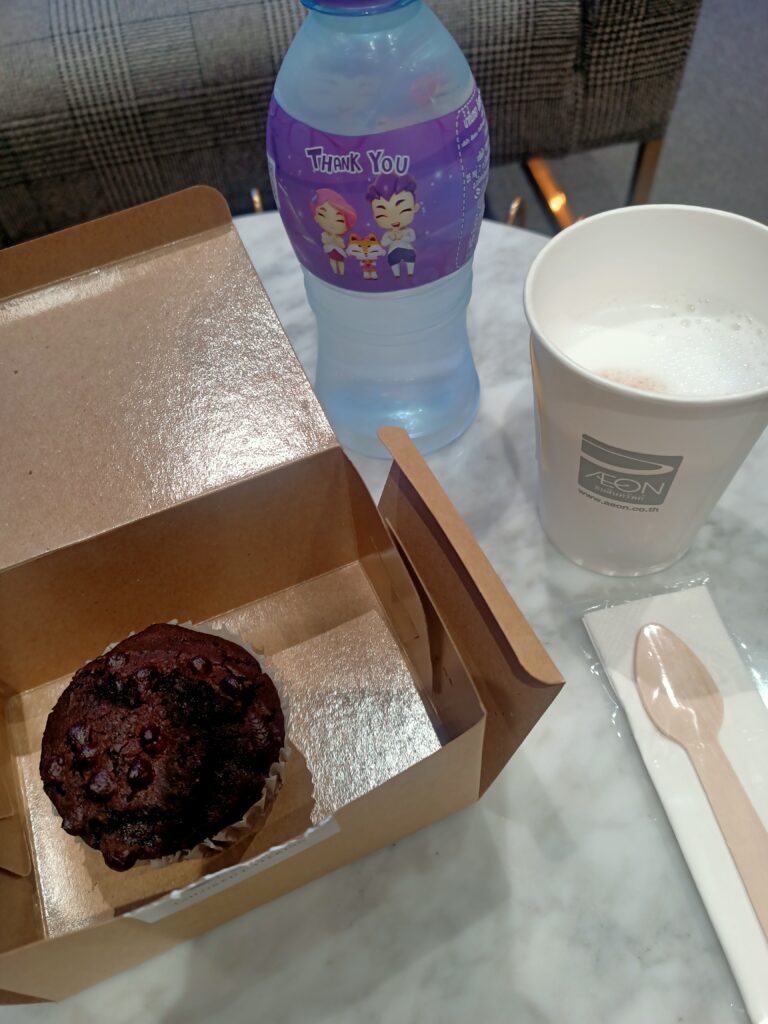 October, 2022 snacks menu updated. Blueberry and oat muffin is ideal for bodybuilder, 55.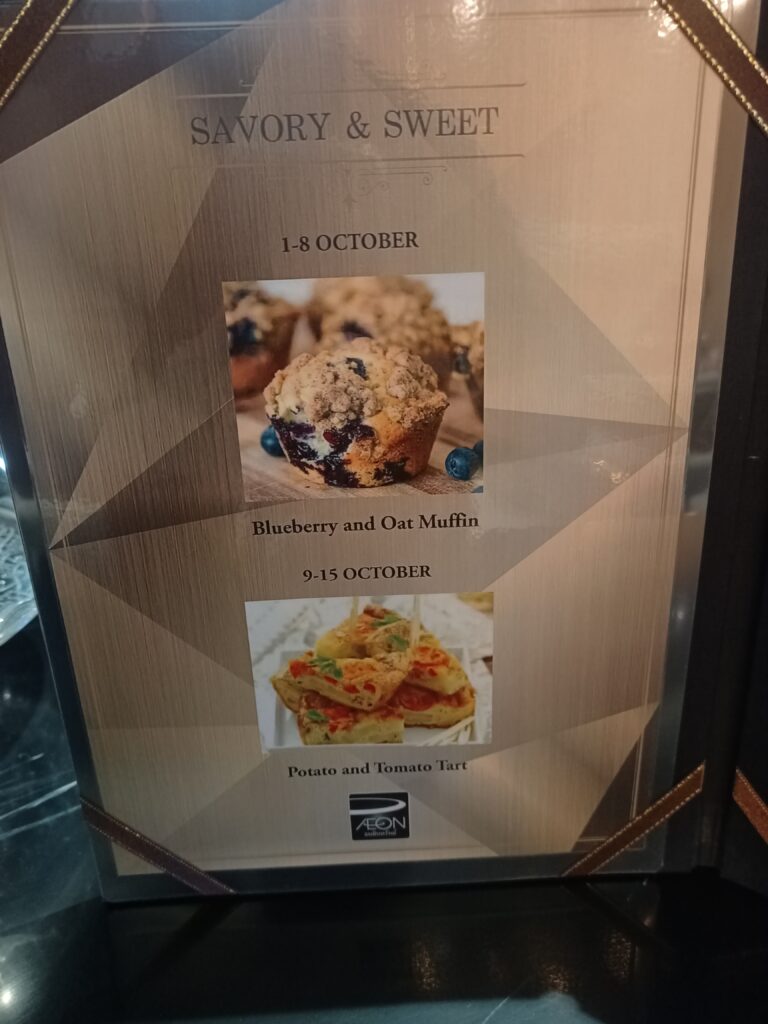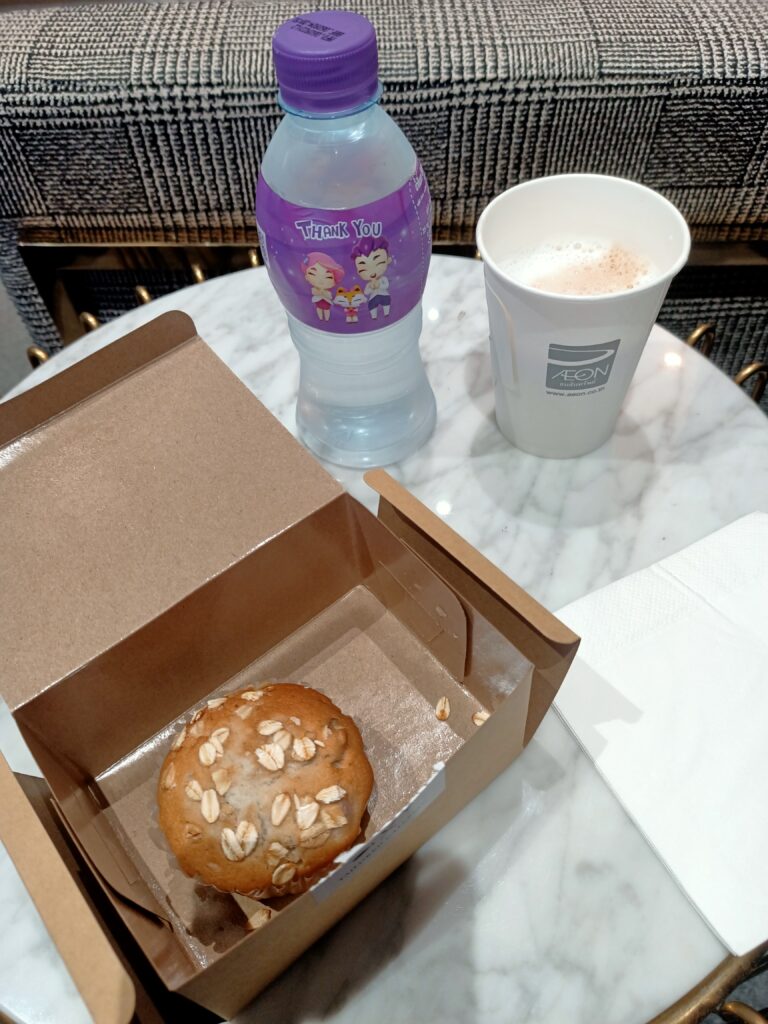 Here comes 2nd half of October menu.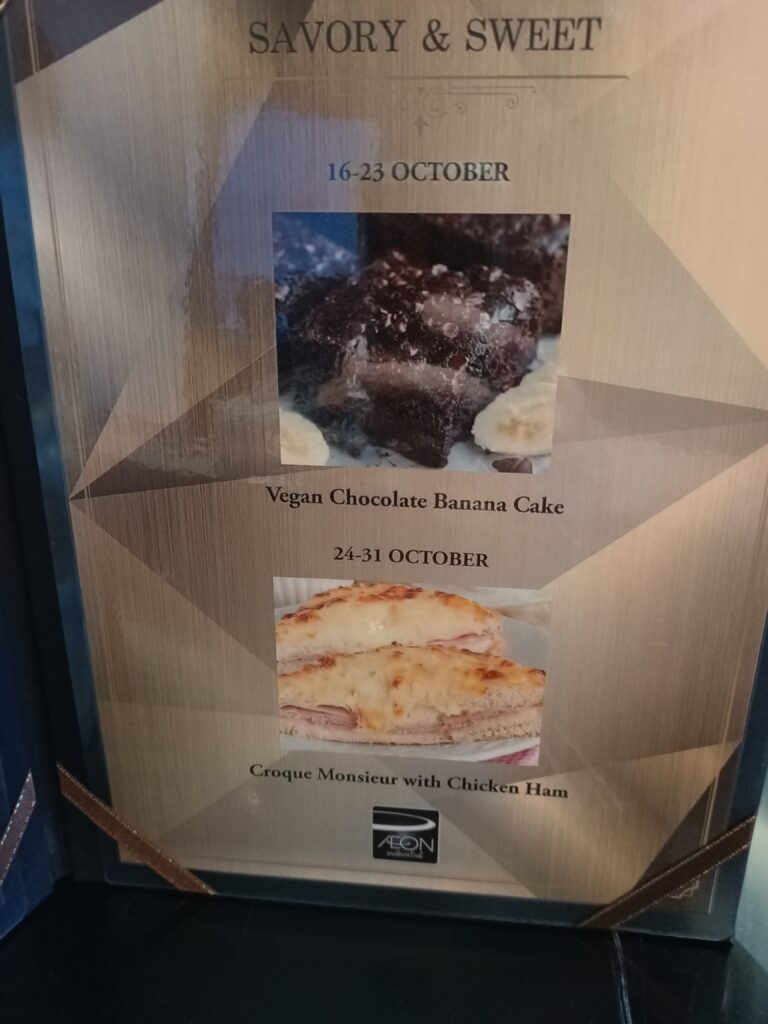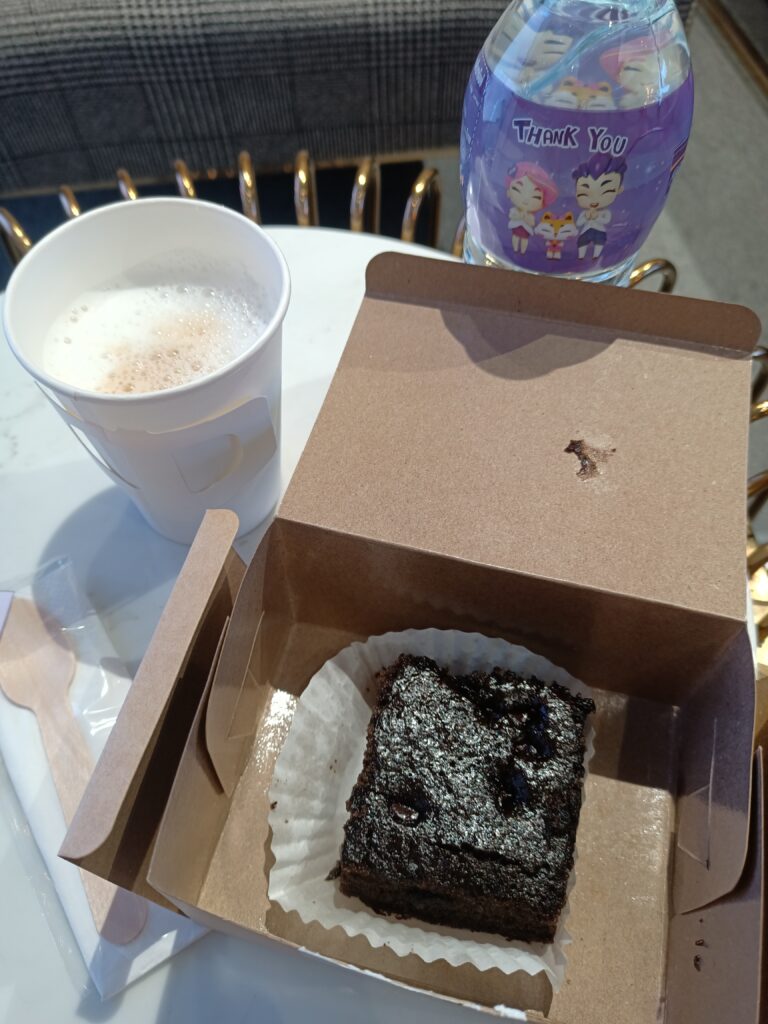 November month, I could come twice only due to.US trip for 2 weeks. Snacks offered  looks more fancy than before.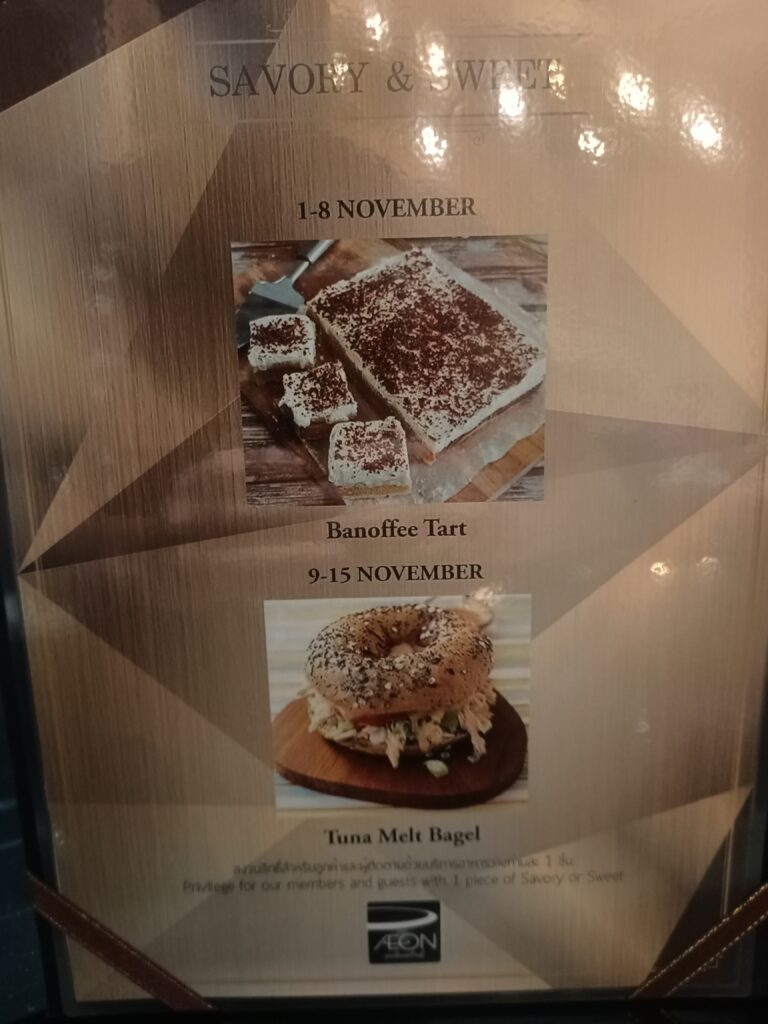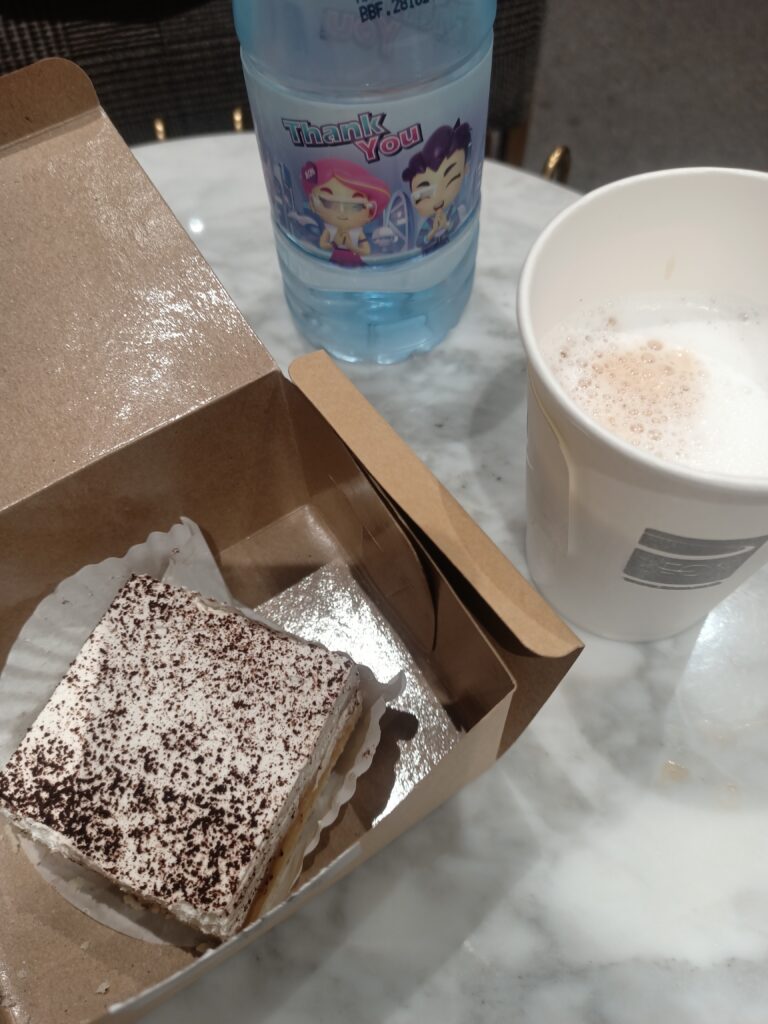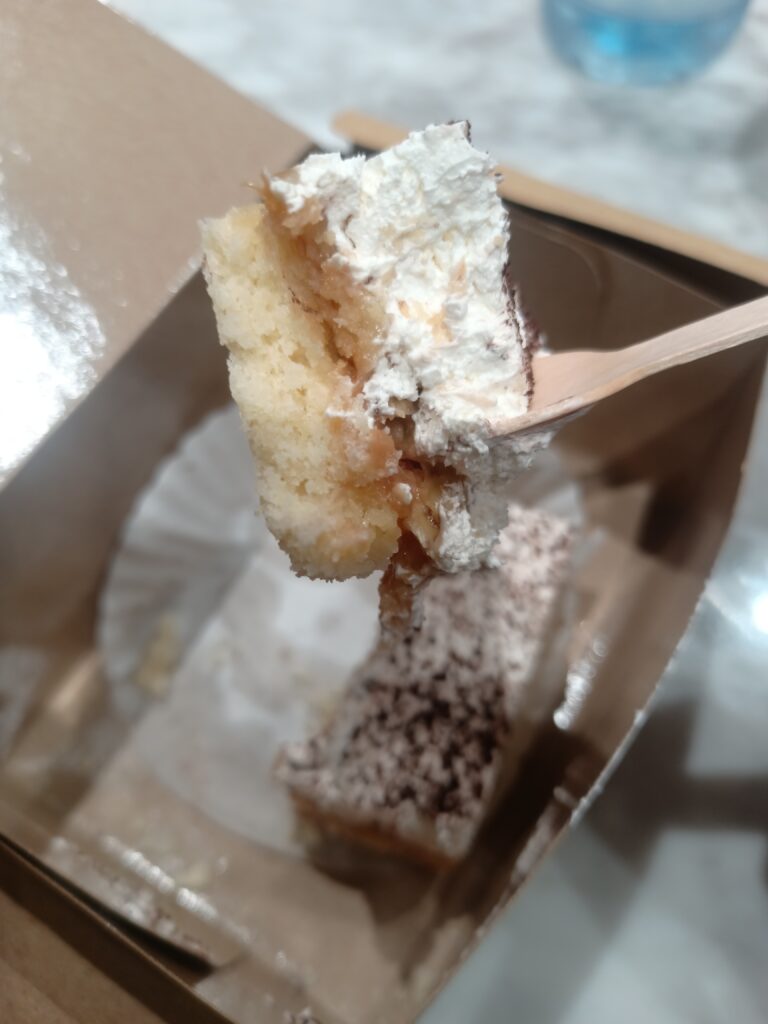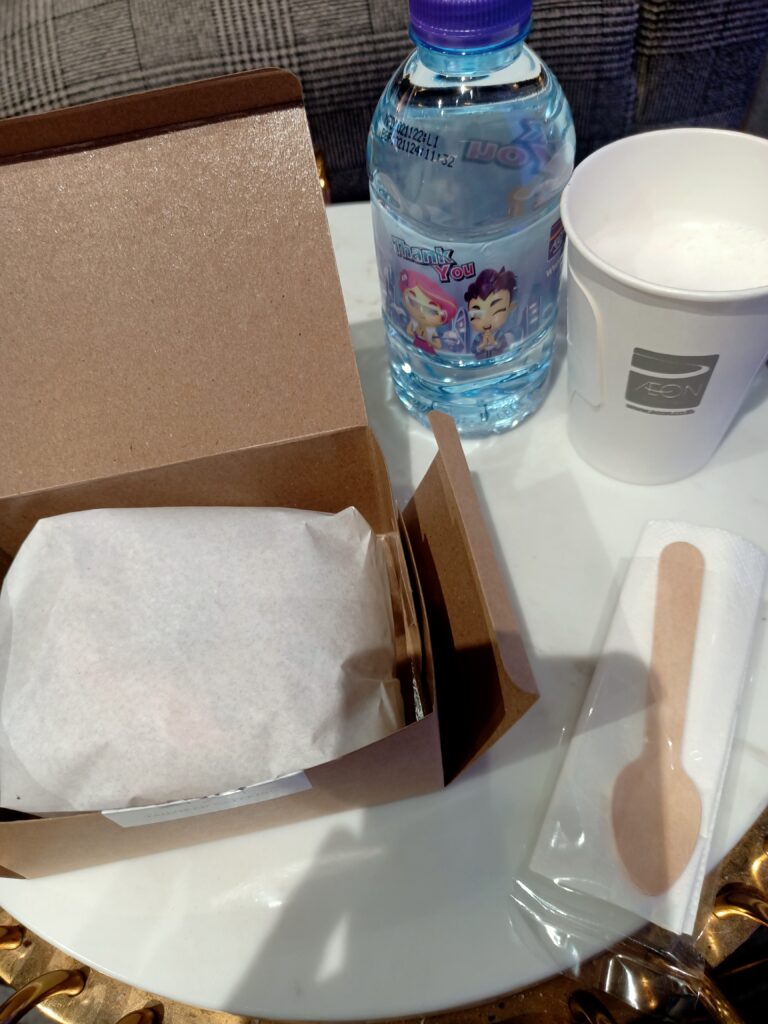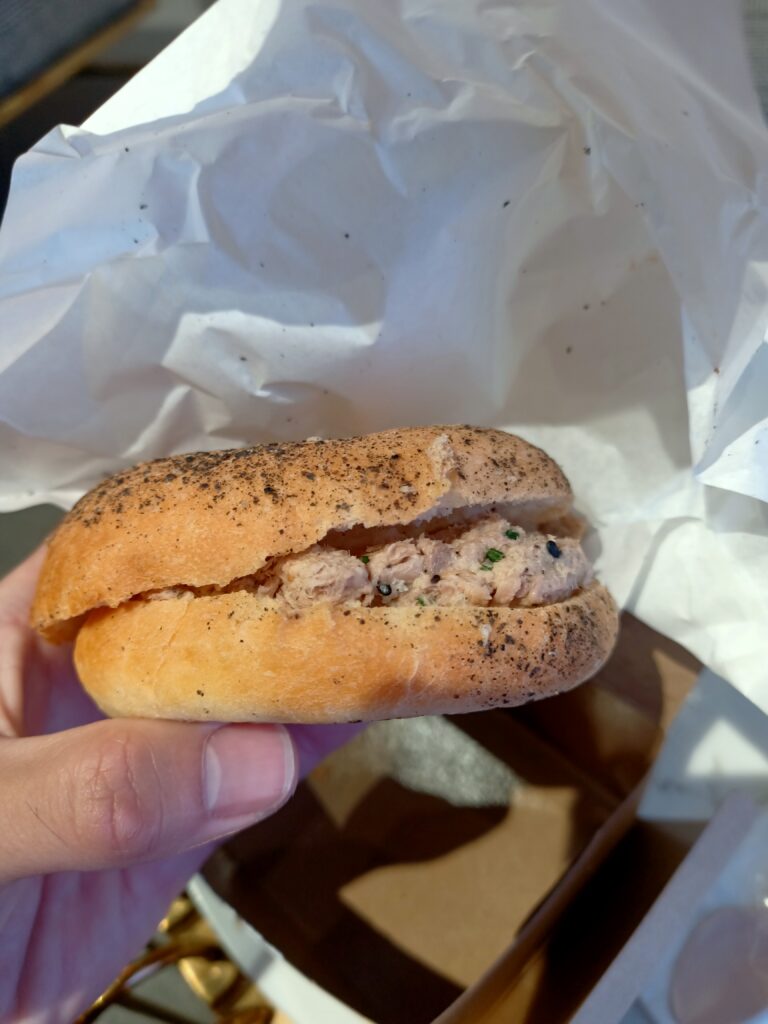 I will continue introduction of food offer in December also. I cannot wait to taste it, they look yummy on picture!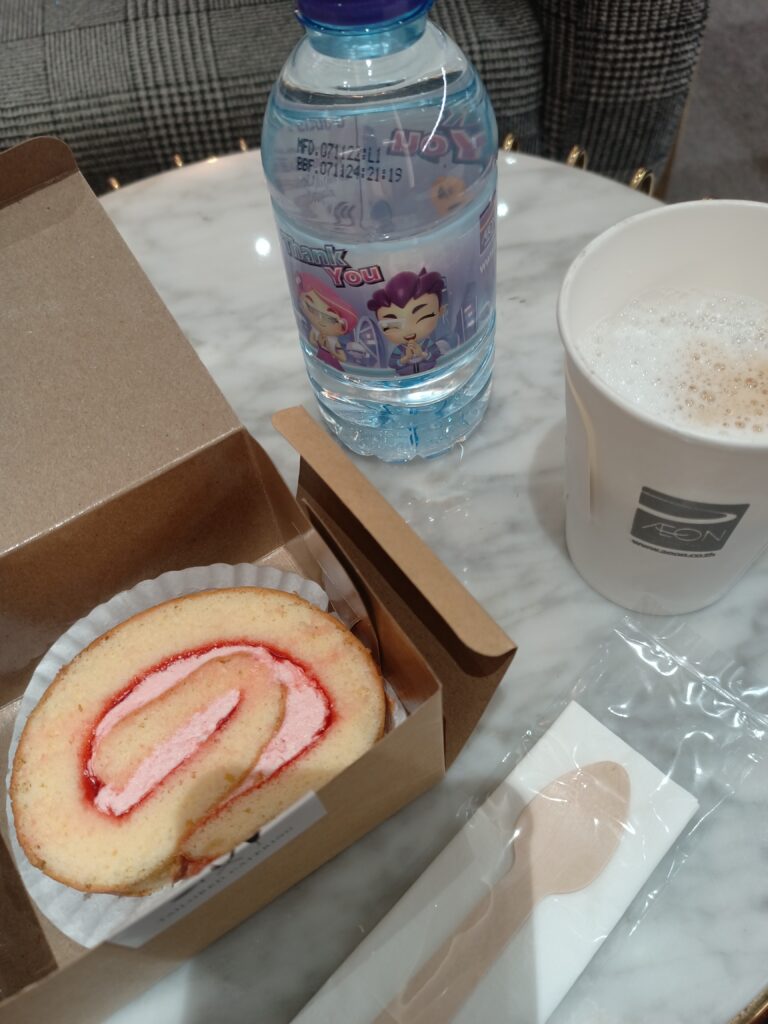 Nuckle sized Chicken burger.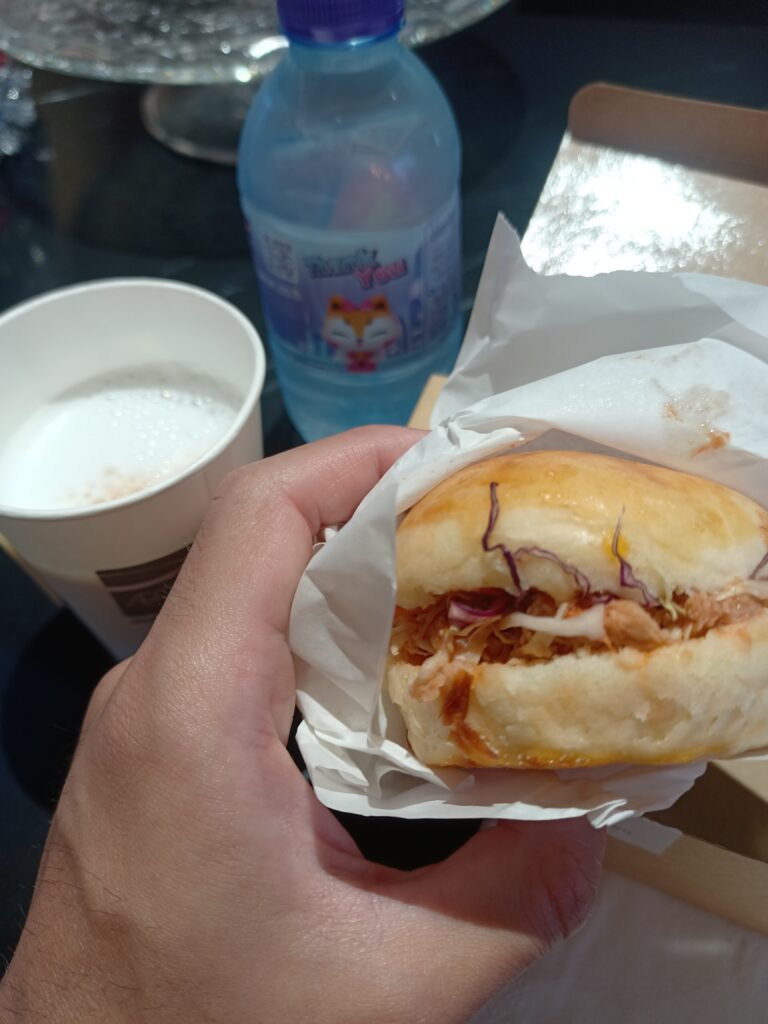 First visit in 2023!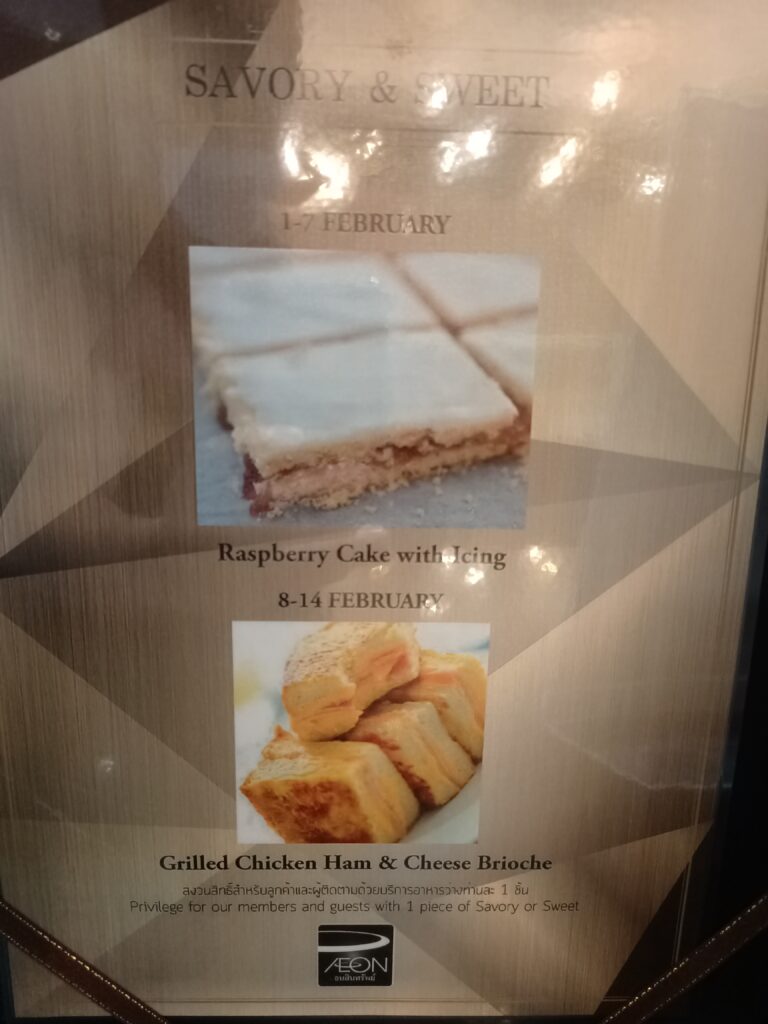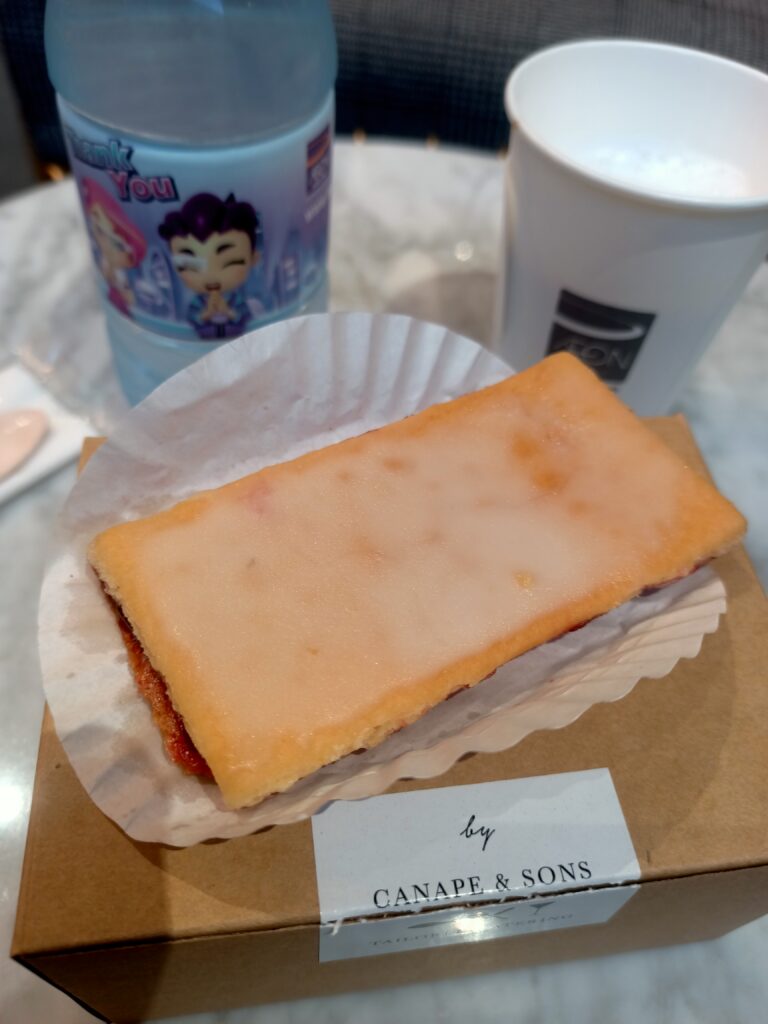 Completed March visit 2 times😁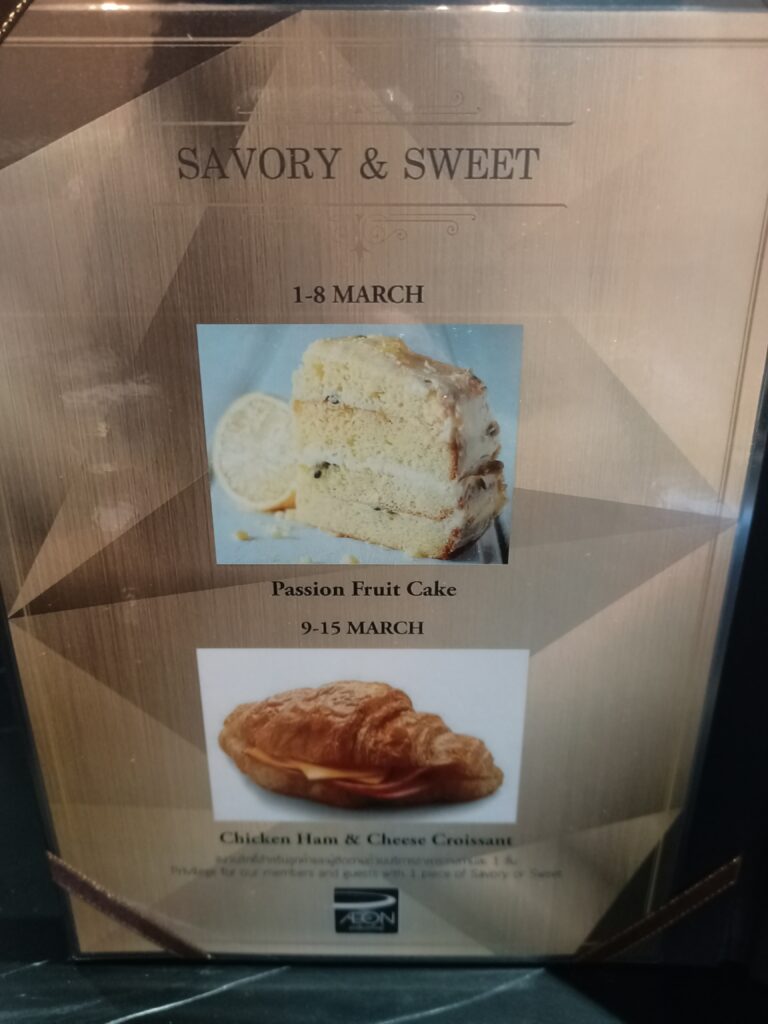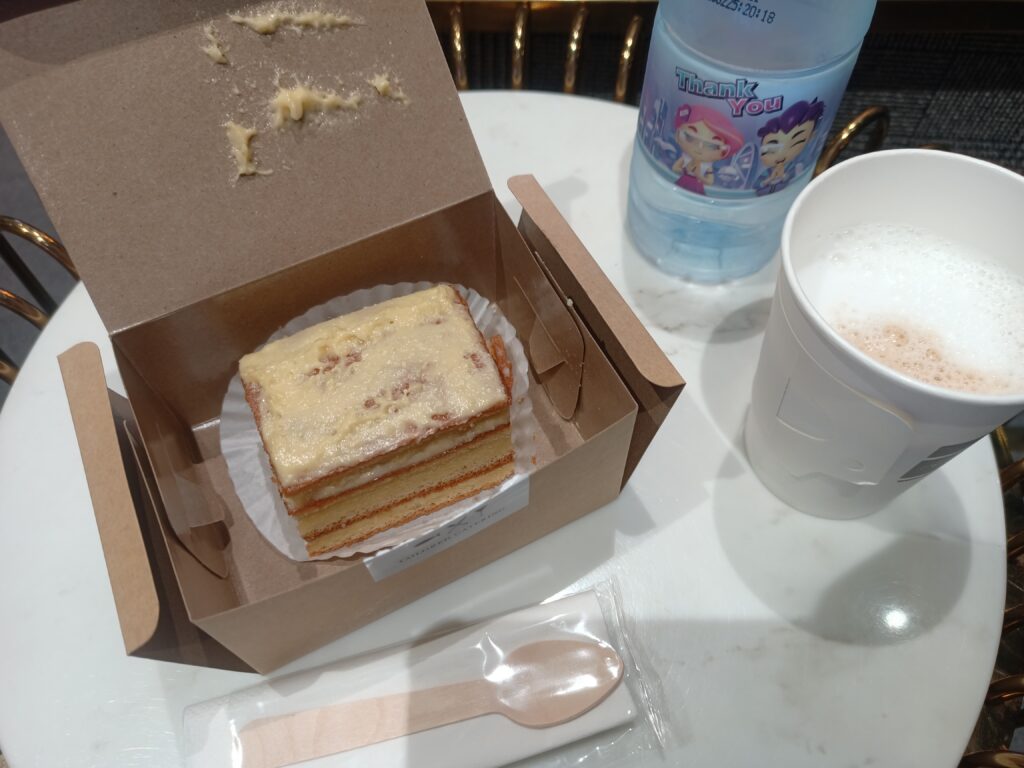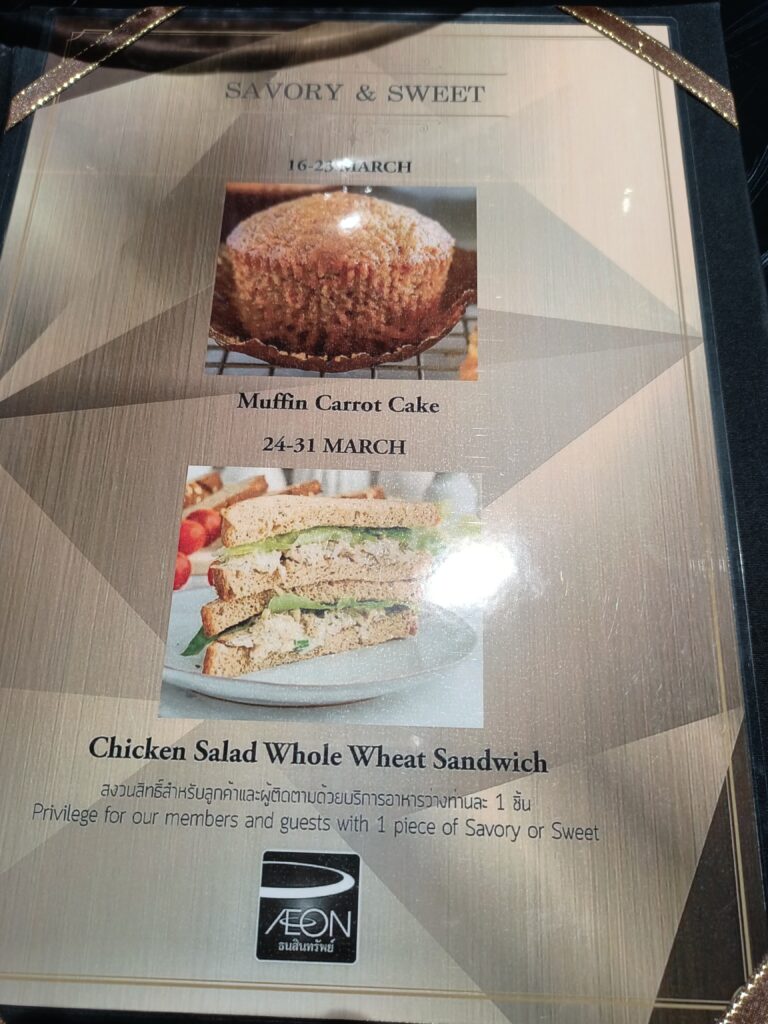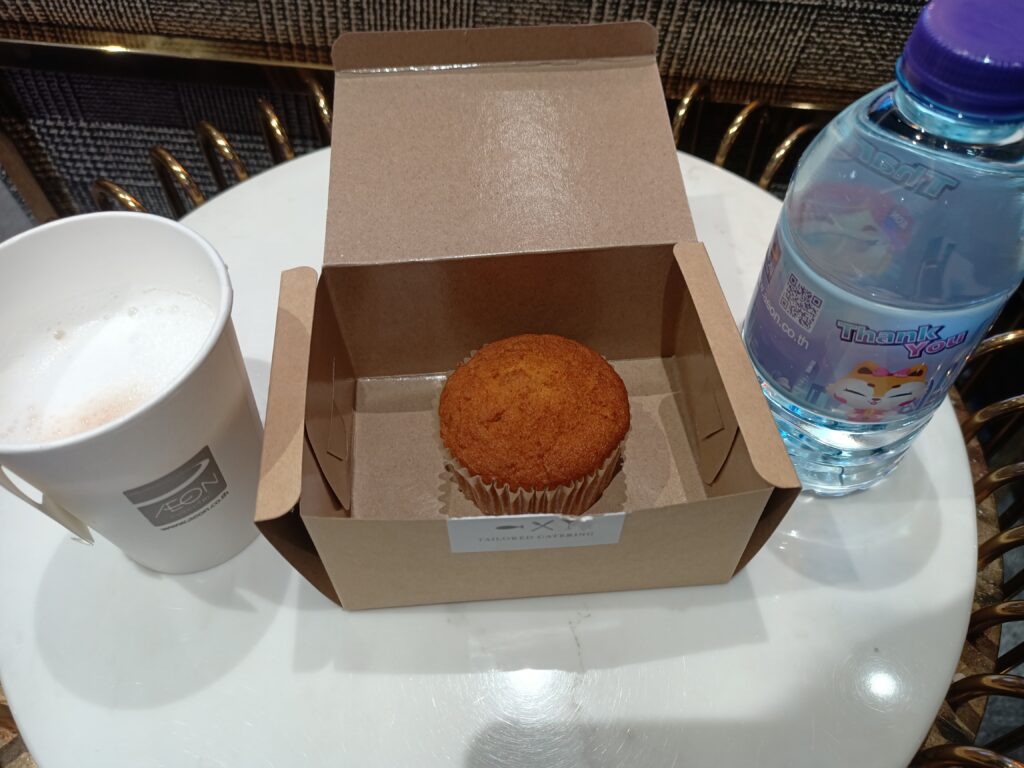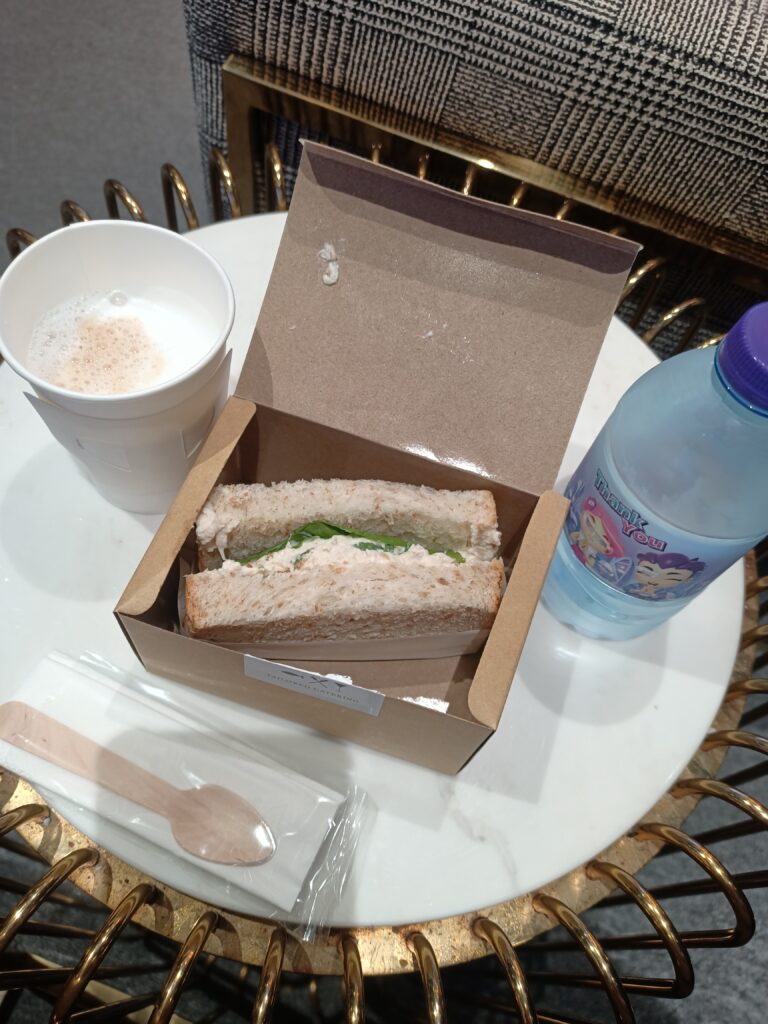 Continued visiting to the lounge on April😋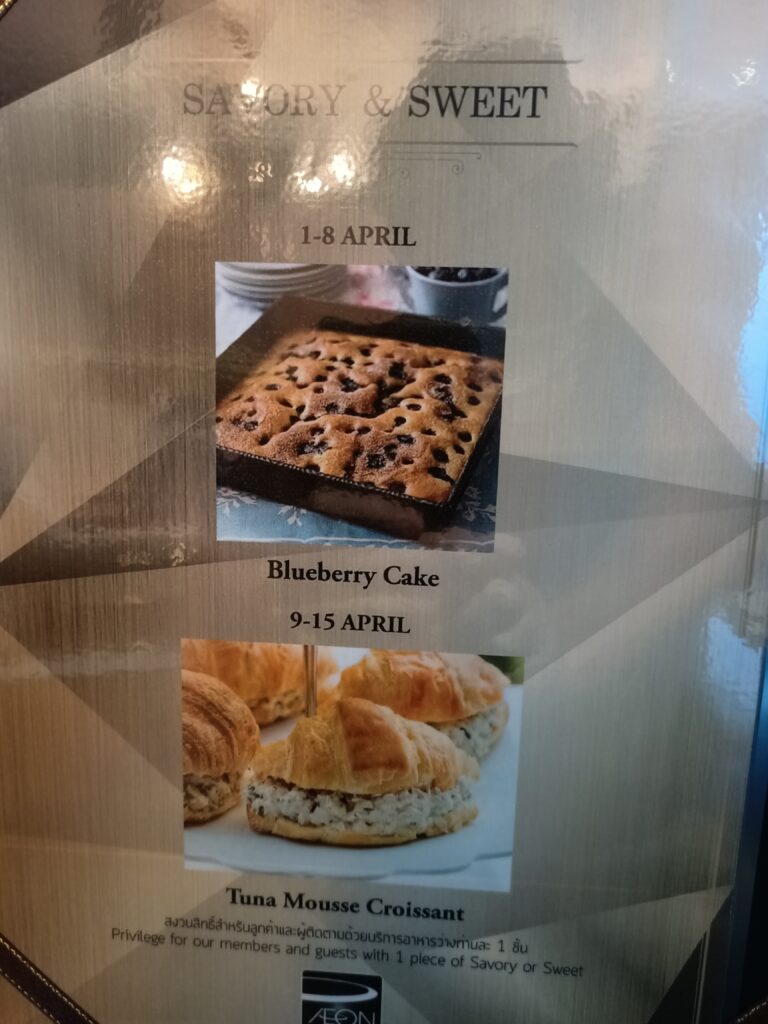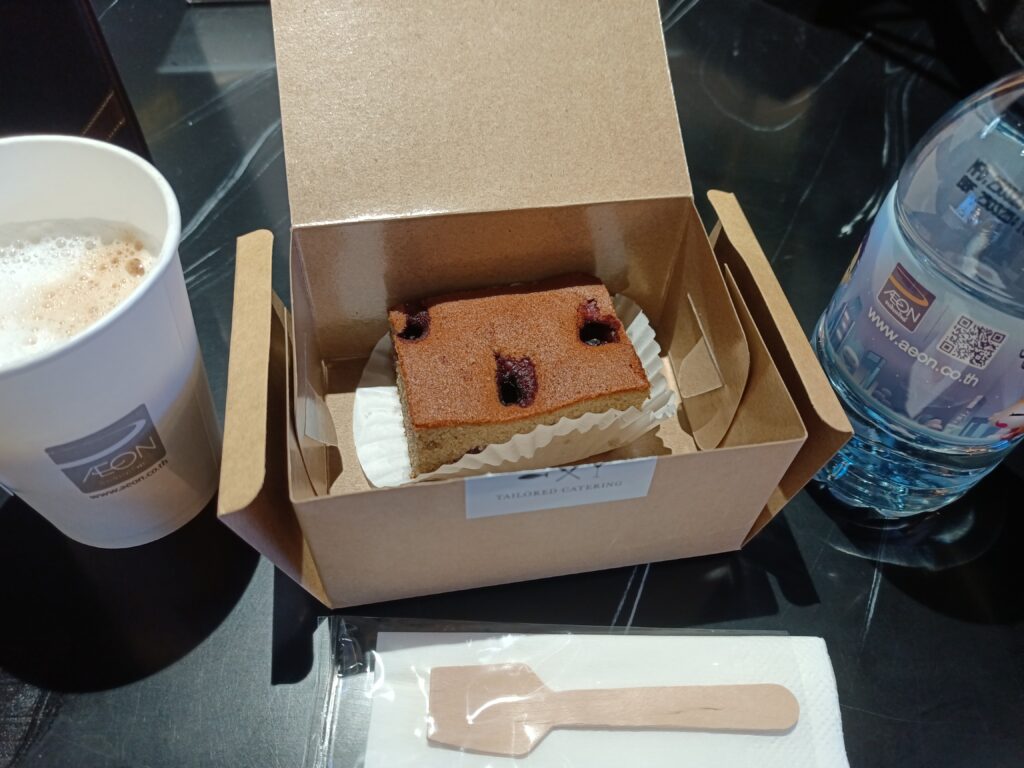 Somebody noticed that wooden spoon is upgrated to curved one?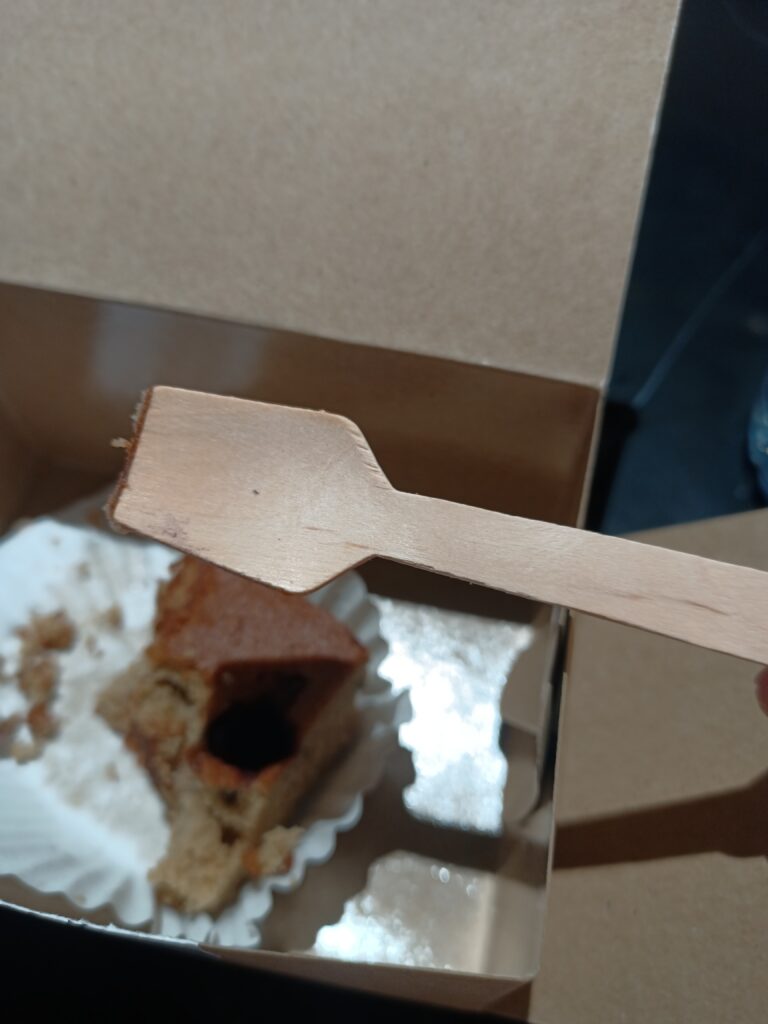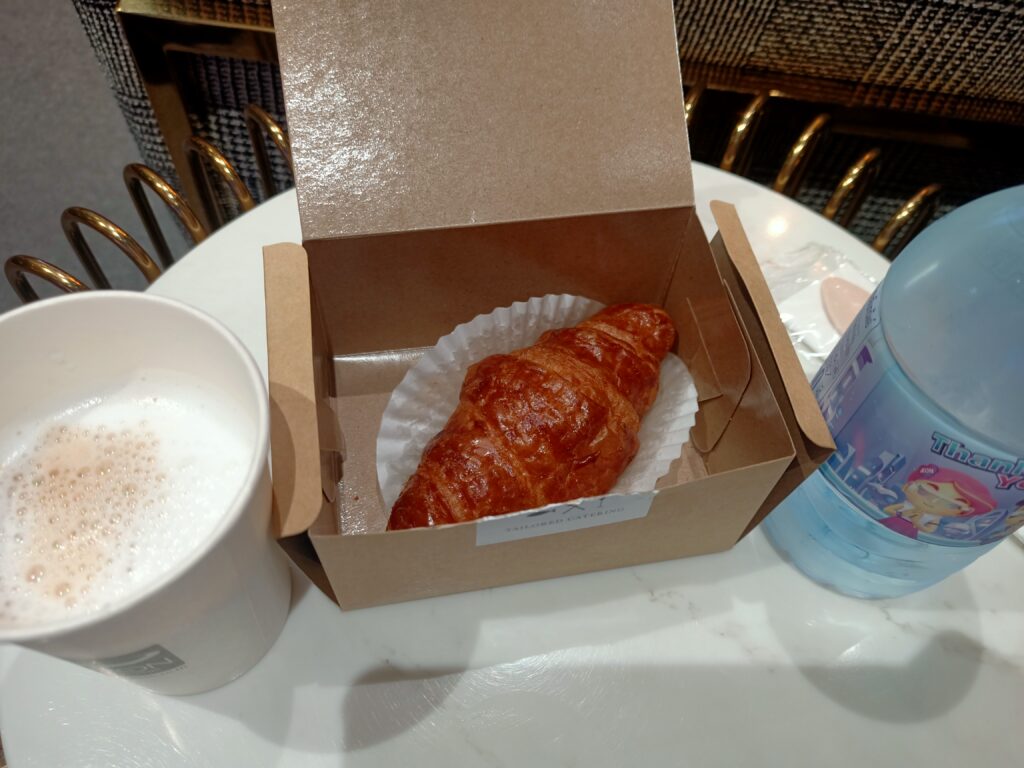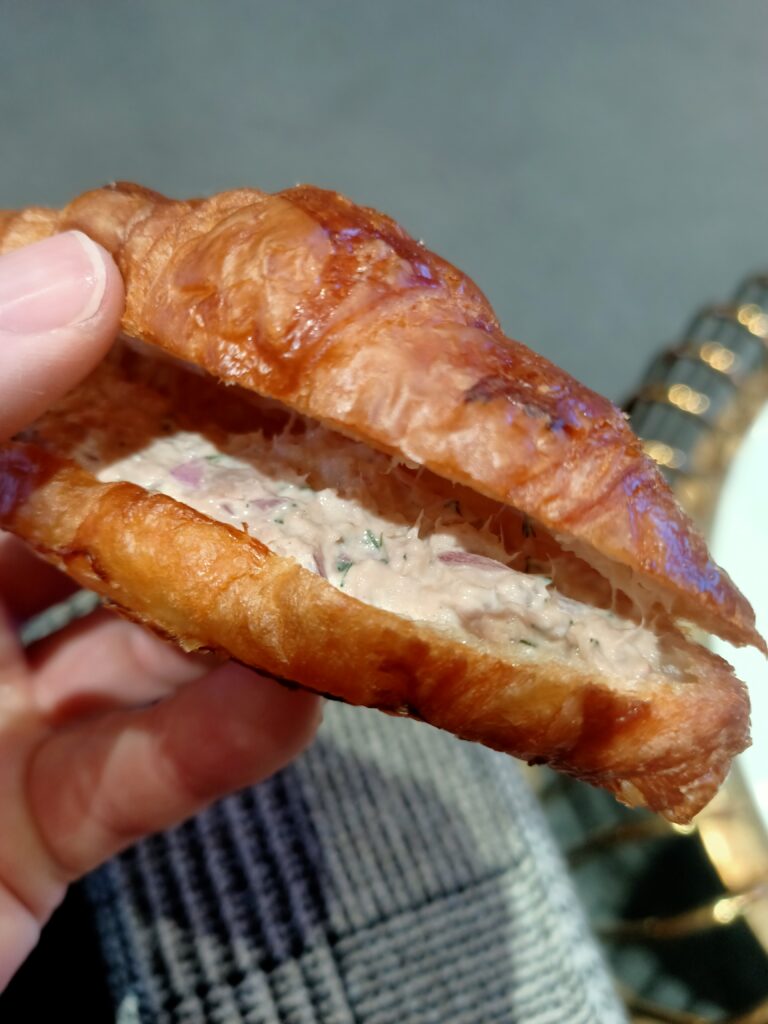 Last visit on Apr 2023 for Shrimp roll😊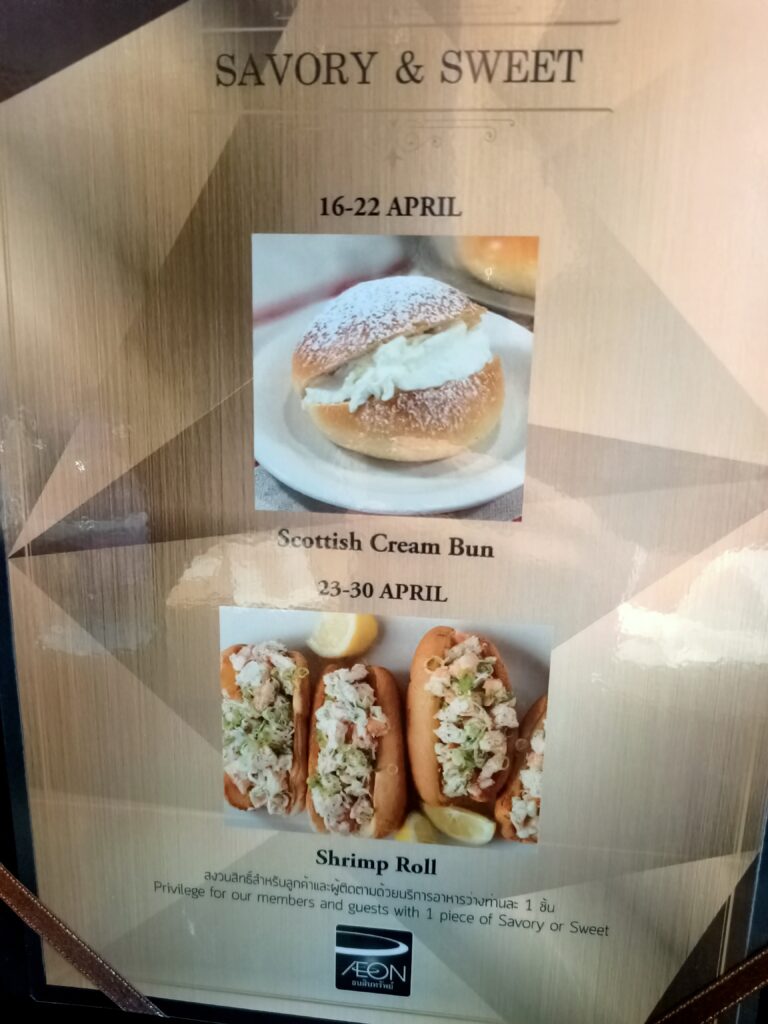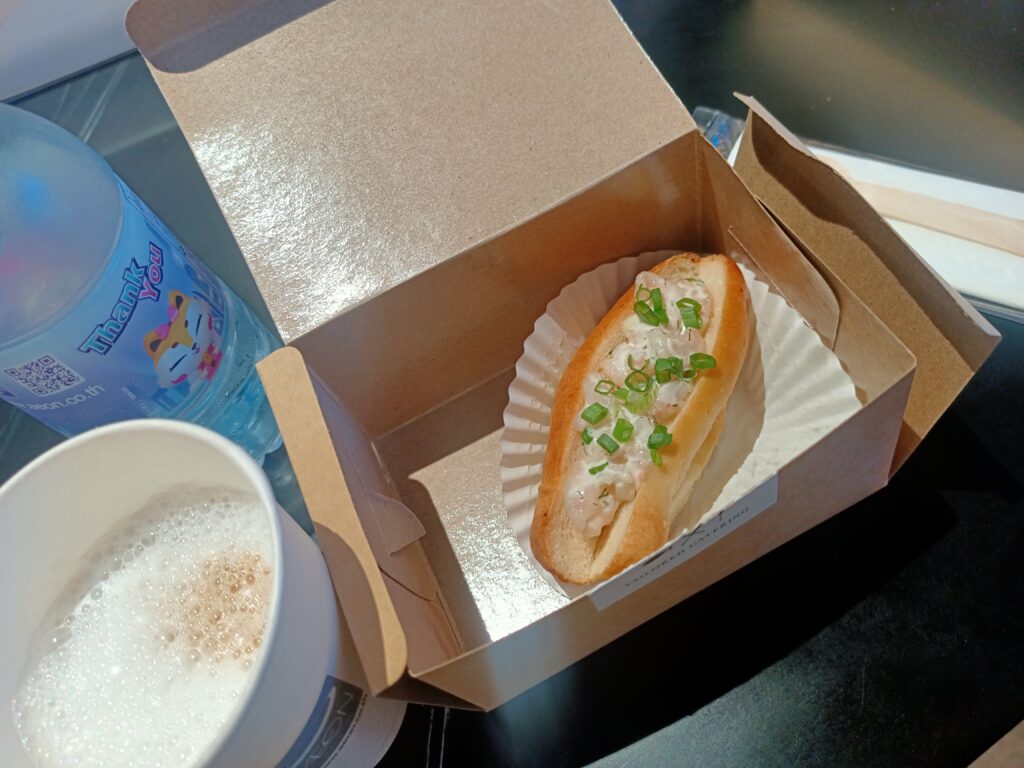 First visit on May 2023! Enjoyed sweet chocolate croissant😊