One Saturday, in January, 2022, I came to Central world to buy shoes. During shopping time, I dropped by Aeon Thana Sinsap branch to use Aeon lounge service for short rest.
What is Aeon Lounge?
Aeon lounge is the place where certain Aeon credit card holder can use to be relaxed and enjoy snacks, Wifi connection during shopping in the mall. As of January 2022, they have 11 locations in all over Thailand.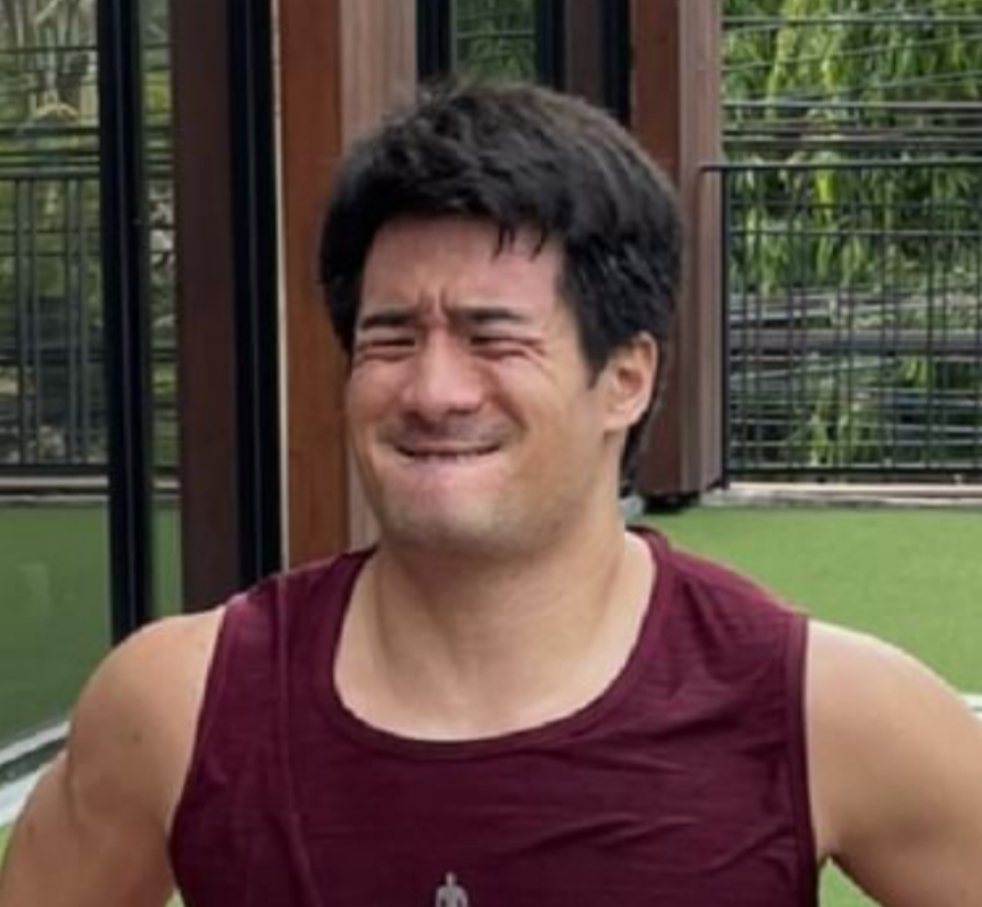 Click the location below to see other lounge service experience.
*Just noticed that Central Plaza West Gate is no longer listed as of 19th July, 2022.
** I noticed that Central Plaza Rayong also not listed as of Sep 2023 on official page.
Terms and conditions in using AEON Lounge
Special Privilege for Members AEON Credit Card AEON Royal Orchid Plus World MasterCard  AEON Royal Orchid Plus Platinum Card AEON Gold Card AEON Wellness Plat...
Applicable credit card to use service
Below is the list of credit card that will allow you to access to the lounge area. You also need to show ID such as Passport, Driver's license etc to enter.
AEON Royal Orchid Plus World MasterCard
AEON Royal Orchid Plus Platinum Card
AEON Gold Card
VISA Olympic Themed Card Issued by AEON
AEON J-Premier Platinum Card
AEON Union Pay Platinum Card
I have Aeon Gold card which is annual fee free for life so I recommend readers get one of them to enjoy various benefit not only access to lounge service but also discount coupon for Cafe Amazon, McDonald's, Shoppe, Maxvalue etc. You can refer to below link to know full details of benefit of Aeon card.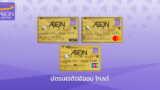 AEON Gold Card - Credit Card | AEON Thana Sinsap
Special Apply online today Waive annual fee for card period and  Get Premium offer Maximum 6,390 THB.*1 December 2022 - 28 February 2023
Aeon gold card issued in other countries also can use for lounge entry. Please confirm with staff for eligibility.
Guide for use
Primary cardholders may use AEON Lounge no more than 4 times/month and no more than 1.5 hours
Supplementary cardholders may use AEON Lounge no more than 2 times/month and no more than 1.5 hours (90 minutes) each time.
Cardholders may bring up to 1 guest or 2 children under 100cm each time.
Be watchful of your child or children, so other members using the AEON Lounge will not be disturbed
Not using your mobile phones and keep the noise level down, so other members will not be disturbed
Food and drinks from outside is prohibited in the Lounge premise, and the complimentary refreshments provided in the Lounge can be enjoyed within the premise only.
***From Sep 2023, you have to have spending via applicable credit card in previous month to use the lounge.
Aeon Lounge in Japan
By the way, there are numerous Aeon lounges located in Aeon malls in Japan. Unfortunately, credit card issued in Thailand cannot be used here. Only those who has Japan Aeon gold credit card holder and spent 1,000,000 yen annually or has Aeon Japan stock more than 100 can use the lounge 5 times per month with prior booking.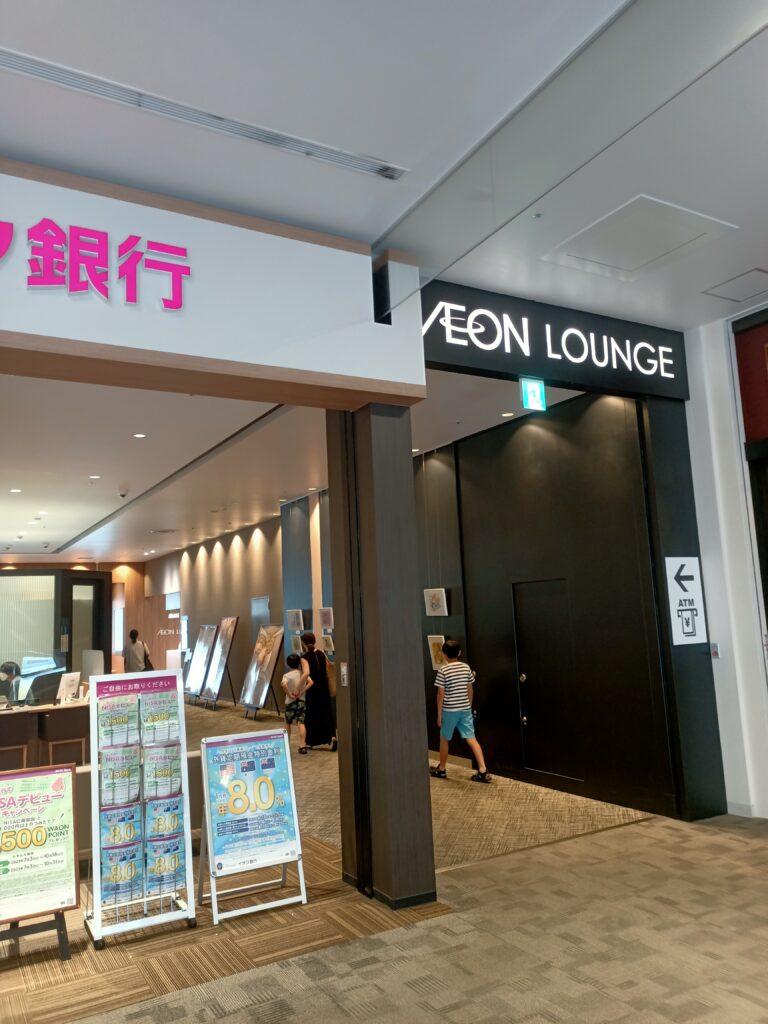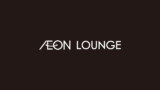 イオンラウンジ | iAEON(アイイオン)-ポイントまとまる。支払いなめらか。イオンの公式トータルアプリ
イオンラウンジは「特別なお客さまのためのくつろぎ空間」お買い物の合間に、ごゆっくりとおくつろぎいただける専用空間。
Aeon Lounge at Central World
At Central World, Aeon branch is located at 4th floor, where other major banks also have their branches.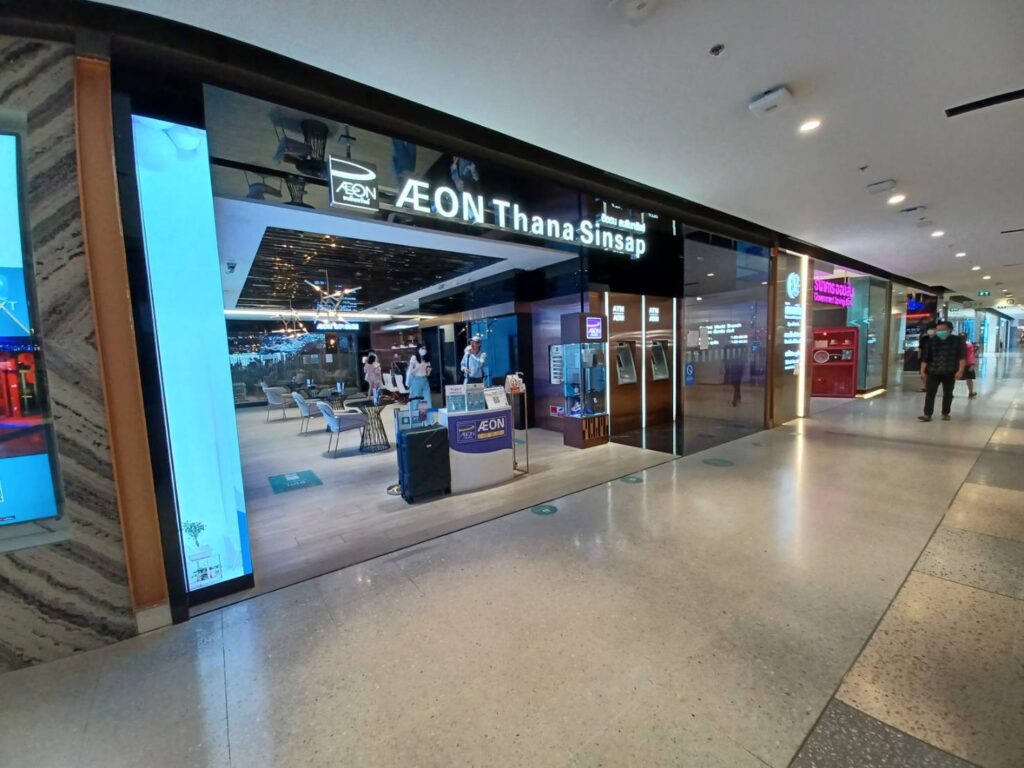 Ok, let's get inside the lounge space. Staff actually asked my passport only needed to present credit card. It might not be needed but I recommend all to bring for verification purpose. Staff seems checking my passport number in their system.
*I came here many times and never asked to show credit card. They seem to check from my passport number only and ID card number for Thai people.
From May 2023, entrance policy was changed a bit. Customer required to scan QR code at bank entrance then get queue number for counter then show ID when called.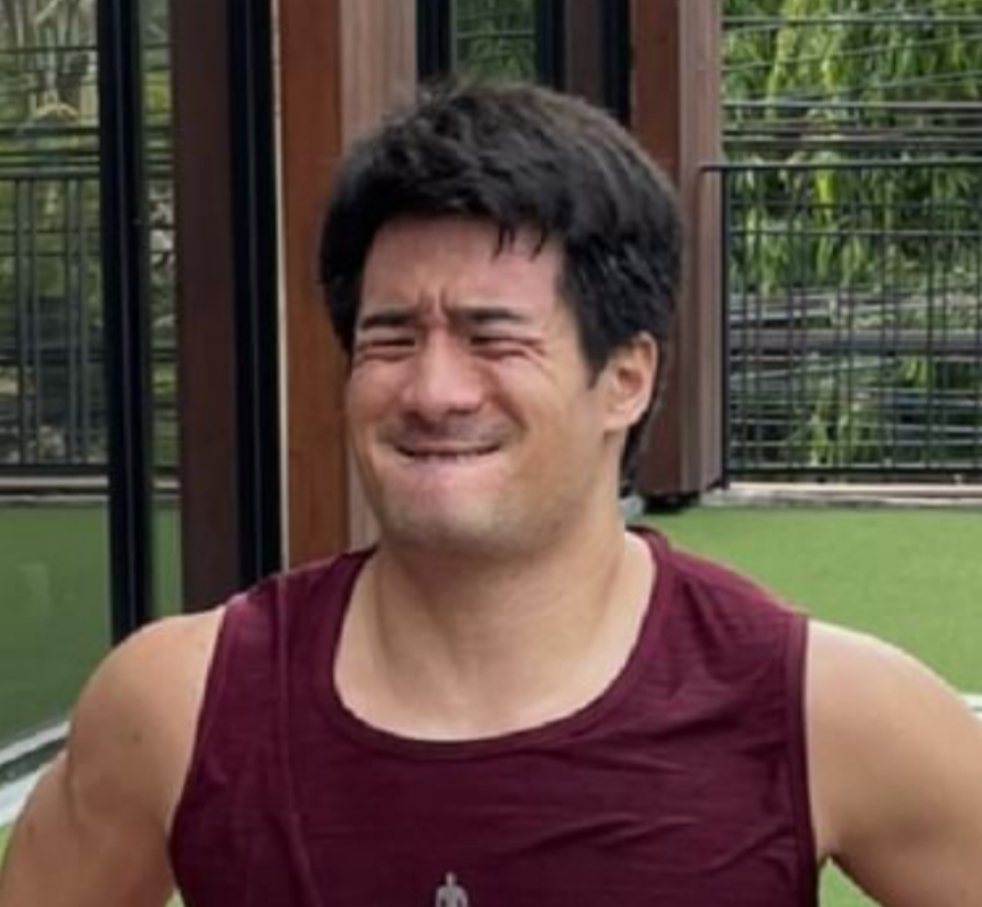 Even new system installed, almost nobody are using this…
Select AEON lounge first.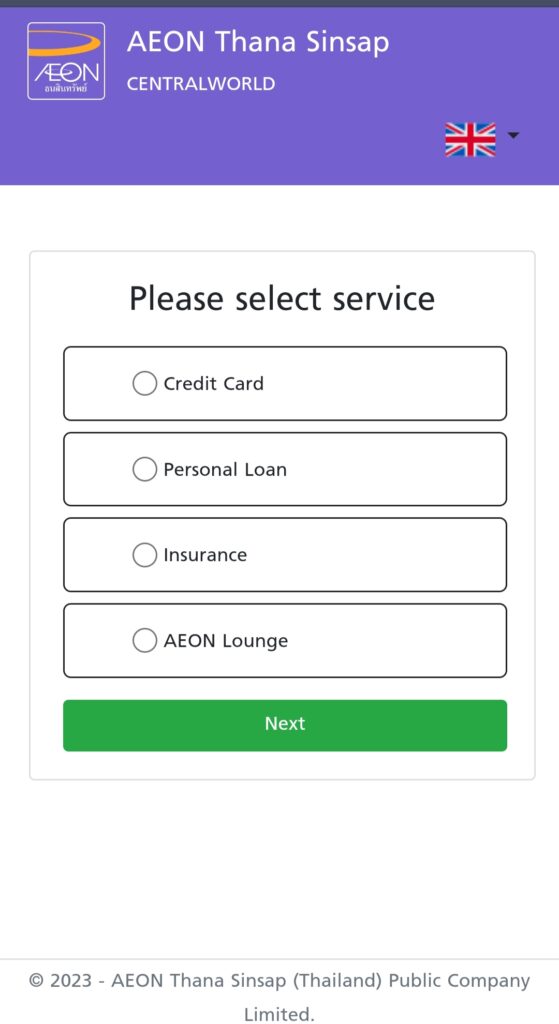 Then input phone number.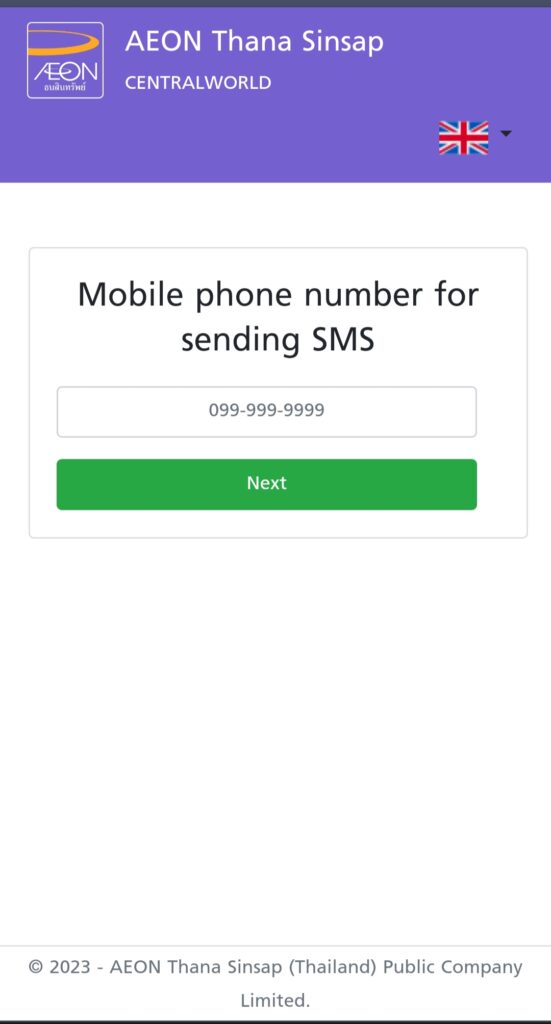 Got queue number for counter process.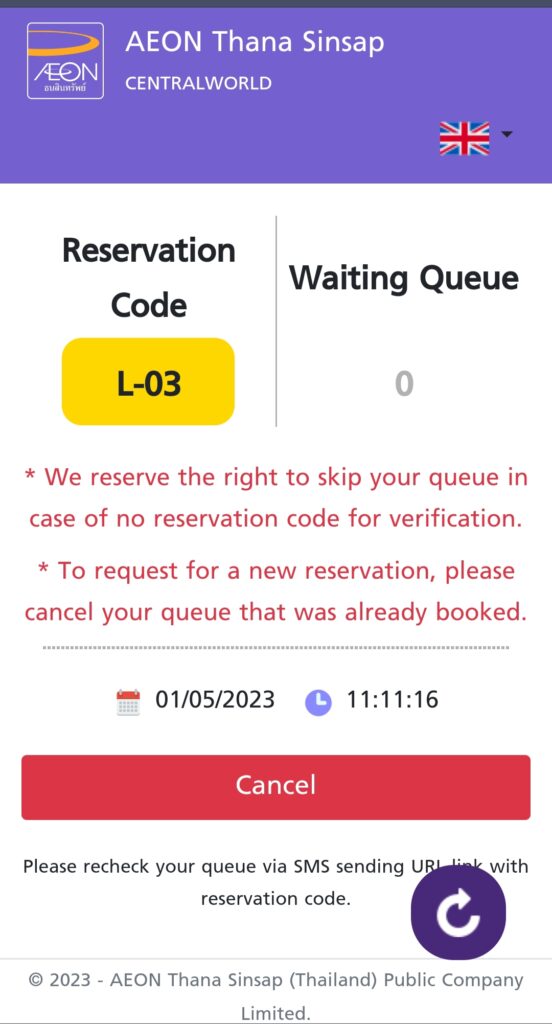 Wait for queue number called.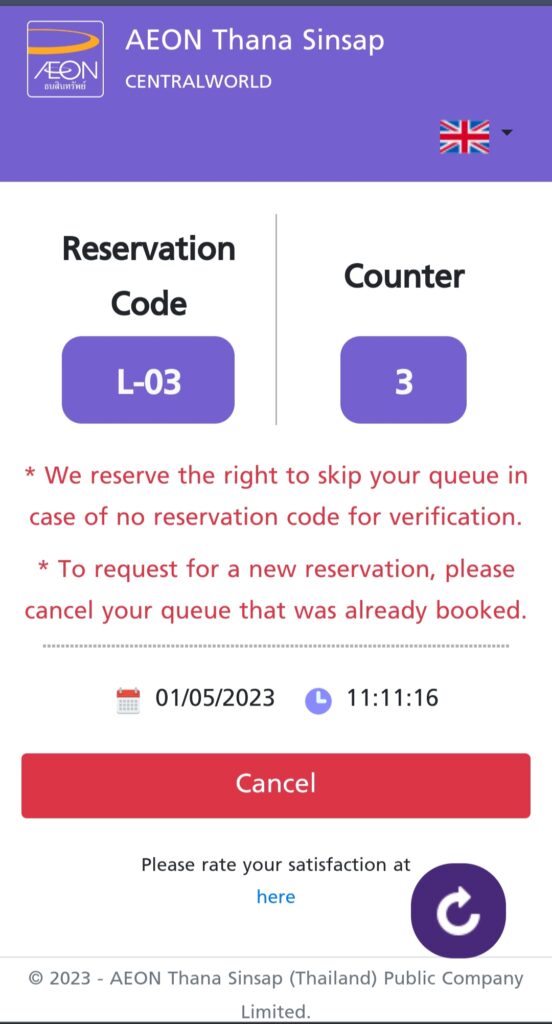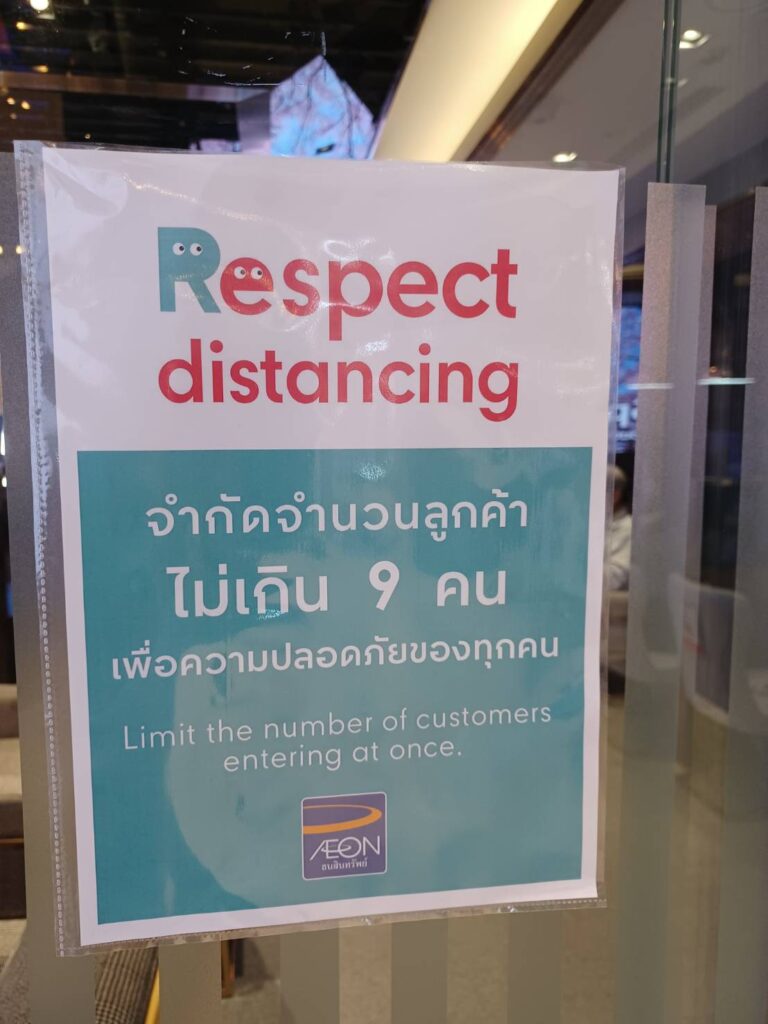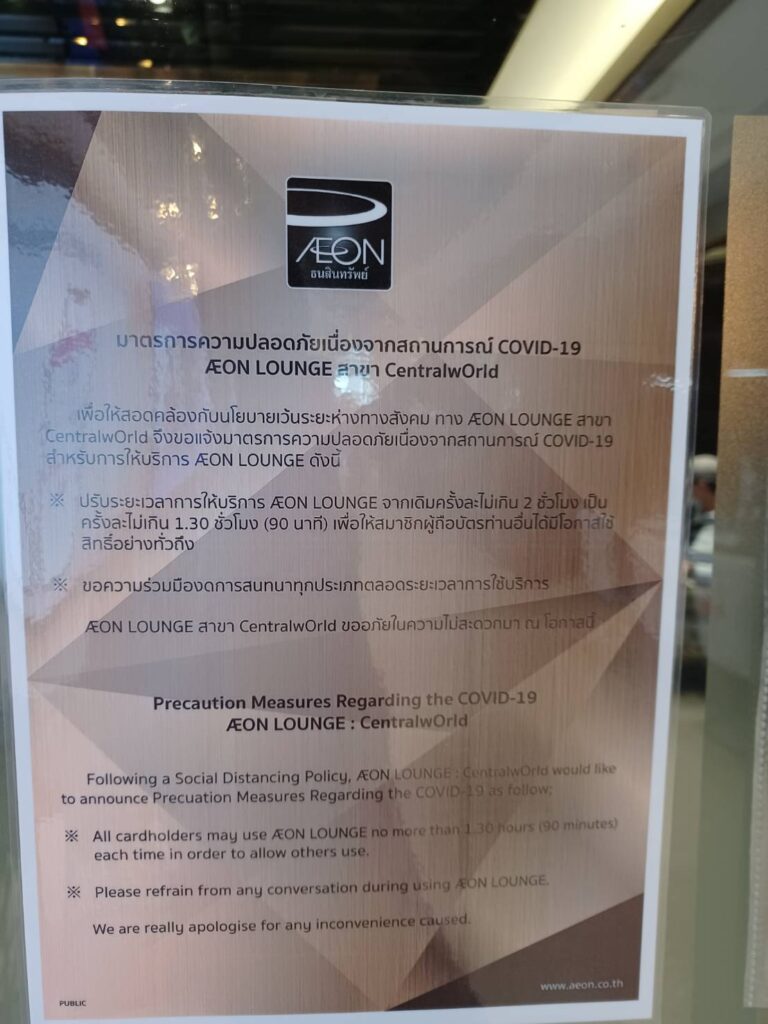 Open the door recognizing your face on touch screen. Actually staff will open the door by manual.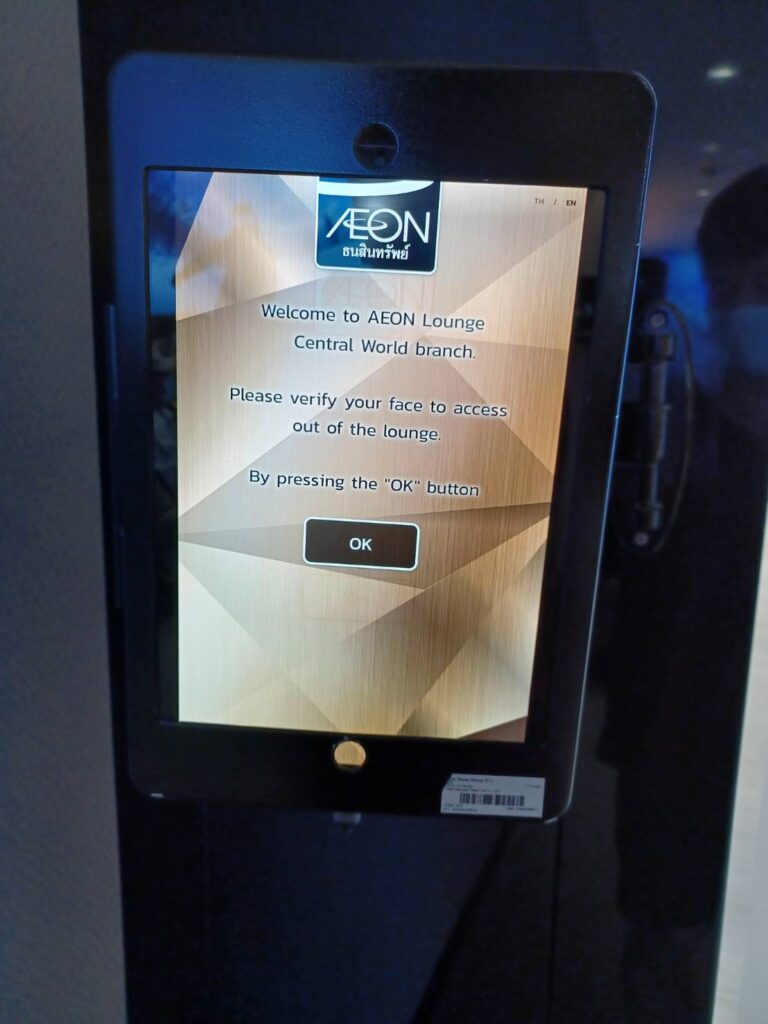 Entire lounge space with luxurious atmosphere, offering enough seating space around 15 seats inside.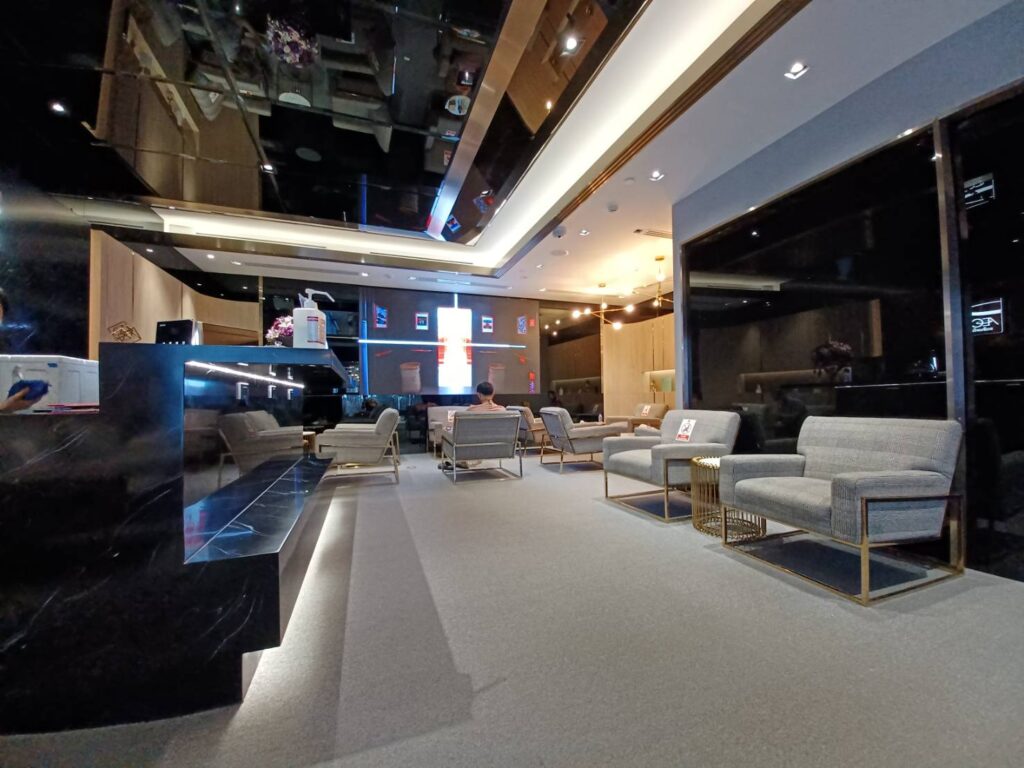 4 counter chair was newly installed to accommodate more guests from Dec 2022.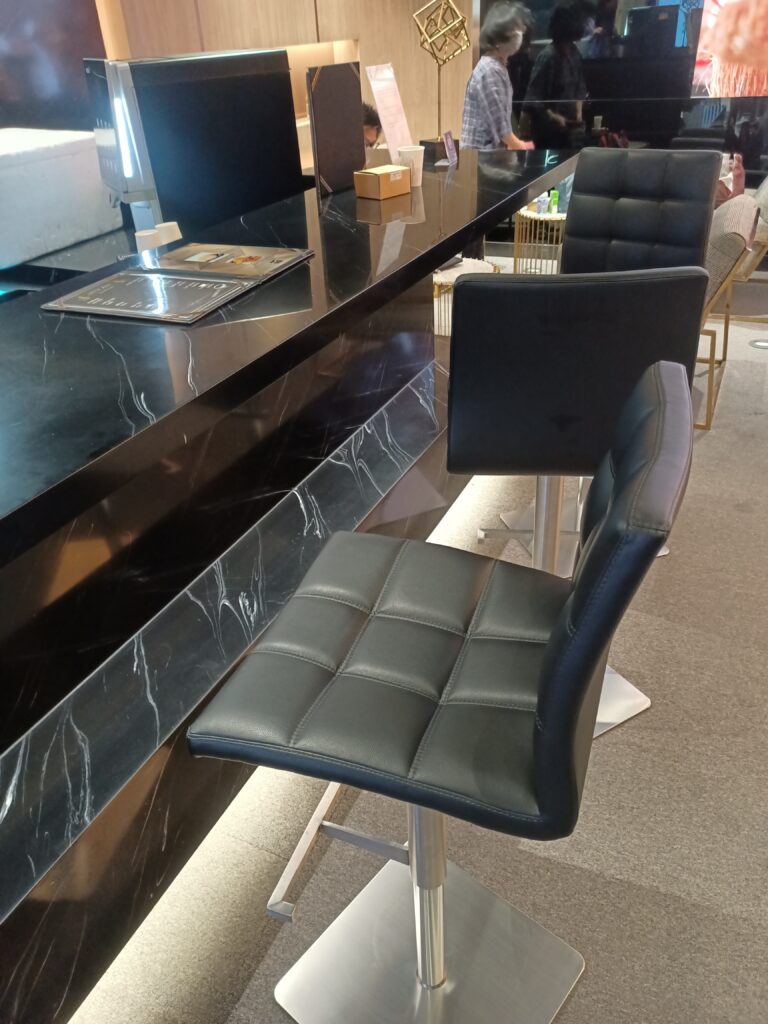 There is one staff in the counter bar, you can ask drinks and snacks to offer. Coffee can be refilled.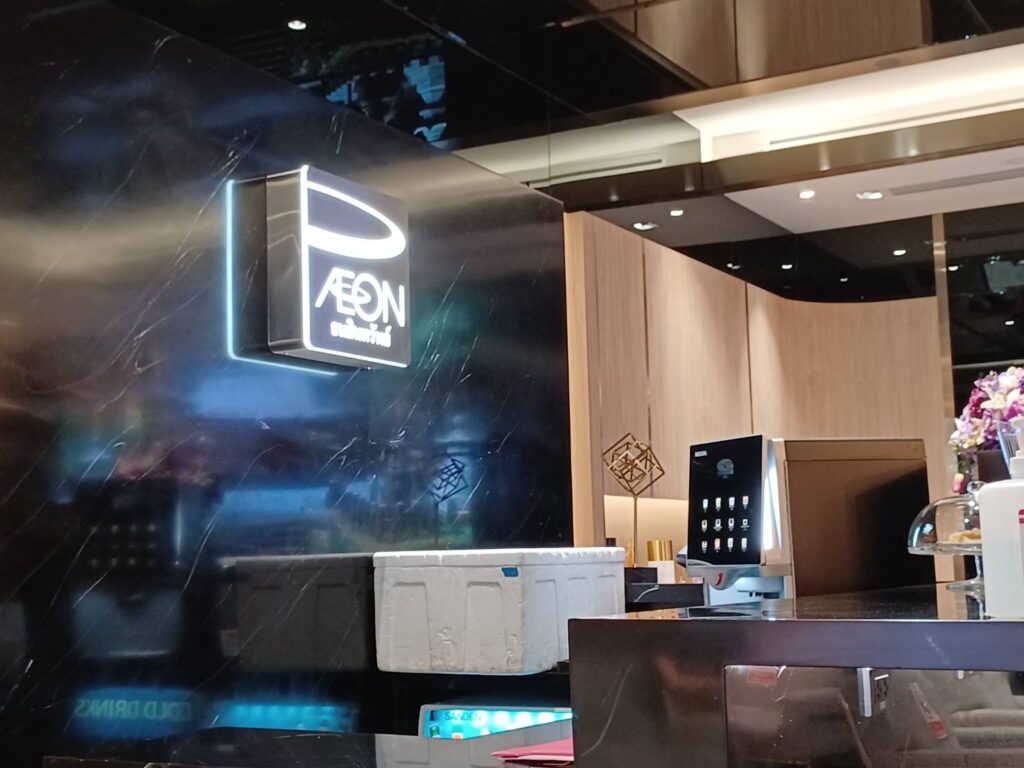 Snack sample.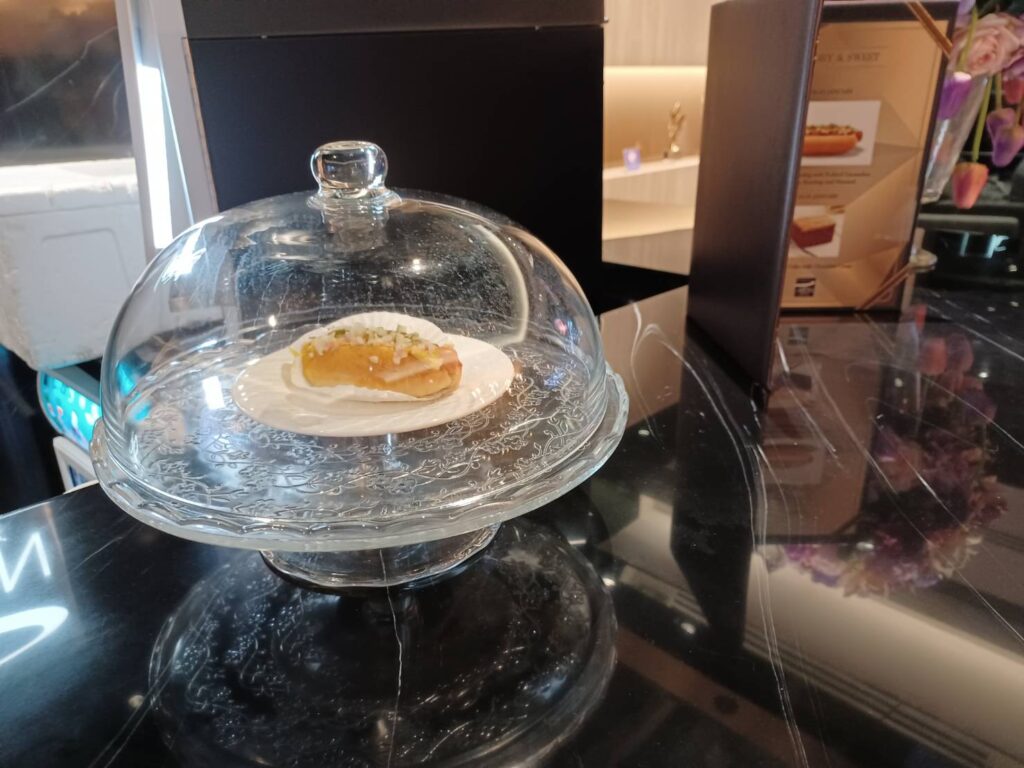 Once I am seated, Staff approached and offered drink and snack. Snack menu is changing weekly. this time small hotdog is available so I ordered. Snacks will be out of stock around 4 pm even on weekday. You must come early to get one unless otherwise you will get only drinks.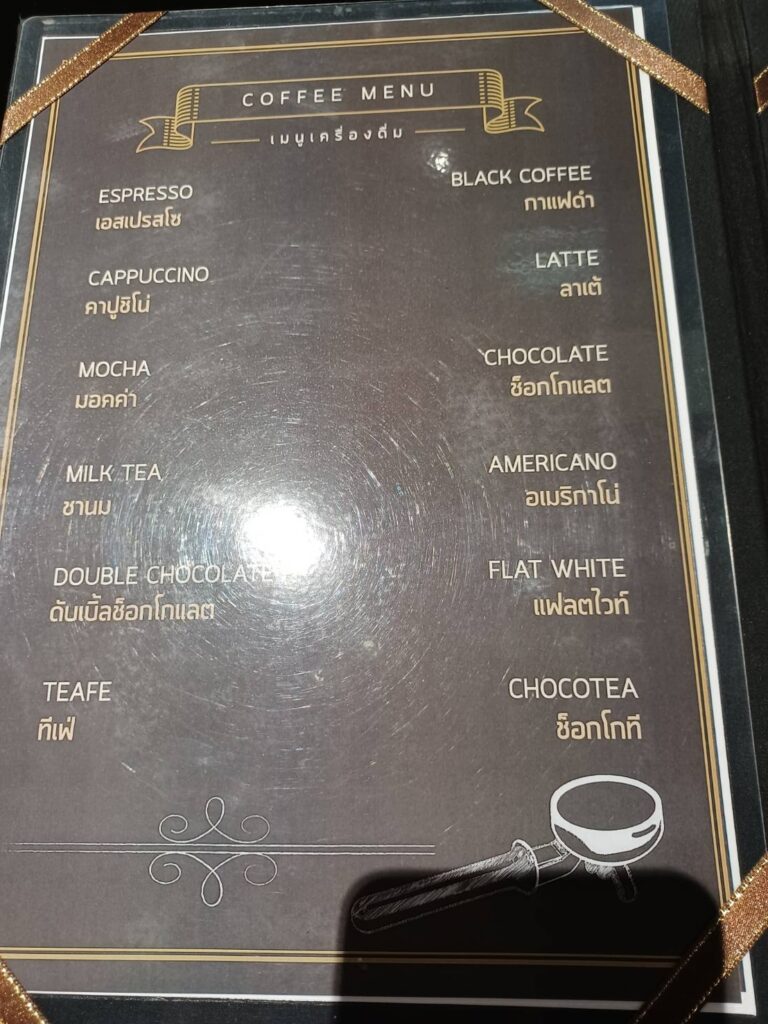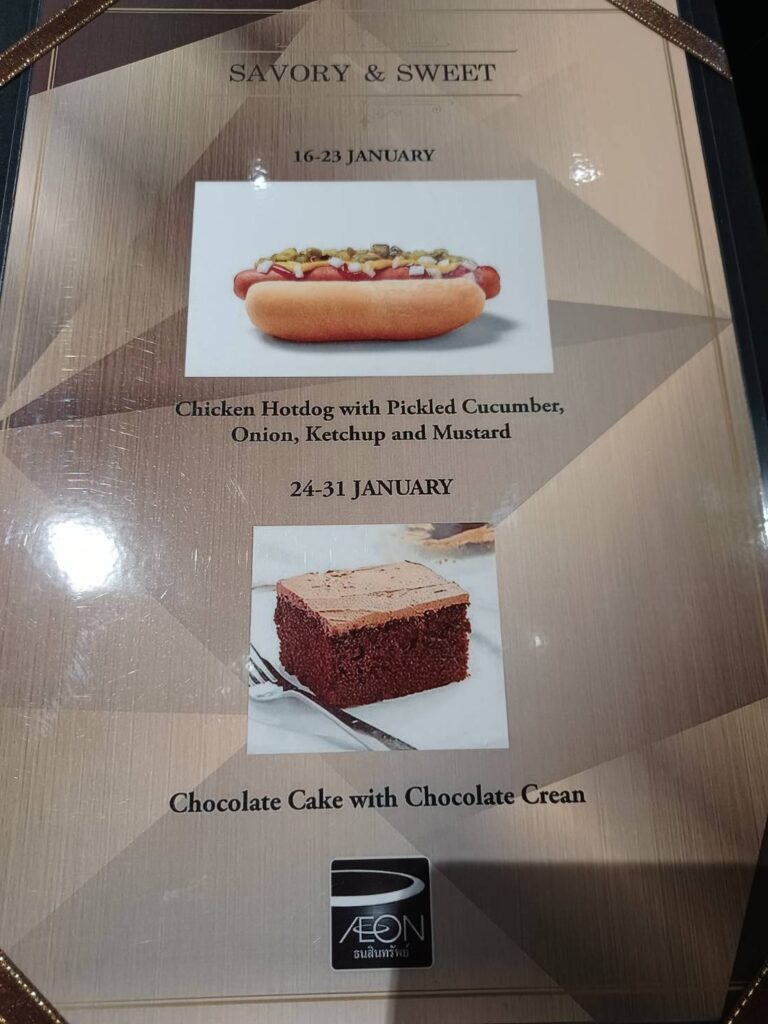 Food delivered as packaged for hygiene purpose.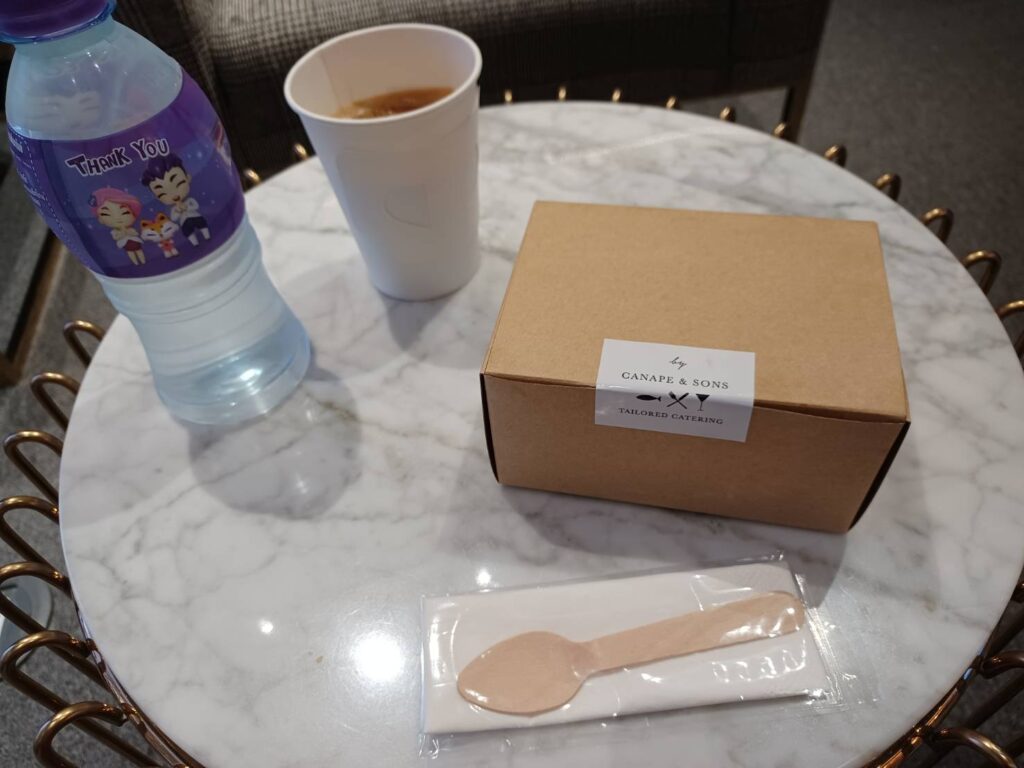 Small sized but nice tested hotdog with condiment.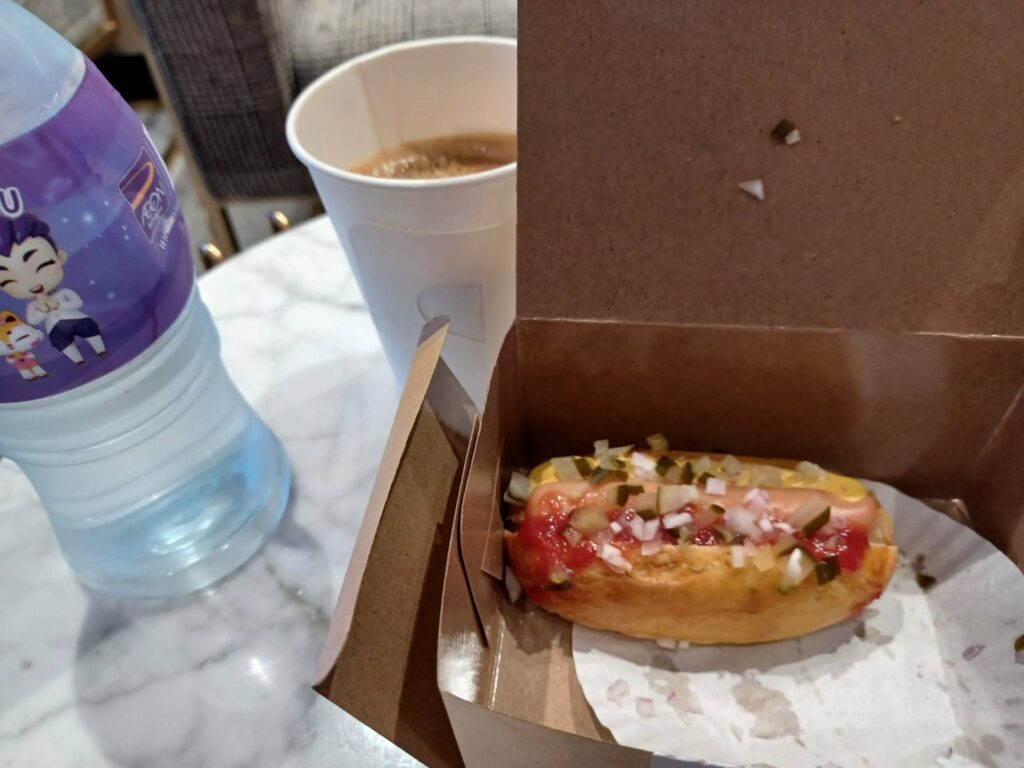 Charging outlet is equipped with each table. While taking some rest during your shopping time, do not forget to charge the phones.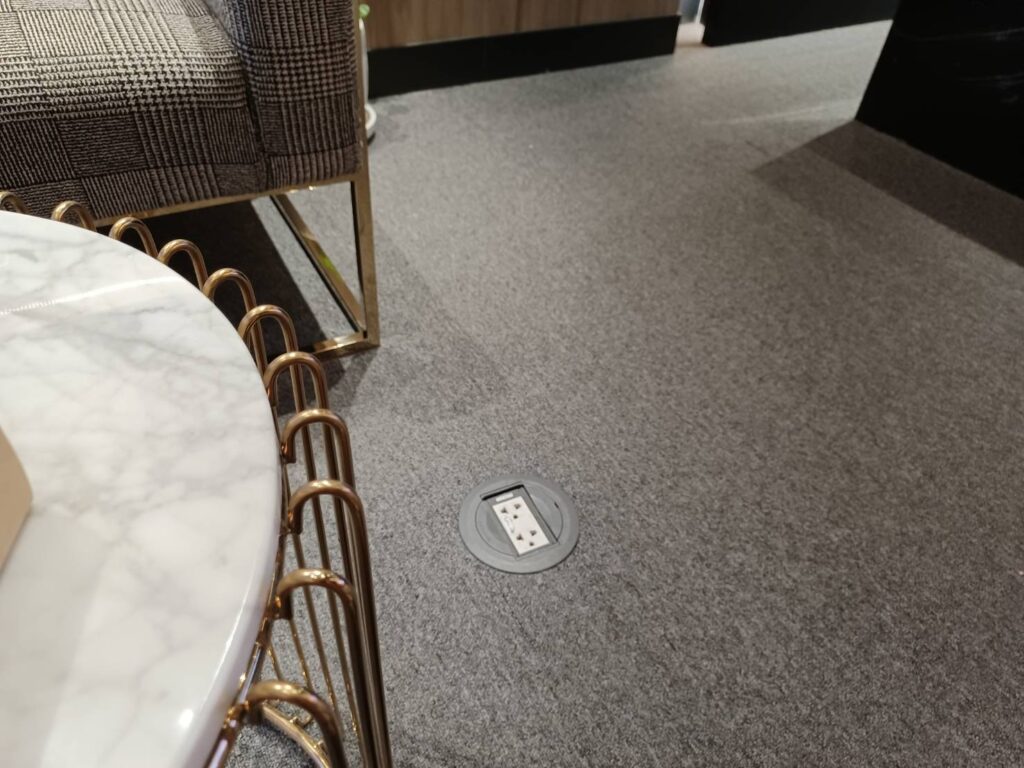 Sofa seat is also clean and good to be seated. Again this lounge service is completely free for card holders, that is really nice, you cannot miss to utilize.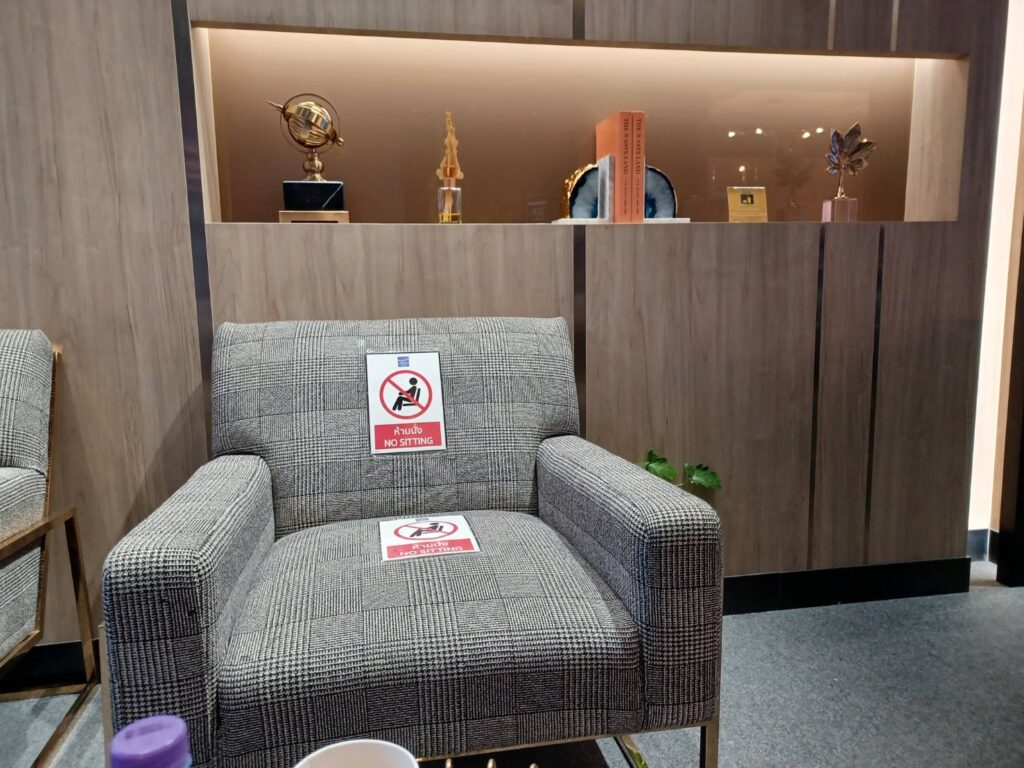 Ok! That's all the interior and service of Aeon Lounge at Central World. I could charge my phone, enjoy hot black coffee before going to watch football game on the day. If you are coming often here, I highly advise you to have one Aeon credit card so that you can enjoy lounge service 4 times per month same as me!
I talked with server lady in the lounge, she said snacks are prepared 130 sets per day and 200 for weekend. Normally by 15:00 all stocks are gone. On weekends much earlier of course.
See ya.
July 2022
2nd July, 2022 6pm, I came late so snacks are already out of stock. I got water and hot chocolate only.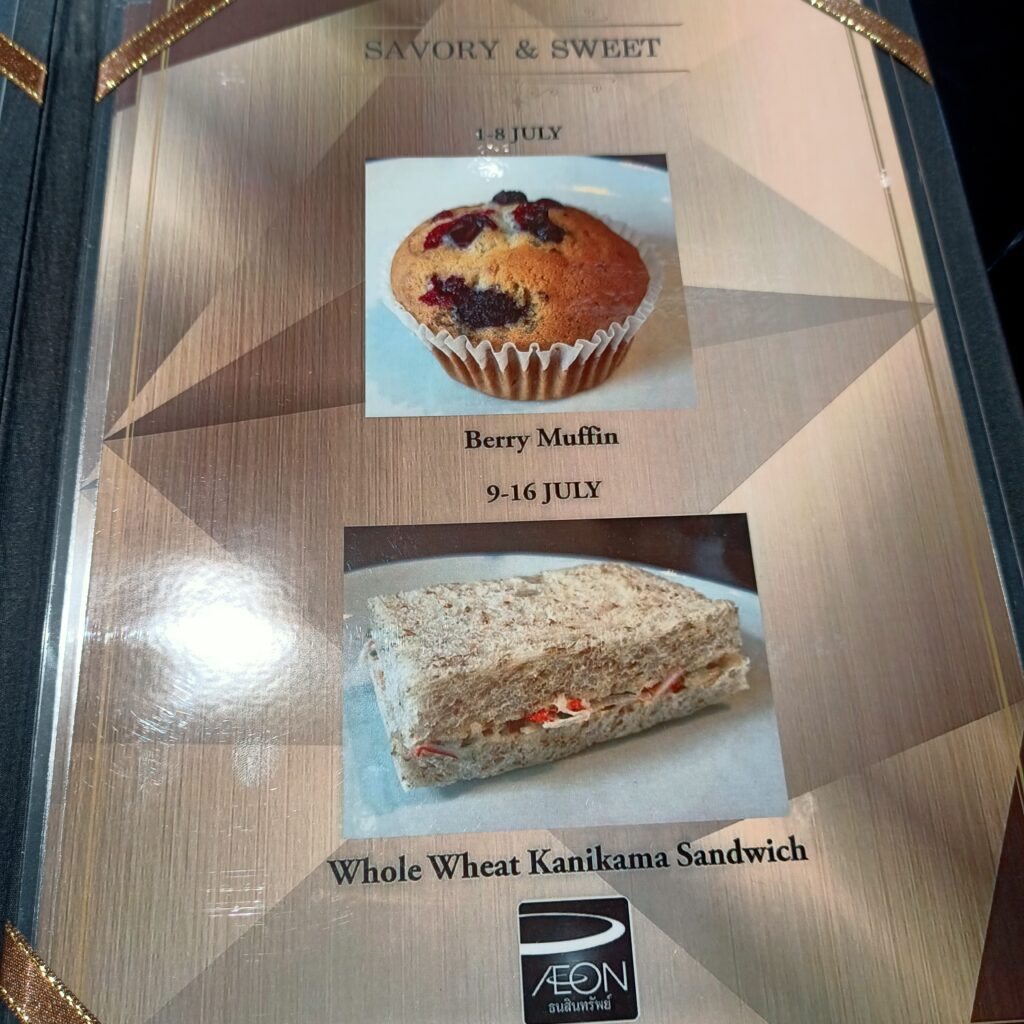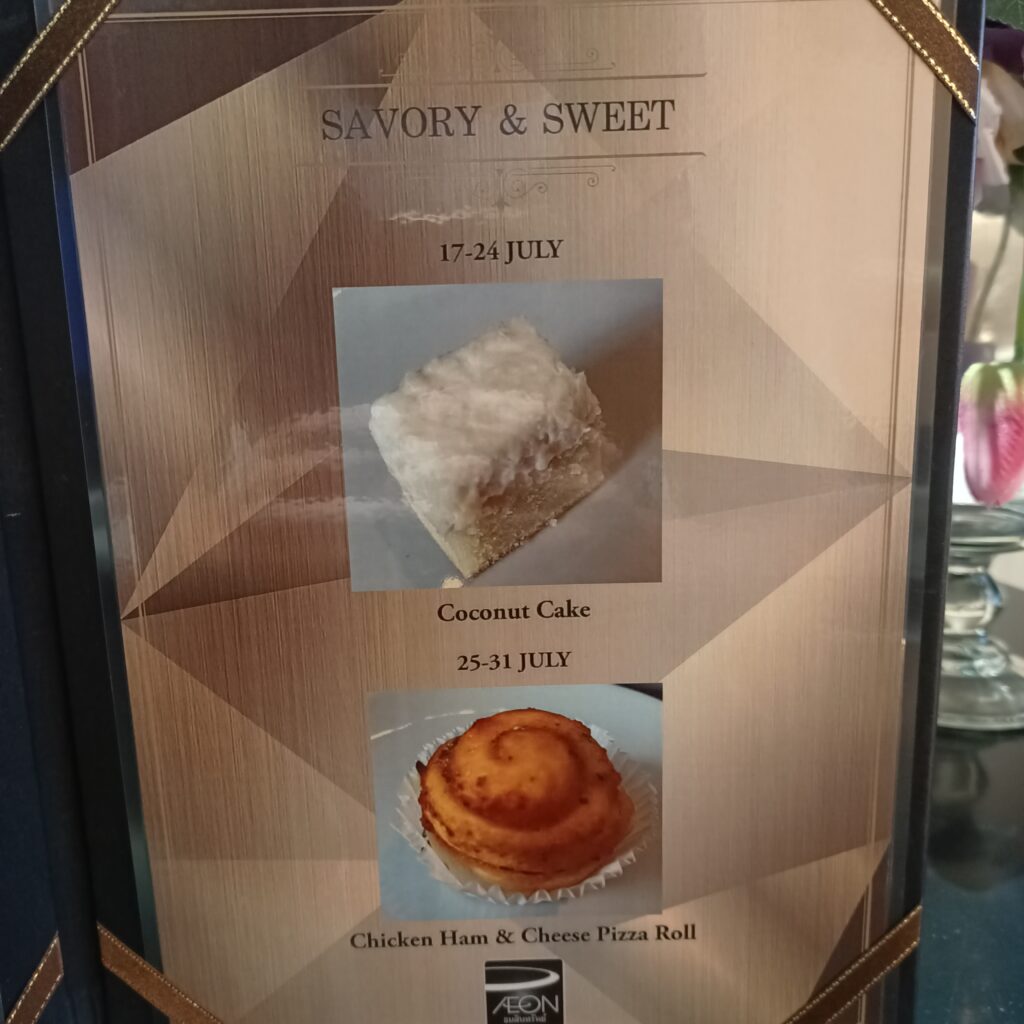 10th July, 2022 visit. Crab sandwich and Cappuccino.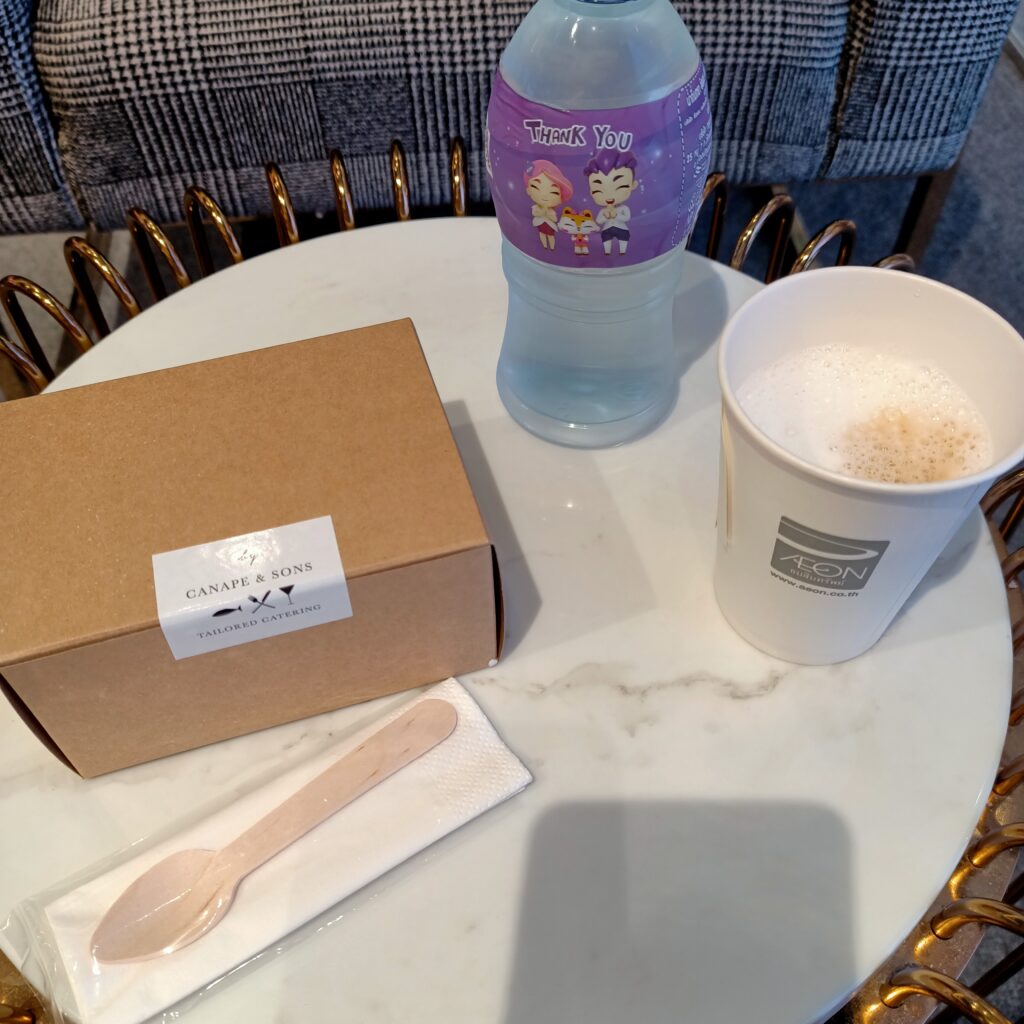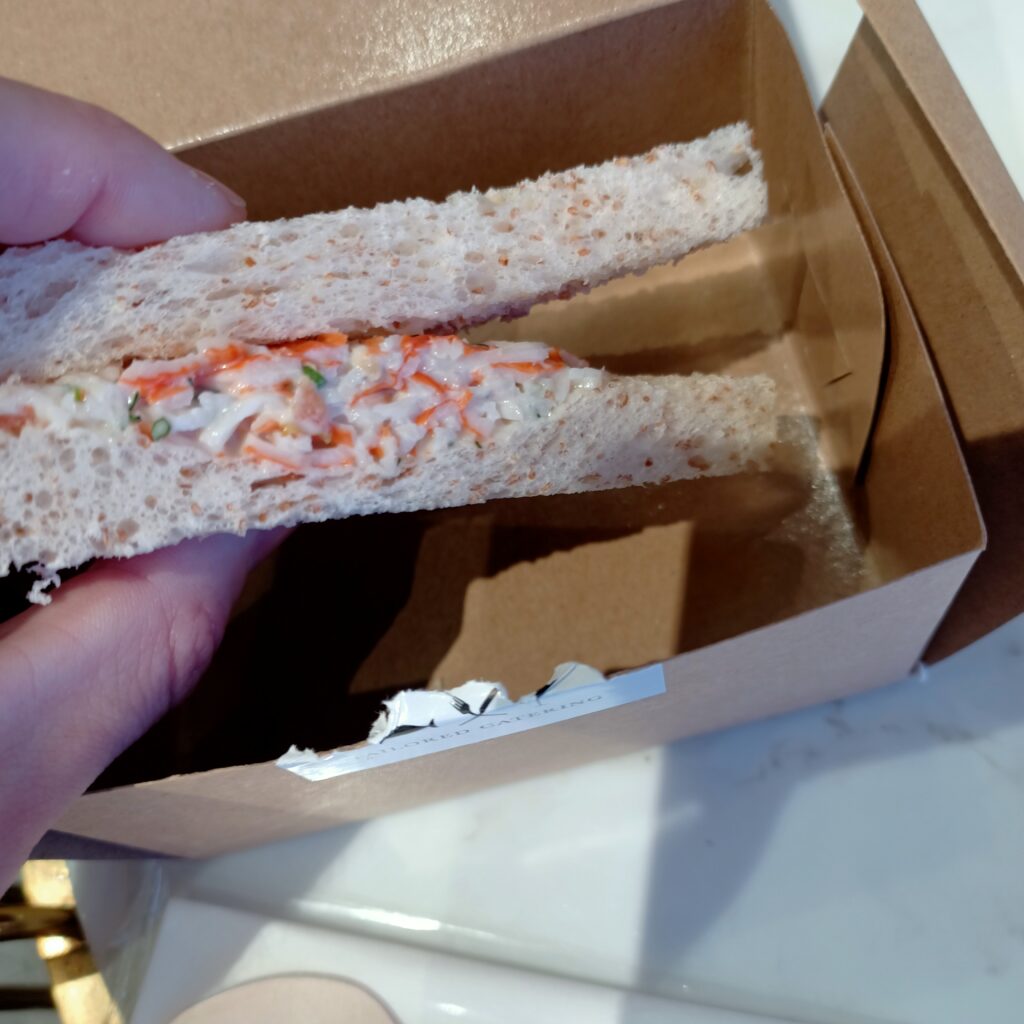 16th July for crab sandwich and cappuccino again.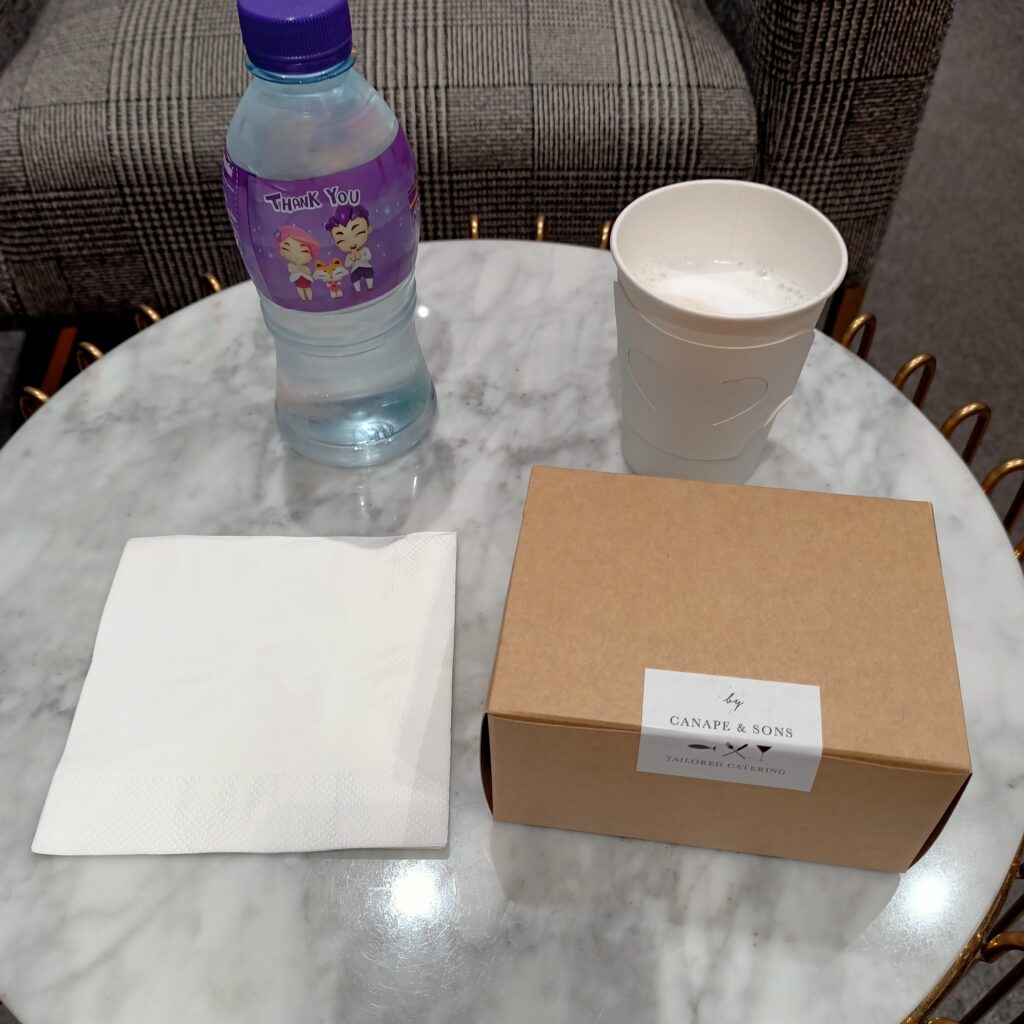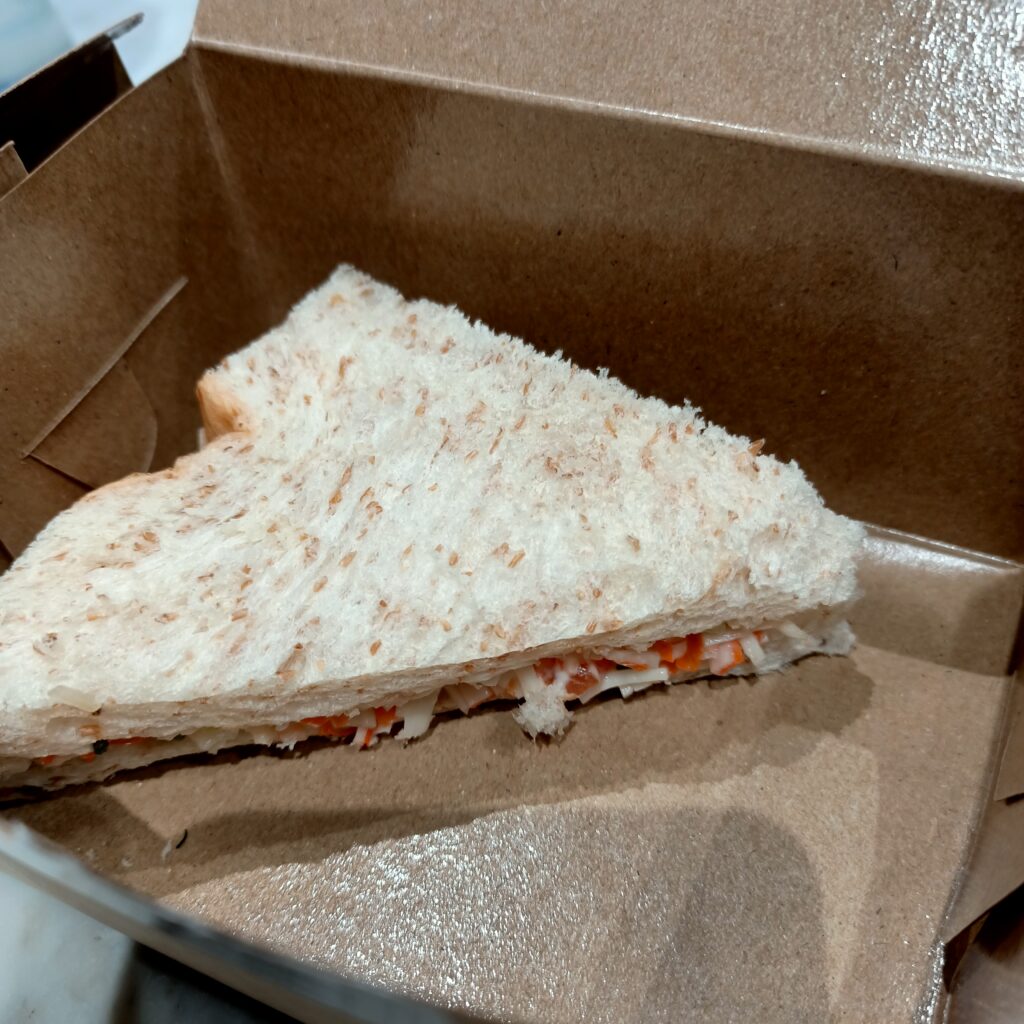 August 2022
August menu was updated as below. Lady next to me gave her carrot cake so I took 2 boxes haha.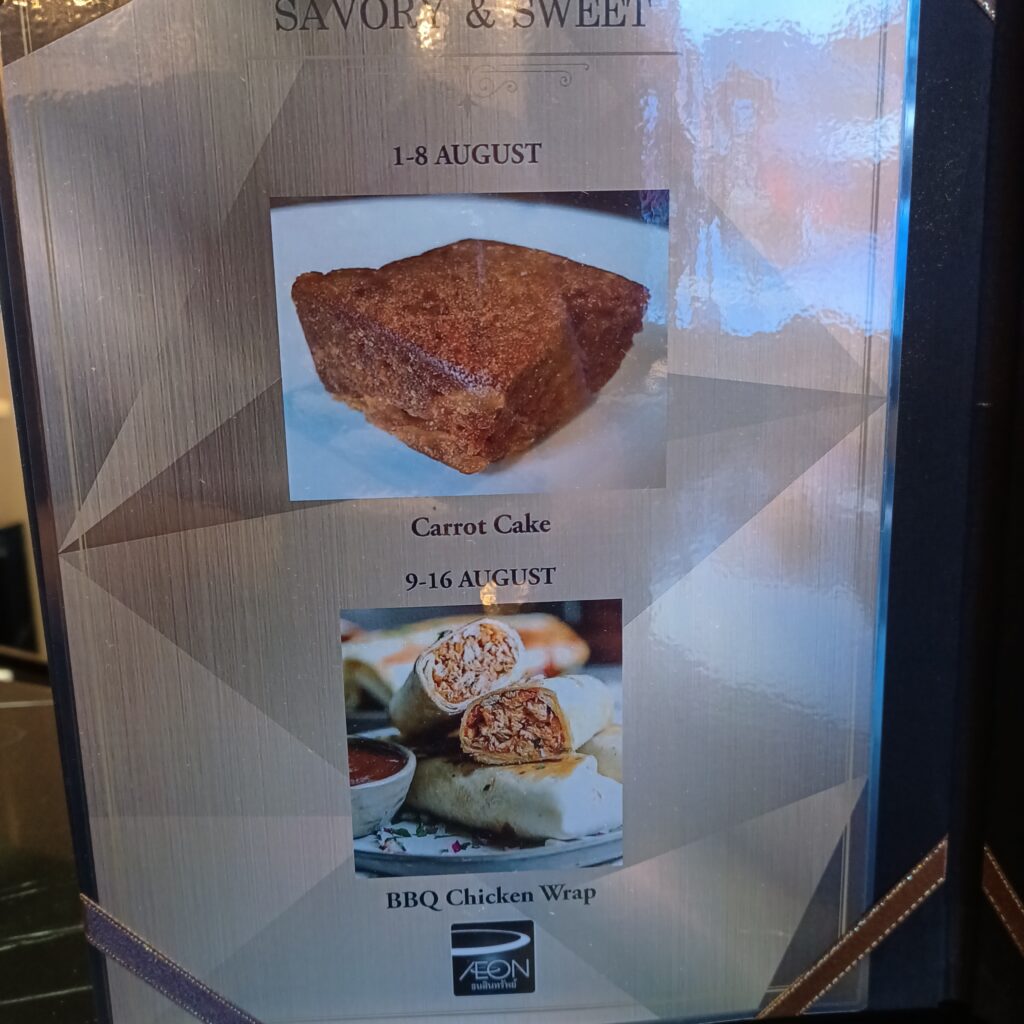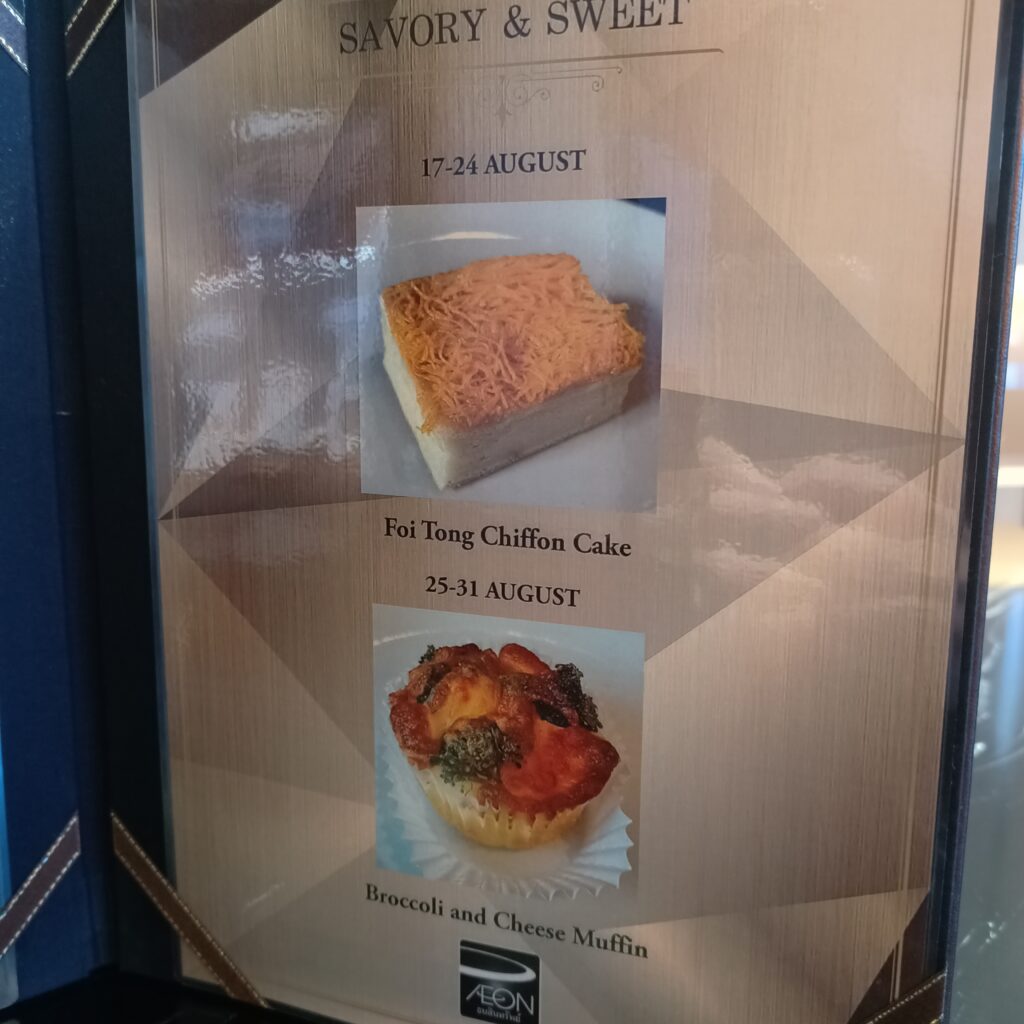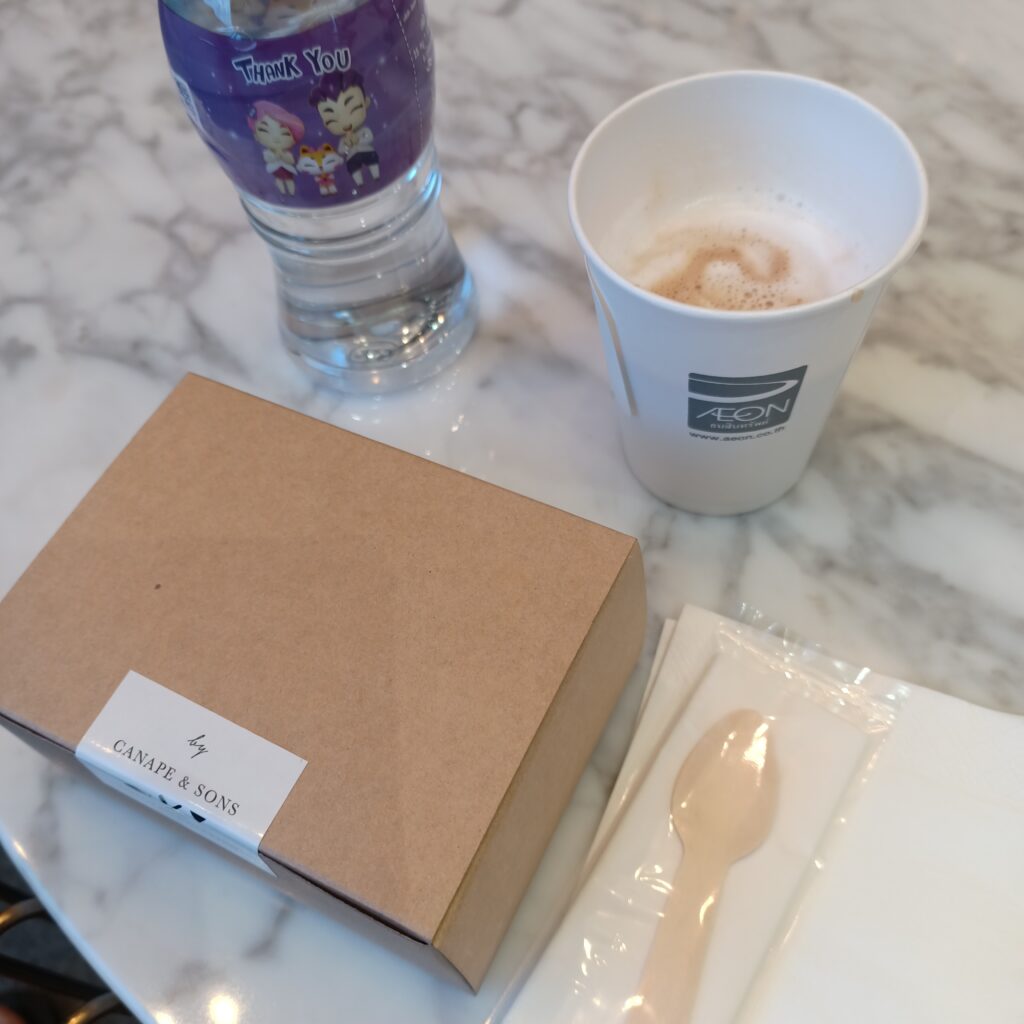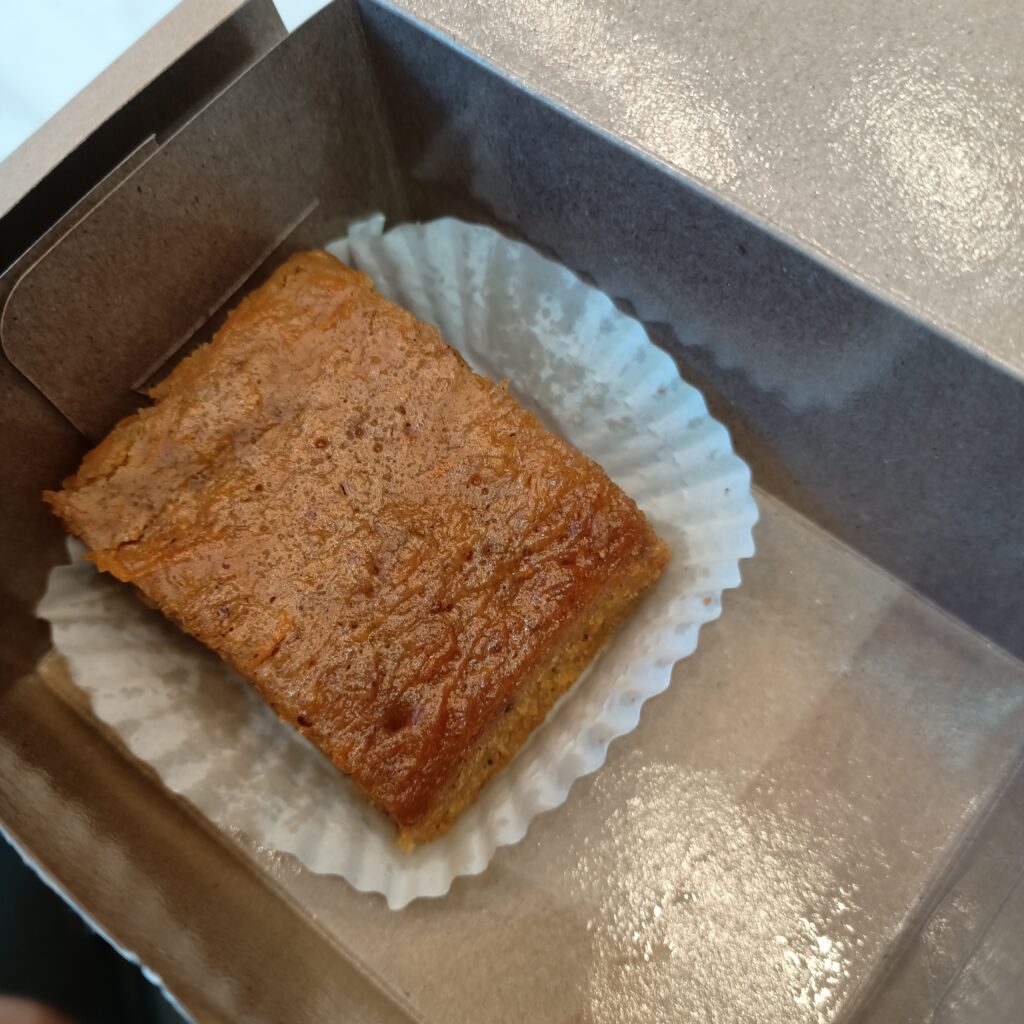 On August 12th visit for BBQ Chicken wrap.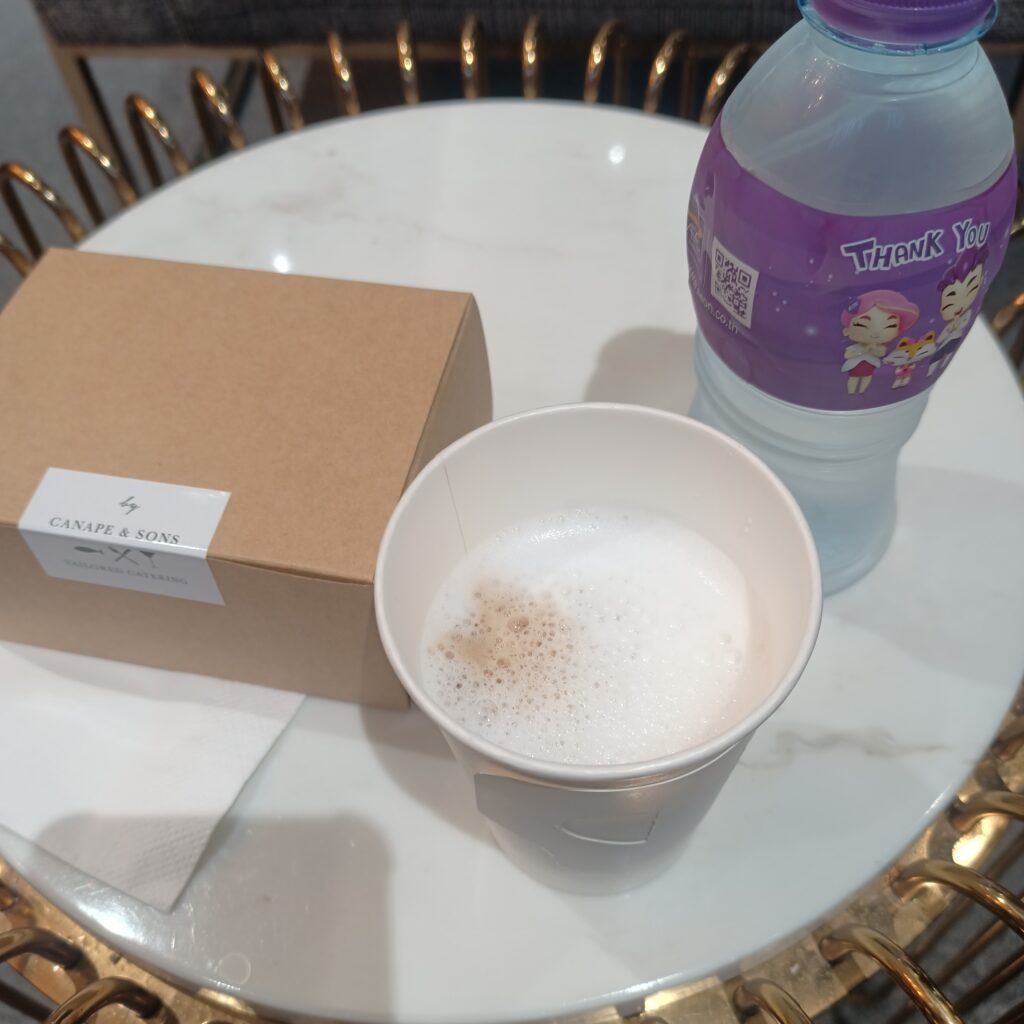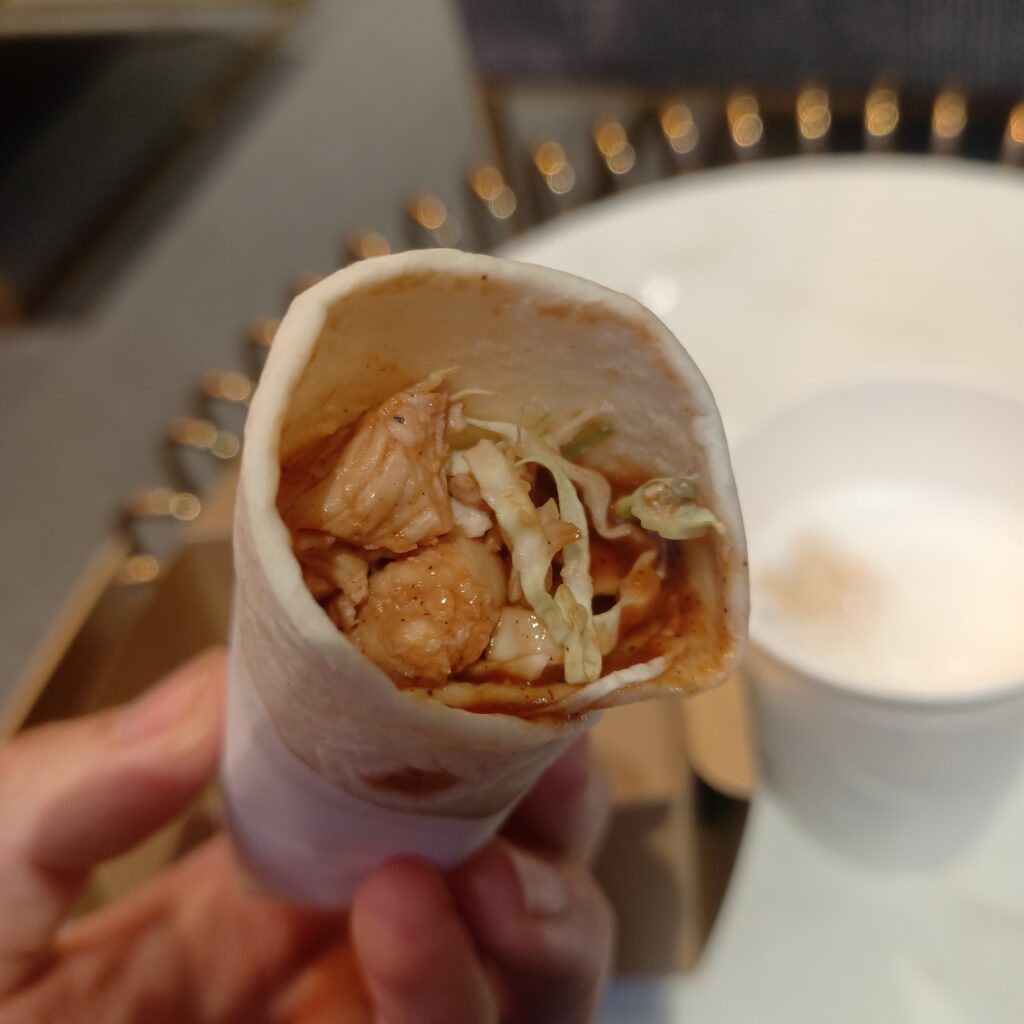 August 20th for chiffon cake. During daytime at weekend, there will be waiting list to get in lounge area. Staff will take notes of your name and phone number. Once seats become available, they will call you to come to the lounge.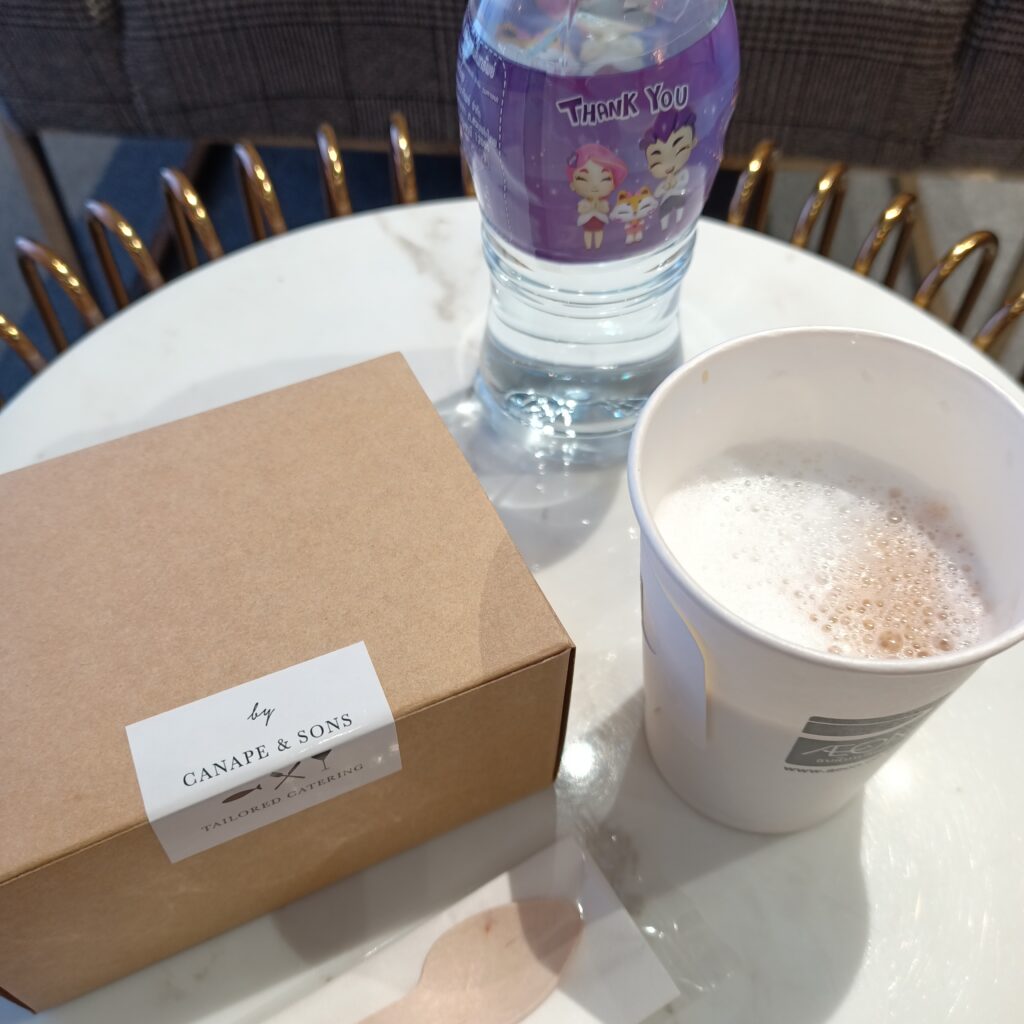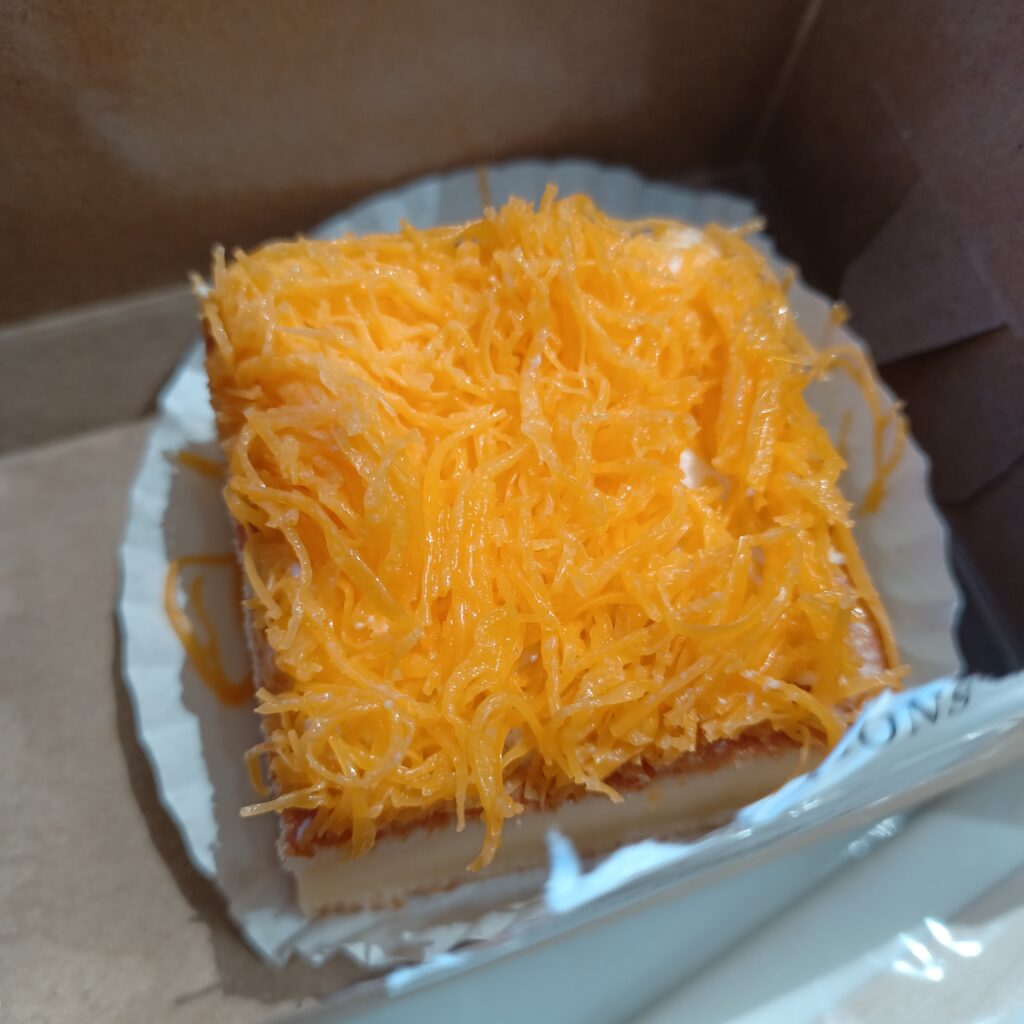 August 25th visit for coffee and Broccoli muffin.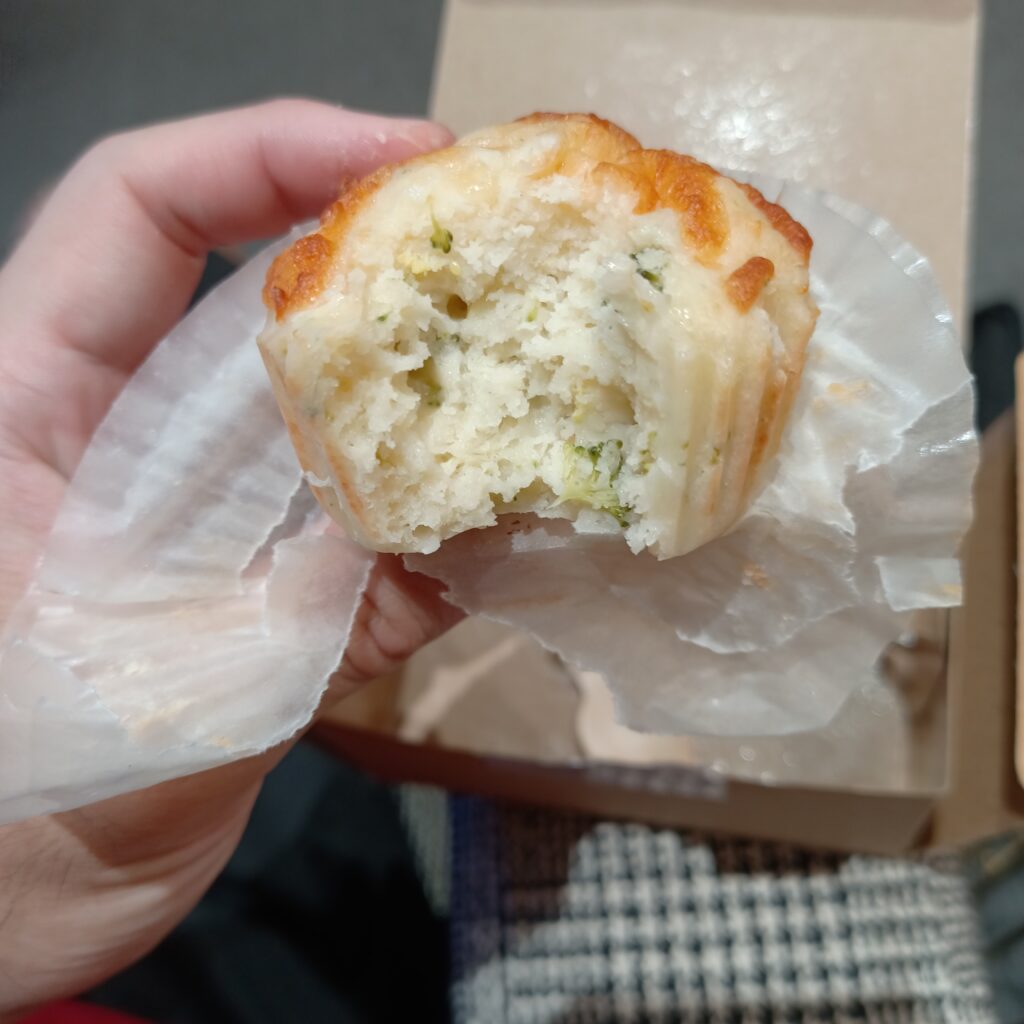 September 2022
September menu was updated! Looking forward to trying newbies soon.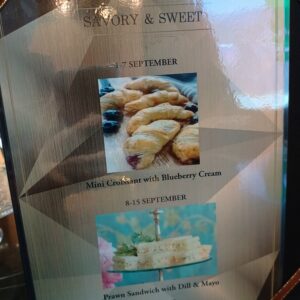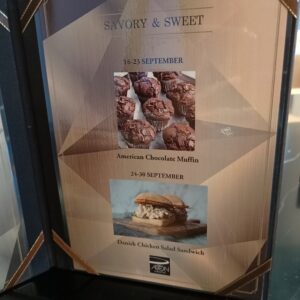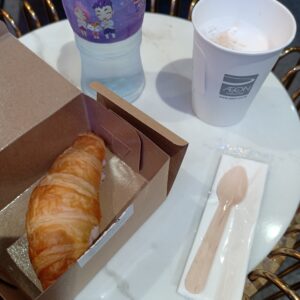 Super yummy croissant with blueberry cream! Croissant is getting popularity in Thailand now, you can see many exclusive croissant shops in Bangkok.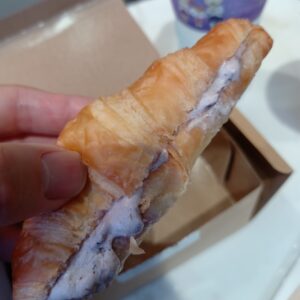 Prawn sandwich on Sep 10th.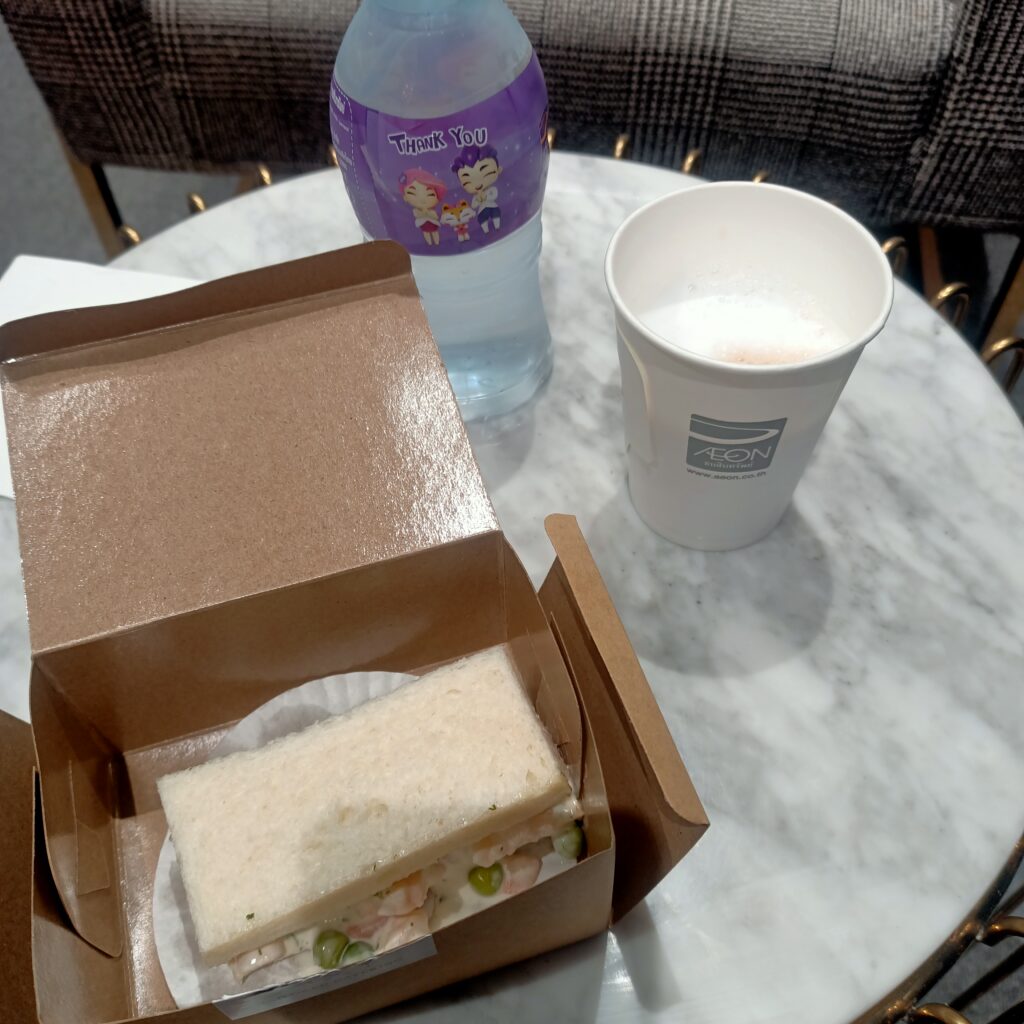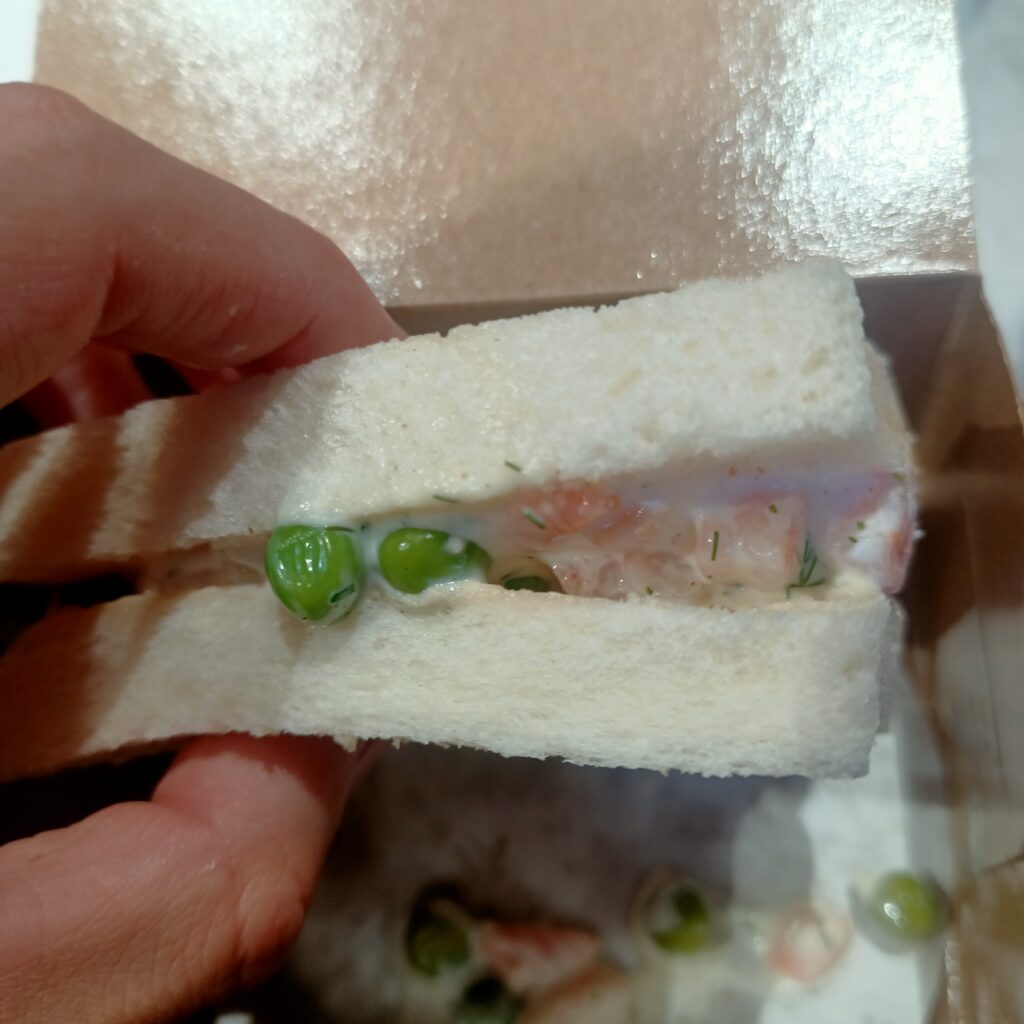 Sweet tasty chocolate chip cookie on Sep 24th visit.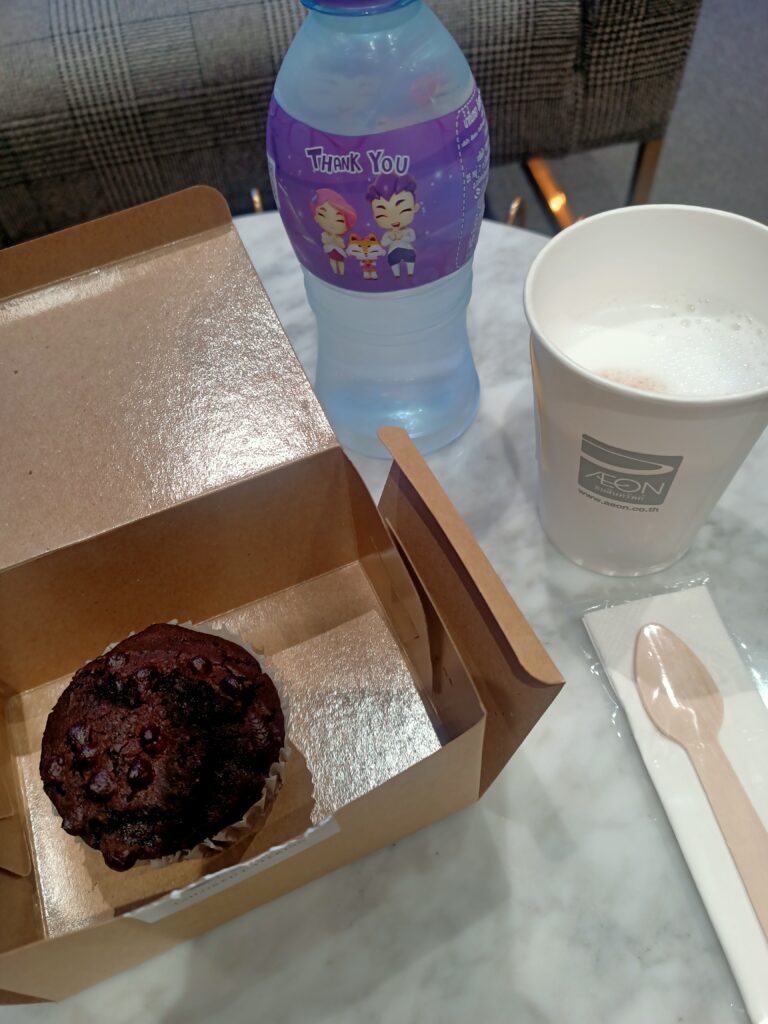 October 2022
October 2022 snack menu was updated. Blueberry and oat muffin is ideal for bodybuilder, 55.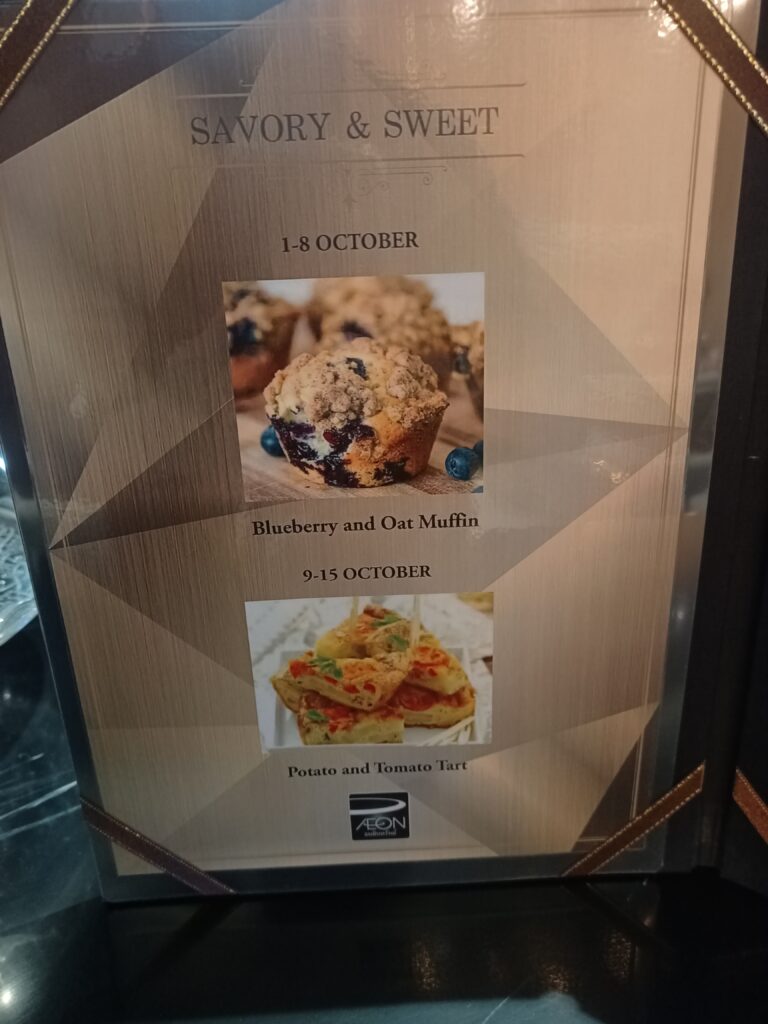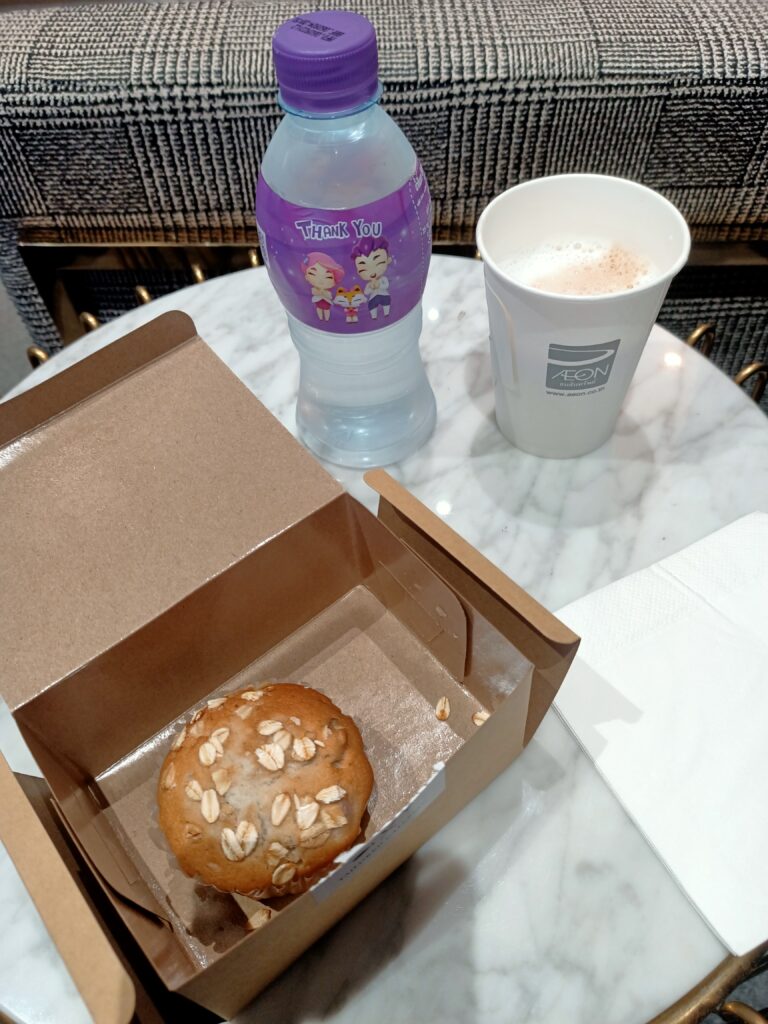 Here comes 2nd half of October menu.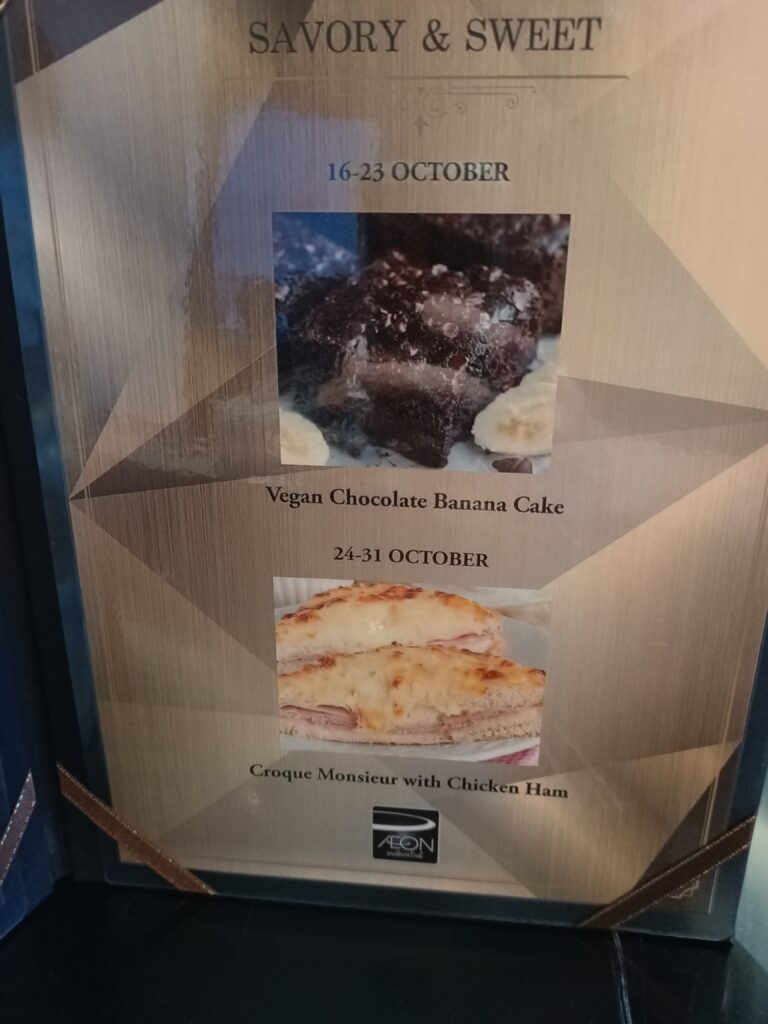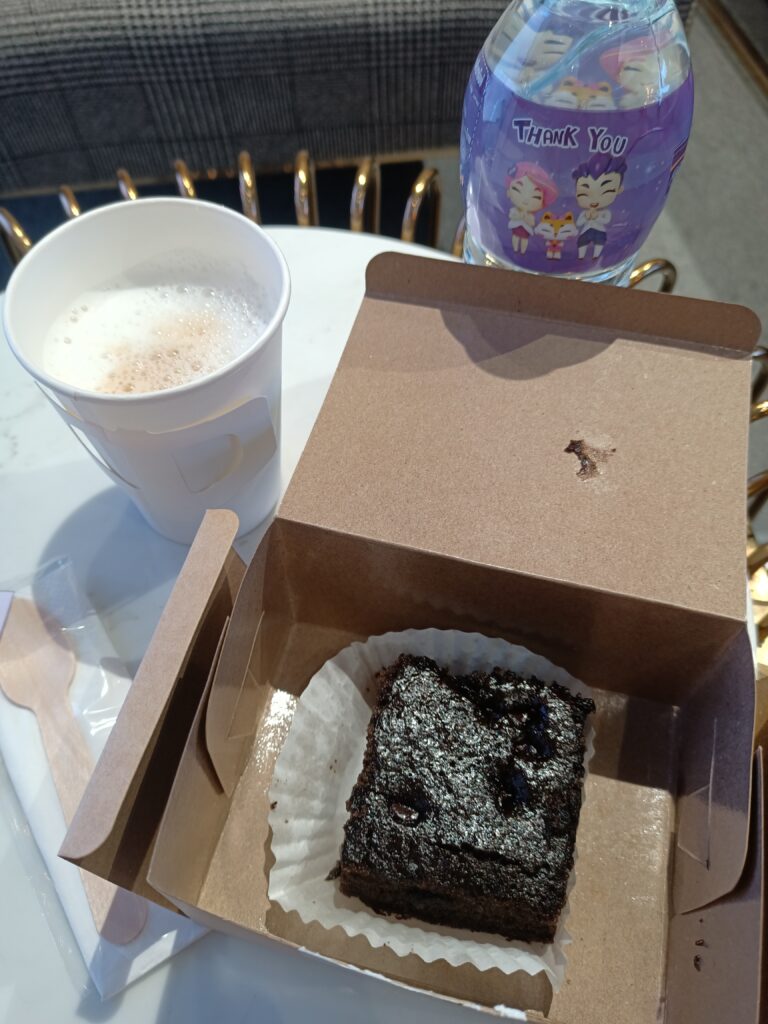 November 2022
November month, I could come twice only due to US trip for 2 weeks. Snacks offered look more fancy than before.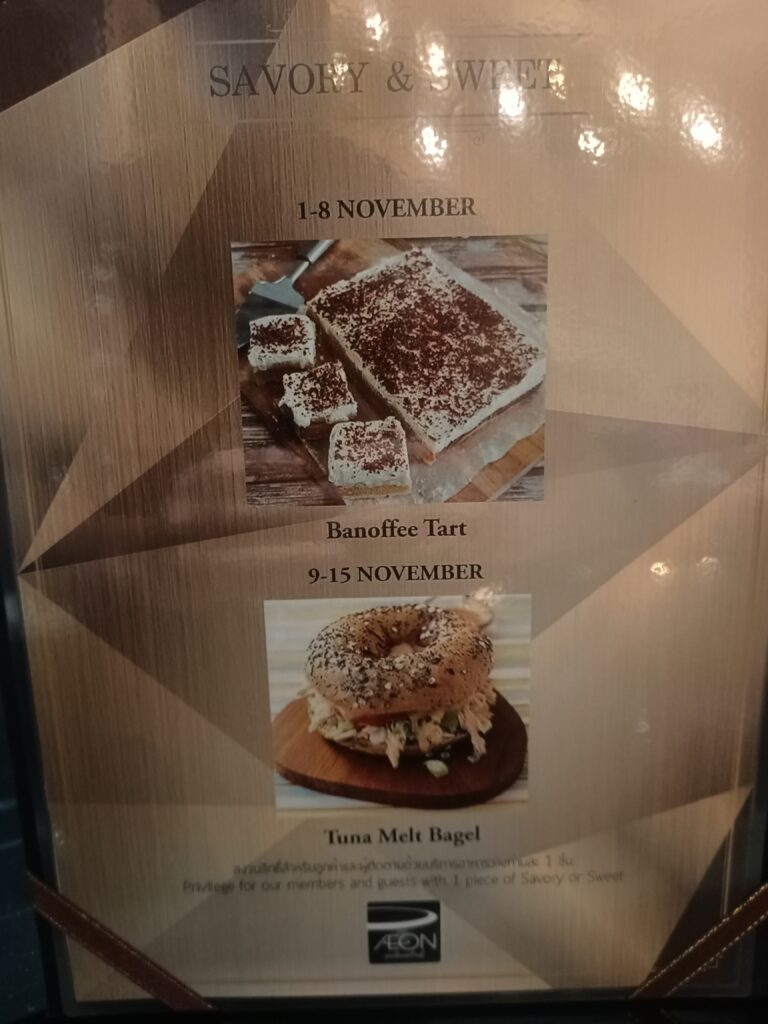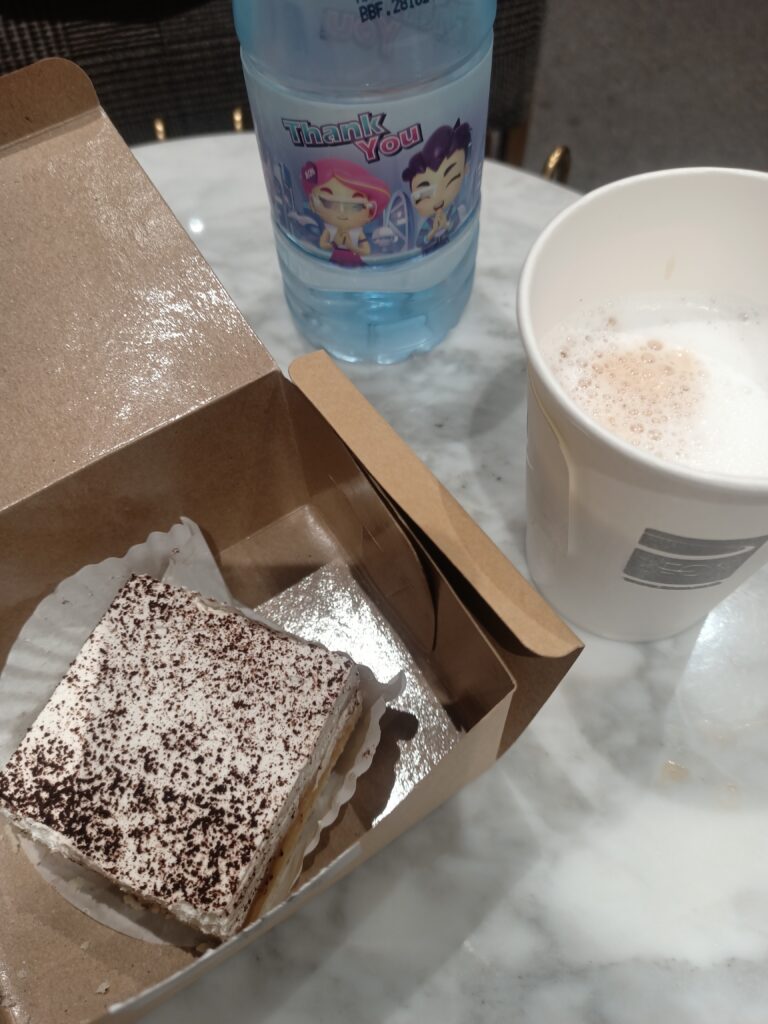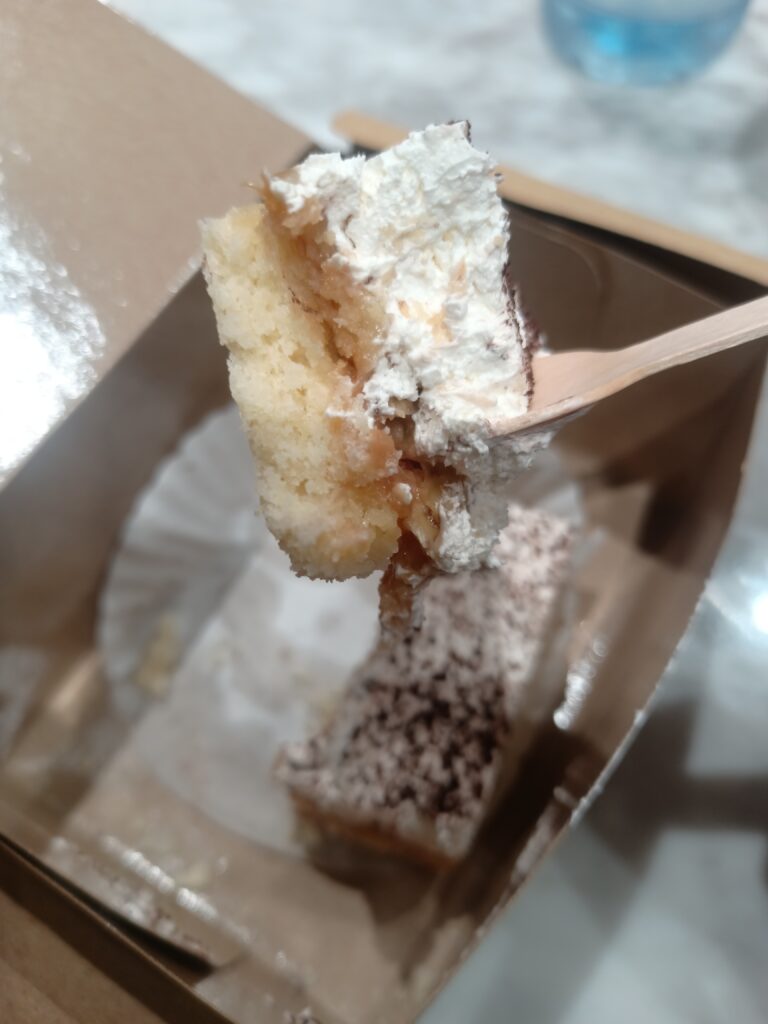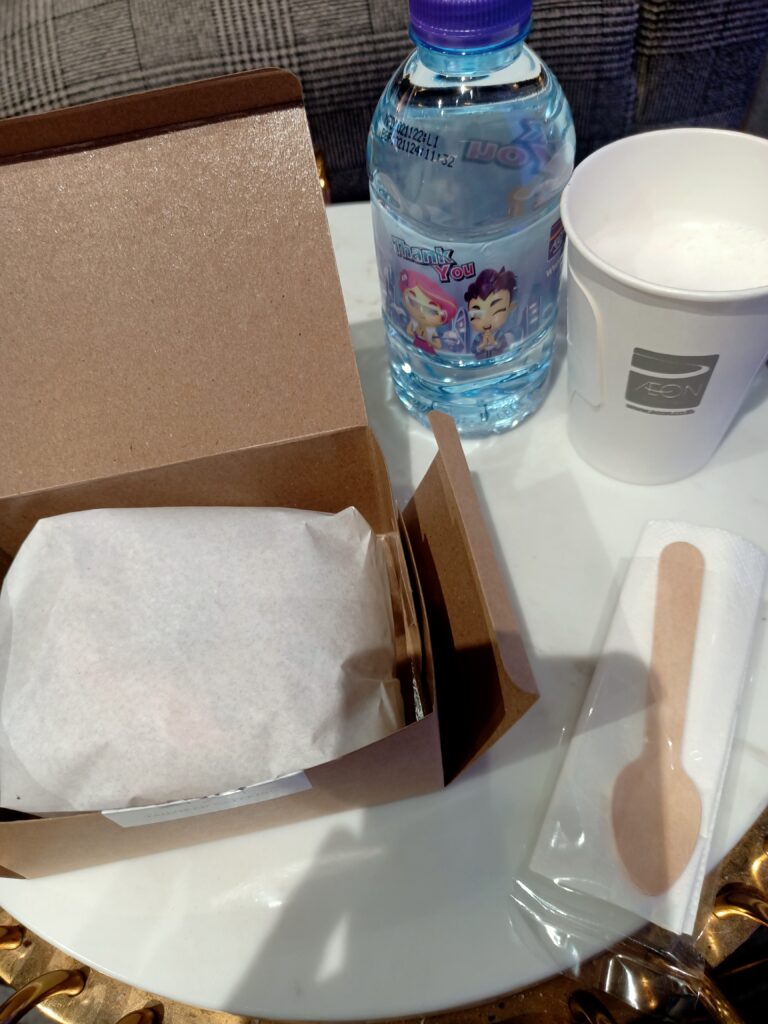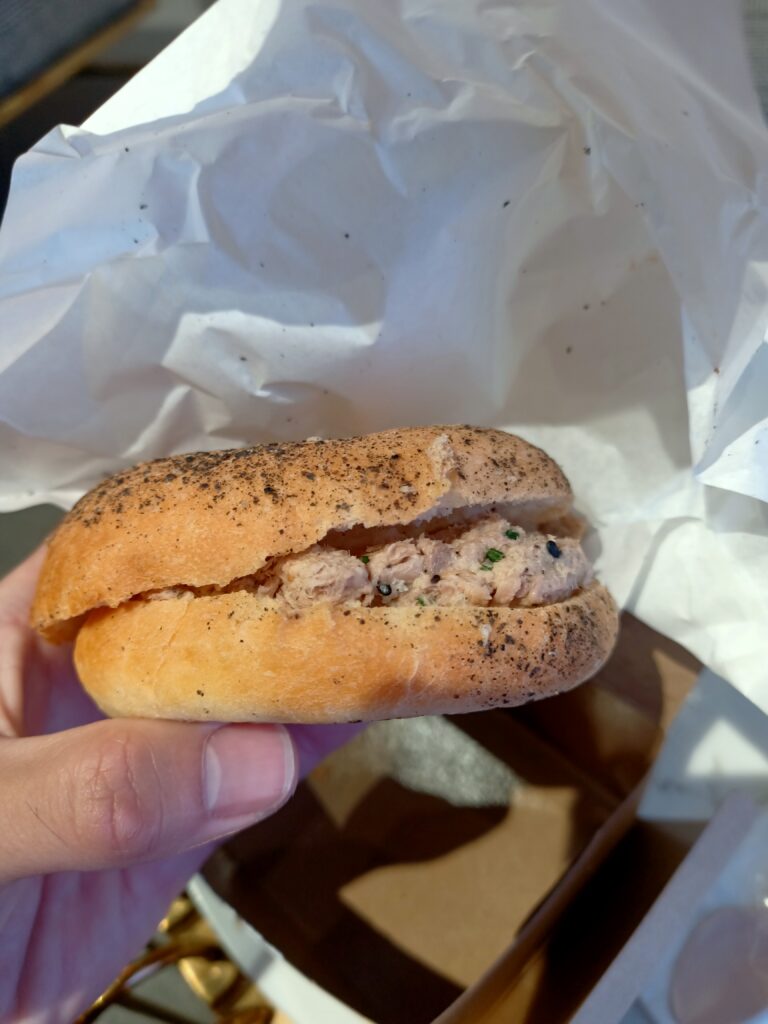 December 2022
I will continue introduction of food offer in December also. I cannot wait to taste it, they look yummy on picture!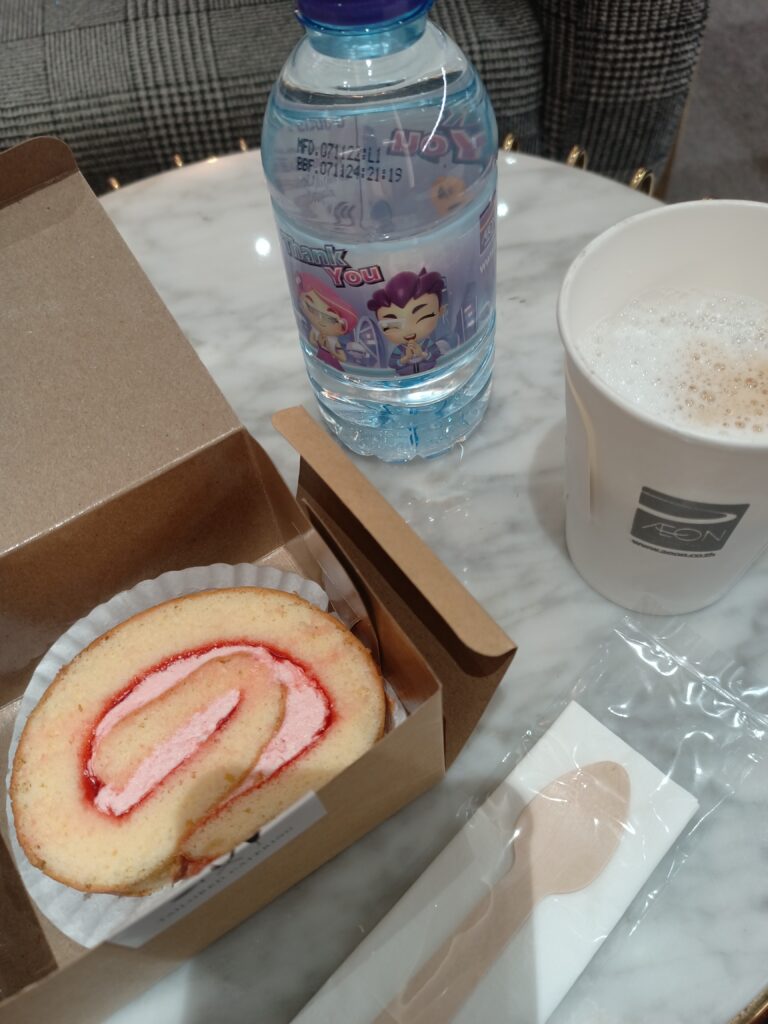 Knuckle sized Chicken burger.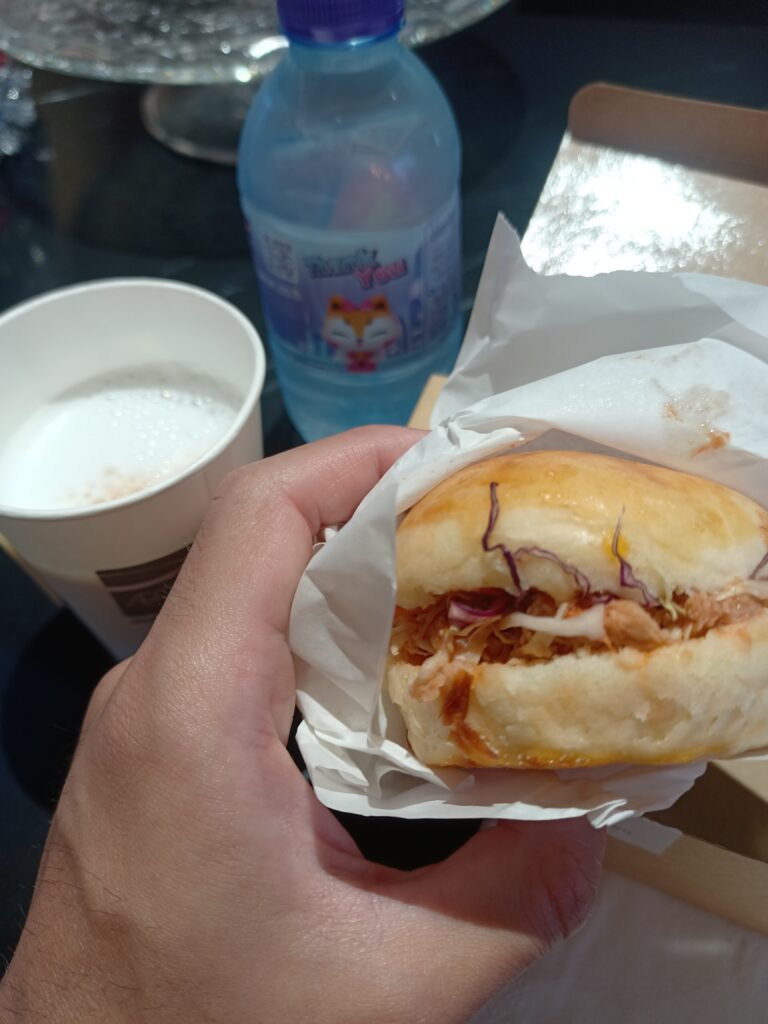 February 2023
First visit in 2023!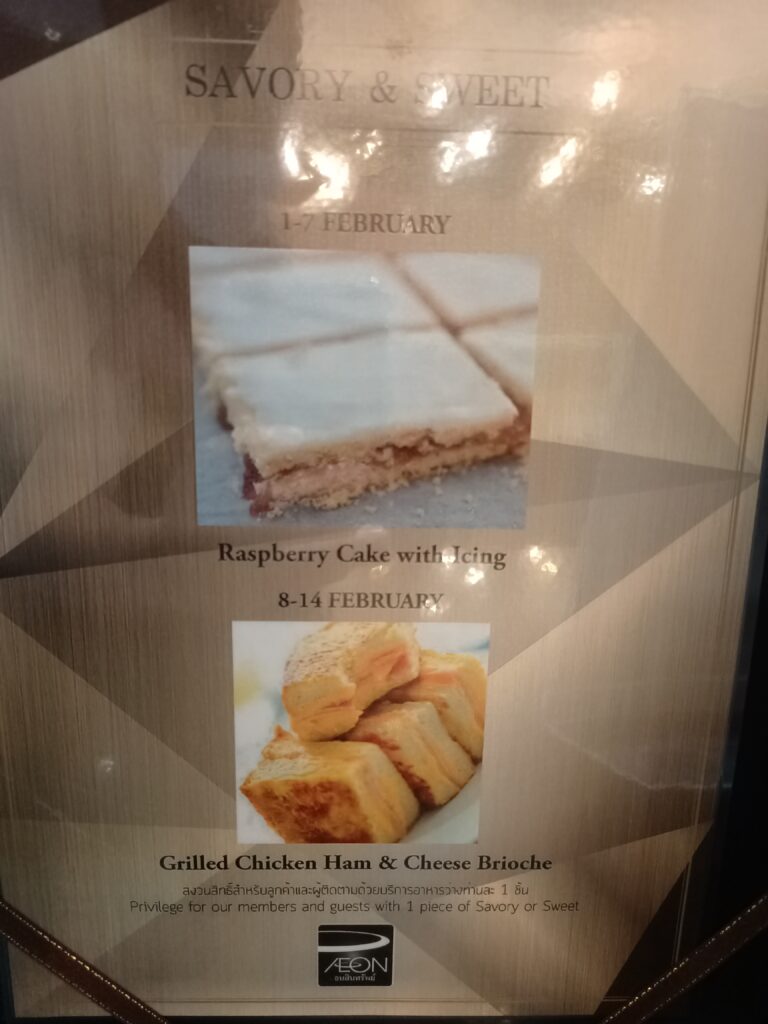 Raspberry cake.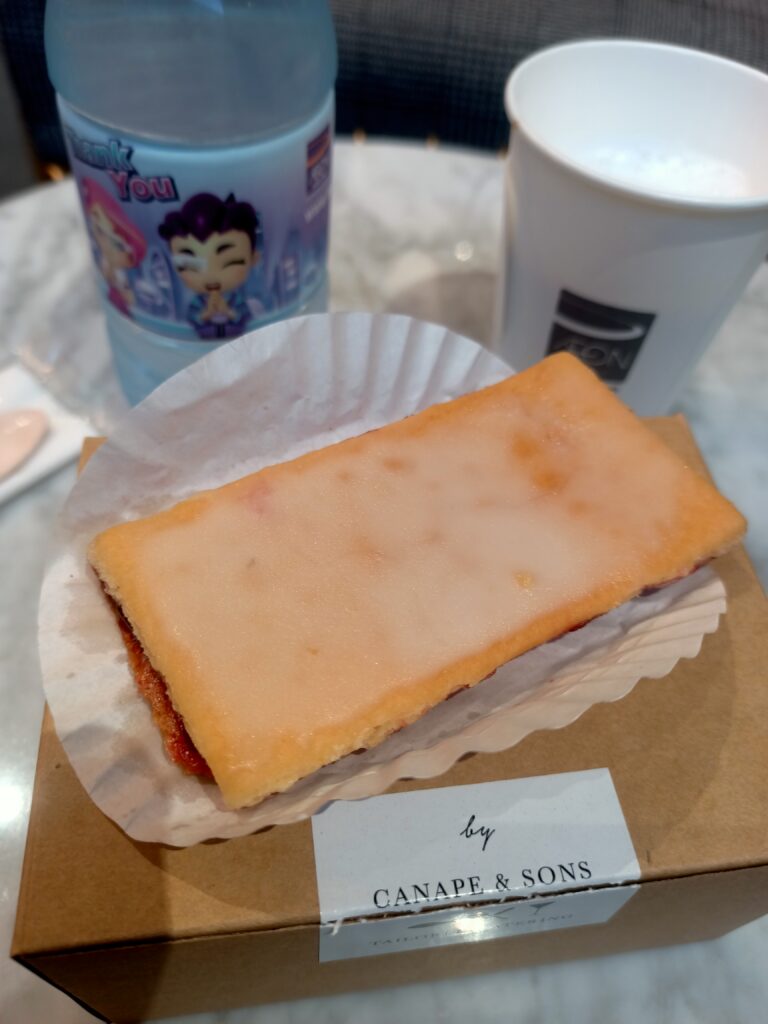 March 2023
Completed March visit 3 times😁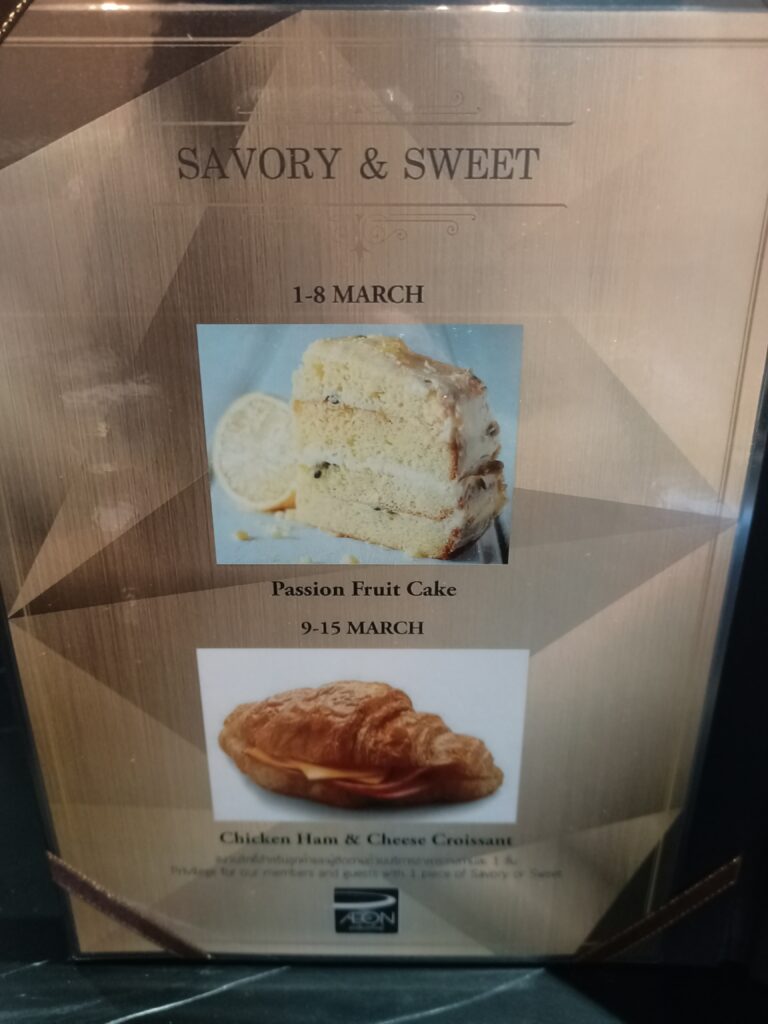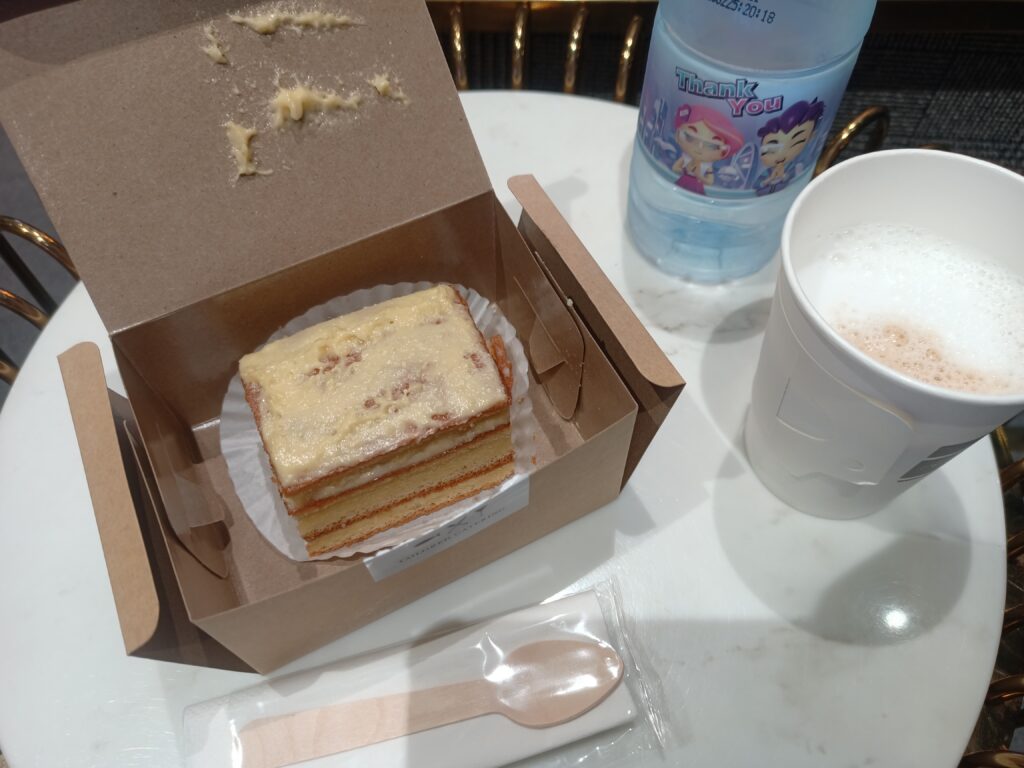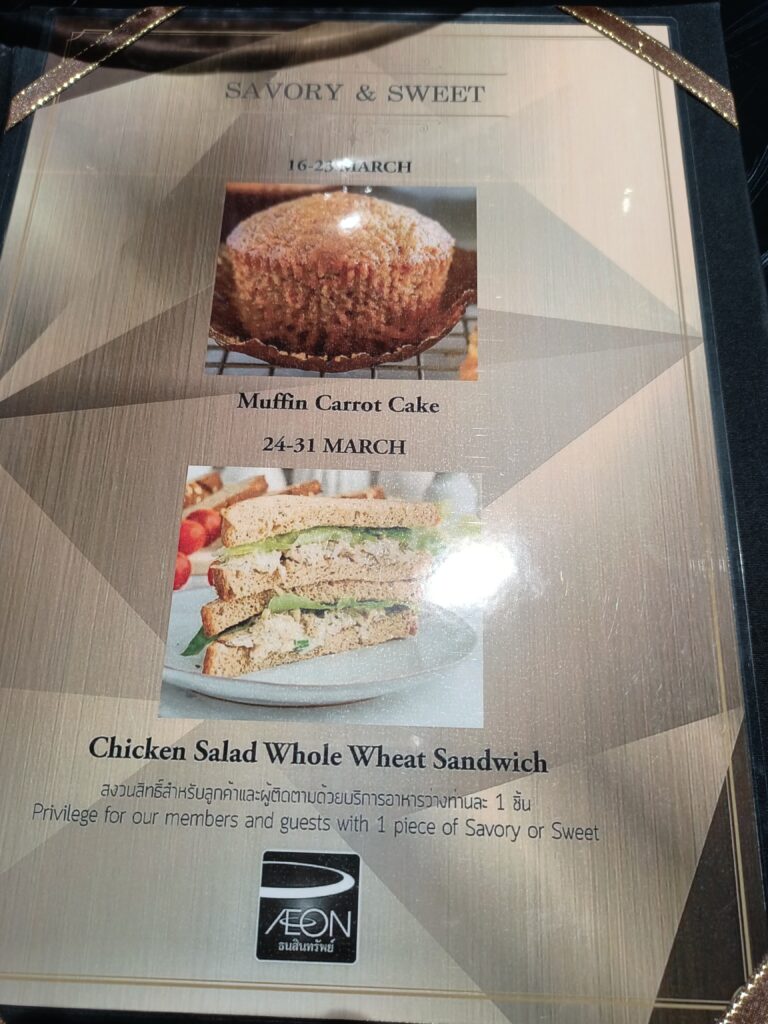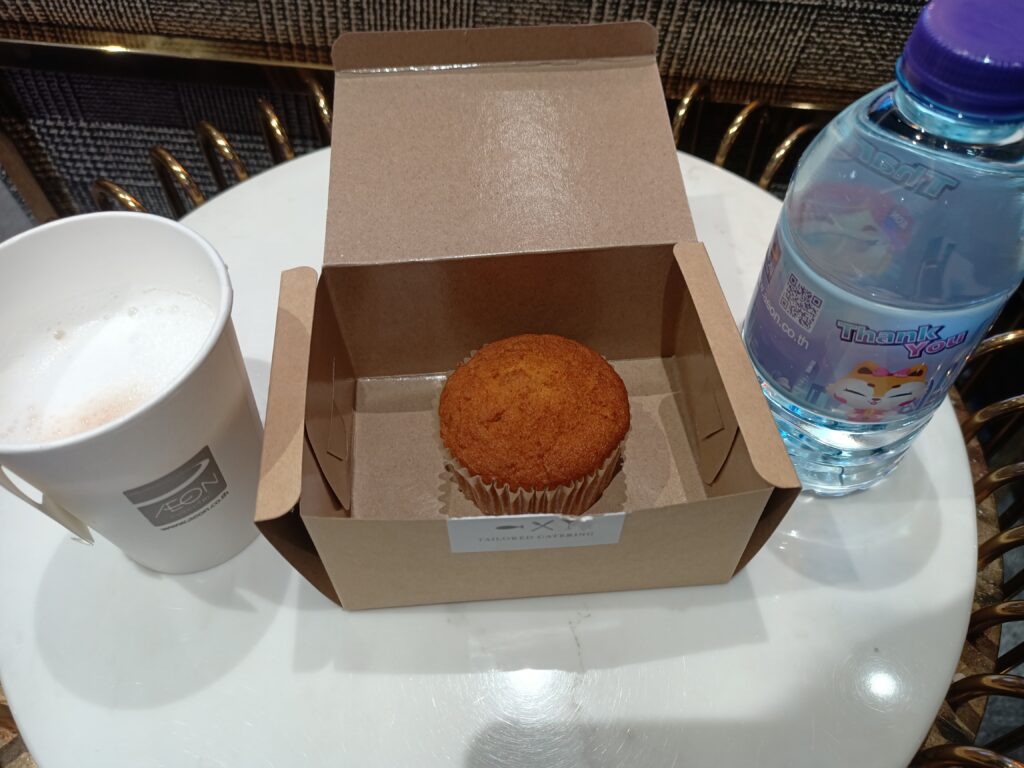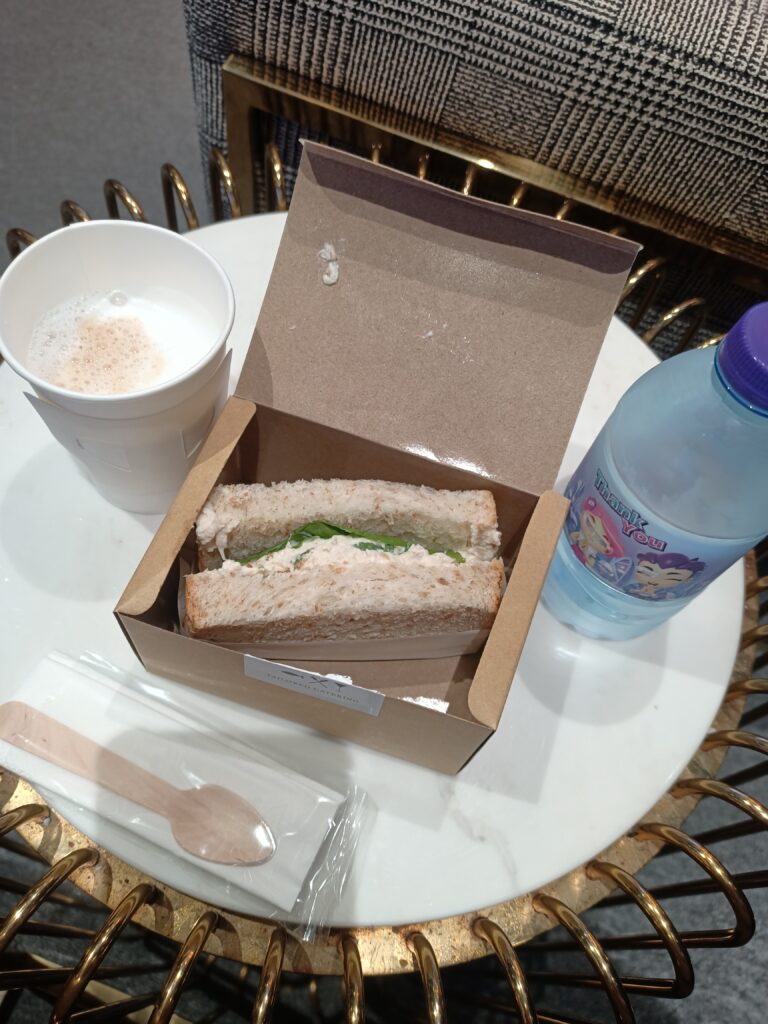 April 2023
Continued visiting to the lounge on April😋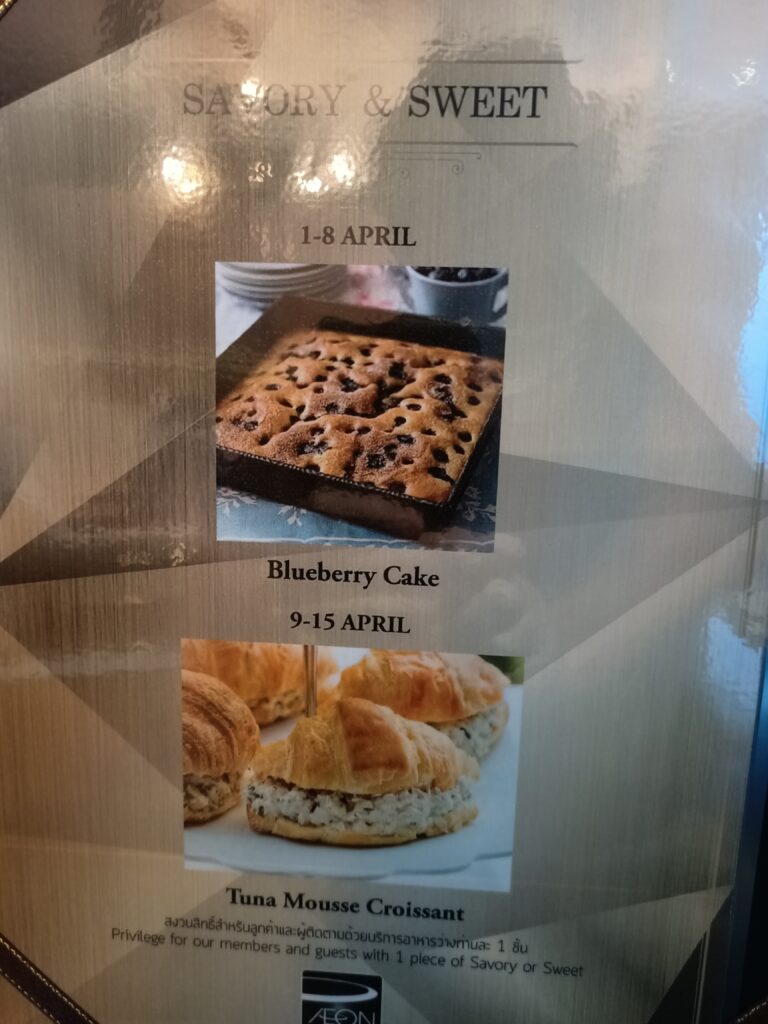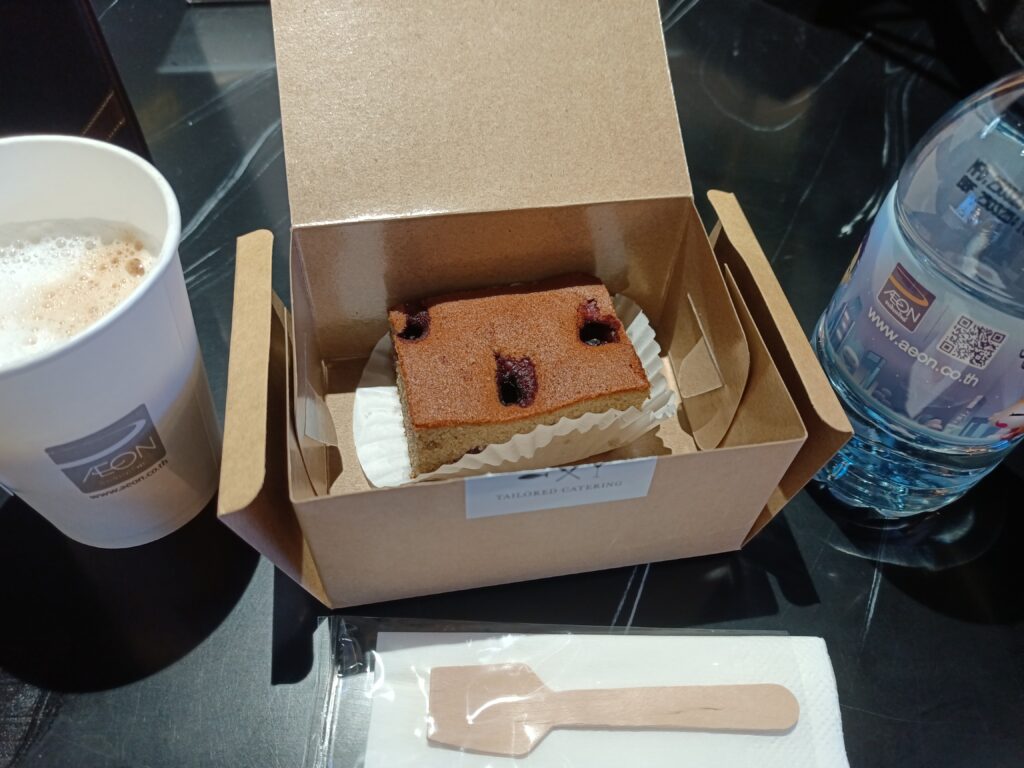 Somebody noticed that wooden spoon is upgraded to curved one?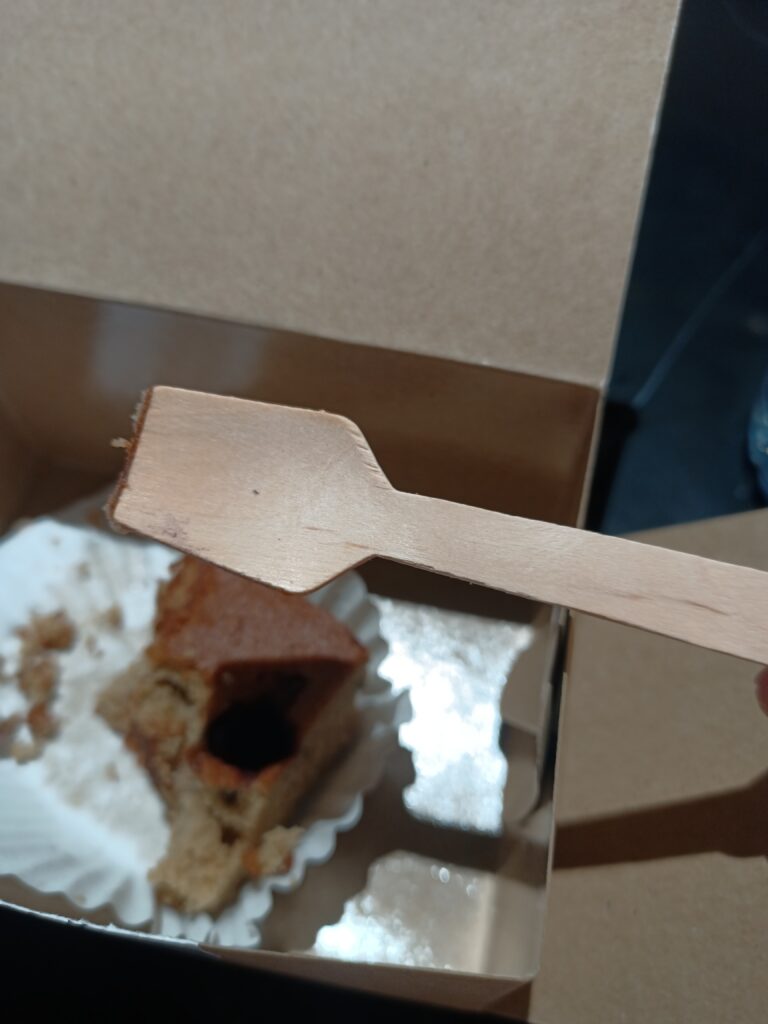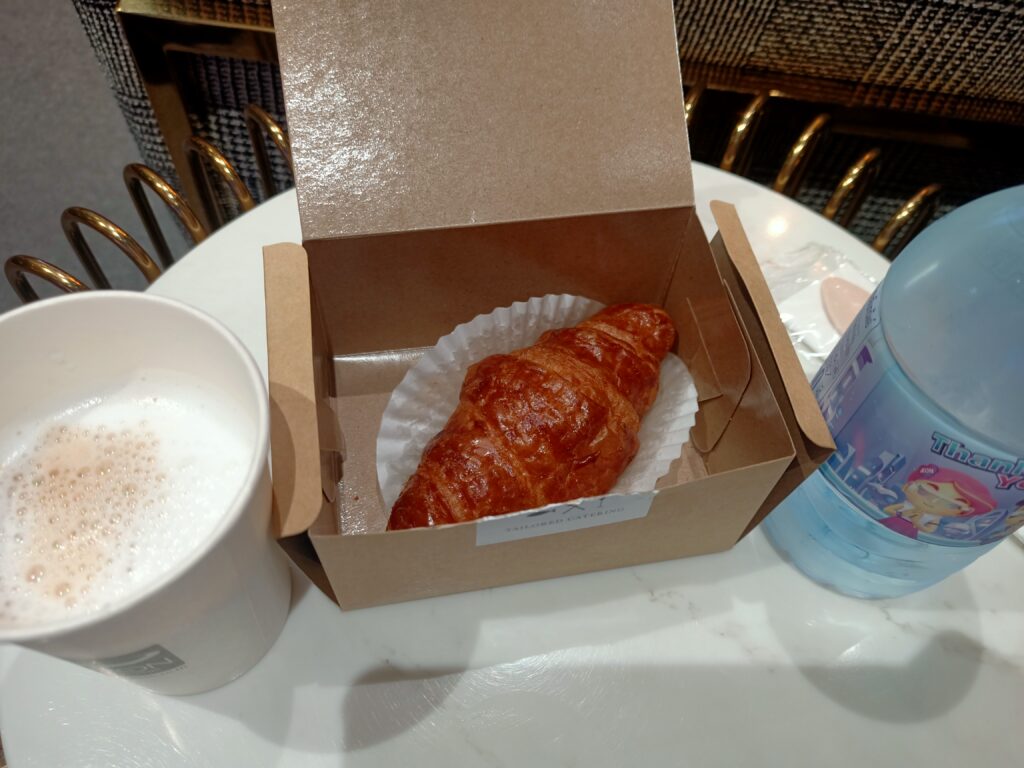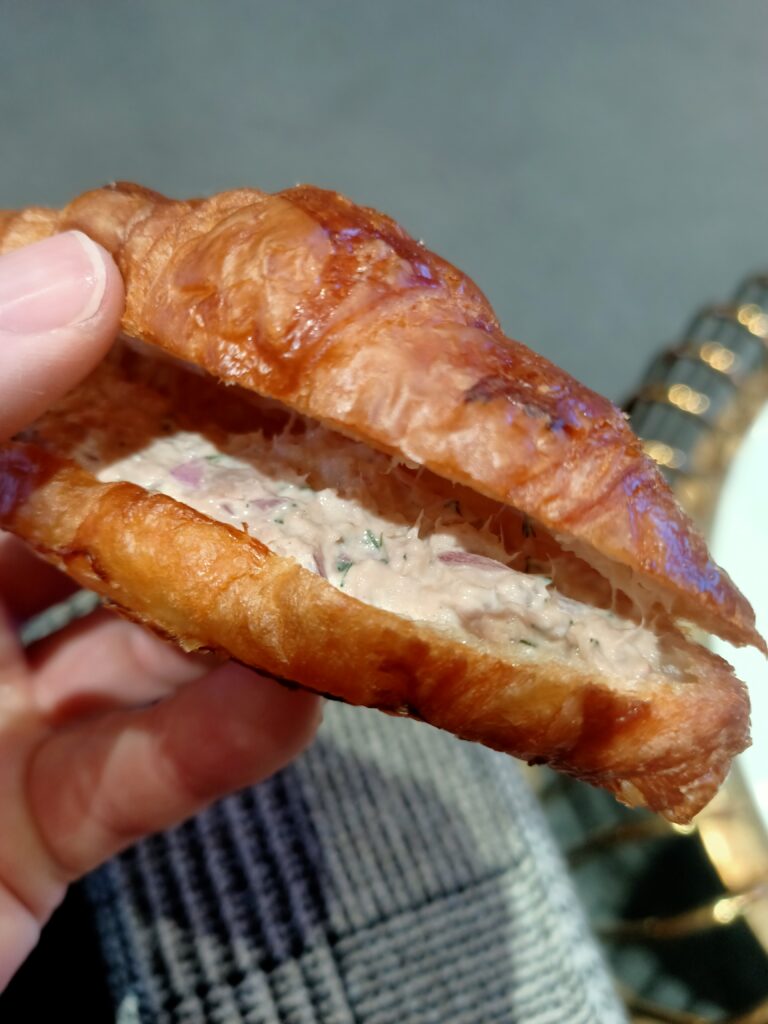 Last visit on Apr 2023 for Shrimp roll😊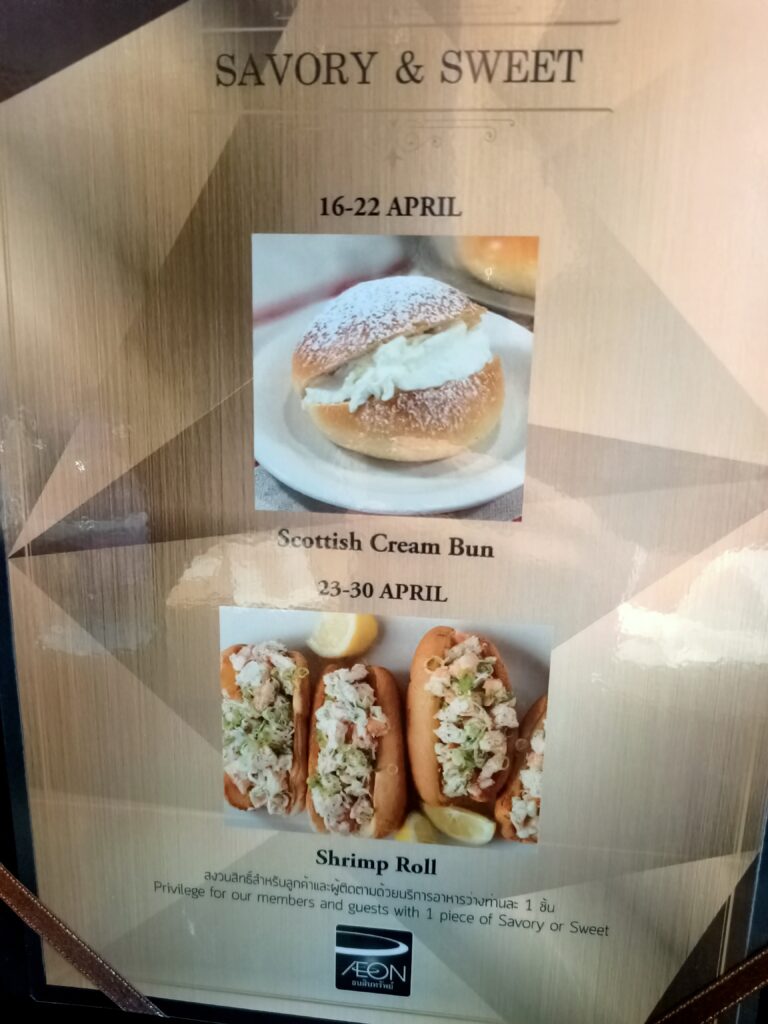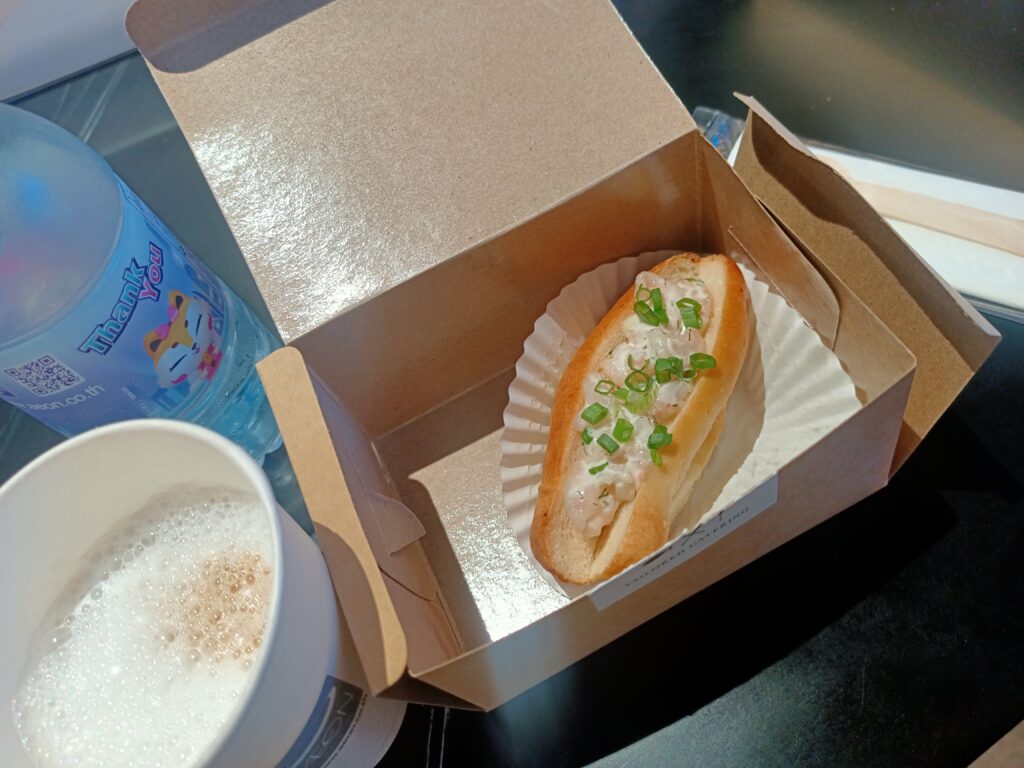 May 2023
First visit on May 2023! Enjoyed sweet chocolate croissant😊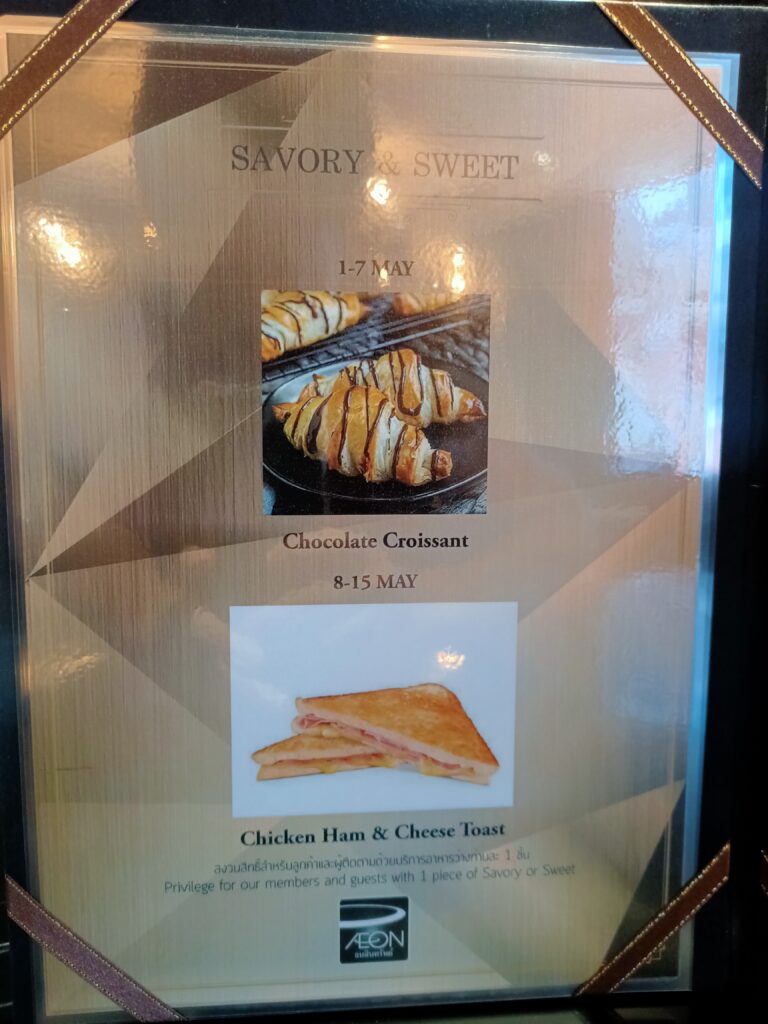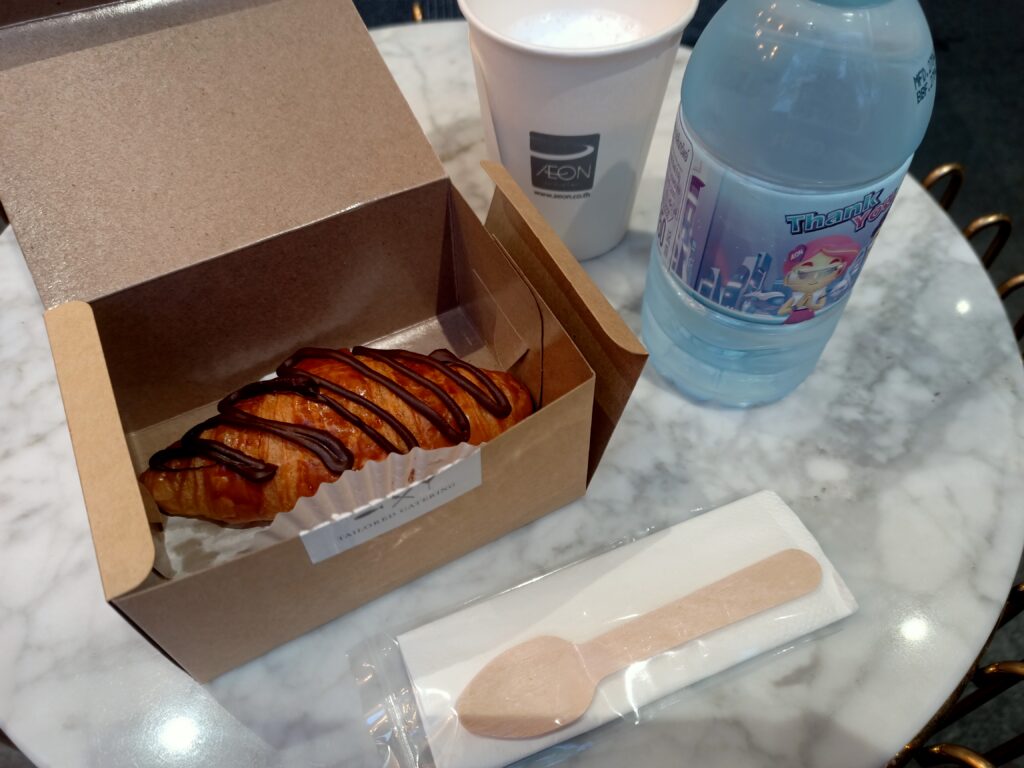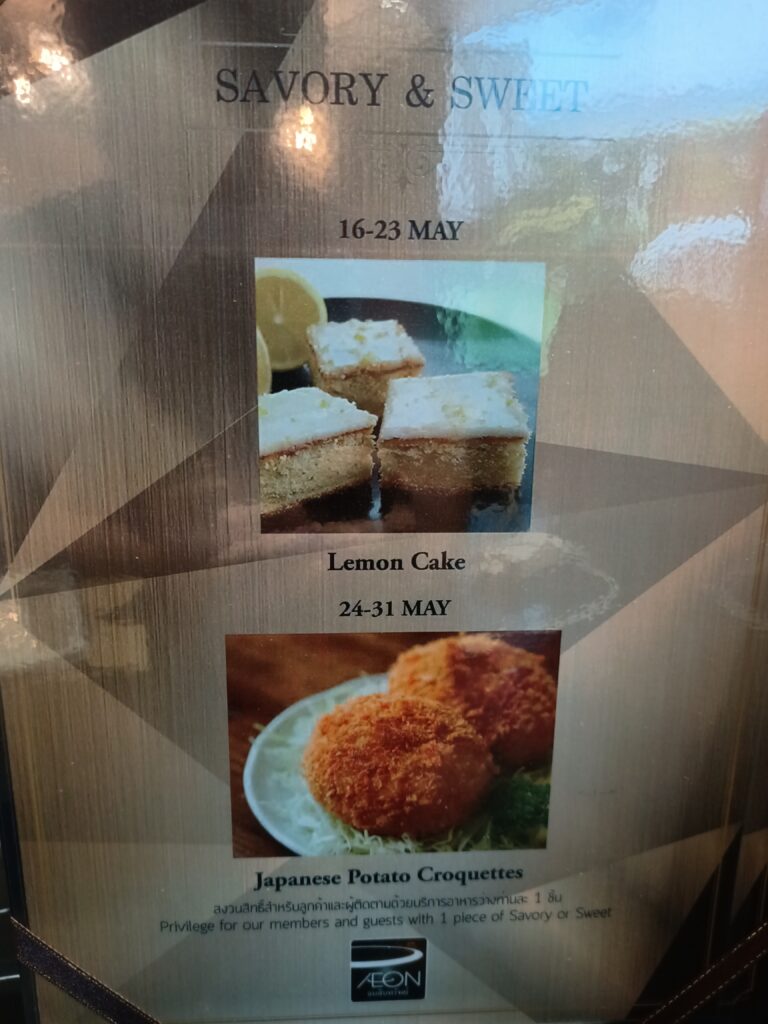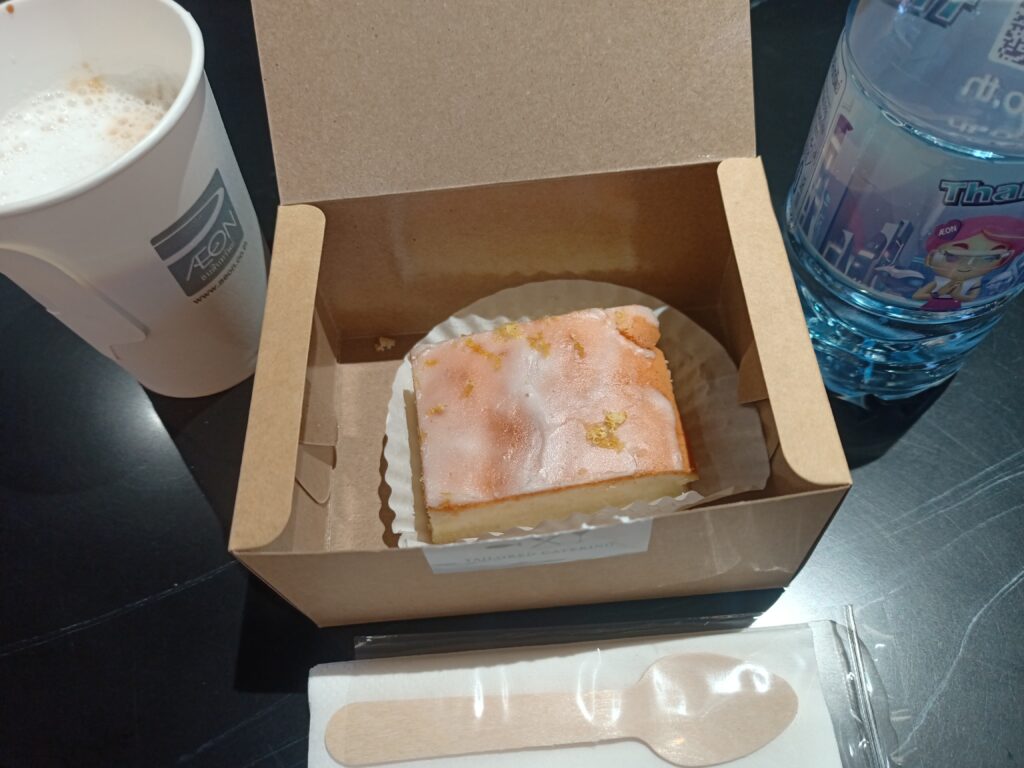 Croquettes is famous side dish for rice in Japanese household.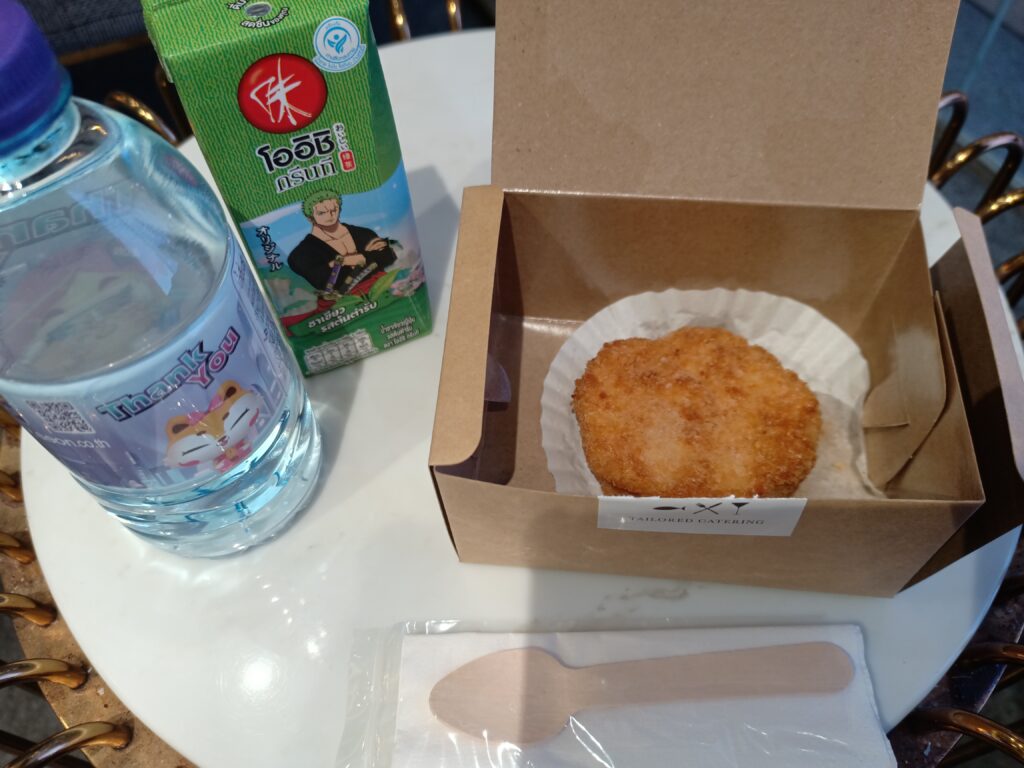 June 2023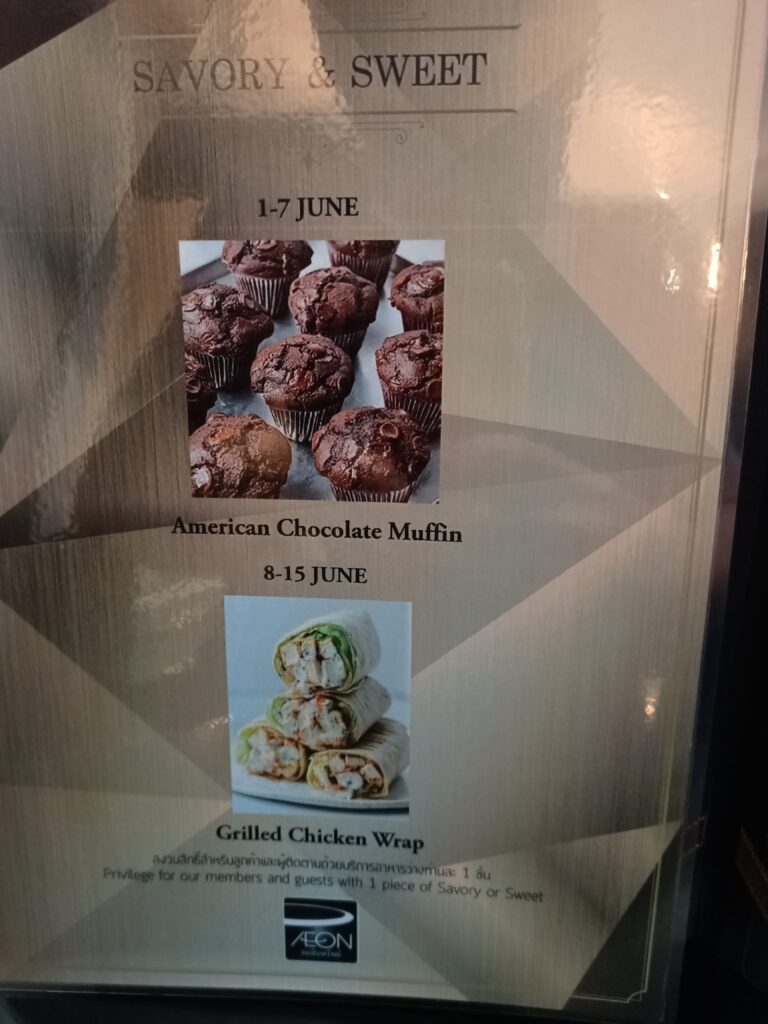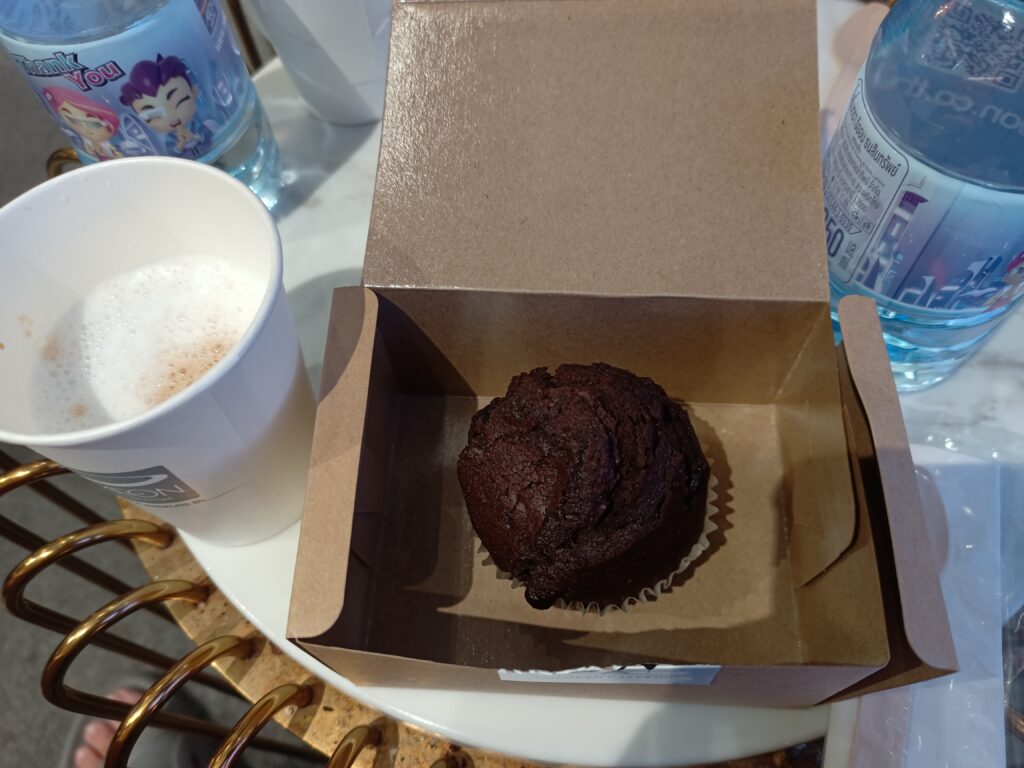 Even on weekdays, snacks will be gone around 4 pm. In such case, you can have drinks only.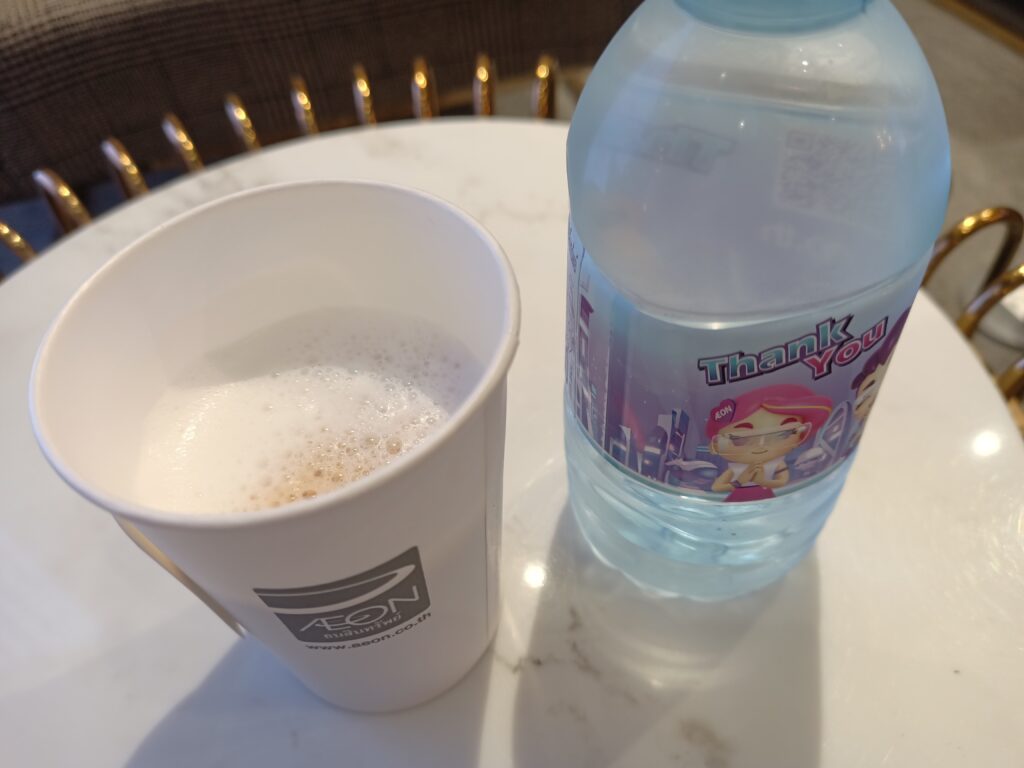 I have no chance to visit on 2nd half of June due to trip to Japan.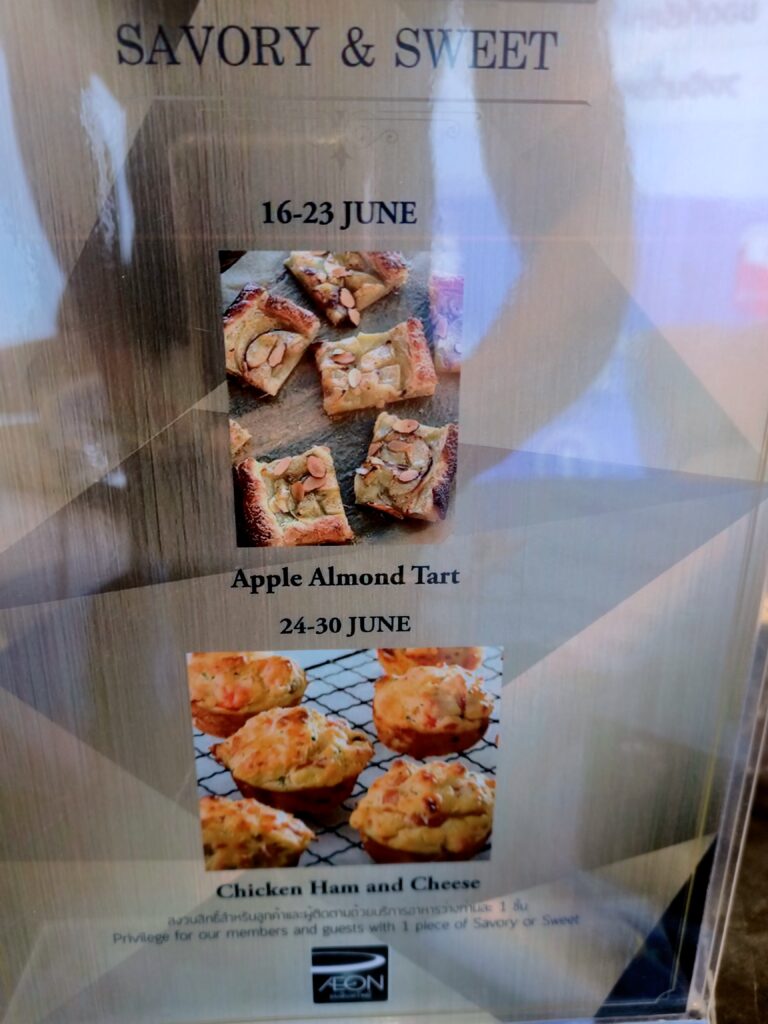 July 2023
July 2023 menu was updated. I will continue to report menus!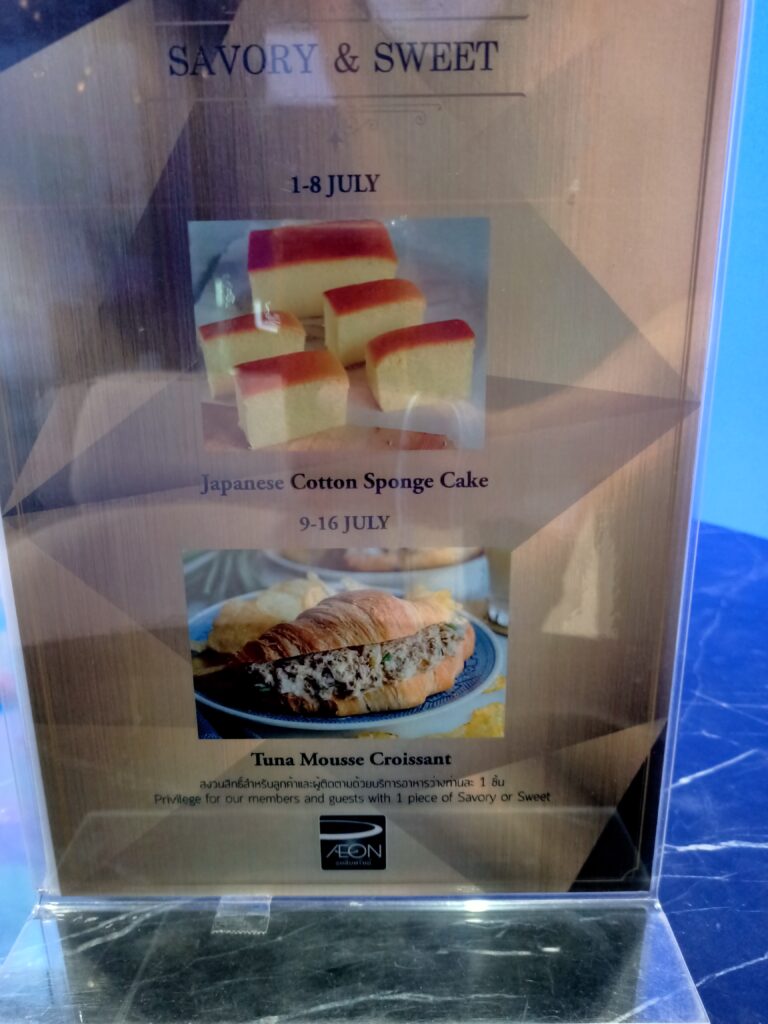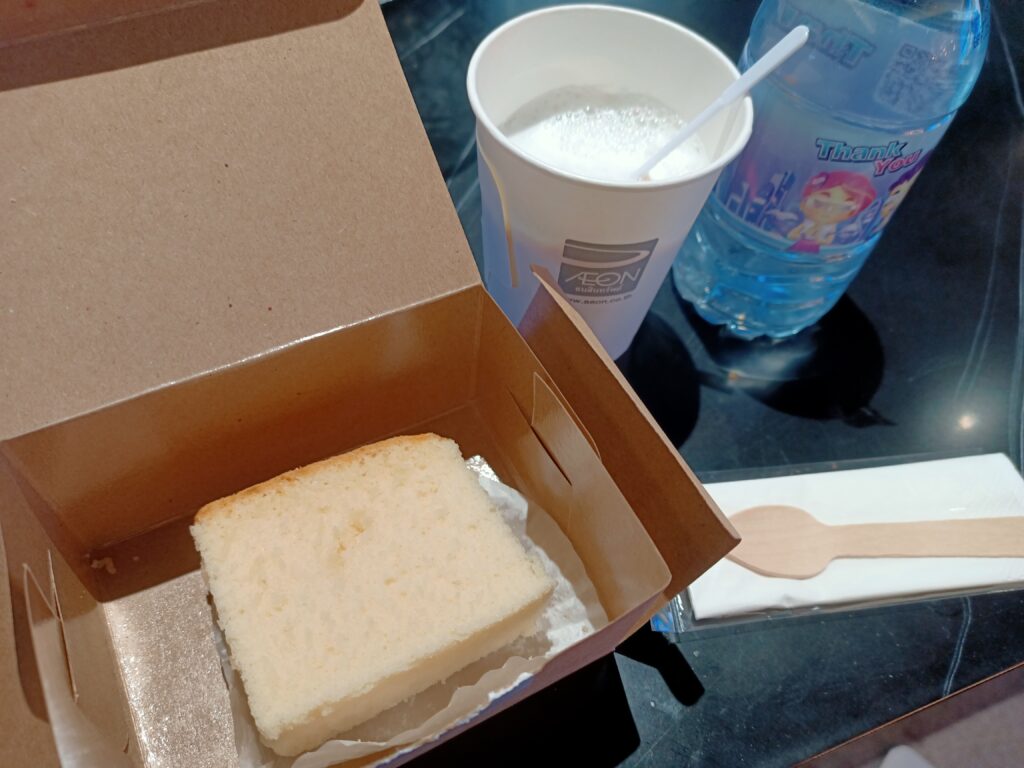 Sad, snacks are all gone already at 15:30 on Sunday.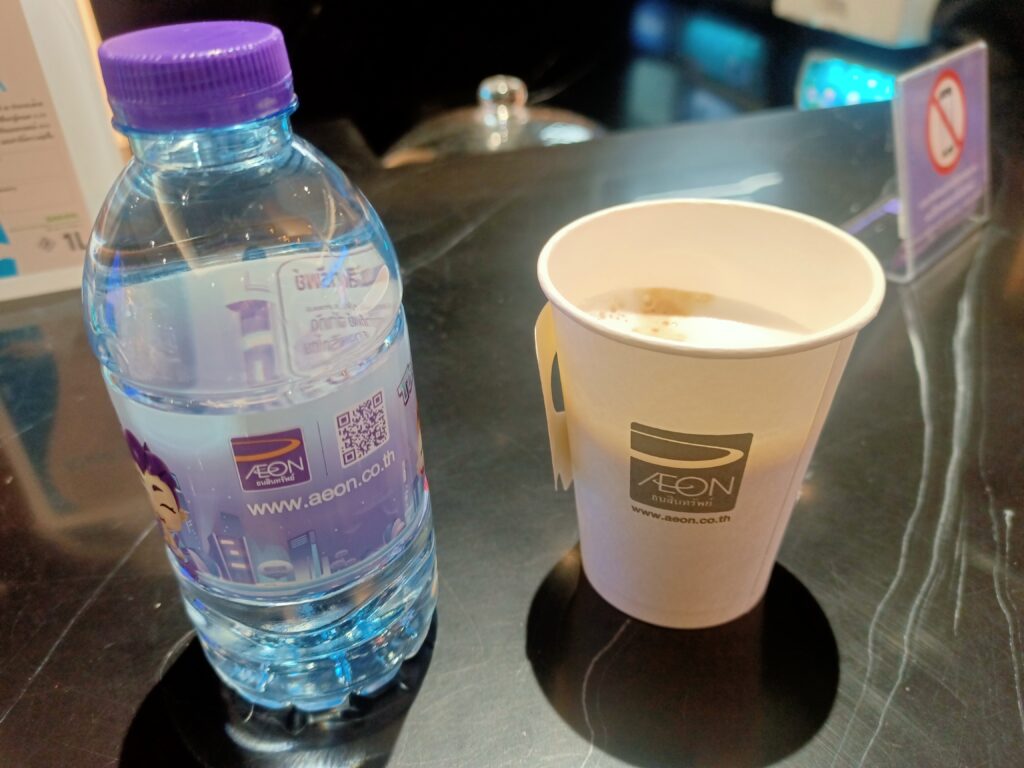 2nd half of July menu was updated! Yummy mix berry tart awaits you😋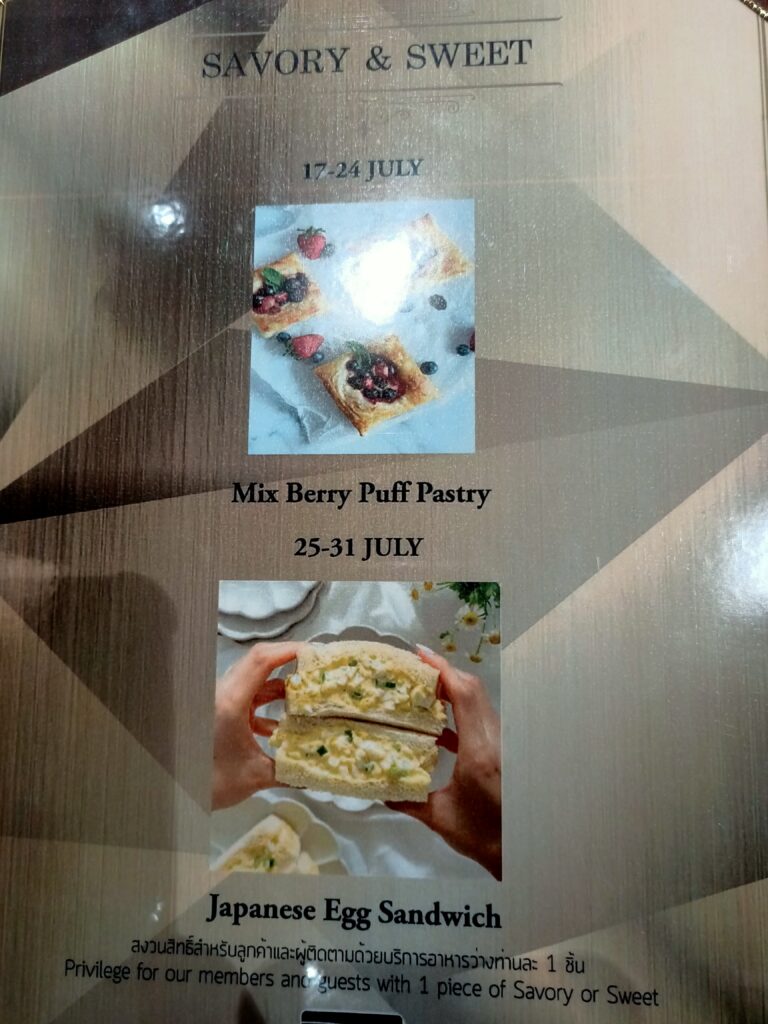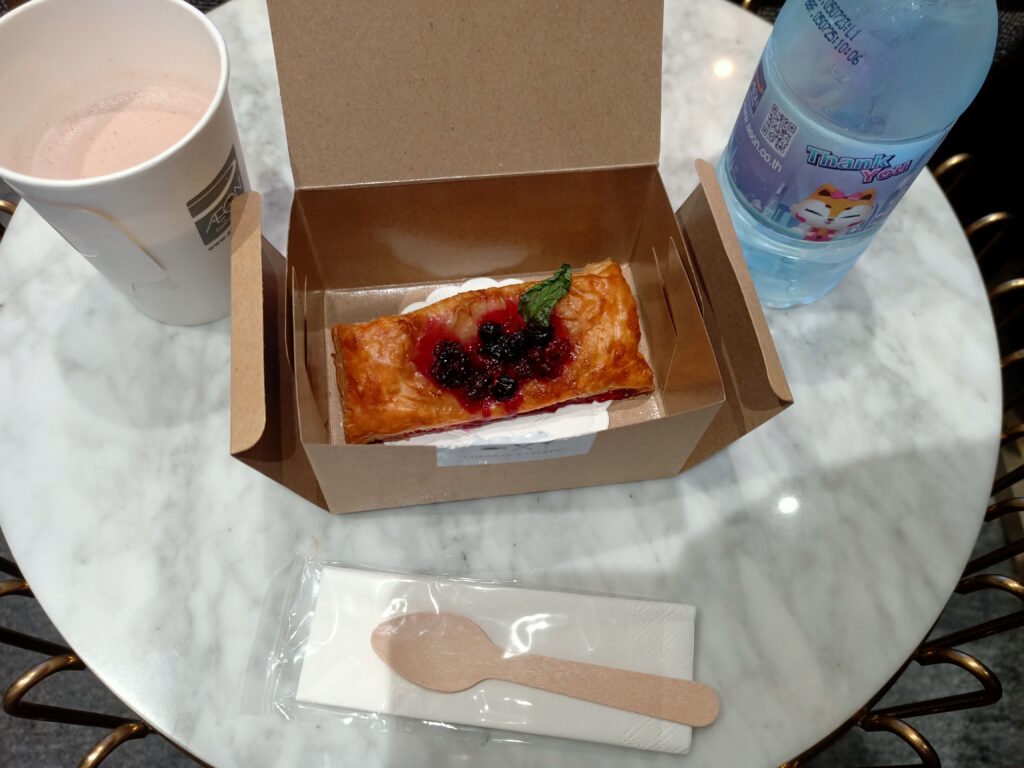 October 2023
Finally I am back to Thailand again yo enjoy tasty snacks in here😉 I will post every week for their refreshments again.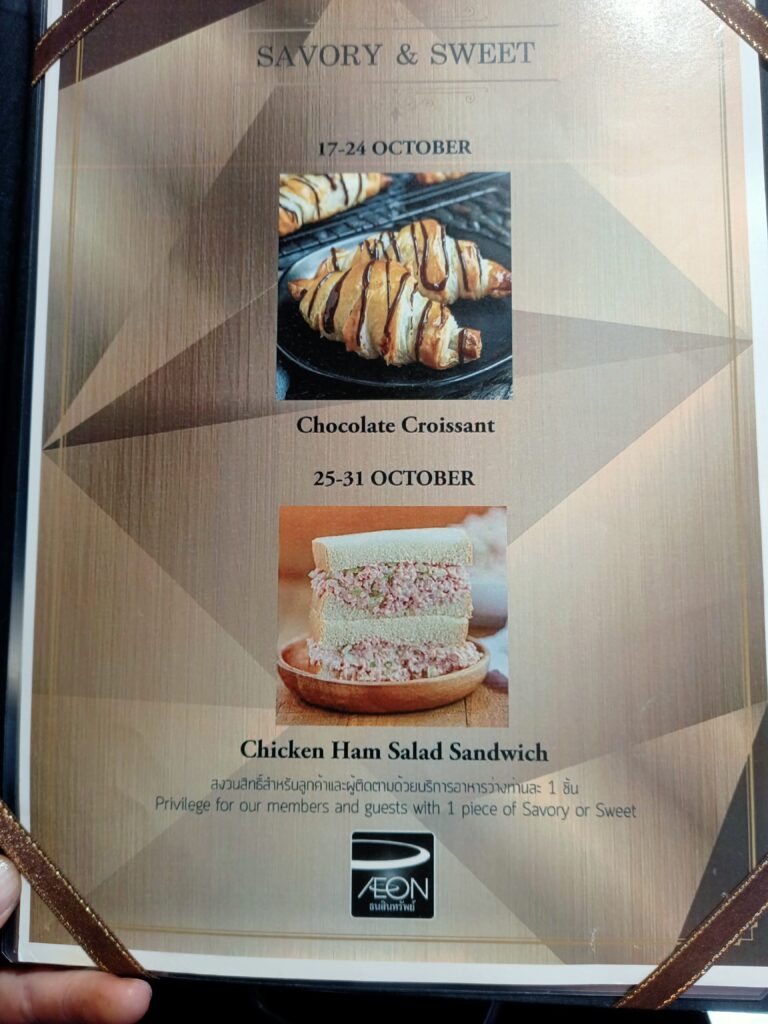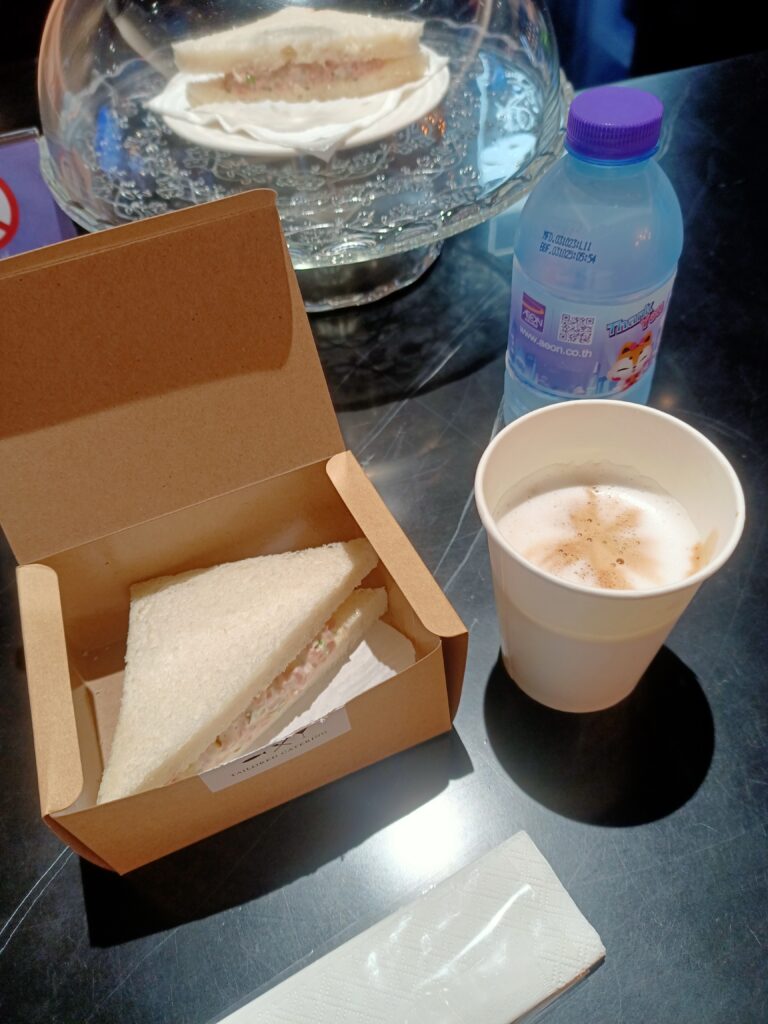 November 2023
Another month comes with new menus.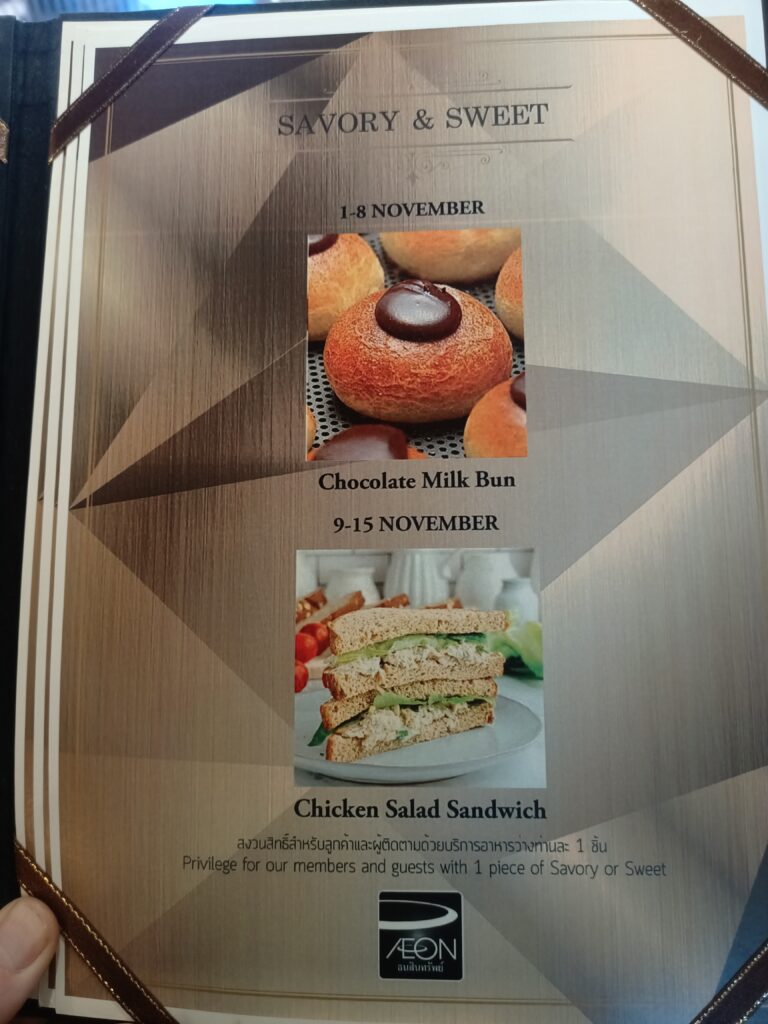 Chocolate topping on the bun with coffee.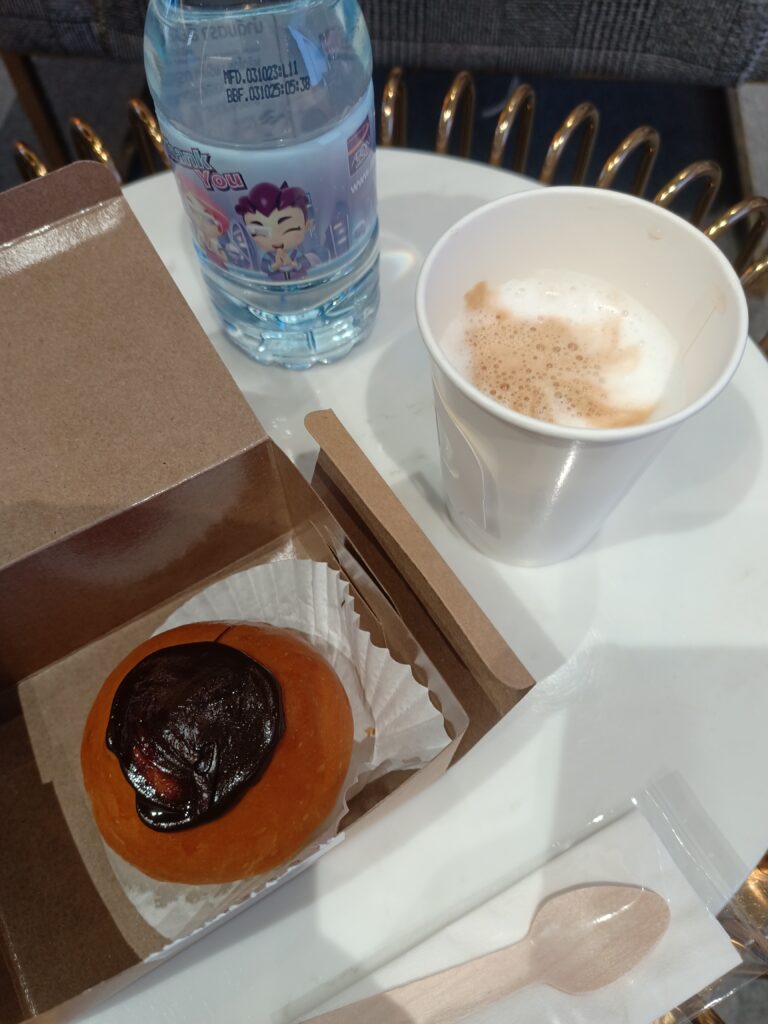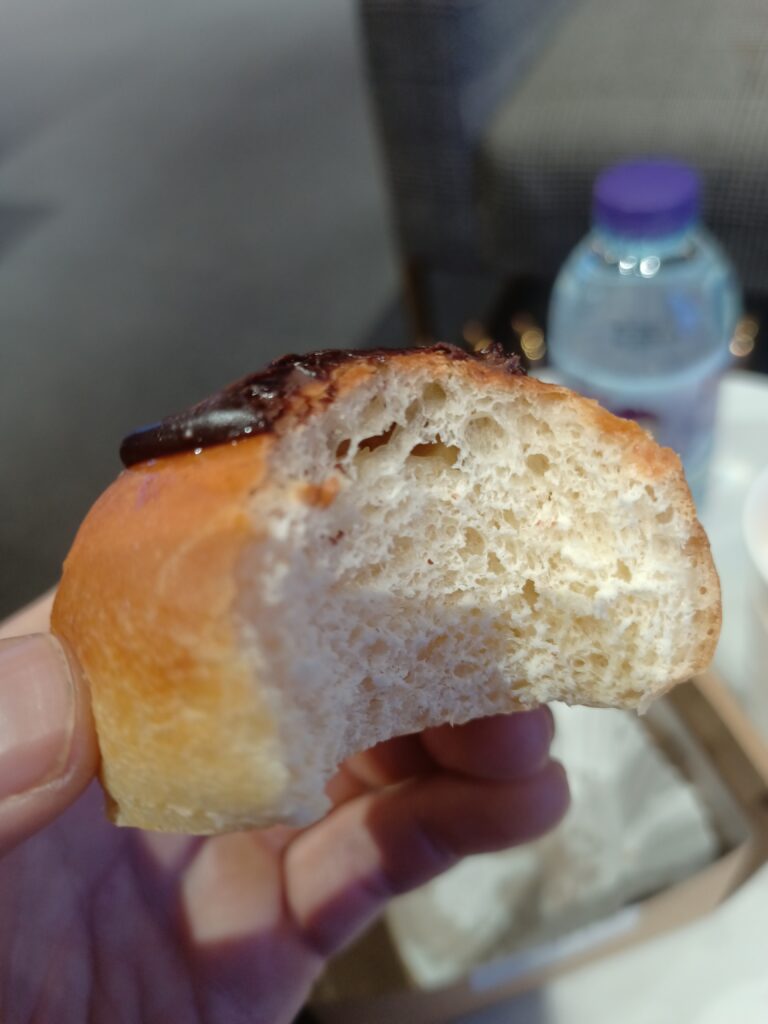 Enjoyed delicious tuna veggie sandwich on second week of November. Luckily they have stocks at 14:00 on Friday😋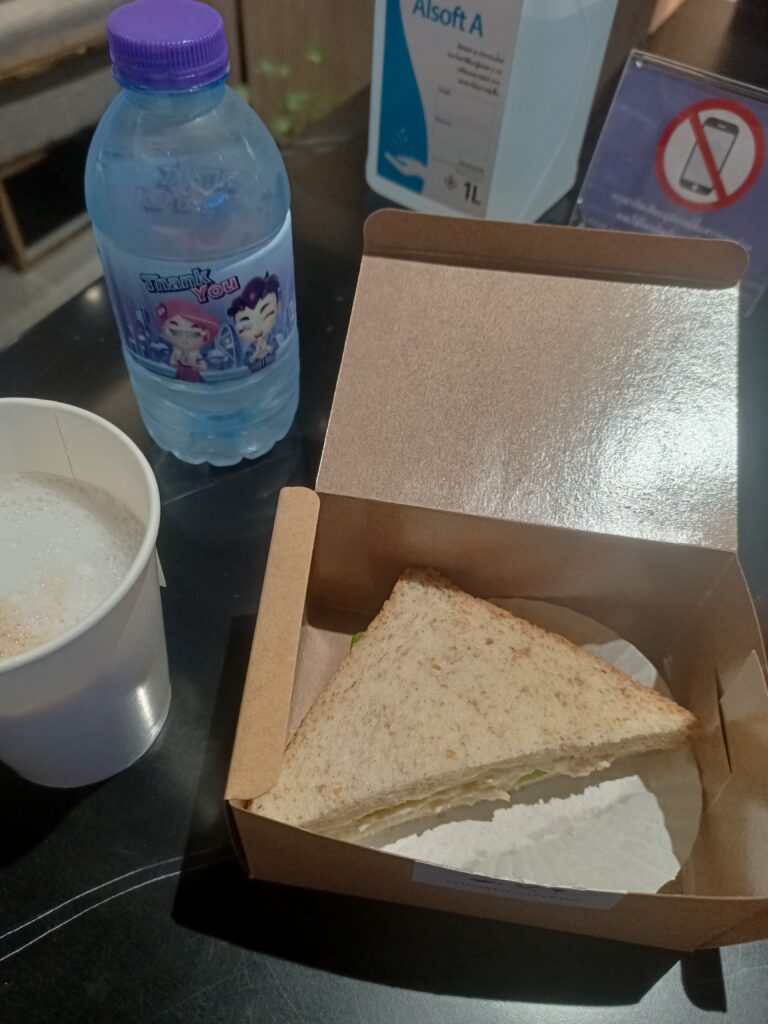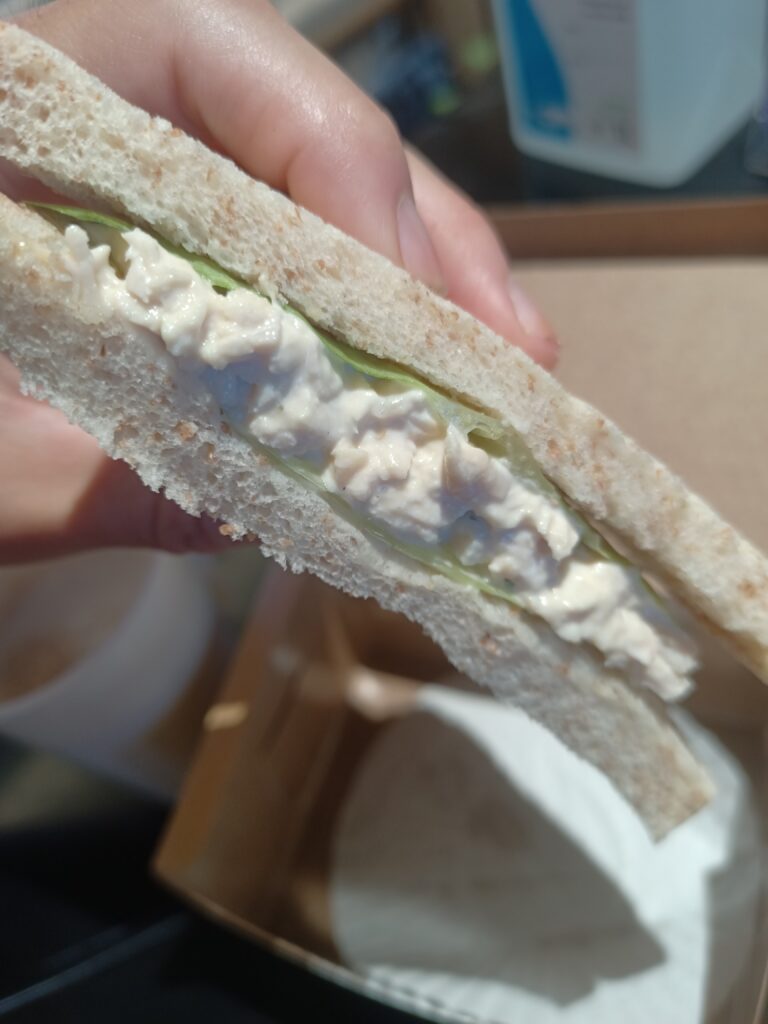 2nd half of menu was updated.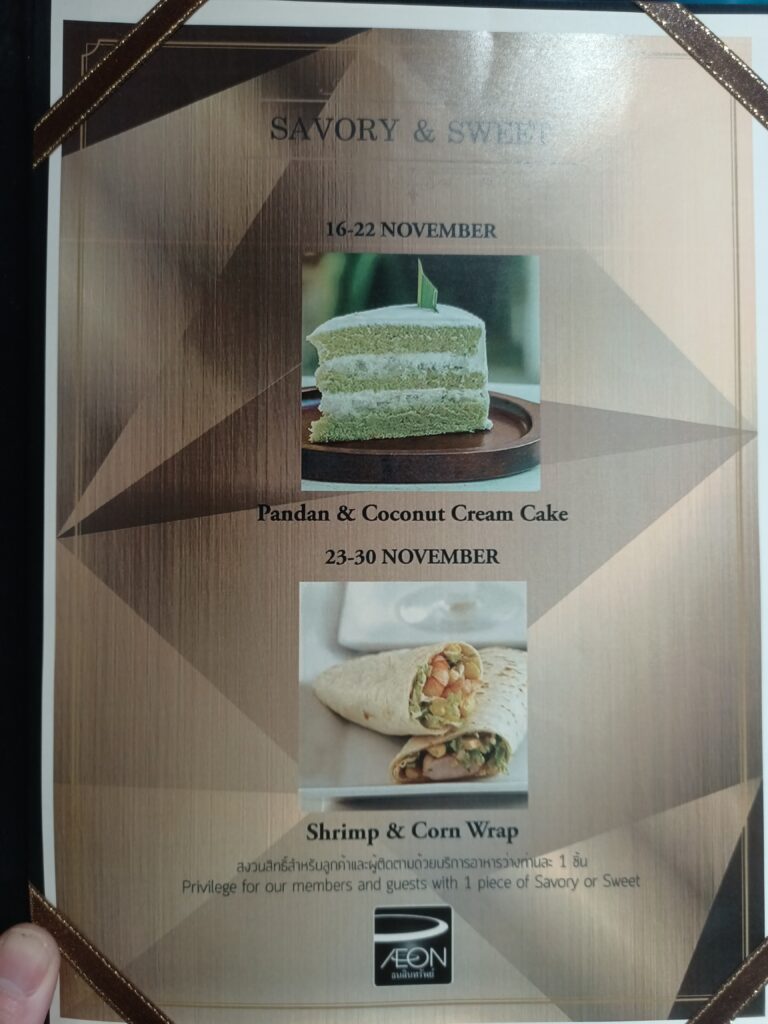 This time staff gave me this paper strip. It mentions I can stay in loinge for 90 mins strictly.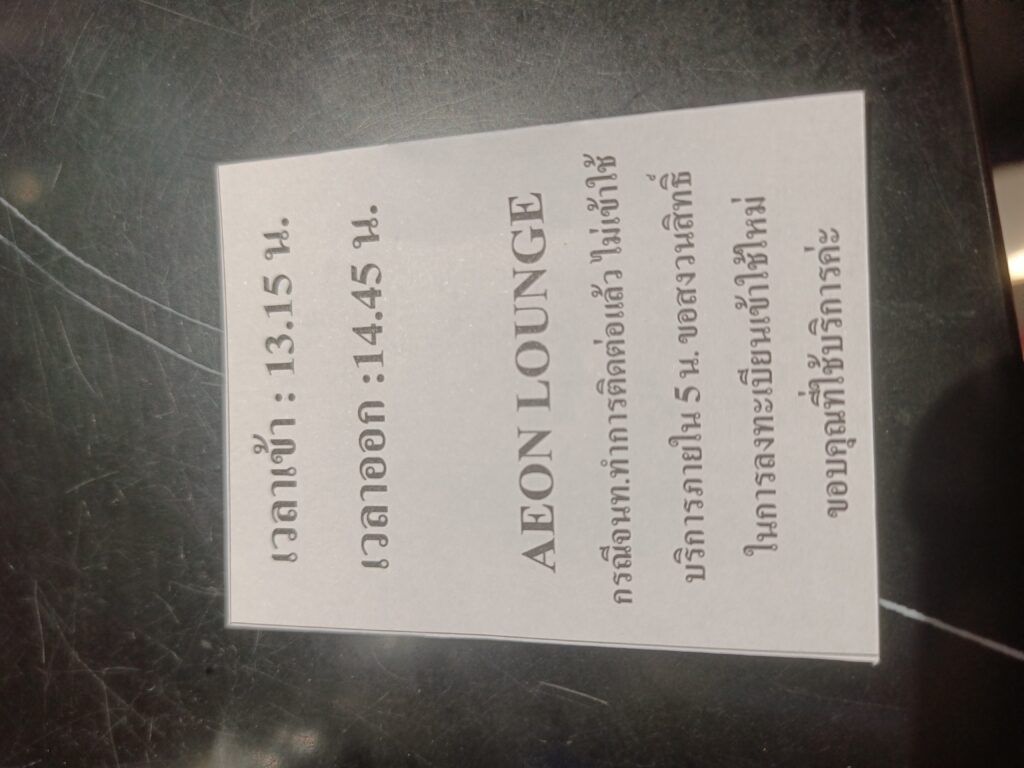 Pandan cake and hot Chocolate snack time. Pandan is a leaf which is useD as flavor in Southeast countries. I enjoyed very much since I liked it recently😋
Last menu of November 2023 for shrimp and corn wrap😊 From this time, staff put time limit board on everyone's seats to make sure each guest will not stay beyond 90 minutes.