Welcome back to fitravelife.com!
This post features Anytime Fitness branch Inagekaiganekimae (稲毛海岸駅前) which is conveniently located 4 minutes walk from JR Keiyo line Inagekaigan station. You can access from Tokyo station by direct to here so please try this gym when you have change to visit!
Location of gym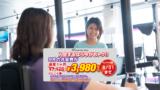 エニタイムフィットネス稲毛海岸駅前店 24時間営業のフィットネスジム
ジムとマシンのみで365日24時間OPENだからご自分のペースで気軽にご利用できます。只今キャンペーン実施中!ご見学受付中!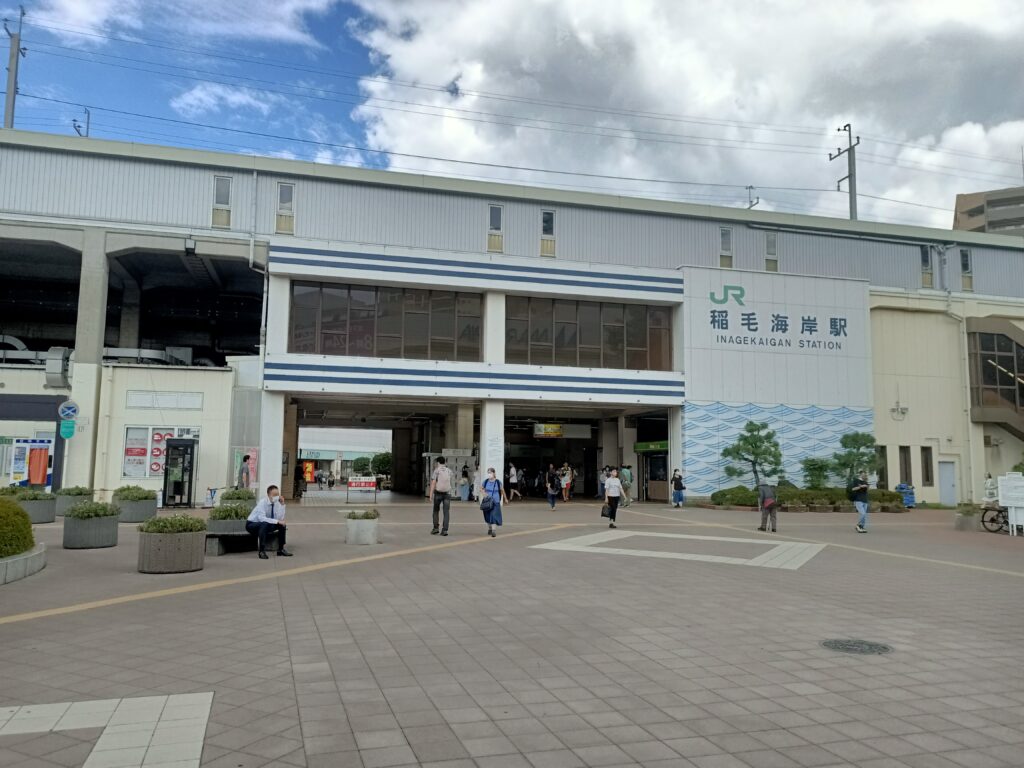 When coming by train you will exit from south entrance of station then walk alongside of AEON shopping mall on your left side.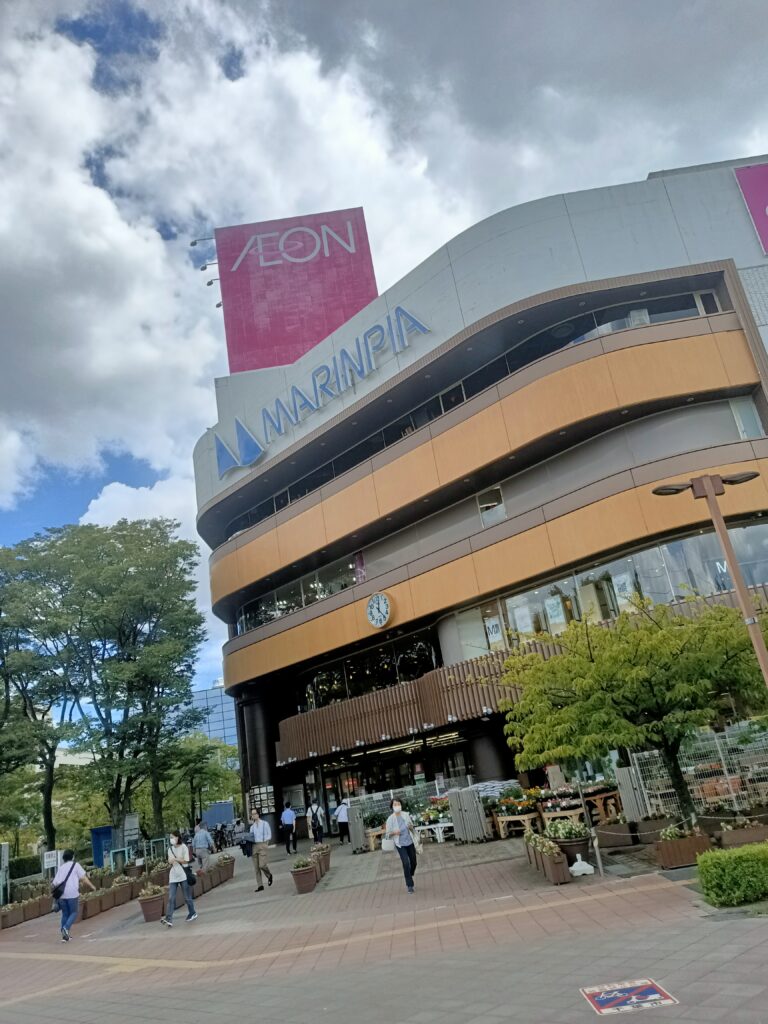 You will find Anytime Fitness branch at the first floor of the building, after Chiba bank (千葉銀行). Due too building wall renovation on process, it may be hard to find the gym as of August, 2023.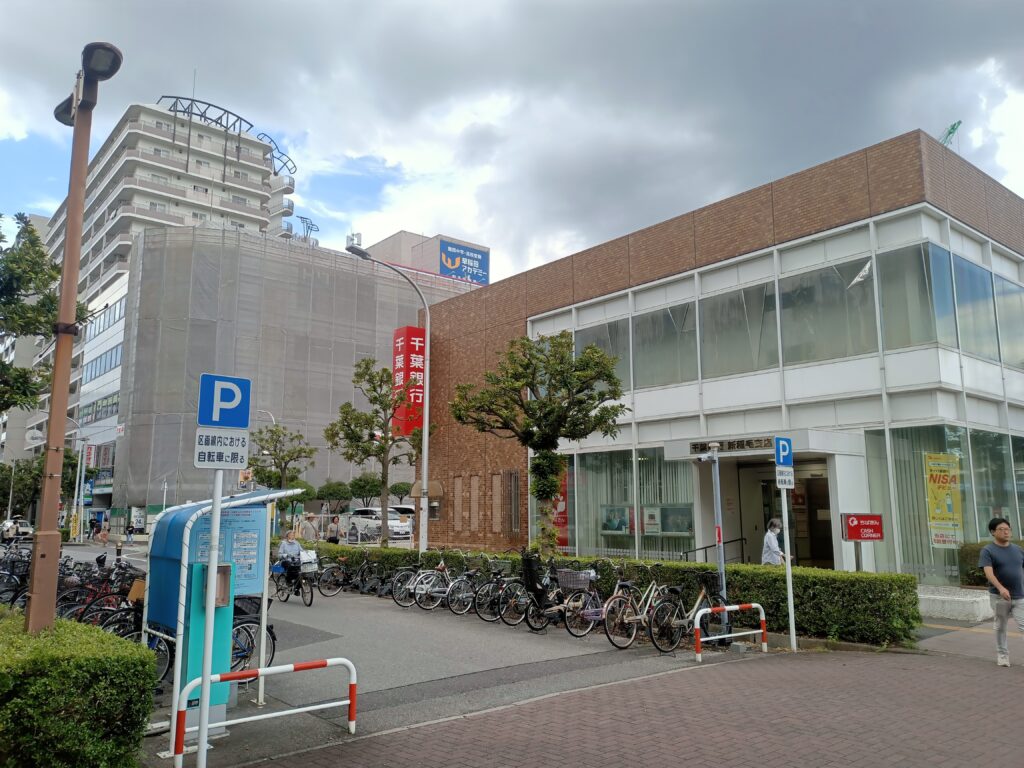 Gym at the right side of building, next to Family mart convenience store.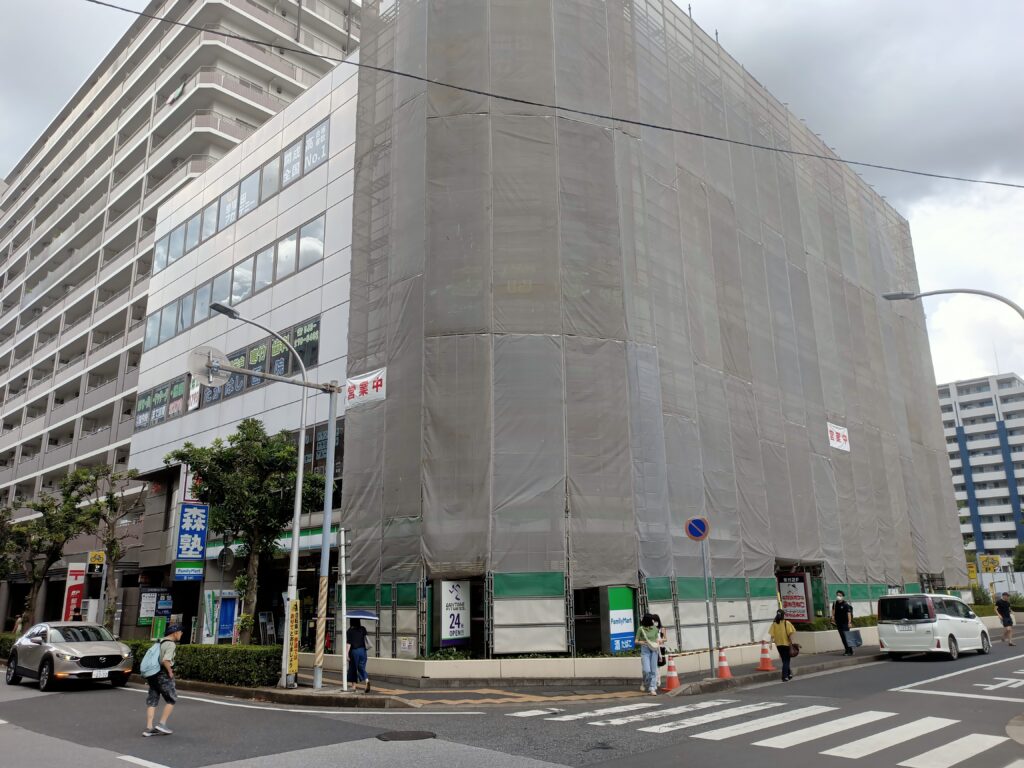 Gym entrance.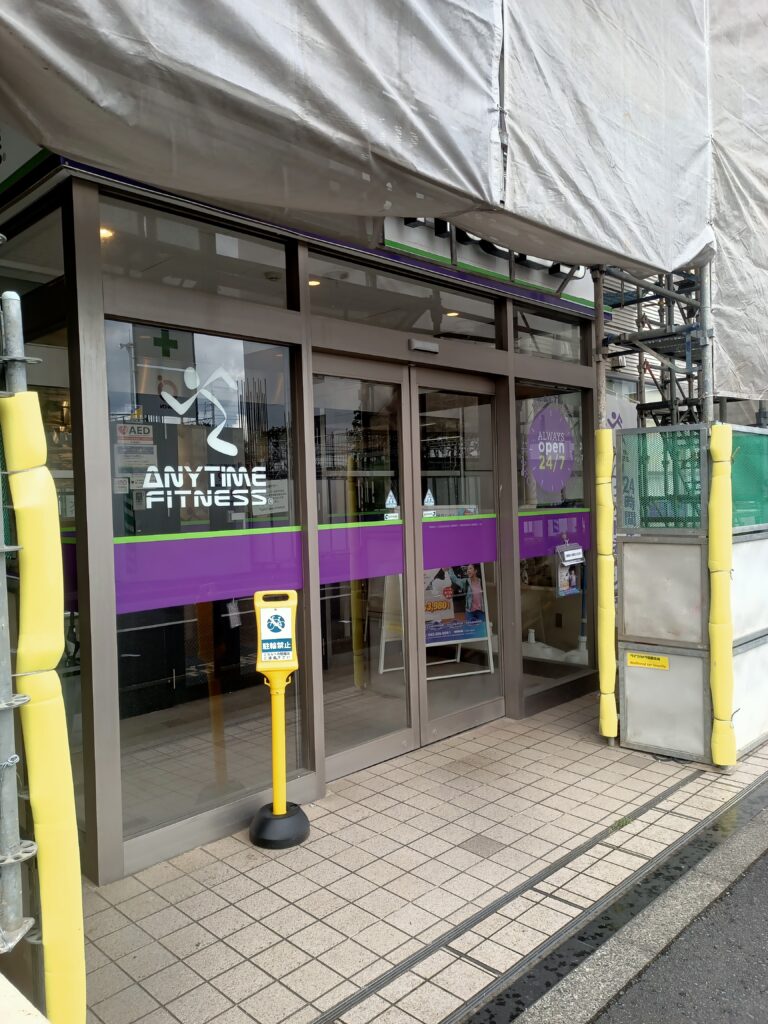 Tap the key card then wait to open the door to enter.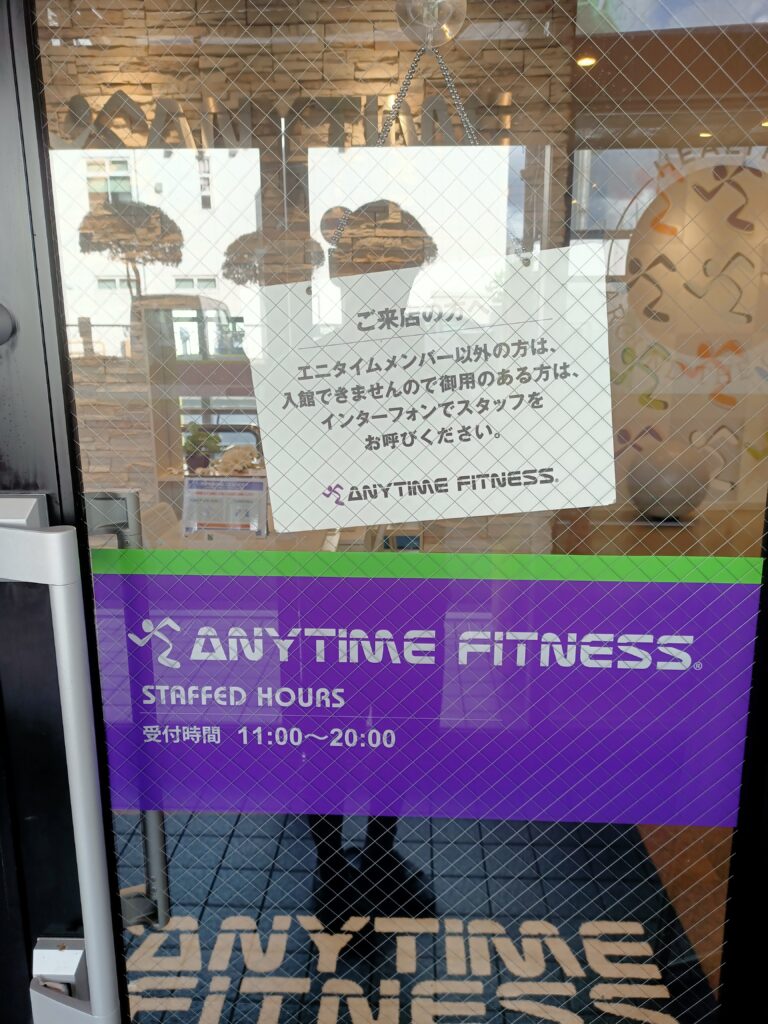 By the way, when you need protein or pre/post work out meal, AEON shopping mall has supermarket at B1 floor for you to find cheaper price. Of course, Family mart is also for your choice.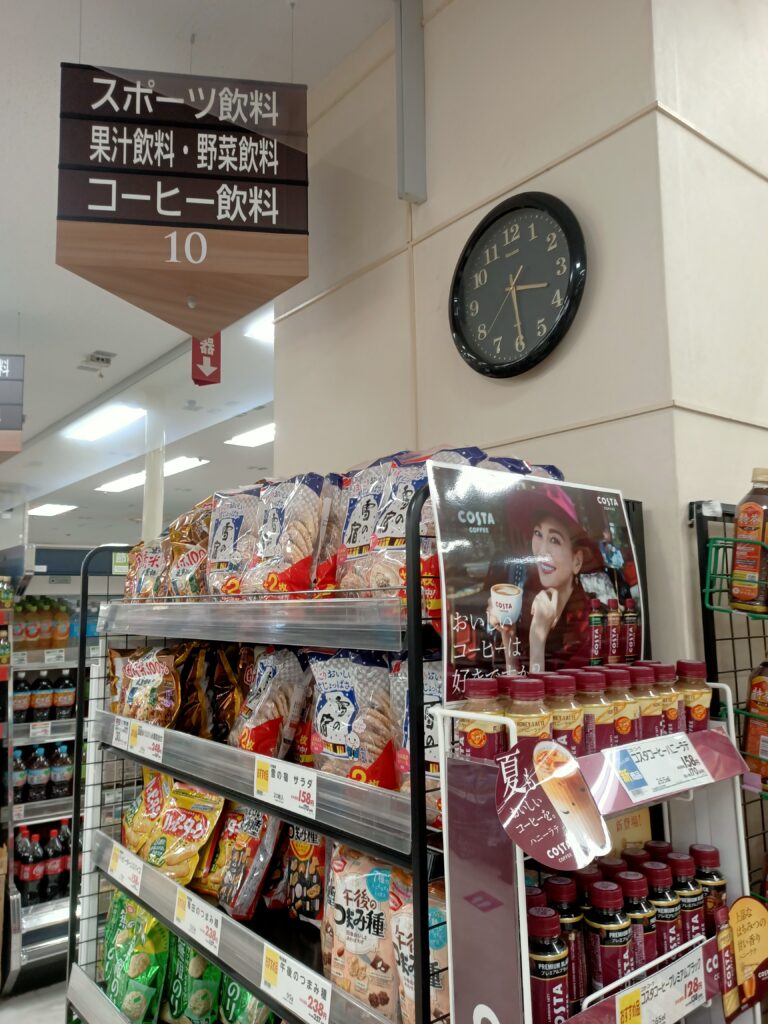 15g of protein bar is only 105 yen incl. tax.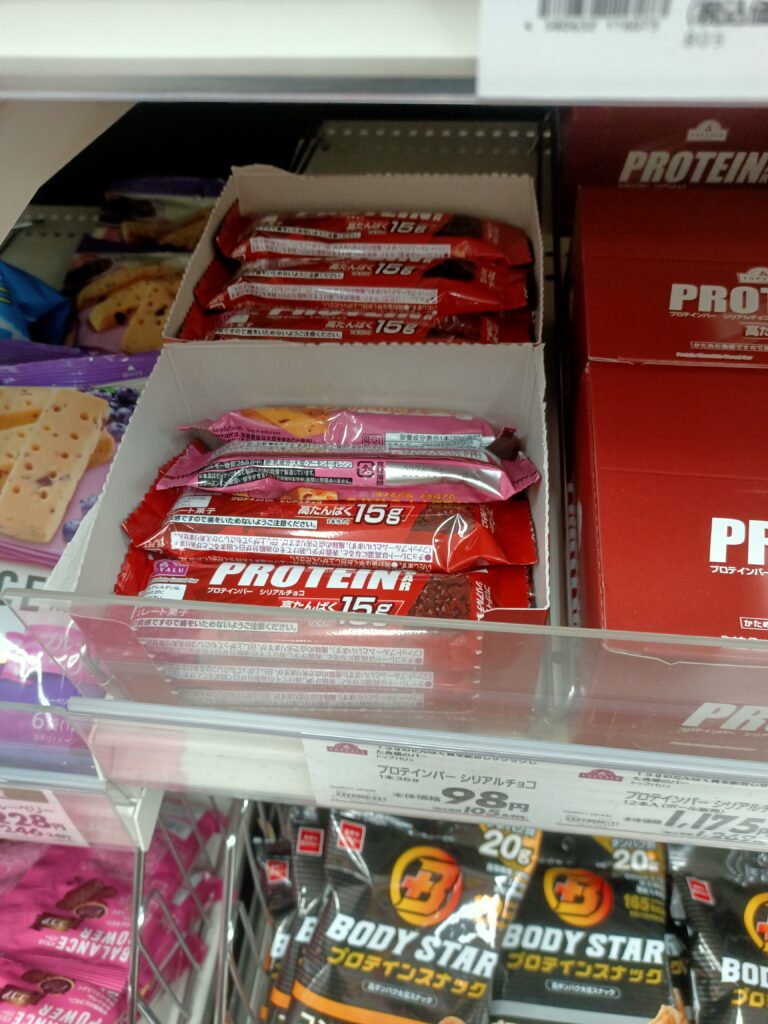 Wide variety of protein bars that you might try all, hehe.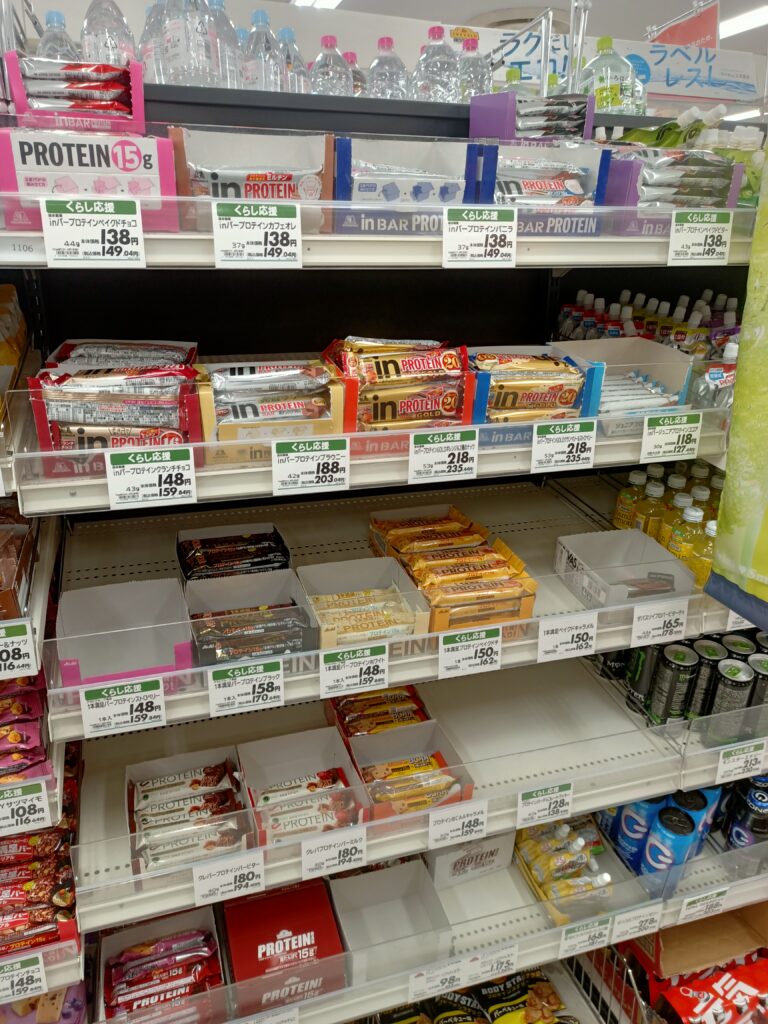 At 4th floor, they have also food court where it has Mcdonald's, Soba, Ramen restaurants etc.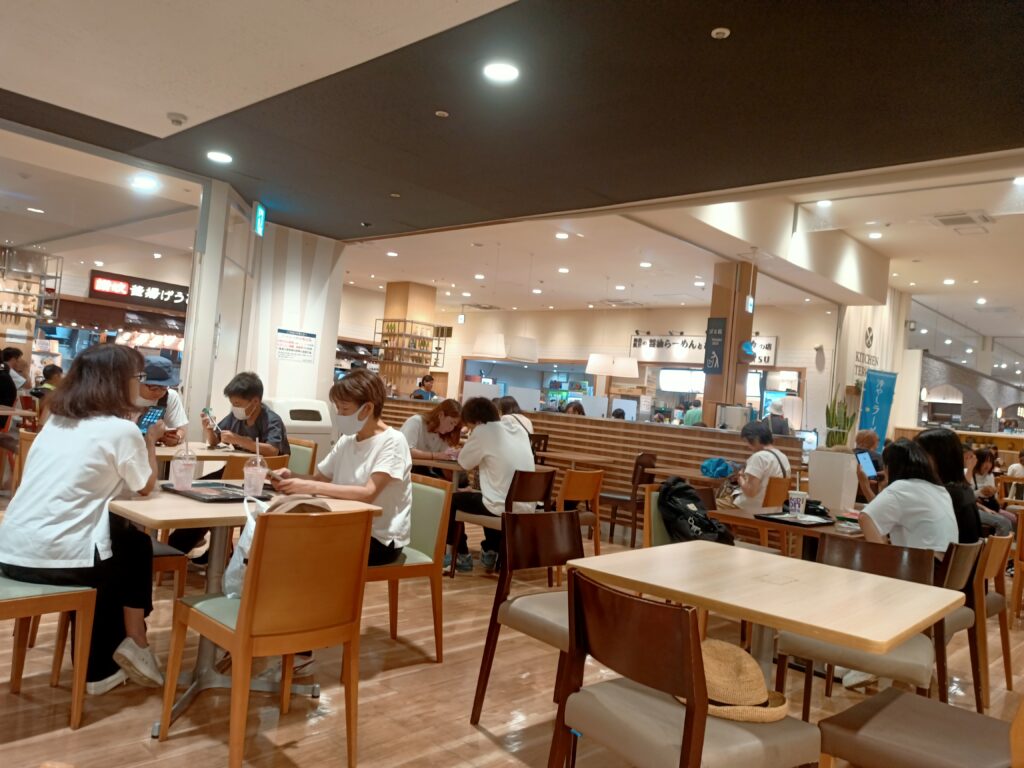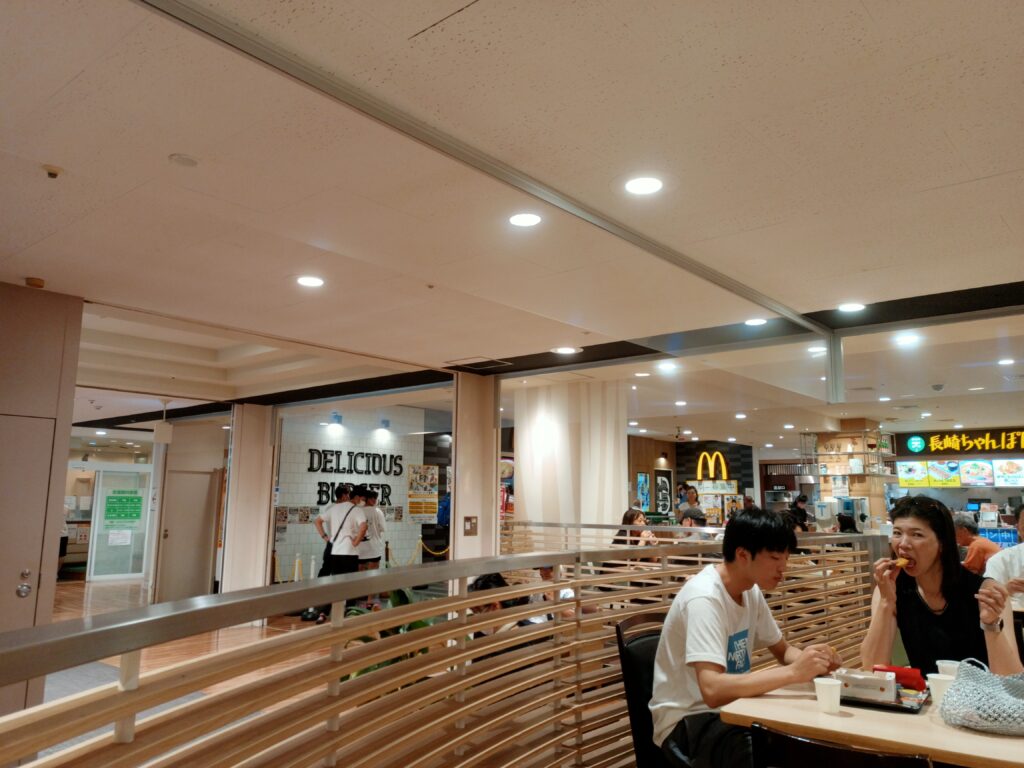 Time to work out! I completed my shoulder training here at this time.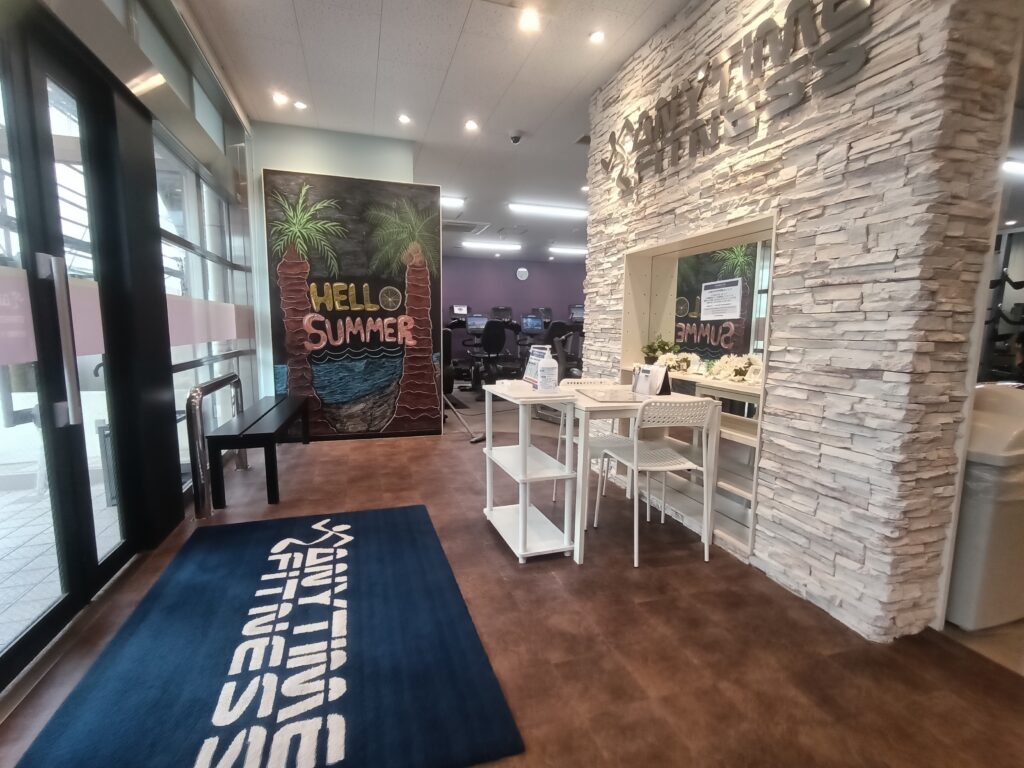 Locker, shower room and rest room
At the back of entrance, you can keep your staff at the locker shelf. They do not have keys, so better bring valuables with you always.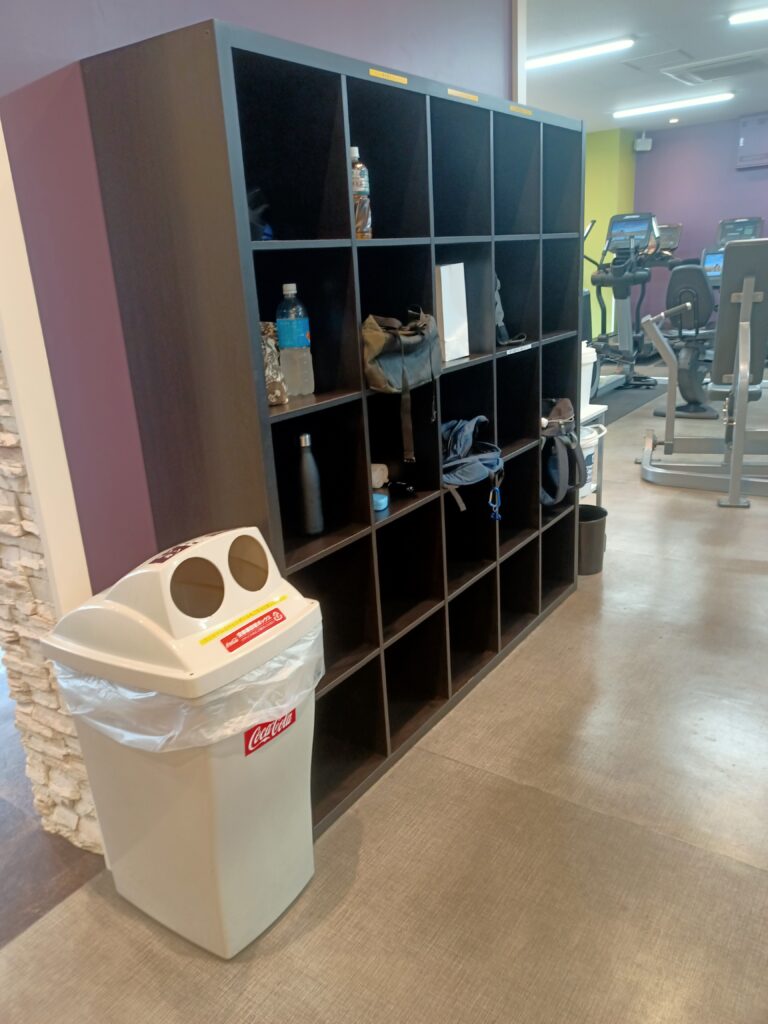 Emergency neck strap on the locker wall. Take one and wear it especially non staff hours to call security immediately in case needed.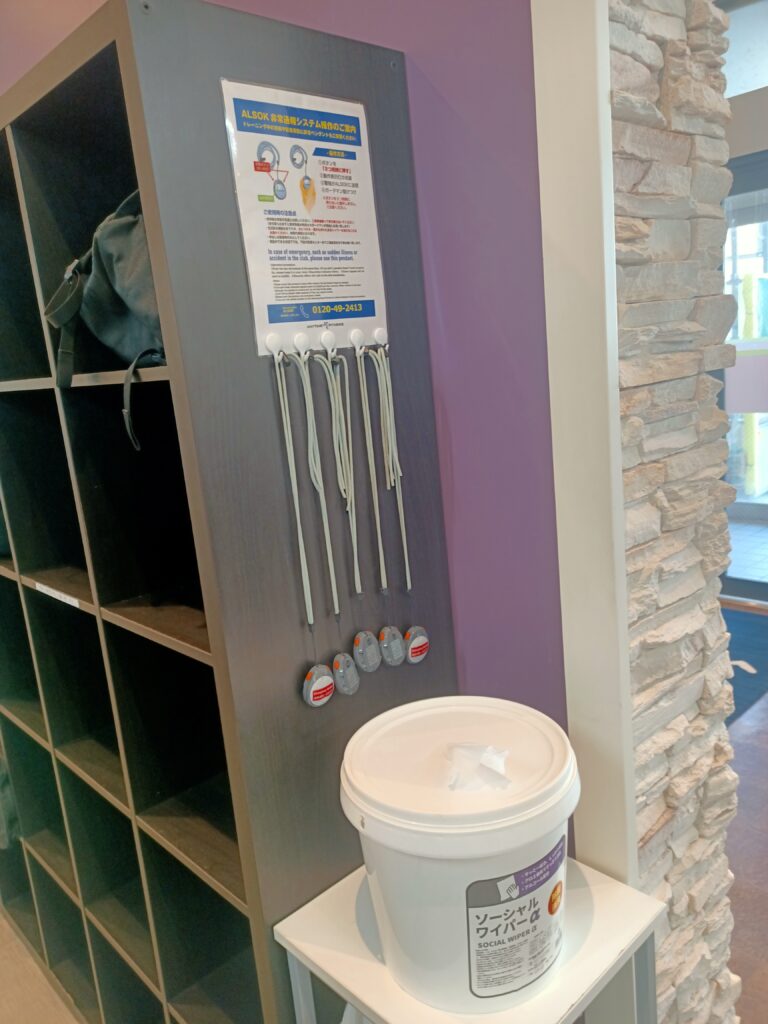 Below Locker room is actually changing room, This branch has 3 changing room for you to change clothes and shoes.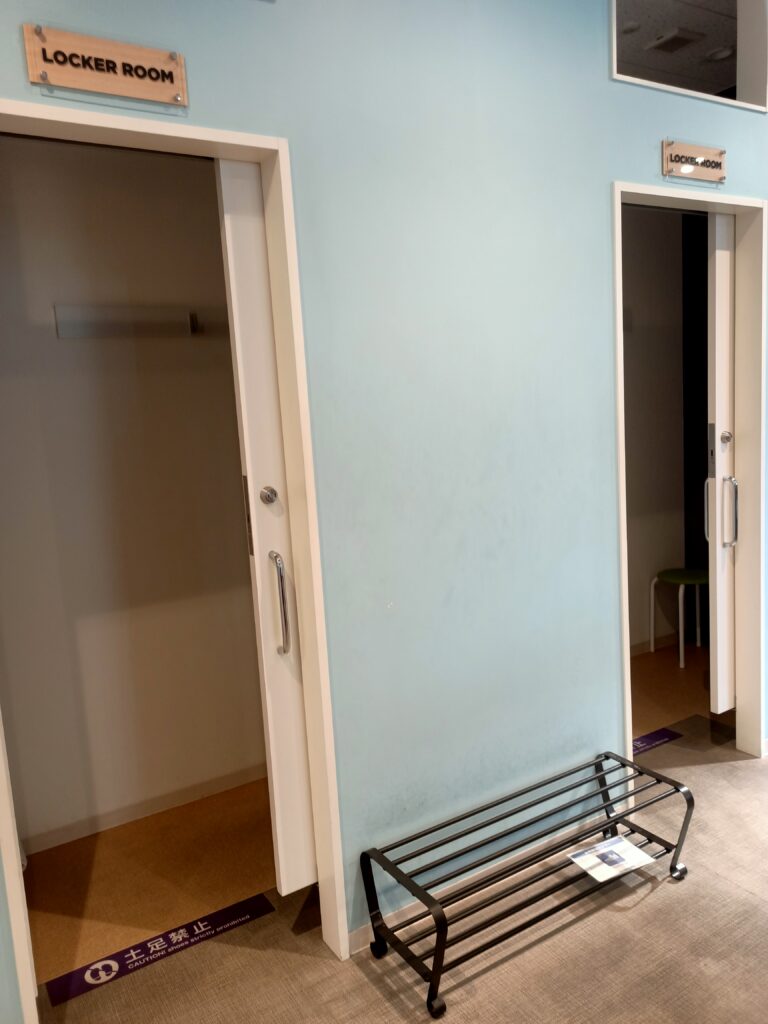 Inside of changing room.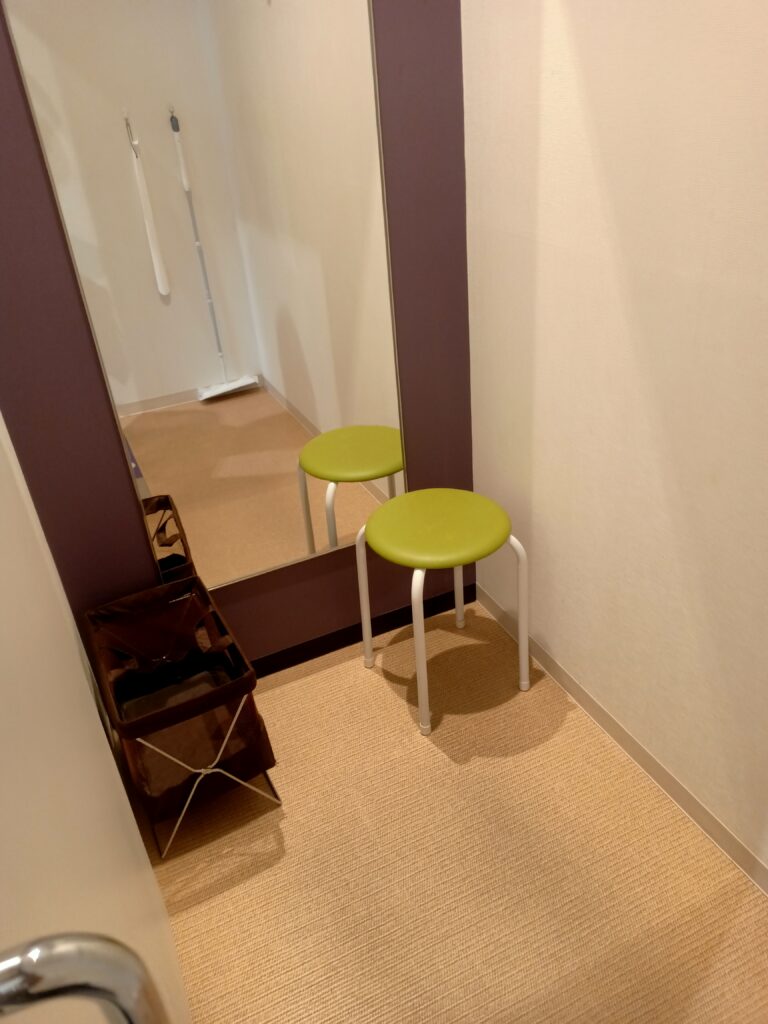 Let's move to shower room and rest room. Unisex shower rooms are 3 and toilets 2. 1 set of female only rooms are also available here.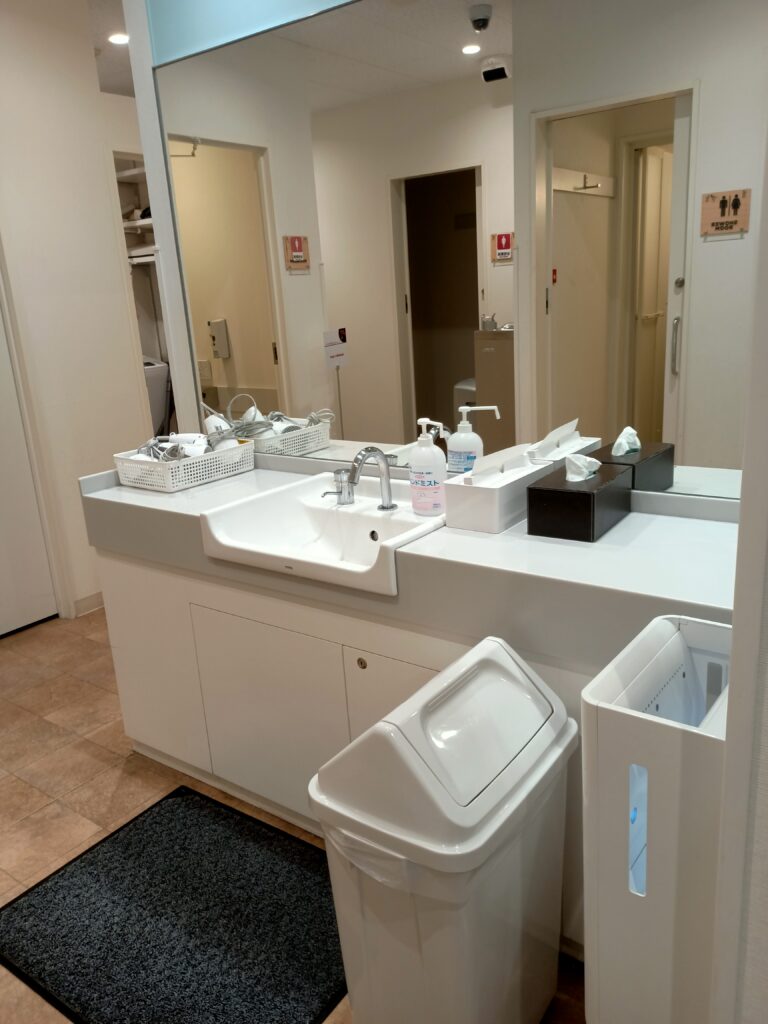 Dryer at washing stand. You can take it to shower room then put it back in the box. You are not allowed to use at wash stand.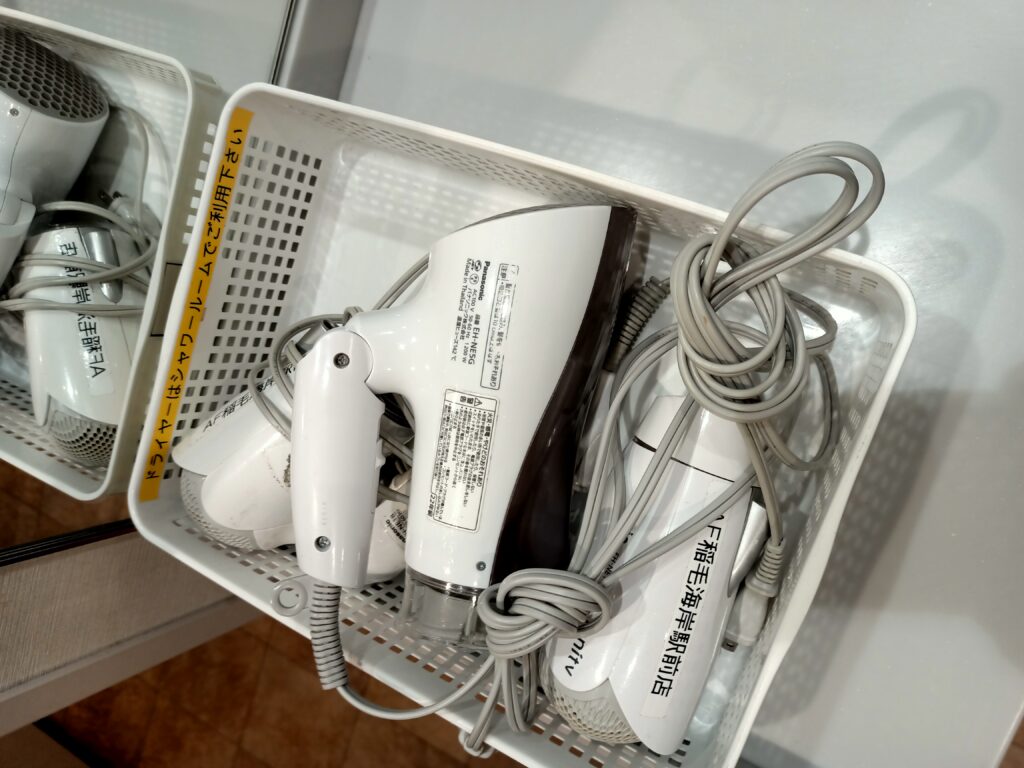 Inside of shower room as below with only alcohol gels.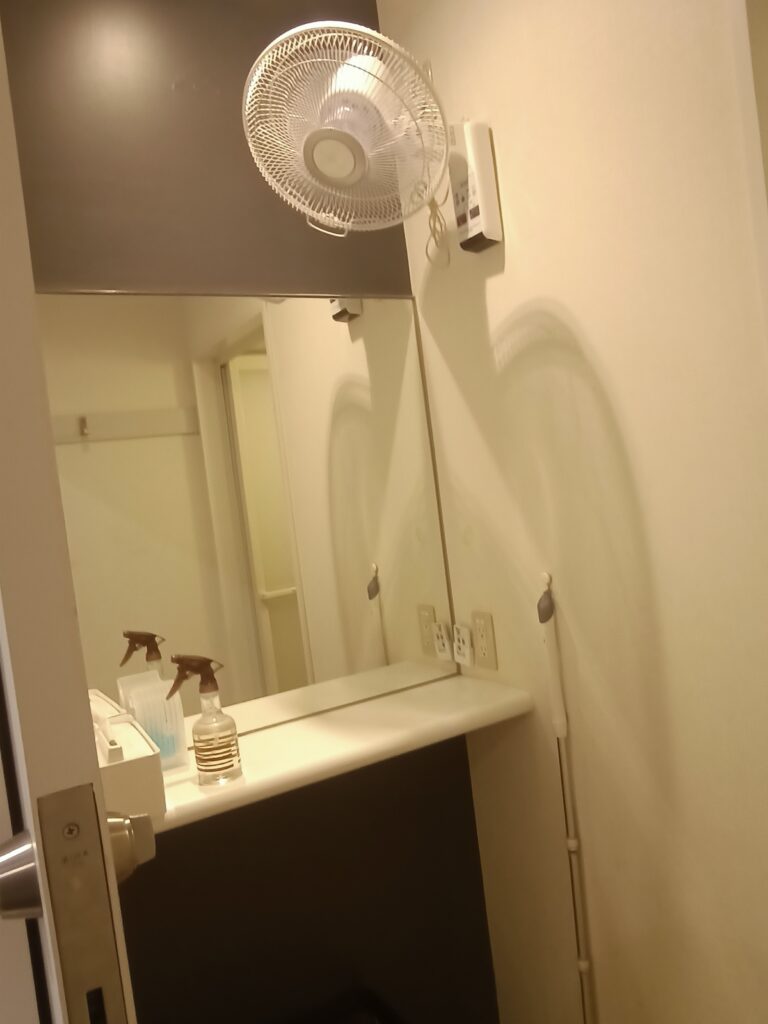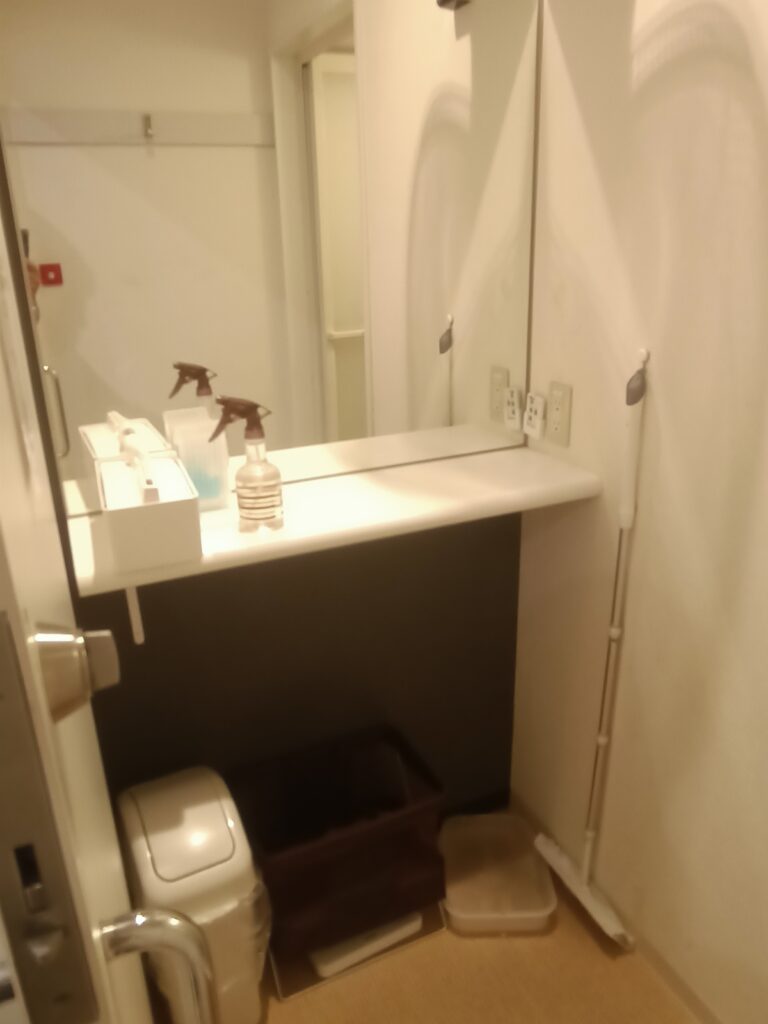 Same as other Anytime Fitness, you will be in need of your own shampoo and body soap to take the shower.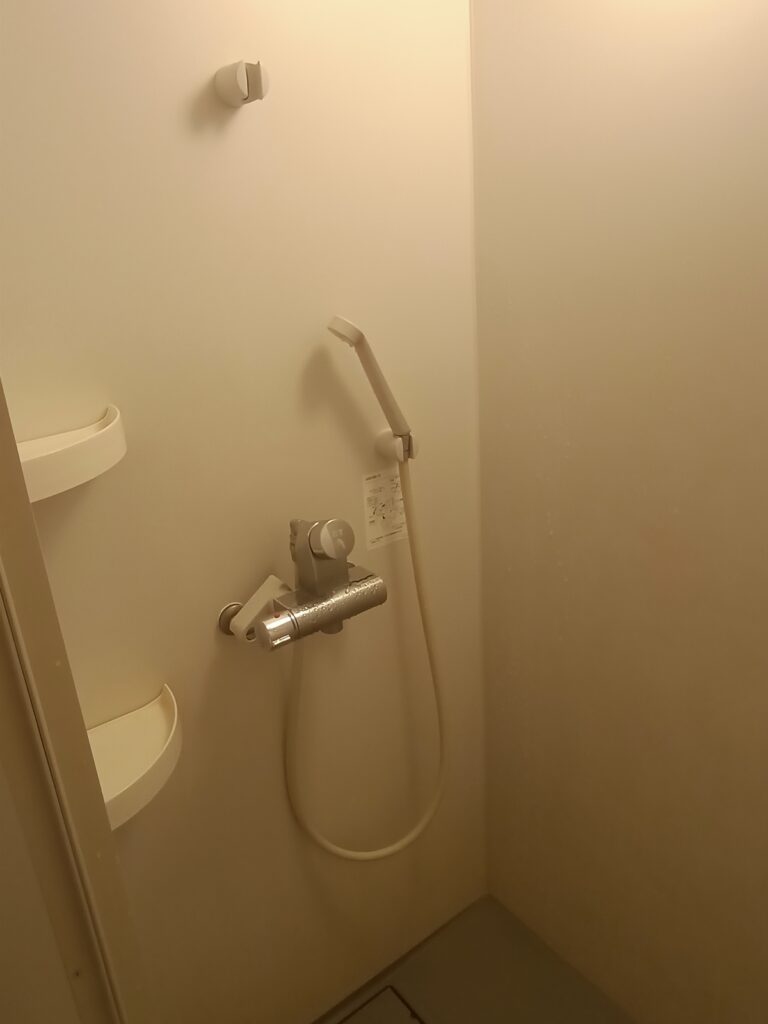 Other shower room entrance.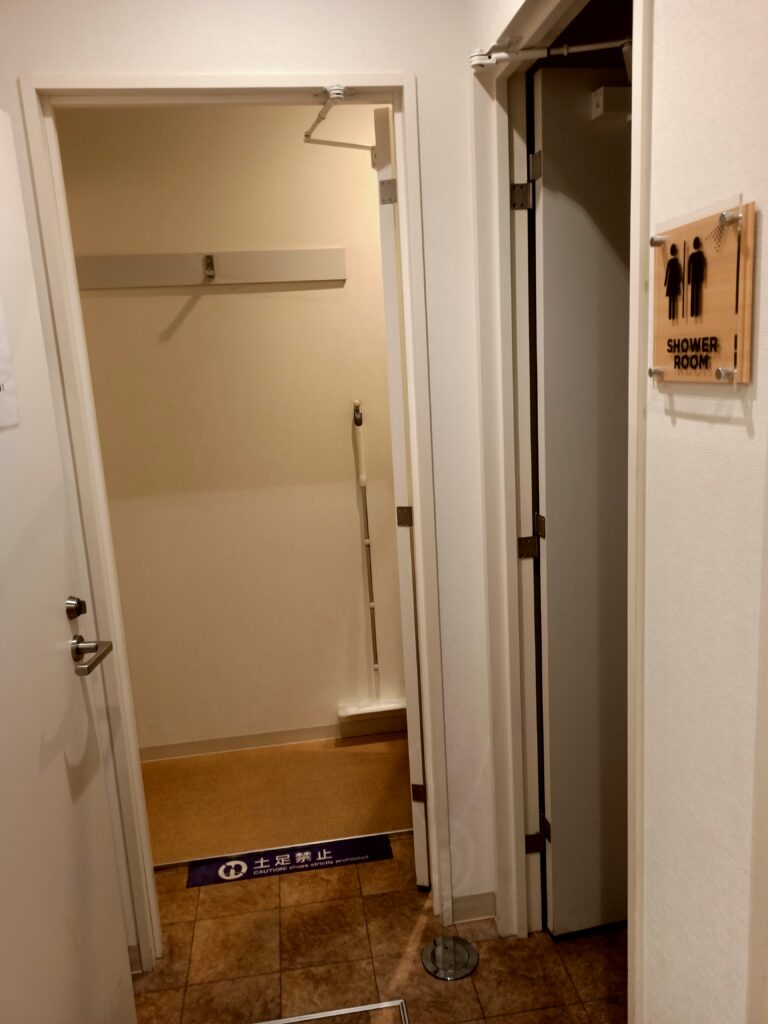 Toilet bowl with shower washlet as standard set in Anytime Japan.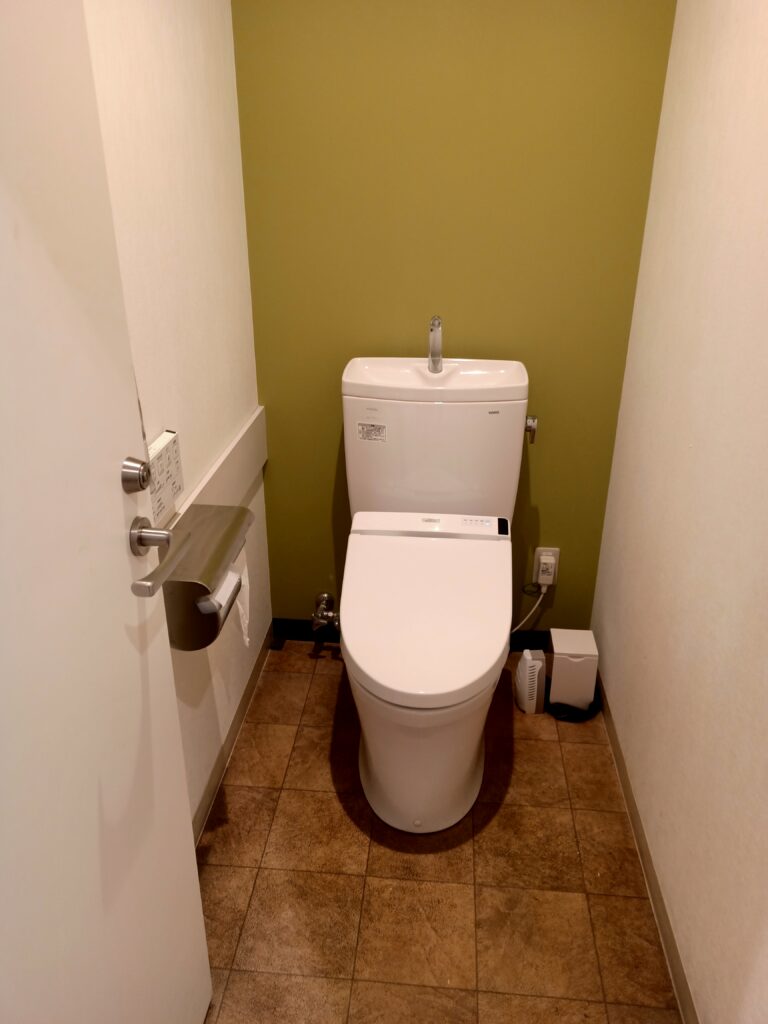 This is very special that they have free water fountain in wash room area. I visited 4or 5 clubs so far and finally encountered the club which offers free water for members.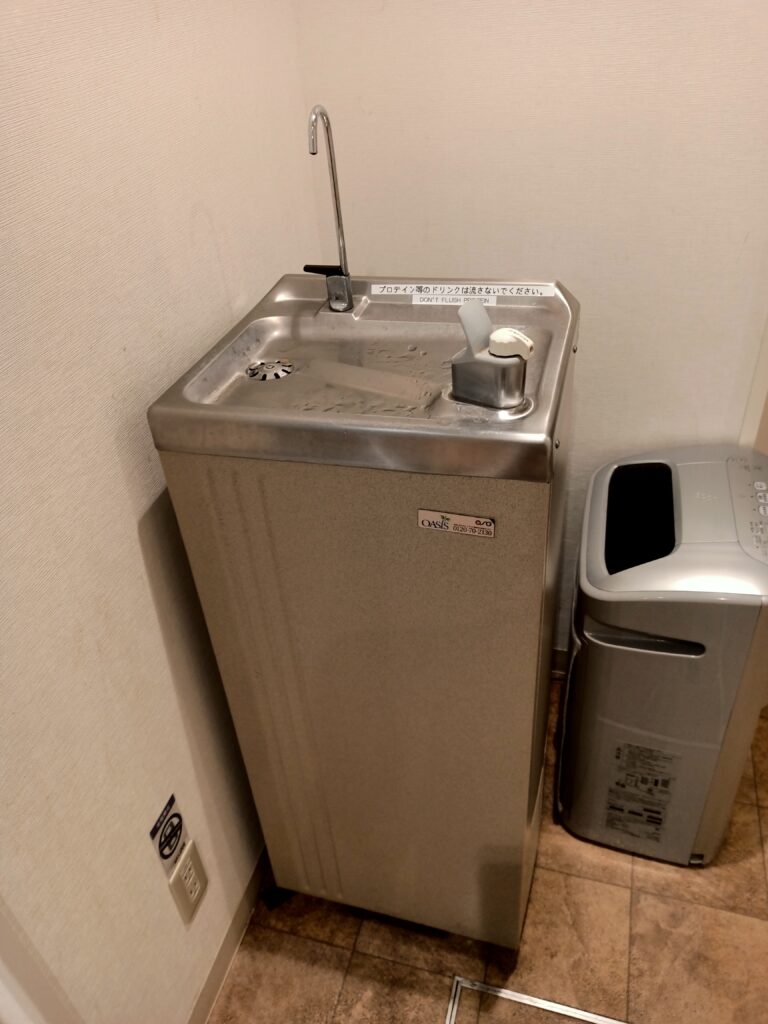 On the wall of staff room, you can find information board and book shelf with training book and suggested training plan paper. Free WiFi is also available in entire gym area.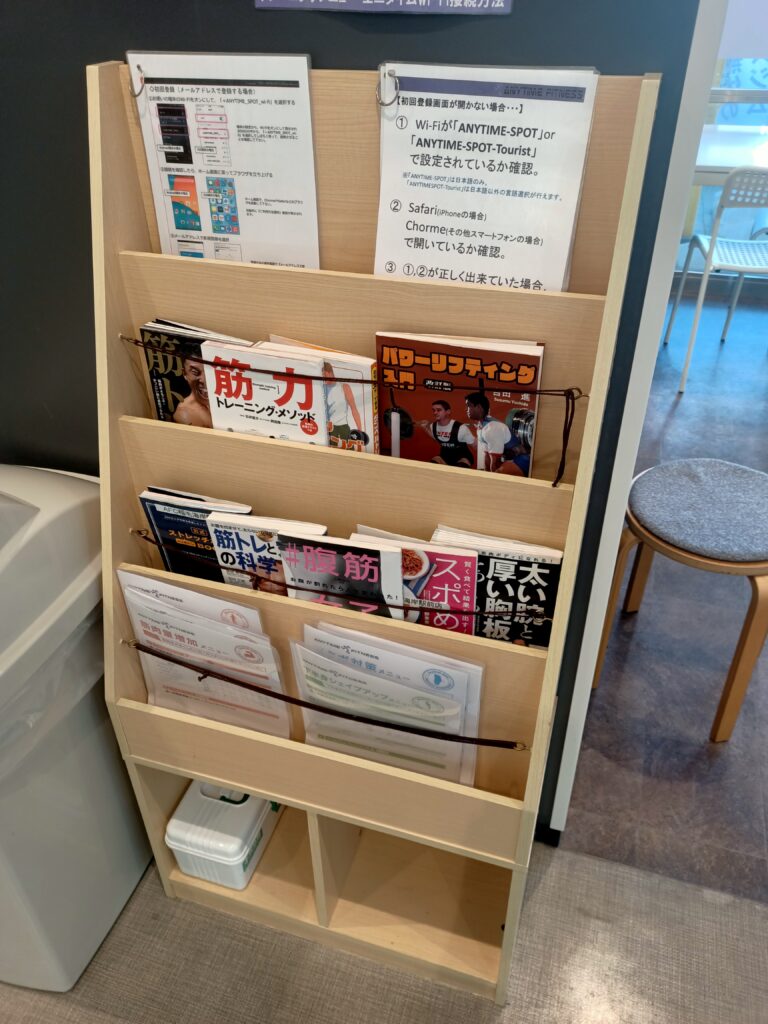 Lost and found items are kept for 2 weeks then reported to the police.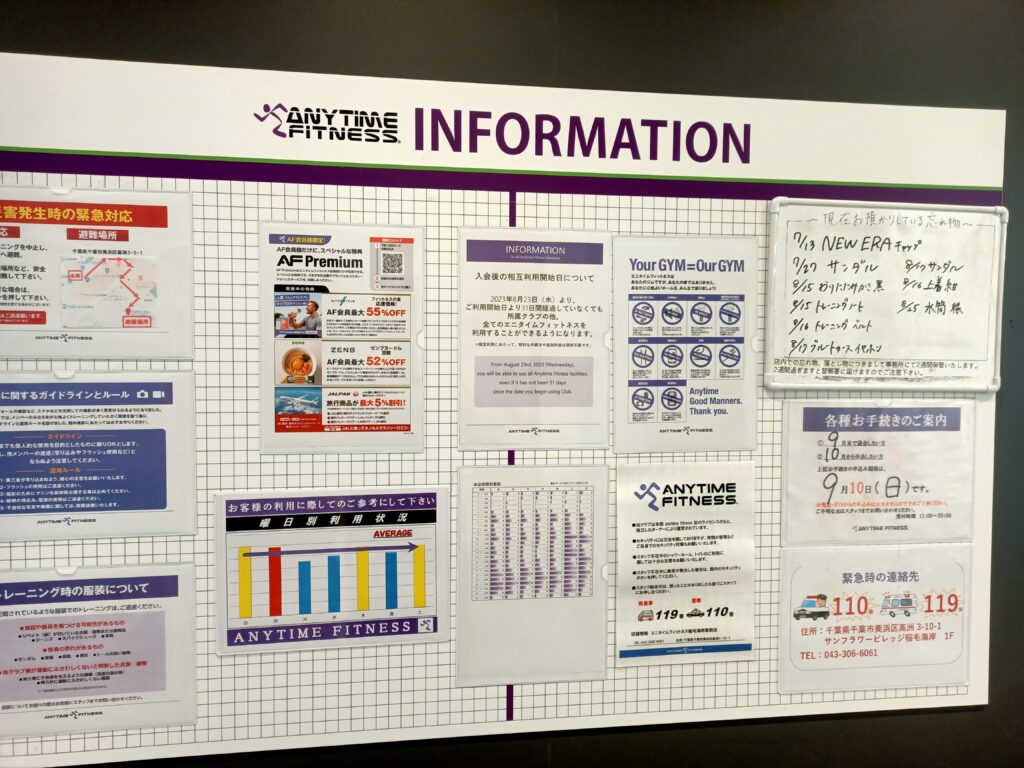 Personal locker can be used for 1,100 yen monthly. If needed please contact staff, they seem have some vacant ones here.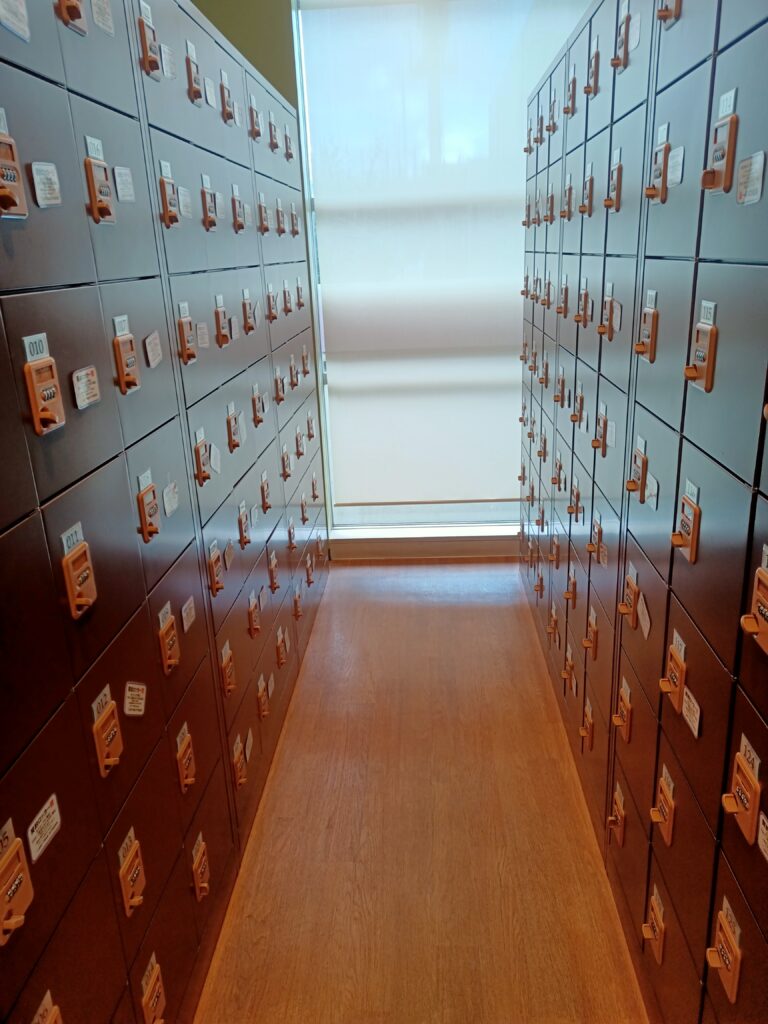 Machine and stretch area
Let's move on to the main gym area from now on. We will see machine area first then cardio and free weight zone at last.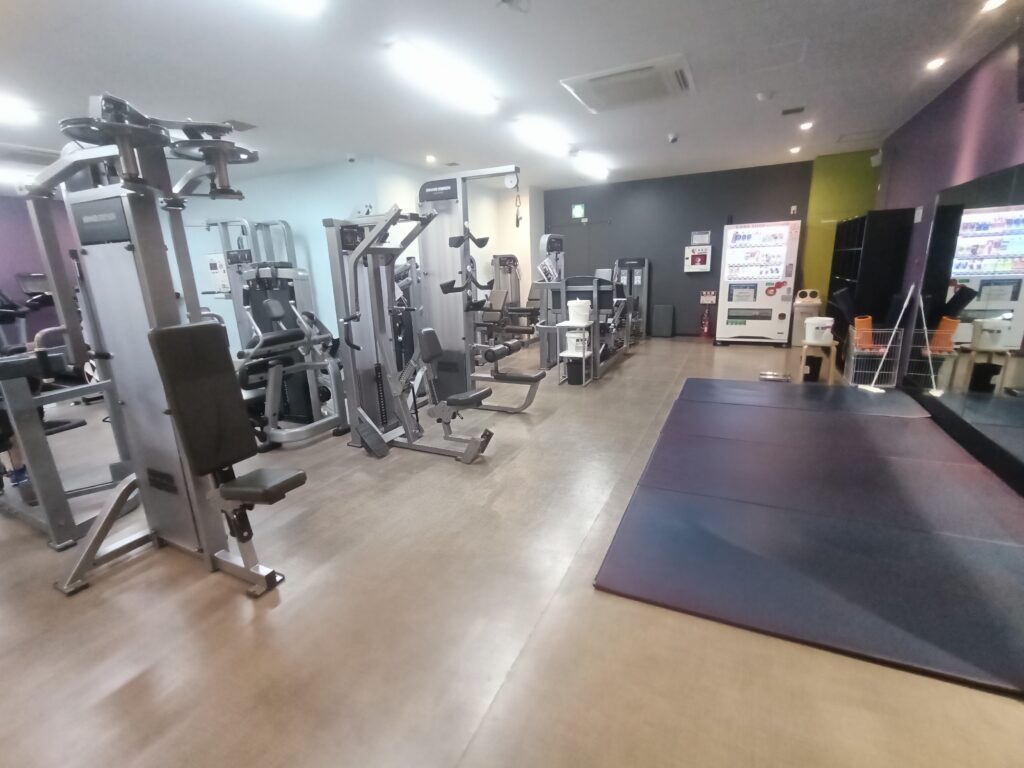 Stretching zone with TV installed on the wall above.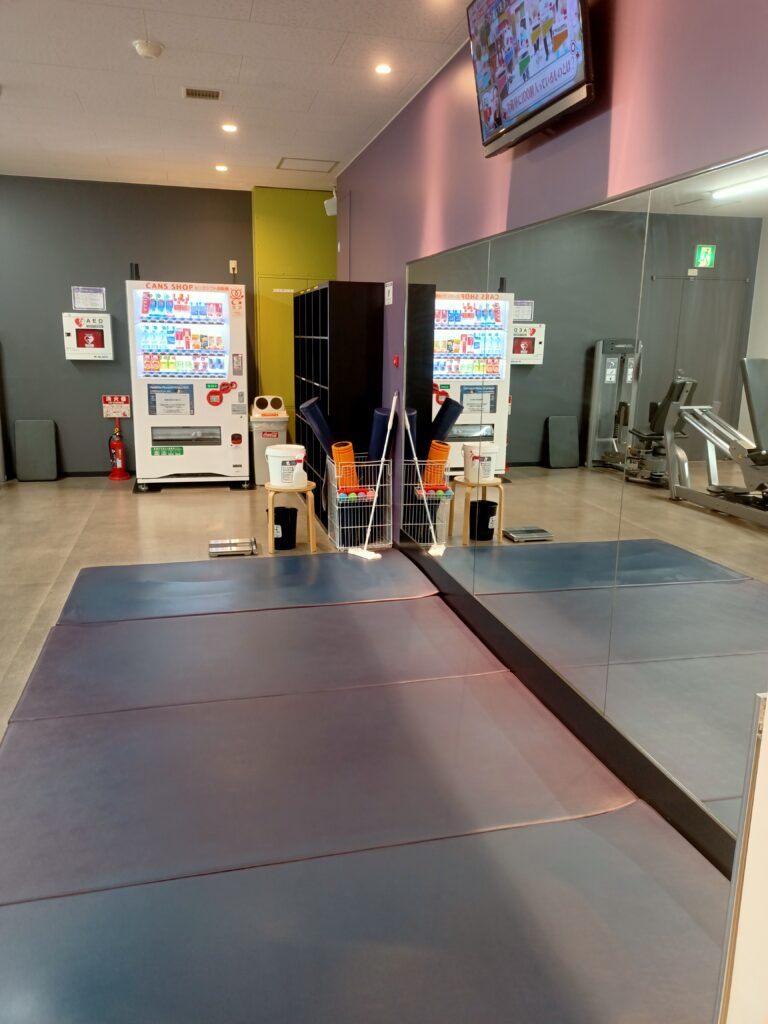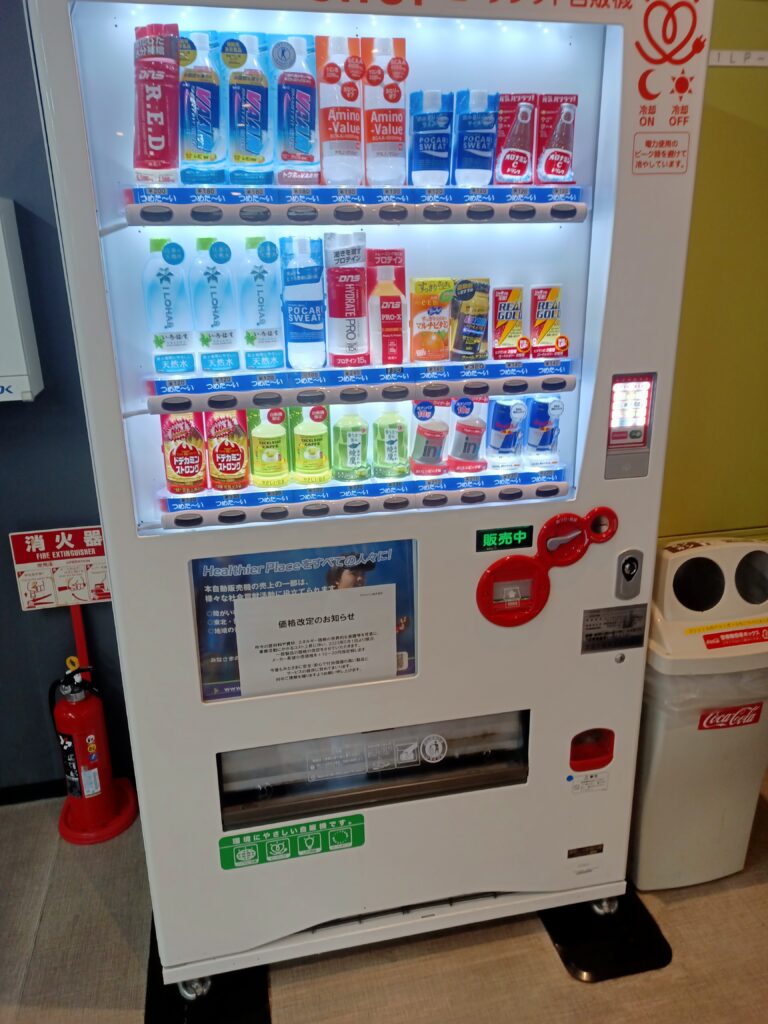 This health meter can also measure your body fat percent. They have operation manual attached here, or you can ask staff how to use. Body fat rate shows a bit higher than actual one I think.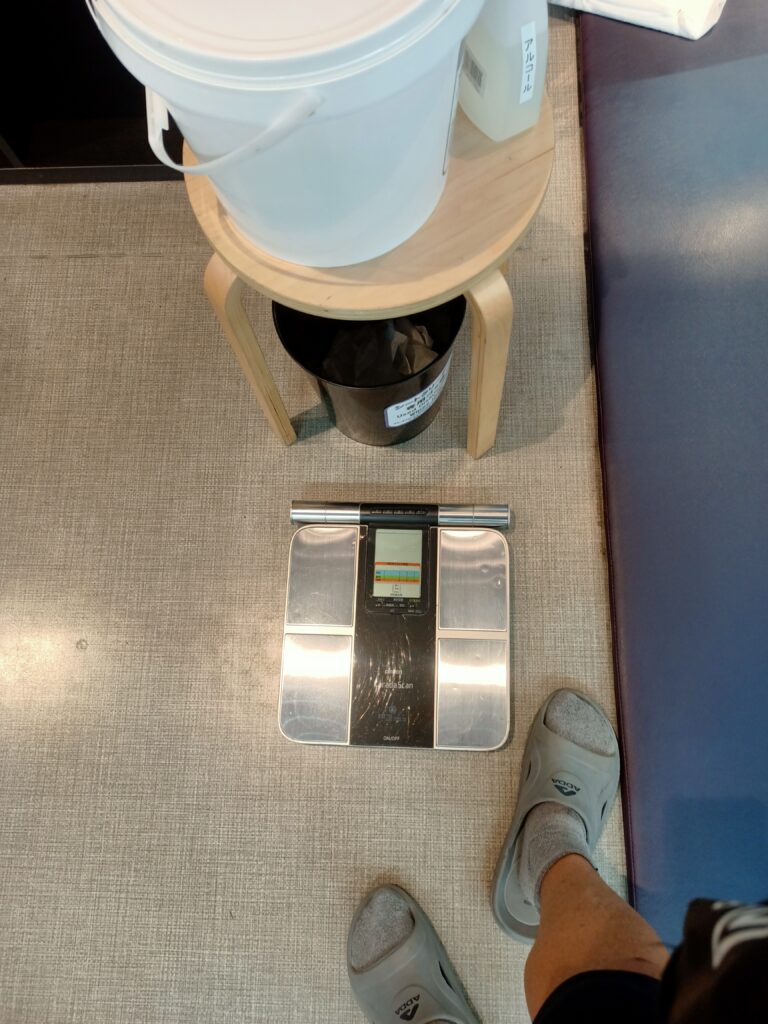 Stretching pole, form roller and ab roller.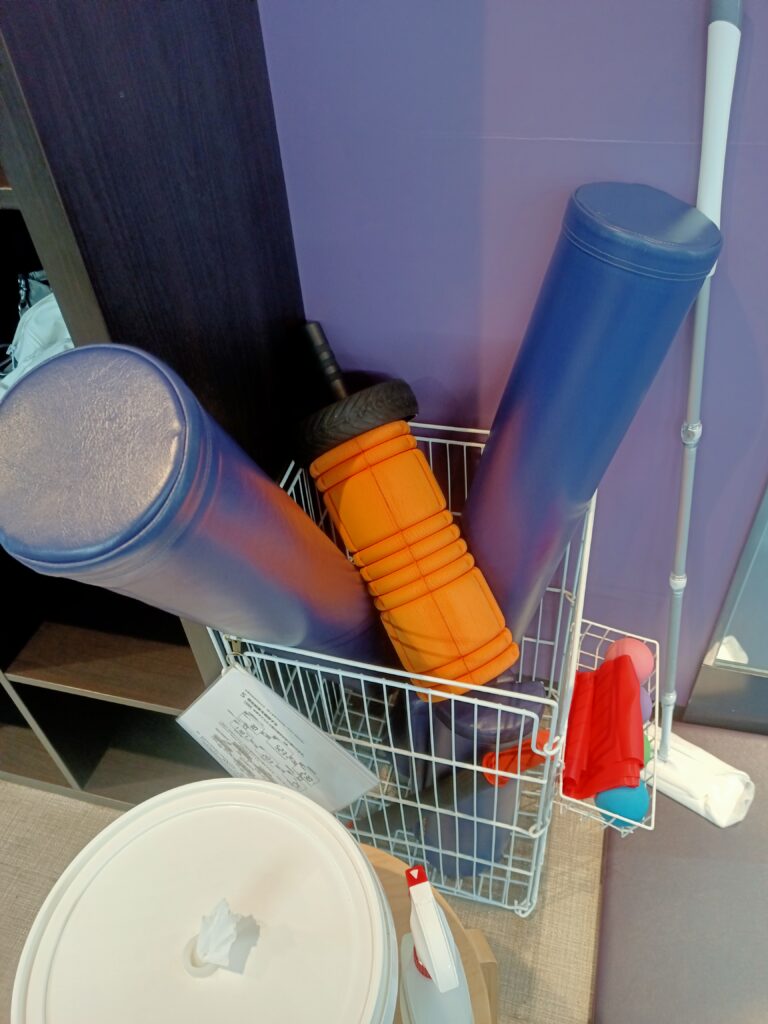 What are these?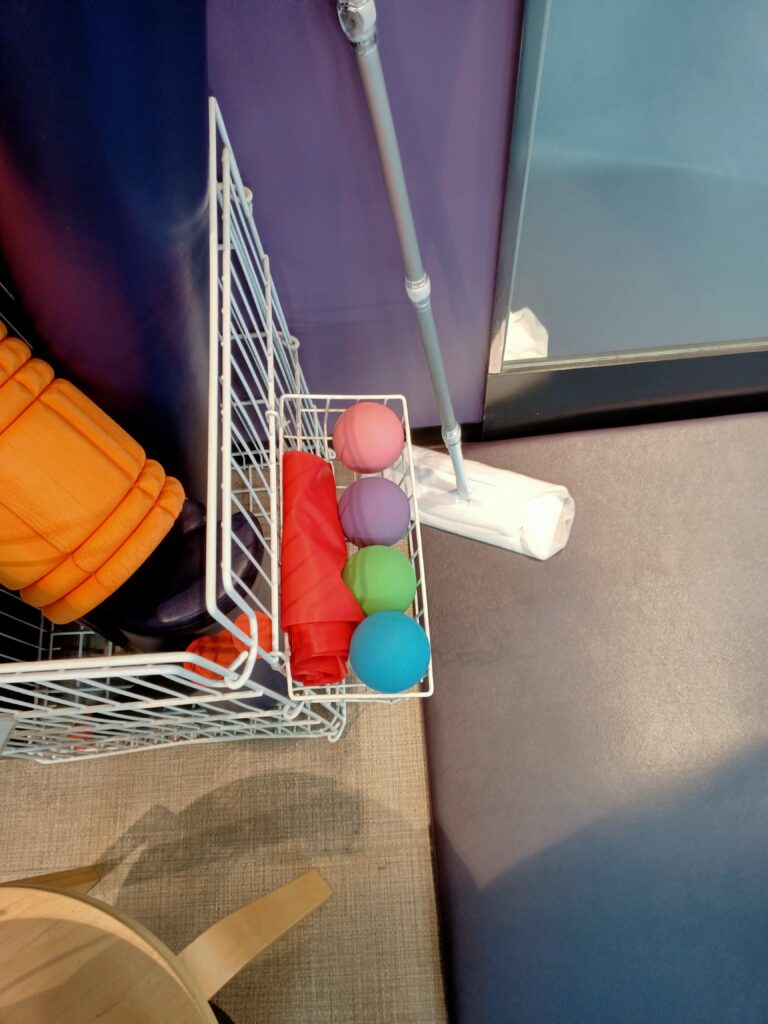 Abduction and adduction machine by Life Fitness. Other machines are mostly by Hammer Strength.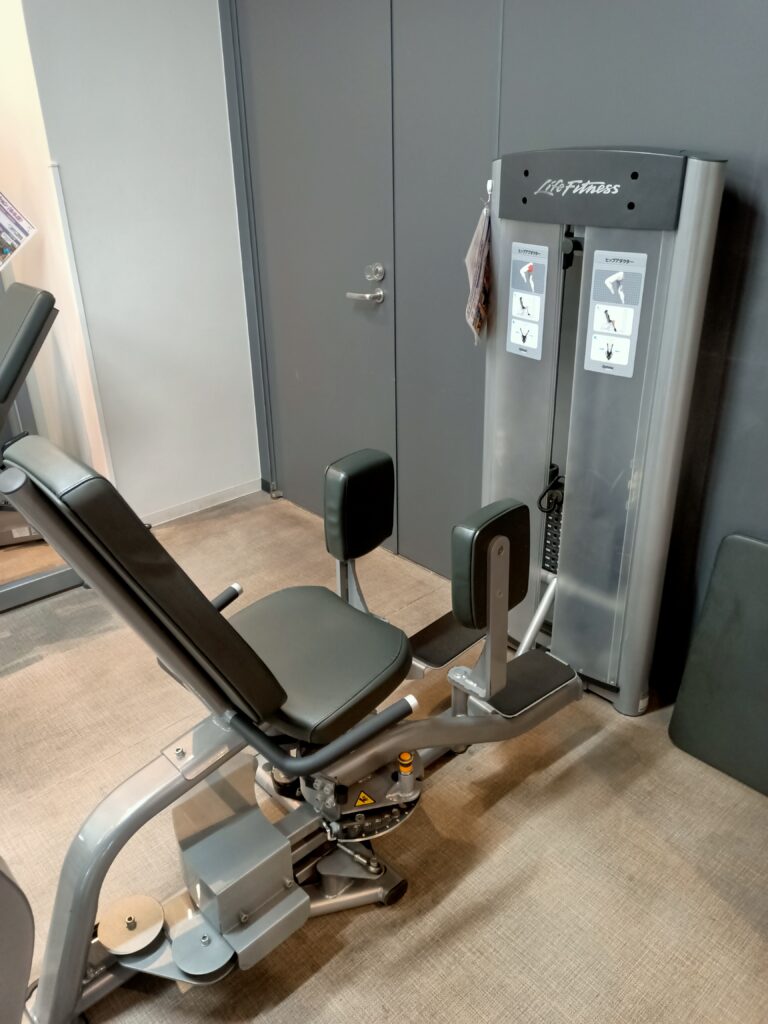 Leg Press machine by HS.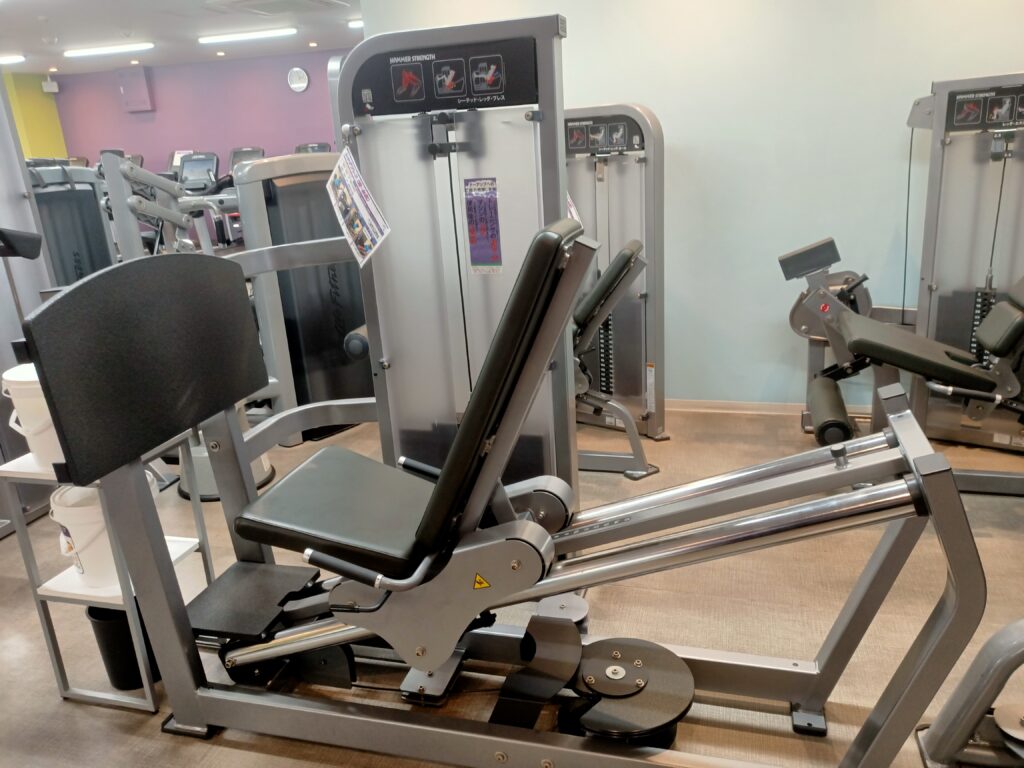 Leg extension.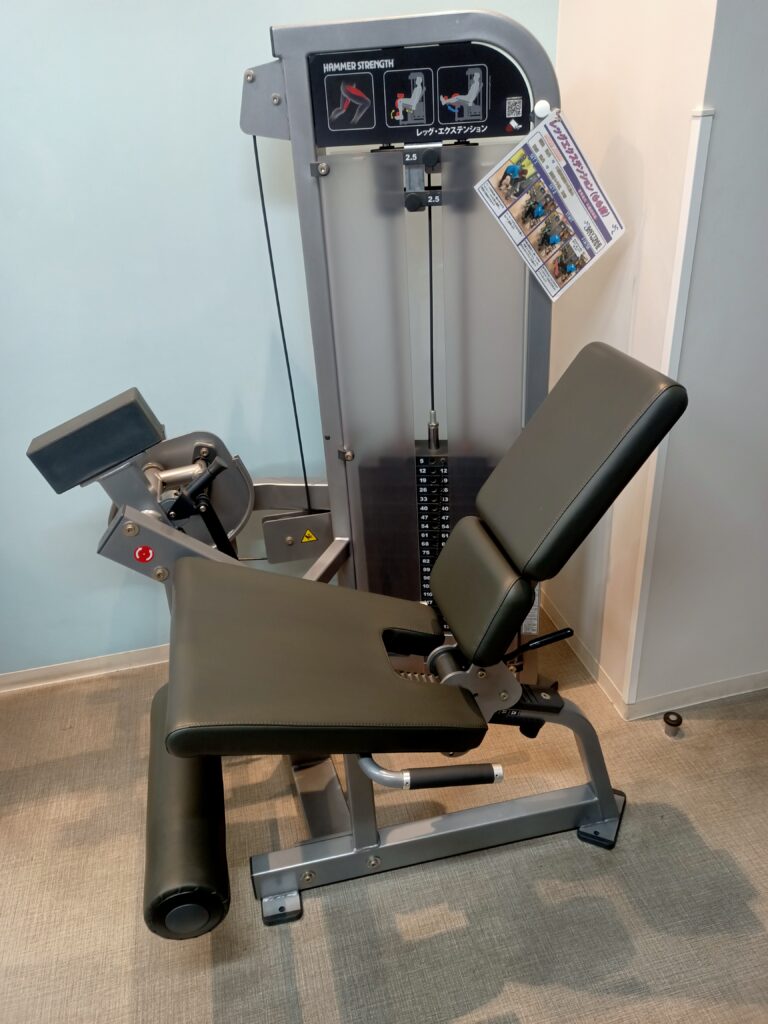 Seated leg curl.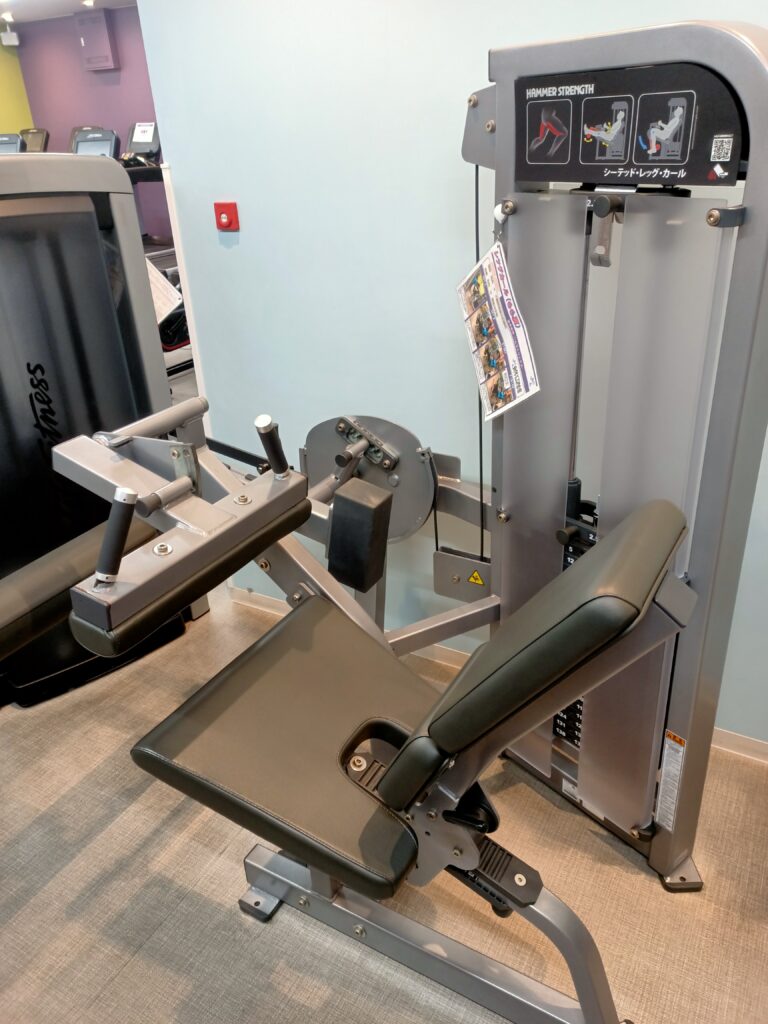 Operation manual prepared for all machines.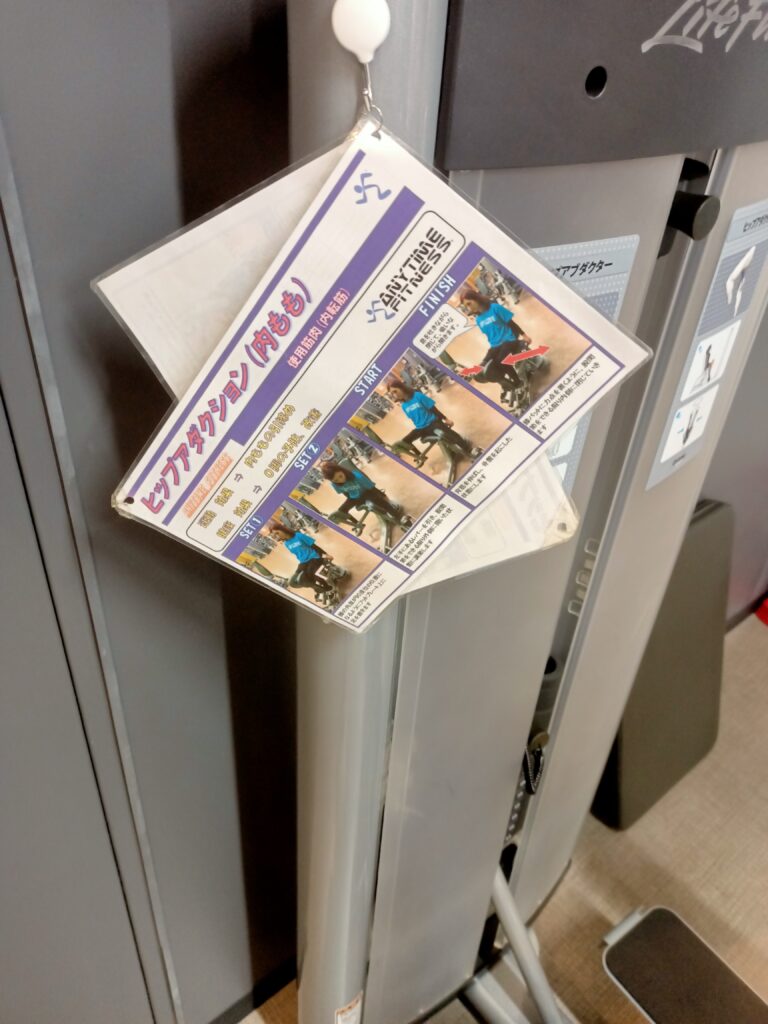 Let pull down.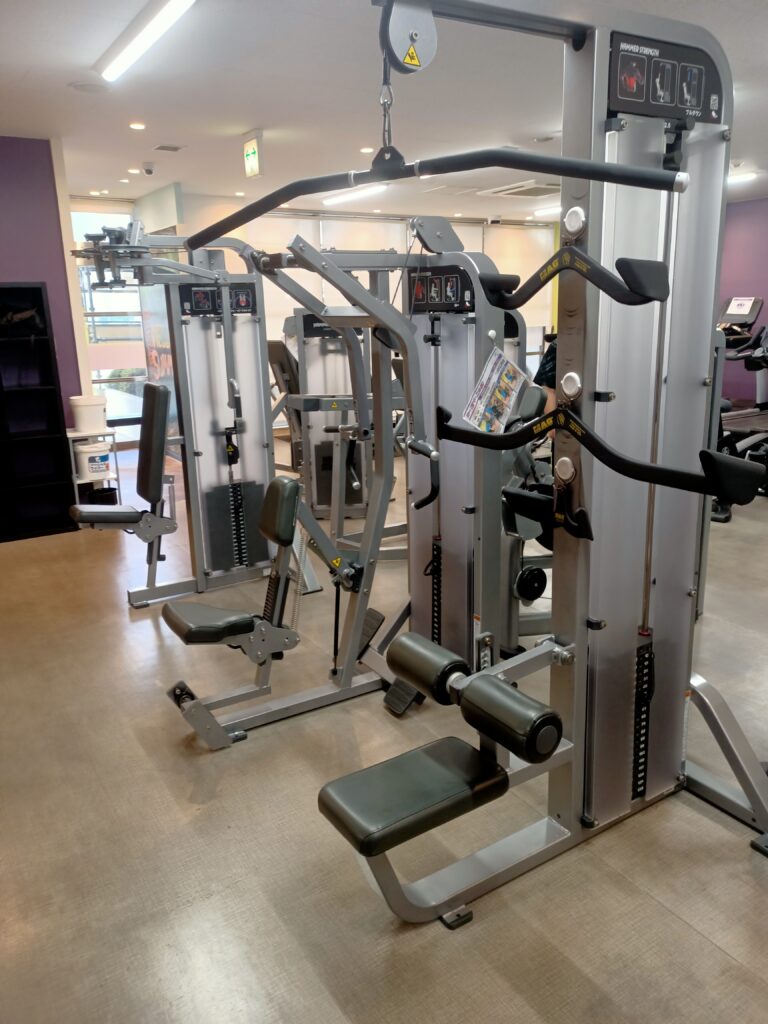 3 types of MAG grip. Narrow under, medium side and wide over grip.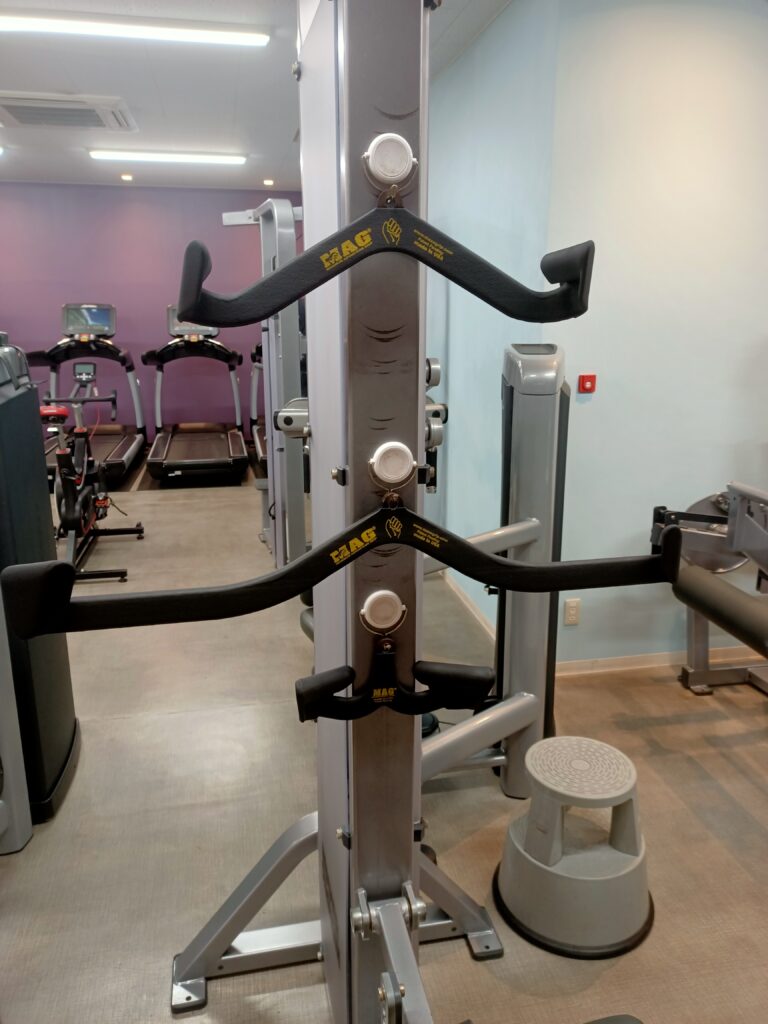 Seated row.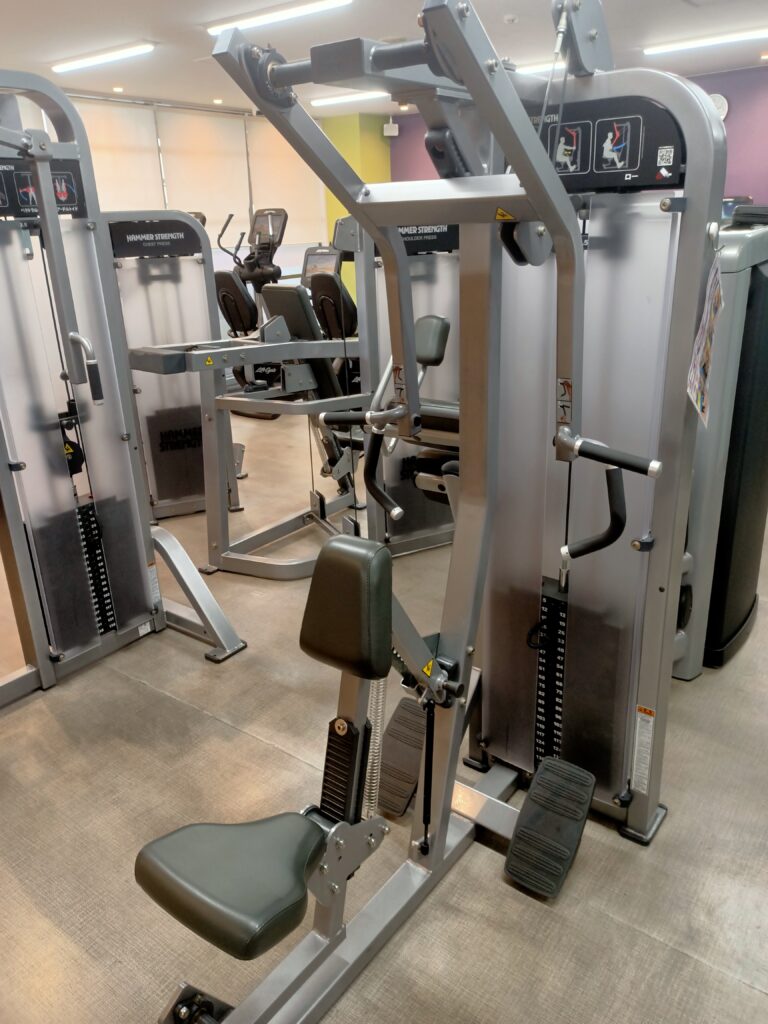 Pec fly and rear deltoid.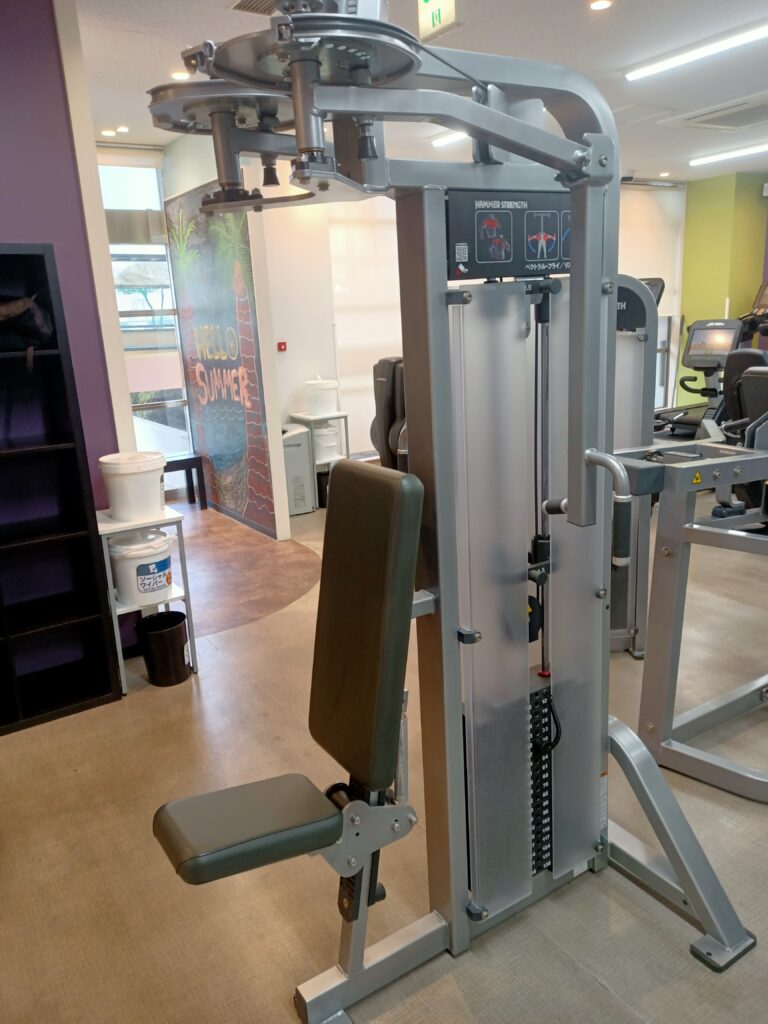 Chest press.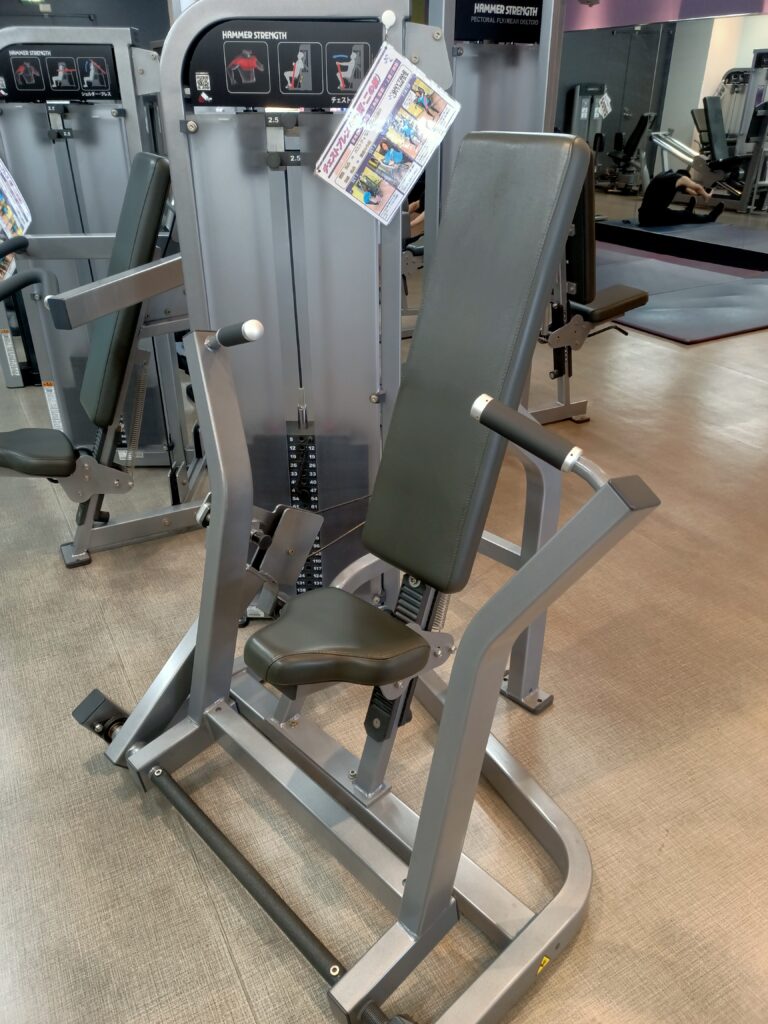 Shoulder press which I played for this time.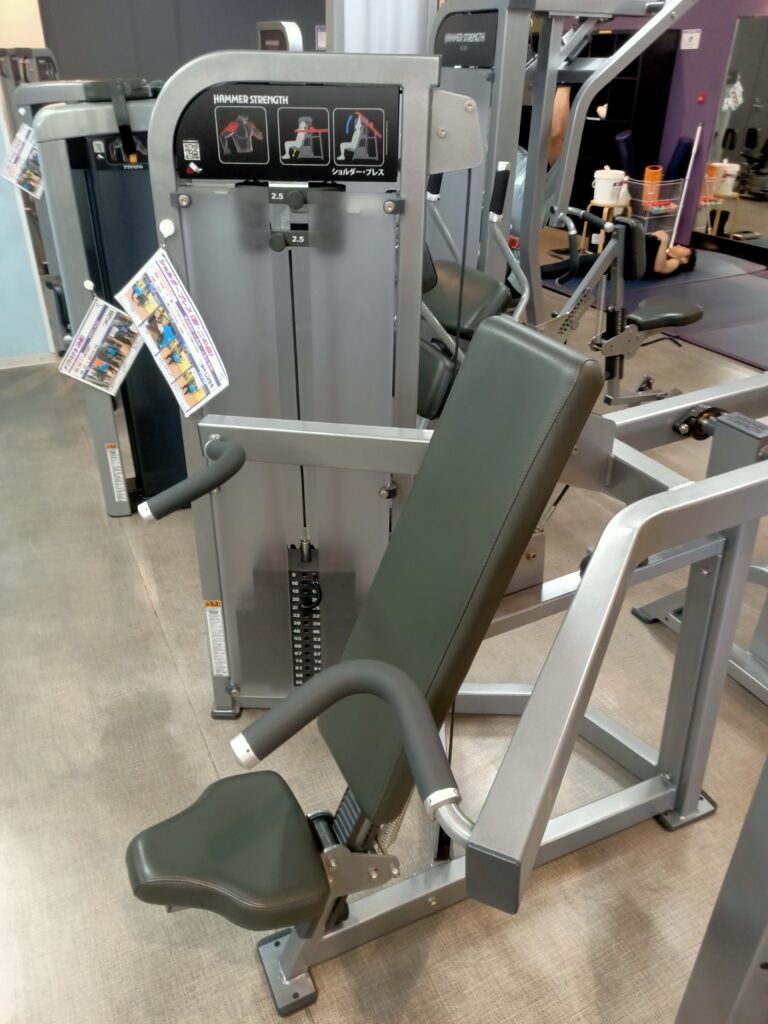 Abdominal machine by Life Fitness.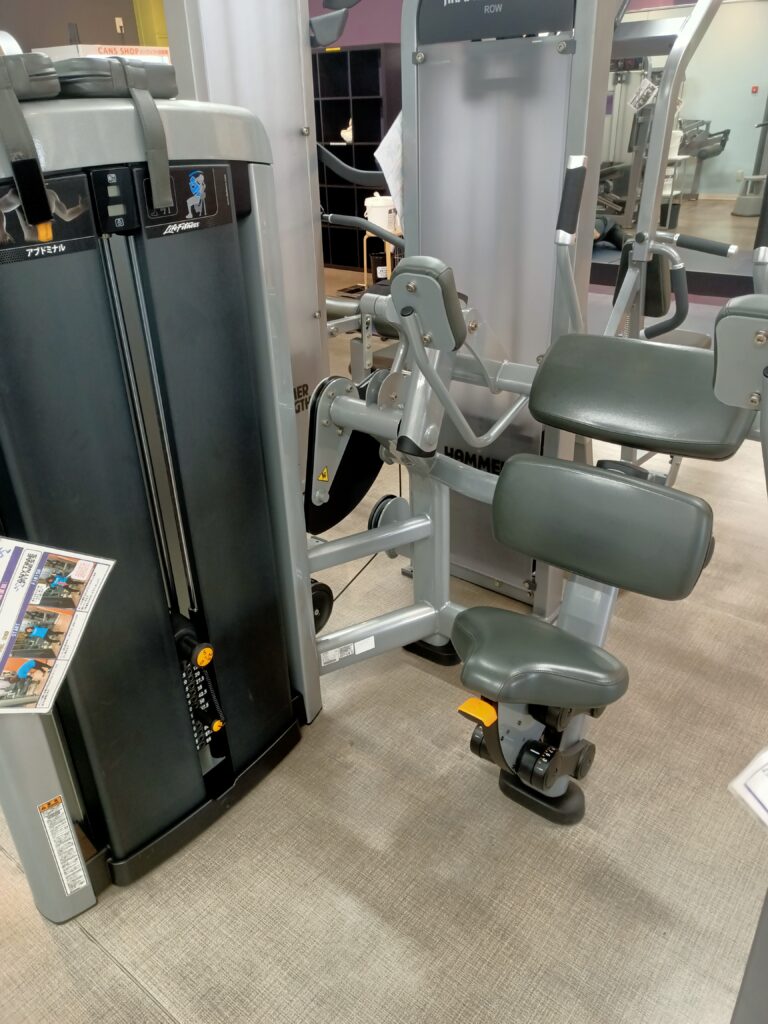 Torso rotation machine.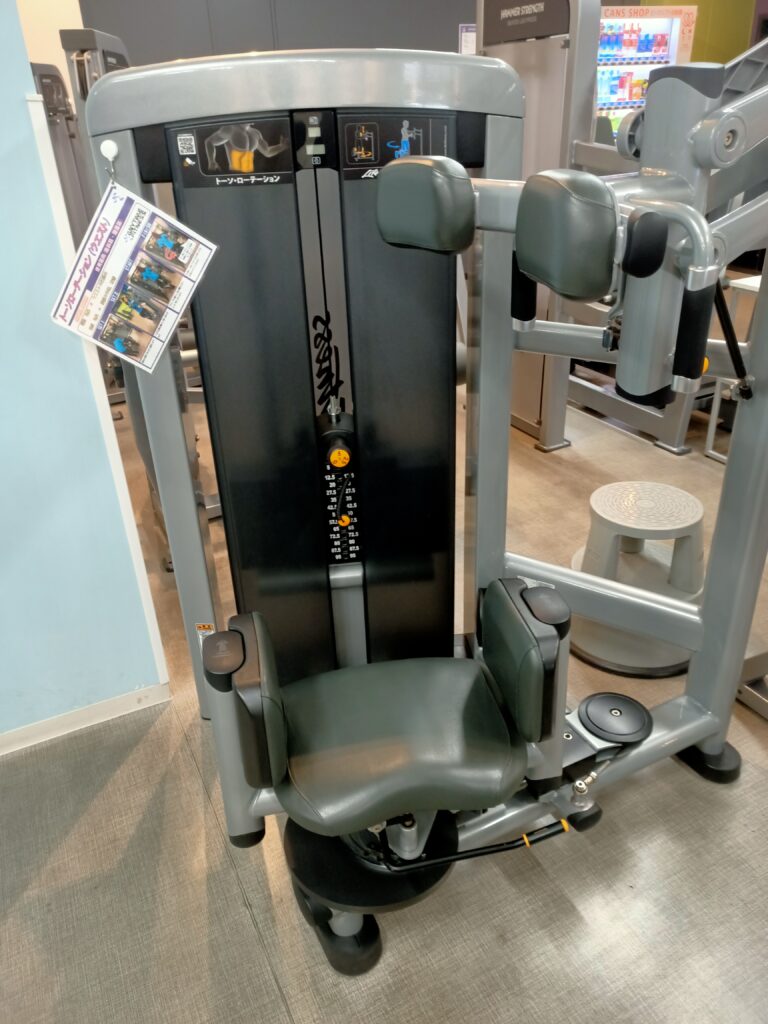 Assisted dip and chinning stand.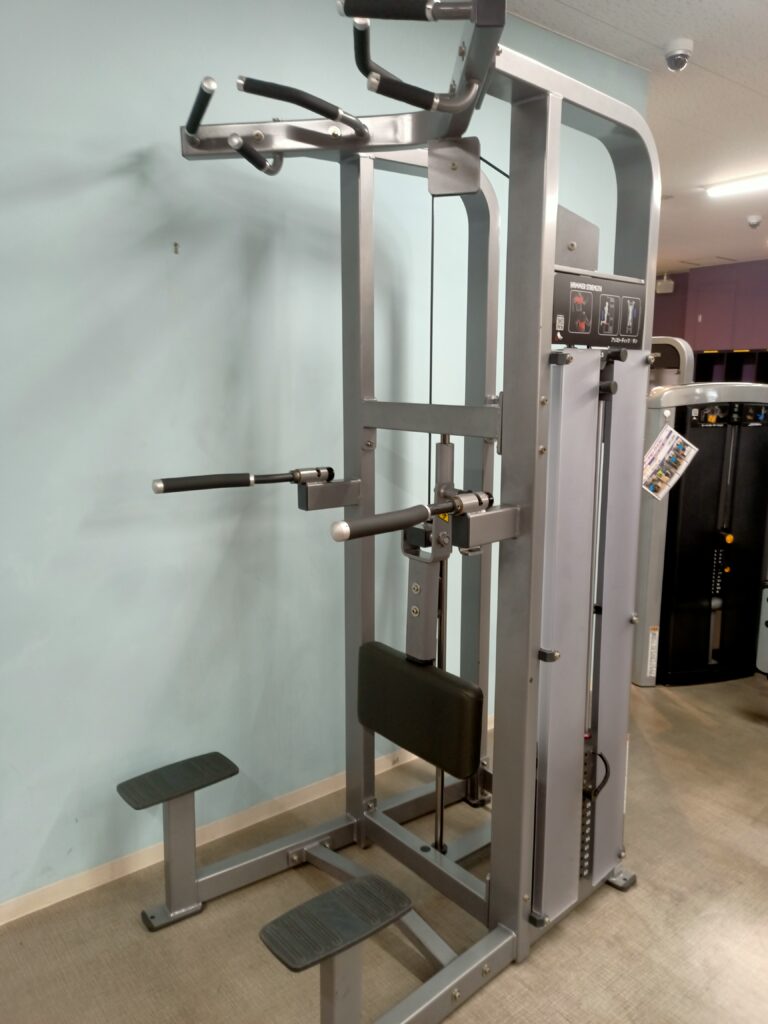 Cardio area
Overview of cardio zone facing with the wall so you cannot enjoy the view outside hehe. Enjoy entertainment by monitor instead.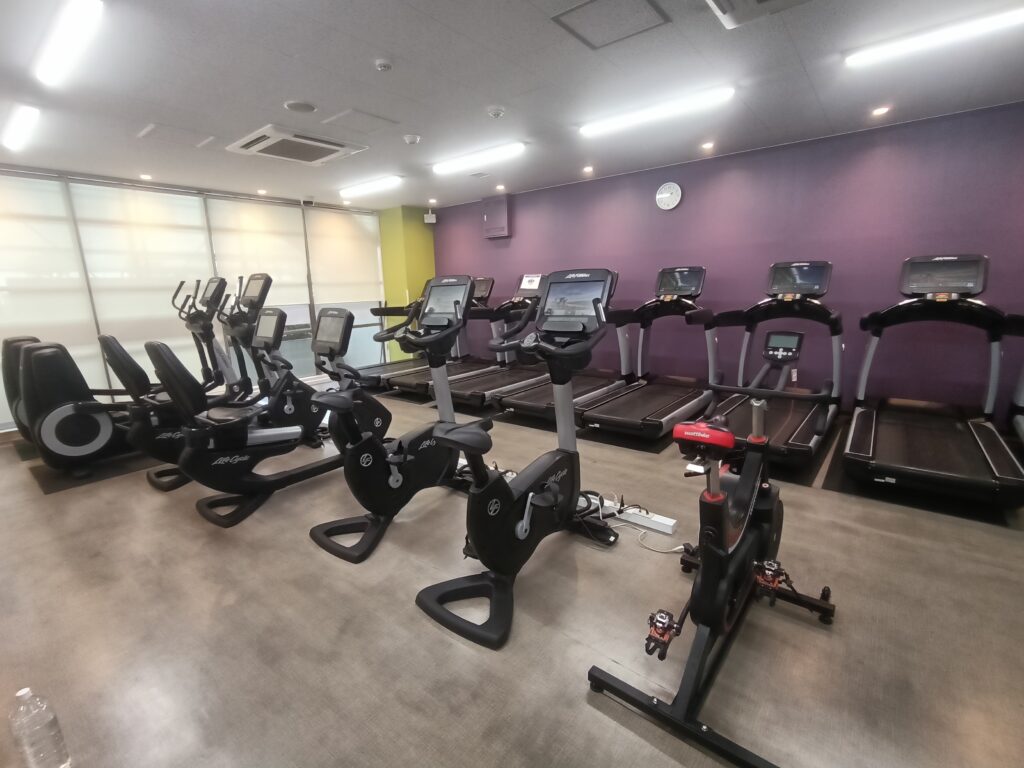 This is called Wattbike. You can feel like riding road bike outside as it says in their introduction board. I might try next time to know how it works.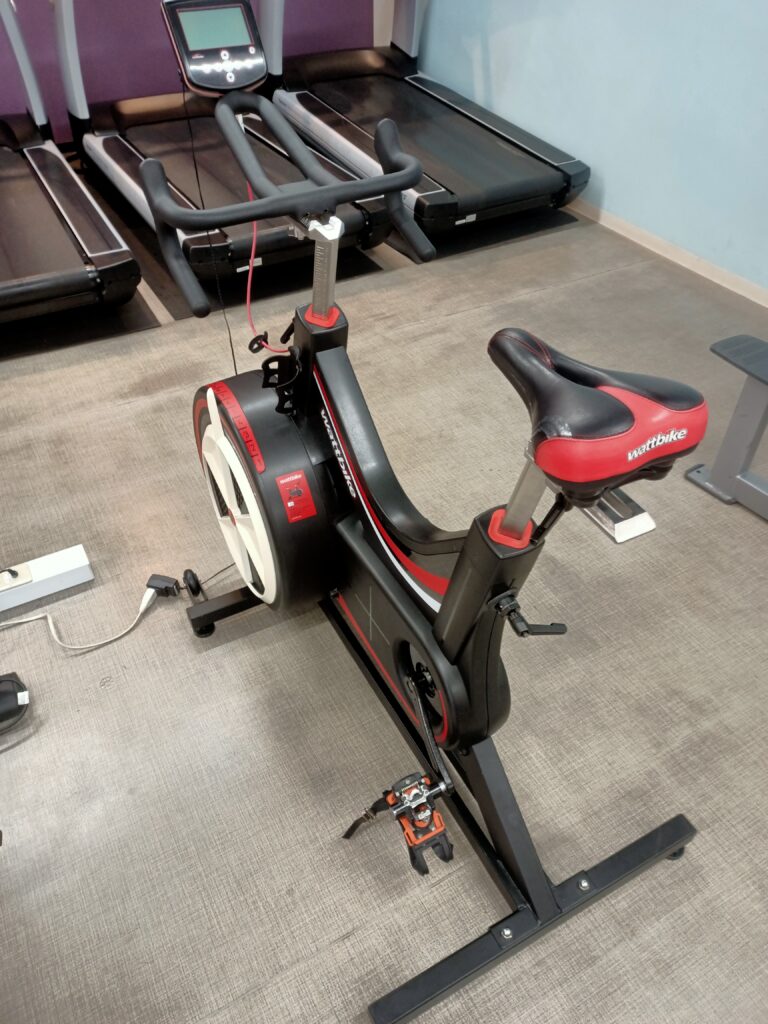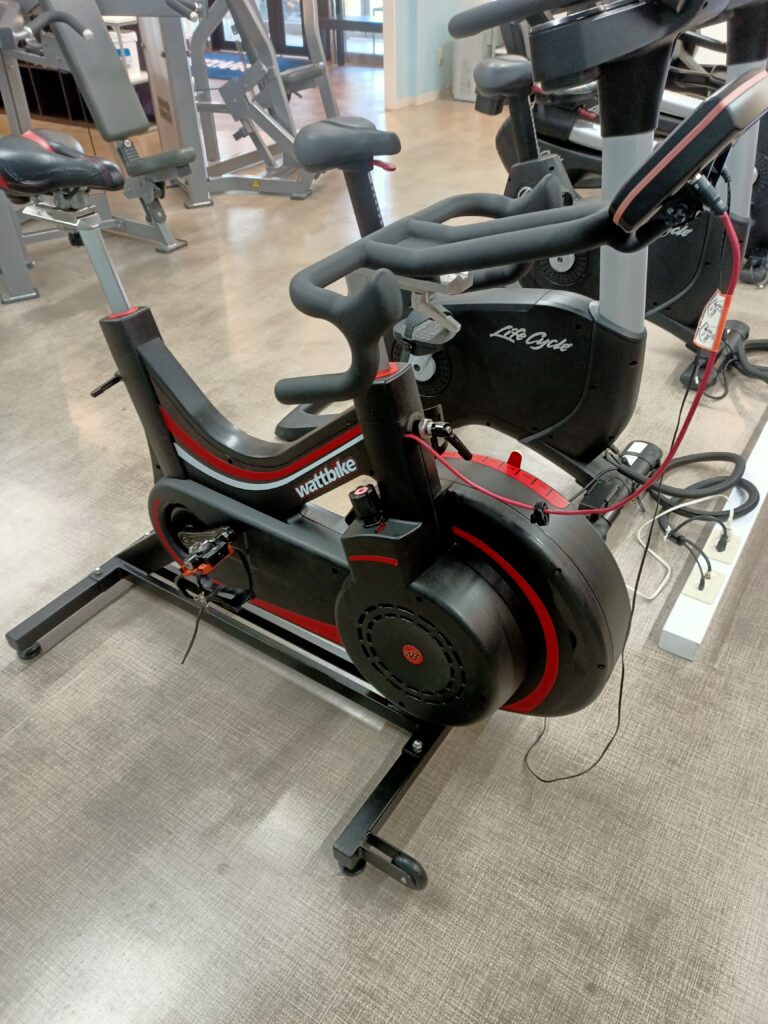 Wattbike introduction.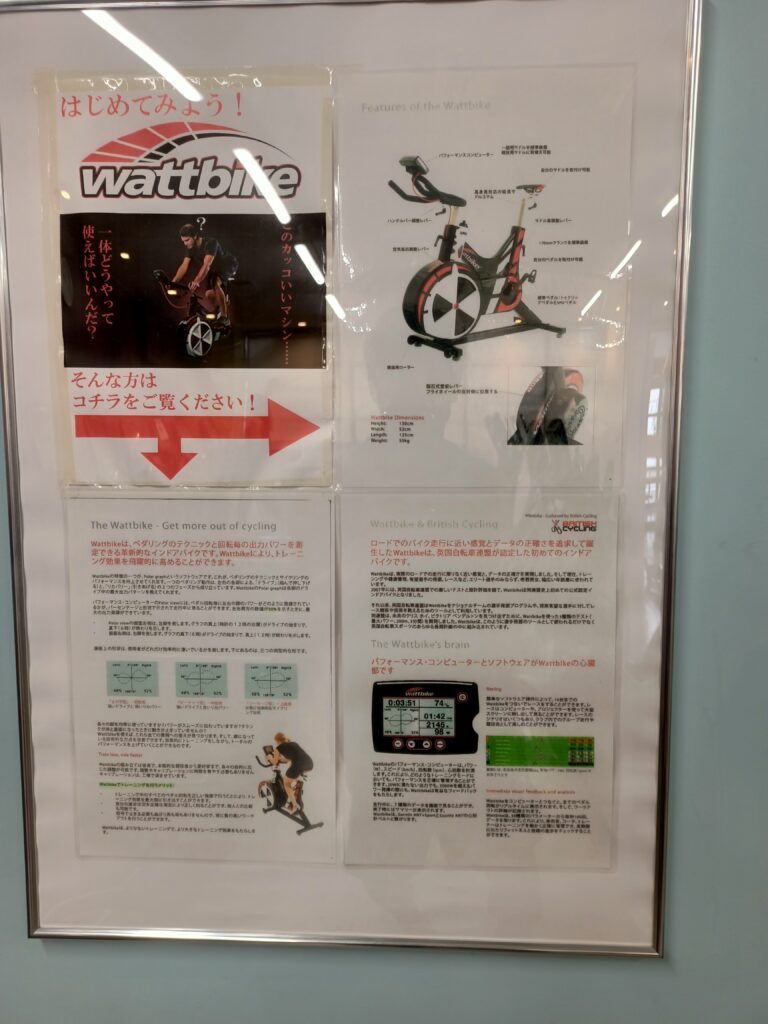 2 bikes with no back rest.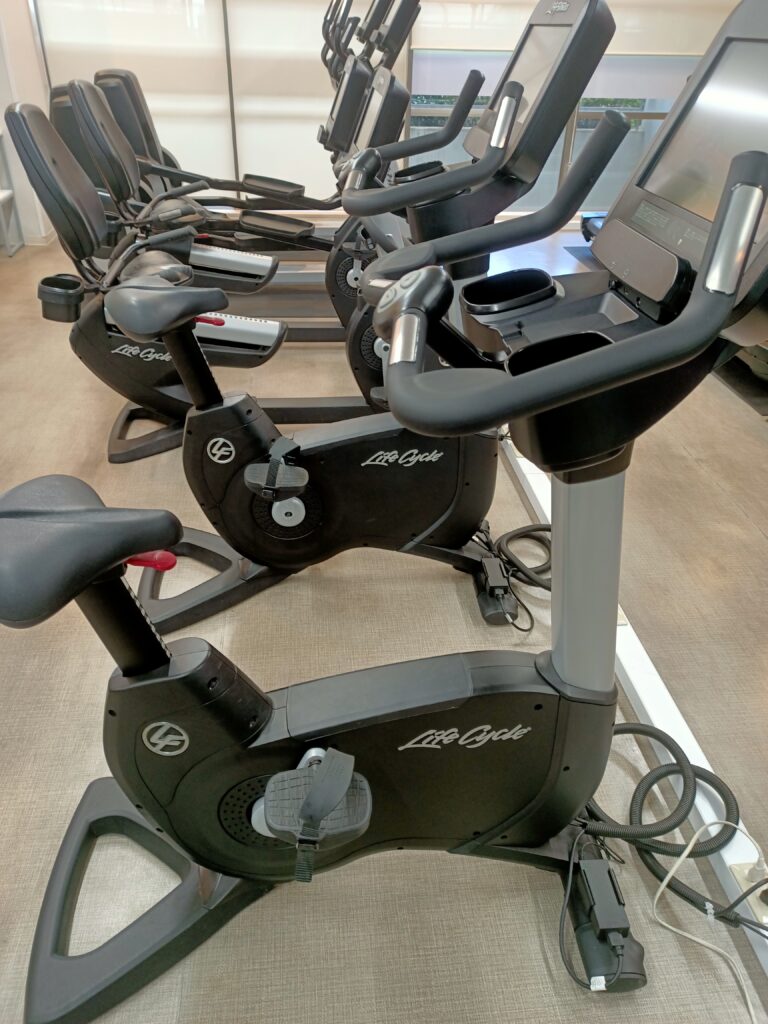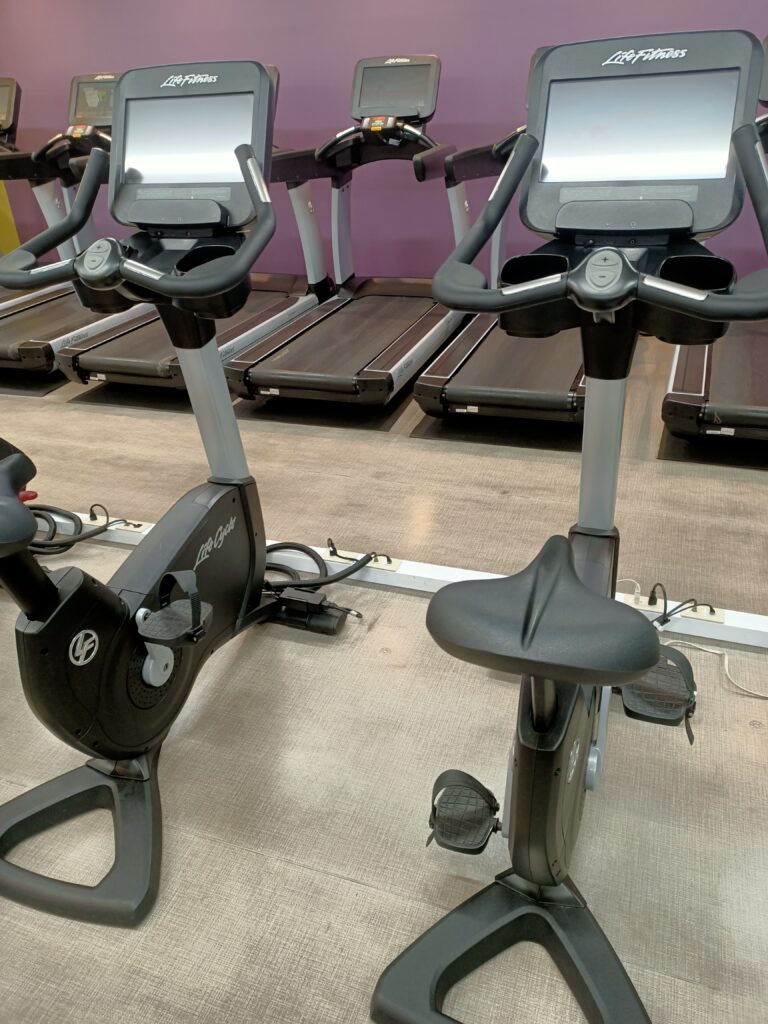 Another 2 with back rest.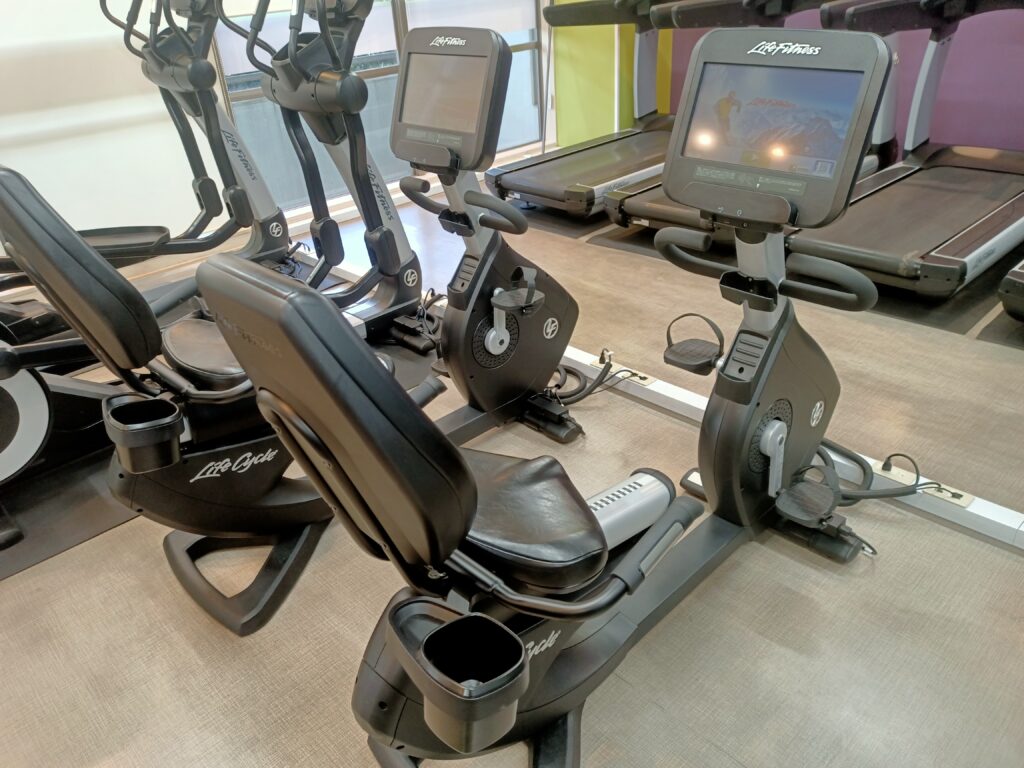 2 sets of cross walker.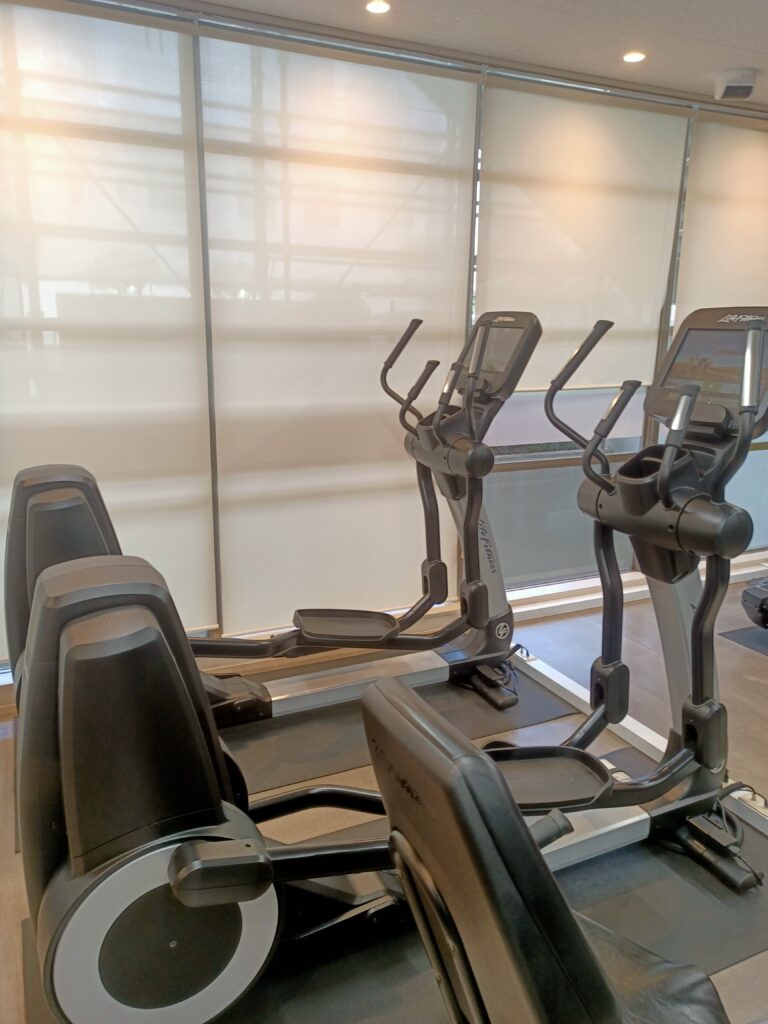 8 tread mils.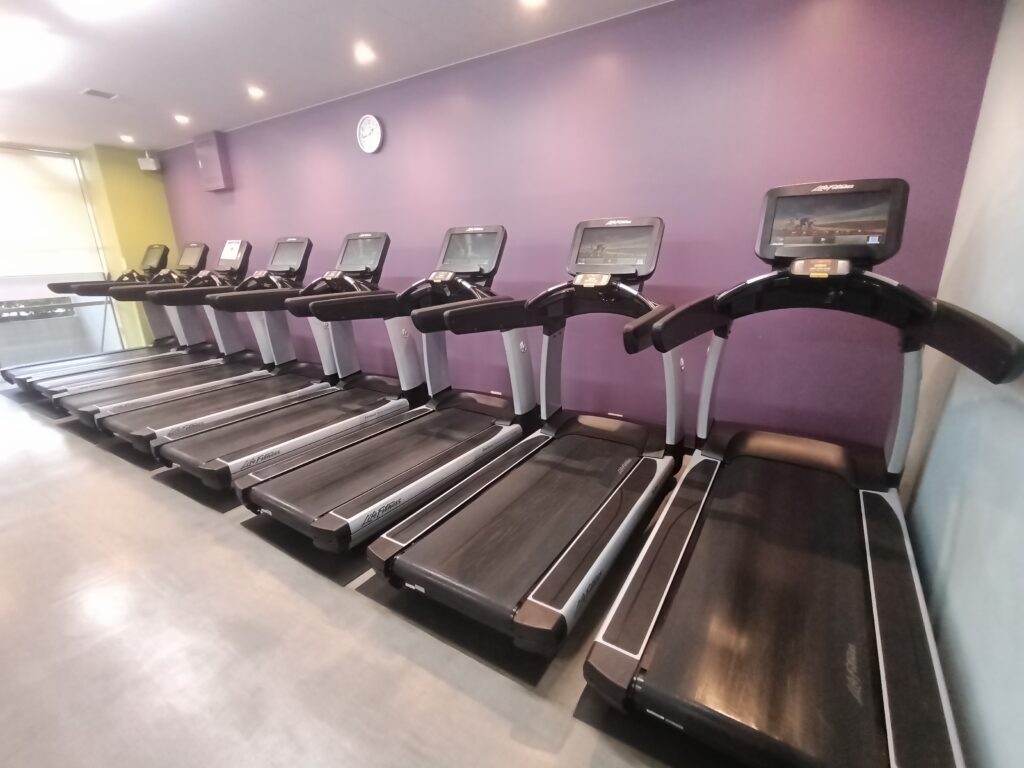 Free weight area
lastly we will check the free weight area as below. Entire space is not so big and watch out your step when you come here , this area is built on a bit higher floor than other space. And also be careful not to bother other people when doing working set due to limited space. Most machines are made by Hammer Strength brand.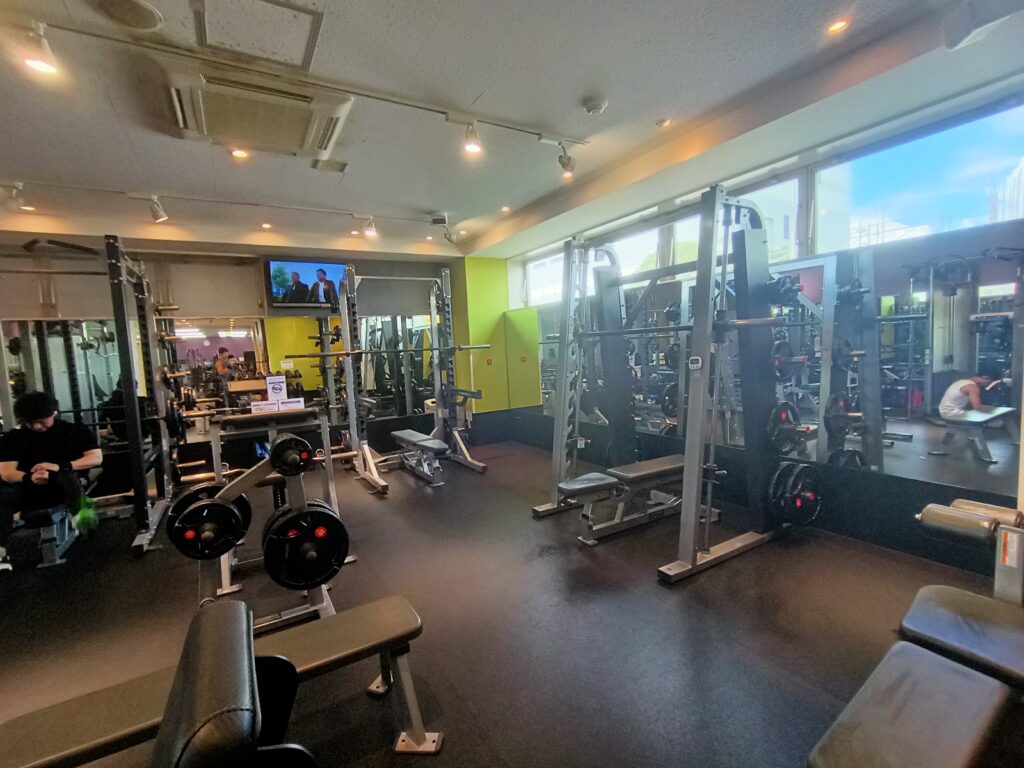 Small dumbbell stand from 1 to 10 kg.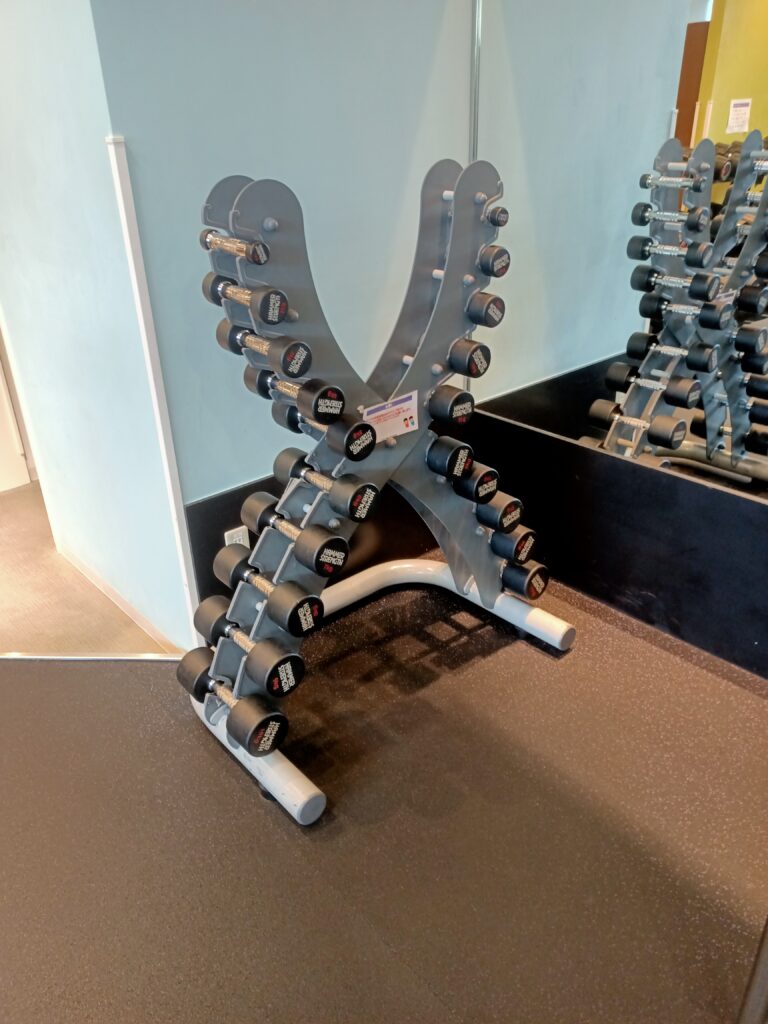 Maximum dumbbell weight is until 40kg by 2kg increment. One incline bench and flat one for dumbbell area. Be careful of people passing here to enter and exit from free weight space.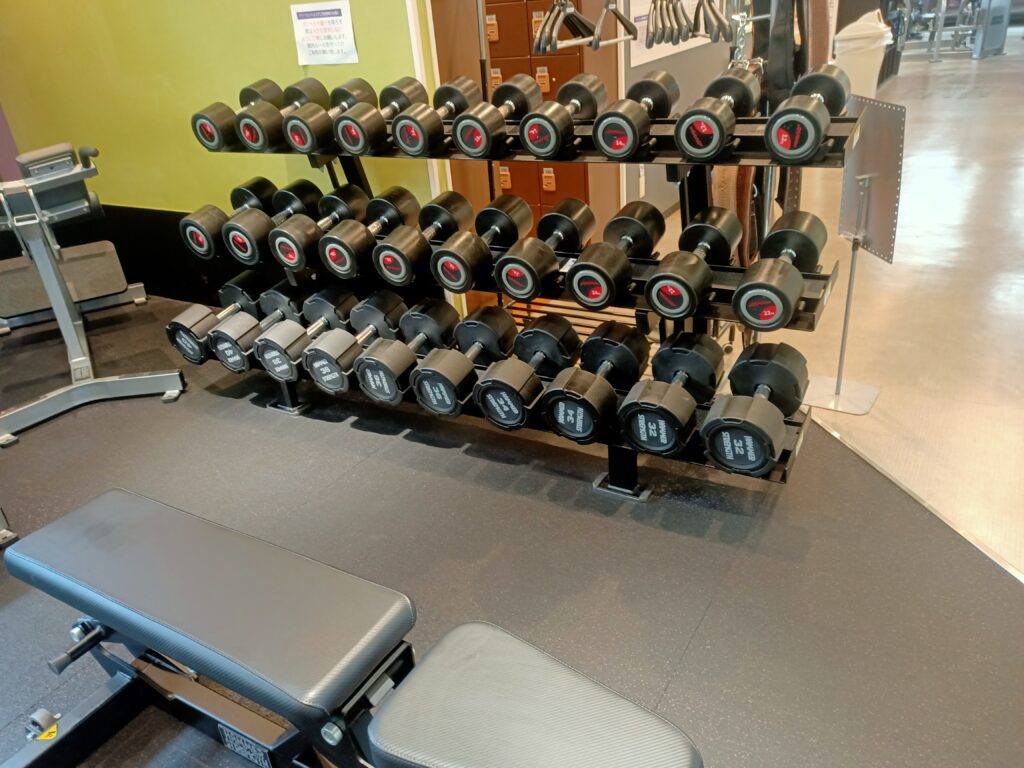 Cable machine by Life Fitness.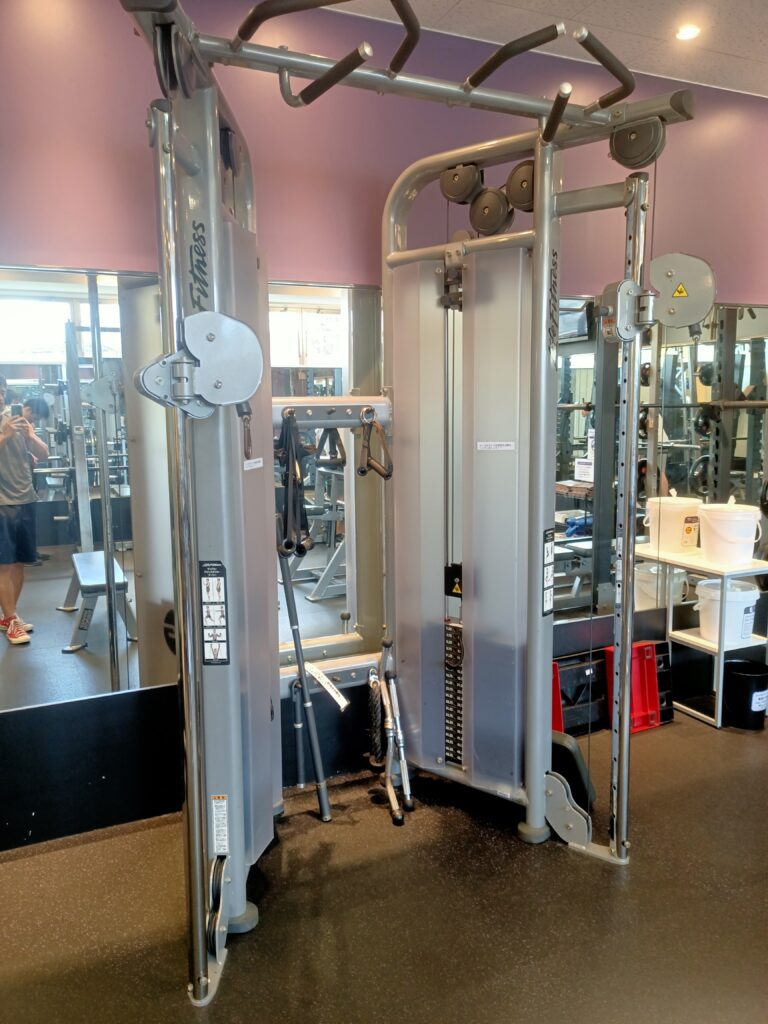 Life Fitness plate stand.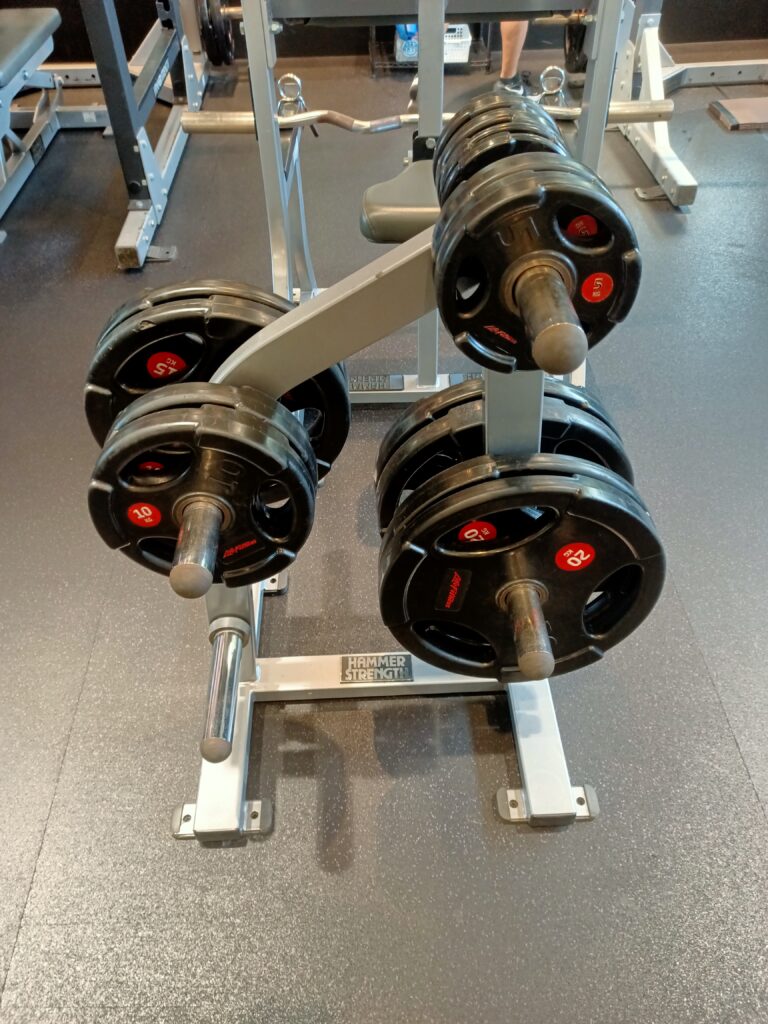 2 Hammer strength power rack in line.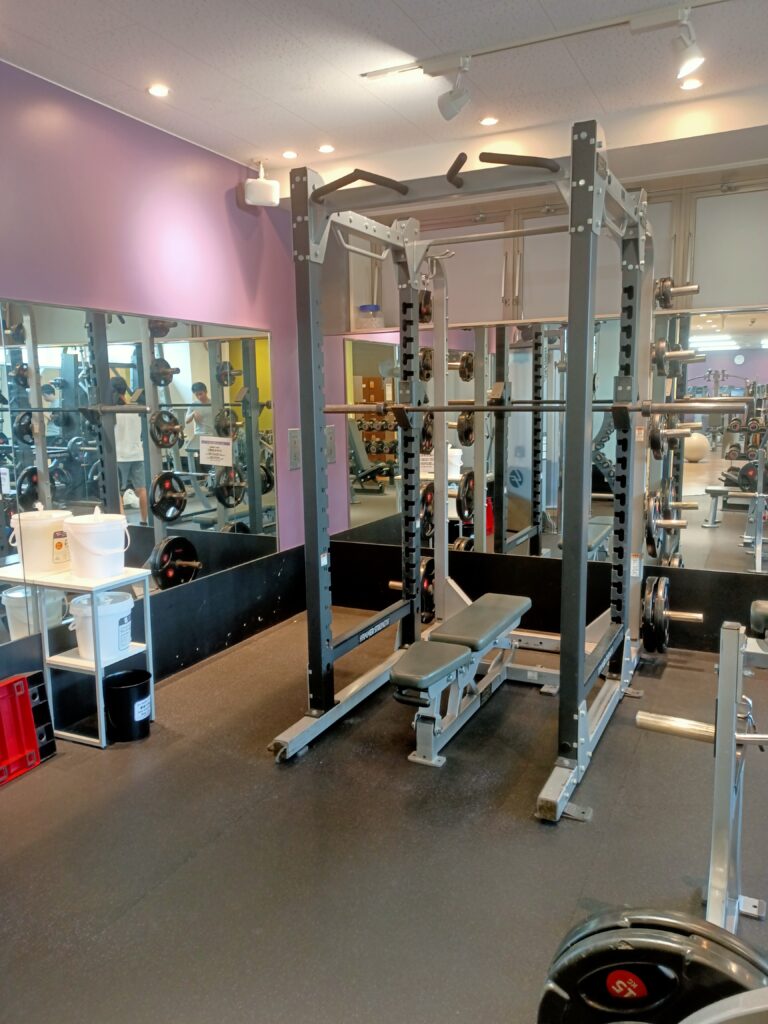 Another power rack.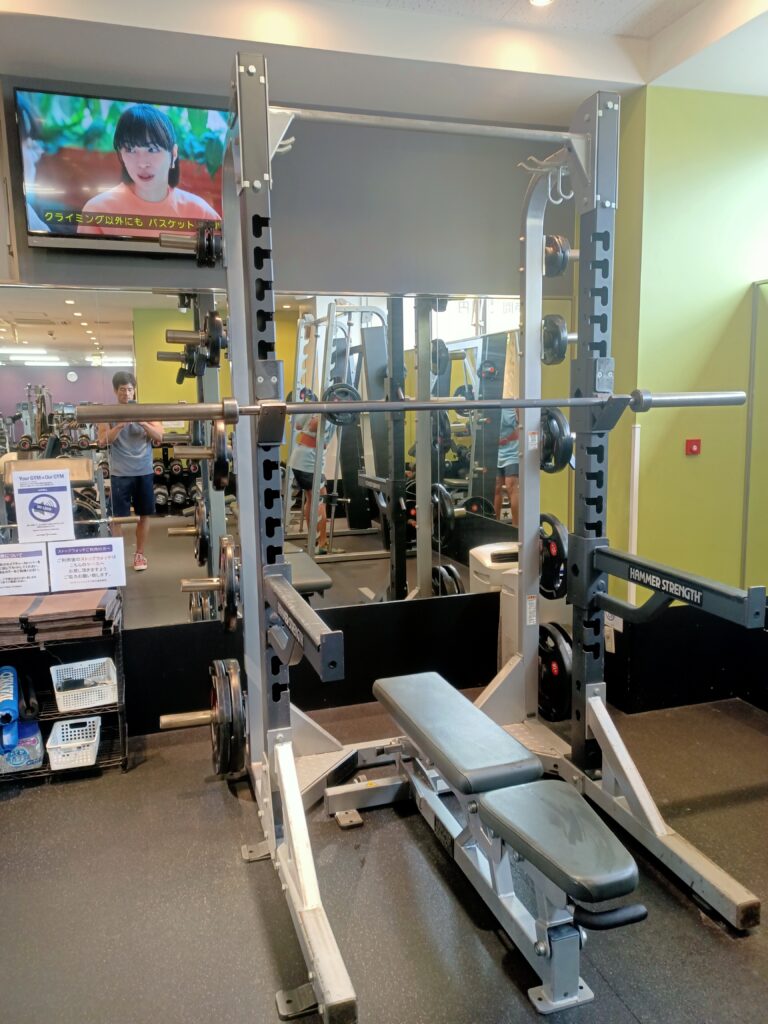 Take supporting items between power rack if needed.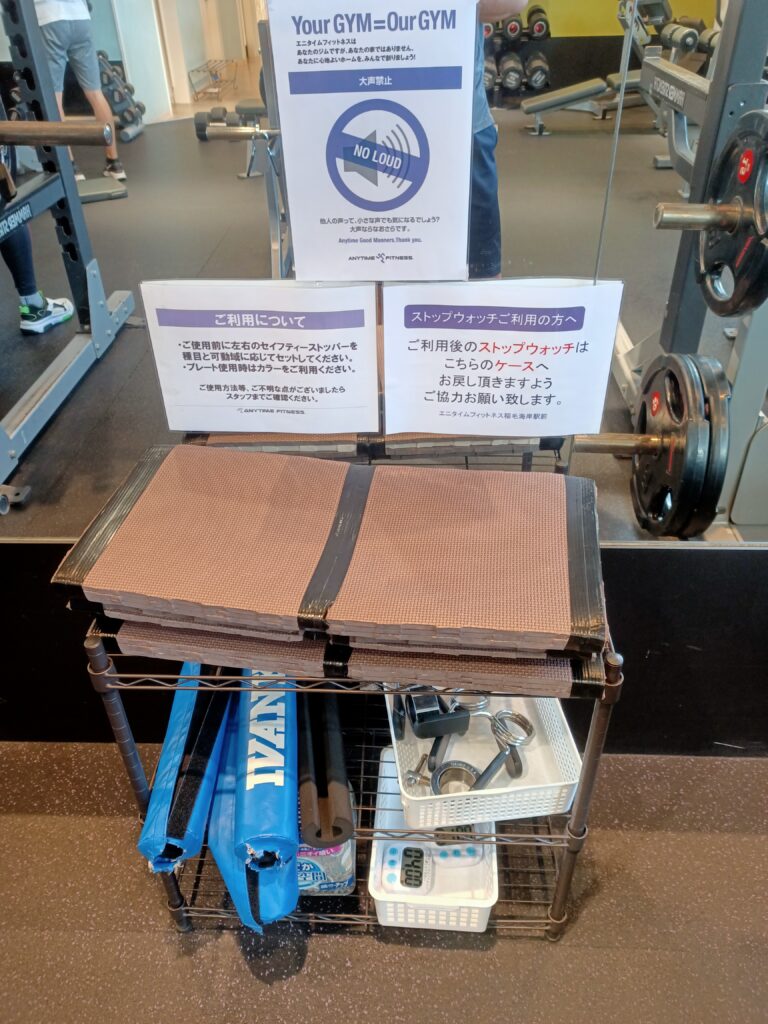 Decline sit up bench and back extension stand.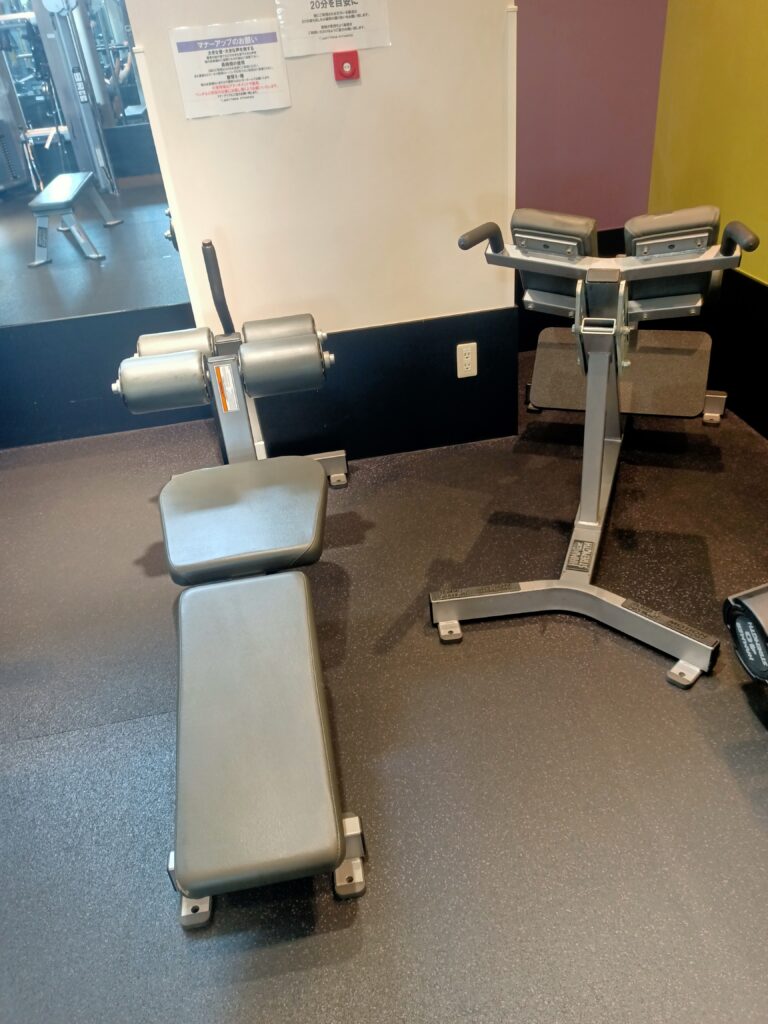 Barbell brand is IVANKO 20kg.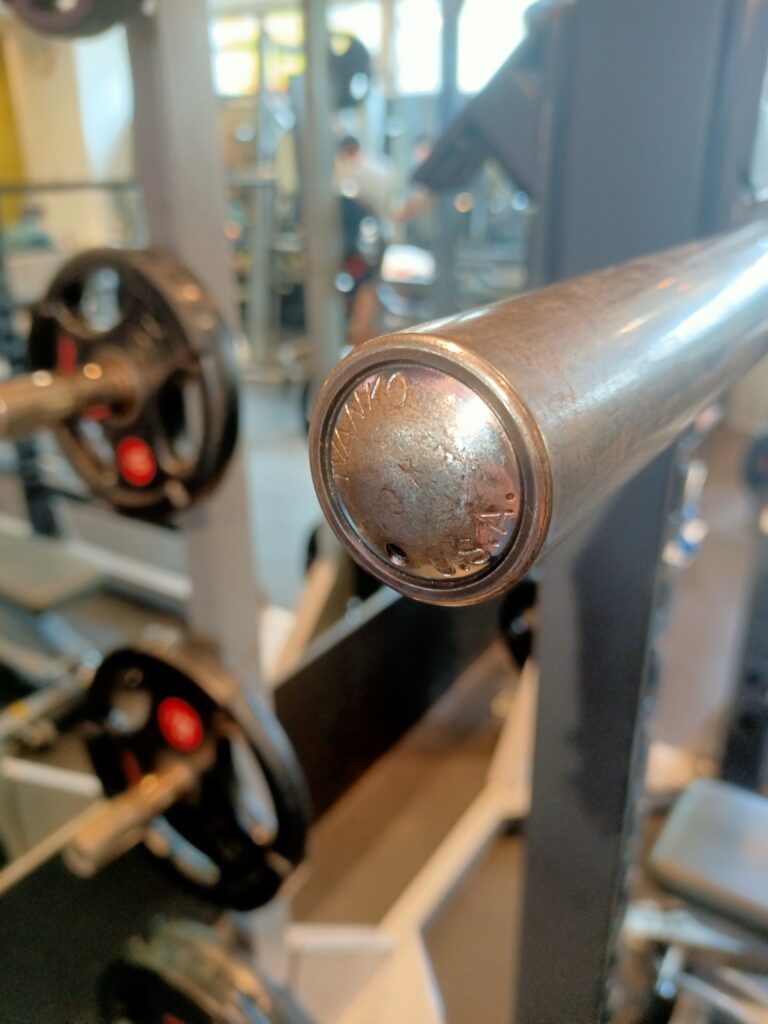 Smith machine.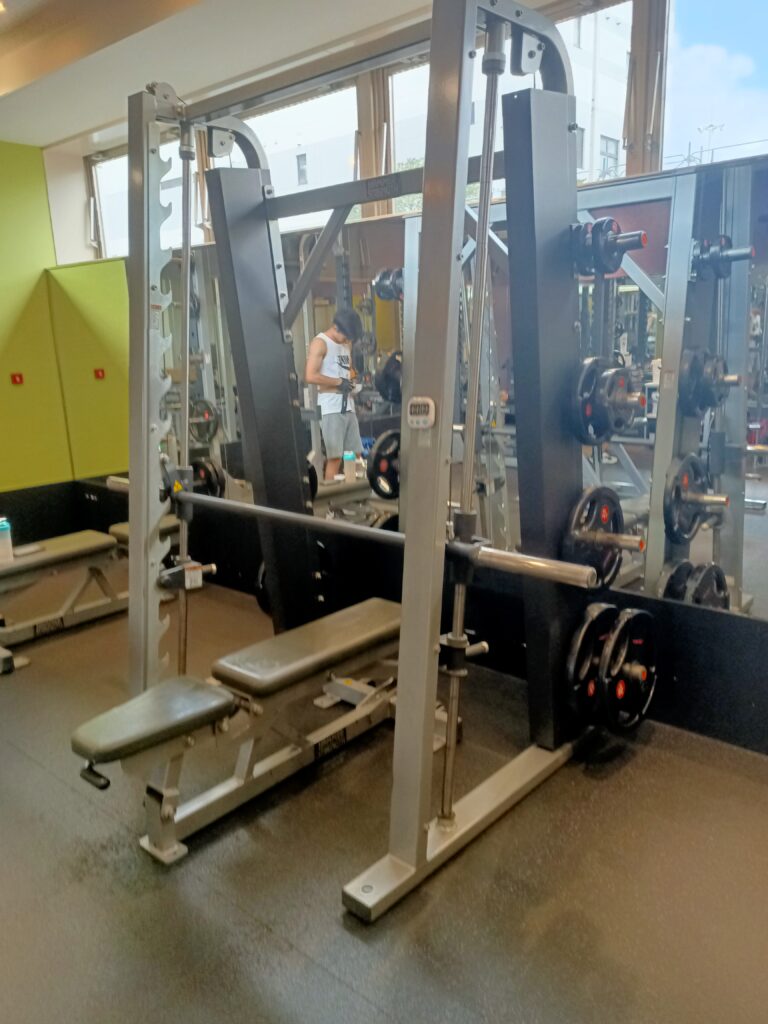 Preacher curl stand.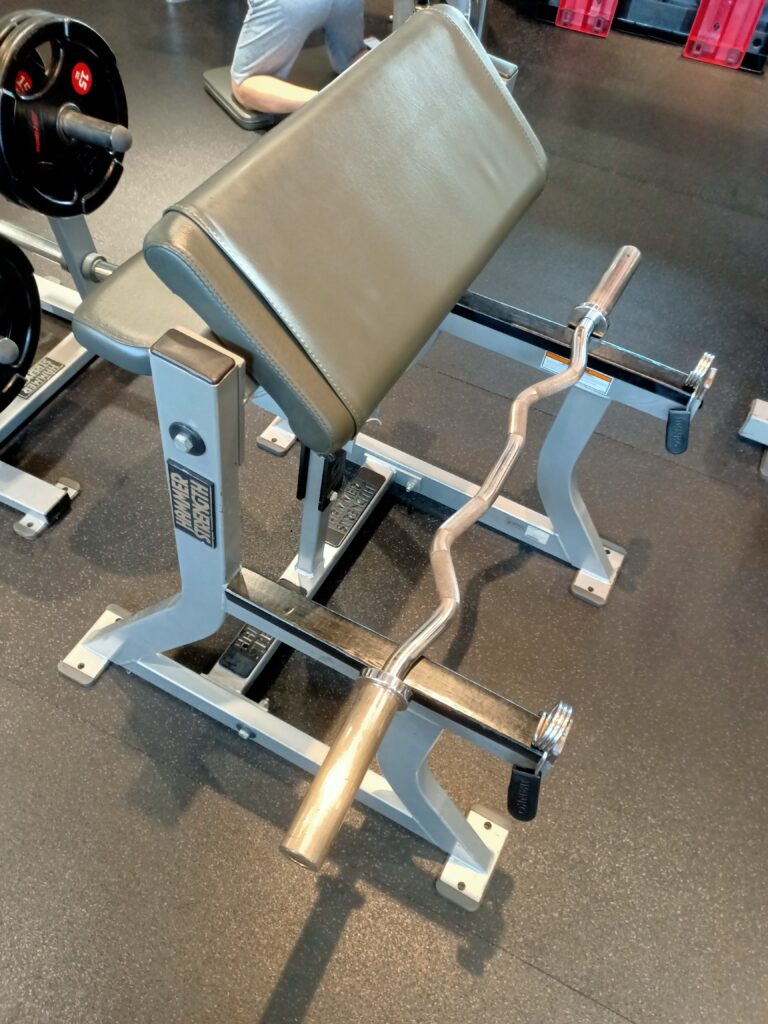 Training belt and dip stand for use.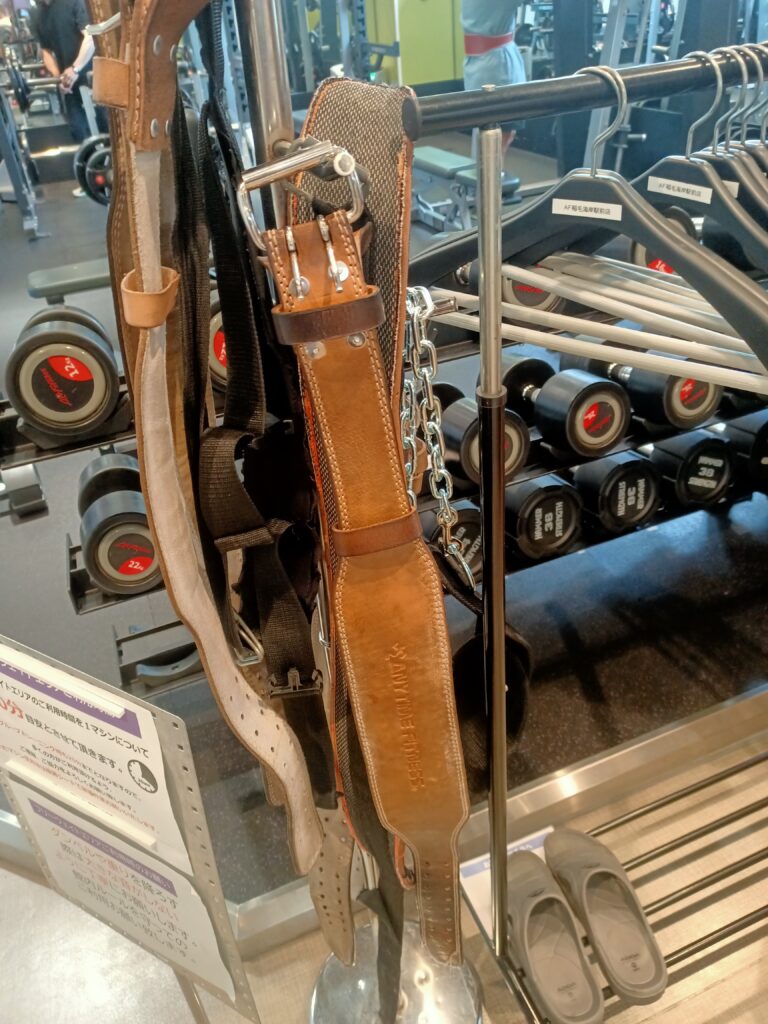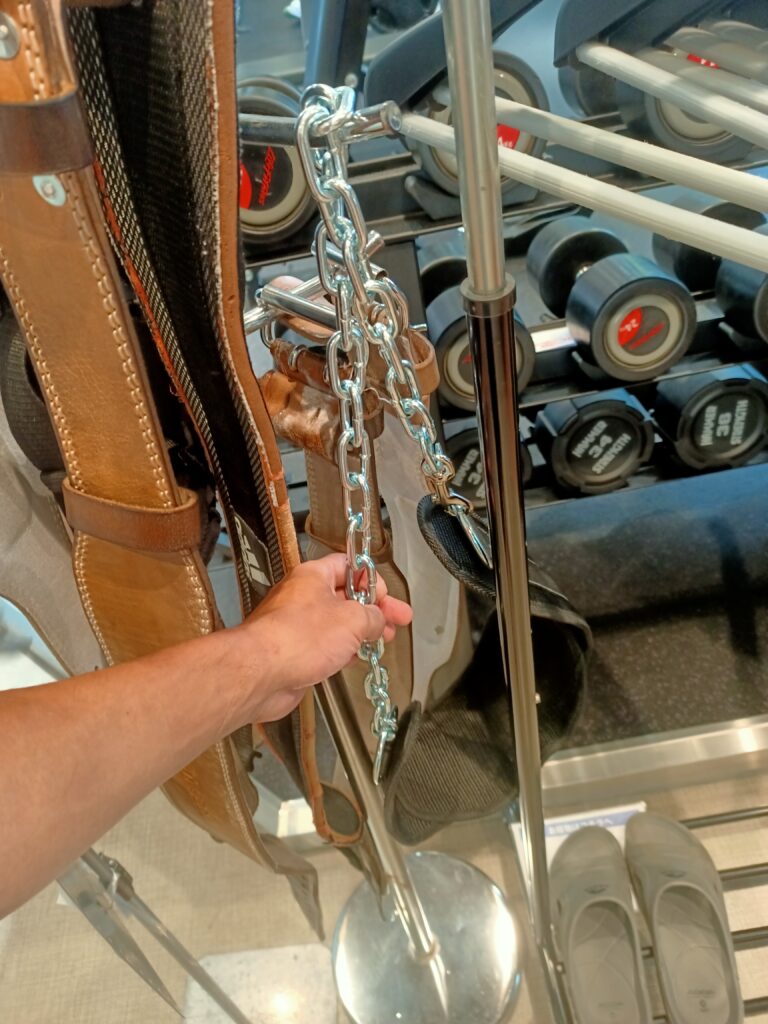 OK! That's all of the review of Anytime Fitness Inagekaiganekimae. This gym is conveniently located just near train station and AEON shopping mall. Gym size is not so big but quite frankly offers enough facility to train your whole body so please try when you are around!
See ya!