Weekends of August, I came to Khon Kane province to do workout. Before going on a trip, I googled then found nice gym with good equipment, which is "Infinity gym". This time, I will introduce this gym for readers to try it!
You can check train trip to Khon Kaen province below.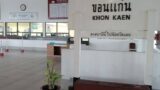 Escape from Lockdown in Bangkok, travel to Khon Kaen province
Hello, welcome back to my blog. Last week, I managed to travel to Chiang Mai province for gym workout avoid lockdown in ...
Location of Infinity gym
Gym is located 2km away from train station. You can walk down to south and once you see the Seven eleven on right side you will go right under the train rack. With a bit more walk, you will come to main road, Mittraphap road. Gym is just opposite side of the main road, so climb up and down the overpass with full of electric wires.
Turing point at Seven eleven.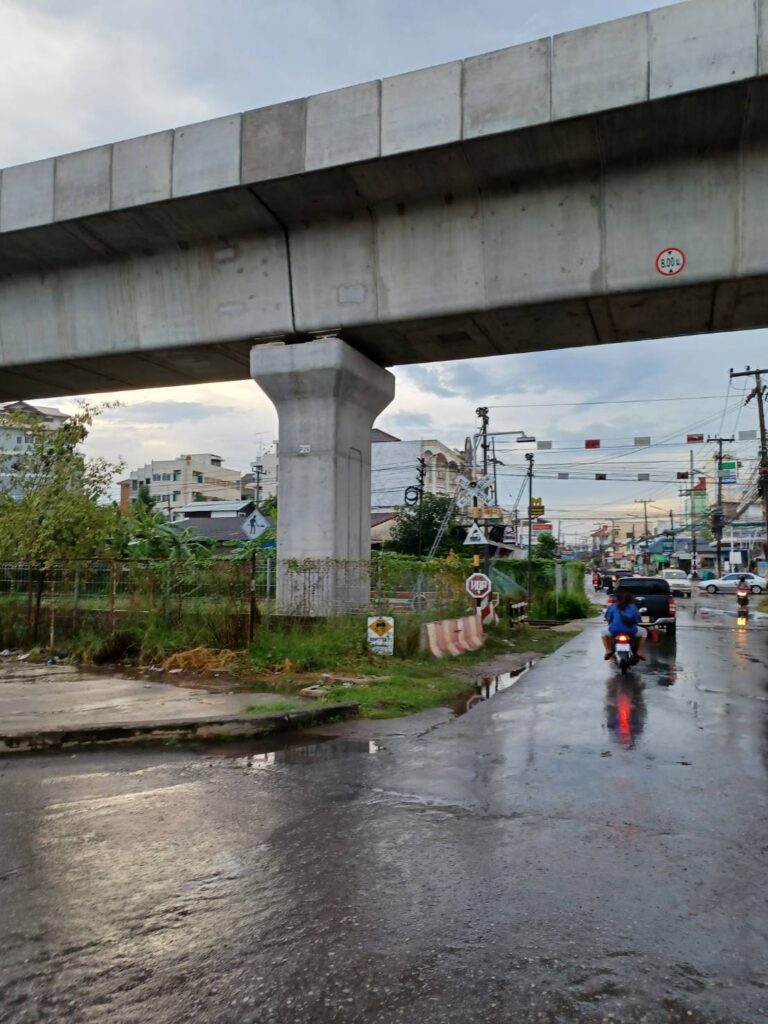 Walking and walking no the road after the heavy rain.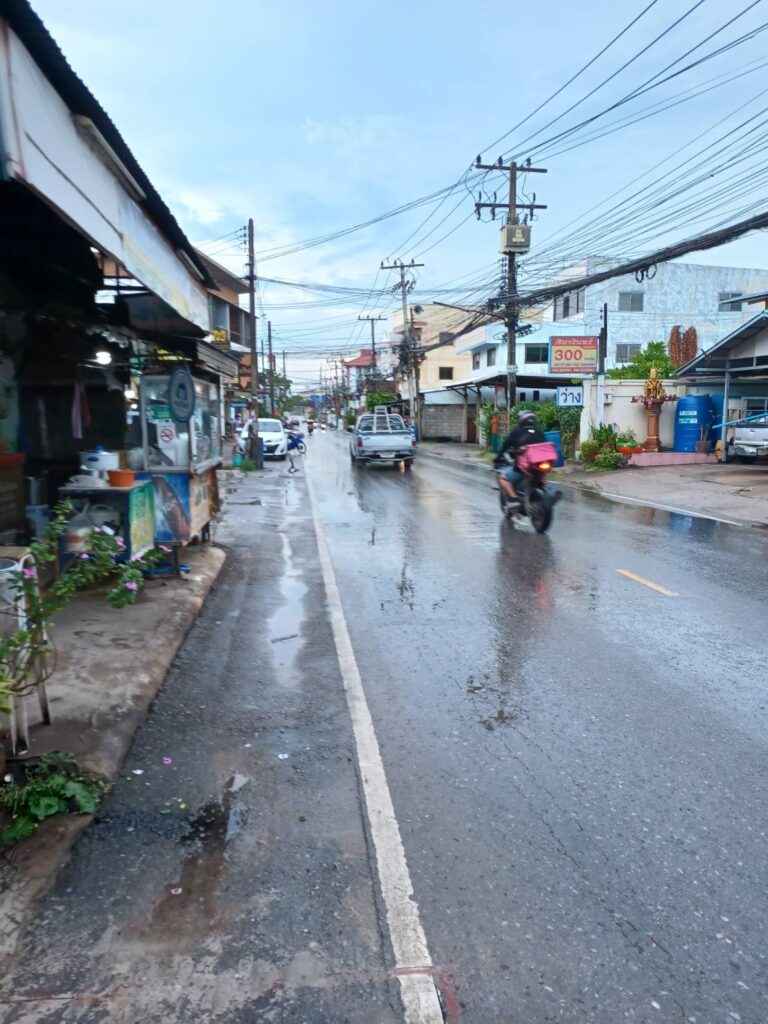 Cross the road with using this old overpass. Ba careful with wires exposed.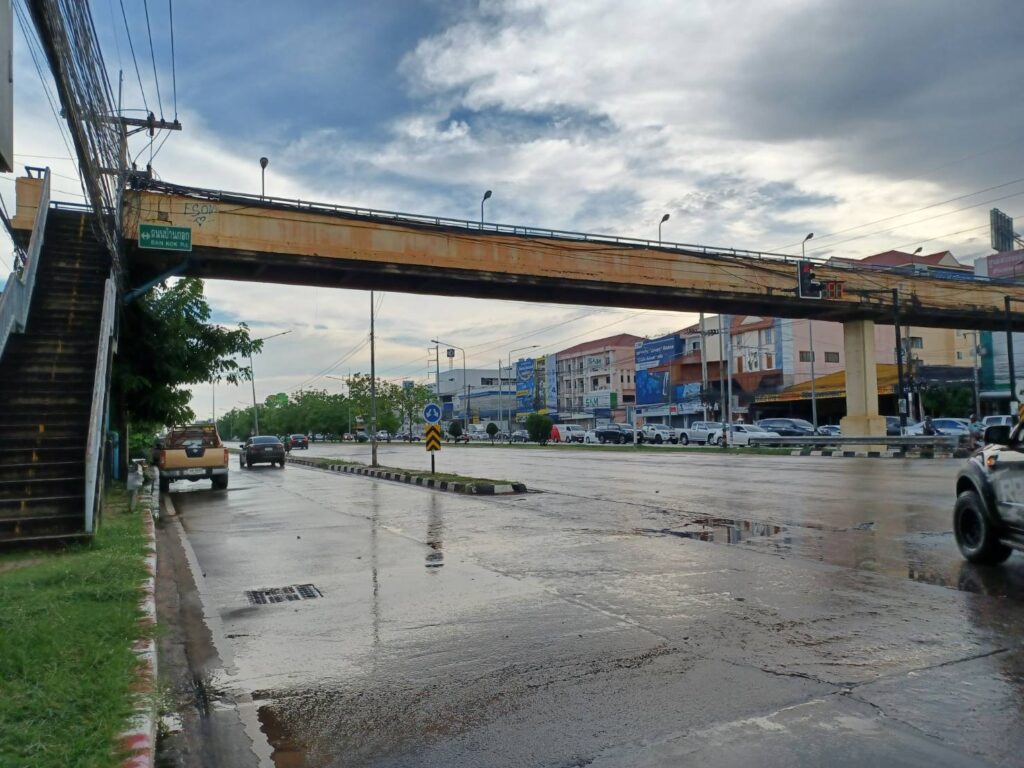 Remove shoes and wear swimsuit to cross the path. lol.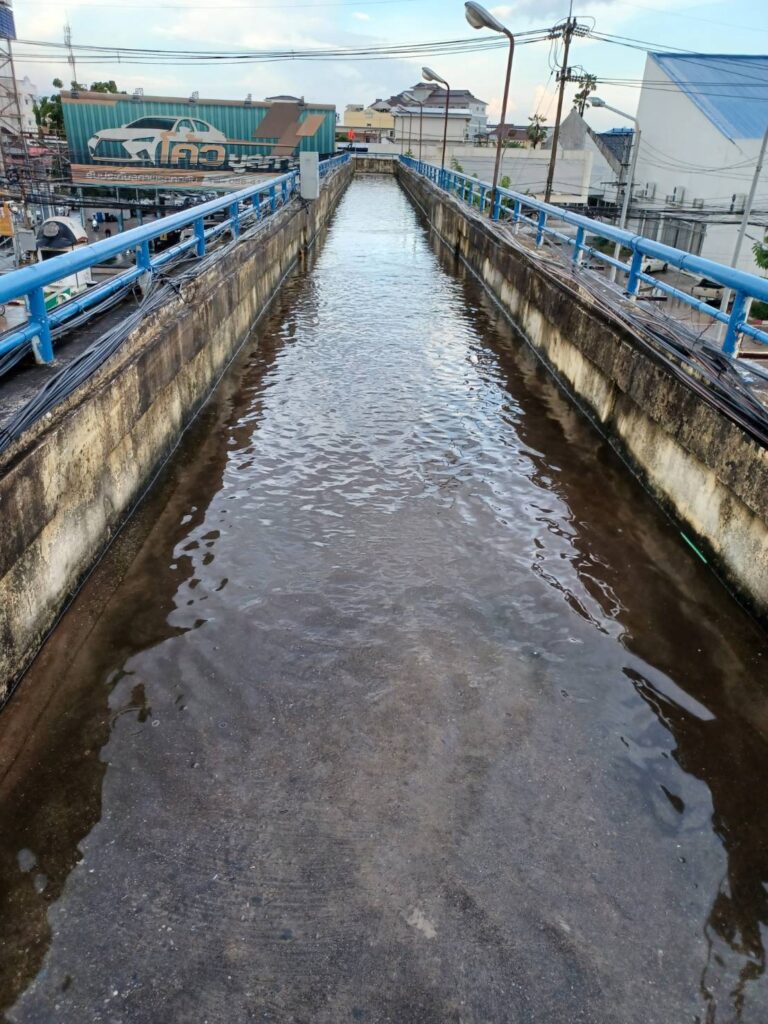 You will see the banner below. Normally gym is open from 8:00 am to 23:00 pm but due to Covid preventive measures, gym will be closed by 9:00 pm as of August 2021.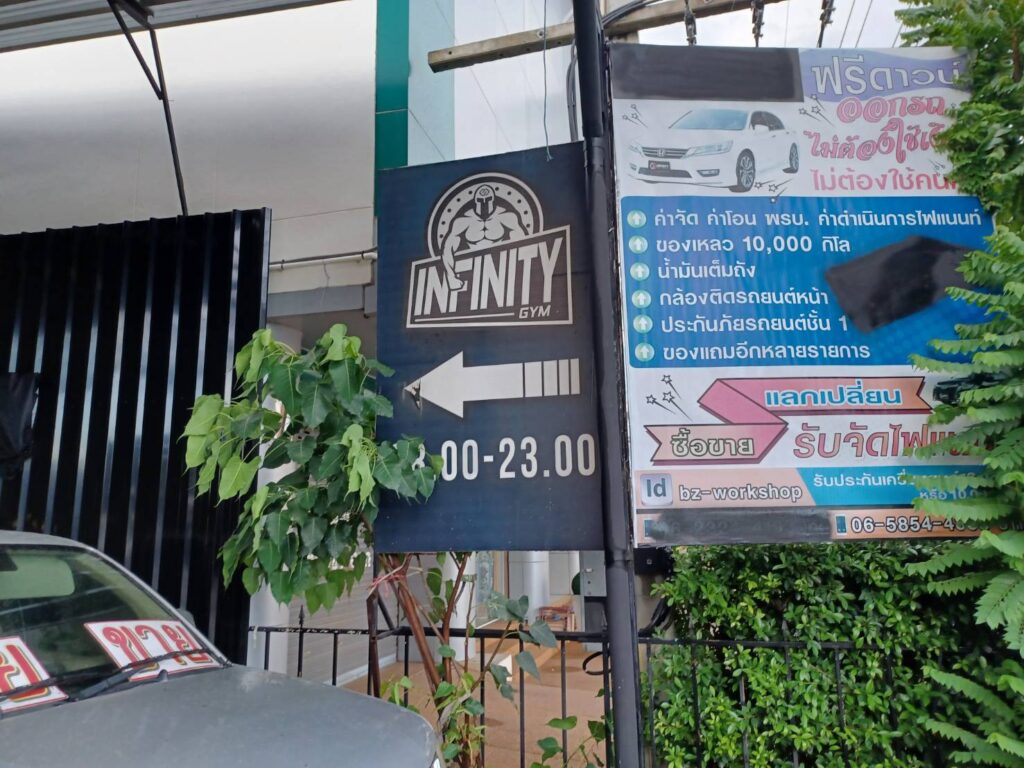 Warehouse type gym.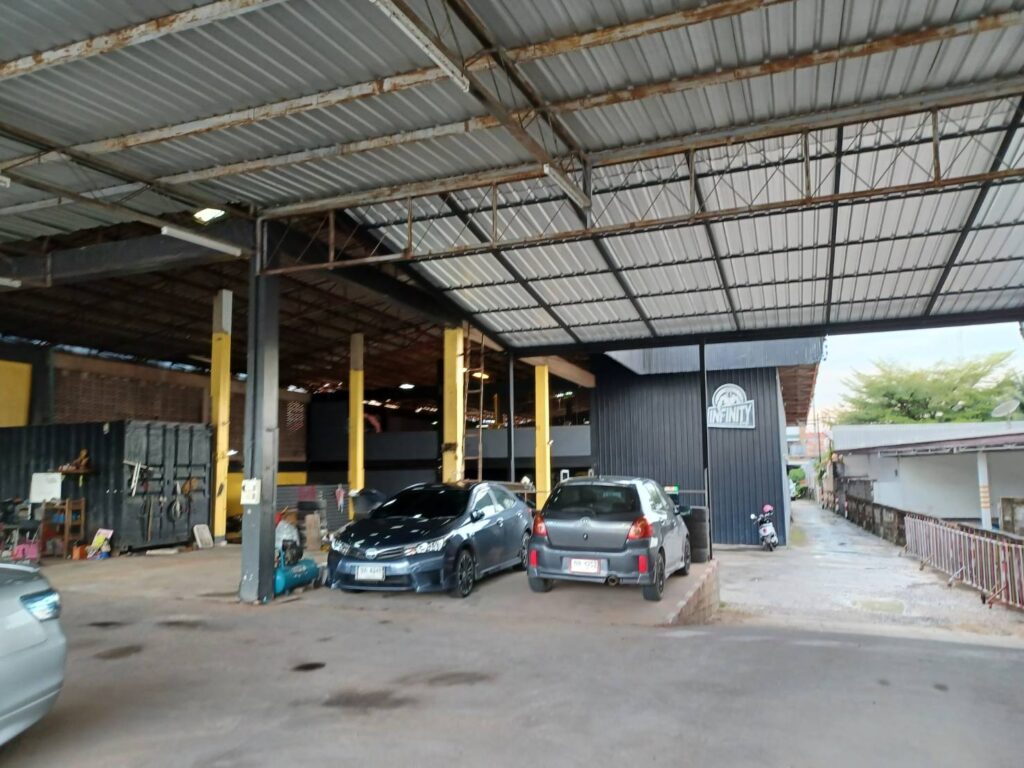 Fee of use
Fee table of gym use as below. Gym offers quite affordable price even for visitors, 30 THB only per day. If you are applying in a group, you will have discount as in right side of chart.
    30 THB/1 day
  590 THB/1 month
1,500 THB/3 month
2,800 THB/6 month
5,200 THB/1 year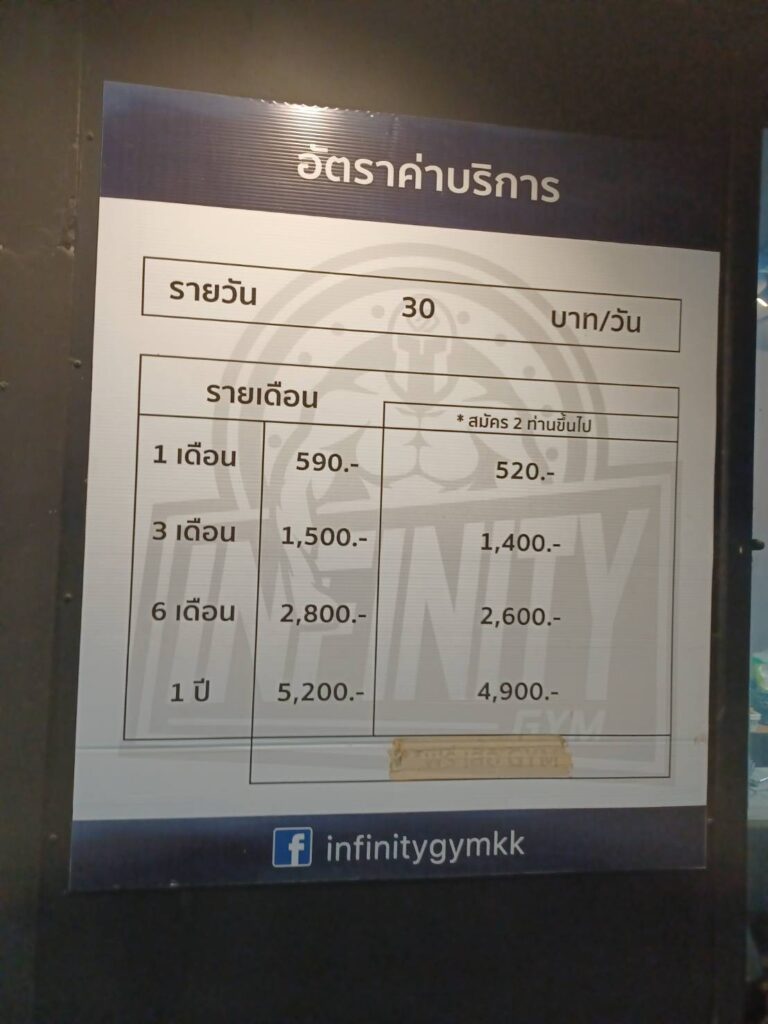 Locker is available at the back of reception, you need to bring your own padlock to keep your stuff inside.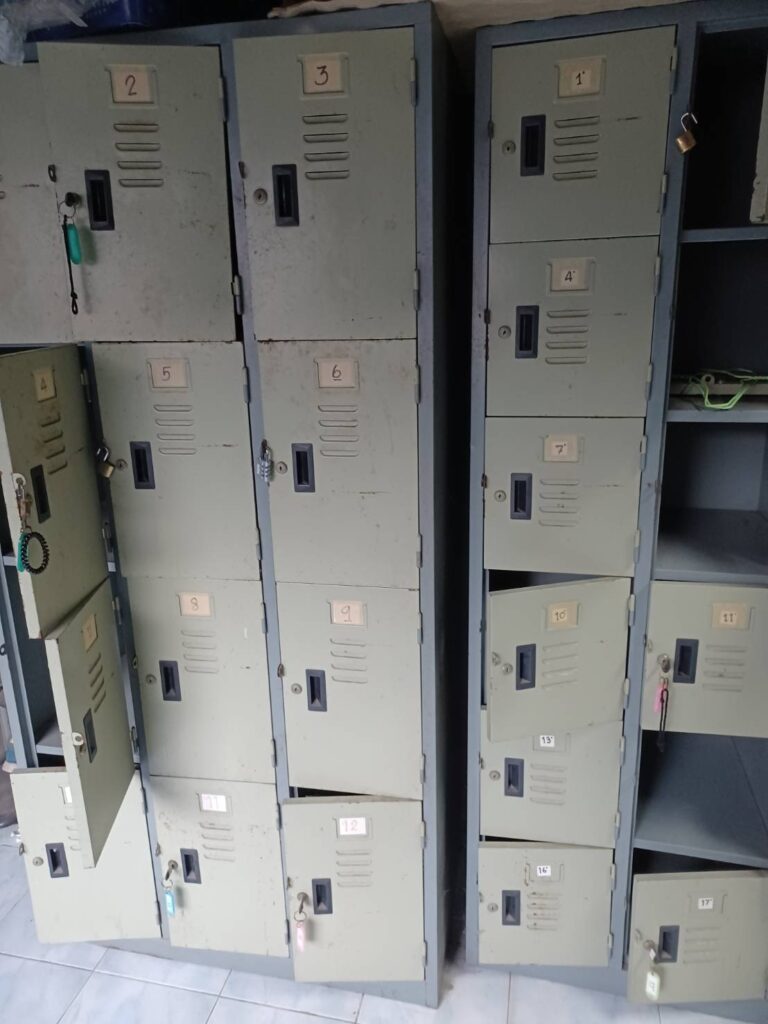 Do not dehydrated during workout. The gym is open-air, no air-conditioned.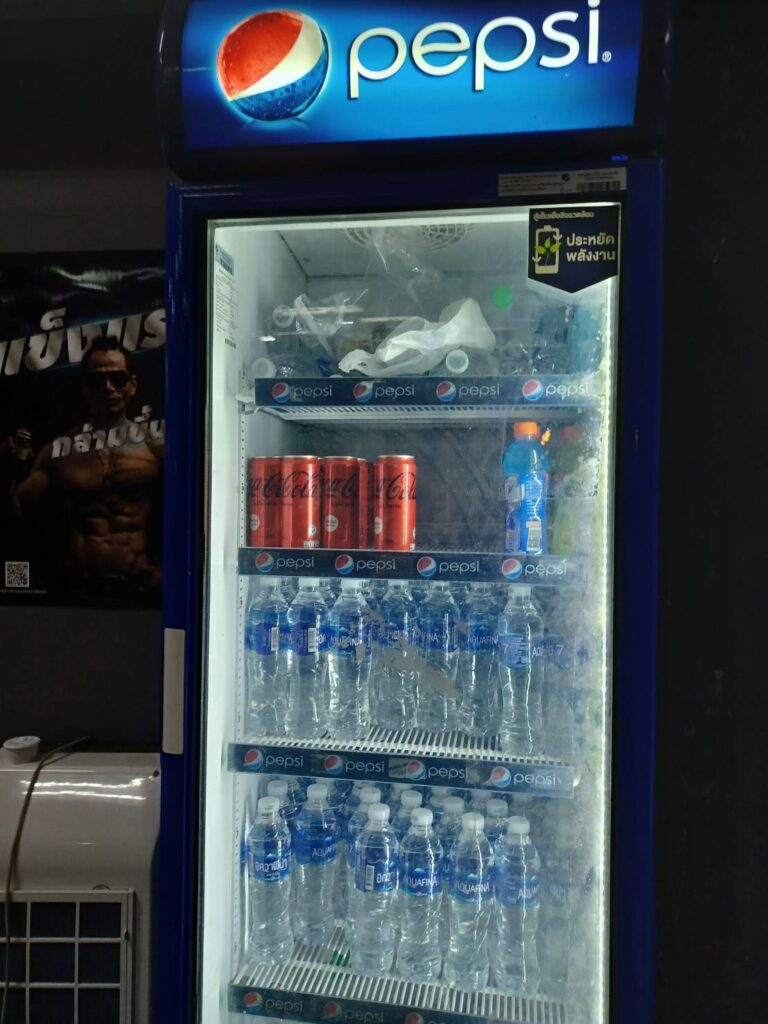 Bathroom is available for men and women both. shower is only available for water.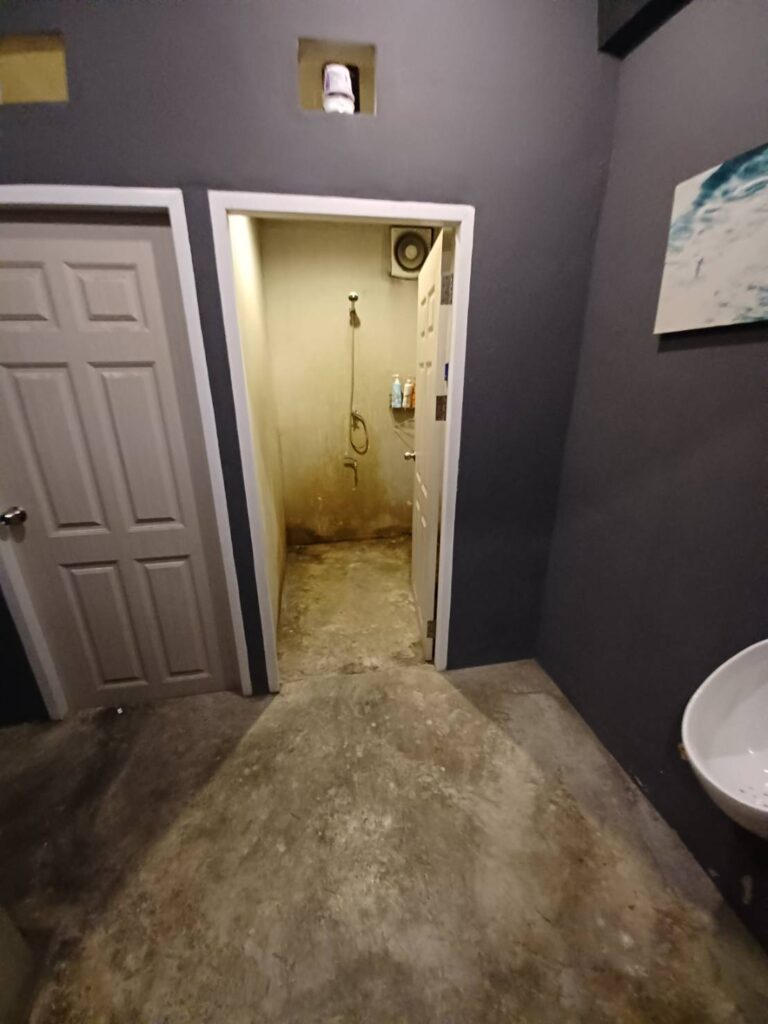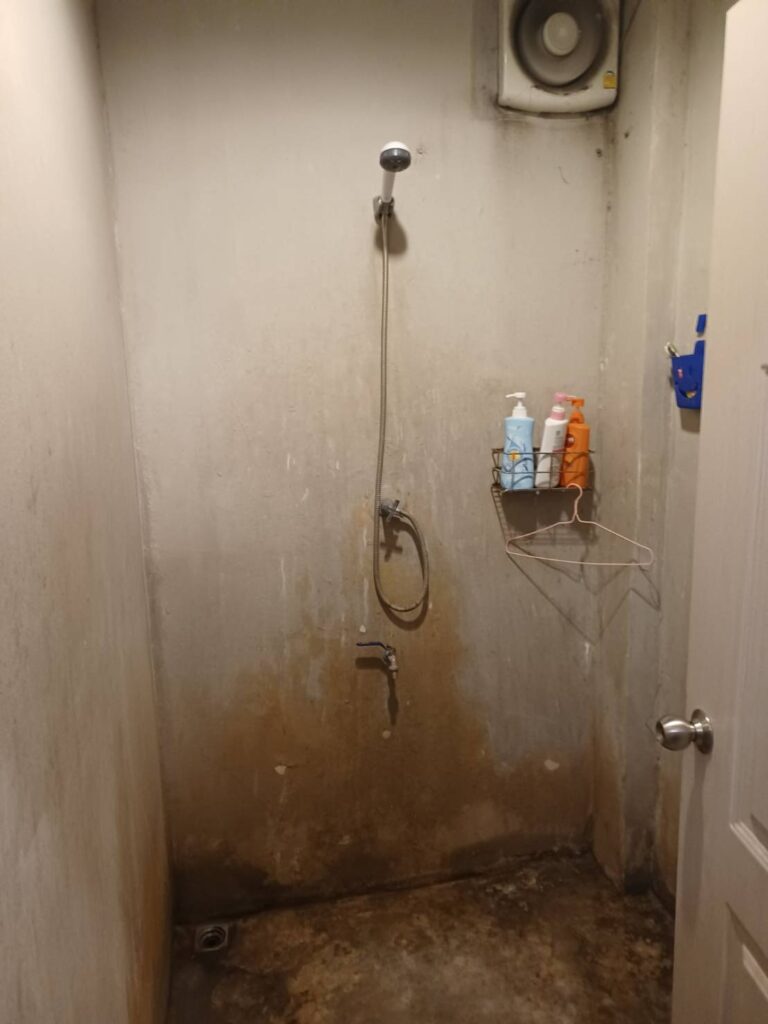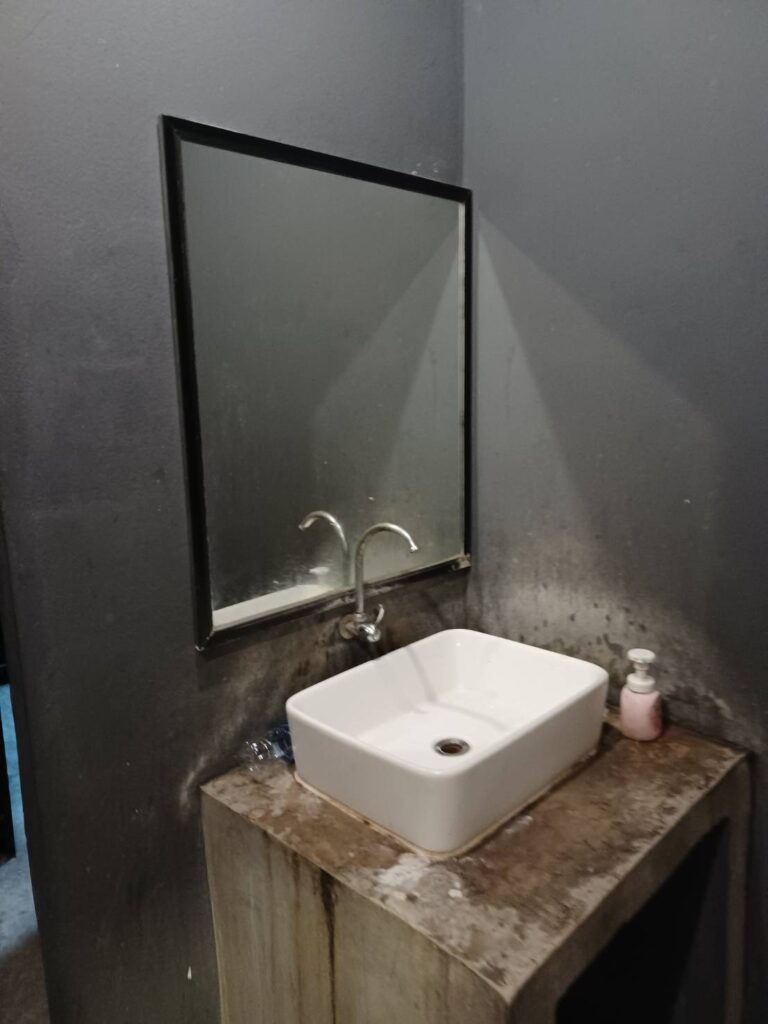 Free weight and machines in gym
Ok, so let's take a look at the gym equipment at last. I understand that each one has favorite gym equipment so use gym so I wish you can check if there is before going to the gym. In my case, first of all, I need power rack to do barbell squat so I need power rack in the gym I choose. If there is not, such gym will not be my choice.
At the next to entrance, you can find power rack which I cannot miss to use at every gym visit. I was in the gym 4 hours at this day but nobody except me is using power rack at all. Power rack seems not favorite for gym members here.
I am done with squat and deadlift this time on this spot. Since no safety bar is available, I did not use heavier weight which might crush on me. hehe.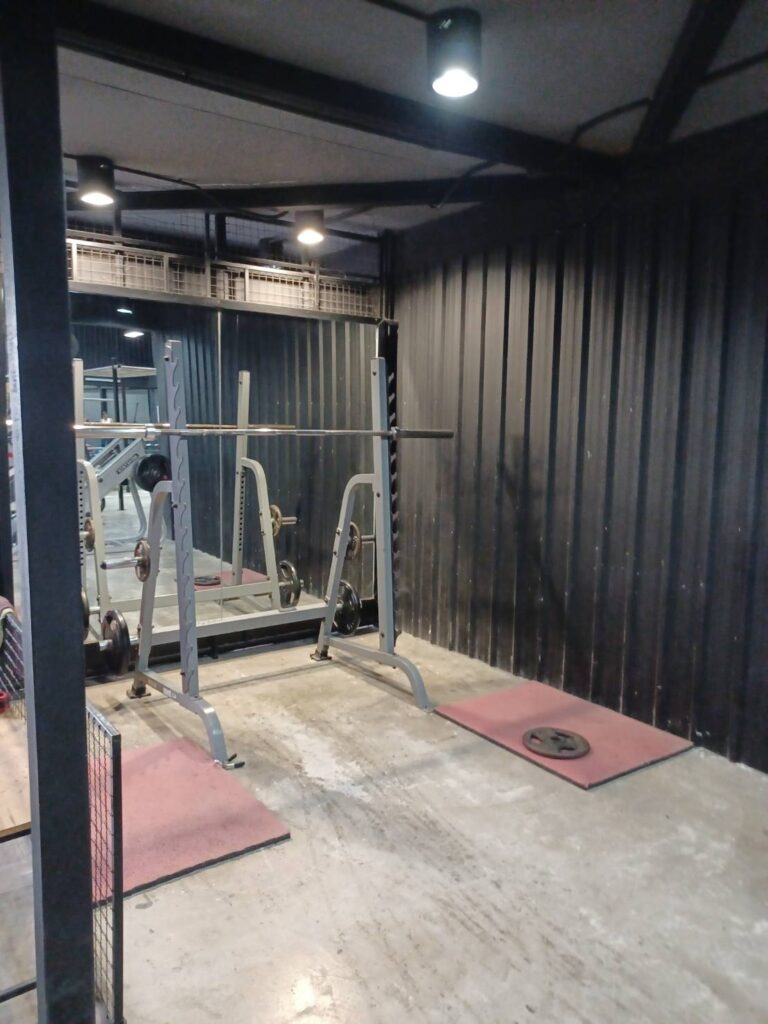 Leg press machine is available also. Need to take plates from somewhere else.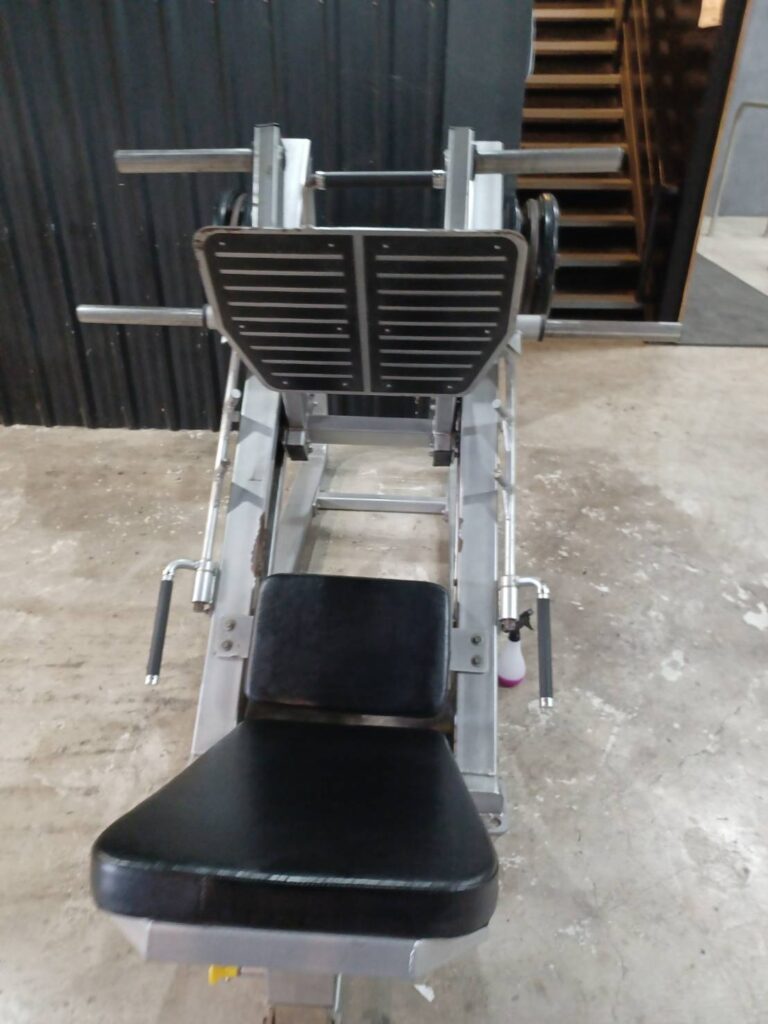 Hack squat. I seldom use this machine so I should try for next leg workout day.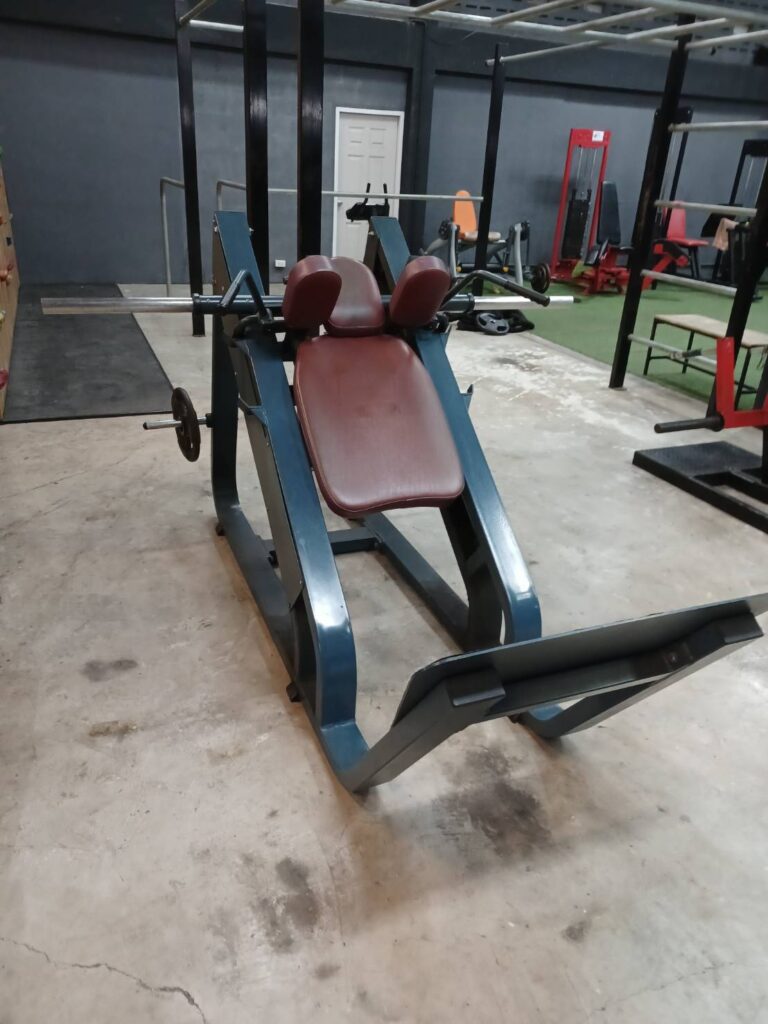 I do not know how to say this machines, maybe grab and lift up with plates.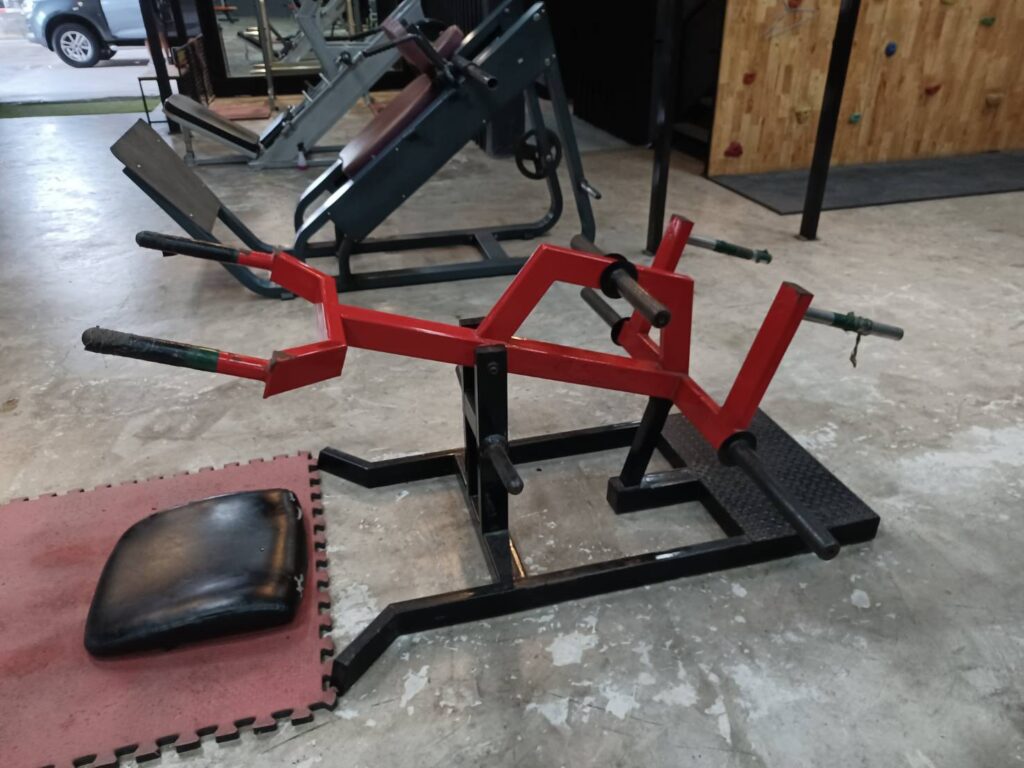 Lat pull down and rowing machines for back exercise.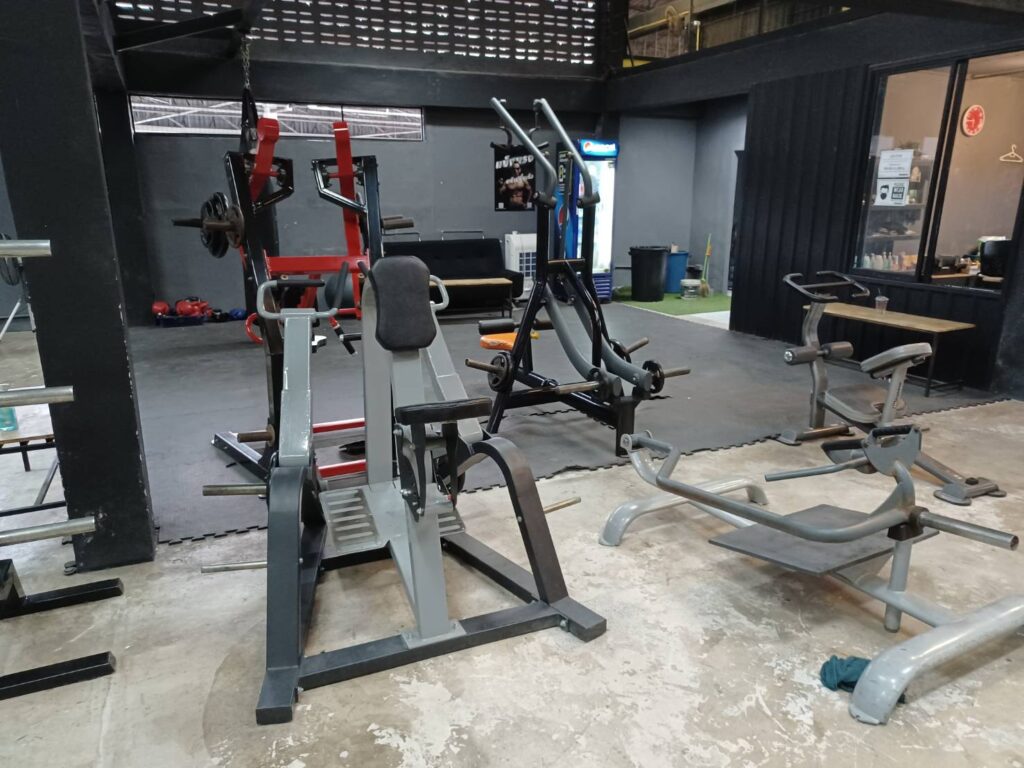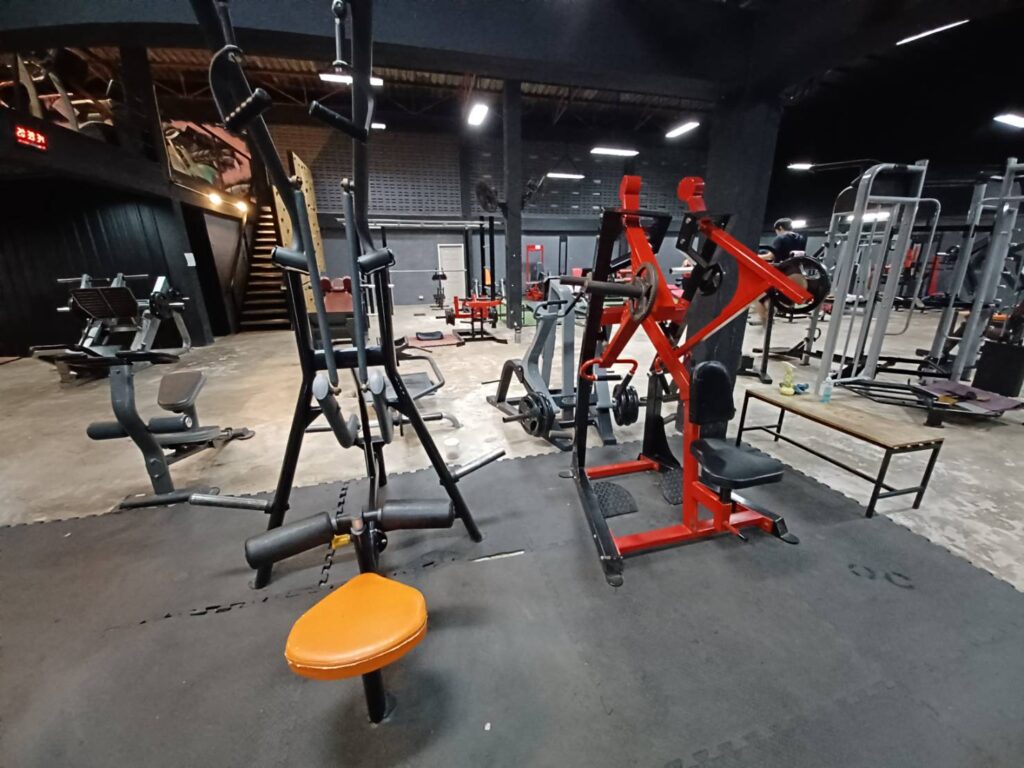 Chest press, Supine press.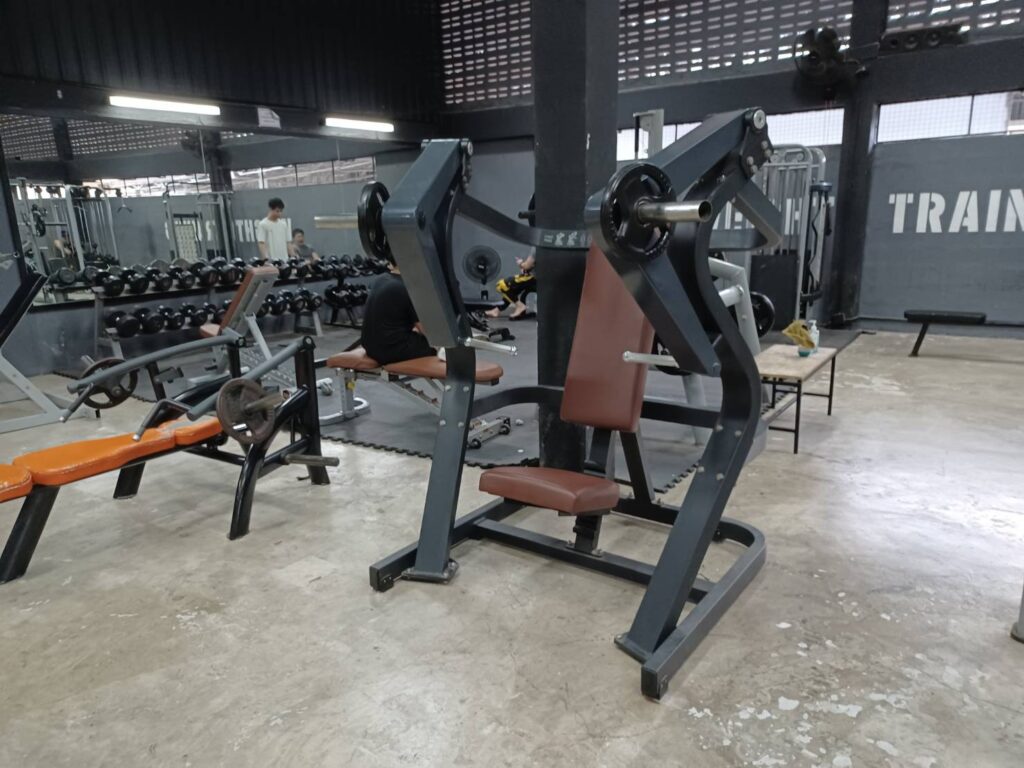 Cable machines are here for various exercise for your body parts.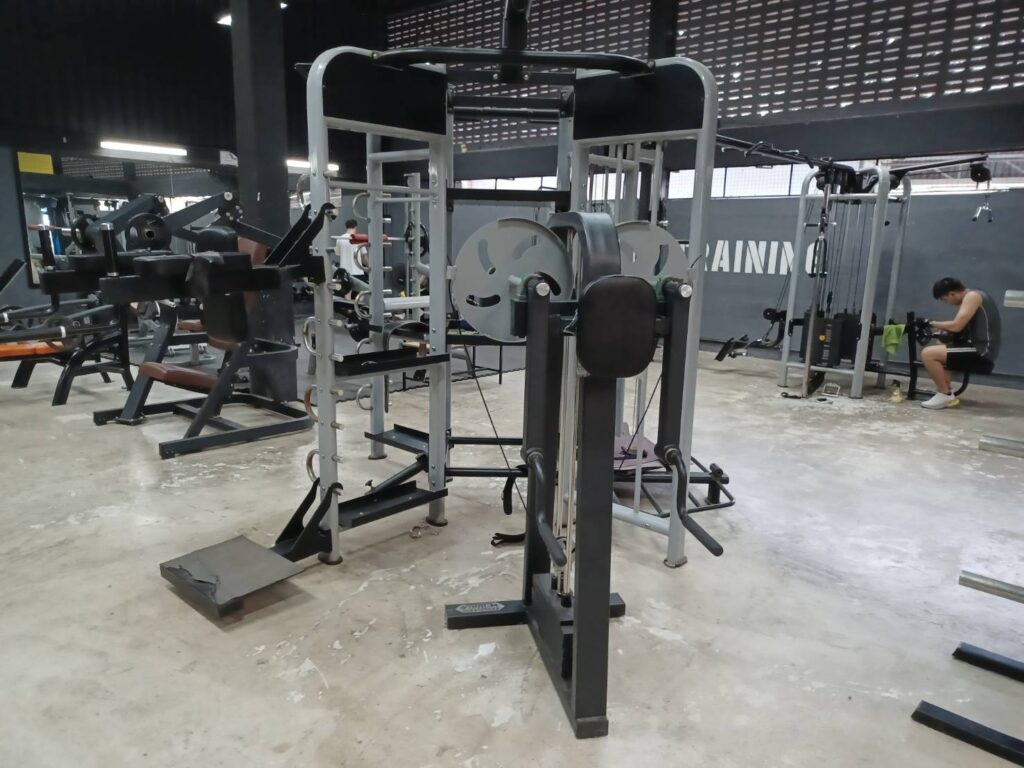 White one at behind is shoulder press machine.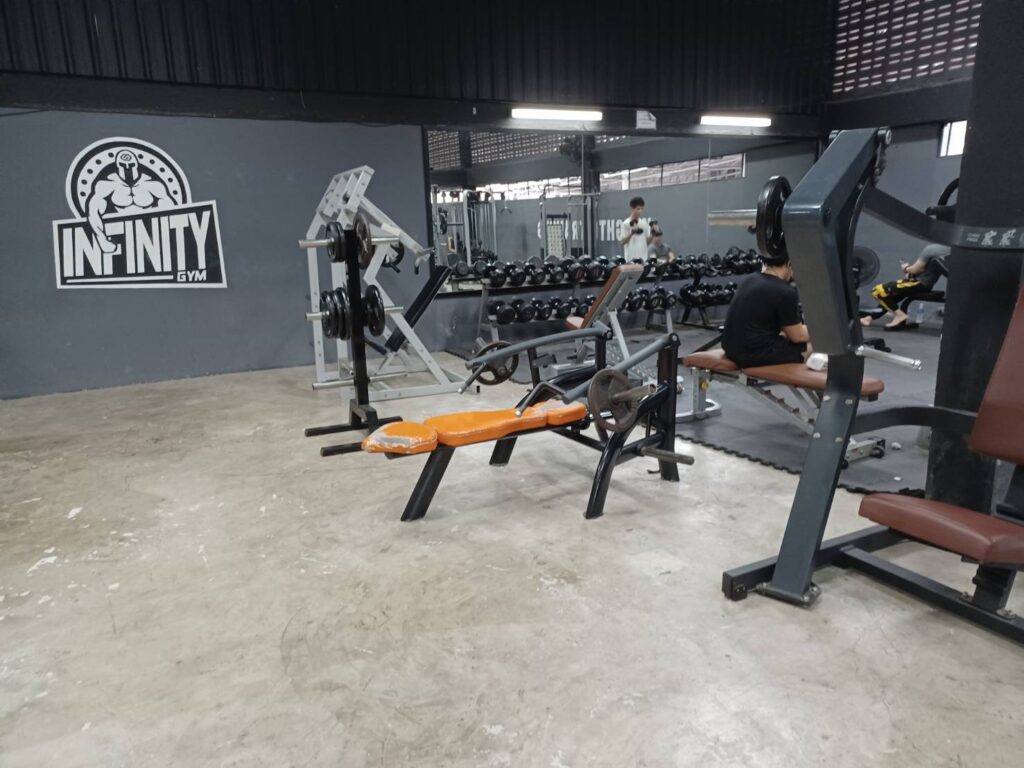 Do not forget to do stretching before and after the workout not to get injured.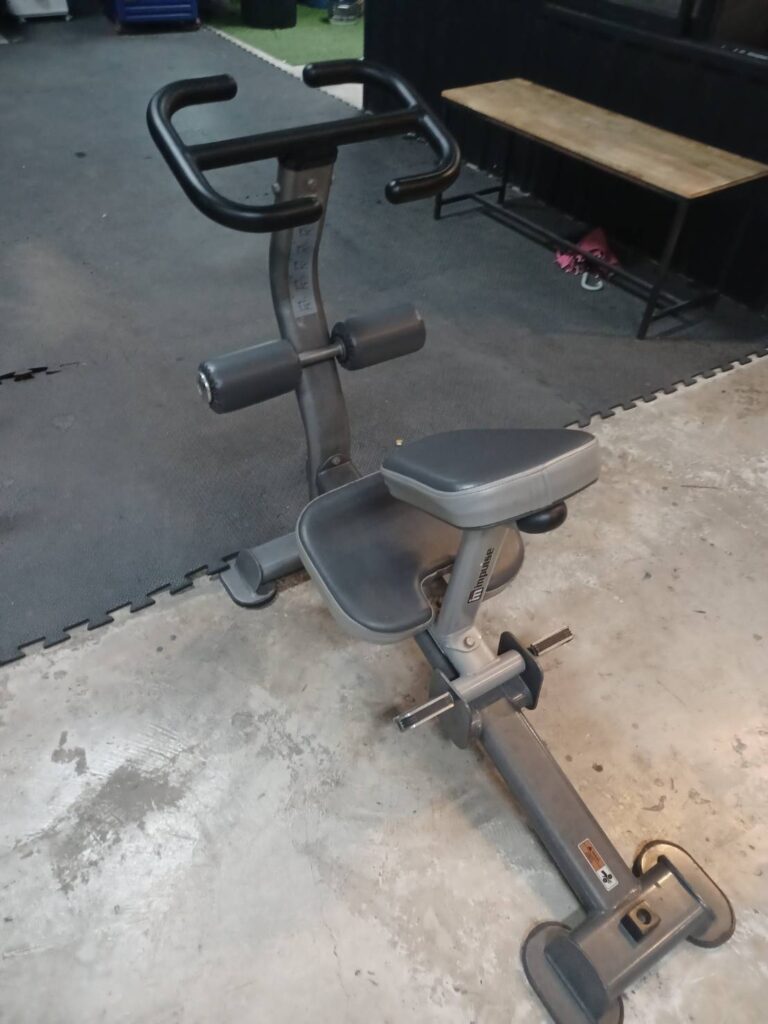 For row and back.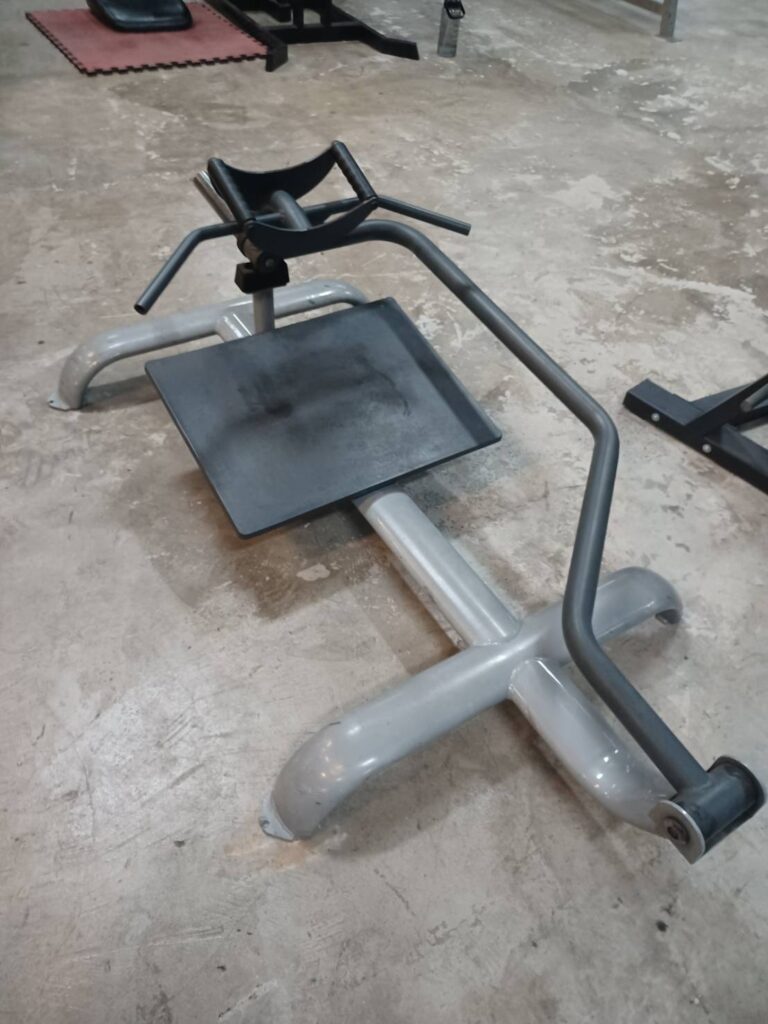 Some other upper body training machines for shoulder and chest.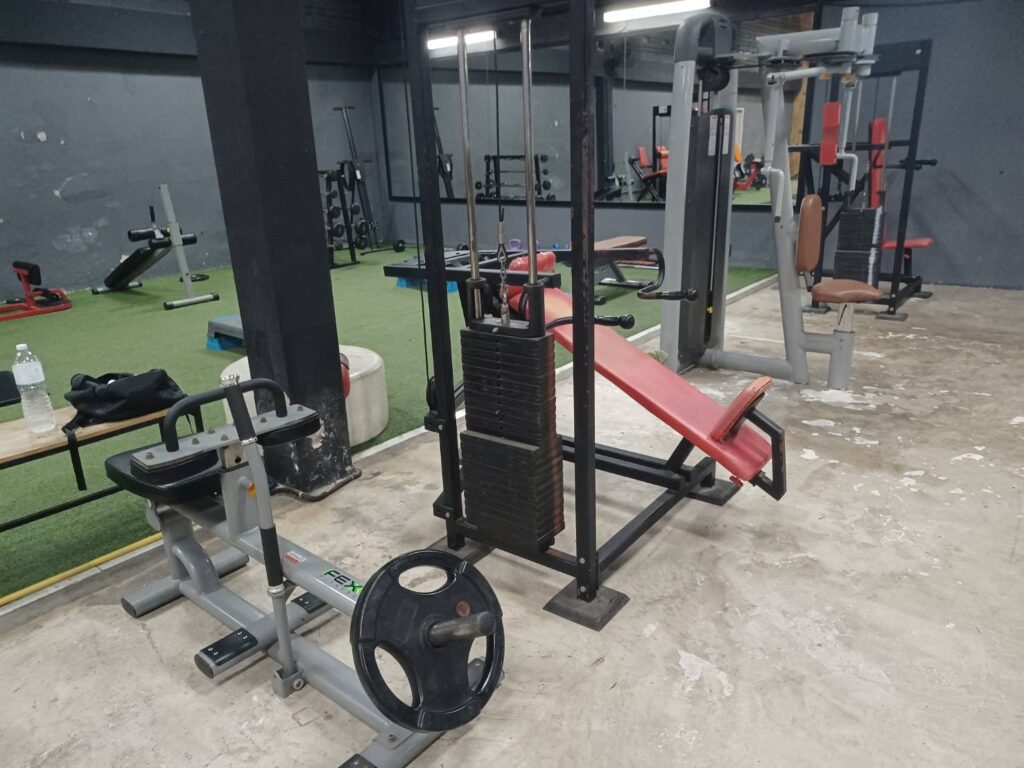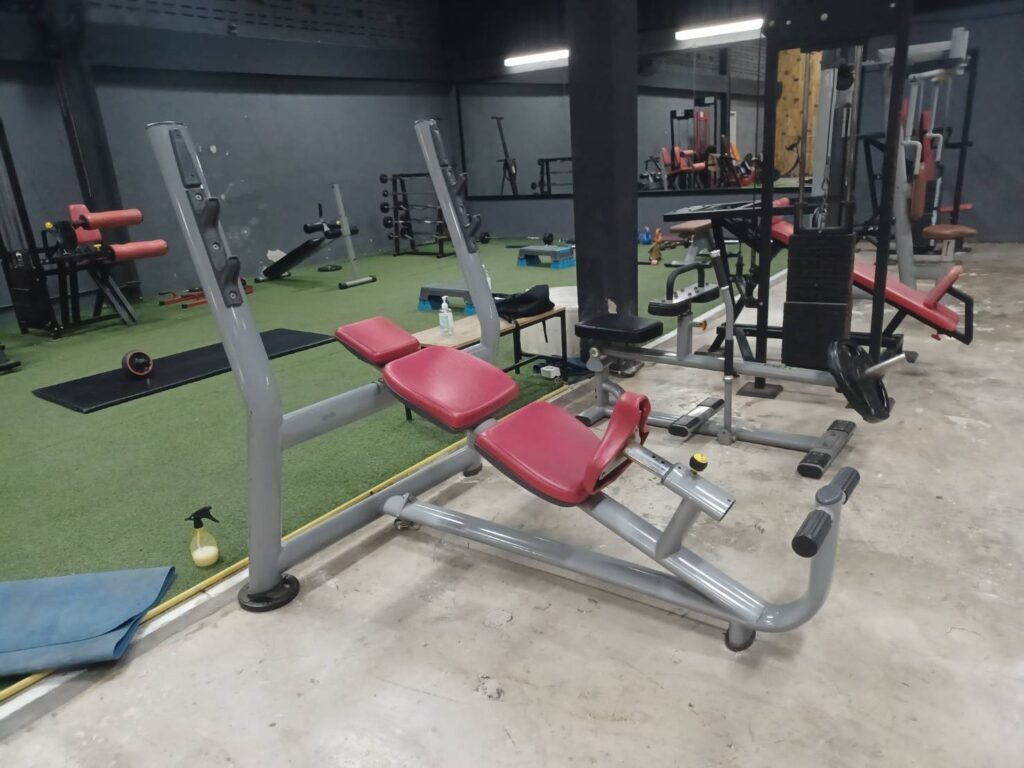 Smith machines at the free weight area.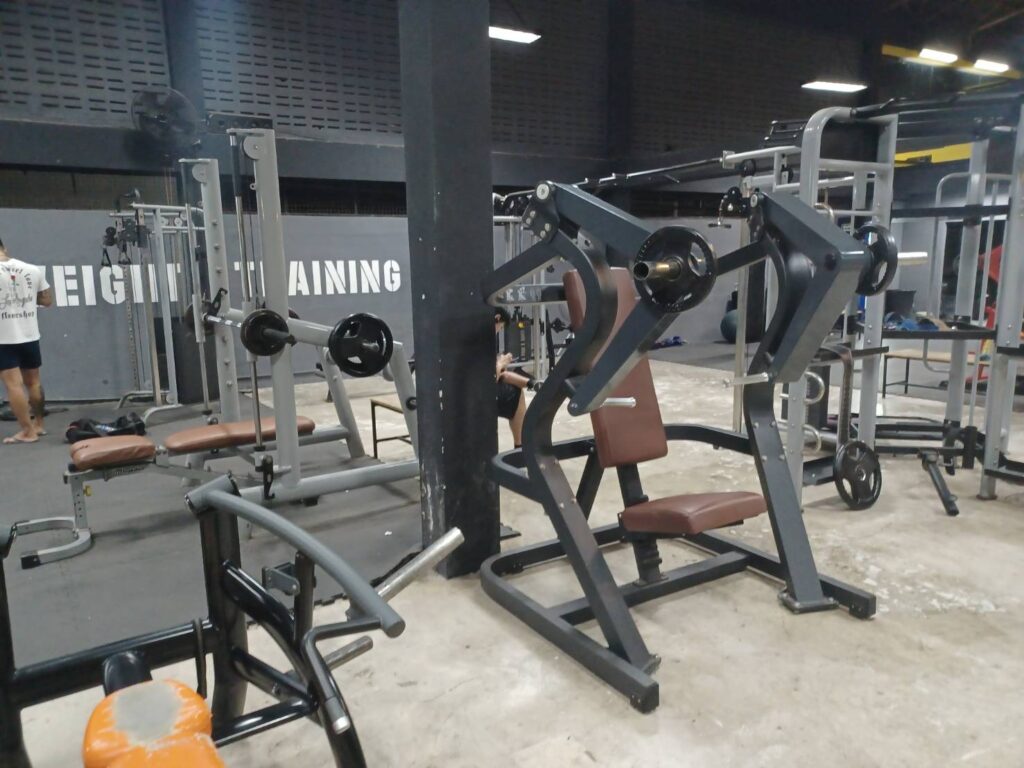 Shoulder press machines. I think there is not much plates in gym so you have to bring from somewhere.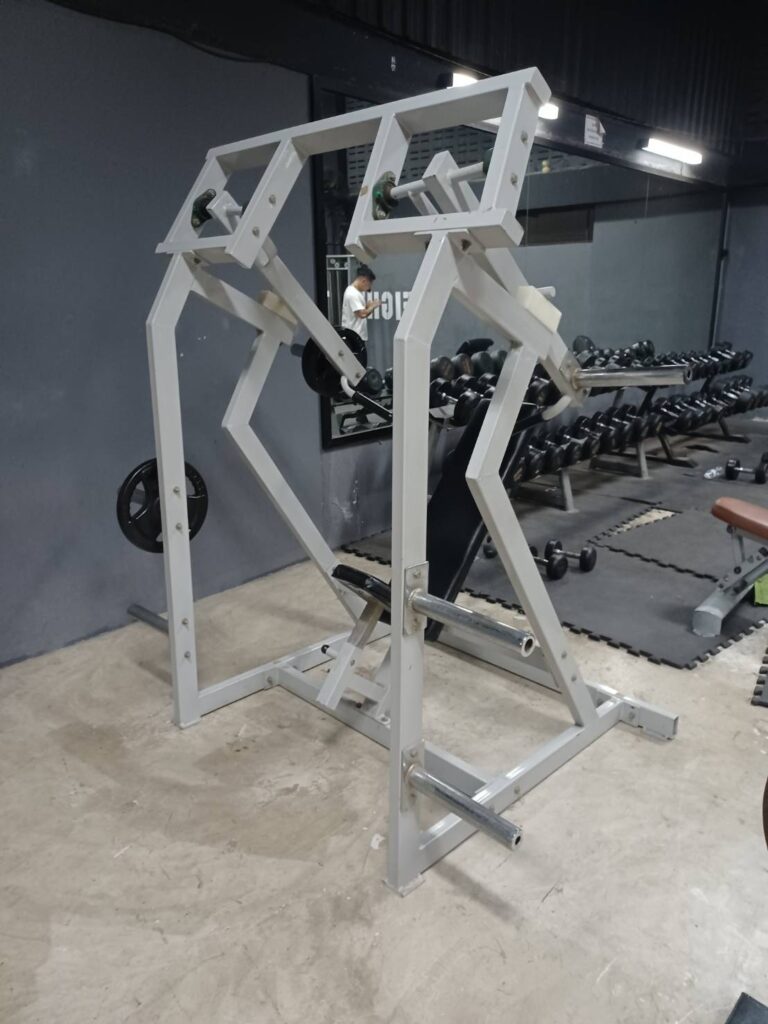 Cable machines are most popular for the buddies in this gym.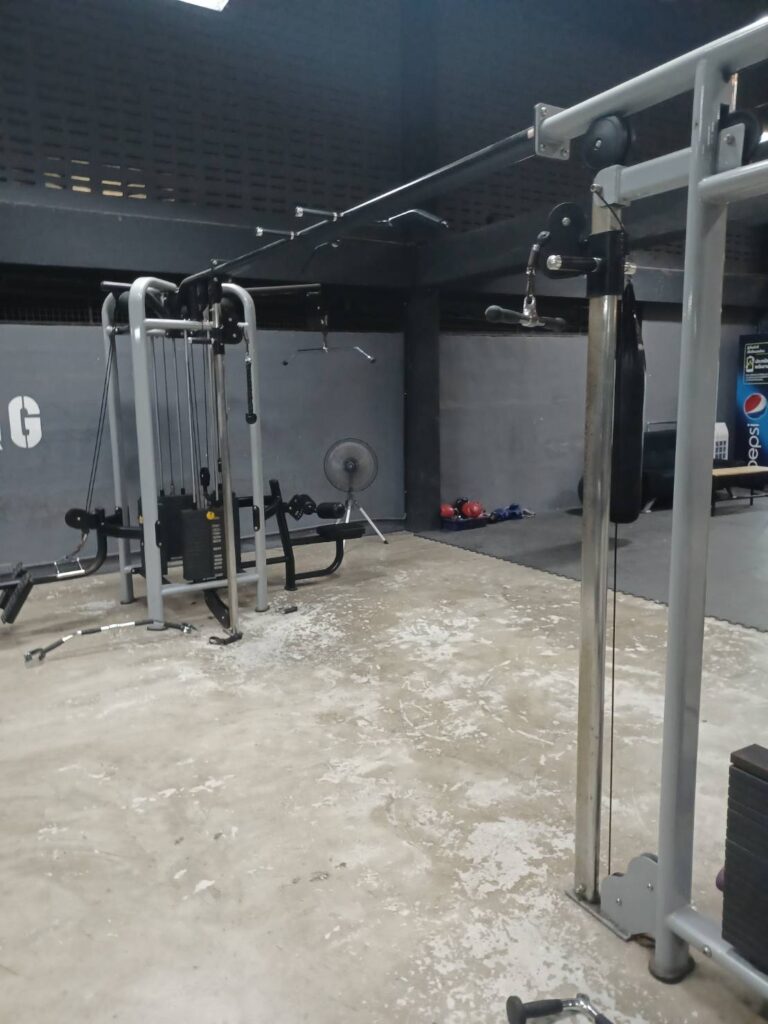 Dumbbells area until 35 kg every 2.5kg.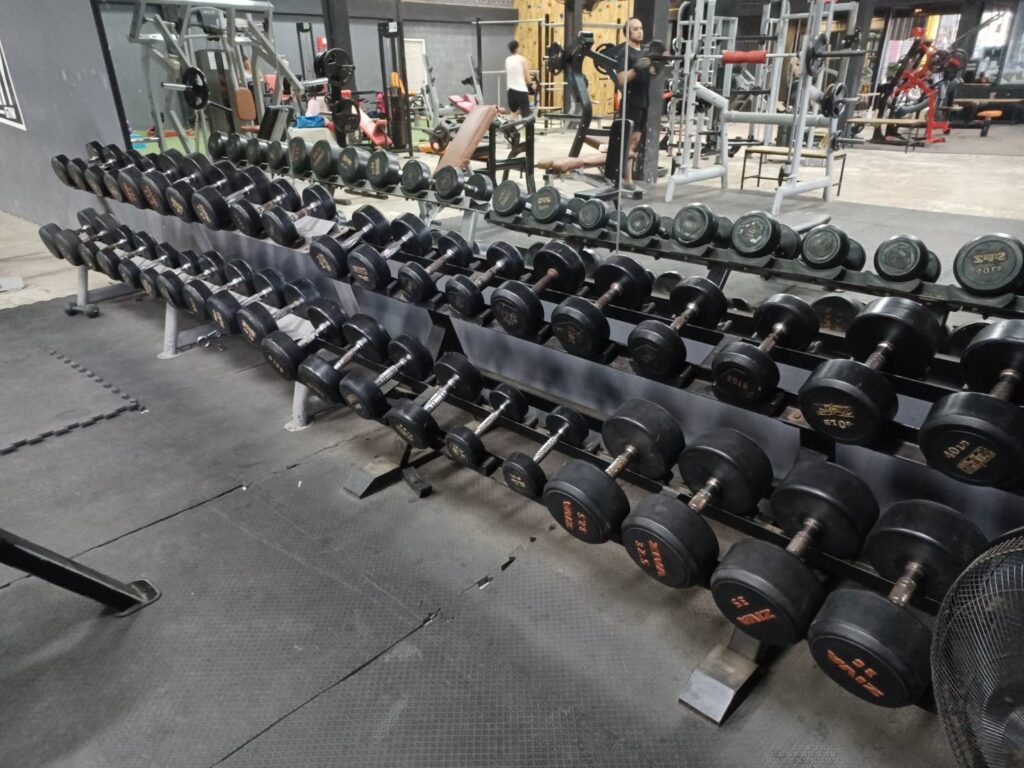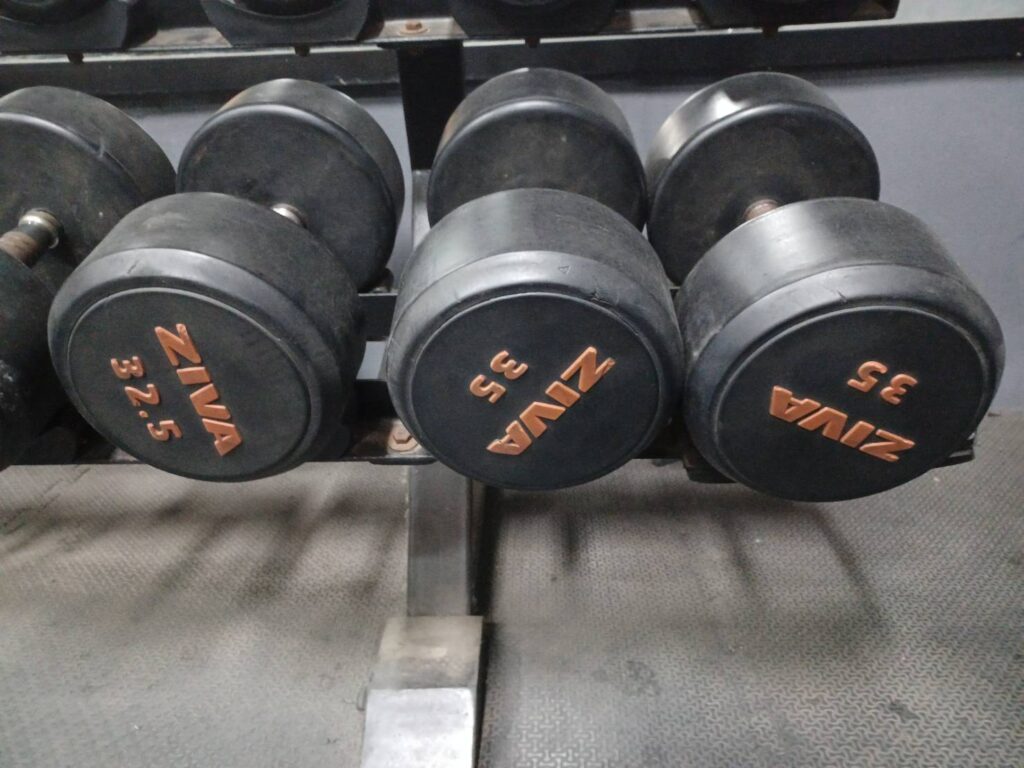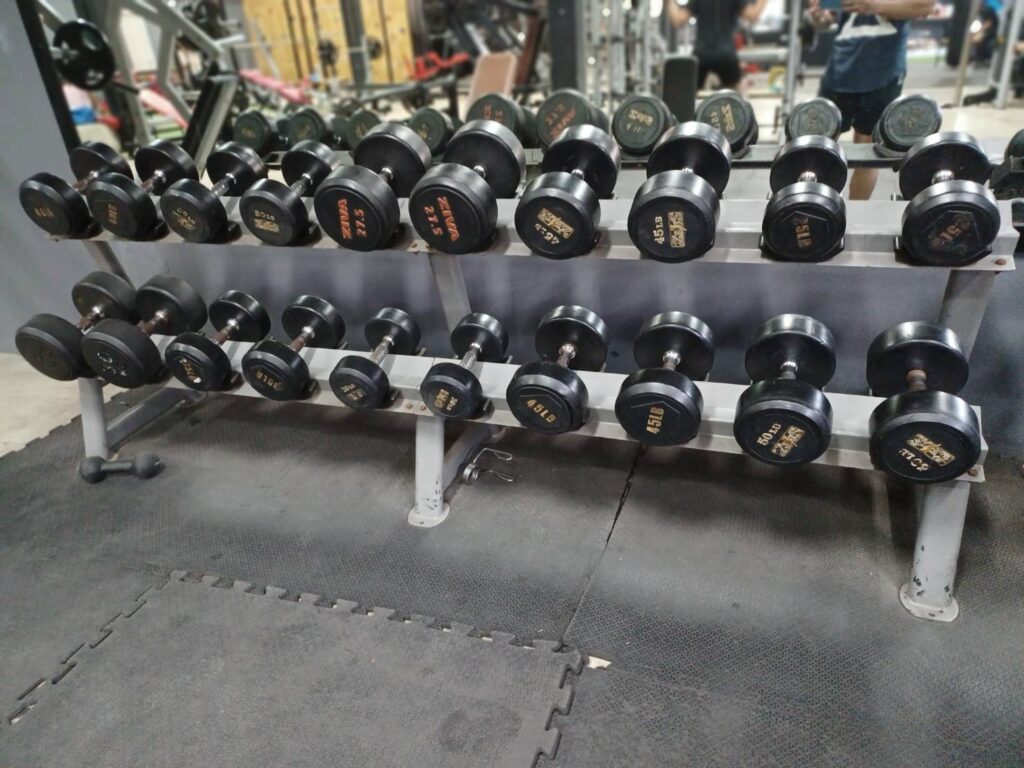 Functional training area
Left side of gym area, you can find functional training areas. At the time when I came to gym some girl group are doing HIIT training together.
Athletics bars and rock climbing wall.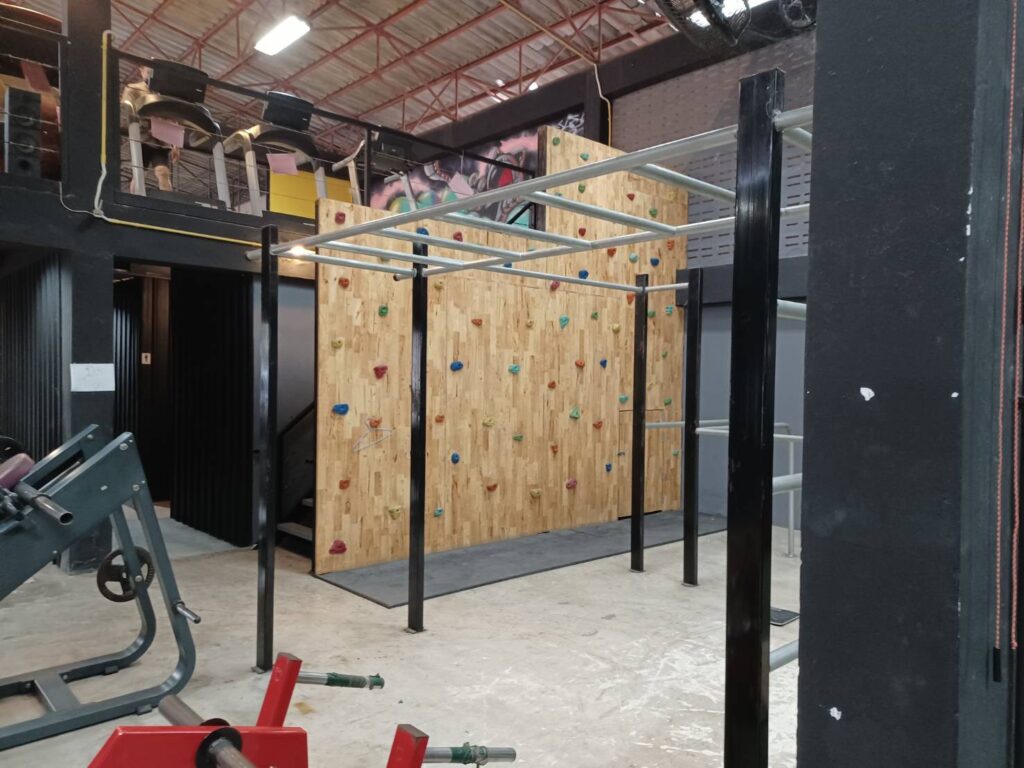 Functional training area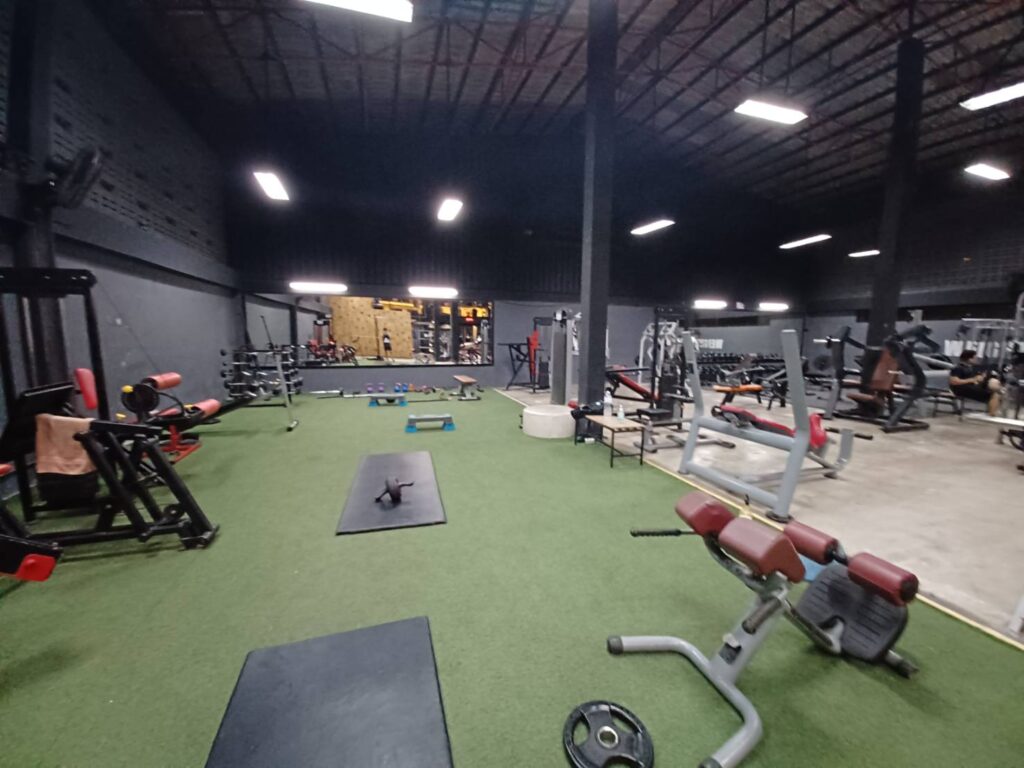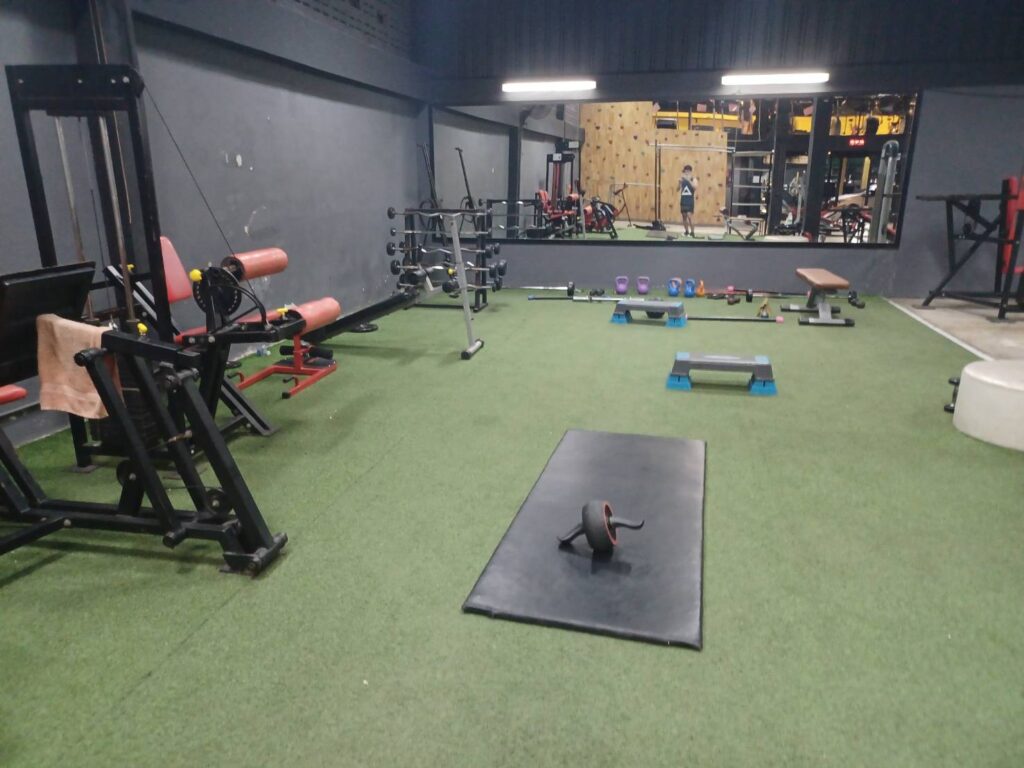 There are machines for legs in this area too.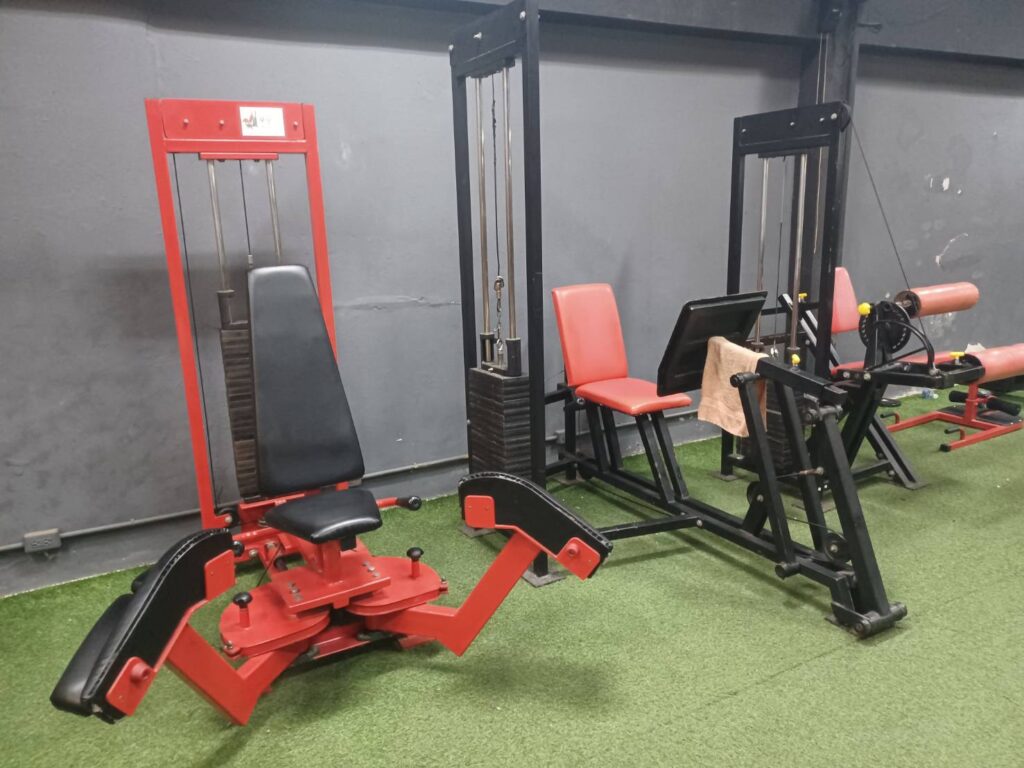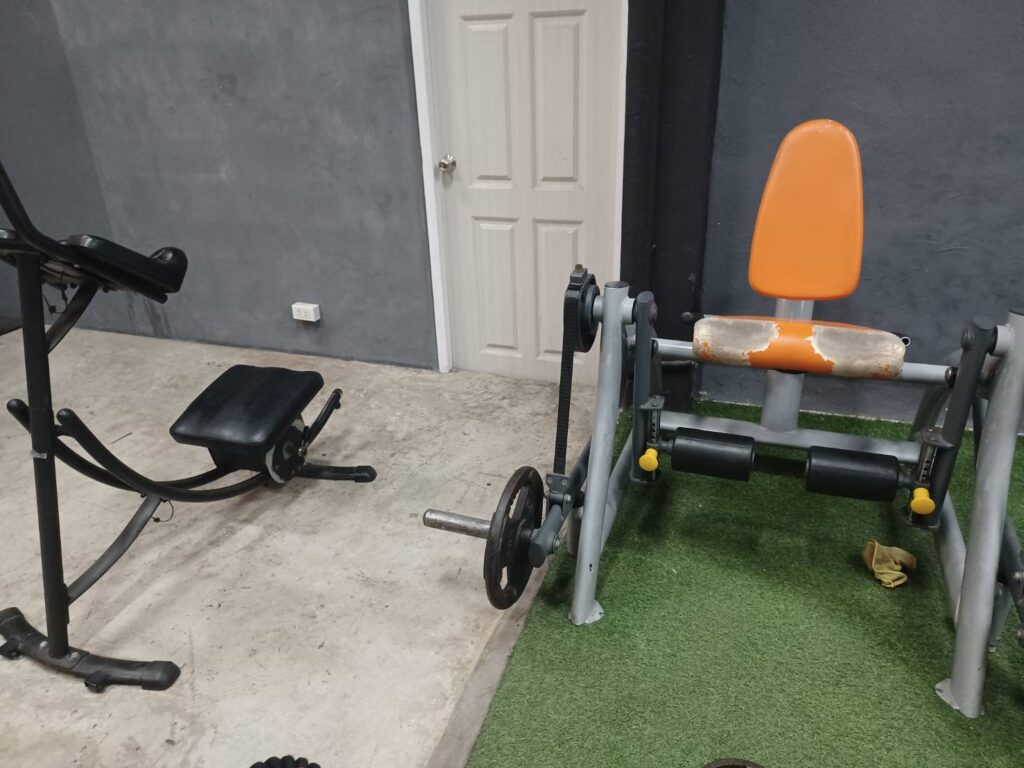 Cardio and stretching area
On 2nd floor, you can do cardio exercise with bikes, treadmills and cross trainer.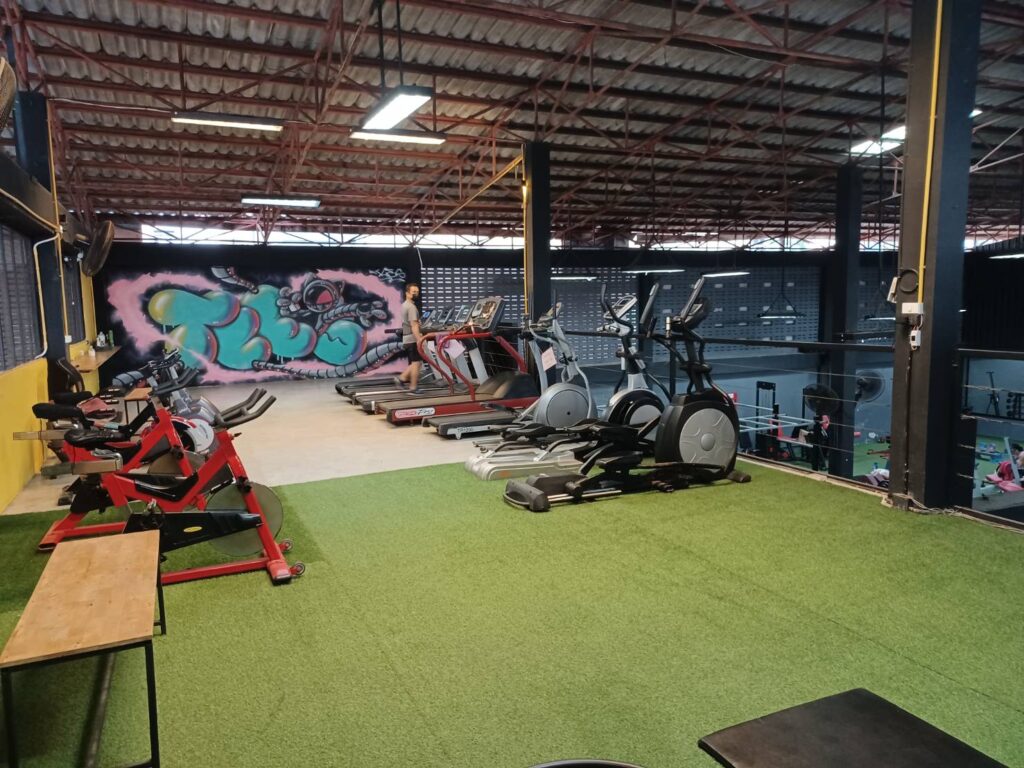 Stretching area with mirror.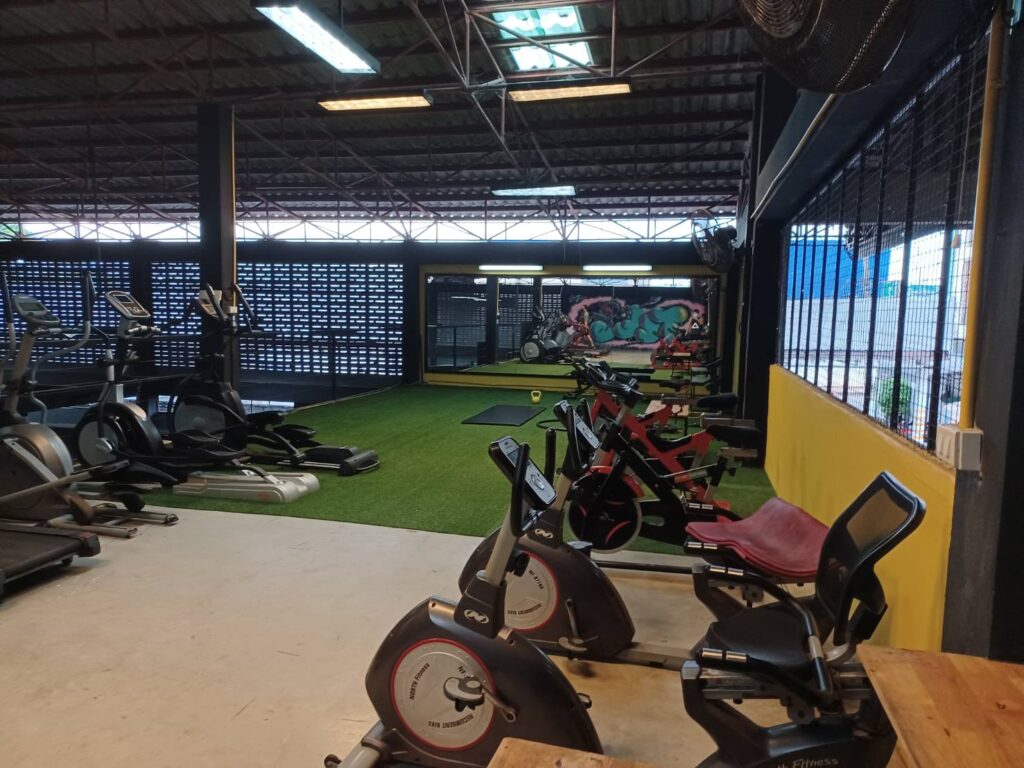 ground floor gym area can be seen from the second floor.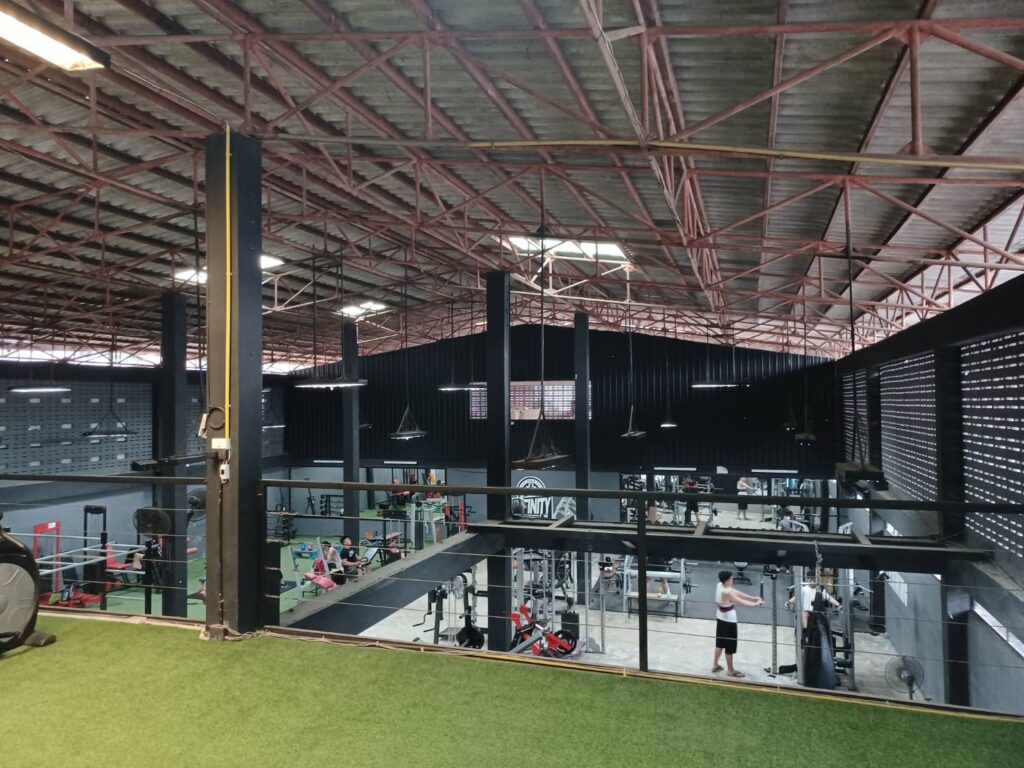 Conclusion
That's all for gym introduction in Khon Kaen at this time. Gym is spacious and has good variety of equipment so I have nothing to complain, enjoyed 4 hour whole workout until 9pm, gym closed.
location is also good, easy access from train station and city center so when you are looking for the gym in Khon Kaen, please try "Infinity gym".
See you!