Welcome back to fitravelife.com!
July 2023, I came back to Thailand from Fukuoka airport in Japan. KAL lounge is operated by Korean Air and this lounge is only available lounge in the airport by Priority Pass. Luckily I had chance to use here so I make report of lounge service.
KAL Lounge FUK Airport Lounges International Terminal Fukuoka Intl $name
KAL Lounge lounge Fukuoka Intl International Terminal. All the info about the lounge: location, opening hours, conditions and facilities.
KAL Lounge is located in International departure hall nearby gate 56. Operation time is following flight time by Korean Air. My flight VZ811 to BKK, boarding time was scheduled at 8:10am so I thought I had no chance to get in the lounge. However, luckily aircraft arrival was delayed then boarding time was rescheduled to 8:45am I and other passengers on VZ811 can enjoy light snacks for 15 minutes.
Lounge sign near gate 56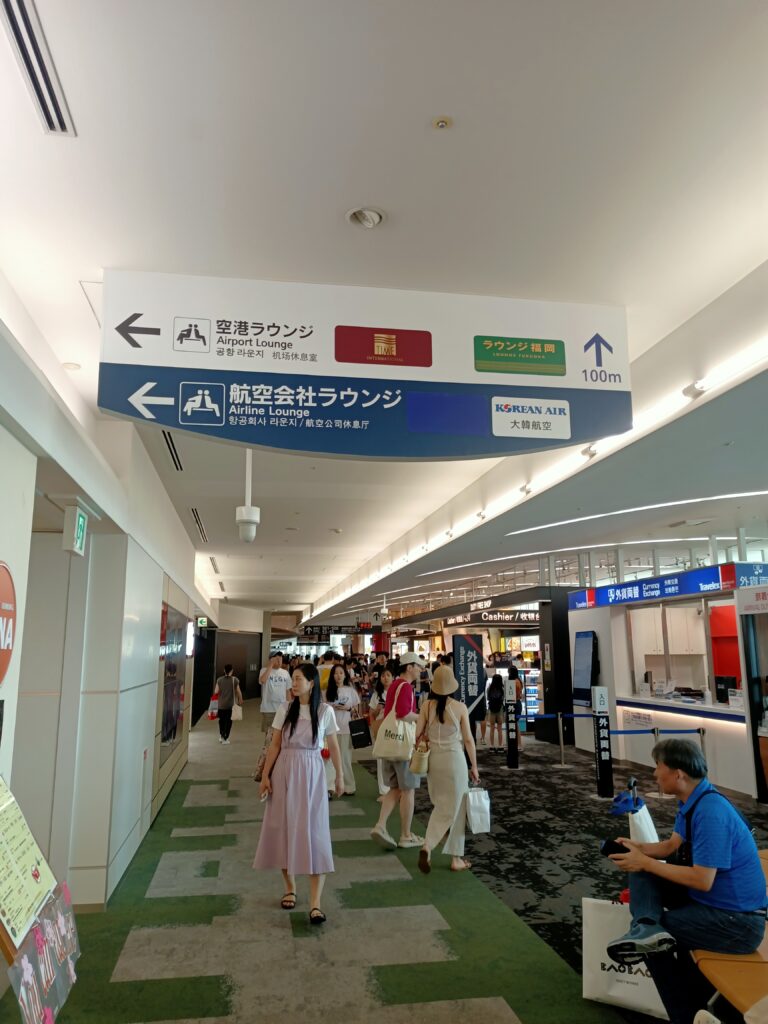 After delay was announced, I came to the lounge. Some other Japanese were already waiting for the opening.
Opening hours
8:30 – 10:30
12:40 – 16:40
18:00 – 21:00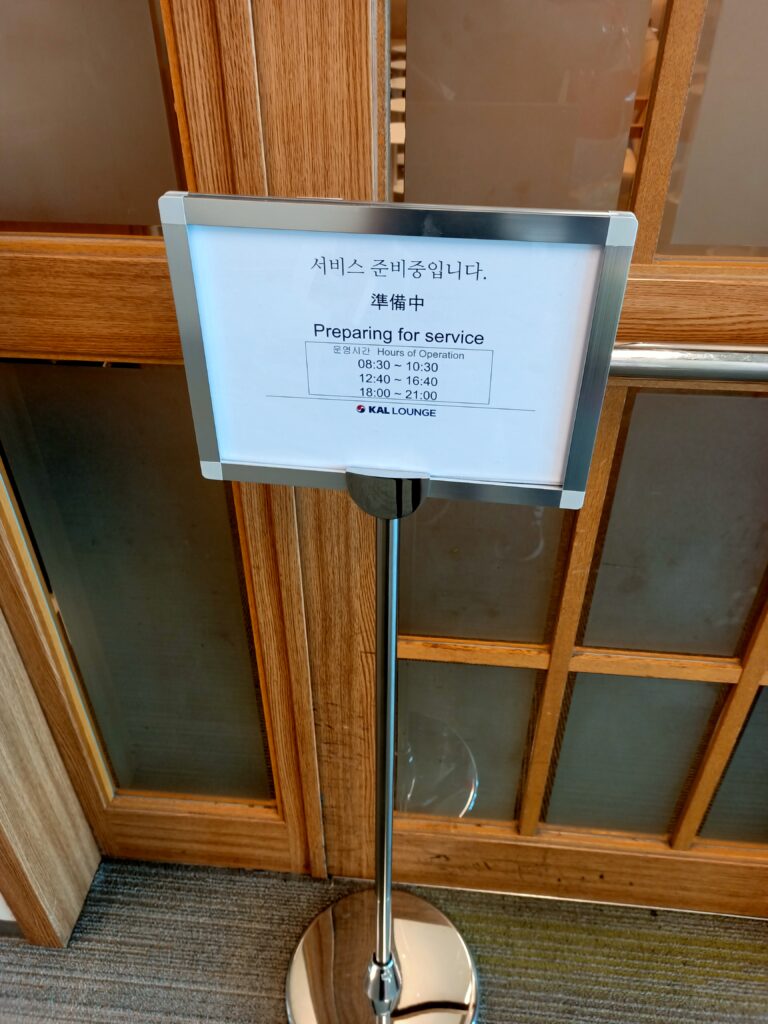 KAL Lounge, of course, can be used by upper class passengers and elite members of Korean Air and partner airlines.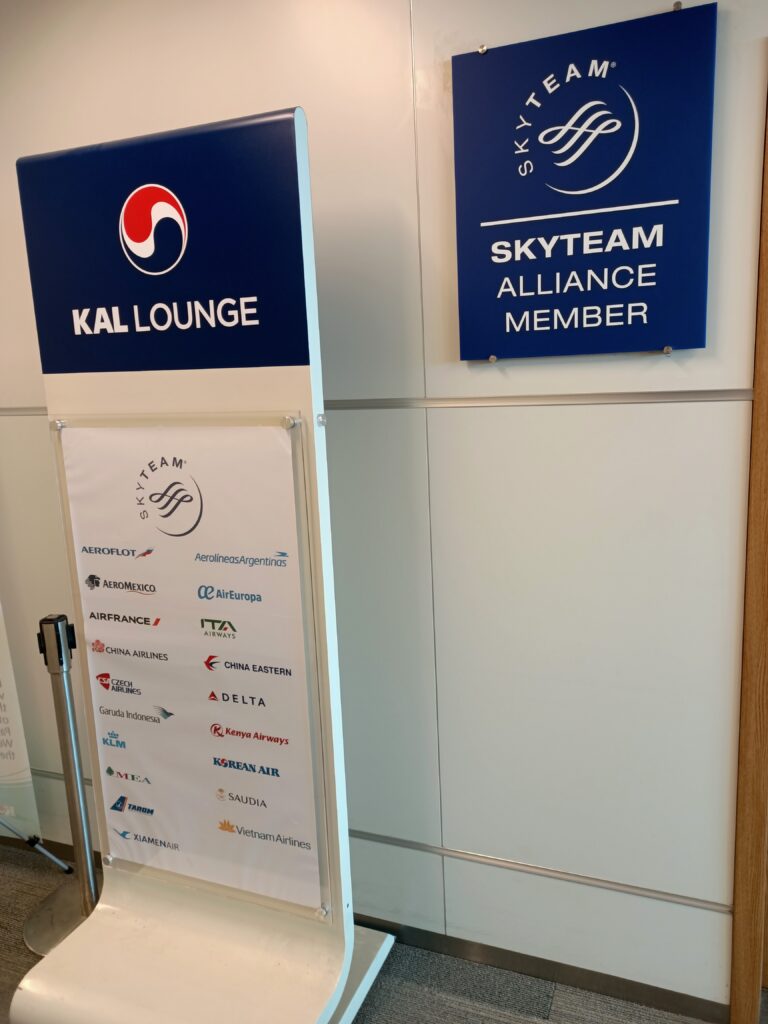 Passing by KAL lounge, you can find Lounge time International which is paid lounge for use.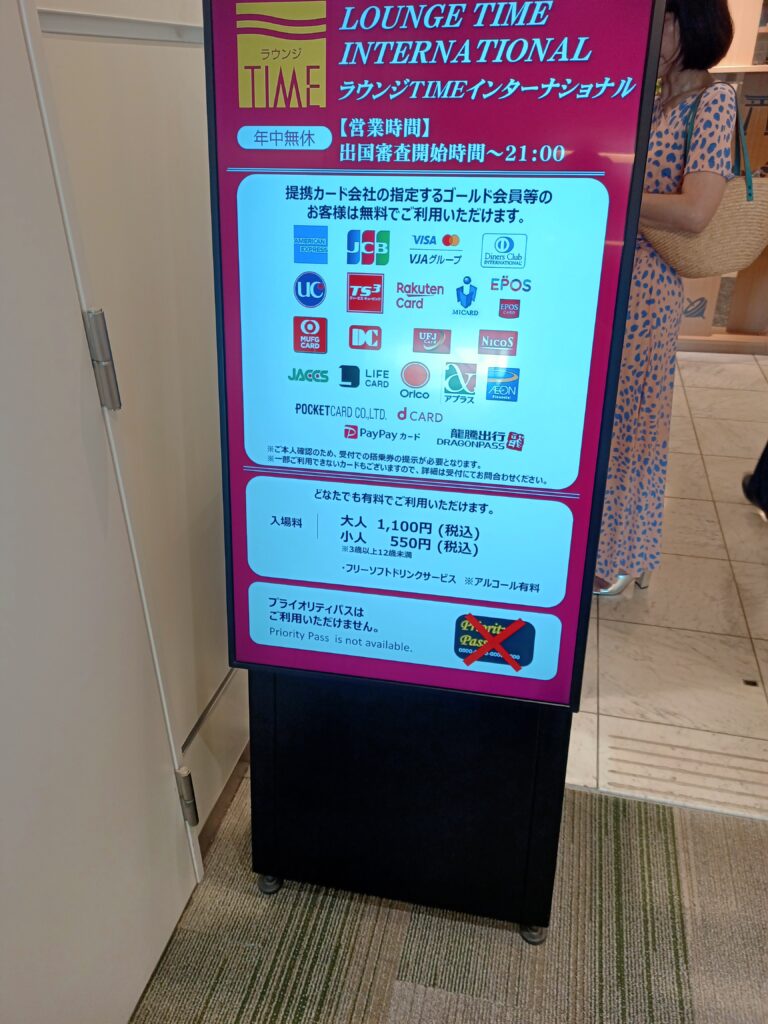 At 8:30 sharp, door was opened and check in for lounge started. Lounge space is not so big, around 30 individual seats, Only simple food and chairs only inside, toilets are used outside common area.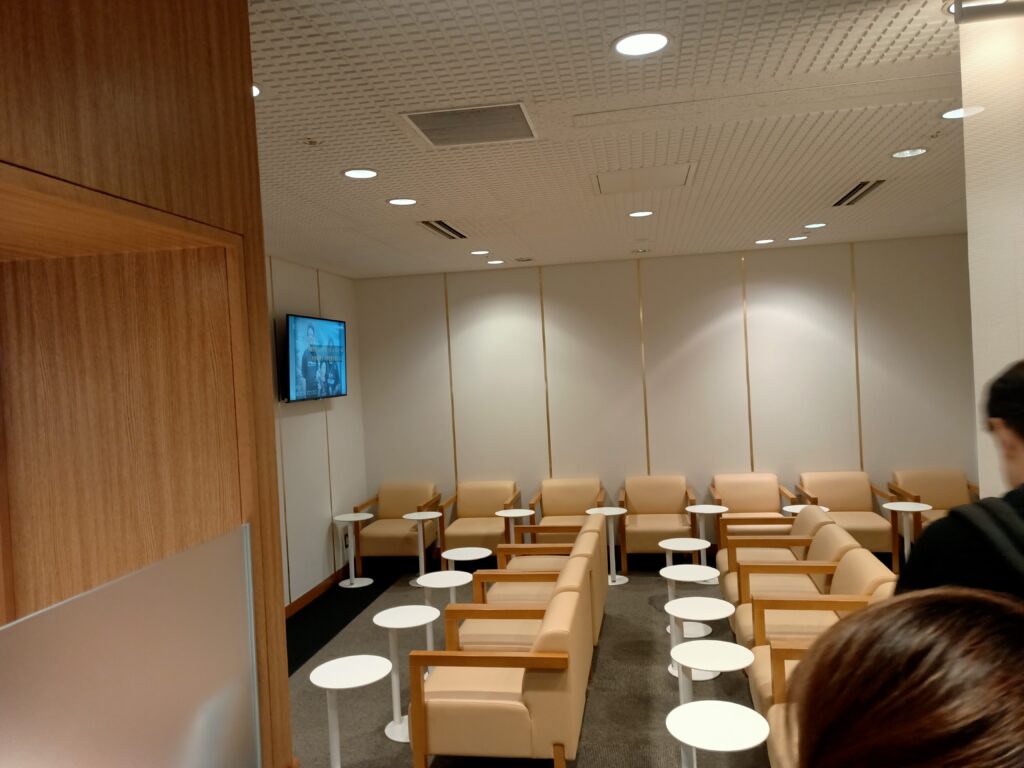 Table with high chairs. Charging outlets are under table for USB type and Japan standard one.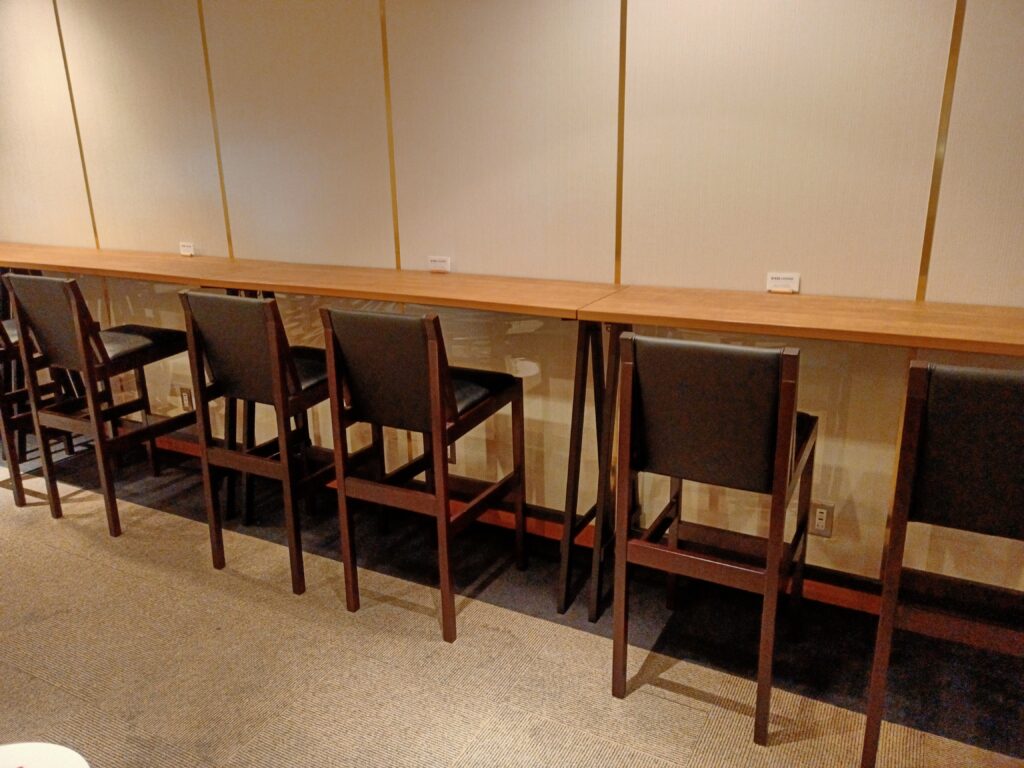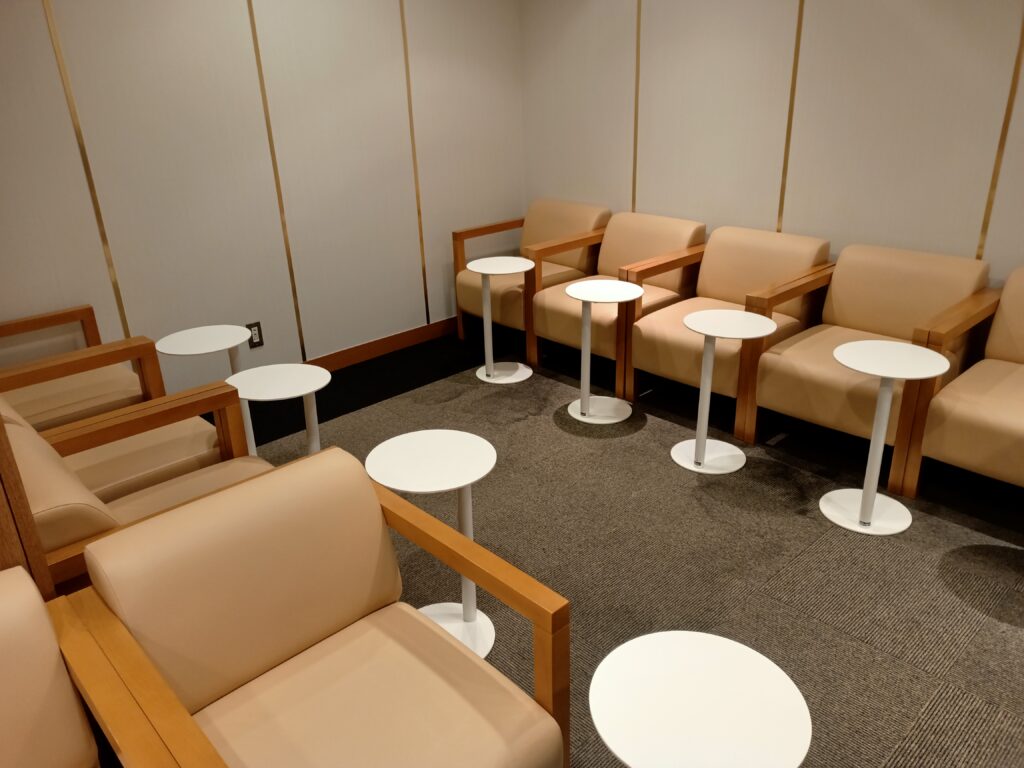 Food area soon gets full with guests.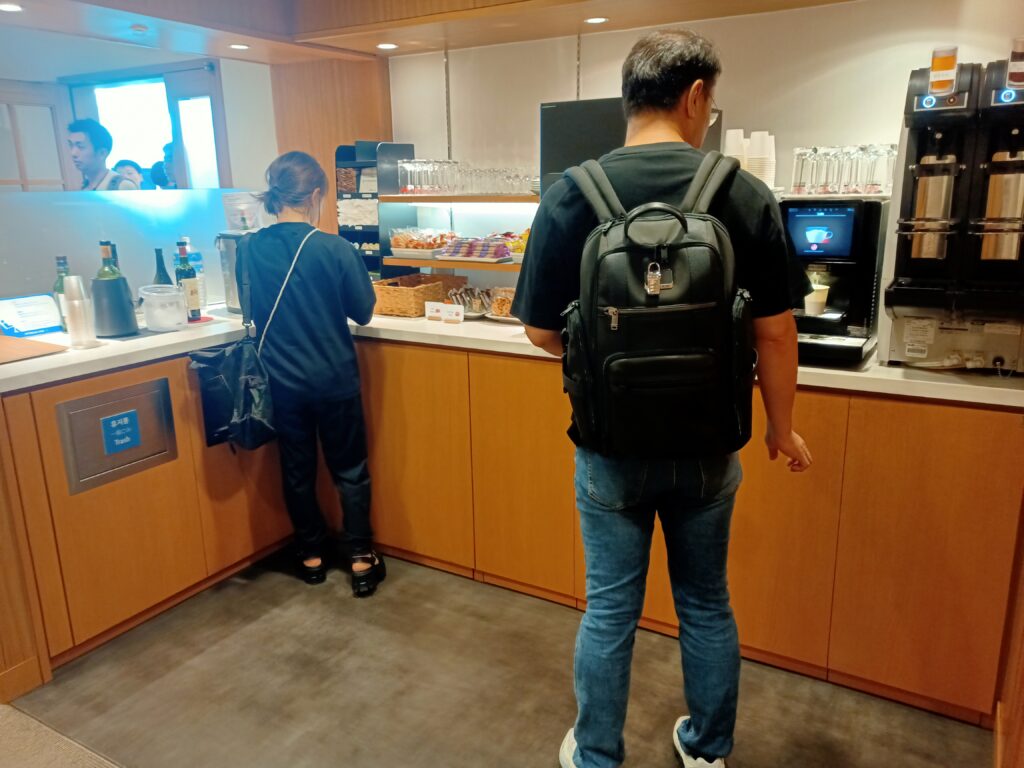 Let's take a look what they offer here one by one. Drink server on right side for black beer and normal beer.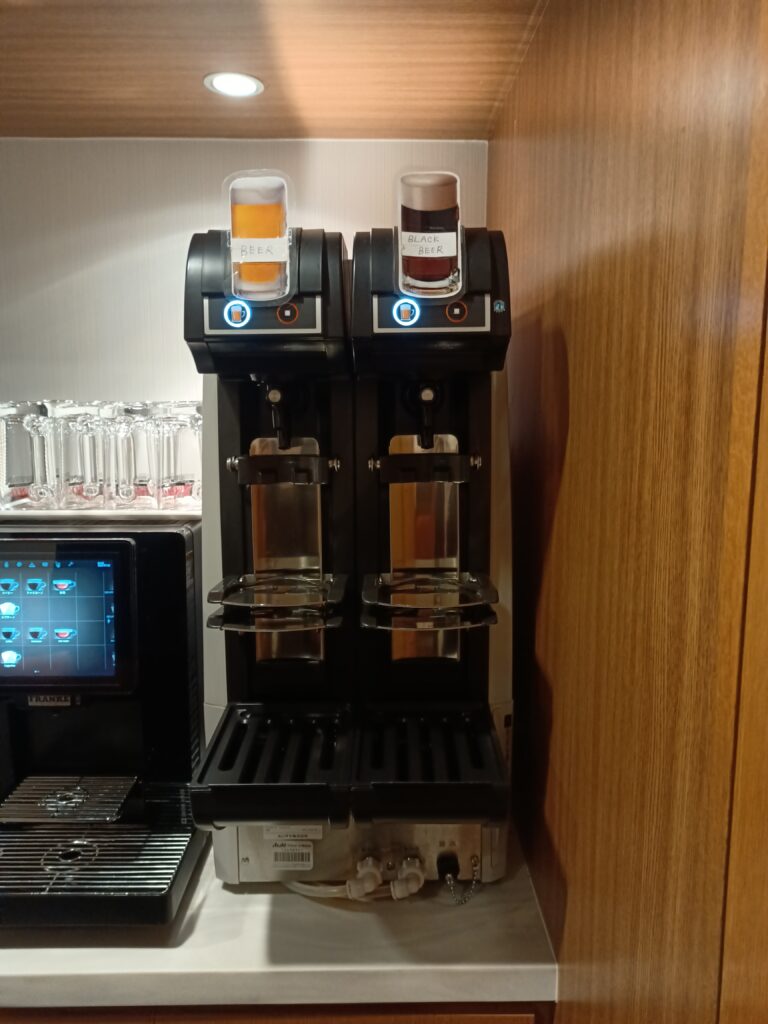 Coffee maker for Espresso, cappuchino, Americano and Latte.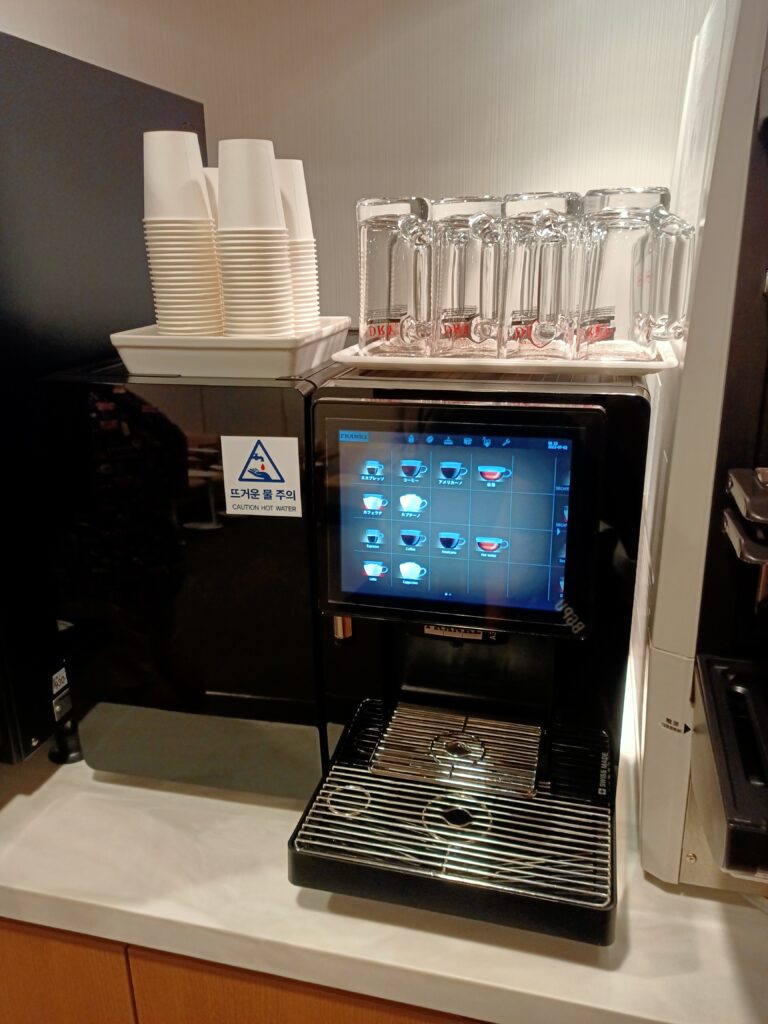 Soft drinks also available by another machine.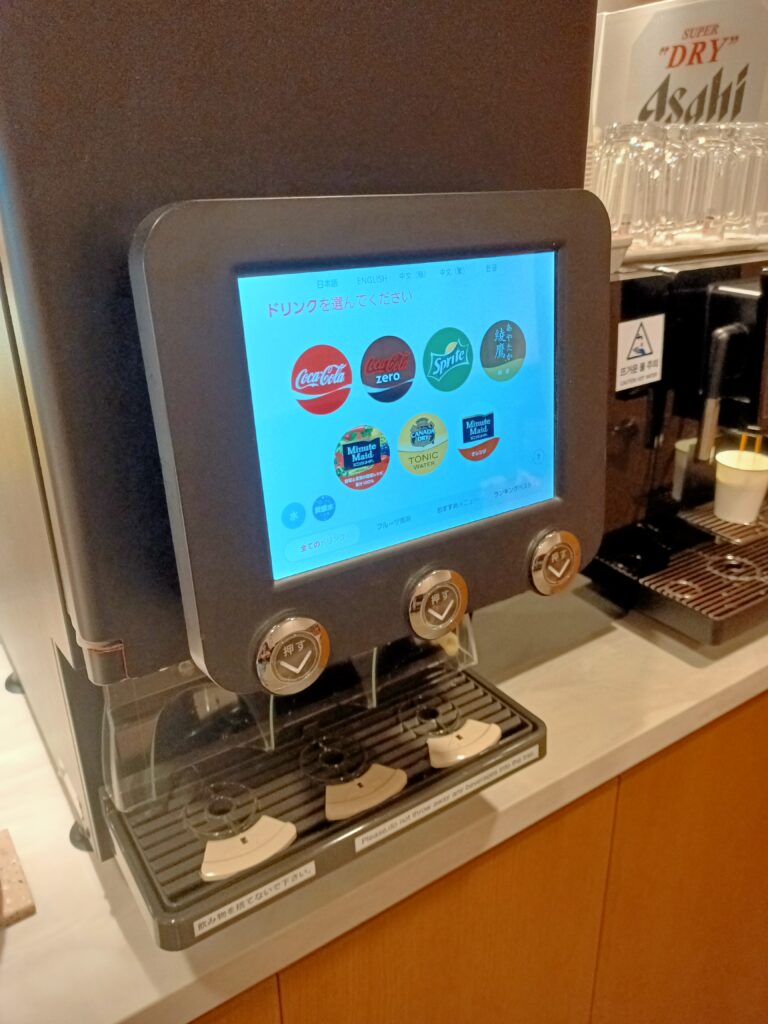 Chocolate, traditional Japanese snacks and Onigiri, rice balls here.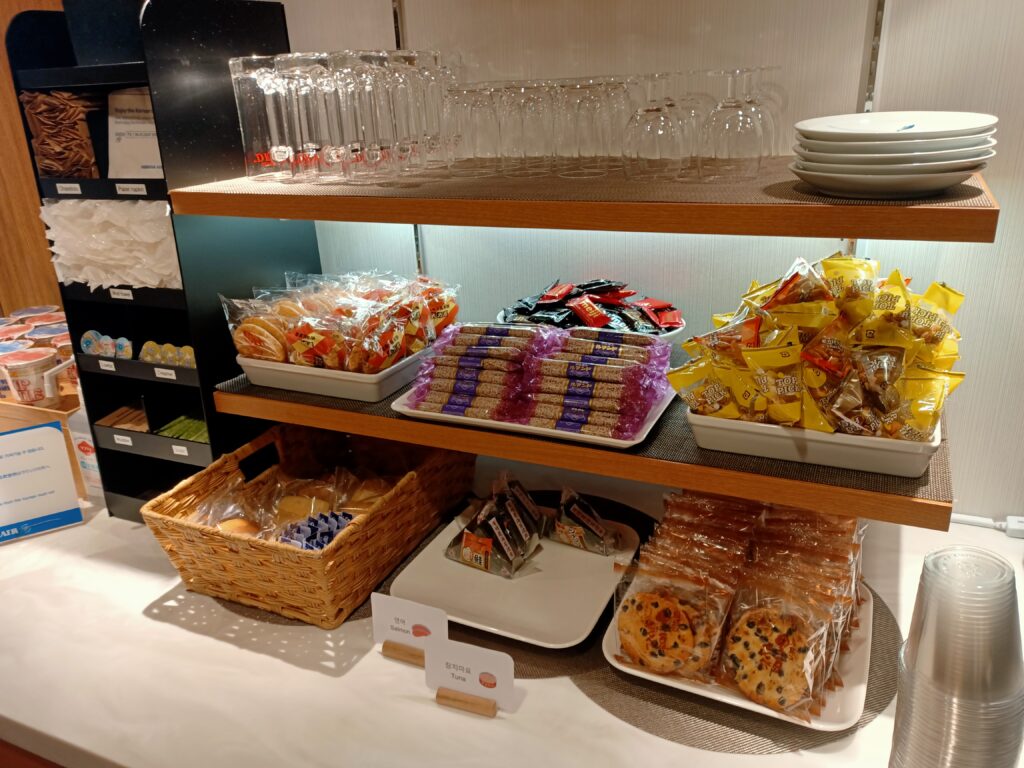 Ops, sorry folks for blurred picture. They have cup noodle too.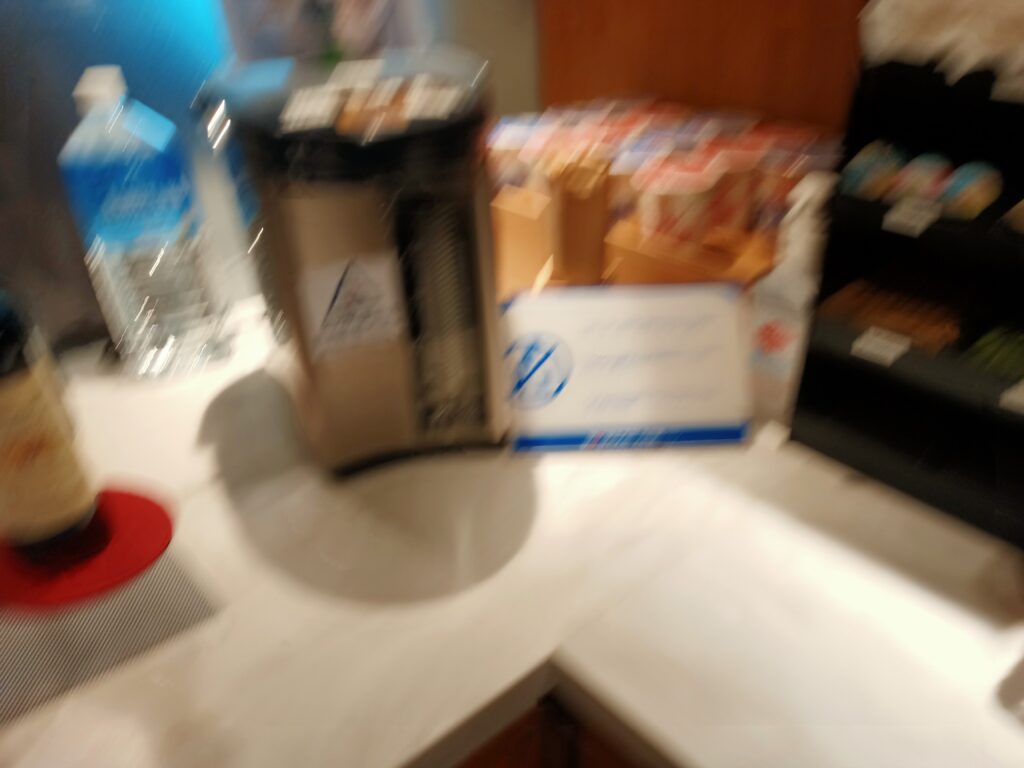 Champagne, wines and Japanese sake.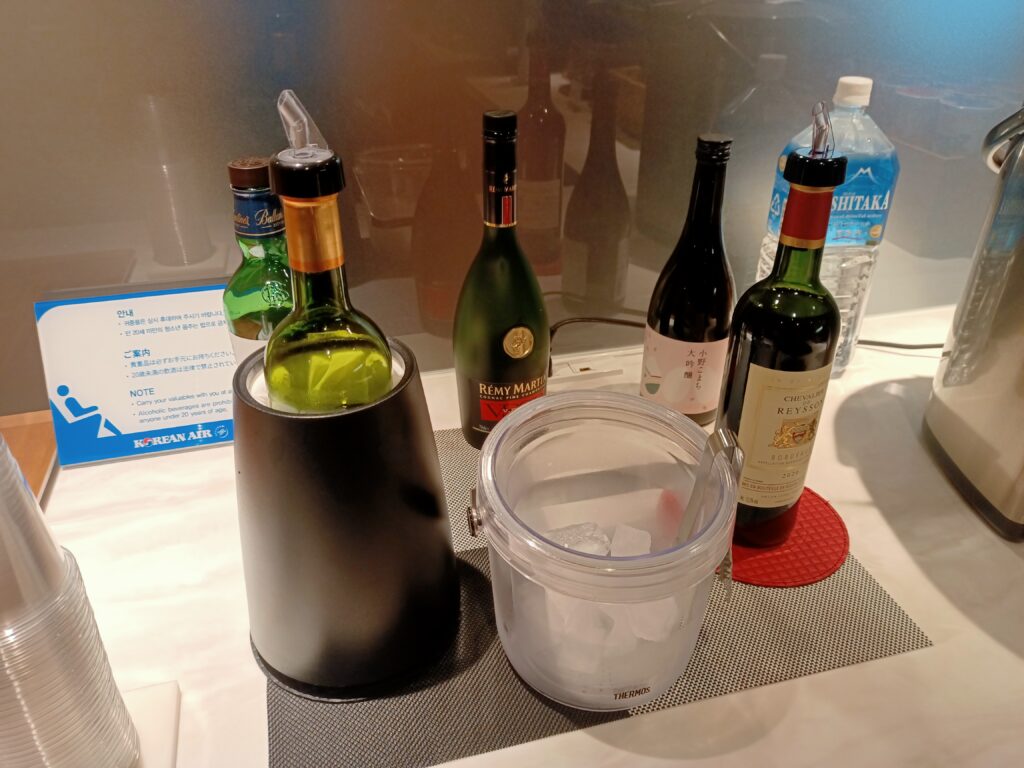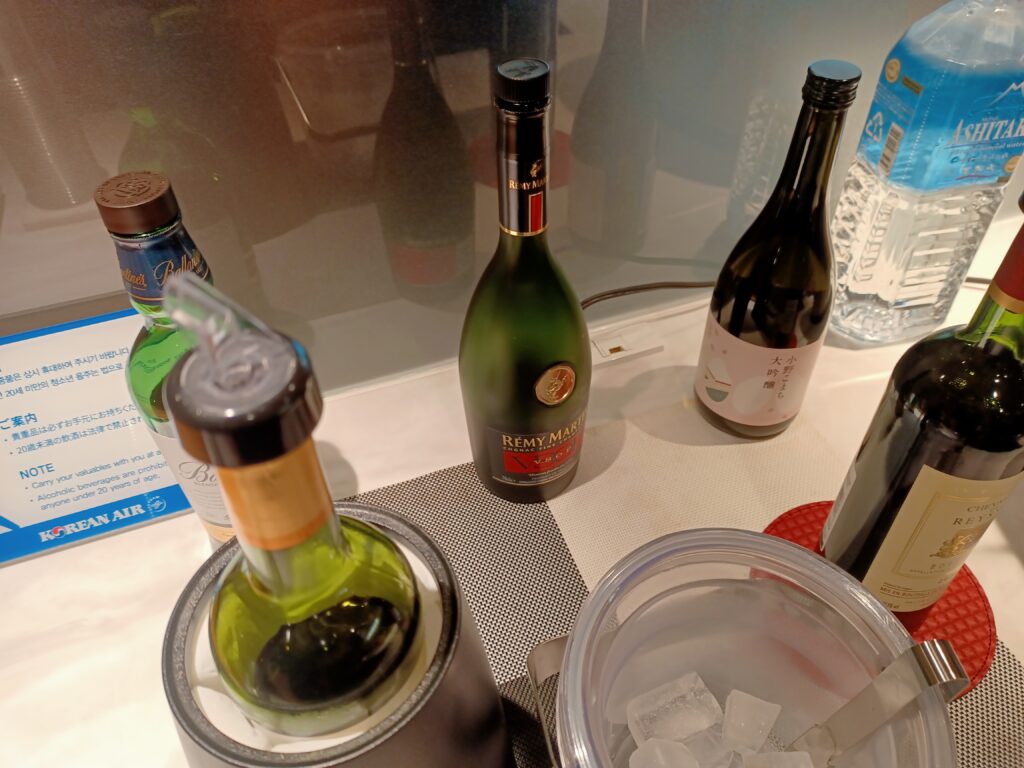 Here is my quick breakfast with Cappuccino, Salmon onigiri and snacks. Only 15 minutes stay was quite enough to feel Japan before leaving home.