Welcome back to fitravelife.com!
I visited my home Anytime Fitness club in Japan to cancel optional service Hydrogen Water and AF Benefit plus this time so I will record here my experience.
As joining promotion, I got free 2 month trial for both service. However, I feel I don't need them anymore, I cancelled to save the gym cost.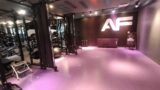 Complete guide to Anytime Fitness Japan and gym overview of Chiba Takashina 千葉高品
This article might also help understand the specific rule of Anytime in Japan for those who has membership in other countries.
Hydrogen Water
After 2 month trial of Hydrogen Water, I can still use Water server with fee 1,080 yen included tax per month. However, I decided to cancel this service due to following reasons.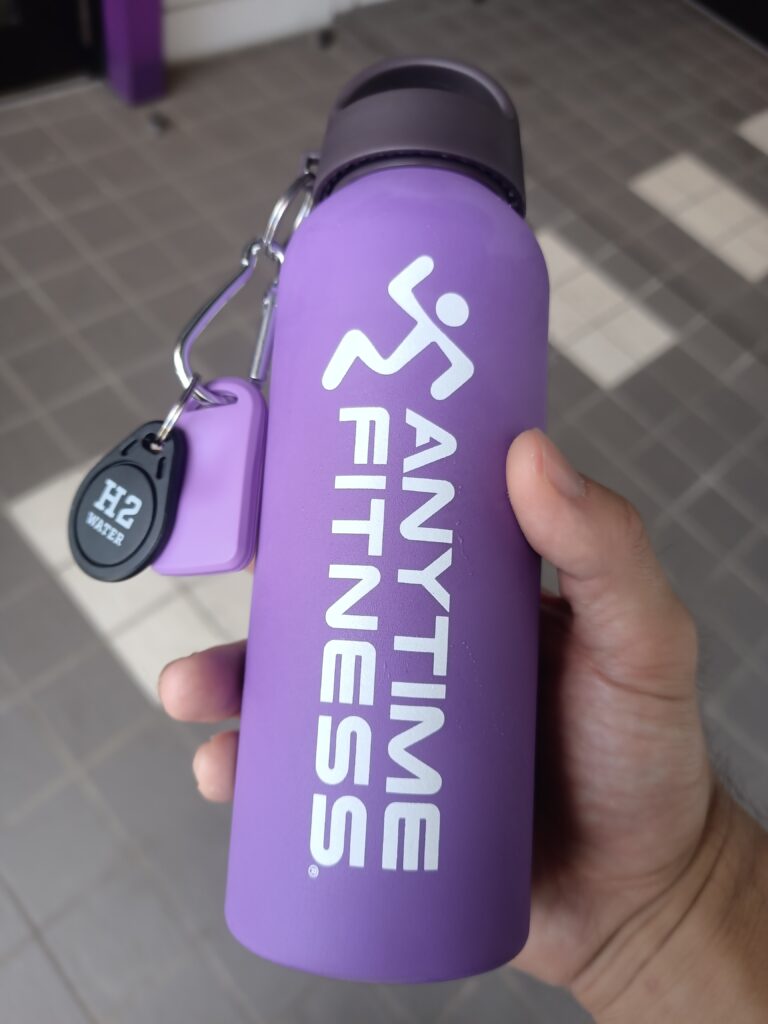 Available at home club only
Hydrogen Water server can be used ONLY at registered home club. Since I use several branches depends on my need and training plan, I cannot use water server always.
Tap water is enough
Hydrogen Water is advertised that it has antioxidant effect to promote anti-aging. However, I drank Hydrogen Water for weeks and do not feel any positive effect. Besides tap water is enough for me to have during work out. I have to bring water bottle always which does not tire me at all.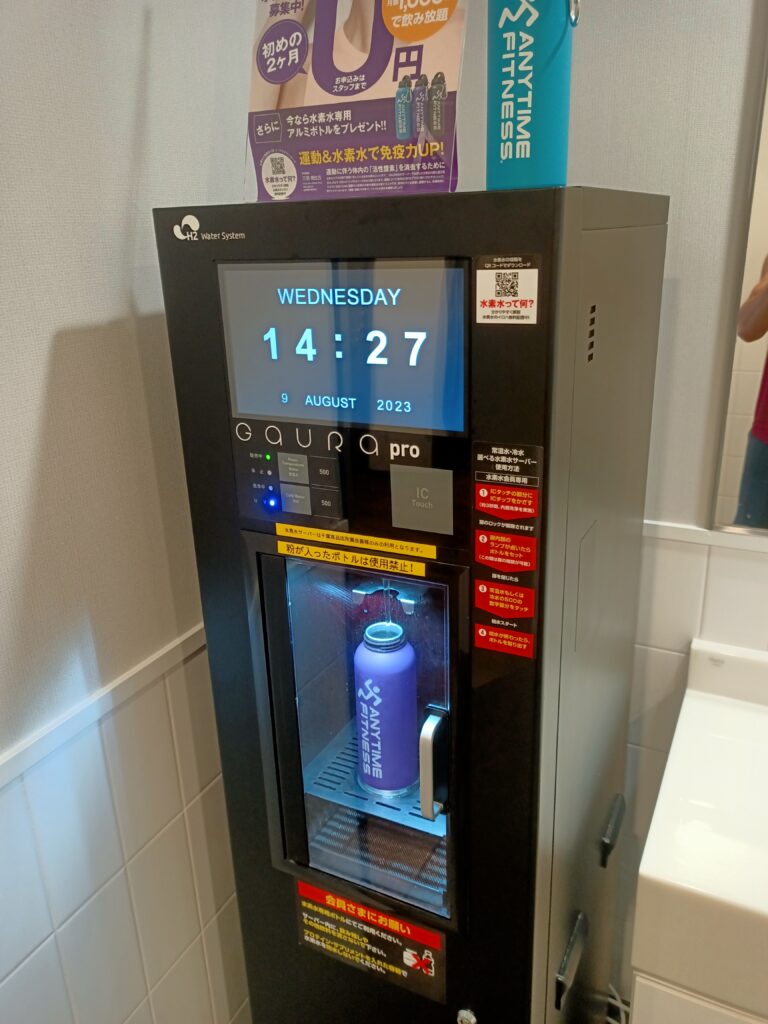 I cannot feel value for cost 1,080 yen so I decided to cancel. Hydrogen Water is good for those who use same home club only and feel good effect by drinking.
To stop Hydrogen Water use during free promo period, you need to visit the club with black key for server machine. For my case, I have to inform to gym by 10th September based on my contract.

With signing cancellation paper, I returned black key to the gym. Instead, gym staff gave to me red key which allow me to use water server until end of September. This red one is no need to return to the gym. Once usage period is passed, key will be invalid automatically.
And returning black key is mandatory. If you lost, you will be charged 1,100 yen included tax as penalty.
AF Benefit plus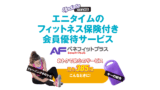 AFベネフィットプラス|エニタイムフィットネス
AFベネフィットプラスは日常生活で使える割引優待と施設内でのケガや盗難に備えた安心の見舞金制度(保険契約)で生活をサポート!さらに、セキュリティキーの再発行手数料5,500円の補償もついた安心・お得なサービスです。
AF Benefit plus is insurance and discount service (benefit station) which Anytime Fitness member can use. This service also applies 2 month free usage for new member. Same time as Hydrogen Water server contract, I cancelled this service which will cost 385 yen tax included after promo period.
No more insurance. Well, that's fine.
Insurance covered are generally below.
Security card free replacement (5,500 yen)
Injury insurance at gym (up to 100,000 yen)
Robbery insurance at gym (up to 5,000 yen)
I will not have above insurance package from October, well I think that's fine. I will keep close eyes on my belongings not to lose and carefully use machines not get injured.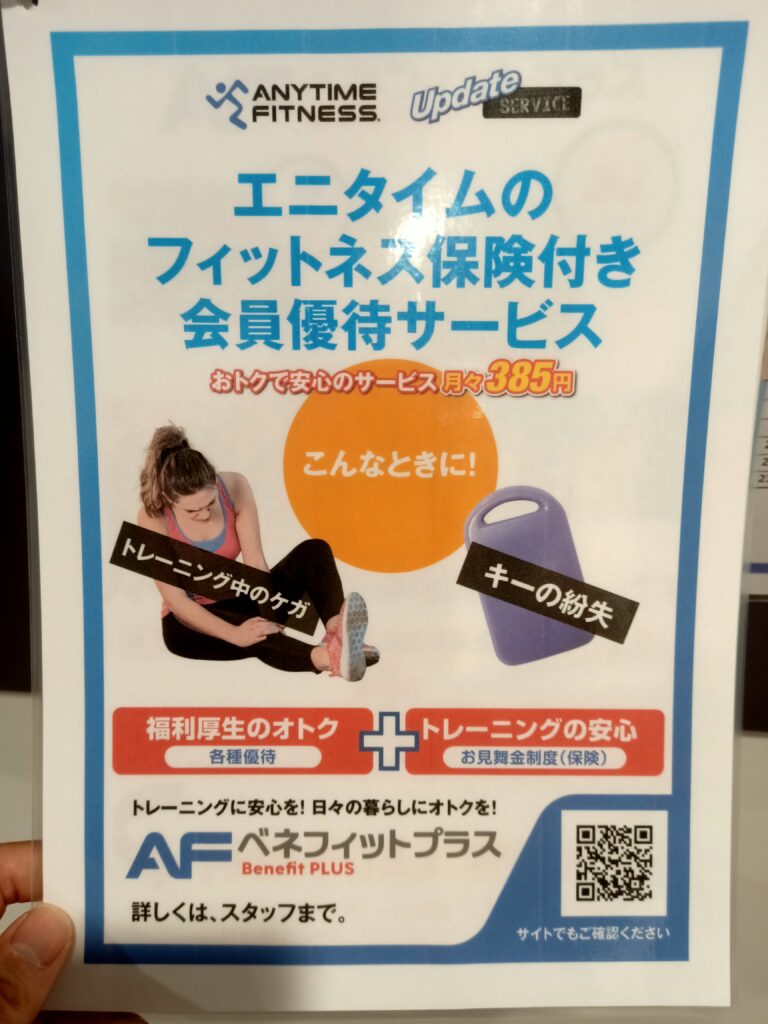 Not attracted by Benefit station
Benefit Station.
ベネフィット・ステーションは全国で働く皆さんが利用している業界最大の福利厚生サービスです。
AF Benefit plus offers also various discount promo for service such as restaurant, cinema, amusement park through benefit one station. I seldom use these kind of service at all so I would rather not spend for it.
Besides, they offer free e-leaning courses, electrics books and lecture video. Hmm, but I am not so attracted by these, maybe I do not have time to use. Although I cancelled AF Benefit plus too, my online account for this is valid within September, I try to browse their service more then use it if possible.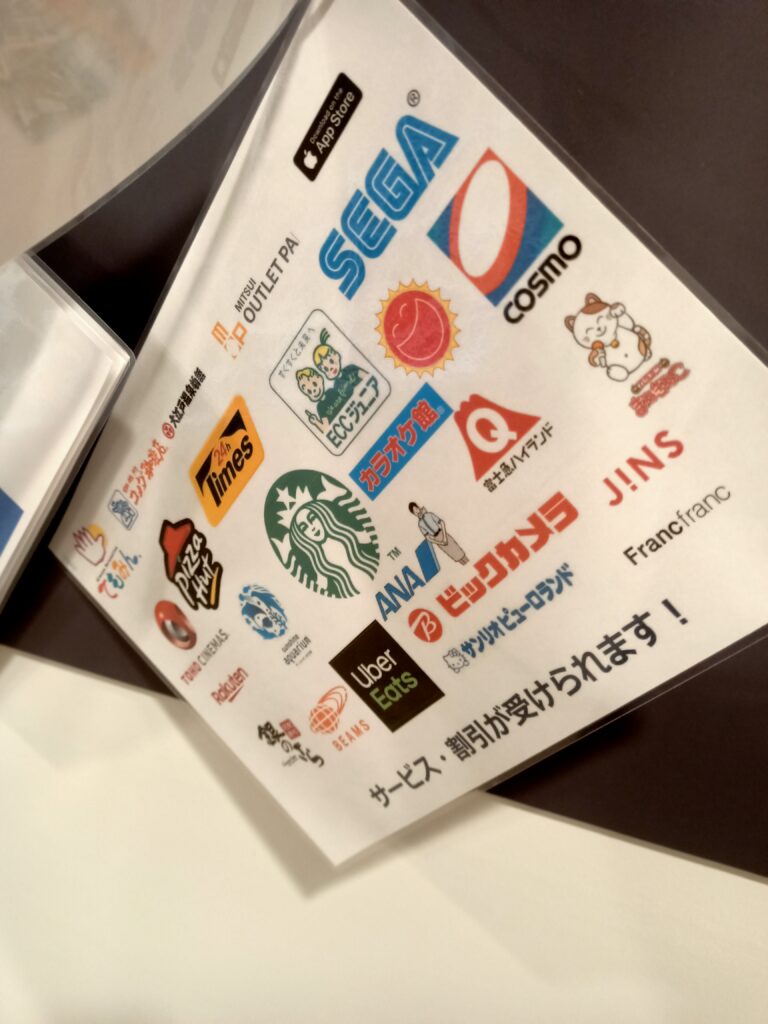 Conclusion
OK! That's all for it today about cancellation of optional service at Anytime Fitness Japan. From now on, I confirmed to pay only gym member fee to Anytime Fitness. To continue these service or not, please wisely decide based on your needs!
See ya!