Chong Nonsi station, next to gym is also used to go to tallest building in Bangkok, Mahanakorn tower. I always feel anxious when I see this tower because of its design.
Silom Connect is small commercial compound where you can find some food stalls. Since there are no supper market inside, please check Seven eleven or Top market in nearby office building.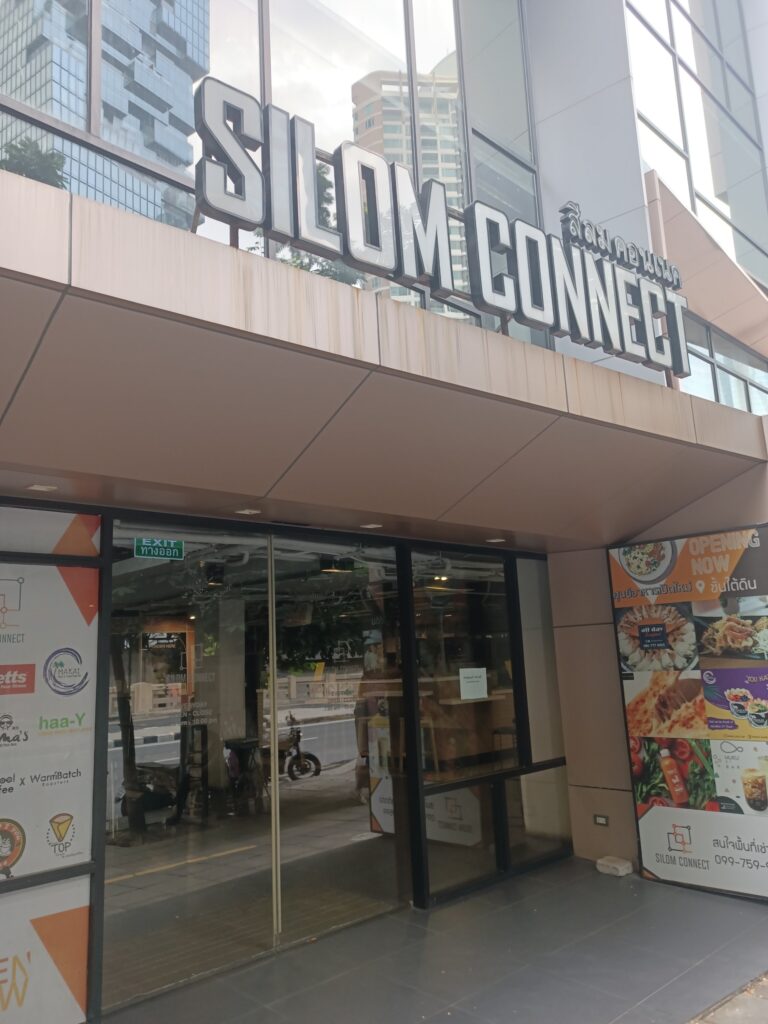 When coming by BTS, you can exit from No. 4 then see Silom Connect building right next to BTS station.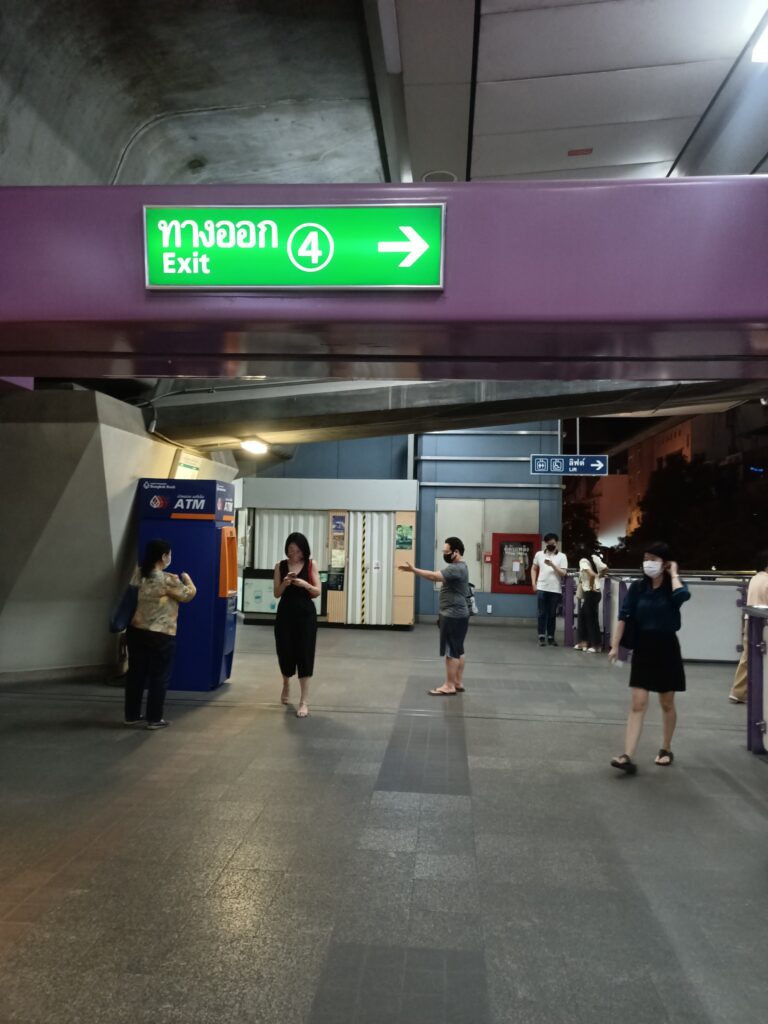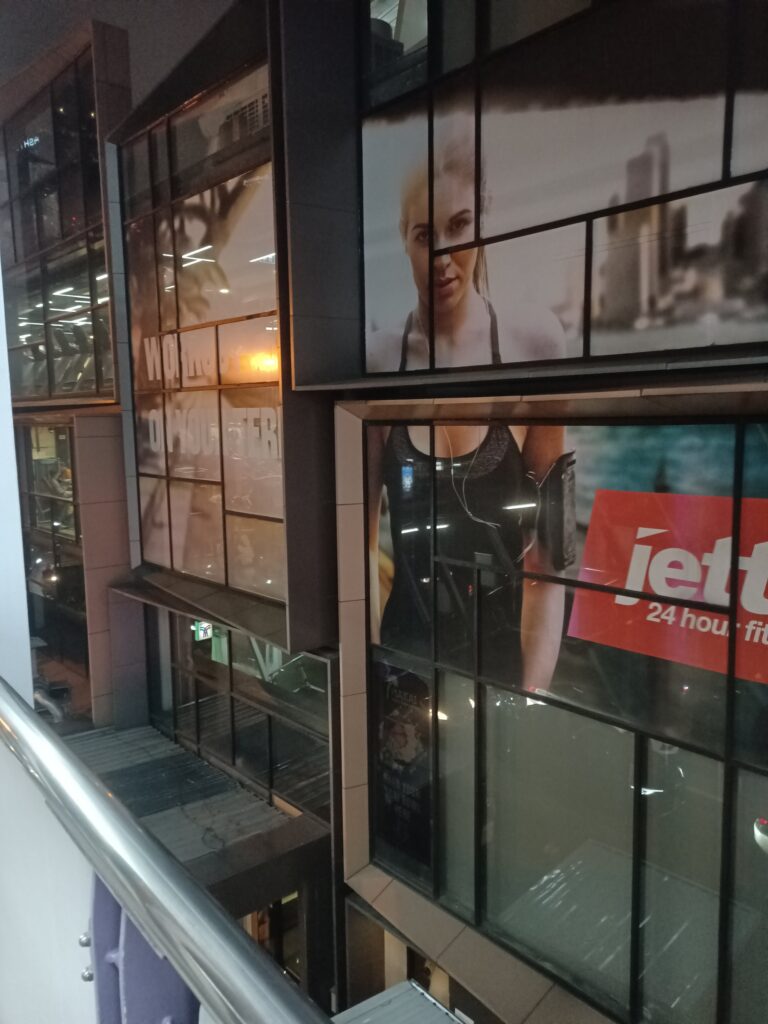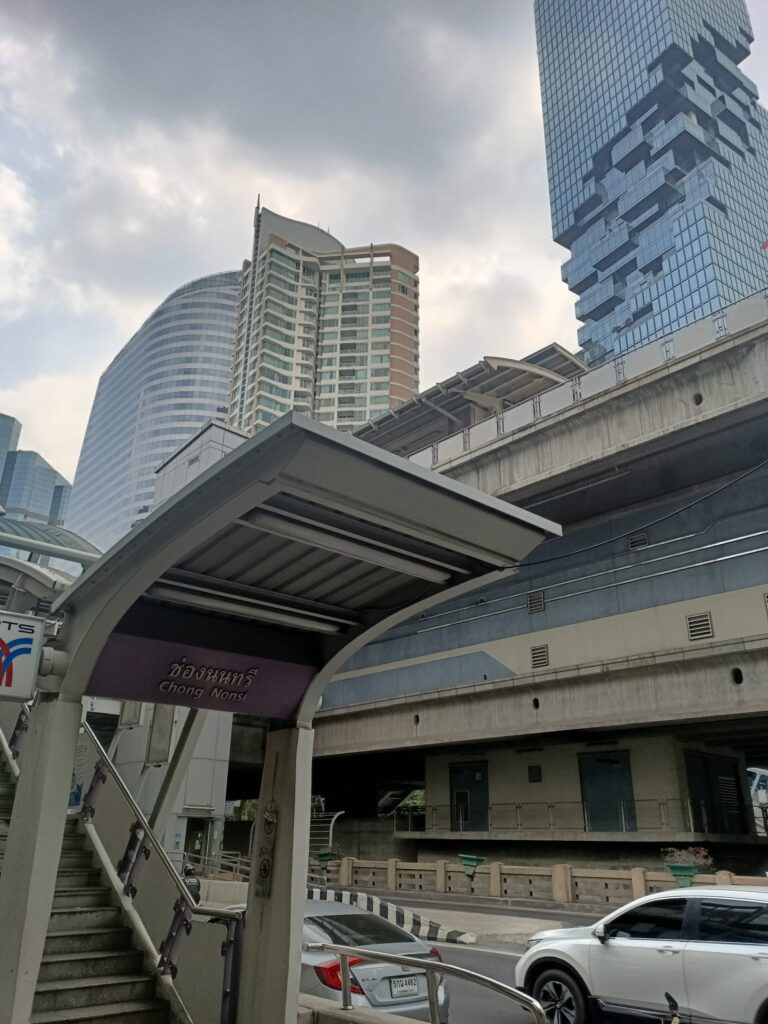 Jetts ads comes to your eye sight.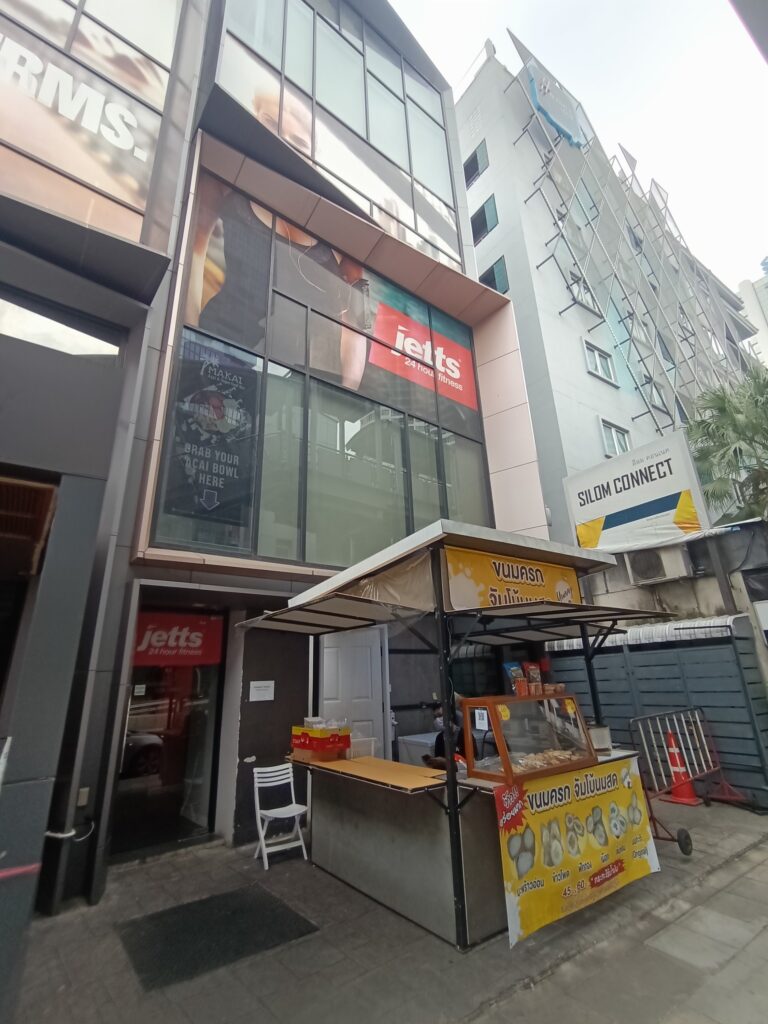 Jetts is on the way from the small door.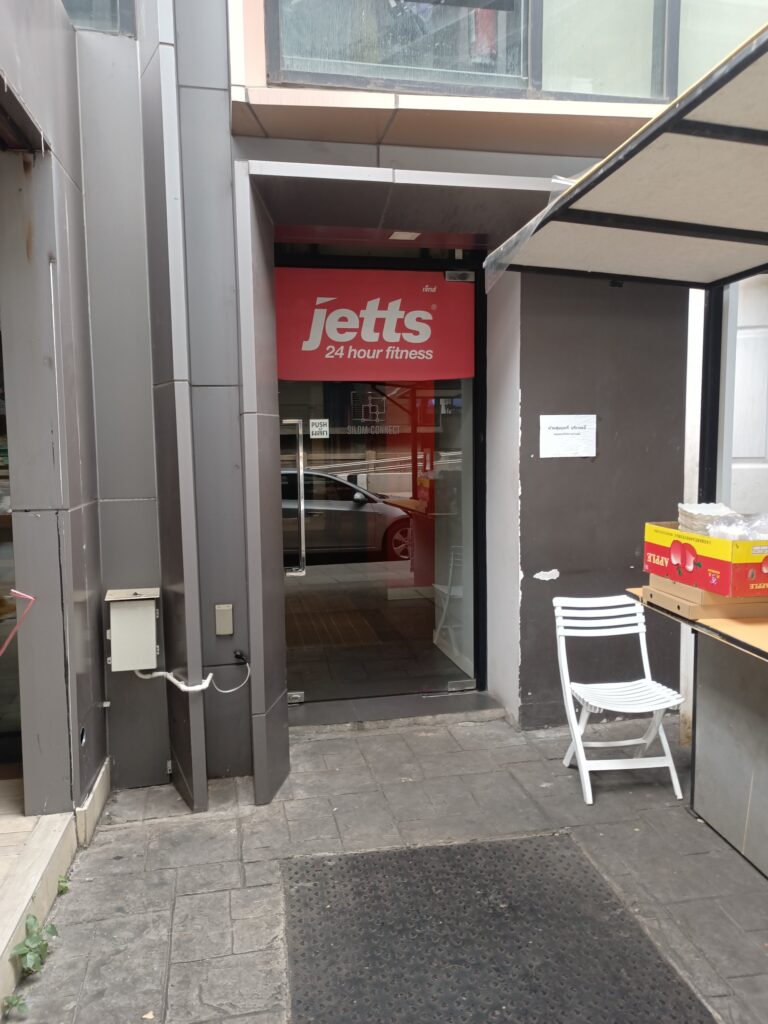 It seems most shops are closed at this time, maybe it was on weekend.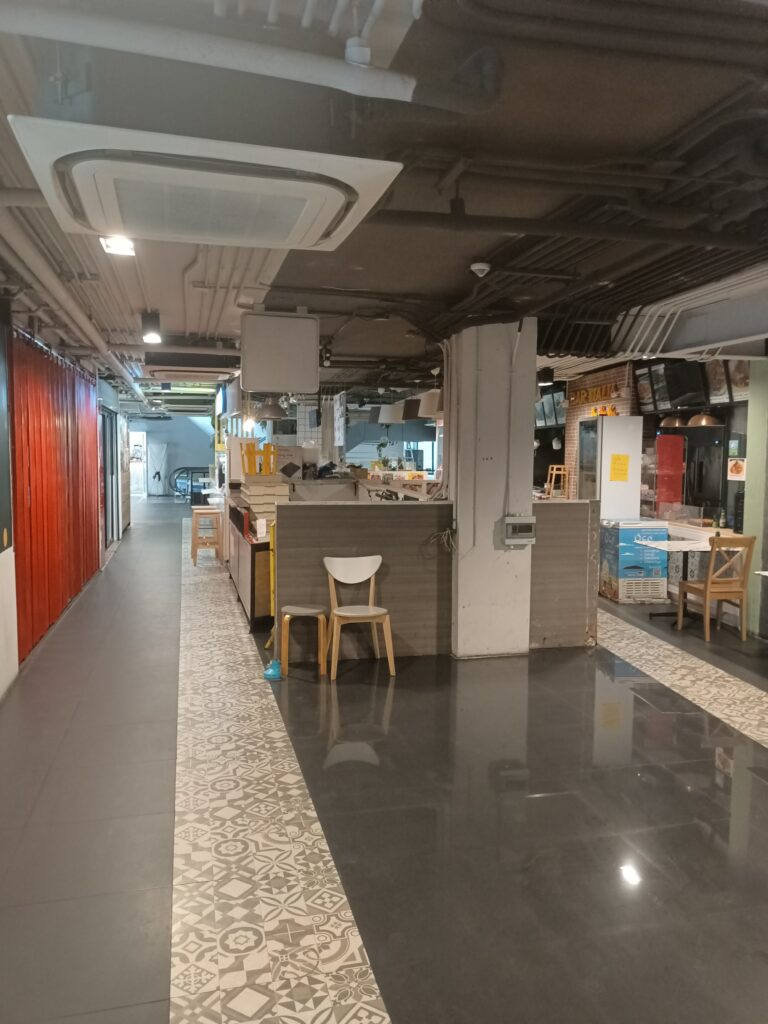 Take the elevator to floor 4th. Jetts Silom connect consisted of 2 floors, you can have access to 3rd floor machine and free weight area from the gym inside.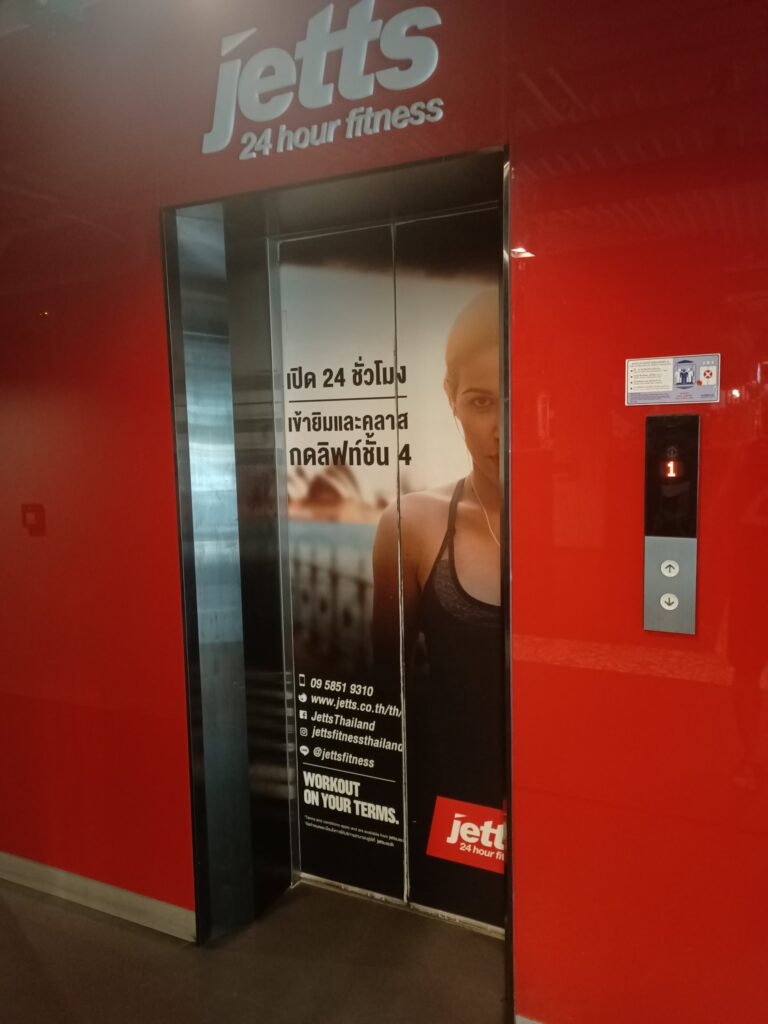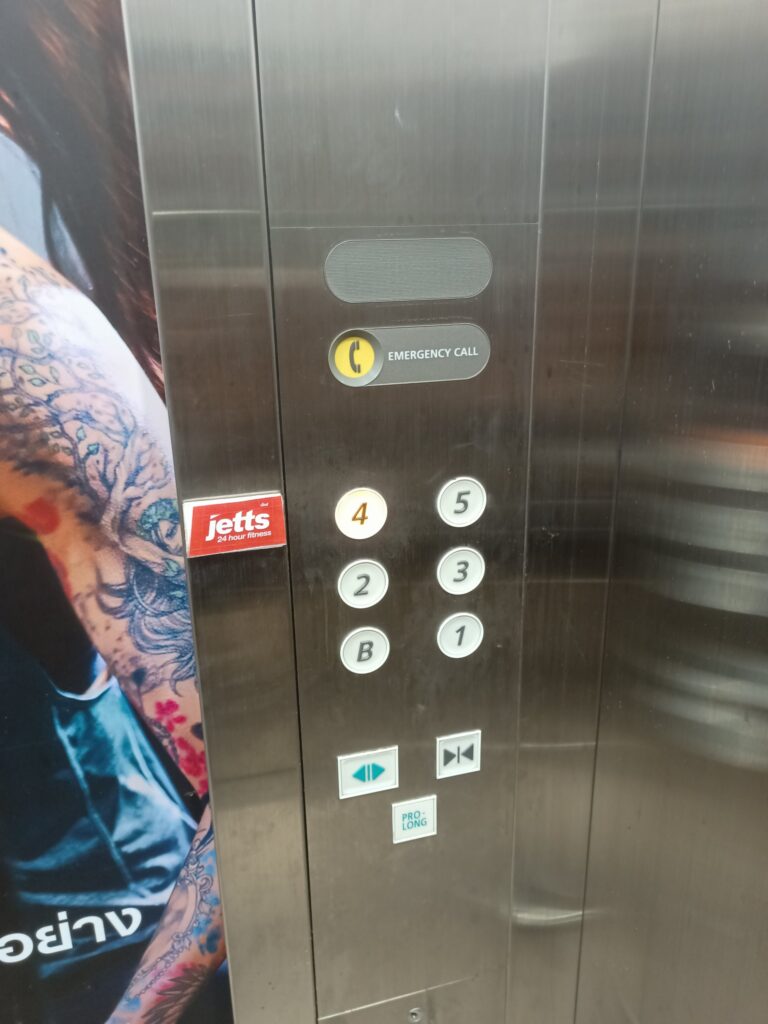 Tap membership card on the gate and open the door.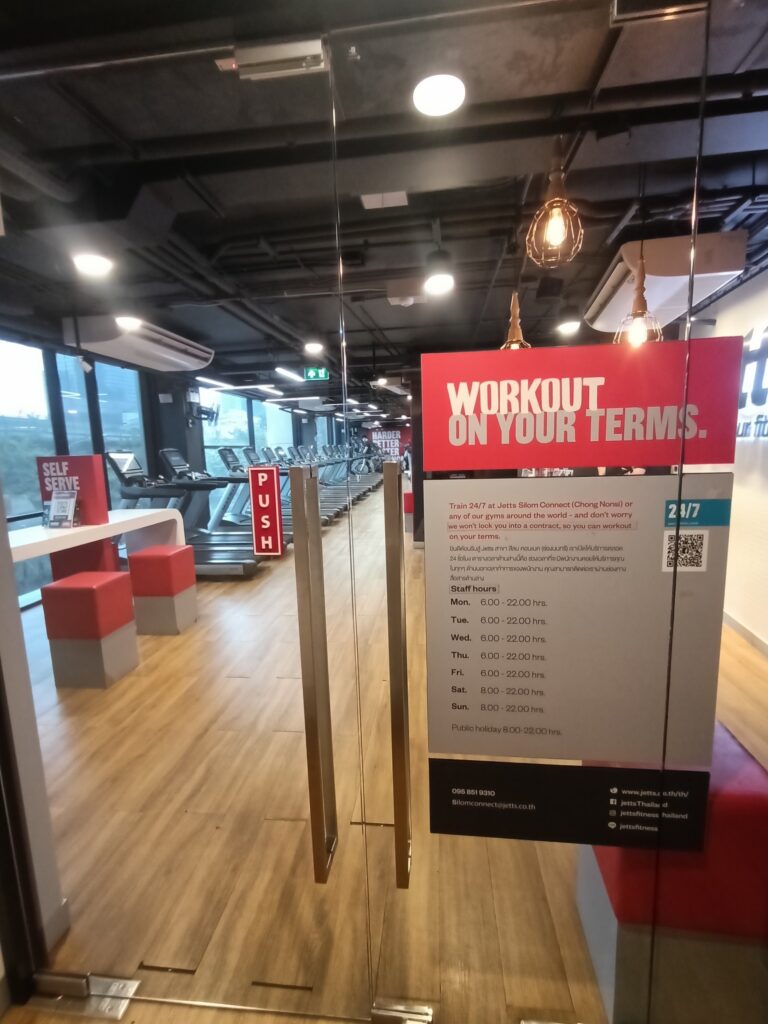 Reception desk.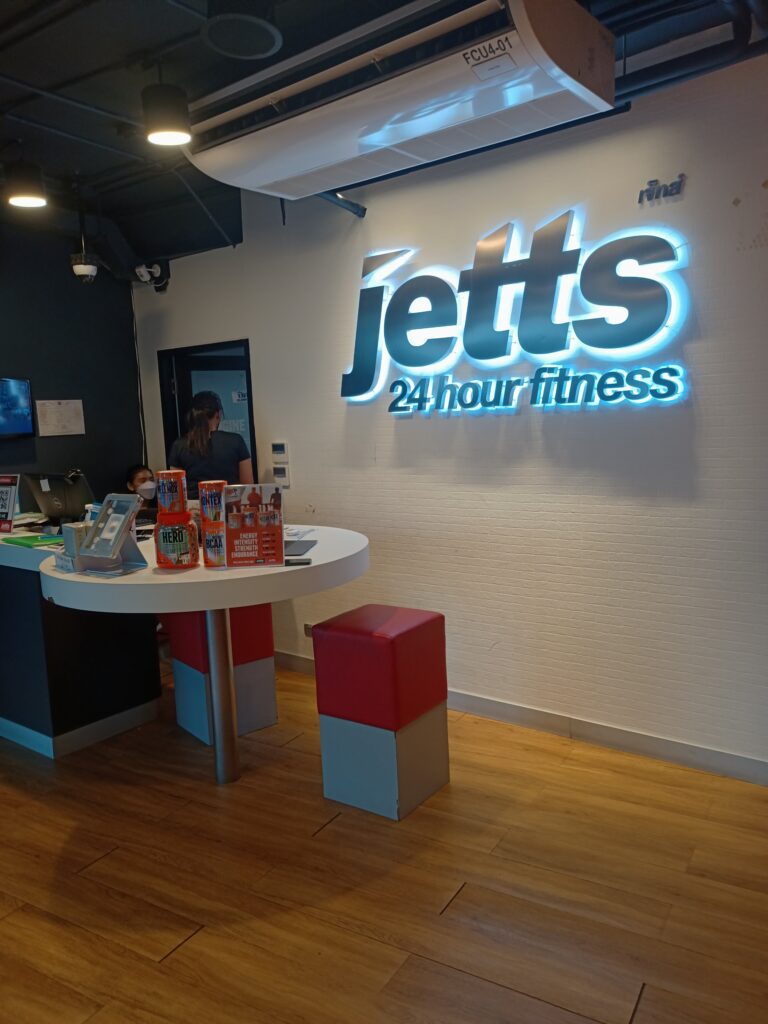 Vending machine offers water and protein drinks.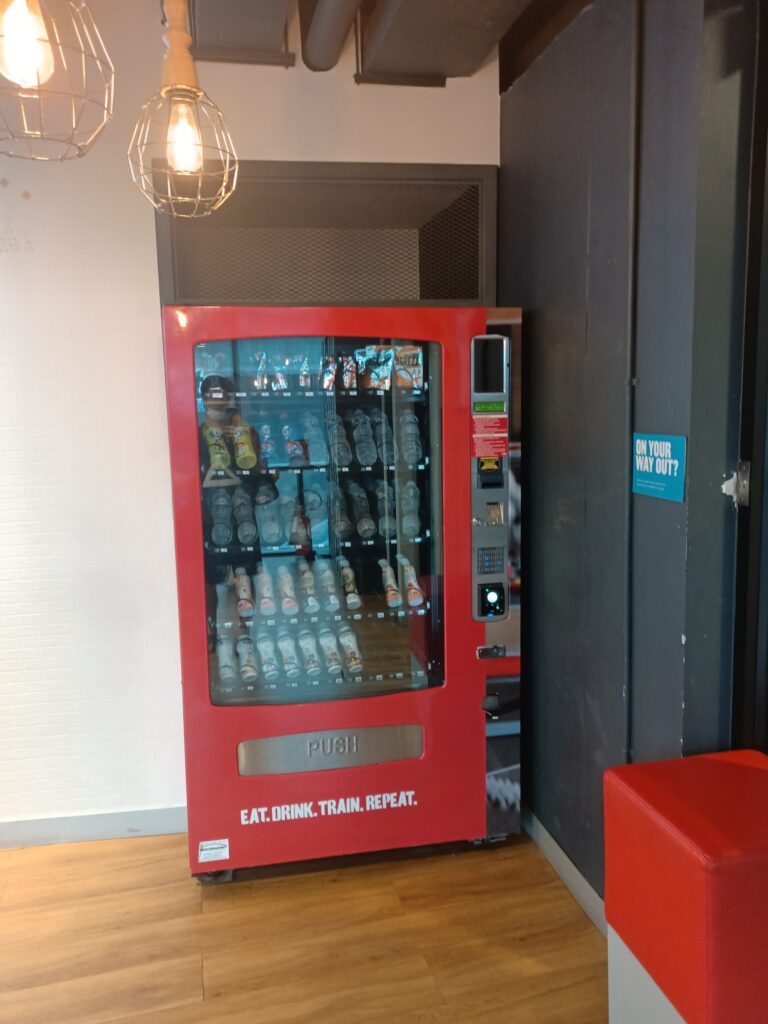 Overview of 4th floor. They have cardio machines and group exercise room and female locker room at this floor. Other facility is on 3rd floor connected by stairs. Tons of tread mils are welcoming you.
4th floor: Cardio, Group room and Female locker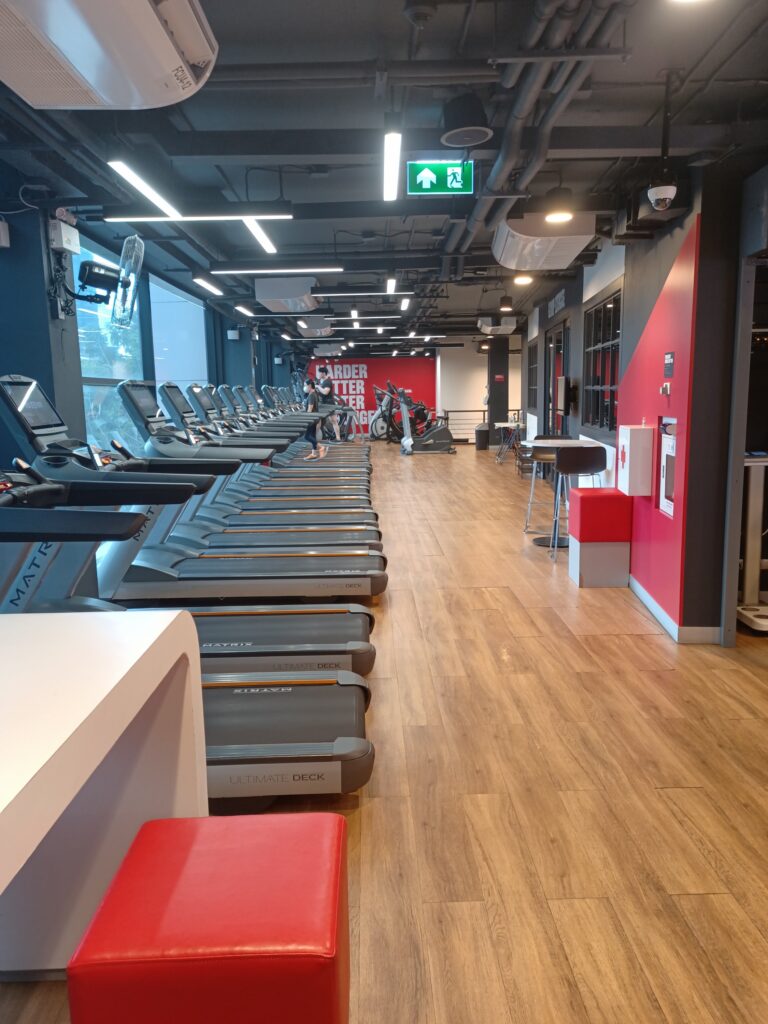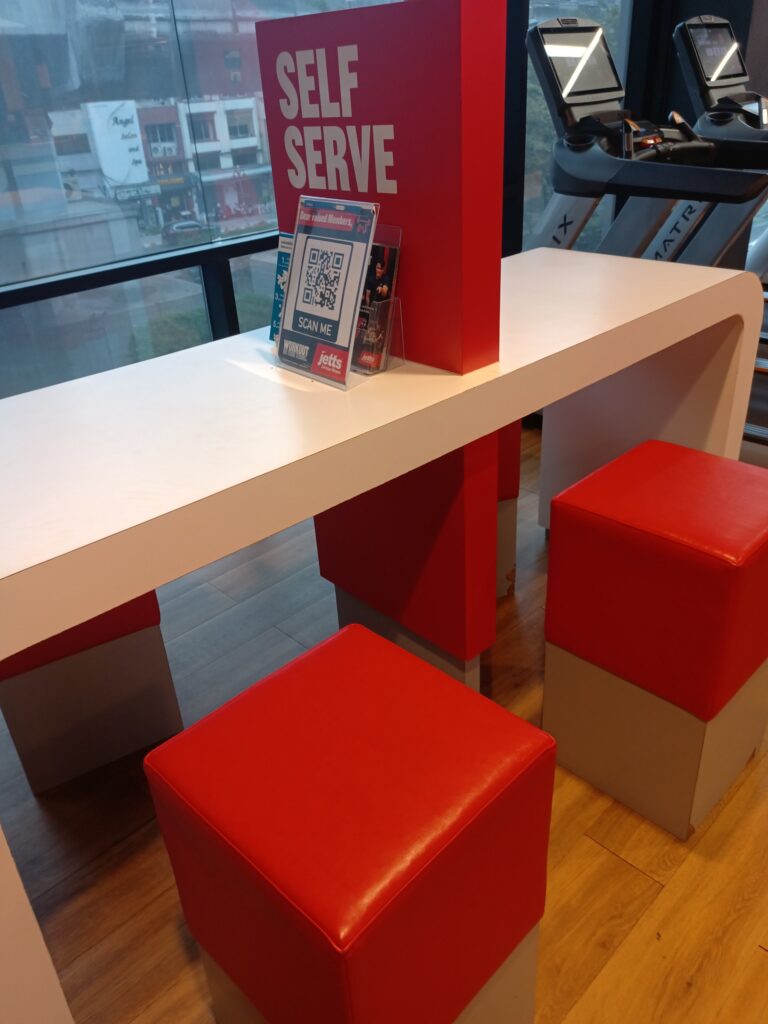 Next gym entrance, they have female locker including shower and rest room also. This locker room design was a bit old school in Jetts Thailand. For example, you can see these locker design in Street Ratchada, Suanplearn Market, Stadium One. Their toilet and shower room are not in same booth as you can see modern design of Jetts gym nowadays.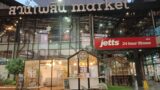 Jetts fitness - Suanplern market
Another post for my Fitness club, Jetts fitness in Rama 4 road, Suanplern Market this time. As an unofficial self-procla...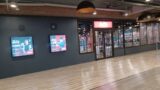 Jetts Fitness - The Street with MAG grip
On weekend, I went to Jetts Fitness - The Street located in Ratchada road. This gym is unfortunately is not so big so be...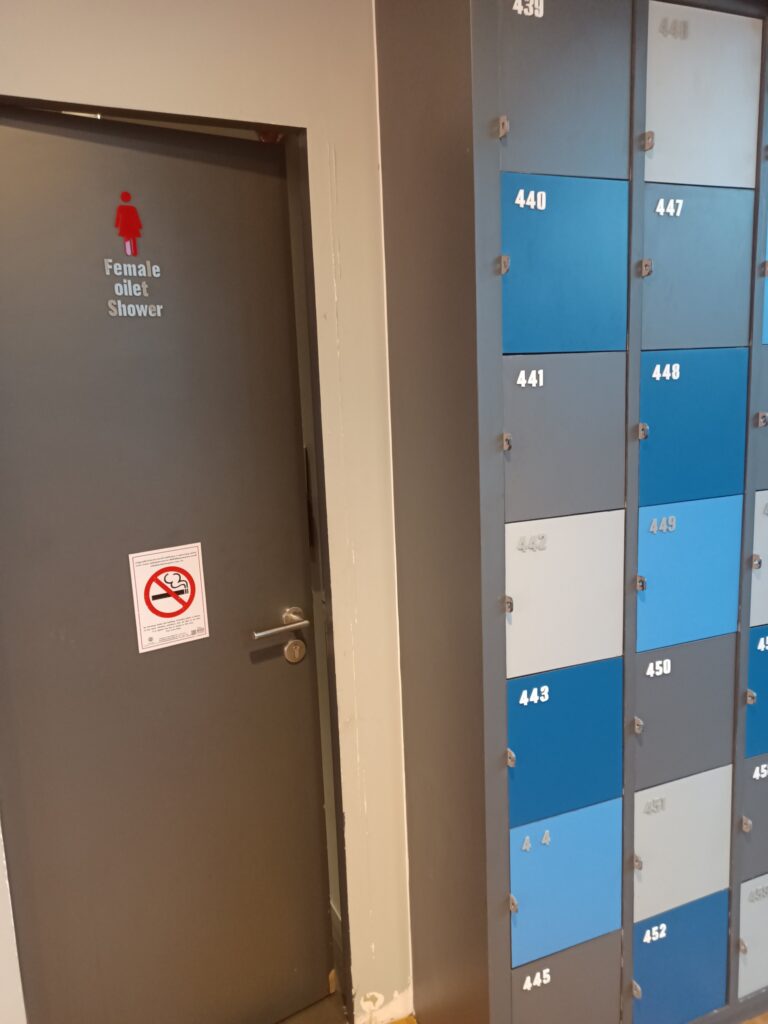 TANITA body scan machine is next to the reception.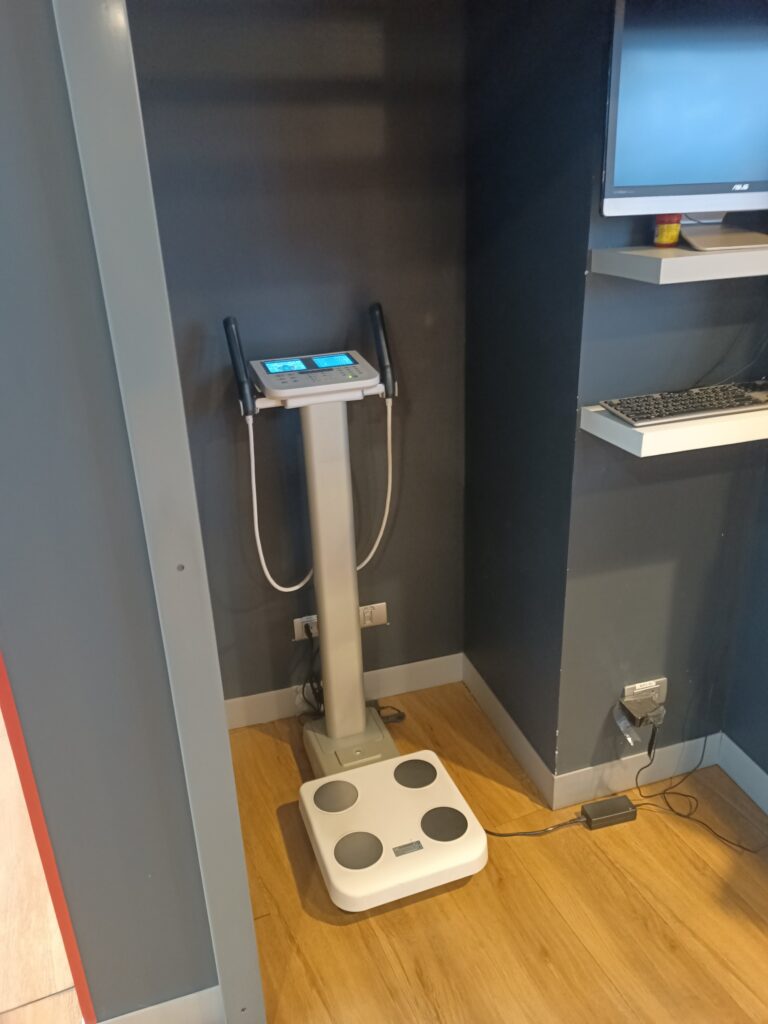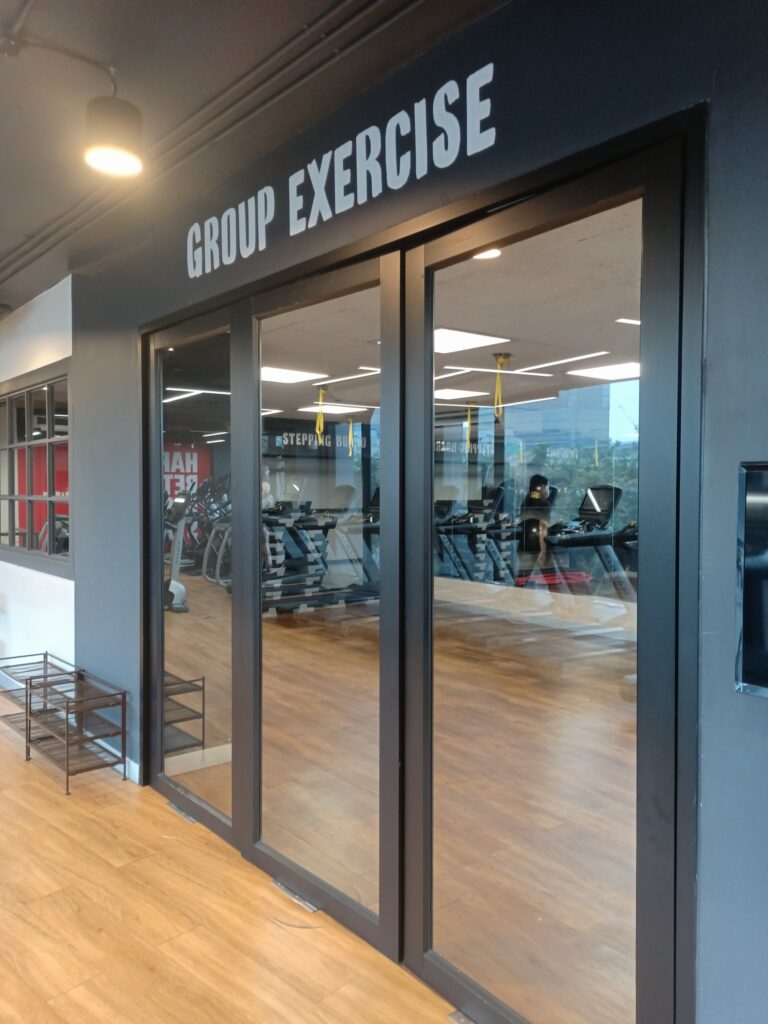 Group exercise room is a bit small compared to other branches. TRX rope is hanging in this room since they do not have functional training zone inside.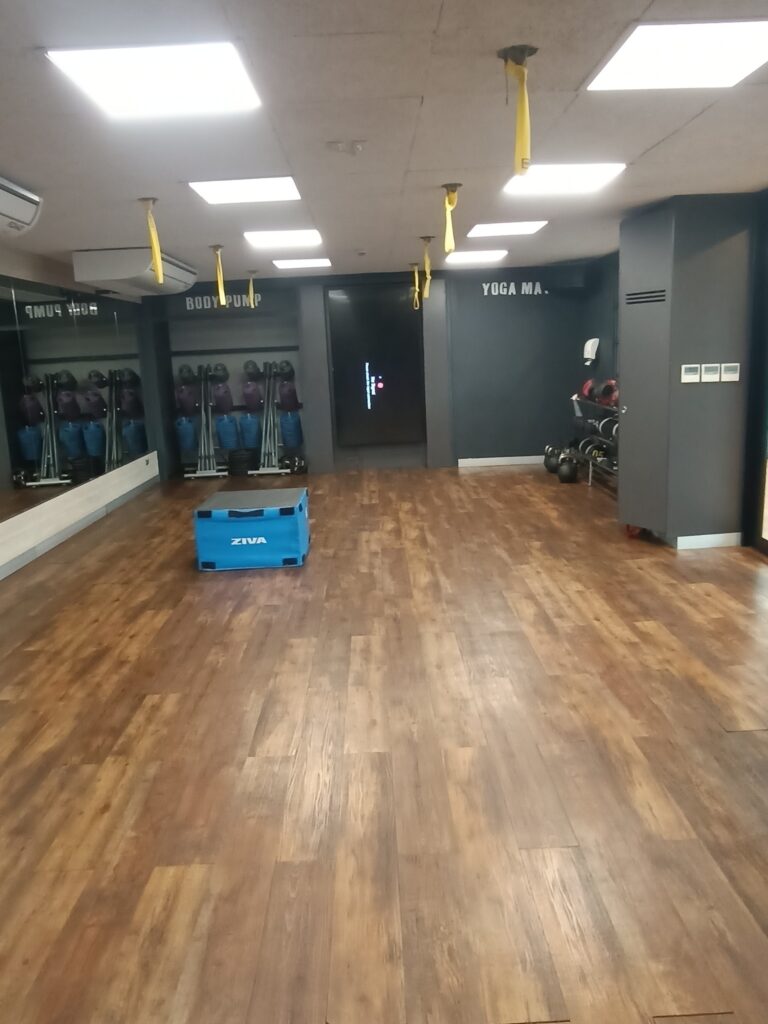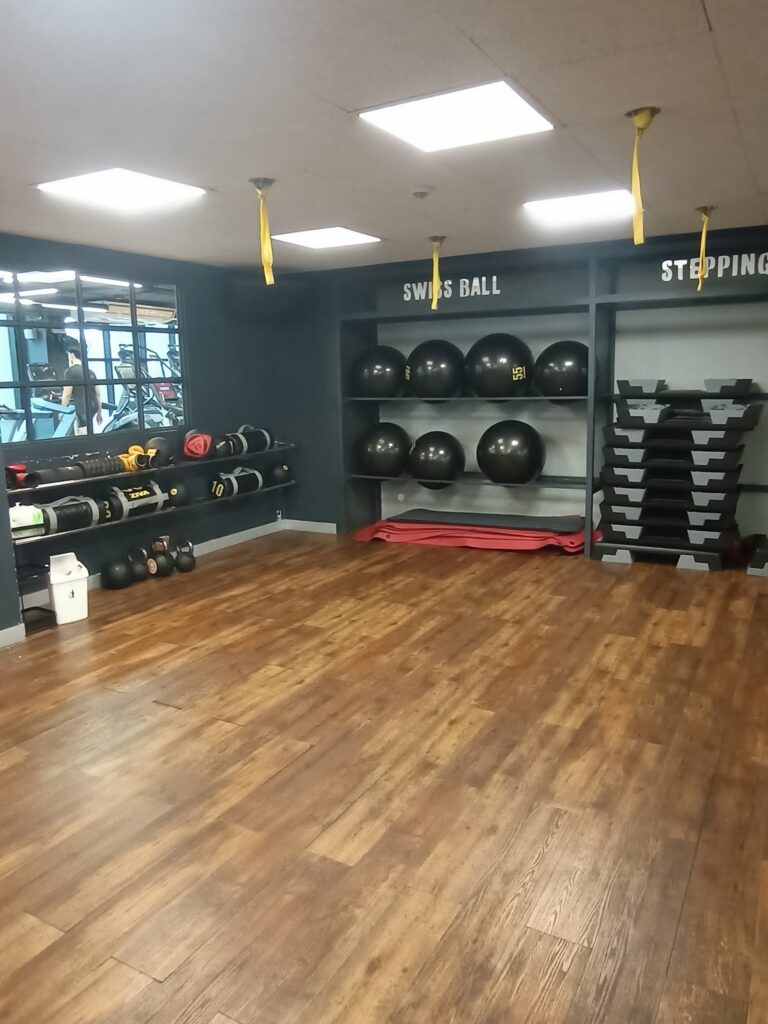 Normally small dumbbells and kettle bells are in functional training zone in other branches.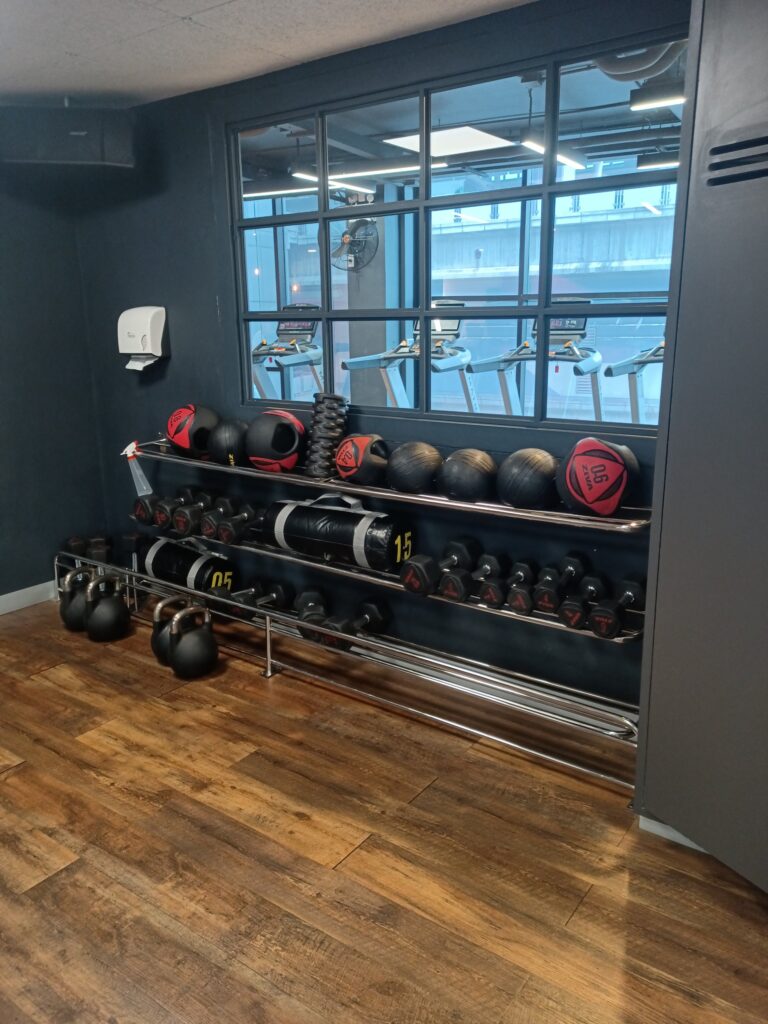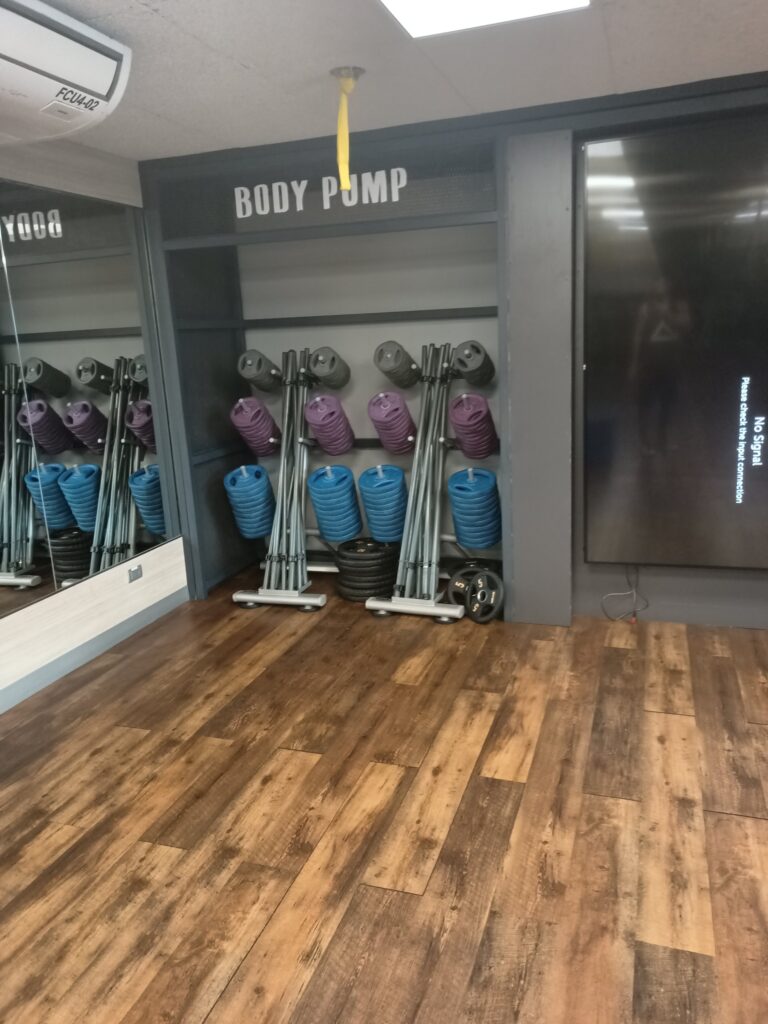 I see some other cardio machine, climb mils, cross walker and bikes.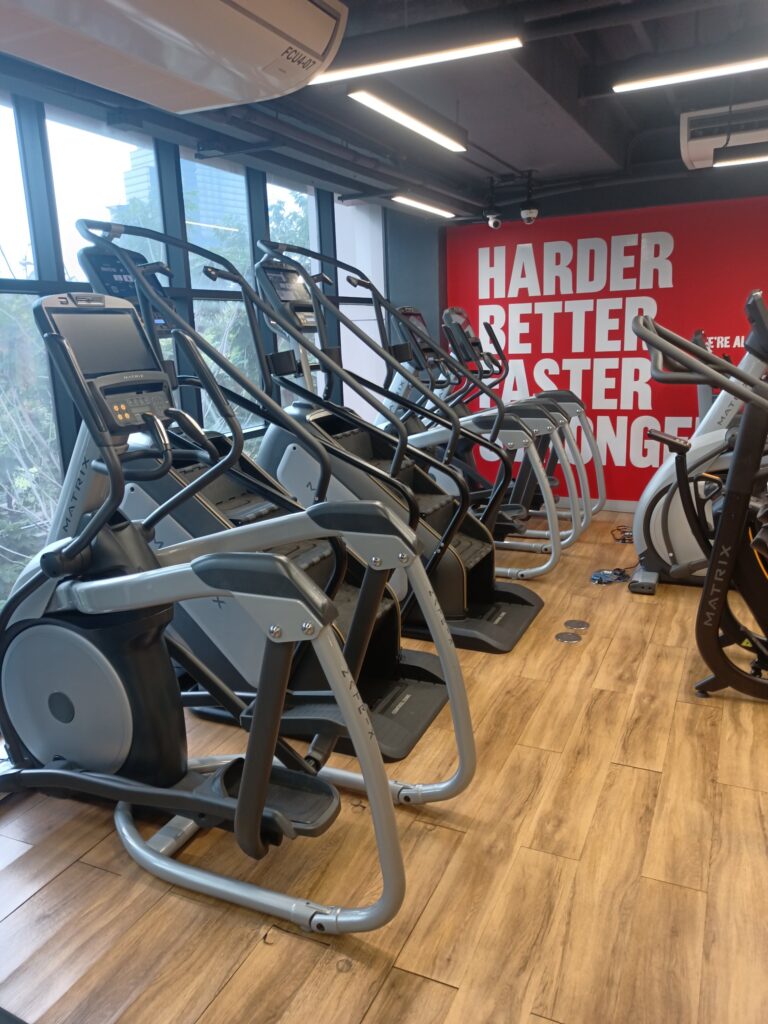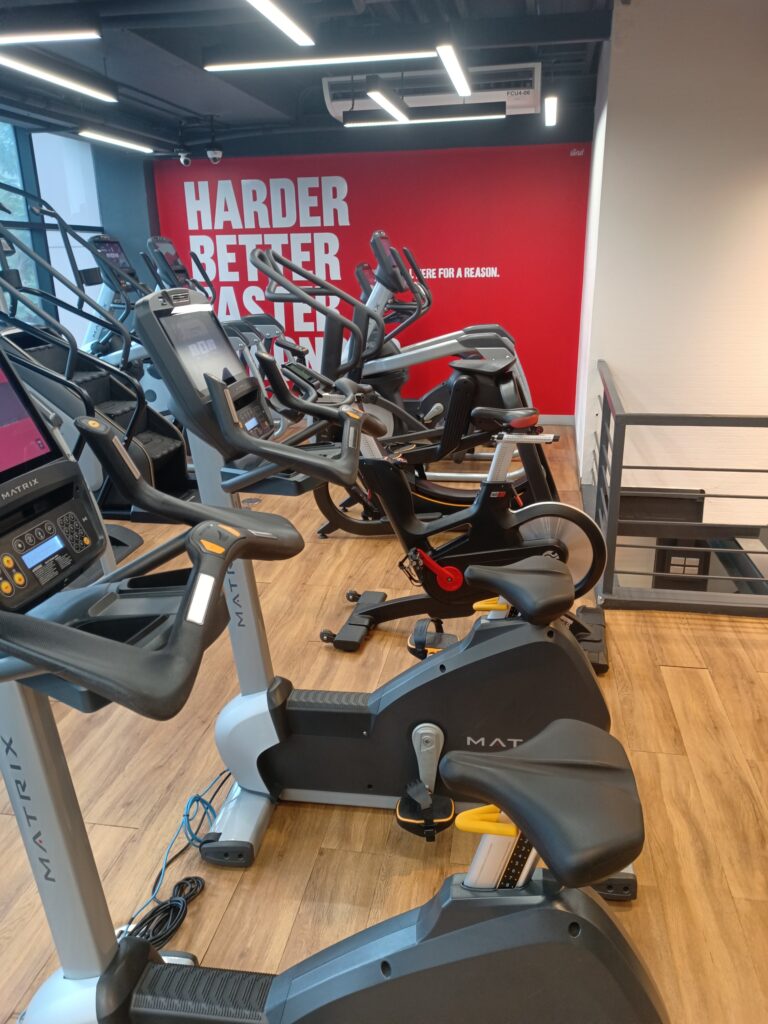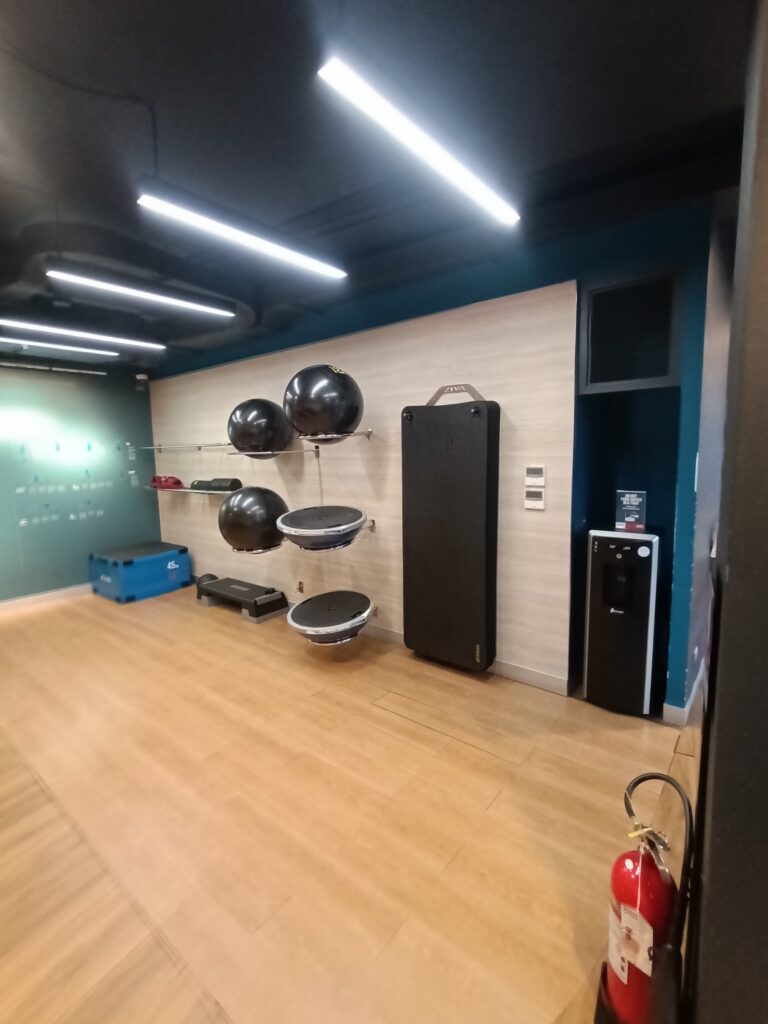 Going down to 3rd floor for machines and free weight!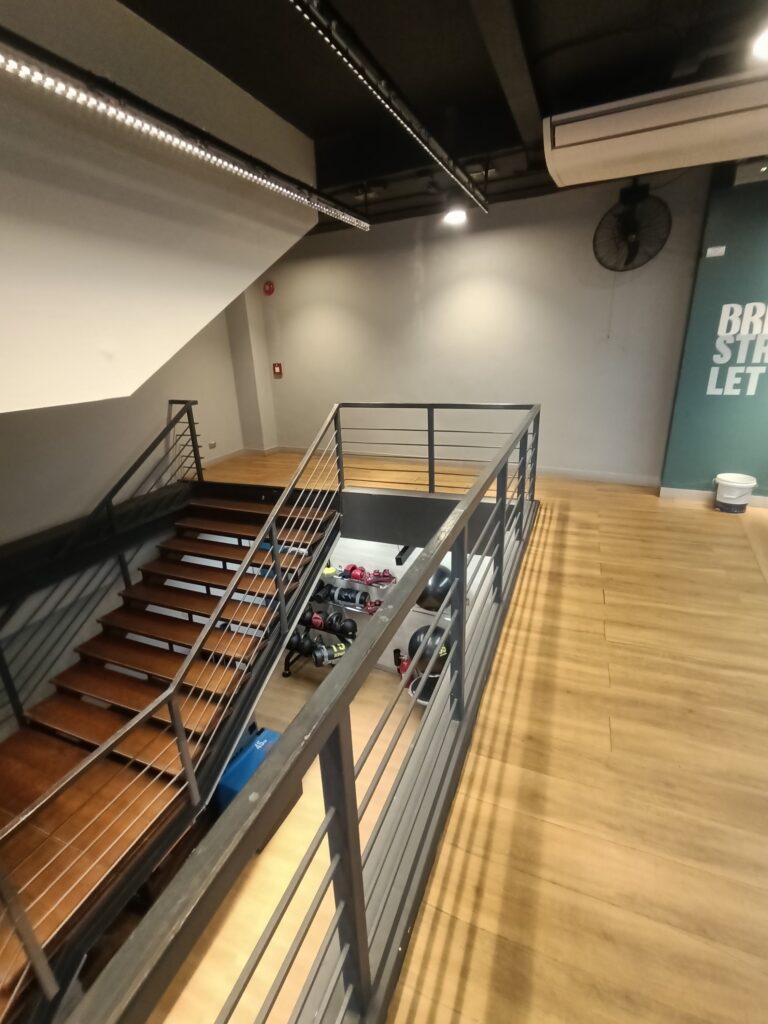 Oh, actually they have some cardio machines on 3rd floor too. If it's fully occupied, come down to this floor to find your spot.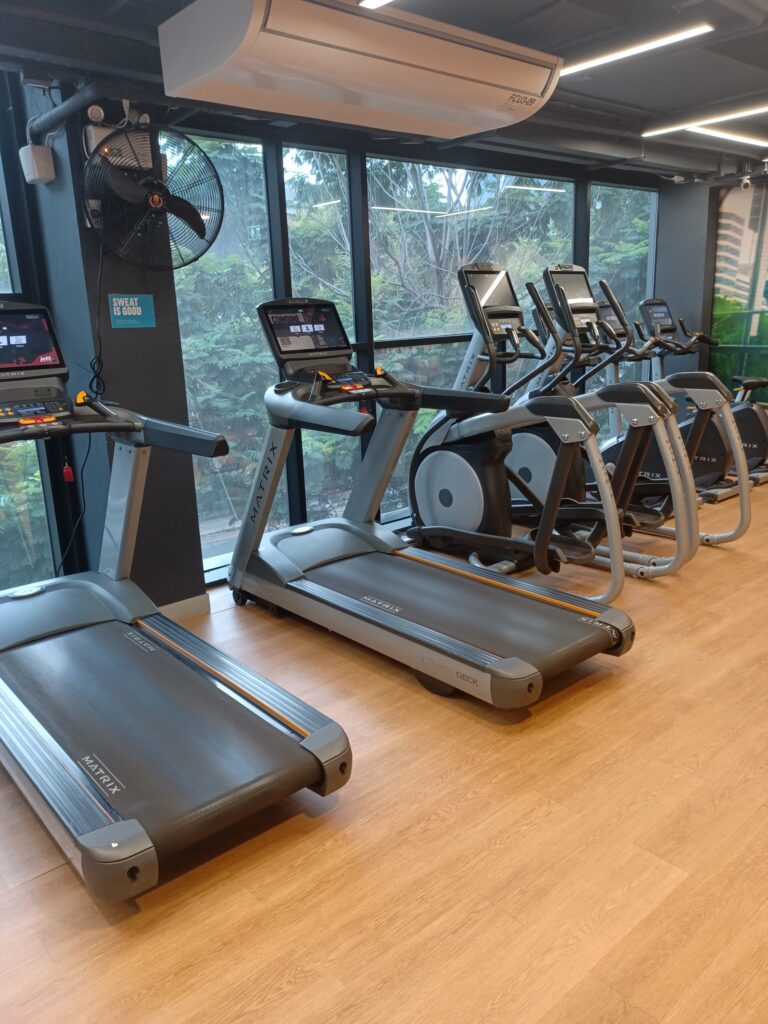 3rd floor: Machines, Free weight and Male locker
Beneath of stairs, wider space of stretching zone supports you. I sometimes members are having personal training session here.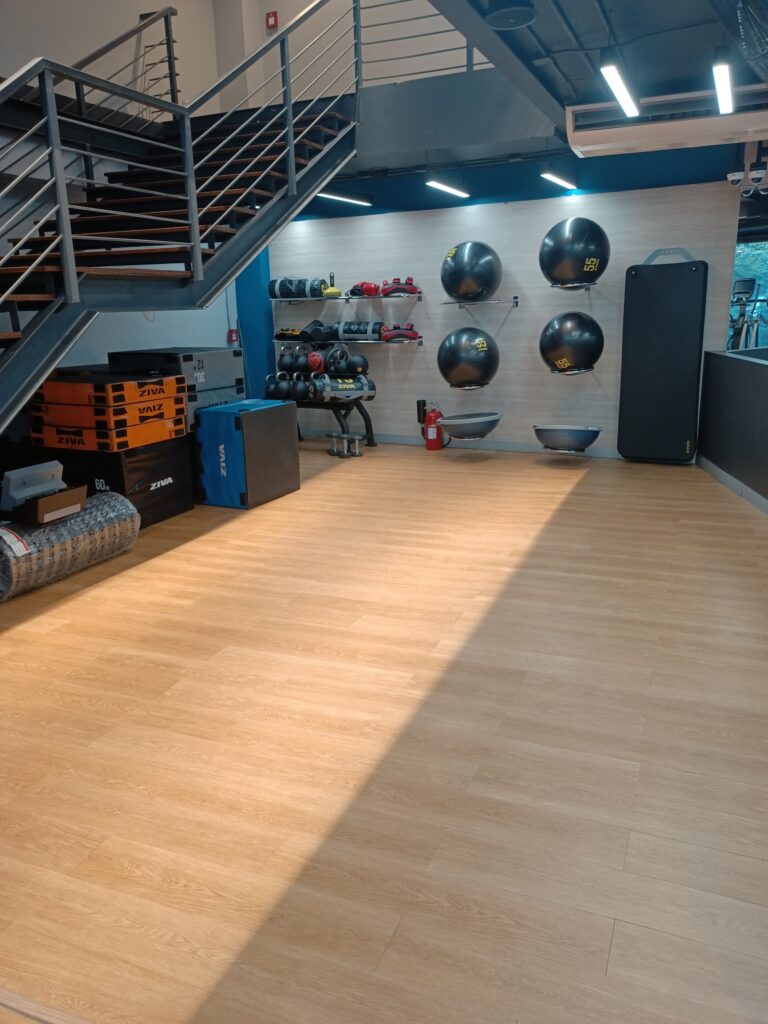 Overview of 3rd floor main areas, machines and free weight. Machines are in line along with windows on wooden floor while free weight zone is on gray mat. Go straight the way to male locker room.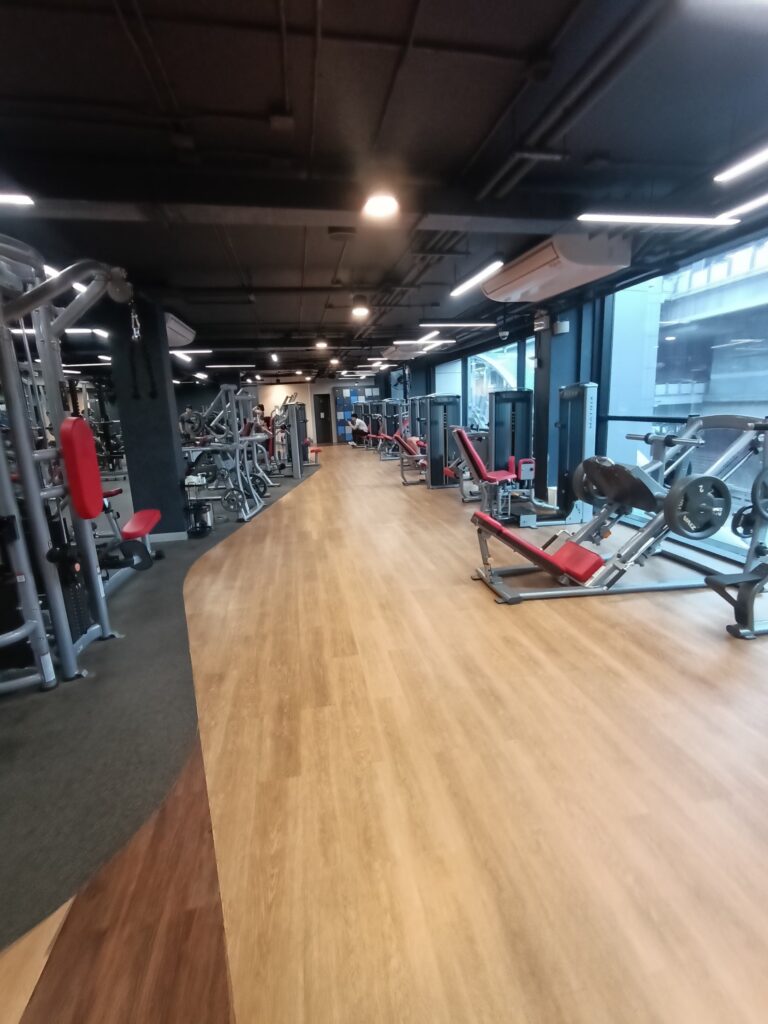 Let's take a look at machines one by one. Assisted dip and chinning stand comes first then 30 degree (maybe) leg press next. Bring plates more from free weight zone if you need to push heavier weights.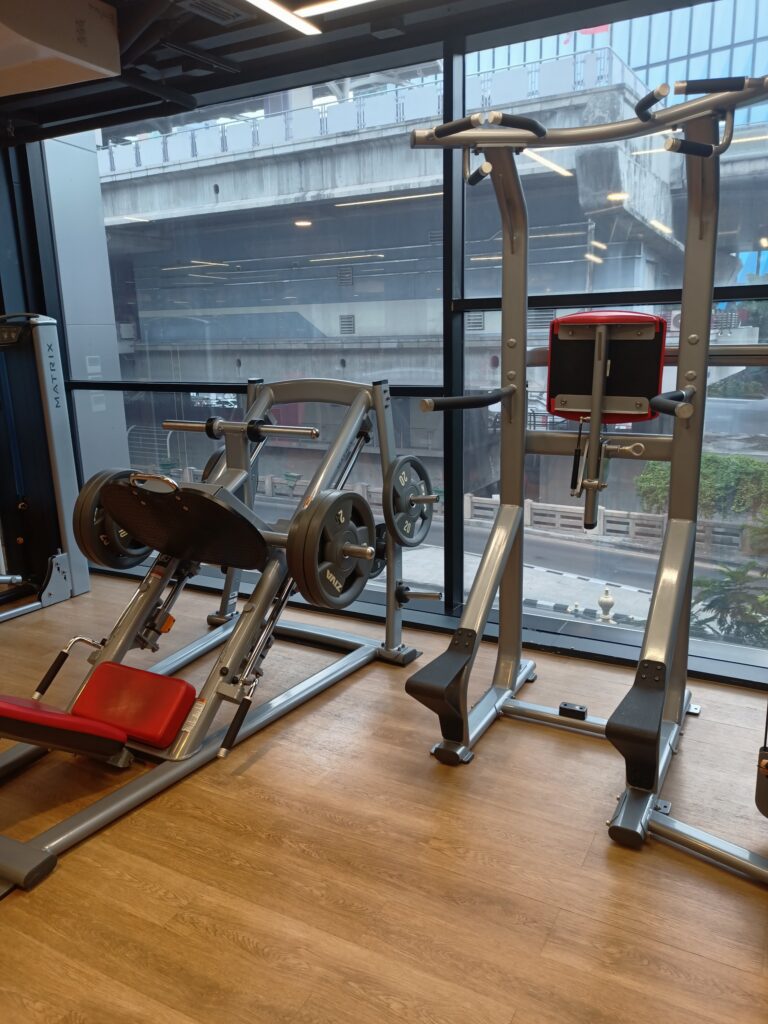 Leg adduction and abduction machine.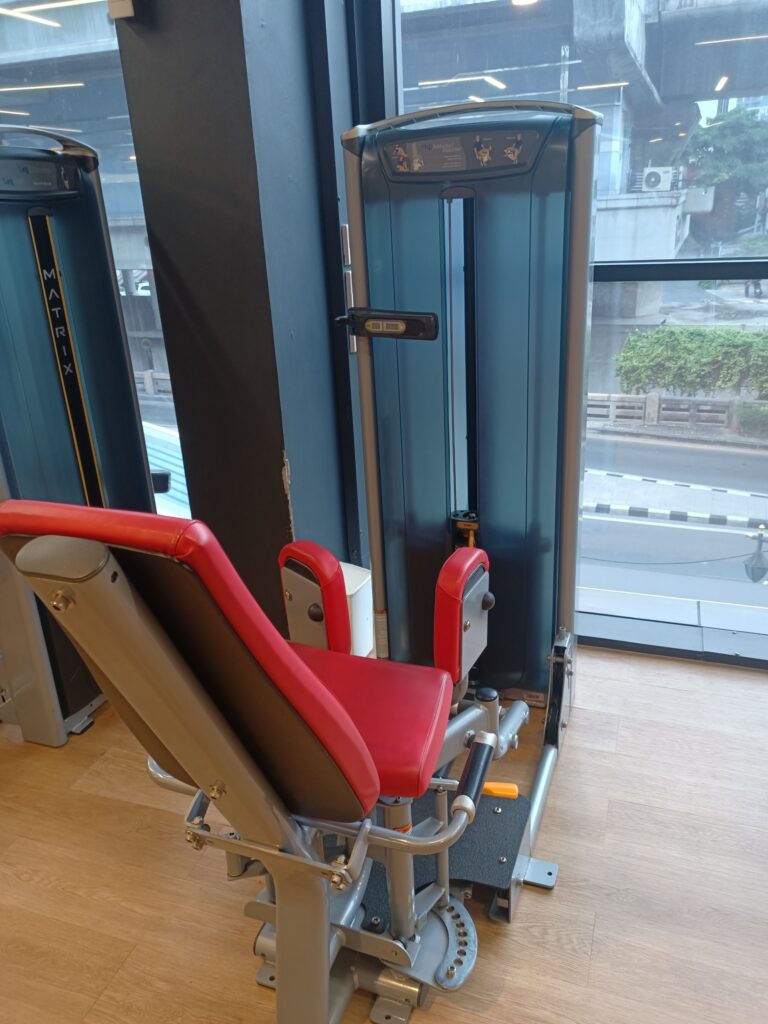 Leg extension and curl by adjusting the foot step.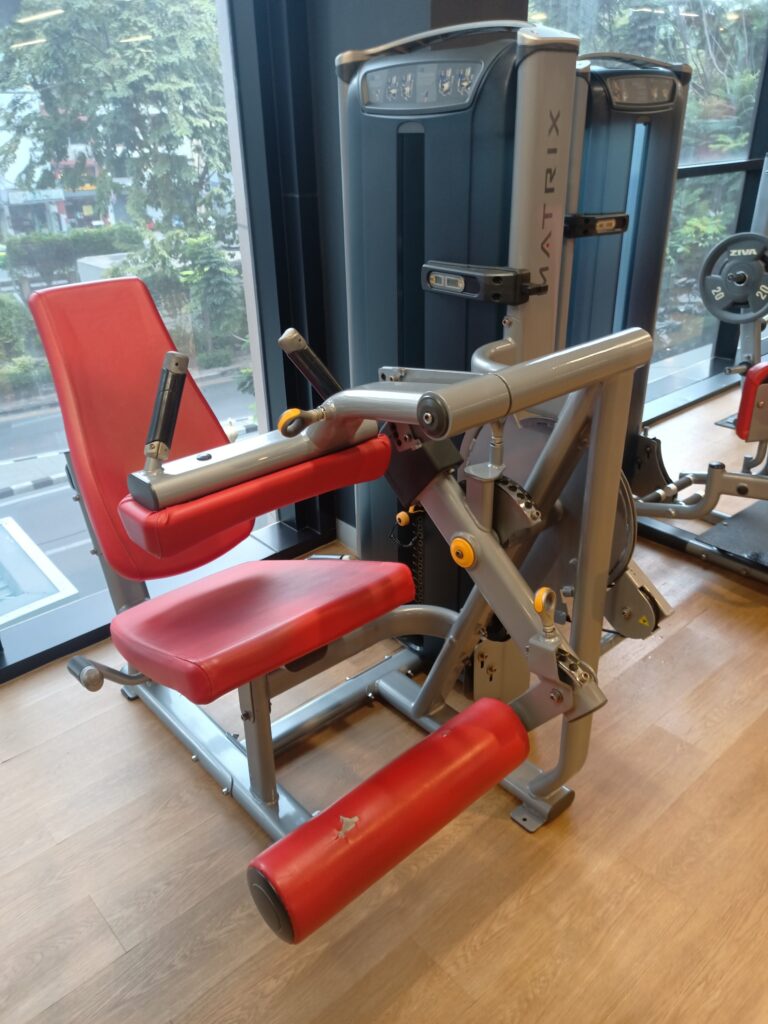 Machine leg press.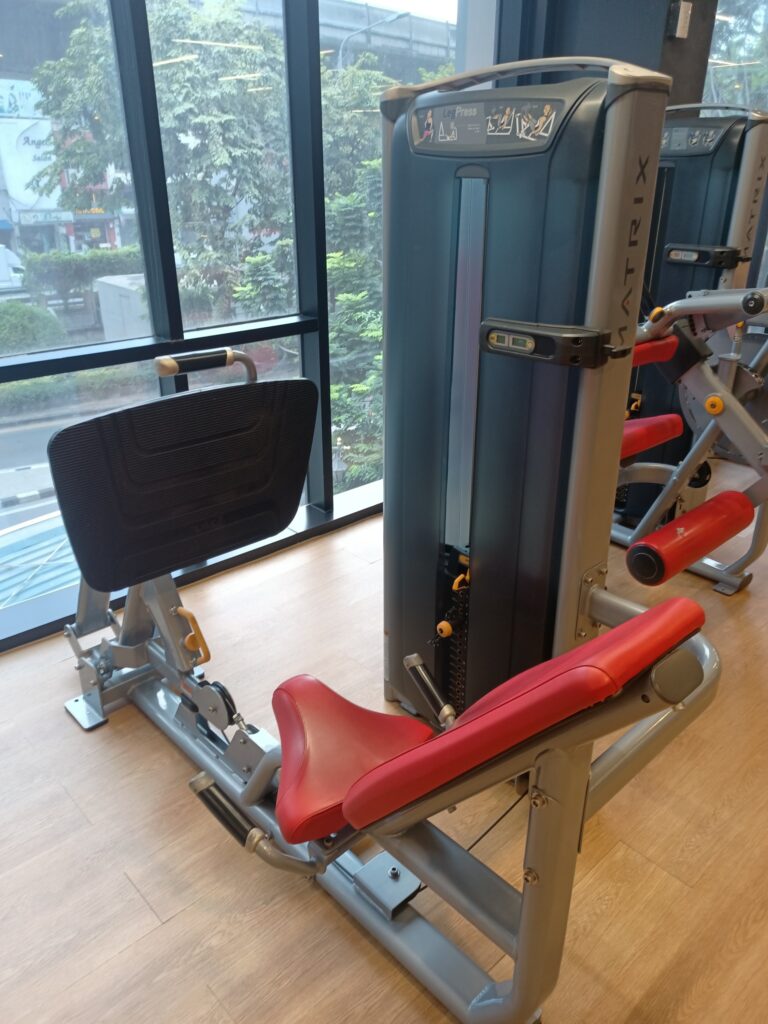 This one is for only leg extension.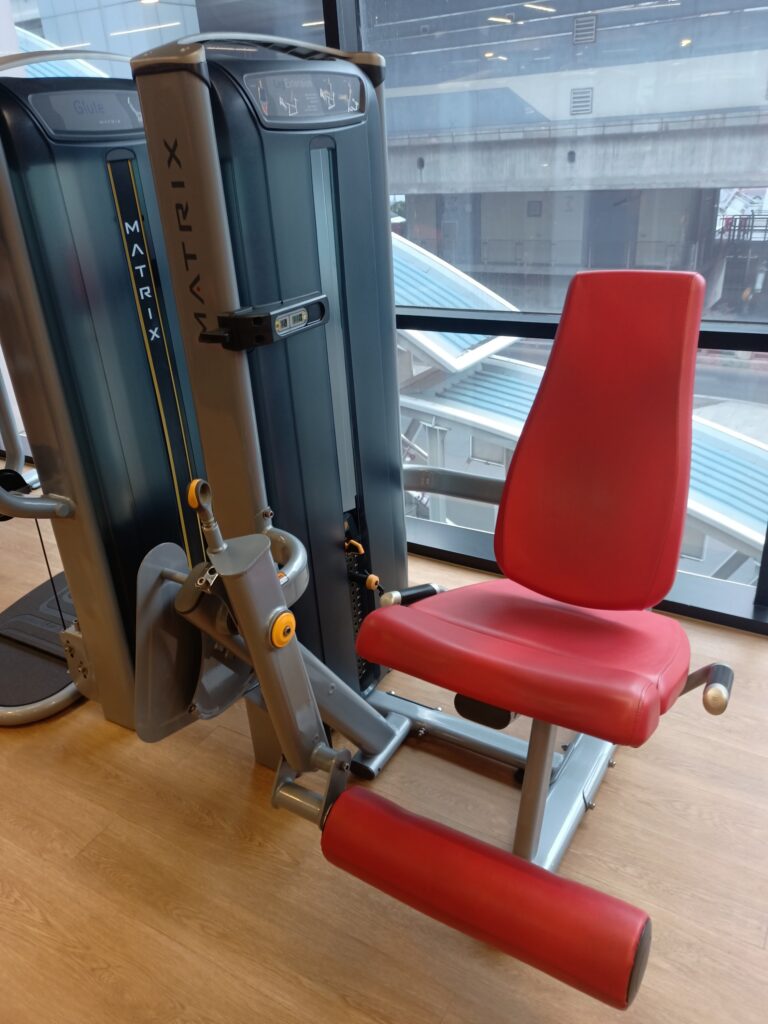 Glute machine.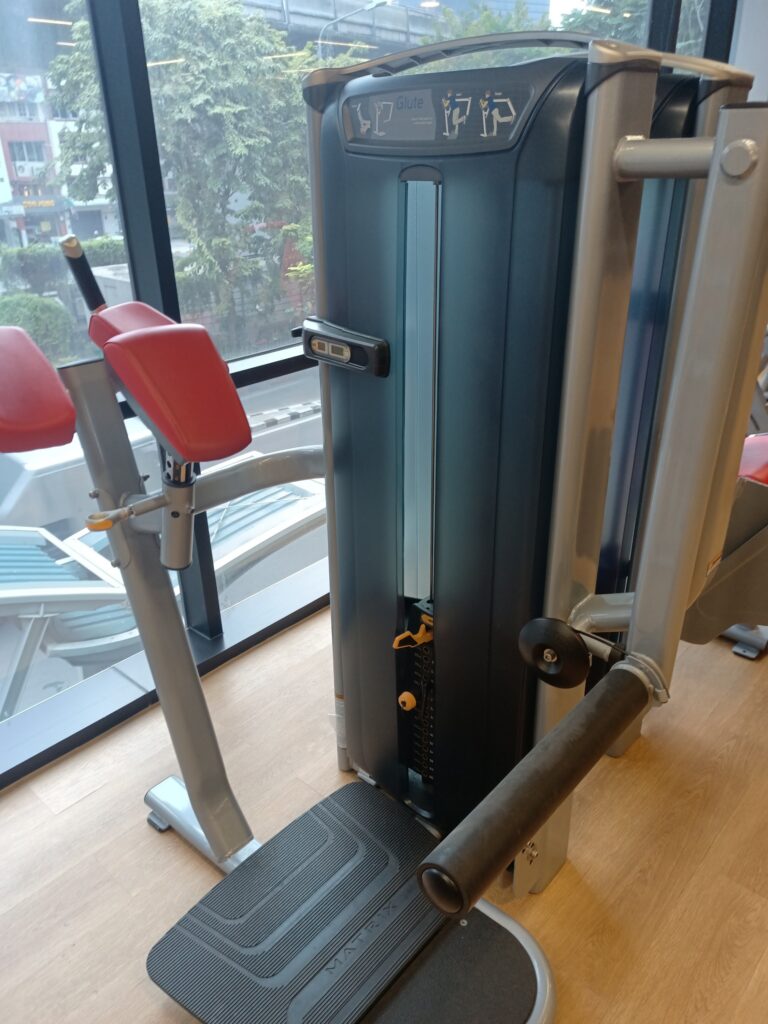 Chest press machine.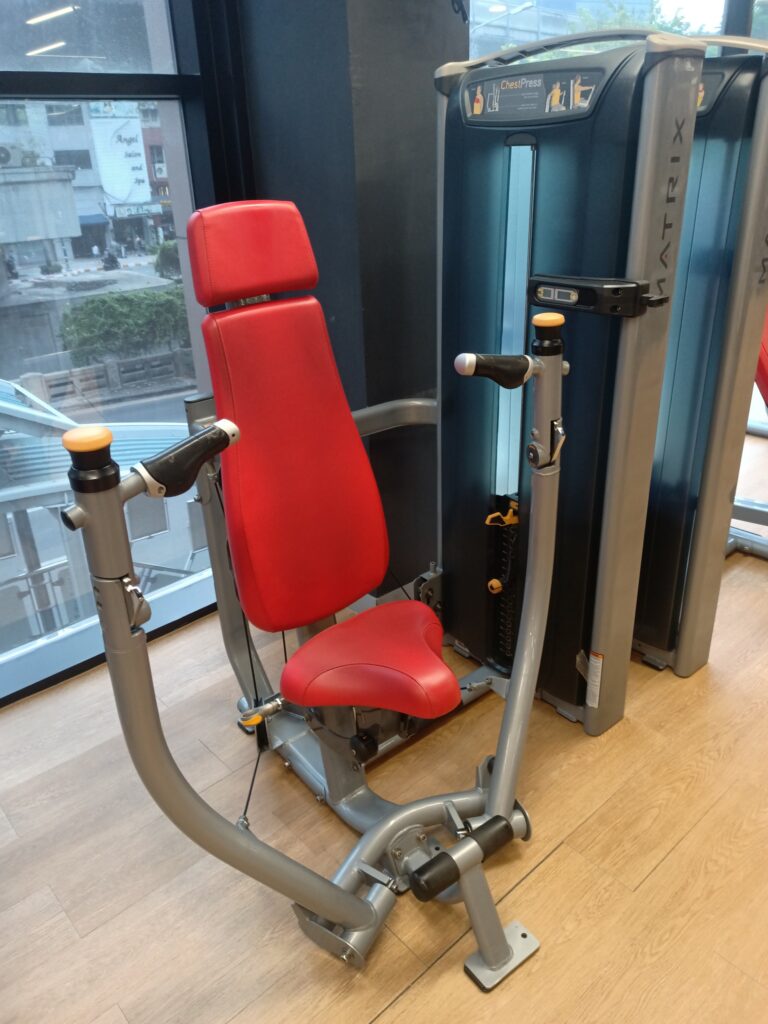 Shoulder and chest press machine. You can change the seat positon depending the part you want to focus.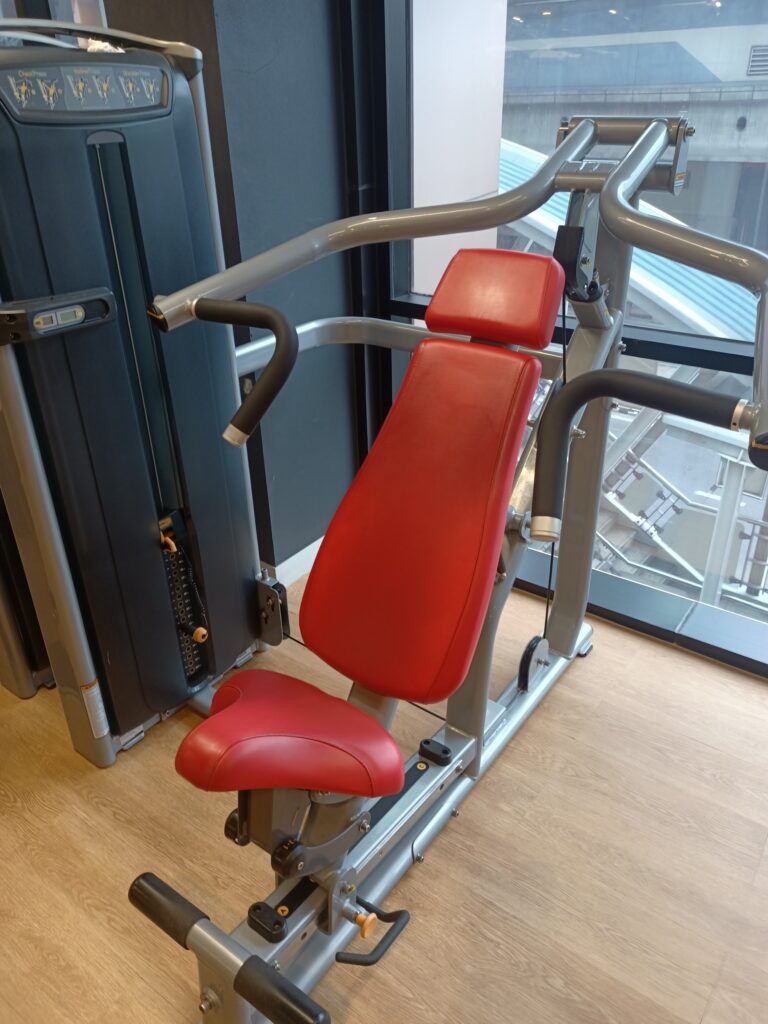 Shoulder press machine.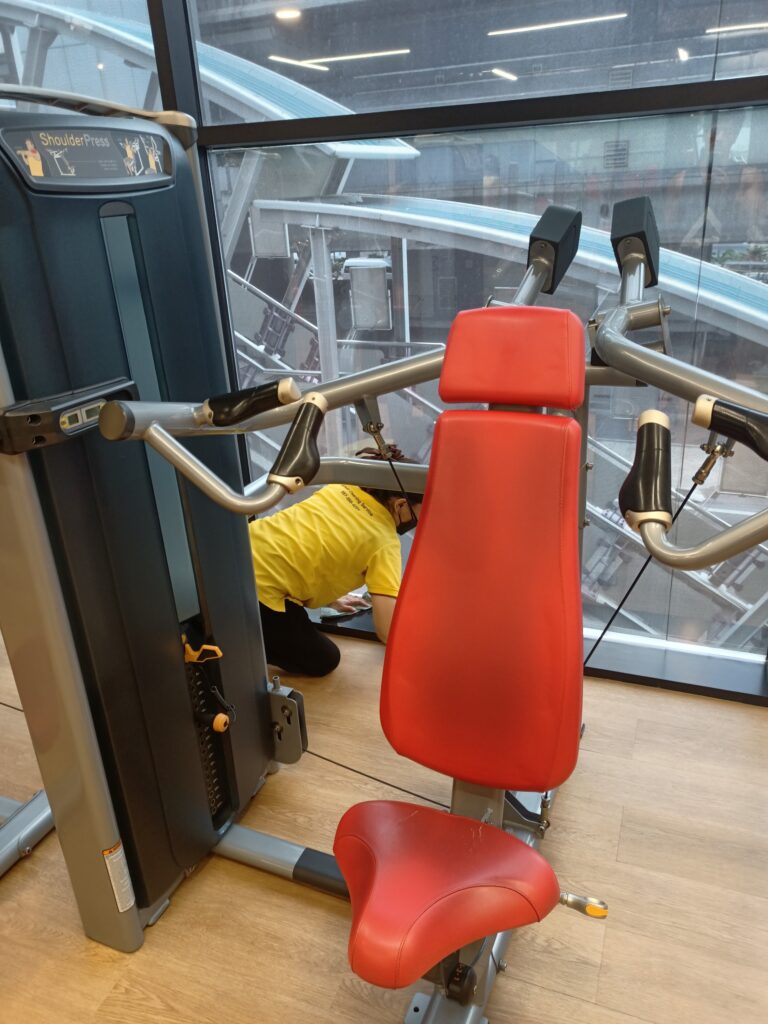 This machine is actually rare one to abdominal crunch holding rubber tube.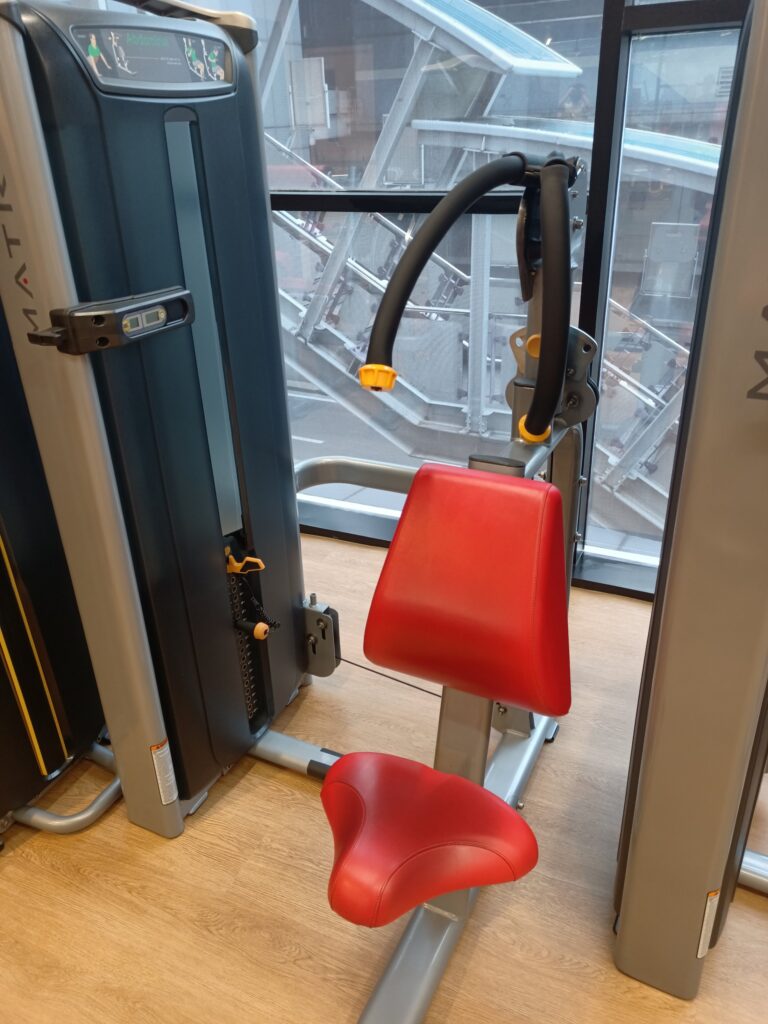 Back extension and abdominal machine.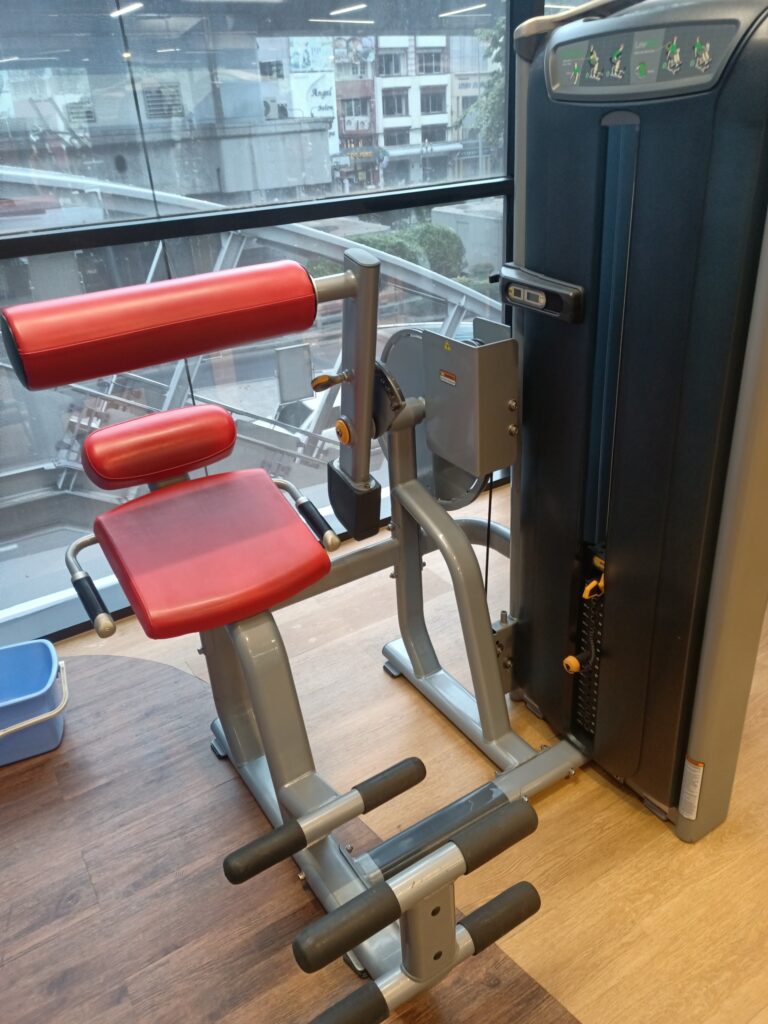 Machines section is done so let's move to free weight zone. Sorry I think I took pictures long time ago, actually, the layout of free weight was already changed from below ones.
Dumbbell zone is very standard as other Jetts, 2 racks until 35kg. As of July 2023, dumbbell zone was moved to the center of free weight zone.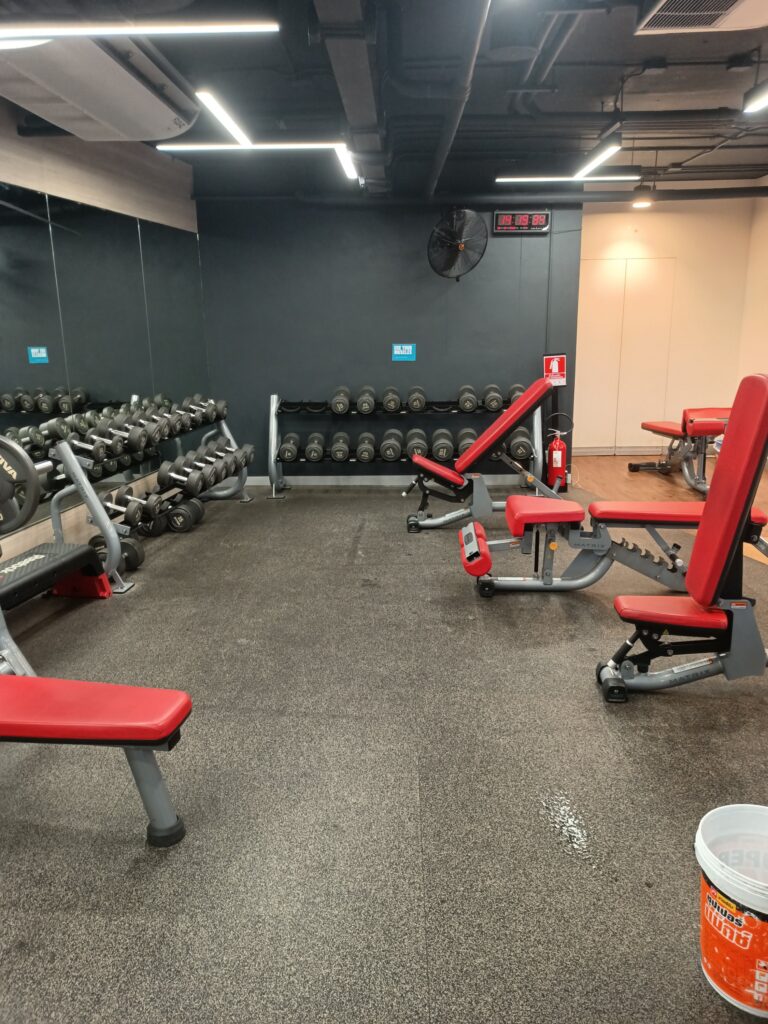 Whole view of free weight zone from dumbbell area. Lay out is actually not the same as current one.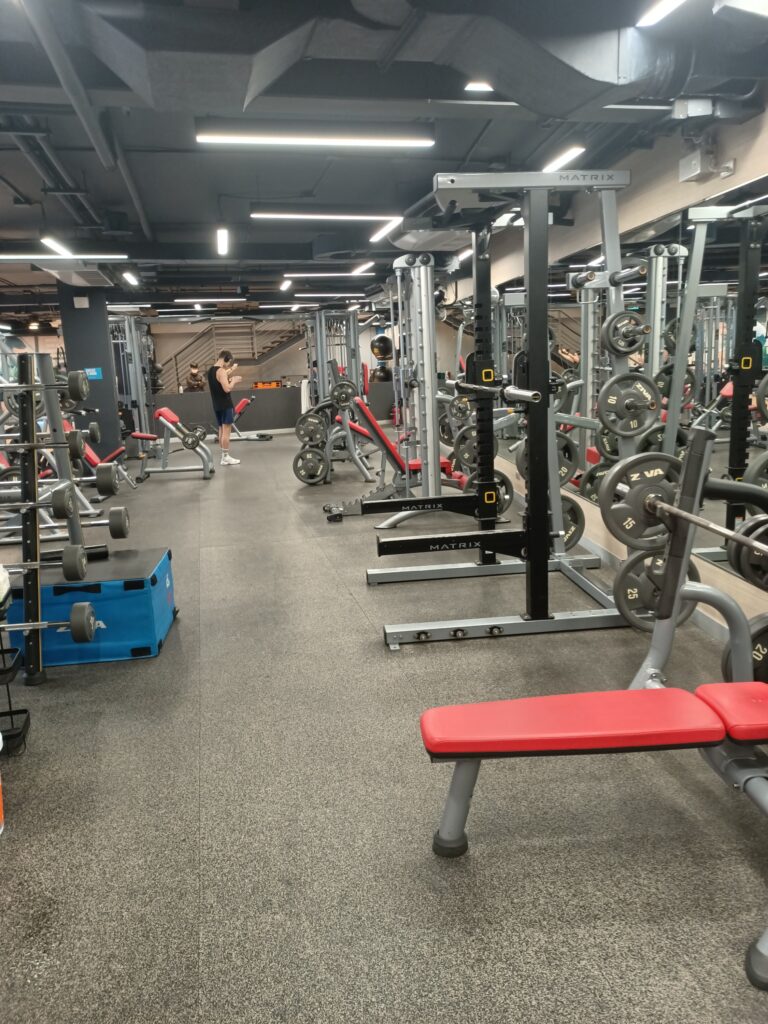 Flat bench press.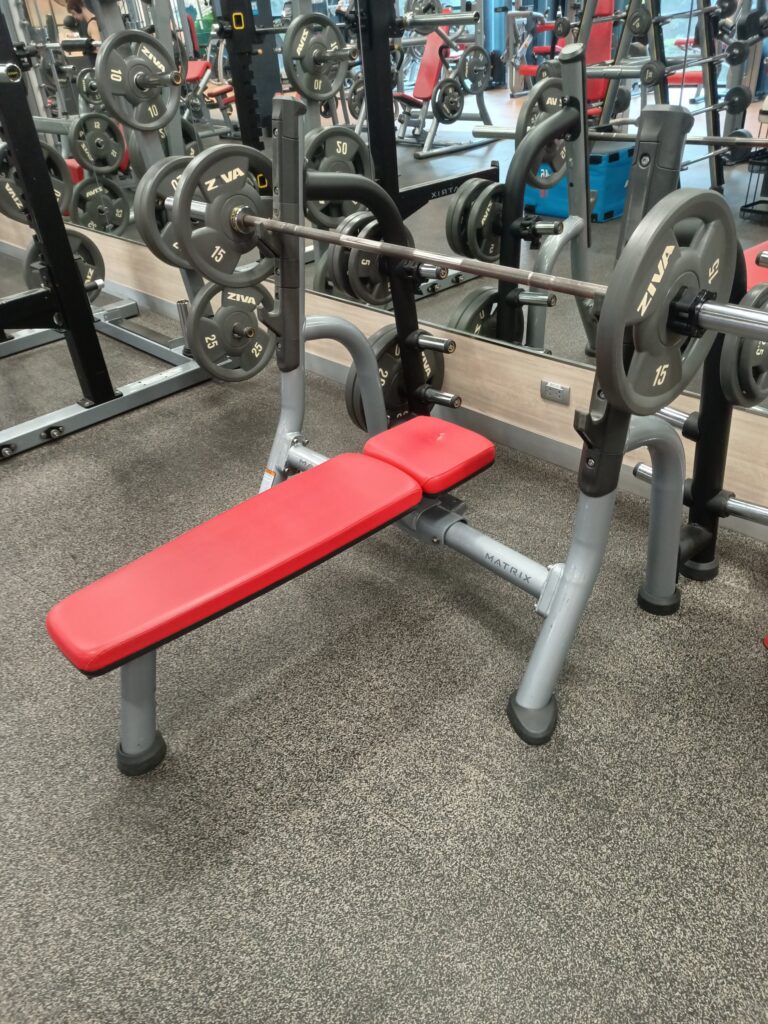 Power rack with safety bar. It is good to have mirror in front to check the form.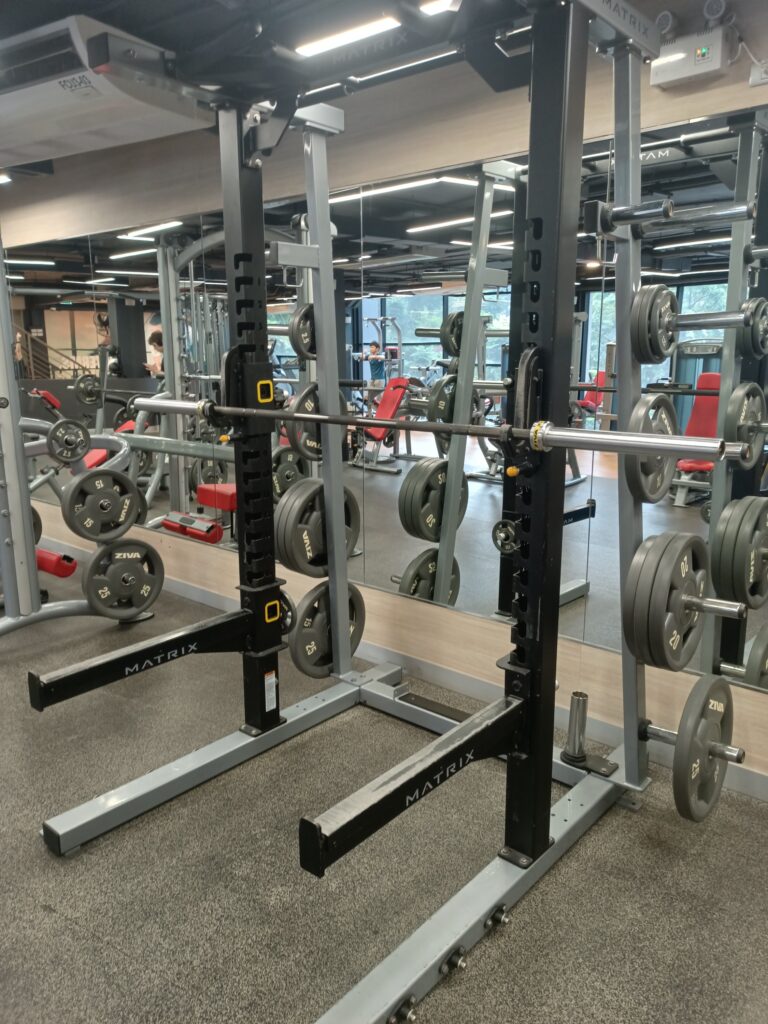 Vertical smith machine.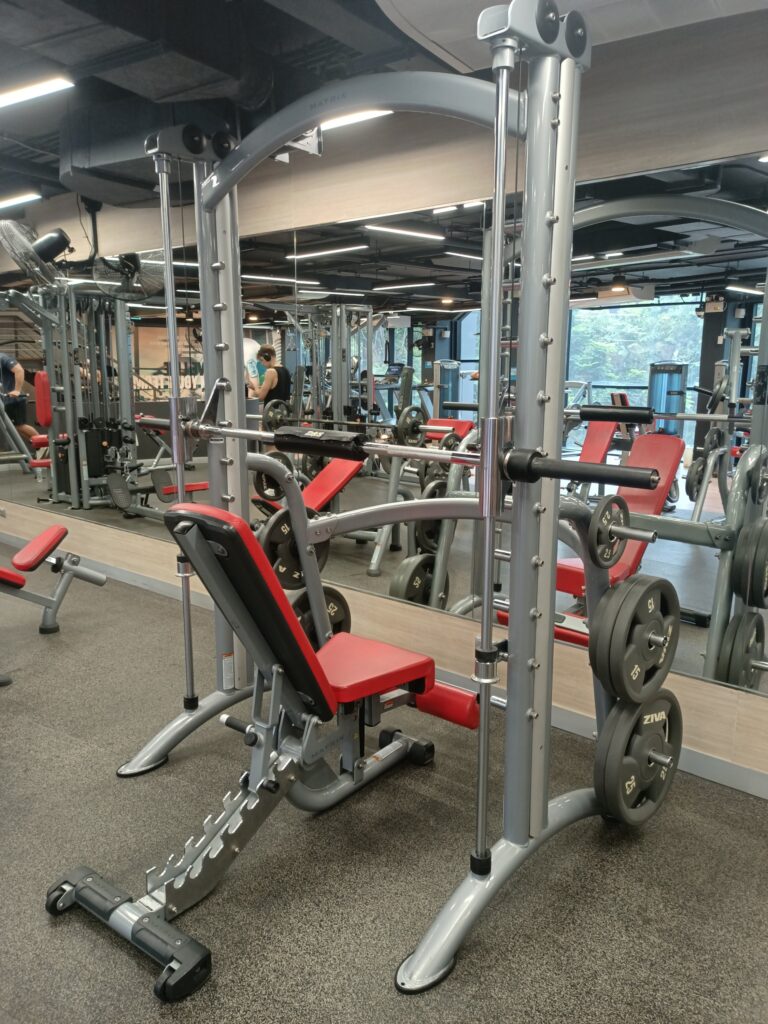 They have only straight bar, max weight is 45 kg which is quite heavier than other branches.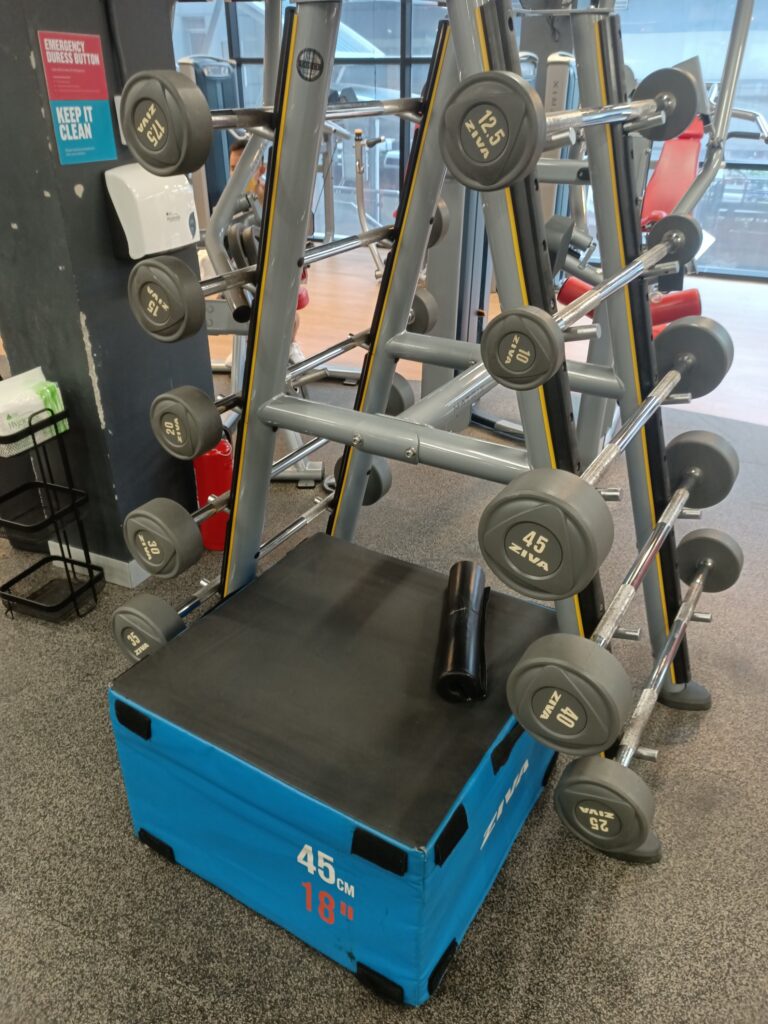 Pec fly and rear delt machine on free weight area, I don't know why, haha.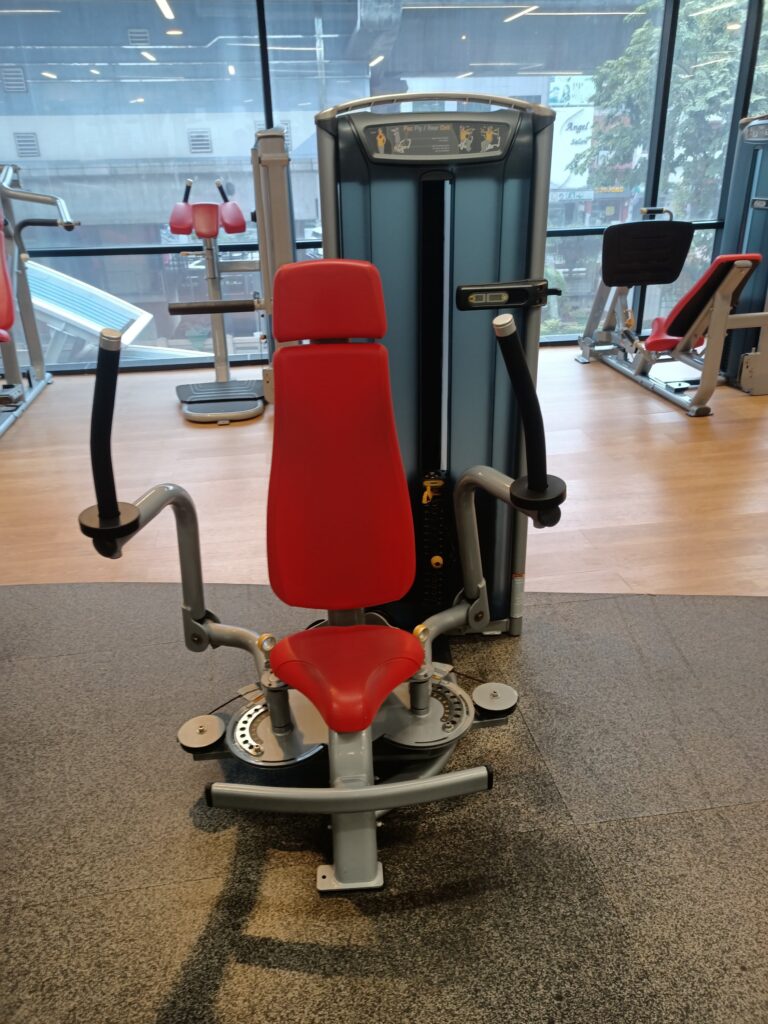 This is very unique, plate loaded chest press machine. As far as I remember, this machine can be found only in Sena fest and closed FYI center.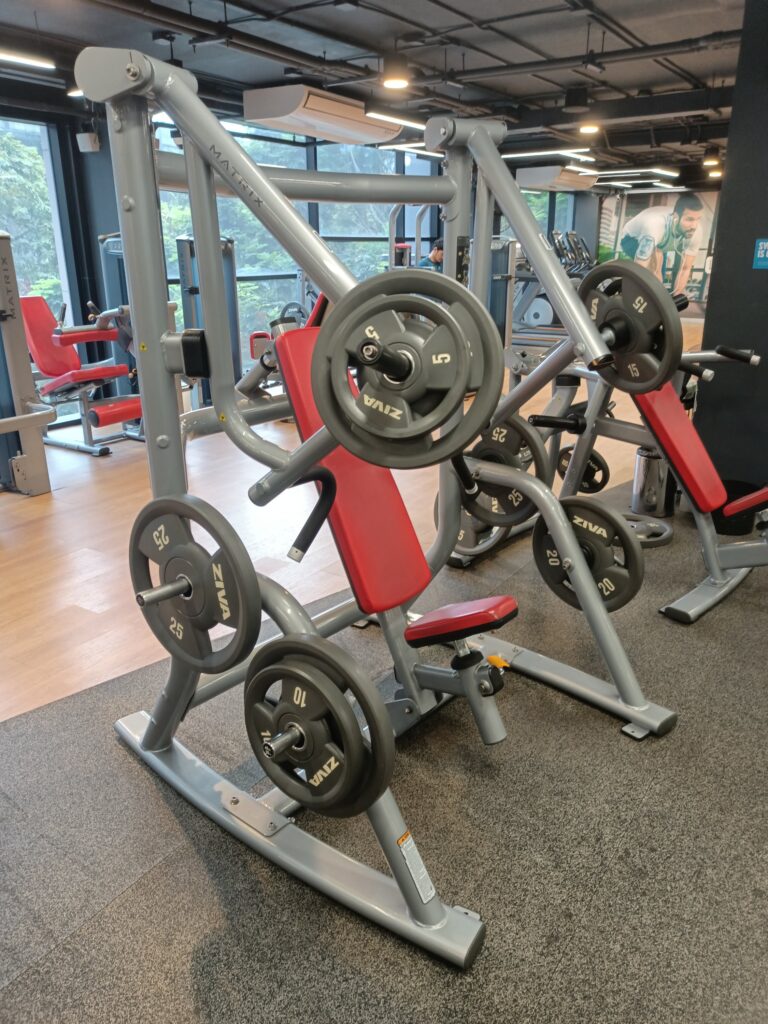 Incline barbell press.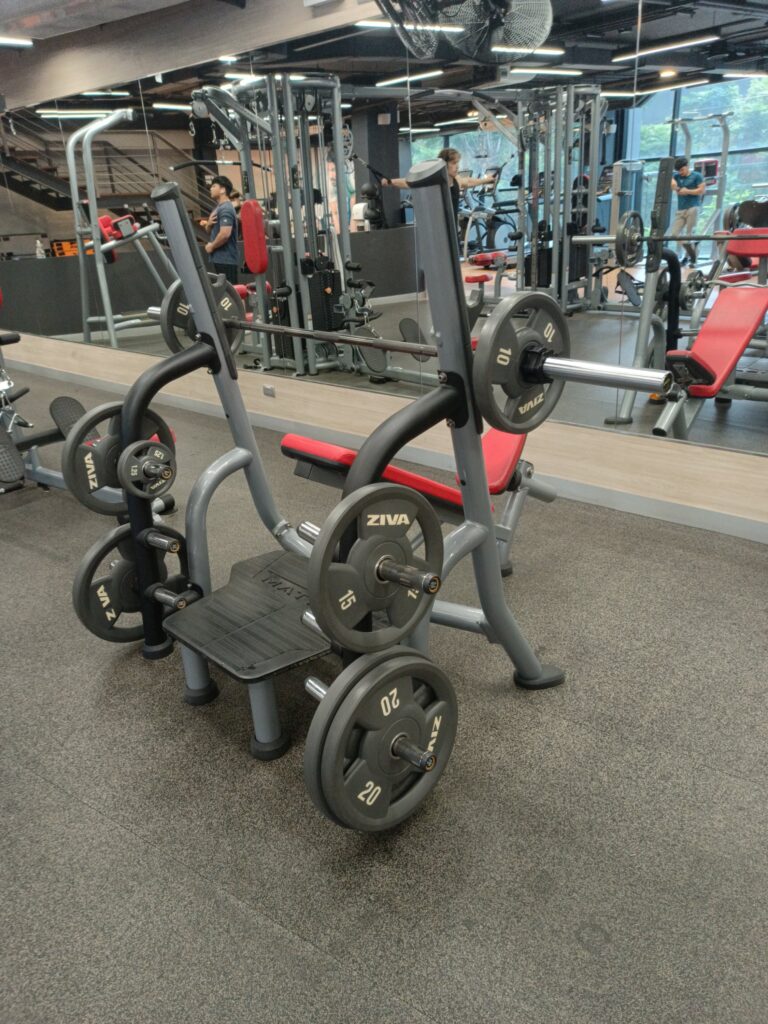 This one, plate loaded shoulder press is much much more rare, I am not sure if there are other branches where they have this too. Maybe in Street Ratchada, they have? I have to double check.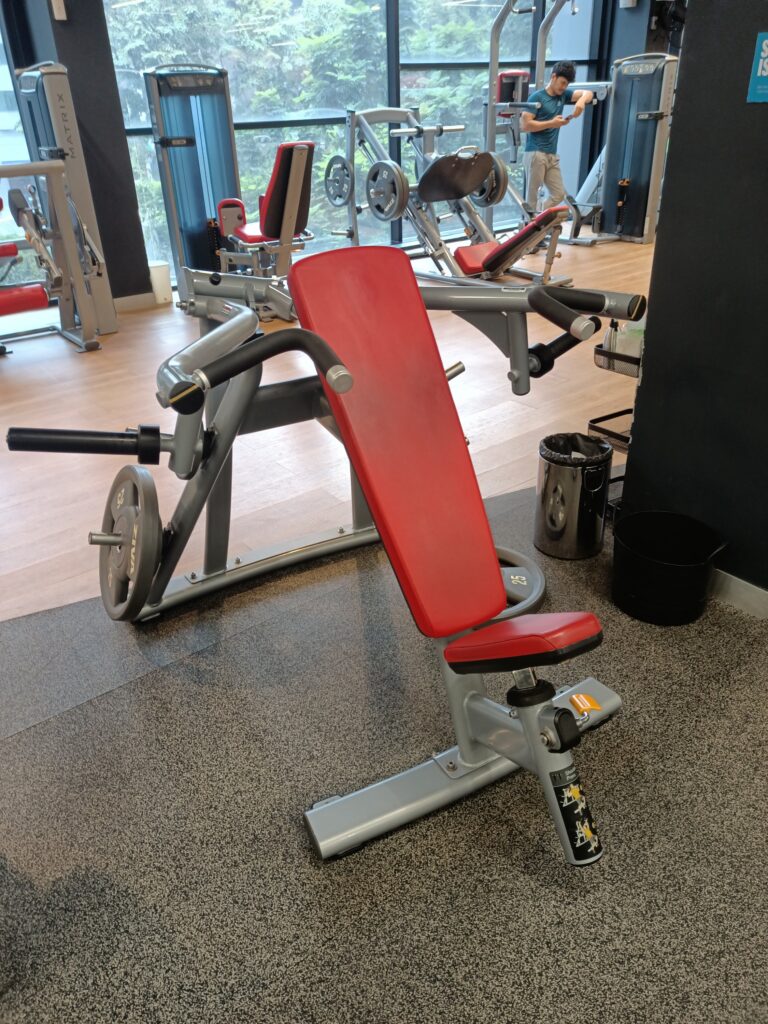 Preacher curl for arms.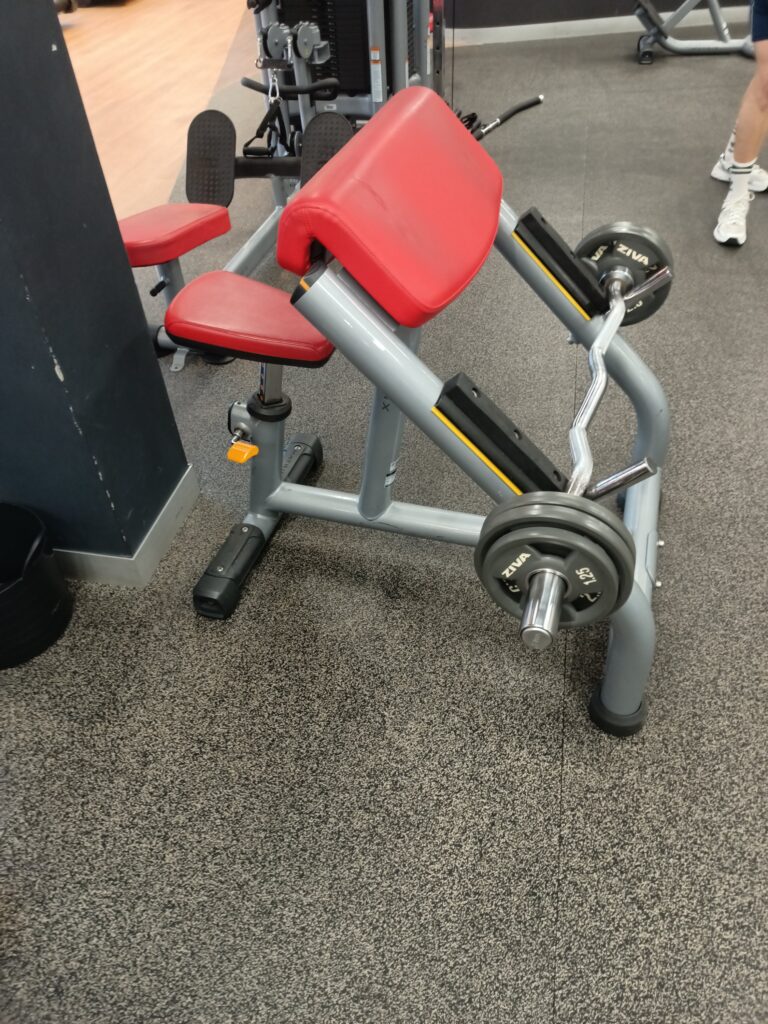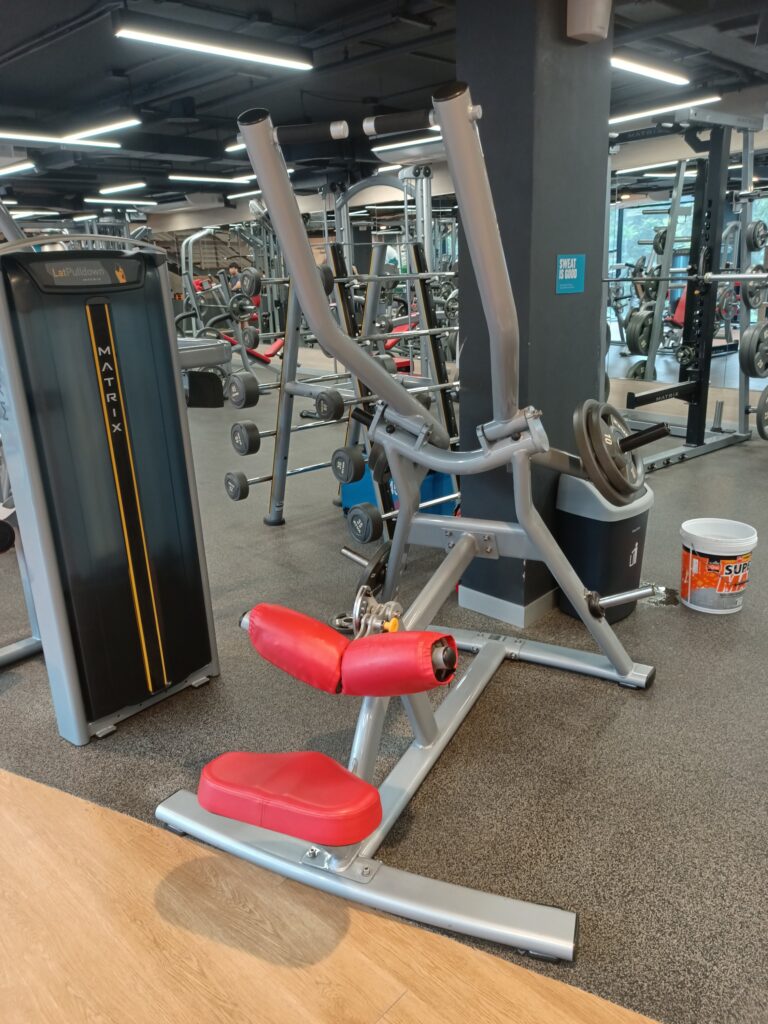 Machine pull down is also rare machine which you ca find in few branches only.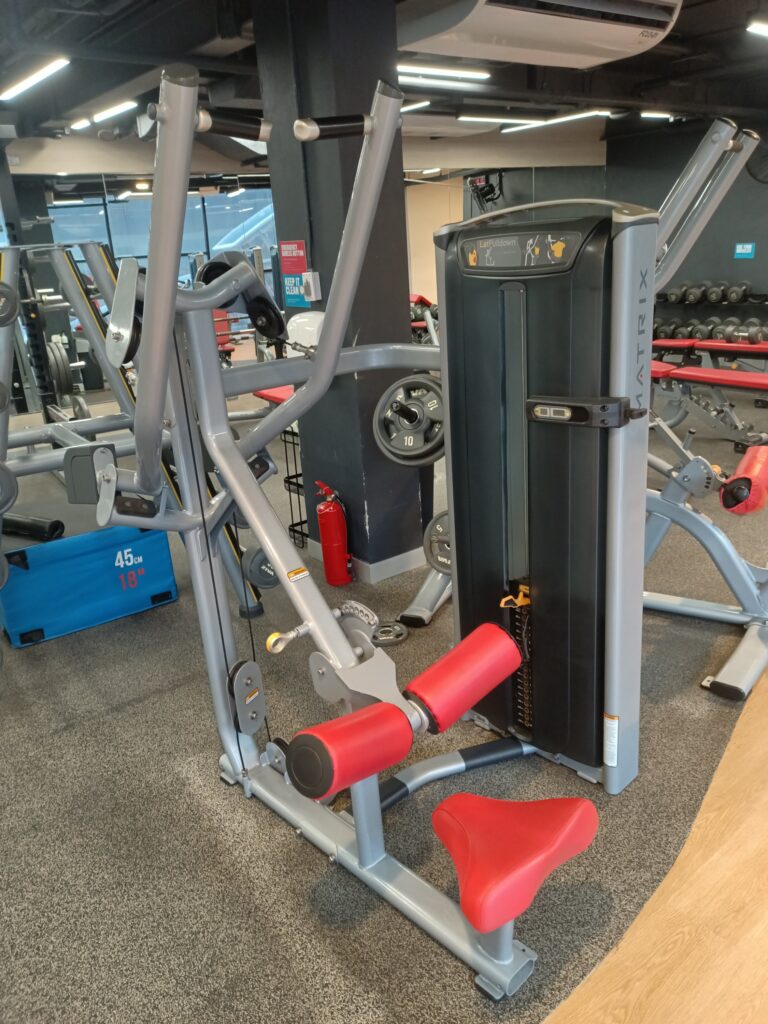 Cable compound machine with standard attachment.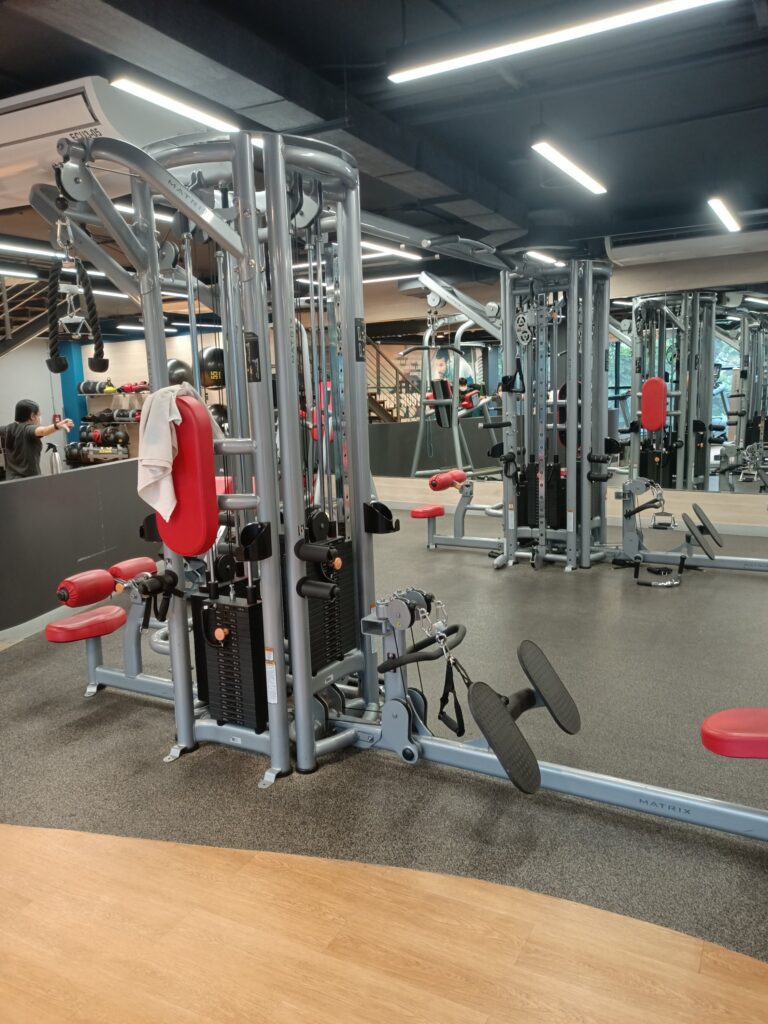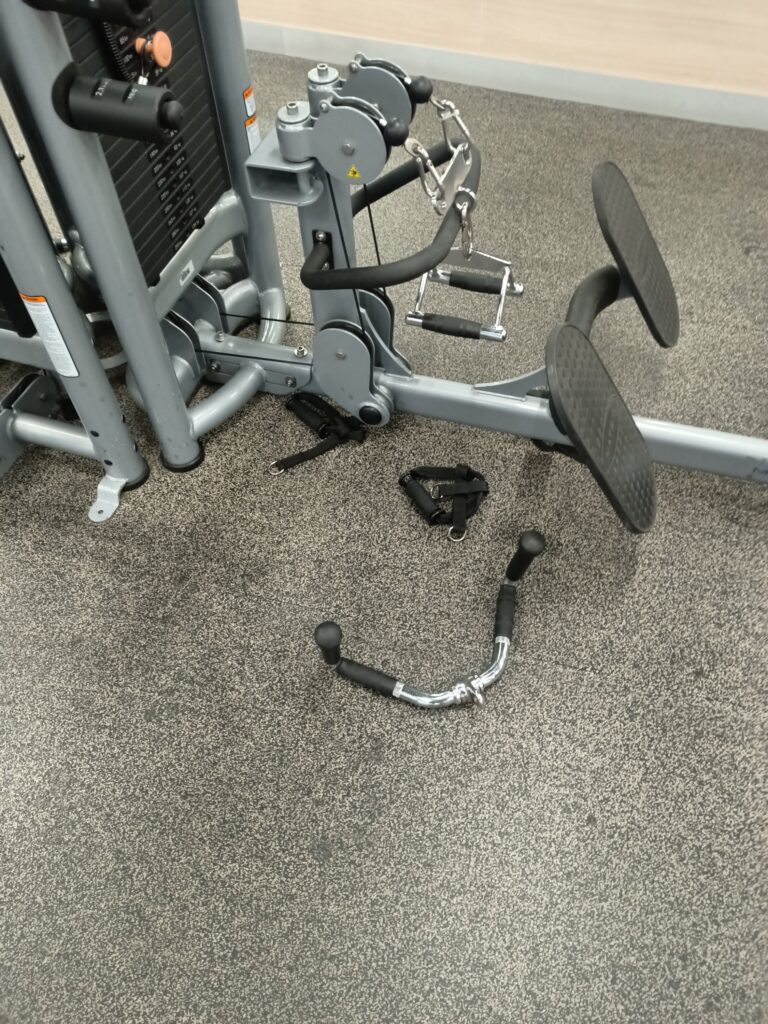 Chin and dip stand. It seems I was on the verge of pull up with plate.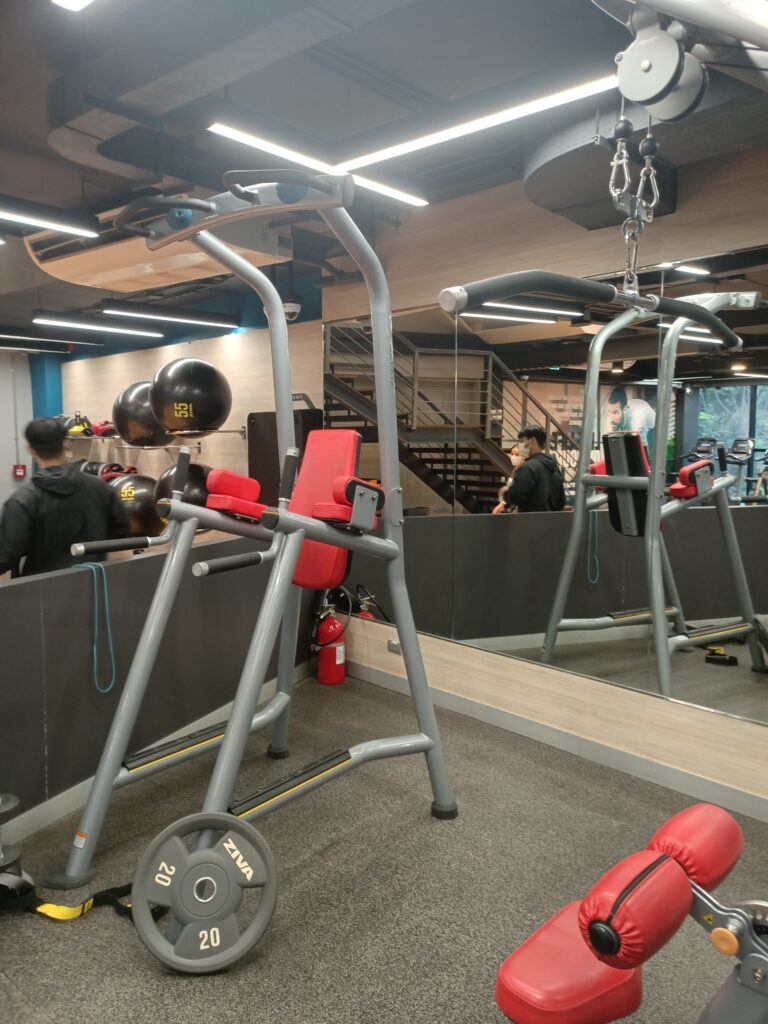 Back extension stand.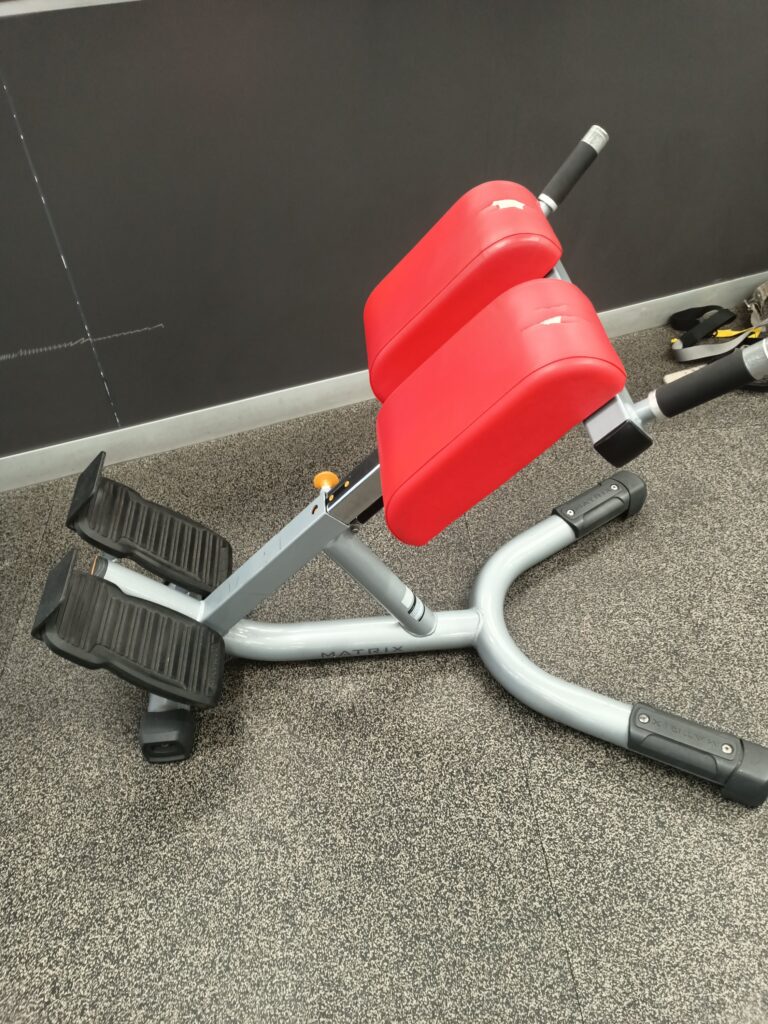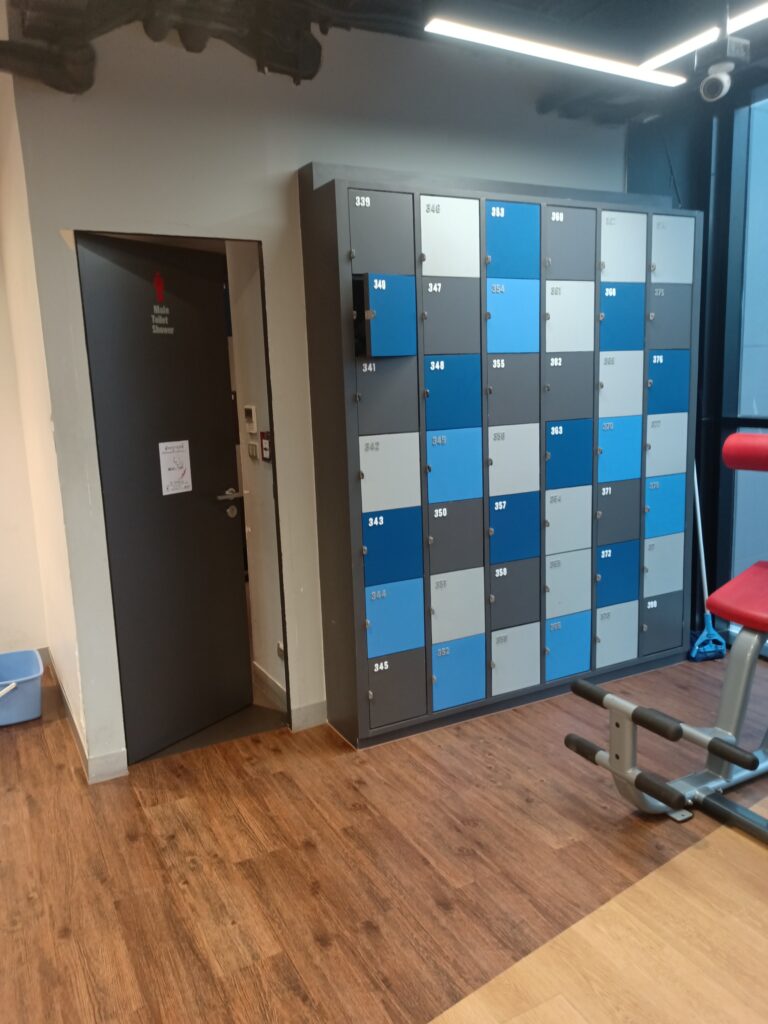 You can find bigger locker space inside. Jetts Fitness requires all members to bring pad lock to keep belongings secure.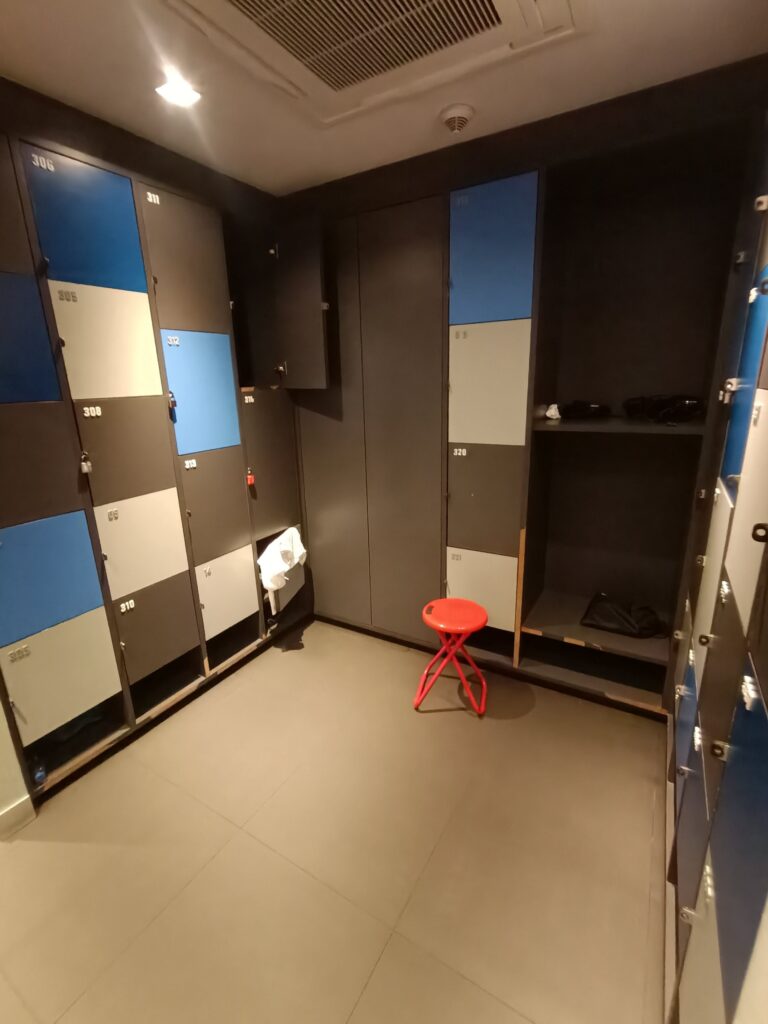 Washing area.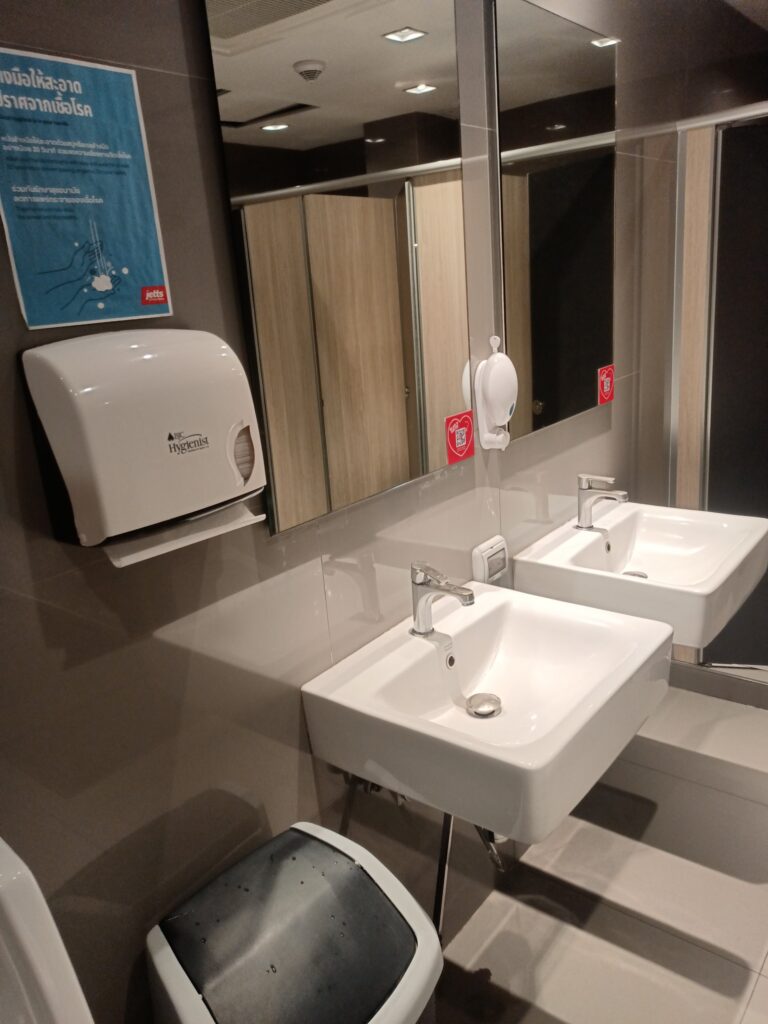 2 shower booth here and toilet bowl.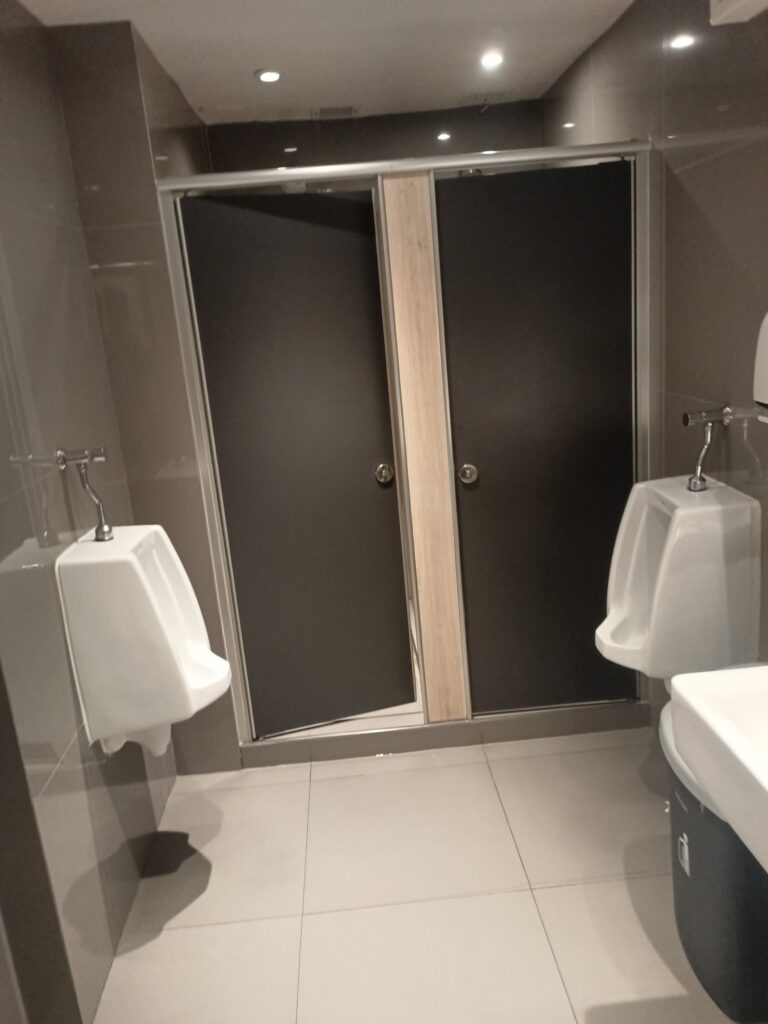 This shower's water pressure is extremely weak so I do not take shower at this branch.