Welcome back to fitravelife.com!!
This time, I am going to report the experience of watchin Revo Thai league match beteen Port F.C. and Ratchaburi F.C. This match was held at PAT stadium, home stadium of Port F.C. in Bangkok on 9th April, 2023.
How to purchase ticket
Ticket can be purchased by official Line account in advance or of course at stadium on match day. I highly recommend you buy by Line because normally there is ling waiting queue in ticket booth on match day and you might not get one depends on match card. I had experience before that I cannot buy the ticket on the game day because tickets were sold out due to big match against BG Pathum United.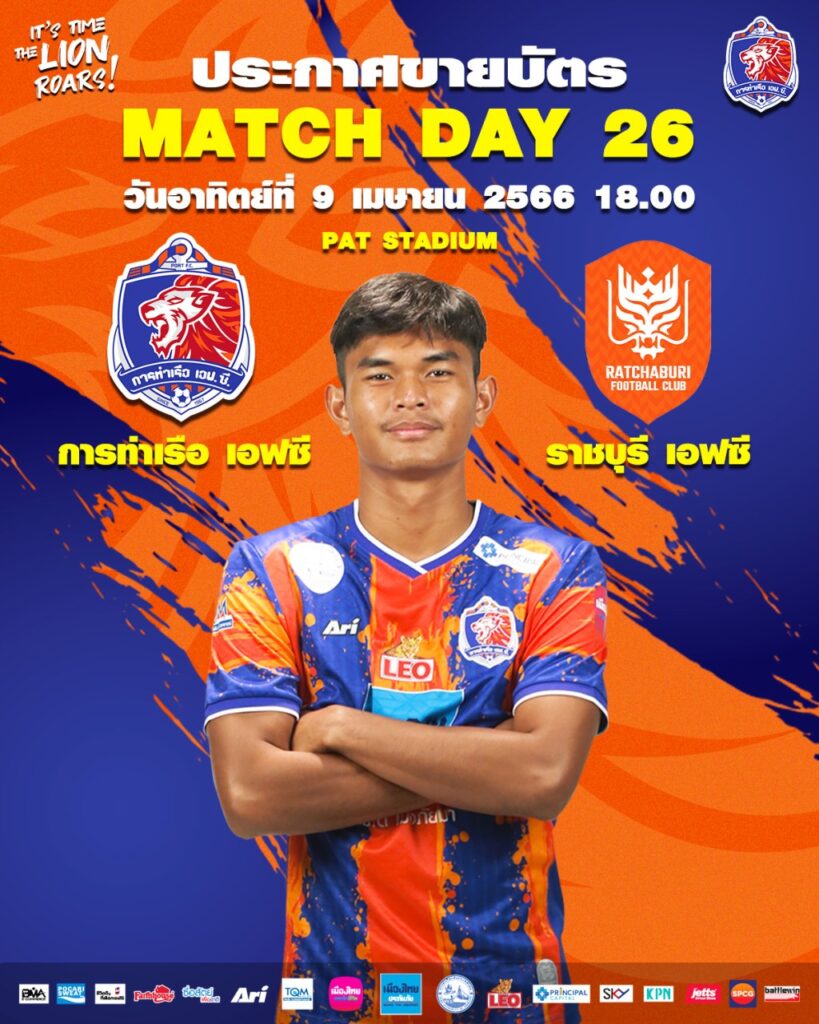 At first, please add Line account @portfcfan so you will be notified for ticket information and club update. When ticket is open for public around one week before the match, they will send google form to register. Once input your information, seat area, seat number etc, you need to pay amount by bank transfer then send proof of payment by Line account.
Ticket purchasing guidance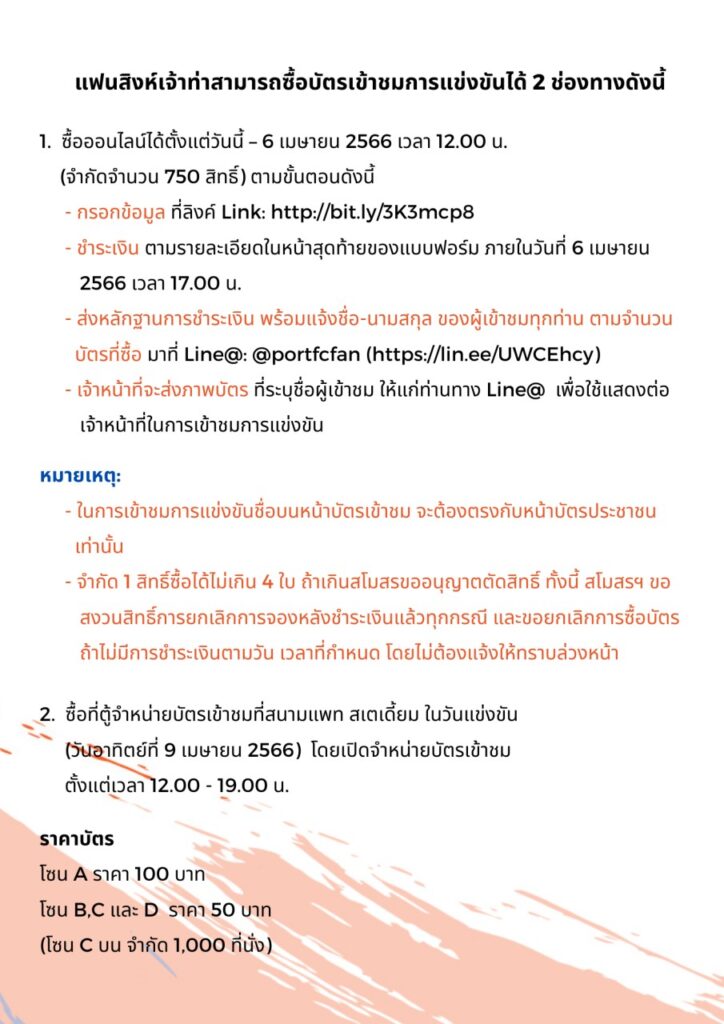 Ticket sales until 6th April, 2023
Up to 4 tickets
Zone A 100THB (Main stand)
Zone C 50THB (Back stand) Zone B and D 50THB (Behind the goal)
The day before match, ticket picture was sent with my name on it by Official line account.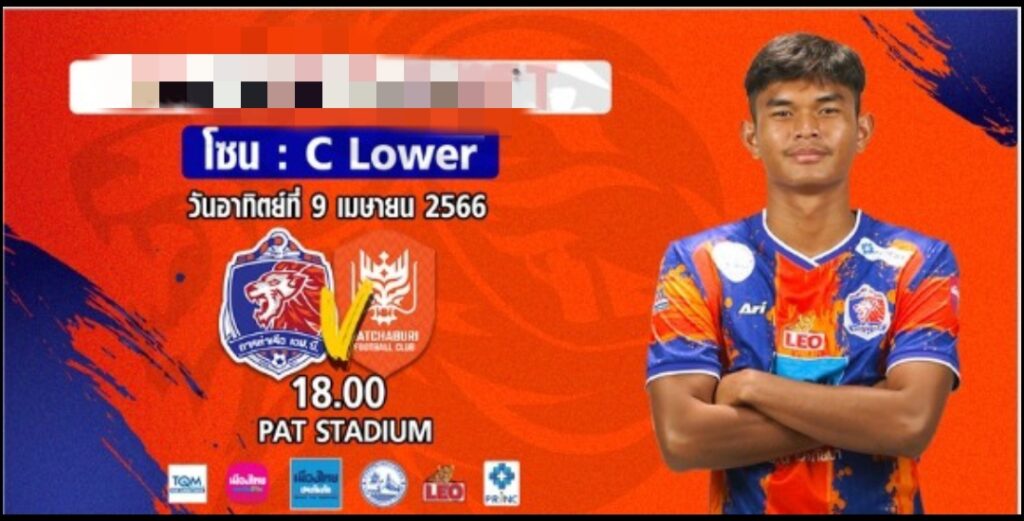 How to go to PAT stadium
PAT stadium has, I would say,  the easiest access in Bangkok area by MRT and some buses. From MRT, you drop off at Queen Sirikit National Convention Centre station then walk down towards Khlong Toei market area to pass. I normally come from Onnut area so I take bus No. 45, 46 or 507 to lead to Khlong Toei market by 8THB only
Walking to PAT stadium from Khloen toey market around 15 mins. Many fans with team uniforms on gathers already to get some food and beers. Food and drinks purchased in front of the stadium can be brought to the stadium but pet bottles and other food cannot. Unlike other stadium, there is no space to keep food and drinks here so don't bring them from home.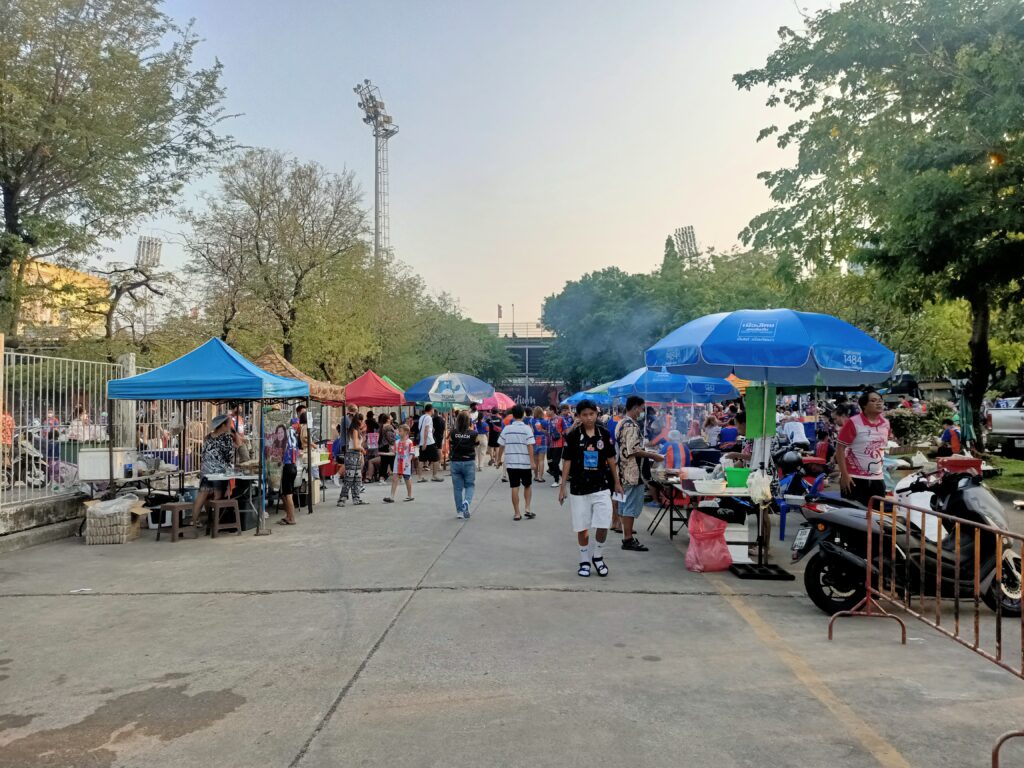 Back stand is the nearest seats from the entrance. Ticket booth is on right side after through food stalls. If you have ticket on main stand Zone A, you can enter the stadium besides ticket booth. Don't forget to go to toilet at the back of booth before reaching main stand.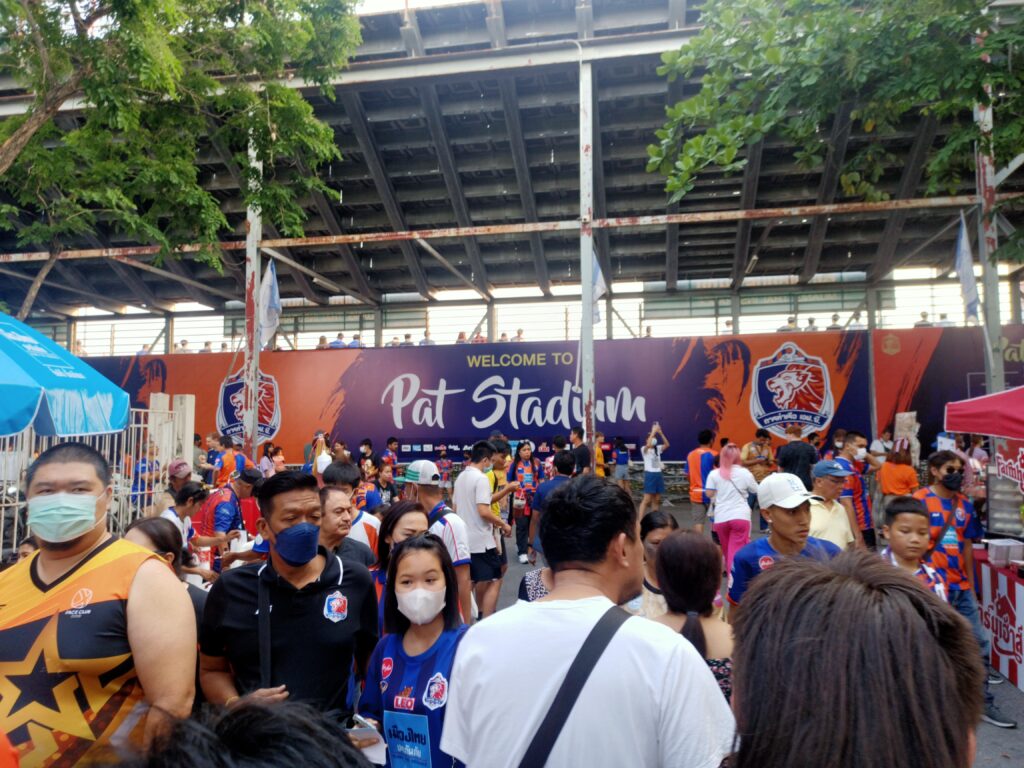 At the entrance, I showed digital ticket received by line and passport for identification. If you have bags, security will check inside to make sure no food and drinks in.
Match day report
All seats in PAT stadium including main stand is free seating so better to enter at least one hour before kick off to get the good viewing.
I sat on the middle seat neat the center. I avoided the very central area because ardent supporters are there to make noise, hahaha. My seat is at Zone C, back stand.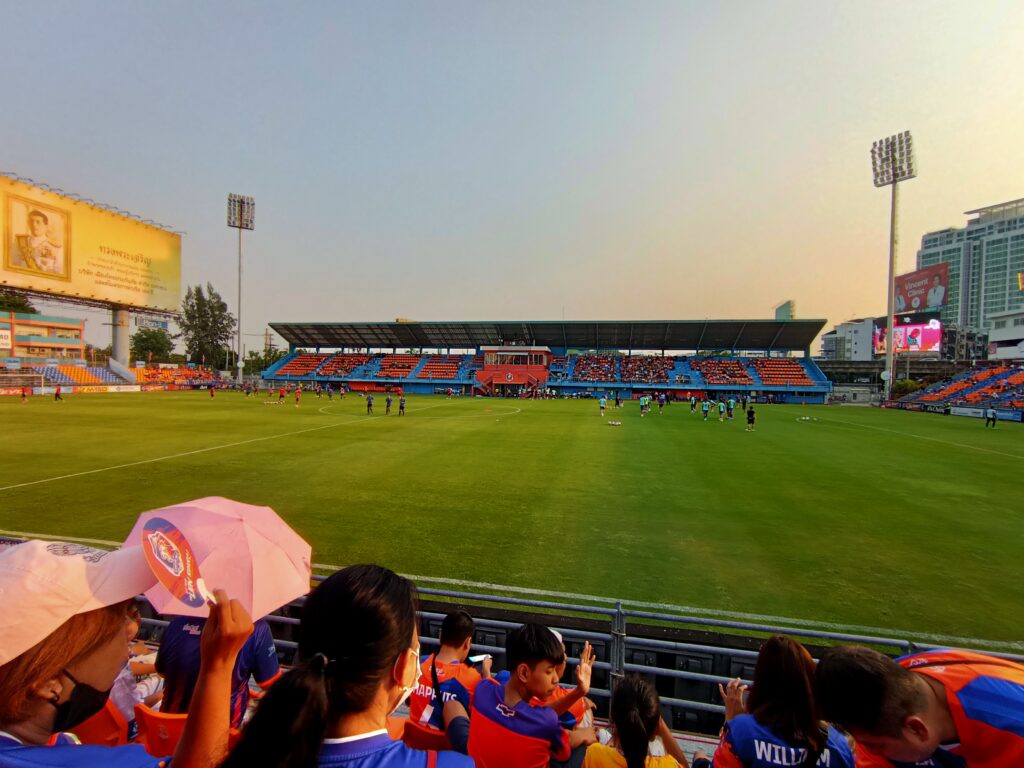 At the entrance, staff will stamp on your wrist. When you reenter the stadium, you can just show this not ticket.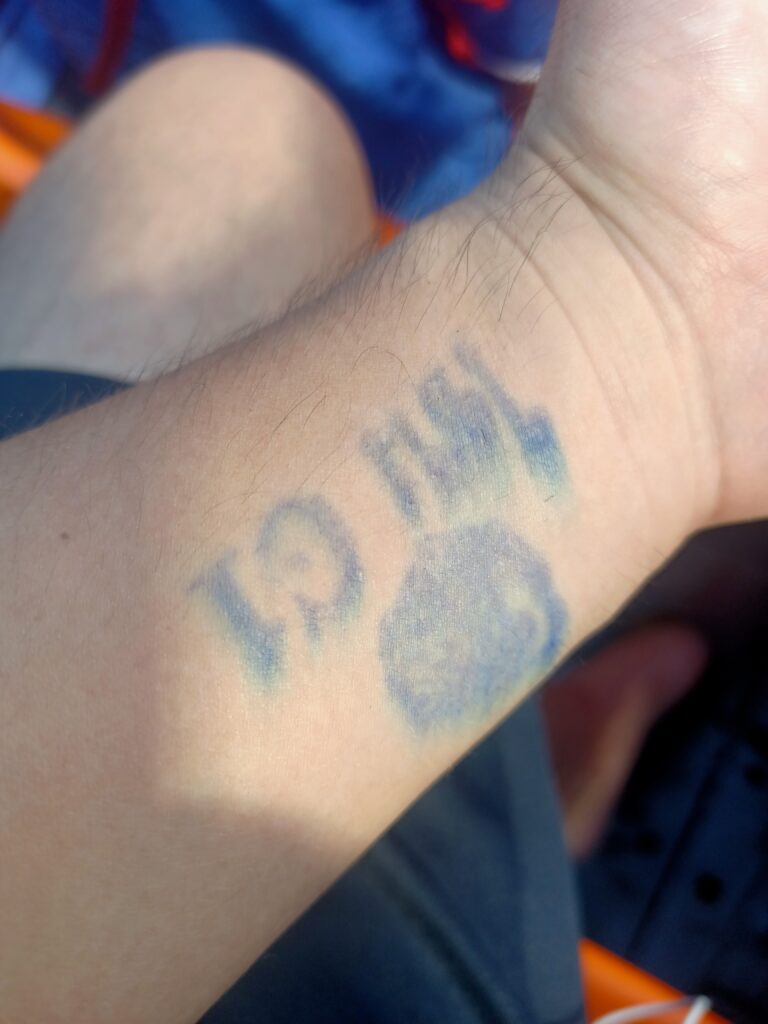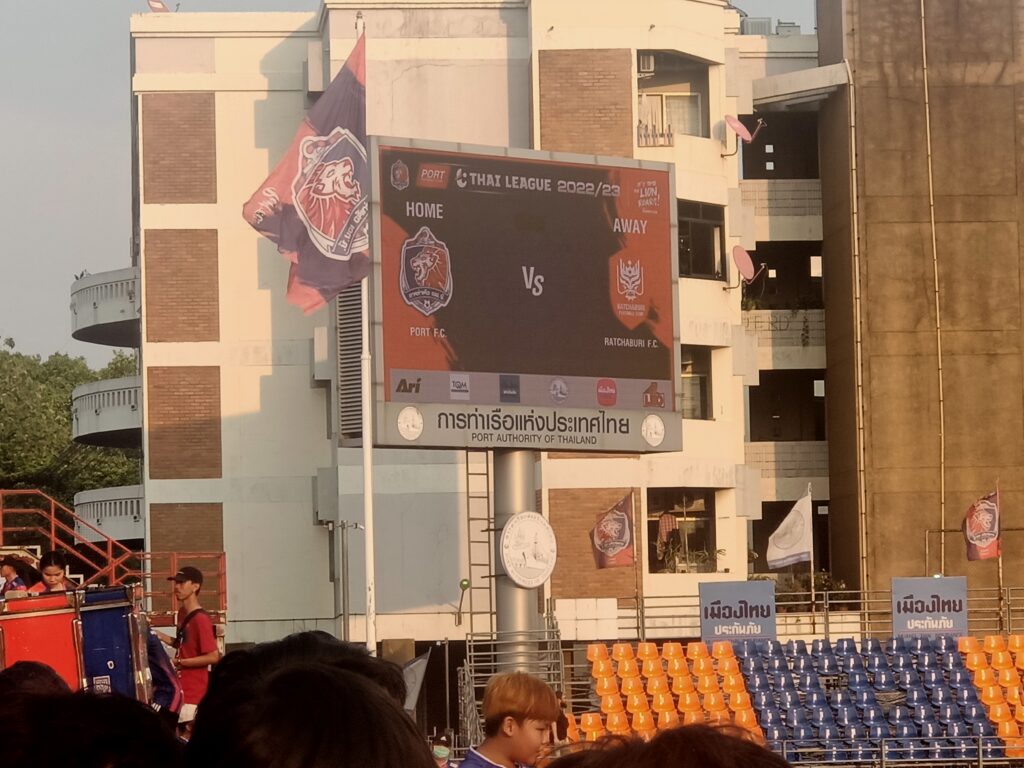 One hour before kick off, around 80% crowded when the match started.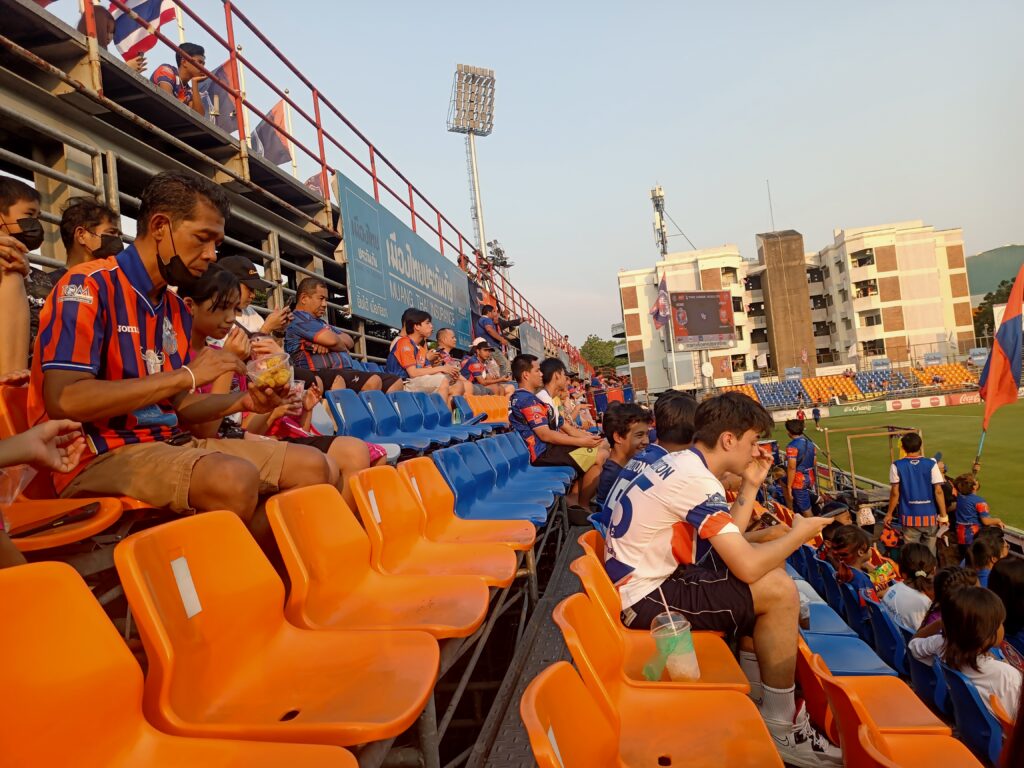 No. 44 Worachit is loaned by my team BG Pathum United so I cheer him up, hehe and No. 17 Pathompol.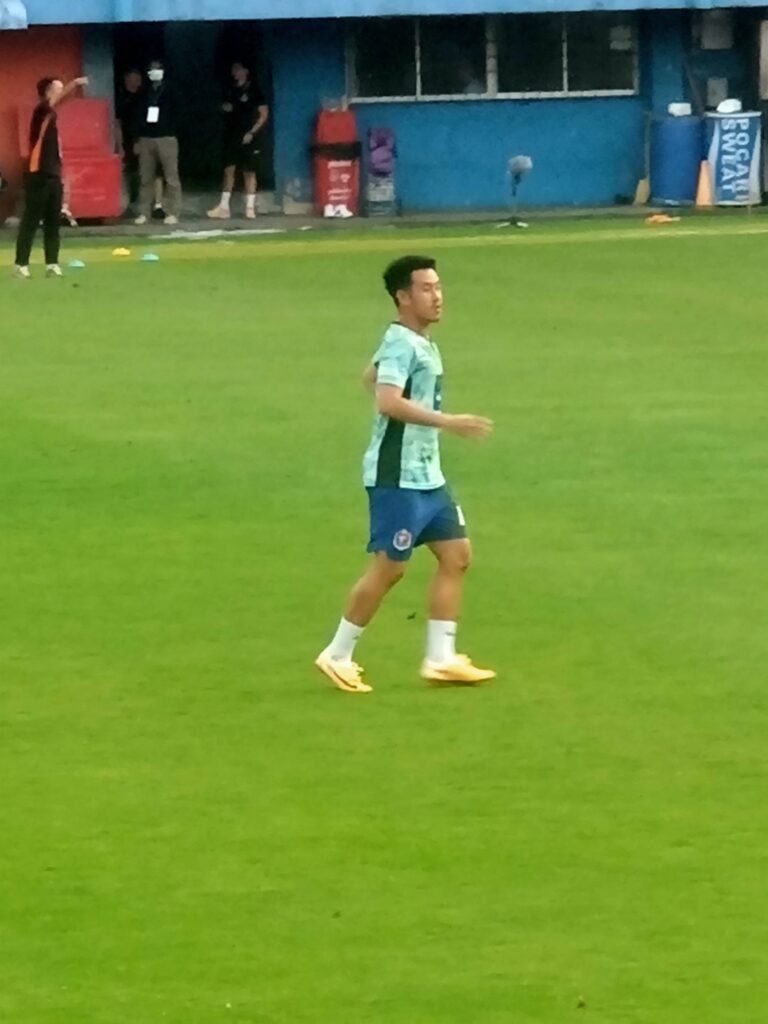 Port F.C. supporters group.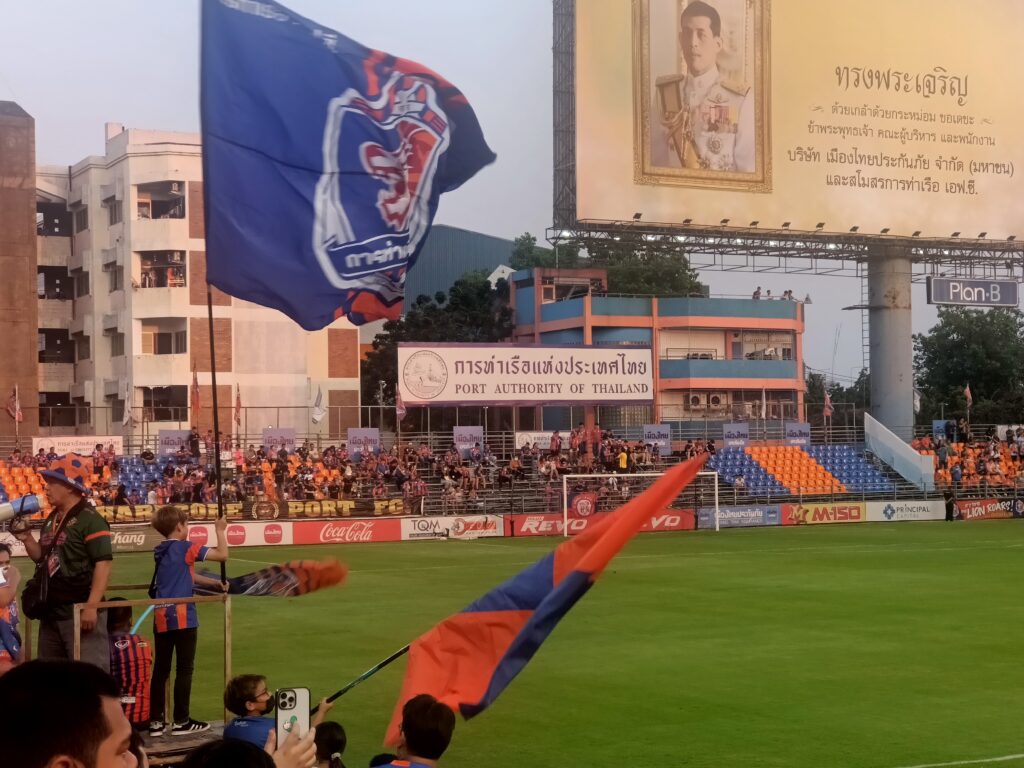 Port F.C. member formed a circle before the game. From this game Revo Thai league entrance anthem was changed with lyrics.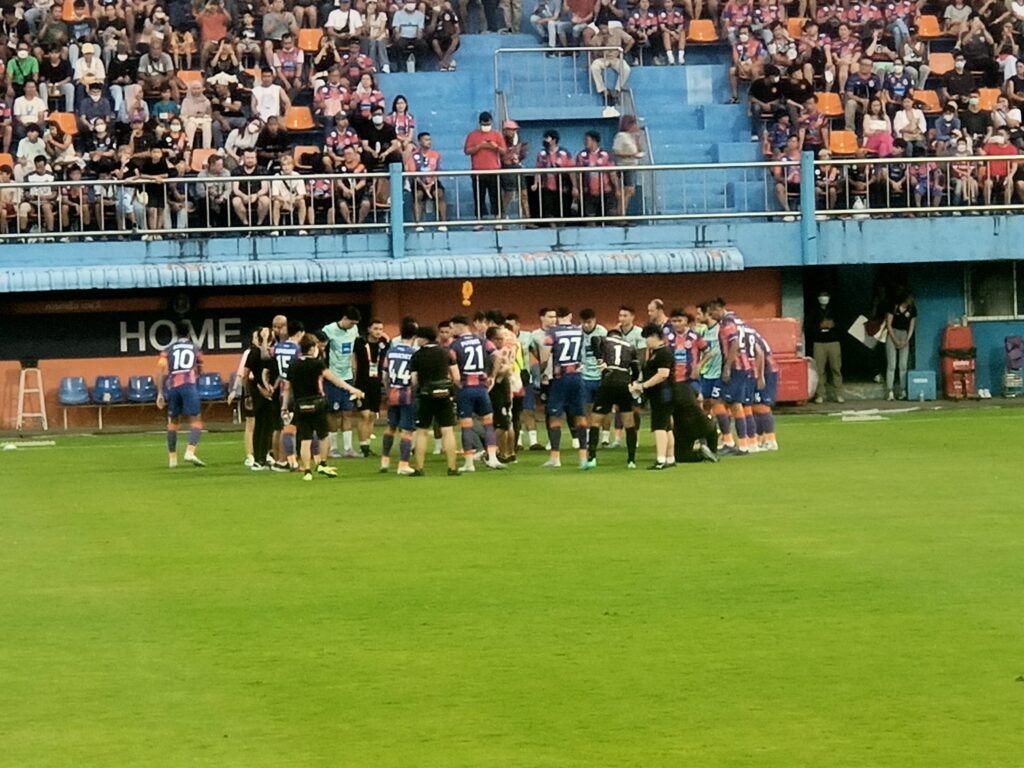 Countdown to kick off!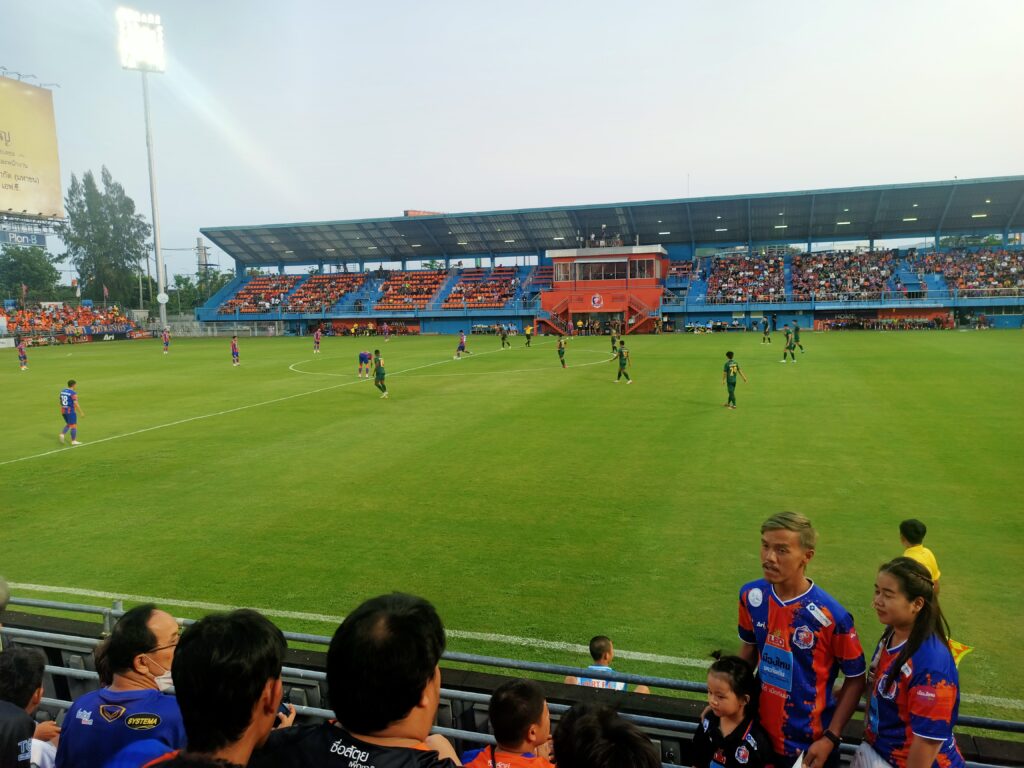 Zone B supporter group.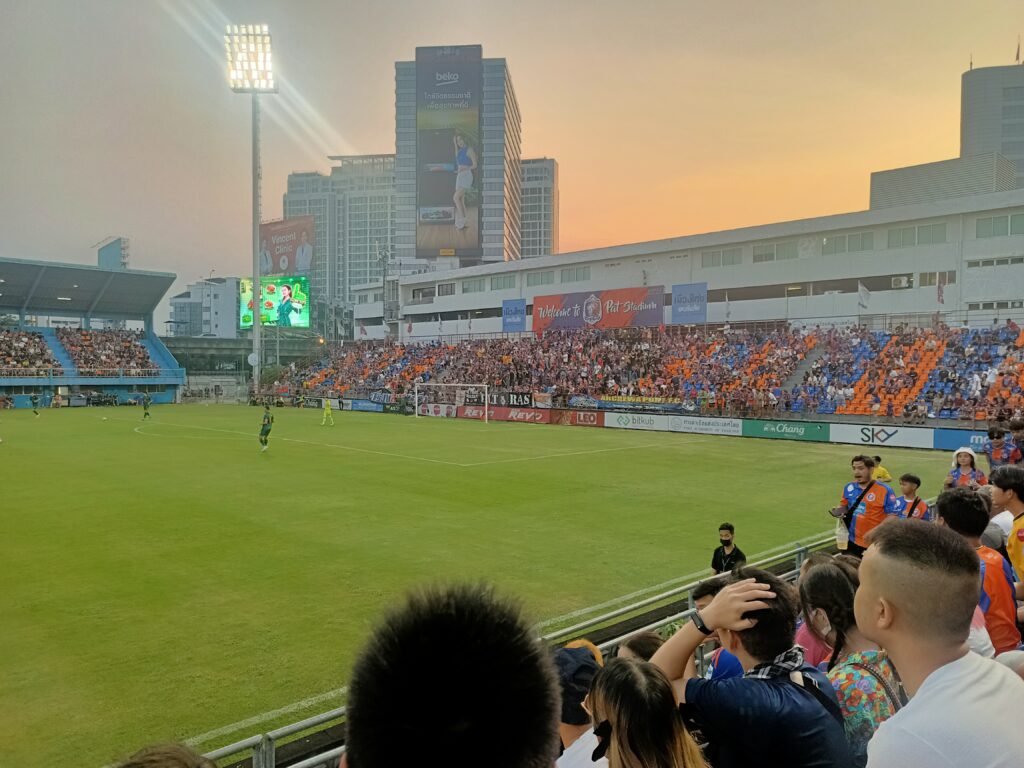 Ace striker No. 25 Hamilton scored wining goal at 2nd half from assist by Worachit!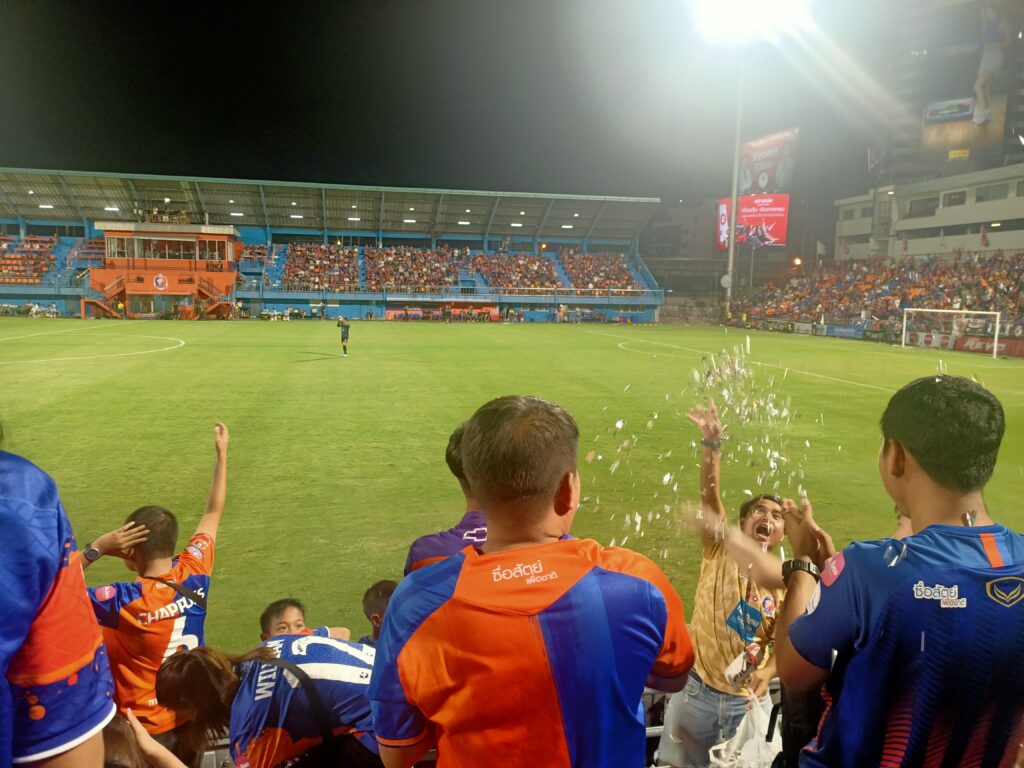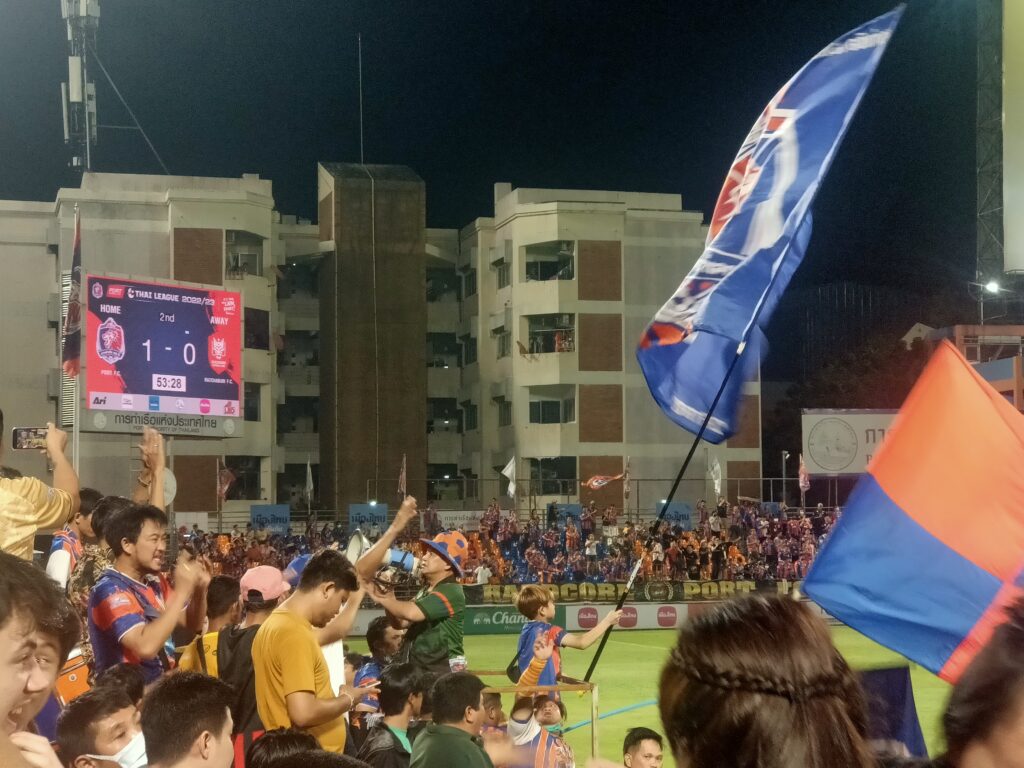 Goal by Hamilton.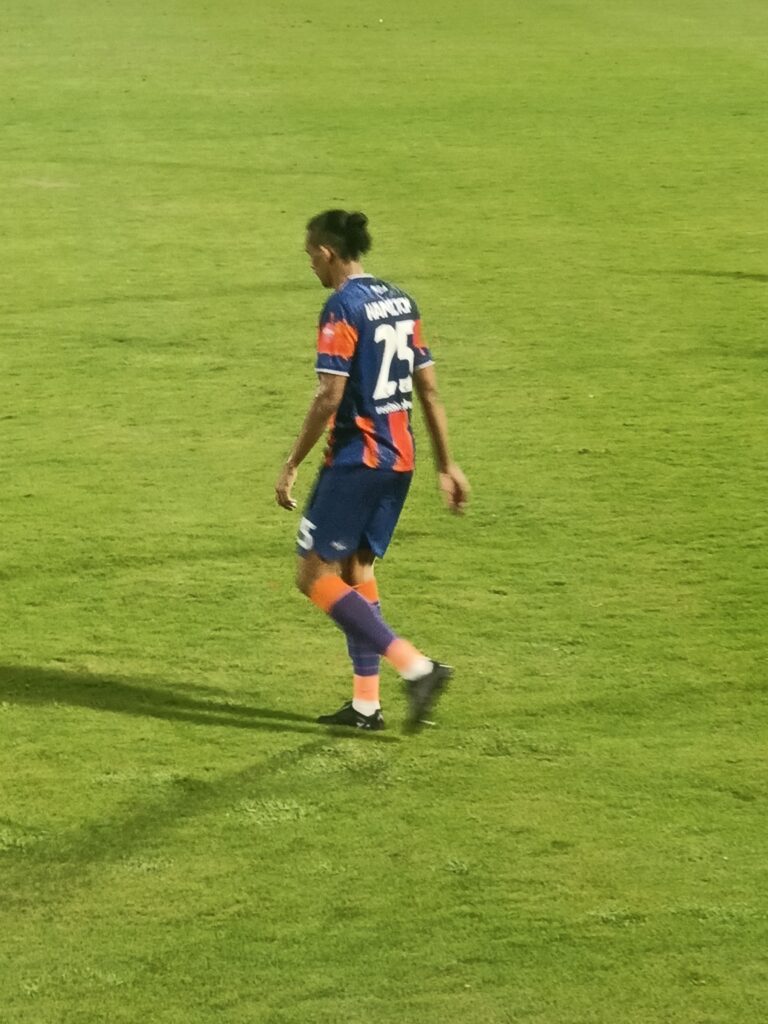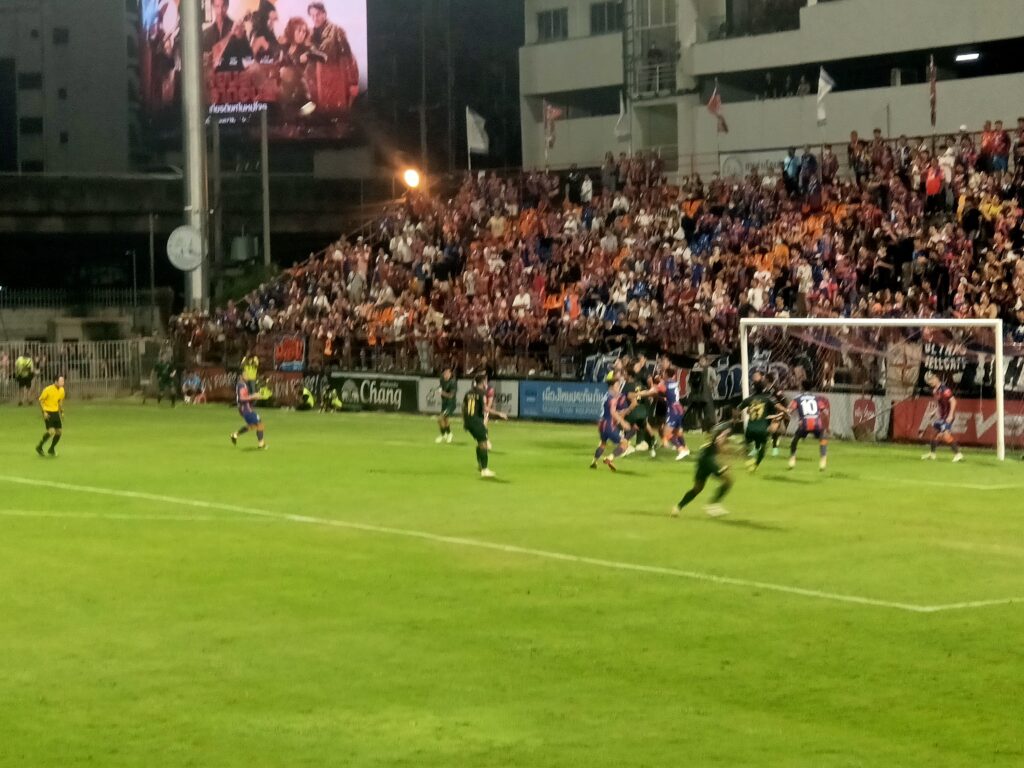 Port F.C. wins the game tonight. Precious win to be 3rd place of season to join next AFC champions league.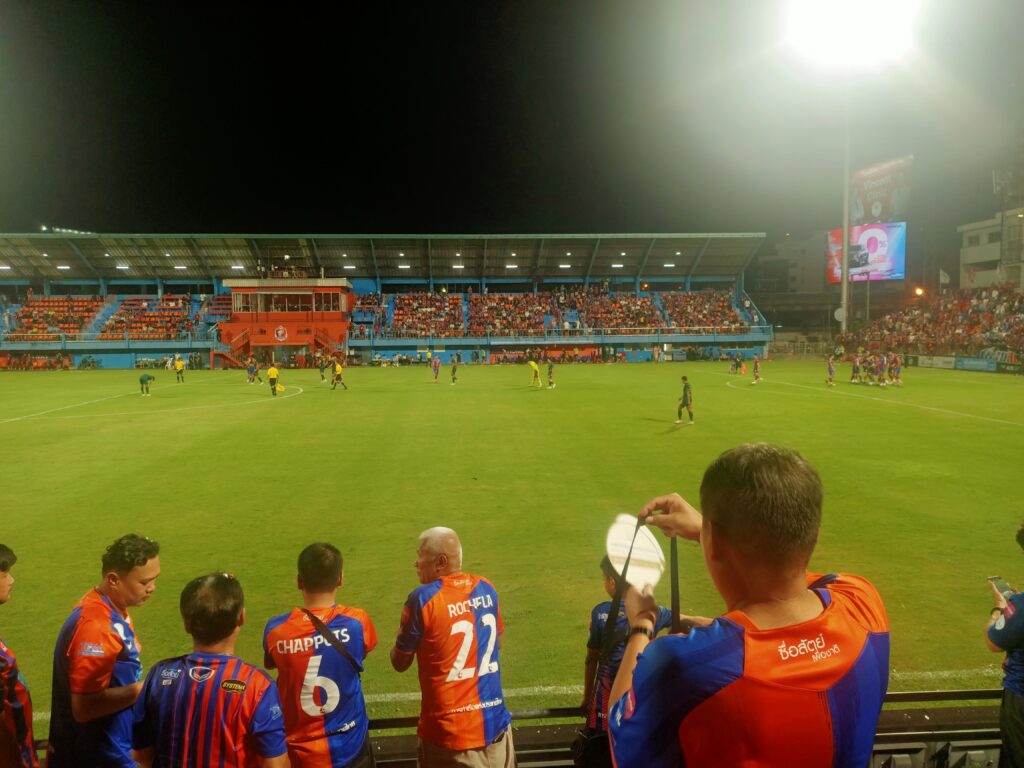 Let's go to toilet before leaving the stadium.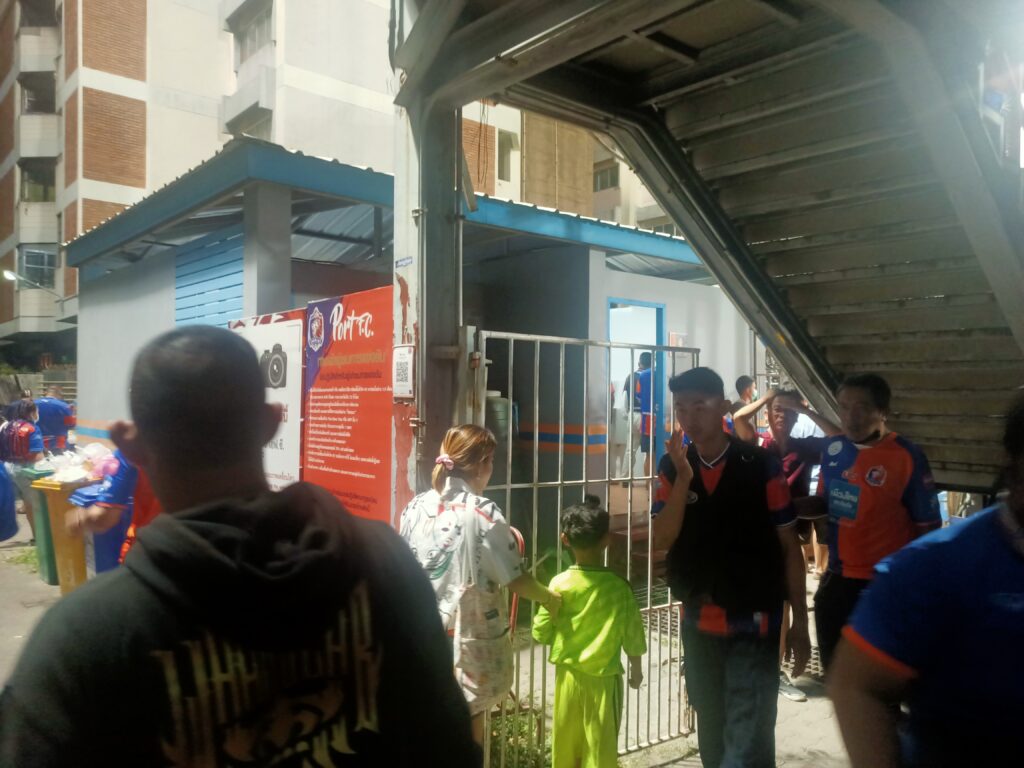 Official highlight