Welcome back to fitravelife.com!!
Becoming April 2023, Thai football season is coming to end soon. One of 3 major title, Thai FA cup semi final is held on 19th April so I try to find the way to watch live at the stadium.
Unfortunately, both 2 semi final matches do not happen in Bangkok but nearby provinces, Ratchaburi and Supanburi so I look for trip arranged qualified football club team and found 3 plans.
Chang FA cup semi final 2022-2023 season  19th April, 2023
Buriram United FC VS. Port FC
Dragon solar park Stadium, Ratchaburi province
Kick off : 19:00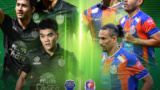 Official Ticket | Chang FA CUP 2022/2023 (Semi-final) Dragon Solar Park Stadium
Chang FA CUP 2022/2023 (Semi-final) Dragon Solar Park Stadium
Police Tero FC VS, Bangkok United FC
Supanburi provincial central stadium, Suphanburi province
Kick off : 18:00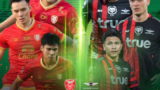 Official Ticket | Chang FA CUP 2022/2023 (Semi Final) Suphanburi Stadium
Chang FA CUP 2022/2023 (Semi Final) Suphanburi Stadium
Trip by Buriram United FC
At first, I tried to go to watch the game arranged by Buriram United. Below is the announced ads from their official facebook page about a week before the game day. Not only their home Buriram povince, they also arrange the trip from Bangkok only if minimum 45 person booked the trip within the specified period.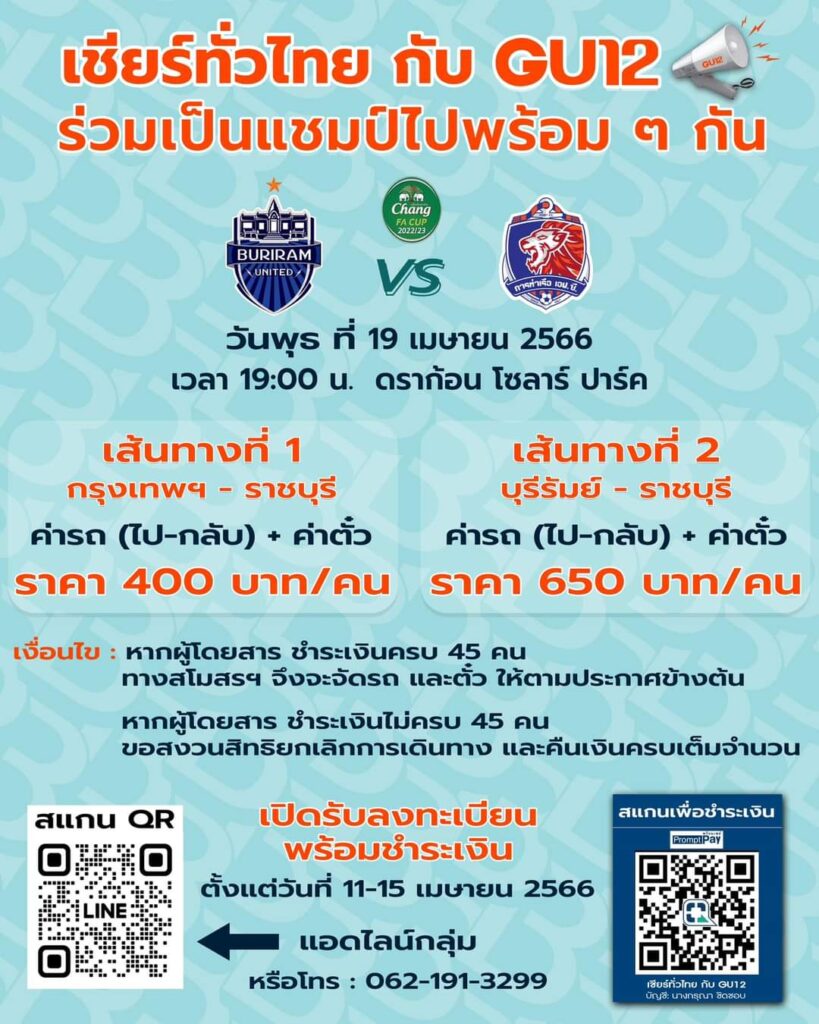 Booking period: 11th – 15th April
Trip Price: 400 THB (ticket included)
Pick up point: Buriram United shop, Din daeng
Throughout their official line account @GU12, I informed them to book one person for Bangkok route trip then completed payment by bank transfer on 11th April. However, on 16th after all registration is closed, officials announced that they already cancelled Bangkok route trip since minimum 45 person didn't book the trip to arrange the bus. Full refund is immediately processed at the same day.
Trip by Port FC
I just noticed that Port FC side also arranged the trip to Ratchburi province as below. Details, such as deadline and payment condition were not clear to secure the seat so I inquired them by Facebook. If ever I can still book their trip, I will then report my experience here.
I sent message to the officials through Facebook and line but no response at all from them on 17th April. It seems that they are still on Songkran vacation, 55. I just decide not to follow up anymore and not to take the trip from Port FC.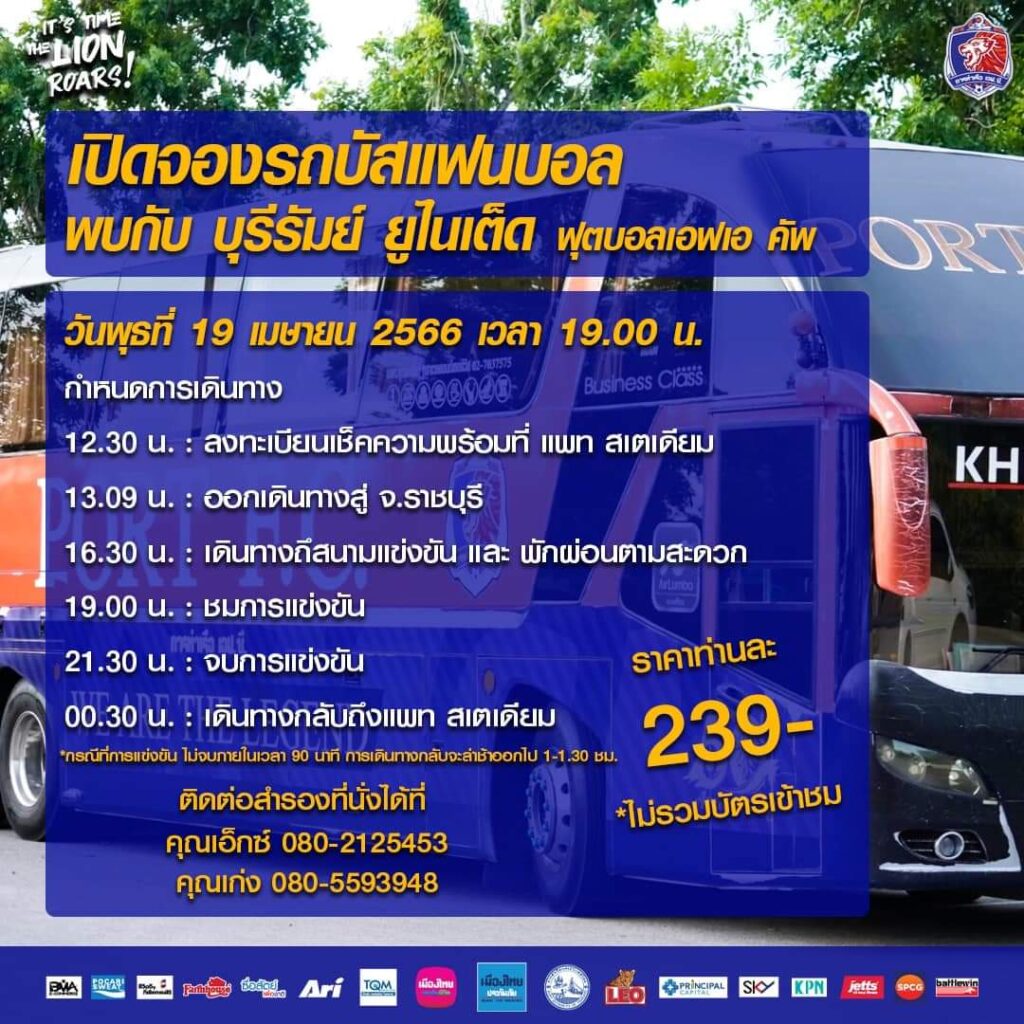 Booking period: ???
Trip Price: 239 THB (ticket excluded)
Pick up point: PAT stadium
Itinerary
12.30 Registration at PAT Stadium.
13.09 Departure to Ratchaburi
00.30 Arrive at PAT Stadium
Trip by Bangkok United FC
Another trip that I found is by Bangkok United FC. Generously, trip fare is FREE so you just need to have game ticket either through Bangkok United or Thaiticketmajor directly.
Through google form, I easily competed registration. You will be required to input some personal information, Question to buy ticket or not from Bangkok United and pick up point. Once done, you will see the message that registration is completed. I didn't pay ticket fee at this time so they will collect it on the trip day, I think.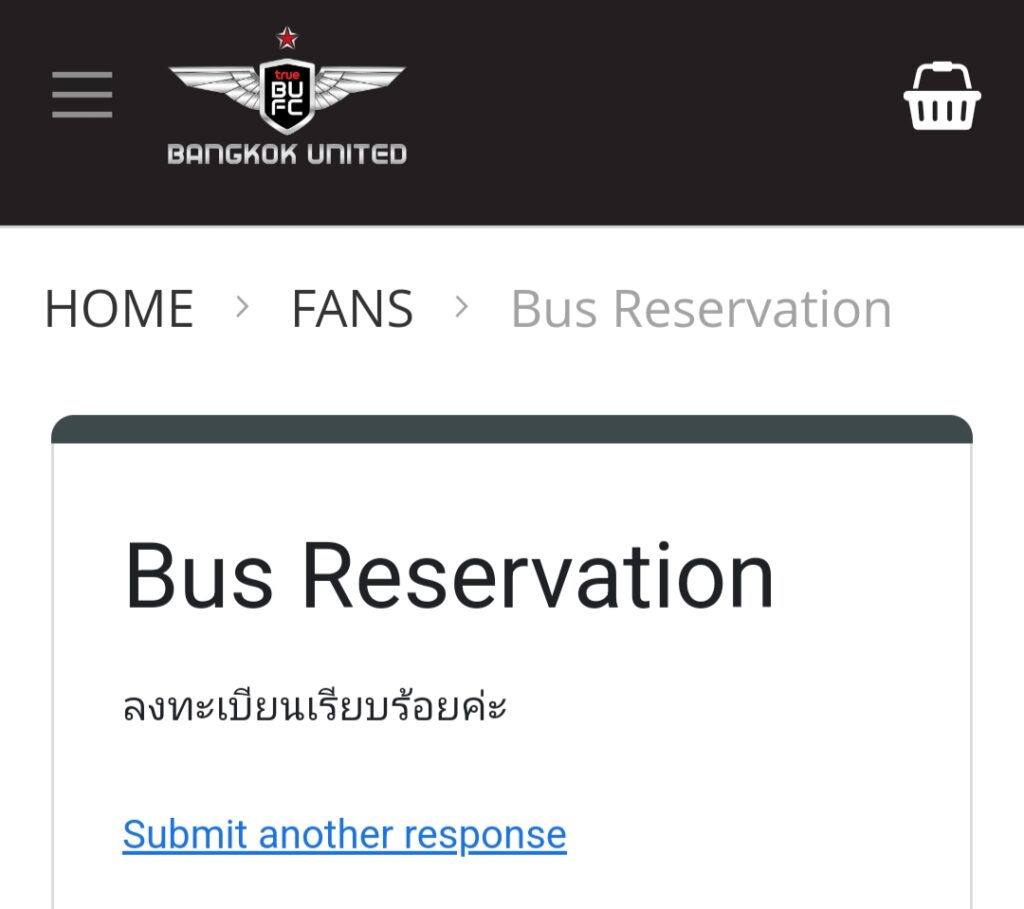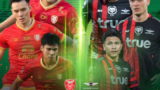 Official Ticket | Chang FA CUP 2022/2023 (Semi Final) Suphanburi Stadium
Chang FA CUP 2022/2023 (Semi Final) Suphanburi Stadium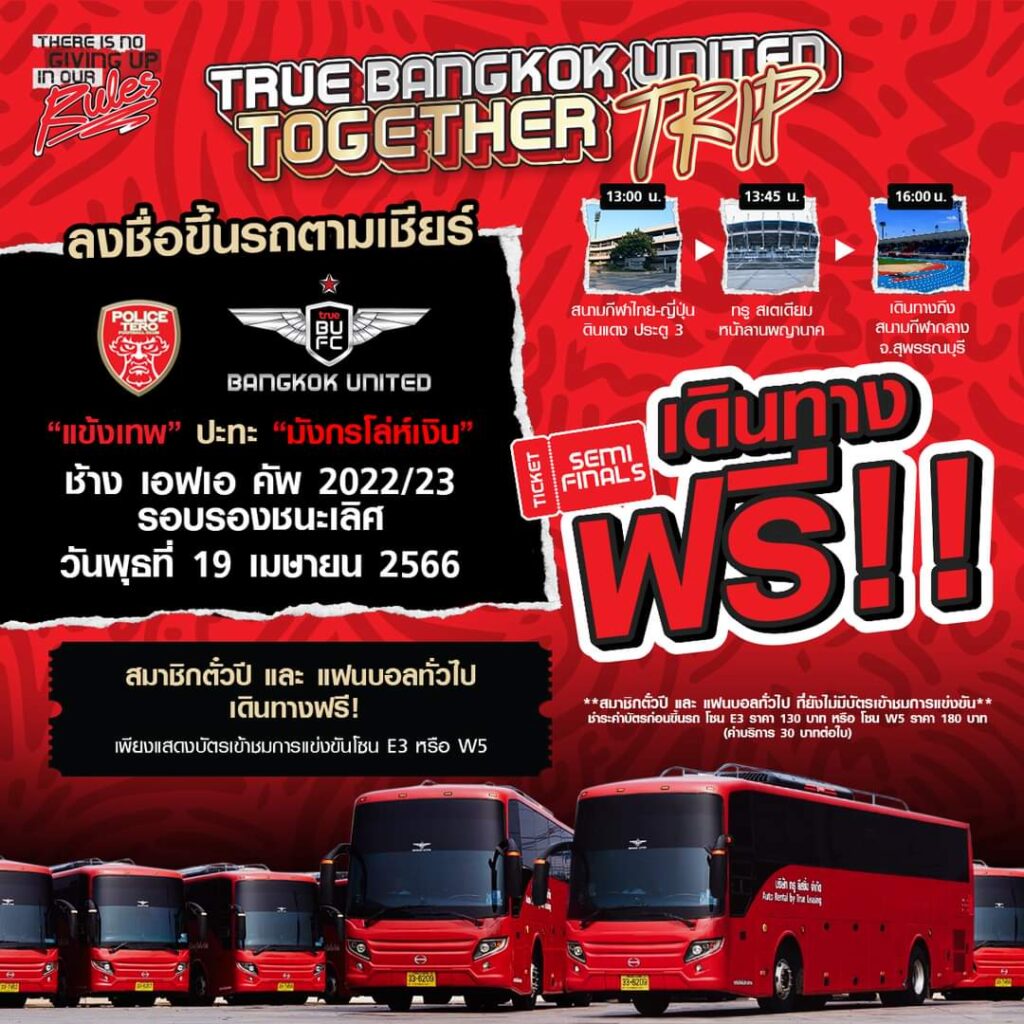 Booking period: Deadline at 18th April 12:00 PM
Trip Price: FREE (You need to have ticket, or season pass. Also can buy at registration)
Pick up point: Thai-Japanese Stadium, Din Daeng or Thammasart Univ, Rangsit Campus
Reservation link
www.truebangkokunitedfc.com/fans/bus-reservation.html
Itinerary
13:00 Pick up at Gate 3 Thai-Japanese Stadium Din Daeng
13.15 Departure from Thai-Japan Stadium Din Daeng
13.45 Pick up at E Stand of True Stadium, Thammasart Rangsit Campus
14.00 Departure from Thammasart Rangsit Campus
16.00 Arrive at Suphanburi Provincial Stadium
18.00 Kick off
20.30 Departure to Bangkok
22.30 Arrive at Bangkok, stop at pick up points each
Completed registration
Ok so I just need to go to pick up point on match day designated by Bangkok United. I, actually wanted to join Buriram VS. Port trip but well I could not make it as mentioned already. Well that's fine since I already visited Ratchaburi stadium and Bangkok United offered FREE bus ride!😉
I will report again my actual trip in another post.
See ya😉