Hello, everyone! Welcome back to "fitravelife.com". In last article, I explained how to declare withholding tax by online. This time, I would like to show you how to get refund in case you are entitled.
How to declare Thailand income tax by online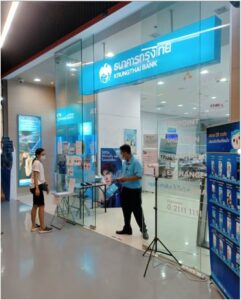 Receive letter from the Revenue department.
After your online submission is reviewed by the authority, you will receive letter "Kor. 21". It took around one week in my case.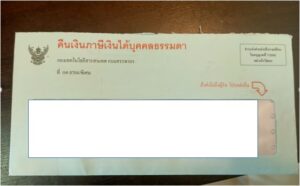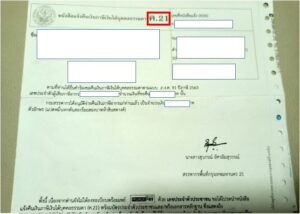 Go to bank for refund process.
Once you received letter, you can go to any branch of Krungthai bank with documents below.
What to bring
Letter (Kor. 21) from Revenue department
Passport
work permit
Tax ID card
Unfortunately, if you need to pay additional tax, with letter from the government, you can go to any bank to pay tax. 2 years ago, I had to pay 2,000THB additional so I went to Kashikorn bank then proceeded payment.
Receive refund.
This time, I went to Krungthai bank for my refund process, so I will explain the process to you. At bank, you can choose either way below. Krungthai bank is not so familiar to foreigners like us but it is always crowded with Thai nationals because this bank is supported by government, more than 50% share held by the ministry of Finance, and government provides financial service and support through this bank.
Receive refund by opening bank account.
Receive refund by E-Money card.
I chose No.2 this time since I didn't want to have bank account more. Besides, you need initial deposit for opening account.  However, if you plan to stay long in Thailand, you might be eligible for national pension or other fund. Considering such case, it's ok for you to open account in Krungthai bank at this time.
Back to my process, I chose E-money card this time, counter staff required me to sign some documents to issue new card for me. Whole process took around 30 mins.
Get refund by ATM.
With E-money card, you can process refund by ATM. For first time user, you need to set up pin code at first. Default pin code is set as "111111" then withdraw money from ATM by increment of 20,000THB. If you want to get the amount less than 100THB, you can ask counter staff to process.
OK, that's all for refund processing. In next article, I will also explain my income tax deduction plan for this year so you can refer to it and get some ideas for your own plan. My refund amount for last year's income tax is more than my one month salary so I highly recommend that the readers consider to take action for income tax deduction this year.
See you!