Welcome back to fitravelife.com!
On August 2023, when I come back to Japan from Bangkok, I flew by Japan Airlines Business class. In departure area, I used Qatar Airways Premium Lounge so I would like to share what service you can get from there.
Qatar Airways Worldwide Lounges | Qatar Airways
Stop by and relax at one of the Qatar Airways lounges available in Hamad International Airport and other worldwide locations.
Lounge is open from 15:30 to 2:30 every day following on official site. However I could use around 7am in the morning so maybe site is not updated.
Location and Eligibility
Qatar Airways Premium Lounge is located in Concourse D of international departure area. After security check, you need to go down one floor to reach the lounge.
Eligibility to enter the lounge
Business or higher class passenger: YES
Qatar airways or One world sapphire member up: NO
Guests: NO
Unlike other One World Lounge in Suvarnabhumi Airport such as Sakura Lounge and Cathay Pacific Lounge, Qatar does not allow One World elite members and guests. You must be Business class or higher class ticketed passengers of One World airlines. Because of this entry limitation, lounge is not so crowded and you can be more relaxed in quiet atmosphere.
Below is the entrance of lounge. Concierge from the middle east will check the eligibility of guest by boarding pass.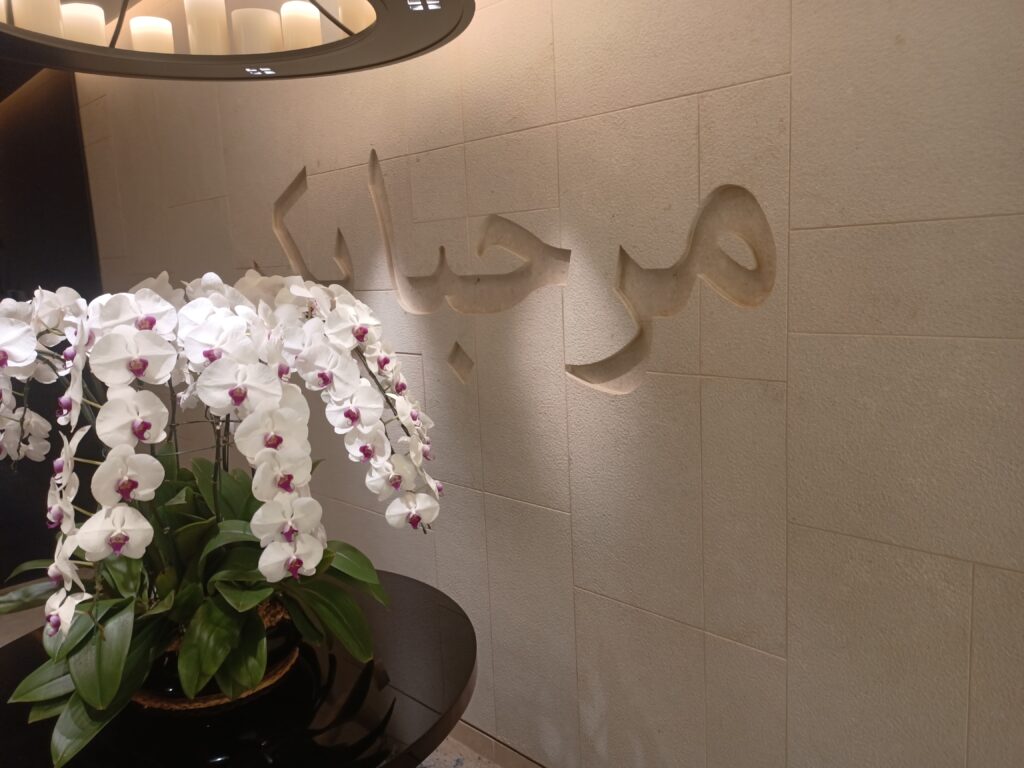 Sofas and business centre
On the right side of lounge, you can be relaxed in tranquil zone. This area is more for relaxed not dining purposes.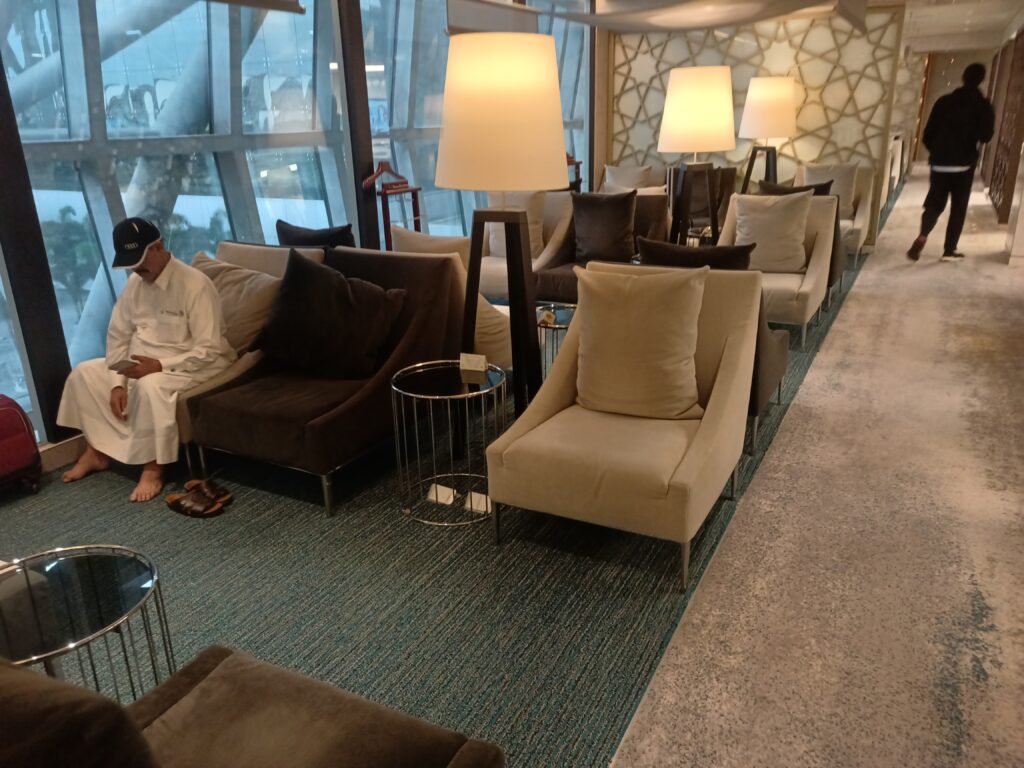 Only snacks and cookies in this zone.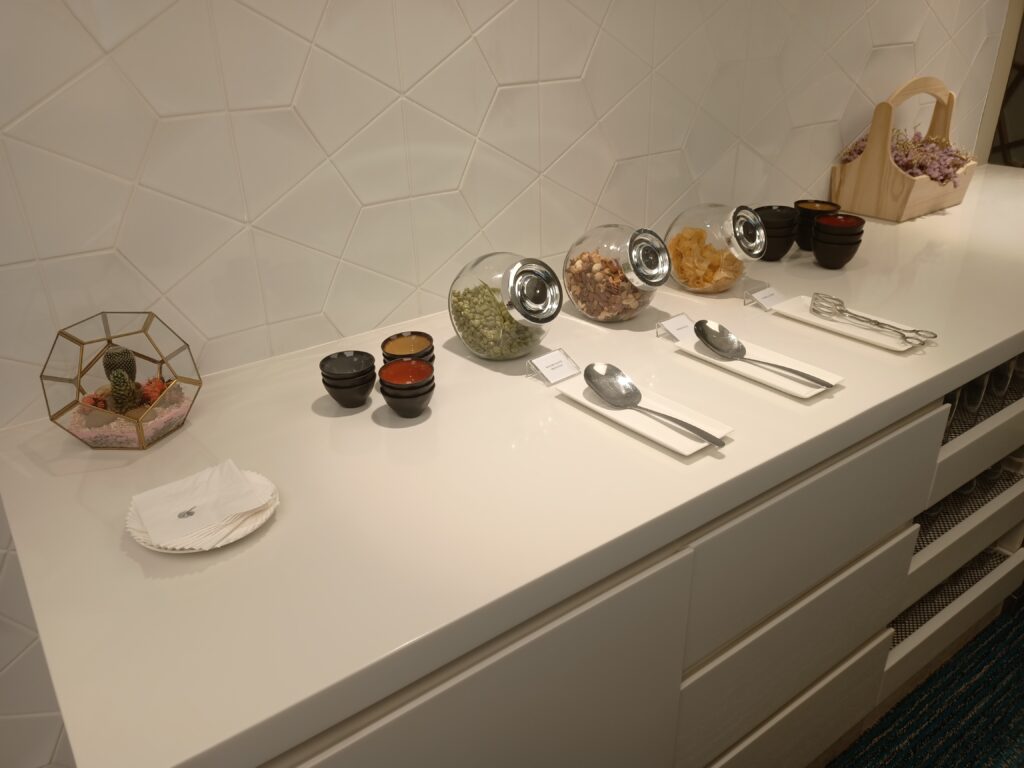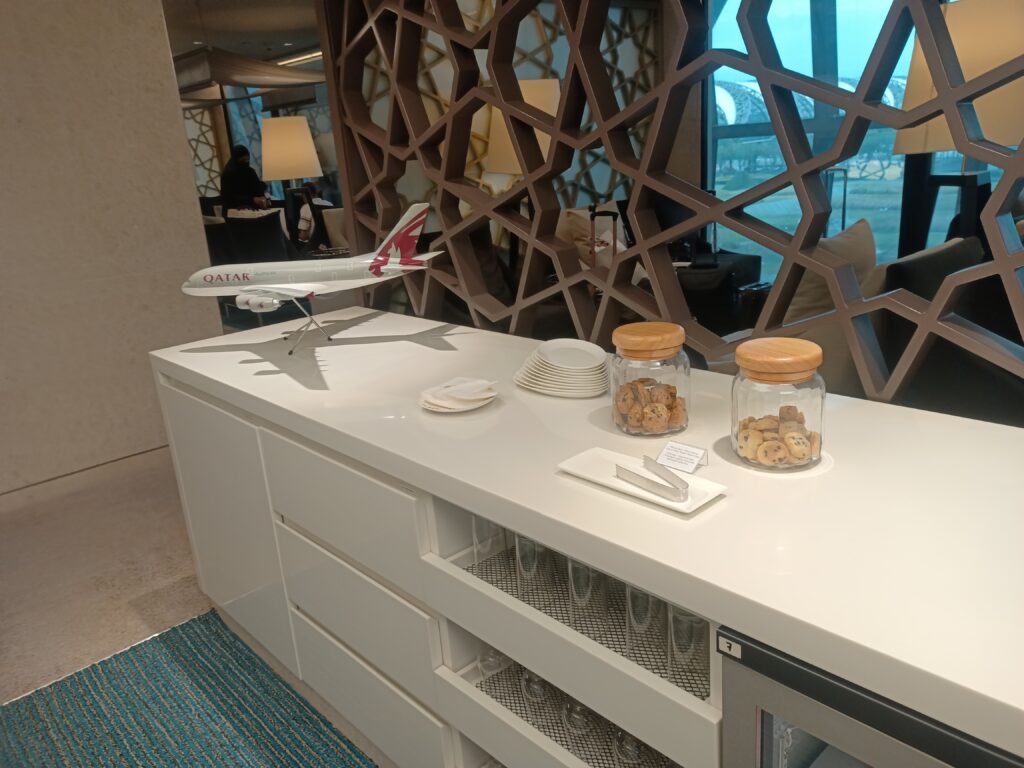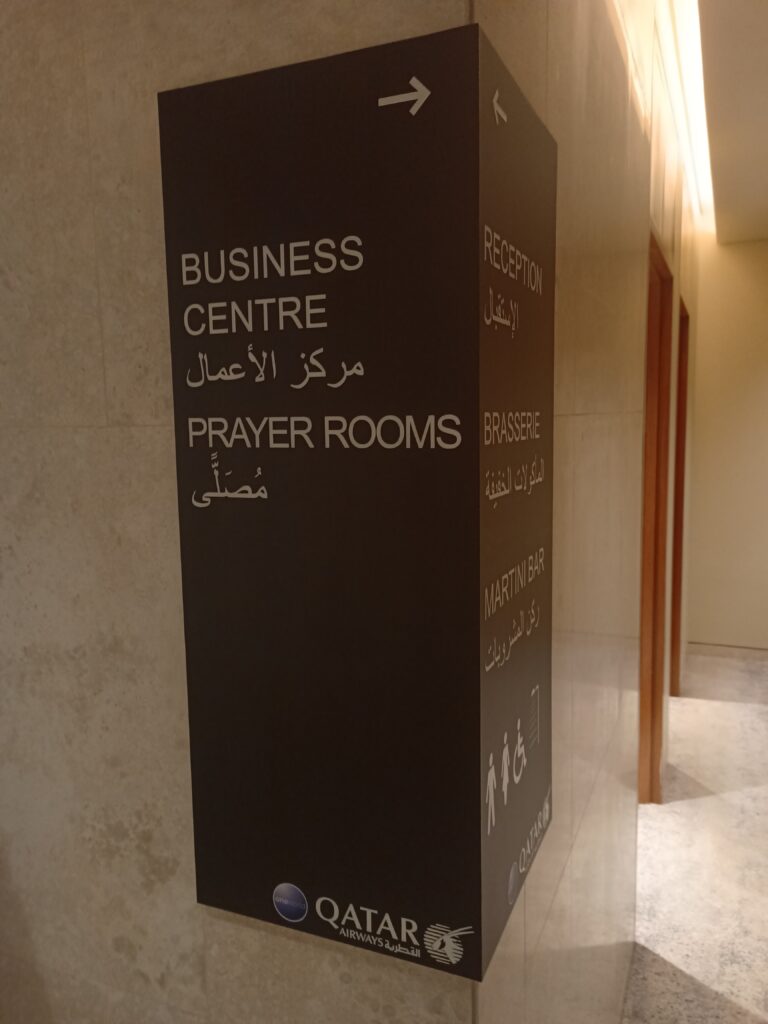 2 desktop computers and printer is available here. There are also prayer room for Muslim passengers.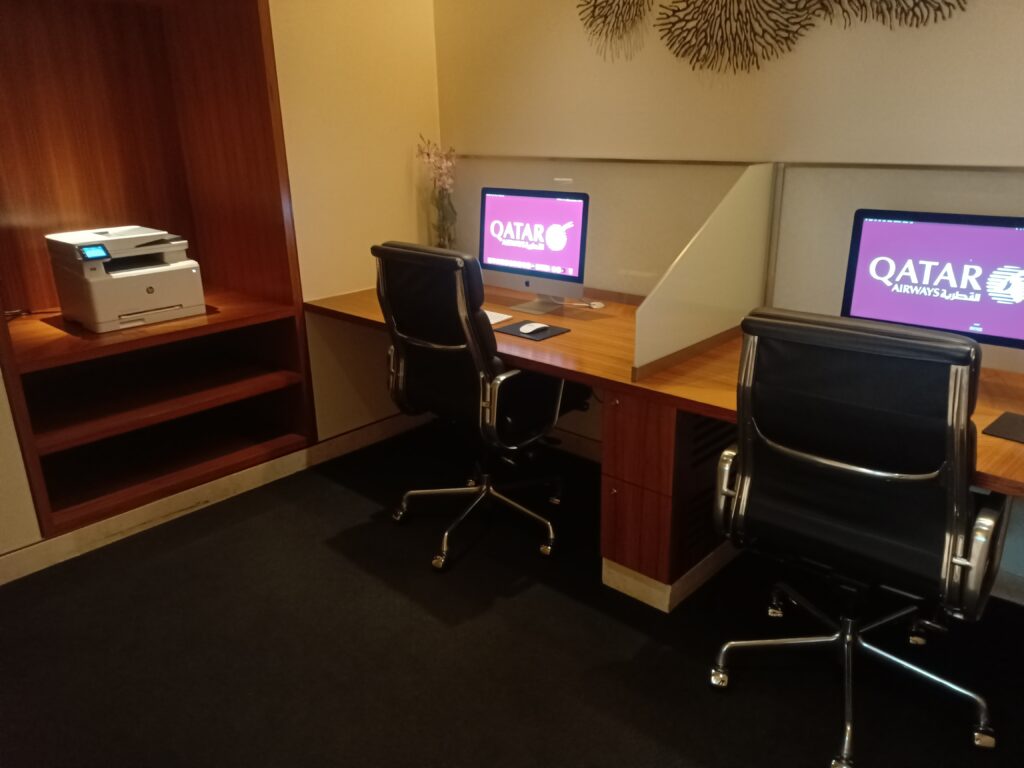 Dining areas and bar
For those who wants to grab sophisticated food, take left turn from the entrance to dining and bar area.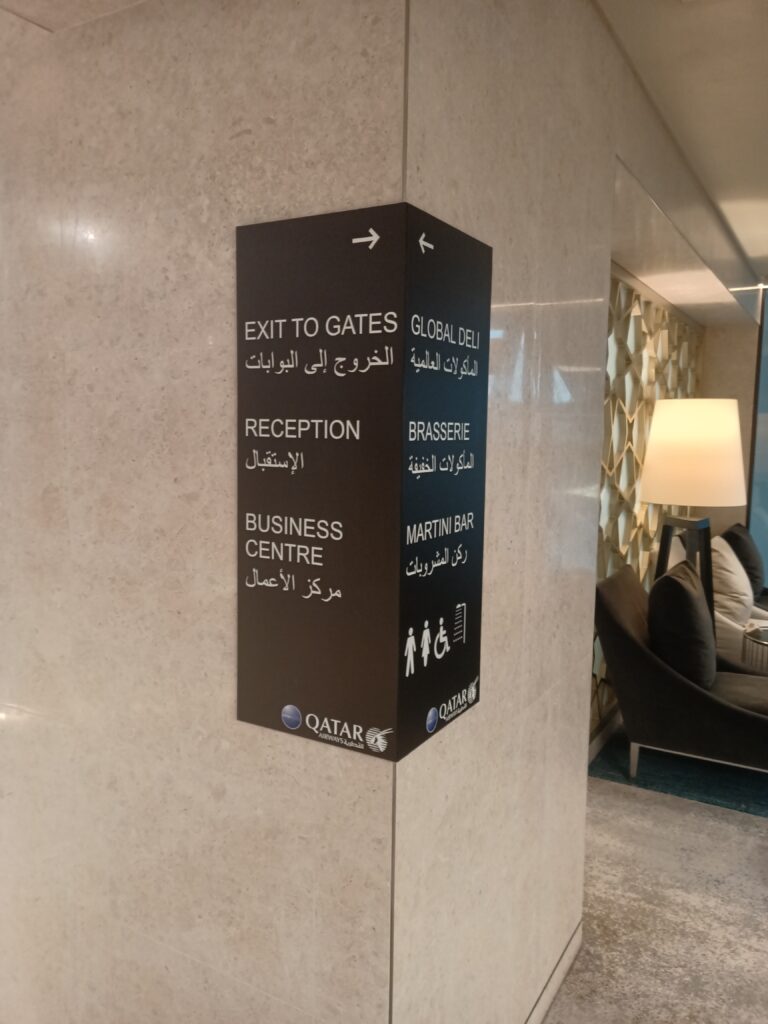 Hot meals and fresh drinks.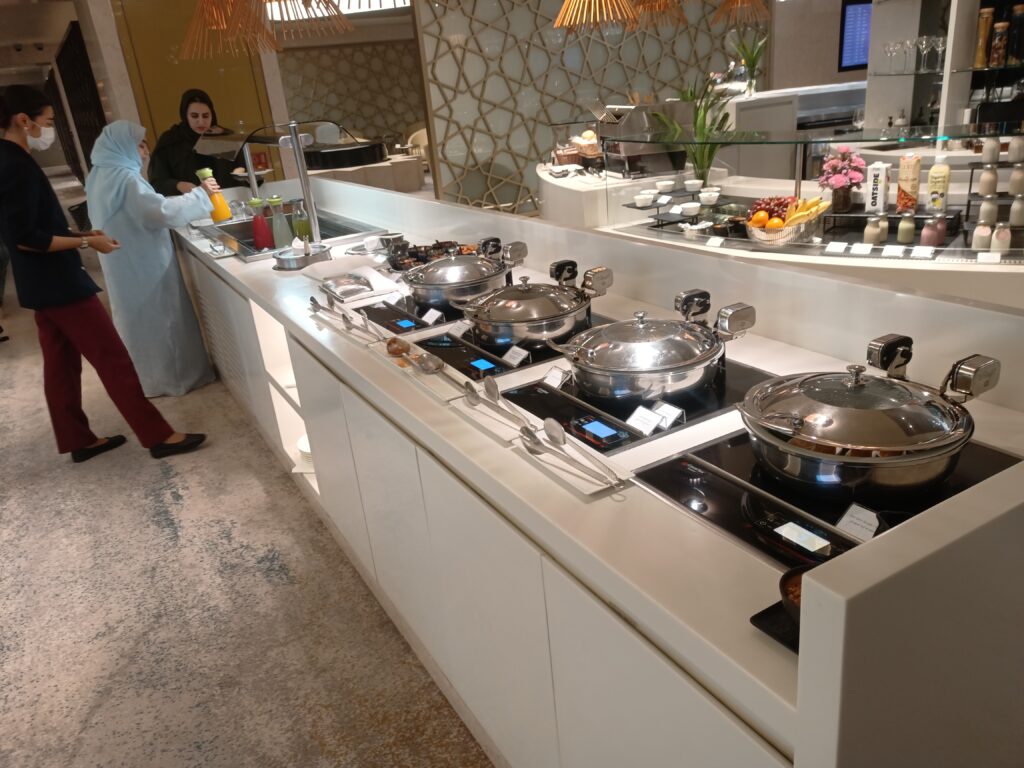 Breads, small plates and bar counter.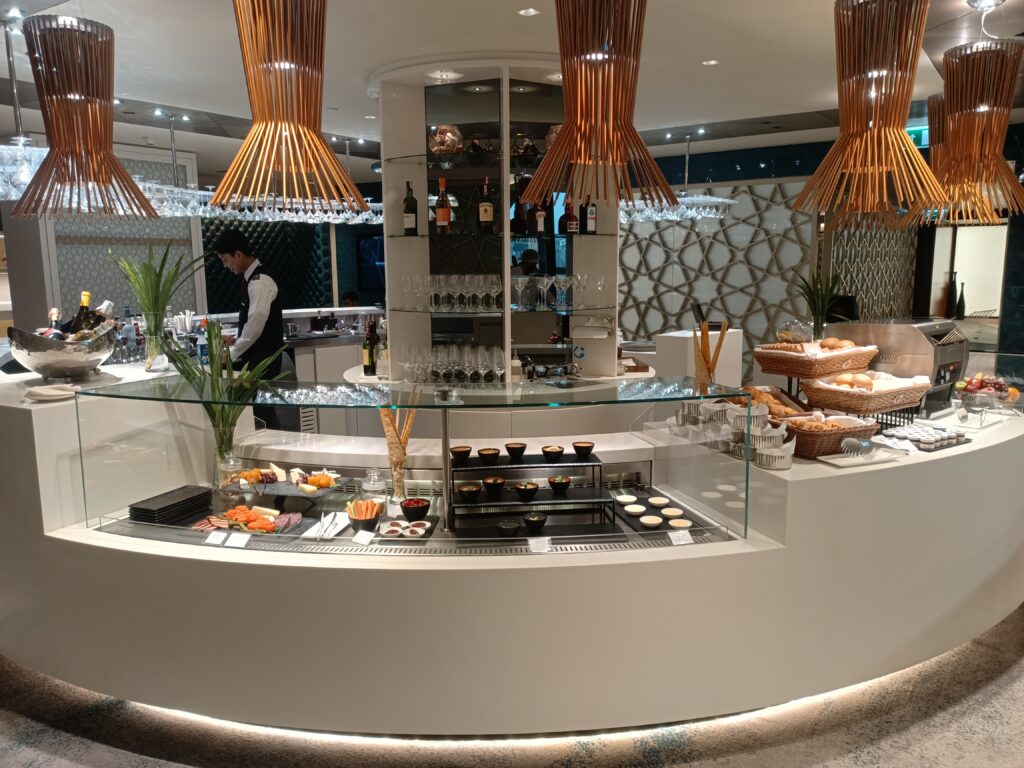 Here are the hot meal they offer at 7 am in the morning.
Dim Sum Ha-gao /Suimai?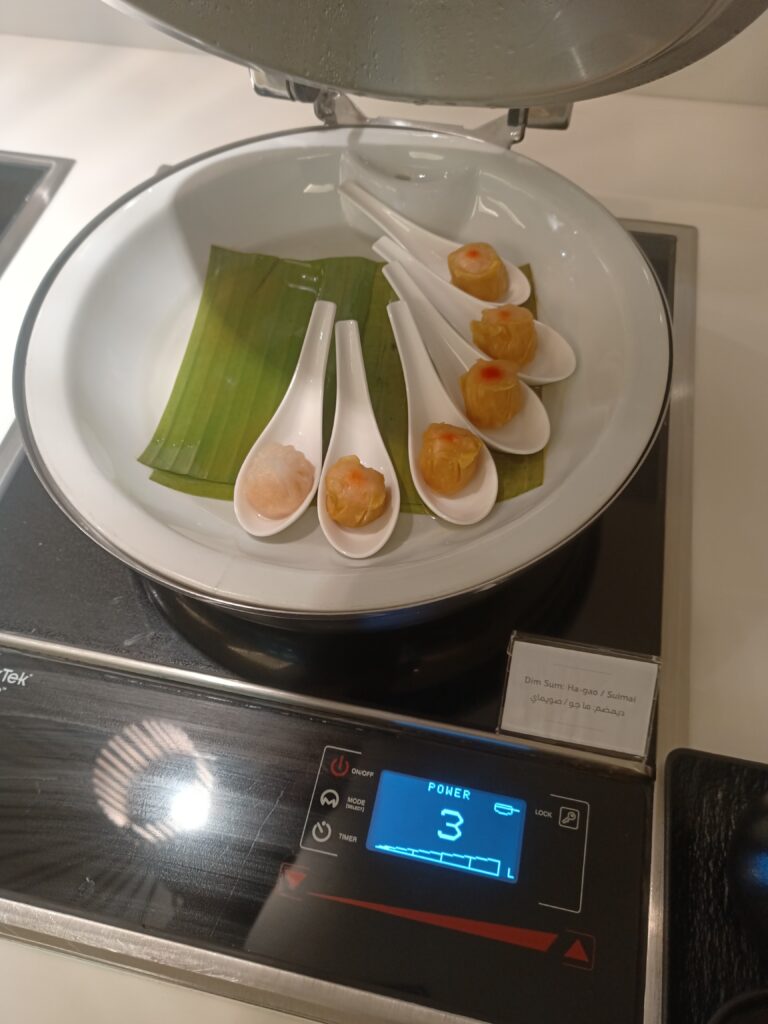 Potato Duchess / Grilles beef bacon & sousages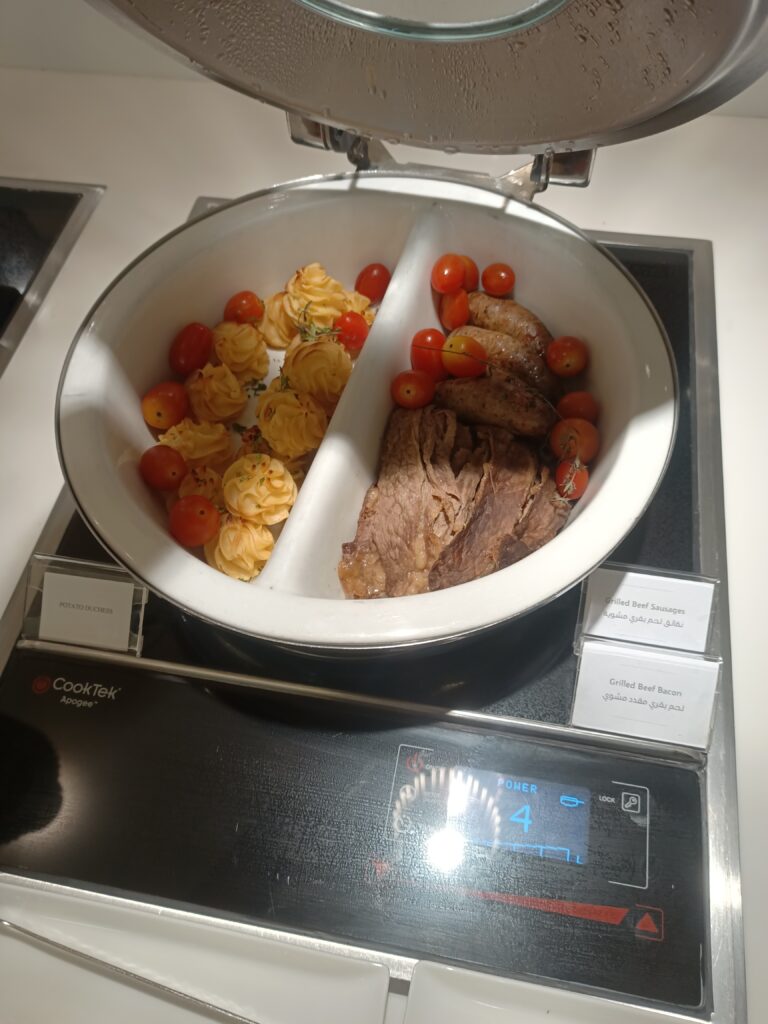 Baked beans / Mixed Sauteed Mushrooms with Cherry Tomato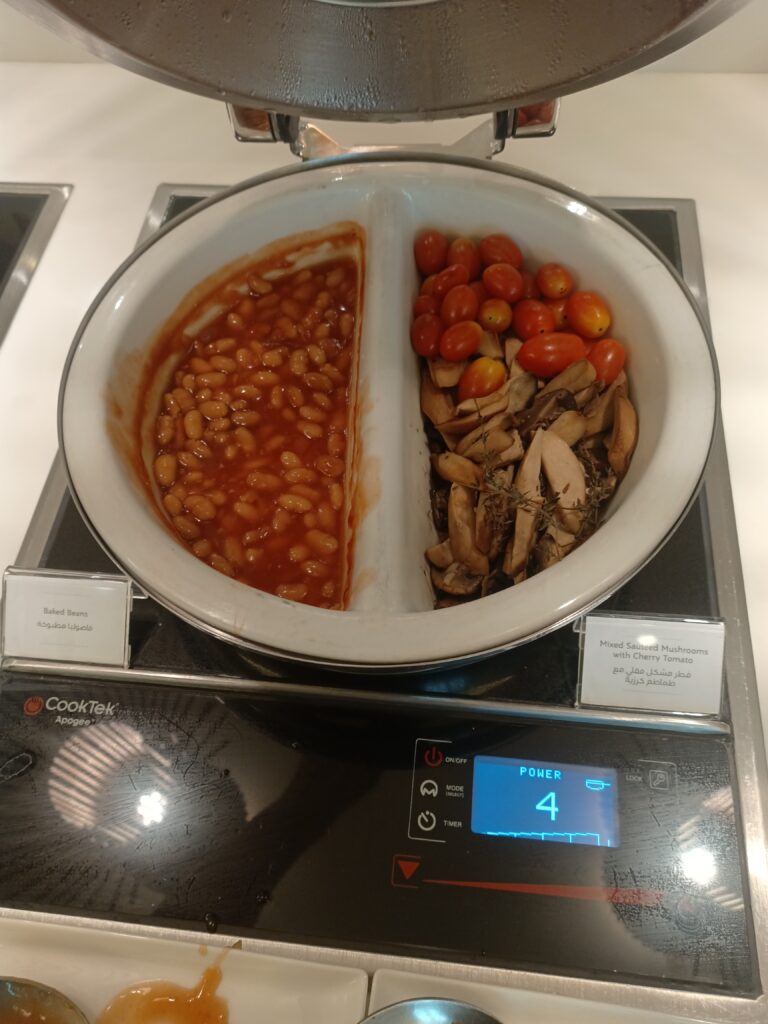 Egg Bite – Non vegi / Egg Bite – Vegi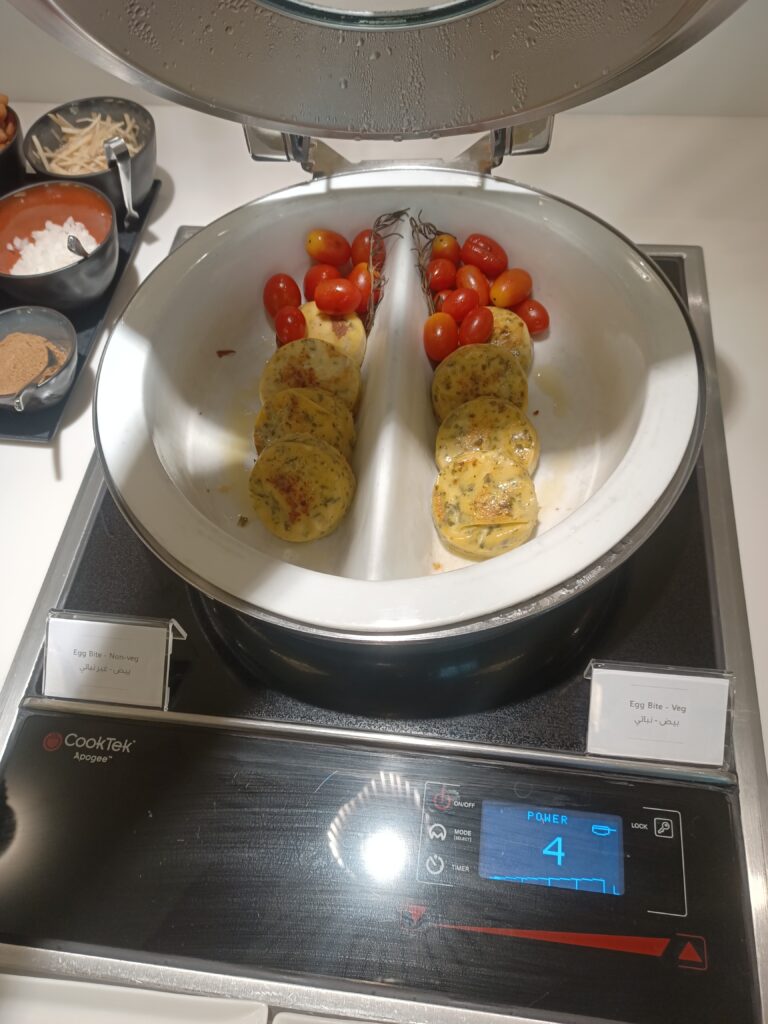 Condiments and FUl MEDAMES is available on request. FUL MEDAMES is Egyptian traditional food as I googled, I would like to try next time.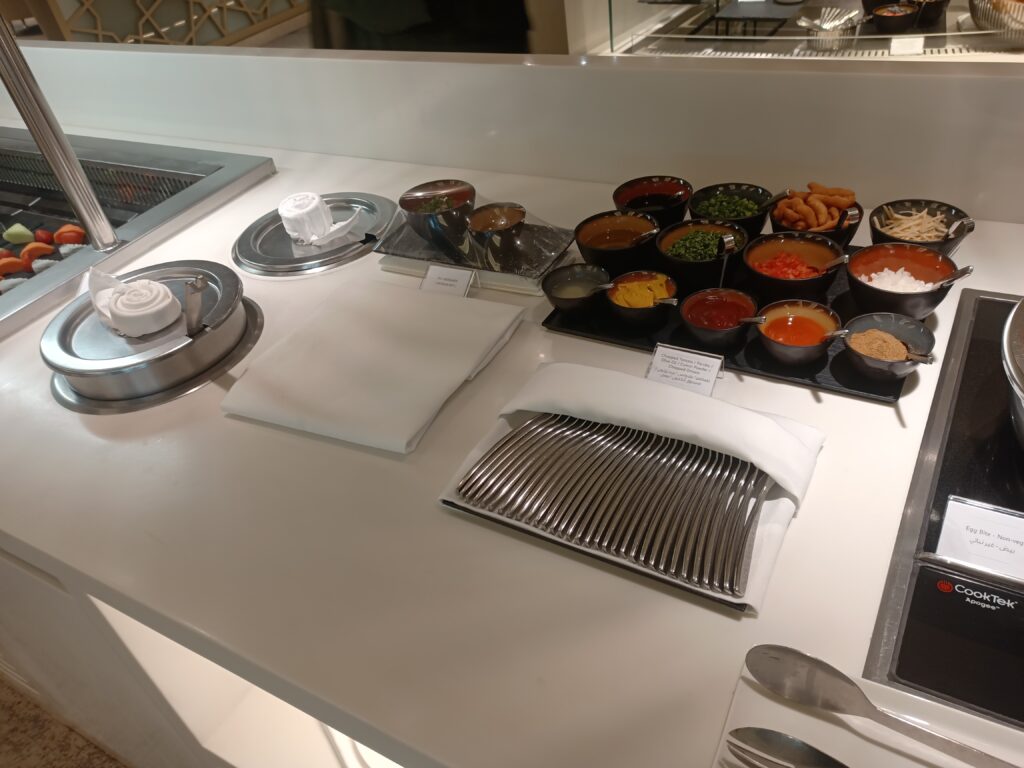 Cut fruits and fresh juice , Lemongrass, Apple, Watermelon and Orange maybe, haha.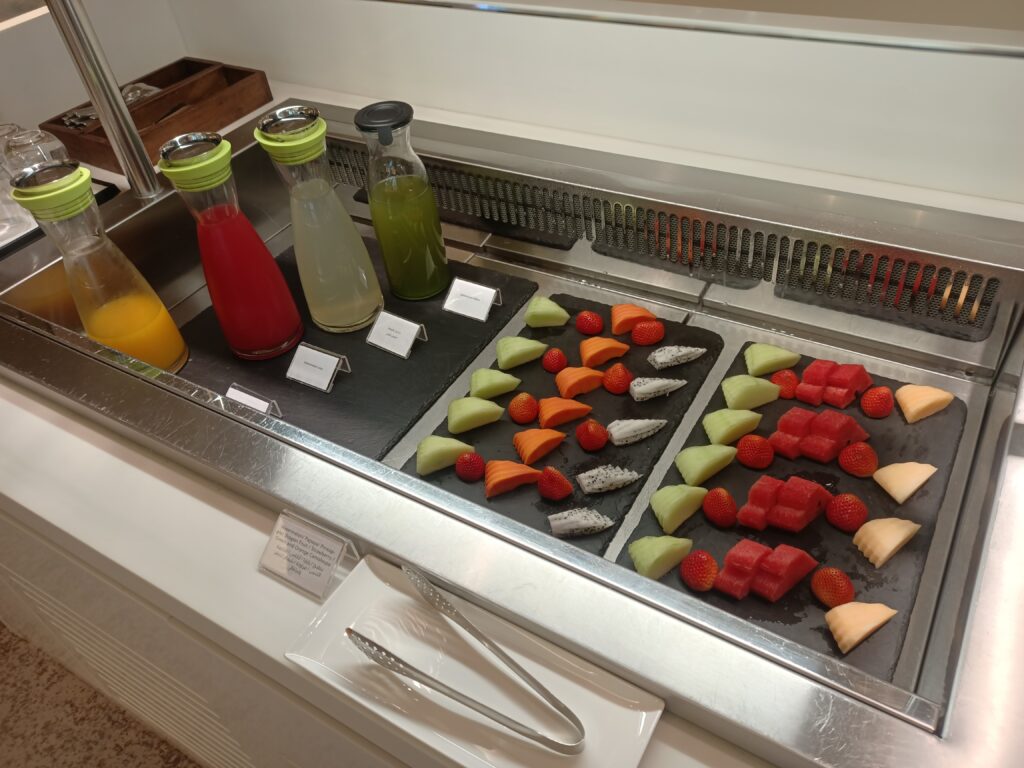 Milks; Soy, Oat, Almond, Low fat and Full fat.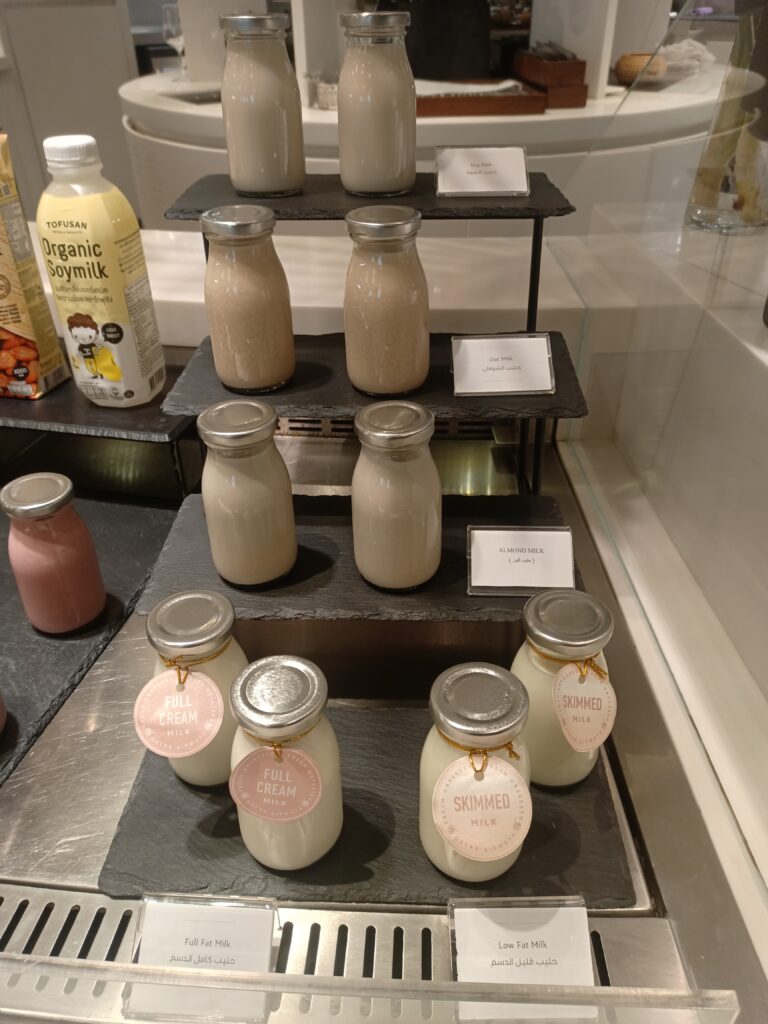 Packaged several milks which you can find also in Supermarket and Bottled ones are Smoothies; Mixed Berry, Banana & Orange, Banana & Avocado and Beetroot & Red apple.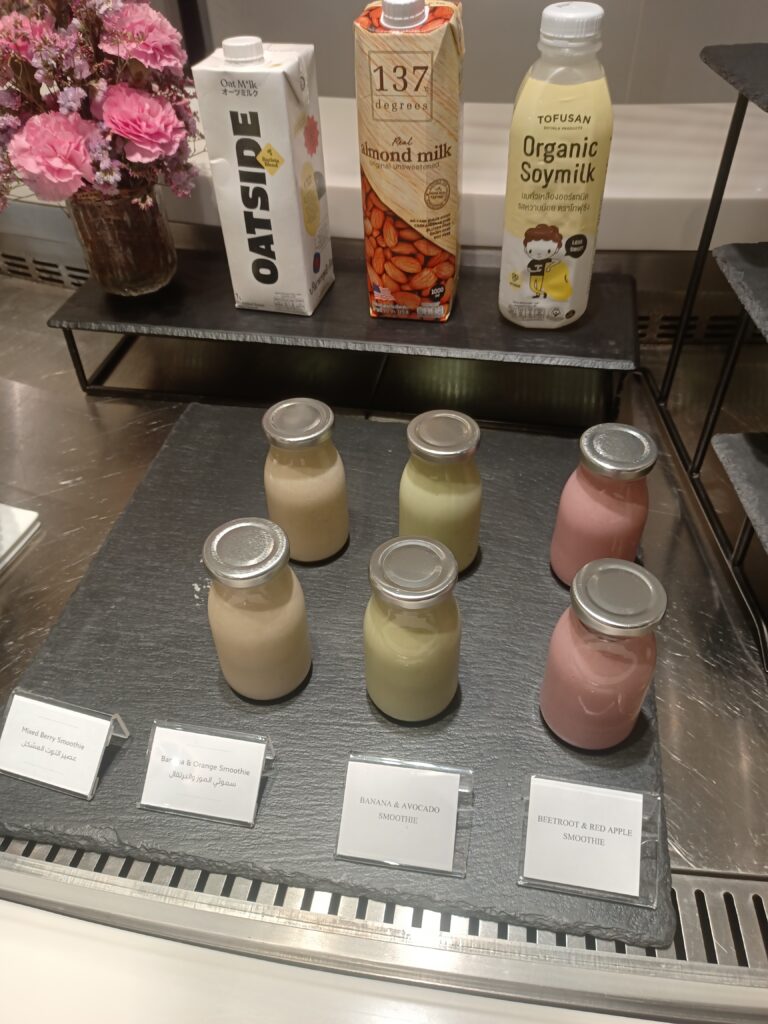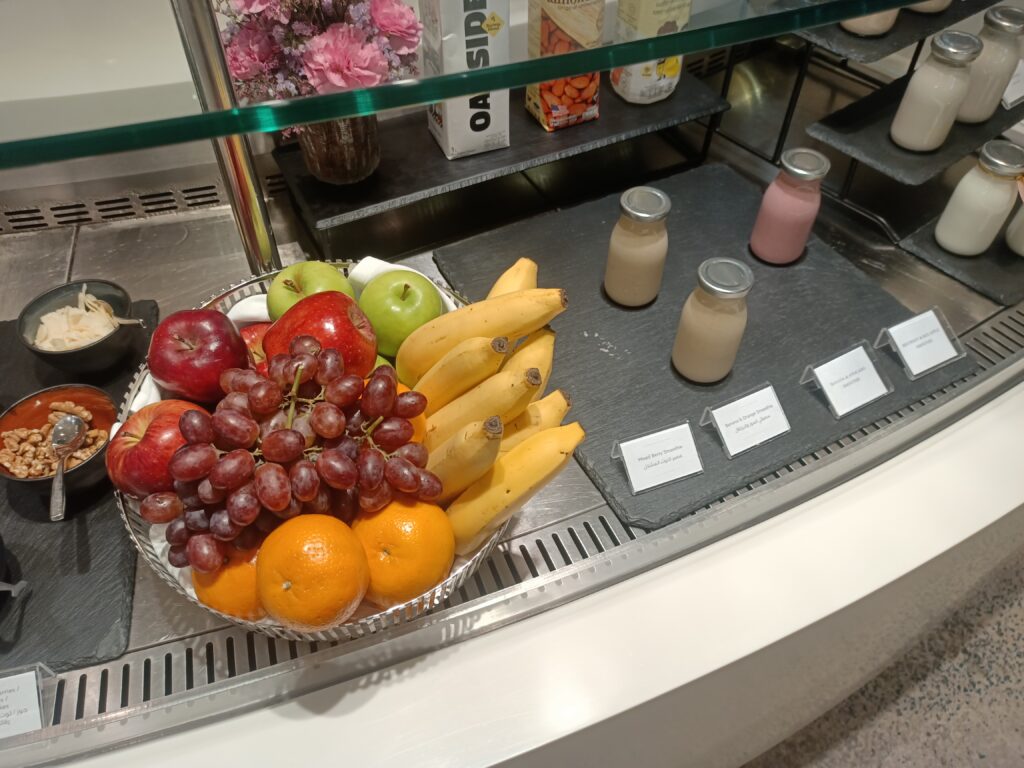 Cheese, Bresaola beef, stick salad and dried fruits.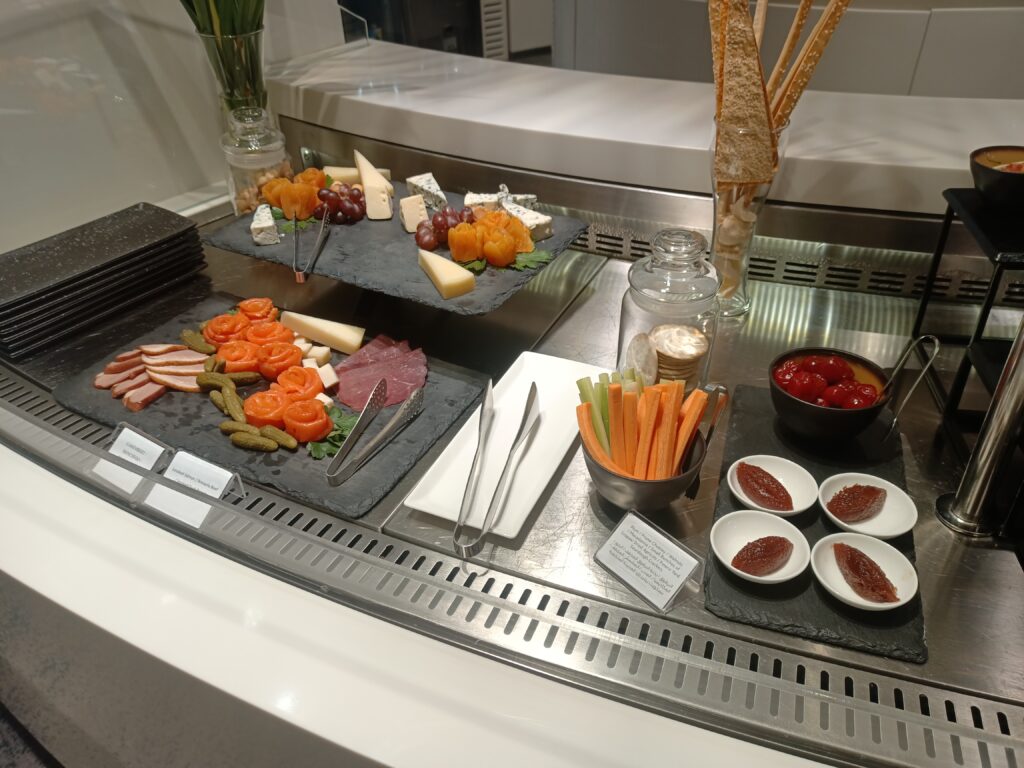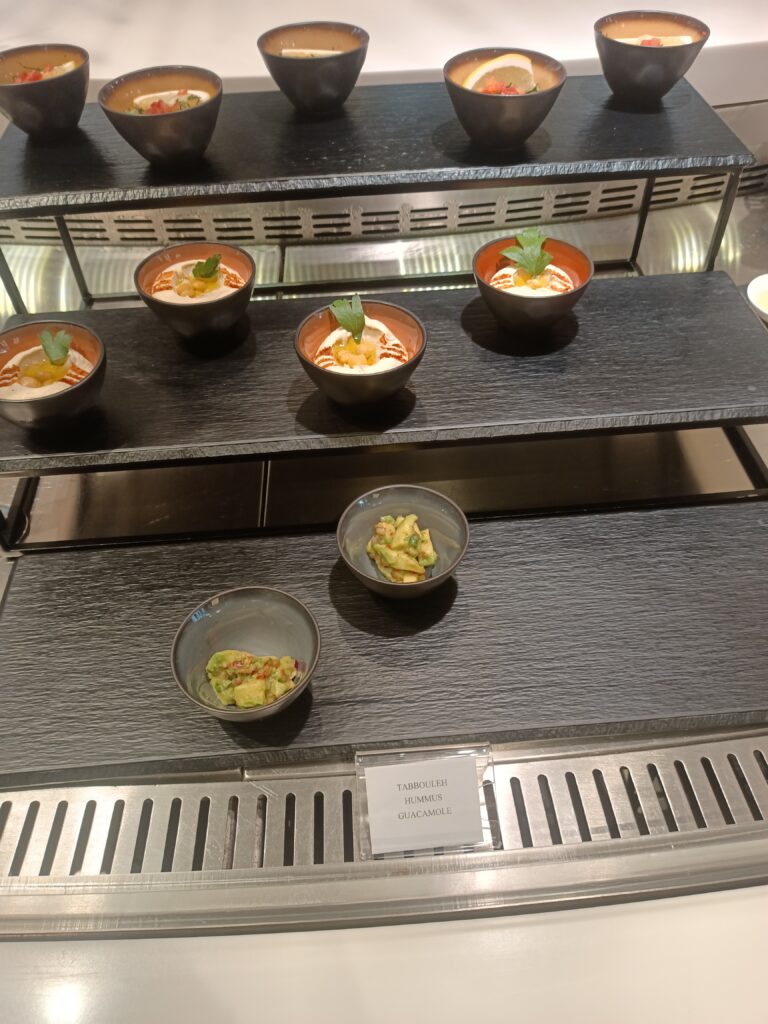 Breads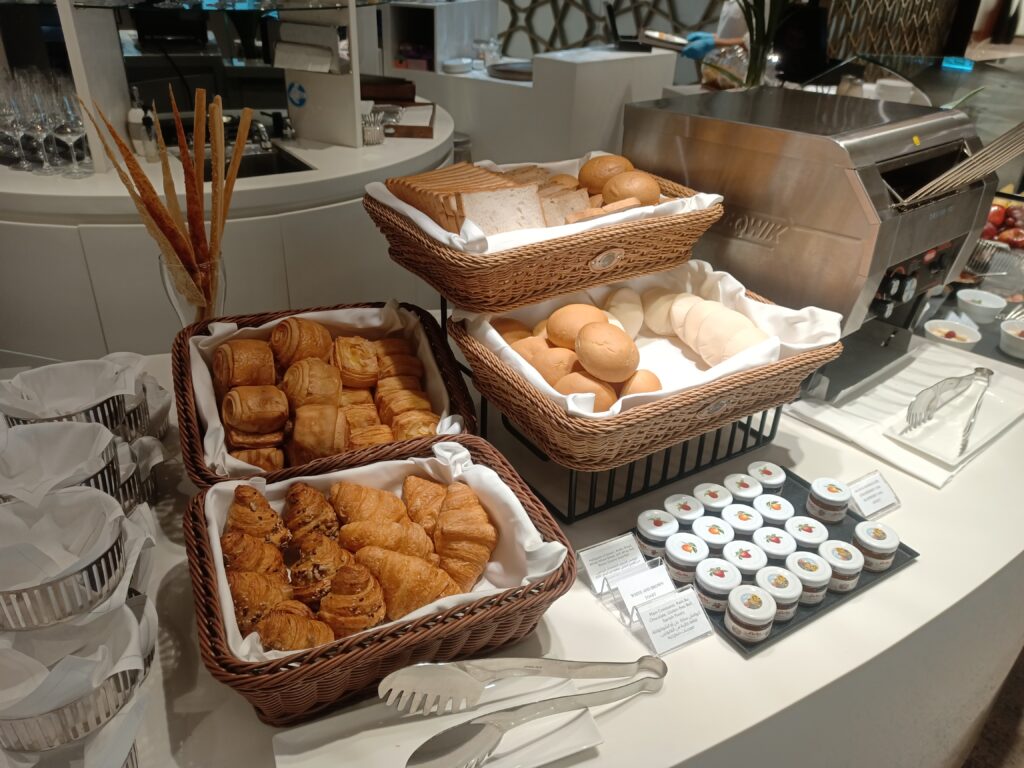 Bircher Muesli and Chia Seeds with Coconut. Chia Seeds Coconut tastes good so I took 2 cups, hehe.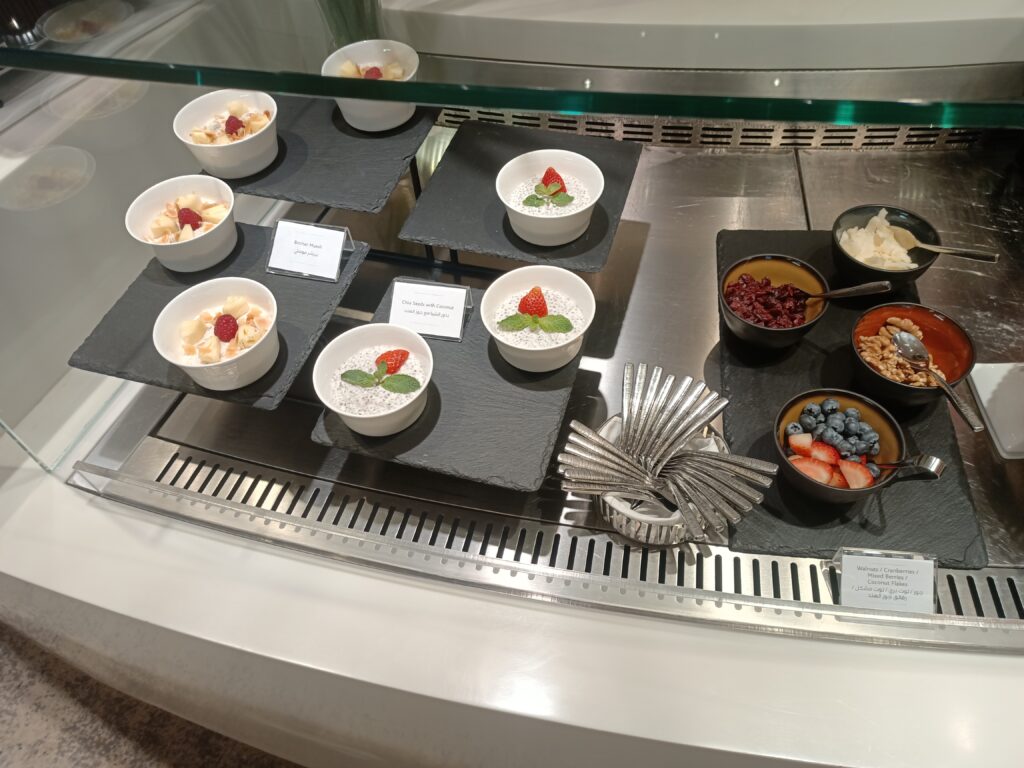 TWG tea sets, Muesli and Corn flakes.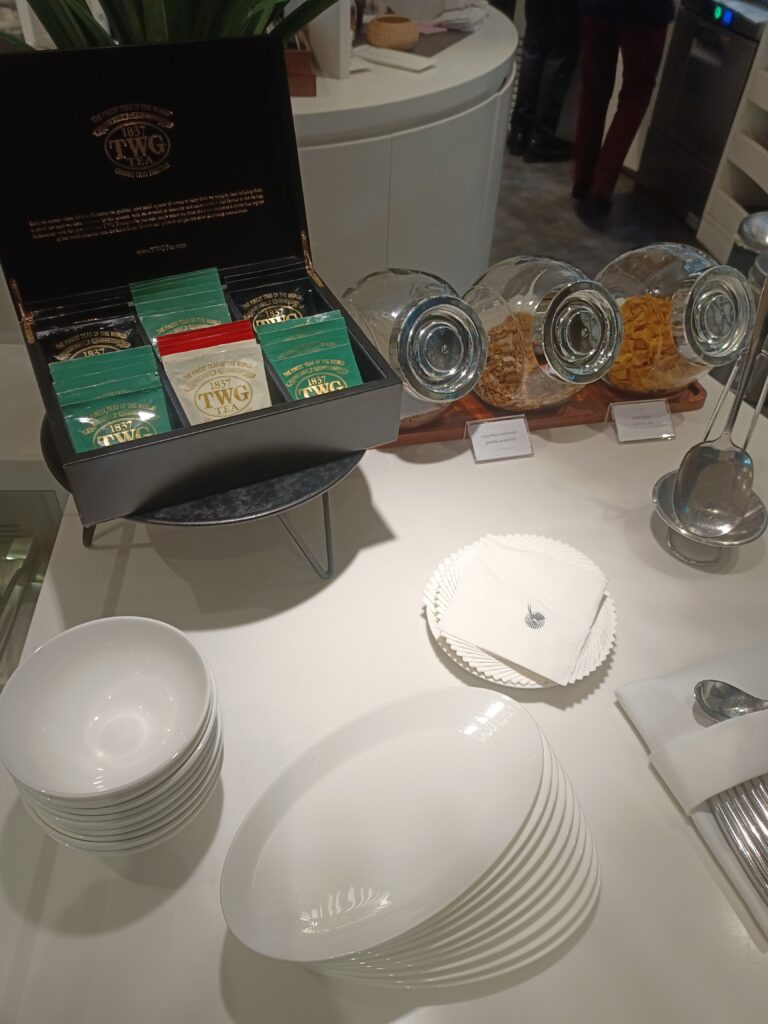 Coffee can be ordered to bartender to make.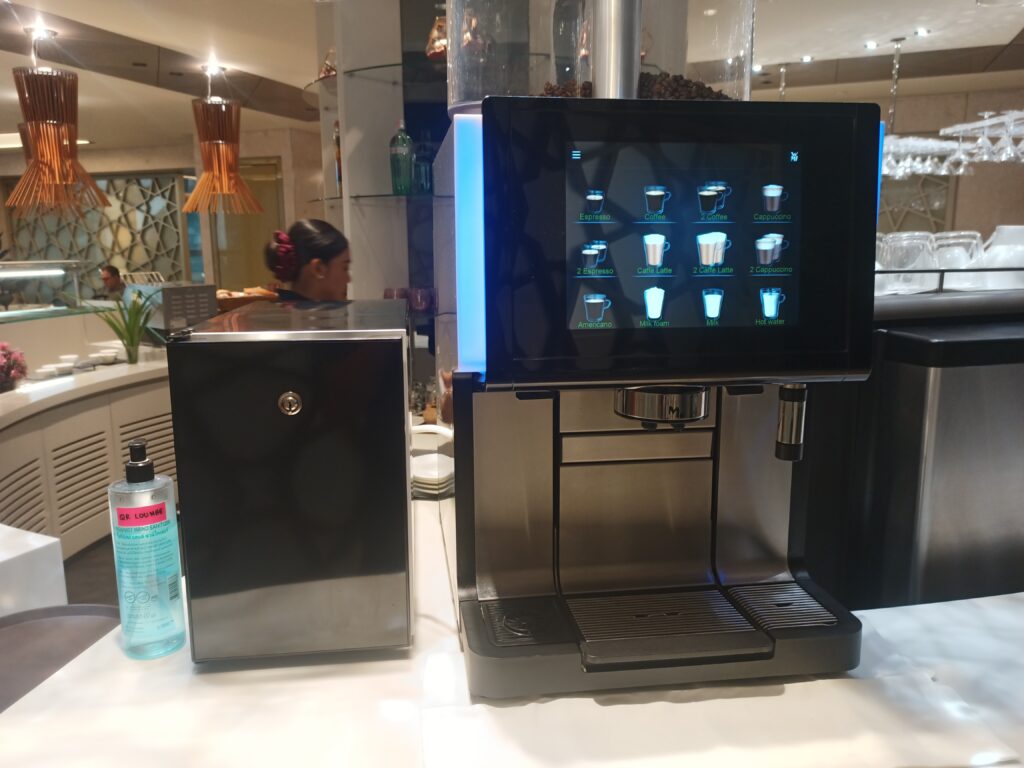 Please ask any drinks to bartender or staff to serve.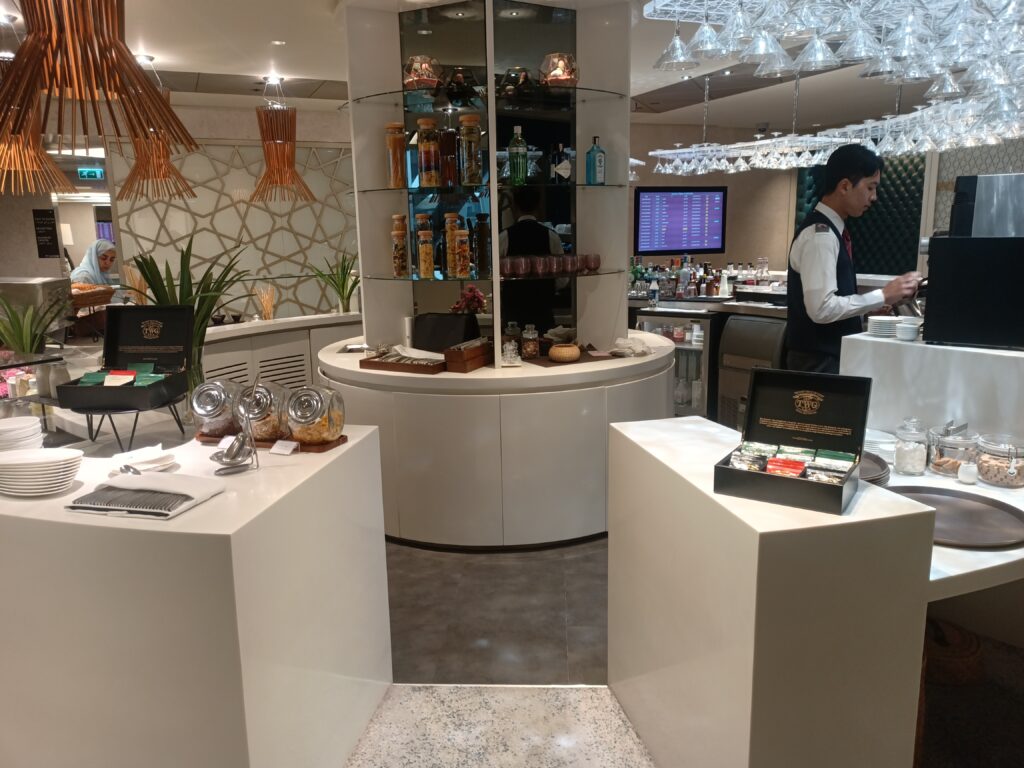 Champagne and wines.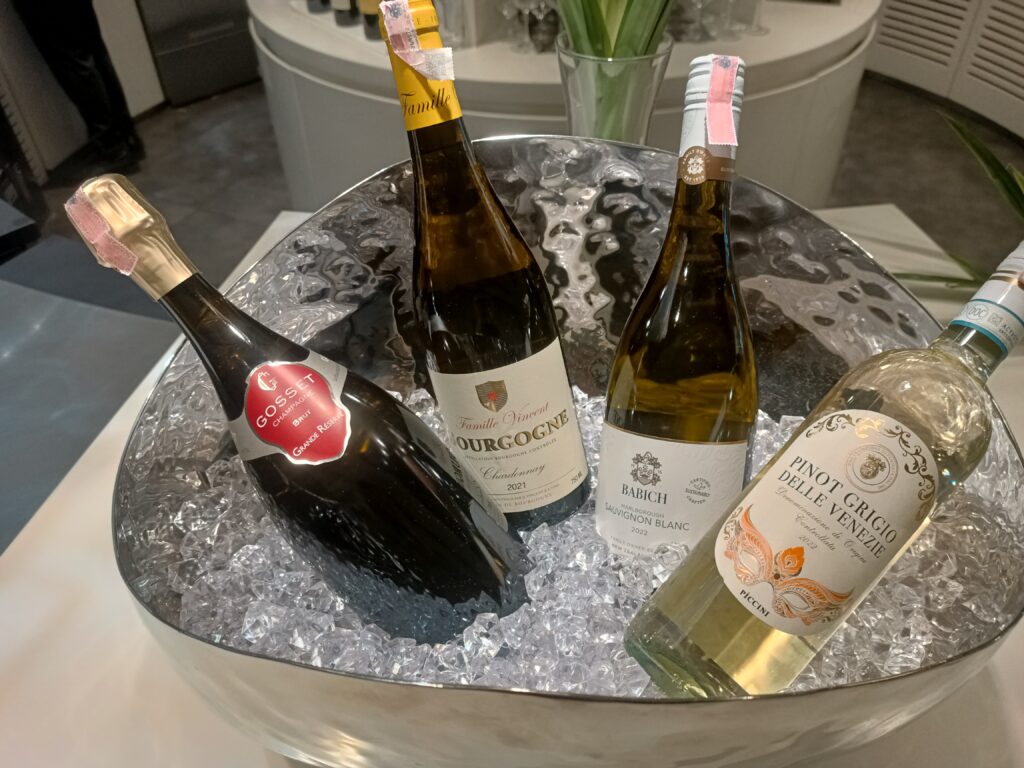 Near the bar counter, you can be chilled in below cozy instagramable sofa.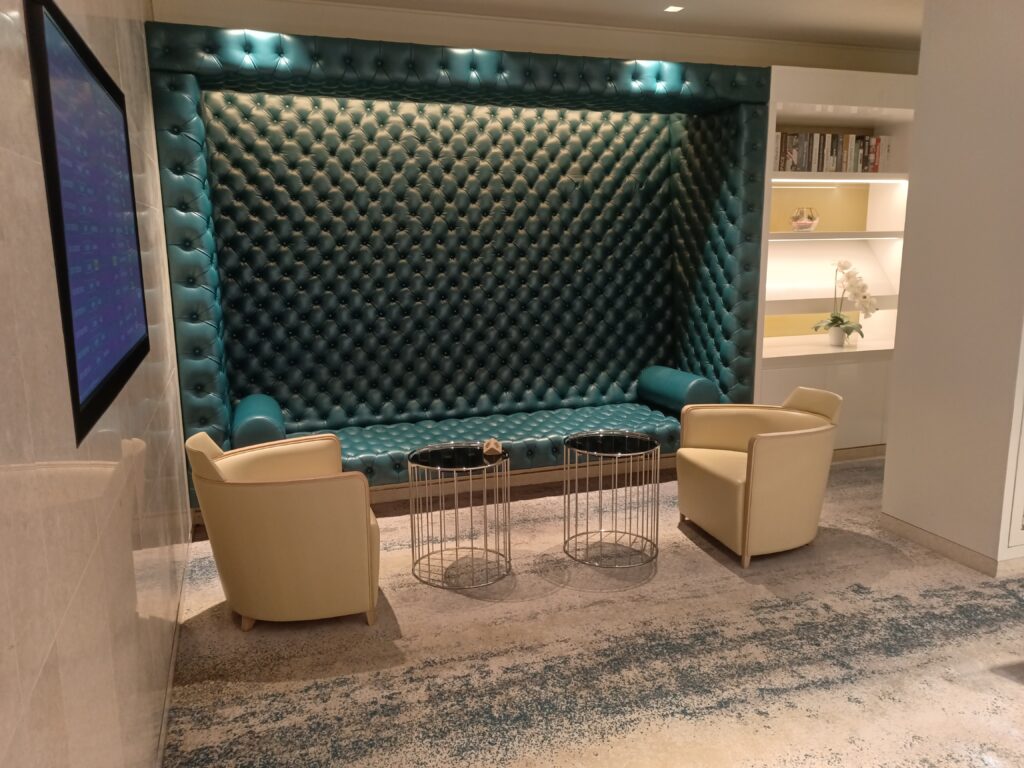 Besides display area, you can also find dining table zone as below. There is waiter staff in this zone so you do not need to pick up food by yourself. Simply ask staff to bring whatever you want to have.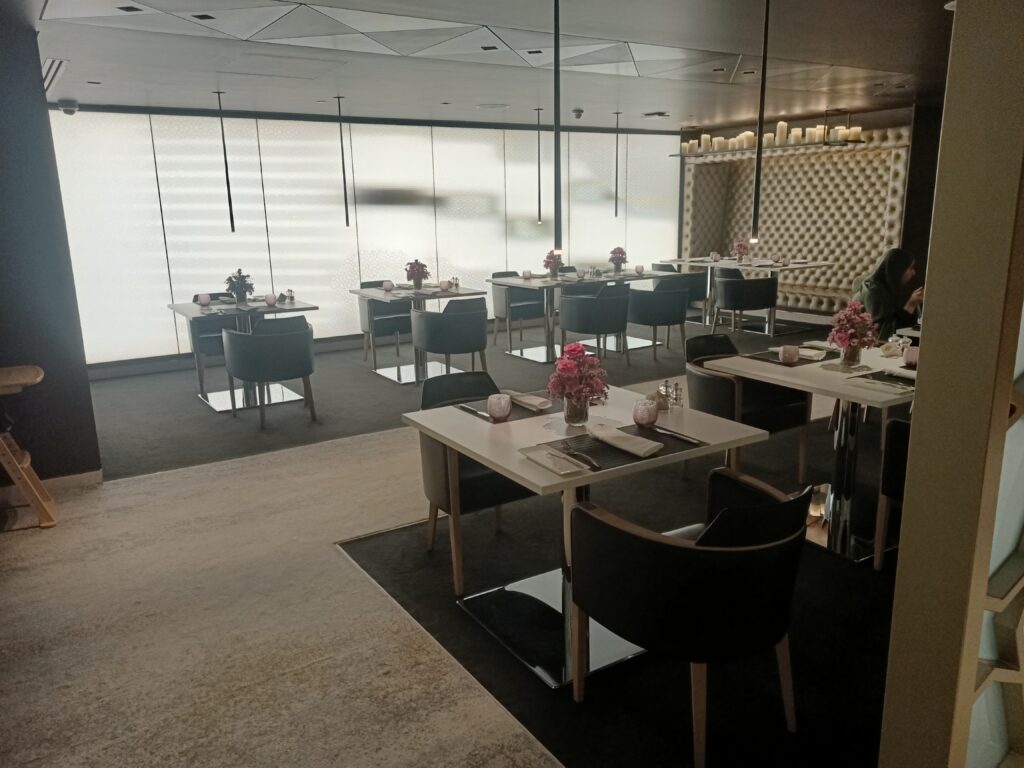 Here is my breakfast on the day with glass of Champagne.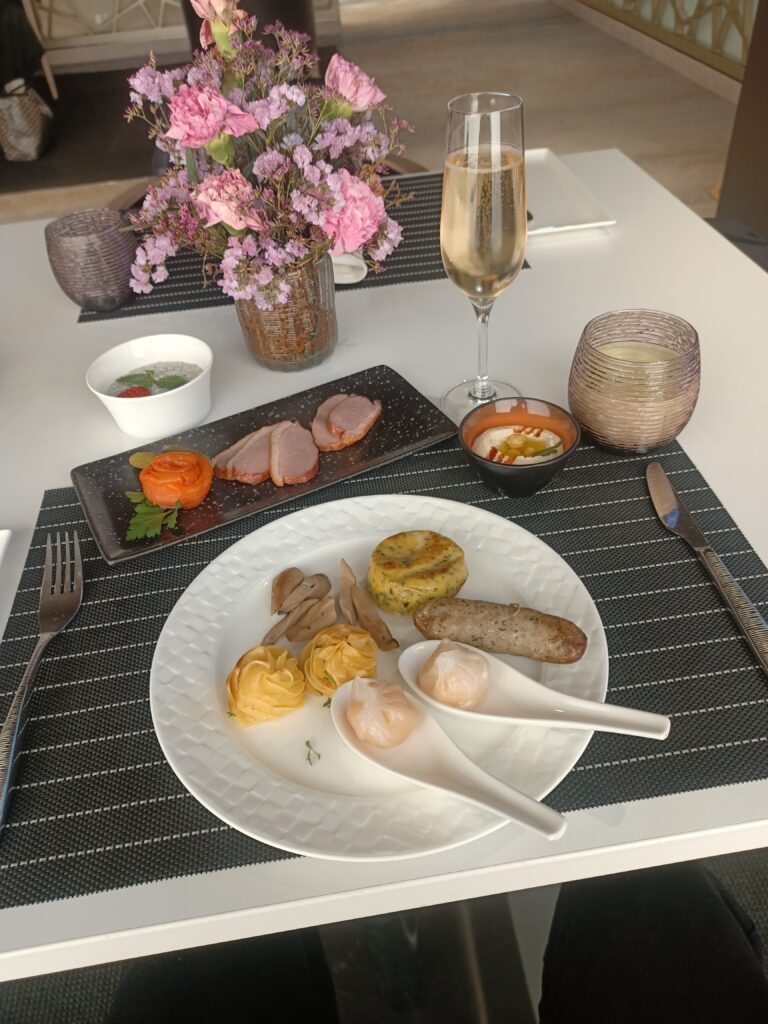 Menu list can be referred by QR code then order to waiter staff. Wi-Fi password was given in a paper form at the reception.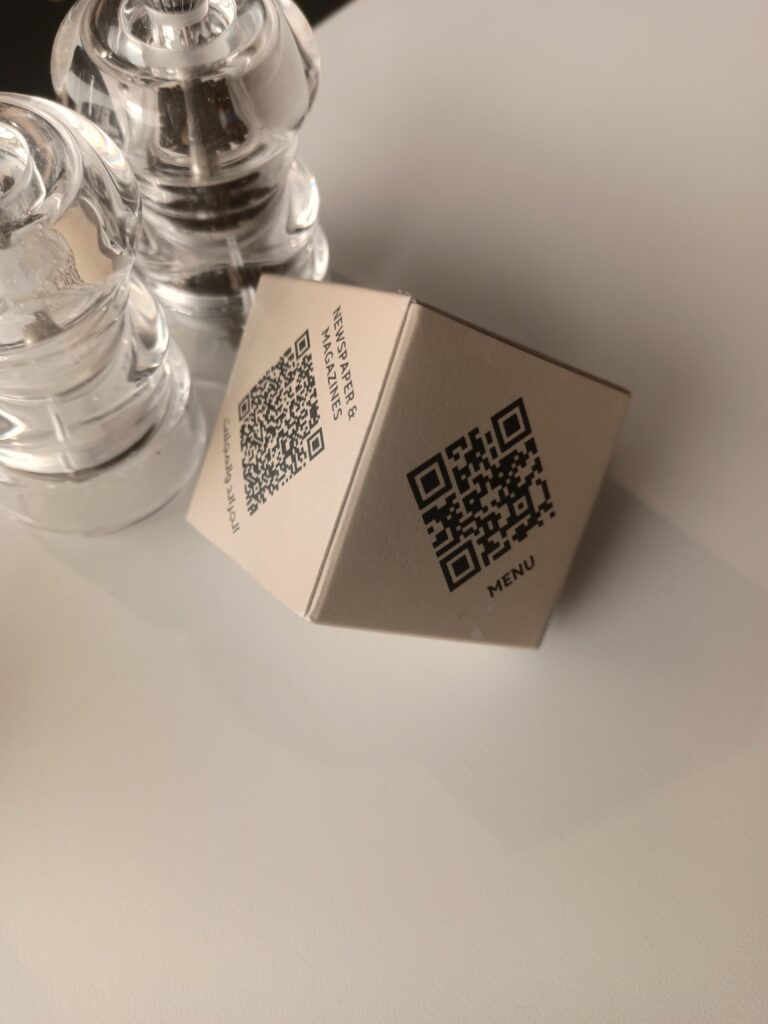 Menu can be downloaded as PDF file.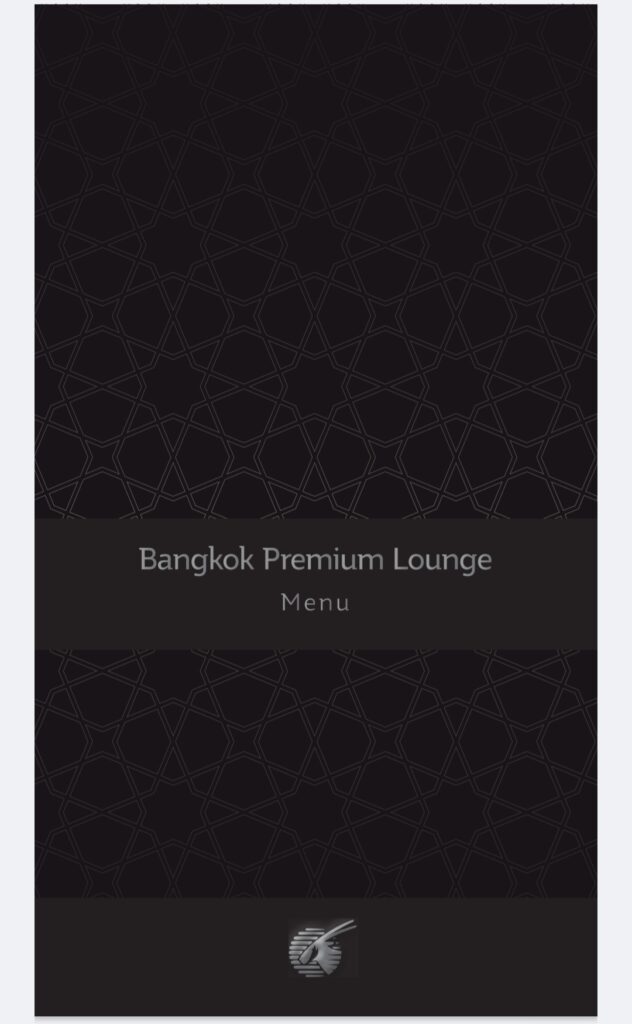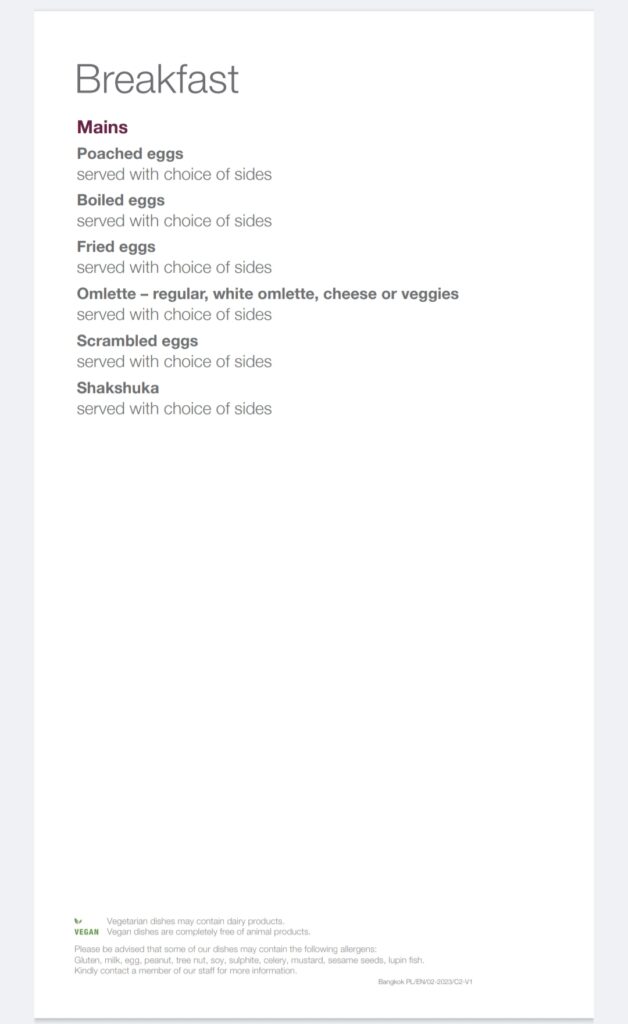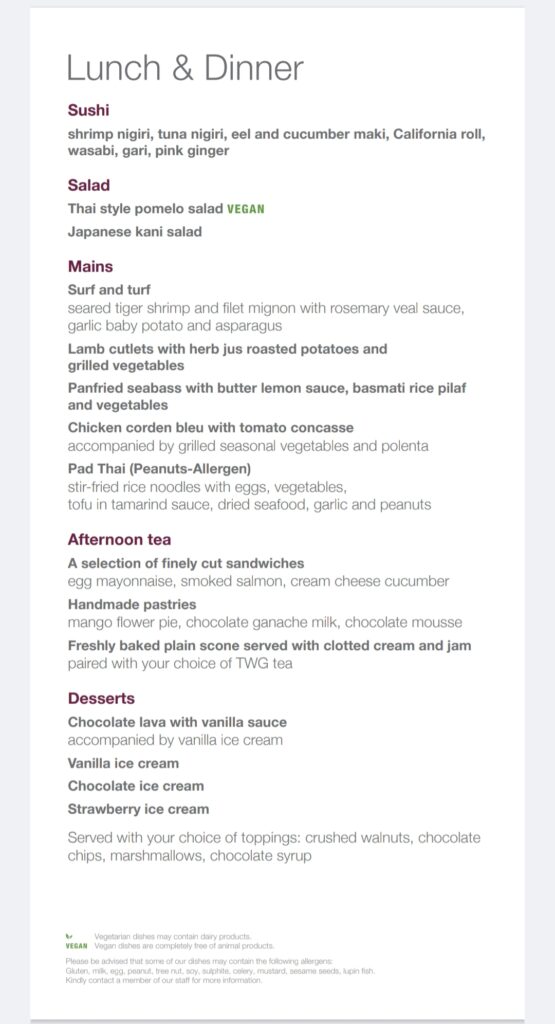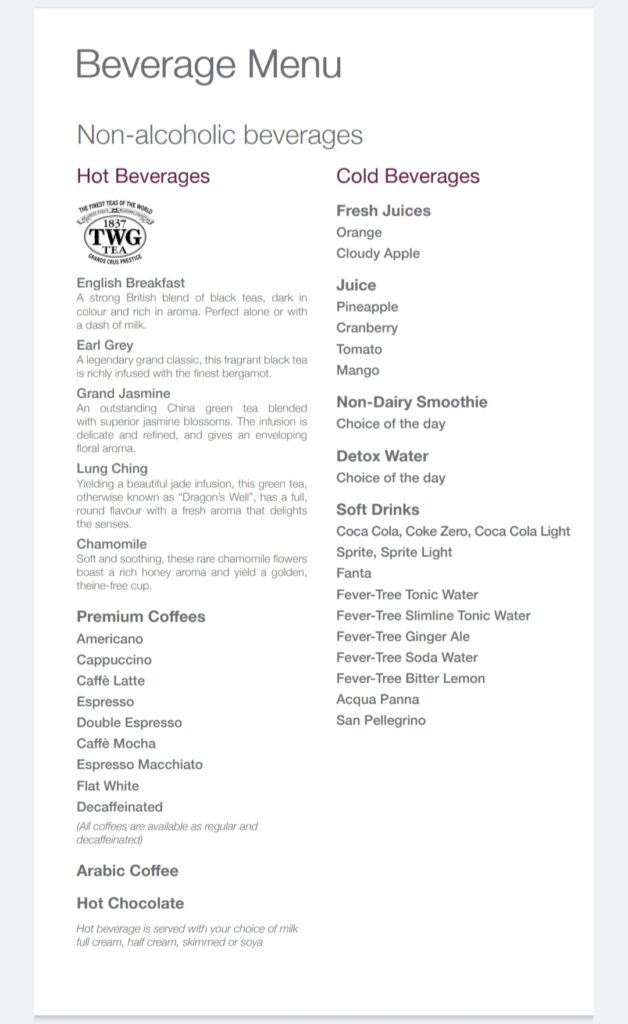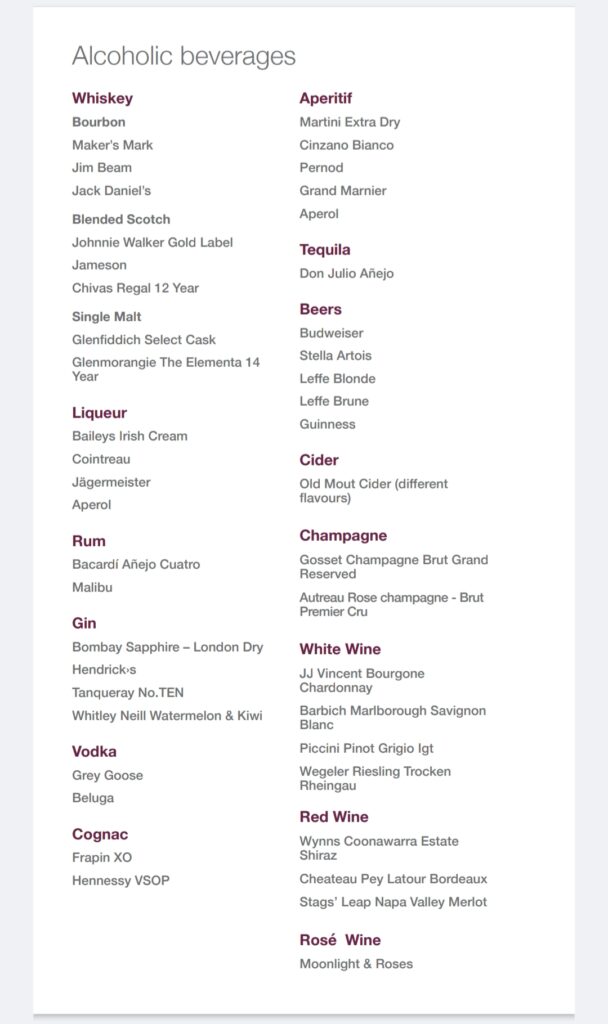 I tried bread and fruits muesli for dessert.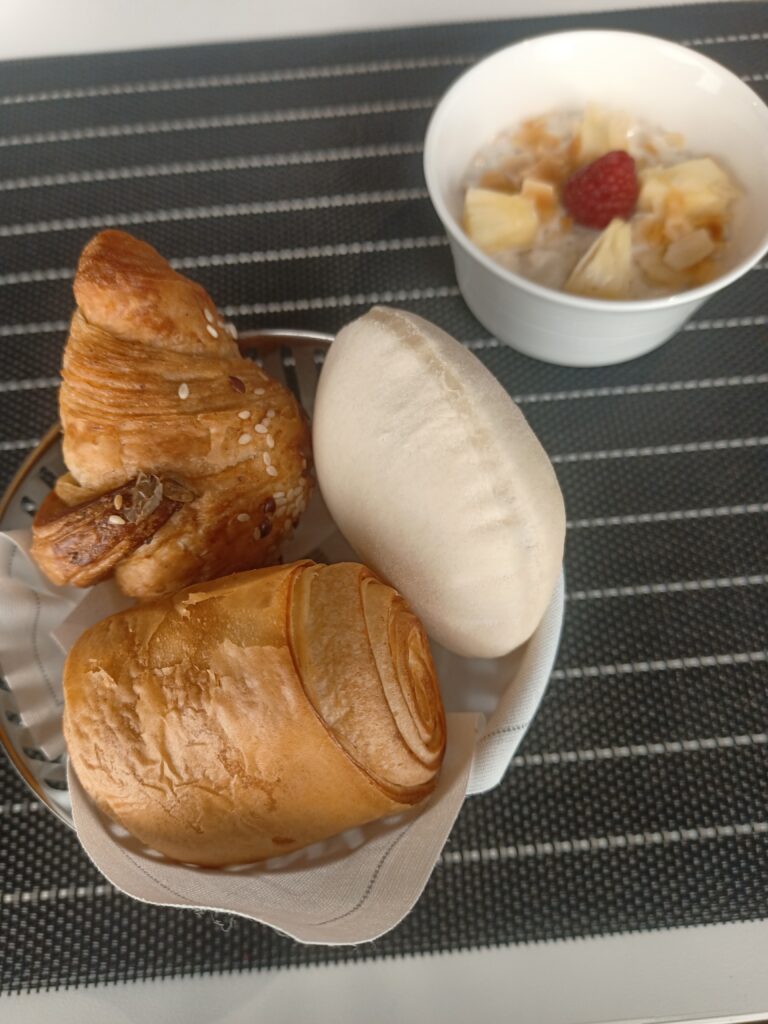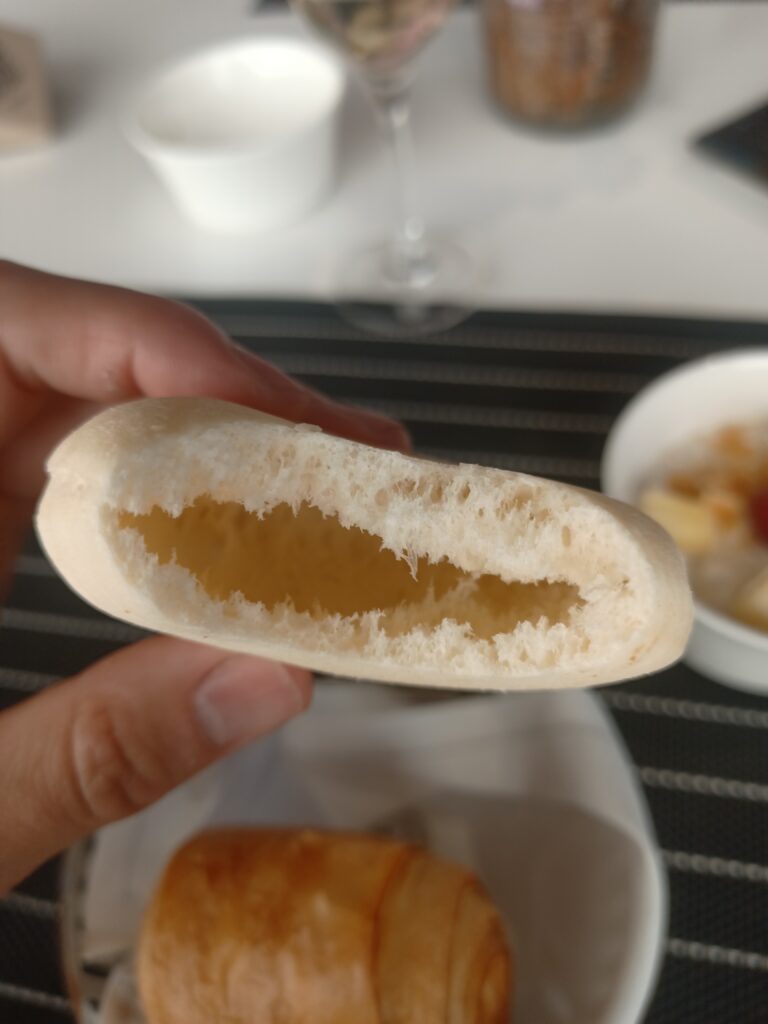 Shower room and Toilets
Shower and rest room is next to dining table area. They do not have clear sign for it but actually below is the automatic door for shower and toilets.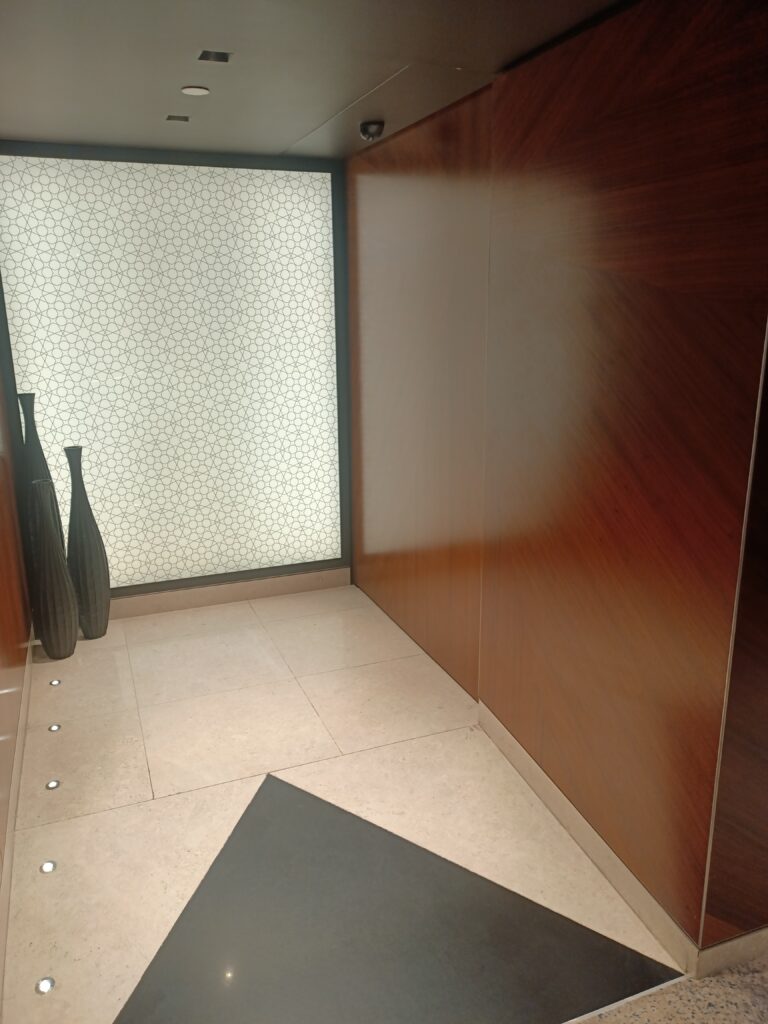 Toilet room is separated room together with wash basin.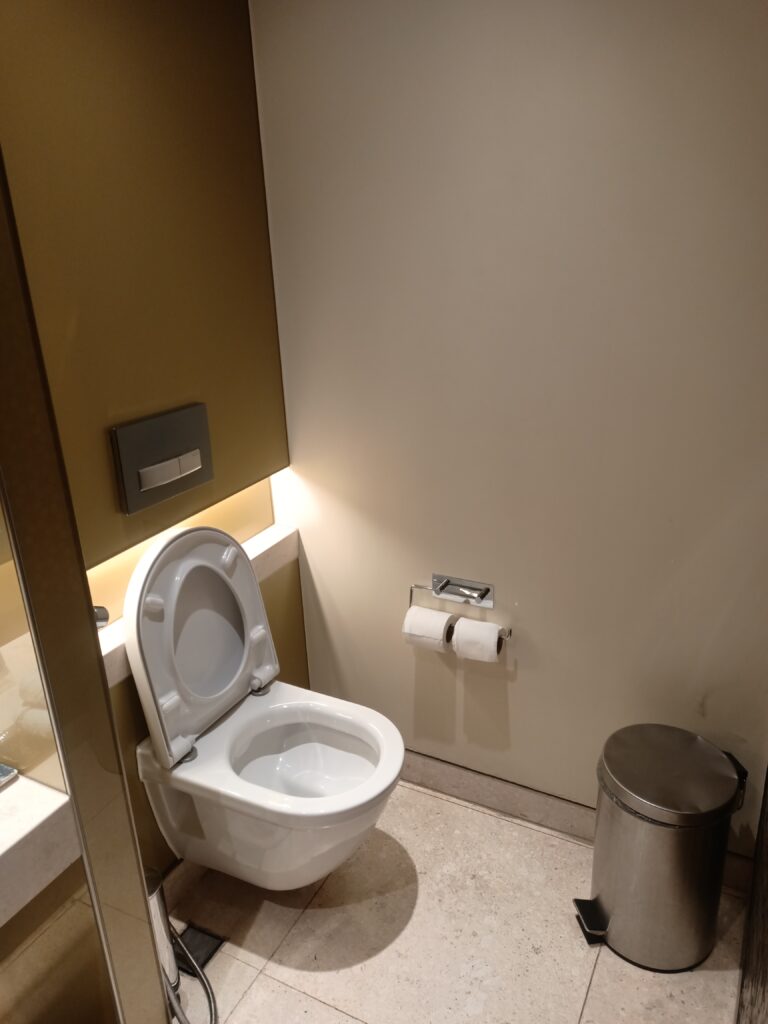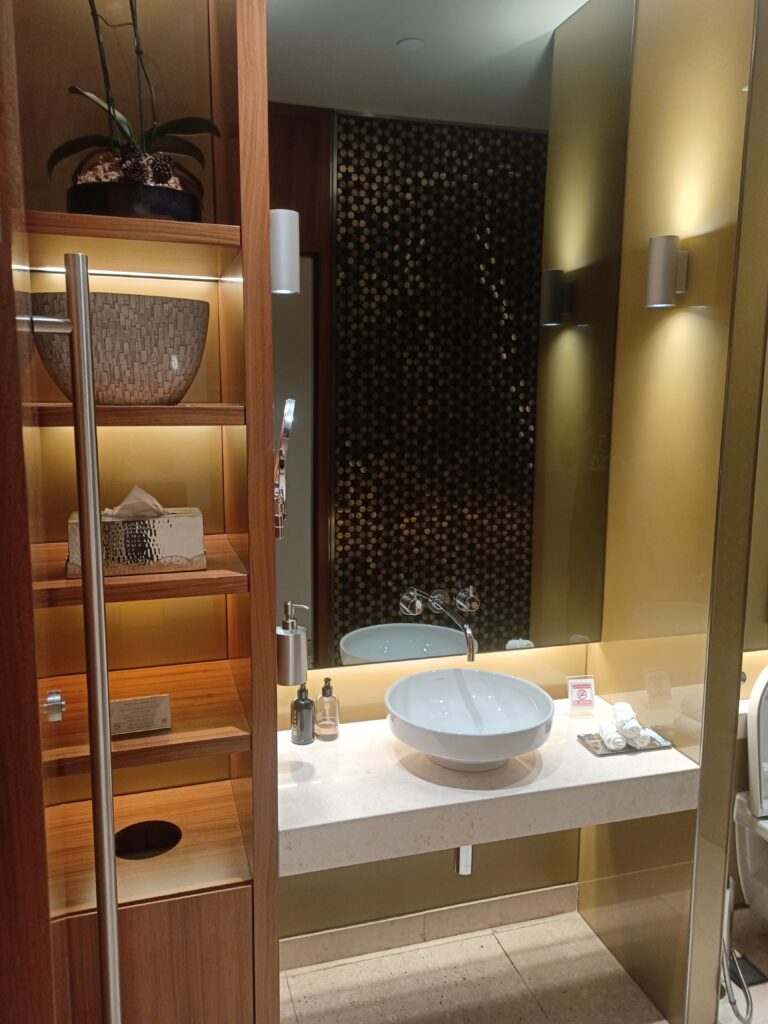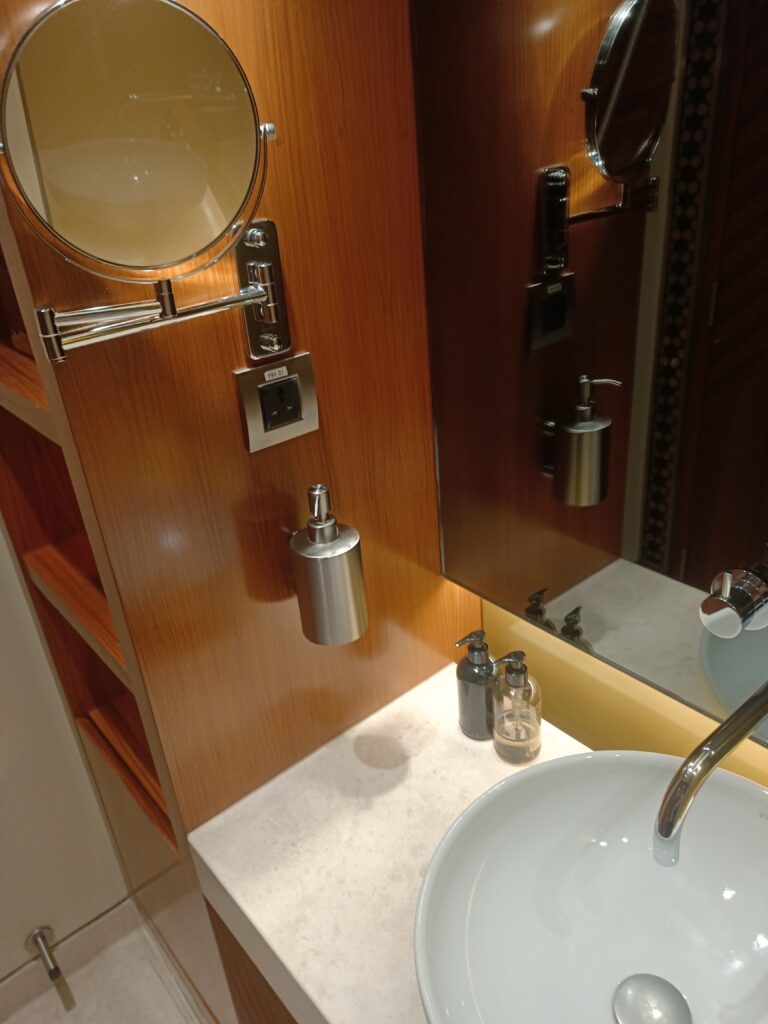 Shower room is opposite side of toilets. For use, you do not need to ask permission from staff. You can just get in and all you need is already prepared in the room.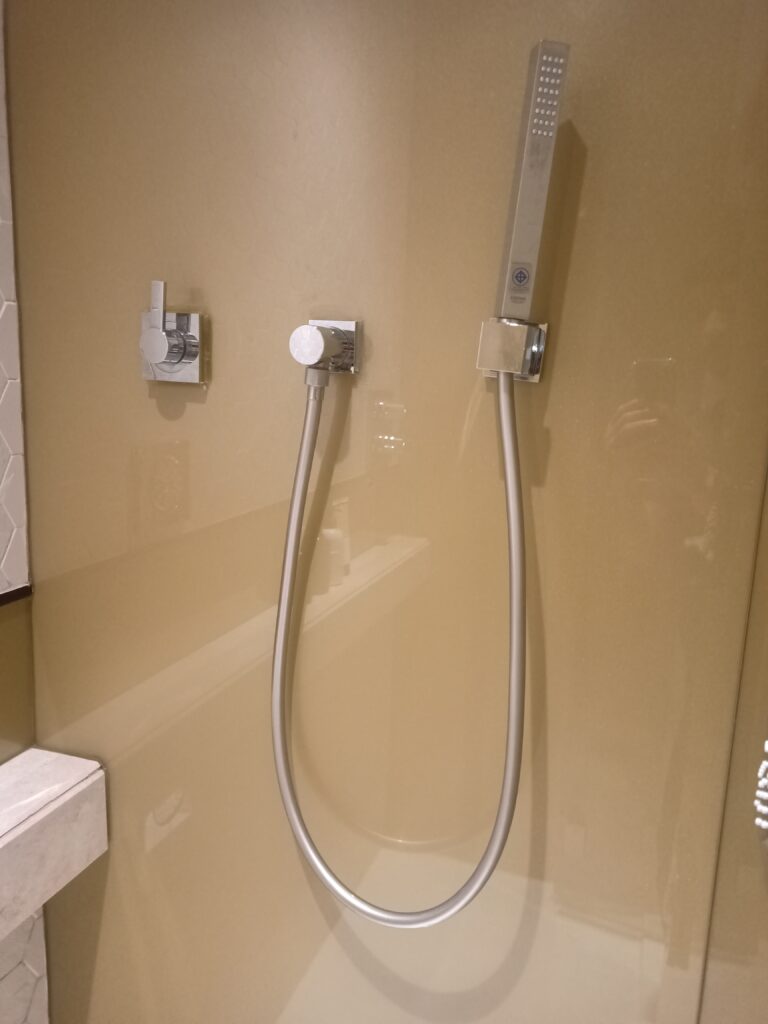 Body shower also installed in booth.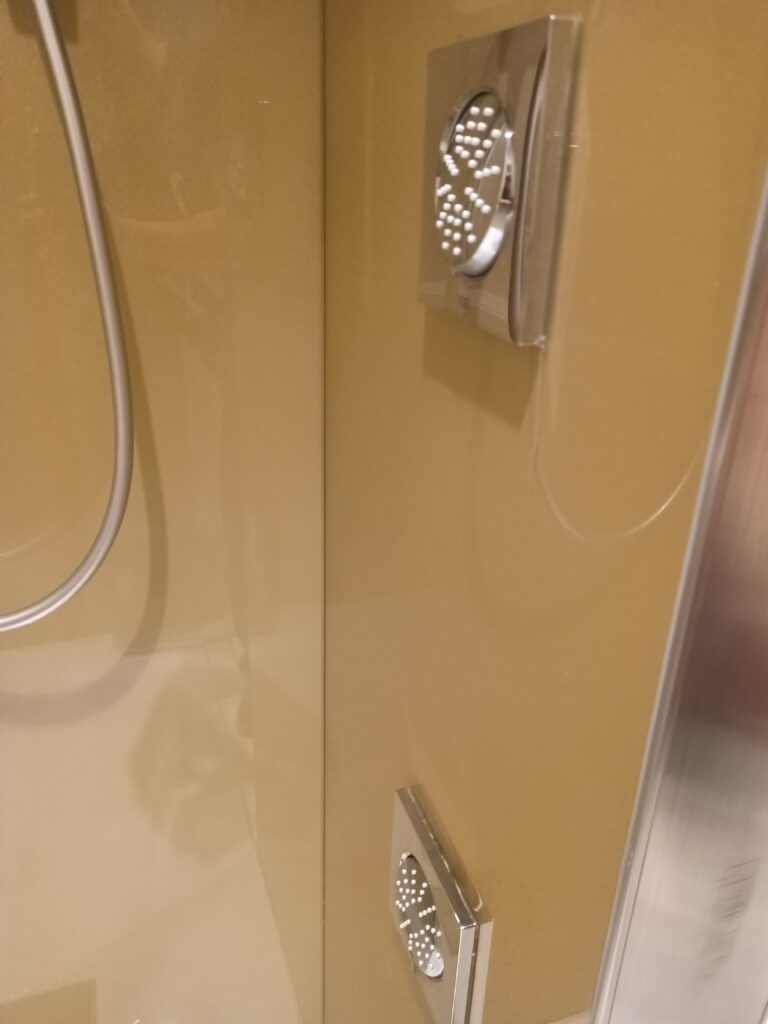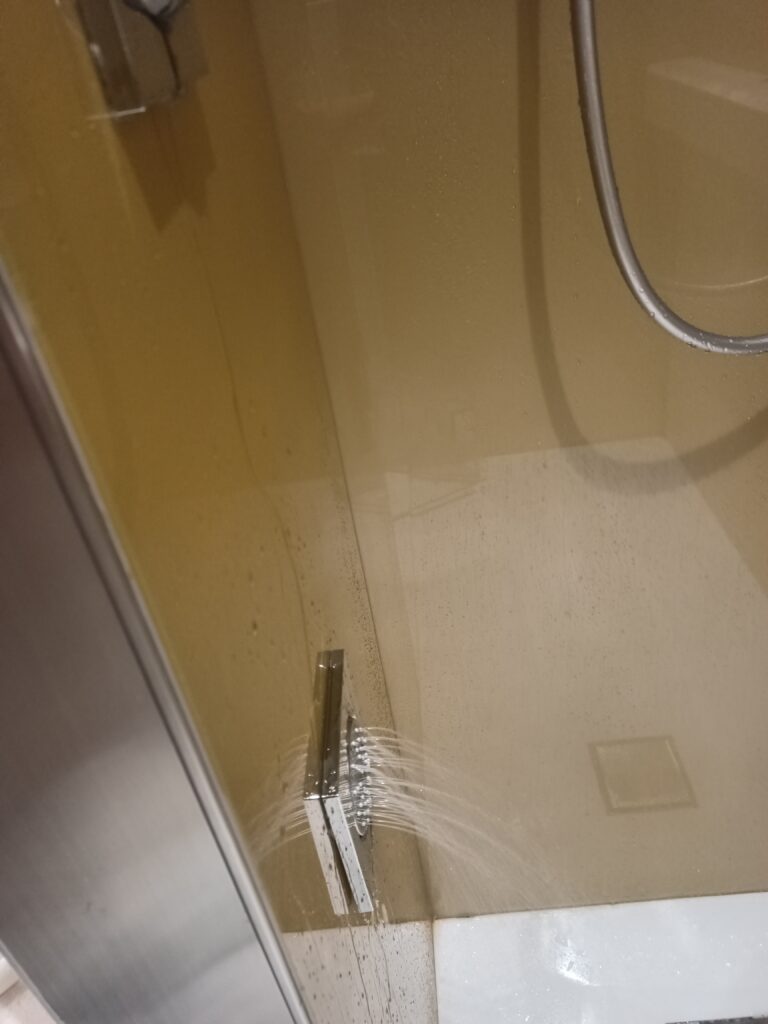 Shower amenities are all with THANN.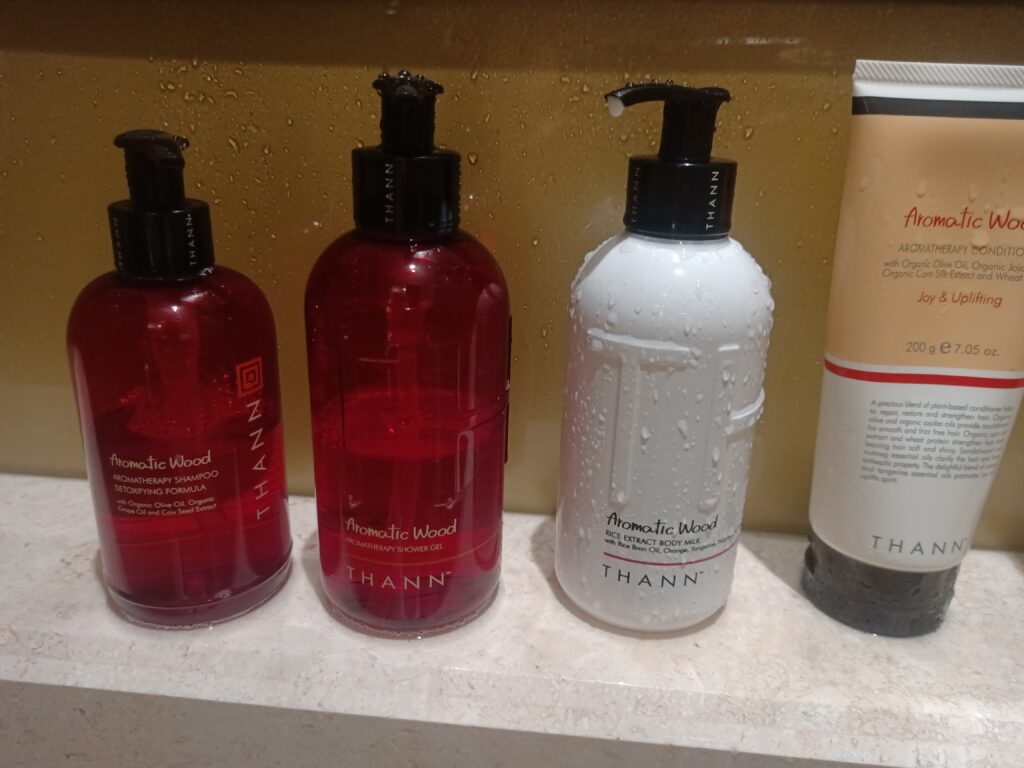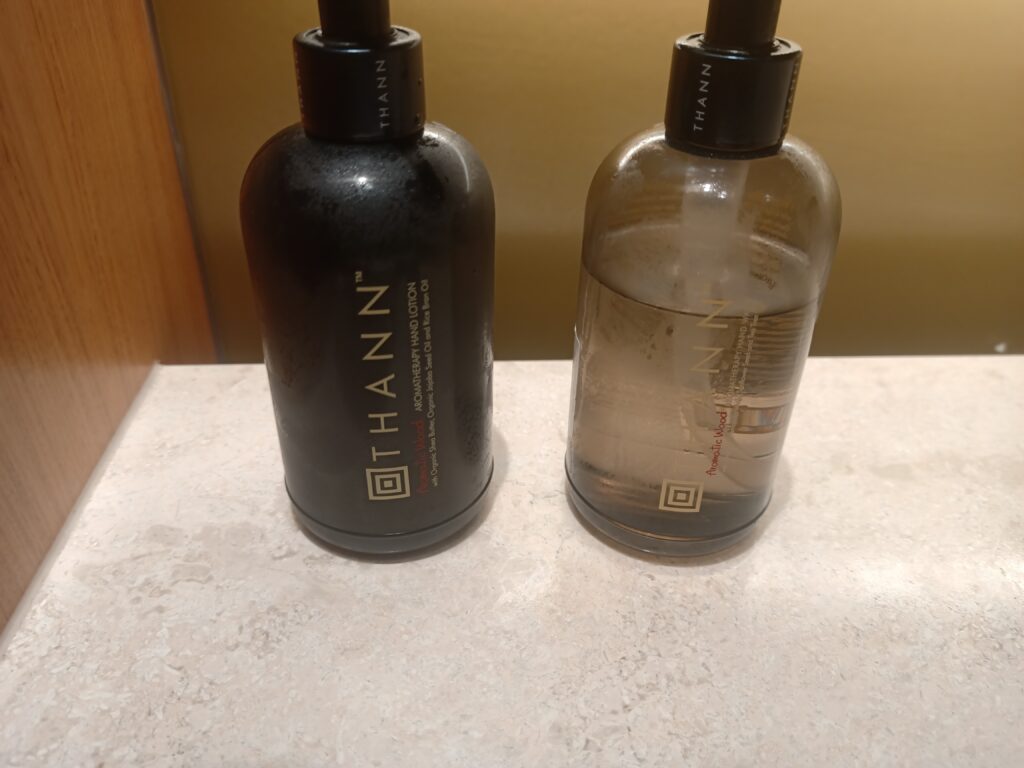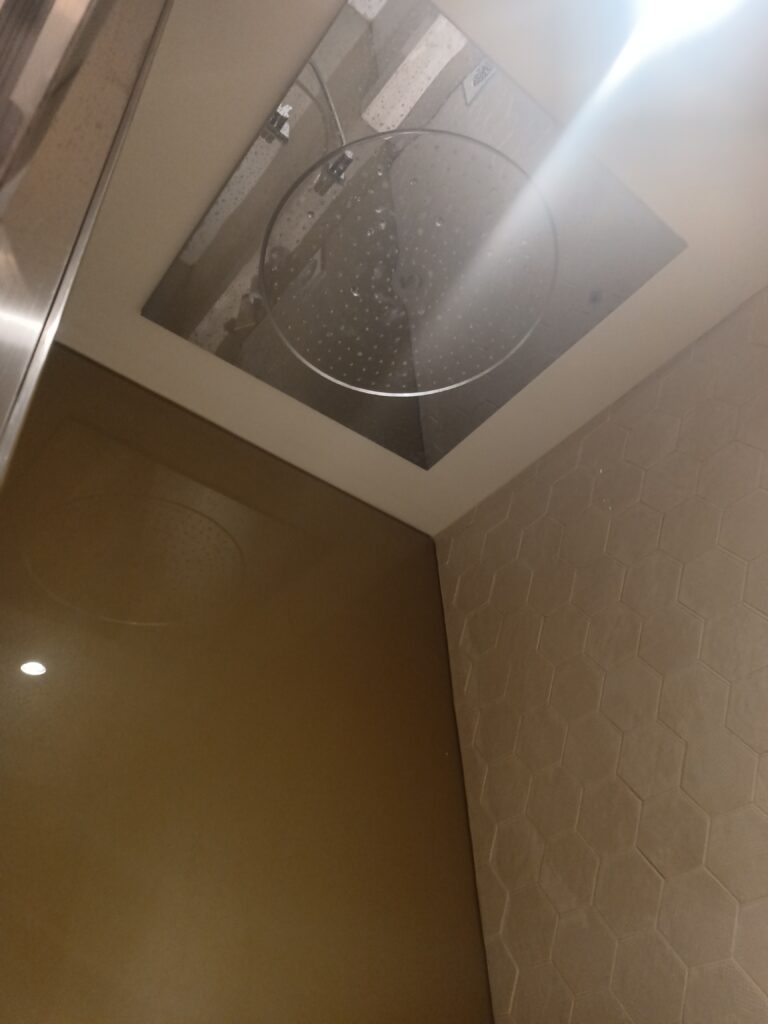 I normally shave in the morning hehe so I requested to janiter staff.