Another post for my Fitness club, Jetts fitness in Rama 4 road, Suanplern Market this time. As an unofficial self-proclaimed Jetts Fitness ambassador, I will visit all branches in Thailand and review here.
If you want to know general thing about gym such as contract, you can refer to below post.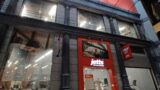 Complete guide to Jetts Fitness Thailand and Jetts 24 Hour Fitness - Asok
Welcome back to fitravelife.com! I came to Jetts Fitness - Asok branch this time so I will introduce their service an...
Location of Jetts Fitness – Suanplern market
Gym is located in shopping complex, Suanplern market in Rama 4 road. It takes 30 mins by walk if you want to come from nearby station such as BTS Phron phom or Thonglor. You can take whatever buses also which passes on Rama 4 road.
I recommend you use Viabus apps to find out how to go to the gym from your location conveniently.
ViaBus แอปติดตามรถโดยสารแบบเรียลไทม์
Suanpulern market is shopping arcade which consists of food court, clothes shop, some fast food restaurant, Makro and so on.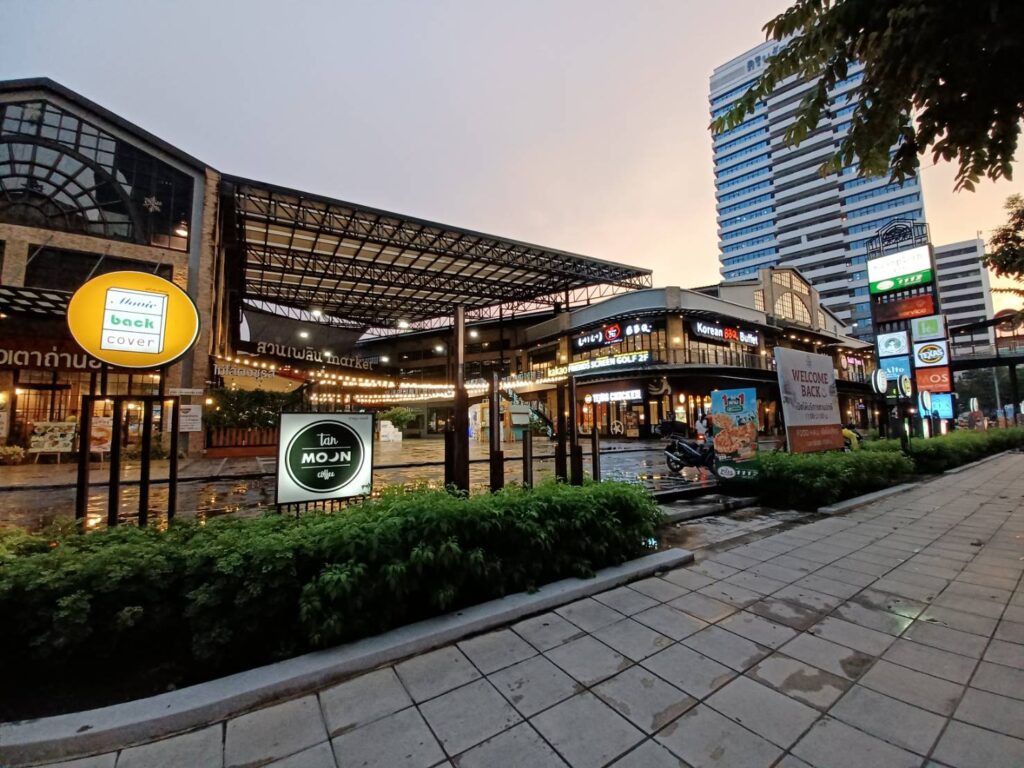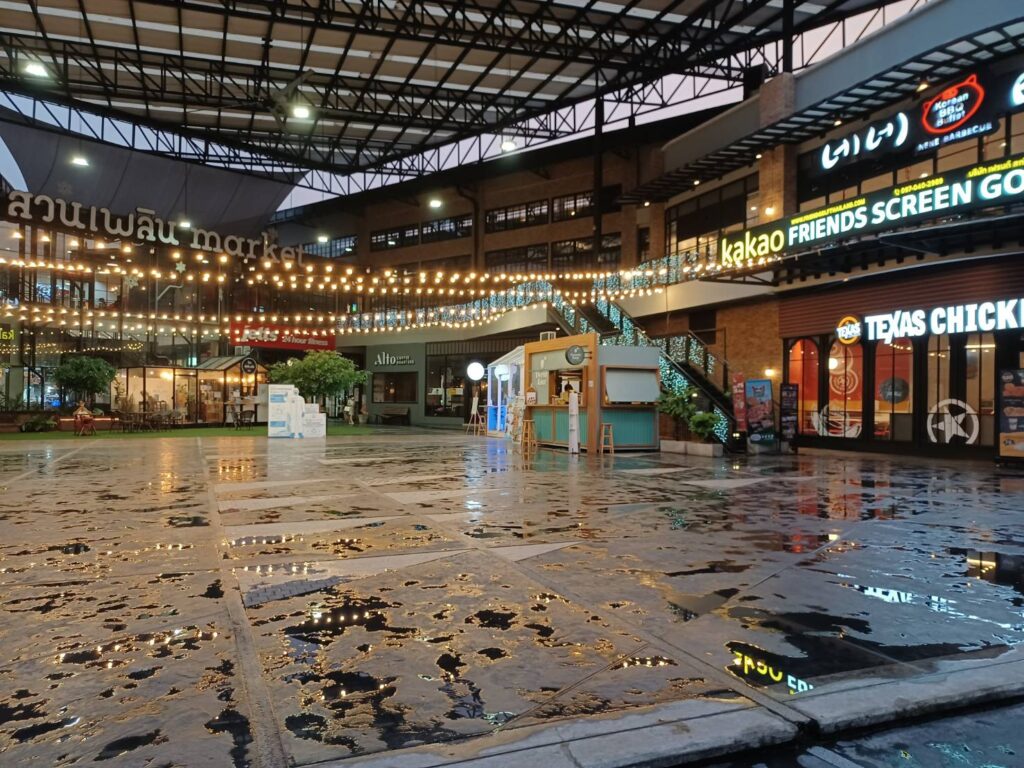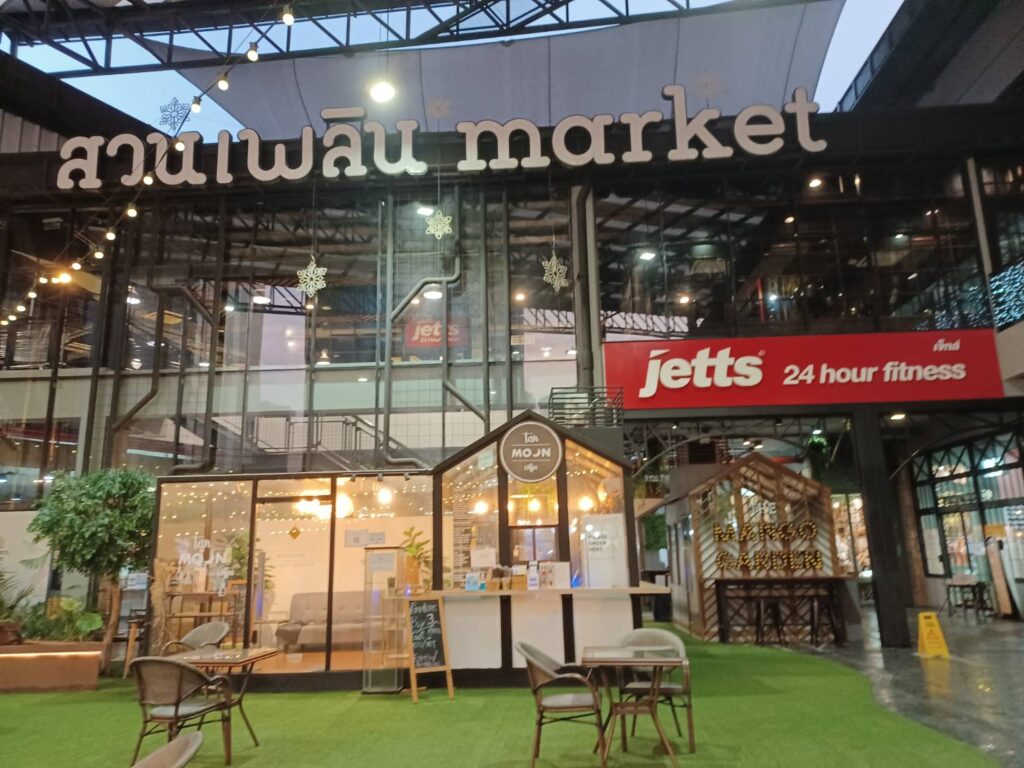 Jetts fitness is located on 2nd floor of the building. Once enter the building, take escalator the you will see the gym for your work out.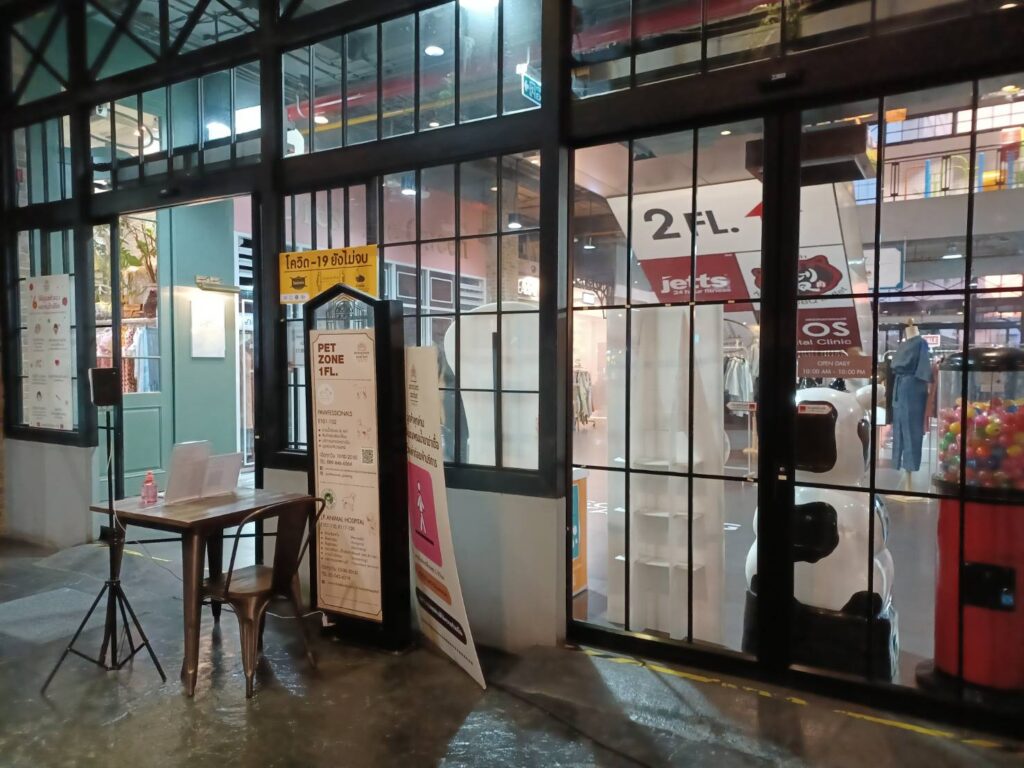 Jetts will welcome you at the end of esalator. Walk straight to the entrance of gym. Gym can be accessed by stairs from food court areas.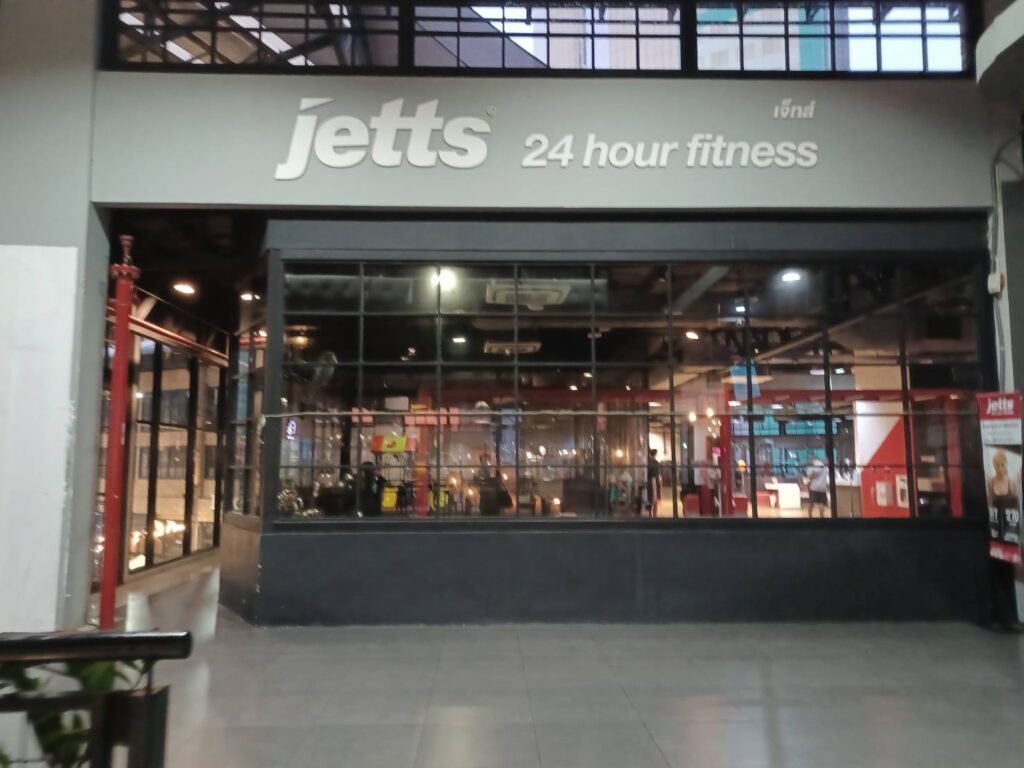 Entrance of the gym.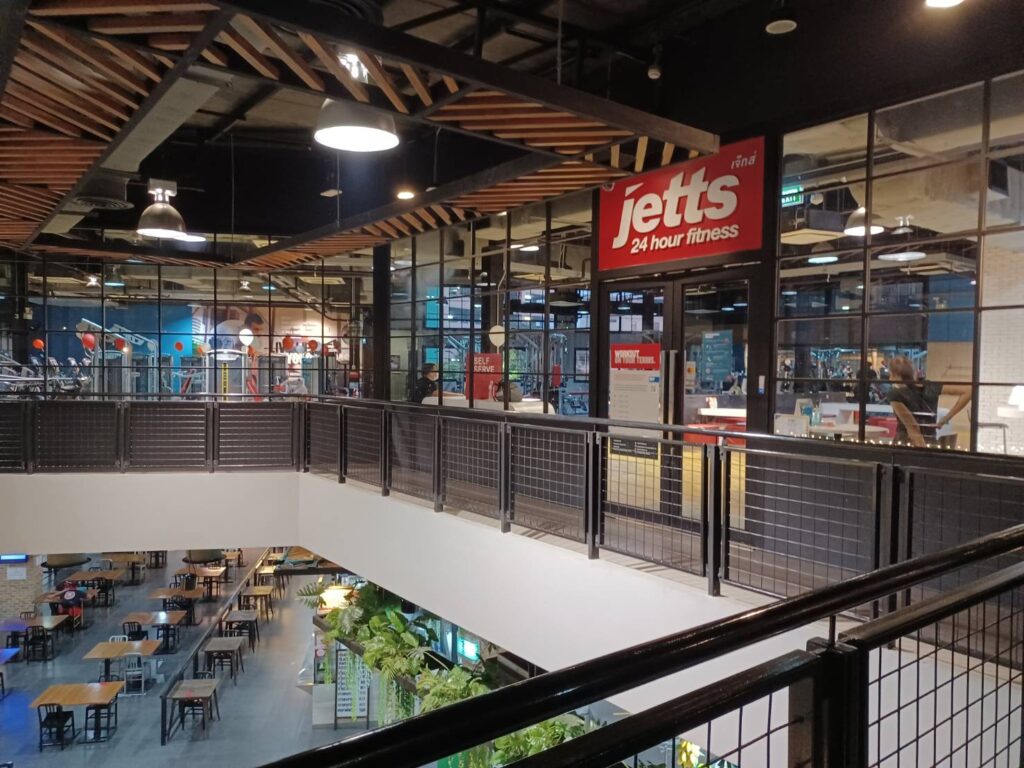 Take temperature and and check in via member card. Left side for locker room to change outfits. Male and female locker's entrance is separated.
Locker room
So this time, I show you male locker room only of course, haha.
In front of both locker room, there is small locker is available and water server is.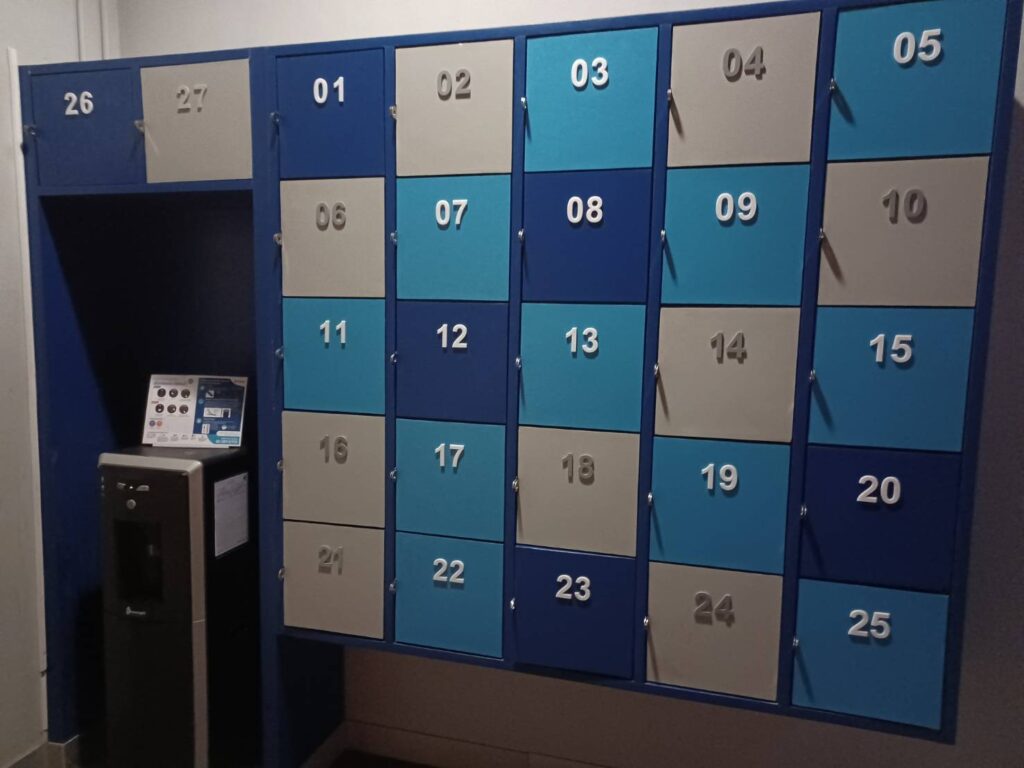 Inside the male locker room.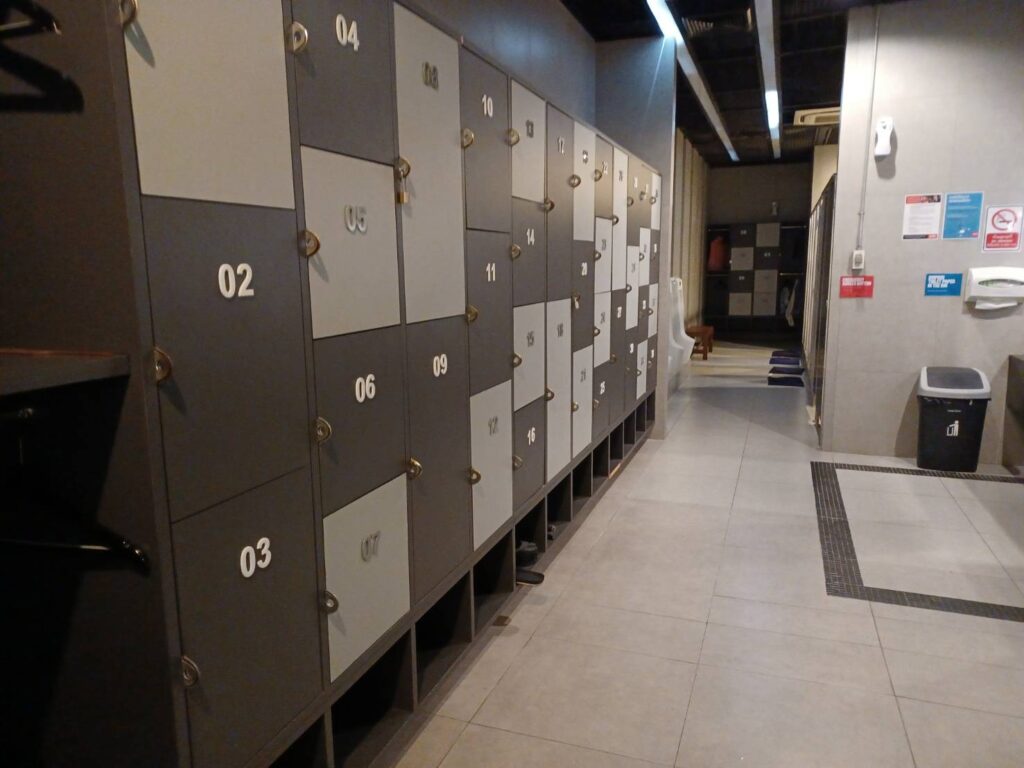 Bath room and shower booth is not individual type like most Jetts branches.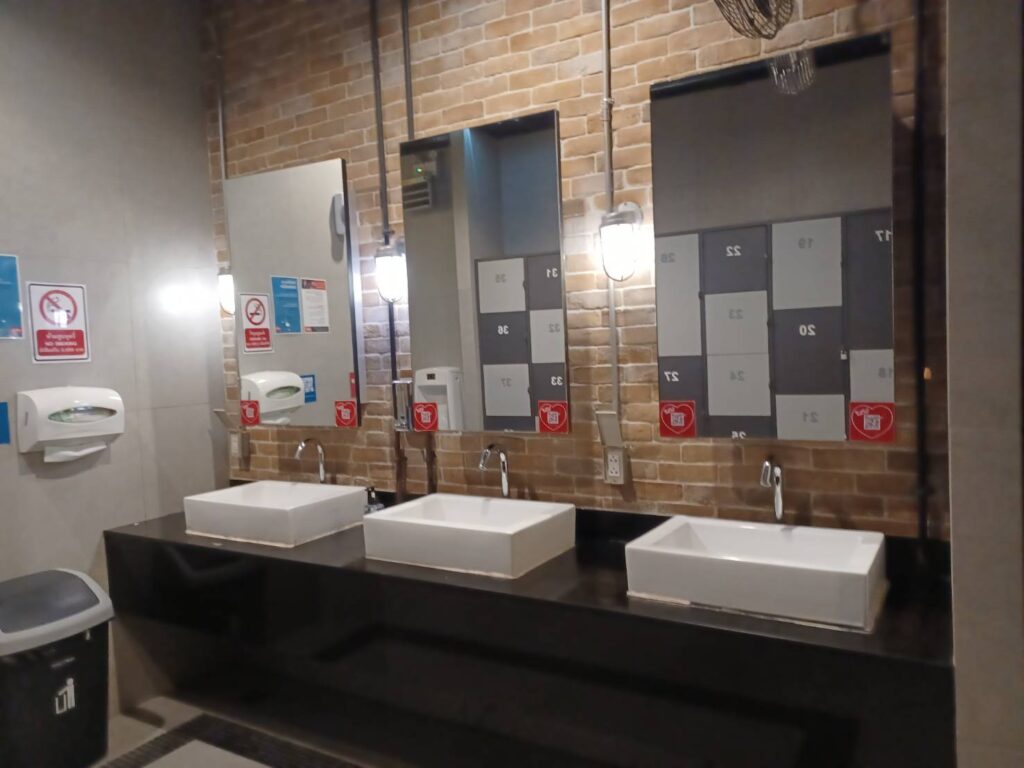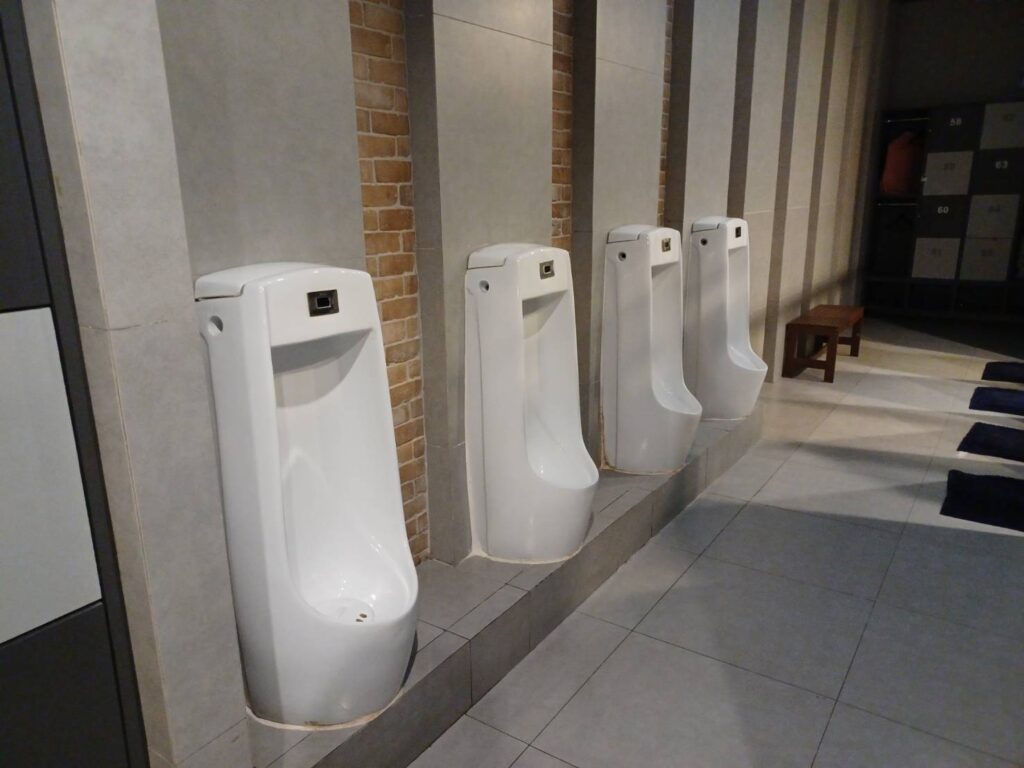 Toilet booth.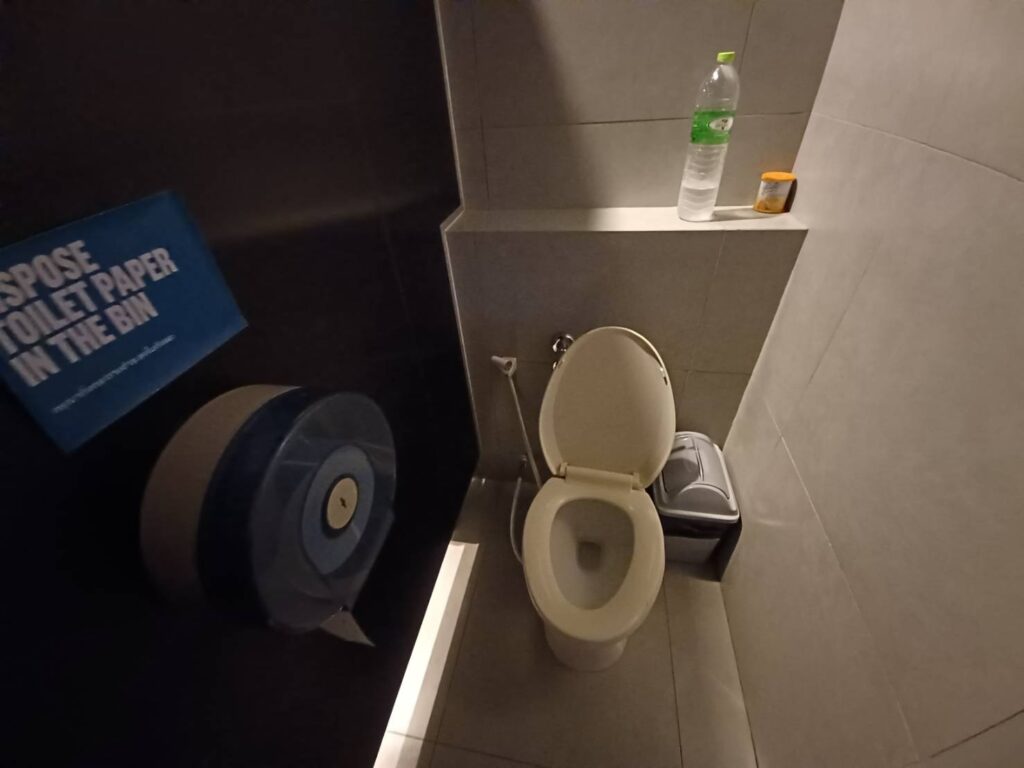 Shower booth is separated from toilet. shower pressure is very low, it needs improvement.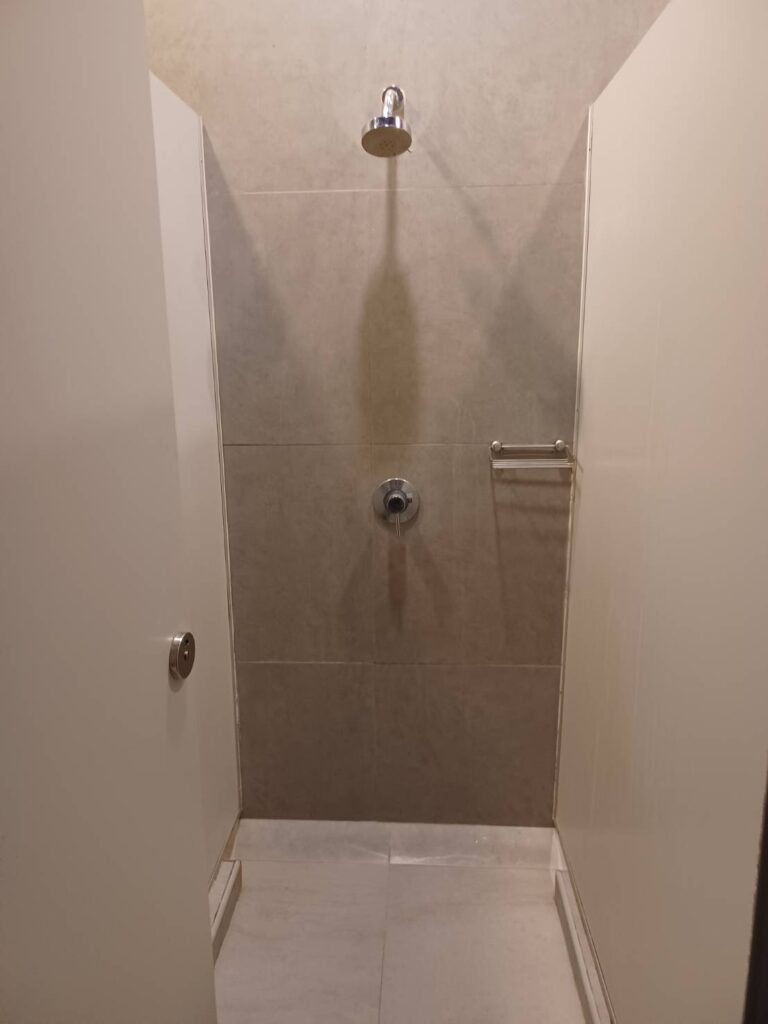 Free weight
Once ready for the battle field, Let's embark on the vast areas of free weight zone. I like this point the most here. The place is very perfect for my back exercise day to do deadlift in spacious zone.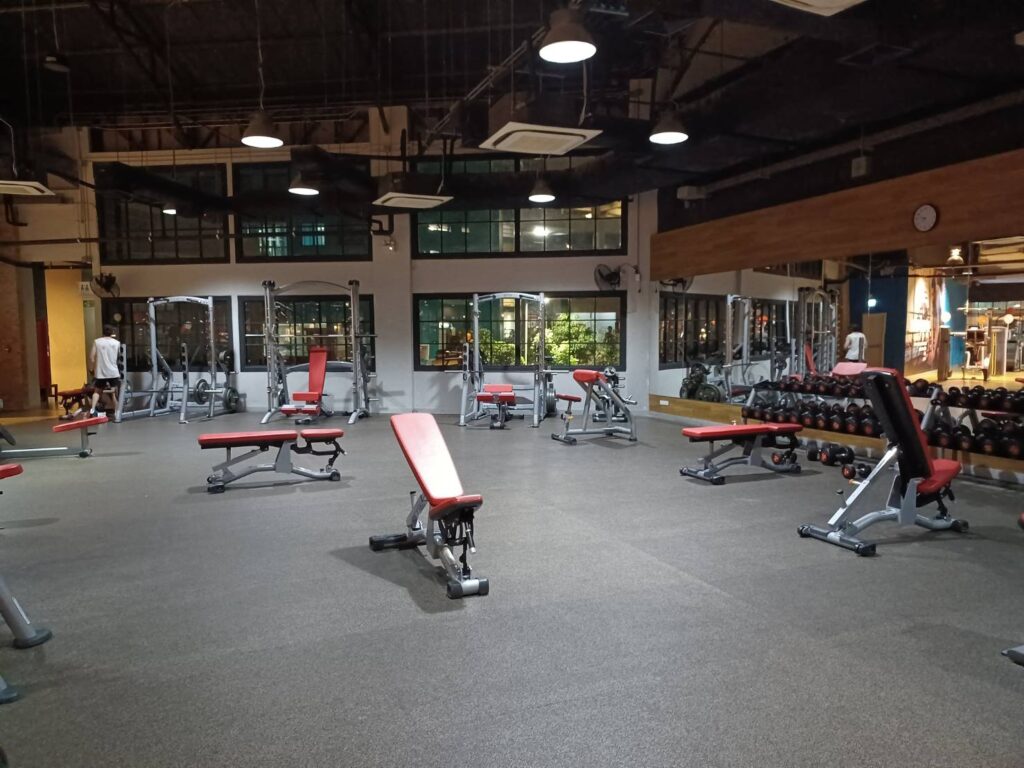 You do not be worried with the distance of other members no matter how much crowded is.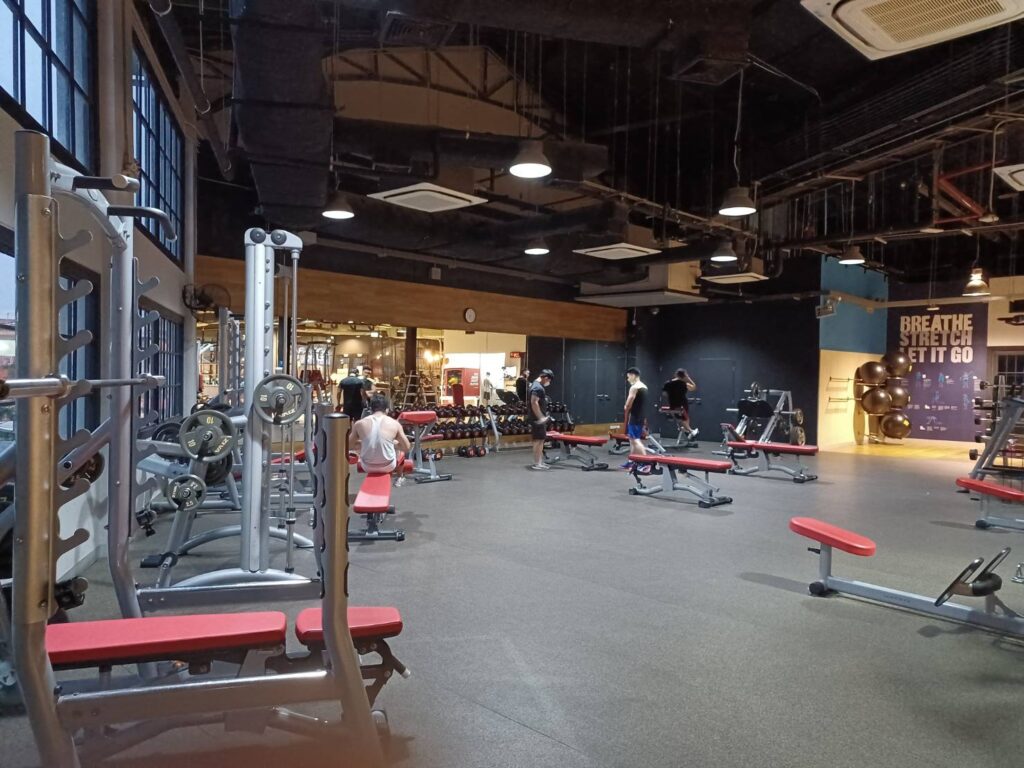 Power rack style is also unique unlike other Jetts. Safety bars can be adjusted for height at some levels.
Another good point for here is they have 2 power racks. Between 2 power racks, there is standard smith machine if you prefer to use.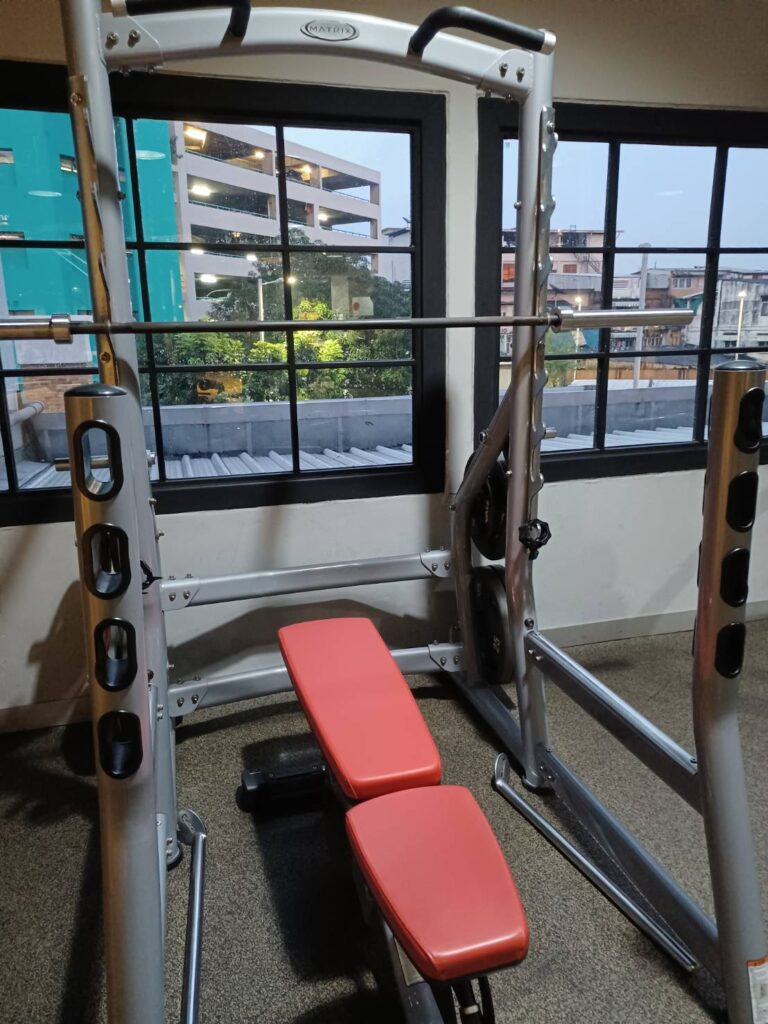 Smith machine between 2 power racks.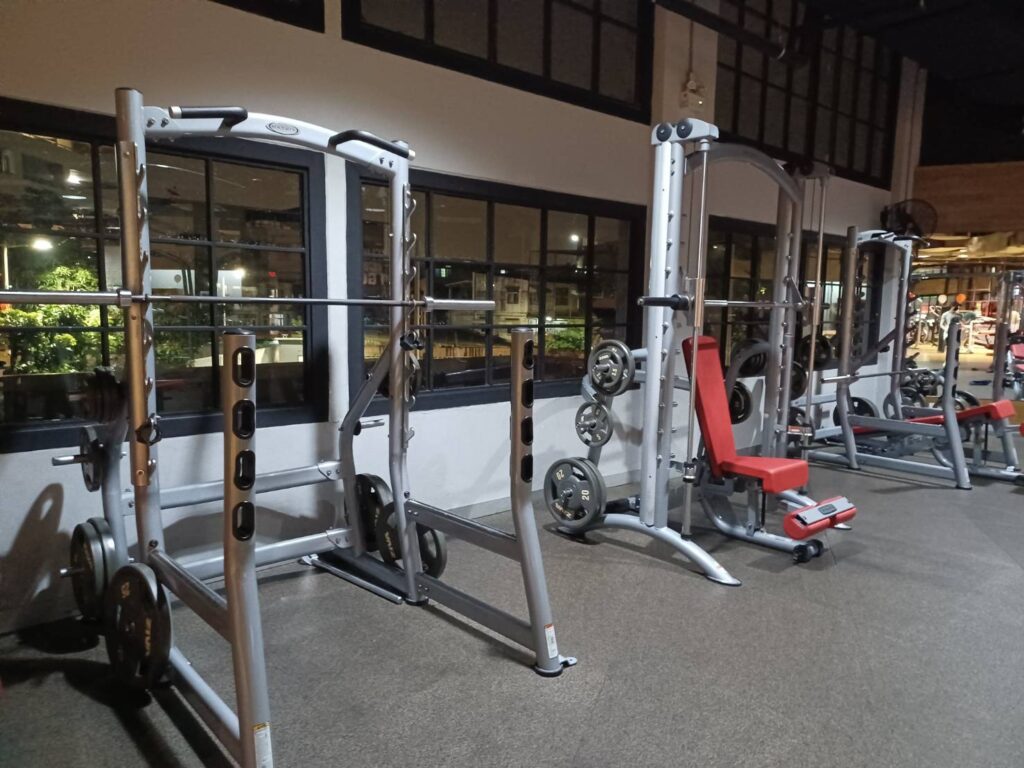 Cable, chin up bar, rowing and rat pull machine complex also can be found in free weight zone. I don't know how exactly call this compound machine so if you know it, please let me know haha.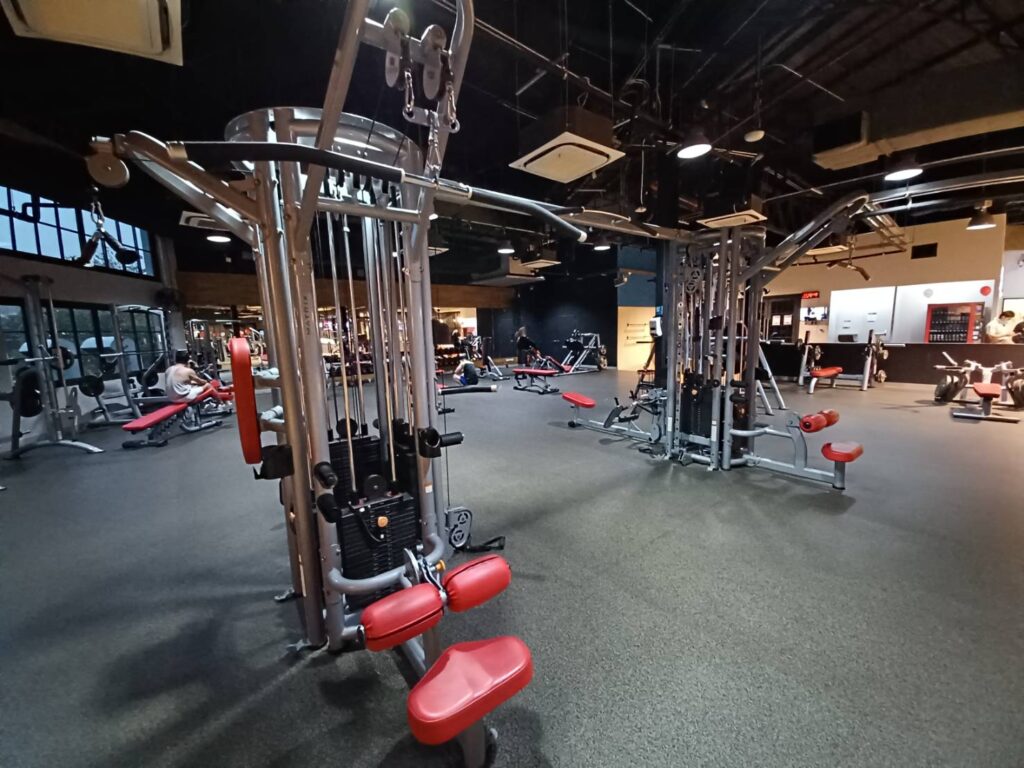 2 dumbbell racks until 35kg. This is just a standard for Jetts.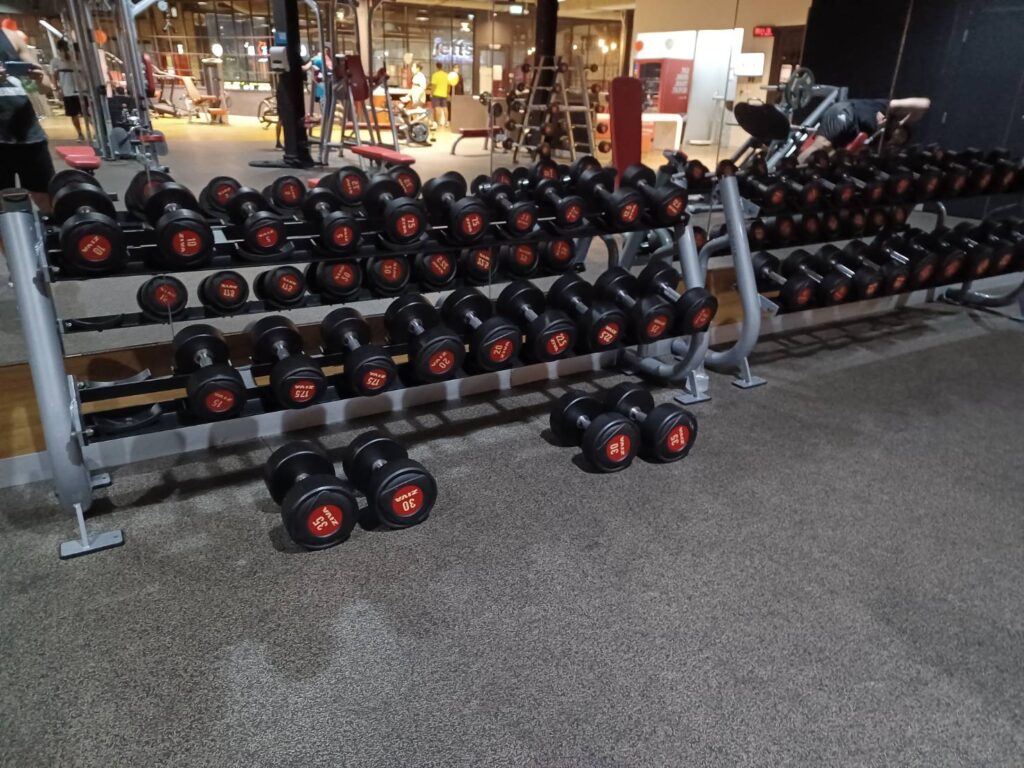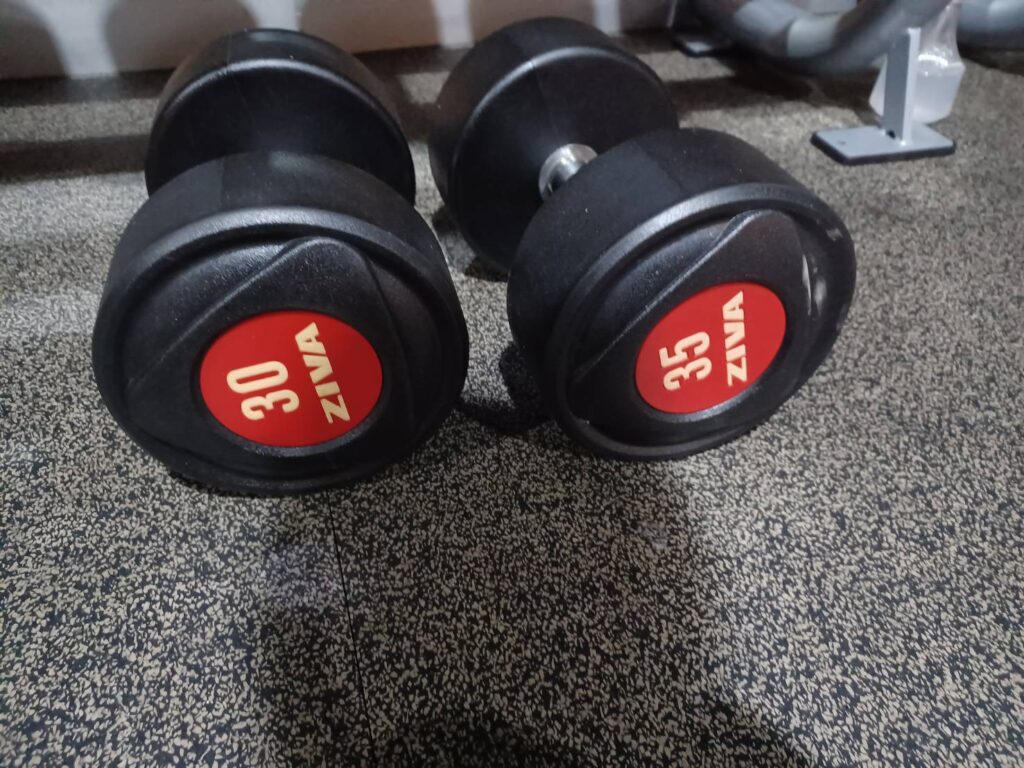 Flat bench and supine press machine.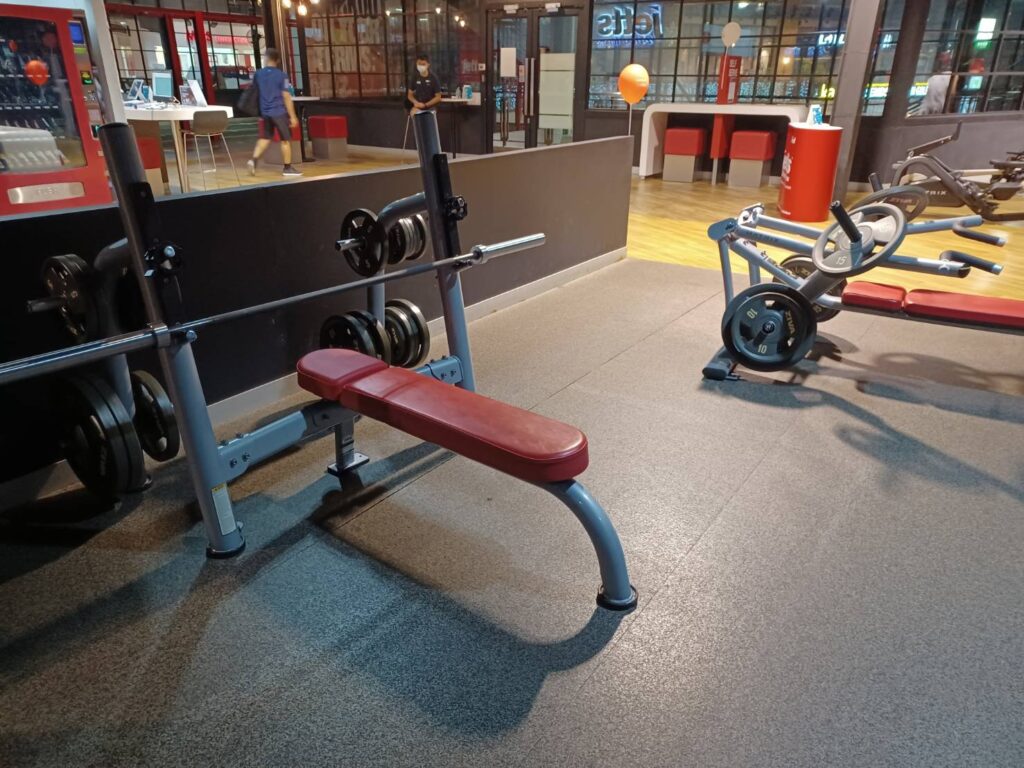 2 connected chin up and dip bar.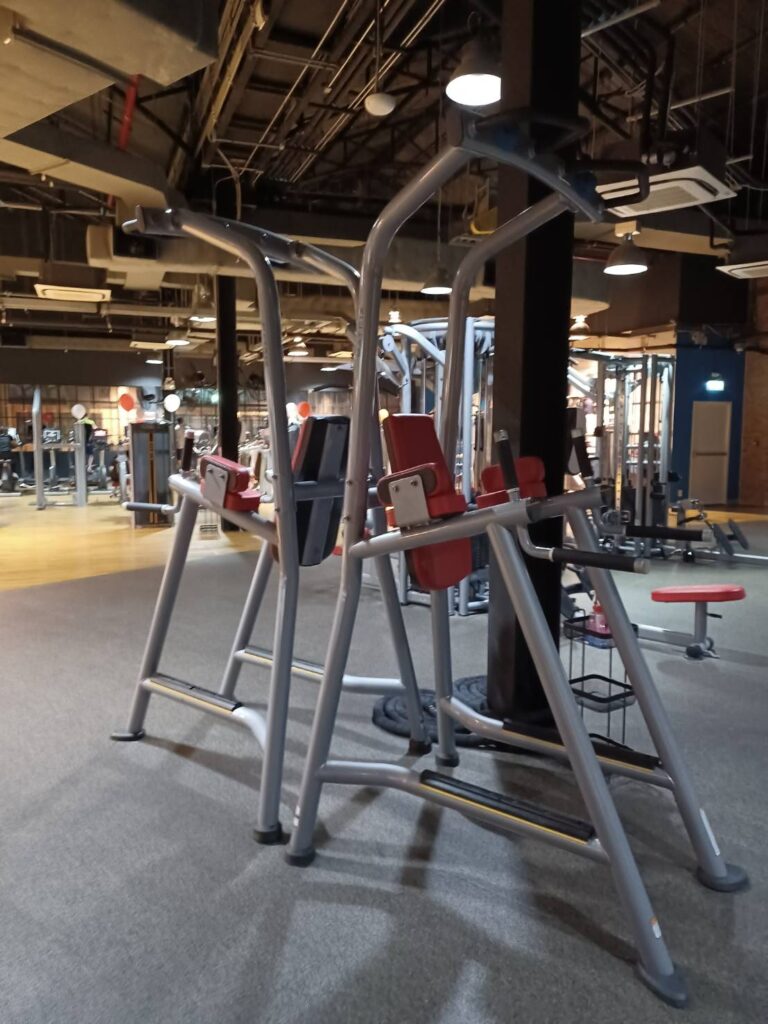 Leg press and back extension.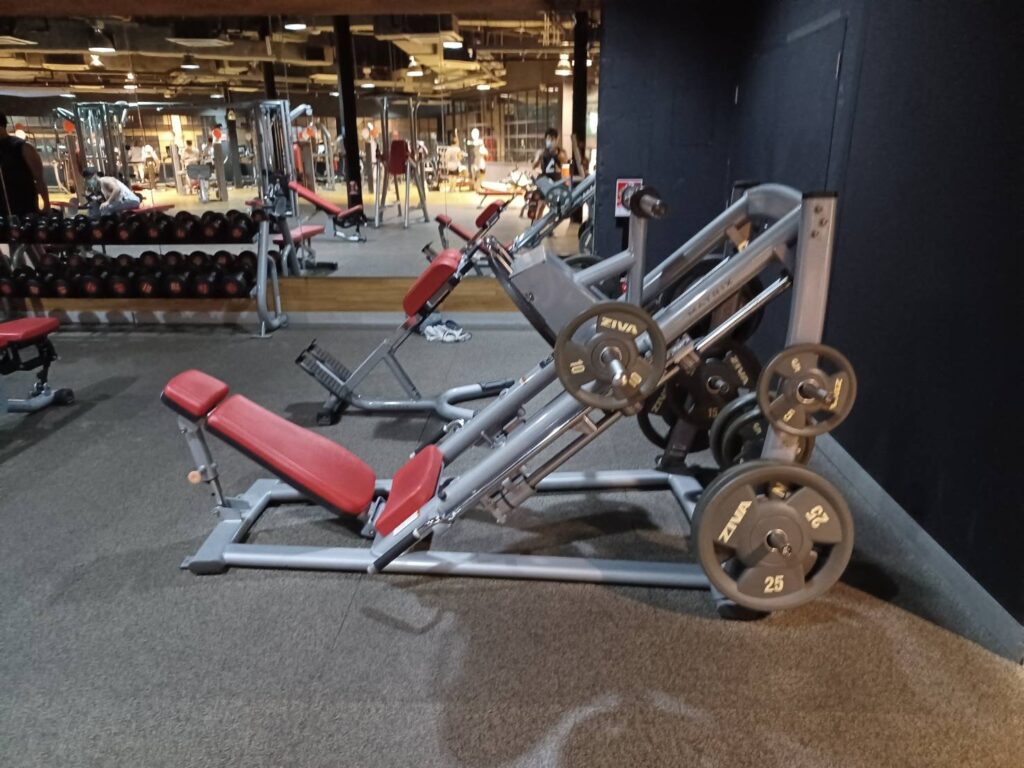 Straight bars until 45kg.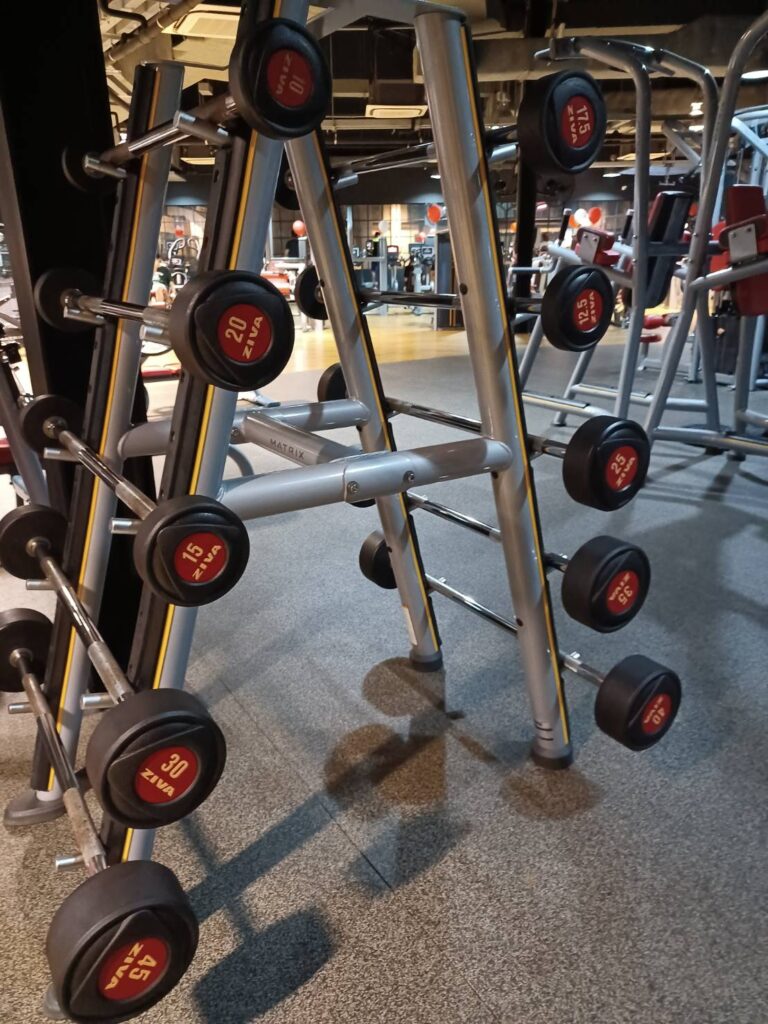 biceps curl.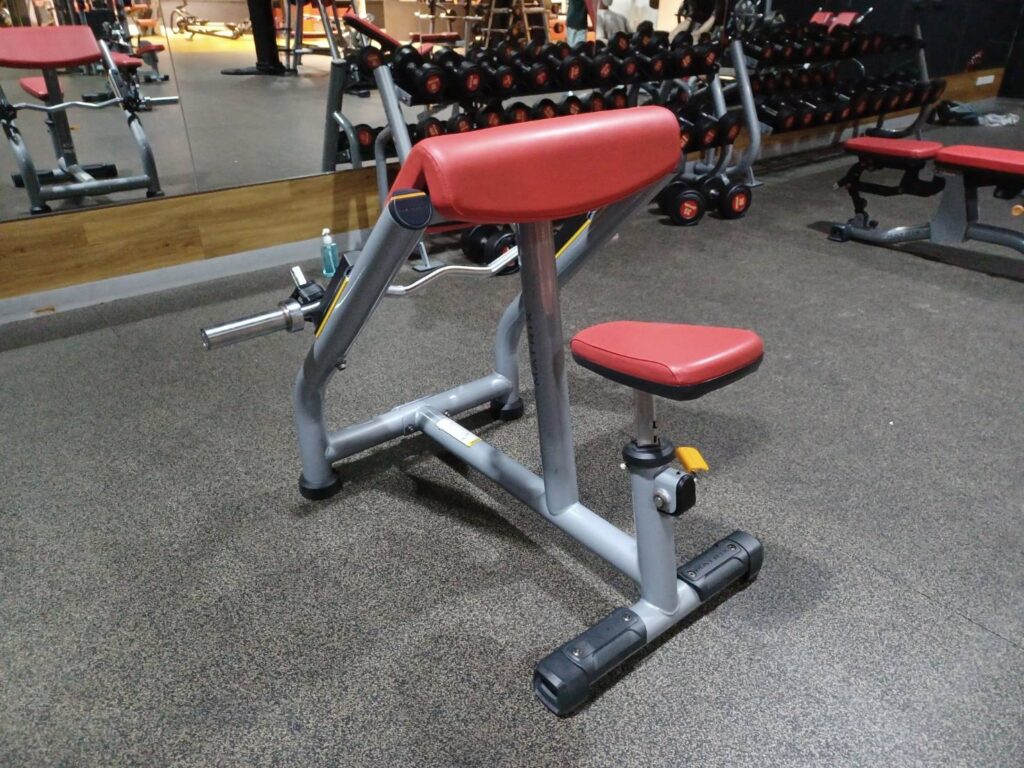 Grey mat zone is for free weight while wooden coated zone are cardio and machines.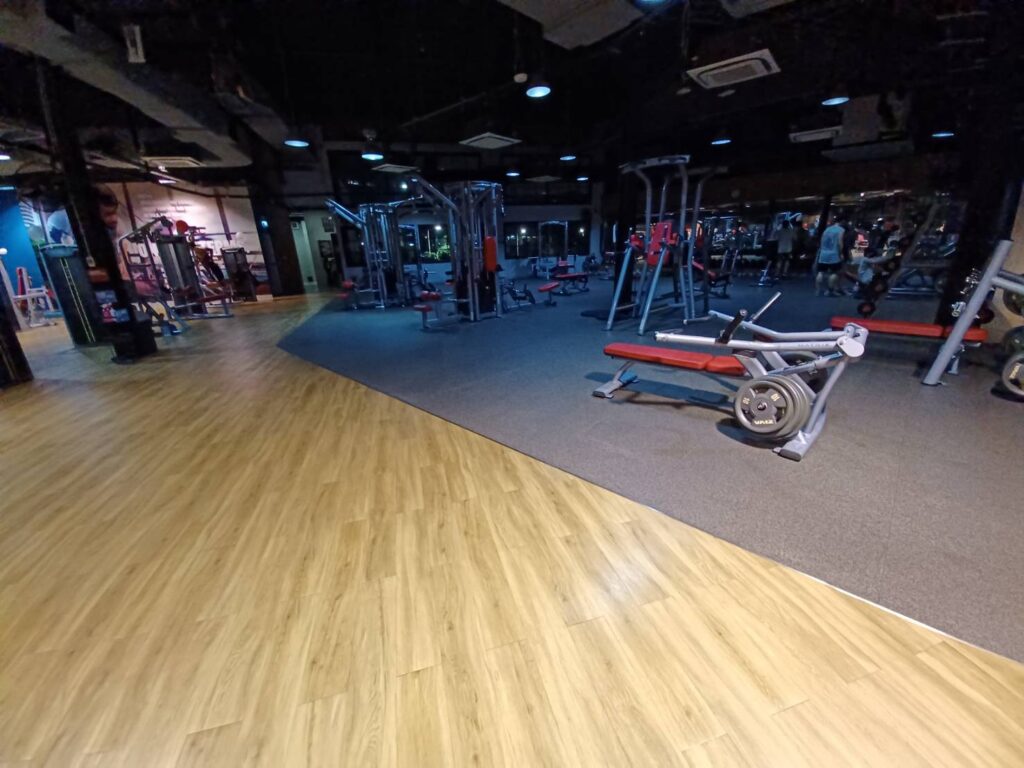 Machines
Why are there 2 same machines here for arms work out? Normally in Jetts Fitness, they have one machine each except cardio machines.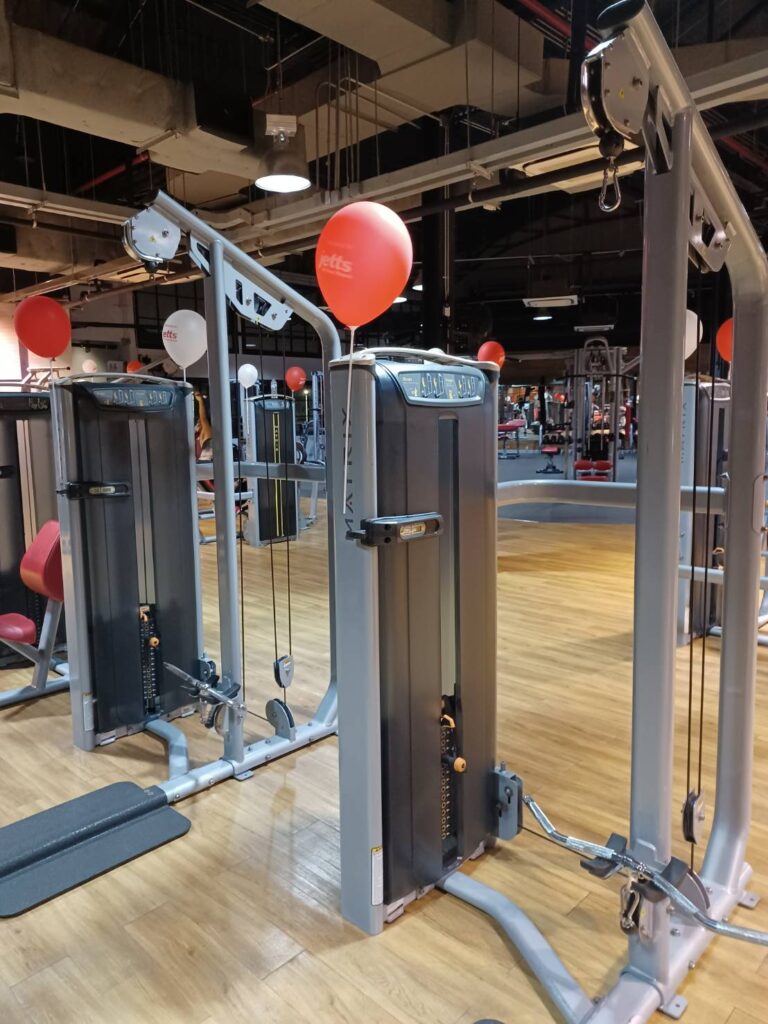 You can have weight support for dip and chin up.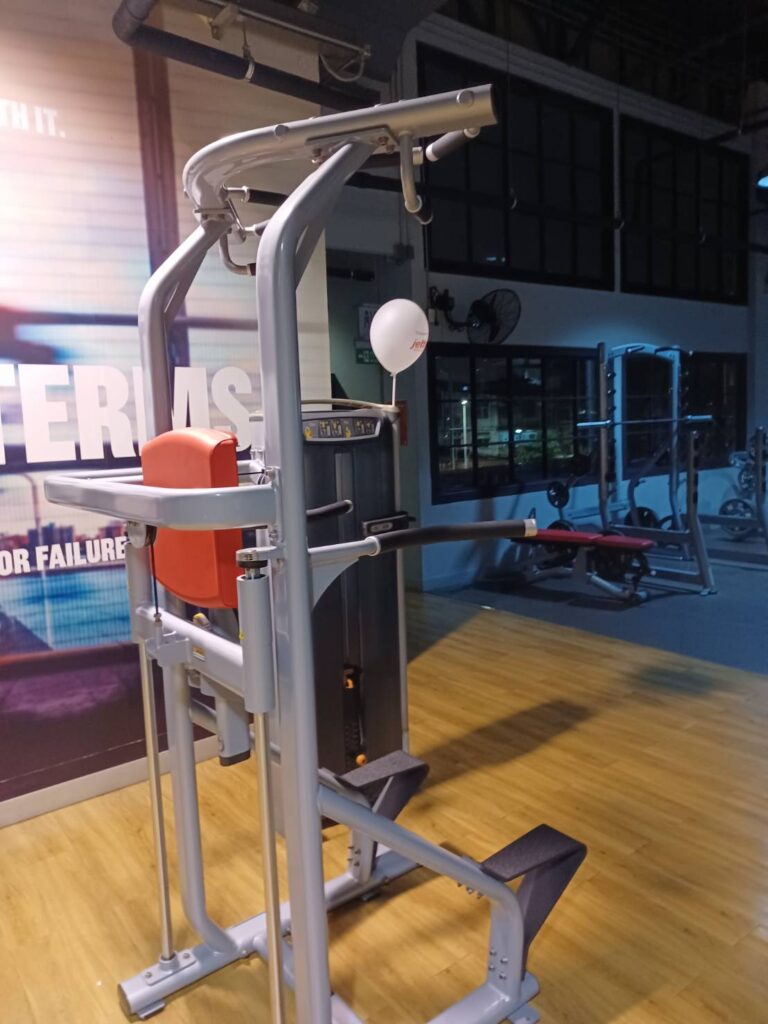 Shoulder press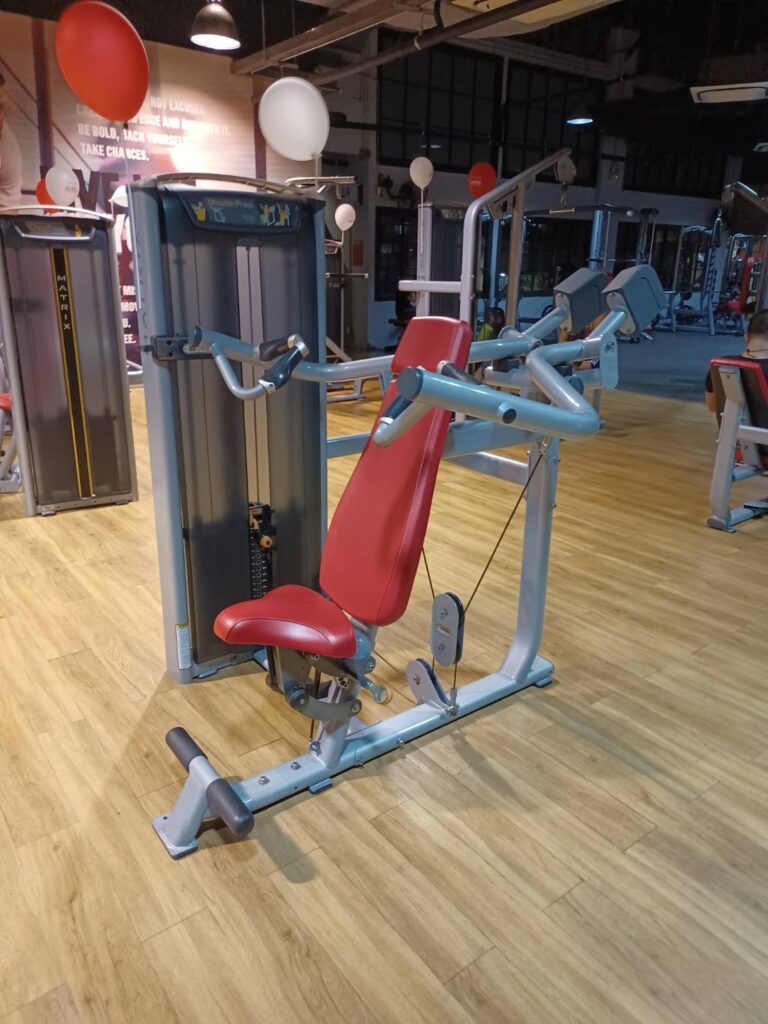 Abs crunch.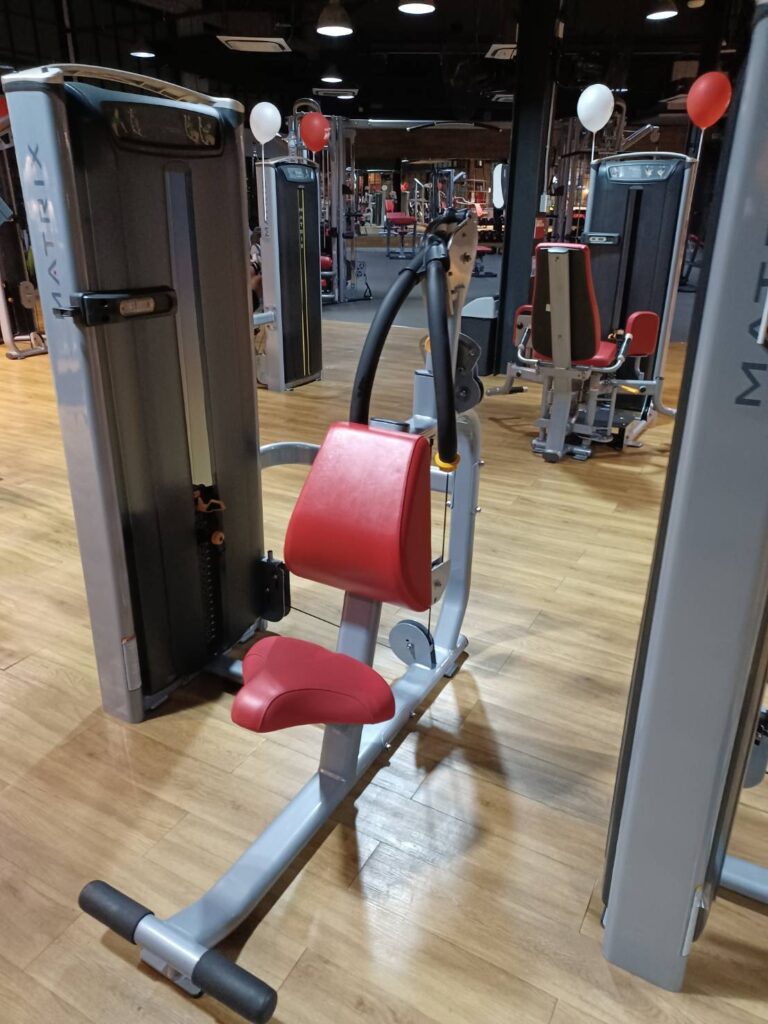 Boat machine is is available here. I never saw somebody is using this machine here. It looks not popular to use here in Thailand.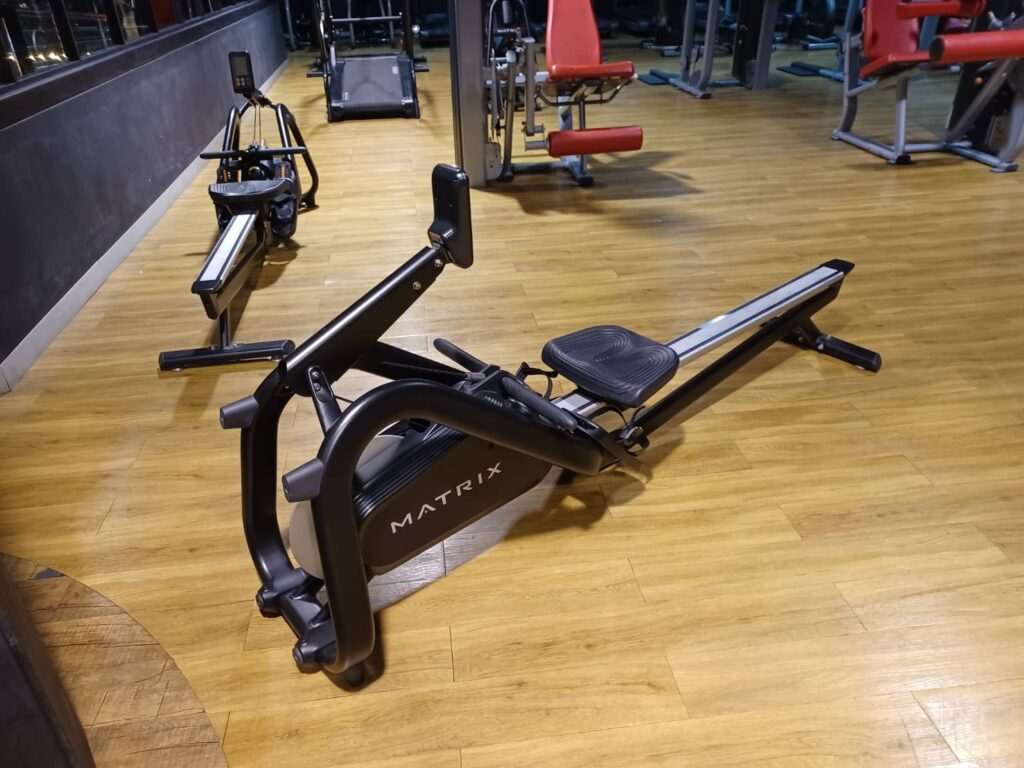 Overview of machine areas. Cardio machines are located at the back of machines.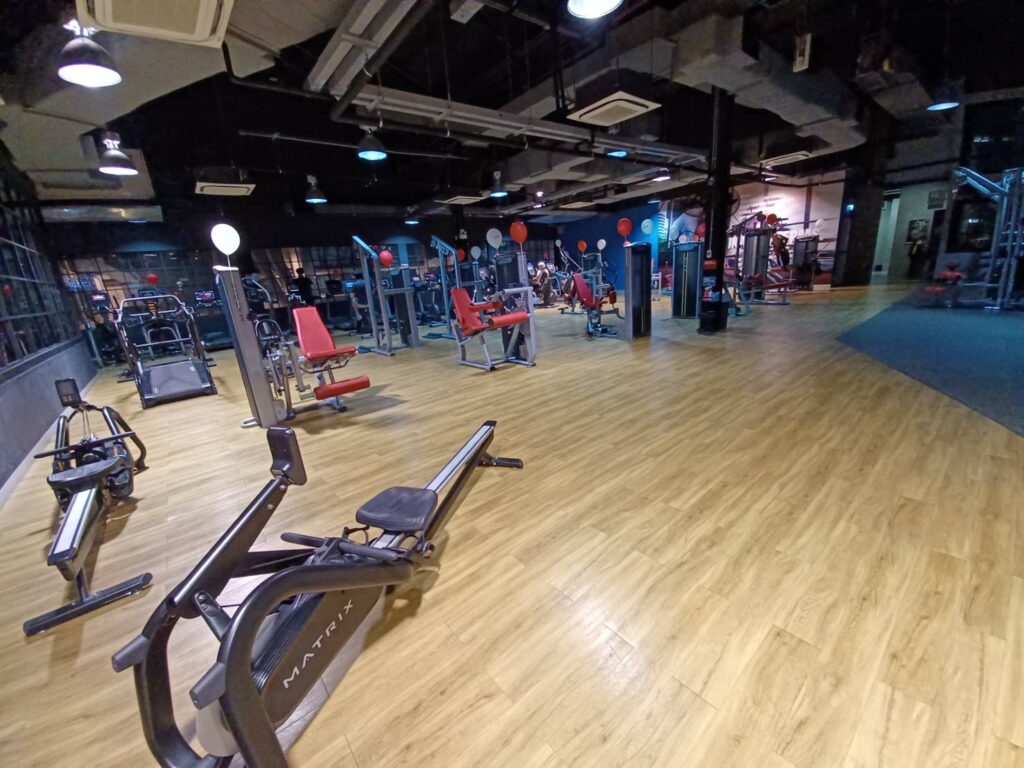 For upper body training.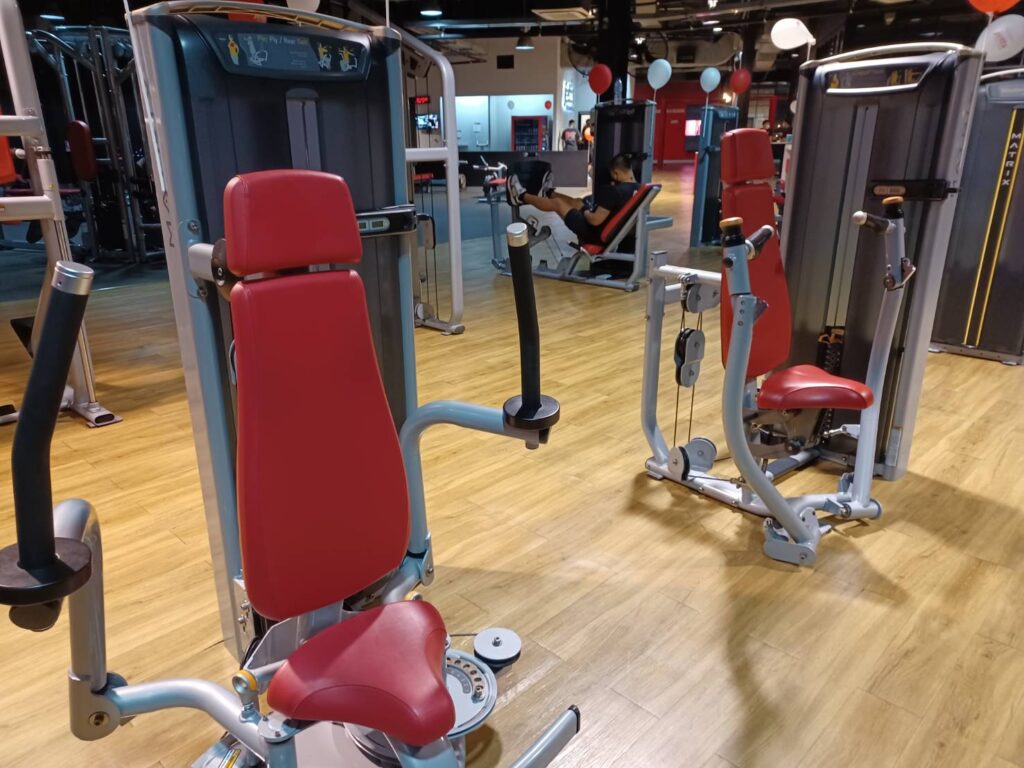 Lat pull down and back rowing.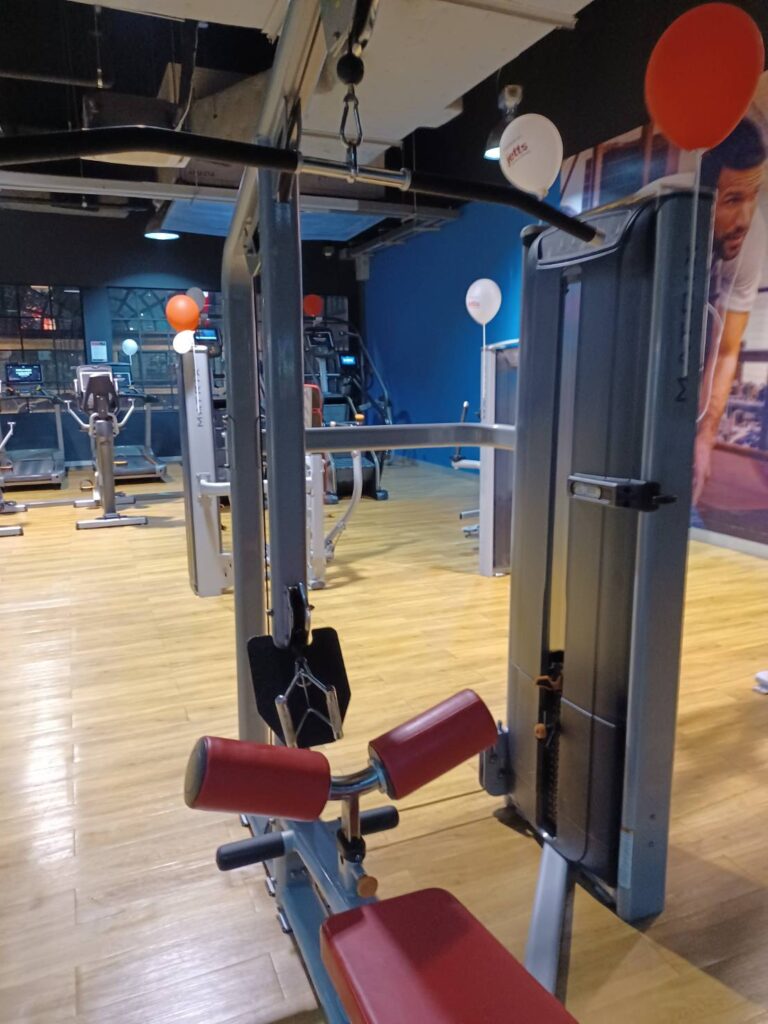 Lower part can be trained by the machines also.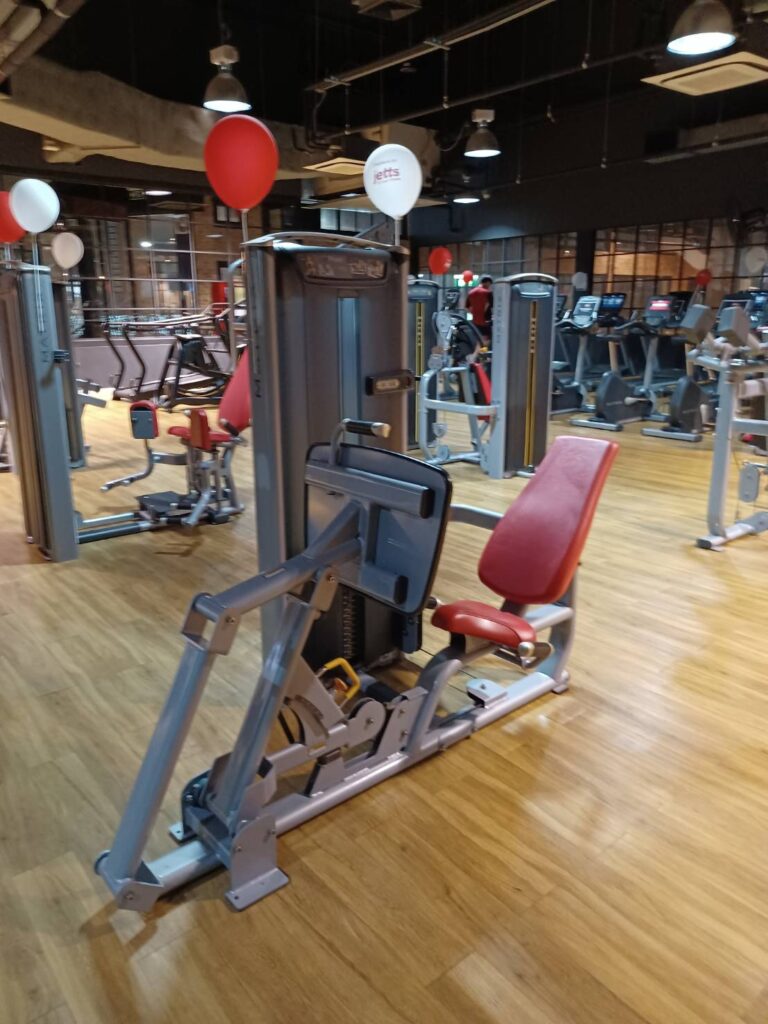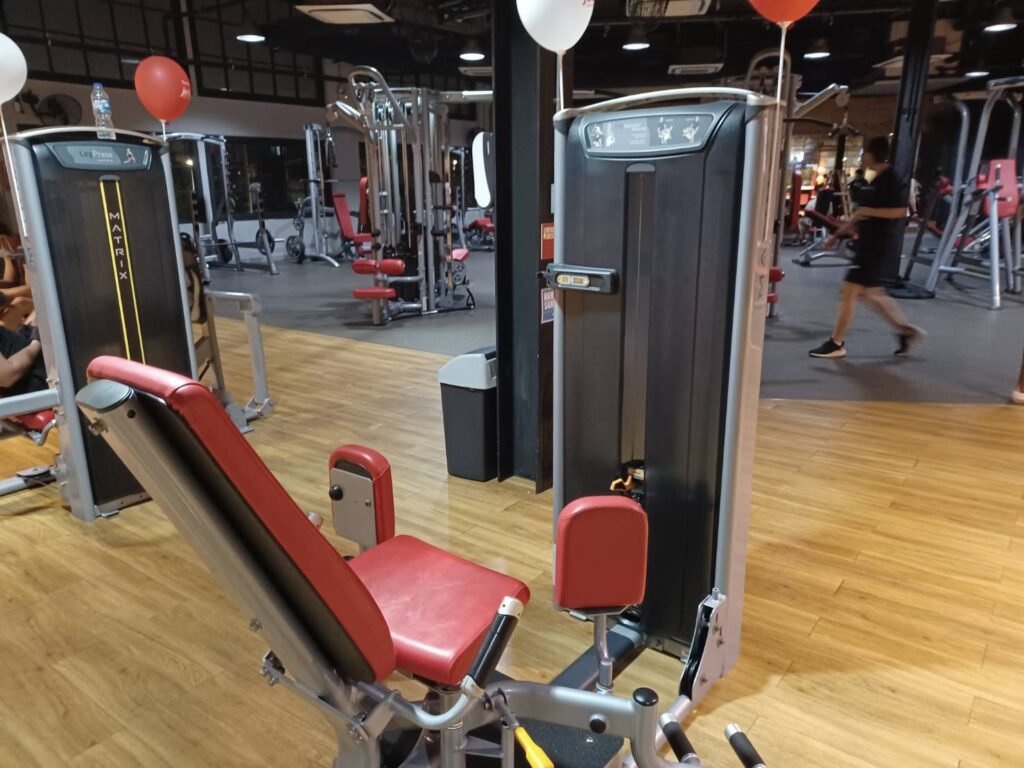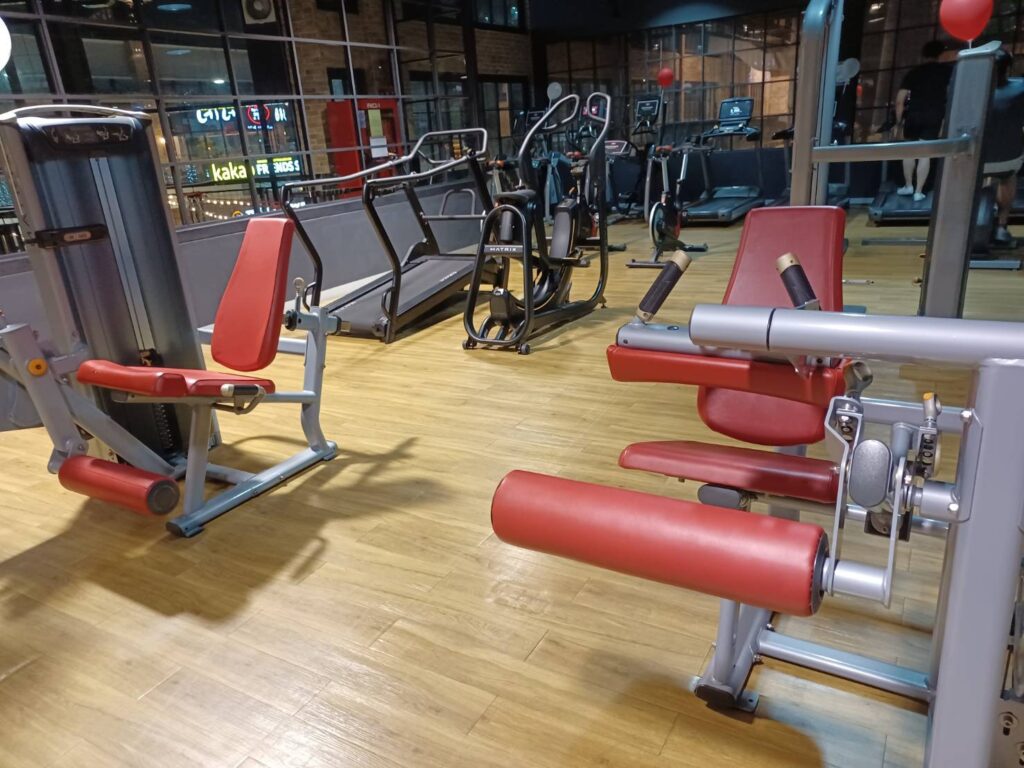 Cardio
Enough cardio machines for endurance training so you do not need to be worried that your favorite machine is fully occupied.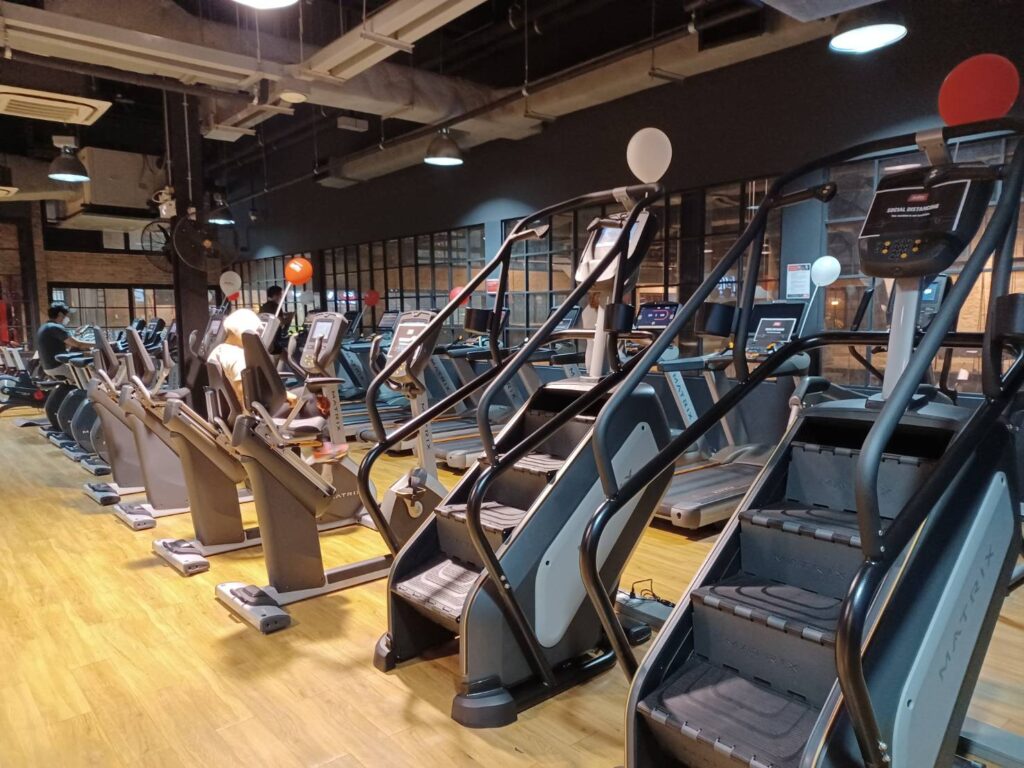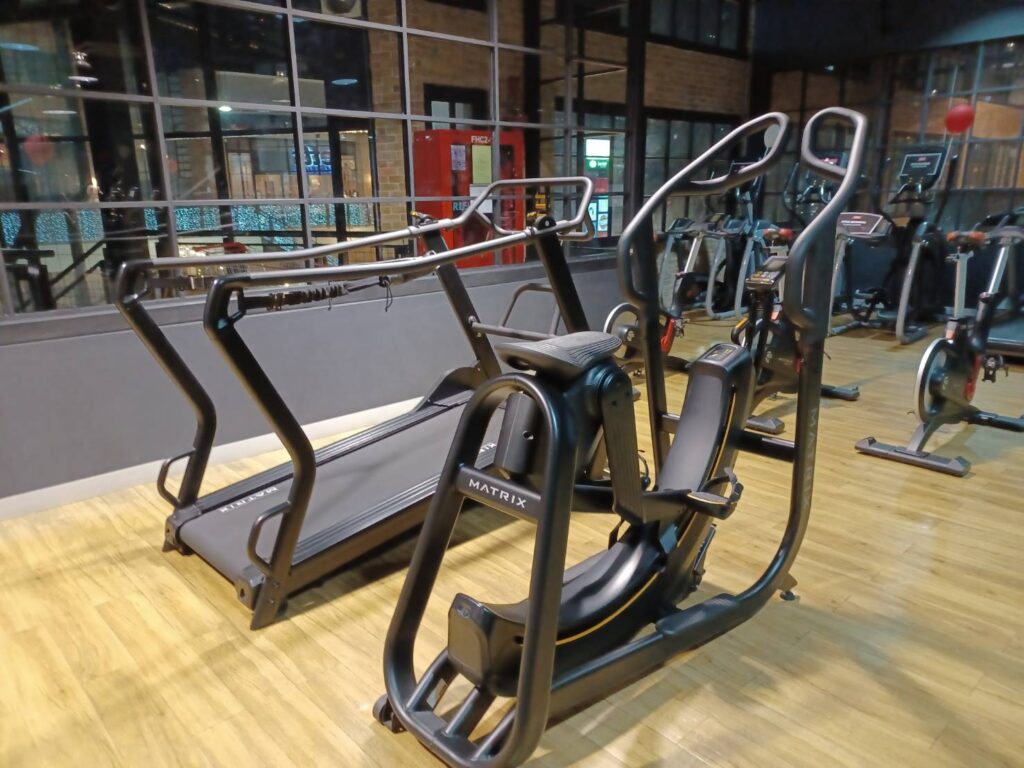 Functional training area and rest zone
Function training area, you will see at the right side when you enter the gym.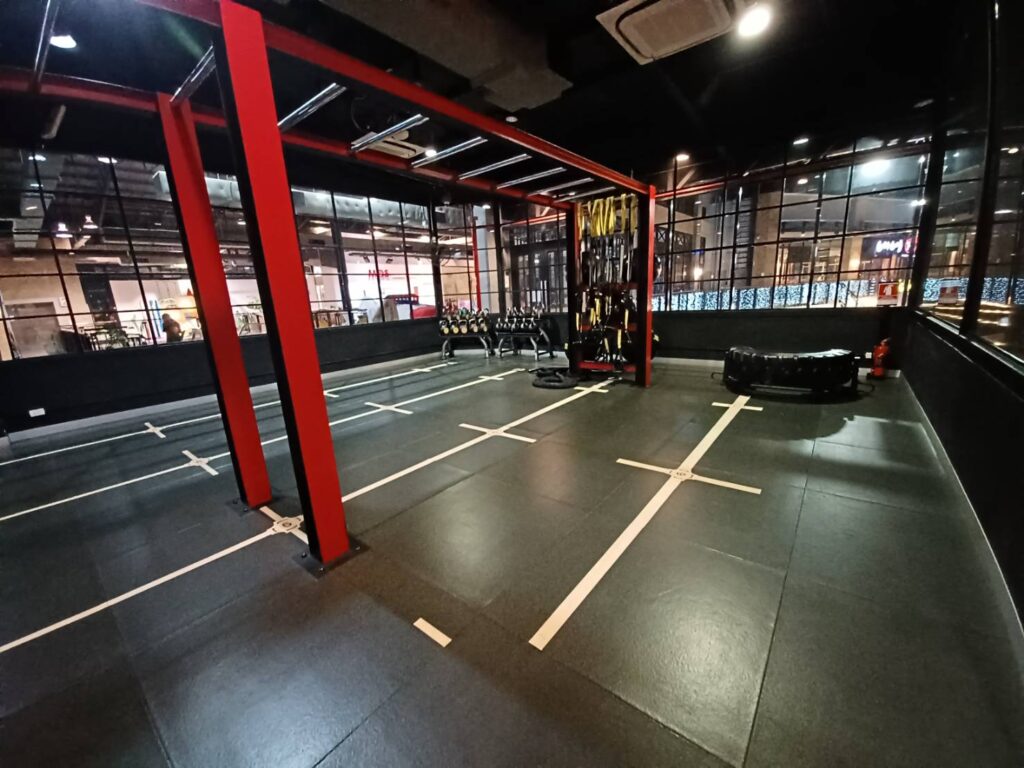 One trainee is exercising with personal trainer using ropes.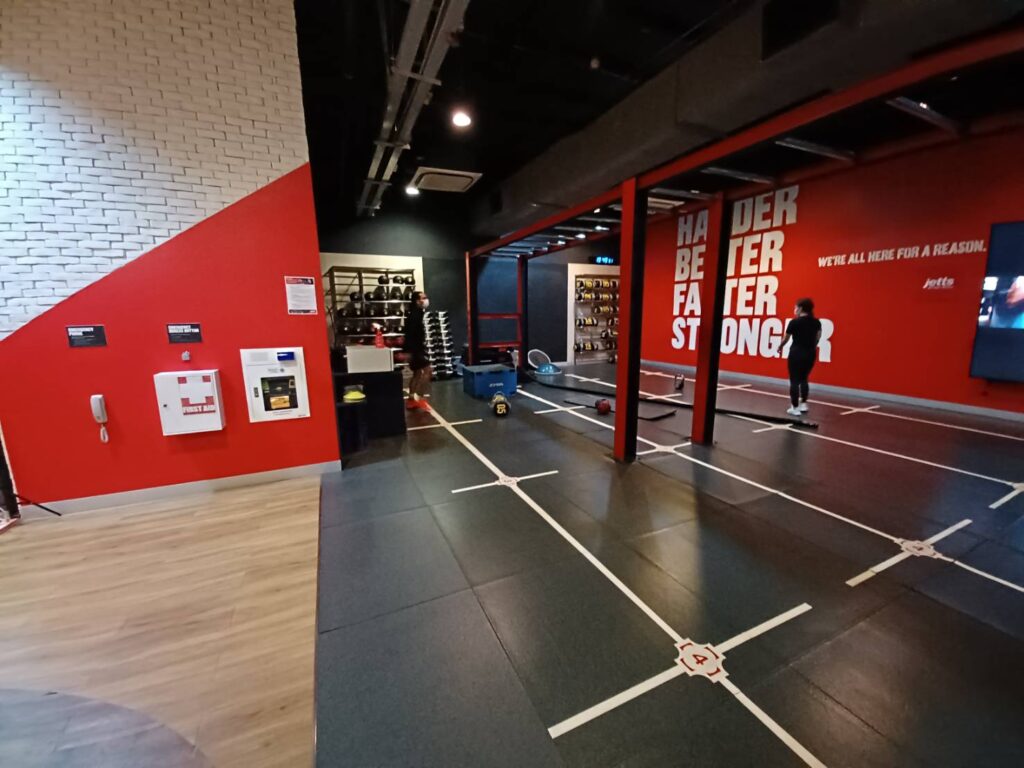 Studio class for group lessons. You can check schedule on Jetts Fitness official Facebook page. Officials posts schedule in each branches regularly as well as sudden cancellation notice so do not miss it!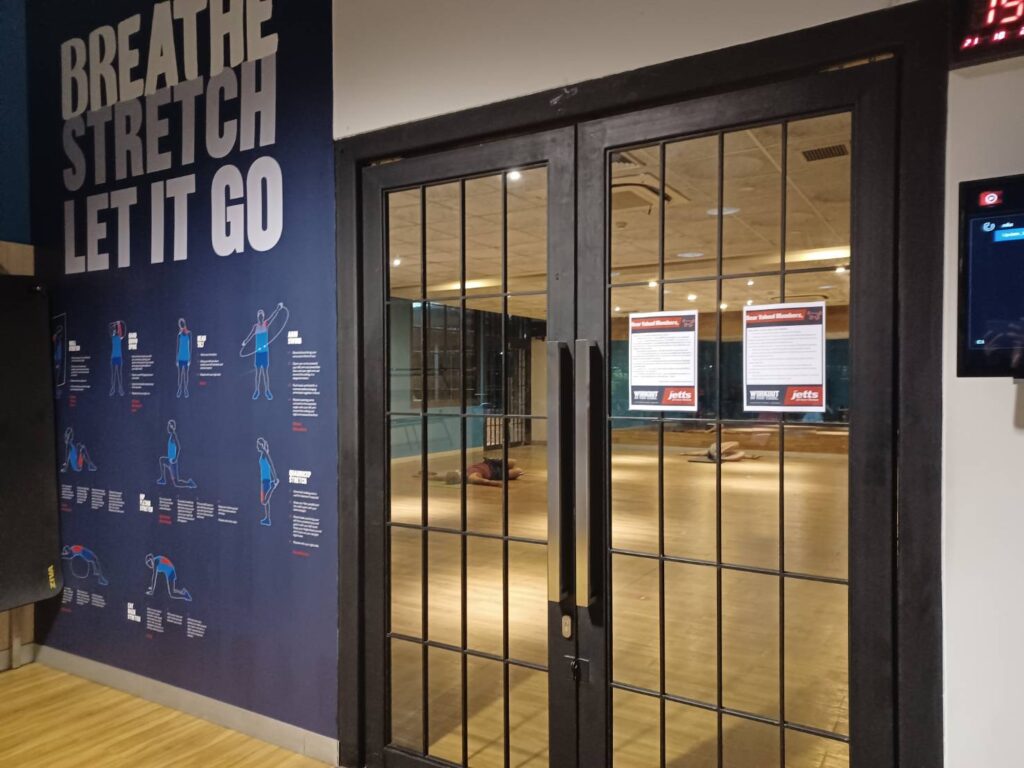 Cafe space with vending machines and body composure measurement machines here at the next to group class room.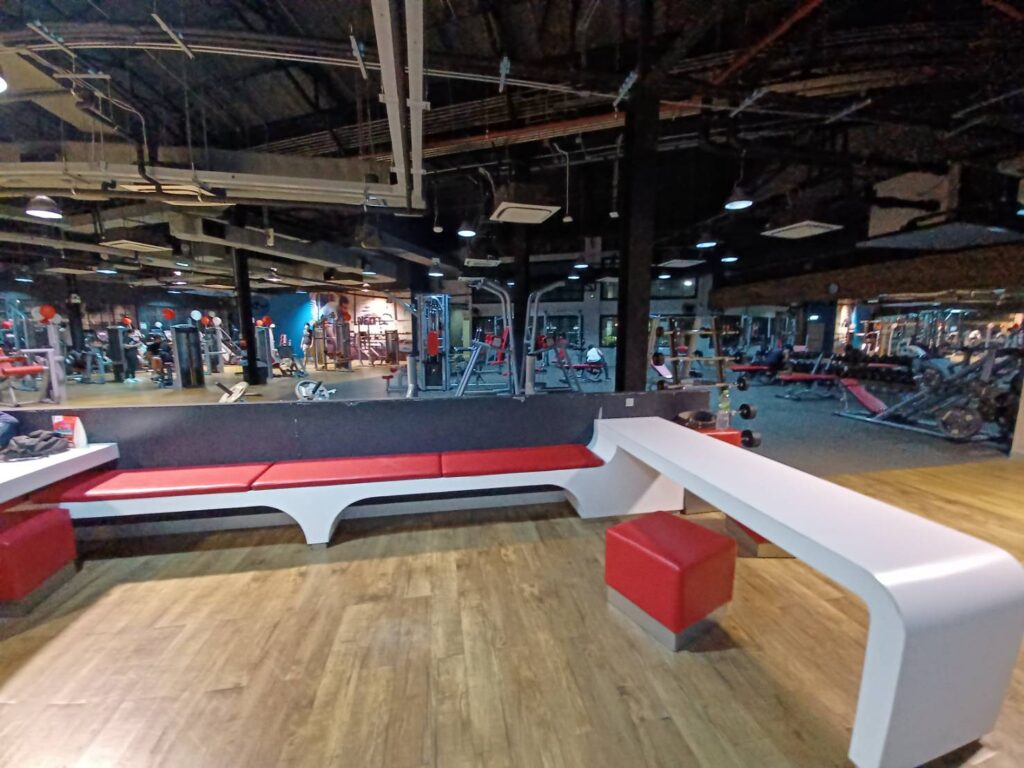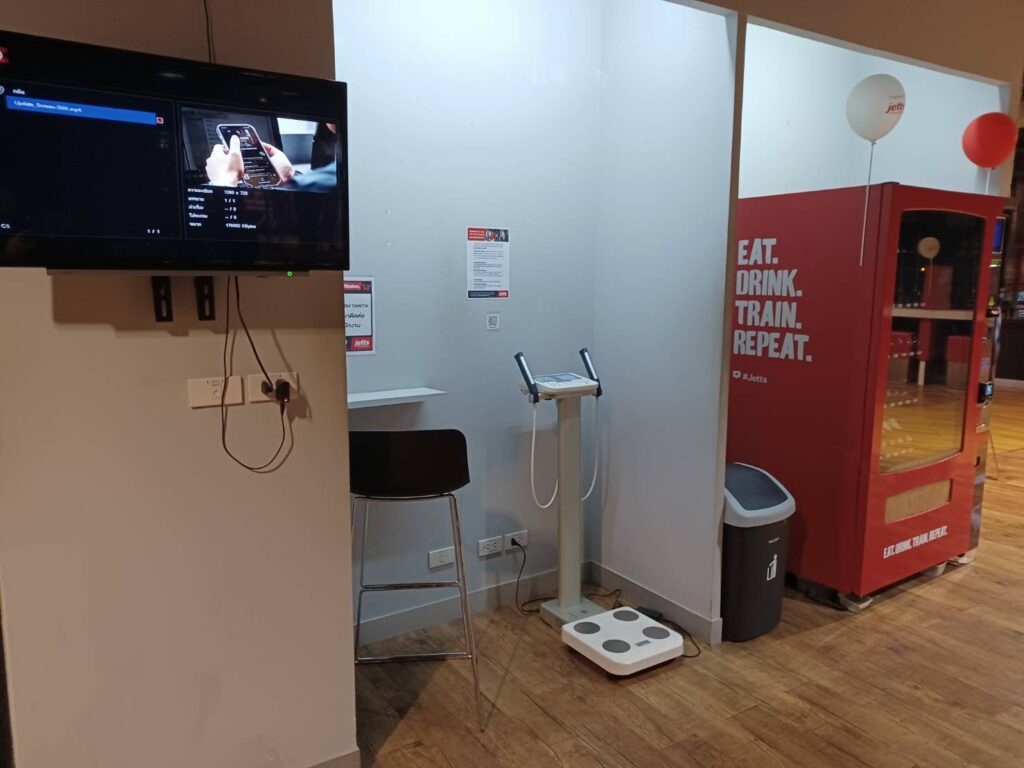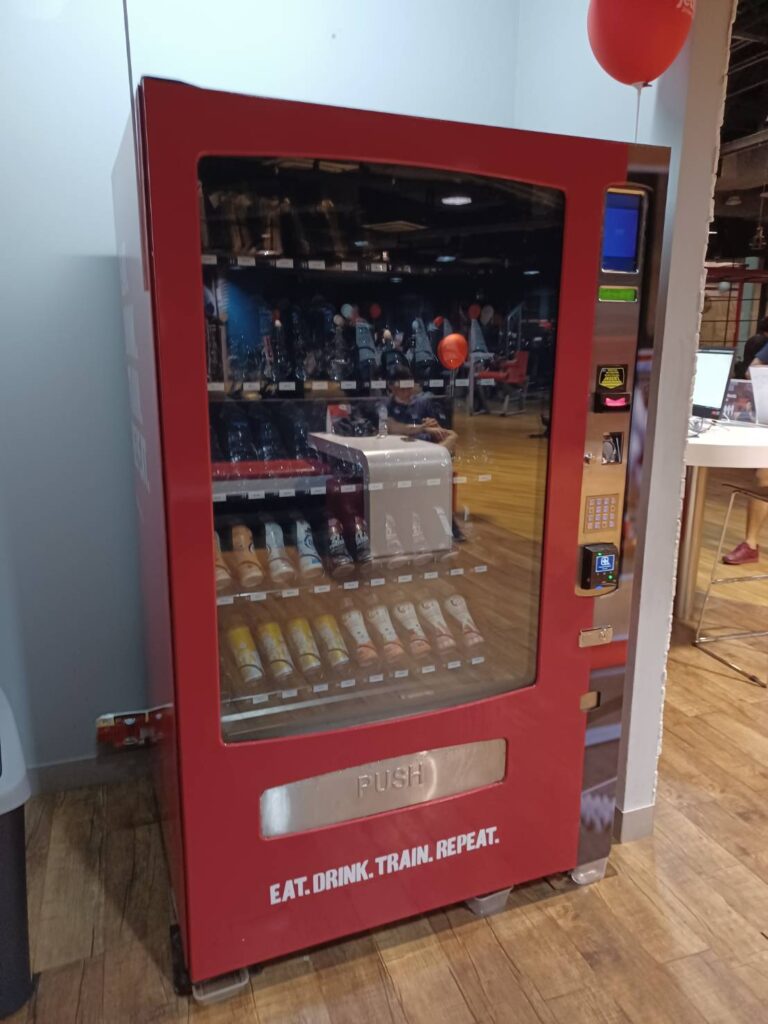 Ok! that's all for the gym tour for Jetts Fitness – Suanplern market. As I mentioned this gym has wide space of free weight and 2 power rack available here so if you are into free weight training such as squat and deadlift, I recommend you come here for work out. Lastly gym staff here is quite nice and supportive to members among other Jetts gym, that is also good point for me to return here.
See ya!