Welcome back to fitravelife.com!Again, I joined football trip arranged by True Bangkok United on 30th April 2023 so I make my report here.
Trip details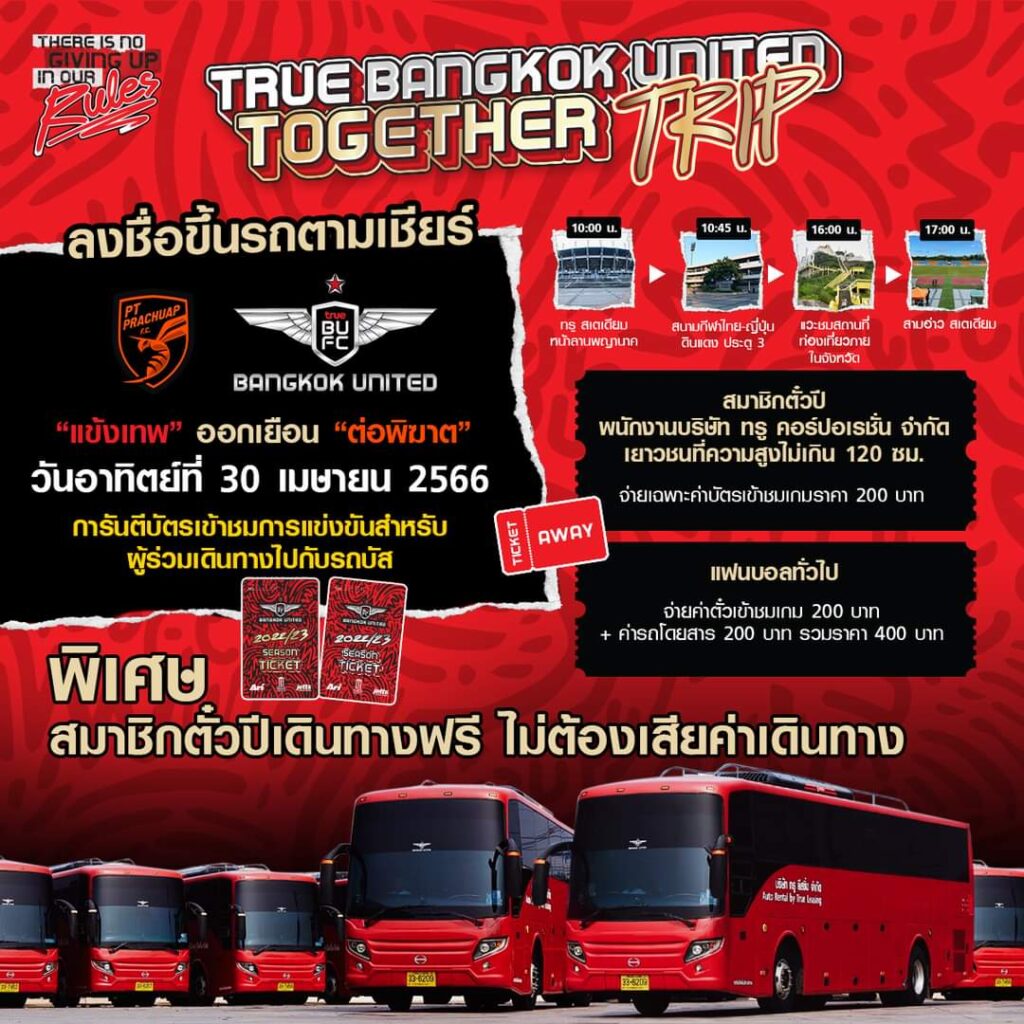 PT Prachuap Khiri Khan vs. True Bangkok United at Sam Ao stadium in Prachuap Khiri Khan province
Trip fare
200THB (away ticket) only for Annual pass member
400THB (trip+ticket) for general fan
Trip Itinerary
30th April to 1st May 2023
10:00 Pick up at Naga plaza Thammasart University Ramgsit campus
10:15 Departure from Thammasart
10:45 Pick at at gate 3 Thai Japan stadium, Din Daeng
11:00 Departure from Thai Japan stadium
16:00 Sightseeing in Prachuap khiri Khan province
17:00 Arrive at stadium
19:00 Kick off
21:30 Departure from stadium
4:00 (1st May) Arrive at Bangkok
Away trip by Port F.C.
On same day, actually Port F.C. arranged away trip for big match against Buriram United at Chang arena. I wanted to join this trip but I quit since registration at PAT stadium is 5am in the morning.. It's too early, I have no means to reach by bus or train.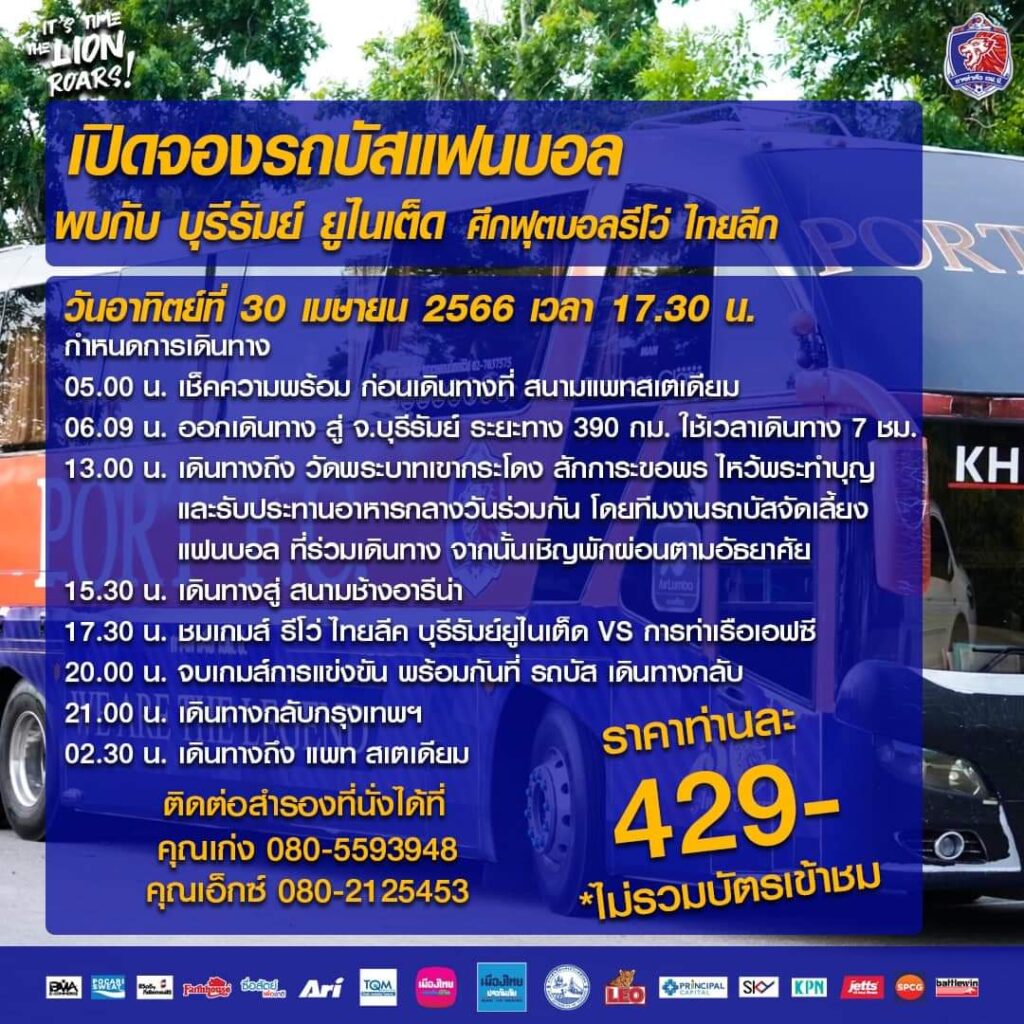 Pick up on trip day
Same as last time trip, I walked to Thai Japan stadium from Ratchaprarop station. When I arrived at pick up point, 2 Ardent fans already were there.https://fitravelife.com/life/soccer/free-bus-trip-to-suphanburi-province-for-chang-fa-cup-semi-final/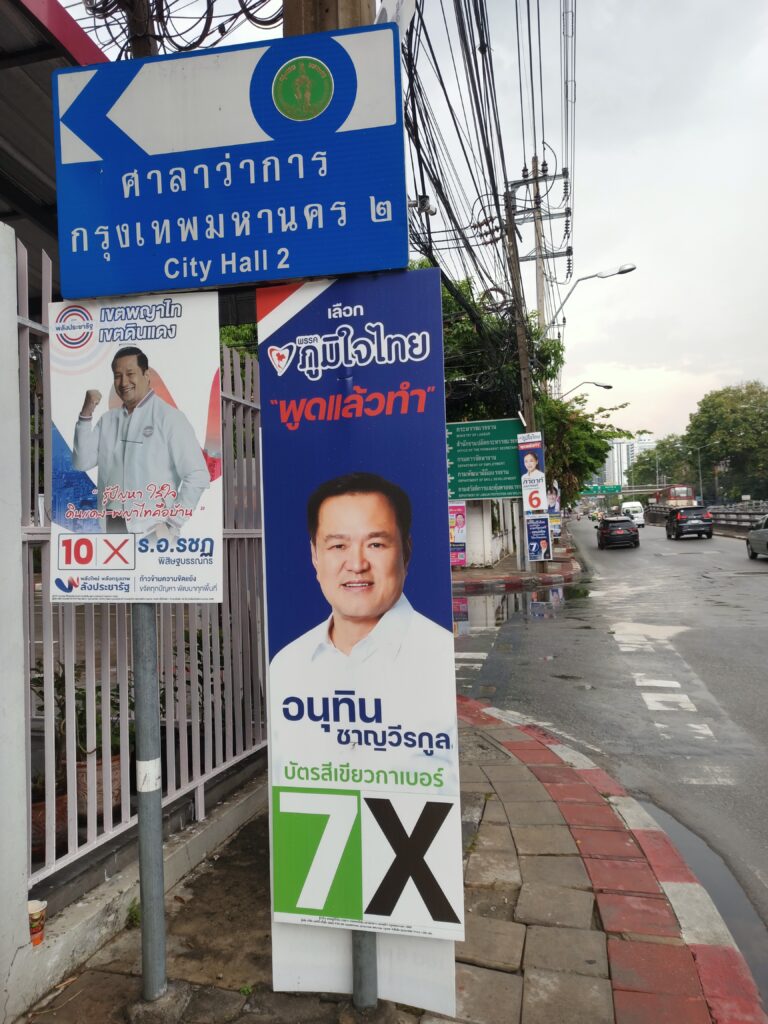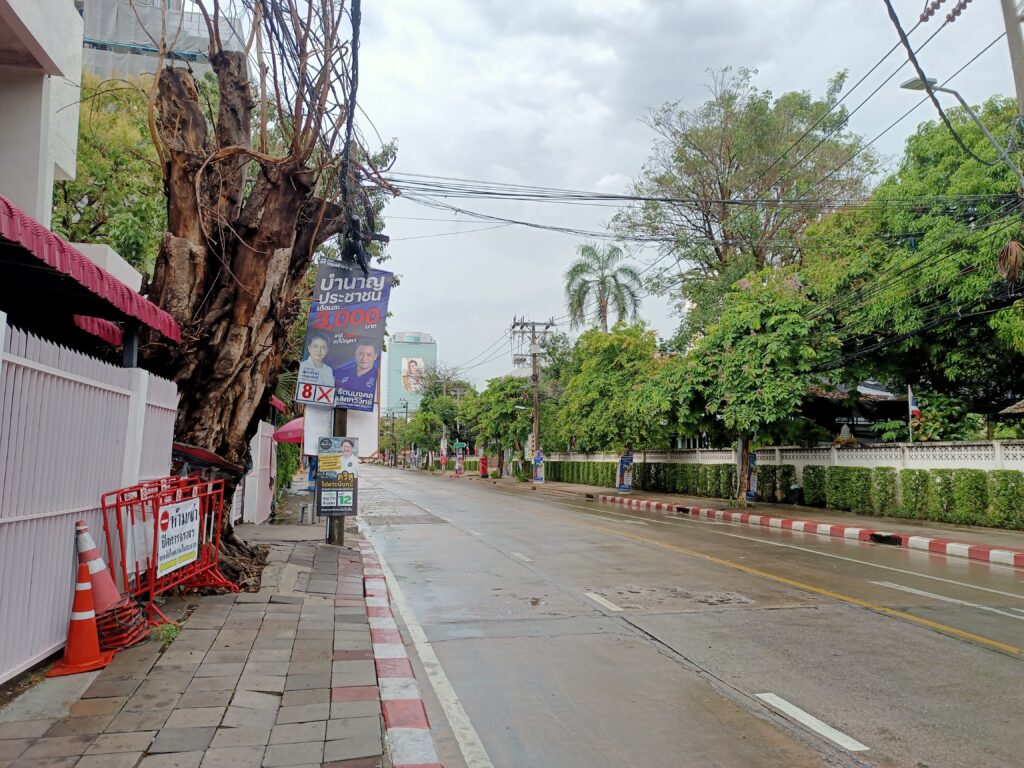 Street food stalls are almost closed for weekends.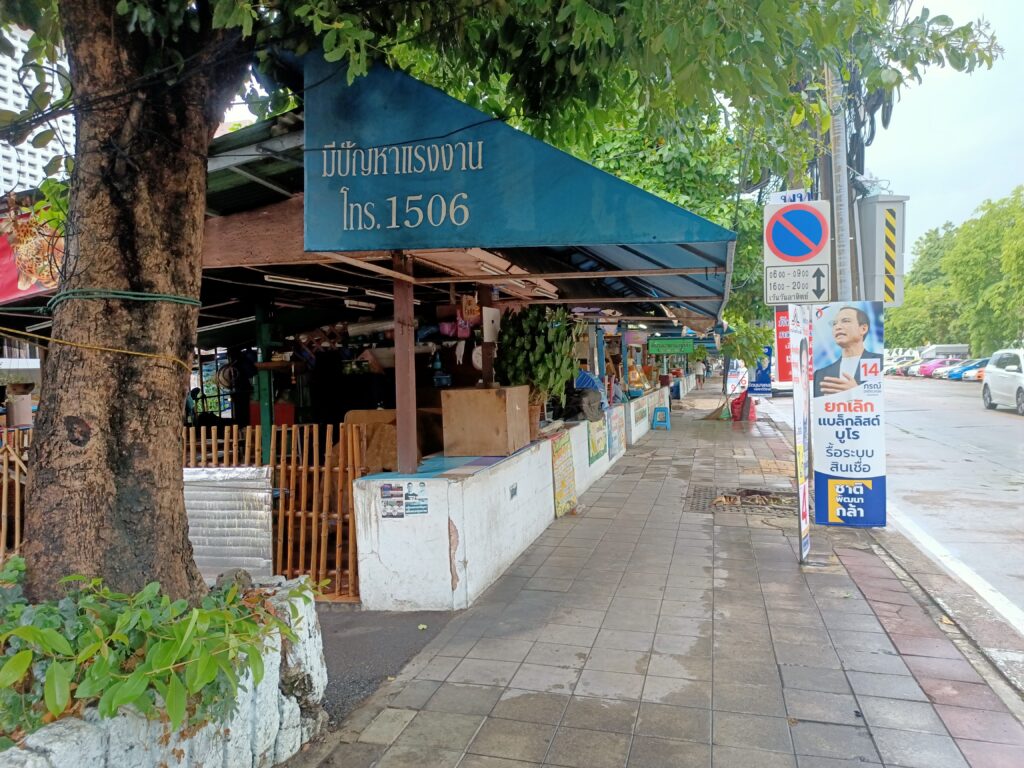 Pick up point, gate 3 Thai Japan stadium.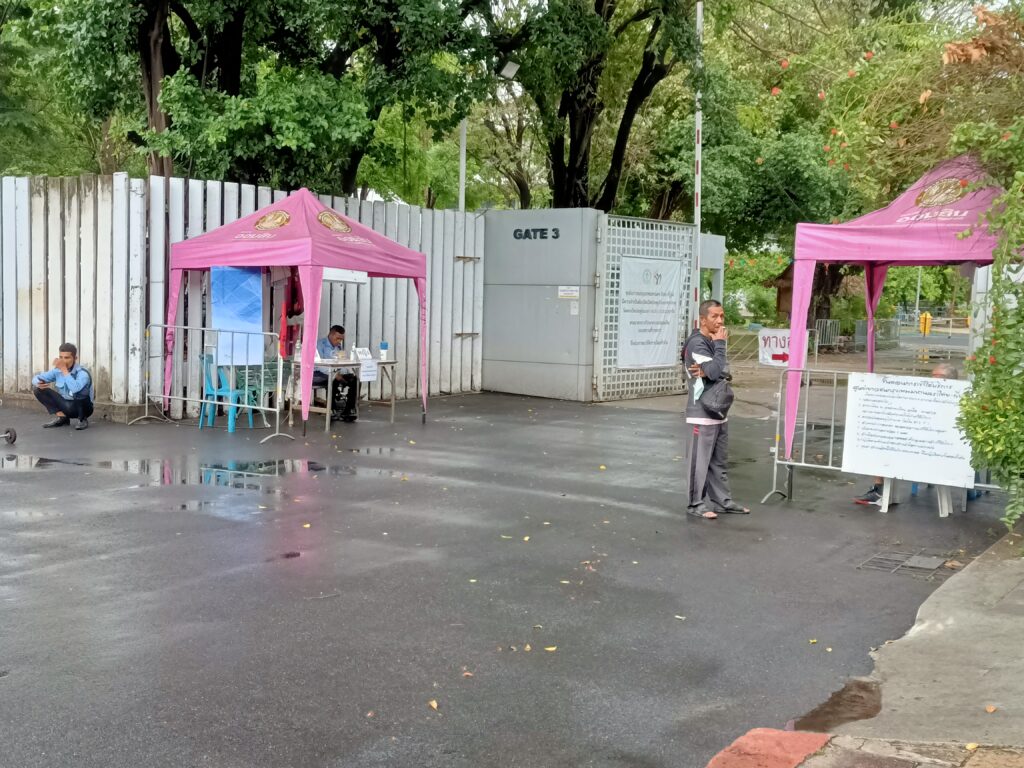 Since I have much time before bis comes, I walked around inside the stadium.Many lovely cats are relaxing😊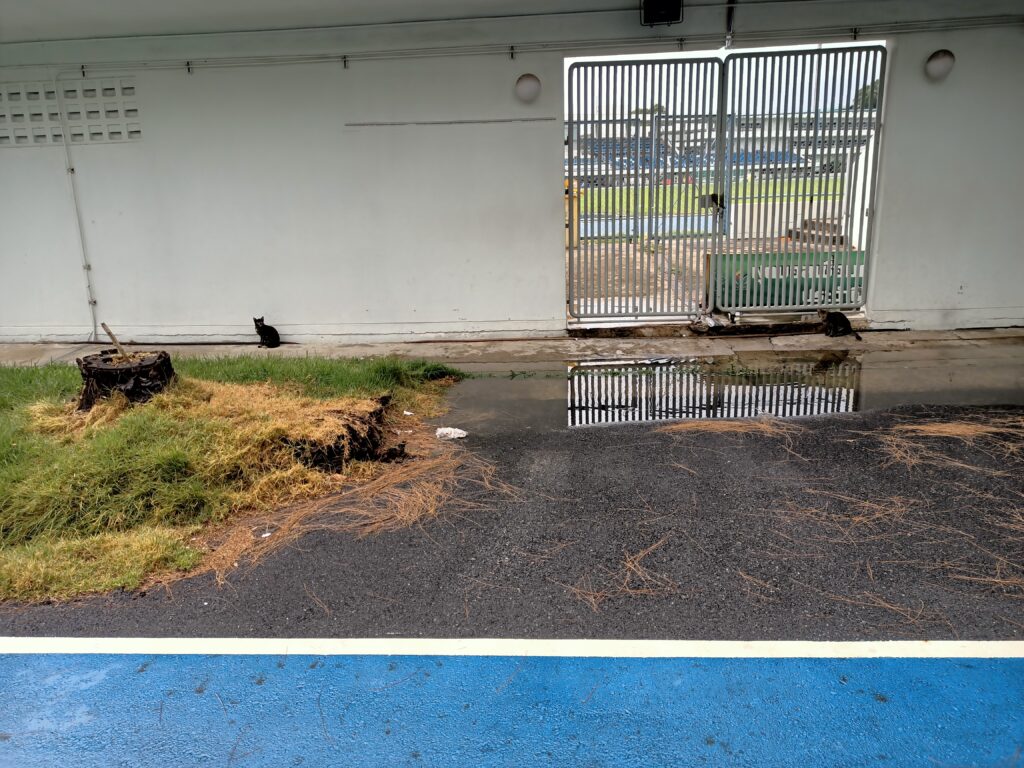 Toilets are open for free use.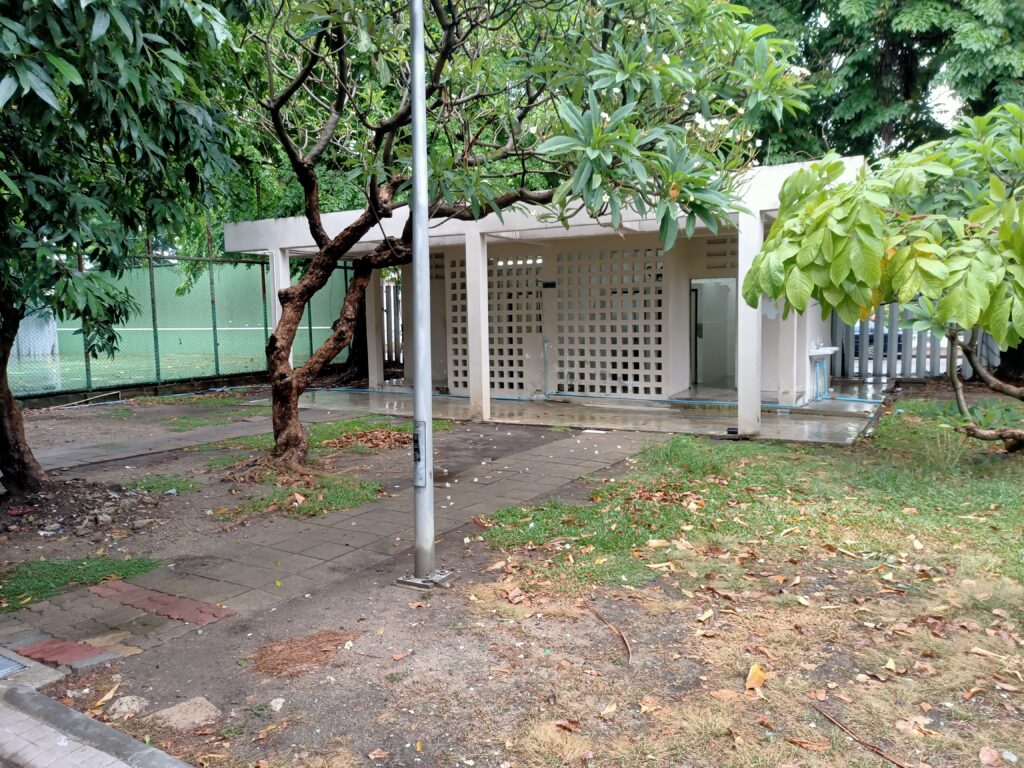 Let's go to toilet first before long trip.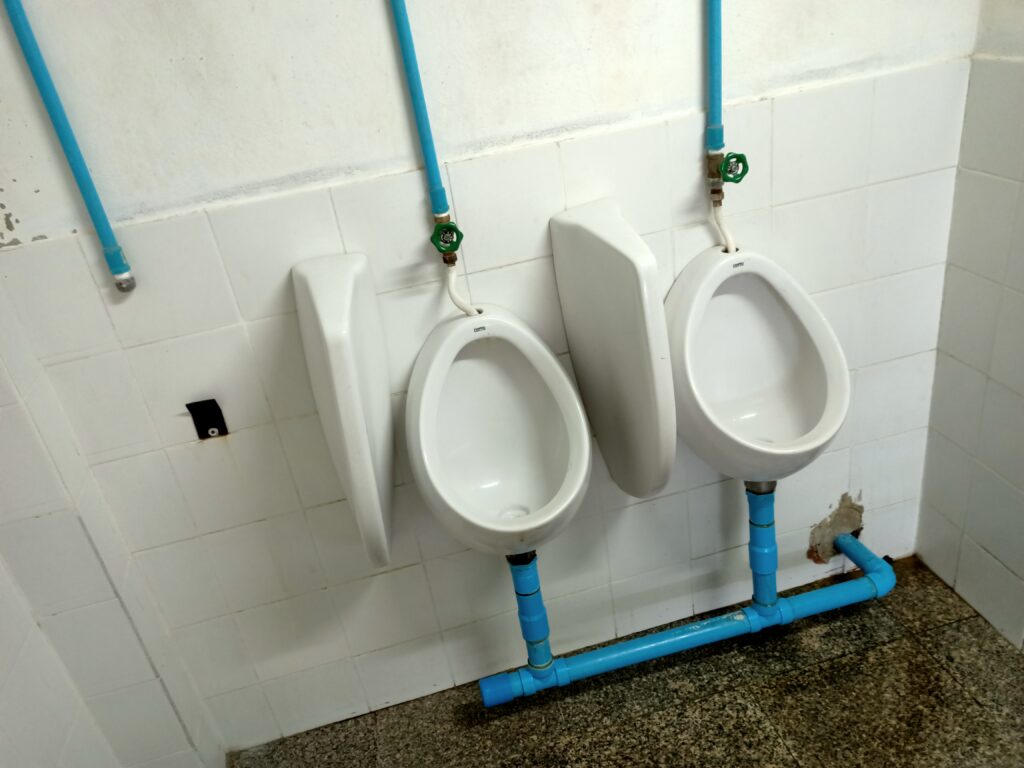 Why are they selling condom inside Sports stadium🤣🤣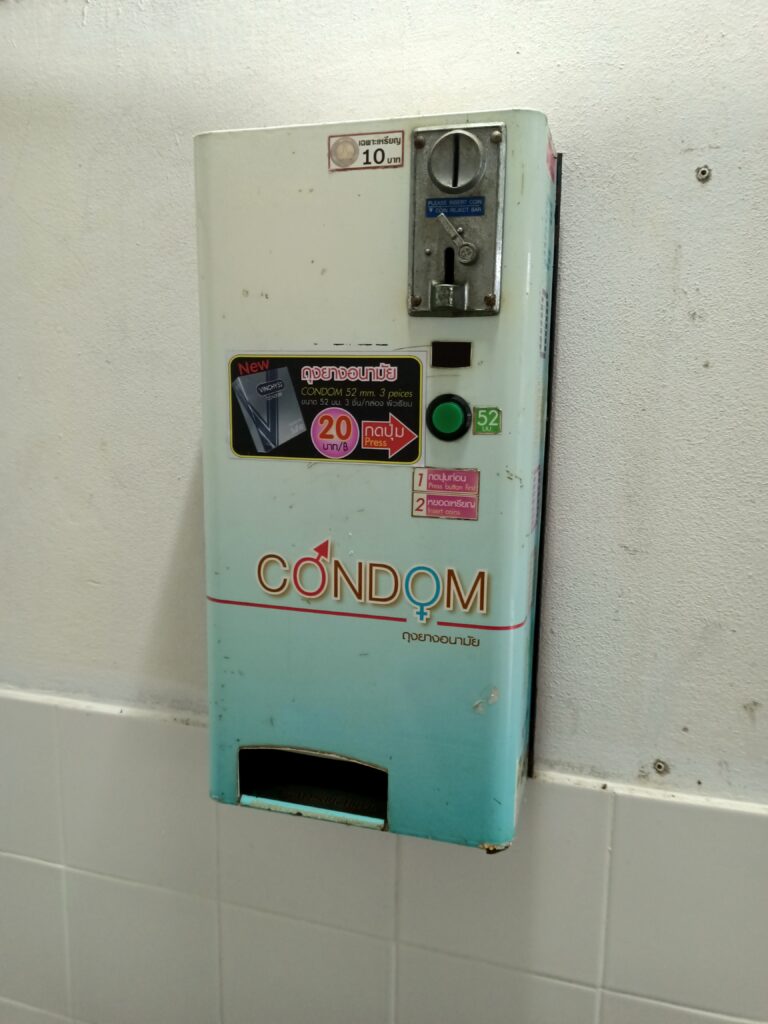 Below is main stadium.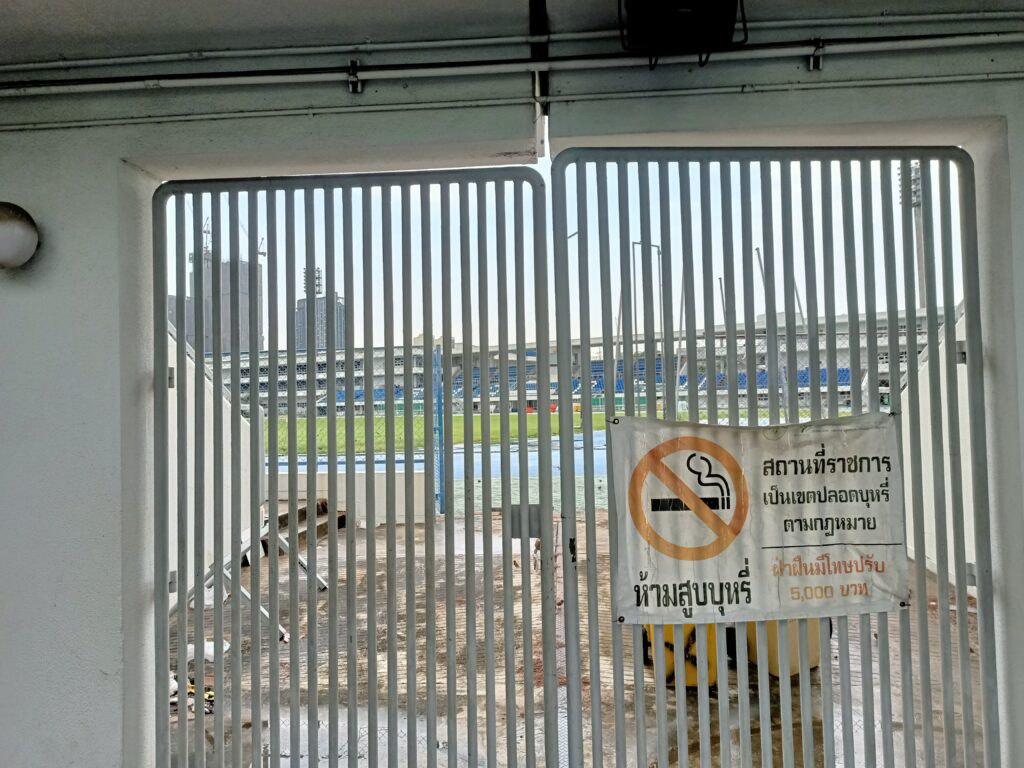 There are several sports courts here, basketball, tennis and squash.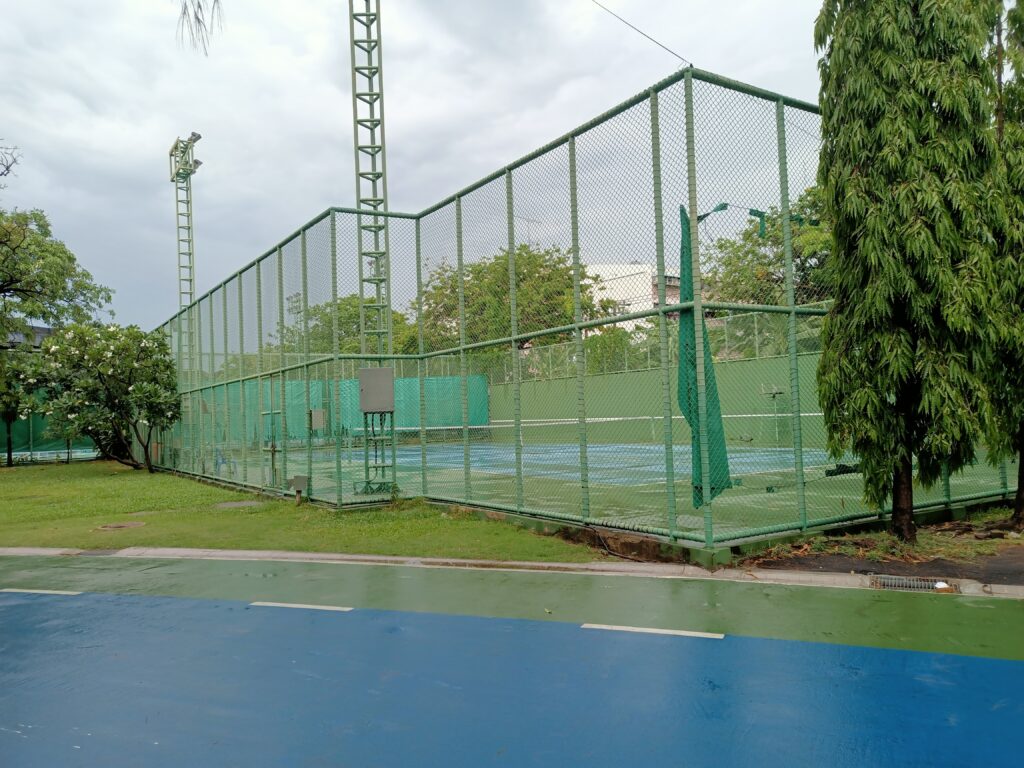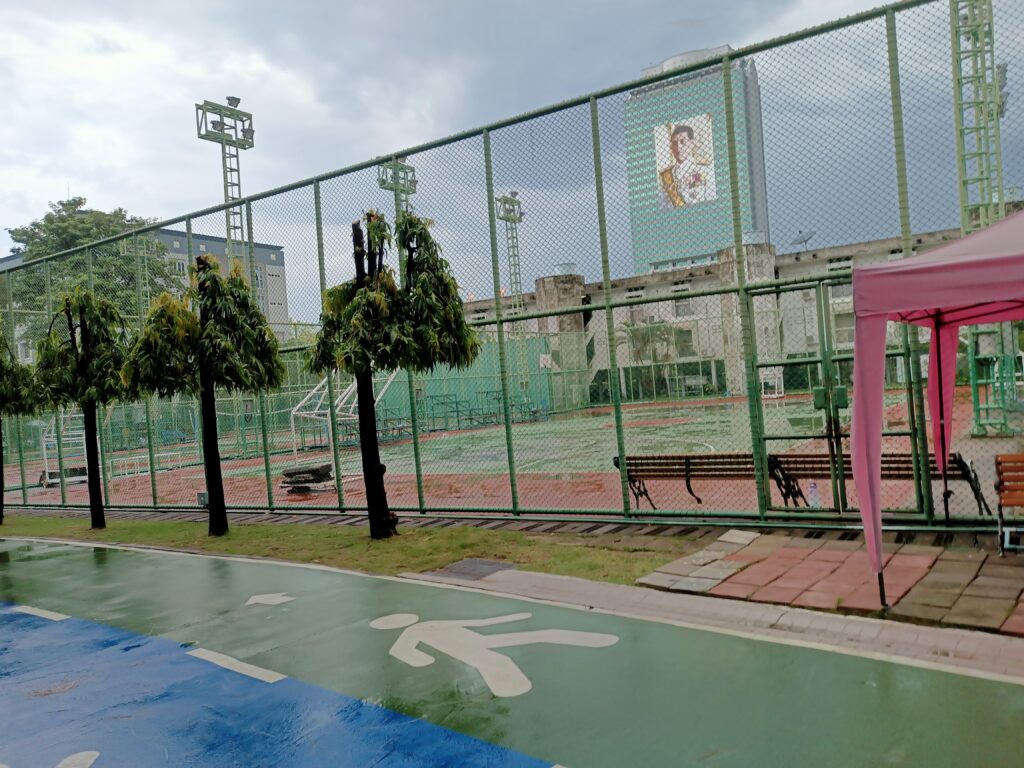 Parking lot maybe free if you come here by car.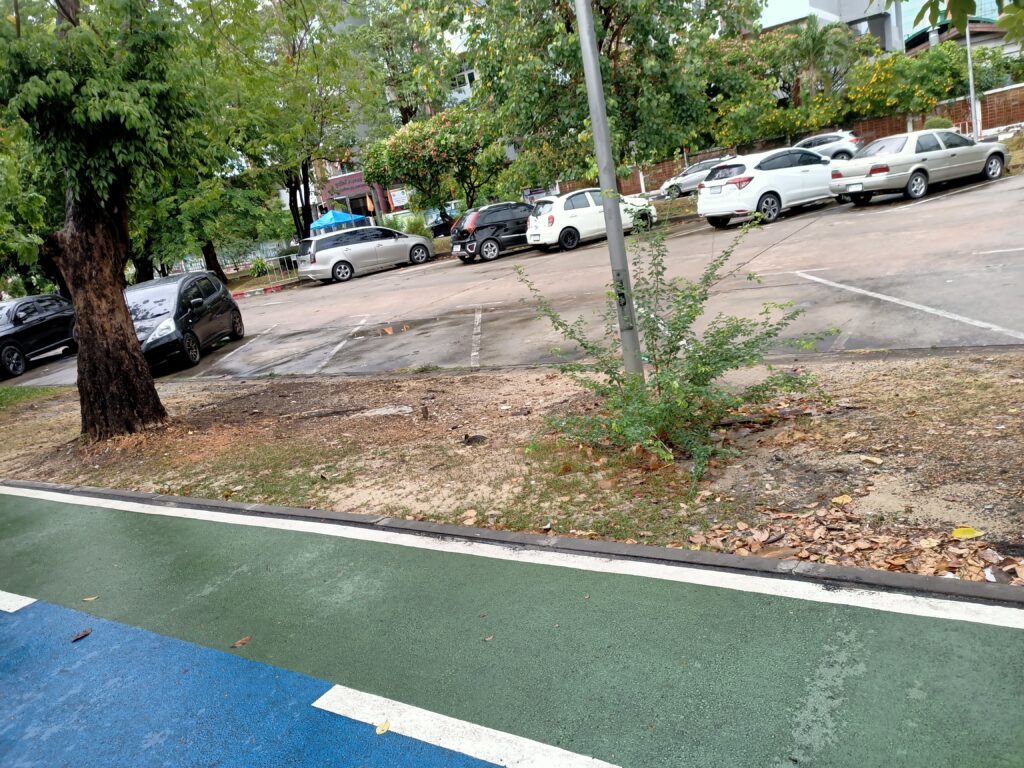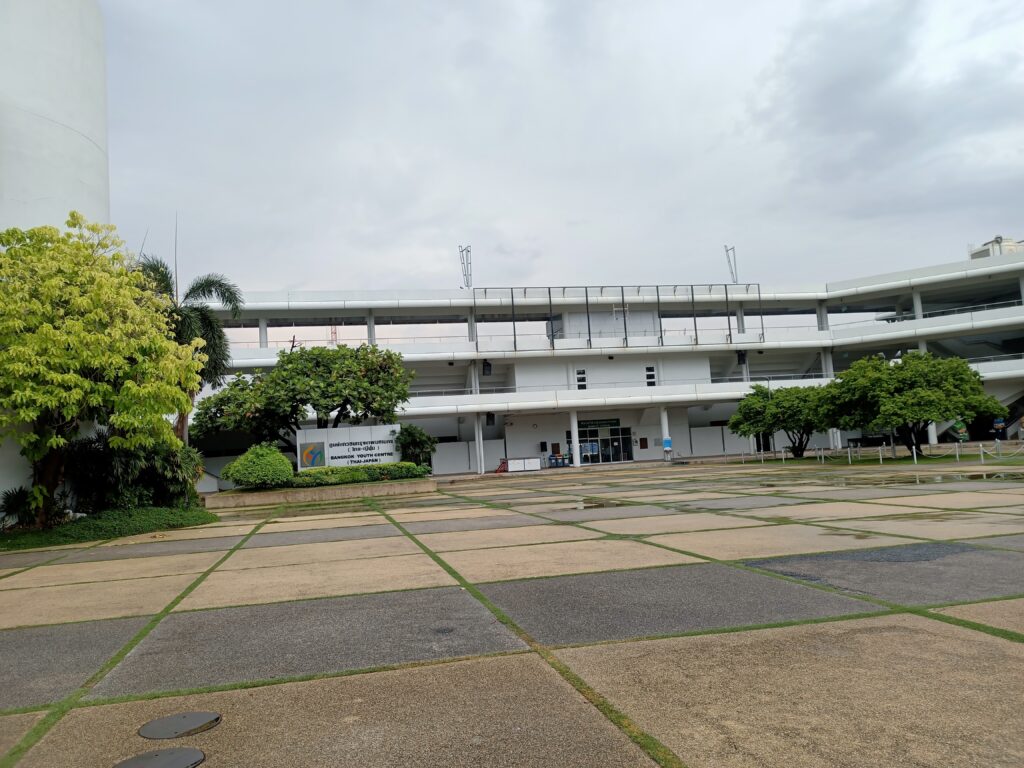 I noticed few runners due to rain. Night time maybe more people come for cardio exercise.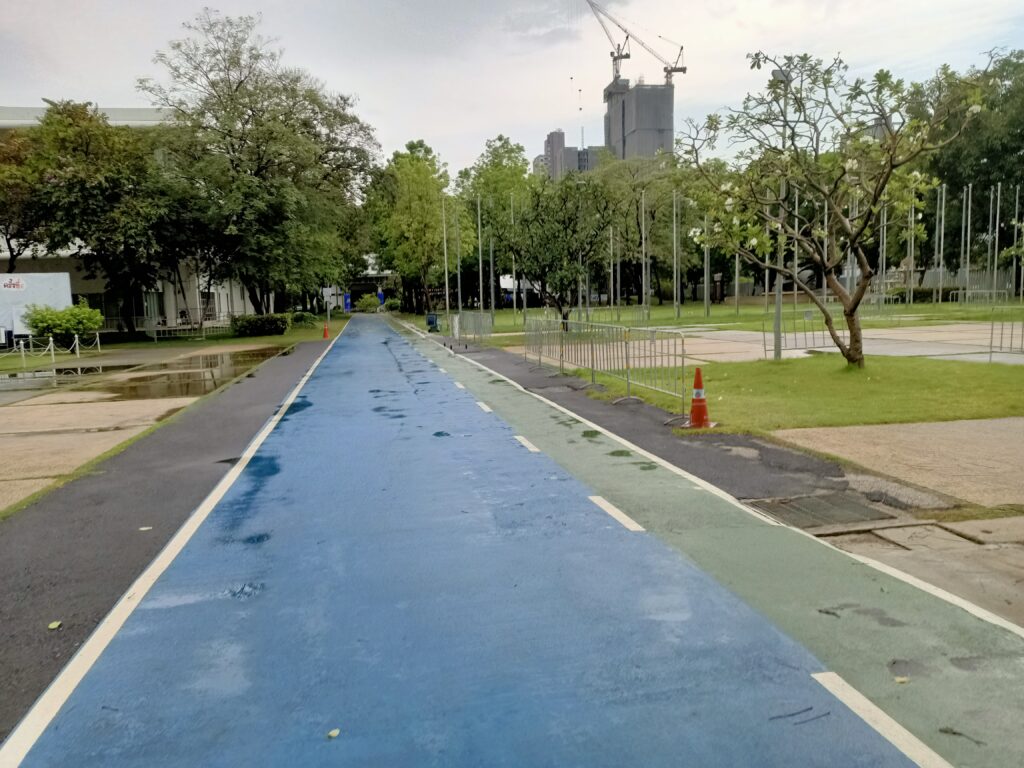 Bus arrived around 10:50. Total 6 persons including me joined the trip from here.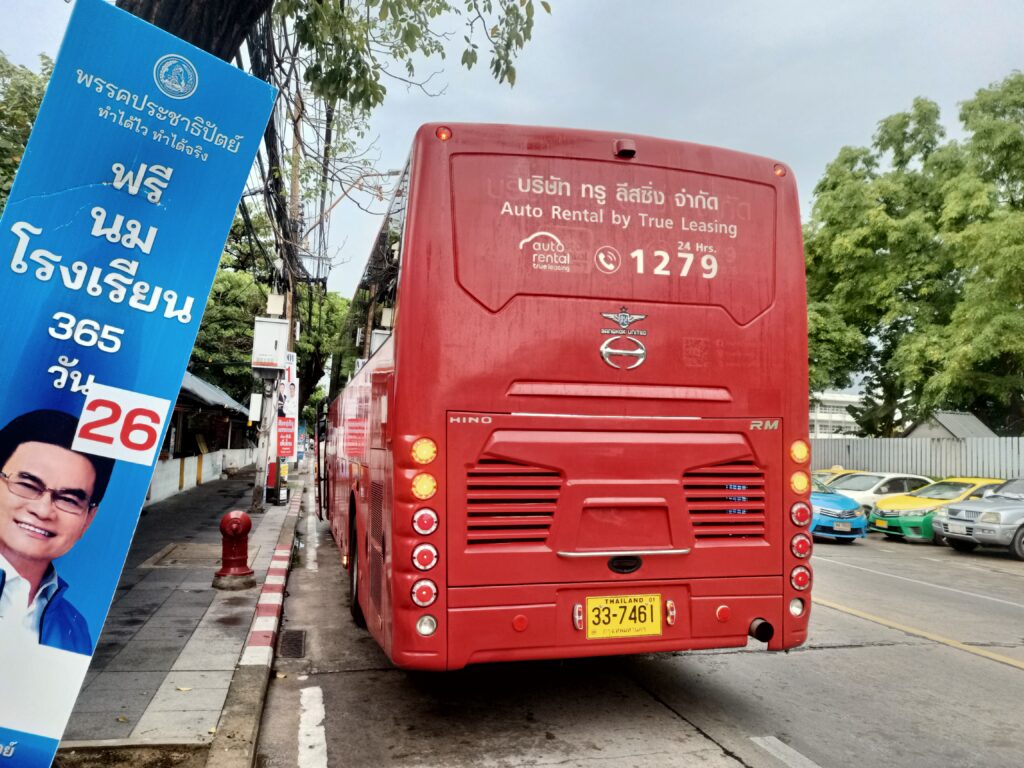 More than half of seats are already taken but luckily I could occupy 2 seats to put my stuff. It may be around 30 fans inside bus.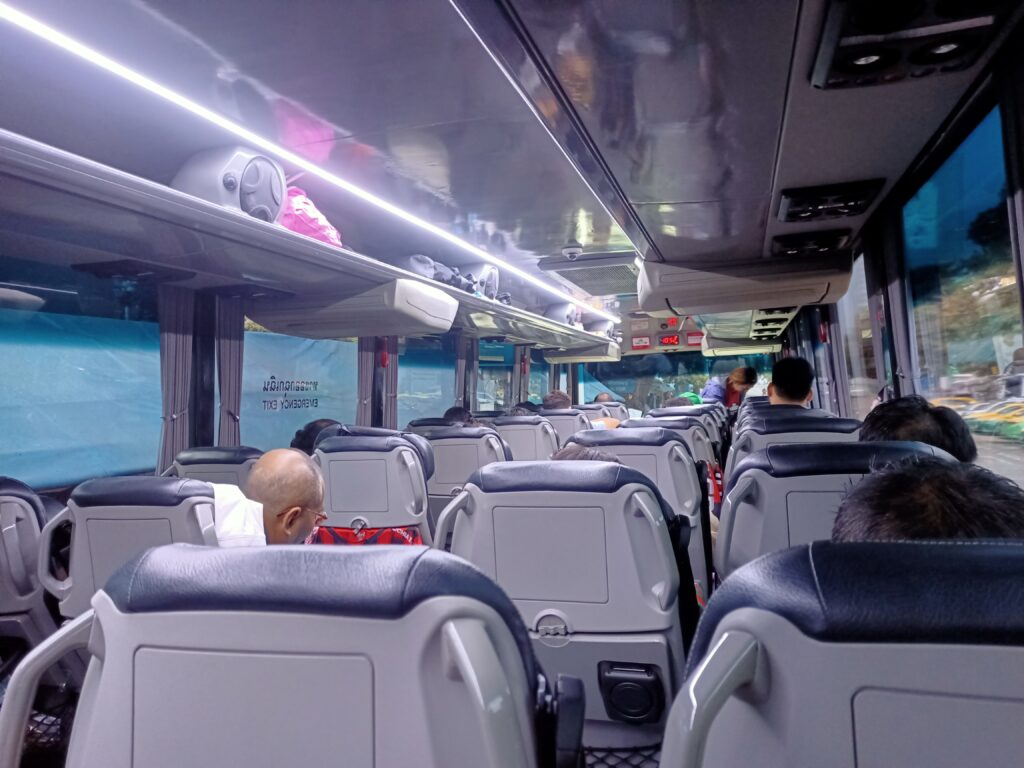 Before departure, Snacks and drinks distributed to all. Thank you so much again for this wonderful treatment to fans by True Bangkok United😊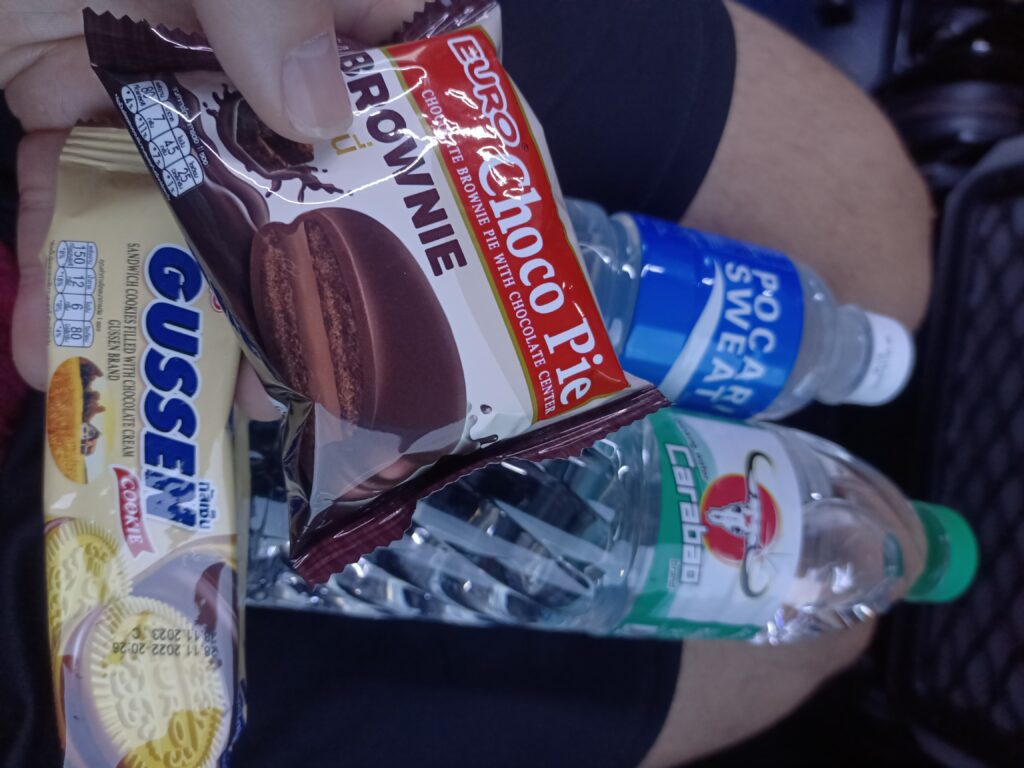 Once started, Staff also came to collect trip fare 400THB for me. Staff recommend I buy annual membership so that I pay only 200THB for trip, 55.11:02 Bus slowly goes to our destination. Passing on Chao Phra ya river, moving on Rama 2 road.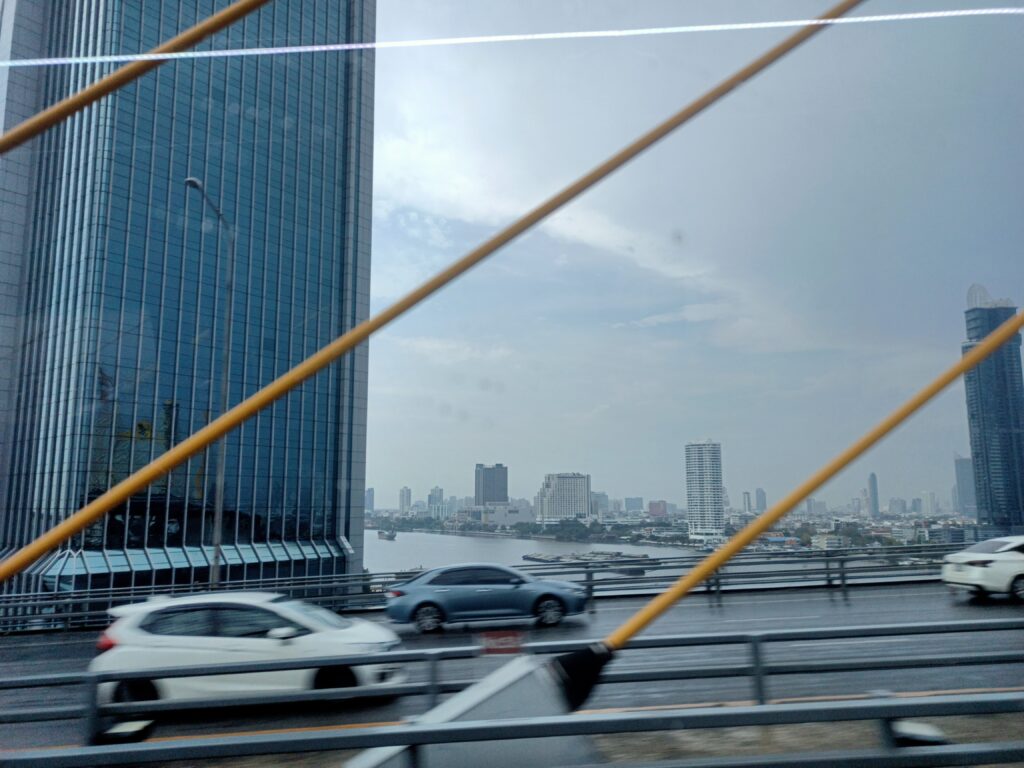 Below is Central Rama 2 shopping mall. At the back First Costco named "Tops club" is there for membership wholesale store.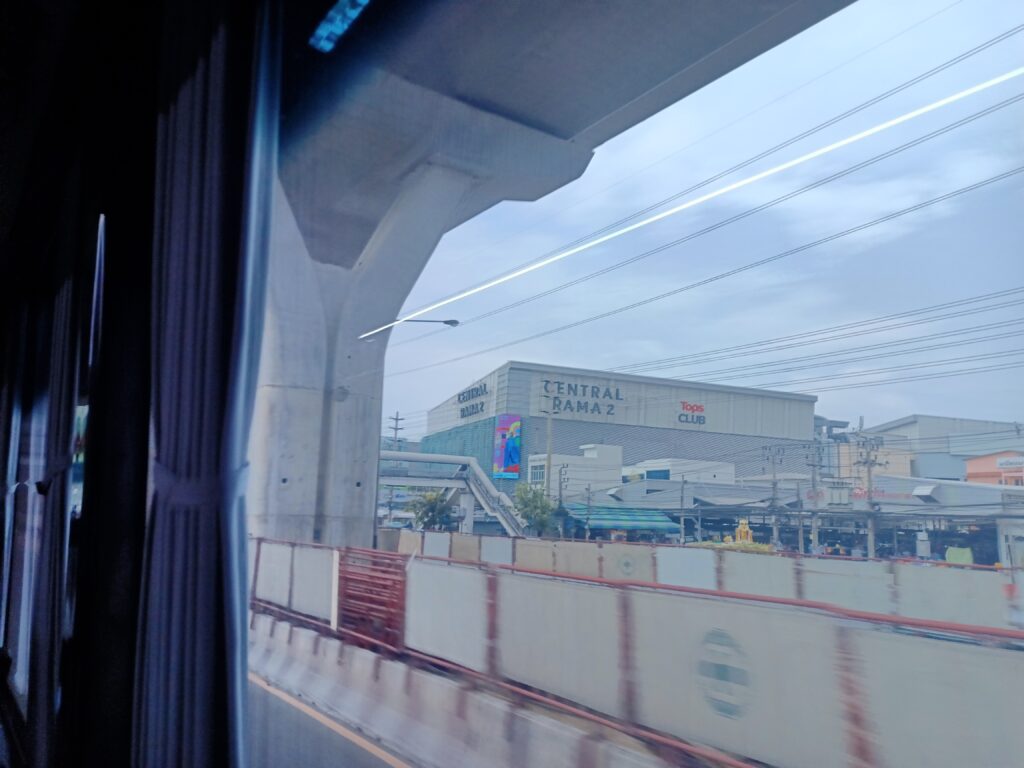 After one hour 12:10, we stopped at PTT gas station for lunch and toilet break 40 minutes.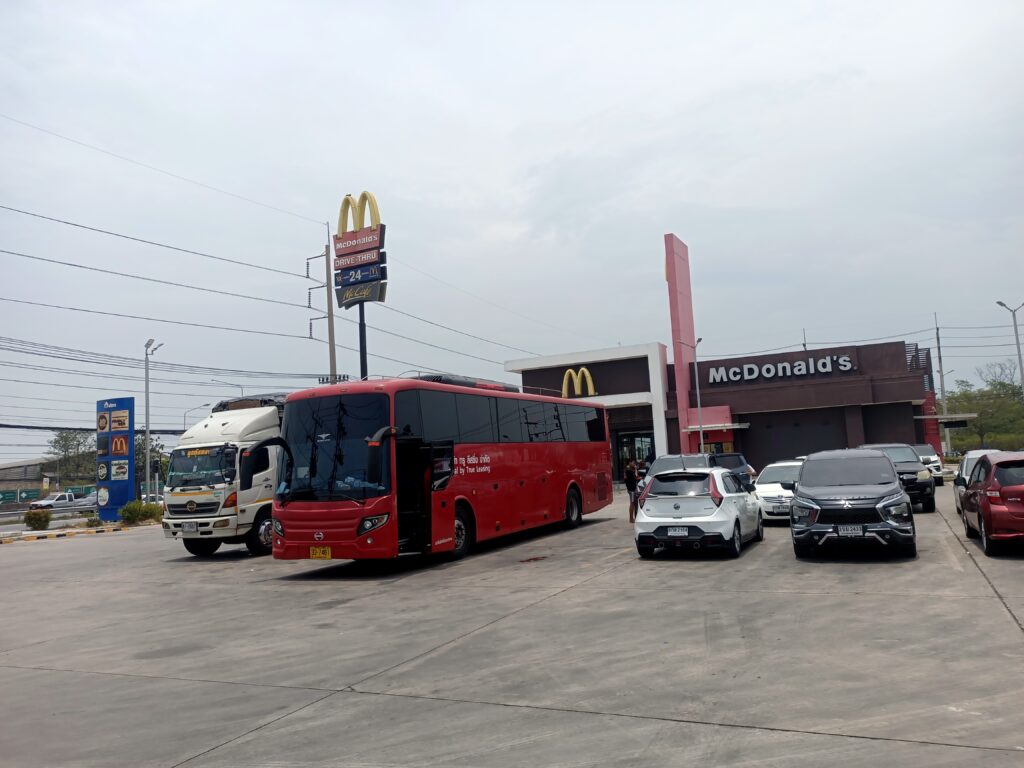 Why Jiffy not Seven eleven!😂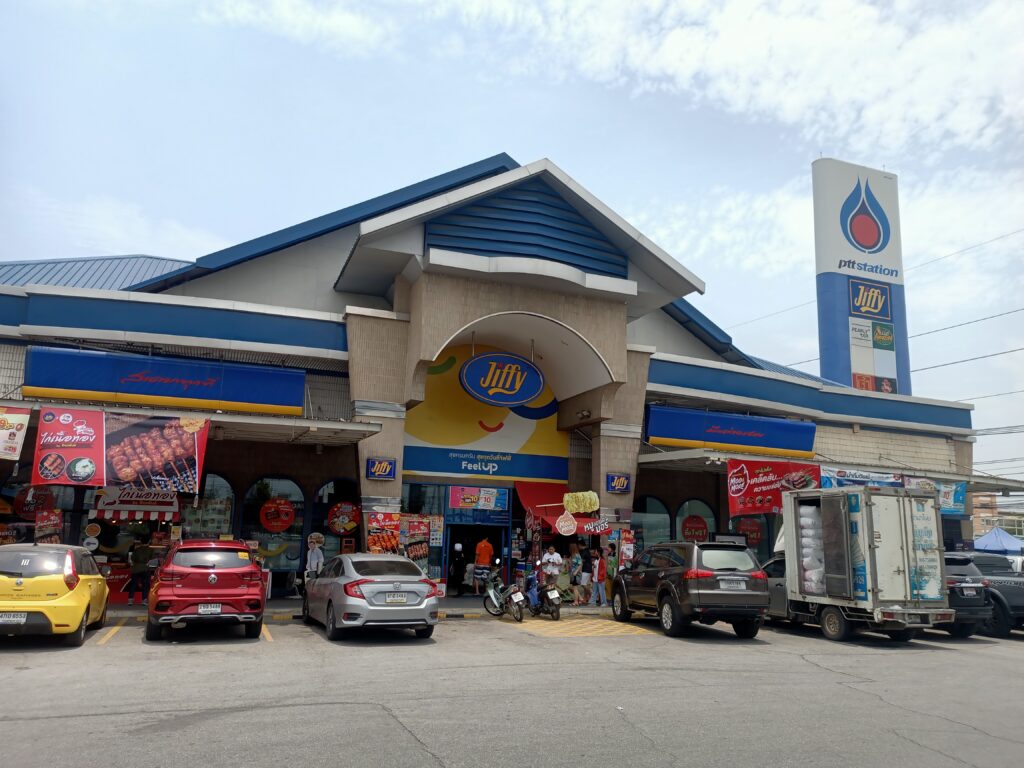 14:45 another toilet break for 20 minutes.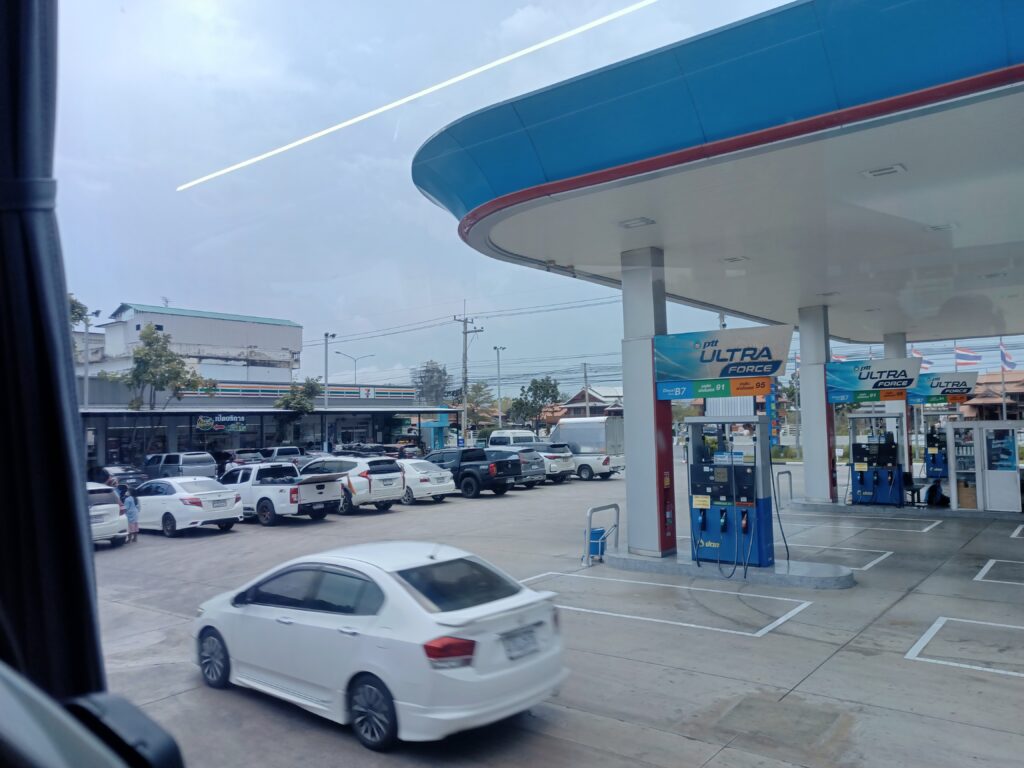 Snack time again before arrival at stadium😚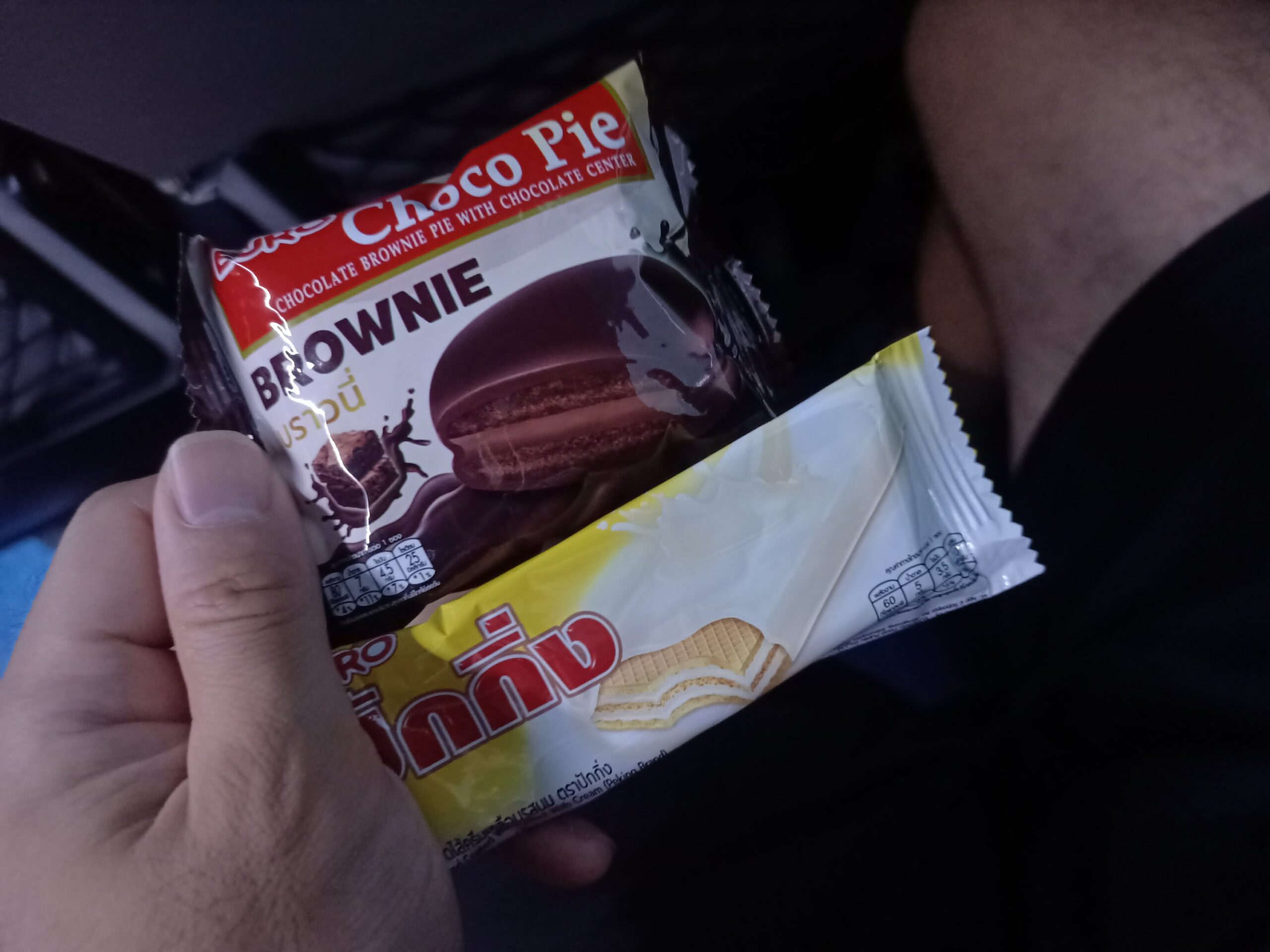 We reached stadium 2 hour ahead of kick off time. Soo after, True Bangkok United players bus also arrived. We all supporters welcomed and cheer them up. It looks rain comes soon.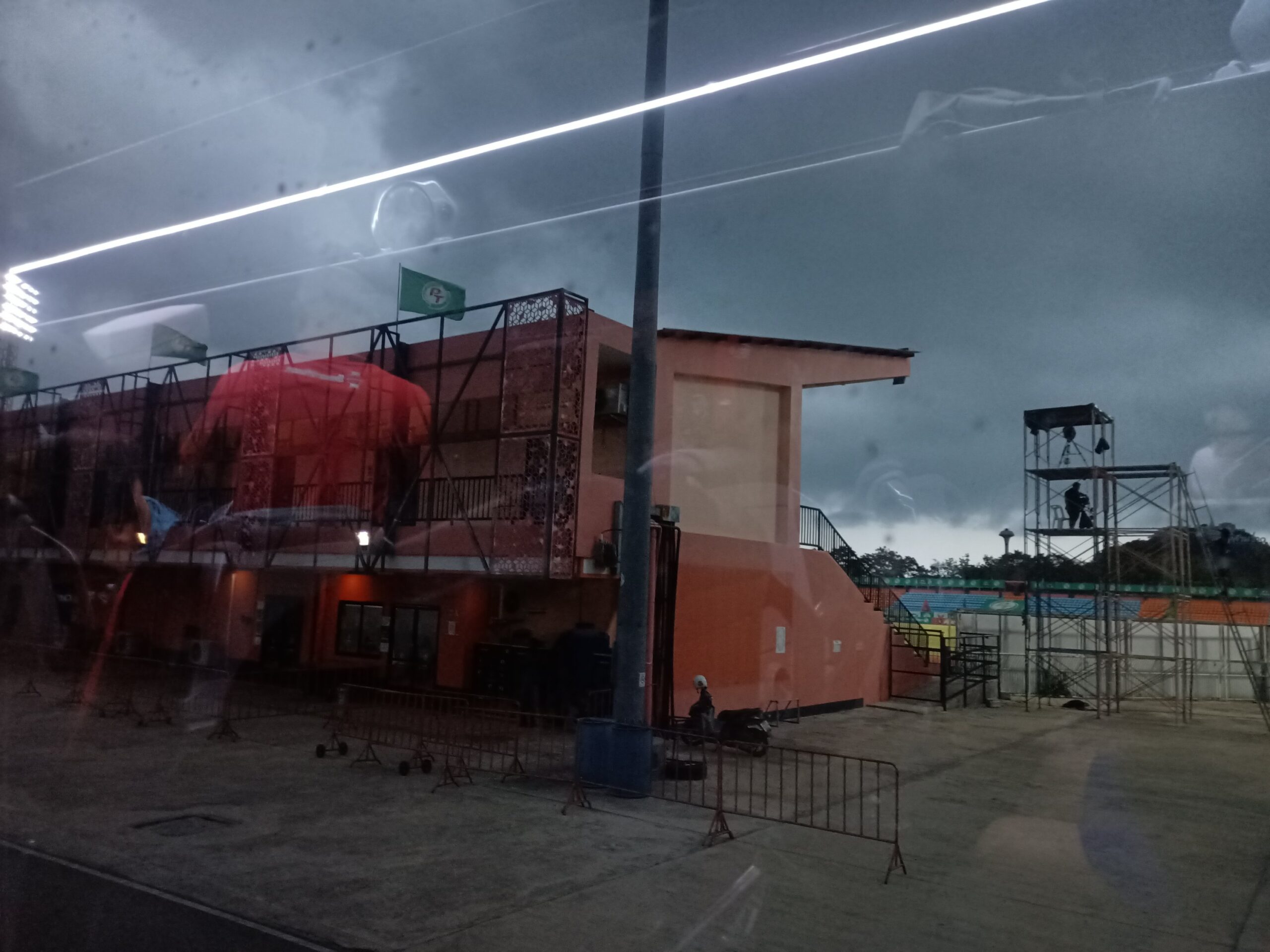 True Bangkok United shop trailer available even at away game😅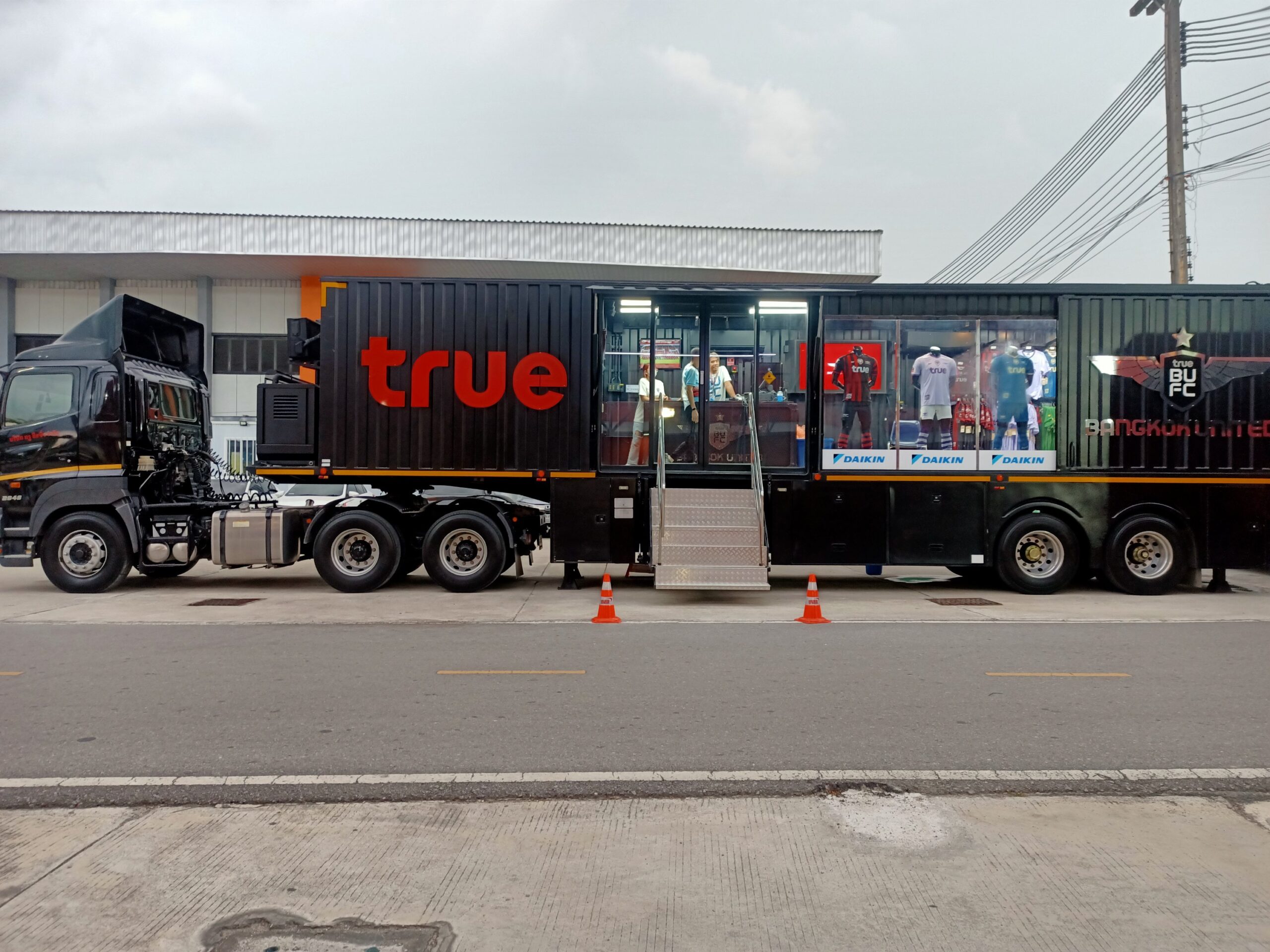 Cheering up players😗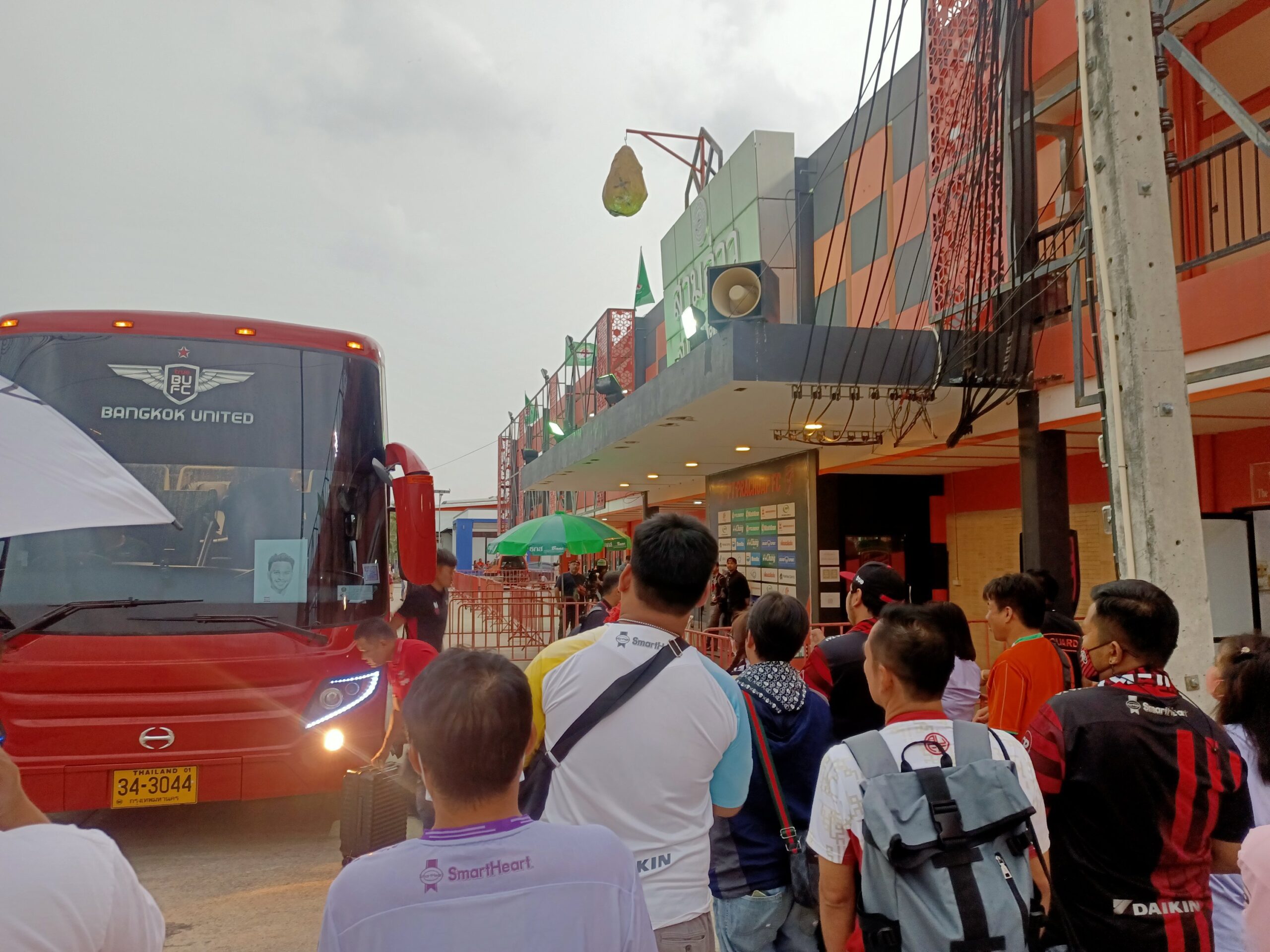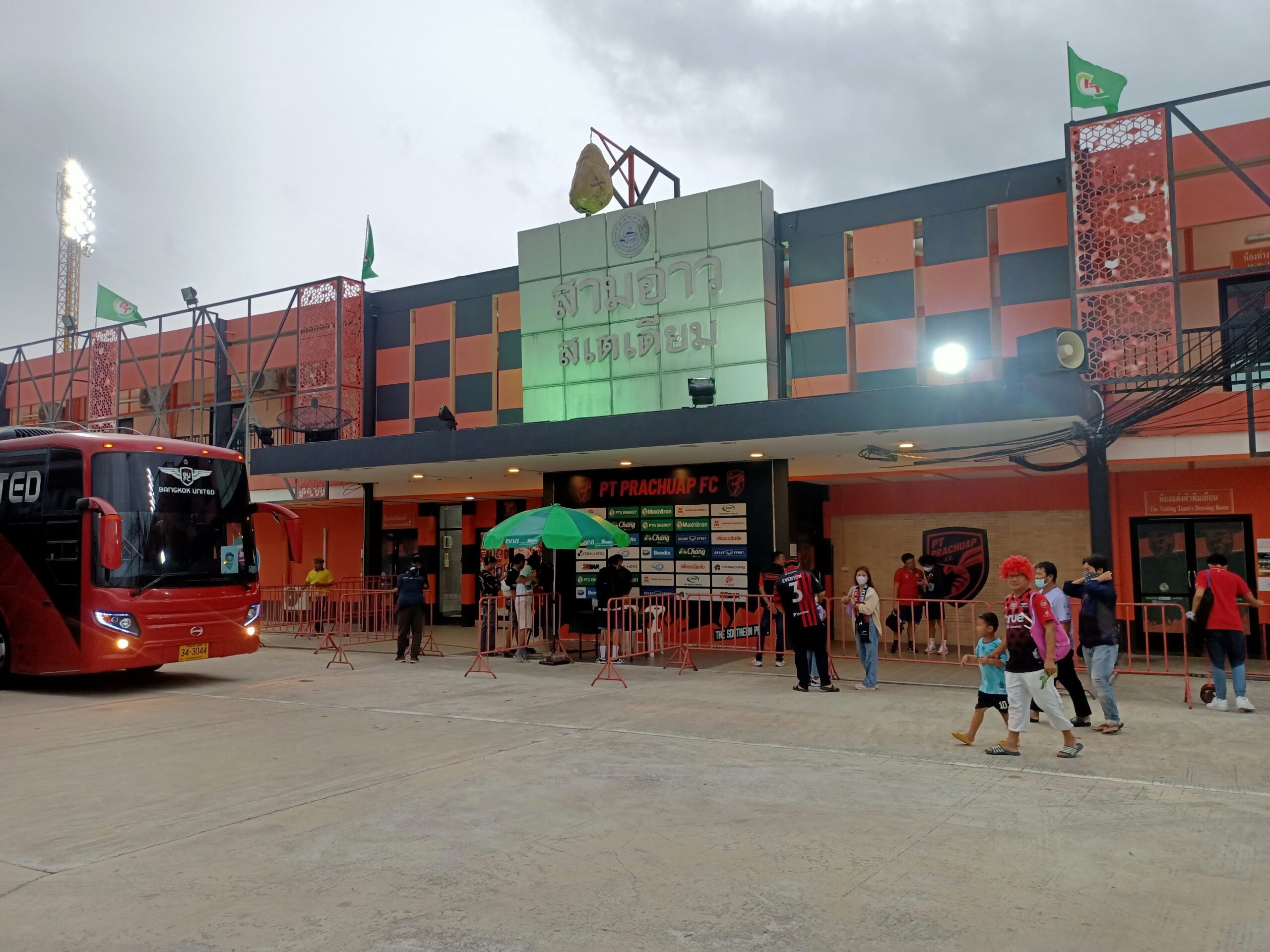 Although we had enough time before the match, me and other Bangkok united fans waiting near away supporters area for tickets distributed by staff.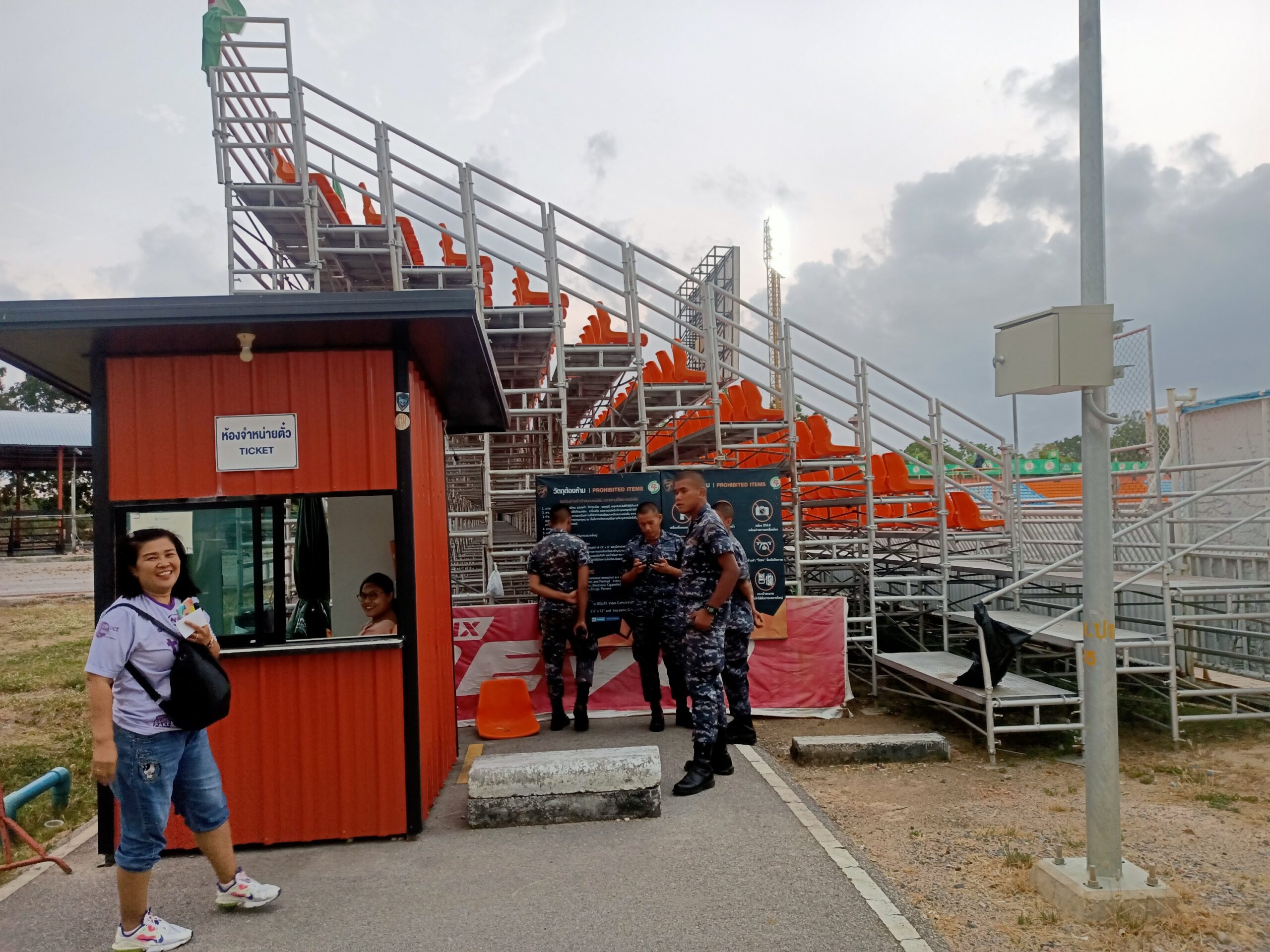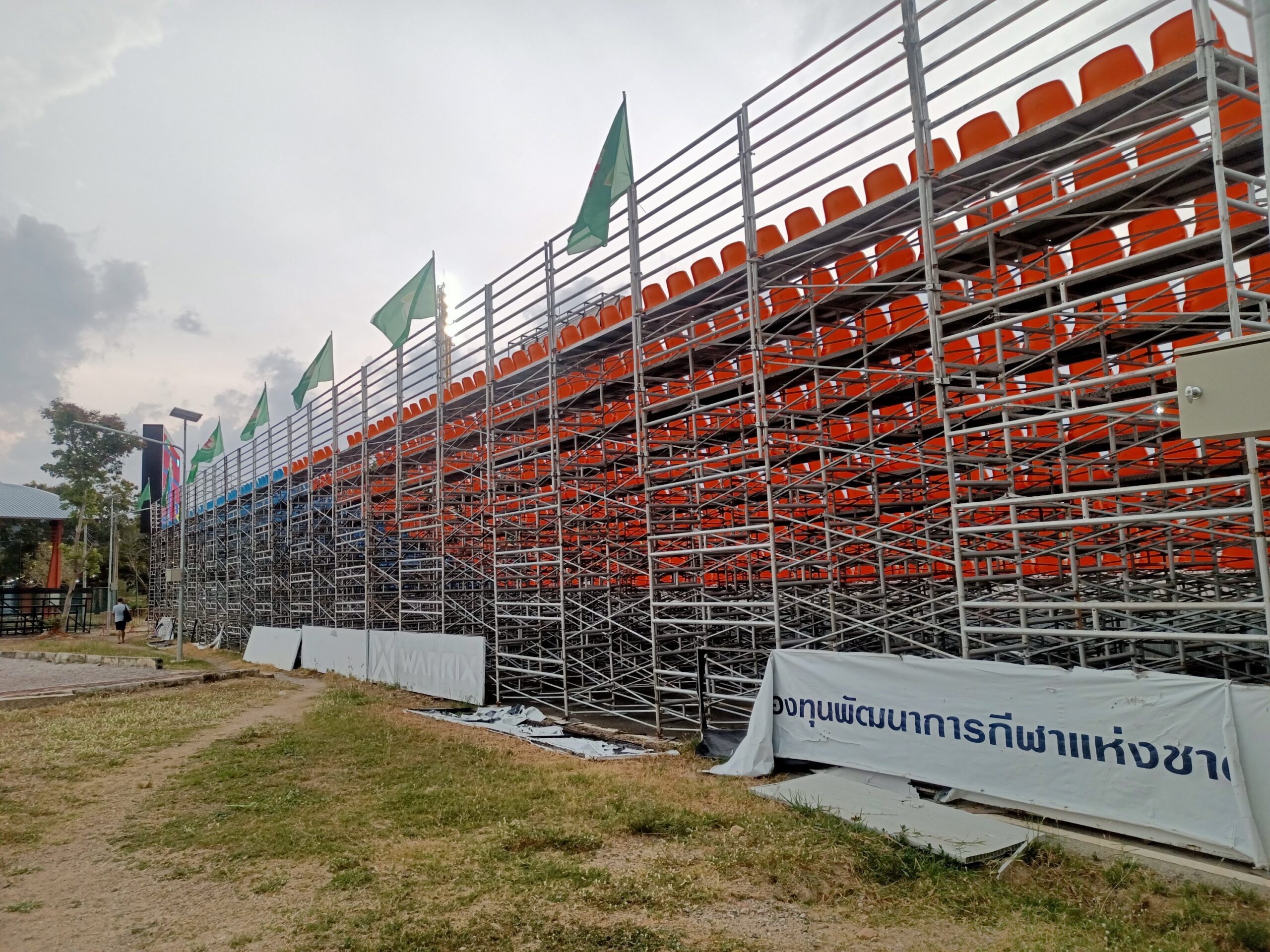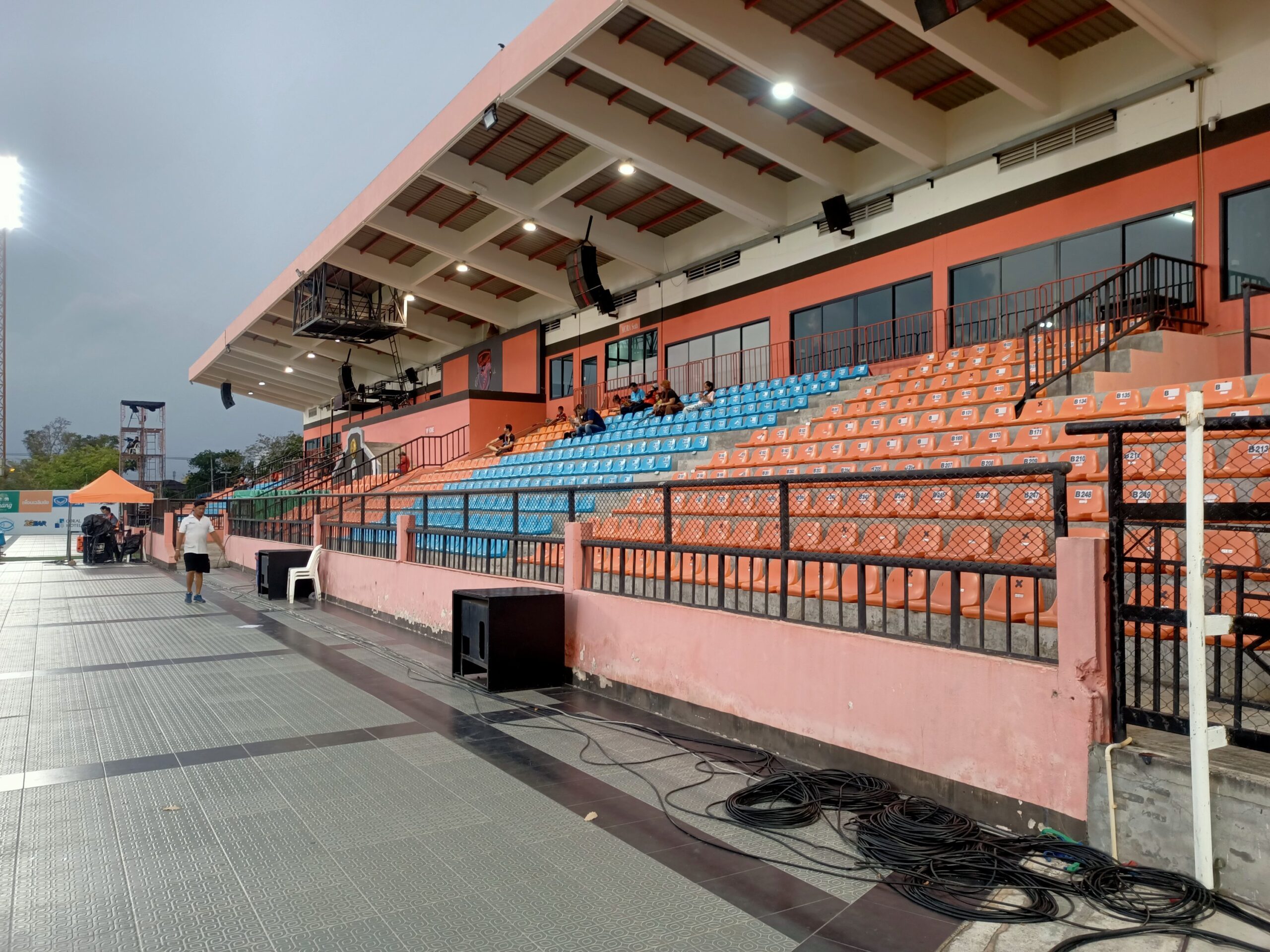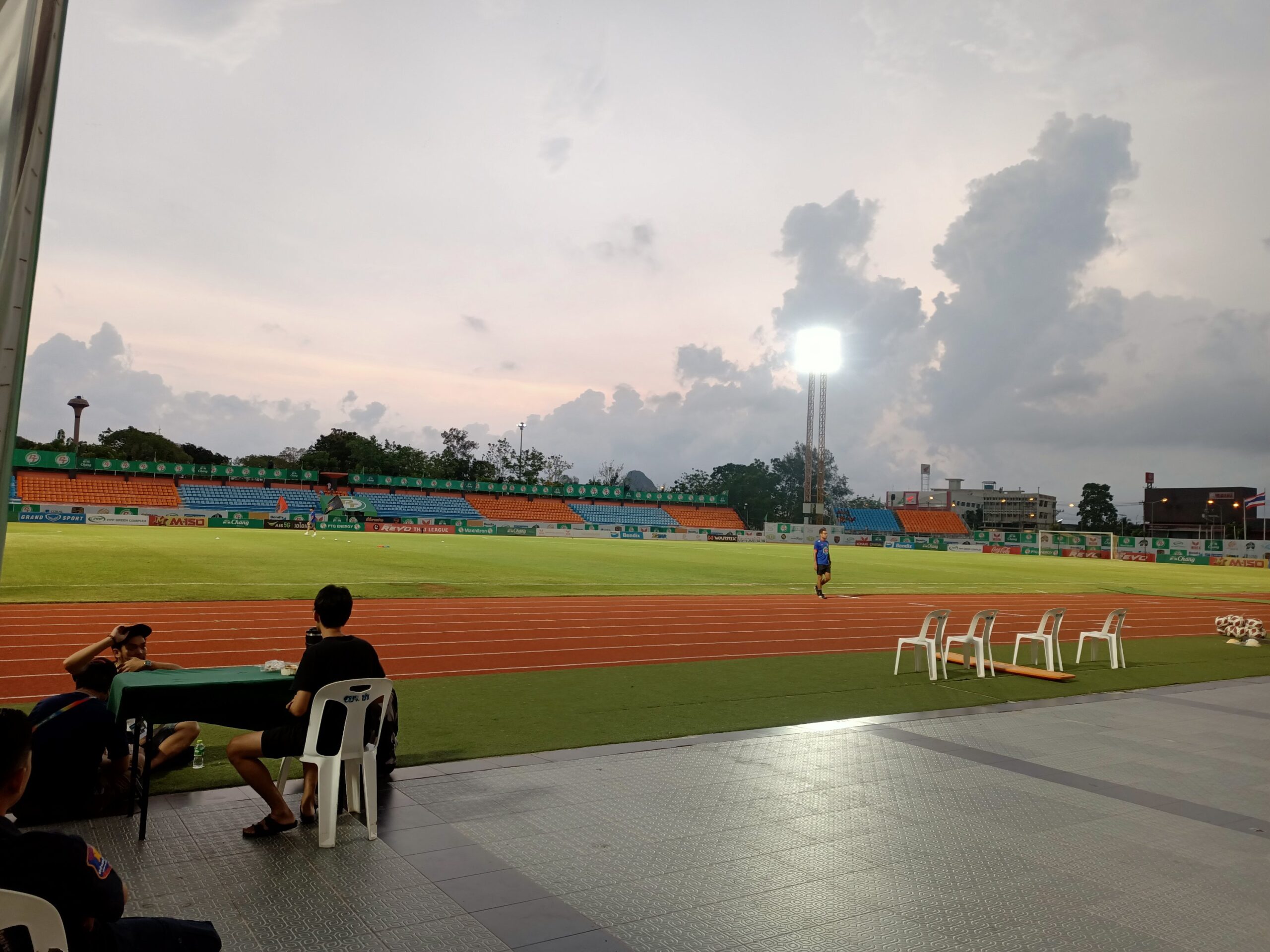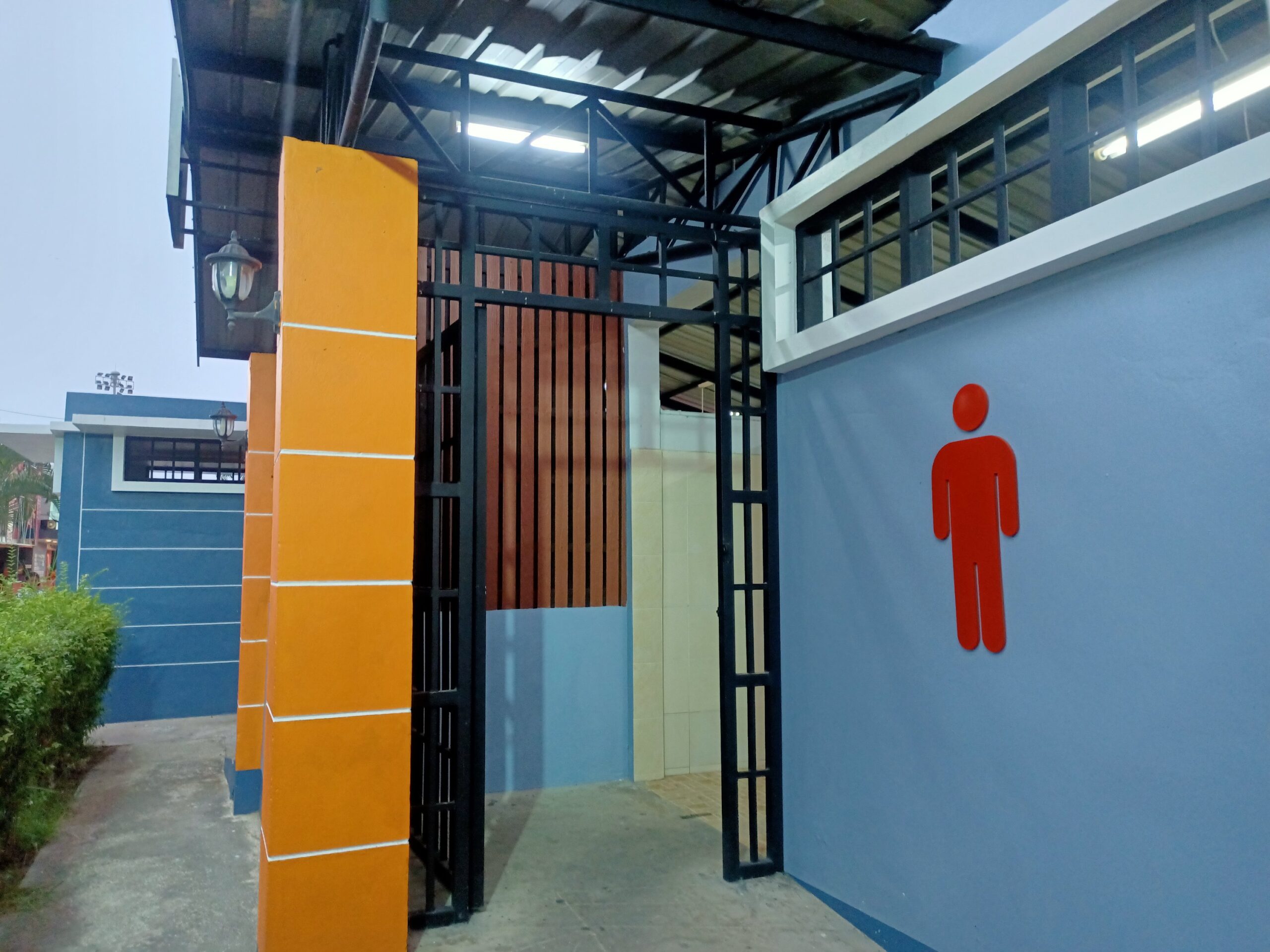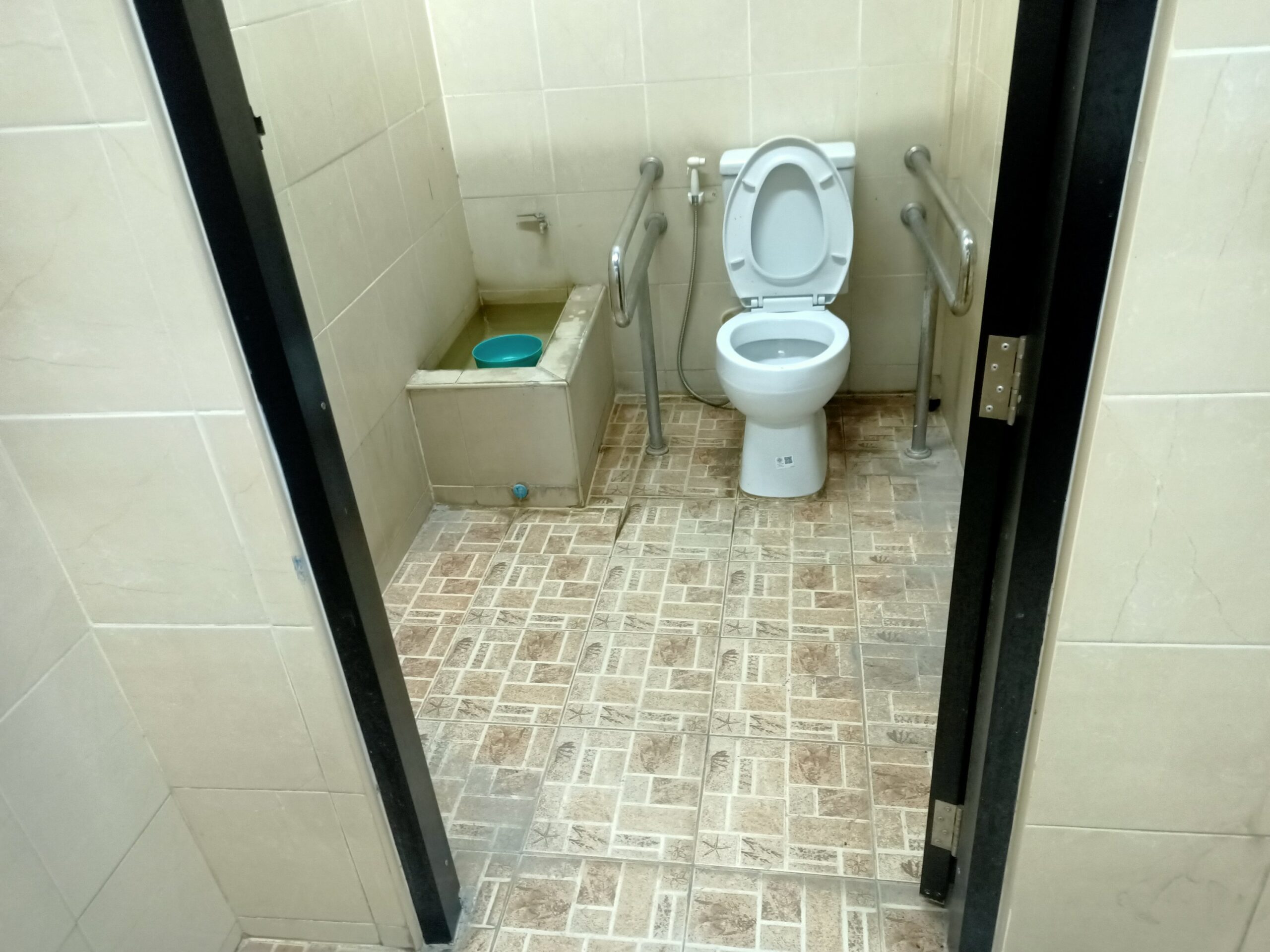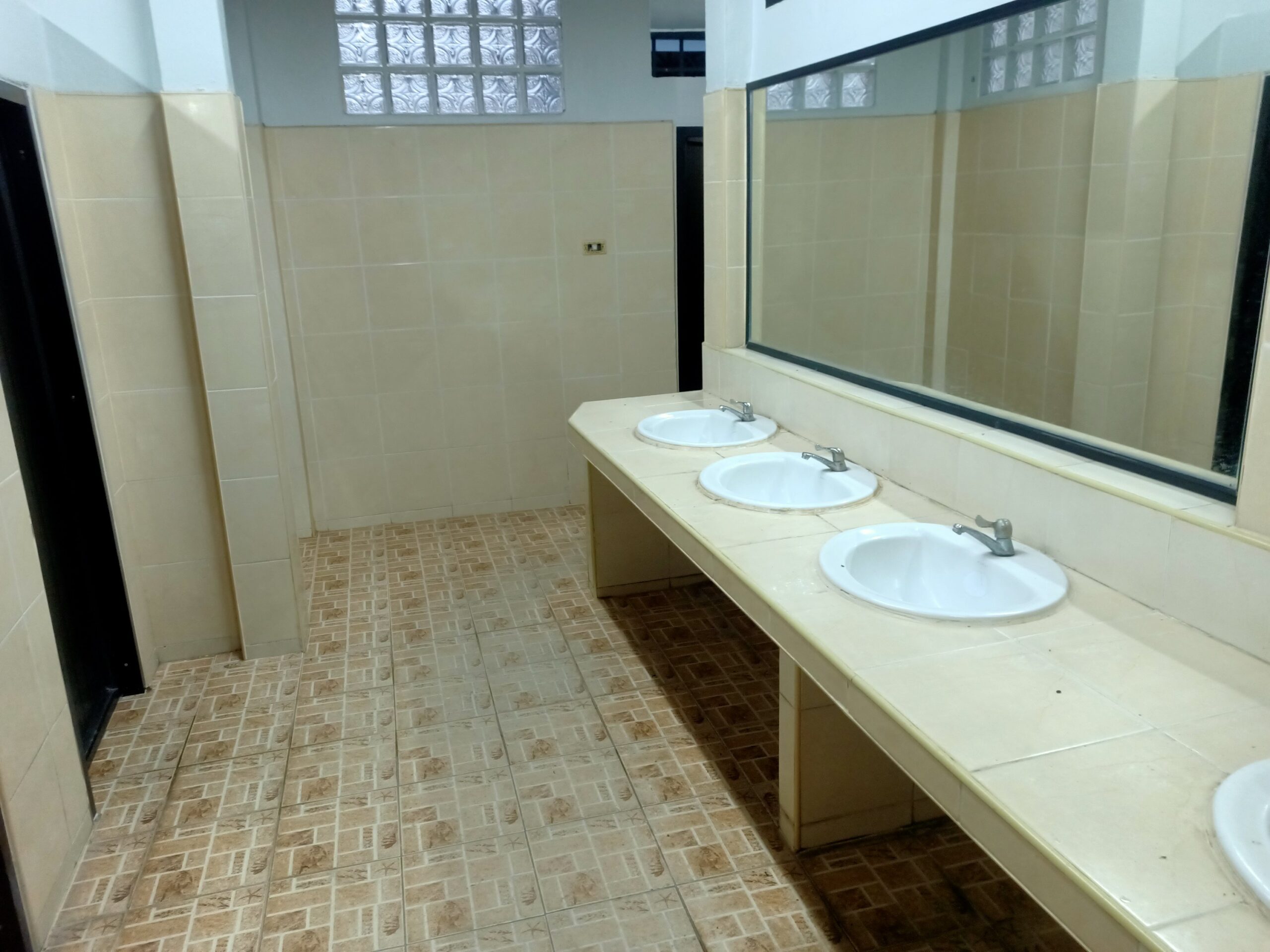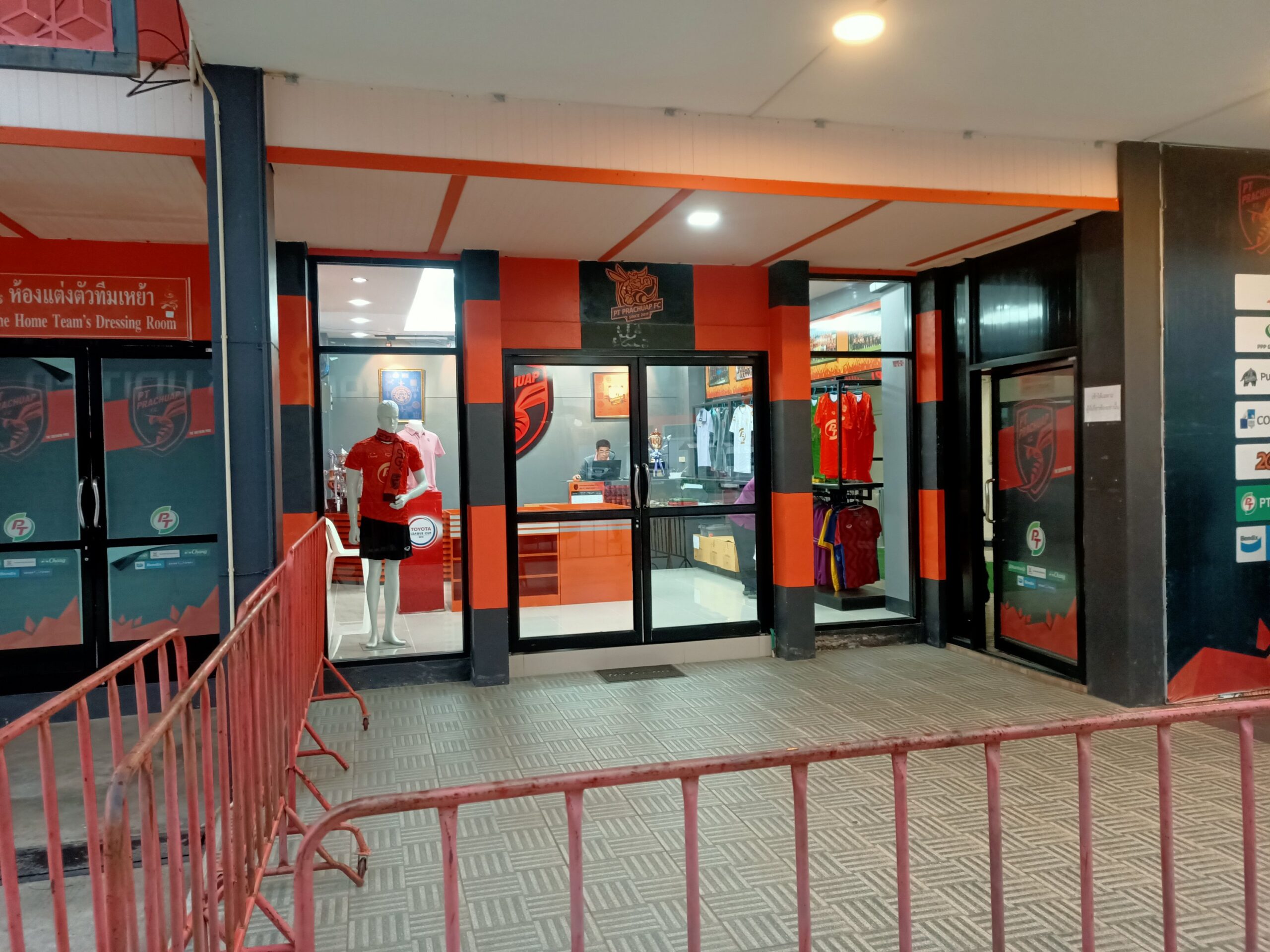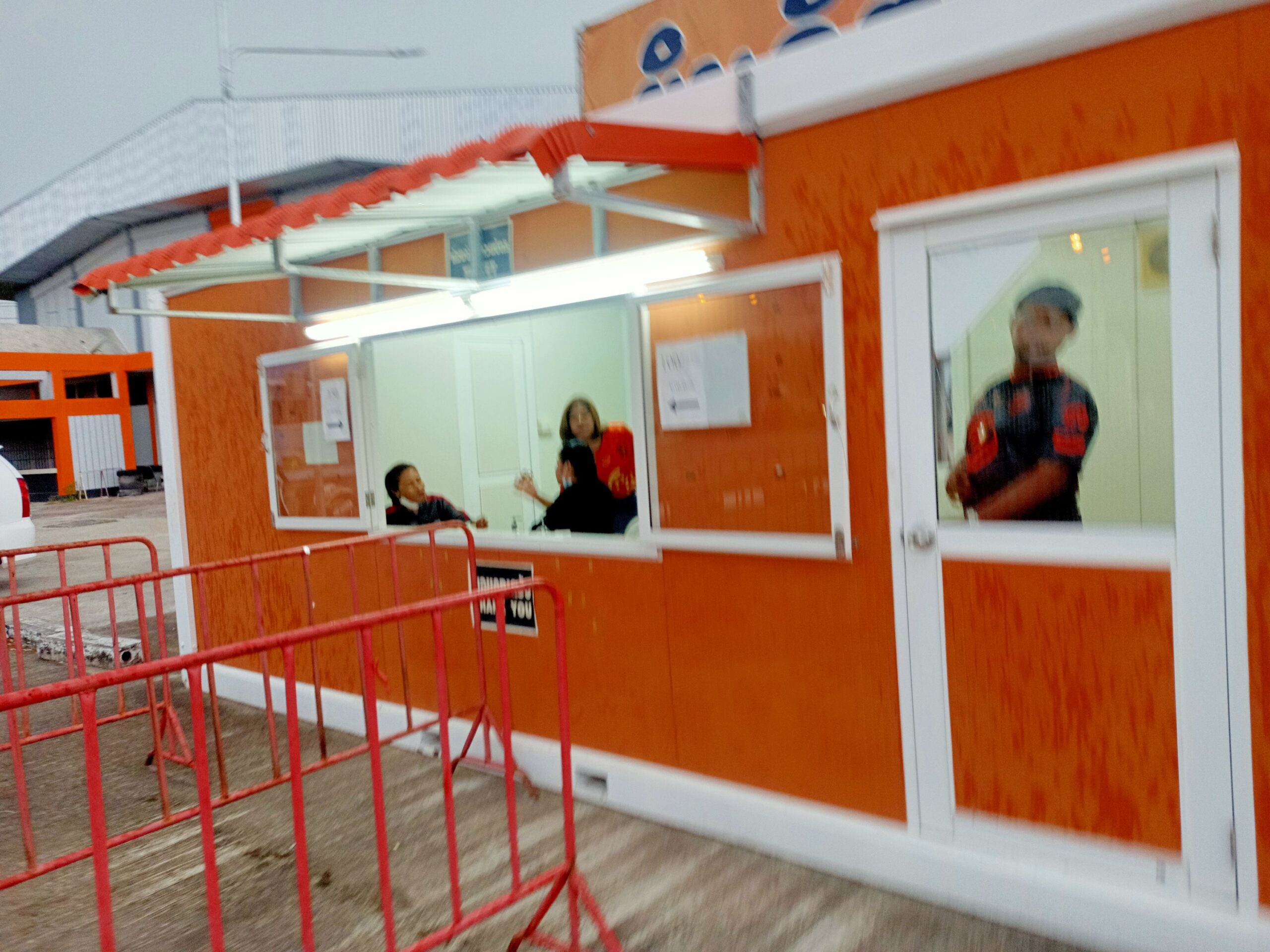 Got away ticker from BUFC staff.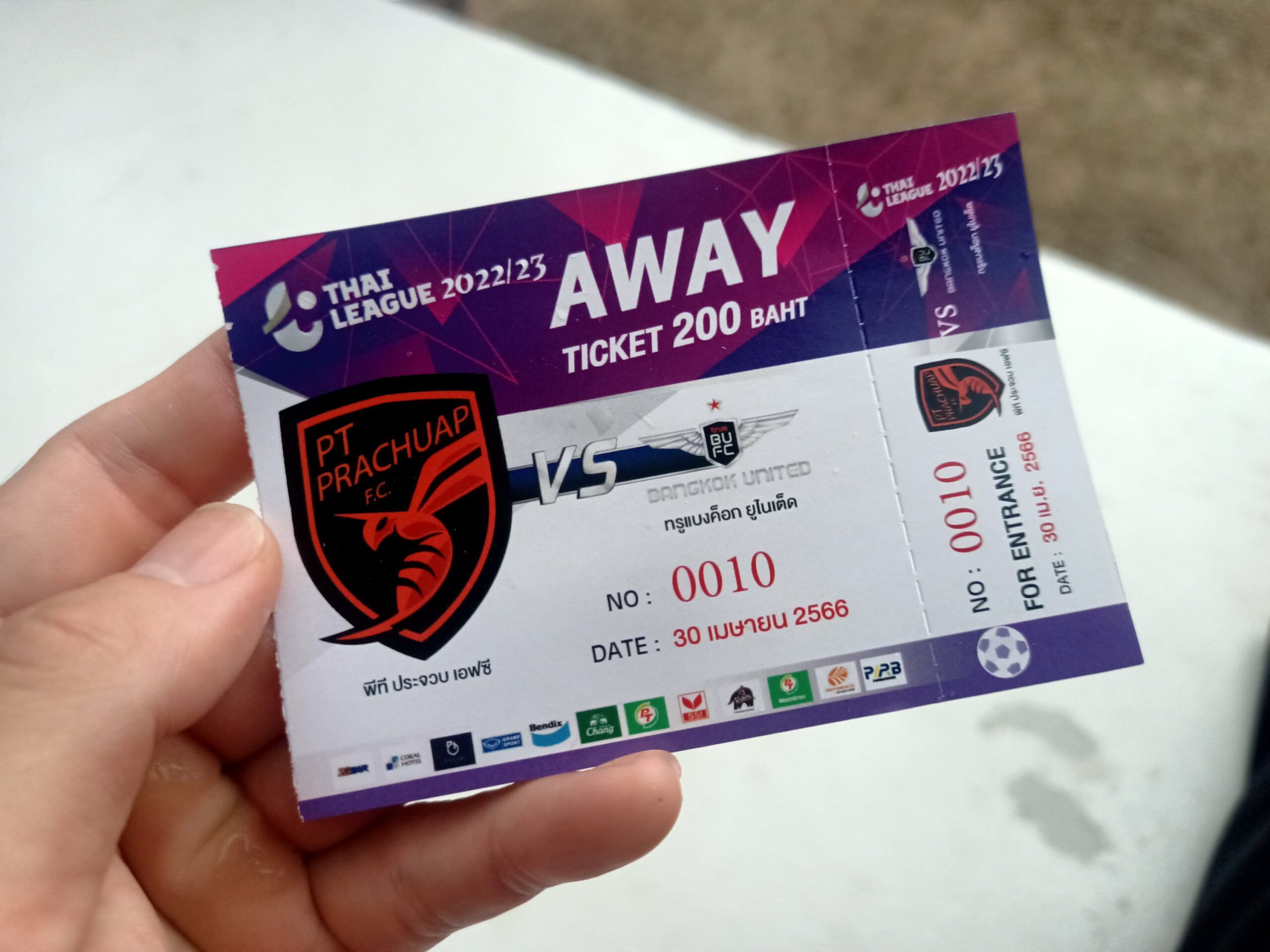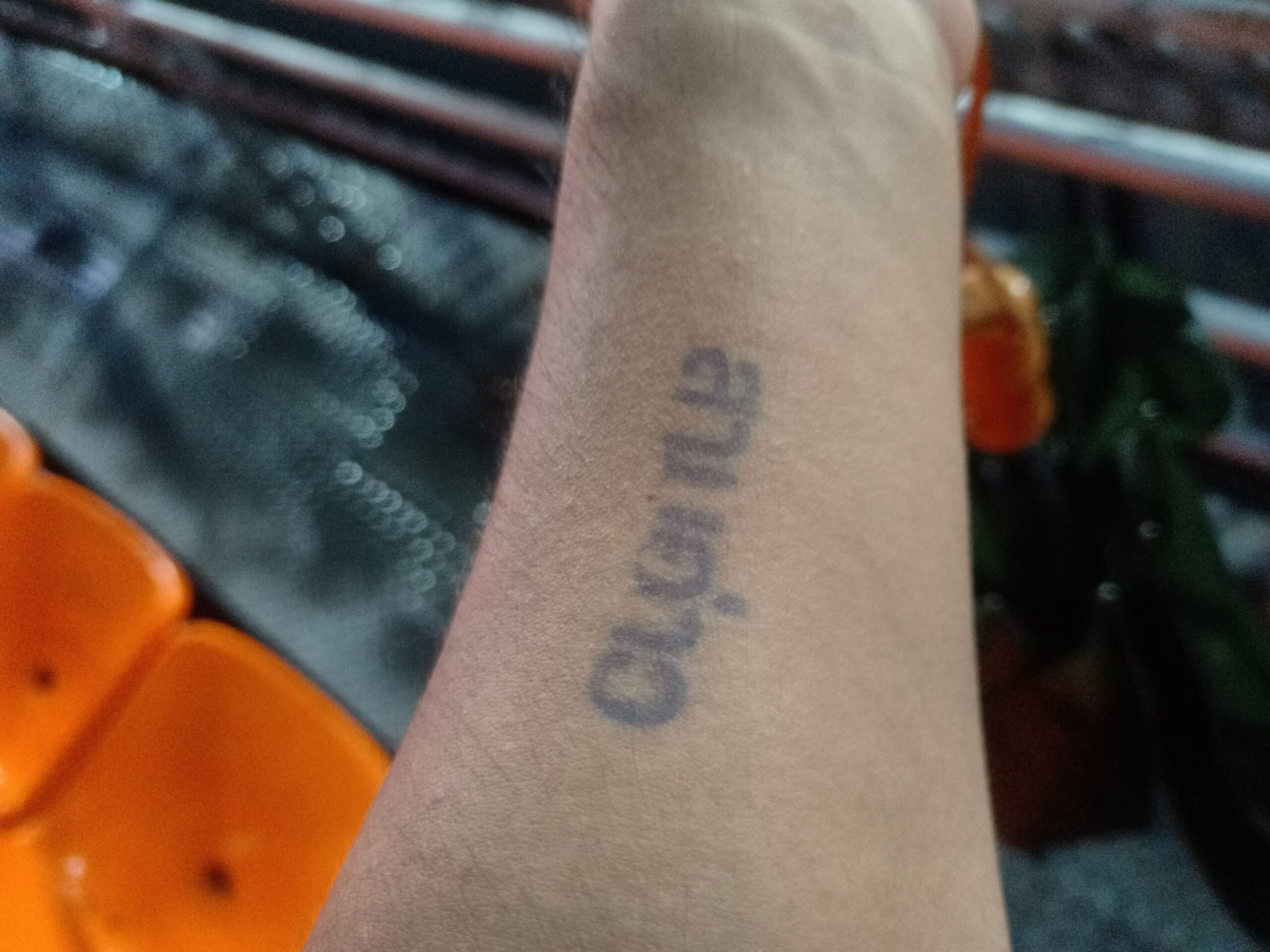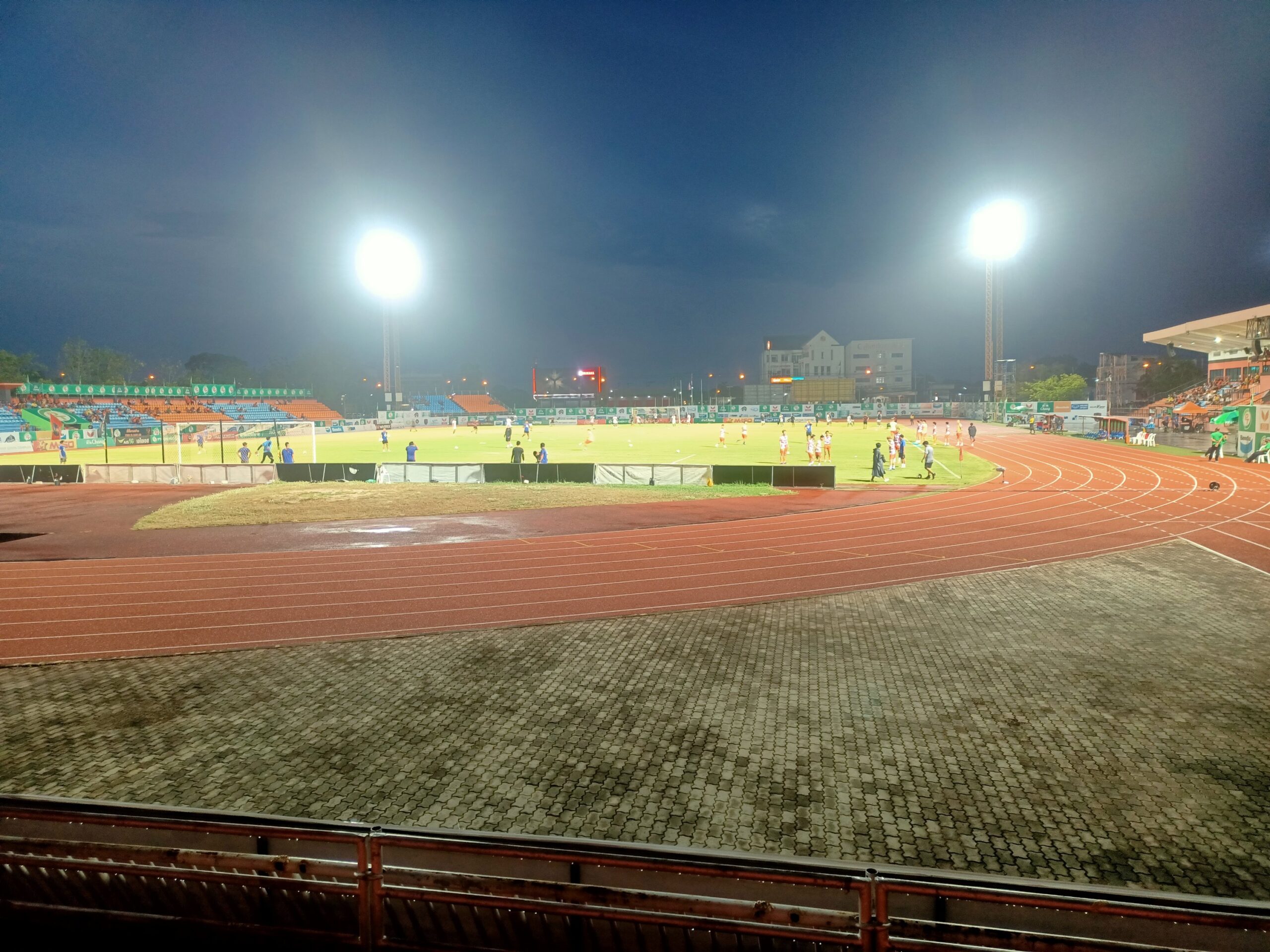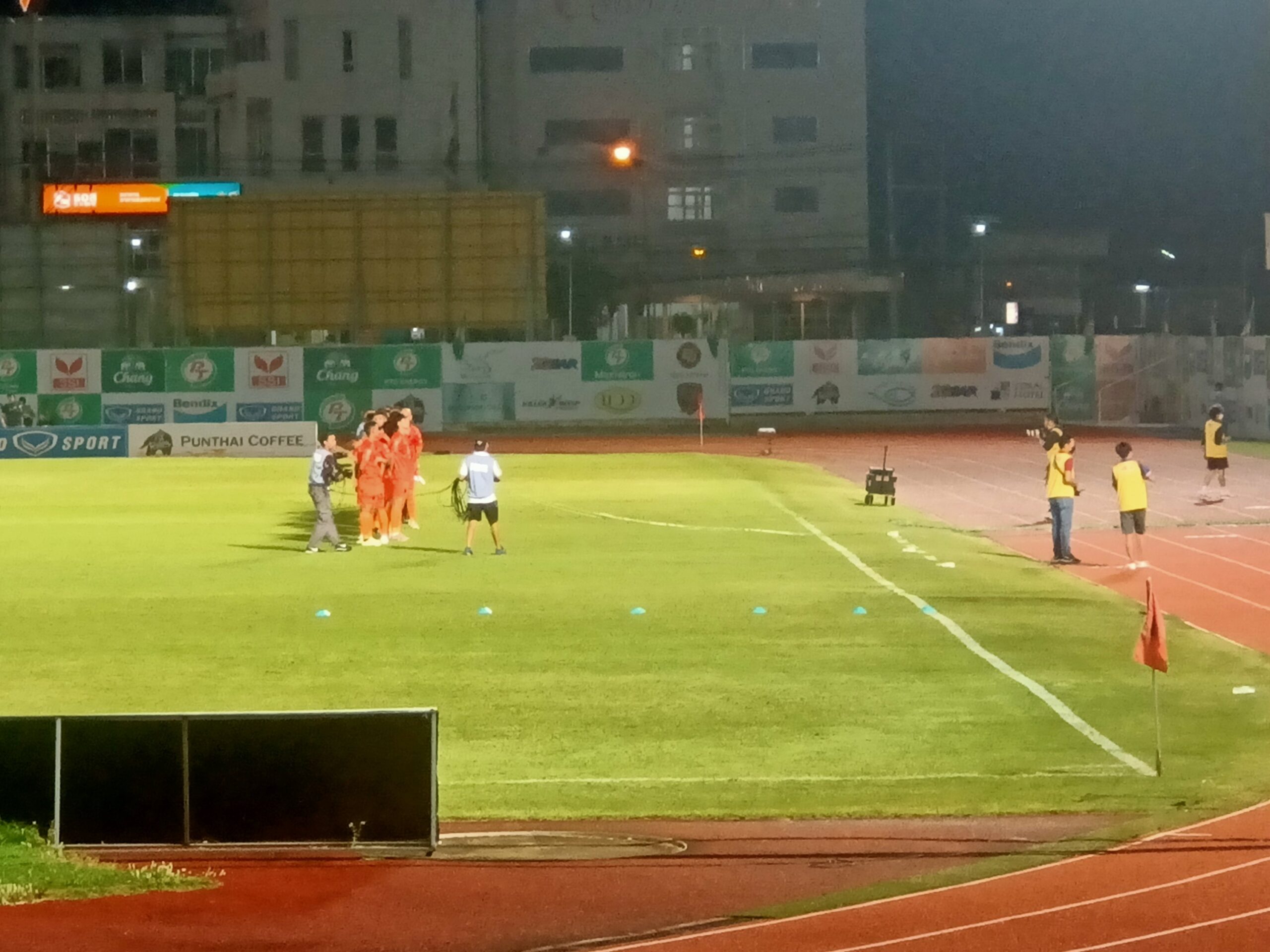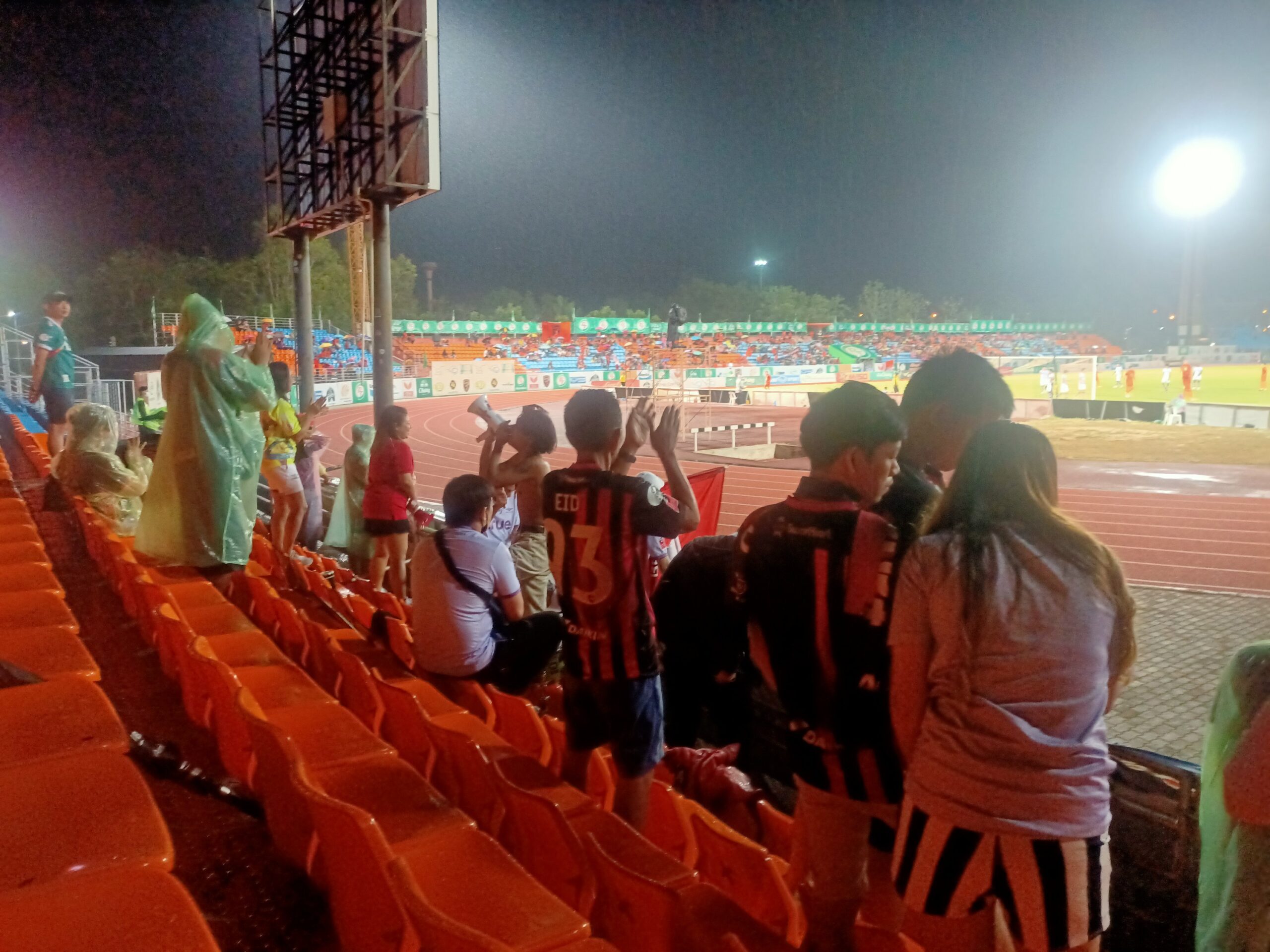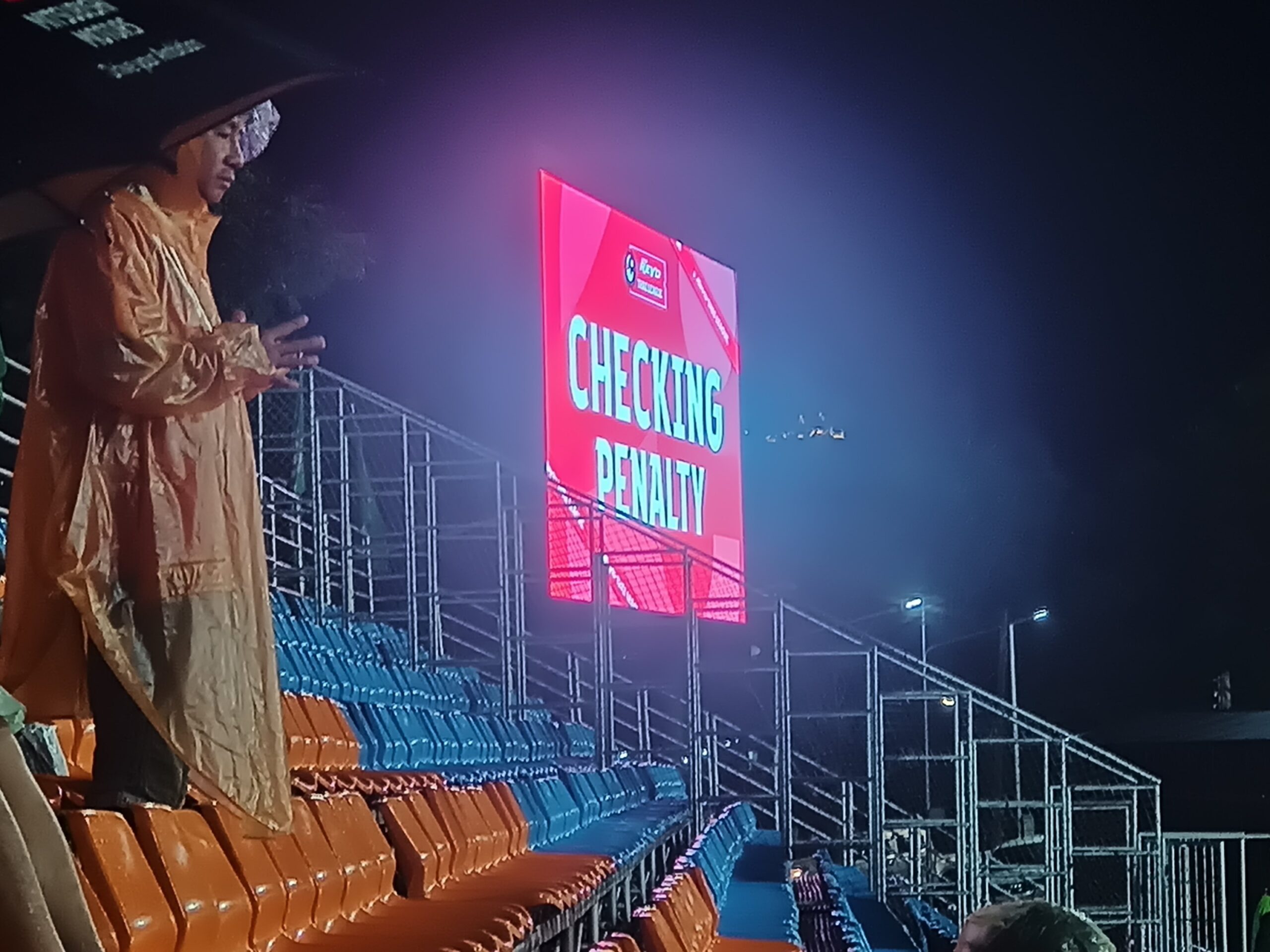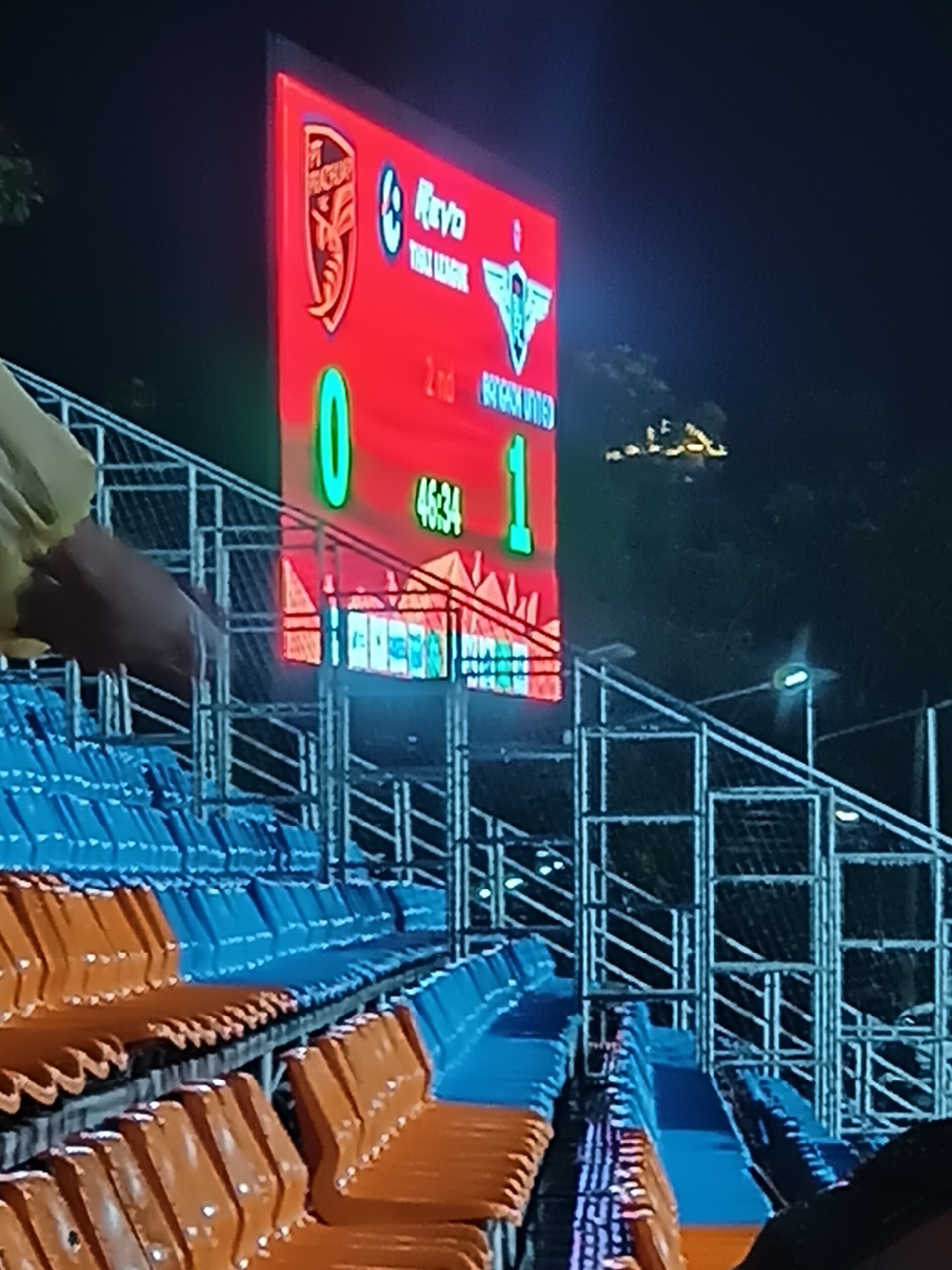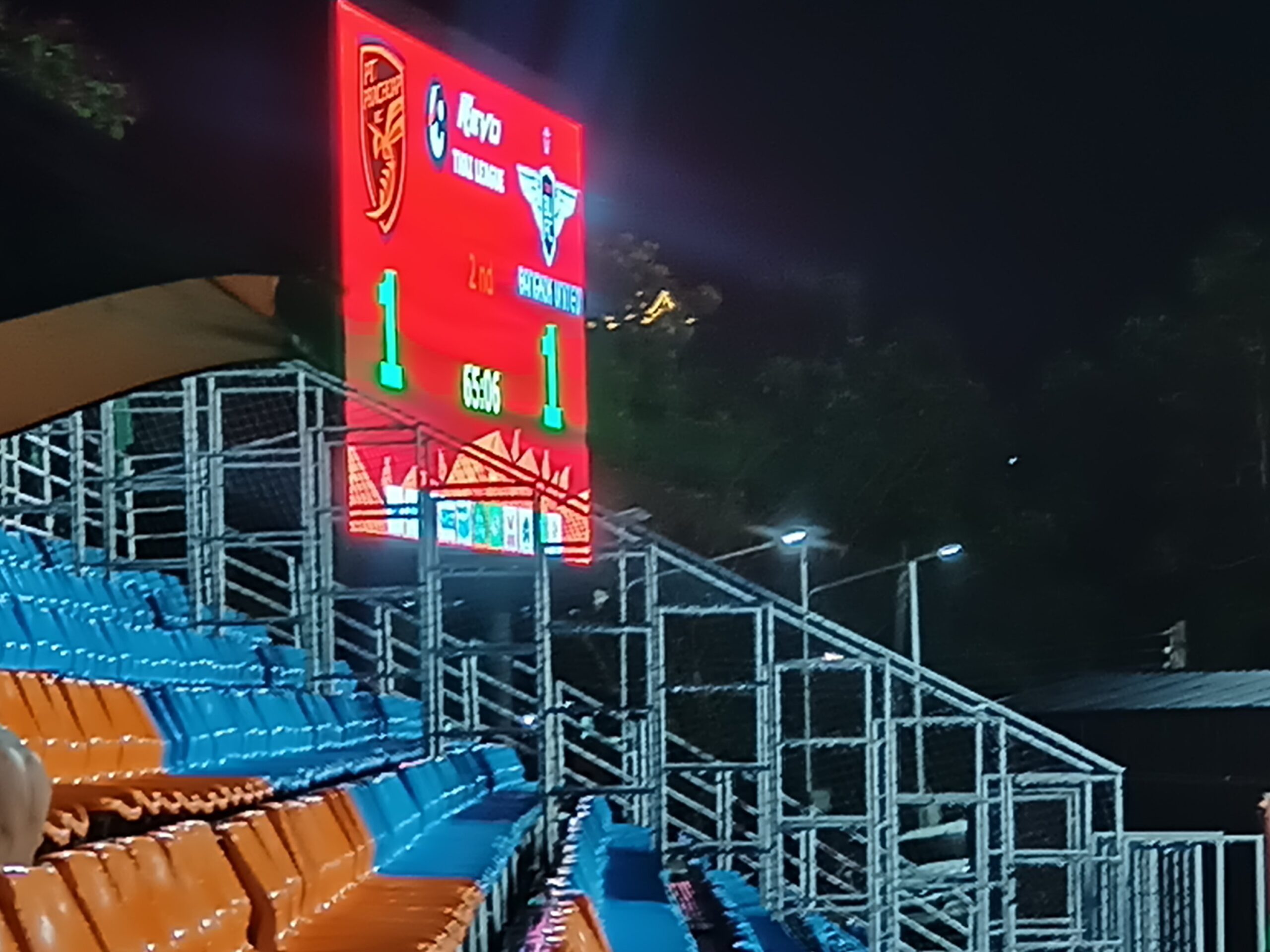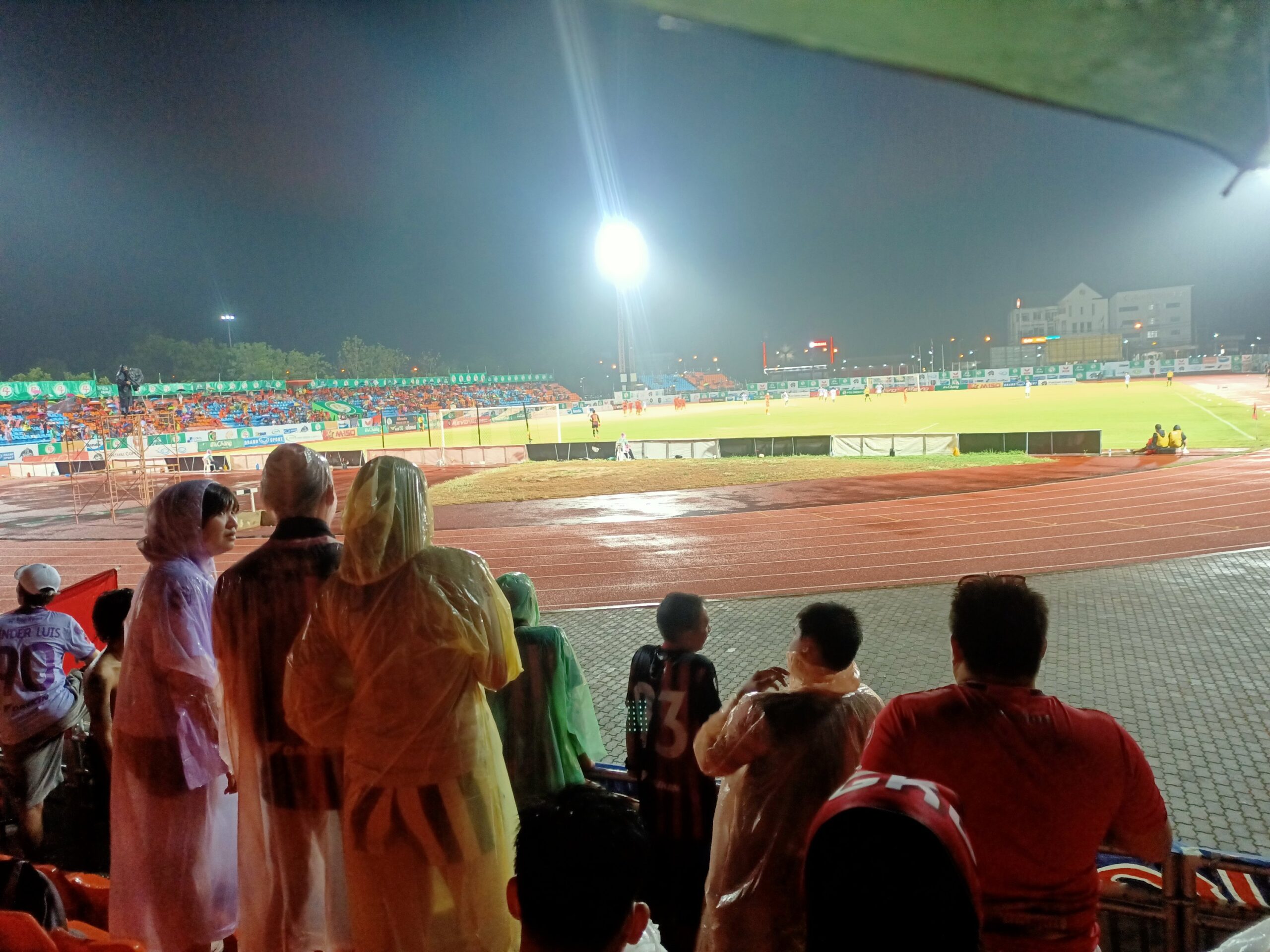 Camera crew is tough job standing on very thin steel structure.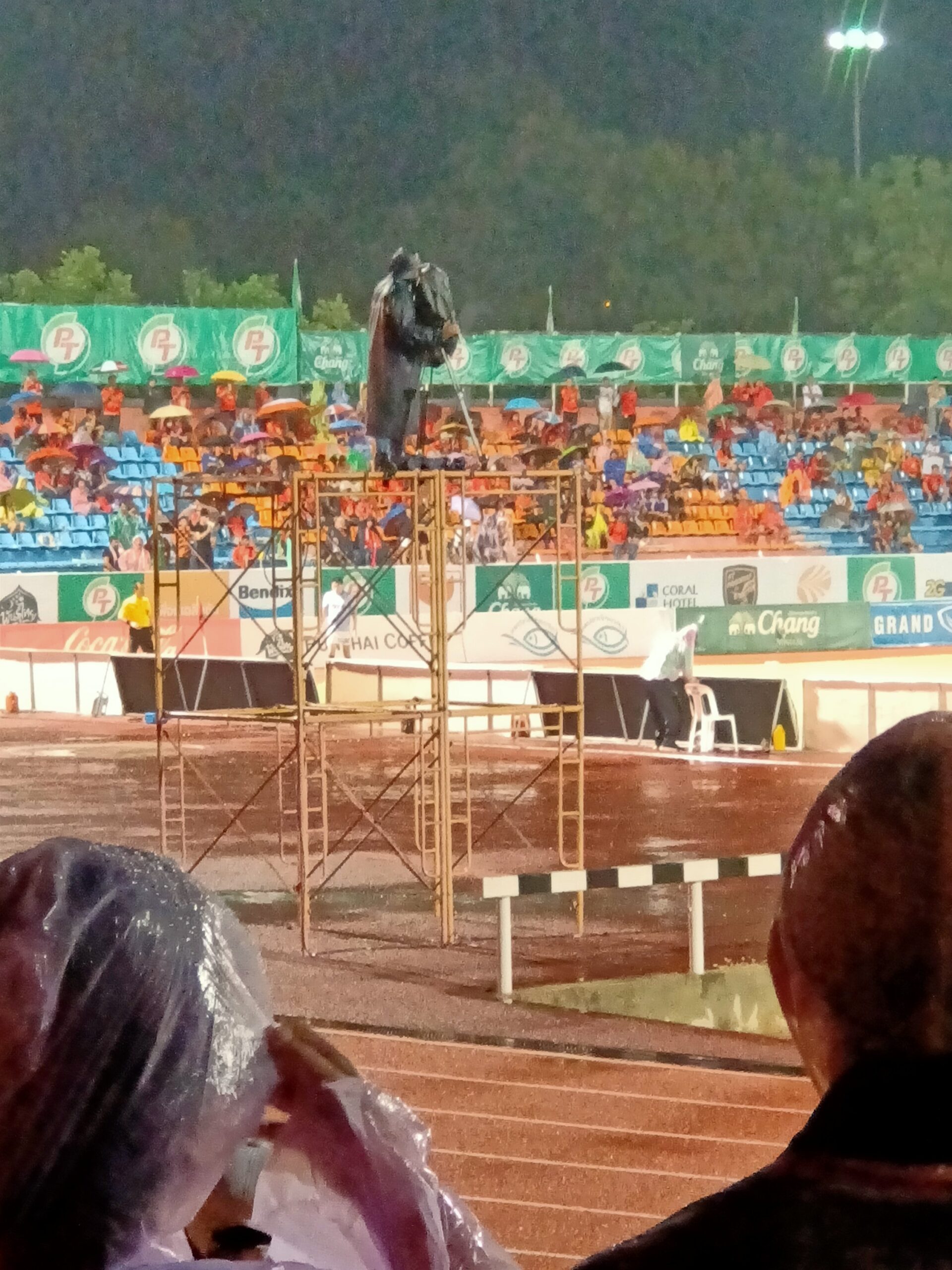 Bangkok United scored early at the begining but finally we gave 2 goals to desparate team to struggle to survive in Thai league 1.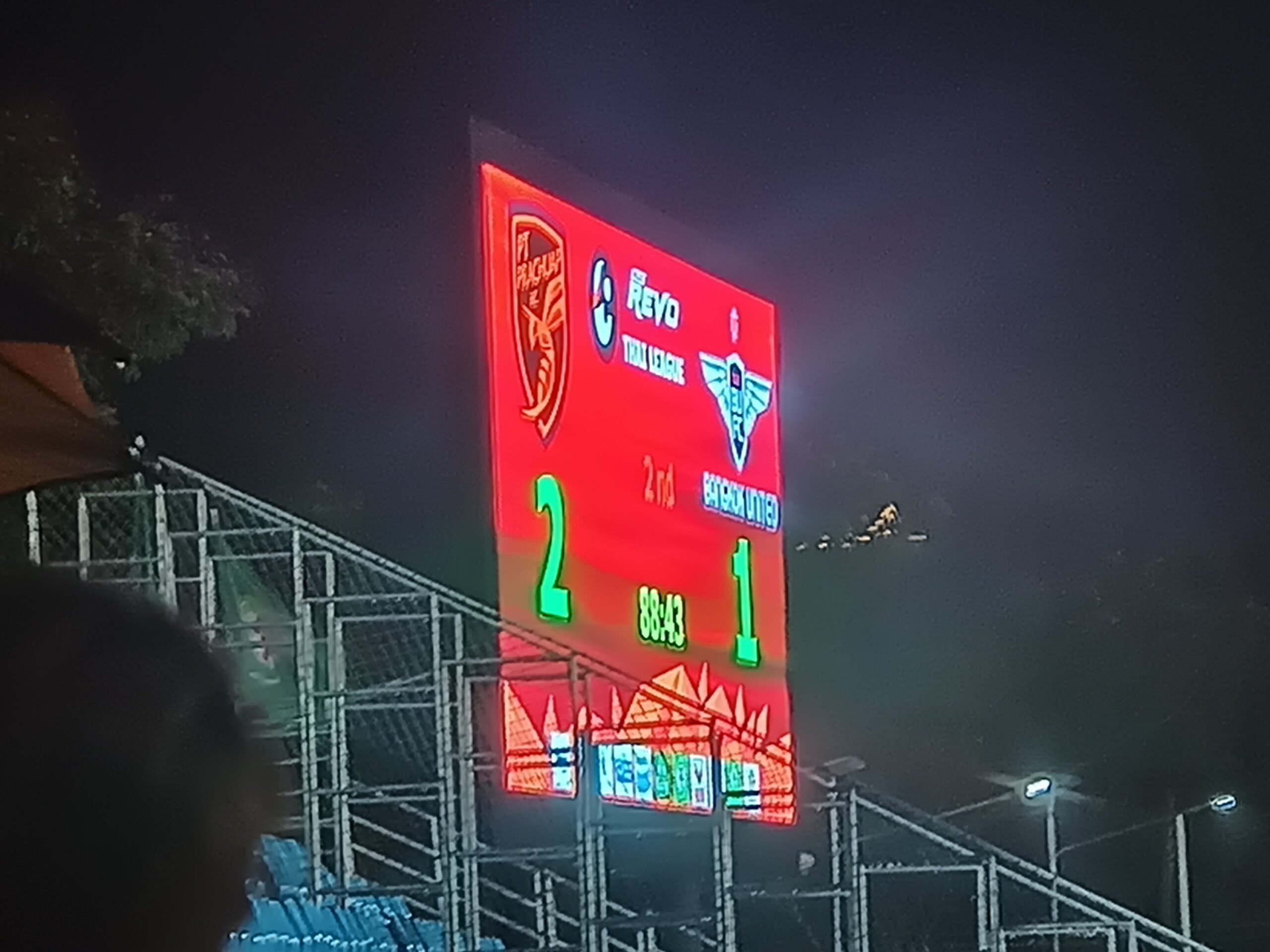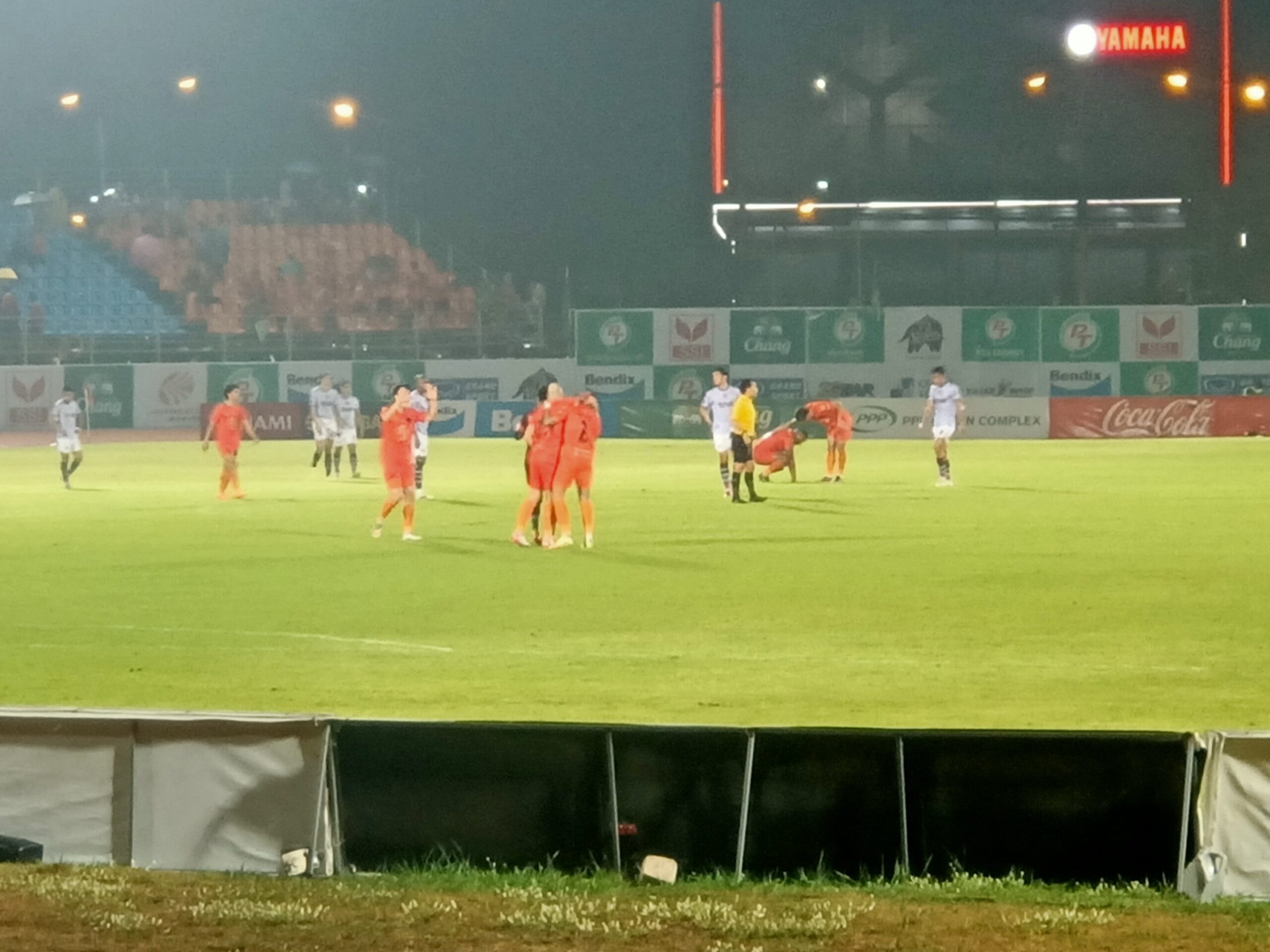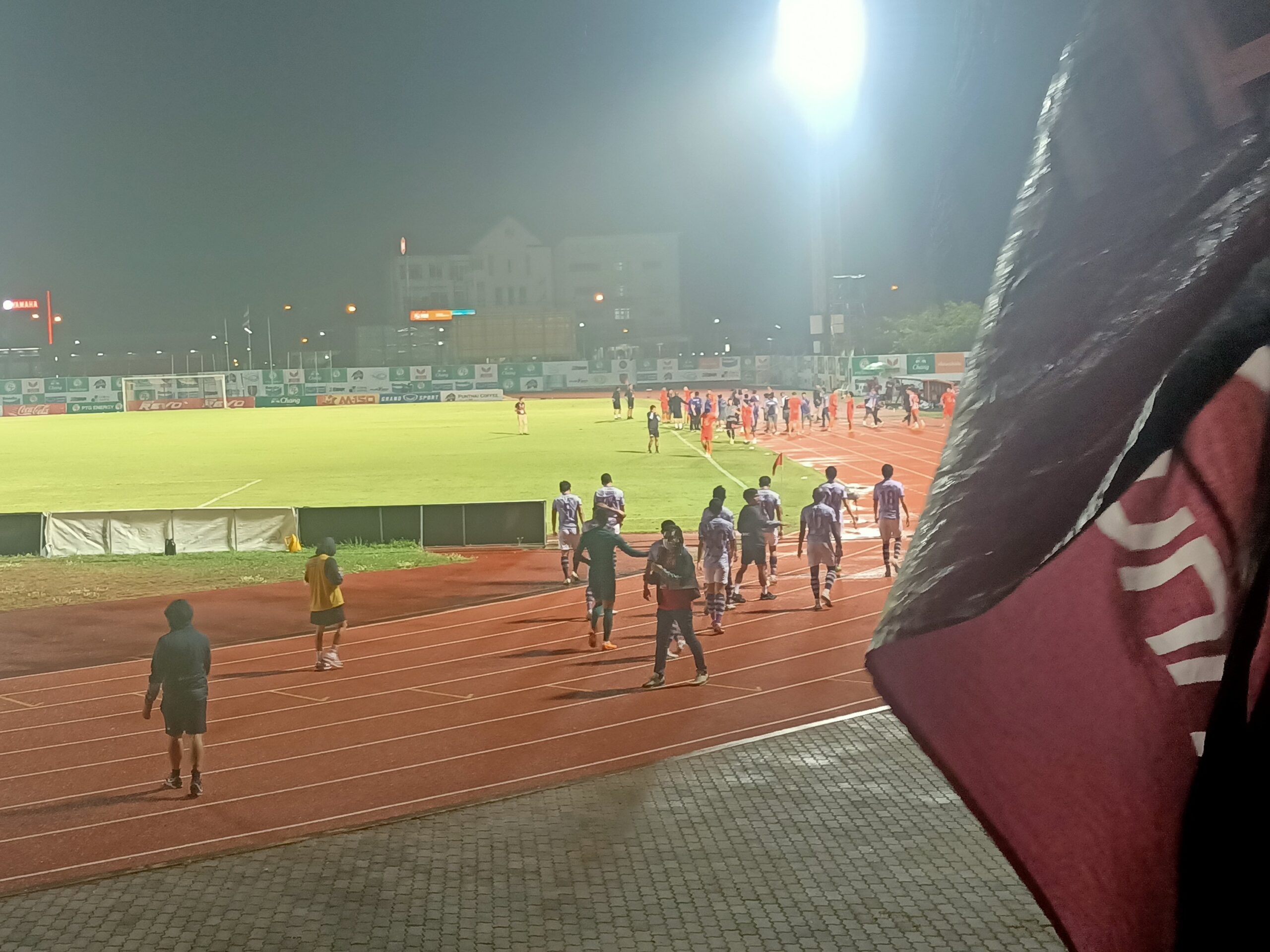 Bus got ready to go back to Bangkok on 21:49.
Mango and remaining snacks were given to all before departure.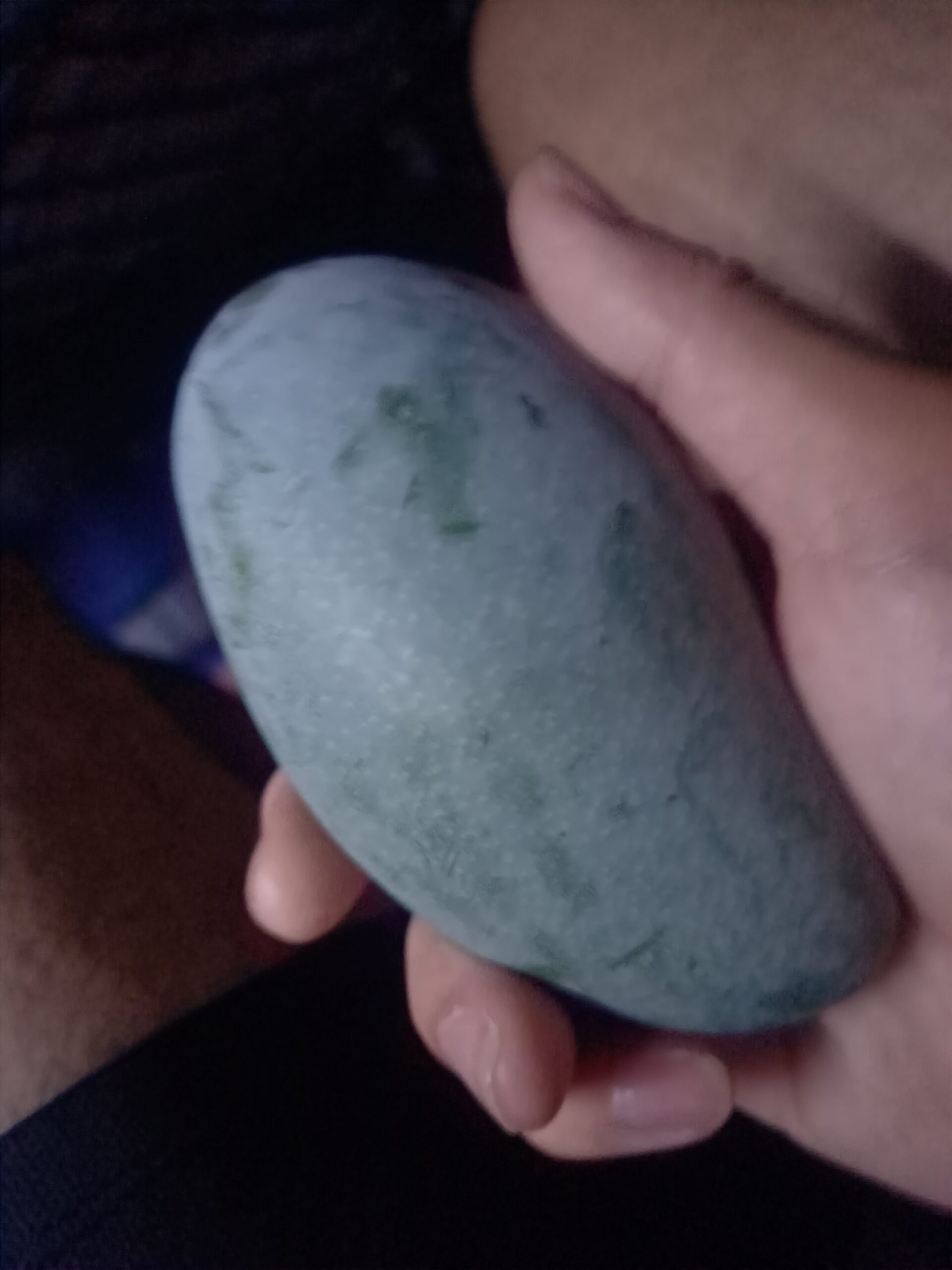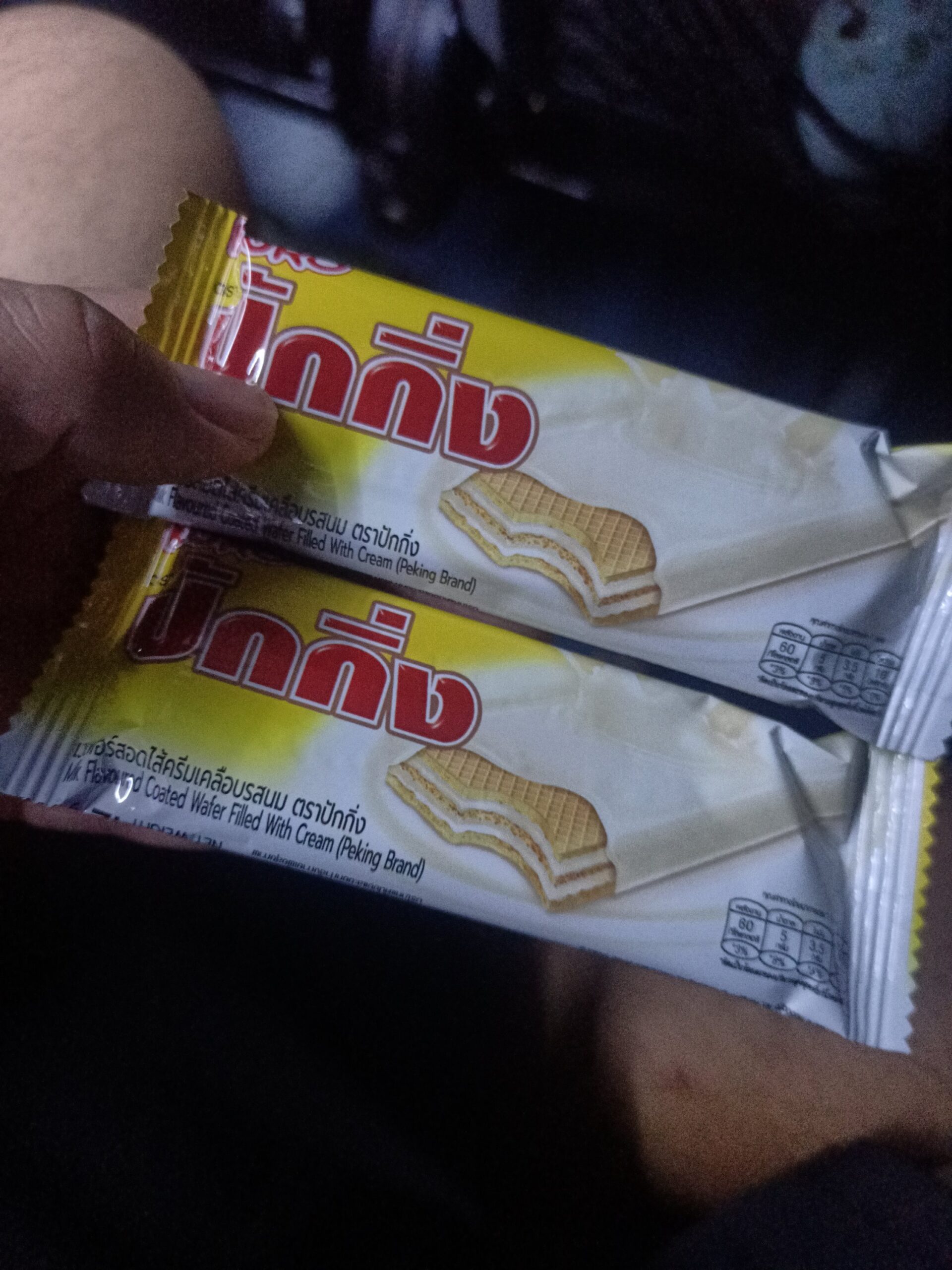 Soon after, we stopped PTT station to have dinner. It was nice talking with ardent fans to join away trip this time.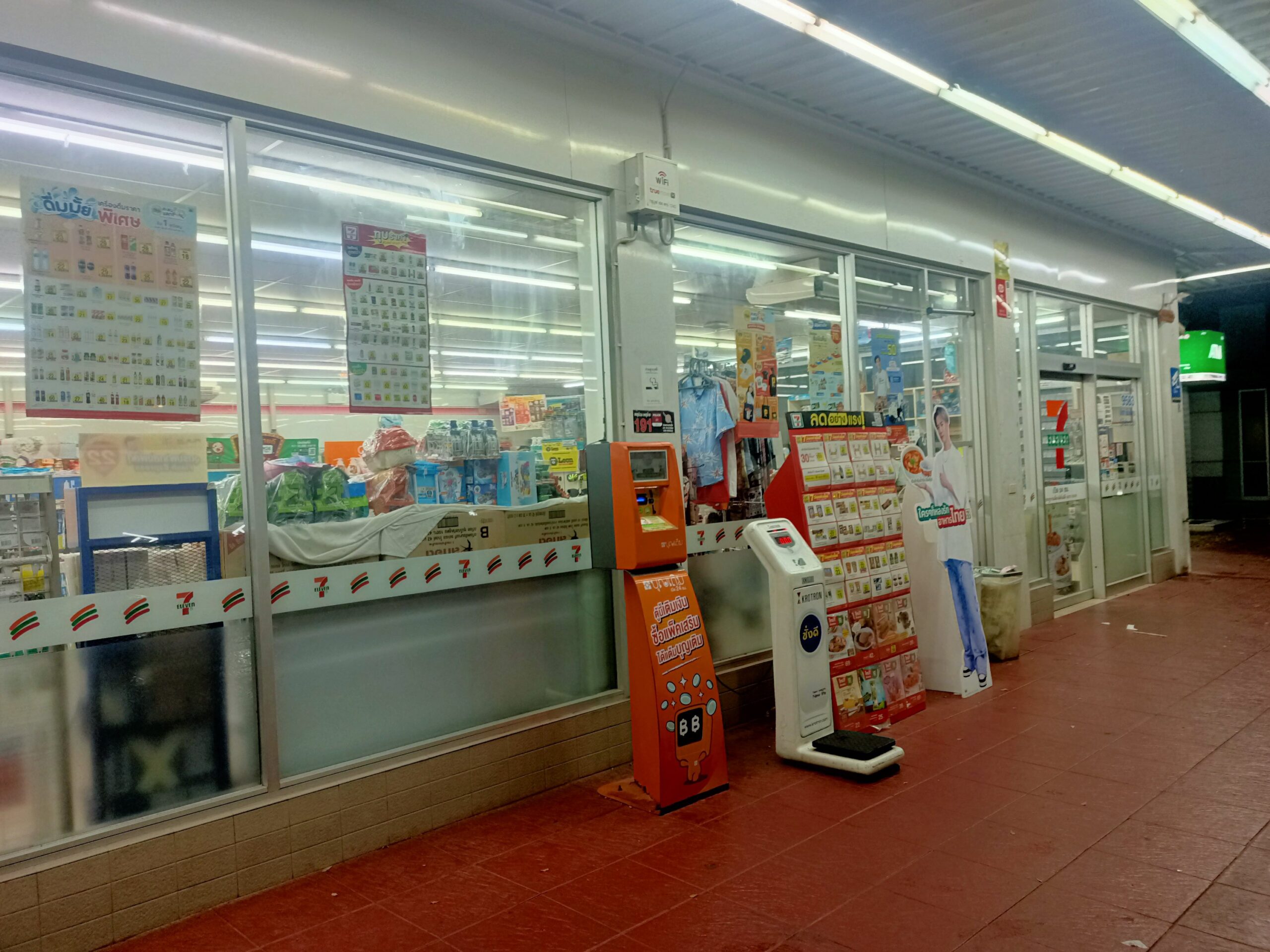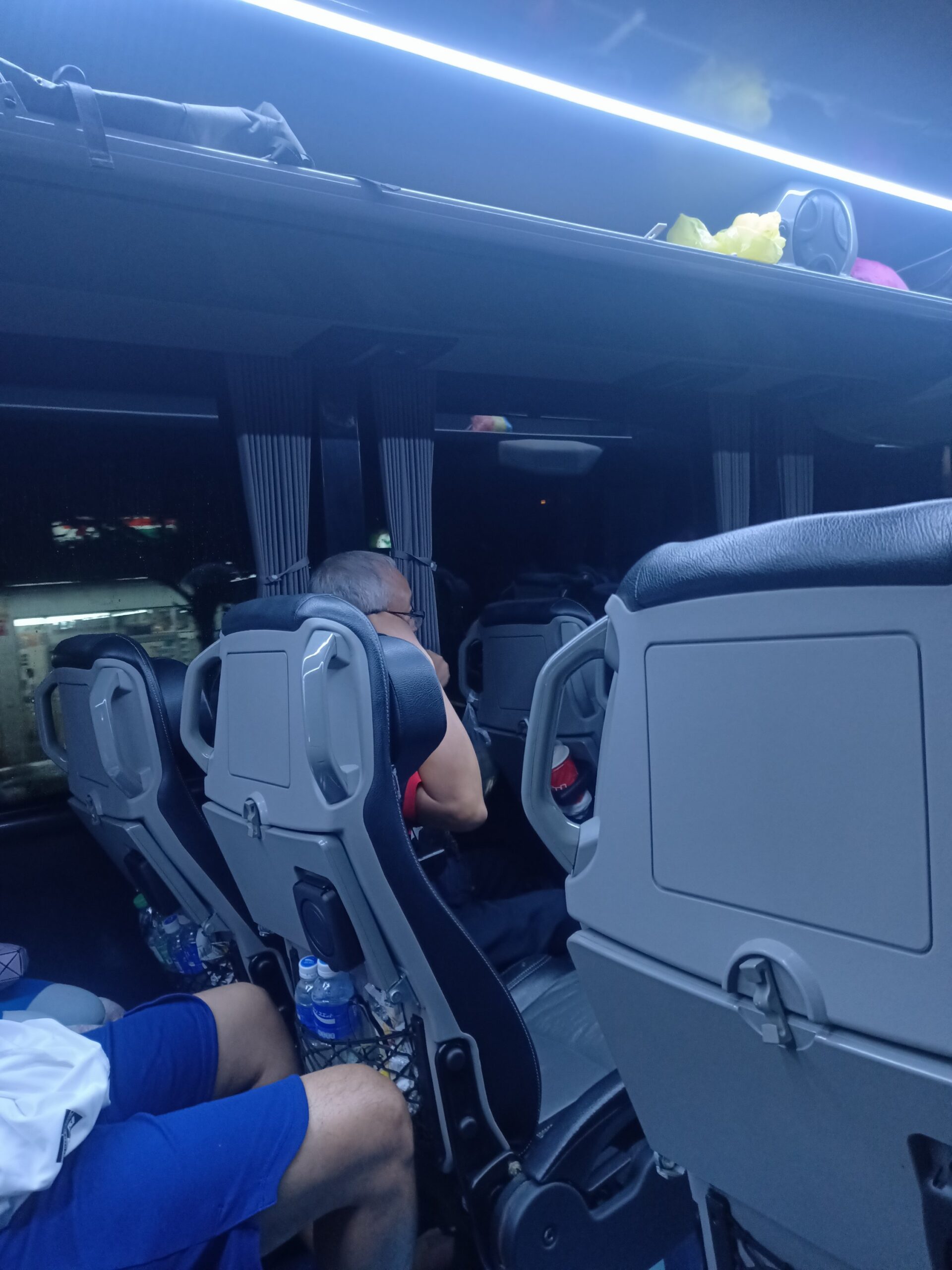 Bus quite early arrived at Thai Japan stadium at 2:34 am.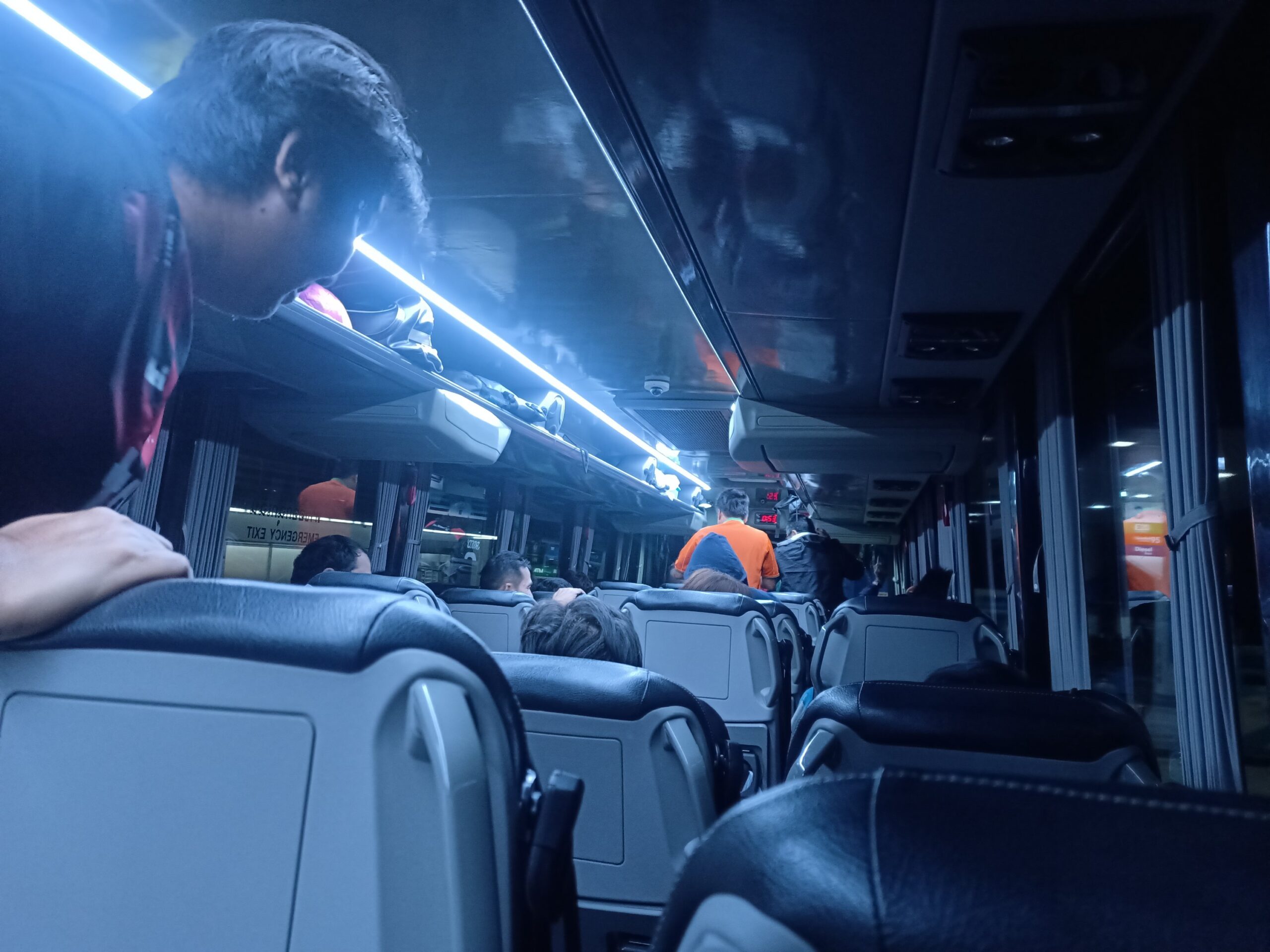 Since no bus is operated at this time, I took taxi to go to Jetts Fitness Victory monument to stay a while.