Hellooo, everyone! Welcome back to fitravelife.com. This time I would like to write about Fitness gym where I have membership currently, which is Jetts Fitness "Jetts"in Thailand. Jetts is a Australian base fitness group which operates around 250 clubs in Australia, New Zealand, Netherlands, UK and Thailand. Why I choose Jetts? Yes because It is near from my living, of course, lol. Well that is the most important aspect to choose gym coz normally members go to gym everyday right?? Well not only just near from my room, it has good feature to offer such as 24 hour operation, affordable monthly fee which starts from 1600THB (50USD) and simple but enough equipment lineup to achieve my workout goals.
As first article of Jetts, I introduce here one of 35 branches in Thailand, which is Jetts Robinson lifestyle Petchaburi branch. If you have a bit knowledge of geology in Thailand, you might think like this, "hey Petchaburi is 2 hour away by car from Bangkok why not starting from branches in Bangkok?" Well the answer to this question is this, this Petchaburi branch is only Jetts operating in Thailand as of May 2021. Due to Covid nation wide spread since April, All other Jetts in Bangkok, Nonthaburi, Phuket, Chiang mai, Korat, Hua hin is closed. So only weekend, I am having a little excursion to Petchaburi Province for gym workout.
How to go to Jetts Robinson lifestyle Petchaburi
First, you have to go to Petchaburi province. lol. To go, you can use either train or mini van as my recommendation.
by train
You can take train to Petchaburi at Hua Lamphong station. Hus Lamphong is main hub of long distance train trip in Thailand, you can go to south, north and east, all over the Thailand from here. This year, this hub will be closed and becomes to Museum, finishing more than 100 year's service. Its function as the departure of travel will be replaced with newly built Bang Sue station.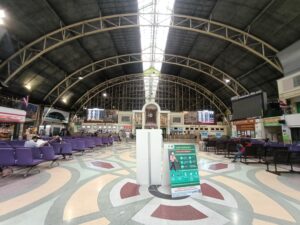 Be ready at station before 9am so you will not miss train at 9:20 to Hua hin. Ticket costs only 34THB (1USD) for 4 hour journey.You can buy ticket at any available counter, sometimes casher asked passport so make sure it with you for provincial trip.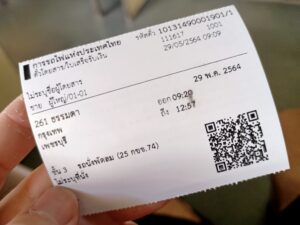 Last stop for the train is Huh Hin, major summer escape spot for Thai people. There is no announcement inside the car so please always be careful of your place by checking satellite maps.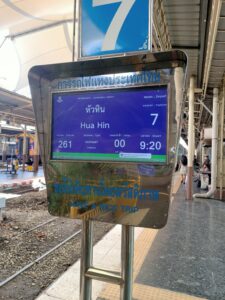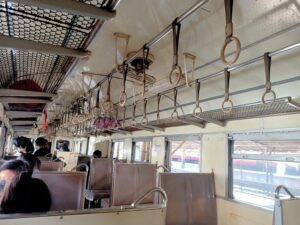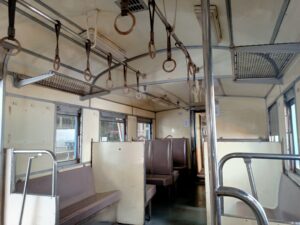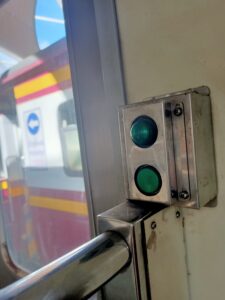 After 4 hour trip, you will arrive at at Petchaburi station around 1pm.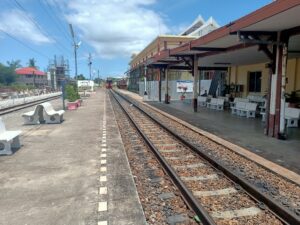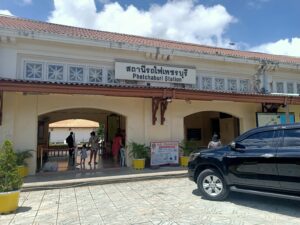 By Mini van
You can also go to Petchaburi from Bangkok by mini van. What is good for this option, it takes only 2hours, half of train ride to reach the destination. Cost is 120 THB. (4 USD only) Mini van station is located in opposite side of Mo chit bus terminal 2 in Chatuchak. It is a bit far from MRT and BTS so you can take motor bike to reach or you can take several city buses to go such as bus No. 517 from Ratchadaphisek Road. or 145 from Bang Kapi district.
You can refer this post to go by Mini van. ⇒ How to go to Mochit mini van station
One difficult thing to travel in province is Thai since there are not so much public transportation. Normally I stay one night at Petchaburi so I directly go to my regular hostel by walk then borrow bicycle to gym. I will make another article about my stay next.
ok, now you must be excited for workout already, as warming up, let's bike 5 kilo to the heaven under burning sun. lol.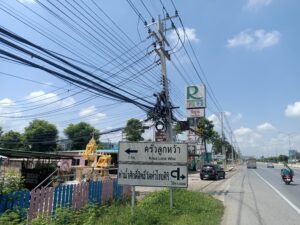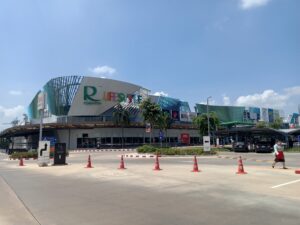 with 30 min ride, you finally reach the battle field of the day. Enter the mall then go up to 2nd floor so you will see the Jetts!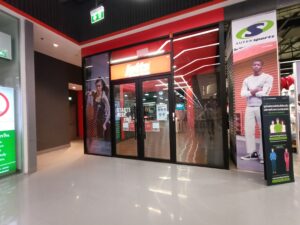 Gym is quite new so facility is all clean so equipment is. Less crowded at morning time and day time. Even night time I seldom see members so you can freely use the machines as you wish.
spacious free weight area.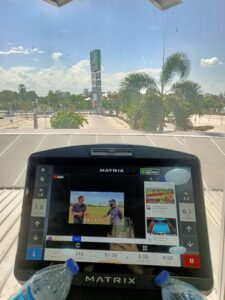 in current, due to regulation to contain Covid spread nationwide, gym is open from 6 am to 9 pm only. This day, I was in the gym from 2pm to 9pm, 7 hours to complete my leg, chest and shoulder training. since now as of May 2021, all gym nearby my house is close, so I can do workout only weekend in Petchaburi Province that is why I stay long at gym on this day and tried to maintain my strength.
In this blog, I will introduce gym facility more not only my home gym Jetts but other gym brand and local gyms so please check it out and enjoy the posts. See you!.