On weekend, I went to Jetts Fitness – The Street located in Ratchada road. This gym is unfortunately is not so big so be careful when you are going since you might not find your favorite equipment in gym.
*July 2023, I came to the gym again and I found 2 set of MAG grip was imported in the gym!. MAG grip is, I would say, best attachment for training back so this branch became "must come gym" for me to do back day now.
Location of Jetts Fitness – The Street
Jetts Fitness is located inside The Street shopping mall. Mall size is not so big as Central plaza Rama 9 near here. Mostly younger generation looks like students near this area get gathering to stay at coffee shops or buy general goods such as clothes and cosmetics.
Gym is located on 2nd floor so you can climb by elevator or escalator once you get inside the mall.
Nearest train station is MRT Thailand culture center. You can go exit from Esplanade shopping mall then walk to north side around 10 minutes to The Street. Or several city buses just passes by in front of the Street. You can find connecting bus via ViaBus apps to find which bus No. brings you. This time, I used No. 206 from Srinakarin road. Also No. 514 and 517 is available to come here.
Download ViaBus apps to find bus route.
ViaBus แอปติดตามรถโดยสารแบบเรียลไทม์
Gym can be accessed by key card. You also need to scan your key card to record your entry. Entrance is only here so you can enter during non-staff hours also from 10 pm to 6 am.
At 1st floor of the gym, you can find 24 hour Supermarket and Seven eleven so do not worry about meal and energy intake before / after workout.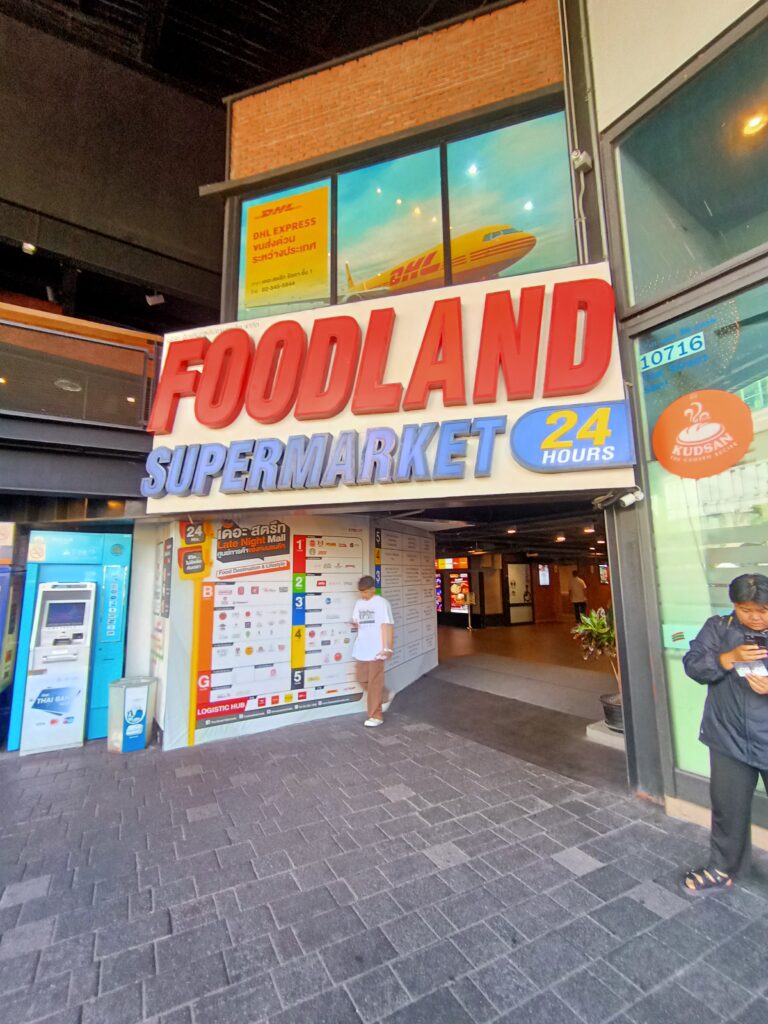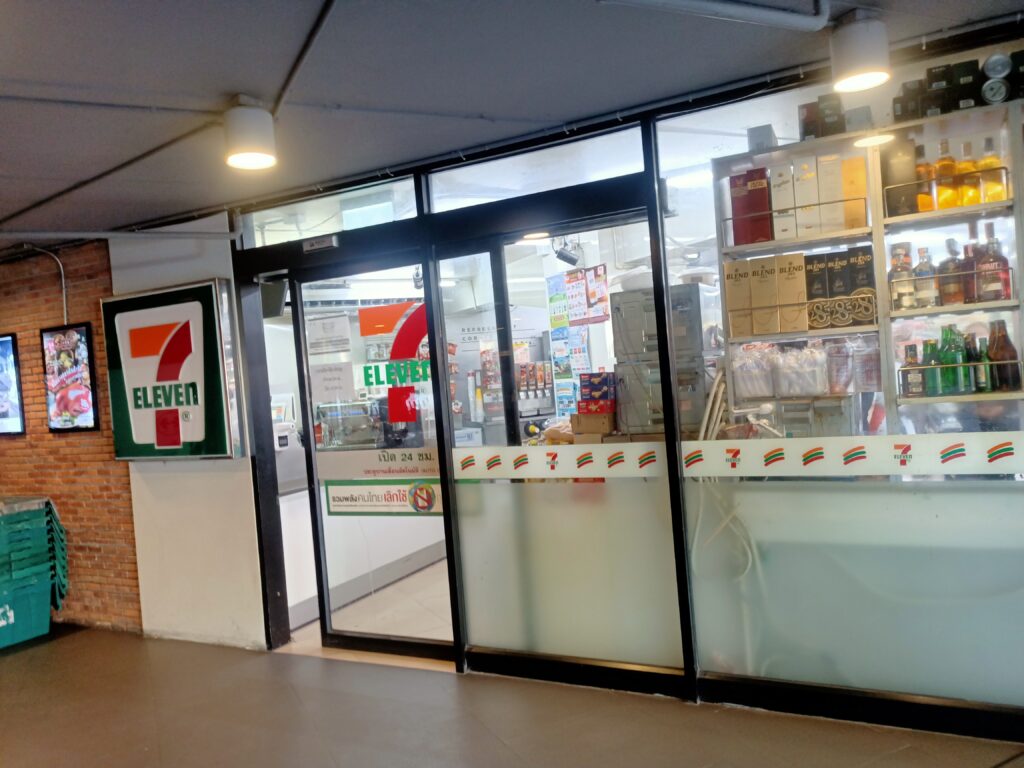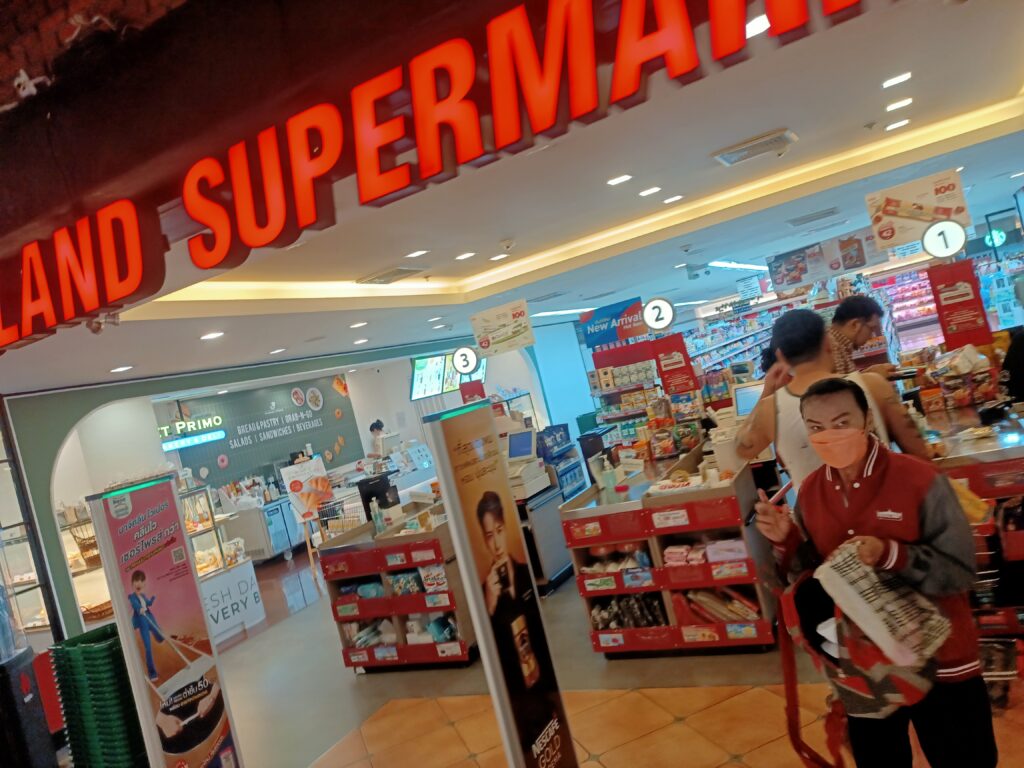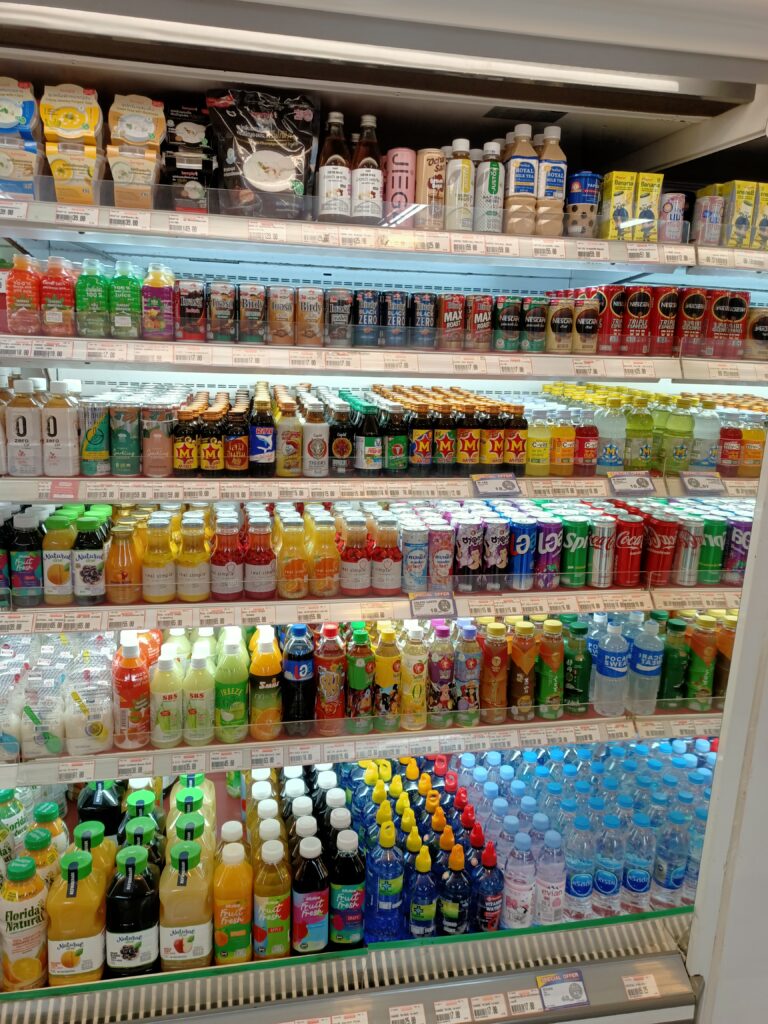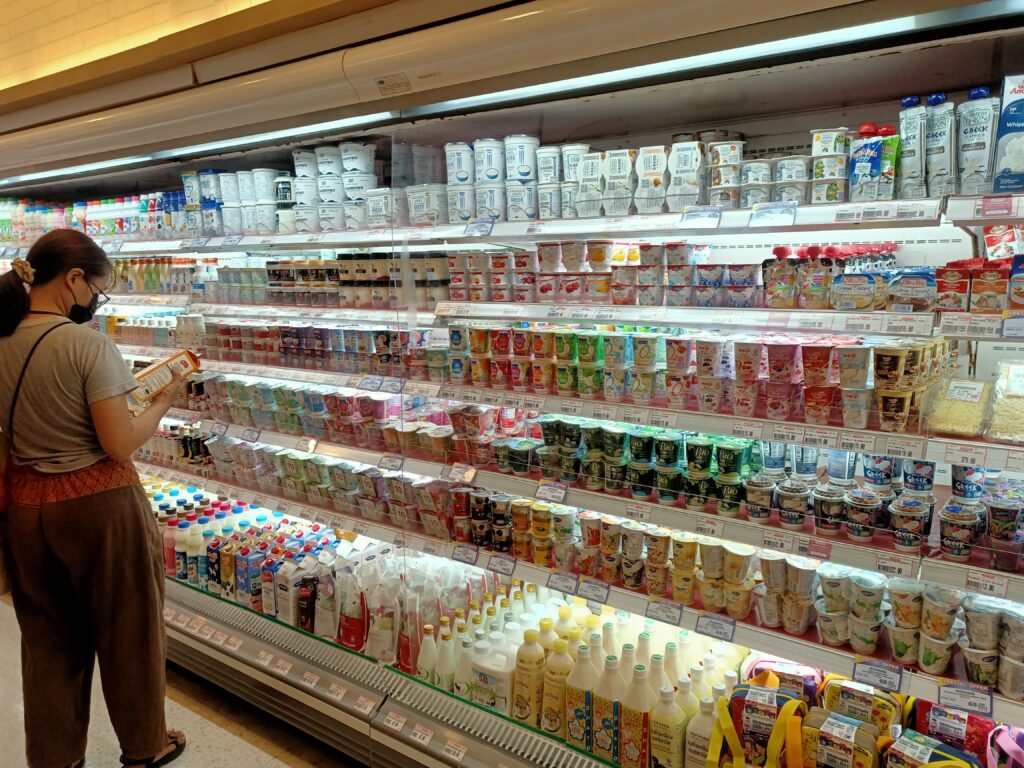 Eating space in front of gym.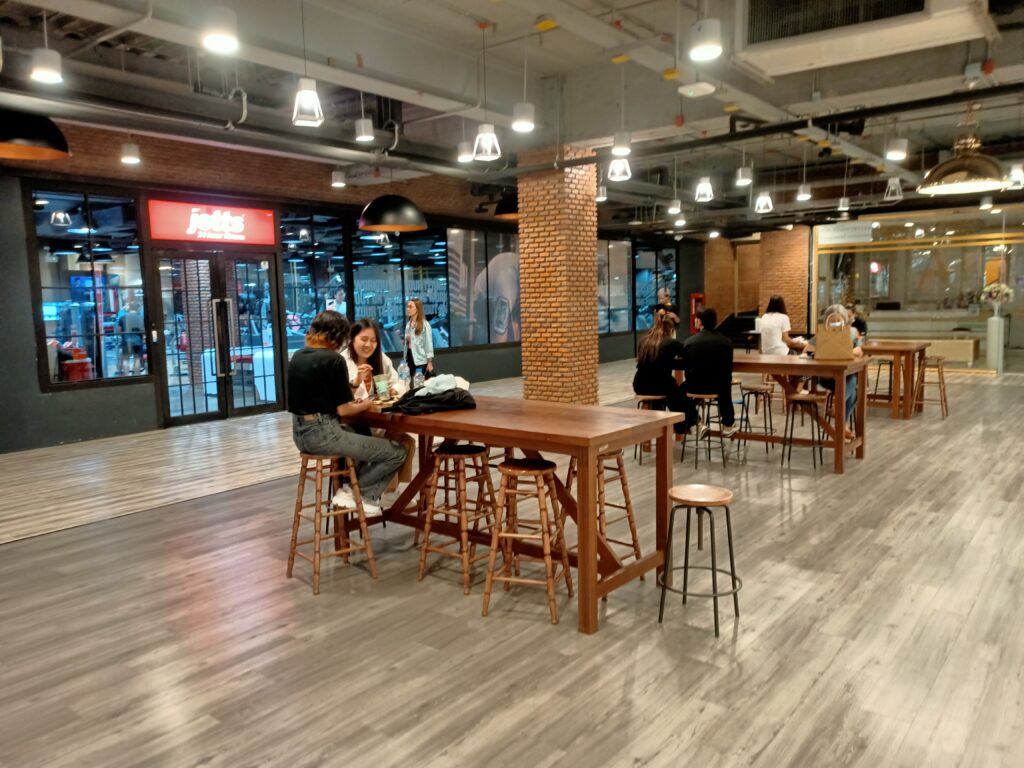 Inside the gym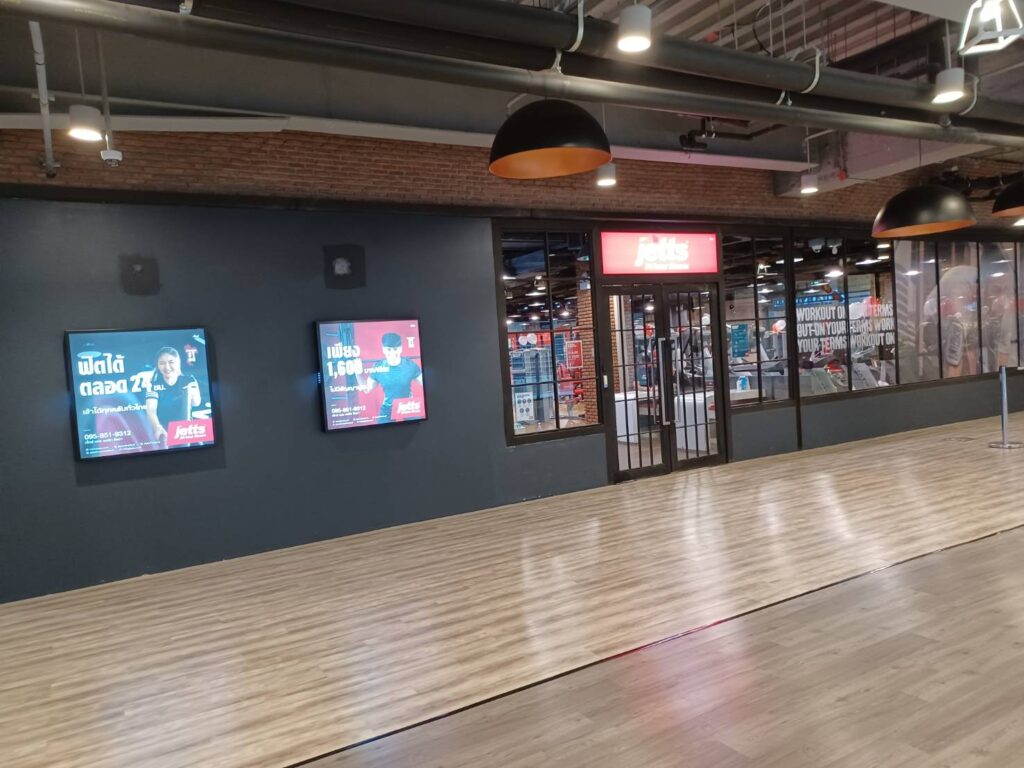 Waiting area at the entrance. You can see cardio machines from at the back.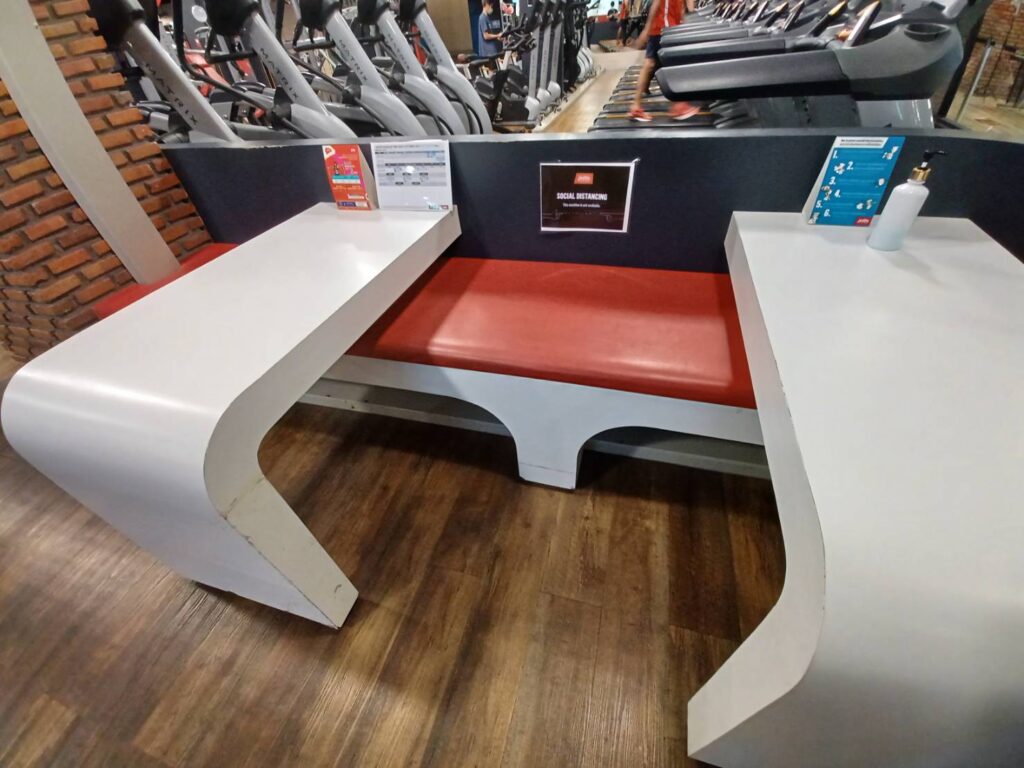 There is another waiting area in front of reception as below.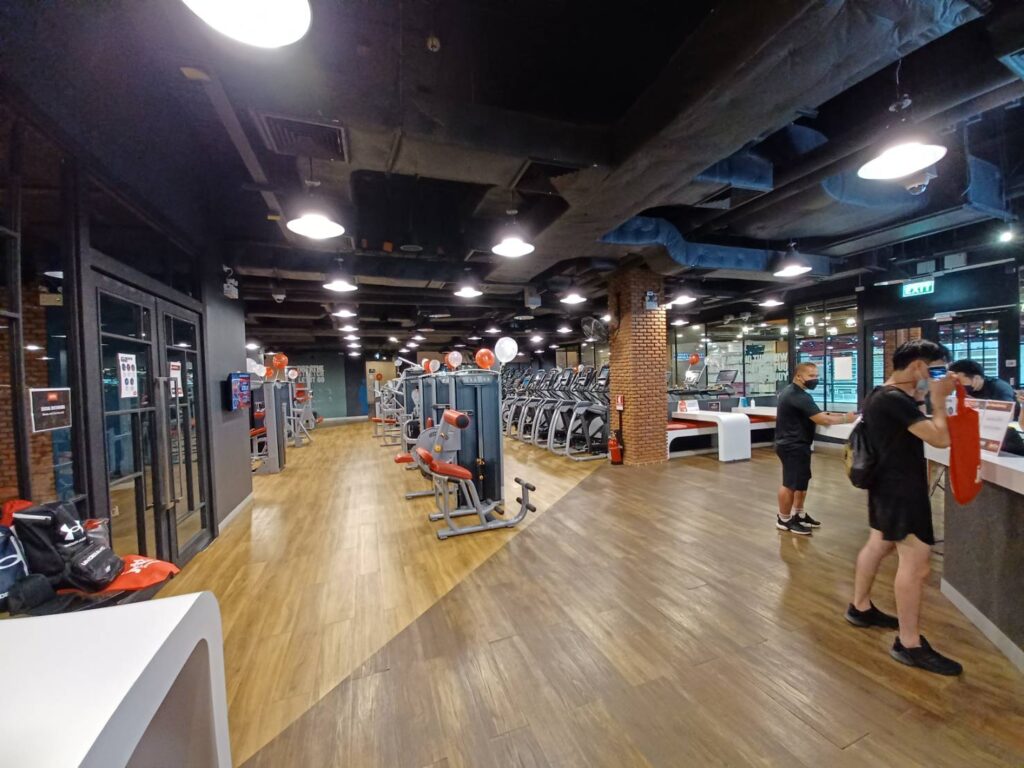 Group class room. Sorry the picture was not clear, haha.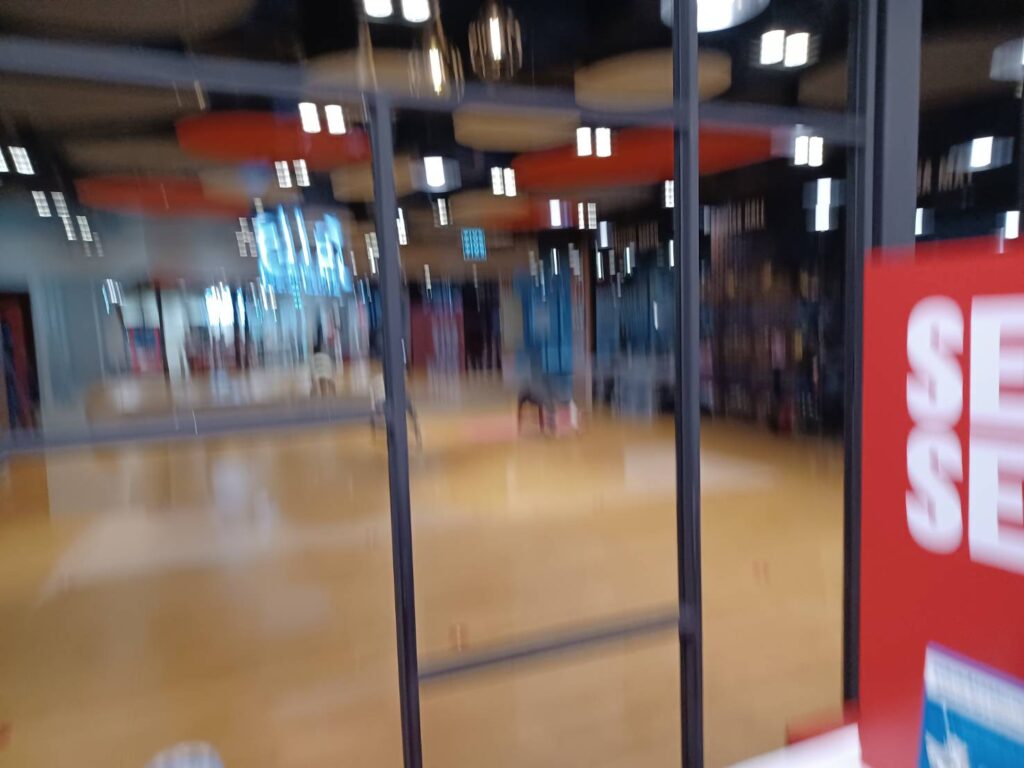 It seemed they still not have enough group class schedule as of October, 2021. This is reflecting Covid-19 control measure.
Cardio area
Cardio areas. treadmill, climb mill, bikes, cross walker.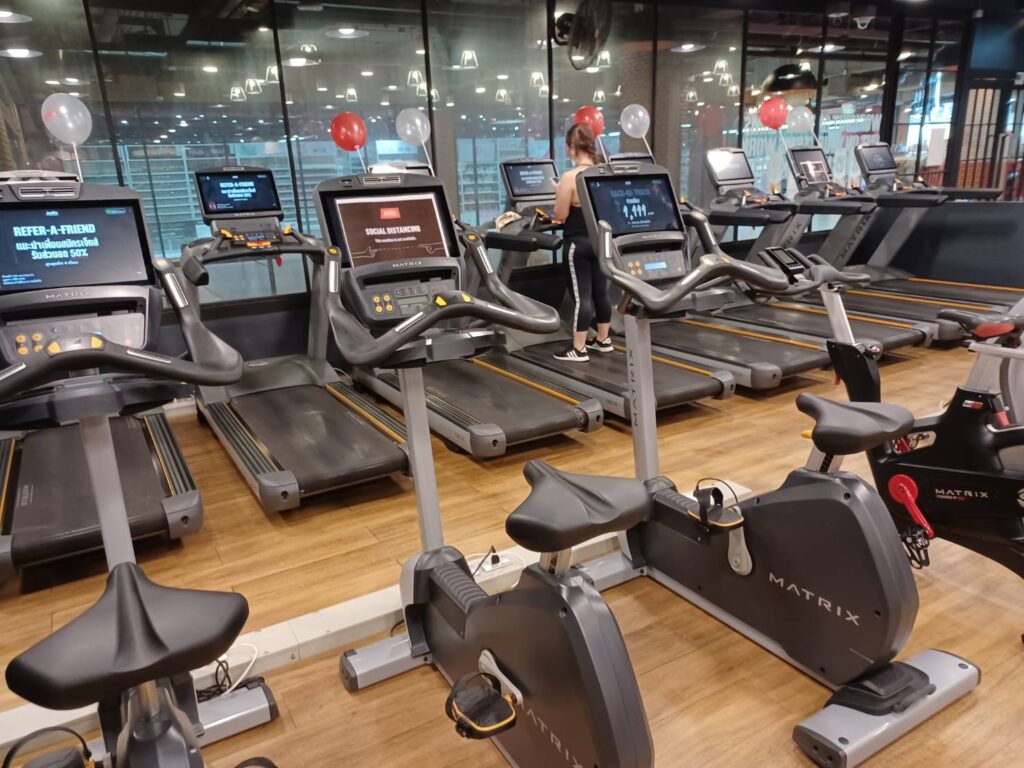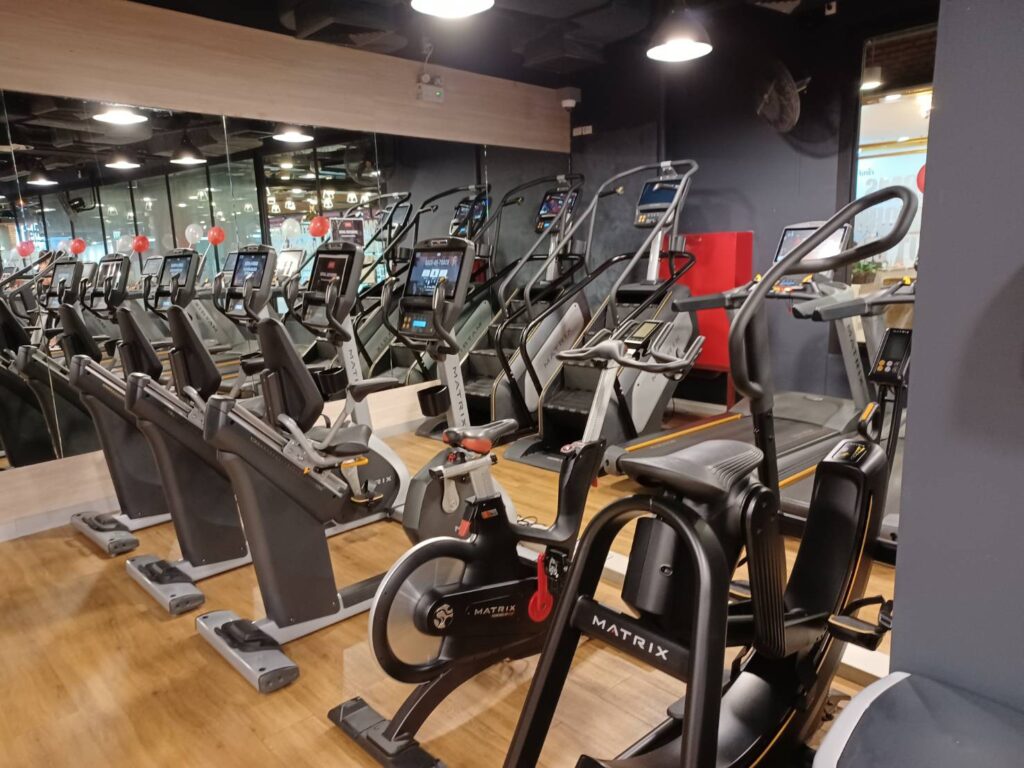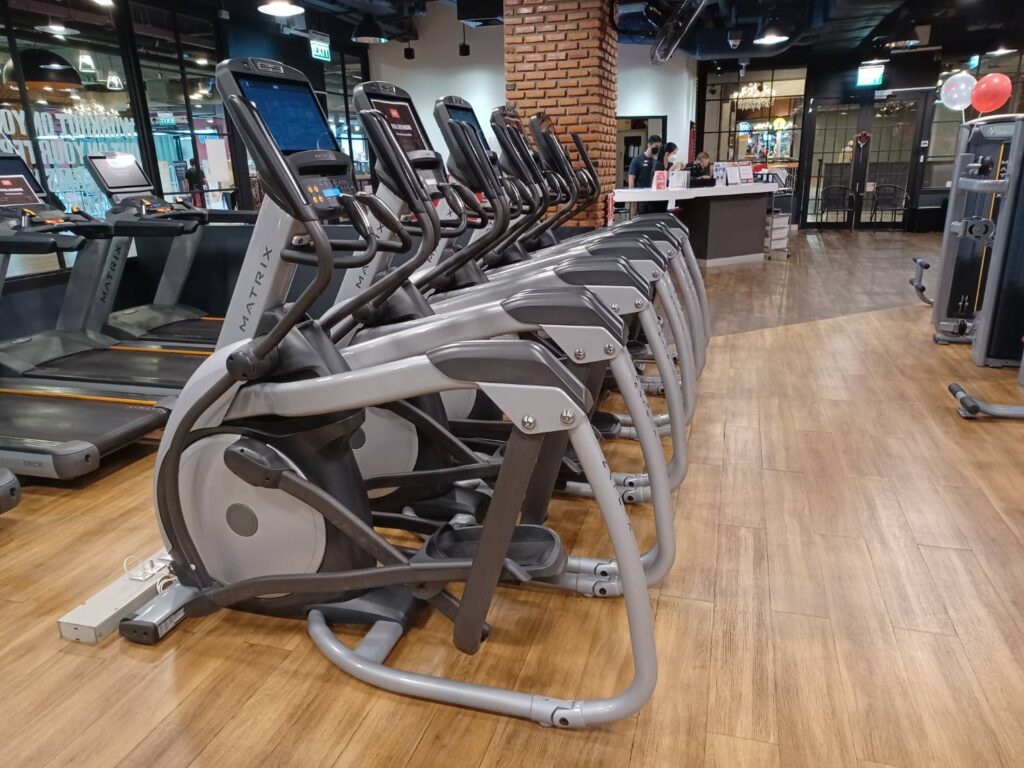 Machine area
Next is machines area As I mentioned the gym area is not so large so you might not find what you want in here unlike other Jetts branch. This time, I came here to to leg day training. For my leg day equipment here are quite ok but not that enough for Chest day and back day.
Back and Ads extension besides seated rowing machines.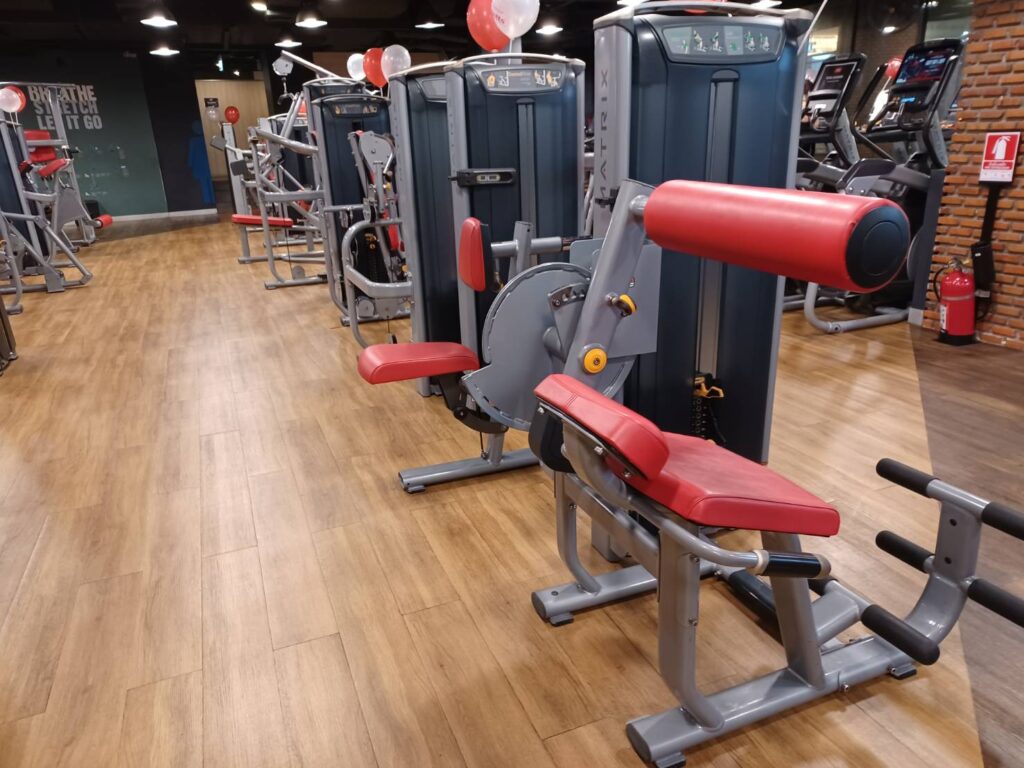 Closed photo of seated row.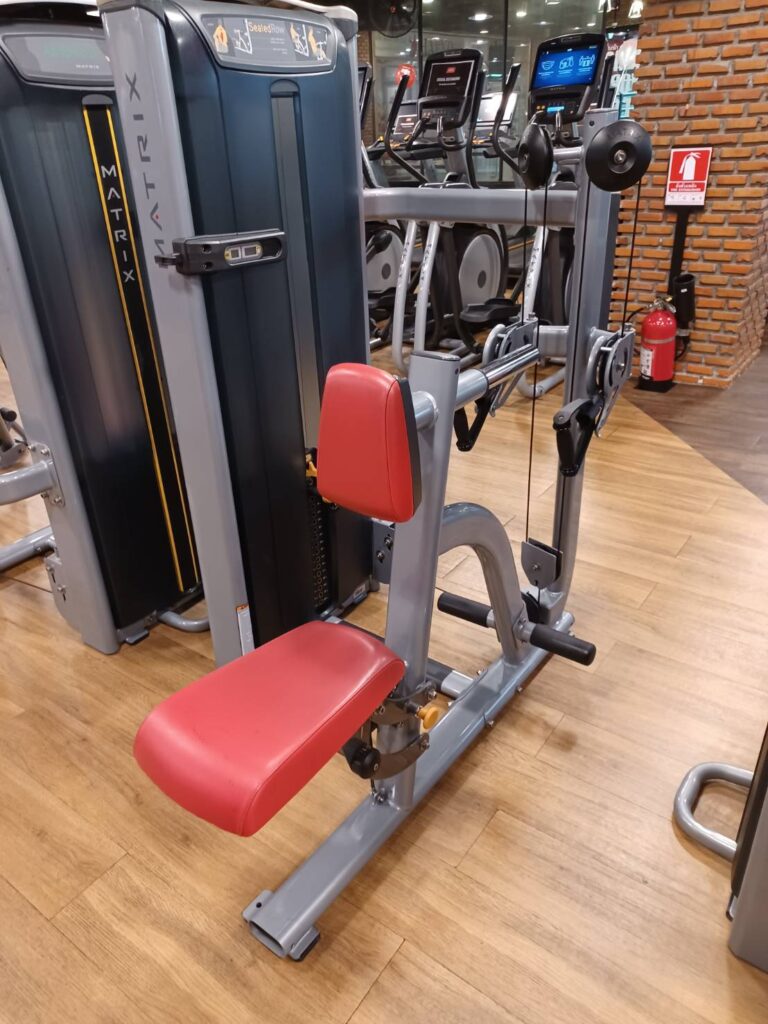 2 types of rat pull machines.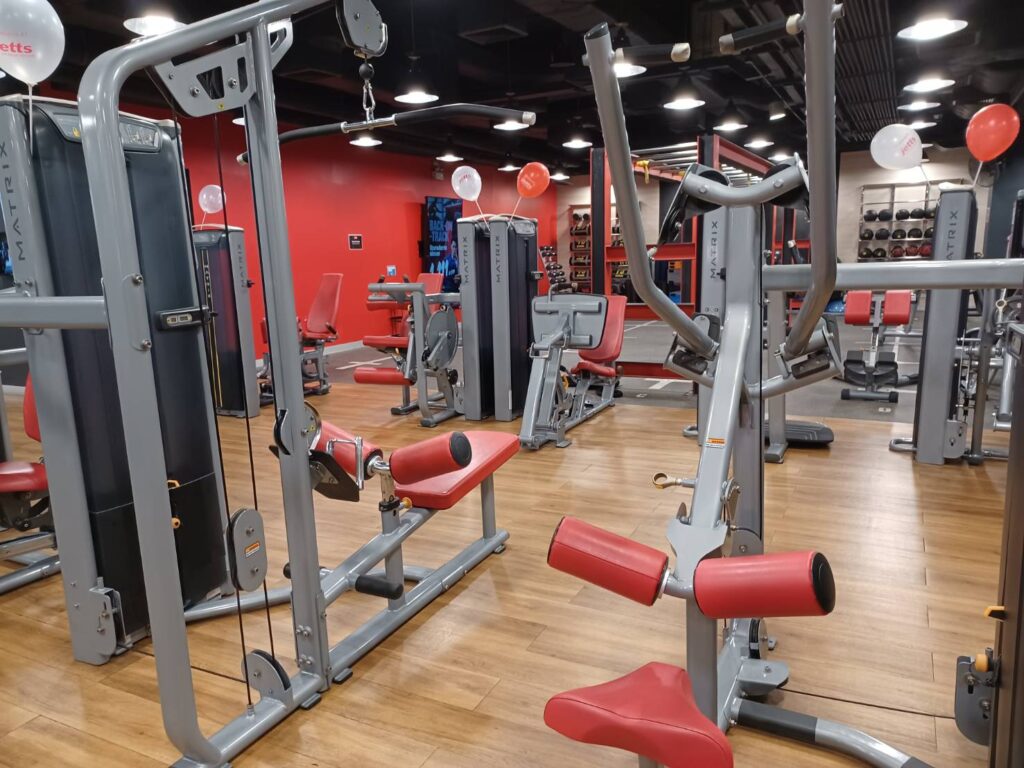 Shoulder press.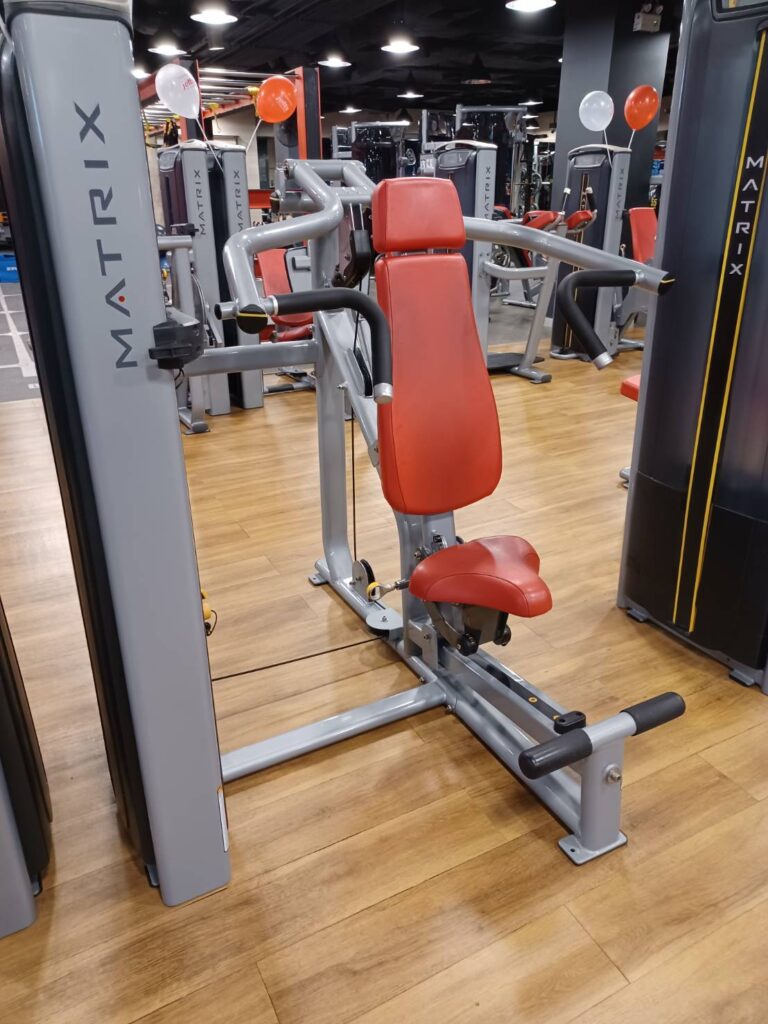 Chest press and abdominal.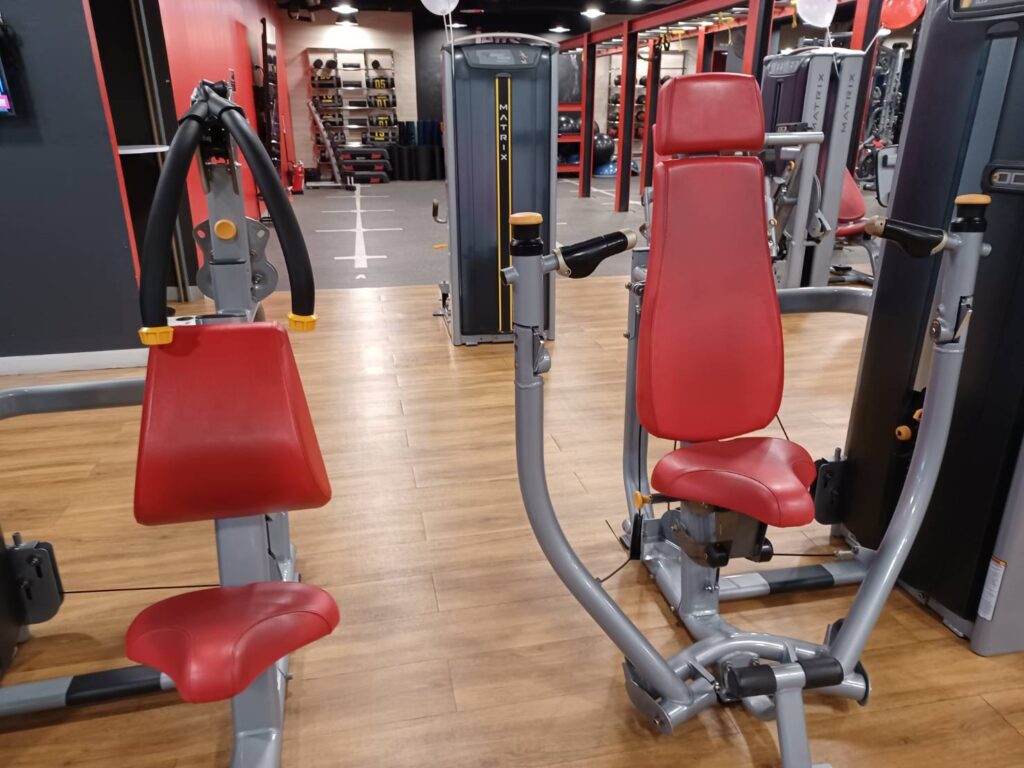 Machines are legs are quite complete. you can find abduction & adduction. Curl and extension and glute press.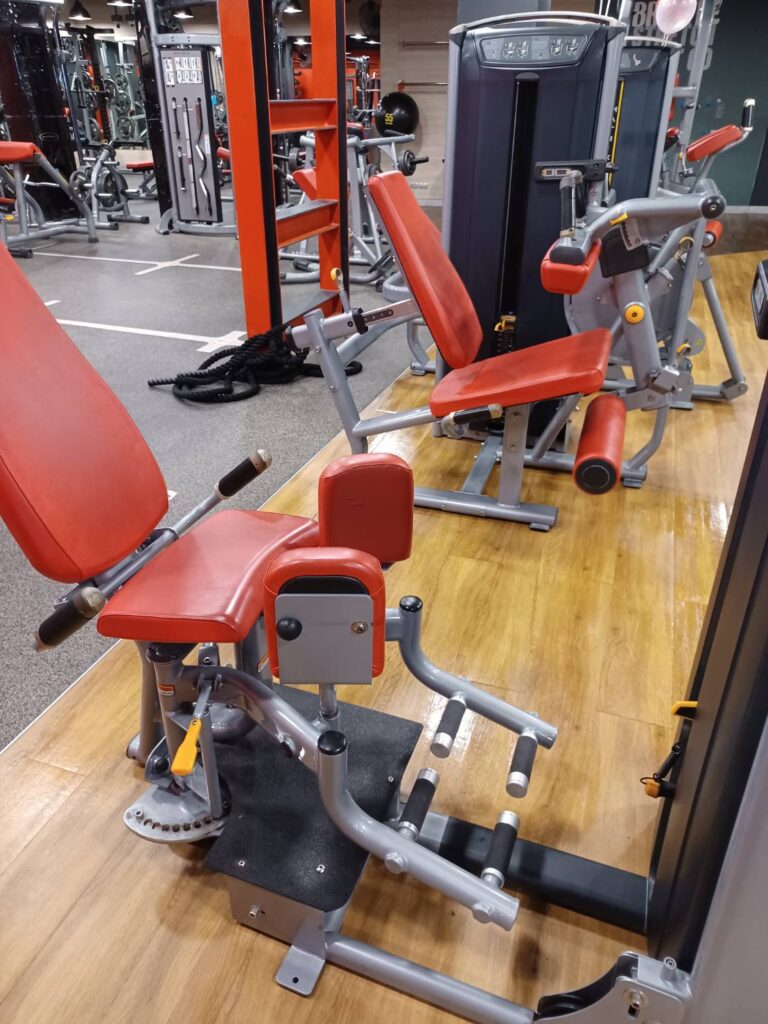 Another shoulder press and pec fly & rear delt.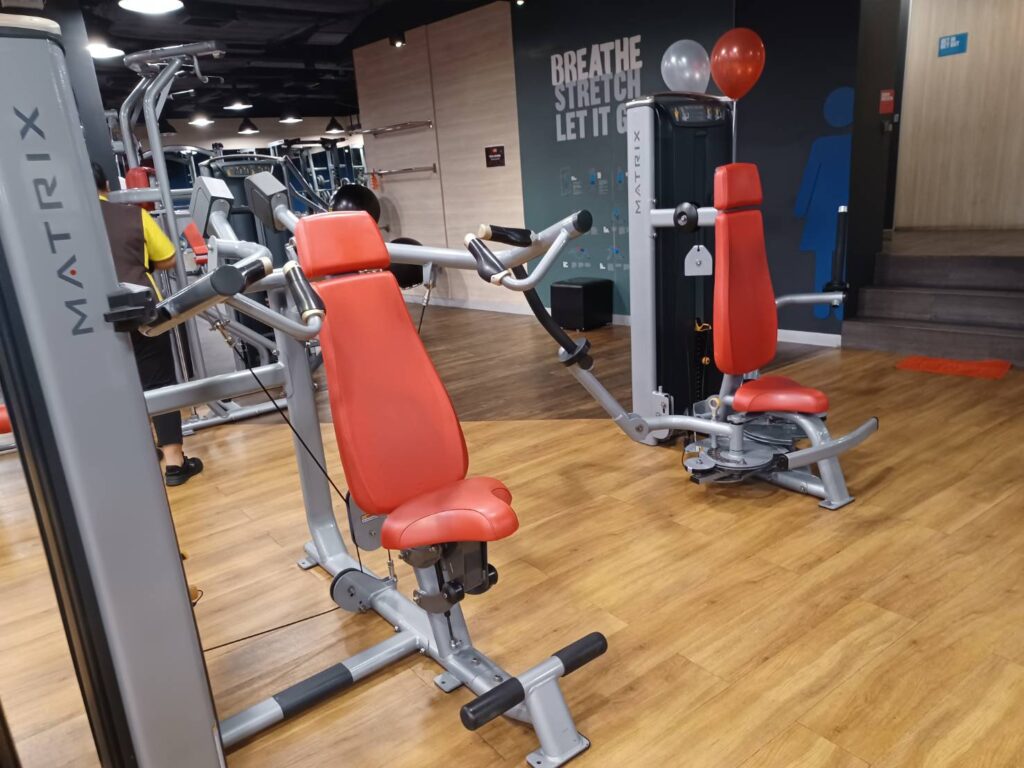 Close up to le extension and curl.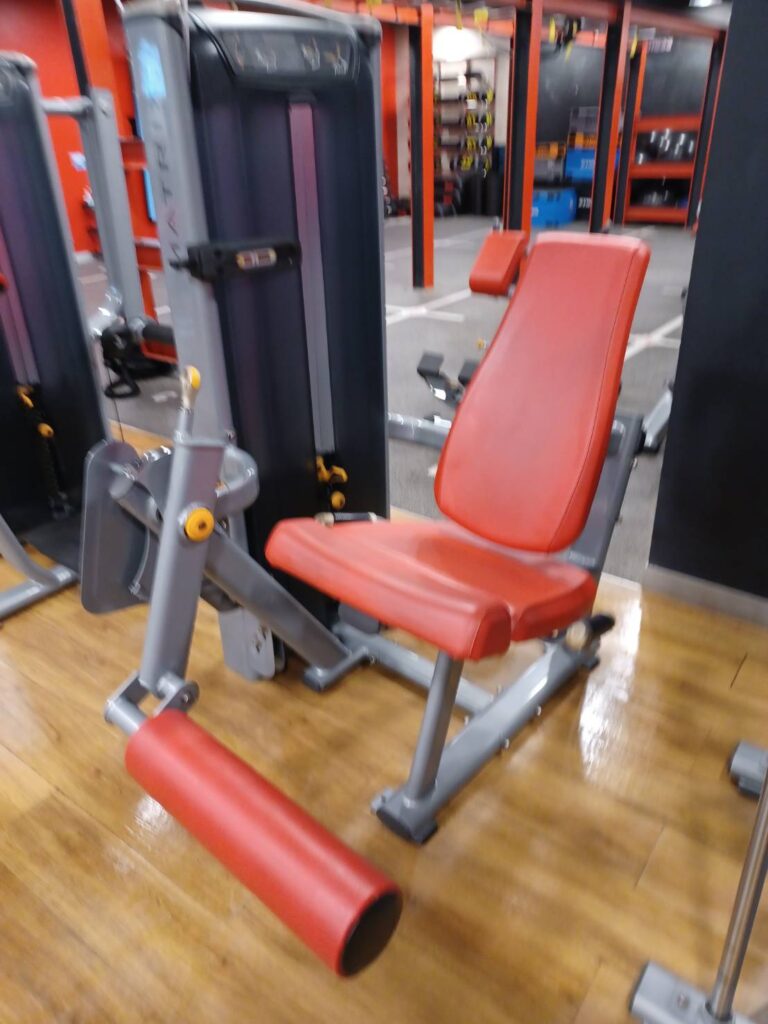 Close view of glute machine. I love this machines using full stack of weight bar.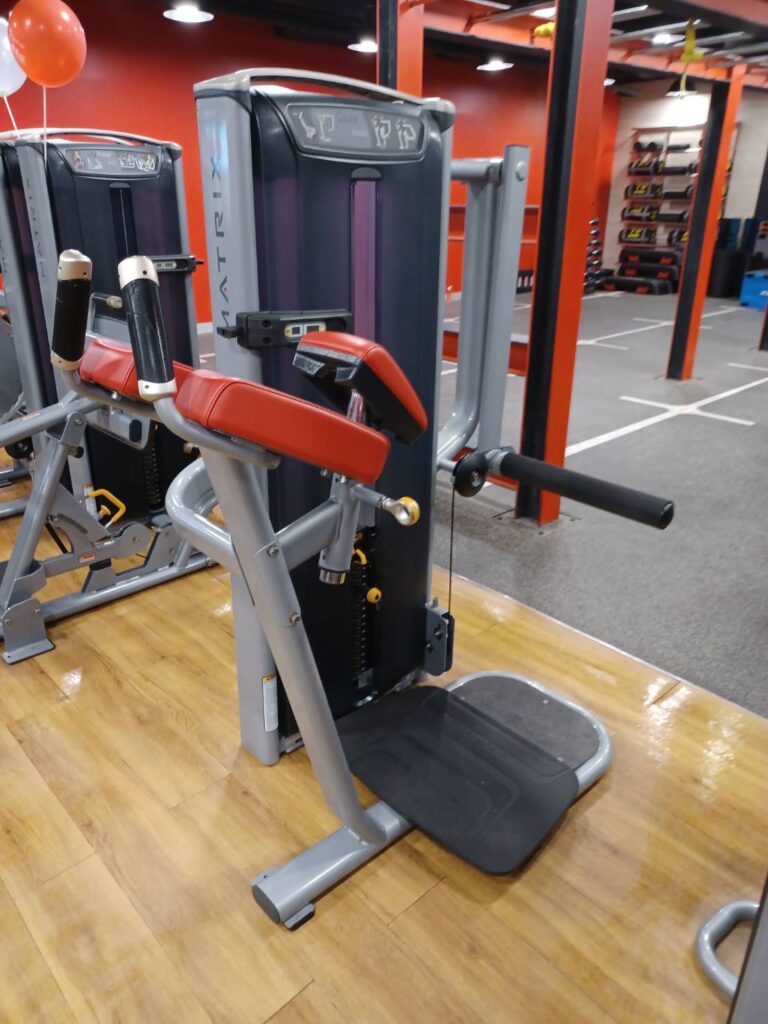 There is leg press also in leg machine zone. If you want more weights, you can use leg press in free weight zone.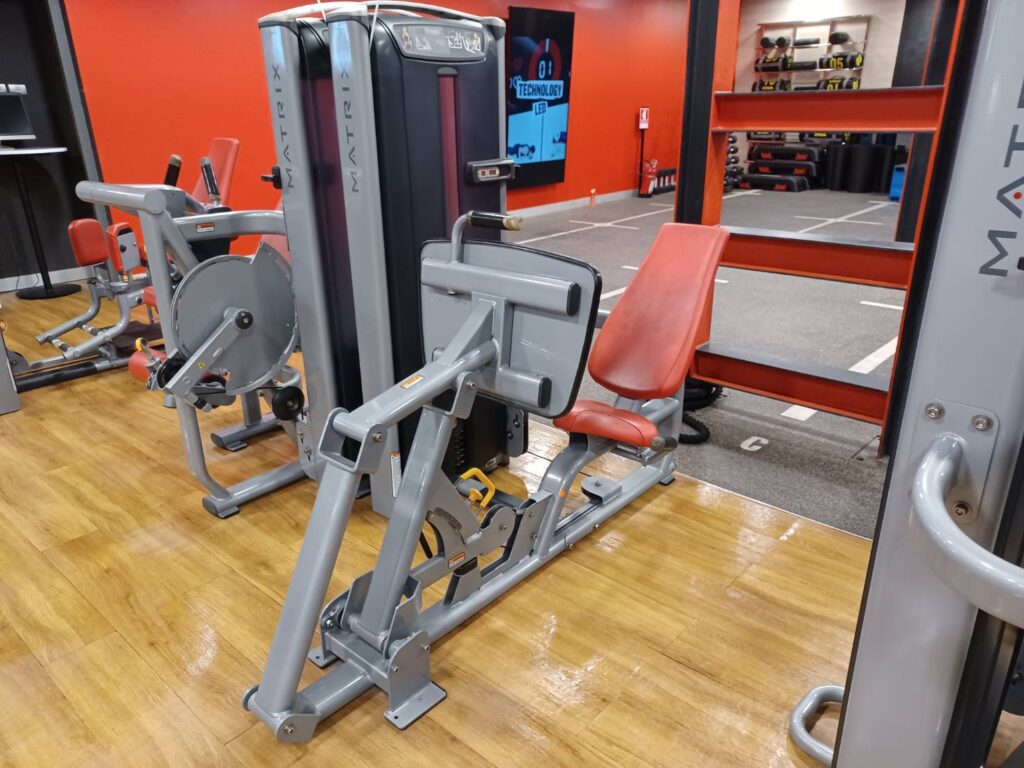 Pull up & dip bar machine.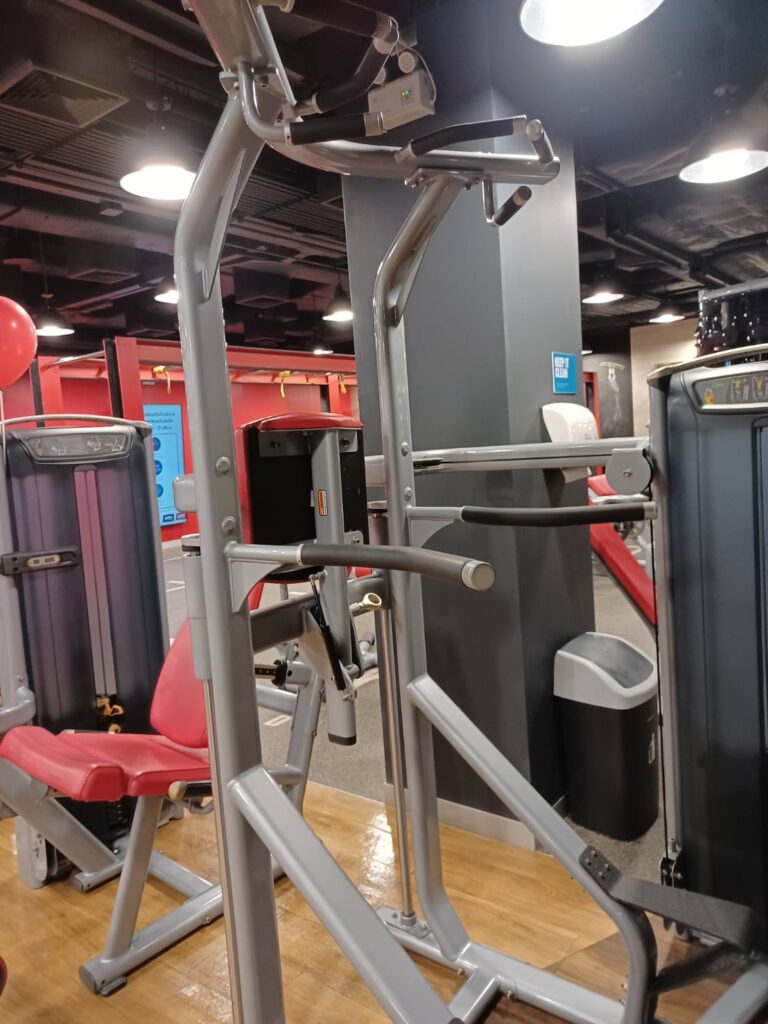 Bathroom
At the end of machine area, you can find bathroom for toilet and shower.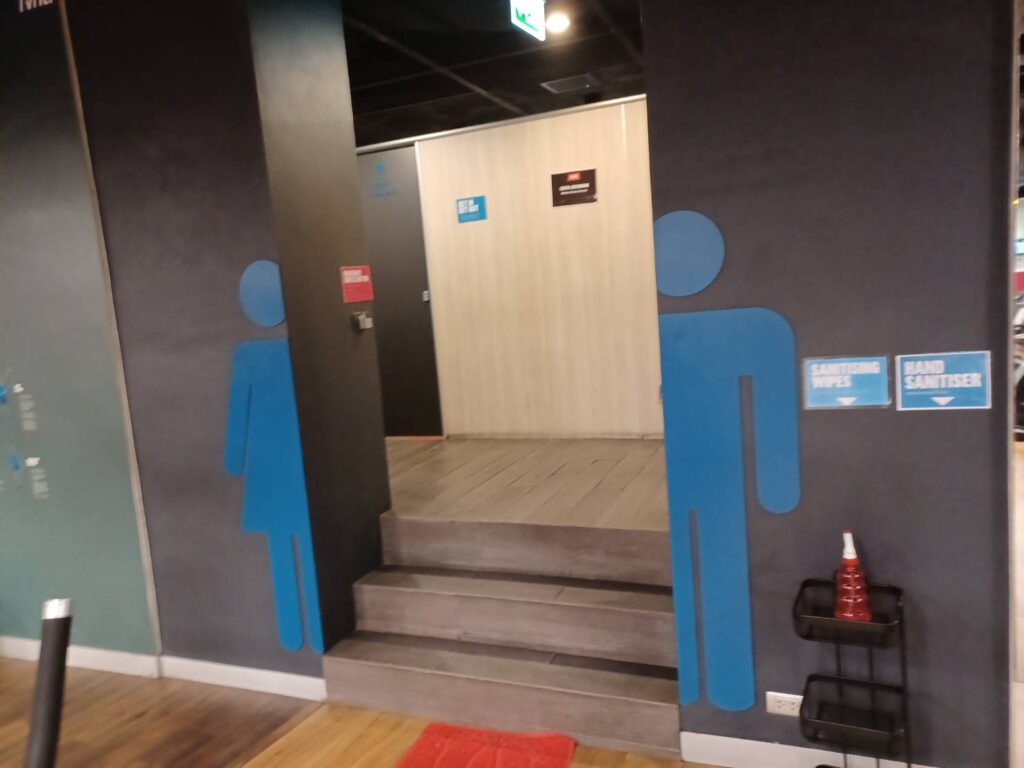 Bathroom design is not as standard as other clubs in Jetts. Shower area is separate from washing area by wall. Shower pressure is not so good here.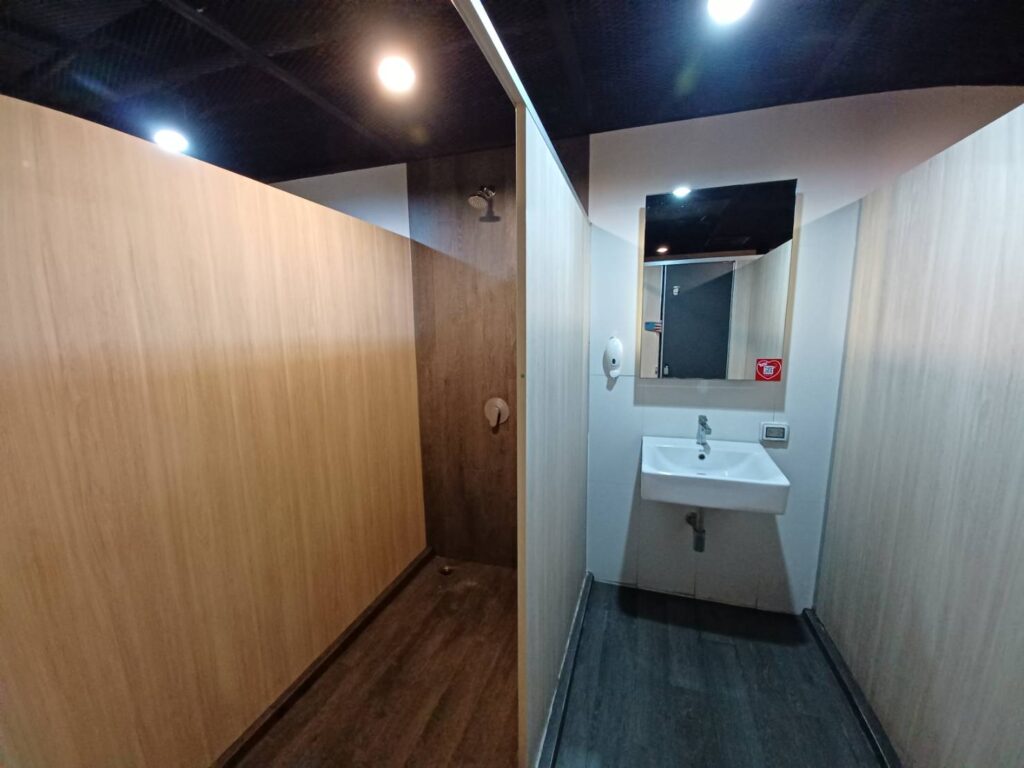 Bring your own padlock as usual in Jetts. For male, there ae only 2 shower rooms and 1 toilet is available.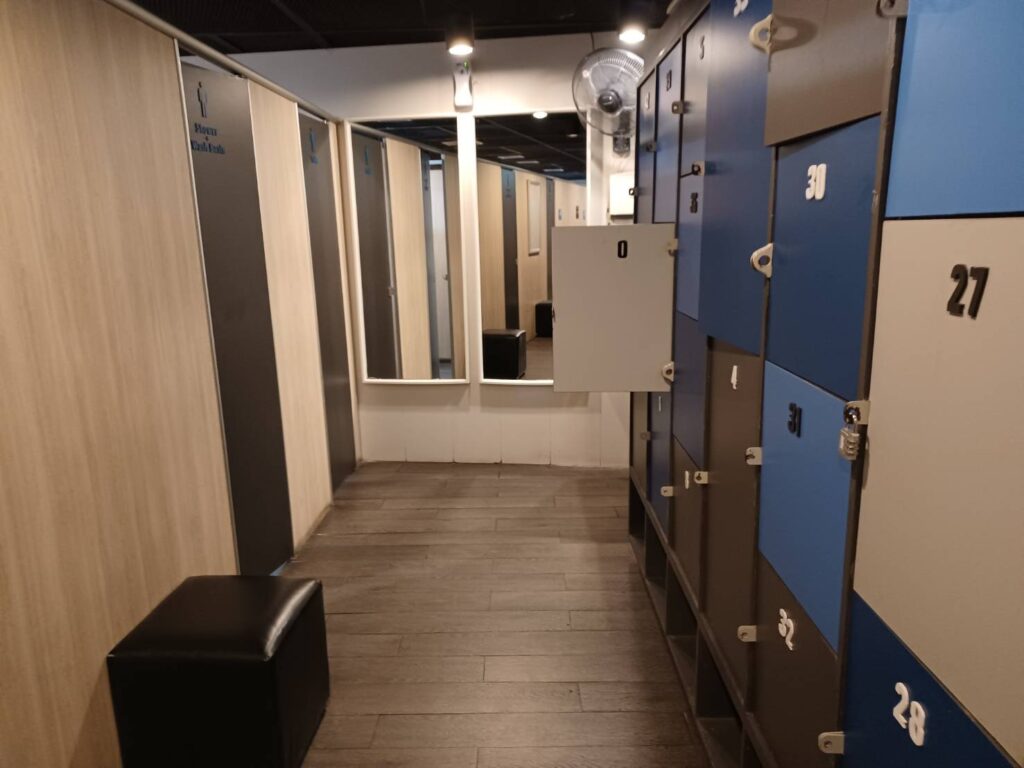 Toilet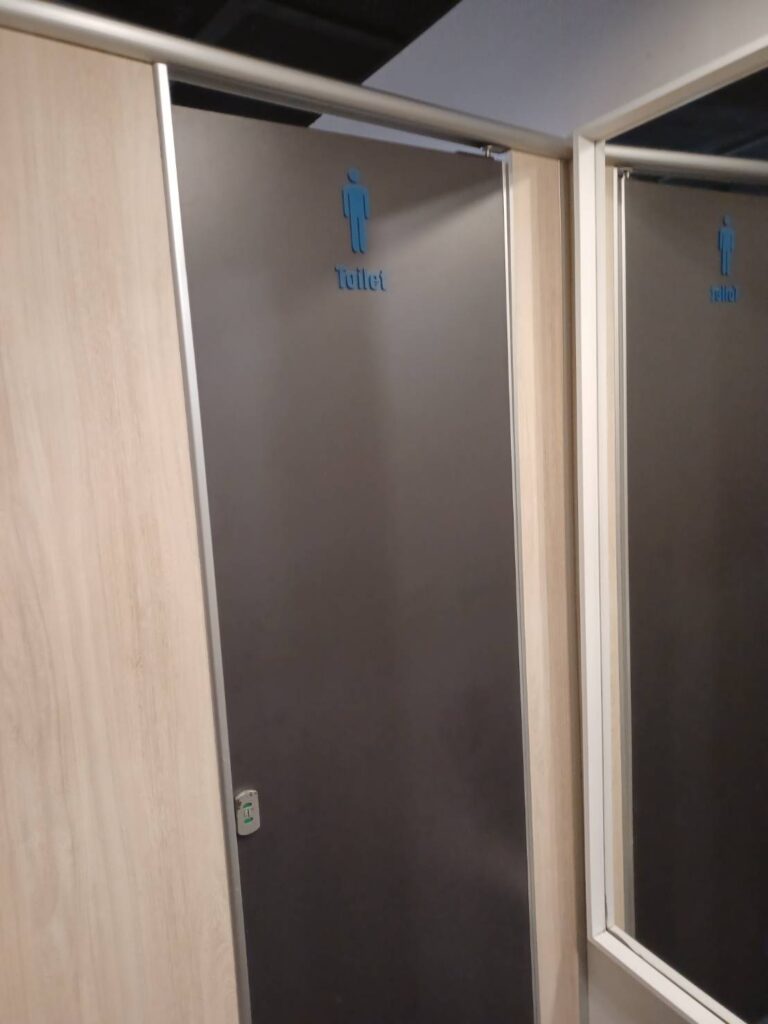 Washing area is outside of toilet booth.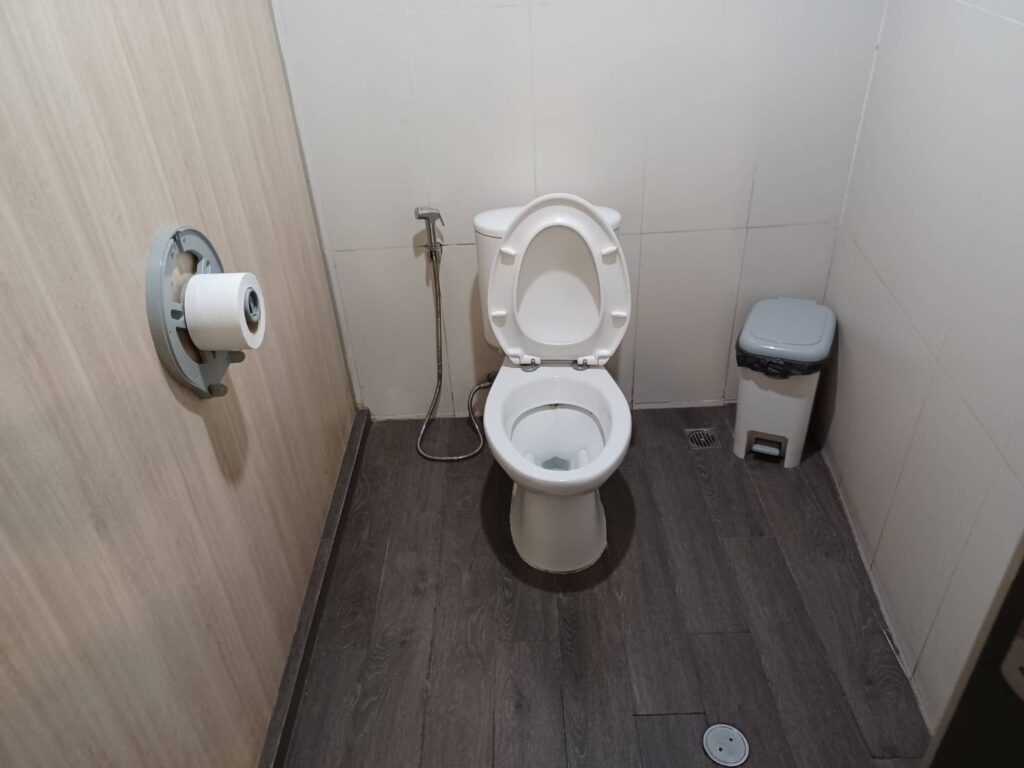 Functional training area
Let's go back to gym area. Next is functional training area for your stretching or HIIT training. Each jetts Fitness branch has TANITA machine to measure your body composure. You need apps installed in your phone to use and can track back your record such as body weight, fat percent, muscle mass and so on.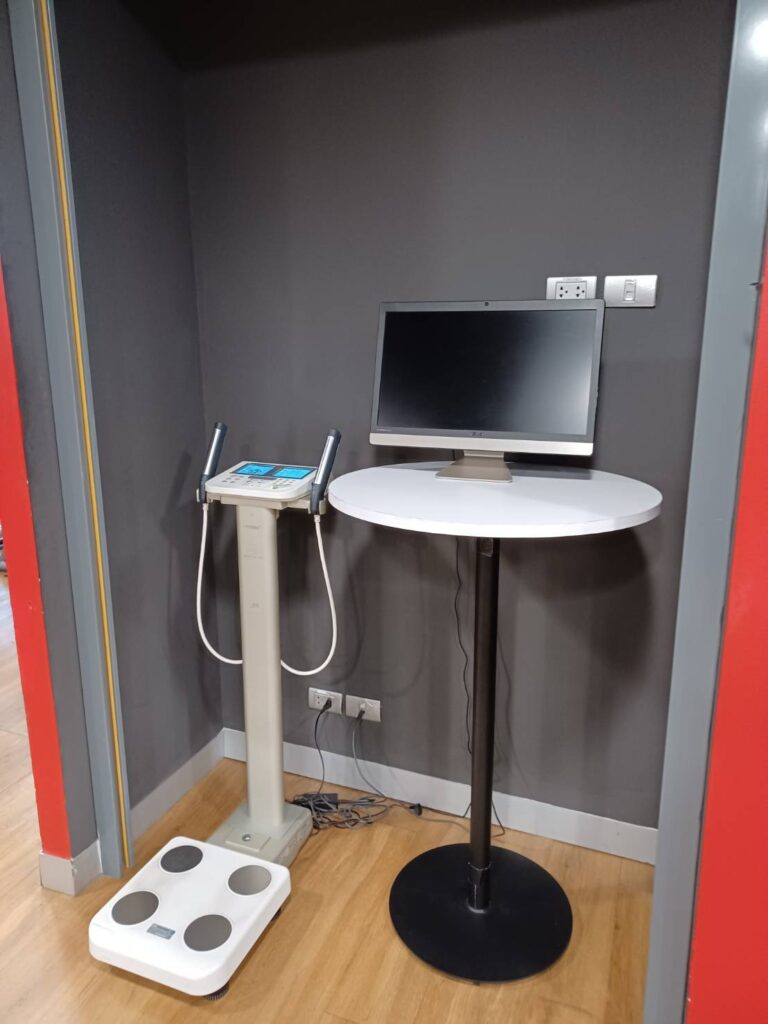 Overview of functional training area.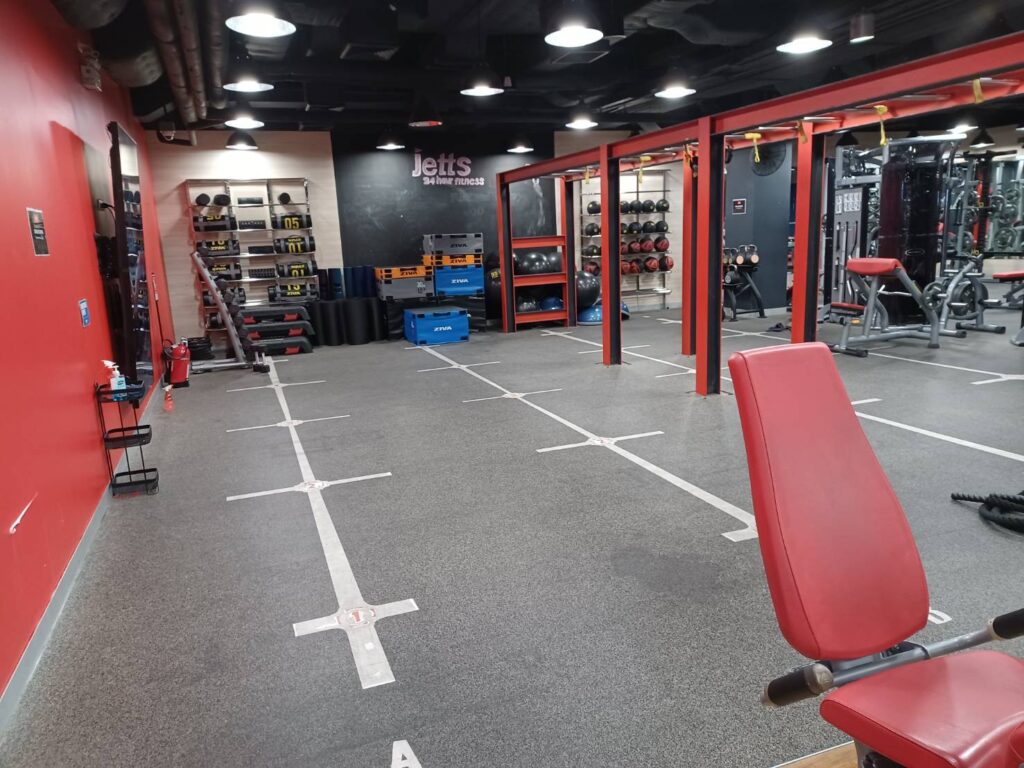 Arm curl stand is here.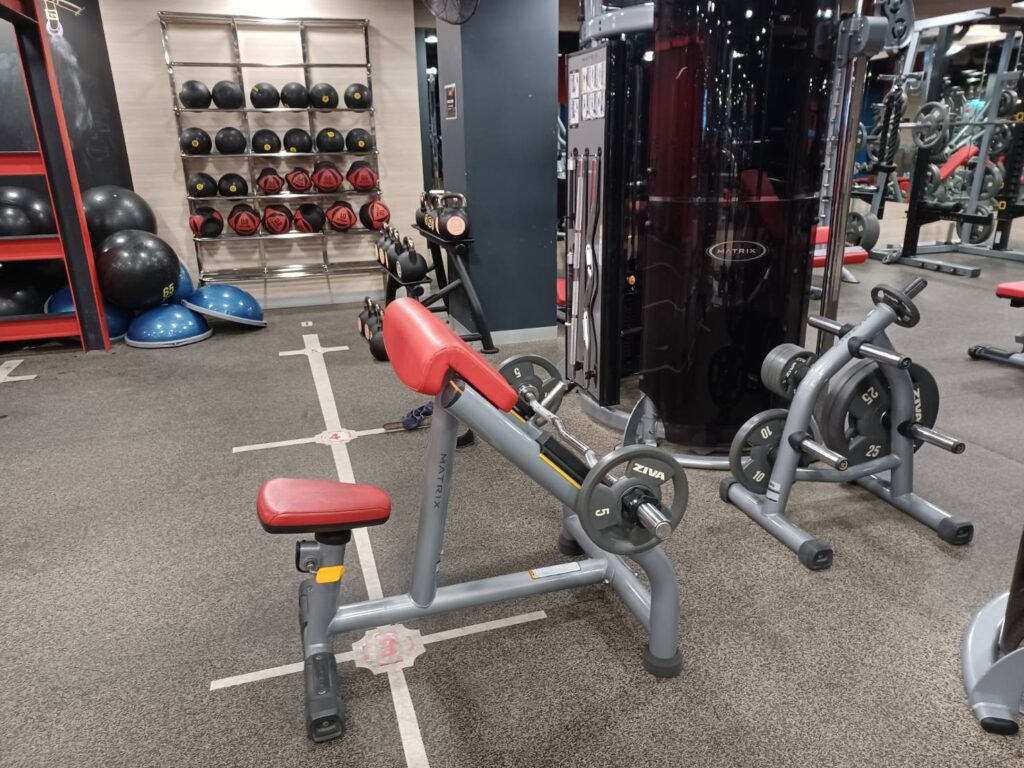 Small equipment.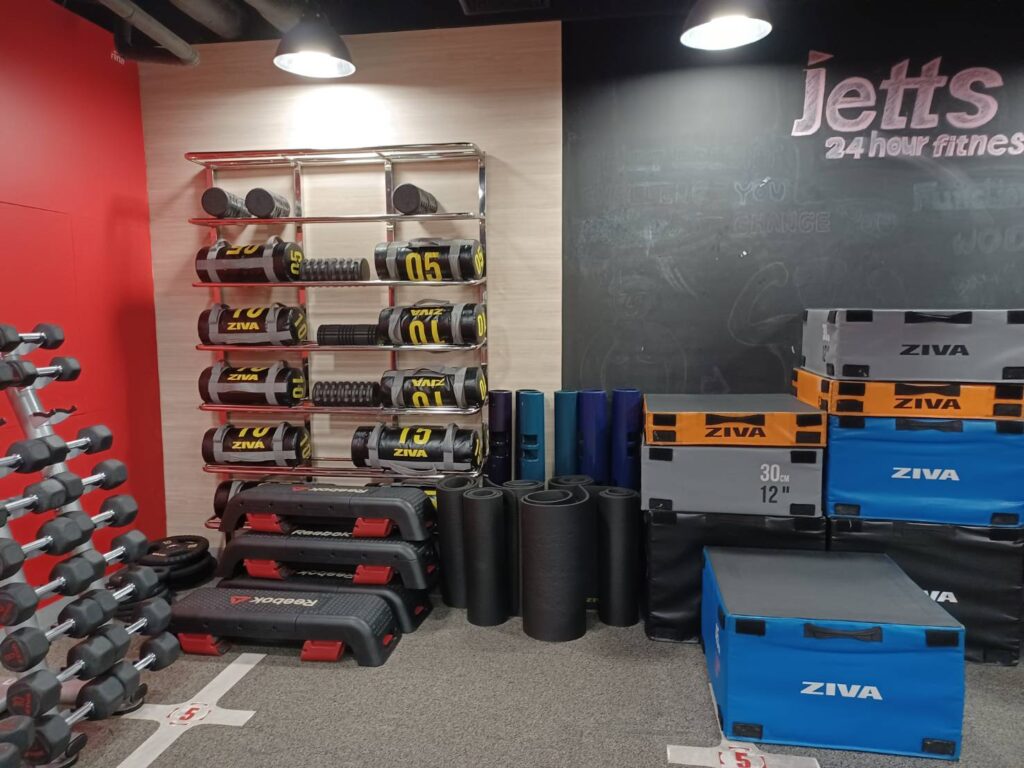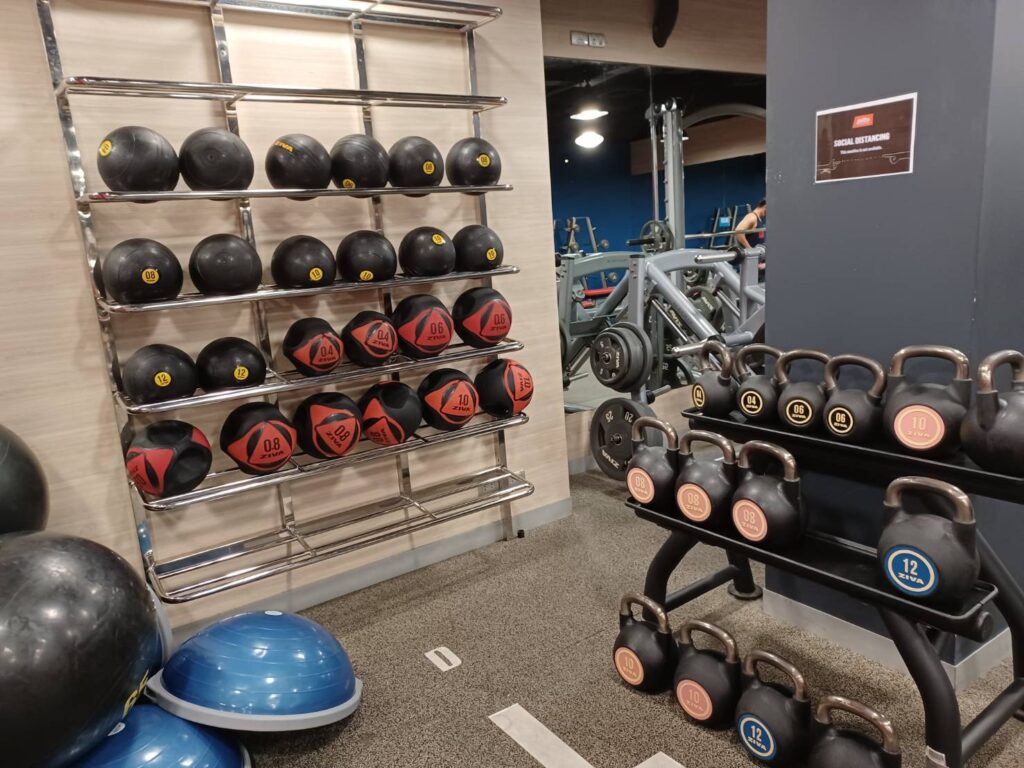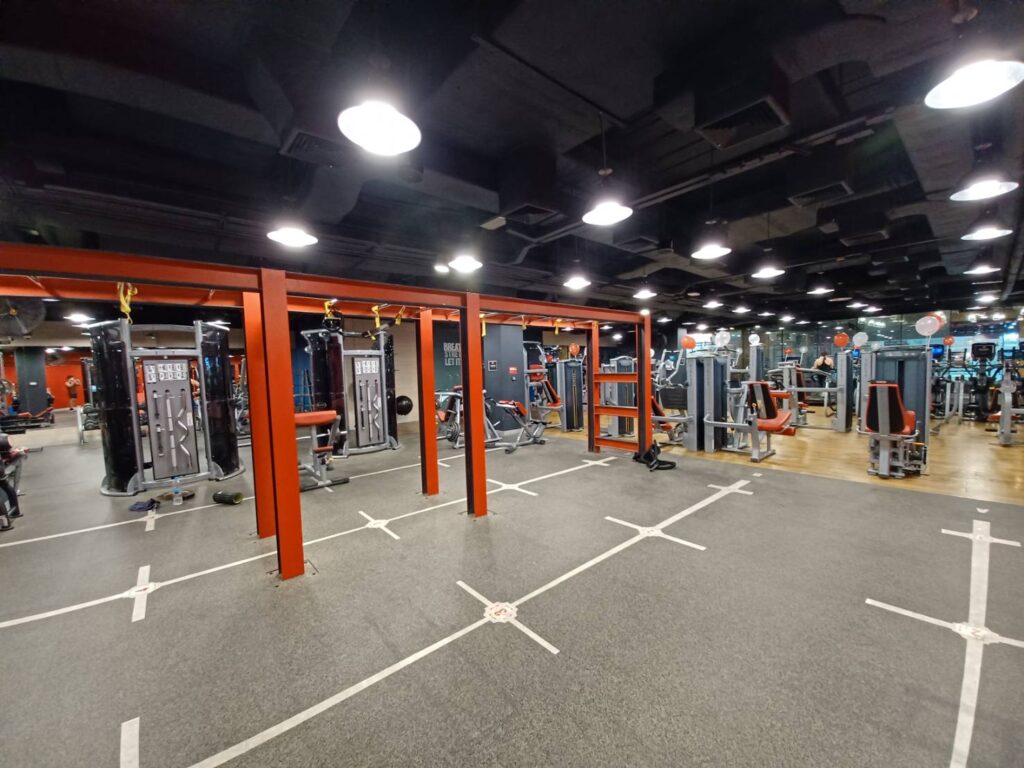 Free weight area
At the hindmost, you can finally find free weight area to train your body completely. Unfortunately the size of free weight area is very narrow and only few equipment is available here.
2 cable machines which is very rare, normally only one each at one club.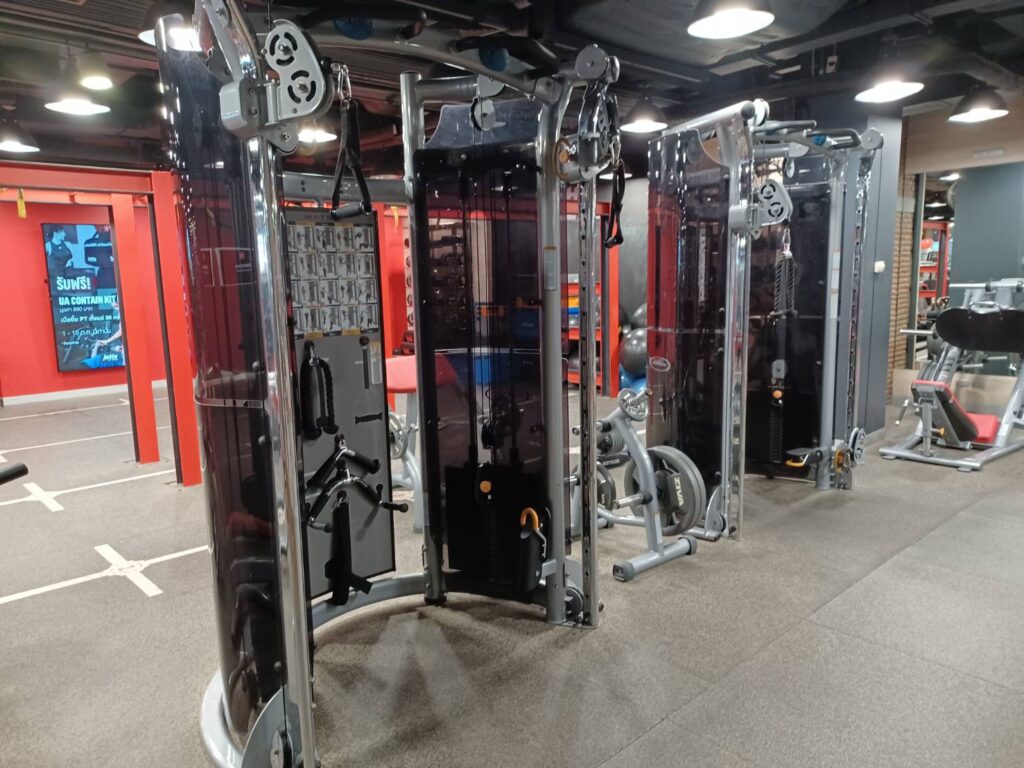 This is also rare machine, shoulder press with plates. I never see this machine in other Jetts so far.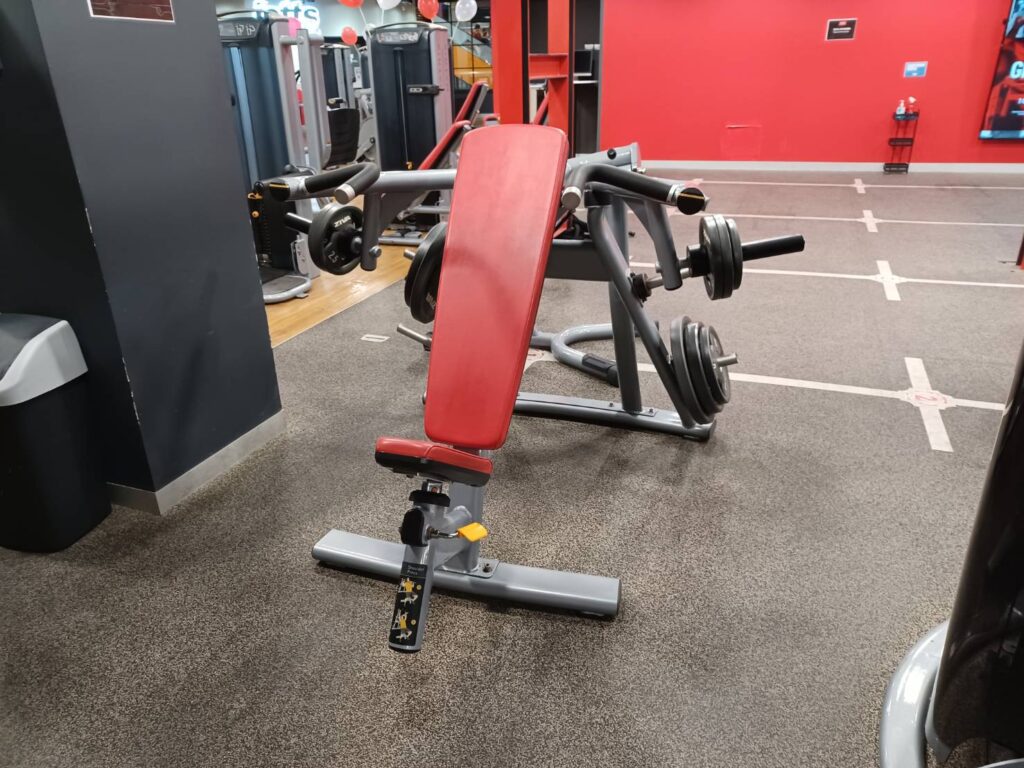 Take a water during hard exercise in free weight zone.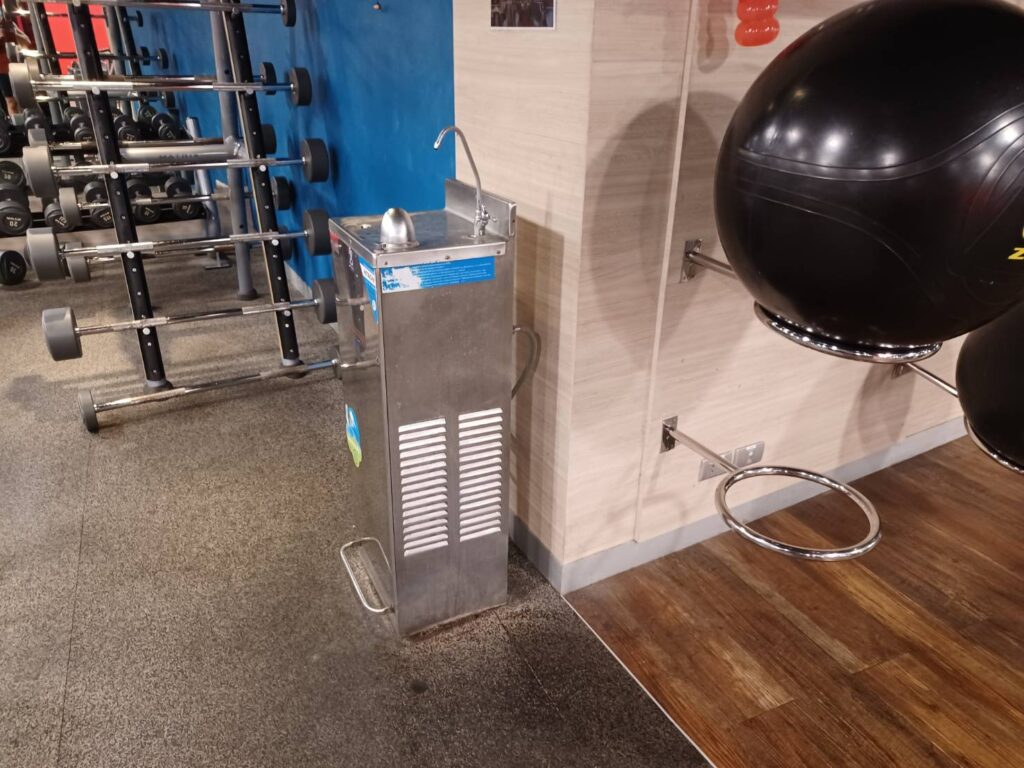 Another plate loading equipment for lat exercise. This is also seldom I see in other clubs.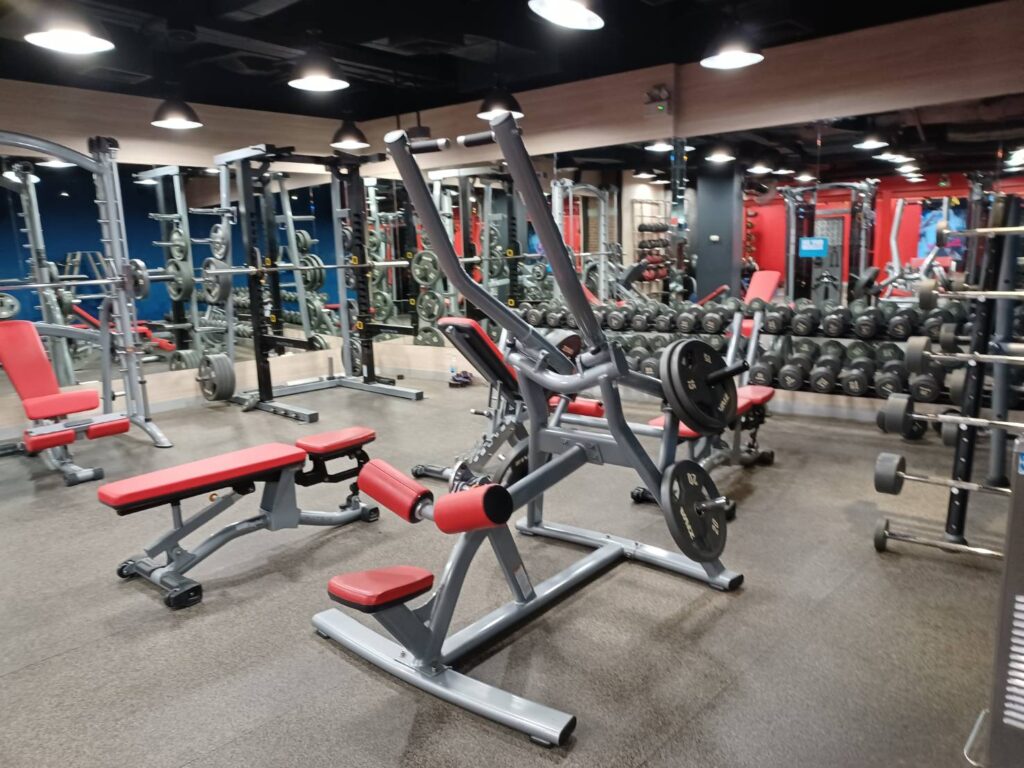 Leg press with plates to beat your legs completely.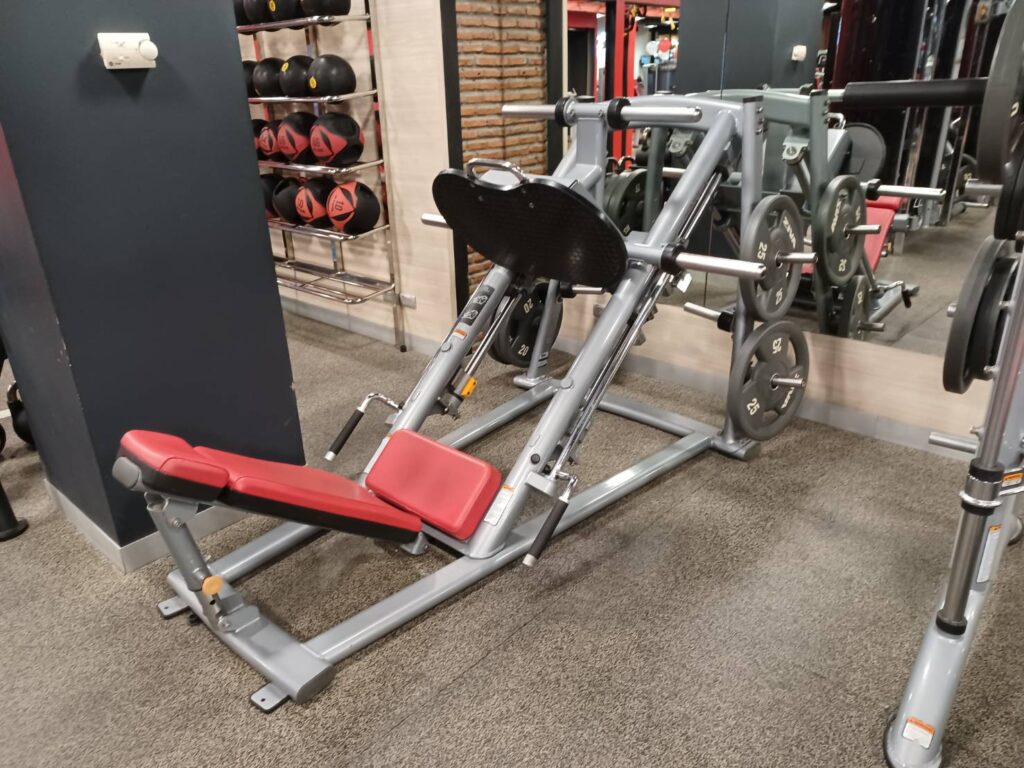 Smith machine.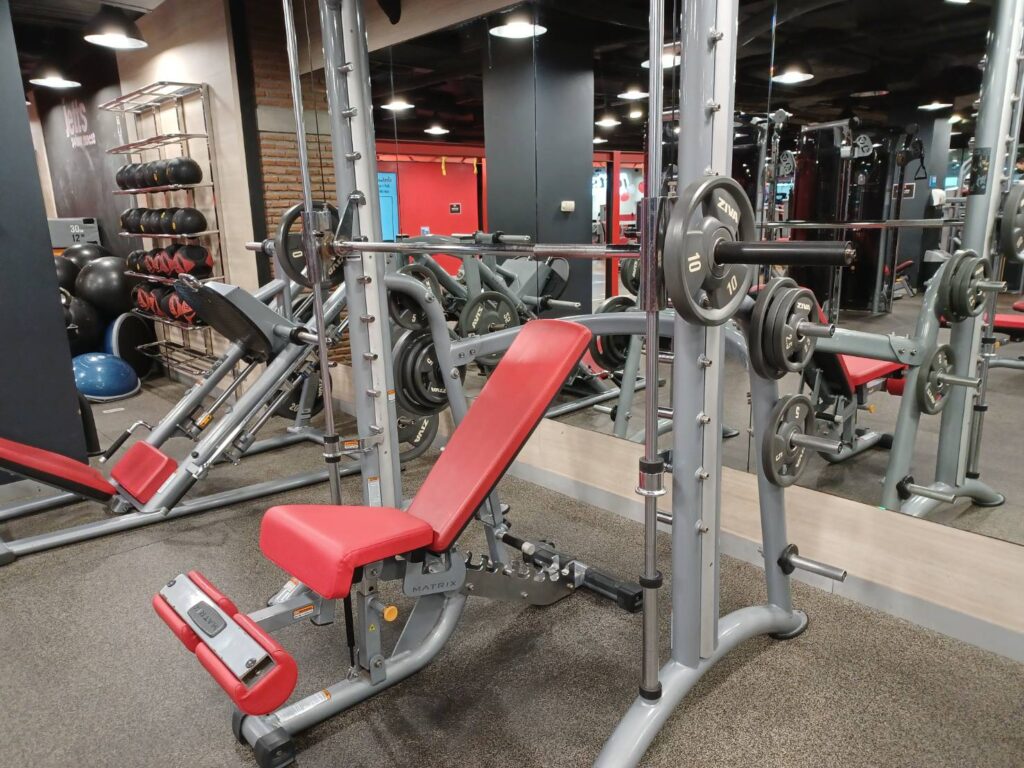 Power rack. Be careful there is no more bar in this club, it means only one bar available in this gym. Only one person can do workout with barbell at same time.
Besides, no bench press rack here so you must use power rack if you prefer bench press for chest training.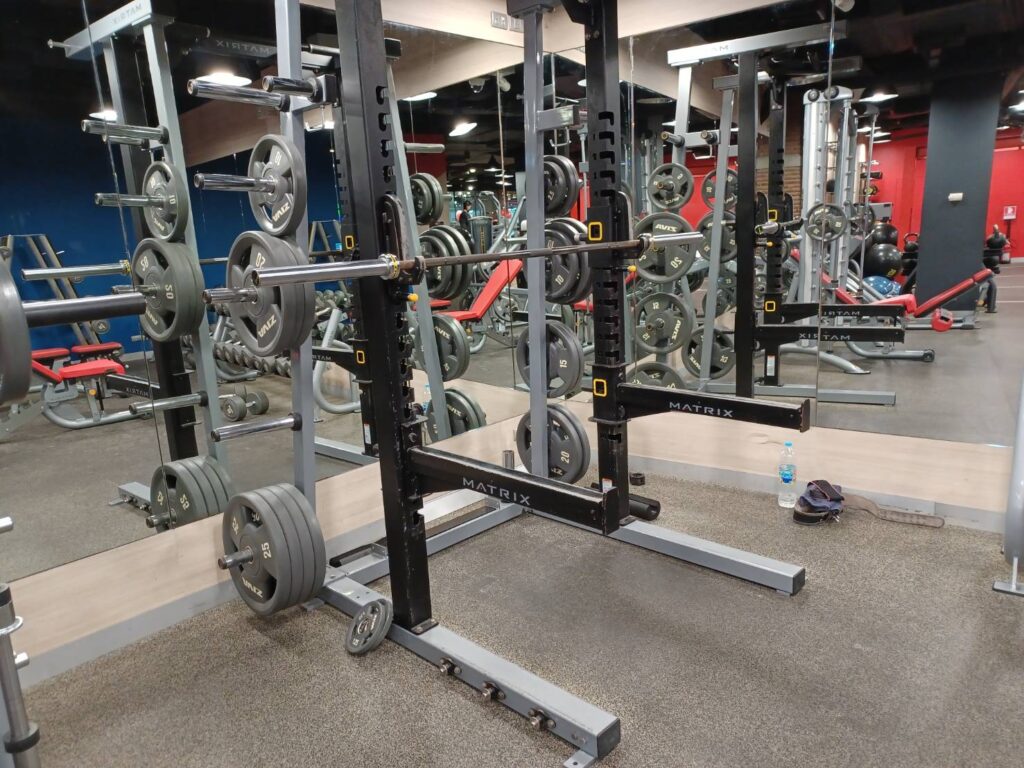 Dumbbell rack is 2 until 35 kg.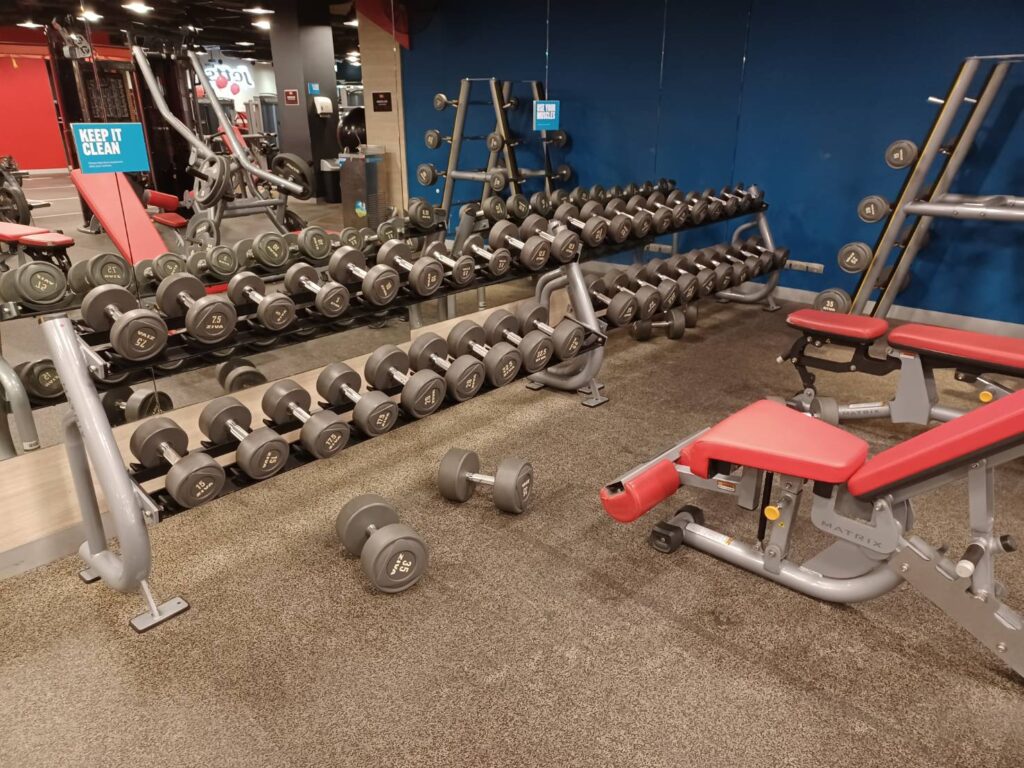 Straight bar is until 45kg.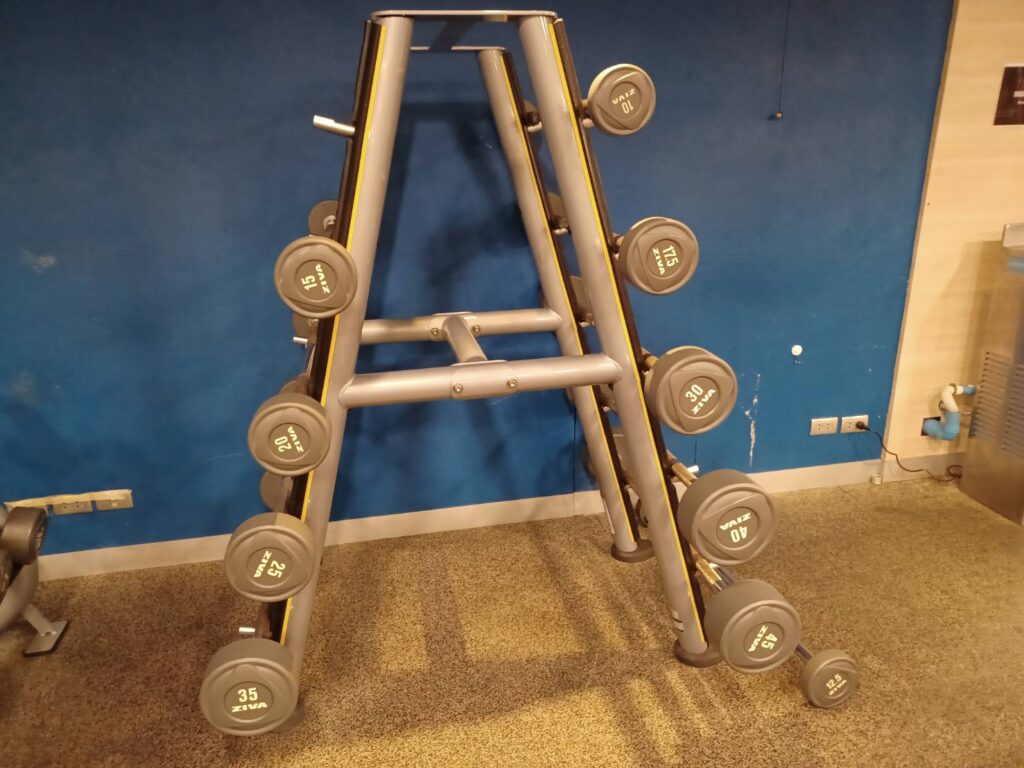 Ok! That's is the all for gym review of Jetts Fitness – The Street. Since this gym is quite small compared to other Jetts club, I hardly come here except I have things to do near Ratchada area and hit to leg day only.
However if you are convenient to come to this gym, you can try this gym, if you can avoid 5 pm – 8 pm on weekday, gym is not so packed so you can use machines here with no stress.
See ya!
Update on July 2023 New attachment MAG grip
I came back to the club on July 2023 again. Machine lay out was slightly changed and OMG MAG grip was brought to the gym, which I love most to use for back training.
Below is the latest scene of free weight area. Plate loaded lat pull machine was removed to machine area so you have more space in this  zone.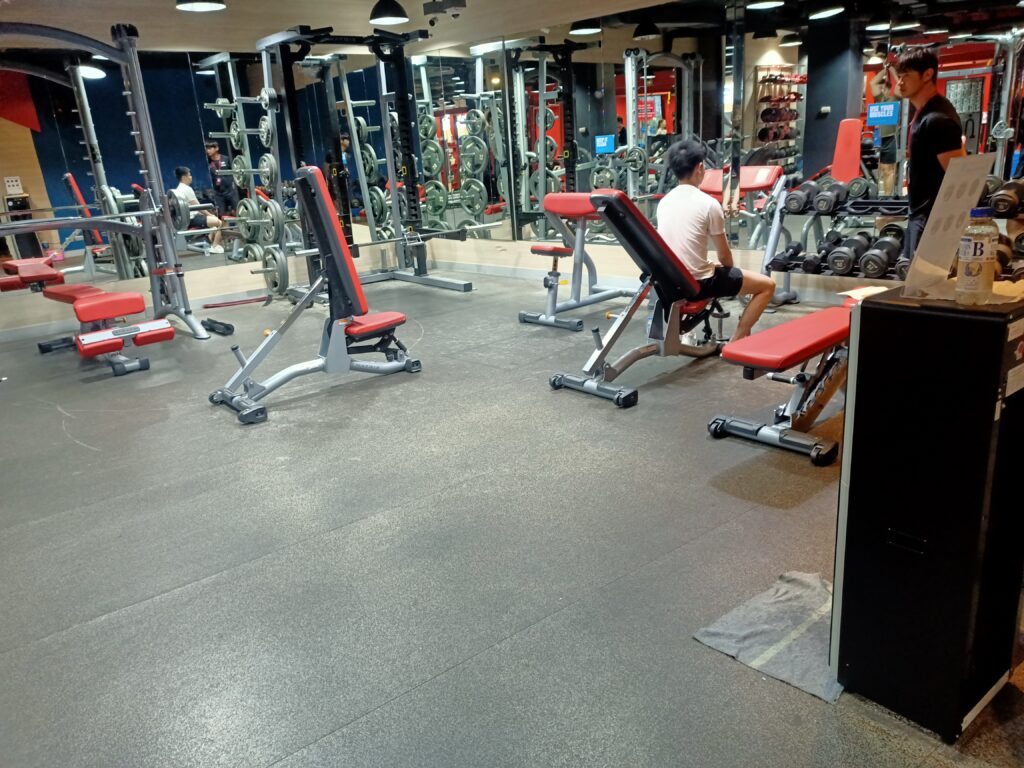 Water server was updated to new one. You can now use hot water.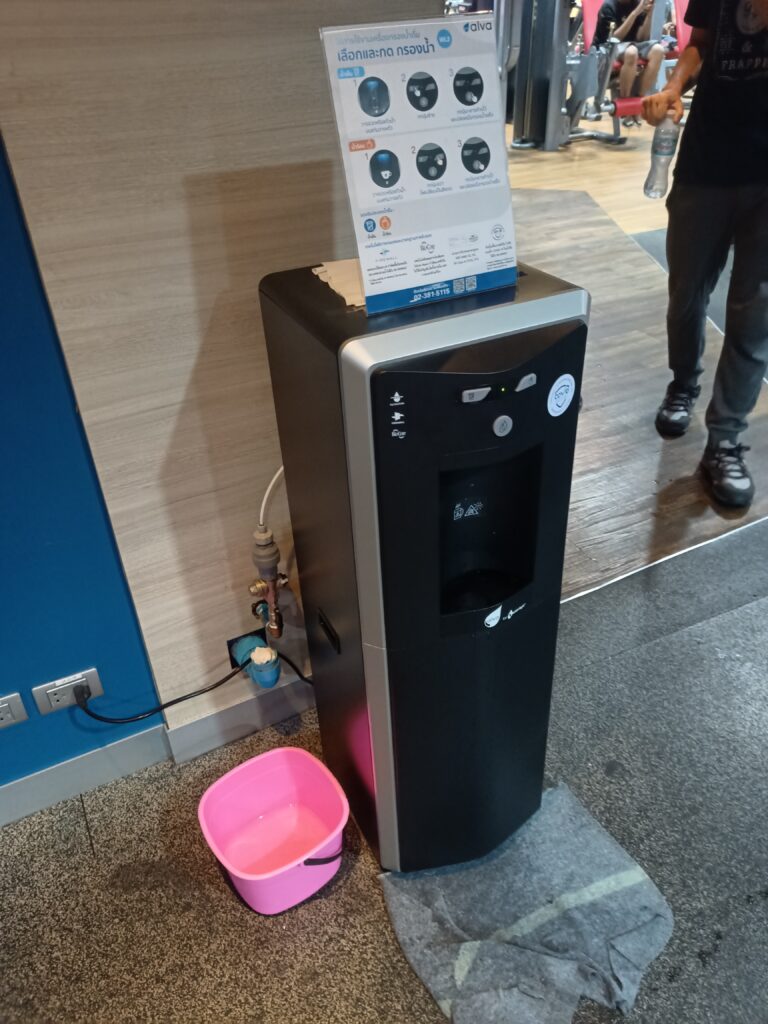 Lat Pull machine was moved next to cable machine.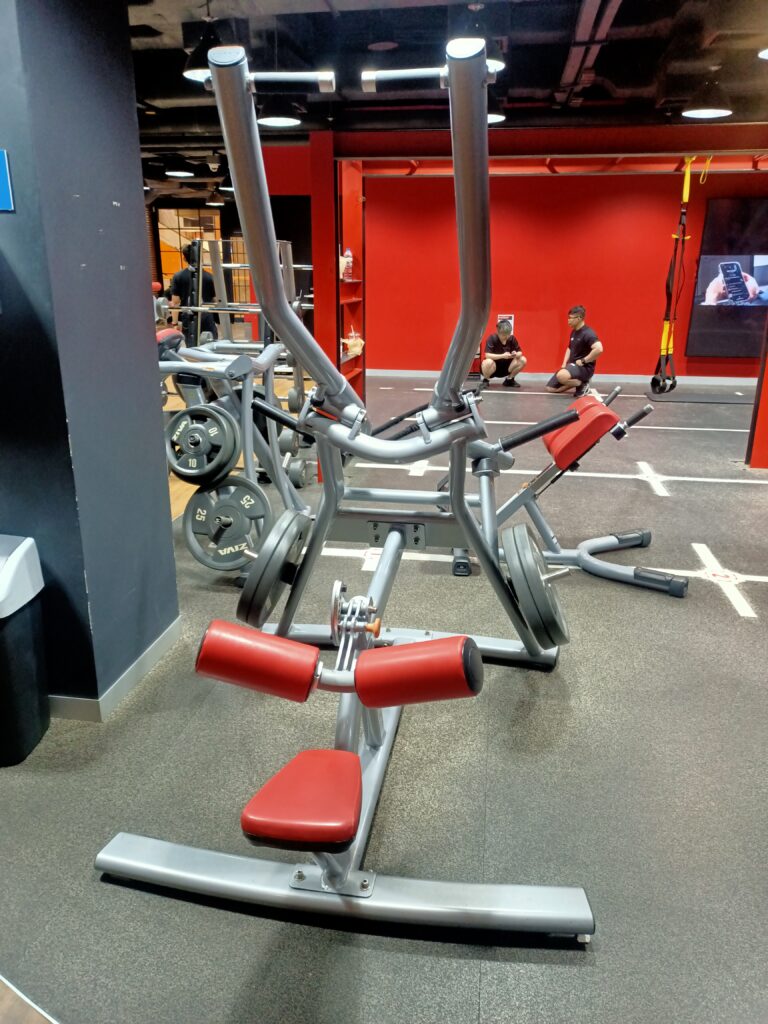 Shoulder machine was also moved to machine area. It seems some other machines were relocated some how.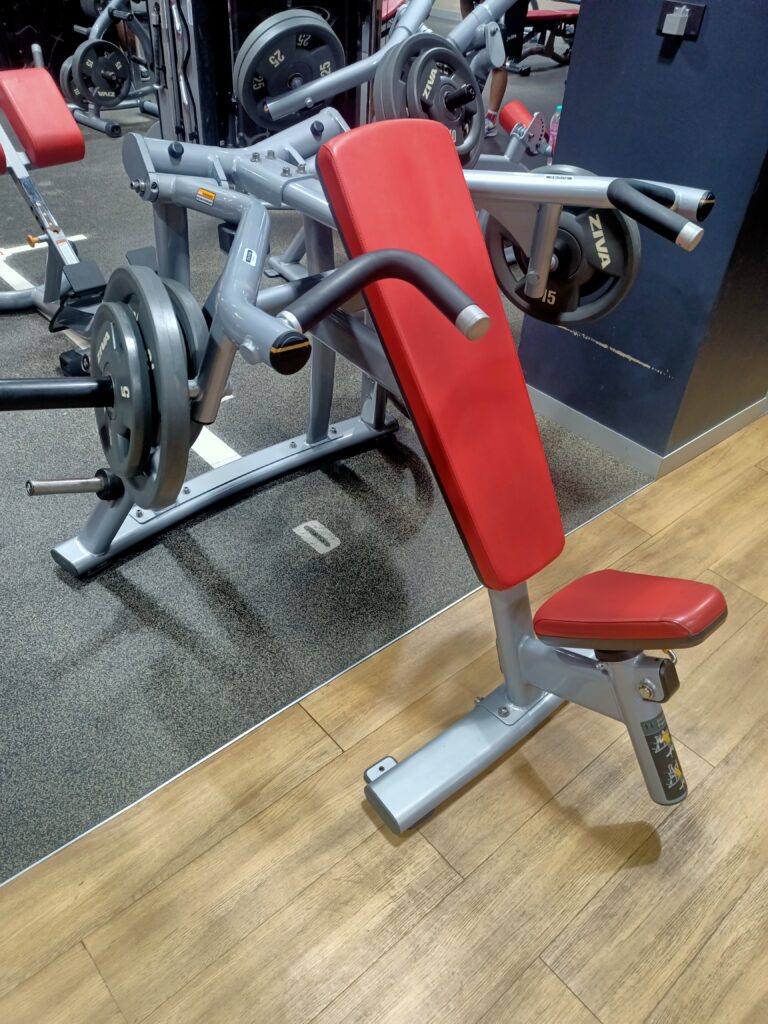 And yes, you can use 2 set of MAG grip now in this branch. I visited all existing branches so far except newest one The fourth and Phuket one. I never saw MAG grip in other branches of Jetts Fitness. MAG grip can be used for lat pull, seated row machine or cable machine to train your back. It will help your back squeezed so please try these attachment when you come to The Street branch. I love this the most for back training so I will definitely come here for back day!