Welcome back, everyone! Today 16th July, 2022 was the day for opening 39th branch of my Jetts 24 hour fitness in Saimai Avenue. As self proclaimed Jetts fitness ambassador, I visited grand opening day for full gym review.
About general information of Jetts Fitness, you can read below post.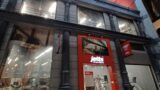 Jetts 24 Hour Fitness - Asok
Welcome back to "fitravelife.com"! I came to Jetts Fitness - Asok branch this time so I will introduce their service and...
Location of gym
Jetts Fitness – Saimai Avenue branch is located in Saimai area in Bangkok but even further than north end BTS Sukhumvit line station, Khu Khot. This time, I went to Saphan Mai station by BTS first then took Minivan No. 1009 to reach the gym. From the center of Bangkok city I spent 44 THB by BTS and 18 THB by Minivan, so totally 62 THB.
At BTS Saphan Mai station, go out from exit No.3 or use elevator to go down.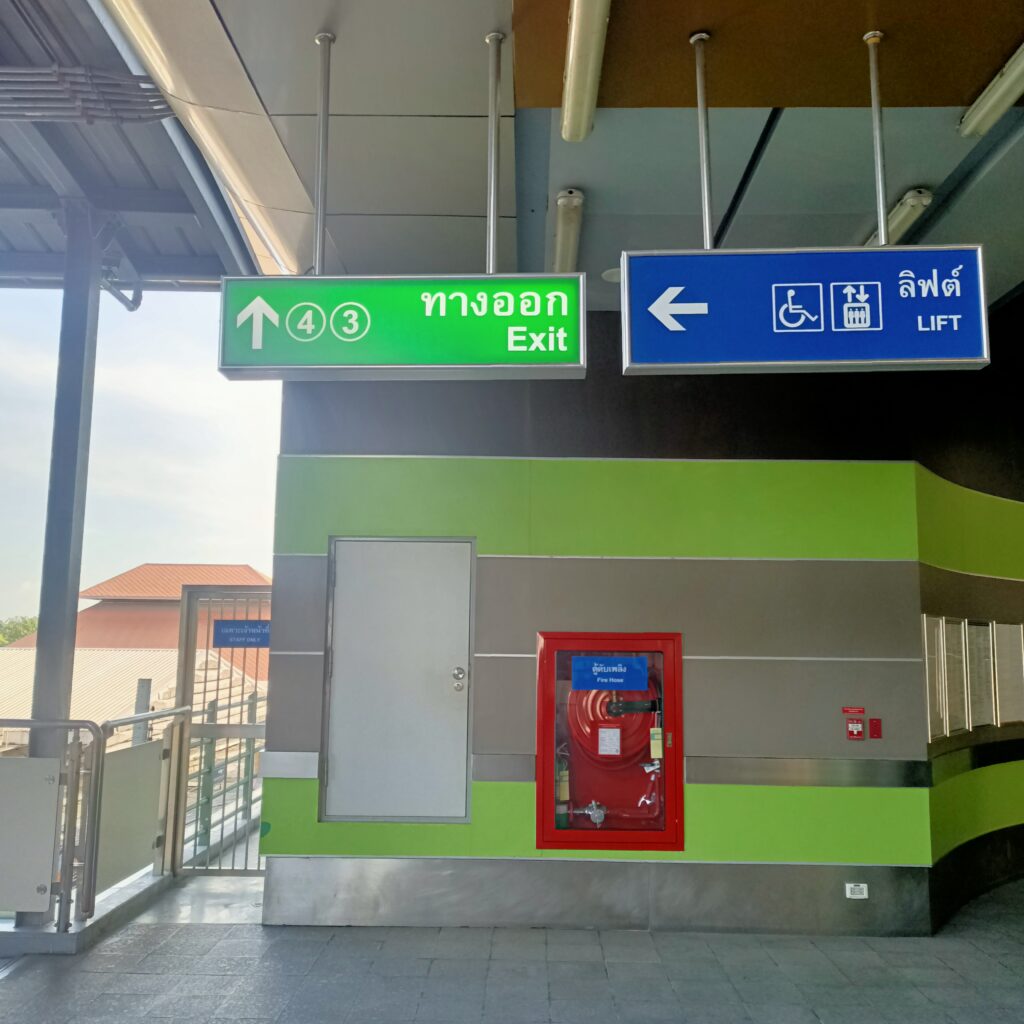 Exit No.3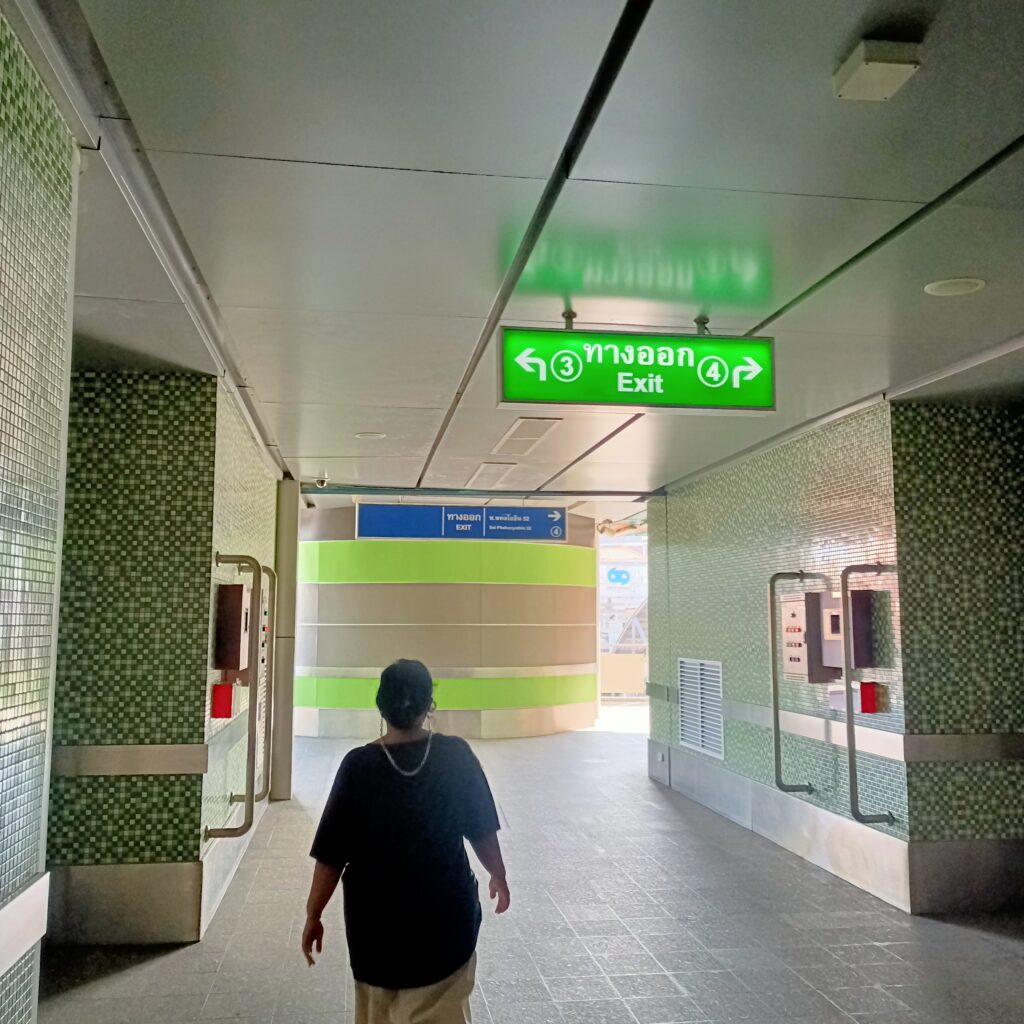 Right after the exit No. 3, you can see Ying Charoen market, biggest outside market in this area to find food, clothes and household items.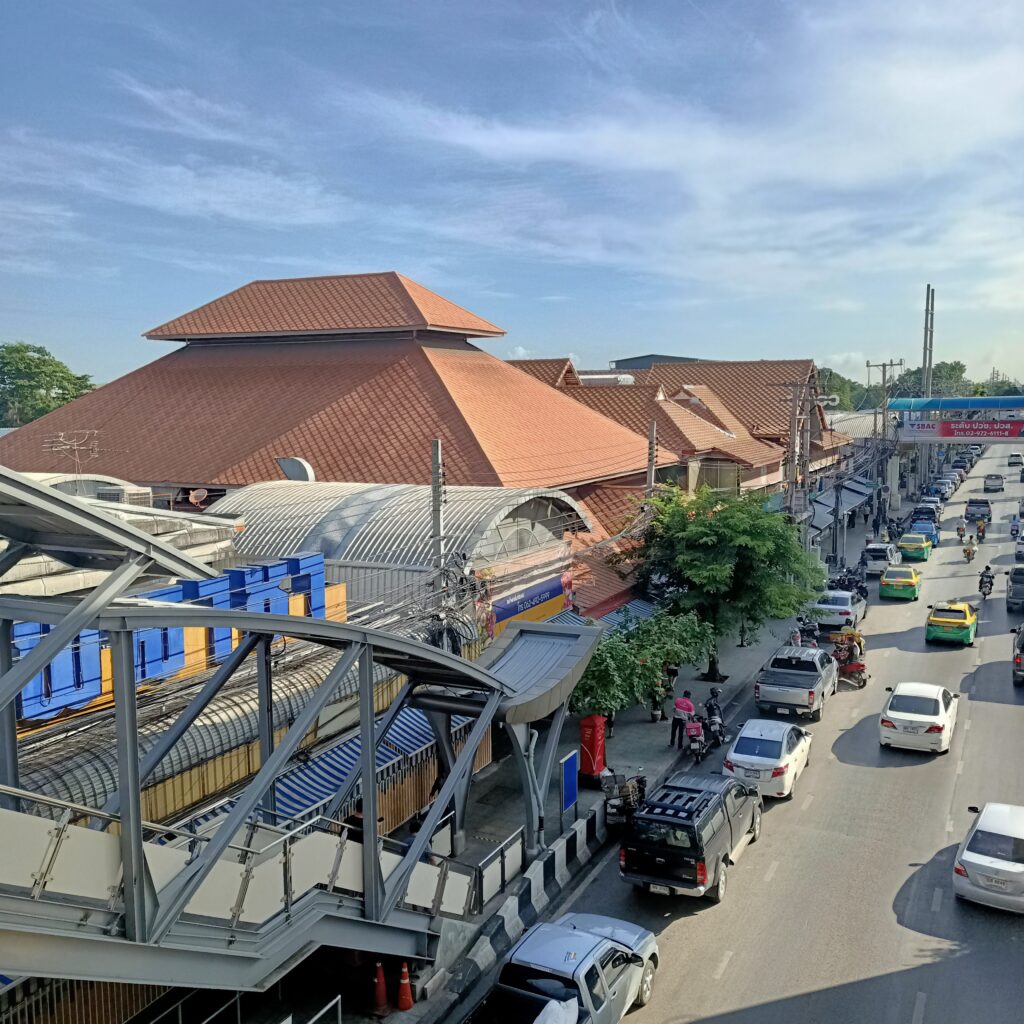 Turn around to the bus stop under the BTS station. Luckily minivan came after 5 minute waiting.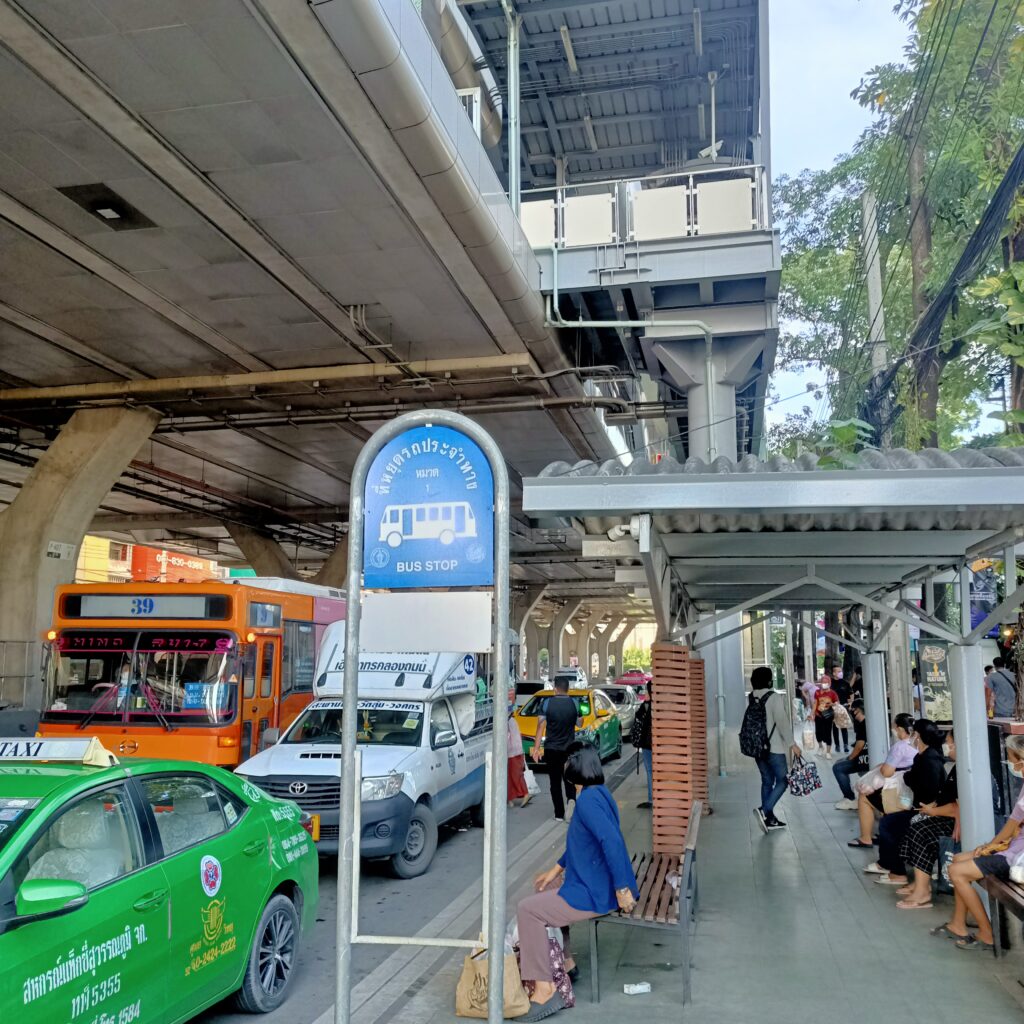 Minivan No. 1009 will go directly to my destination Jetts Fitness Saimai avenue. No. 1009 has also bus type, when returning trip, I took bus instead.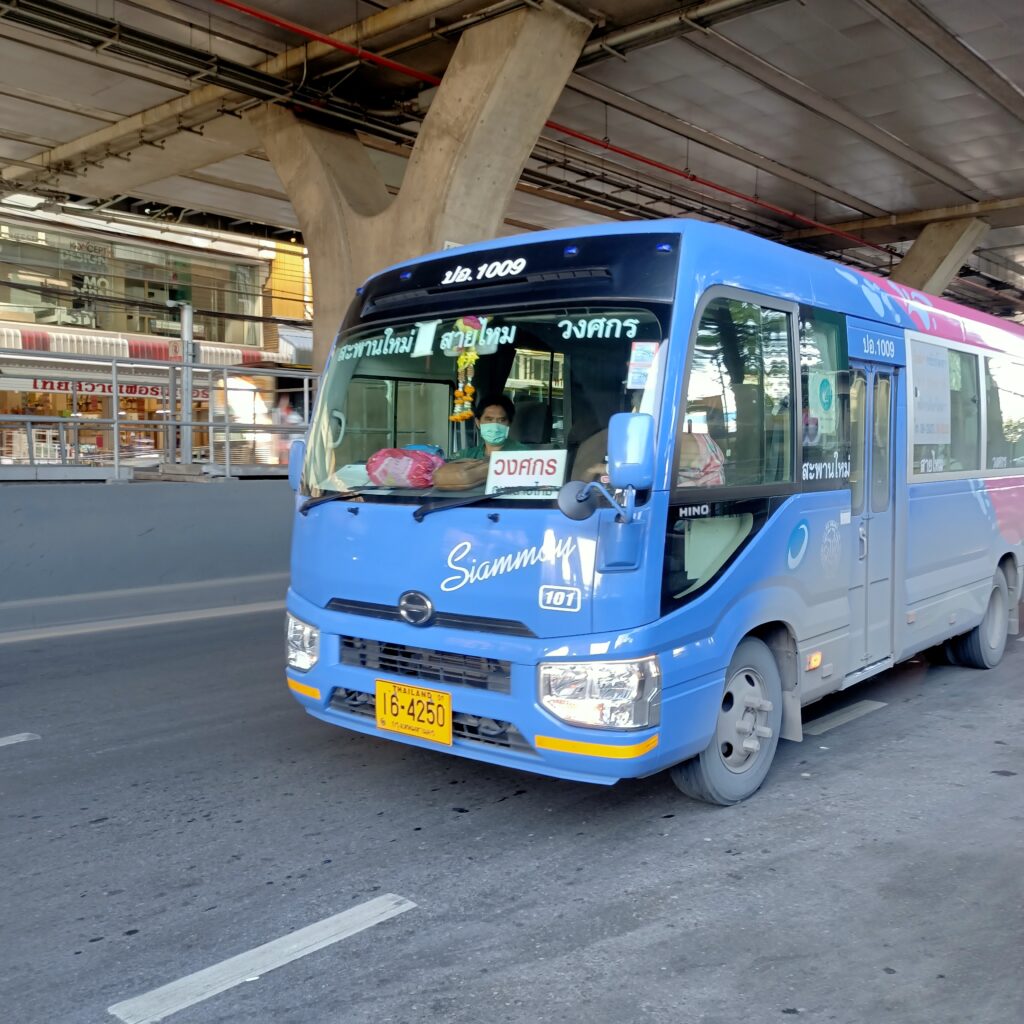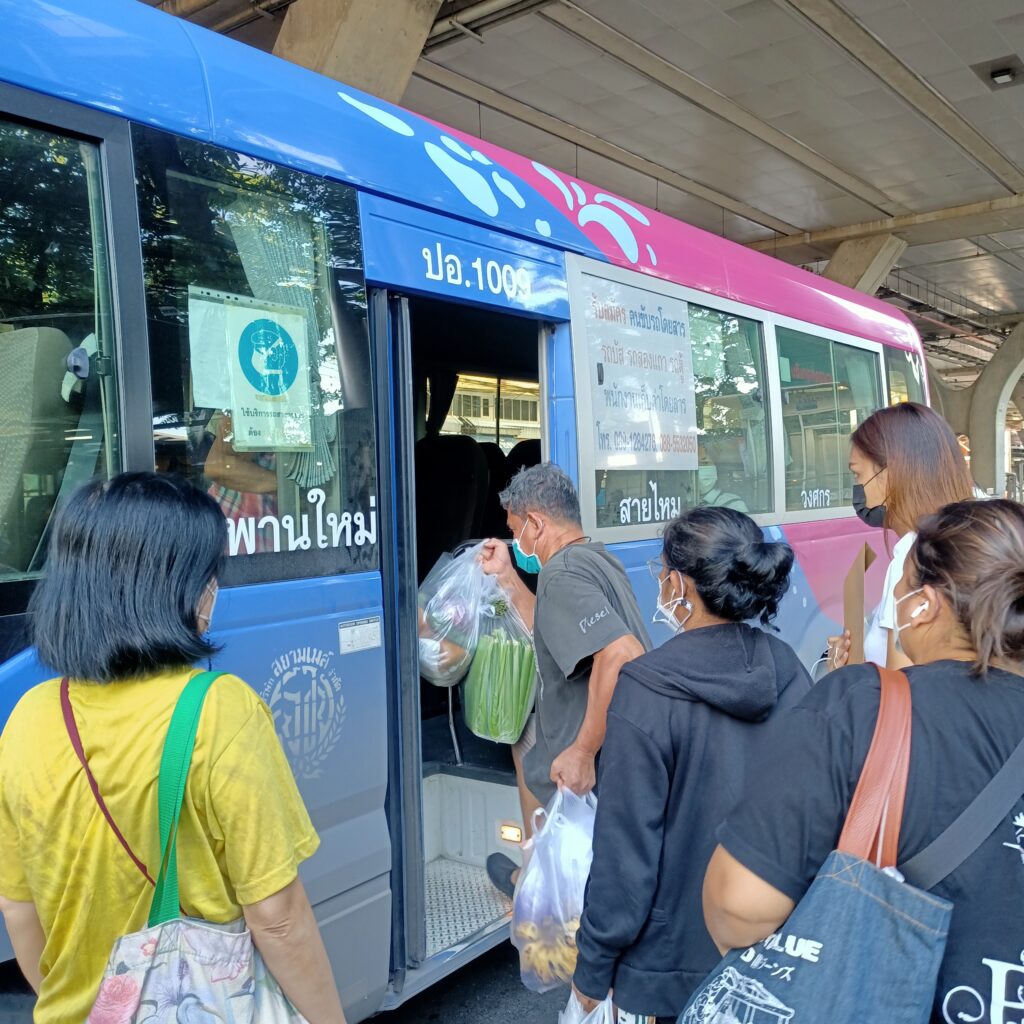 Air-conditioned inside the minivan left side has solo seat while right side occupies twin seat in the picture. Fare for ride will be paid when you drop the van.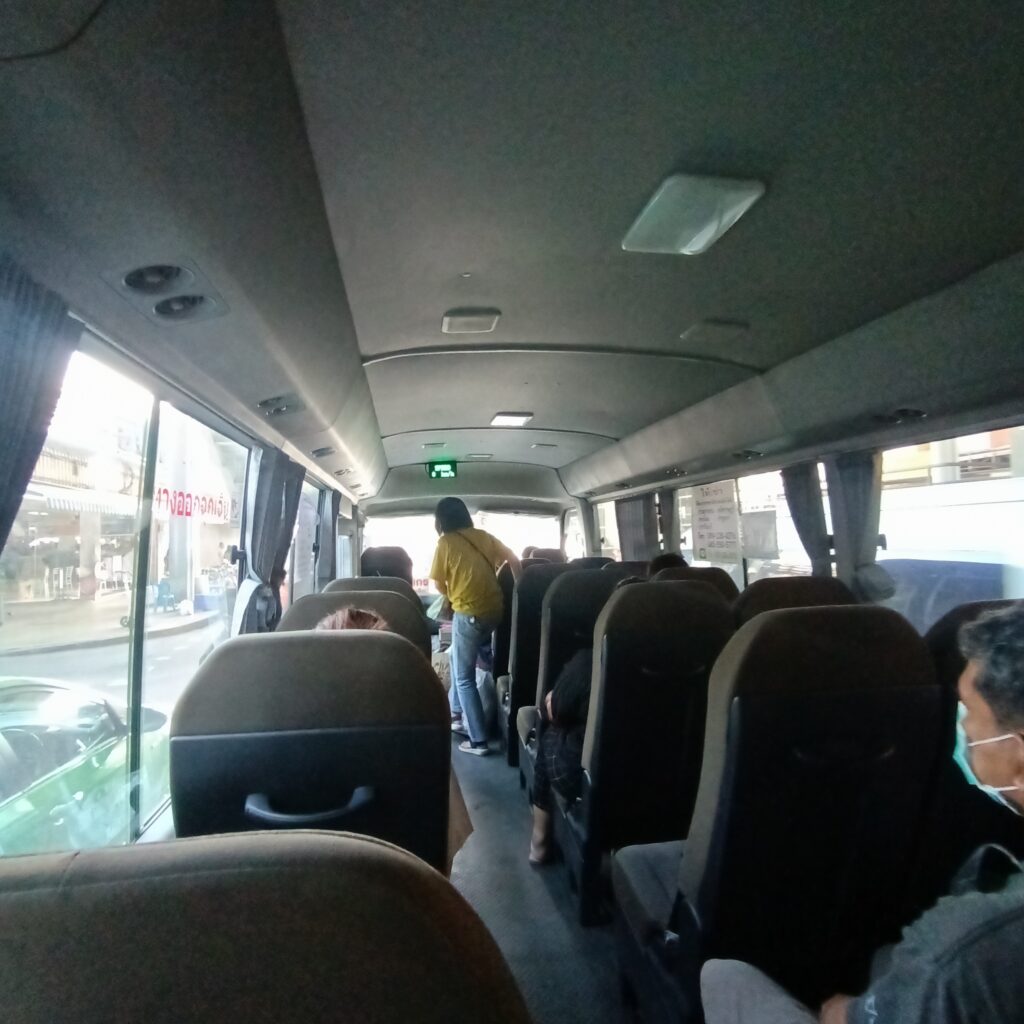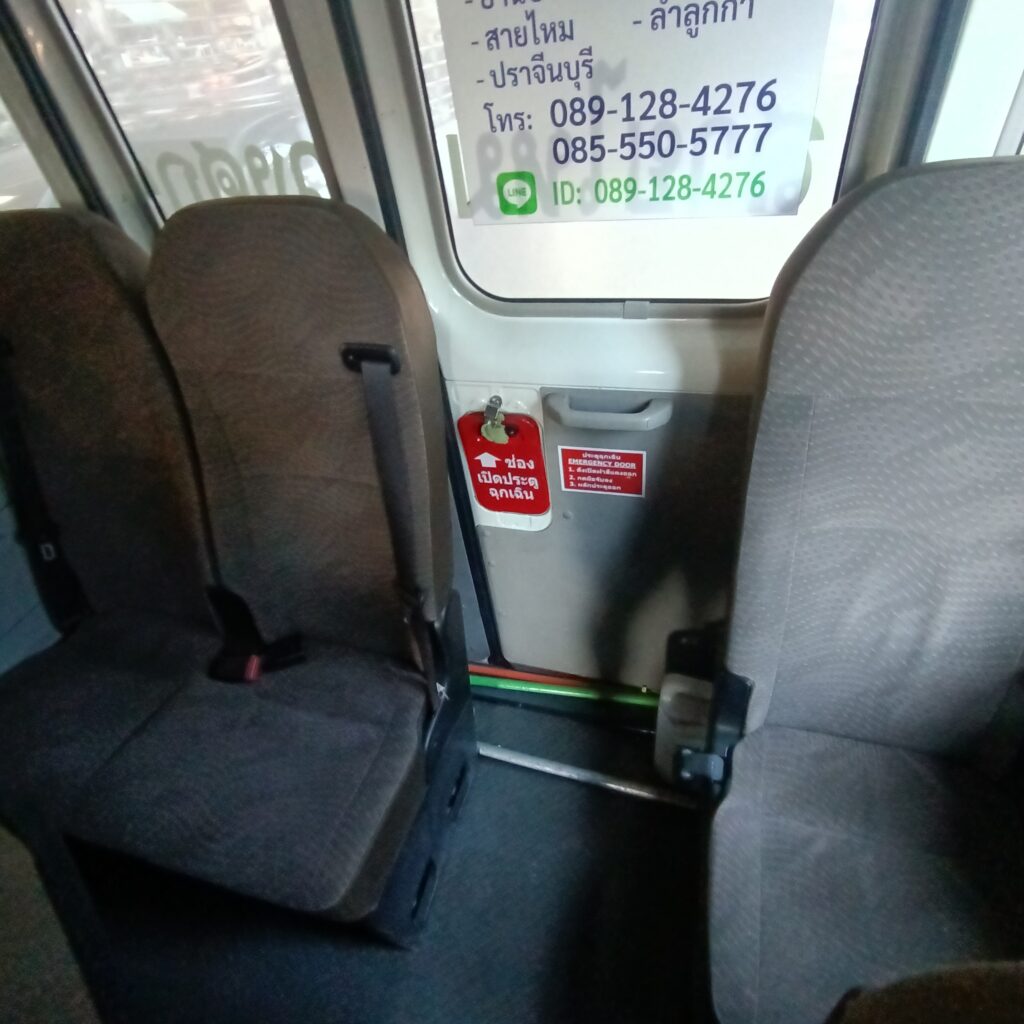 Minivan goes slowly under BTS rail track for a while passing Bhumibol Adulyadej Hospital station and Royal Thai Air Force Museum station so you can actually wait for minvan either of these stations to ride more BTS to these stations to save time.
Minivan enters Saimai road to go straight.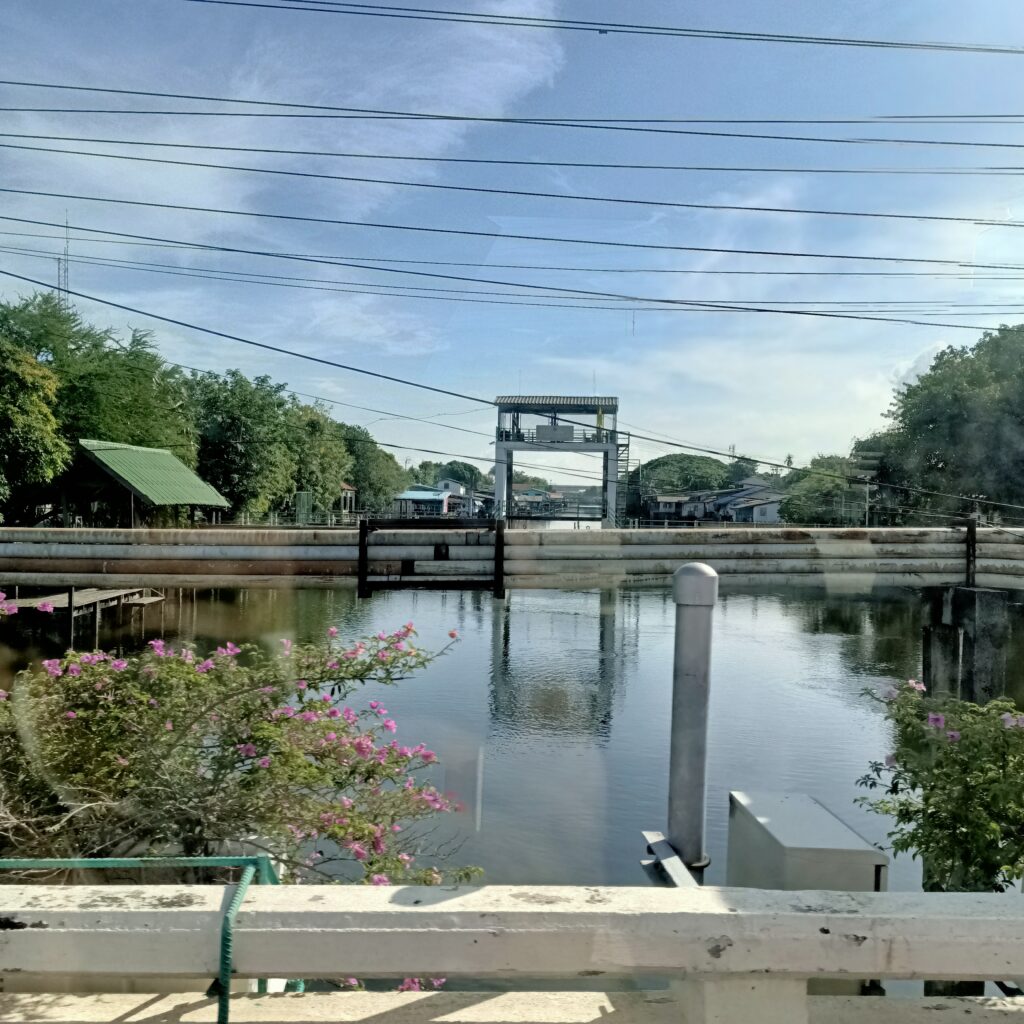 In front of Saimai Avenue, which is outside shopping outlet, drop the van at Saimai soi 67. Be careful to cross the road, there is quite high traffic but no crossroad for pedestrians.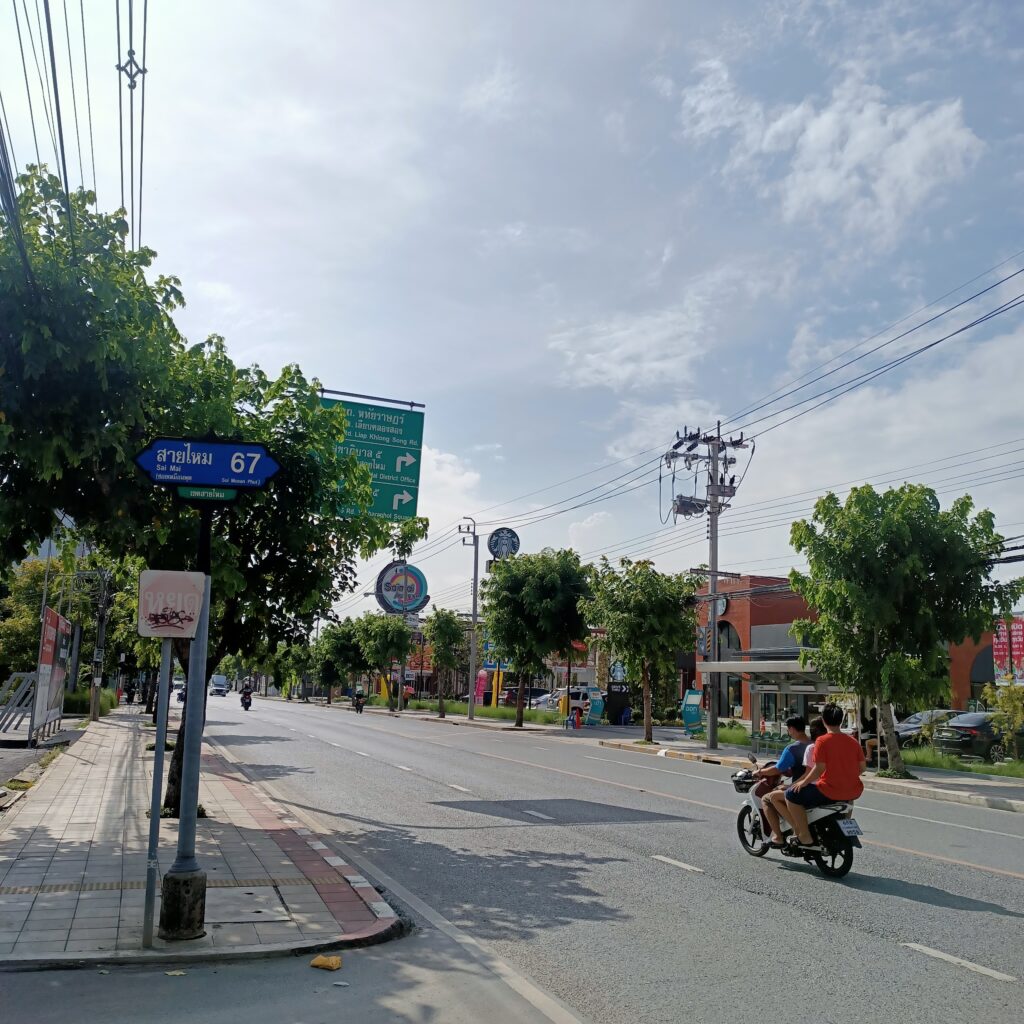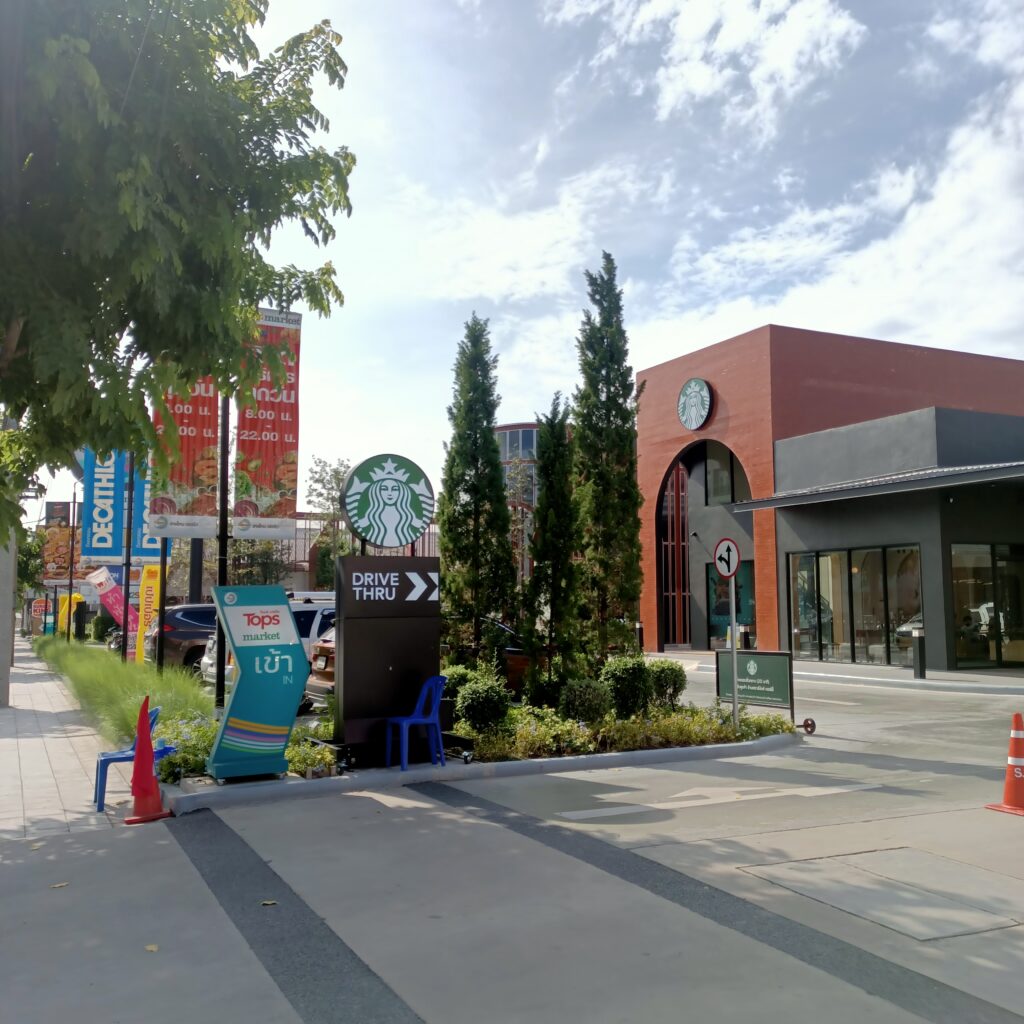 Go straight next to Tops market to gym. Don't forget that your stomach is ready for hard work out. If not, you can replenish your energy at this point.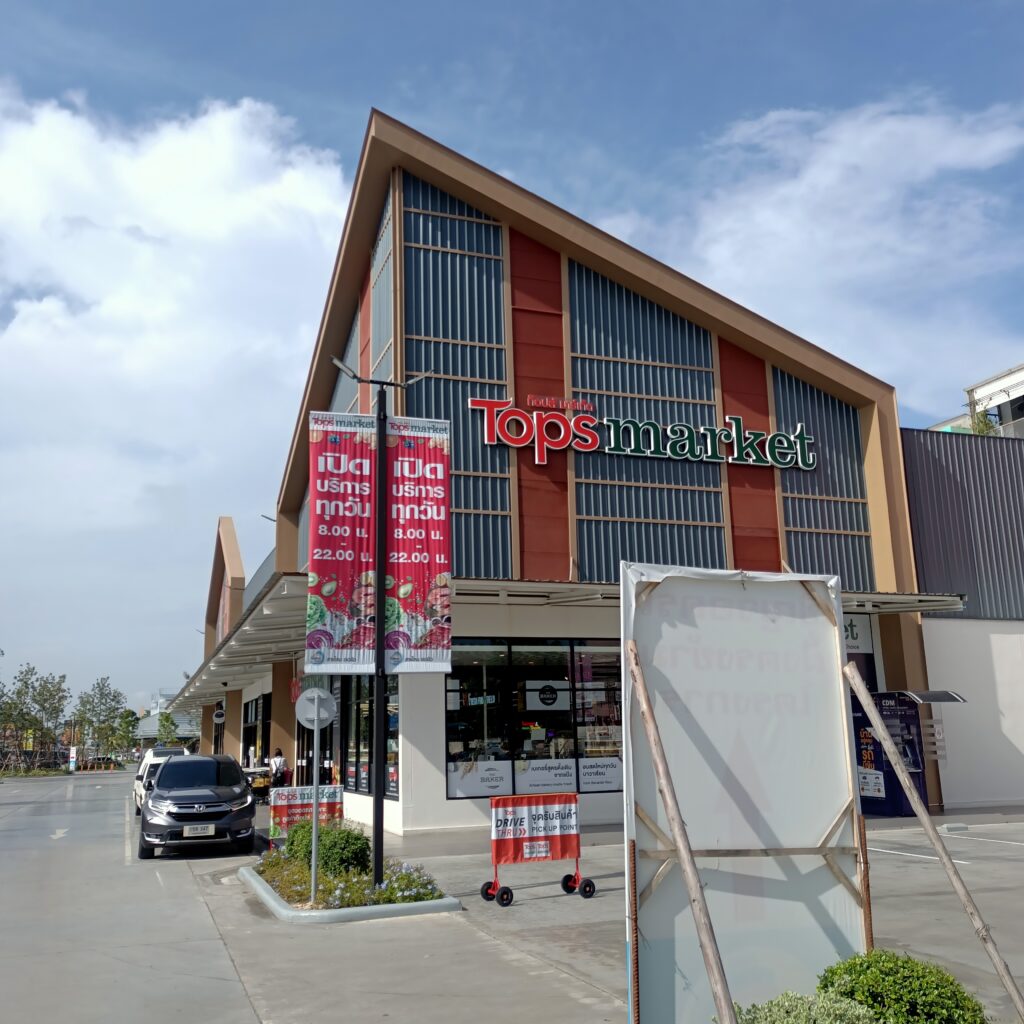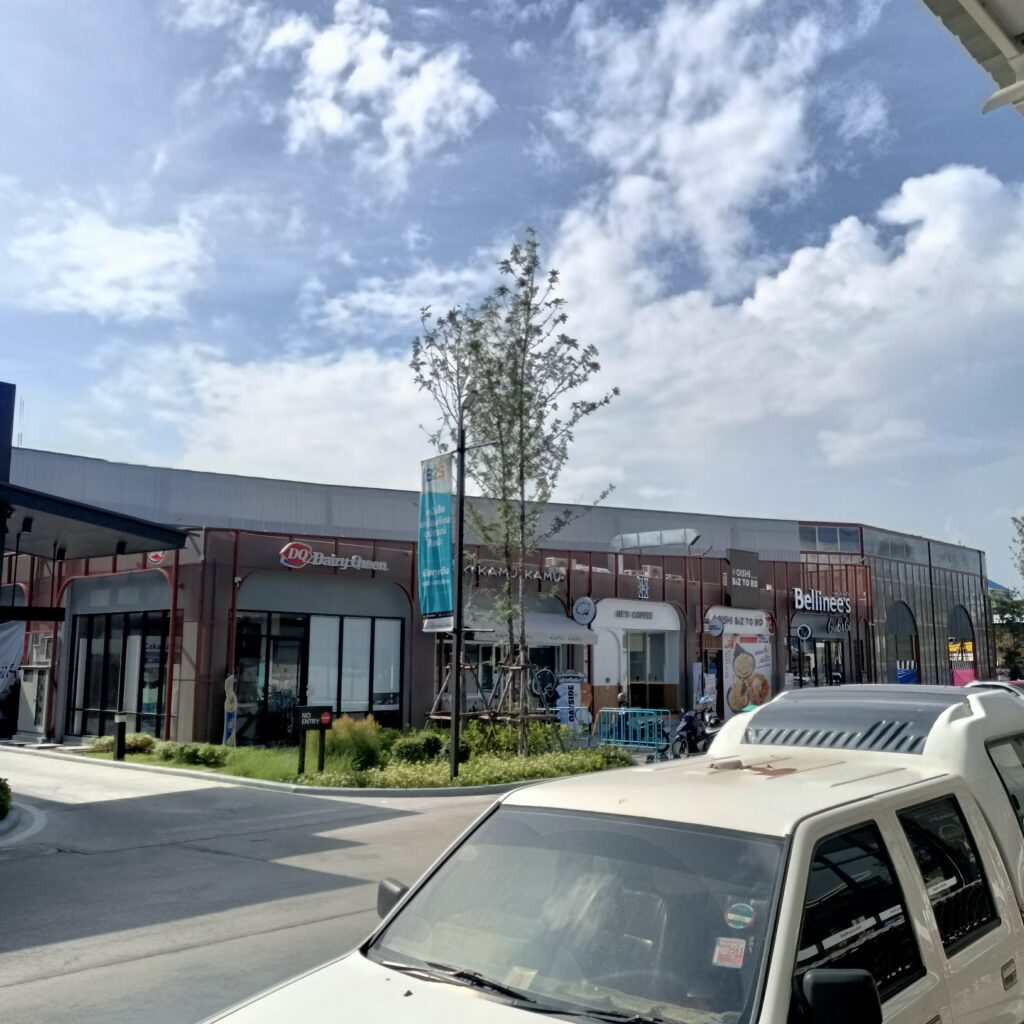 Tenant building is formed like a Islamic decorated. I feel like coming back to Iran where they have similar style of architecture.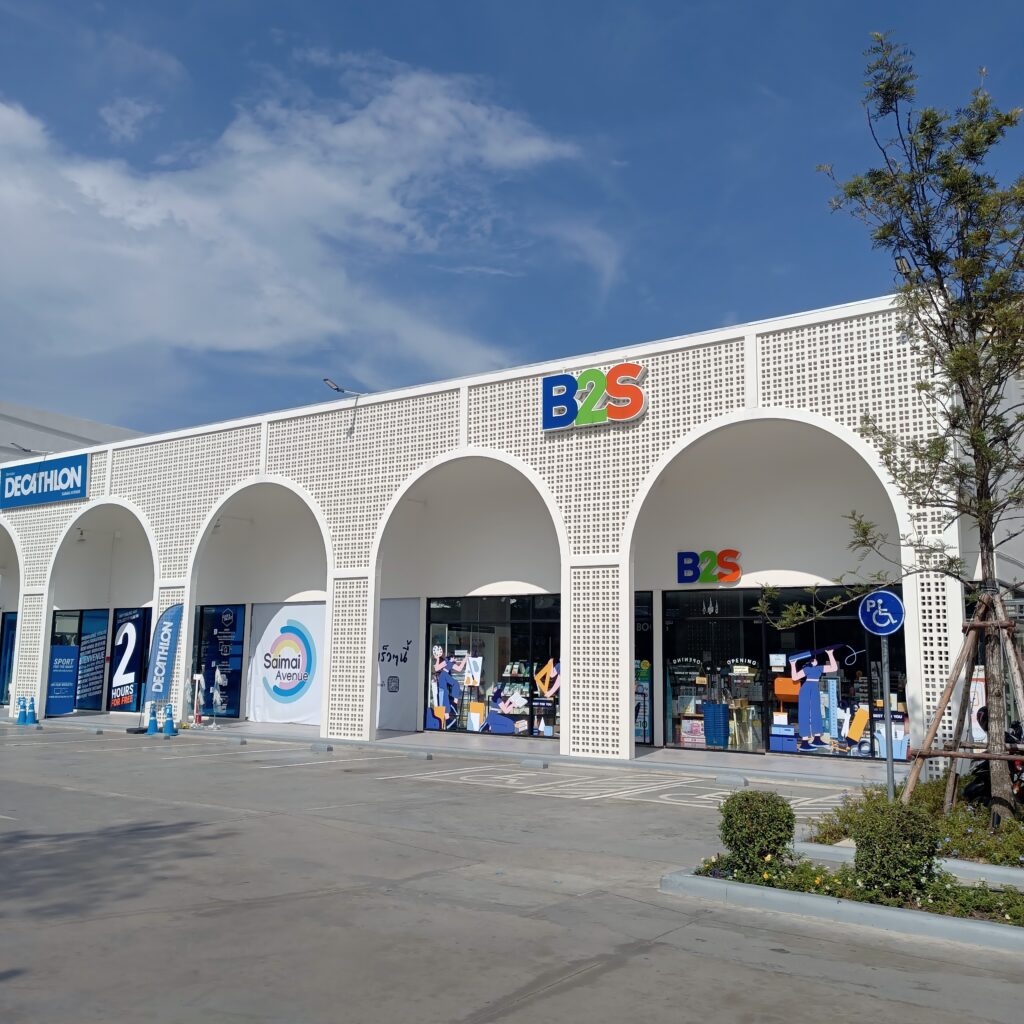 Here Jetts Fitness – Saimai Avenue! OMG, the gym outline is so beautiful, it is like gym in middle east,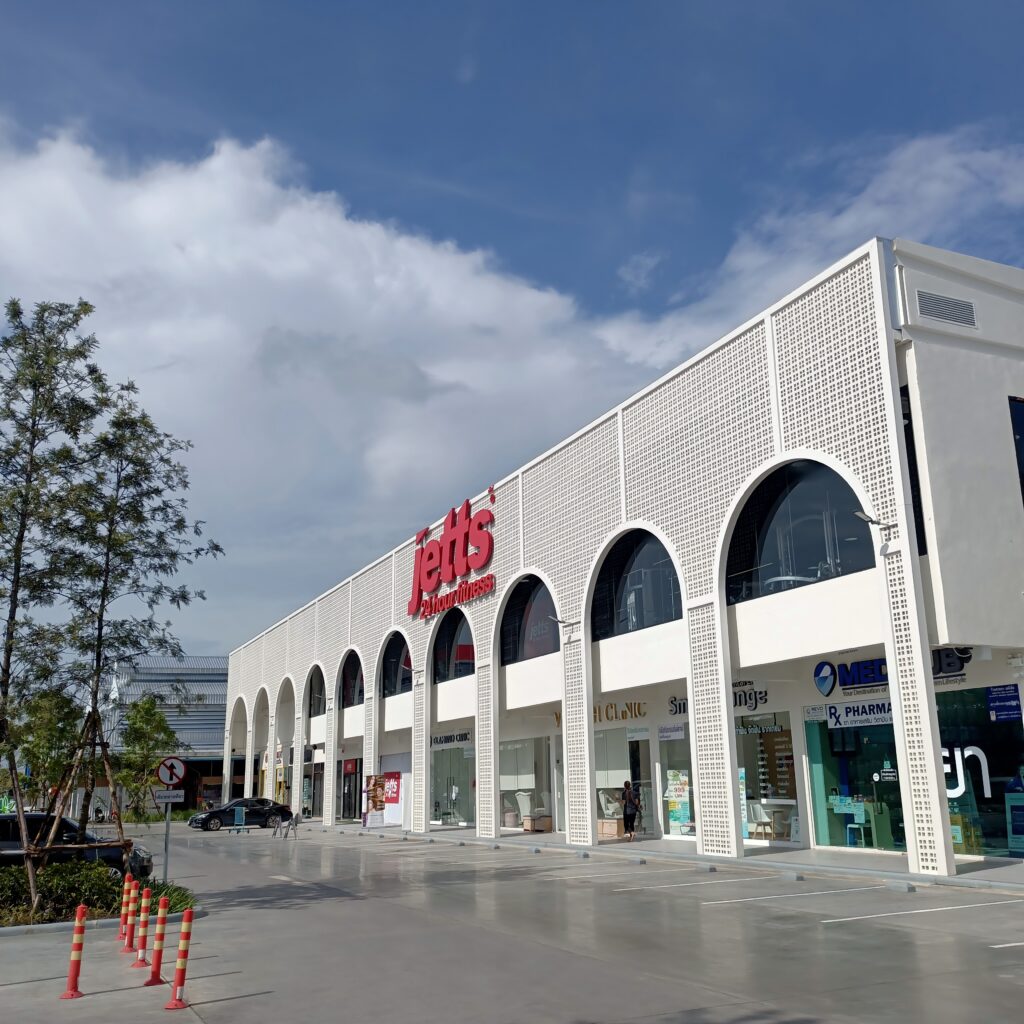 First floor is actually entrance, waiting area and restroom only. Main areas of gym are all in upper floor.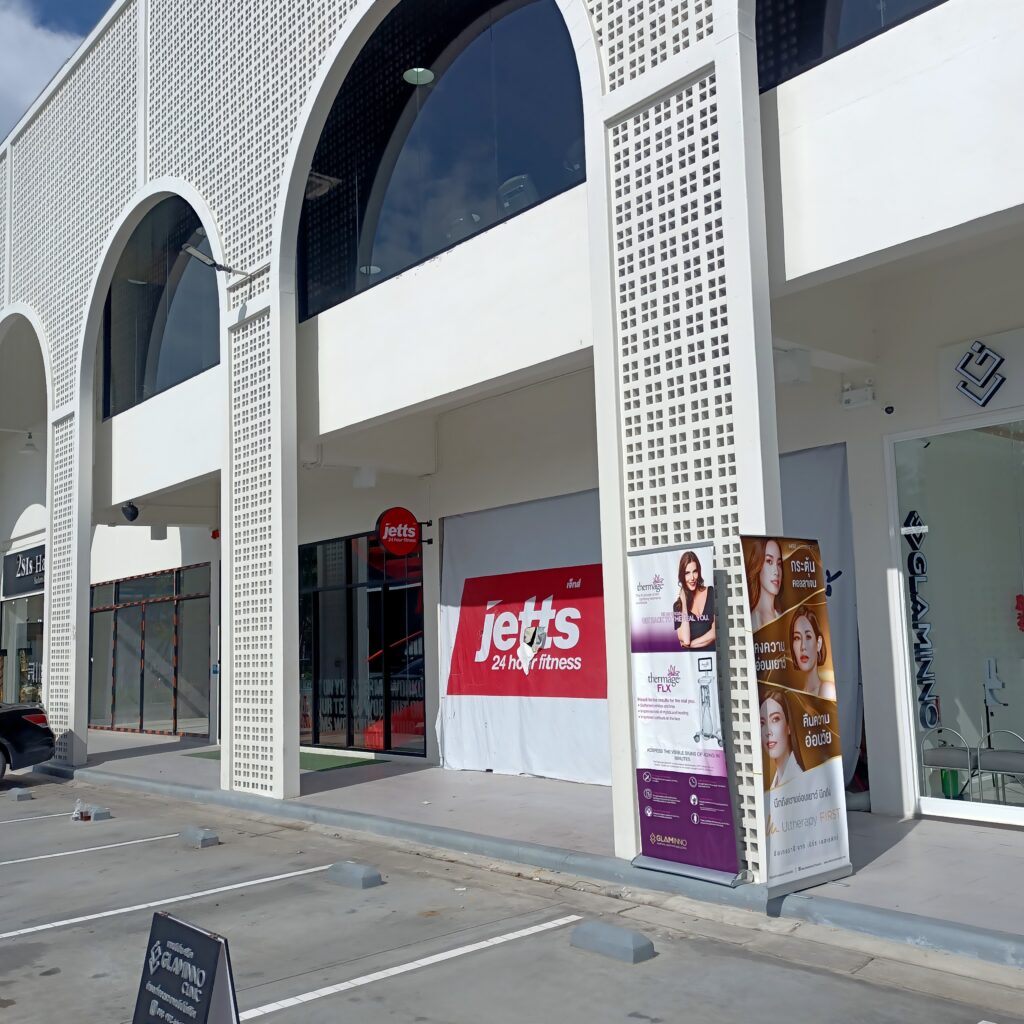 Touched member card key to enter the site. In the morning time, there were nobody but reaching afternoon time, there comes many staff and sales person to welcome new gym inquirers.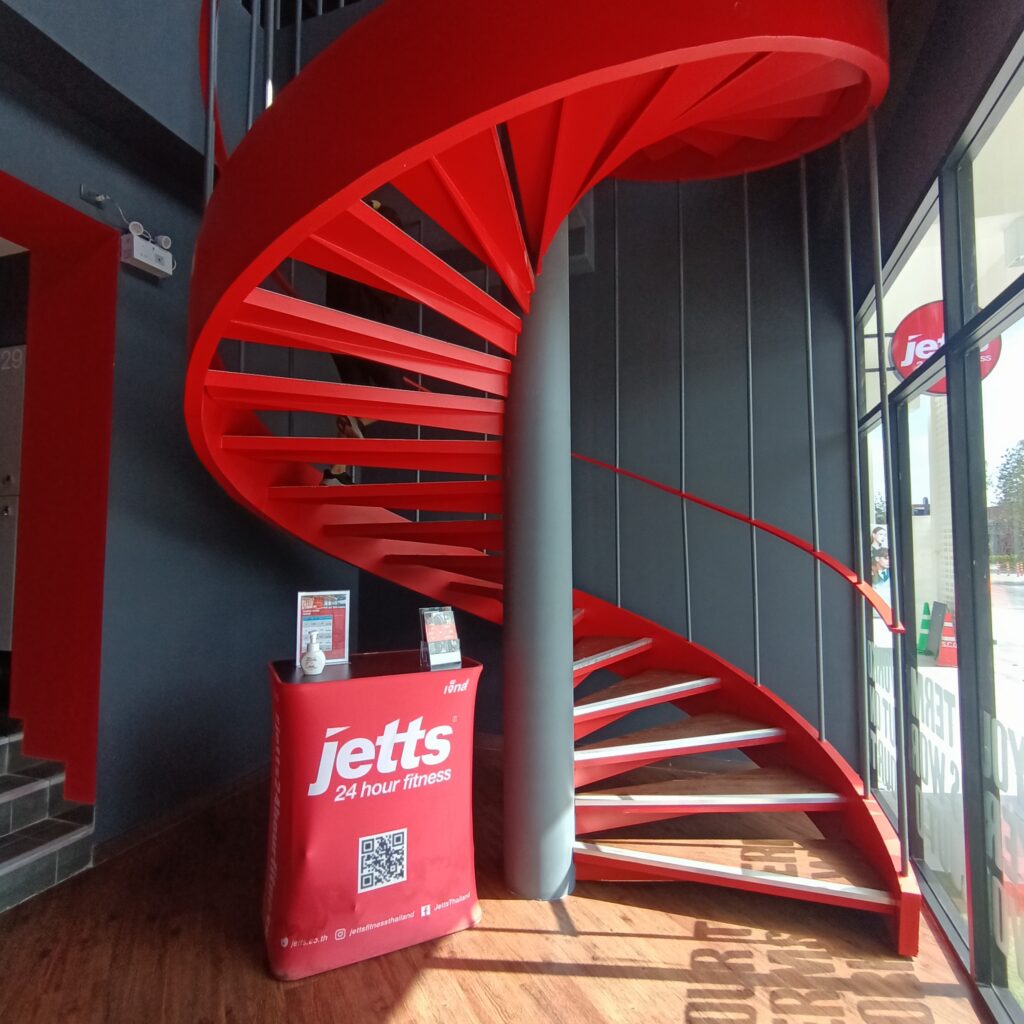 Waiting area at ground floor.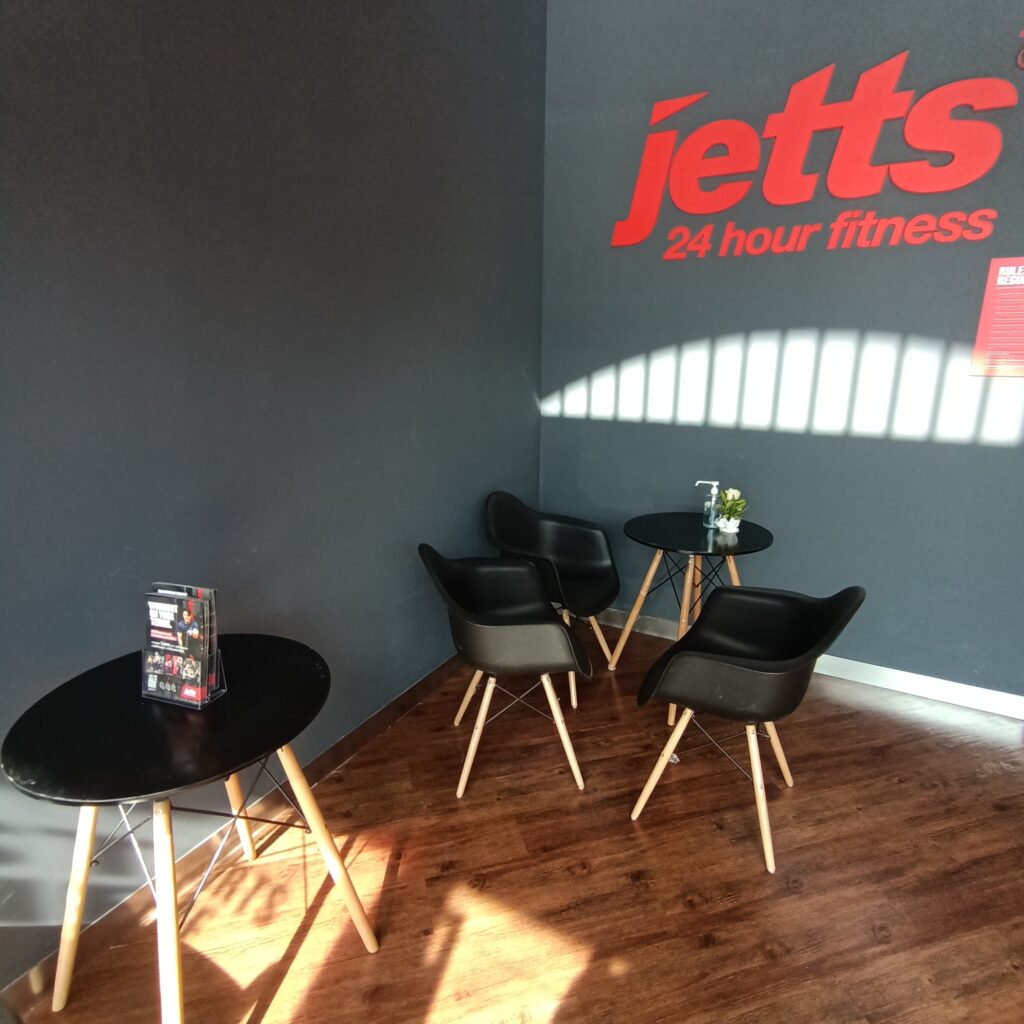 Locker and restrooms.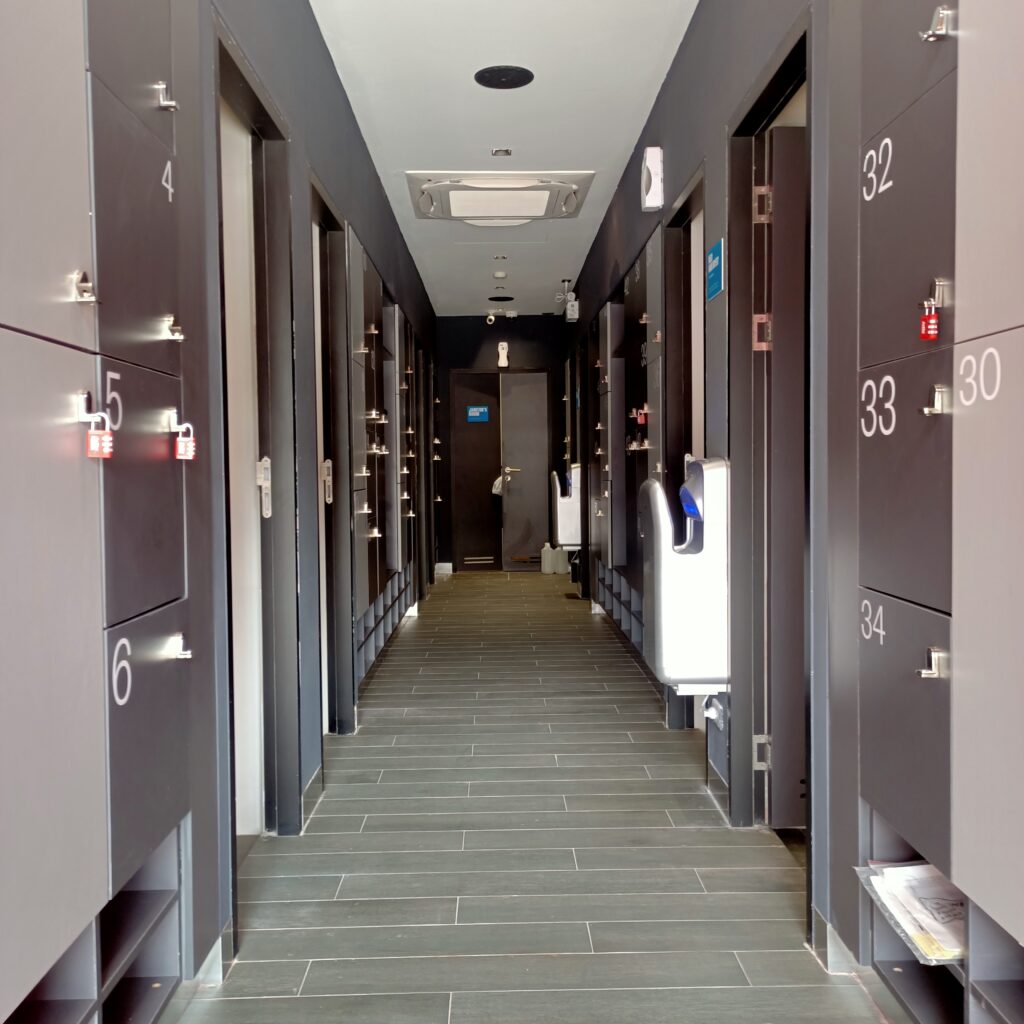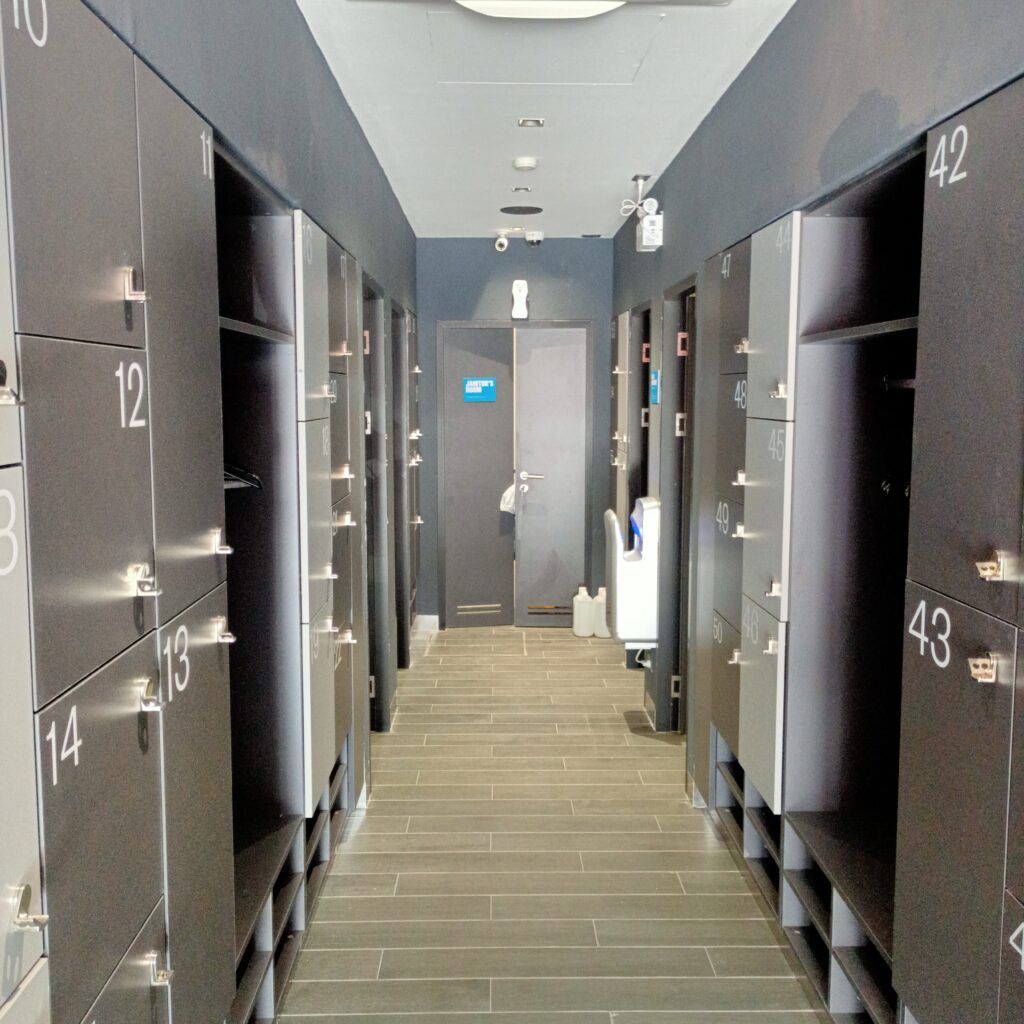 Right side for female and left side for male use only. 4 each total 8 rest room boxes are available.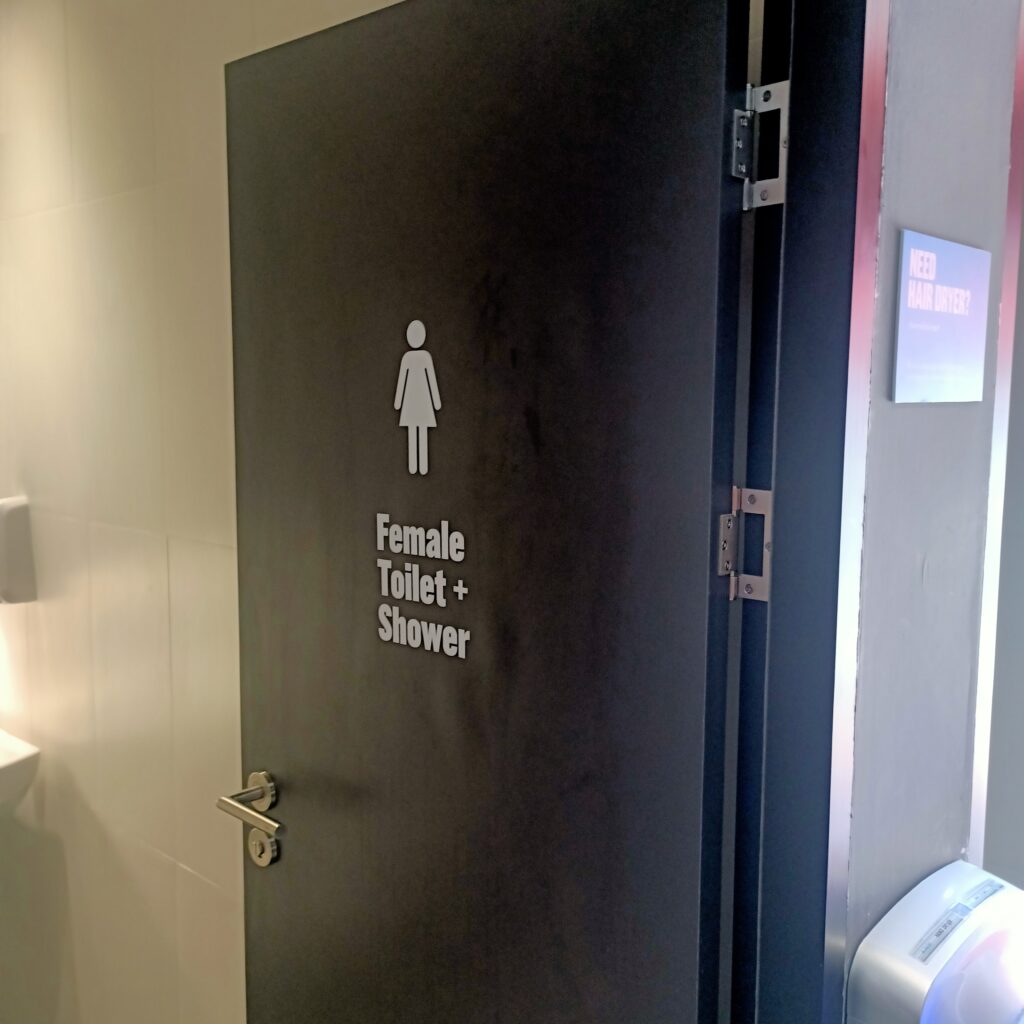 Dryer can be borrowed at front desk.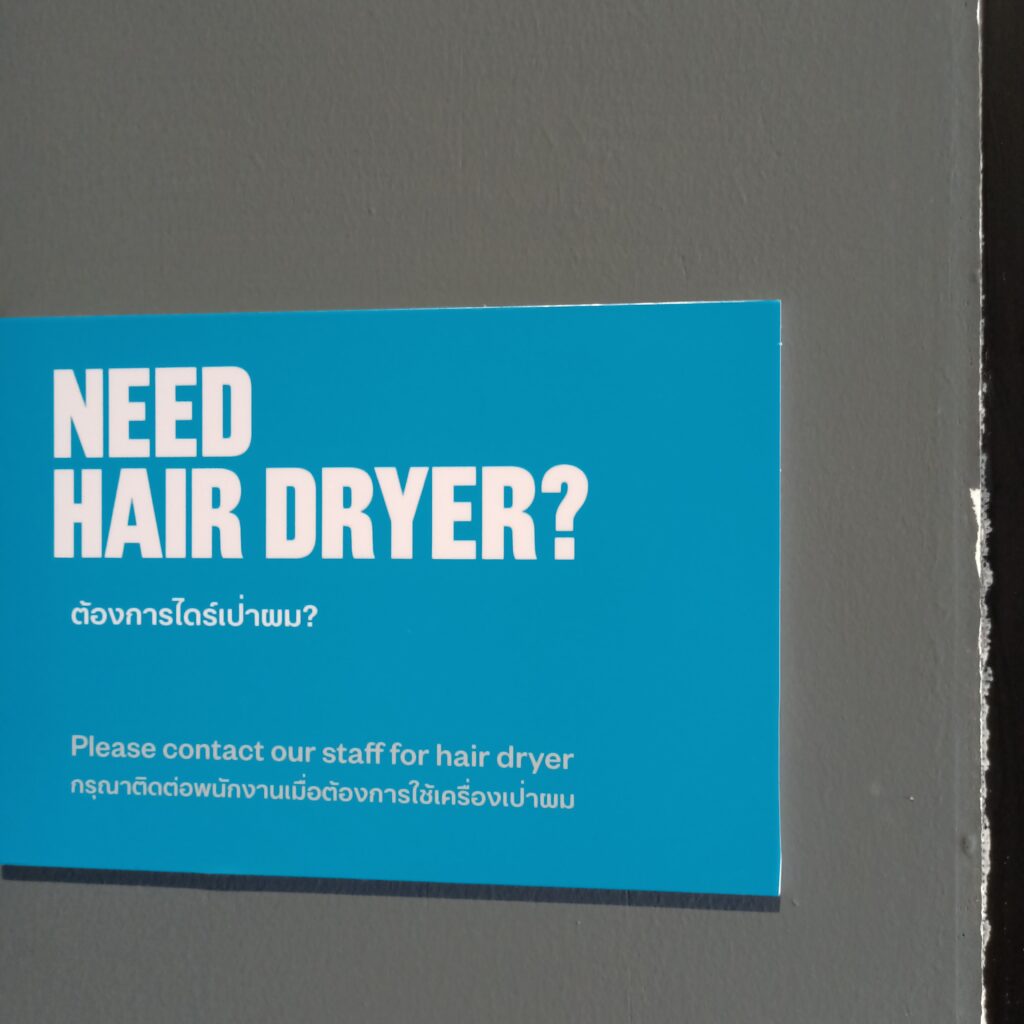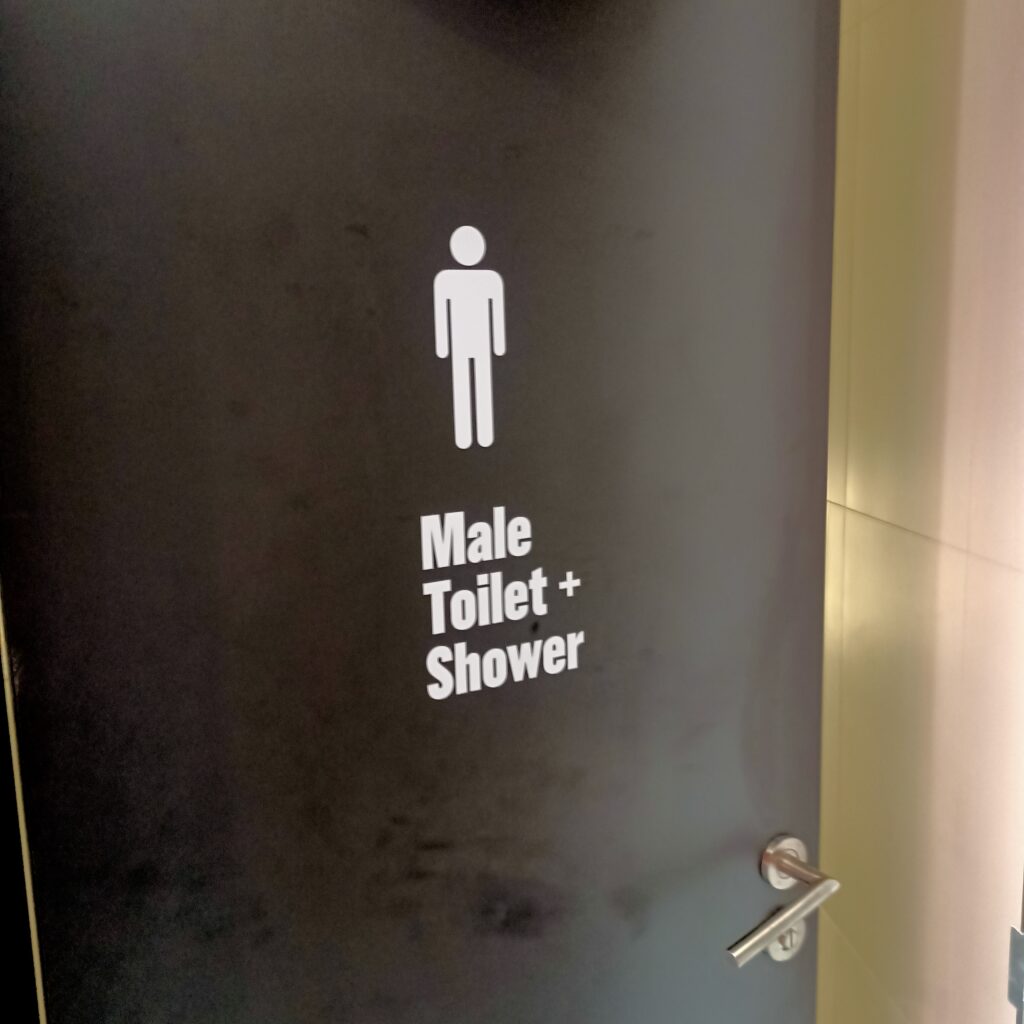 Inside of male restroom box.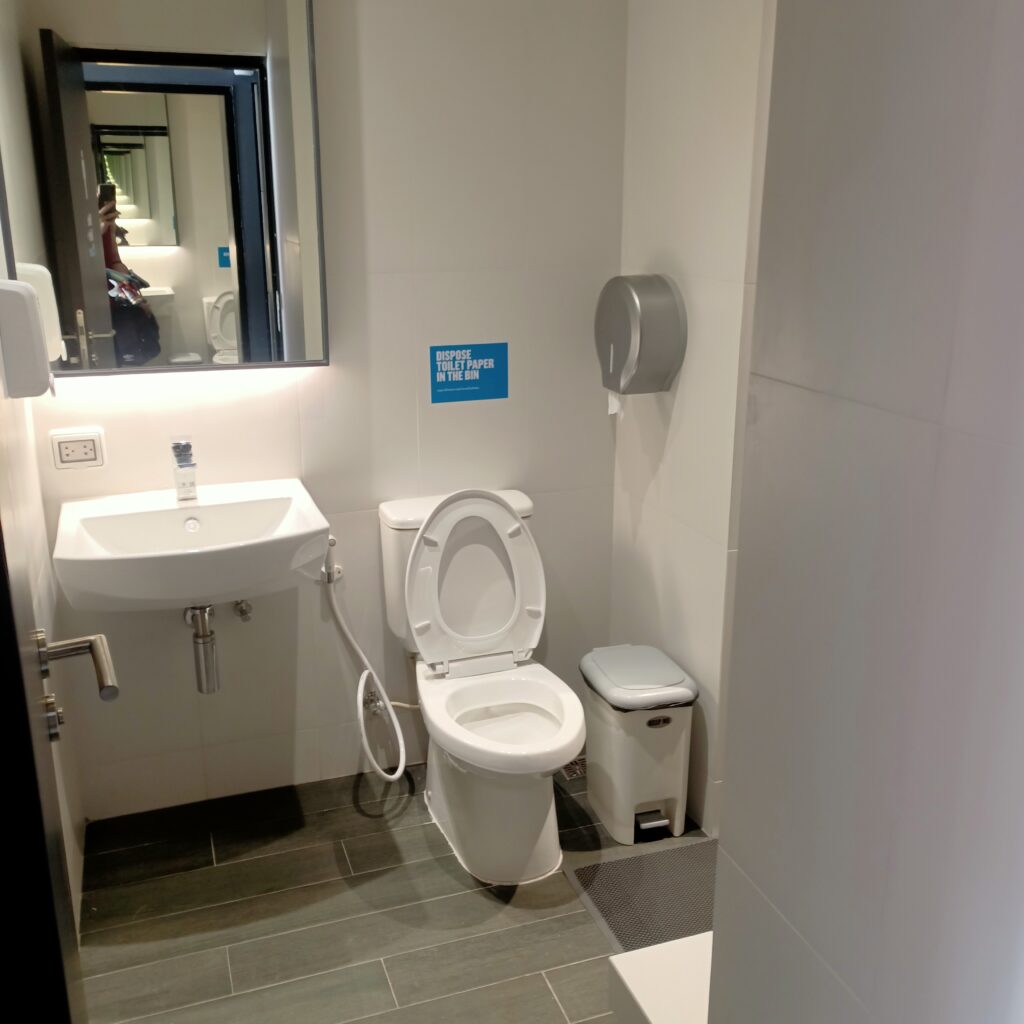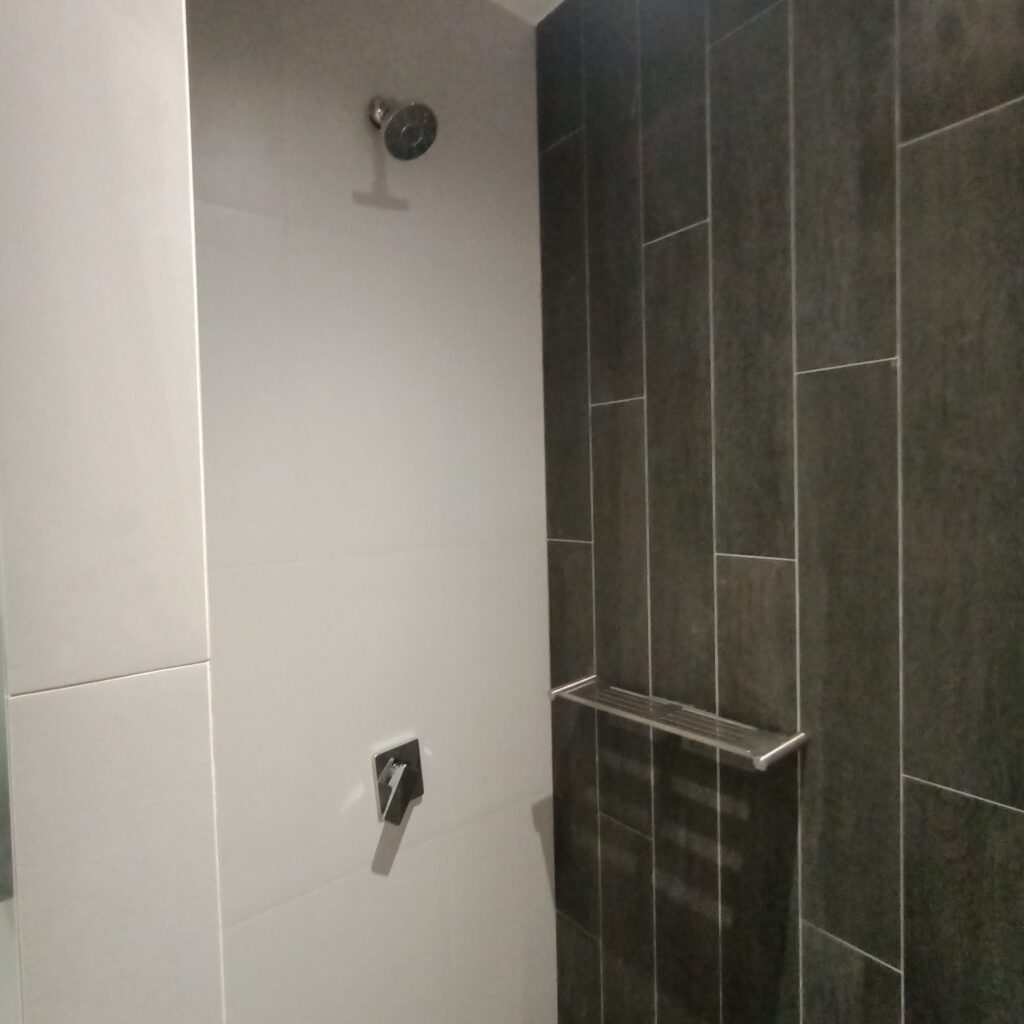 Hot shower is also available but water pressure is a bit weak for me.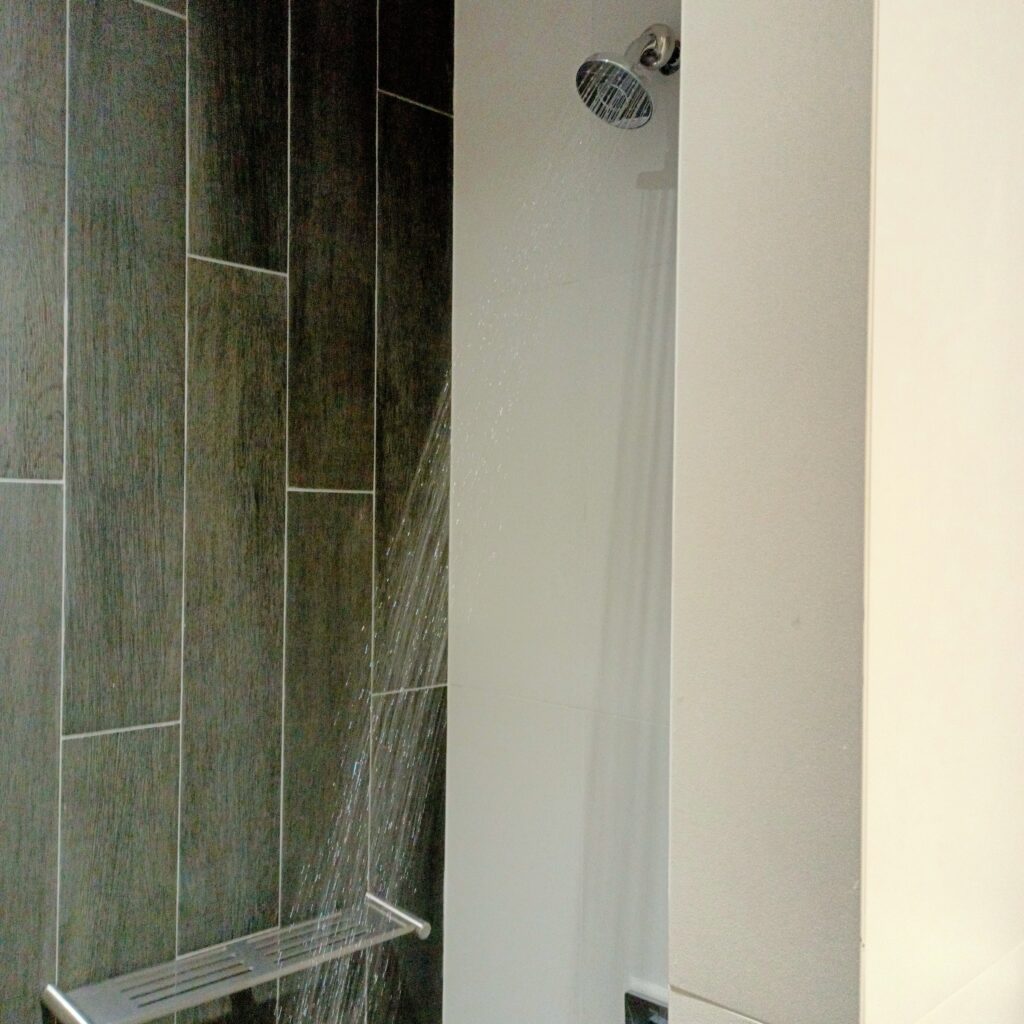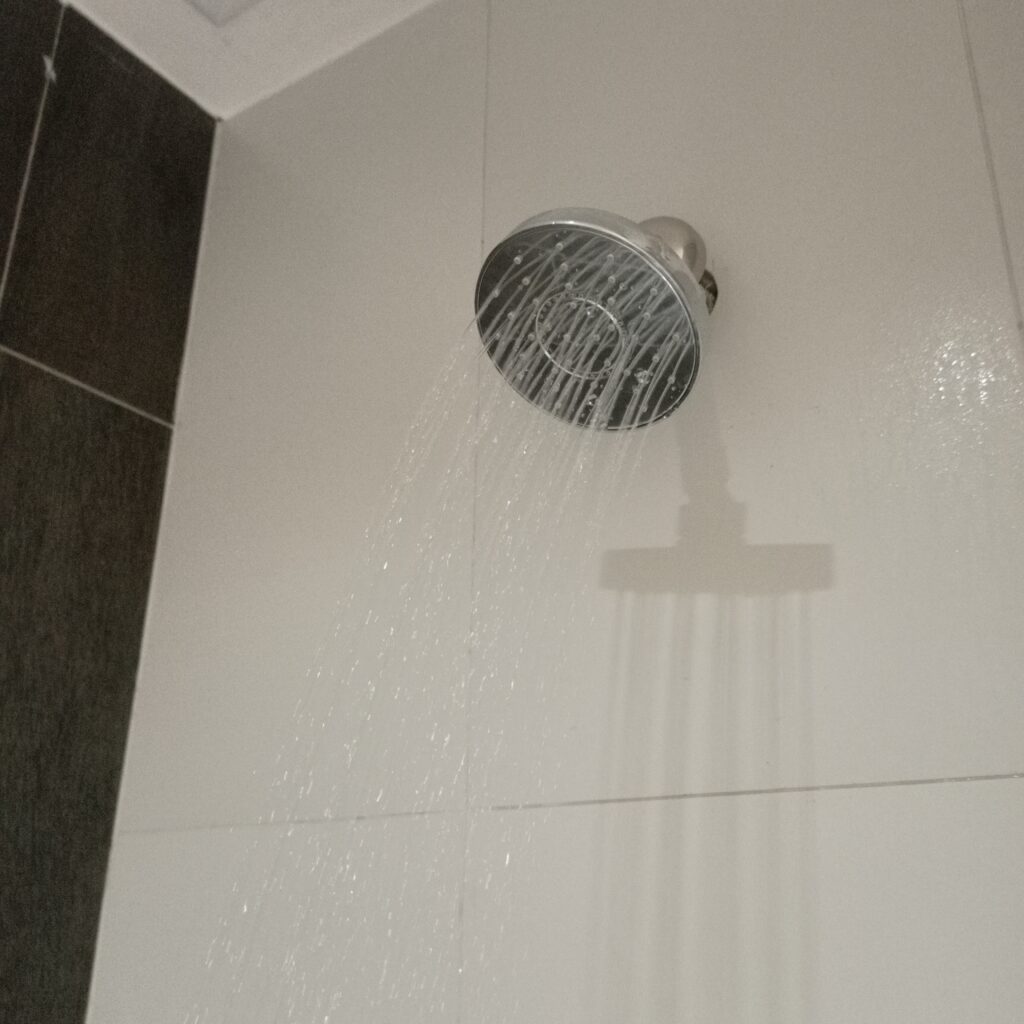 Let's go upstairs! At the moment, there are only several staff in the gym. However by 12 noon time, many gym trainer and staff got together in the gym around 20 persons to handle future gym members.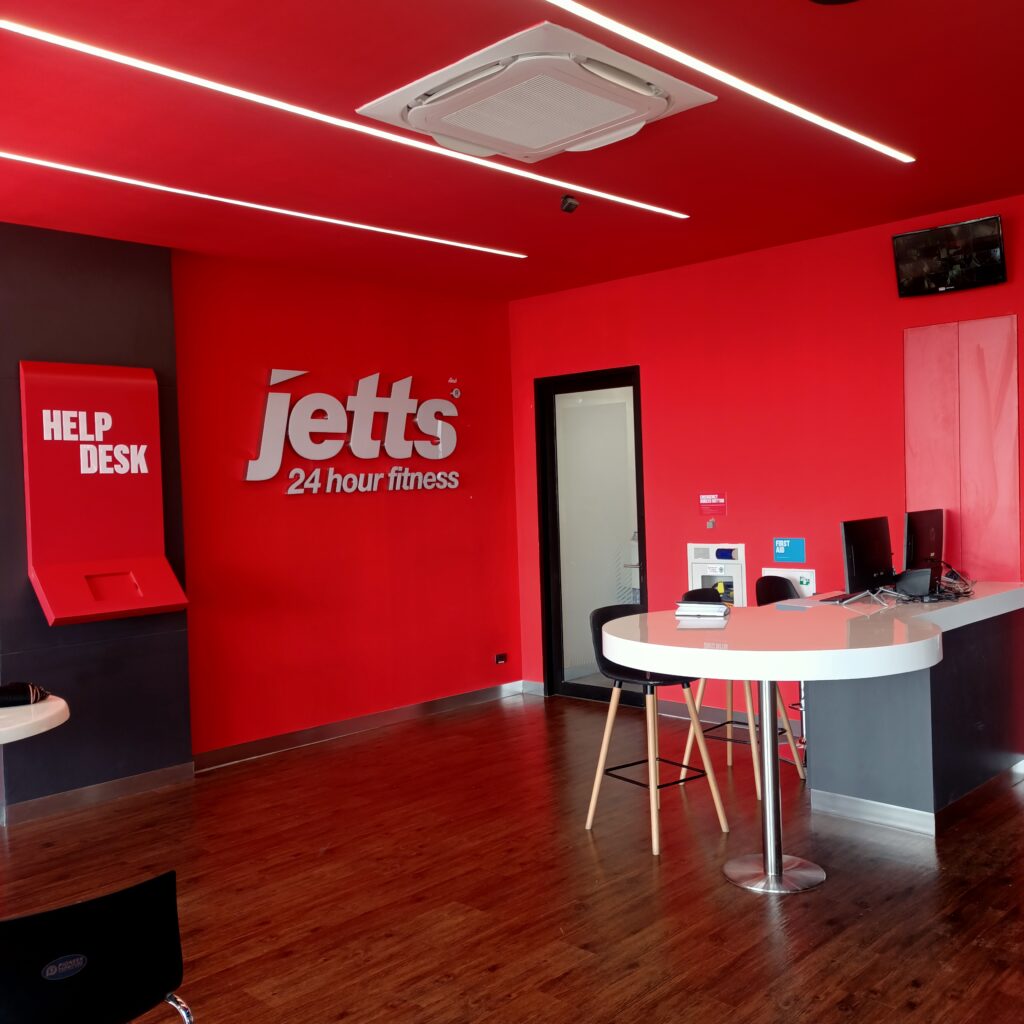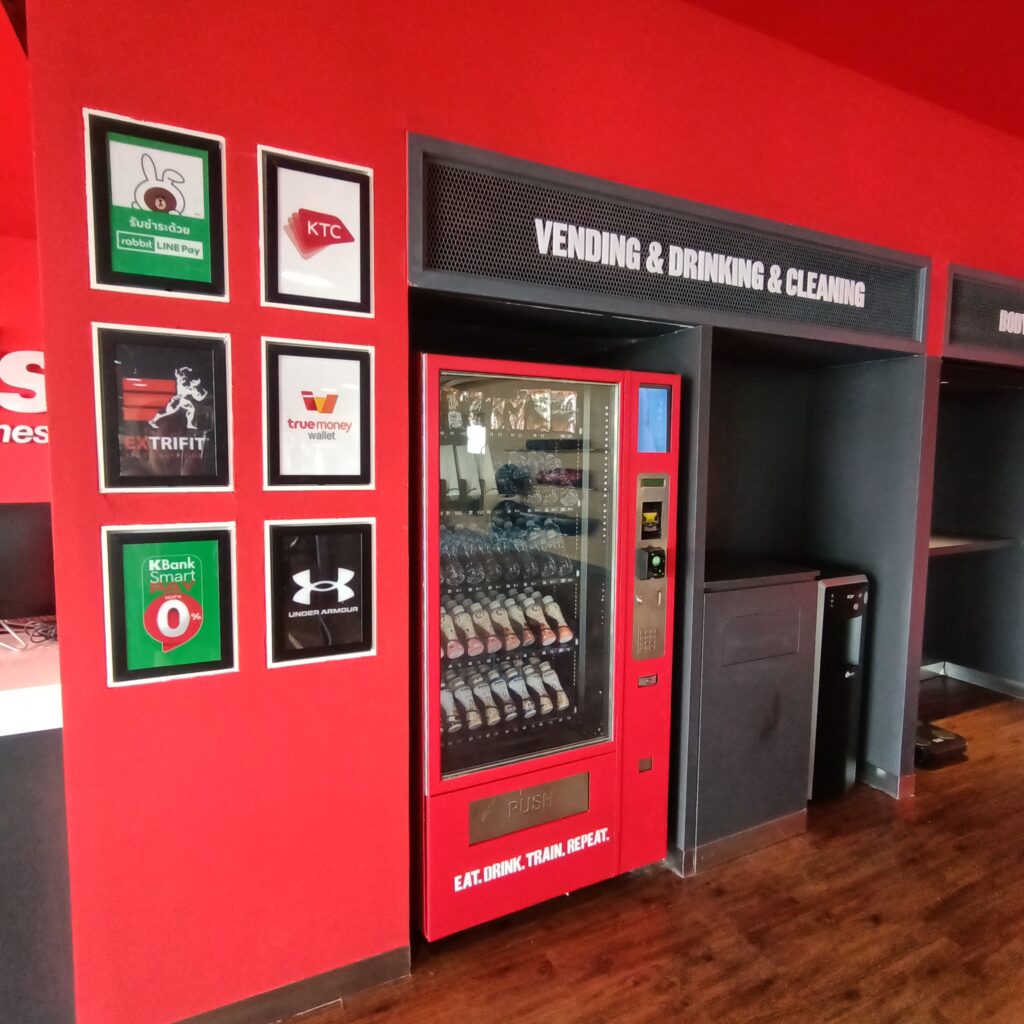 Vending machine for water, protein drinks. They sell also future salad in a box priced 550THB but I never saw some people buy it at all 55.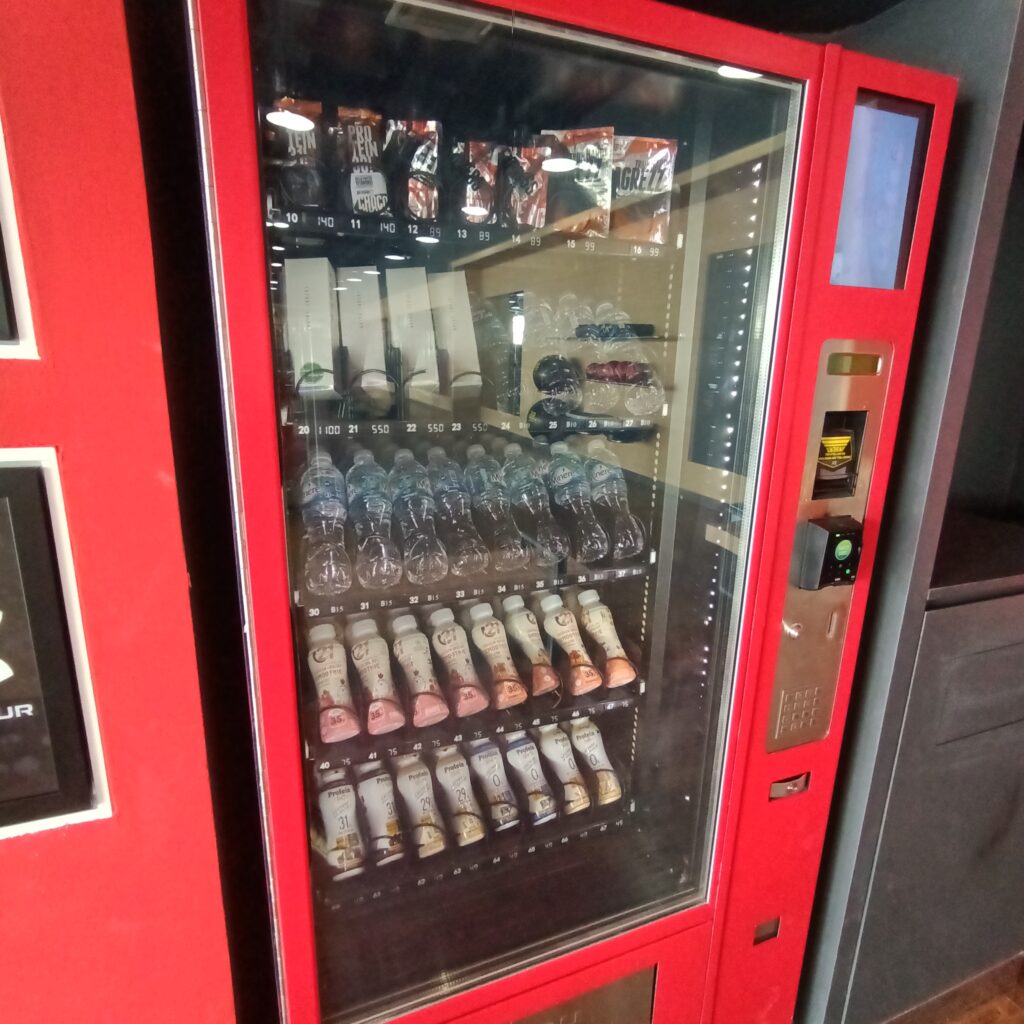 Water server for both cold and hot one. Tanita measurement machine needs apps installed in your phone to record the history.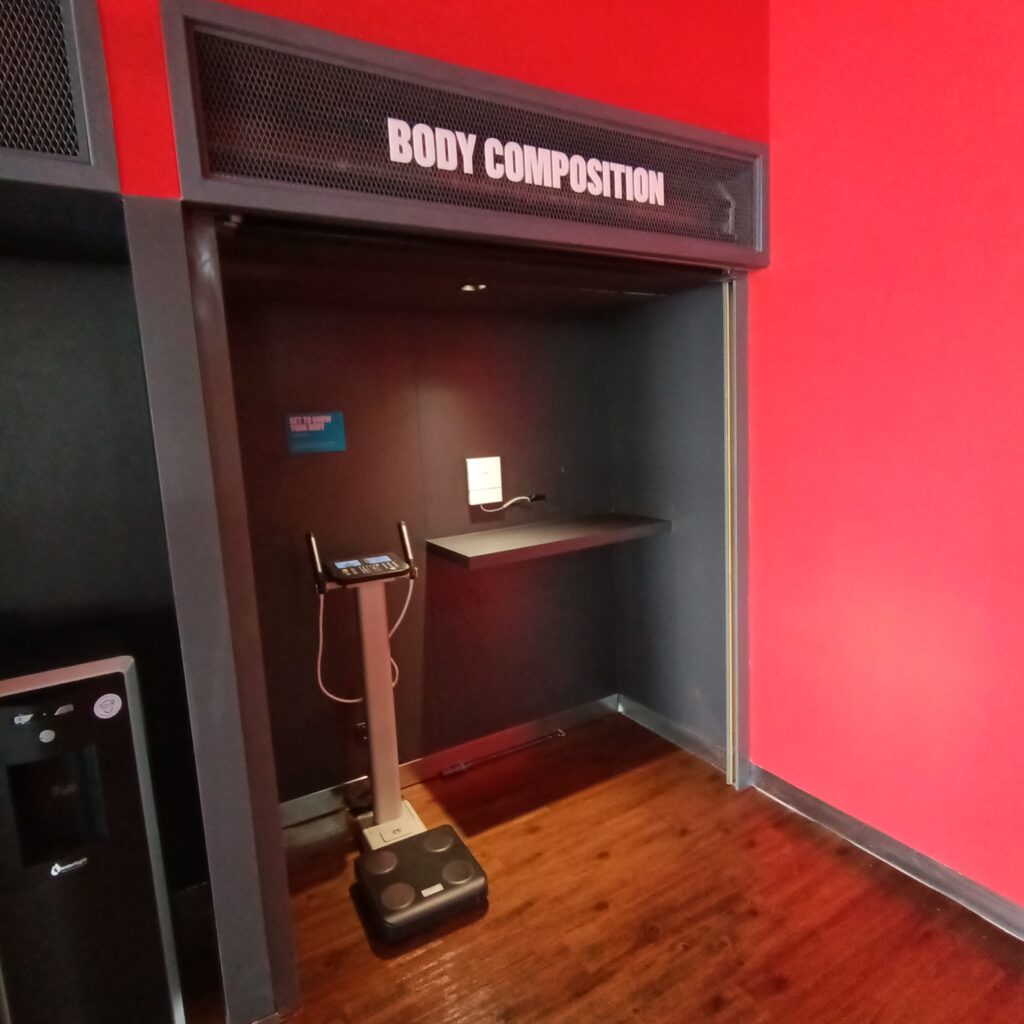 In front of Tanita machine, you can prepare for your workout by using foam roller, stretch ball, etc. Yoga mat can be found in group class room .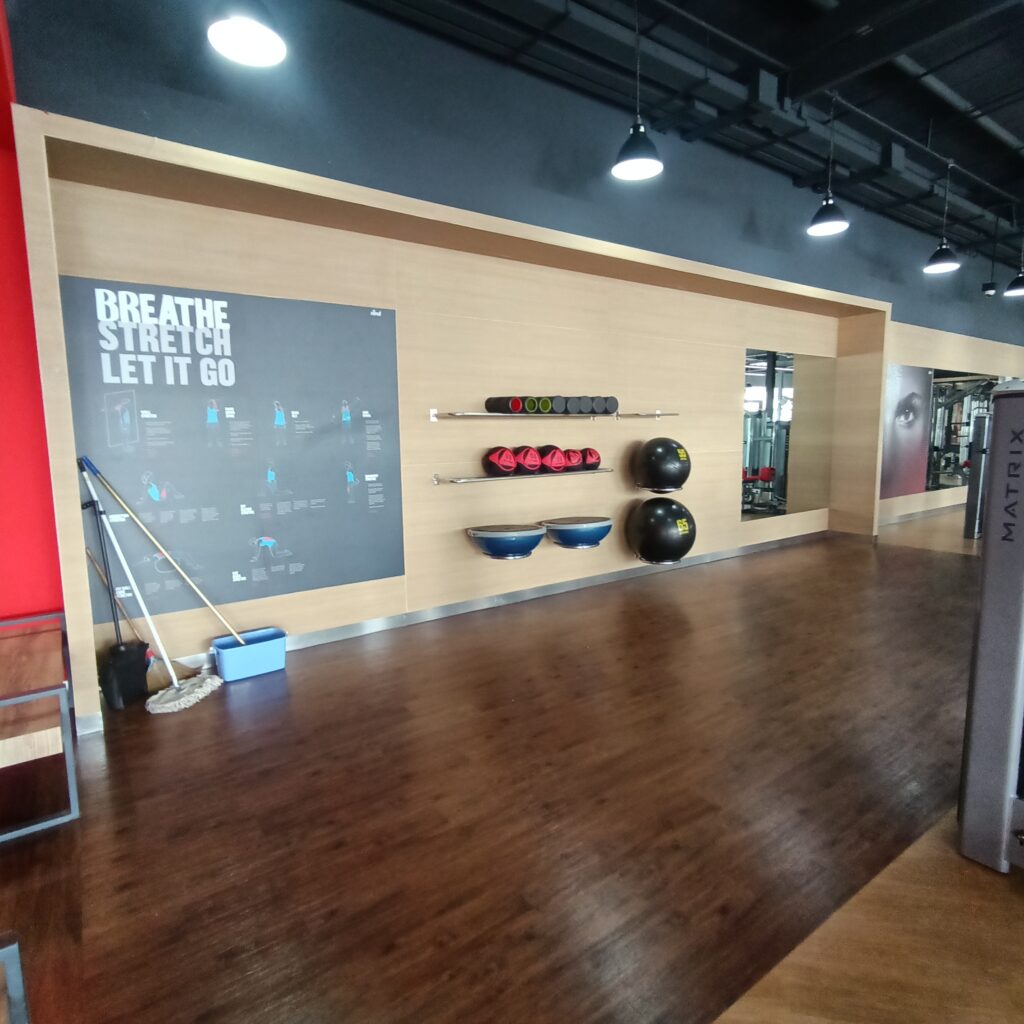 Overall view of gym area from staff counter.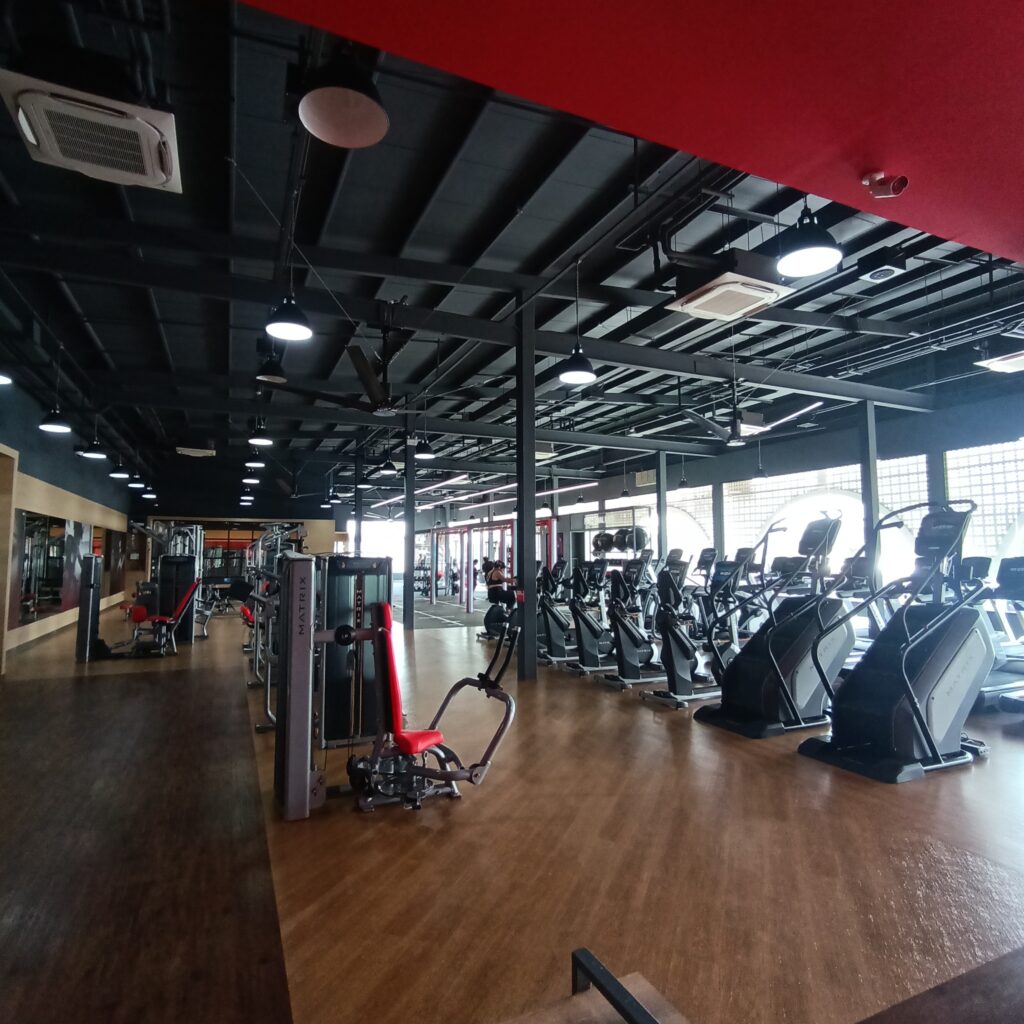 Machines
Let's take a look at machines first. I talked with some trainer at the grand opening day, they said that due to COVID-19 lockdown in China, some machines are delayed to be delivered. Some other new machines will be added in next month, August as they say.
Recently I use this machine quite often to stretch my rear delt and chest.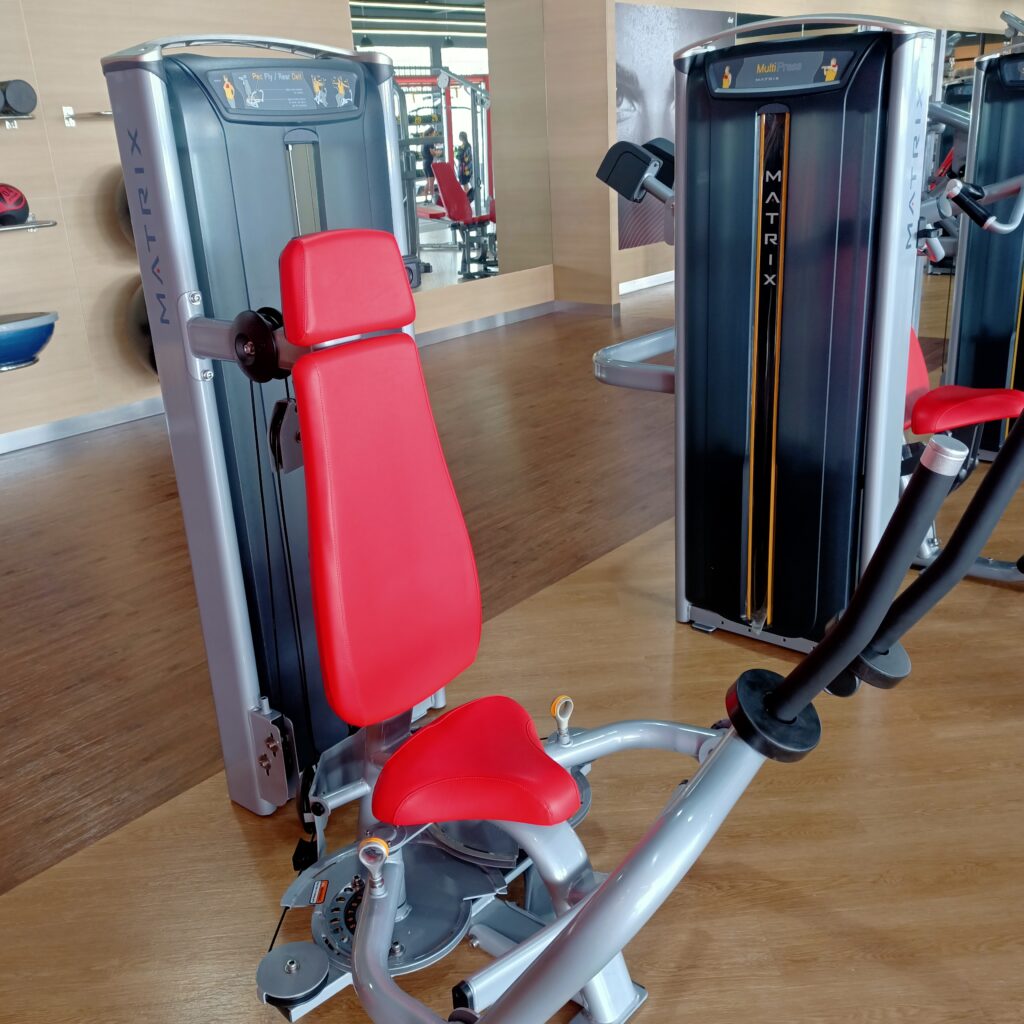 Press machine for chest and shoulder by adjusting seat position.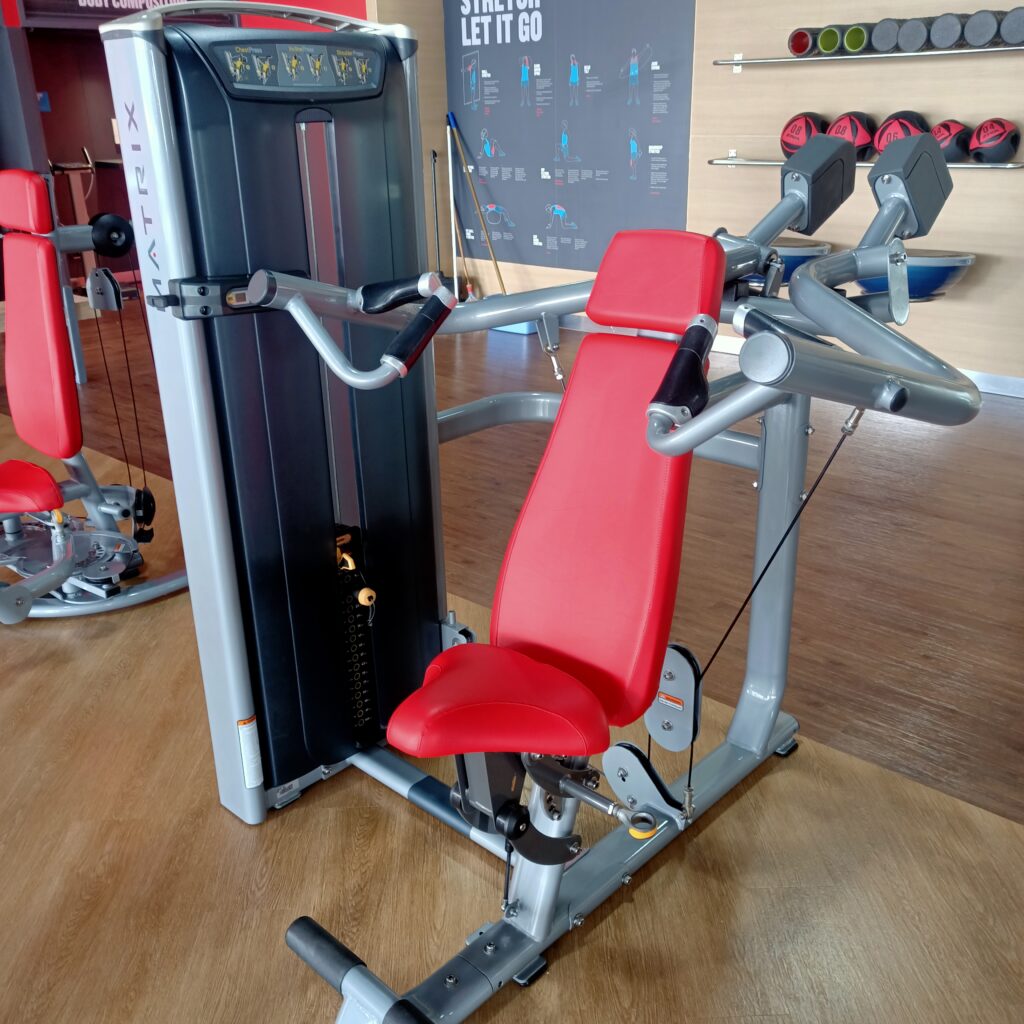 Shoulder press machine.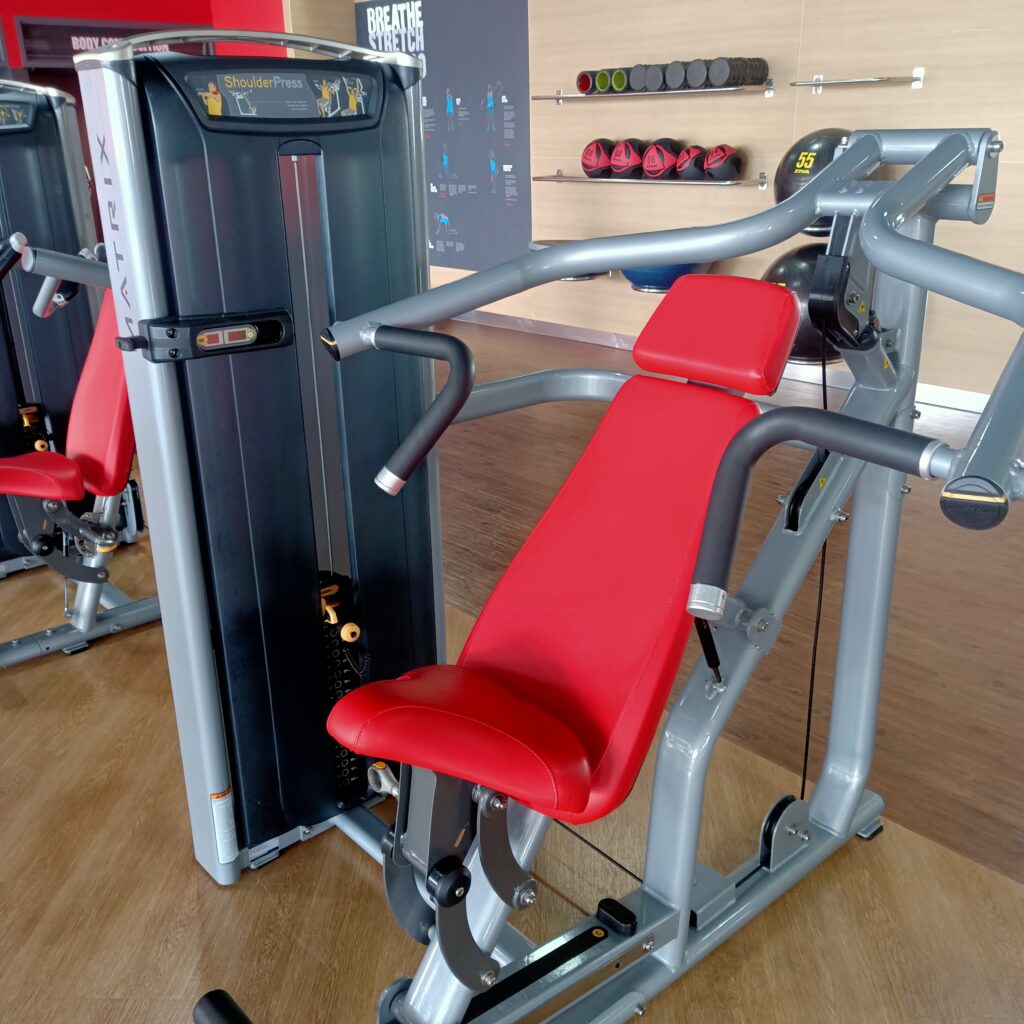 Lower back and abs.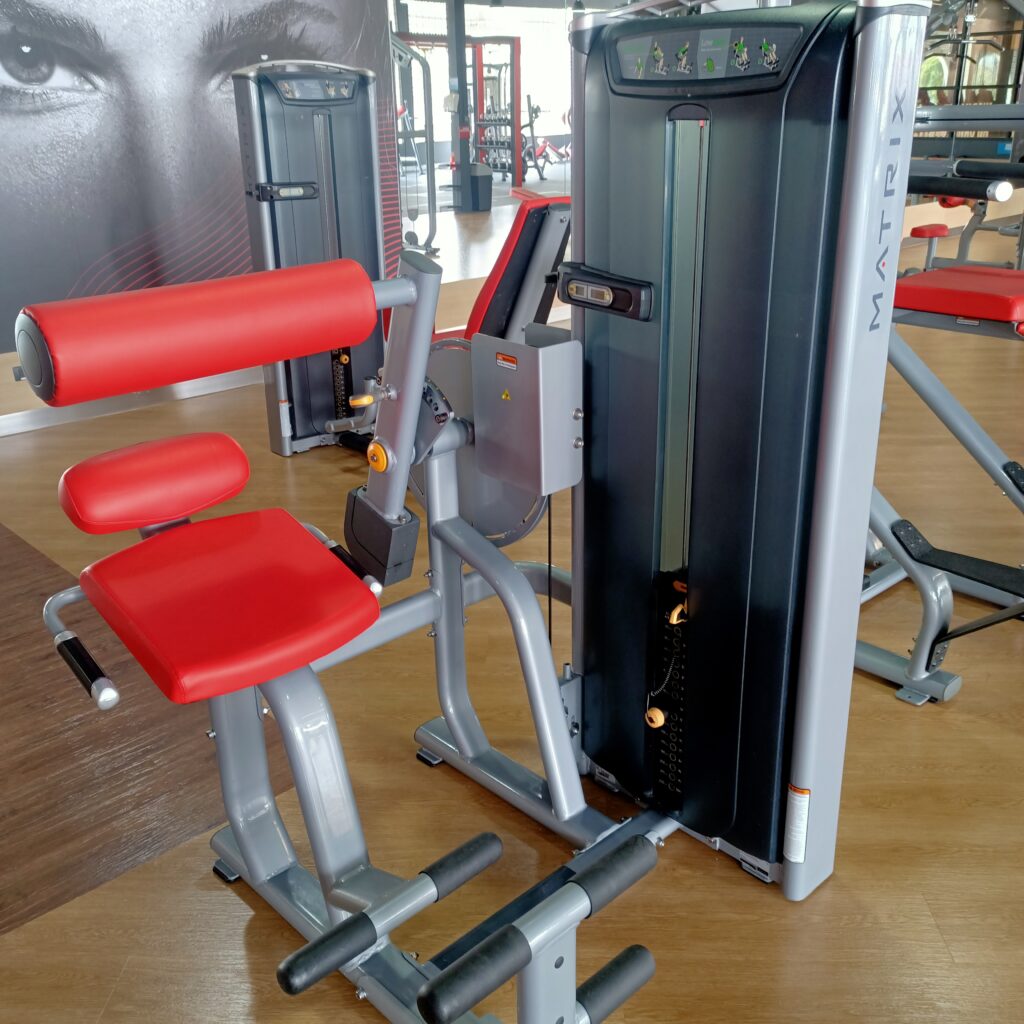 Assisted chin up and dips.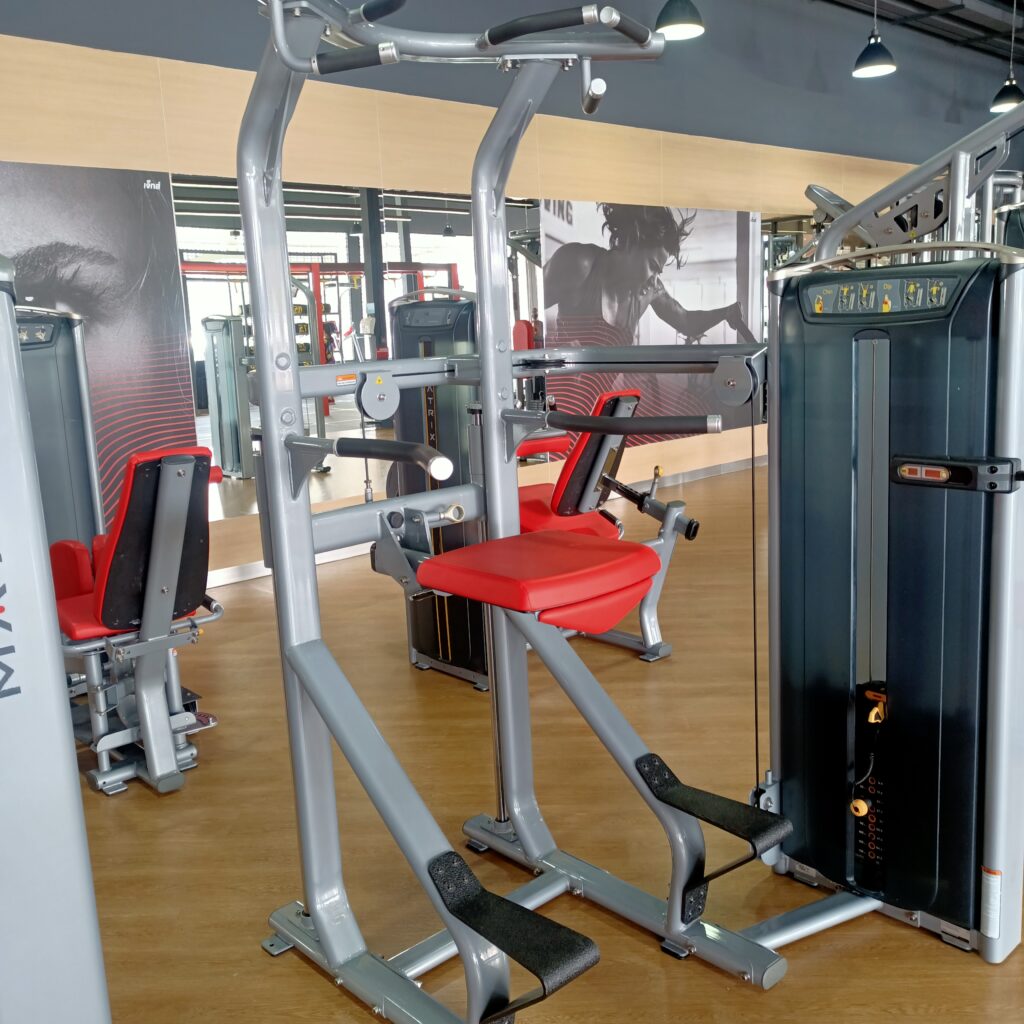 Lat pull and cable row.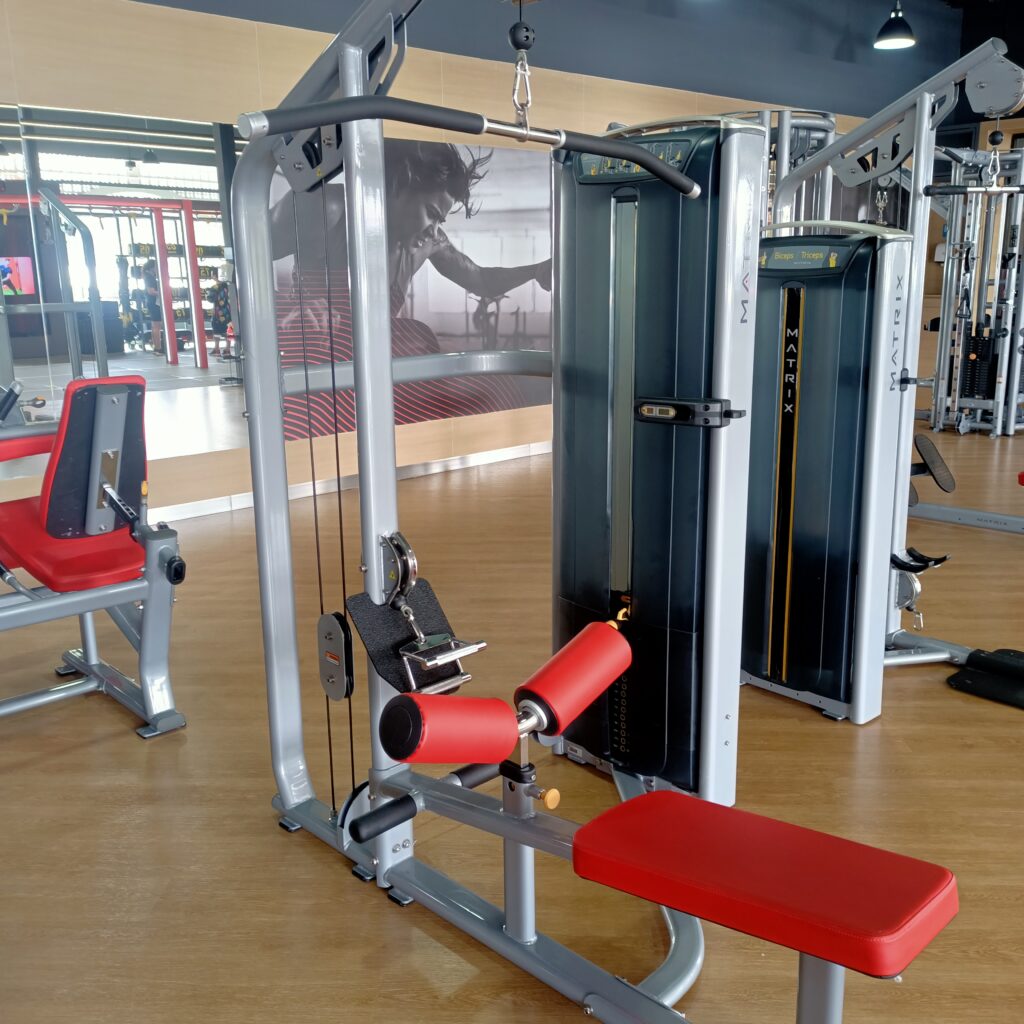 For arms.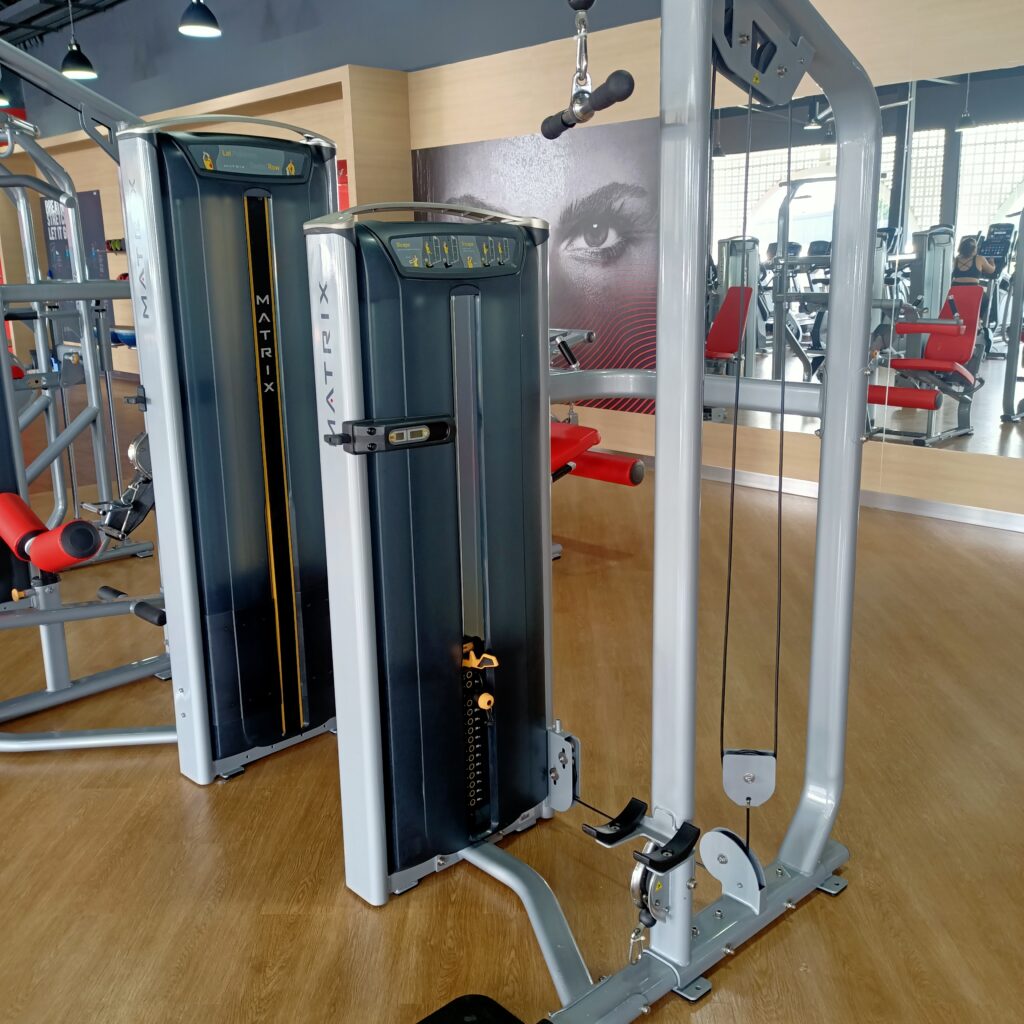 Legs curl and legs extension.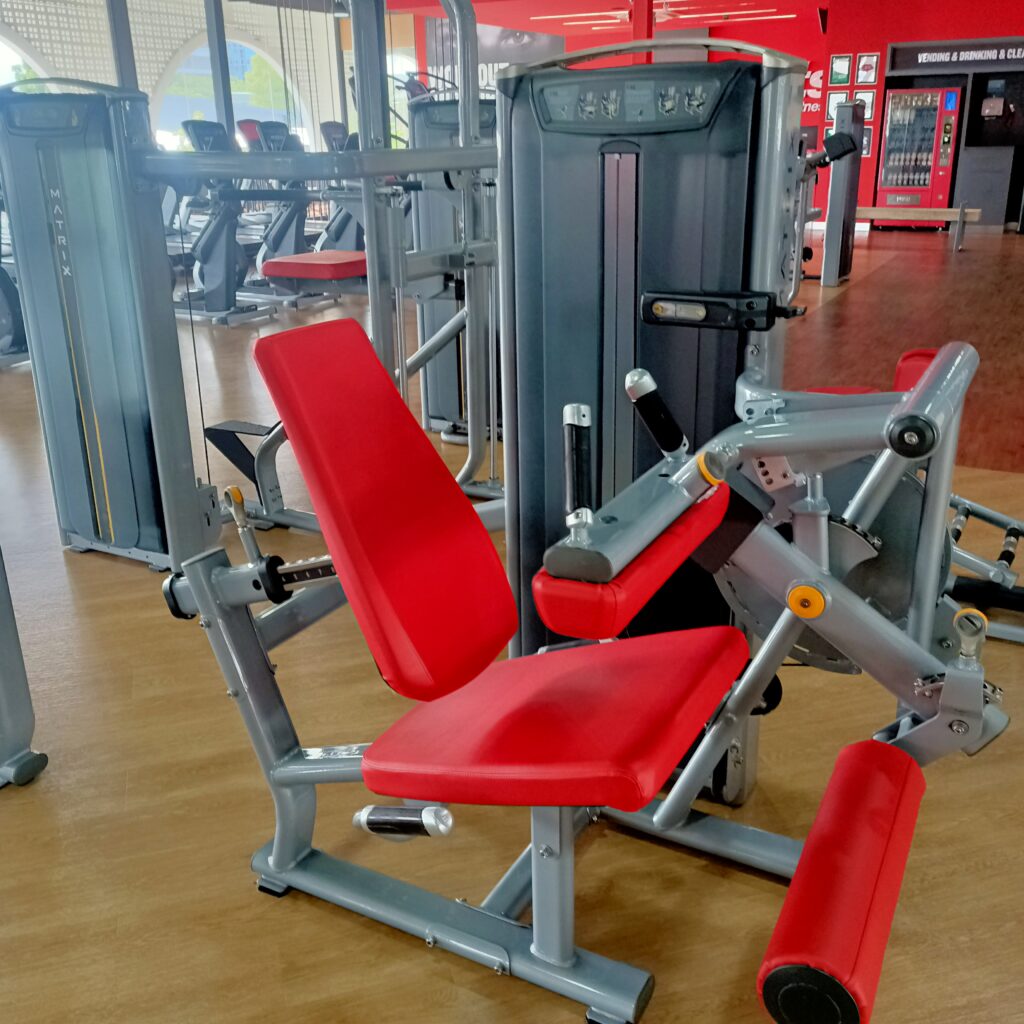 Abduction and Adduction.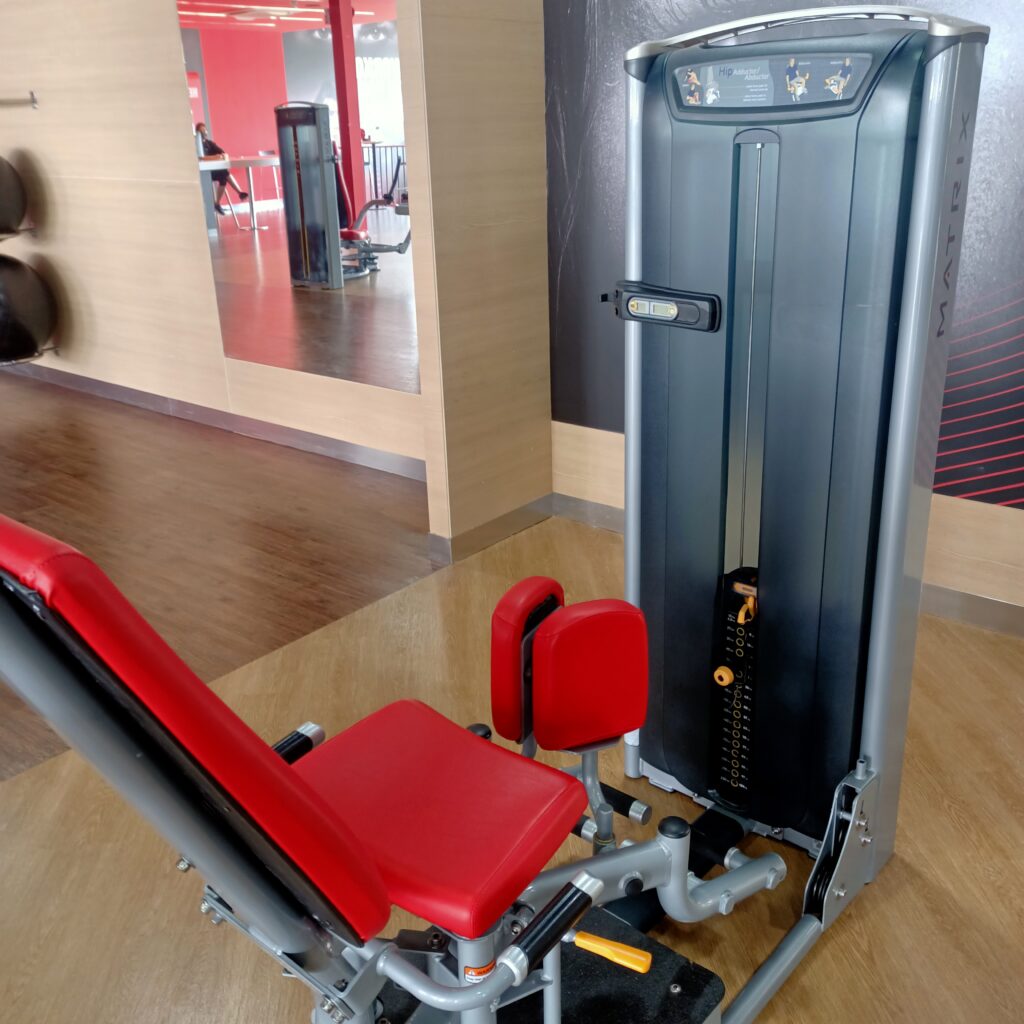 Cable compound machines. Again, please let me know how this machine called, 55.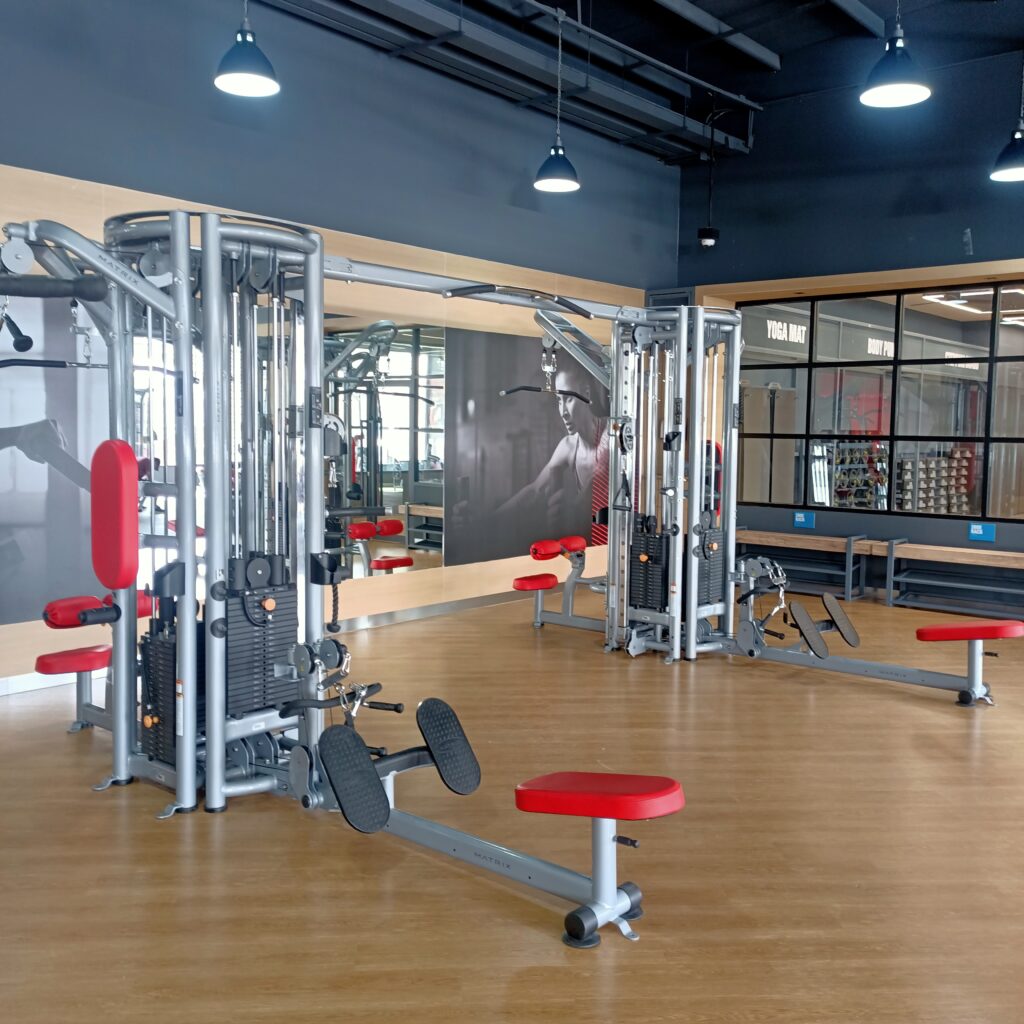 Other side view.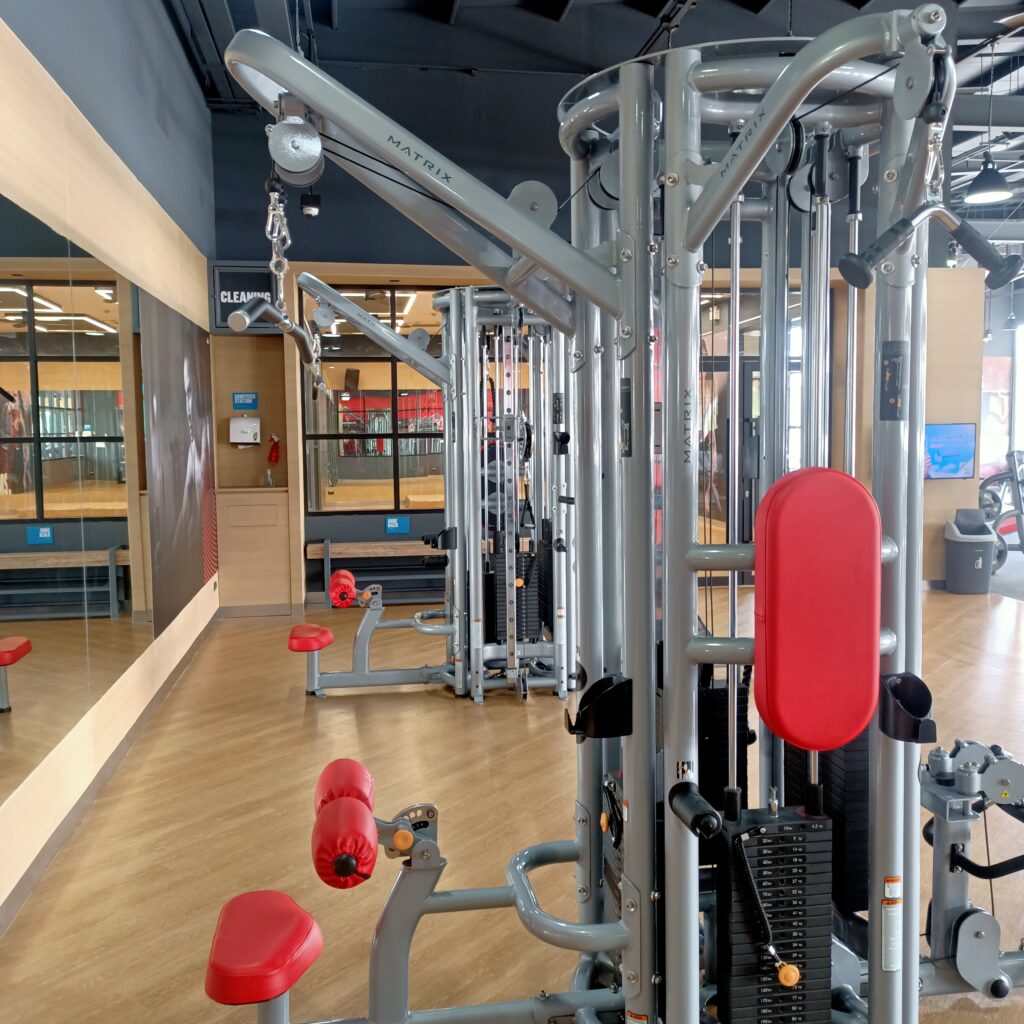 Let's see the attachment a bit.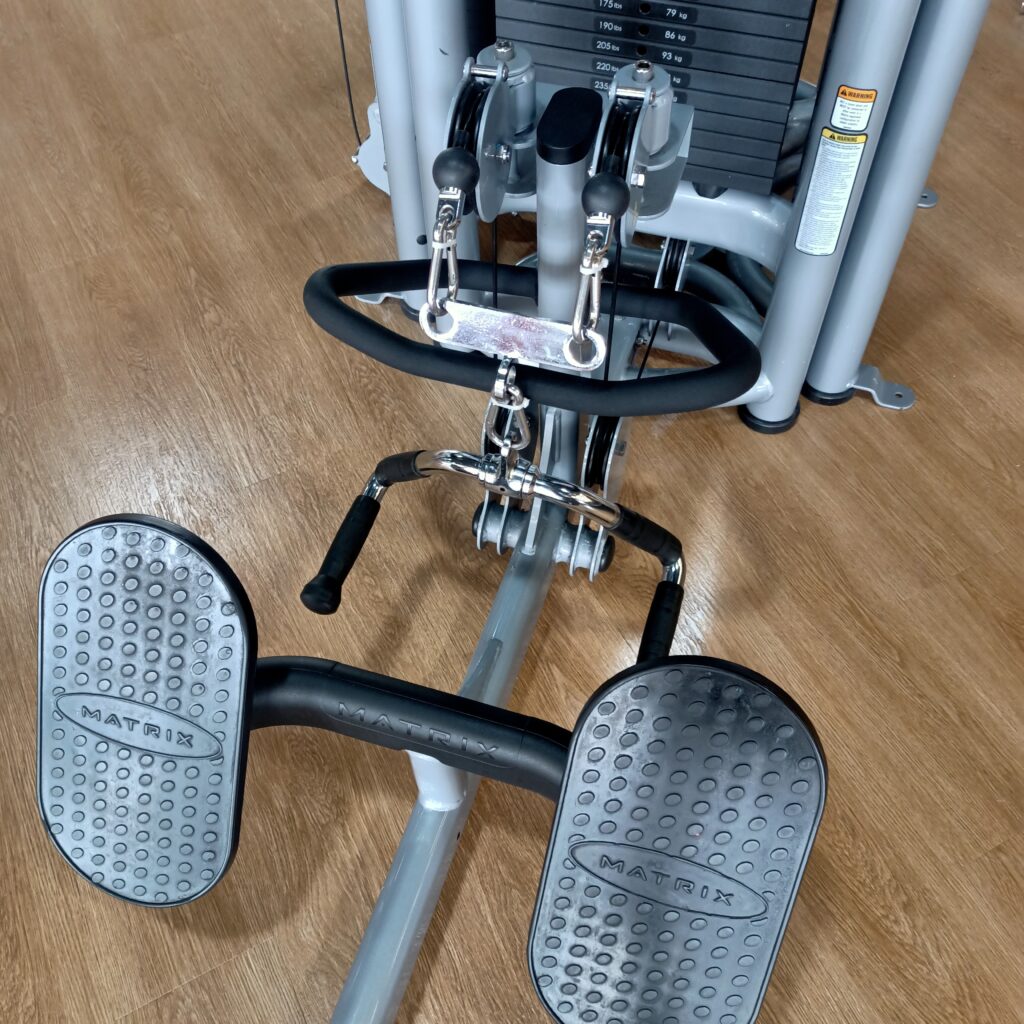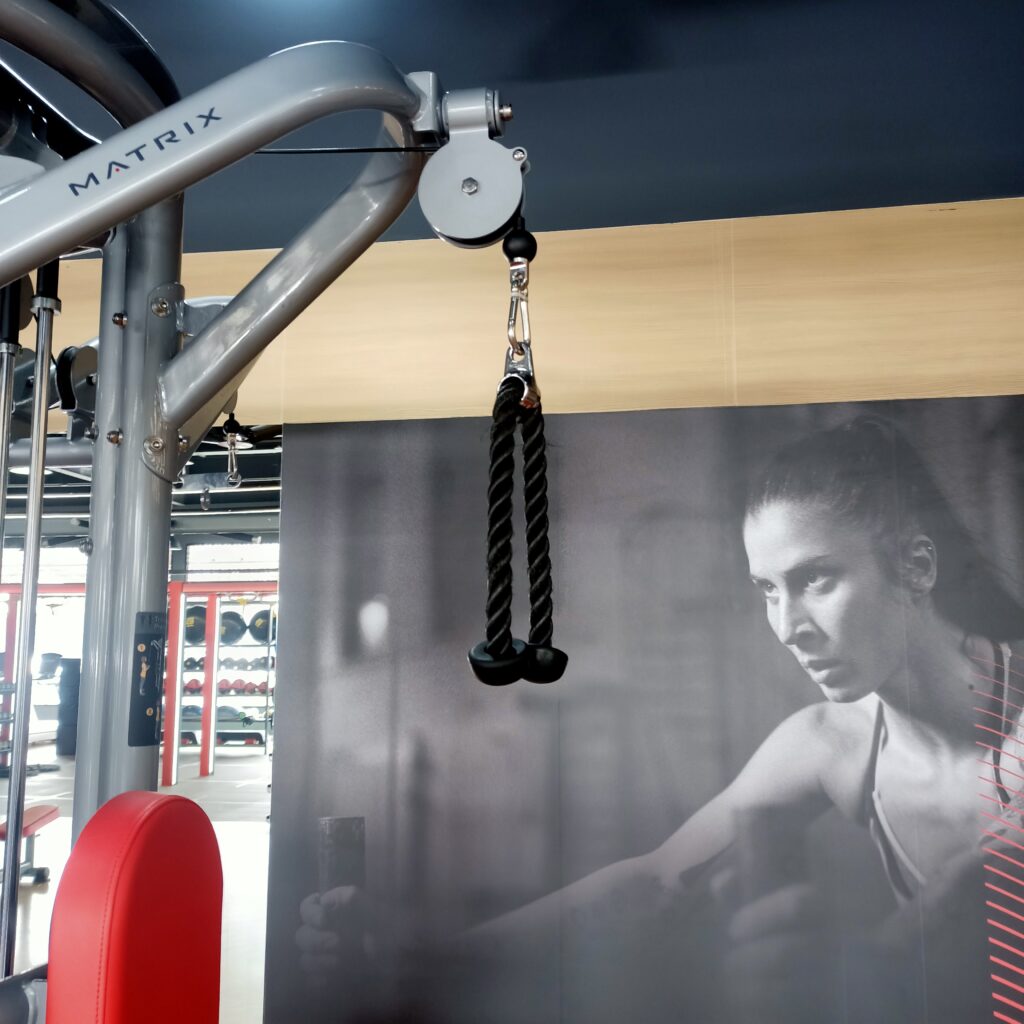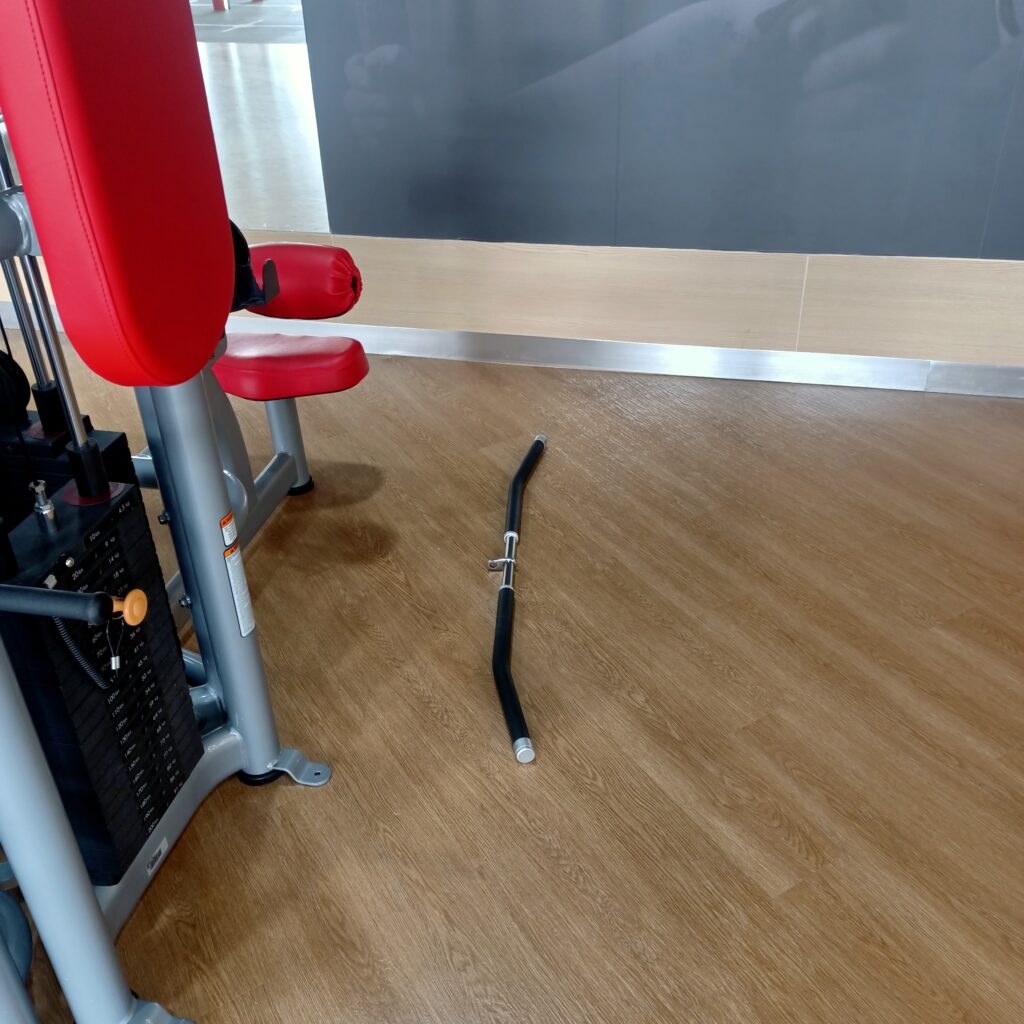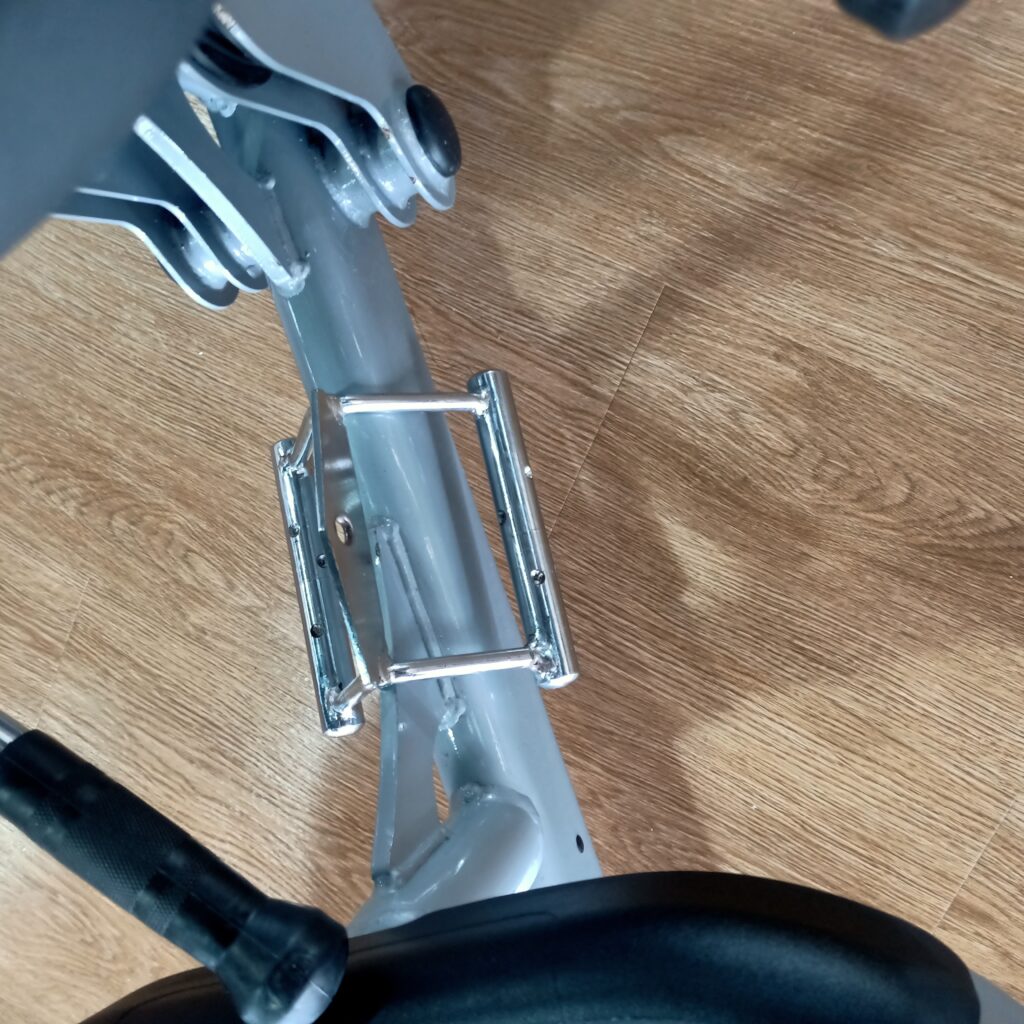 Cardio
Cardio areas, you will see immediately after you climb up to 2nd floor.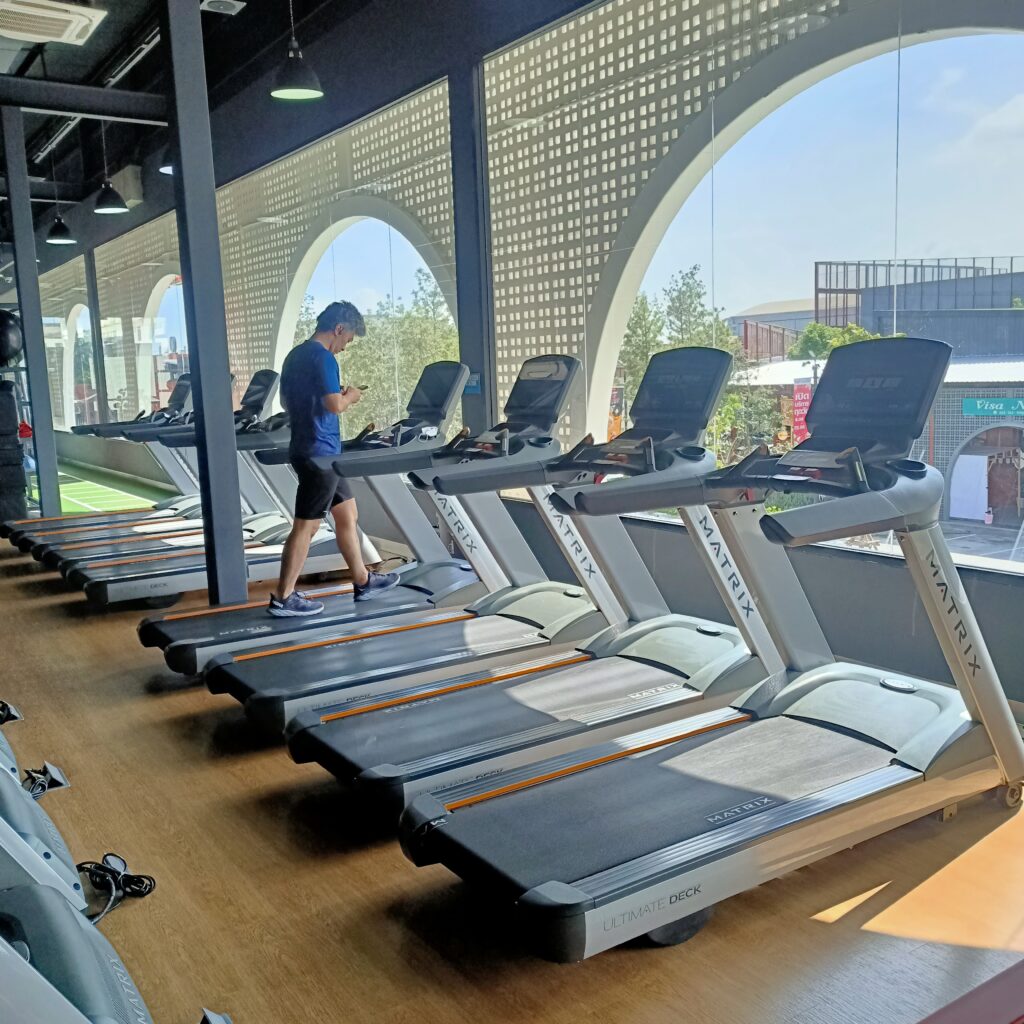 Treadmill and cross walker.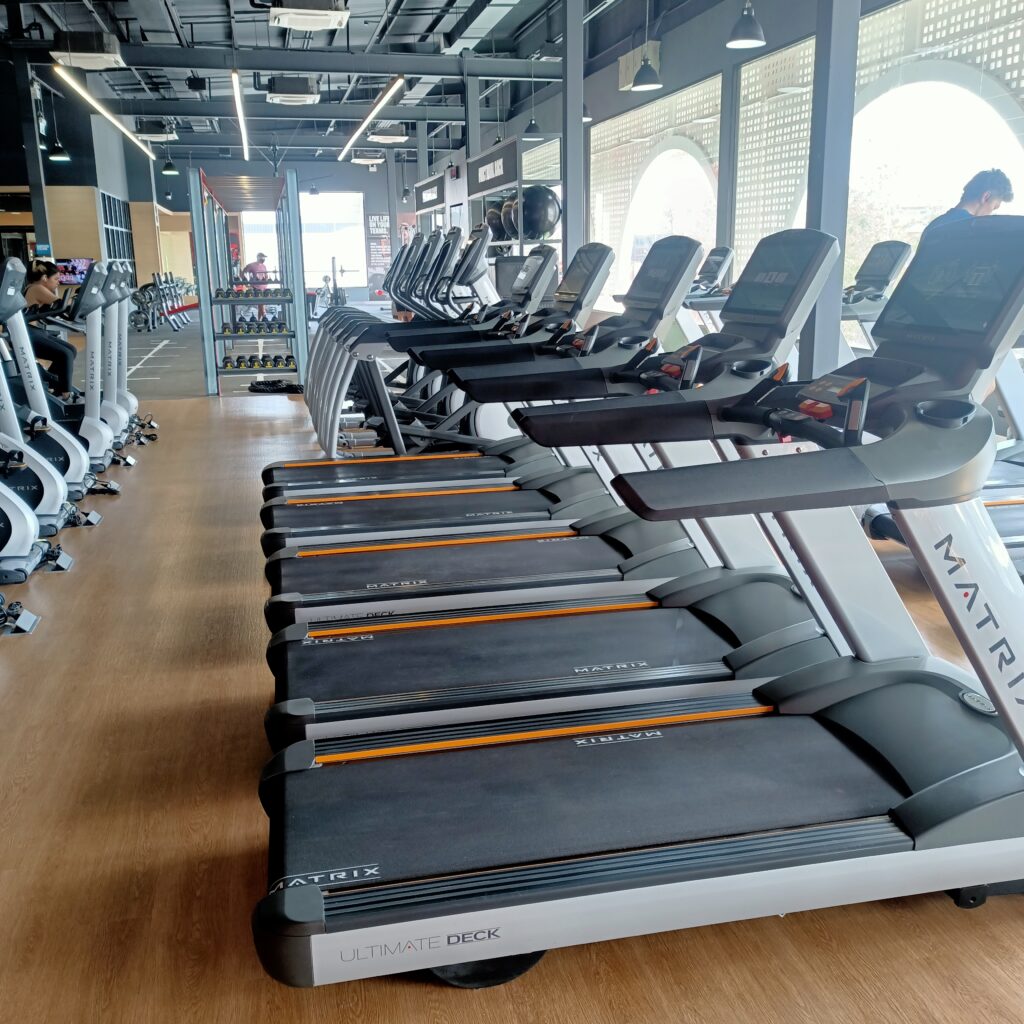 2 climb mills and bikes.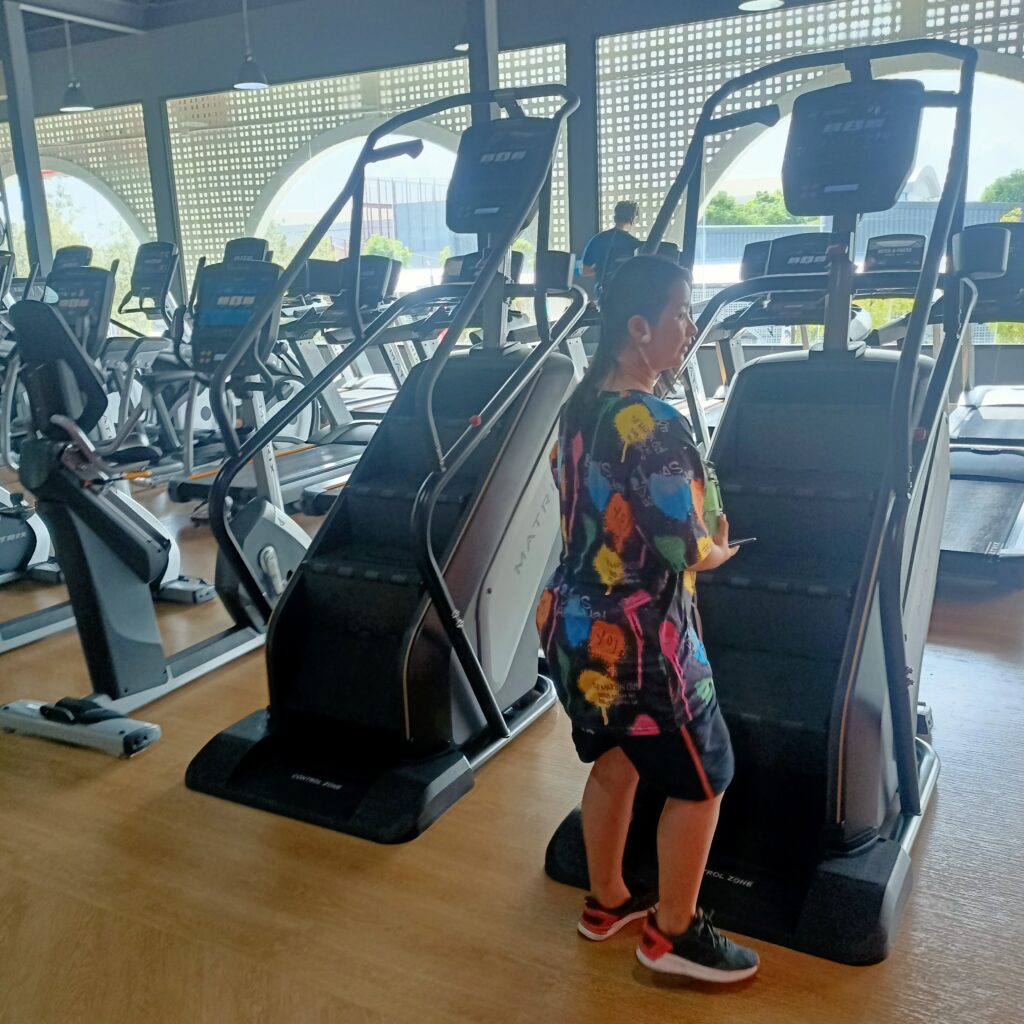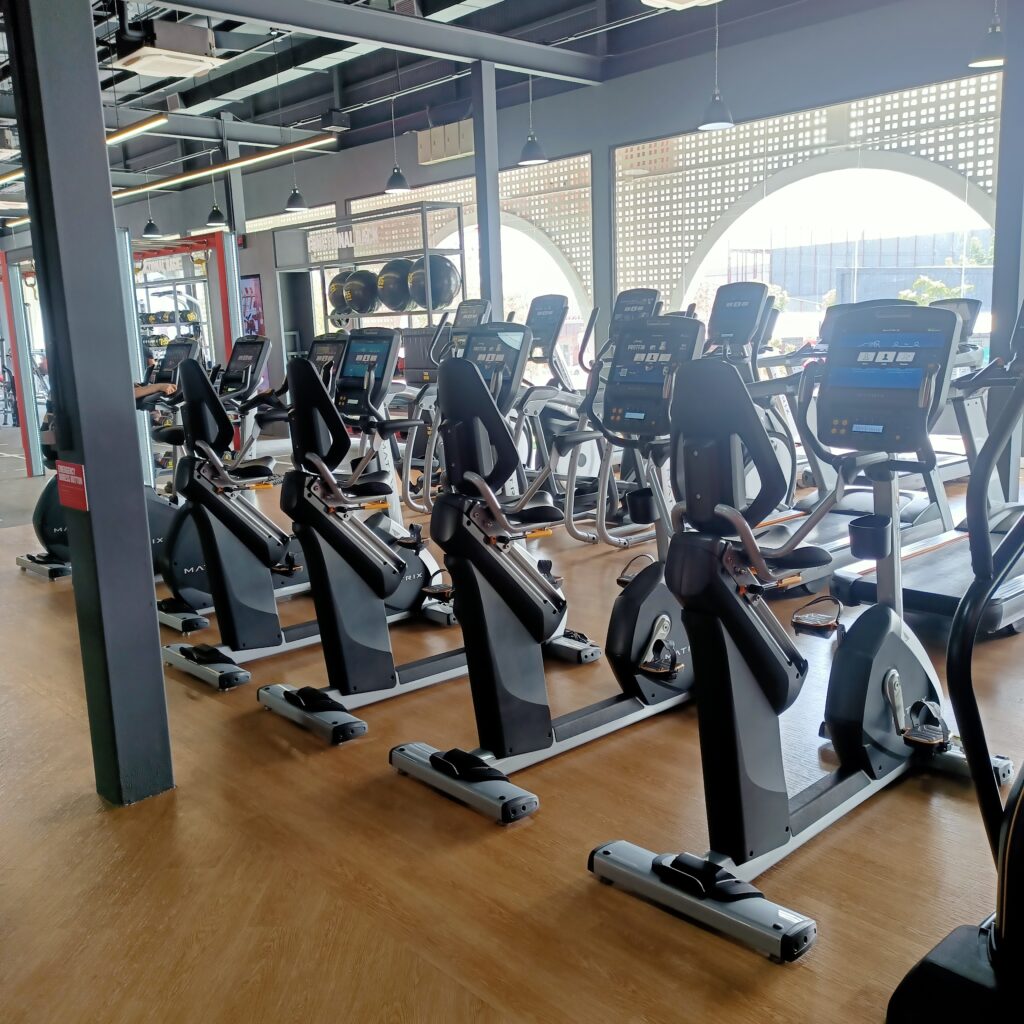 Boat machines also here for 2.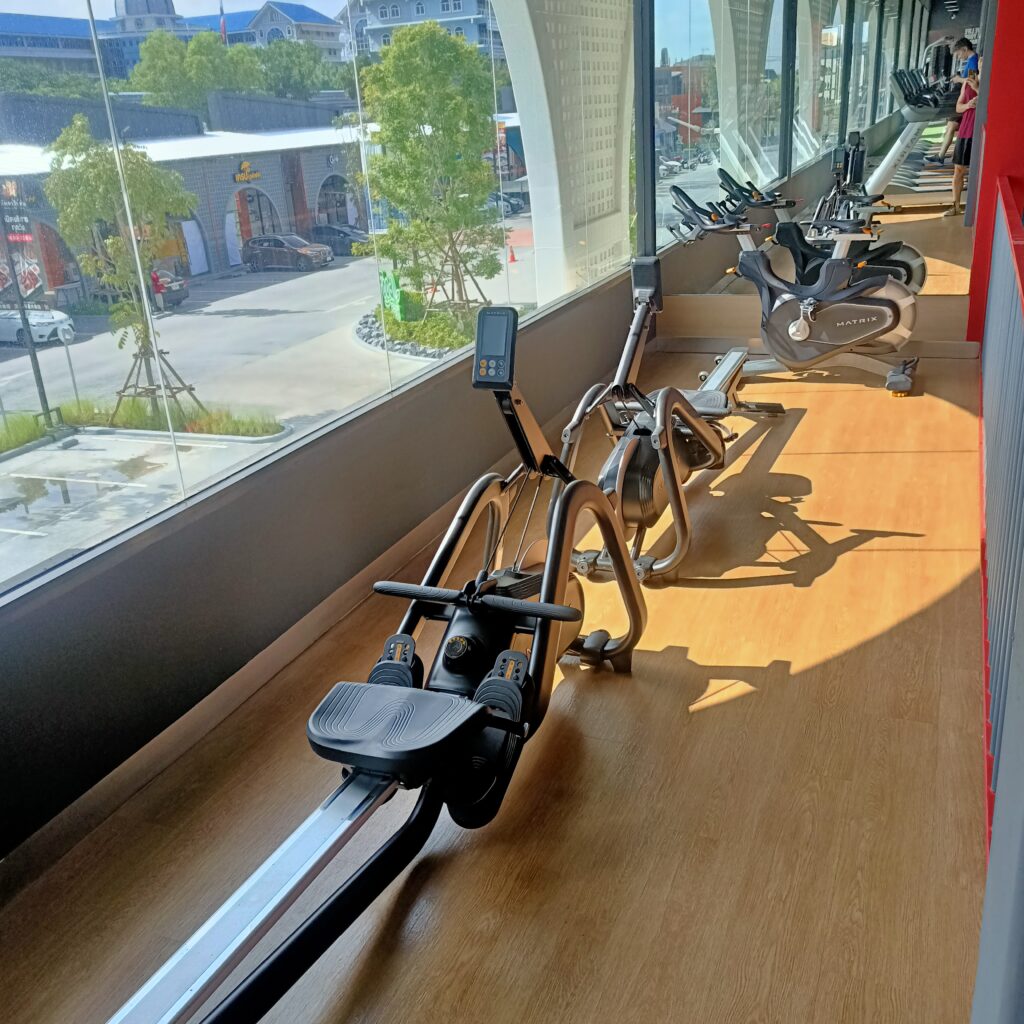 Overview of cardio areas.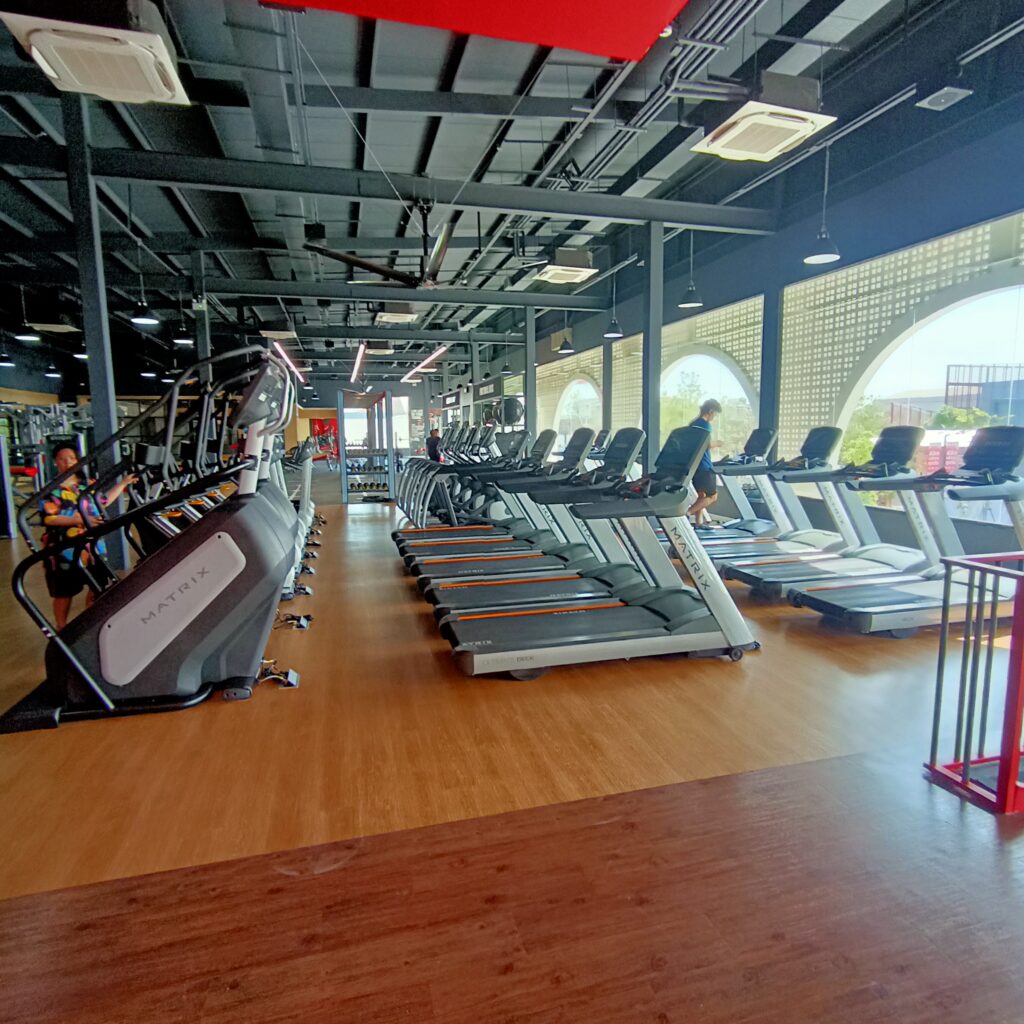 Group room
Class room might a bit small but light layout is great.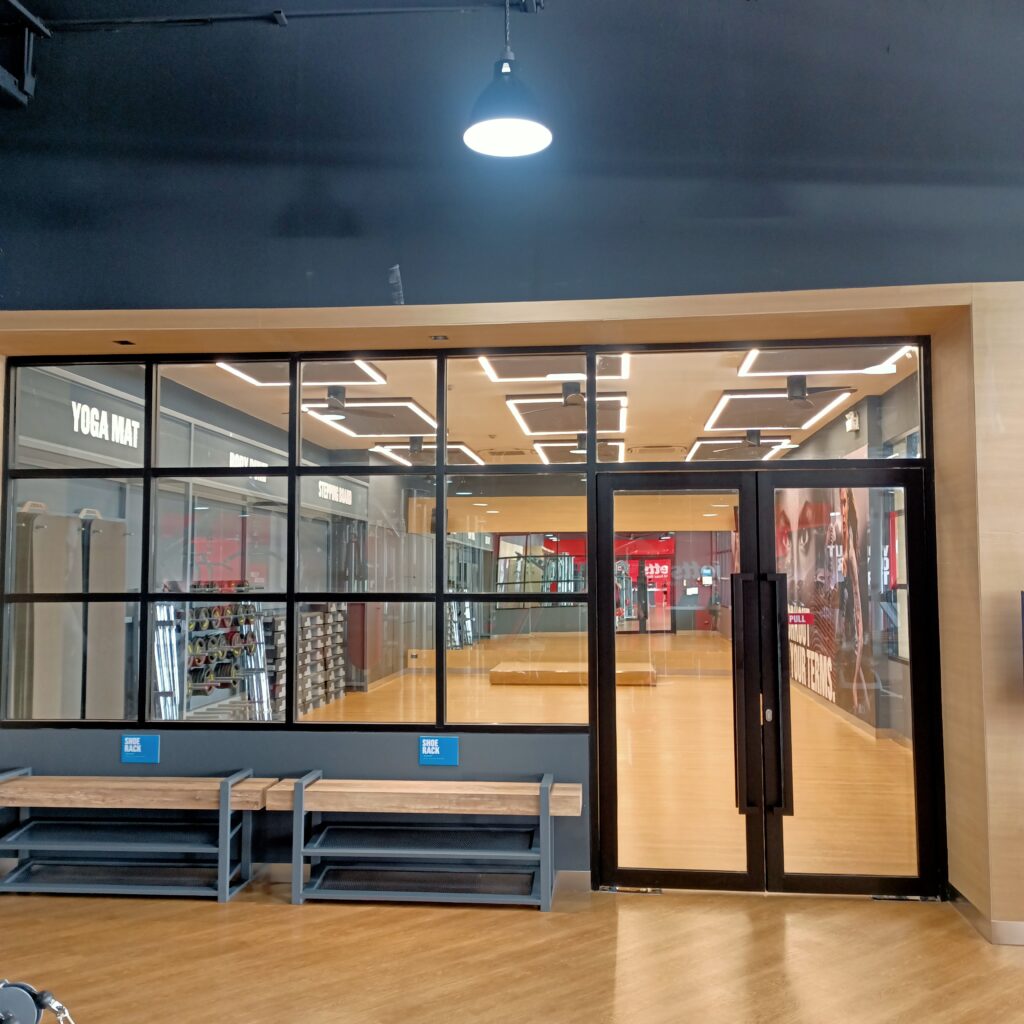 Every equipment is neatly arranged for grand opening. It is very good, please keep good work Jetts team to keep tidy always for gym condition. I appreciate.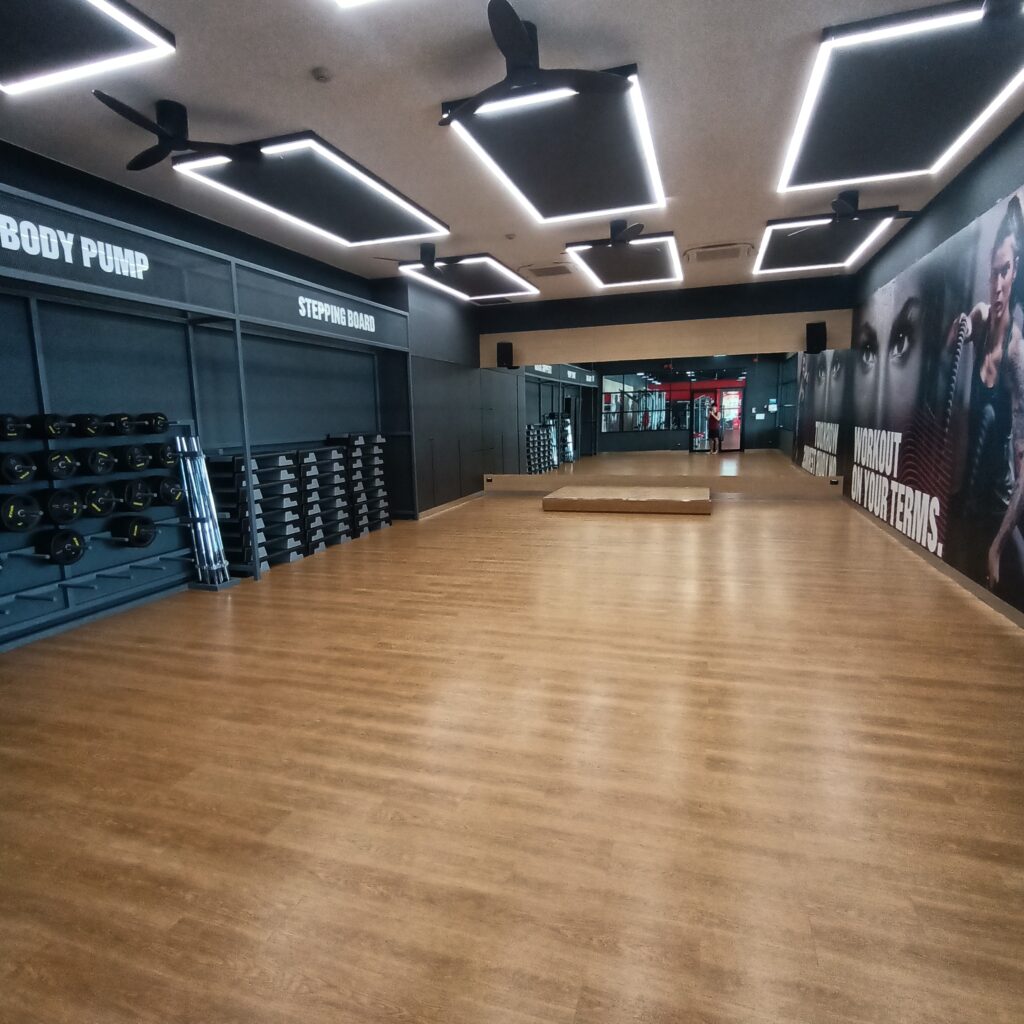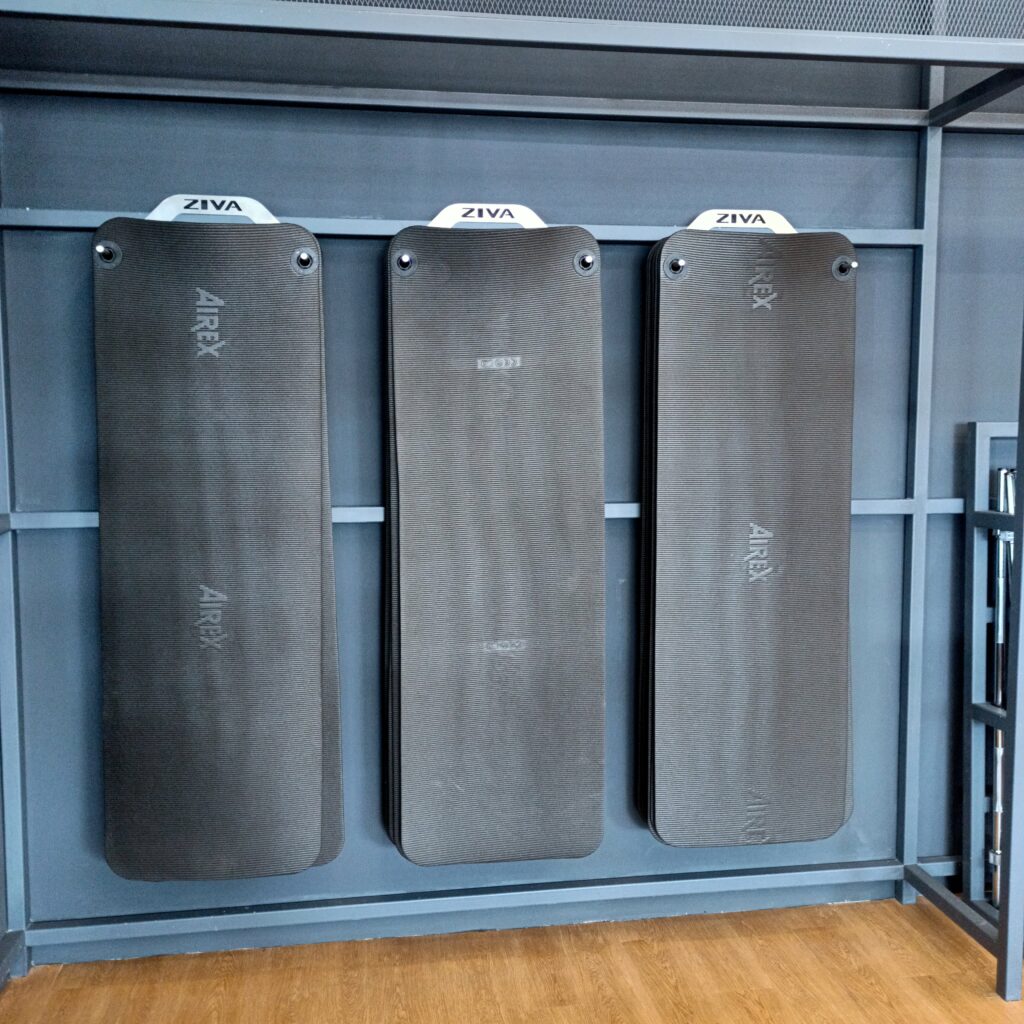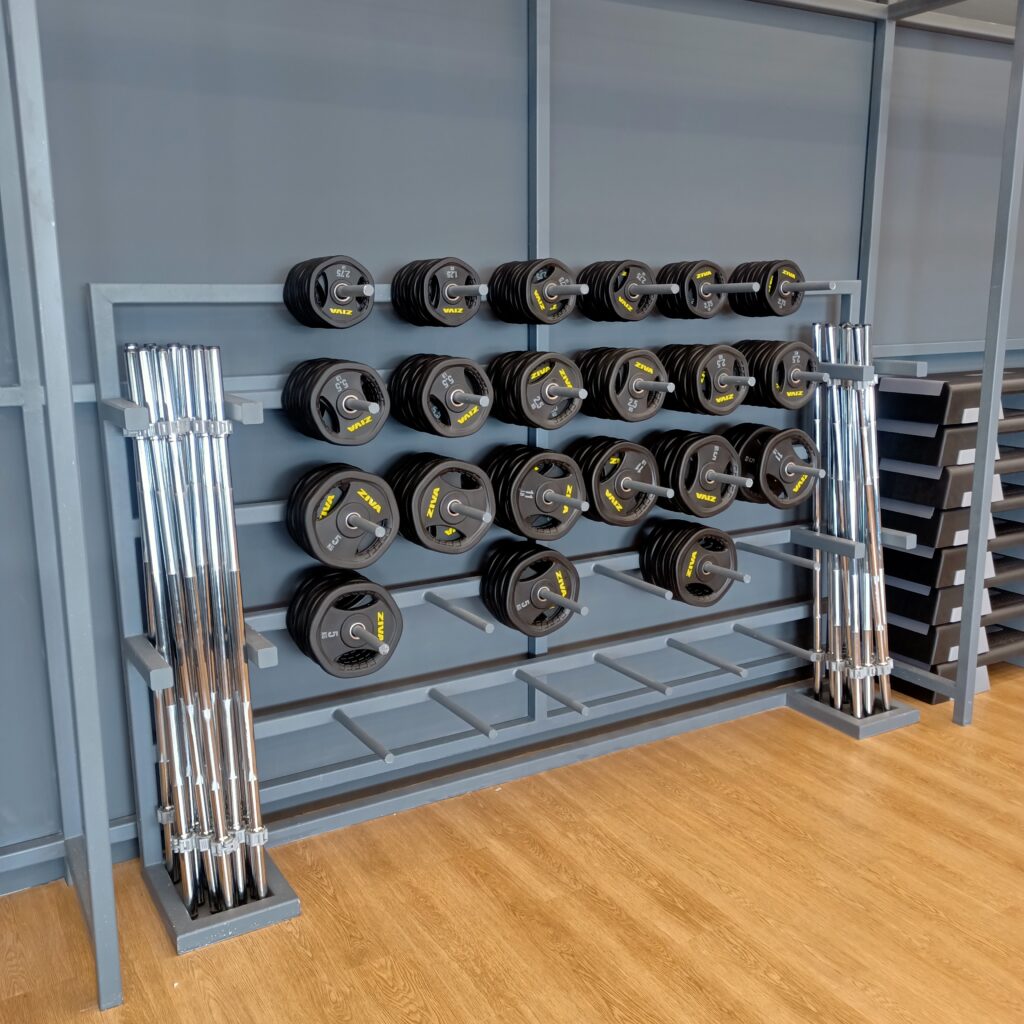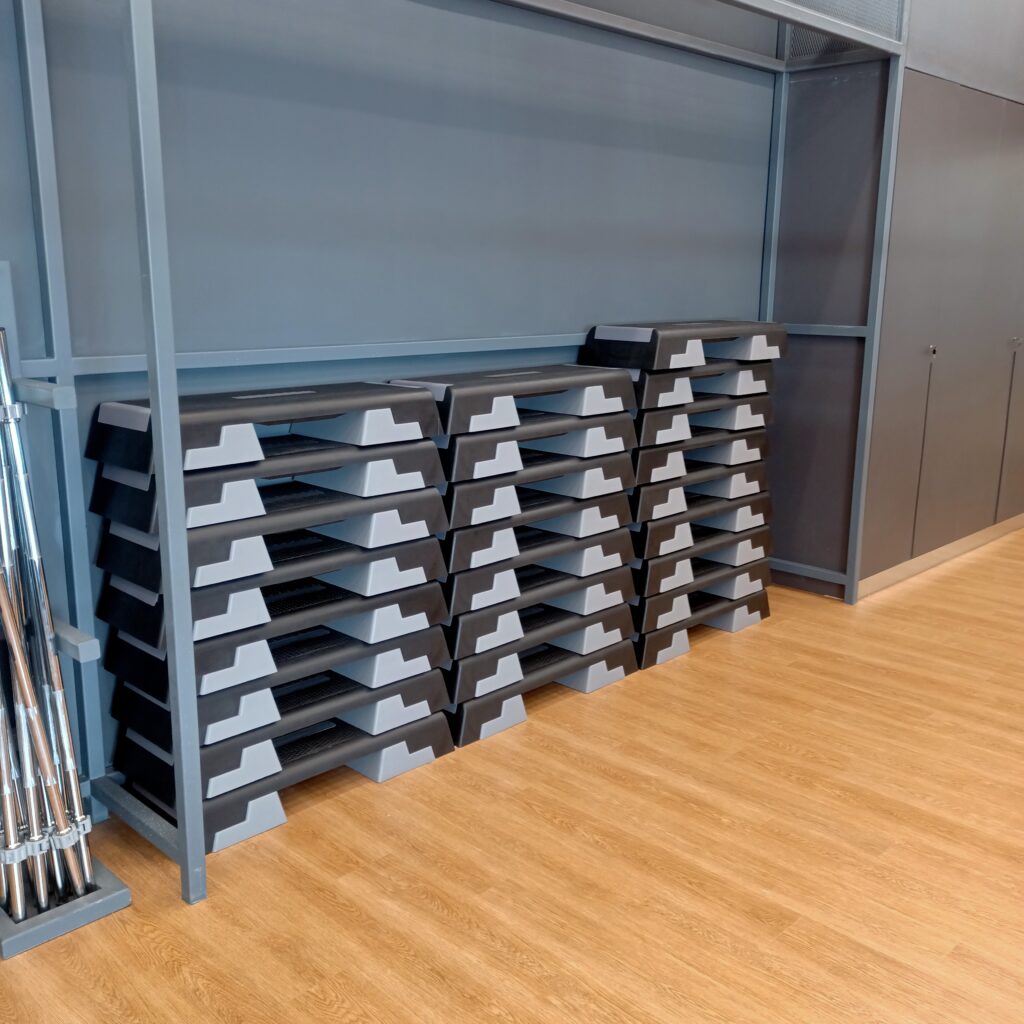 Functional area
Functional training area. Did you realize the the light bulbs are also inside the each pole. I think I never this style in other Jetts Fitness gym.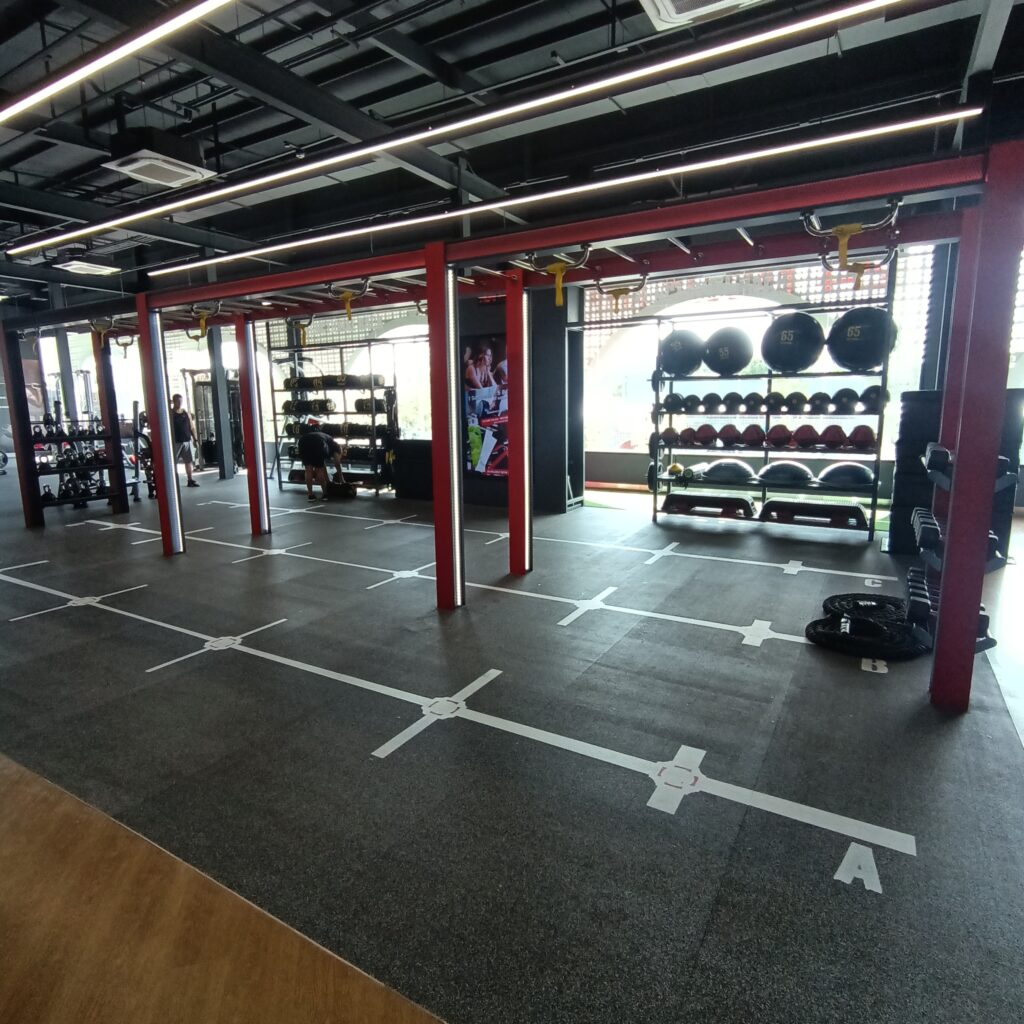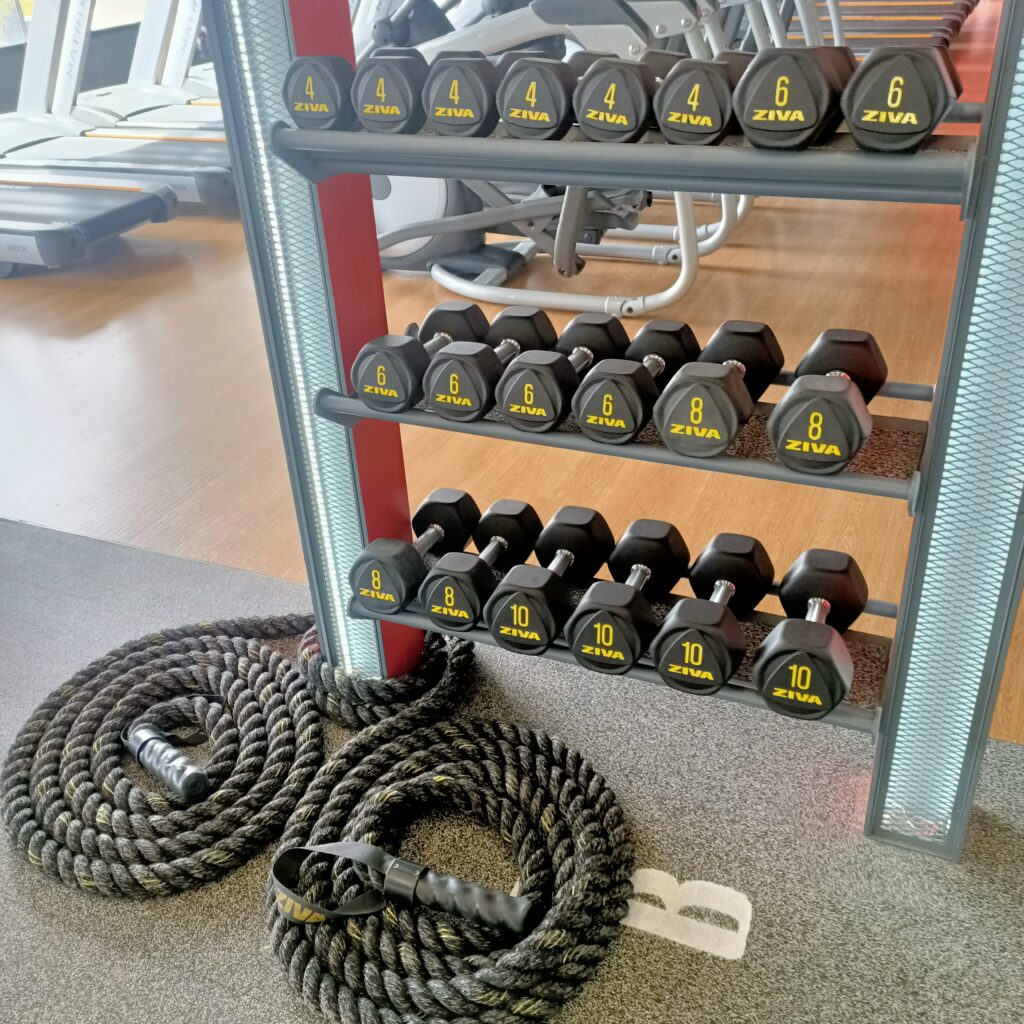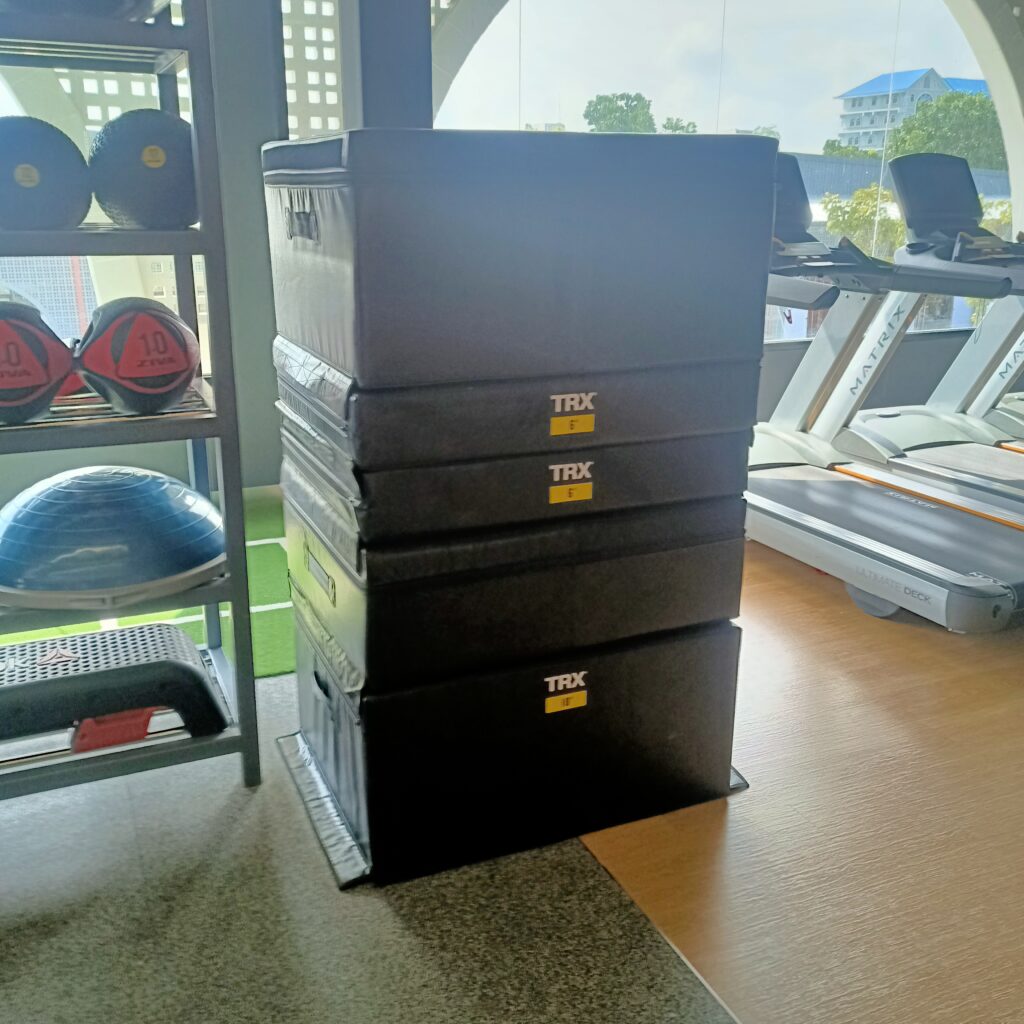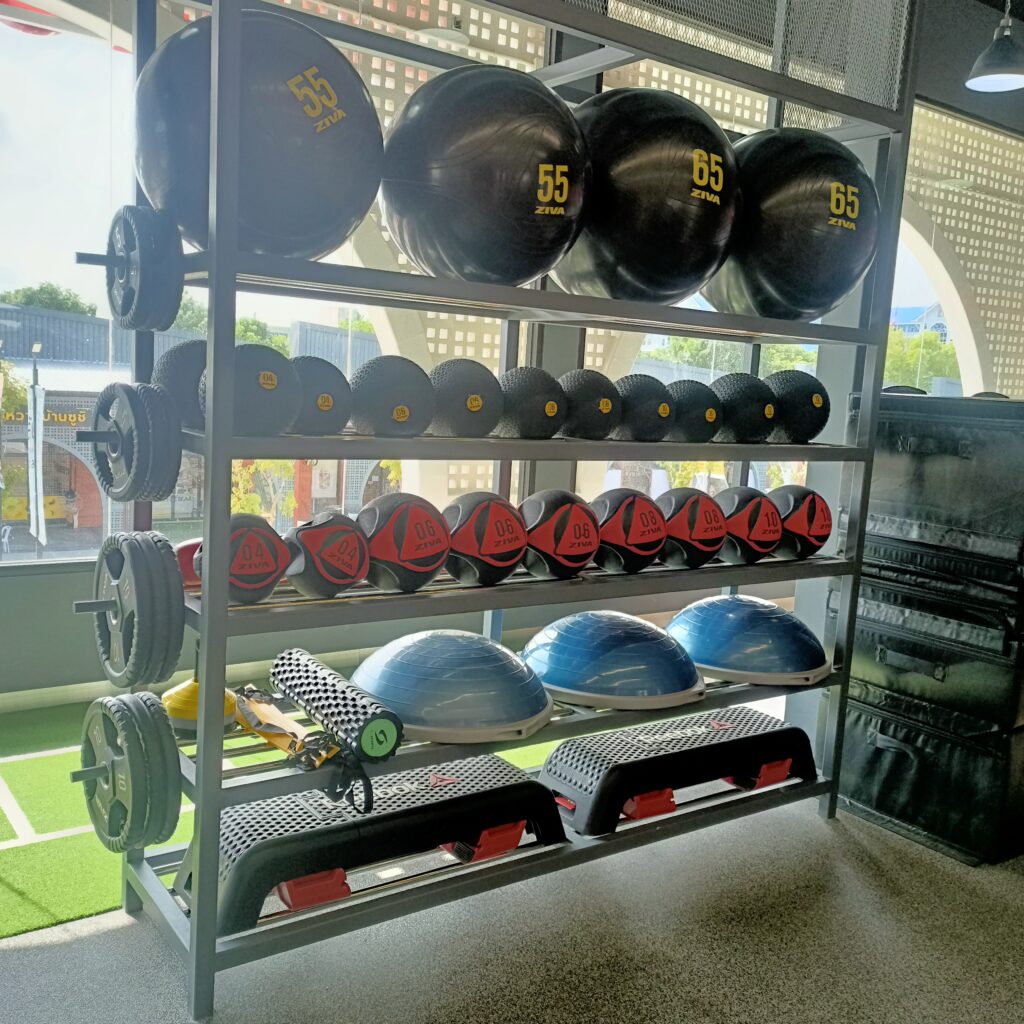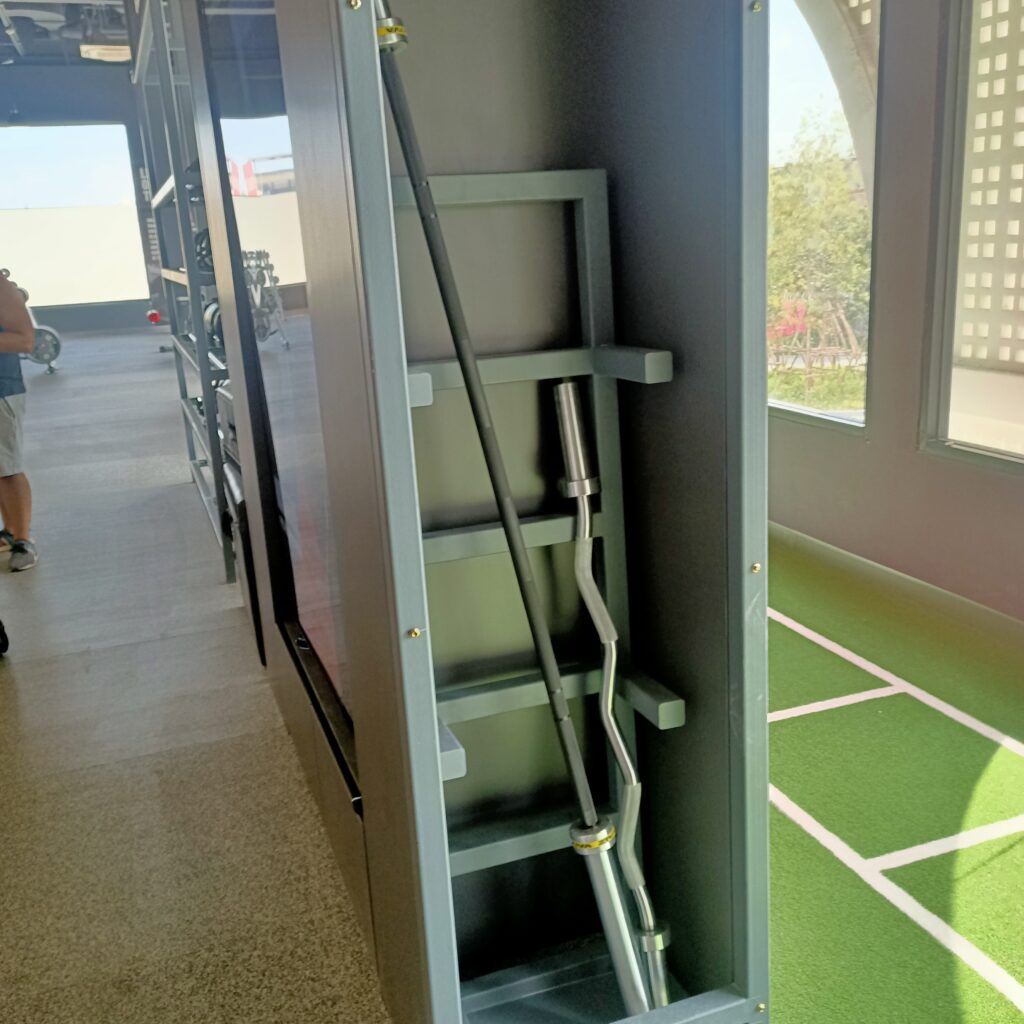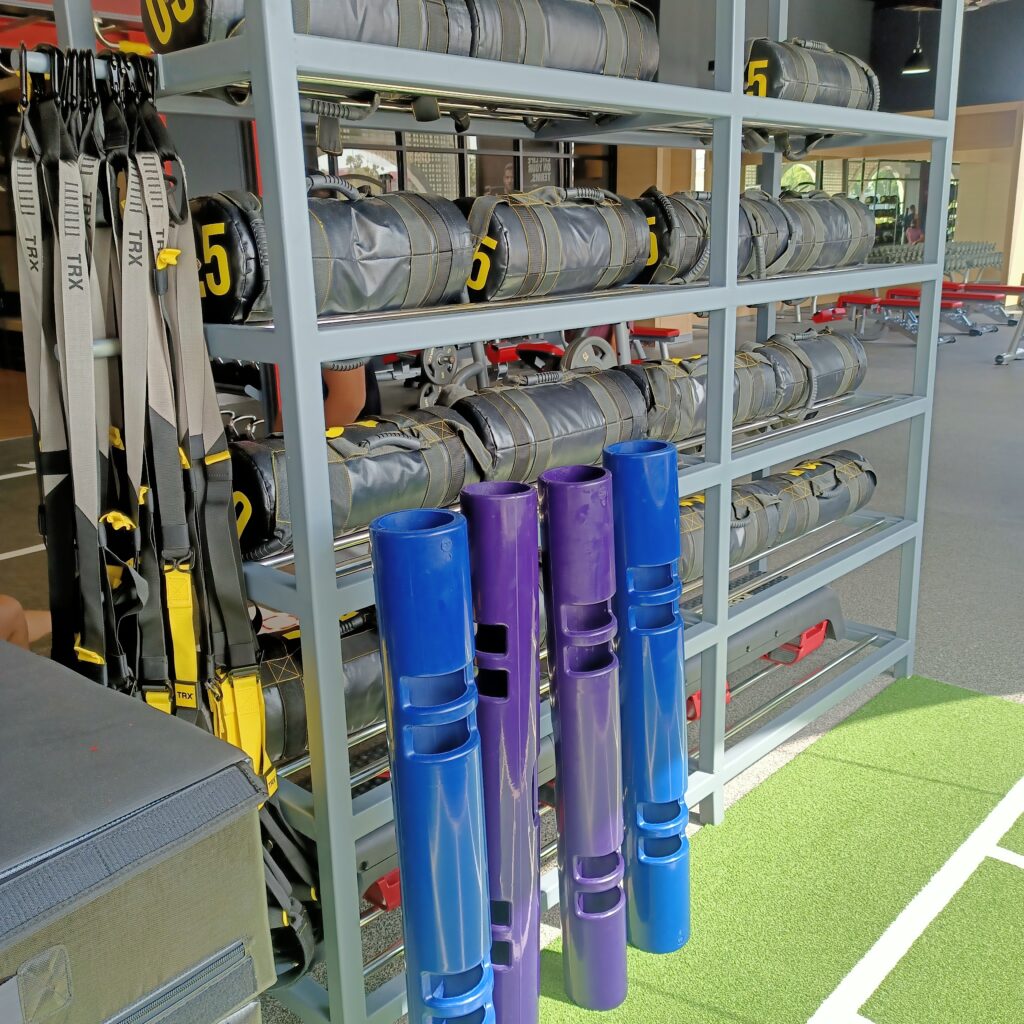 Shot ladder training at the back of functional area.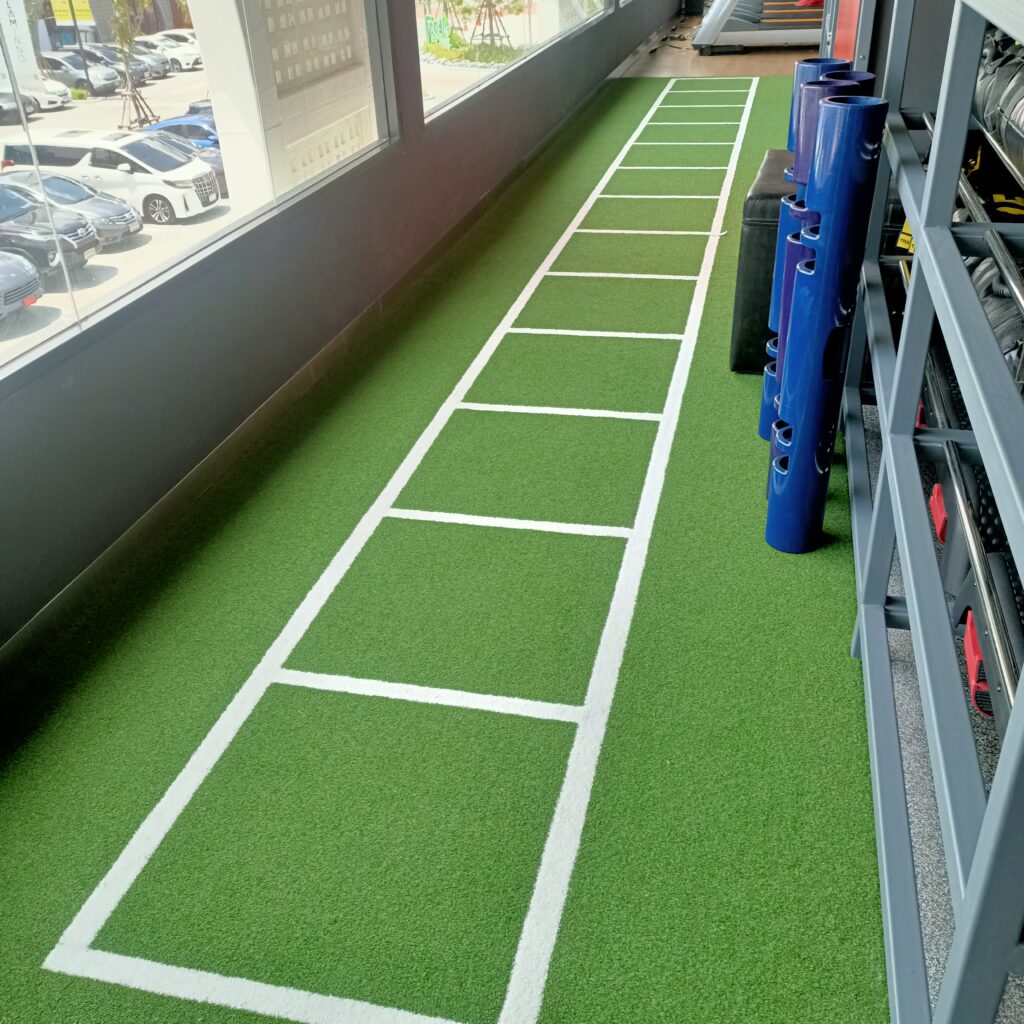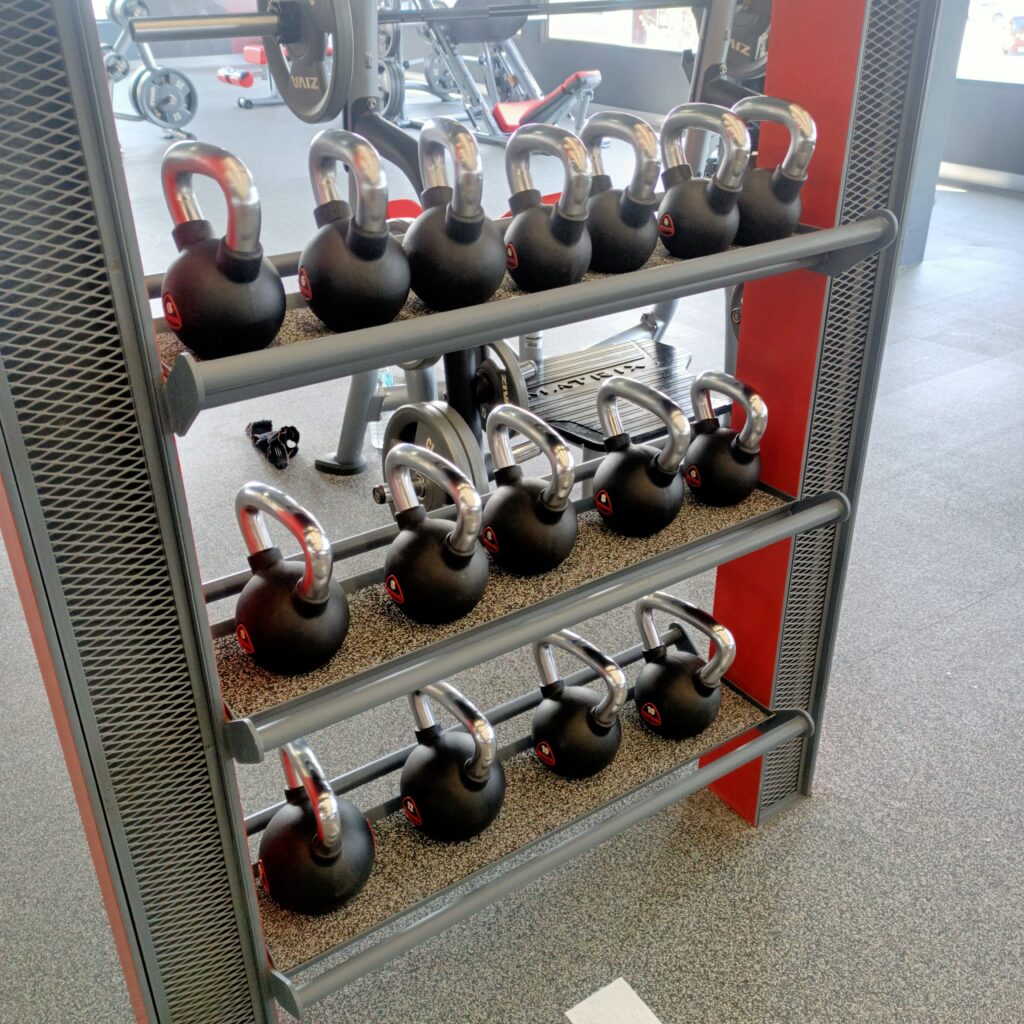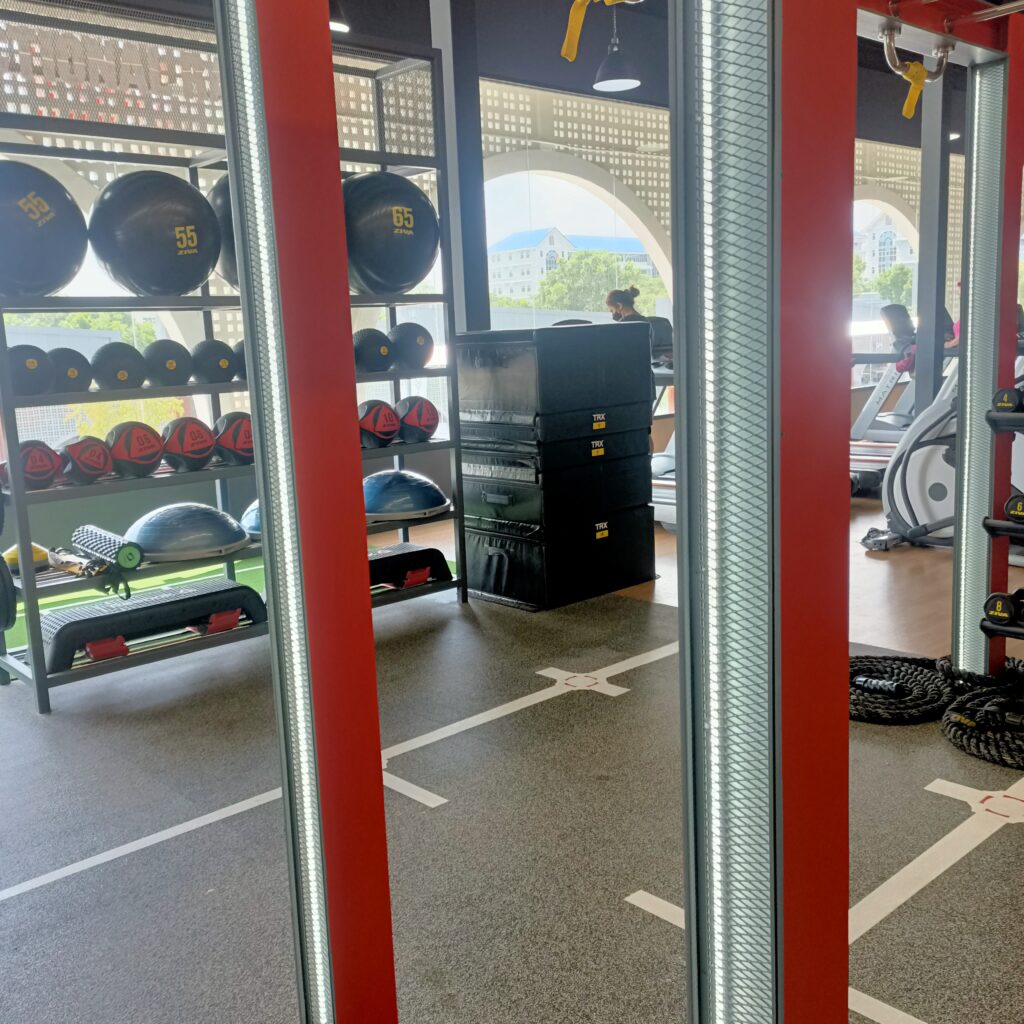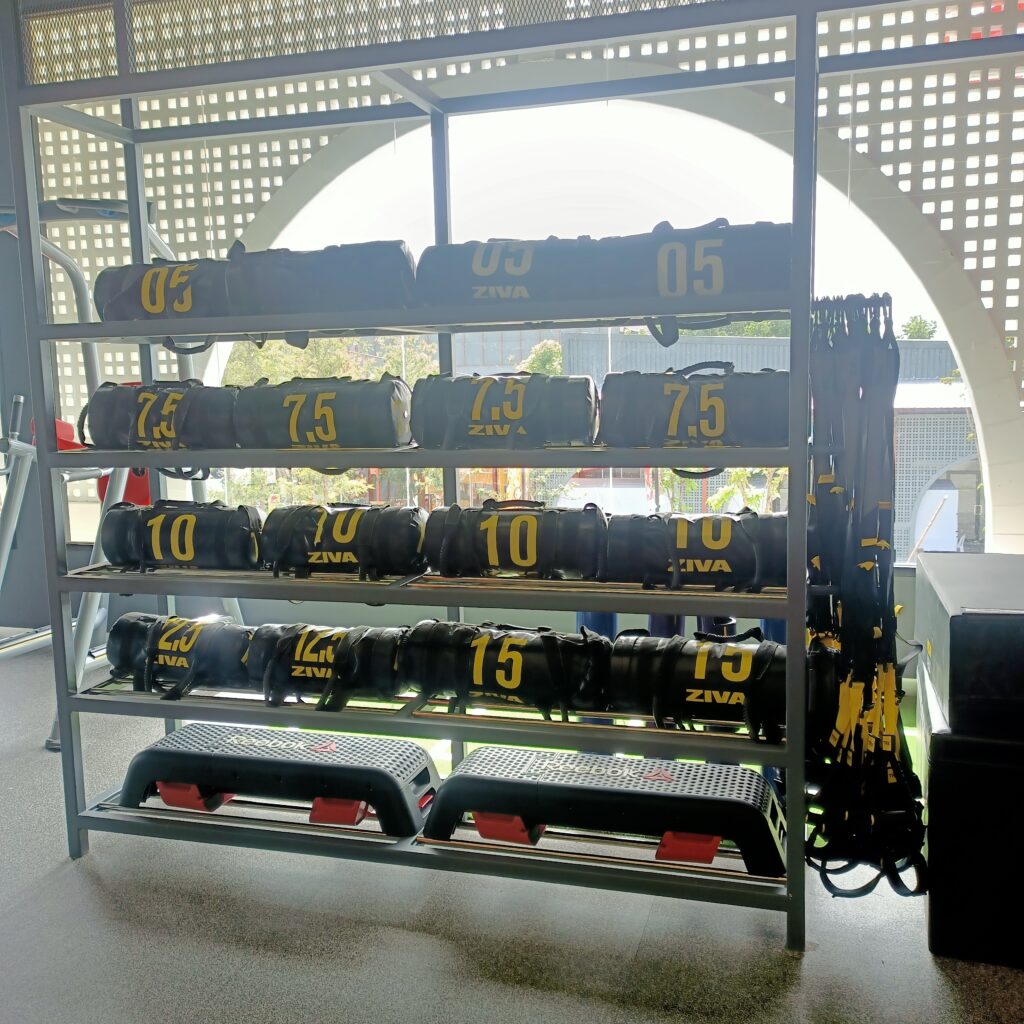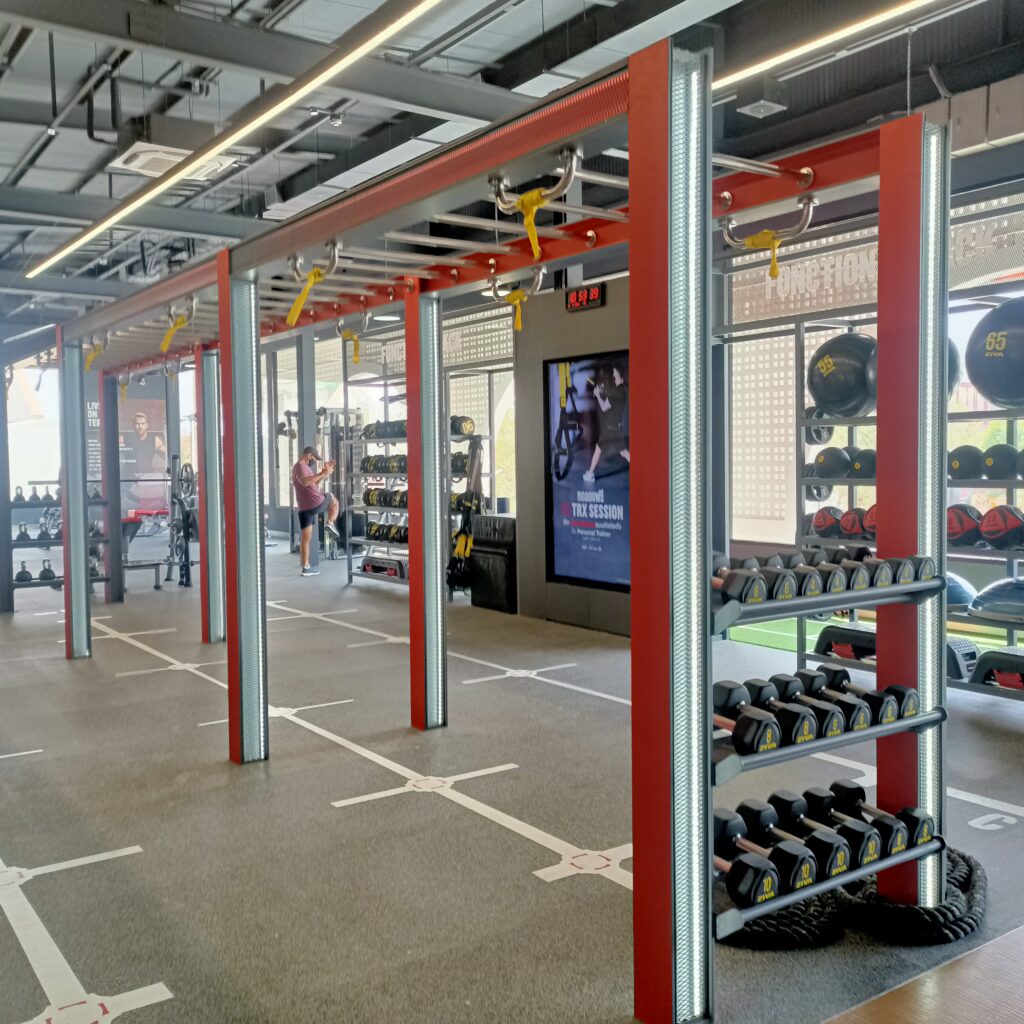 Free weight
Finally we came to free weight zone, I love to spend most of my time in the gym.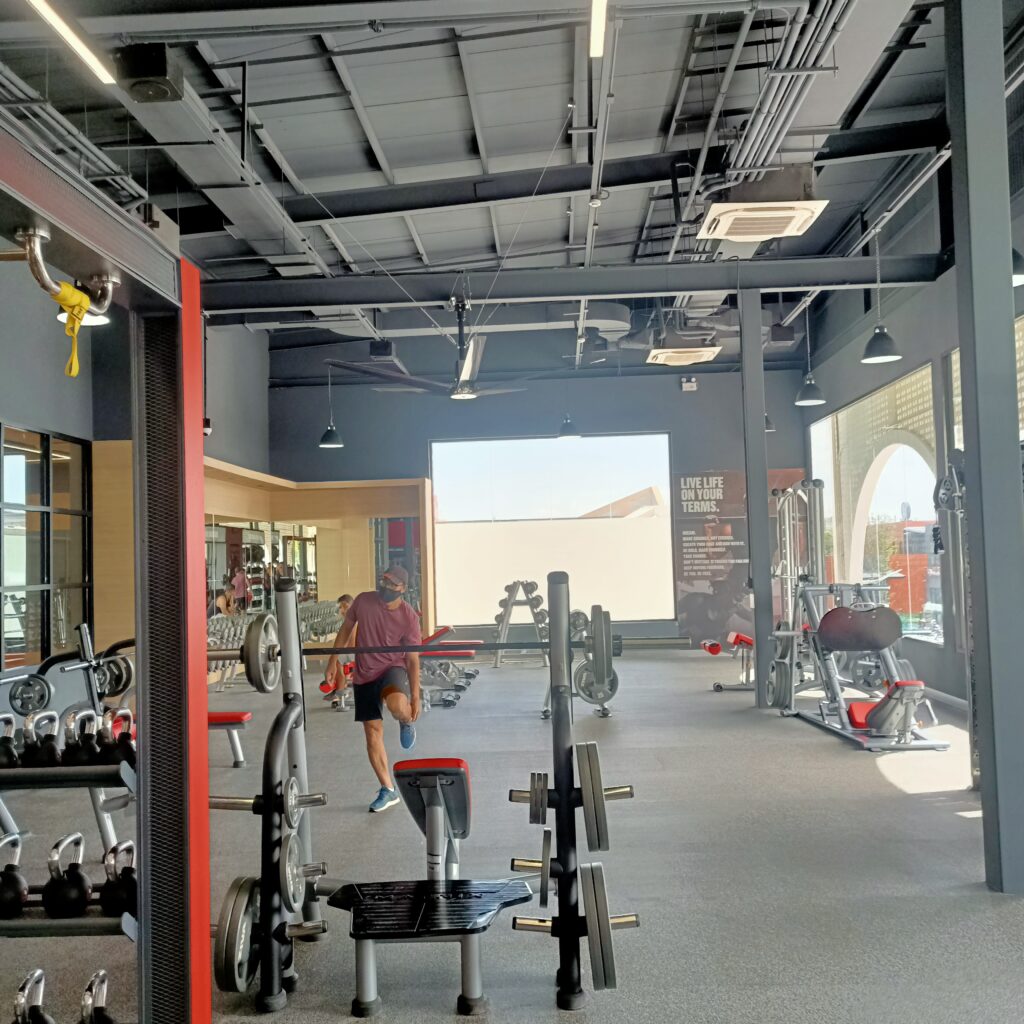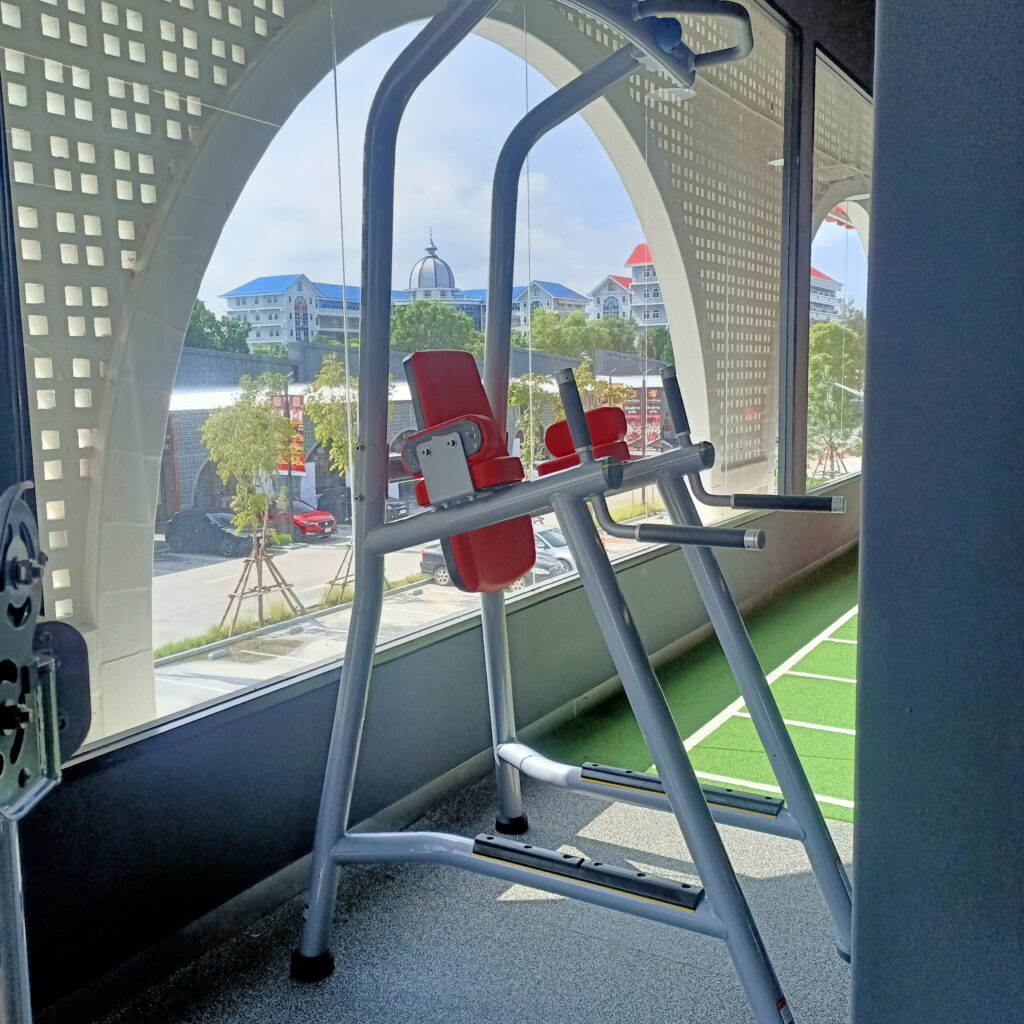 Dumbbell rack is 2 set from 2.5kg to 35kg. From 2.5kg to 20 kg they have 2 set and from 22.5, 25, 30 and 35, there is only one pair, this is standard dumbbell setting in Jetts Fitness.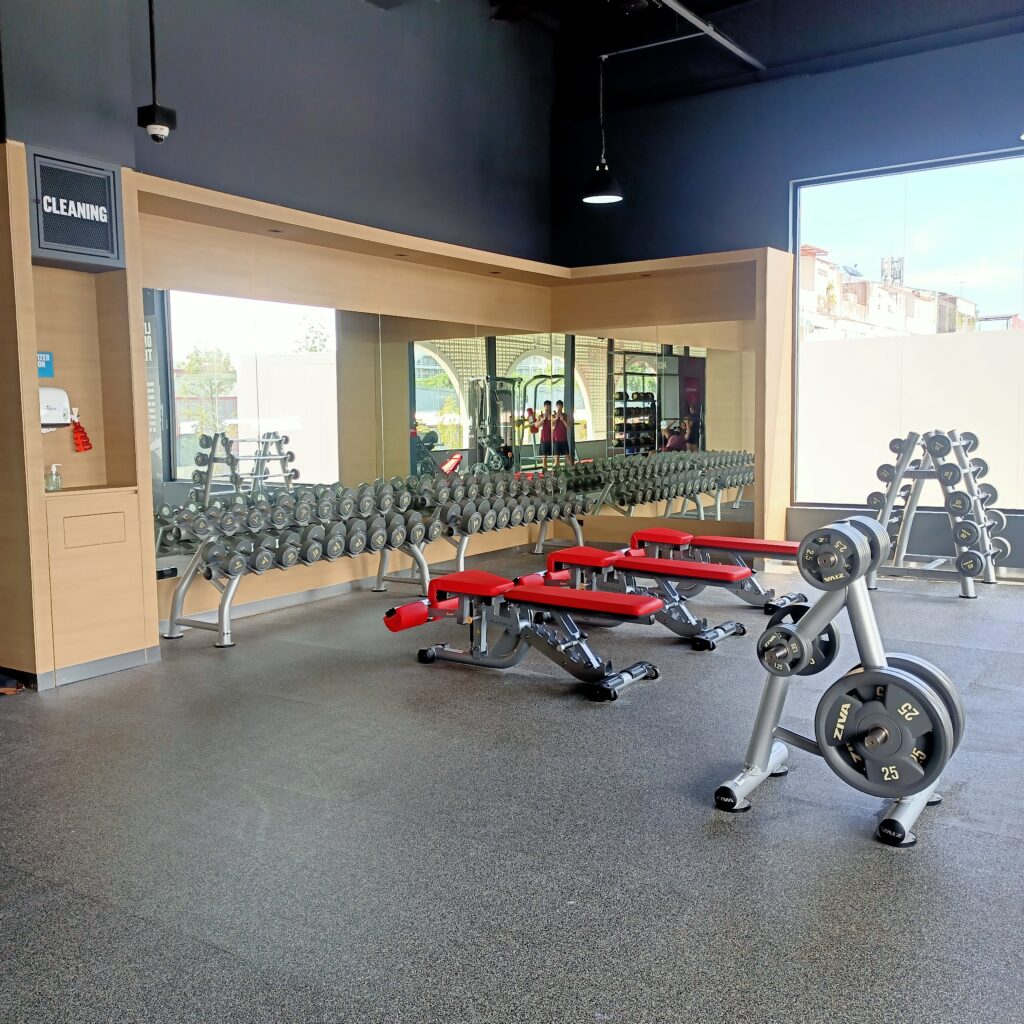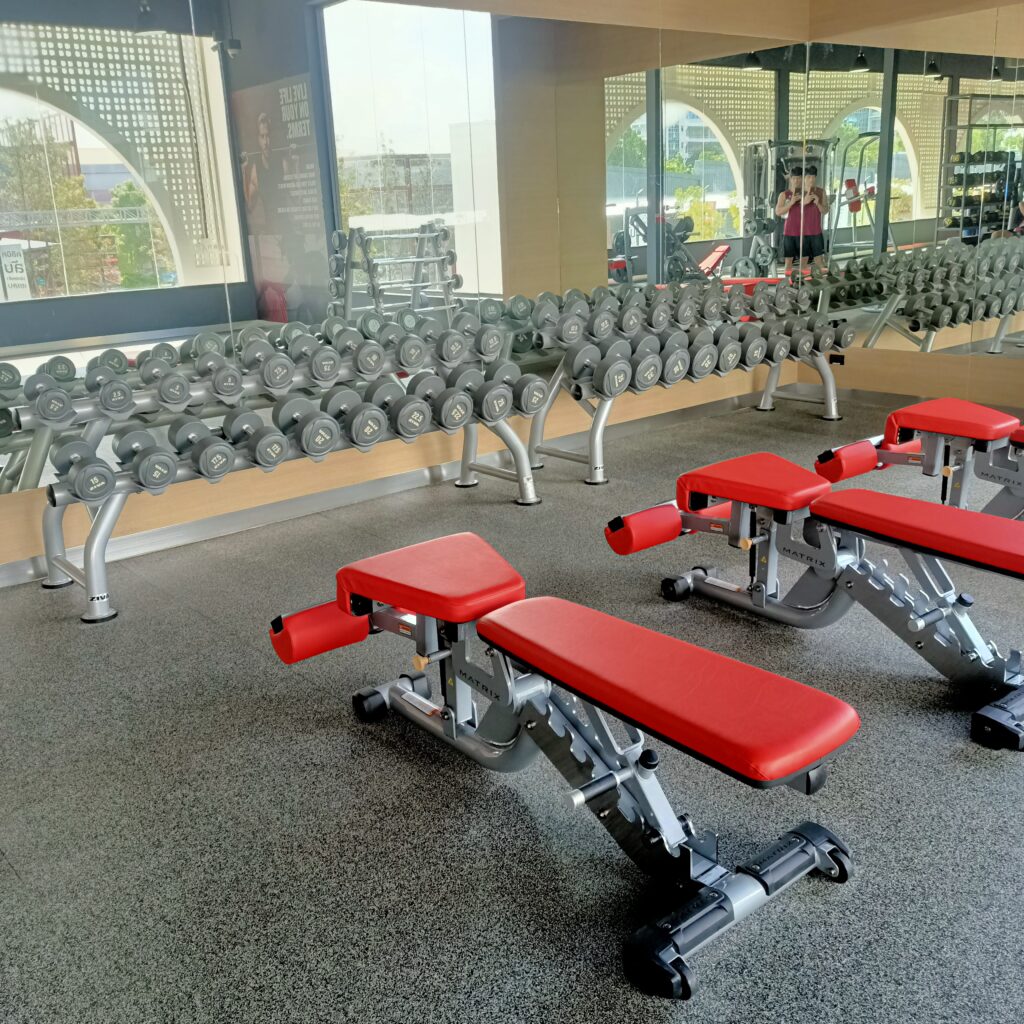 Straight bar only until 45kg.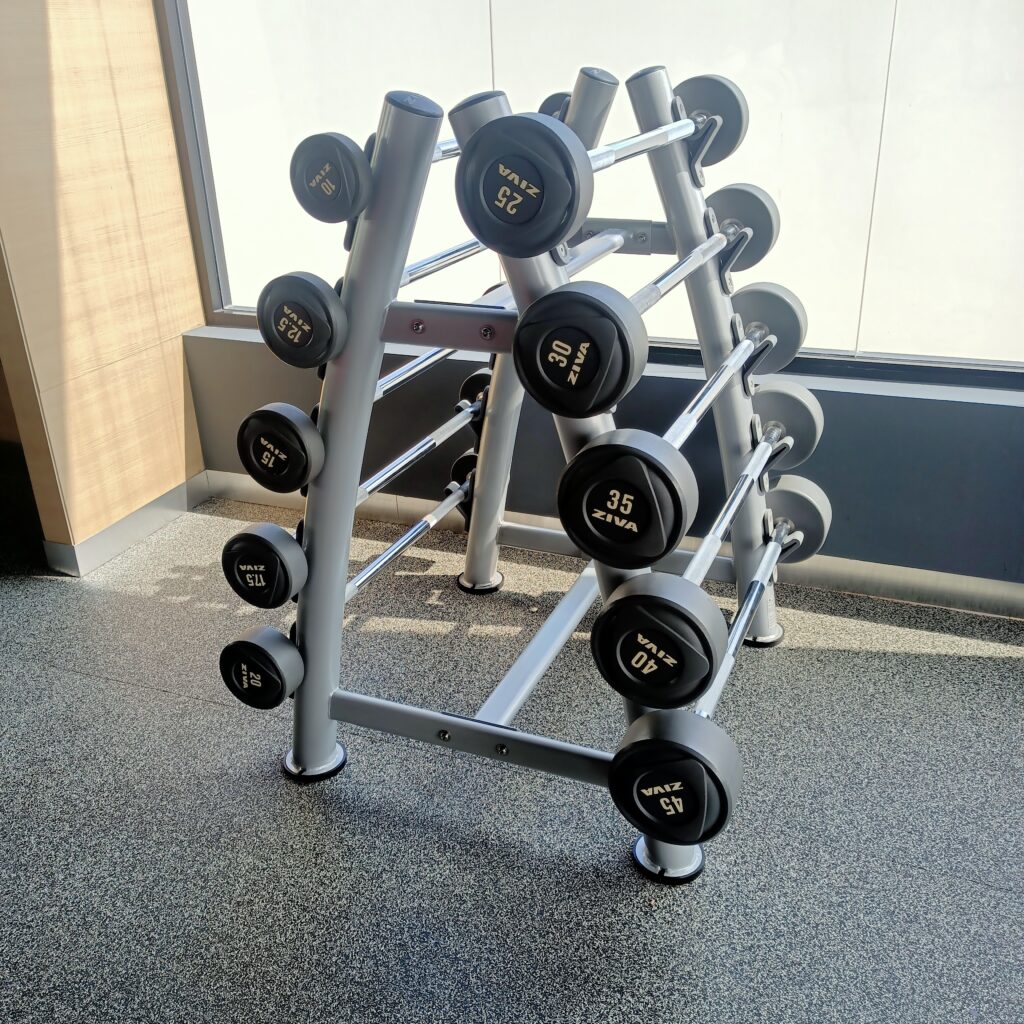 Bench rack is really new to enjoy the workout.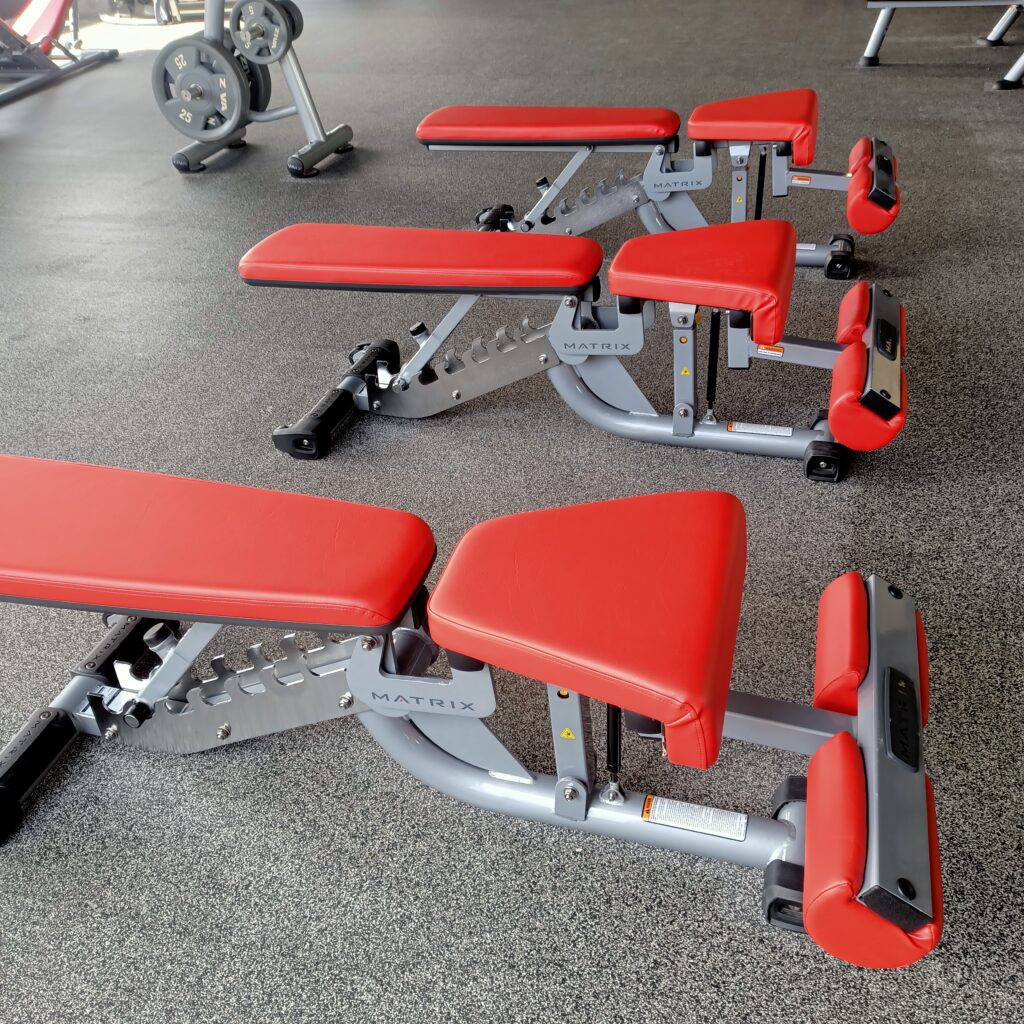 Bench press stand is complete, flat, incline and decline.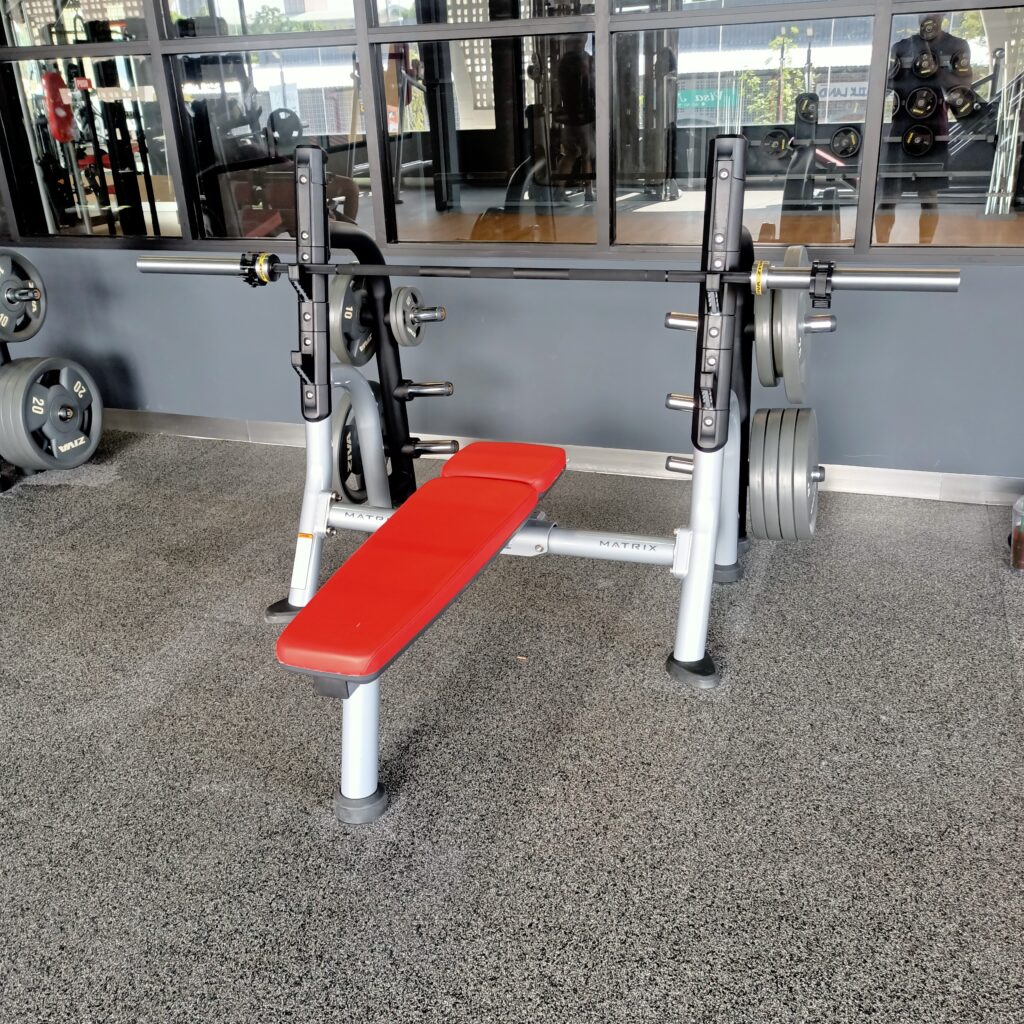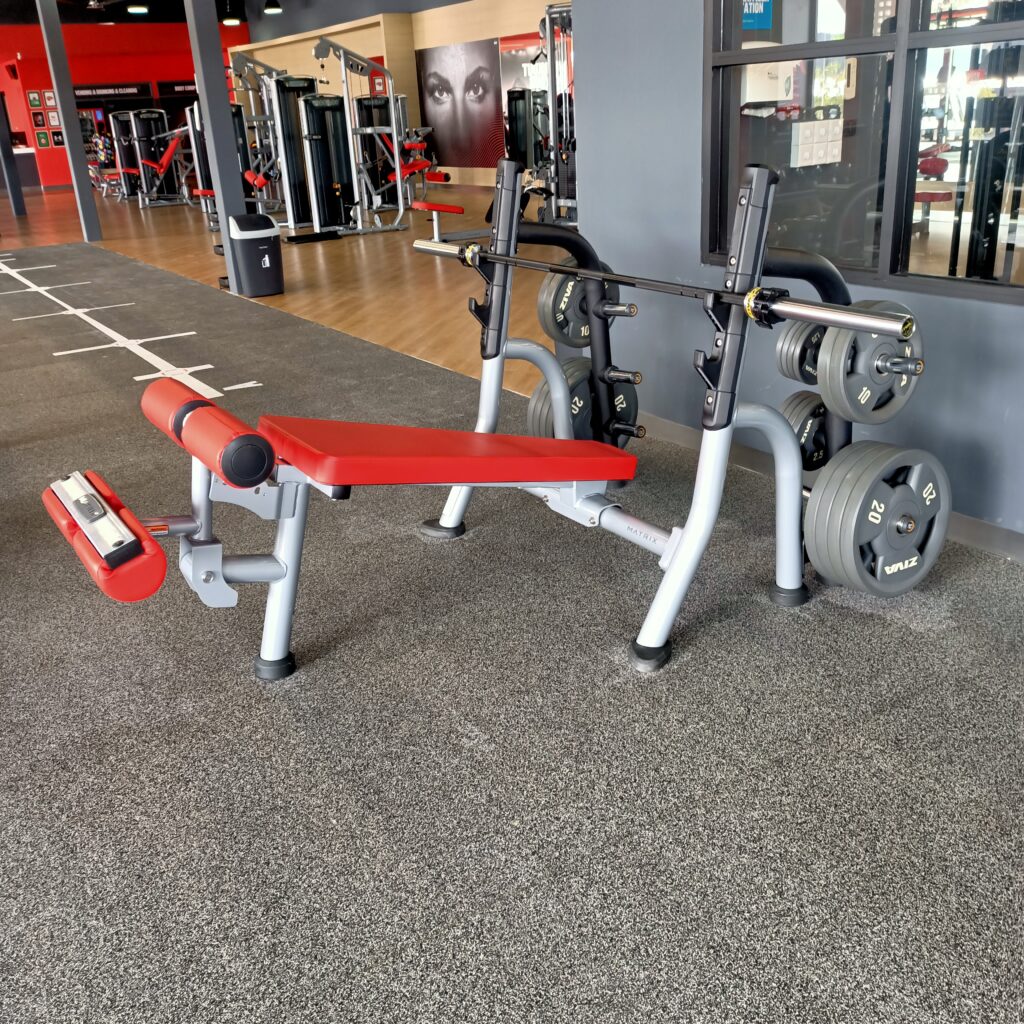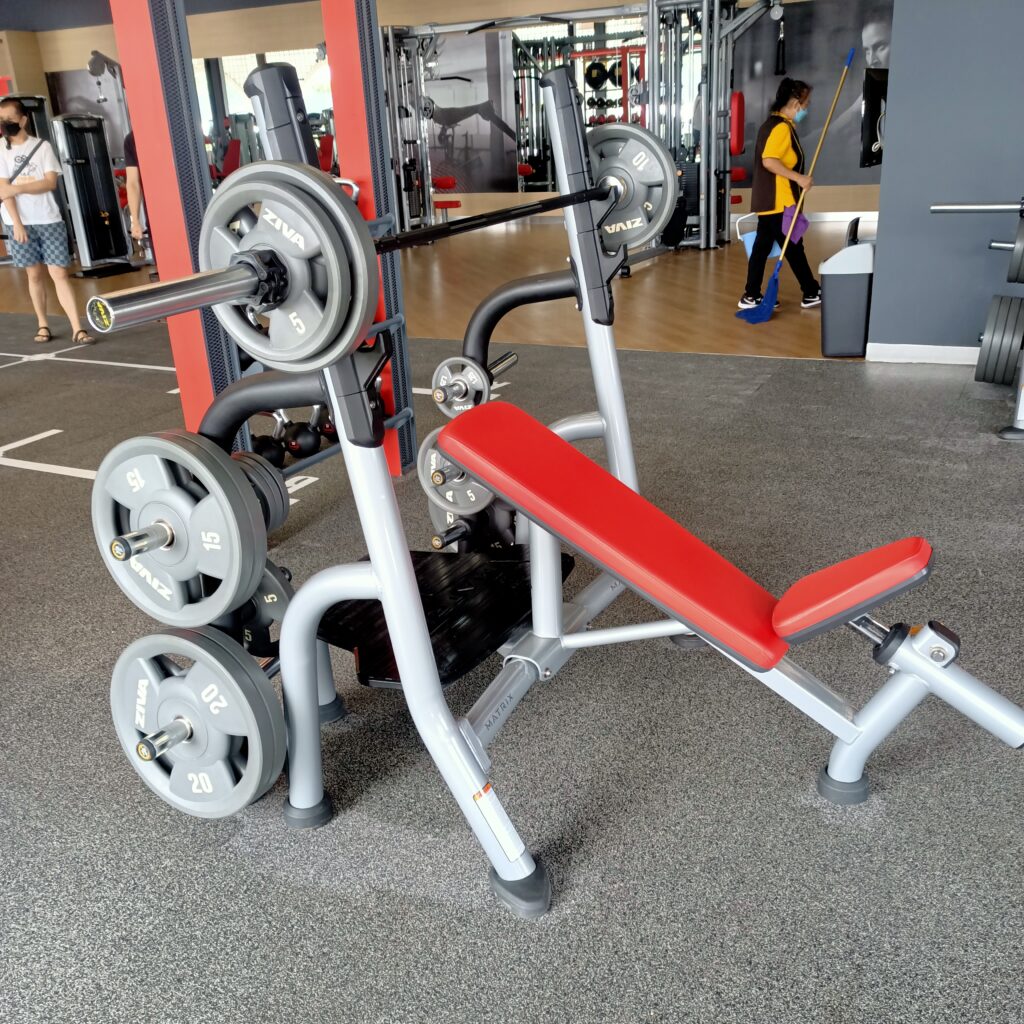 Only smith machine is available at this moment. However staff told me that power rack will be installed in August, 2022 next month.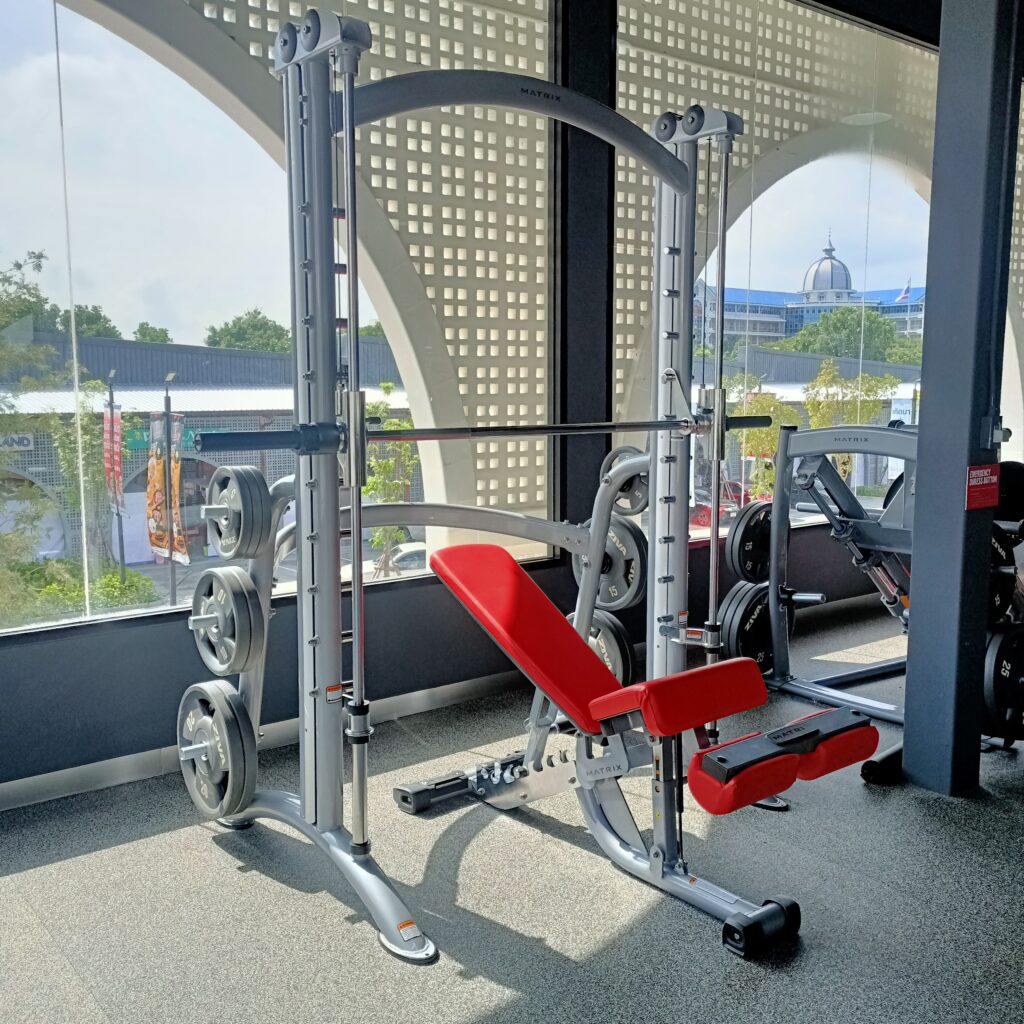 Leg press.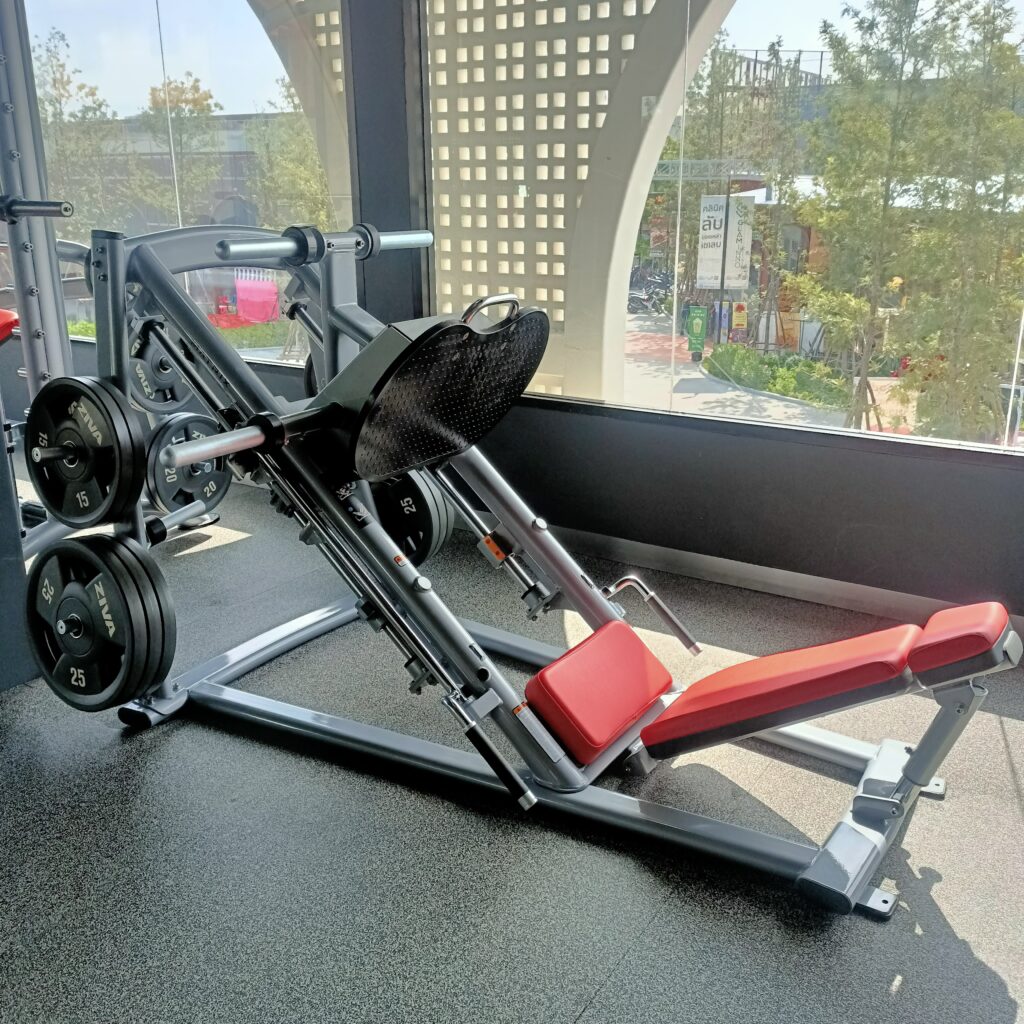 Another cable machine is also used in free weight zone. Please check the close view of attachment so you may find your favorite ones.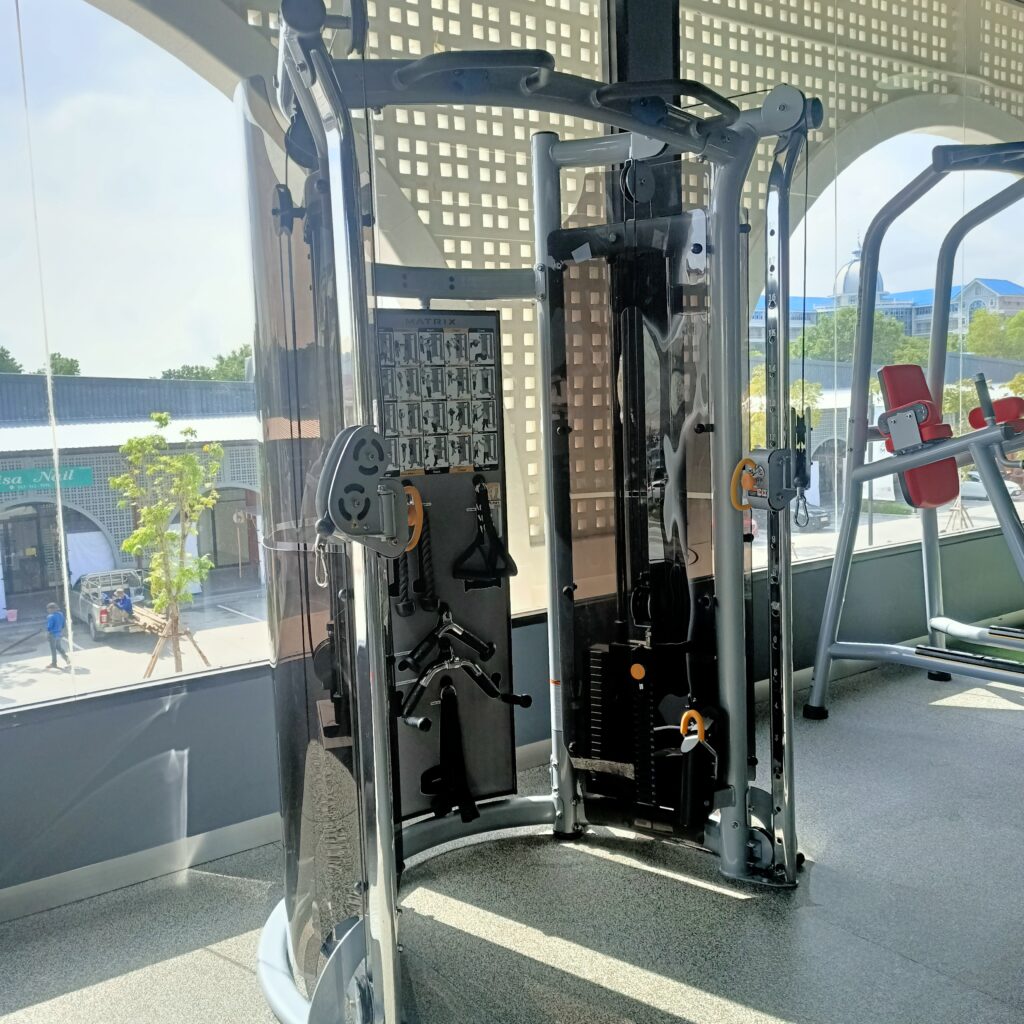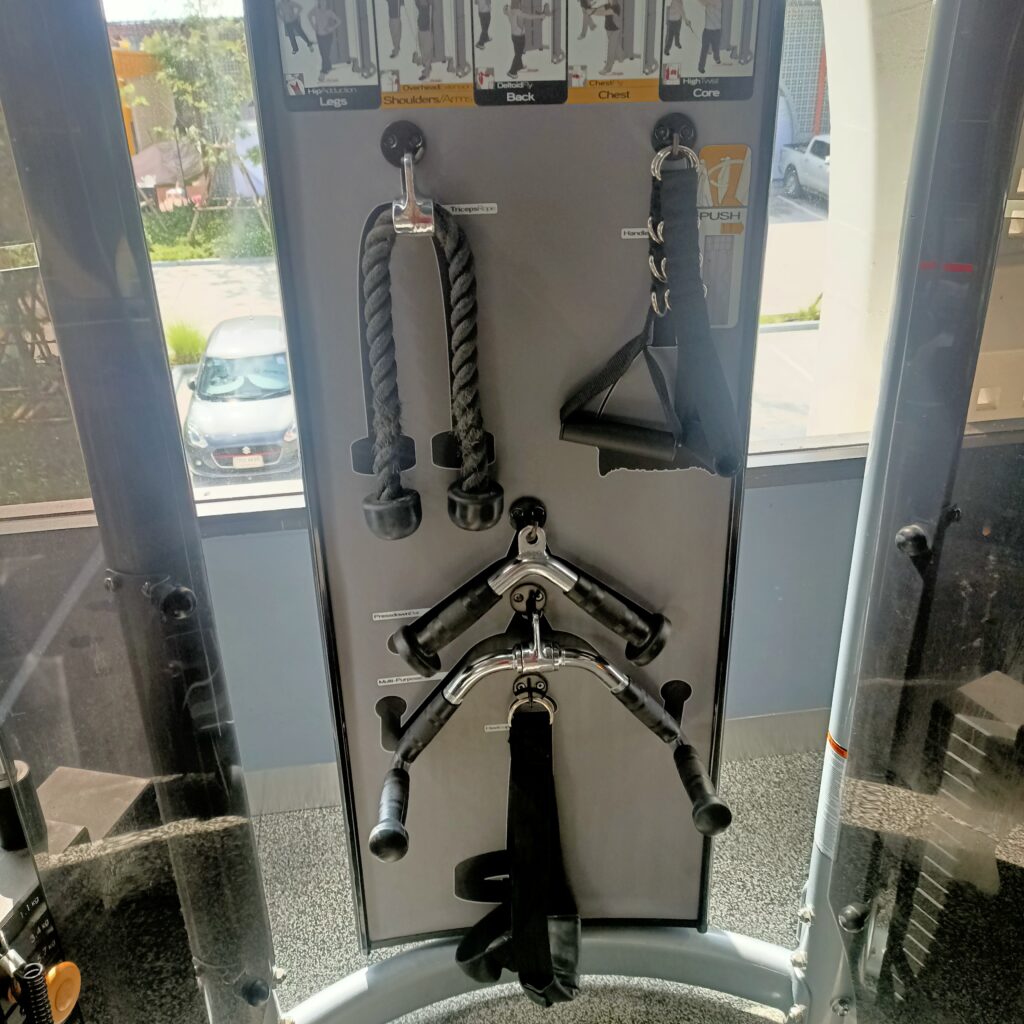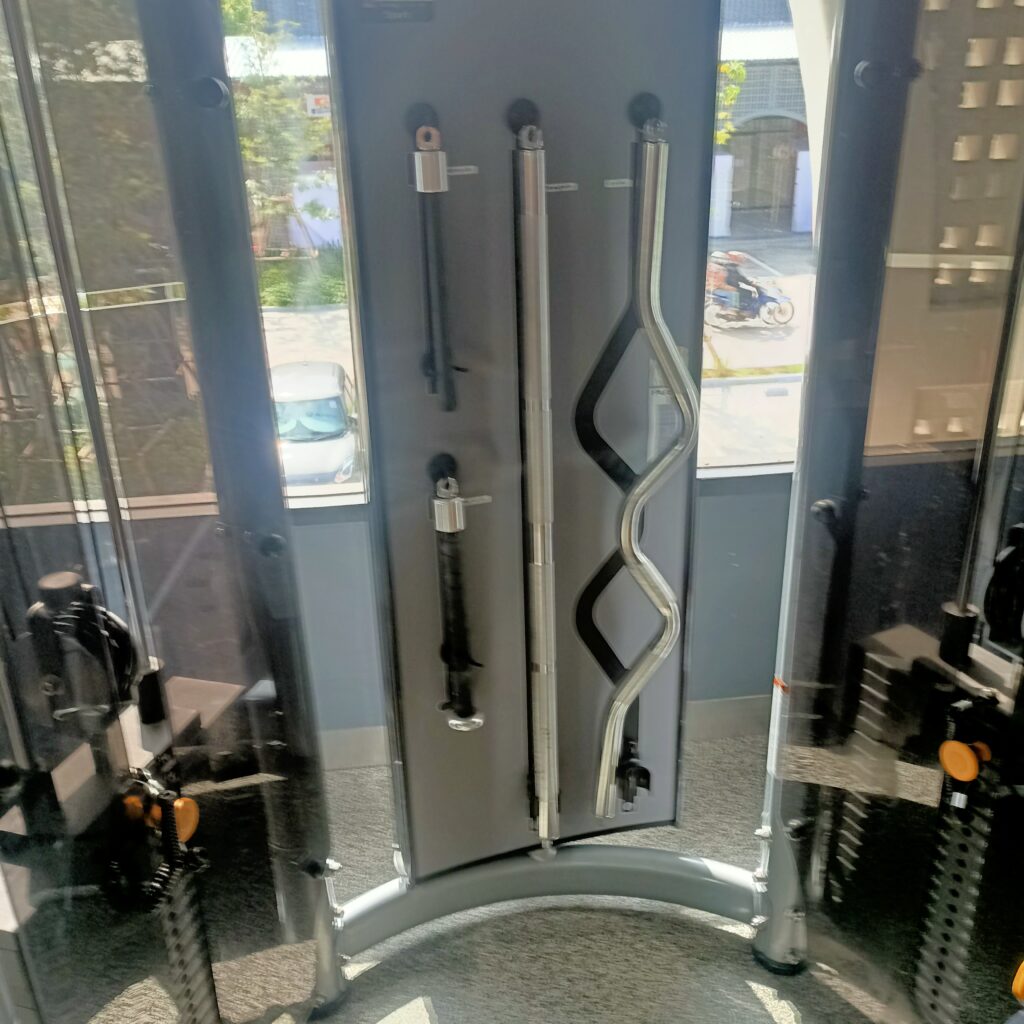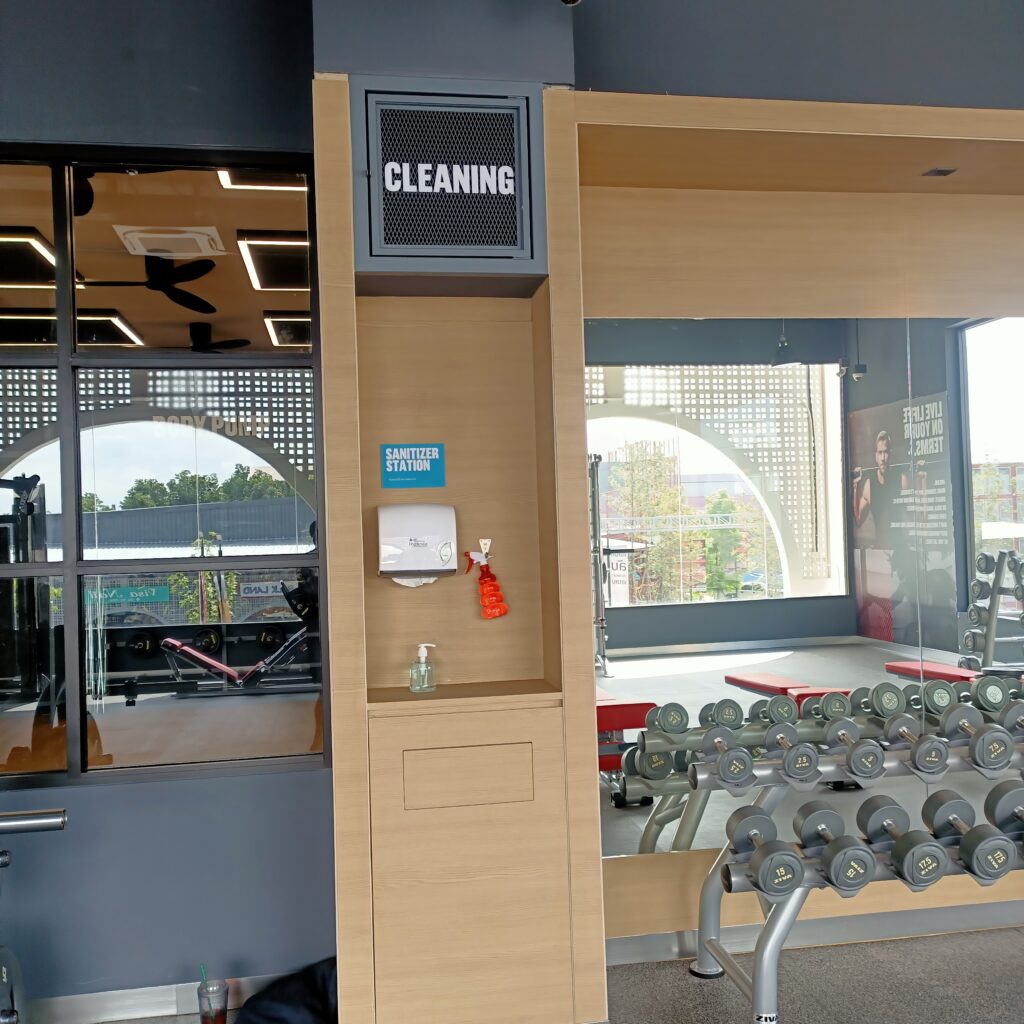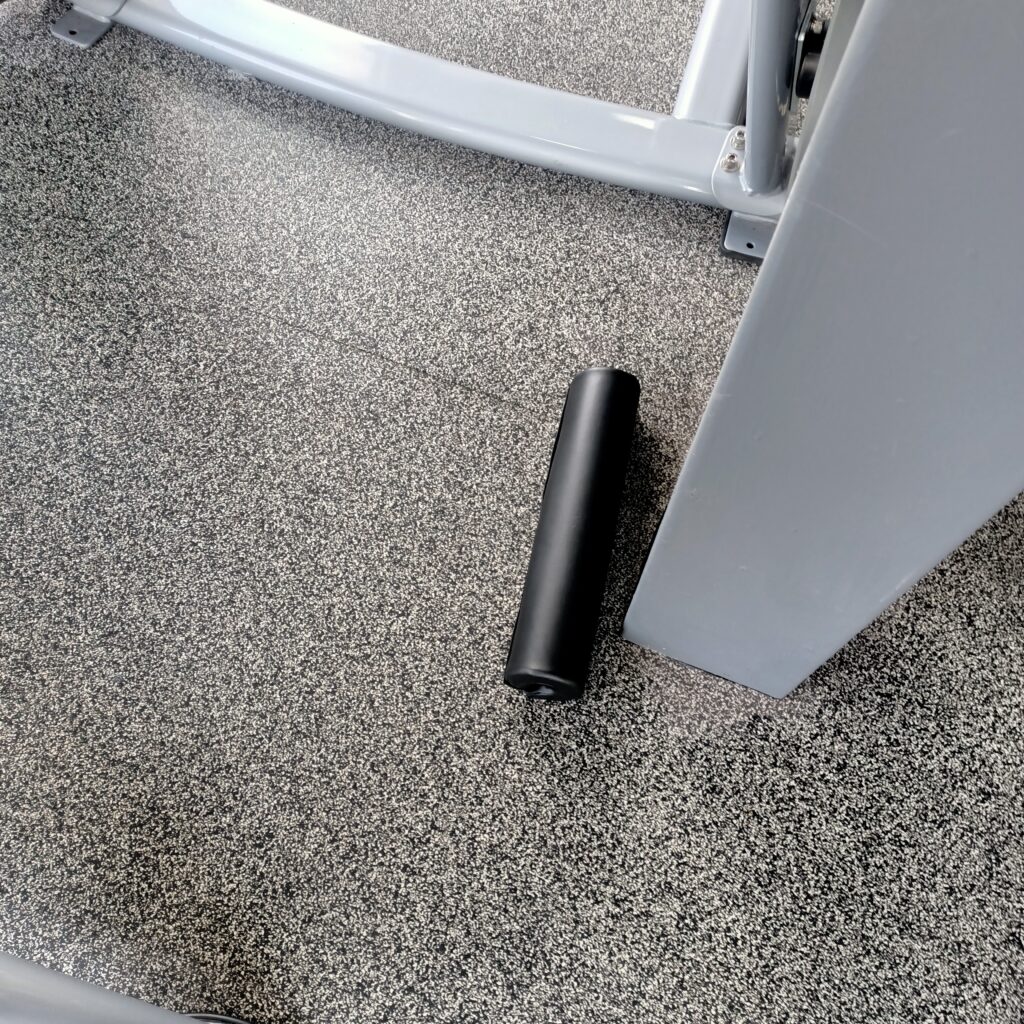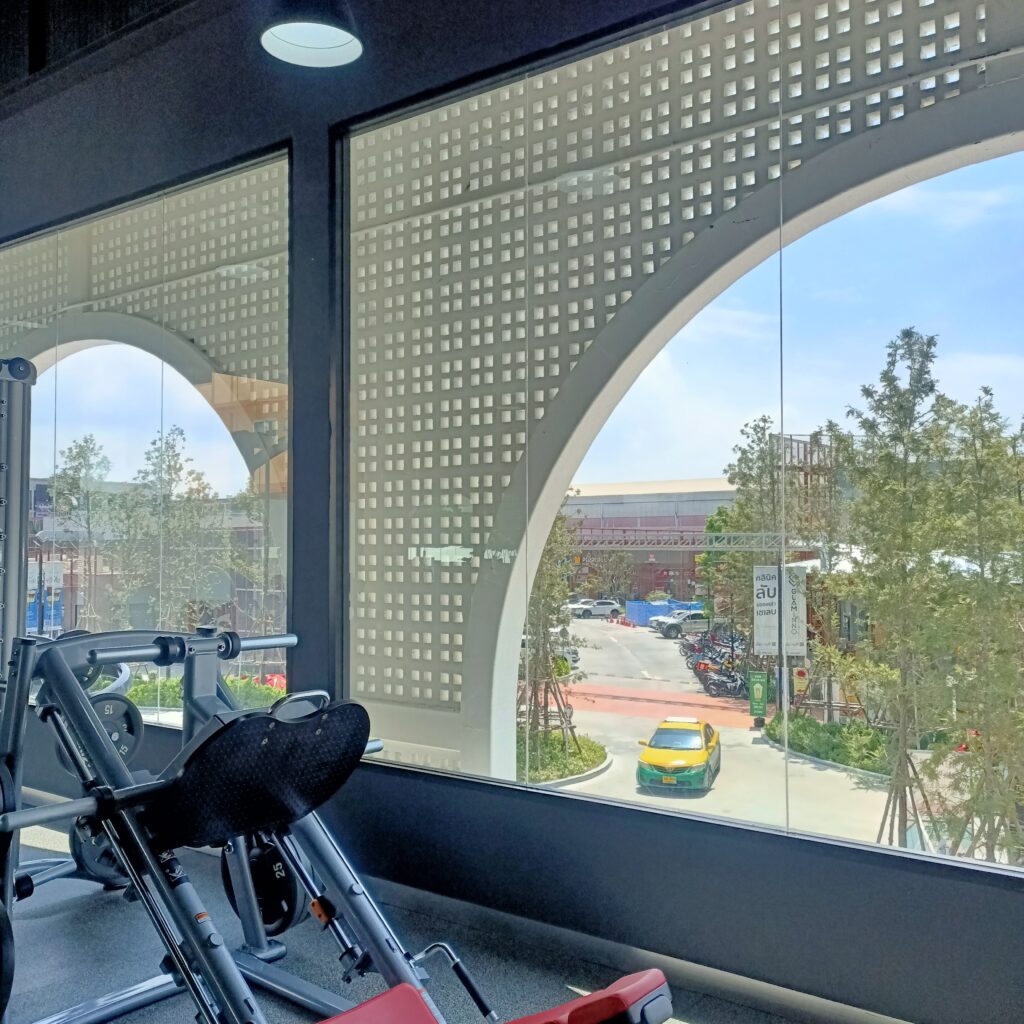 I thought all equipment is brand new but not.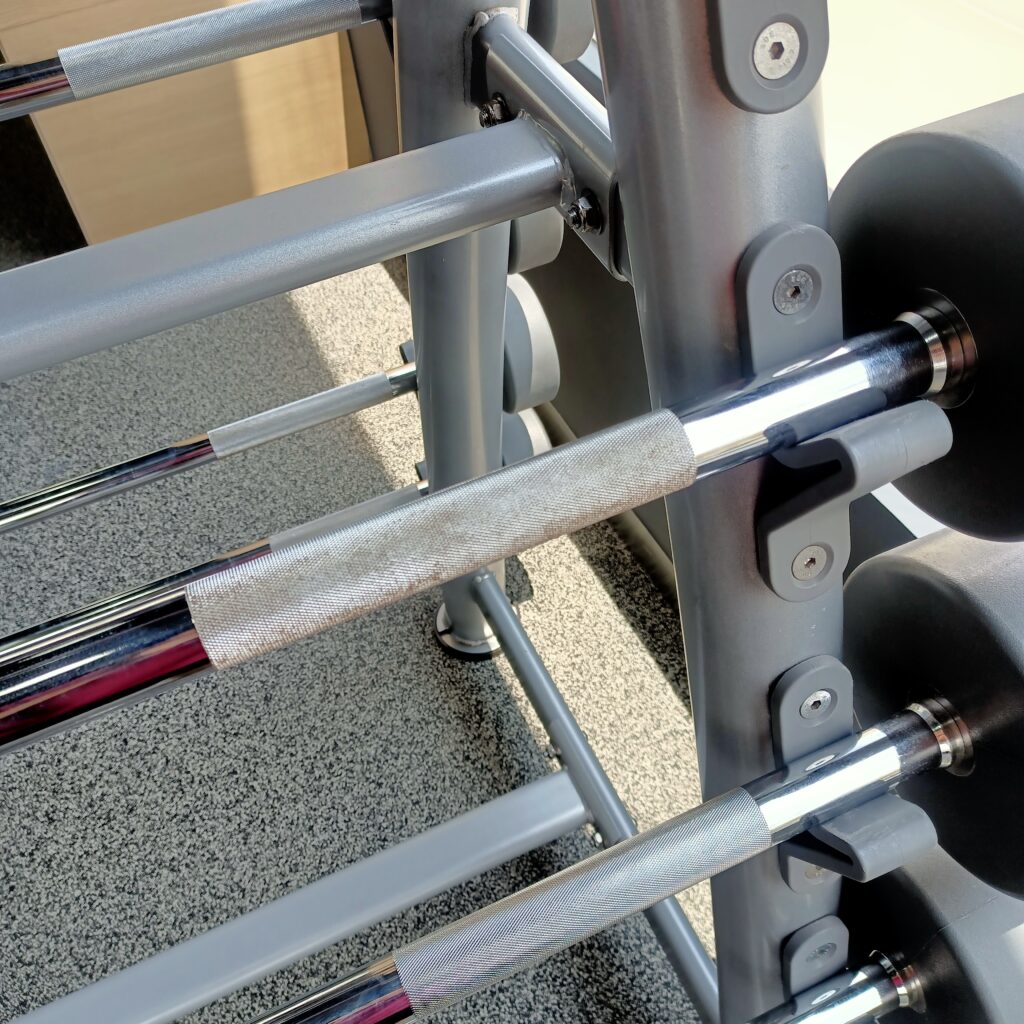 While I was checking my body condition, PC was ready to be installed.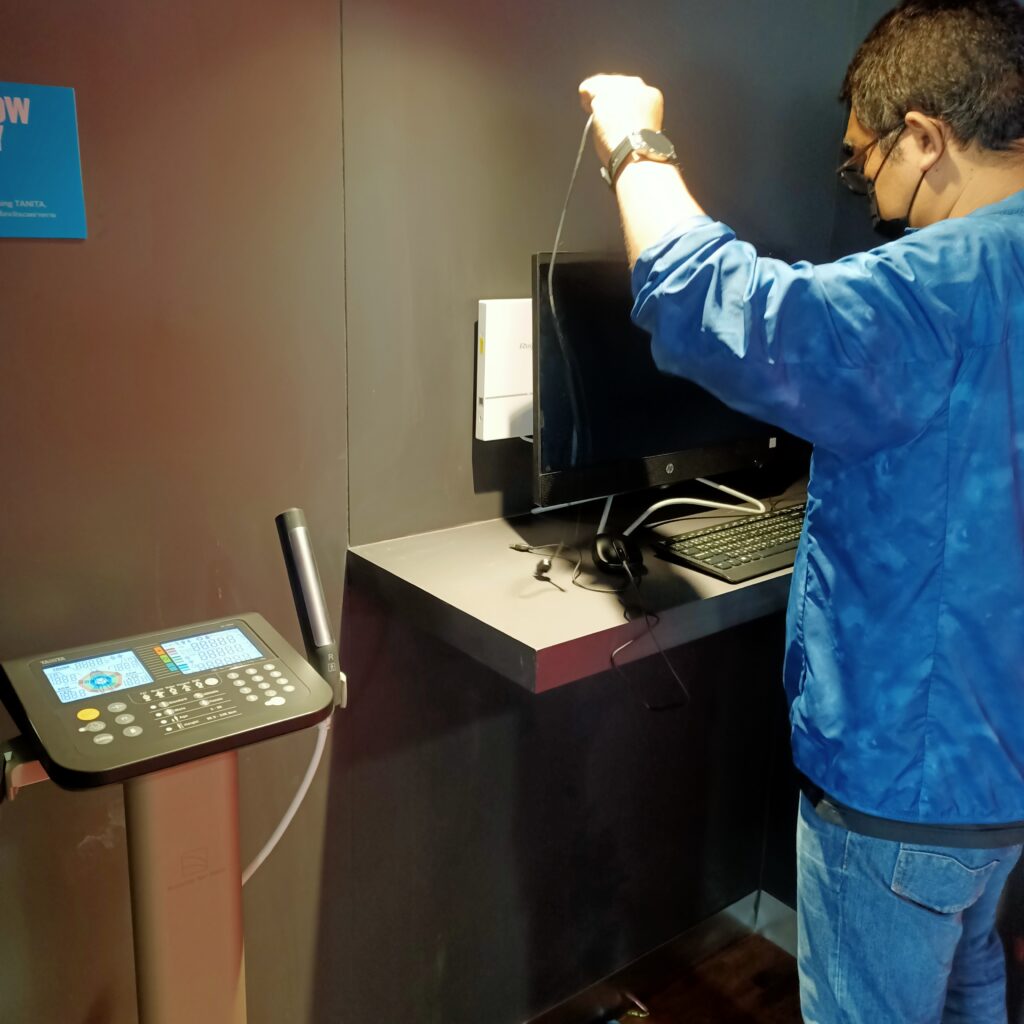 My update on this day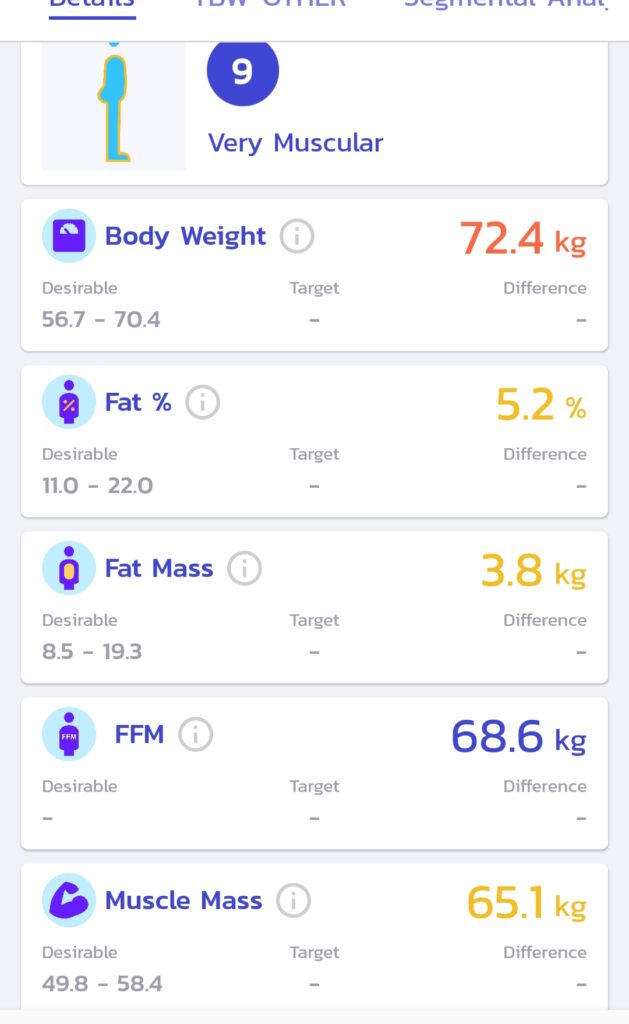 OK! That's all for the complete review of Jetts Fitness – Saimai Avenue branch, new machines are coming in next months so if you are interested, please inquire them, they should have opening promo for new members.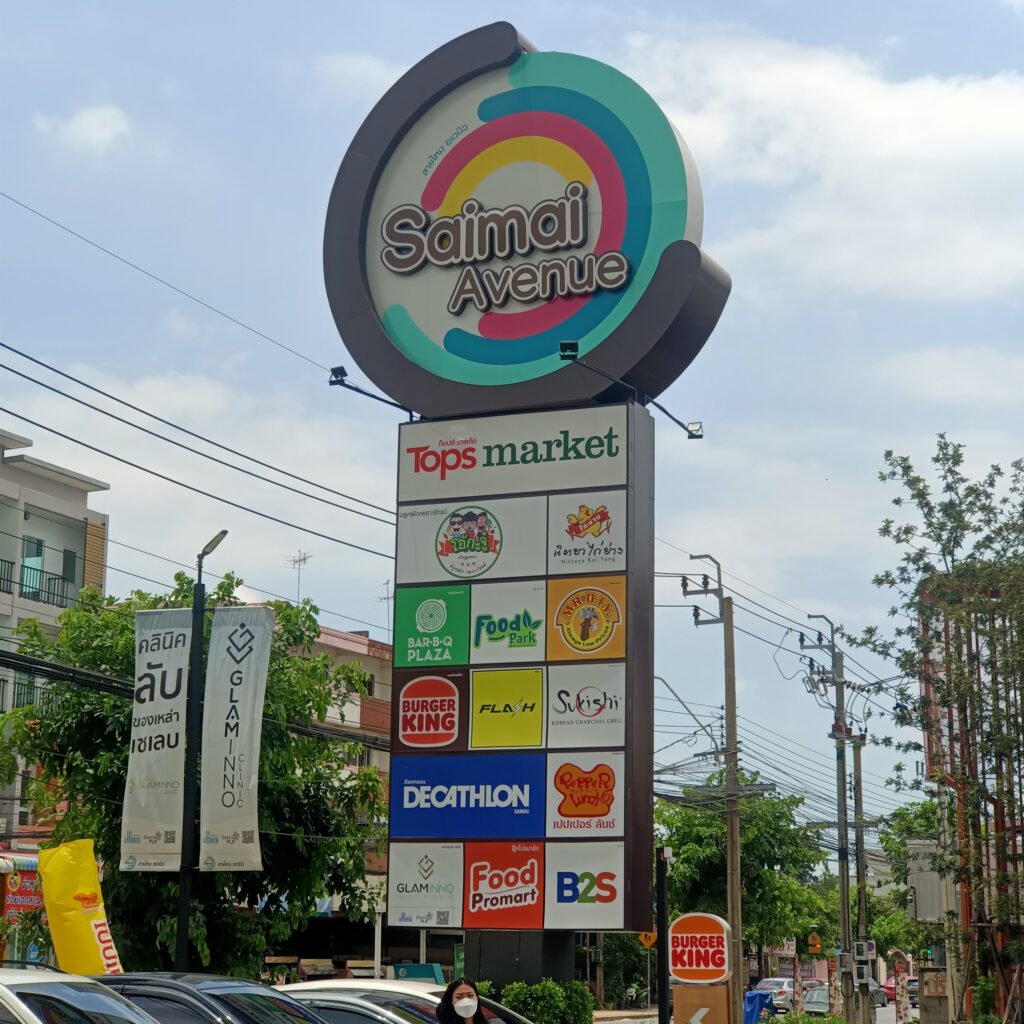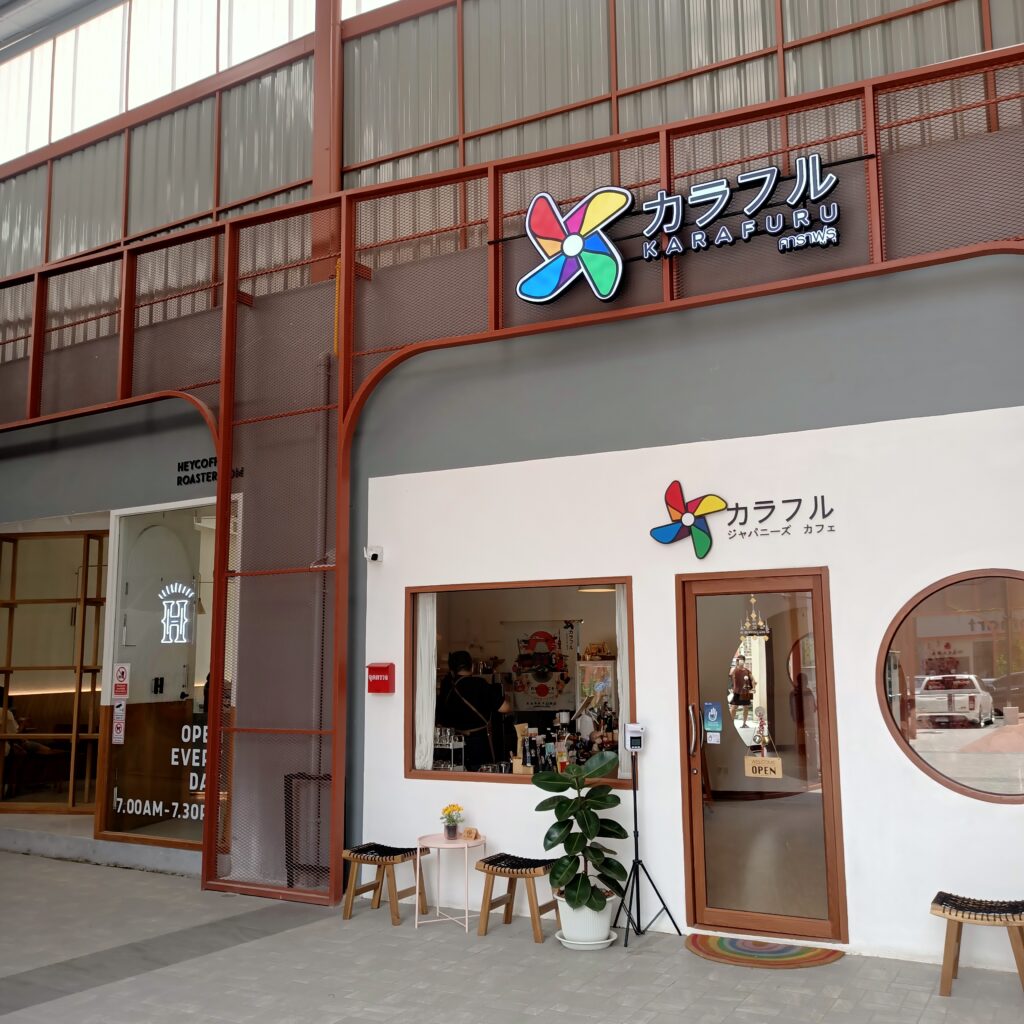 On the way back, bus stop is just in front of Tops market.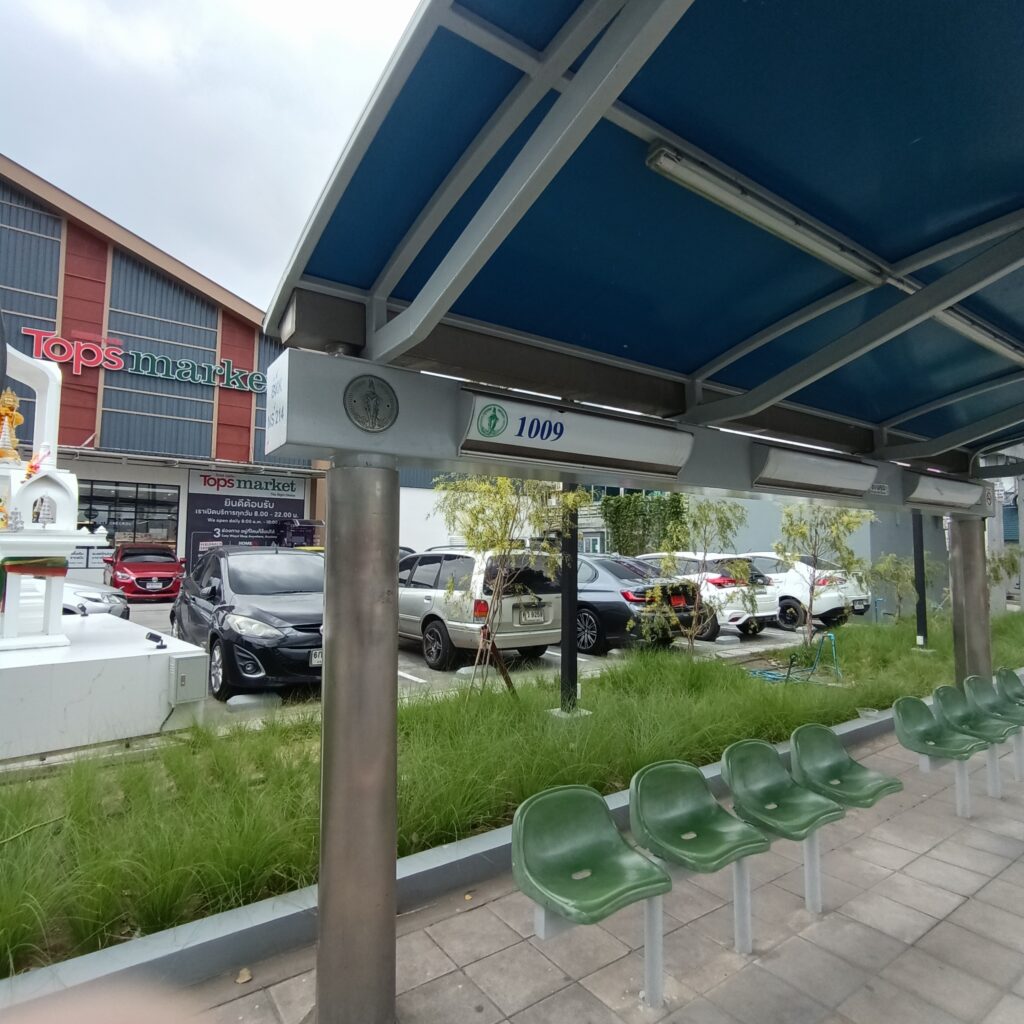 I waited quite long time around 20 minutes to catch Bus No. 1009.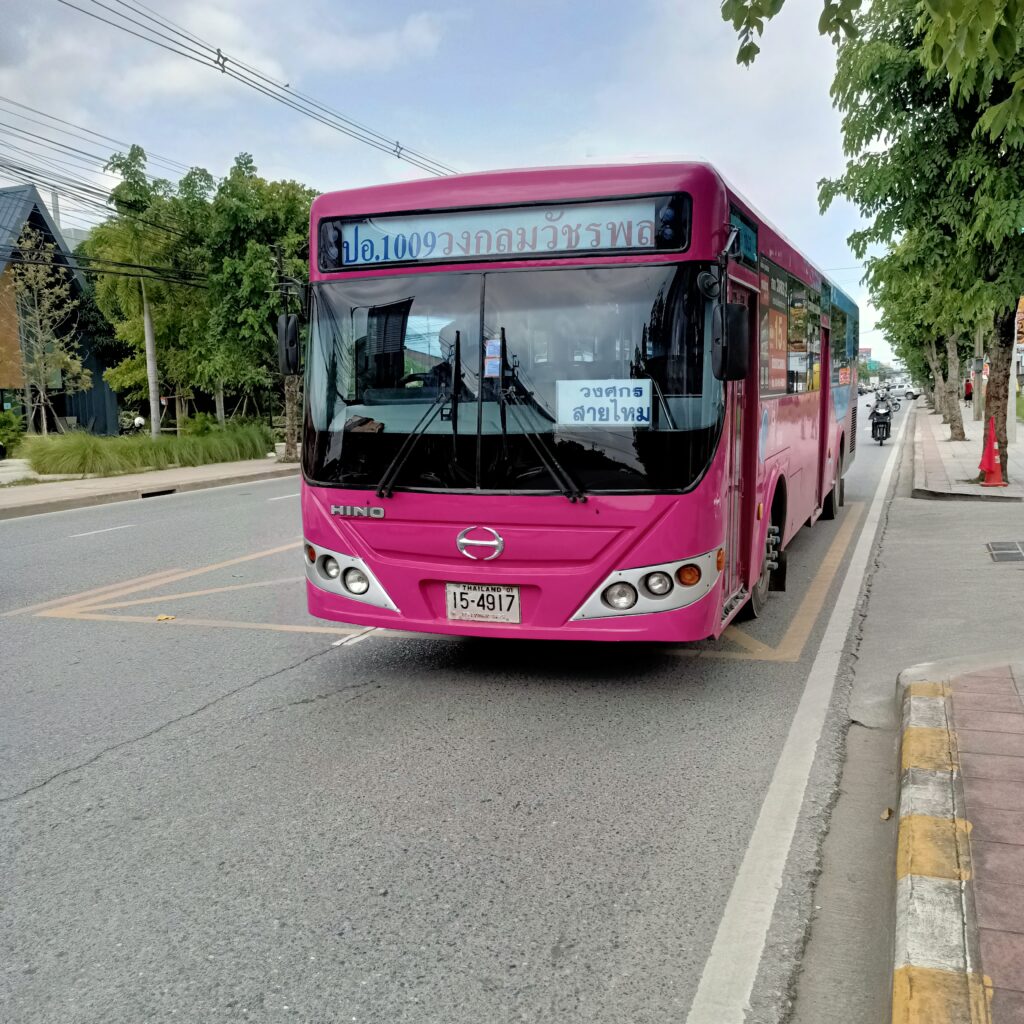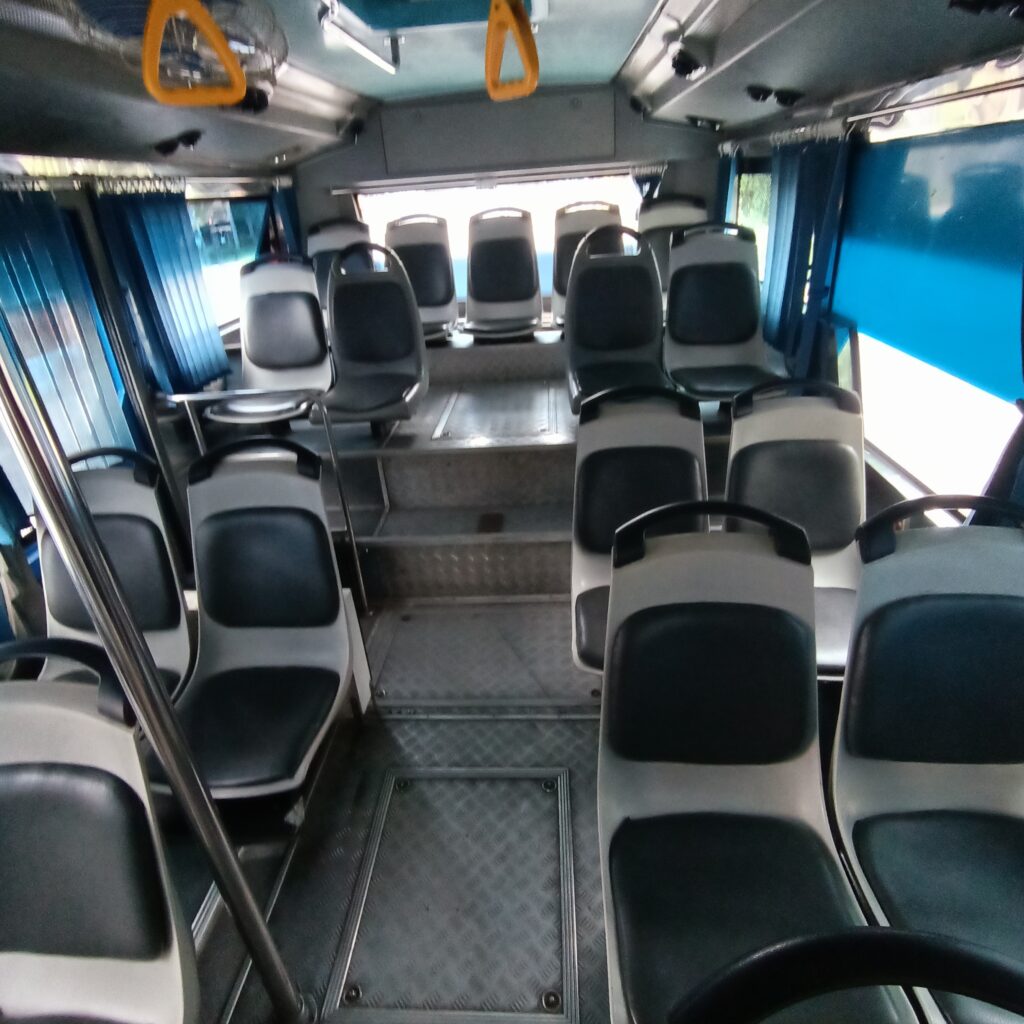 Once seated, bus conductor comes to ask for fare, Until BTS, fare was only 16 THB while I paid 18 THB on the same route by minivan 55.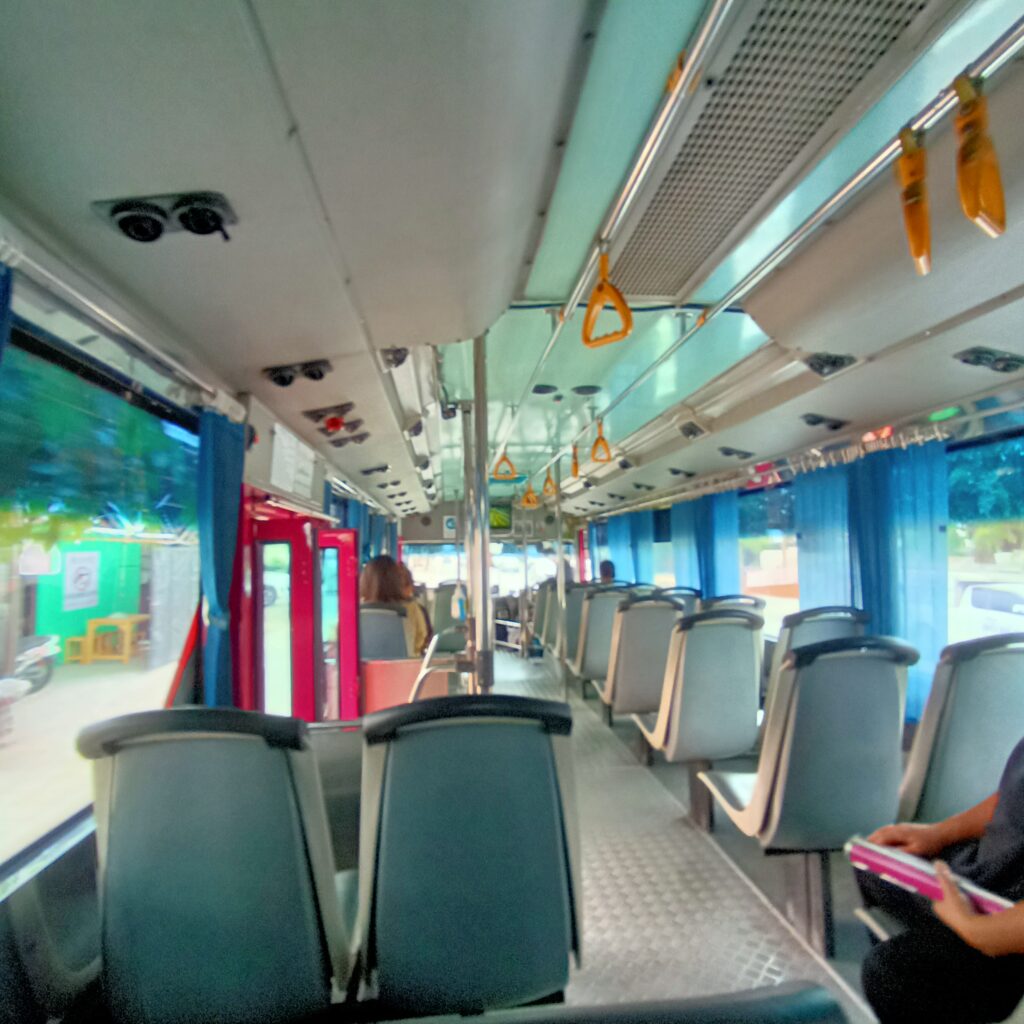 I dropped at Saphan Mai station again after enjoying 25 minutes of ride in new place.