Arriving at Buriram province by train from Bangkok, I tried to find a hotel to stay one night at the city center. Since I did not yet decided whether bus or train to use on following day, I picked up budget hotel near both bus terminal and train station, which is Siam boutique hotel.
Location of Siam boutique hotel
As I consider, hotel is not far from both bus and train station so I walked to the hotel for 20 minutes.
If you want to reach faster, many motorbikes are waiting in the train station.
Road to hotel entrance.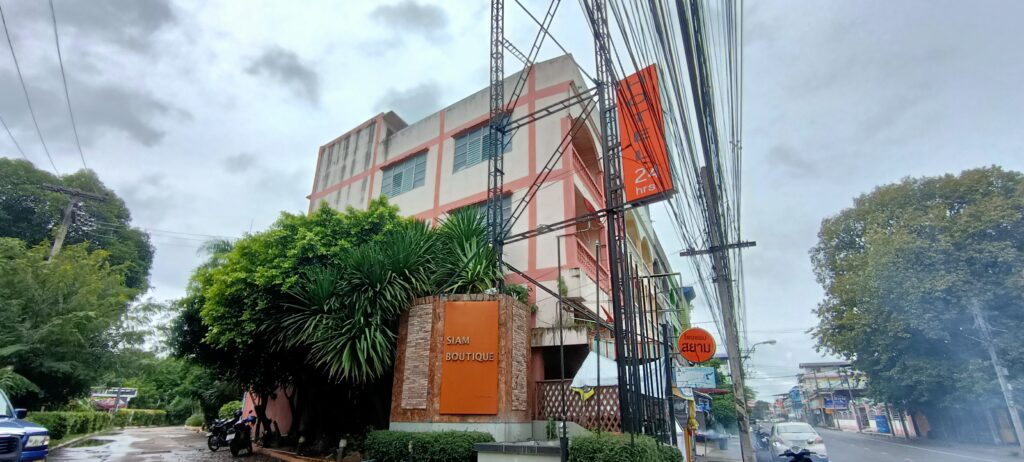 Hotel building. Lobby area and reception is right side.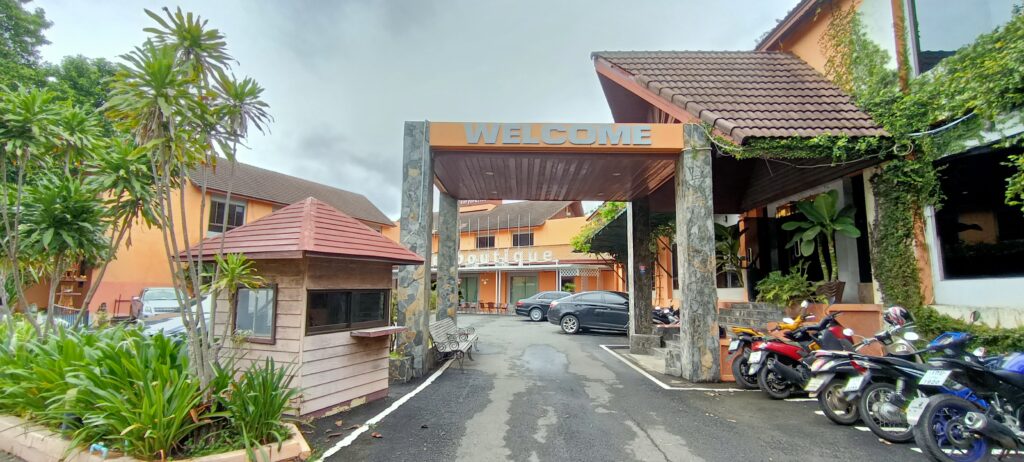 I checked in the hotel around 4pm. I did not book in advance for hotel, one day walk in price was 399THB.
Room key for my room.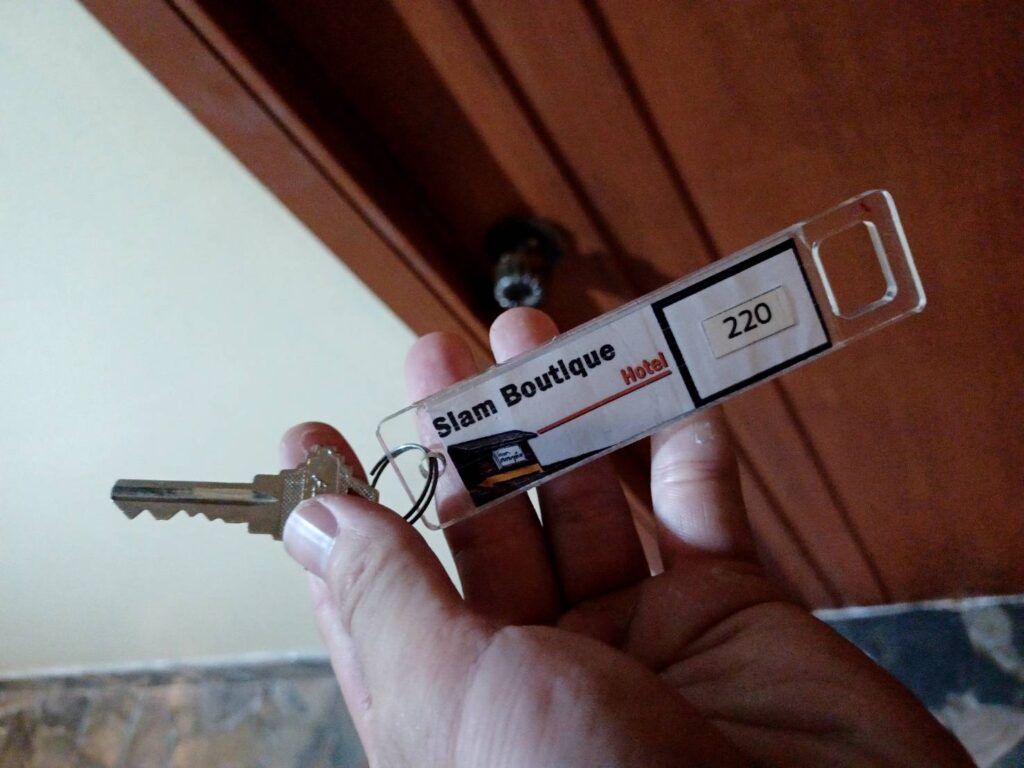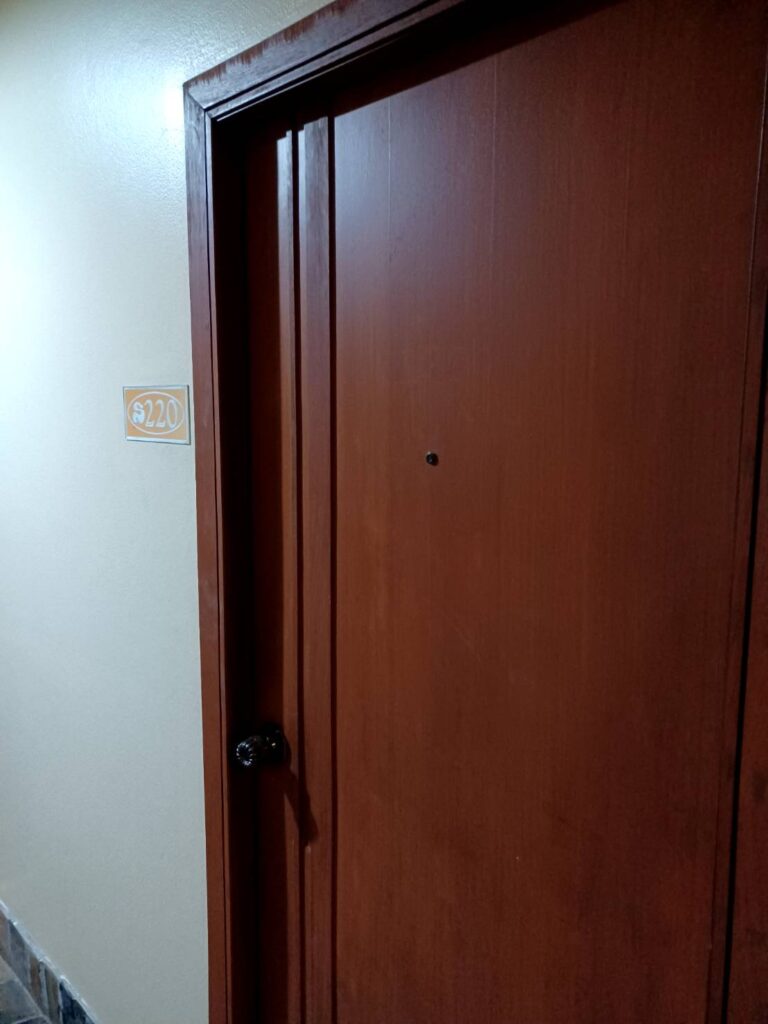 Put the key to open the electricity in the room. There is air conditioned controller also for you to adjust the room temperature.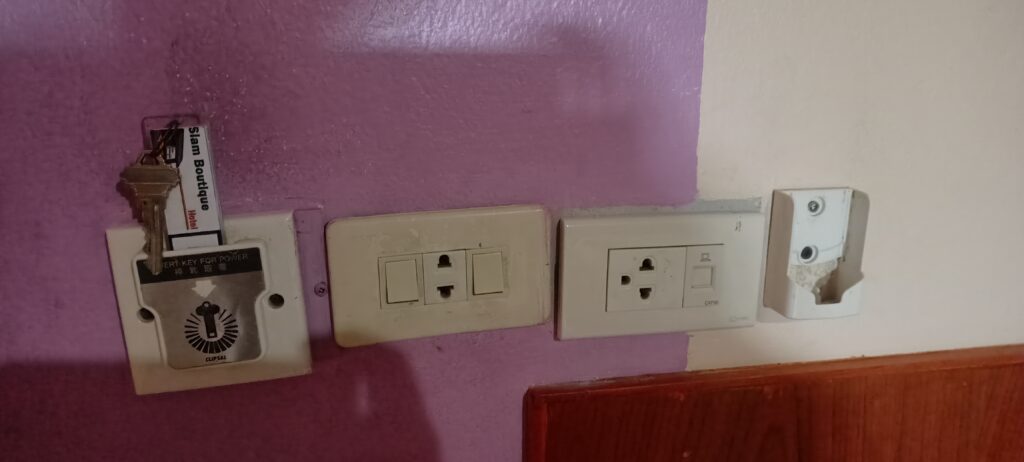 Spacious room more than 30m2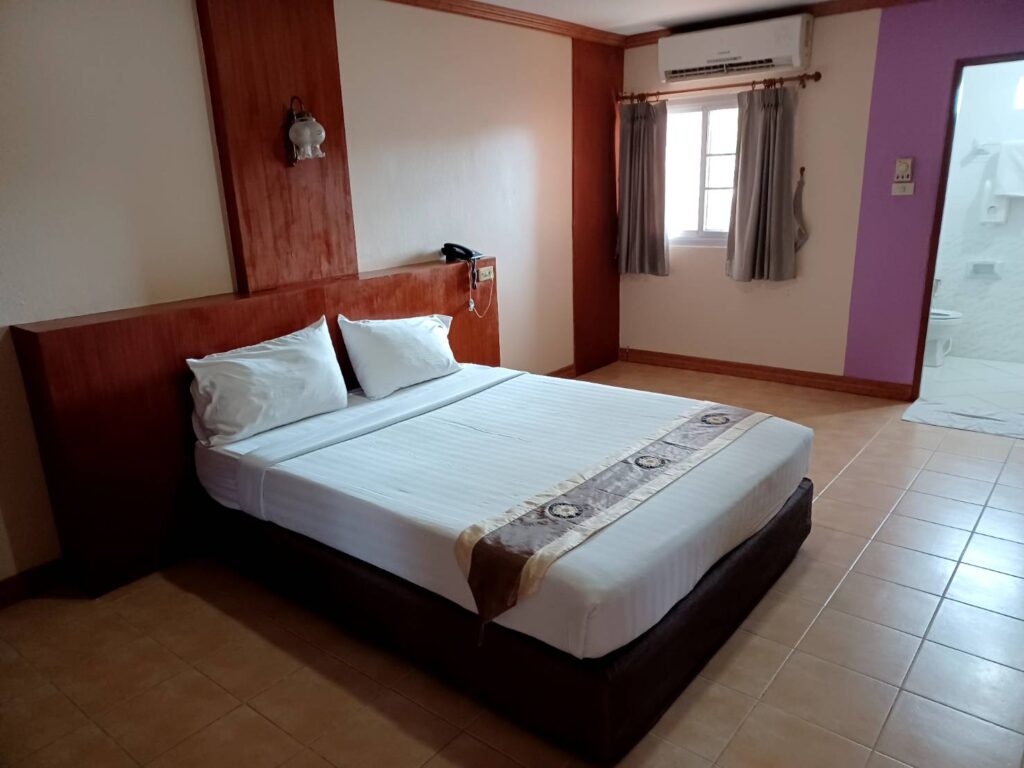 Near entrance there is leather chair.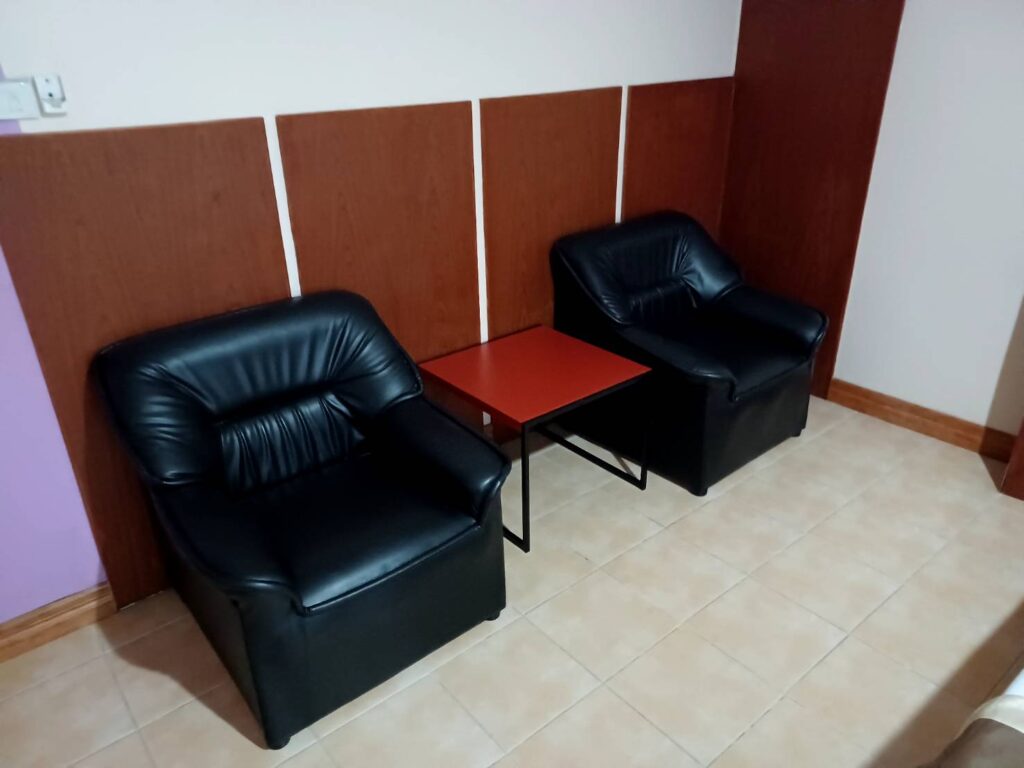 TV can be watched for mostly local channel. 2 water bottles are free inside the fridge.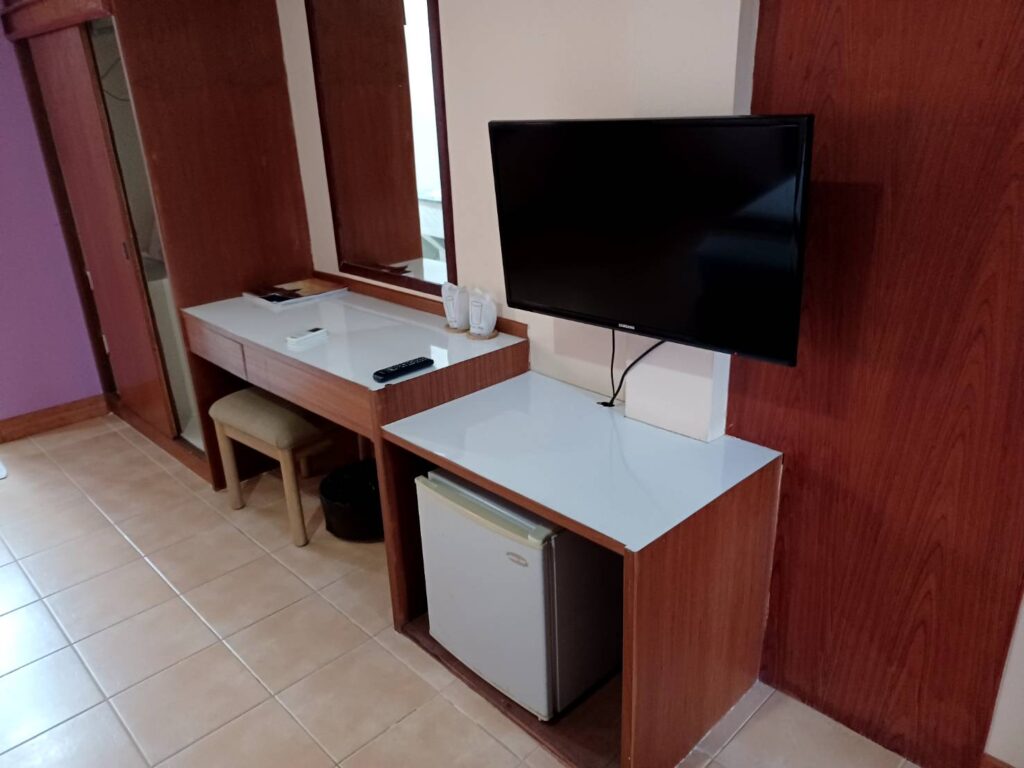 Let's take a look at the bath room.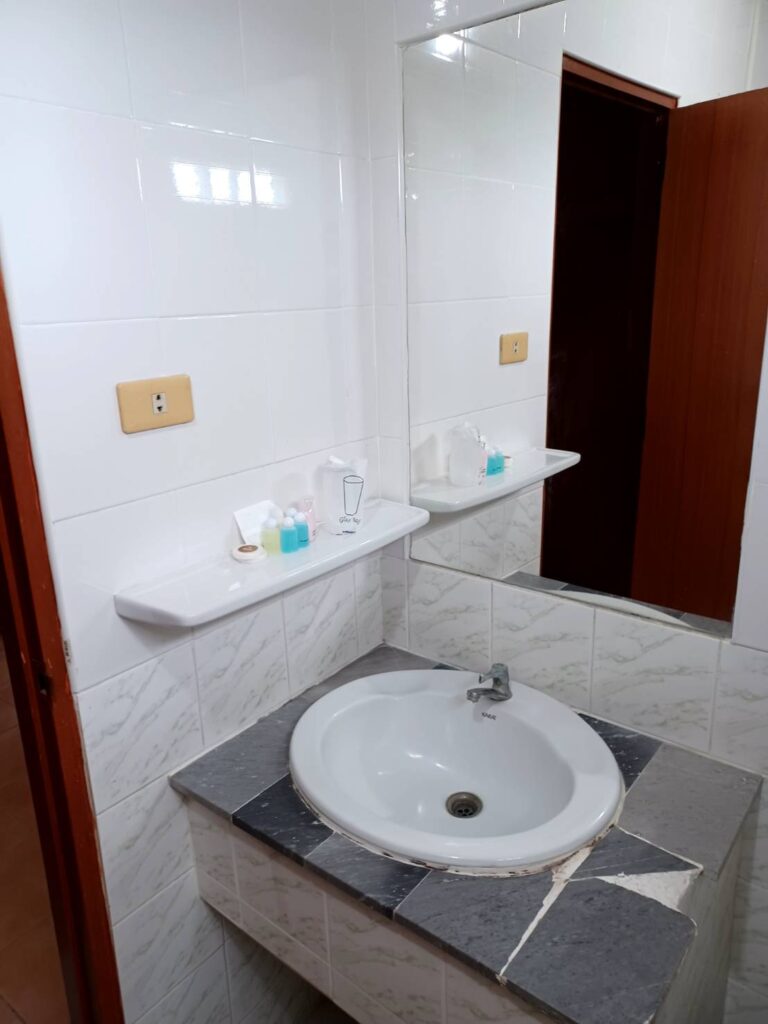 Free amenities are available, shower and shampoo gels, soap and shower cap.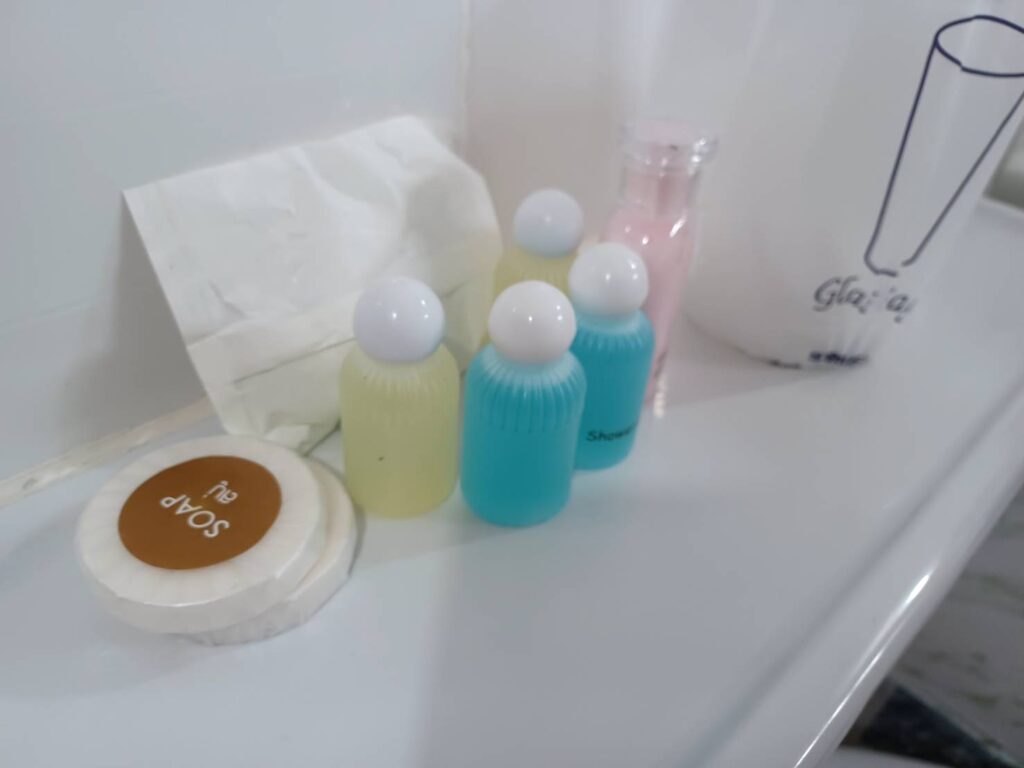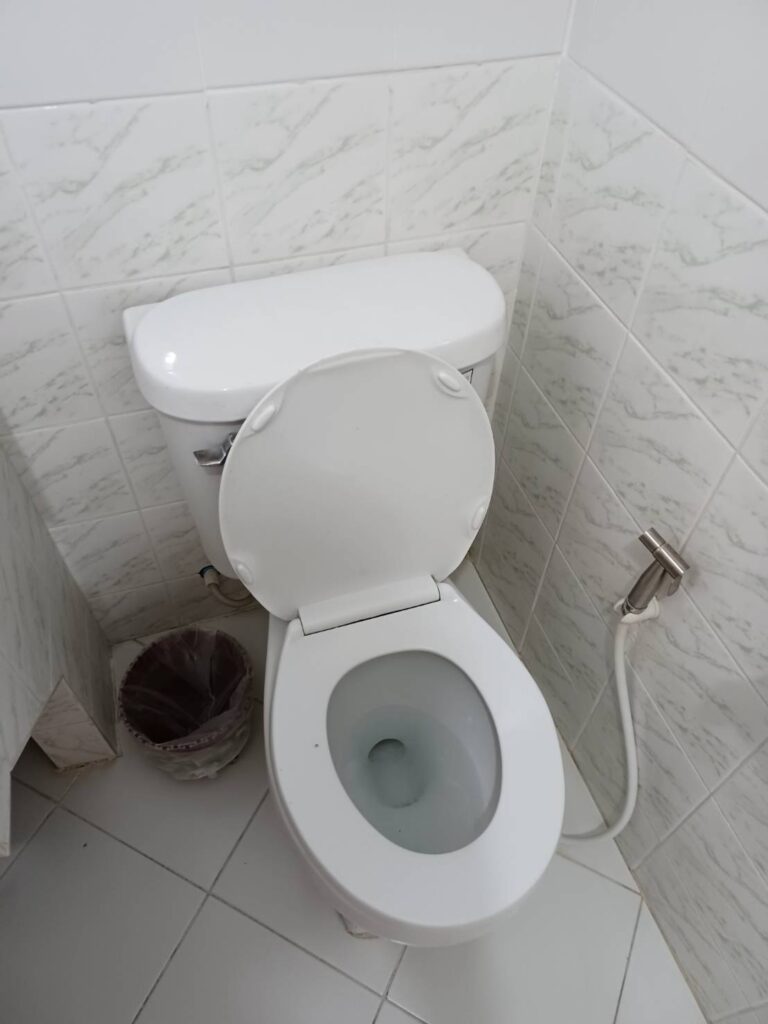 Hot water can be adjusted the level.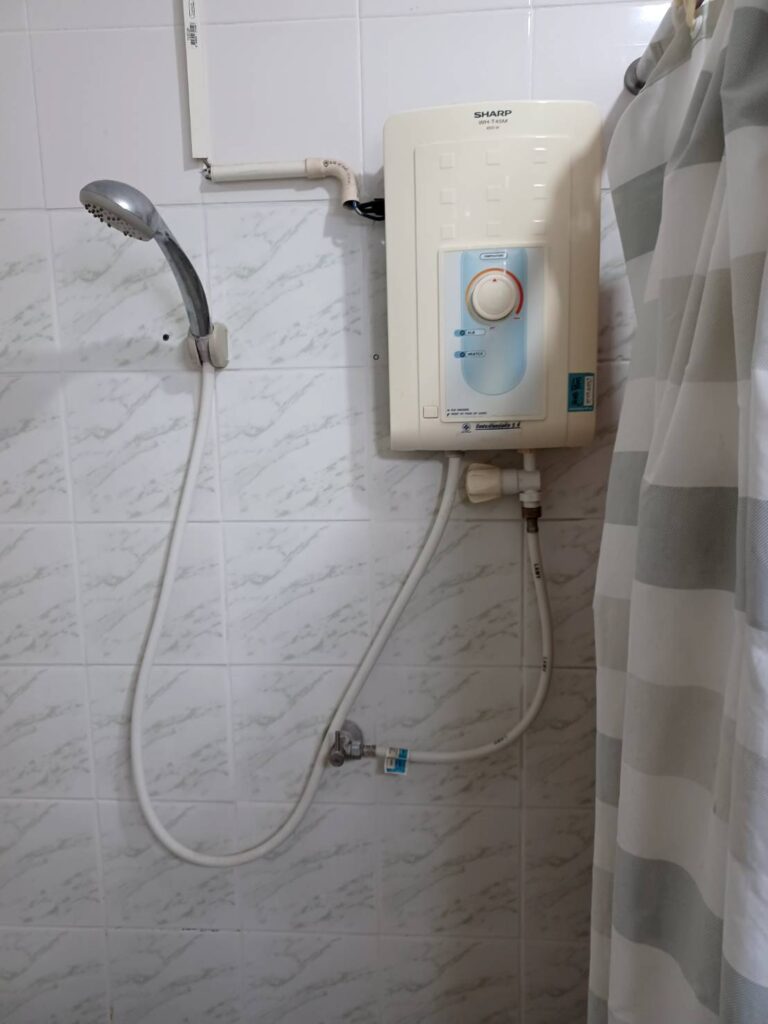 Lobby and Building area
There are full of books are waiting for bookworms. You can read comics on right side as well as variety of books on the other side.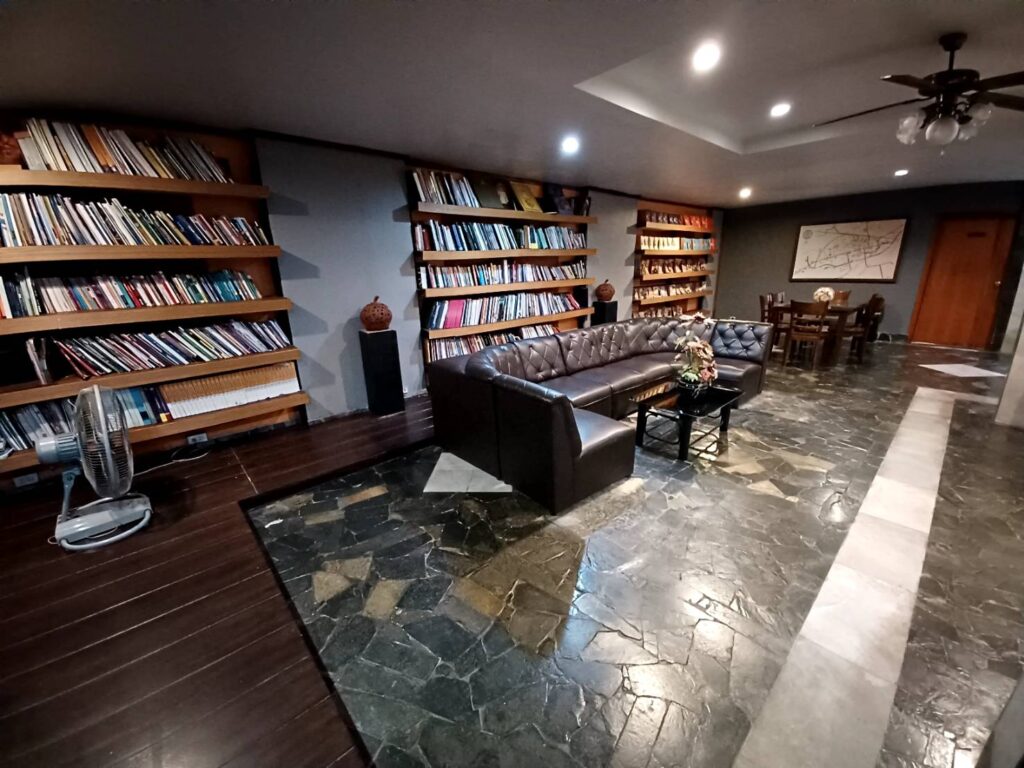 Japanese comics are there also but in Thai language.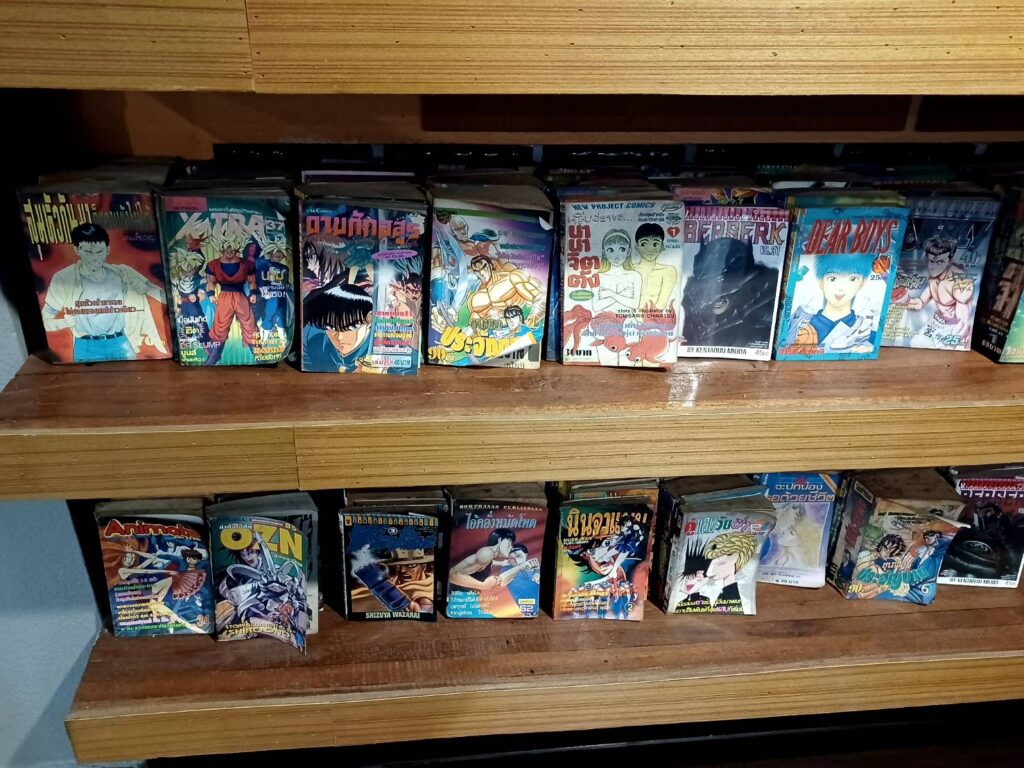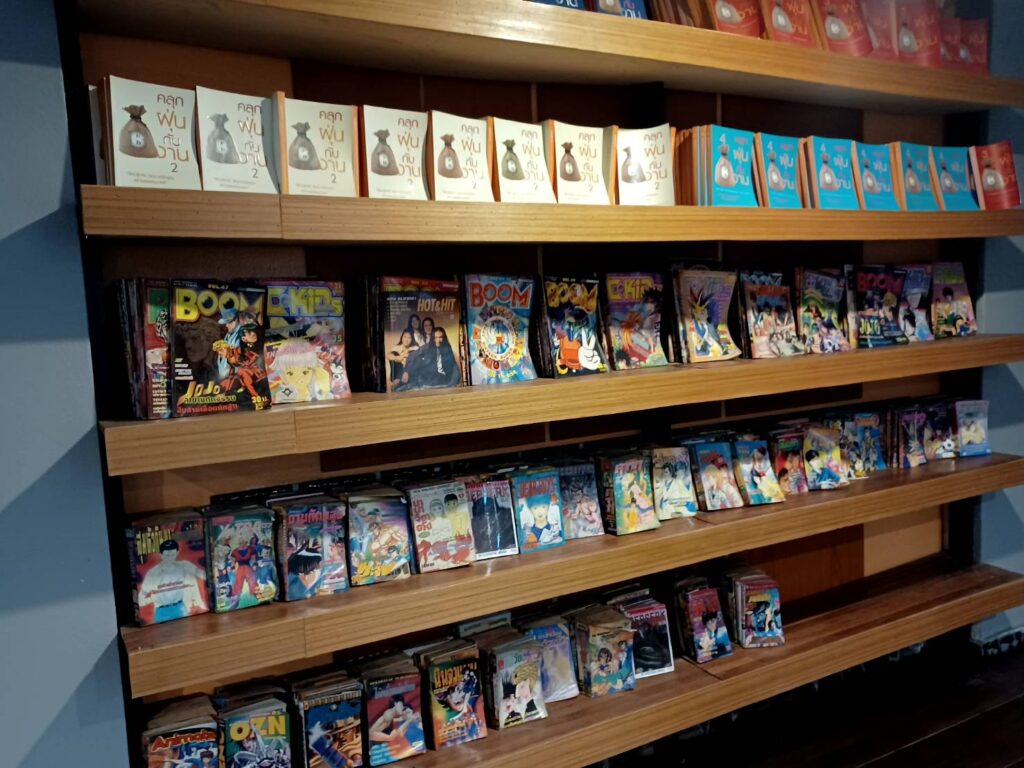 Samurai X, Yu-gi-oh and lucky man, famous Japanese comics around 90's.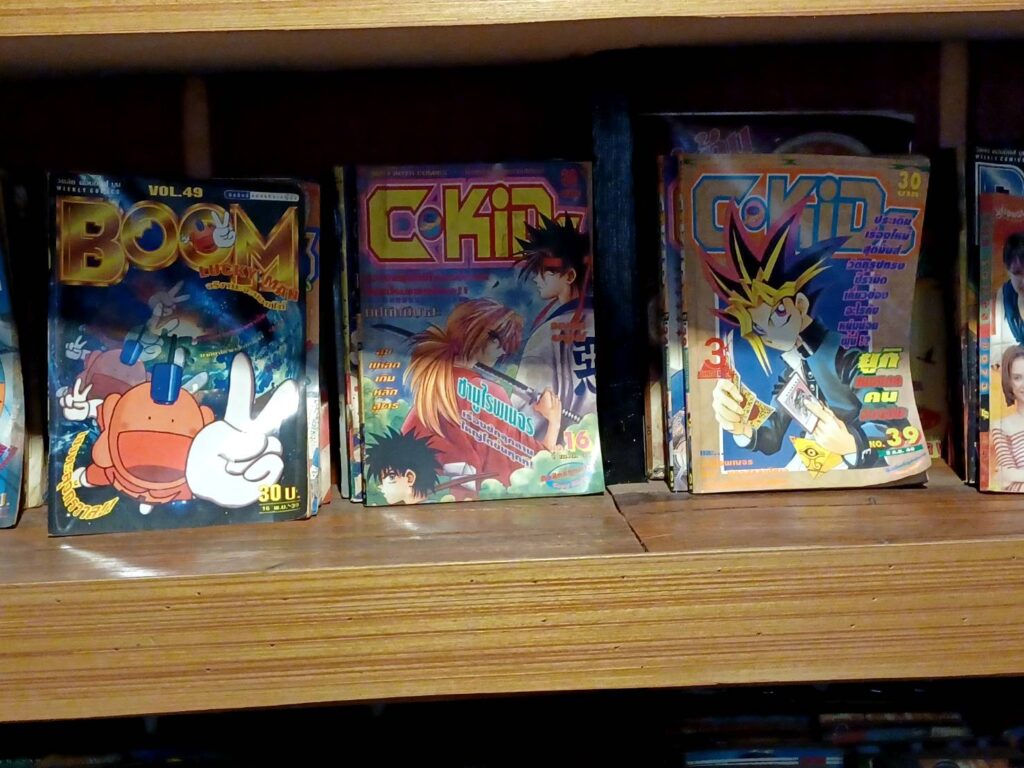 Coffee for your reading time.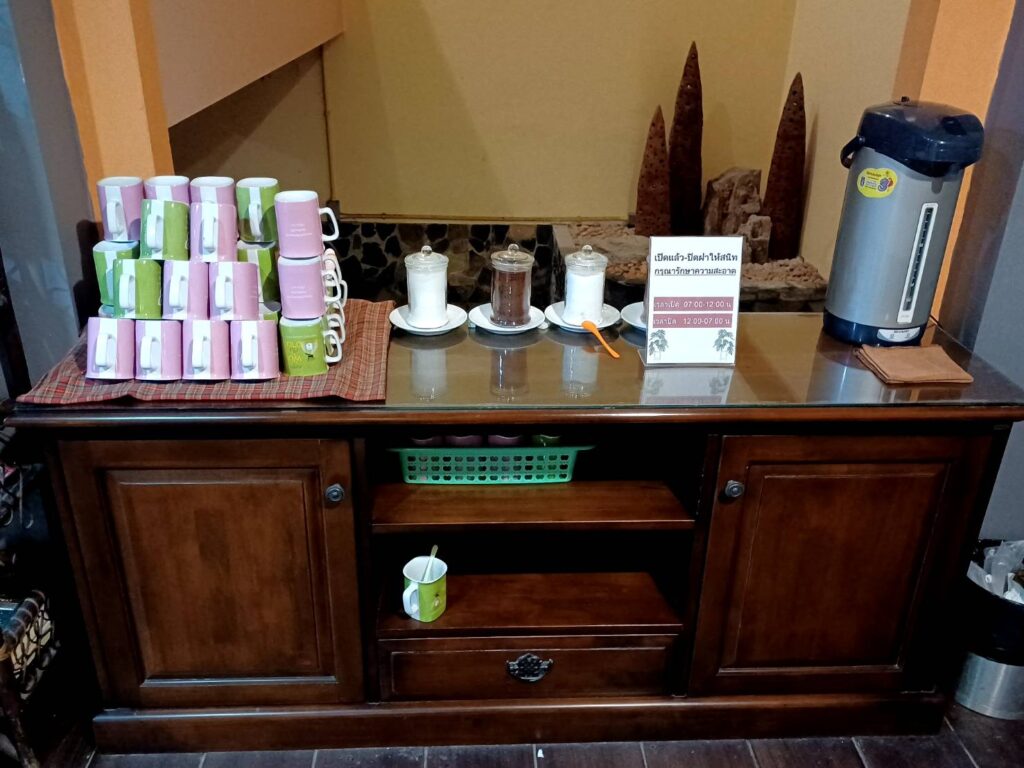 A small pond at the back side of lobby area. Carps are in there.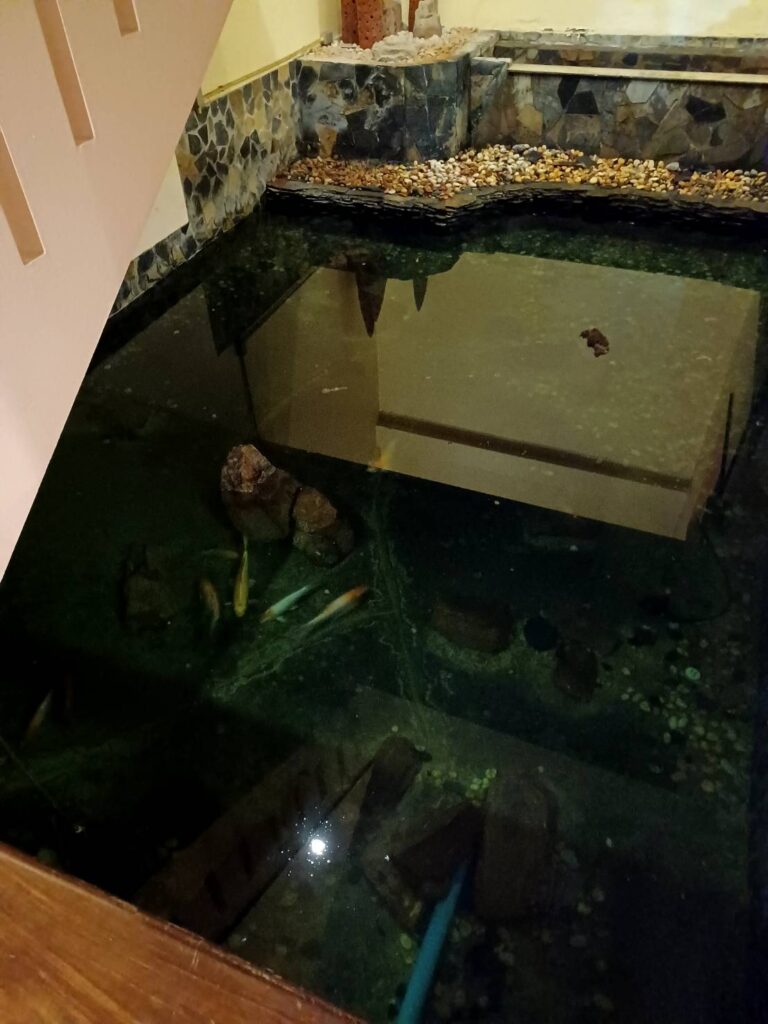 Drawing of great King bhumibol, former king of Thailand.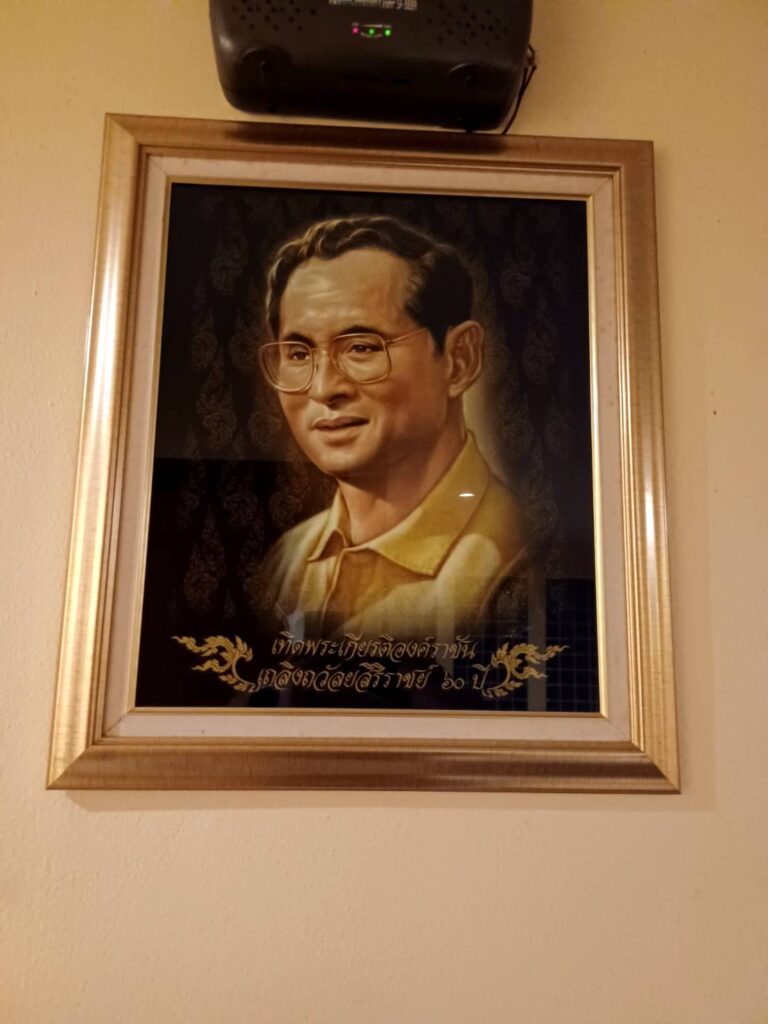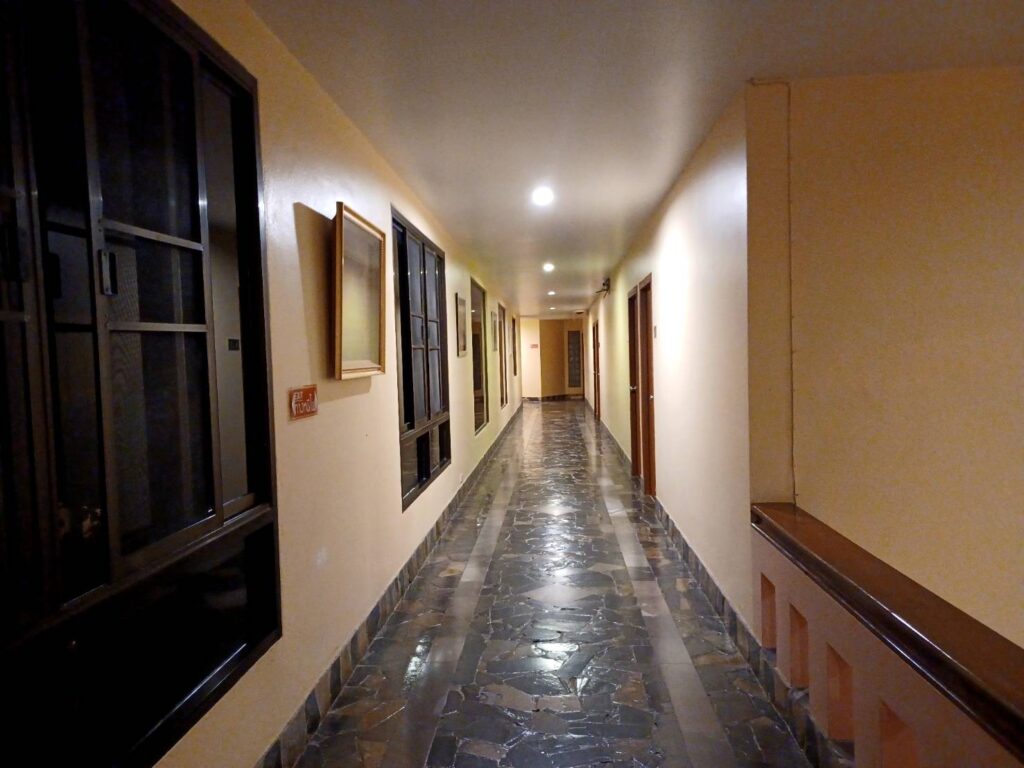 Hotel entrance at 5:30 am. I headed for gym to complete weekend workout.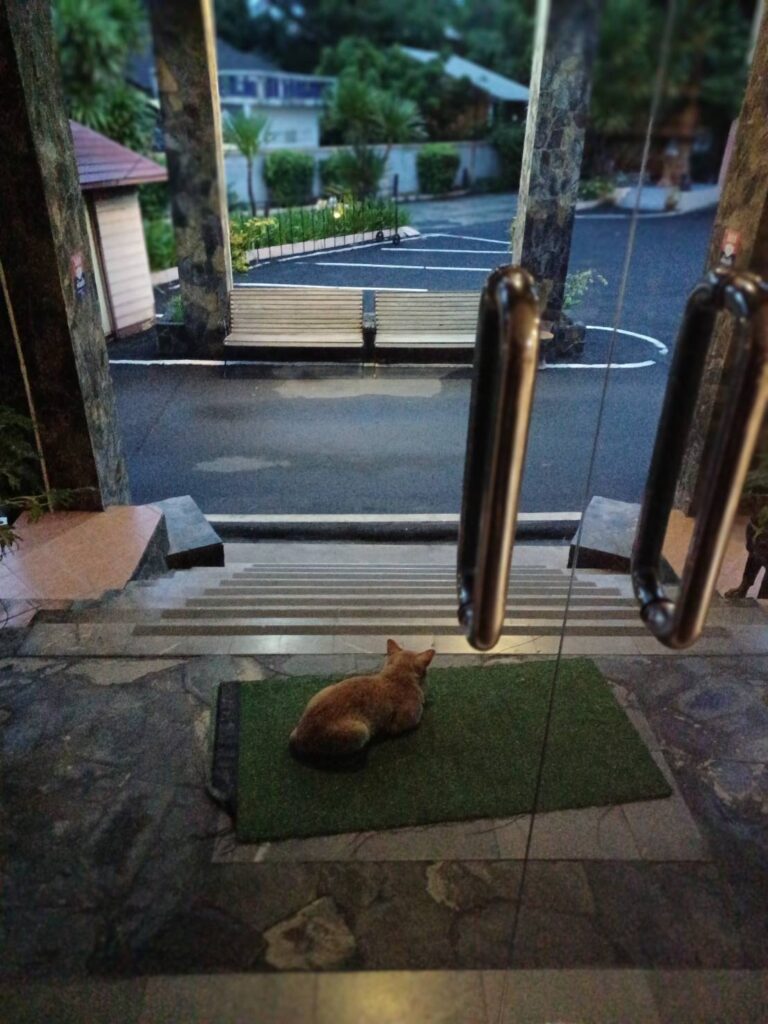 Reception was closed when I left hotel to gym.