After checked in the hotel at Nakhon Sawan, finally I came to the gym for weekend workout. I checked the gym in advance, its name is "Tiger's fitness" located in the east side of city center.
Location of gym
Gym is located at Matulee road 13. There is small sign only can be seen from the road so you can also find cafe "take a break" that is in front of your destination Tiger's fitness.
Official page of Tiger's fitness for latest promotion and offer.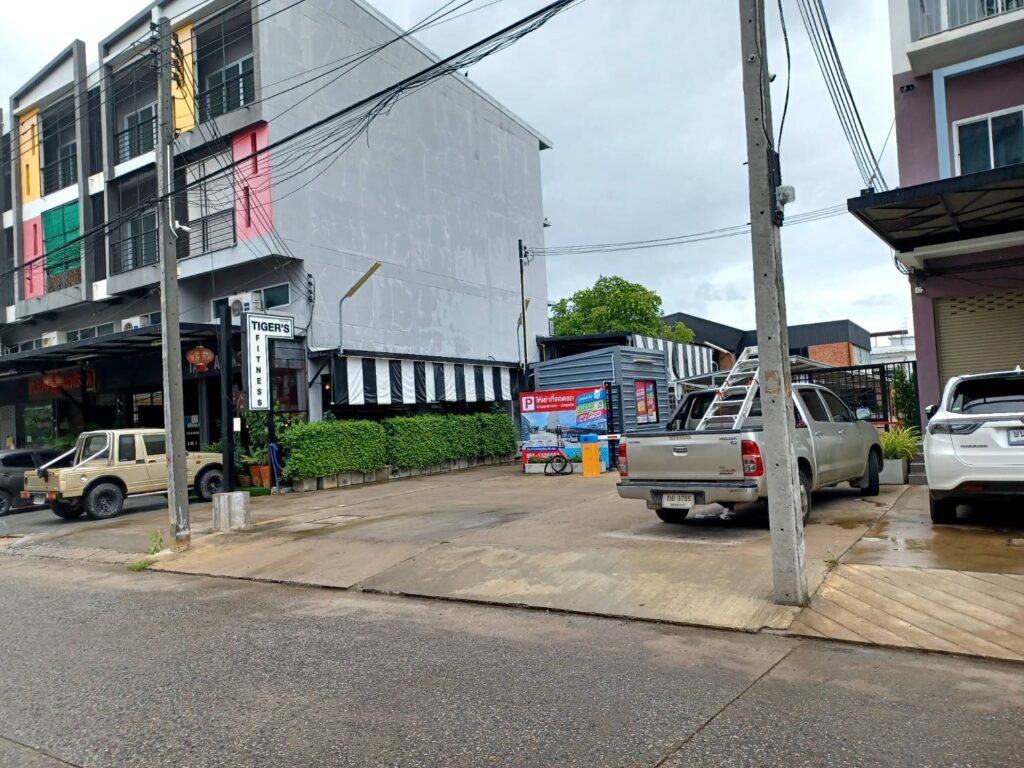 Whole 2-story building is for the gym. Many local people are coming to the gym by cars or motor cycles.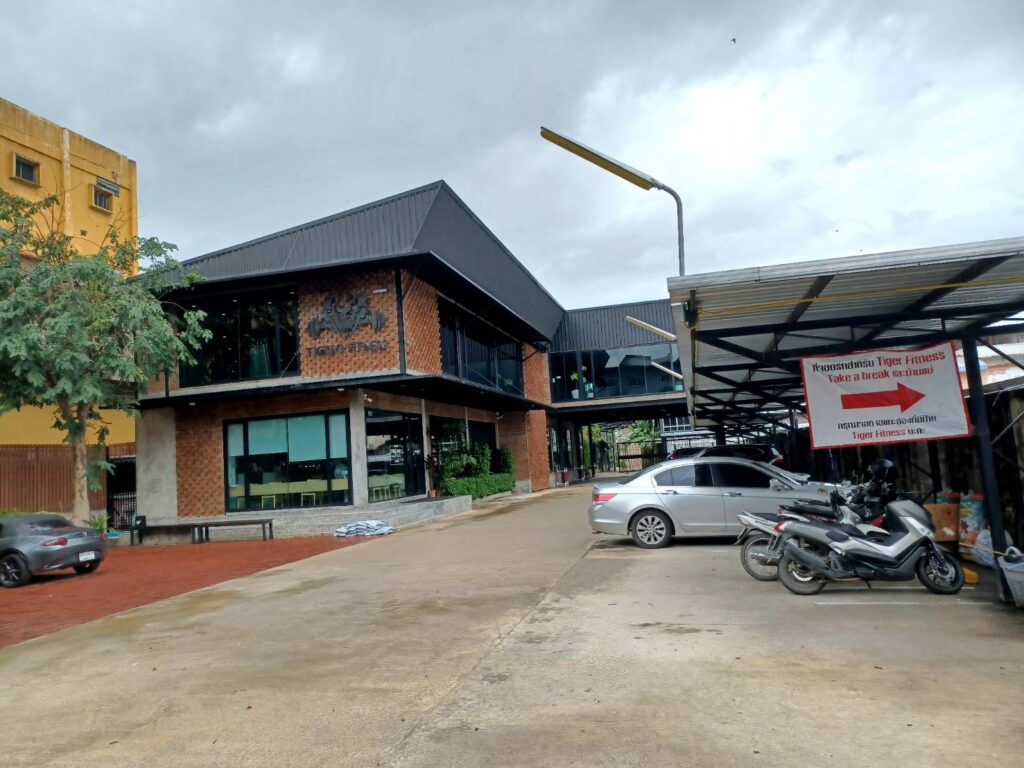 Entrance to the reception. Due to Covid restriction, gym is open from 9:00 to 21:00 only every day.
At the time I came to the gym, I had chance to talk to the owner a little bit. He said that gym is very new, just opened in last year 2020 but it was supposed to be closed for 7 months due to Nakhon Sawan's governor's order. Nakhon Sawan province was never categorized as dark red zone so gym can be opened but local government imposed stricter rule so gym remained closed.
As the government lifted Covid control gradually from Sep, 2021, the gym also reopened from Sep 10th.
Luckily the owner offered me free trial at the day while normally walk in day use costs 200 THB. To register free trial, you need to fill in the form with name and phone number.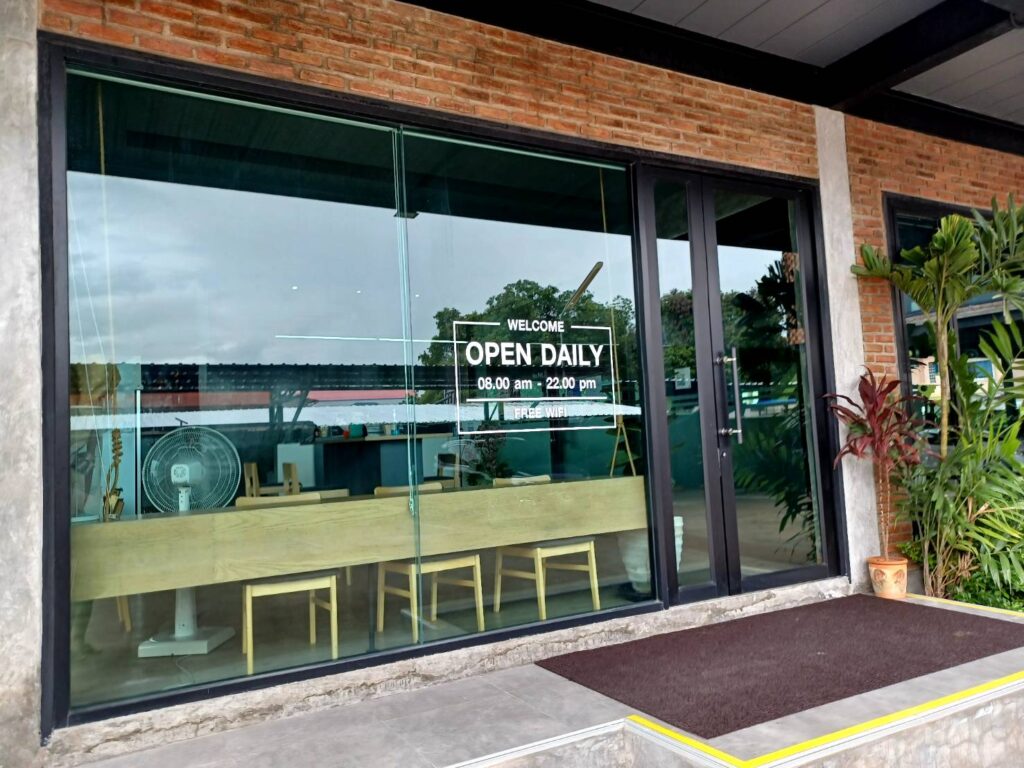 At lounge area, you can buy the drinks for your gym workout.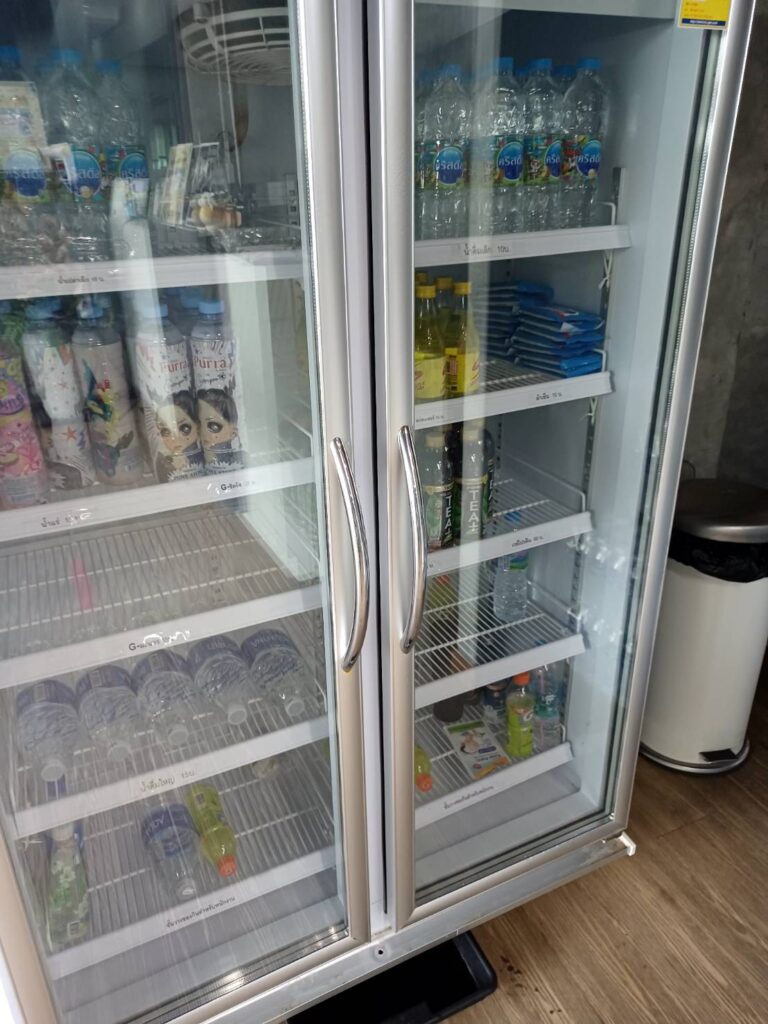 1.5 litter water is 15 THB only.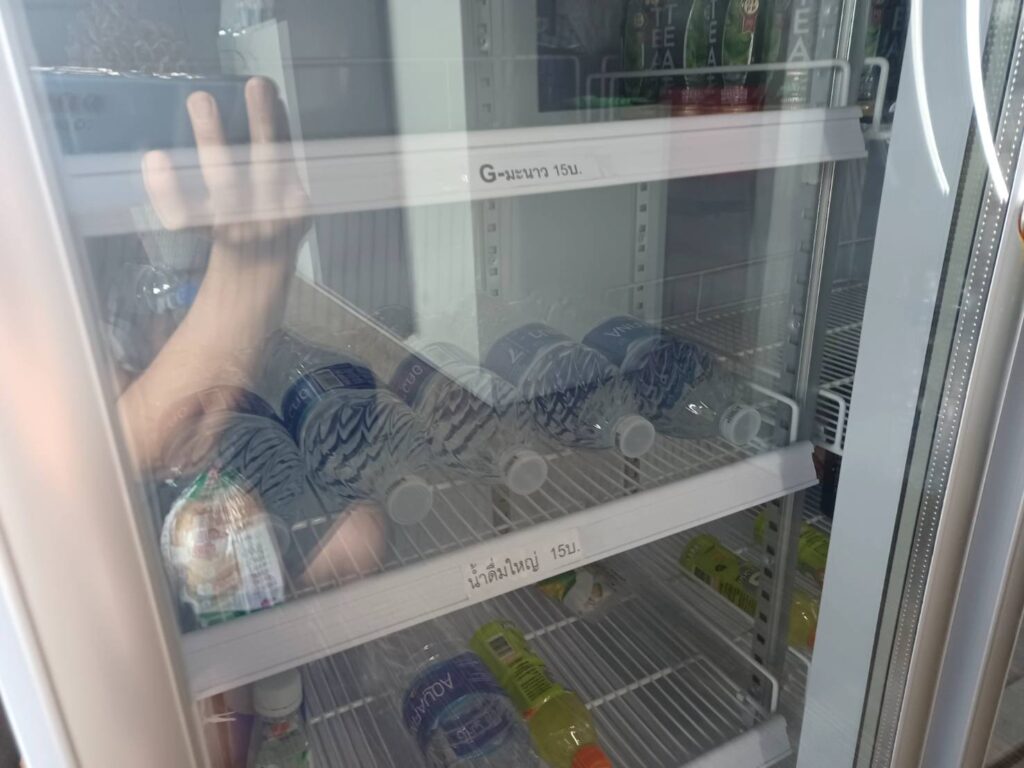 1st floor: Free weight and bathroom
As mentioned, gym is 2 stories free weight area and bathroom is at the ground floor. In addition, you can find cardio, machines and group class room on the 2nd floor. I spent 7 hours at the day to complete whole body workout.
Free weight room is next to reception and lounge area. Inside the gym area is a bit too cool compared to the temperature outside but you will be used to it soon after the several minutes.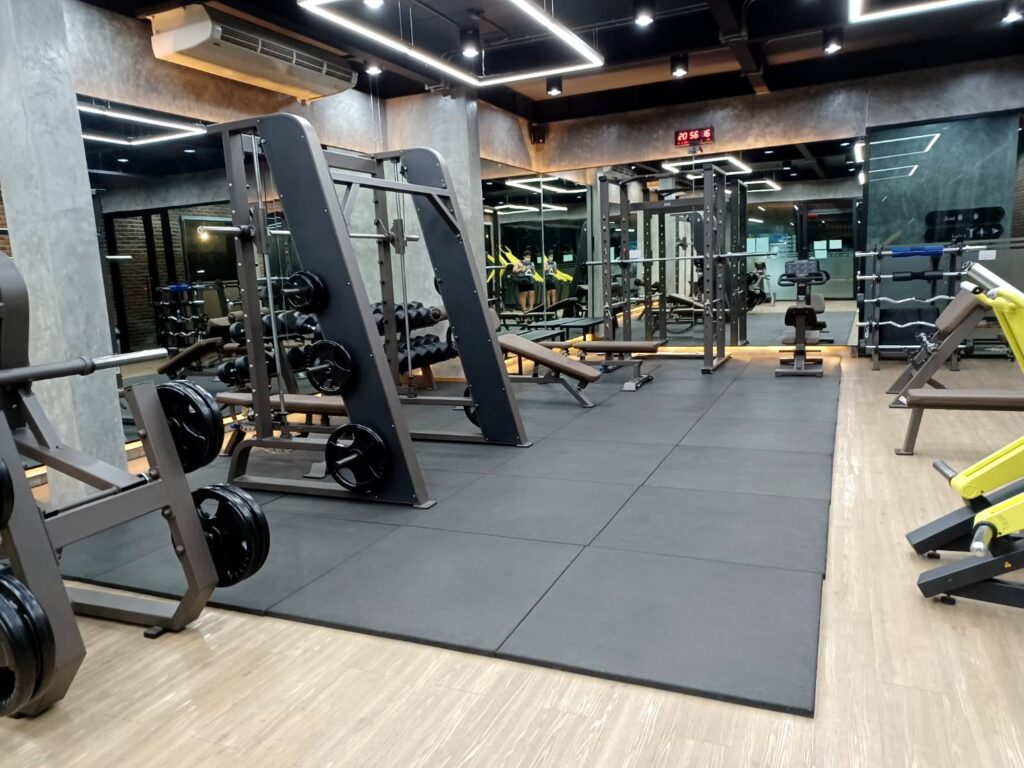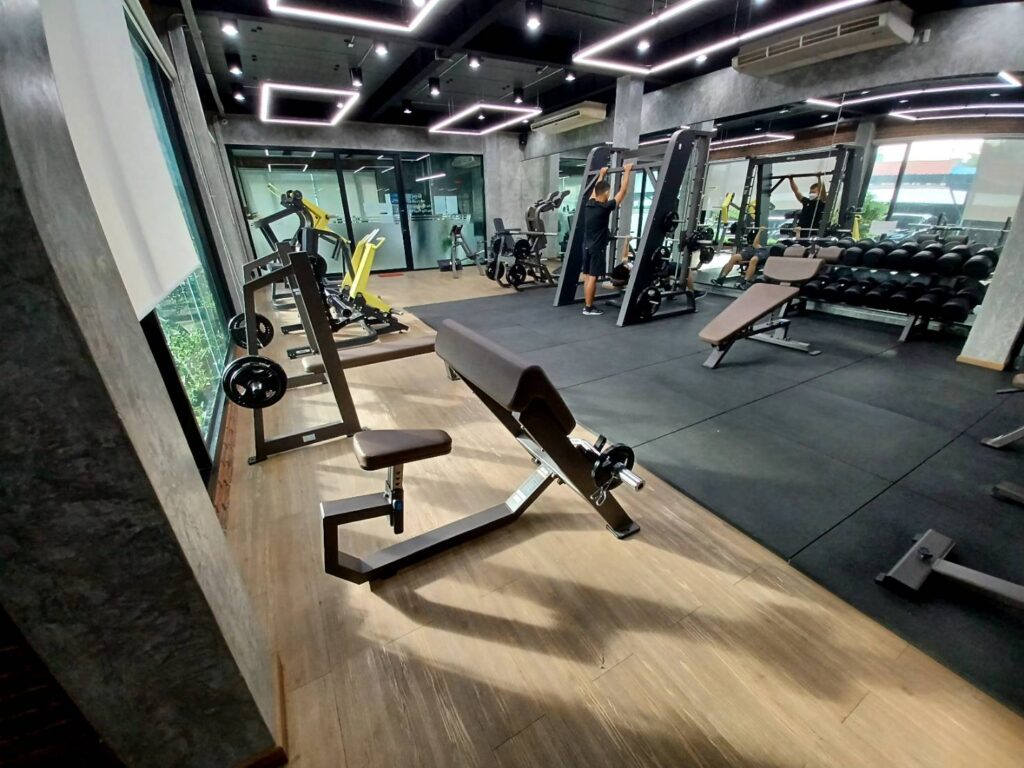 Power rack is the best fitness equipment, I really need this, if without gym I cannot do barbell squat so such gym will not be my choice. Safety bar is also available for the power rack so you can try weight as heavier as much and beat your limitation!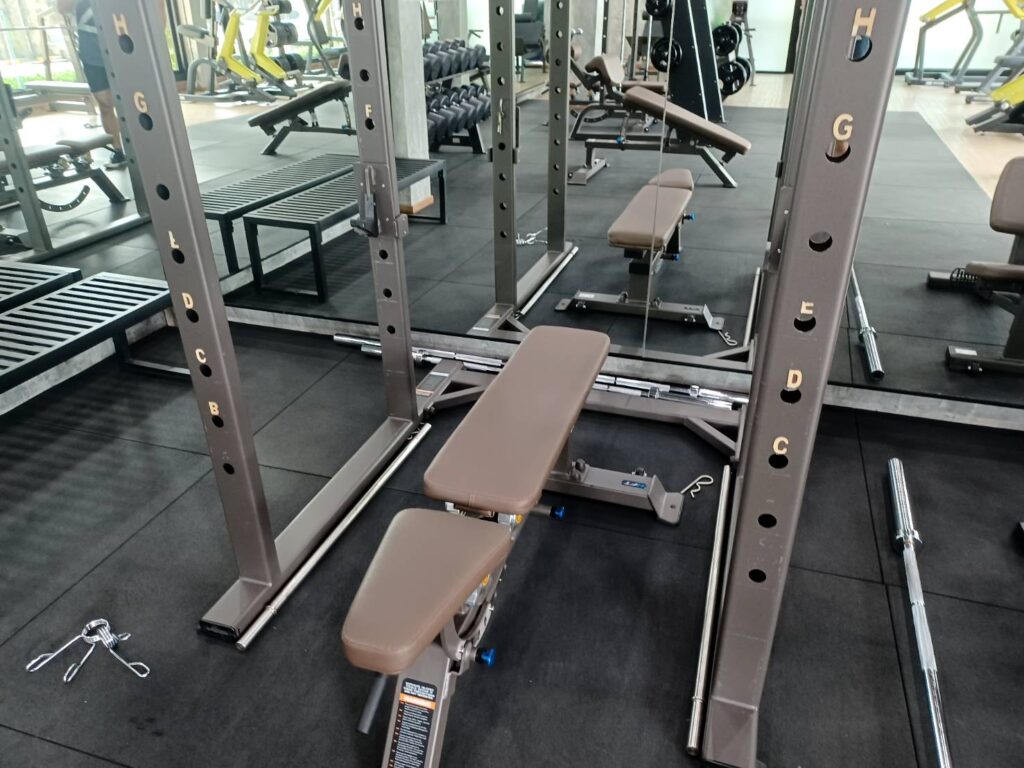 Barbell squat for 100 kg. Nowadays, I can do work out only once a day so my strength is getting weaker…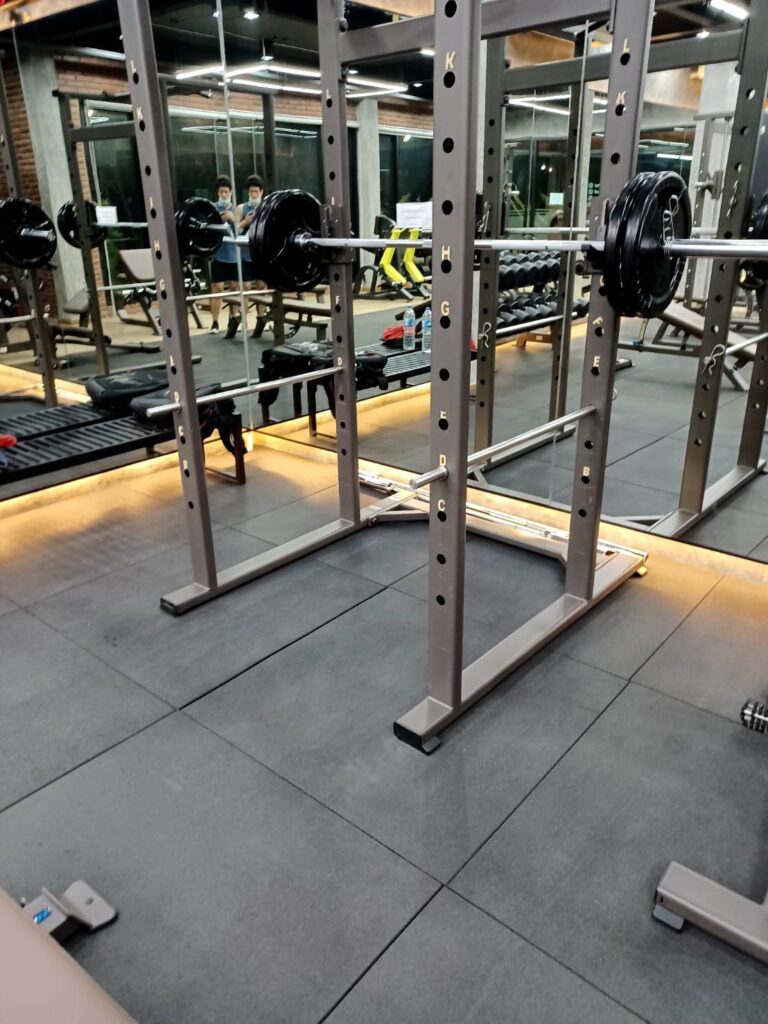 Smith machine. Many other members prefer smith machine but I prefer power rack hehe.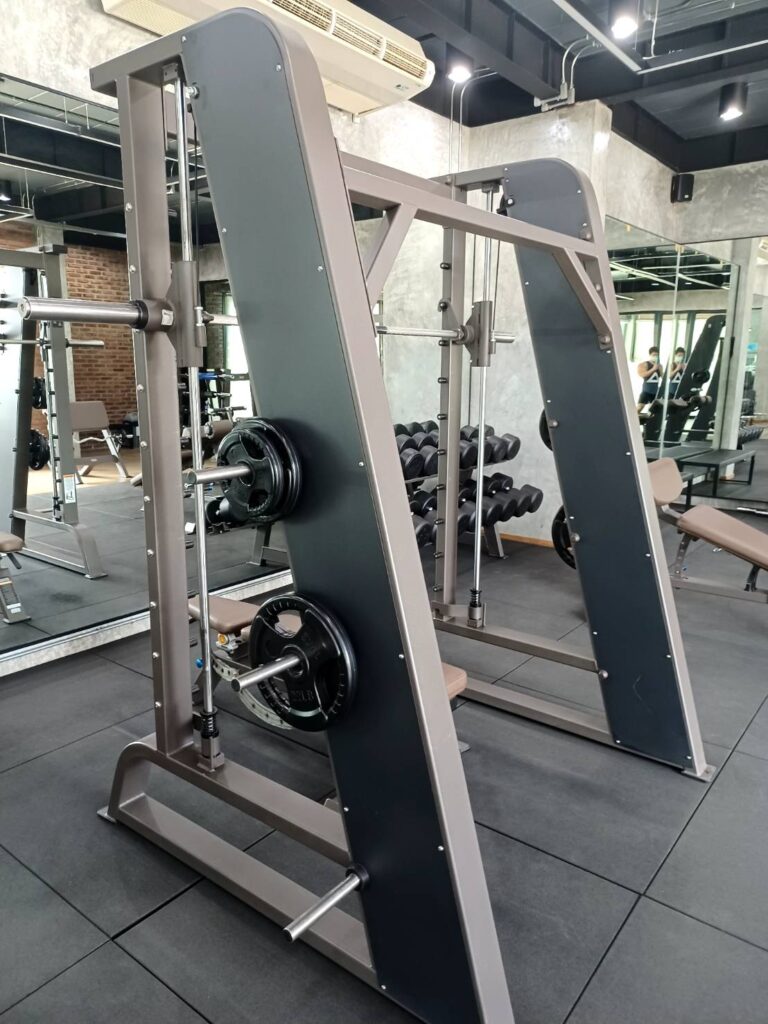 Dumbbells is until 50 kg from 30 kg, this is very good for my chest press and back row. lighter dumbbells are available at 2nd floor.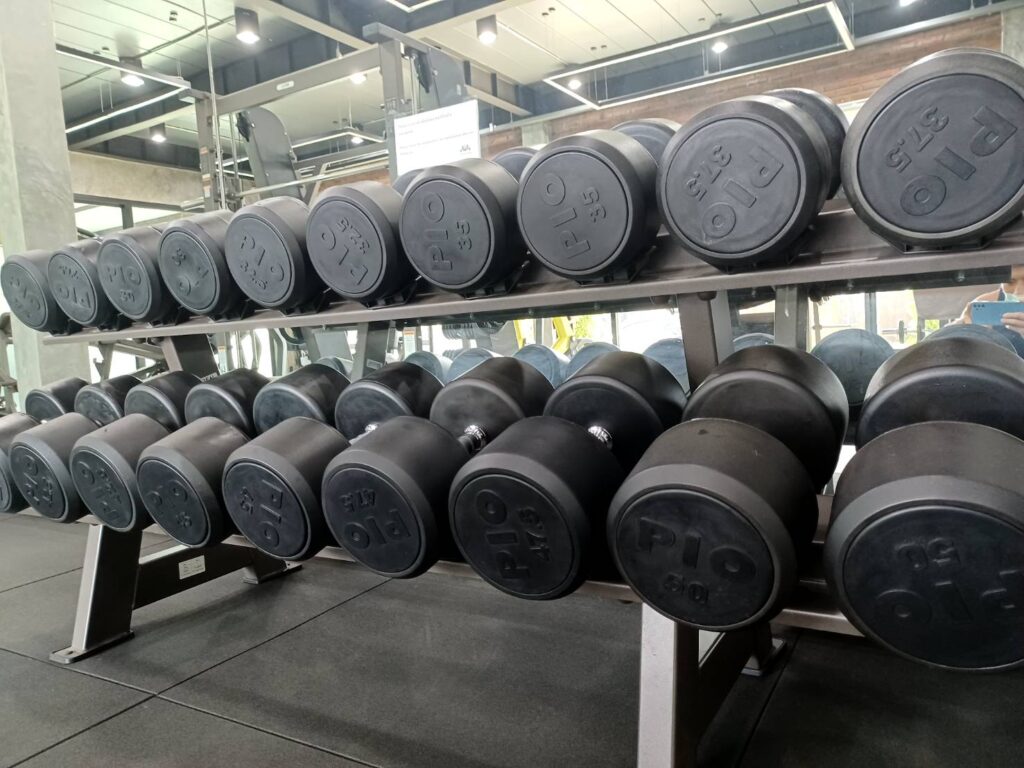 This machine is back row by adding plates on it. I love this machine, I can fix my upper body so as to focus more on the lower back. Hip thrust machine is also there.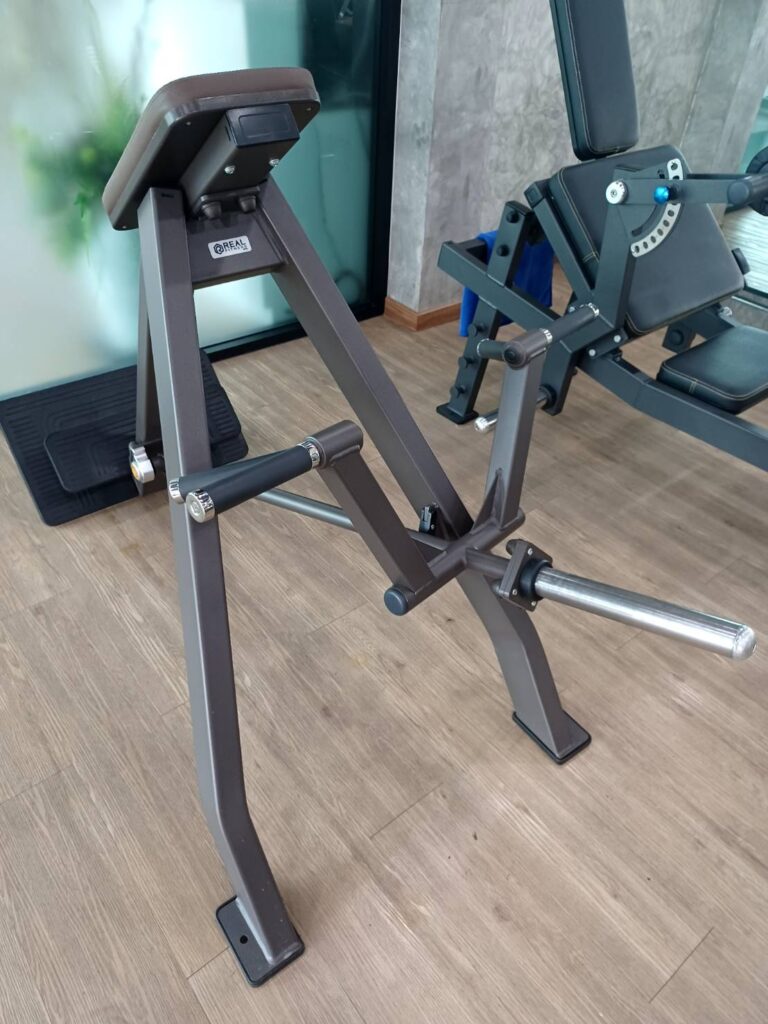 Machines with plate for row, chest and rat training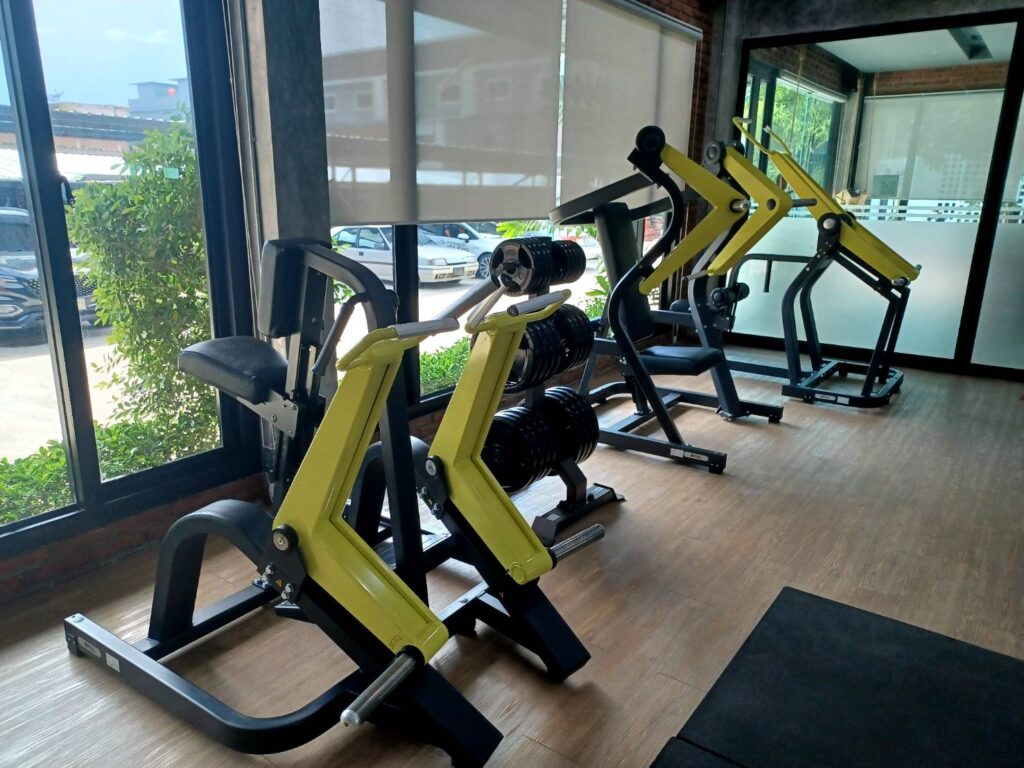 Hack squat.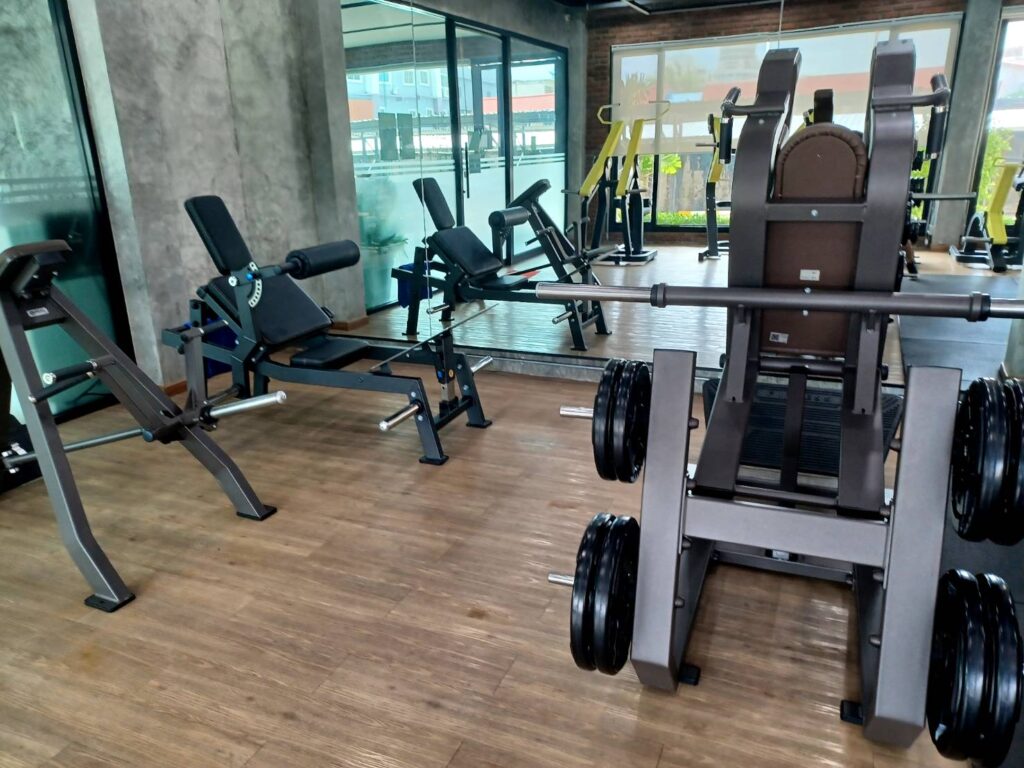 Bench press stand but no safety bar. If you need it, let's use power rack.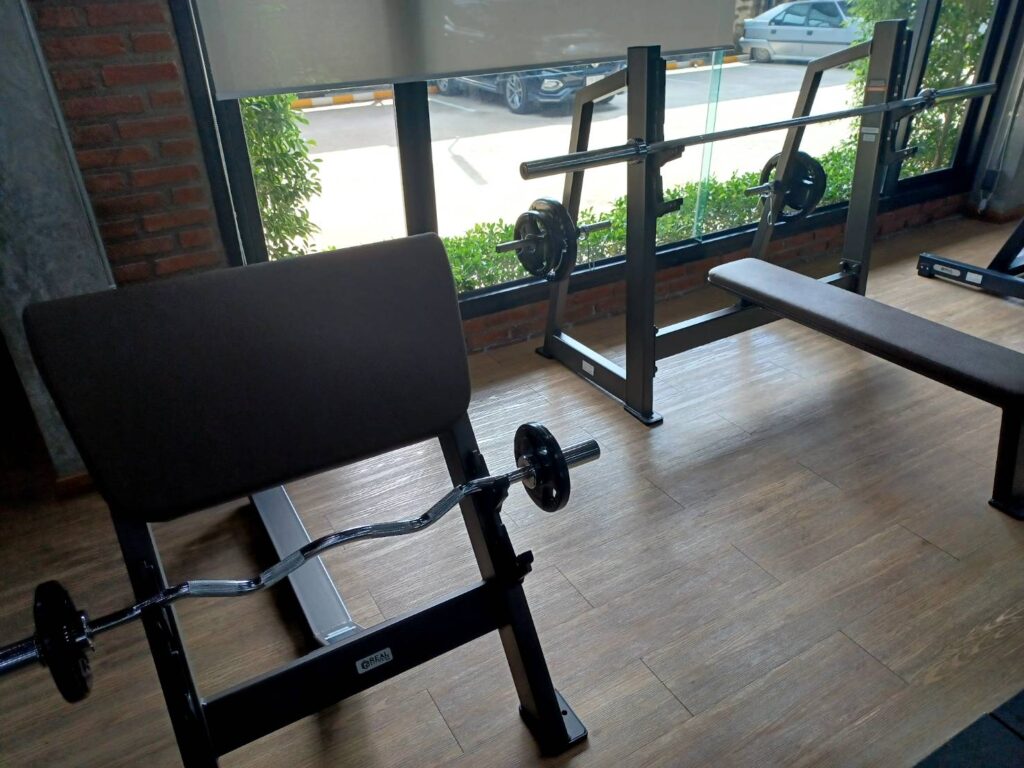 Straight and ez bars. Free belt increase abdominal pressure.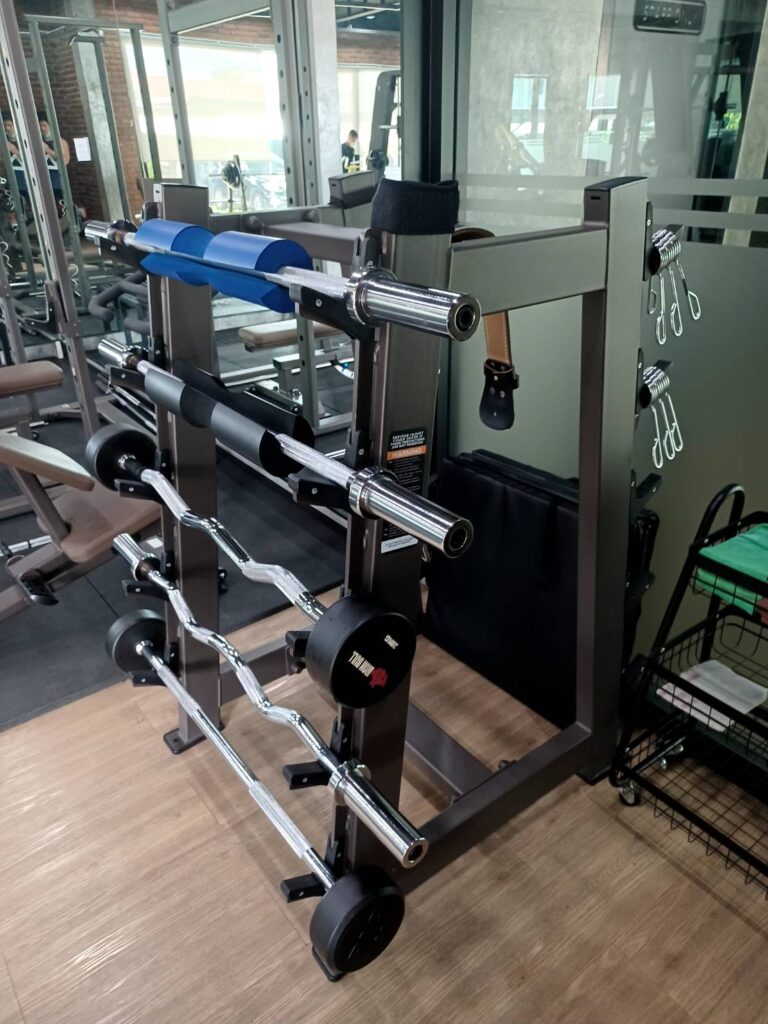 Bathroom
Follow the sign of macho couple after the free weight area to bath room.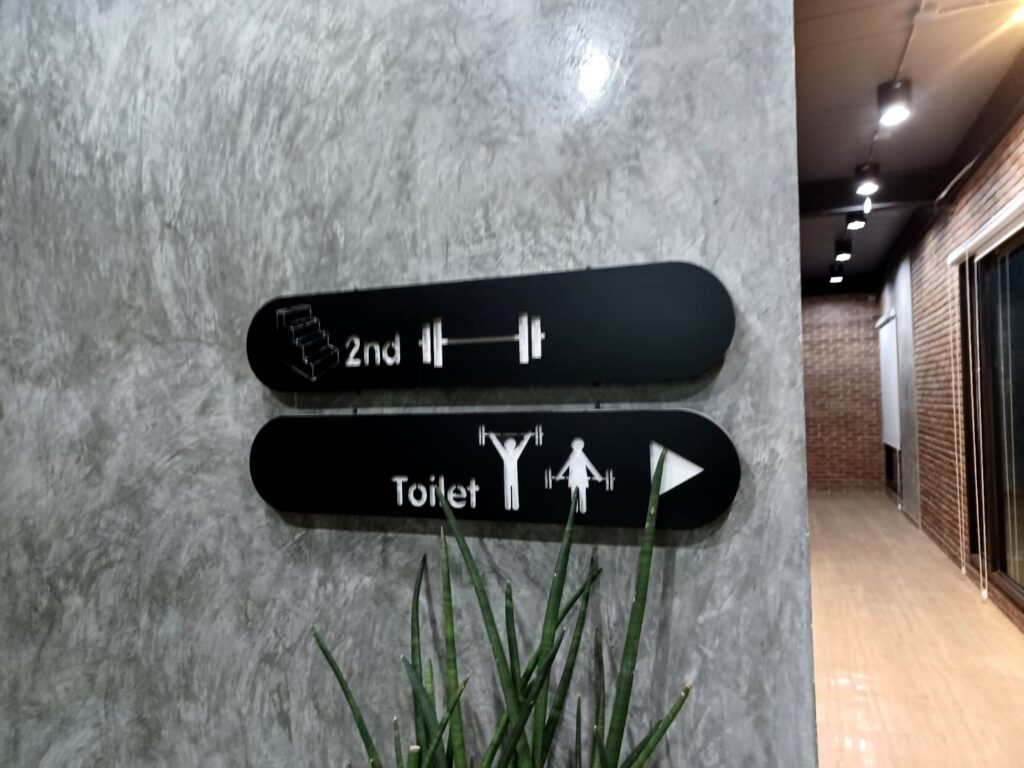 You can choose any lockers with key.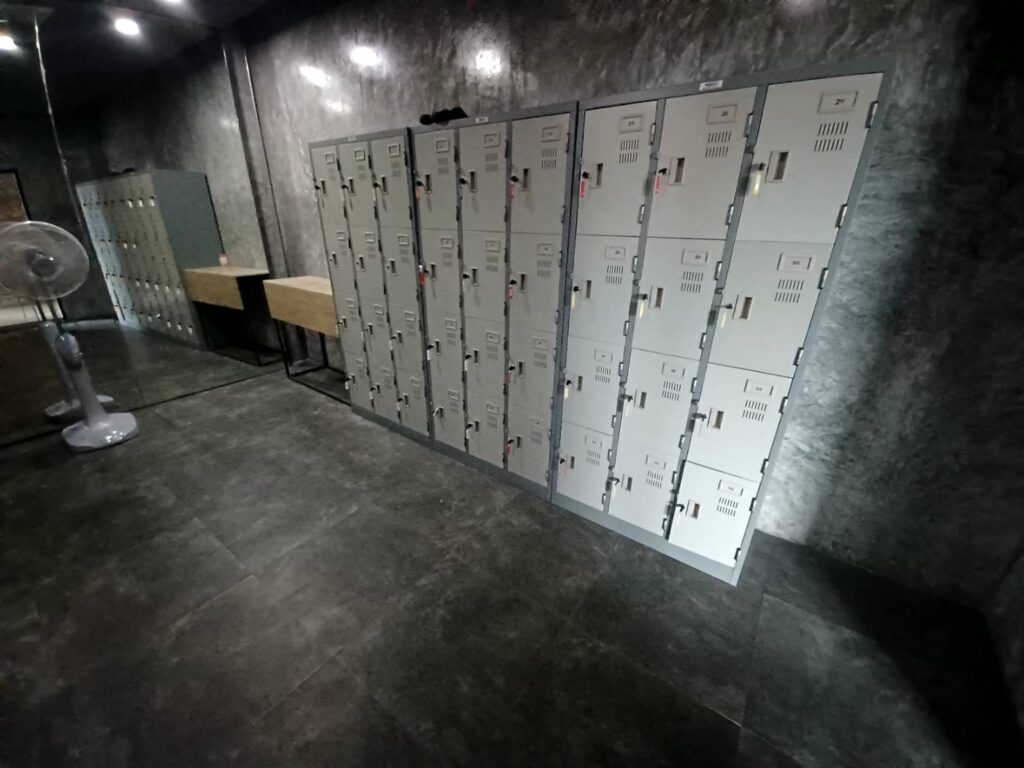 Washing areas.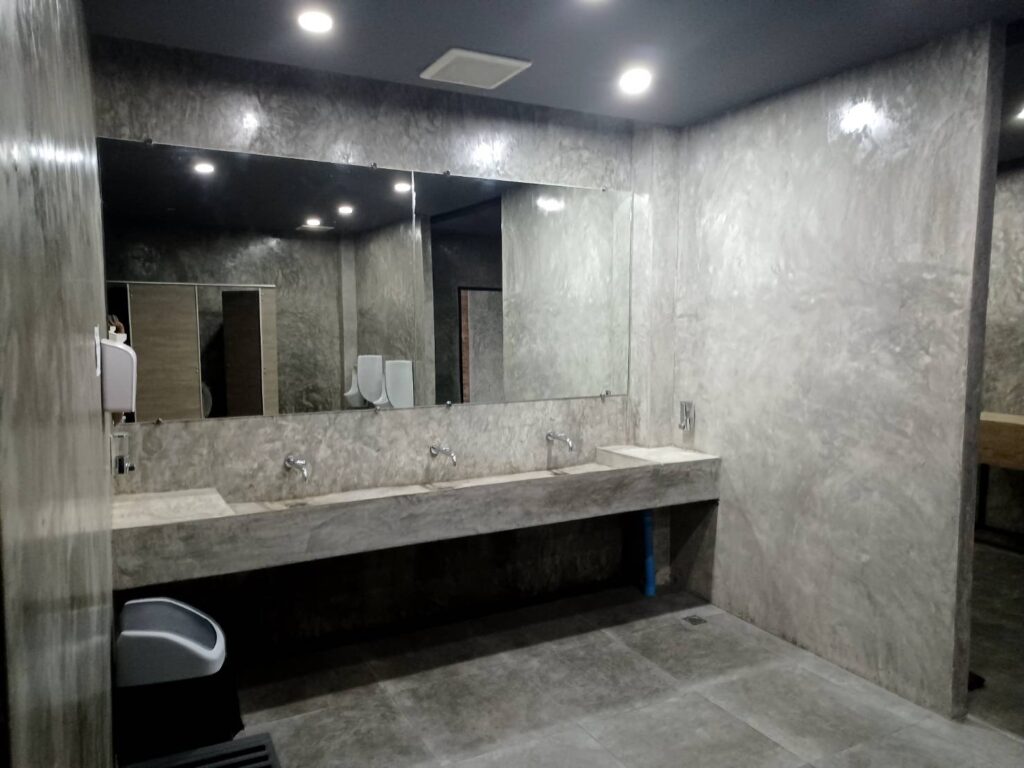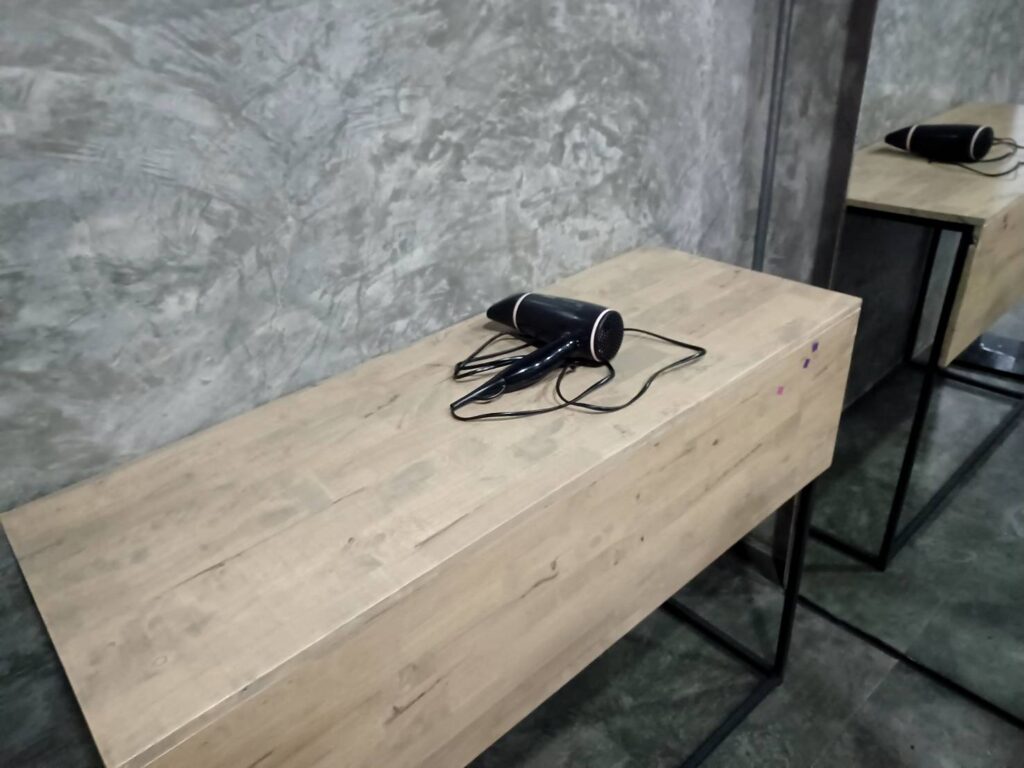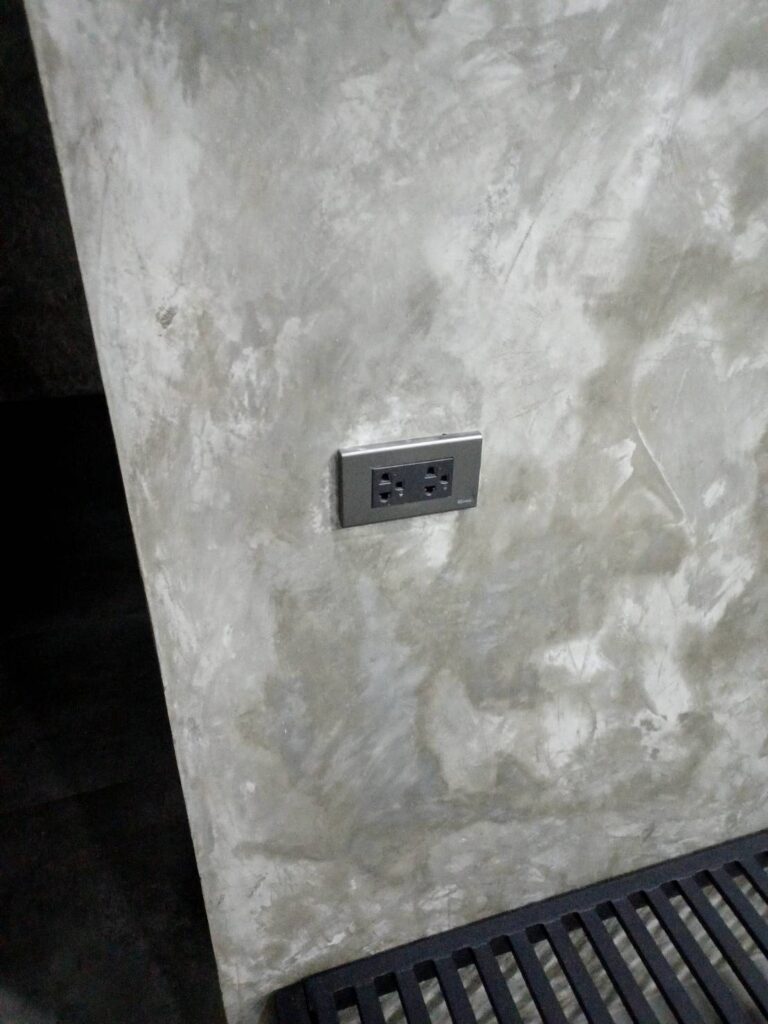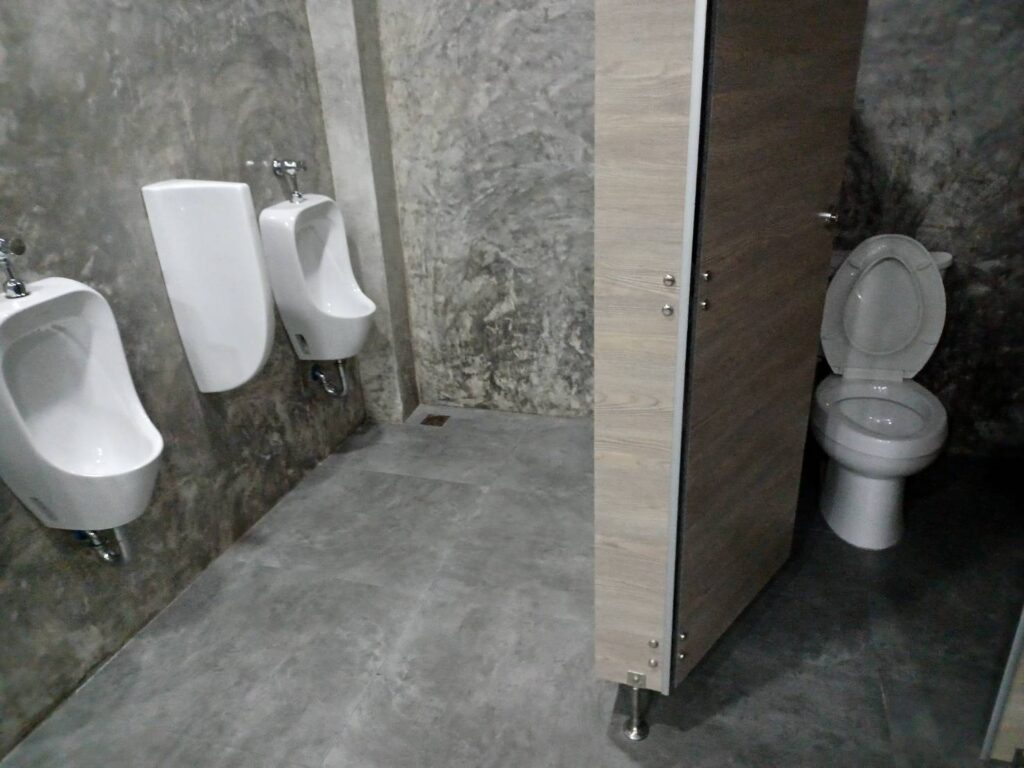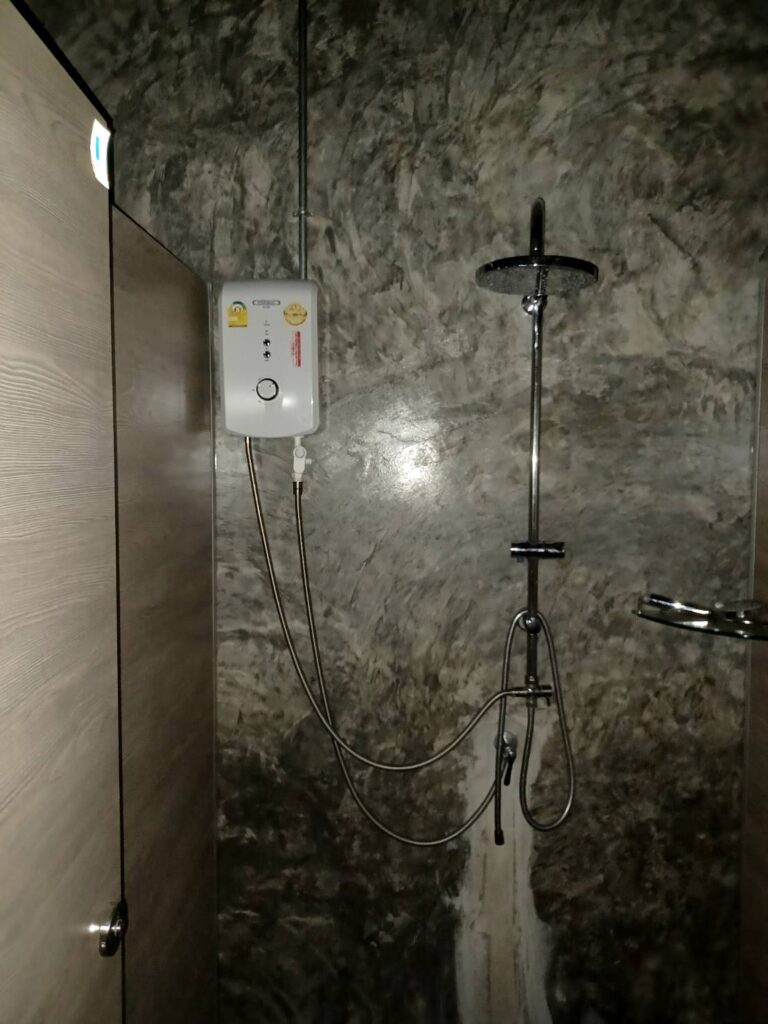 2nd floor: Cardio and machines
Climbing up to the 2nd floor for your cardio exercise and machine training for whole body.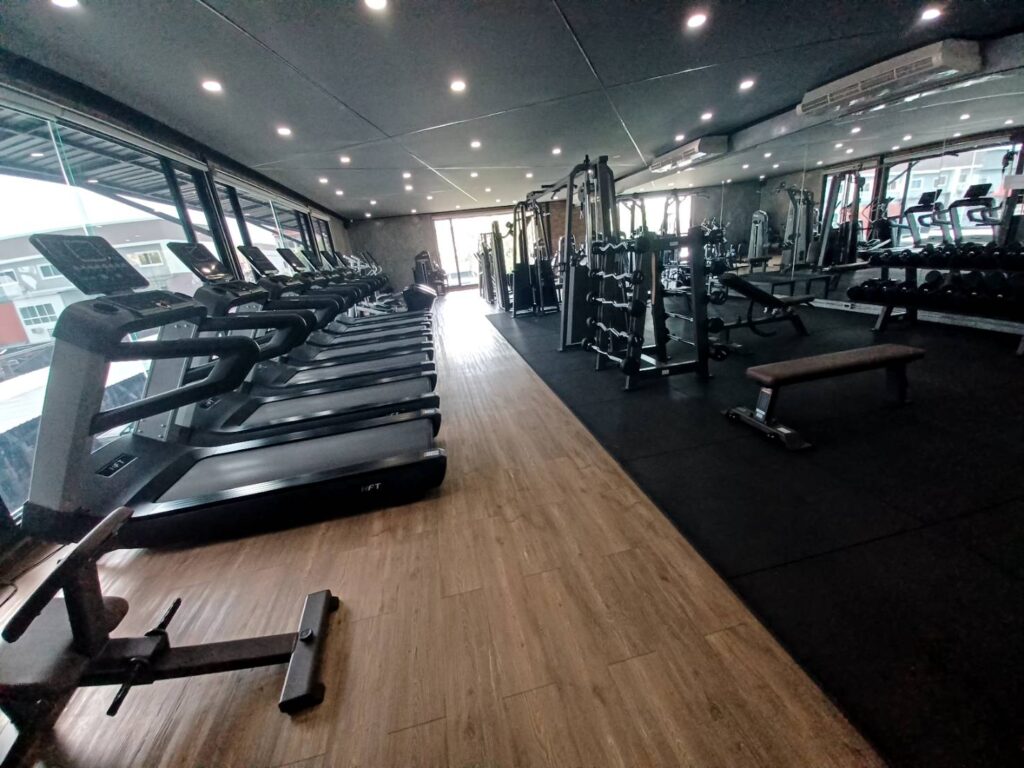 Tread mills and cross walker.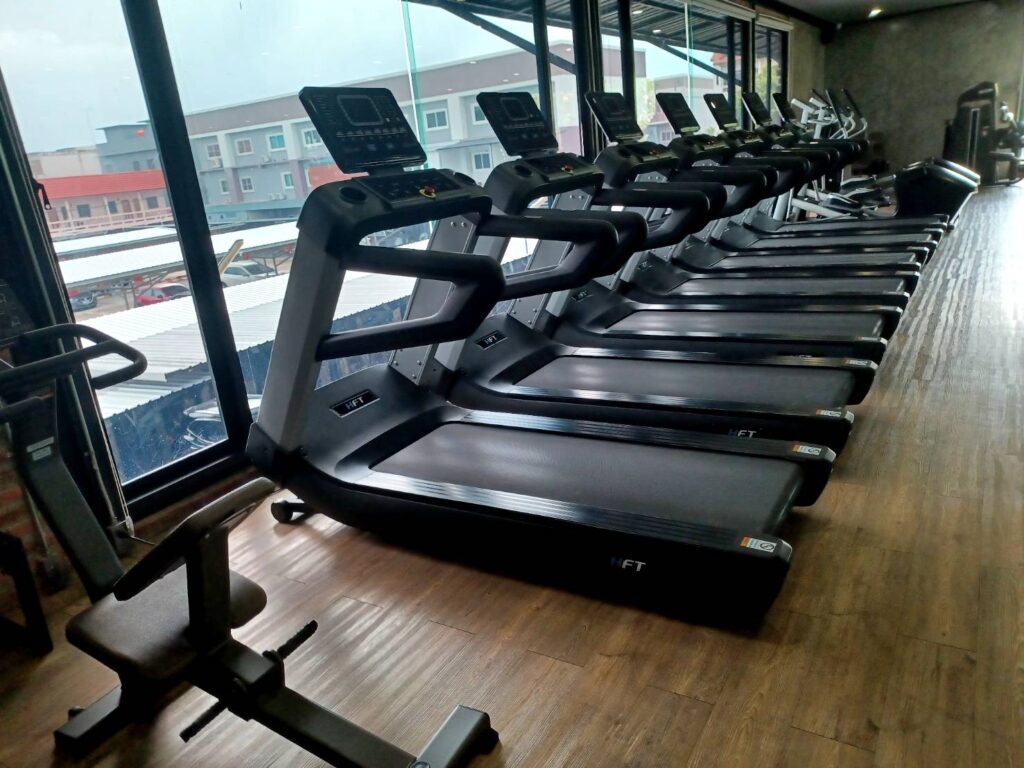 Smaller dumbbells from 2.5 kg to 25 kg. 2 dumbbells set is here in front of mirror.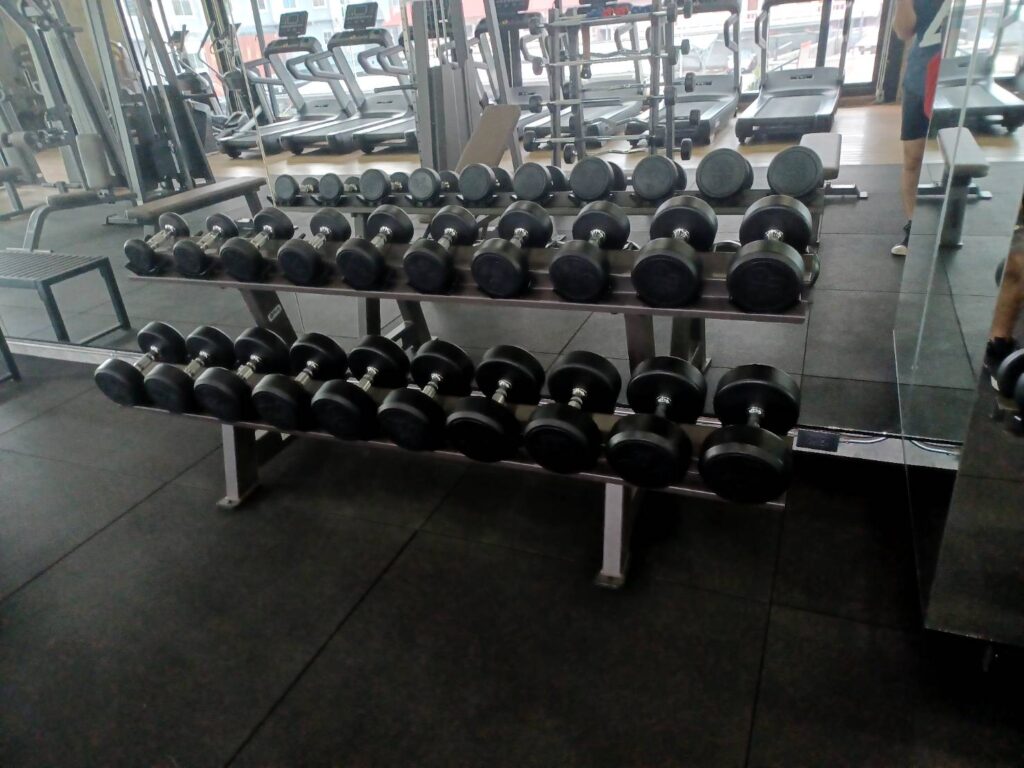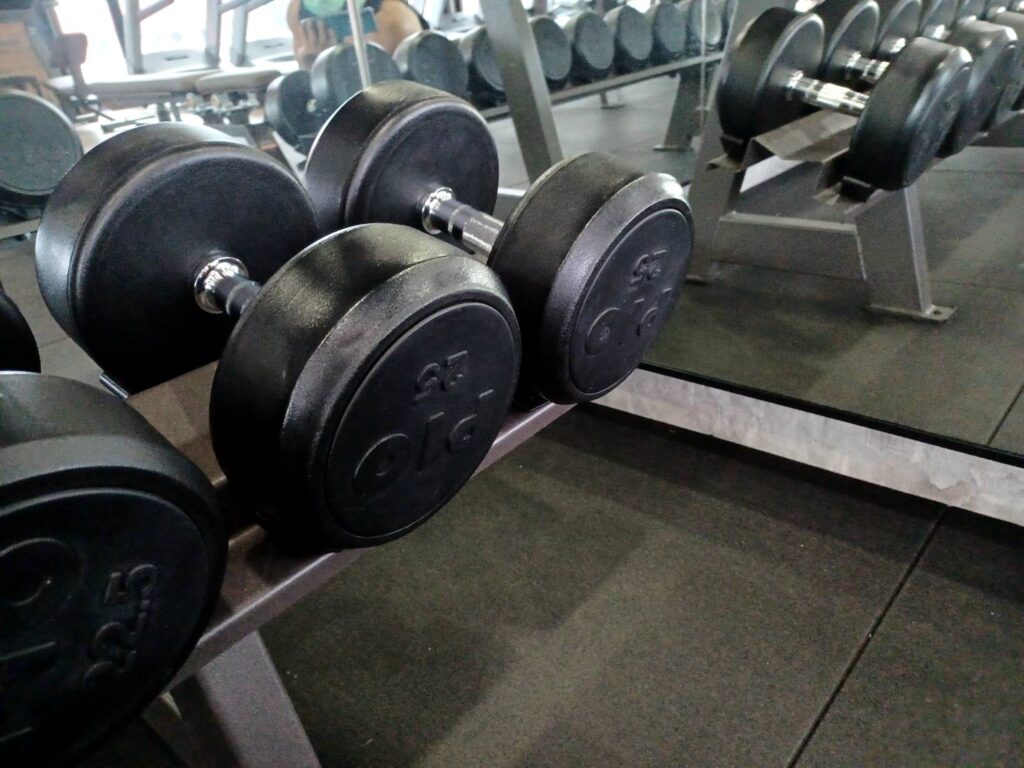 Nice big mirror on the wall to check your form and muscle movement.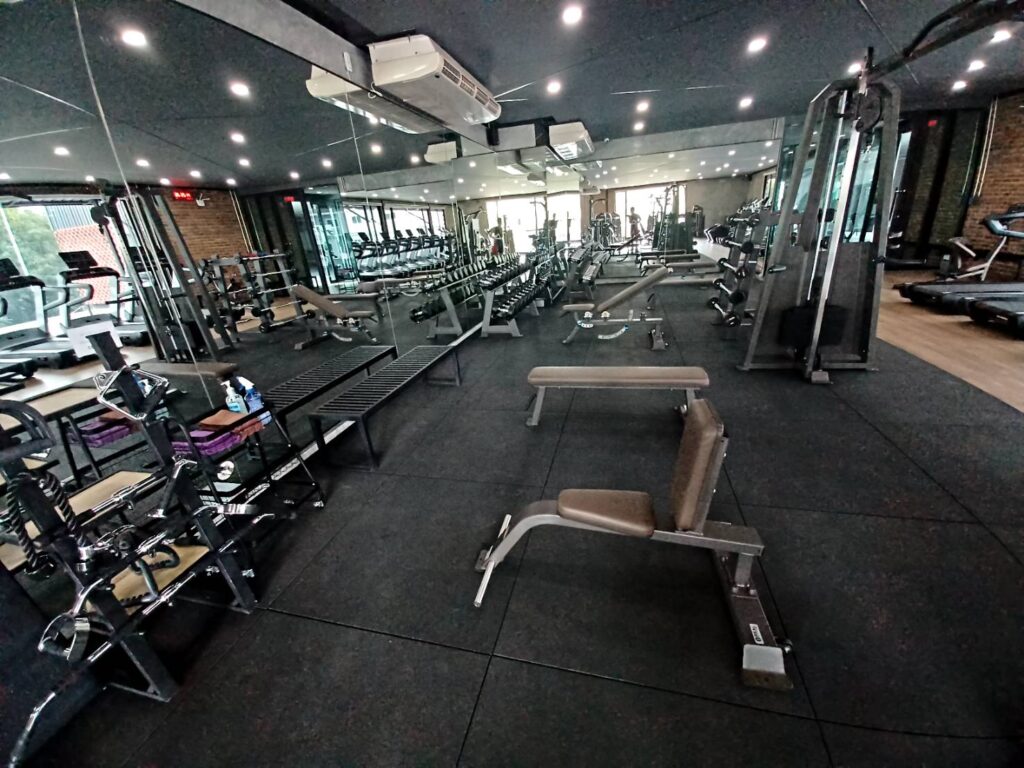 Not too heavy weight but several bars for arms training.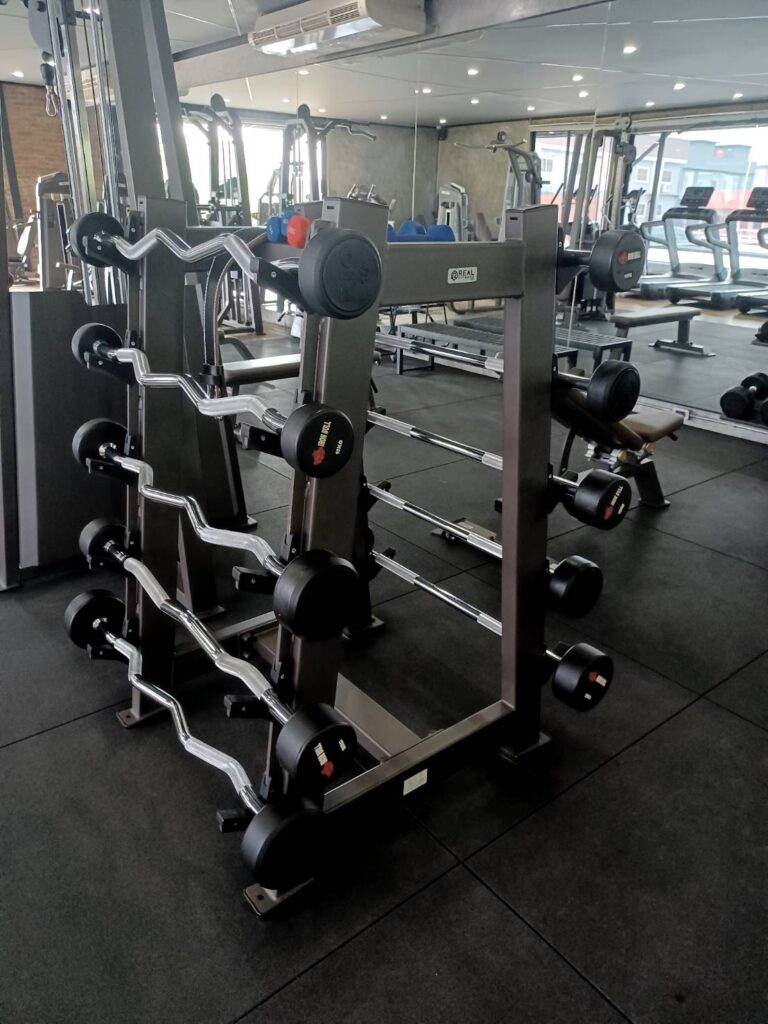 Cable is also in front of mirror to check your muscle contraction.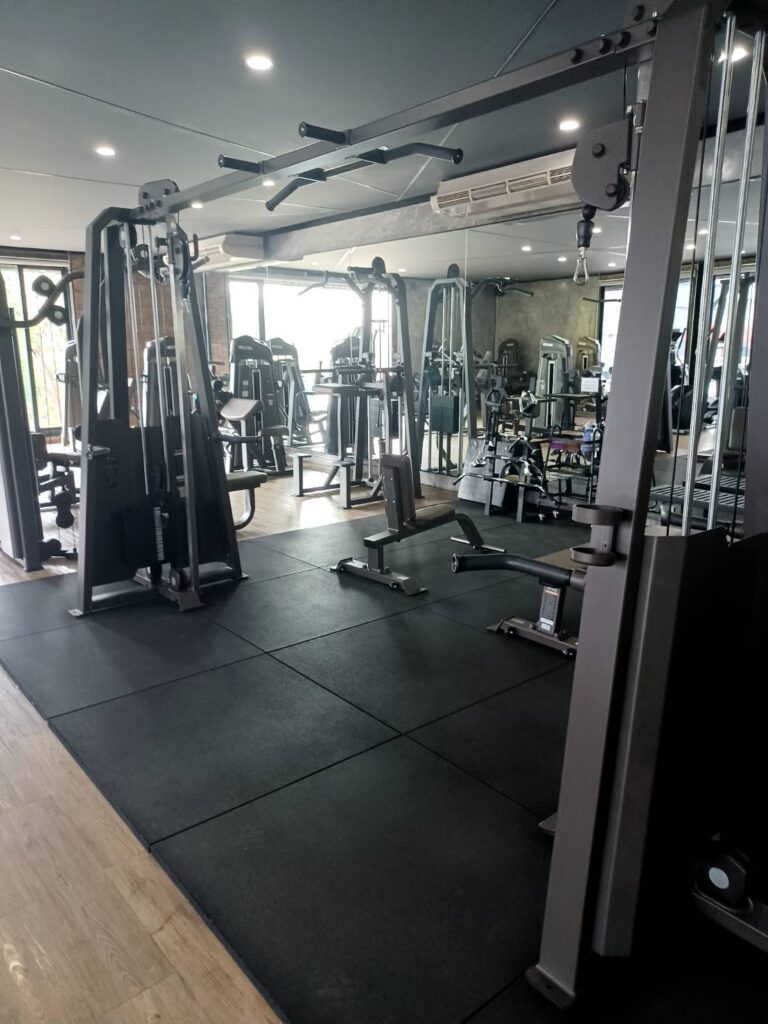 Abduction and adduction for legs.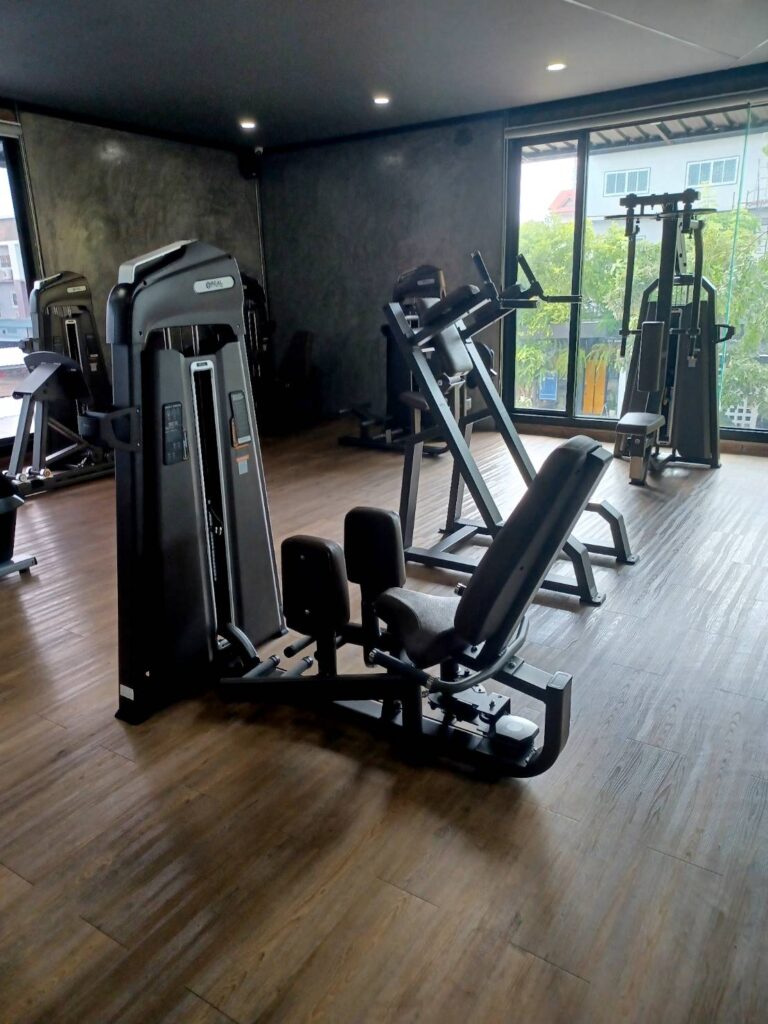 Rat pull down and back rowing.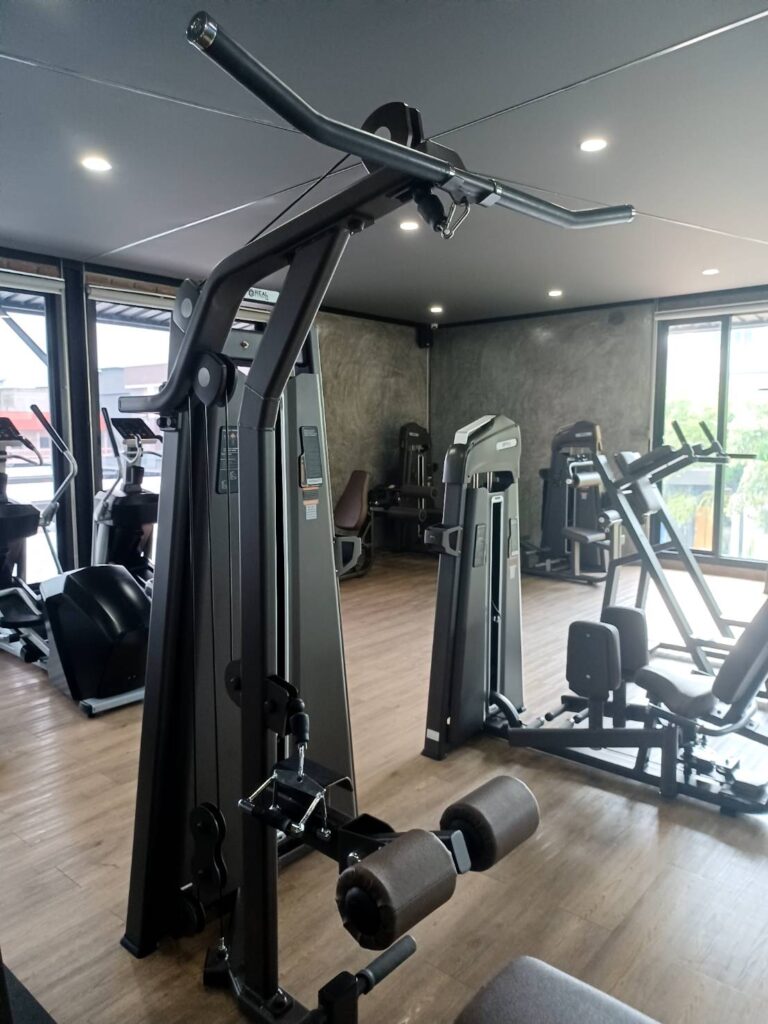 For upper body.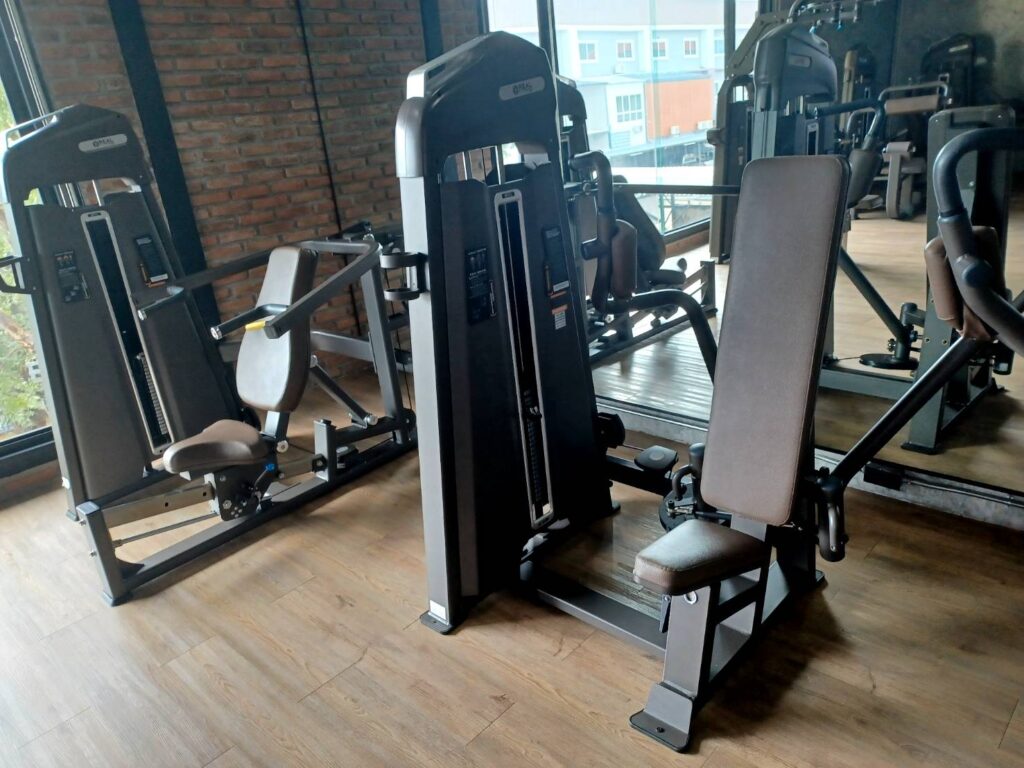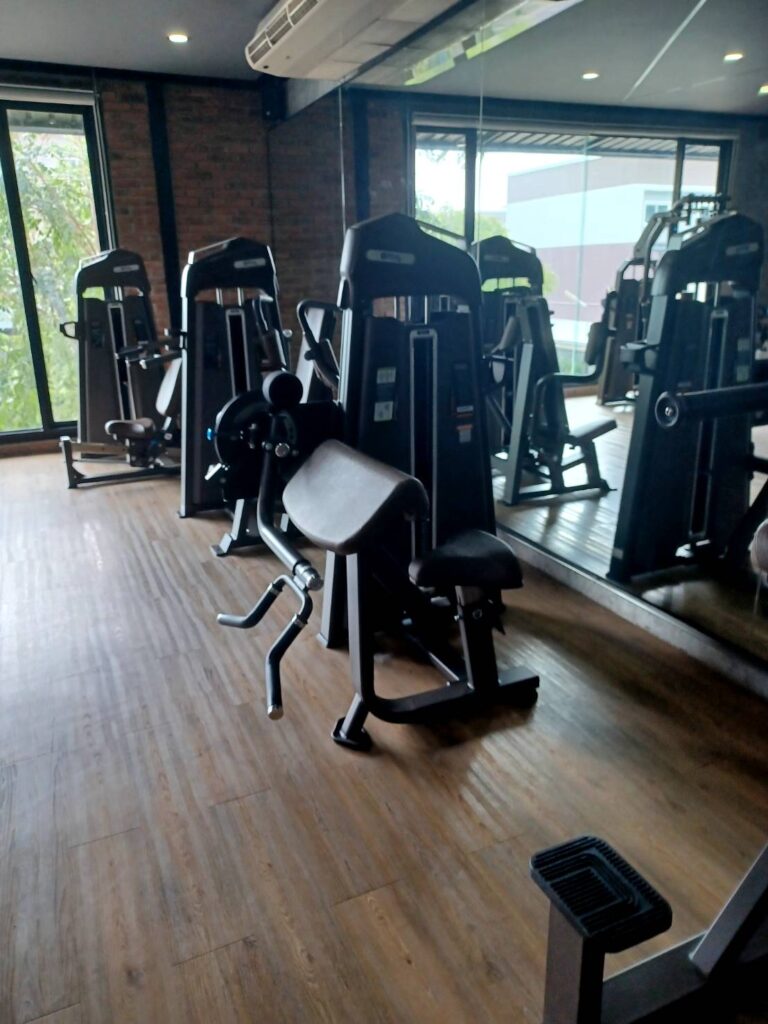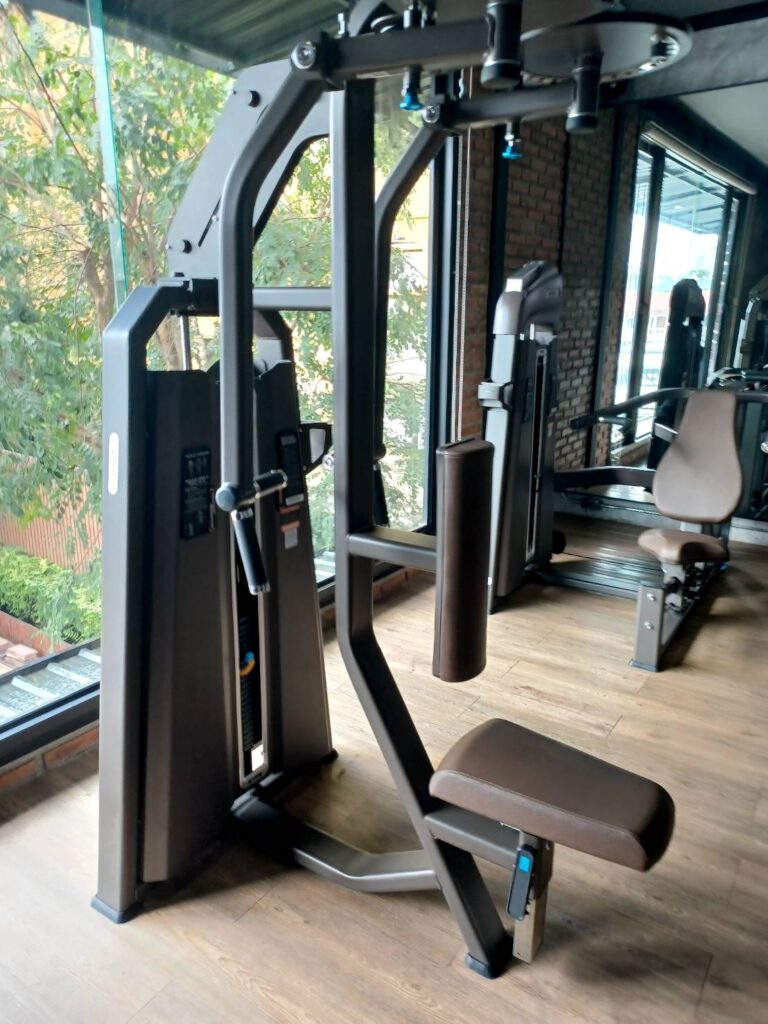 On left side is the leg press machine with pin plates.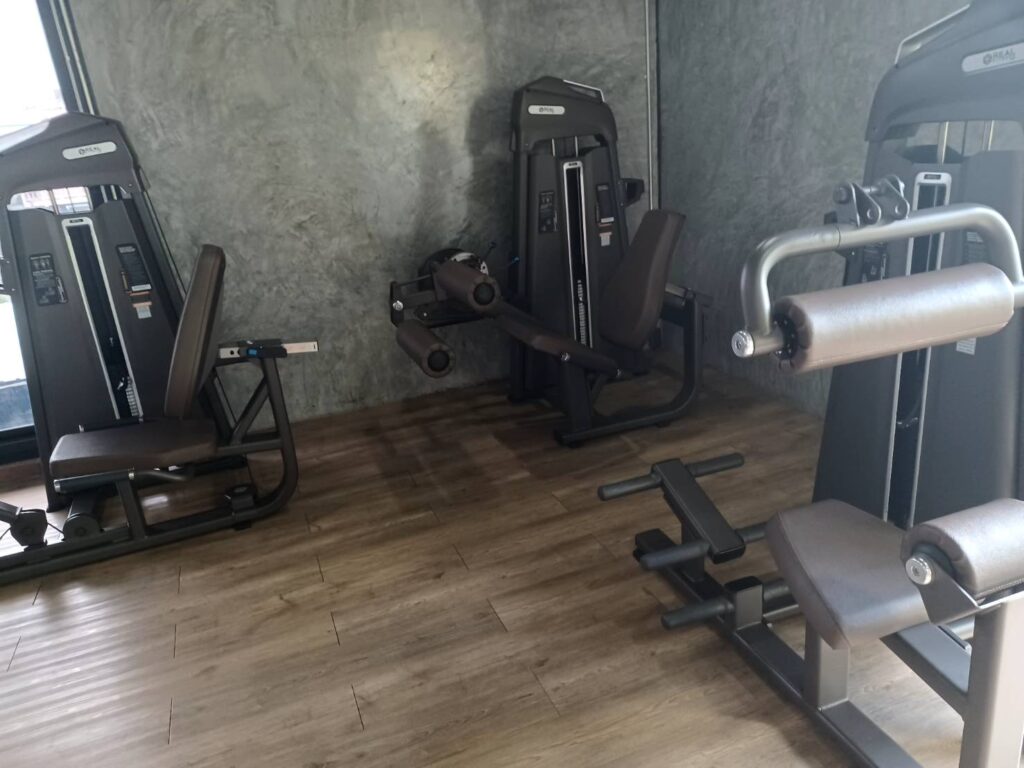 Another room is functional training room with bike machine for extra cardio training.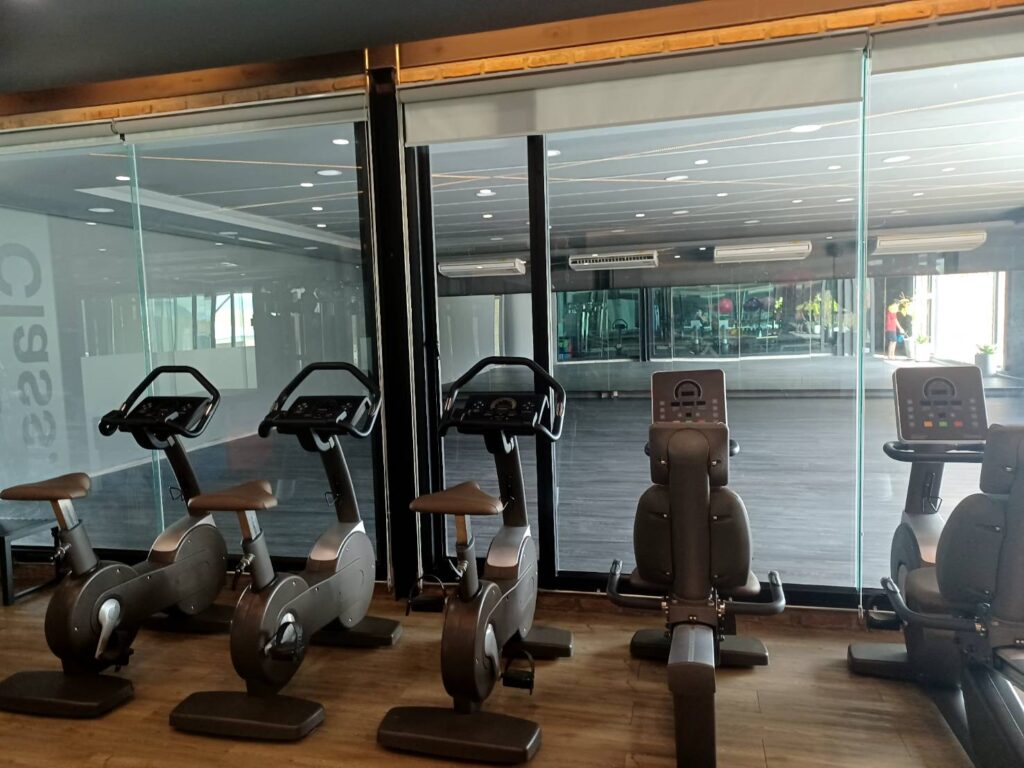 There are 2 class room at 2nd floor. Many gym members are coming at night time to join the group workout.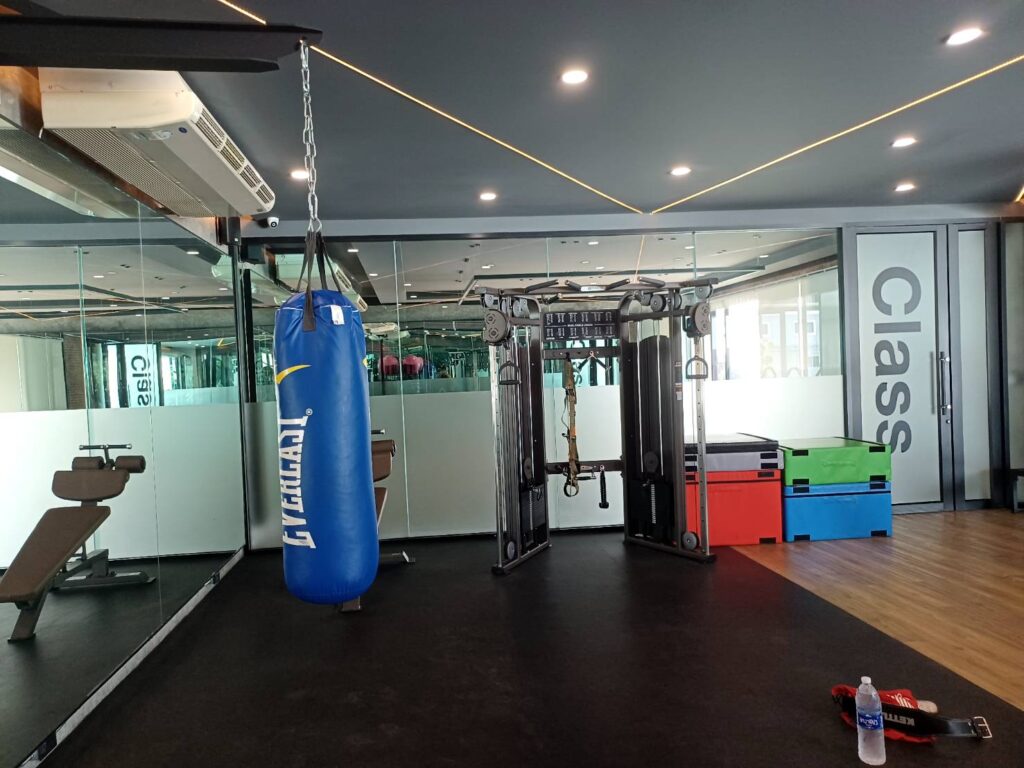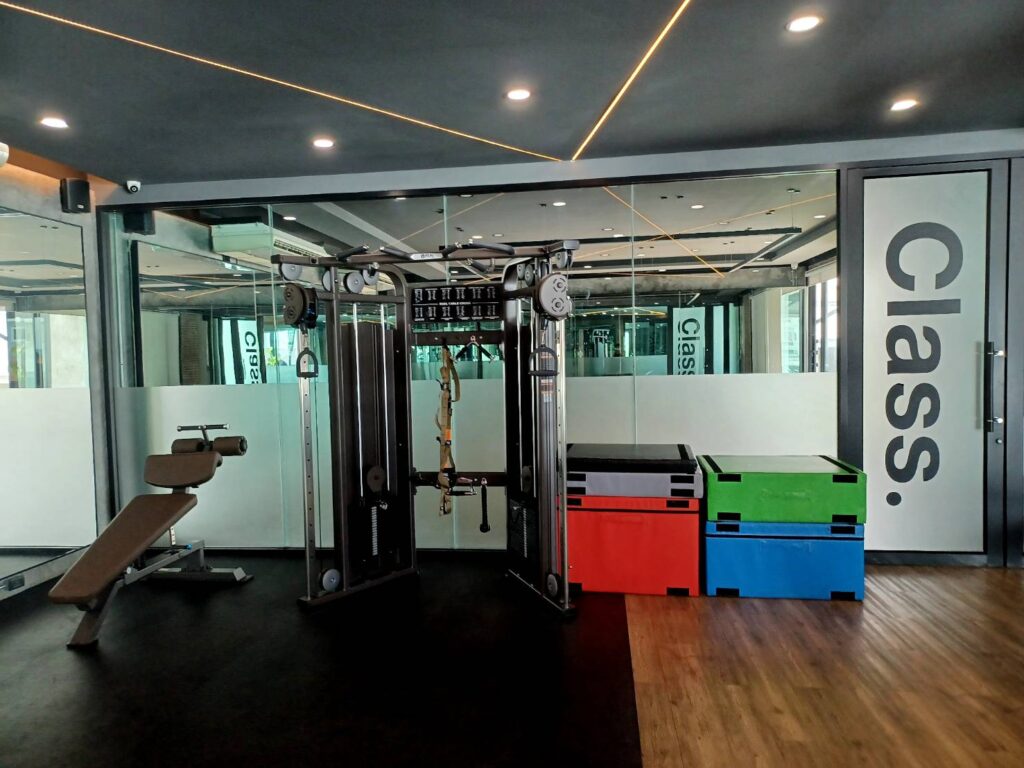 Various fitness equipment store in very tidy.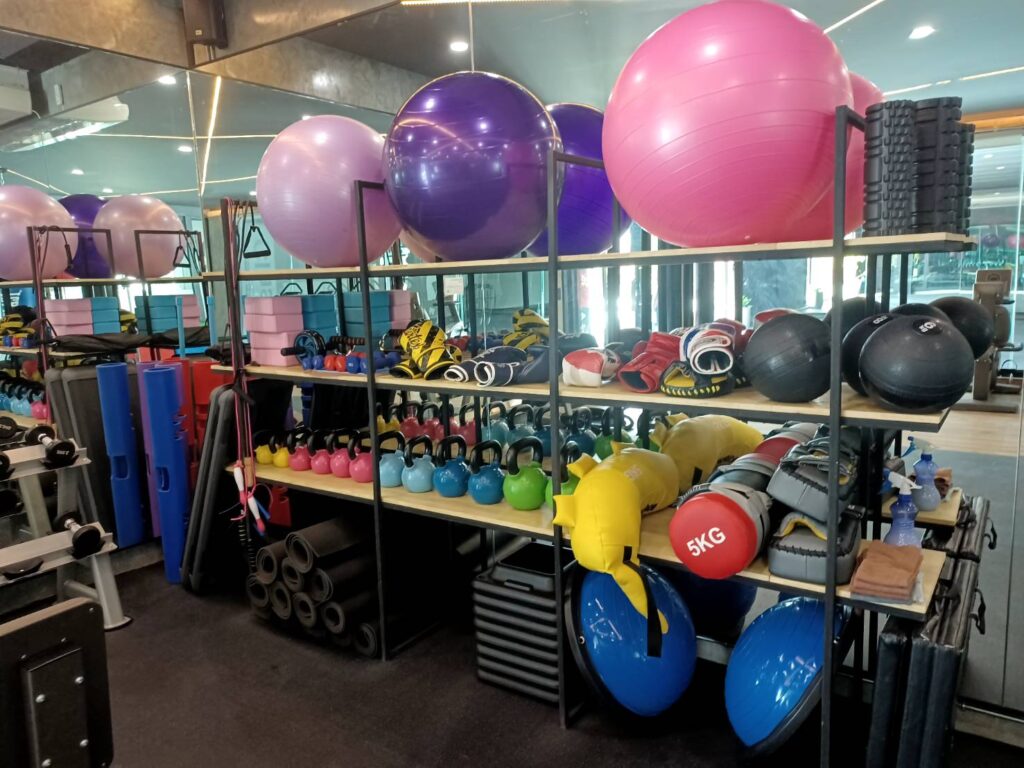 5kg biggest banana in the world.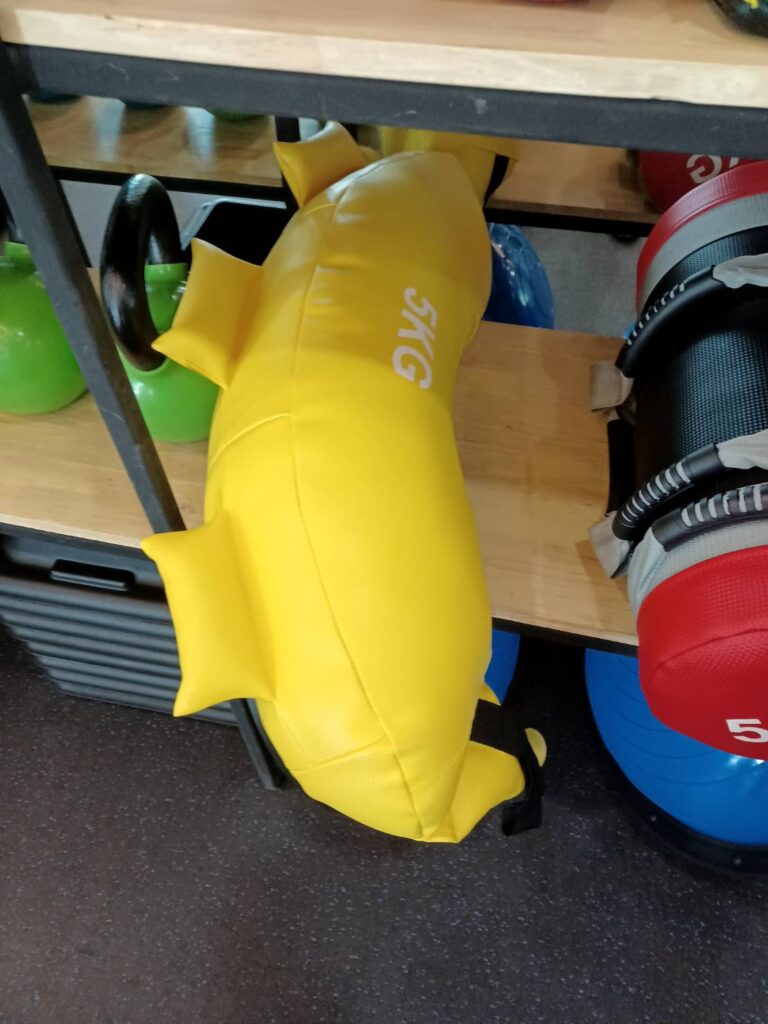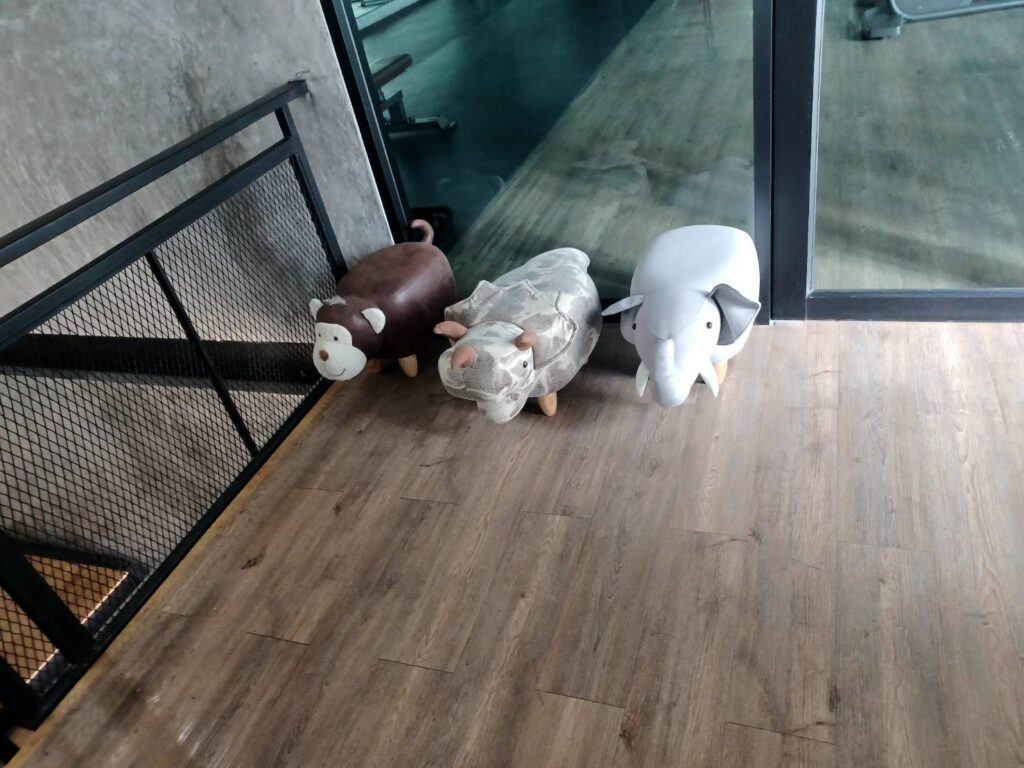 I came to the gym on Saturday from 14:00 to 21:00, total 7 hours to complete whole body work out .Day time use is better, there are few people same as other gym while night time, many people comes especially for group class training. This gym is equipped well and kept clean so I will consider to come back again even I pay 200 THB per day. It is worth to pay to use this wonderful gym.
This day, I was here 7 hours to do whole body menu, chest, back and training. Main training set was below.
Big 3
Bench press 60kg – 10reps, 80kg – 10reps, 90kg – 10reps, 95kg -10reps and 90kg – 10reps
Deadlift 60kg – 10reps, 100kg – 10reps, 120kg – 5reps, 130kg -10reps 140kg -8reps and 130kg -10reps
Squat 60kg – 10reps, 80kg – 10reps, 100kg – 10reps, 110kg -8reps and 100kg -10reps