Hello, everyone! Welcome back to "fitravelife.com" Let's see another gym in Pattaya for Jetts Fitness. This time, I came to Jetts Fitness – Little Walk branch. This gym is a lit far from major tourist branch in Pattaya so it does not lure the readers' attraction but if you want to feel different Jetts Fitness, please refer to this article and try it.
Location of Jetts Fitness – Little Walk
How to go to gym
Gym is about 3 km away from central plaza so you can walk following on the below map as warm up. (Seriously) Please go to east side on Central Pattaya road then walk to noth on Sukhumvit road…. If you are rush to gym, you can take motor bike, estimated fare around 60THB. I saw some Song teaw is going on Central Pattaya road so you can ask driver if Song teaw is heading for Sukhumvit road.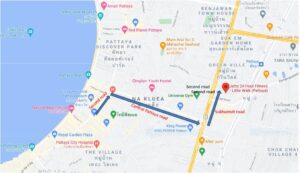 Jetts Fitness – Little Walk
Now completing warm up walk to the gym, you finally reach Jetts Fitness Little Walk. Gym is in the isolate 2 story building.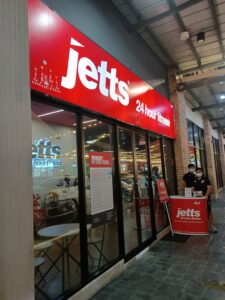 Facility of Gym
Let's go to the changing room first. Locker room is located at the back of reception area. right side is for male and left is for female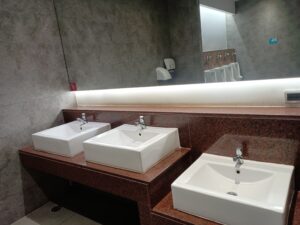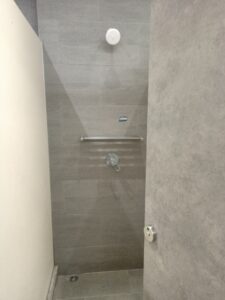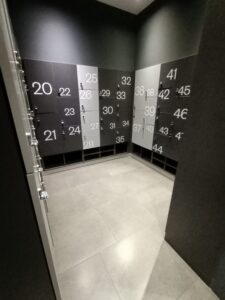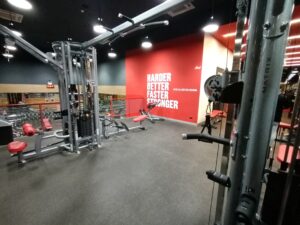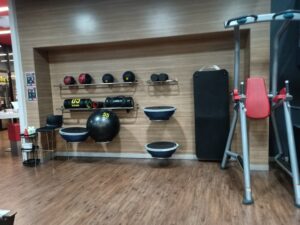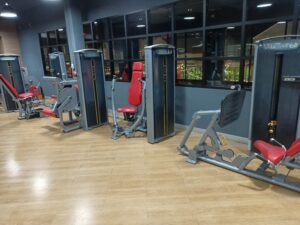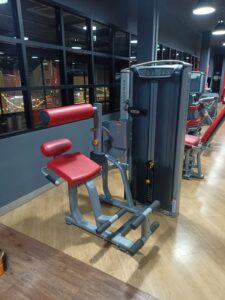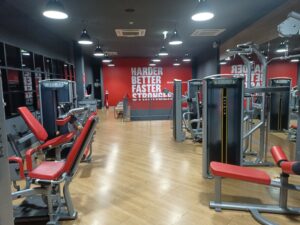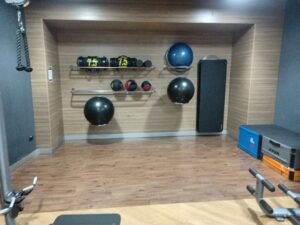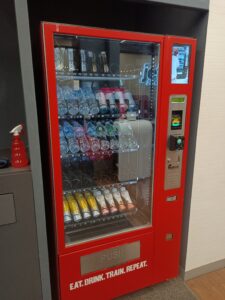 Ok that's all for the introduction of Jetts Fitness – Little Walk branch. Since this branch is a bit far from the main touristic area in Pattaya, Most members coming are local Thai people, around 10 – 20 person comes on the Friday night work out.
Though they do not have power rack in the gym, they have other standard equipment so based on your need, you can try this gym. If you need power rack or love to kill the chest muscle, I highly recommend that you go to Royal Garden Plaza branch.
Thanks for your time to read this article! see you.