Welcome back to fitravelife.com!
On 26th April 2023, I went to Nonthaburi provincial stadium to support Custom Ladkrabang United, my hometown football currently fight in M-150 Championship (Thai league 2) to promote Revo Thai league (Thai league 1) in next season.
How to go to Nonthaburi Provincial stadium
Nonthaburi provincial stadium, currently used as home stadium of Rajpracha F.C. is quite far from the center of Bangkok. Nearest train station is MRT Bang Rak Yai so you can take taxi to the stadium or take Bus No. 127 if you have enough time to take. Bus fare is just only 15THB but No. 127 has quite few operation, I waited 50 minutes when I take around 3 pm.
For me as budget traveler, I do not take taxi as much as possible when I have alternative way such as bus or Songteaw which cost only few amount of THB. First I took Bus No. 127 from Central Pinklao. To go to Central Pinklao, I took bus No. 511 which is very convenient to go to Southern bus terminal from Sukhumvit area.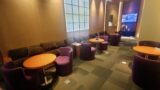 Aeon Lounge at Central Pinklao
Welcome back to fitravelife.com! This time on April 2023, I visited Aeon lounge at Central Pinklao so I would like to...
Bus stop where I used in front of Central Pinklao mall is below. Bus No. 64 or 127 goes to the bus stop near the stadium. However, these buses is not operating frequently, if you want to take, please be ready to bear long waiting time.
Around 20 minutes of waiting, finally bus No. 64 comes but OMG I missed, using my cell phone, haha. Another 20 minutes waiting, finally I could take bus No. 127…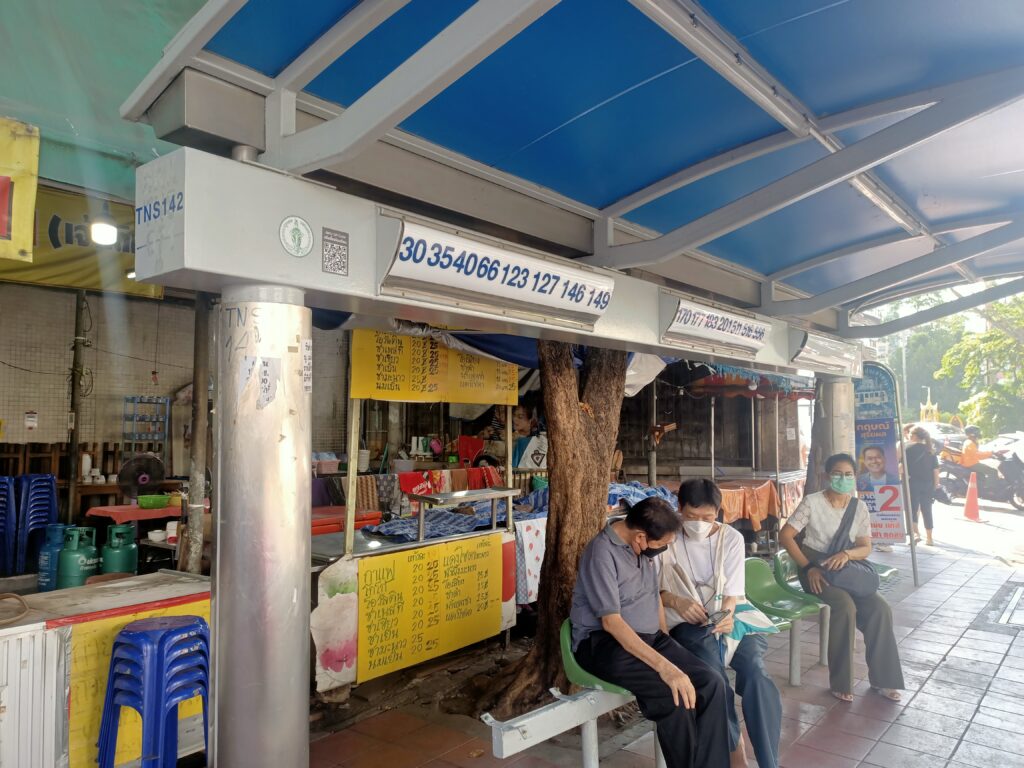 I showed google map to bus conductor lady to confirm bus is reaching my destination. Bus fare is 20THB.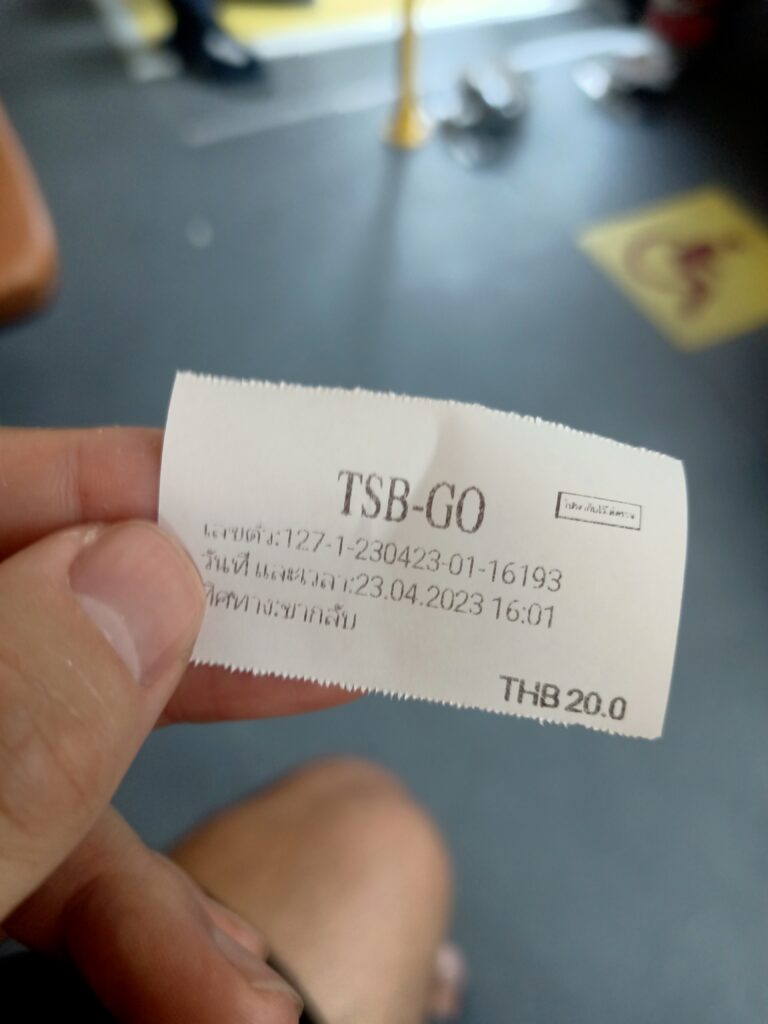 Bus is going straight to north on Ratchapruek road until MRT Bang Rak Yai then follow MRT railway to Central Westgate mall. Below is HomePro Ratchapruek where Jetts Fitness branch belongs. I came here Jan 2021 when all gyms in Bangkok was shut down due to Covid-19 spread for 3 weeks.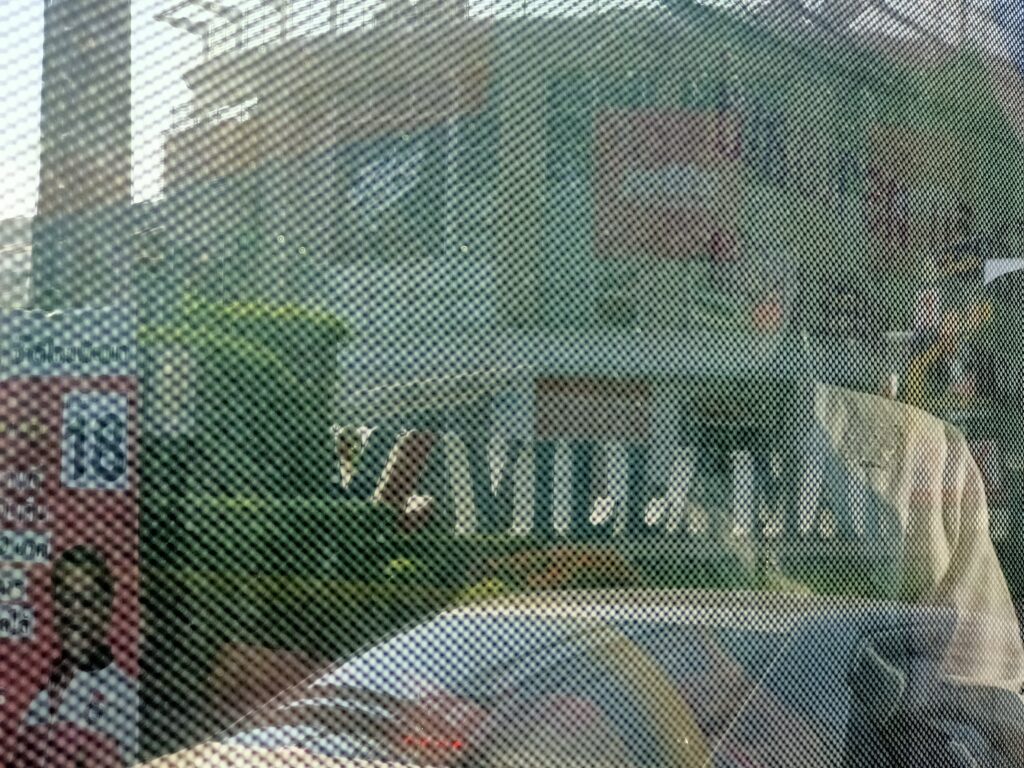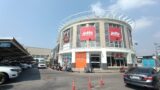 Jetts Fitness – HomePro (Ratchapruek)
Hello, everyone. Welcome back to "fitravelife.com". This is 2nd article to introduce my home gym Jetts's
With 22 minutes comfortable bus ride, I dropped bus at the bus stop below. As there, you do not see anything around this bus stop, 55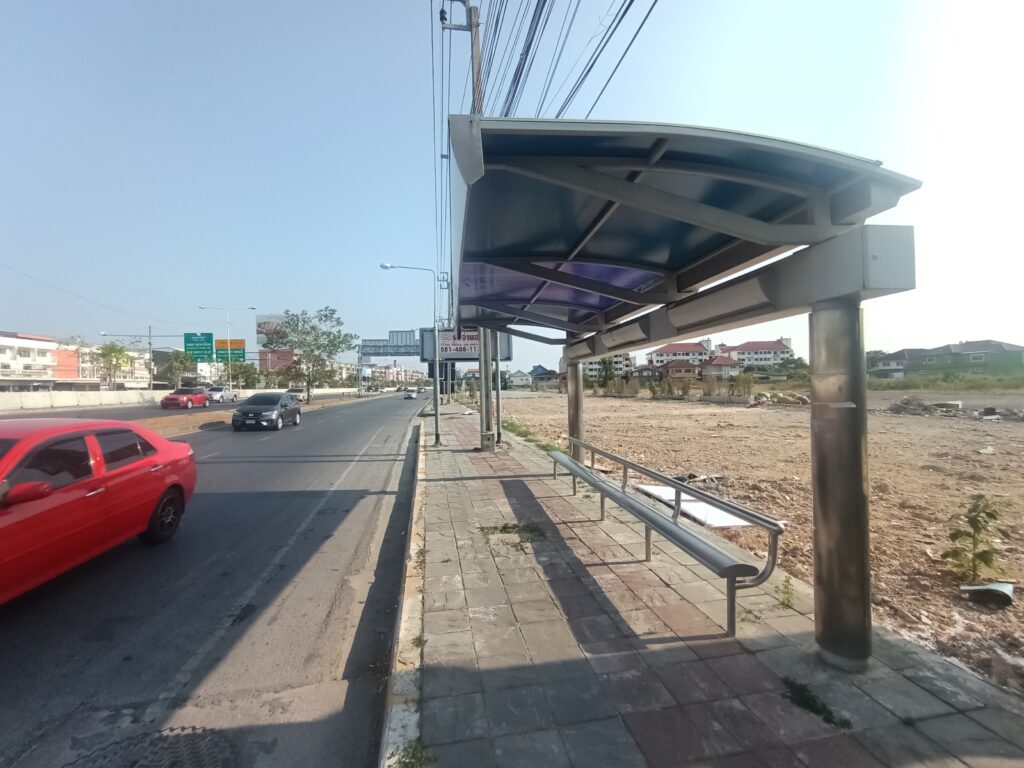 Abandoned coffee shop? at the back of bus stop.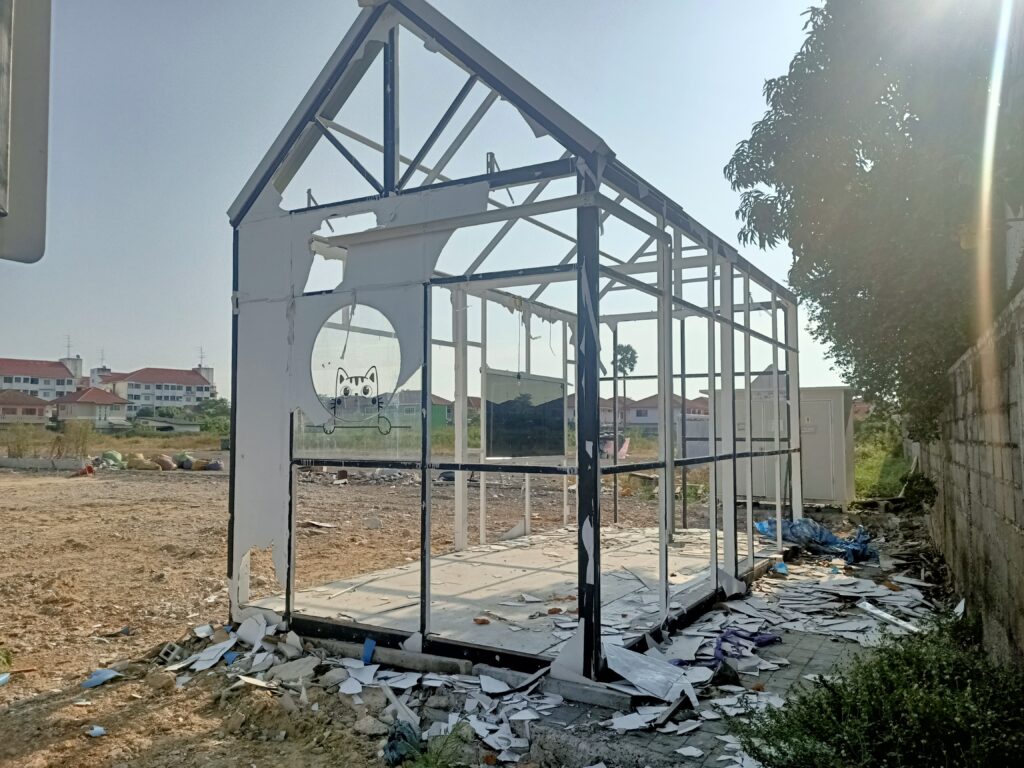 Stadium is 10 minutes walk away from the bus stop. Be careful to walk. Luckily there was no dogs around even at night time on the way.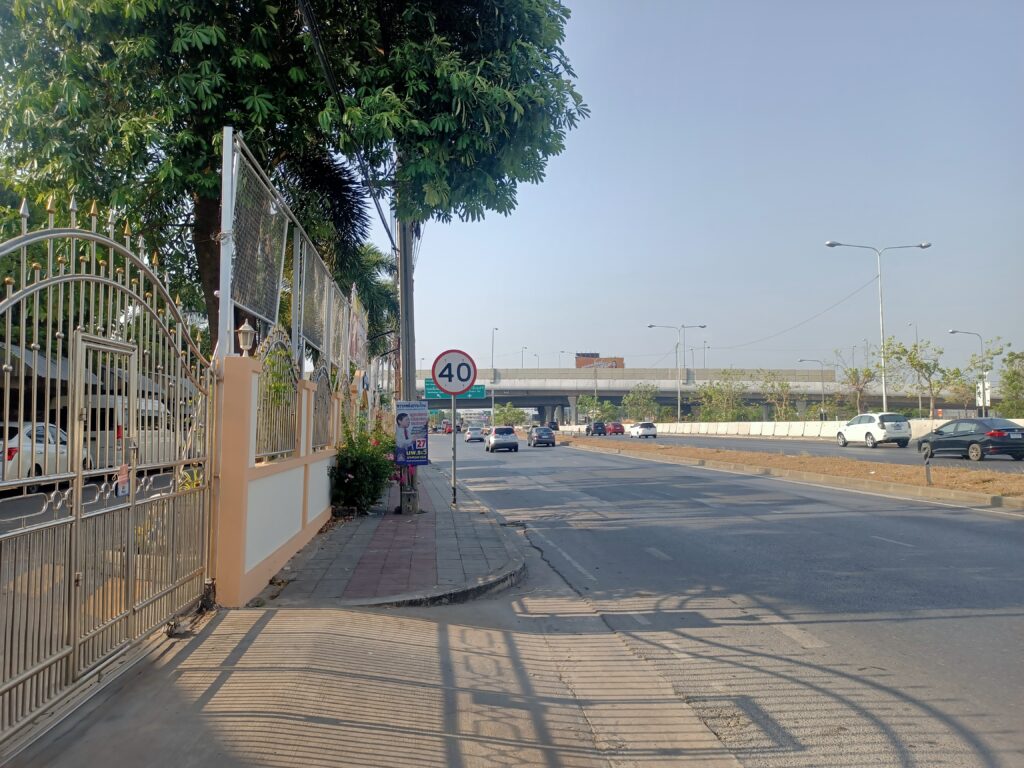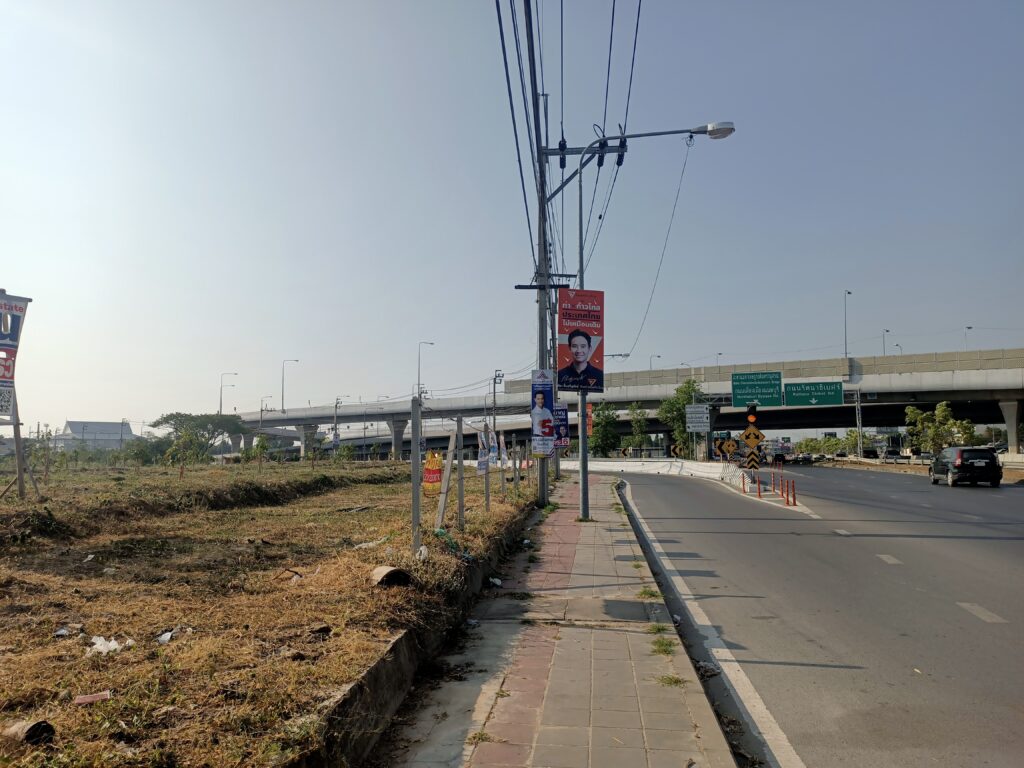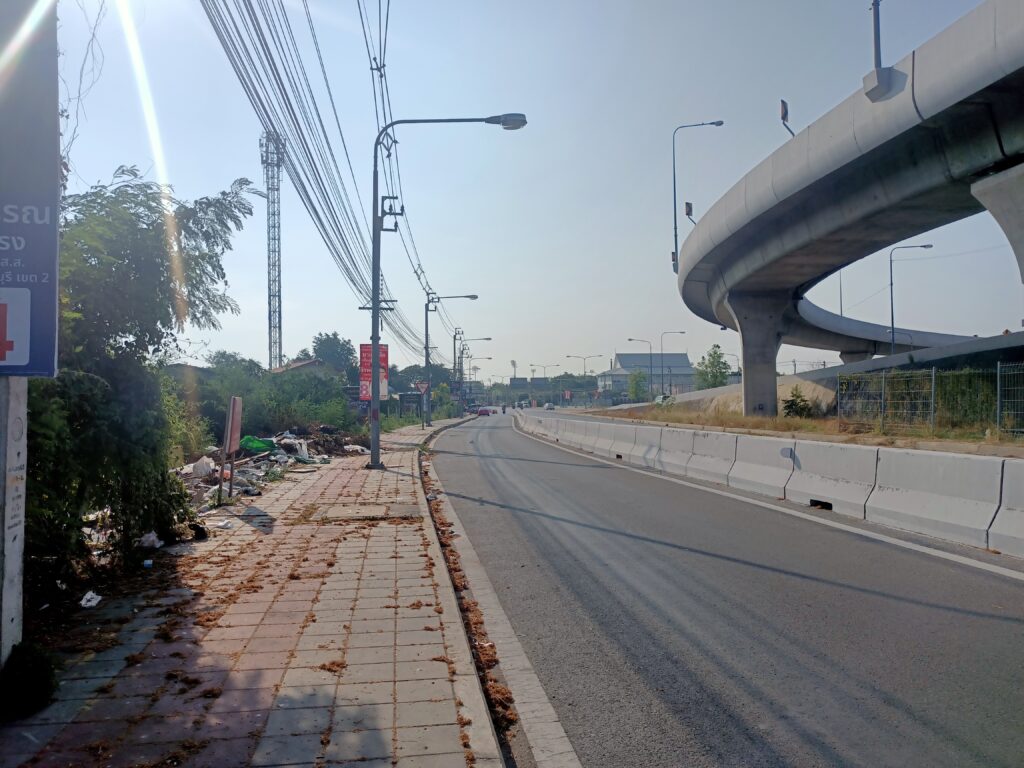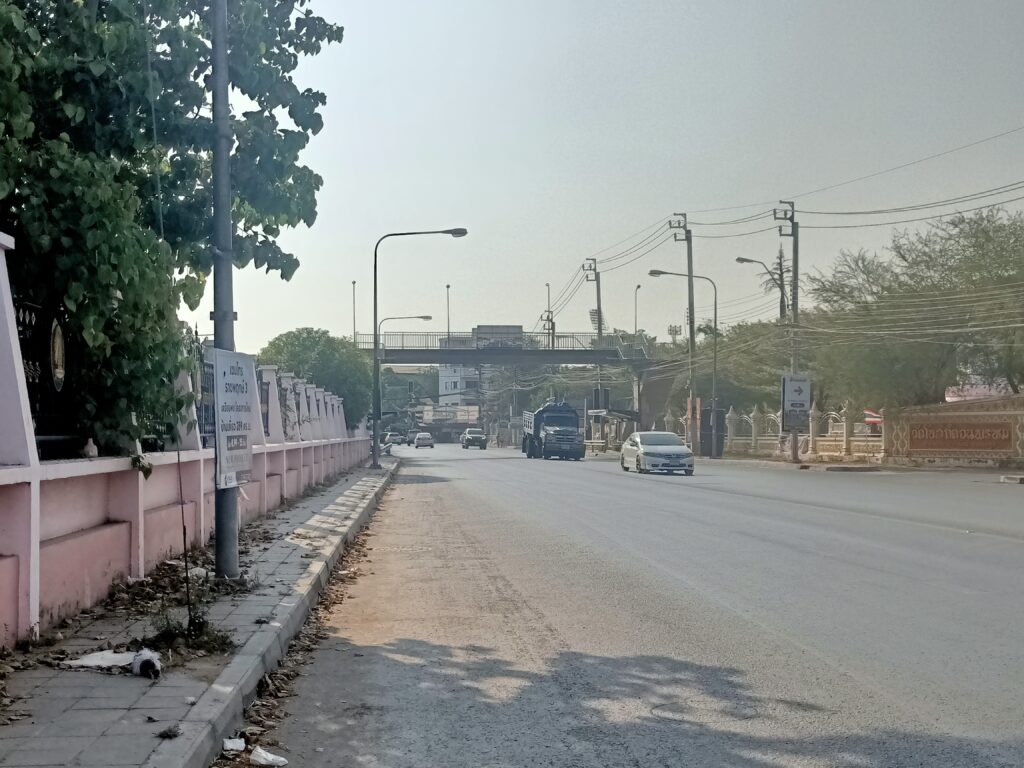 Stadium is on the right side. No Seven eleven nor supermarket around this area.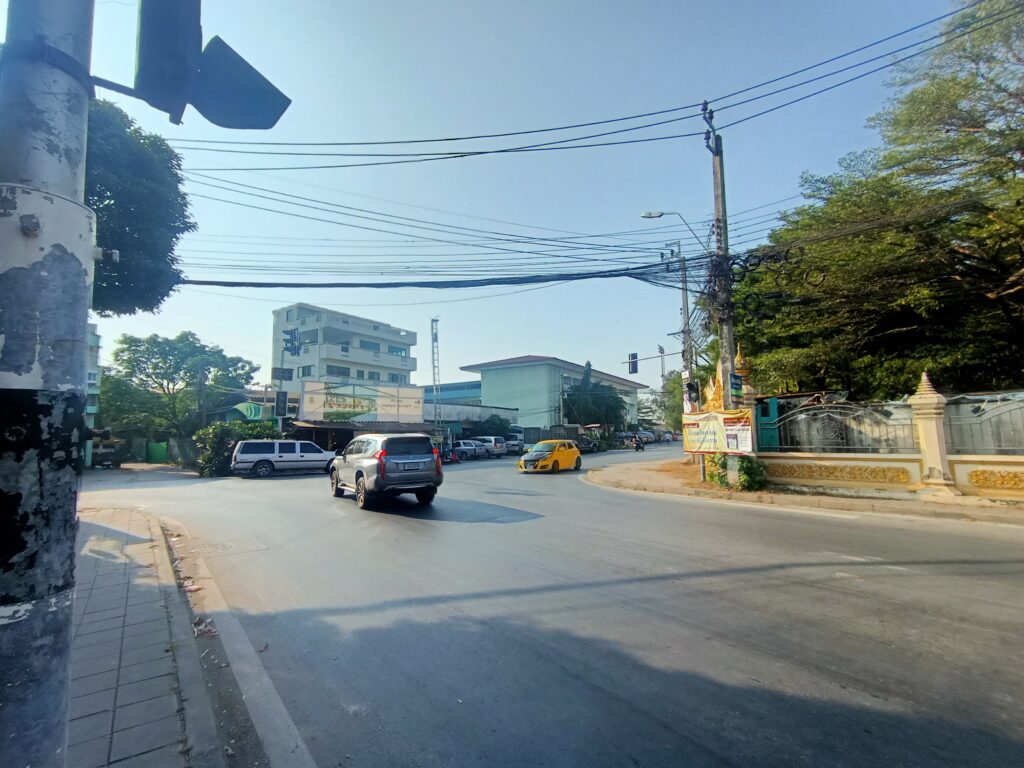 You will see nice well, maintained track and field ground where some local people plays soccer. Nonthaburi Provincial stadium for Thai league is back of this field, so please suffer a bit more to walk under the sun.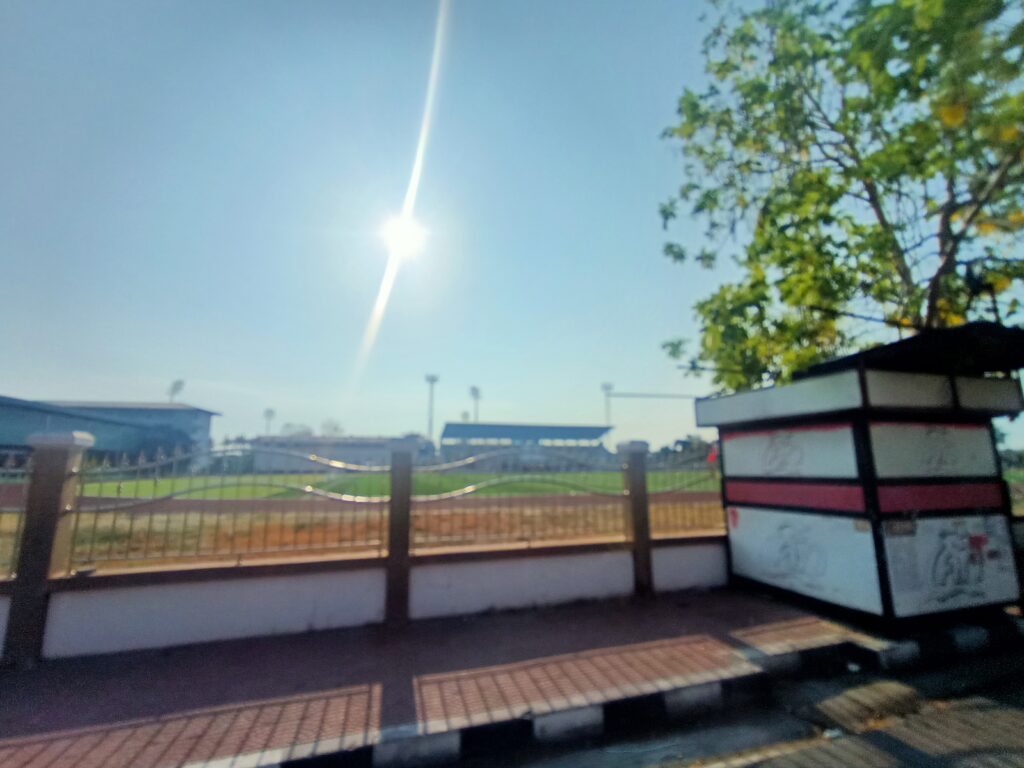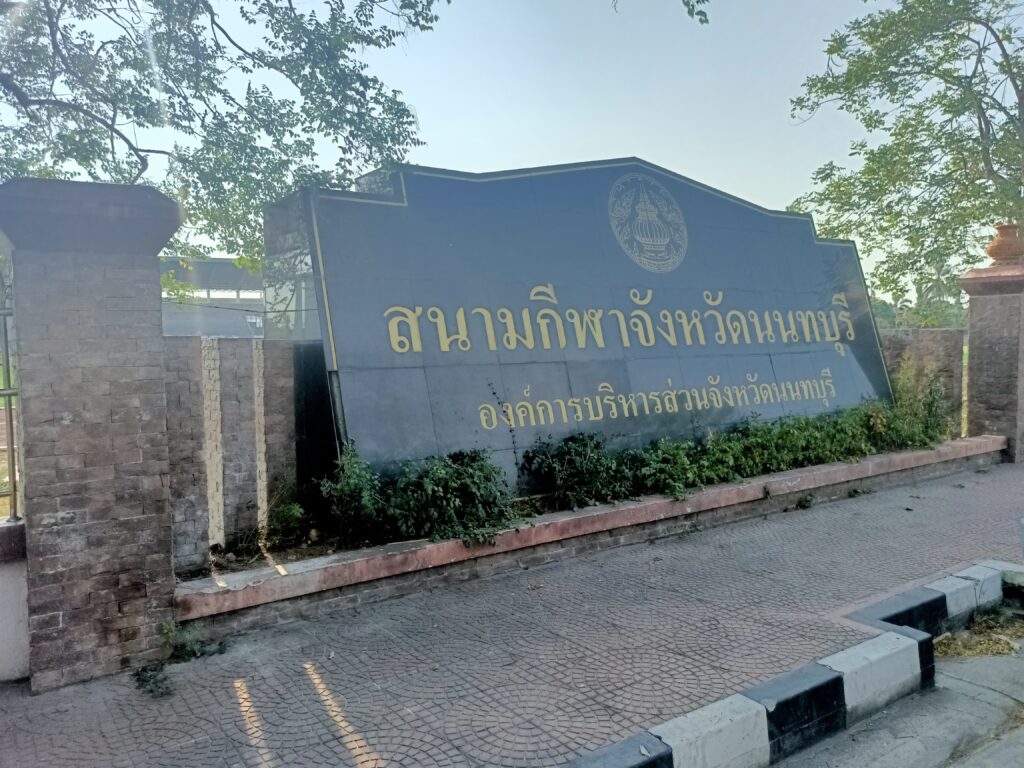 You will see big night light for the stadium.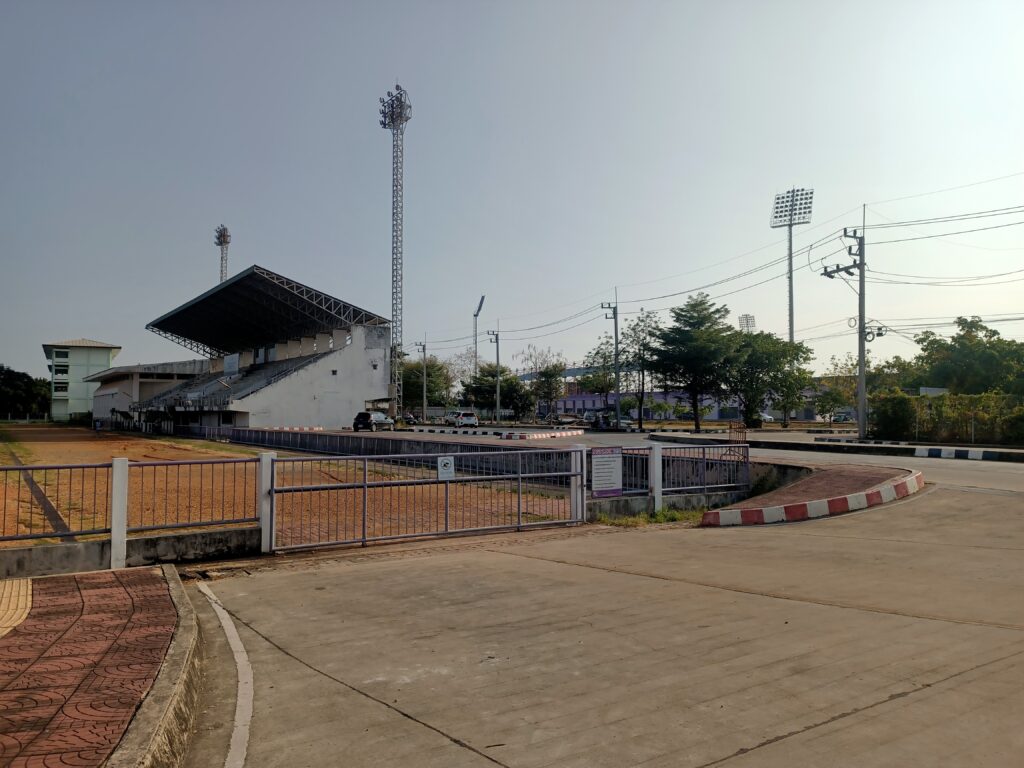 Please pass back stand side then walk more main stand. Back stand was not opened for spectator on the day.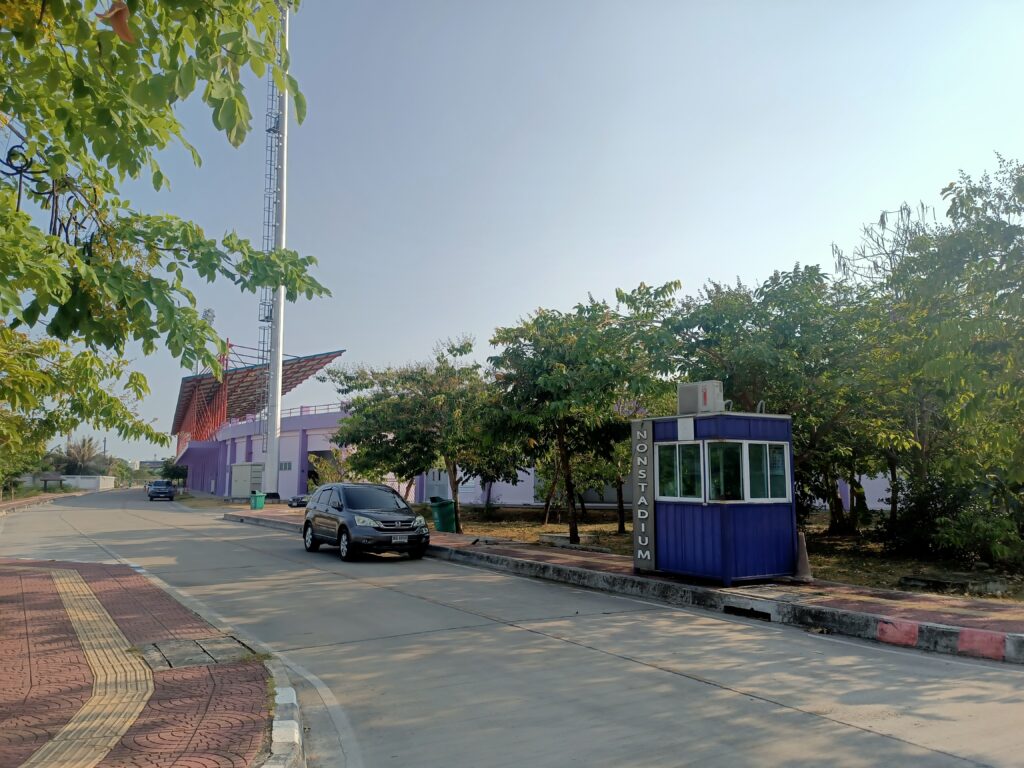 Main entrance of Nonthaburi provincial stadium is here!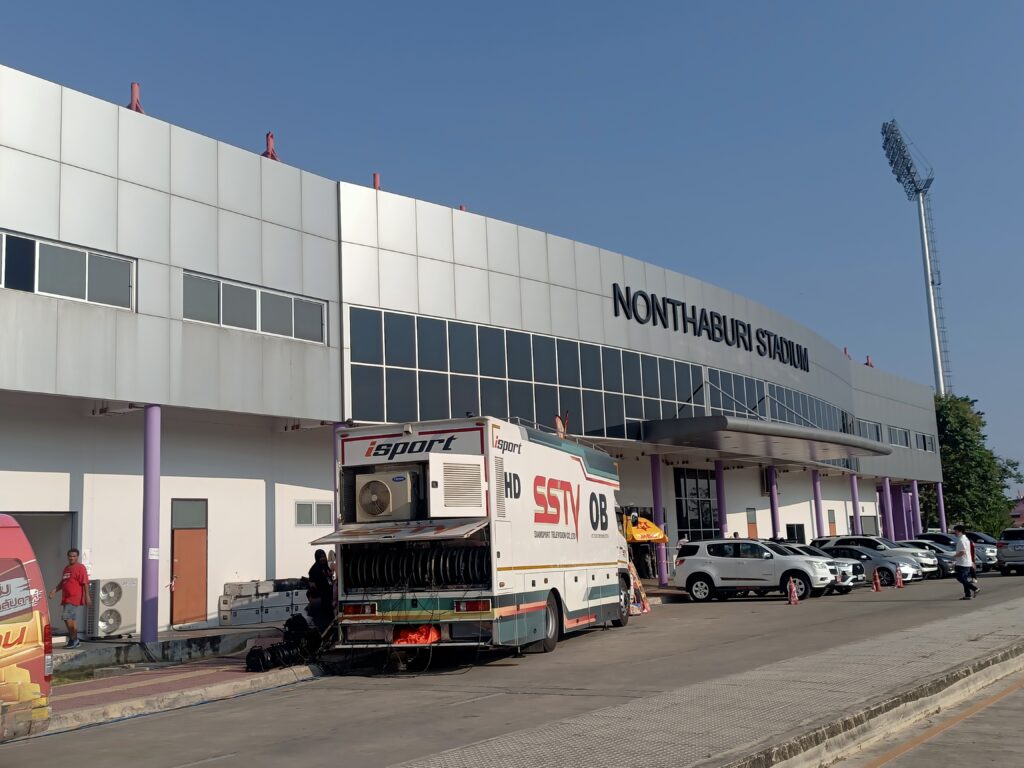 Food trucks already came to serve.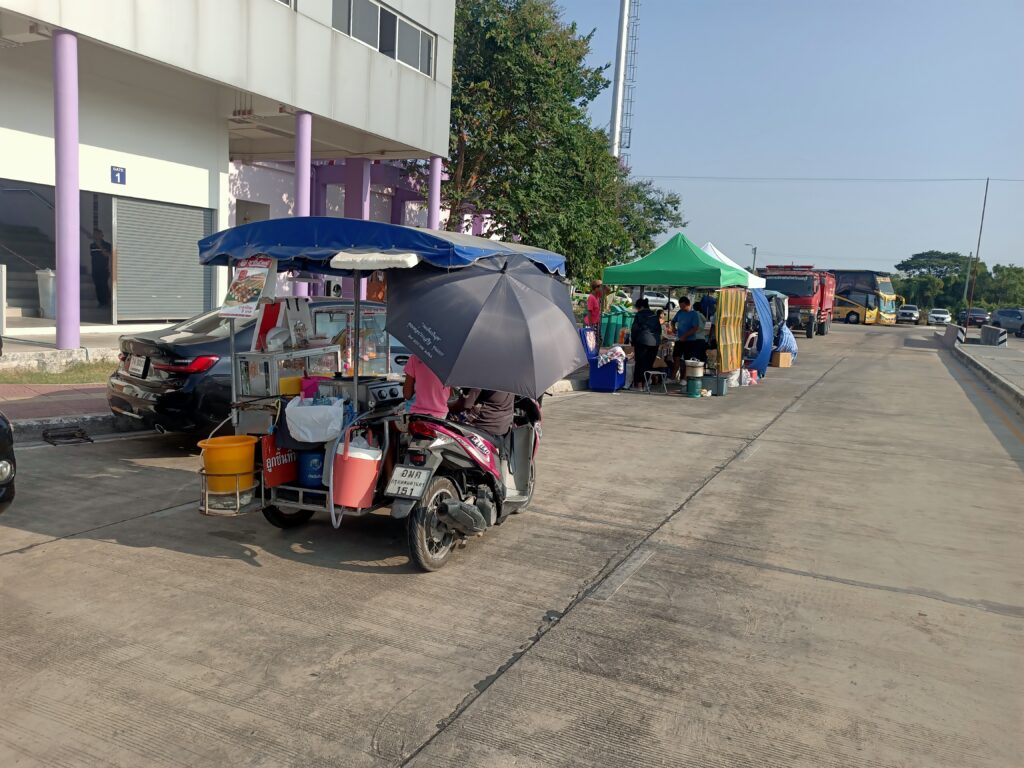 Tickets on sale in the middle of main entrance. Ticket cost is 120THB for both Home and Away team. Since I support Away team, Custom United, I got Away team ticket.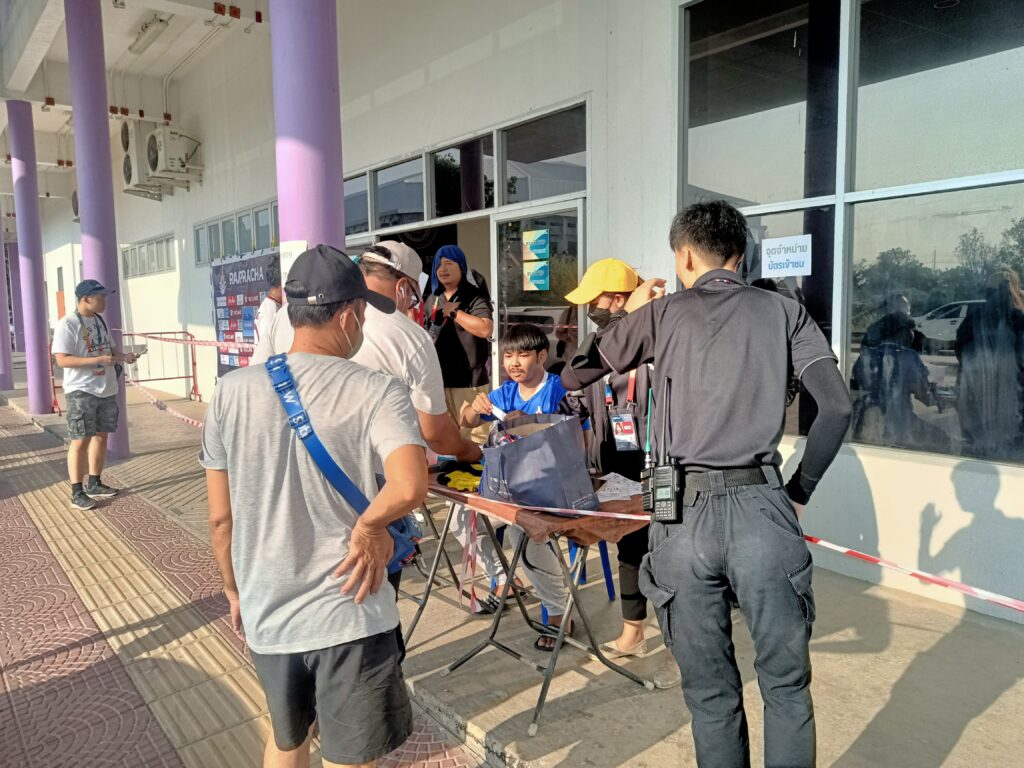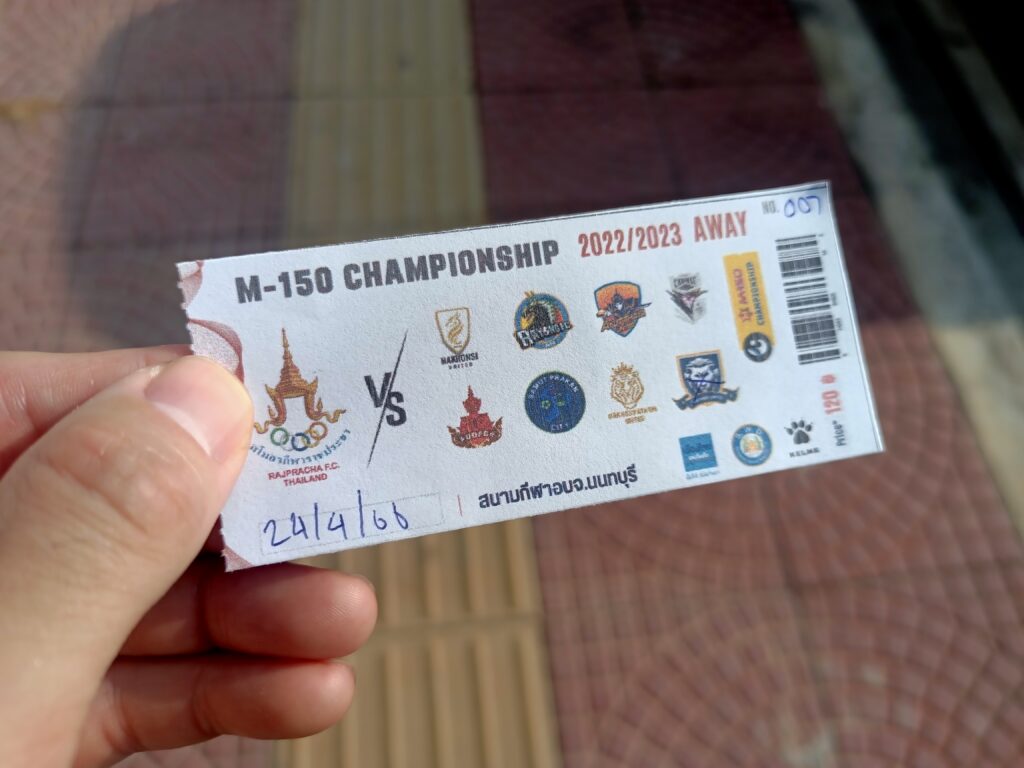 Let's finish the toilet before match starts. Toilets located nest to entrance gate.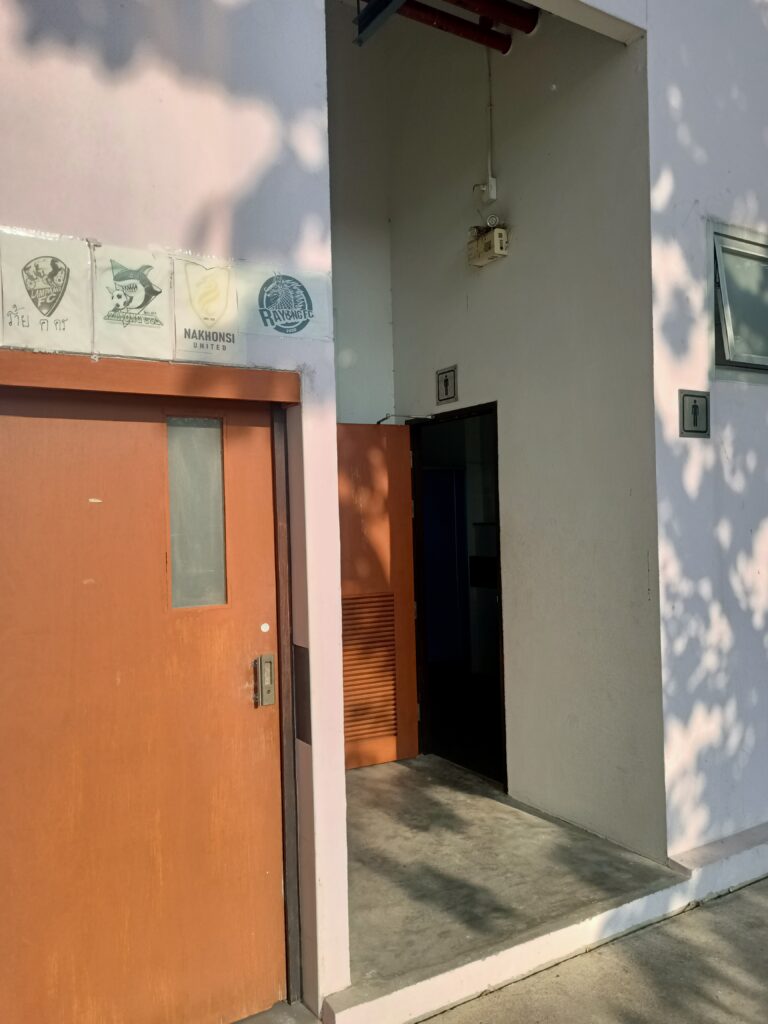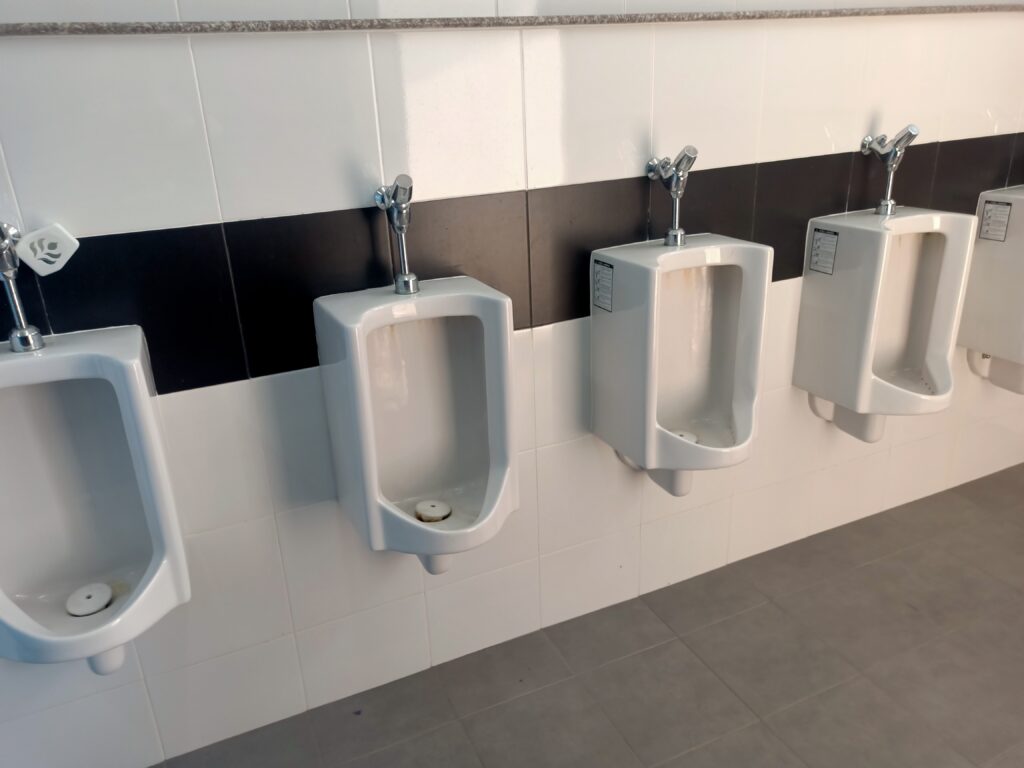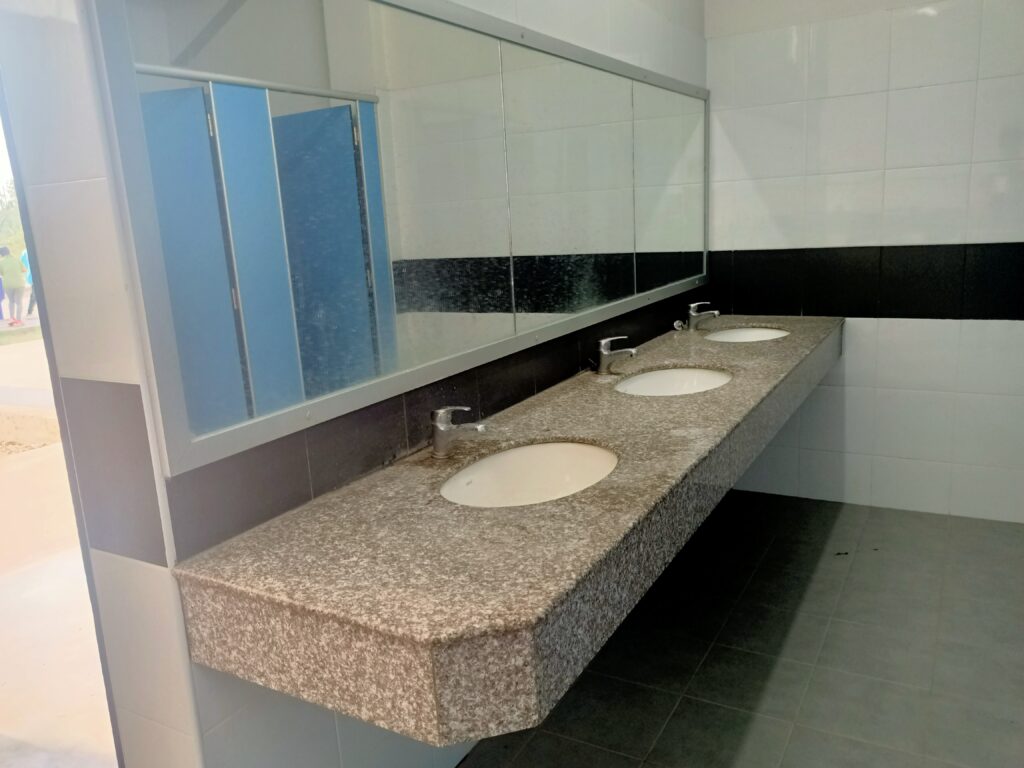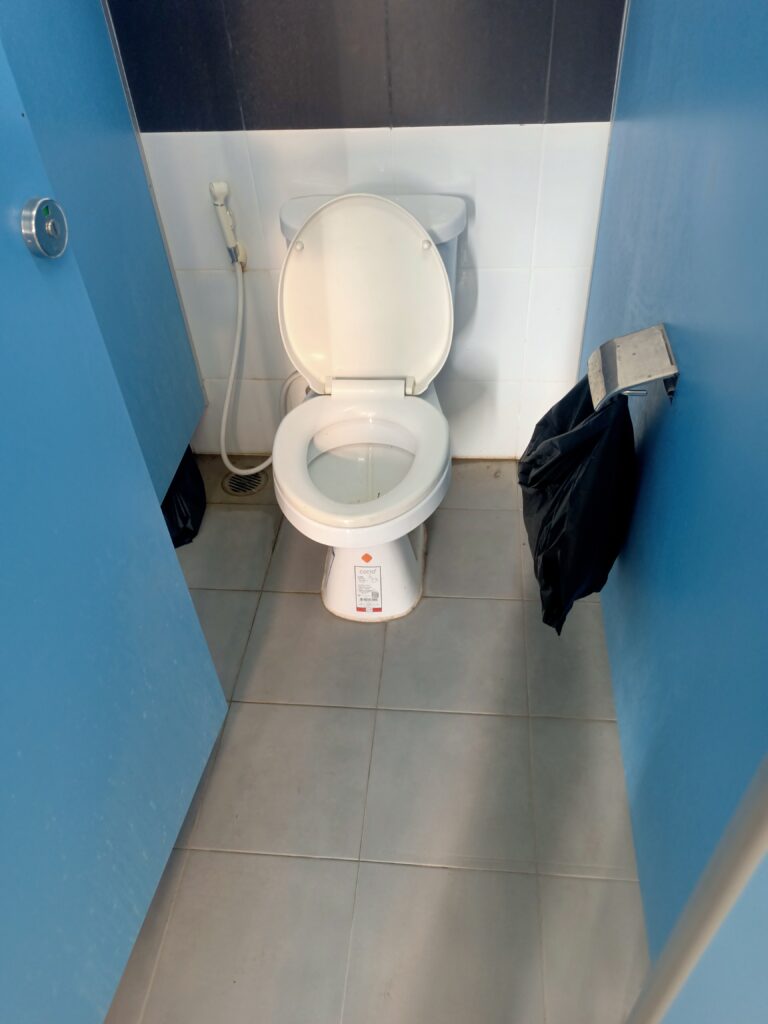 Entrance gate for Away team. Show the ticket to staff and let them check the inside of bags.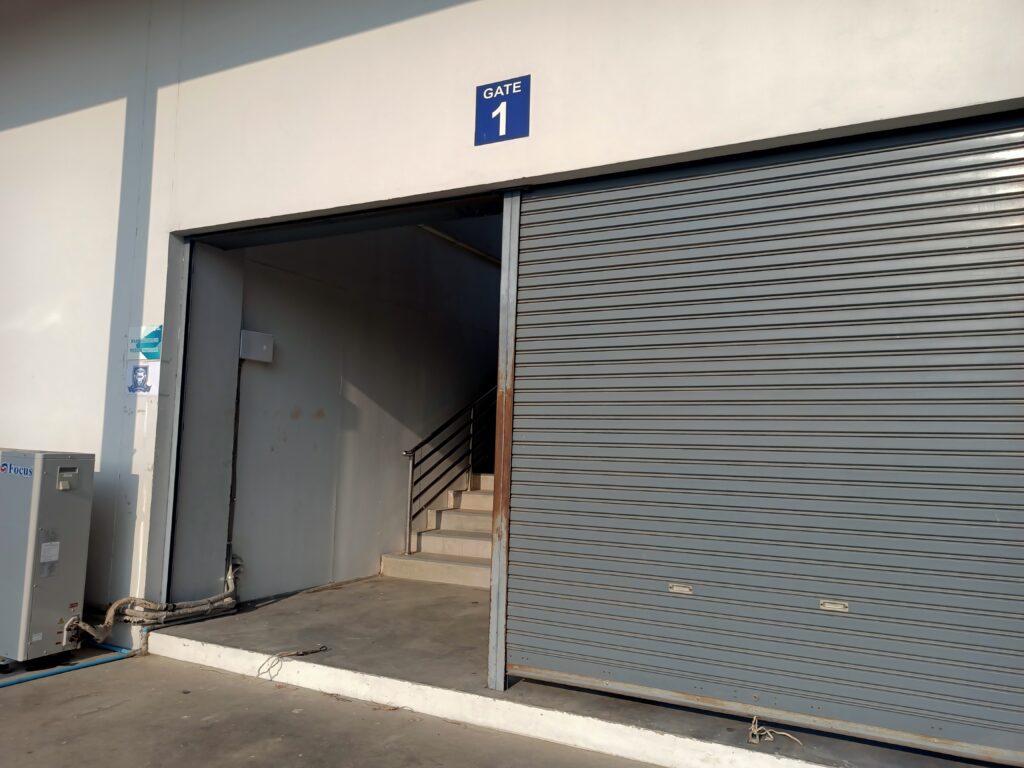 Nice big monitor on right side of stadium. Time clock was not working at all, 55.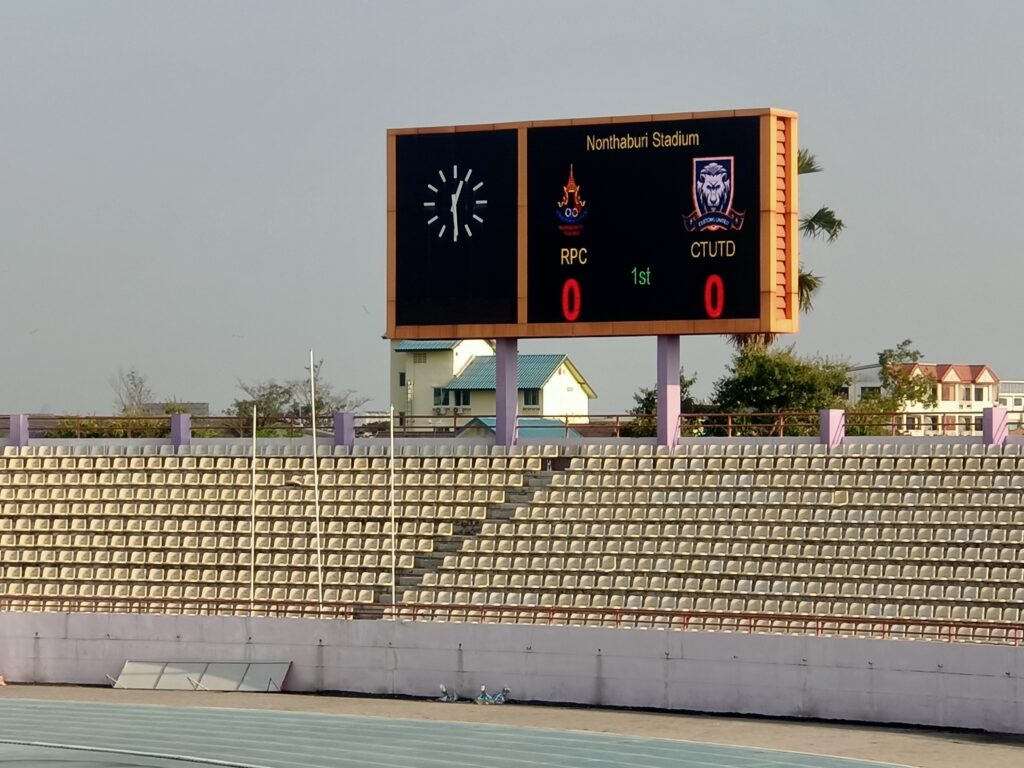 View from main stand, Away team side. Both team already came up to the field for warming ups.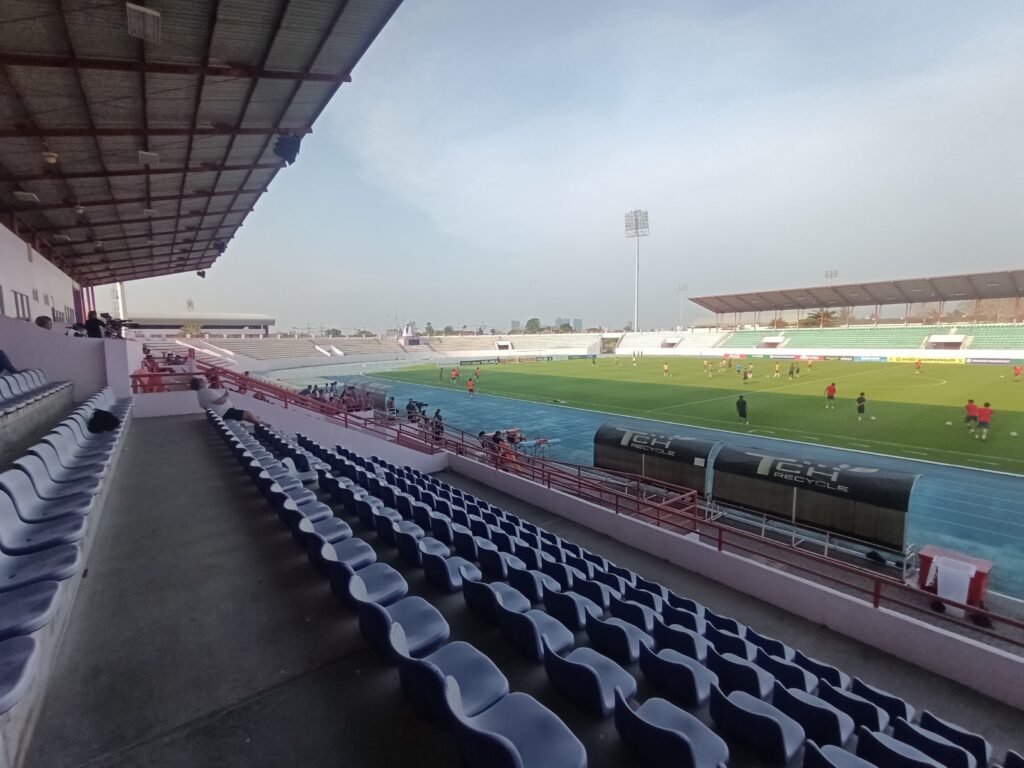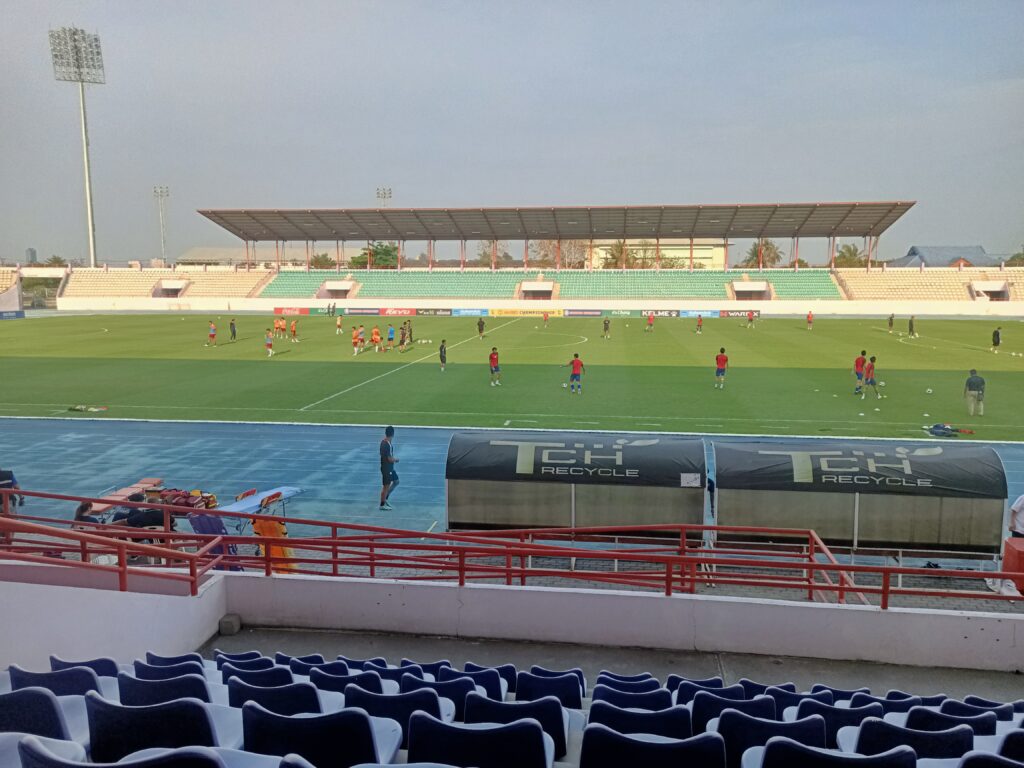 I see Home team side, supporters waives team flags.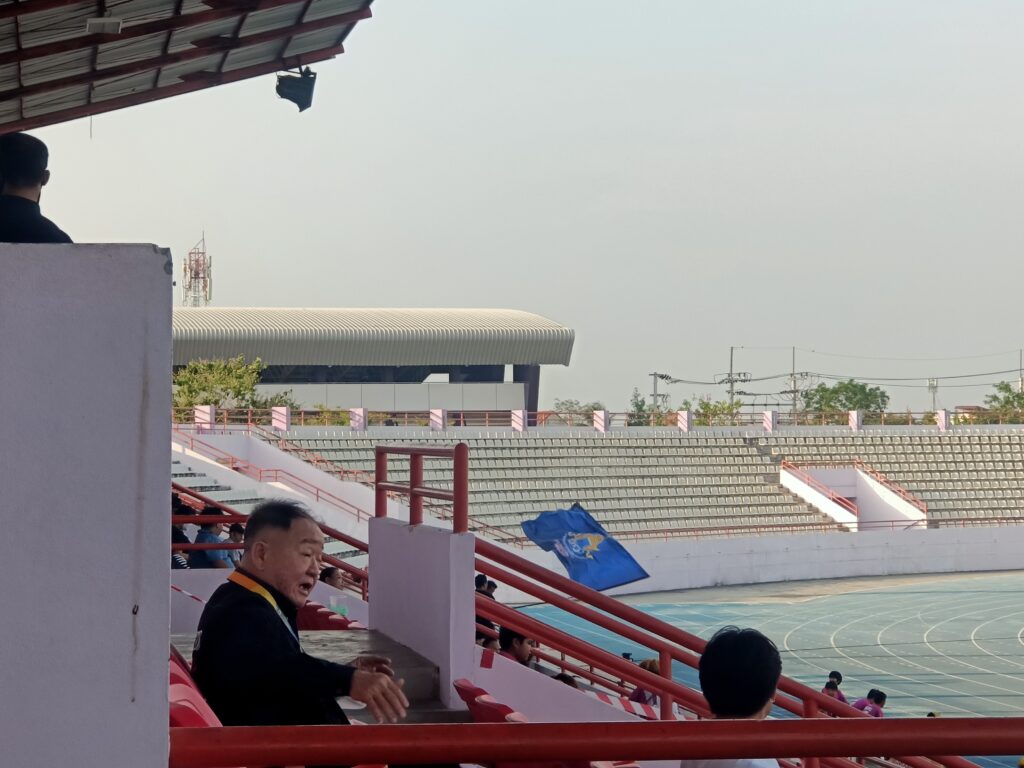 With anthem music on both team entered the field! Rajpracha F.C. vs. Custom United Ladkrabang.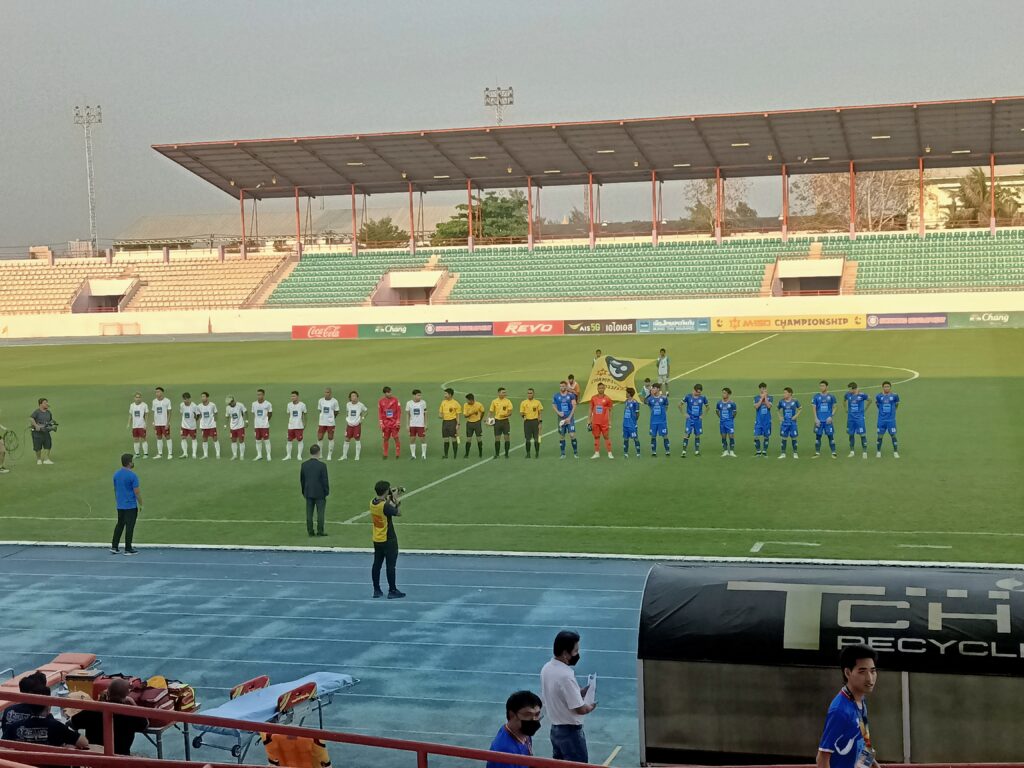 Starting of my home town team, Custom United Ladkrabang.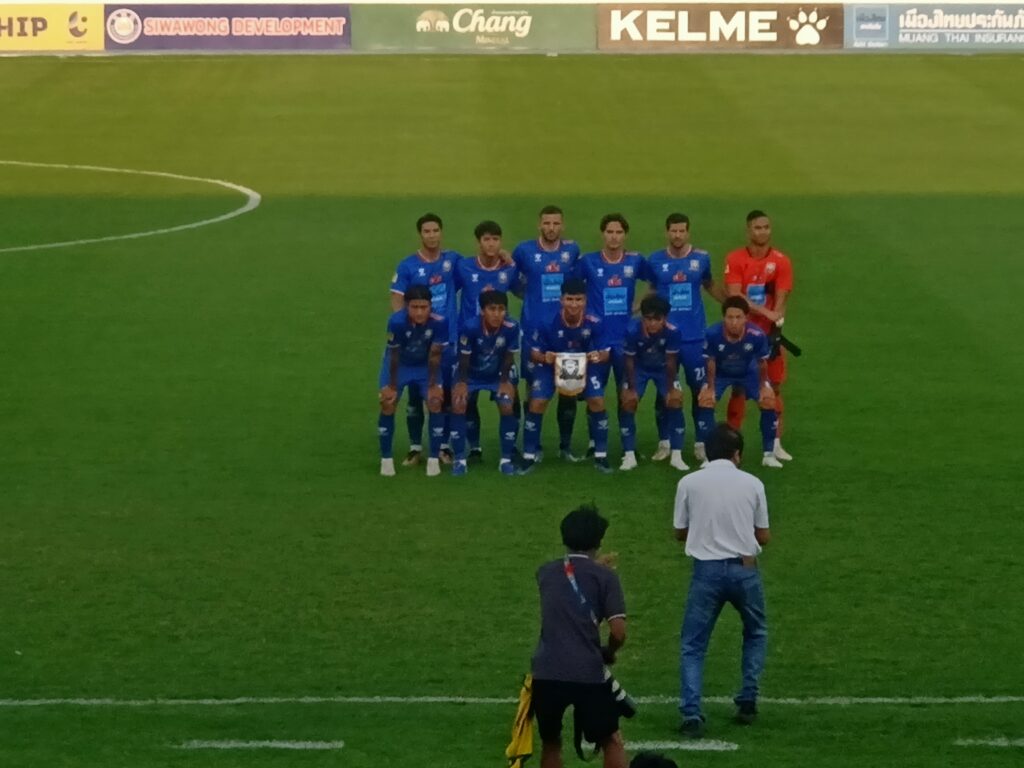 Home team, Rajpracha F.C.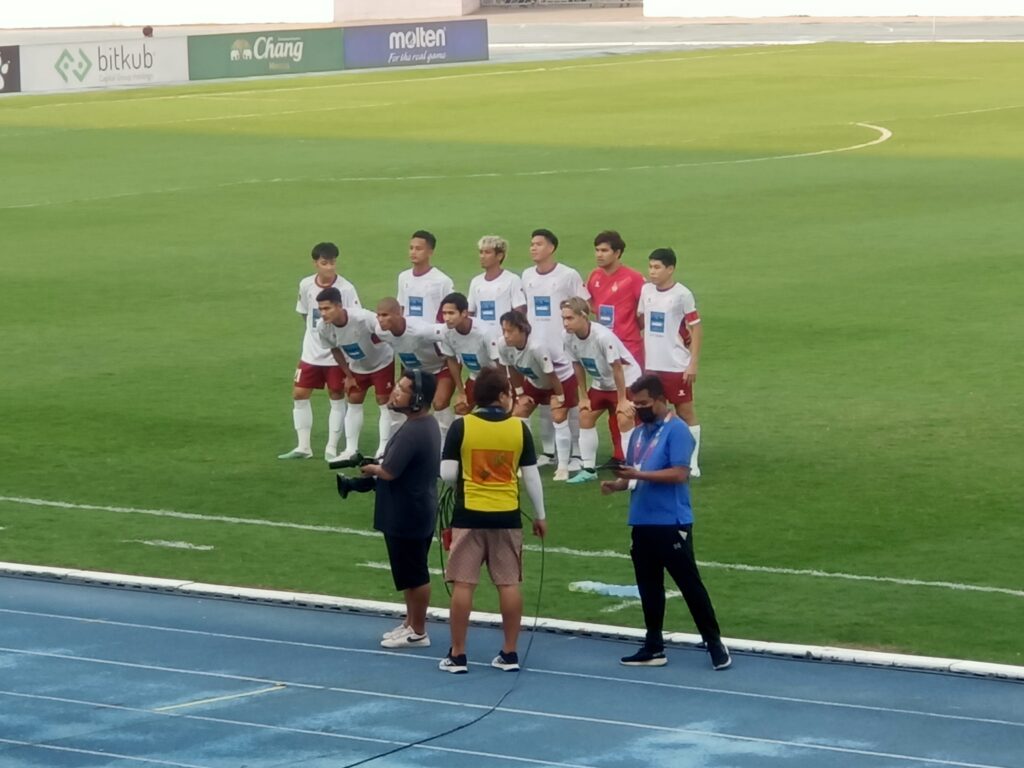 Kick off!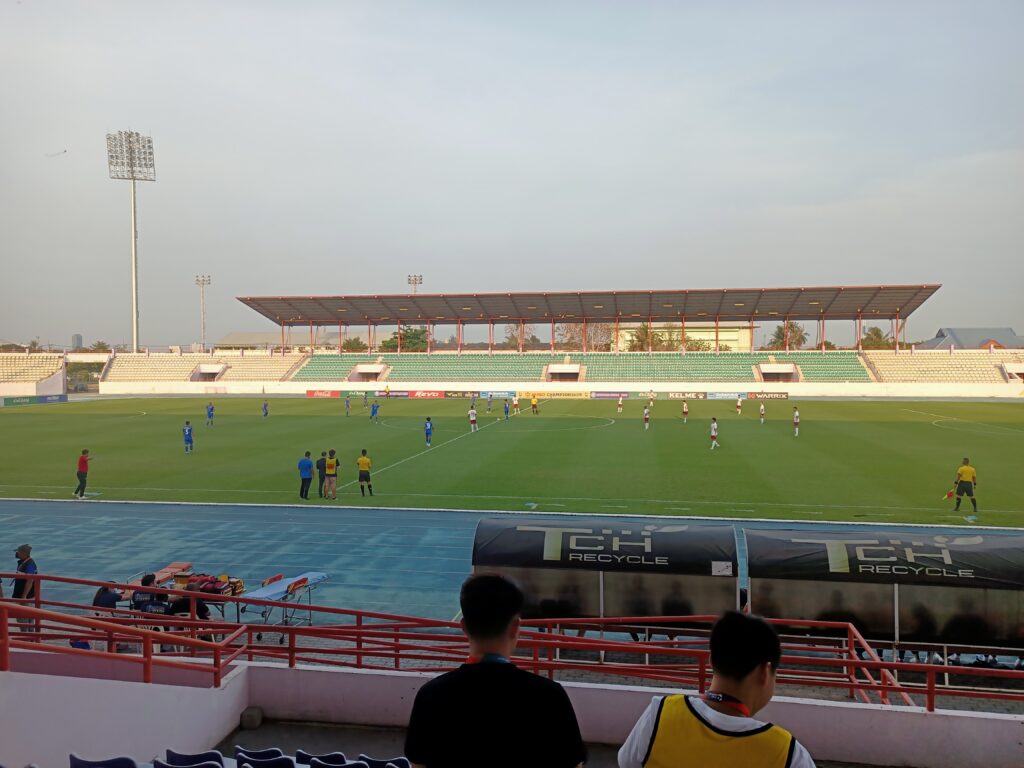 Accident happened, Custom captain No. 19 central defender Adnan got injured and forced to change. I hope this is not so severe and he comes back soon to fight in next game.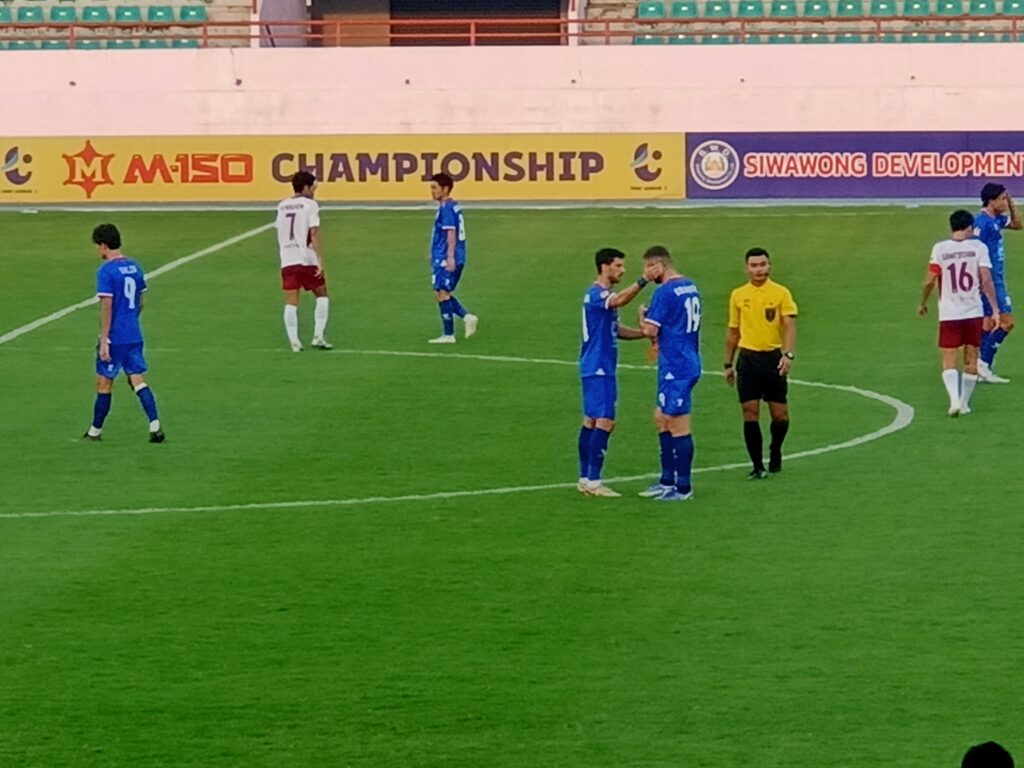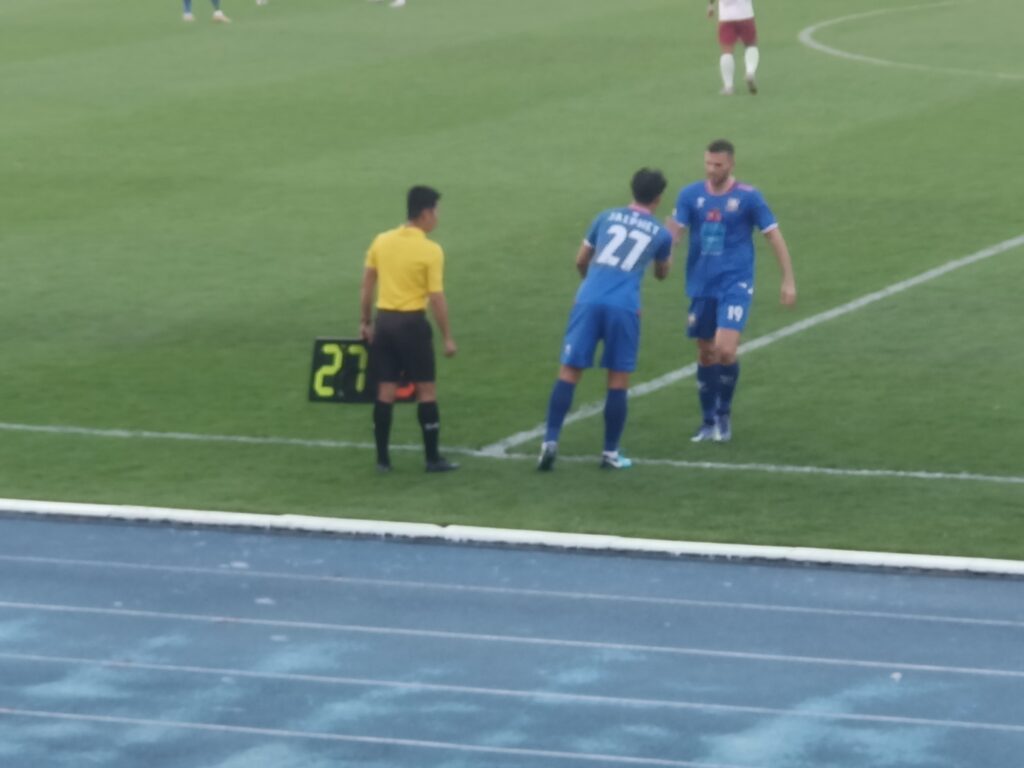 April is hottest month in Thai, after 30 minutes passes first half, Referee called to stop the game t o get hydrated.
50′ First goal by No. 16 Aung Kaung Mann!! Custom United takes on lead.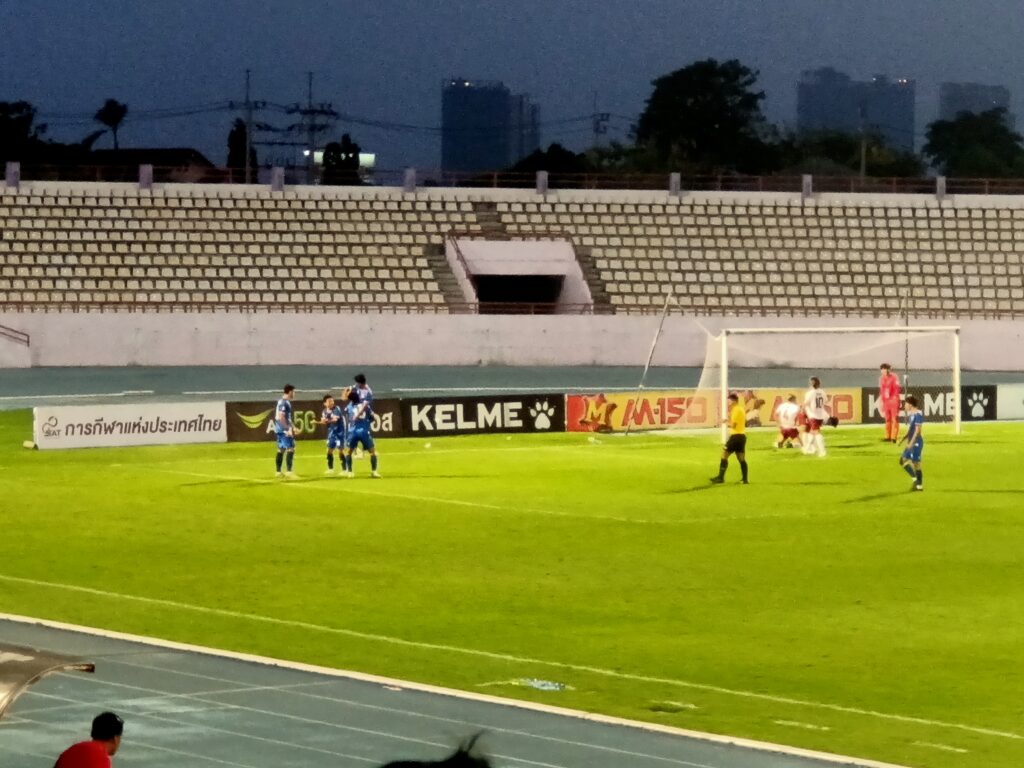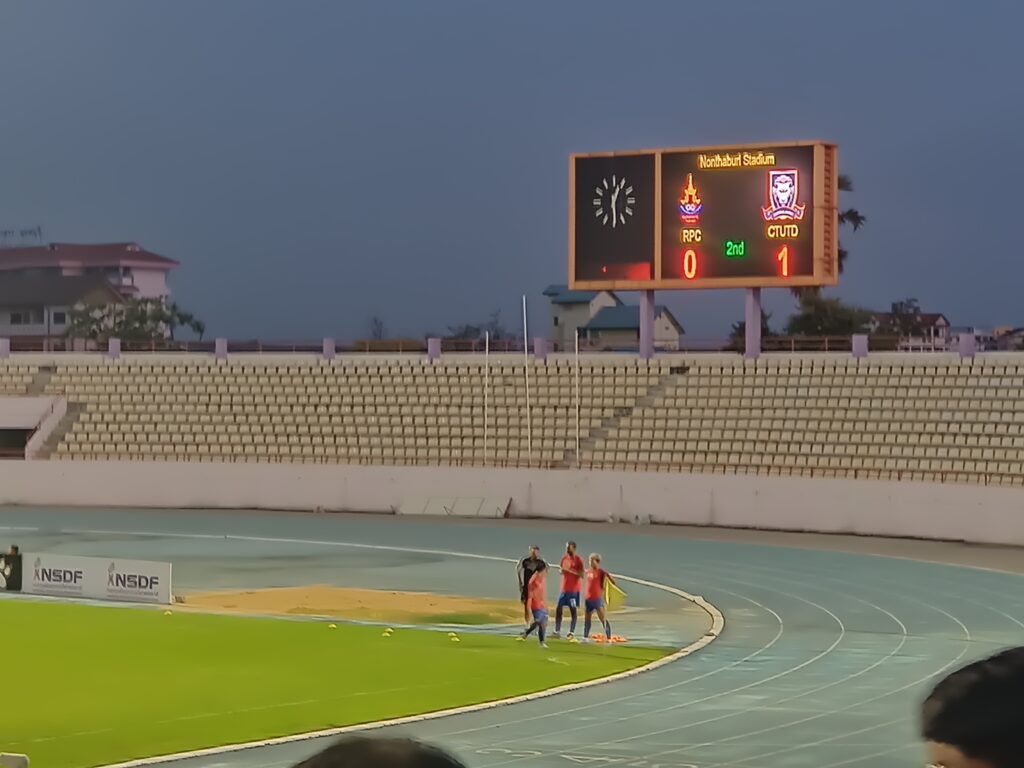 Beautiful free kick goal by No. 21 David!! Custom 2 – 0 Rajpracha. That's nice he showed goal performance same as Erling Haaland, haha.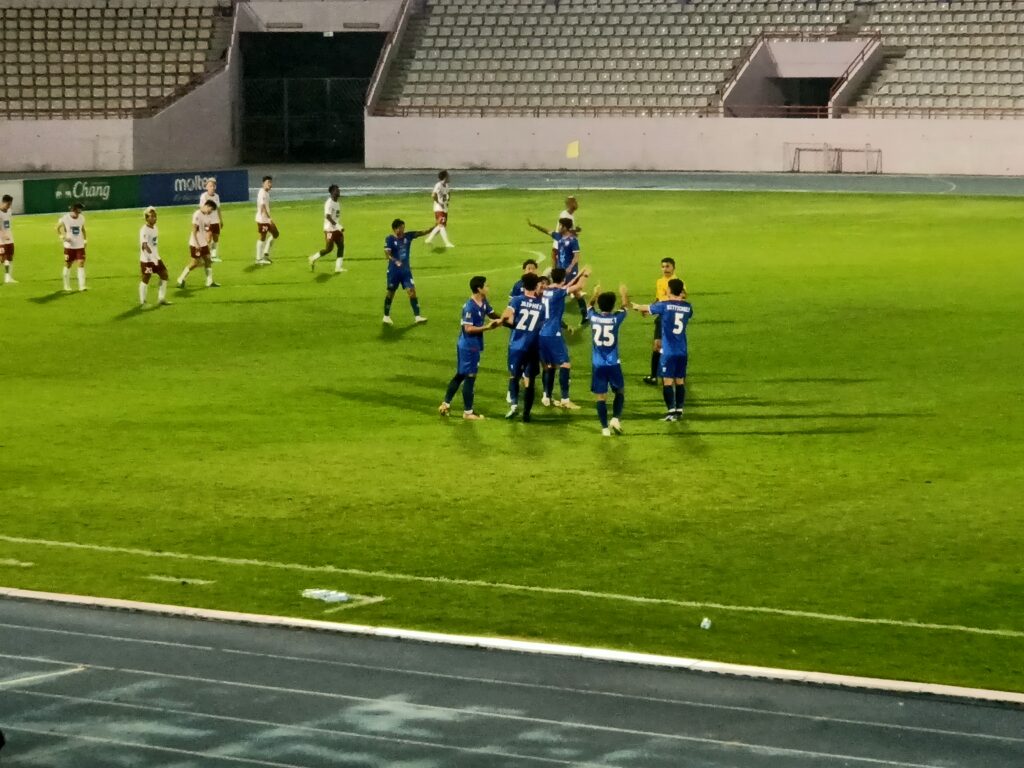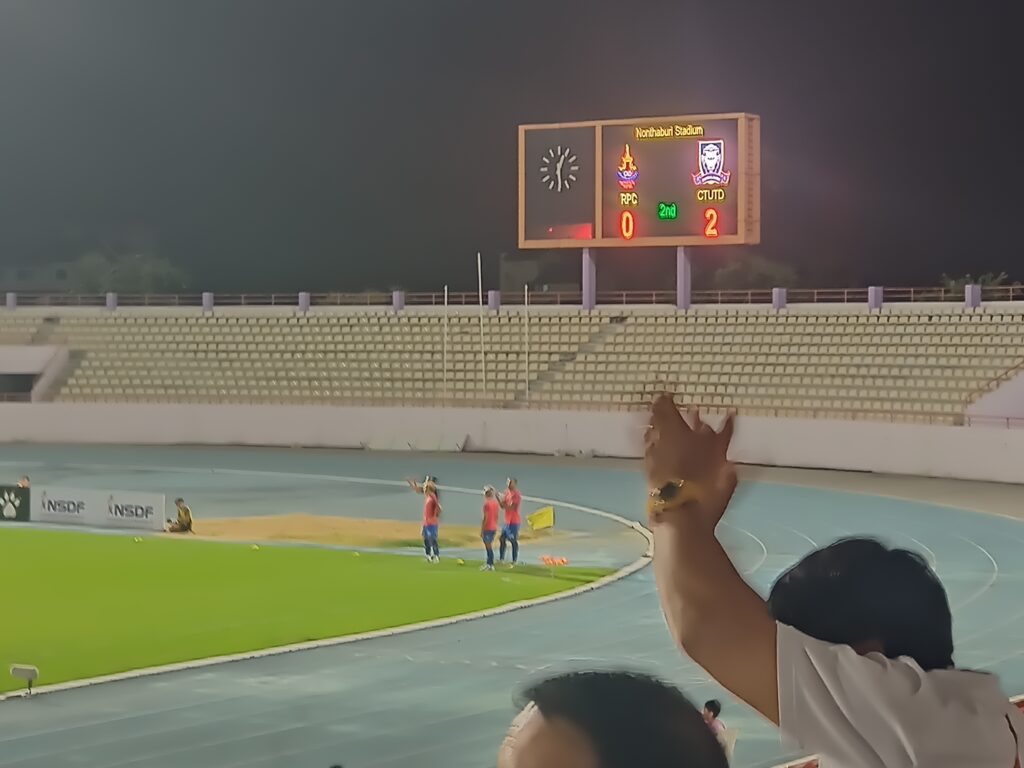 No. 8 Sakai, Japanese player, runs a lot and creates big goal opportunity at every game. You must watch out for his plays.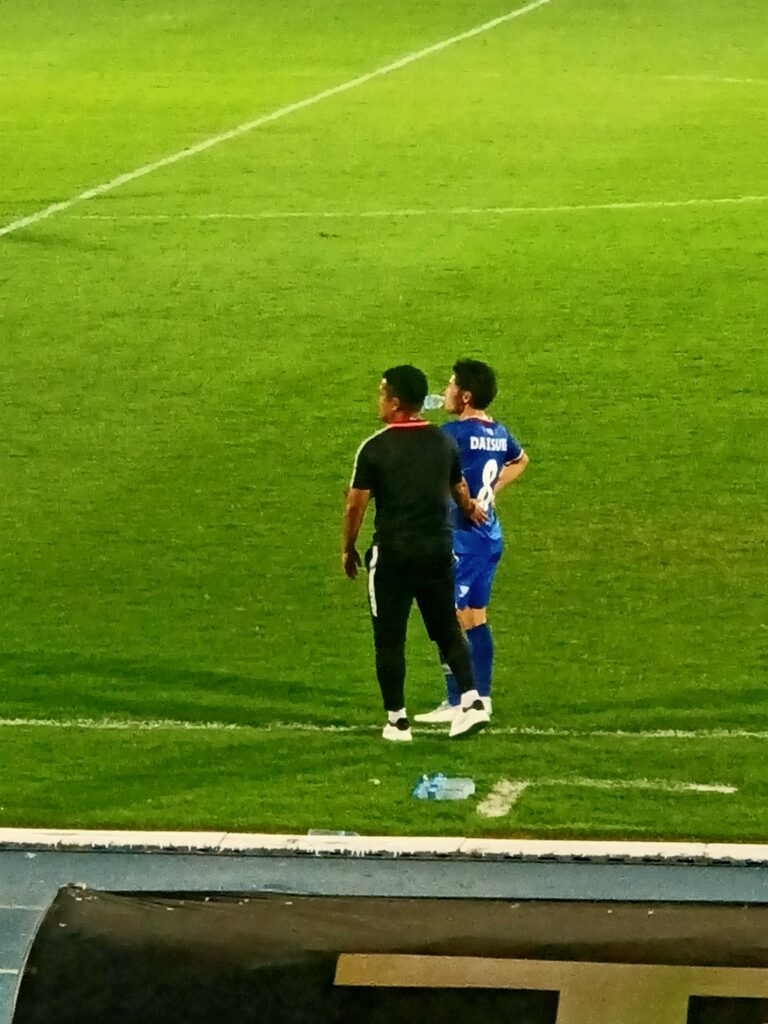 Game is over! Custom nited wins. I watched their game 3 times live this season and they won every time!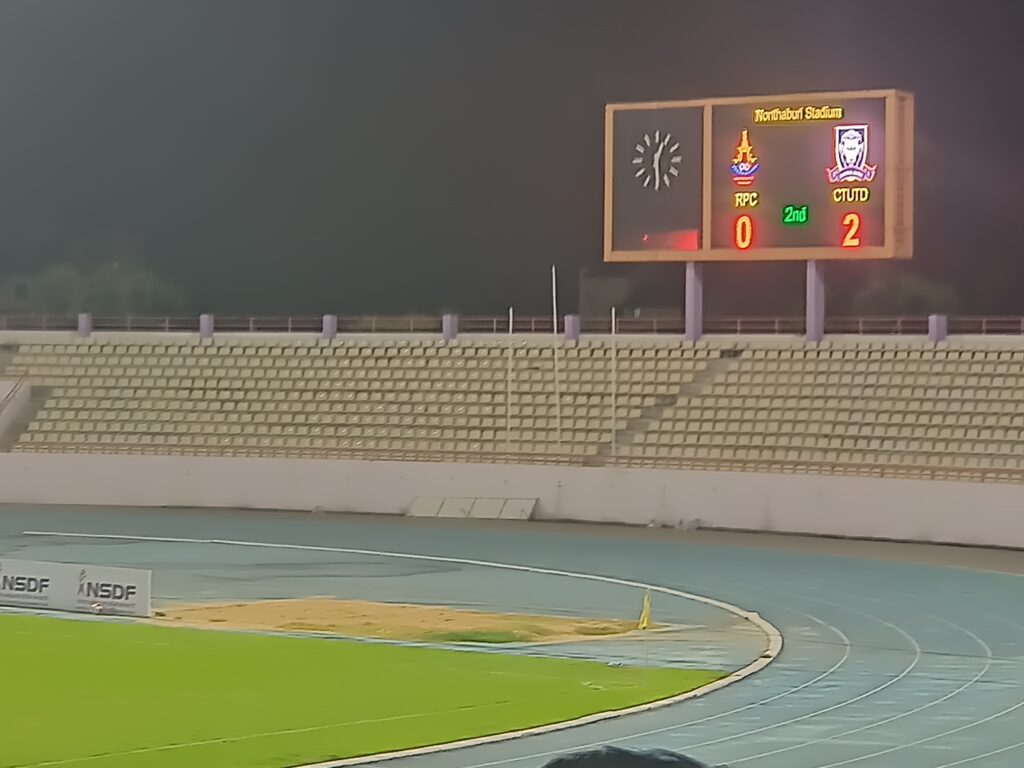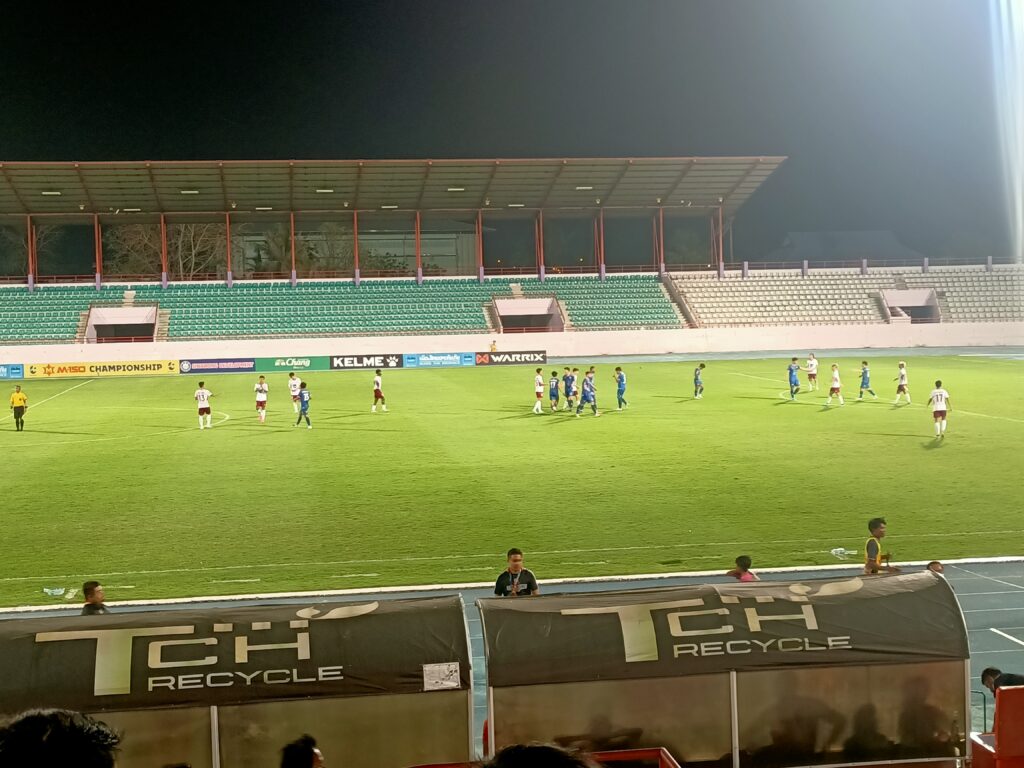 Custom supported sings after the match.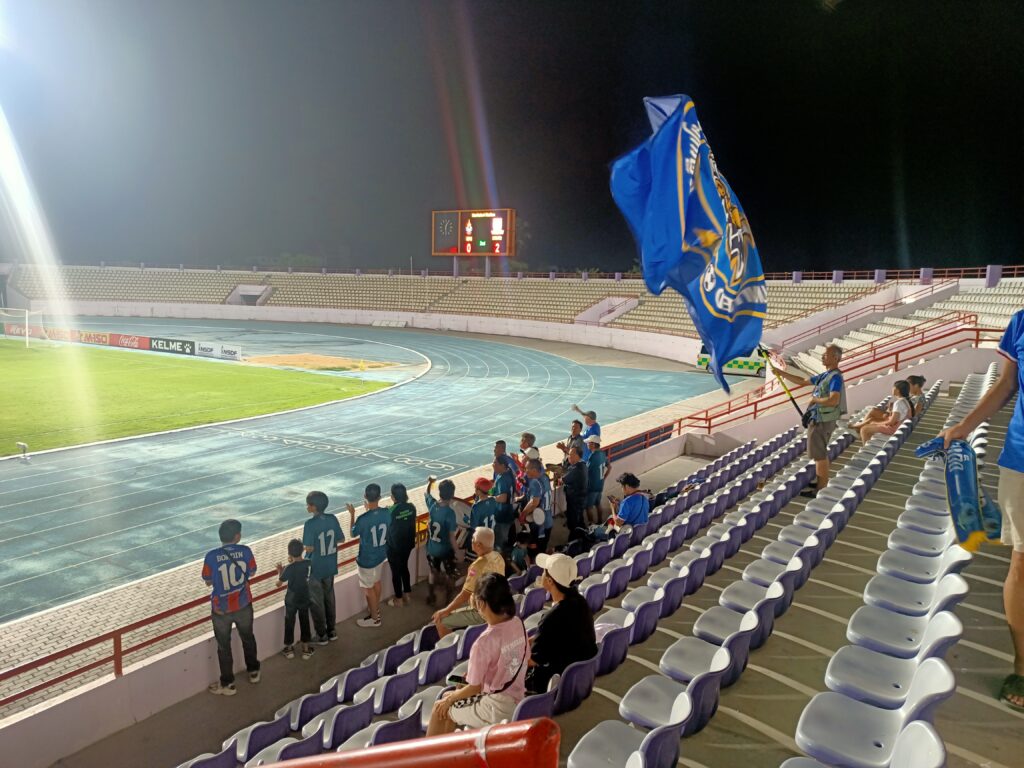 Official match highlight
After the game, I walked back to the bus stop where I got off the bus. Fortunately, it was not so dark on the way and no dogs appeared. But it was really scared. Walking on the road at night time is already terrible because of stray dogs in Thailand.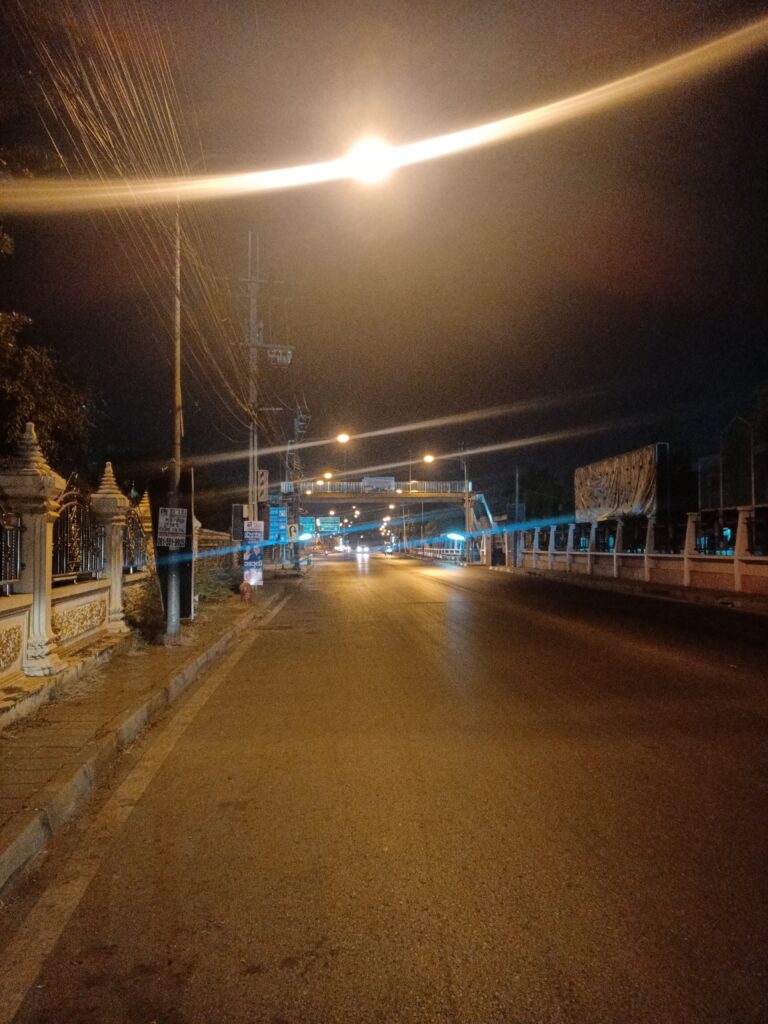 Yes!! I came back to the bus station. I waited for the bus or taxi if I cannot make for the bus.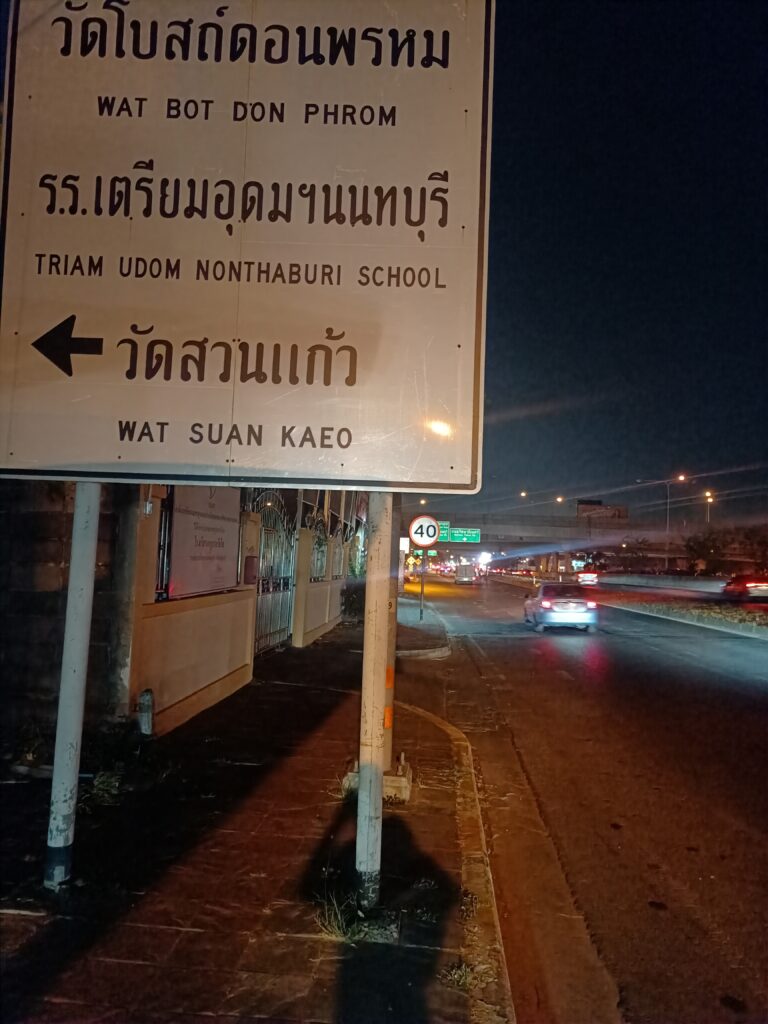 I was very lucky, bus No. 127 came in a few minutes, I waived my both hands to stop the bus. Good bus somehow stopped but almost passed the bus stop…
Bus fare to the nearest train MRT station is Bang Rak Yai is 15THB.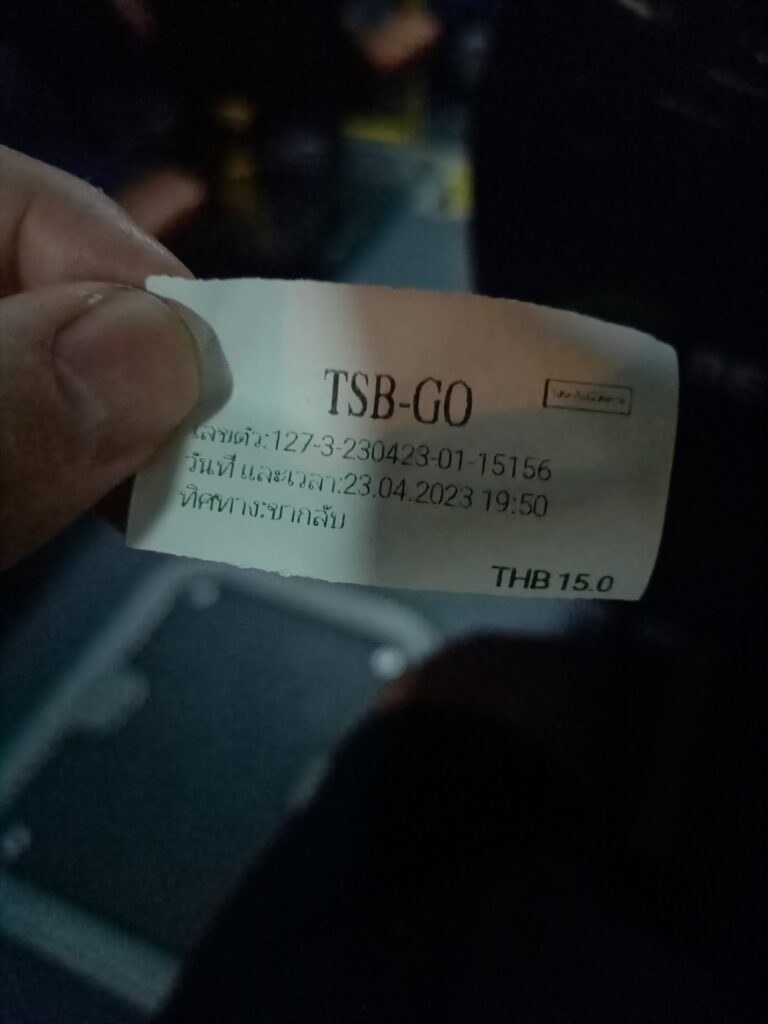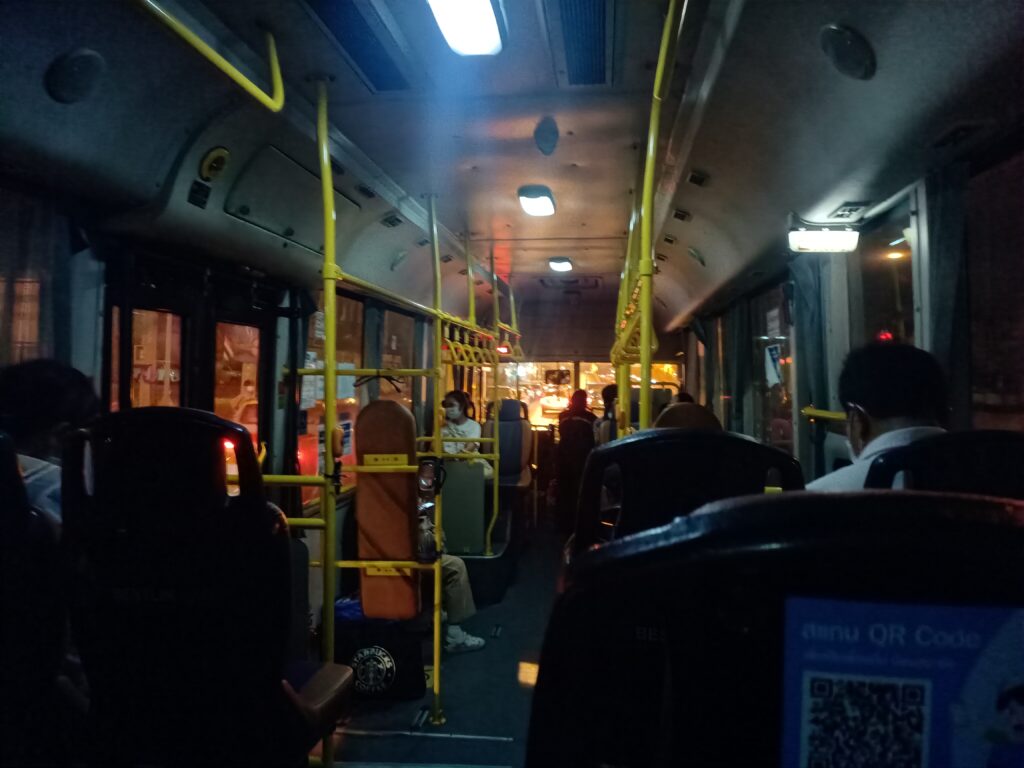 15 minutes ride to MRT station!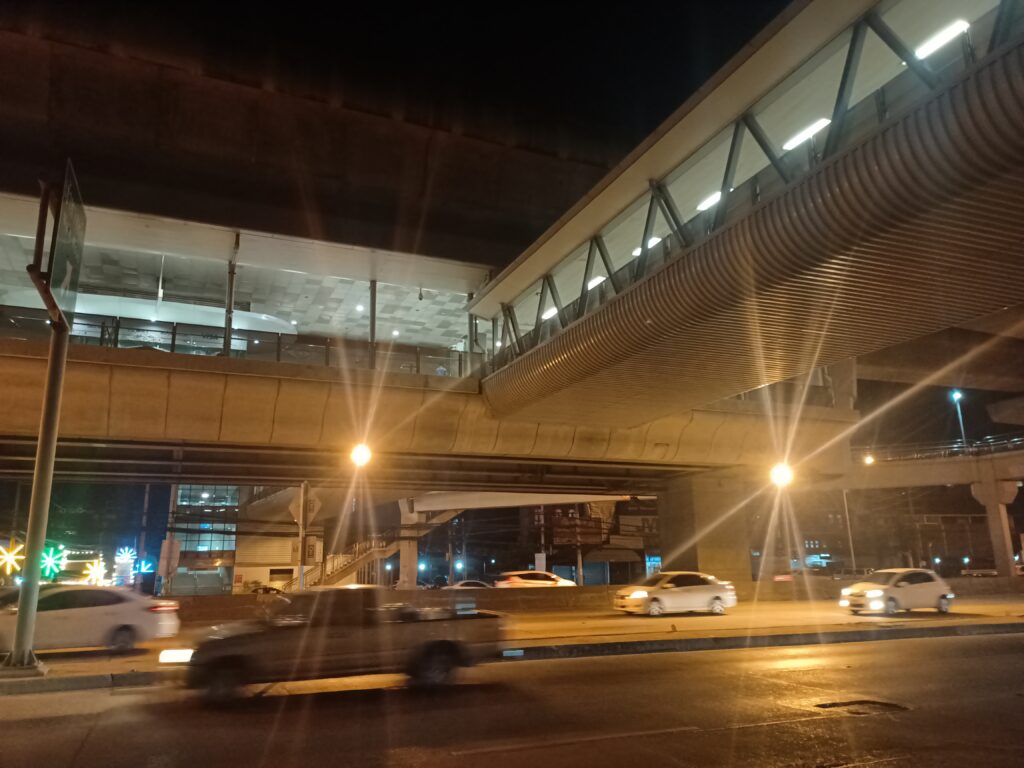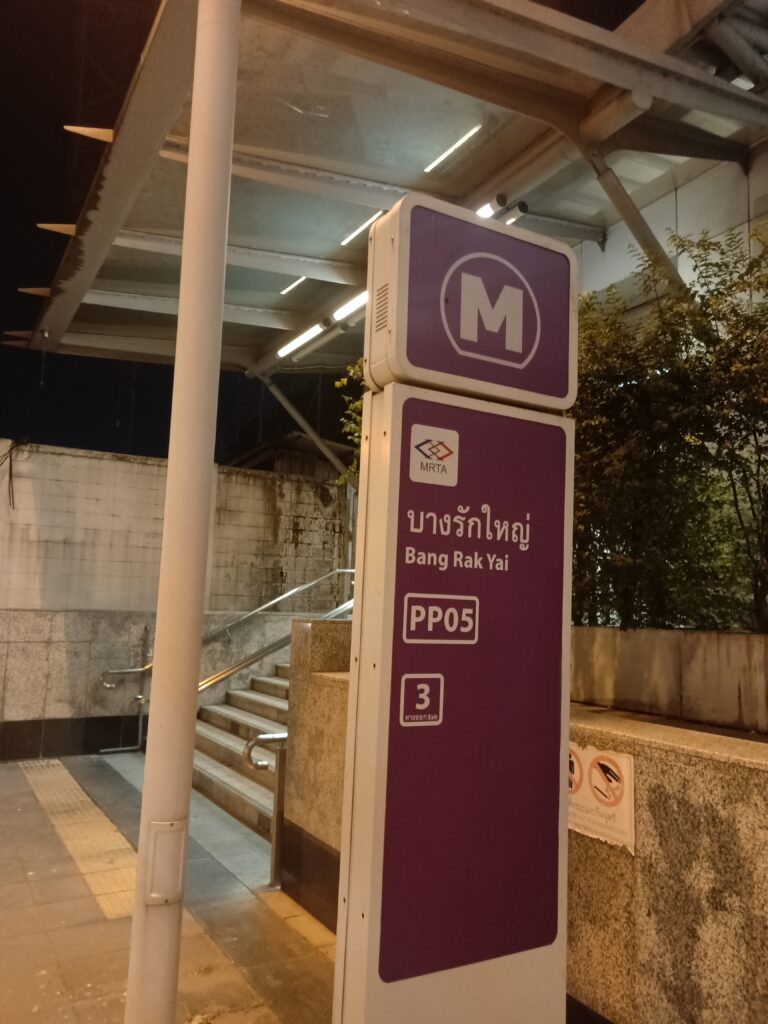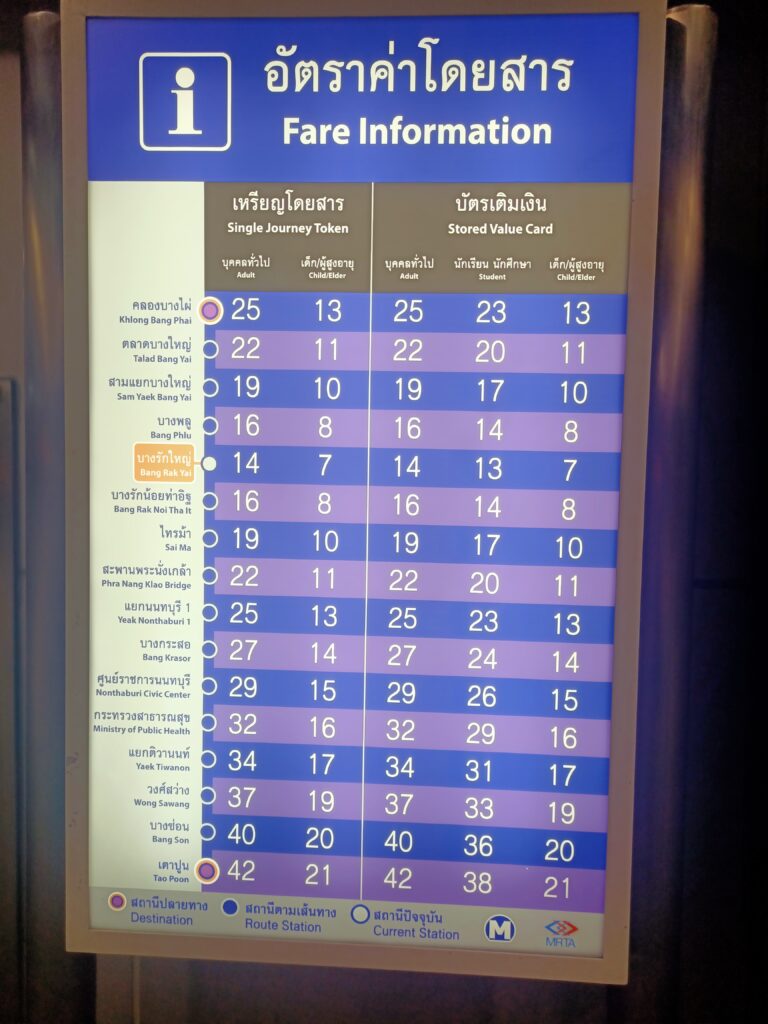 OK That's all of my experience of football match live at Nonthaburi provincial stadium. I hope this post will help you to go and enjoy the game!.
See ya!