Welcome back to "fitravelife.com" At the year end of 2021, I stayed one night at Millennium Hilton Bangkok, located along Chao Phraya river. I will review my overall stay including my room, hotel facility and food offered.
This time, I used Hilton honors points 18,000 to book King deluxe room. In few days before my stay, thanks to my diamond membership benefits, my room was upgraded to next room level, King premium room which is a bit larger room than the room booked originally.
Location of Millennium Hilton Bangkok
Hotel is located opposite side of Chao Phraya river from the center of Bangkok area. Newly opened train station last year, Charoen Nakhon is the nearest station to the hotel, you can take BTS first to Krung Thonburi station then change to Gold line to the hotel.
Or traditionally, Hilton hotel operates free boat service from Saphan Taksin BTS station. However, unfortunately now as of December, 2021, they are not providing this free shuttle since not that much tourists coming back to Thailand, I guess. I recommend you take free boat service to Icon Siam first, then walk to Hilton hotel, this is another possible way to reach.
Taking boat from Saphan Taksin to Icon siam at the pier. As below, boat pier is under renovation so the path is very narrow.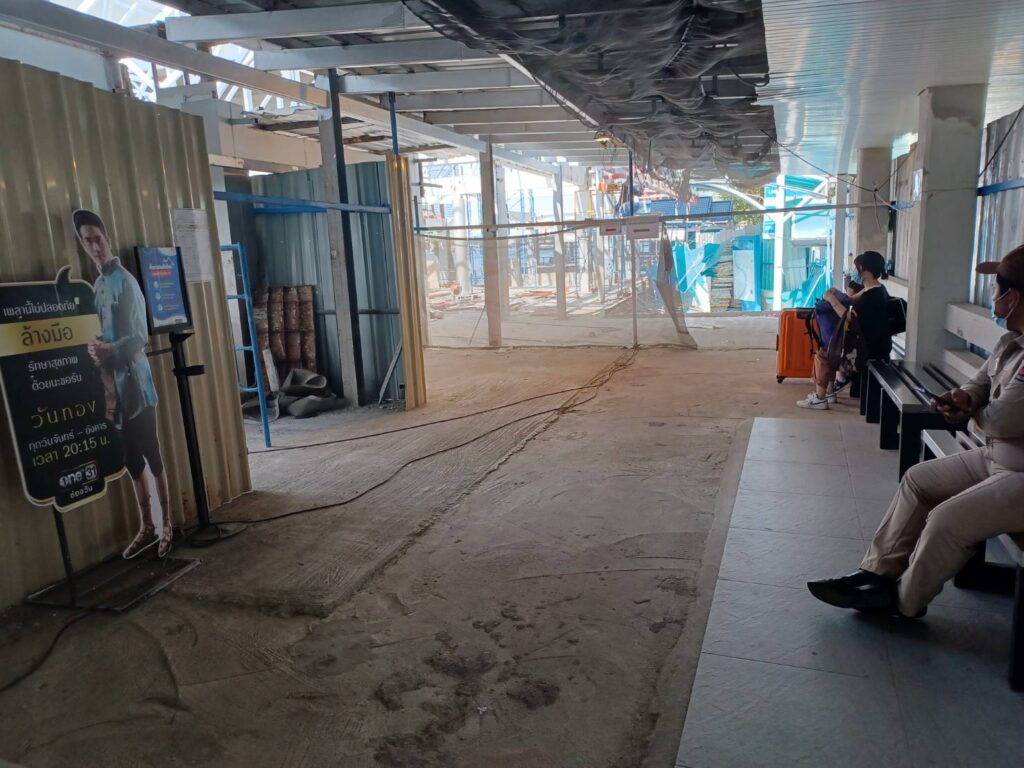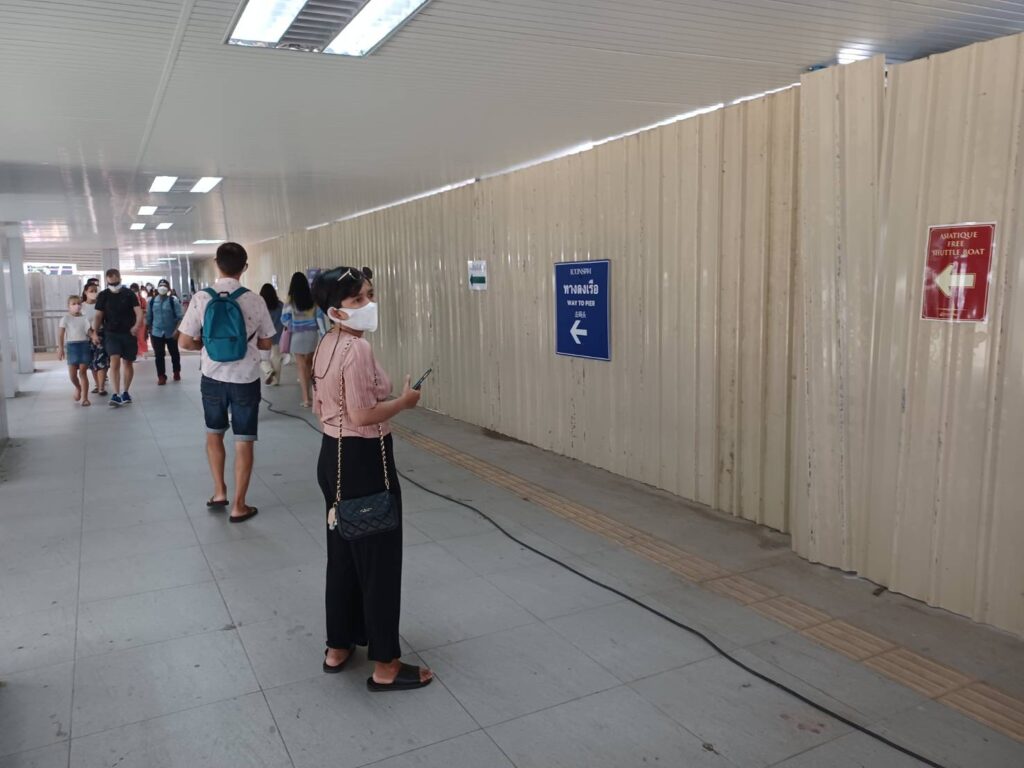 Boat is coming around every 20 minutes.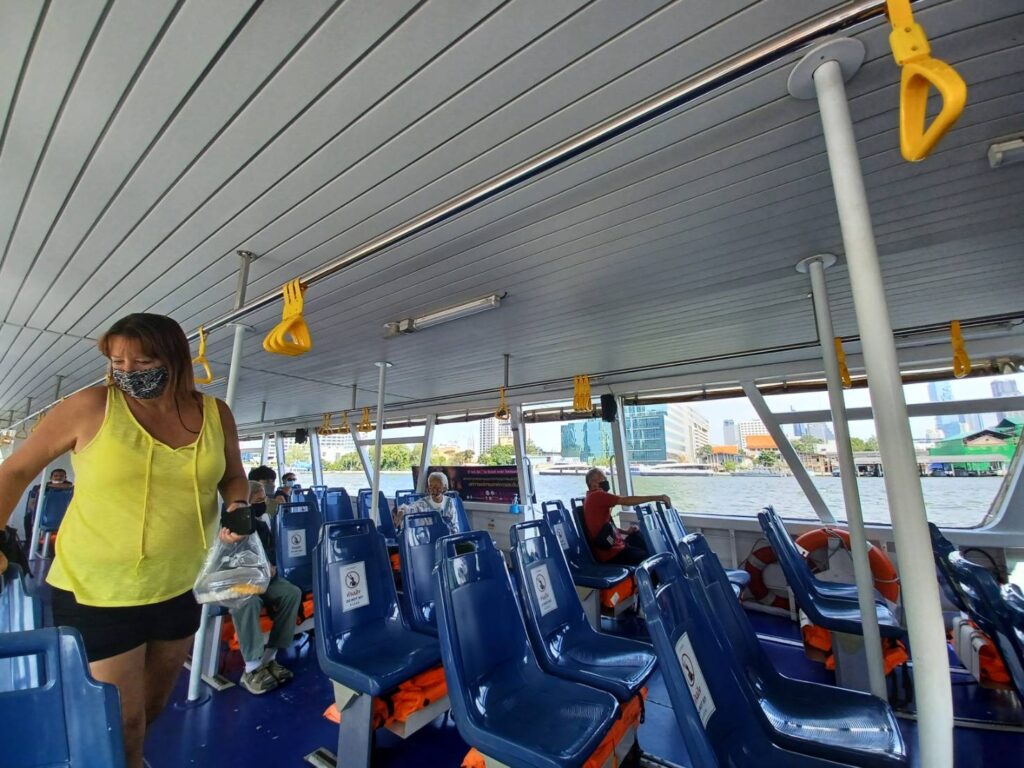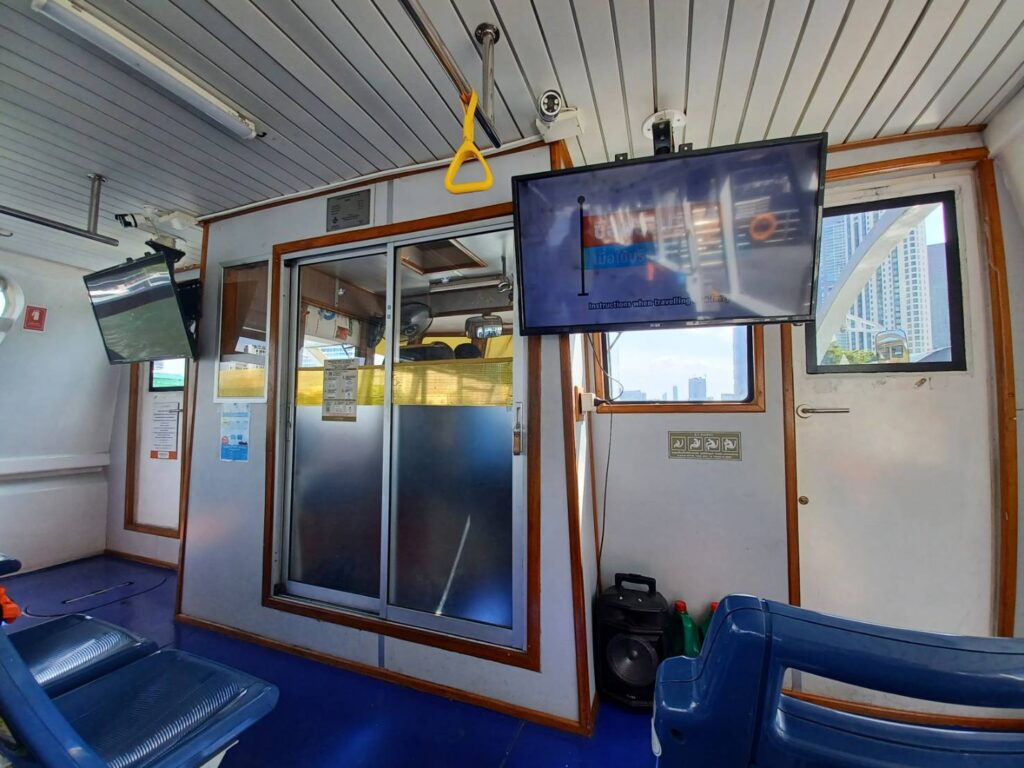 Arriving at Icon siam side.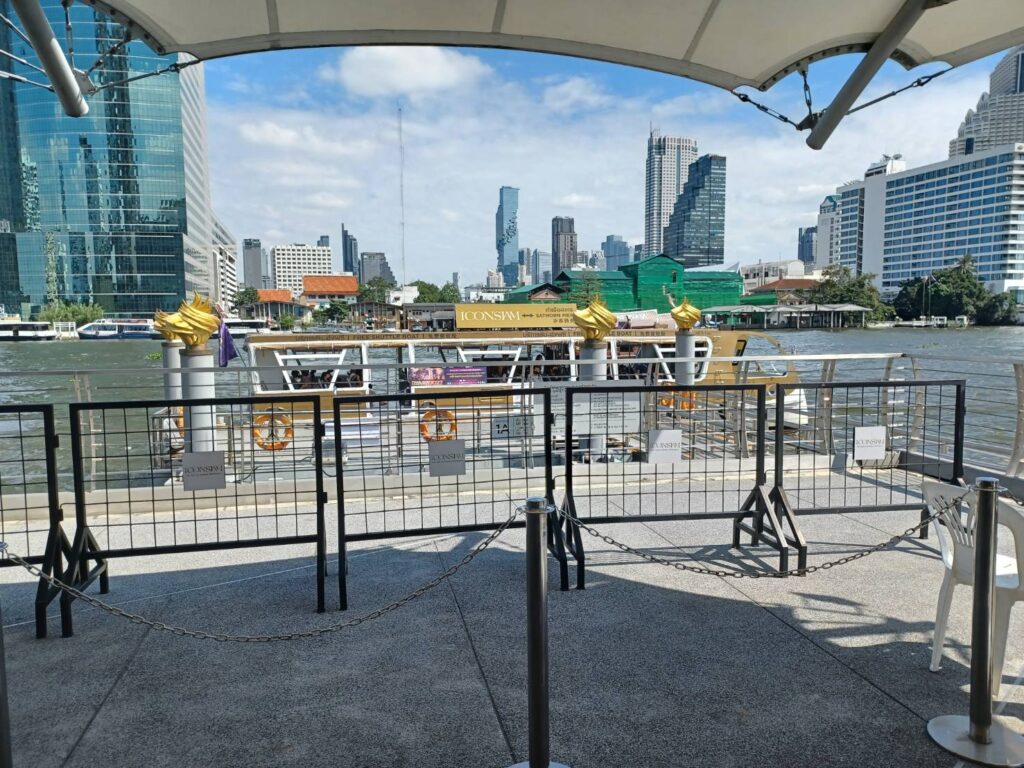 This time, I actually came by airport limousine service provided by Citibank prestige card enjoying comfortable Toyota Camry ride. I will make post someday for the benefits of Citibank prestige card which I use as my main credit card transaction.
Entrance of Millennium Hilton Bangkok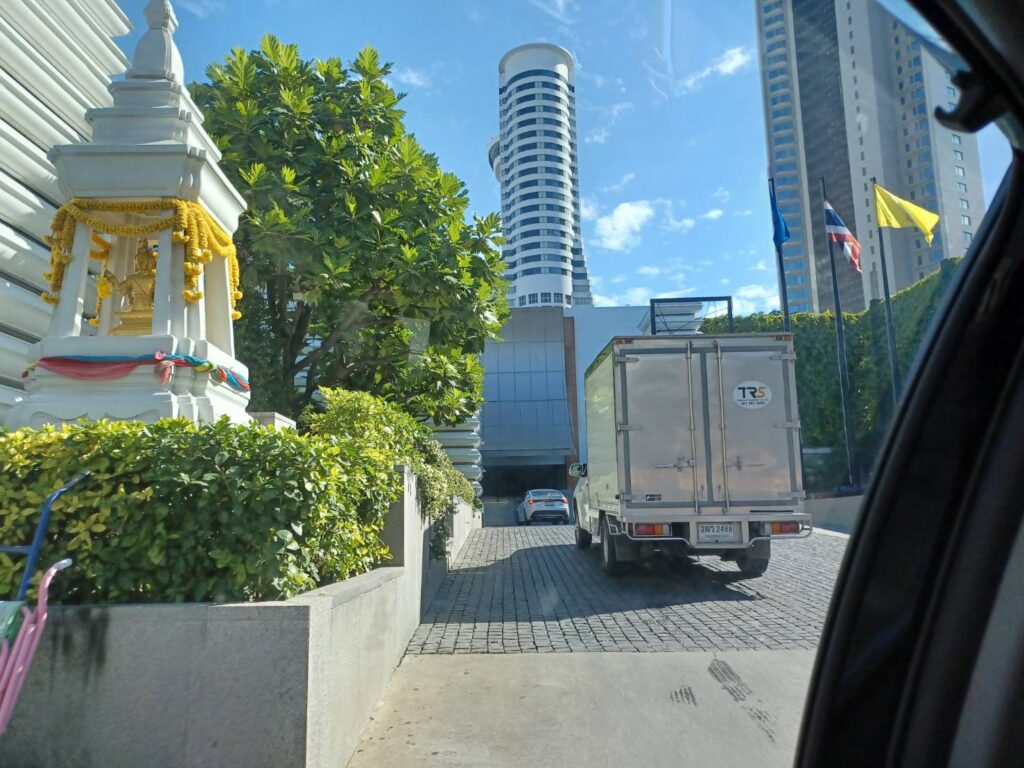 Toyota Camry ride for 45 minutes from Suvarnabhumi airport.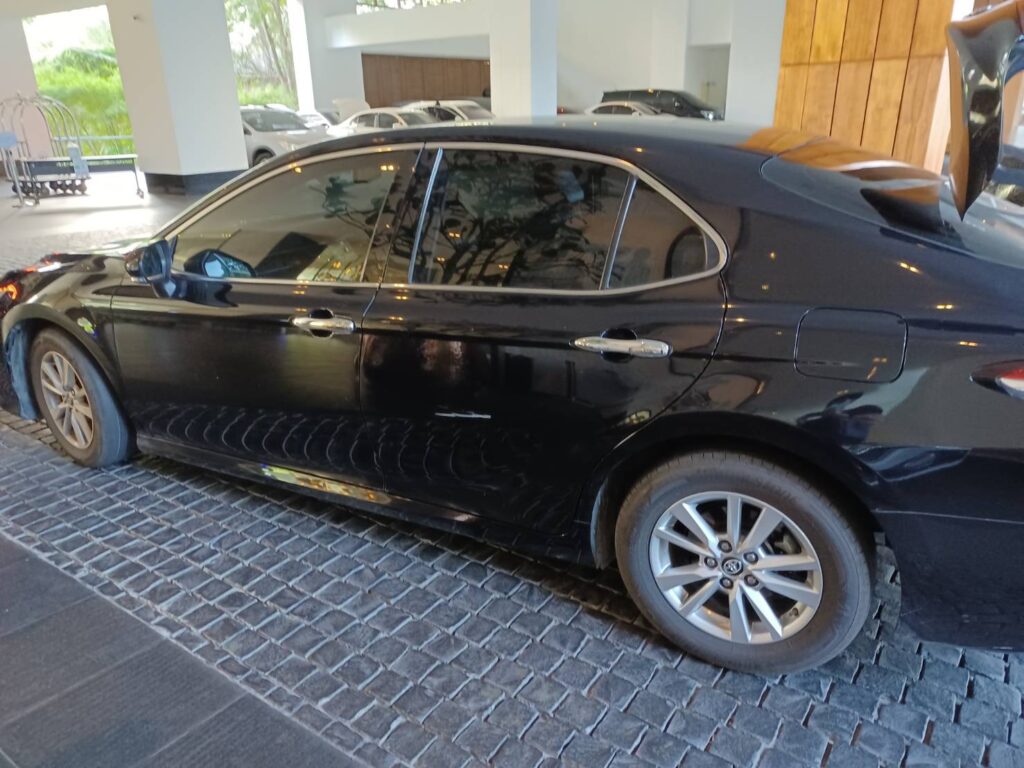 I came to the hotel around 10:00 am. Check in standard time is from 15:00 pm but no problem to have checked in early because I have Diamond status. Diamond member and guests who booked room with executive lounge access can check in also in executive lounge.
At this moment, hotel seems limiting their service time compared to the time before Covid-19. For example, executive lounge is open only from 12:00pm.
Check in process took a bit long. In my opinion, staff here is not well trained compared to other Hilton brand hotels in Thailand, I noticed many staff are young and observed that students trainee are also serving at lounge area. Sometimes, they are not performing their duty as I expected but I try to think that it is ok maybe they are doing OJT here.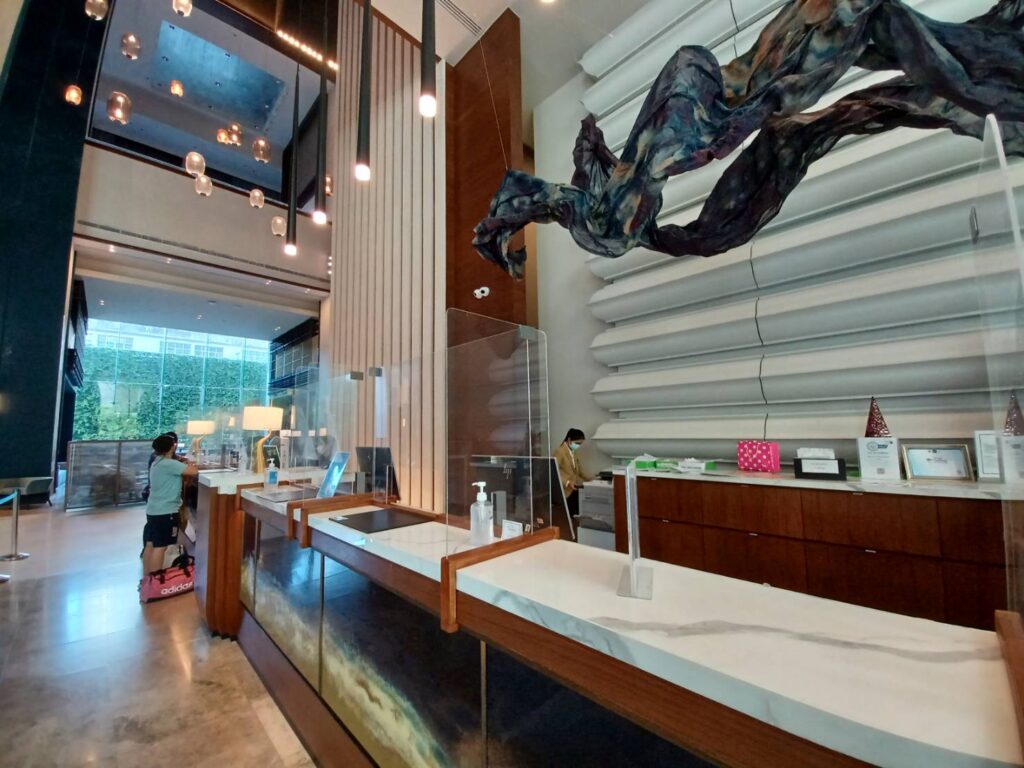 Going to 15th floor for my room. By the way all rooms are here is Chao Phraya river view so you can enjoy nice broaden river view at this hotel.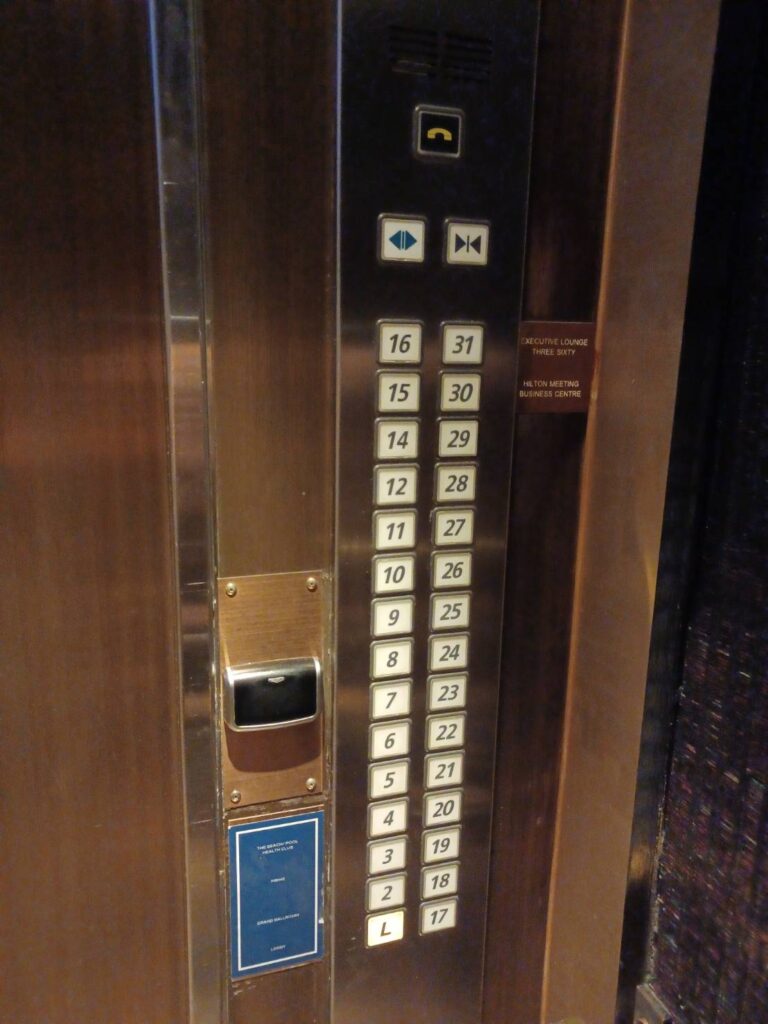 Calm and stylish design for corridor. I like this kind of atmosphere from all Hilton hotel brand.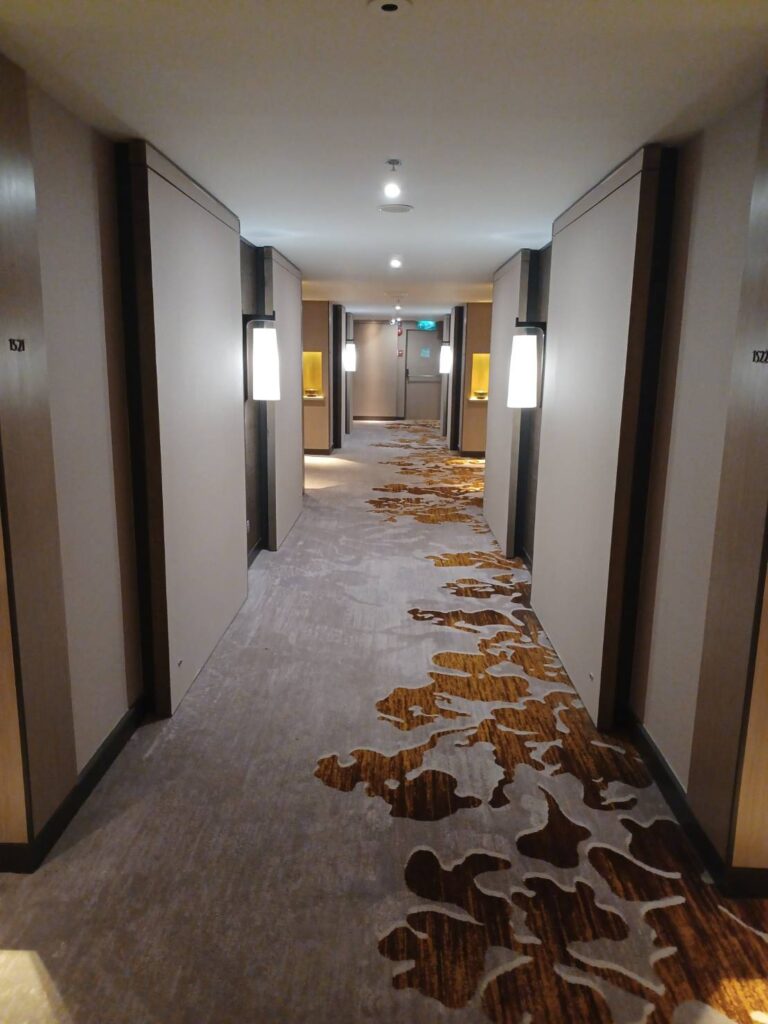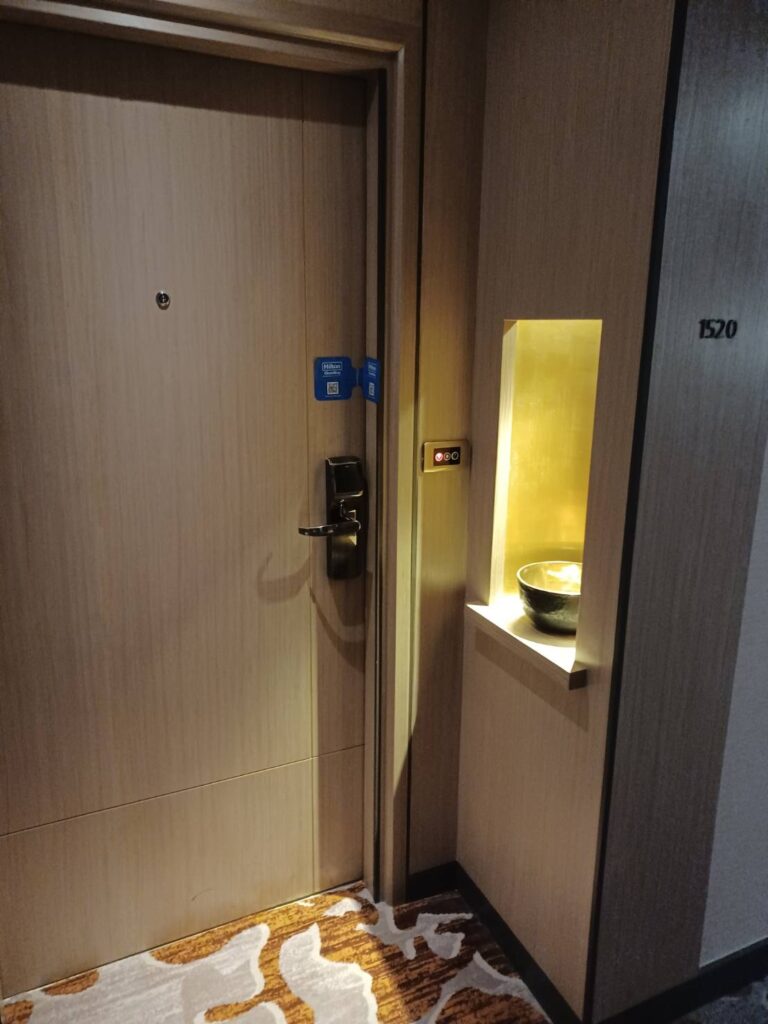 Recently, Hilton hotels replaced their service menu by QR code from paper document instruction. This is good idea to save paper materials.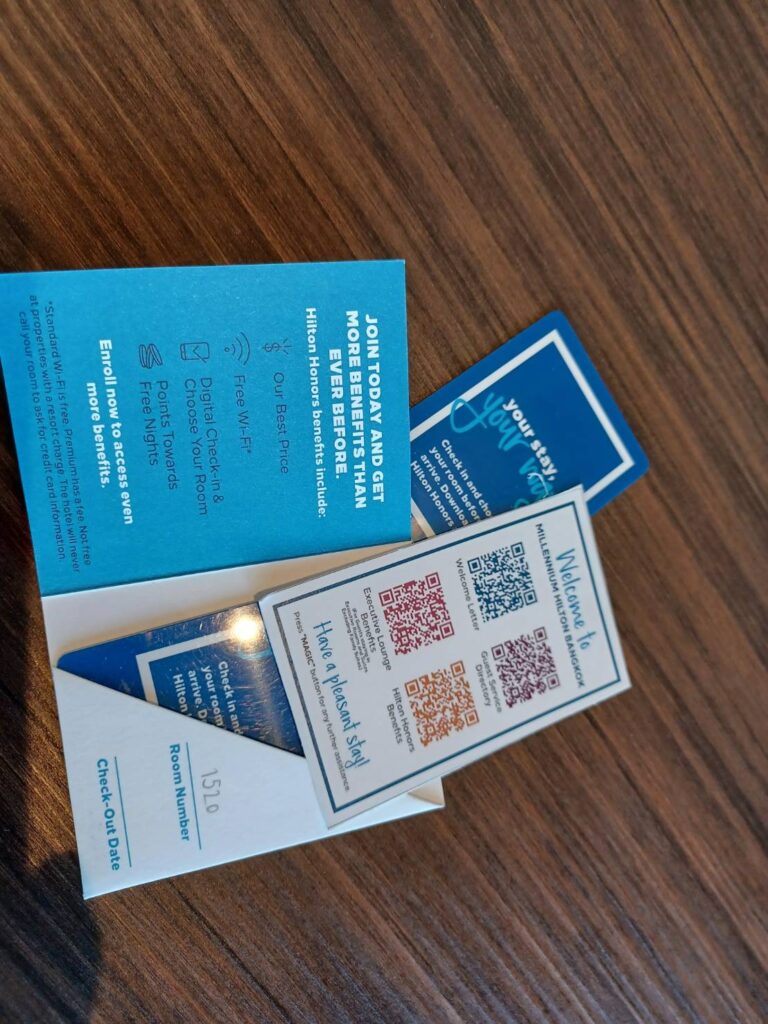 Overview of my room.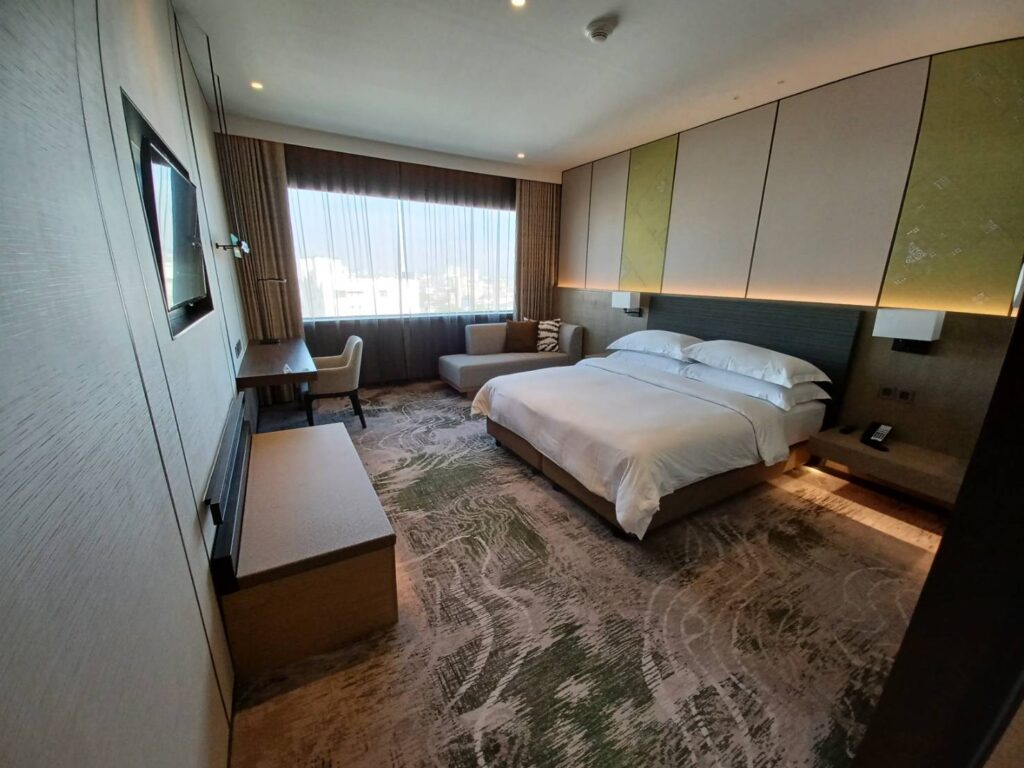 King size bed and sofa bed.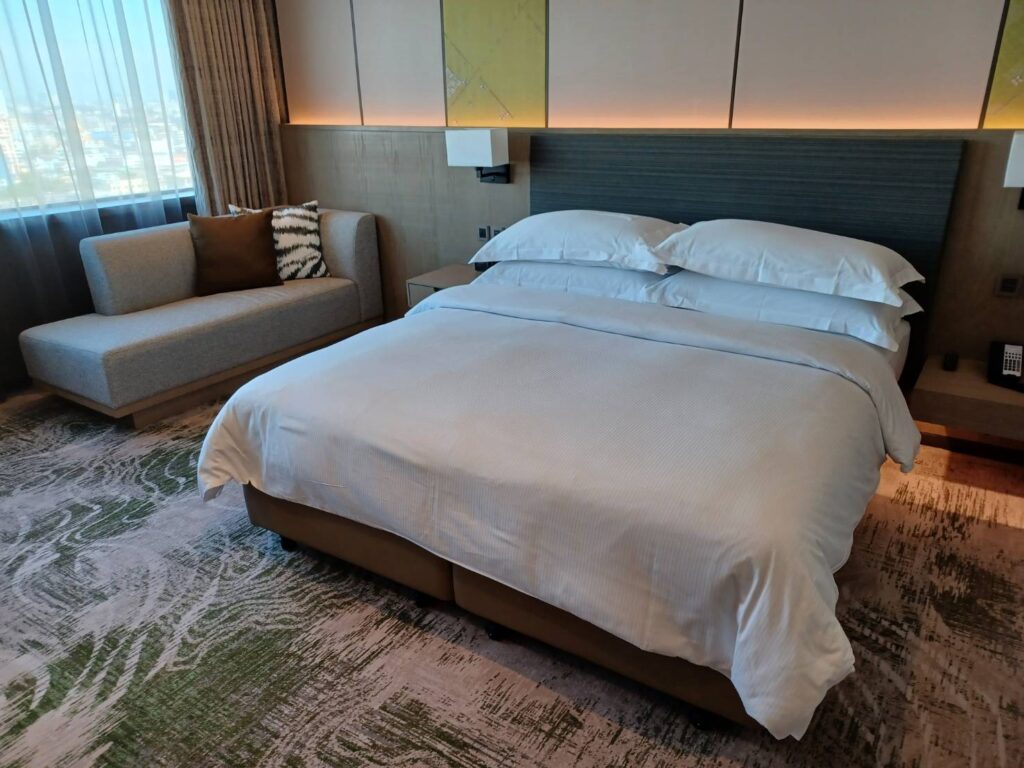 Desk and chair. Chair height cannot be adjusted so it is not good to do computer work here.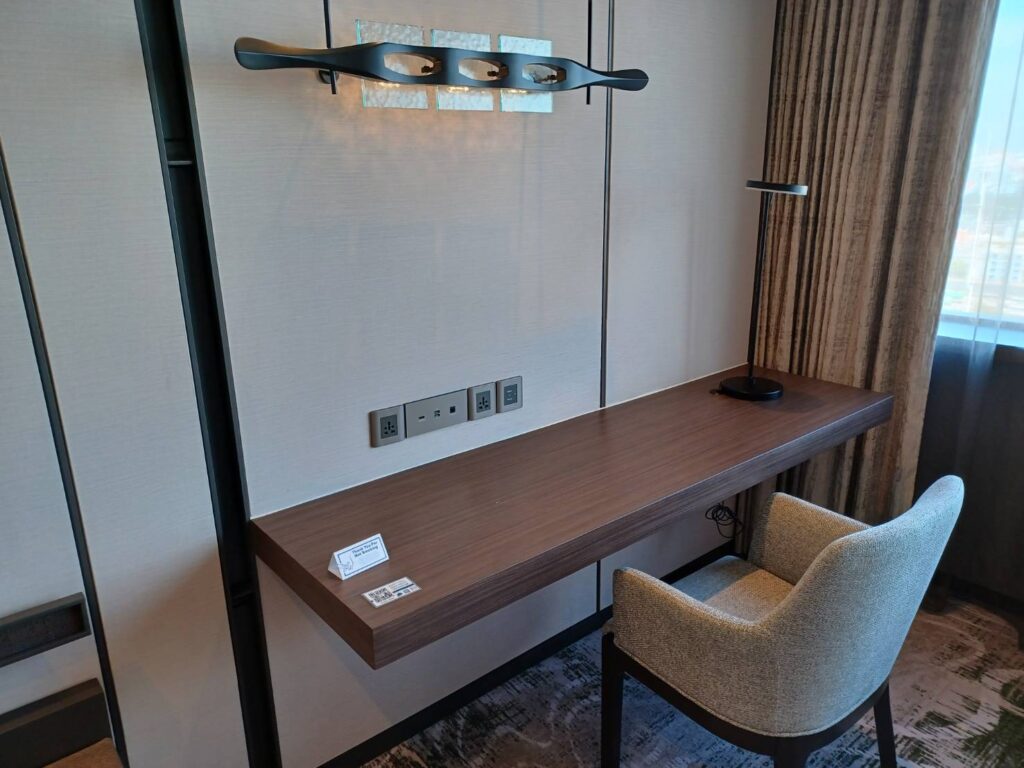 Outlet for all types. USB also can be connected.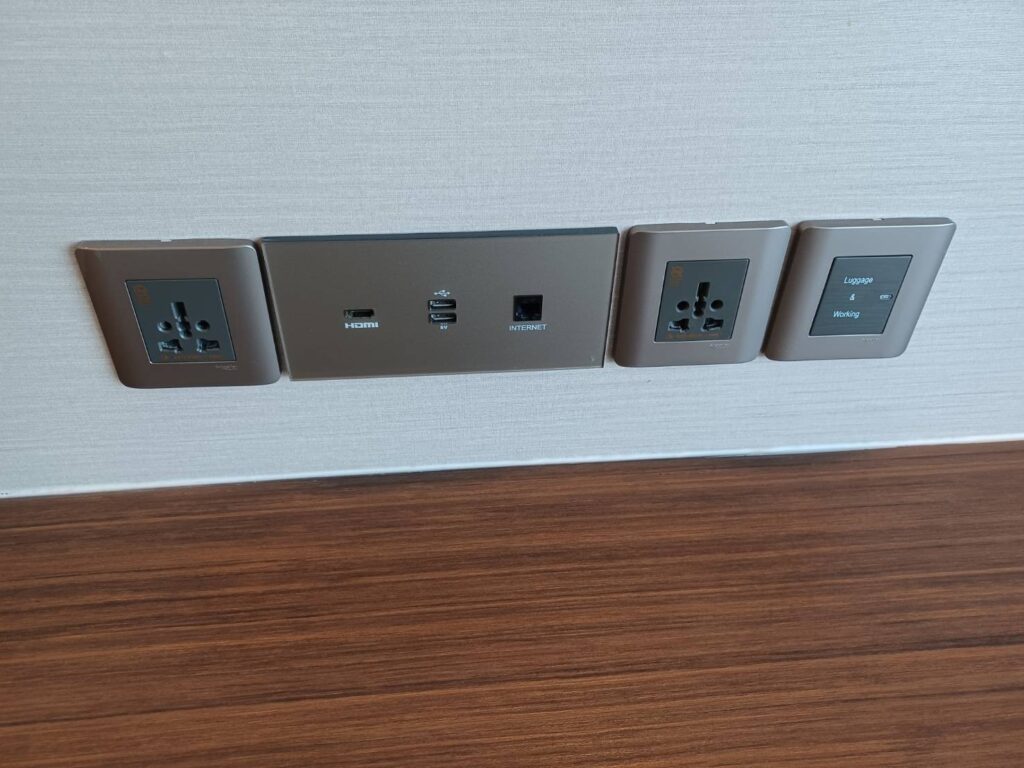 This is bed side outlet.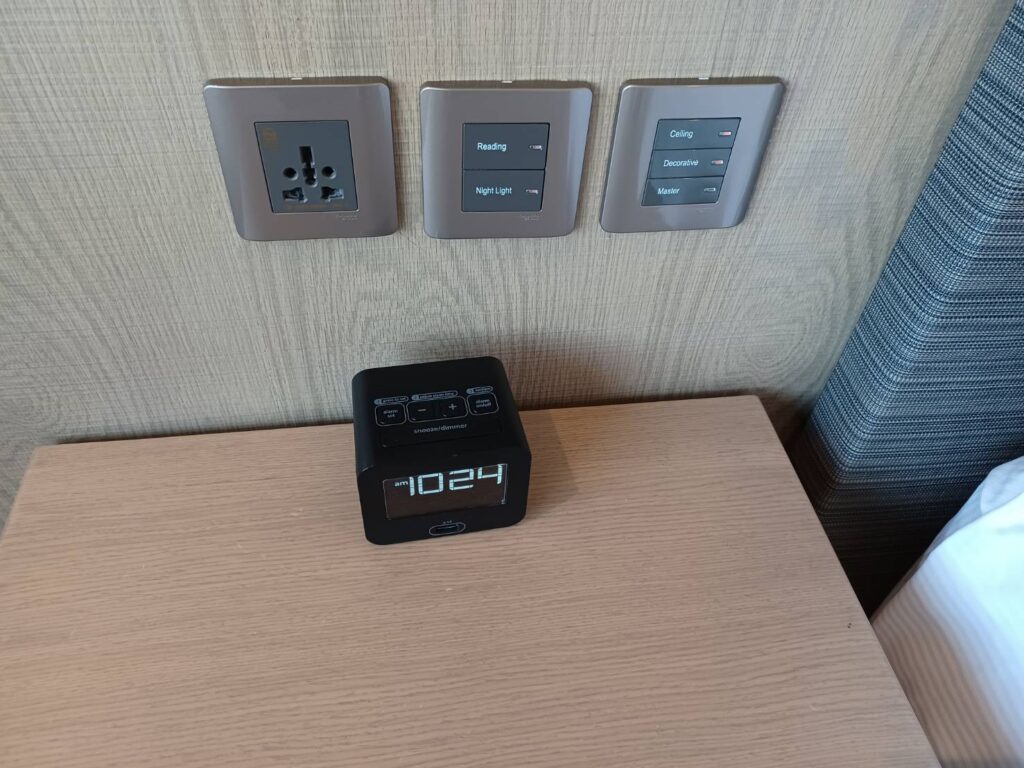 Nice view from my room to see sunny and cool weather and famous Chao Phraya river.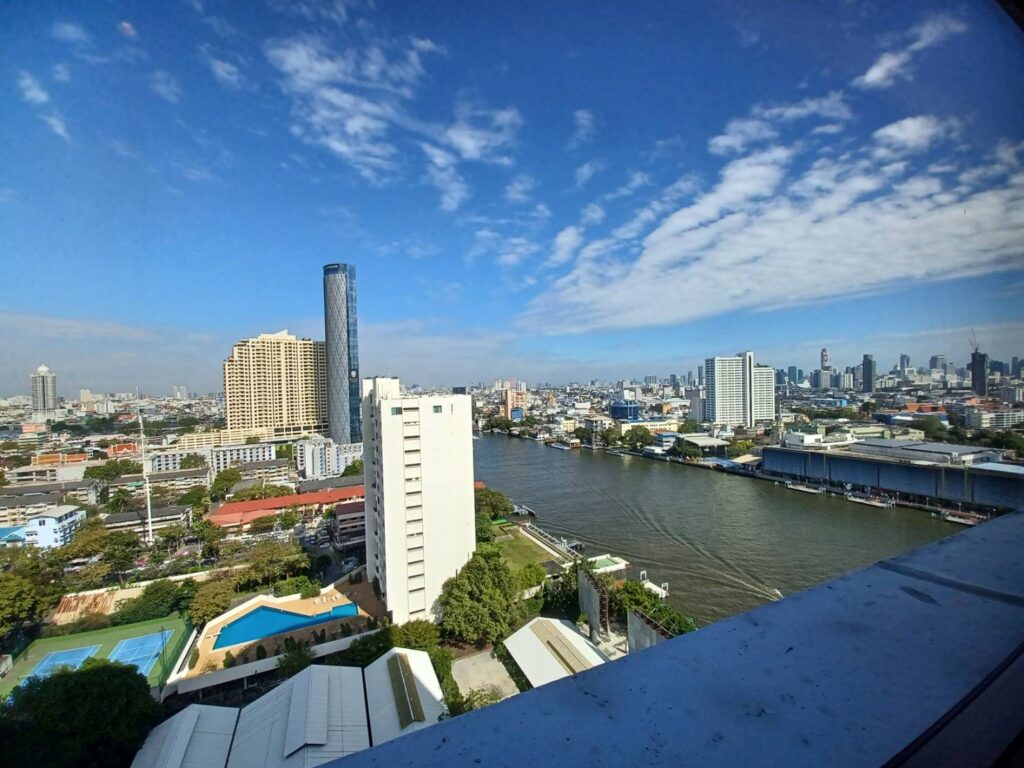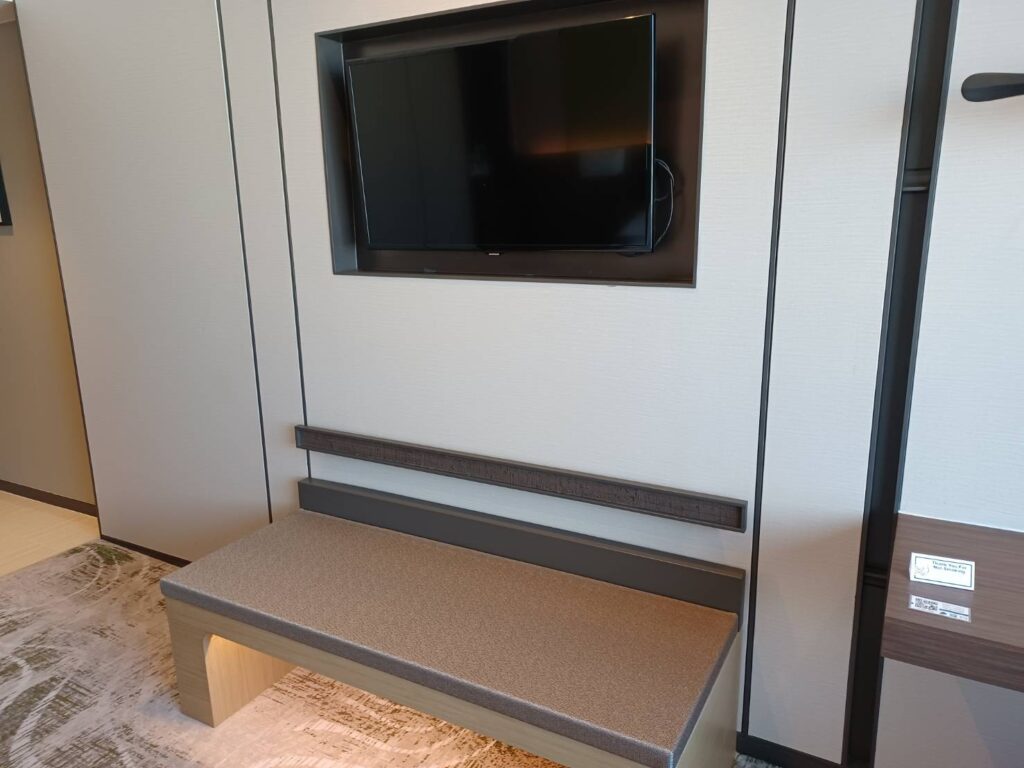 Mini bar. 4 bottles of water, coffee and tea is free of charge. Drinks and snacks are to be paid upon check out.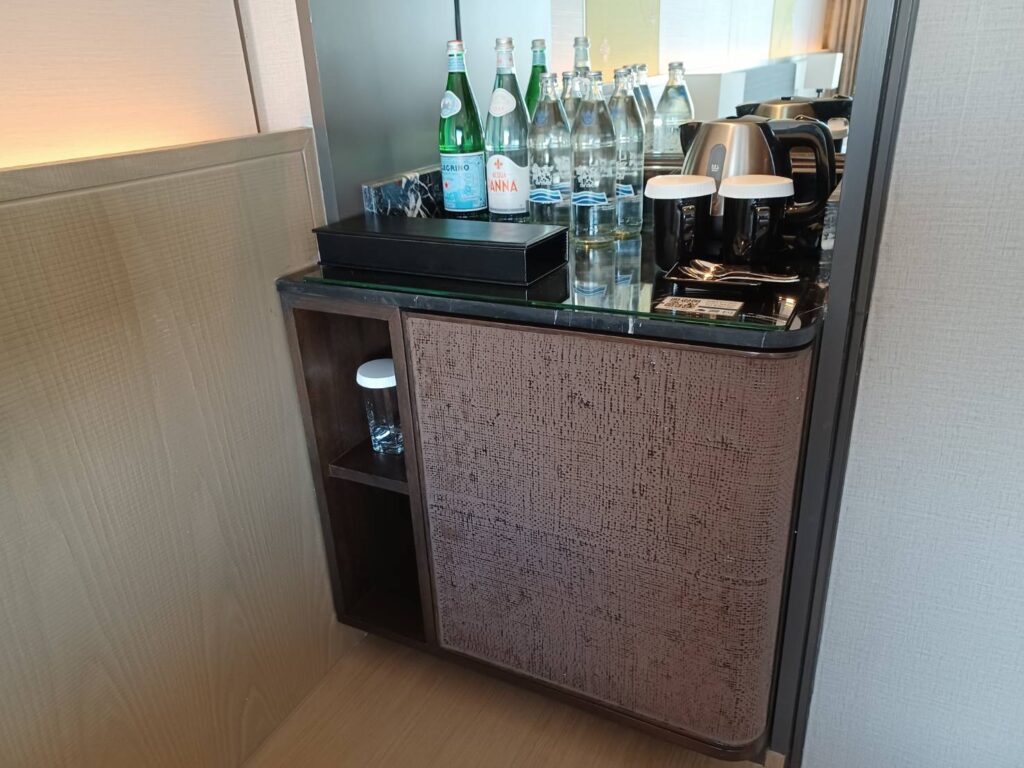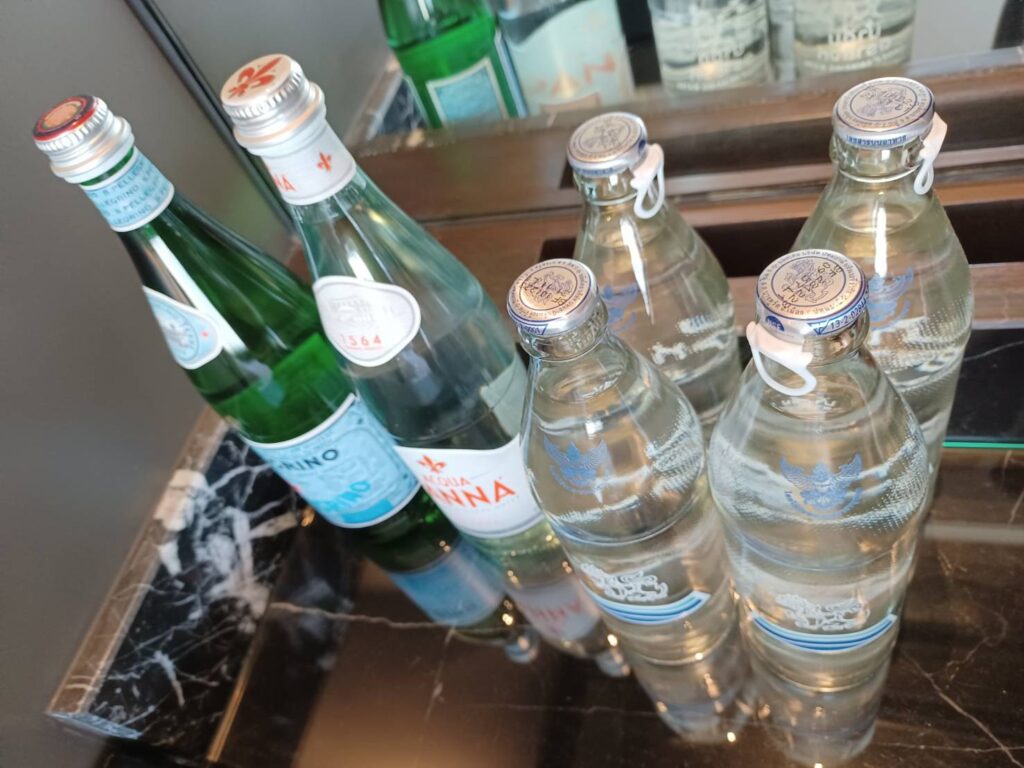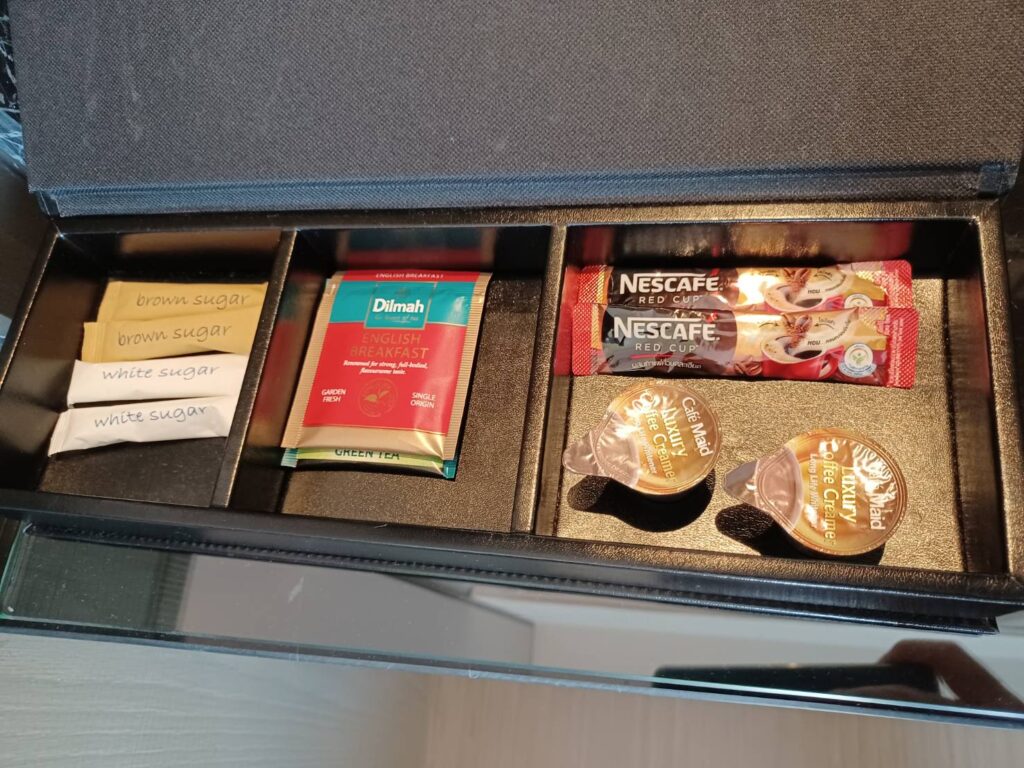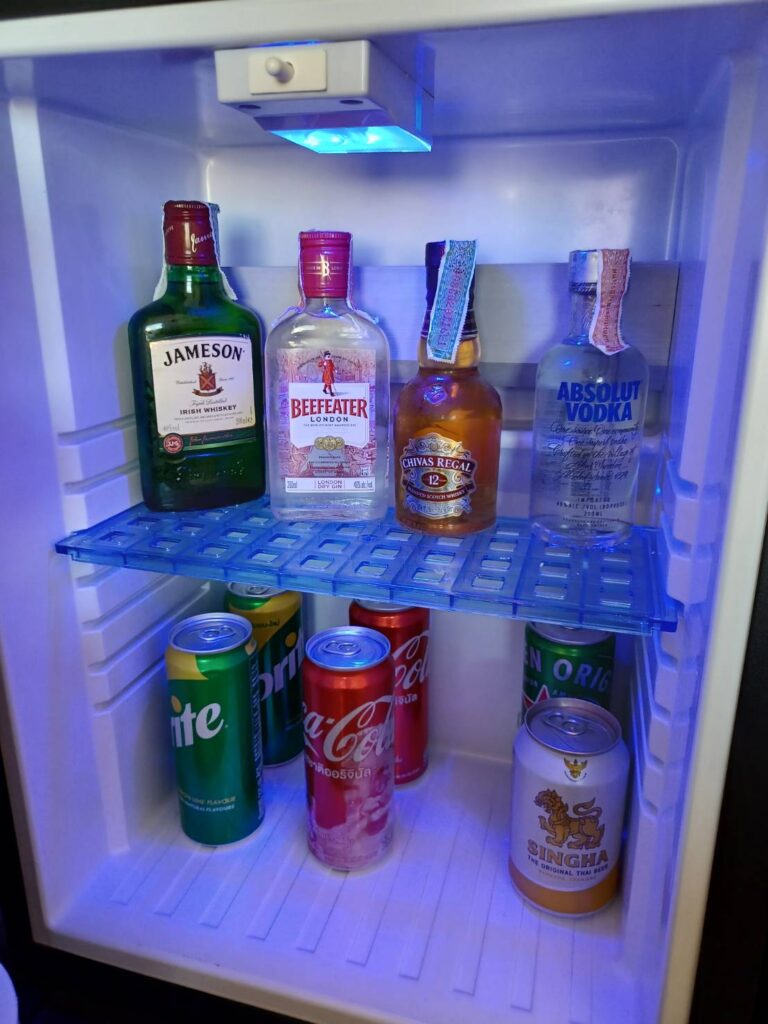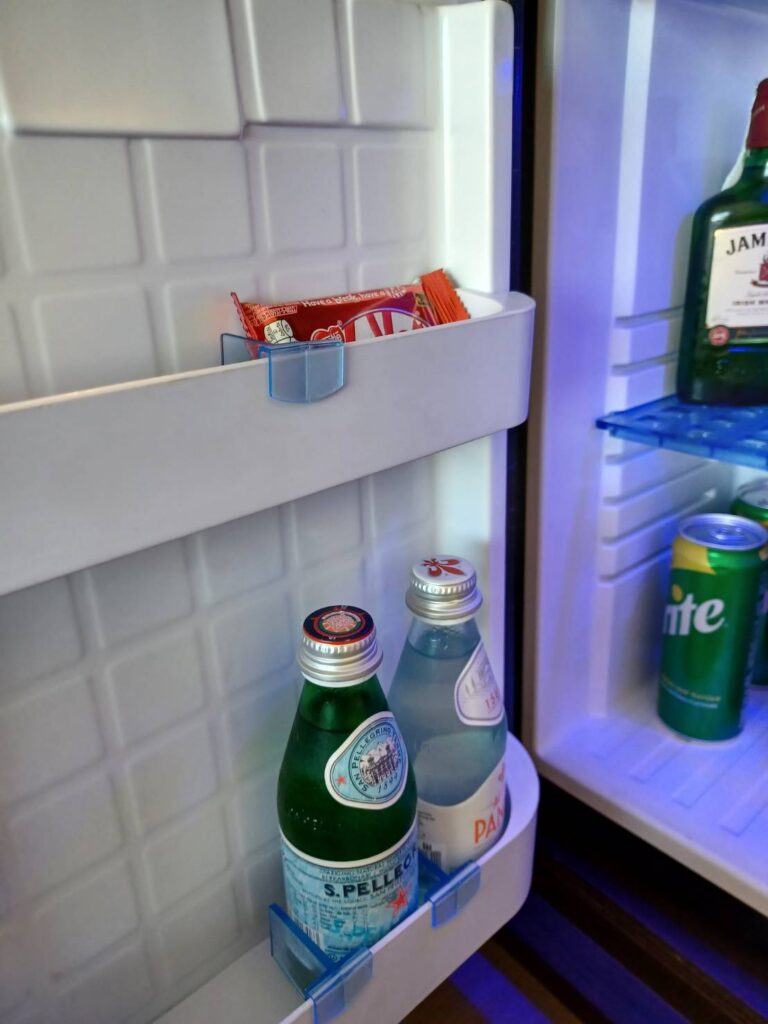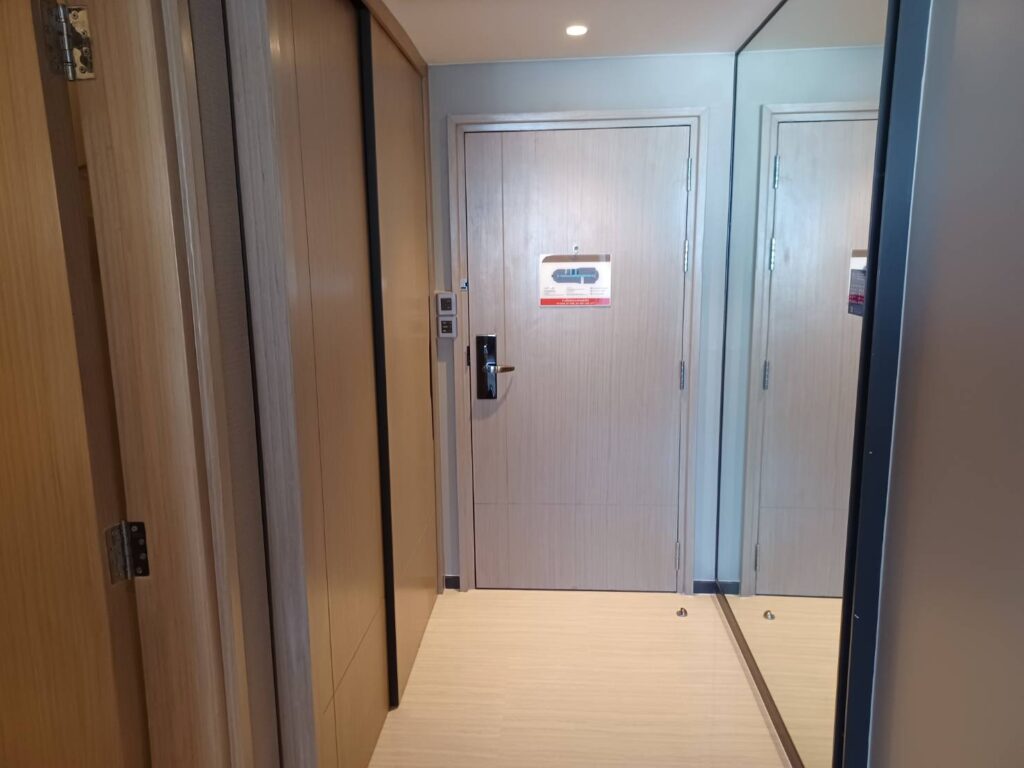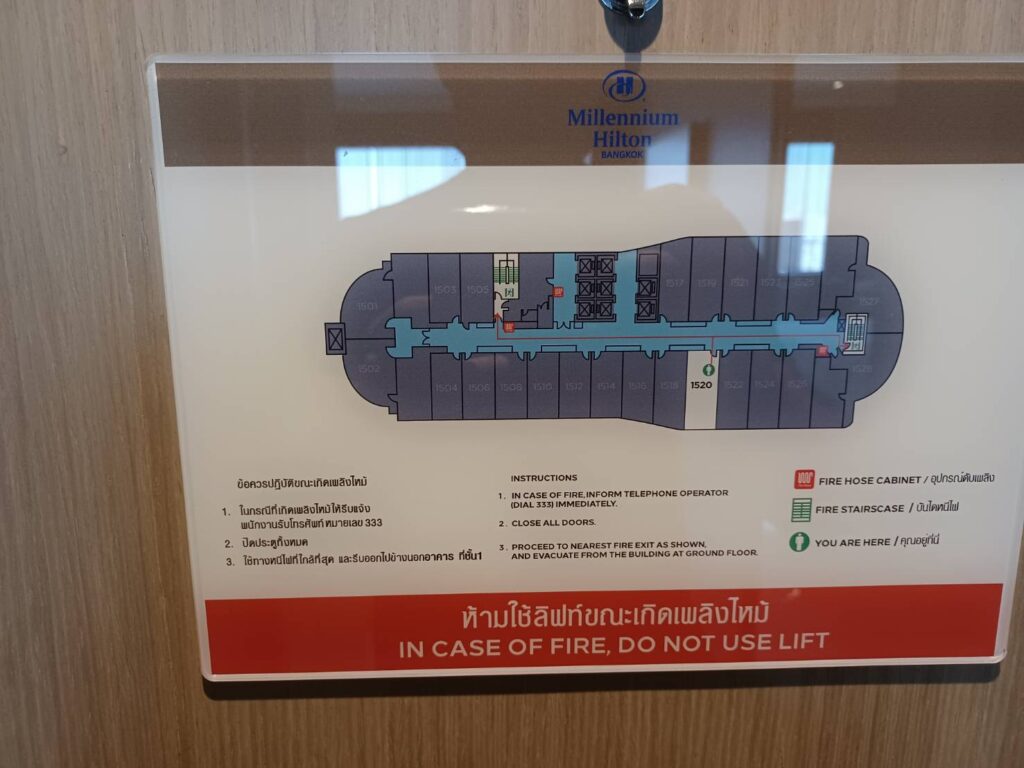 Closet for bathrobe iron stand, slipper and umbrella.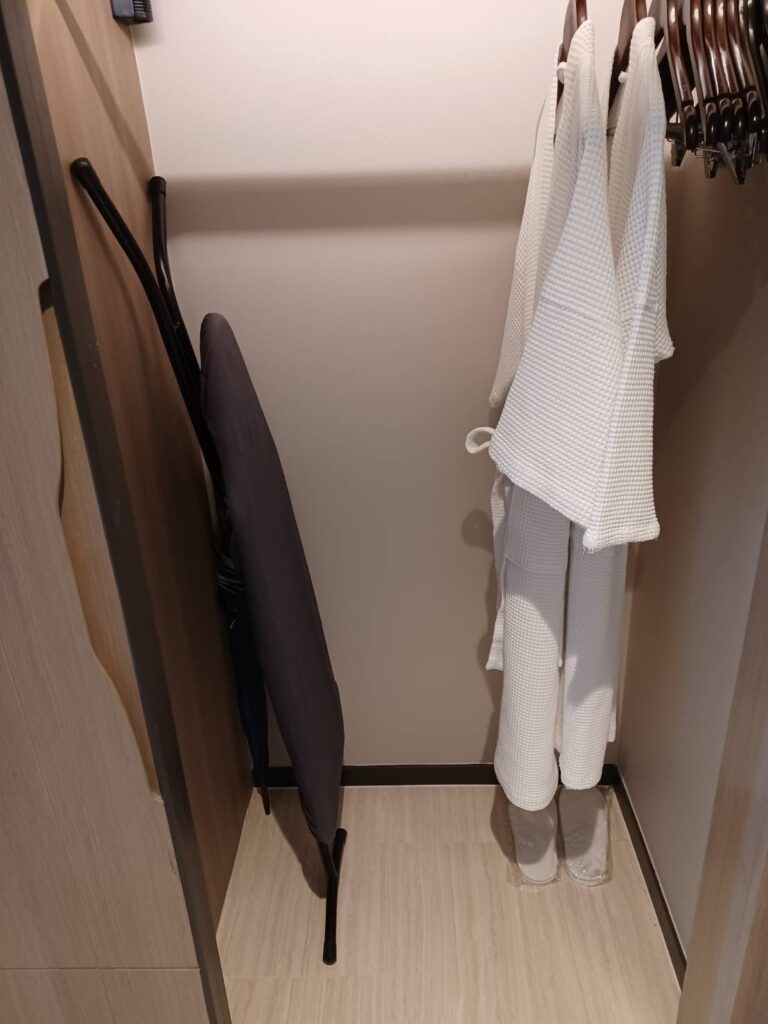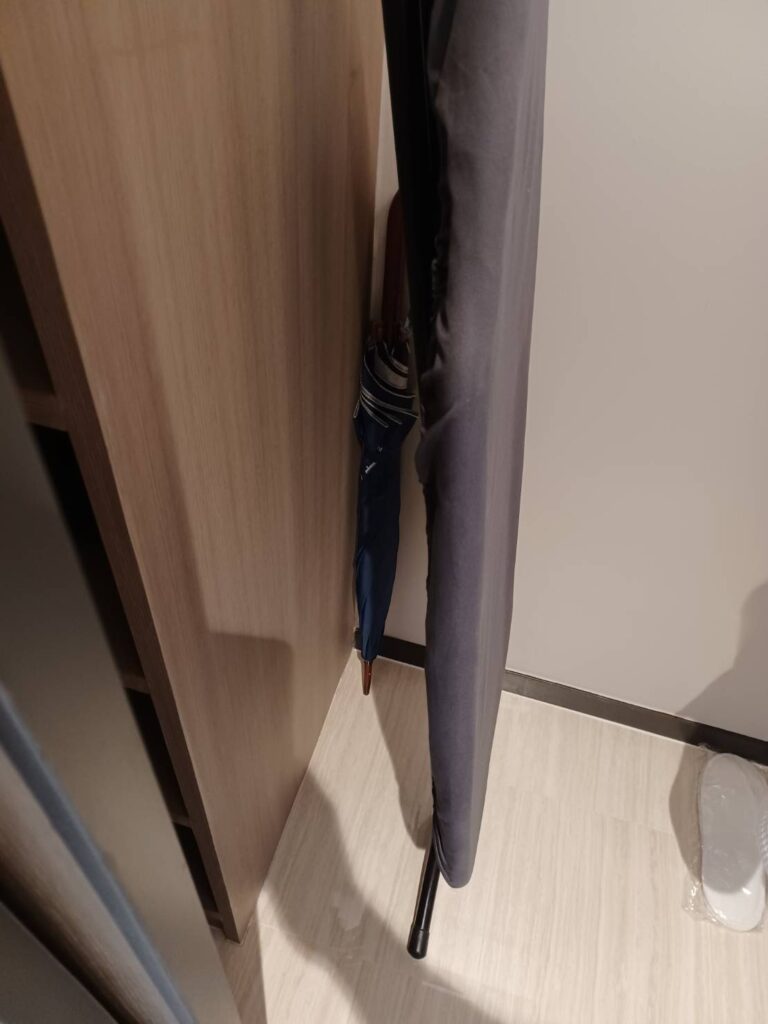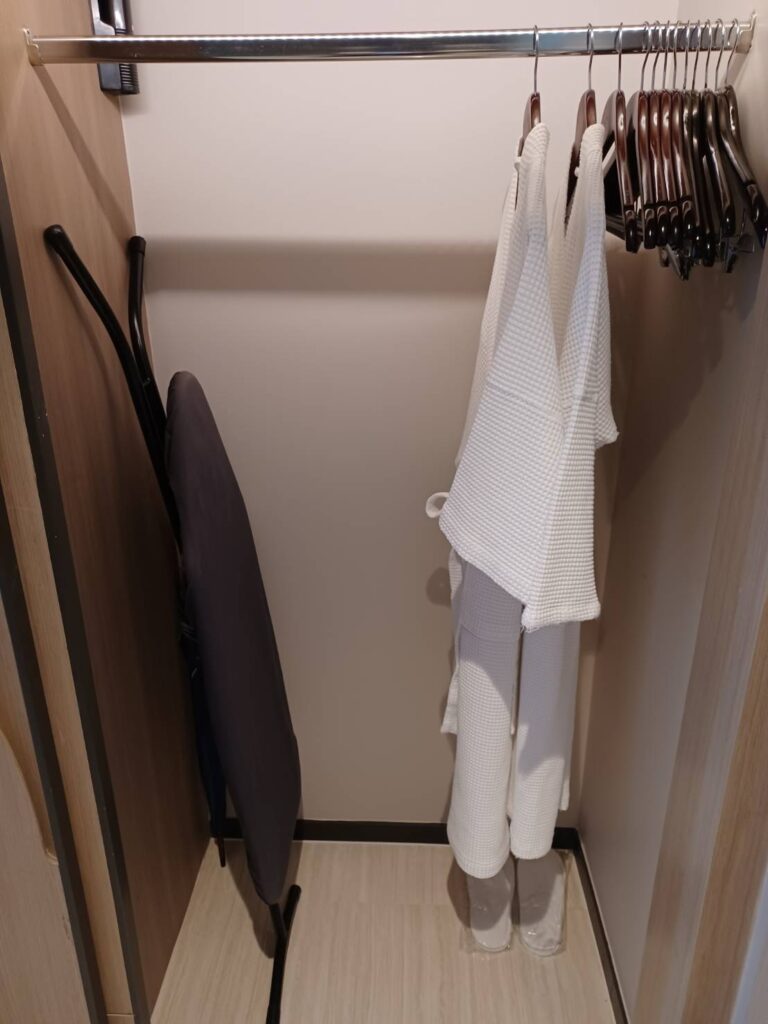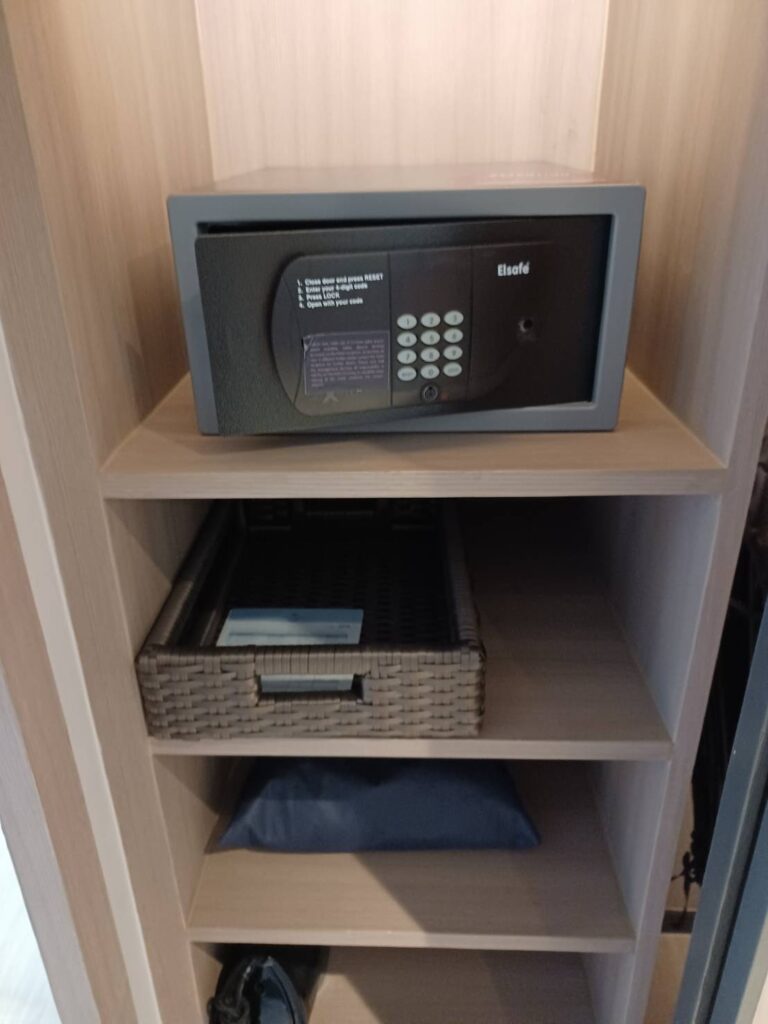 Dryer and iron is in the next closet.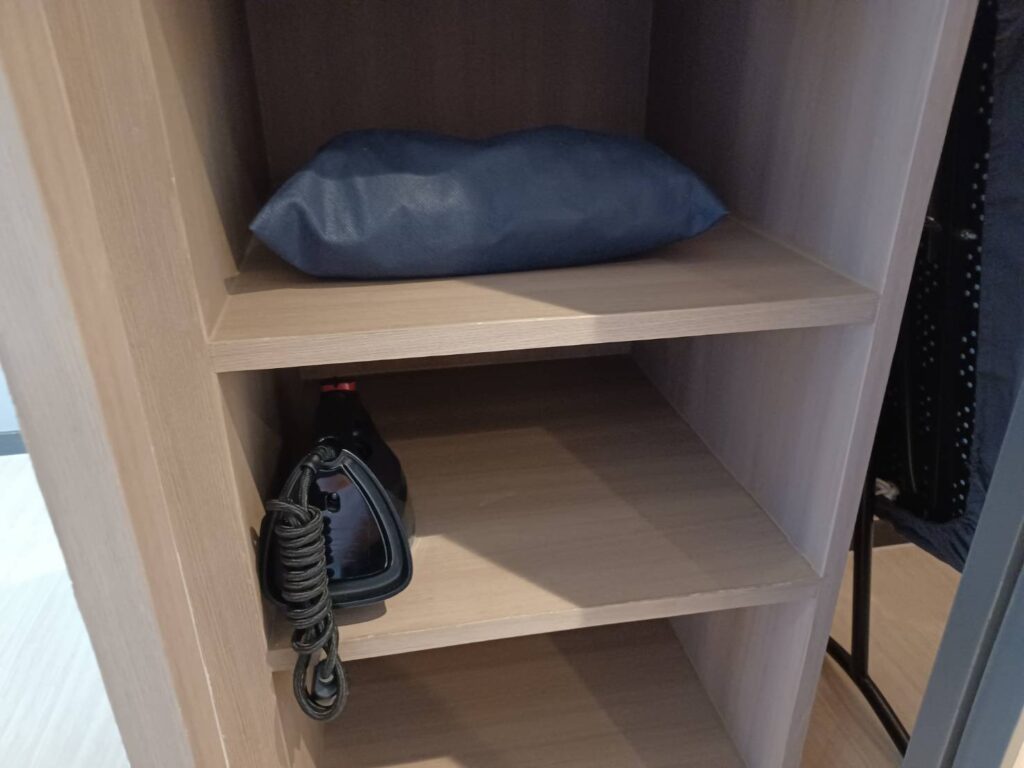 Bathroom design is simple and quiet with marble constructed.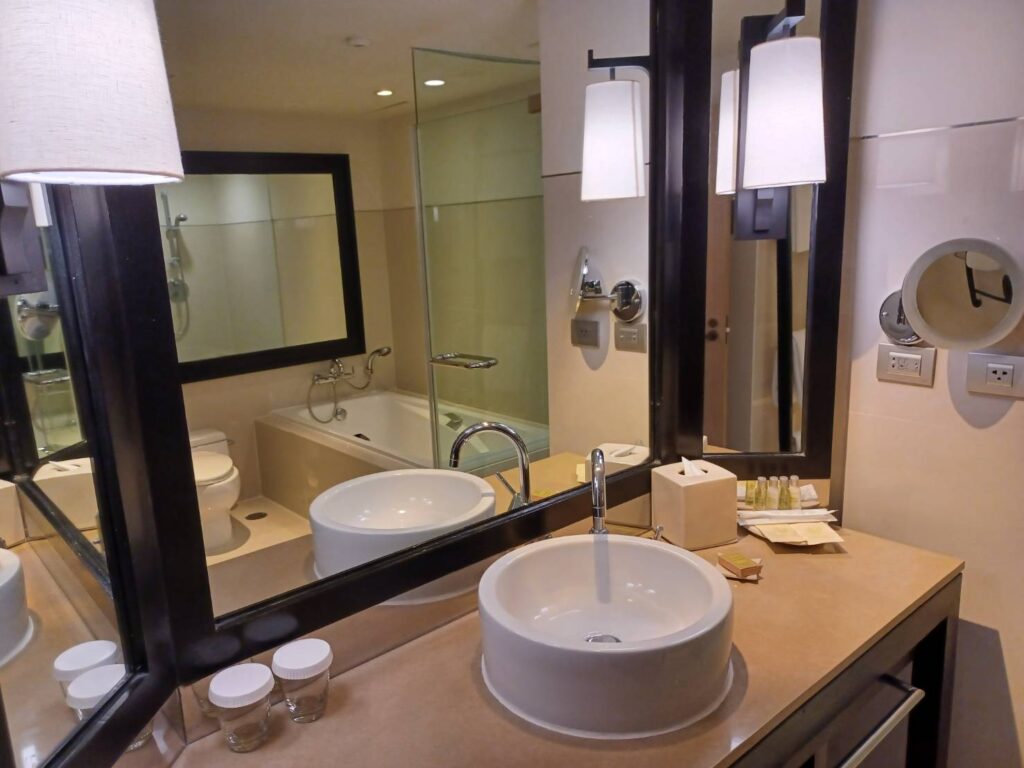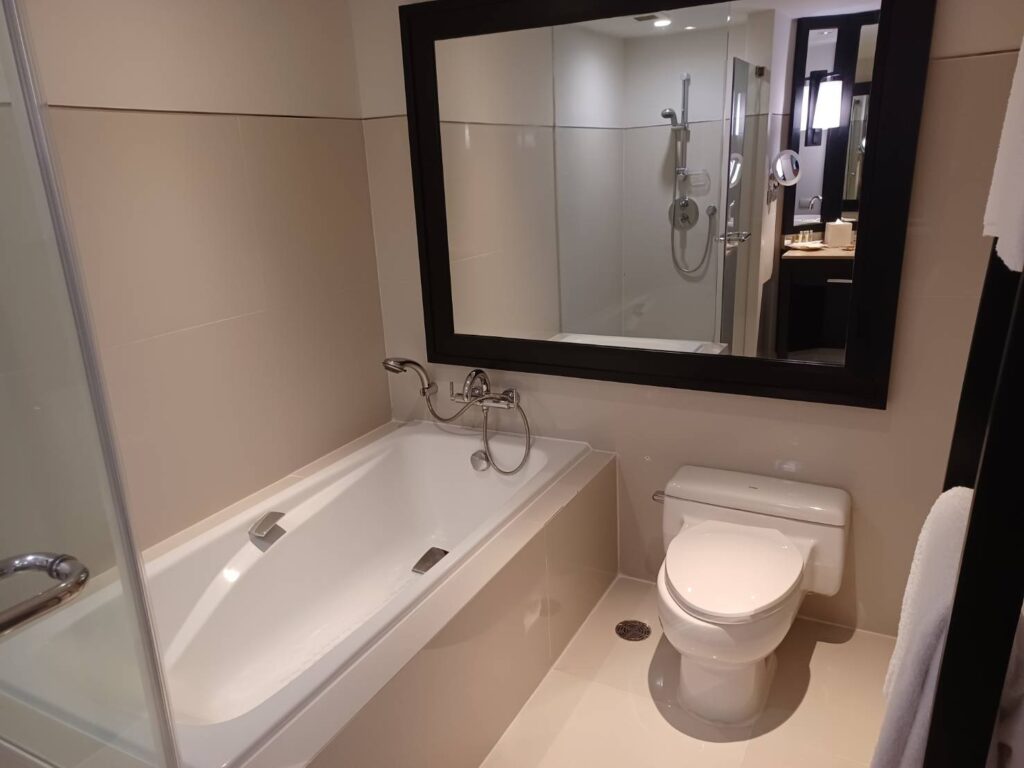 Amenities are the common Hilton hotel brand verbena & lavender. Toothbrush and paste is not same as usual, this time amenities were prepared by floralhotelsupply.com which is Thai brand, as I googled, 55.

Home
Product Search Our Products Bathroom Amenities Customized / OEM COVID-19 Product Lobby Supplies Bedding & Mattress Base Towel Slipper Robe ...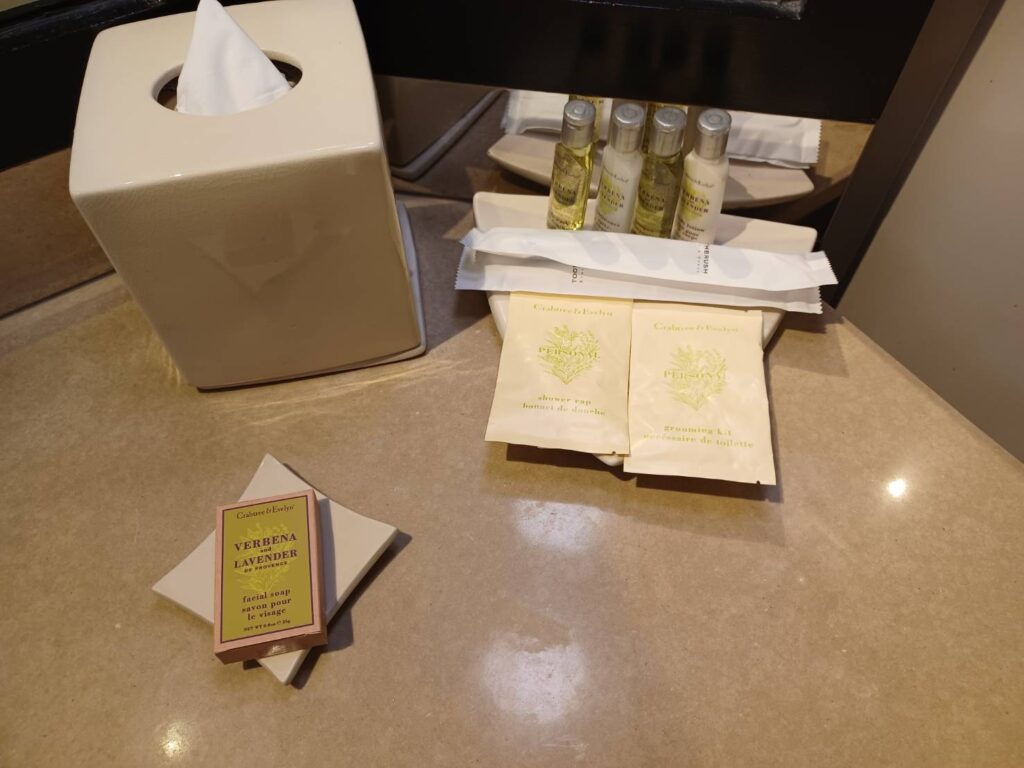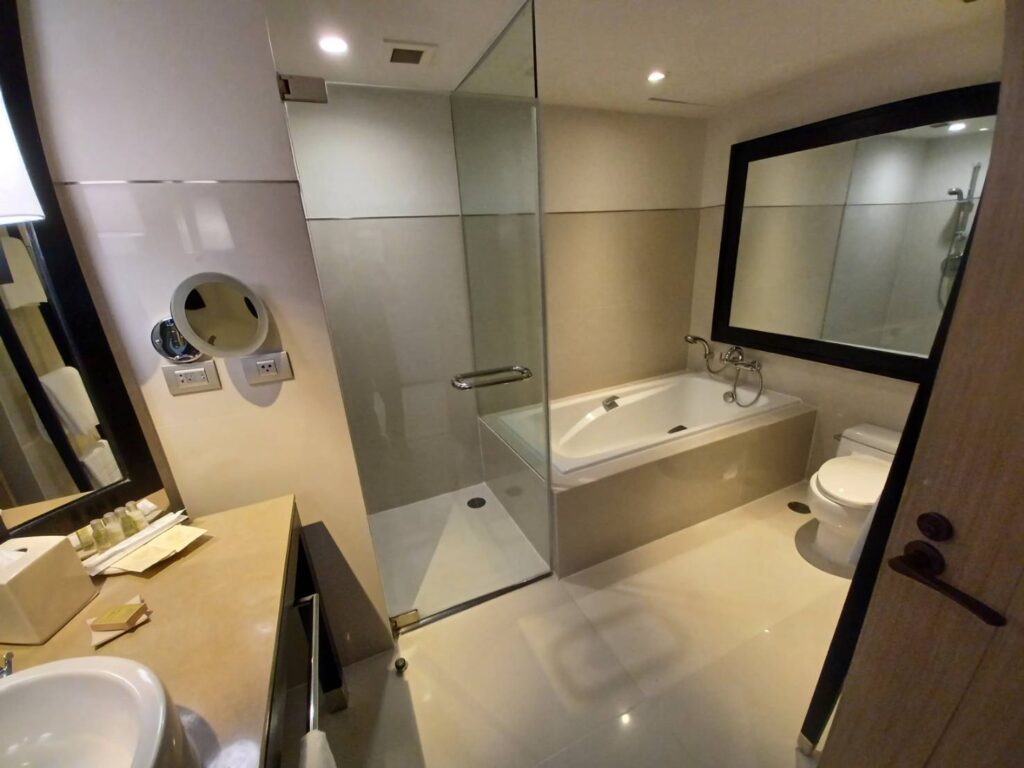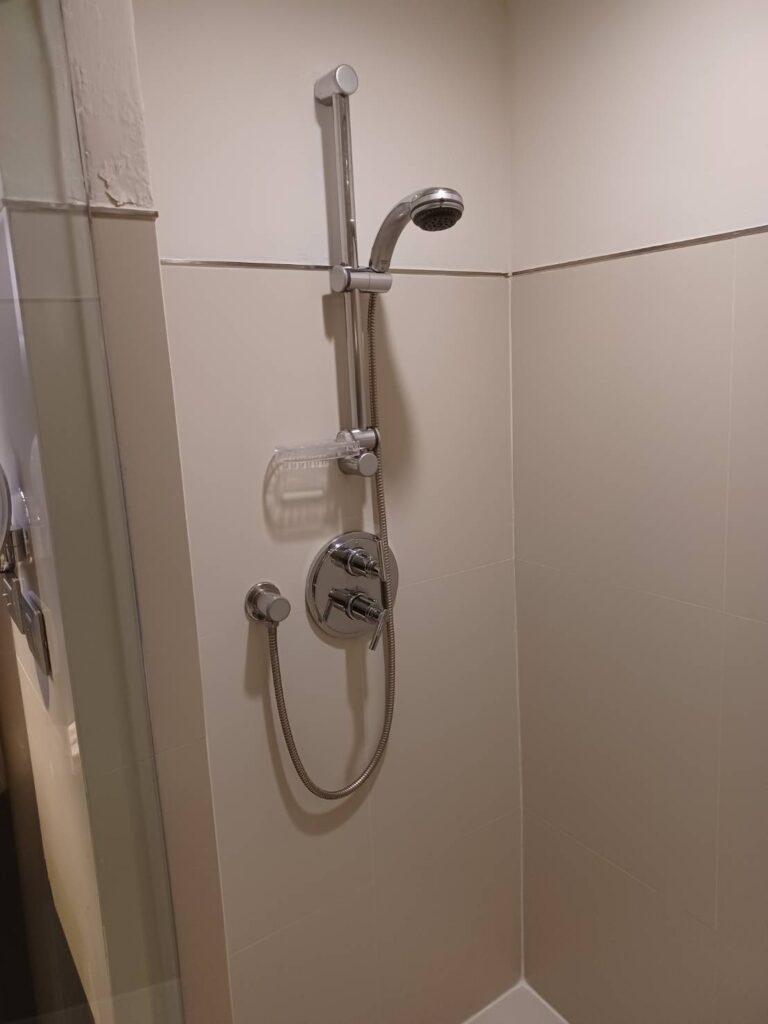 During day time, I spent in executive lounge for making blog posts and enjoying their food offer for Afternoon tea and Evening cocktails. When I came back to my room around 19:00 pm, Fruits and Banana chips was put on the desk, maybe this is also benefits for Diamond member.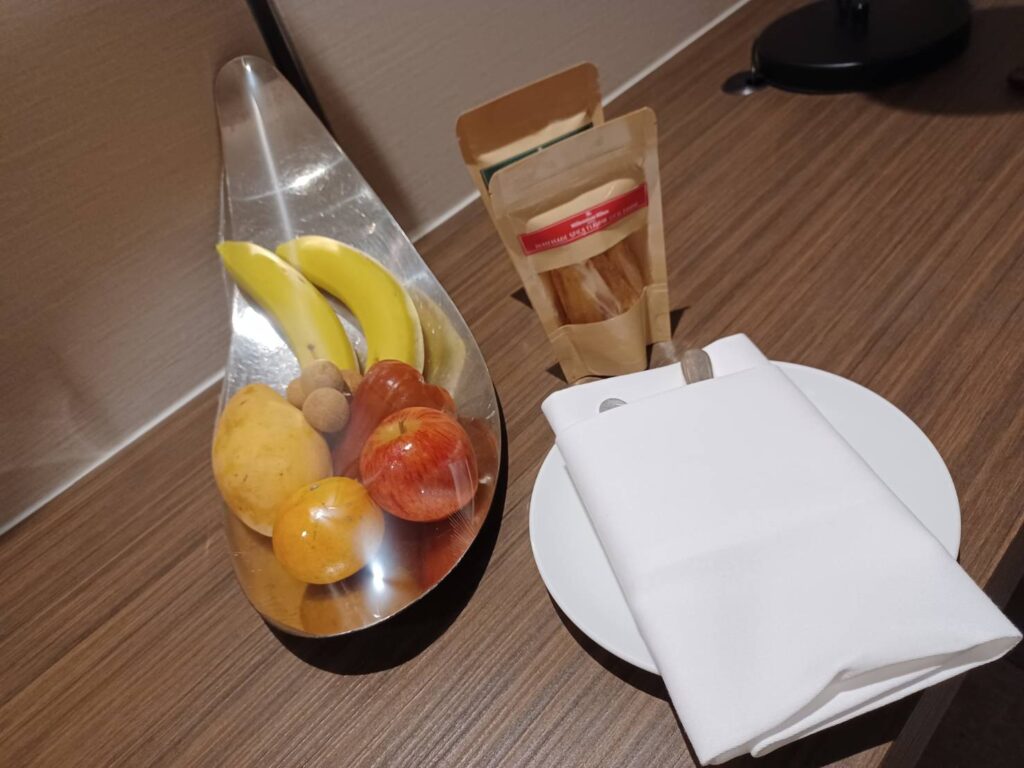 Since now I am on diet for next fitness competition, I gave these chips to my condominium security staff, haha.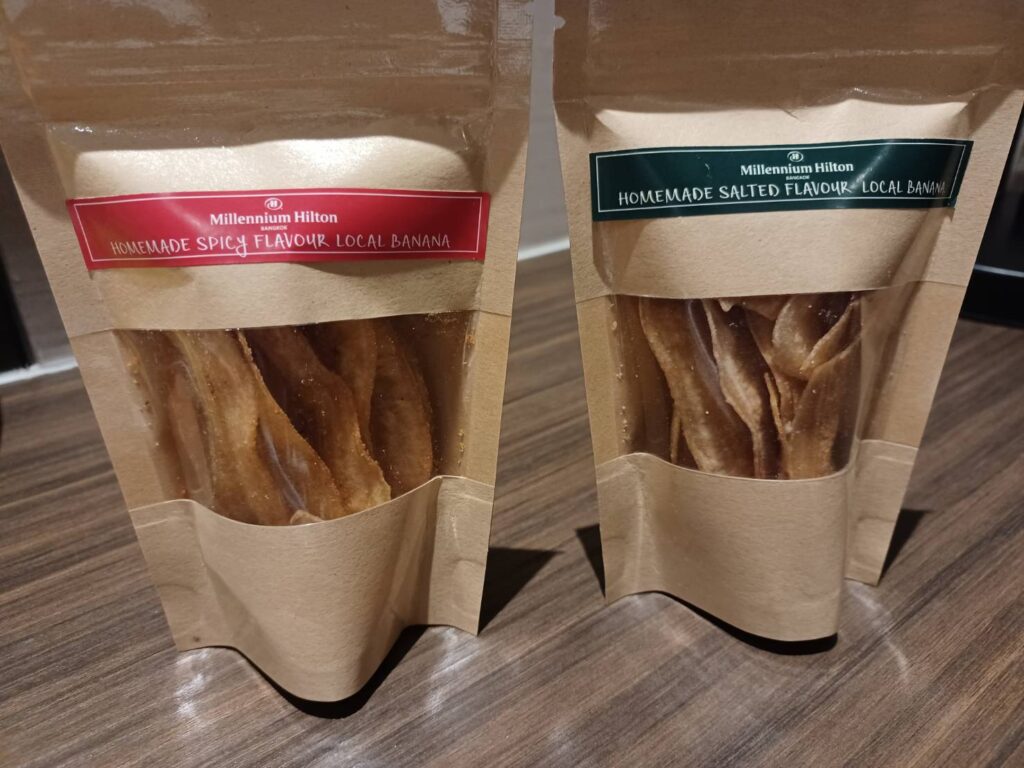 Blog post is continued to next for facility and food offer in the hotel.