2nd day of Buriram trip I had to do my major purpose in here to do work out in gym. To utilize my shot time in Buriram, I chose gym which opens early on Sunday, which is "Fit Fit Fit Fitness Buriram".
Location of Fit Fit Fit Fitness Buriram
The gym is a bit far from the hotel I stayed, about 3 km away. I left before 6 am at hotel then headed for gym by walk. While I was walking to gym, I dropped at Seven eleven then purchased black coffee, banana and tice ball for my pre work out.
Facebook page of Fit Fit Fit Fitness Buriram.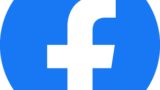 Facebookにログイン | Facebook
Facebookにログインして、友達や家族と写真や近況をシェアしましょう。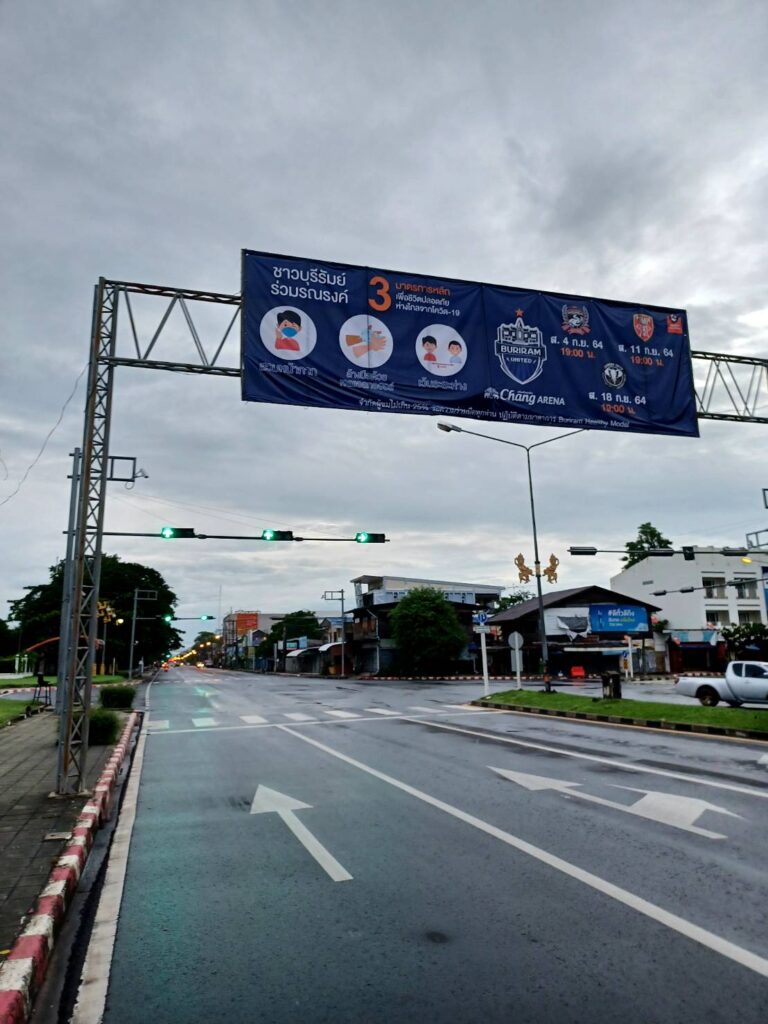 Walking and walking on the way to gym, while walking, I really wanted to go to toilet so badly, I held and push my stomach back then walk so fast to wish that I can reach the gym as fast as possible. haha.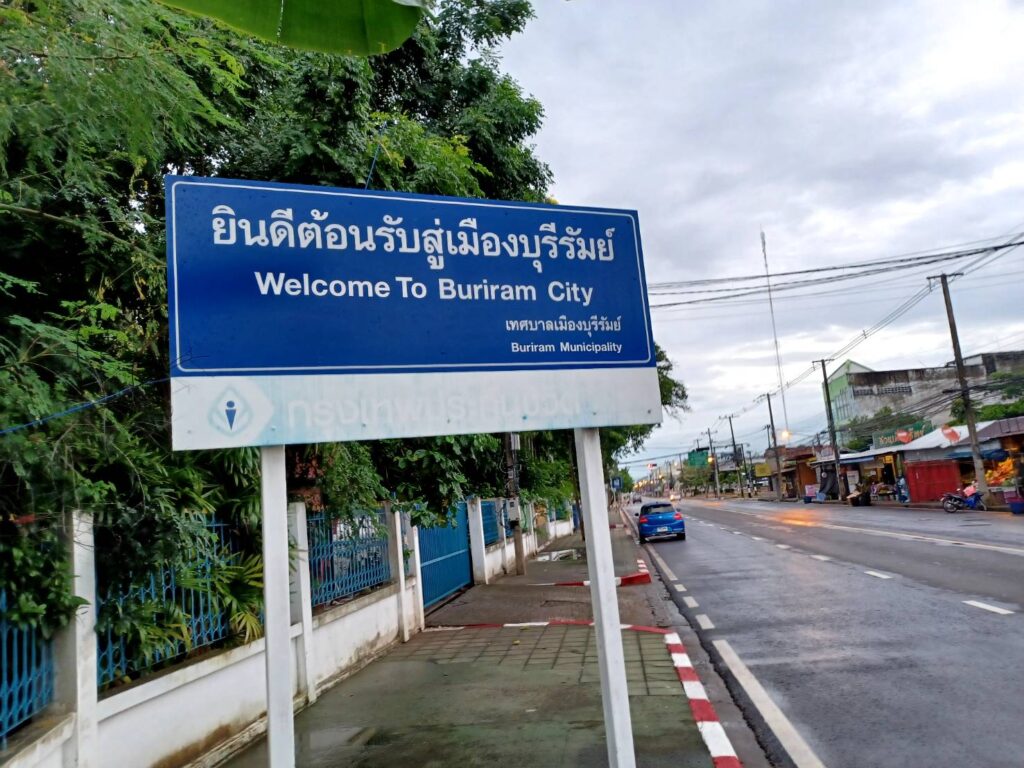 Many early bird runners around the pond.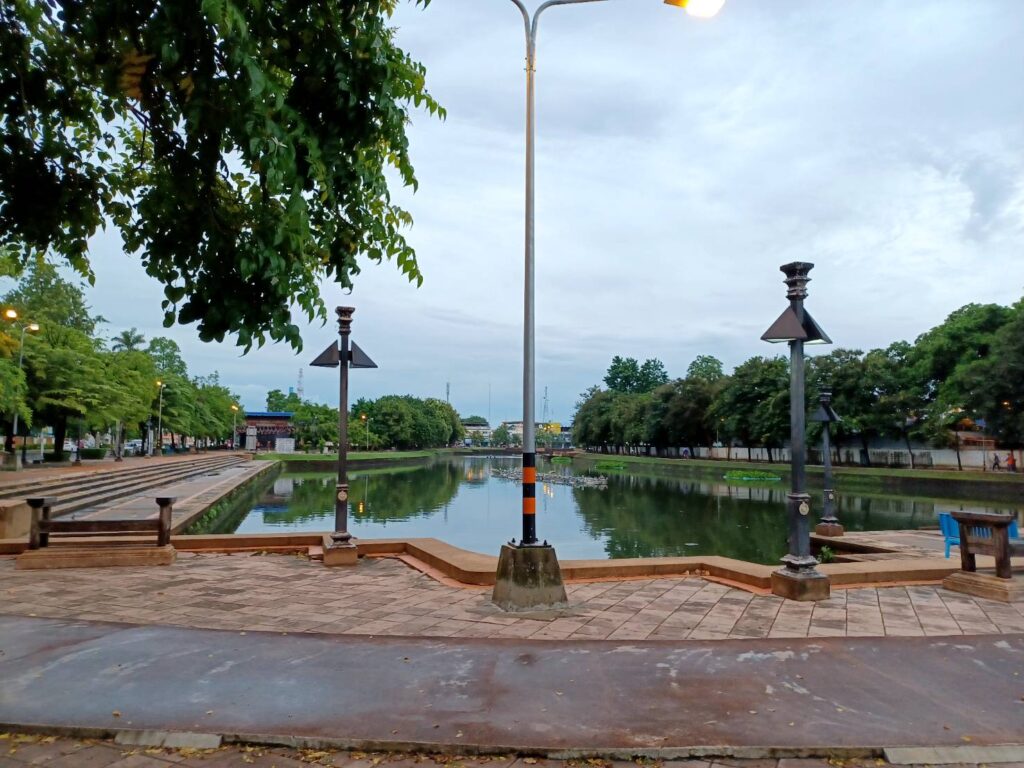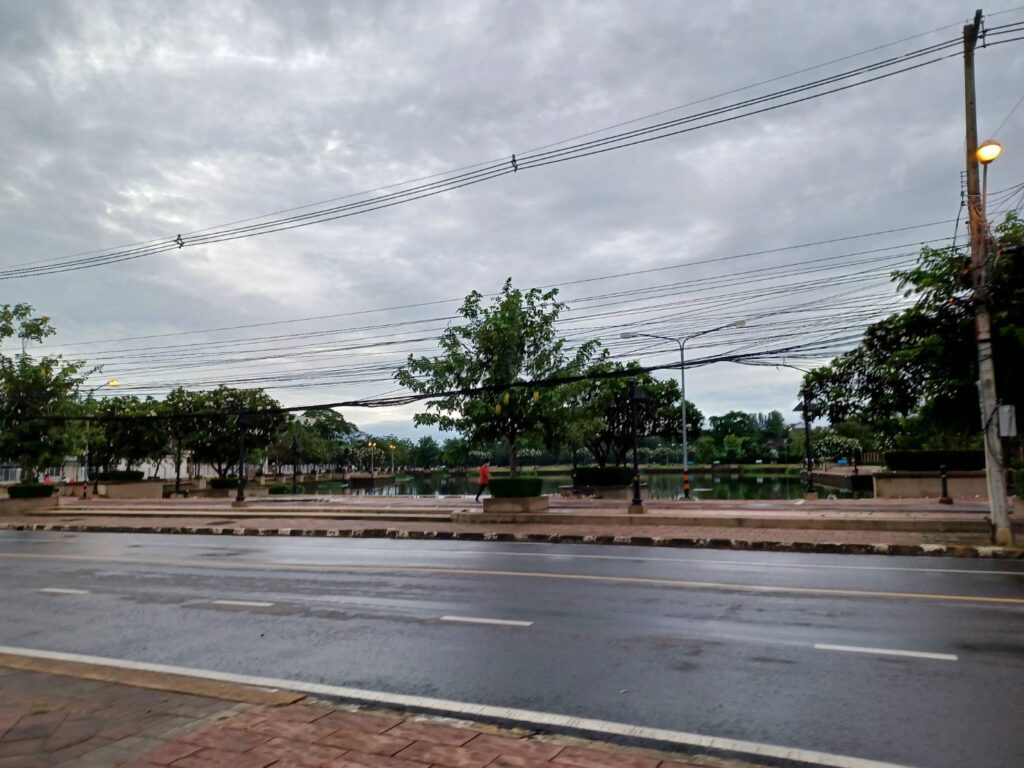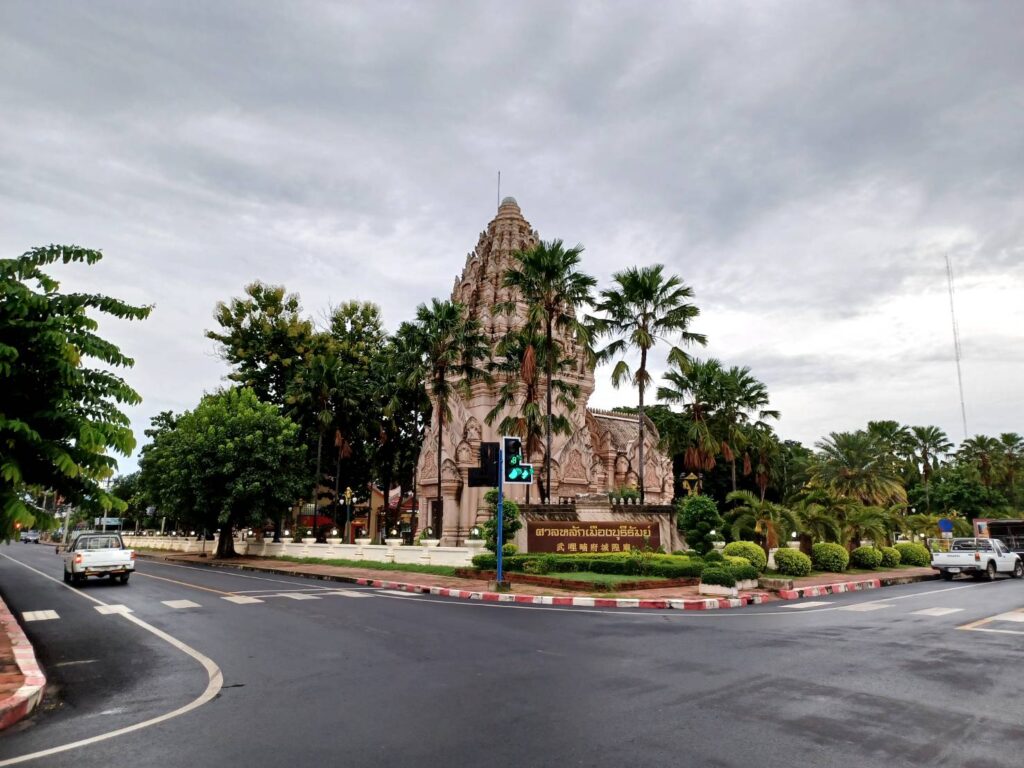 Finally I reach the gym after 40 minutes walk from hotel! Seen from the road, I was not sure that gym is already opened or not. If not, my stomach had come into burst on the road for sure, hehe.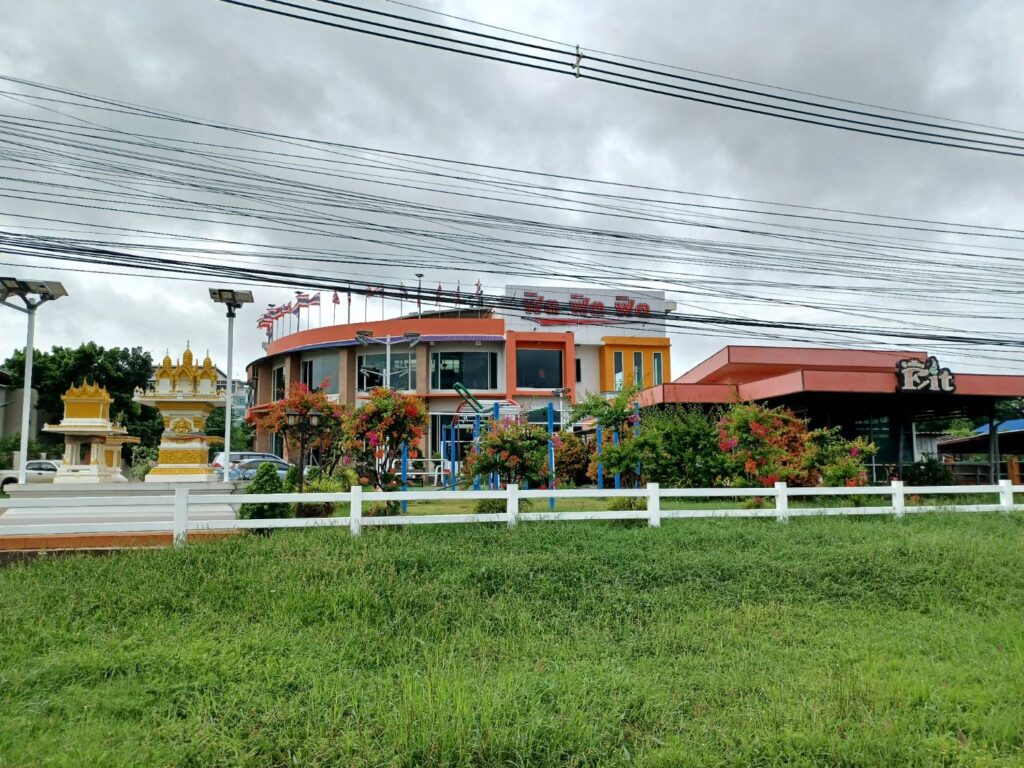 Opposite side of gym, there is tire plus store.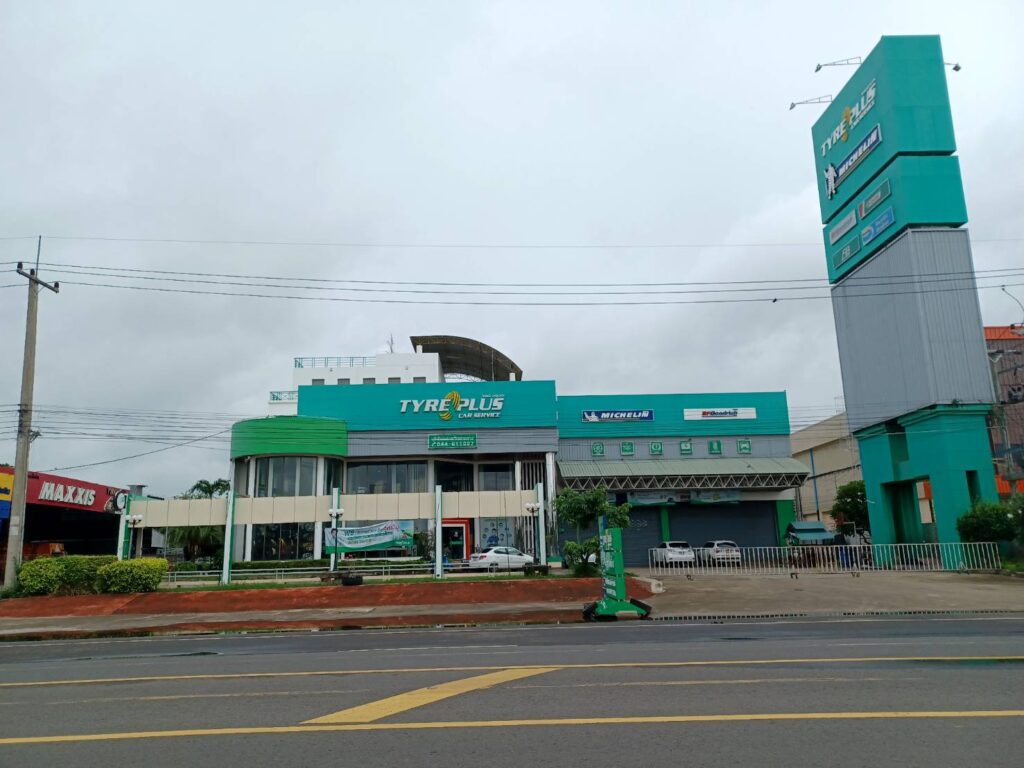 At 6:30 am, yes! gym is open on Sunday.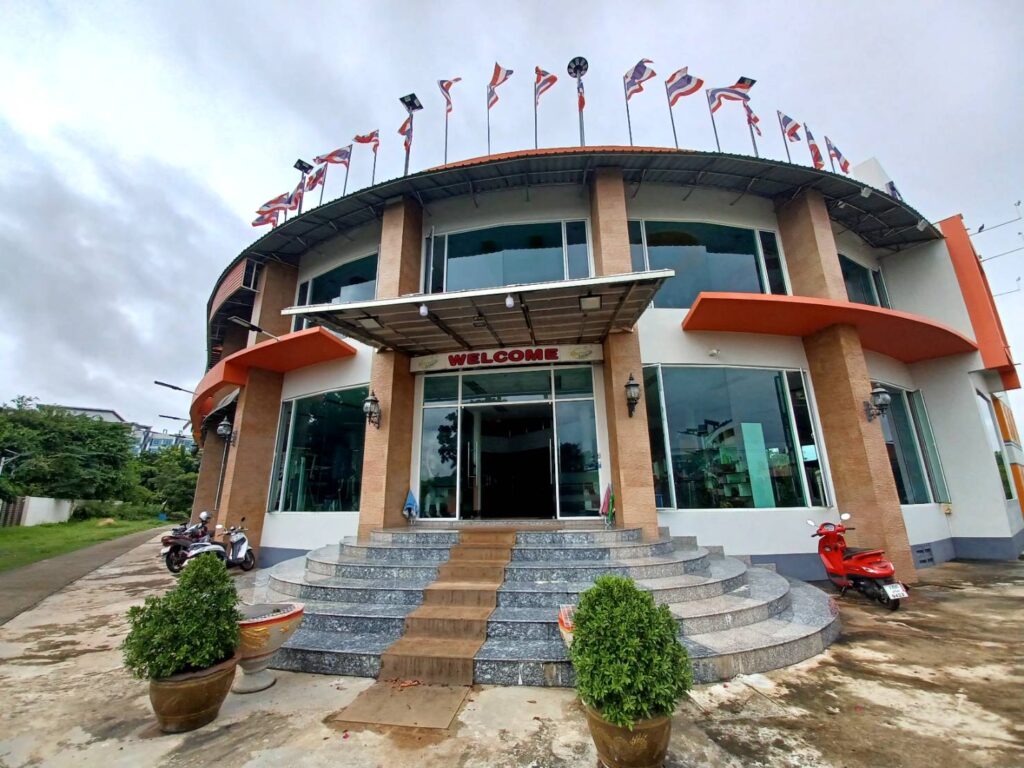 Gymnastics areas on the yard in front of gym building.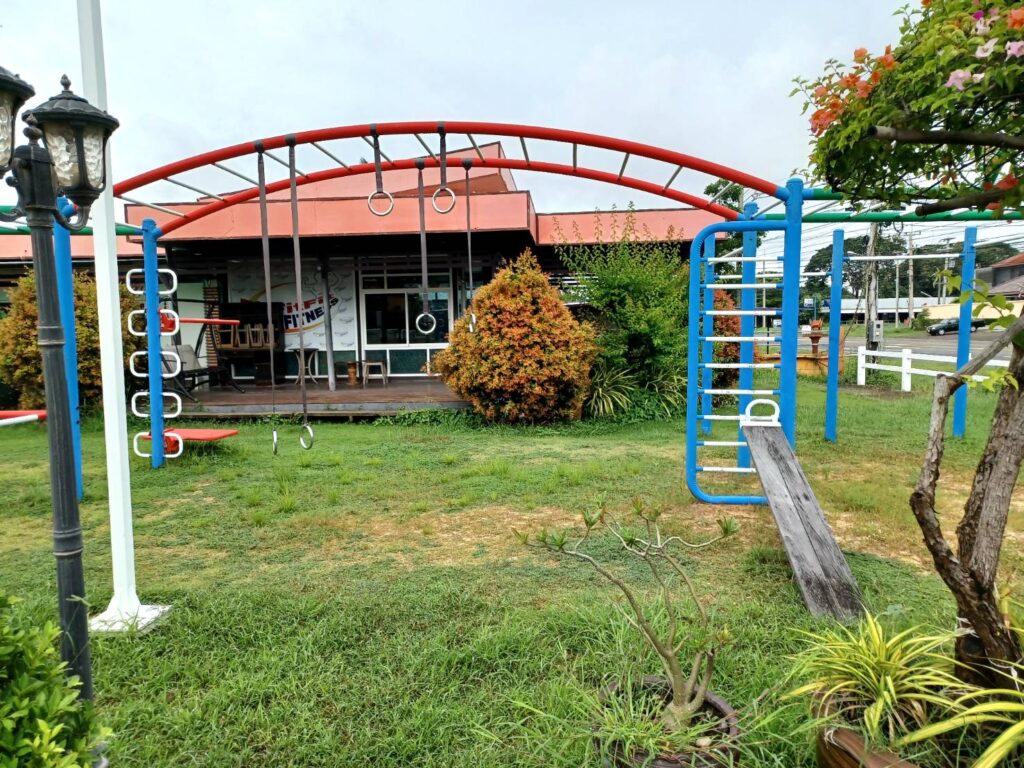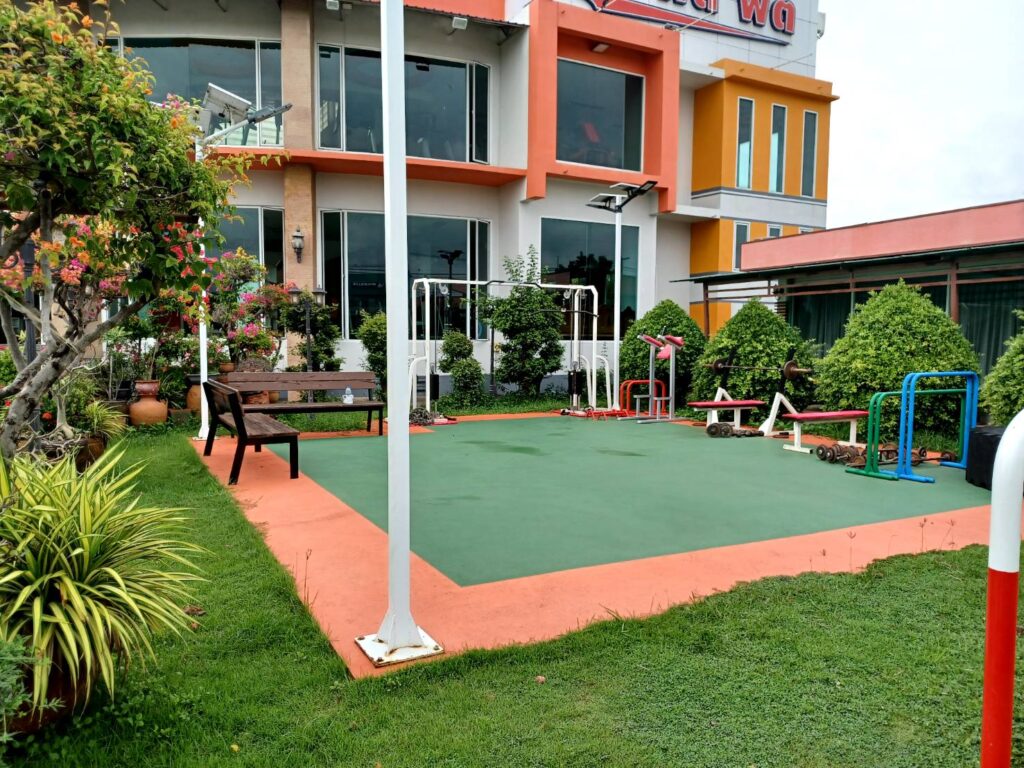 Entrance of the gym, I must have gone to toilet at first, I just give 200 THB for reception then headed for toilet to solve my stomach problem. Walk-in fare is 199 THB. Gym is open air no air conditioned. I came to the gym early in the morning so this point was no problem for me at all, I could feel cool air from the outside.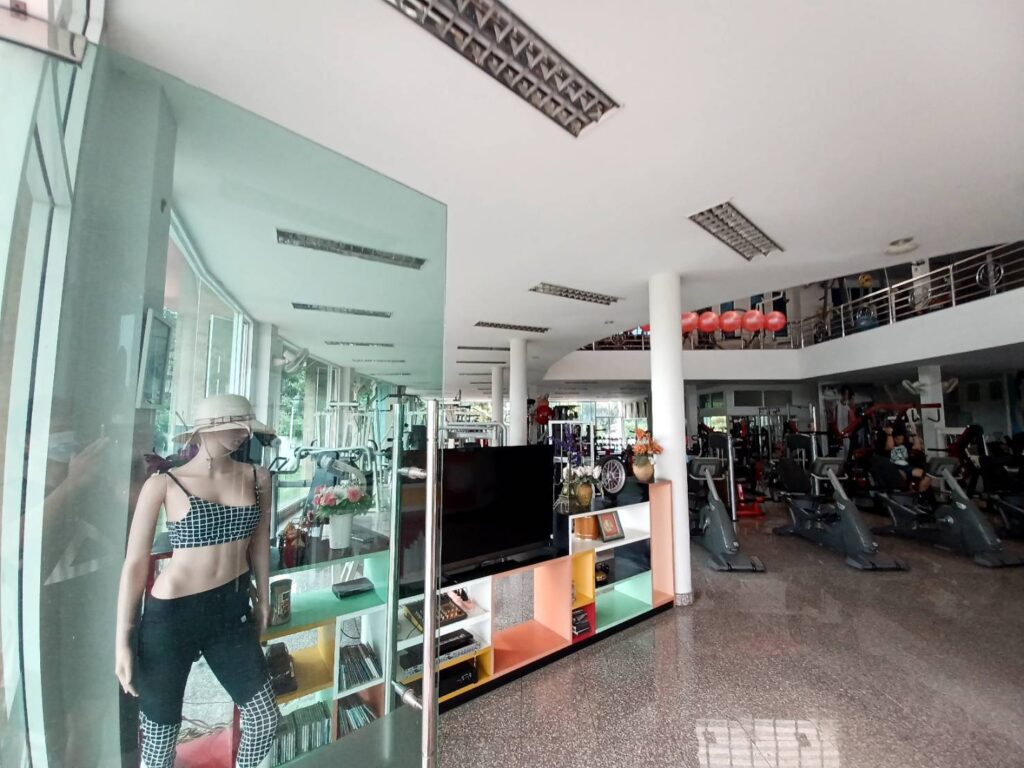 After solving my issues, I wore gym shoes then came to free weight area. This time, unfortunately, I do not have enough time since I needed to go back to Bangkok on same day, For only 2hours gym time, I focused on big 3 workout mainly, bench press, deadlift and squat.
For bench press and squat training by power rack. Nice to have safety bar to challenge heavier weight with safe.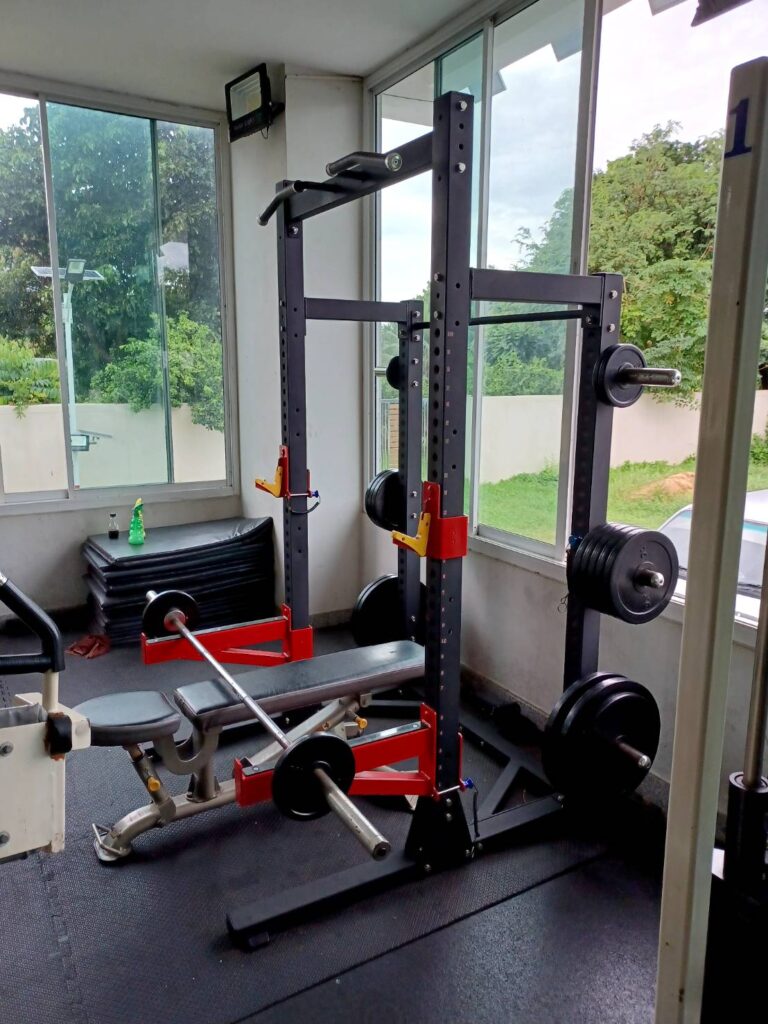 2 smith machines next to power rack.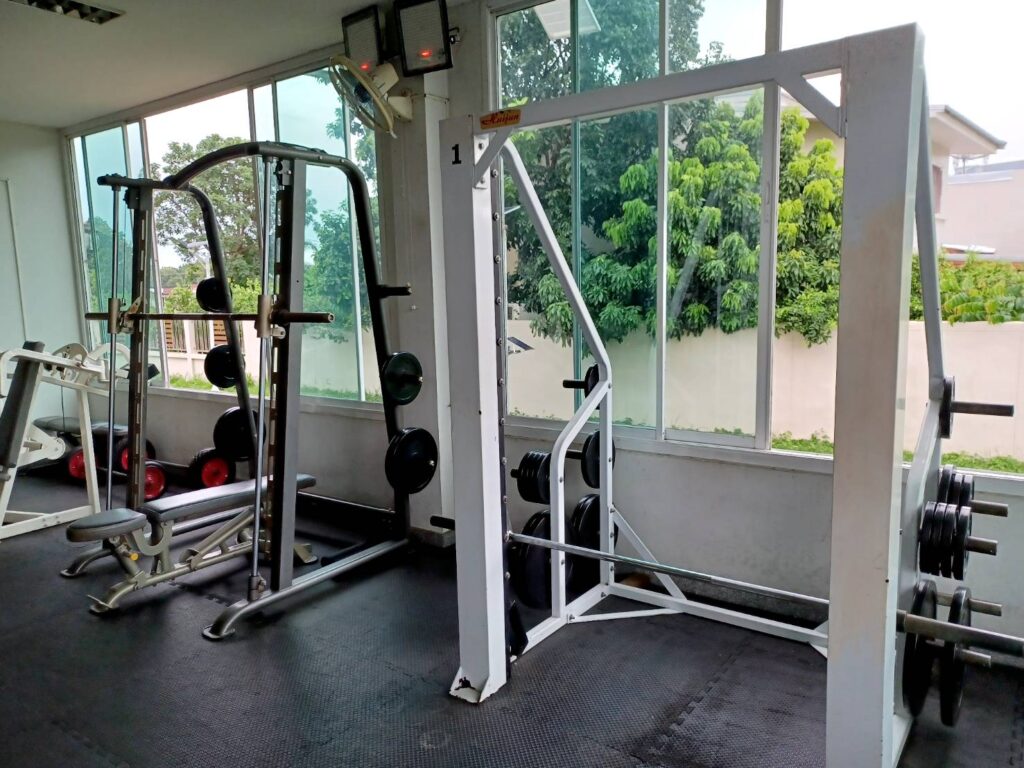 Dumbbells are available until 50 lbs, ≒ 24kg.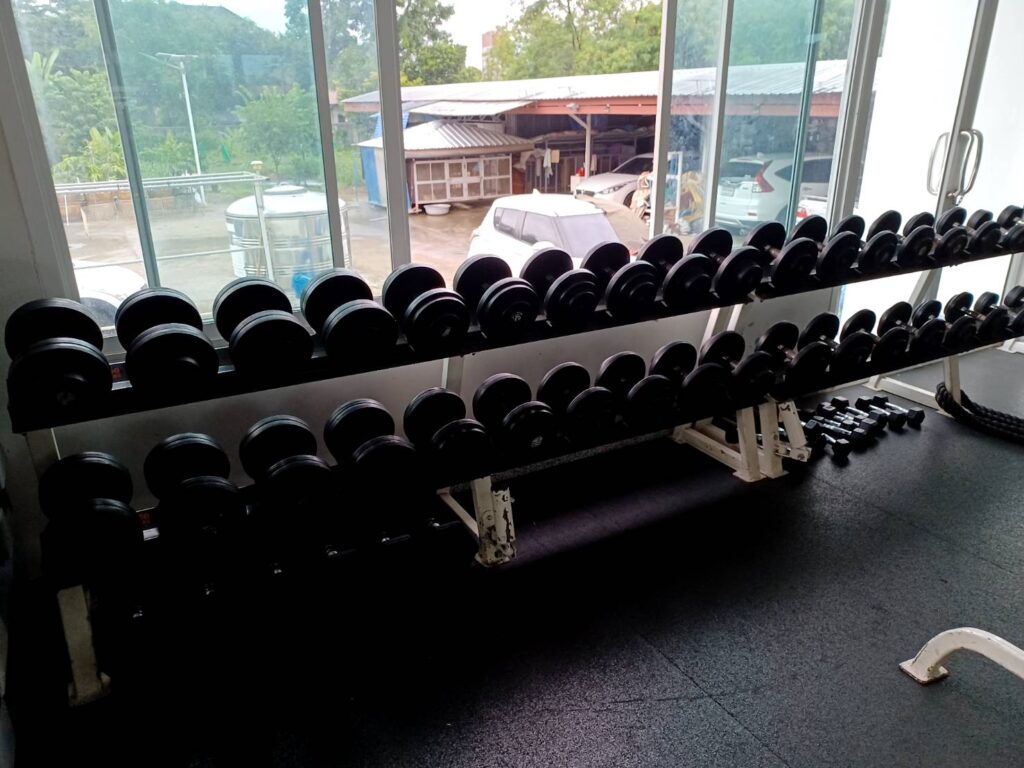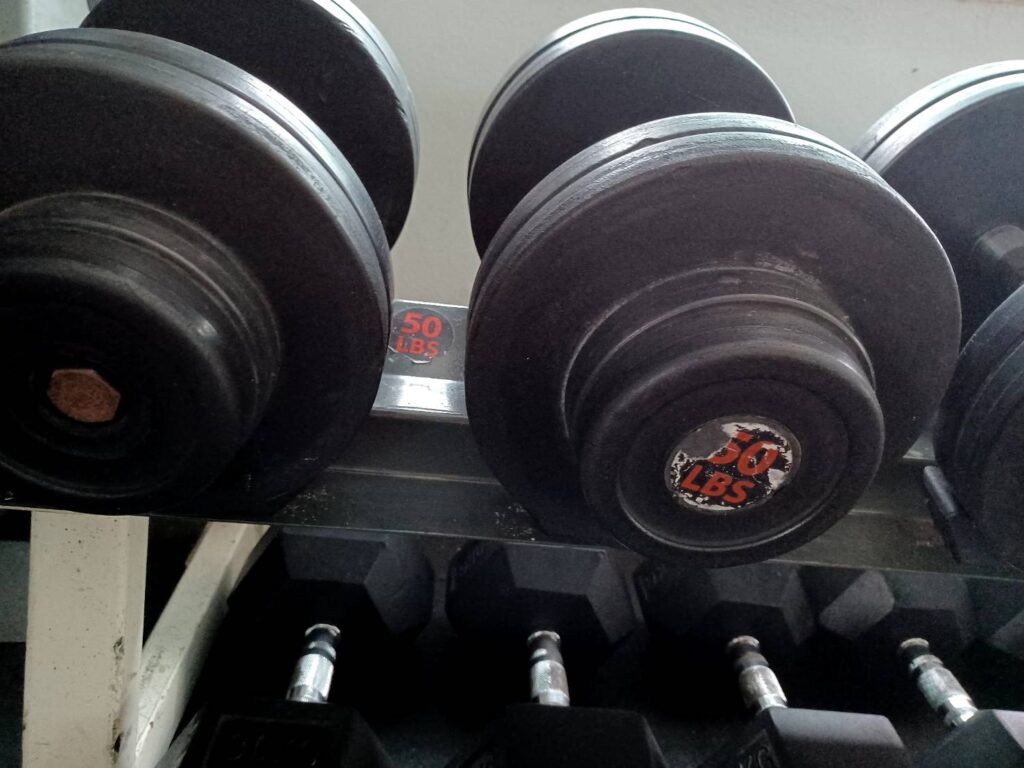 Oh 30 kg dumbbells also there.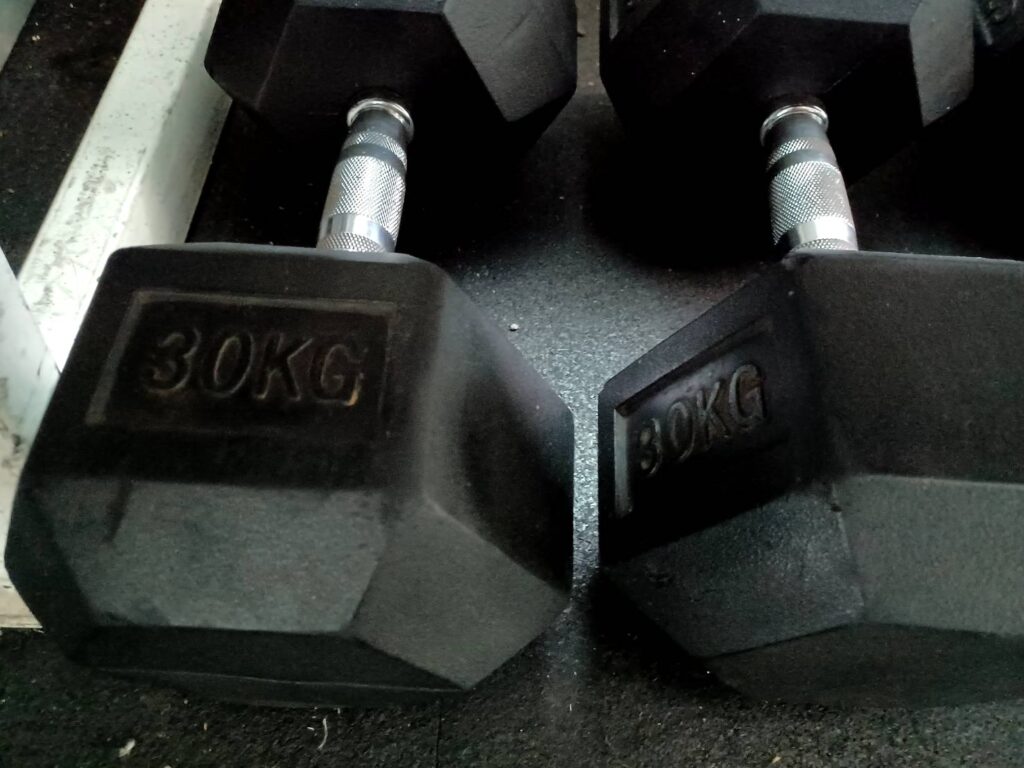 Hmm, what is this for? For abs maybe.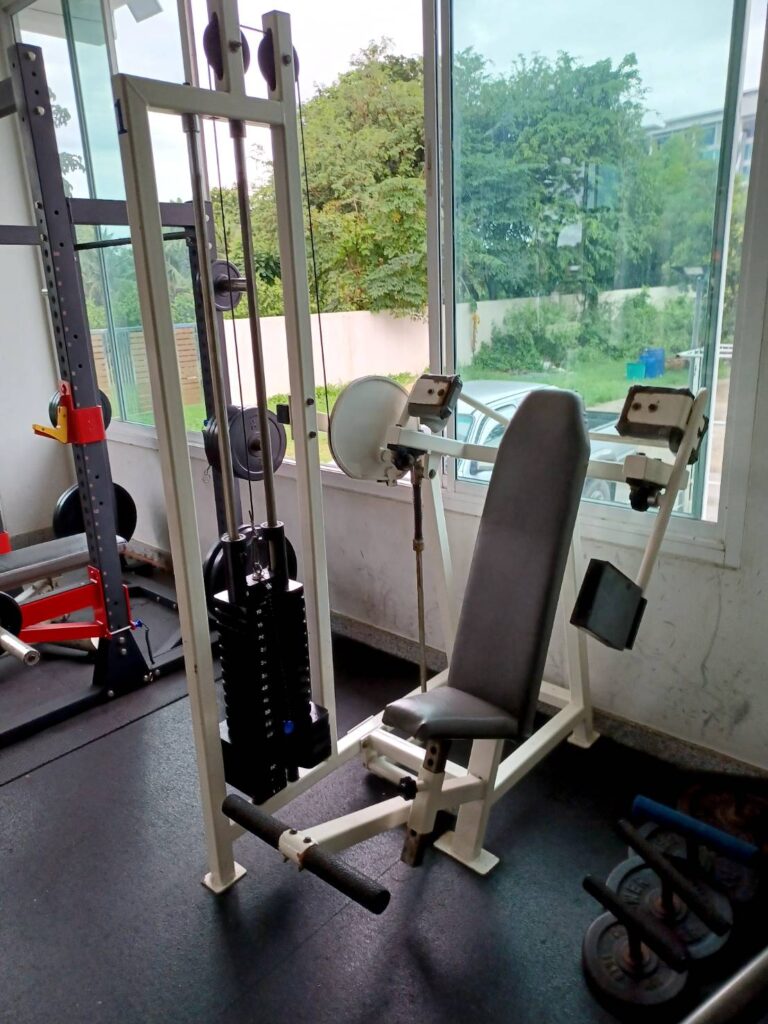 Free weight area, all weights and equipment are in tidy and good condition as you see in the picture. I appreciate the gym attitude to keep clean inside gym to be considerate of the guests to use.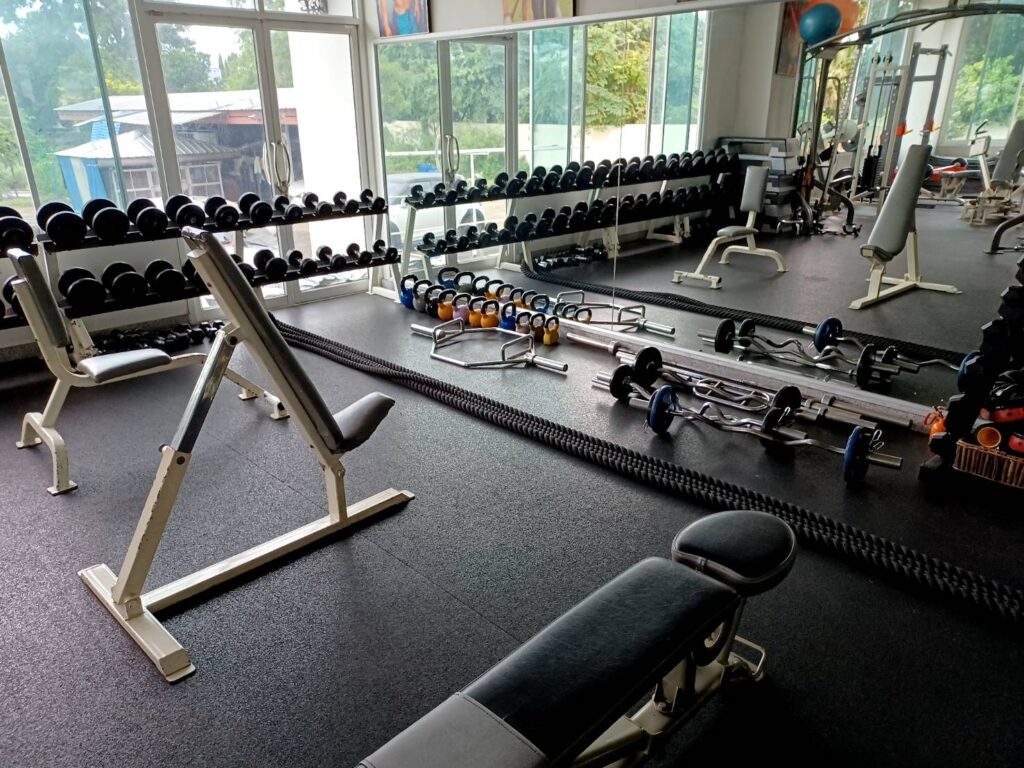 Machines near free weight for upper body and arms.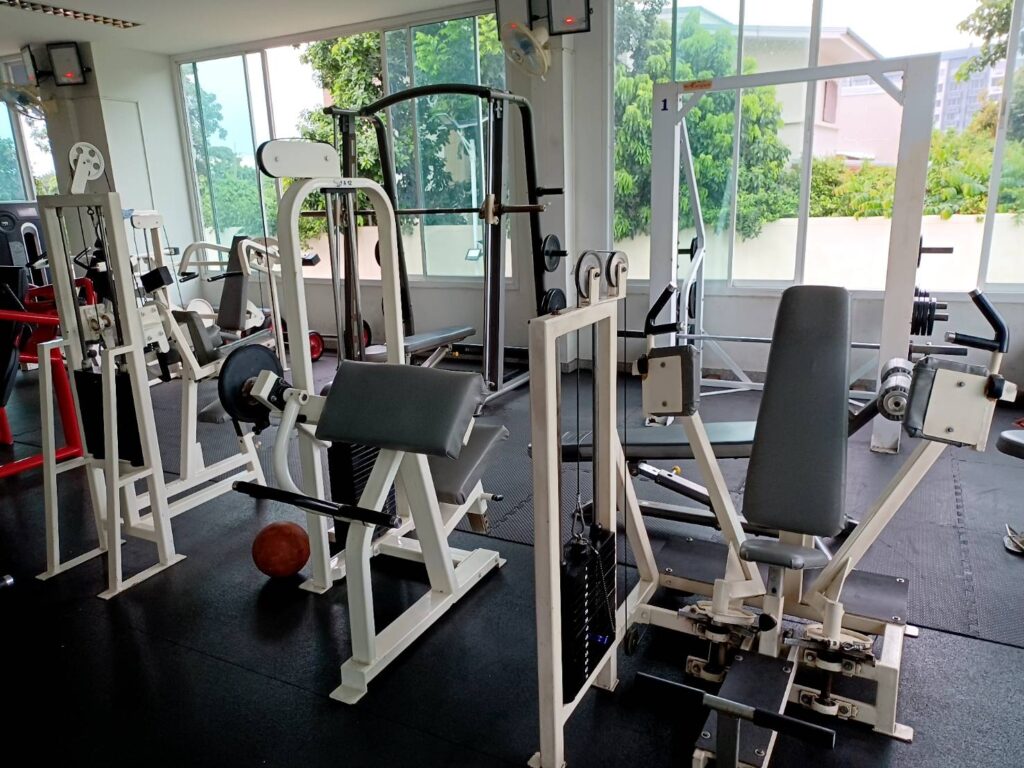 Cable for multiple purposes exercise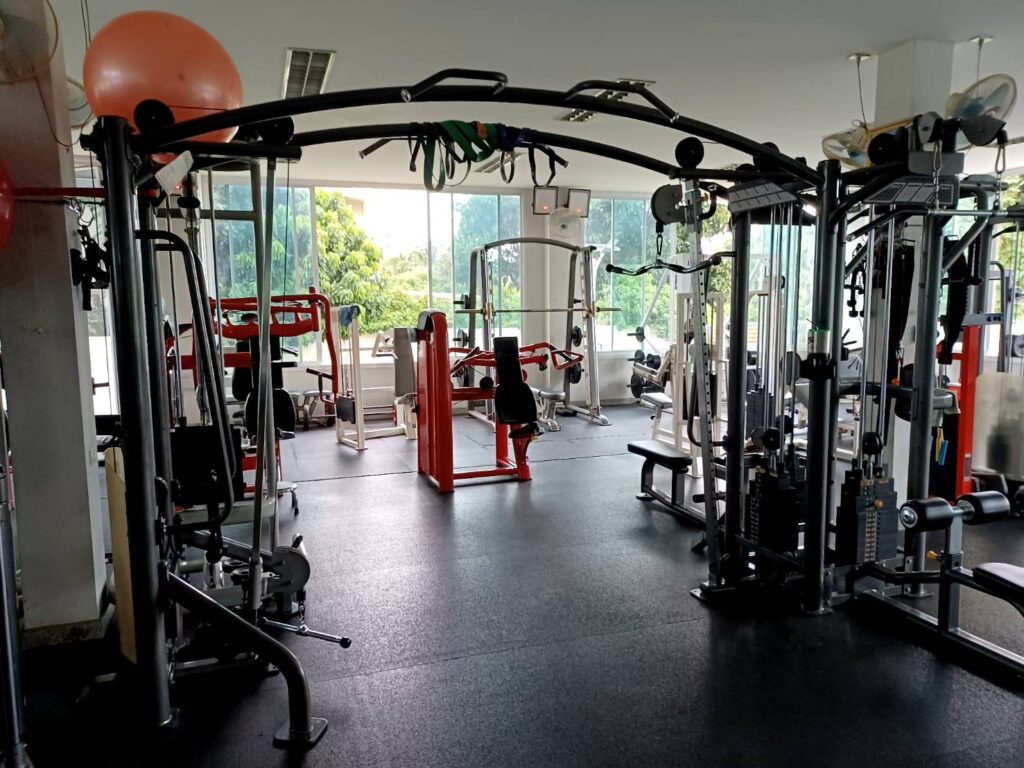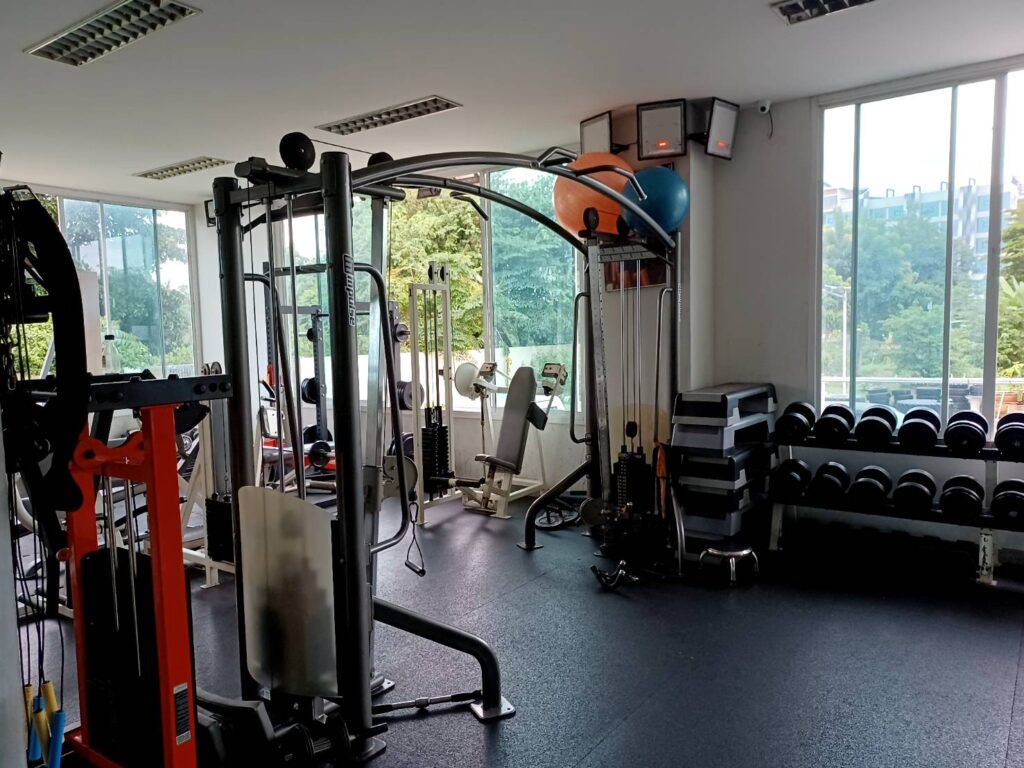 This gym really has many equipment so you do not need to wait for your turn at all. in the middle of floor, there is another dumbbells rack. Weight is until 36 kg.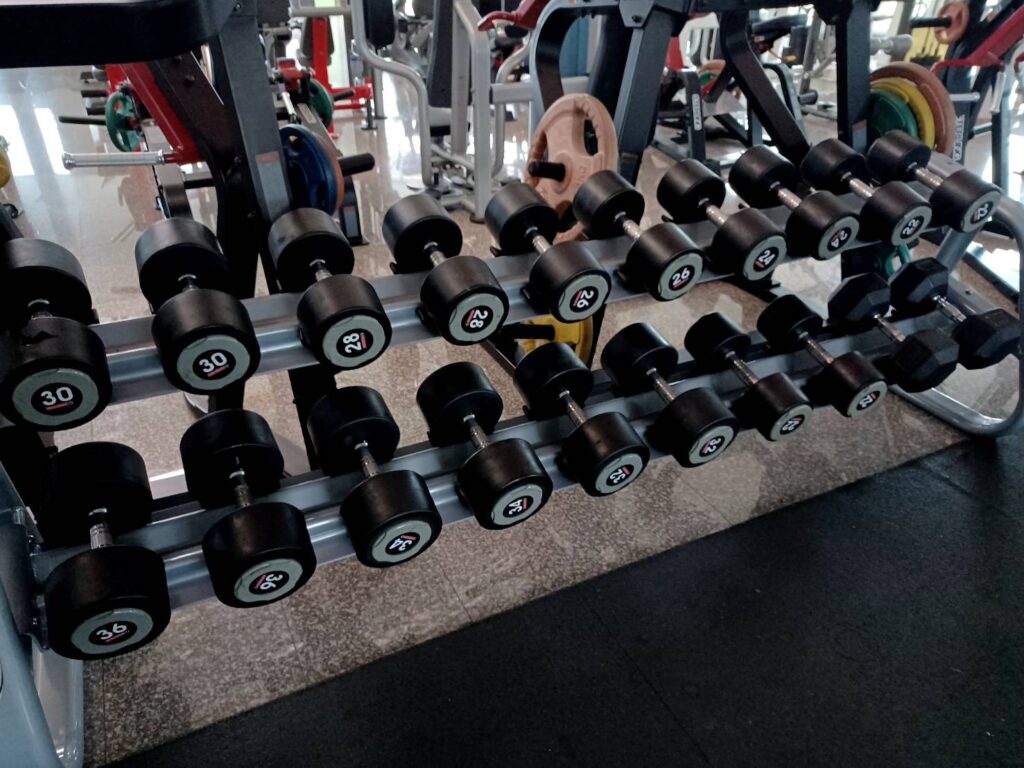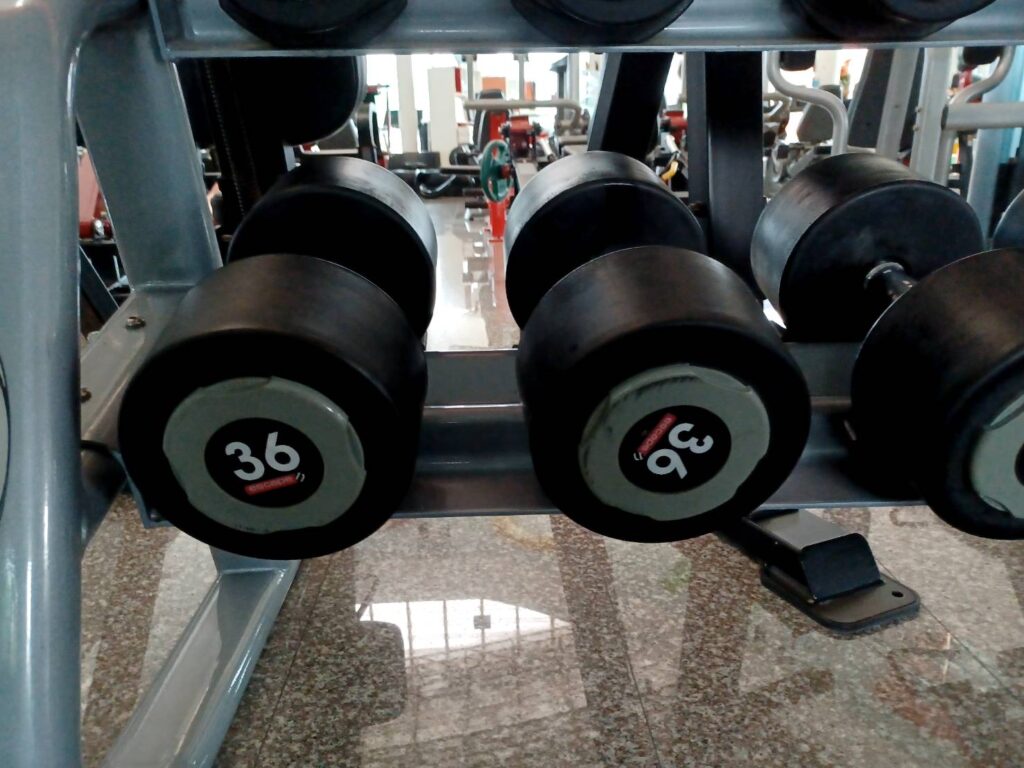 For various shoulder press machines. Towels to swipe sweat.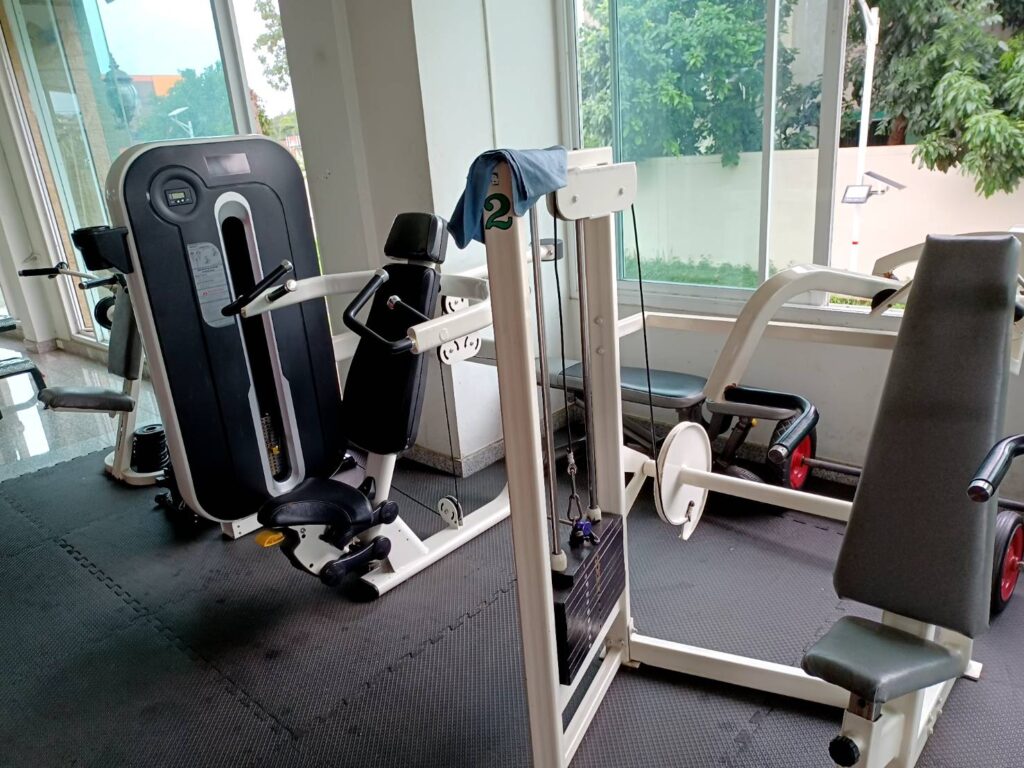 Very nice, I love this machine to train rat area.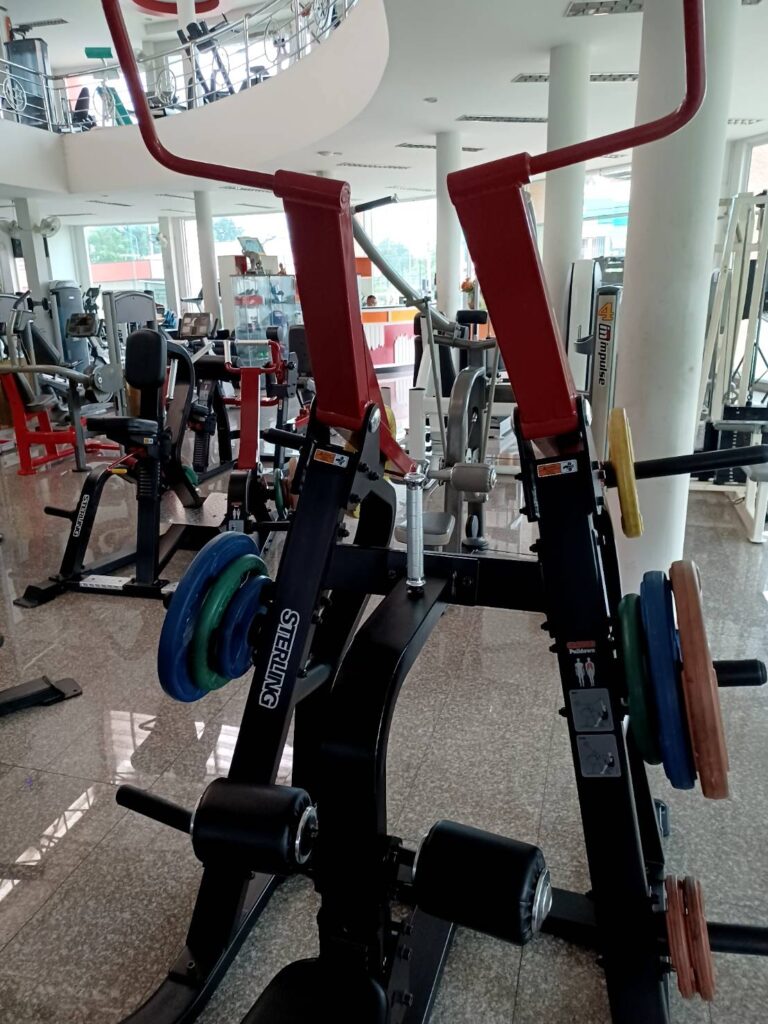 Dips and chinning for arms, chest and back.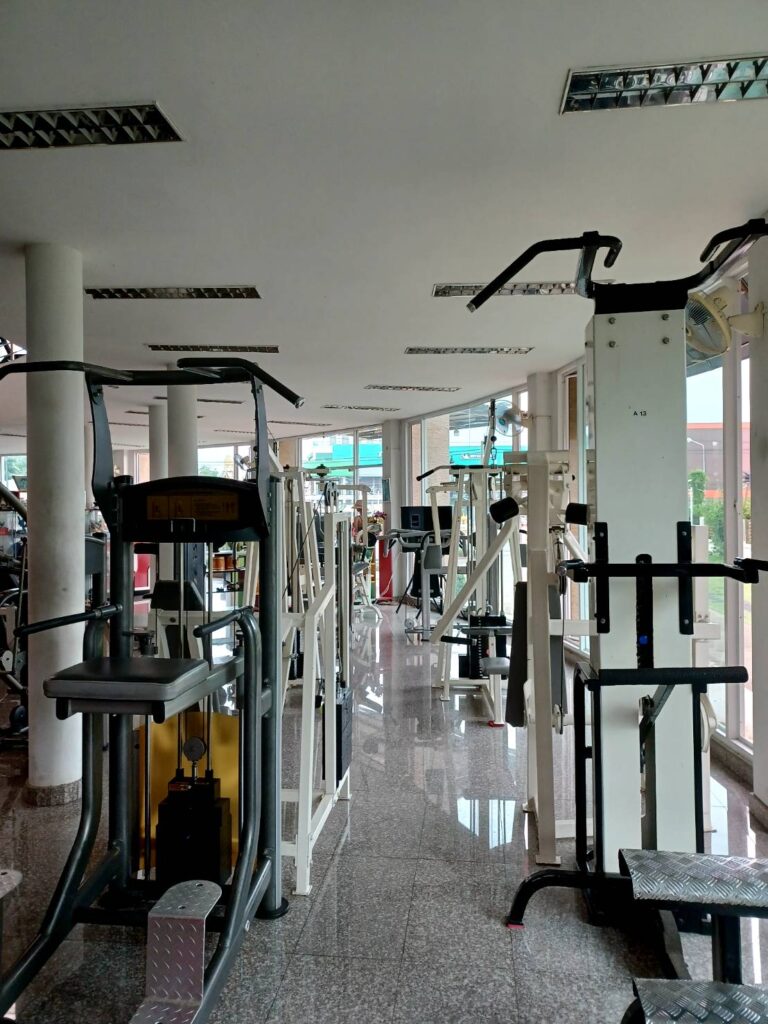 Curve treadmills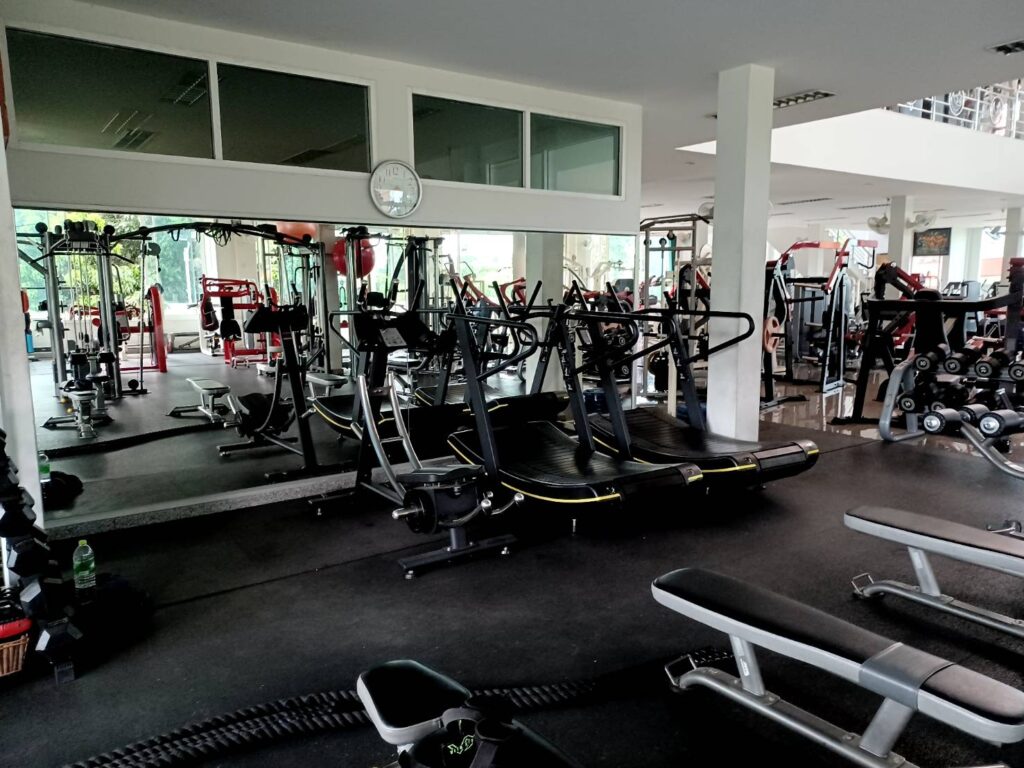 Chest press with plate. You can find many plates available easily inside the gym.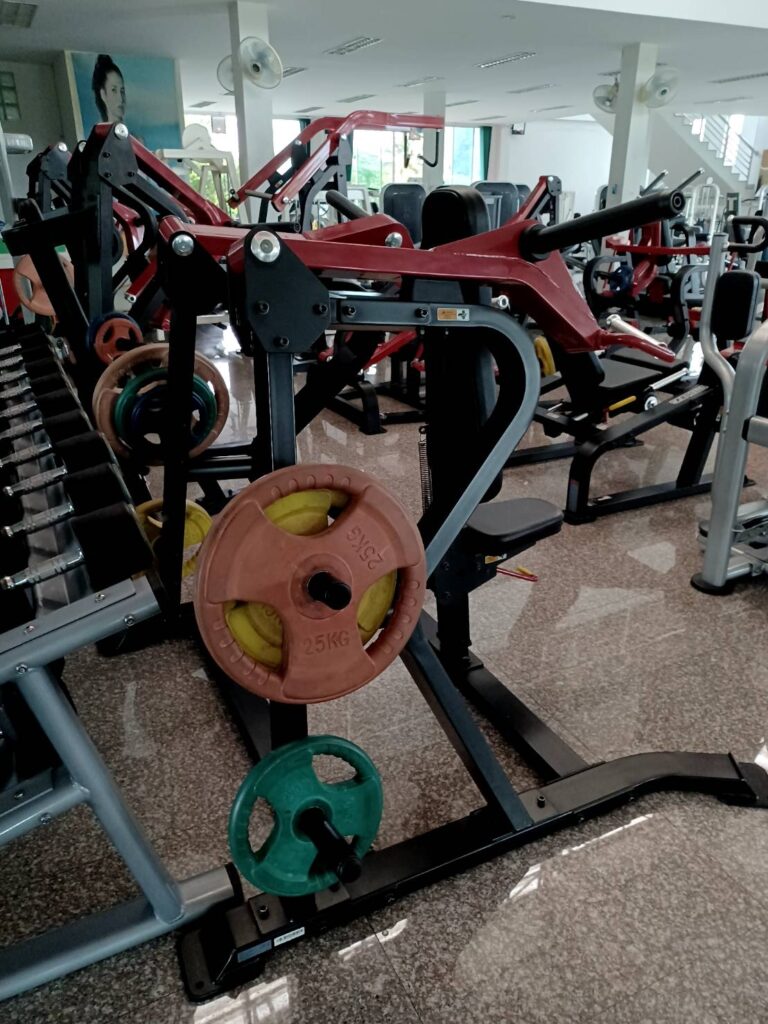 Back row.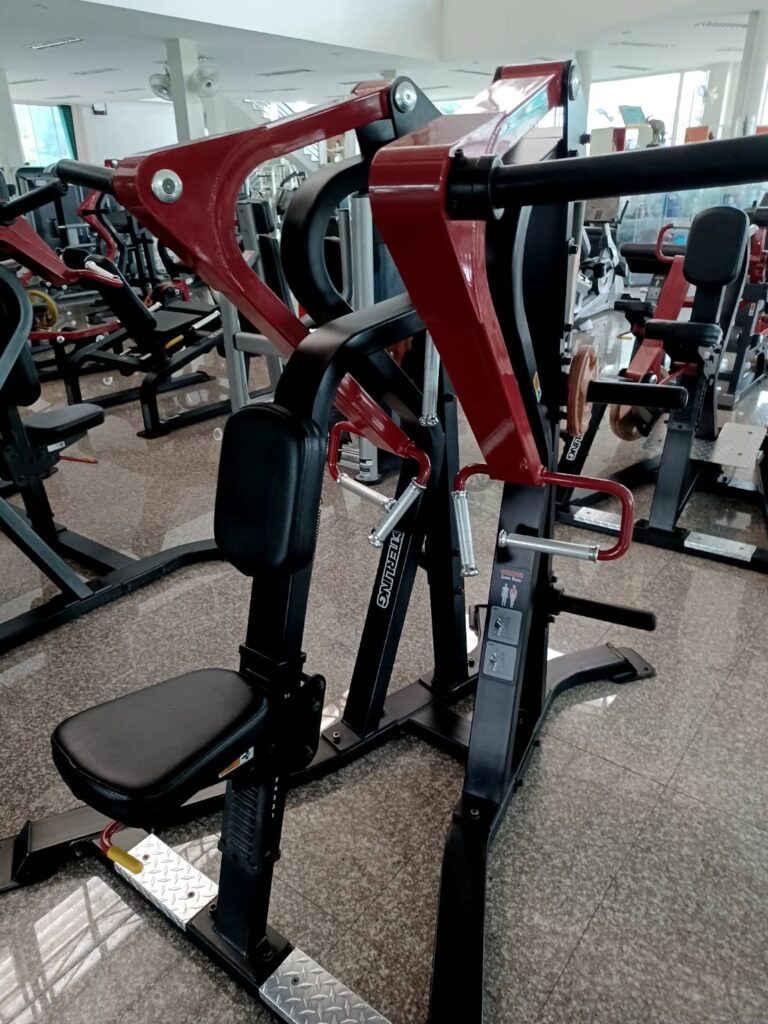 Look at this lines of leg press, 1, 2, 3 d four! I never saw this that the gym has leg press area!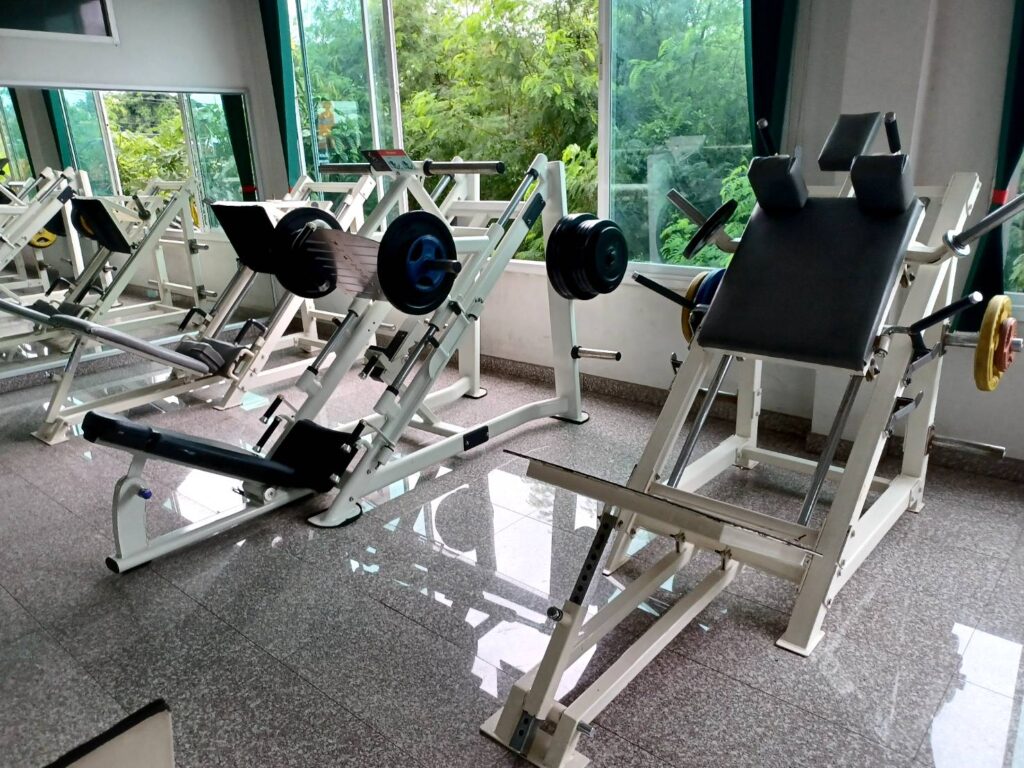 5, 6, 7.. You can do leg press super set in the gym. lol.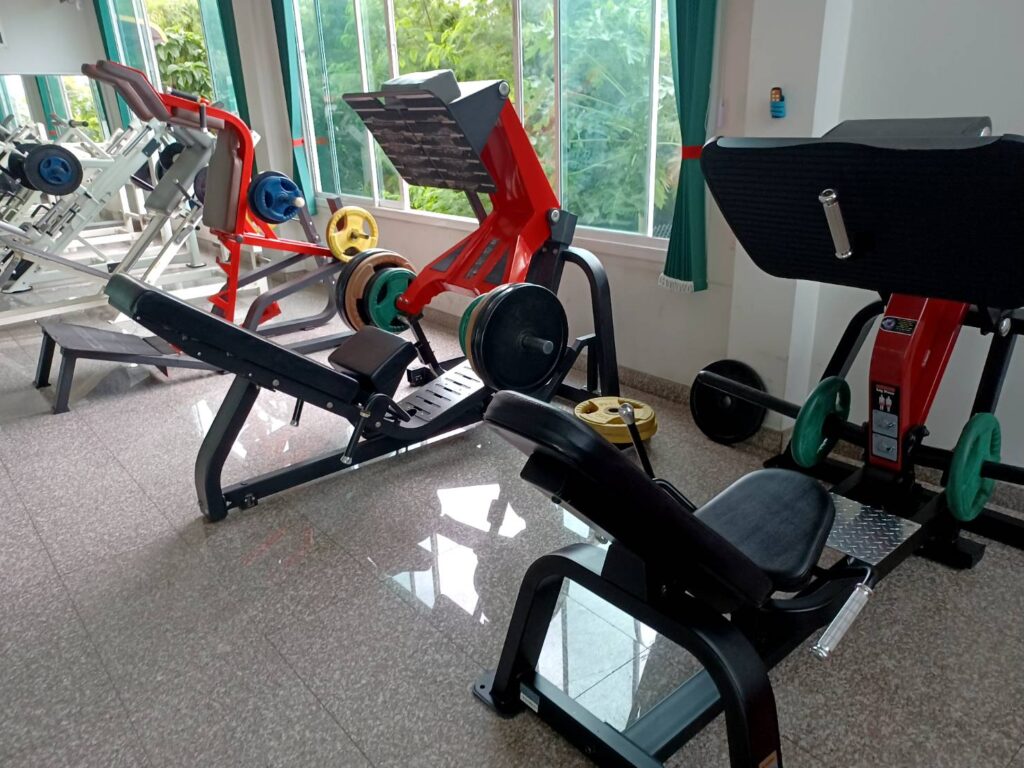 For legs, glutes and hamstrings. As I said this gym has full of equipment inside you can find each machine more than one. And not exactly same machines, which means each is different brand, so you can train and feel effective on different parts of muscle. Please try it and find which one is the best to train your target muscle.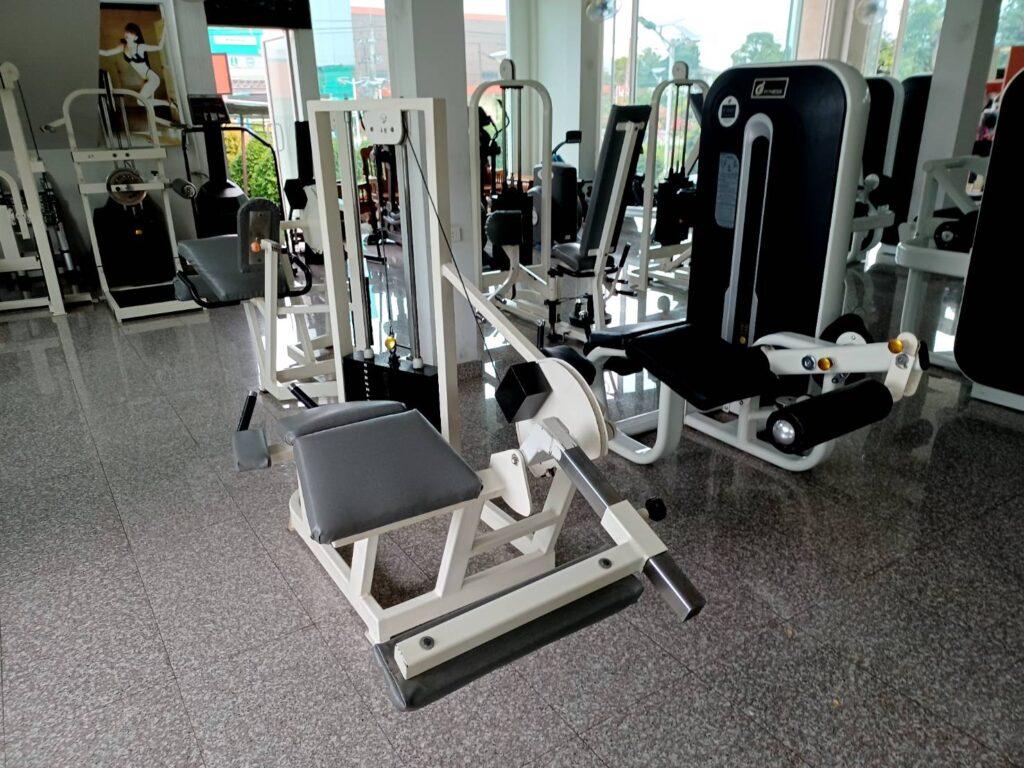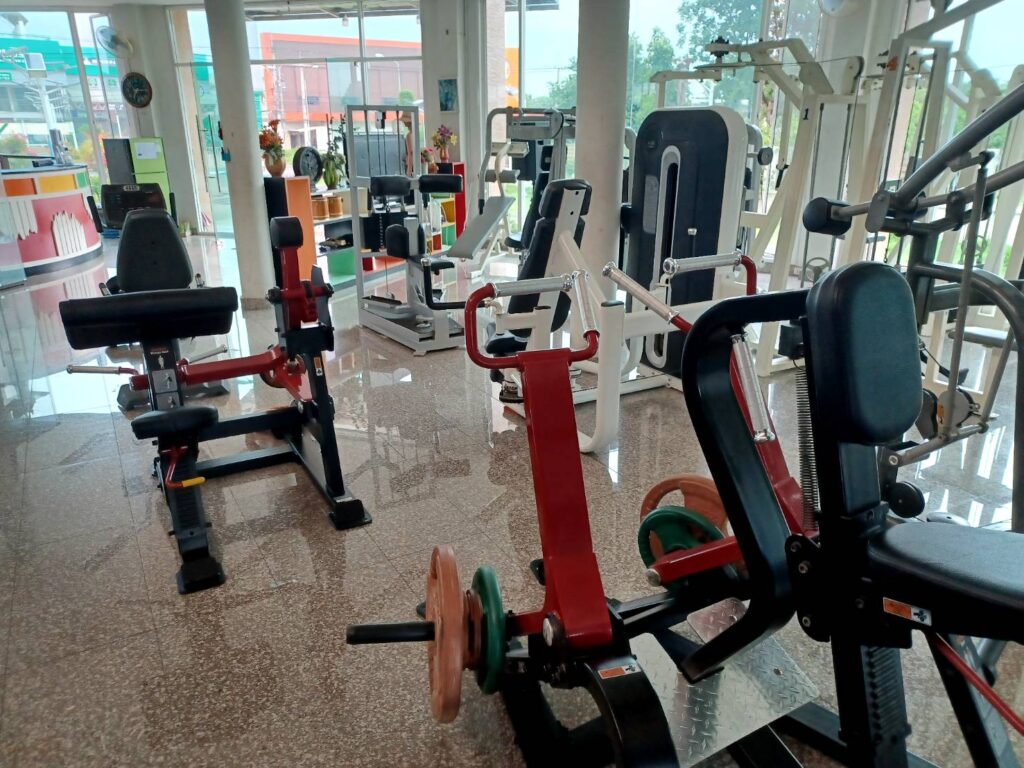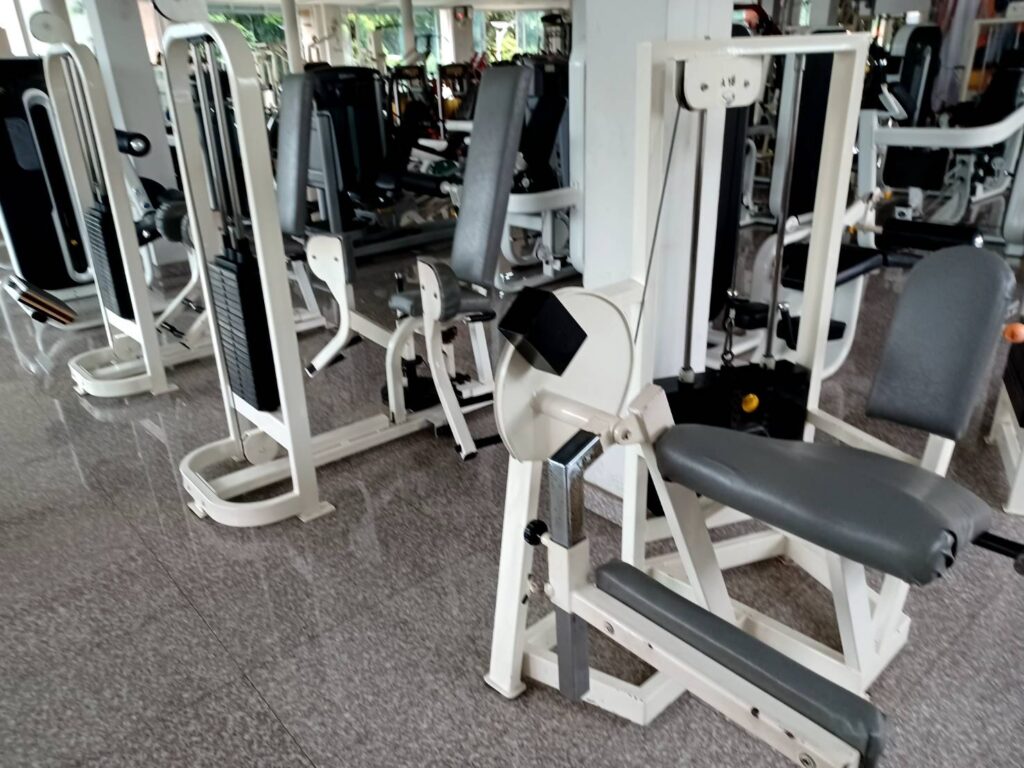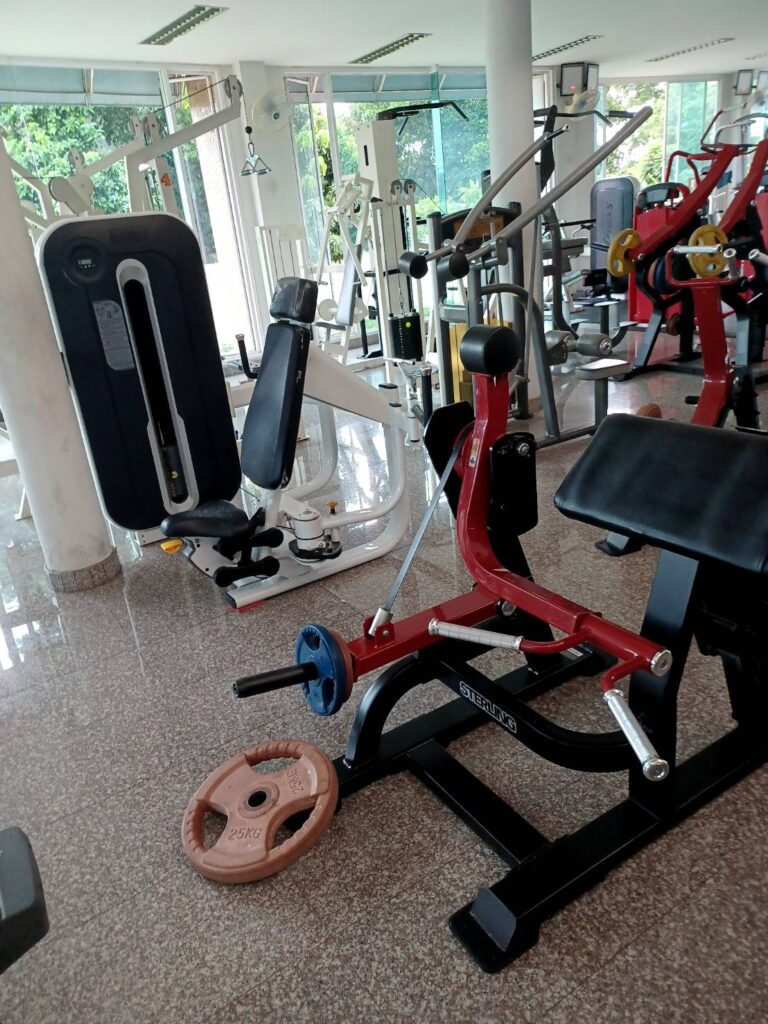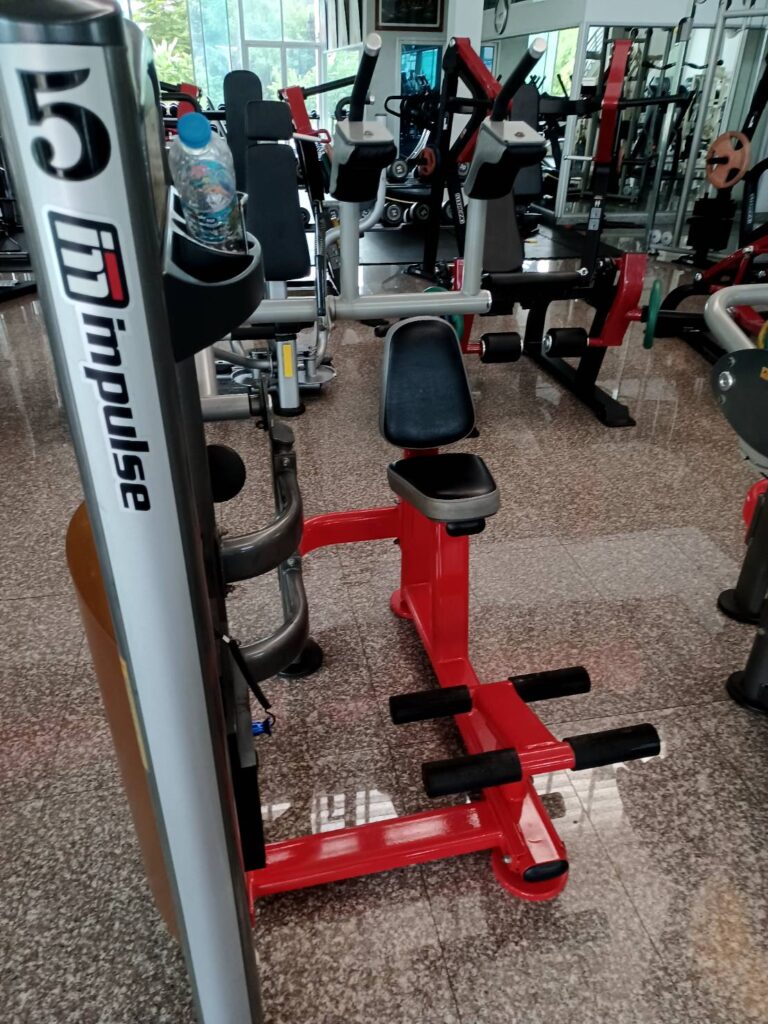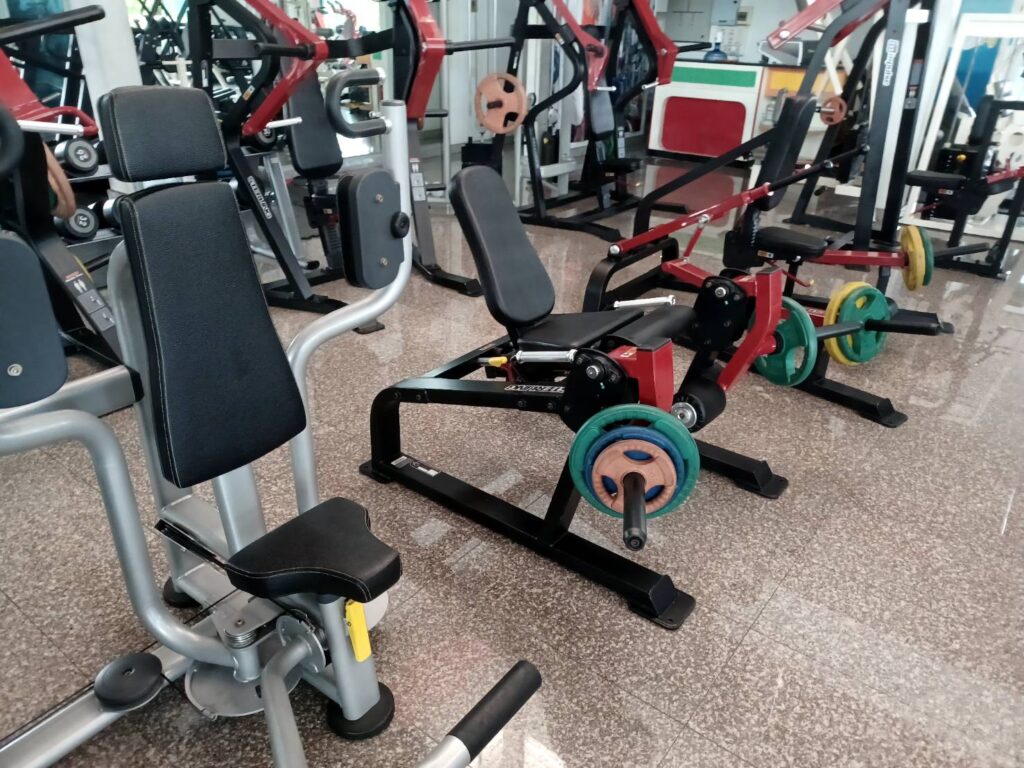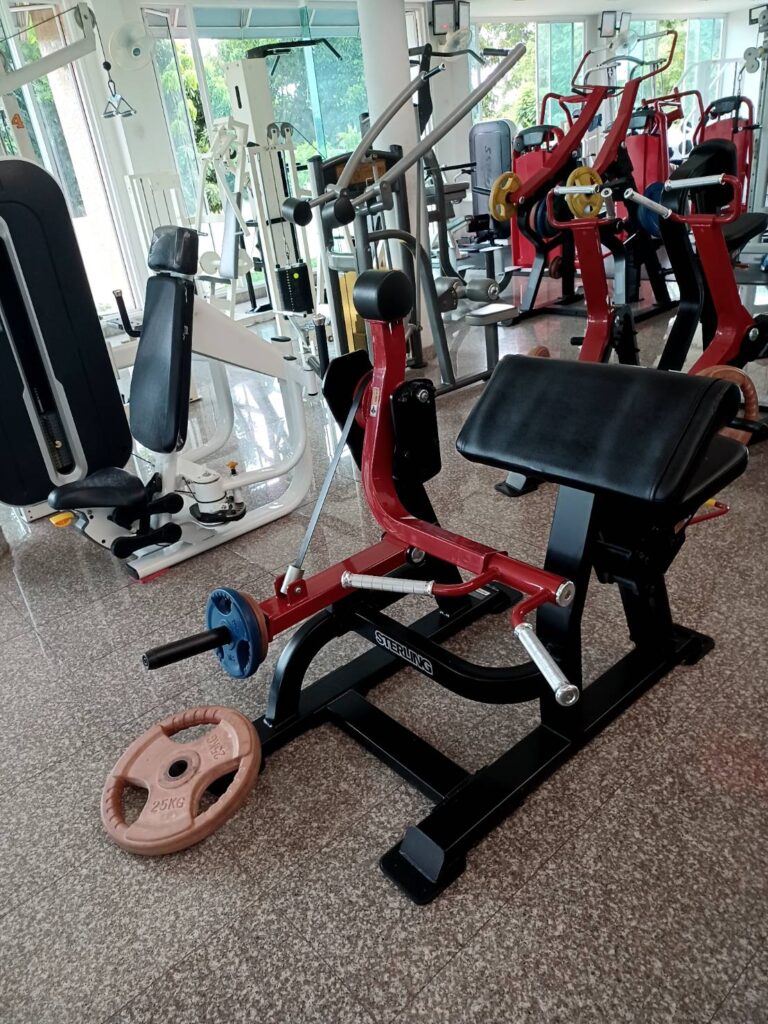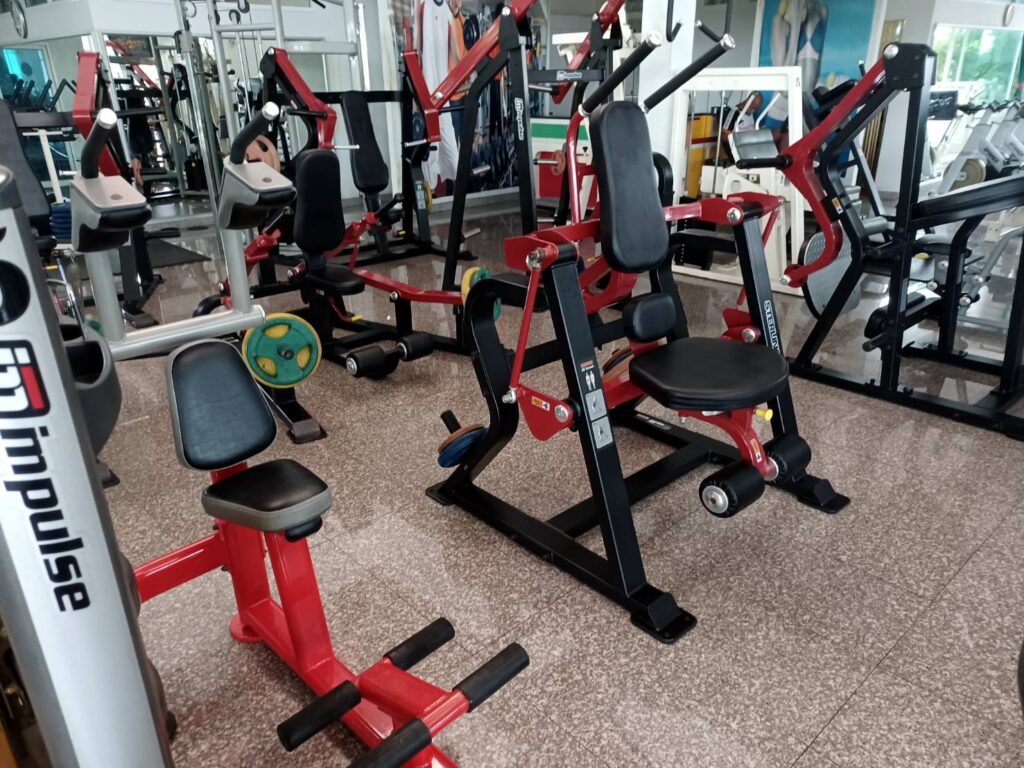 That's are all only on first floor. If you want to focus on cardio, you can move to second floor.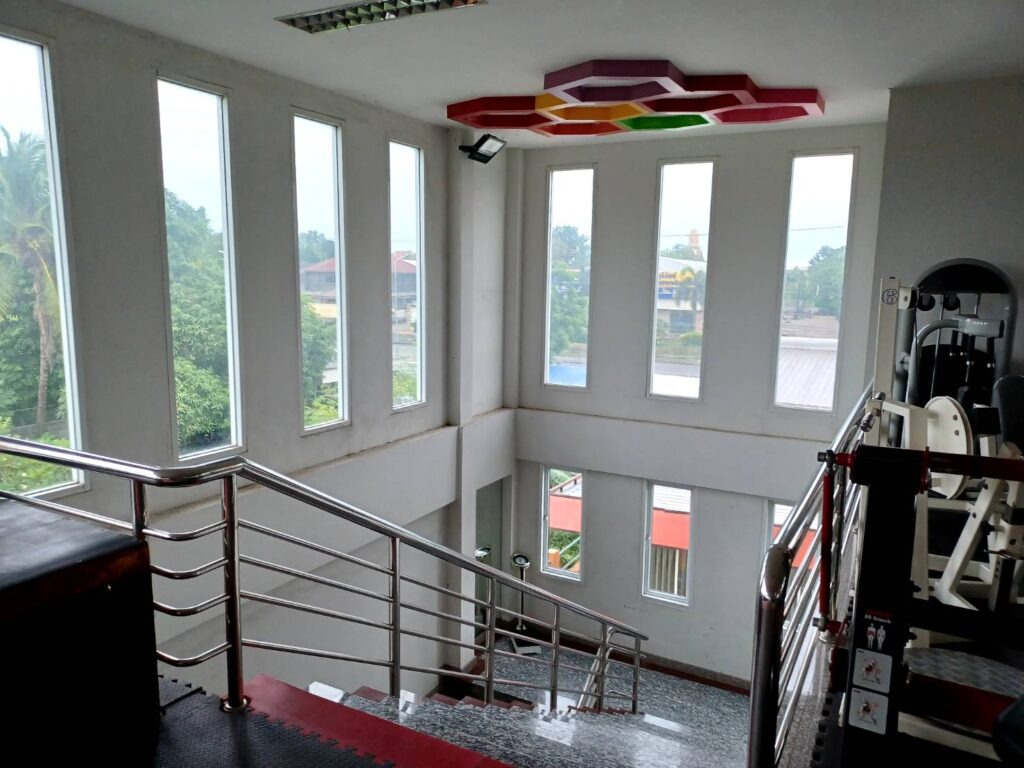 Again there are dumbbells rack waiting for you. This is also best place for stretching after work out for functional training on mat.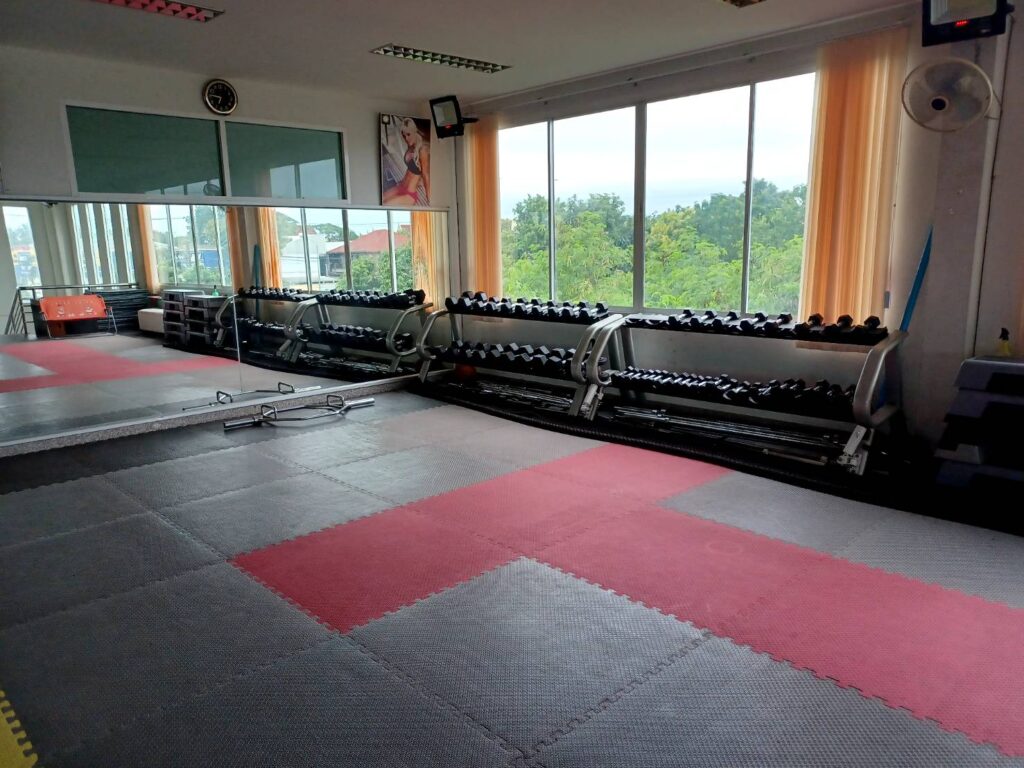 These machines are on second floor not ground floor. You can also use variety of machines for whole body exercise on second floor too!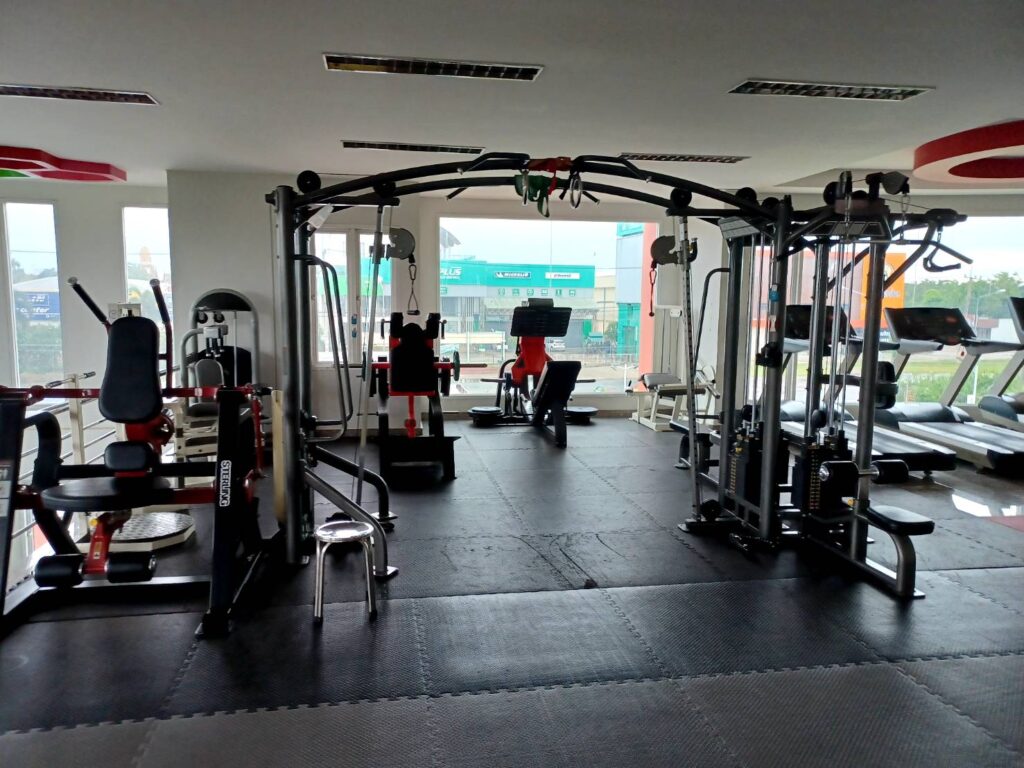 Another smith machines on second floor.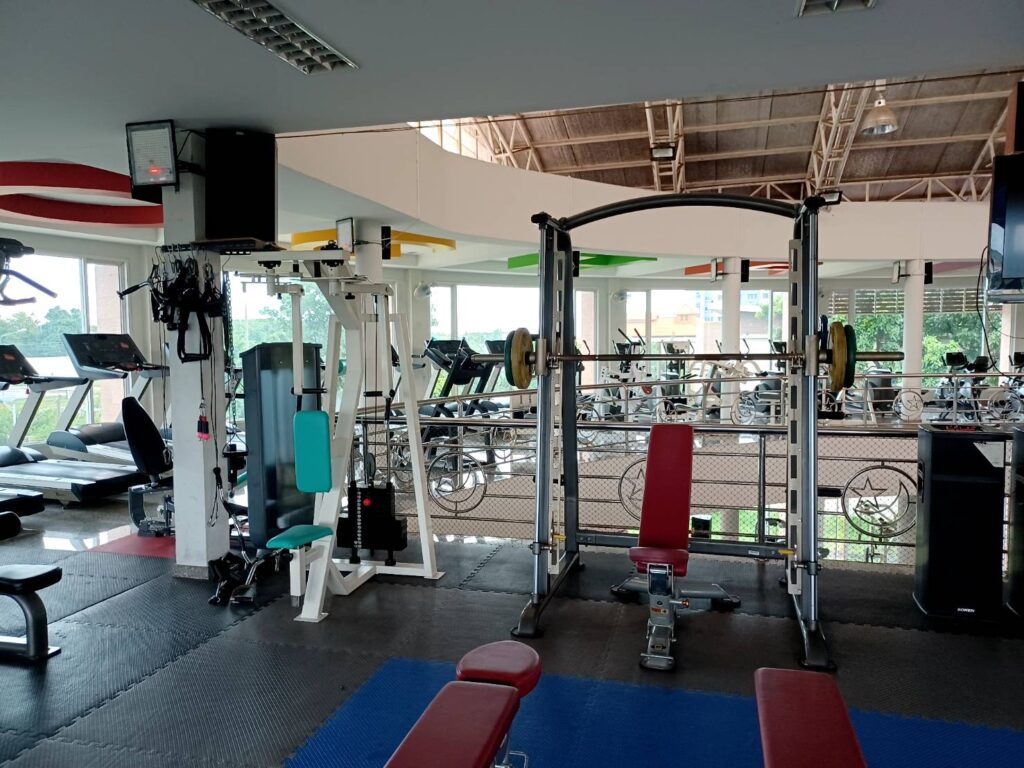 I like supine press that I can squeeze my chest.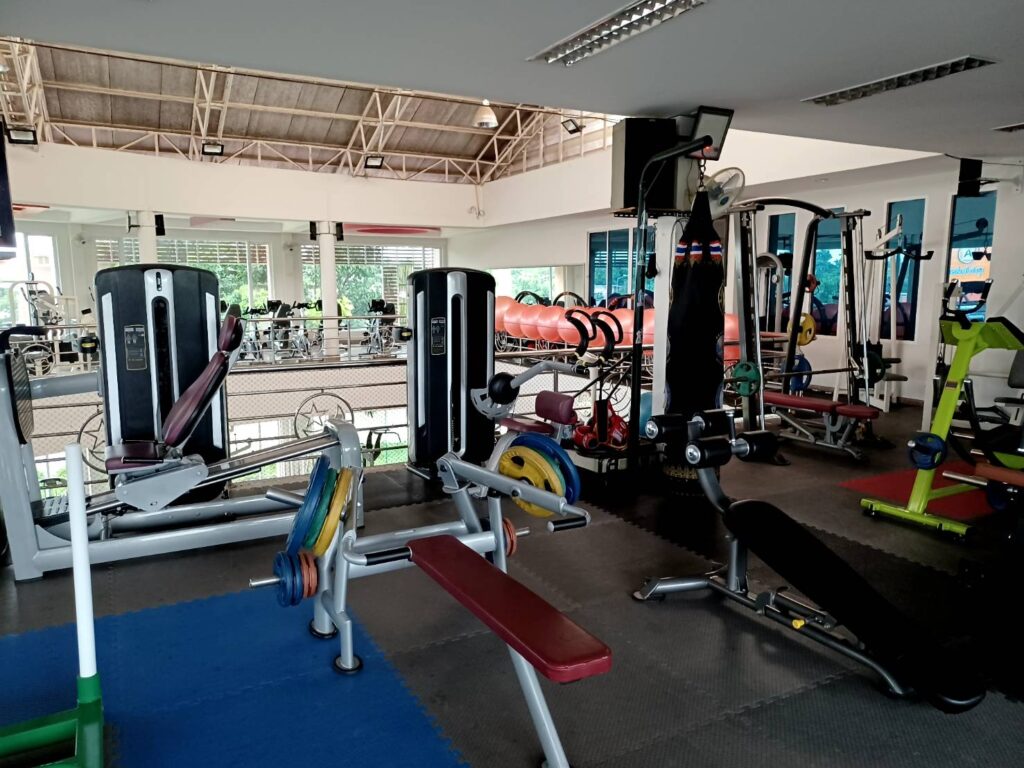 Treadmills are along wide windows.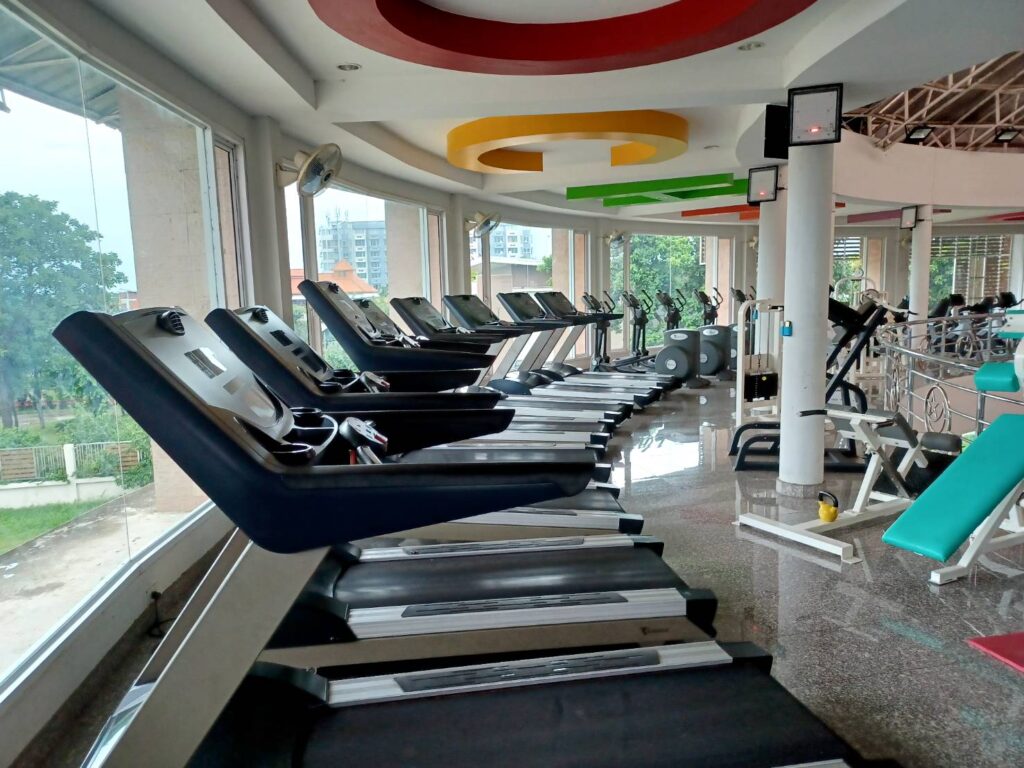 Give some weights on your lower part!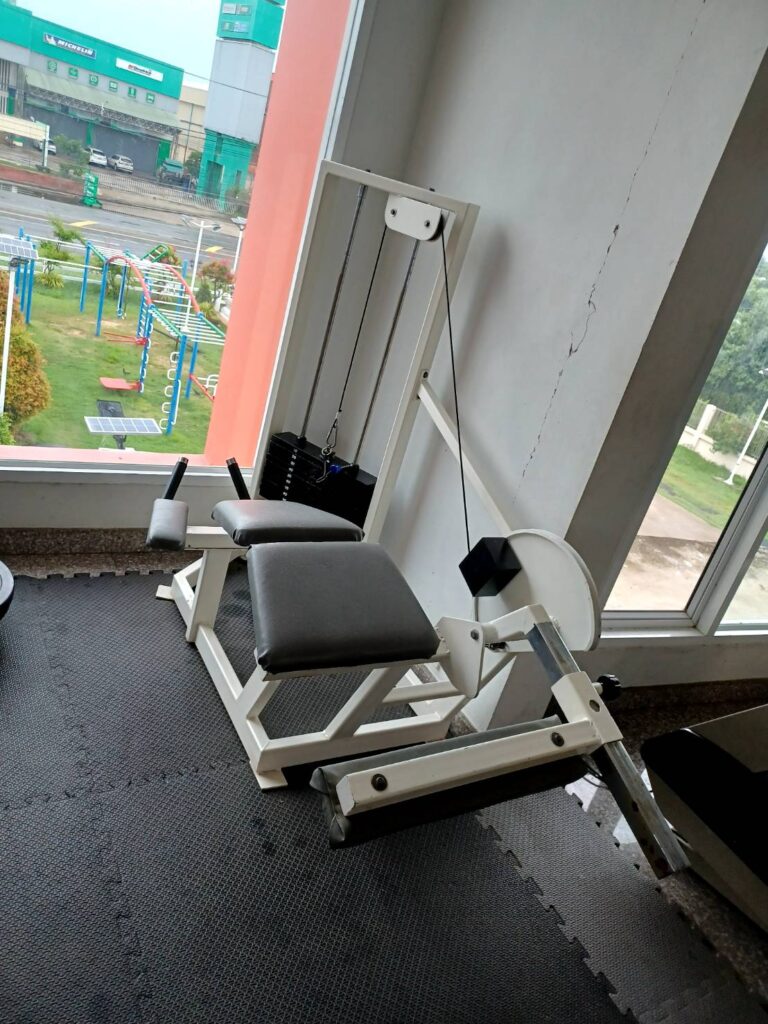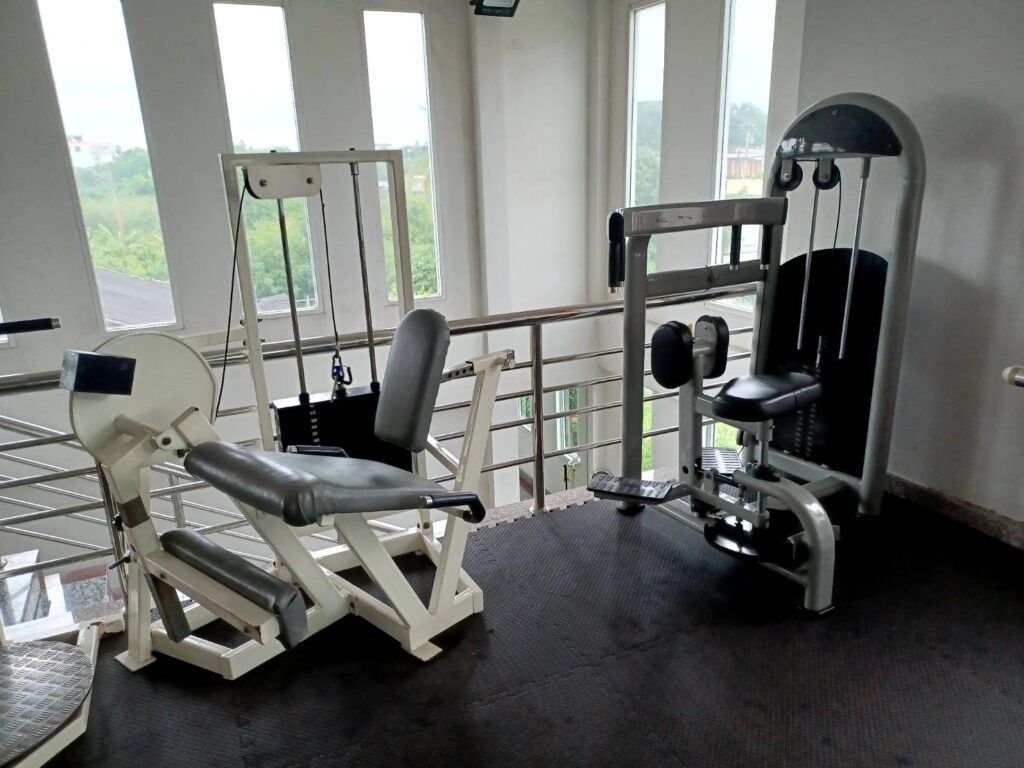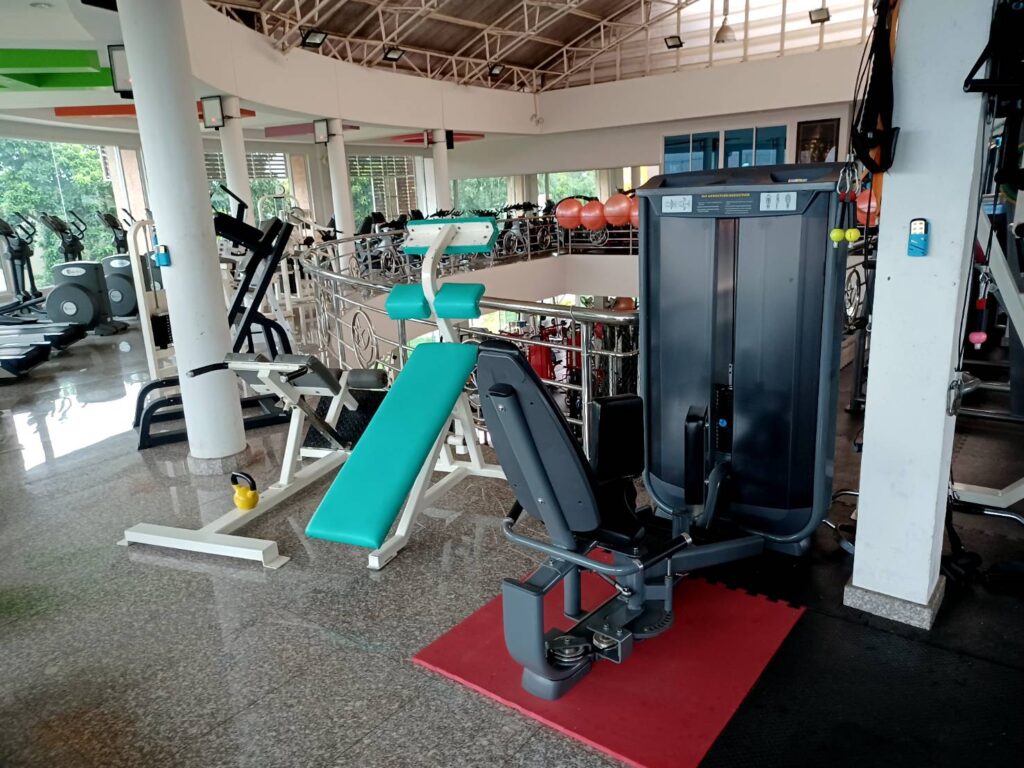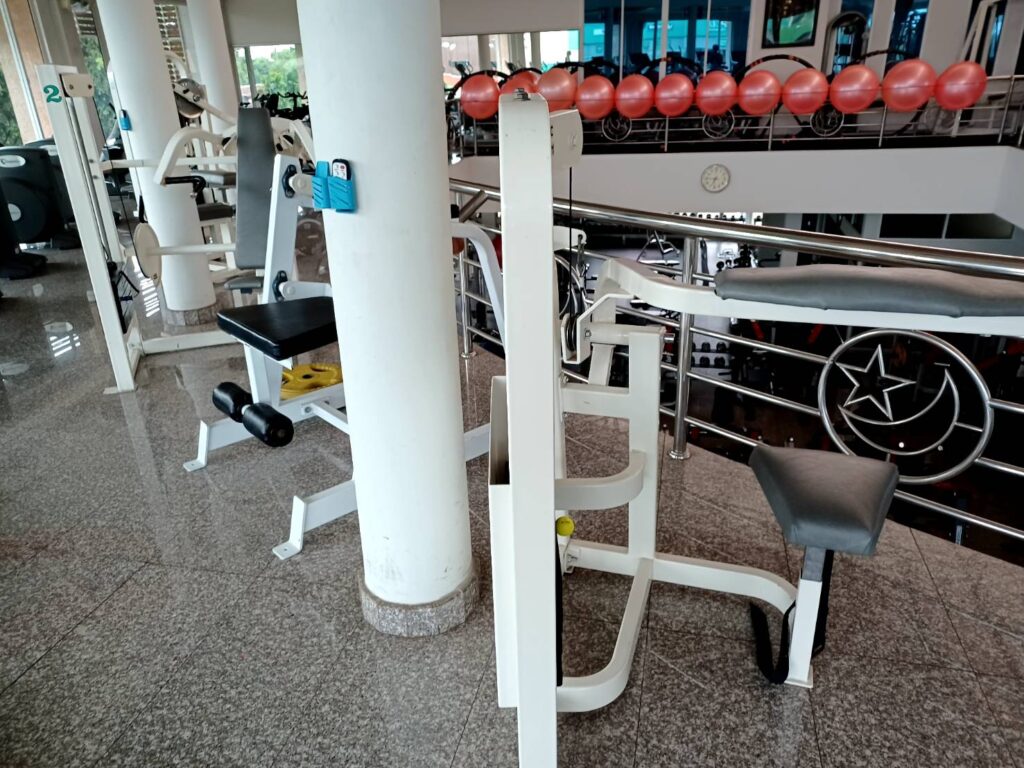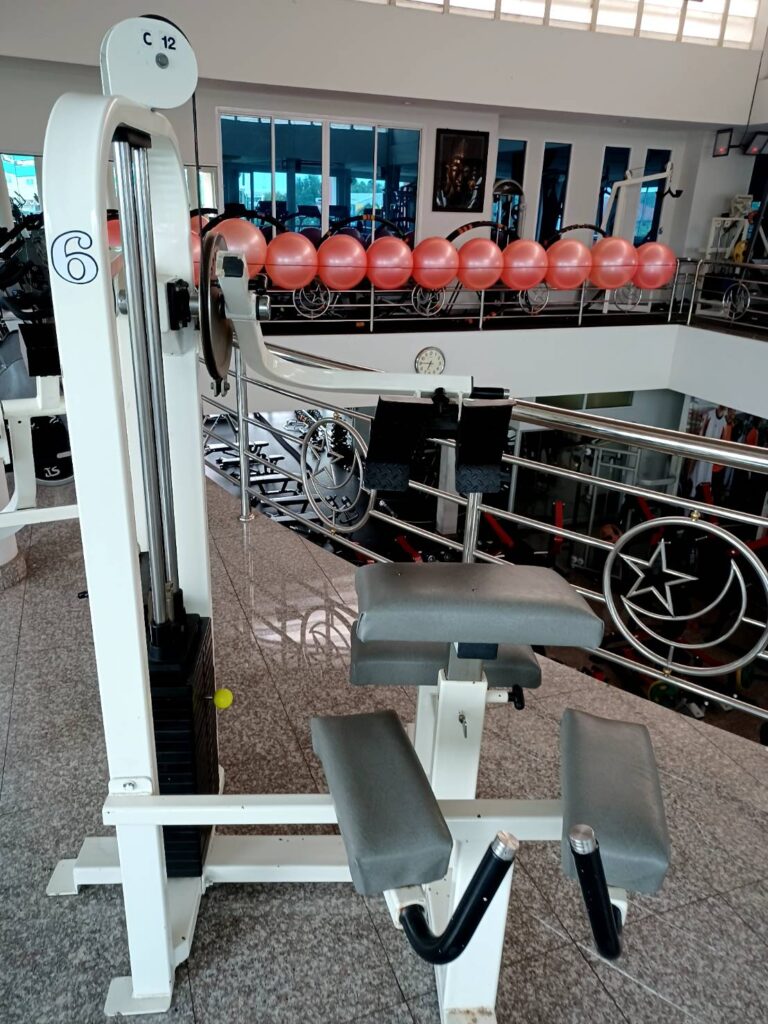 pull pull!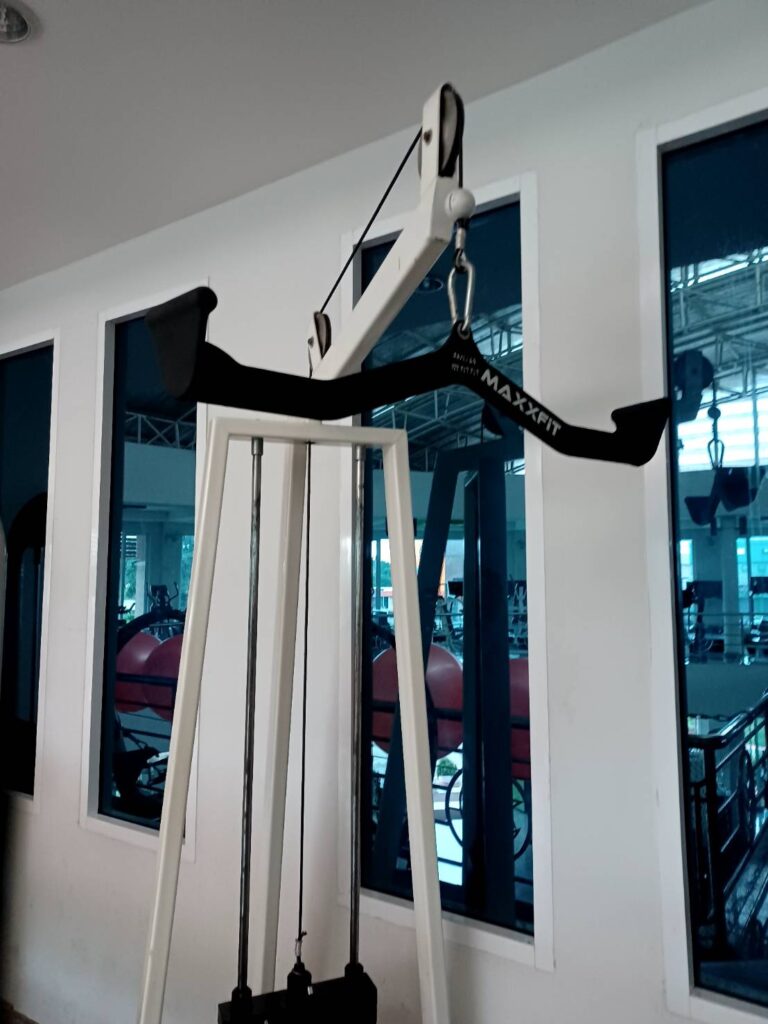 Bikes are next to treadmills.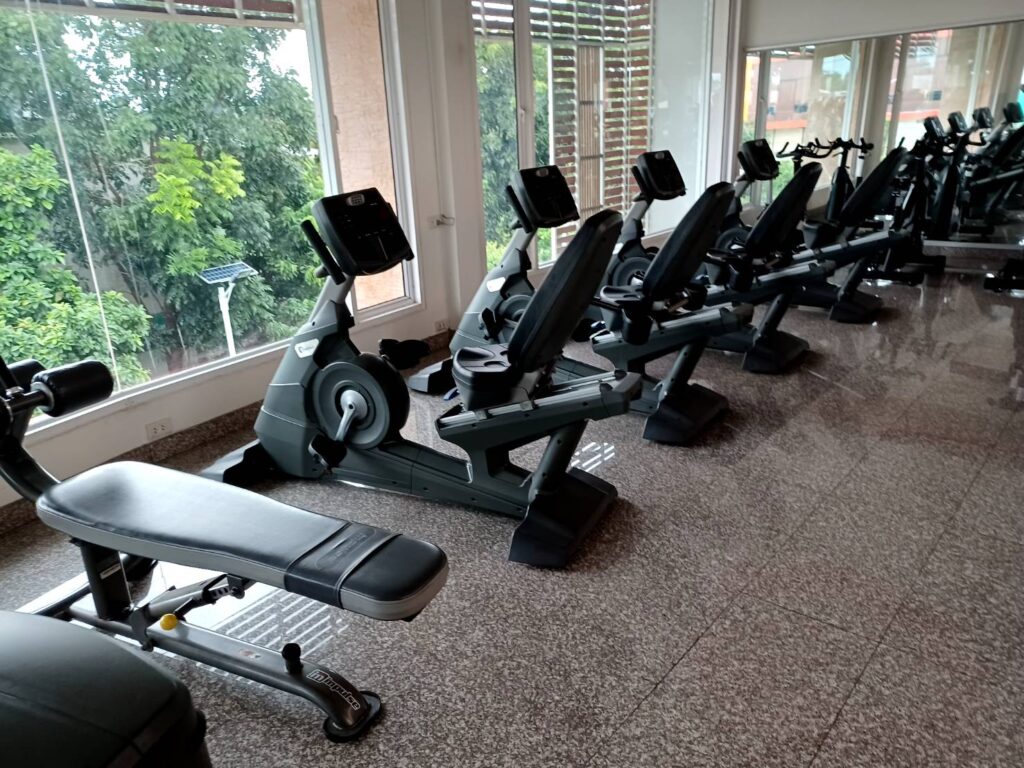 that's all for gym machines and equipment. Gym does have a lot of machines each more than one so you can train whatever part is and no need to wait for your turn much.
However, I found only one for power rack so if you love free weight for bench press and squat, you might need to wait a bit in case on use.
And there was no bench press stand. Instead, you can train chest by machines, no problem.
Let's take a look at other facilities.
Locker key is available at reception so you can ask staff to borrow one. If you have one padlock, of course you can use it.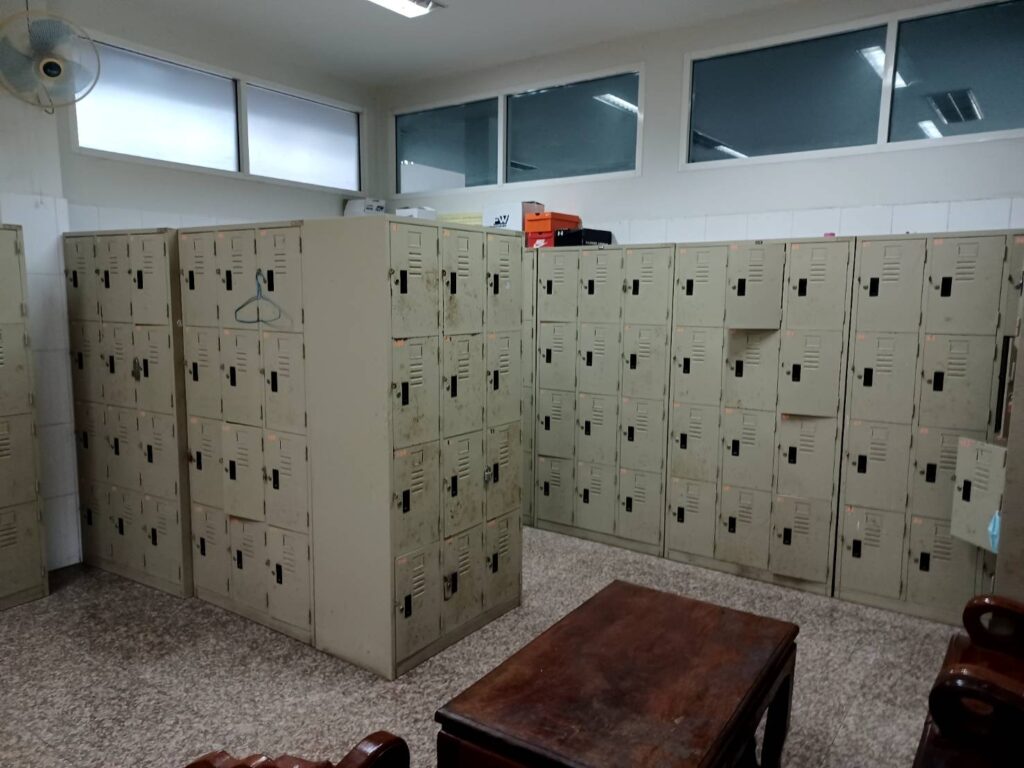 Bathroom is also maintained clean and tidy.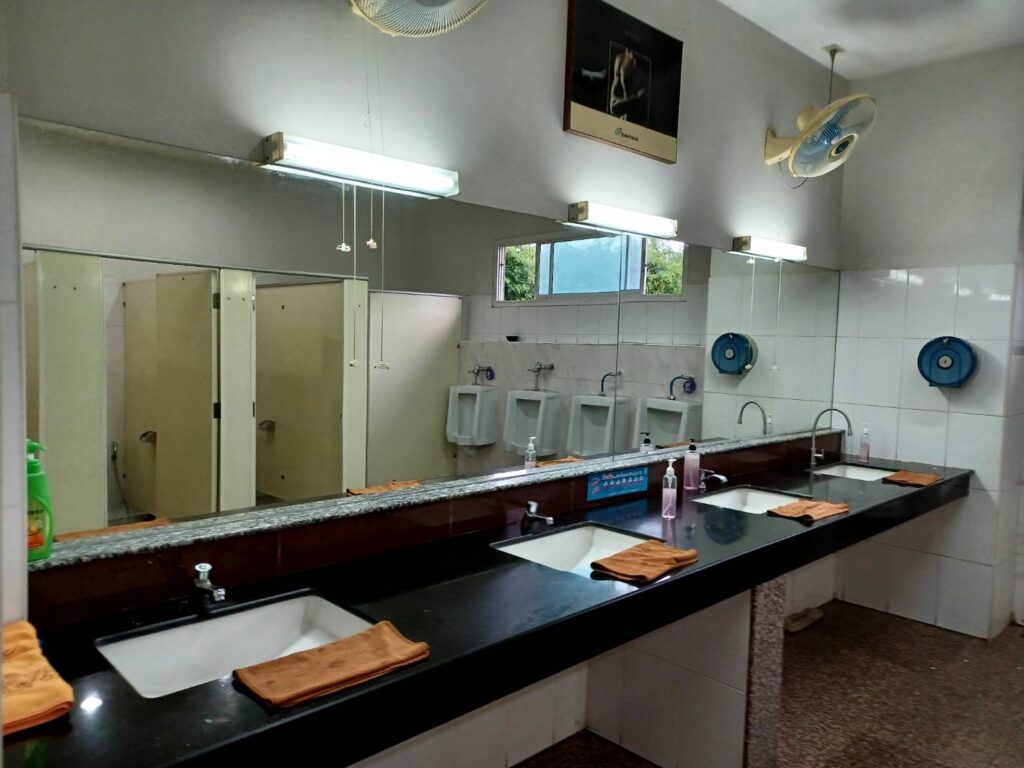 They have dry sauna in locker room. At the moment, it was not operated but staff can open it for you so please ask them.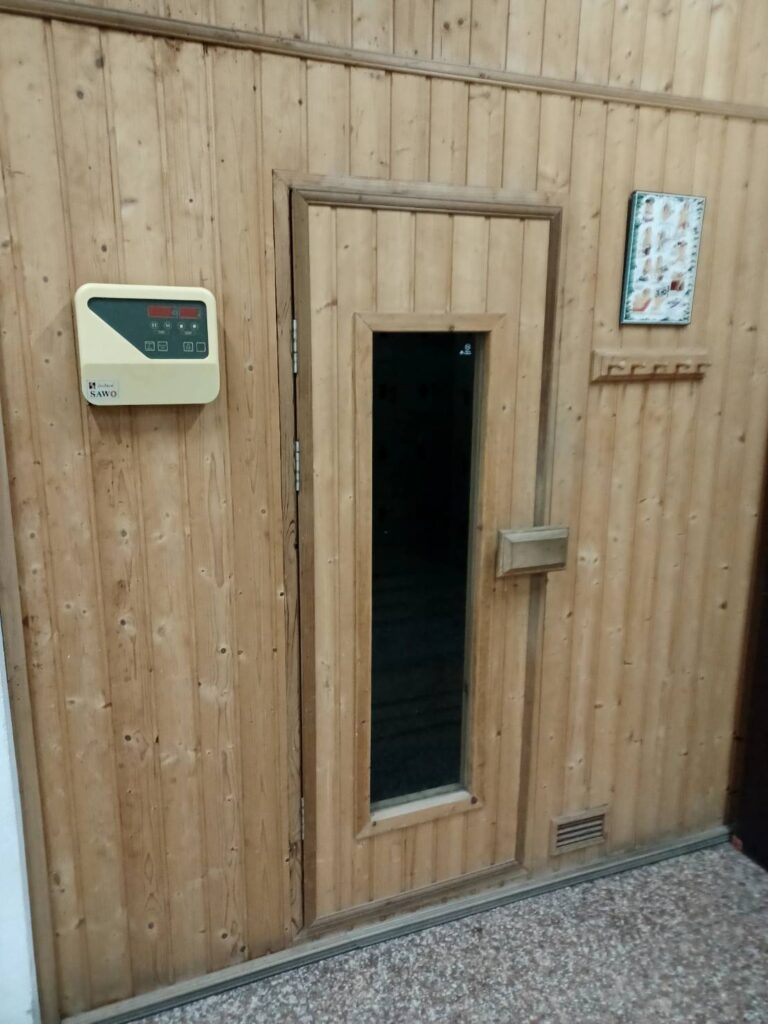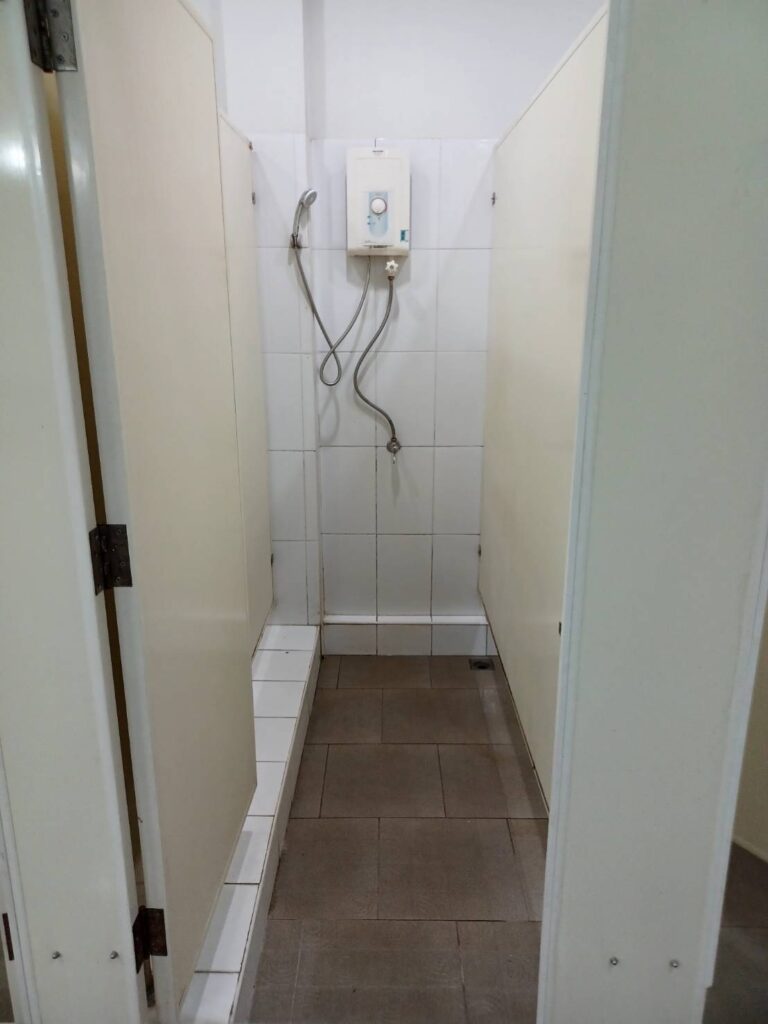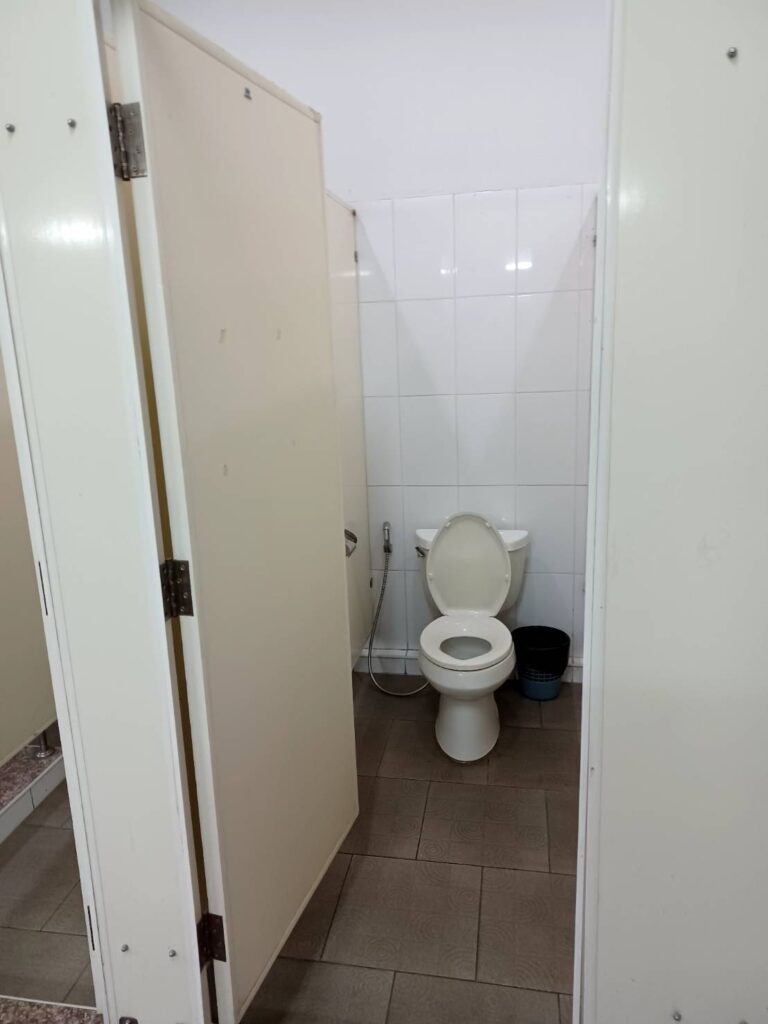 Hot shower is available to adjust temperature.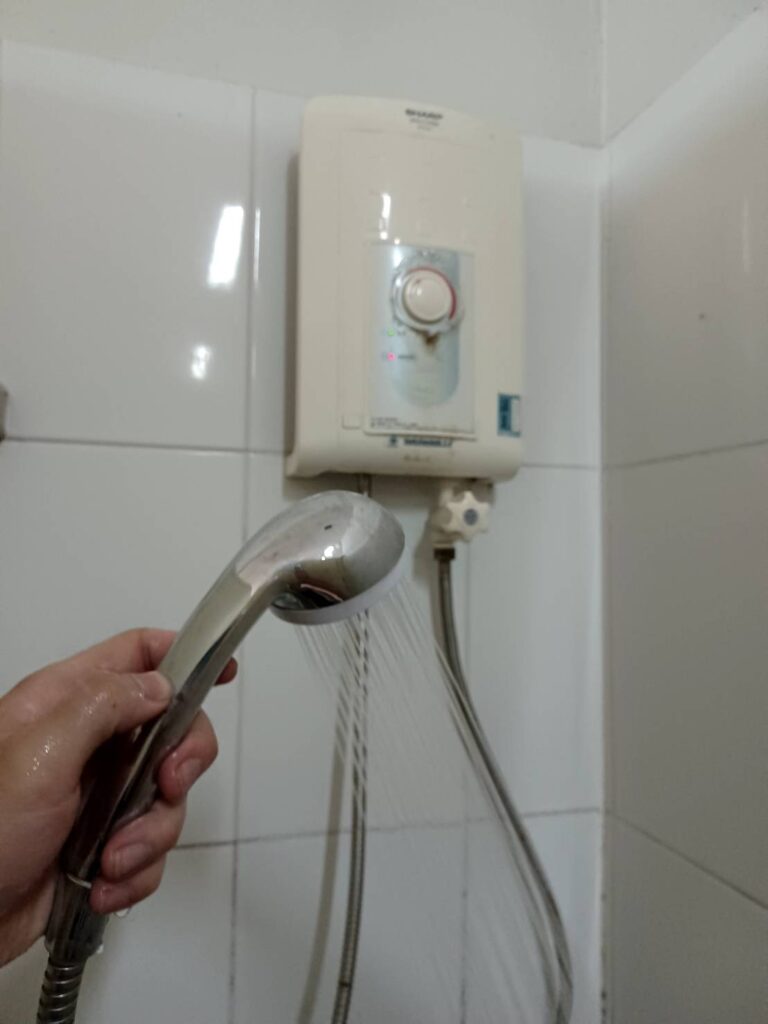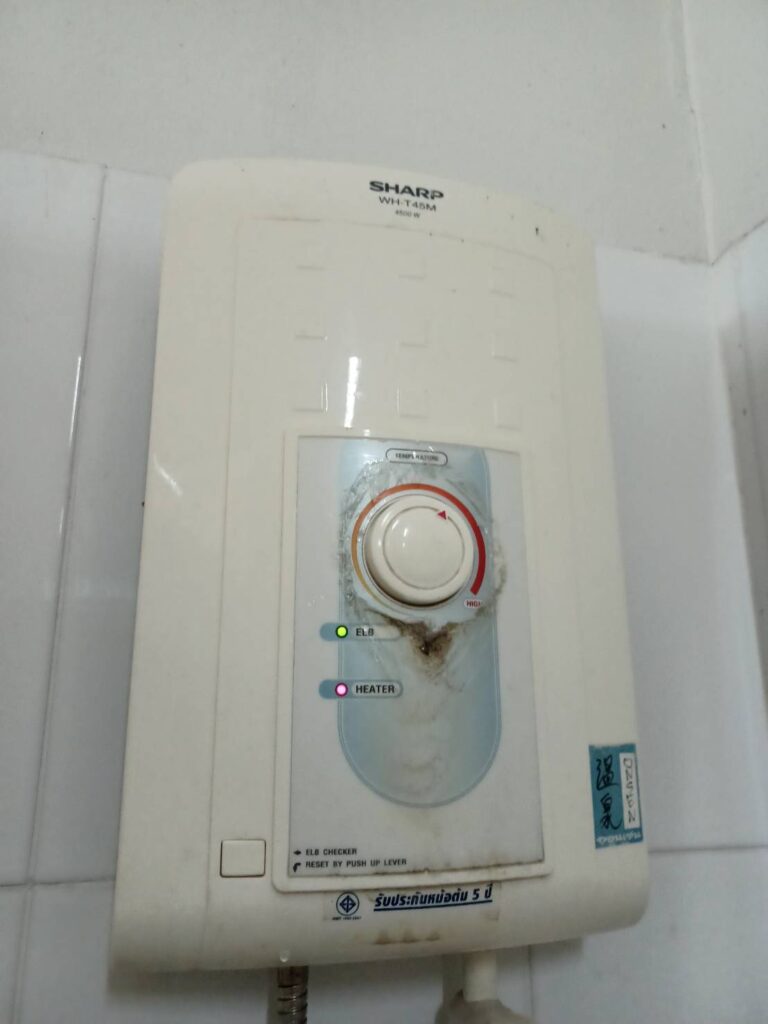 Drinks at reception. There is no store or market around gym so I got one water bottle to replenish water in my body.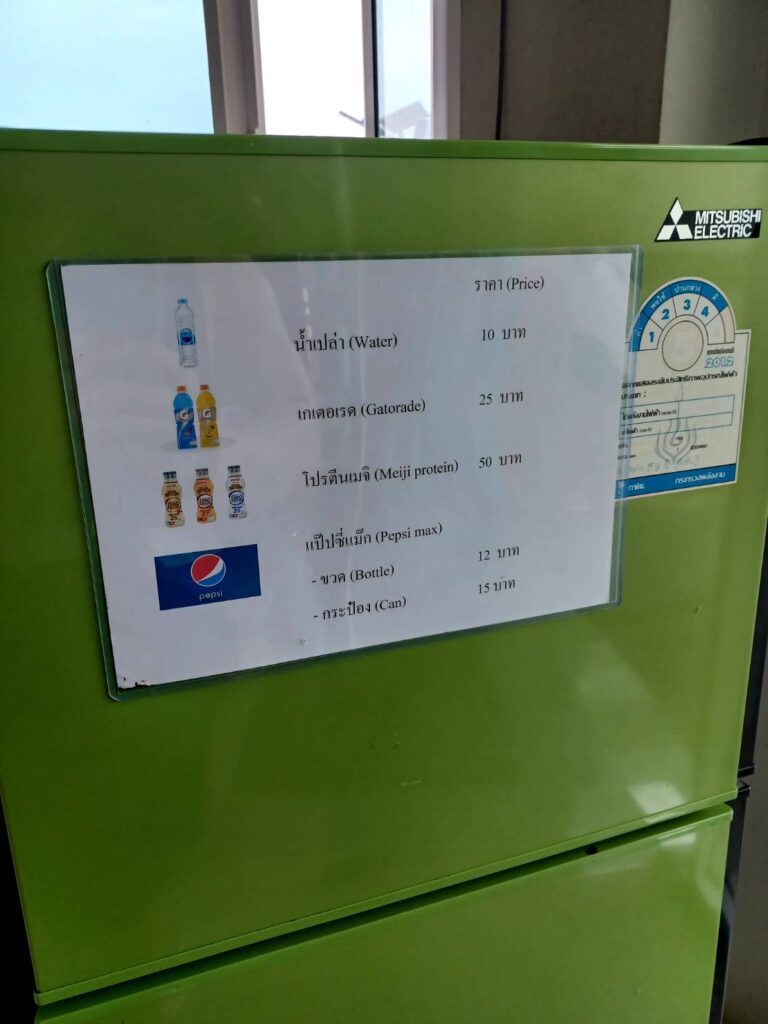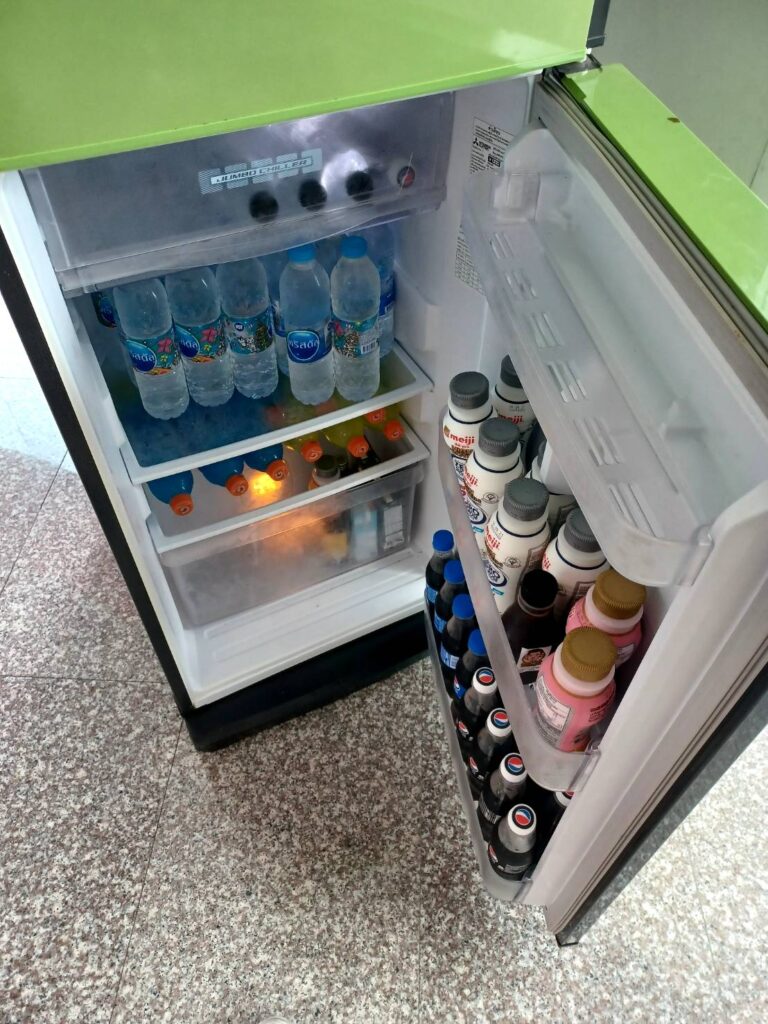 Ok, that's all for the gym introduction of Fit fit fit fitness Buriram. The gym is 2 story owned building with full equipment to meet your exercise need. There are also trainer (English speaker) so you can inquire the staff in case you have a question how to use specific machines.