With huge muscle pain one day after the 7 hour gym workout, I came back by walk to Nakhon Sawan bus terminal.
There is no motorbike waiting at the city center where I stayed. If you want to go by transportation, you can ask tuktuk that I saw sometimes on the way.
Well, just only several kilometer away so please walk and walk like me so you can observe how local people's life is.
Nakhon Sawan bus terminal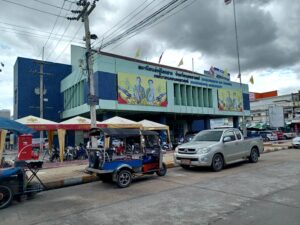 I used this company for minivan to go back to Bangkok. Van will stop at Rangsit and BTS Mo chit.
As you see below, minivan departs at 7am, 11am and 2pm for 182THB.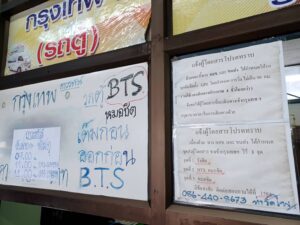 I purchased ticket in advance but there were still available 30 minuted before departure time at 11am.
I came to bus terminal 30 minutes before as I was requested so.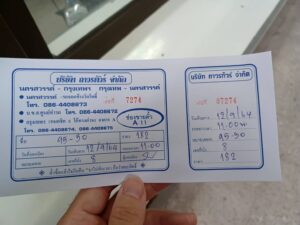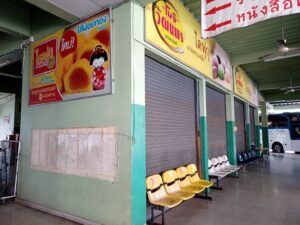 Bus to other destination also available.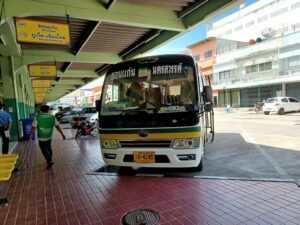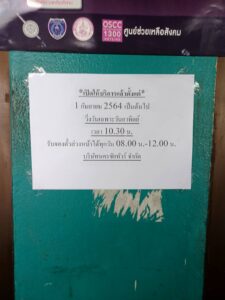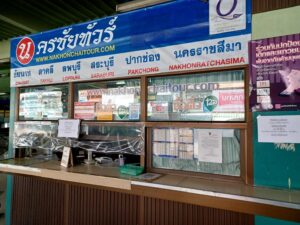 Minivan to Bangkok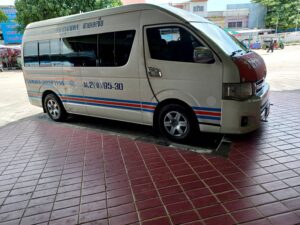 Due to Covid restriction, 25% of seats are blocked to make social distance.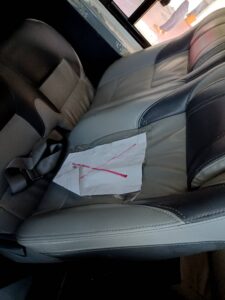 Bus company is very clever they put delivery staff on the seat which nobody is allowed to take.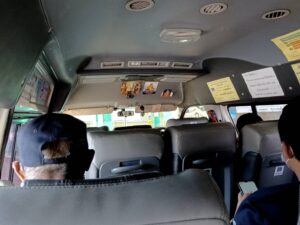 After 2 hours, van stopped for rest only 10 minutes for toilet.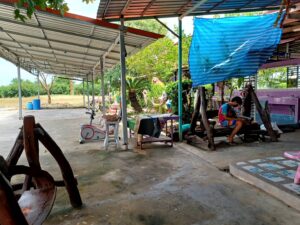 If you want to buy some food or souvenir, please finish very quick as van will not stop for long time. Drinking inside van is ok but eating is not allowed during Covid era so please be careful.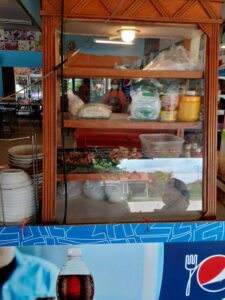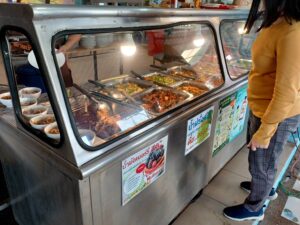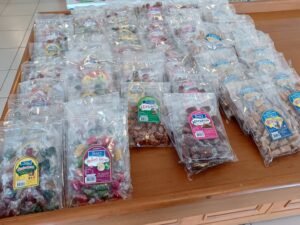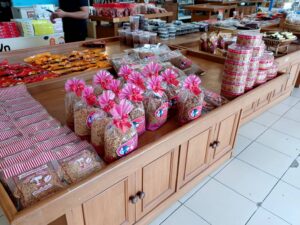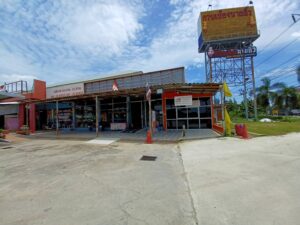 Mini van riding was very smooth, it took exactly 3 hours to Rangsit future park because this is convenient for me to take bus 555 to go to Lad krabang area. If you prefer to go to BTS station, you need 20 minutes more so total 3 hour and 20 minutes to BTS station from Nakhon Sawan. Road condition is good, almost flat so I can comfortably sleep during whole trip unlike when I took mini van from Petchaburi province. I took such southern route many times, every time, mini van goes like a bullet to provide roller coaster ride to you.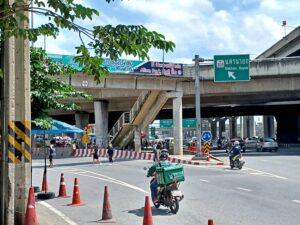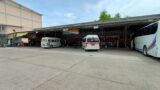 Mini van from Petchaburi Province to Bangkok
Hello, everyone! Welcome back to "fitravelife.com". For the past 2 months, I came to Petchaburi Province every weekend f...