Hello, welcome back to fitravelife.com! As you know, the government is pushing work from home policy to reduce the movement of people to contain Covid-19. My company is also exercising work from home policy as well. Sometimes on the work from home day for me, I book hotel then stay and work from HOTEL.
This time, I would like to introduce my regular work from hotel place "Hilton Sukhumvit Bangkok". I have Hilton Gold membership so I can enjoy some benefit such as free breakfast and early check in and late check out. By using my Gold benefit, I normally check in at 8am then 3 pm to check out on the following day.
Location of Hilton Sukhumvit Bangkok
Hilton Sukhumvit Bangkok is located at the very center of Bangkok commercial district in Phrom Phom area. Hodel is just 3 mins walk from BTS Phrom Phom station to the direction of Sukhumvit soi 24. There is also another Hilton brand hotel "DoubleTree by Hilton Hotel Sukhumvit Bangkok" connected to the hotel. DoubleTree hotel is now used as ASQ hotel to accommodate guests from other countries for compulsory as quarantine purpose so it is not open for ordinary guests like me.
Hotel appearance.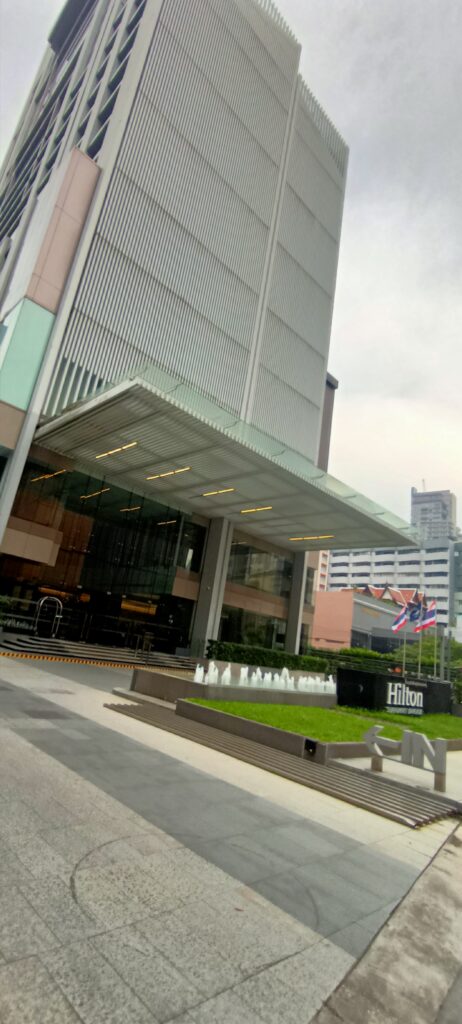 King deluxe room 37㎡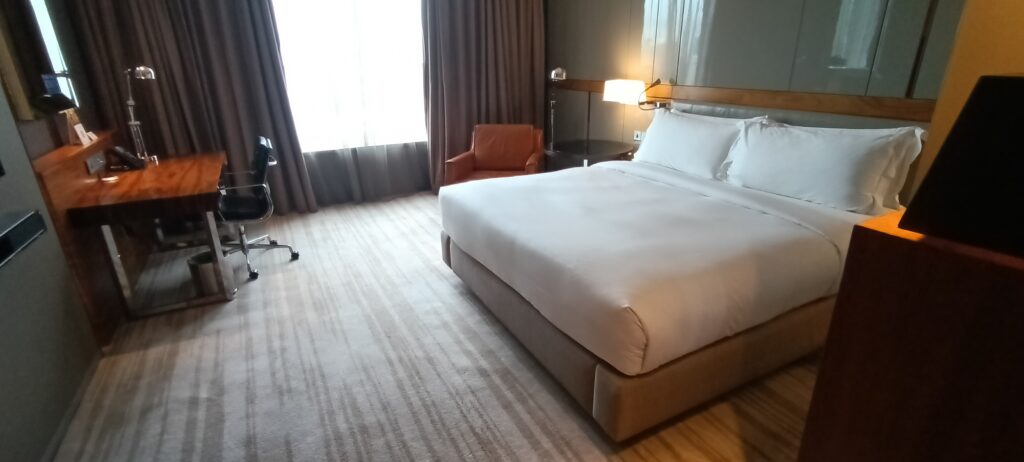 Mainly I sit at the desk to work from hotel during office hours.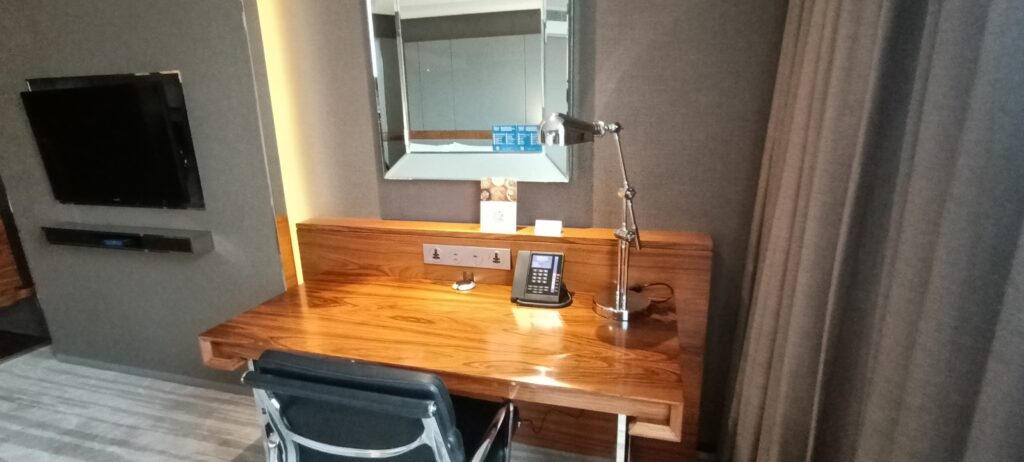 Bathroom curtain can be opened so that bathroom can seen from the bed area but for what?? lol.
Washroom area with amenity for single use for facial soap, body lotion, toothbrush, cotton swab.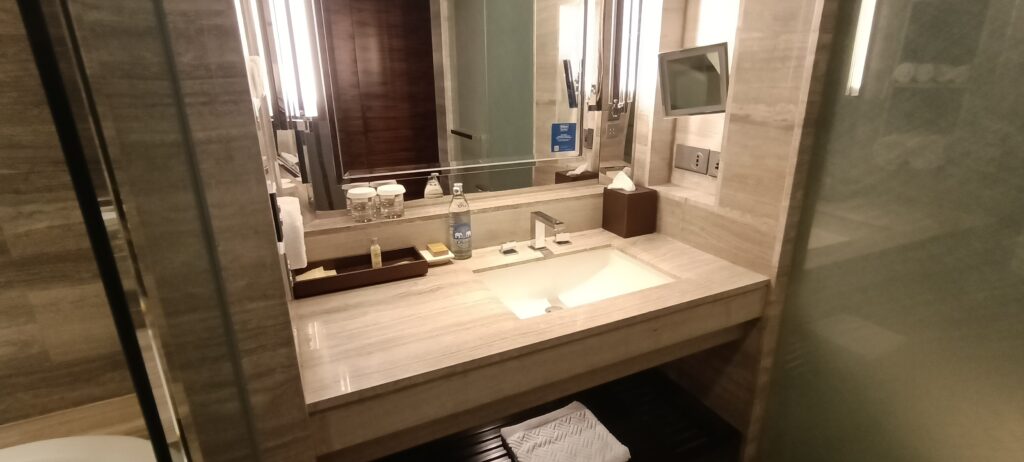 Amenities for shampoo, conditioner and body wash is "Verbena and Lavender" which is very common to all Hilton branded hotel. US based company "Guest Supply" produces these items.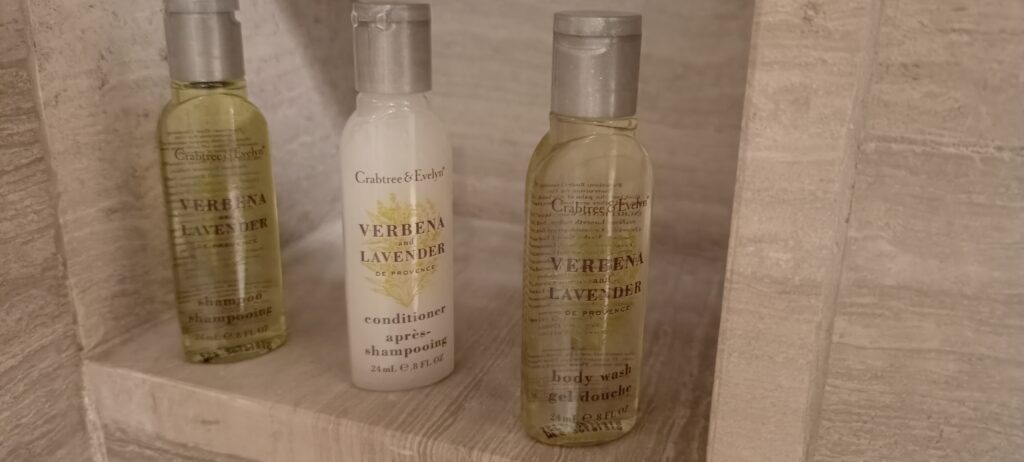 Coffee maker was newly installed recently for free 3 cups.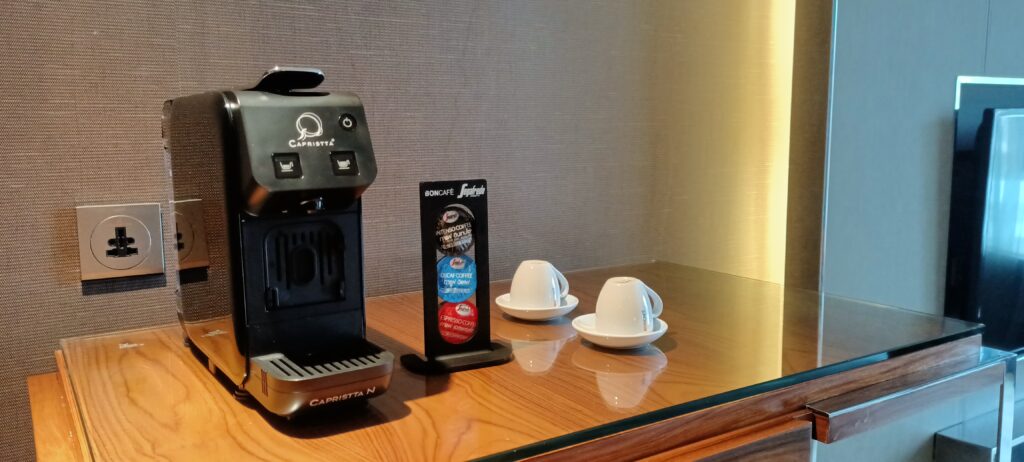 Breakfast
Breakfast comes if you book with room or you pay for the breakfast separately. Or if you have membership more than Gold, you are always entitled to free break fast.
In current Covid restriction, all restaurants are closed so break fast will be served at guest room. At the check in time, staff will hand in the request form for the breakfast. You will choose the menu you want then put in front of the door or give it to the hotel staff.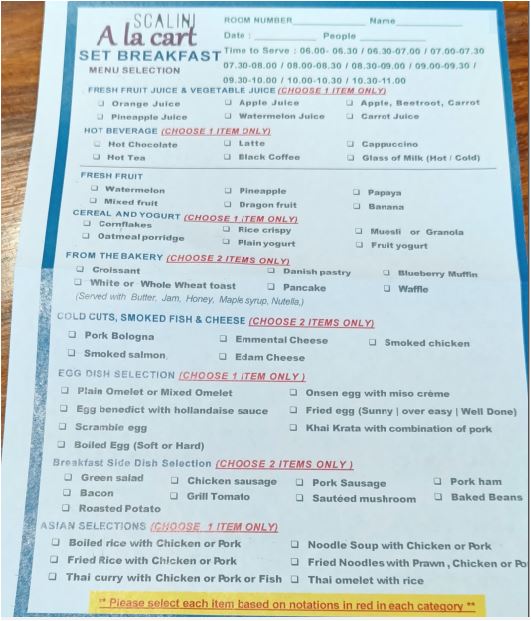 Let's select item for each section in the form. Below are my choices.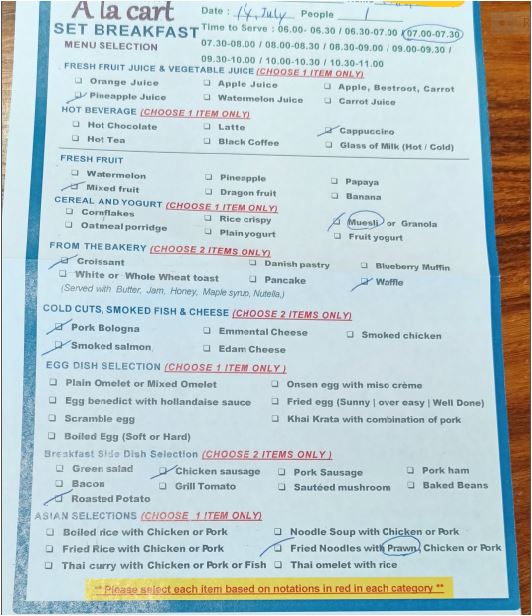 Thai version of form.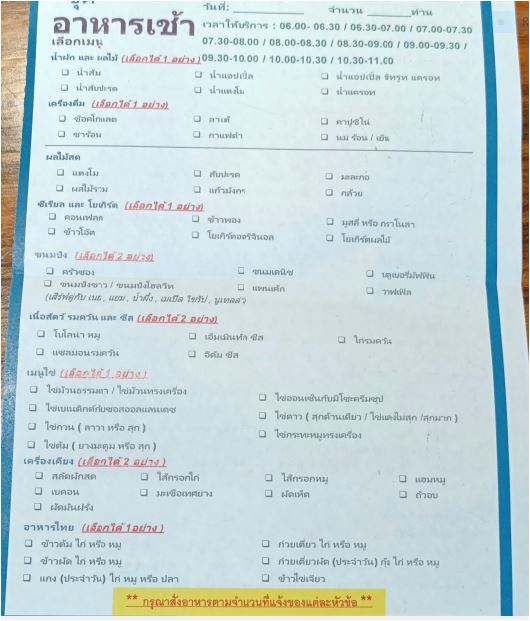 You can decide when you want to have breakfast in advance. When the designated time comes, you will get the phone call from the reception that the staff is already reached the room with full of ordered menu. All food are covered for hygiene purposes.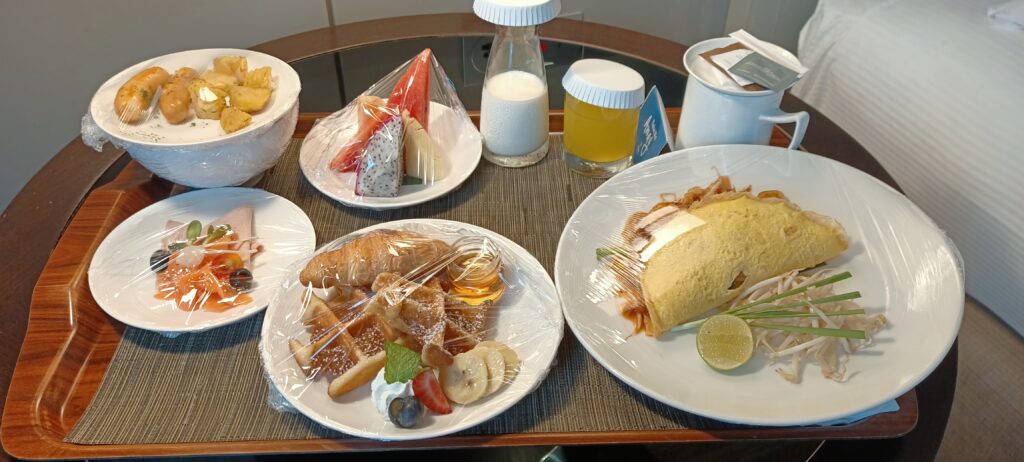 Pineapple juice and Coffee Cappuccino
Mixed fruit
Muesli
Croissant and Waffle
Pork Bologna and Smoked salmon
Roasted Potato and Chicken sausage
Fried noodles with prawn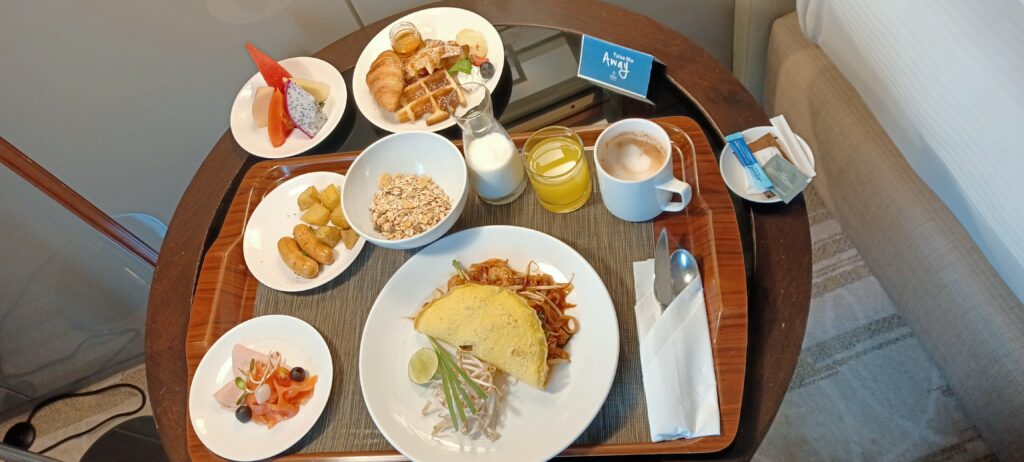 Fried noodle is Thai traditional style called Phad Thai.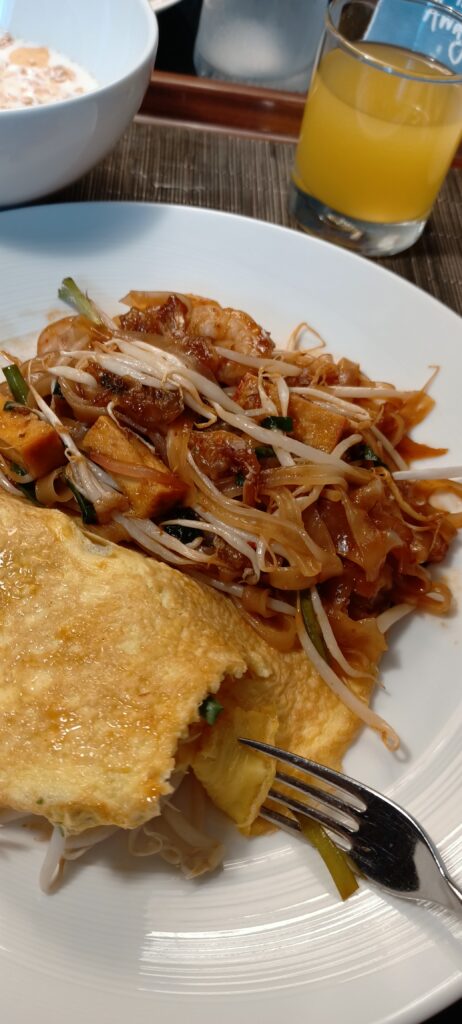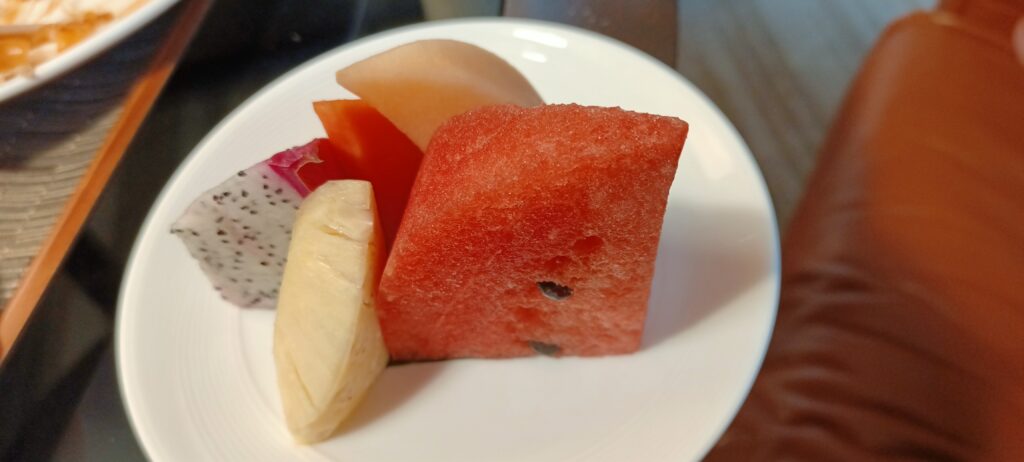 Hotel facilities
General guidance of hotel use in current Covid 19 restriction.
Restaurants and lounge areas are closed the food and drinks are served only to the room.
Need to wear masks all the time in Hotel property areas.
Gym is closed but pool is open as of July 13th, 2021.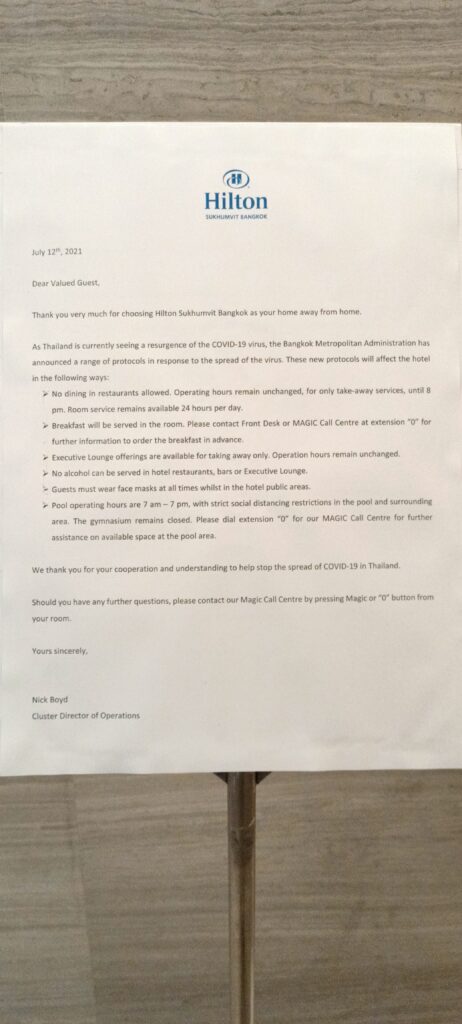 Swimming pool is at the rooftop areas with bar and fitness room is offered also. At this time, rooftop bar and gym was closed due to Covid 19 restriction but pool remains open.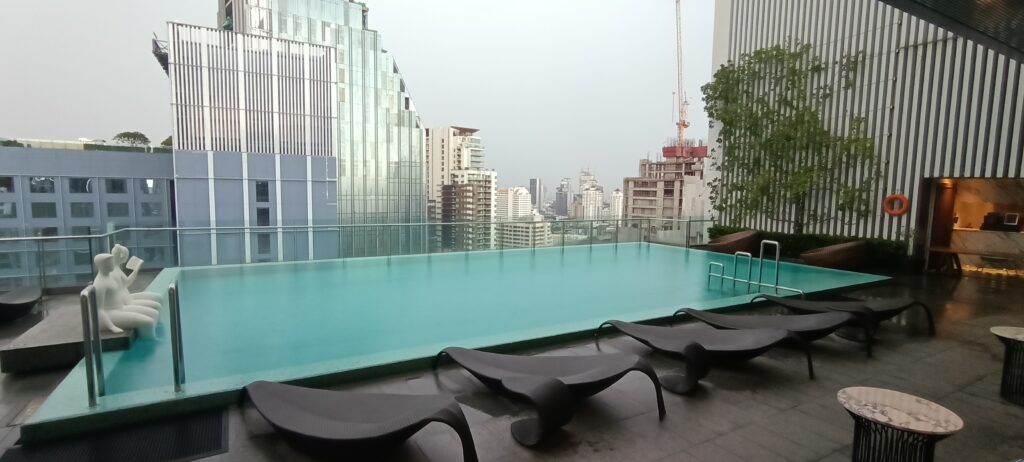 Gym area is closed at this moment.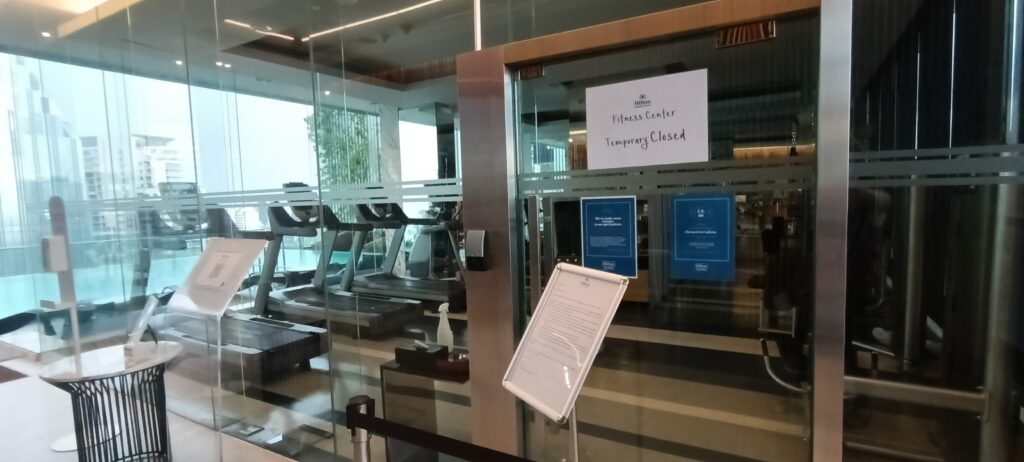 This time, I payed only 1,326THB for one night stay. This price is almost half of regular price of this hotel. Due to Covid situation and less tourist coming to Thailand now, hotel is reducing the price so that the residents can use it for day use or staycation purposes. For the meantime,, I will stay at hotels sometime for my work from home place and post my experience here to let readers know the current Thailand hotel situation more.
See you!