Hi, welcome back to "fitravelife.com." Entering August month, Covid situation is getting worse and worse in all over Thailand. To follow government order to impose maximum capable work from home plan, my company also followed and my office reporting day was reduced to one day per week.
As I posted before, sometimes I spend my work from home day at hotel as Work from Hotel. This time, I came back to Conrad Bangkok hotel which is higher ranked hotel of Hilton hotel group.
Location of Conrad Bangkok
Conrad Bangkok is located at All seasons place, Witthayu road. Nearest station is BTS Phloen Chit station. There is free shuttle from BTS to All season place frequently so you can take it or walking to hotel is not that tough, only 10 minutes to the place.
All seasons place.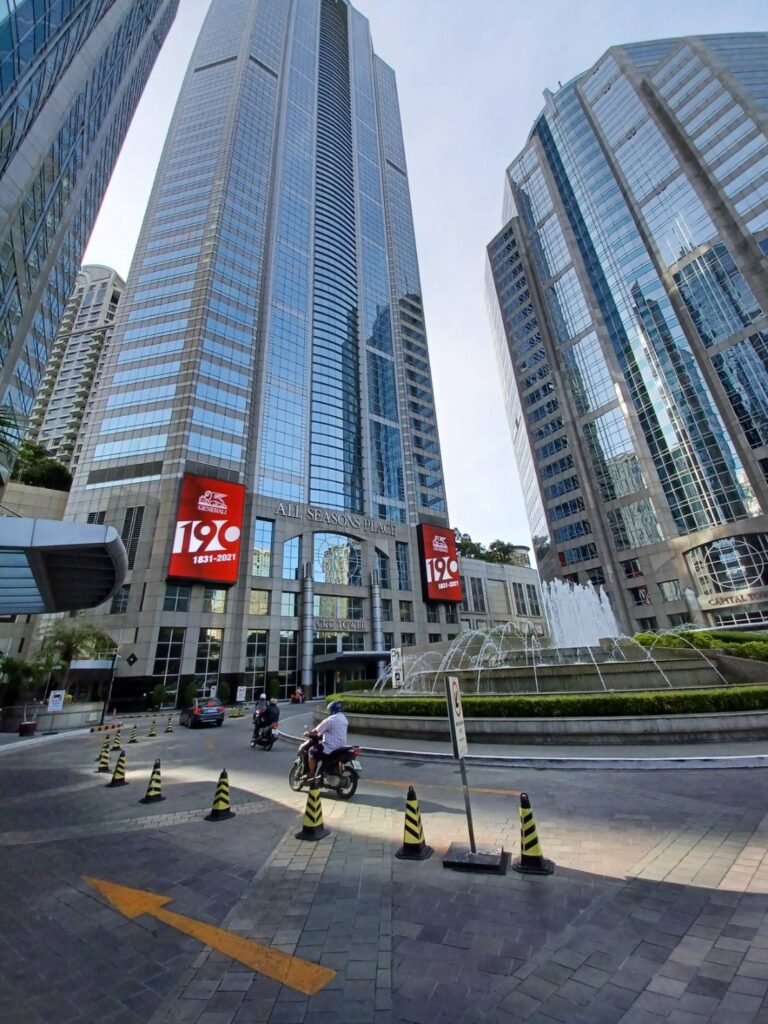 Entrance is next to UOB bank from All seasons place.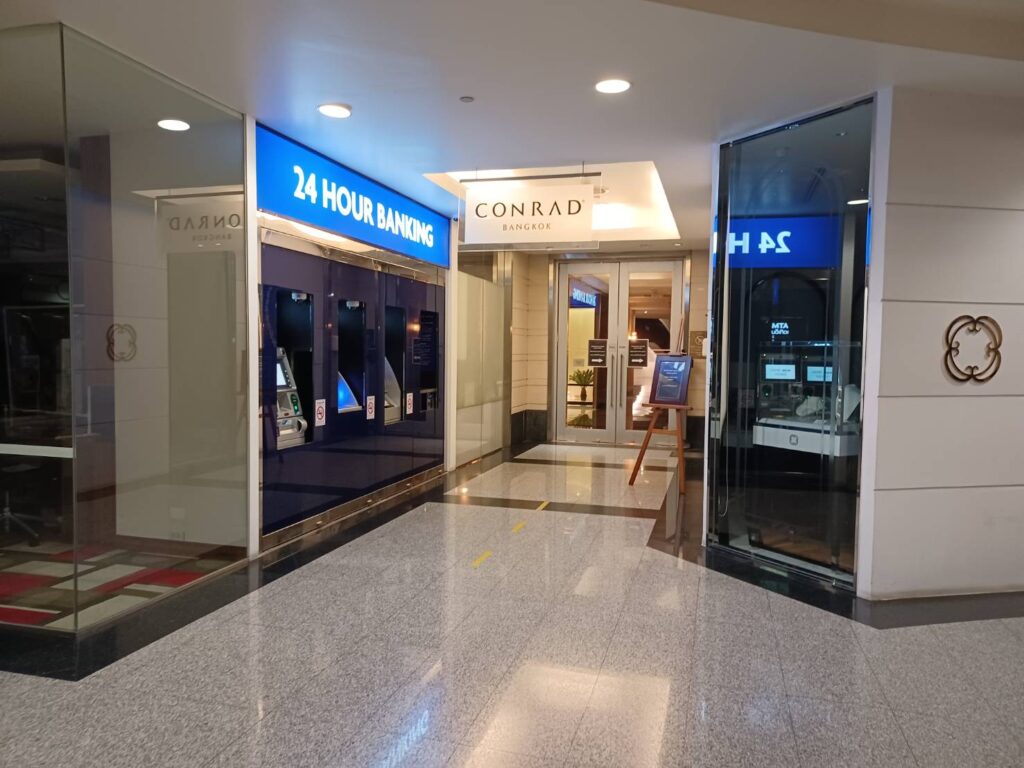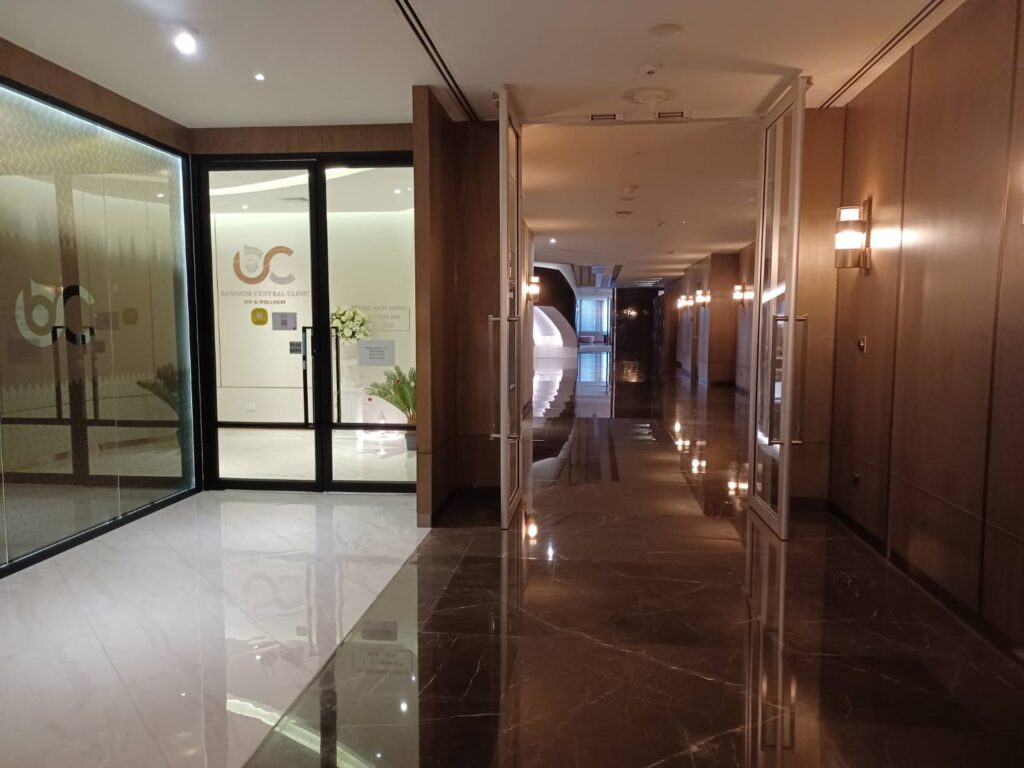 Lobby area.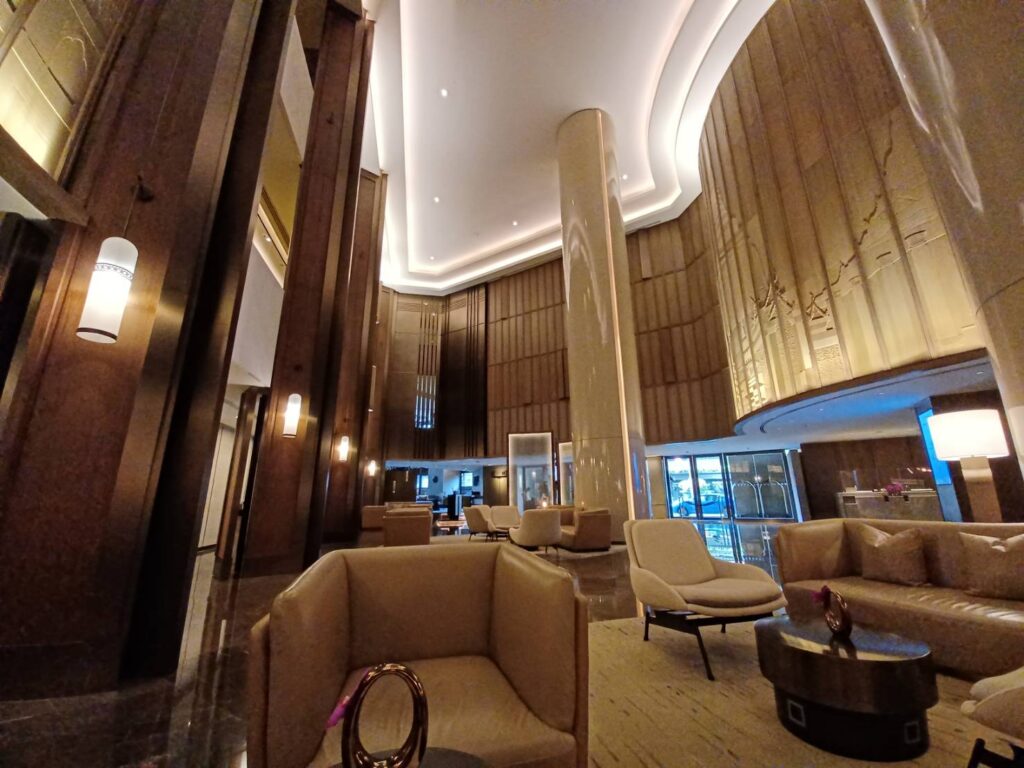 Thai year, I already achieved Hilton Diamond member ship, reaching 30 night stay including last year also.
I will soon to make another article to show the benefit and qualification of each membership level of Hilton hotels. Diamond is highest tier of all, which allows free breakfast, executive lounge use, room upgrade, bonus points, early check in and late check out.
As Diamond member, I am entitled to use executive lounge but this time, due to Covid regulation, all lounge areas and restaurant areas are closed. Staff told me that I can come to lobby restaurant to take out afternoon tea set and evening cocktail set to room instead. Breakfast is also available at room only. At check in time, I was asked to fill in the form to select breakfast menu from below.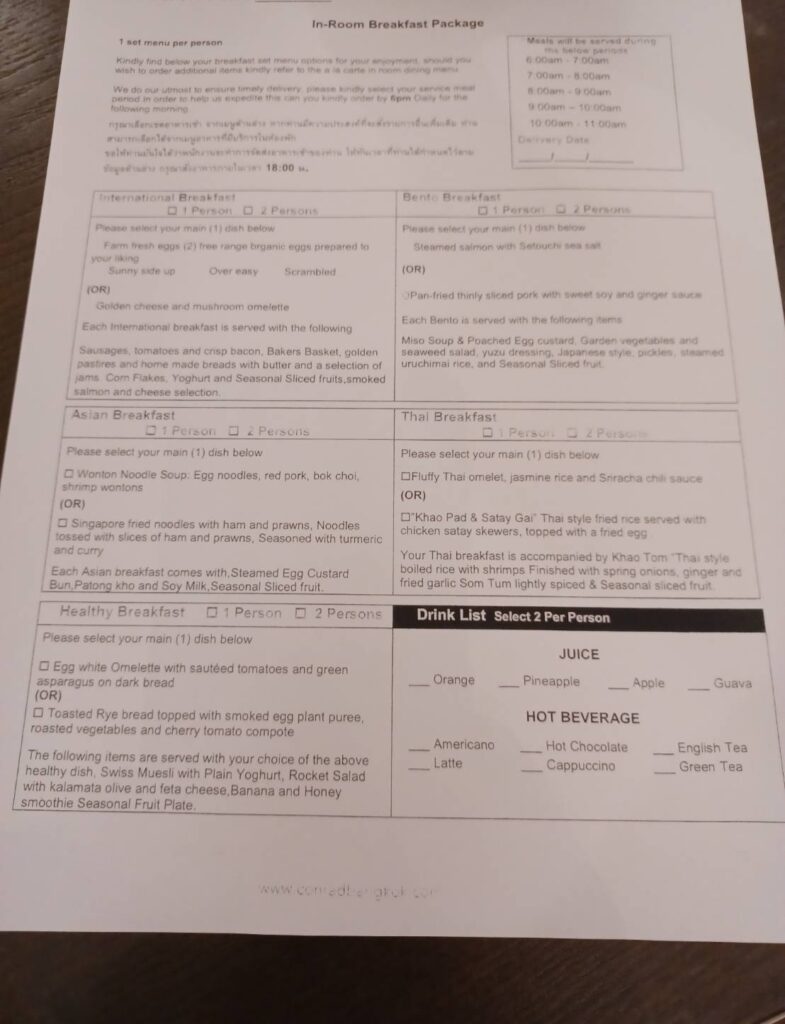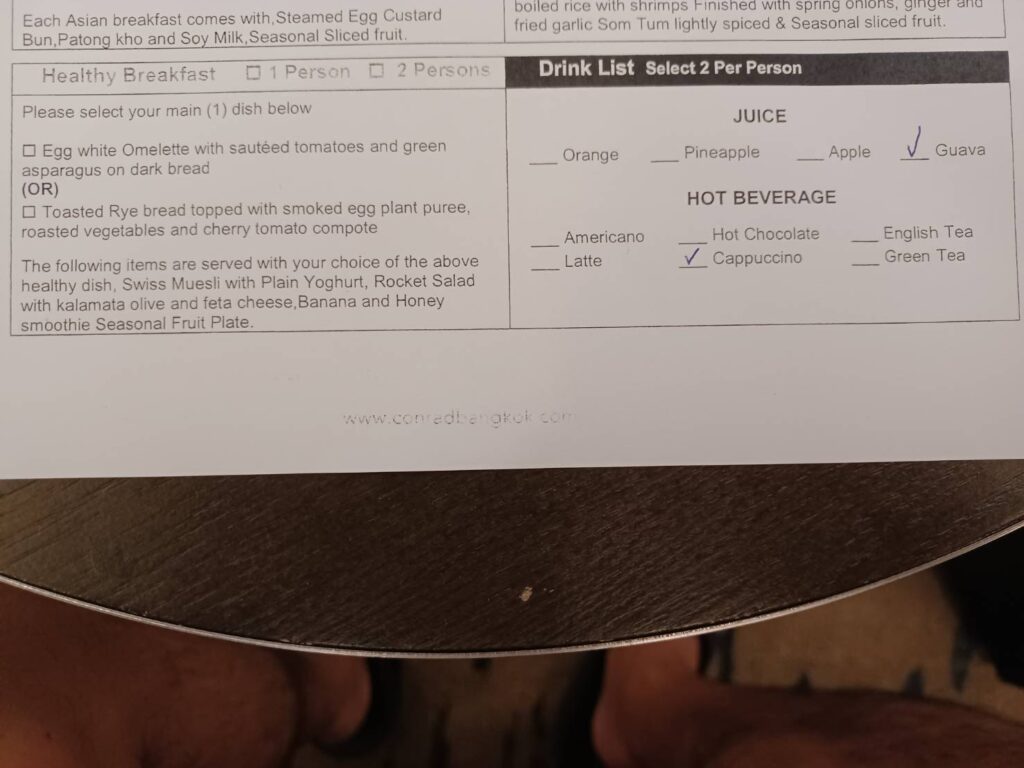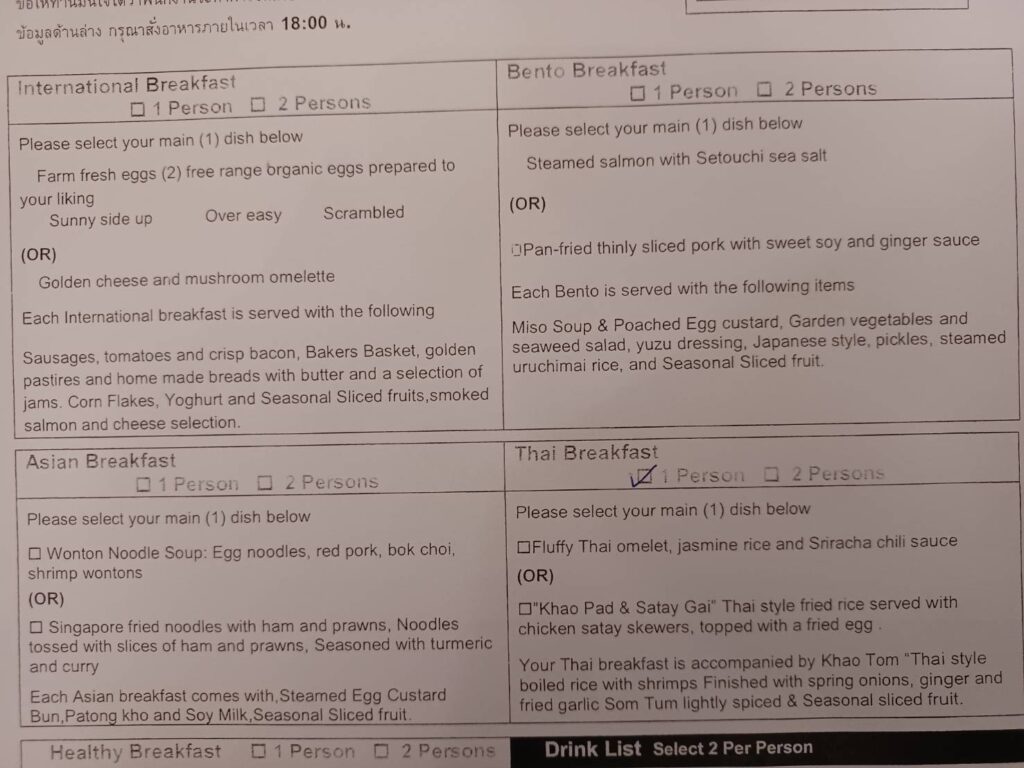 This time I selected Thai traditional breakfast set.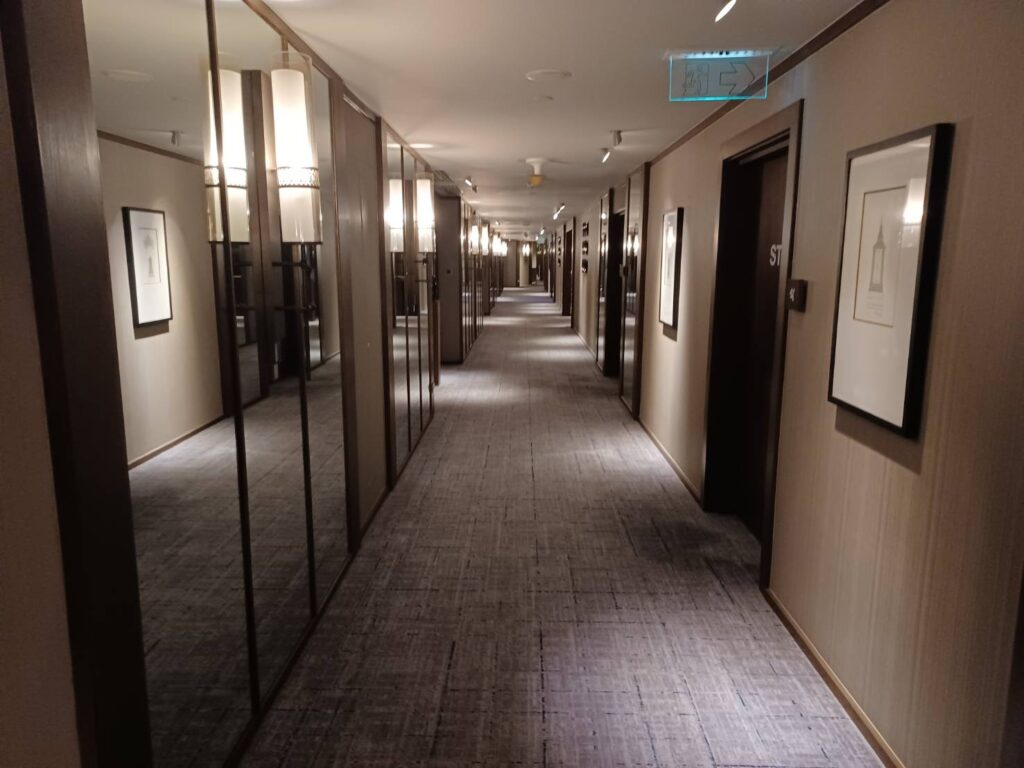 I booked Deluxe king room but room was upgraded to Grand premium king room which located at the corner of floor which larger room size from 41㎡ to 53㎡ owing to having Diamond membership for room upgrade.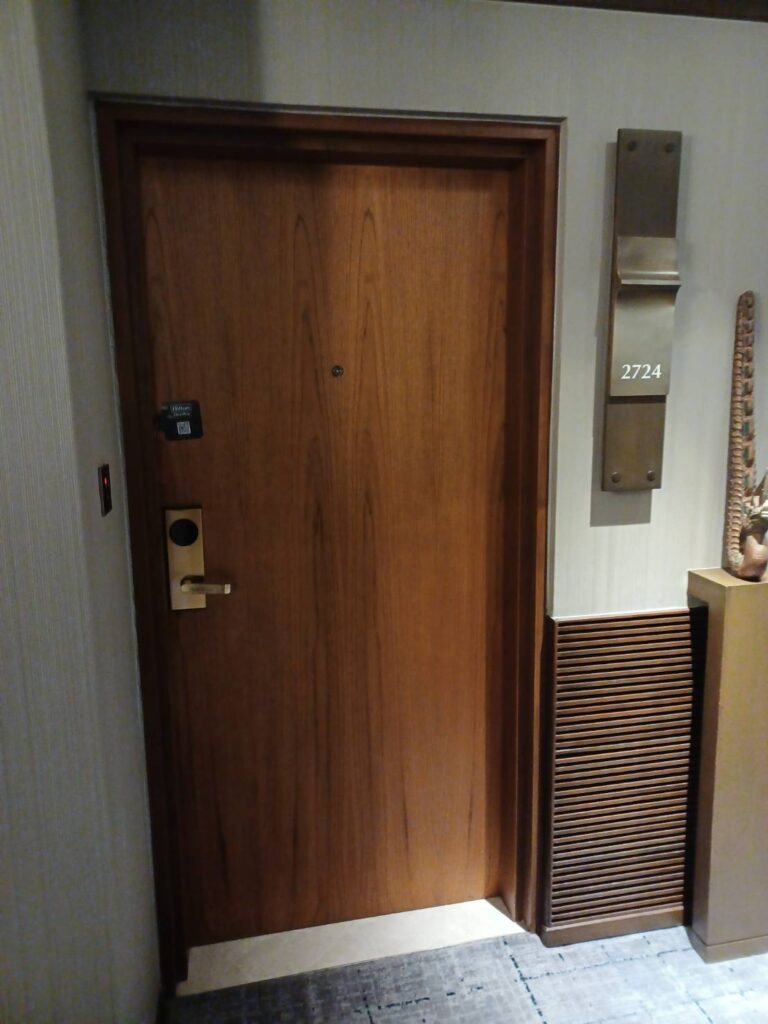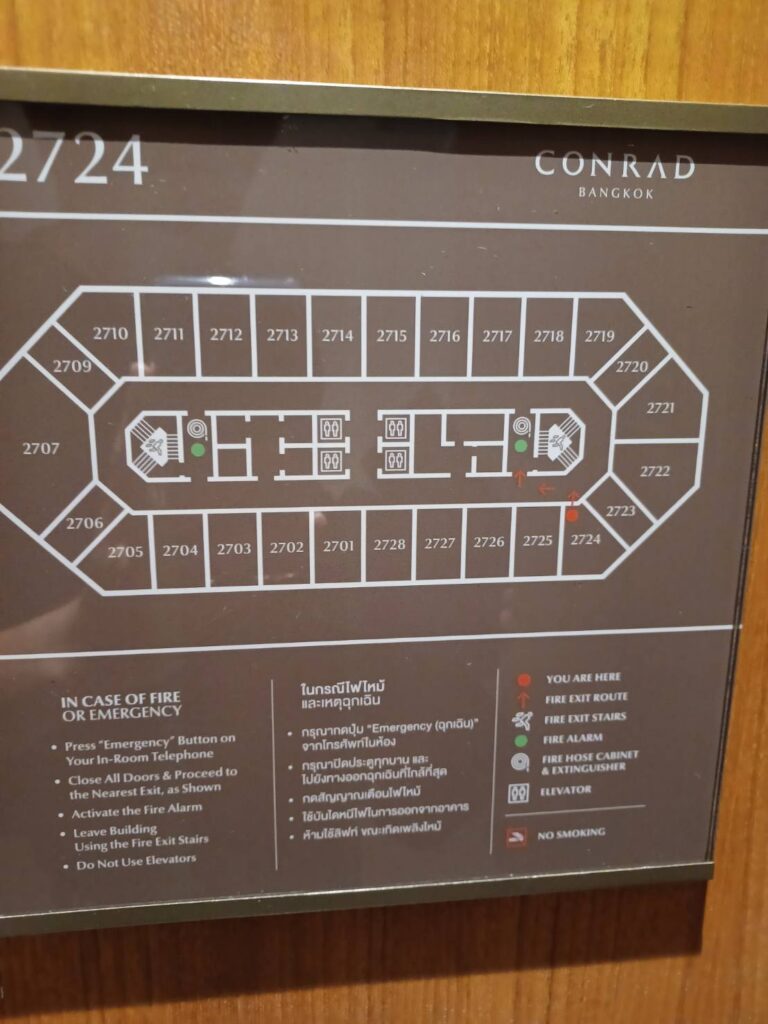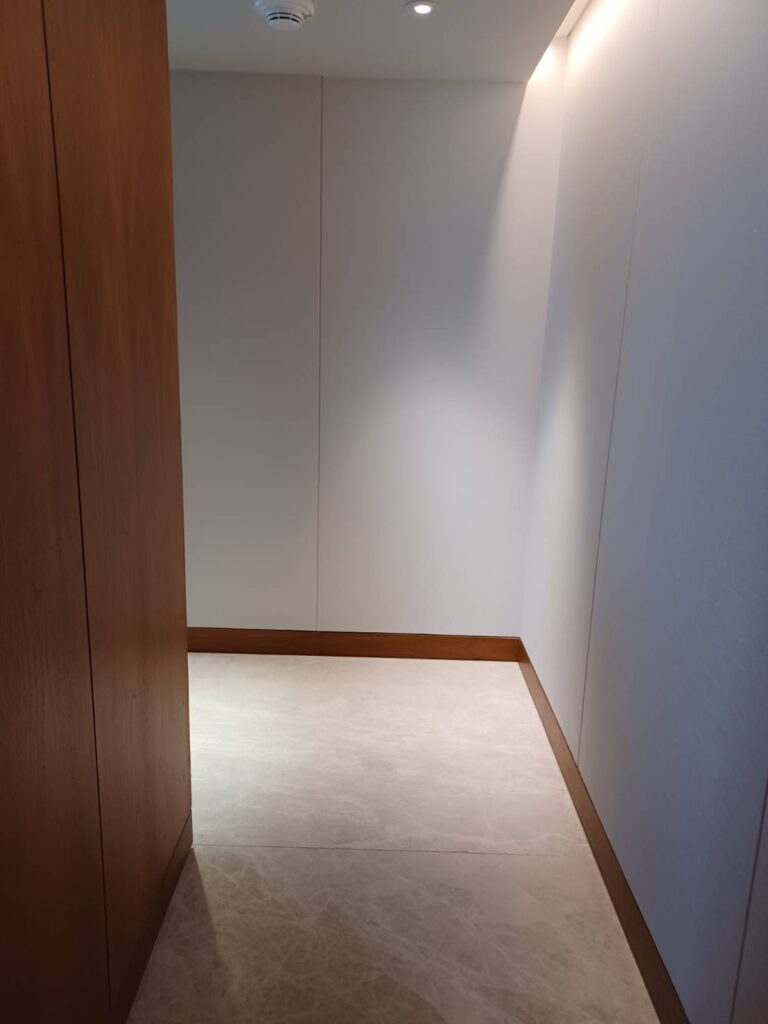 Empty refrigerator, coffee set and cutlery inside the wooden shelf.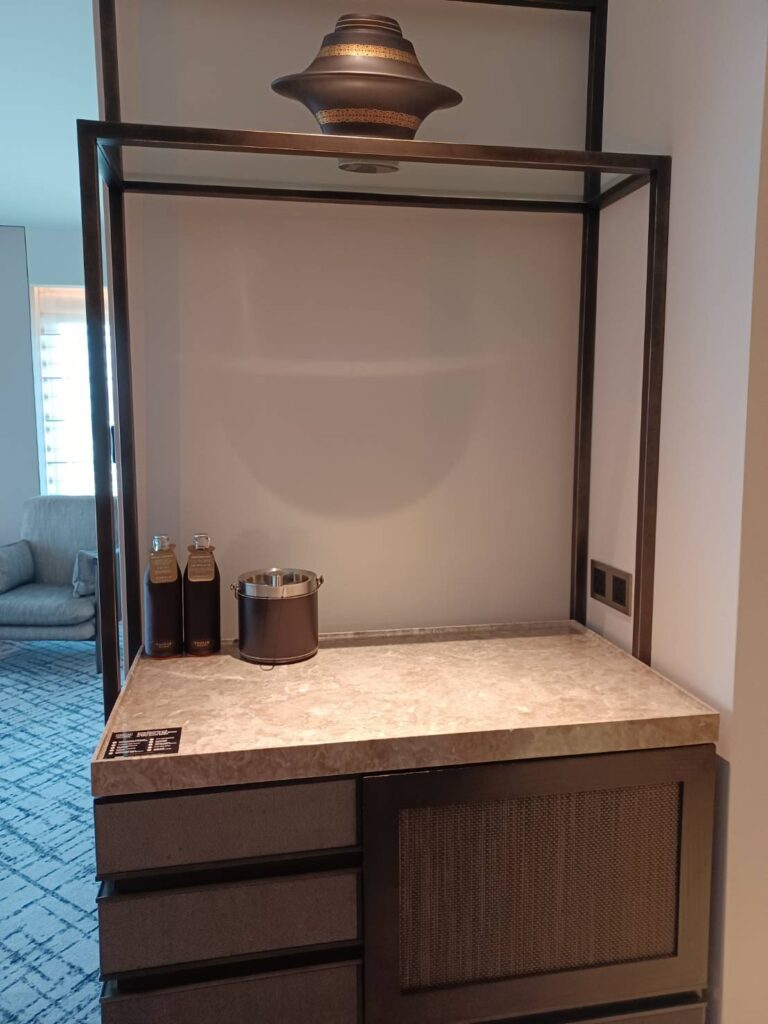 Complimentary water.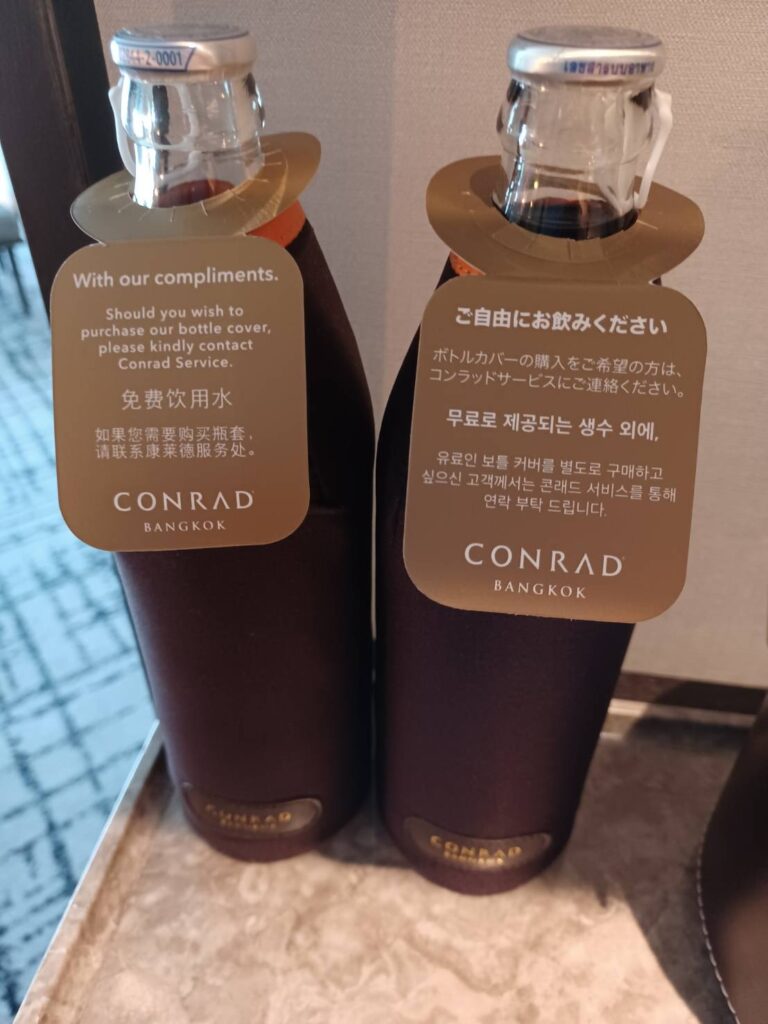 Room view from entrance.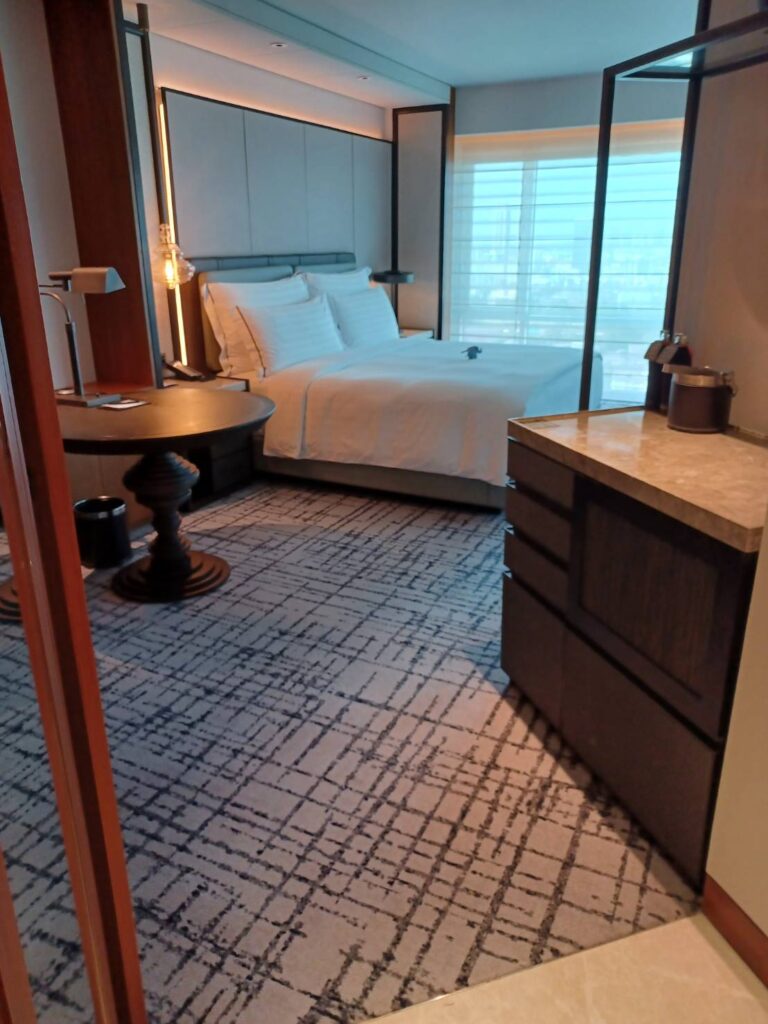 My temporary office today.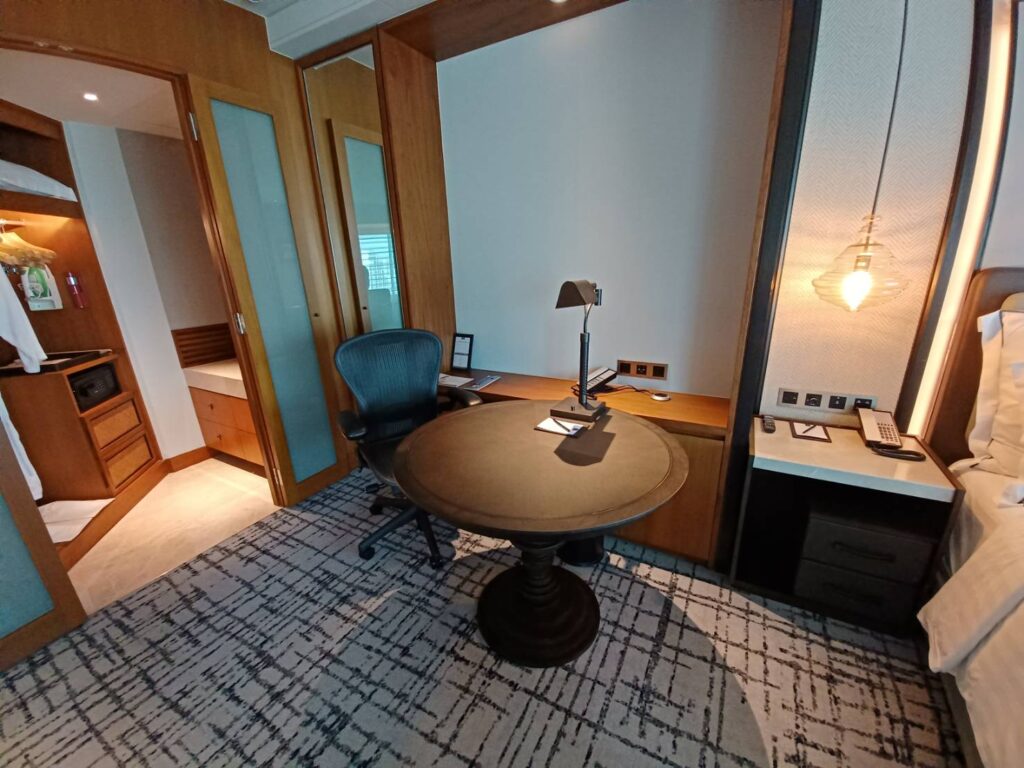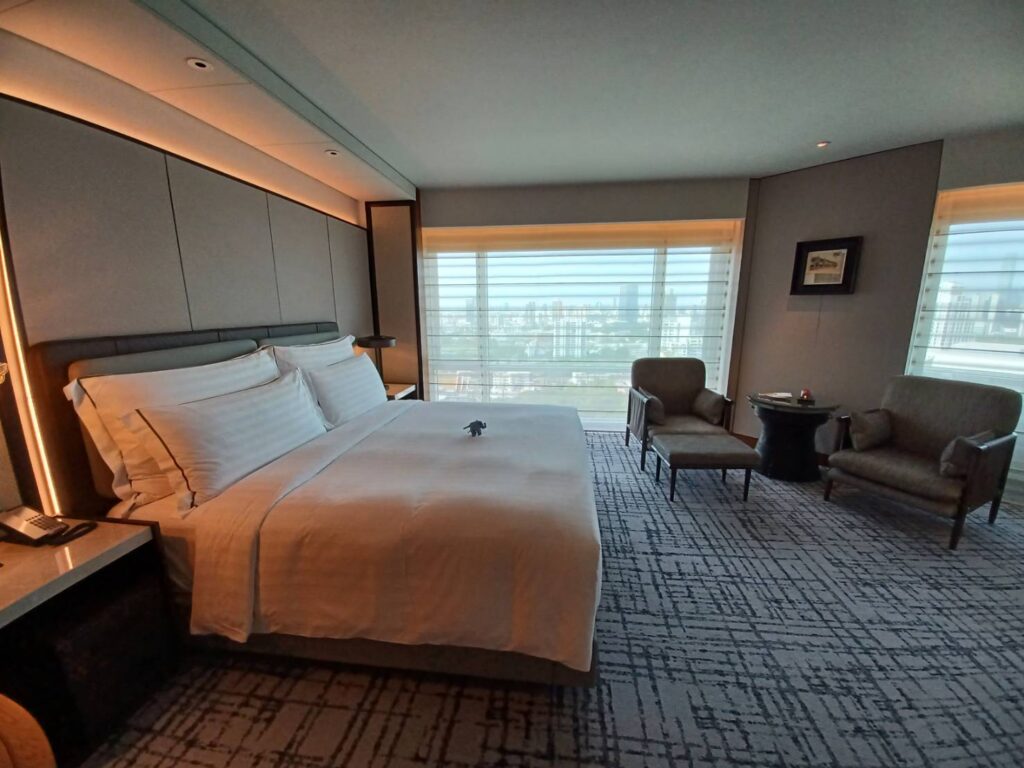 Two apples for welcome fruits.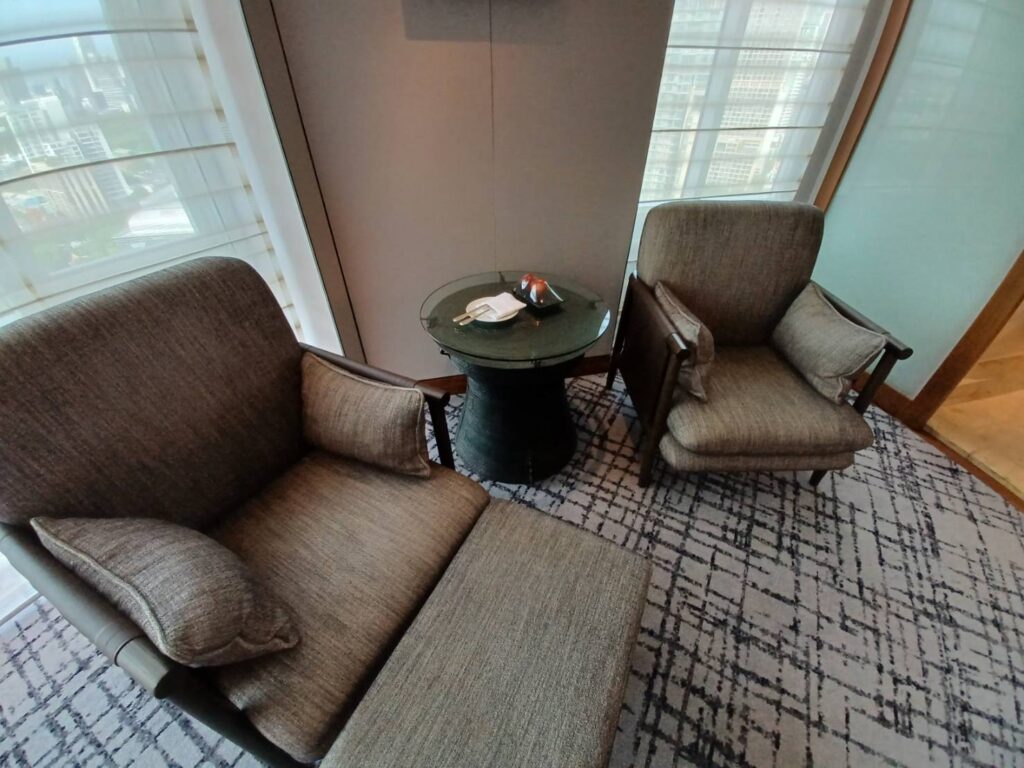 Bathroom with marble decorated. There is elephant toy also at bathroom.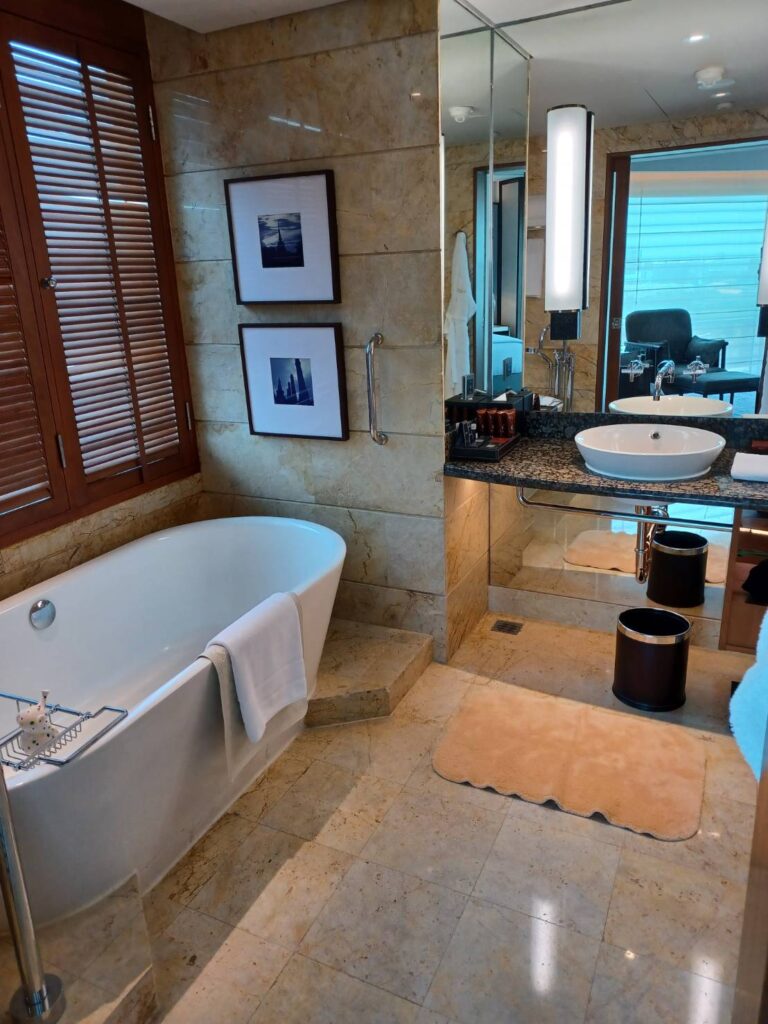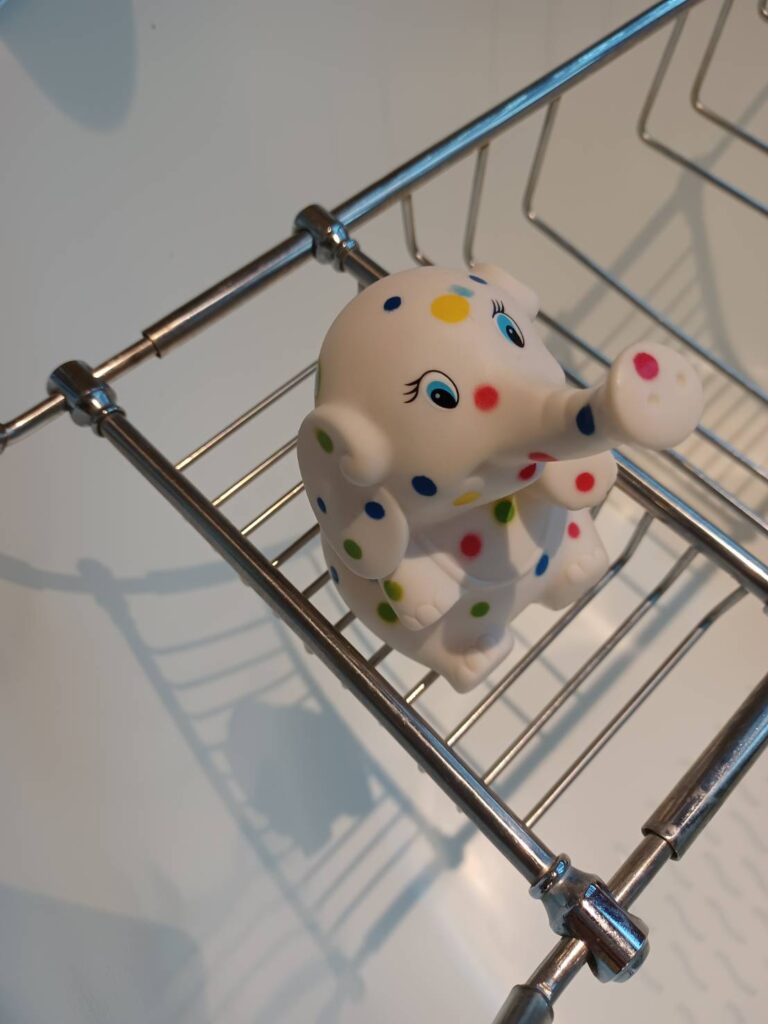 Nice view from bathroom. You can see also Lumpini park from this room.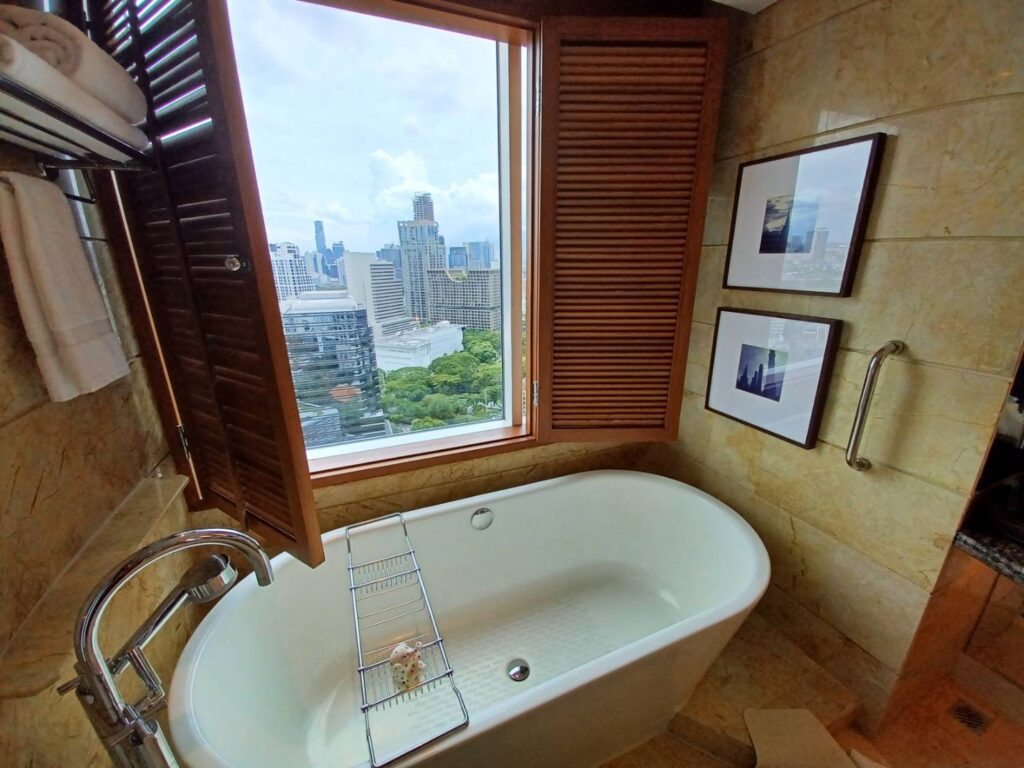 Antique wall decoration.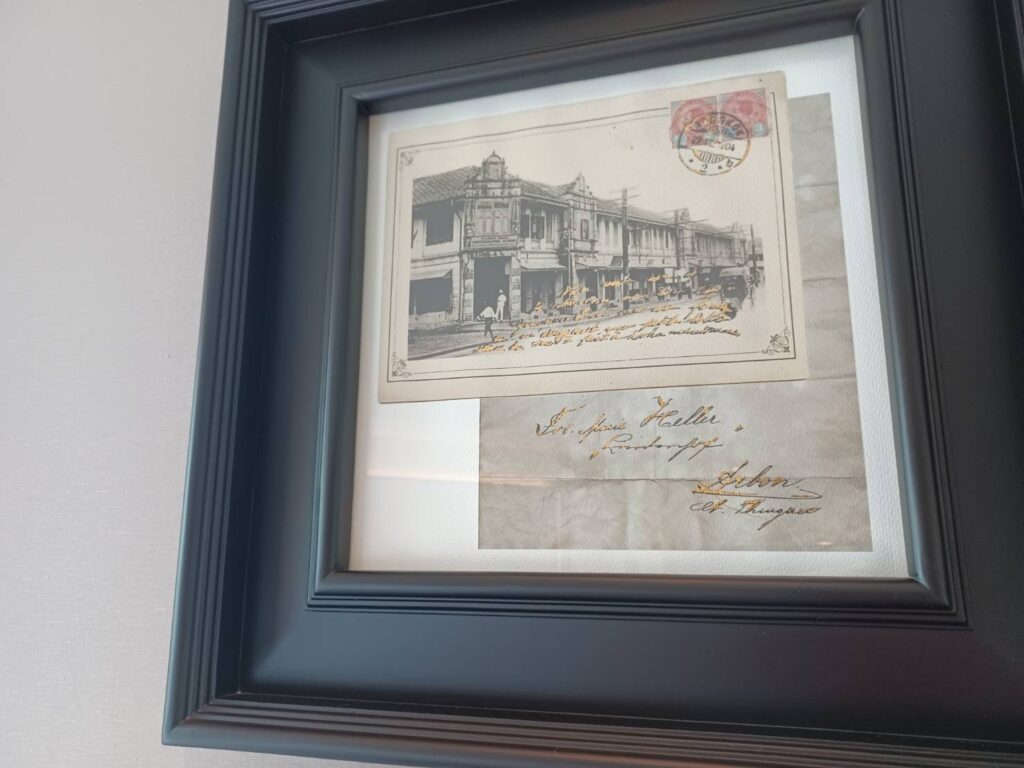 Amenities are Mandarin tea by Shanghai Tang.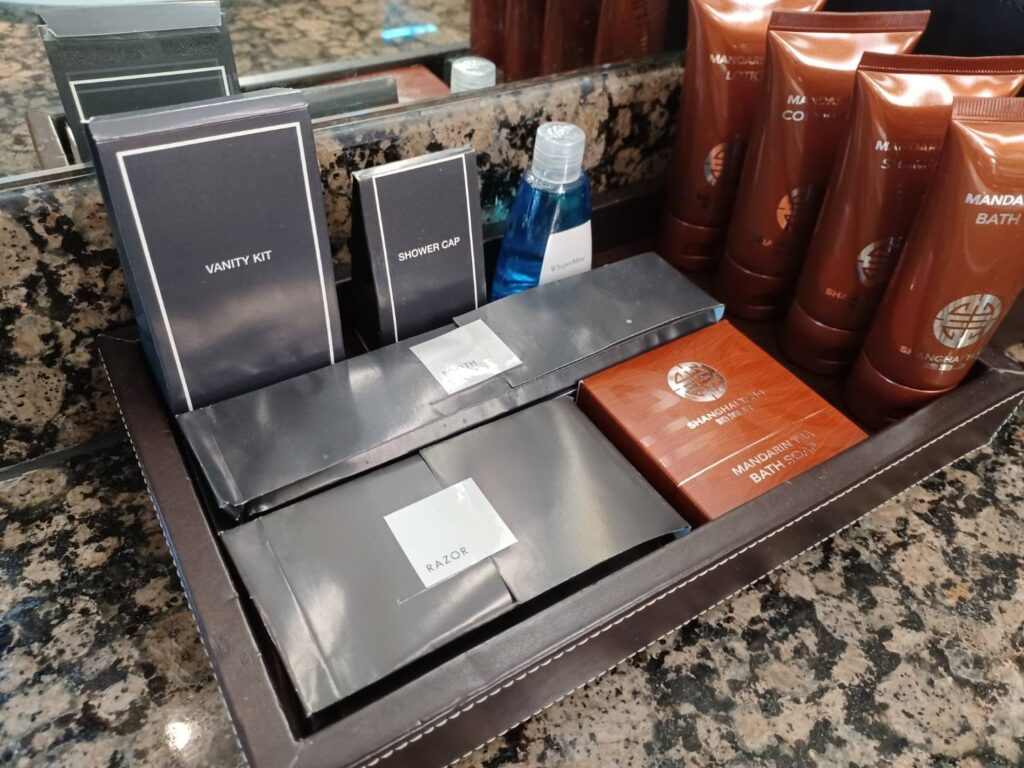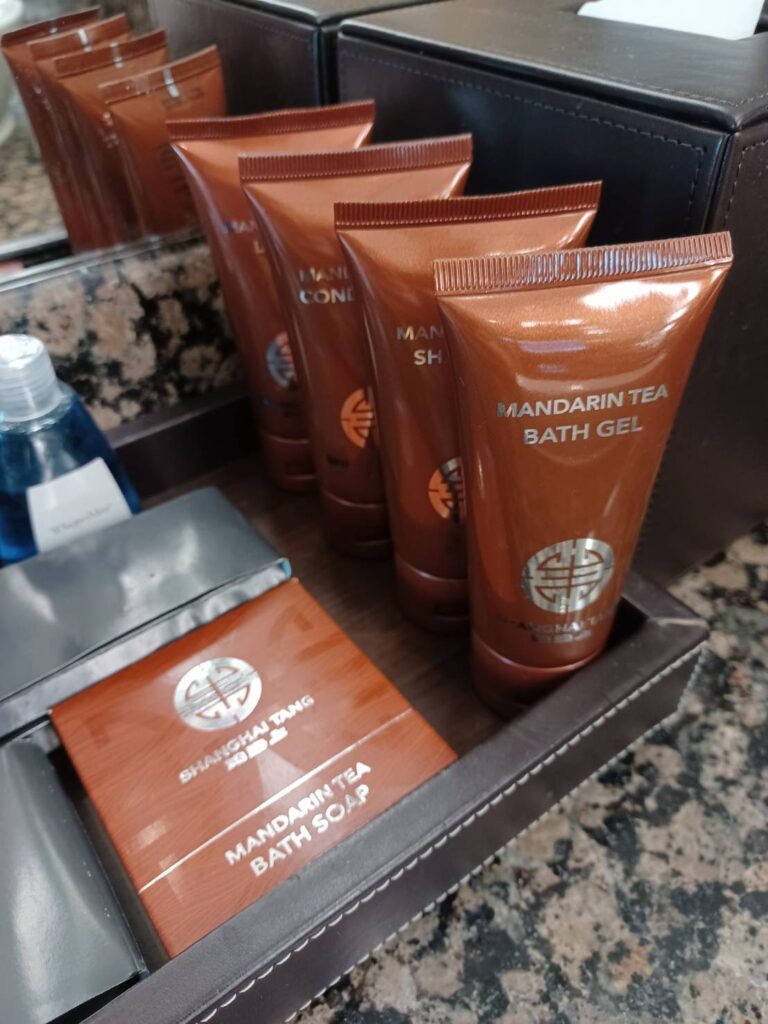 There is rain shower also on the ceiling.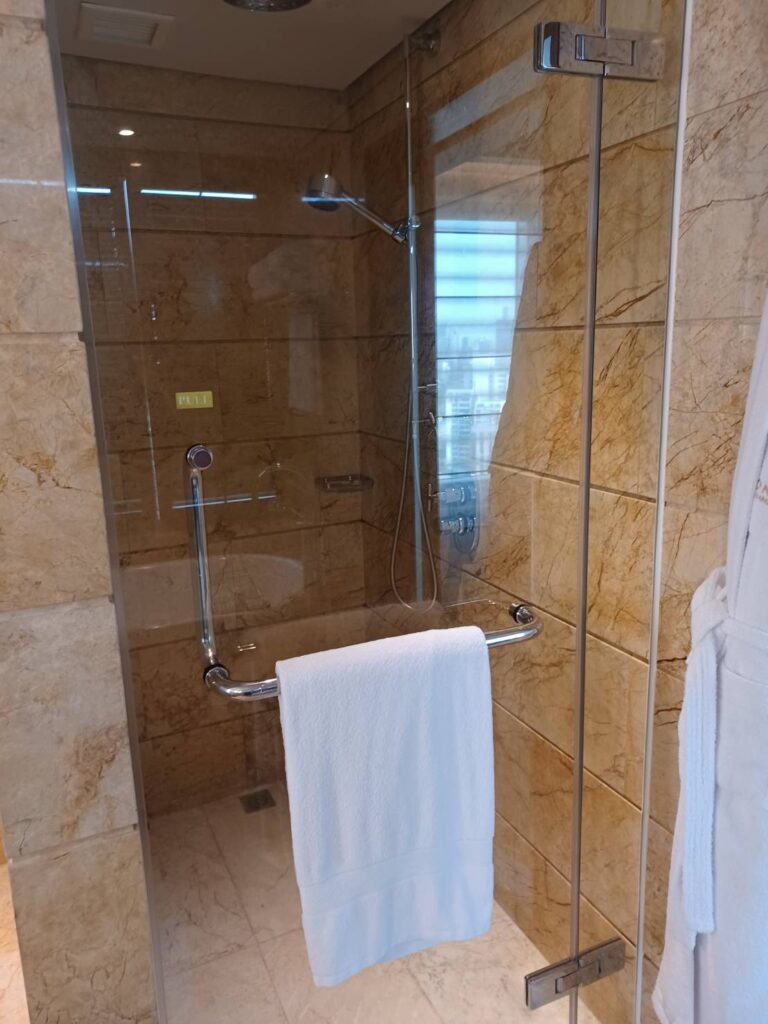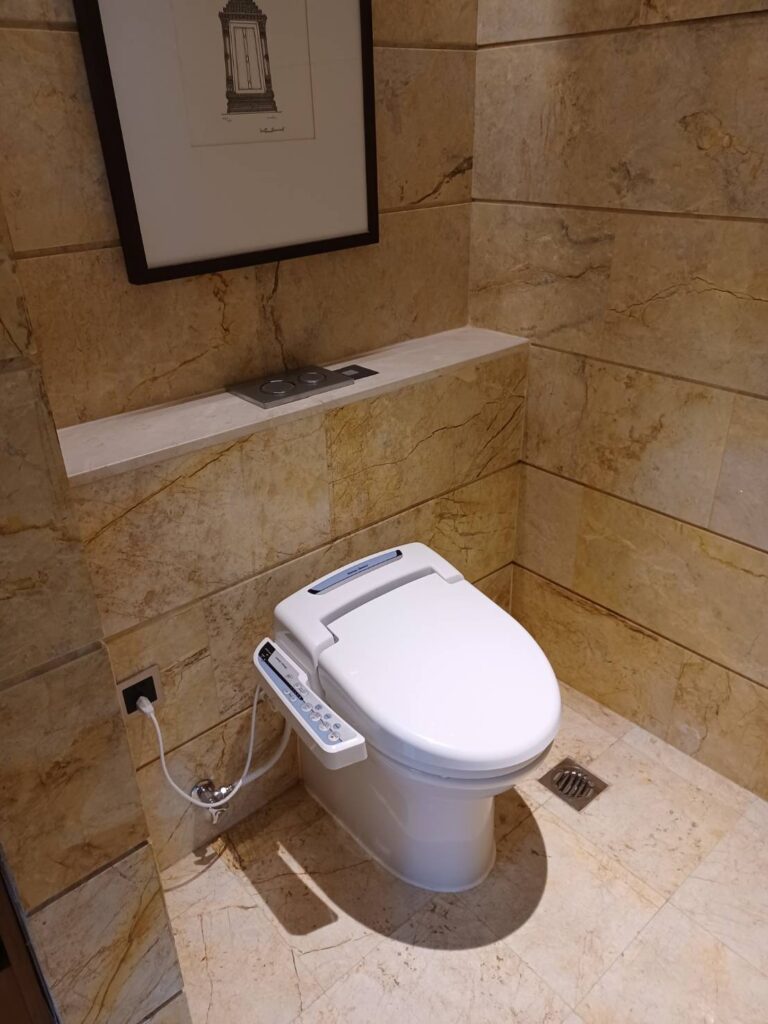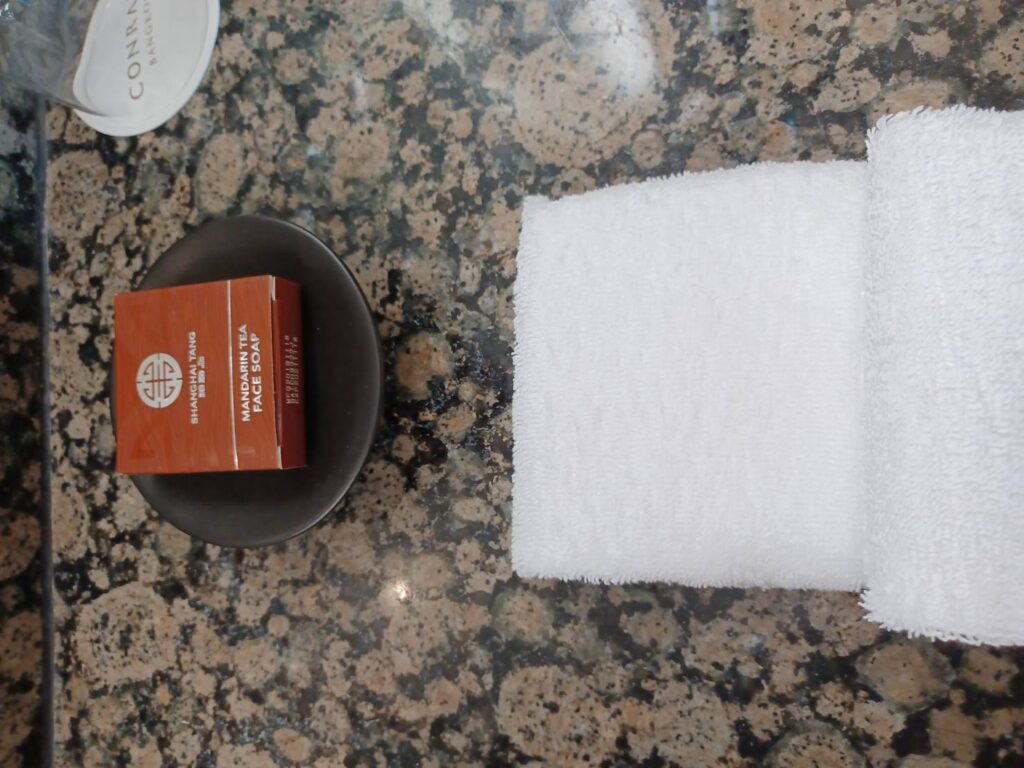 Nice view of Rama 4 direction. There is no car passing on the road from 9pm due curfew regulation.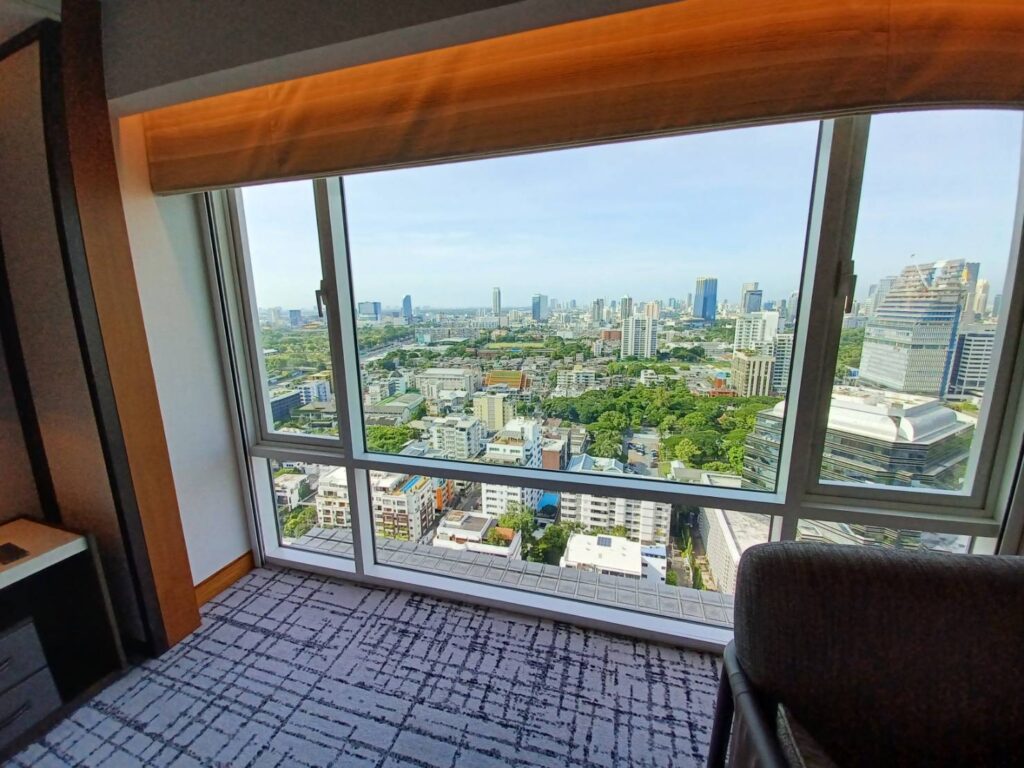 Items await at the closet to complete hotel stay.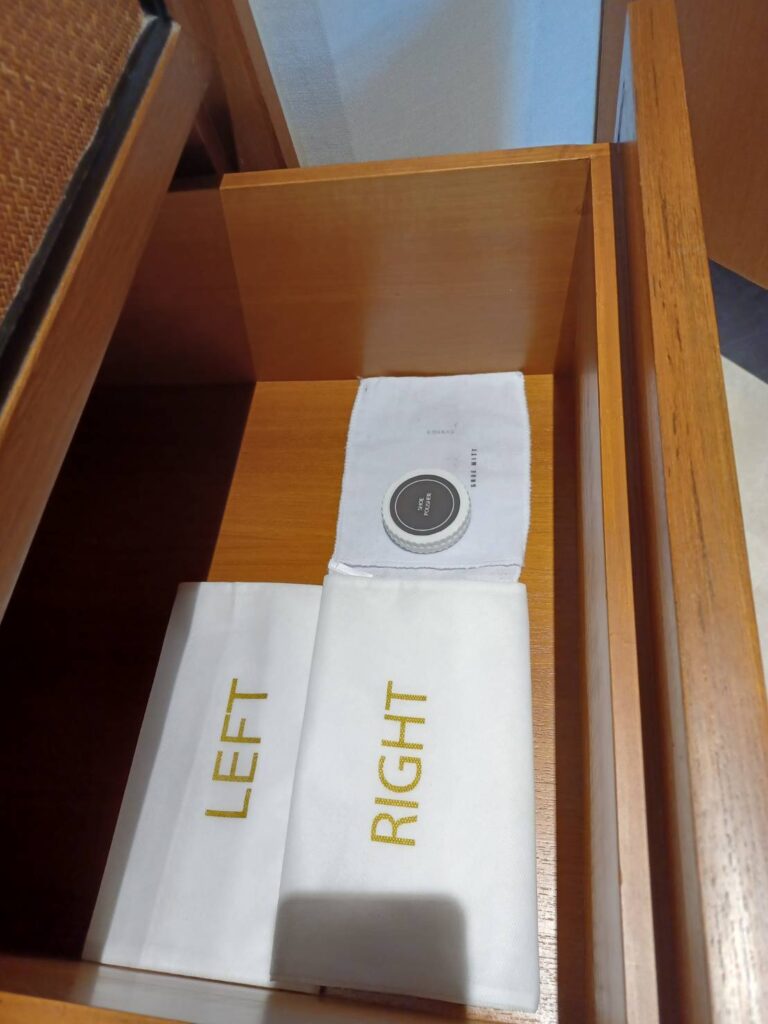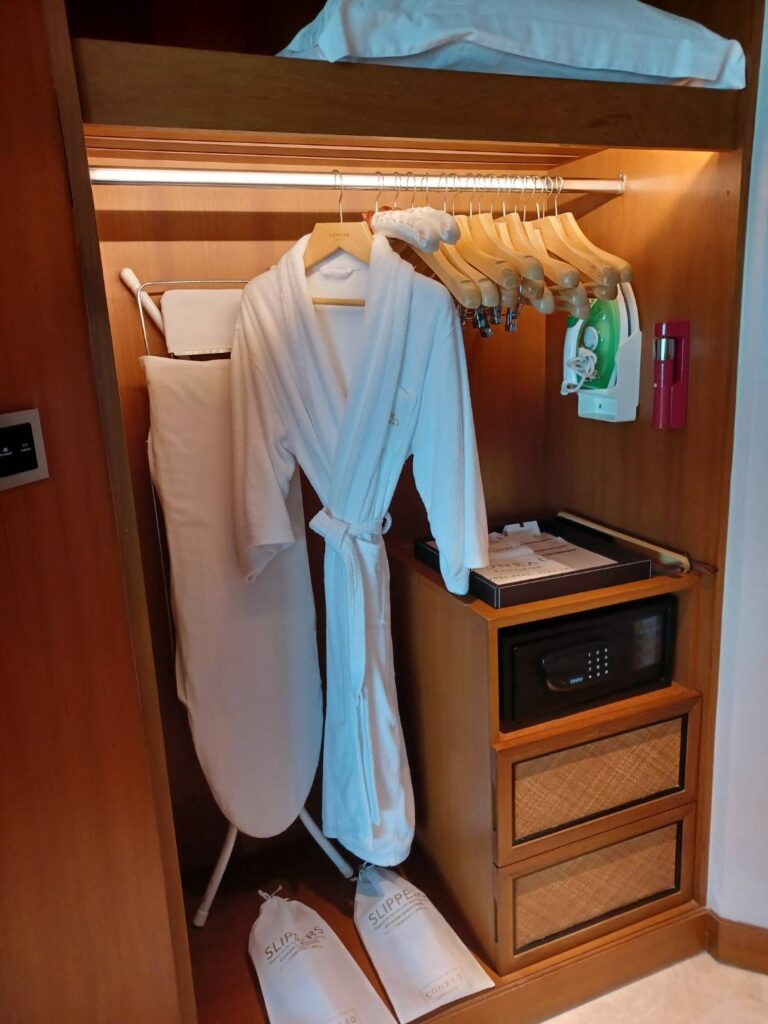 Executive Lounge service
Executive lounge is closed at t this time but offers only food take-out. Afternoon tea set is available at lobby area from 14:30 to 16:30 so I went to pick it up for short break. There is restaurant in lobby area but this is also closed, you can tell your room number to staff to take your afternoon tea set.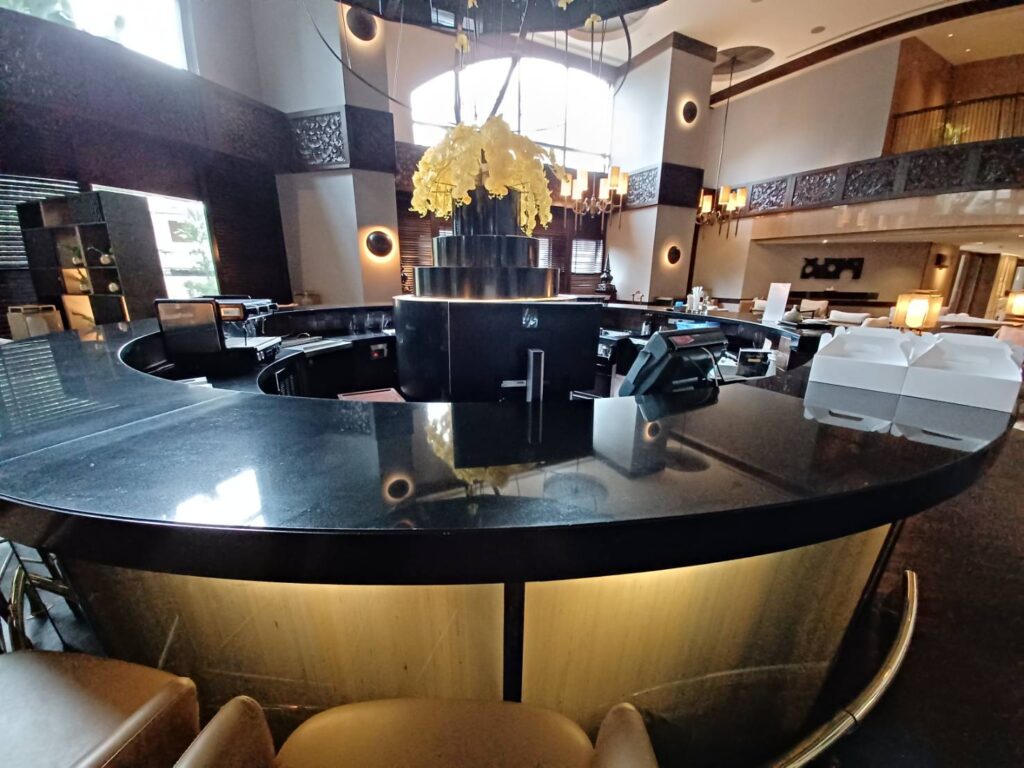 Afternoon tea set box with pineapple juice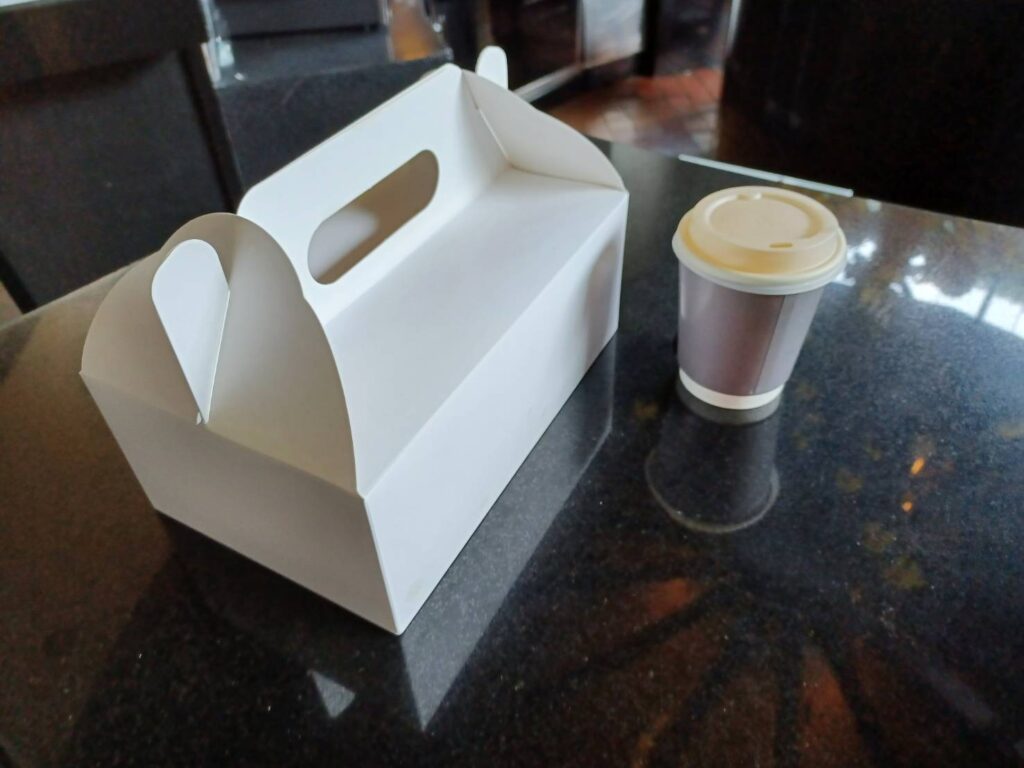 Looks like set for 2 persons while I stay alone at this time. lol.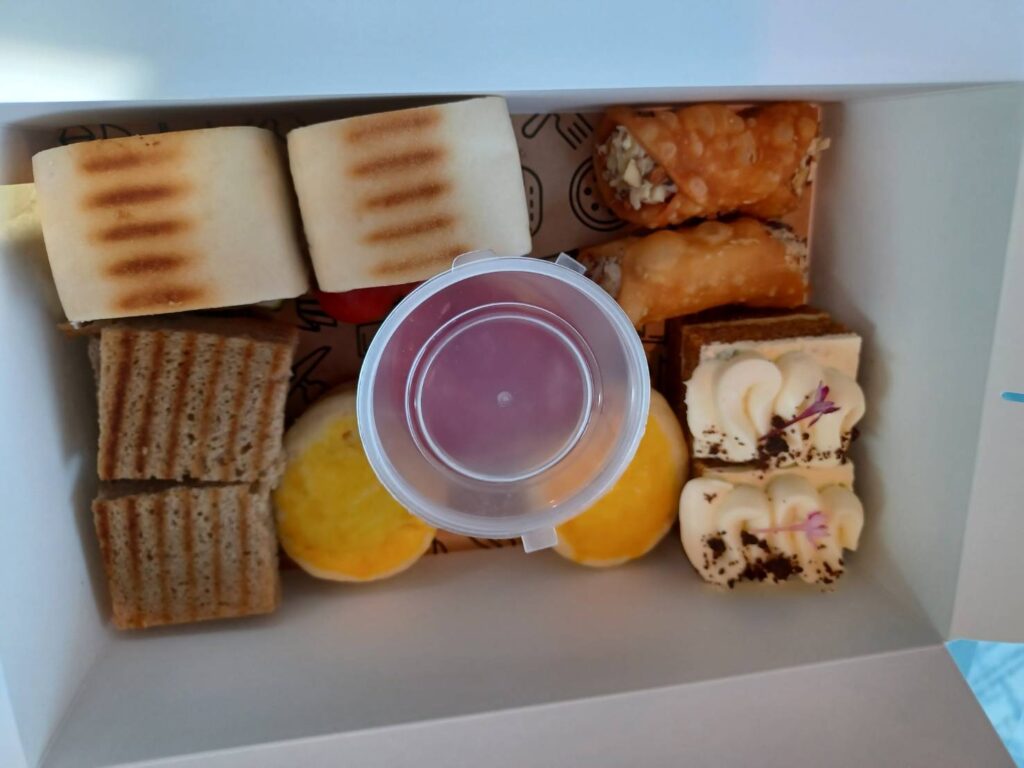 Arranging one set on the plate for snacks break. Sandwiches, spring roll, cake and scone.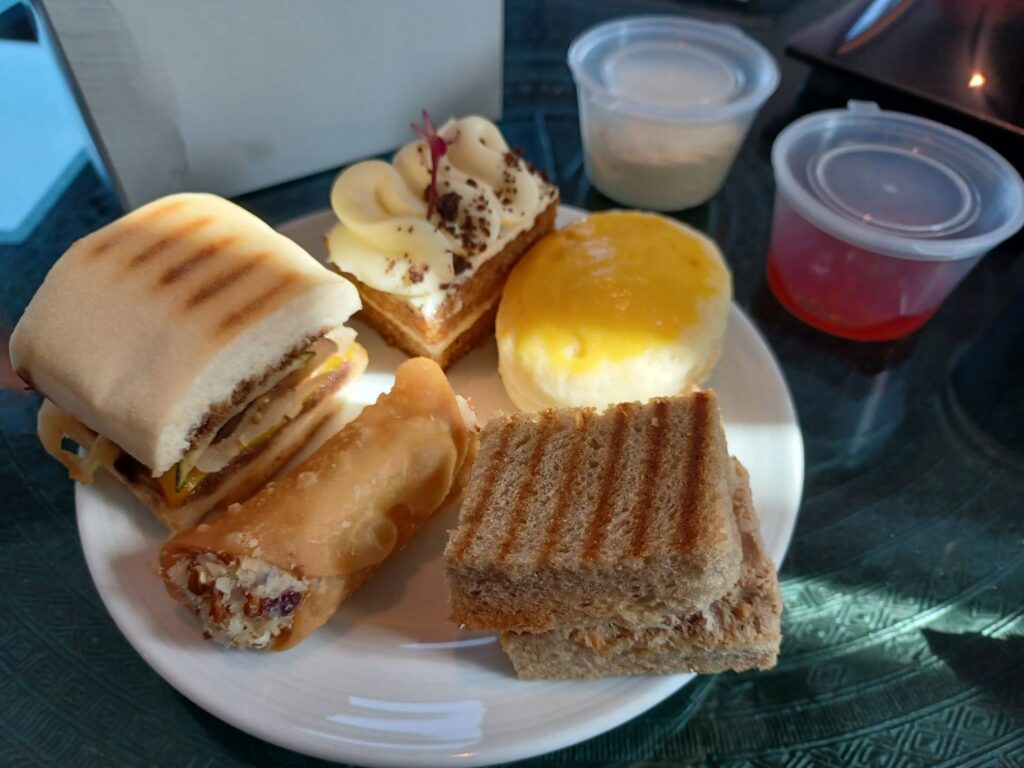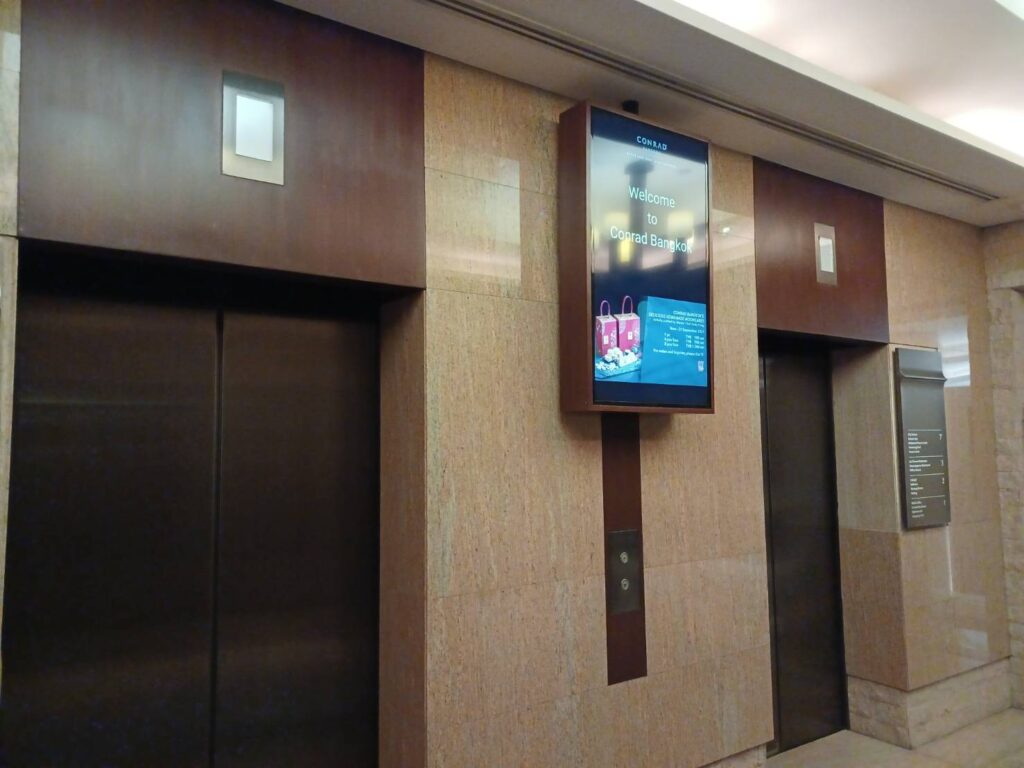 All restaurants in hotel are closed.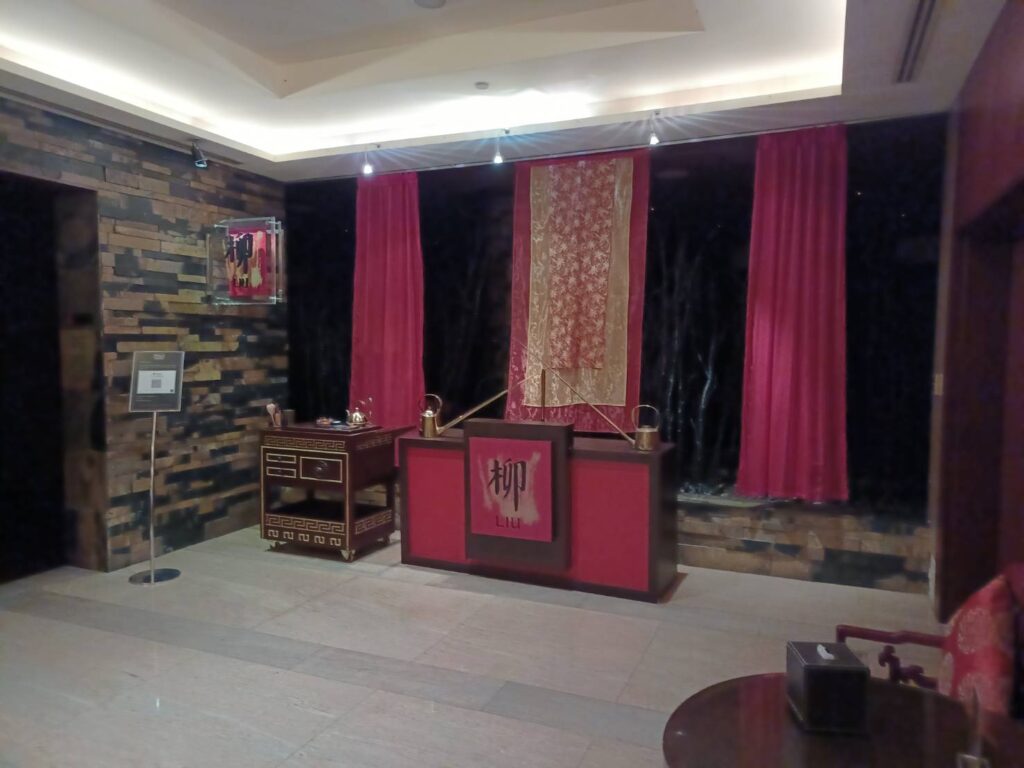 Here is the evening cocktail set. No alcohol is available due to Covid control measure. You can select from fruit juice, soft drinks, tea and coffee. This is also you need to pick it up at lobby area restaurant.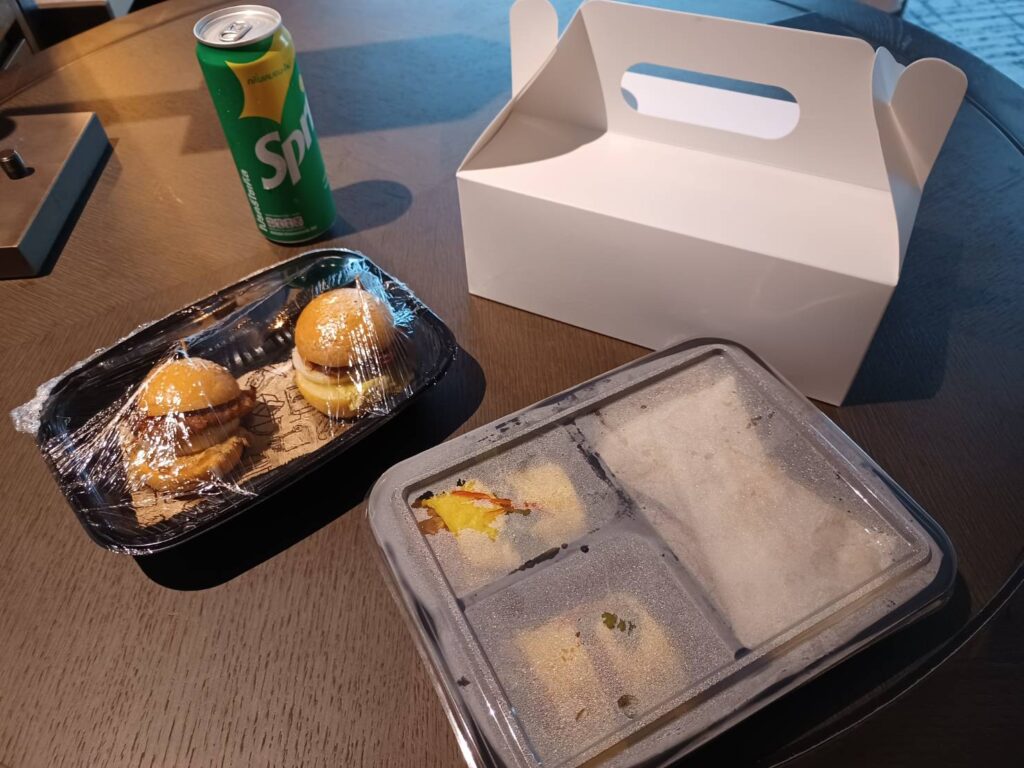 2 set again, haha.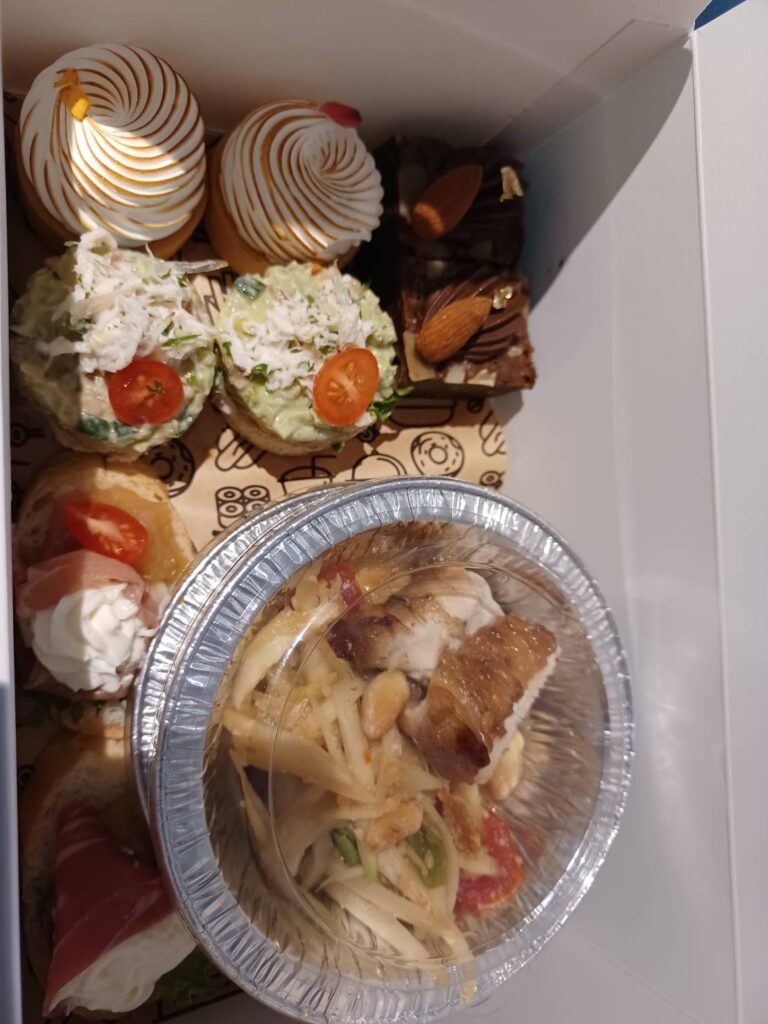 Prepared on the dishes with alcohol looks sprite in wine grass.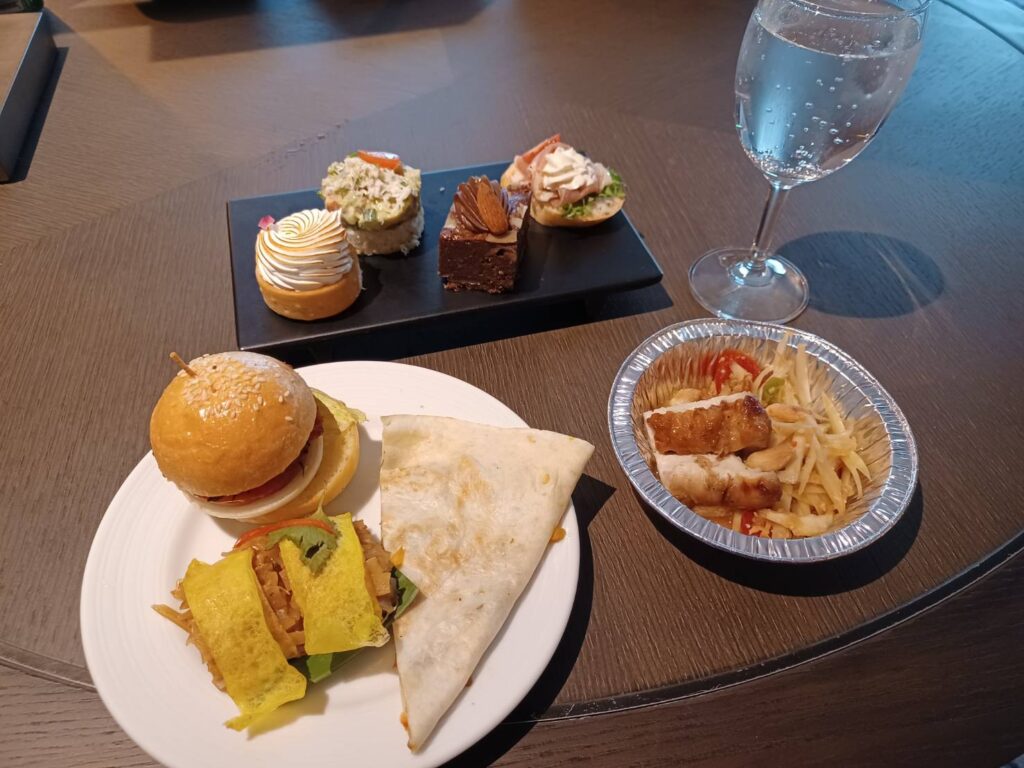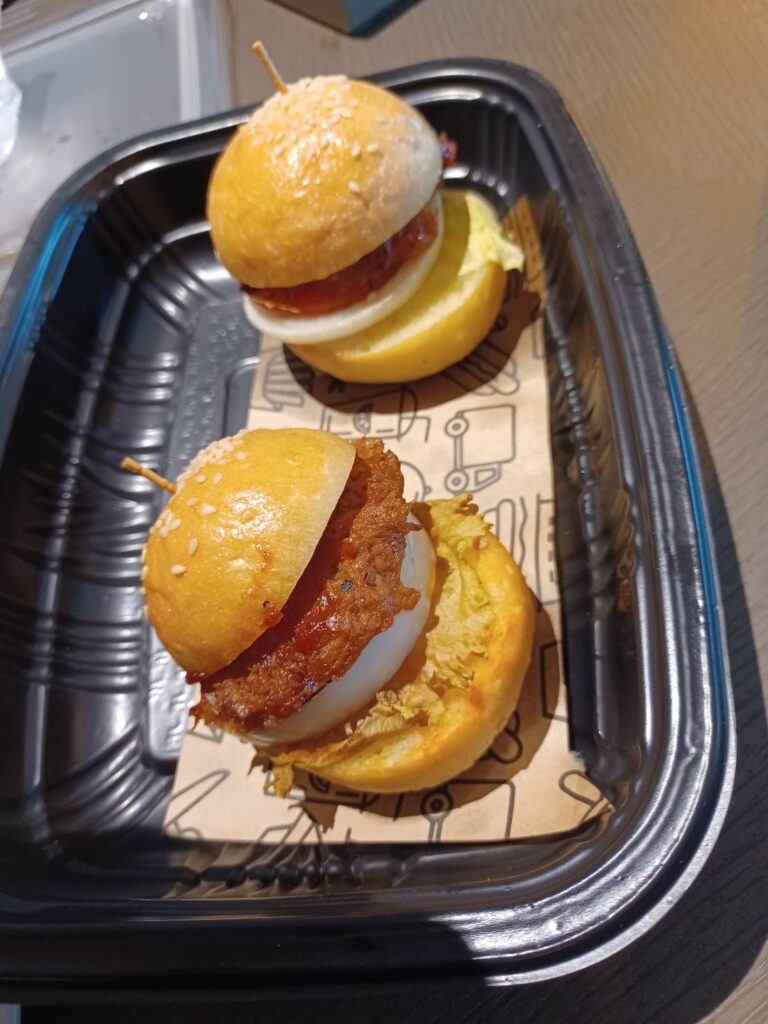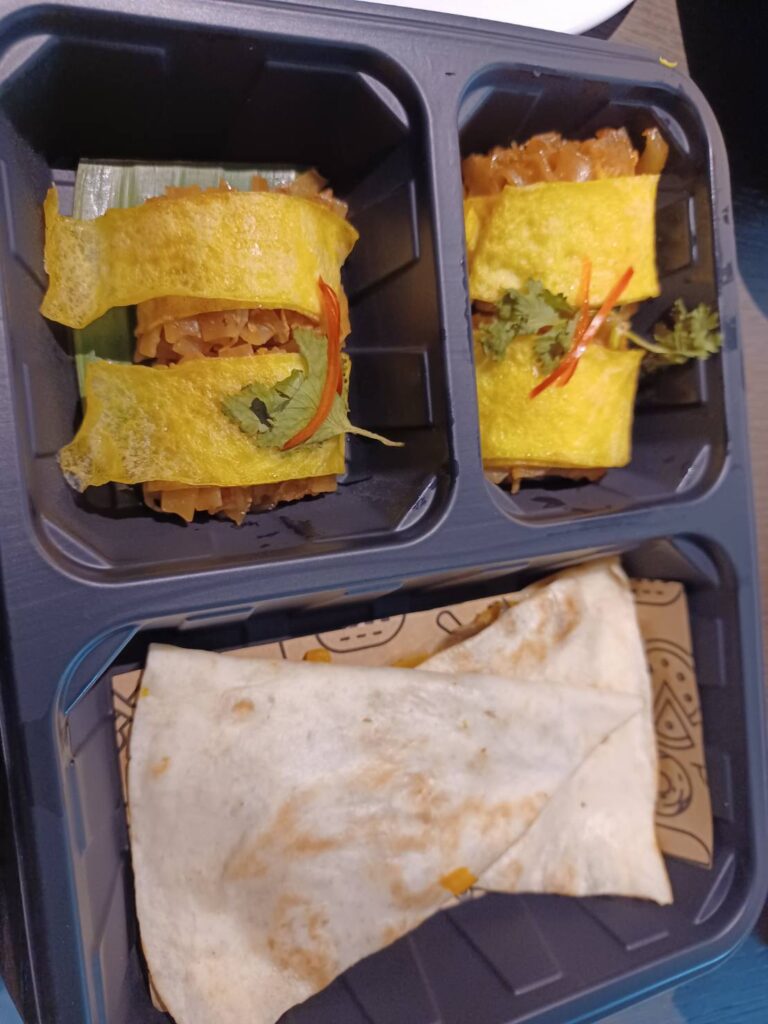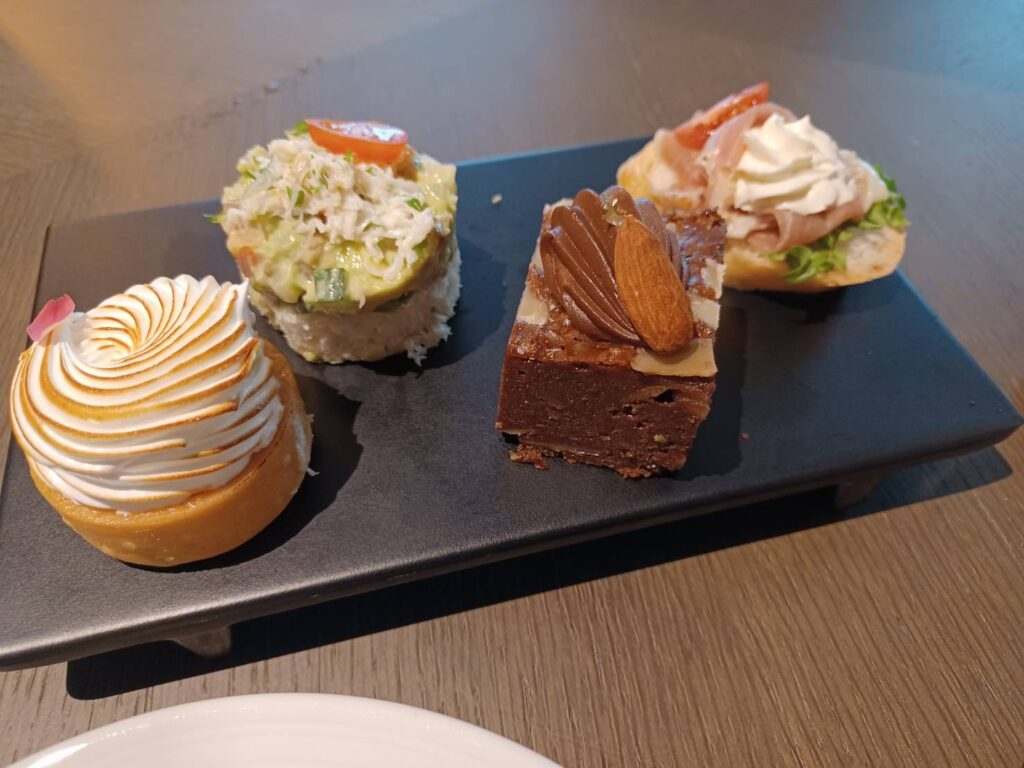 After the dinner time, I went out to roam inside All seasons place which lower floors are consisted as shopping mall. Supermarkets, restaurants, fast food and other stores are there. Due to restriction, only restaurants and supermarkets and pharmacy is available at this time.
Tops market.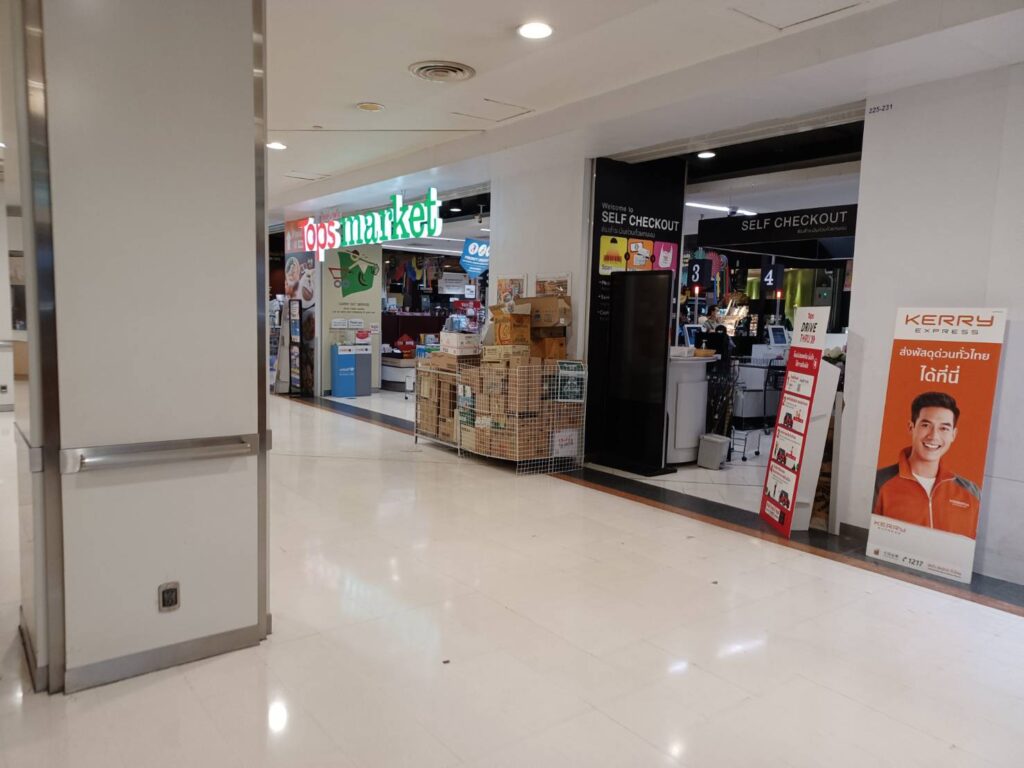 KFC for delivery only.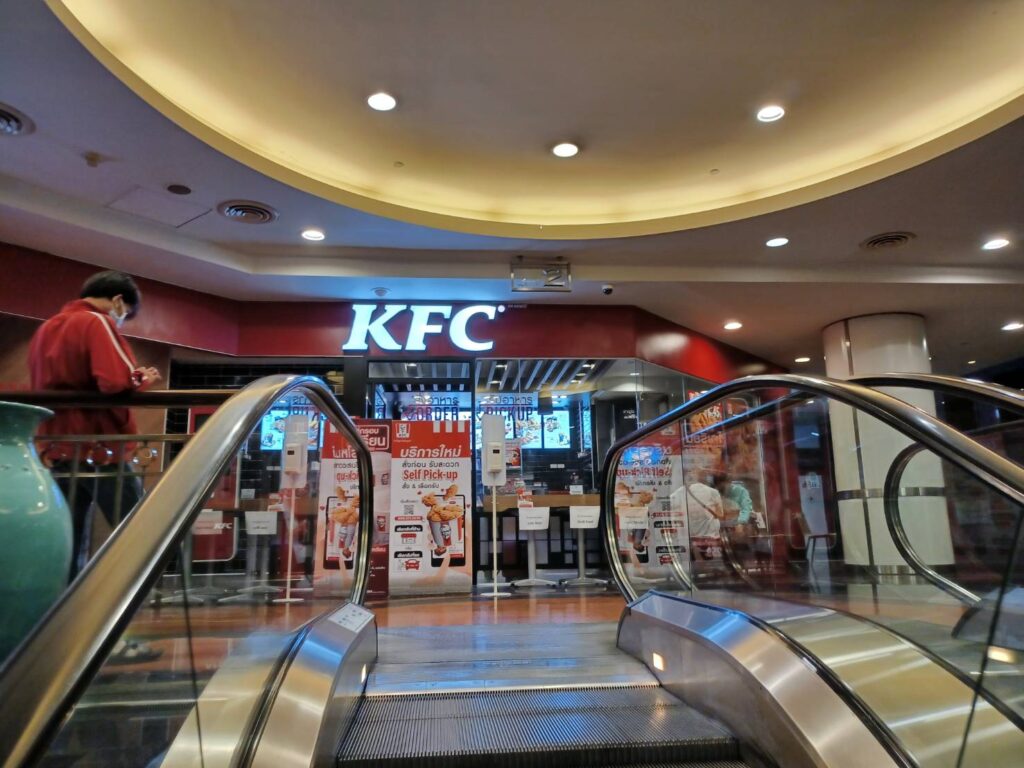 2 Starbucks are closed.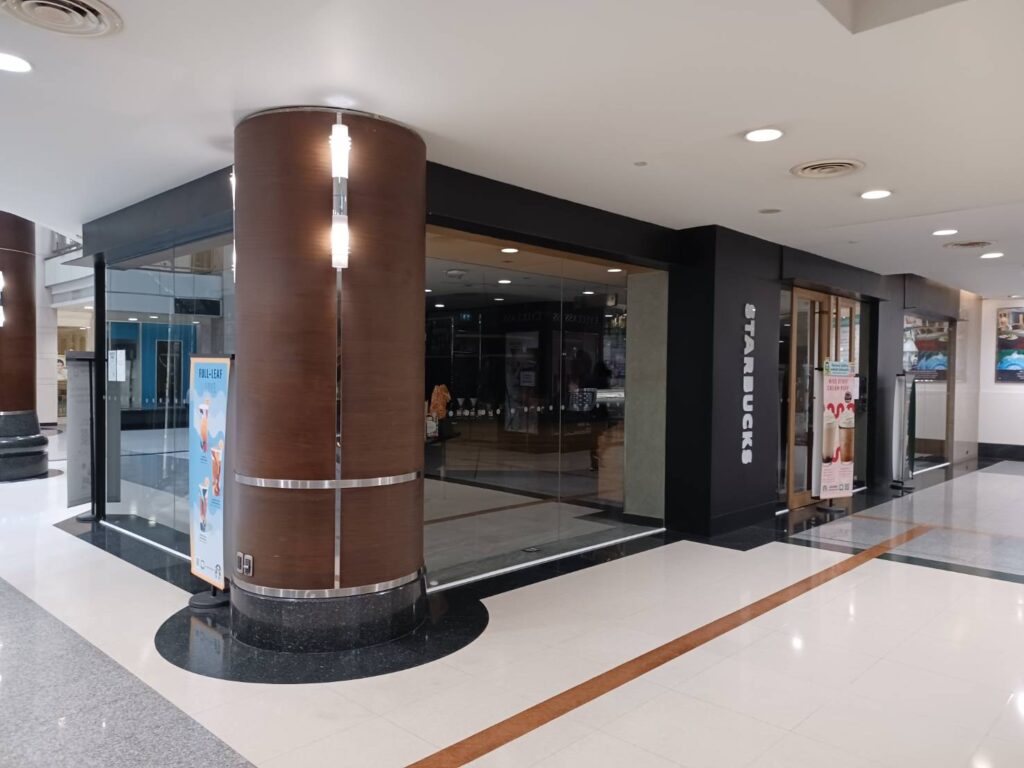 Electronics shop is closed.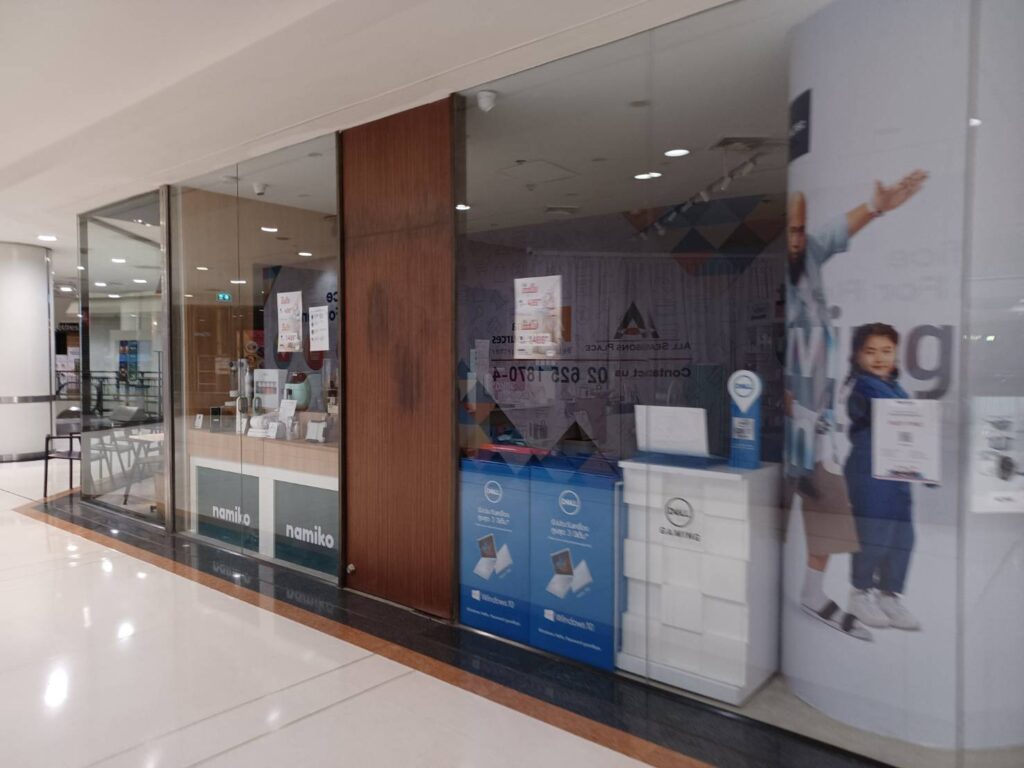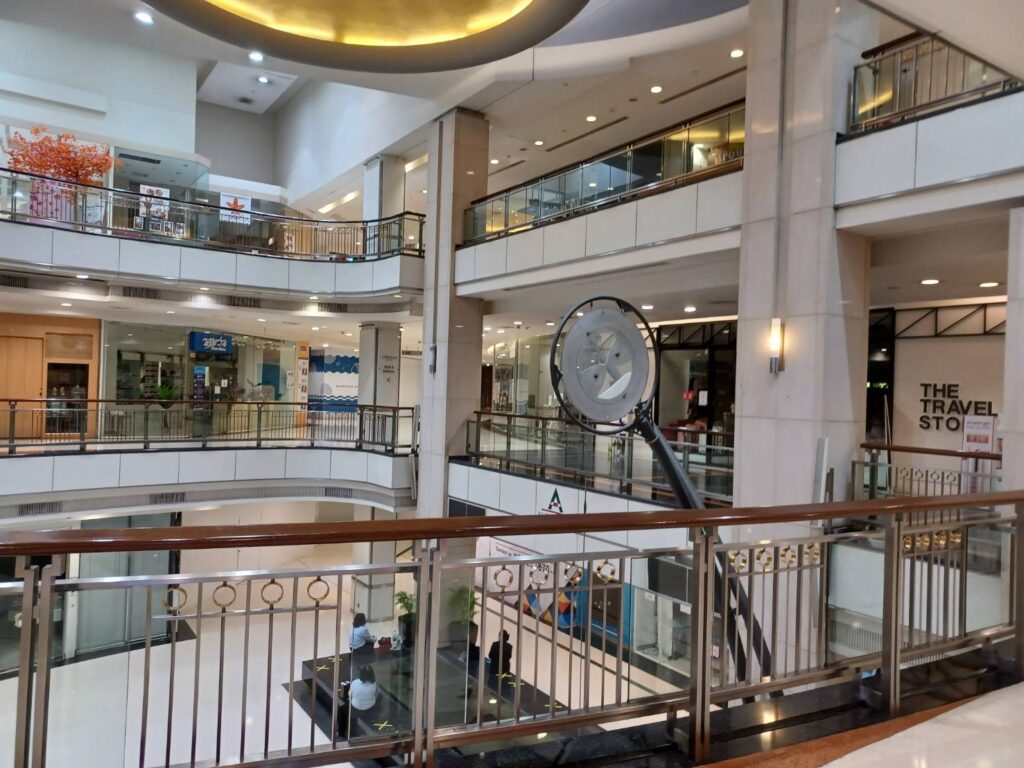 Social distancing is recommended at all areas.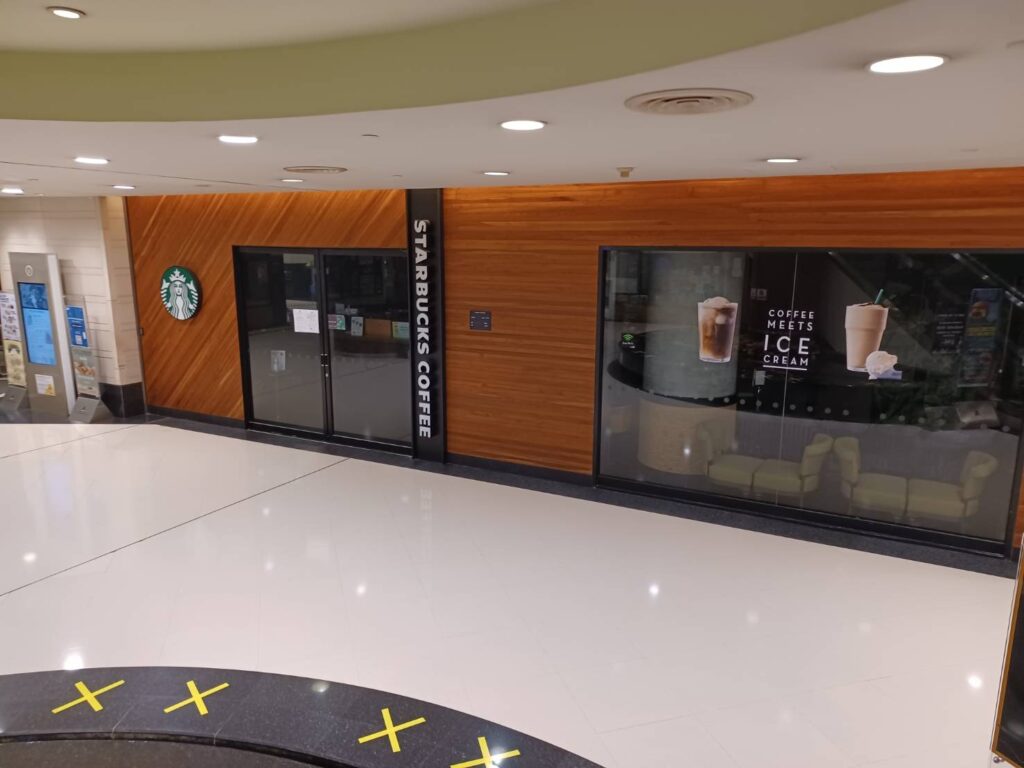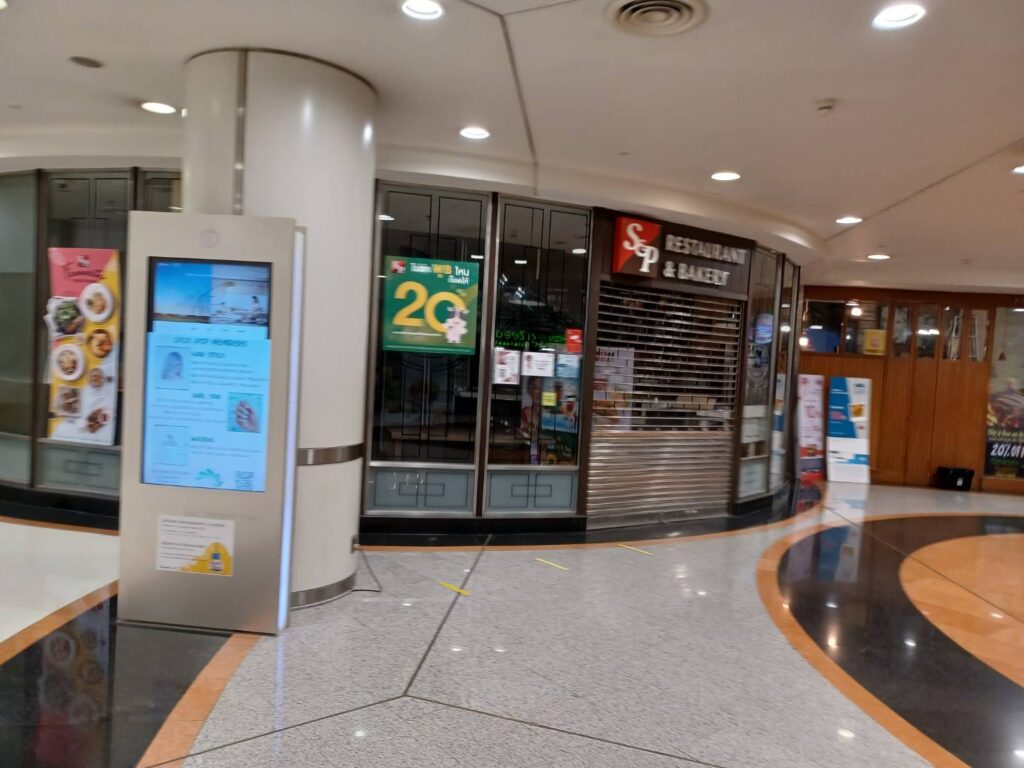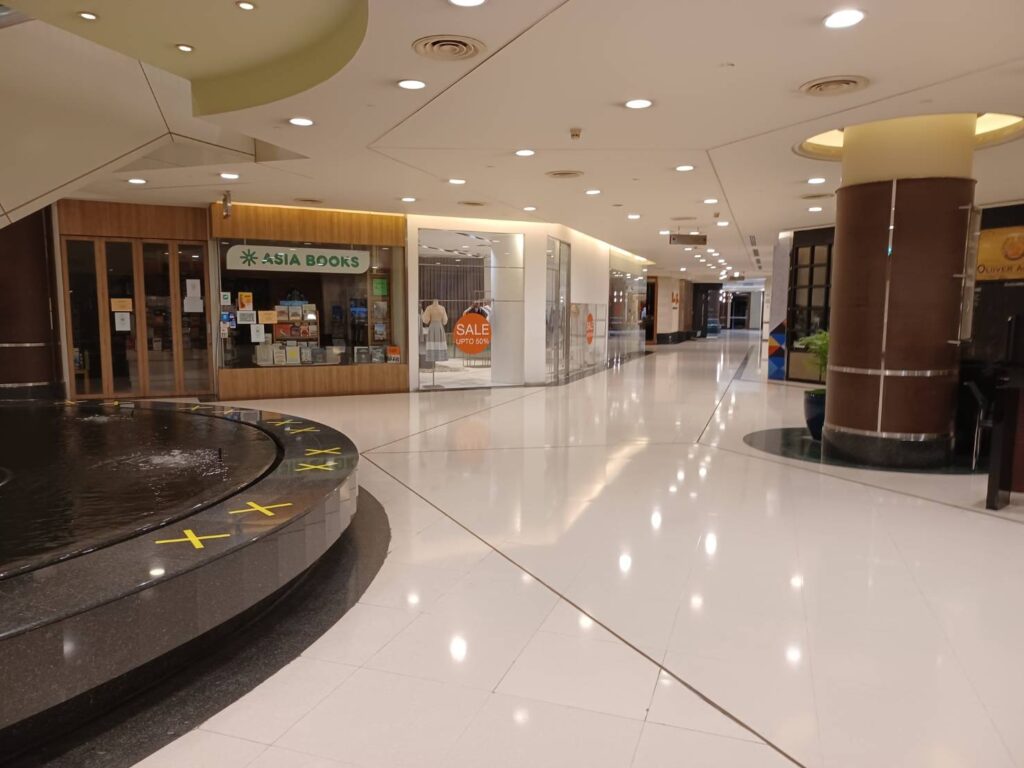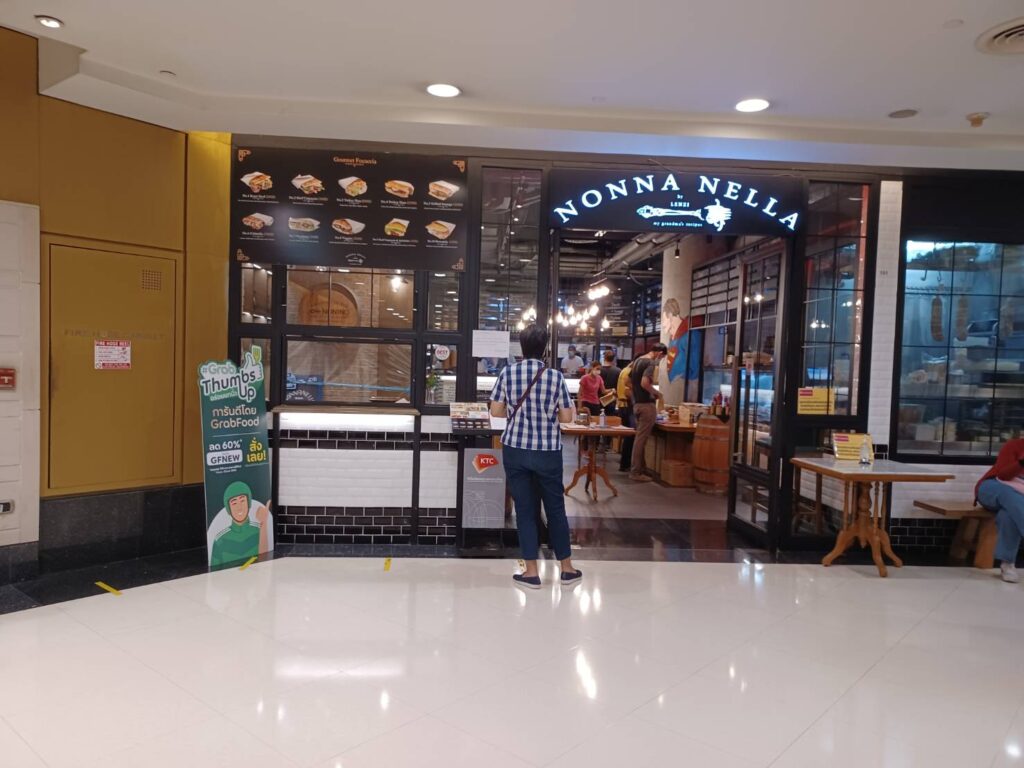 Walked away to outside. Central Embassy, high end shopping center is only open for food hall.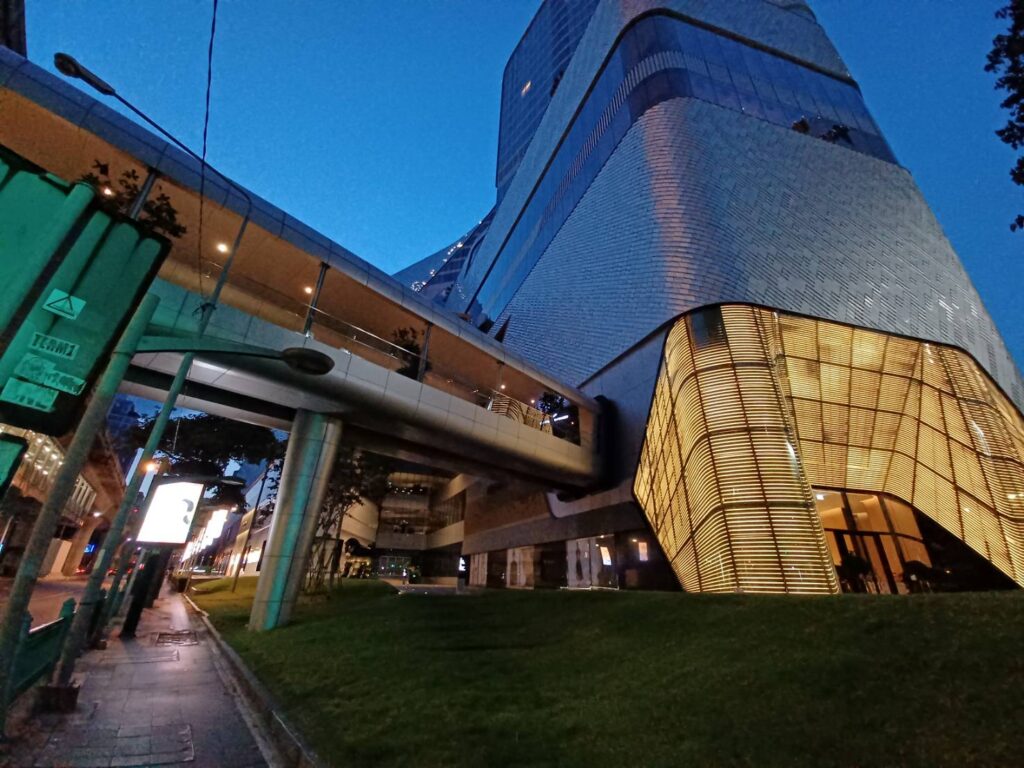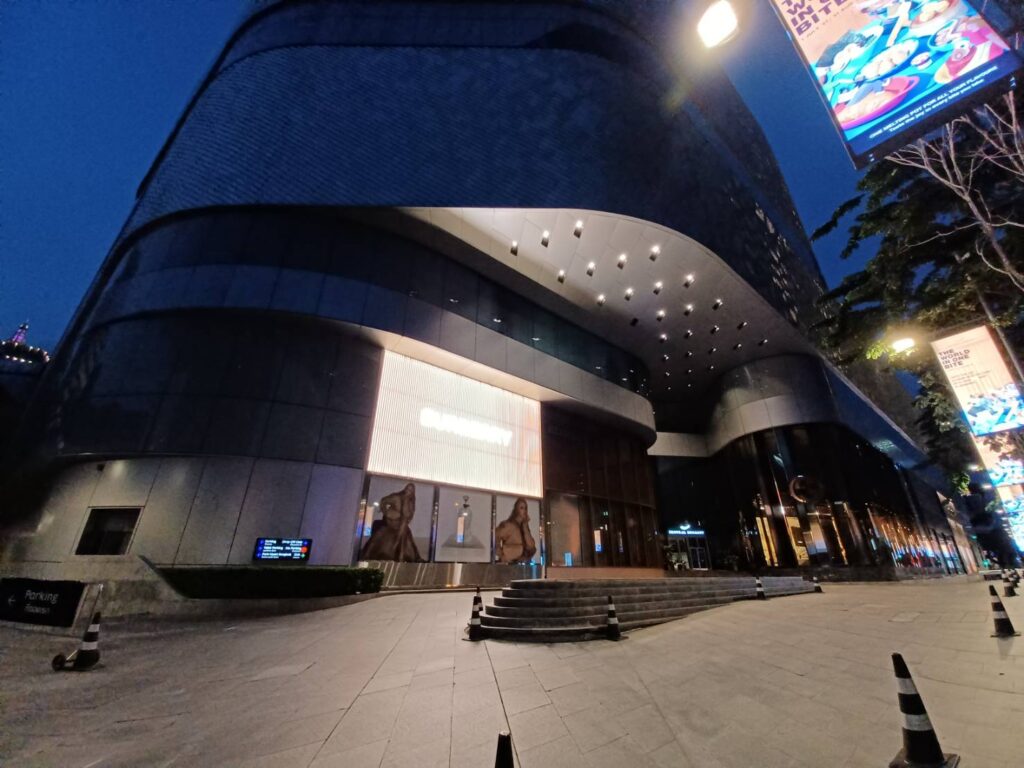 Central department next to Central Embassy is closed completely.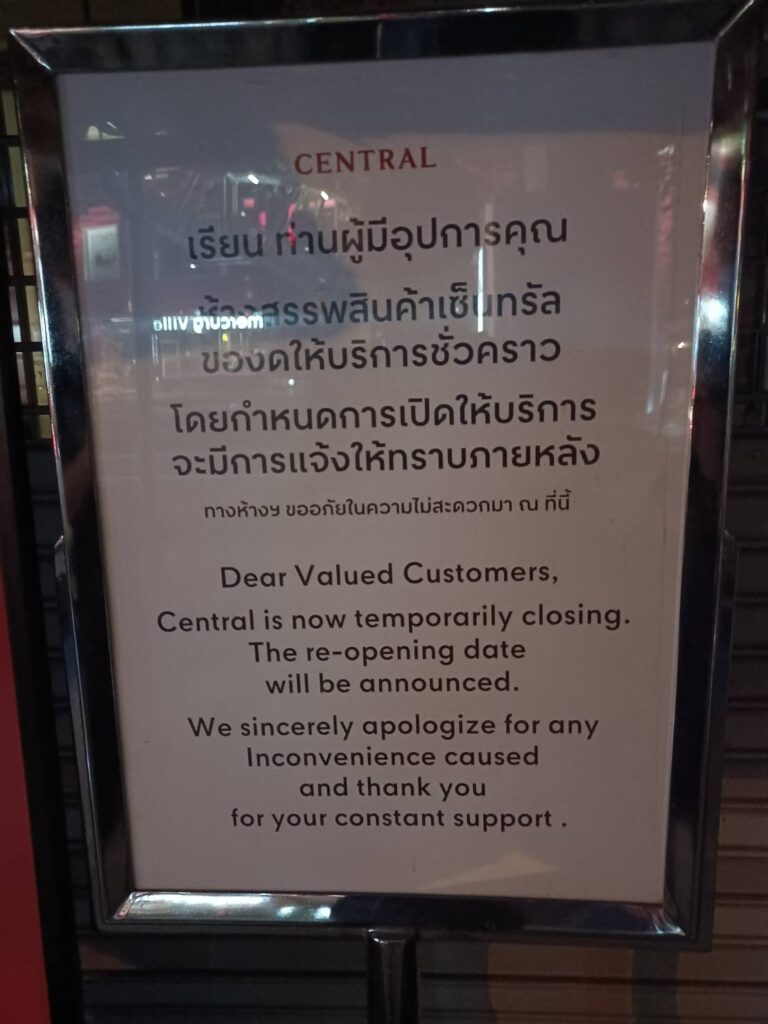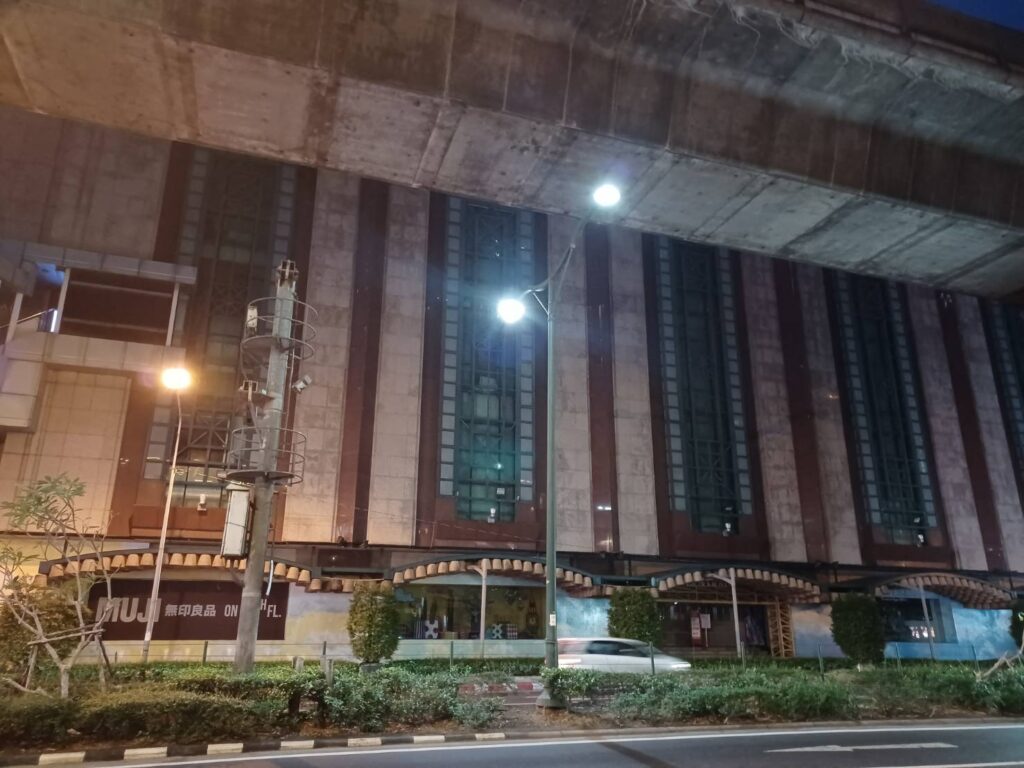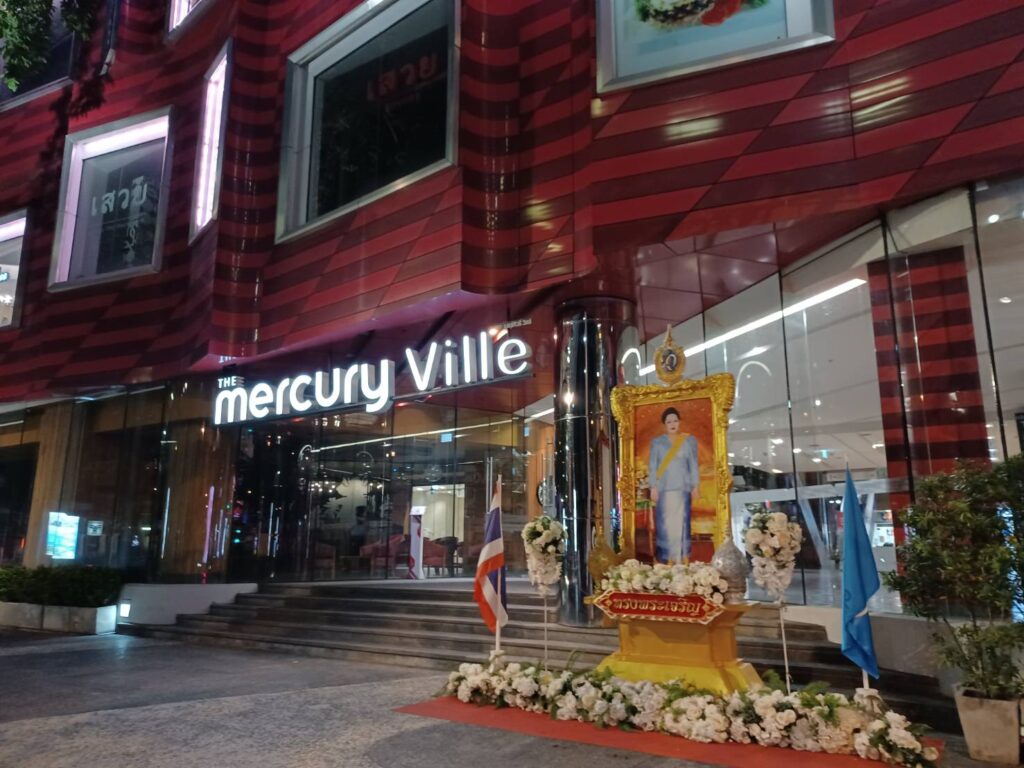 Inside Mercury Ville at 7pm.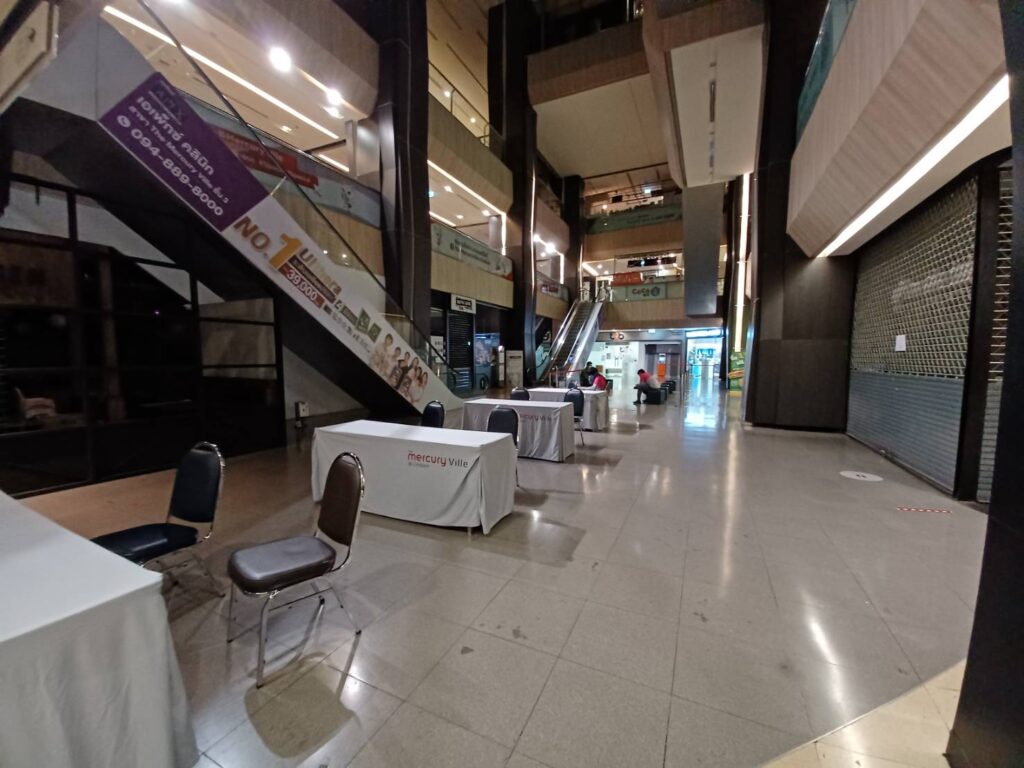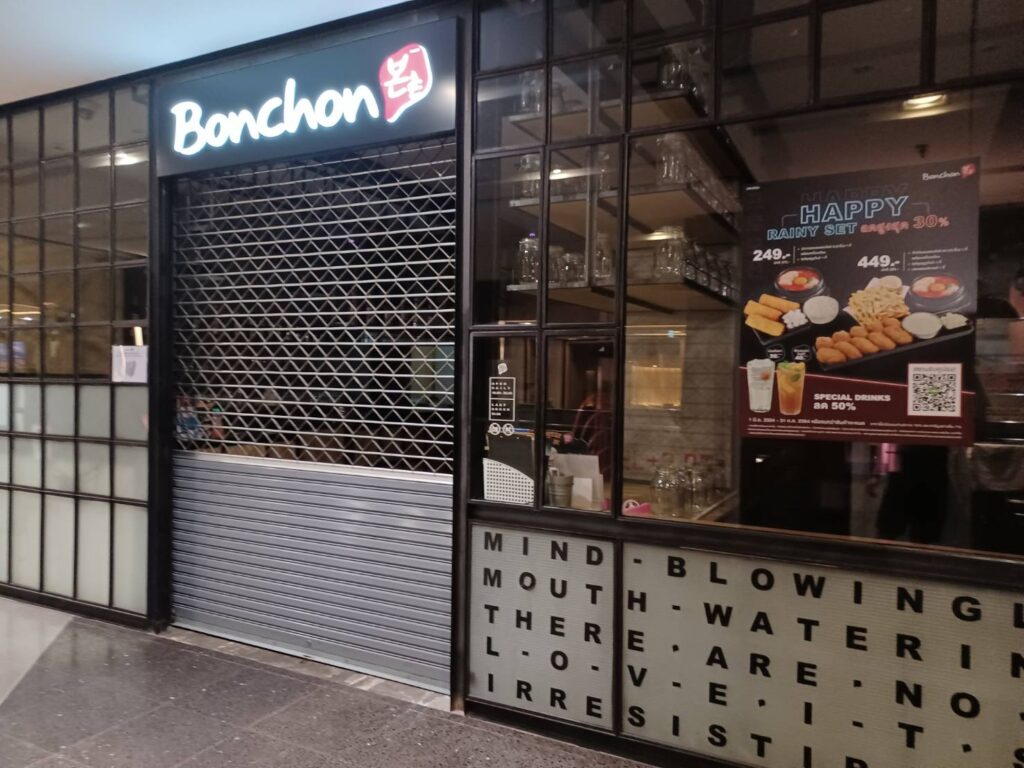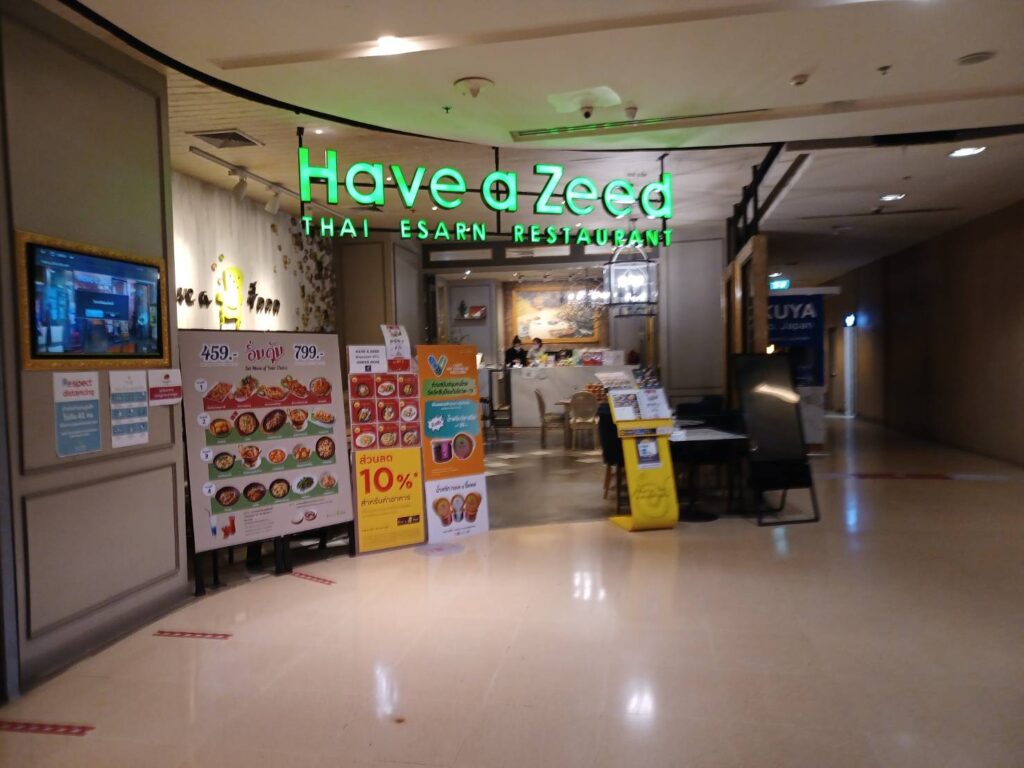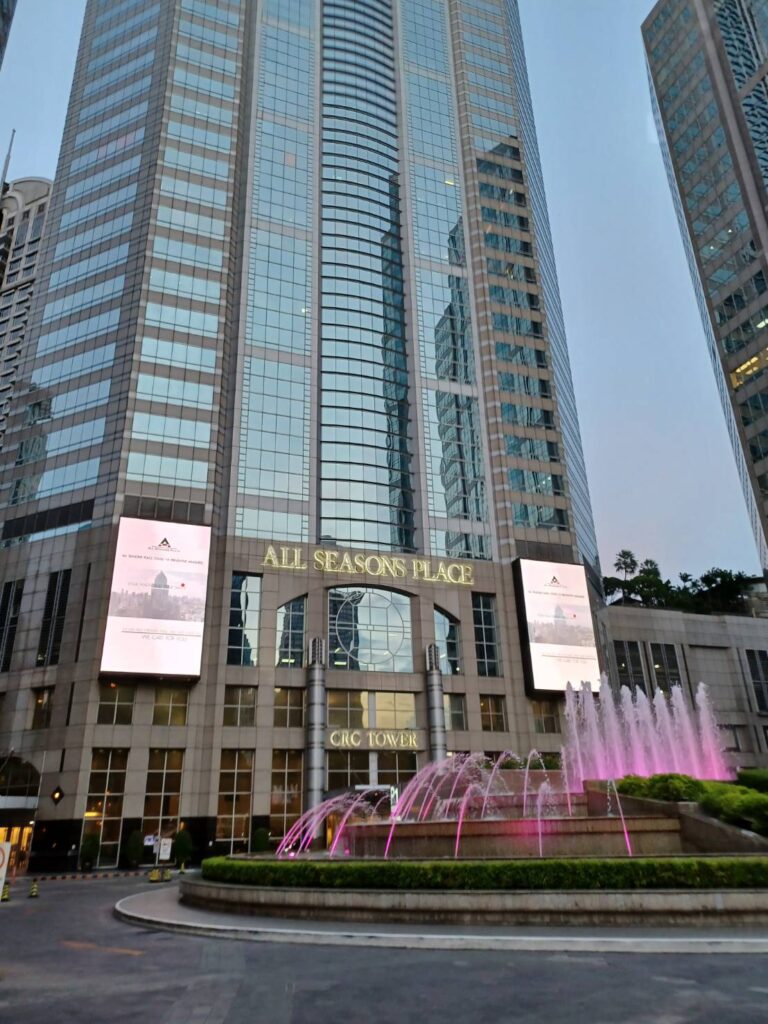 Breakfast at room
Following day, I was called at 7am to open the door to receive breakfast to room.
Thai style breakfast with guava juice and coffee.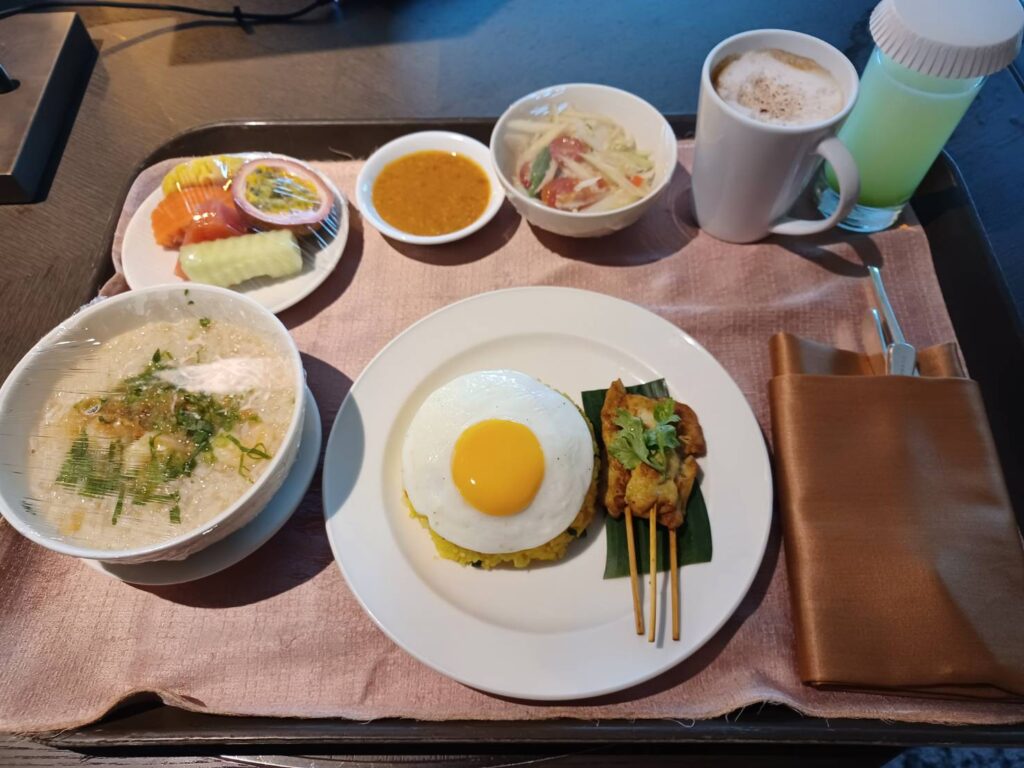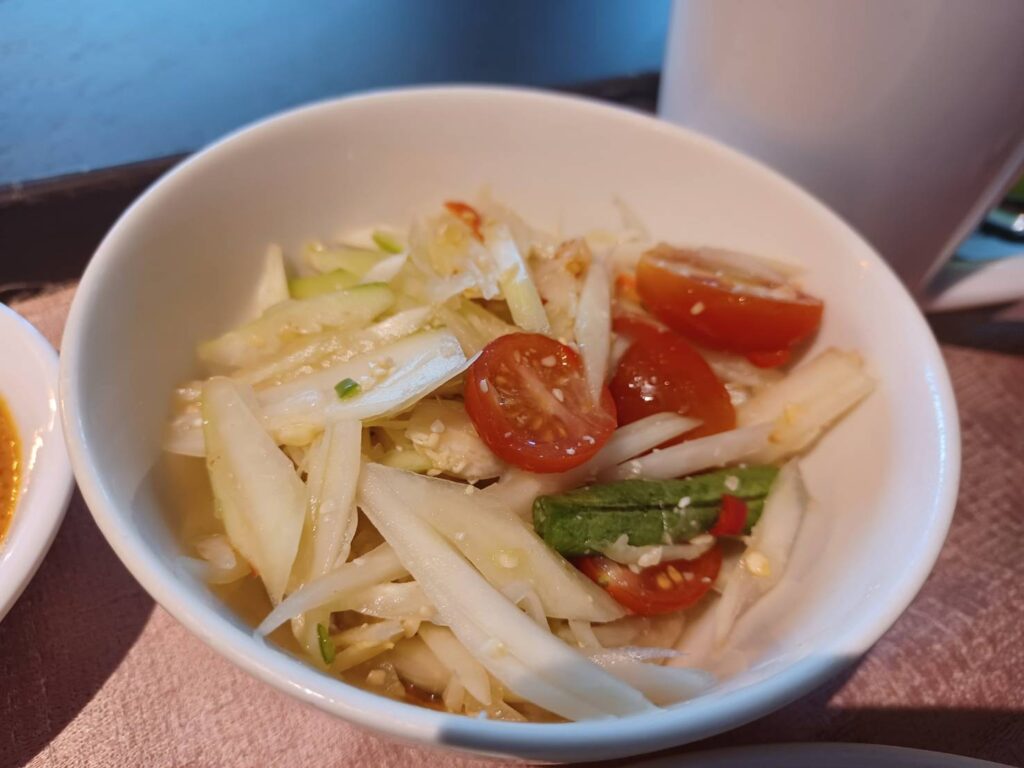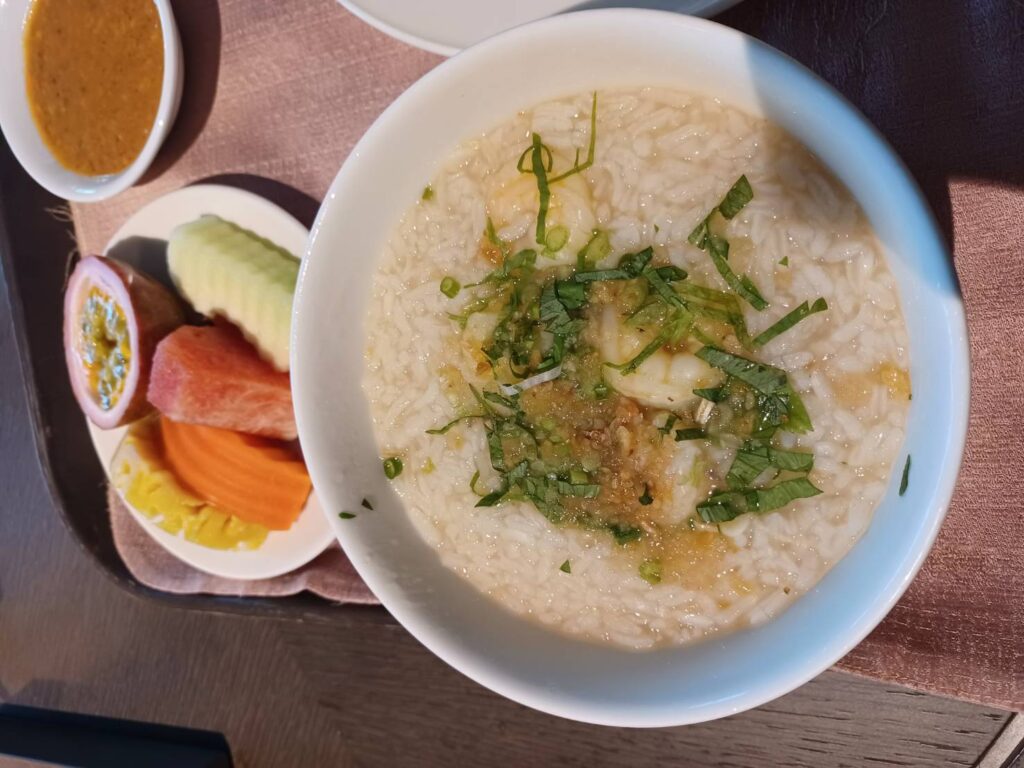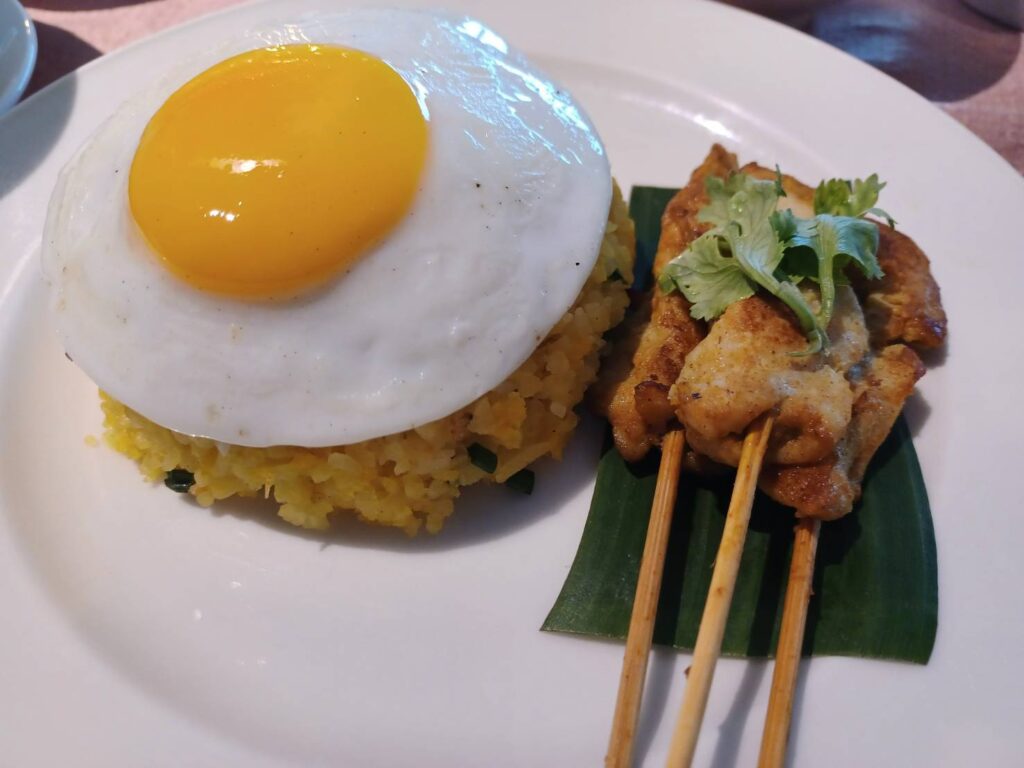 Check out
I stayed until 4pm at check out day for my Diamond member benefit while normally check out time is 12 noon time.
Conrad is one of my favorite hotel in Bangkok, it is located in the heart of Bangkok but it offers very quiet atmosphere and gentle service to the guests every time. Although hotel service is limited due to Covid protective measure, such as closure of gym, pool, executive, I was very peaceful by careful staff service and nice fancy room facility.
Besides, this time, hotel is offered at very cheap price. in 2 years ago, I paid more than 4,000THB for one night stay but this time I payed only 1,565.41THB only including tax and service charge. Nowadays Covid is spreading all over Thailand at highest rates and it is not easy to travel both domestic and international as before when we did not have Covid.
So, If you would like to feel a bit traveling, I would recommend you do staycation in hotel at your province. And if you are at Bangkok, please try Conrad hotel also by referring to my review.