Hi, everyone! Responding to the government and my company's work from home policy, I came to Millennium Hilton Bangkok this time to work comfortably in the luxury hotel.
You can also refer to my past work from hotel experience below.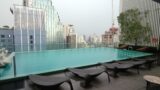 Hilton Sukhumvit Bangkok July 2021
Hello, welcome back to fitravelife.com! As you know, the government is pushing work from home policy to reduce the movem...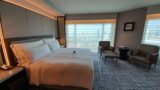 Work from Hotel at Conrad Bangkok
Hi, welcome back to "fitravelife.com." Entering August month, Covid situation is getting worse and worse in all over Tha...
Location of Millennium Hilton Bangkok
Millennium Hilton Bangkok is located along Chao Phraya river, and opposite side of the main Bangkok region so you need to cross the river to reach. This time, I used the boat service but you can also use BTS.
To take boat, please go to Saphan Taksin station by BTS Silom line. Once arrived, go through exit No. 2 for boat pier.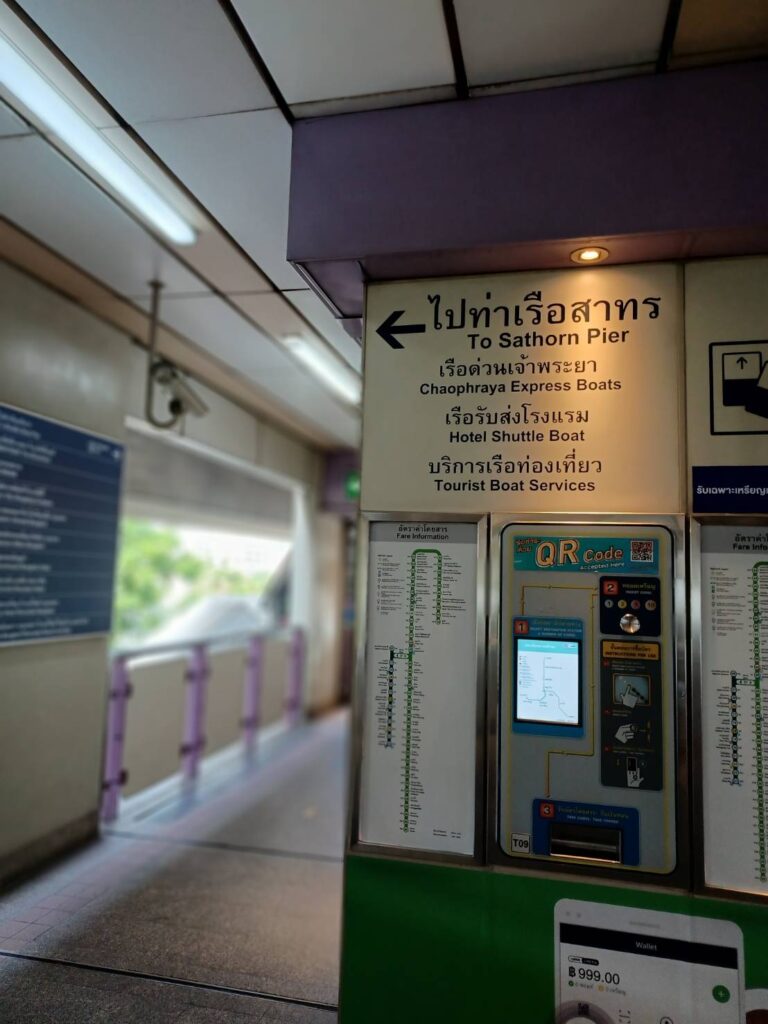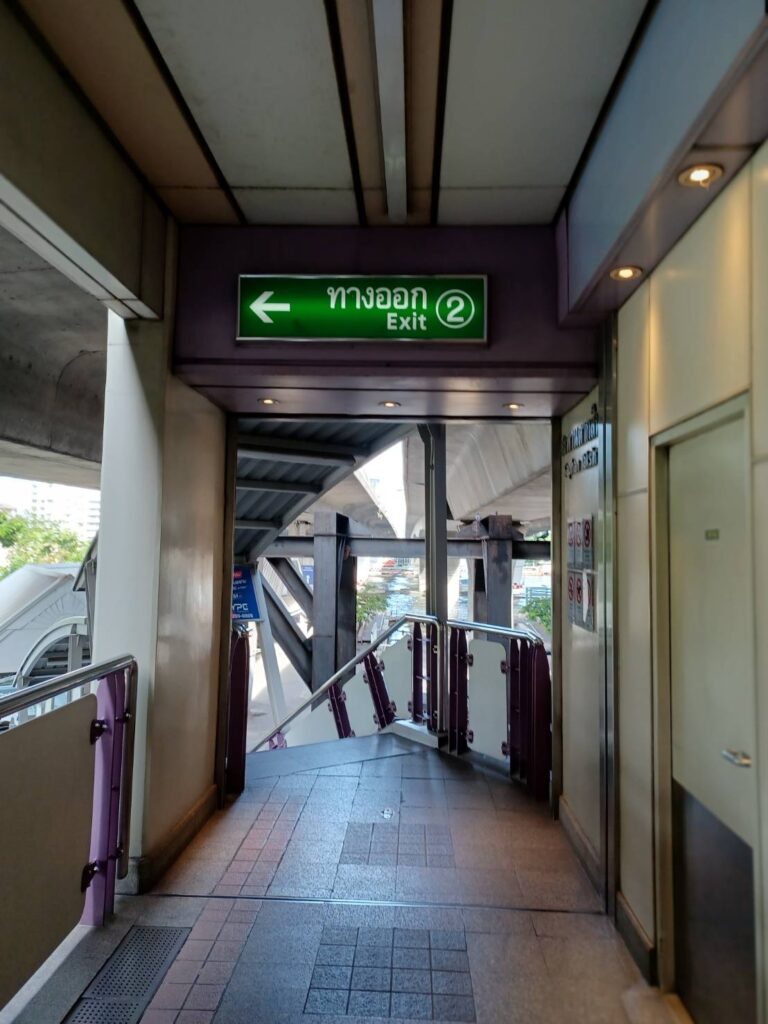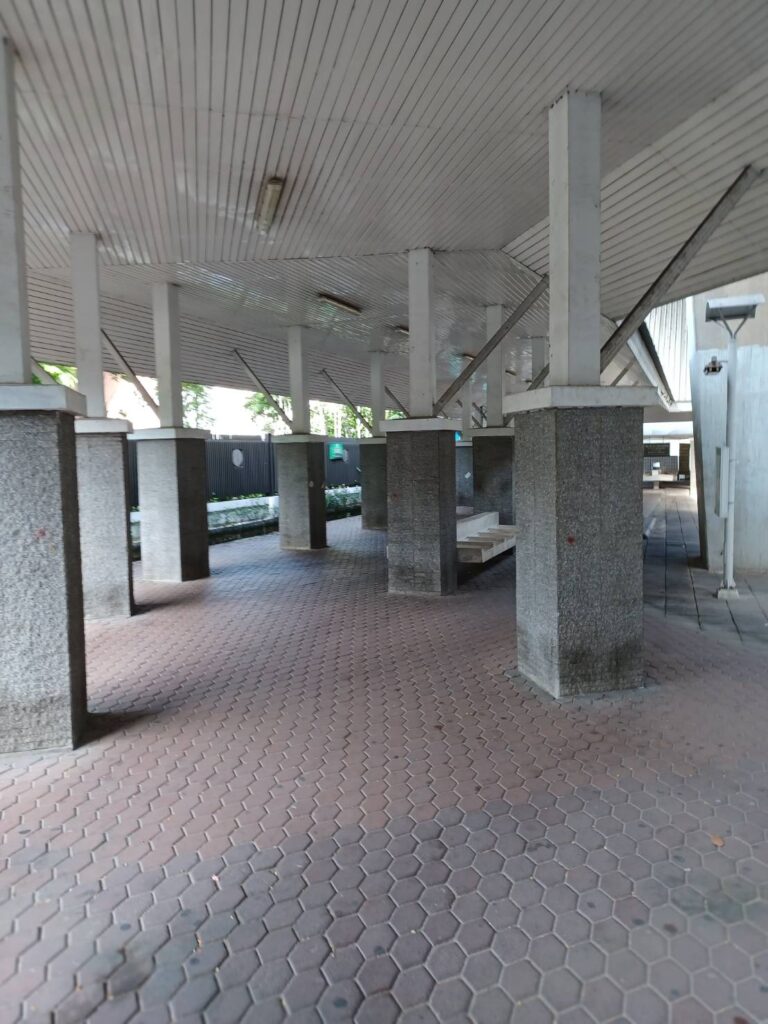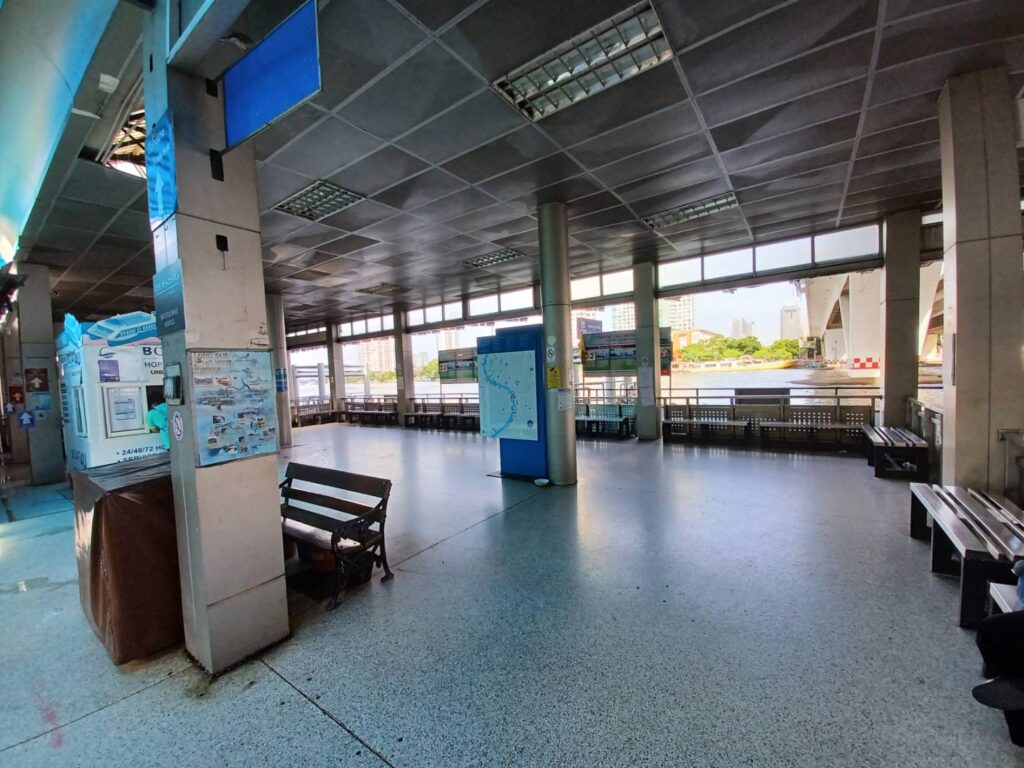 Normally there is free boat service by Hilton hotel but it is closed due to limited service by Covid effect. When I stayed at Millennium Hilton at Songkran holiday, I could use free boat to Icon Siam next to Millennium Hilton.
Boat service to Hilton is closed as of August 2021.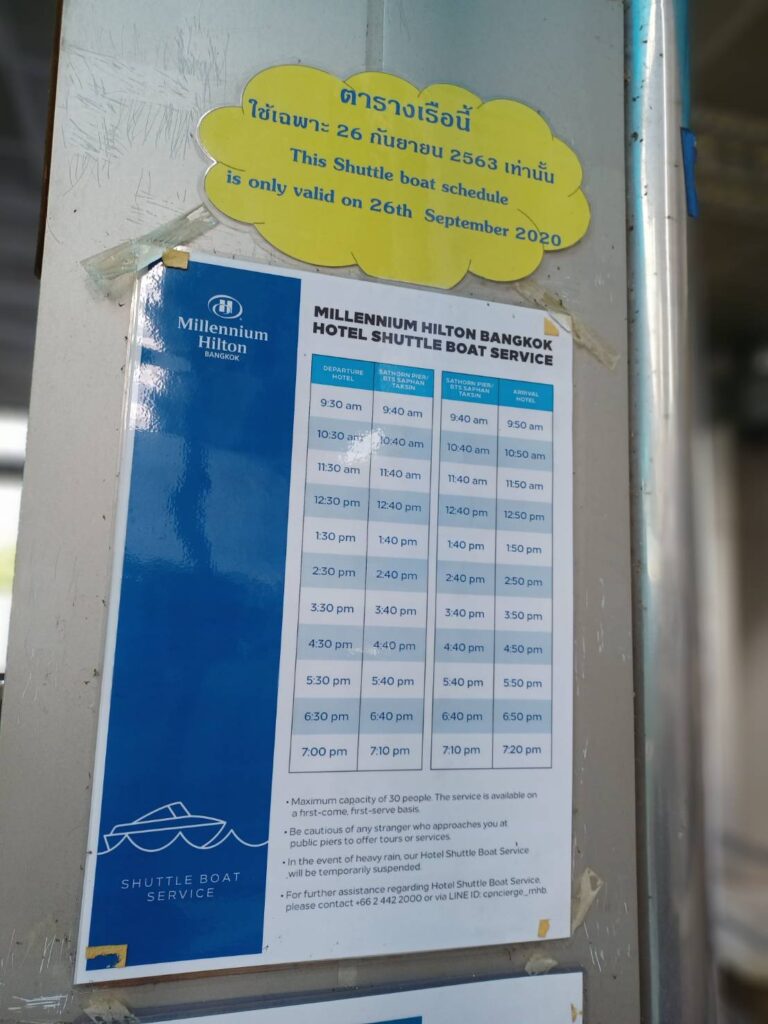 Other hotels also offers shuttle  boat services.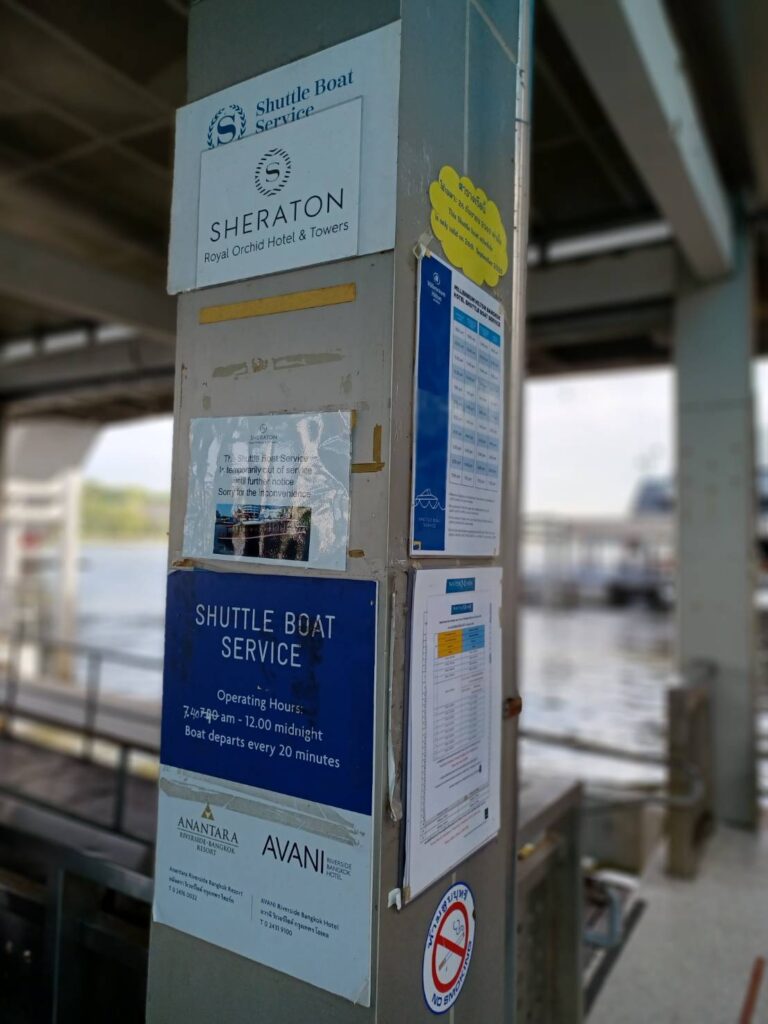 I took Chao Phraya express boat for 15THB.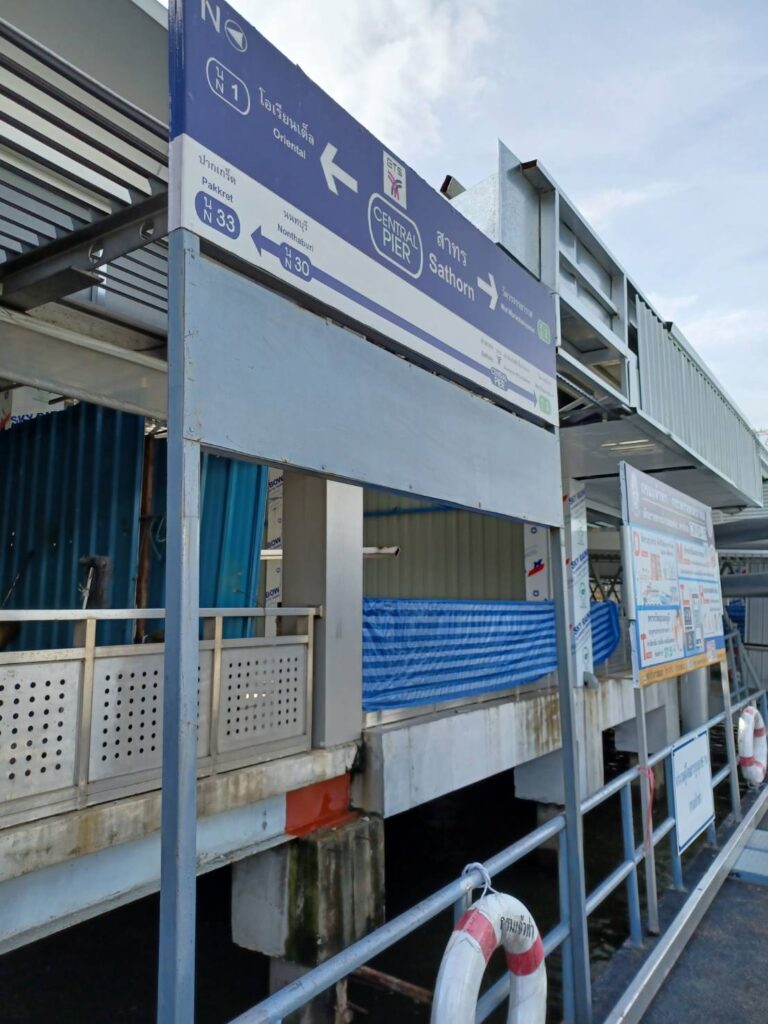 But this time, it was also suspended since Icon Siam is open only for supermarket, pharmacy and food delivery, This is because quite less customer expected to visit the mall. So If you want to use free boat from Saphan Taksin station, please confirm in advance with the hotel
Instead, I used regular Chao Phraya express boat service to Icon Sam. Fare is 15 THB only to next boat station at Icon Siam.
Icon Siam shopping mall at 7:30 am.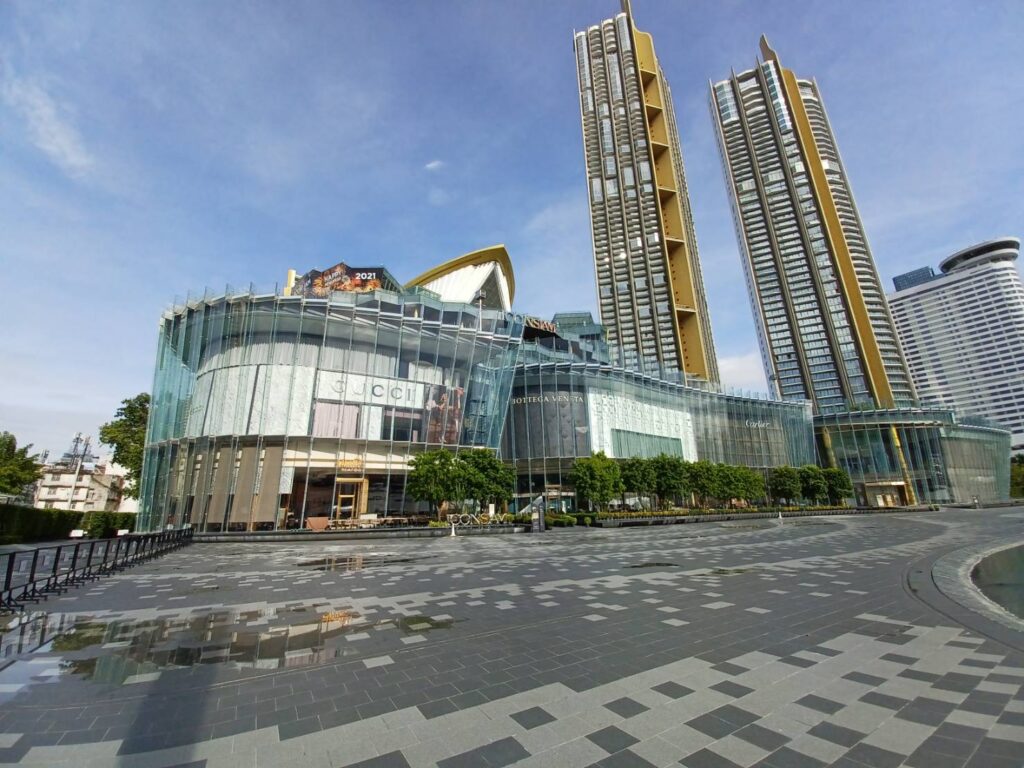 Passed Icon Siam then going to right side, only 5 minutes walk to Hilton.
Entrance of Millennium Hilton Bangkok.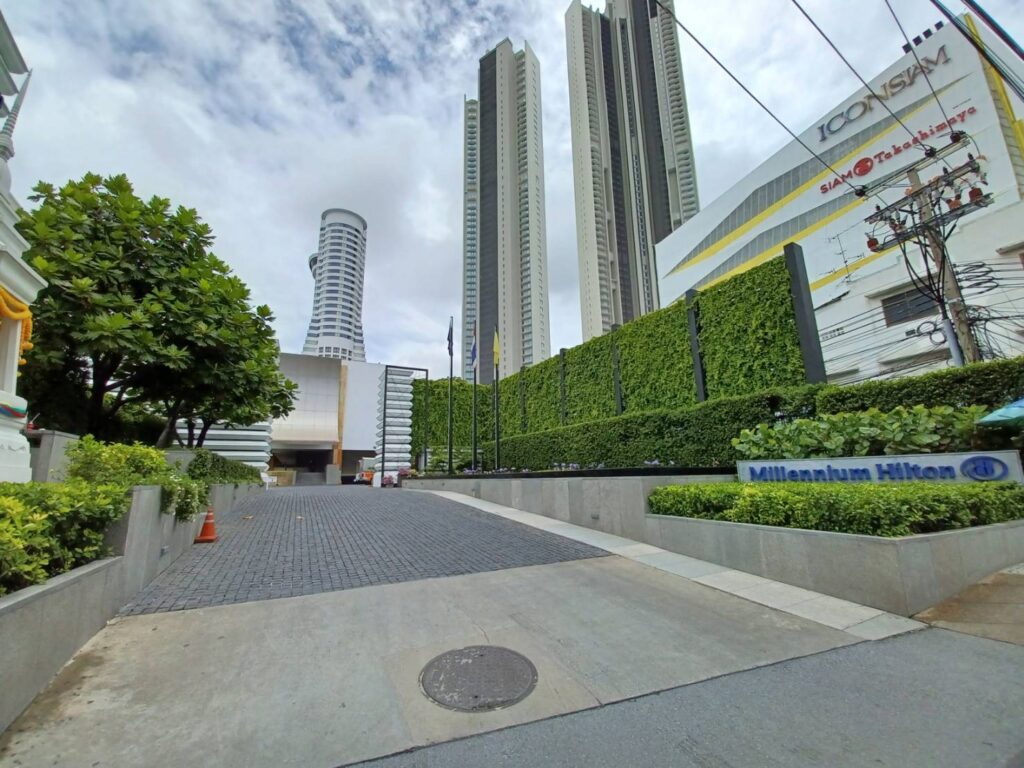 Walking through shopping arcade and event hall building before hotel reception.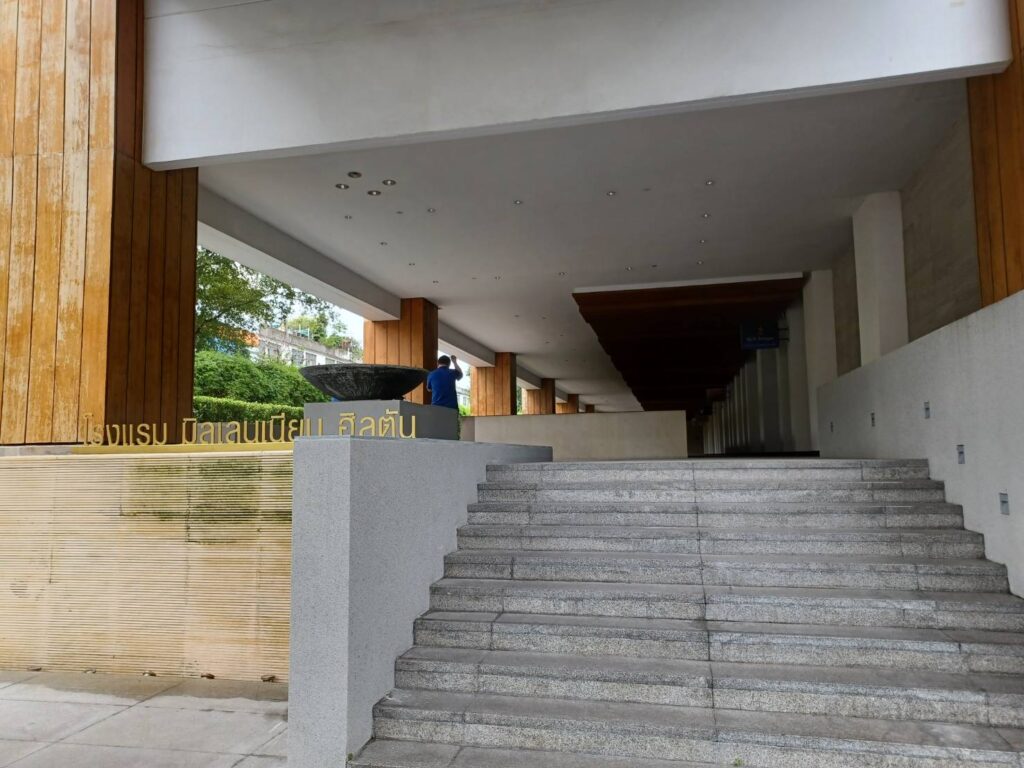 Tailor, traditional artifacts and clothes shops are along the way but all closed.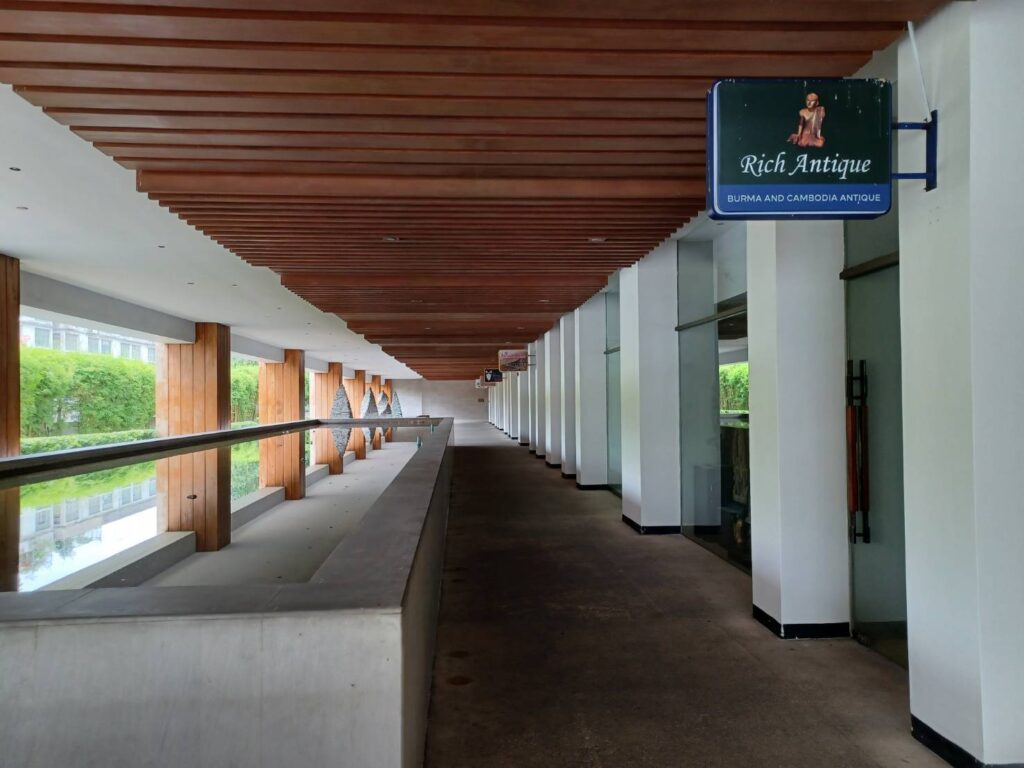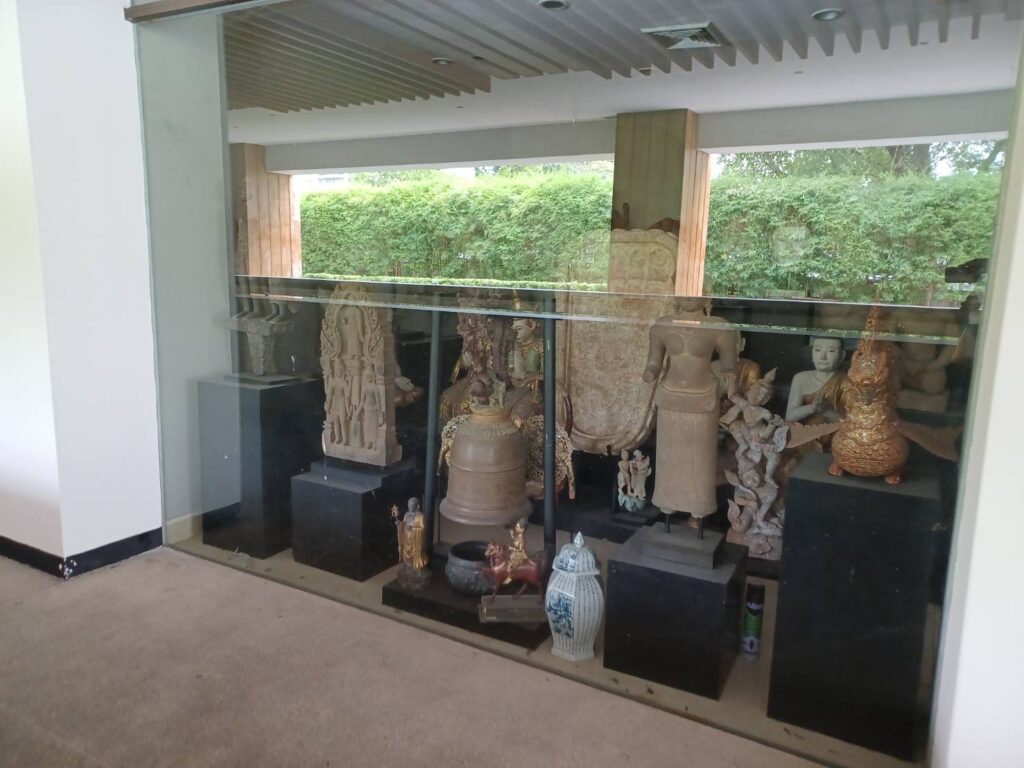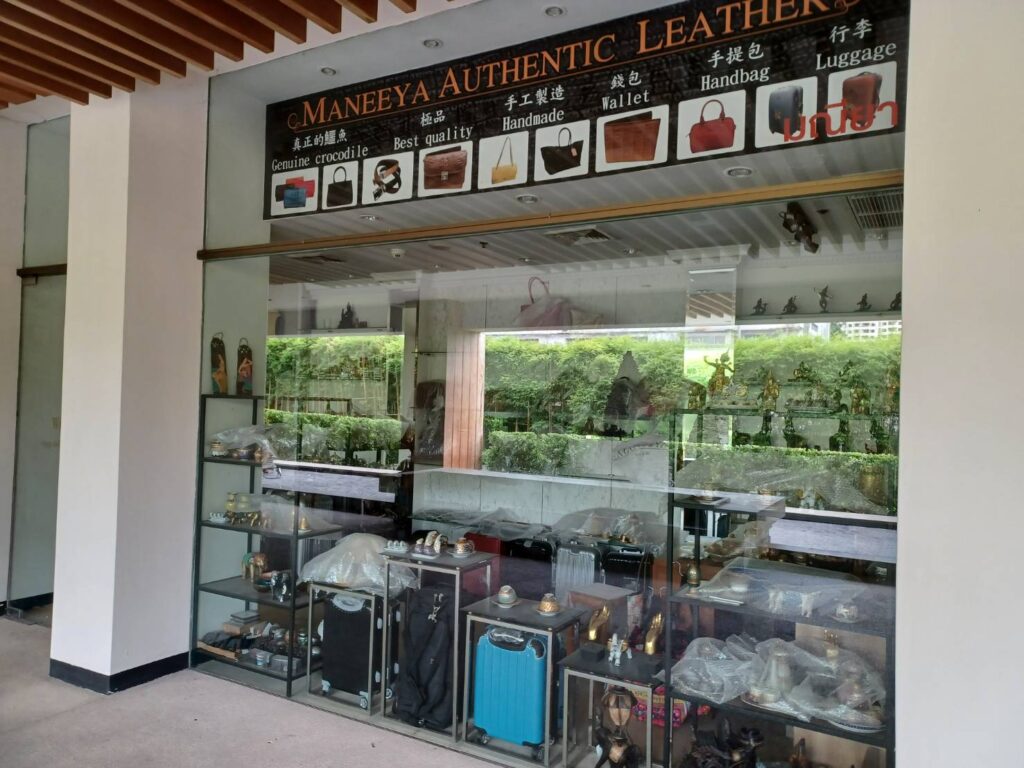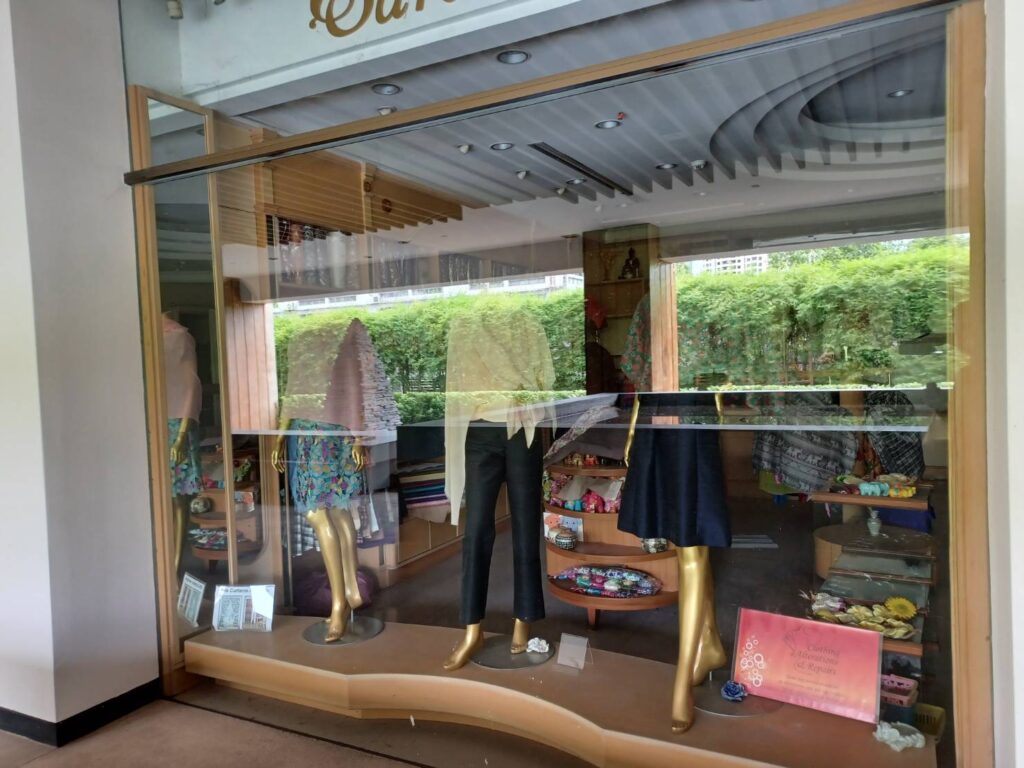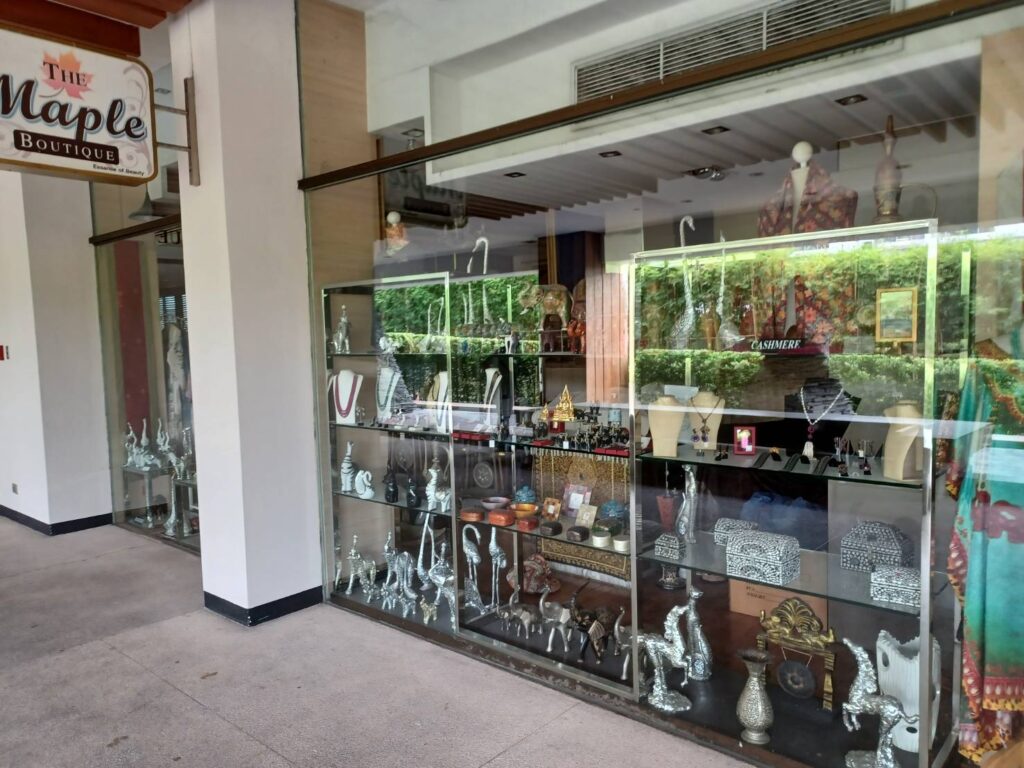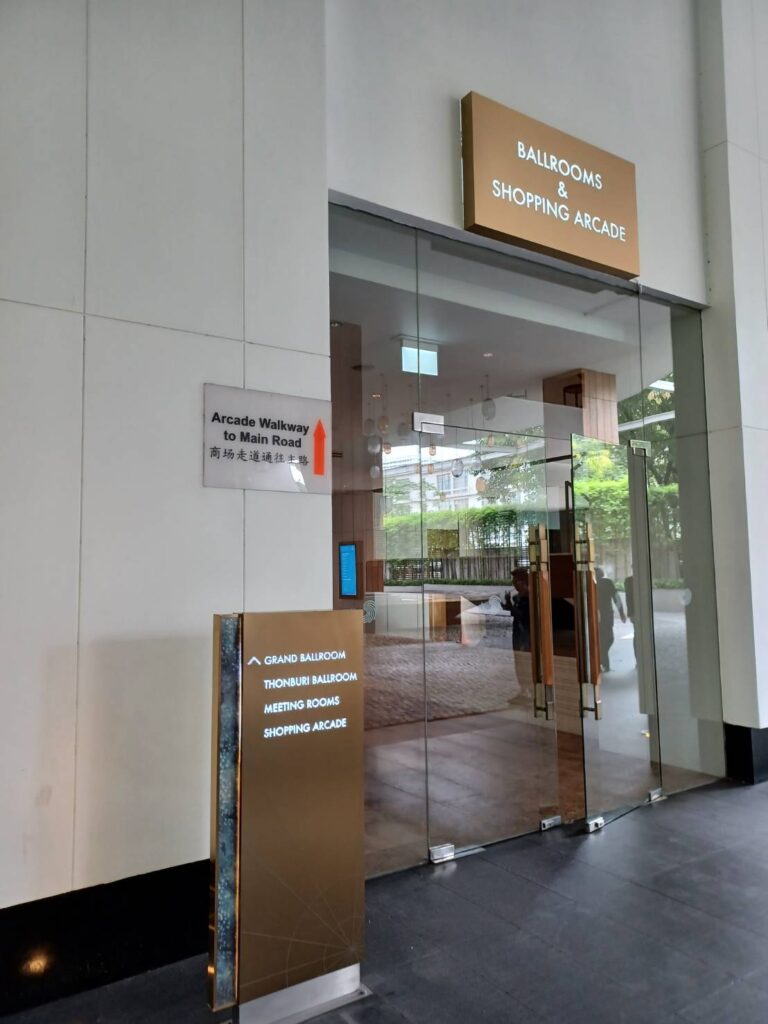 Hotel facility operation information shows restaurant and executive lounge is closed but offers take out food for in room dining only. Other facilities such as gym, pool and spa is closed.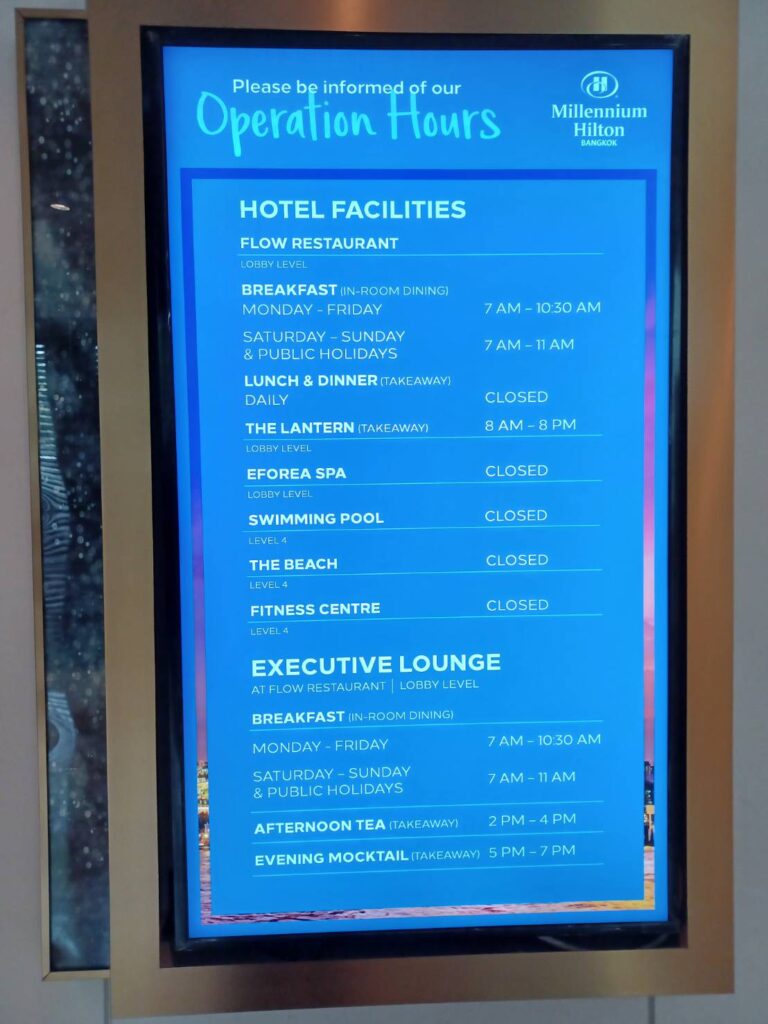 Check point for temperature and alcohol gel sanitizing before entering the hotel.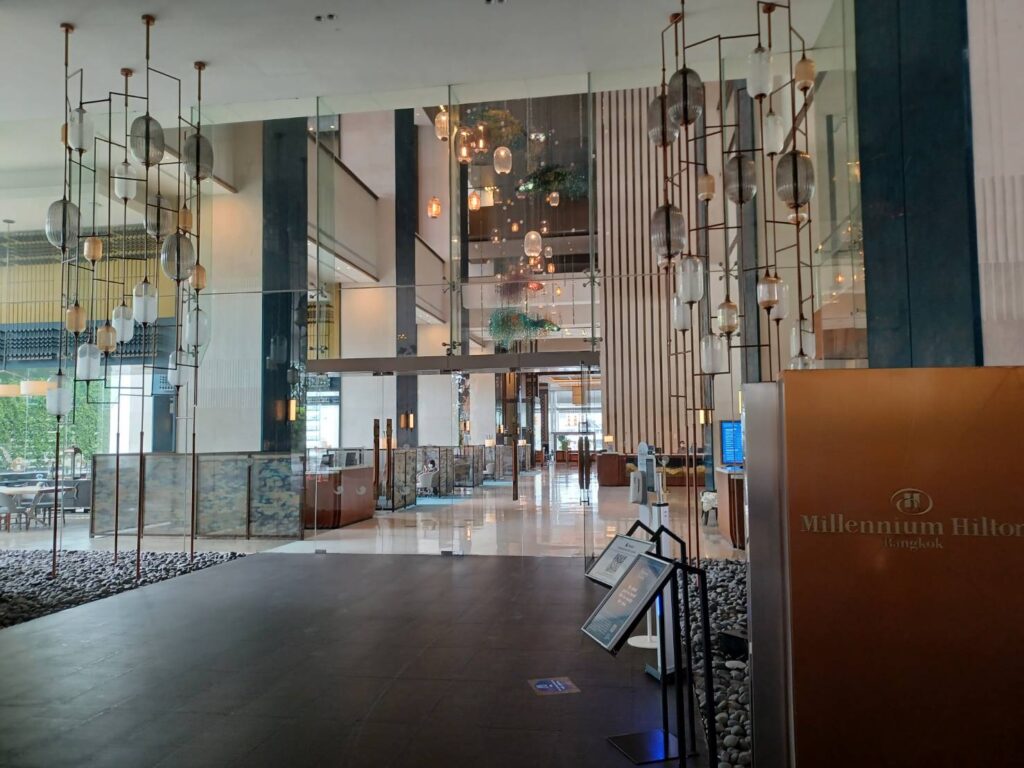 Entrance and lobby area for the hotel with high ceiling.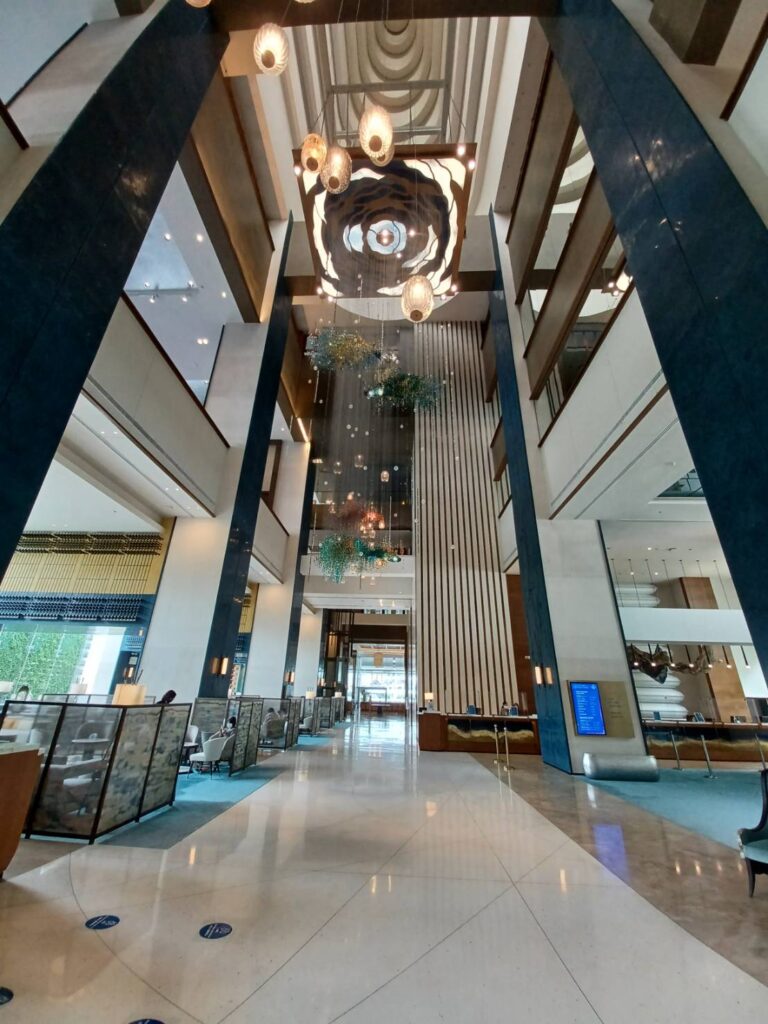 I Arrived at the hotel reception at 8am actually very early from scheduled check in time. At first, hotel staff told me that I need to wait until 10:30 am for the room to be open but as a result of negotiation by my request, staff can offered me the different room so that I can check in immediately.
A day before, I already checked in and selected room by Hilton Apps. The room was automatically upgraded to King Executive river view room from originally booked King Deluxe room Upgraded room is situated from 24th high floor only and has access to executive lounge room access. This time lounge was closed so I can get only take out food from restaurant area for lounge service.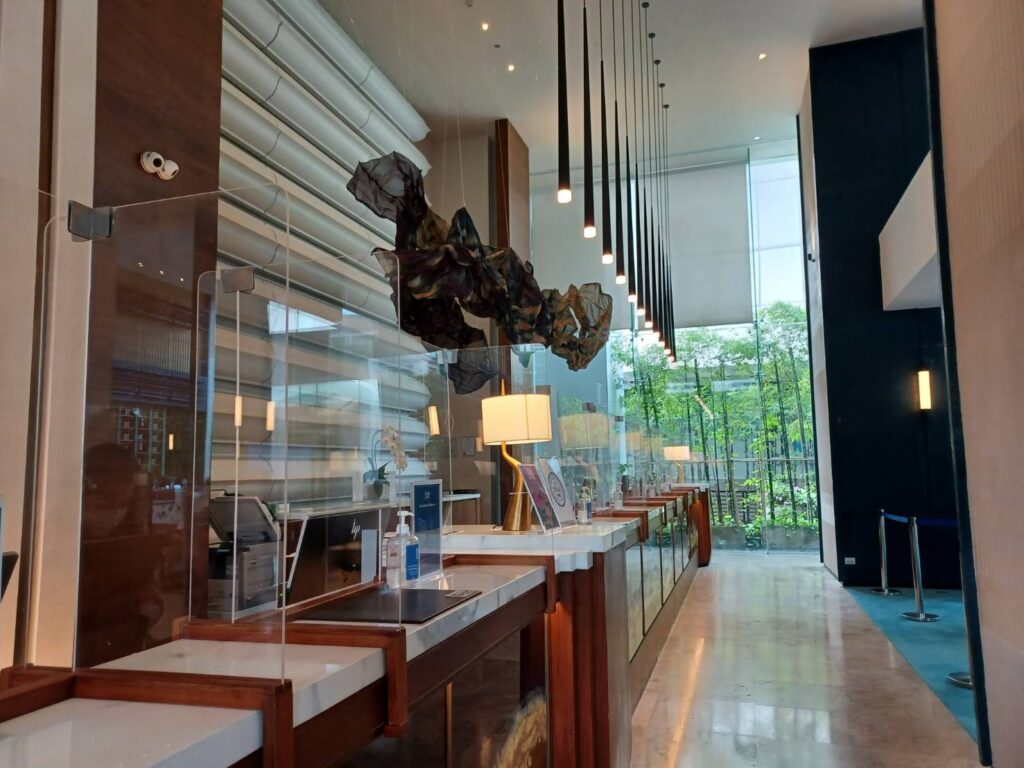 Breakfast is also offered in-room dining only. At the check in time, I was asked to fill in and select the menu for breakfast until 6 pm. You can choose American breakfast or Asian (Thai style) breakfast.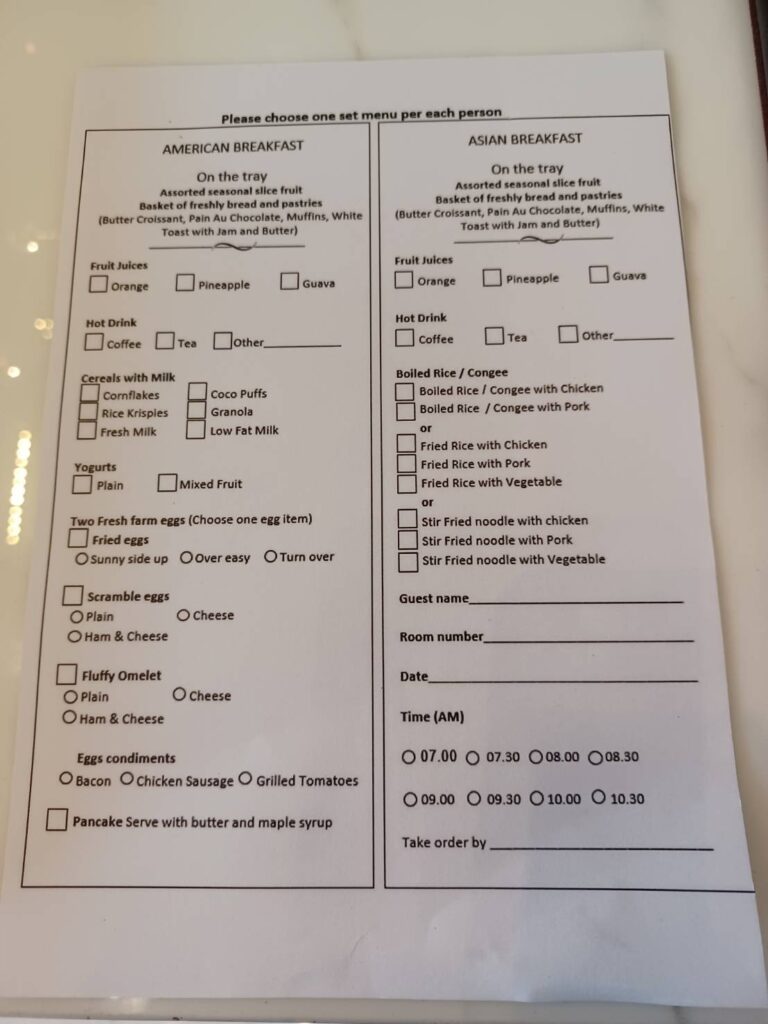 Here are my choices. I ordered Asian breakfast with additional plain yogurt.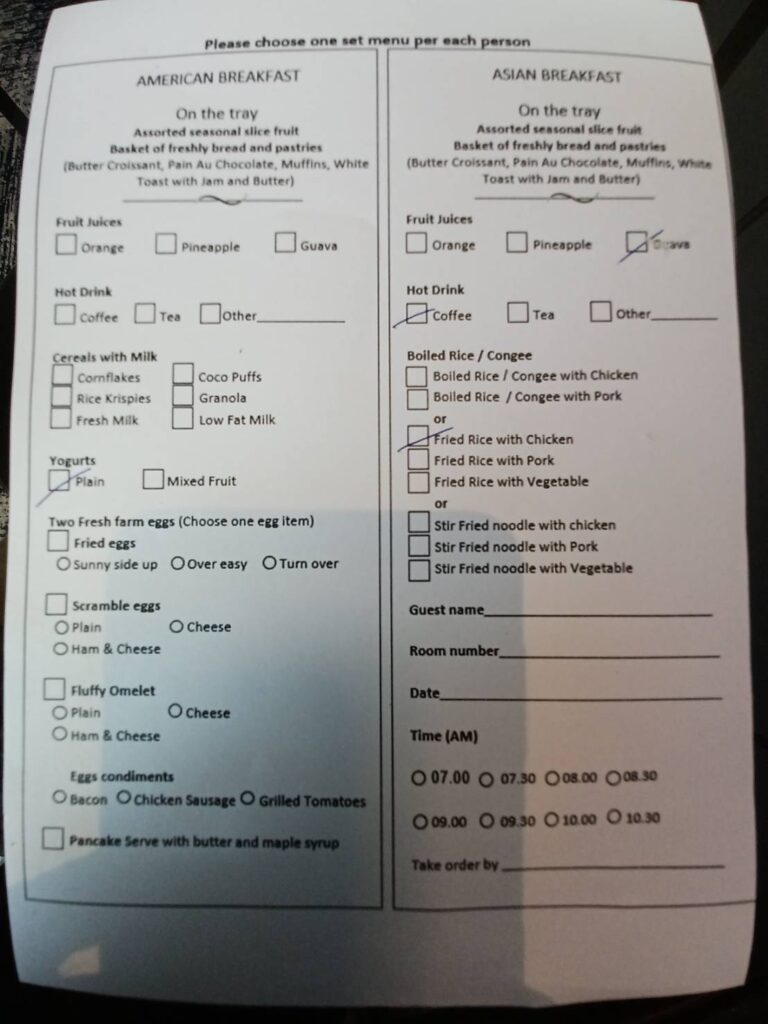 QR code list to check the offering from the hotel.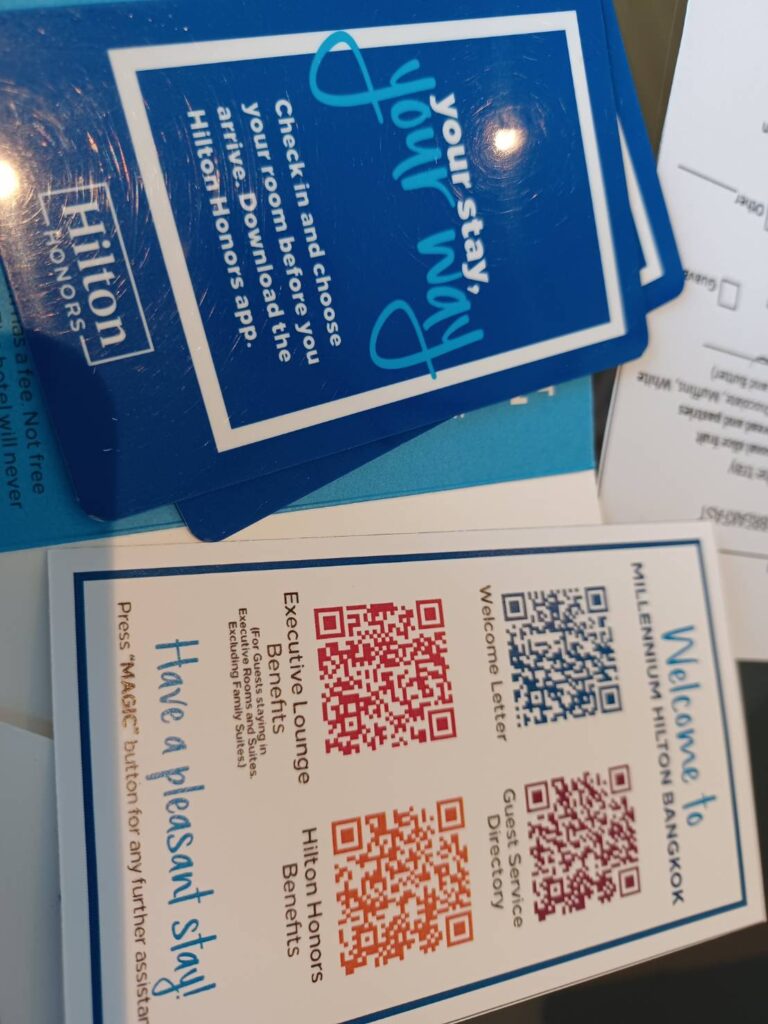 Let's go up once received the key from the reception.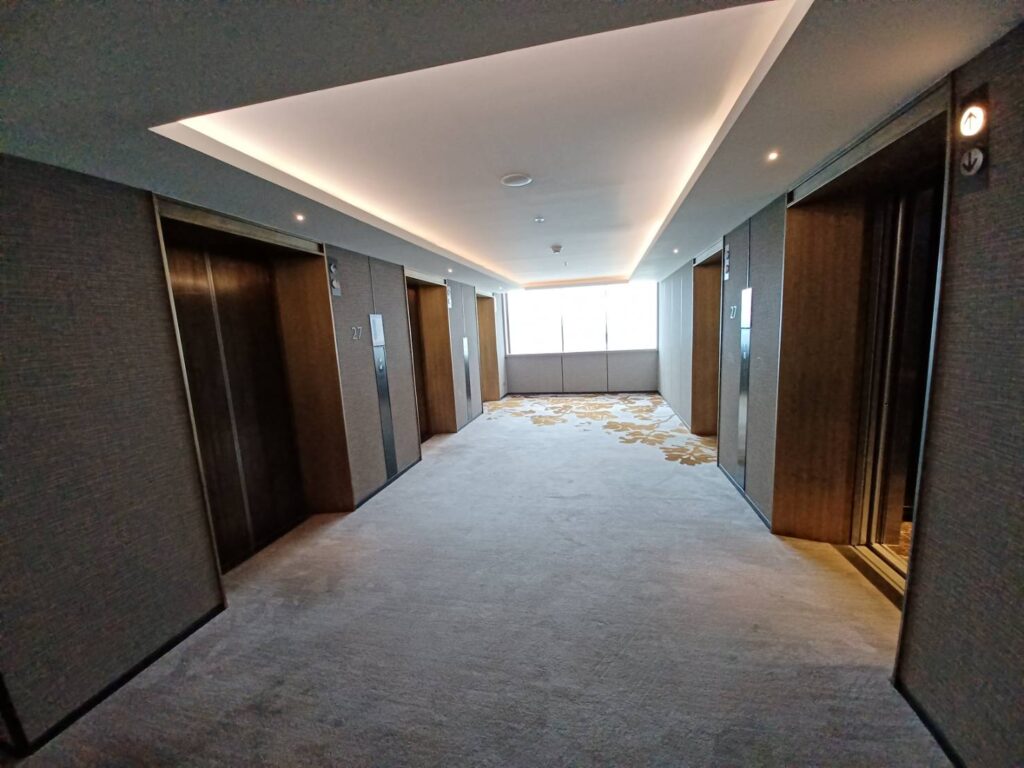 I like the hotel interior of Hilton, their atmosphere is gentle and calm to be relaxed. Unlike Hilton, Marriott brand has many different concept hotels. I stay sometimes at Marriott group so I will update next time.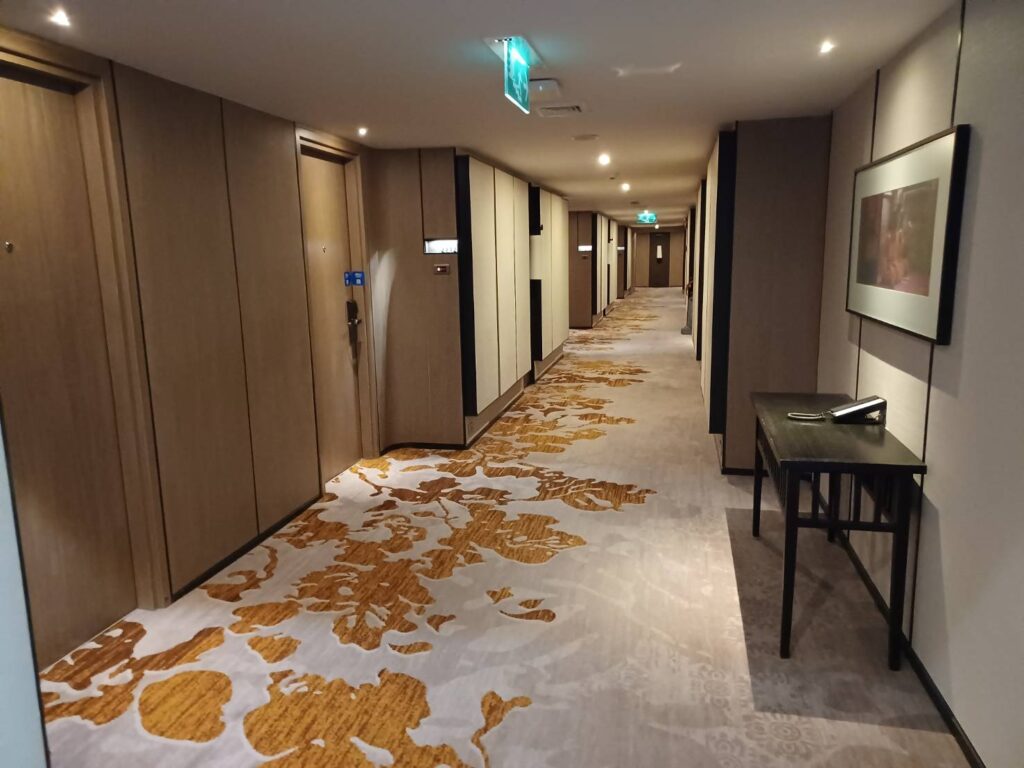 Room is on 27th high floor.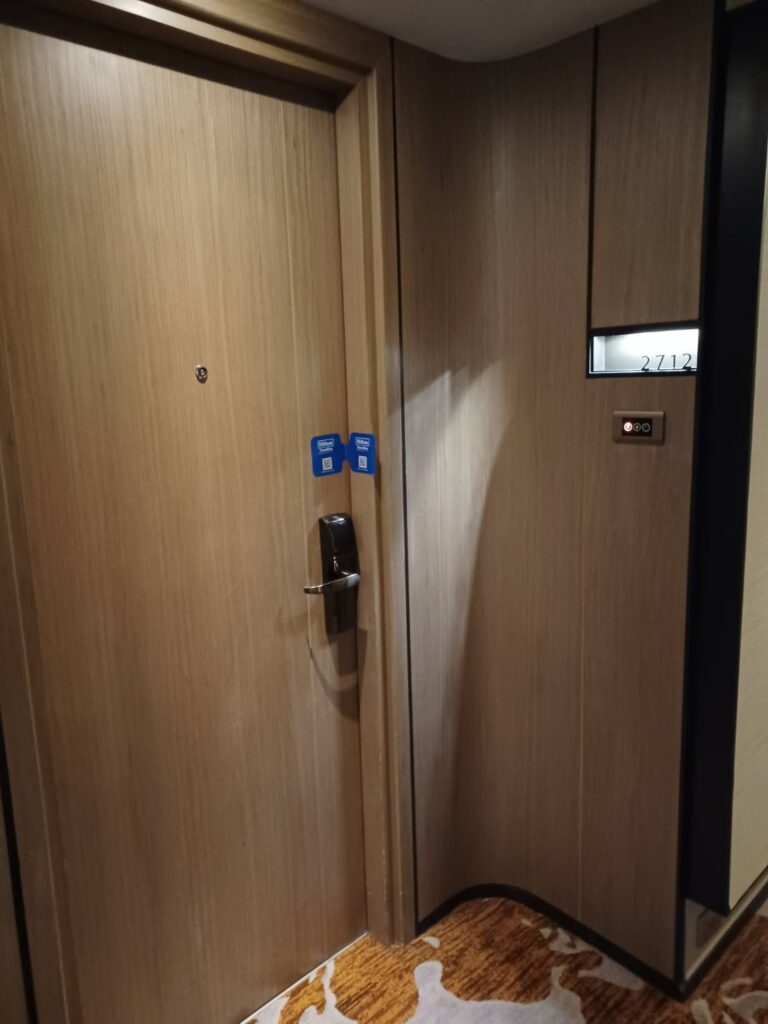 King Executive river view room
Room size is the standard at this hotel.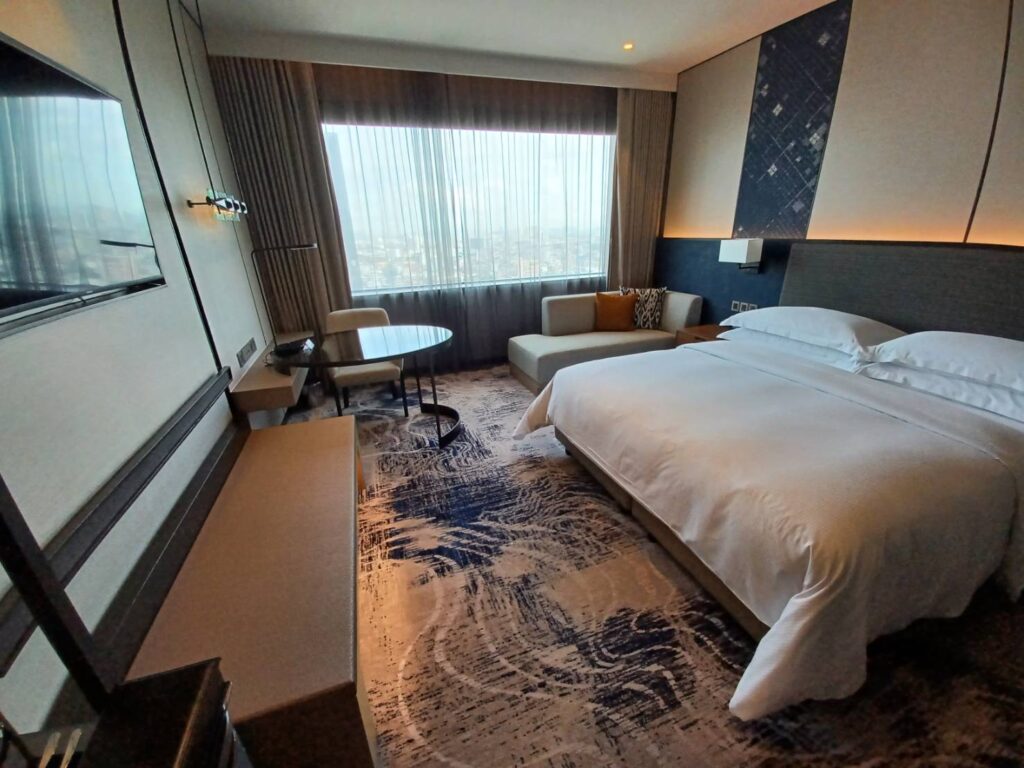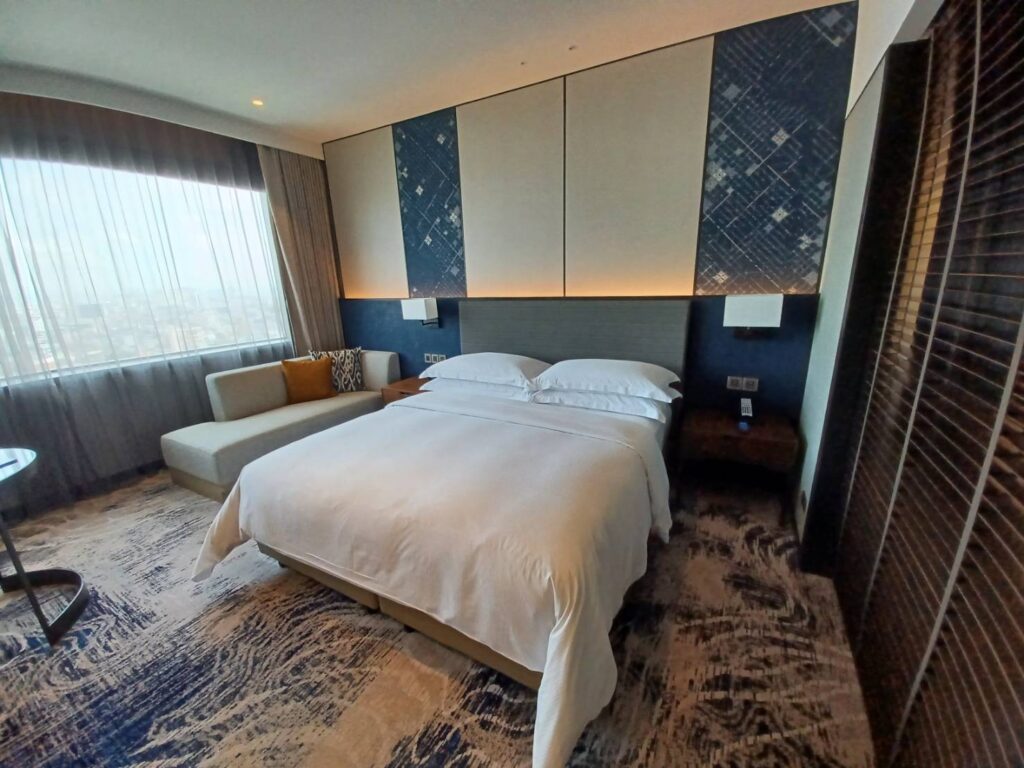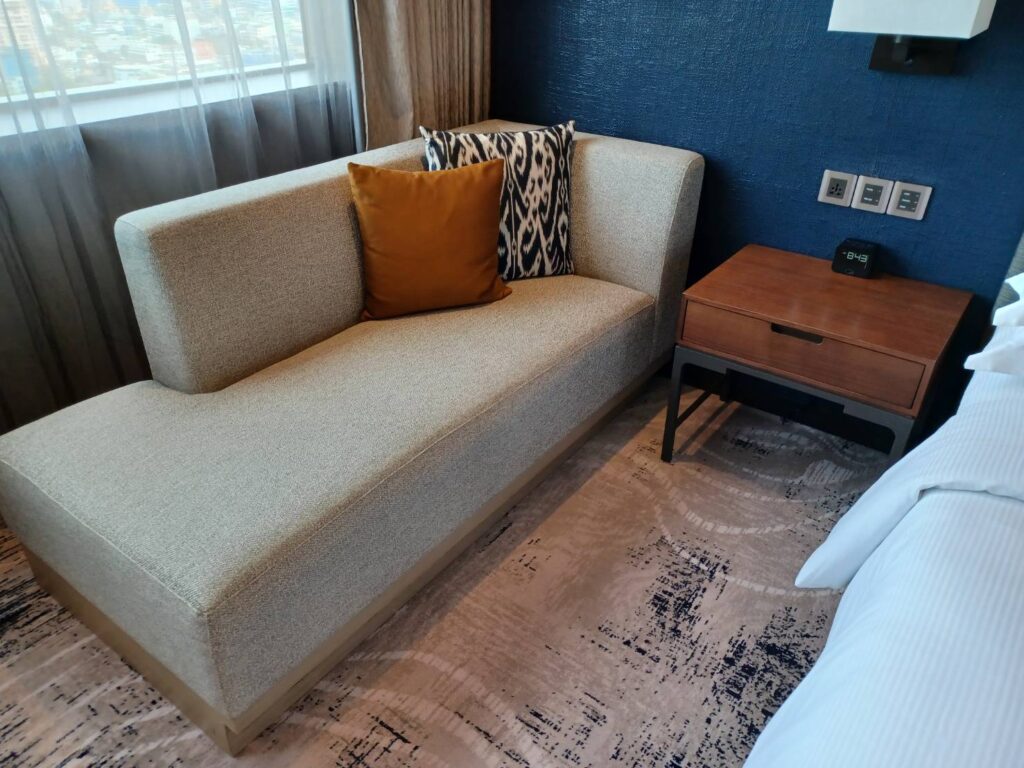 Great Chao Phraya river view from the high floor room. All rooms in this hotel are river view but I recommend you request to assign higher floor room so that you can enjoy the widely stretching river view from the room. And if possible, it is more preferred to have room for Icon Siam side so that in case they have event like fireworks, you can enjoy it from the room.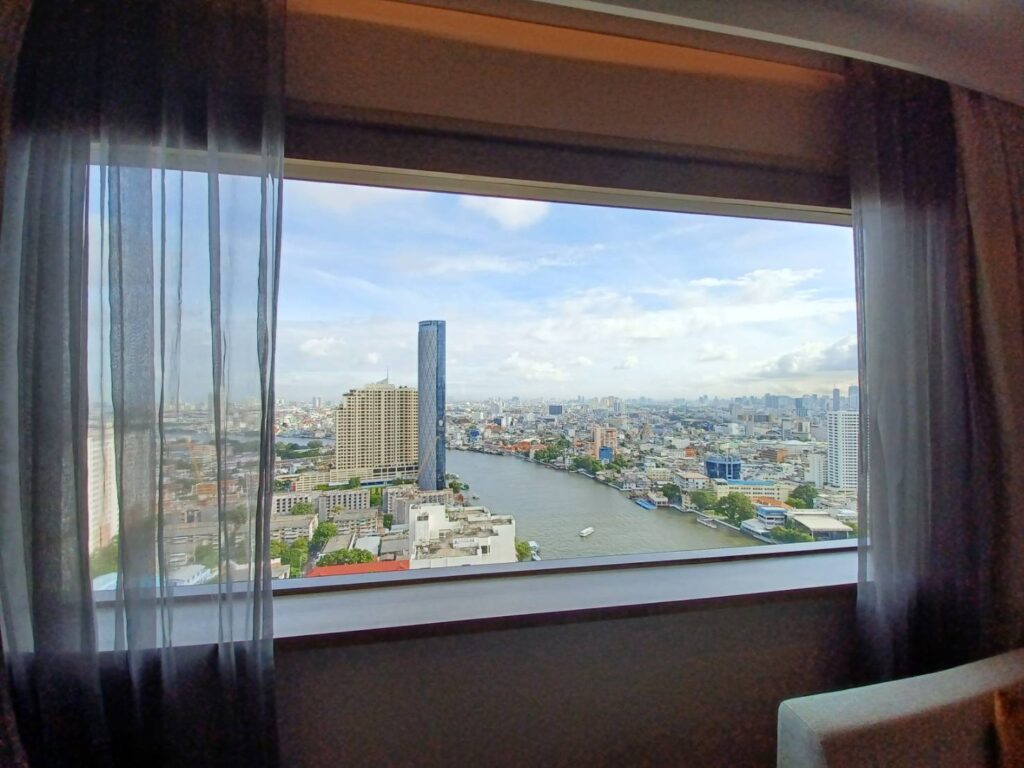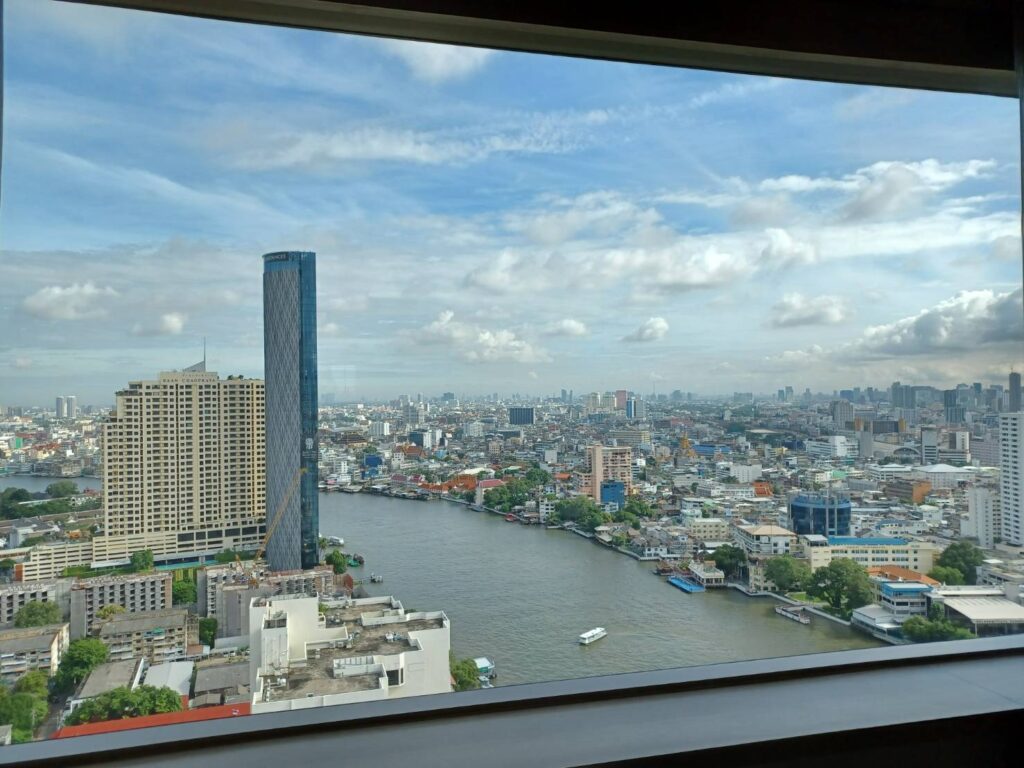 Hotel situated in Thonburi side of Bangkok.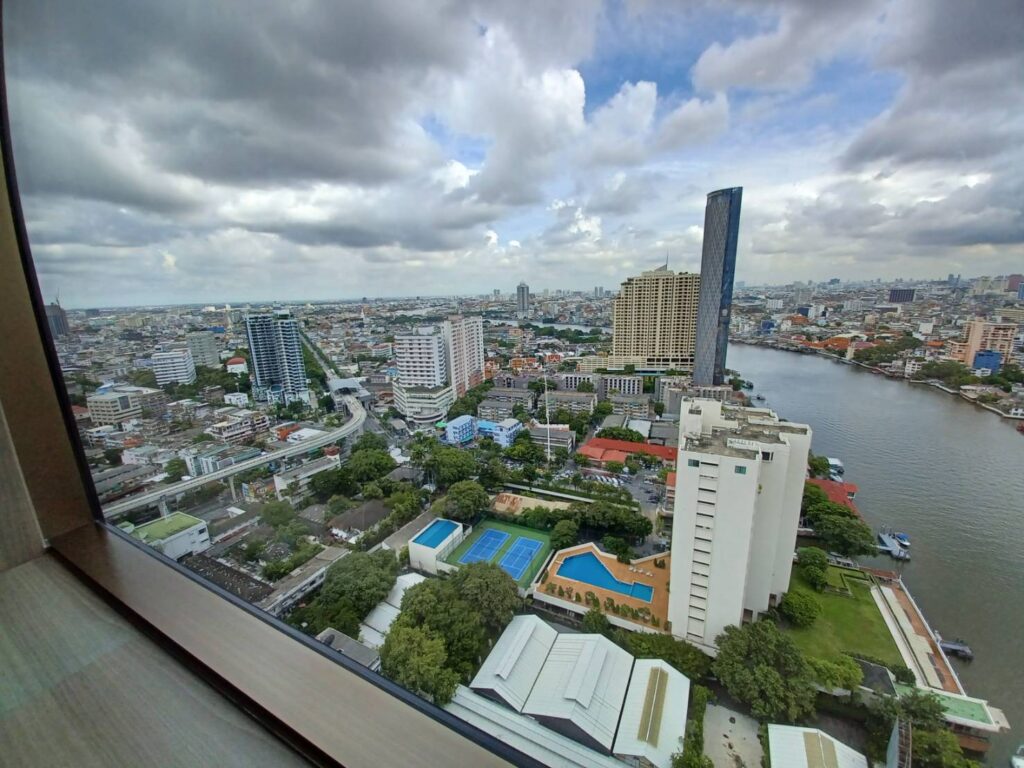 Desk and chair is not actually good for computer work. Chair cannot be adjusted like below and desk is grass made so I could not use wireless mouse on it.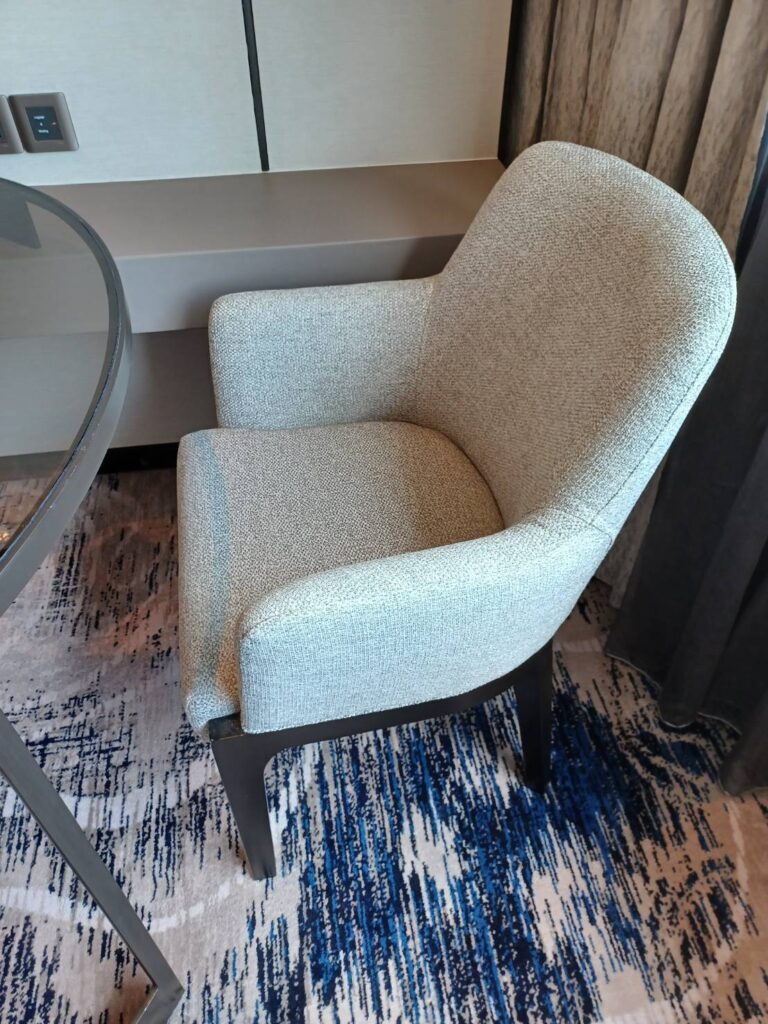 You can charge mobiles via USB cable.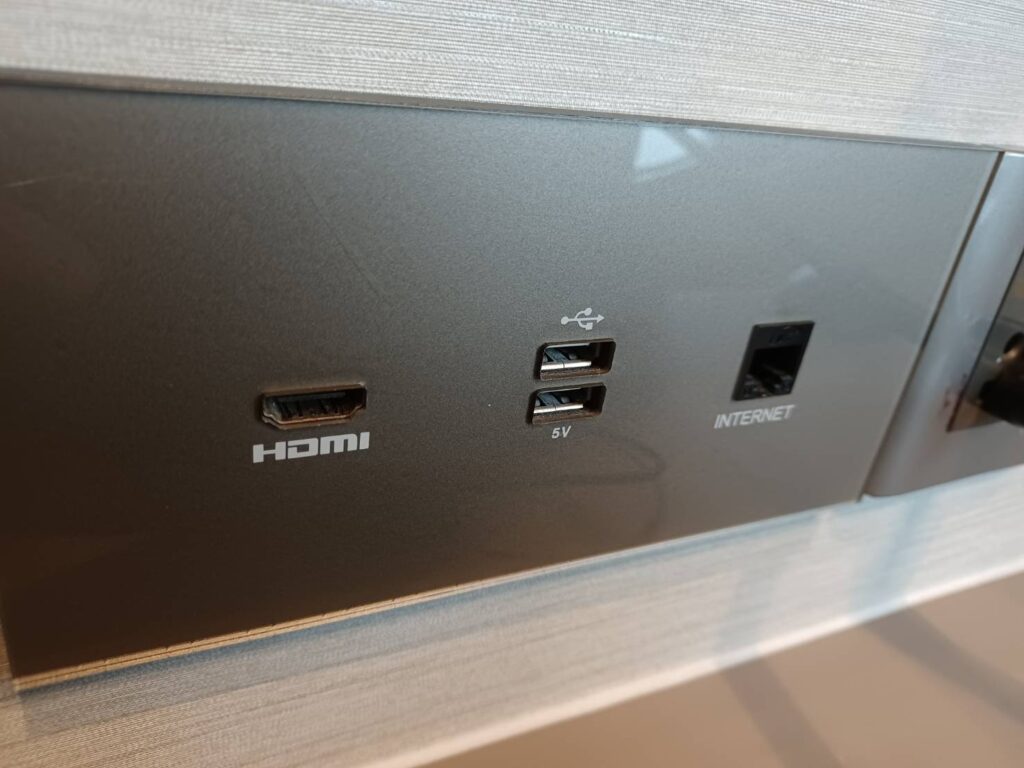 Mini bar
Coffee maker for one cap of Bon cafe.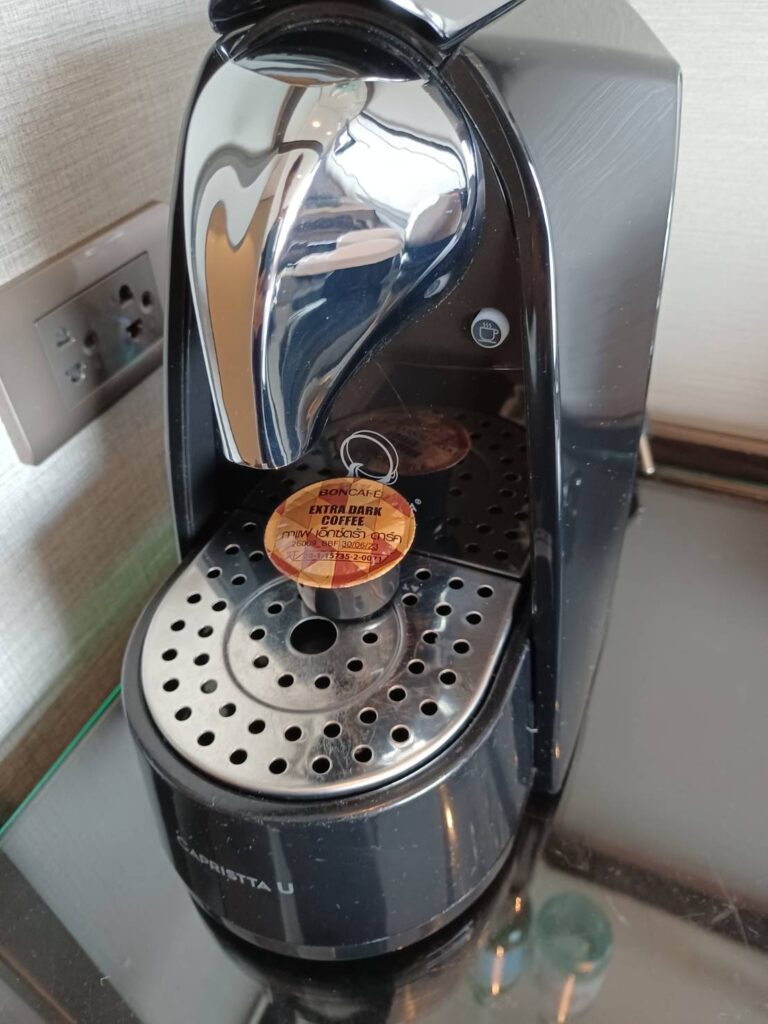 Free coffee and tea set.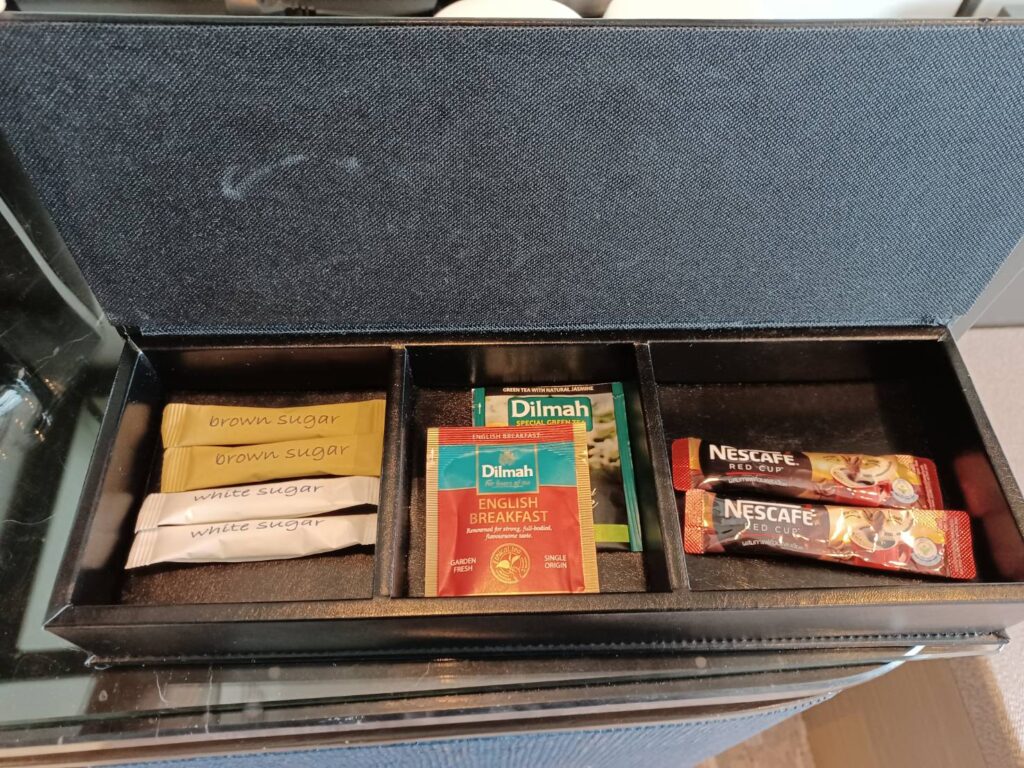 Mini bar is stuffed with alcohol, soft drinks and chocolate with charge.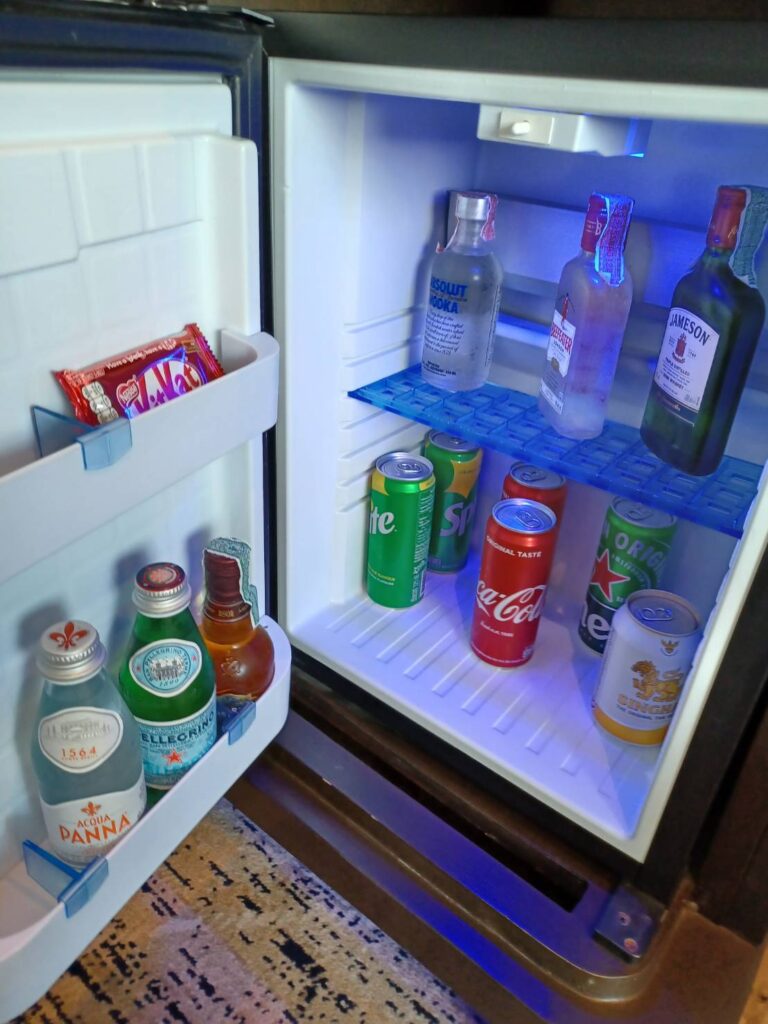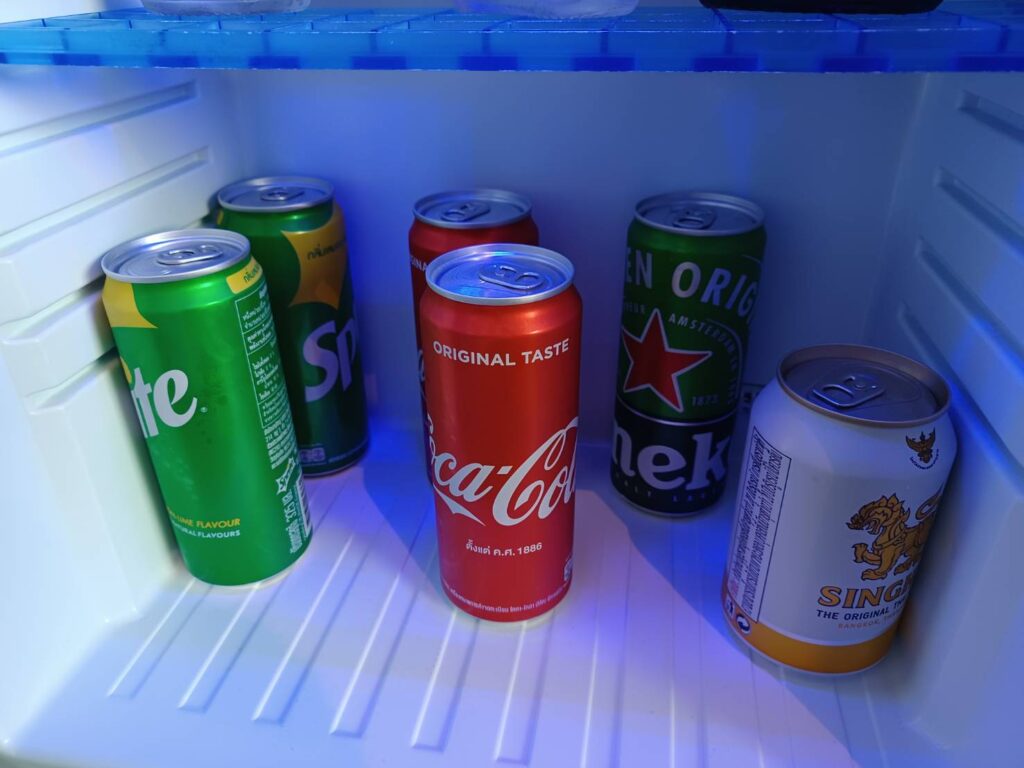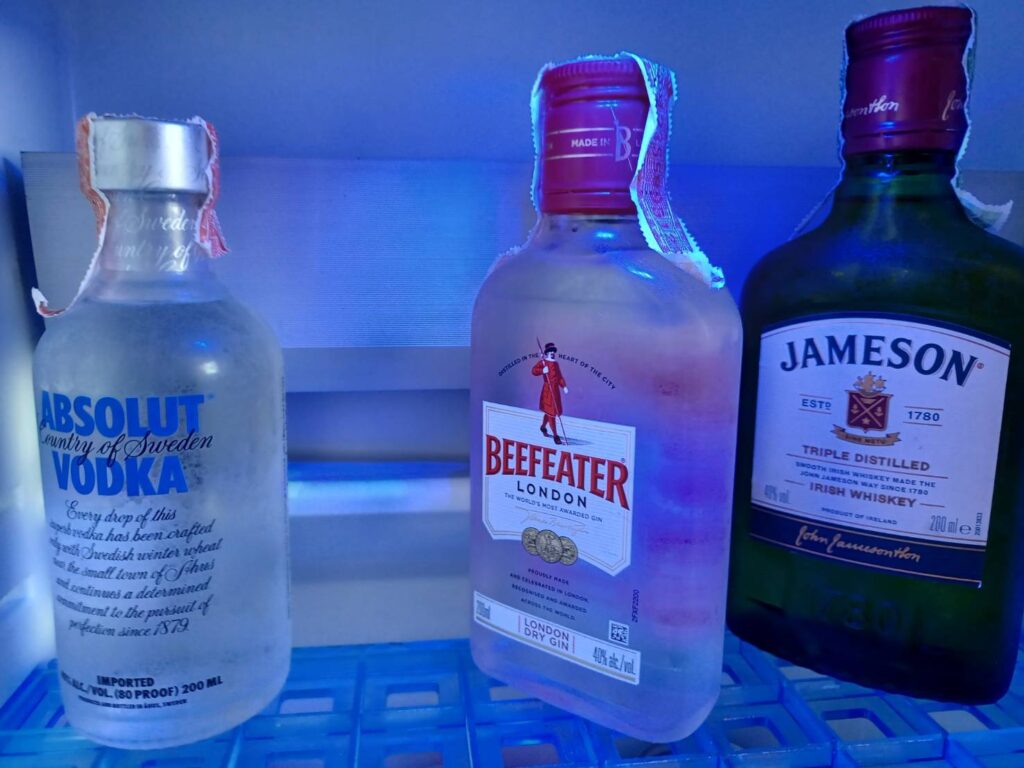 4 bottles of 500m water is for free but mineral water is for payment charge.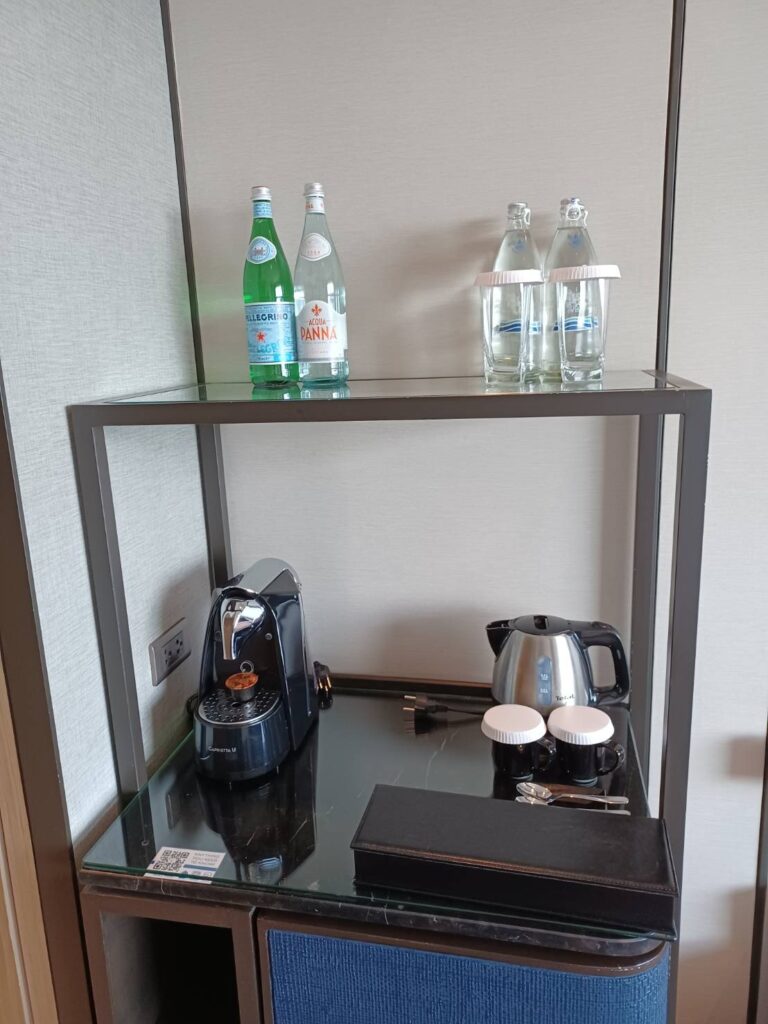 Bathroom
bathroom is simple design with monotone color in marble structure.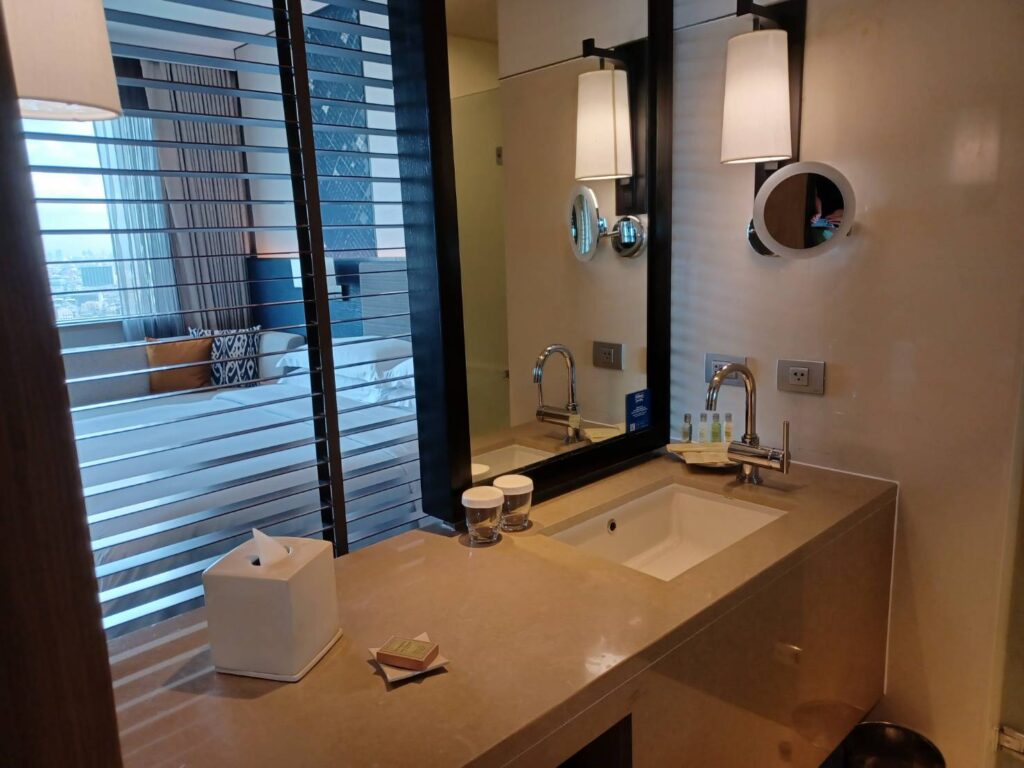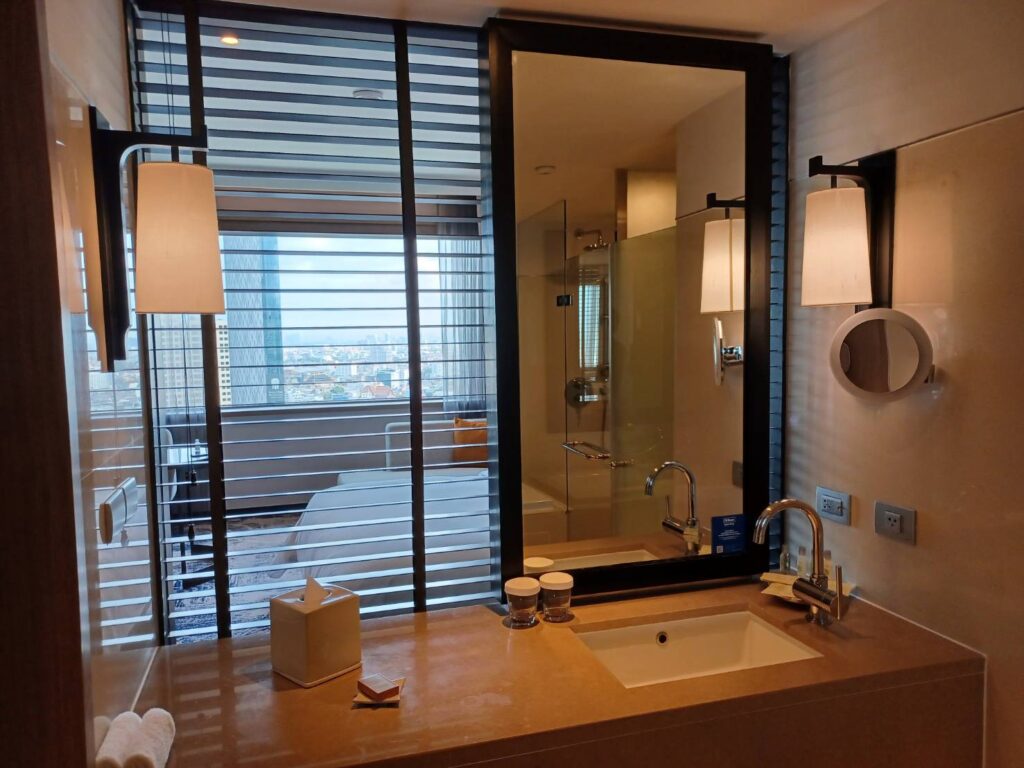 Amenities items are Hilton standard brand "Verbena and Lavender".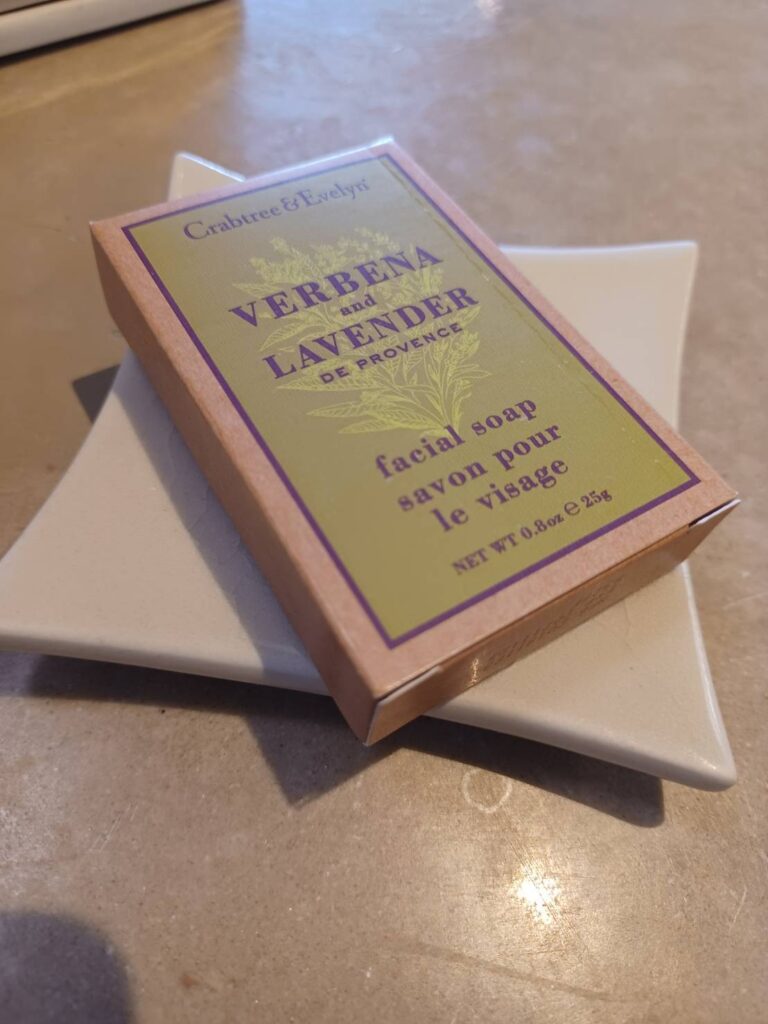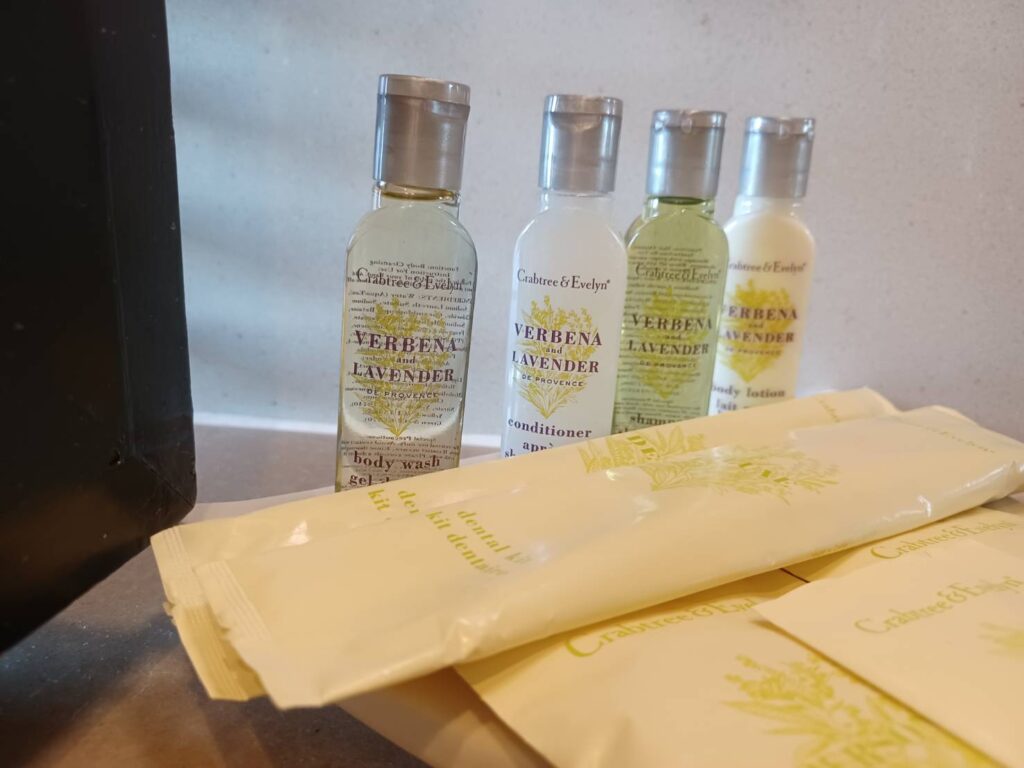 There is mirror on the back side, above bathtub.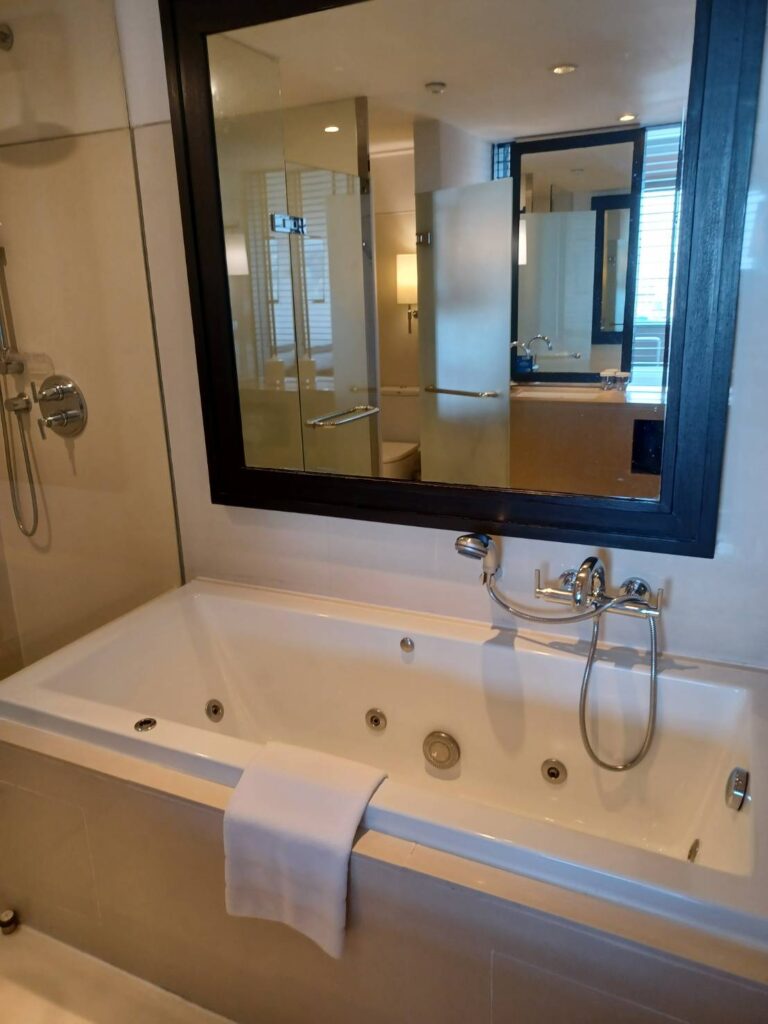 Shower room with rain shower also available.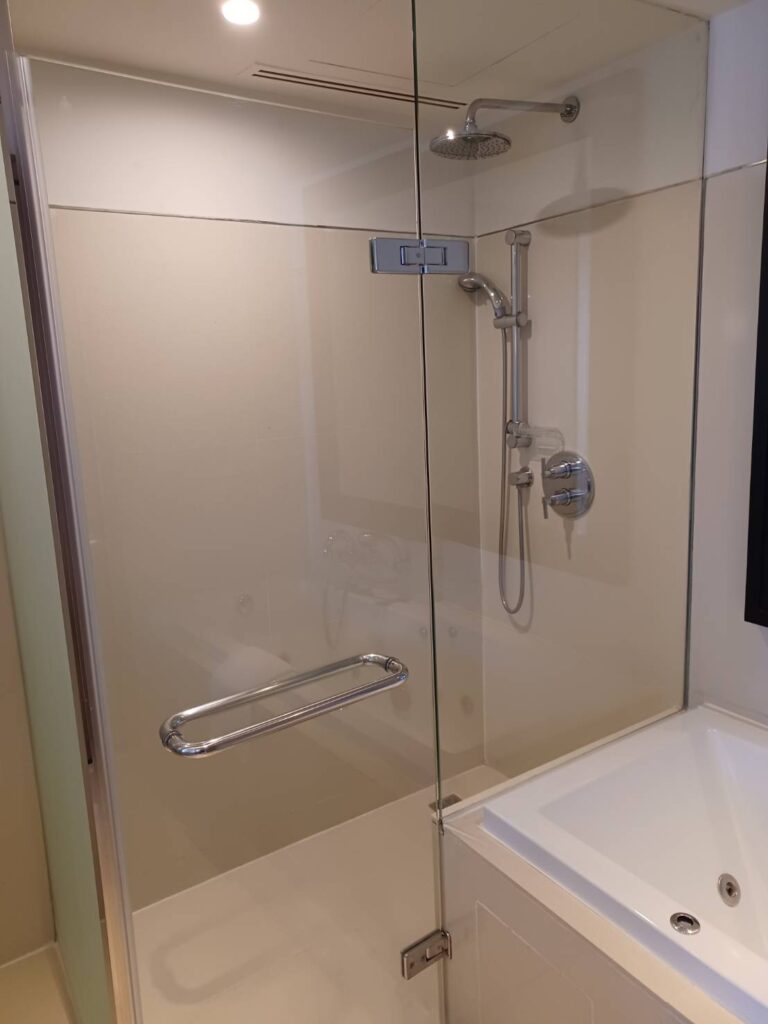 Toilet. No washlet.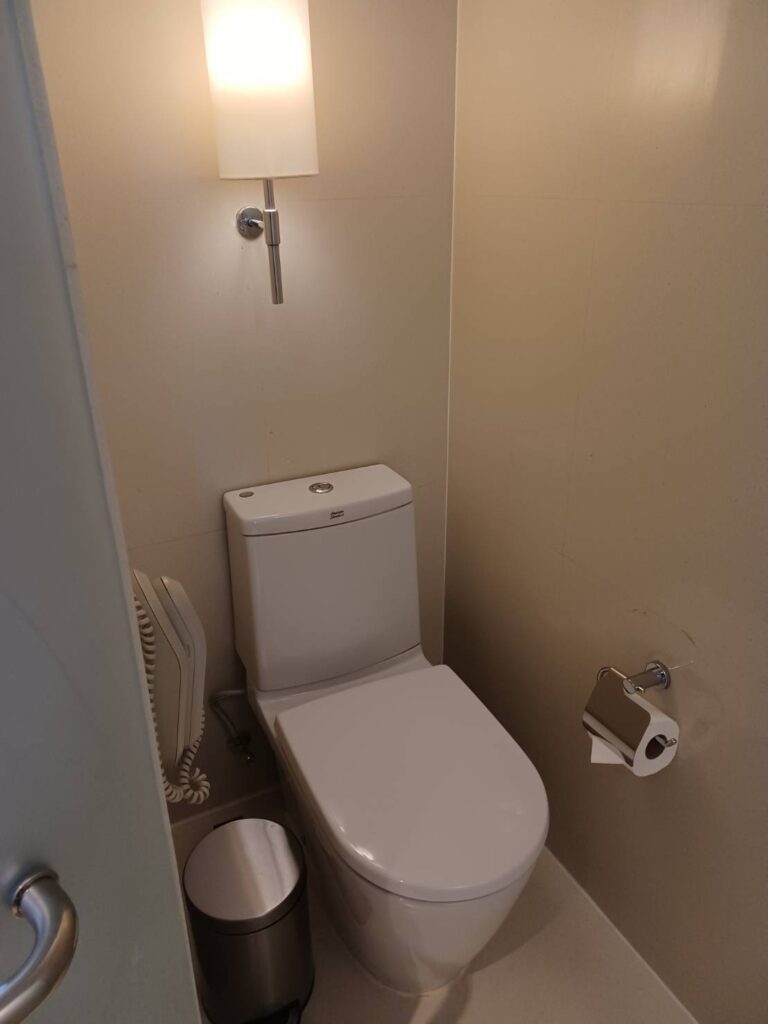 Executive lounge
Executive lounge is closed a this time so executive room and Hilton diamond member can come to Flow restaurant at ground floor to take in-room afternoon tea and evening cocktail set.
Afternoon tea set available from 2 pm to 4 pm at Flow restaurant. Afternoon tea set is ready already. You can tell your room number to the staff to get your set.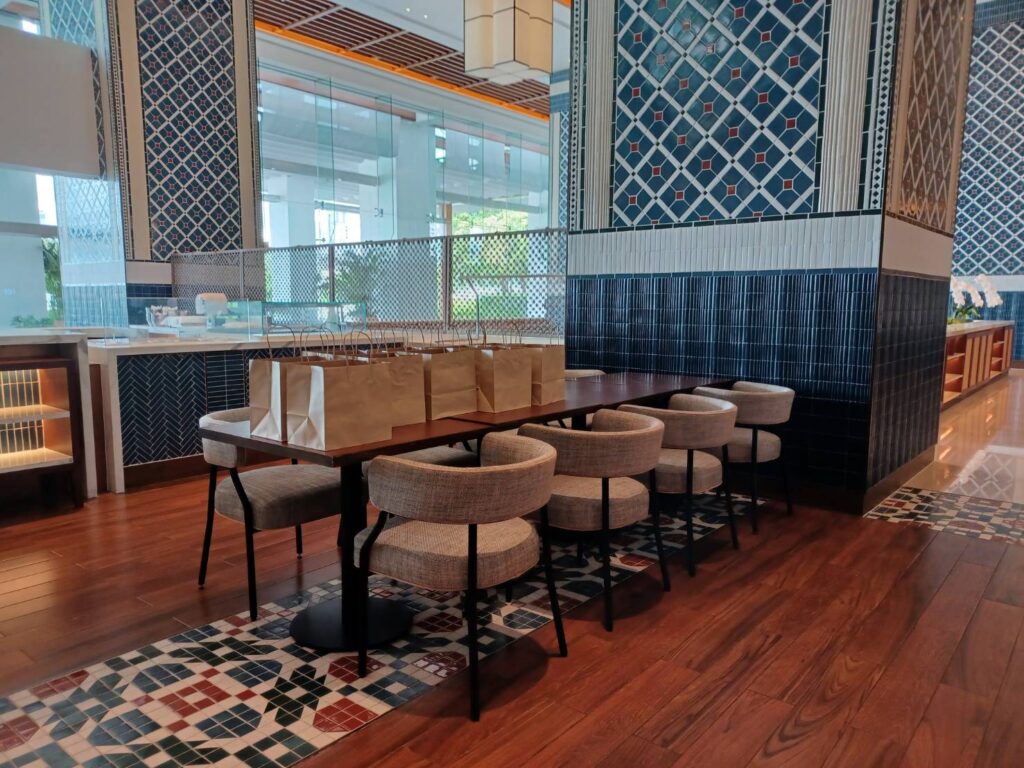 Additionally you can order drinks together with afternoon tea set. Menu access by QA code.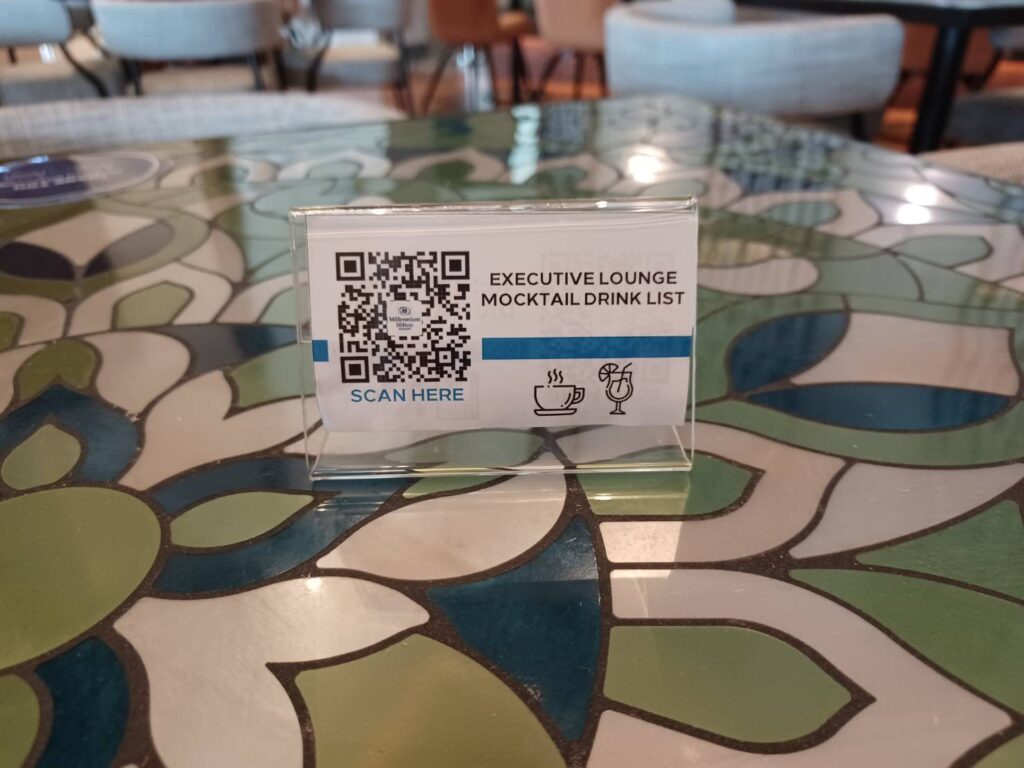 Only alcohol is not offered due to Covid restriction. I ordered Carnelian.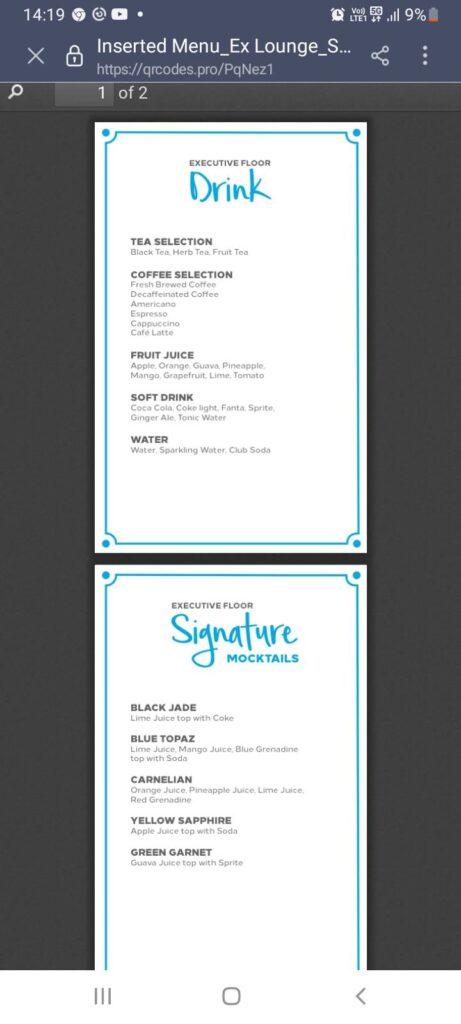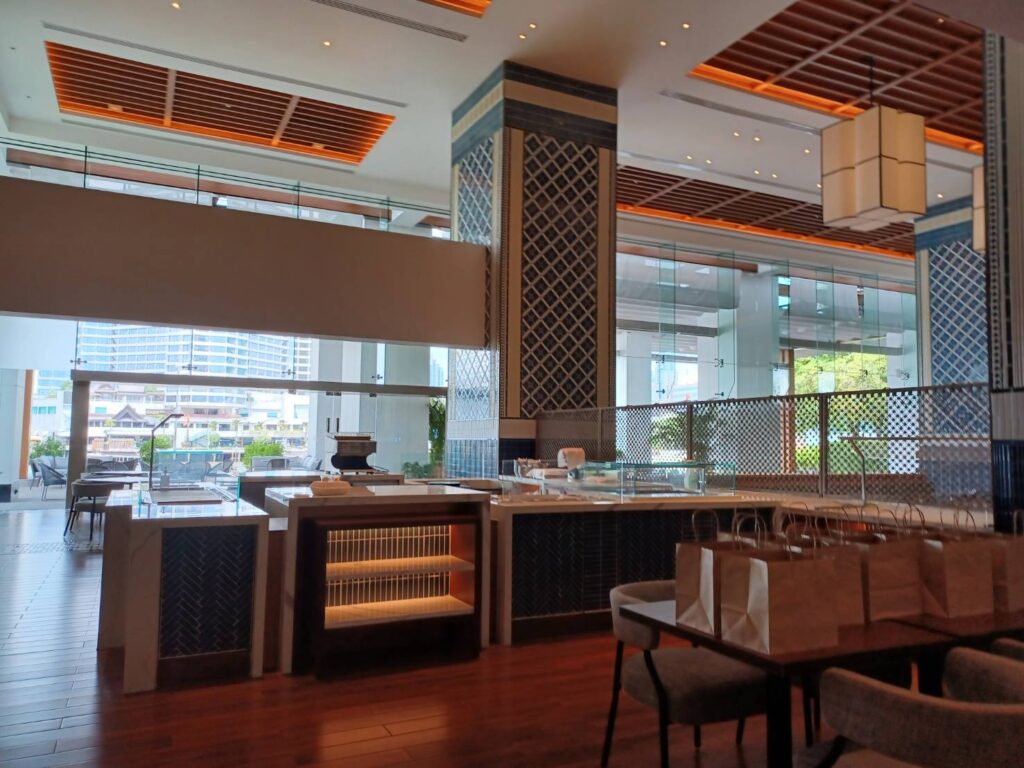 Restaurant areas is closed only take out and room service can be ordered.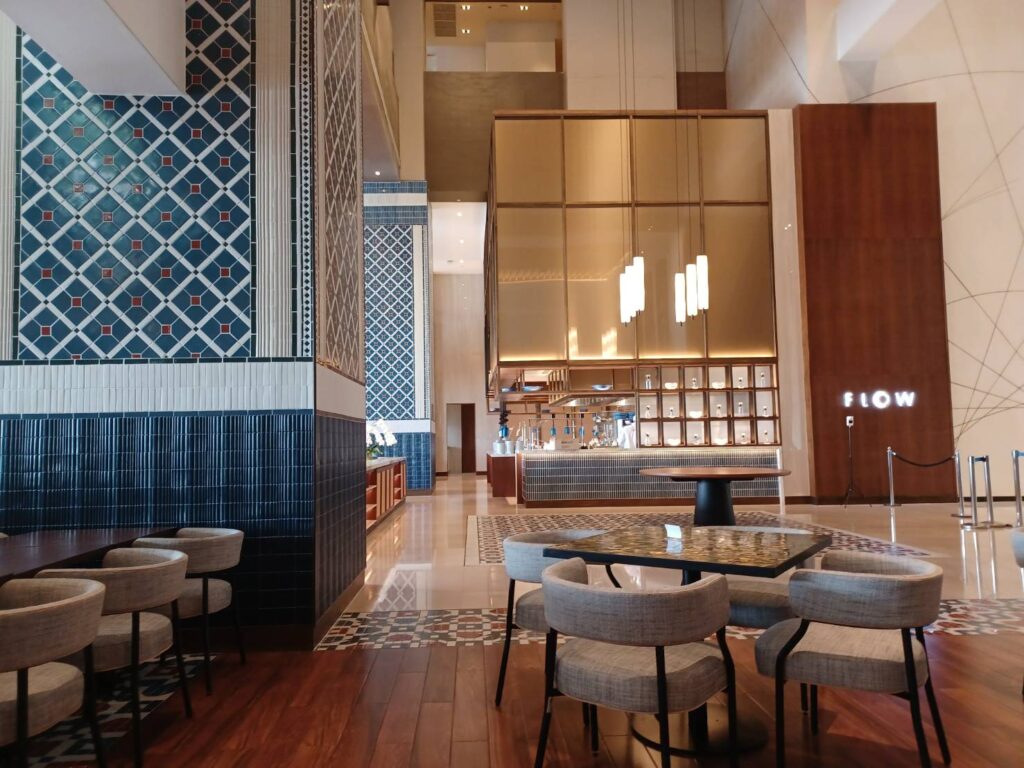 Here is my afternoon tea set!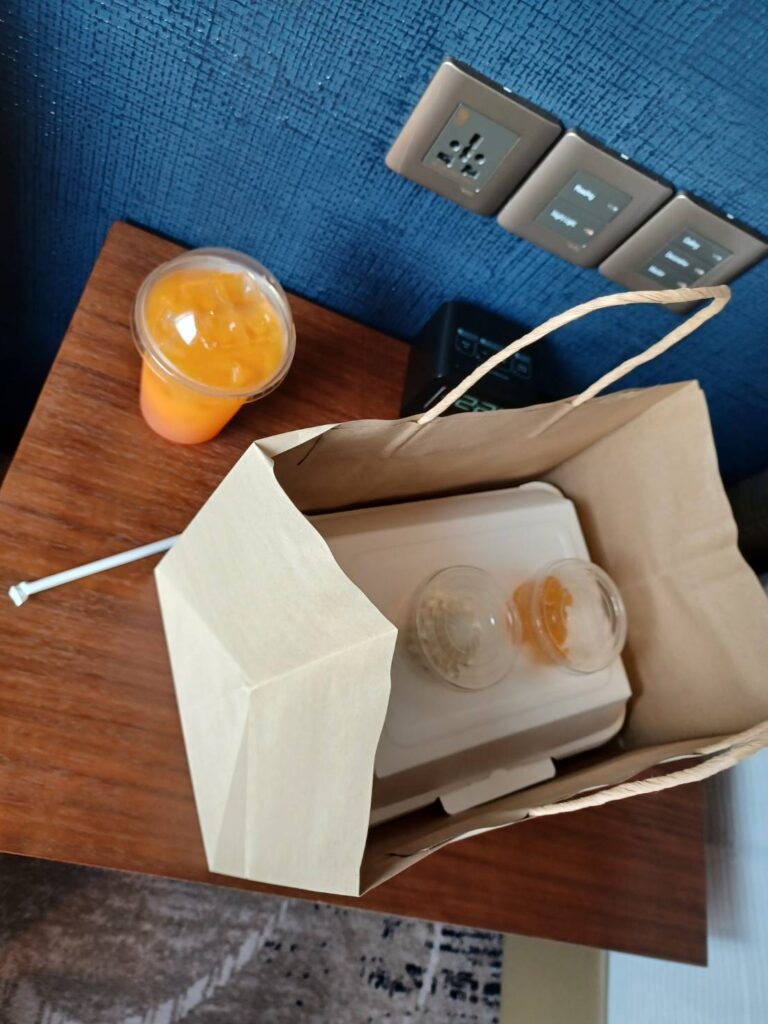 Sandwiches, mini burgers and sweets.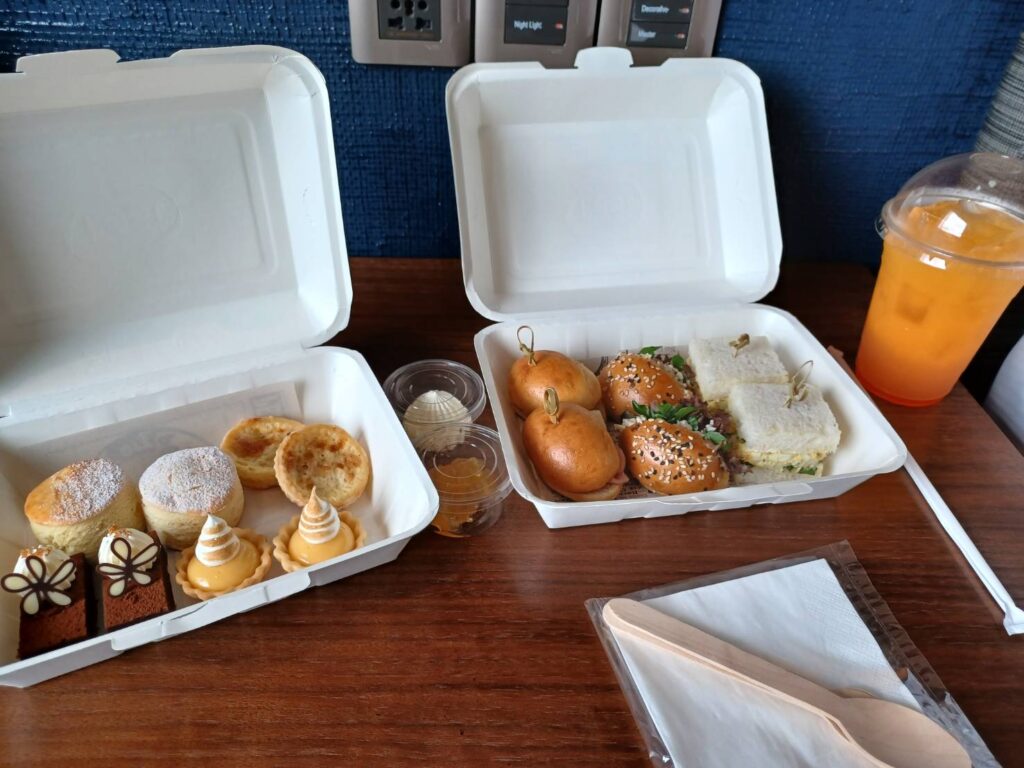 Yellow pudding like snacks tasted a little bit sour.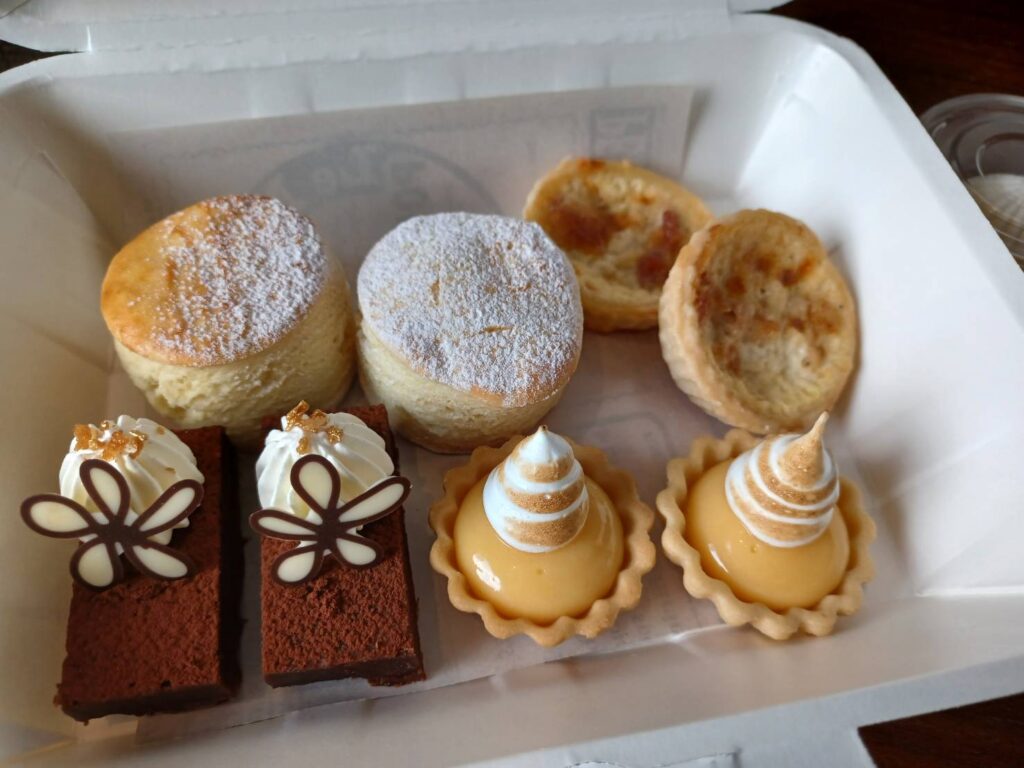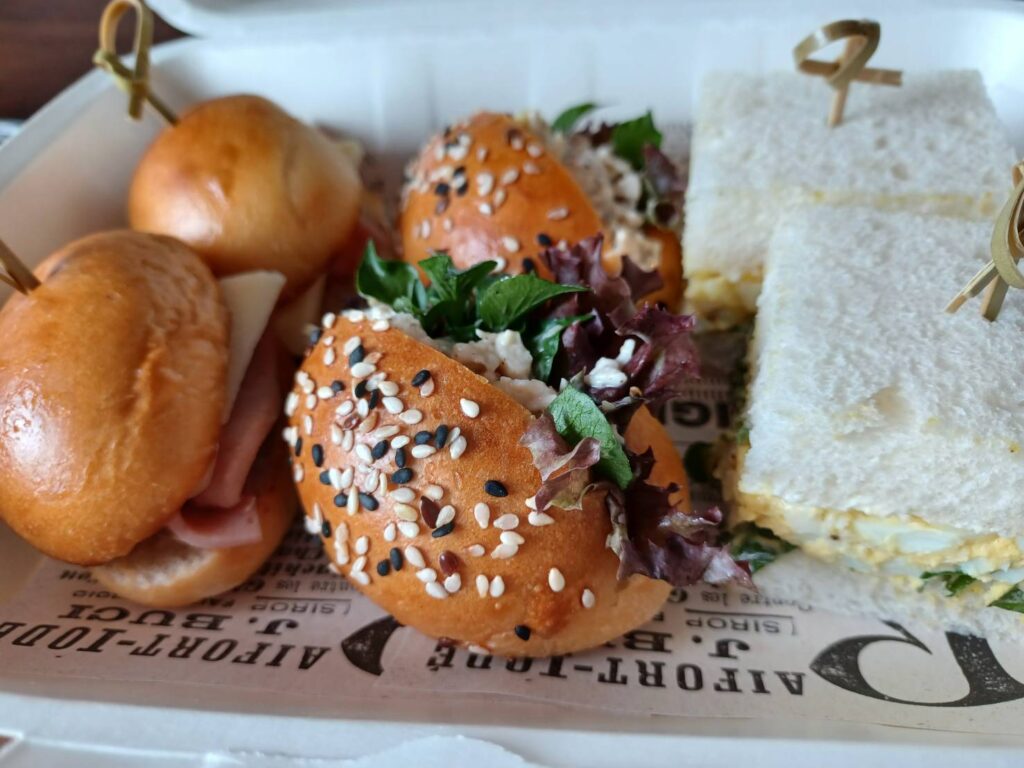 From 5 pm to 7 pm is for evening cocktail set can be got at the Flow restaurant. Drink is a mixture of guava juice and sprite.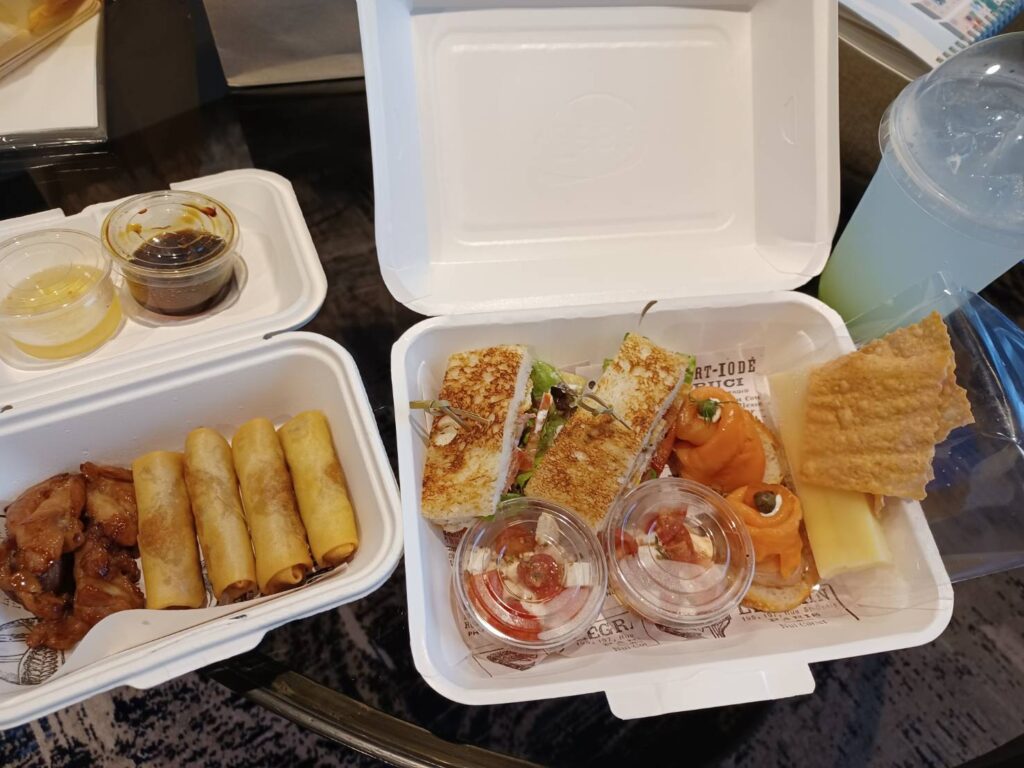 Salmon and fish sand with cheese.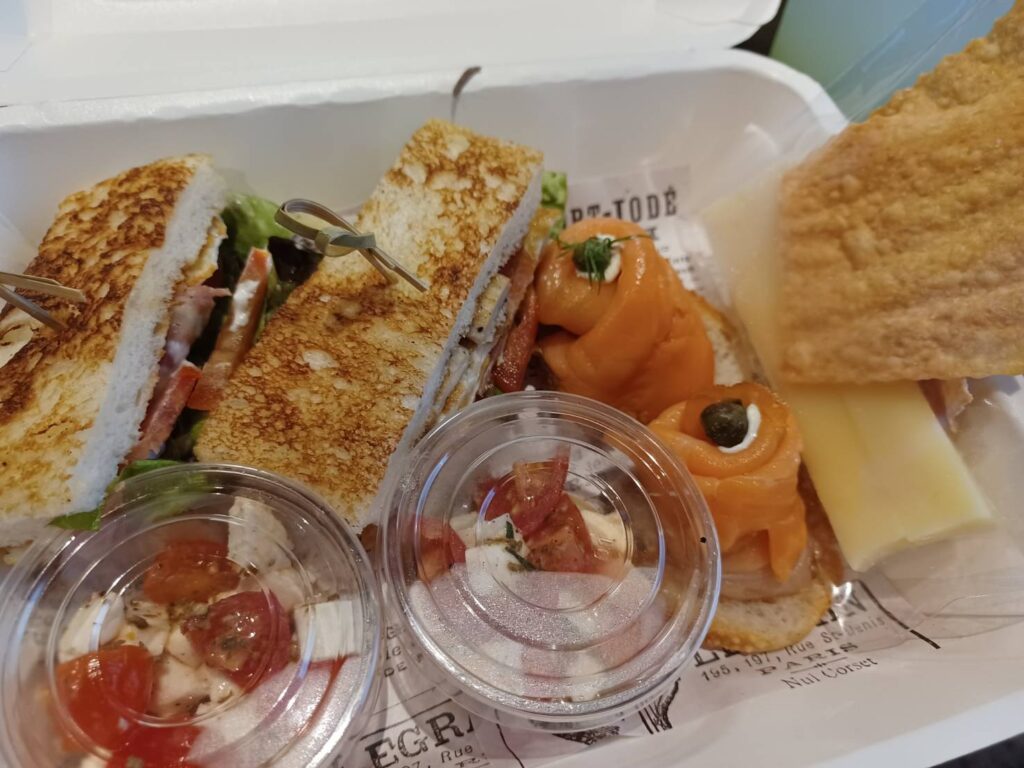 Spring roll and teriyaki chicken.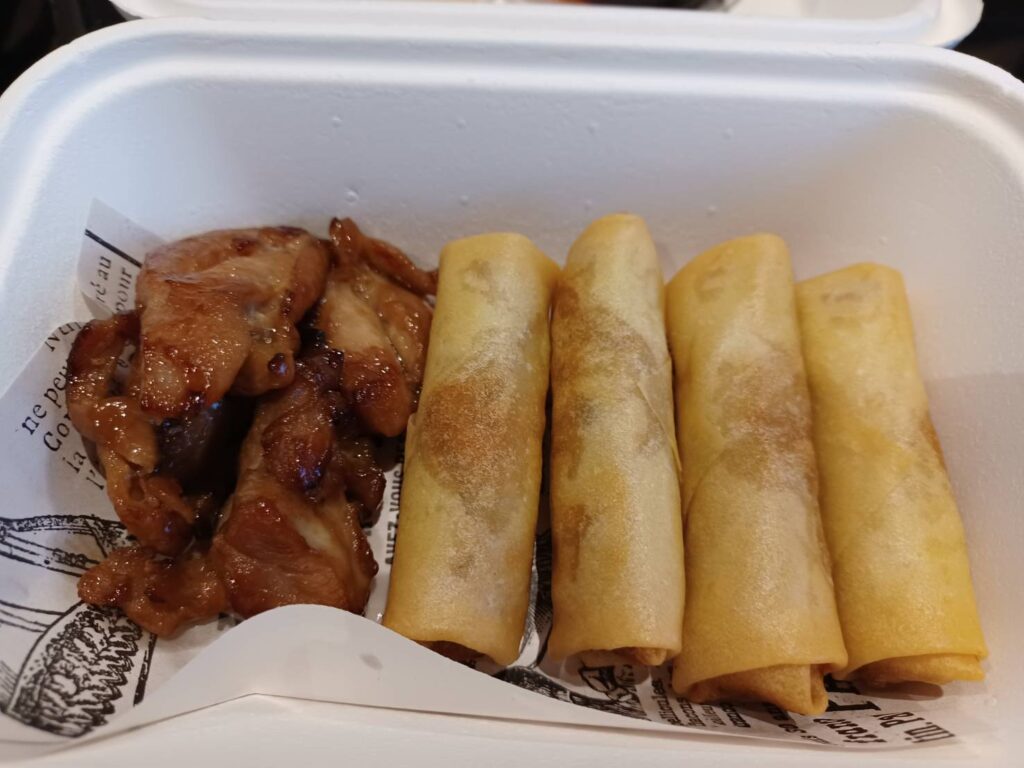 Night view from the room. If not Covid times, you can see a lot of touristic boat passing on the river with bright color shining.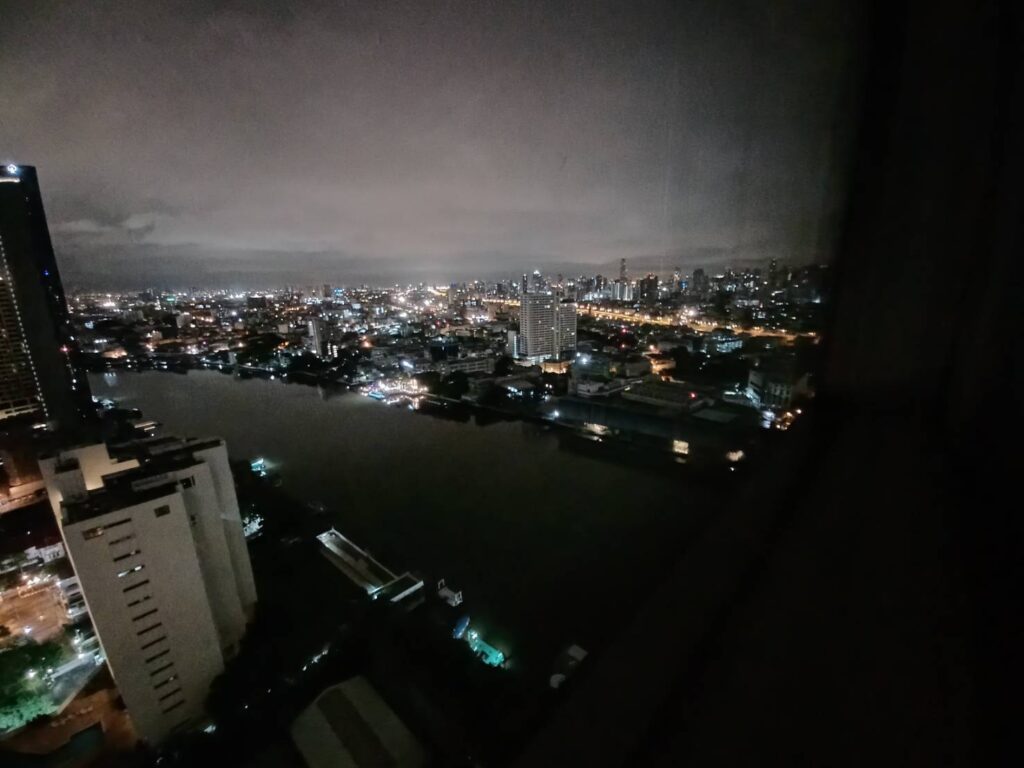 Not to forget. Before taking shower to sleep. I will post thing you can use in the hotel room.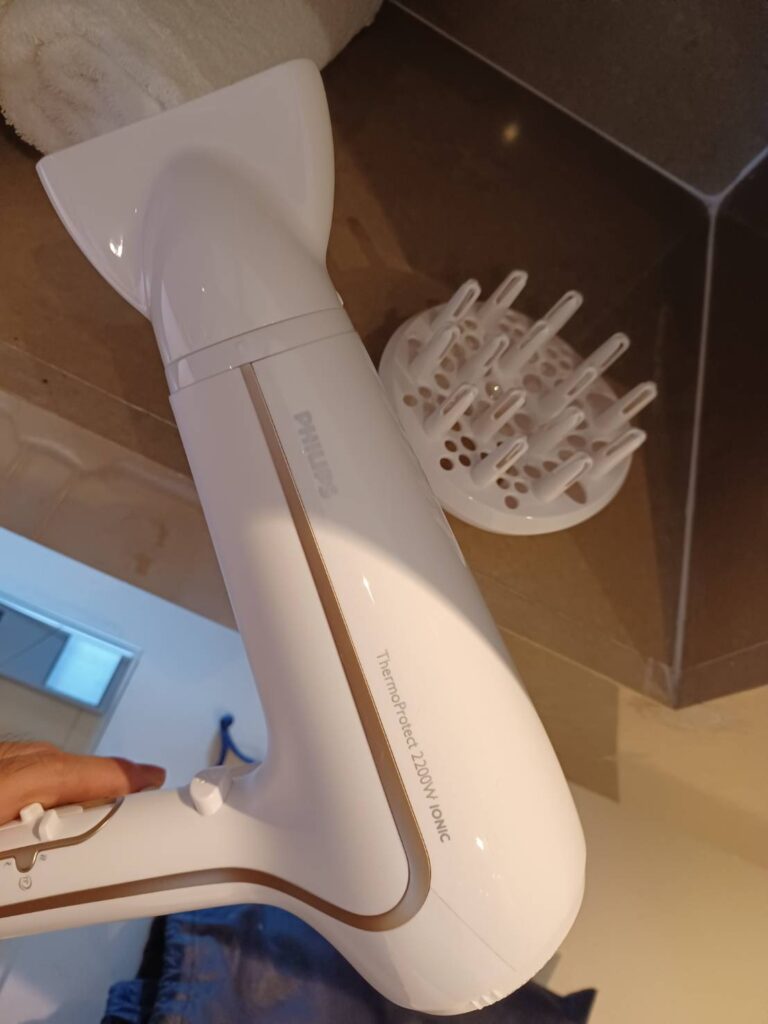 In closet, there are bath robe, slipper and umbrella. Safety box also can be used to keep your valuables.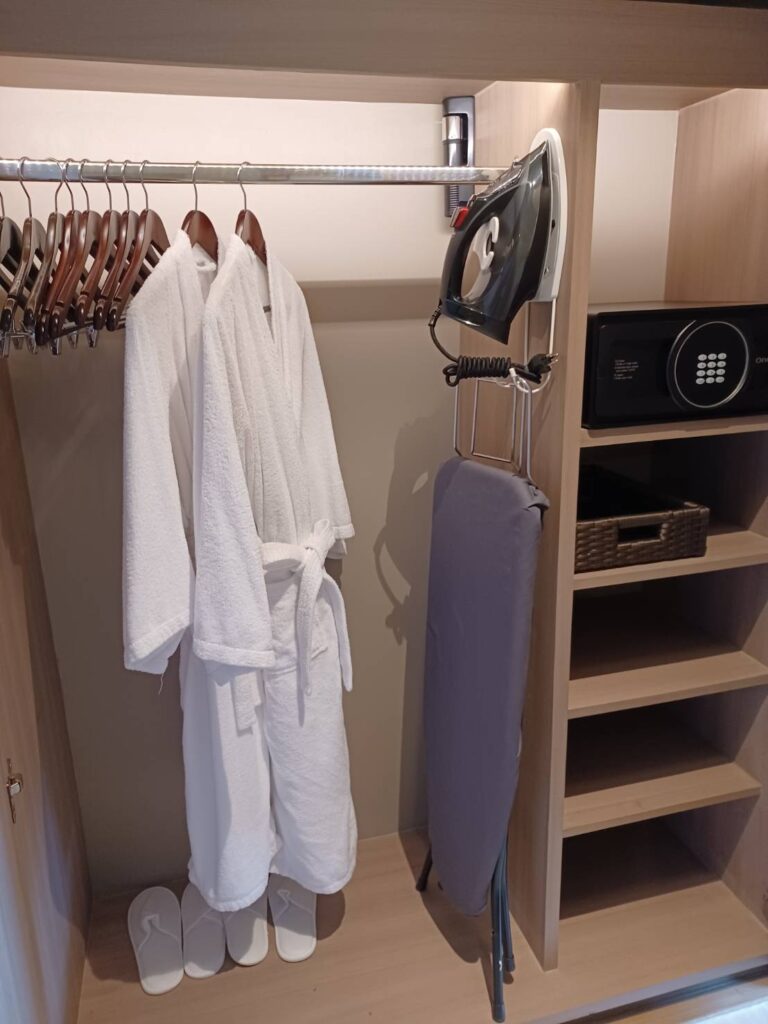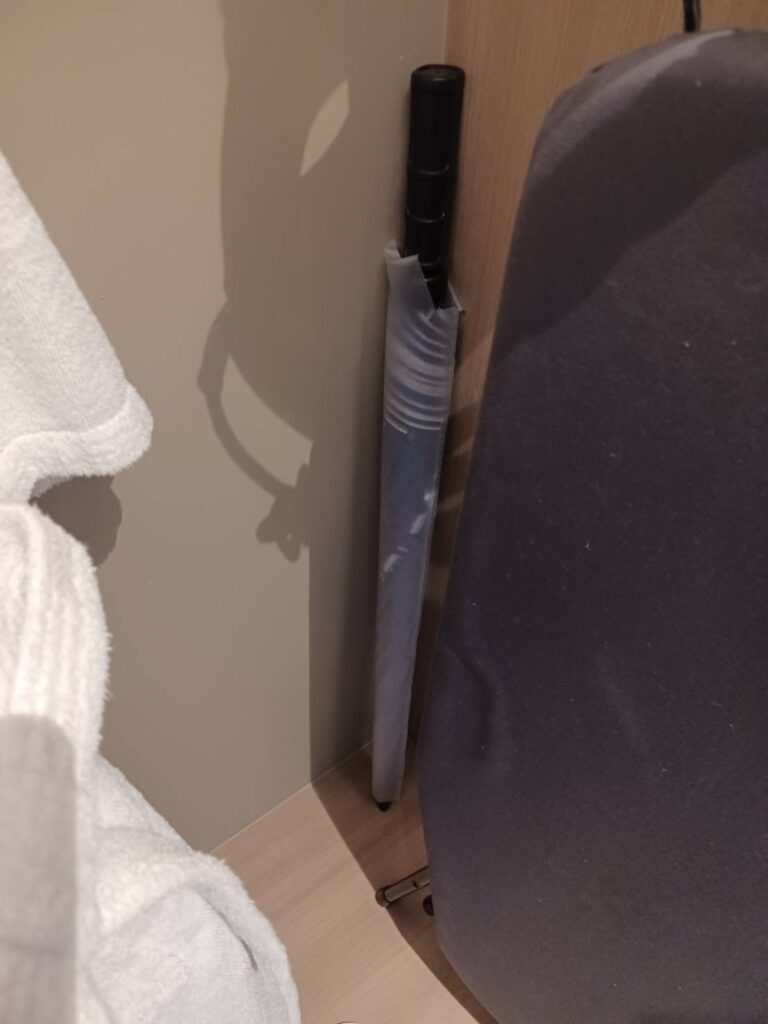 Weigh measurement for morning once you wake up.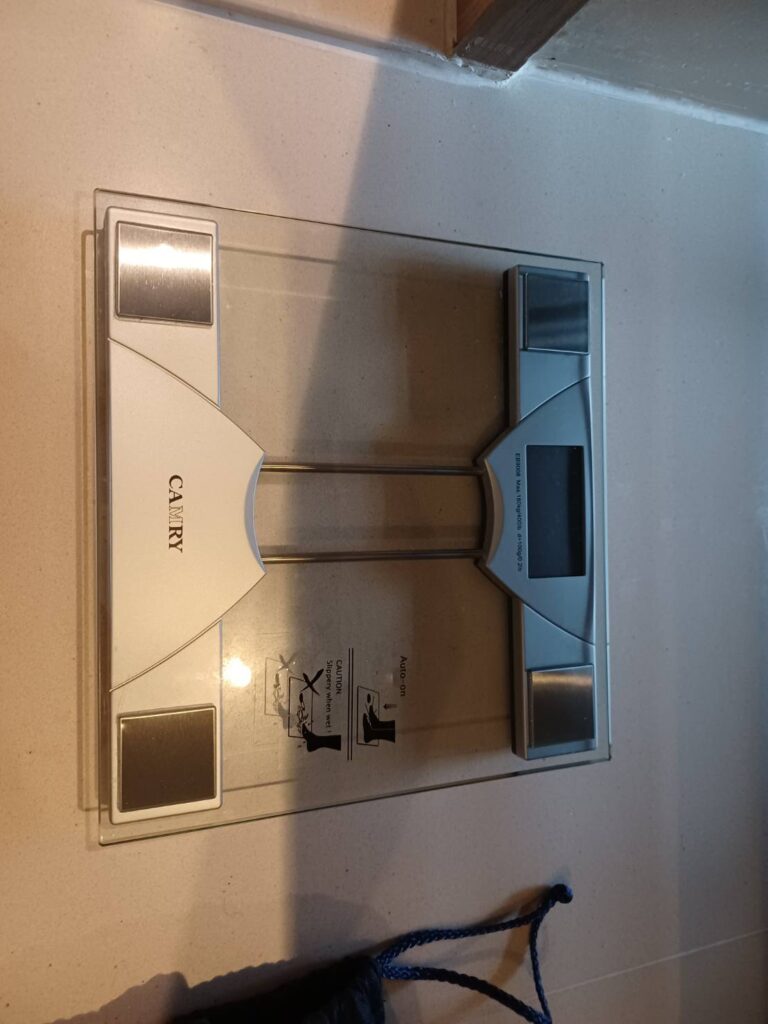 Breakfast
10 minutes before 7 am, I woke up by the room ring by the hotel staff. Here is my breakfast menu Asian course choice.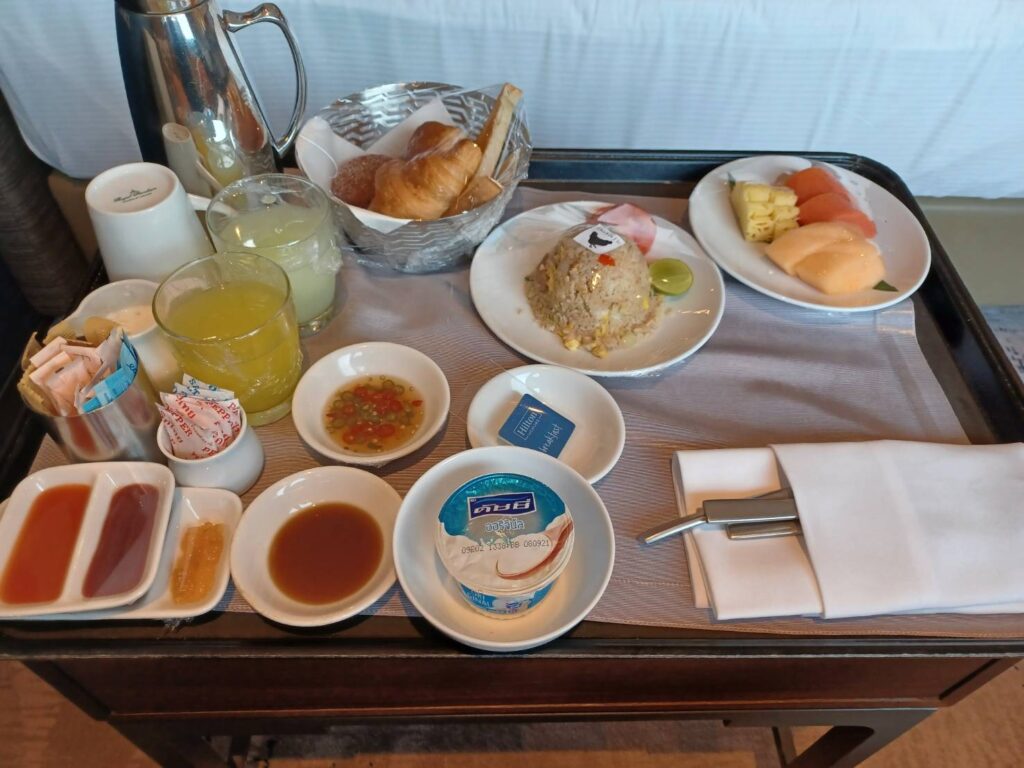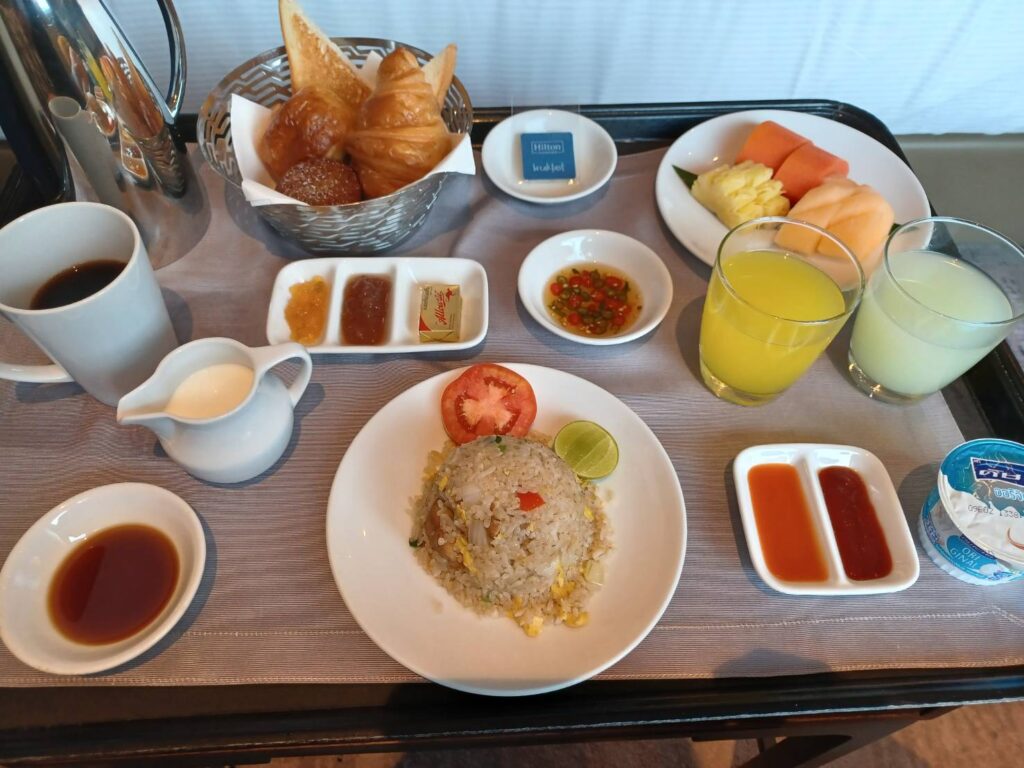 Fried rice with chicken.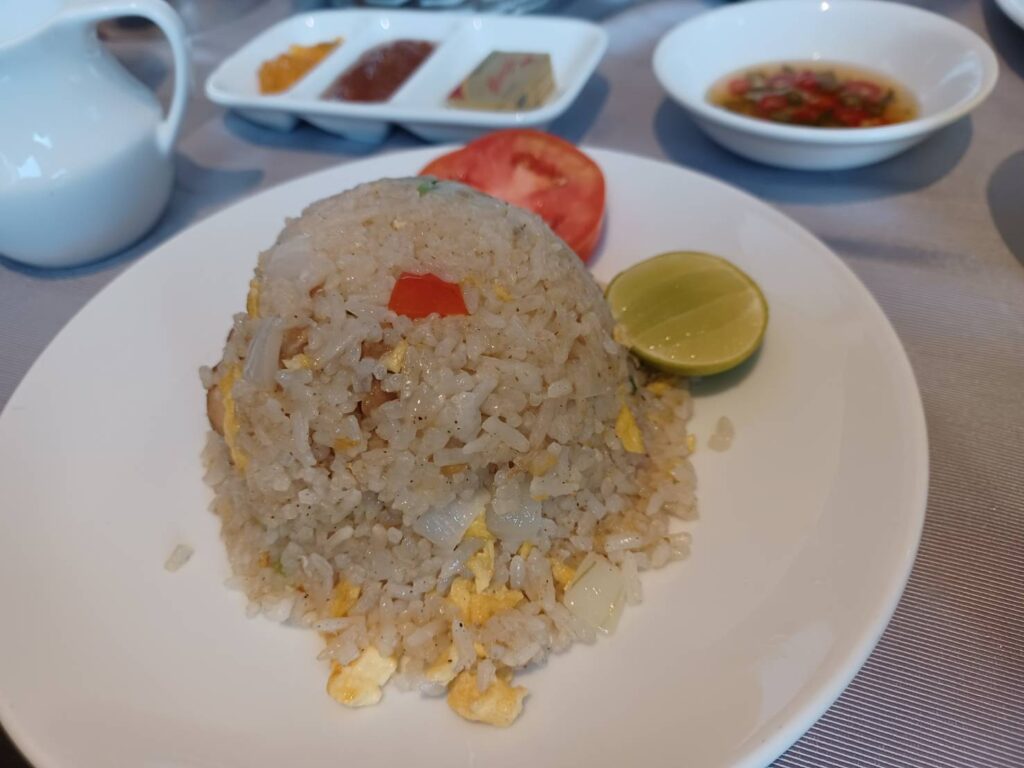 Variety bread set.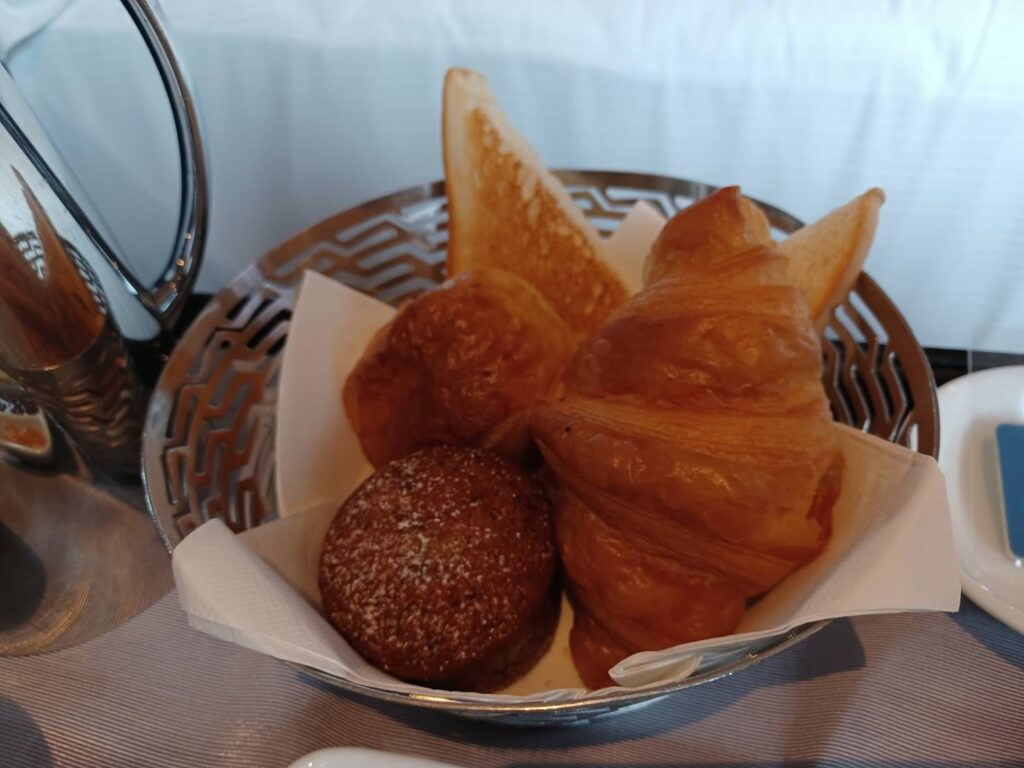 You can find nice variety of fruits in Thailand.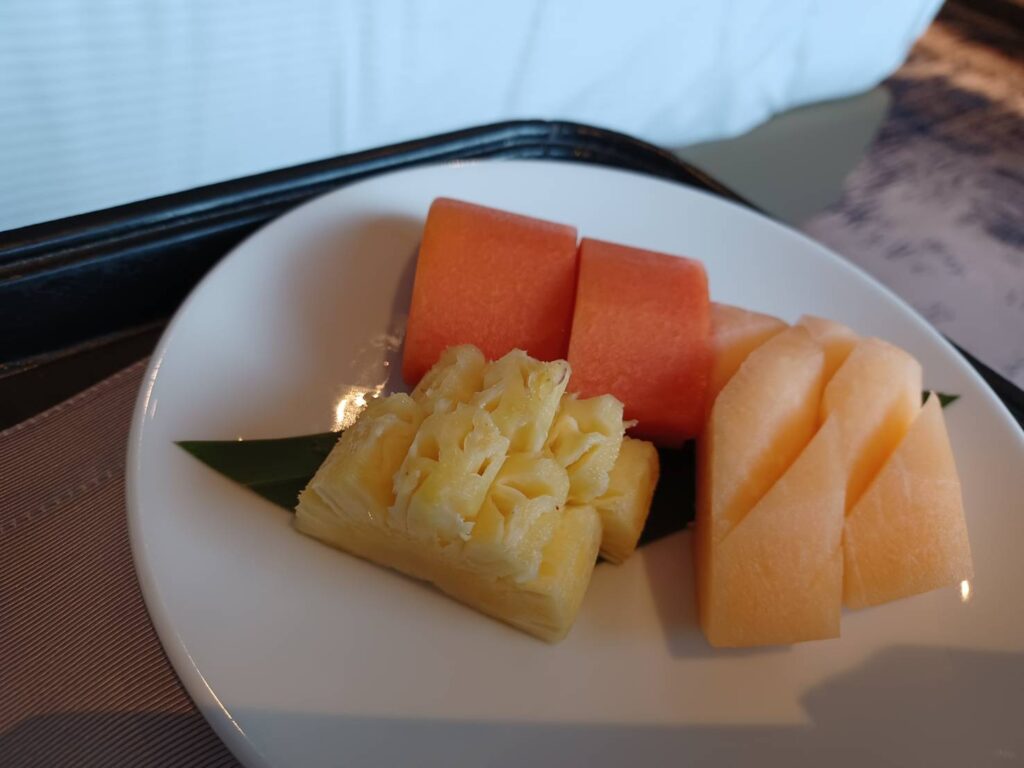 Chocolate for Hilton members. You can be Hilton hotel members for free from official site. by staying more and more in Hilton group, you can rank up your membership to be entitled to more and more benefits.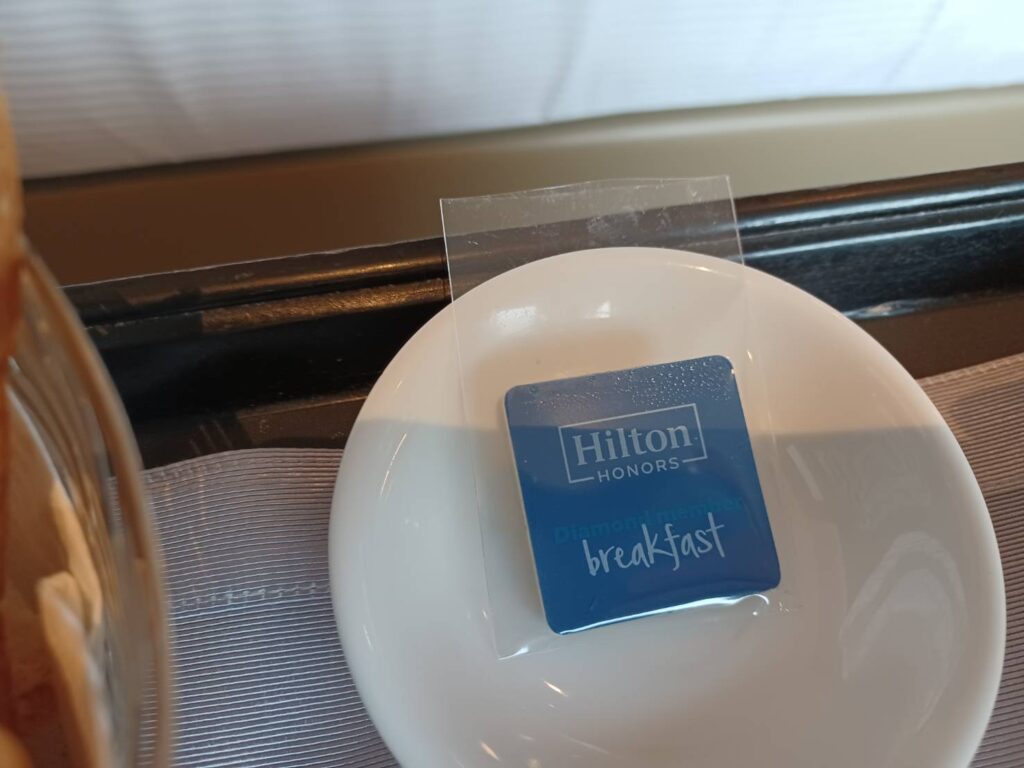 Following day is rainy day whole day. I stayed the hotel until 4 pm with Late check out benefit for diamond member.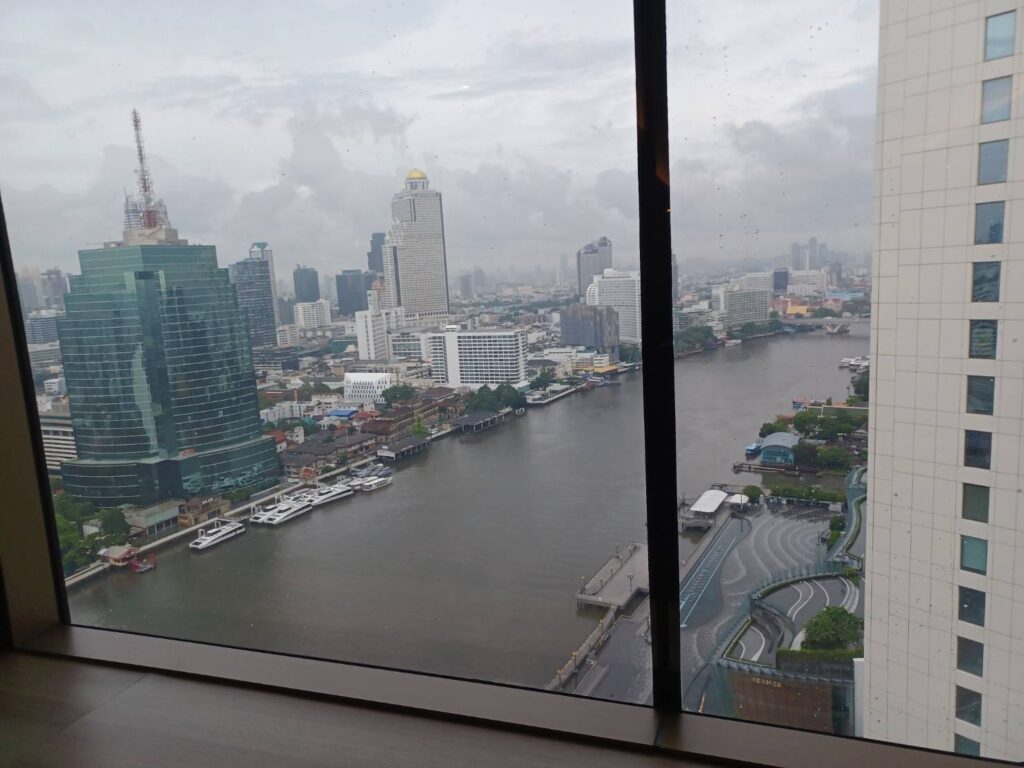 going down to the reception at check out time at 4pm. Elevator button to pool and executive lounge is blocked by steel plate as below.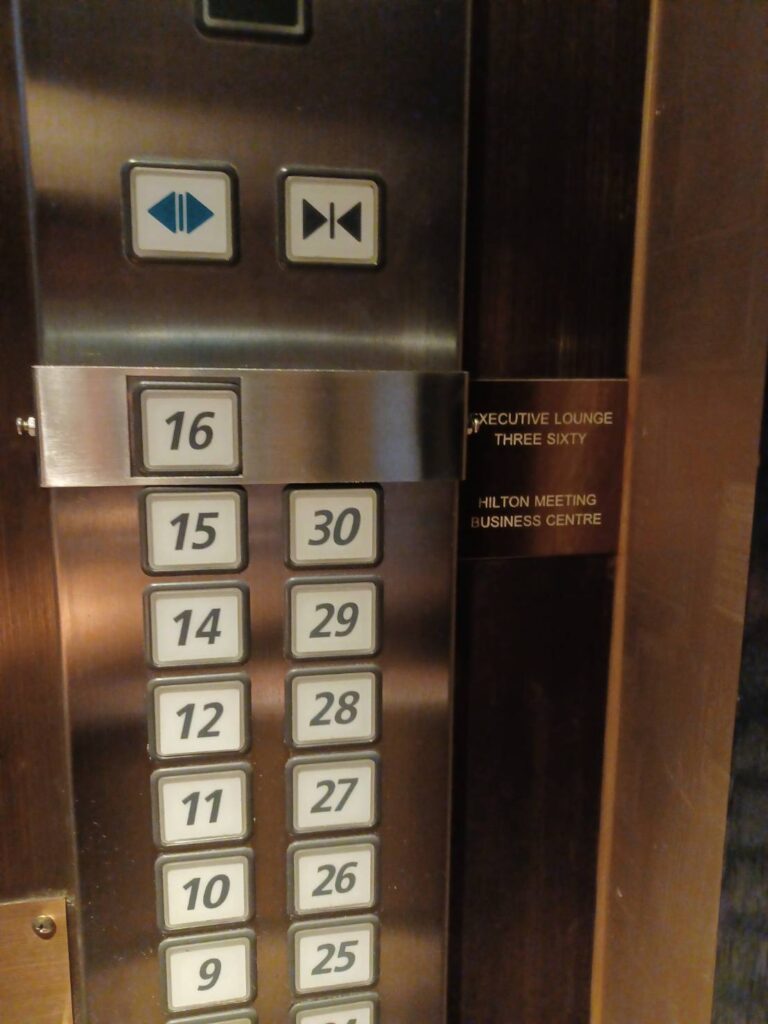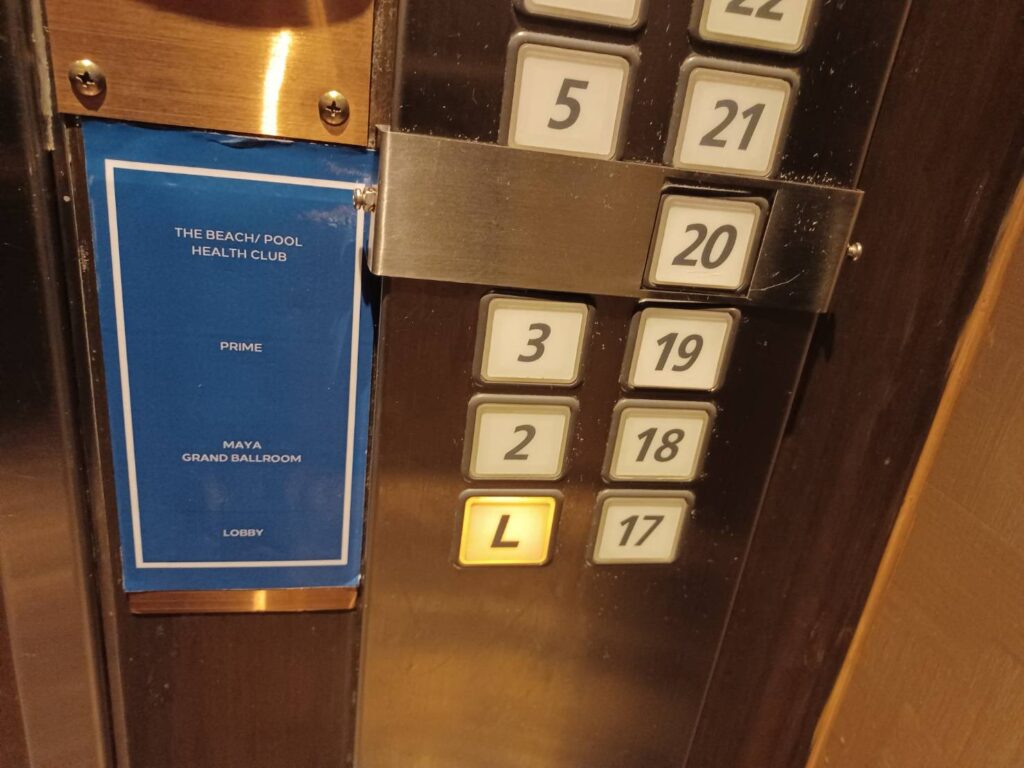 Check out was processed smooth, by only 10 minutes.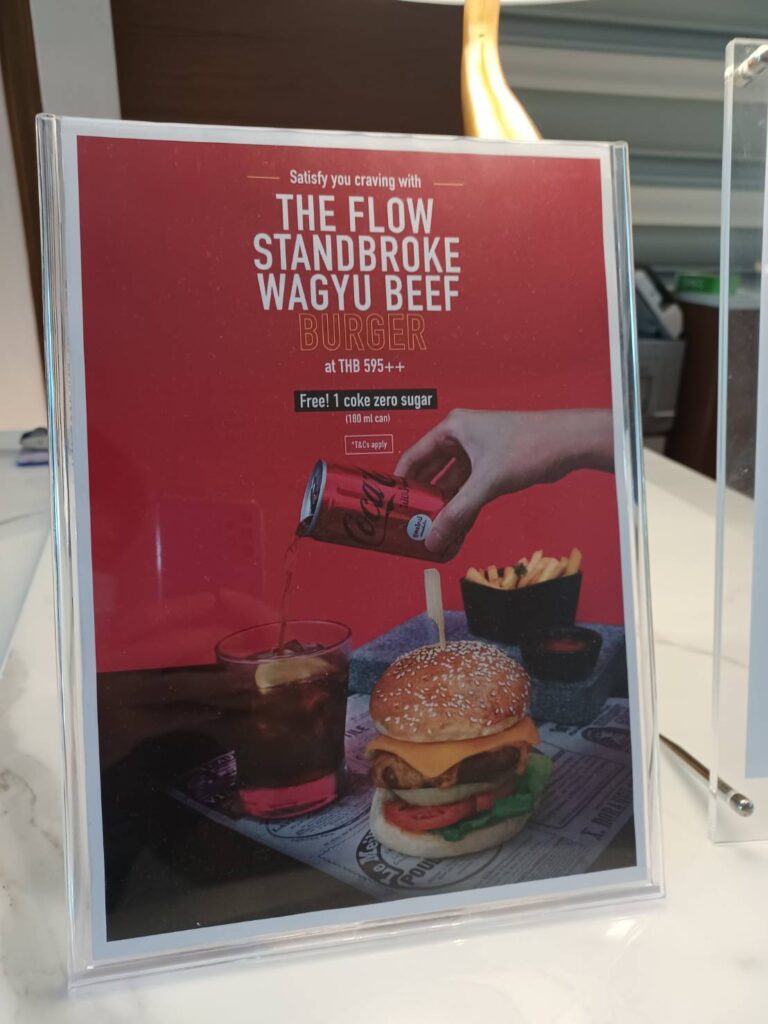 After checked out from the hotel, I continued to work at this wooden table at lobby until my office hours finishes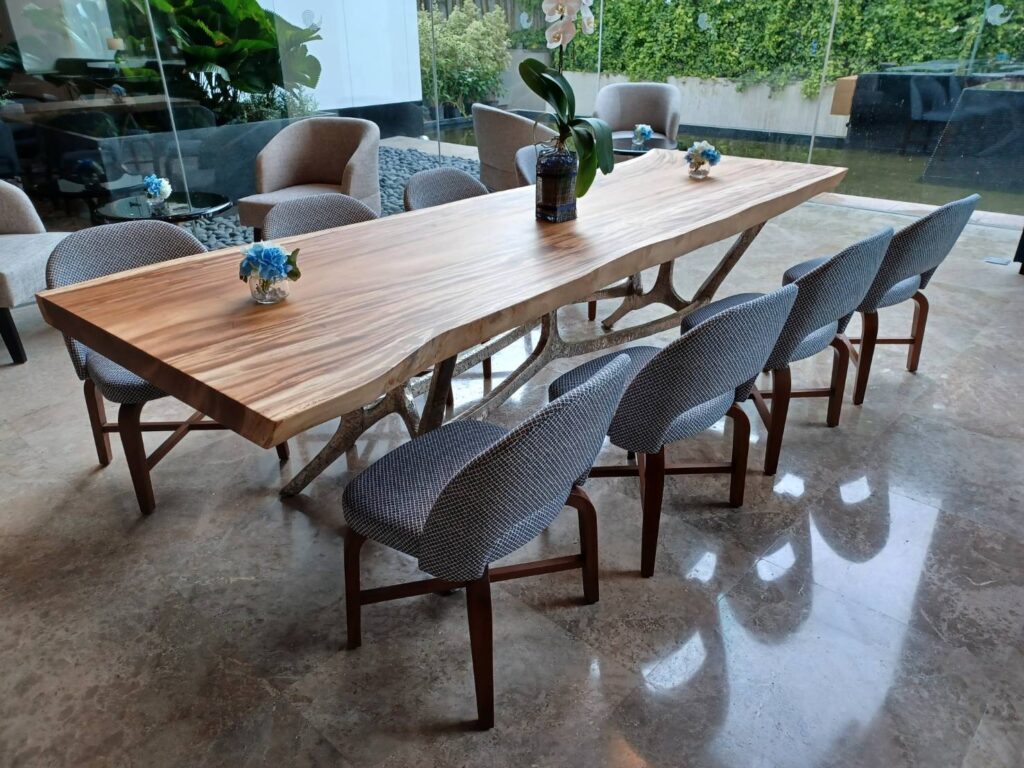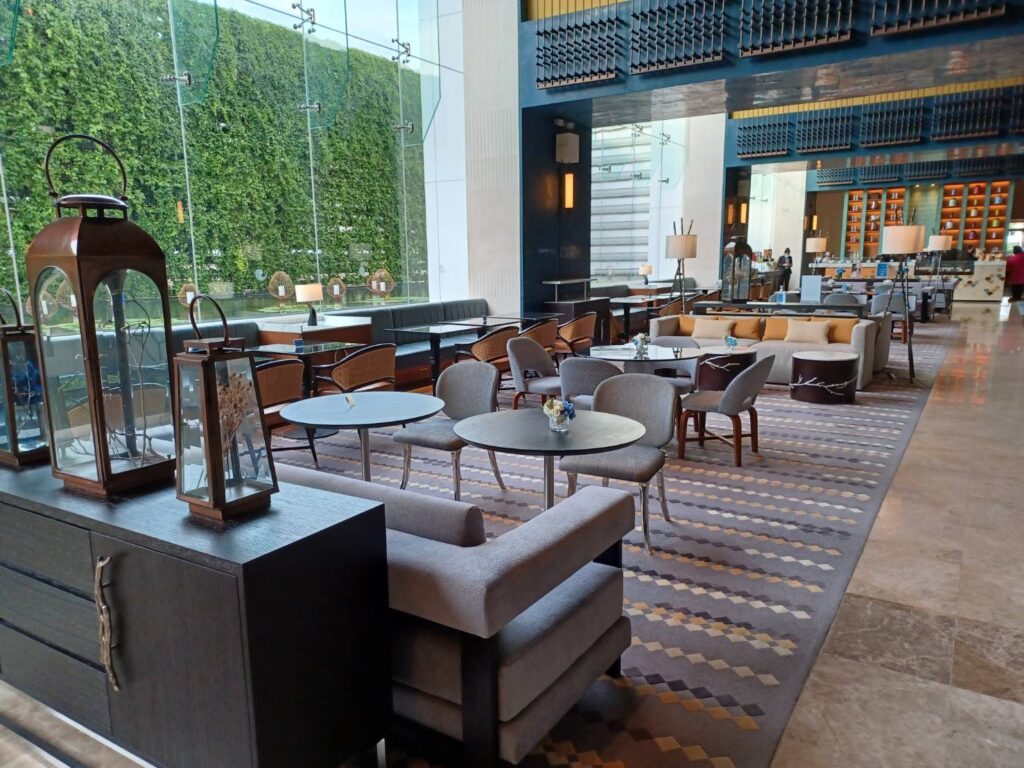 Walking around Hilton hotel after check out
After I checked our from the hotel, I walked around the hotel then went to Krung Thonburi BTS station to go home.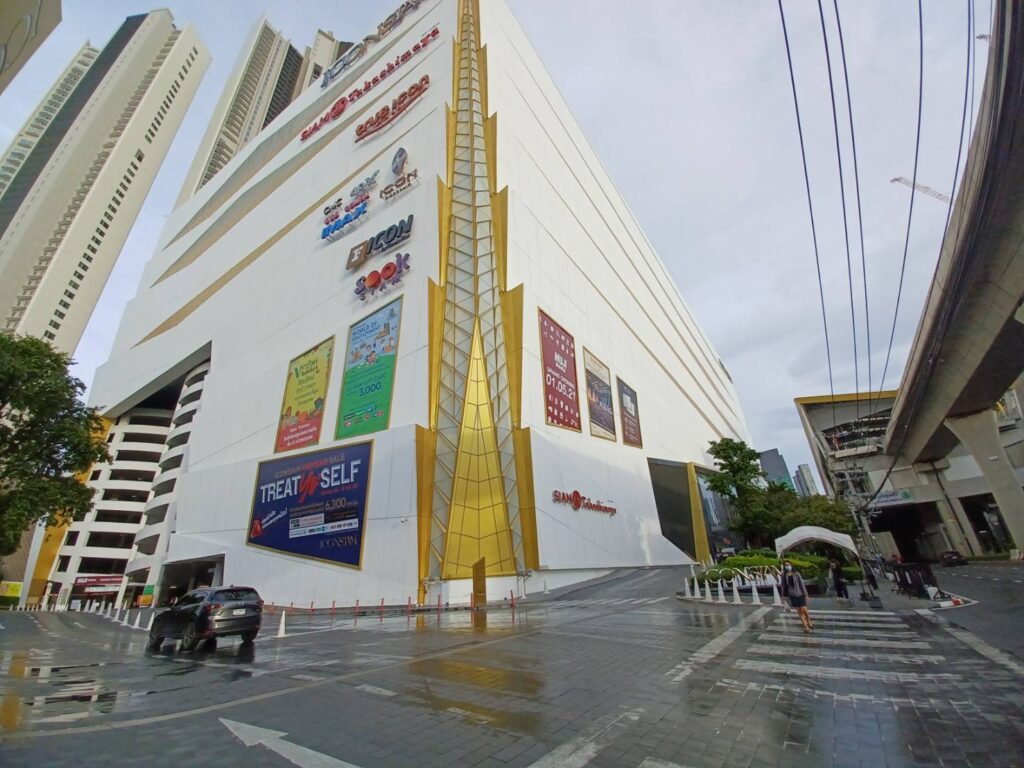 Supermarket at the ground floor of Icon Siam. Icon Siam has partnership with Takashimaya, one of major department store in Japan so you can find wide range of Japanese authentic products.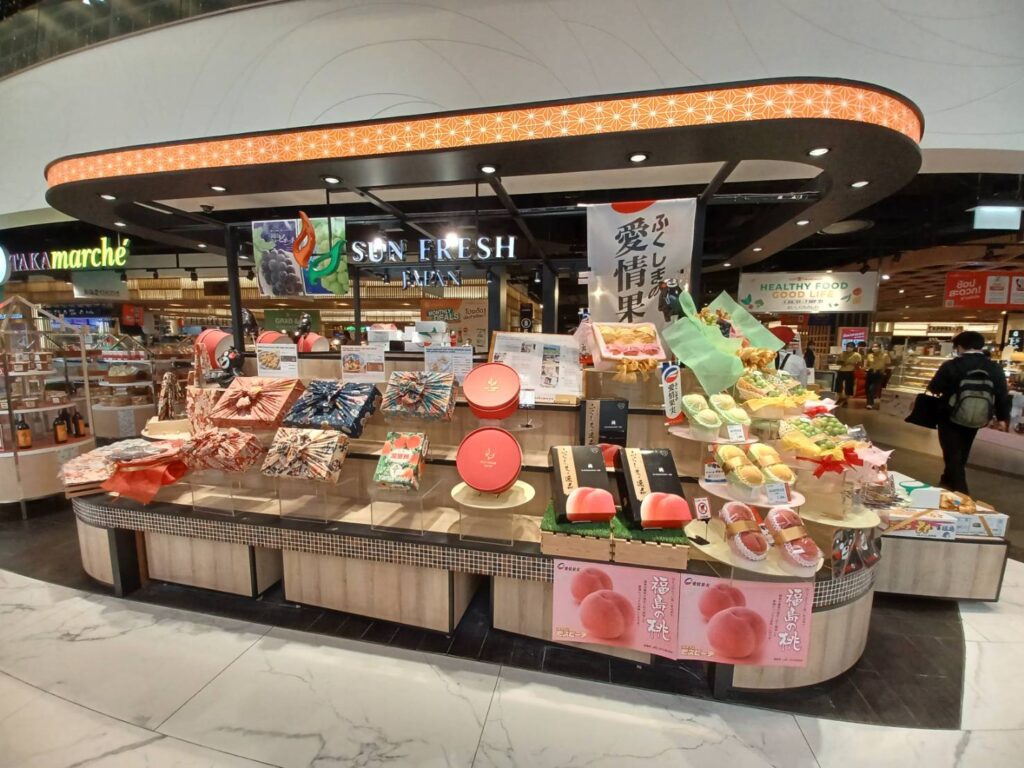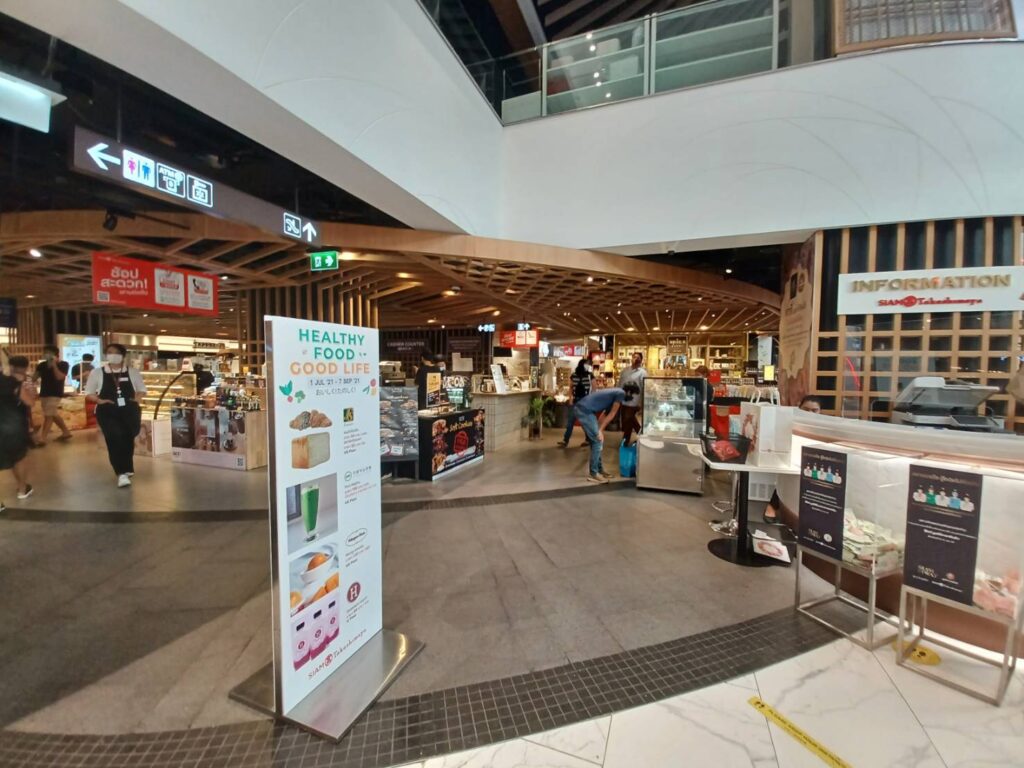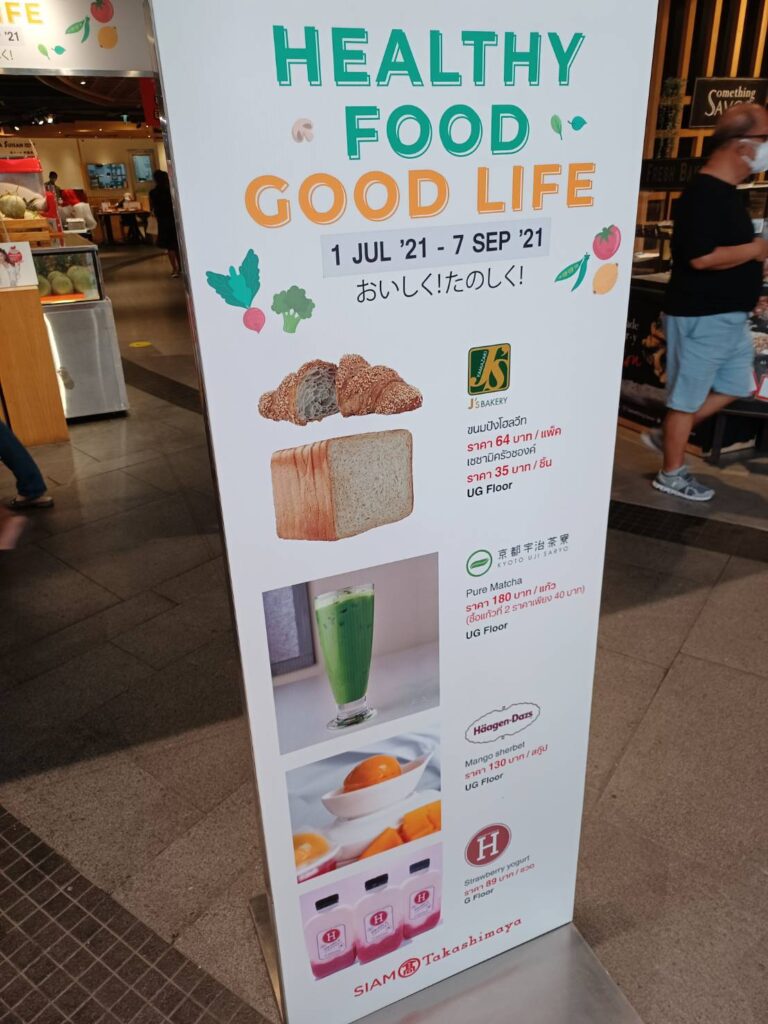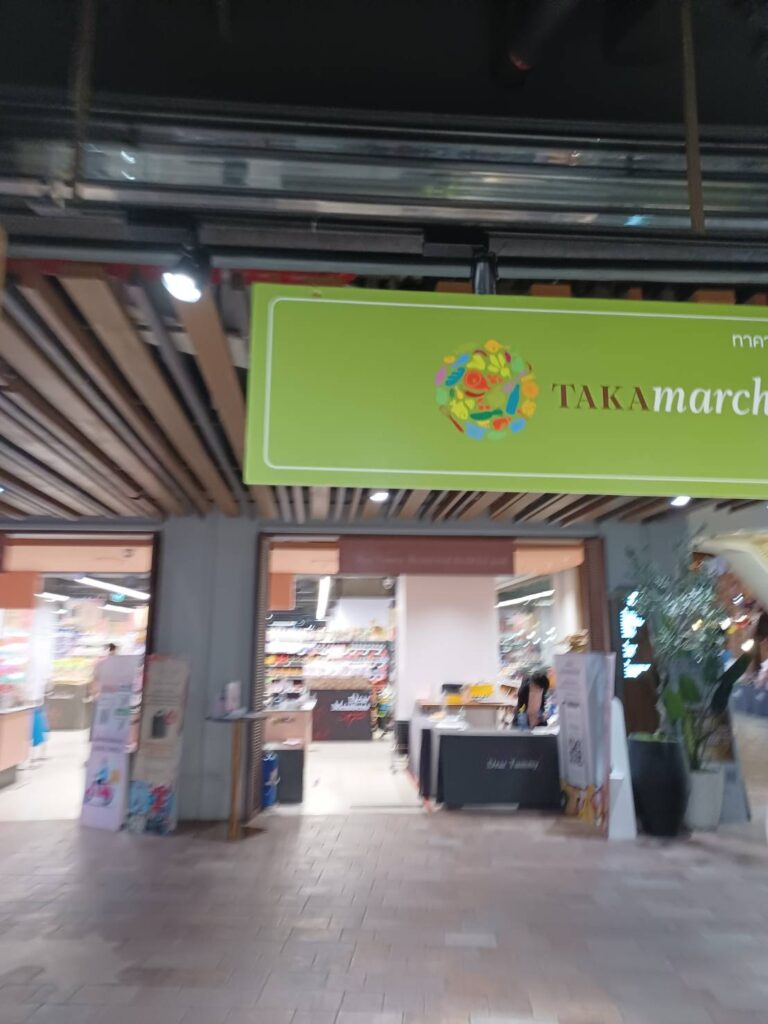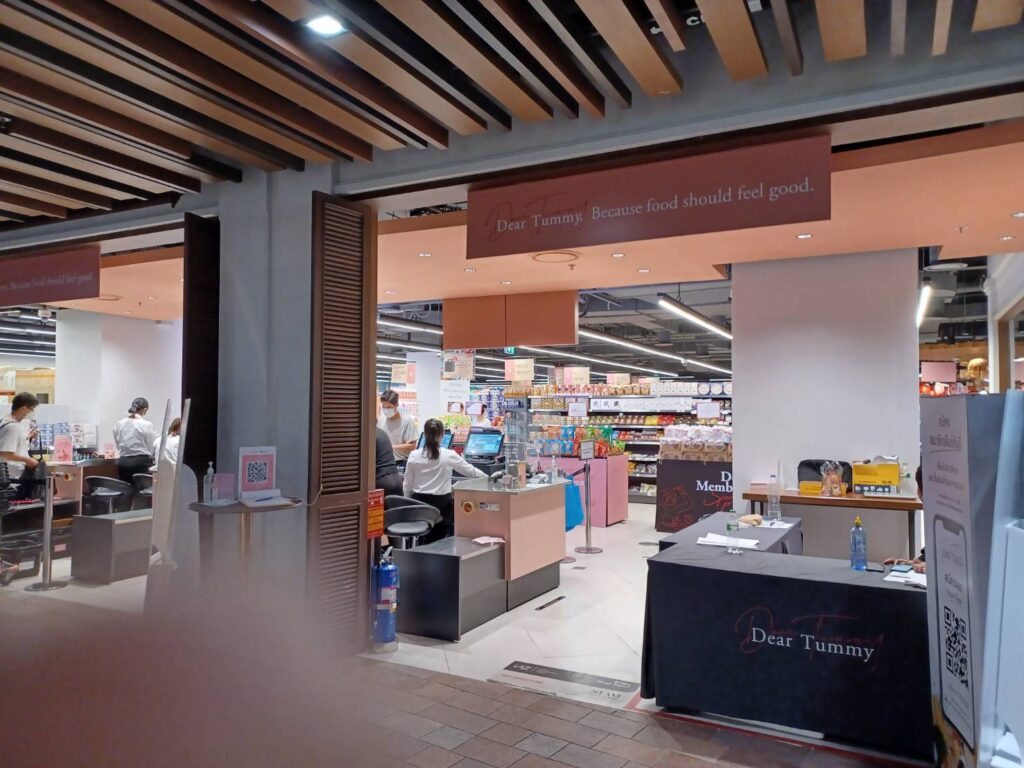 Only supermarket and food stall is open at this time. Other area is blocked.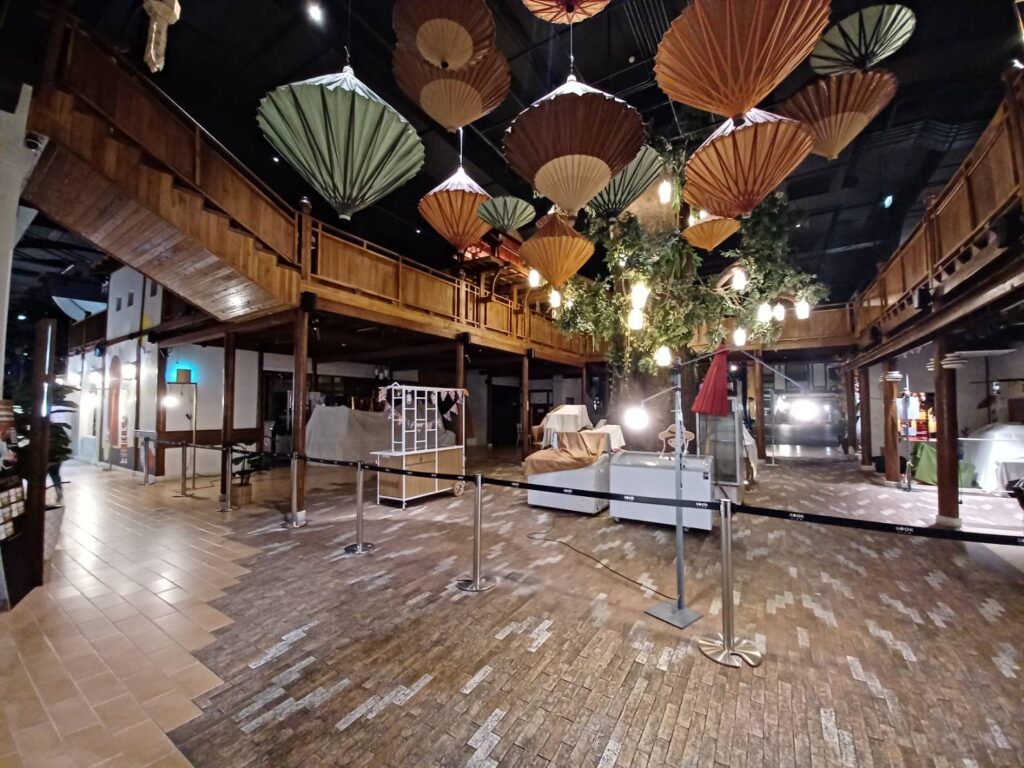 Blocked way to 2nd floor.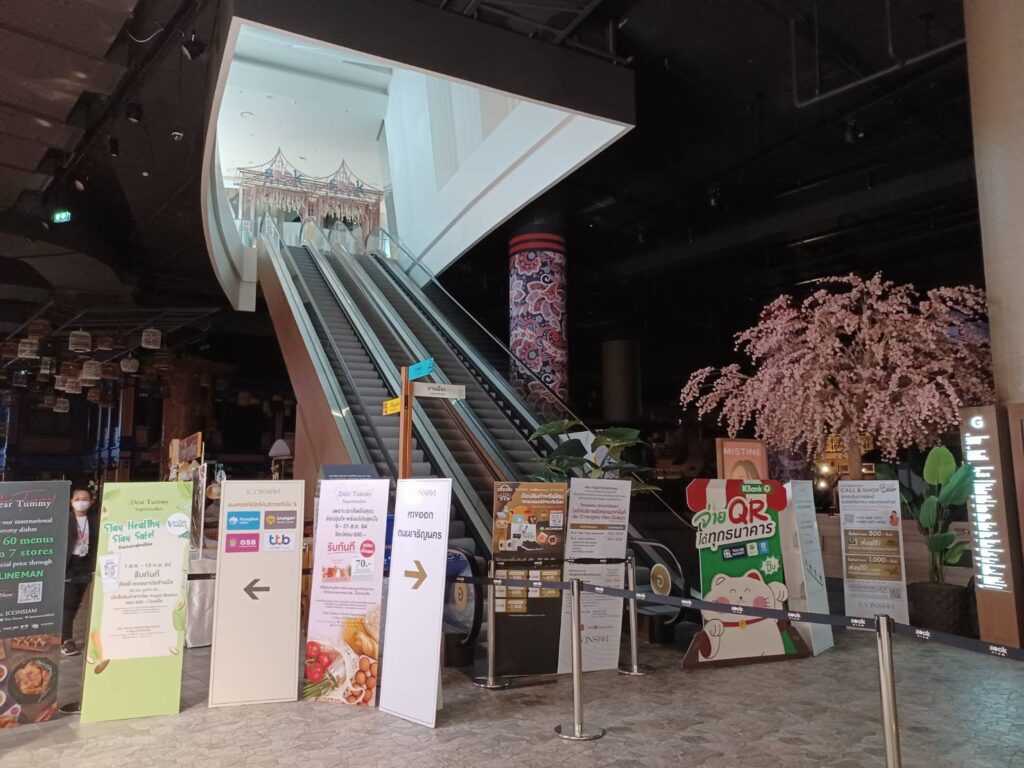 Japanese style featured supermarket.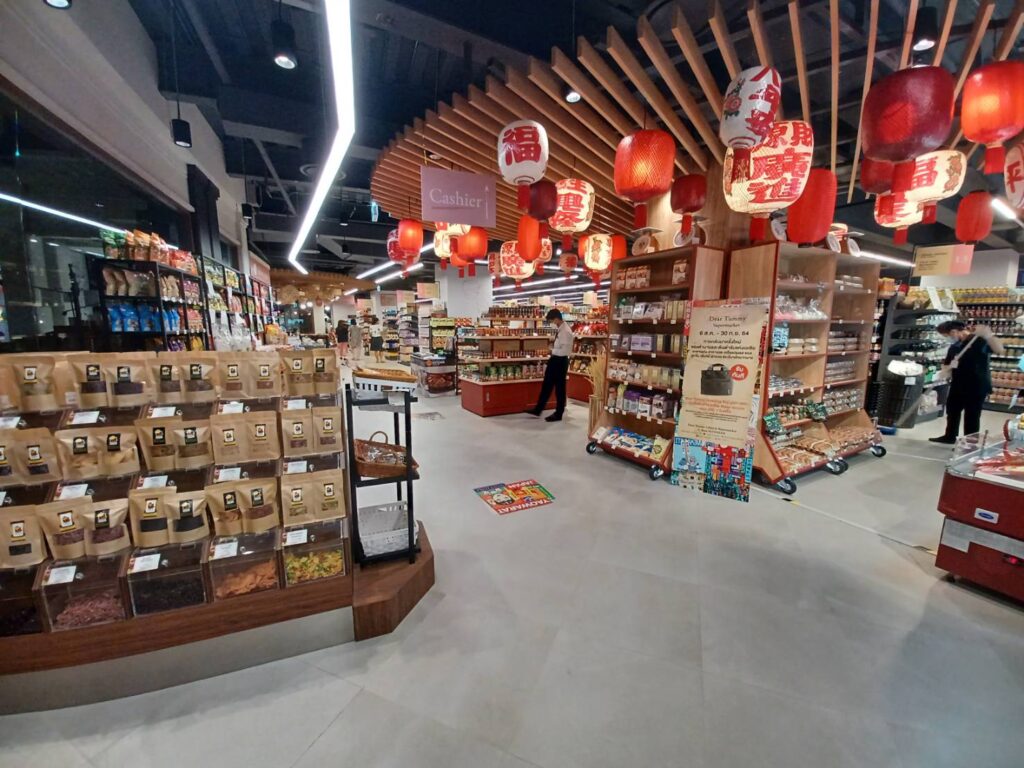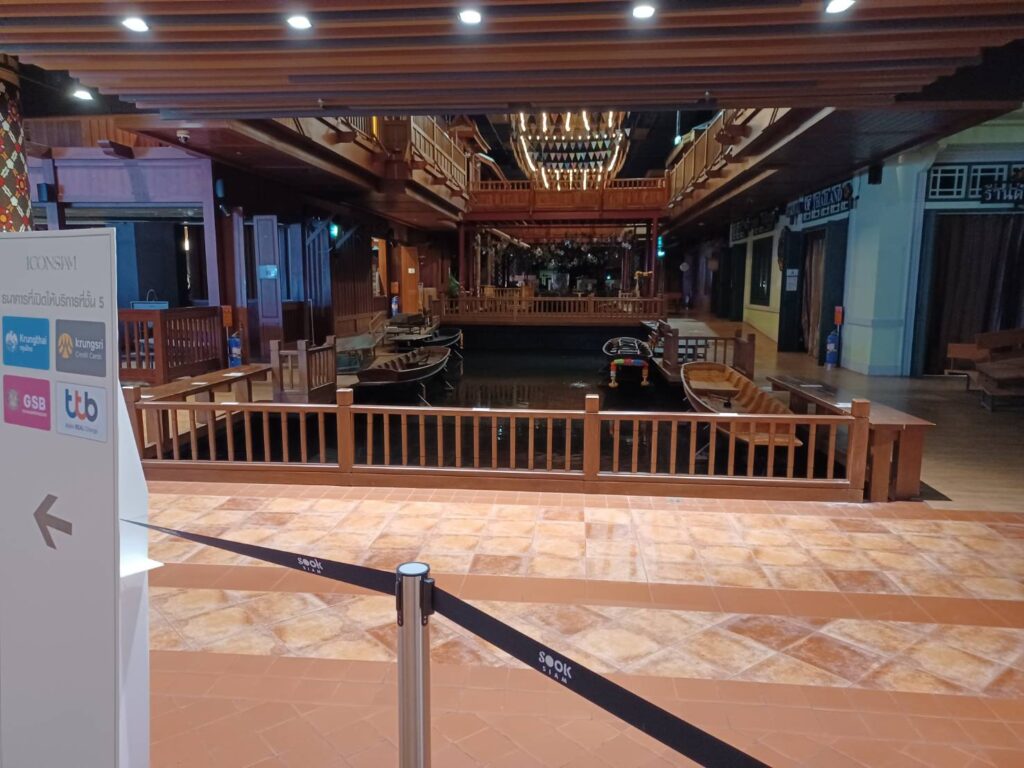 Some restaurants food can be taken out by prior delivery order.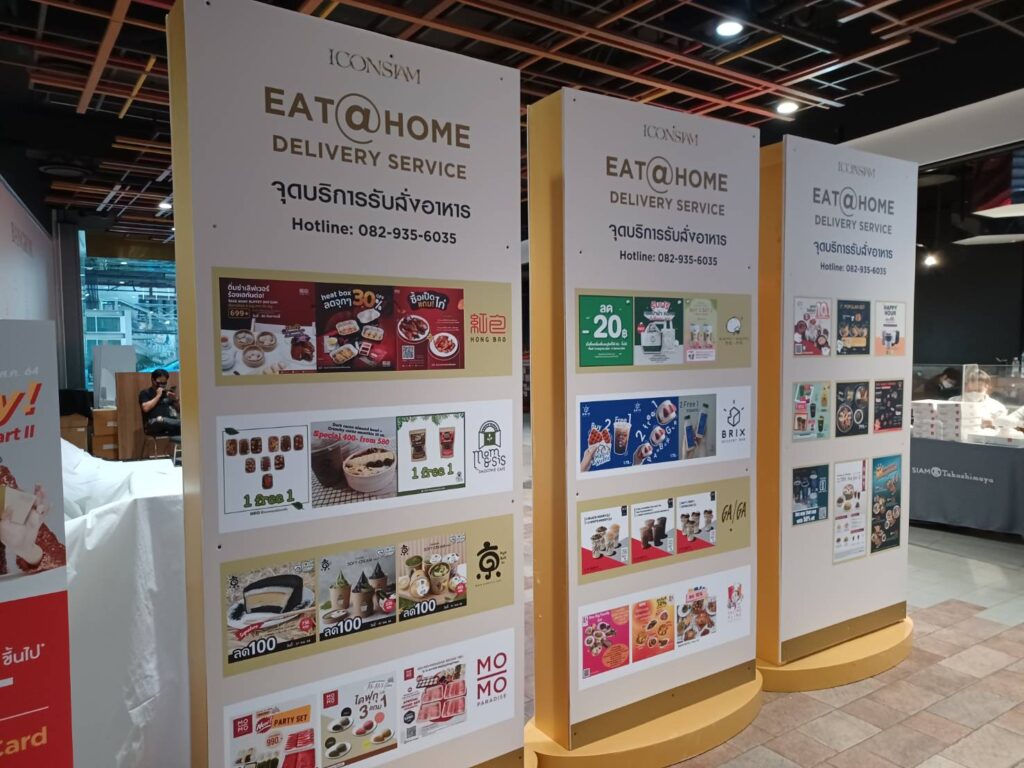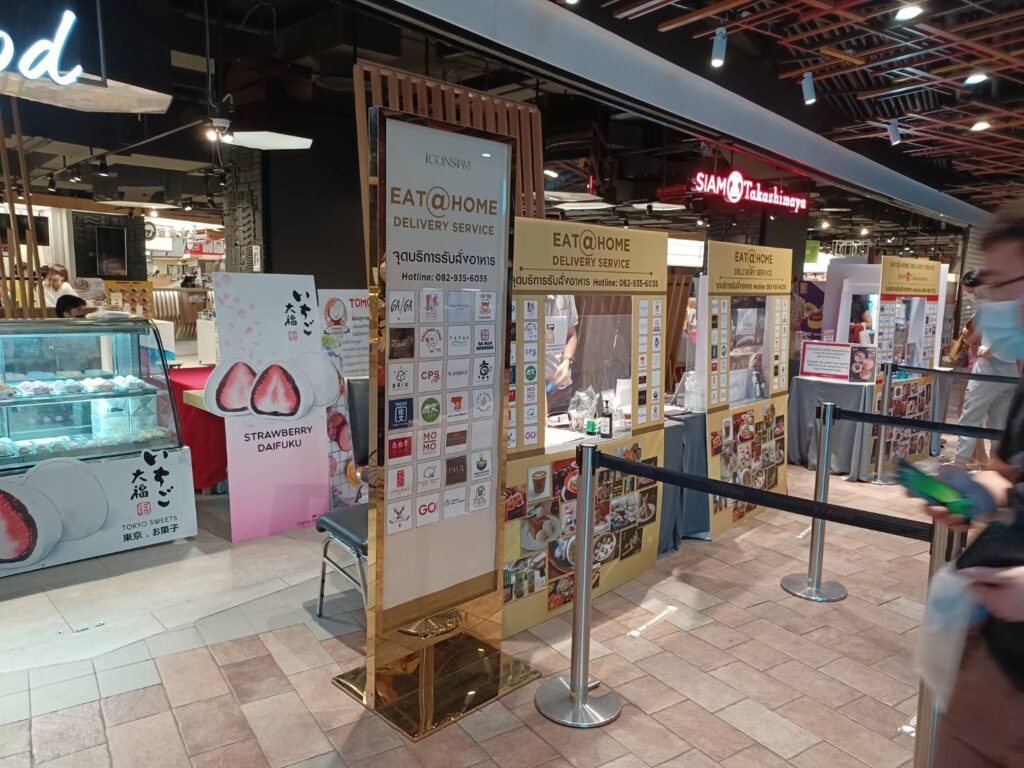 Seven eleven gold color lol.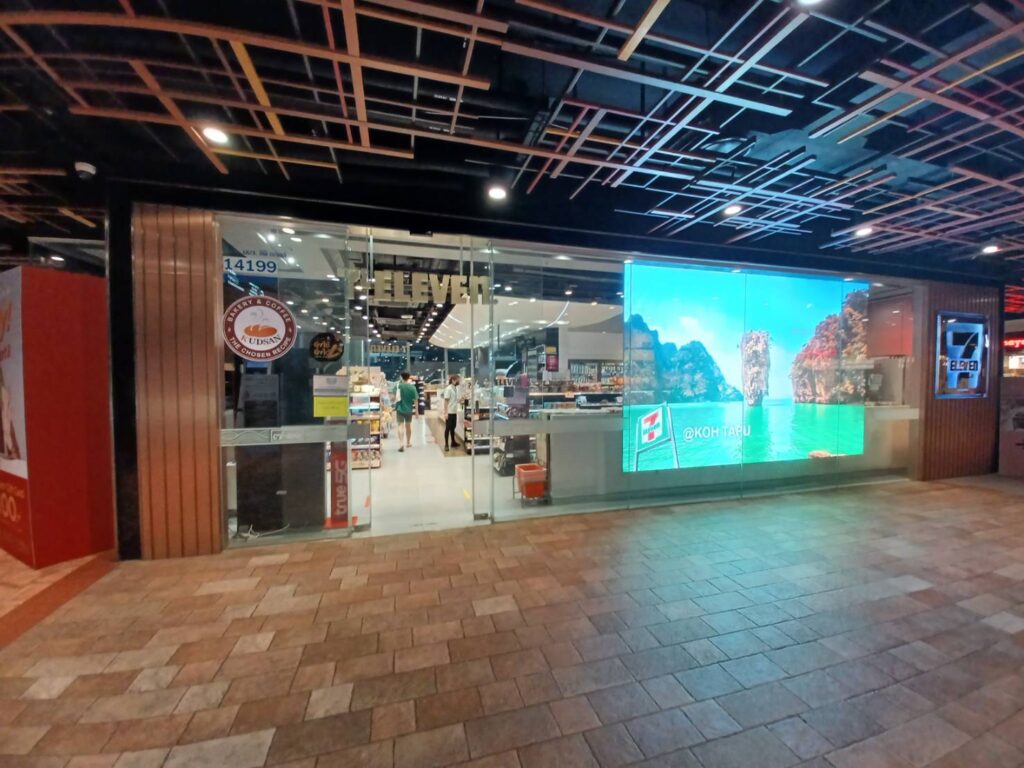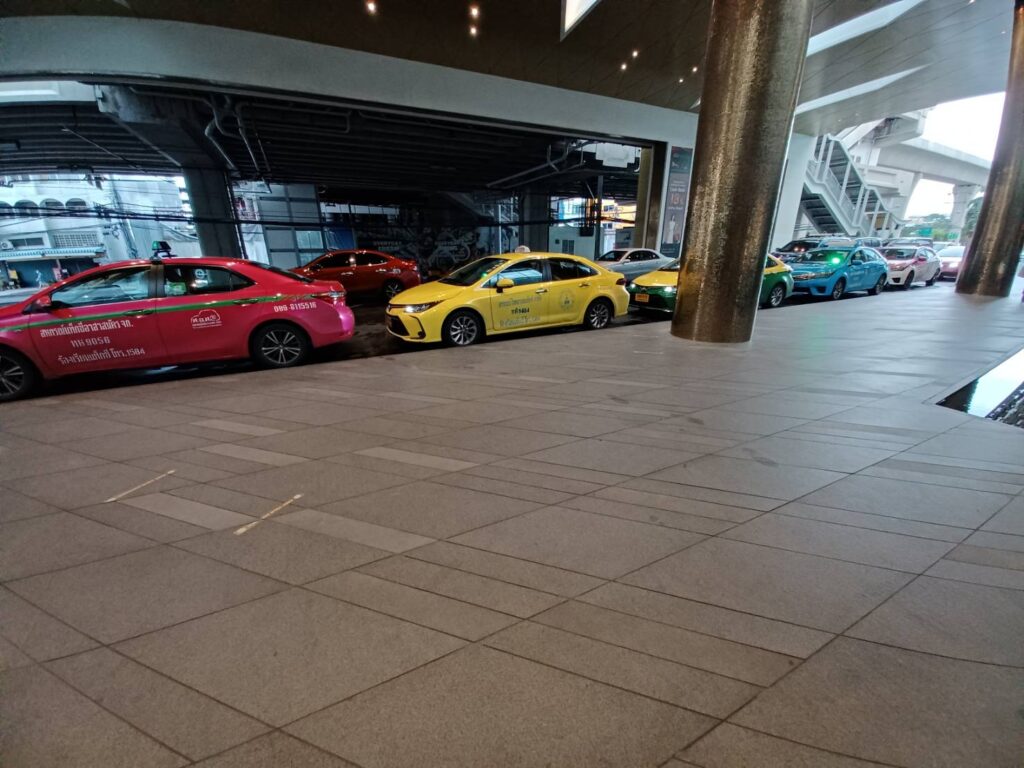 There is sky train available just in front of Icon Siam. This time, I preferred to walk to BTS station Krung Thonburi.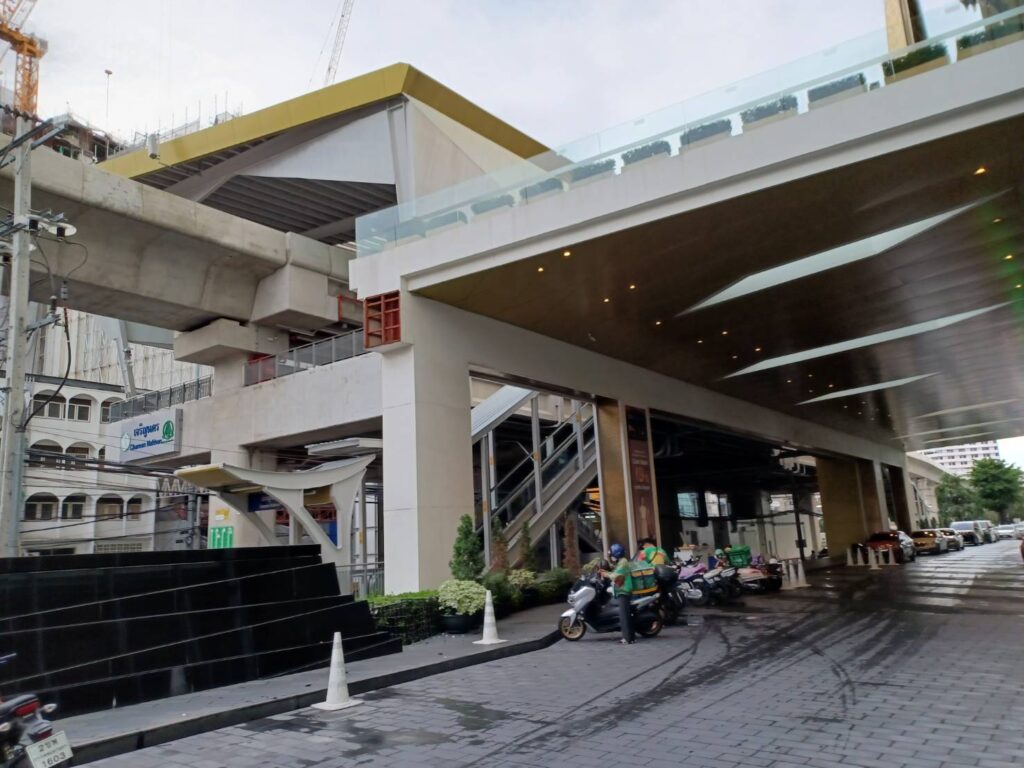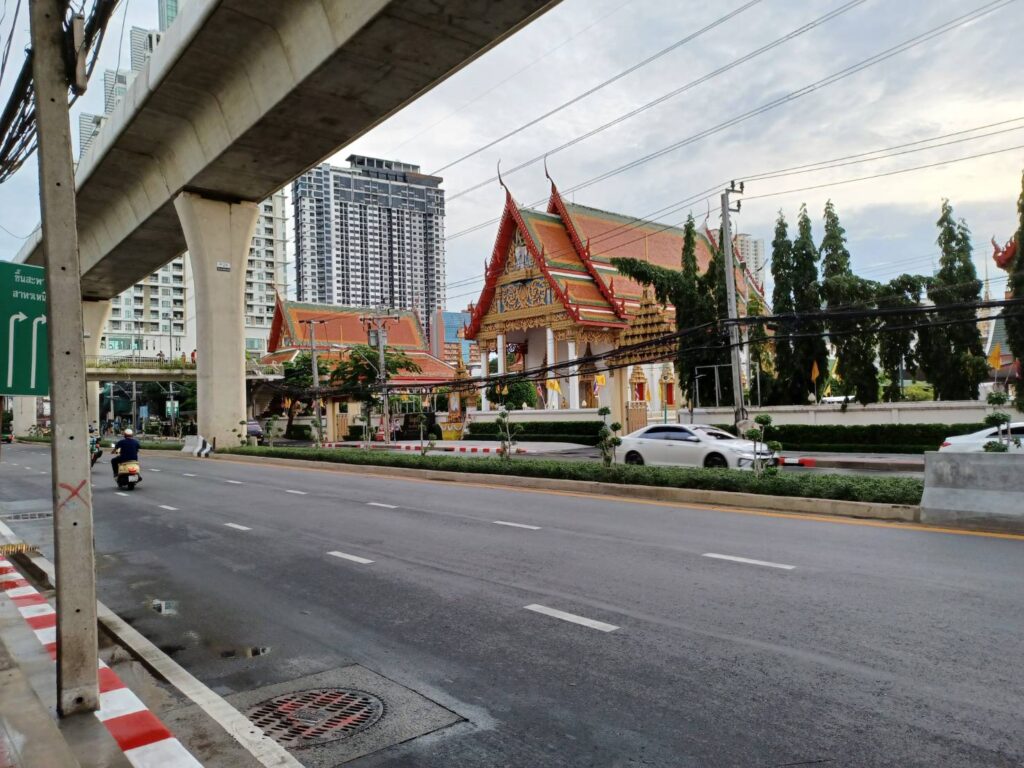 Walking under the Gold line to reach Krung Thonburi station from Icon Siam around 20 minutes.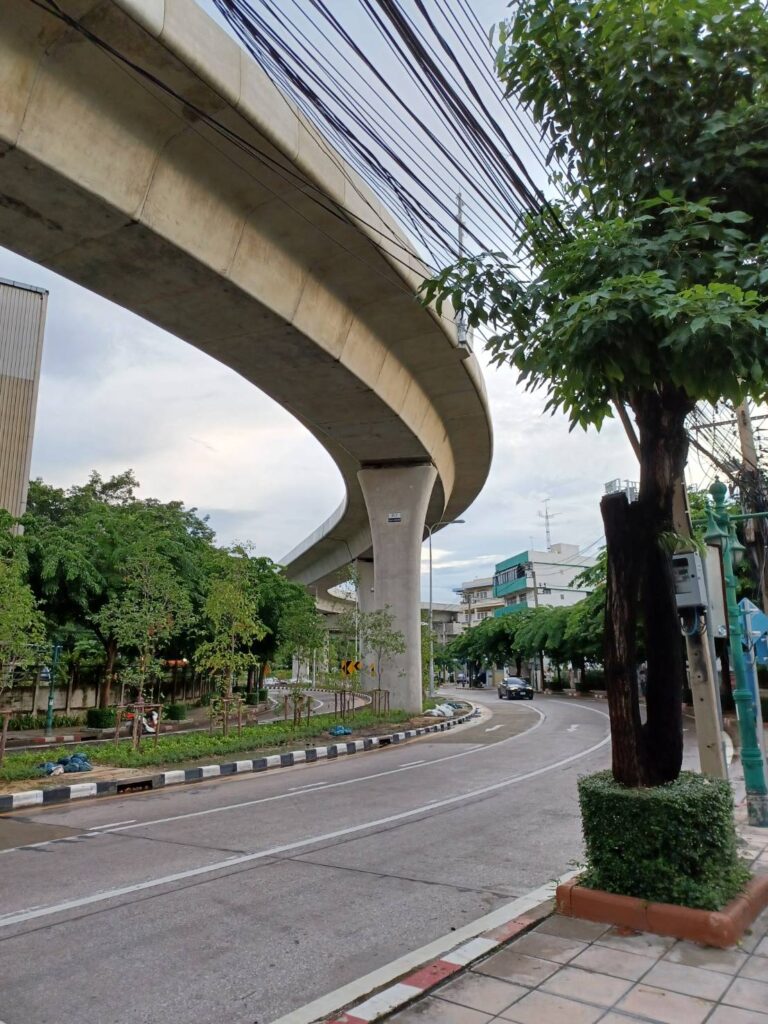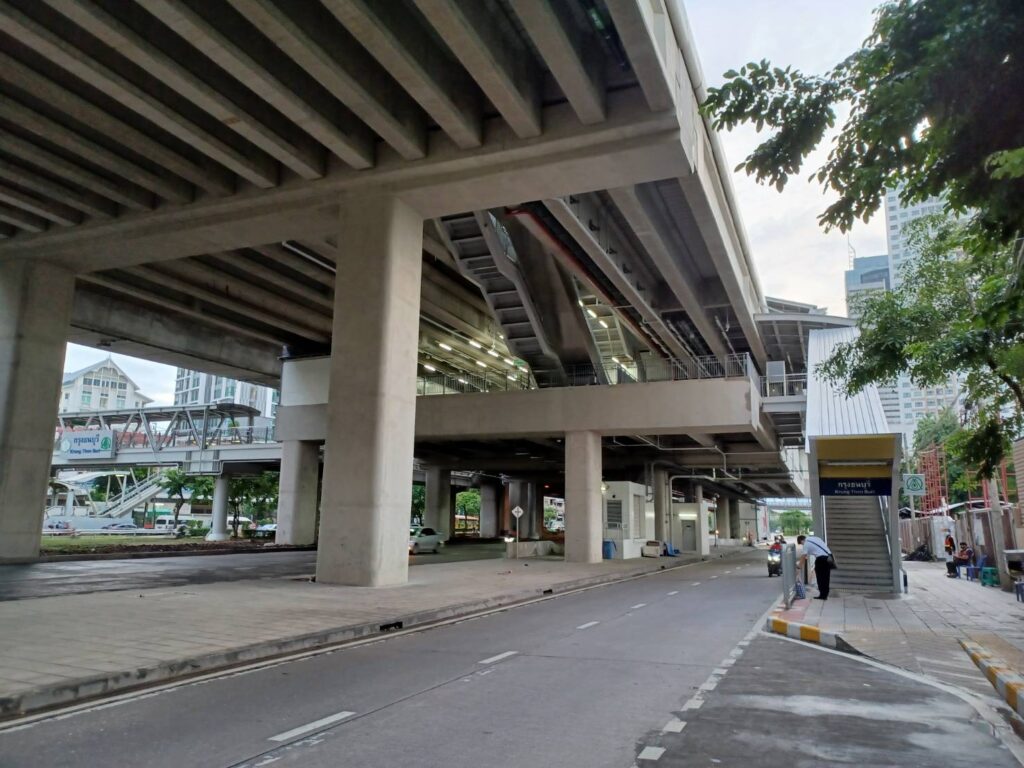 Here comes BTS train station. it costs 44 THB to go to Onnut station to go home at the day.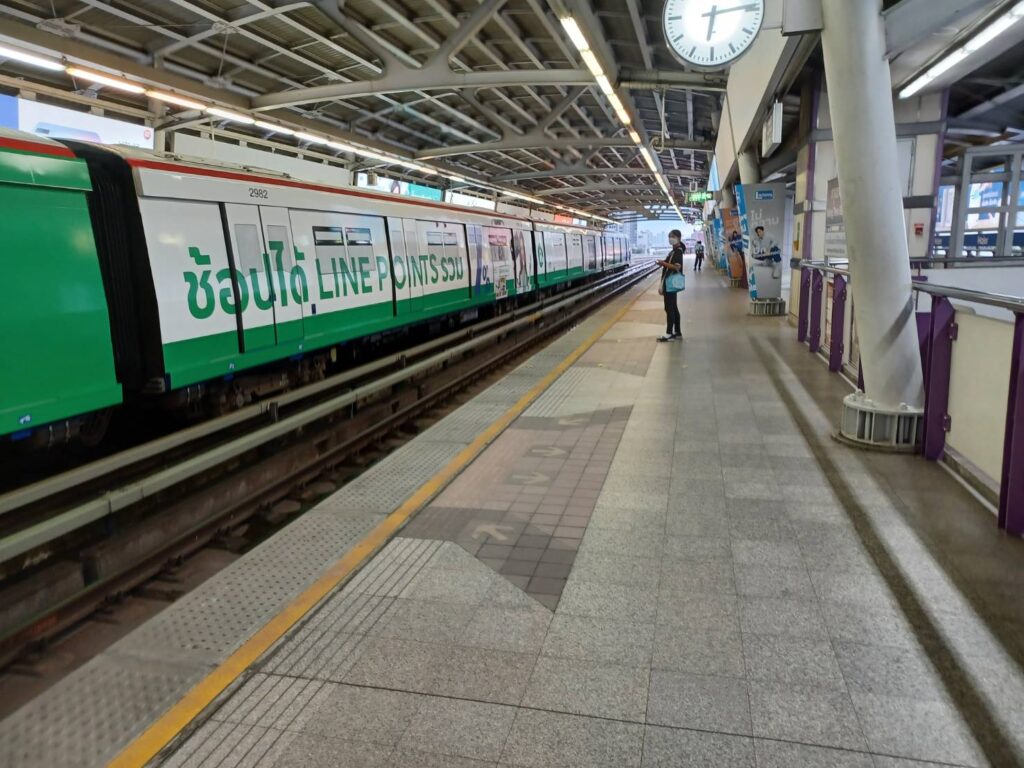 Ok, that's all for my stay experience of Millennium Hilton Bangkok. From September 1st 2021, all restaurant can be open in Bangkok and other dark red zoning areas. I will visit this hotel again then report you the restaurant and executive lounge next time.
See ya!