For first work from hotel since Covid restriction lifted for dining in restaurant, I came back to Hilton Sukhumvit Bangkok as usual so I can enjoy food at restaurant and executive lounge.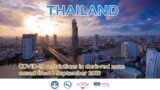 Covid control eased in Thailand from September 1, 2021
Hello, welcome back to "fitravelife.com"!. I have to mention that finally Thai government decided to live with Covid and...
Post about Hilton Sukhumvit Bangkok in July 2021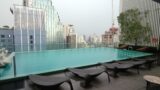 Hilton Sukhumvit Bangkok July 2021
Hello, welcome back to fitravelife.com! As you know, the government is pushing work from home policy to reduce the movem...
Hotel is located at the very heart of metropolitan Bangkok. Even you are tourist, I highly recommend this hotel as a convenient base for your trip.
Just few minutes away by walk from BTS Phrom Phong station.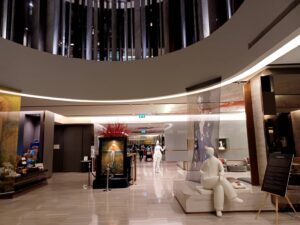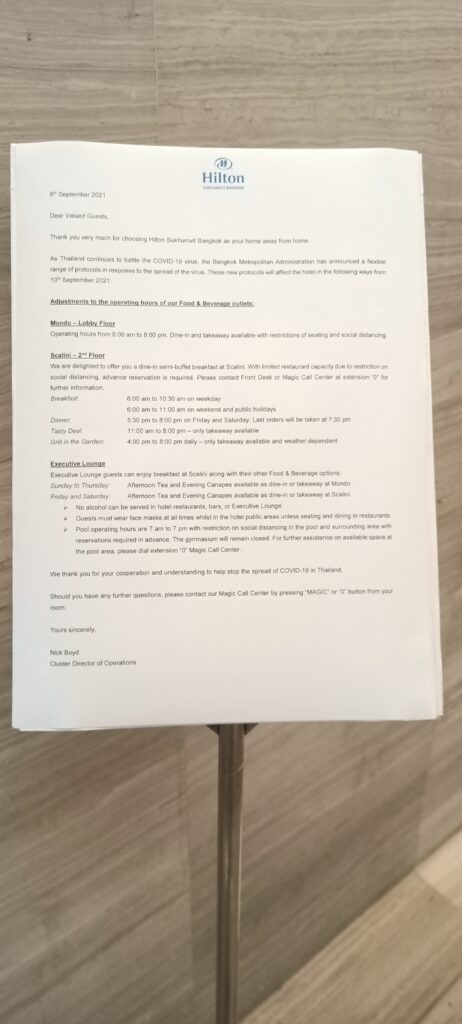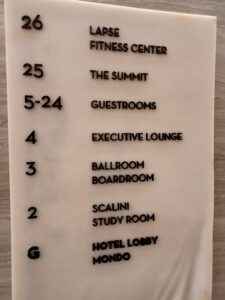 As always, I came to the hotel very early 8 am in the morning but no problem, staff found me the room without waiting.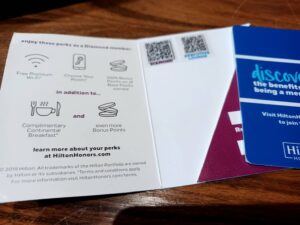 As a Diamond member of Hilton hotel group, I am entitled to various benefit for every visit. Below is major benefit for Diamond member of Hilton.
100% Points earning Bonus on stays

Space-available room upgrades

Executive lounge access

Continental Breakfast
Member benefit by rank (Official page)
Hilton Page Reference Code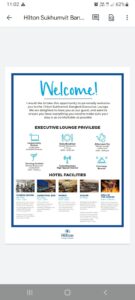 Room on the 16th floor.
Assigned room was at the very back of the floor of 16th.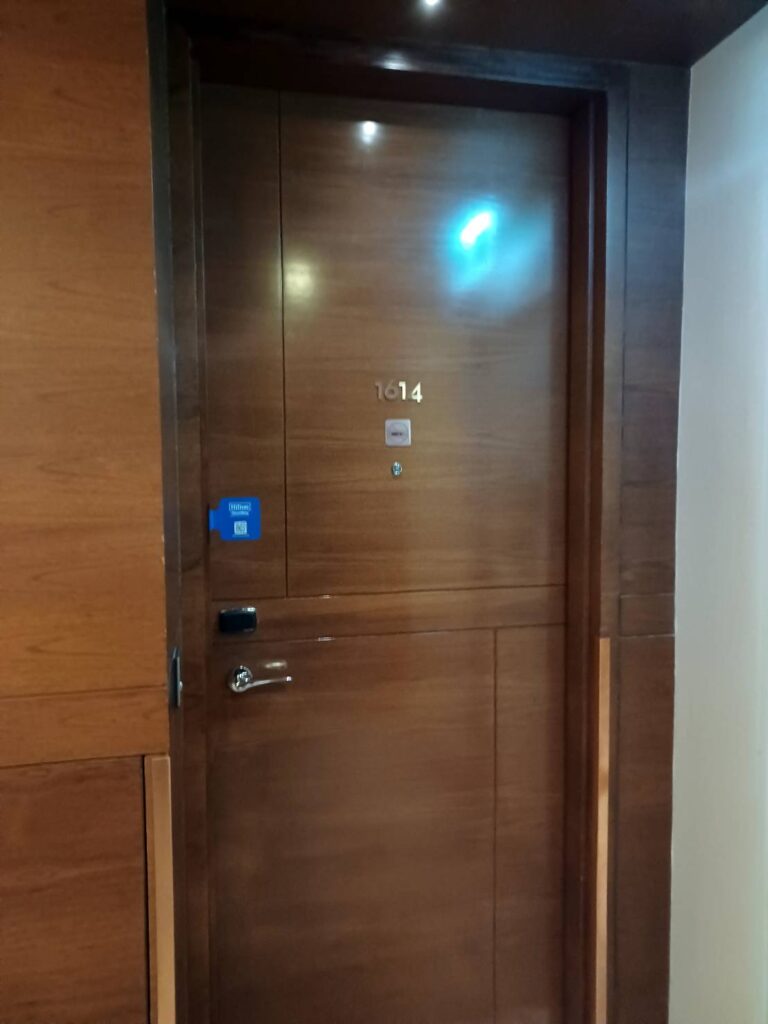 Standard kind size bed room I normally stay in this hotel. I spent more than 15 night in this hilton this year so I feel here as my second home in Bangkok.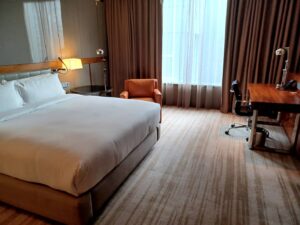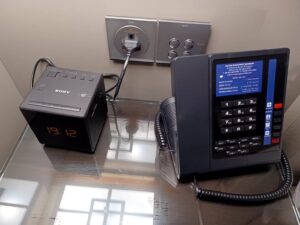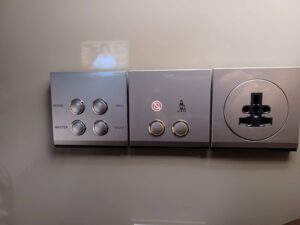 Simple stuff on the desk, only light stand and phone. Actually before they had ball pointed pen and memo pad, but now they do not jave it for cost cut maybe.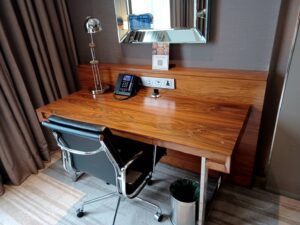 Seat with wheel is adjustable for height. Good to do computer work with this chair.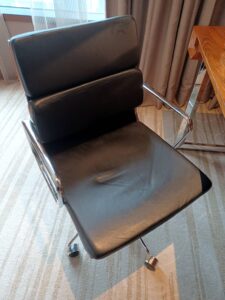 Empty drawer.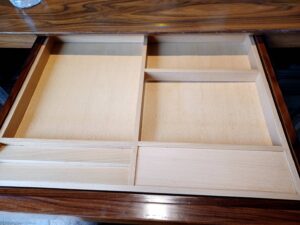 Bathroom curtain can be opened.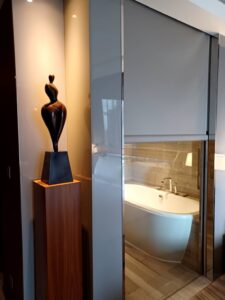 42 inch size TV offers local and international TV programs. I watch NHK premium normally for Japanese news update.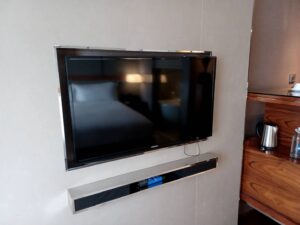 I really love to take a bath as normal Japanese to spend more than an hour here, I increased the TV volume then watch NHK premium news.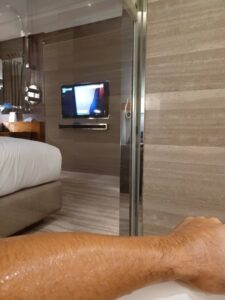 Newly installed Bon cafe coffee maker from this year. Try it 3 different types.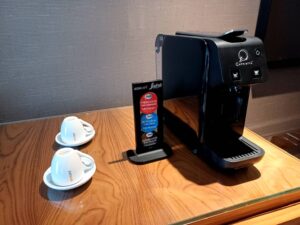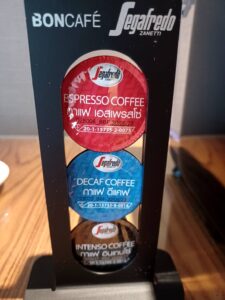 2 bottles of water is free. If not enough, you can ask more.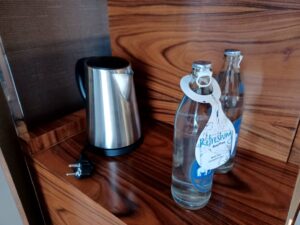 Minibar is also empty for Covid prevention policy. You can call front desk 24h to get drinks if you need.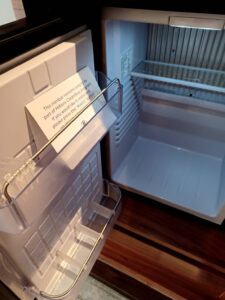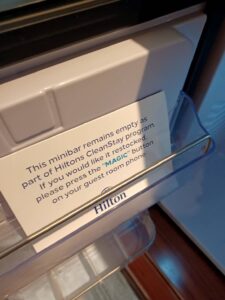 Free coffee and teas.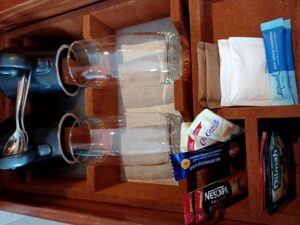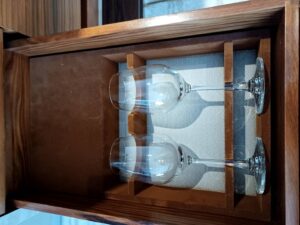 Pressing stand inside closet.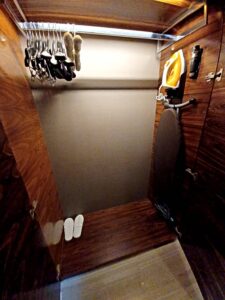 Safety box, bathrobe and dryer in another closet.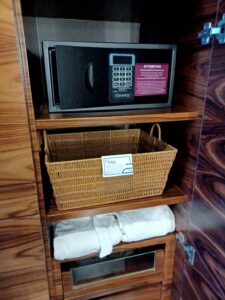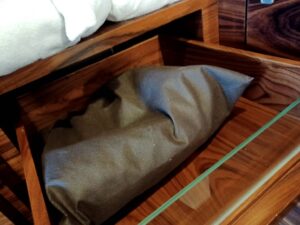 Let's take a look at the bathroom. I already showed bathroom of the hotel in my previous post. I like the design here, it is not extravagant but simple and calm color harmonious with wooden furniture in room that make me relaxed in a quiet atmosphere.
I do not have bathtub in my room so whenever I stay at the hotel with bathtub, I bring bath scent powder with me to make bathtub like Onsen in Japan, 55. Japanese really love to take a bath, we normally do everyday to be relaxed and believed that bathing is good for health to sweat as detox effect.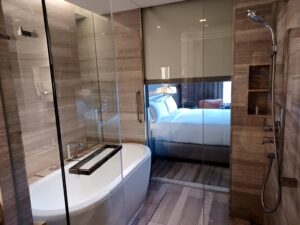 Single sink with marble made stand.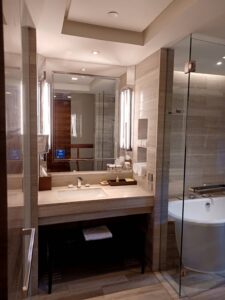 Hand shower and rain shower.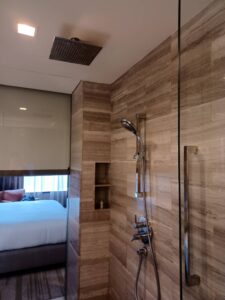 Amenities are standard for Hilton brand hotel all over the world, Verbena and Lavender.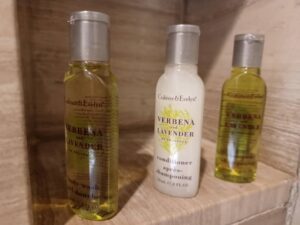 Magnifying grass.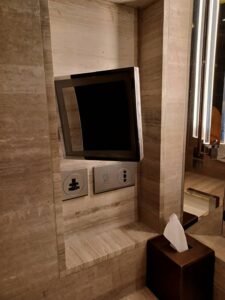 towels and washstand amenities. Razor is not in place so ask staff to bring if needed. Hand soap, body lotion and brushing set is ready.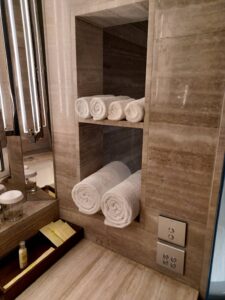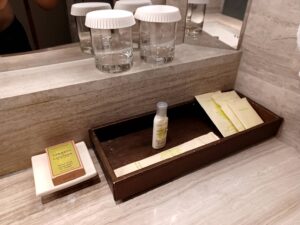 Washlet toilet is not installed as I observed.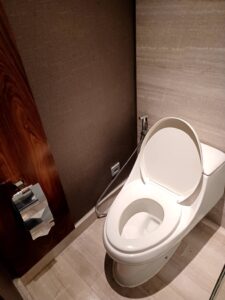 Executive lounge
Executive lounge service is provided at ground floor, Mondo restaurant. Hilton Hotel has its own executive lounge but since Covid-19 spreads all over Thailand, they close executive lounge at 4th floor then offer the service at Mondo restaurant.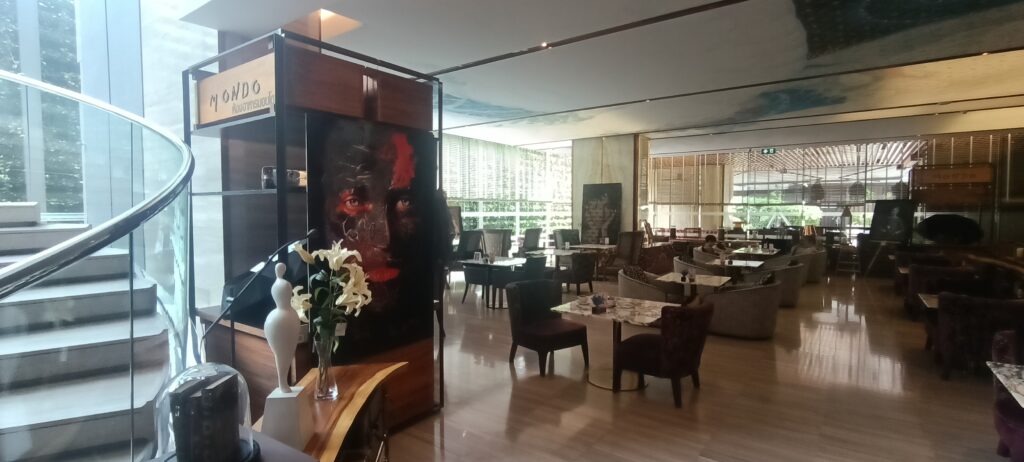 Executive lounge service is for only Diamond member or those who booked room with executive lounge access.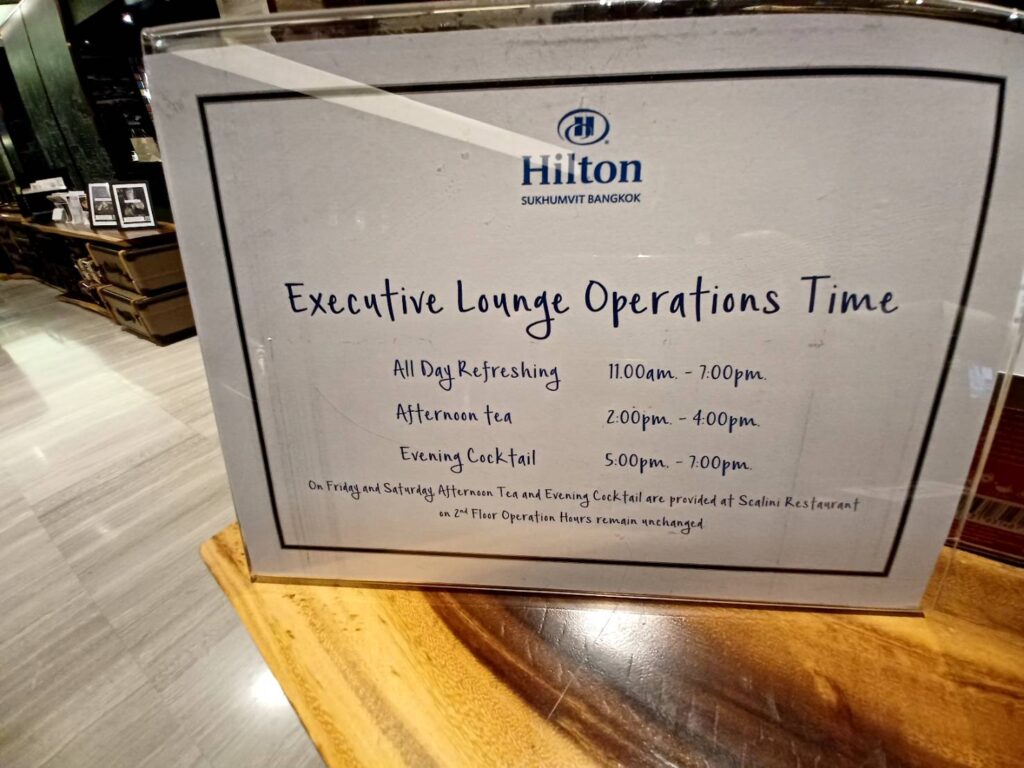 Before lunch time, I came to lounge to take some coffee. Staff kindly served with nice chocolate cookies.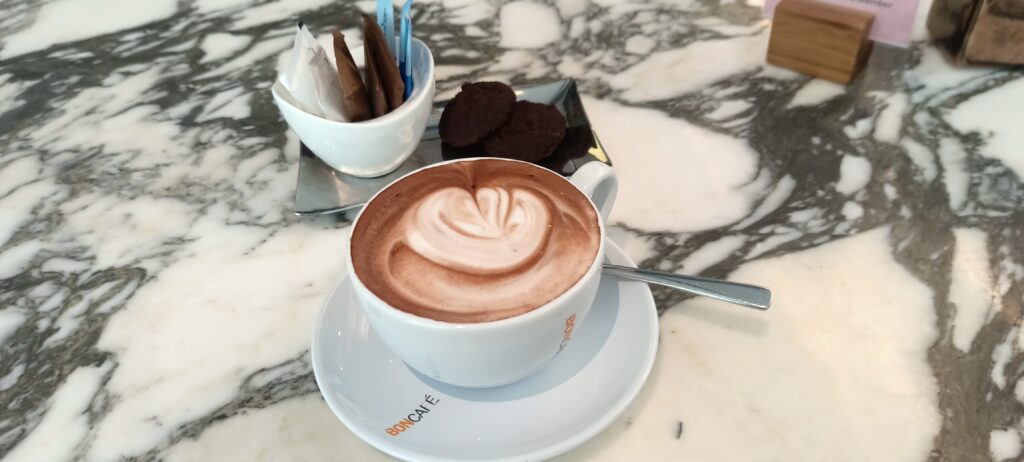 Below food menu is offered with pay for both hotel guests and visitors.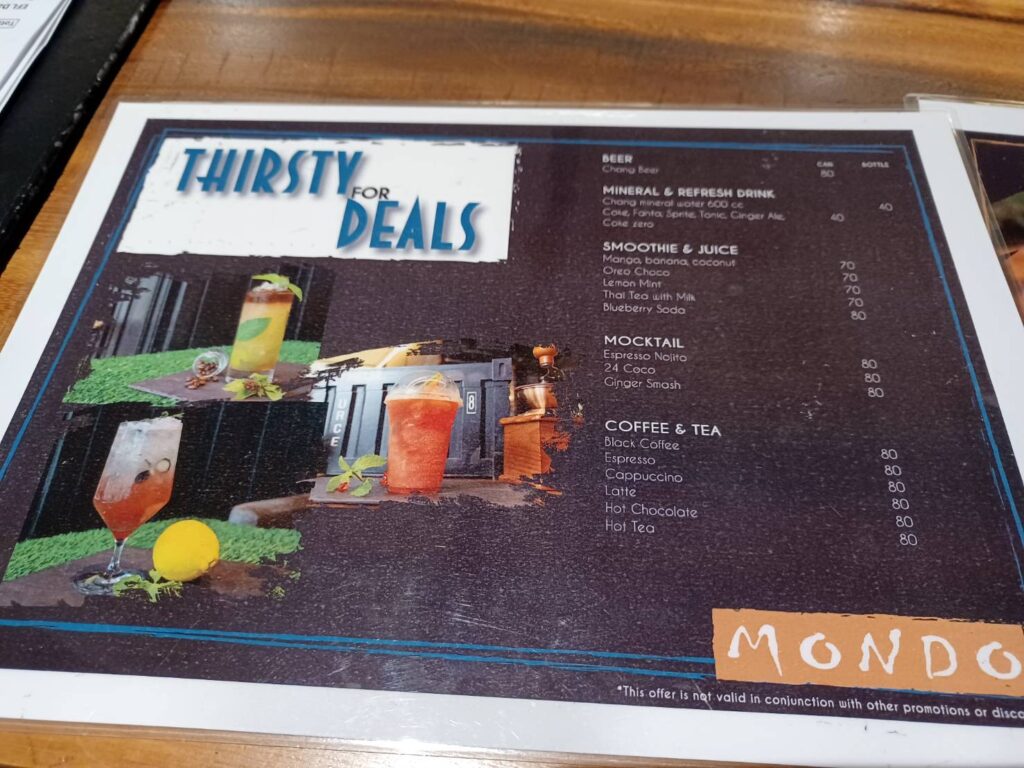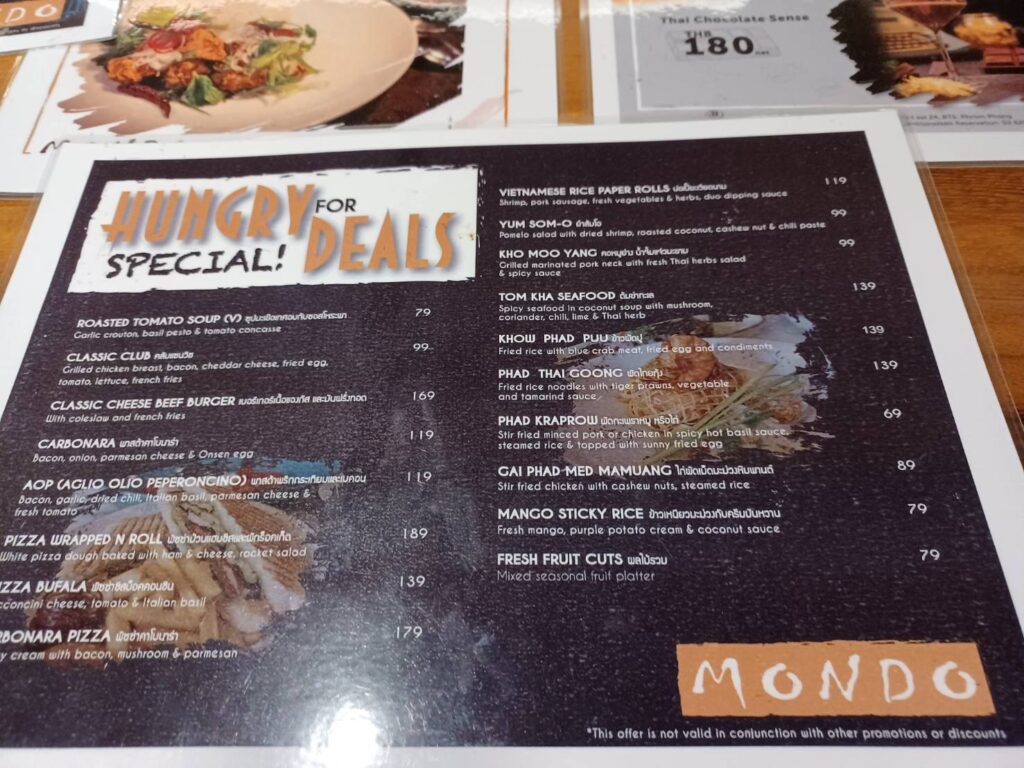 Currently hotel has partnership with local chocolate store so they serve chocolate desert recipe.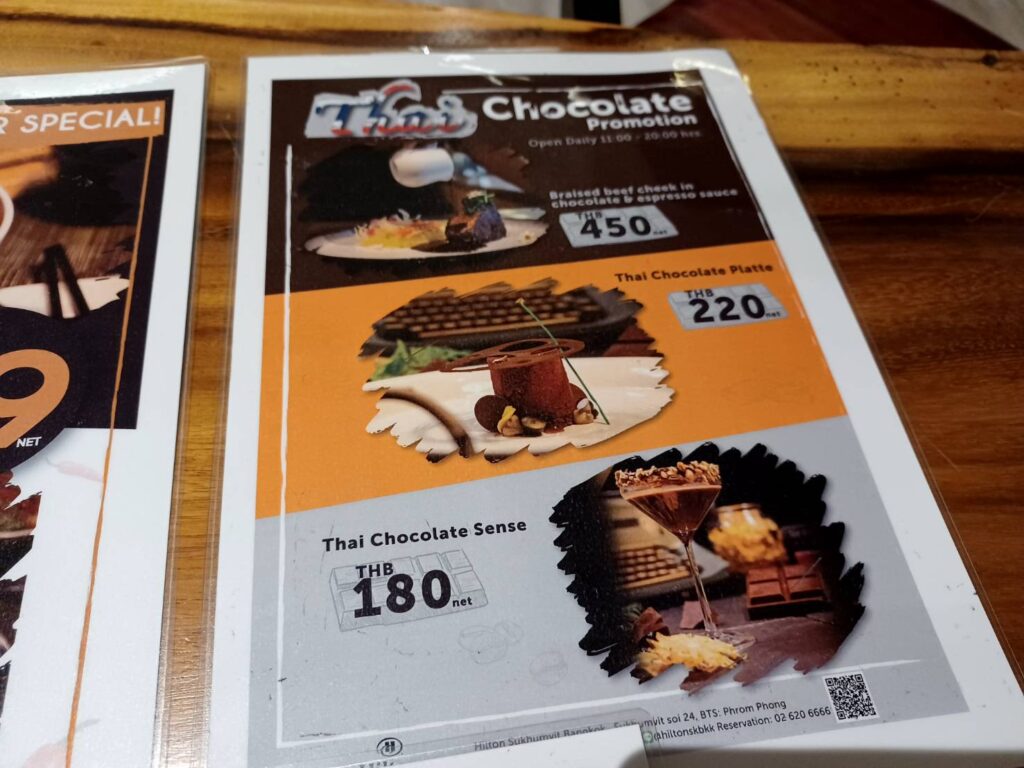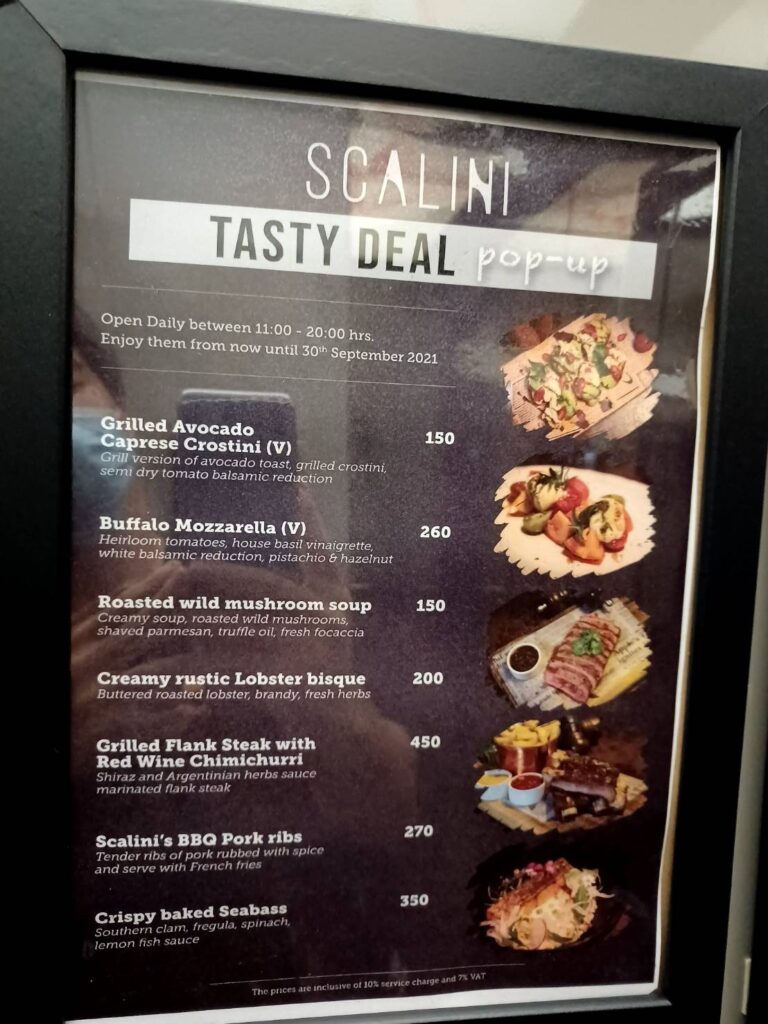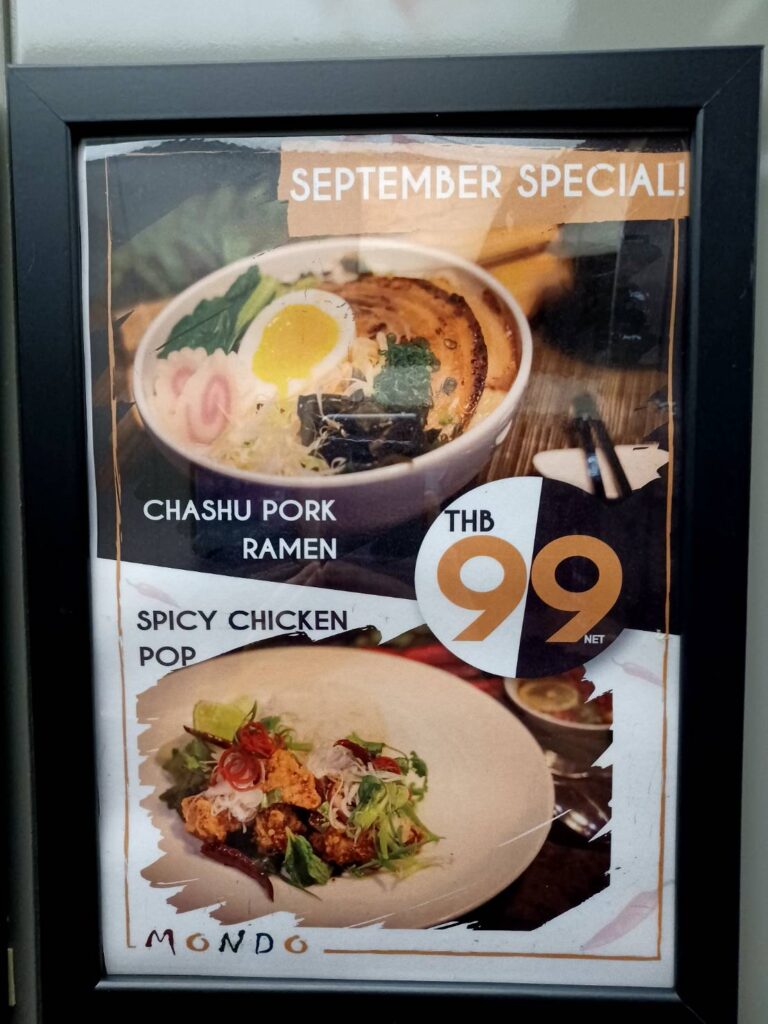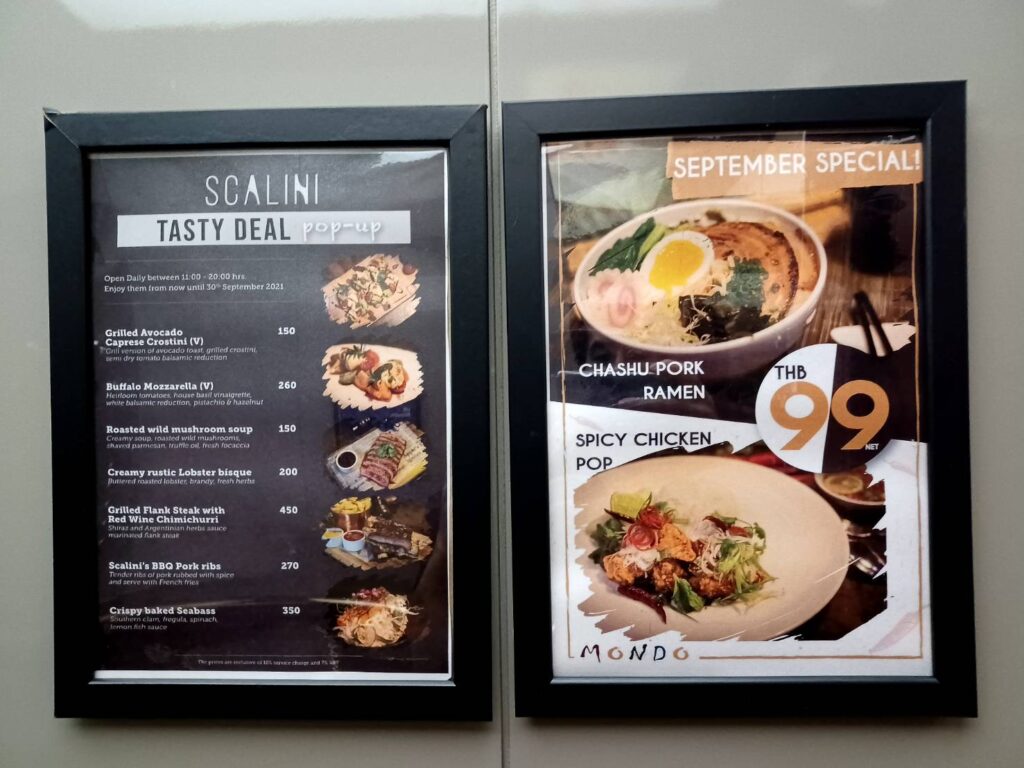 Afternoon tea
Afternoon tea set is served from 2:00 pm to 4:00 pm. My order comes with iced black coffee to focus on my work! If you prefer to take it to your room, staff can arrange in the paper bag for take out.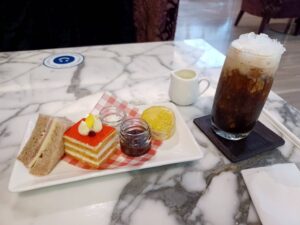 Evening cocktail
Evening cocktail is offered from 17:00 to 19:00. Alcohol cannot be served at restaurant as government order as of Sep, 2021 so I ordered mocktail with lime.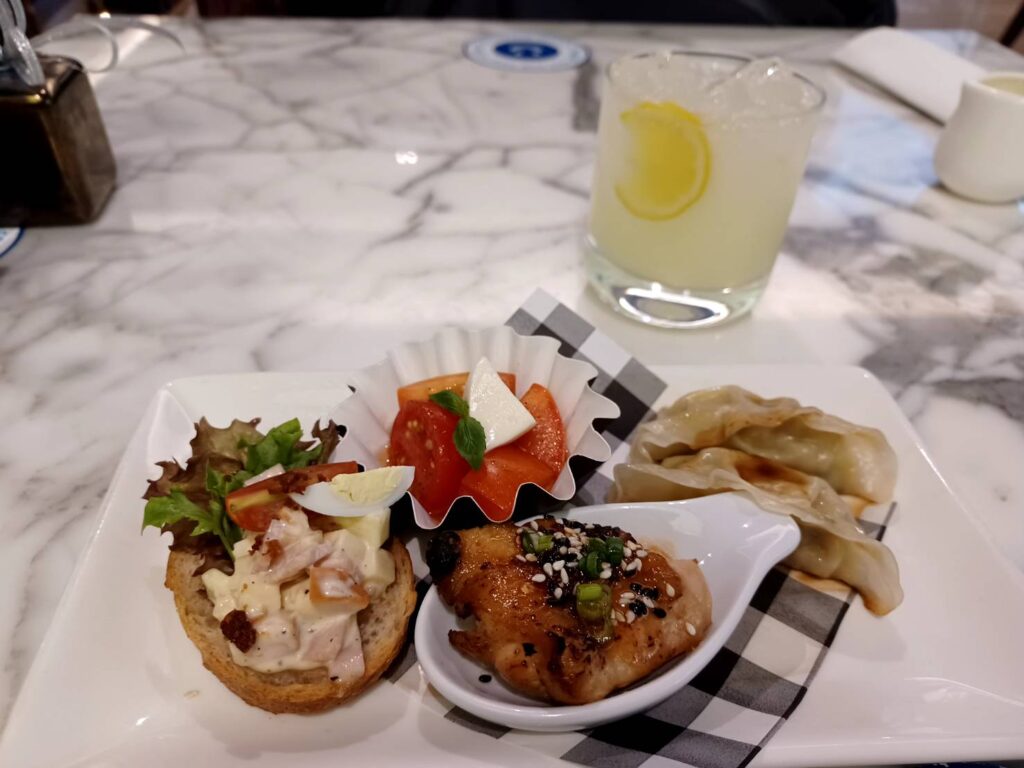 Sour lime is good refreshment for my throat after the work.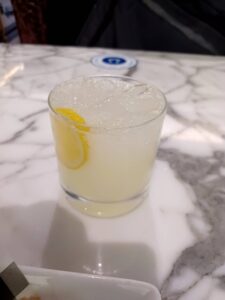 Night time, I ordered Ramen for my midnight snacks. Ramen is just only 99 THB but taste is good, a little bit spicy using thick. I brought ramen to my room then ate with rice from Seven eleven, 55.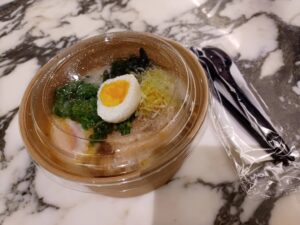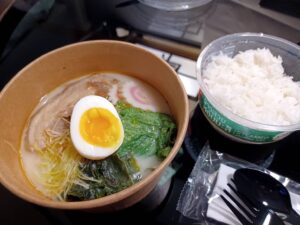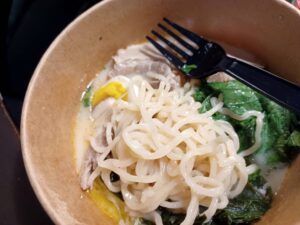 Breakfast at Scalini restaurant
Breakfast time was booked when checking in the hotel to avoid congestion at restaurant. Or you can even have choice to have it in your room by selecting menu in advance.
I came down to 2nd floor, Scalini restaurant at 8:00 am.
Greet to the staff to escort you to your seat. Staff will ask you any drink to bring so you can ask them for pick.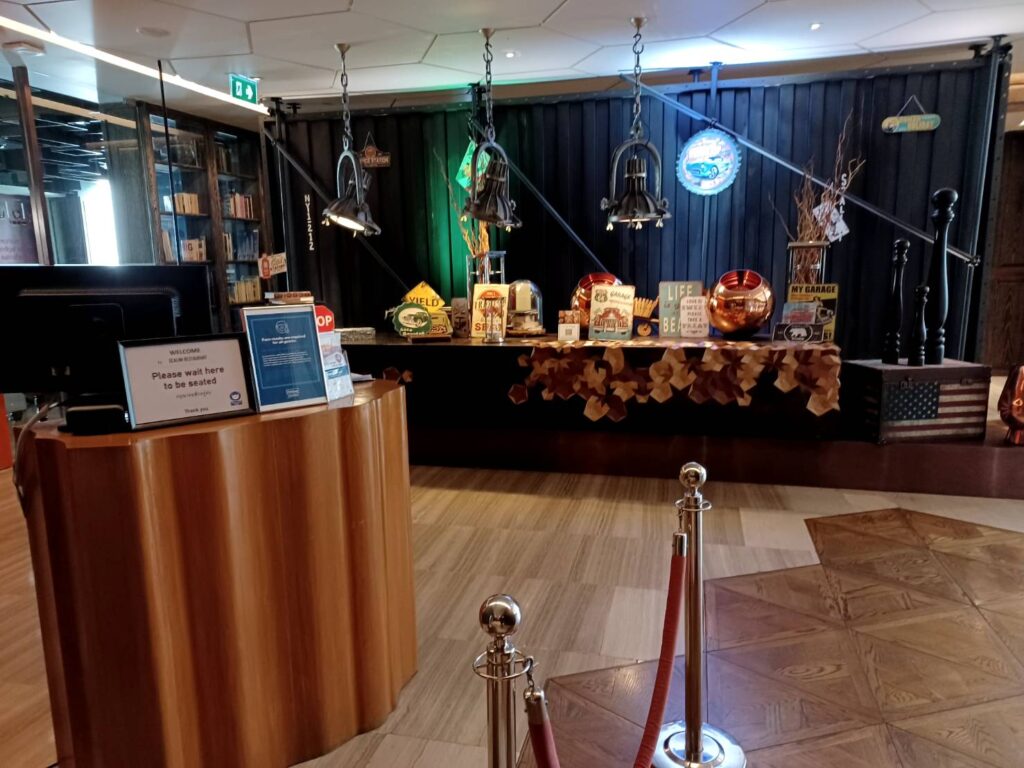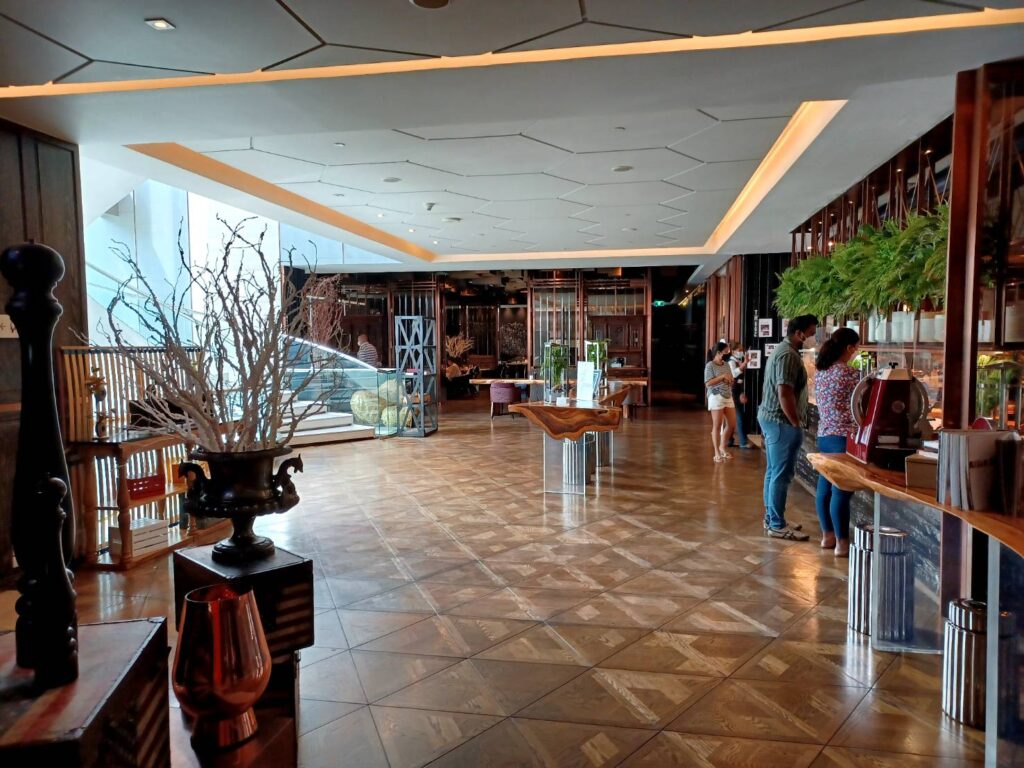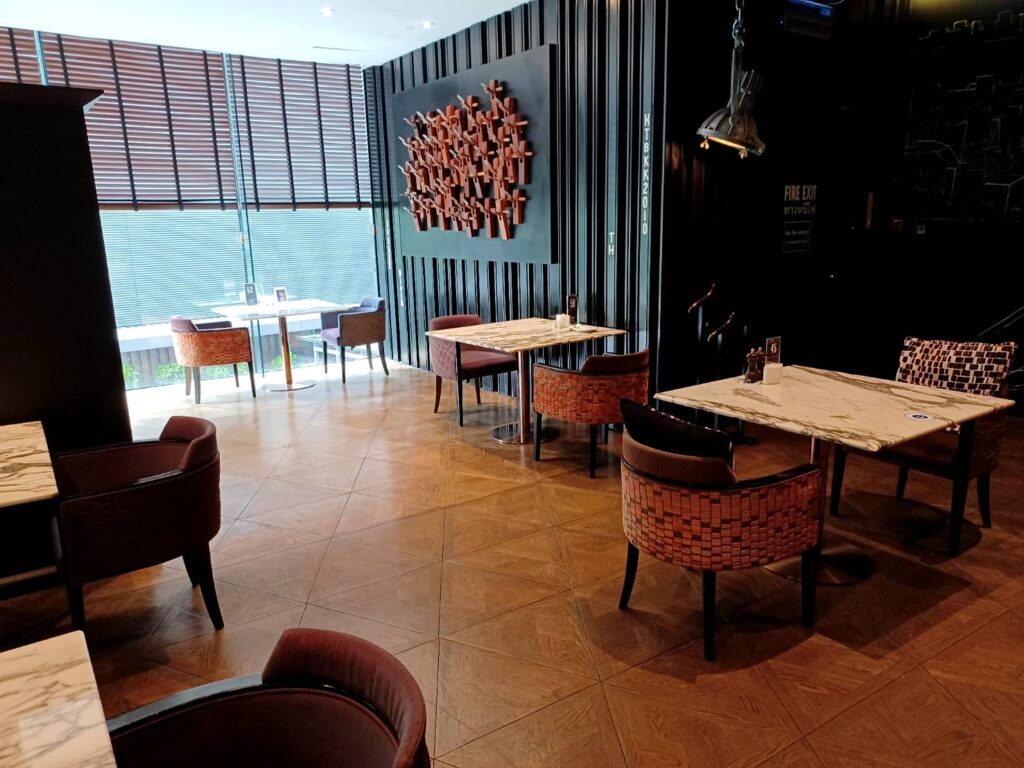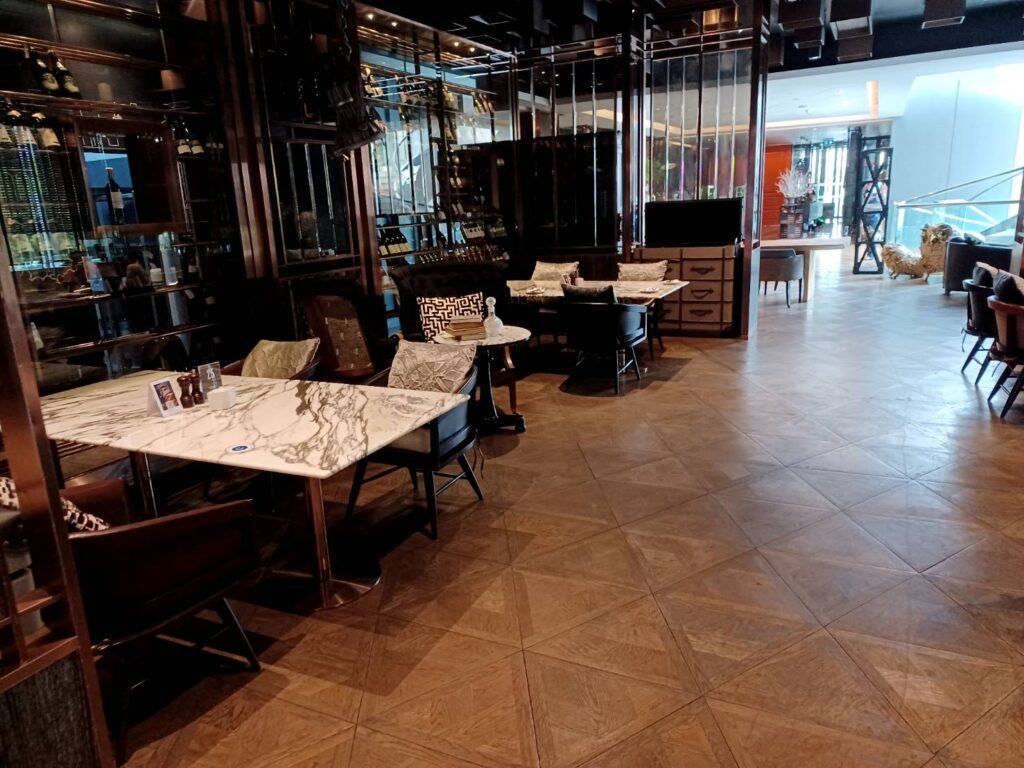 Staff put the reservation plate on the desk that shows the table is occupied.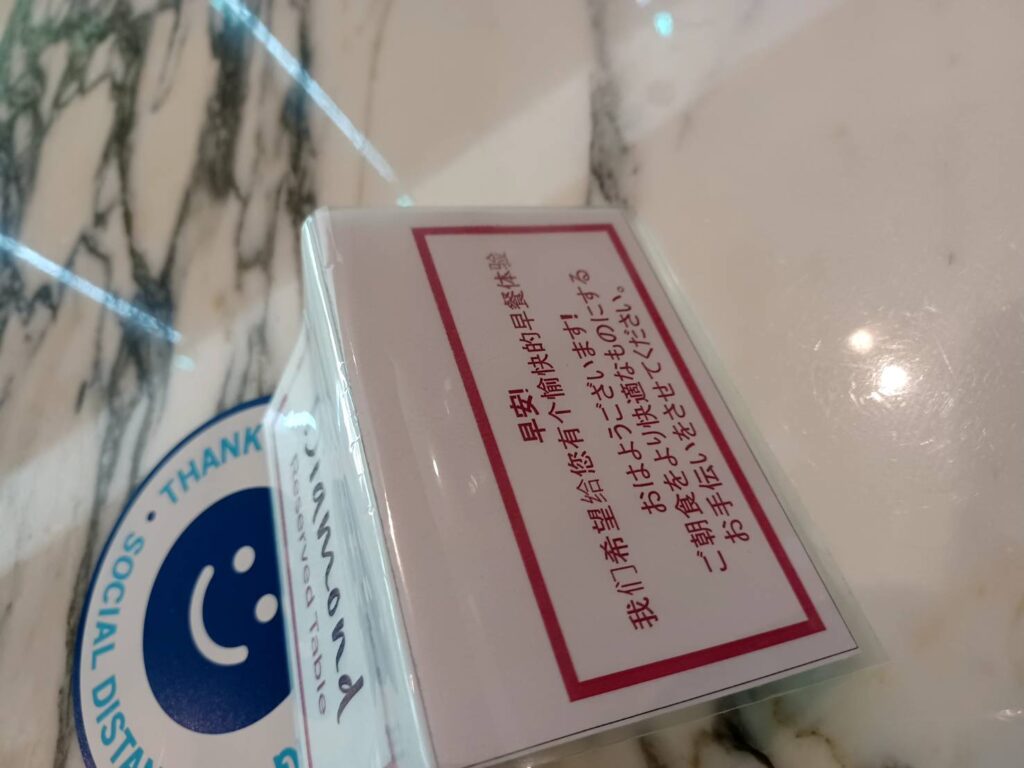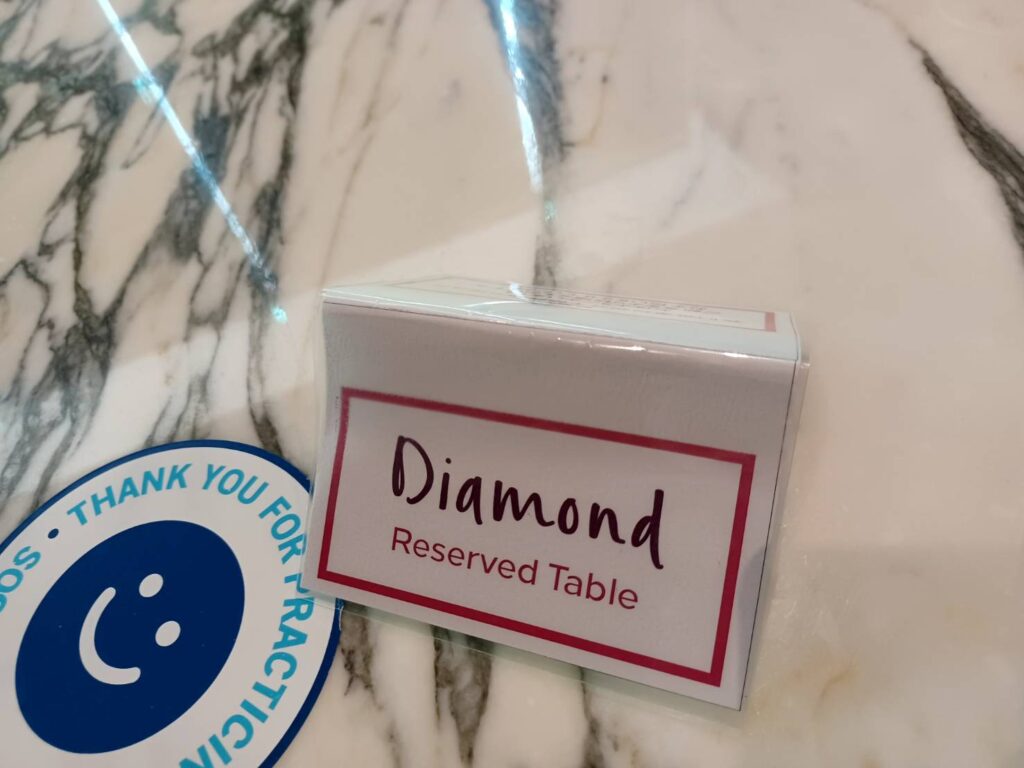 Pandan juice service for Diamond member. It is nice service to loyal guests to the hotel to distinguish the honored guests from other ones.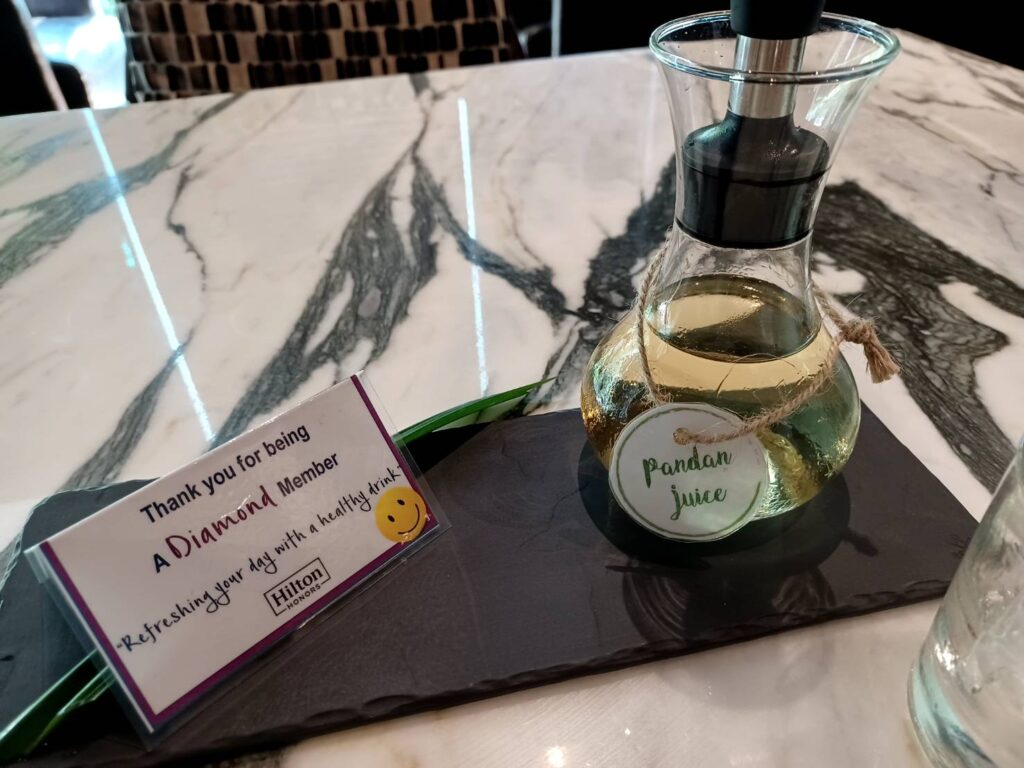 Let's take a look at the food offer by yourself. Normally food can be taken by quest as buffet style. However, due to COvid restriction, buffet style serving is not allowed so staff will arrange the plate upon request by quest.
Drink station, Apple, Pineapple and Orange juice for your choice. You can order tea and coffee to the staff.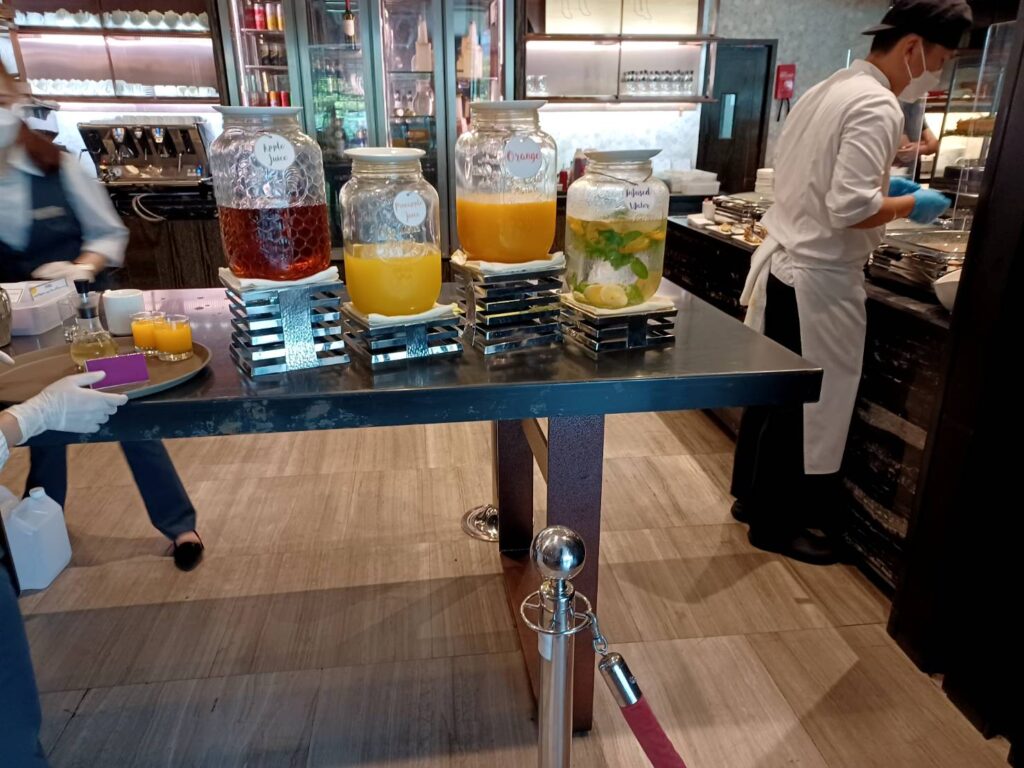 Thai food corner, Thai curry, fried noodle, vegetables and fried rice. It's good that staff can arrange the plate nicely while I am not good at all.. haha.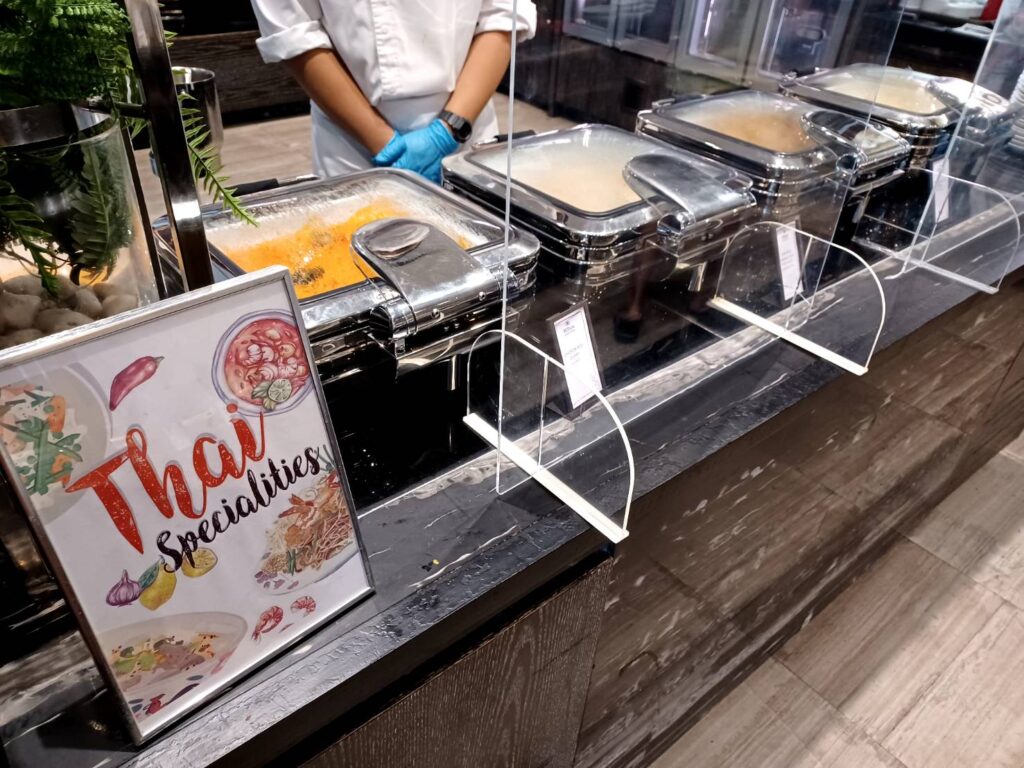 Egg station to order various types of recipe for your preference. For me, I just needed hard boiled eggs 6. You can also make cereal or oats for healthy breakfast.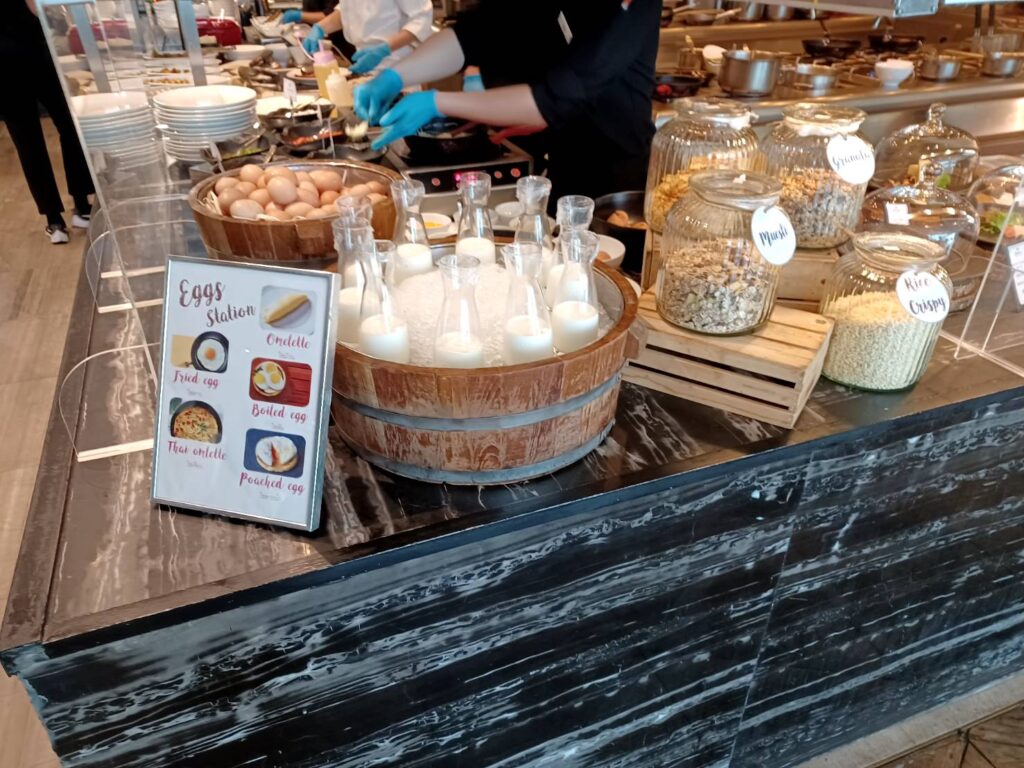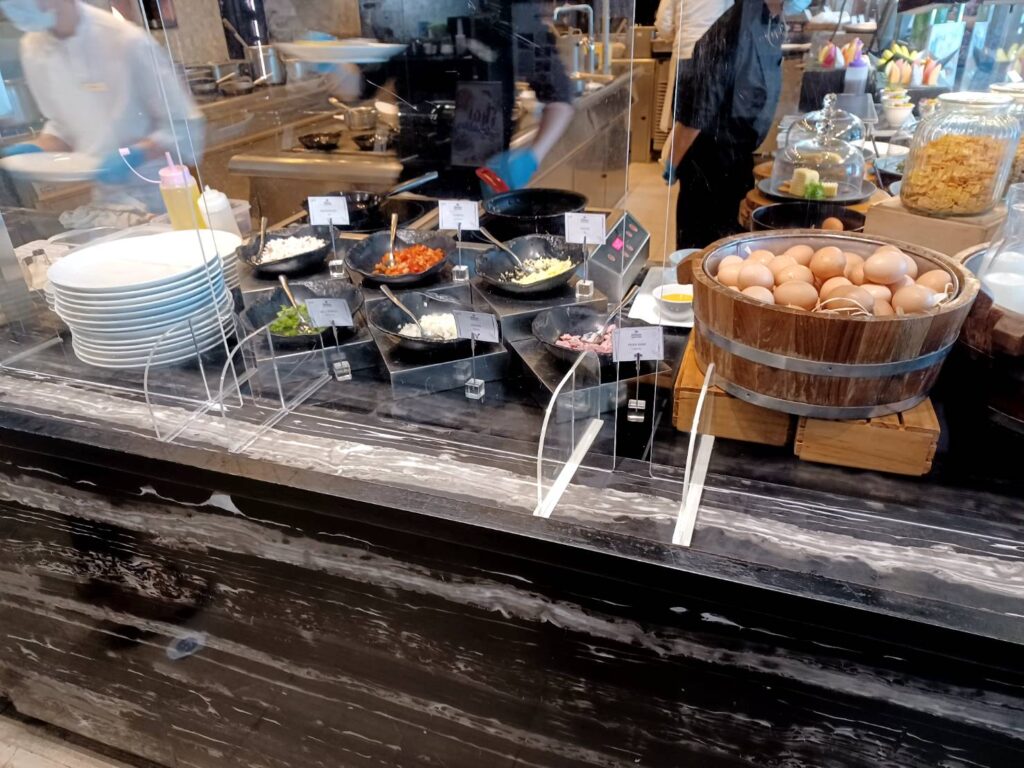 Noodle station for kuai tiao. I never tried noodle menu so I will ask one next time. In Thailand, noodle menu is also poplar especially for Chinese Thai people, so please try Thai traditional noodle here.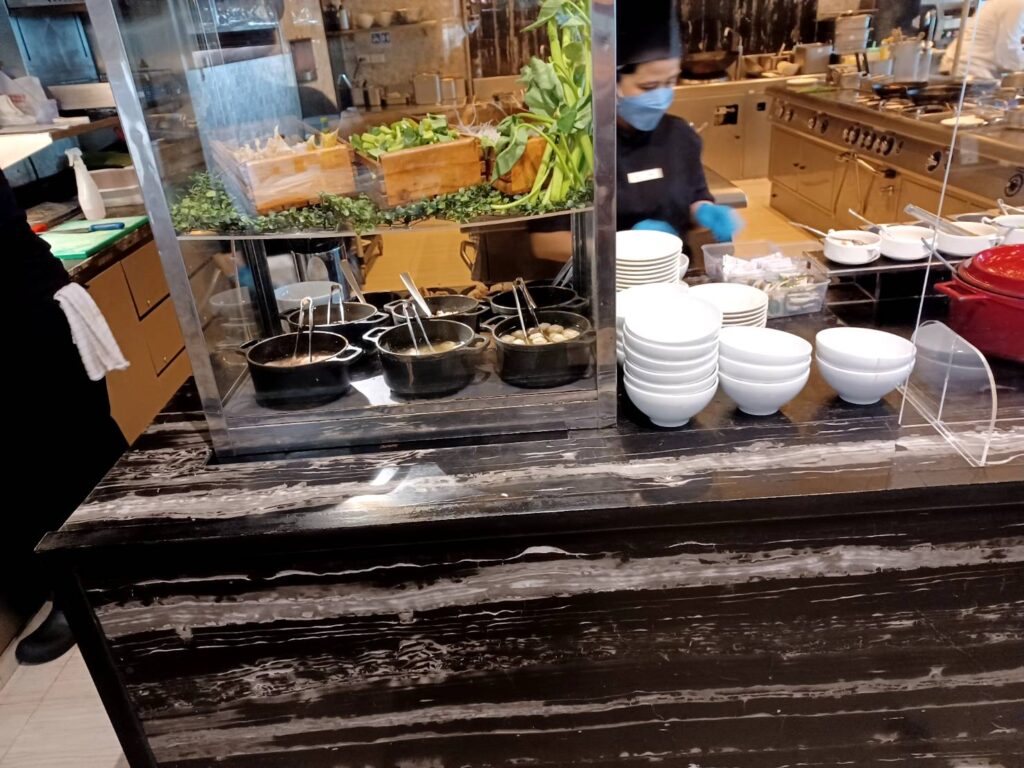 Accompaniment for eggs, bacon, sausage, potato, mushrooms and tomatoes.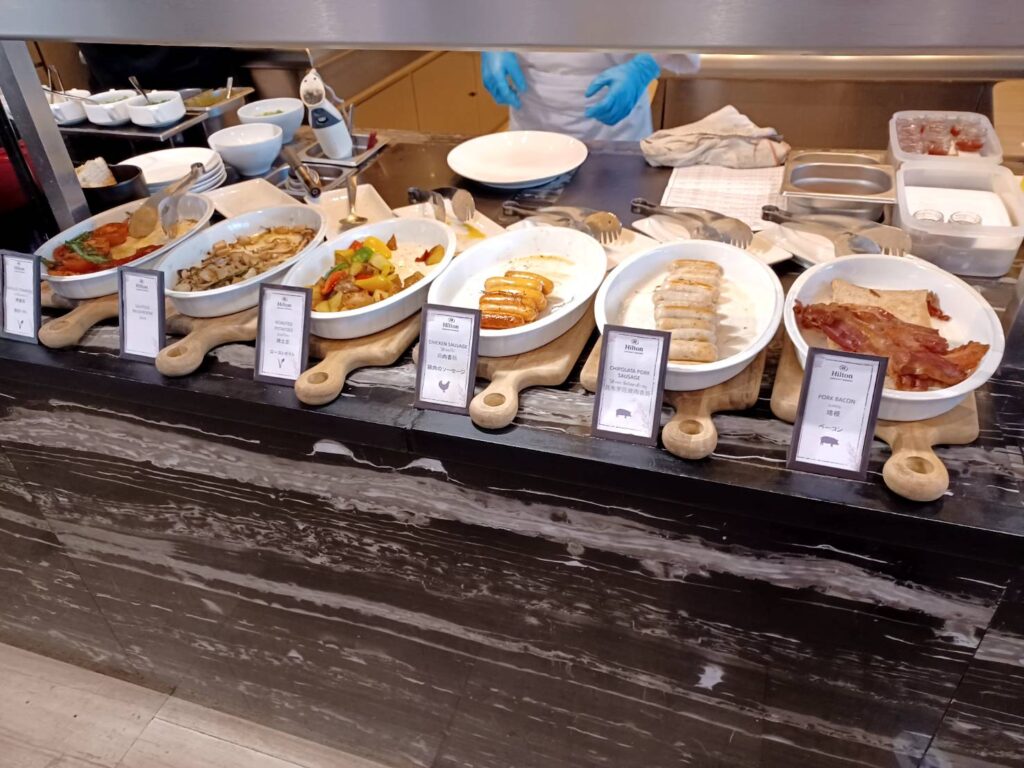 Cold cuts selection nest, ham and cheese, small salad bowl and tropical fruits for your desert.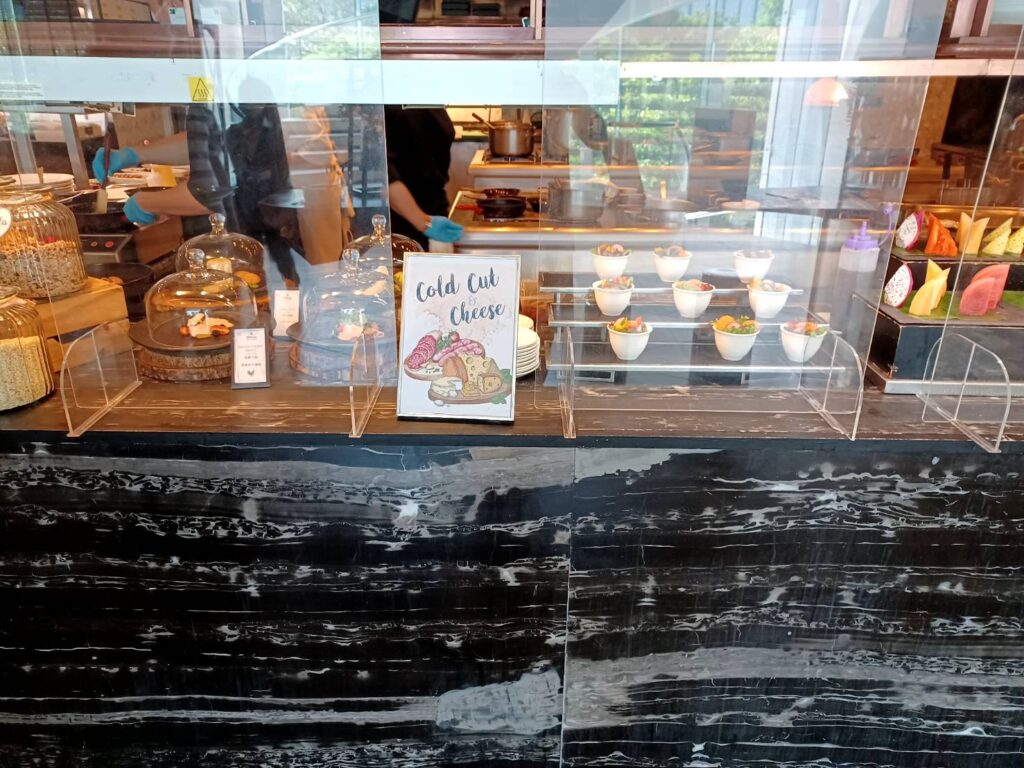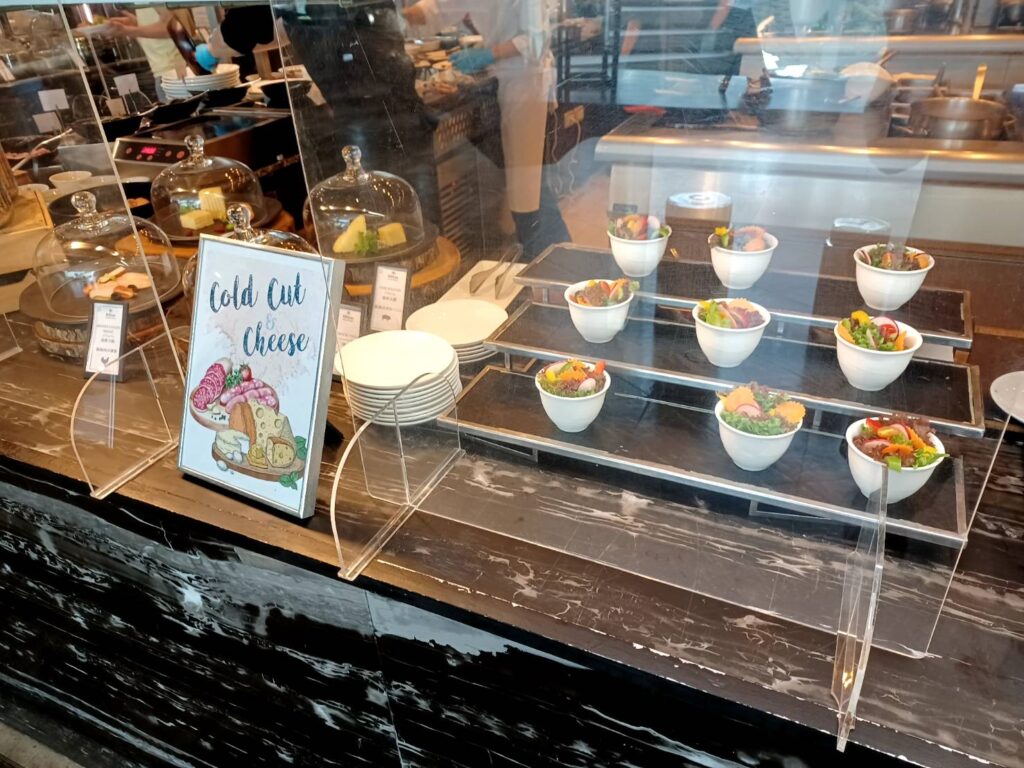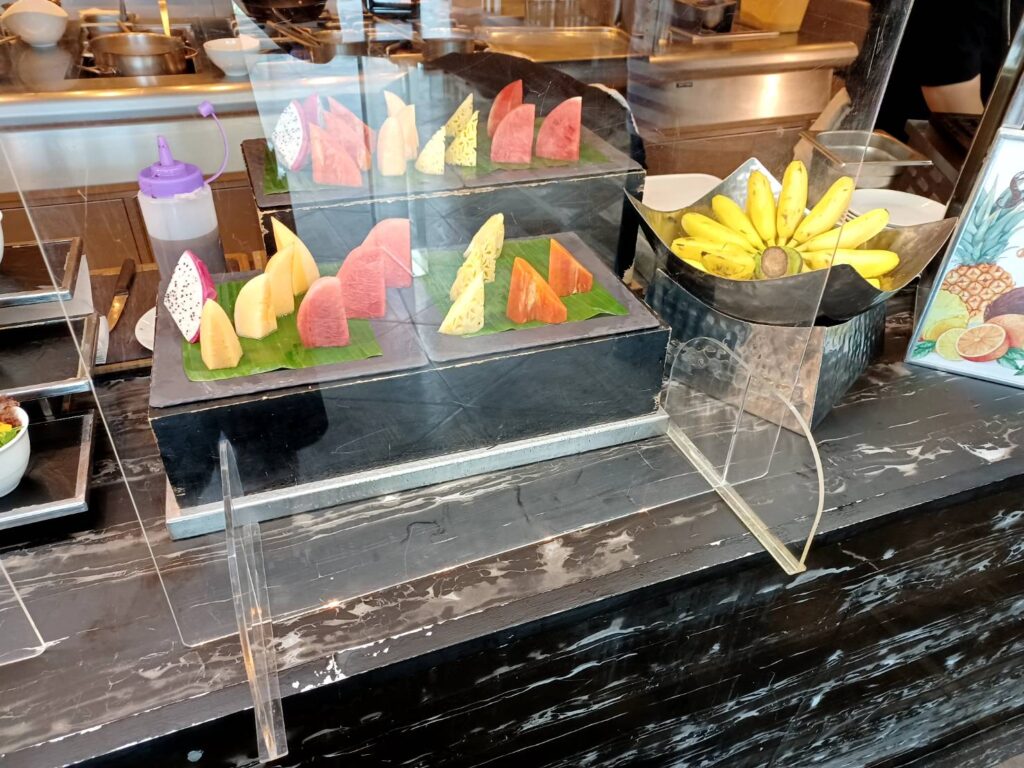 Croissant, muffin, pancake, waffle are the last, if you would like, staff will warm it up.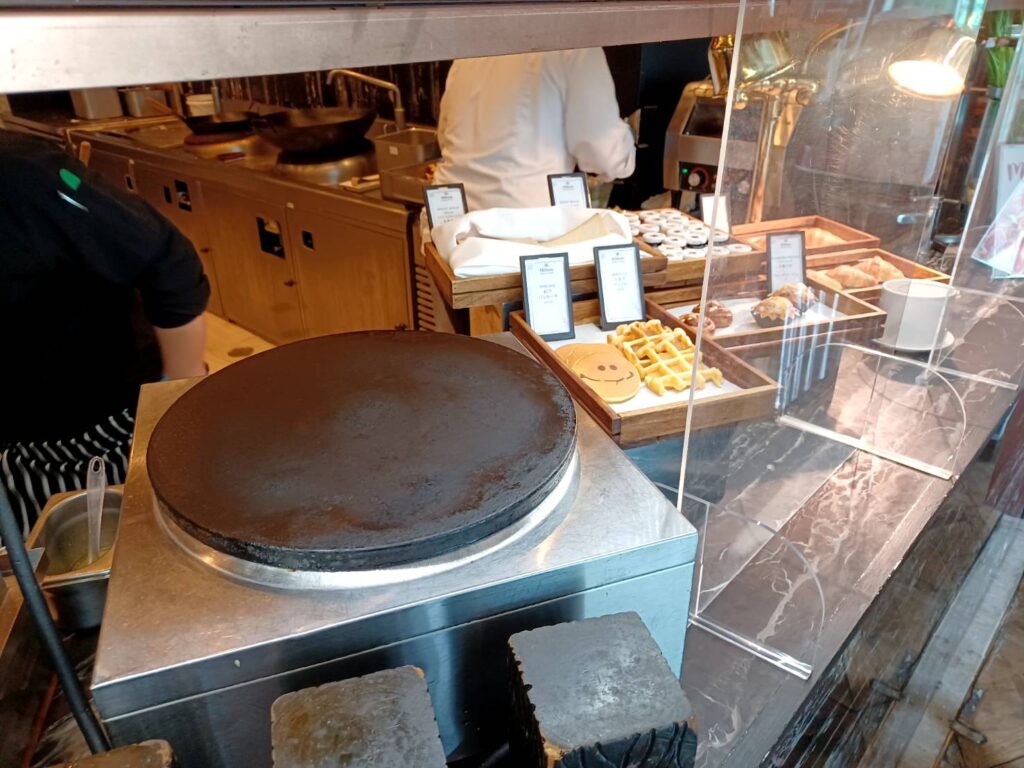 Here is my complete breakfast menu! I took food one by one so that I can it all.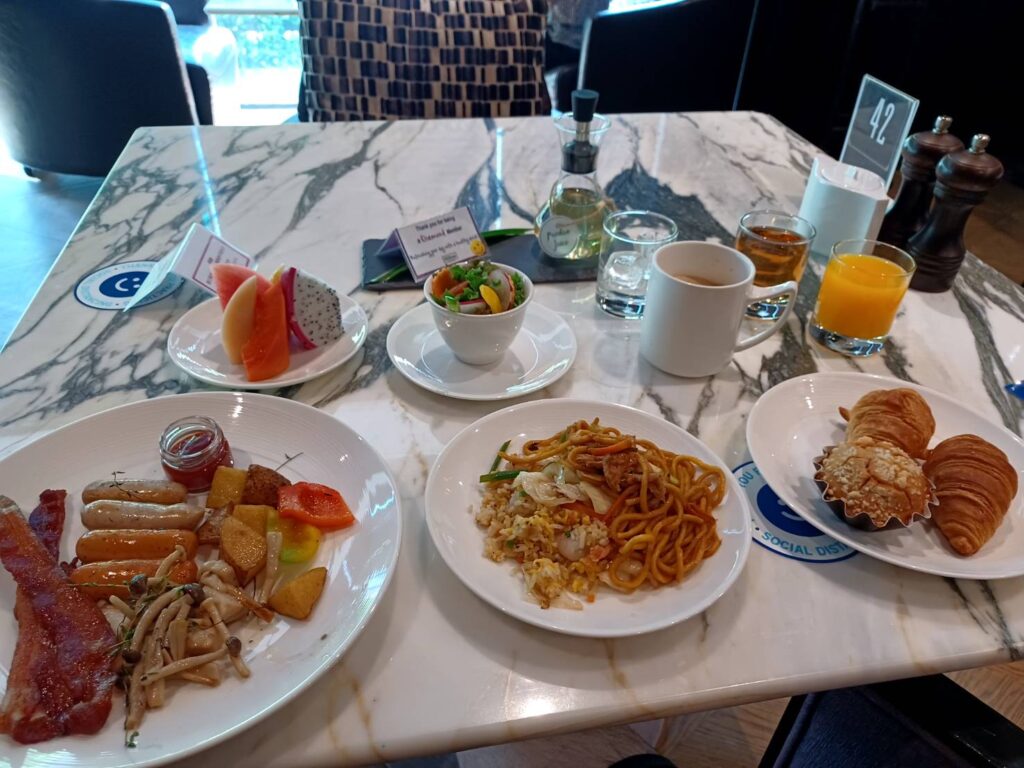 My main dish (?) comes late after boiled up.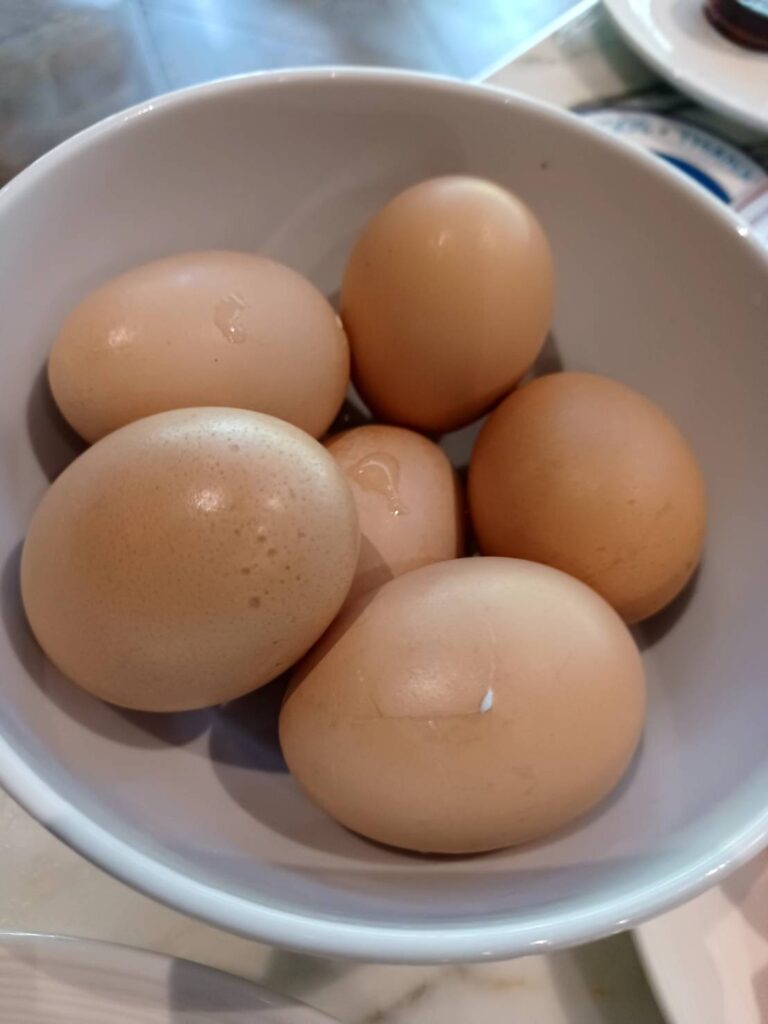 I took a little too much so I can be completely full with nice food from the restaurant.
After the breakfast, I went to the restroom, be careful, restroom sign is quite similar for both men and women. Look close at the women sign is wearing skirt as below, 55.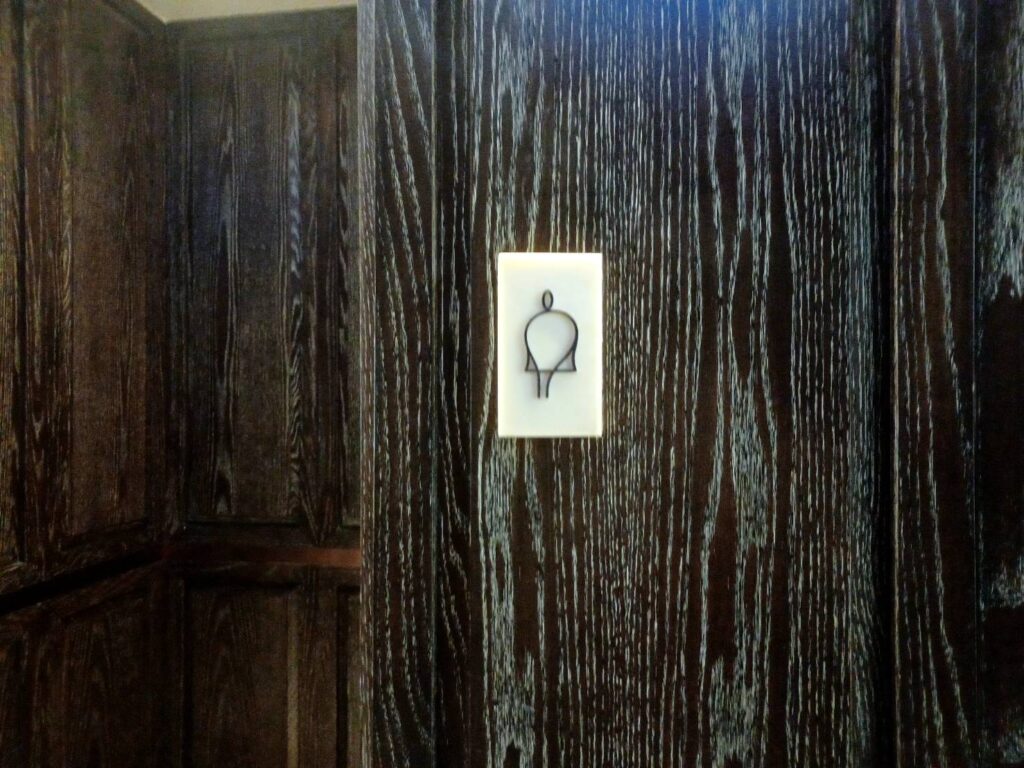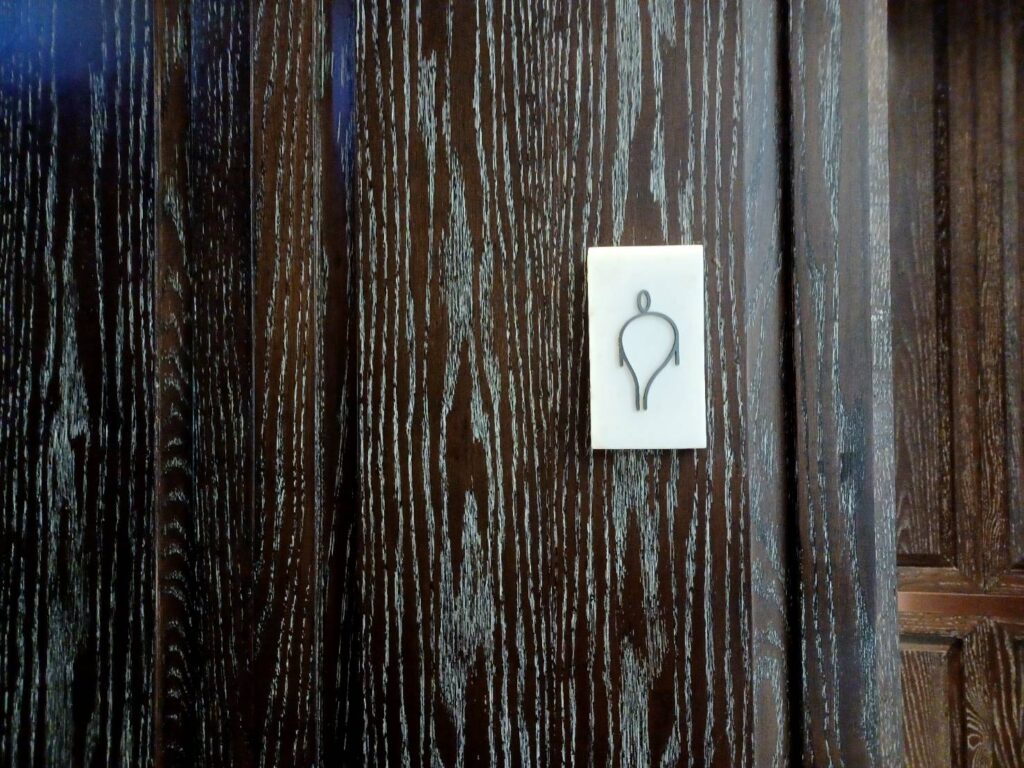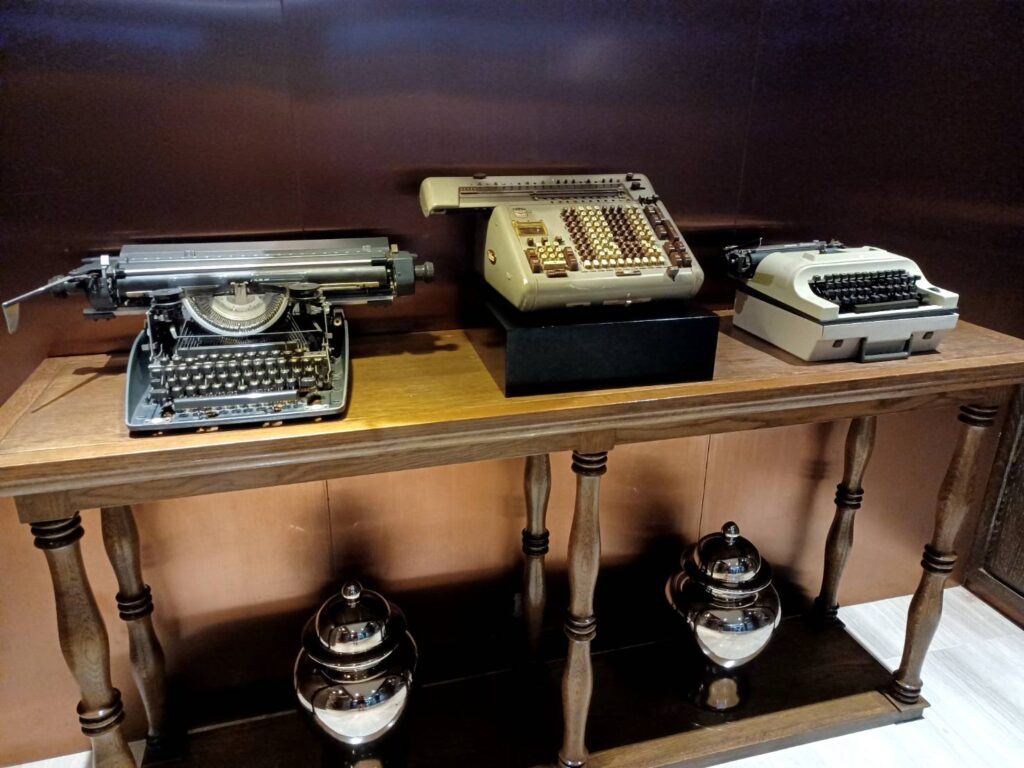 Went back to my room to start my work at the day. below is the view from my room to over look the BTS skyline in Phrom Phong.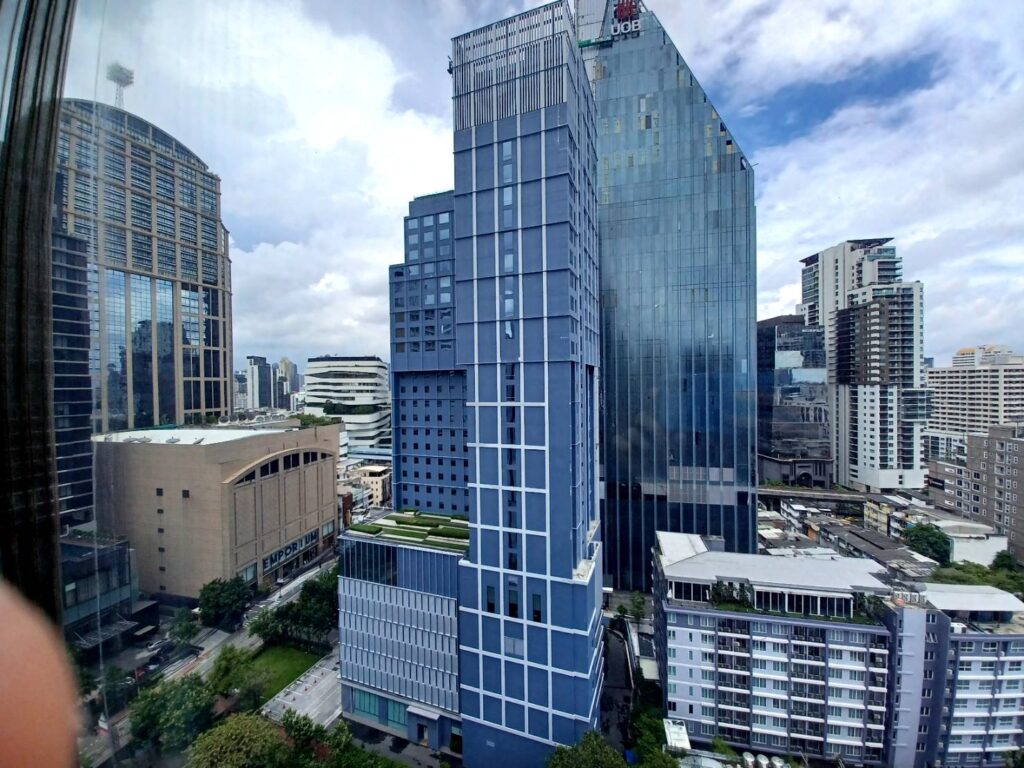 Standard check out time is 12:00 pm but I extended until 16:00 pm thanks to the benefit of diamond membership. late check out request can be made but based on availability only. Since this time is not crowded for hotels in Bangkok, it was easy to ask and obtain late check out privilege.
Executive lounge service at Scalini restaurant
At check out day, 14:00 pm first I went to Mondo restaurant at ground floor to have afternoon tea set but staff told me that executive lounge service is moved to 2nd floor Scalini restaurant on Friday and Saturday. So I climbed up stairs them back to Scalini restaurant where I had breakfast in the morning.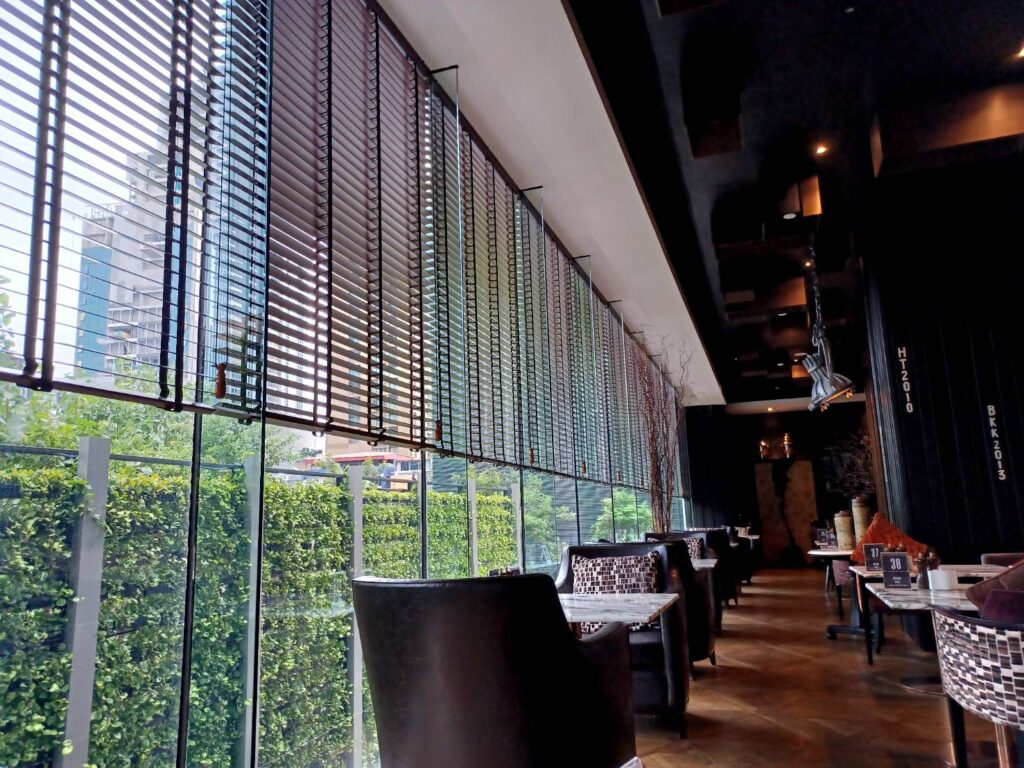 Afternoon tea set is ready to serve. Box set is for take out for guest's preferance.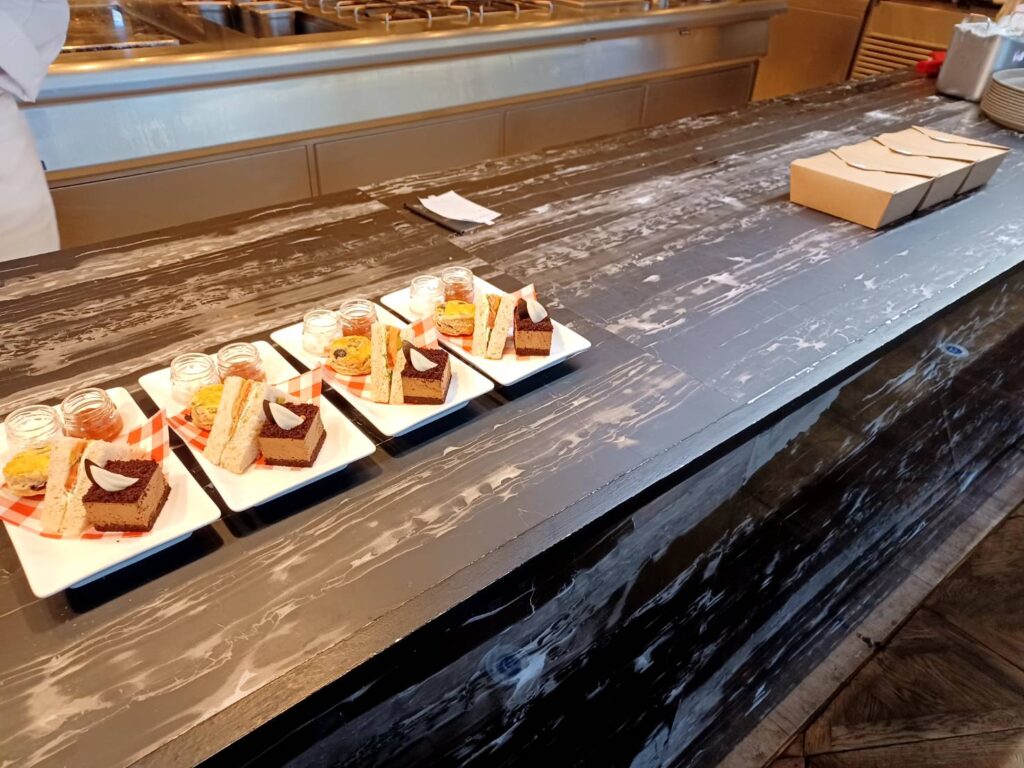 Here is my afternoon tea set with hot chocolate.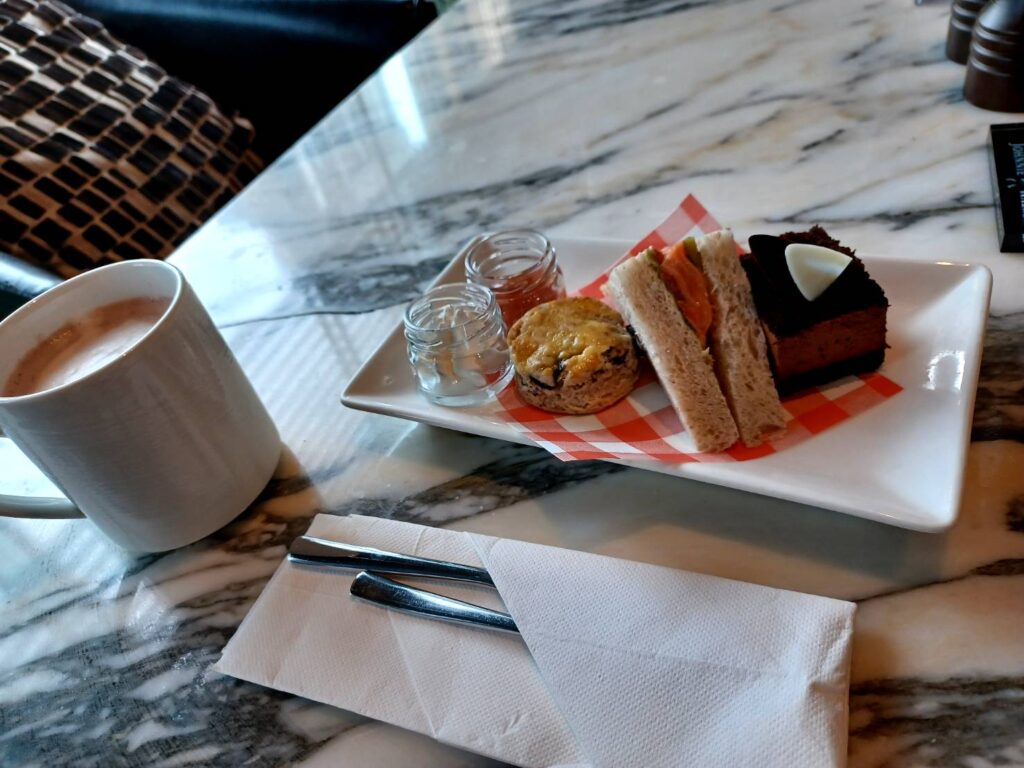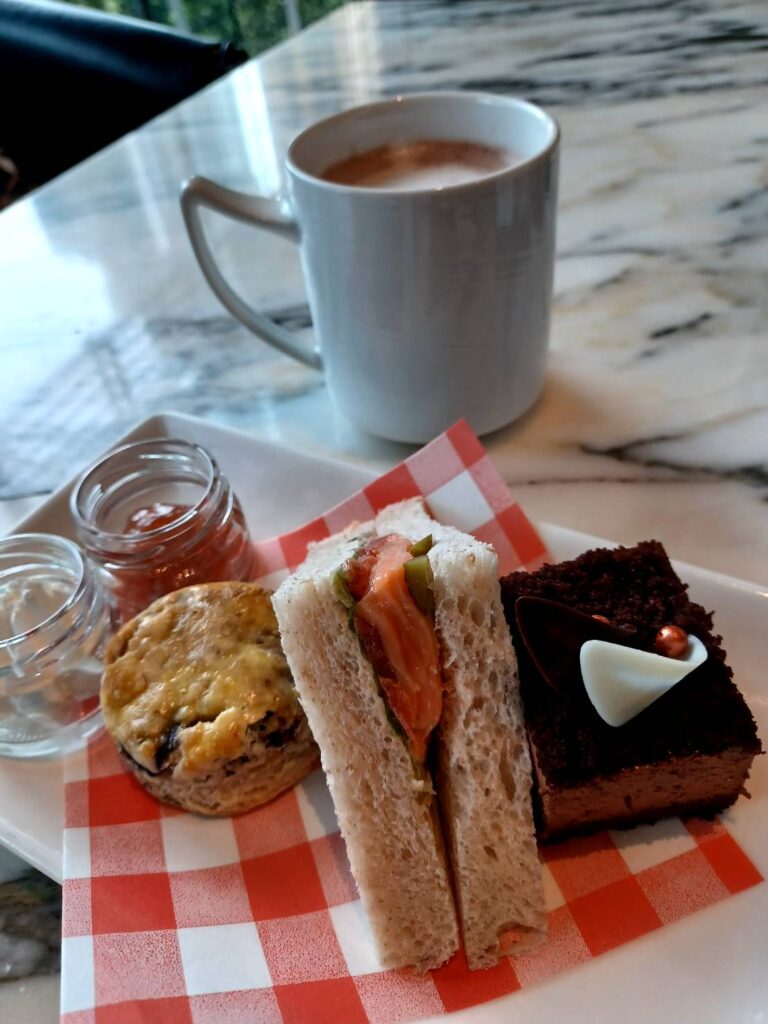 I love this chocolate cookie, tastes so yummy. I wanted more and more but considering sugar intake, I decided not to take much, 55.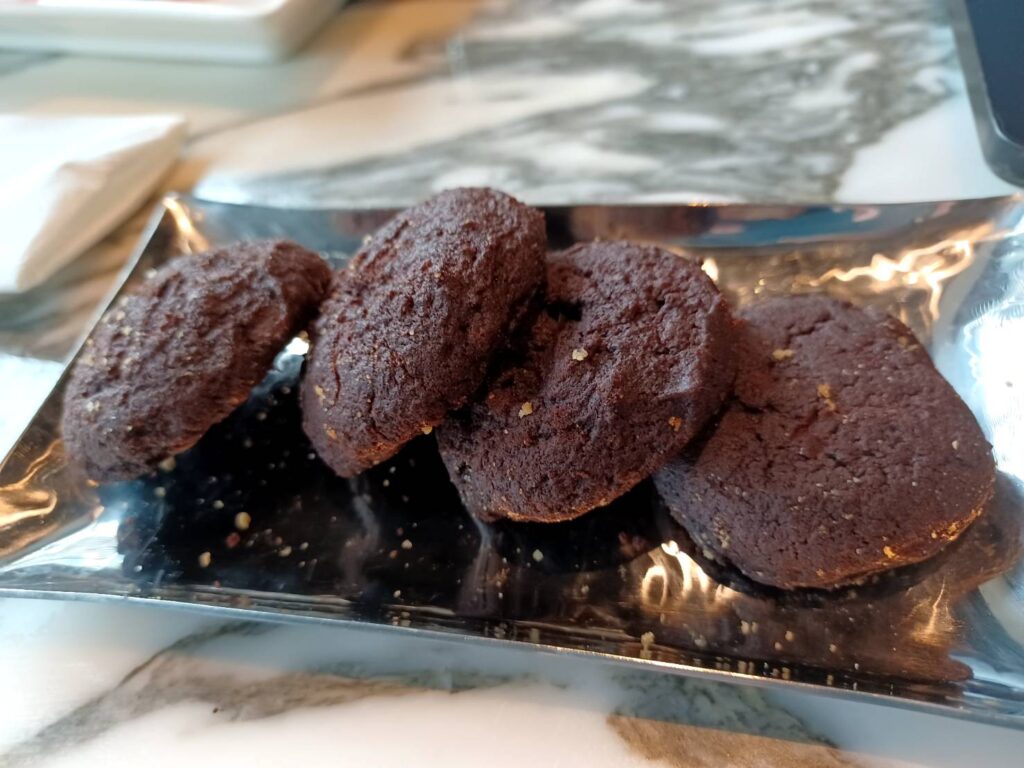 Facilities
In the last I will show you the facility availability as of September, 2021.
Gym on 26th floor is closed still. No operation since April due to Covid control order by the government.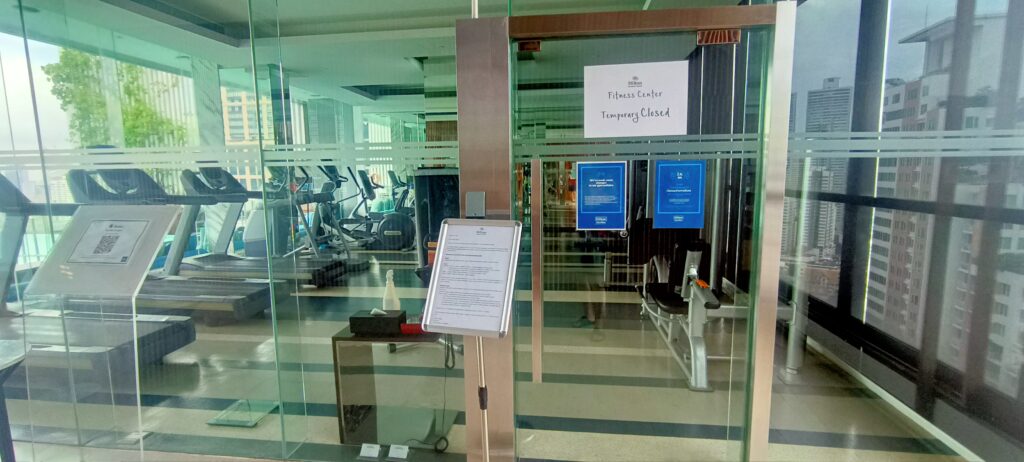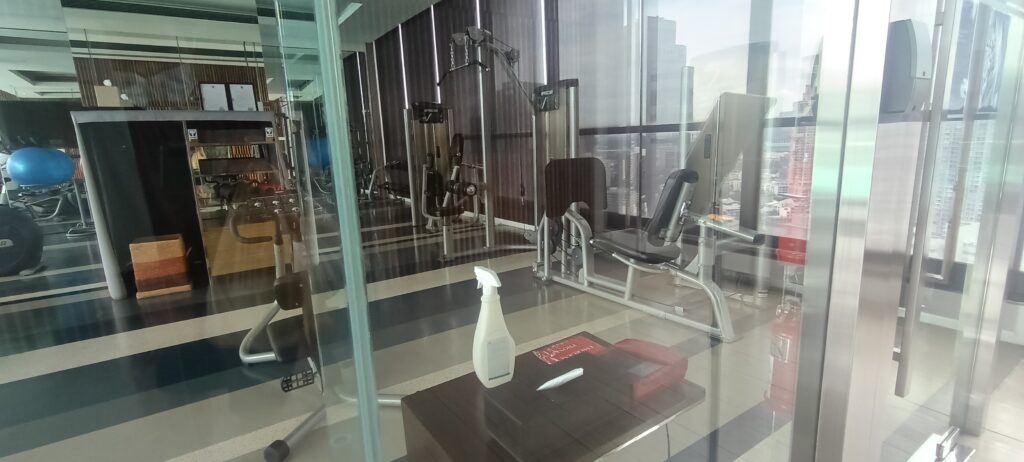 Pool is back to use!!. September 1st order enabled outdoor sports to be opened as long as is can be assured for good ventilation ang hygiene control. Opening hours from 7:00 am to 19:00 pm.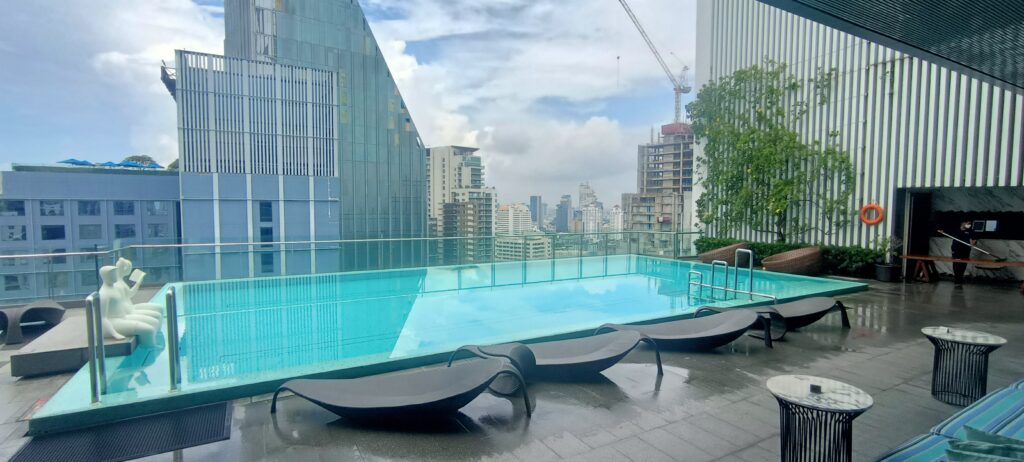 Conclusion
As usual I can be relaxed and work comfortably by warm welcoming from the staff I know. Covid-19 makes situation very tough for hotels so as much as I can, I will try to stay at hotels to support them.
Whether good or bad, hotels offer affordable price and alluring options to attract more from Thai residents. Hilton Sukhumvit Bangkok also can be stayed more than half (paid only 1,300THB this time) of its normal price for room only so I would recommend readers to try the hotel stay to experience nice hospitality from them.
From next month, October, now government is considering to open the country more to tourist from all over the world so the situation will get better to hotel and tourist industry. I will update also the hotel situation in Bangkok so that the readers can get to know the situation.
See ya!