Welcome back to "fitravelife.com"! As I mentioned in previous posts this year, I set target to join WNBF "World Natural Bodybuilding Federation" bodybuilding competition not TBPA competition in Thailand to focus more on natural bodybuilding competition.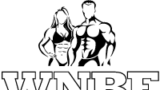 World Natural Bodybuilding Federation
The Elite Drug Free Platform for Bodybuilding and Physique Athletes Worldwide WNBF Features WNBF Partners
Unfortunately, there is no affiliated organization in Thailand, I will fly to nearby countries in Indonesia on July and Philippines on September to join the competition. For those who are interested in such competition, I will share event details and how to register for the event.
WNBF Indonesia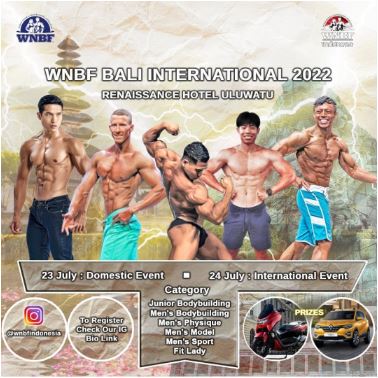 Competition details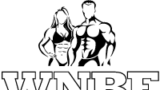 WNBF Indonesia
Event Info July 23-24, 2022 Location Uluwatu, Bali Amateur Classes Bikini Bodybuilding Men's Physique Event Links Read Banned Substances ...
Date: 23th (domestic) & 24th (international) July, 2022
Location: Uluwatu, Bali
Venue: Renaissance hotel
WNBF Indonesia will be held first time from this year and registration is already open for every body around the world. As I checked on their official Instagram account, many foreigners are invited to join international edition on Sunday from Portugal, Spain, and UK etc.
Category
Everyone can select his category up to 2 upon registration.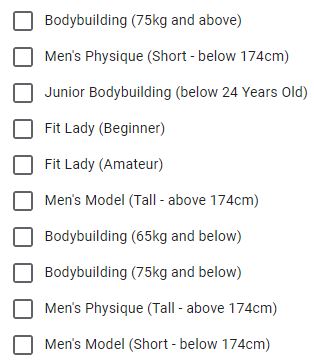 Registration
Registration can be done through below link, you can submit your personal information and joining category and class via google form. Upon registration you do not need to pay anything, foreigners can pay all inclusive fee 350 USD on site as they mentioned. (Domestic category athletes will be charged only 500,000 Rupiah ≒ 35 USD only…)
@FistzMediaStar | Linktree
FistzMediaStar berfokus membangun Digital Media untuk anak muda berkarya.
In registration page also says that all foreign athlete must be a member of WNBF in your country to join WNBF Bali version. i understand from this sentence that foreigner cannot be a member of WNBF Indonesia so I decided to be a member of WNBF Philippines where is nearest organization from my current base in Thailand. When I made registration for WNBF Philippines, I could also apply for a membership of them.
And one thing, I do not understand the selection below, does it mean that I have to stay either of hotels since I am not sponsored athlete?? At his point, I sent email to their contact below but I haven't received any reply so I decided just ignore this choice then I booked my hotel by myself.
Once you completed google form then submit, you will just received copy of google form input to your e-mail address. Let's see how organizer will contact after registration is closed. I still have many questions for this event but I understand that this is first time for them so I do not expect that every preparation will be done smoothly. I just let it go and wait for their approach so that I can focus more on training and nutrition to prepare for the event not on the things I cannot control.
Registration fee: 350 USD (including polygraph test and tanning) paid on site
Deadline: July 1st, 2022
Contact: registration@thinkingtub.com
Below slide show helps you to understand the details of each category and judging criteria. However, event place, polygraph test schedule and other information is not announced yet at this moment as of June 6th.
WNBF Philippines 5

Competition details
Ed U L N 23590G €7.80 wnbf.ph
Ke L fü Al, E Sie Ed U L N 23590G oßen Ai wnbf.ph
Date: 17th September, 2022
Location: Quezon Province
Venue: Sariaya Sports Complex

Changed to Tayabas city
Unlike Indonesia edition, WNBF Philippines organized several events already, this year they will have 5th year competition in Quezon province of the Philippines, which is located 3 hour by car from its capital city. Polygraph schedule and tanning session details were not yet announced also. However from past event, I assume that these can be done one or two days before the competition day so I booked my air ticket to have enough time around 2 days for these requirements in there.
On 26th June, one month after my registration, I received confirmation email from organization that mentions more details about competition. it says all competitors must join orientation on 16th Sep 5pm, previous night before event day, so I must arrive at Quezon province before this.
I also need to complete polygraph test and body tanning in designated place by WNBF. I have full day available on 15th Sep so I hope I can make it done in a day.
As I considered first, 2 days more is needed in the Philippines before the event day, so my scheduling so far is on plan. I will fly to the Philippines on night of 14th Sep.
In regard to all preparation, I will make another post in timeline so that you can have ideas how you should prepare for the competition.
Category
For Men's division, they have both bodybuilding and Physique category. For each category, divisions are divided into several age group. Open class is only available for those who have ever joined WNBF event before. When I join WNBF Philippines, I already would join WNBF Indonesia edition so I chose Open division for my class. Open class winner will be entitled to obtain WNBF professional qualification.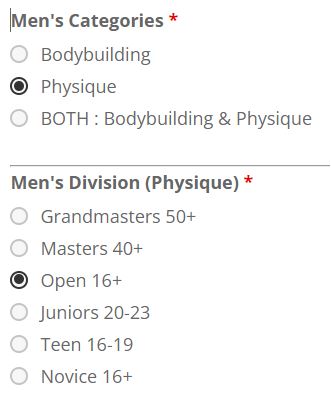 Female category is only available for Bikini.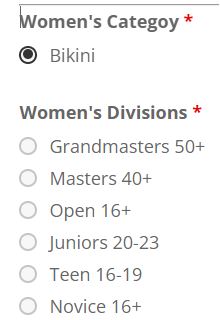 Registration
Registration links are below. Your personal information shall be filled in the form. To joining the competition, you must be any of WNBF affiliated organization member. If not yet, you can be a member of WNBF Philippines upon registration for the event. Joining fee is 2,500 PHP, valid for a year.
H, AM L P He Pn D u €10.88 wnbf.ph
Hi , Ke L fü Al, F Sie Top-A für AM L P He Pn D u wnbf.ph
Army Cs Kord M Fütze Bp €0.99 wnbf.ph
Ke L fü Al, F Sie Top-A für Army Cs Kord M Fütze Bi wnbf.ph
Registration fee: 1,500 PHP by May 31st, 2,500 PHP by August 27th and 3,000 PHP by September 10th
Deadline: September 10th, 2022
Contact: https://wnbf.ph/contact-wnbf-philippines
At the timing of registration, registration fee and membership fee payment is required through GCash, BPI family bank or Paypal. Since I am not residing in the Philippines now, Paypal is the easiest choice to pay by my credit card. Polygraph test and tanning fee will be charged at the time when conducted.
All fee table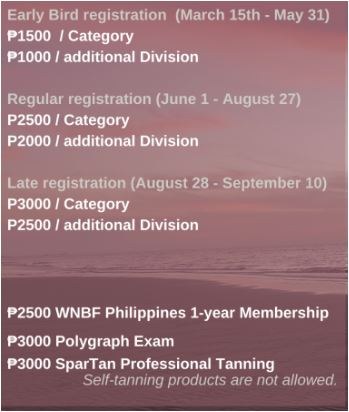 Conclusion
Thank you for reading this post! I am done for registration for both Indonesia and Philippines competition. There are some points still not clear even for me. I will update one by one so that those who are interested in these events can refer to this post when they join.
Since I competed in last event at Sisaket province, Thailand, I started bulk up to build muscle then now come back to diet phase to reduce fat and make body for competition in July and September. I hope to enjoy both events and see good results!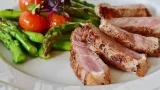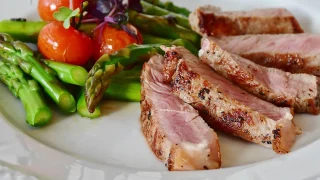 Lean bulk up plan after E-san classic competition
Welcome back to "fitravelife.com" For the past 2 months, I was preparing for the bodybuilding competition, "E-san Classi...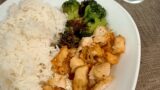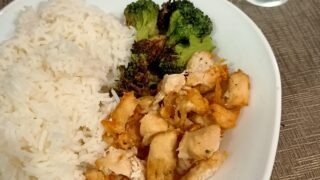 Diet meal for bodybuilder in Bangkok and recent workout routine
Welcome back to fitravelife.com! Since June, 2022 I started diet now to prepare for my competition in July and Septem...
See ya!