Welcome back to fitravelife.com!
This time, I would like to introduce another branch of Jetts Fitmess, Cosmo Bazaar in Nonthaburi province. This branch is located in international convention center "Impact" realm and Thunder dome stadium by Muangthong United FC. You might have chance to visit this area for some events. In such case, please try to use this branch for workout experience. This branch is very spacious and has unique equipment so I always use when visiting for football game.
When 2nd lockdown took place in January 2021 for 3 weeks, I came to this gym to seek for the place to do exercise. It was thrilling moment that after office work I took 4 hours round trip to conduct quick workout here.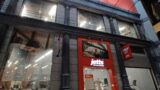 Complete guide to Jetts Fitness Thailand and Jetts 24 Hour Fitness - Asok
Welcome back to fitravelife.com! I came to Jetts Fitness - Asok branch this time so I will introduce their service an...
How to go to Cosmo Bazaar branch.
As mentioned, gym is located Muanthong Thani, Nonthaburi province. Easiest way to go is to take mini van from victory monument for 35THB, 30 minutes. Bus No. 166 can also bring you but it takes you more time about an hour since it goes to Pakkret, west end of Chaeng Watthana road.
Below is the minivan to Impact area and Cosmo Bazaar.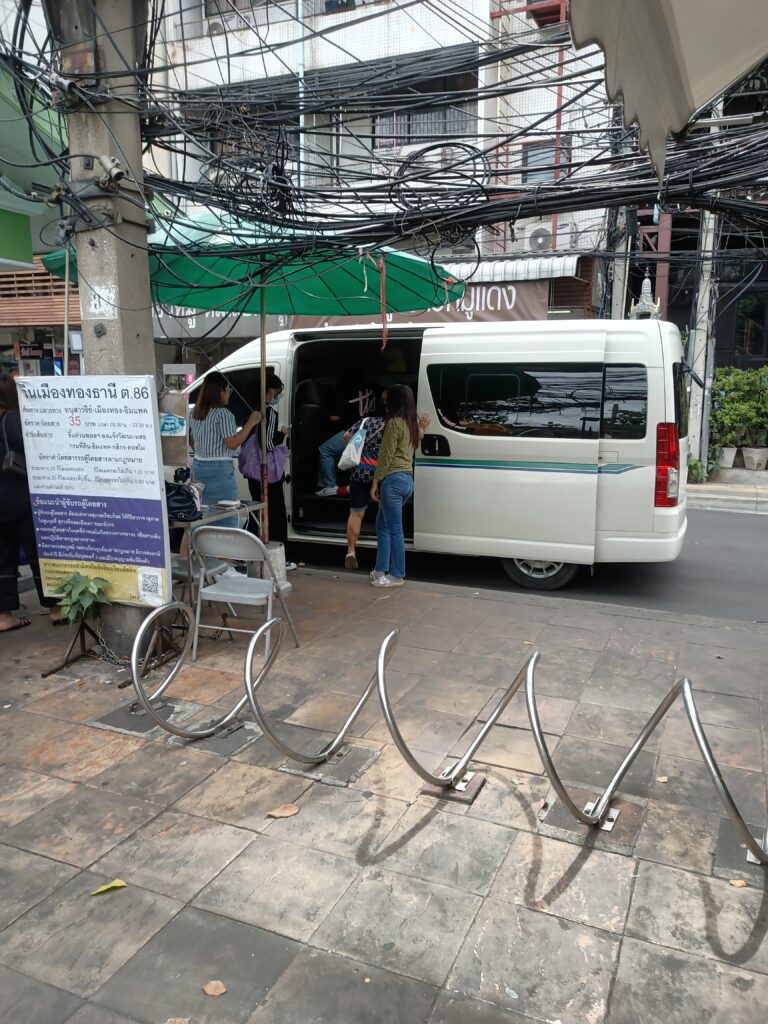 Unfortunately, they had korean idol group concert so many young fans are waiting in line already. However don't worry for such situation. Mini van staff they will prepare for more vans to increase transportation capacity.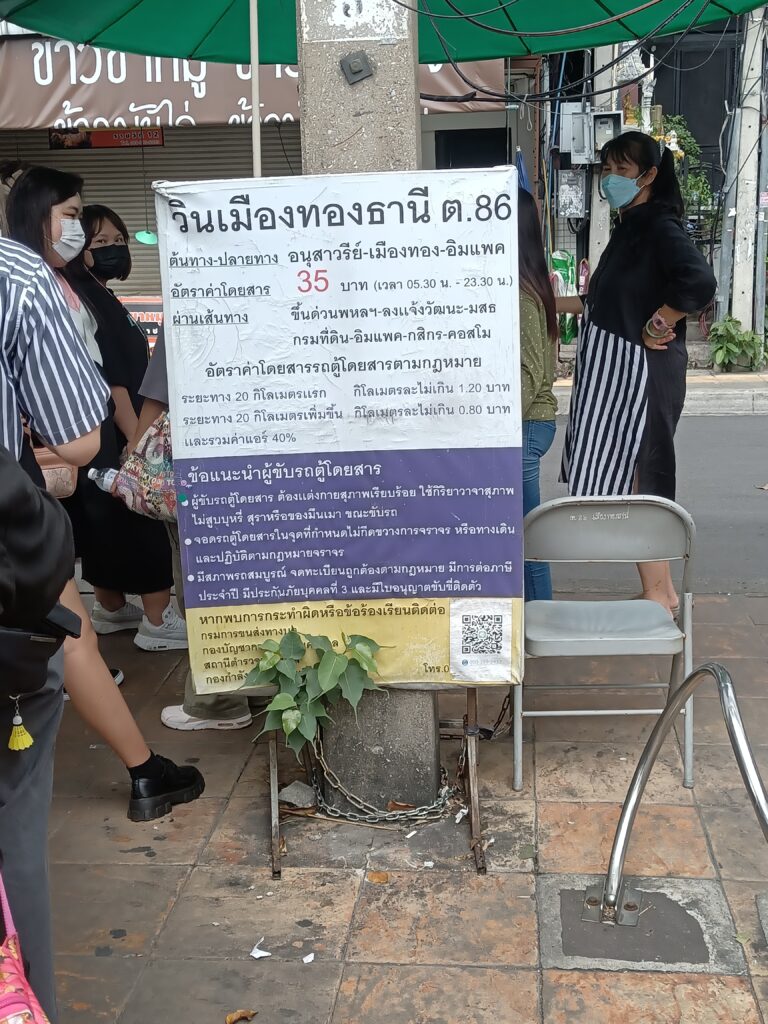 These lines were cleared in 20 minutes by several van operation. One minivan can carry 13 person at one time.
35THB fare will be collected inside van. Driver will give small bascket to all passengers to put money. Best way to pay is of course, you prepare exact amount beforehand. In case you have only 50 or 100THB, you can wait for other passengers to pay then exchange your bill with coins inside basket. Worst case, you have only bigger bills like 500 or 1000THB, when you drop off, you can directly pay to the driver to break the bills. This will be nuisance for drivers so you try to avoid such situation. In Thailand, to pay transportation, be reminded to carry small bills for smooth payment.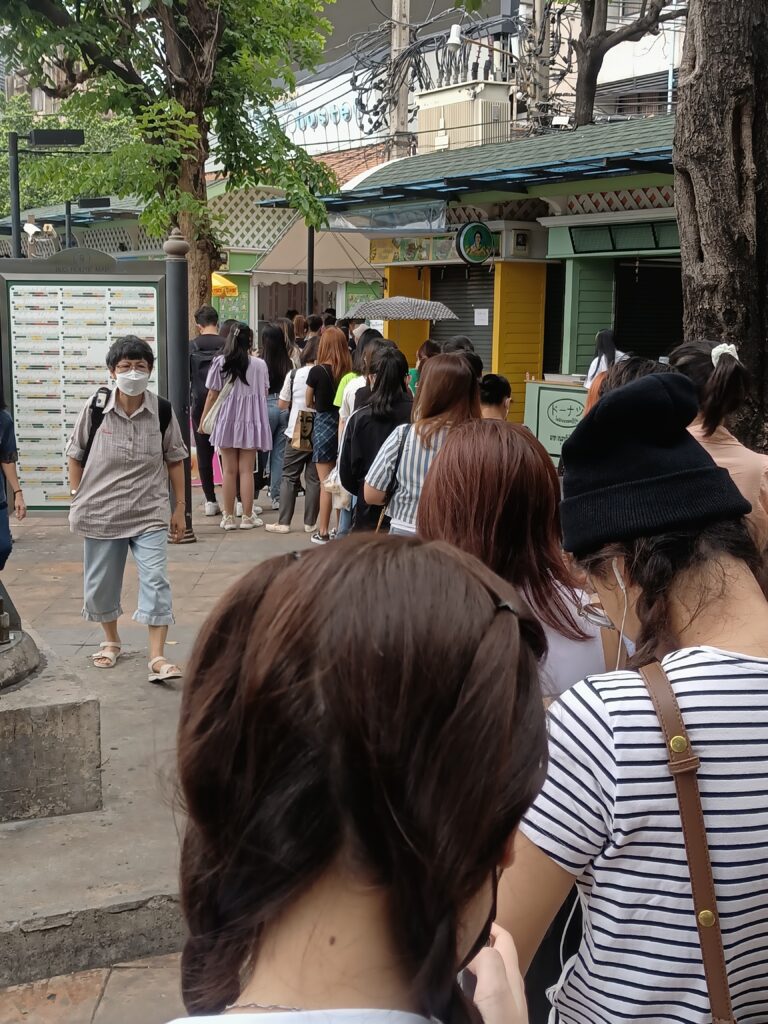 Finally I got into the minivan, Only 30 minutes are enough to reach Impact area by highway. Most people got off here for concert maybe.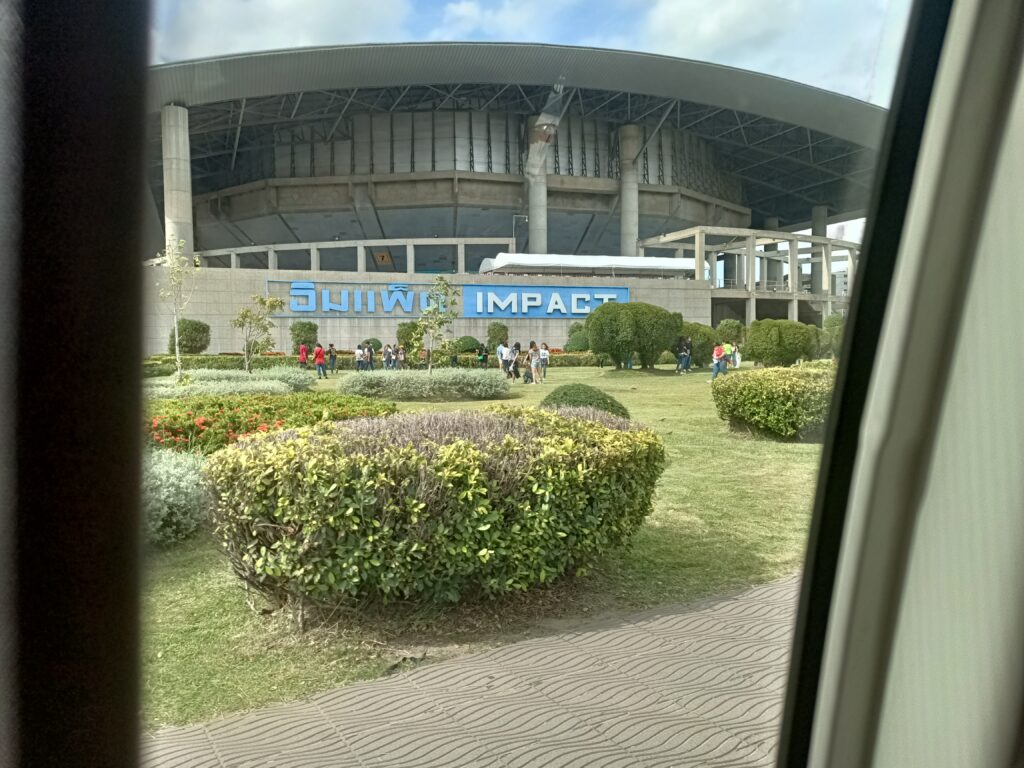 Mini van lastly stops at van station inside Cosmo Bazaar parking lot. Before COVID-19, last van starts from here to Victory monument at 10pm. But now it became to 9pm so be careful of their operation schedule. (as of July 2023)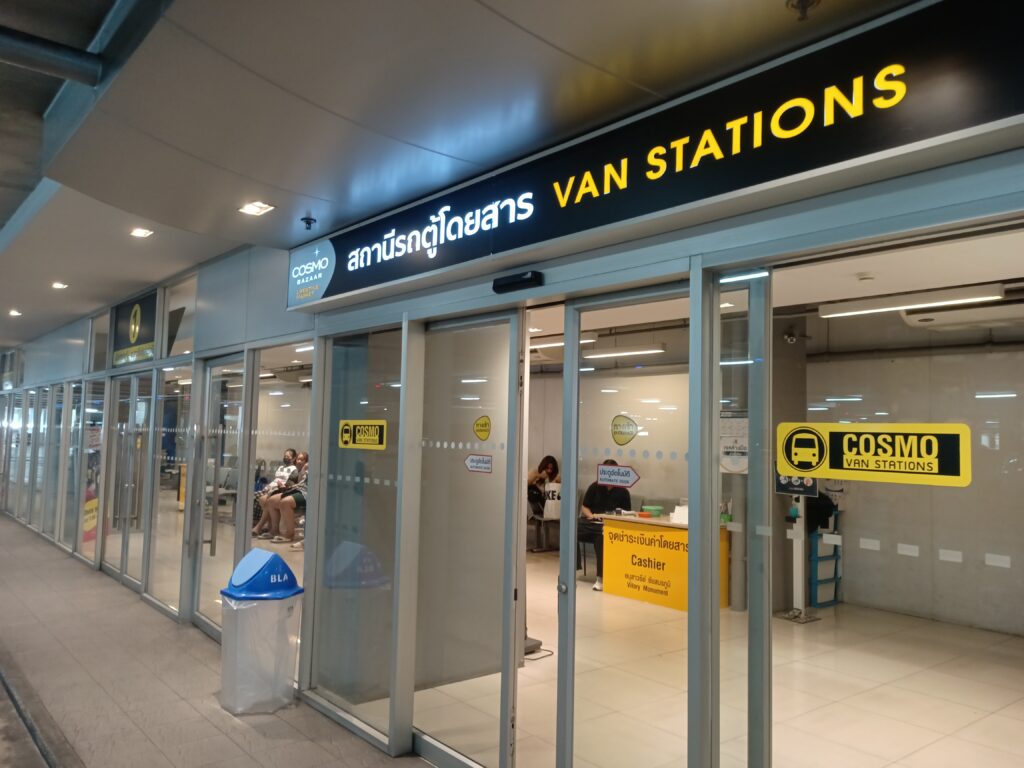 Entering Cosmo Bazaar, Jetts Fitness is located one floor up from Mini van station. At ground floor, you can buy food stuff at MaxValu Supermarket by AEON group for cheap price.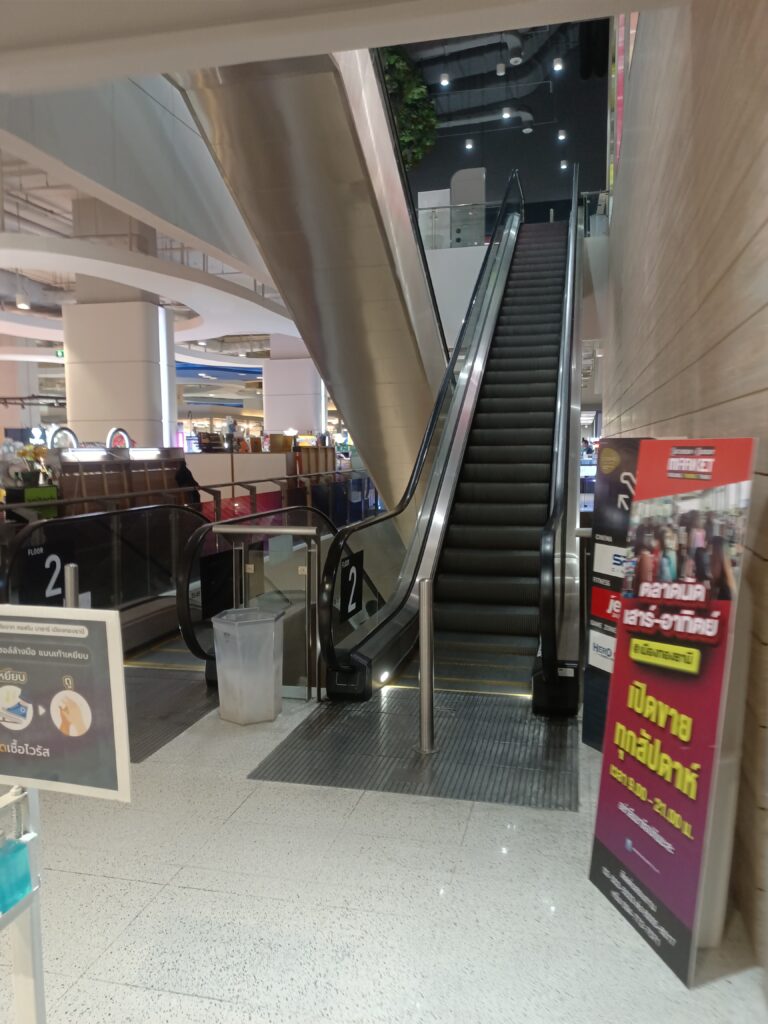 MaxValu food court was recently renovated.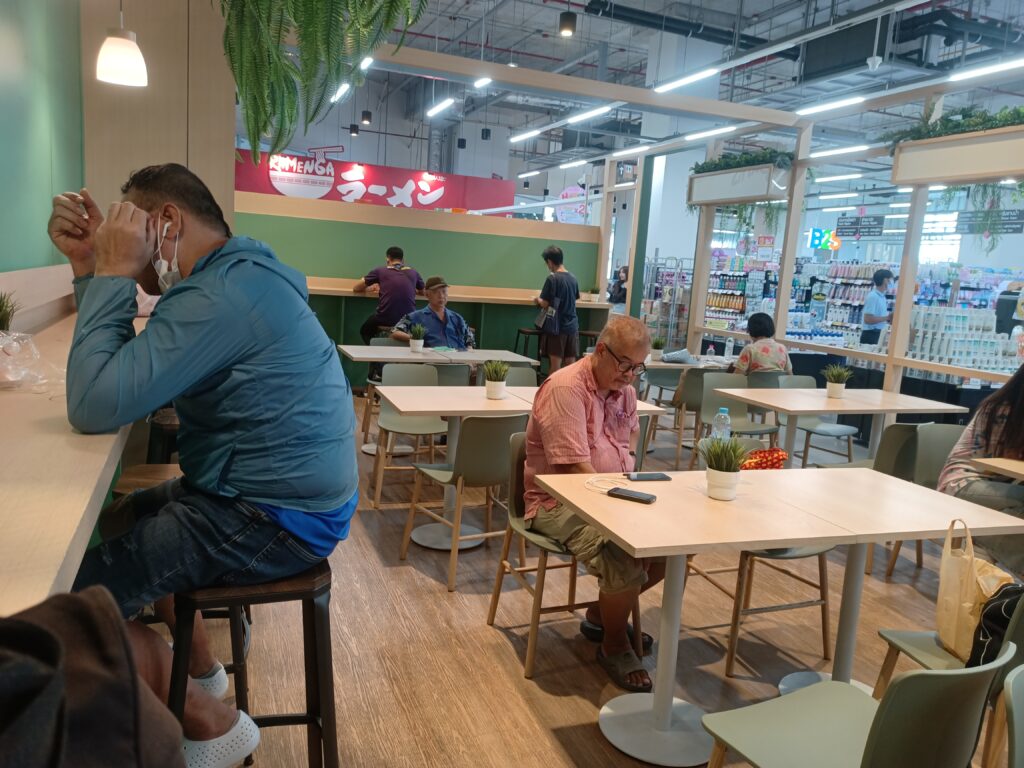 You can charge electric devices for free.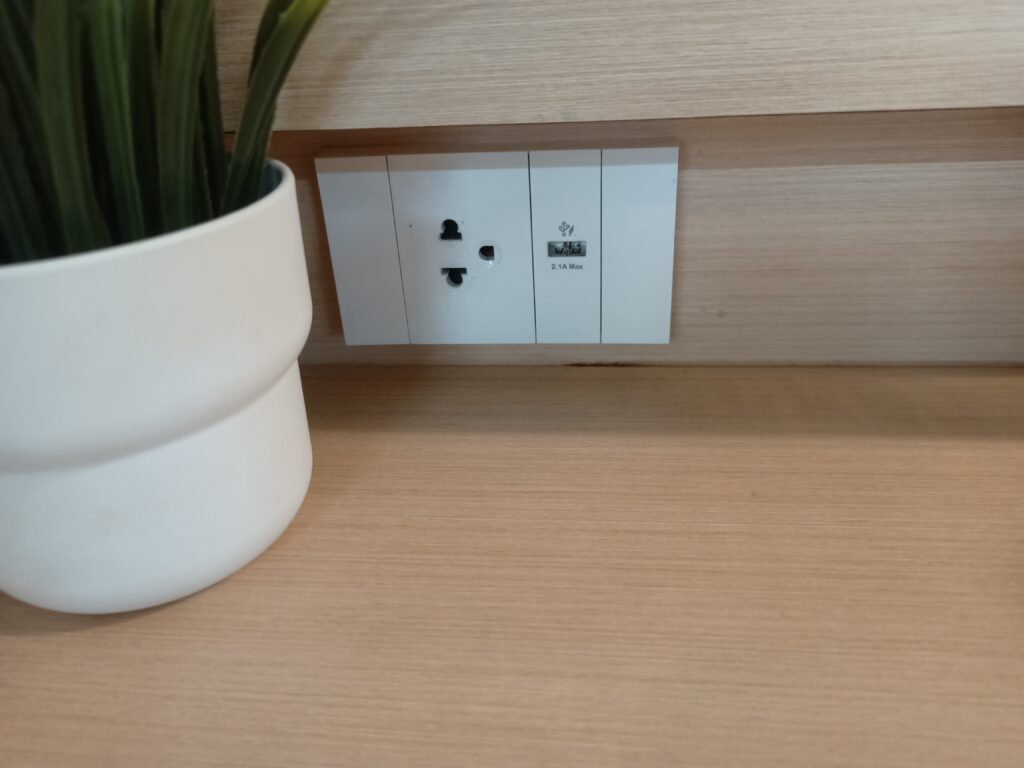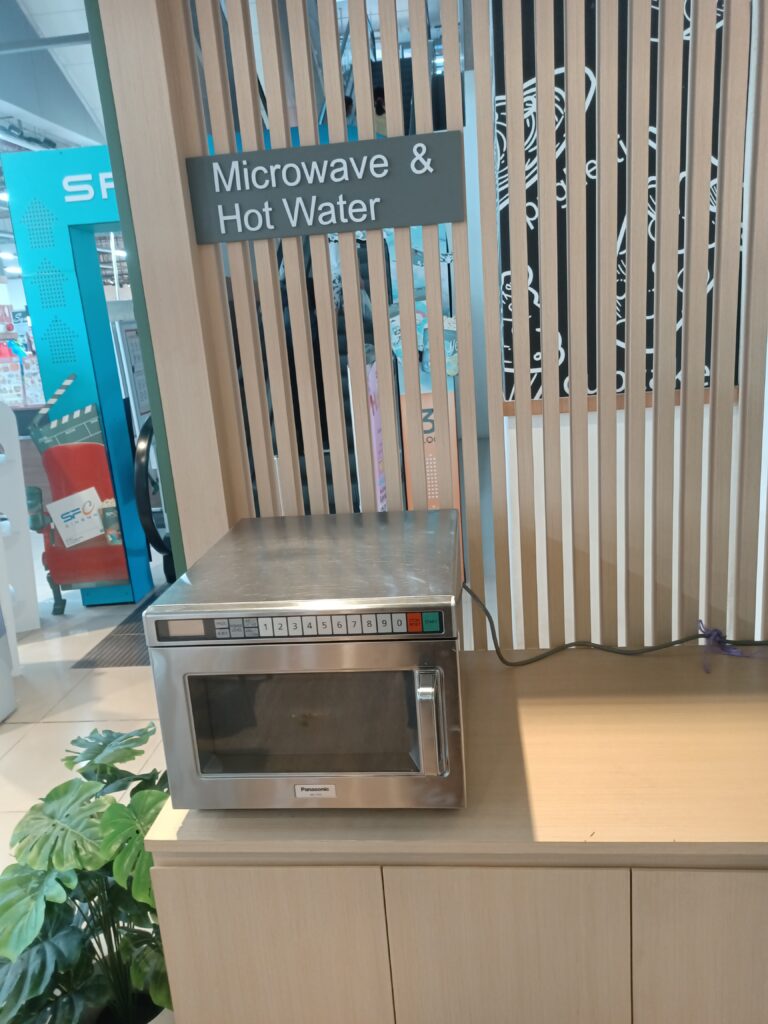 Big sized Supermarket offer not only traditional thai food box but also Japanese style ones. AEON is Japanese company which operates biggest mall group nation wide in Japan.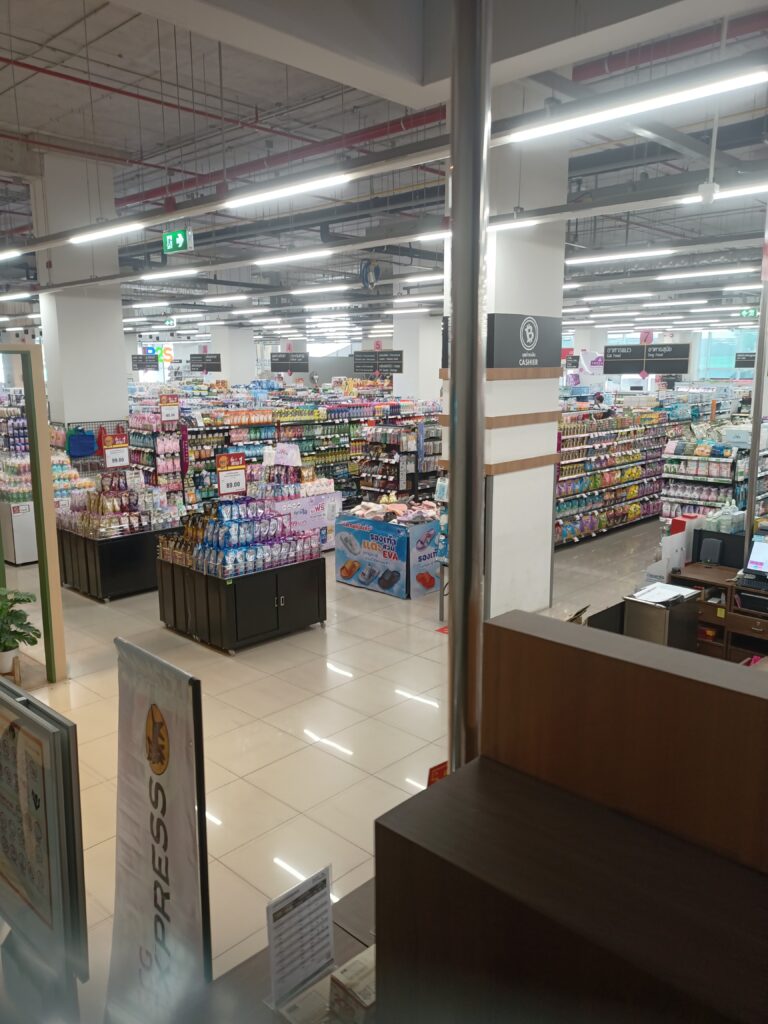 Let's go up to 3rd floor once your stomach is ready.