Welcome back to fitravelife.com!
This is another Jetts Fitness branch review in Nakhon Ratchasima (Korat) Province in Thailand. I spent my weekend holiday to do gym workout and watch football game in this second most populated city in Thailand.
Since my home in Thailand is in Bangkok, I took long distance bus from Mochit bus terminal. Bus trip was exactly 3 hours from Bangkok to Save One which is market district in Nakhon Ratchasima. One of Jetts Fitness is in here and another one in the landmark of Korat, Terminal 21 shopping mall.
Bus driver announced drop off point when arriving at Korat. He called me since I informed to leave the bus in advance.
In case you are nor familiar of my home gym, Jetts Fitness, you can read the article below for general idea. They are biggest fitness groups in Thailand so it is convenient for me to use gym in province.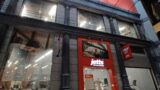 Complete guide to Jetts Fitness Thailand and Jetts 24 Hour Fitness - Asok
Welcome back to fitravelife.com! I came to Jetts Fitness - Asok branch this time so I will introduce their service an...
Location of Gym
1485 Thanon Mittraphap, Tambon Ban Mai, Mueang Nakhon Ratchasima District, Nakhon Ratchasima 30000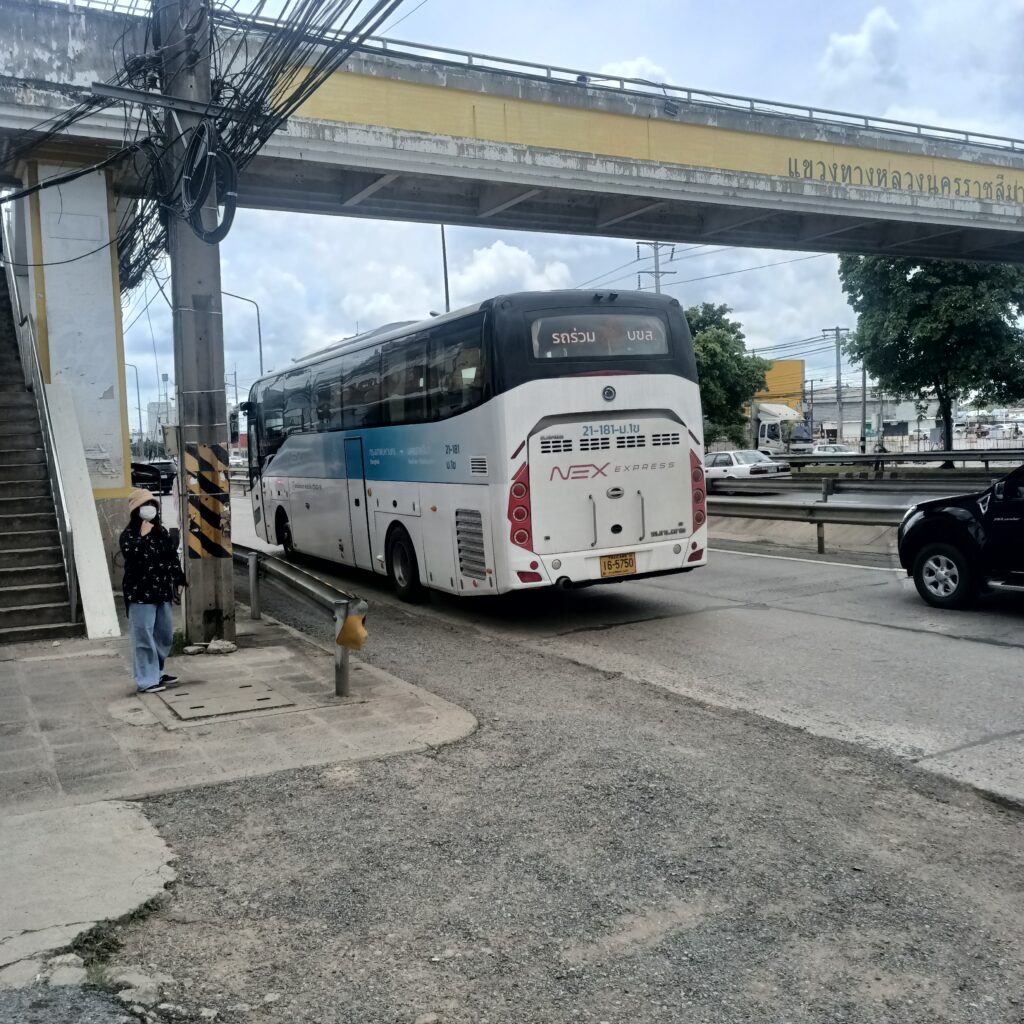 Save One Korat surroundings
Save One area has outside market, some restaurants, banks and bars.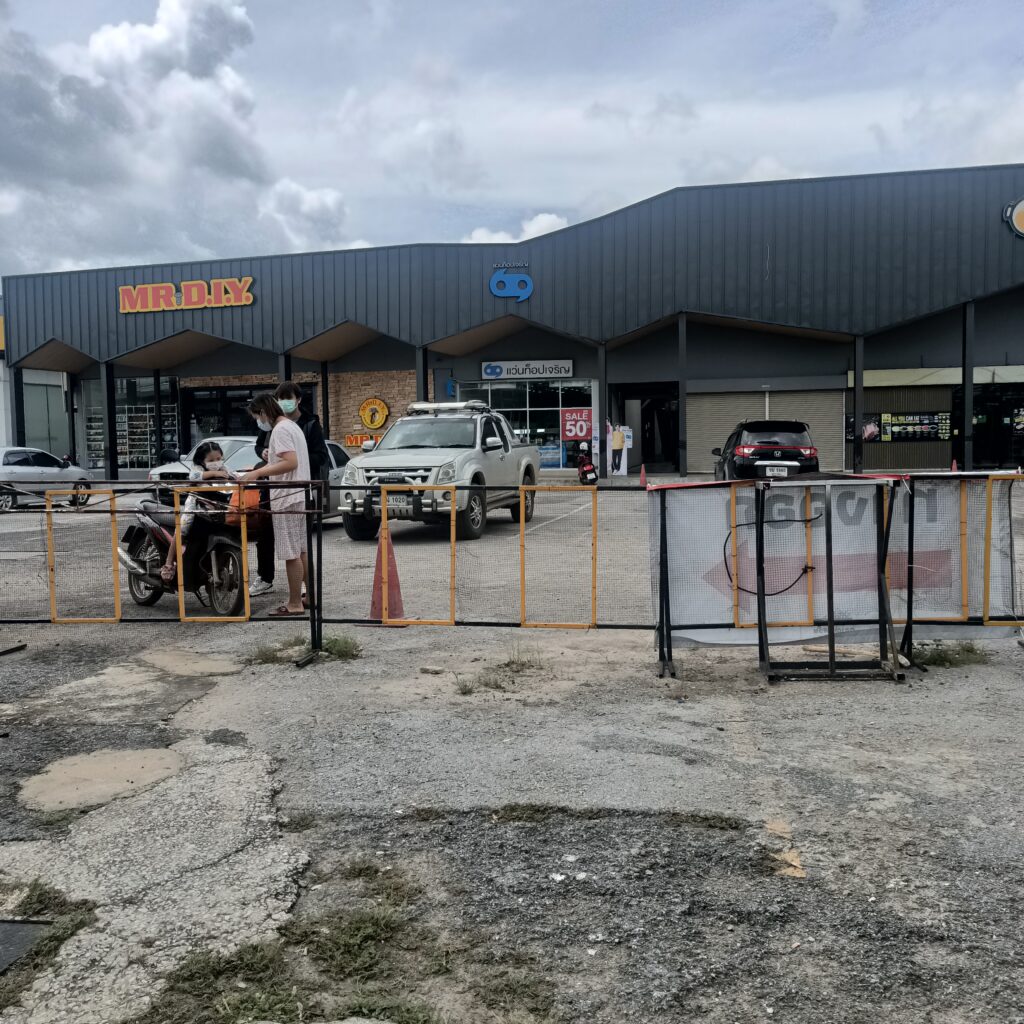 BaNANA is multimedia store where you can find electronics and computers.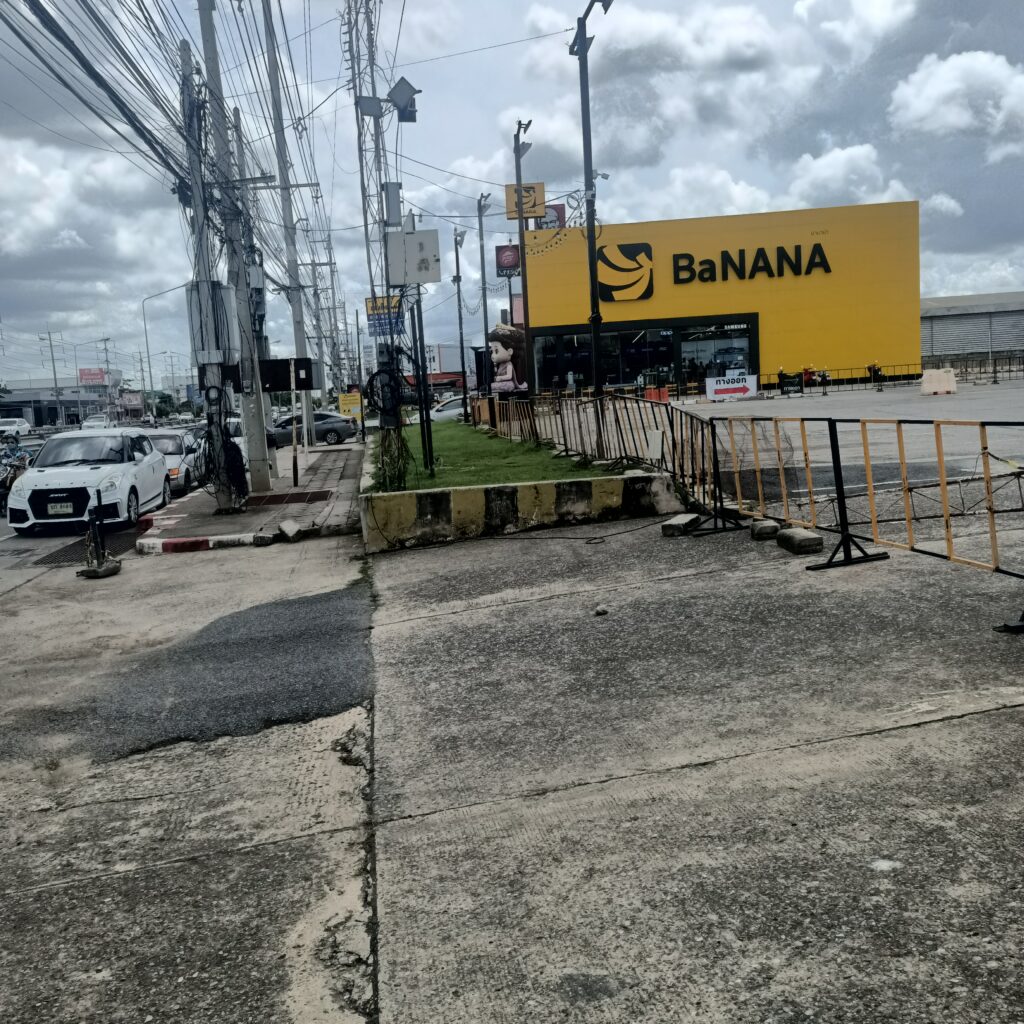 KFC and Pizza hut is next to gym, well no reason for me to visit, 55.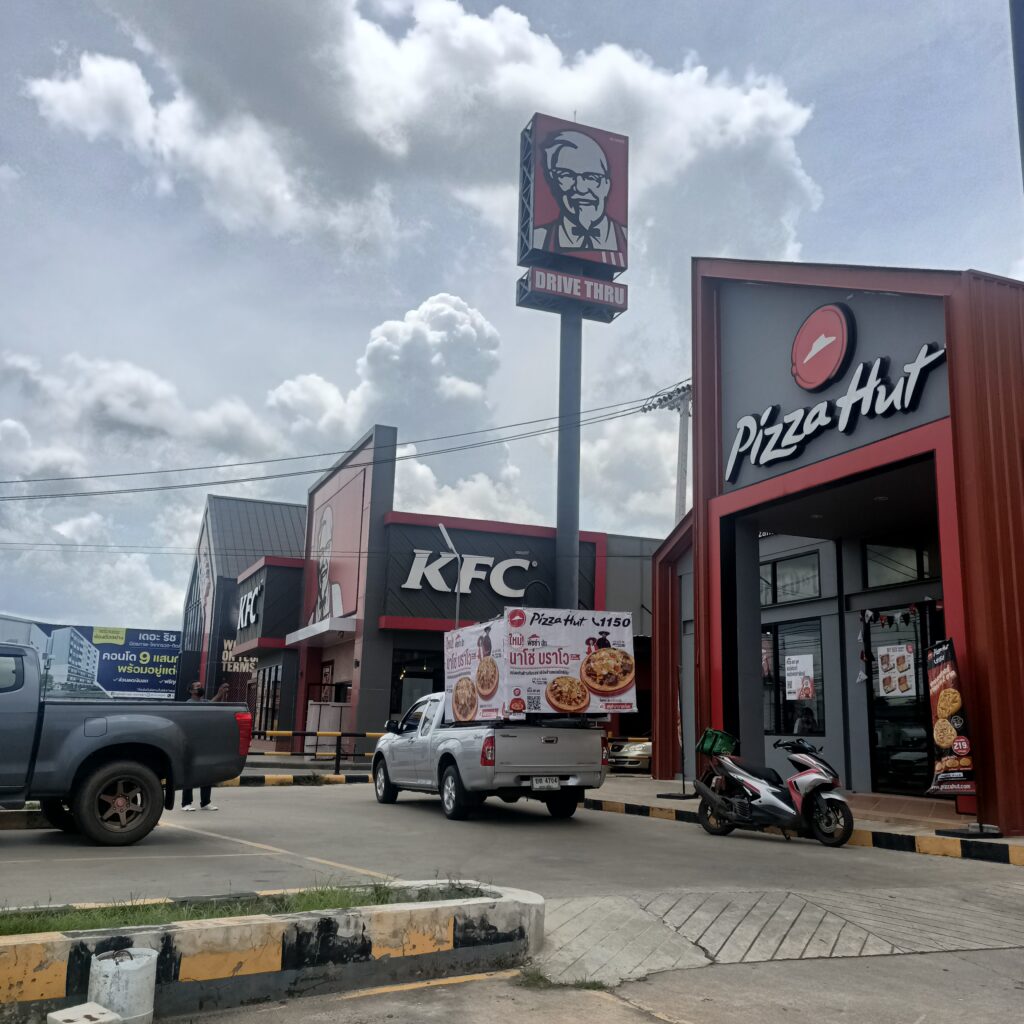 Here comes Jetts Fitness – Save One Korat!!! Amazing they have their own building like Little walk branch in Pattaya.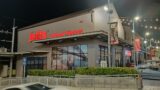 Jetts Fitness - Little Walk
Hello, everyone! Welcome back to "fitravelife.com" Let's see another gym in Pattaya for Jetts Fitness. This time, I came...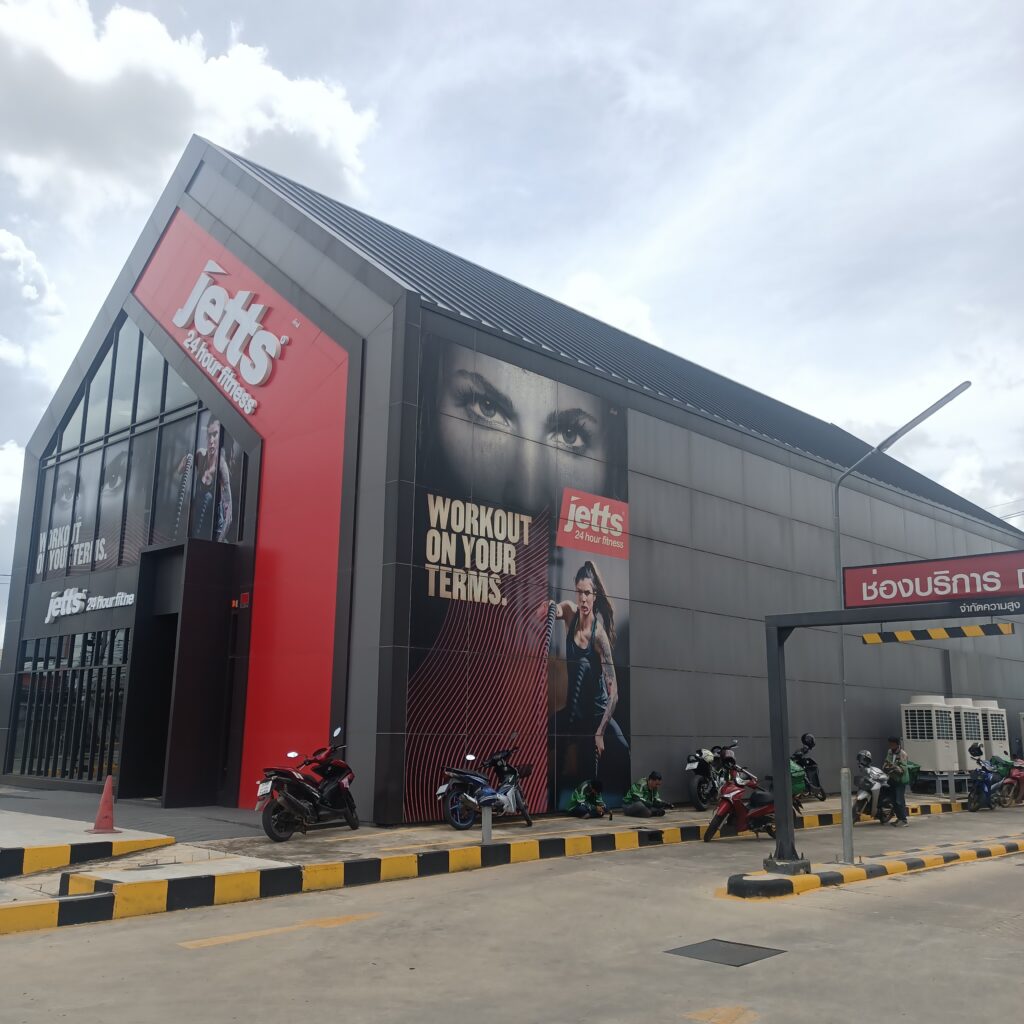 Closer view of entrance. You can enter with member card anytime. If you are not member yet, you can visit during staff hours from 6 am – 10 pm every day.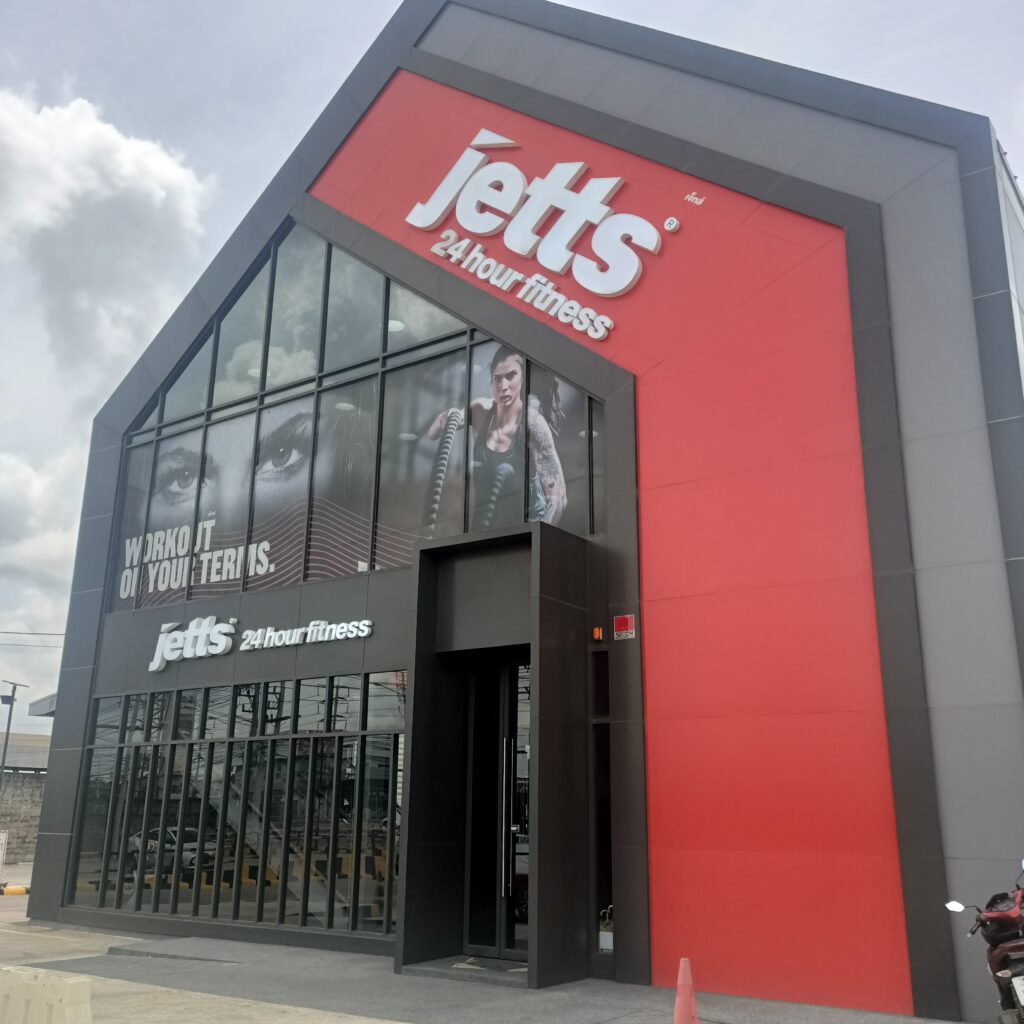 You can imagine how I was exciting when coming to new gym. This is the back end shot of gym.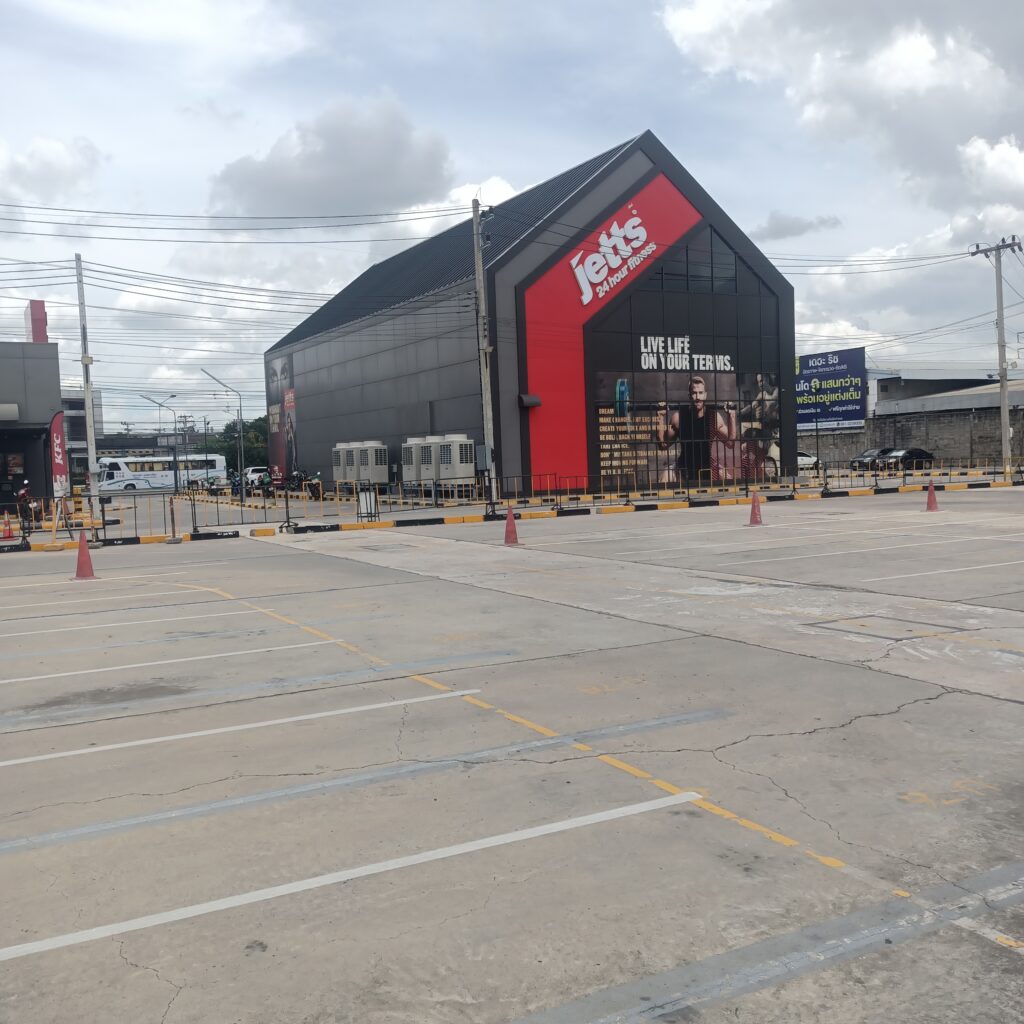 Banks and, dental office and some restaurants can be found at the back of gym.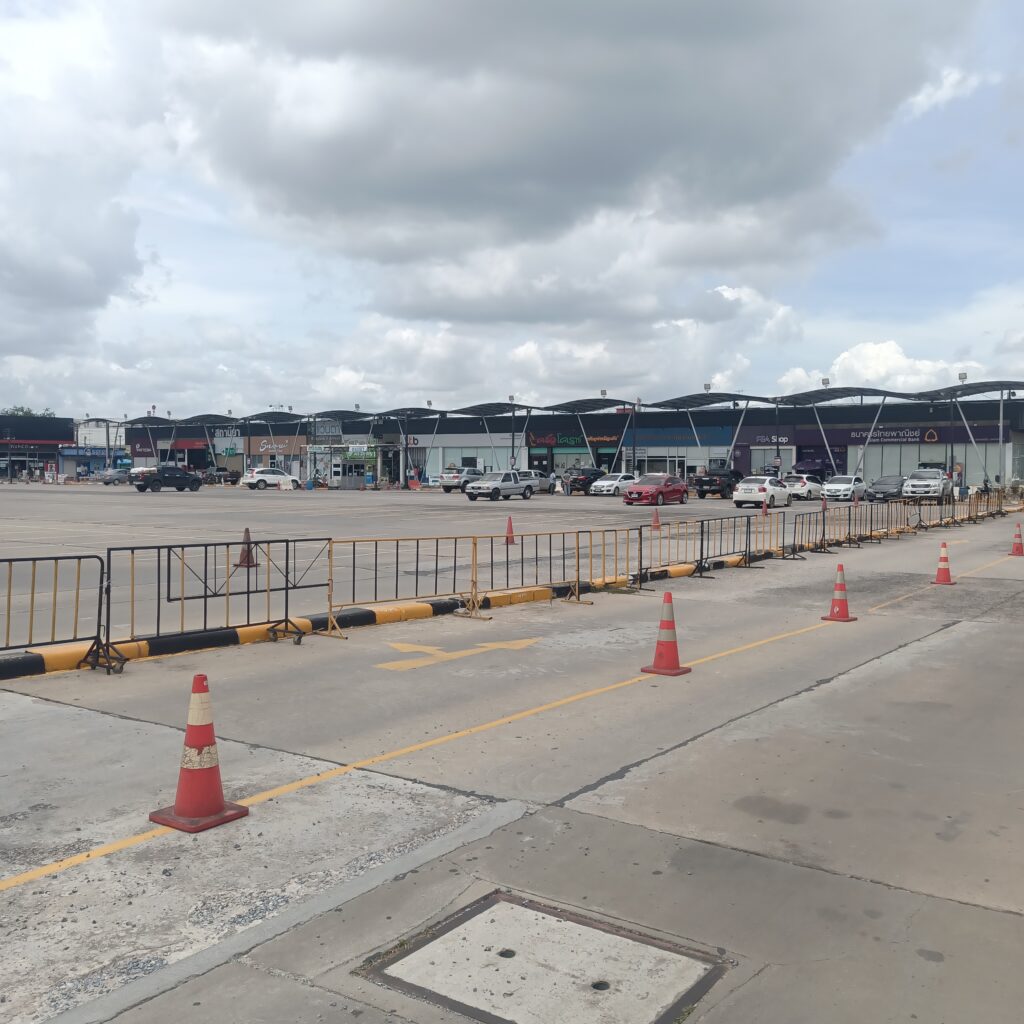 I found local convenience market "WishCO" at the back of gym to get some coffee before workout. There is also Seven Eleven nearby.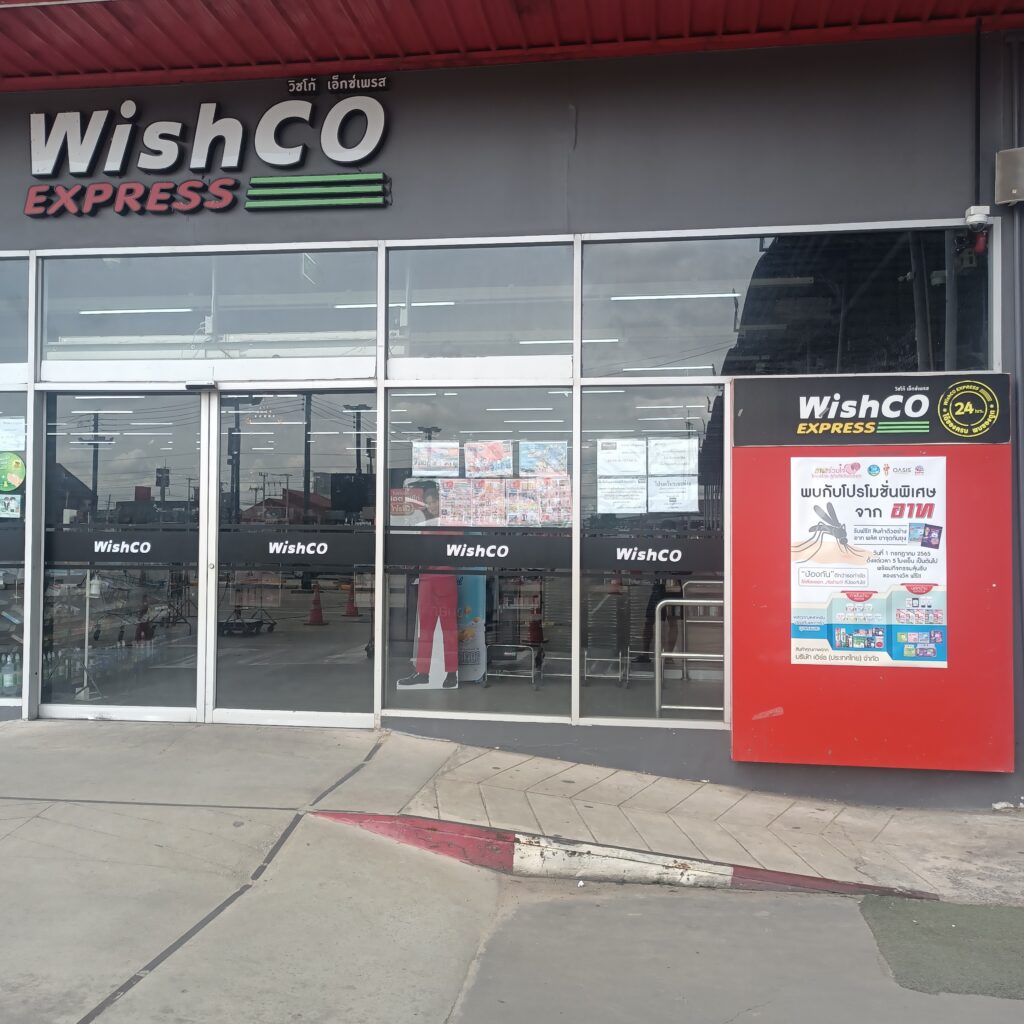 Inside the local convenience store.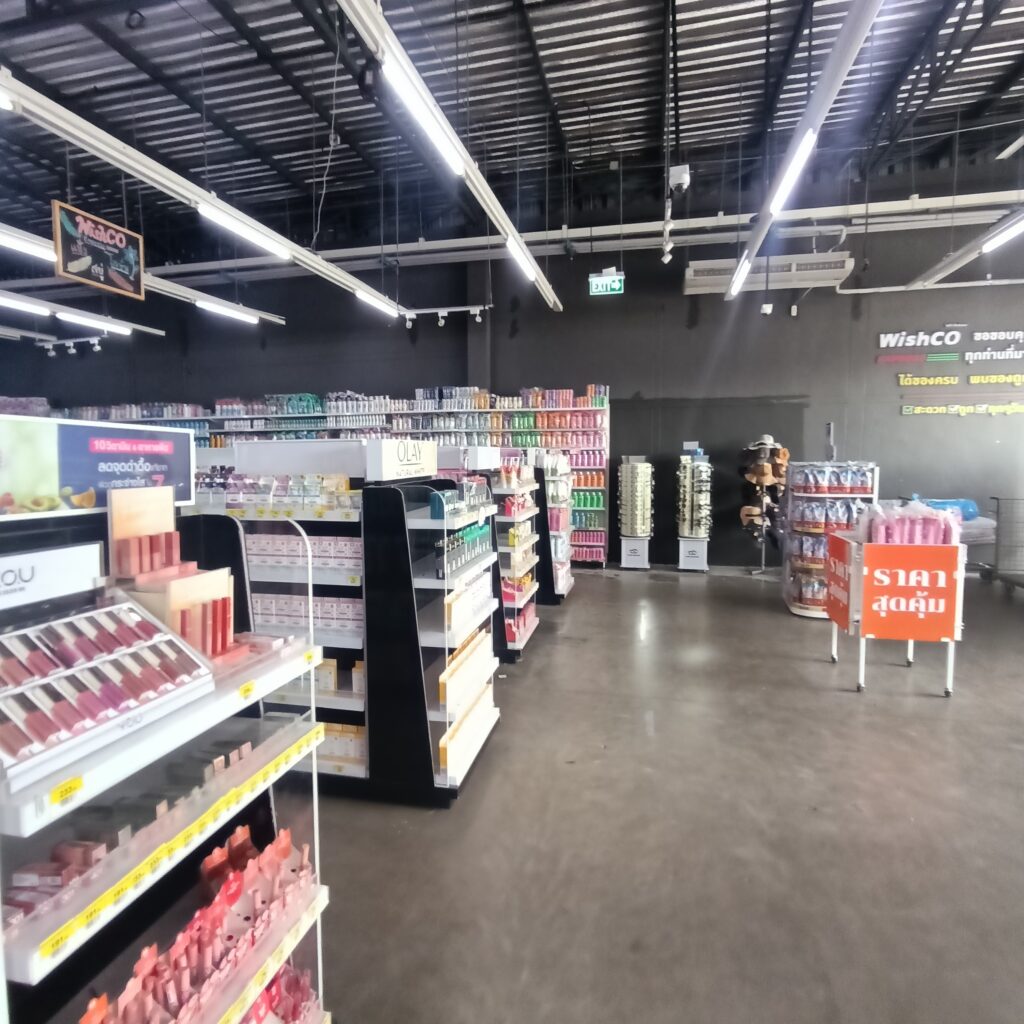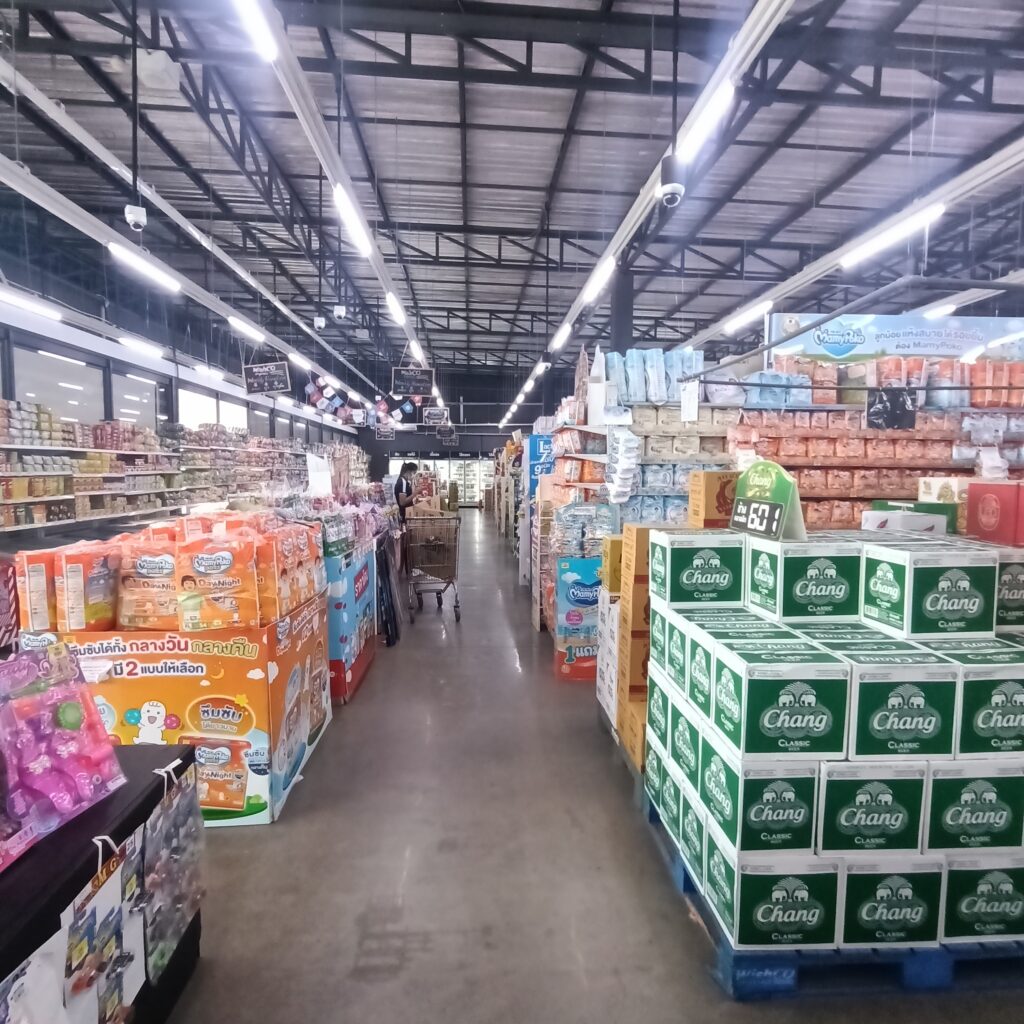 Outside restaurant is still close around noon time. Maybe they will be open afternoon around 5 pm.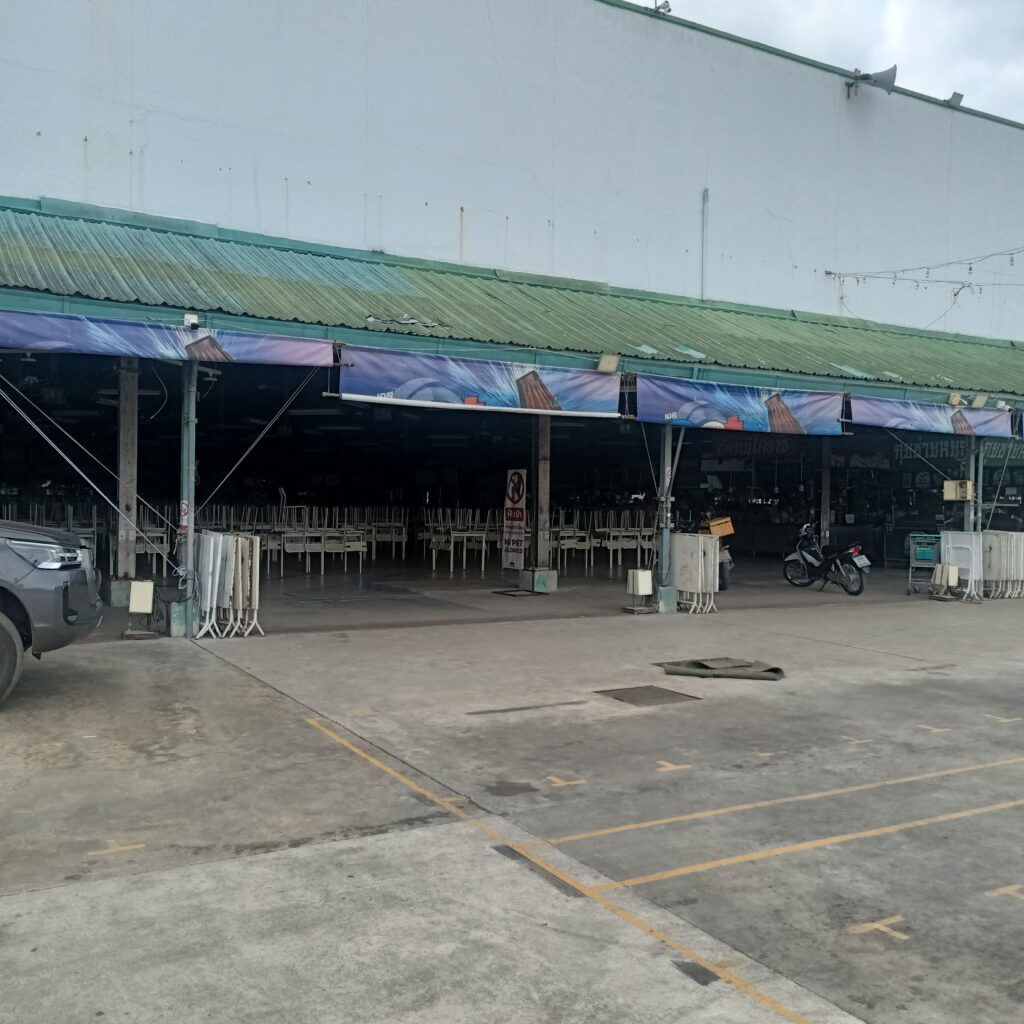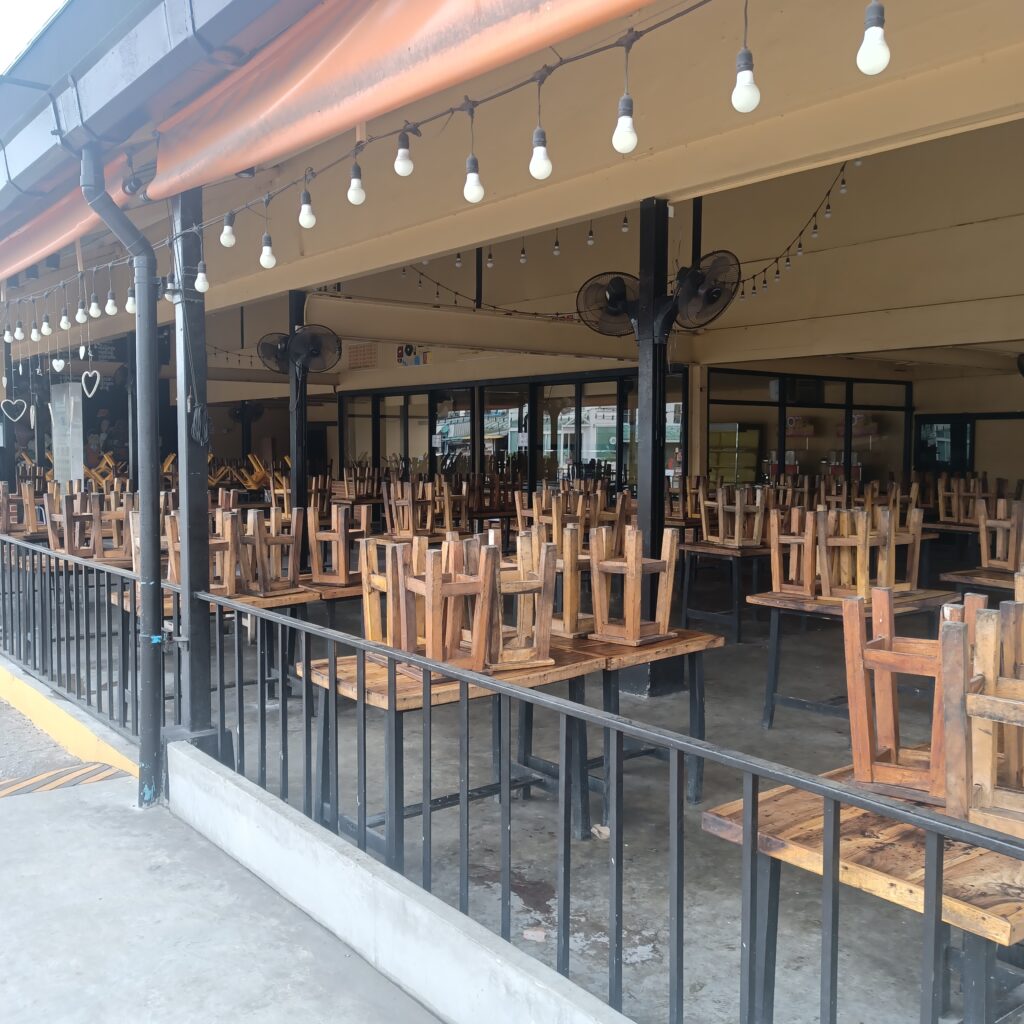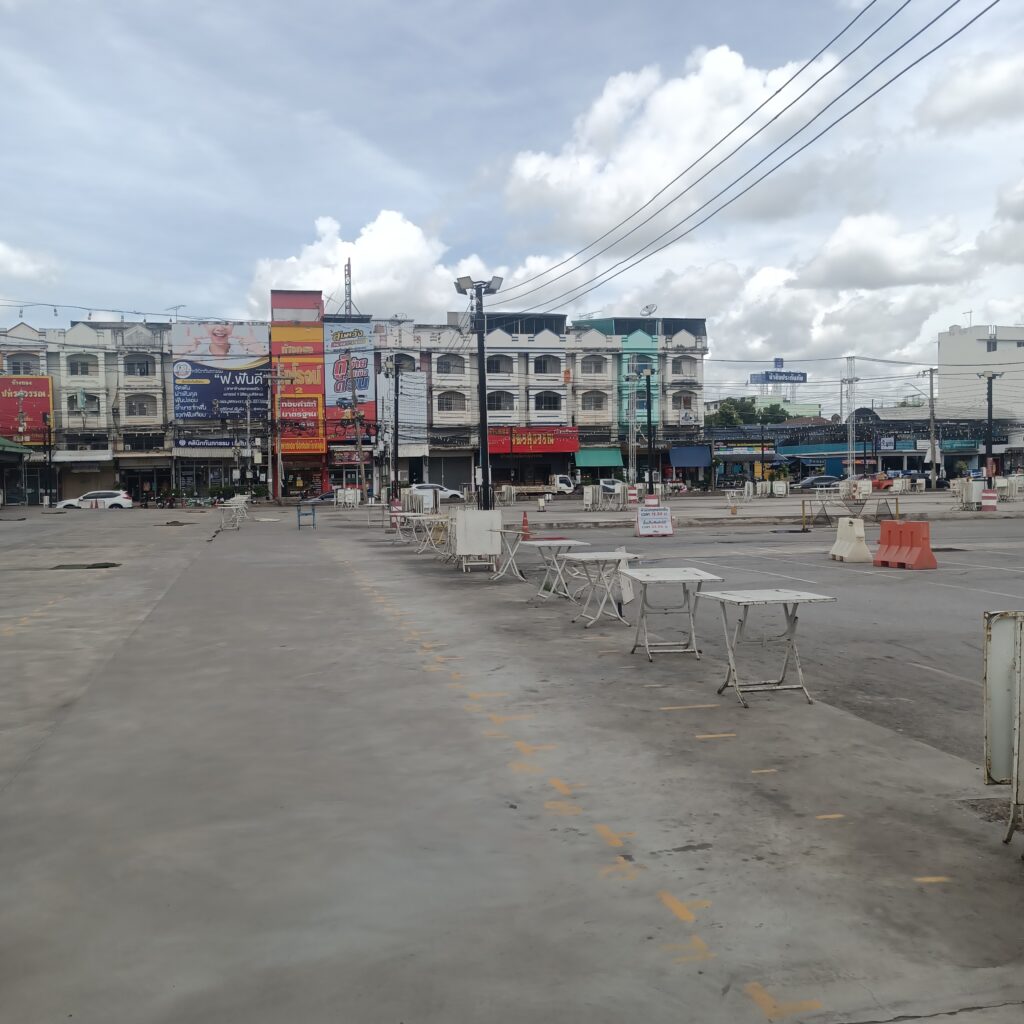 Seven Eleven can be found after outside restaurants areas.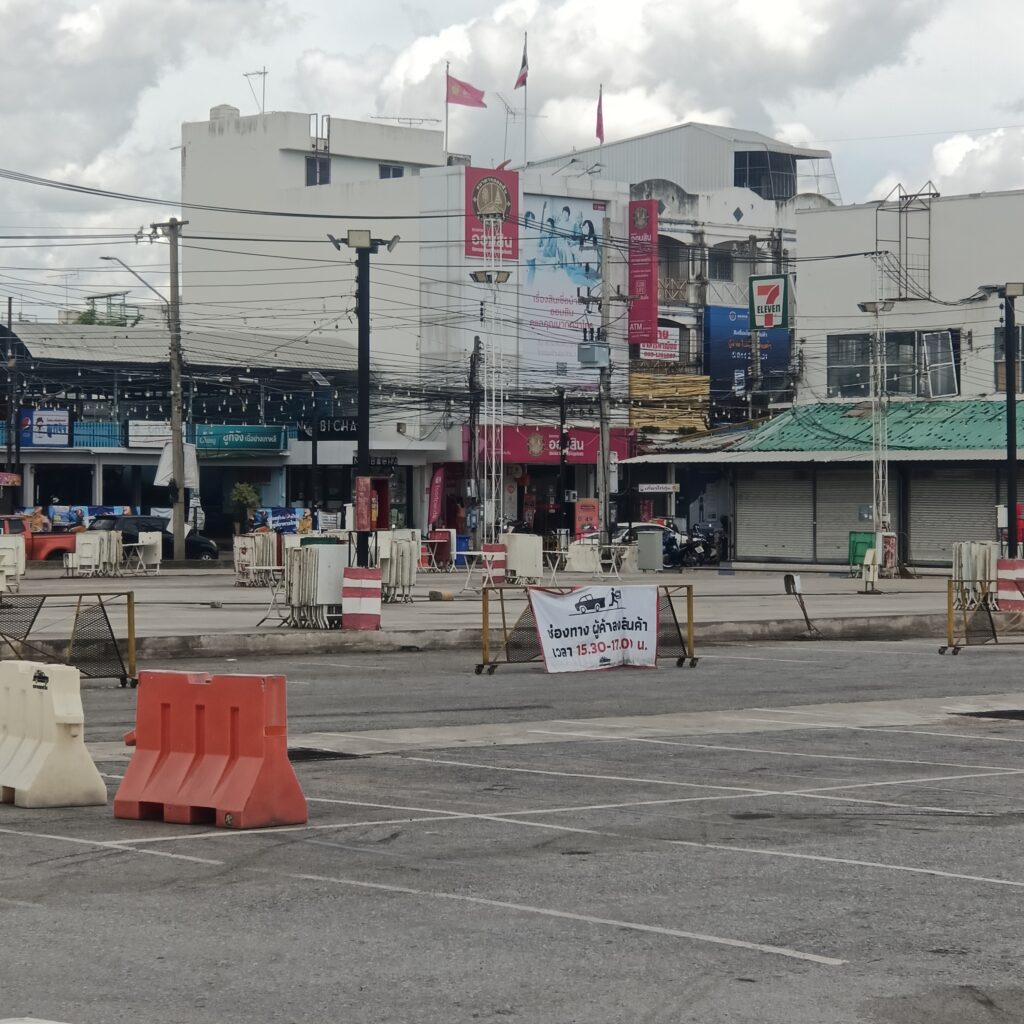 First floor: Cardio and functional training area
OK, not to divert anymore. Let's take a look at inside gym area. Once entered the gym check-in at the counter desk and remove your baggage at locker area at the same floor.
First floor consists of Cardio, functional training zone and locker rooms.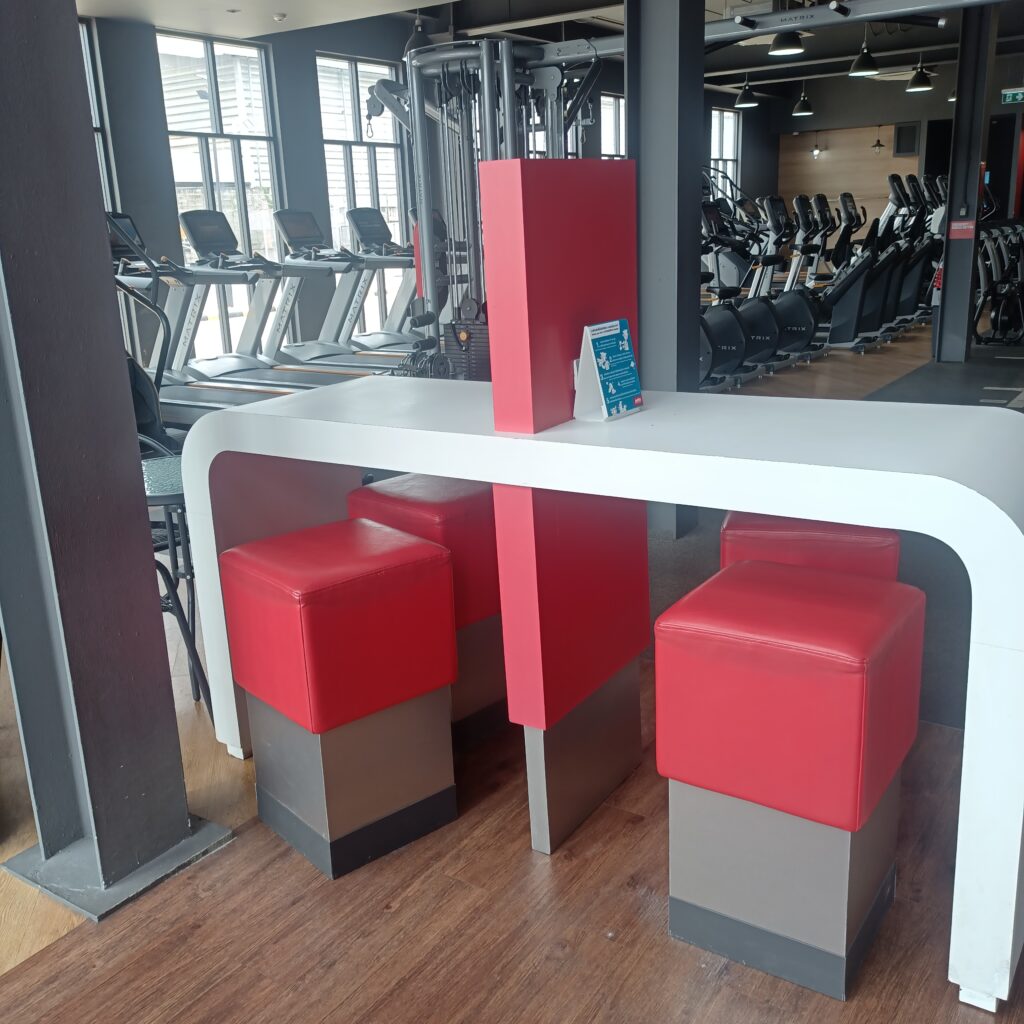 At the entrance of gym, you will see this multi cable machines first.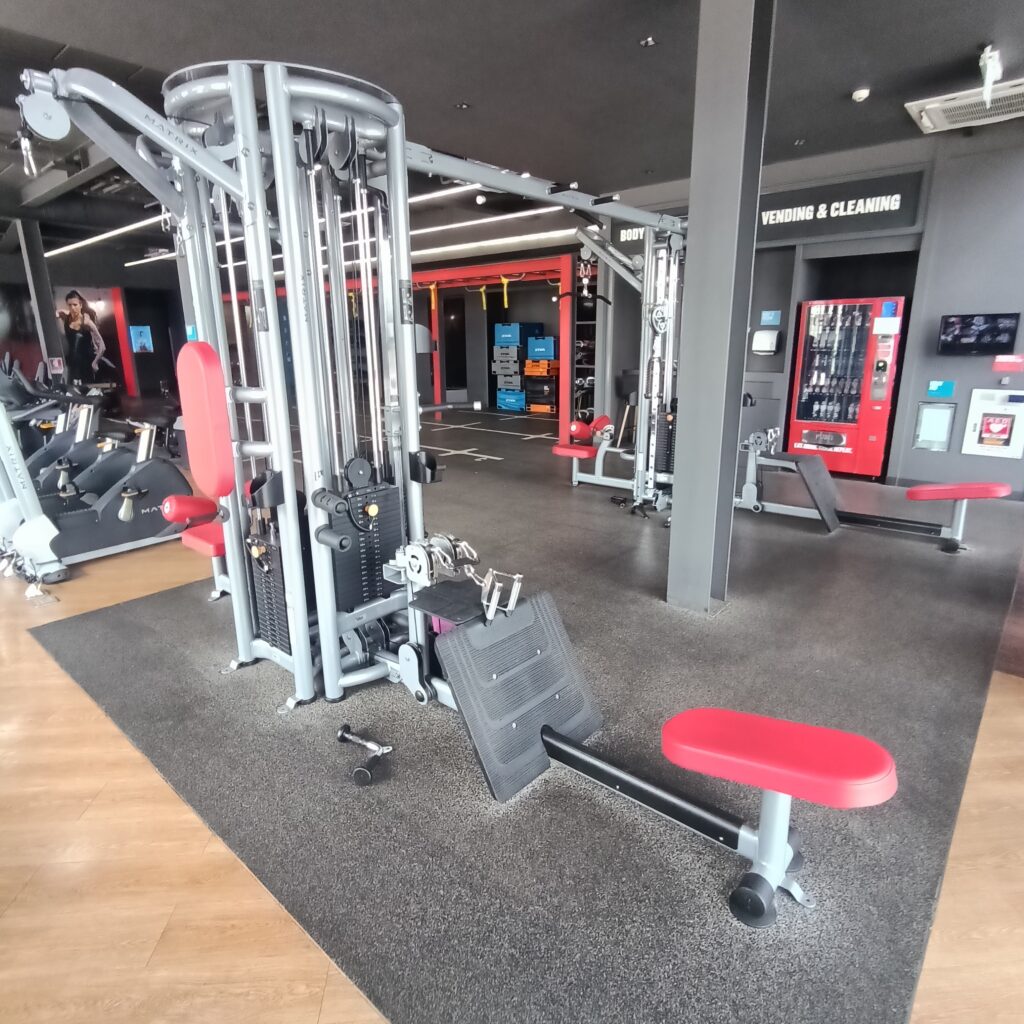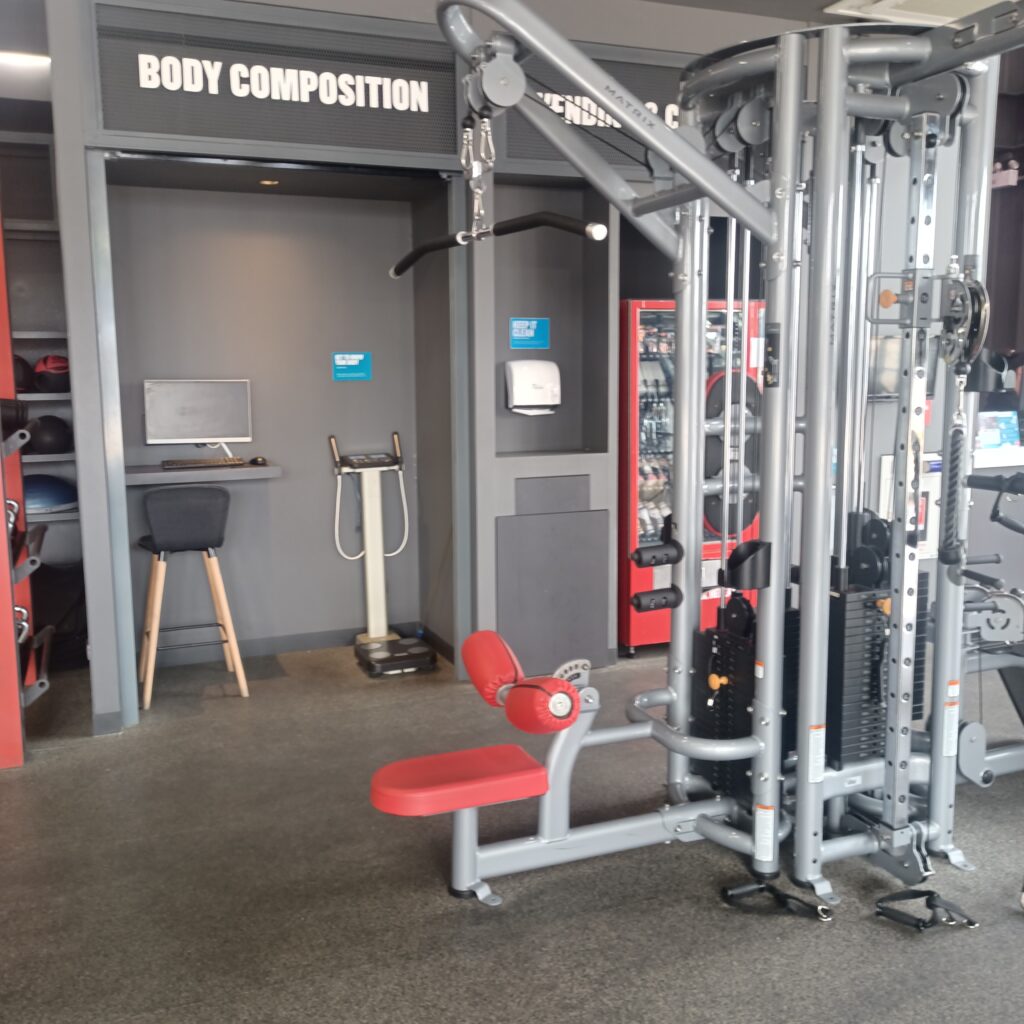 Left side, various cardio machines are available. Sorry I came to gym for free weight and machine for the main exercise so I am not familiar with cardio machines well. Basically Any Jetts Fitness has same standard and set of work out equipment.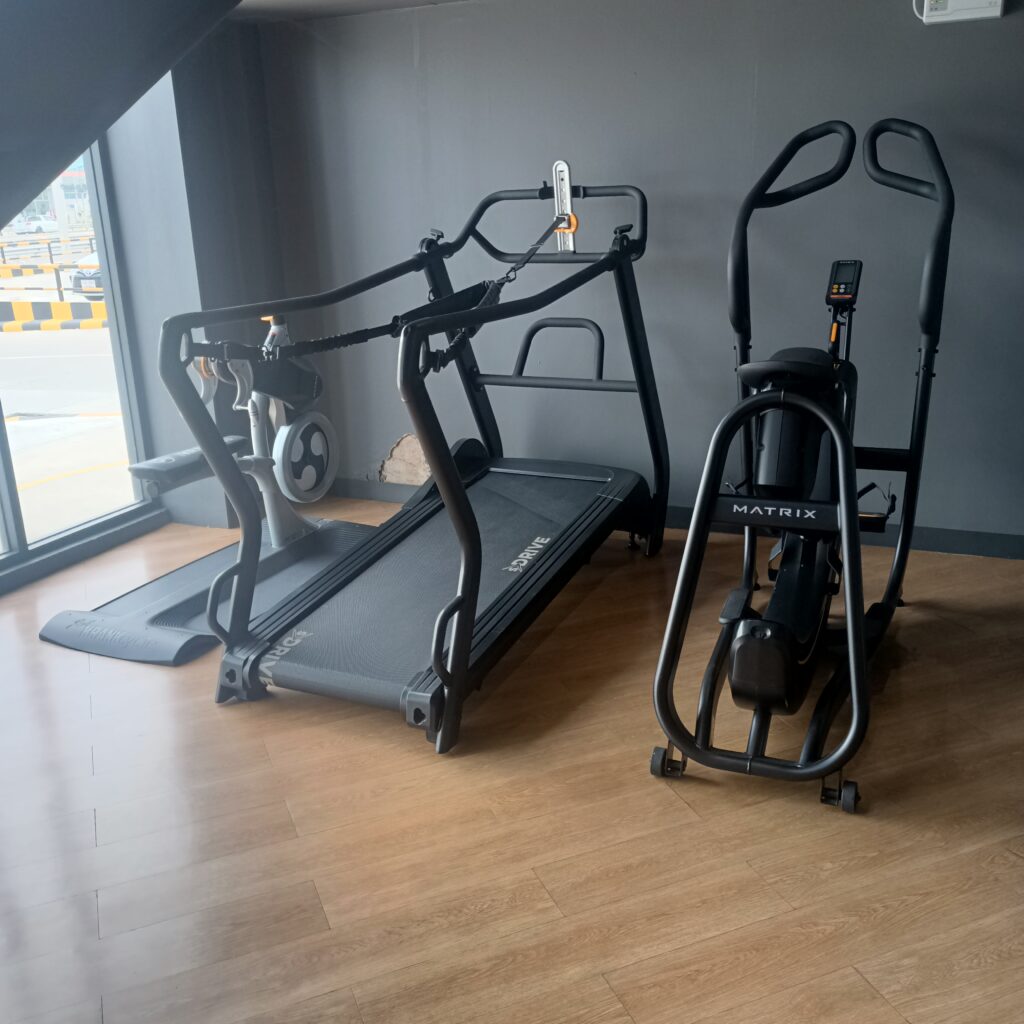 Climb mils.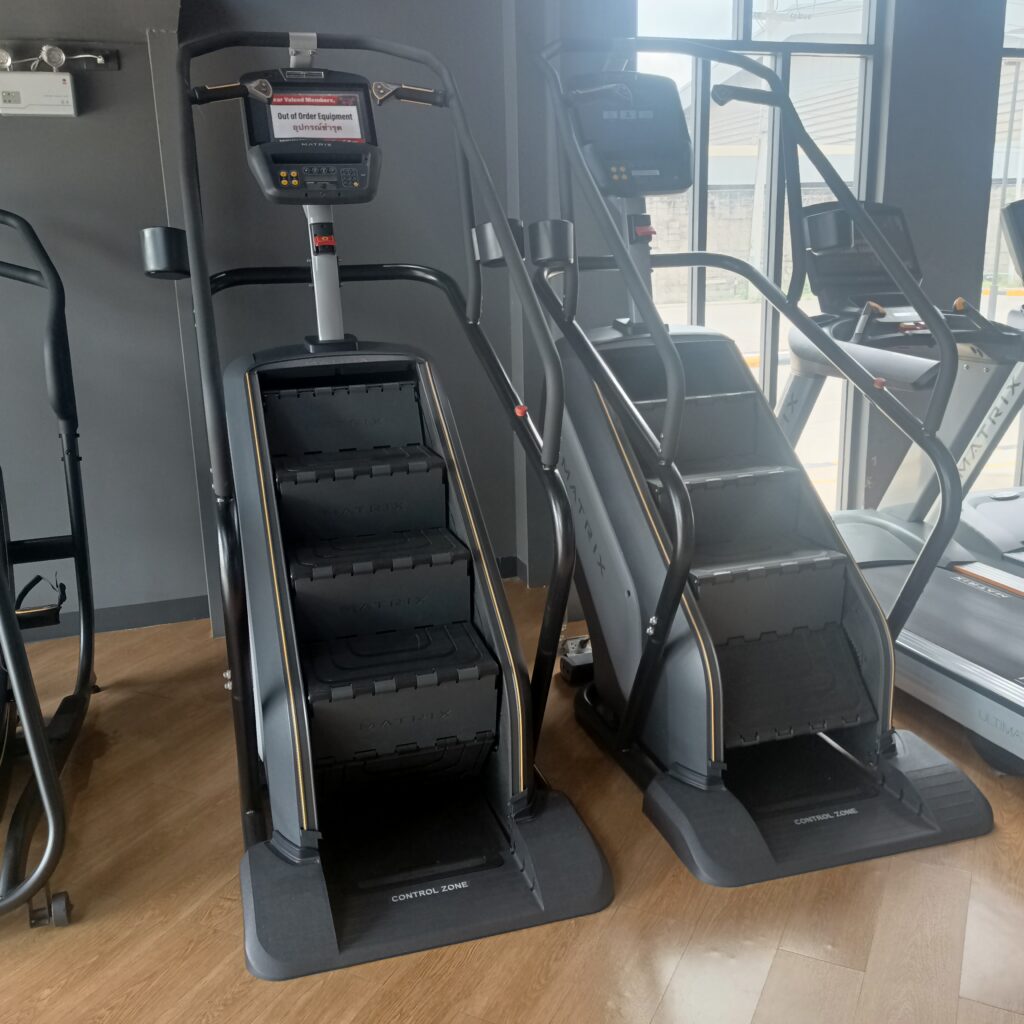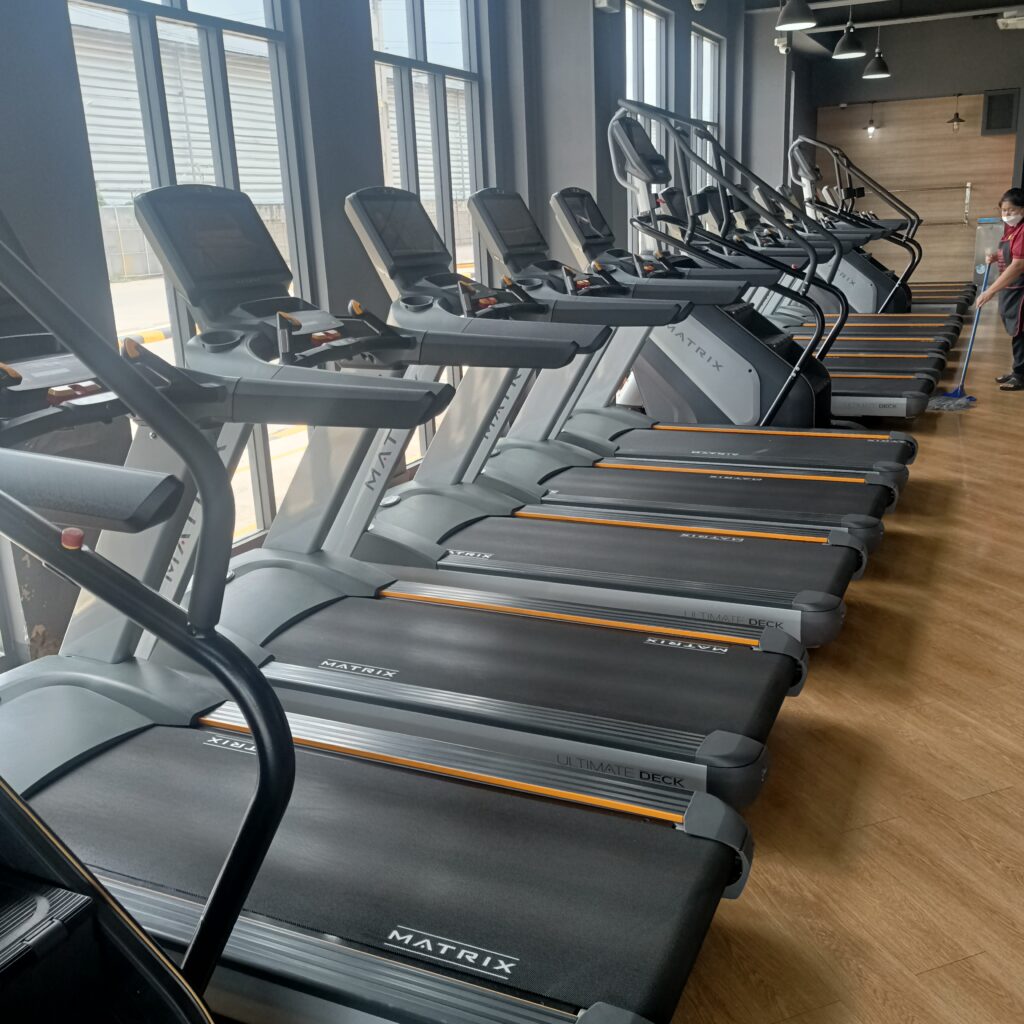 Bike with and without backrest.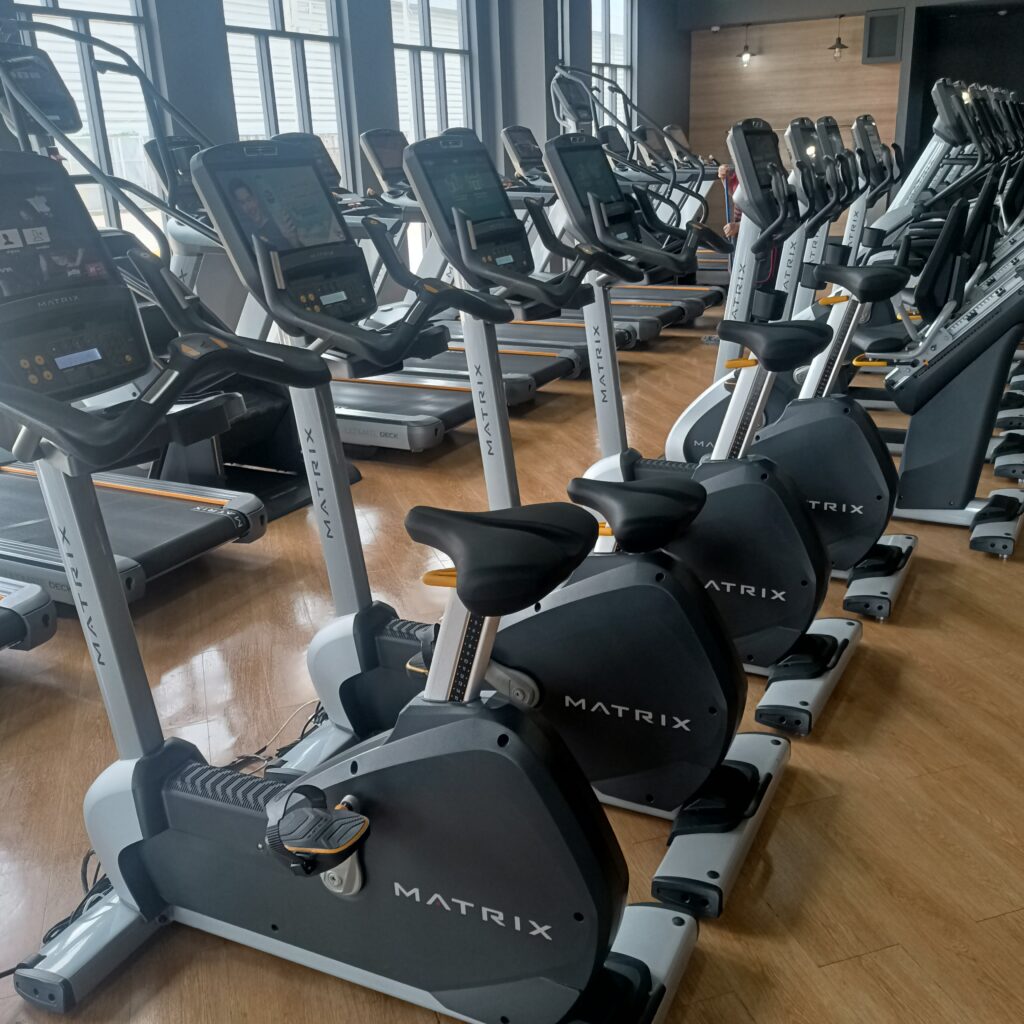 Boat machine.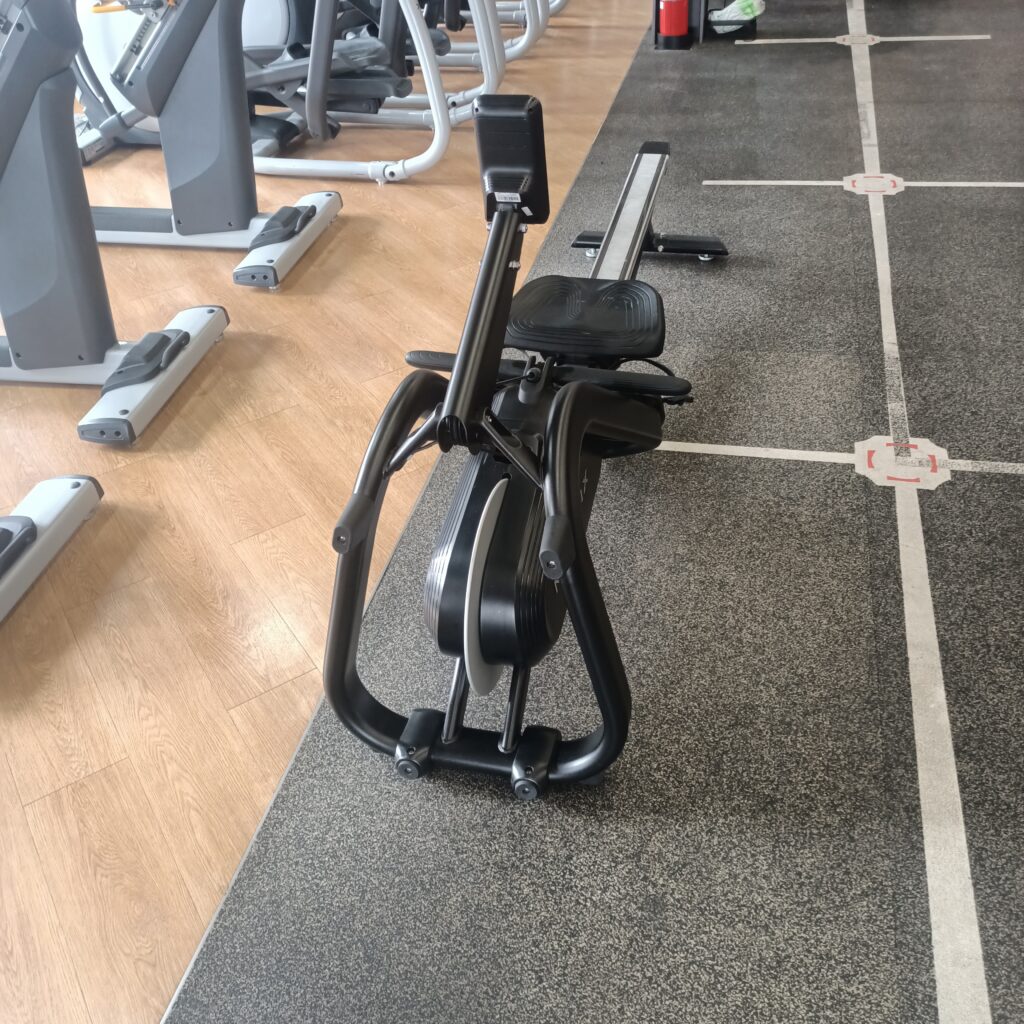 Cross walkers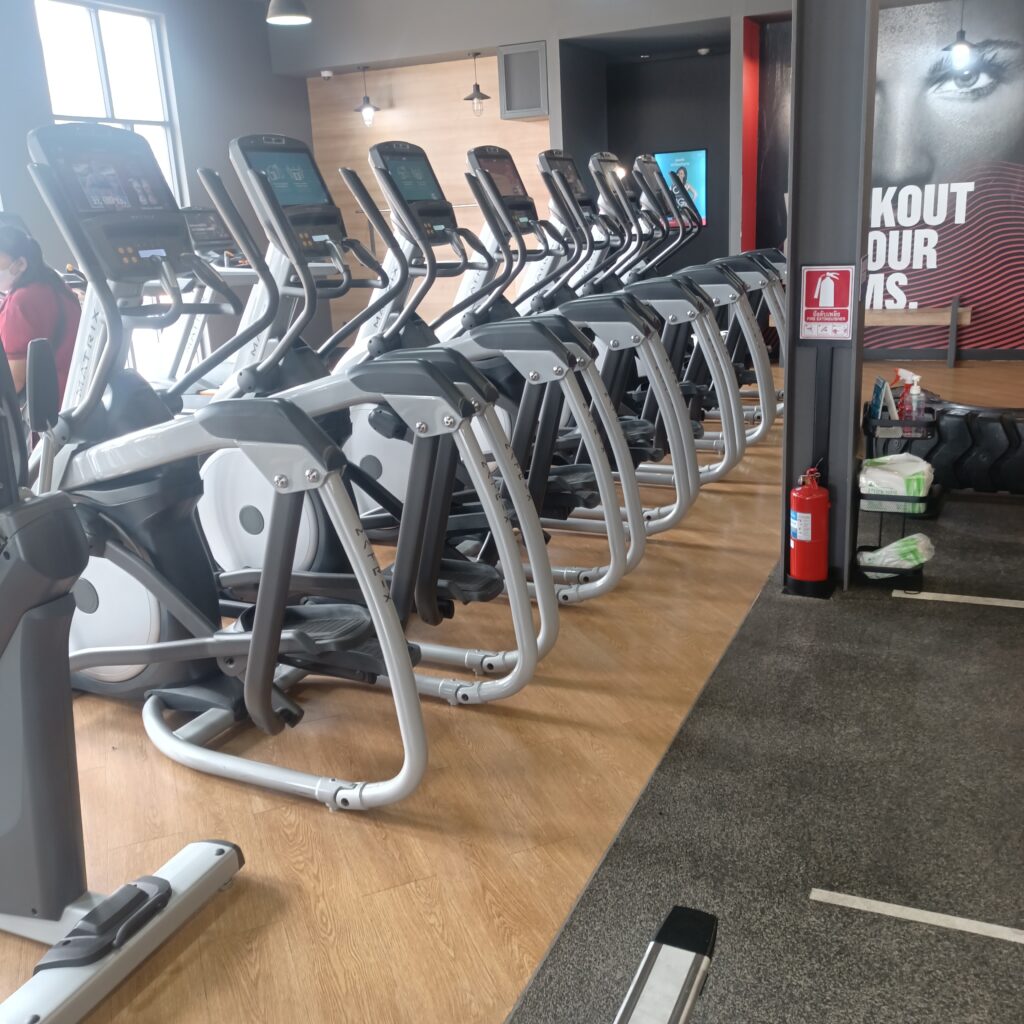 This is the picture of functional training zone. I saw some member are using this area with their trainer at this moment.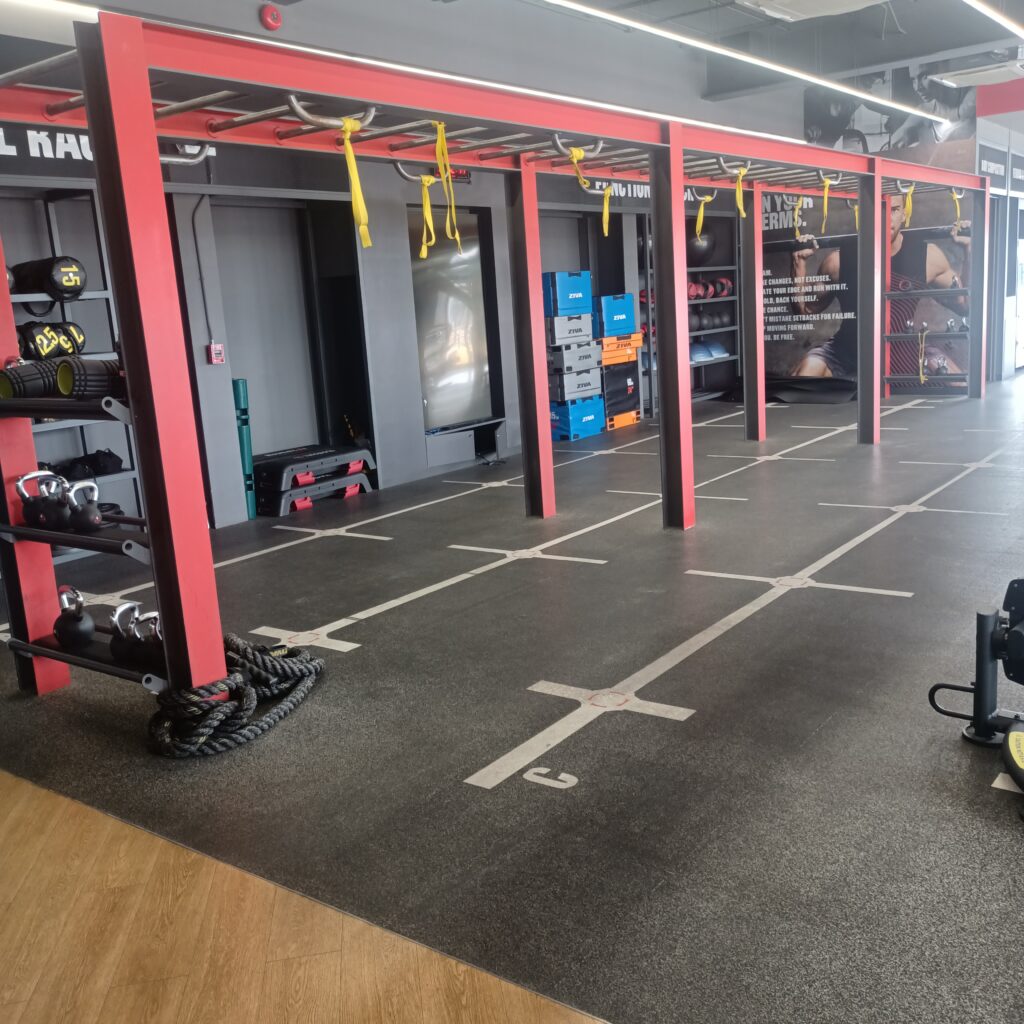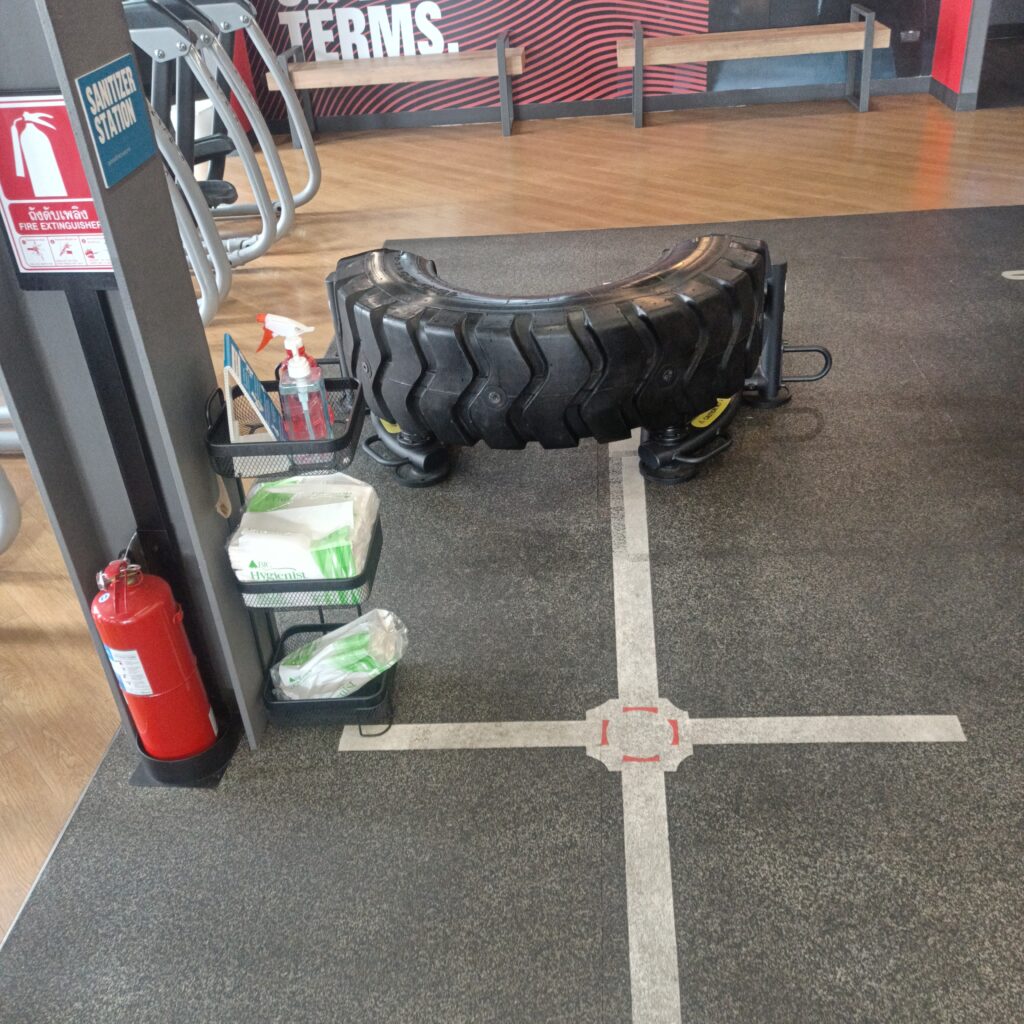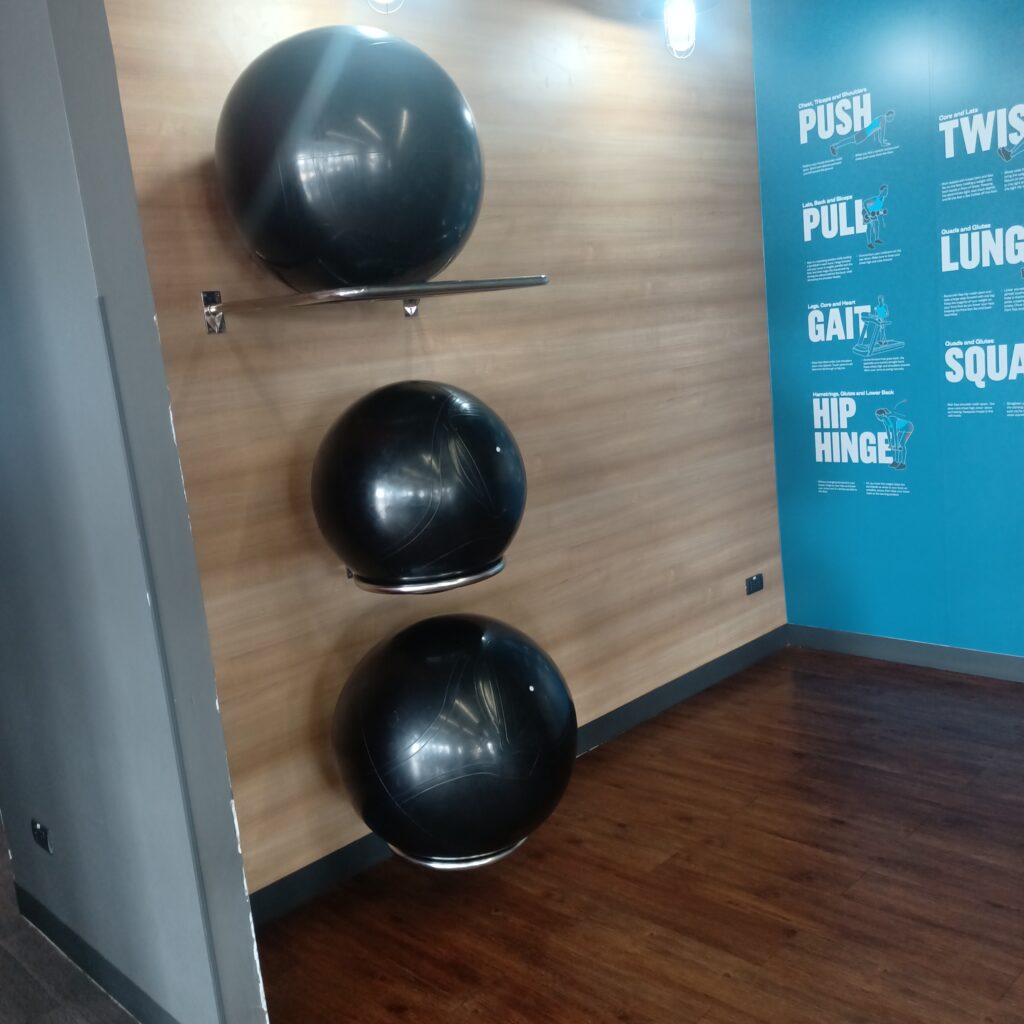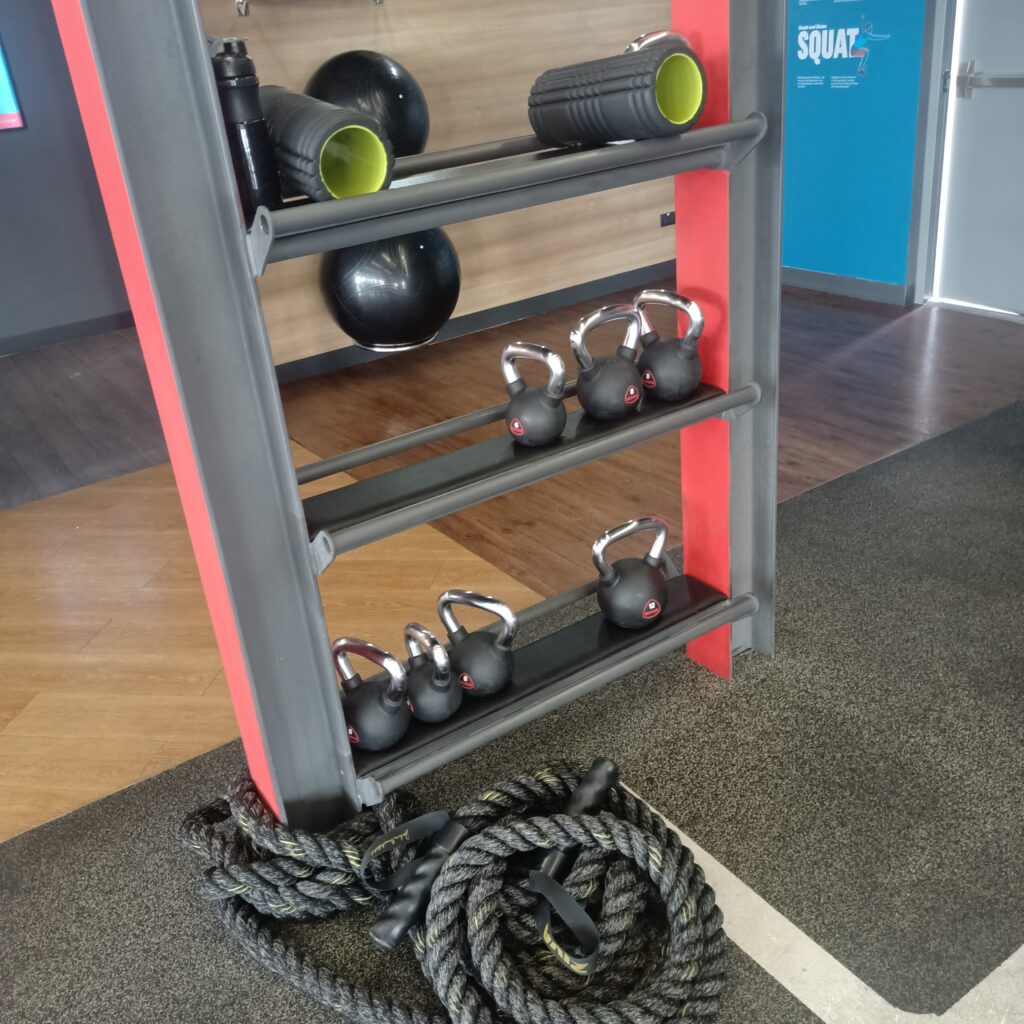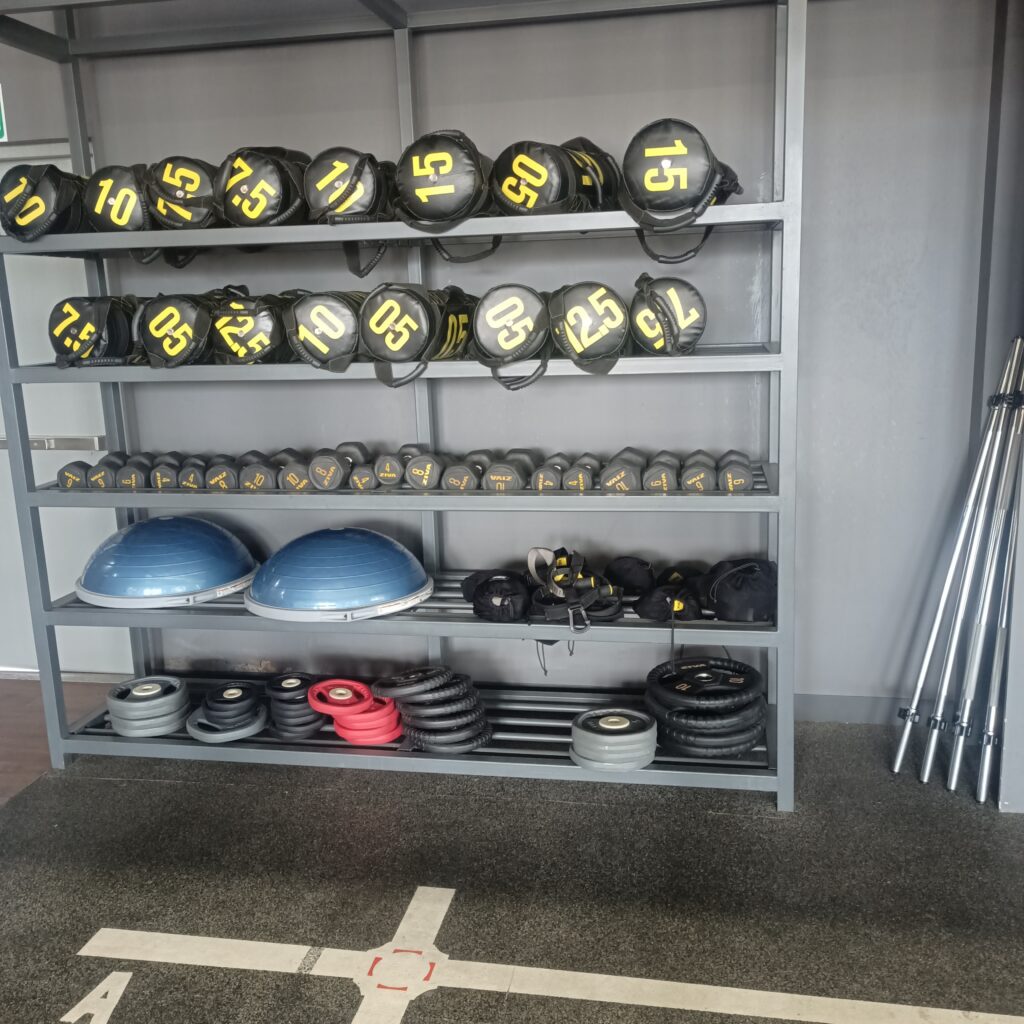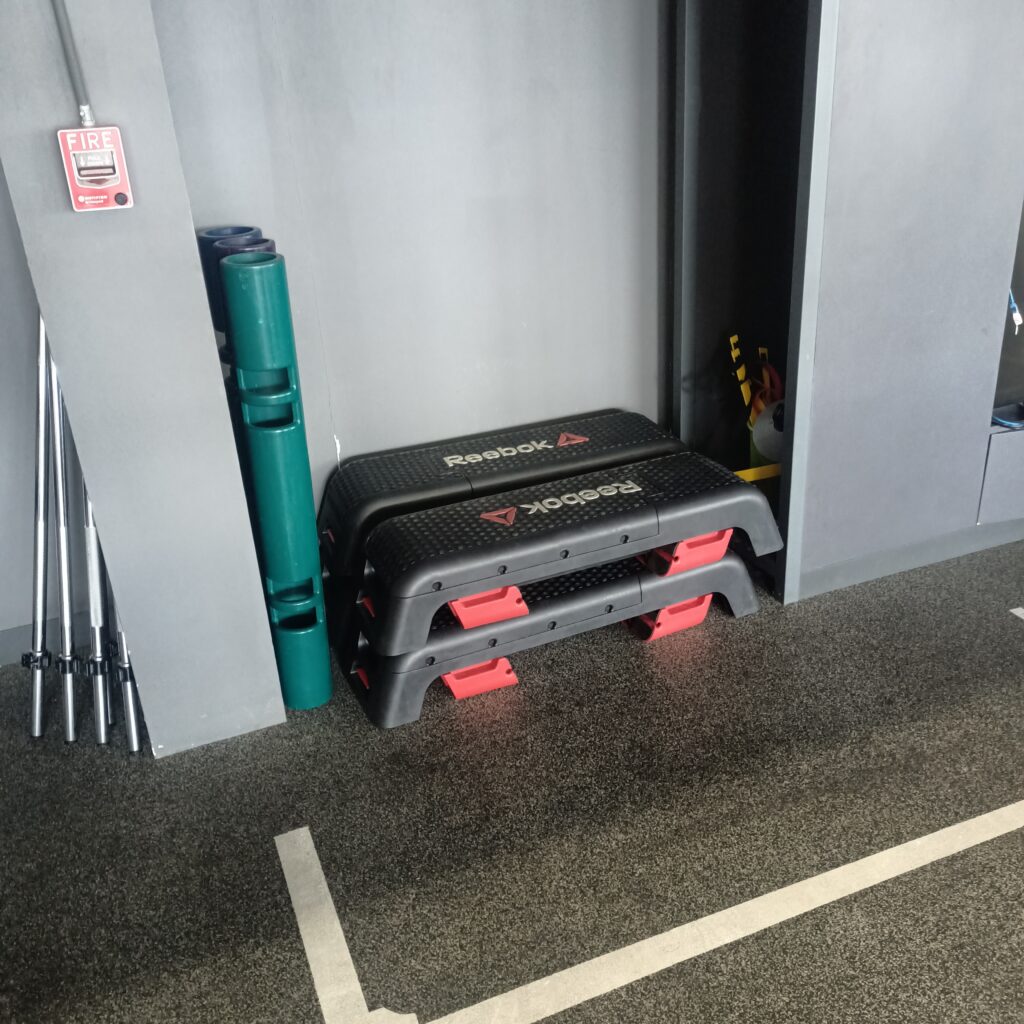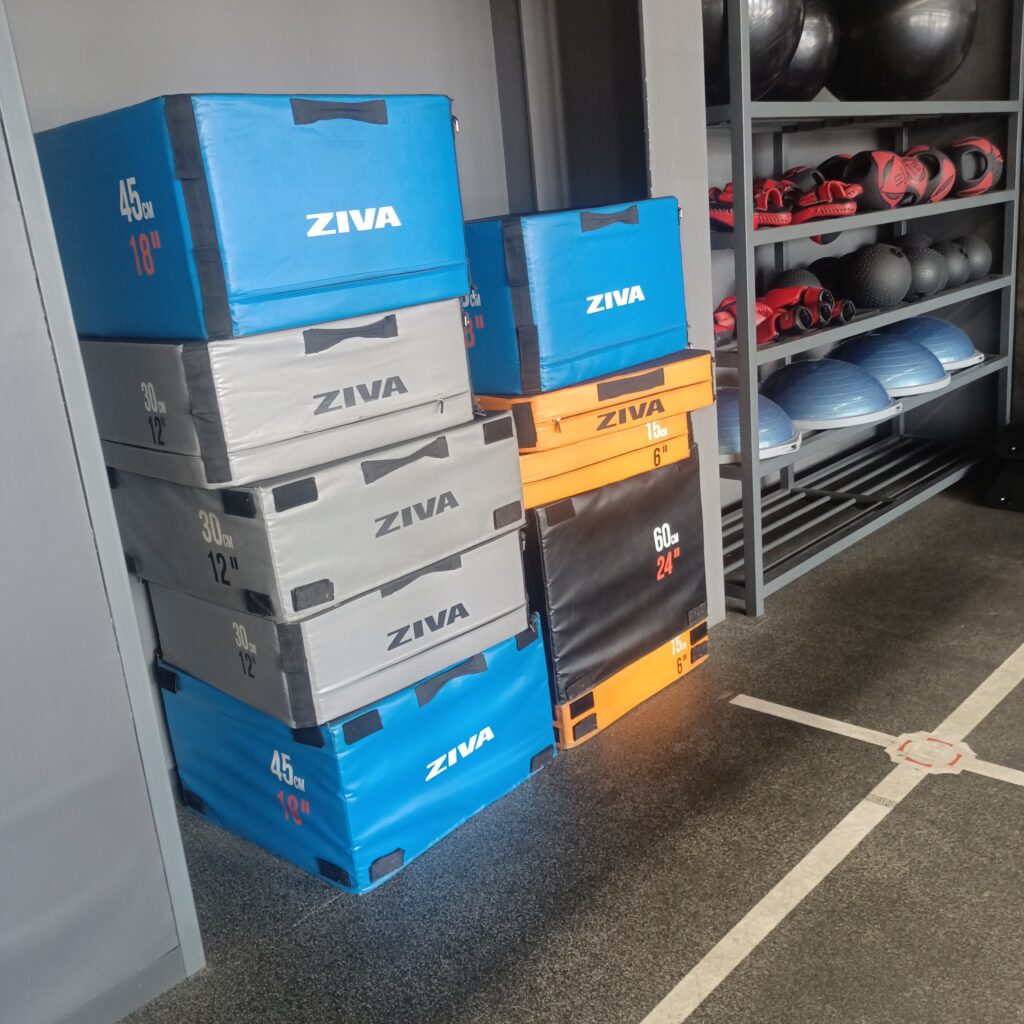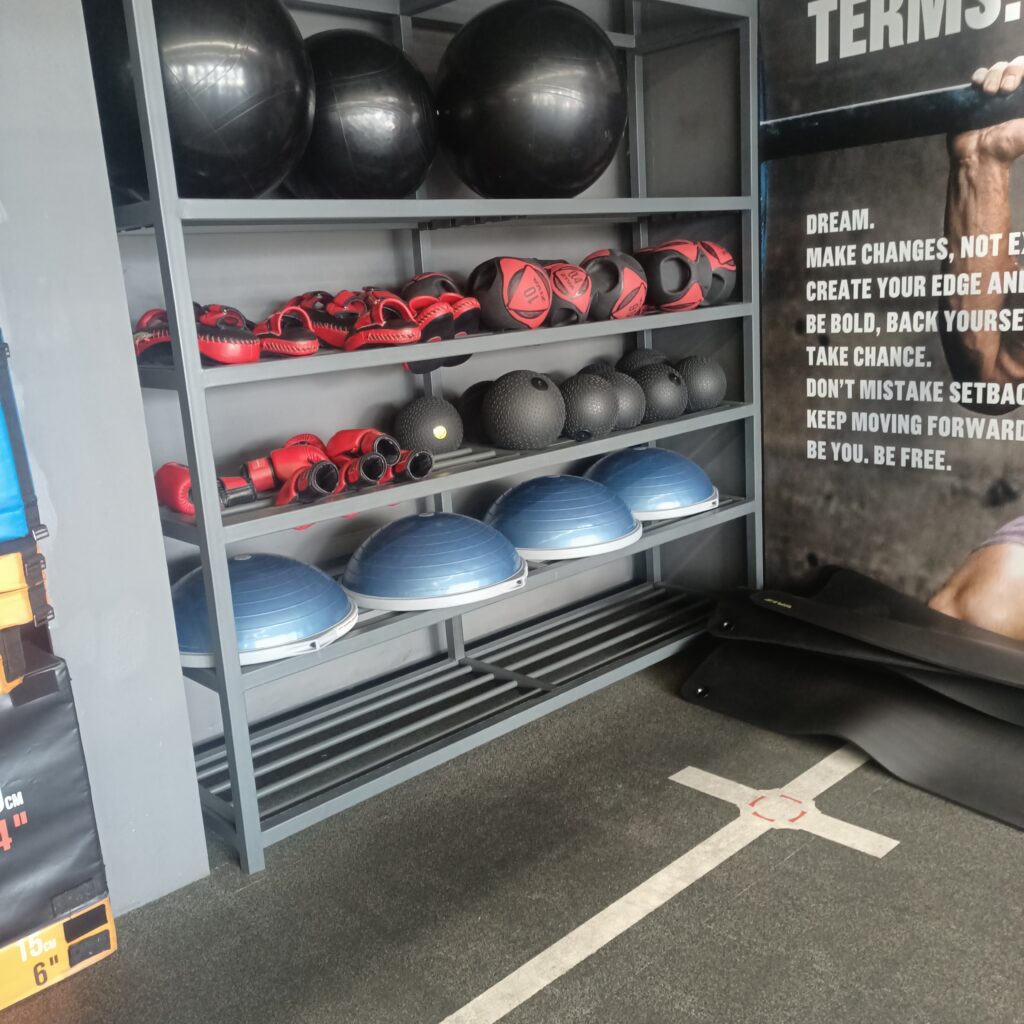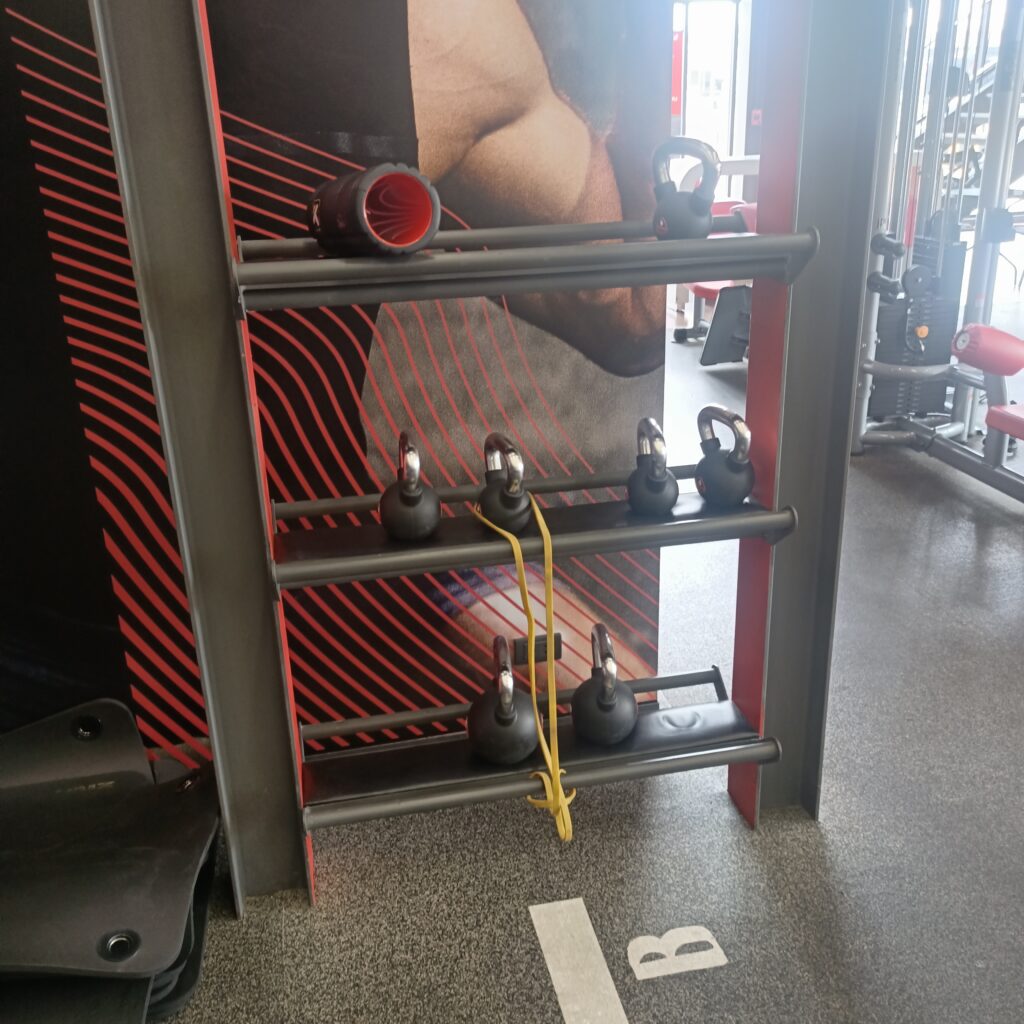 Water server is only cold one. Maybe this will be replaced with new one which can produce hot water as well like other gym in Bangkok.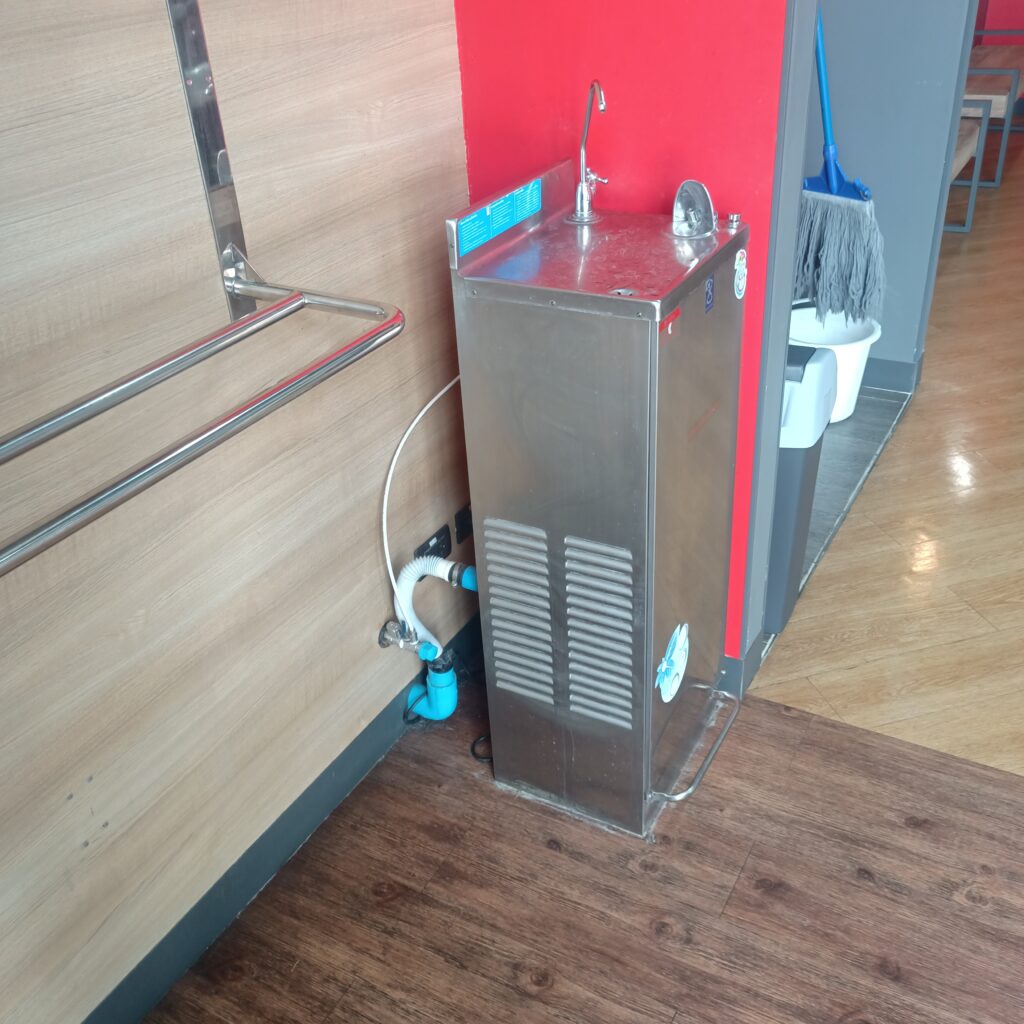 Another view of functional zone and cardio area from the back end of gym.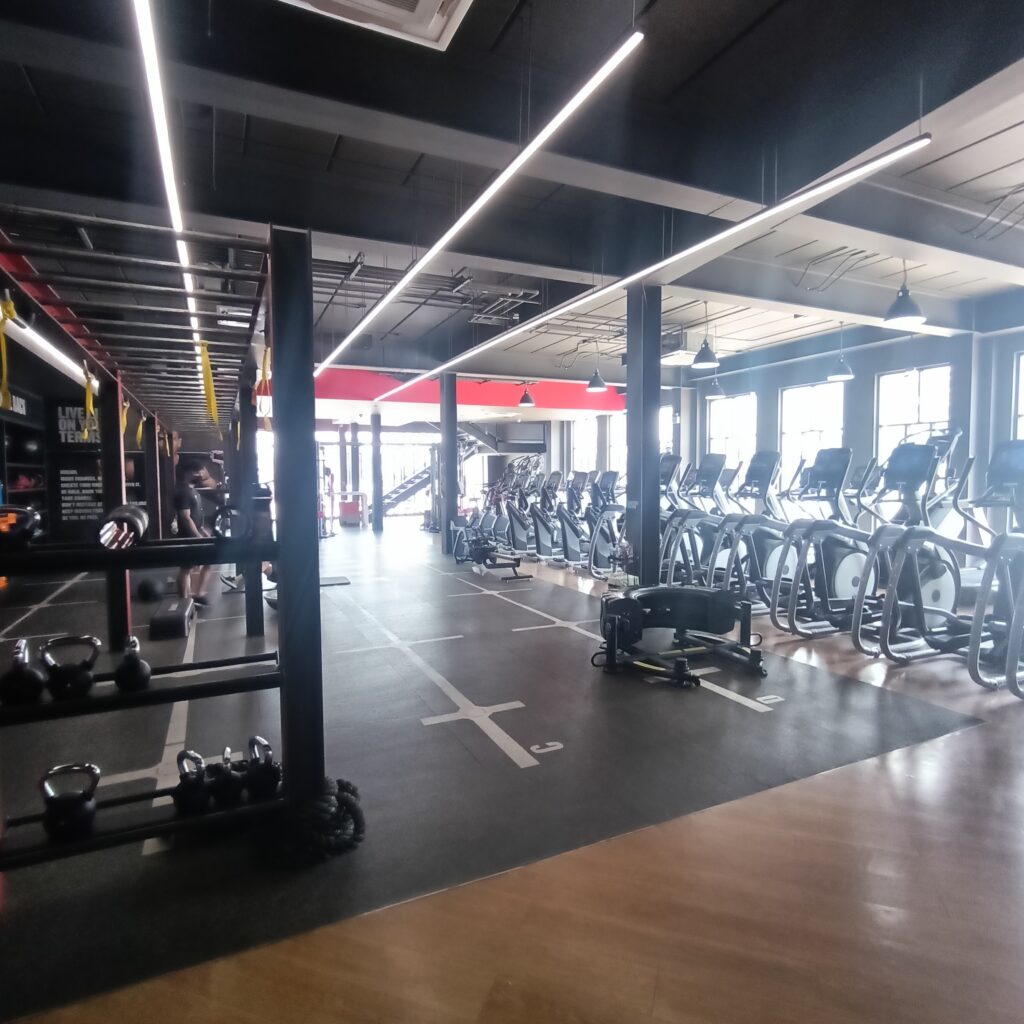 At the backend of first floor, you can find locker and bathrooms. Right side is for men and left for women use.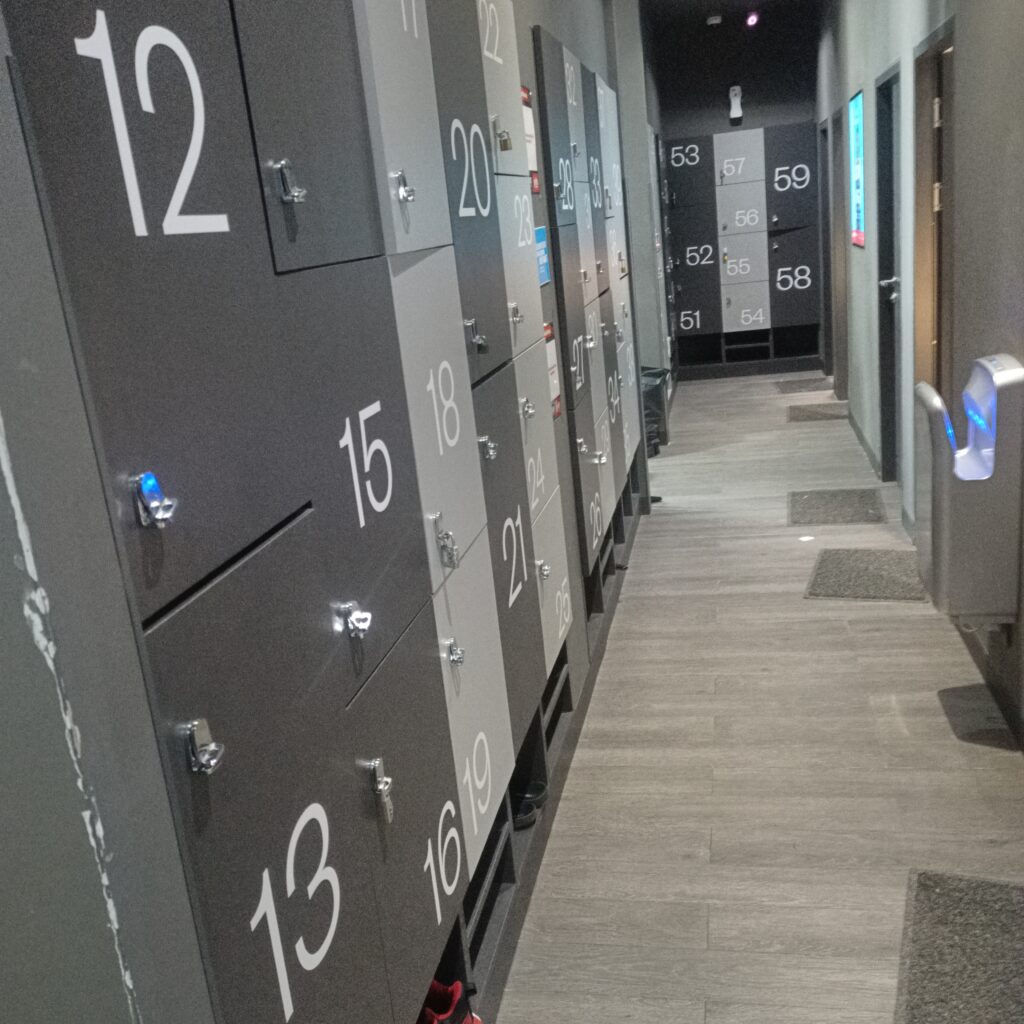 Shower and toilet room arrangement is very typical as other Jetts Fitness.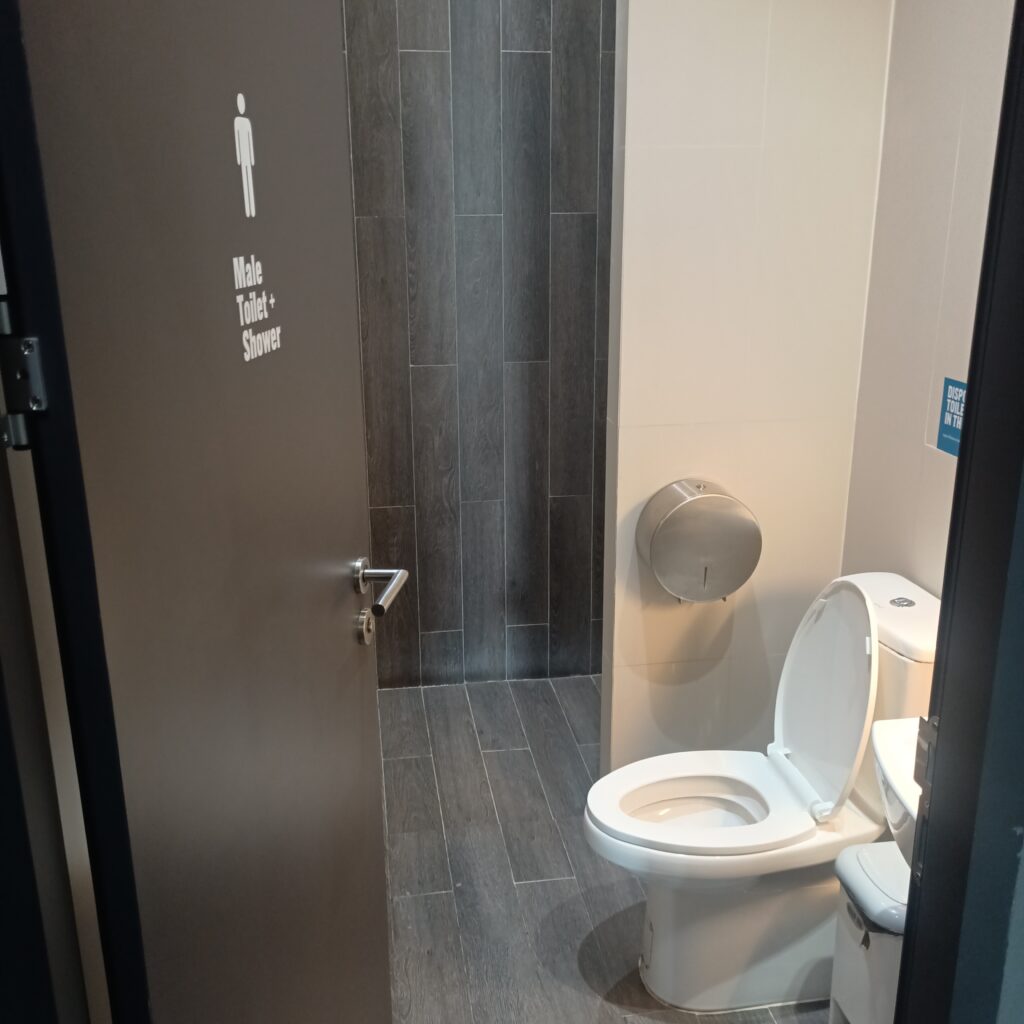 Well clean maintained bath room same as other Jetts Fitness.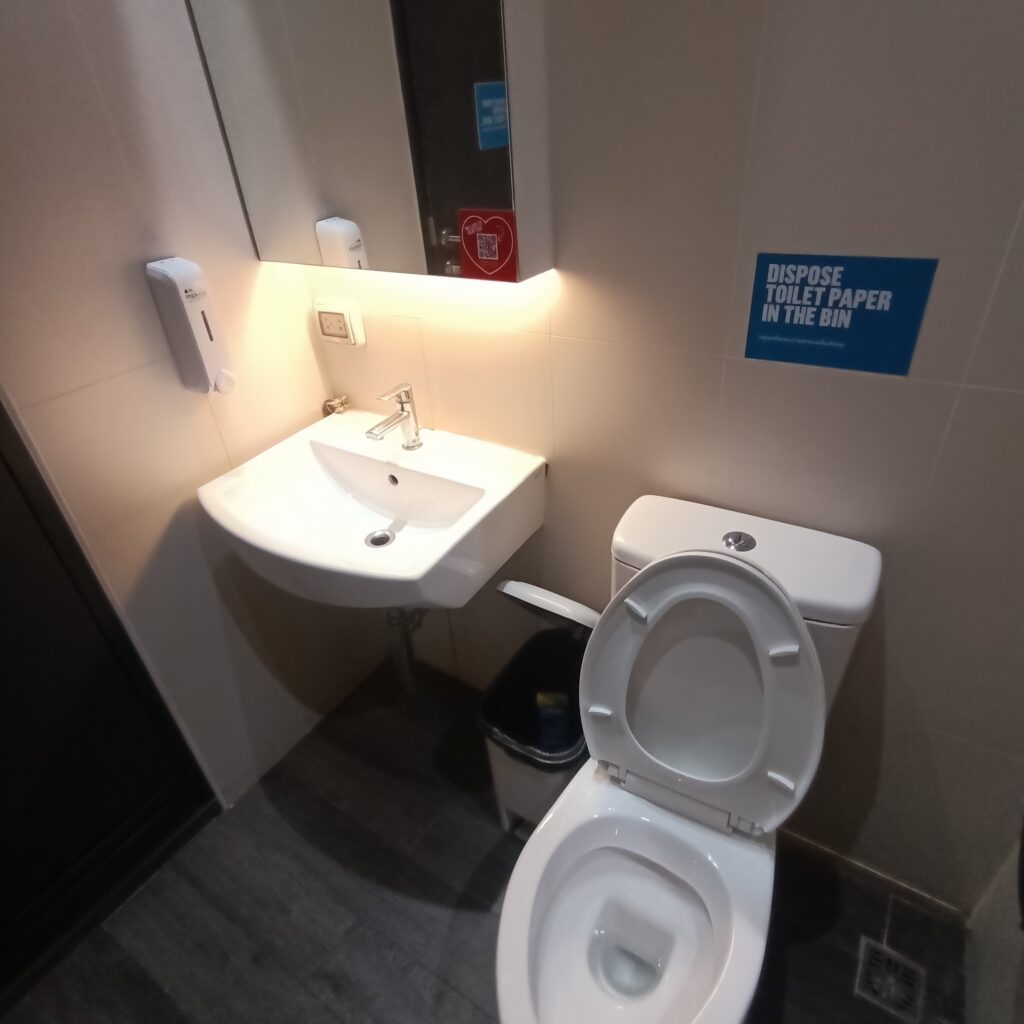 Shower can be used for both hot and cold shower. Water Pressure is so so 55, a bit weak for me unlike showers in Japan.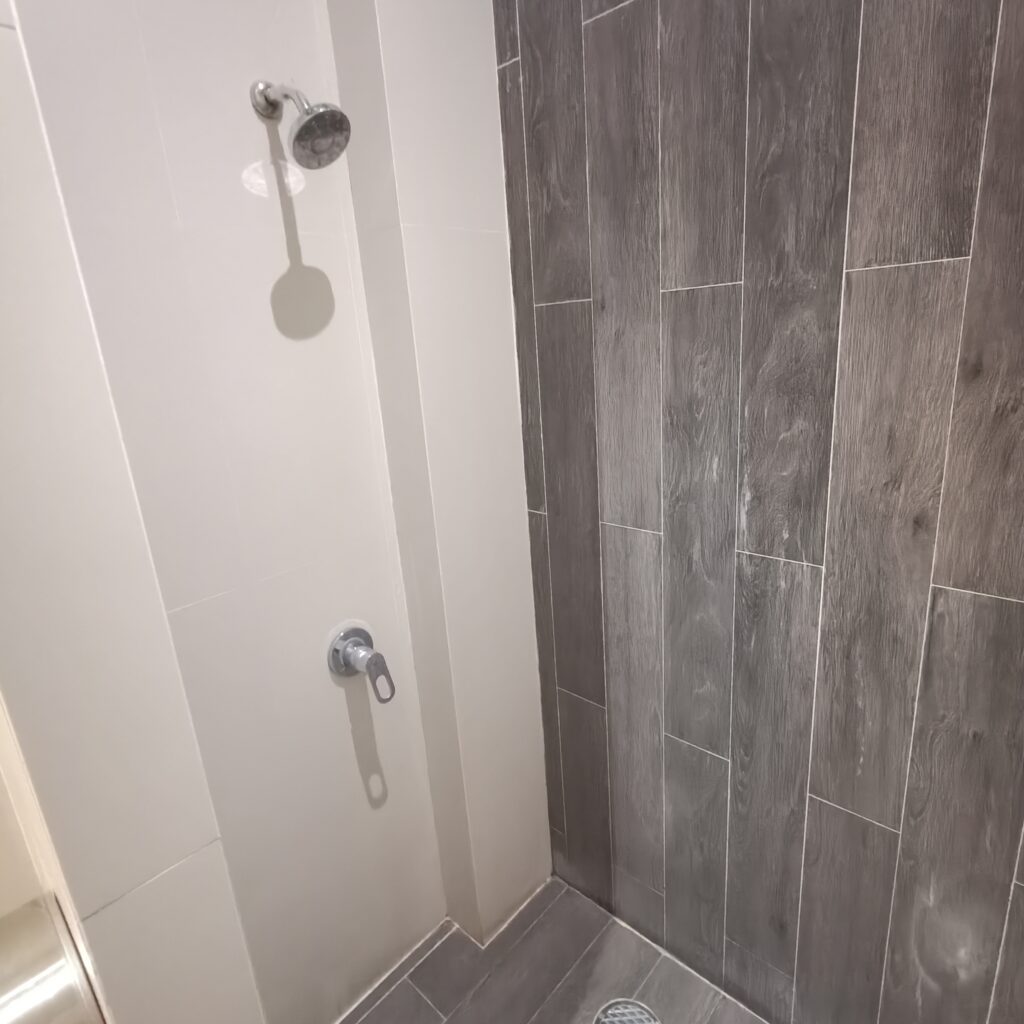 Second floor: Machine, free weight and studio
Let's go up to second floor for machine and free weight workout!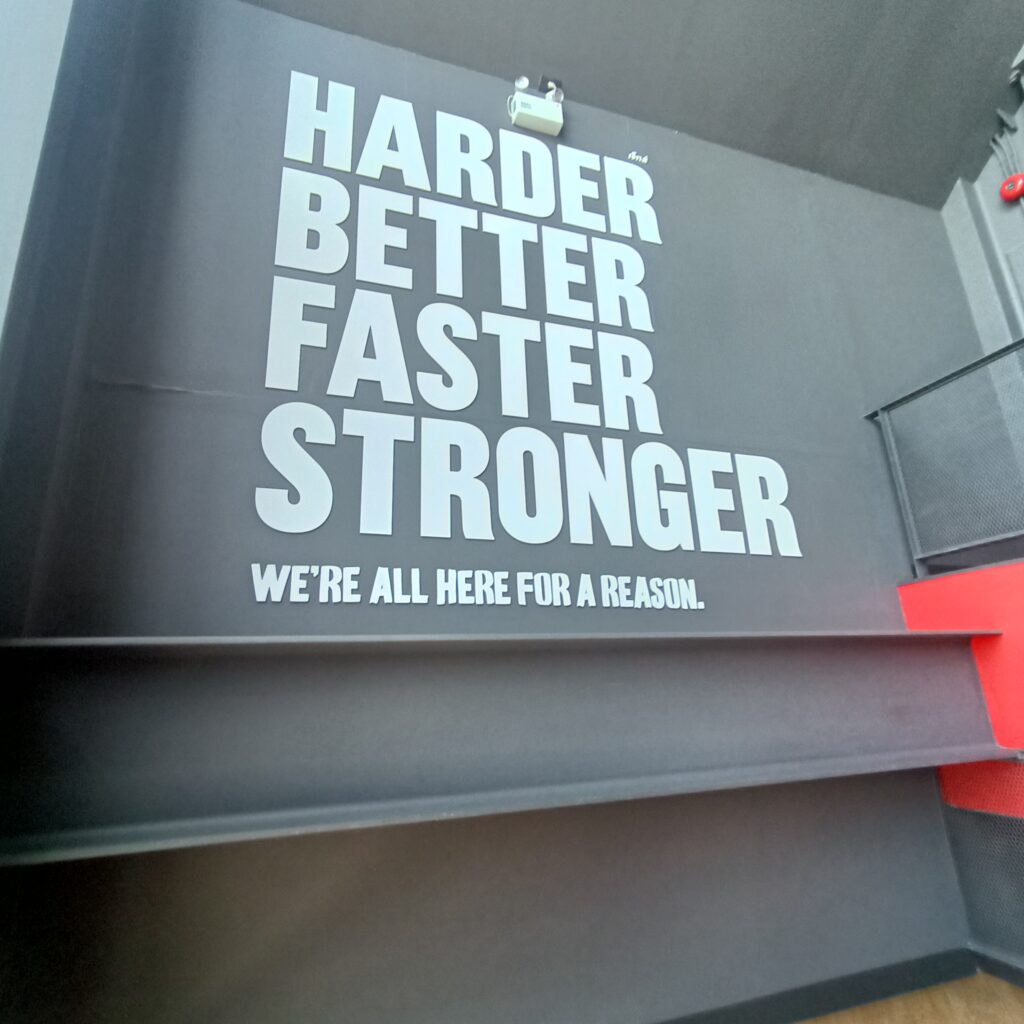 Over view of free weight zone. Please look at the ceiling height that offers you more comfortable space for gym goers.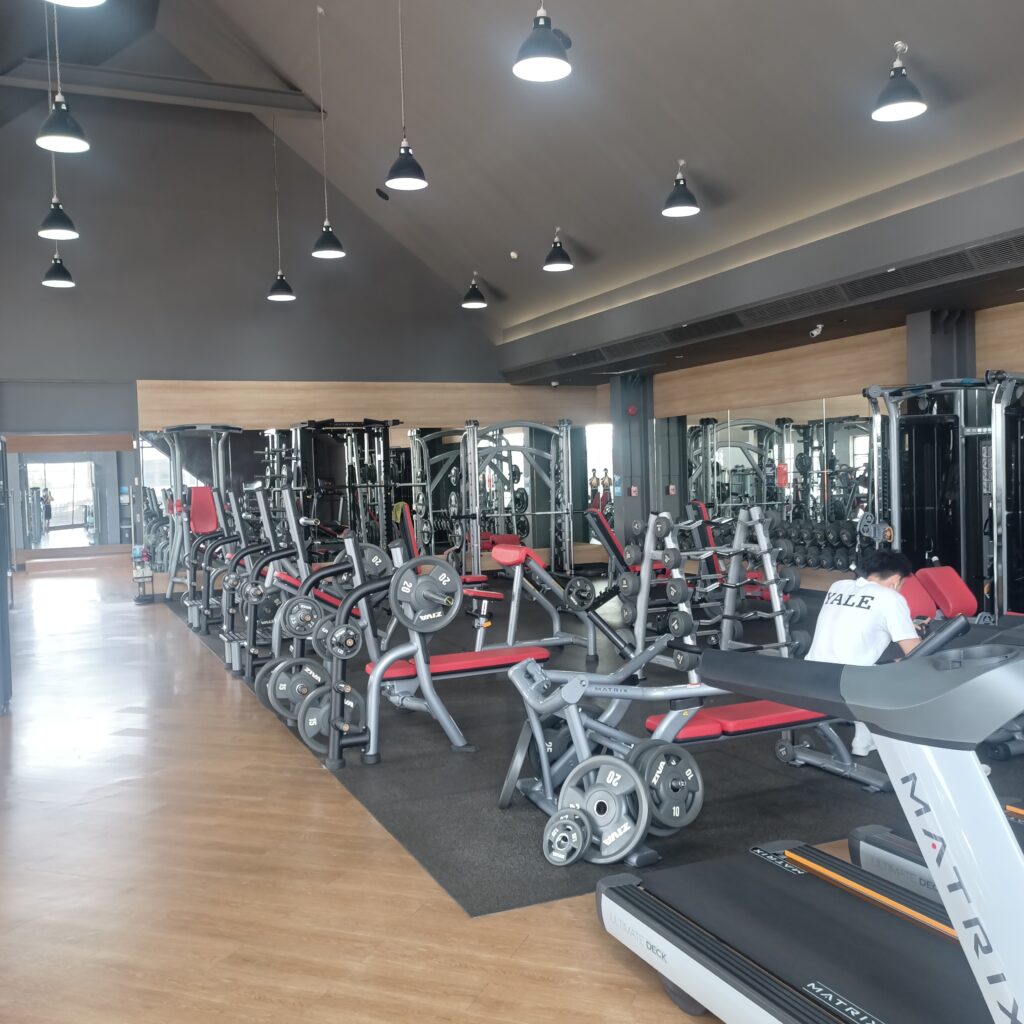 Left side has some machines and cardio machines also on second floor facing windows to over view outside.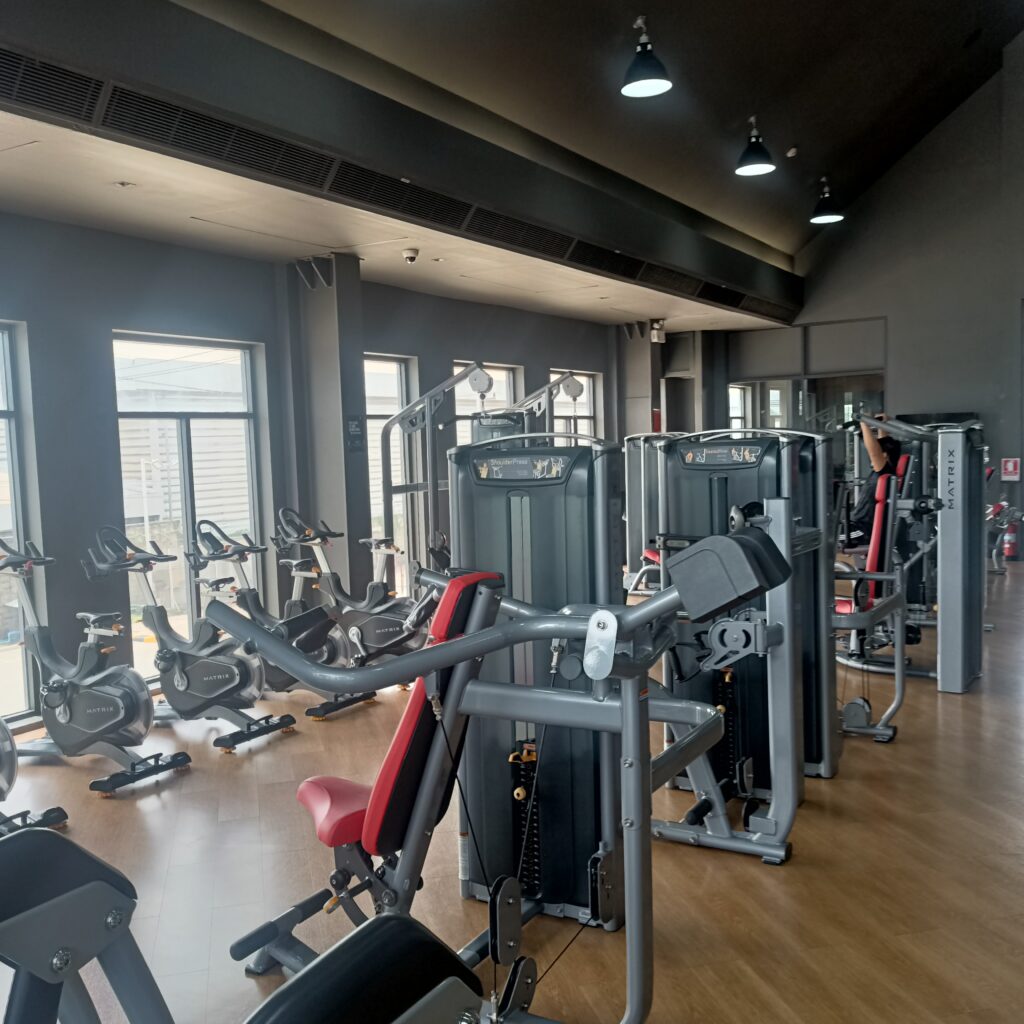 Group exercise room at the back of 2nd floor. I like this building shape with high ceiling on this floor, filled with blight sunshine. (well this time was rainy season in Thailand so heavy rain comes during my back work out time, 55.) For detailed schedule of group exercise a each branch, normally they update their Facebook official page or branch reception.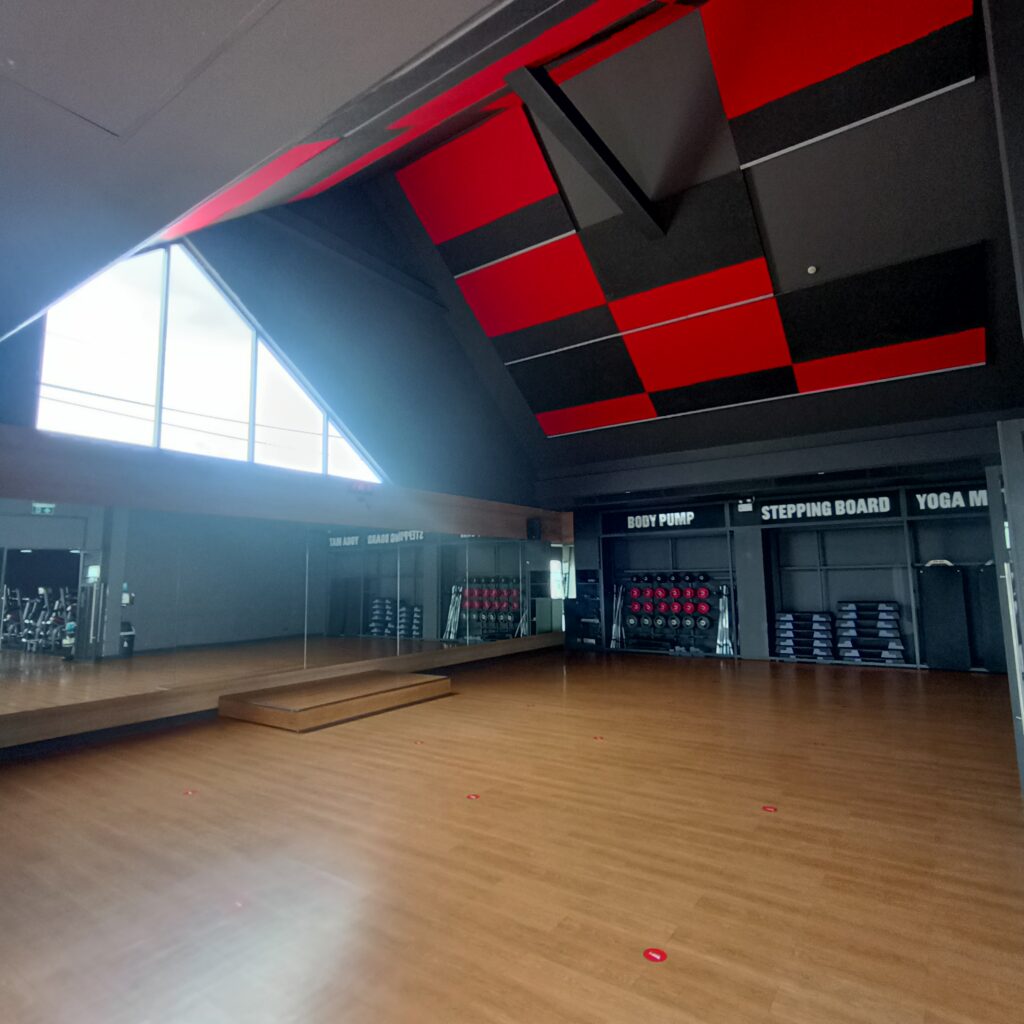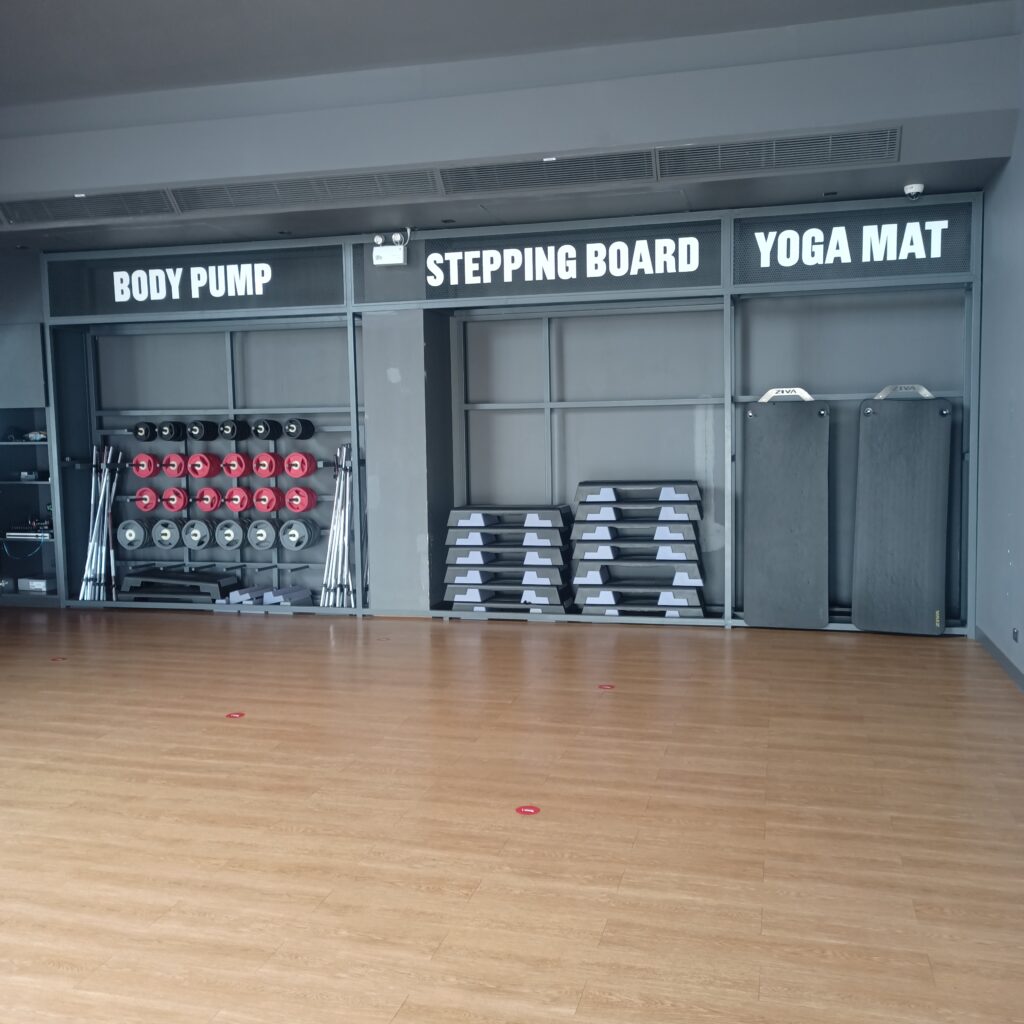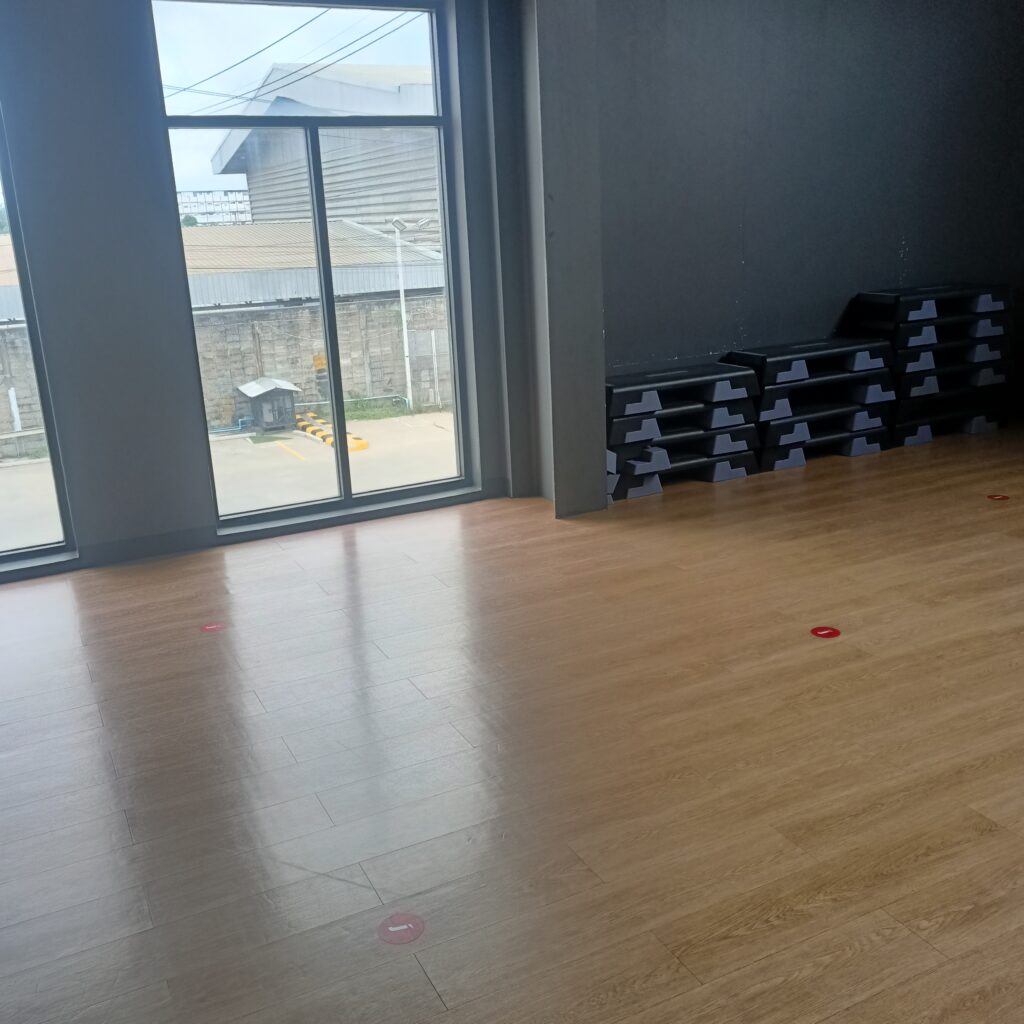 Let's take a look at machines next. Next to group class room, leg exercise machines are there from adduction and abduction.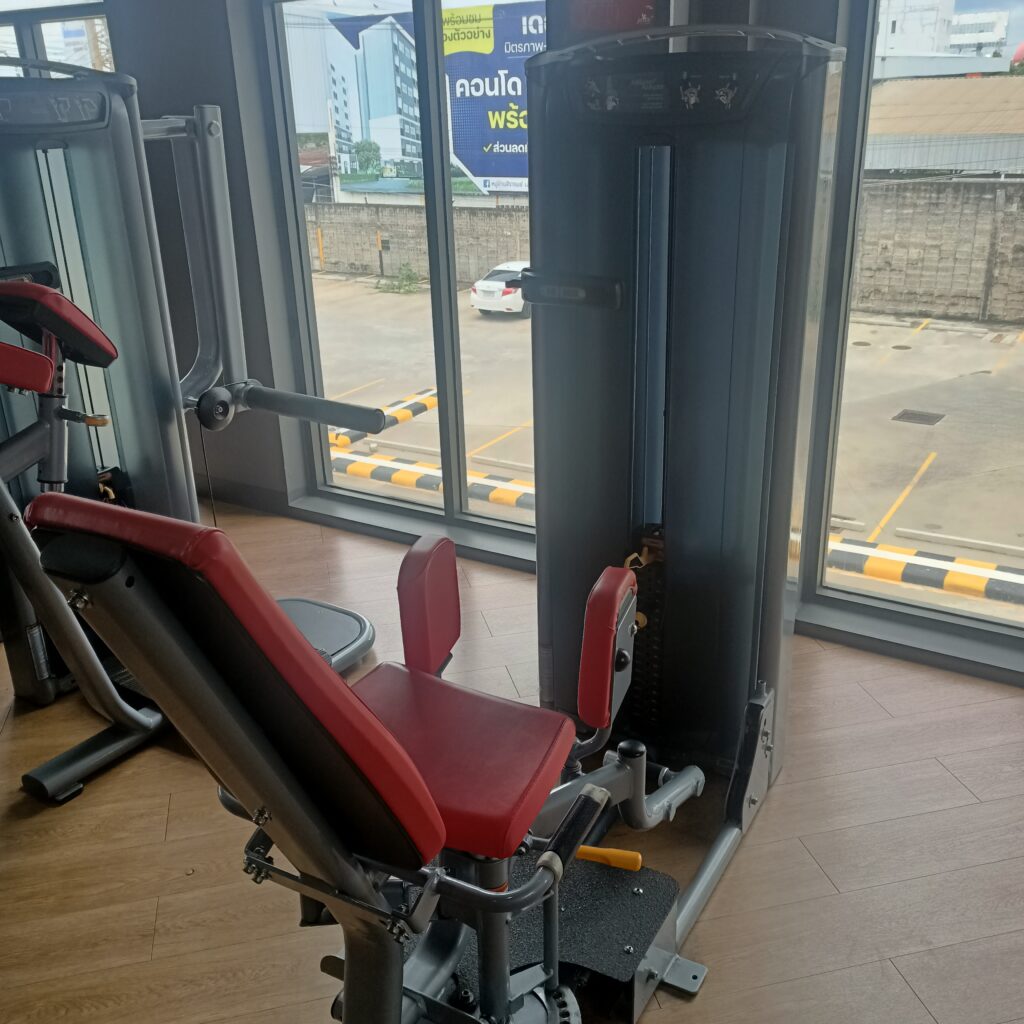 This machine is for glutes kick back.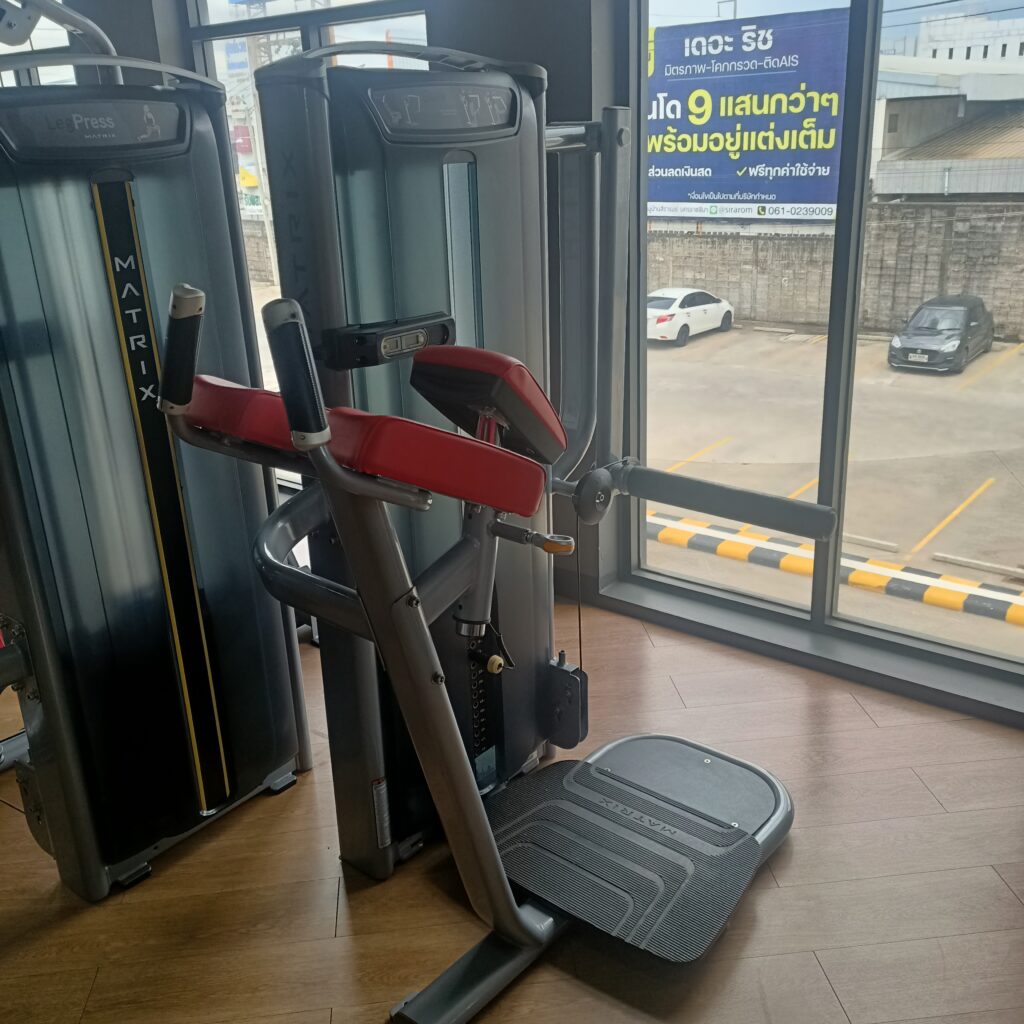 Leg press machine. using barbell leg press is on free weight area.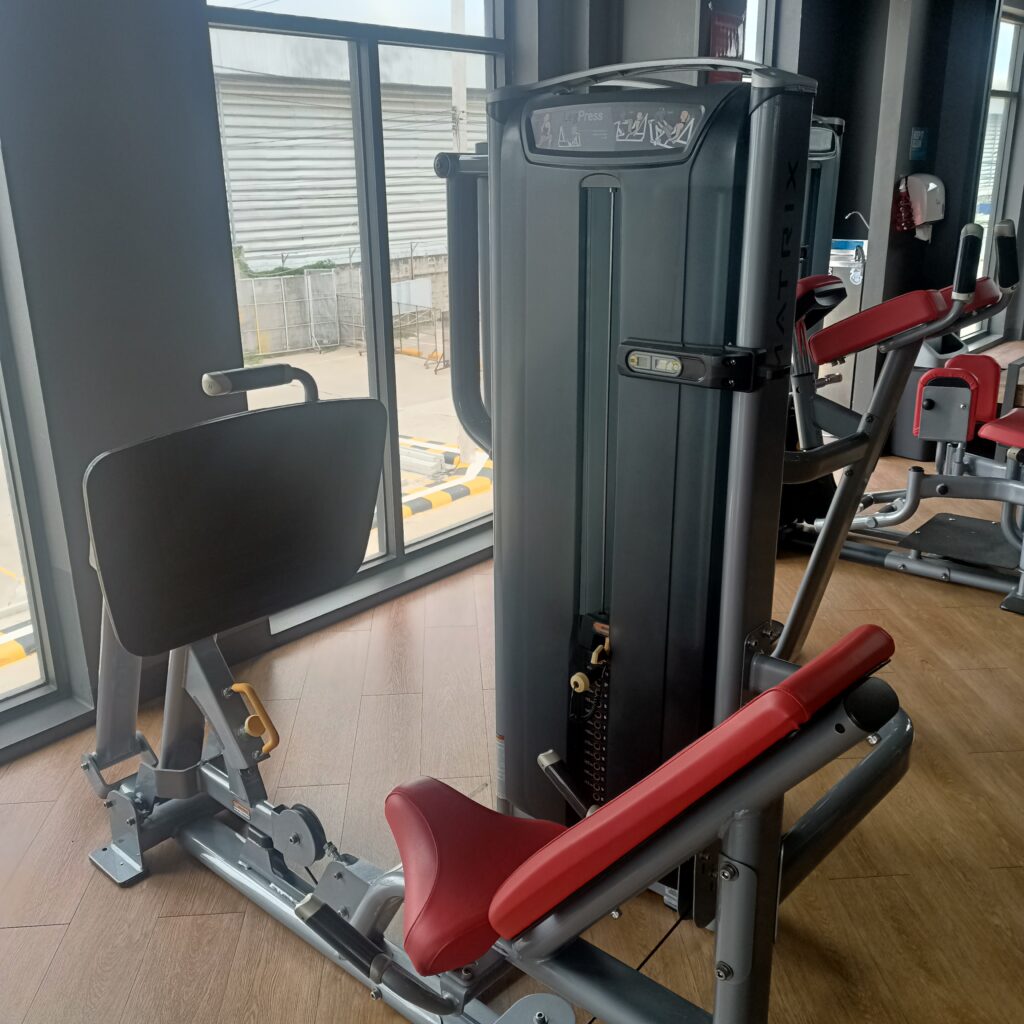 This cable machine for arms, biceps and triceps. Back shoulder muscle can be also trained.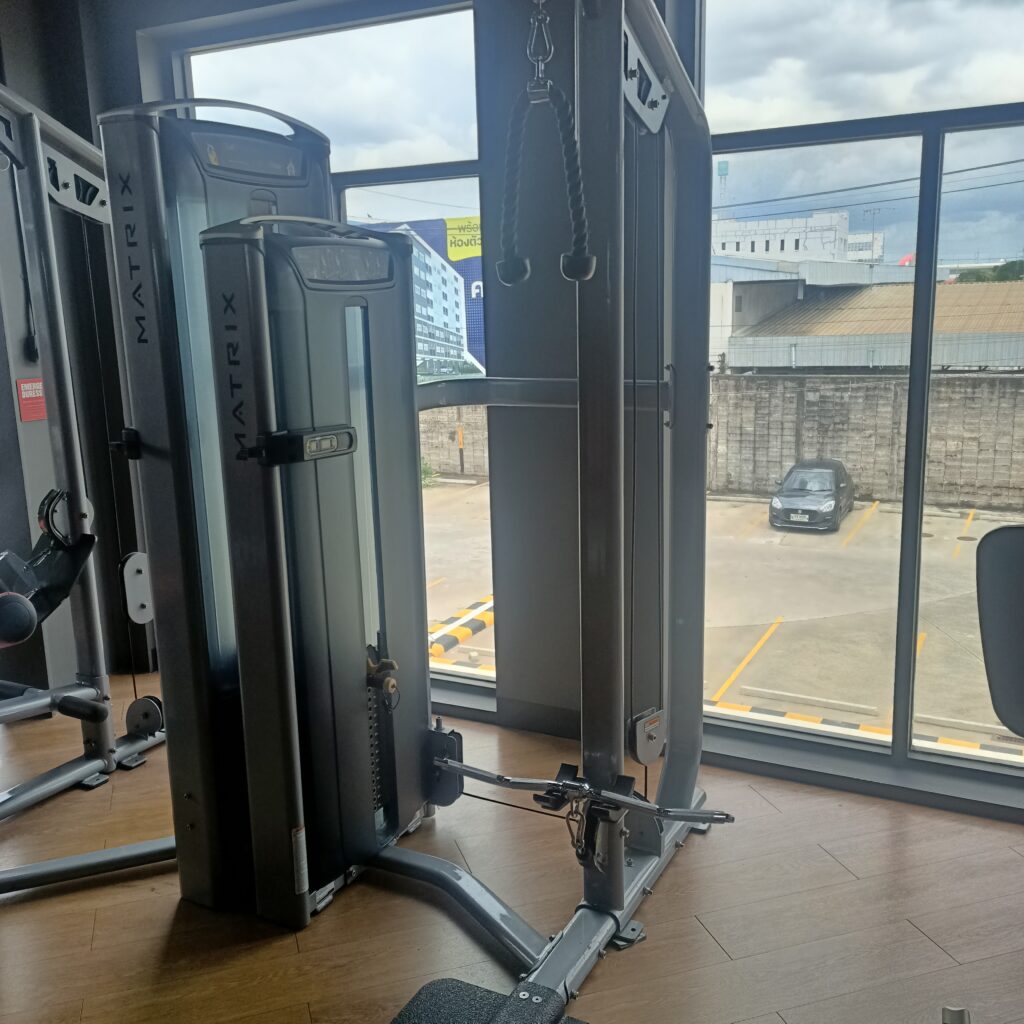 Another cable machine for lat and row back.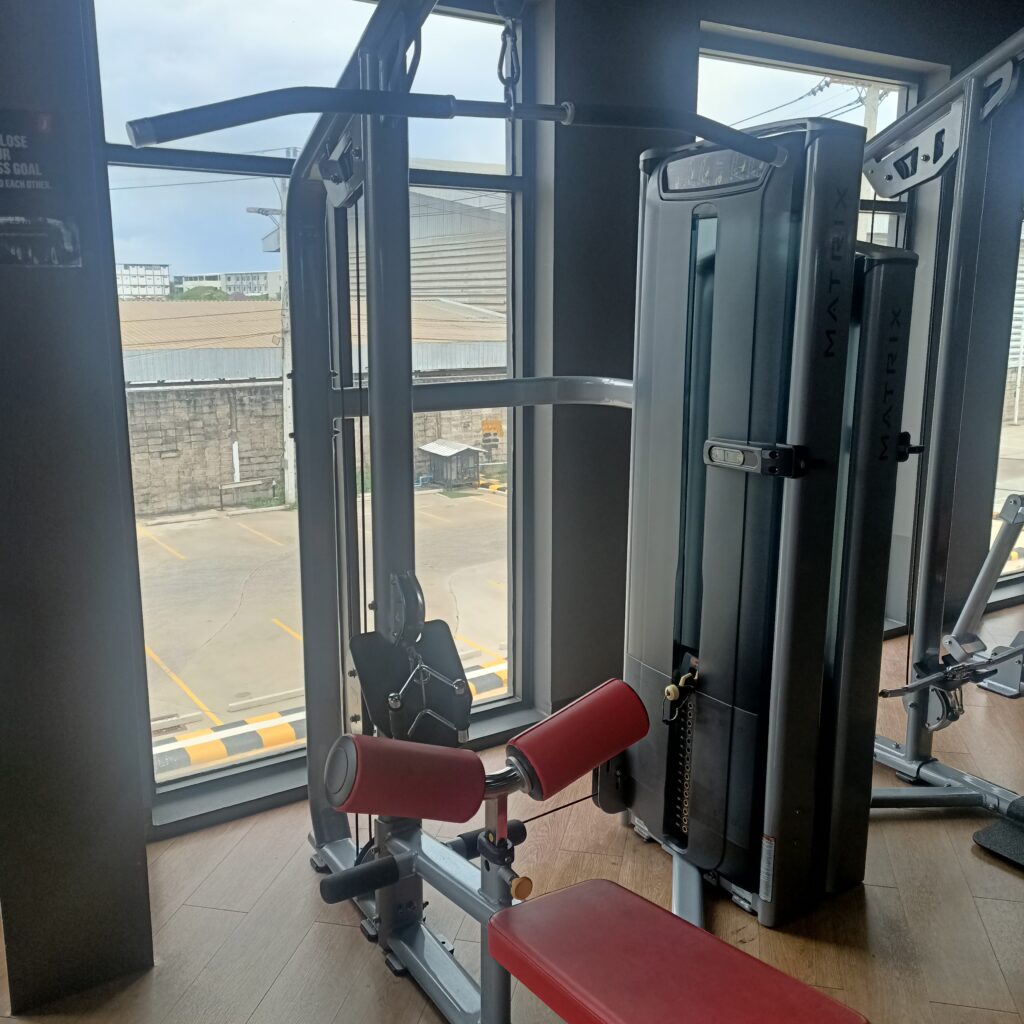 Second floor also equipped with some cardio machines such as bikes, tread mils and cross walkers.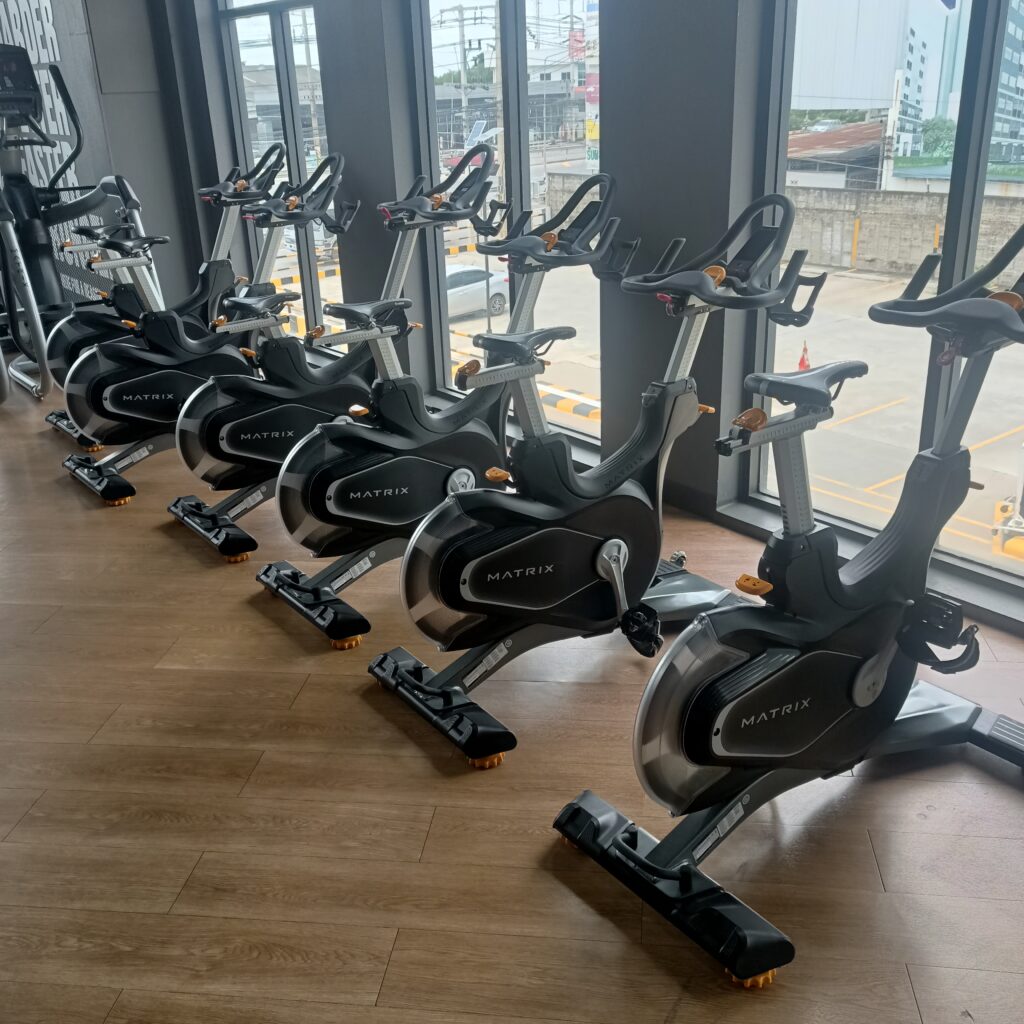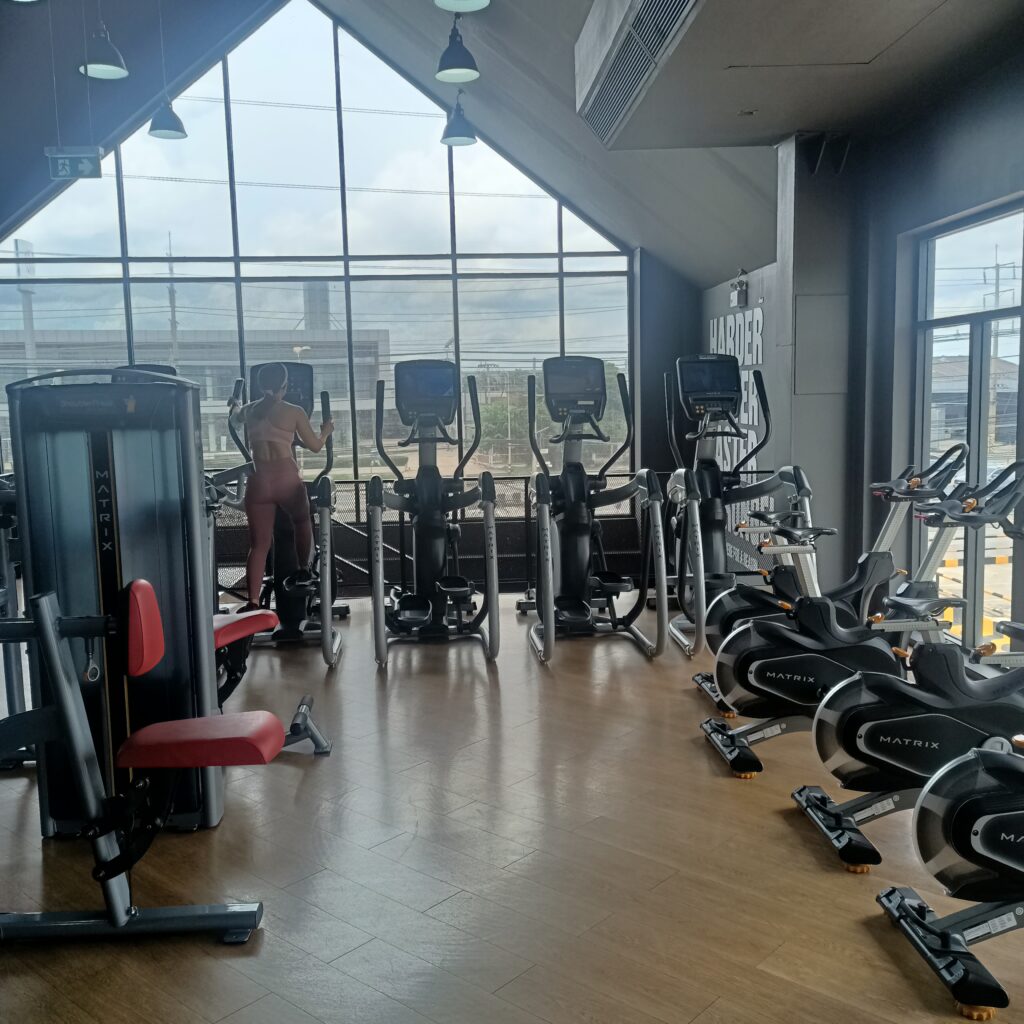 Other side has mainly for upper body machines. Below is shoulder press machine.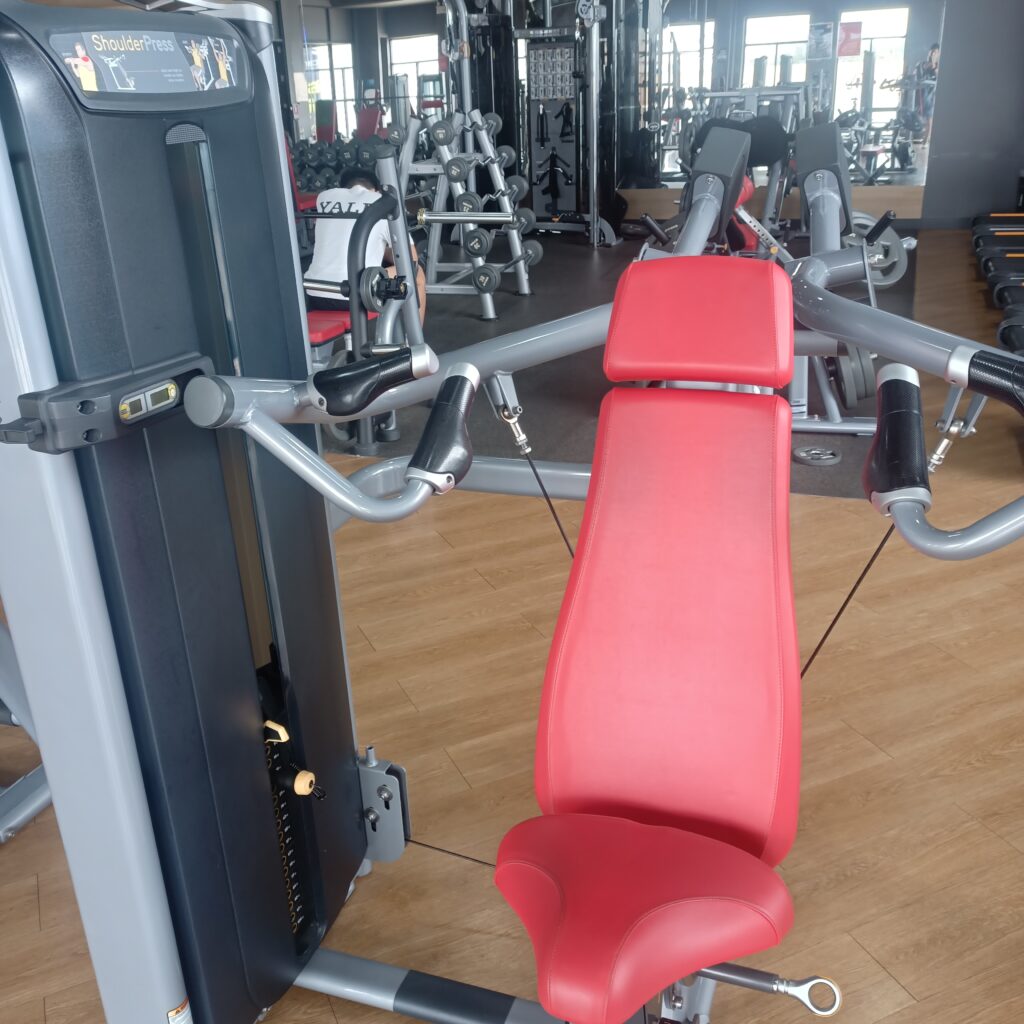 Lower back row machines below is not common for all branches. This time was back day so I used this machine for one side row 3 sets each.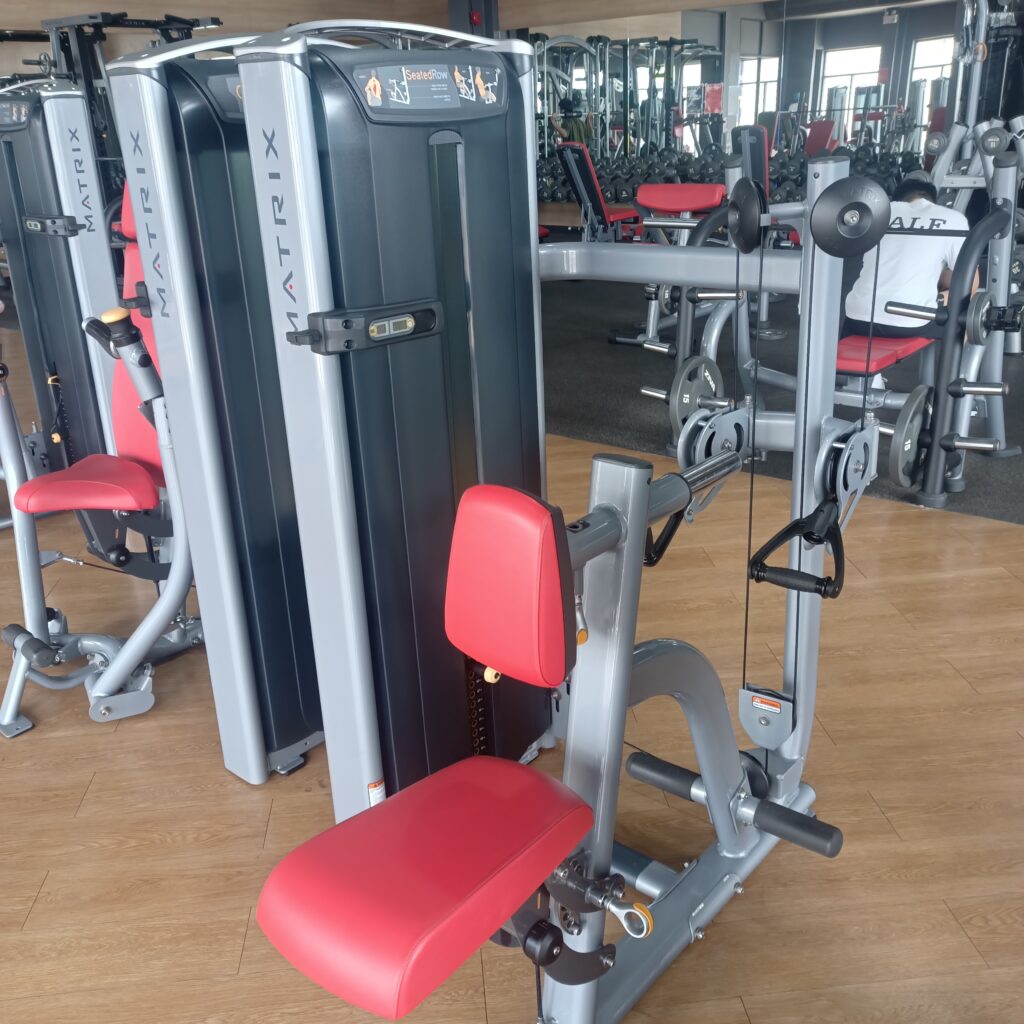 Chest press machines, recently I use this machines also for my chest day work out. I prefer more and more machines because it is easier to adjust weight by pin only hehe.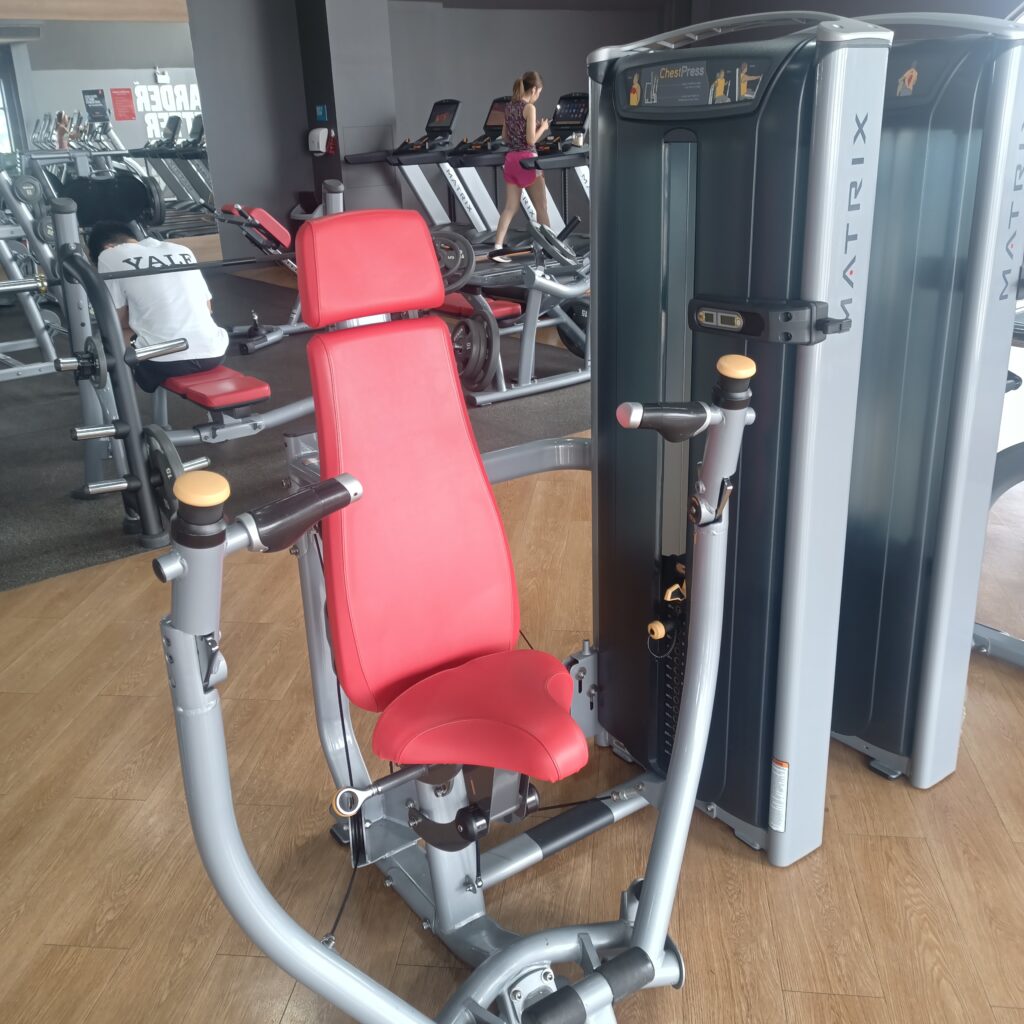 This is very good to squeeze chest and back muscle. I cannot skip this machine for chest and back work out day. Slow and enough stretched movement is great for muscle contraction.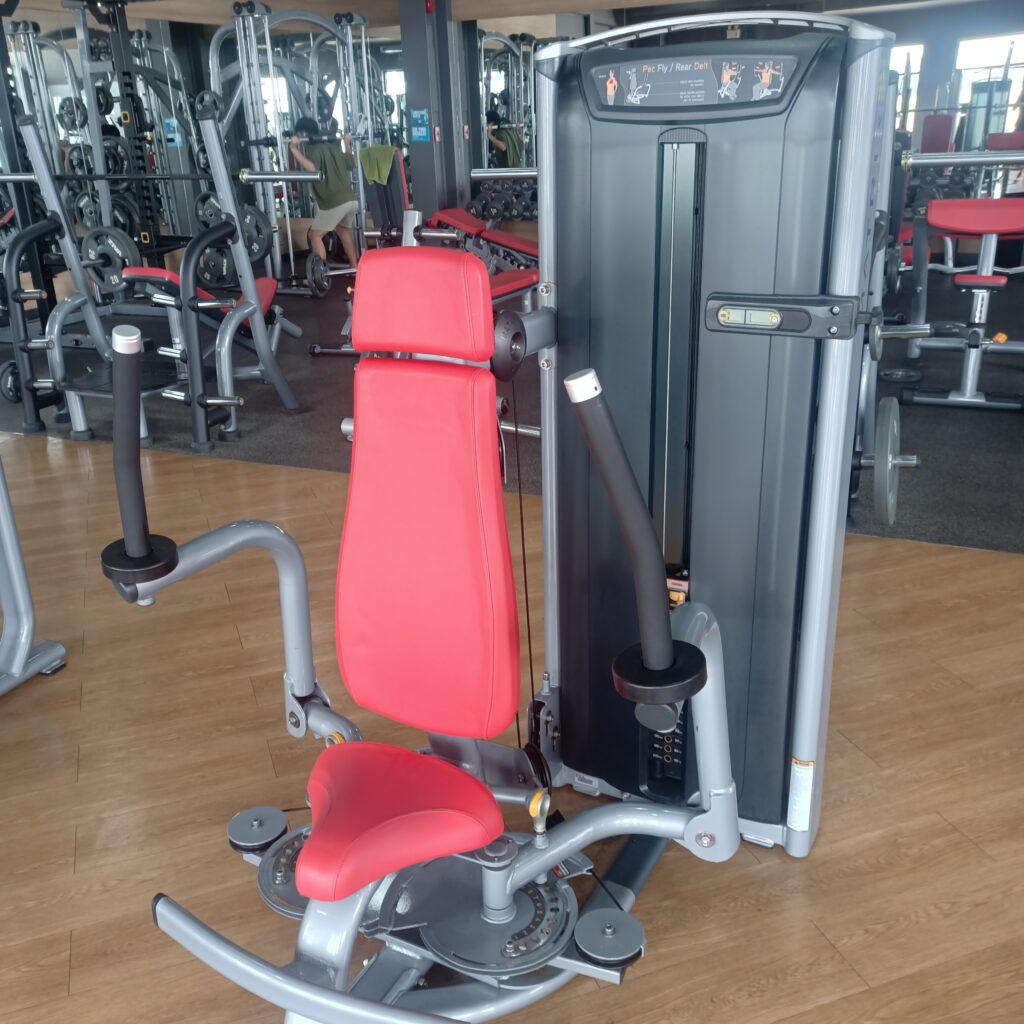 This machine seat can be moved forward depends on which muscle you want to train, chest or shoulder.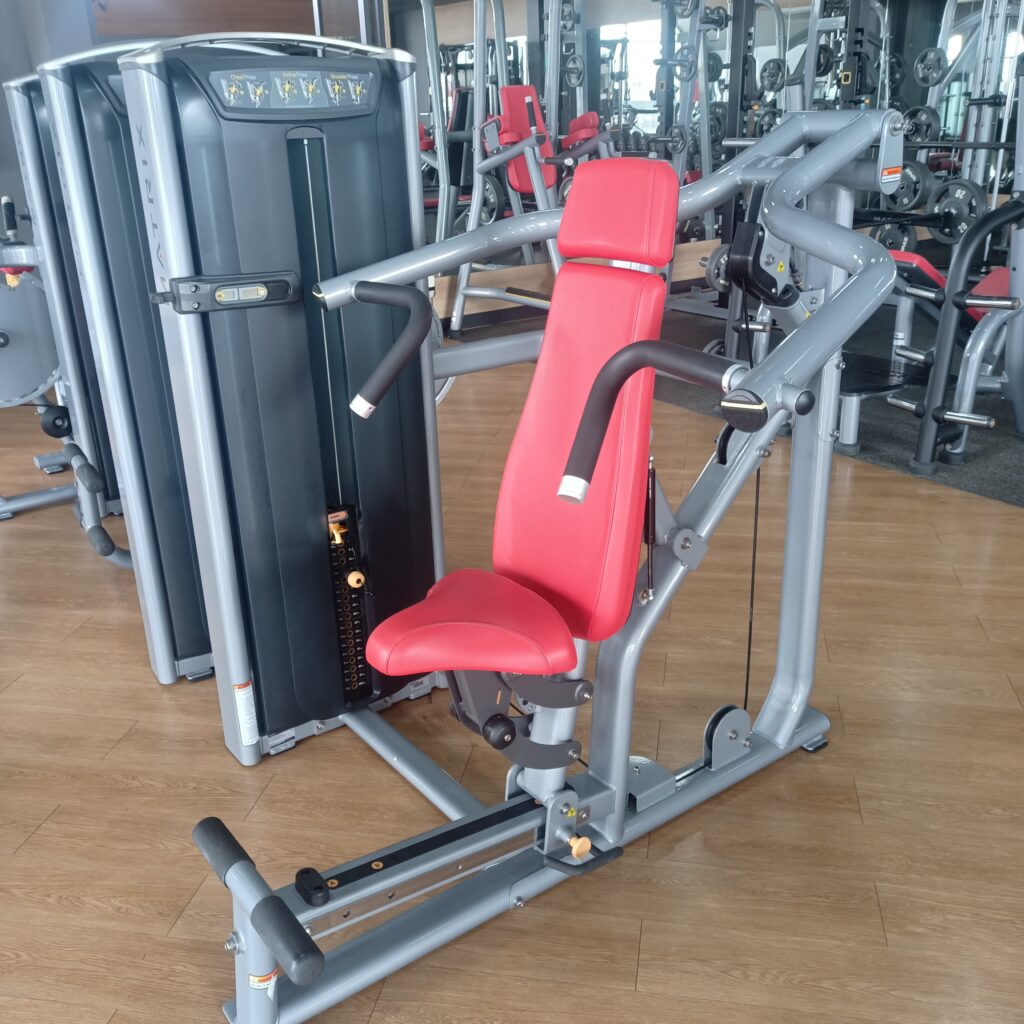 Lower back and abs machines. Normally I do this machine at the every work out day to tire my abs.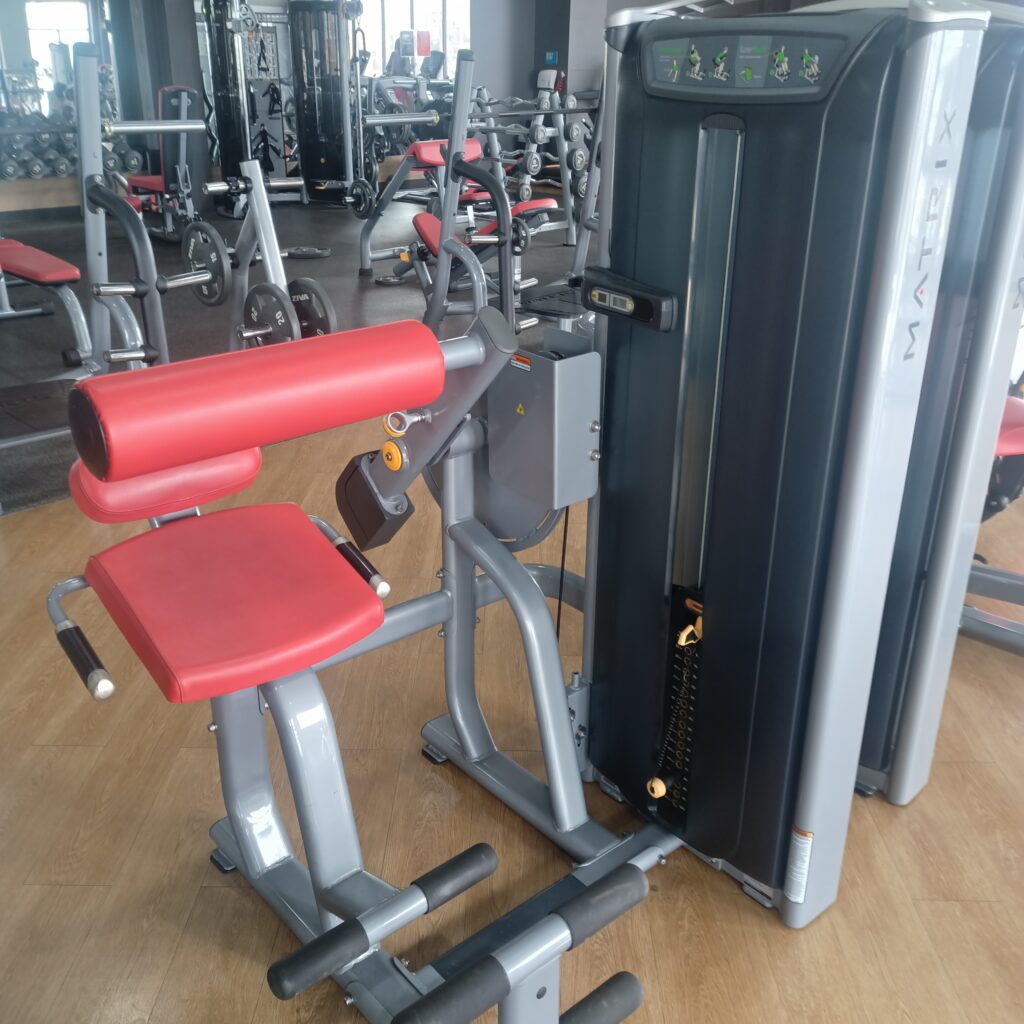 Leg curl and extension for full legs movement.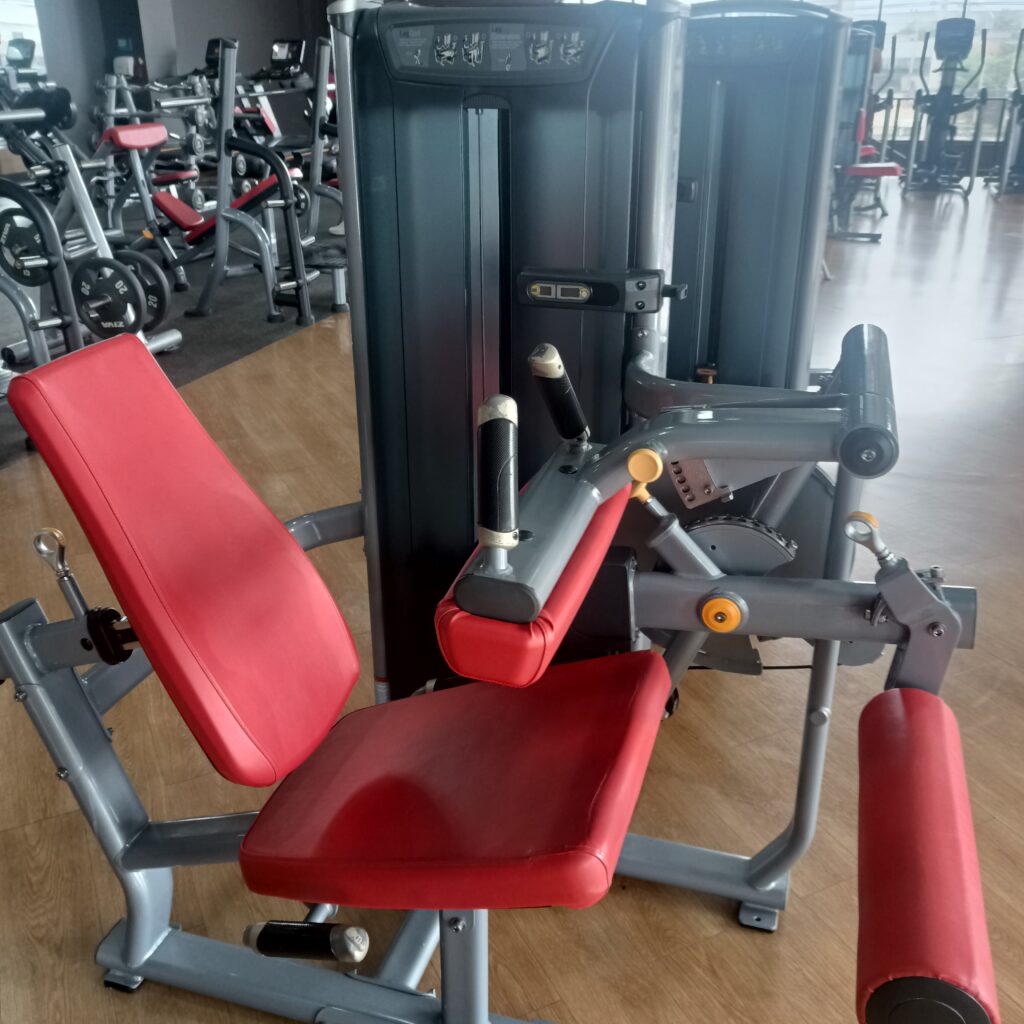 Next to machines area, there is another water server so you do not need to go out to get water.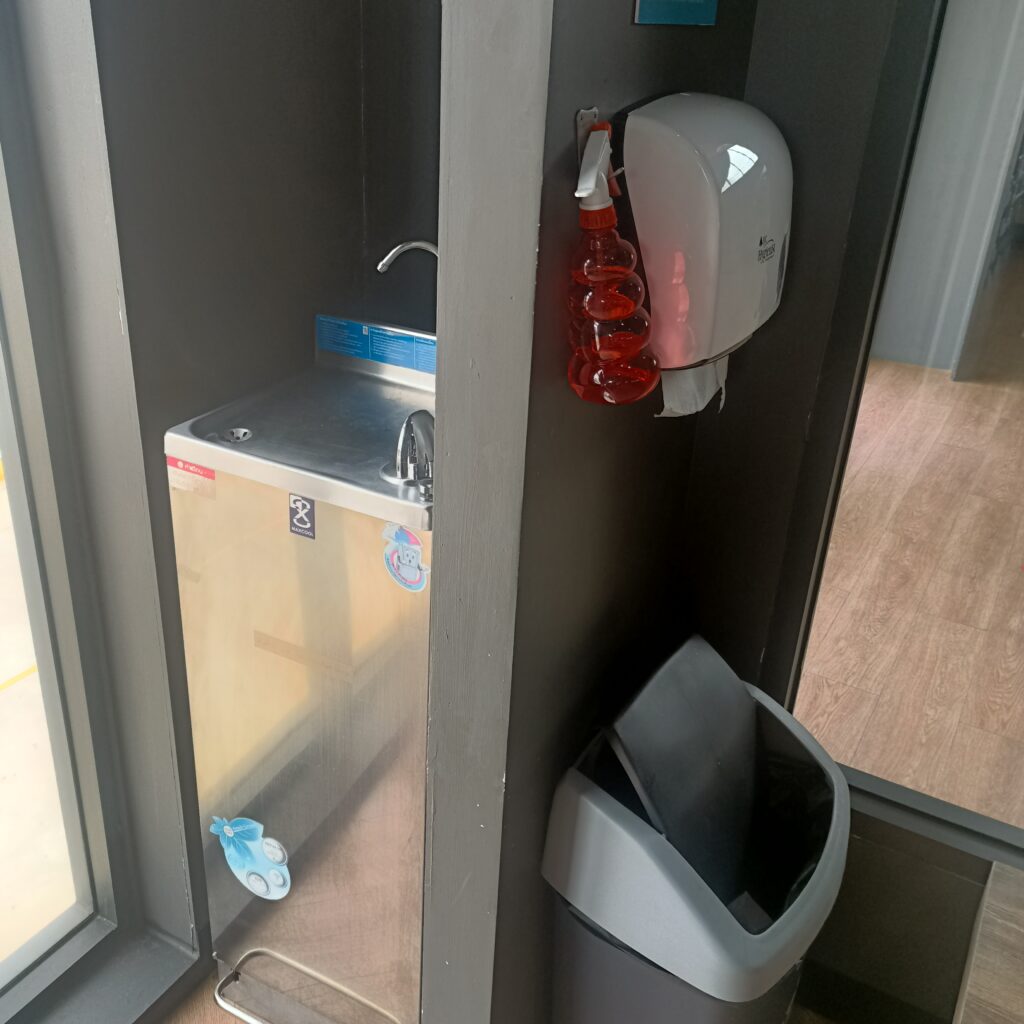 Hygiene is most important after COVID-19 pandemic period. Do not forget to clean the machines and also sanitize your hands frequently inside the gym.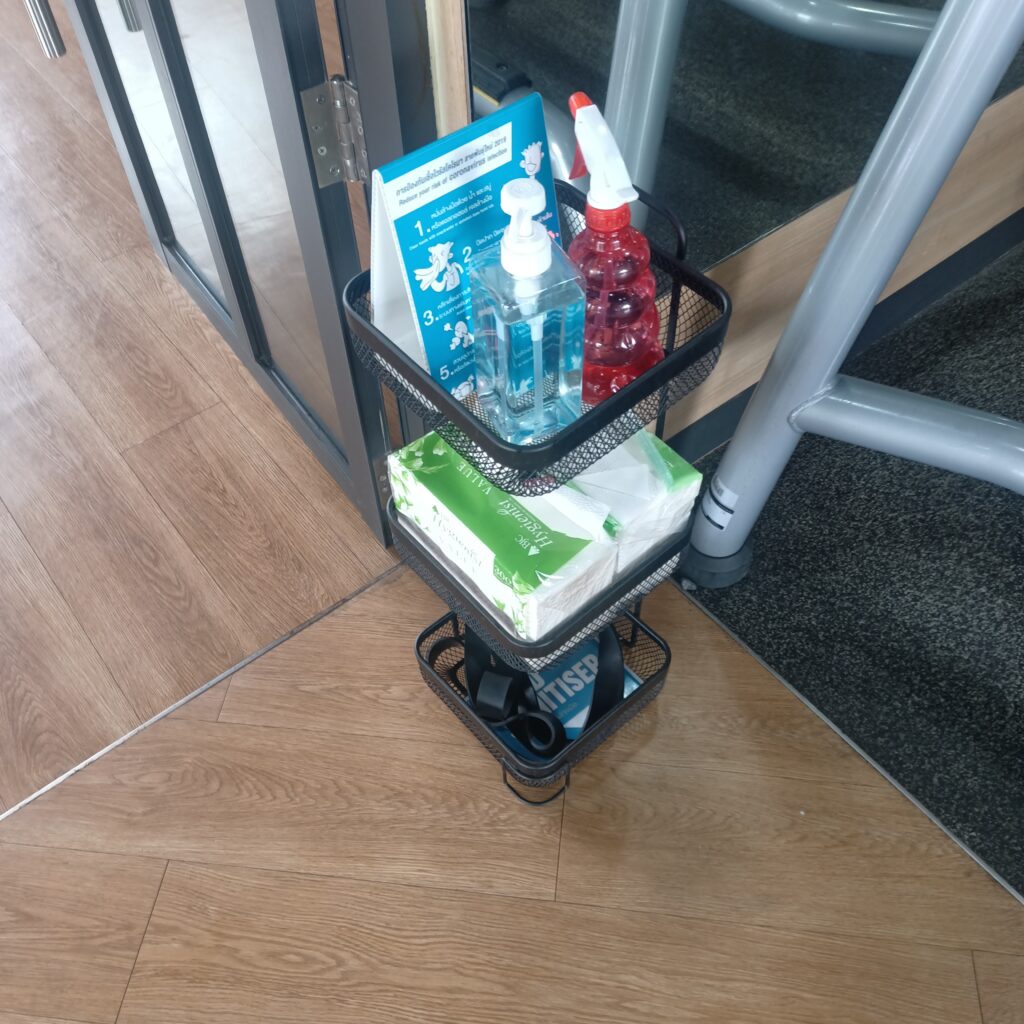 Let's take a loot at free weight zone in this gym next!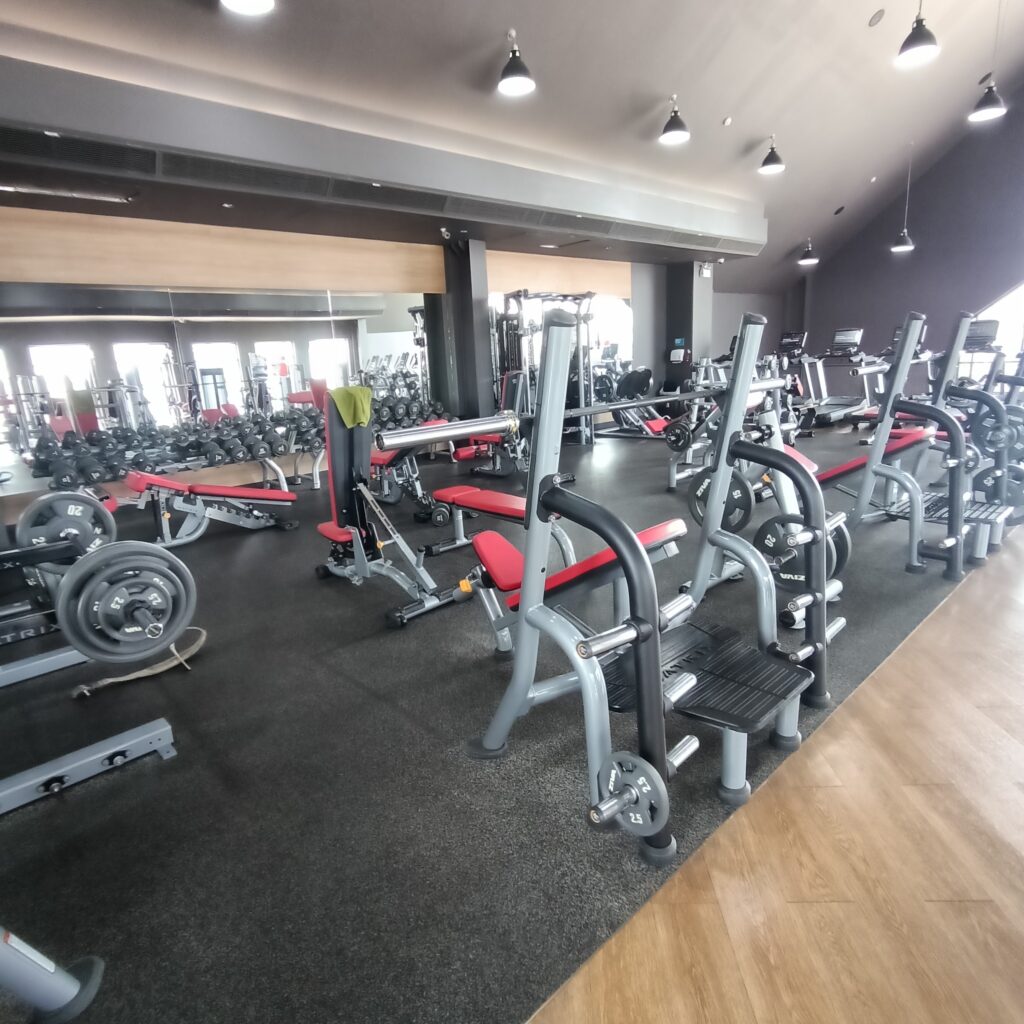 I normally start my back day by pull up with weight. Now weight I use increased up to 20 kg plate for 3 sets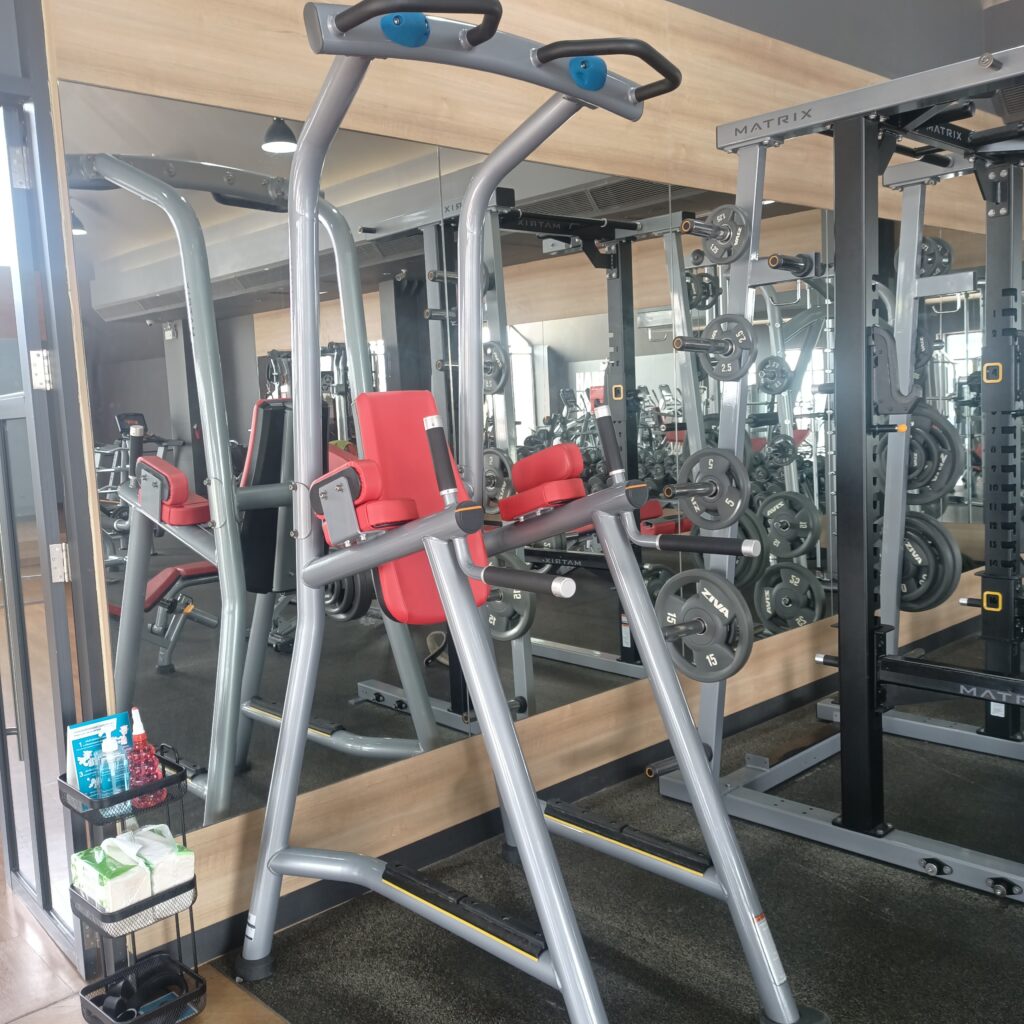 Power rack with window in front. Smith machine is next. You can see your form when you move in the mirror. This time, I do romanian dead lift untl125 kg. Power rack safety bar cannot be lower to the knee height level so I cannot do half deadlift which does not cause damage to my lower back. Below bar height is lowest for this power rack, where quite higher above knee level.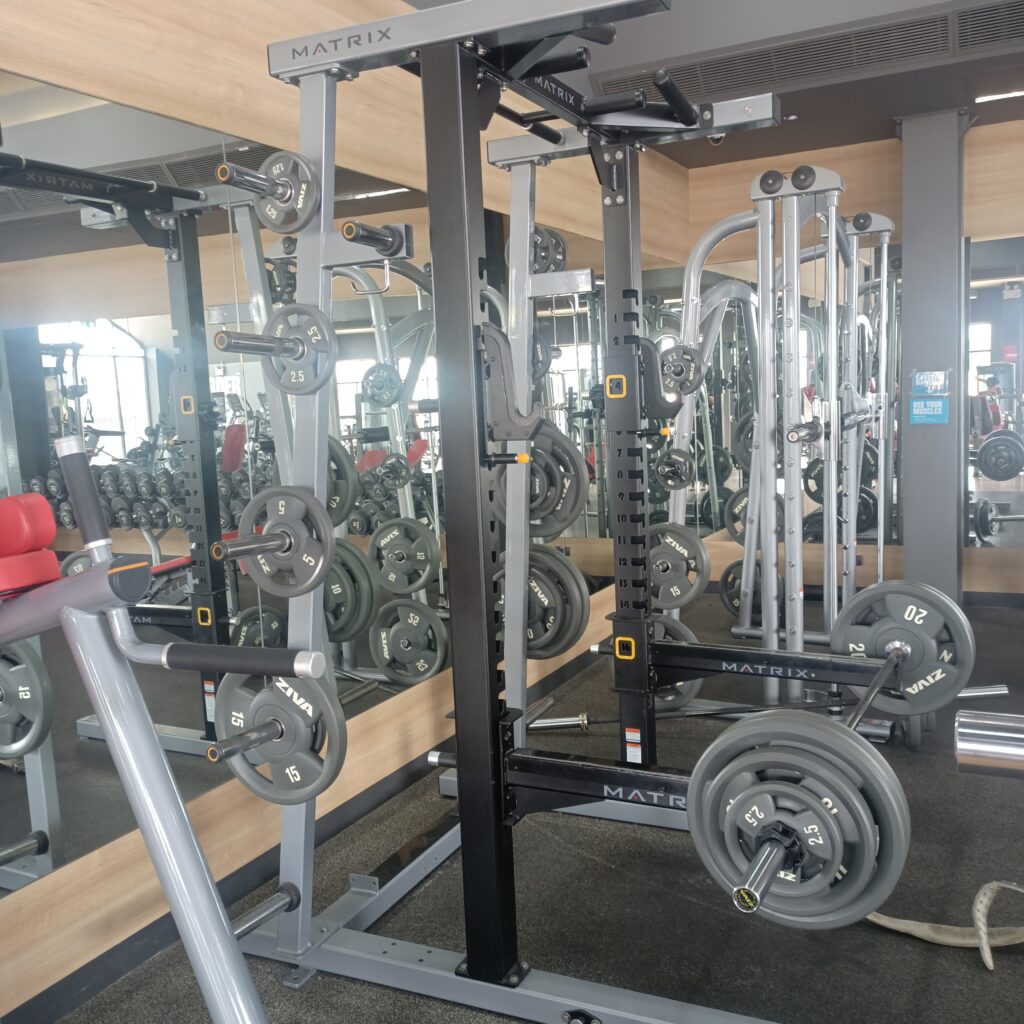 Smith machine is next to power rack. Bar moves upright.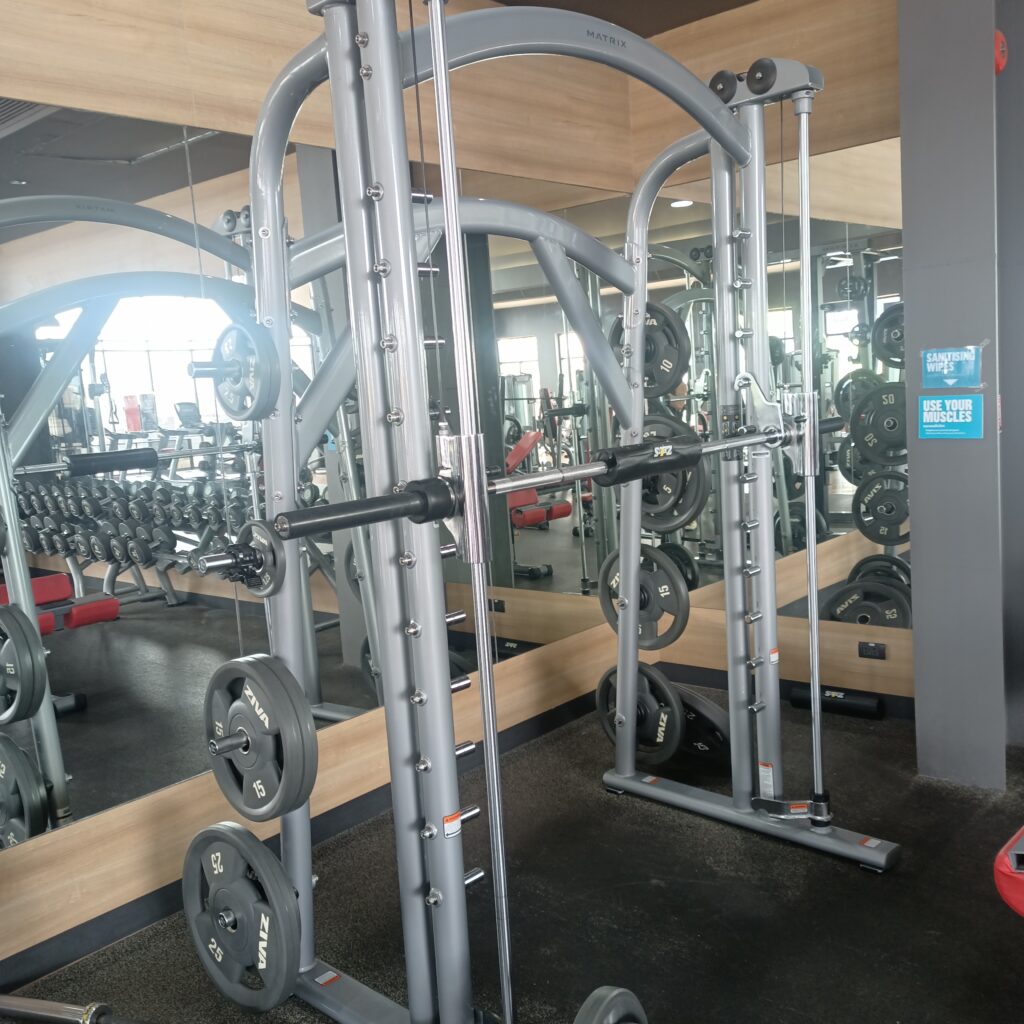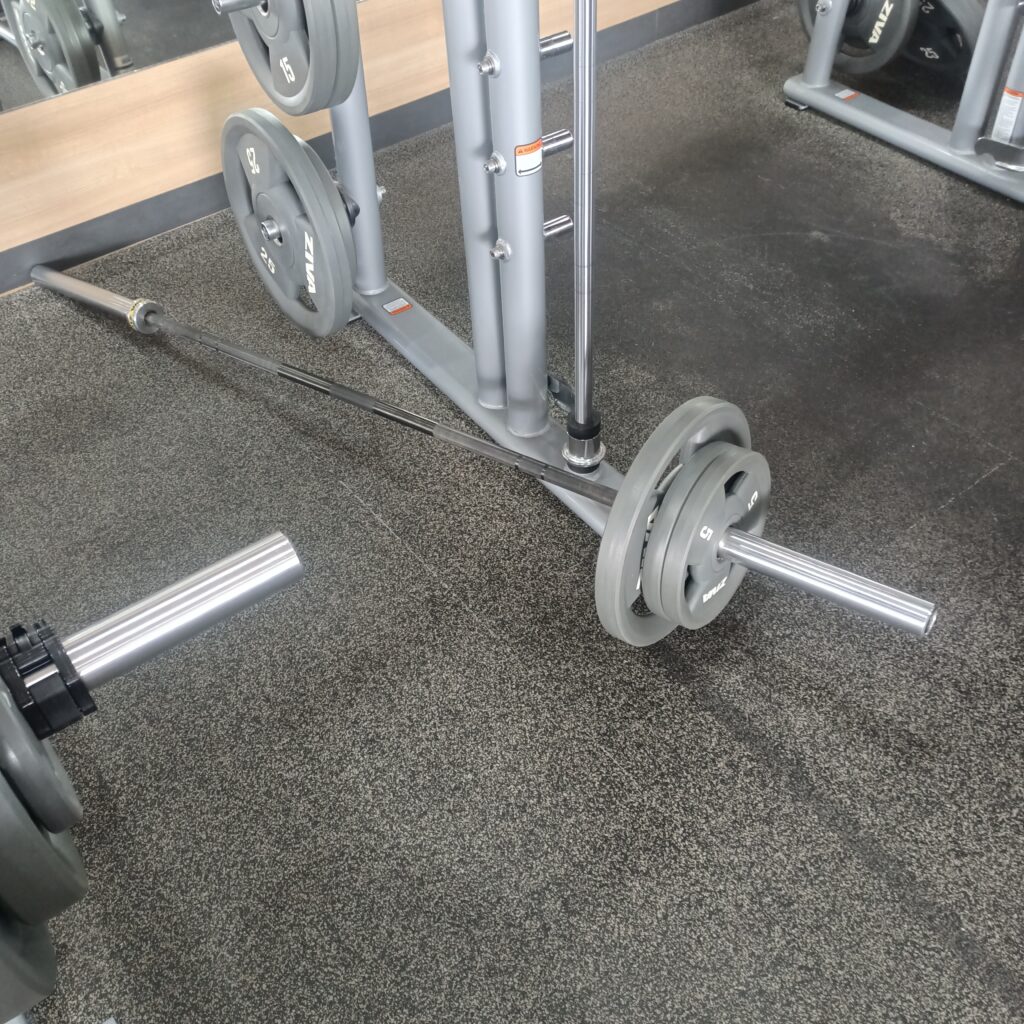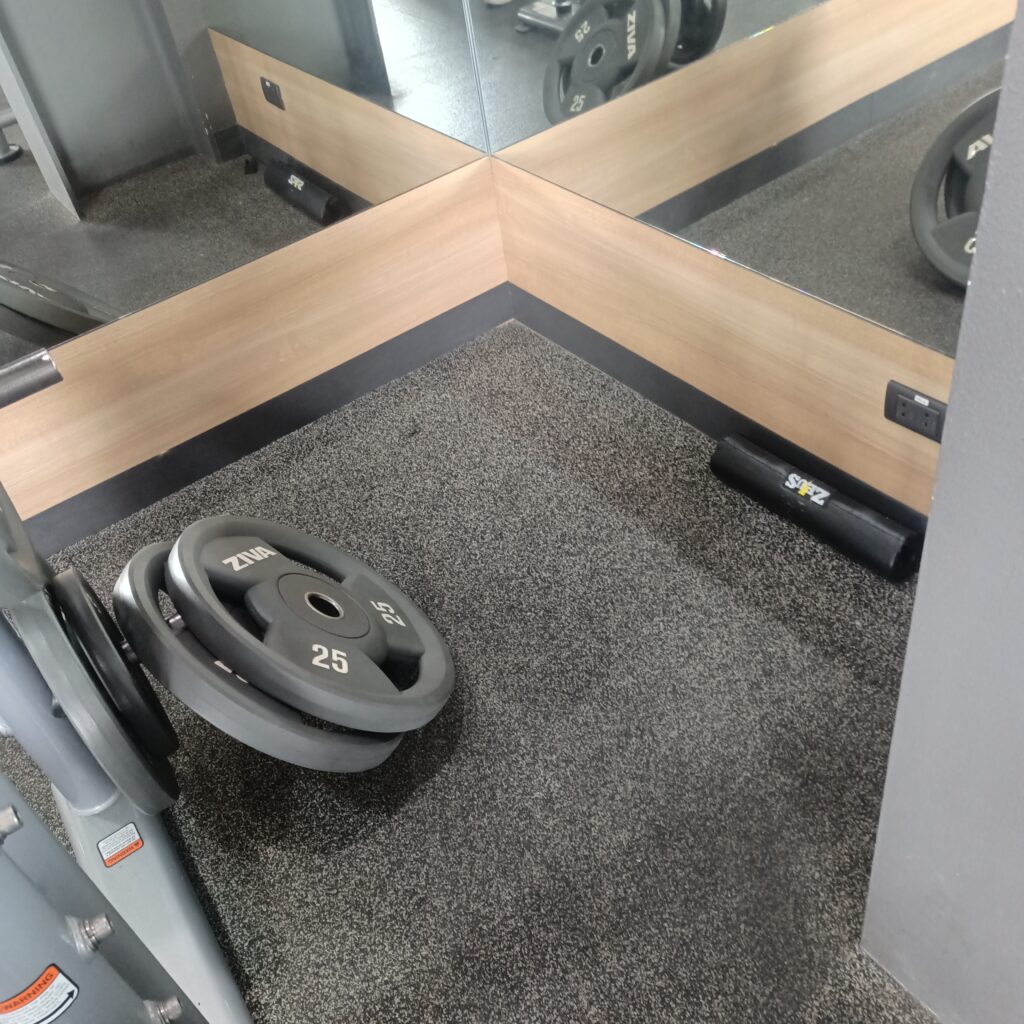 Dumbbell rack is very standard for Jetts Fitness. They have 2 racks, 2 sets each from 2.5kg until 20kg. From 22.5kg, 25kg, 30kg and 35 kg for one set each.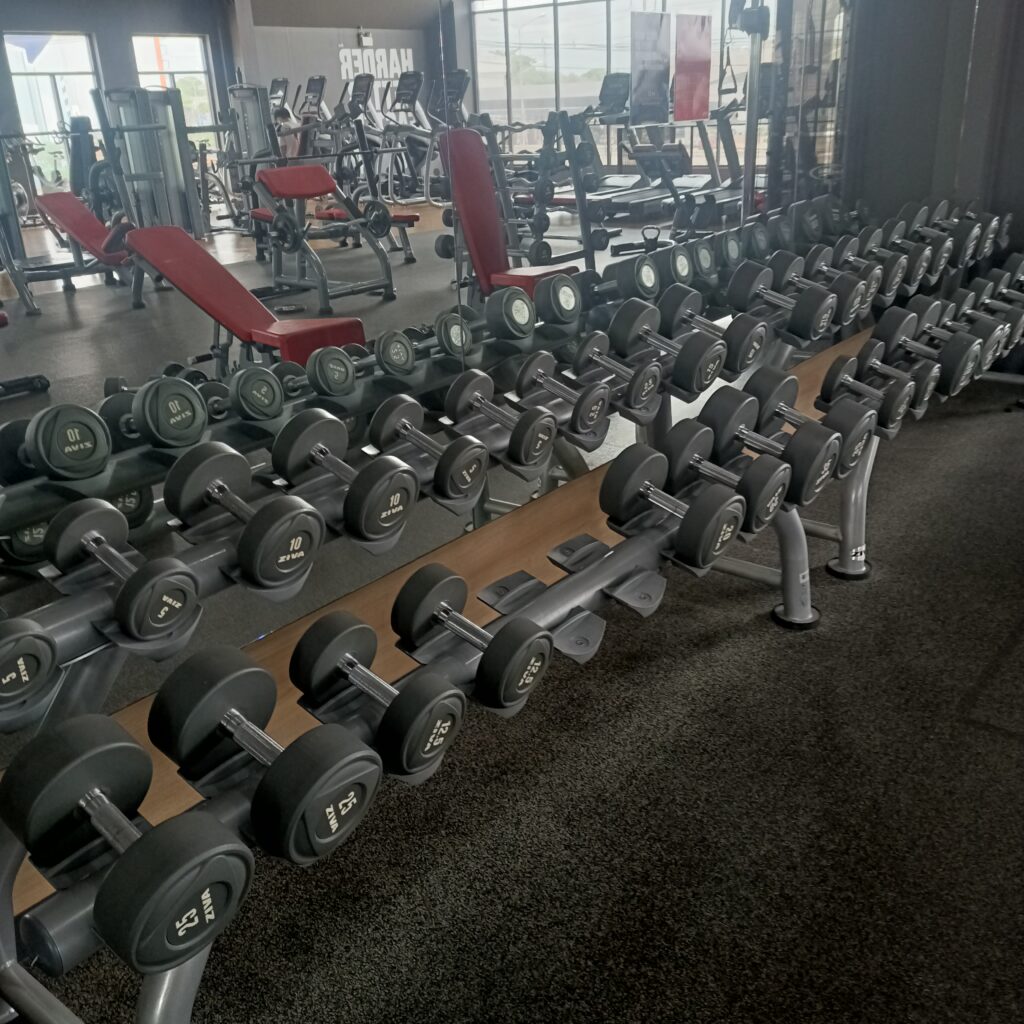 3 bench with leg rest and one without.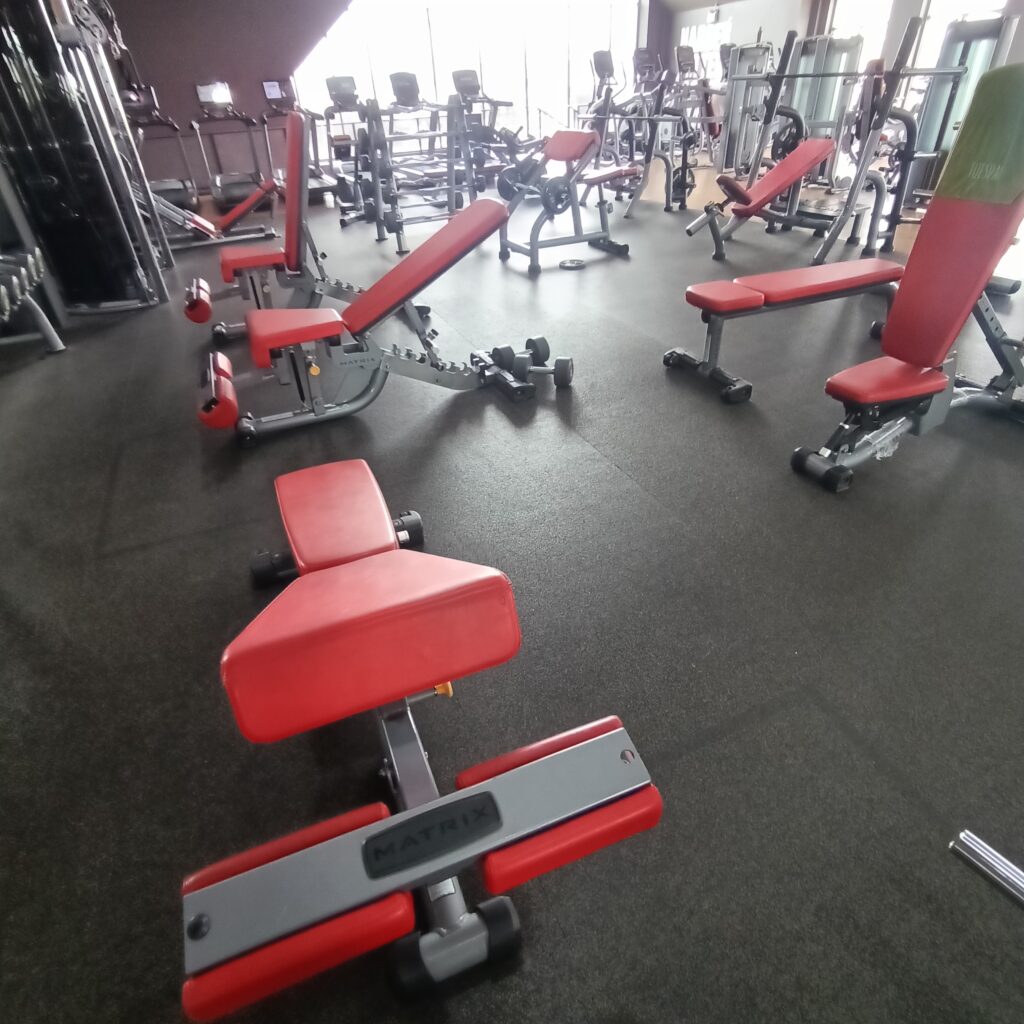 I don't know why but why they have 2 same incline bench rack, 55.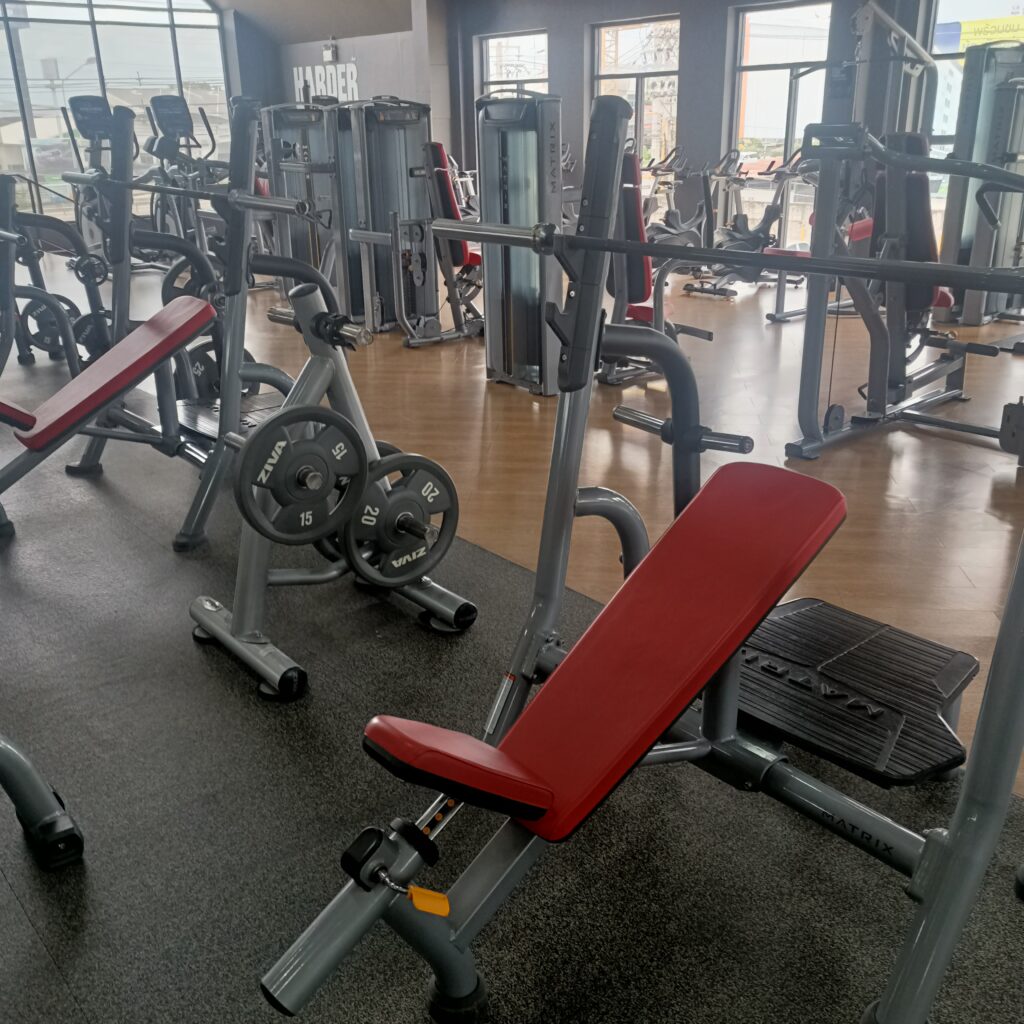 Arm curl stand.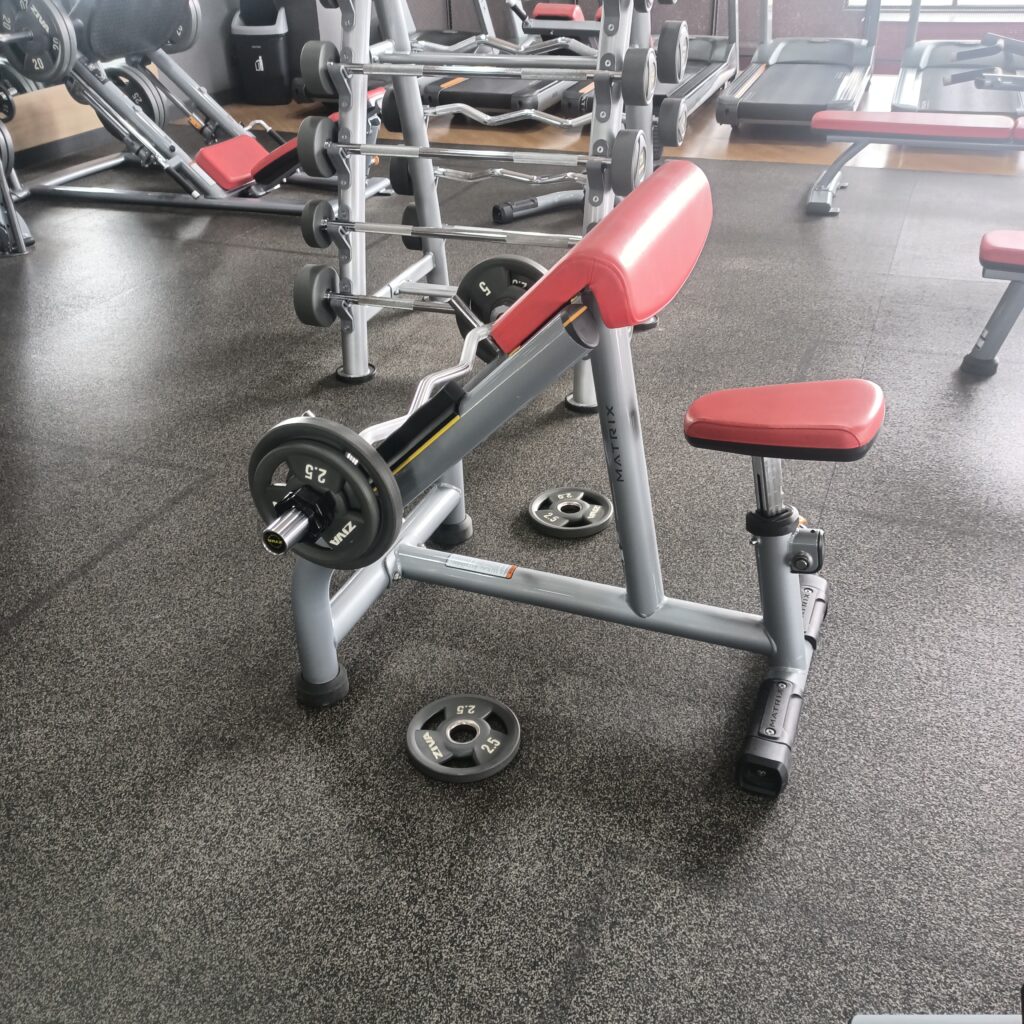 Flat bench press and supine press stand. Supine press is good also for shrug movement training for back day.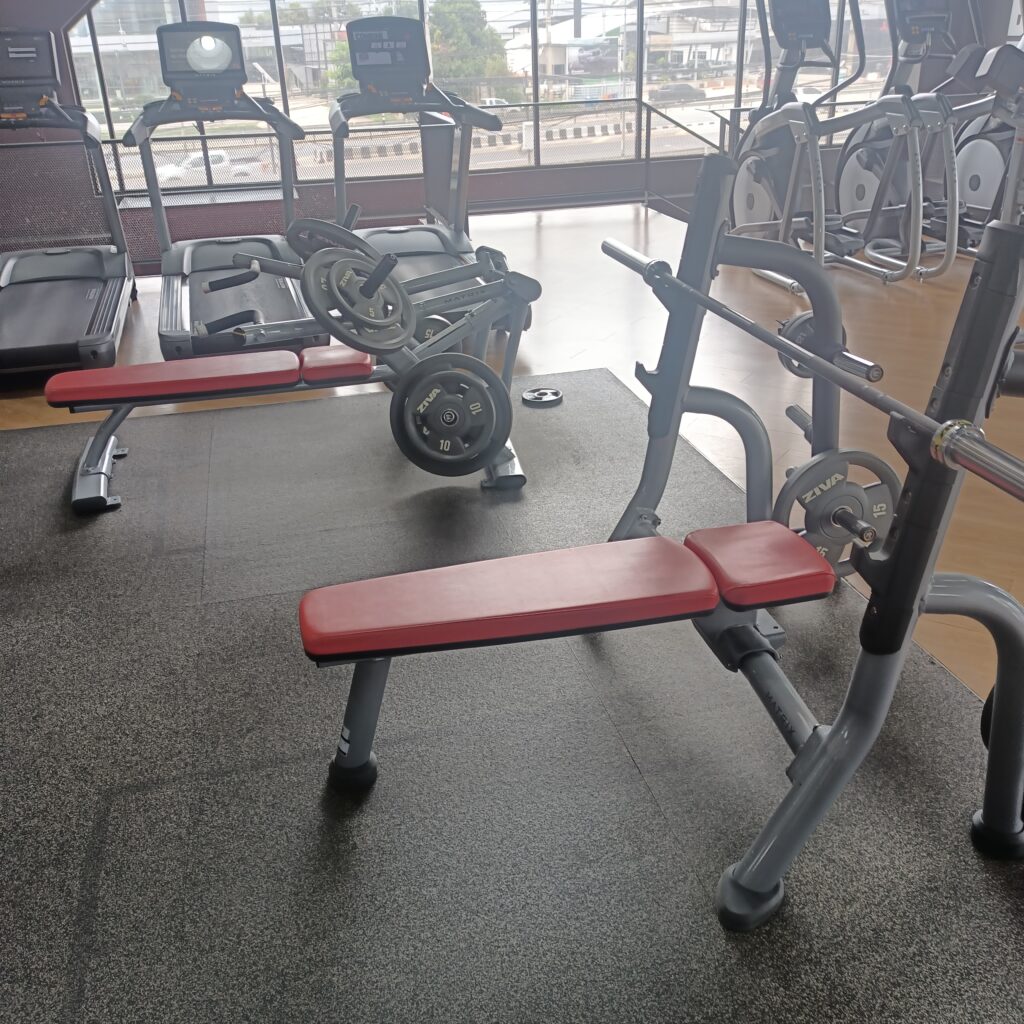 For lower back.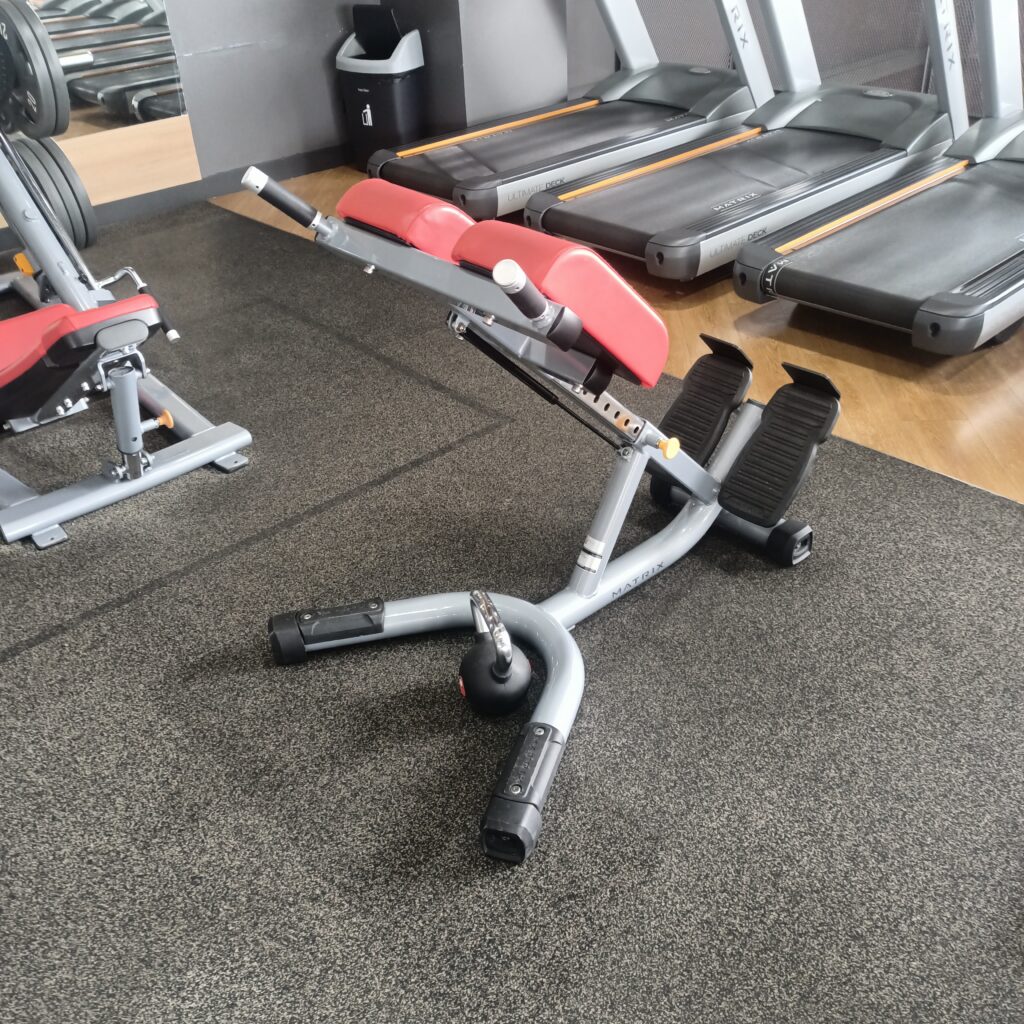 Leg press with plate.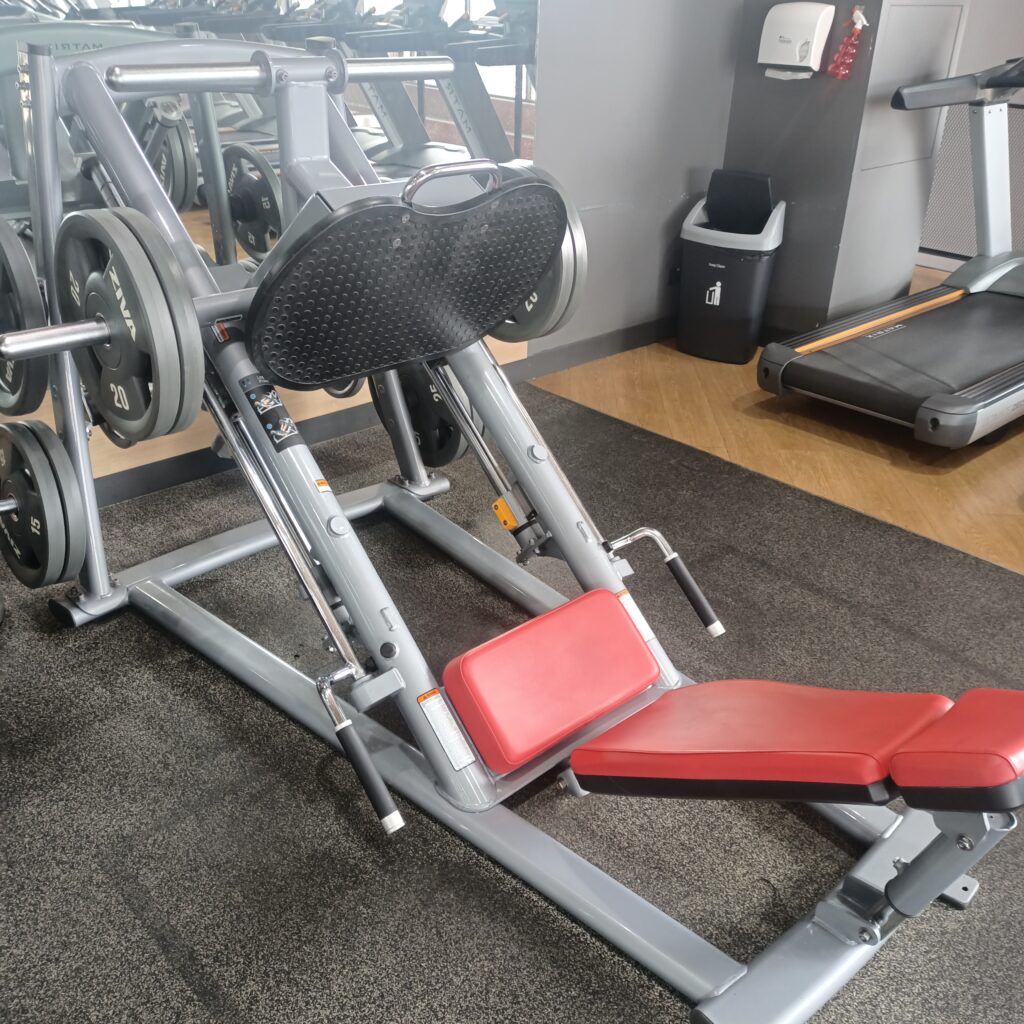 Cable machine in free weight area. I think this machine is better facing mirror so as to check the form of exercise.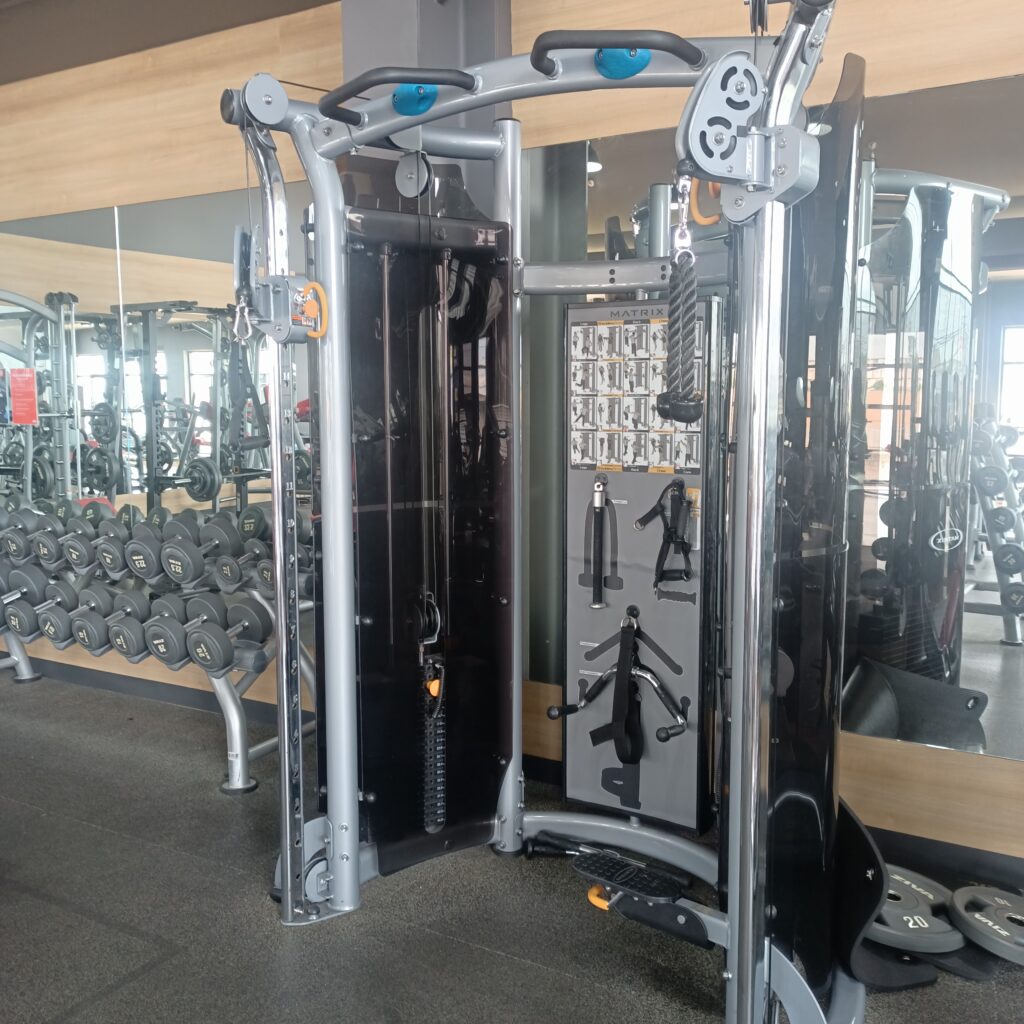 Several attachment.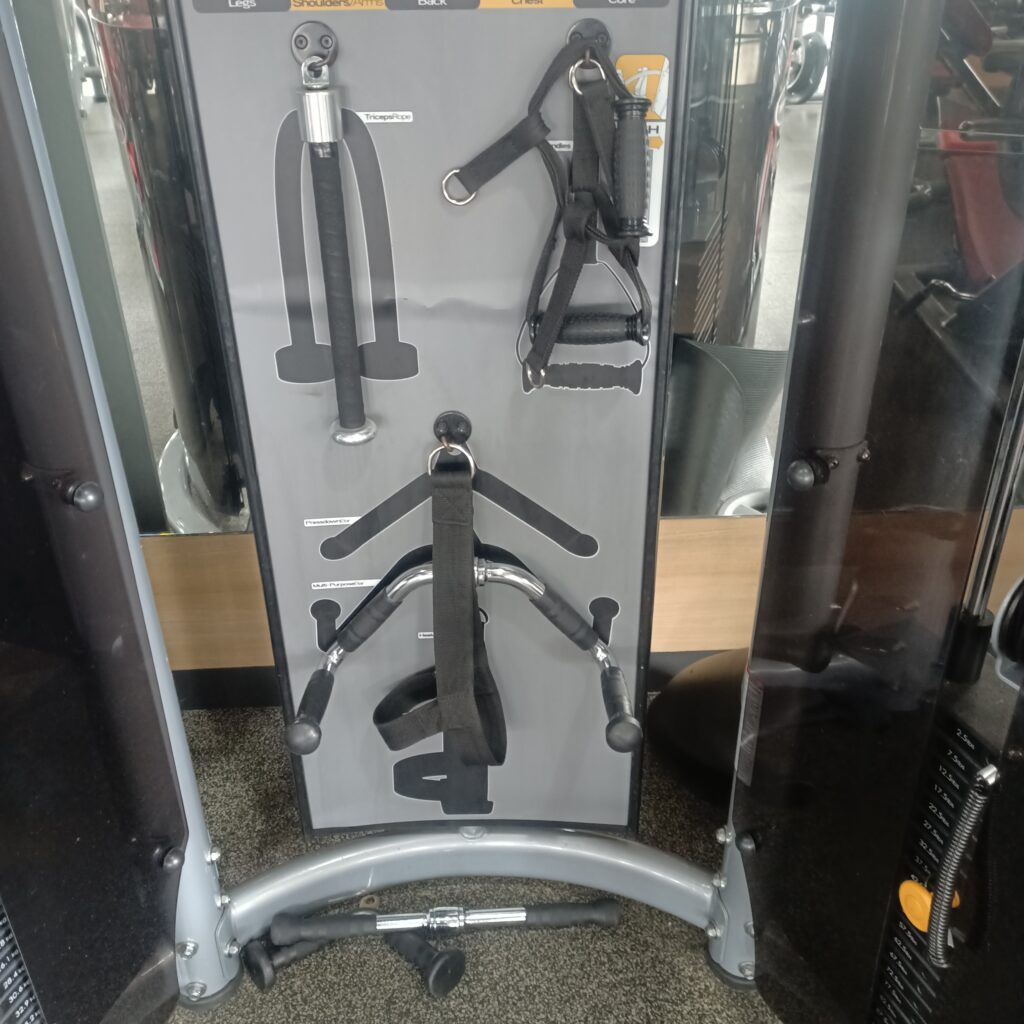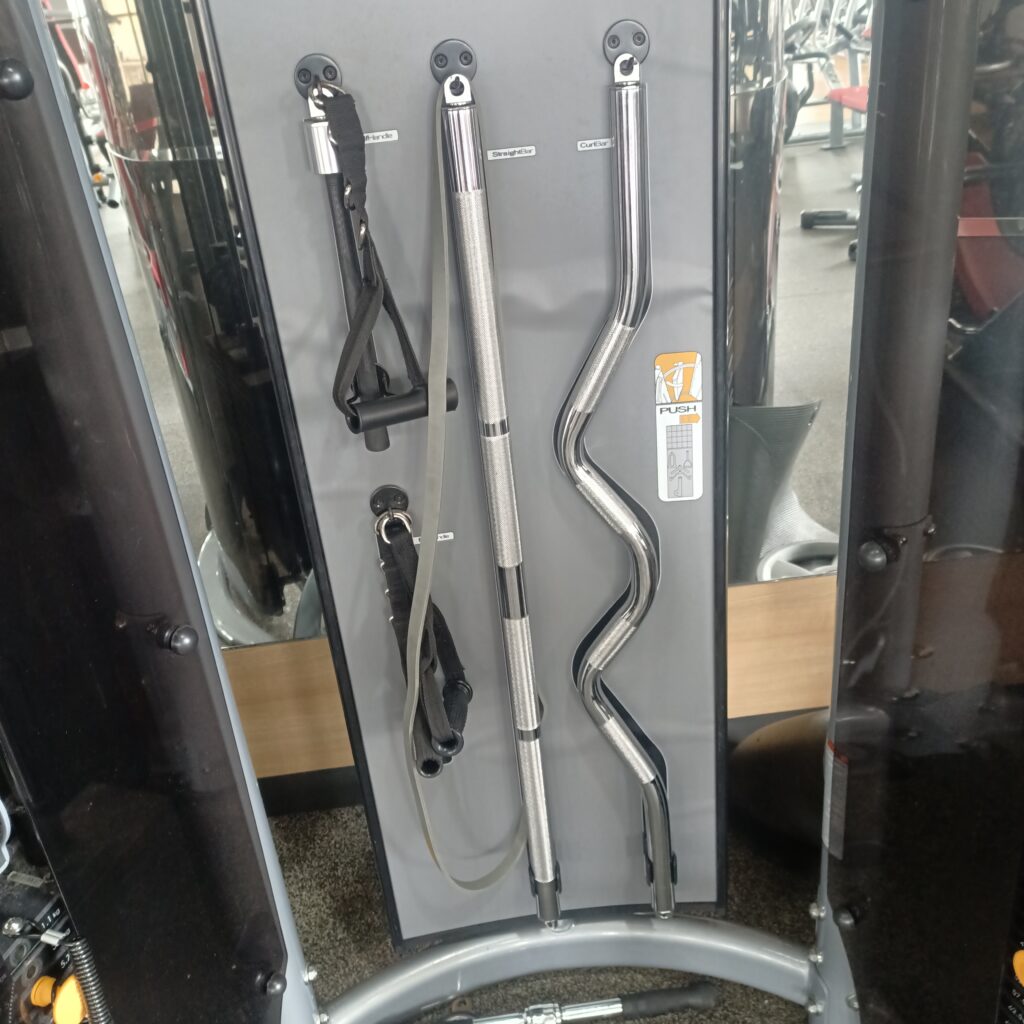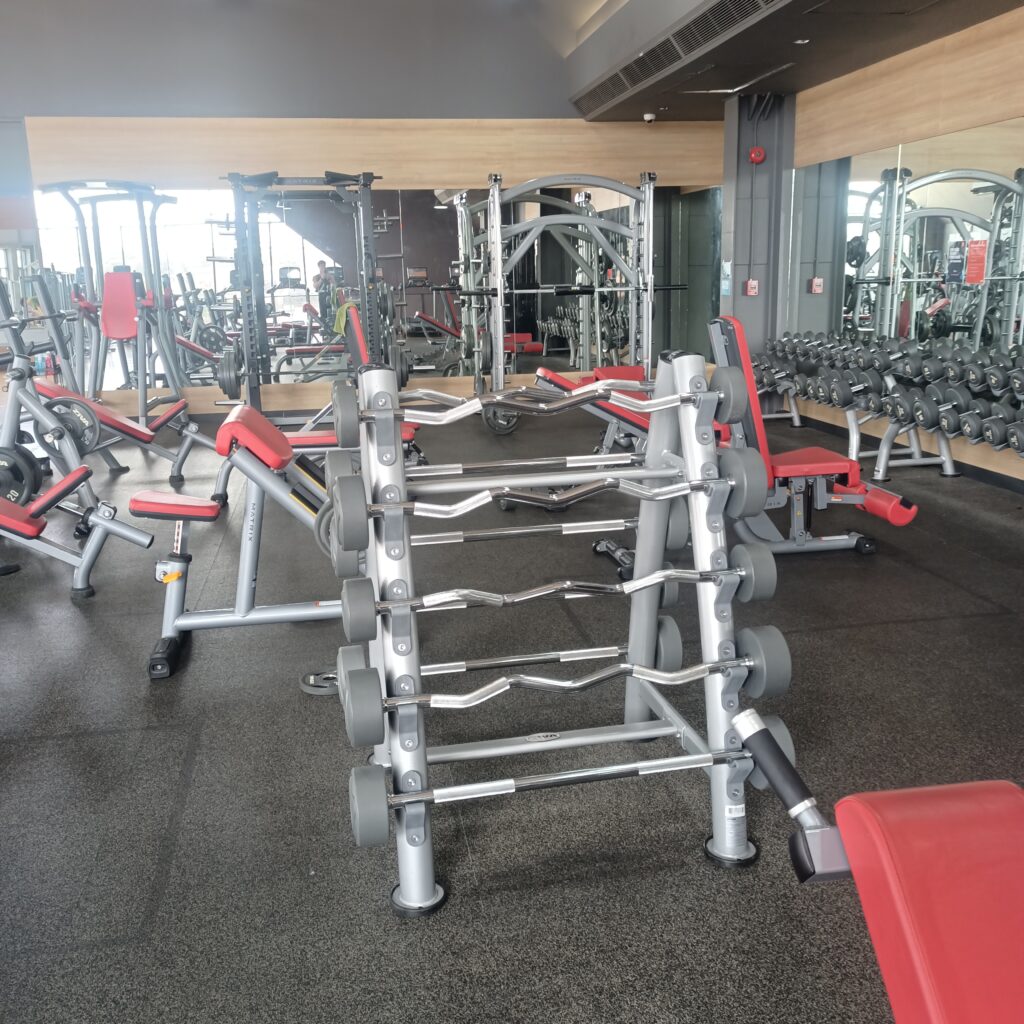 EZ bar until 25kg while straight bar until 35kg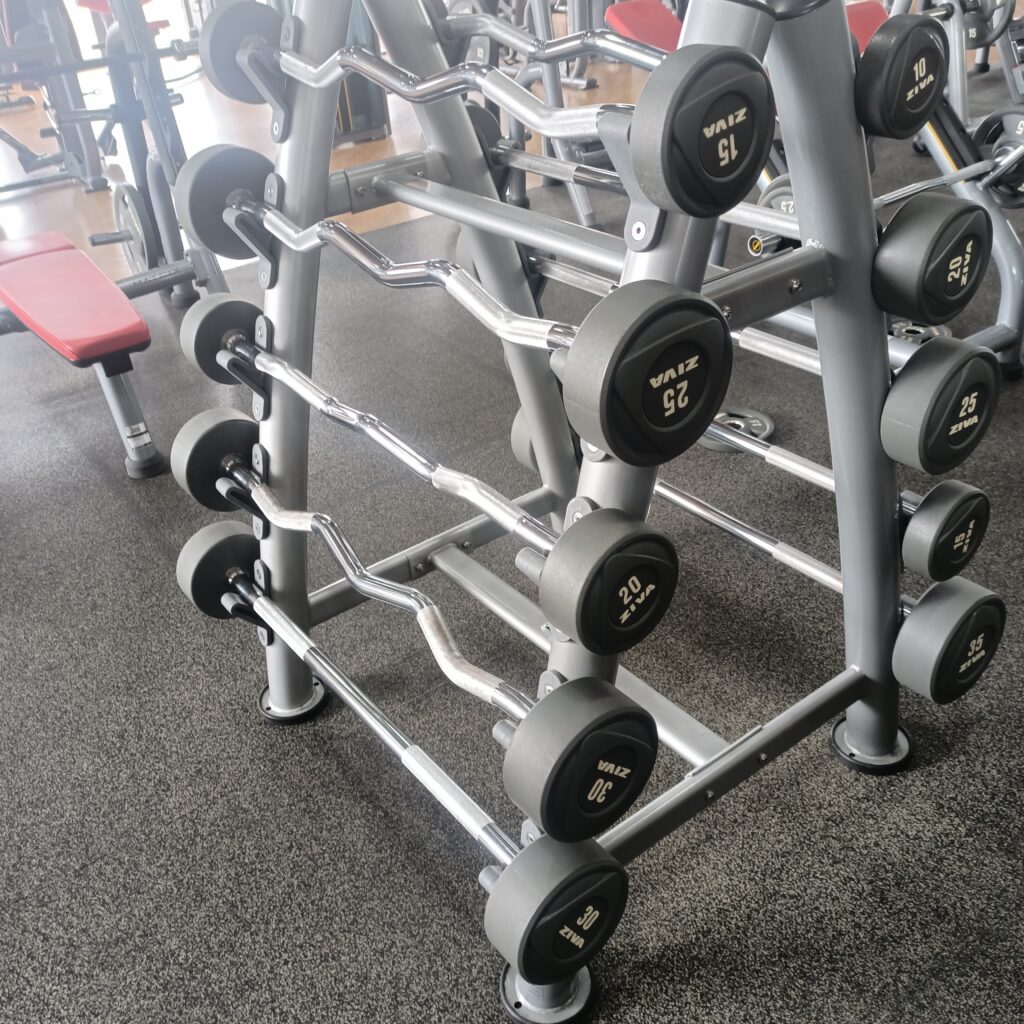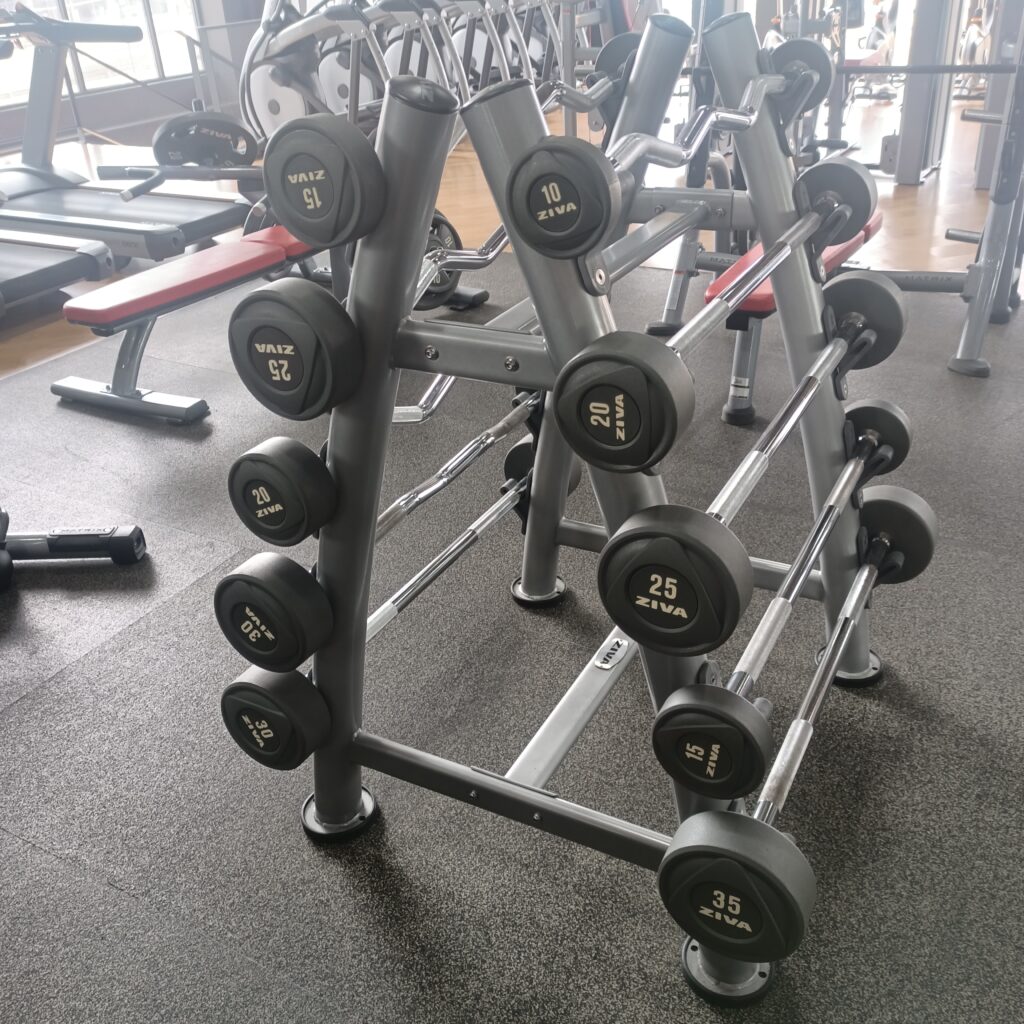 Tread mils next to free weight zone.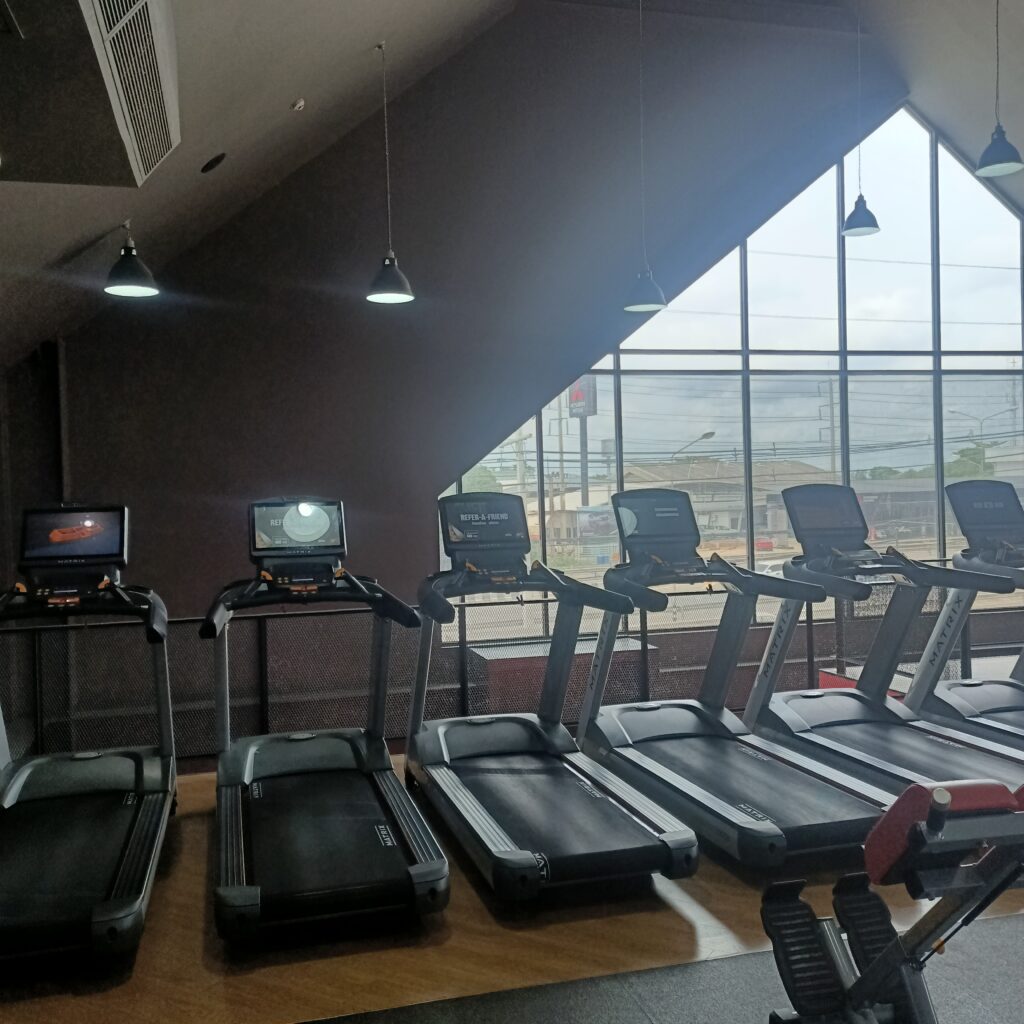 OK! That's all for the overview of Jetts Fitness – Save One Korat branch. Afternoon weekend time is less crowded in any gym so I enjoyed my back work out in a quiet environment. For all Jetts Fitness members, I hope all can utilize the benefit of Jetts so that we never skip training session even during trips in province such as Korat!.
See ya!