2021 year end, I stayed at Millennium Hilton Bangkok. Continuing from last post about my room review, please let me mention for hotel facility, fitness gym and pool, both are located on 4th floor.
Fitness gym
Fitness gym is opened from 6:00 am to 21:00 pm every day. Put your room key card to open the door.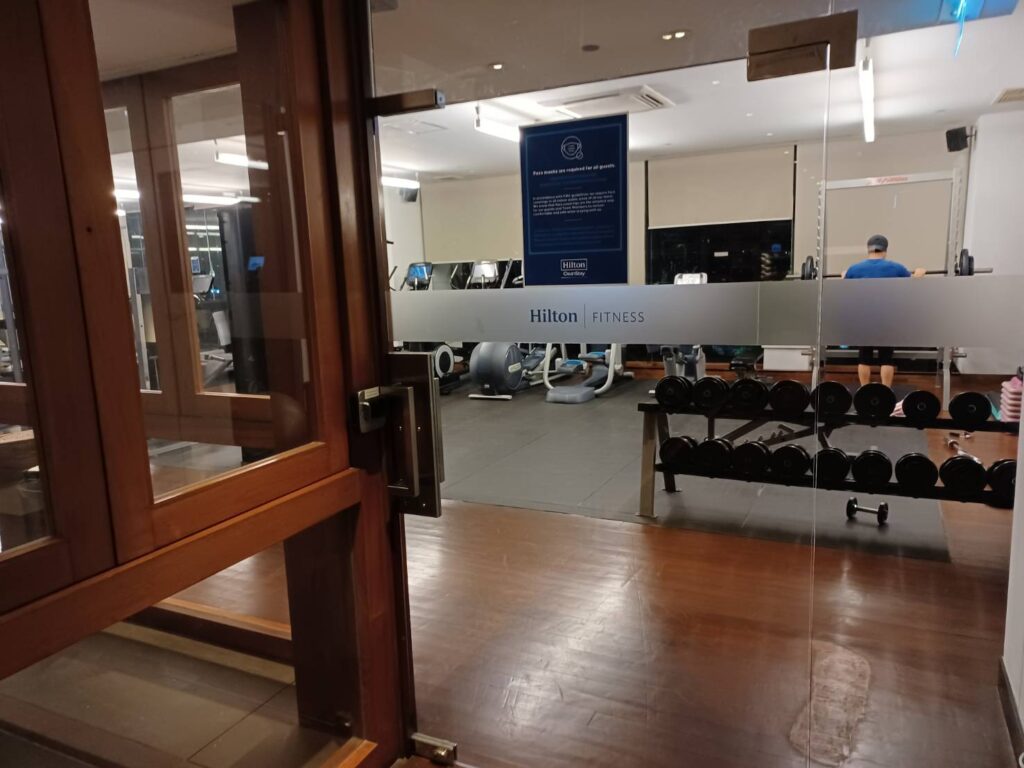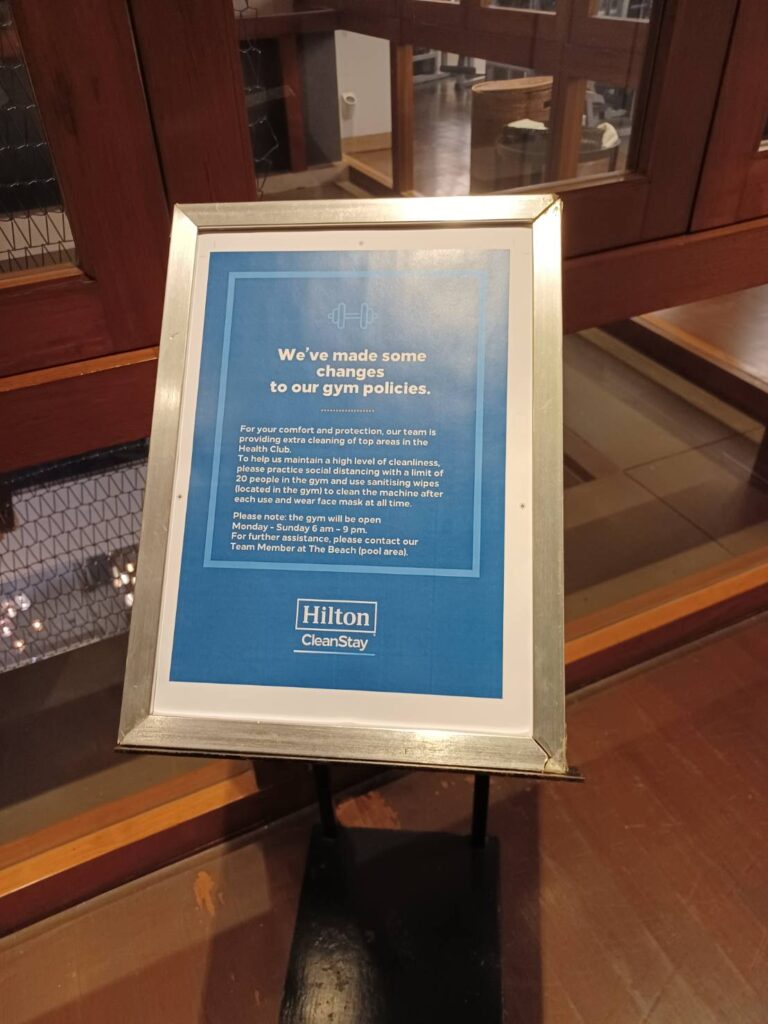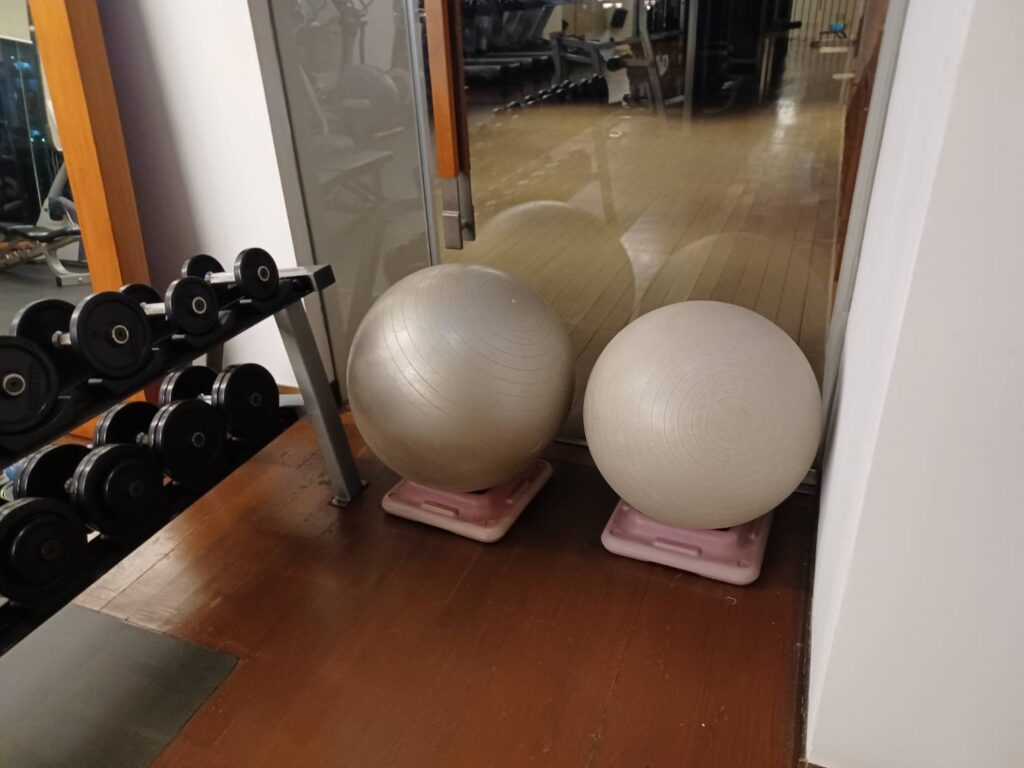 Once you entered you will see dumbbell rack and stretching area.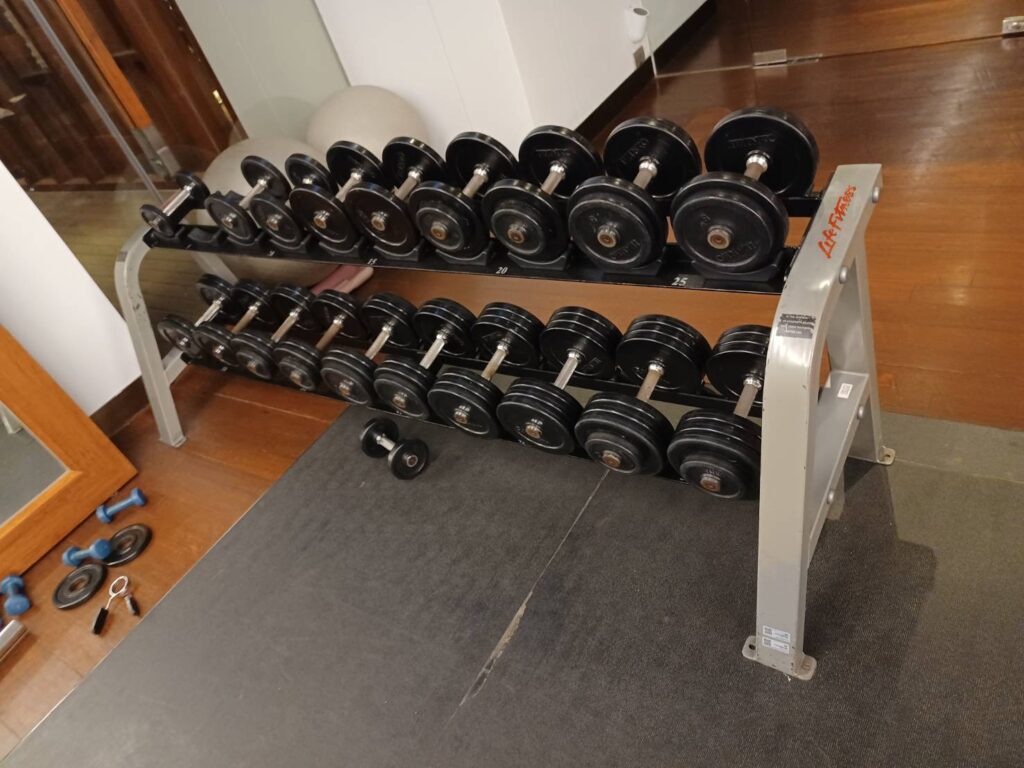 Heaviest weight for 50kg.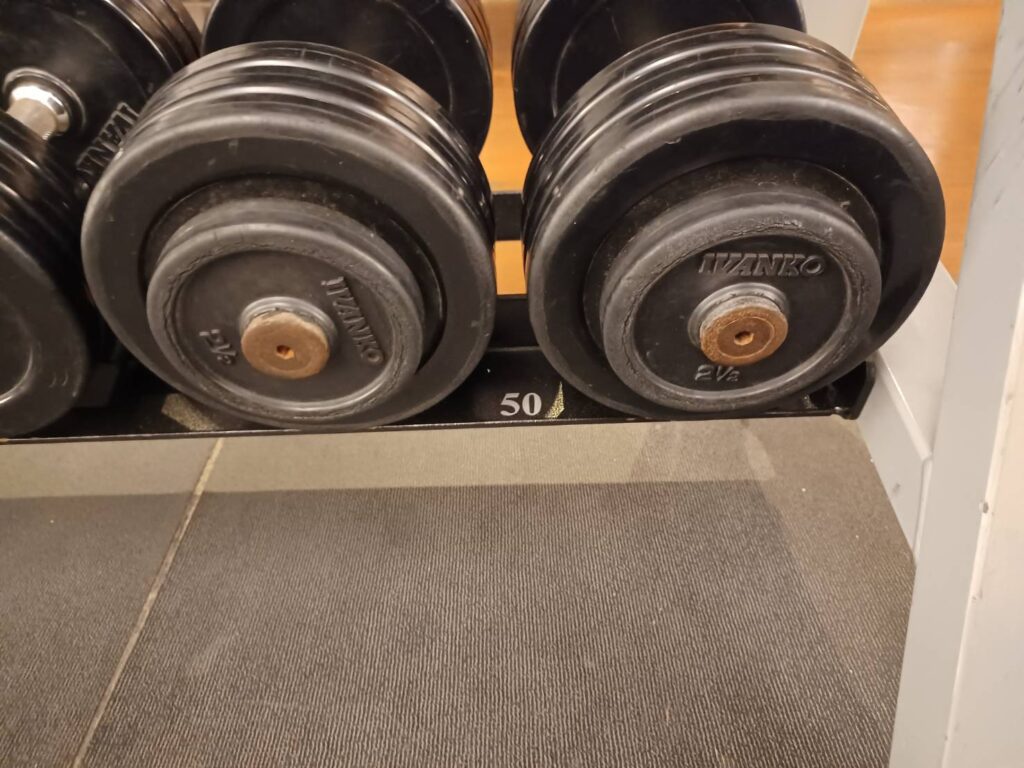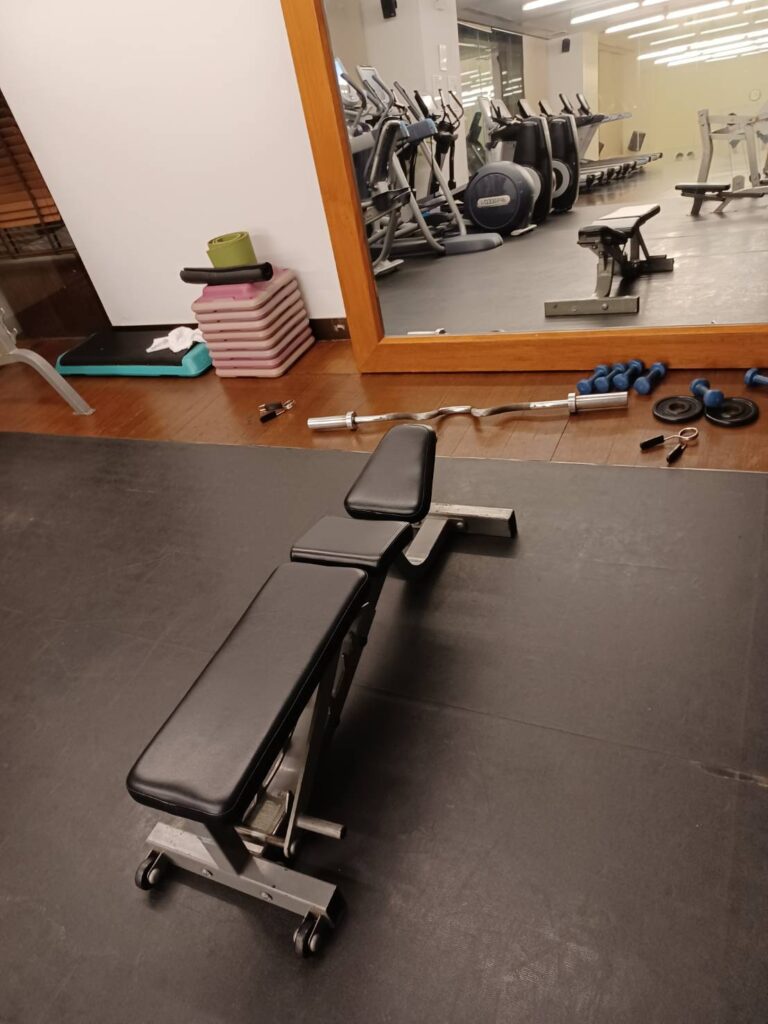 Smith machine is available with plates around total 100kg. Bringing bench stand enables you to train your chest and shoulder part.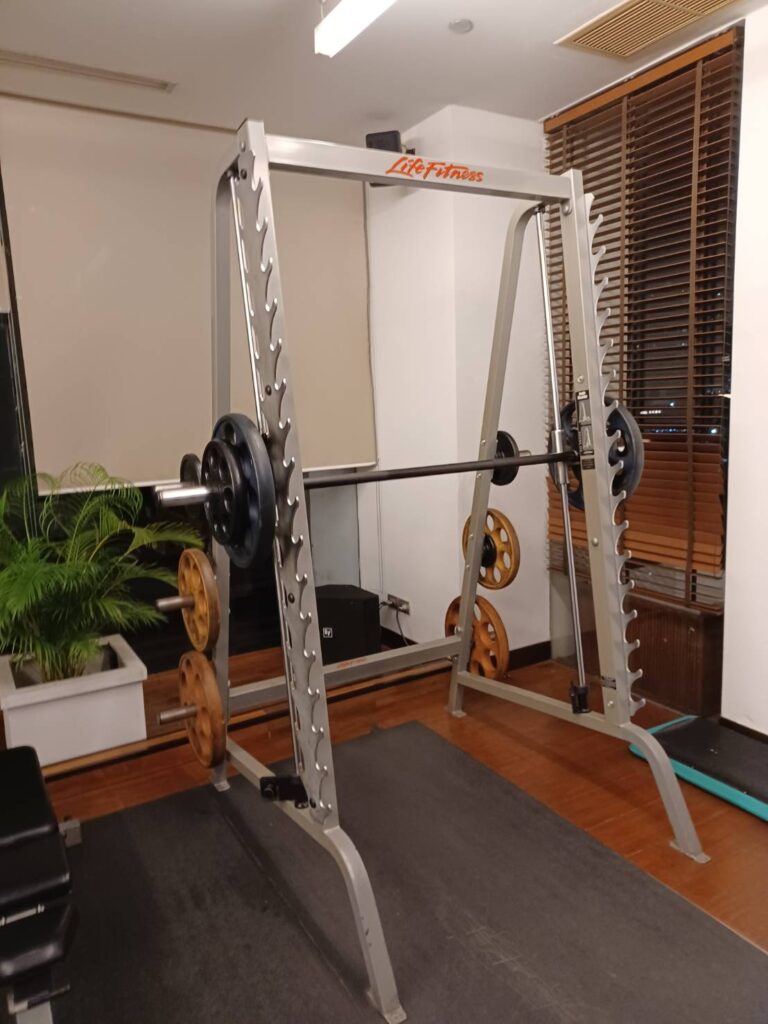 Lat pull down, branded by Life Fitness.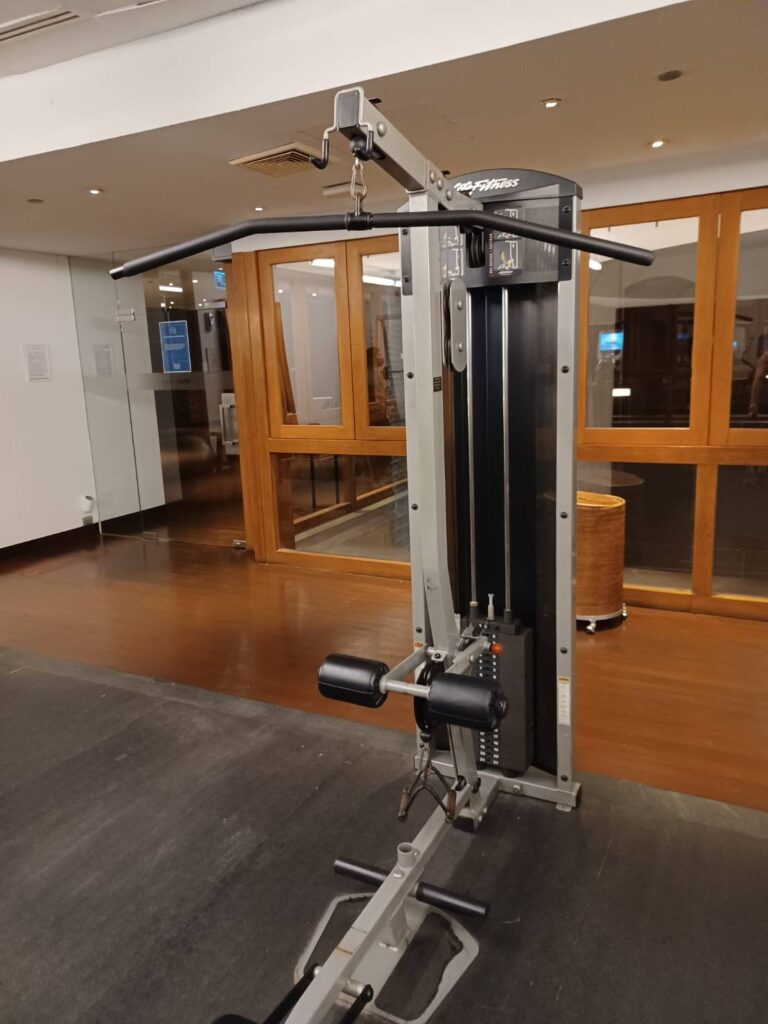 Abs machine and other Life Fitness machines for legs training.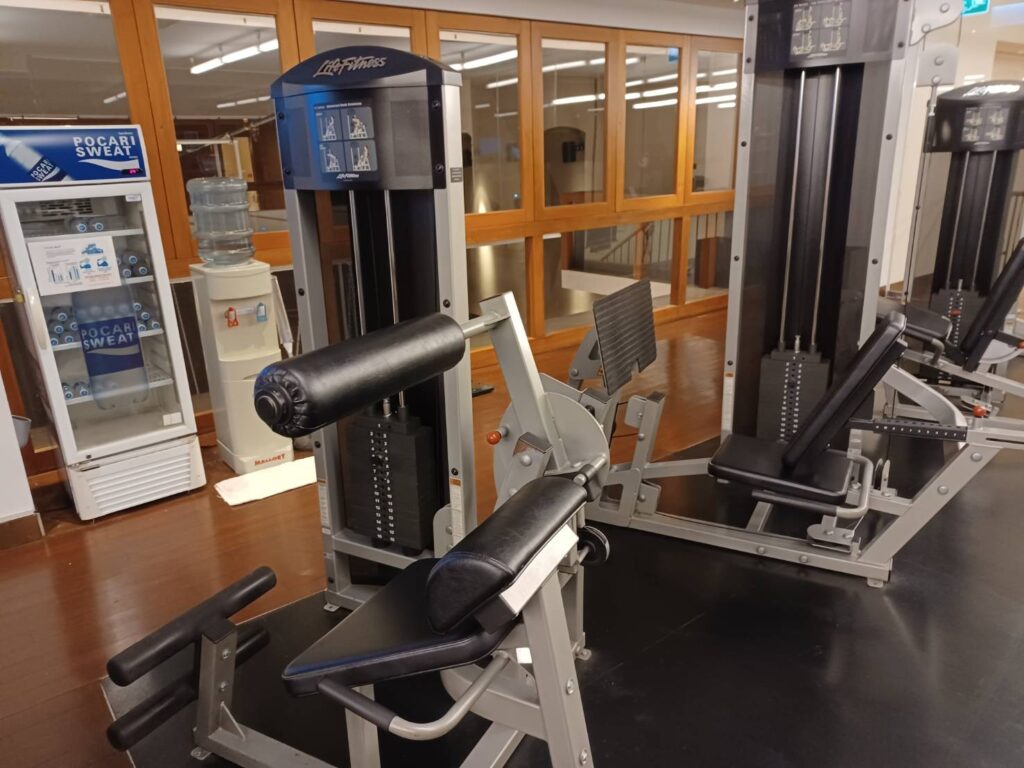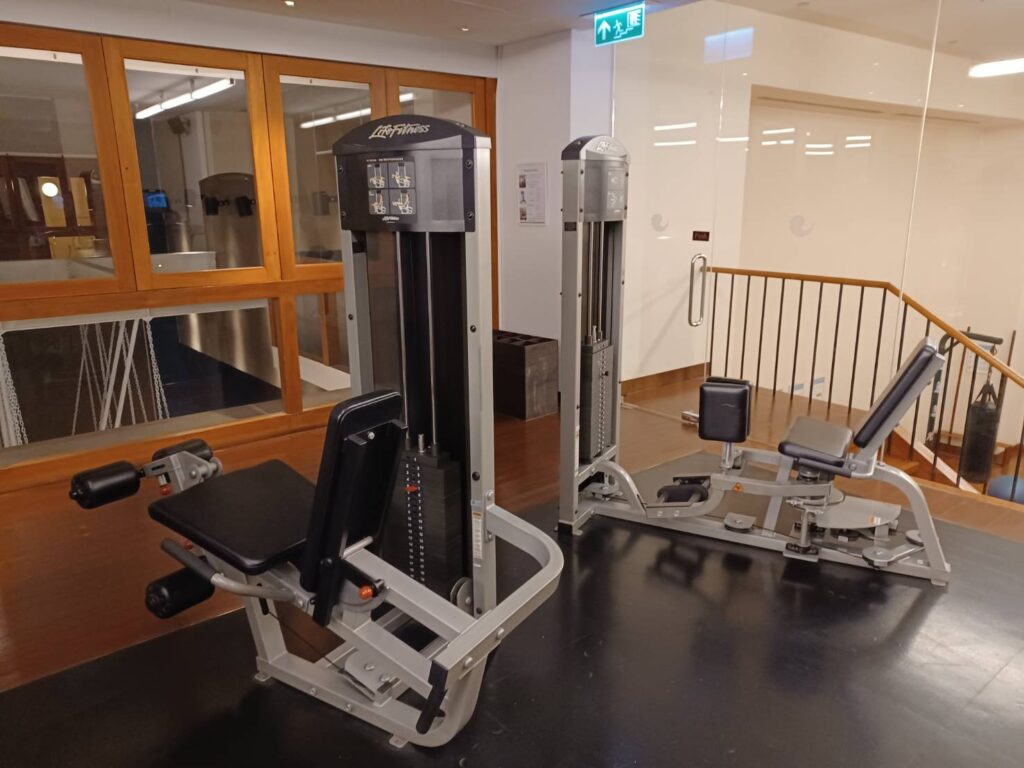 Cable machines for upper body training.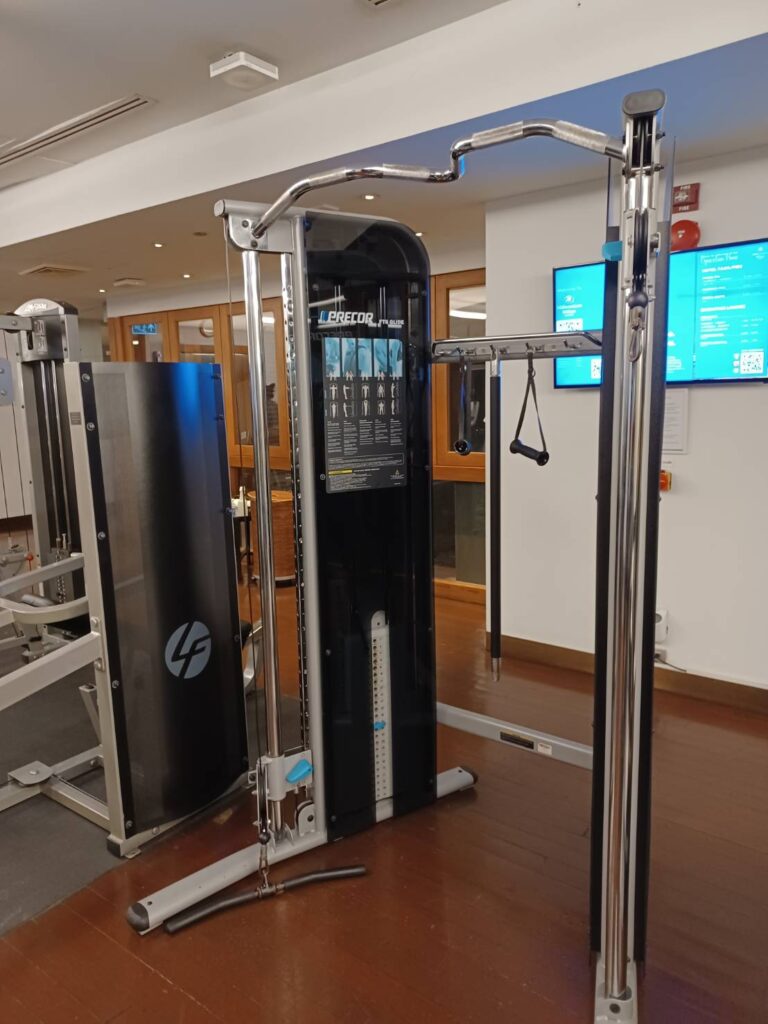 Several cardio machines.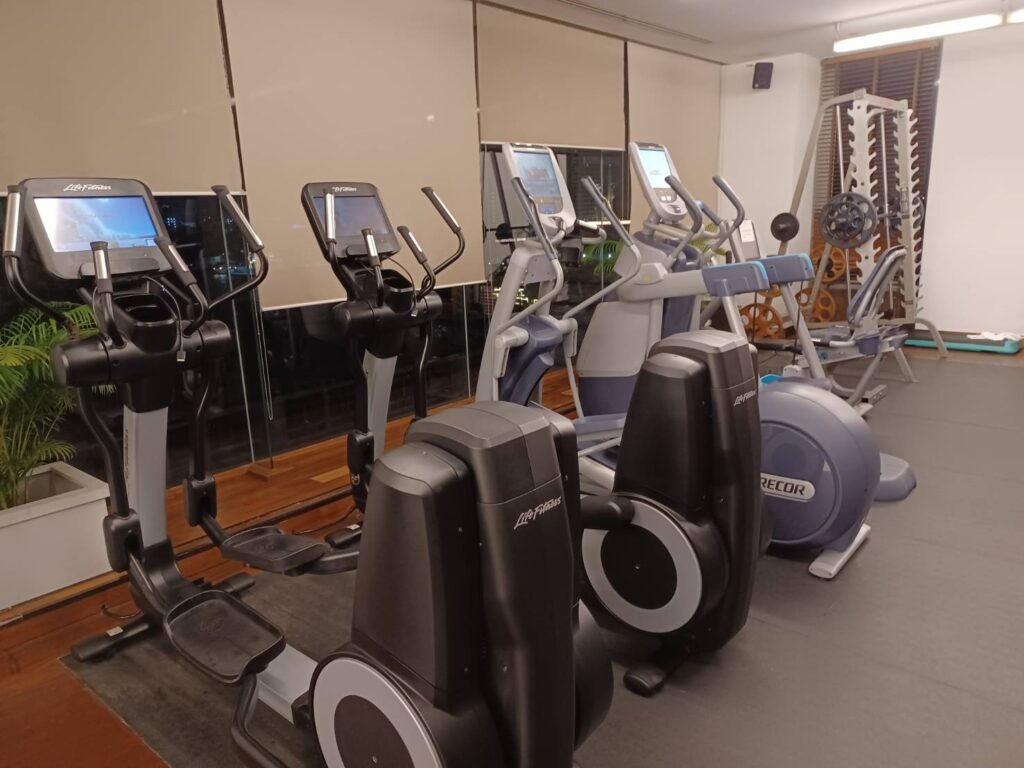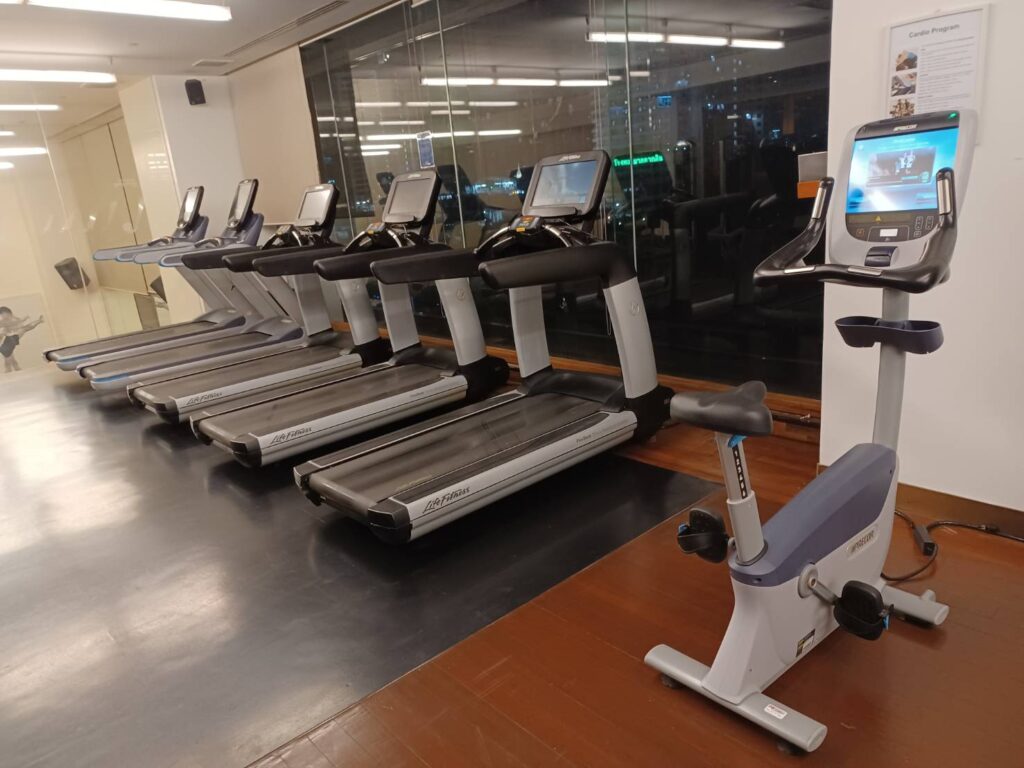 Upper chest press.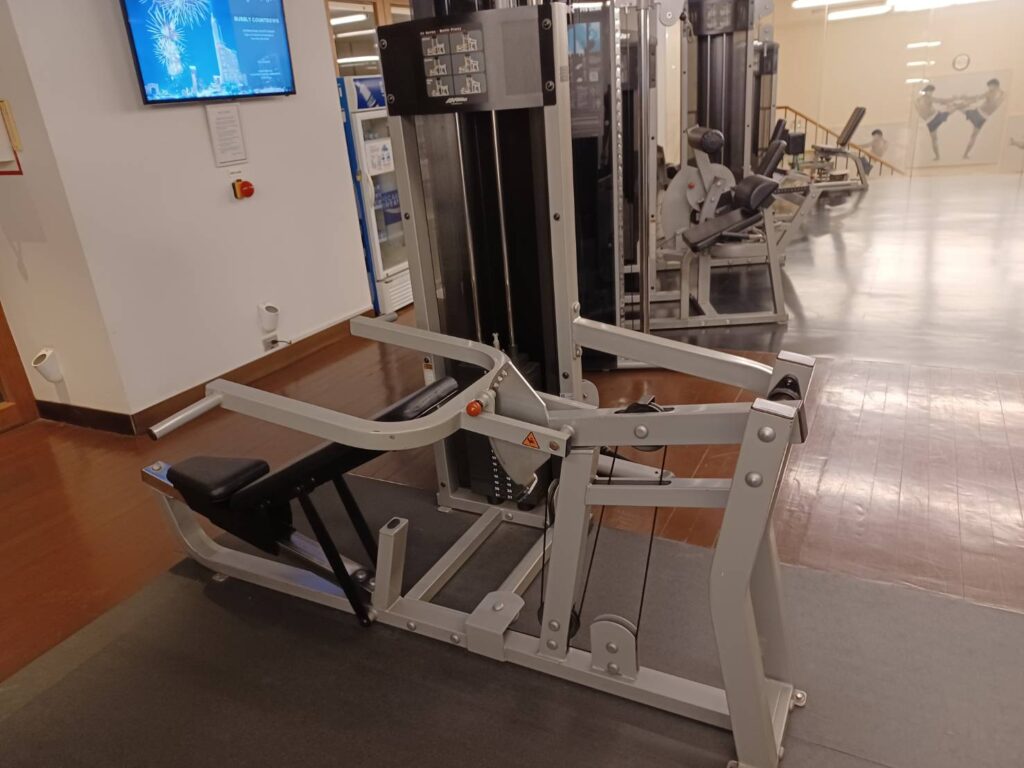 Overview of gym machines area.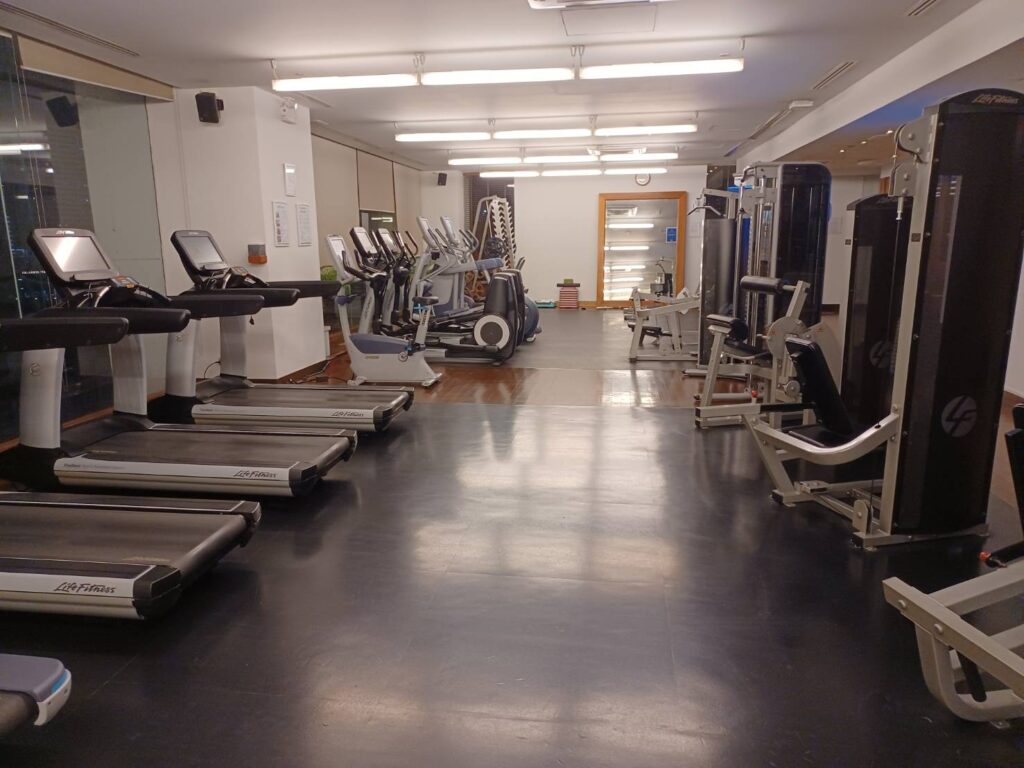 Water is free but Pokari sweat is for charge.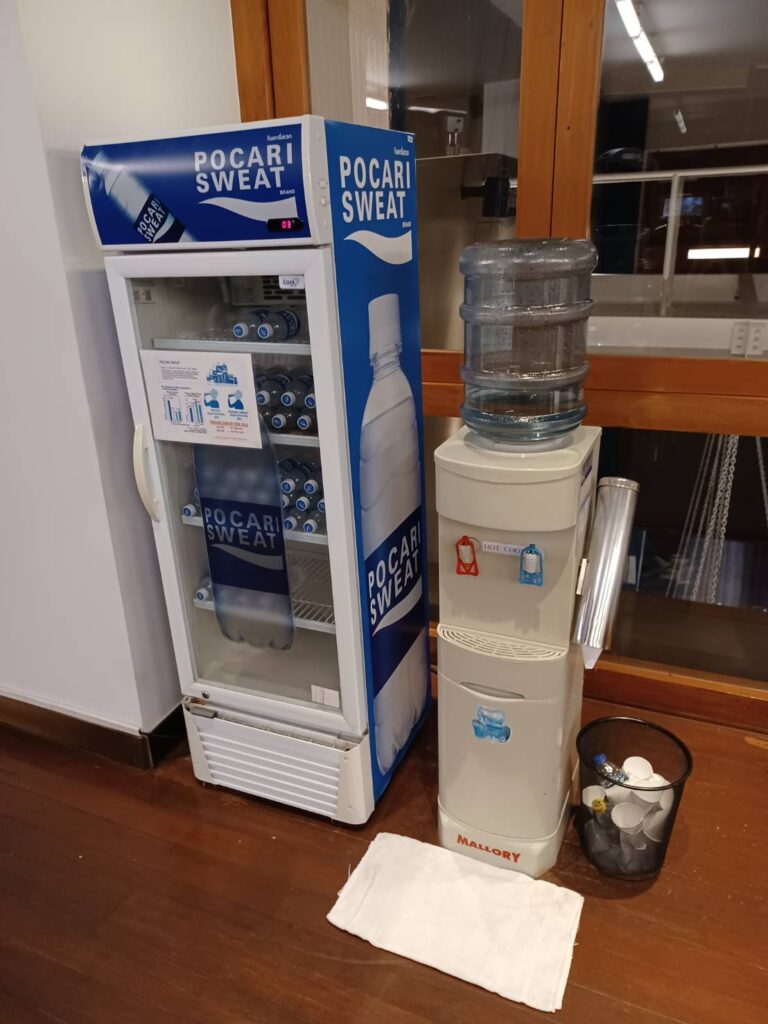 Put the used towel inside the box. You can get the towel in front of gym.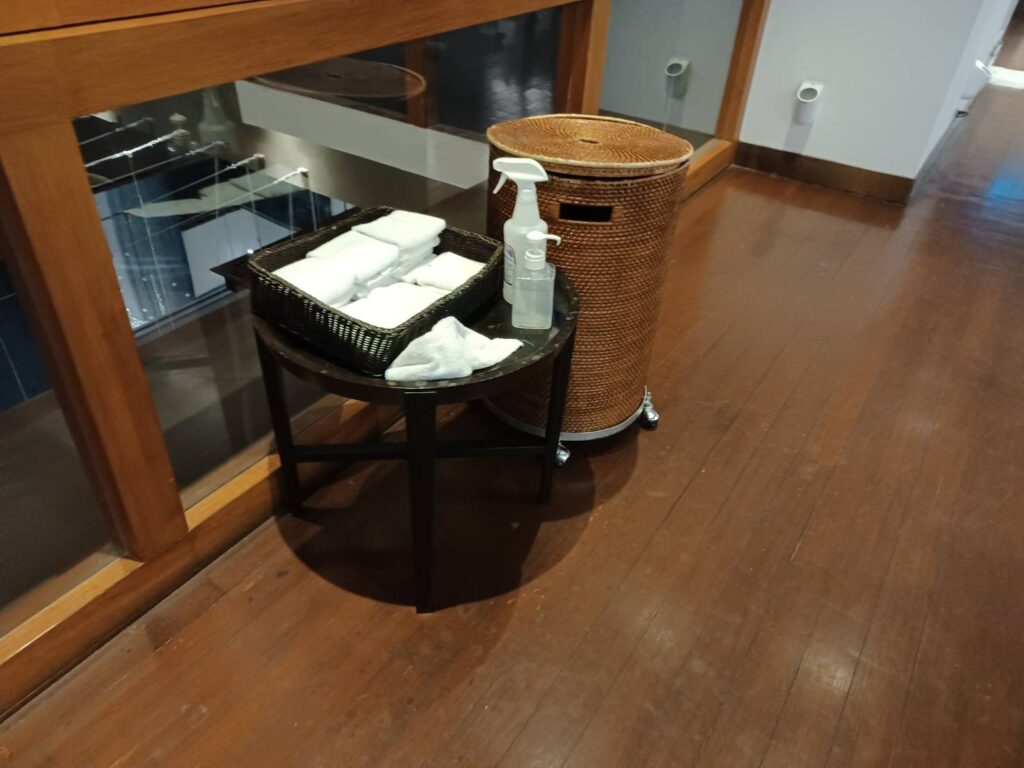 Going down to studio space for dancing, boxing, yoga etc.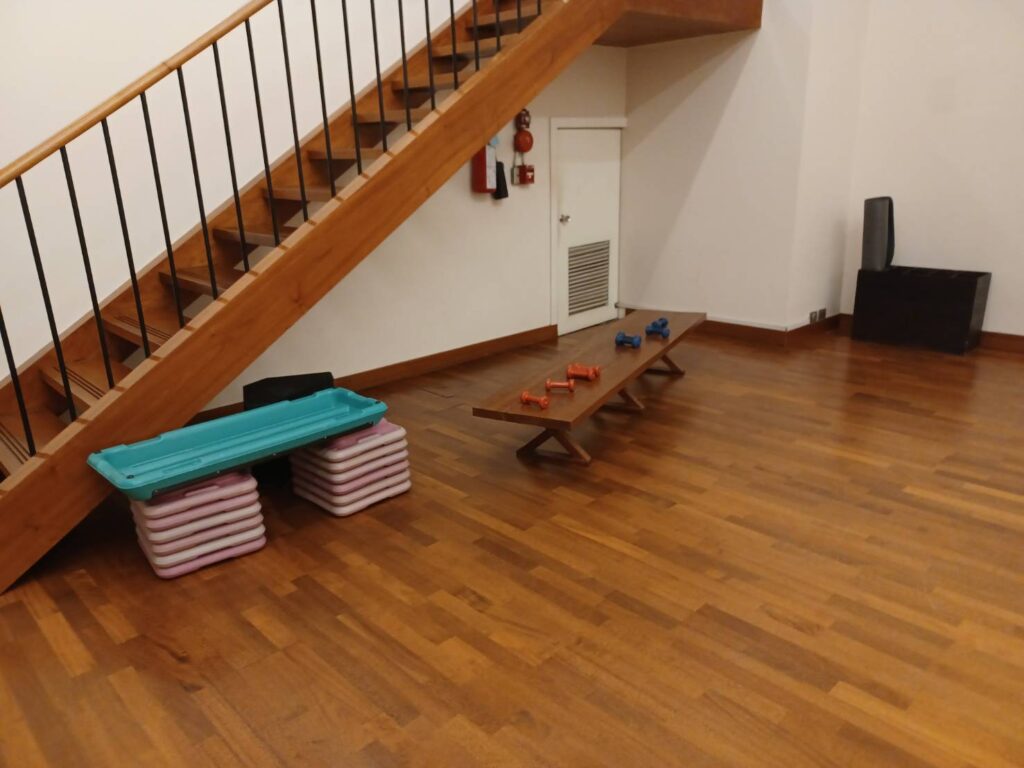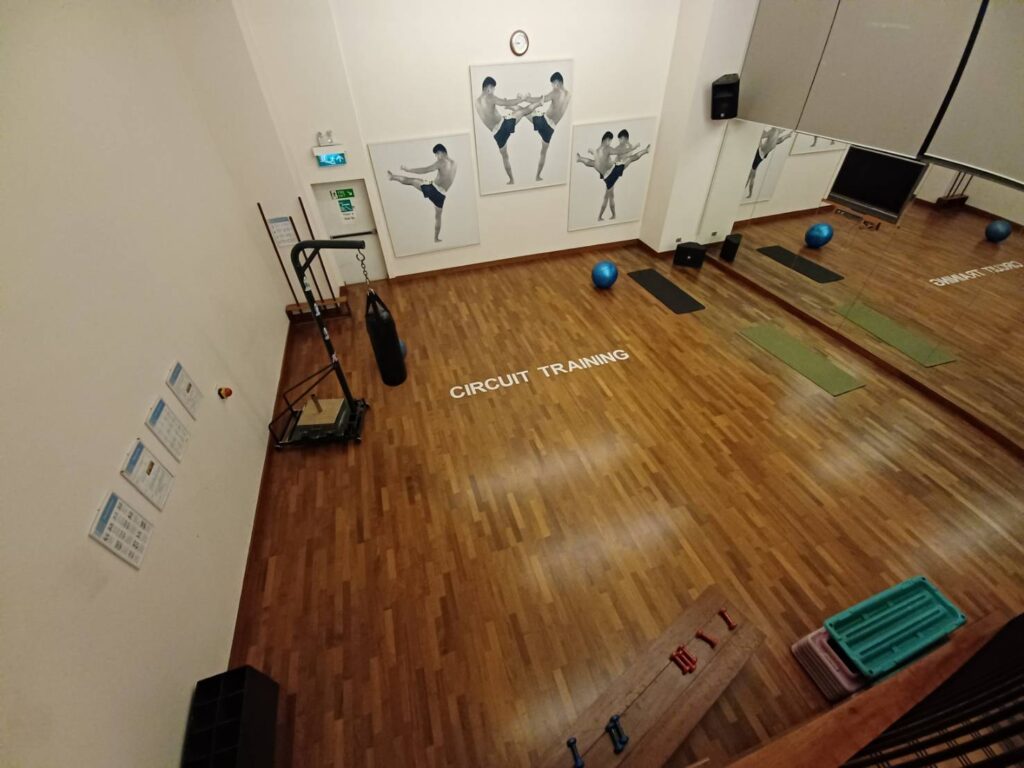 Pole exercise for stretching.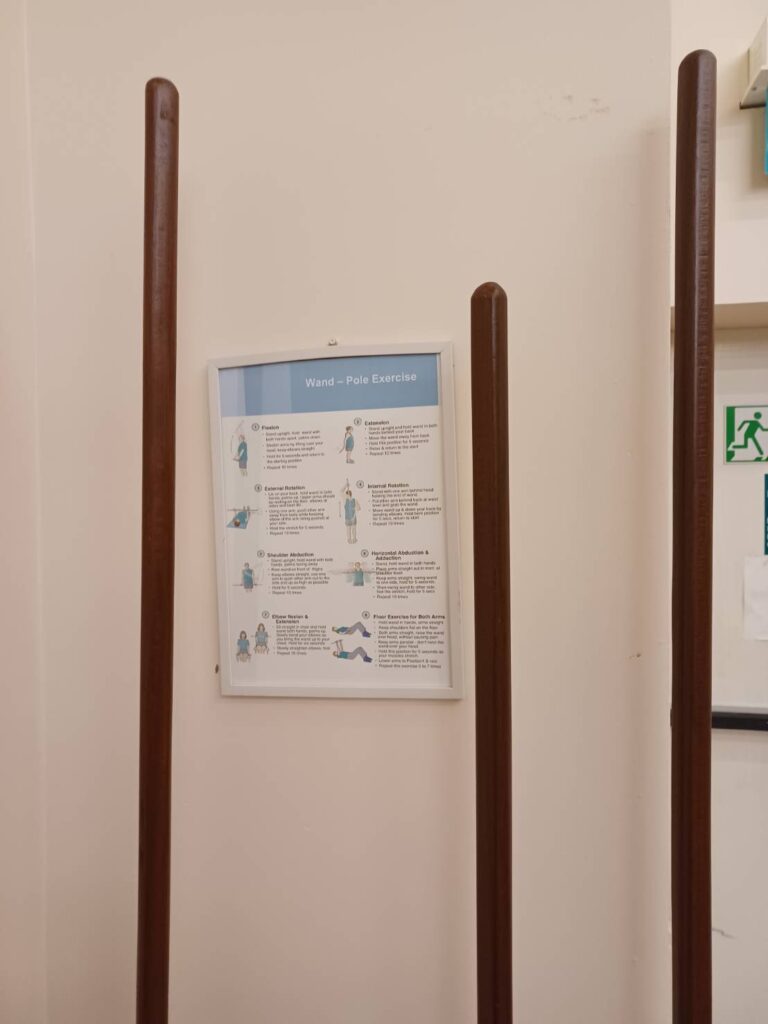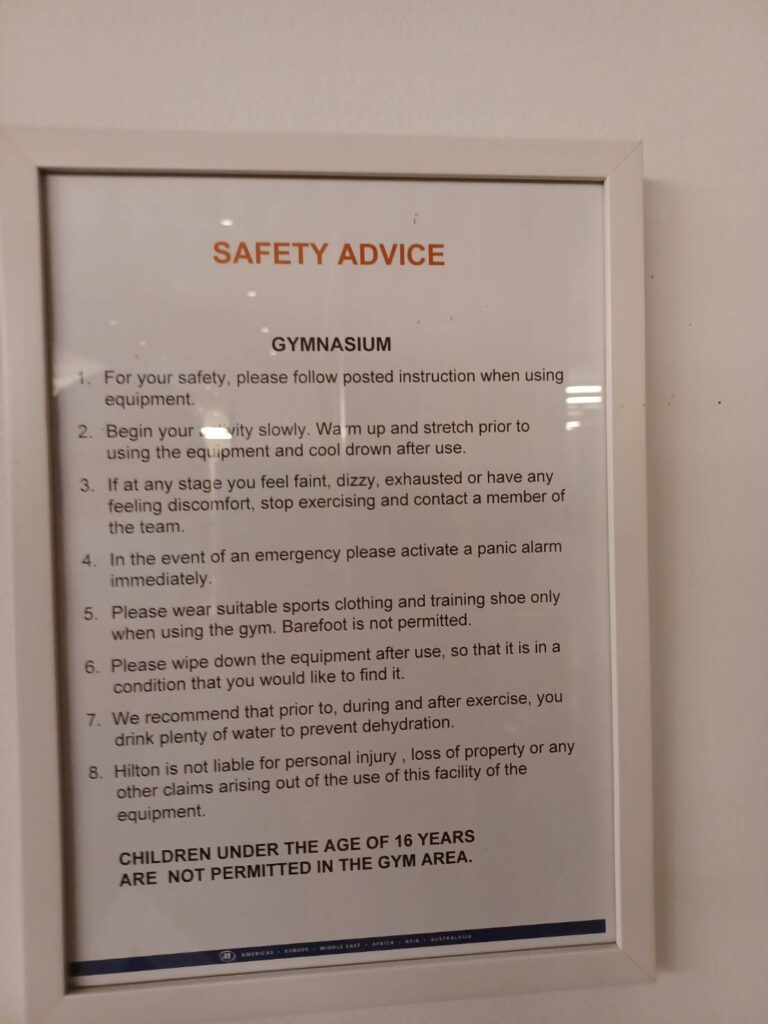 Pool
Pool areas are on the other side from gym, looking for Chao Phraya river.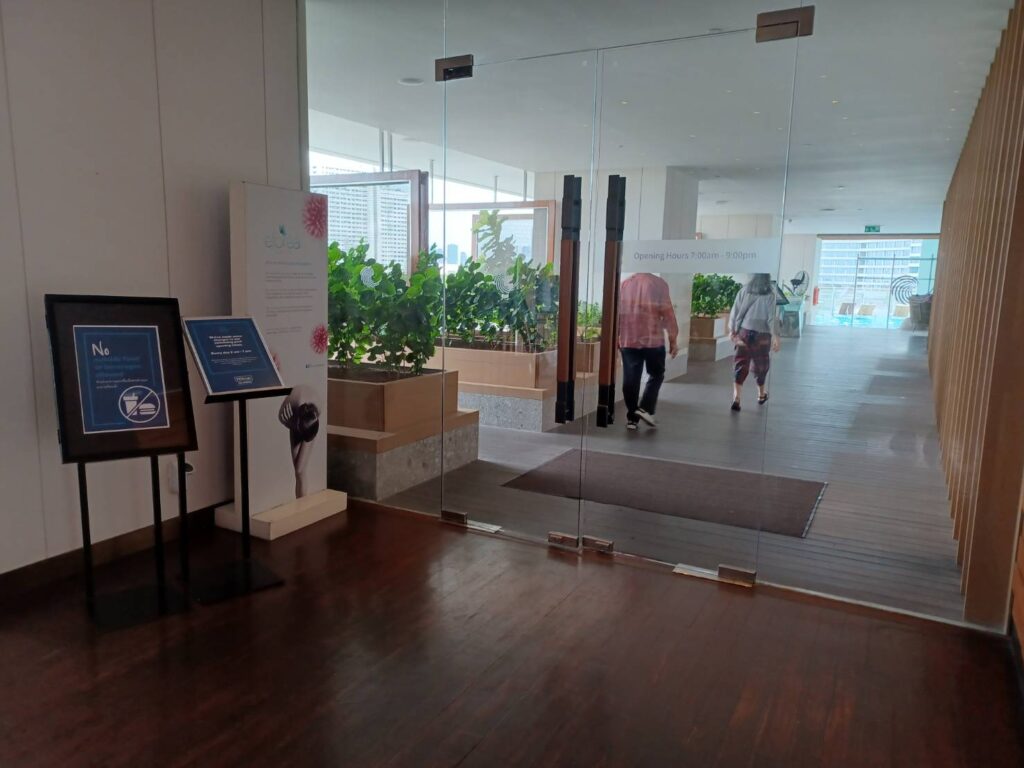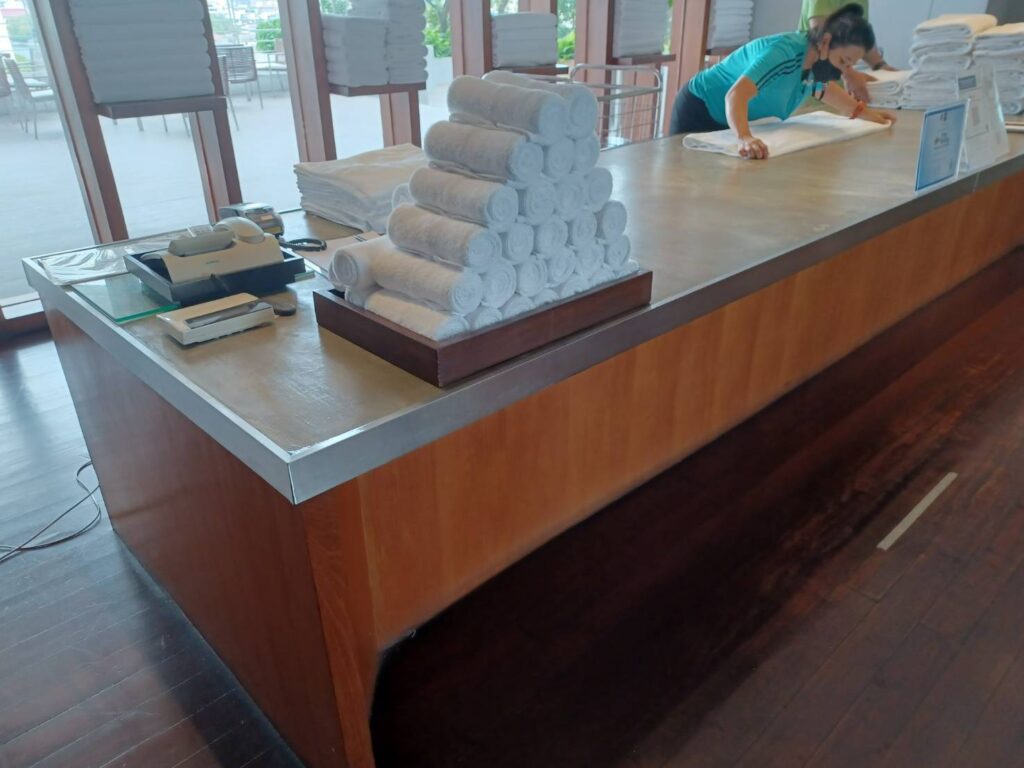 For long time last year, this outside area was under renovation but finally it was reopened for guests.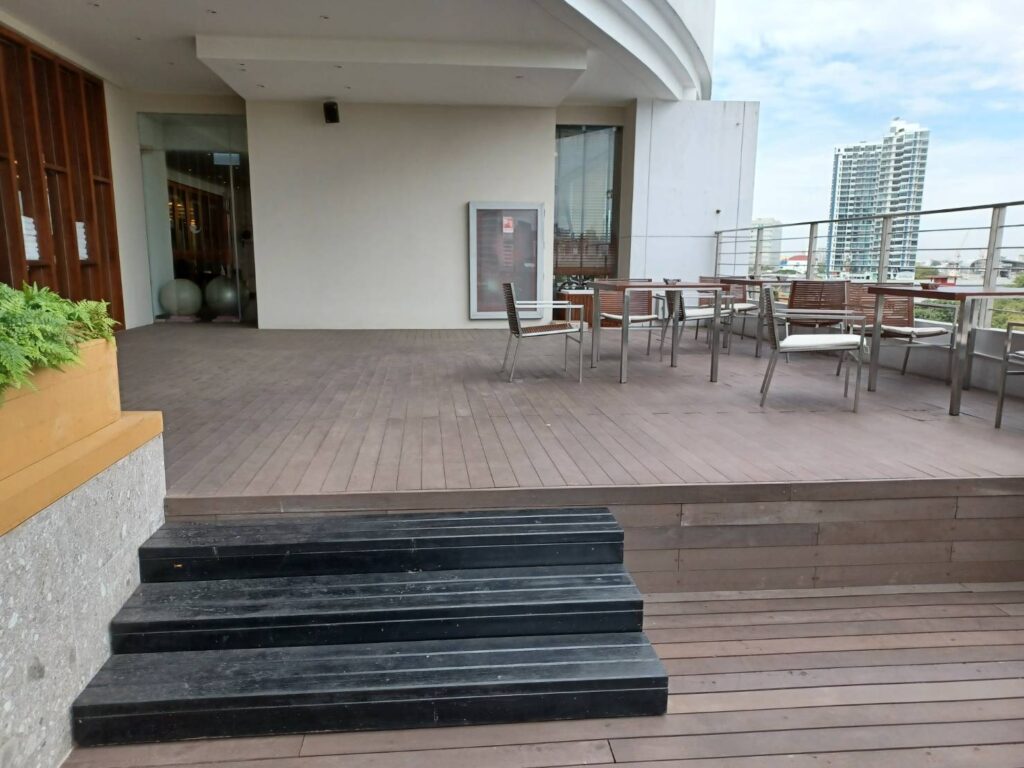 Swimming pool operation hours looks also limited as lounge operation hours. I will show in next post about lounge service at this moment. Executive lounge opens from 12:00 pm only every day.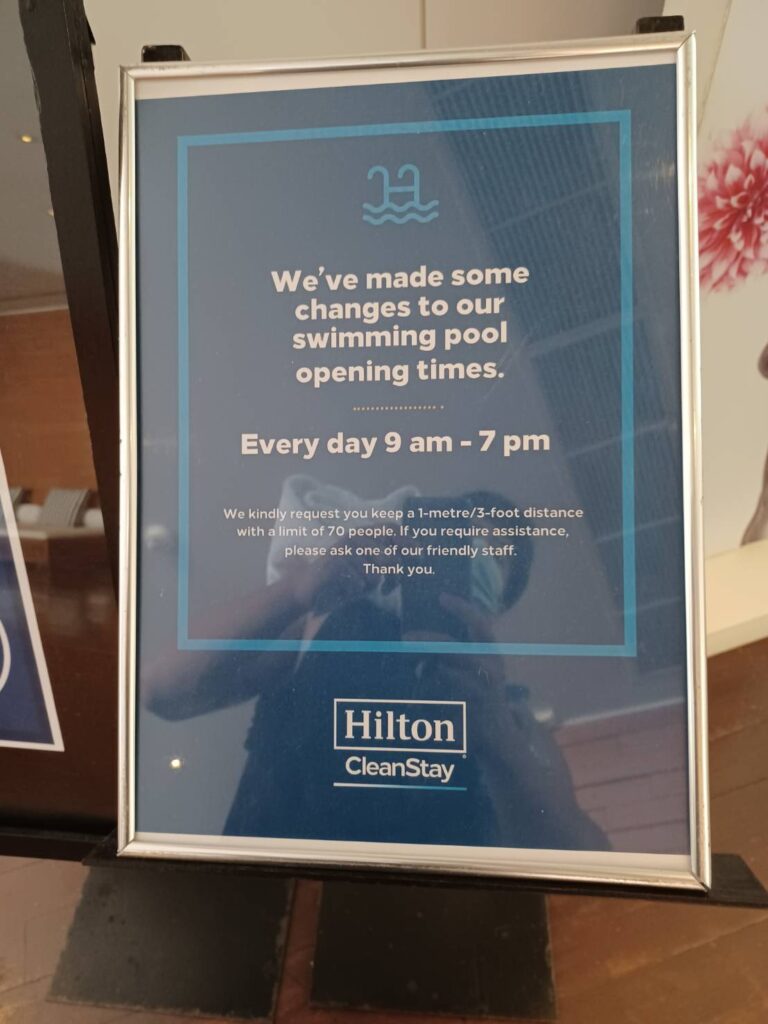 Renovation was complete in this seating area.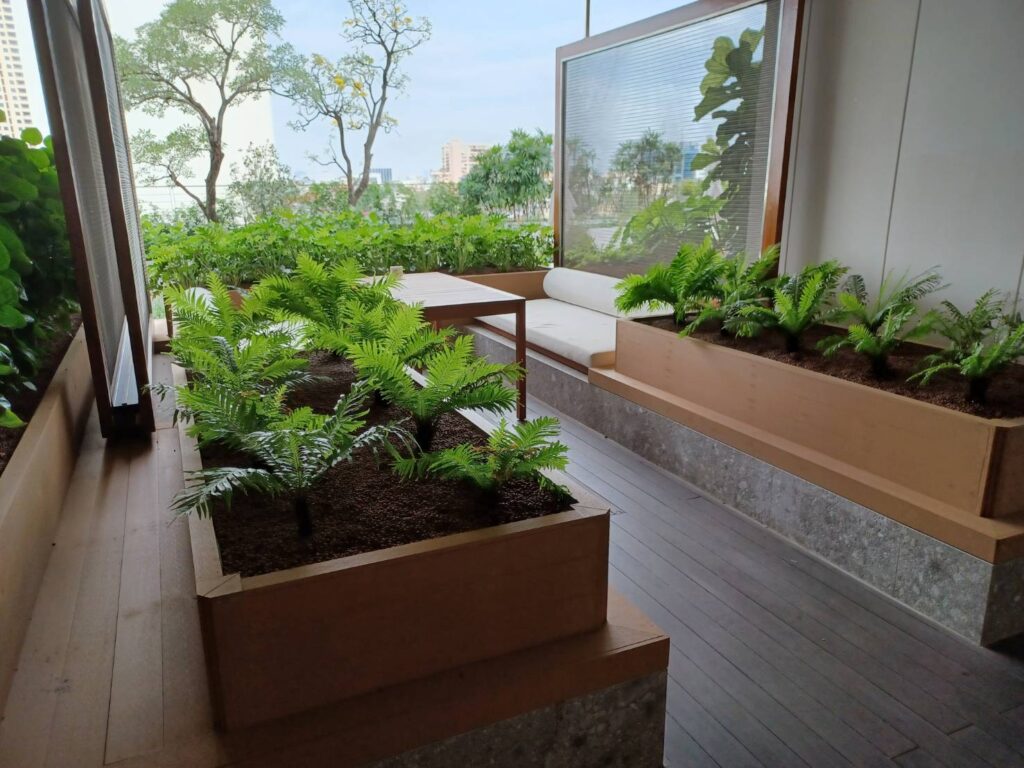 This outside area also was under renovation for long time but finally it reopened again.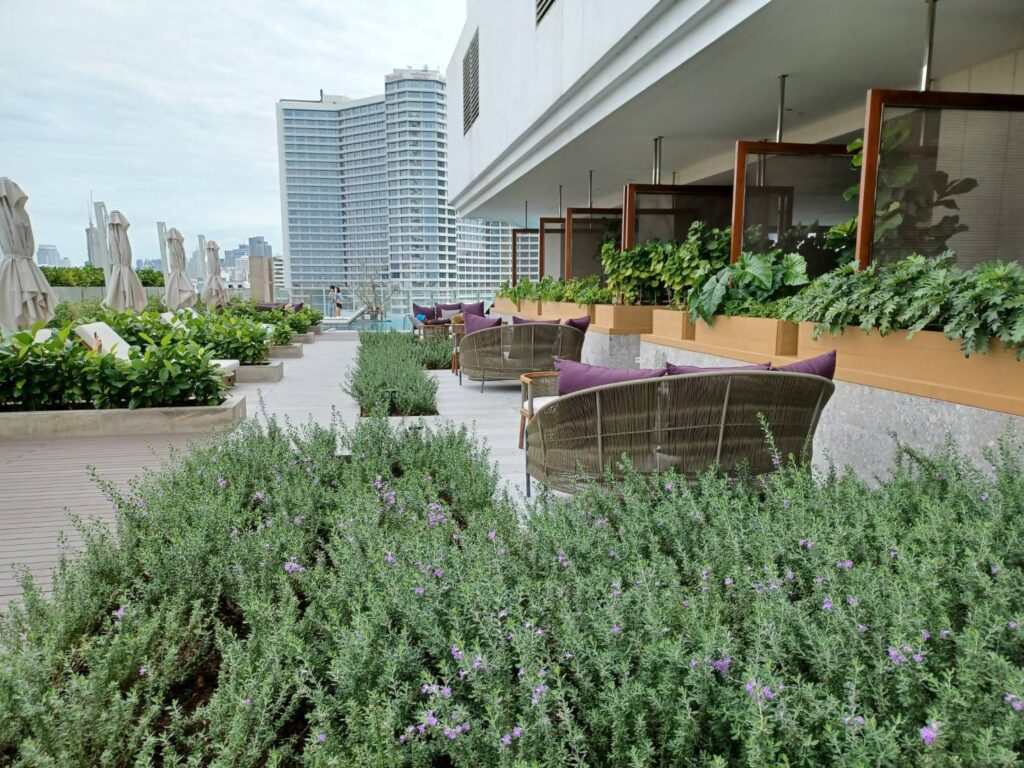 On December, the weather is a bit cold in Bangkok so I didn't swim in the pool. Young kids are so energetic to dare into the water, haha.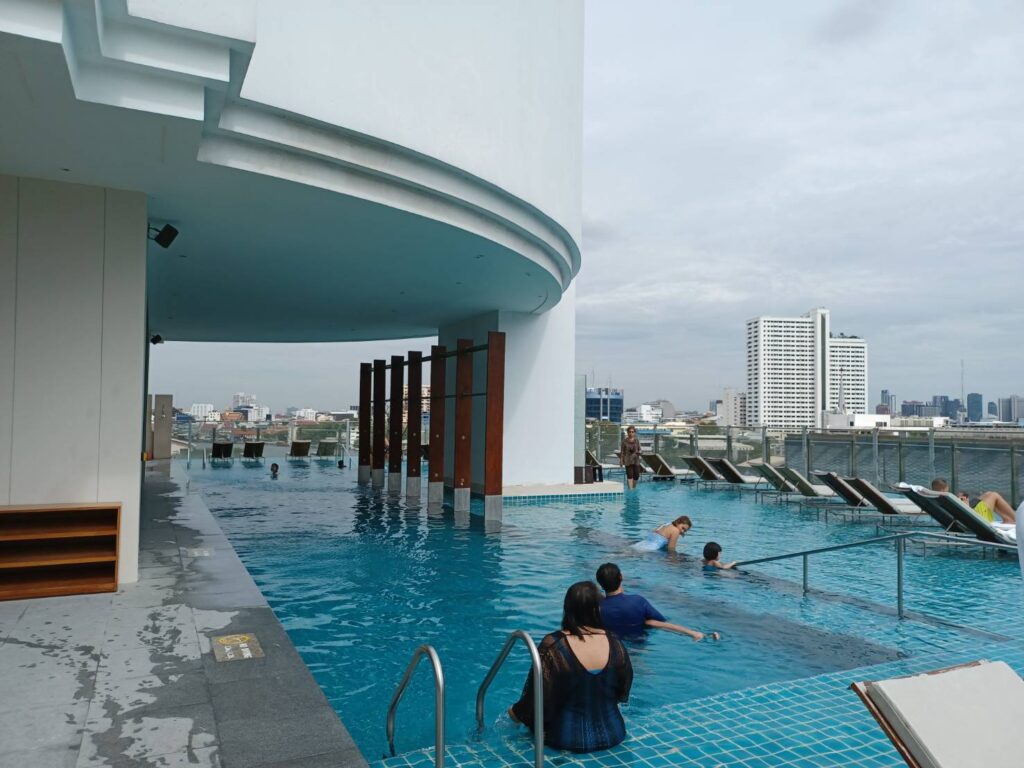 Pool length around 20m. The surrounding place with beach chair with water height only comes to your ankle level. Be very careful not to slip on shallow water surface.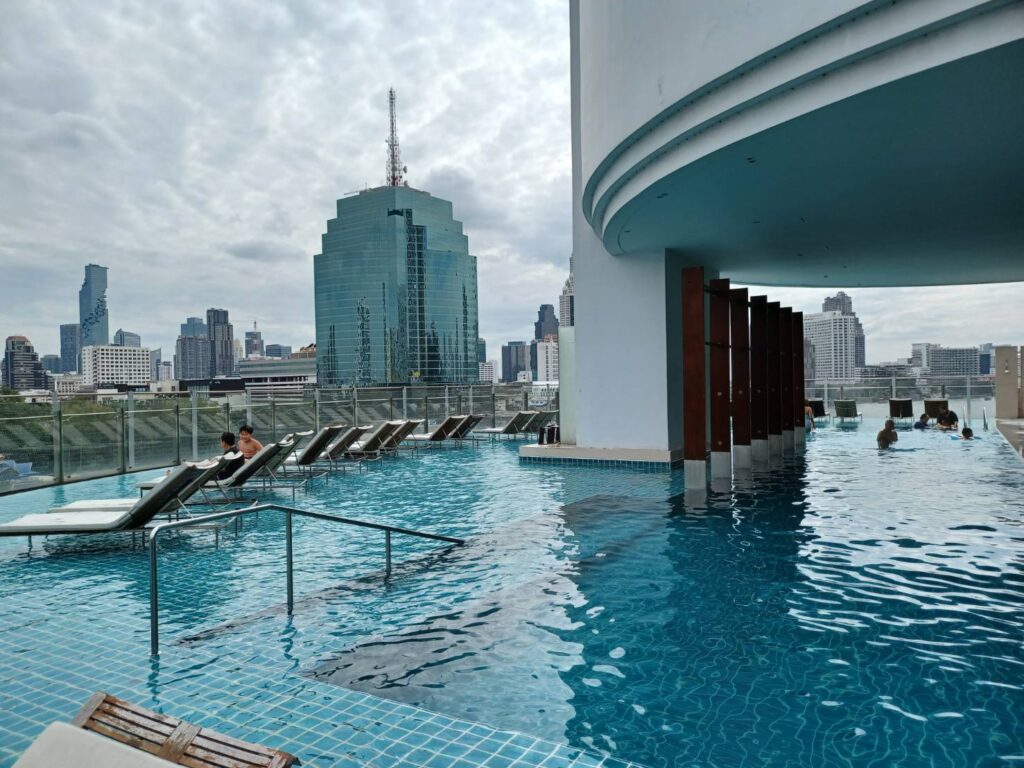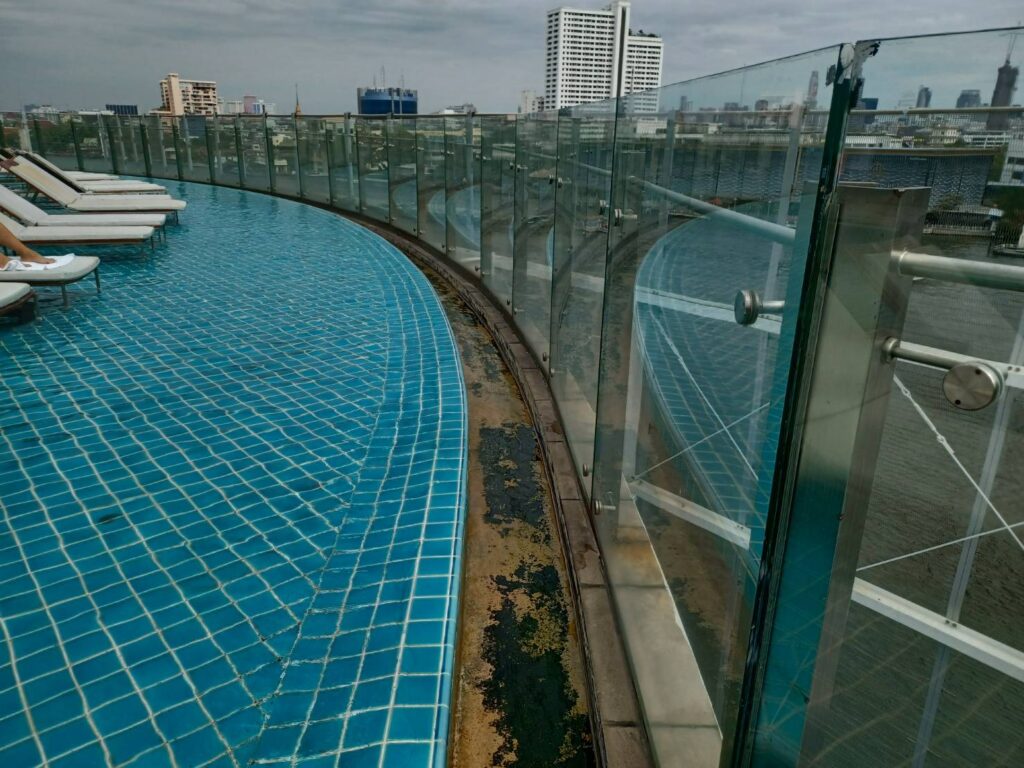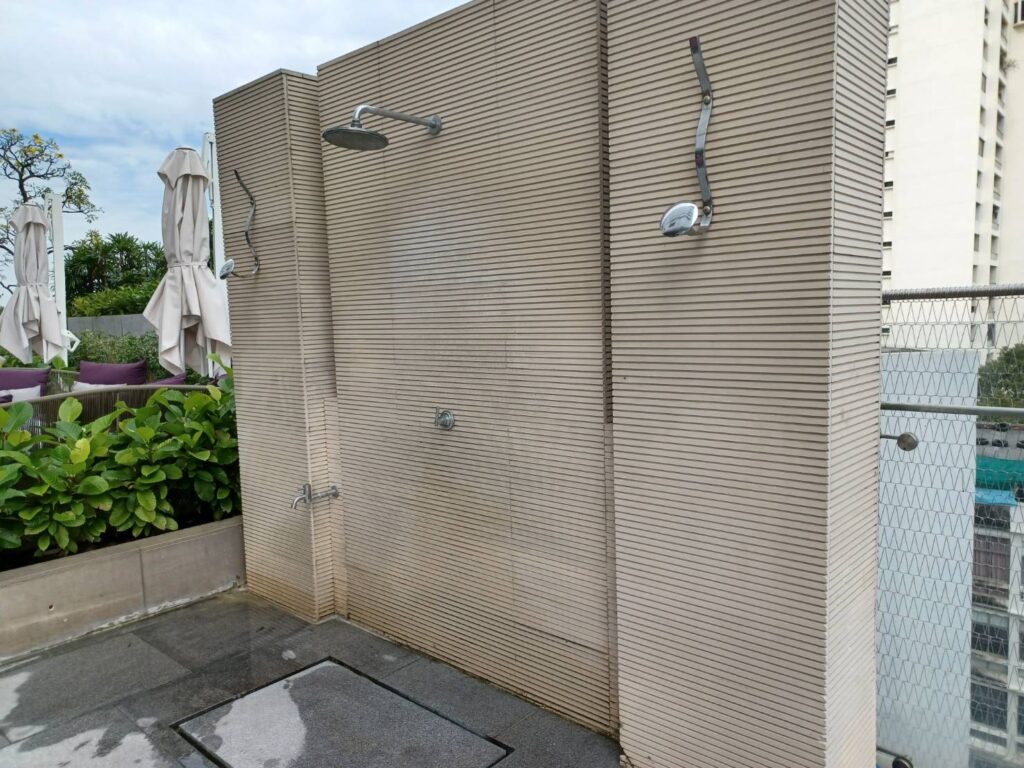 Nice overlooking view of Chao Phraya river.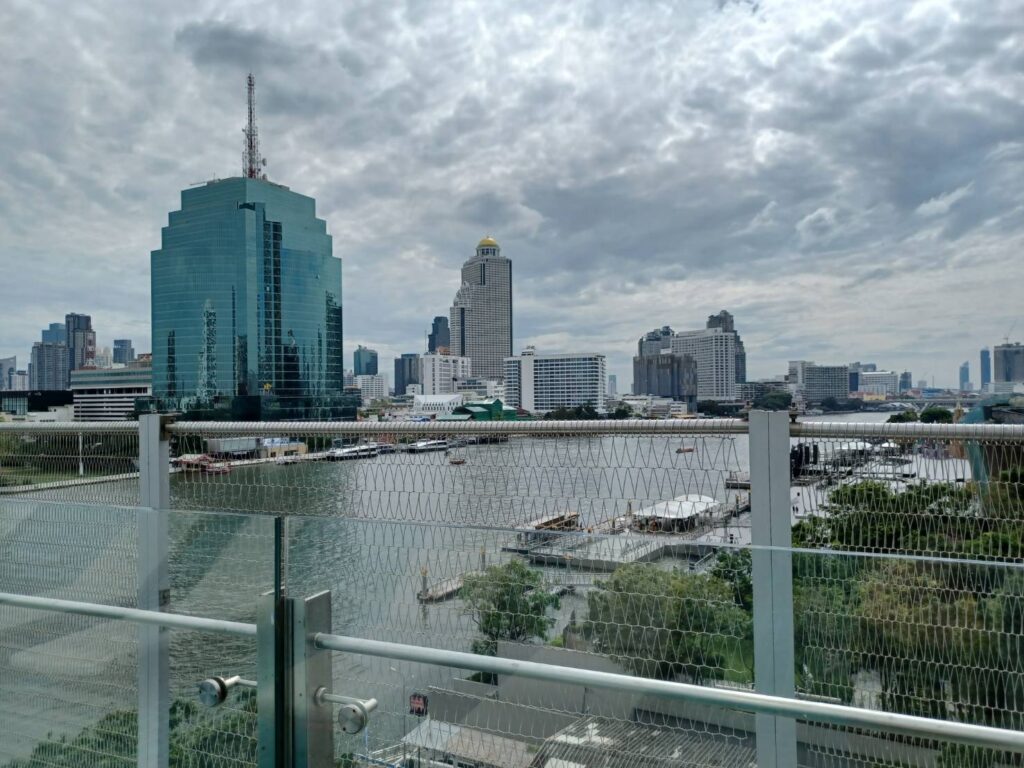 Other side of outside seating space facing Icon Siam. Icon Siam shopping mall has regular light and fountain show at night time. It must be good to be here to watch the spectacle events.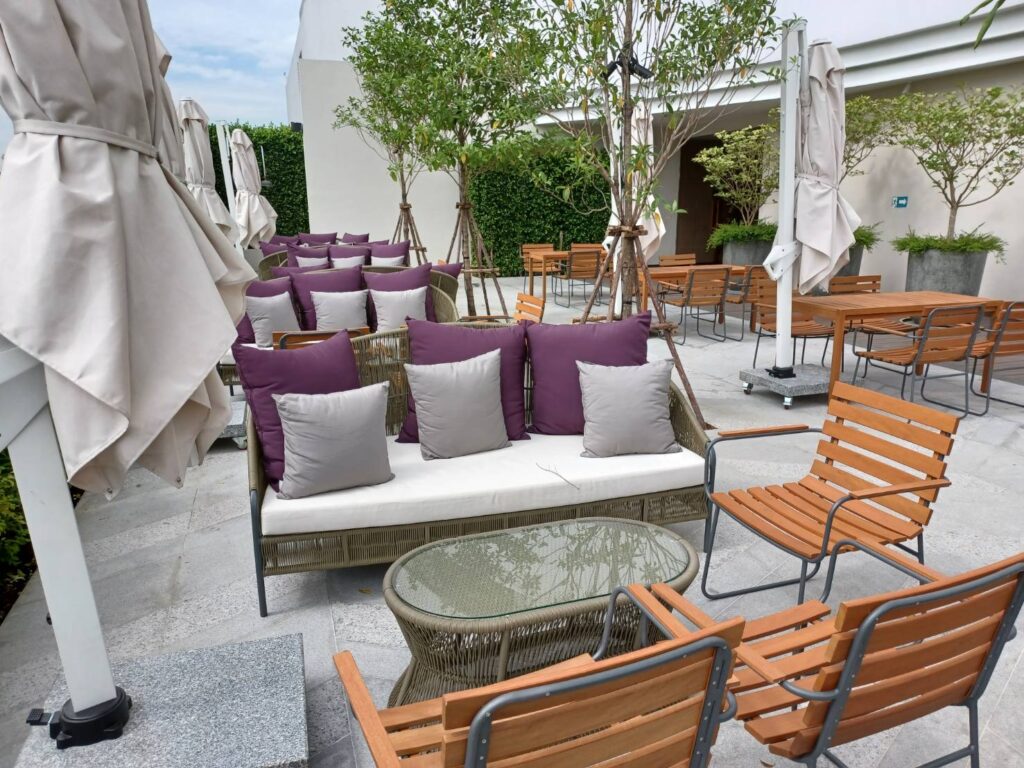 Sheraton hotel on the other side.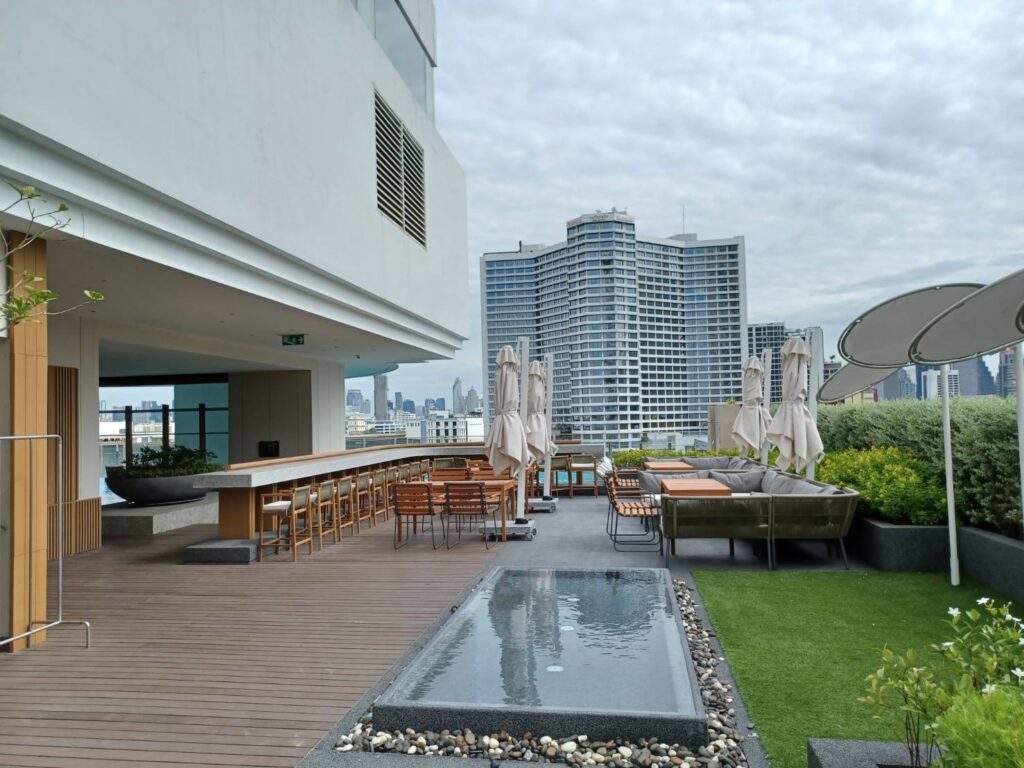 Relaxed sofa zone just in front of pool.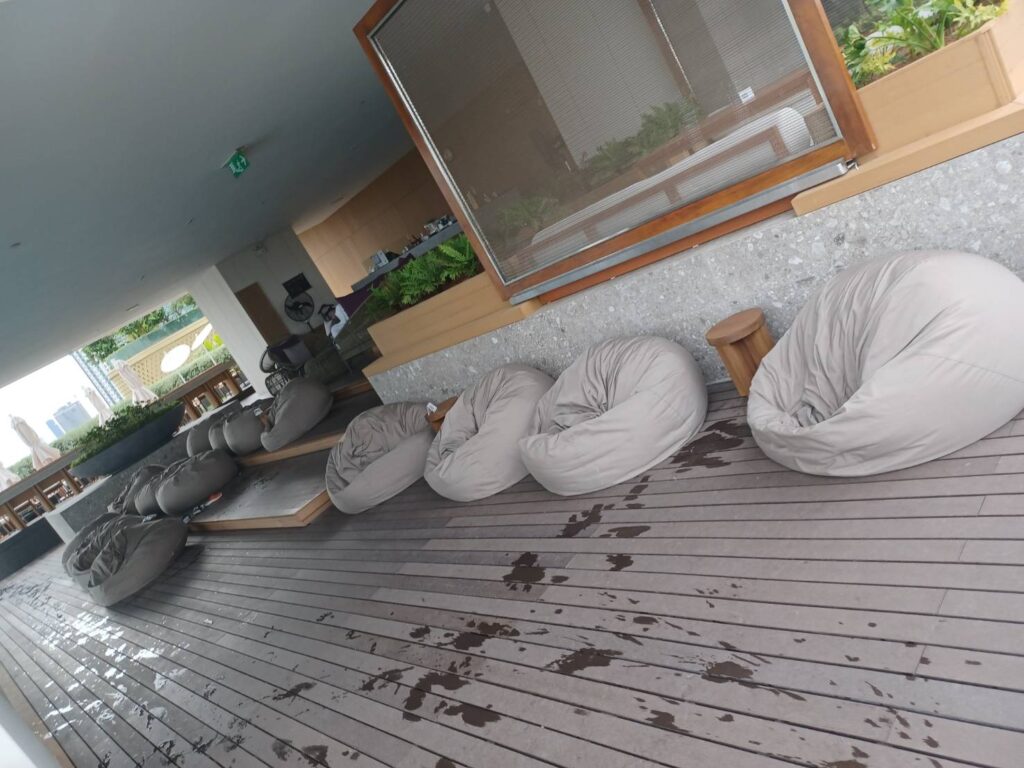 Pool view from sofa zone.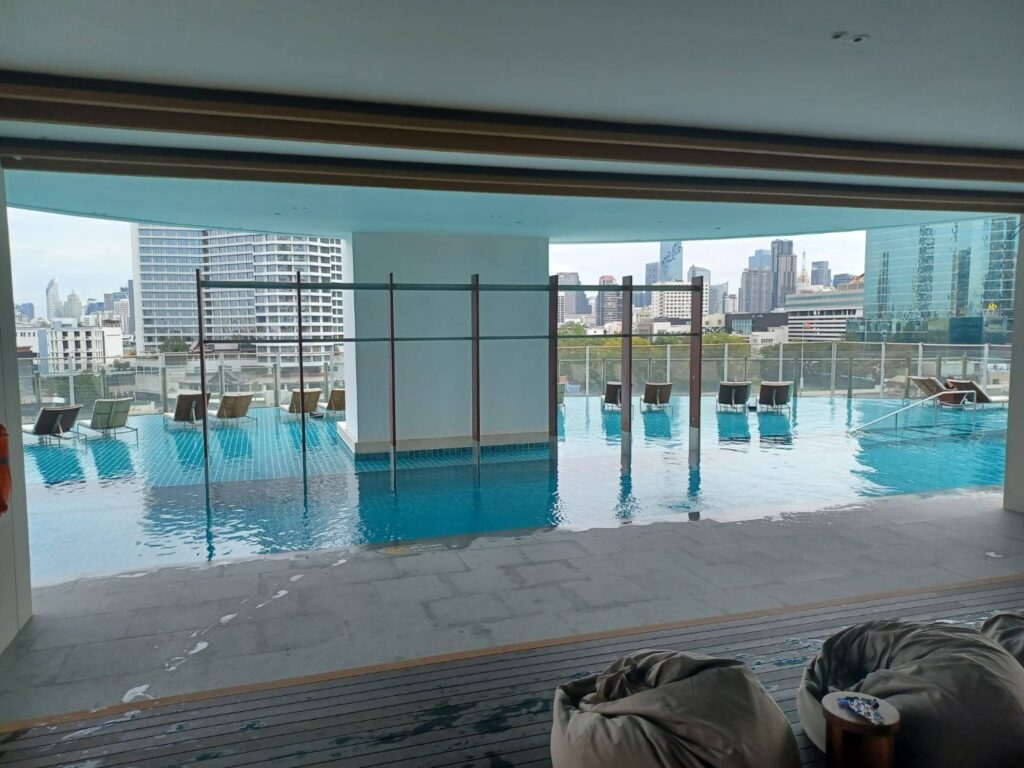 Raw coconuts are selling on the pool side, you can get one to feel tropical atmosphere.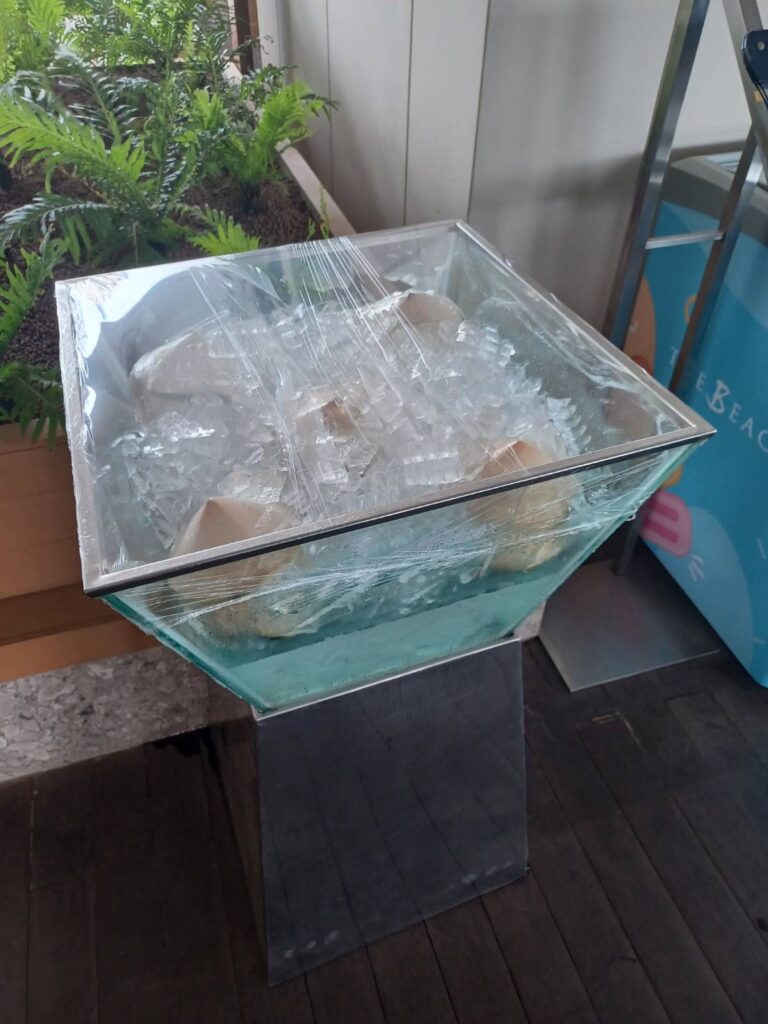 Drink menu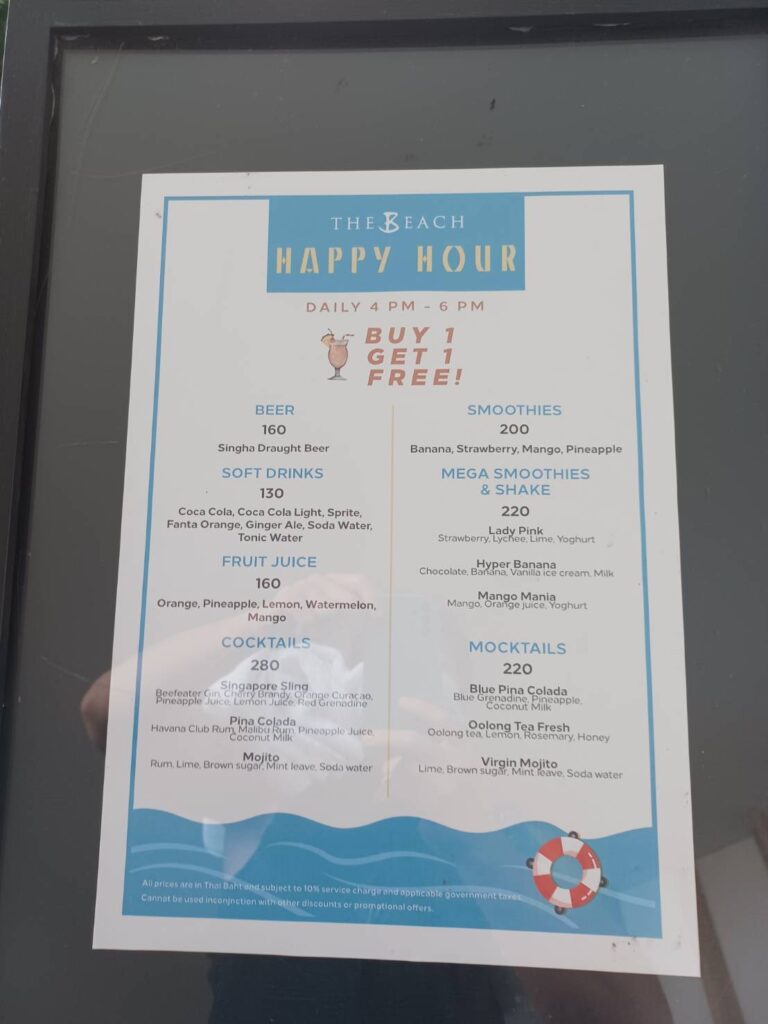 And ice cream.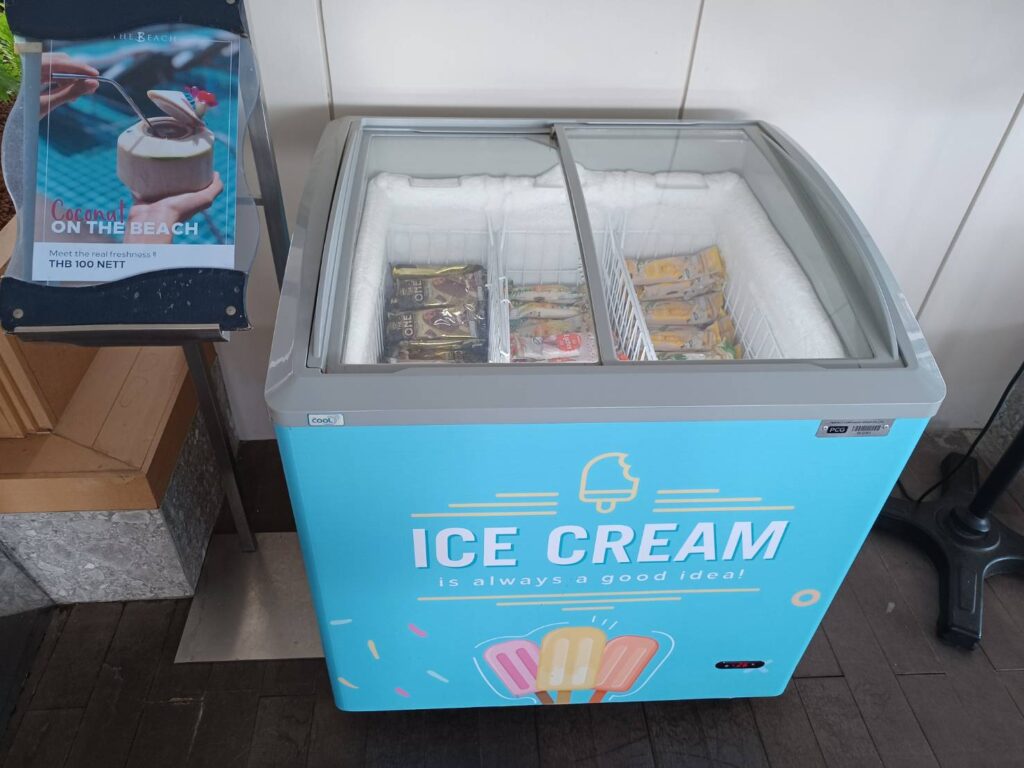 Toilet are available at the back of elevator zone.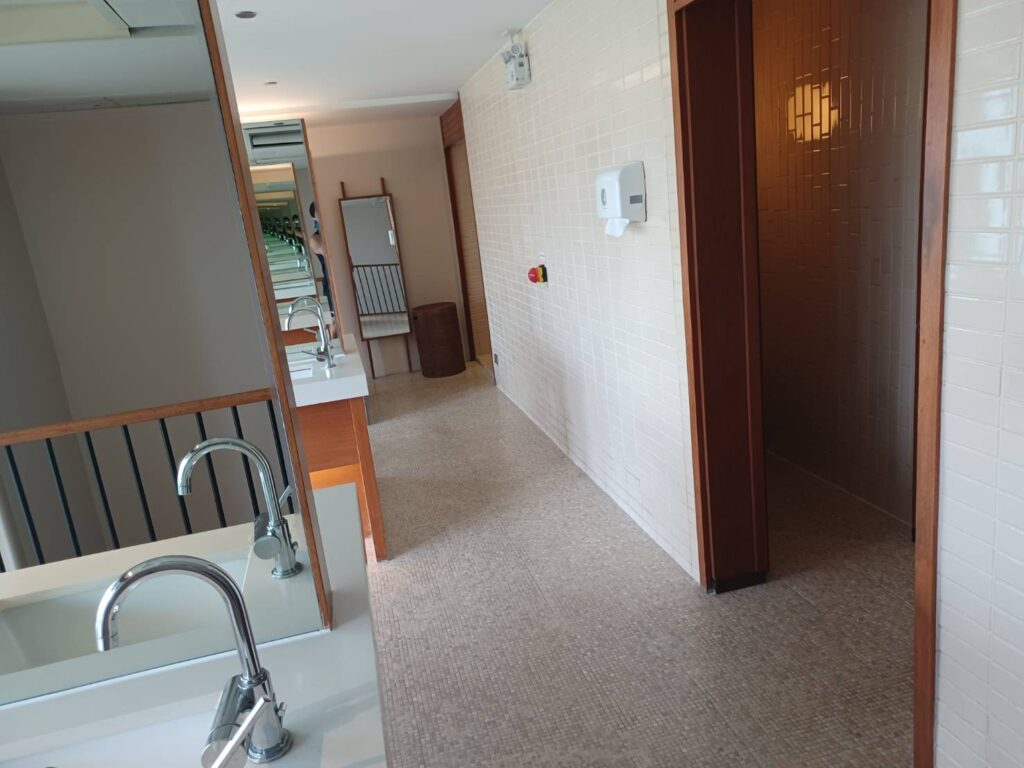 Male toilets has some lockers space and shower room.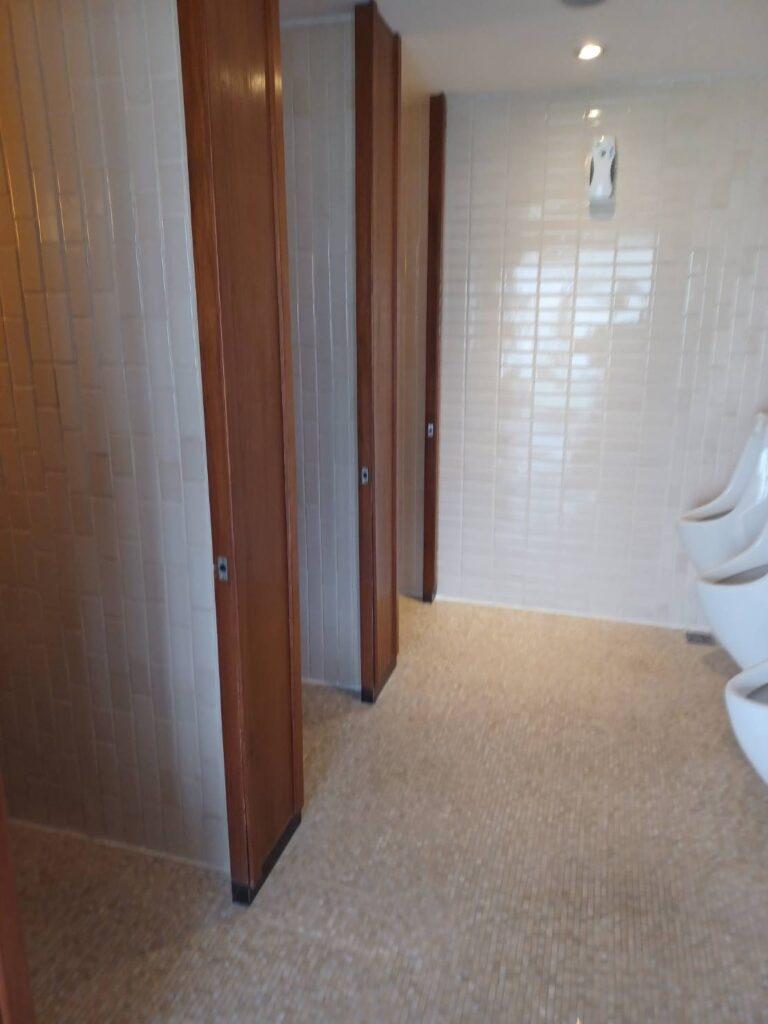 Locker room downstairs are close this time. Hopefully I can find what they have in next time stay.