Since December, 2021 was already passed, I record here for my living expense as usual for your readers' idea how much typical single man in Bangkok spends a month.
Total cost – 28,963 THB
Below is the total cost in Dec, 2021. It was beyond my monthly budget 25,000 THB because I had more expense this month to prepare and join the fitness competition in Phuket.
| | |
| --- | --- |
| Fitness | 6,890 |
| Travel | 4,242 |
| Food | 6,576 |
| Housing | 7,600 |
| Utilities | 1,017 |
| Others | 2,638 |
| Total | 28,963 |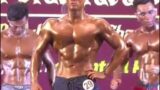 Joining Thailand Southern Bodybuilding Championships 2021
Continuing from last post, I will record my competition day story here. In overall, it was good experience for me to joi...
Fitness – 6,890 THB
Gym
3,600
14 months for 16,800THB, 1200THB/month
Personal training 3 times (800THB/session)
Protein
1,044
20lbs (9kg) Whey protein 4,176THB for 4 months
Supplement
158
Creatine 1kg 1,108THB for 7 months
486
BCAA 330g
465
Multivitamin 120 tablets
Surf pants
359
For competition
Tanning oil
700
Paint roller
19
Shaver
59
Aside from regular gym and supplement cost, I had to buy several items to join Fitness competition in last month. I also restarted personal training with new trainer in Jetts. All fee was already paid but I will record here 800THB every time when I actually had lesson.
Travel – 4,242 THB
Transportation
2,180
Vietjet to Phuket
60
Songteaw in Phuket
Hostels
972
Phuket town 3 nights + Patong 1 night
Miles
1,030
Alaska miles 1000 miles
I flew to Phuket at the end of year for competition as travelling cost. To save the cost, I just stayed at guesthouse where there are several double beds in one room to share the space with other travelers.
Alaska miles is the mileage program by Alaska airlines. This is one of point program that I collect points to get reward flights to redeem. Points will be expired if there is no movement for 2 years. Since I had no chance to use points to get award flight for the past 2 years due to Covid-19 restriction, so as not let my points expires, I purchased only 1,000 miles to extend its validity for 2 years more.
Food – 6,576 THB
Normally I cook by myself that owes a lot to save cost and control my nutrition perfectly to my body. Only very few times, 1 or 2 times maybe I will dine in the restaurants per month.
In my previous post, you can refer what I eat regularly to build and win the fitness competition.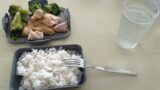 Preparation for bodybuilding competition 【Nutrition and workout】
This time, I would like to reveal what I have done towards fitness competition particularly in last month.
Housing – 7,600 THB
I rent a one bed room 28㎡ of condominium in Bangkok.
Utility – 1,017 THB
I think my utility bills are very low compared to other person who lives alone. This is because during weekday and weekend, I seldom stay at my room except night time to sleep.
| | | |
| --- | --- | --- |
| Electricity | 332 | (88 kWh used) |
| Water | 36 | (18/unit  2unit used) |
| Phone | 324 | 10Mbps Unlimited |
| Server | 325 | for Blog |
Others – 2,638 THB
I have several miscellaneous cost including expenses which I record here every month such as credit card annual fee and laundry fee. One good thing for working in a company is I can enjoy the benefit from the employer. For medial fee, I can reimburse up to 10,000 THB per year so I will not consider the amount under this is my cost of living.
Credit card
720
Citi prestige card, M gen card
Laundry
80
40THB 2 times
Transportation
700
Massage
300
200 THB + tip 100
Hair cut
300
one time
Gift
199
New year party gift
Entertainment
220
Soccer ticket 100THB
Movie ticket 120THB
Tooth paste
119
Dental
(1800)
Scaling 900THB
Decay treatment & filling 900THB