Another month passed in year 2022! In February, I jouned fitness competition then started bulk up program to make my muscle bigger for next stage.
Anyway, as my usual record, I will memorize here my expenditure in February 2022. I hope this will help readers to get idea how much typical single man use in Bangkok life.
Total cost – 33,743 THB
Total cost in February soared up from compared to the last month, this is mainly I had some events such as Valentine's day and wedding for my close friend in a company. These expenditure is included in other costs.
| | |
| --- | --- |
| Fitness | 4,625 |
| Travel | 4,537 |
| Food | 5,482 |
| Housing | 7,600 |
| Utilities | 1,167 |
| Others | 10,332 |
| Total | 33,743 |
Fitness – 4,625 THB
Gym
2,900
14 months for 16,800THB, 1200THB/month
Personal training 2 times (800THB/session)
Gym one day at Sisaket 100THB
Protein
1,567
10lbs (4.5kg) Whey protein 3,134THB
Supplement
158
Creatine 1kg 1,108THB for 7 months
Normally I consume 10lbs protein for 2 months  so half ot its price will be counted as this month cost. I purchased Another 50lbs whey protein this month for shop dee mee kuen, tax refund program. I will deduct this protein cost when used.
Travel – 4, 537 THB
Transportation
1,220
Vietjet to Ubon 1,046THB
Grab  54THB
Airport bus in Ubon 20THB
Ubon-Sisaket mini van 100THB round trip
Accommodation
3,317
Sisaket 2 nights 810THB
Conrad Bangkok 2,507THB
Only one time for provincial trip to Sisaket province this month for E-san Classic bodybuilding competition. I flew first to Ubon Ratchathani province then used minivan to Sisaket province since there is no airport available at my destination. Nowadays, Vietjet is enhancing their presence in Thai market, expanding their service and affordable airfare offer compared to other low cost carriers. For me also, I use Vietjet much considering cheaper price and convenience of their hub airport at Suvarnabhumi.
Food – 5,482 THB
Normally I cook what I eat every day as other professional bodybuilders do to control calories and nutrition balance, protein, carbs and fat. Sometimes I record my meal plan so you can refer to it.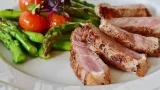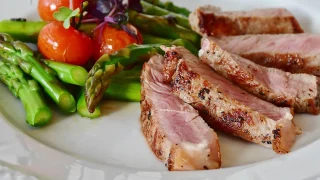 Lean bulk up plan after E-san classic competition
Welcome back to "fitravelife.com" For the past 2 months, I was preparing for the bodybuilding competition, "E-san Classi...
Since I cook mostly by myself, I do not eat at restaurant nor world famous street food in Thailand much. Maybe only several times per month.
Housing – 7,600 THB
I live in low rise condominium, one bed room 28㎡. I really like my current room and just enough for me.
Utilities – 1,167 THB
| | | |
| --- | --- | --- |
| Electricity | 467 | (122kWh used) |
| Water | 54 | (18/unit  3unit used) |
| Phone | 321 | 10Mbps Unlimited |
| Server | 325 | |
Utilities cost is stable as every month. I do not much air-conditioning, only when I am awake inside my room, that is why my electricity bill is relatively low. If you use aircon all day long, electricity bill goes up more than 1,000THB, I think.
Others – 10,332 THB
Credit card
720
Citi prestige card, M gen card
Laundry
80
40THB/time
Transportation
1387
Massage
200
Entertainment
240
Soccer ticket 120THB
Movie 120THB
Tooth brush
290
29THB*10 pcs
Tooth paste
357
119THB*3
Body soap
294
98THB/pcs. buy 1 get 1
Hand wash
72
36THB/pcs. buy 2 get 1
Sandal
99
Belt
109
Leather shoes
299
Gift
6185
909THB Valentine's chocolate
2,276THB Buffet voucher*2
3,000THB Celebration for friend's wedding
Dental
(3,650)
Root canal treatment 3,500THB
X-ray 150THB
I spent a lot for this month mainly for my friend's wedding, valentine's day gift and shop dee mee kuen program.
For wedding, I purchased some attire, shoes, belt and restaurant voucher in hotel 2 persons. For congratulatory, I allocated 3,000 THB for my friend, this might be quite big than normal amount but it is ok since groom was my close friend to me in office.
Normal price is 500THB for just officemate and 1,000THB for close friends. in case groom or bride is your subordinate, amount would be 3,000THB, based on my research.
Totally around 6,000THB I spent for my friend's wedding,
And as Valentine's gift to my officemate, I bought chocolate around 900THB. In Thailand, gift shall be given from men to women unlike traditional way in Japan. Every year, I buy some chocolate to female staff in office for token of my appreciation.
and to use shop dee mee kuen program (tax refund), I purchased daily necessities around 1,300THB. Almost every year Thai government has this program to stimulate general expenditure. I usually utilize this opportunity to full amount.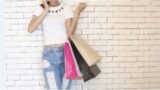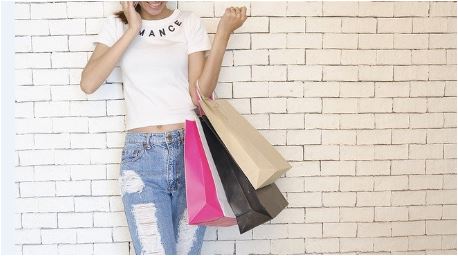 Shop more to receive tax refund up to 30,000THB purchase by 15th Feb, 2022 "Shop Dee Mee Kuen"
Recently, Thai government announced shopping program which has benefit for general consumer to enjoy the benefit of tax ...
I also purchased personal training package and protein 50lbs to use shop dee mee kuen program. These amount will be counted in my living cost when it is consumed.