This is my regular post, I will record my living cost in September, 2021. This might be an idea how much will be needed for single man living and working in Bangkok.
Total expense – 24,813 THB
| | |
| --- | --- |
| Fitness | 1,799 |
| Travel | 5,343 |
| Food | 7,249 |
| Housing | 7,600 |
| Utilities | 1,170 |
| Others | 1,652 |
| Total | 24,813 |
Total expense for my life in September is 24,813 THB. This amount is my standard expense amount in a month.
Fitness – 1,799 THB
Gym
1,799
14 months for 16,800THB, 1200THB/month
Buriram gym 199/day, 1 time
Nakhon Sawan 200/day, 2 times
Protein
0
Supplement
0
1,200 THB is monthly amount for my club, Jetts fintess. Additionally I went to Buriram gym 1 time and gym in Nakhon Sawan 3 times (first time was free trial).
You can read my post about gyms in Buriram and Nakhon Sawan.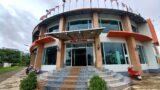 Whole body workout with fully equipped gym, Fit Fit Fit Fitness Buriram
2nd day of Buriram trip I had to do my major purpose in here to do work out in gym. To utilize my shot time in Buriram, ...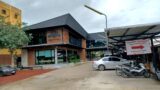 Brand new opened, modern style gym in Nakhon Sawan "Tiger's fitness"
After checked in the hotel at Nakhon Sawan, finally I came to the gym for weekend workout. I checked the gym in advance,...
Travel – 5,343 THB
Transportation
1,871
Buriram 1 time, Nakhon Sawan 3 times
Hotels
3,272
Buriram 1 night, Nakhon Sawan 3 nights
Bangkok 2 nights
Event tickets
200
Soccer ticket
For my weekend trip for gym work out, in September, I went to Buriram one time and 3 times to Nakhon Sawan. Transportation mainly is used via Train, buses and mini vans. I seldom use taxi for my transportation since it is not economic way.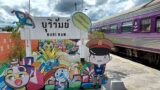 3rd class non aircon train trip from Bangkok to Buriram
Hi, welcome back to "fitravelife.com". This weekend I came to Buriram province for workout and watching opening game of ...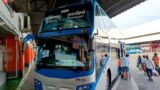 Resumed long distance bus trip to Nakhon Sawan for weekend gym workout!
Welcome back to "fitravelife.com"! From September 1st 2021, long distance bus operation was resumed so I tried another p...
Food – 7,249 THB
I make food mostly by myself not eating much outside, this is to control nutrition to intake to my body for coming fitness competition.
Housing – 7,600 THB
My condominium costs 7,600 THB per month. This is a bit cheaper since my area is in Ladkrabang area east end of Bangkok.
Utilities – 1,170 THB
| | | |
| --- | --- | --- |
| Electricity | 409 | (111kWh used) |
| Water | 54 | (18/unit 3unit used) |
| Phone | 382 | 10Mbps Unlimited |
| Server | 325 | |
Electricity bill for me is actually low compared to normal use, I think. I do not air condition while sleeping and use only cold water for shower. I am used to this style since I lived in the Philippines before to save electricity bill as much.
Others – 1,652 THB
| | | |
| --- | --- | --- |
| Credit card | 720 | Citi prestige card, M gen card |
| Laundry | 80 | 40THB 2times |
| Transportation | 246 | |
| Eyeglass | 561 | 4,561 THB total, 4000THB company support |
| Broom | 45 | |
| Dental | (1000) | Decay treatment and filling |
Other miscellaneous cost is above. I count credit card annual fee monthly above. In my company, every year each staff has eye glass purchase support up to 4,000 THB so I bought this year also. Not necessarily but my eyeglass collection is getting more and more every year.
Broom I bought new one since I threw away old one when I moved to new room. When finding household chore items, I go to Mr. DIY since they offer many stuff in a very cheap price. I recommend Mr. DIY for readers to buy stuff for daily living. You might find what you need in economical price.
And last is dental fee… finally I finished my pending treatment for all bad points. Dental fee is reimbursed by the company so I will not count as my expense here.
Conclusion
Ok, that's is the all my expense in September. From next month, October, I do not need to have weekend trip just for gym workout since all gyms in Bangkok is open. So travel cost will be reduced from next month. Let's see and how much I can save for my investment for early retirement.
See ya!