Hello, welcome back to my blog. Last week, I managed to travel to Chiang Mai province for gym workout avoid lockdown in Bangkok for 4 days. This weekend, I went to Khon Kaen province to do workout as well so I would like to record my experience here.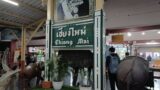 Escape from Lockdown in Bangkok and trip to Chiang Mai
On 12th August is national holiday for former queen of Thailand and I had 4 days off so I tried the way to go to fitness...
Why chose Kohn Kaen province?
This time, I have only 2 days so Chiang Mai is not gonna be my choice since it is too far from Bangkok (14 hours one way trip by train) to go and back to do conduct gym training.
So I packed up some other possible provinces that can be accessed by current available limited train and of course it not designated as Dark red zone province which category is not allow gym to open.
Train Schedule both to Nakhon Sawan and Khon Kane.
First choices were Nakhon Sawan and Khon Kaen. Both are quite larger cities among provincial cities so you can find fitness gym with enough equipment with no doubt. Nakhon Sawan is much nearer from Bangkok (4 hours) while Khon Kane is 7 hours, but eventually I chose Khon Kaen for my weekend stay. Main reason is departing and arriving time at Bangkok is more convenient for me to use Khon Kaen route than Nakhon Sawan route. Nakhon Sawan route is used same train as I used to visit Chiang Mai last week. This train schedule is very tight at Bangkok both back and forth trip.
Bangkok (Hua Lamphong) to Nakhon Sawan  6:00 am to 10:48 am
Nakhon Sawan to Bangkok (Bang Sue)          15:33 pm to 19:35 pm
Nakhon Sawan is near from Bangkok by only 4 hours ride, but the train departs from Hua Lamphong station very early, and returning trip to Bangkok is late at night. Considering usual delay around 30 minutes more, I am not certain to go home by 9 pm curfew time I do not take this option.
The last time I when I came back to Bangkok by this train, 50 minutes late occurred and I almost got caught curfew time before reaching my home.
So this time, I chose Khon Kane is my destination. Although it takes more time to go (8 hours approximately). departure time from Bangkok is not early and I can come back to Bangkok earlier than Nakhon Sawan route
Bangkok (Hua Lamphong) to Khon Kane 8:20 am to 15:30 pm
Khon Kane to Bangkok (Hua Lamphong) 9:32 am to 17:10 pm
Requirements to travel to Khon Kaen in August 2021
Same as other provinces, all coming from Dark red zone areas, must do self quarantine for 14 days unless vaccinated for 1 shot of AstraZeneca or 2 shots of Sinovac more than 28 days ago. I cannot find this information in provincial health office website so inquired by phone and English speaking staff answered exemption rule for compulsory quarantine.
Khon Kaen Provincial health office.
Attention Required! | Cloudflare
You can also contact officials via below contact to get latest information.
And on arrival day to Khon kane, You need to fill in the questionnaire through QR code link below.
Attention Required! | Cloudflare
And last you are also required to register your trip details below link for in-and-out-trip from Dard zone. In case of border inspection, you might be asked to show the QR code generated.
Attention Required! | Cloudflare
Train ride to Khon Kaen
Train from Hua Lamphong departs normally on time but now during Covid travel restriction, there is document check process before hopping on the train so you better arrive at train station at least 15 minutes before.
Train final destination is Nong Khai, boarder province with Laos.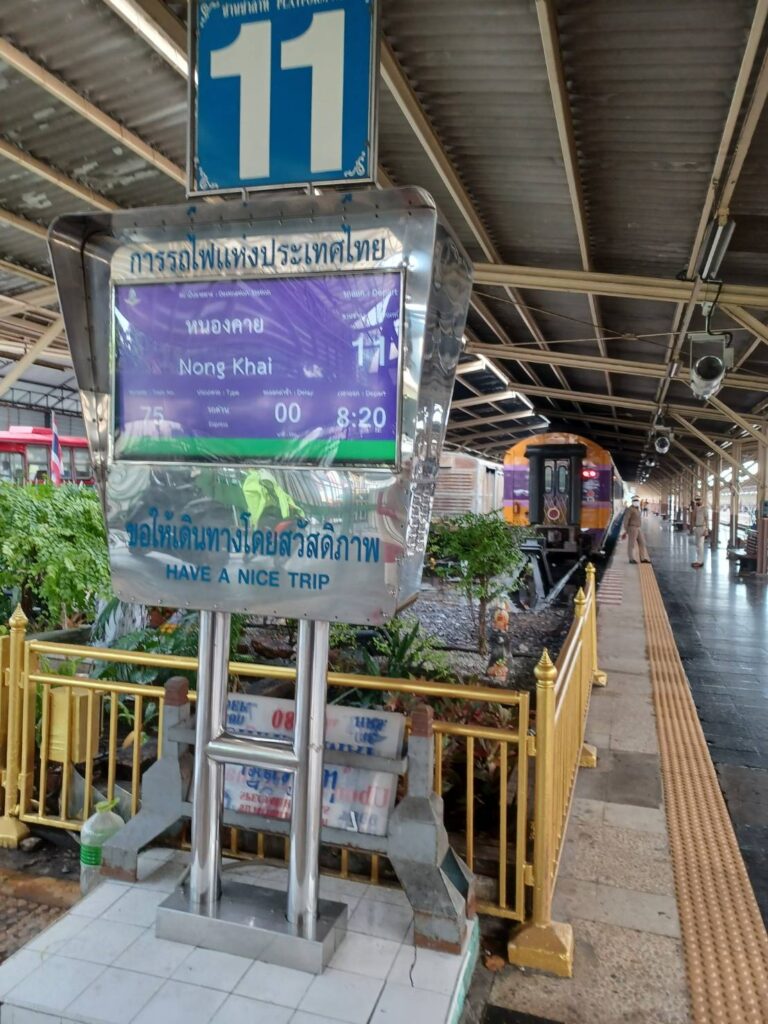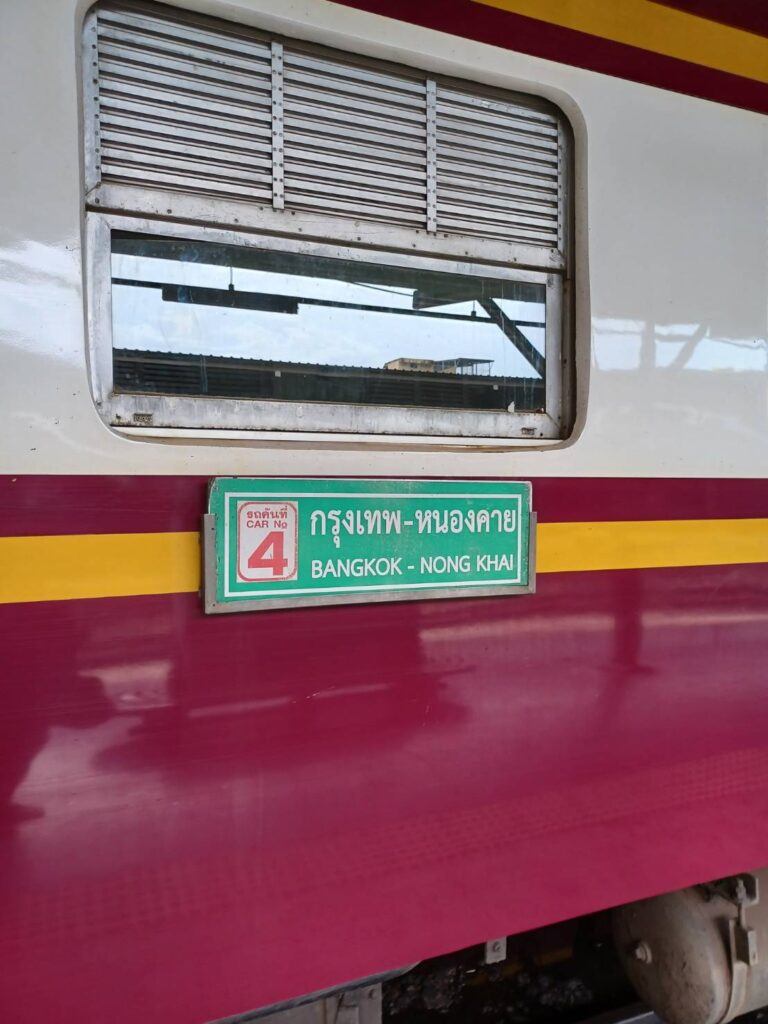 3rd class car to Khon Kaen fare is 227THB. 2nd class air conditioned car is sold out, well not intended to buy it hehe.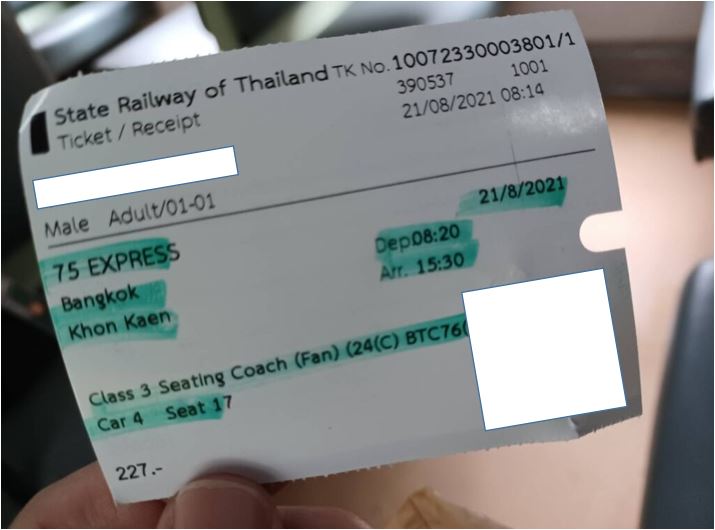 Less than 25% of full passenger in my car so I can use 2 seats to sit back and relax for 8 hour trip.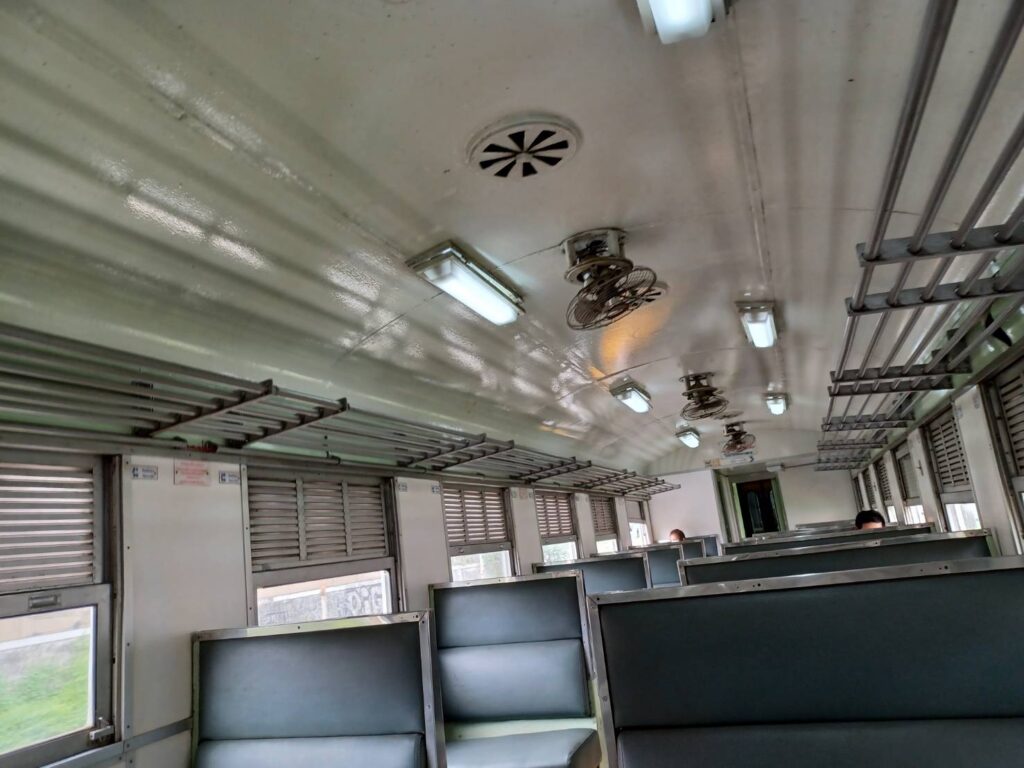 Train goes slowly while still in the Bangkok passing houses in a very close.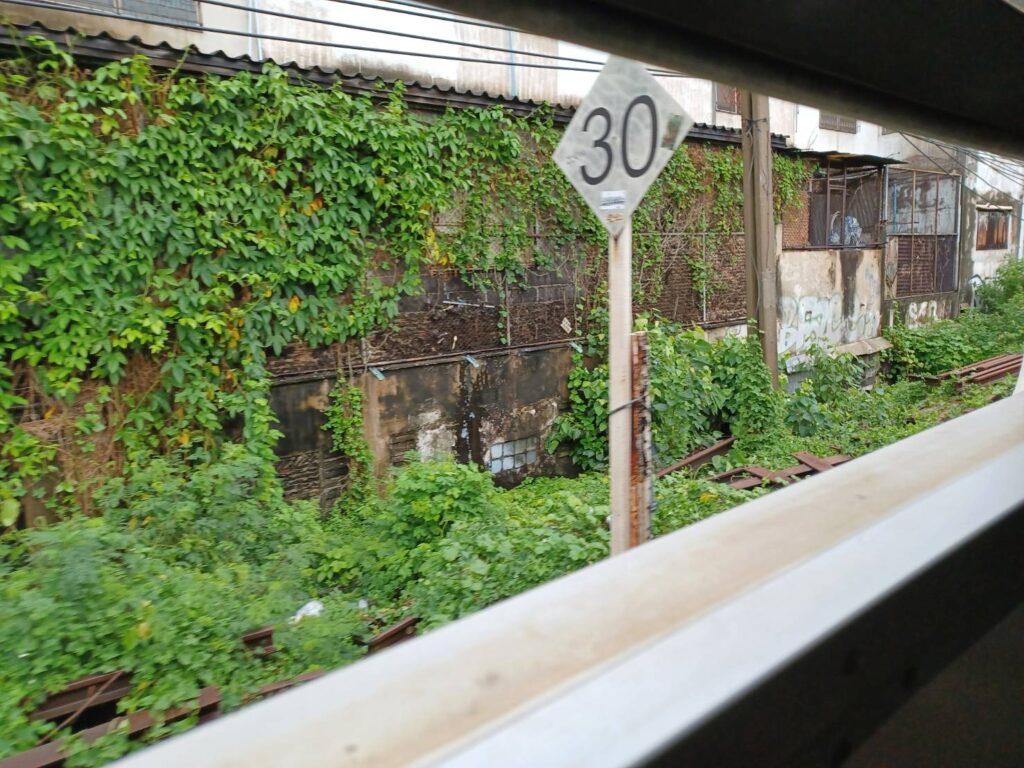 Bang Sue station after 25 minutes  from departure.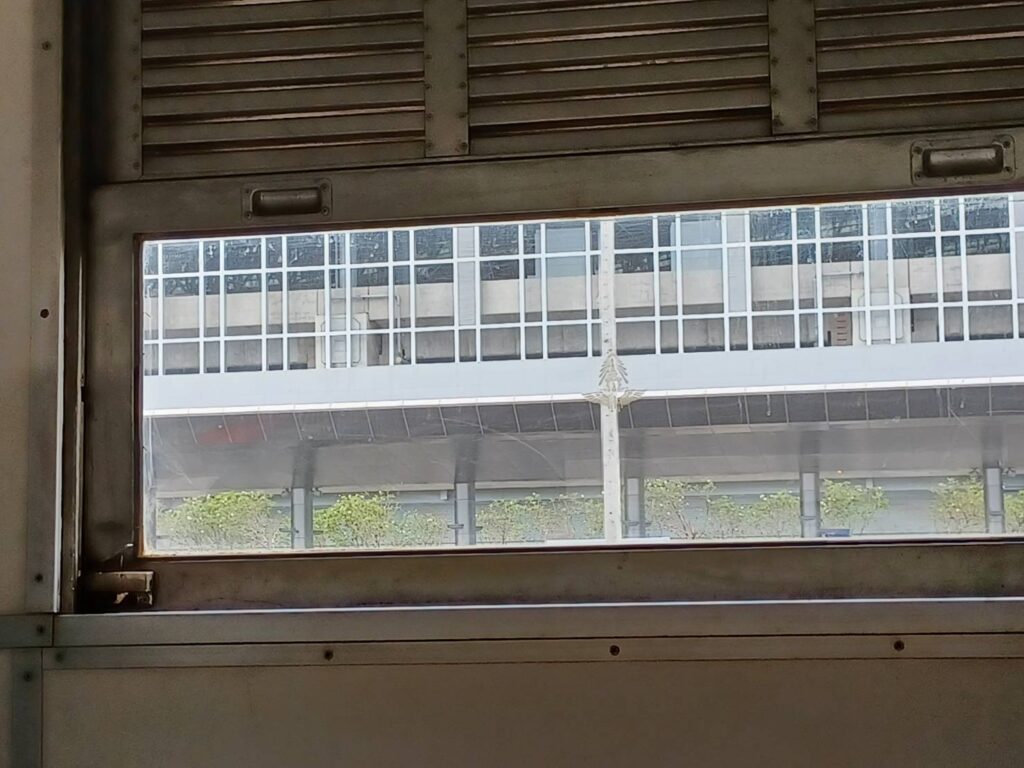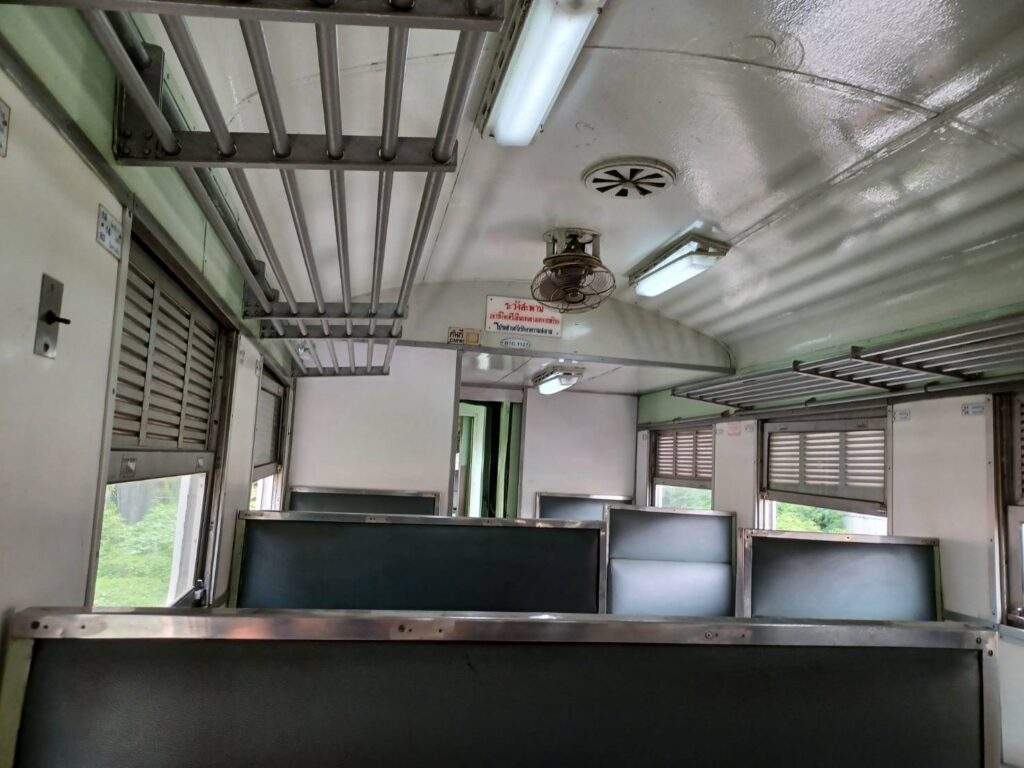 Pasak Chonlasit dam in Lopburi province. This dam was ordered to build by Rama 9th to solve water shortage in the area.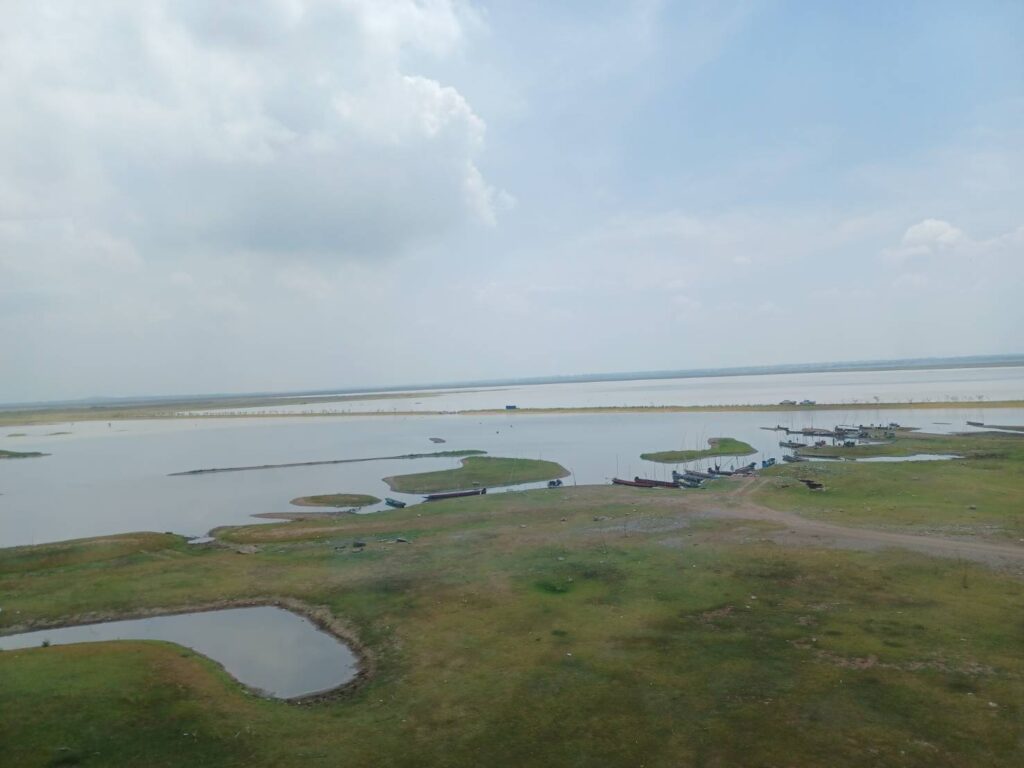 Train runs along the dam.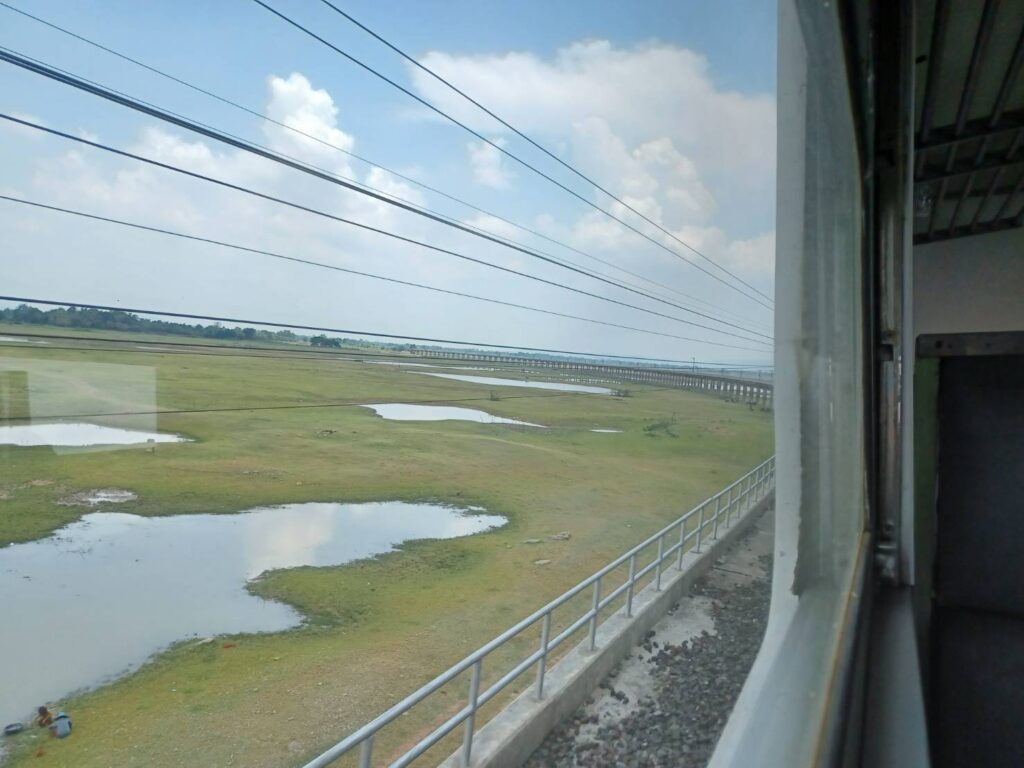 At Khon Kaen station with around 30 minutes of delay. Heavy rain just come together with my arrival.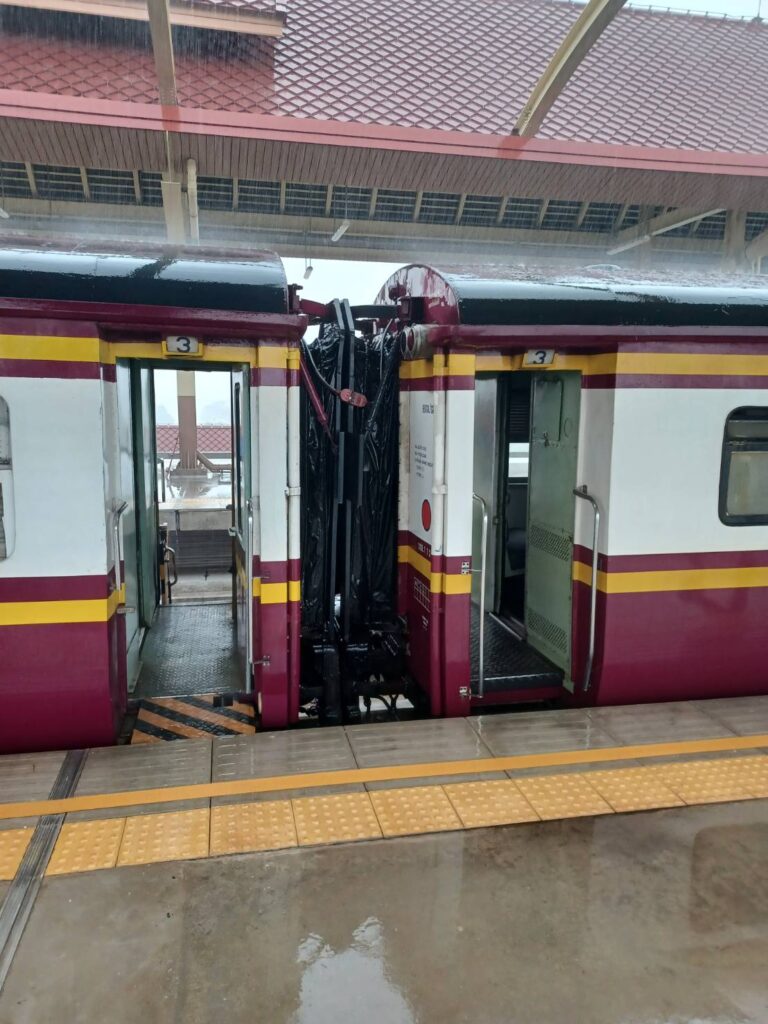 Going down from platform to ground level. Staff in a protective clothes welcomes you.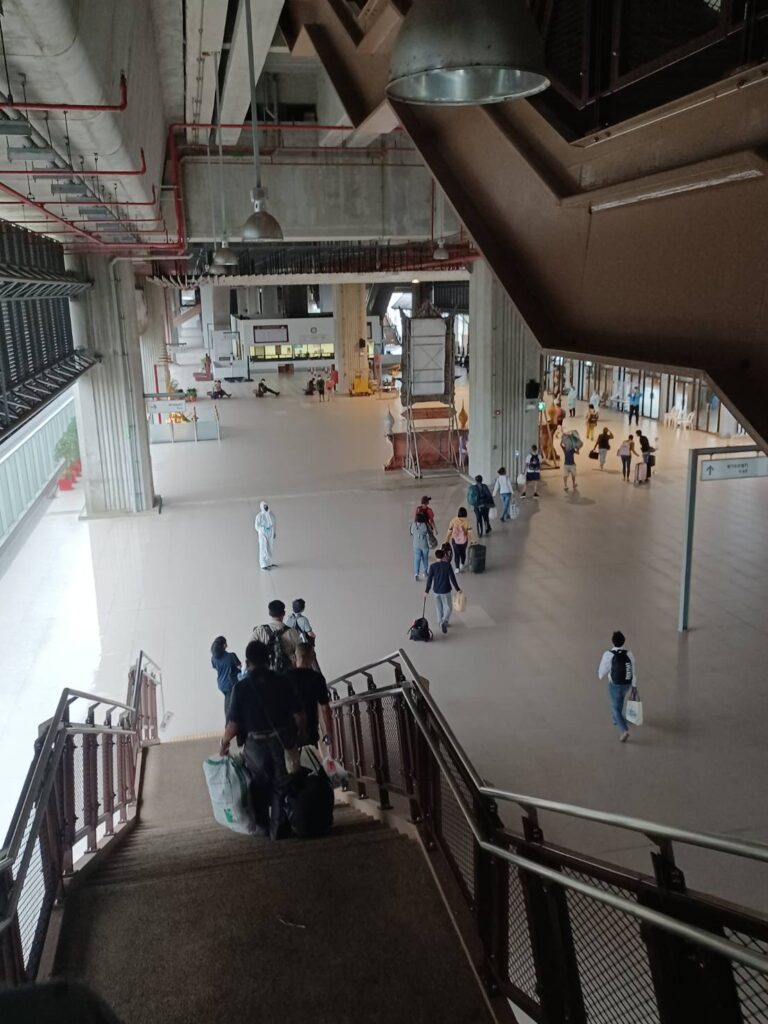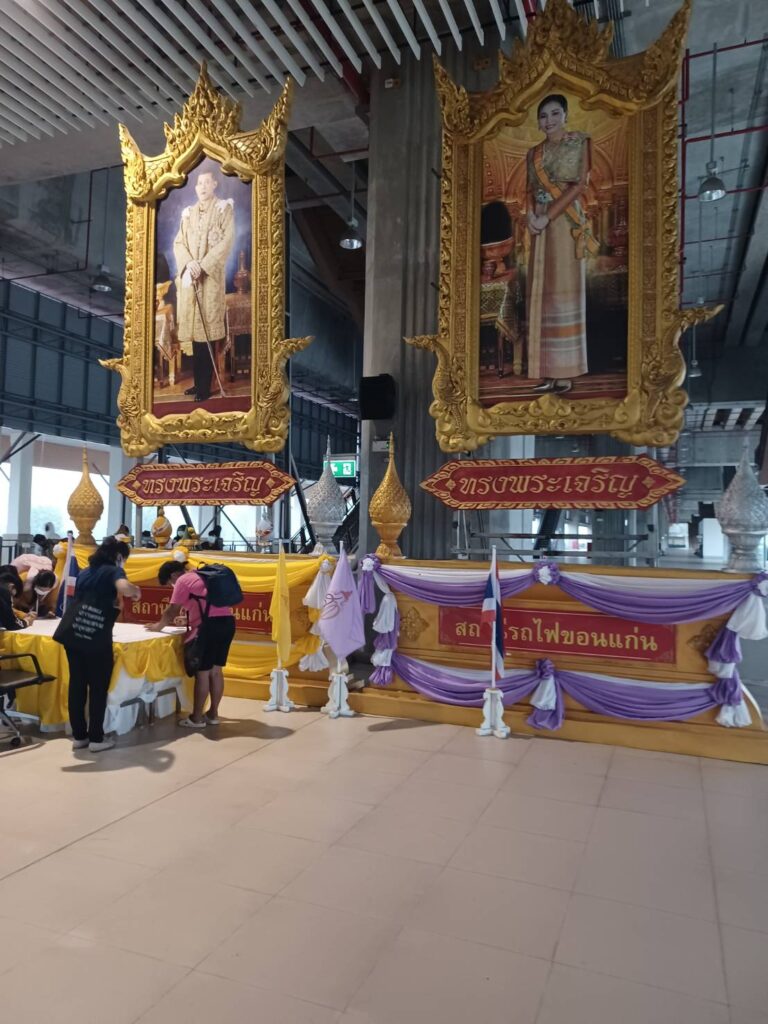 All arriving passengers are required to fill in the form then submit to the staff nearby.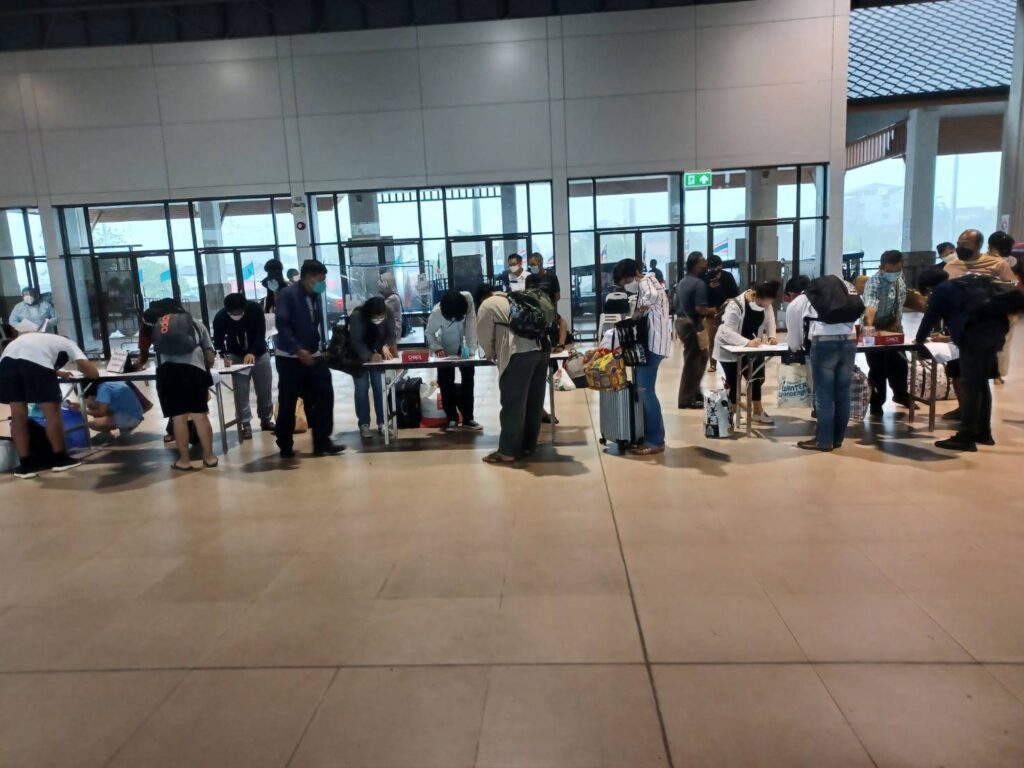 Form and pen are ready on the desk. You need to write your basic information, place to stay in Khon Kaen and vaccination history. I used google camera translation then complete the document.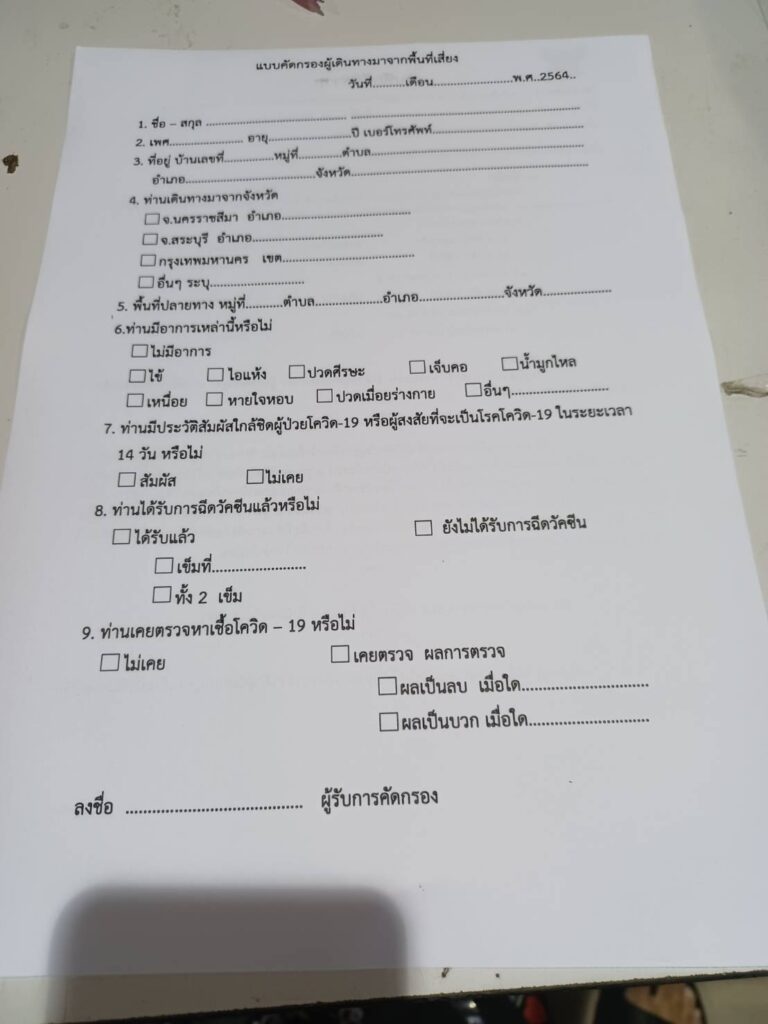 Back side for reference of this document.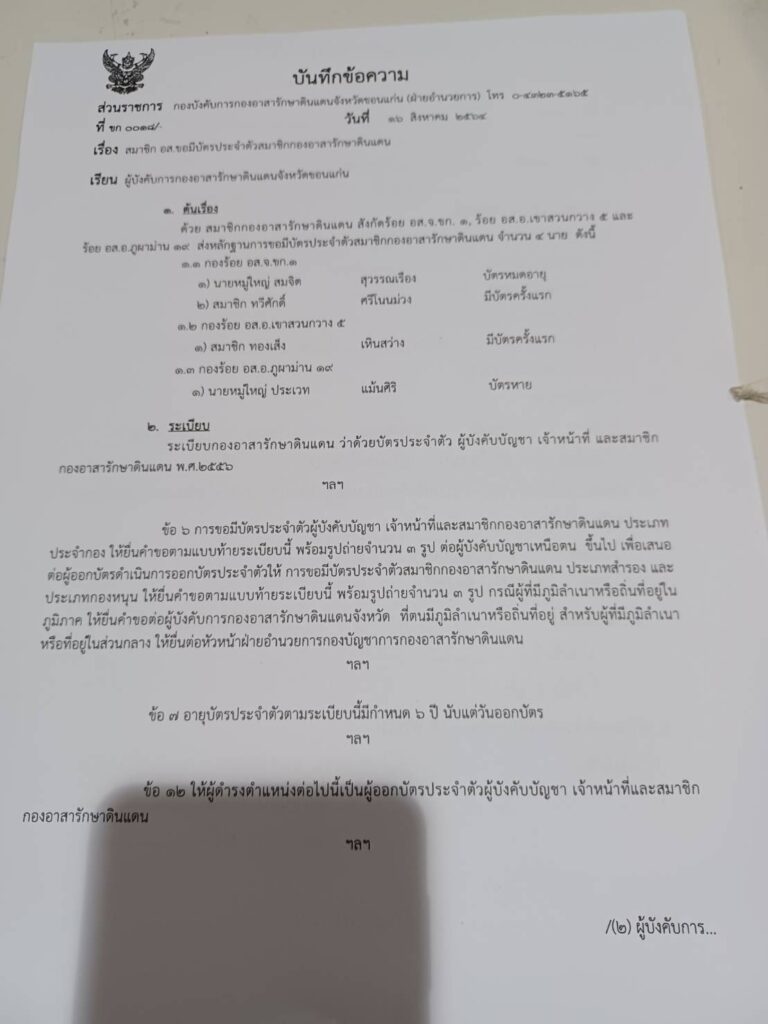 Let's scan QR code and register your information. This QR code is same as the one in provincial health office as I mentioned early in this post. Since I already registered during train trip, I just skipped this QR code at the station.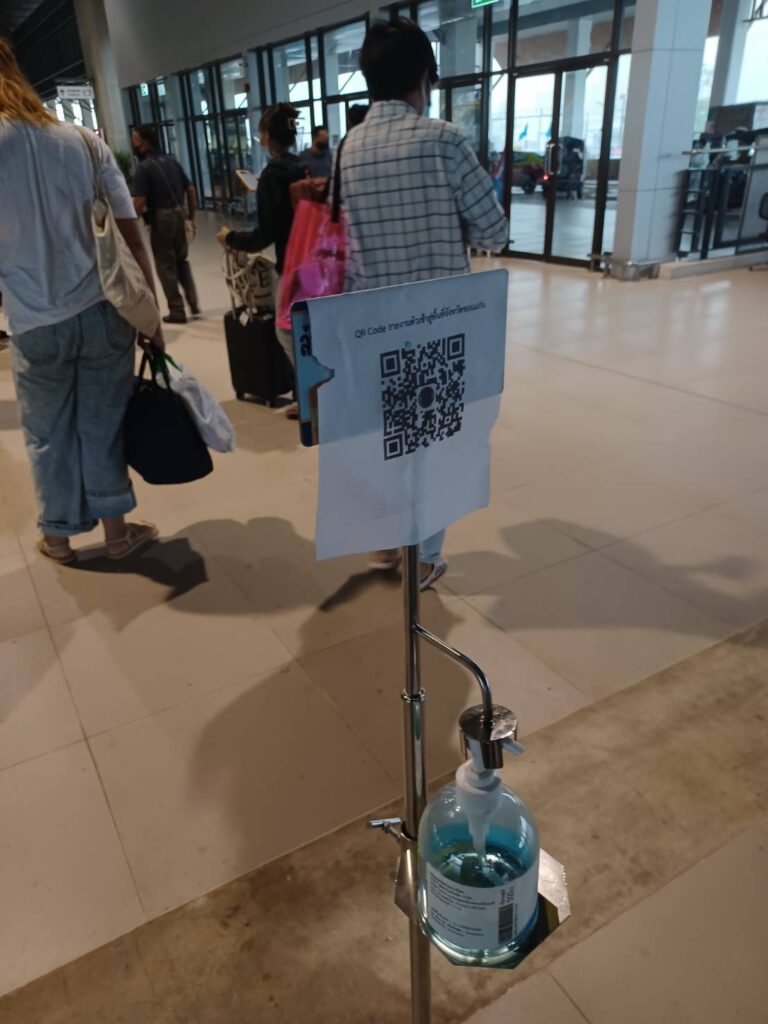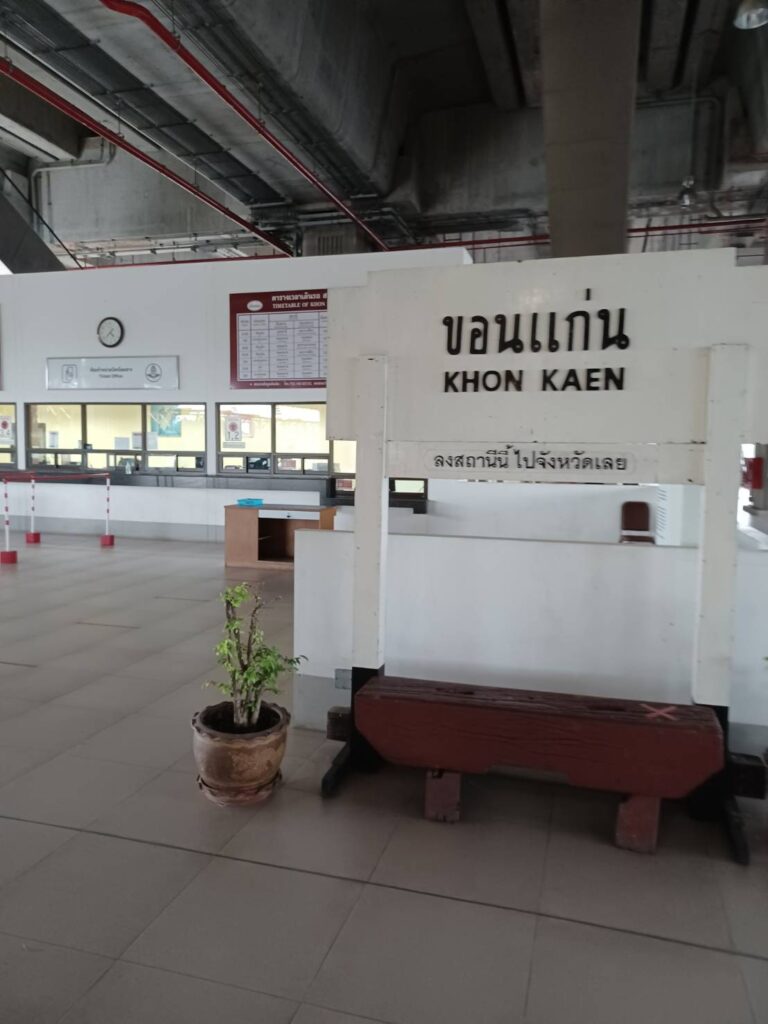 it was already at 4 pm, 30 minutes delayed from the scheduled arrival time 15:30 pm.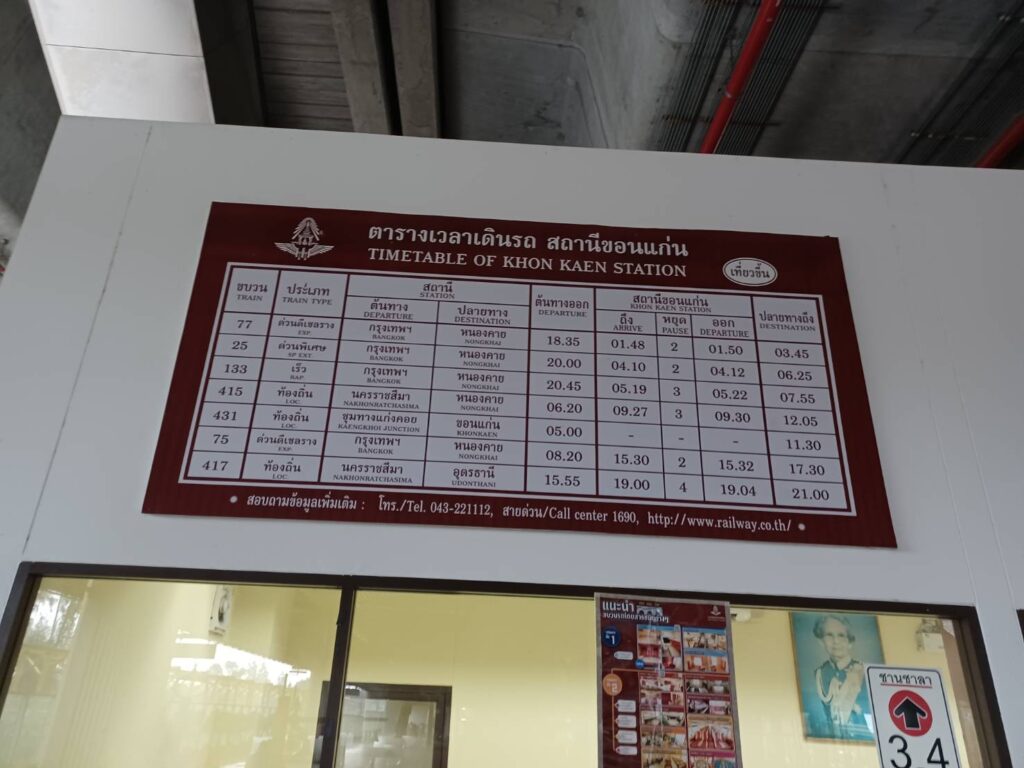 Oh I should have brought swimwear this time hehe to cross the flooding, hehe.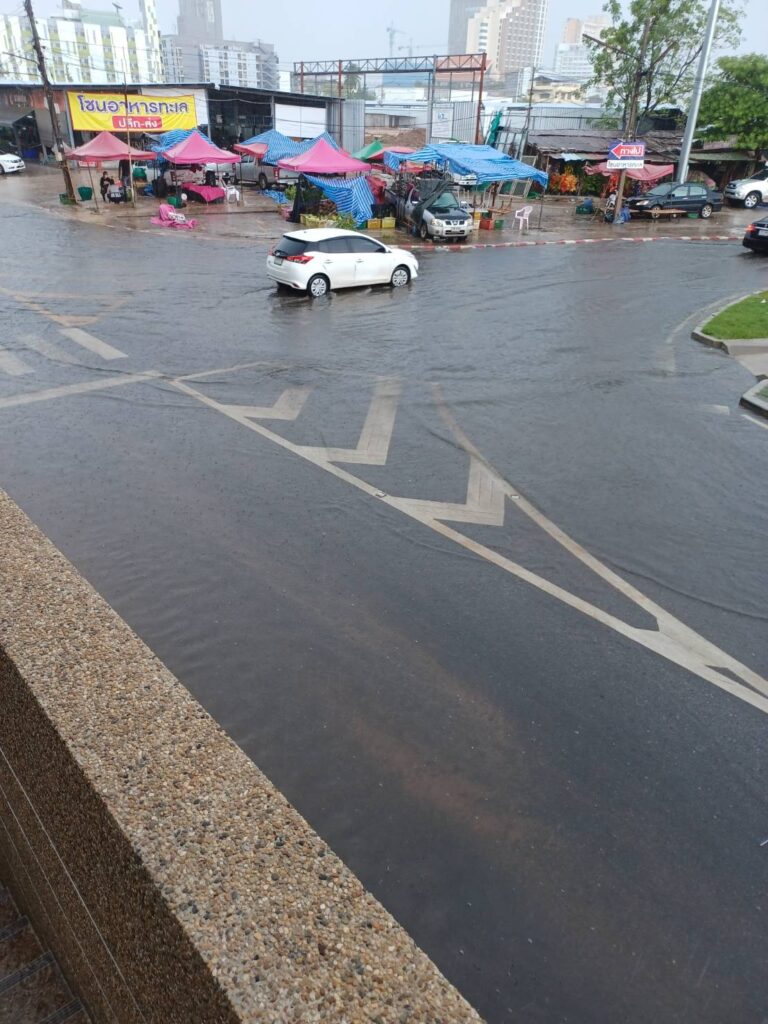 I booked my hotel only 500m away from the station. After checked in and put my back to the room, I walked to the gym for workout.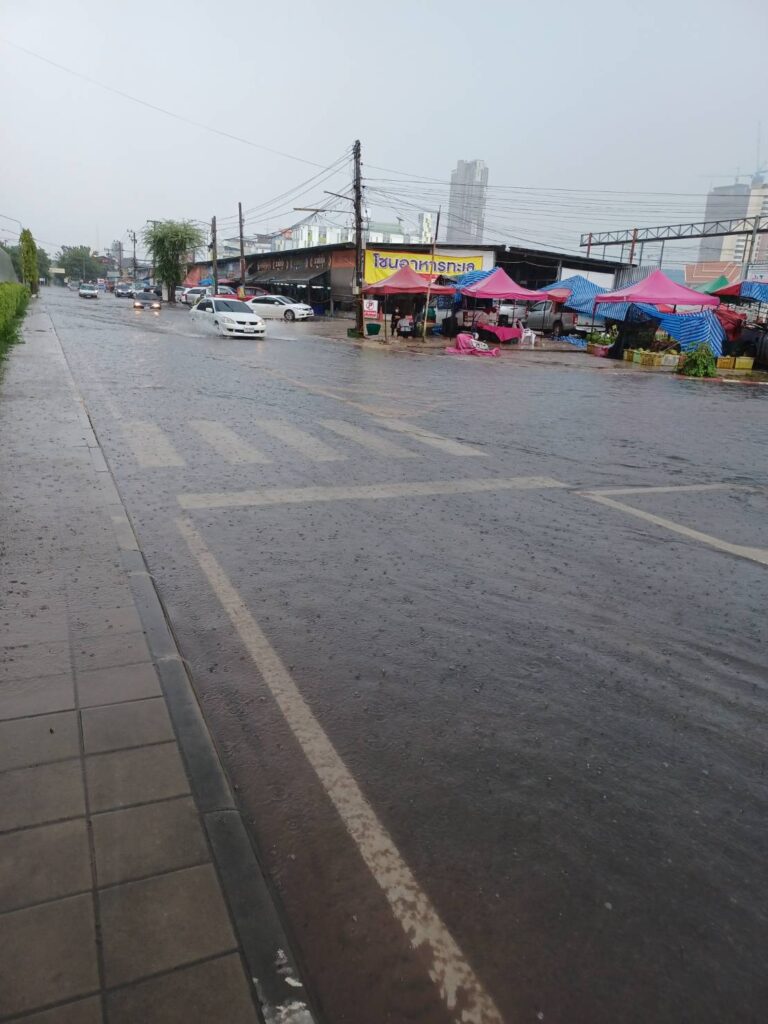 Khon Kaen station.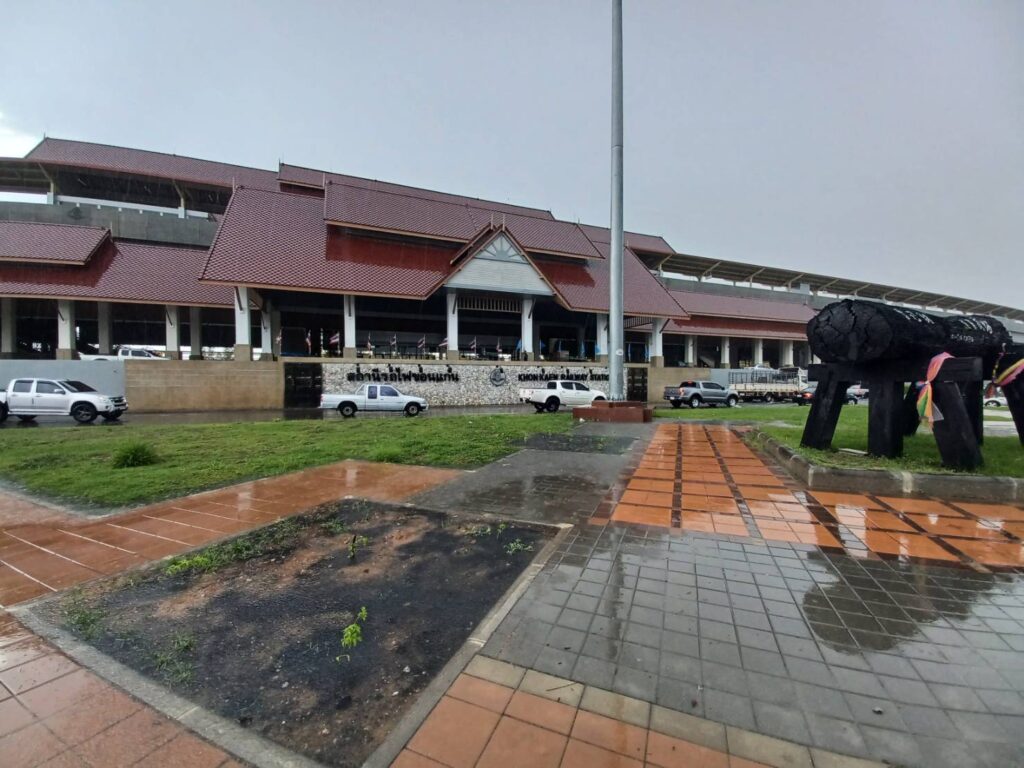 Travel back to Bangkok by train
Following day, I came to train station very early at 8 am to catch 9:32 am train from Khon Kaen station. Ticket counter is already open so let's buy thicket first.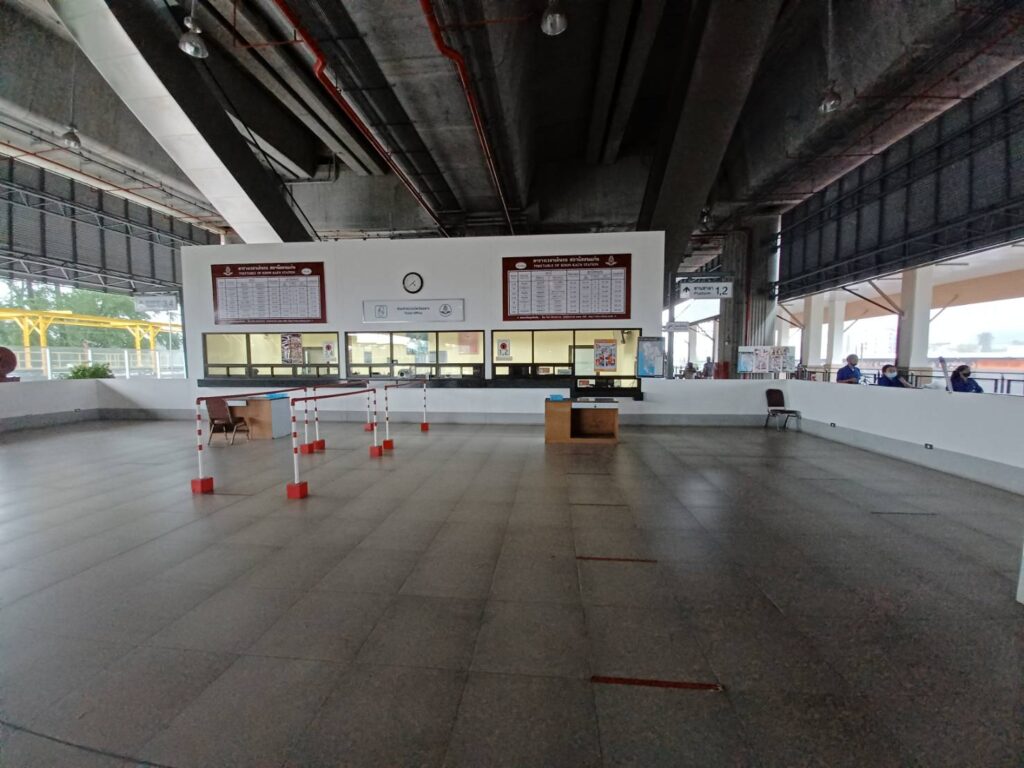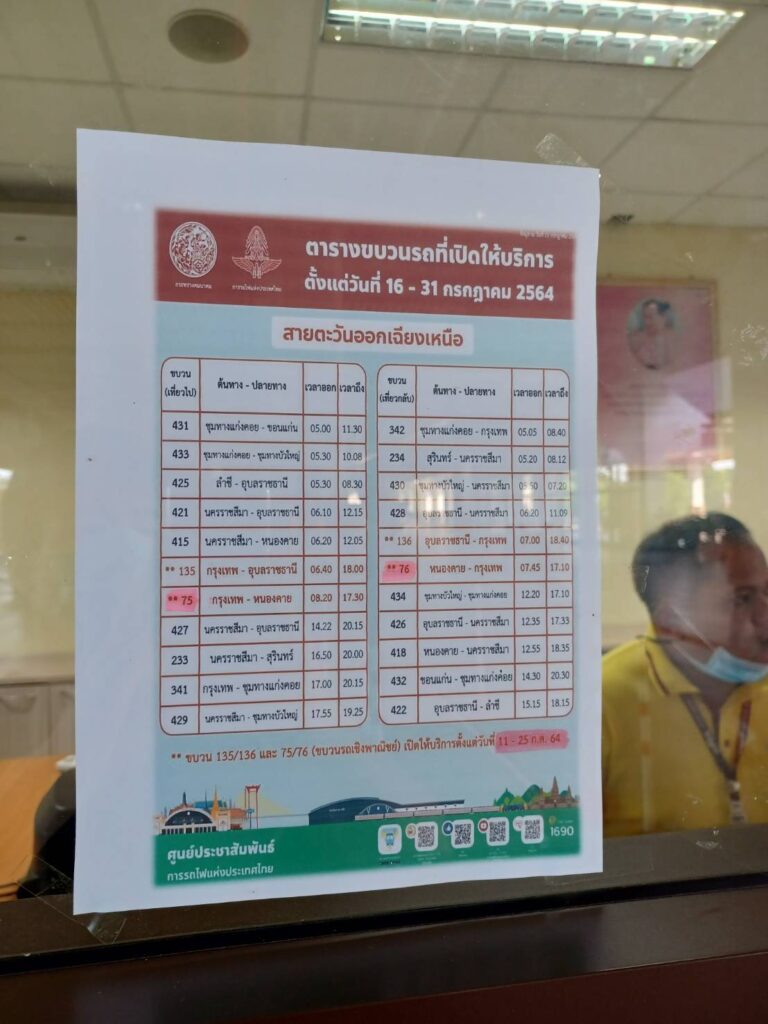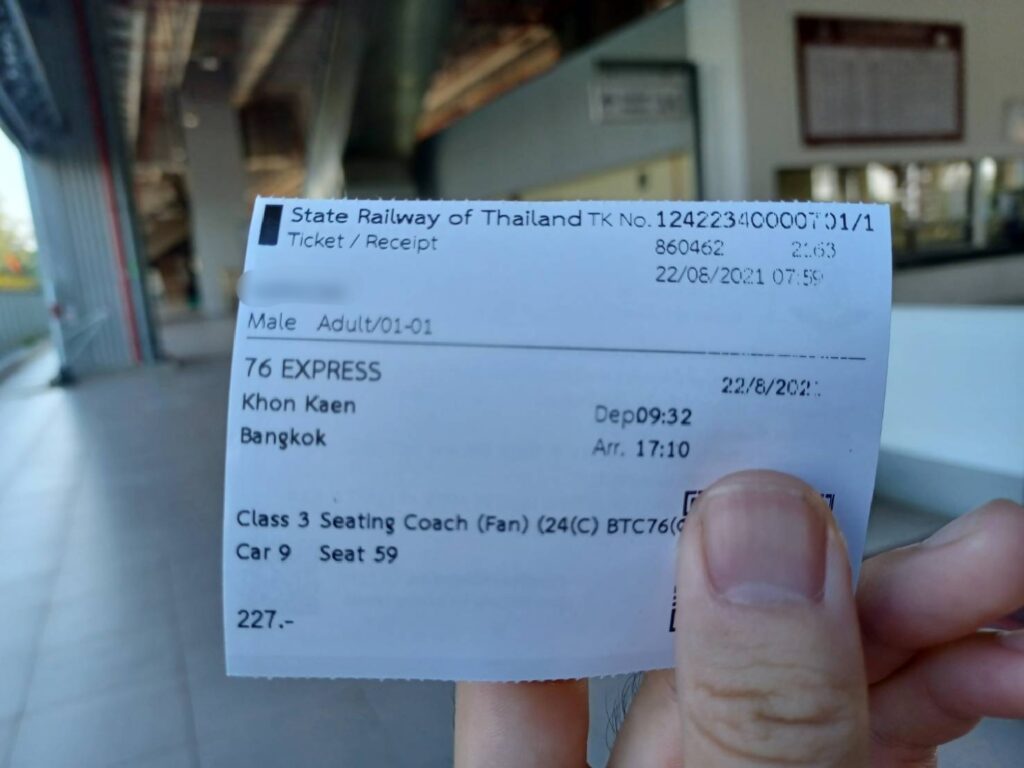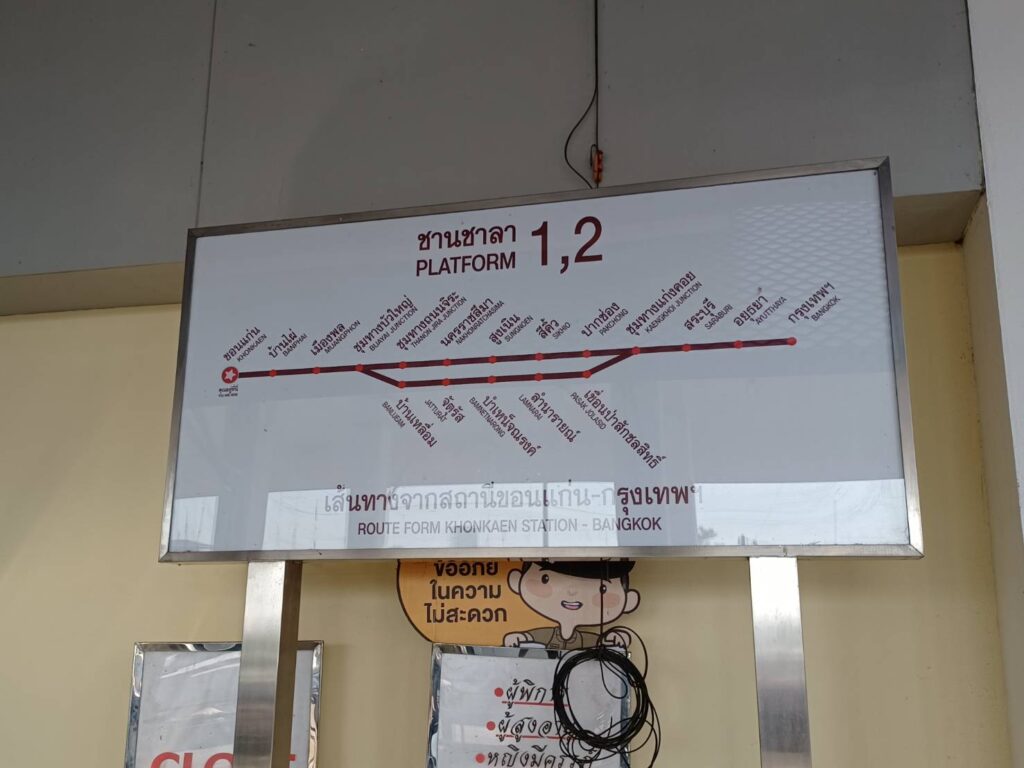 You cannot go to platform until train is approaching close to the station. Everyone needed to wait at lobby area until security staff removes the chain for escalator.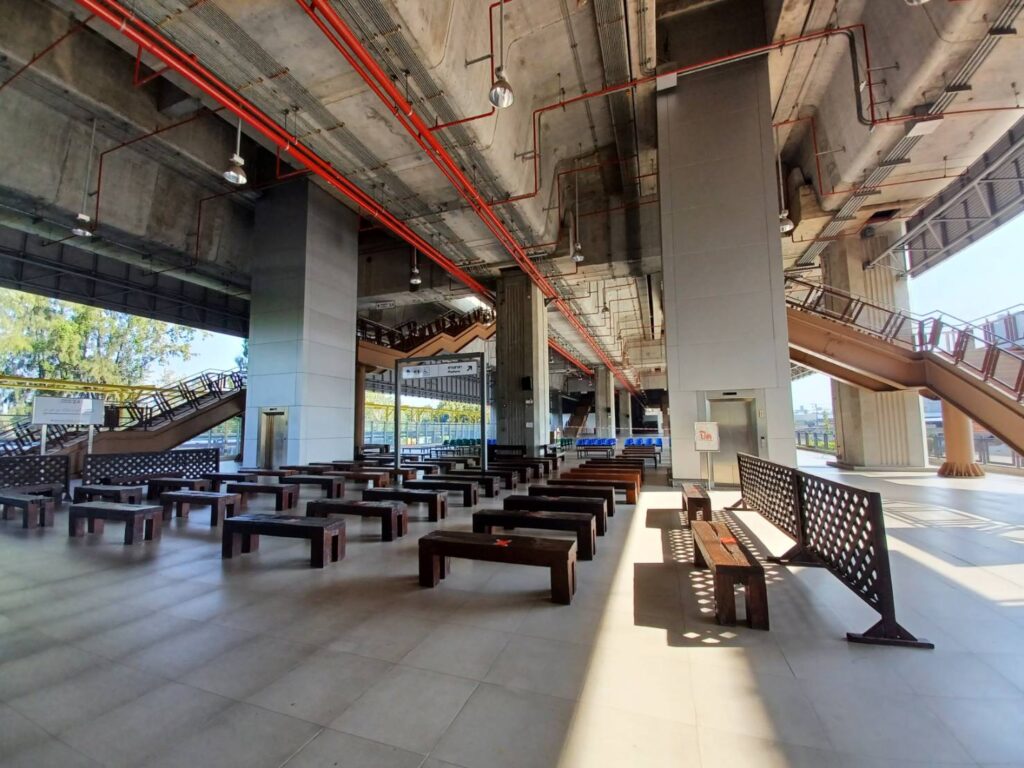 Toilet is available at the other side of waiting lobby so let's finish in advance before 8 hour long trip.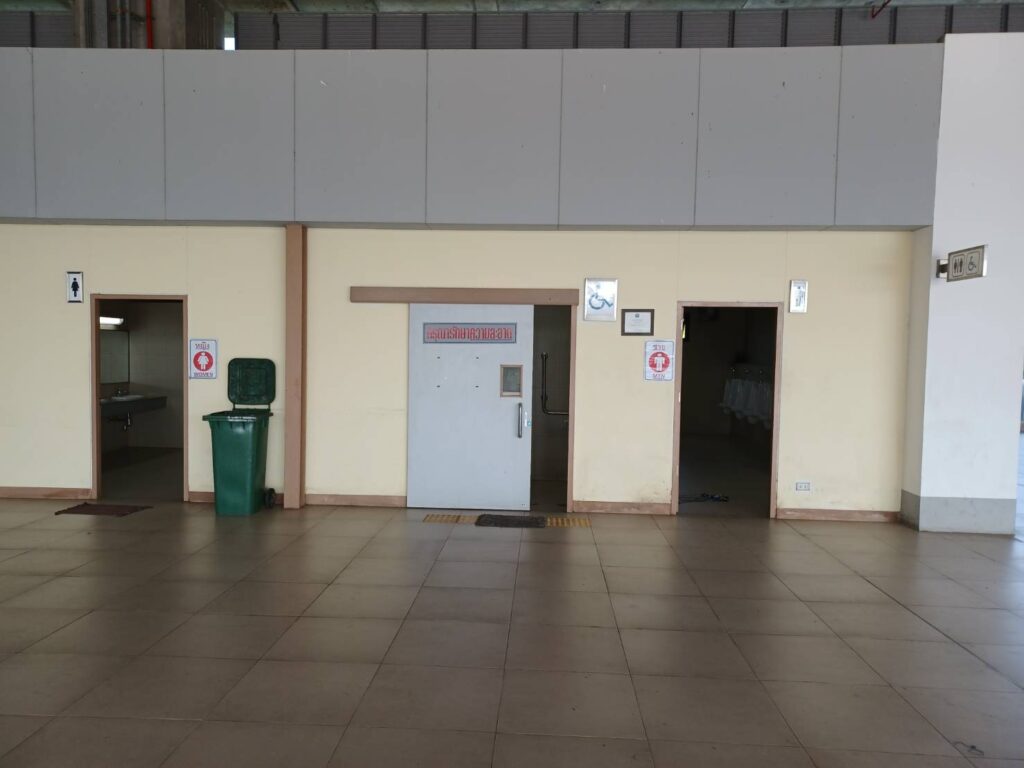 Departure time has already come but the path to the platform remains closed. There is delay for arrival 34 minutes at this moment.
At 9: 57 am finally ready to move up to the platform. All passengers are going up by escalator to platform.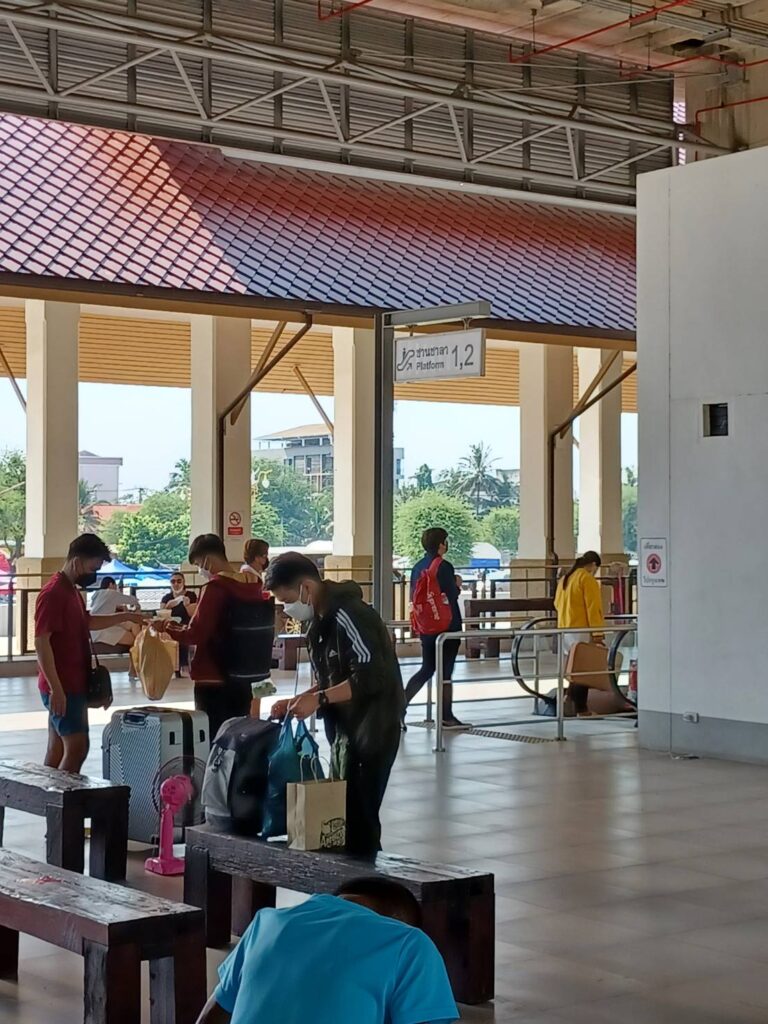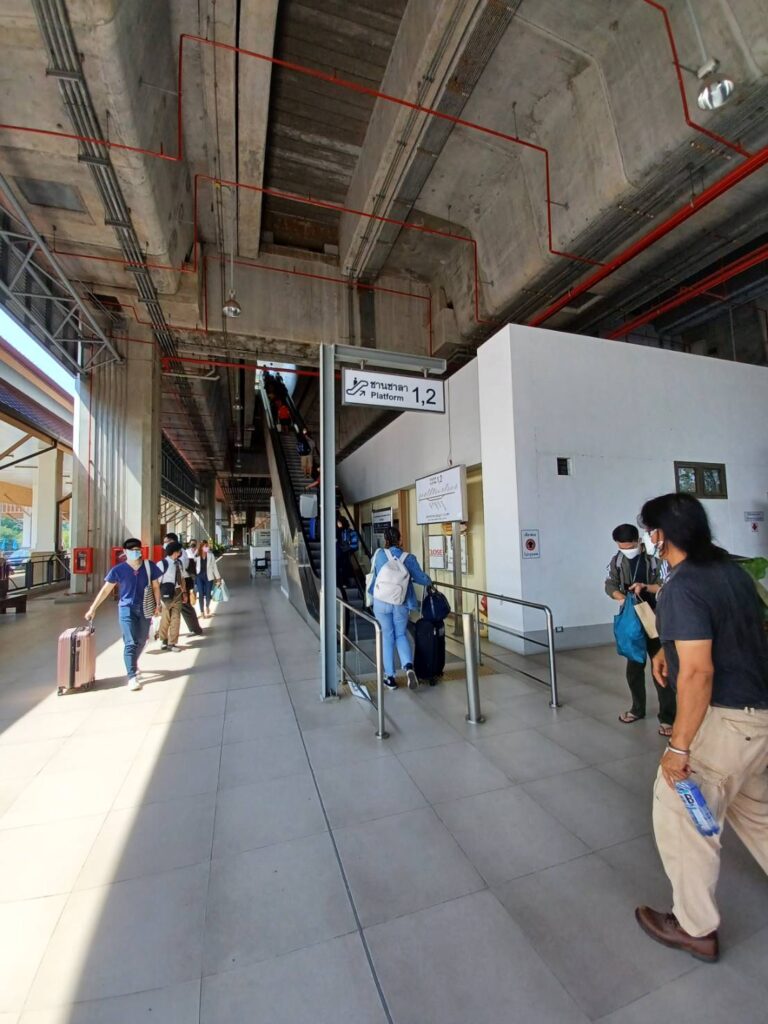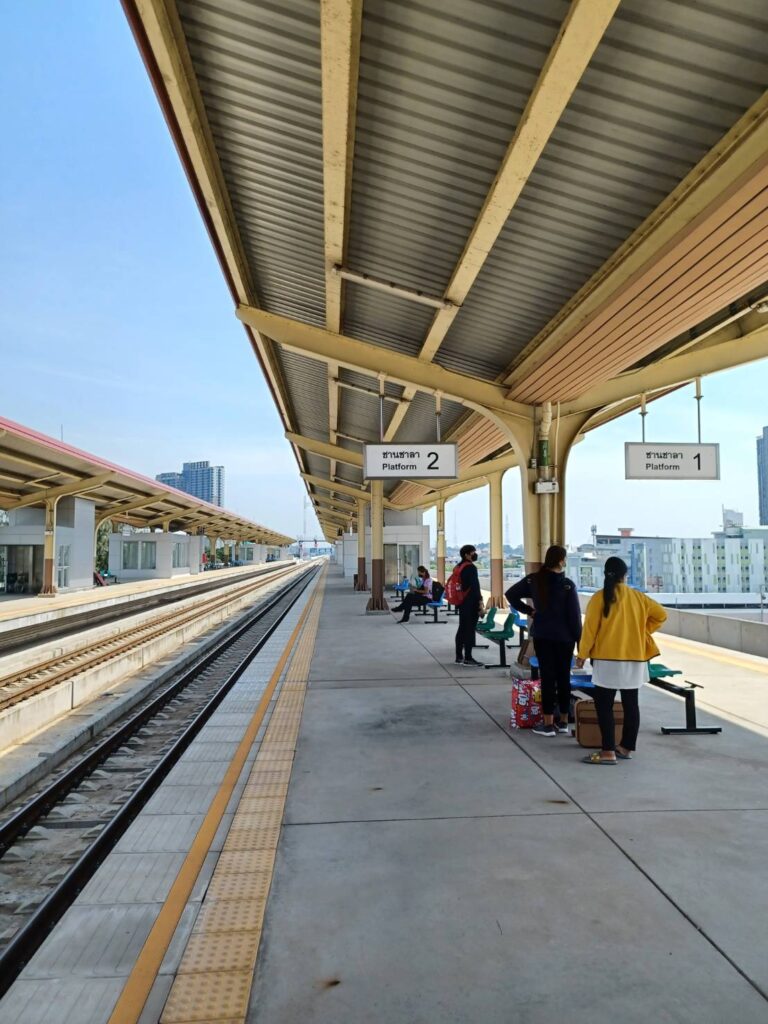 Social distancing applied seats.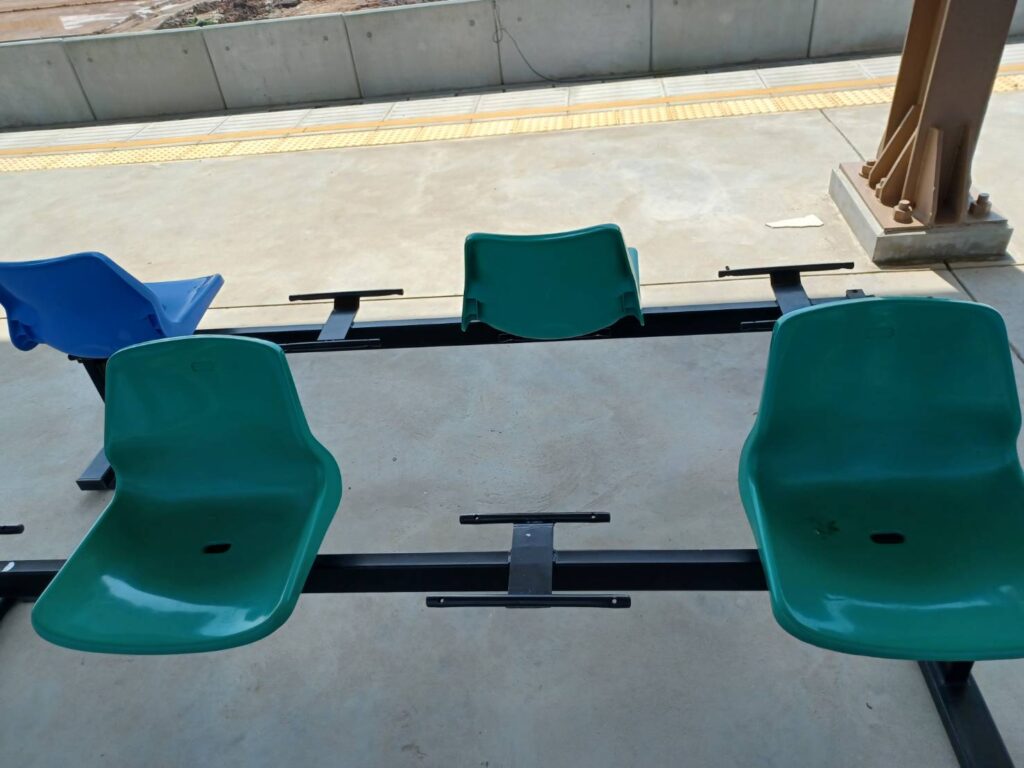 Construction is on going in front of train station. Khon Kaen is one of major city in Thailand which is growing rapidly.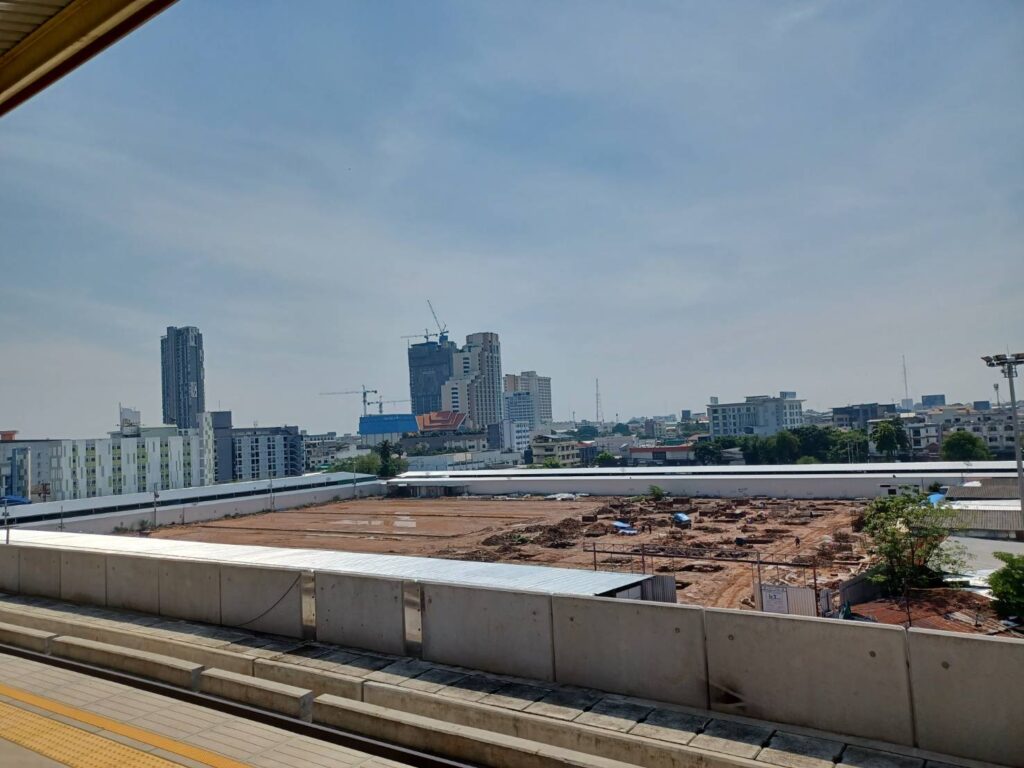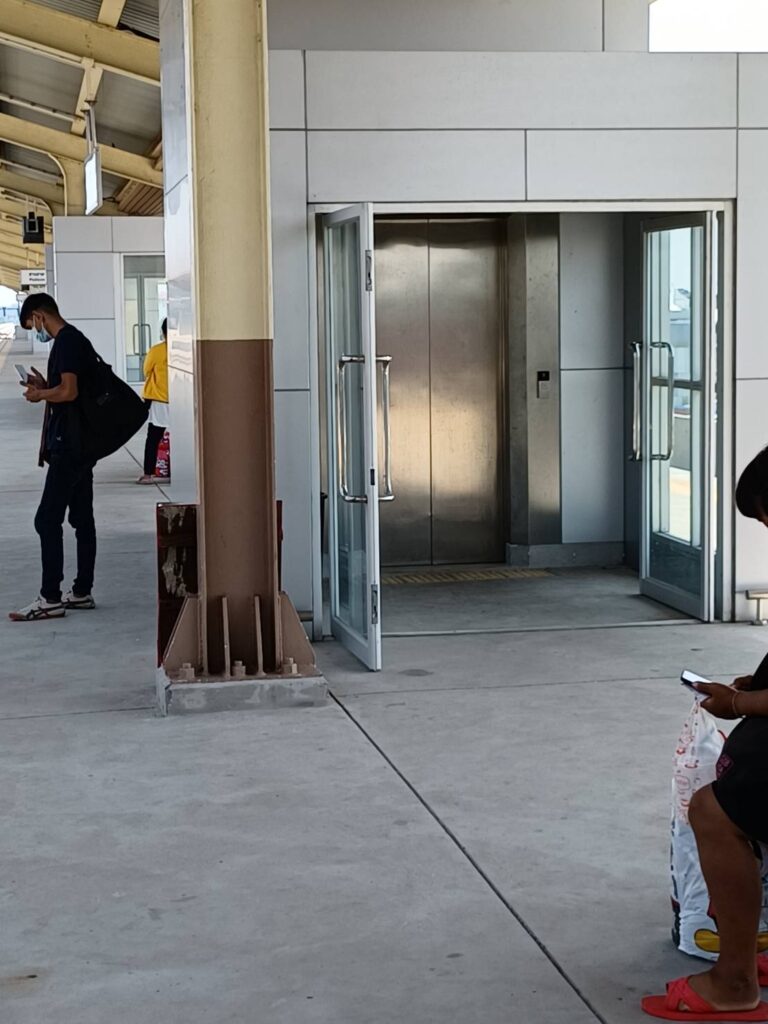 Train arrives at Khon Kaen station at 10:18 am, around 50 minutes delay. After 4 minutes stop, train started to move heading for Bangkok.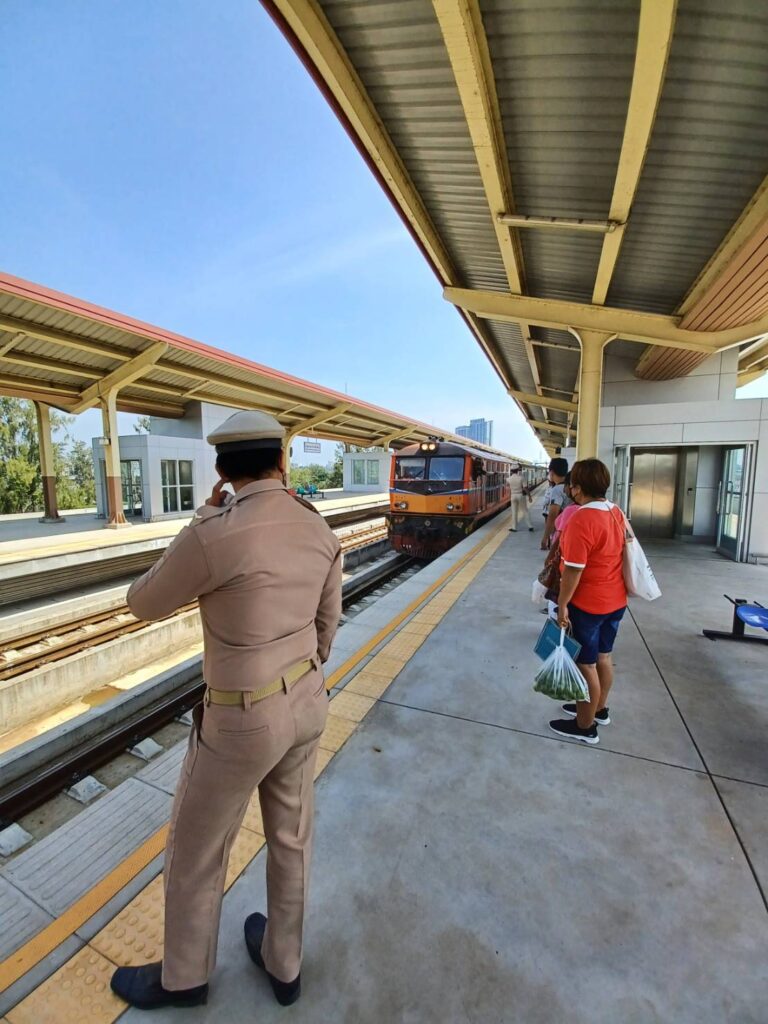 50% of seats are occupied throughout 8 hour journey on Sunday. Maybe they stayed at each home town provinces on weekend then going back to work life from Monday.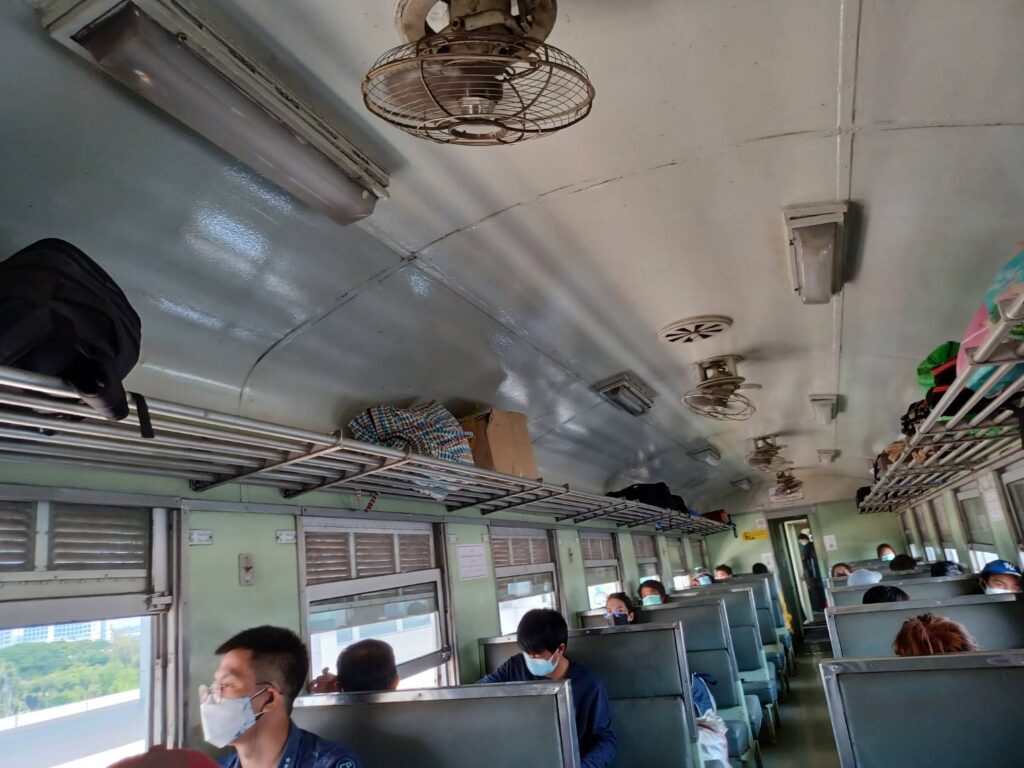 Food vendors are getting inside the train cars to offer you drinks, snacks and Thai food. Some others are selling only through the windows during stop at stations. This lady is selling Thai snacks to the passengers.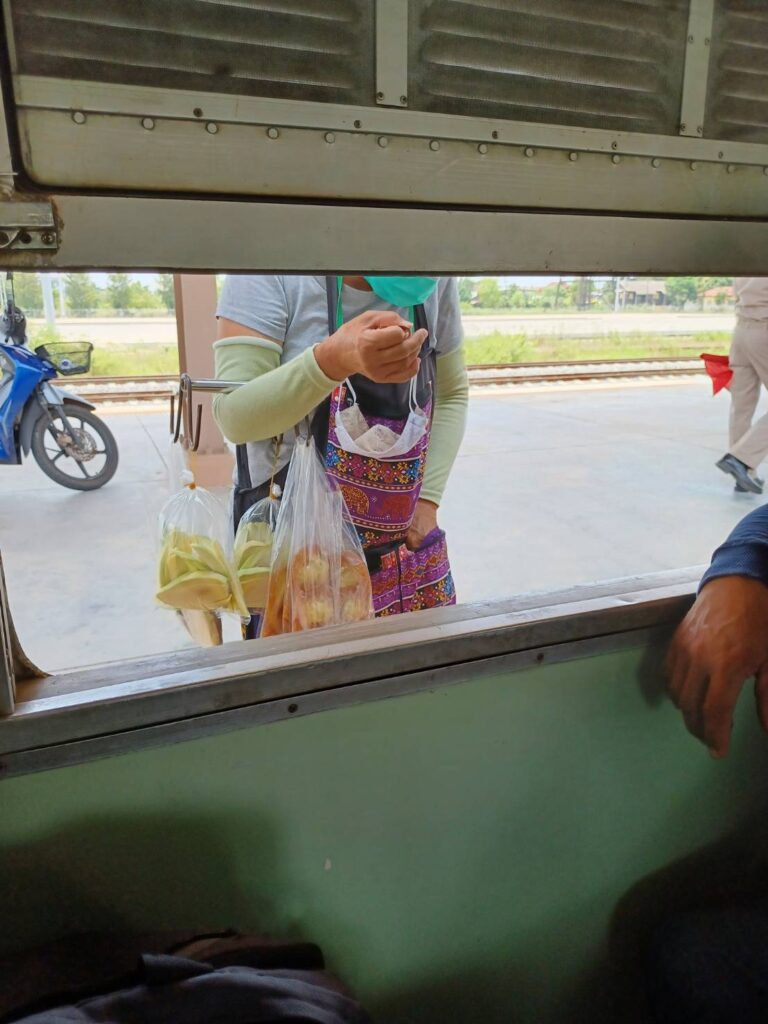 I got off the train at Don Muang station to go home by city bus to Ladkrabang area. When reached Bangkok, train already passed 60 minutes behind original schedule.
This kind of late, around 30 minutes to one hour is just a normal for railway in Thailand, so please take into your mind so as not to affect your schedule later.
It takes 50 minutes more to reach final destination Hua Lamphong station for your reference.
Ok, That's all for my Khon Kaen trip during Covid travel restriction in Bangkok and 28 provinces. Travel is still possible but there are some restrictions such as advance QR code registration and vaccination to avoid quarantine in the destination. Until the current restriction be lifted, I will visit more to Kohn Kaen province then do workout. If possible, I will also report the situation in Kohn Kaen also.
When you plan to travel out to Non-dark red zone area at this time, please check the requirements by reaching each local health office then have a safe trip!