*This branch will be permanently closed on May 31st, 2022.
Hello, everyone! Welcome back to "fitravelife.com" As you might know. from June 14th 2021, Pattaya administration lifted some restriction then now gym can be reopened. Since my membership gym "Jetts Fitness" also revived so I came to Pattaya for gym workout.
Jetts Fitness in Pattaya
Jetts Fitness – Royal Garden Plaza
Jetts Fitness – Little Walk
There are 2 Jetts in Pattaya district. I would say Royal Garden Plaza branch is more convenient for tourist since it is near beach side and most visitors expected stay nearby area. Besides, it is more fit to my work out style with free weight since Little Walk branch has no Power rack nor bench press. In this article, I will introduce Royal Garden Plaza branch first then also Little Walk branch in next article. I visited both branches but surely I will not go to Little Walk branch there is no power rack as I mention. For those who does not care this point, Little Walk branch also can be your option to do your exercise.
Location of Royal Garden Plaza branch
As I noted, Location of Jetts Royal garden Plaza branch is very convenient for tourist to Pattaya like me. It is located inside the shopping mall "Royal Garden Plaza" which lies along beach side and near the city's and mark Central Plaza Pattaya.
You can go to Royal Garden Plaza first either from beach road or Second road. If you are coming by Second road, you will see the building where the airplane crashed…. That one is the Royal garden Plaza. Yon can enter the left side door in the below picture then go up to the second floor. Or you prefer to walk along the beach side to go to gym, you will see the Royal garden Plaza with big Jetts Fitness advertisement. Please get into the mall then walk through to the other side of the mall then go up to 2nd floor.
Gym facility
All gym facility is on the one floor and the entire space of the gym is a bit smaller than standard Jetts Fitness. This time, I entered from the second road side so I will tour you from this point.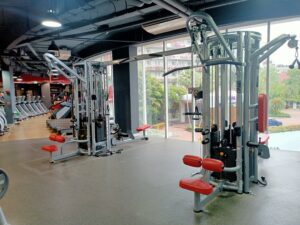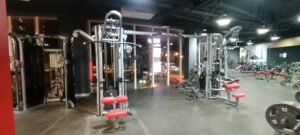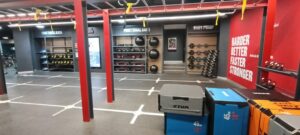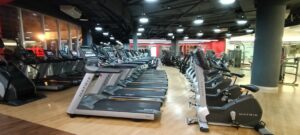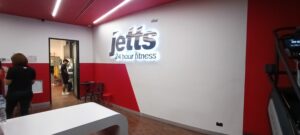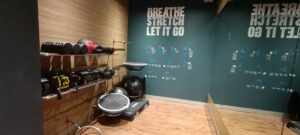 OK! That is the all for Jetts Fitness Royal Garden Plaza branch. during my stay in Pattaya I was in this gym every day. This gym is not so big but There is enough equipment for me as long as they have power rack for my workout. When you are staying in Pattaya, please check our this and try it.
Thank you for reading today! in next article, I will show you another Jetts in Pattaya, Little Walk branch.
Operation closure from May 31st, 2022
Royal garden plaza branch will be closed permanently on 31ast May 2022. You can transfer your membership to other Jetts fitness club anywhere.
I inquire gym manager in case the member would like to get refund for long term contract. Manger told me that refund request can be processed. He mentioned that only 5 percent of all members have annual contract like me so the company has no problem to give money returned. If you are interested to get money back, please inquire gym staff so.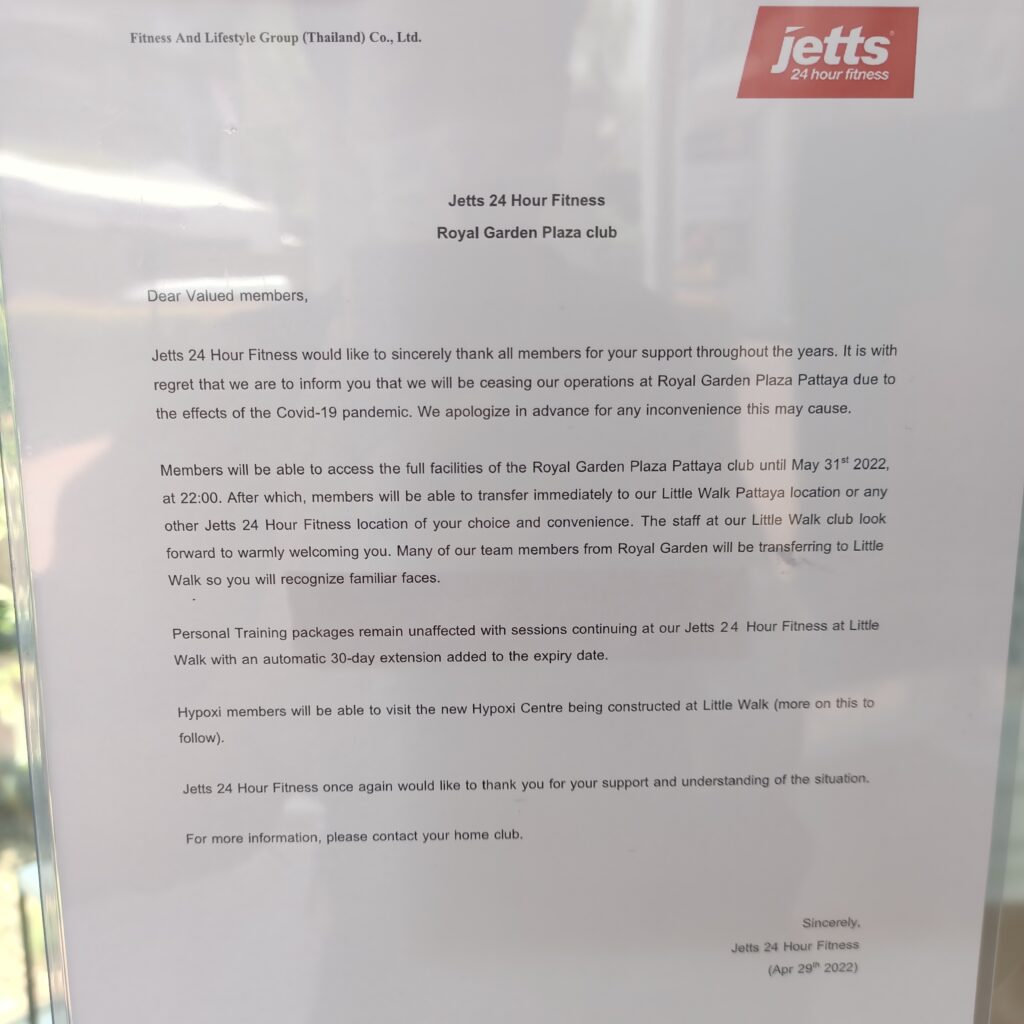 After closure in 2023
I have chance to visit gym site again on November 2023. Jetts Fitness facility is all gone and the site was used for storage of the shopping mall.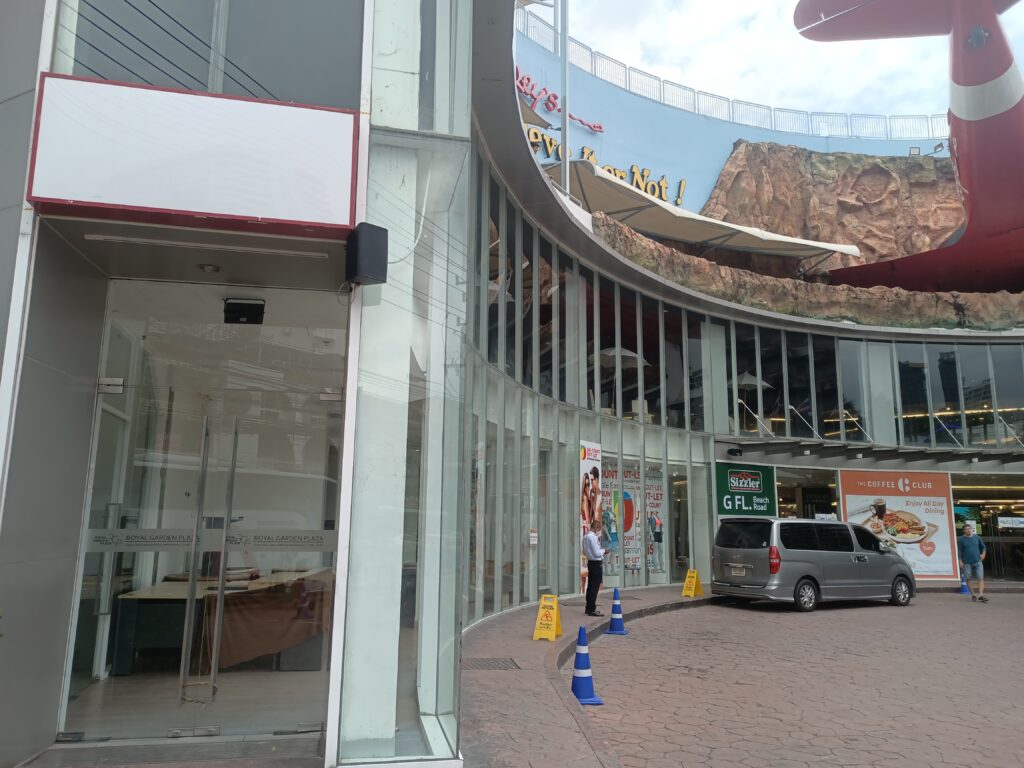 Hypoxi store also closed.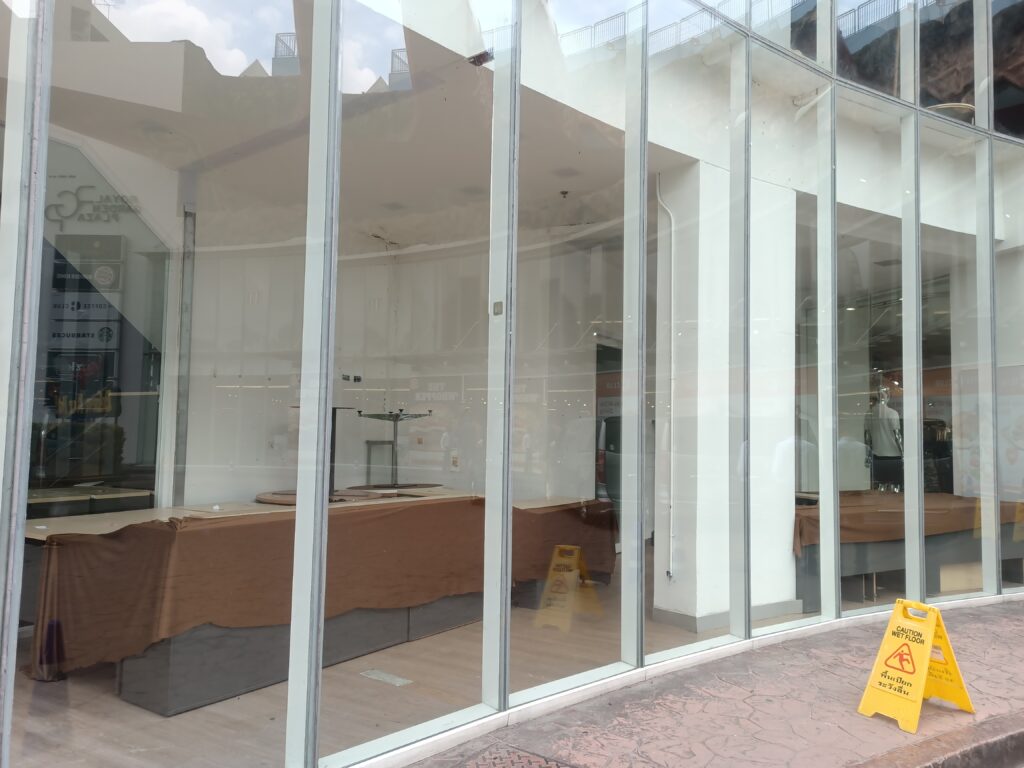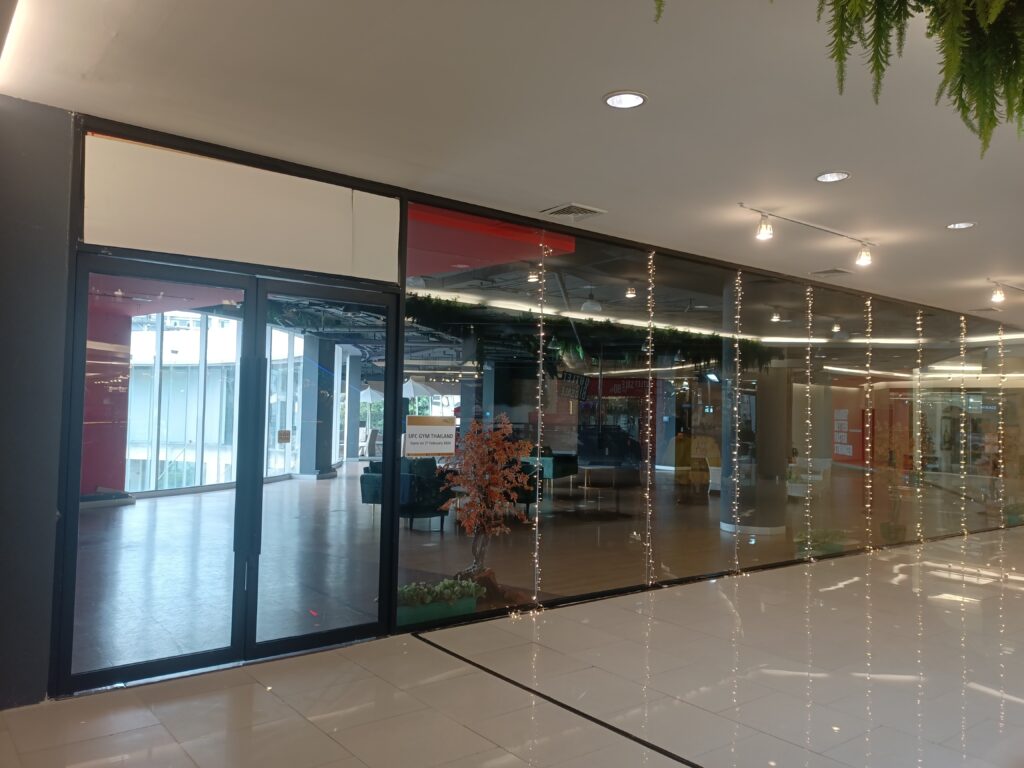 UFC gym will take up the space from February 2024.