Hi, welcome back to "fitravelife.com". This weekend I came to Buriram province for workout and watching opening game of Thai football league 2021 – 2022 season.
How to go to Buriram.
I chose again train for transportation although airplane, bus and mini van operation was resumed from September 1, 2021.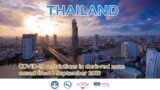 Covid control eased in Thailand from September 1, 2021
Hello, welcome back to "fitravelife.com"!. I have to mention that finally Thai government decided to live with Covid and...
Airplanes are not gonna be my choice at the moment. Definitely most expensive and available flight is not convenient for back and forth trip only on weekend.
Bus and Minivan can save time a little bit than train but I chose train this time also so I can write blog post using laptop while moving. For bus and minivan, I cannot have enough space to work on laptop. And automobiles are shaking on the road to hinder typing. That is the reason why I chose train again despite its disadvantage what delay happens frequently.
And you must need to check the requirements to travel from dark red zone areas to other provinces. In most provinces, they require vaccination 1 jab of AstraZeneca or 2 jabs of Sinovac to avoid quarantine at the destination province. In this case handling, I called Buriram provincial health office in advance then English speaking staff confirmed that I do not need to be quarantined since I already got 1 shot of AstraZeneca more than a month ago.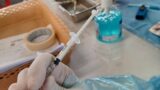 1st AstraZeneca vaccination at Bangkok.
Hello, everyone! Welcome back to "fitravelife.com". As you experience right now Covid 19 is spreading again in Thailand,...
Buriram Provincial health office Mon – Fri 8 :30 am to 16:30 pm Tel. 044 611 562
http://www.bro.moph.go.th/html/
Train to Buriram.
Due to curfew policy in 29 dark red zone areas, only only one train per day is available to avoid operation from 9pm  to 4am.Last destination train bound for Buriram is Ubon Ratchathani.
Train No. 135 Bangkok (Hua Lamphong) to Buriram : 6:40 am to 14:19 pm
This time, I took train from Bang Sue station. Departure time from Bang Sue is 7:12 am.
Exit No.2 for Bang Sue station.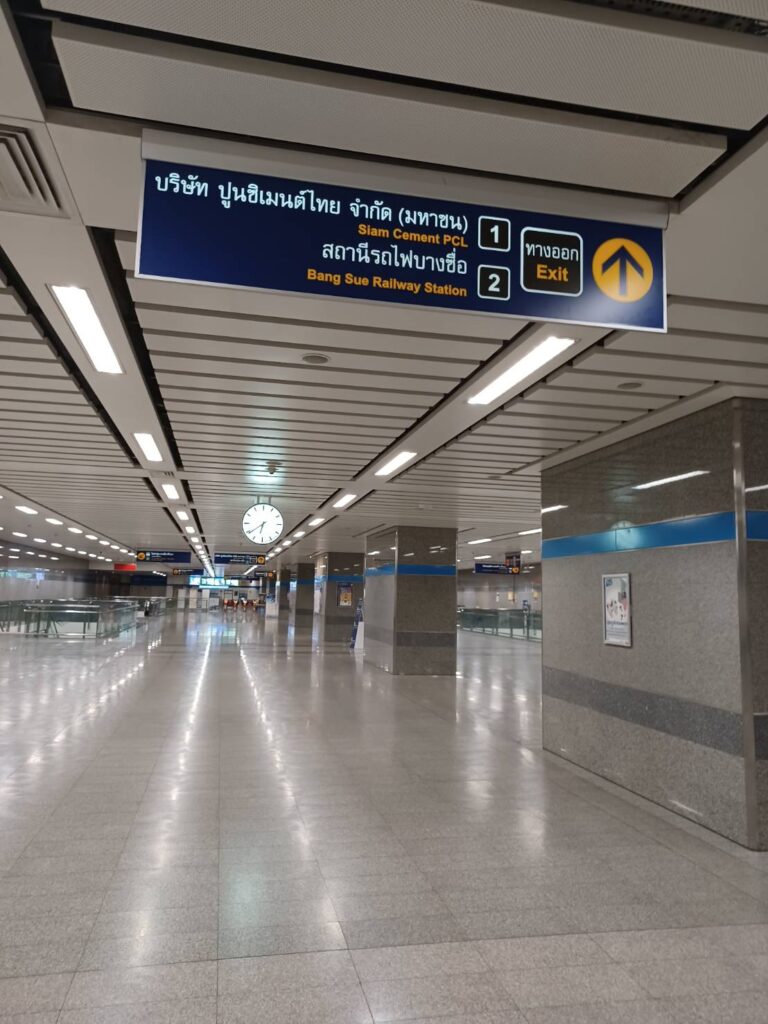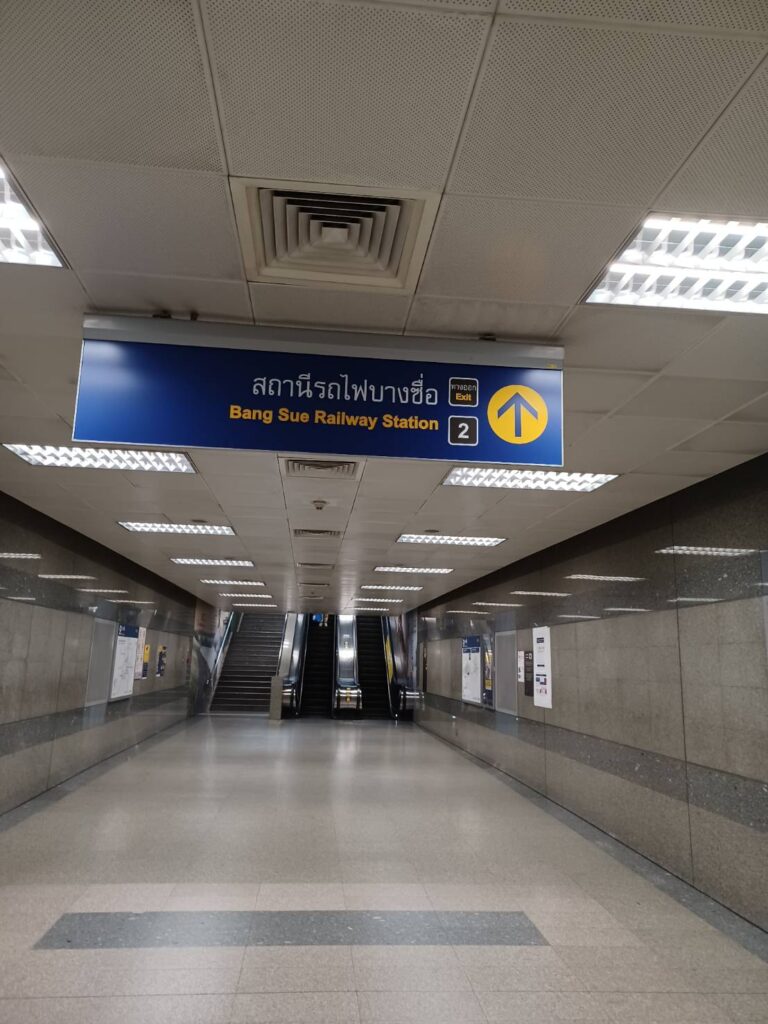 Once climbing up to the ground level, Bang Sue junction station and grand station shows up in front of you. The role of current Bang Sue station will be gathered to Bang Sue grand station.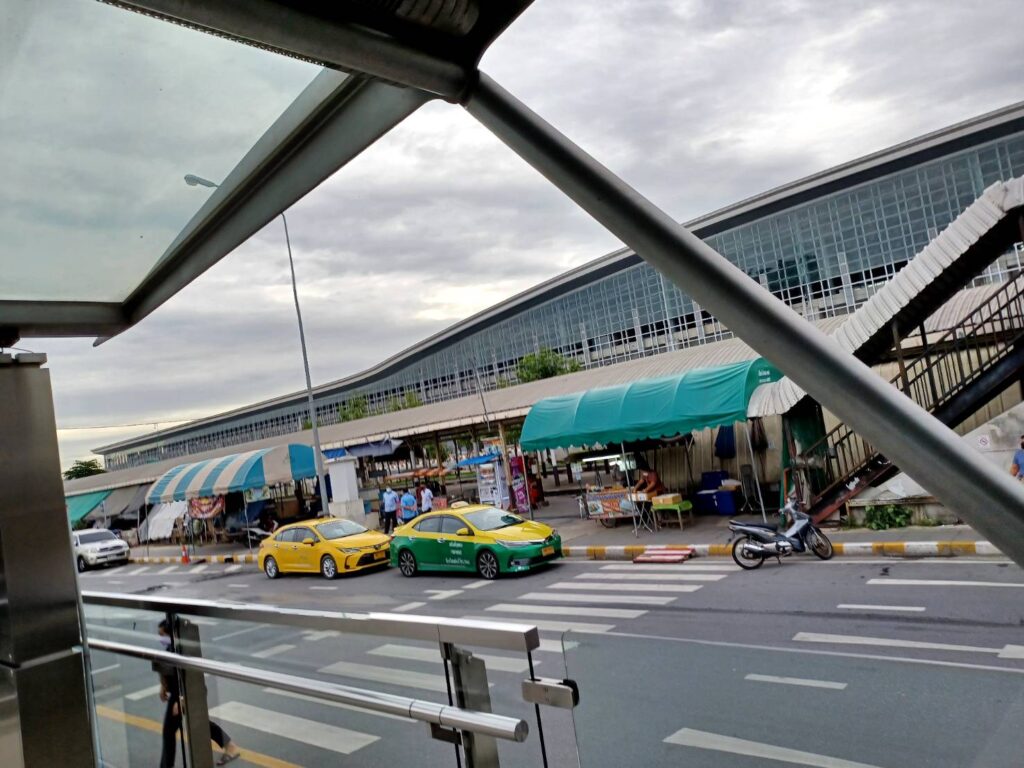 Areas around train station is dominated by SCG, one of big conglomerate company in Thailand.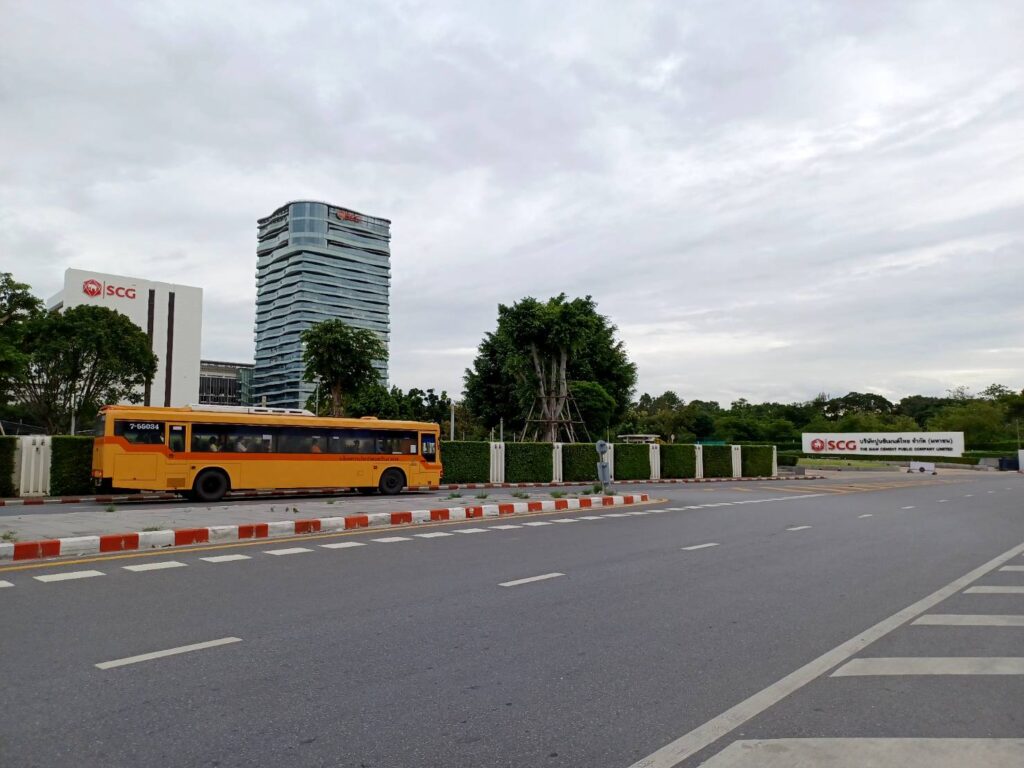 Entrance of Bang Sue junction station.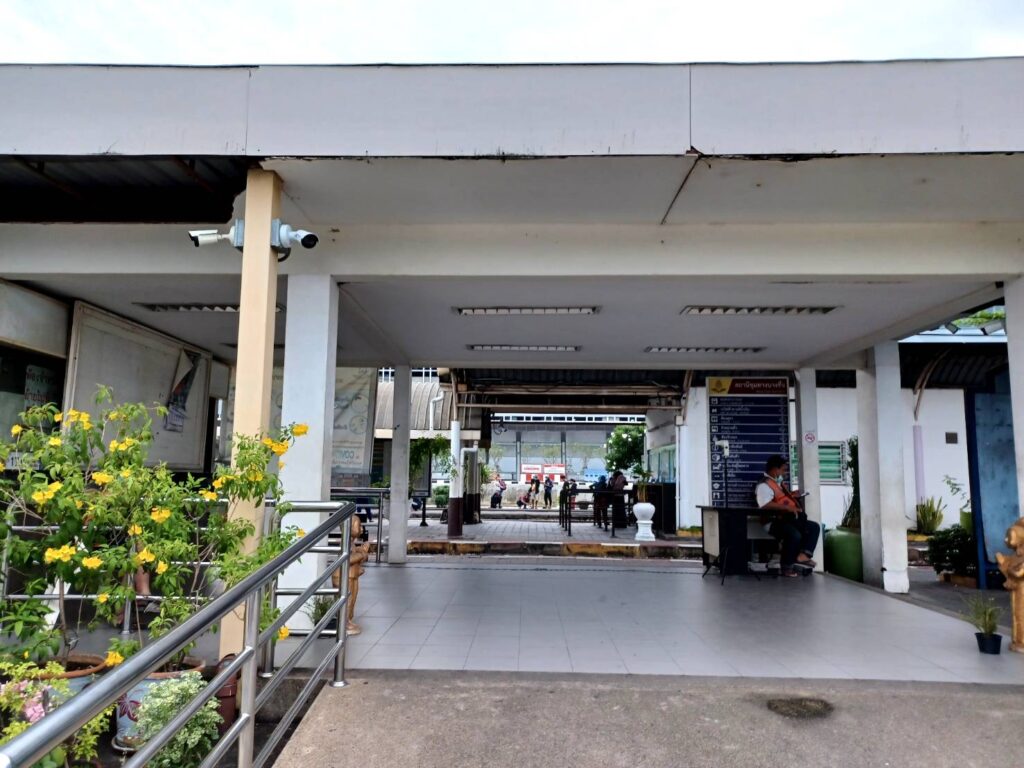 Let's buy the ticket first. To buy it, you always need ID such as passport.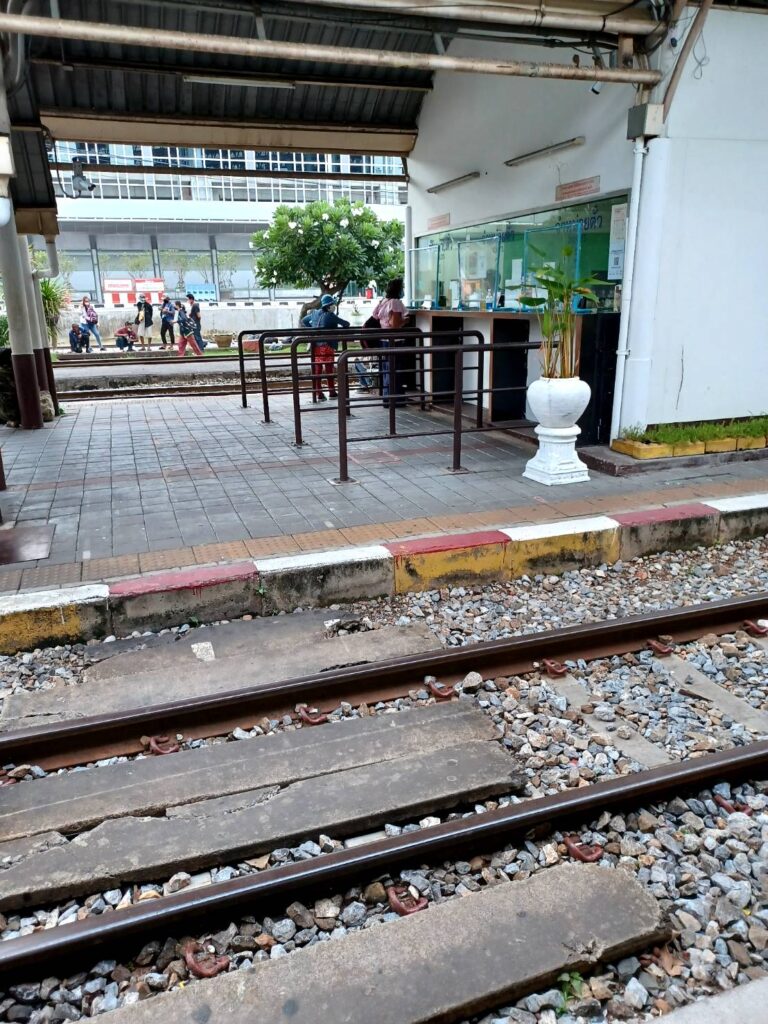 Updated train schedule as of Septemeber, 2021. Many lines stopped operation due to curfew policy.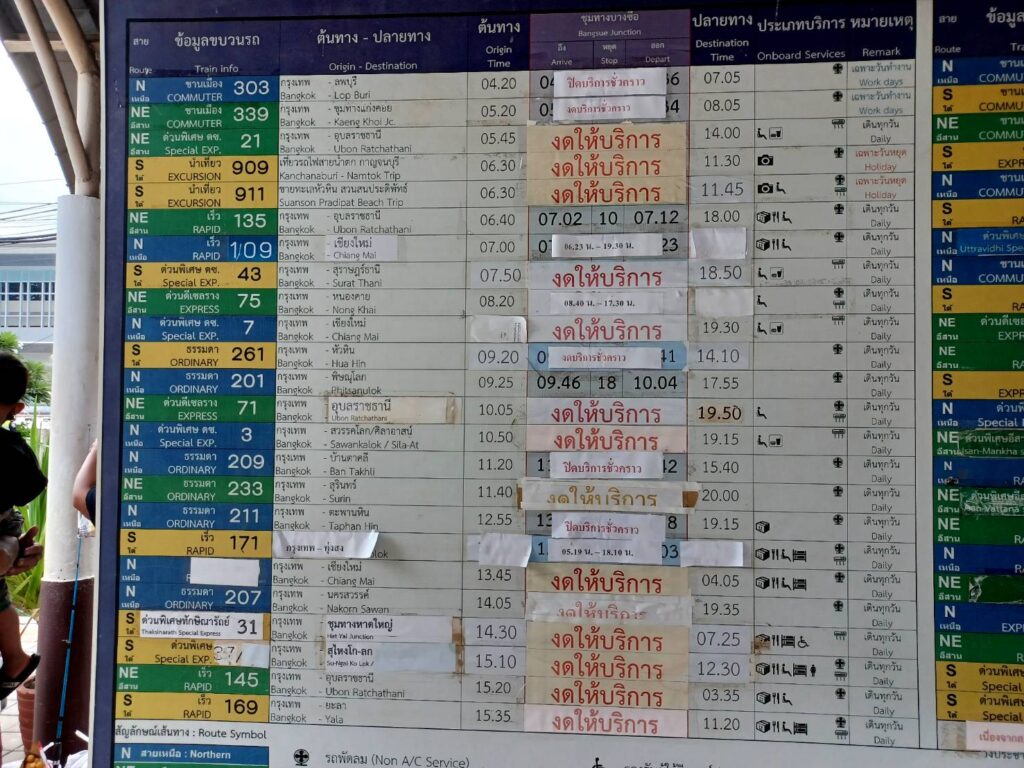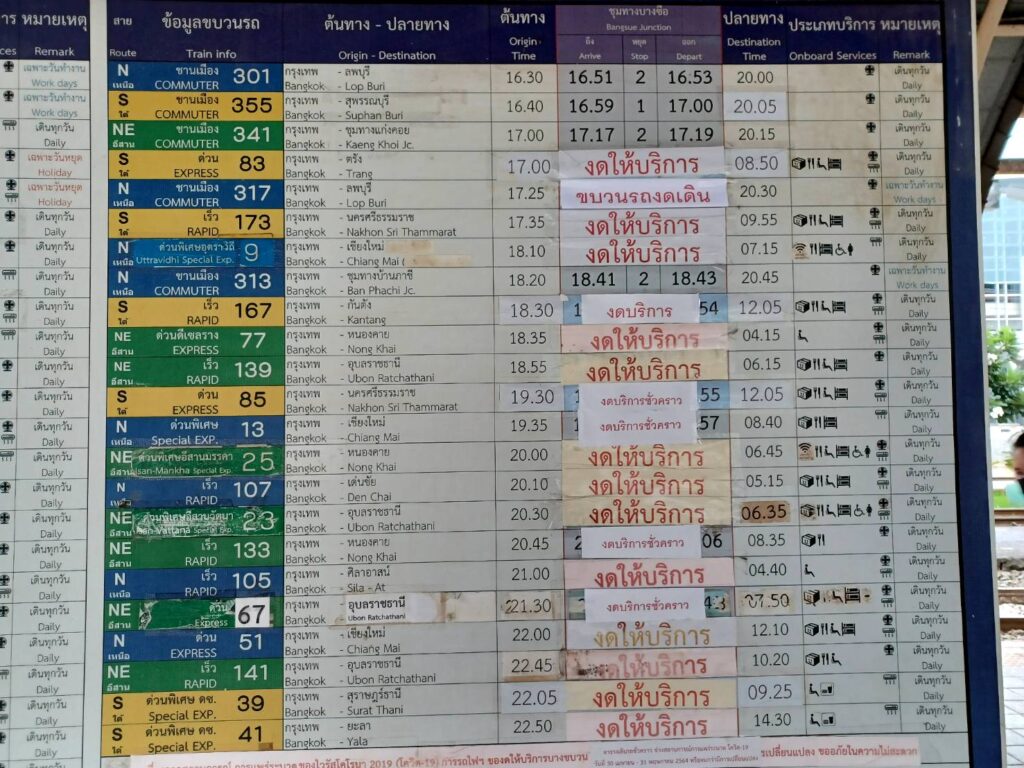 Platform.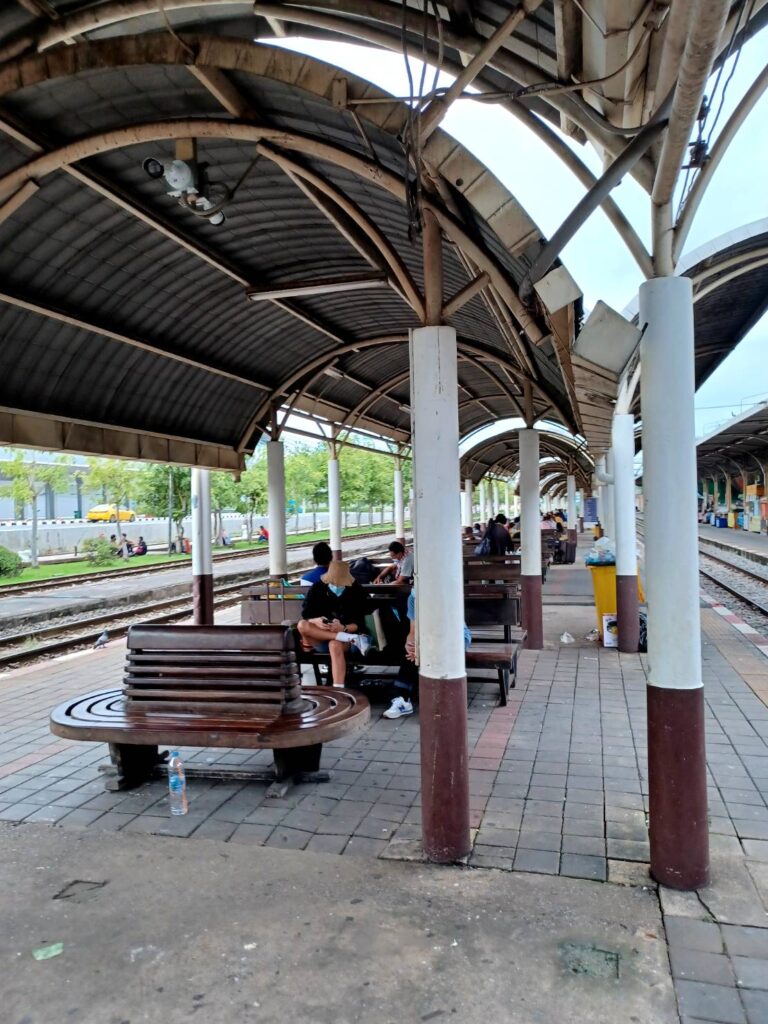 Bang Sue grand station will be new hub for interprovincial trip all over Thailand.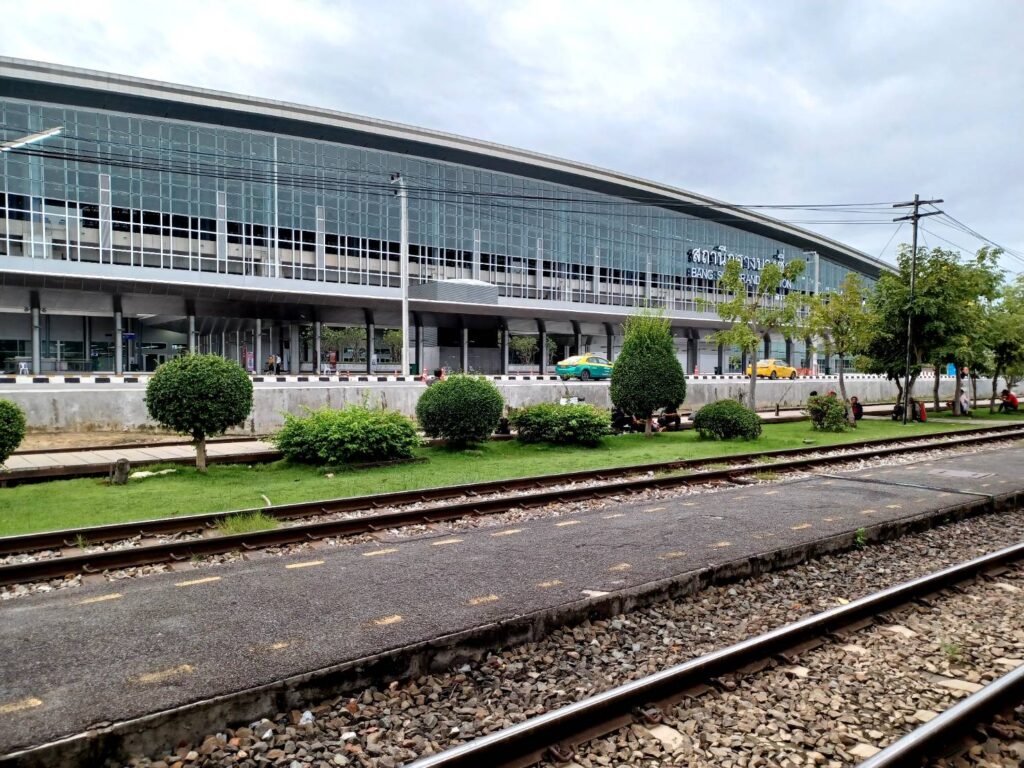 Here is my ticket to Buriram. 176THB for 3rd class non aircon car. Estimated riding time is around 7 hours.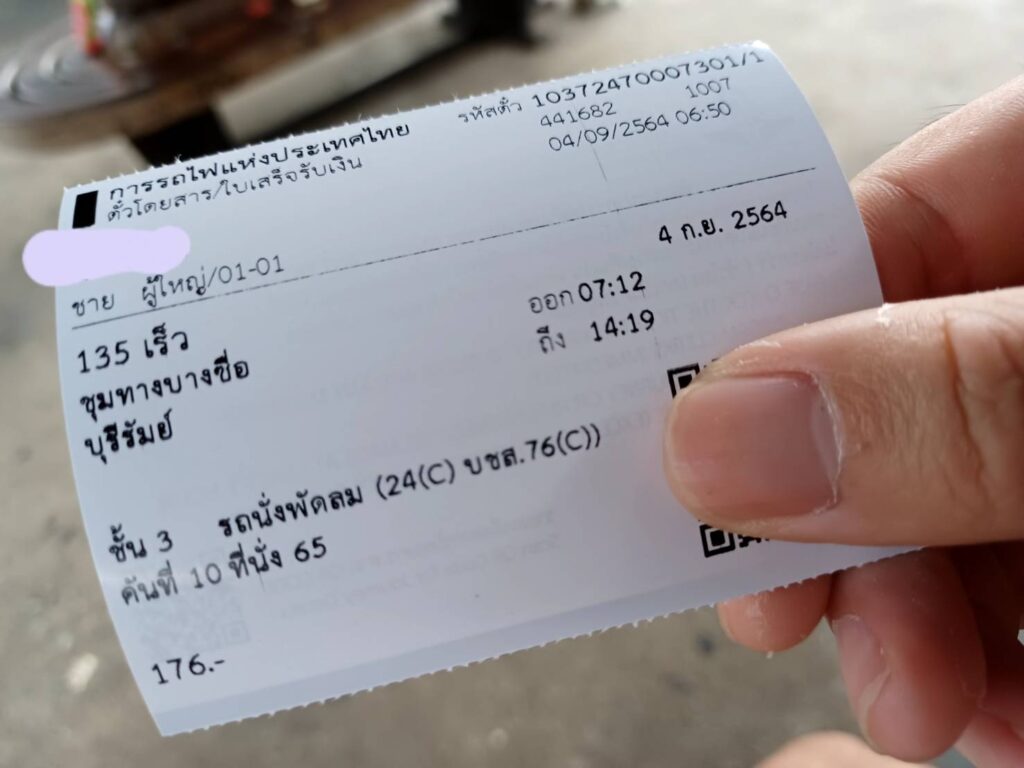 Train arrives at station 7am sharp. Before reaching departure time, train just stopped and many street vendors came on board for food offering.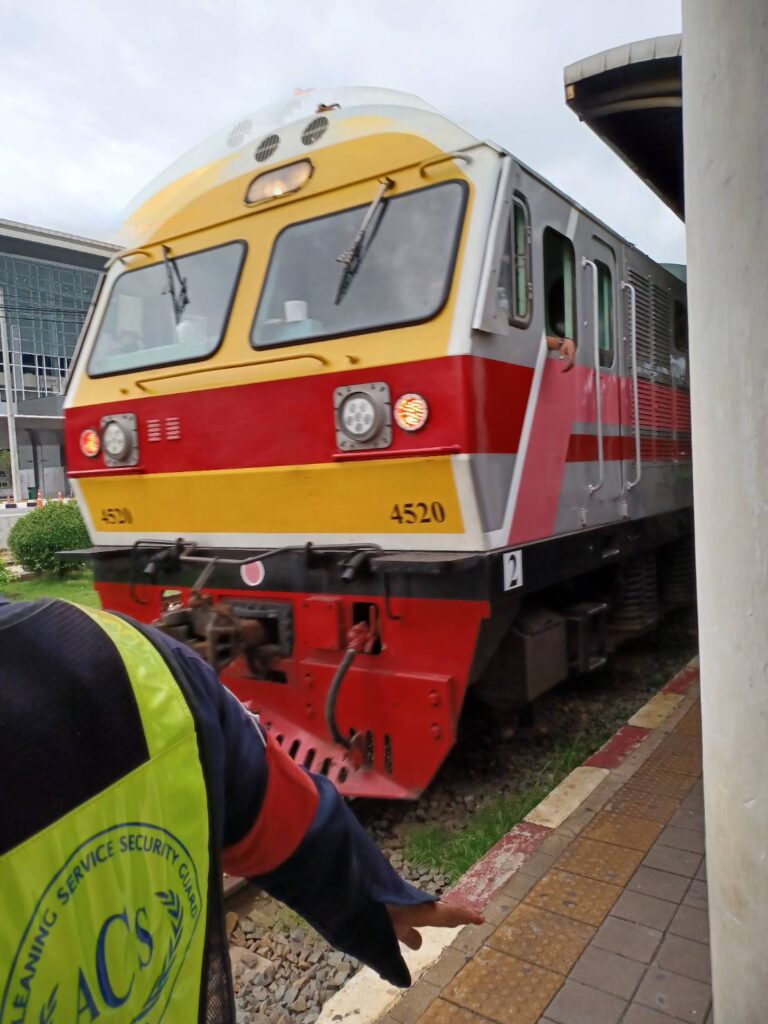 Final destination is Ubon Ratchathani province.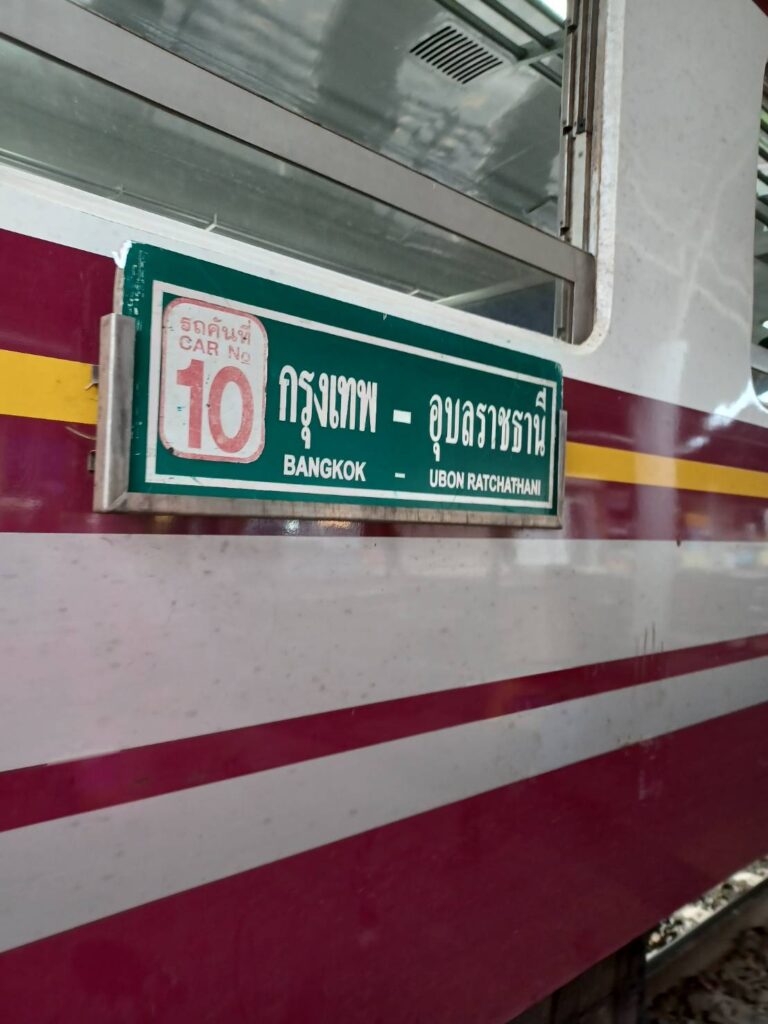 My seat at car No. 10.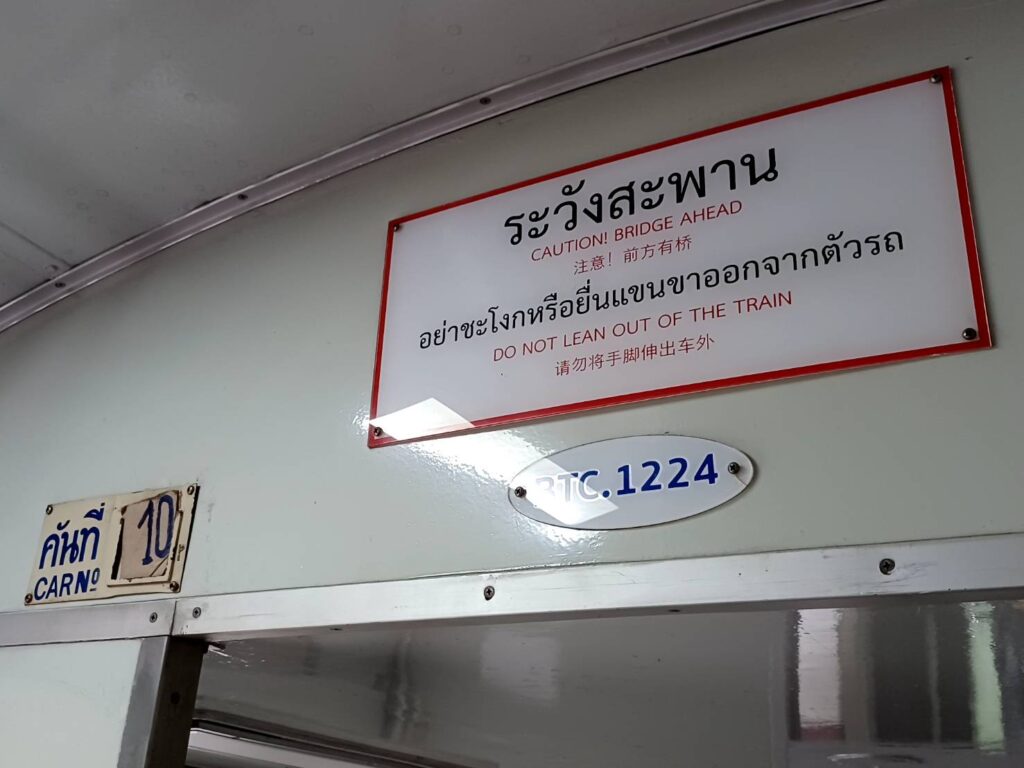 Throughout my journey to Buriram, occupancy rate didn't reach more than 50% of full capacity. As usual I could use 2 seats to stretch my foot to sit relaxed.
Soon after departure, conductor will come to check the ticket so please be ready for it.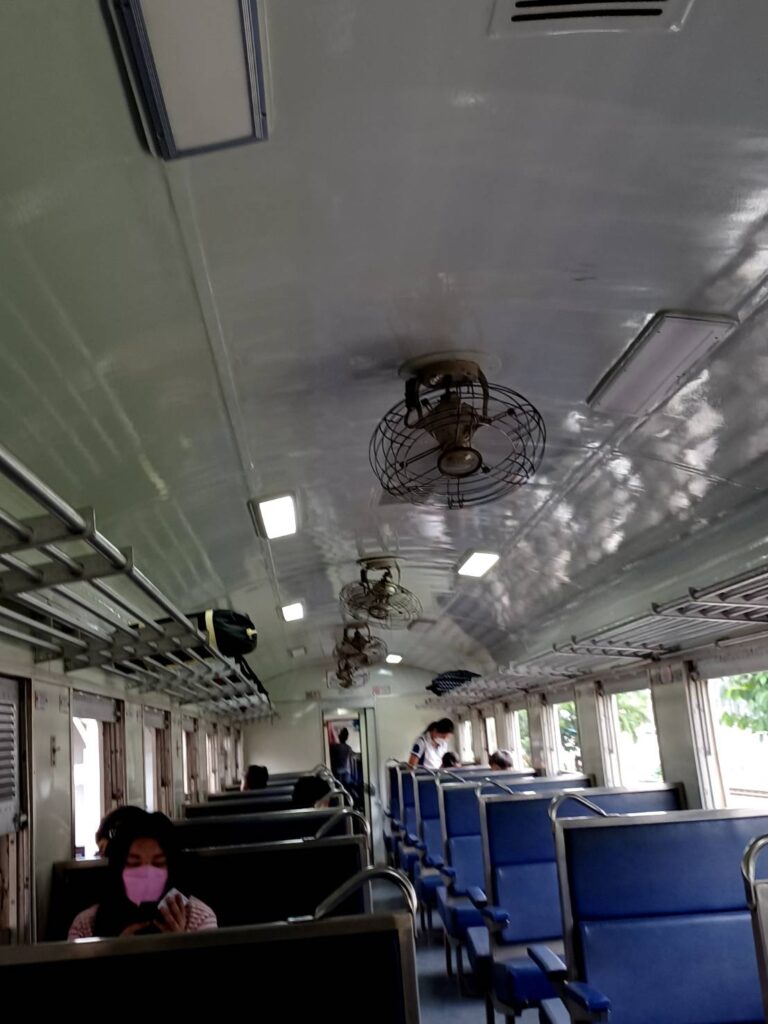 Put all trash in plastic between train cars. Do not leave trash on your seat.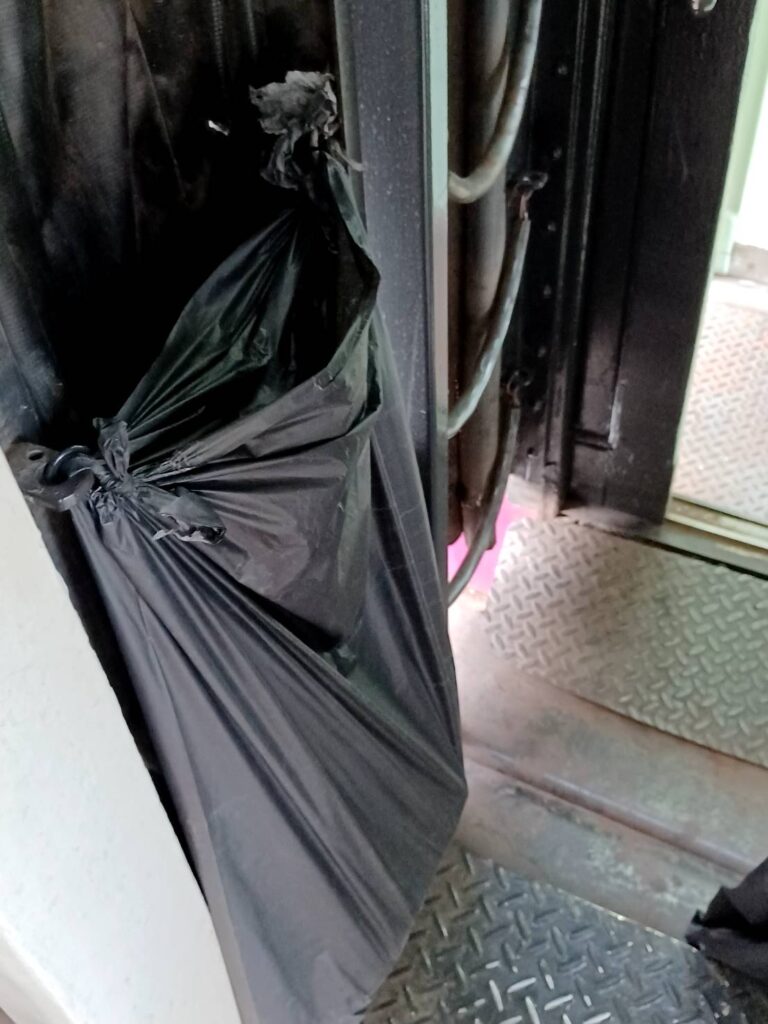 Washing area is opposite  side of toilet.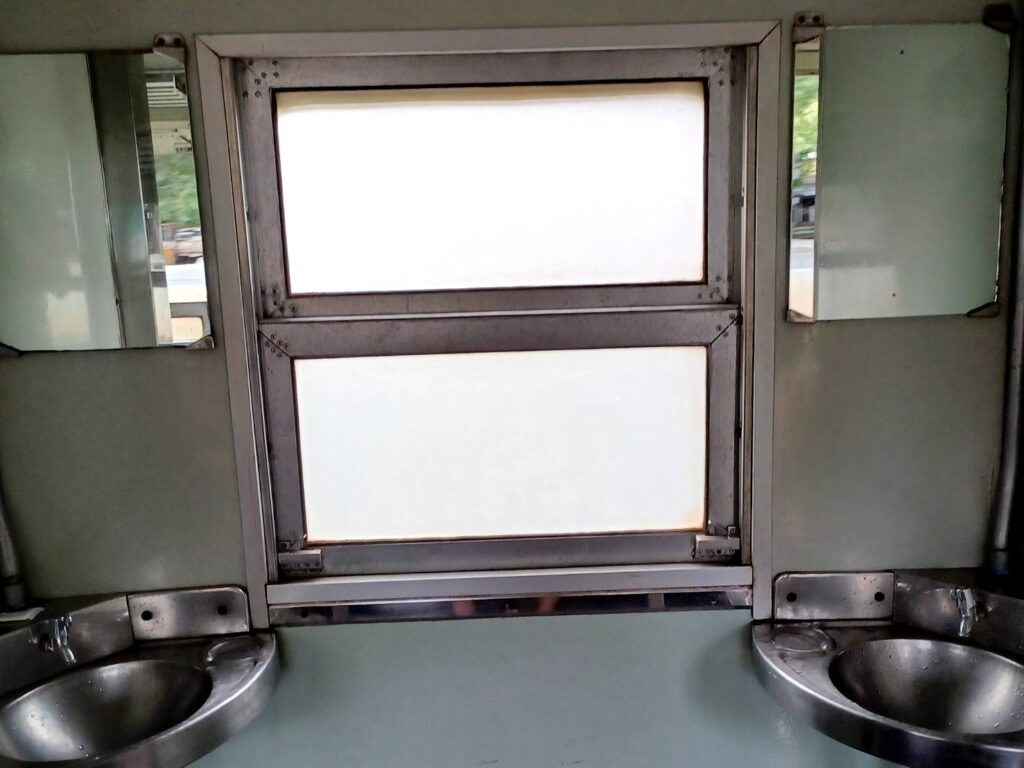 Toilet paper sometimes is missing so you better bring your own one for emergency case, lol.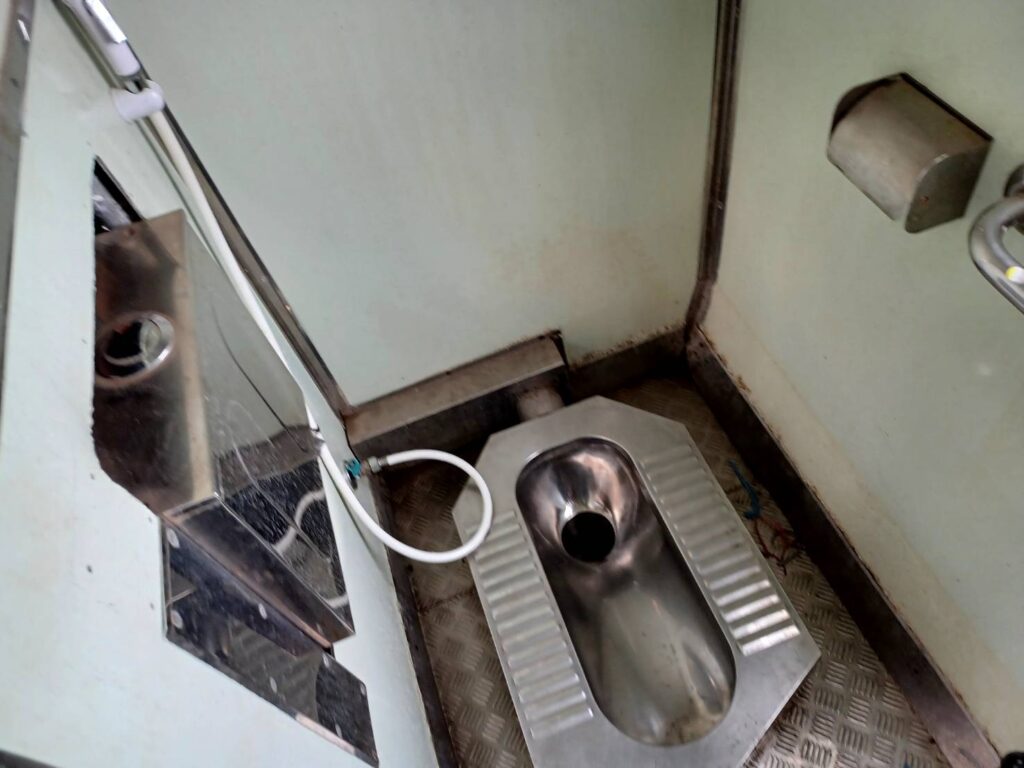 Wonderful sunny day at Ayutthaya station.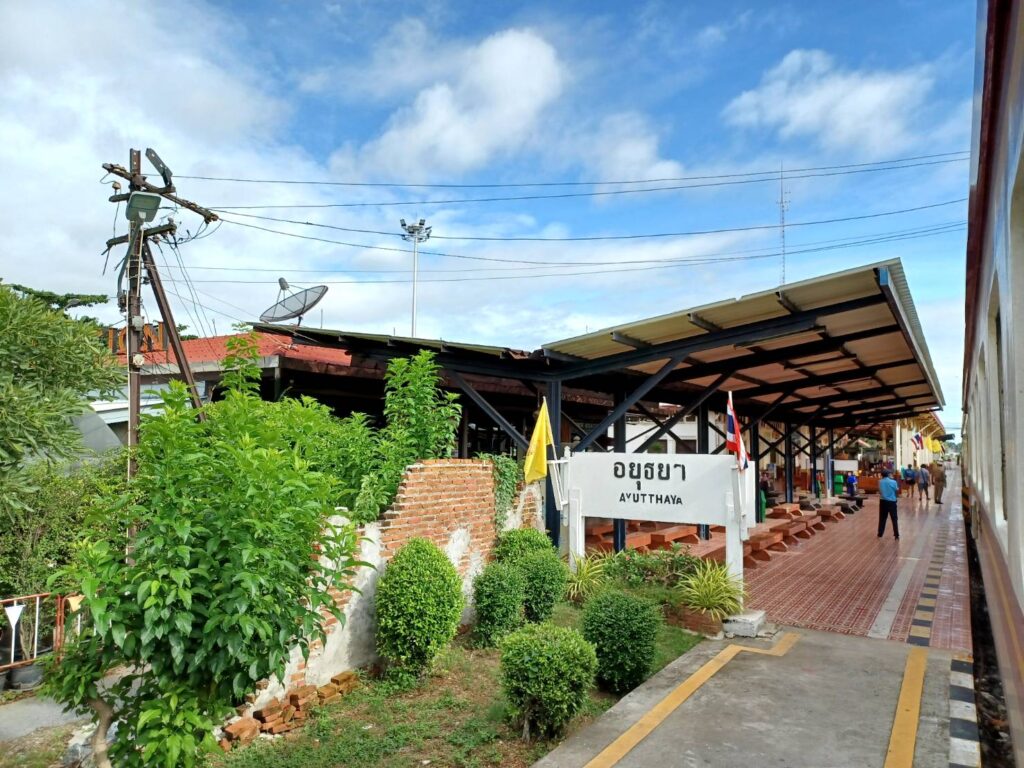 Street vendor woman is making coffee.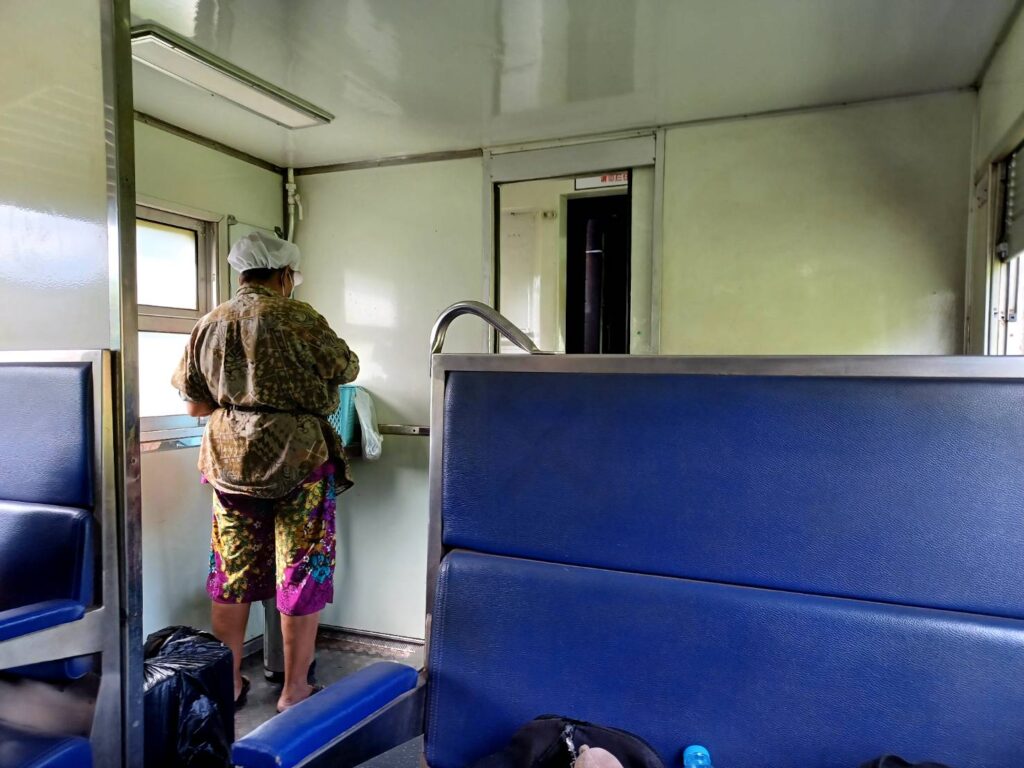 There was different type of fan car on train.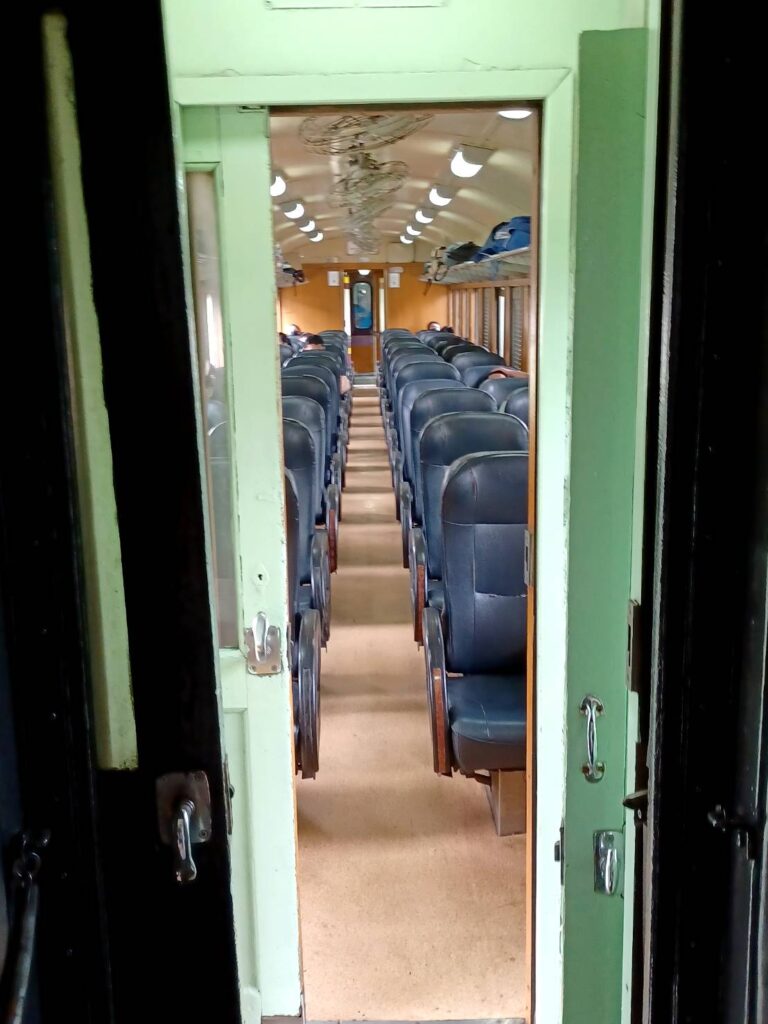 Train goes in the jungle!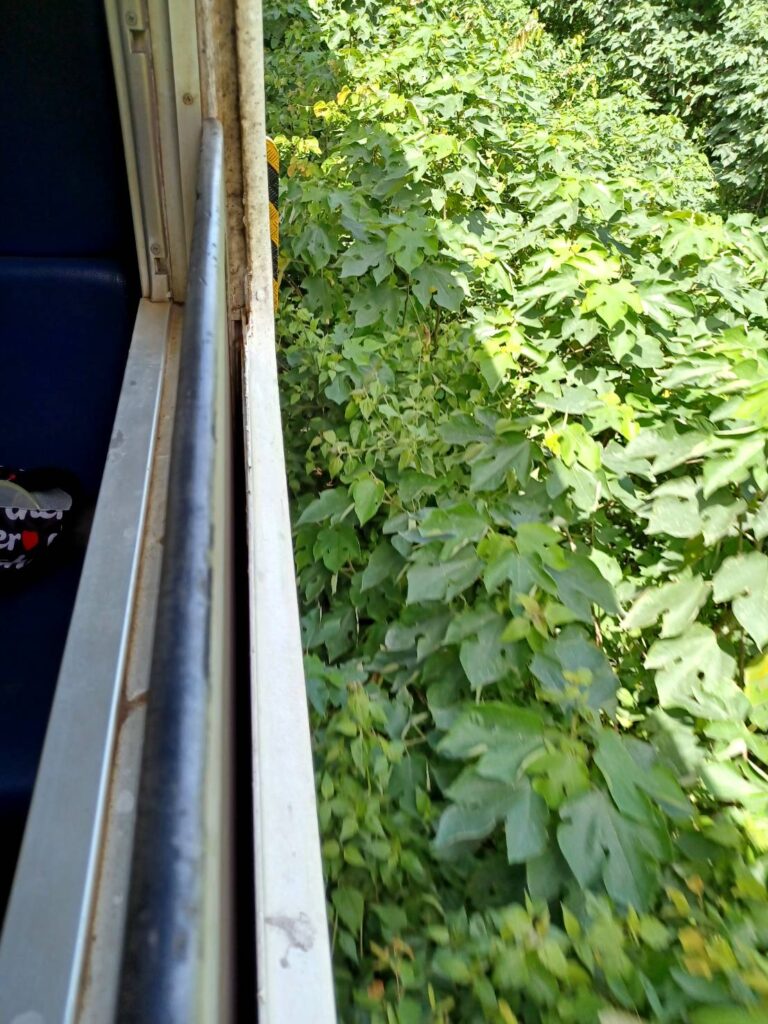 There was elevated railway constitution site in Nakhon Ratchashima province. It helps to connect from bangkok to northern eastern provinces much faster.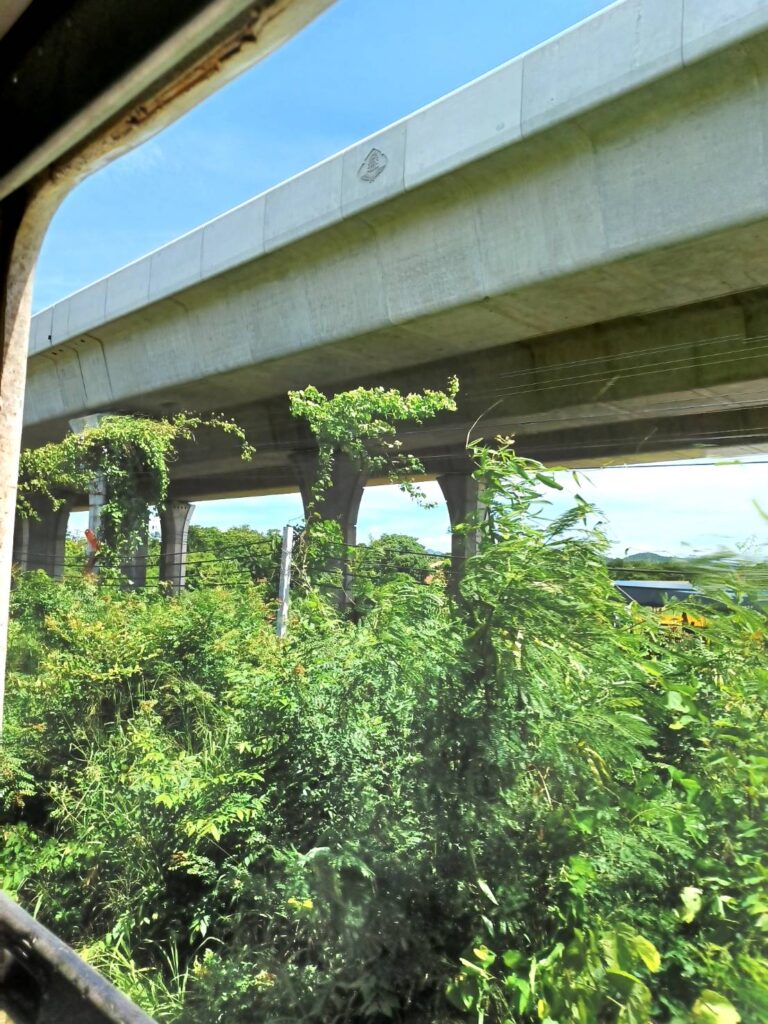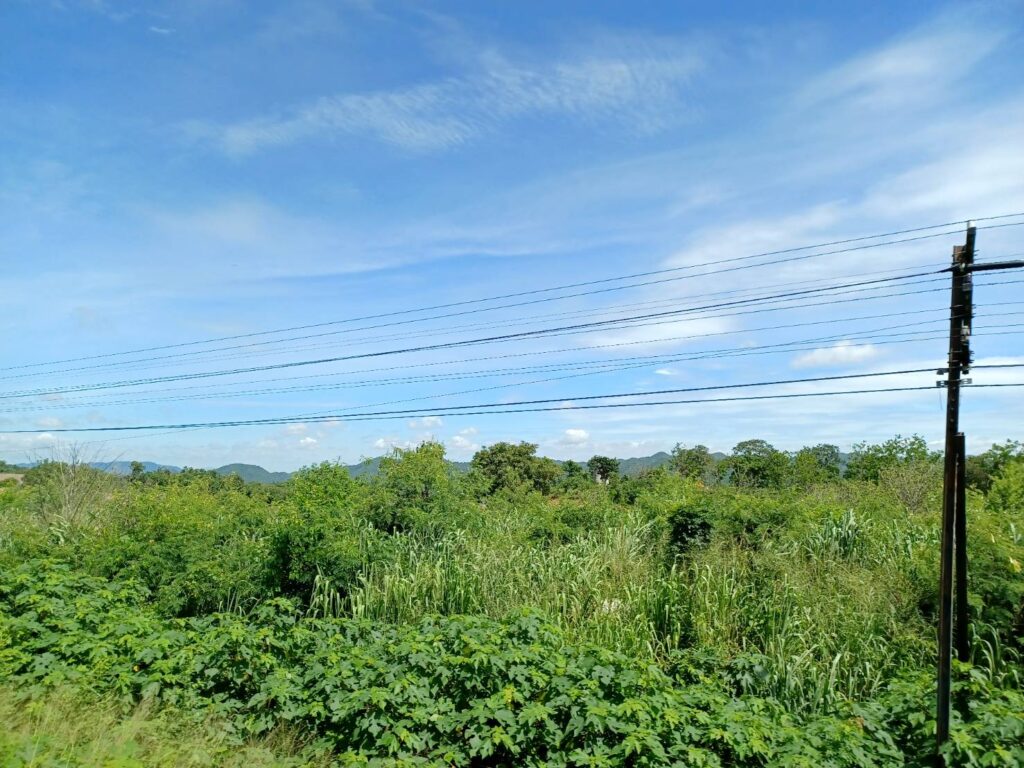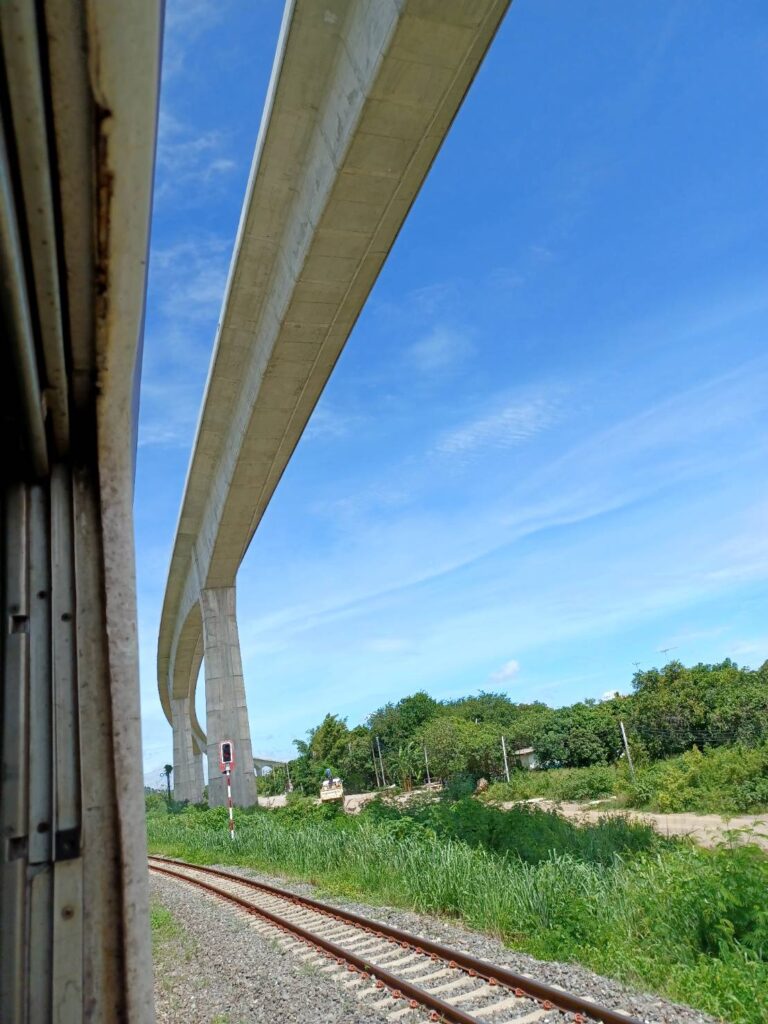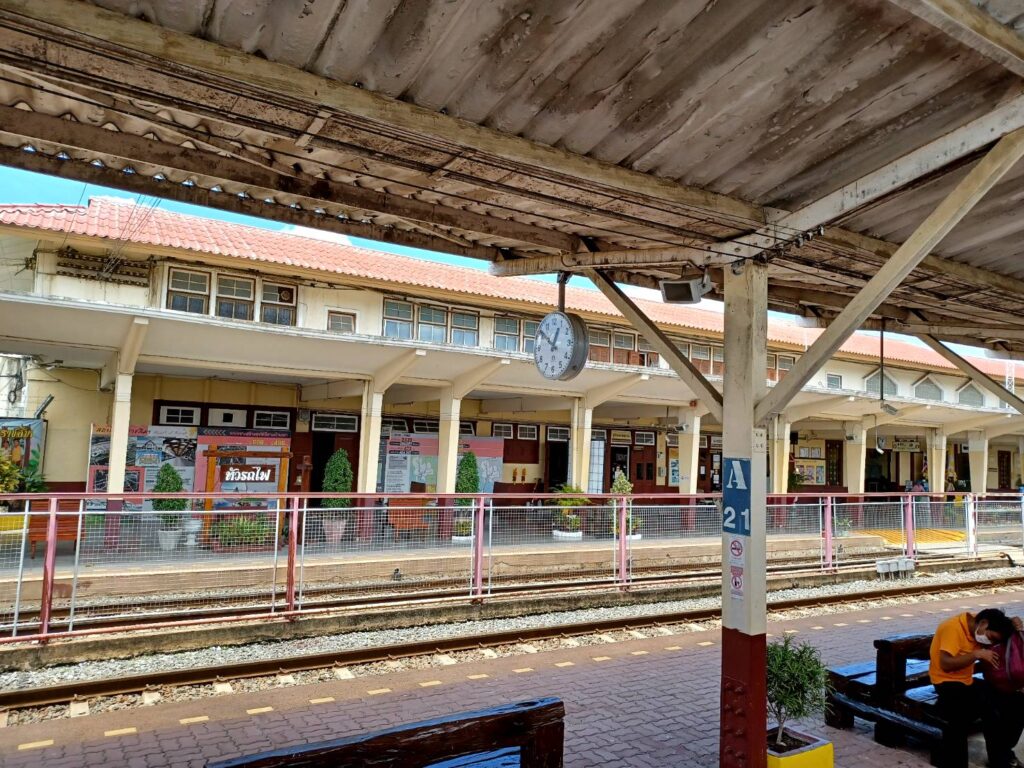 Train arrived at Buriram station with 20 minutes delayed from scheduled time.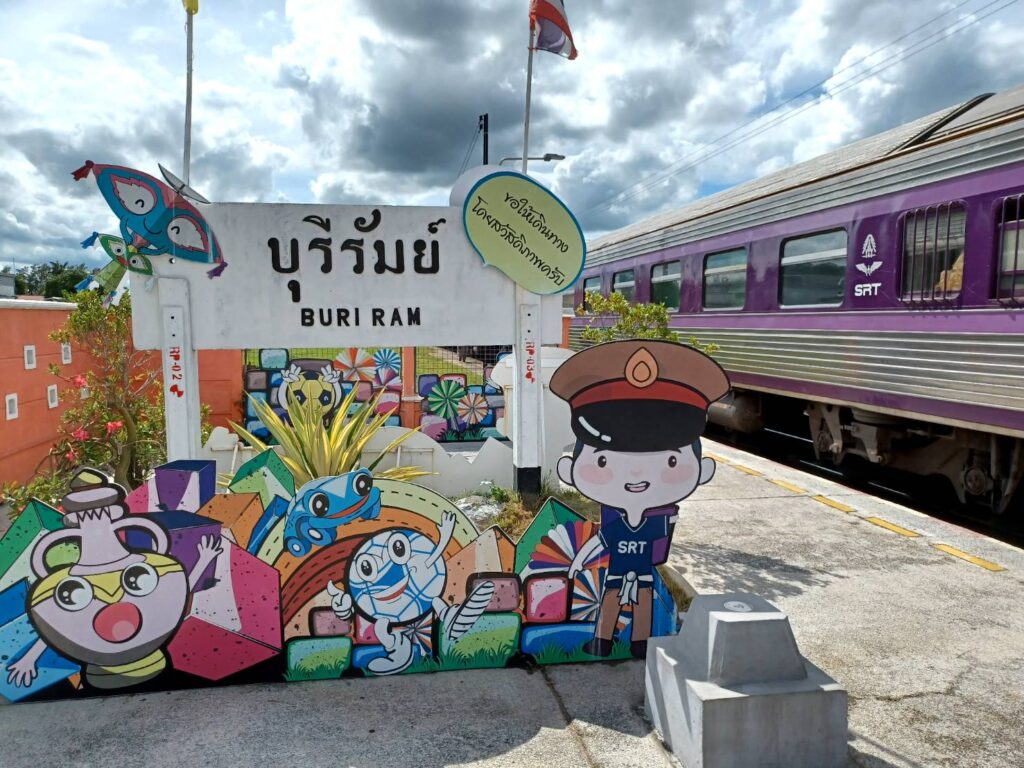 Arrival screening at Buriram station
Before leaving the station, there is screening by medical staff. I waited in line for my turn. Staff will make document one by one for each passenger. Be prepared for ID (passport), vaccination record and train ticket to show.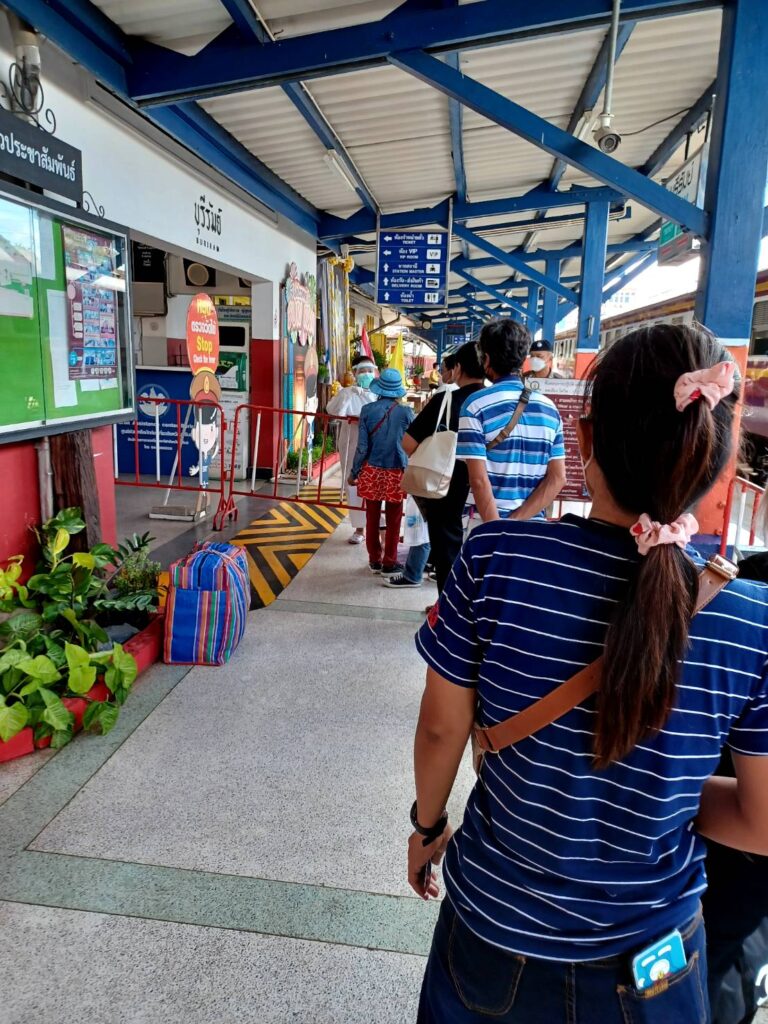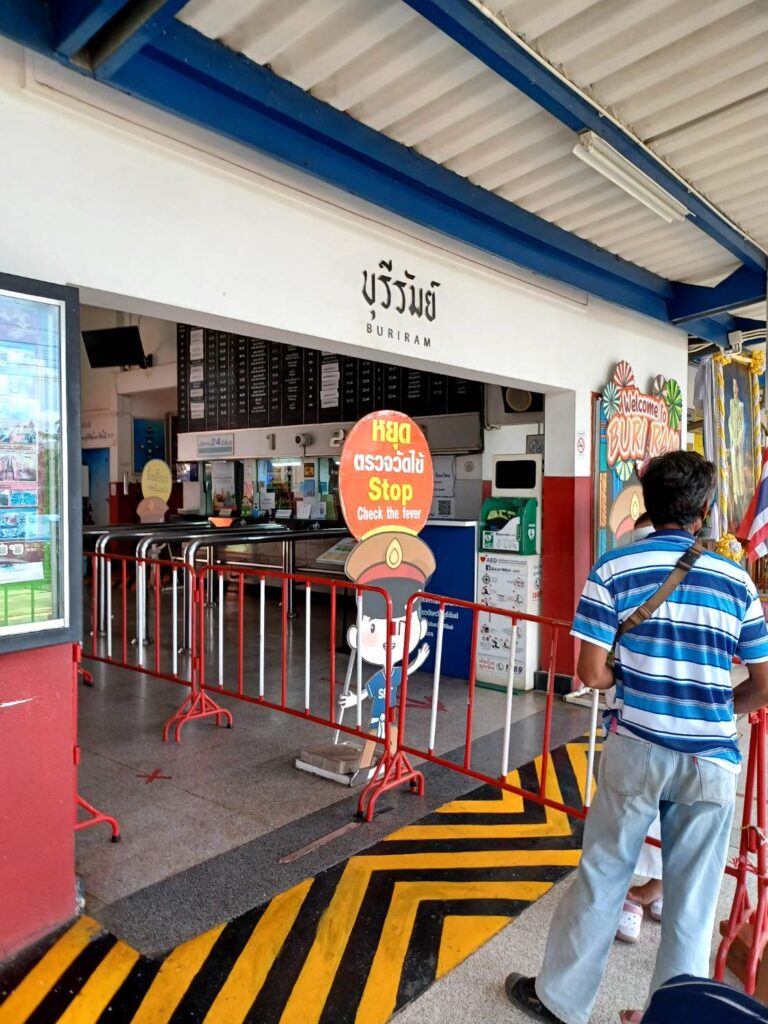 My turn came. I handed in the documents to the staff then she asked me some questions.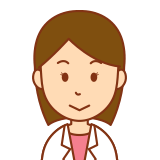 Maa Tam arai kaa (Why did you come here?)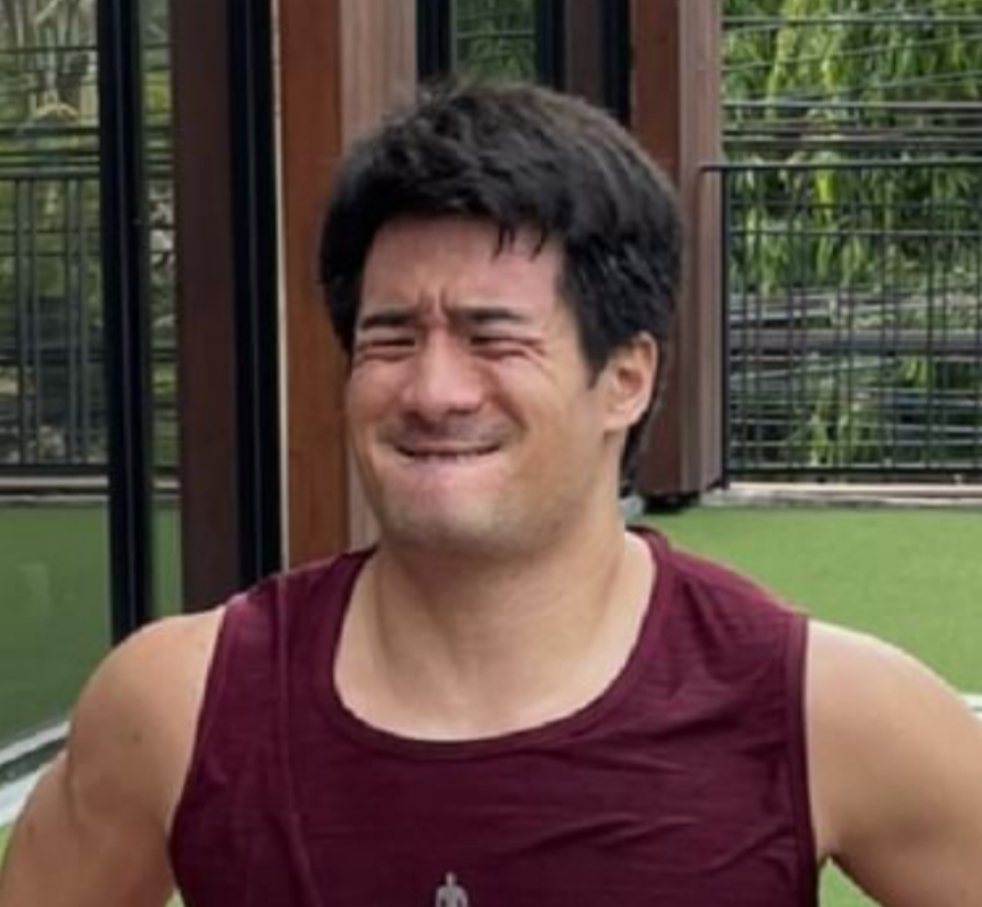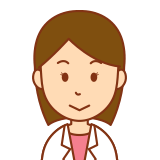 She looks surprised because other people was responding to her like "I came back home" or "I'm here for work" but strange foreigner just came to Buriram by train 7 hours for fitness only. She called her superior then he talked to me in English next.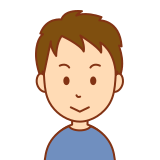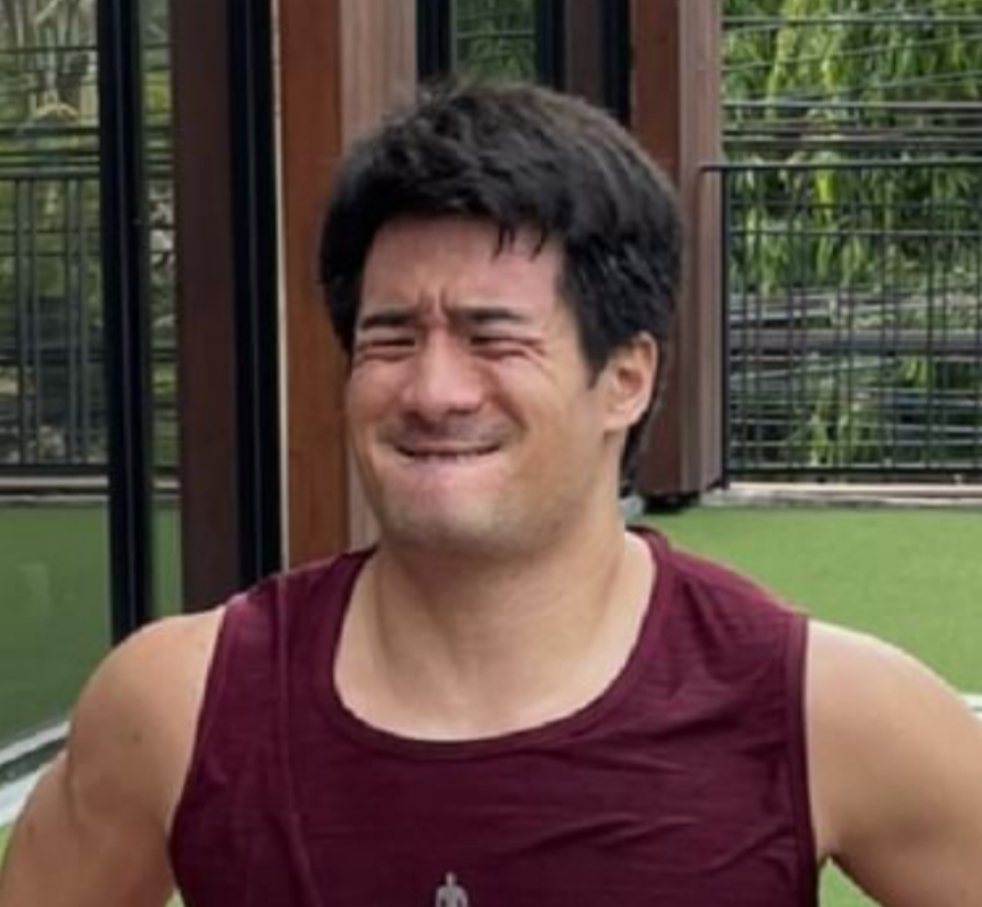 For fitness work out krap. And watching football game of Buriram United.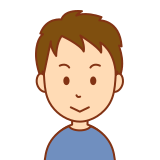 Oh Buriram United!? Okok.
He did not care at all about fitness but he was convinced that I came to watch football game of beloved local football team, Buriram united. He also told something to medical staff then she completed the document for me so I am released successfully by their interrogation.
Once document received from staff, I gave that paper to other staff then he input information in database.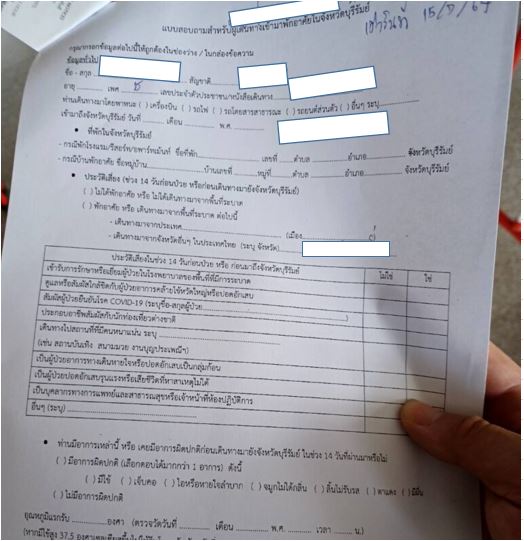 Cat tamed at train station. He might be surprised also that I came for gym workout at Buriram, hehe.
Submitted the document filled by medical staff together with the train ticket.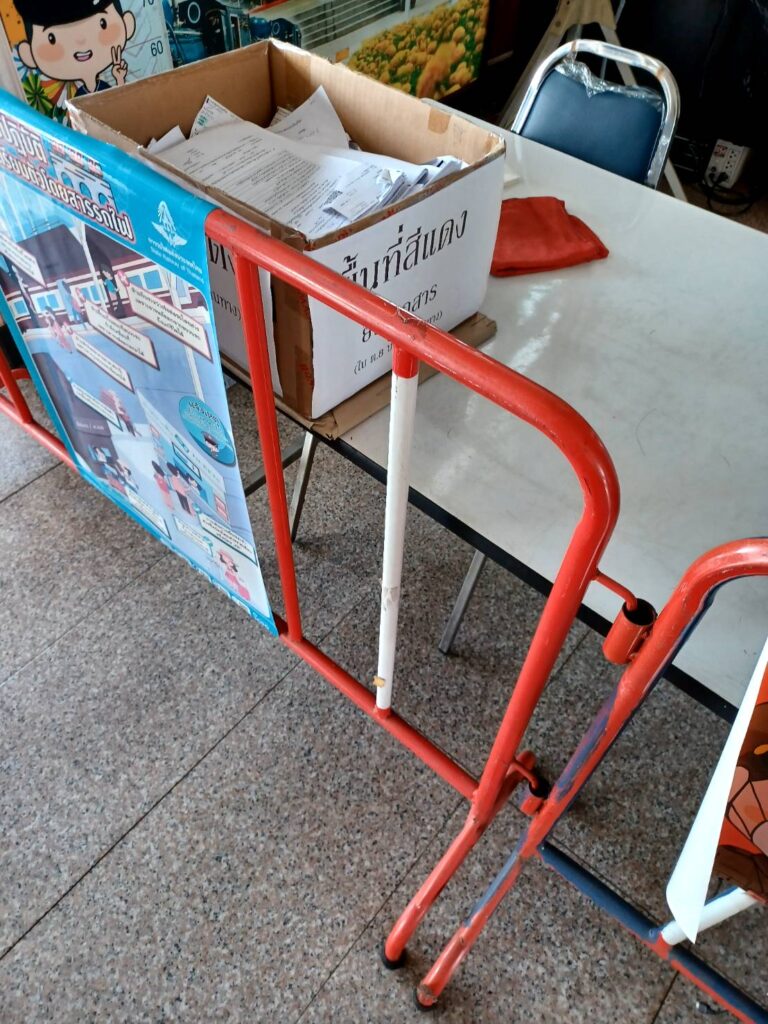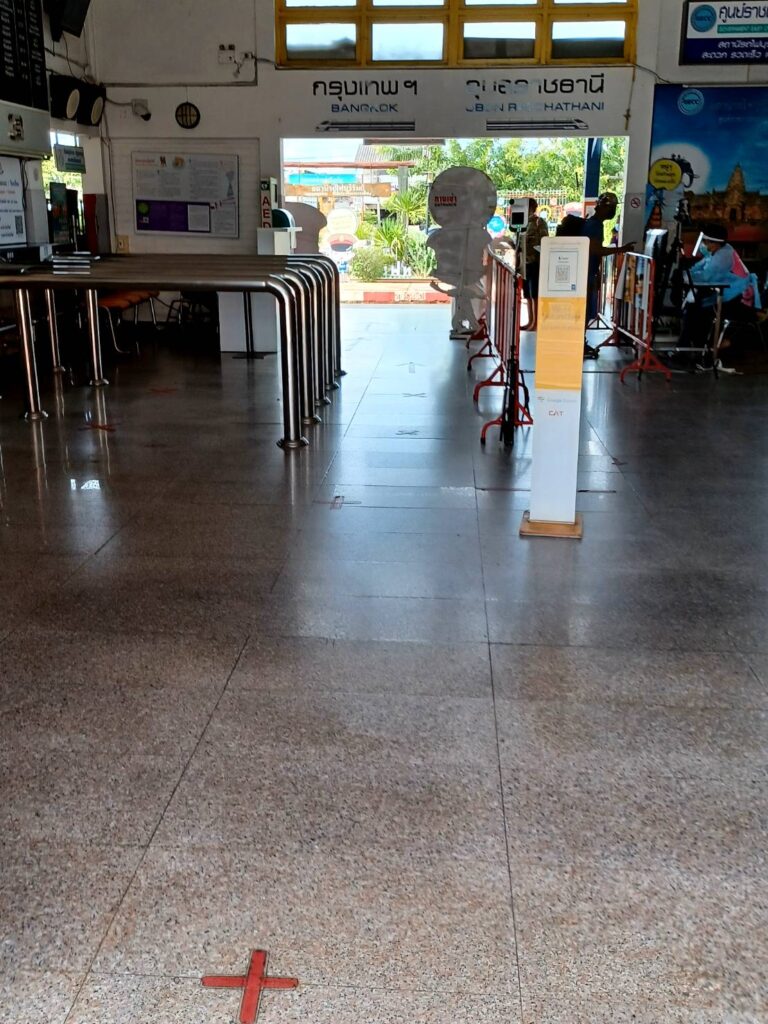 Train schedule from Buriram station.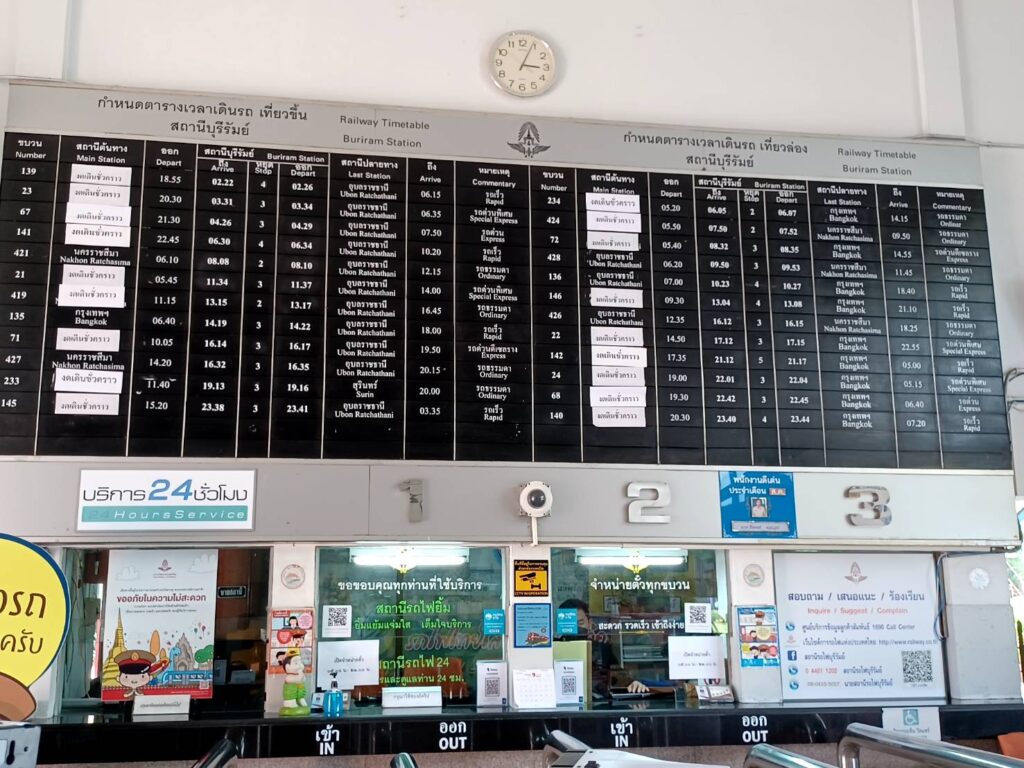 Scorching sun at Buriram!! Next I walked fast to find the hotel in the city center.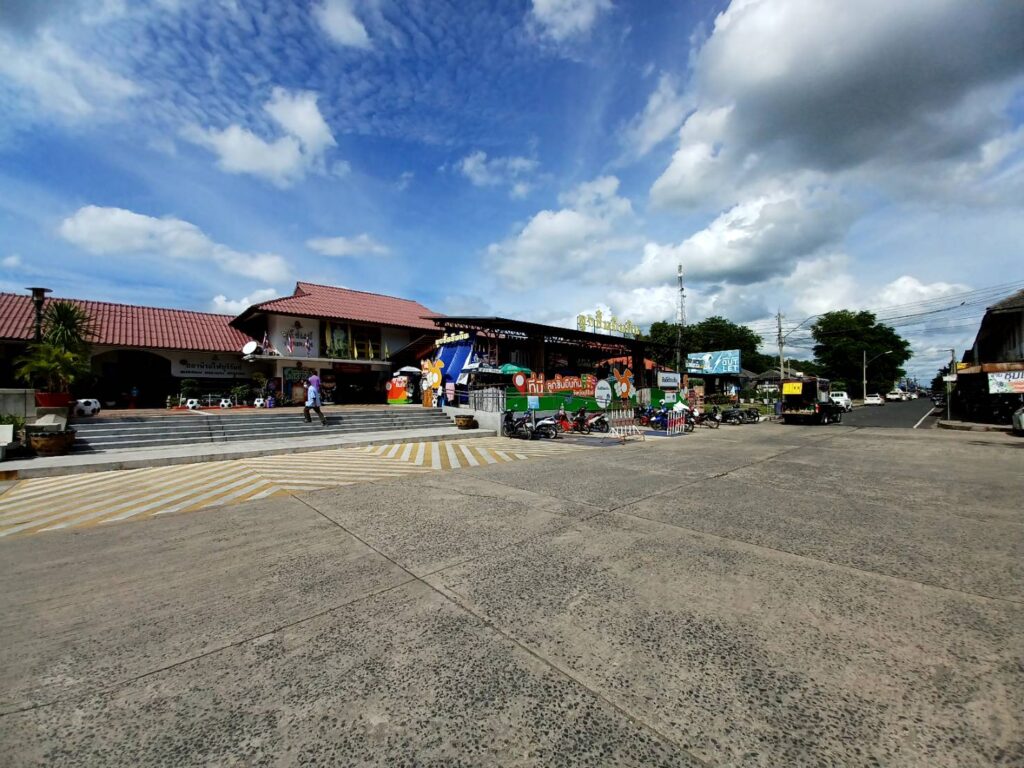 I am Japanese but I do not understand what Oshinei means……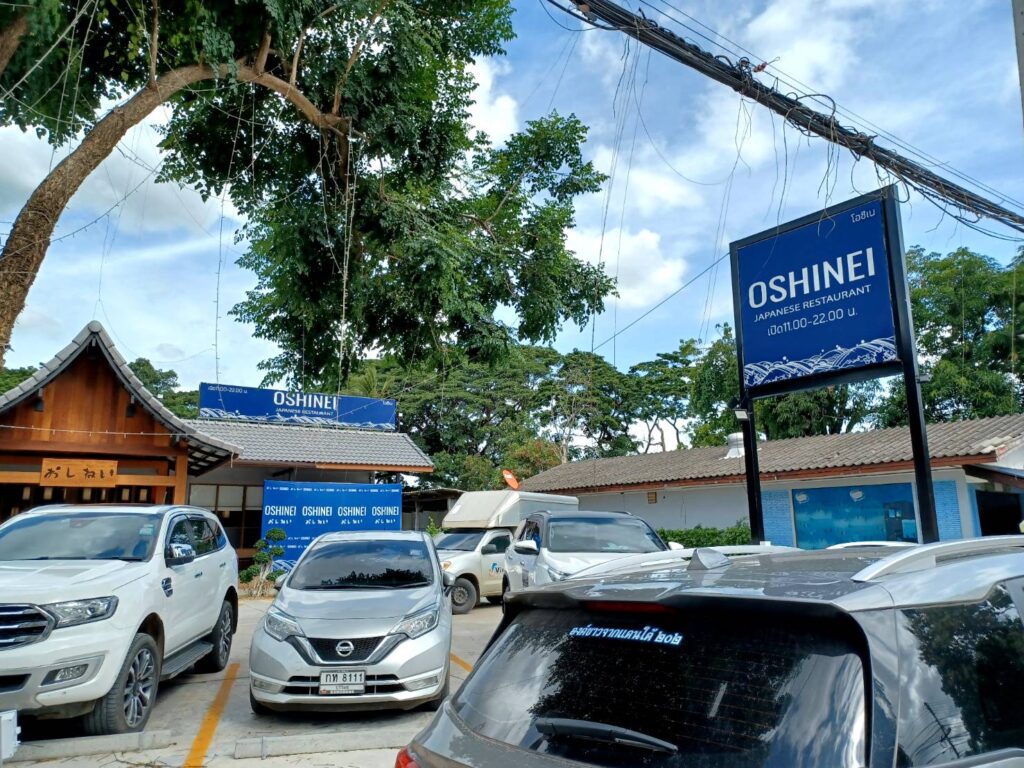 I checked this hotel in advance just in front of Buriram train station but it is closed.