One Sunday in Feb, 2022, before I go to watch football game at Leo stadium, Pathum Thani province, I just dropped by at Future Park Rangsit to enjoy the lounge service of Aeon lounge. Aeon lounge is operated by Aeon Thana Sinsap company in Thailand. If you have eligible credit card of Aeon, you can use these lounge free.
Aeon lounge
Aeon lounge is the place where certain Aeon credit card holder can use to be relaxed enjoying snacks and WIFI connection during shopping in the mall. As of February, 2022, there are11 locations in all over Thailand.
1. Central World

2. Future Park Rangsit

3. Fashion Island
4. Mega Bangna
5. CentralPlaza WestGate
6. CentralPlaza Pinklao
7. CentralPlaza Rayong
8. CentralPlaza Udonthani
9. CentralPlaza Khonkaen
10. CentralFestival Hatyai
11. Central Phuket Festival
*Just noticed that CentralPlaza WestGate is no longer listed as of 19th July, 2022.
At Future Park Rangsit, Aeon lounge is located at second floor, surrounded by other banks and Phone network companies as well. Lounge is just in front of central department so you can goo find Central department first to reach the lounge.
By the way, Future Park Rangsit is at Phatum Thani province. if you are coming from Bangkok area, I recommend that you take bus from Victory monument or Newly opened red line train also can go near the mall. However, train station is a bit far from the mall, you need to take a bus, Songteaw or motorbike to the mall. Bus No. 29, 510 and 538 will go to the Future Park from Victory monument.
If you prefer to come by train, you can also read below post.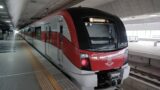 Soft opening: SRT Redline from Taling Chan to Rangsit
Hello, everyone! Welcome back to "fitravelife.com" Today I would like to show new train service in Bangkok, Thailand,...
Applicable credit card to use service
Below is the list of credit card that will allow you to access to the lounge area. You also need to show ID such as Passport, Driver's license etc to enter the lounge.
AEON Royal Orchid Plus World MasterCard
AEON Royal Orchid Plus Platinum Card
AEON Gold Card
VISA Olympic Themed Card Issued by AEON
AEON J-Premier Platinum Card
AEON Union Pay Platinum Card
I have Aeon Gold card which is annual fee free for life so I recommend readers get one of them to enjoy various benefit not only access to lounge service but also have discount coupon for cafe Amazon, McDonald's, Shoppe, Maxvalue etc. You can refer to below link to know full details of benefit of Aeon card.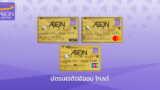 AEON Gold Card - Credit Card | AEON Thana Sinsap
Special Apply online today Waive annual fee for card period and  Get Premium offer Maximum 6,390 THB.*1 December 2022 - 28 February 2023
Guide for use
Primary cardholders may use AEON Lounge no more than 4 times/month and no more than 1.30 hours
Supplementary cardholders may use AEON Lounge no more than 2 times/month and no more than 1.30 hours (90 minutes) each time.
Cardholders may bring up to 1 guest or 2 children under 100cm each time.
Be watchful of your child or children, so other members using the AEON Lounge will not be disturbed
Not using your mobile phones and keep the noise level down, so other members will not be disturbed
Food and drinks from outside is prohibited in the Lounge premise, and the complimentary refreshments provided in the Lounge can be enjoyed within the premise only.
Aeon Lounge at Future Park Rangsit
As mentioned, Lounge is at 2nd floor, surrounded by other local banks and cell phone companies.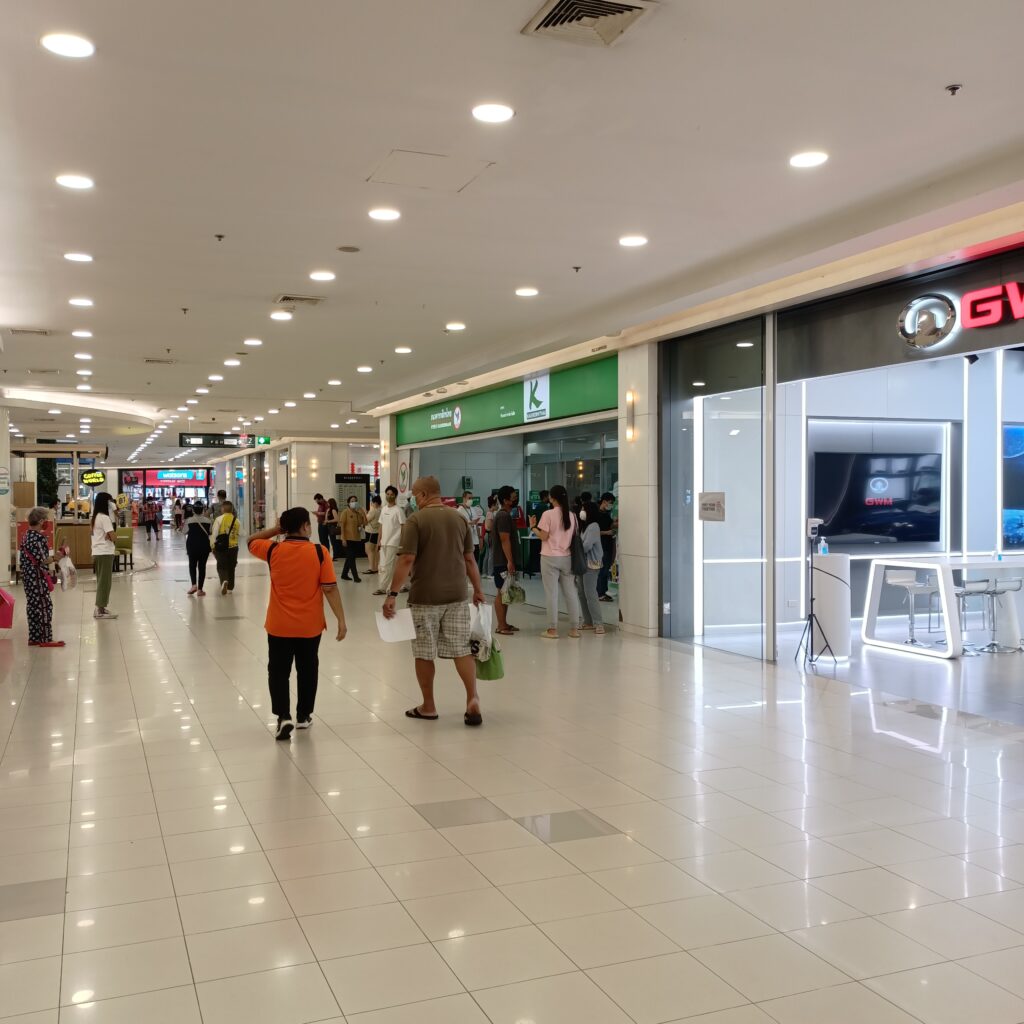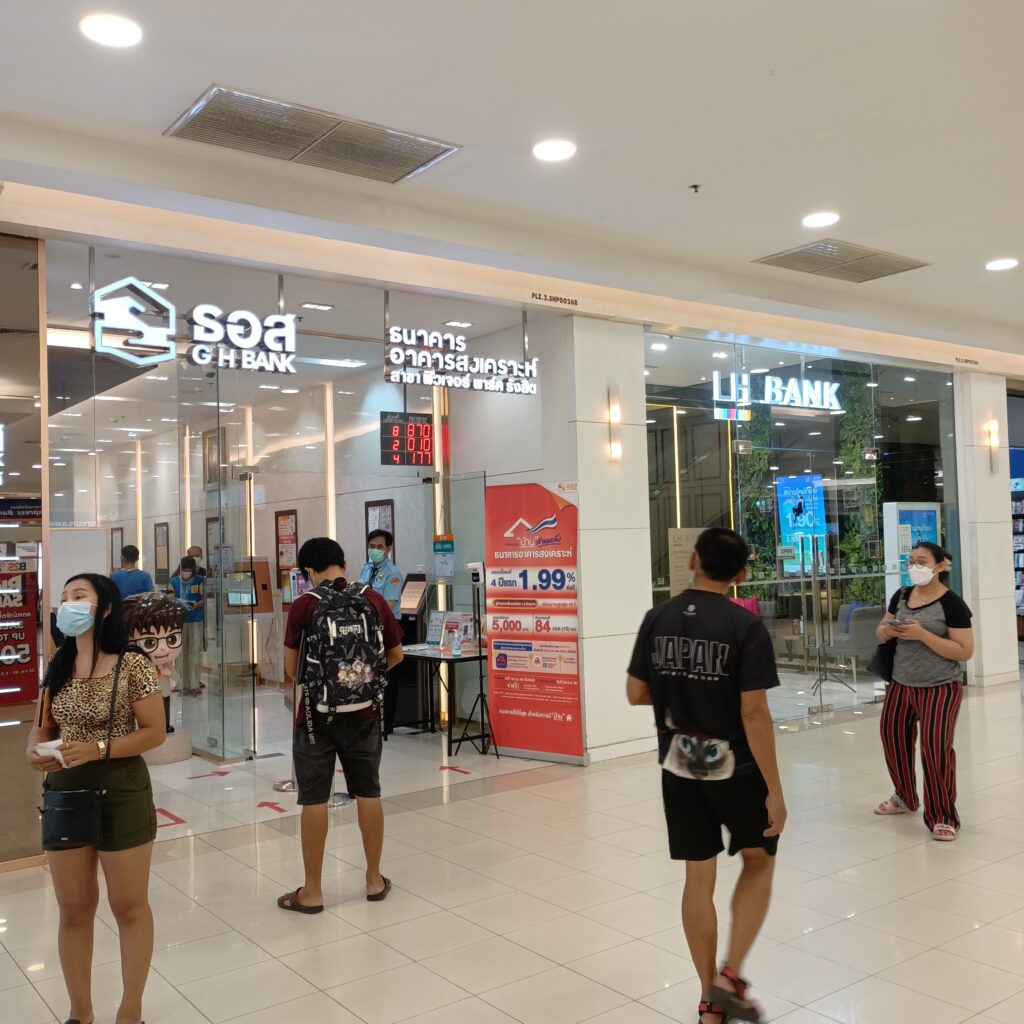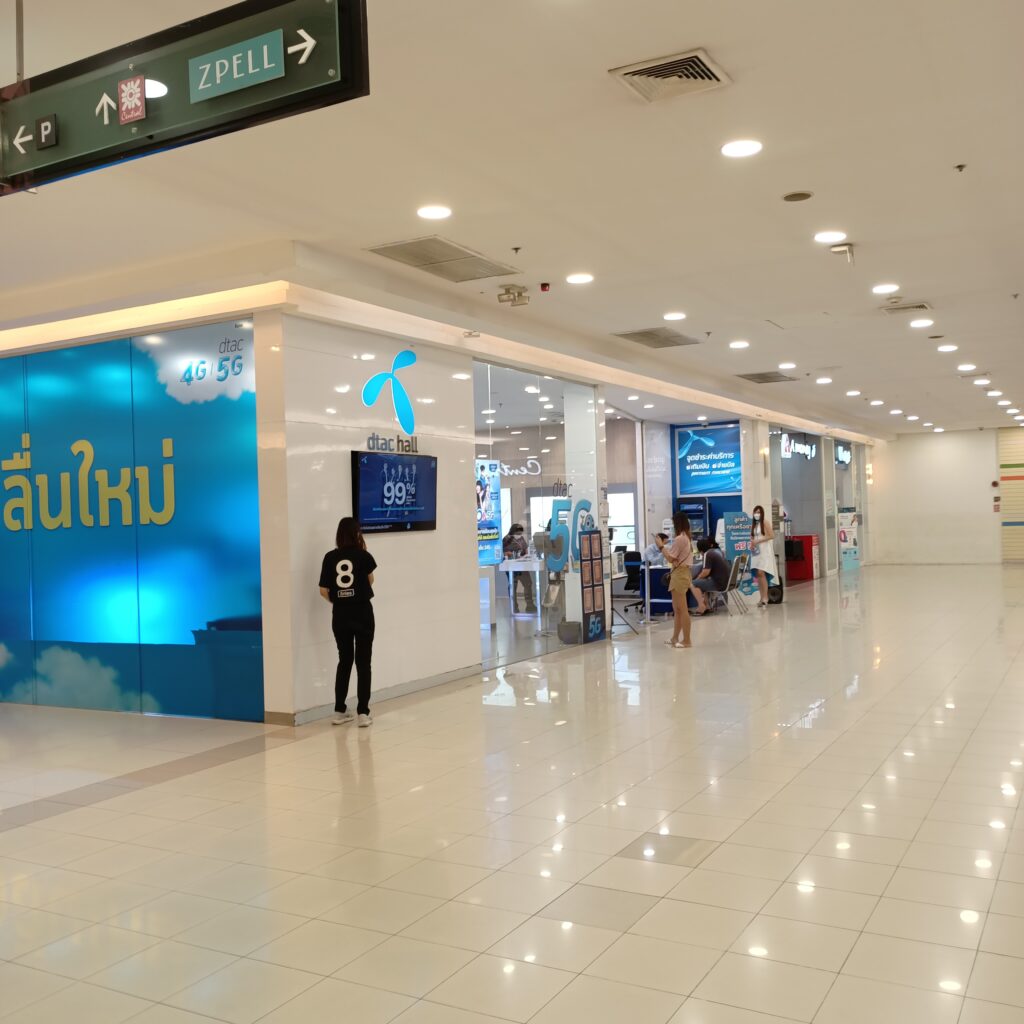 Aeon Thana sinsap, Future Park branch is next to SAMSUNG store and in front of Central department.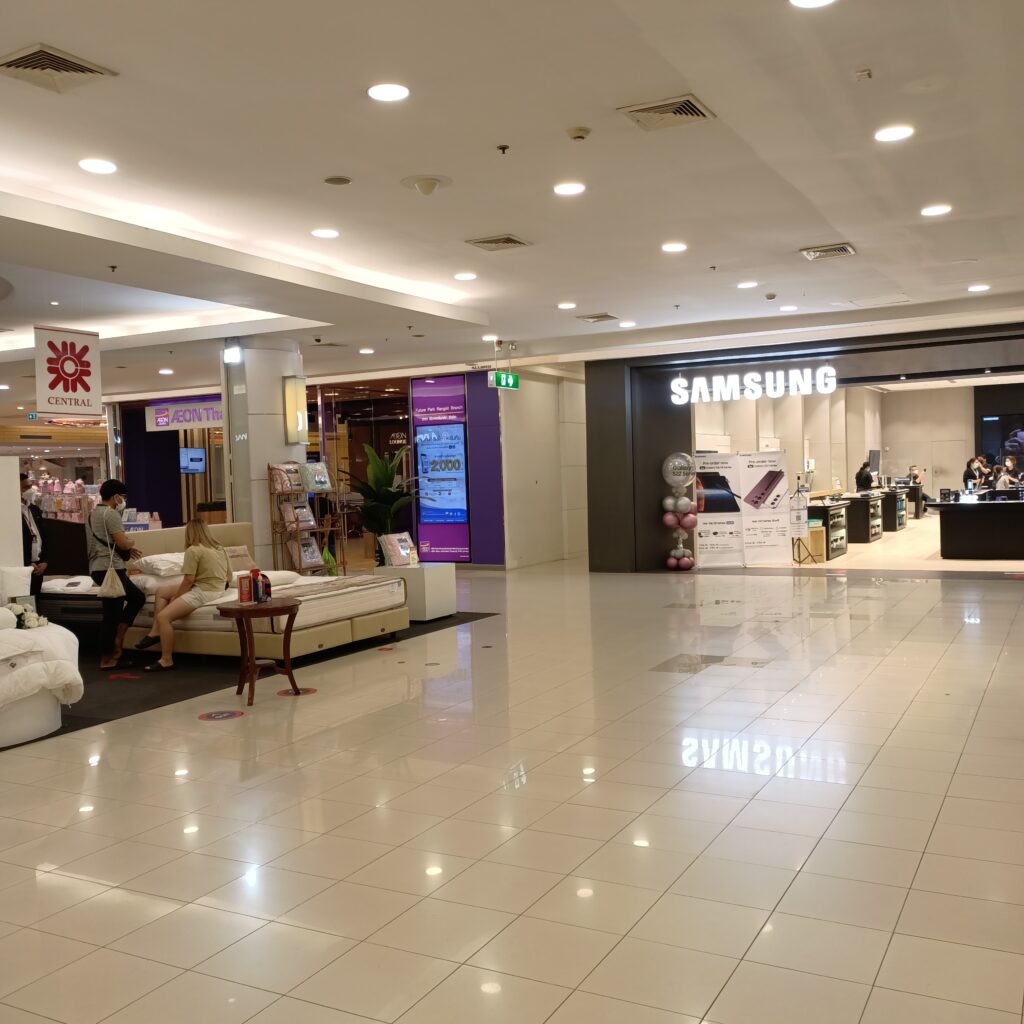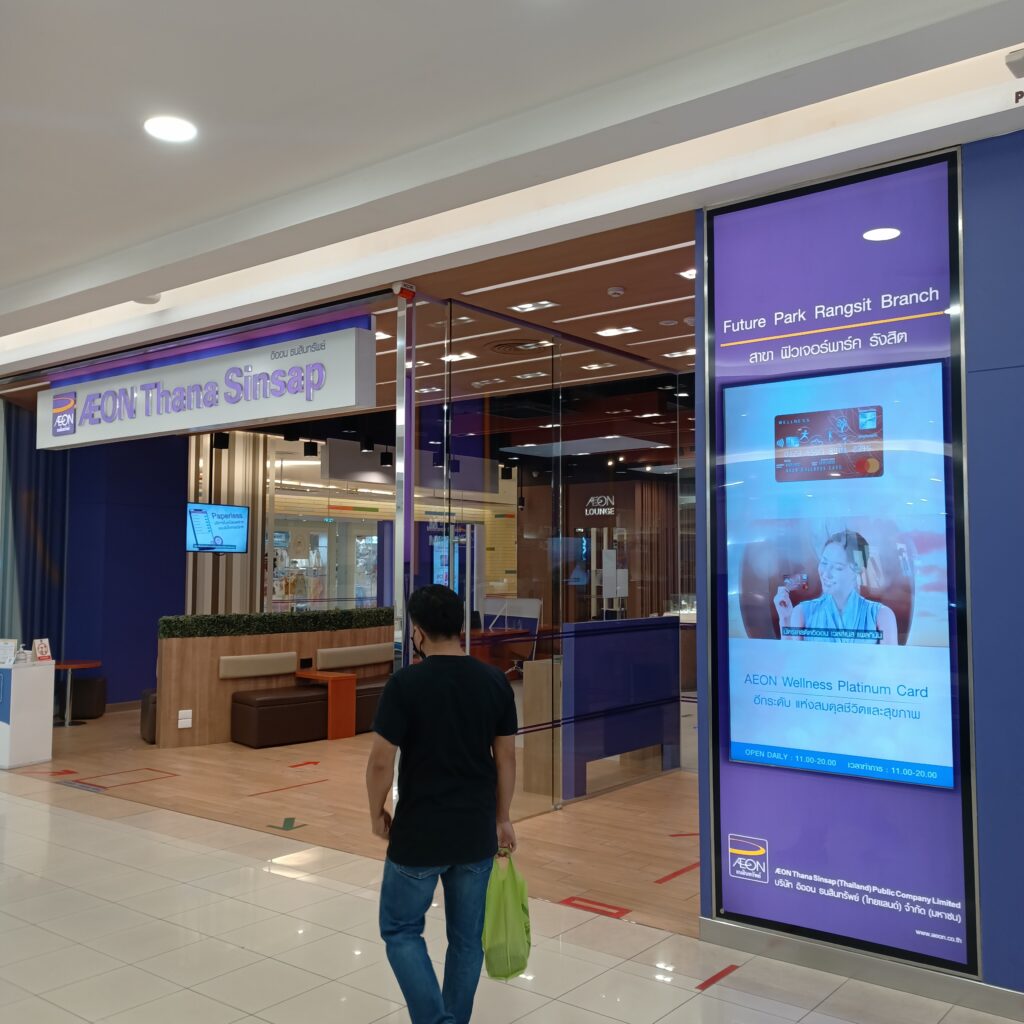 Showing the ID card to counter staff, you are allowed to enter the lounge area.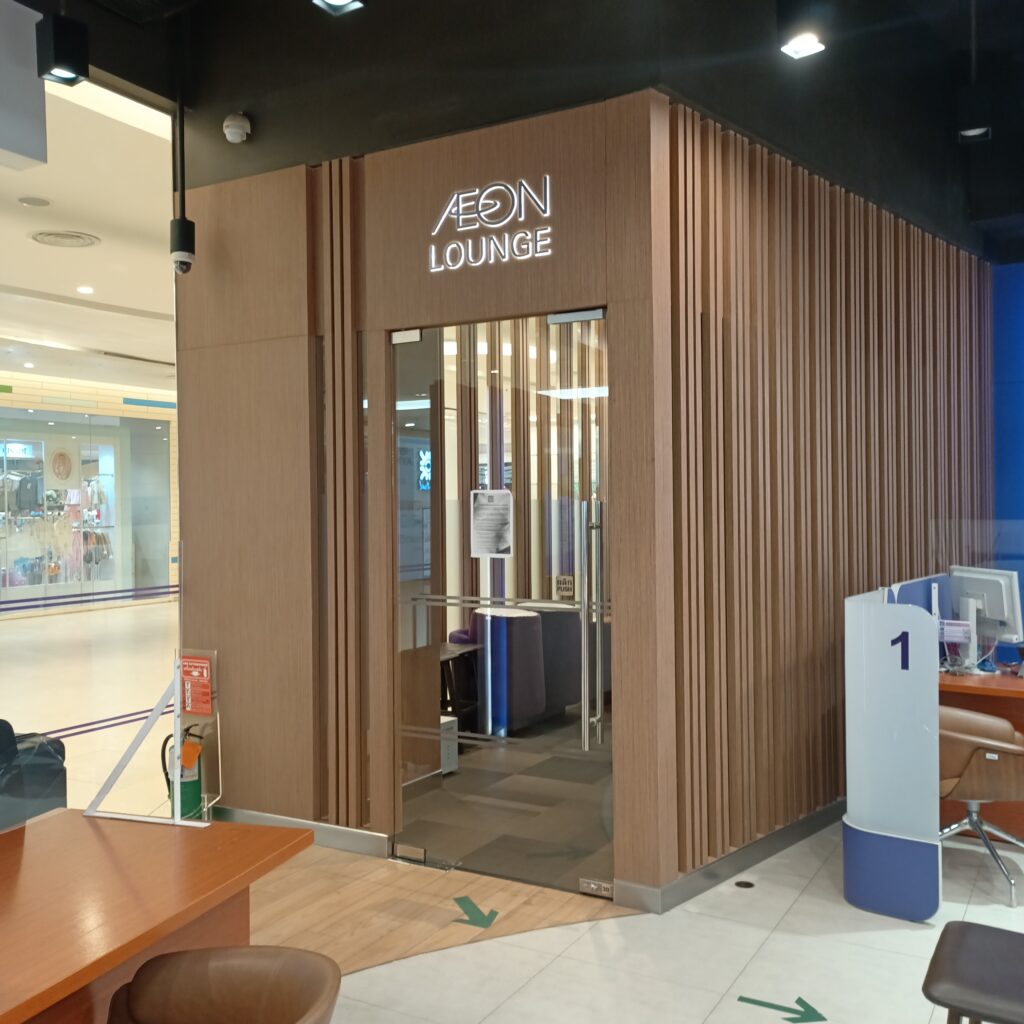 Overview of entire lounge space. 4 small table and one large size sofa is available for seating. Luckily this time there is no other guests.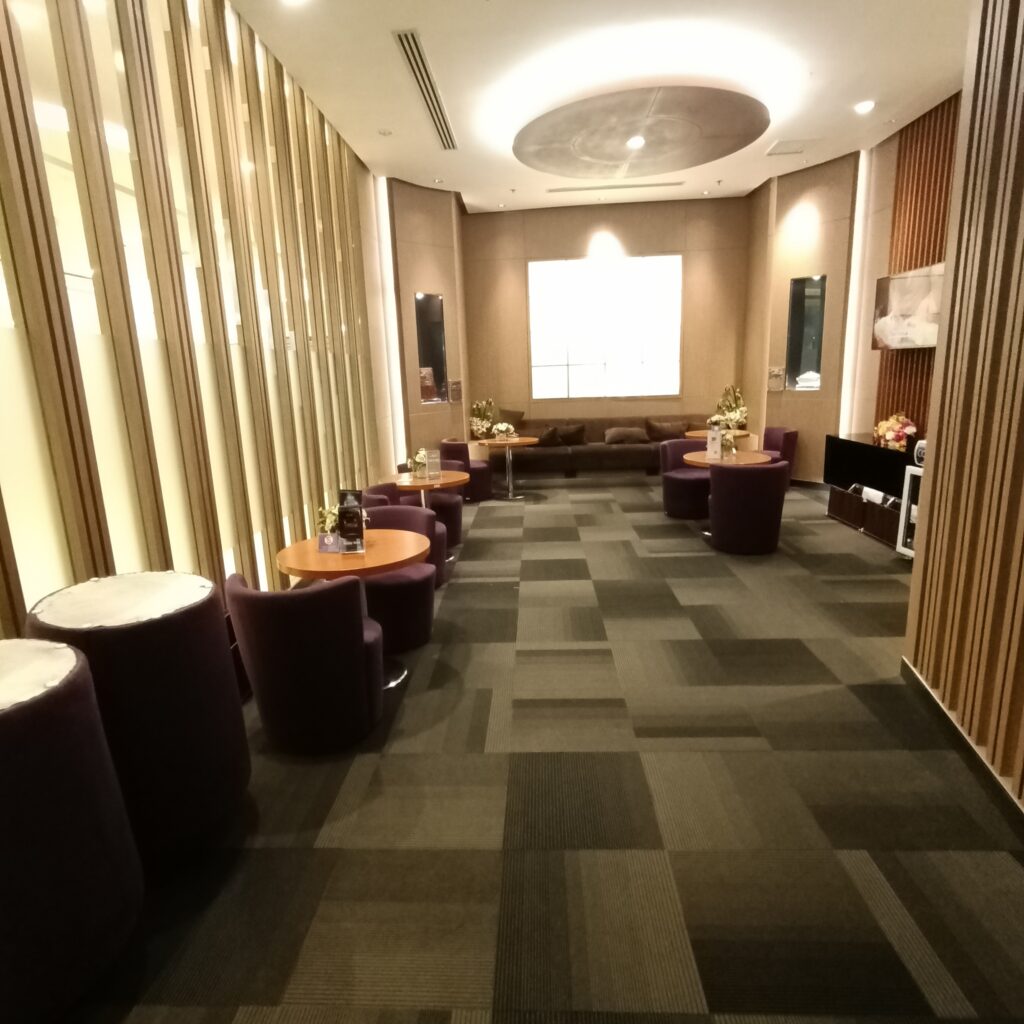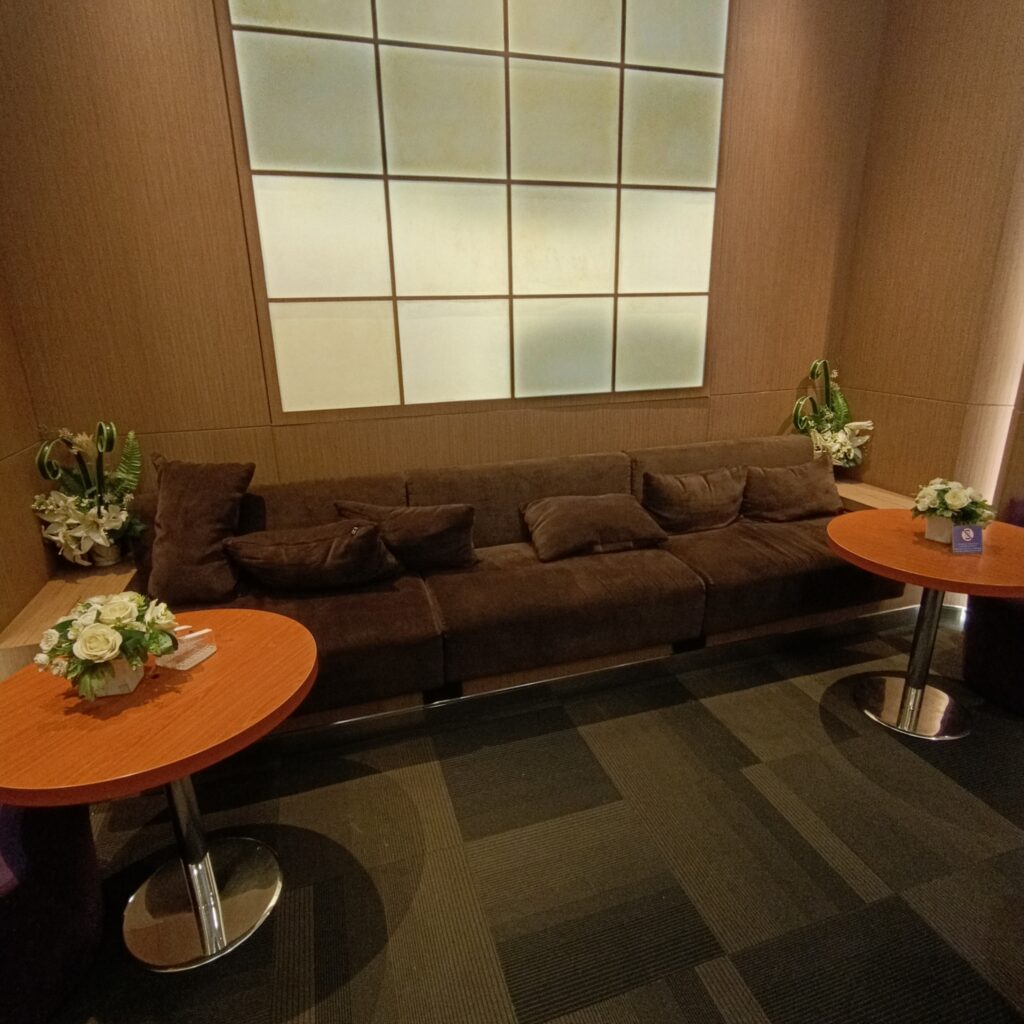 Aeon Thana shisap is supported Japanese company Aeon, which runs various businesses in Japan so they features Japanese stuff inside lounge area.
Below is food box called "Juubako" used for feast especially contains fancy food for new year celebration. In traditional way, mother will make new year food "Osechi" that family can consume for several days of new year so that mother also can take rest not making food during this celebration time.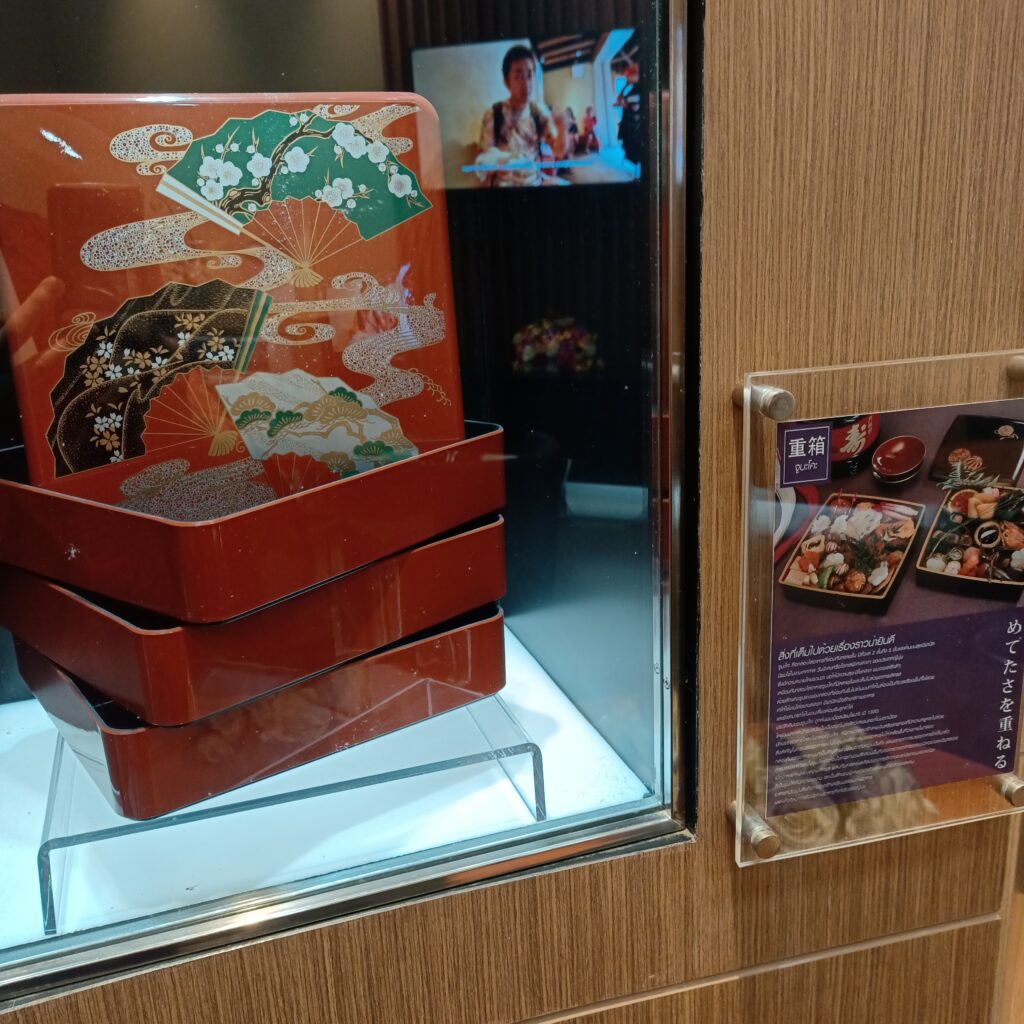 This is "Donabe", a pot made with clay to be used to cook hot meal with soup during winder time mostly.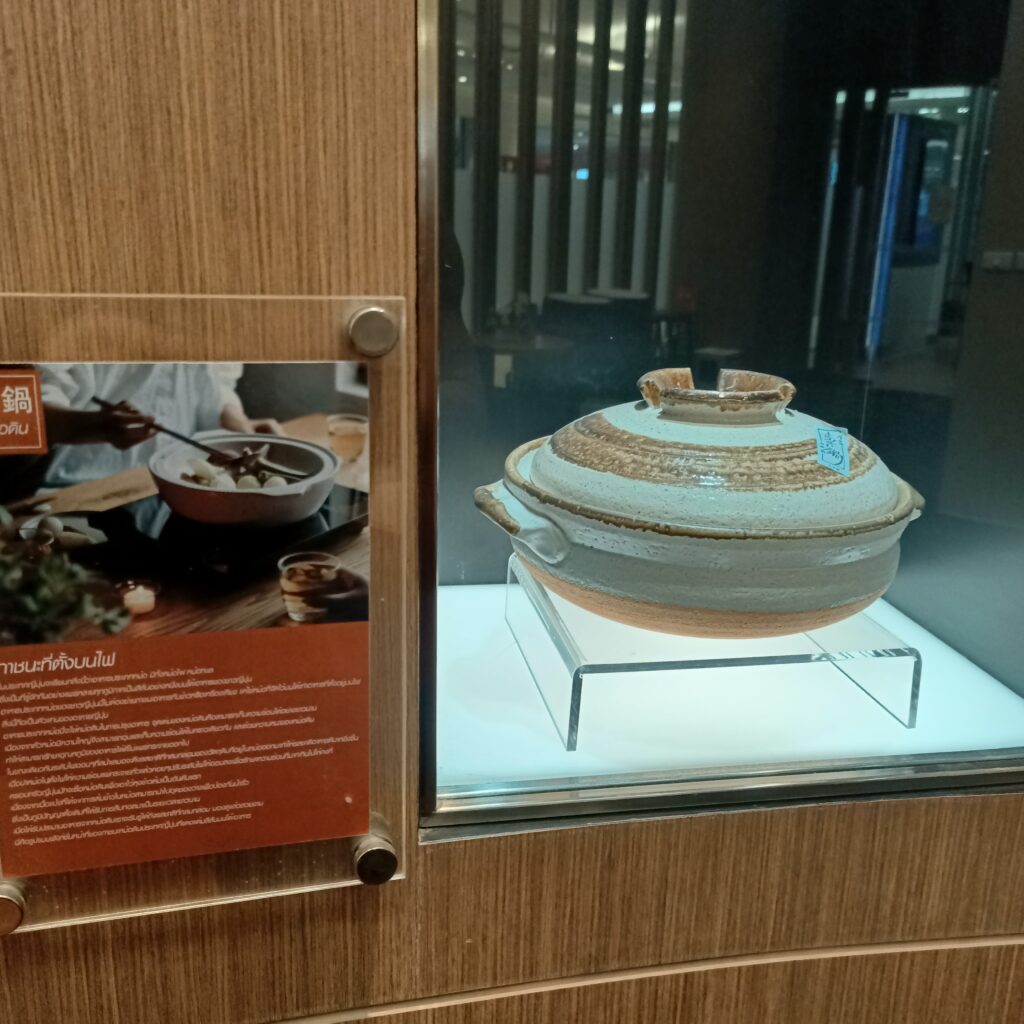 Soon after entering lounge area, bank staff brought small drinking water and snack set as below.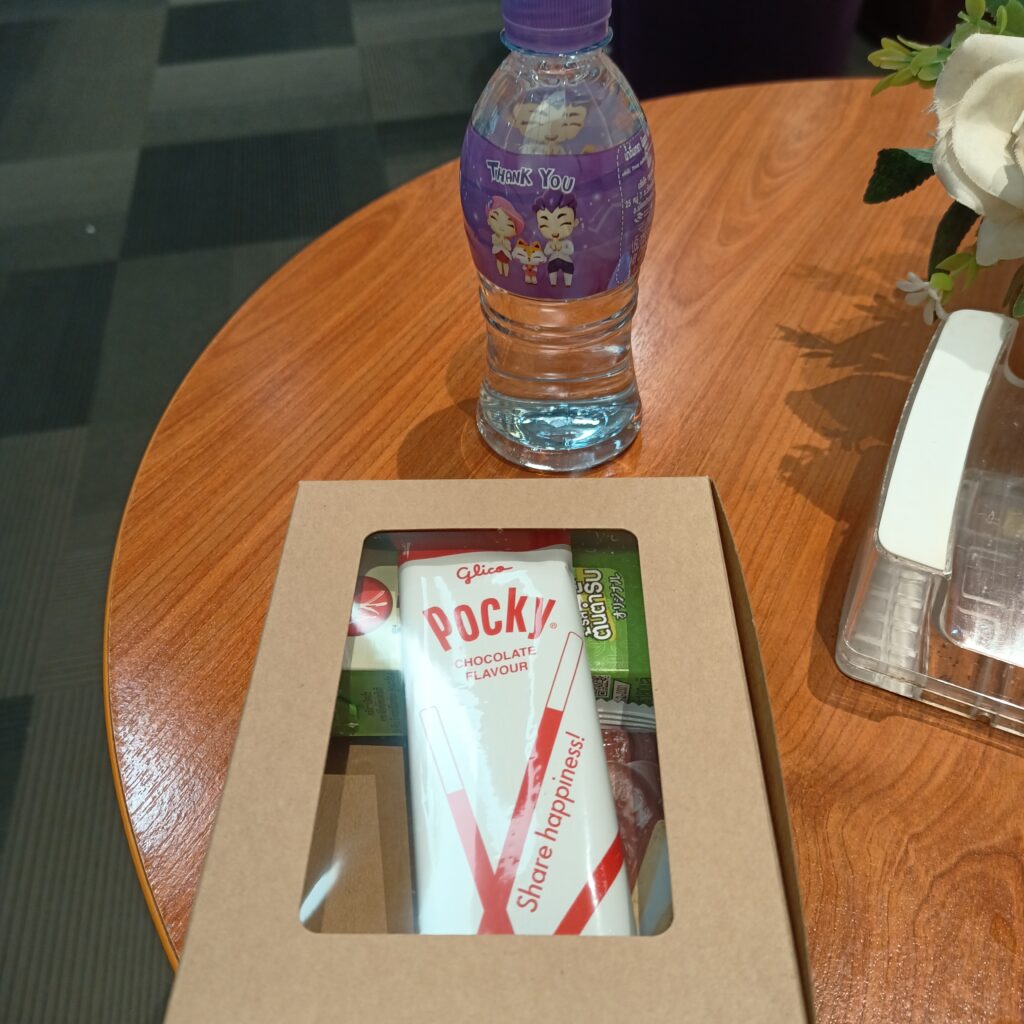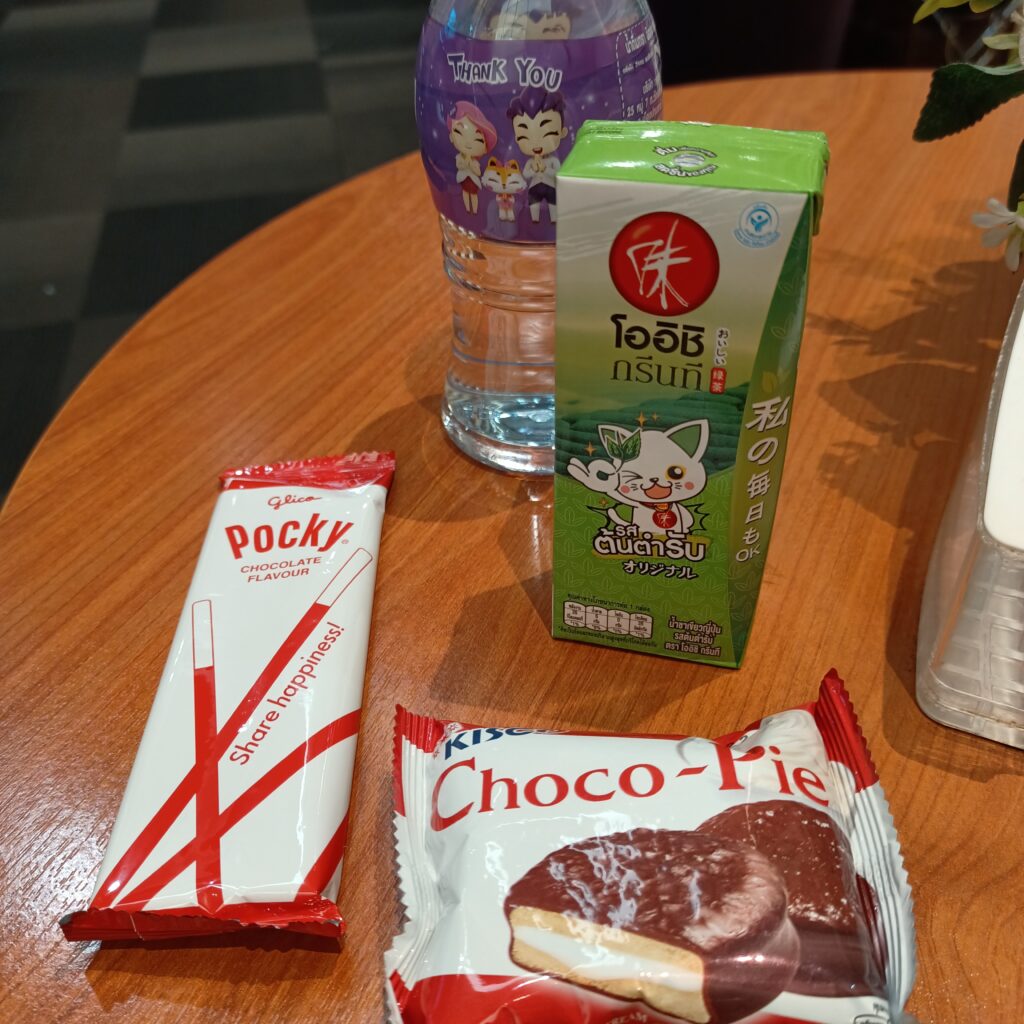 This tea is not so sweet unlike other Thai branded cold tea.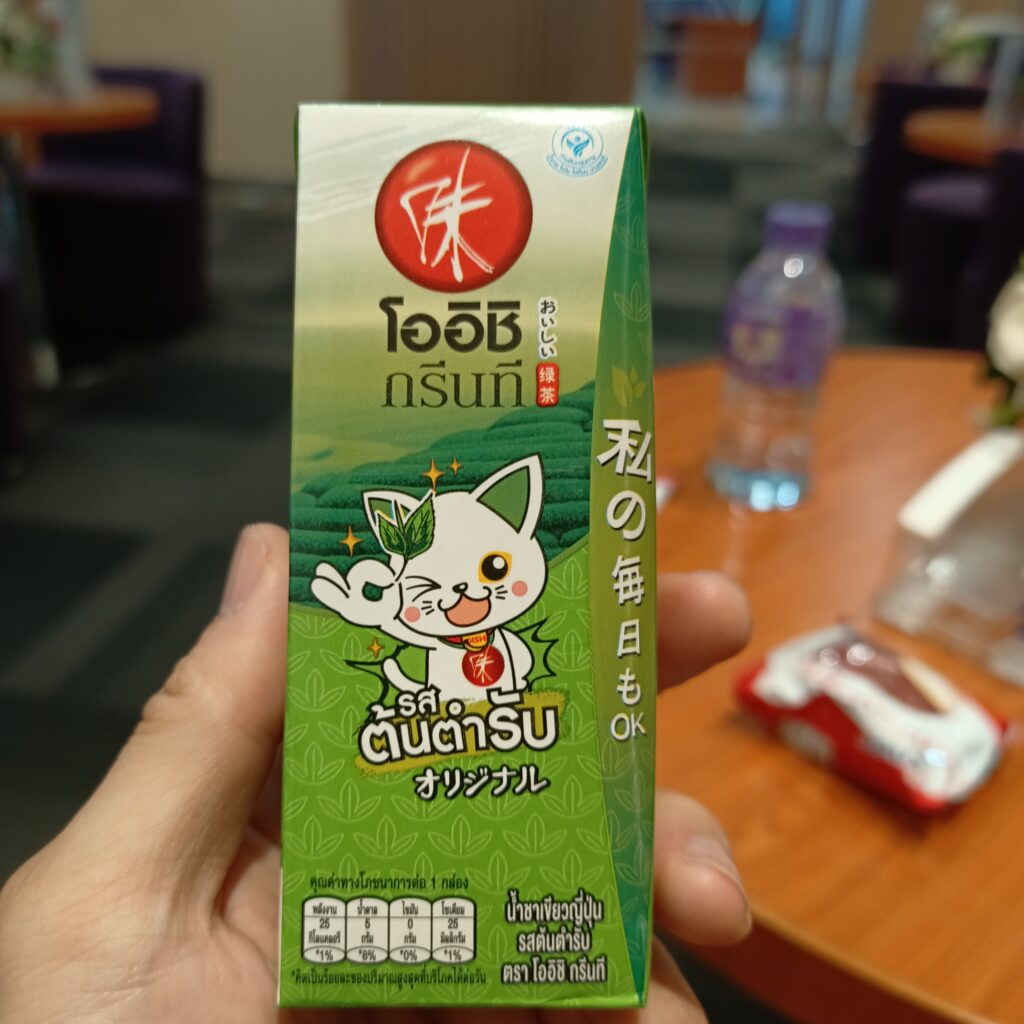 It seems there are some food, drinks are offered by lounge user by their own before Covid-19 era as in the picture below. To prevent to share tong or fridge door to by touched by several person, food is now provided per box to each one.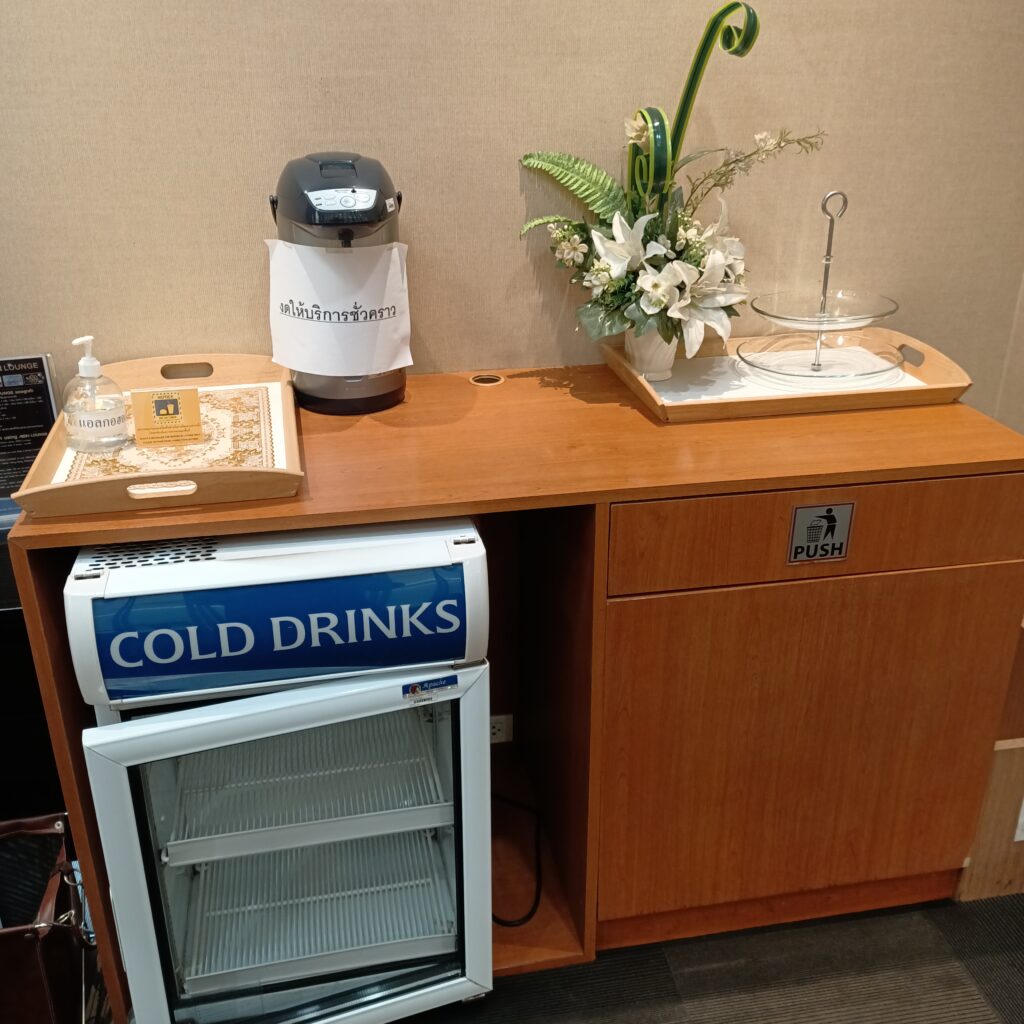 In lounge area, as other lounge, they air TV program that introduce the culture and the place of Japan.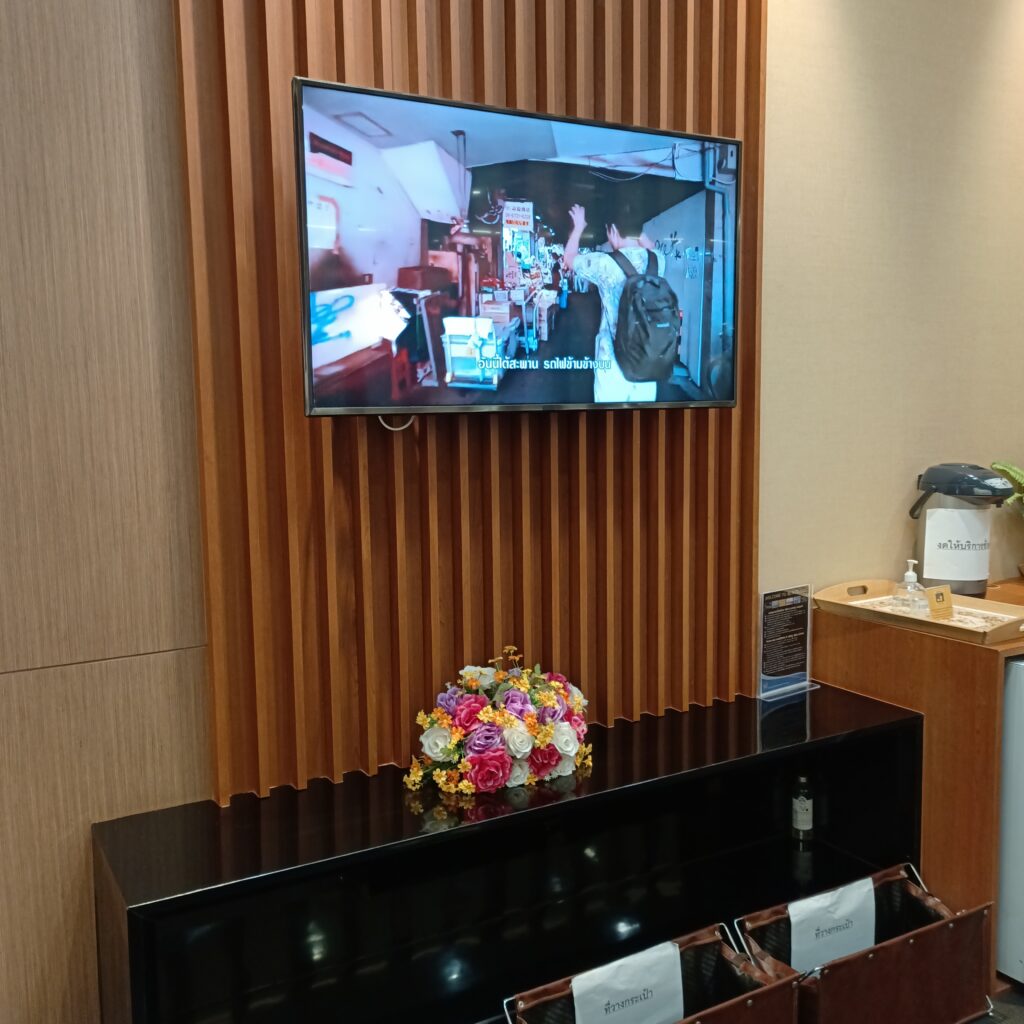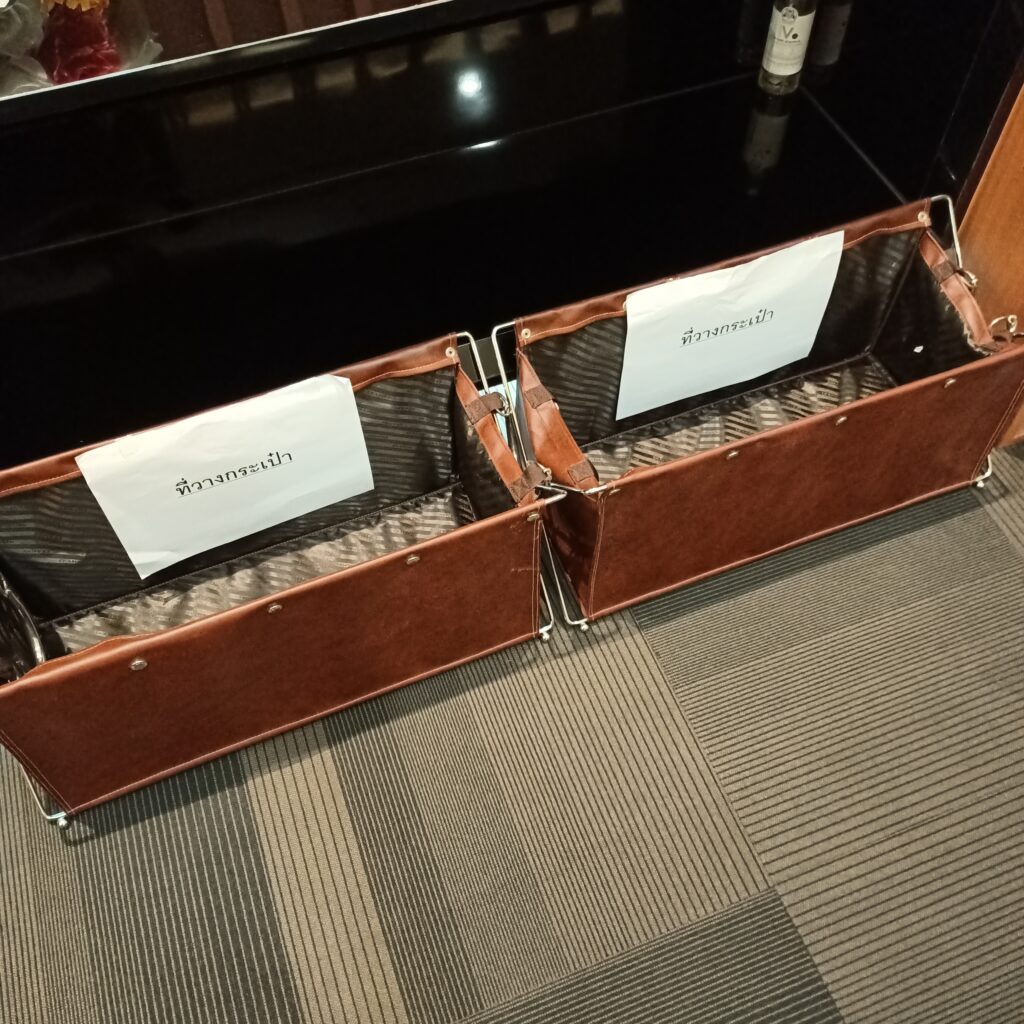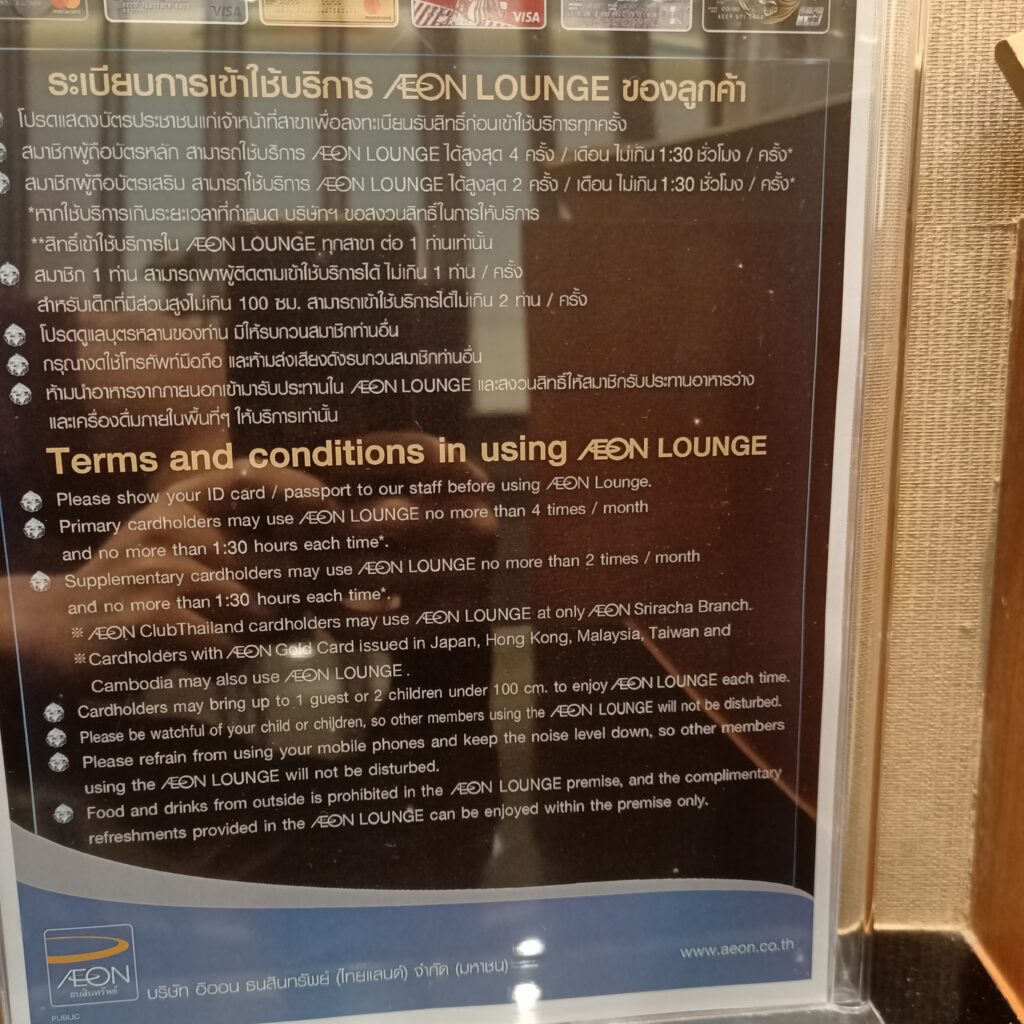 Future Park Rangsit is quite large shopping mall, so having Aeon card allows you to get relaxed during long shopping time. When you have a chance to visit, please try this lounge!
Visit on Oct 2022
Thanks to covid restriction lifting, coffee maker was reinstalled at lounge for you to have hot coffee and tea.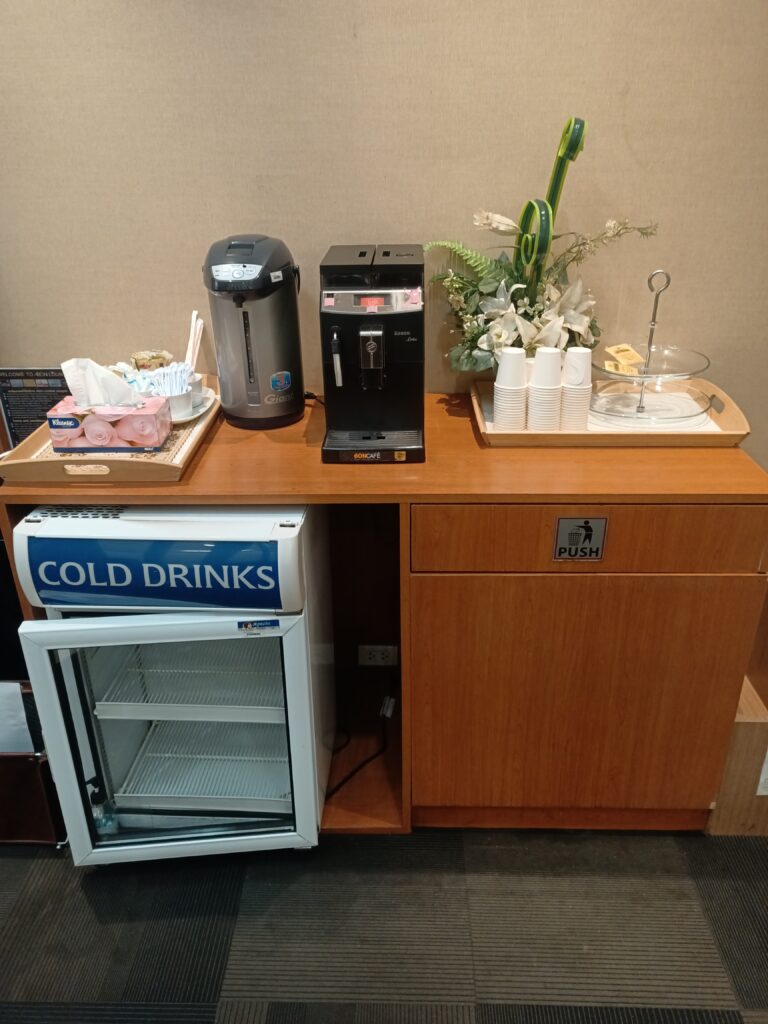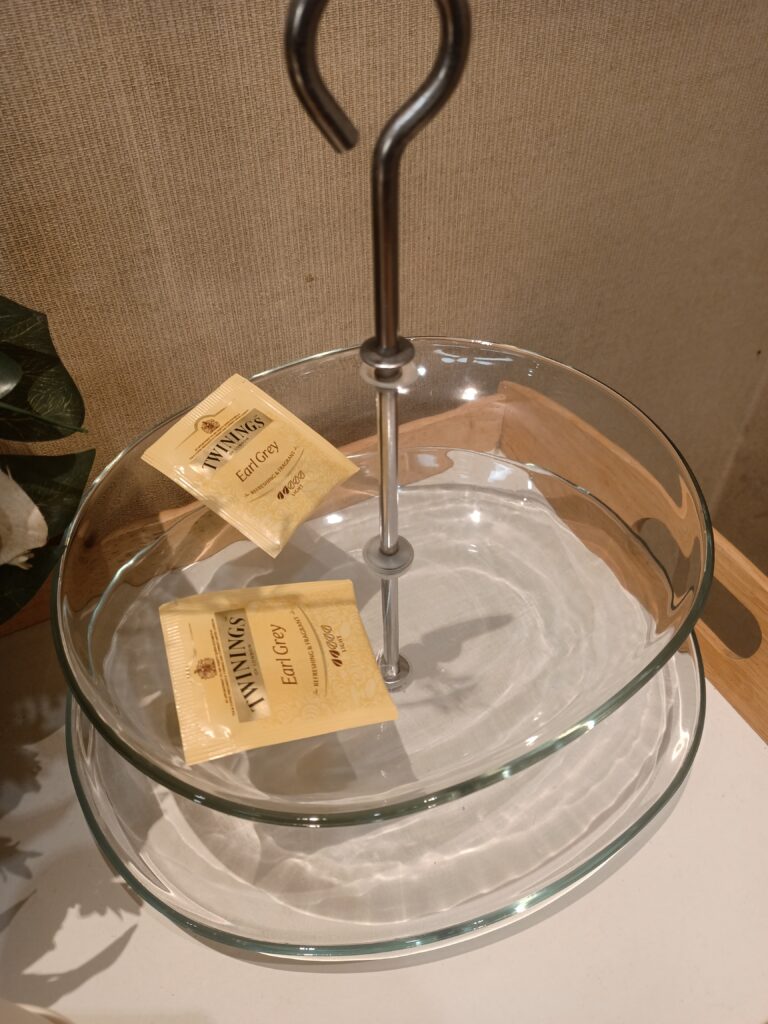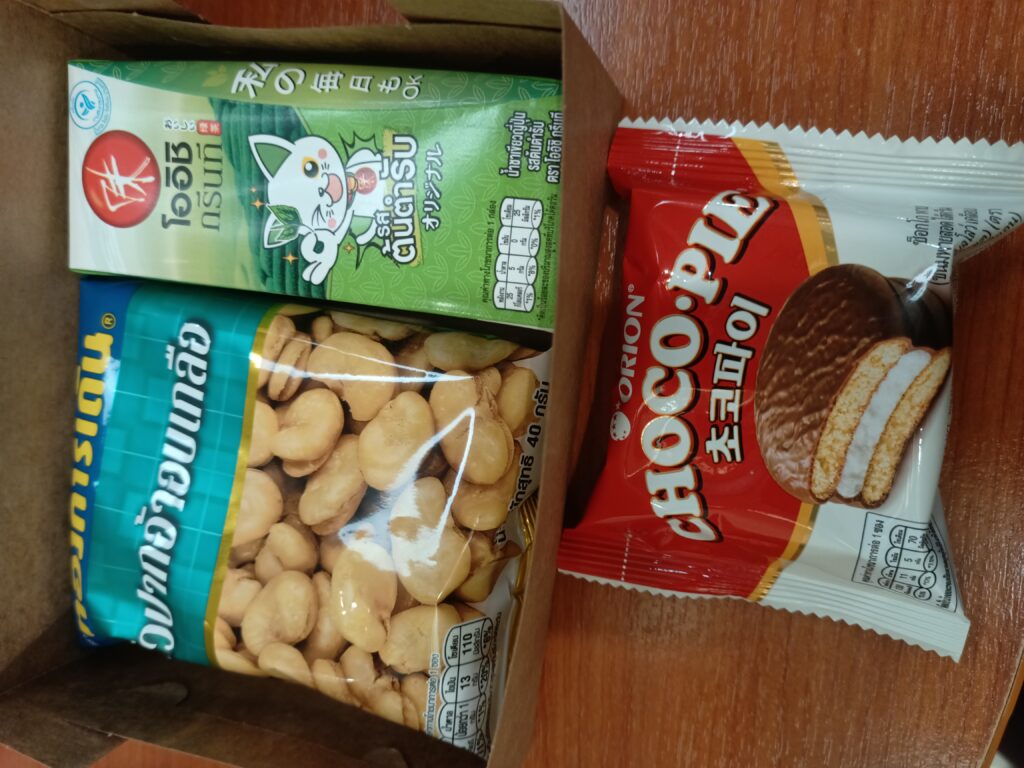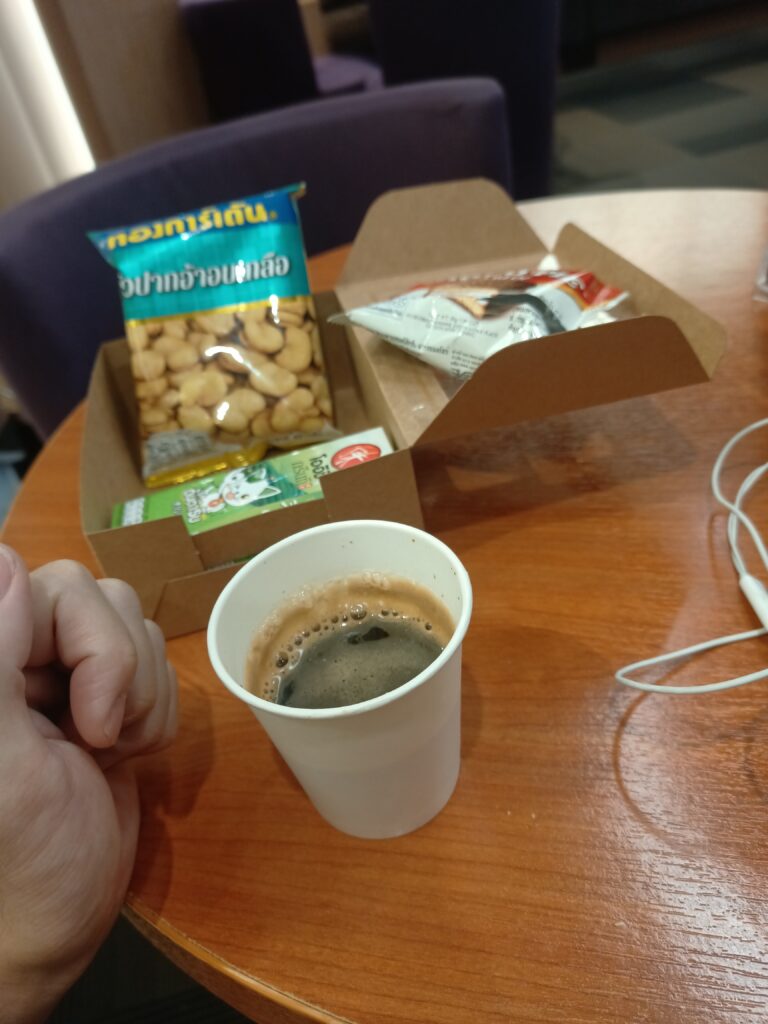 Visit on Mar 2023
Snacks offered recently. Charging port can be found on the floor.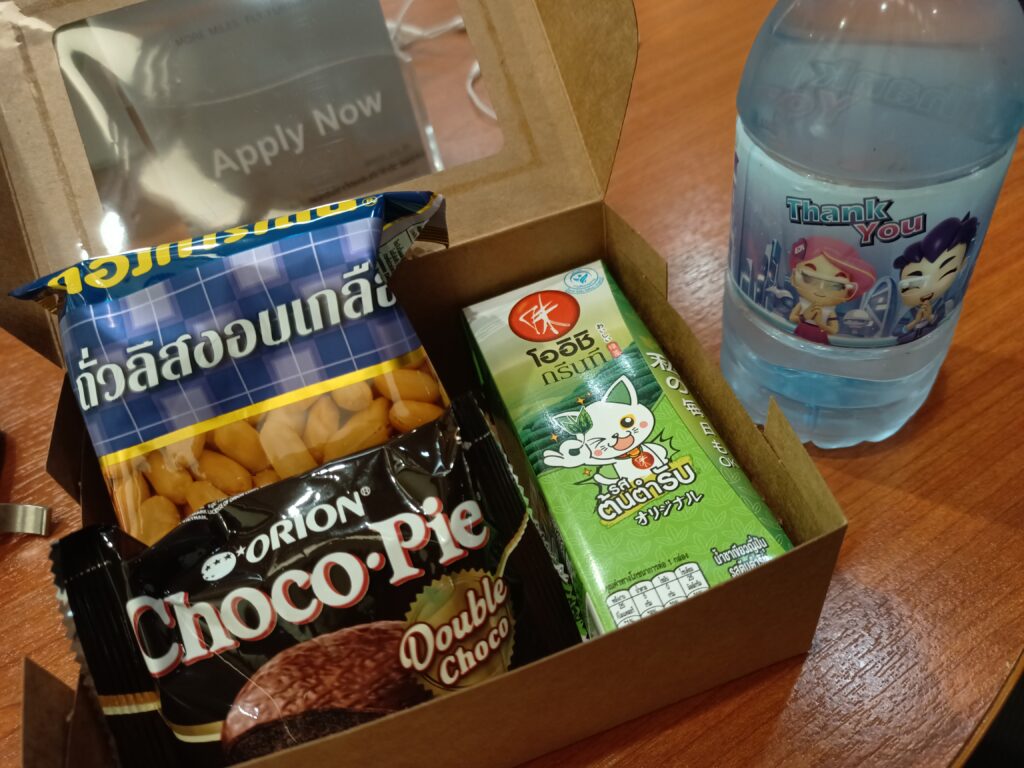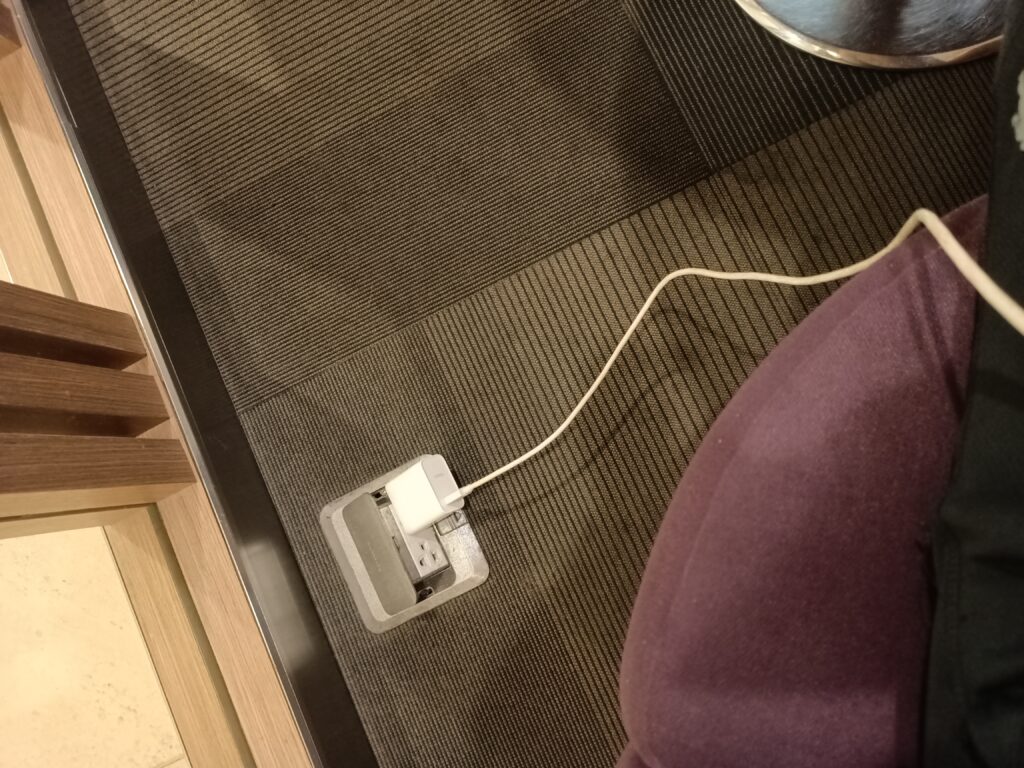 Visit on April 2023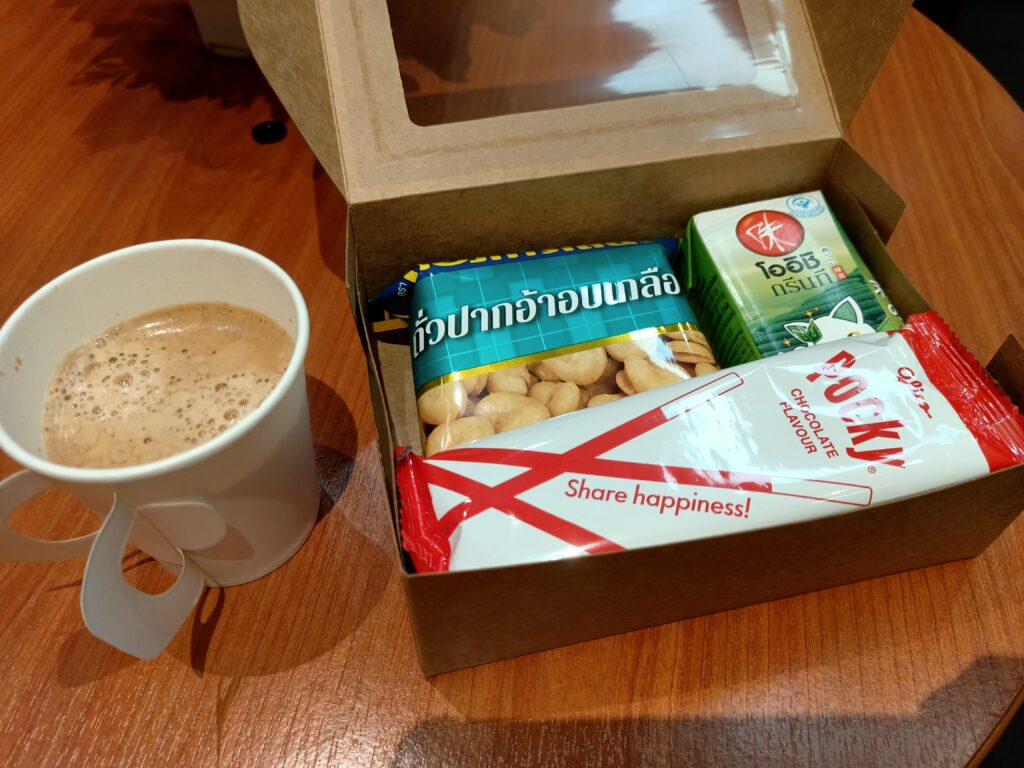 Staff told me that no water available on the day, hehe.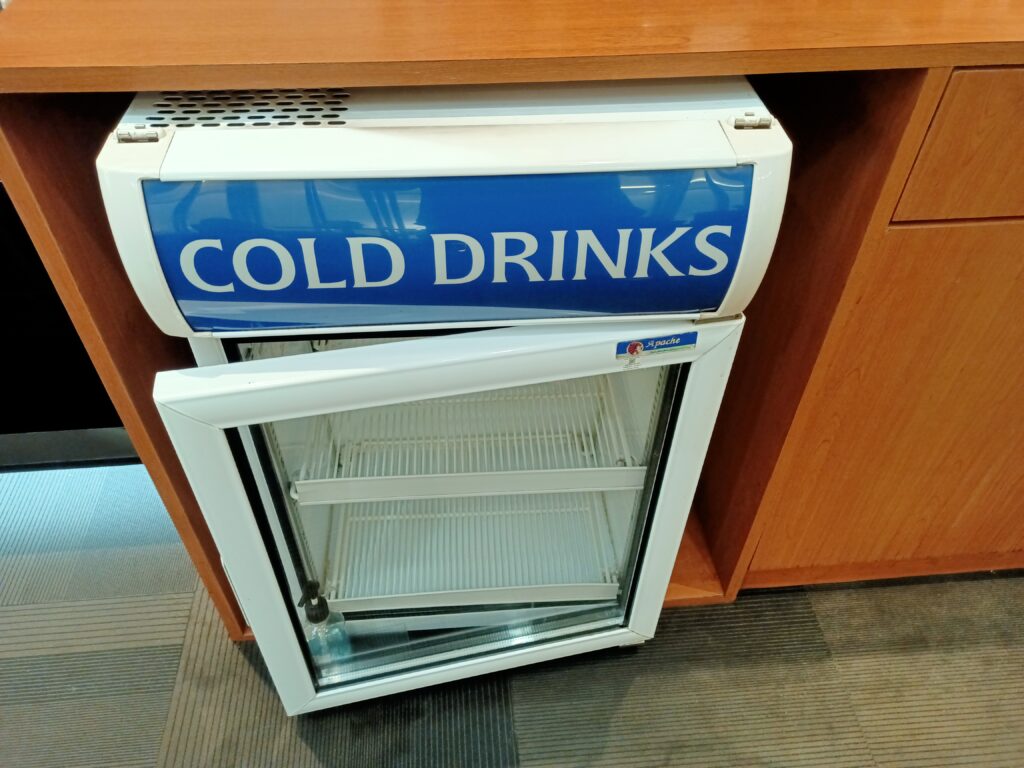 Just noticed that USB anc charging port is installed under armrest of sofa.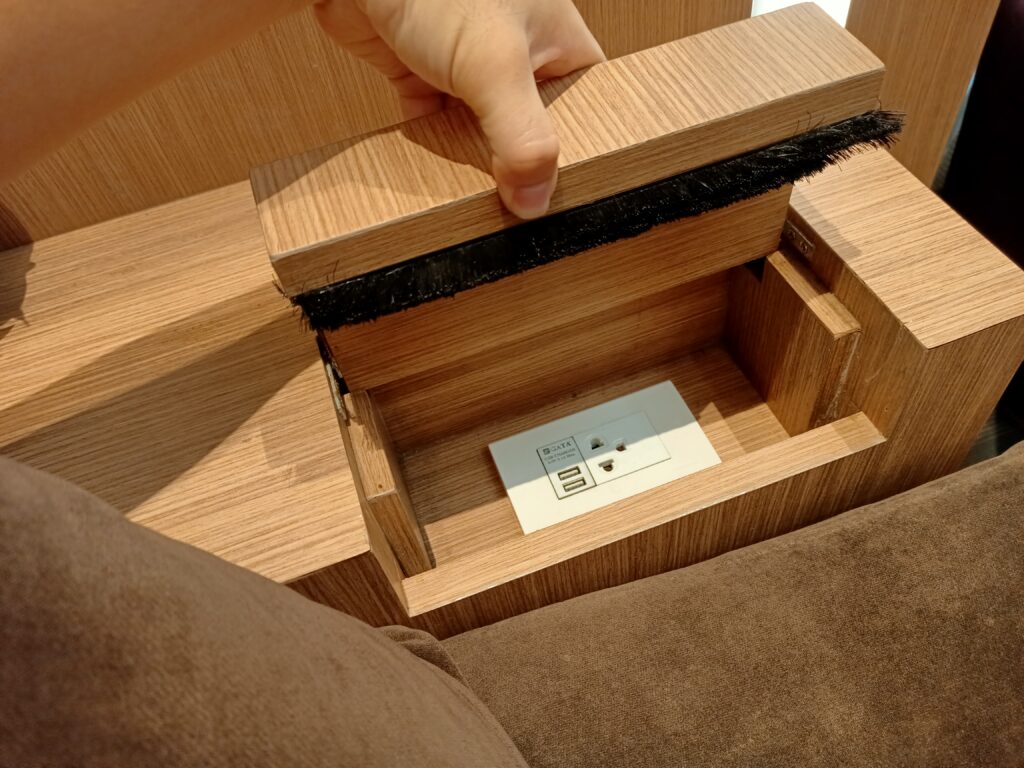 See ya.