One Saturday, June 2022, I came to Aeon lounge at Fashion island, Ram inthra, Bangkok so I will introduce the lounge service.
What is Aeon lounge
Aeon lounge is the place where certain Aeon credit card holder can use to be relaxed enjoying snacks and Wifi connection during shopping in the mall. As of January, 2022, they have 11 locations in all over Thailand.
1. Central World
2. Future Park Rangsit
3. Fashion Island
4. Mega Bangna
5. CentralPlaza WestGate
6. CentralPlaza Pinklao
7. CentralPlaza Rayong
8. CentralPlaza Udonthani
9. CentralPlaza Khonkaen
10. CentralFestival Hatyai
11. Central Phuket Festival
*Just noticed that CentralPlaza WestGate is no longer listed as of 19th July, 2022.
Terms and conditions in using AEON Lounge
Special Privilege for Members AEON Credit Card AEON Royal Orchid Plus World MasterCard  AEON Royal Orchid Plus Platinum Card AEON Gold Card AEON Wellness Plat...
Applicable credit card to use
Below is the list of credit card that will allow you to access to the lounge area. You also need to show ID such as Passport, Driver's license etc to enter.
AEON Royal Orchid Plus World MasterCard
AEON Royal Orchid Plus Platinum Card
AEON Gold Card
VISA Olympic Themed Card Issued by AEON
AEON J-Premier Platinum Card
AEON Union Pay Platinum Card
I have Aeon Gold card which is annual fee free for life so I recommend readers get one of them to enjoy various benefit not only access to lounge service but also discount coupon for McDonald's, Shoppe, Maxvalue etc. You can refer to below link to know full details of benefit of Aeon card.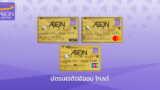 AEON Gold Card - Credit Card | AEON Thana Sinsap
Special Apply online today Waive annual fee for card period and  Get Premium offer Maximum 6,390 THB.*1 December 2022 - 28 February 2023
How to go to Fashion Island
Fashion Island is quite far from central area of Bangkok, you can take bus No. 501 from Sukhumvit road, or No. 71 from Ekkamai will e be the choice but it takes more than an hour to reach. This time, I took BTS to Wat phra sri mahathat station then took bus to Fashion Island. Bus No. 26 or 520 will go directly to the mall but I made mistake to take No. 96 haha so I dropped the bus on the way then walked under terrible hot sun for 2 km.
Pink line train is under construction, opening on 2023. Below is the station just in front of Fashion Island, once opened, it will be easier to come here from BTS or yellow line connected.
It is very good now, Bangkok is more and more convenient for go around anywhere by train especially for those who has no car like me! haha.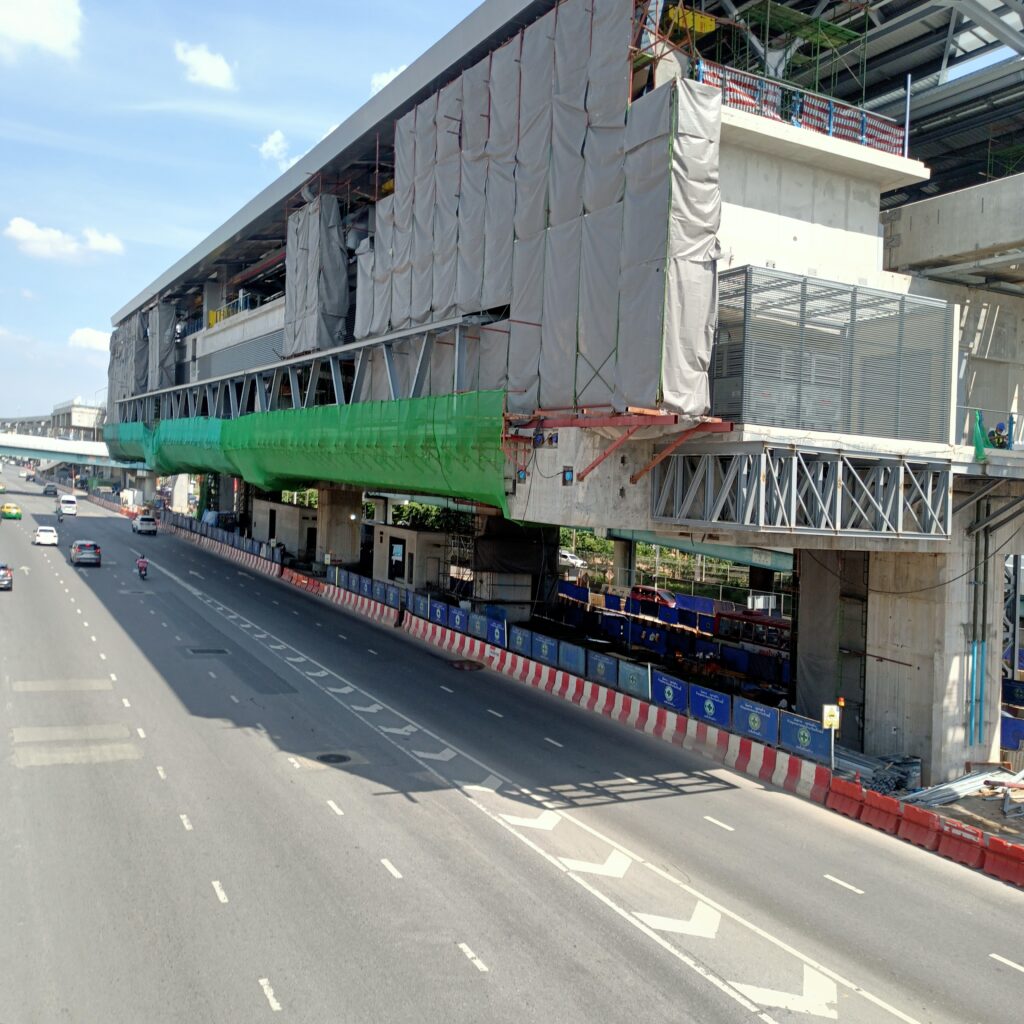 Main entrance of Fashion Island!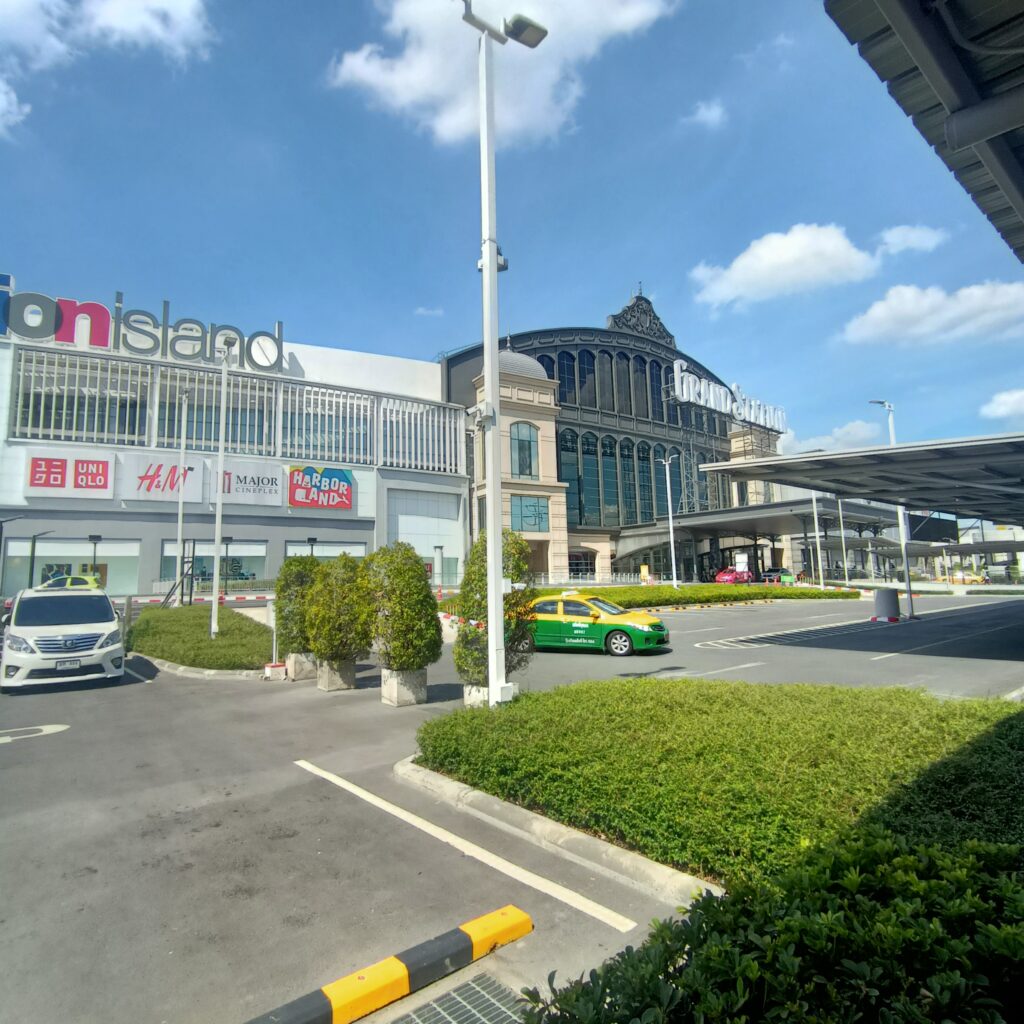 Entering from main entrance, just turn left side then walk down to B floor.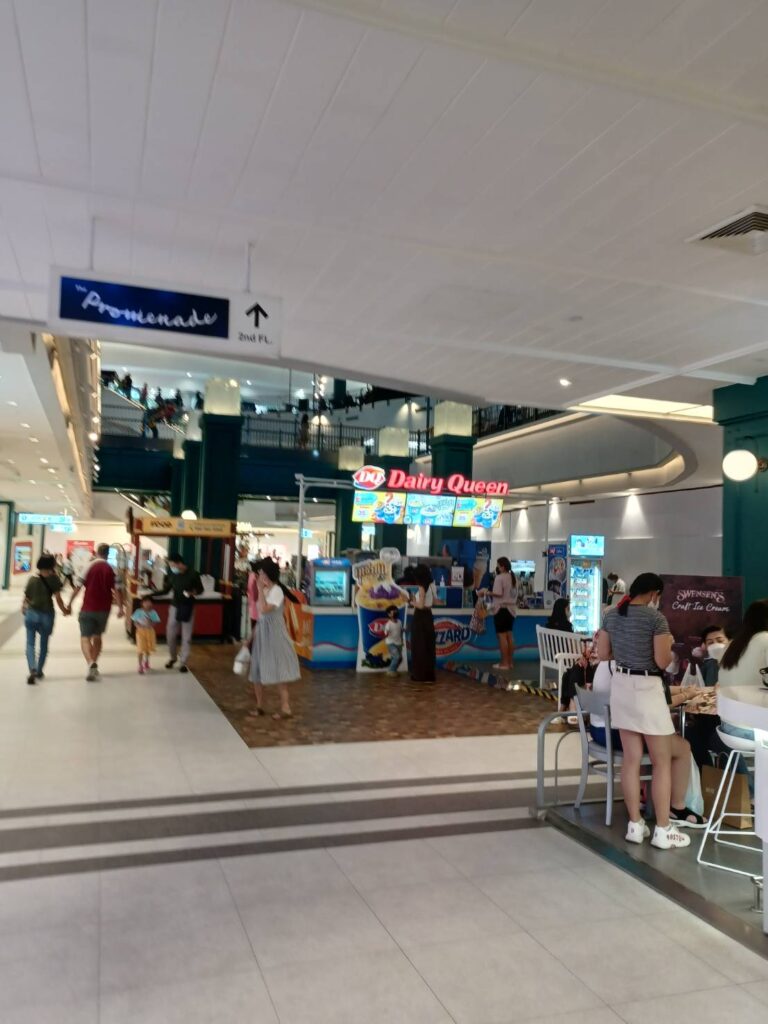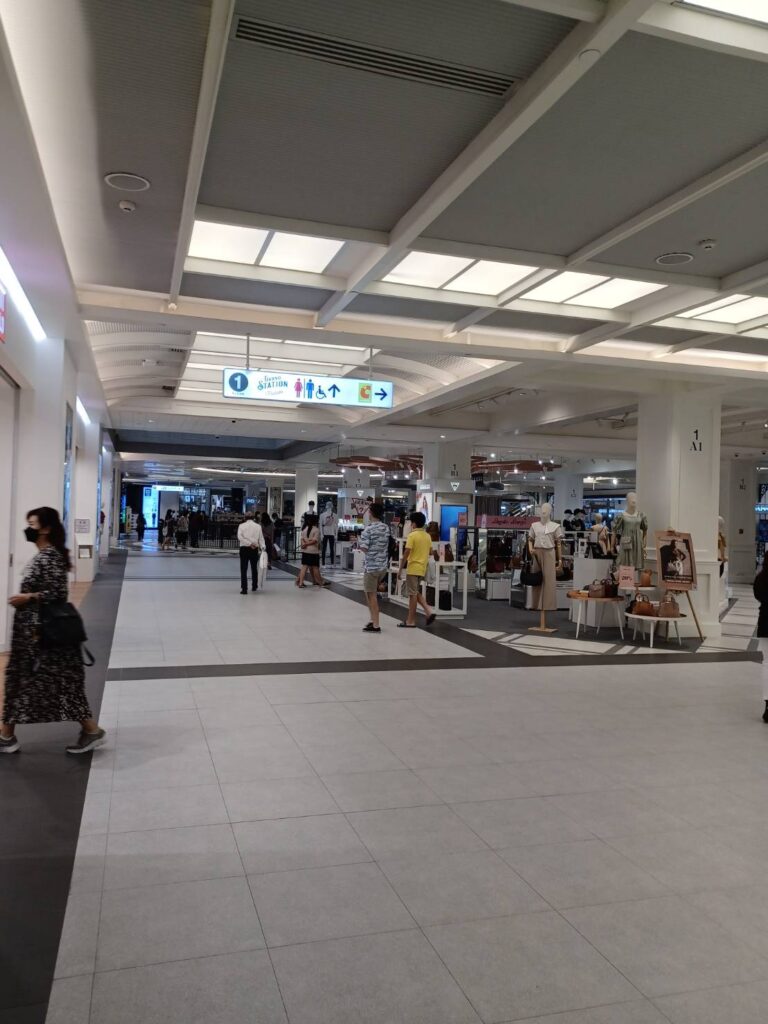 Going down to B floor.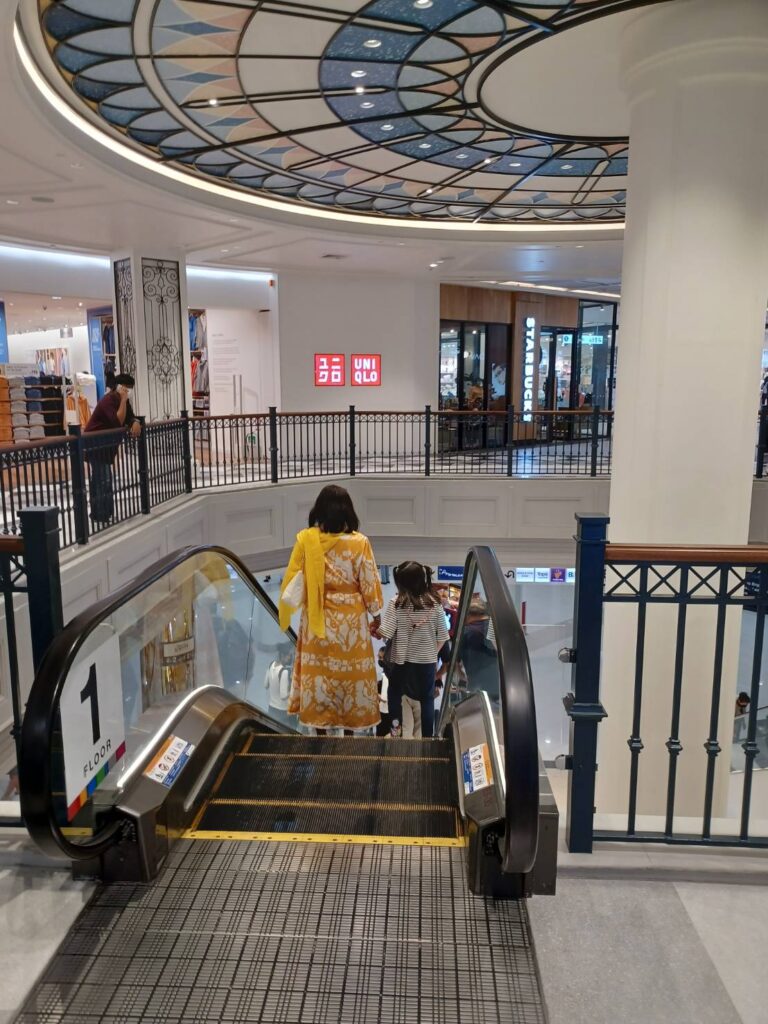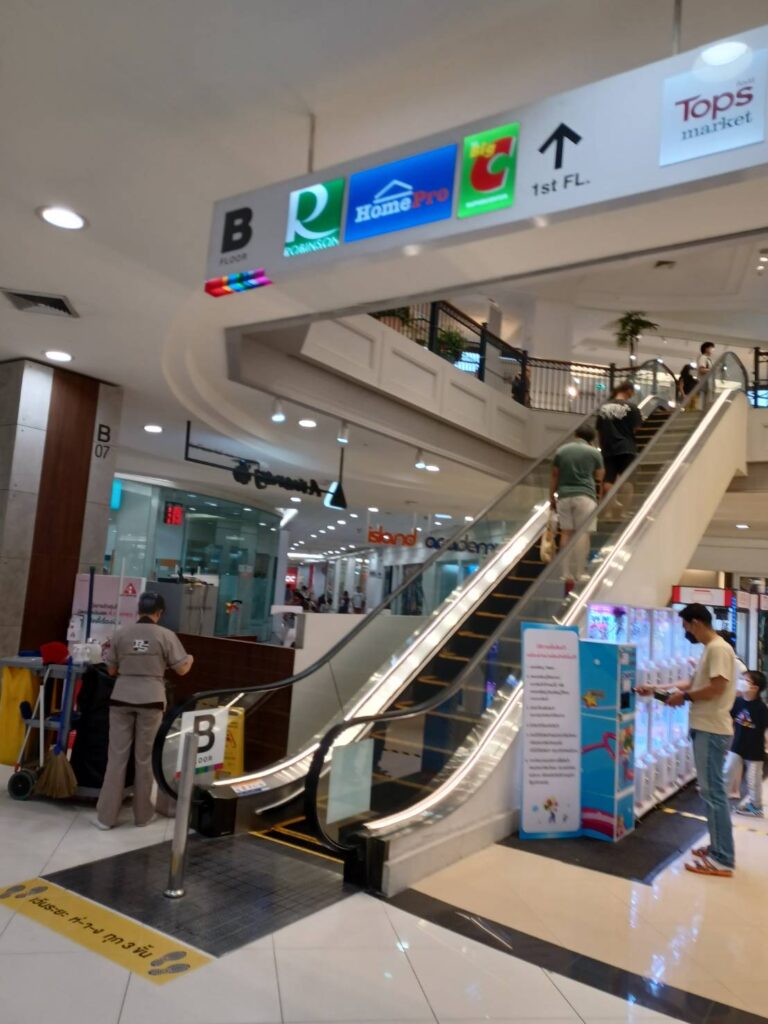 Here comes Aeon Thana sinsap branch!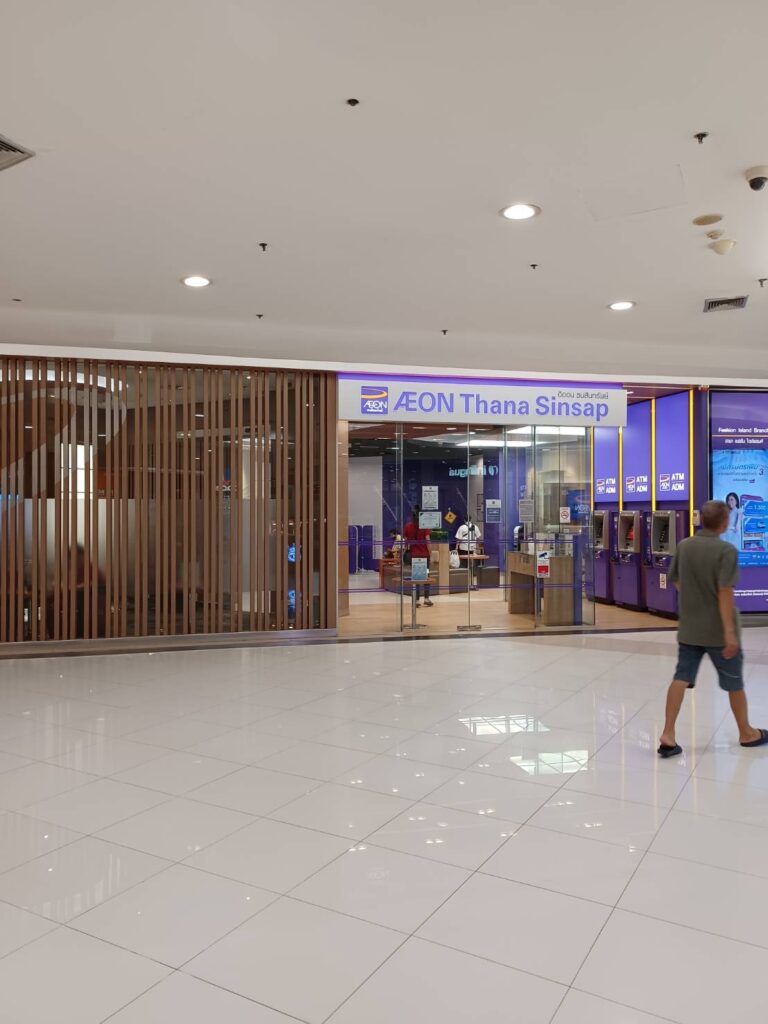 This time, lounge already reached to max occupancy 4 pax so I cannot enter inside, I was asked to wait in bank area. Guys at lounge were using laptop so almost quite entering since they takes time more. For me I had appointment with my officemate around here so I just decided to wait for few minutes.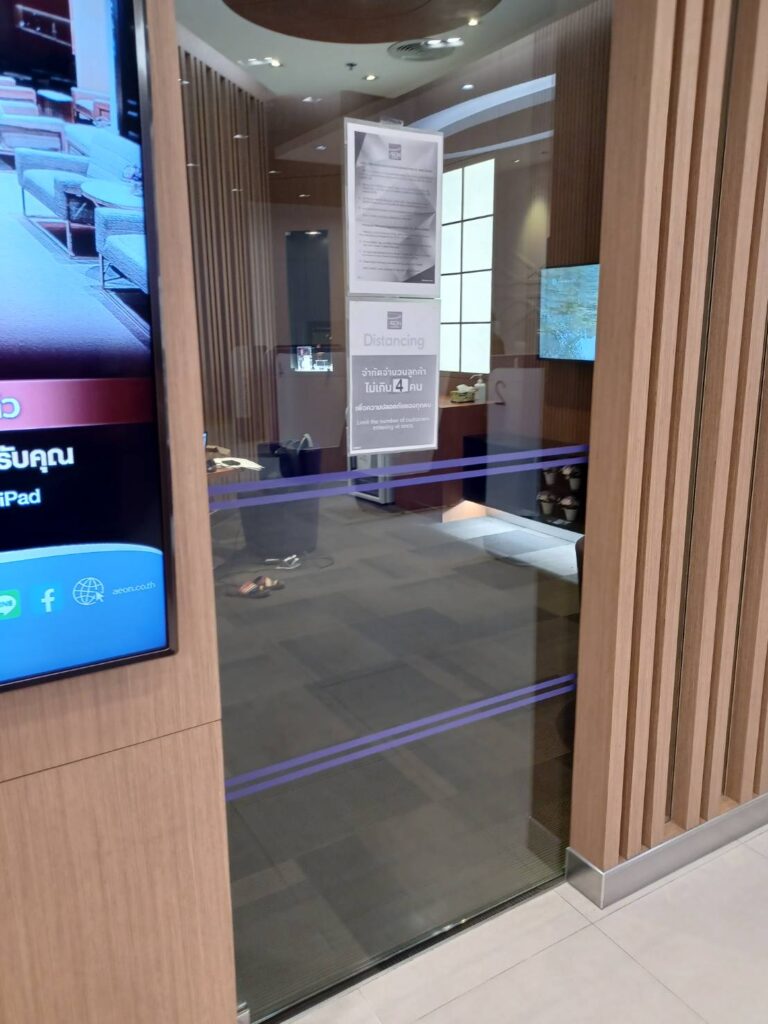 I was waiting for my turn, so kindly, staff brought me food box and water. She also asked me to check my passport to verify the eligibility.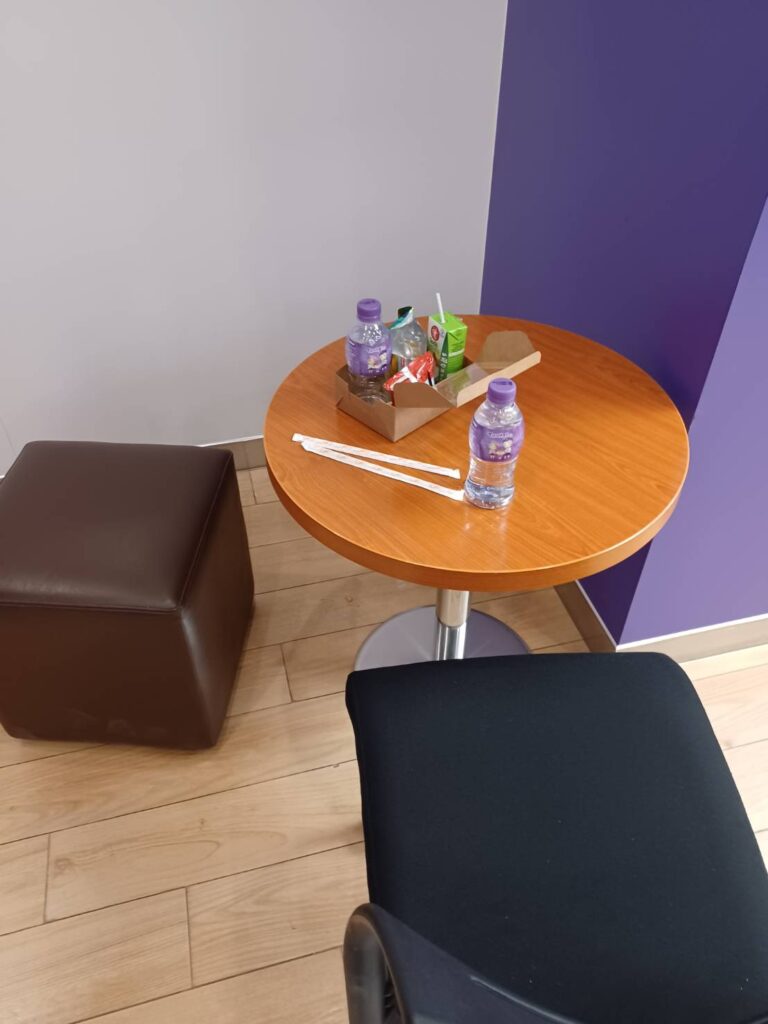 Here is the food box and 2 drinks I got. Maybe staff thought that I was sooo thirsty since I walked outside for 30 minutes before I reach, 555.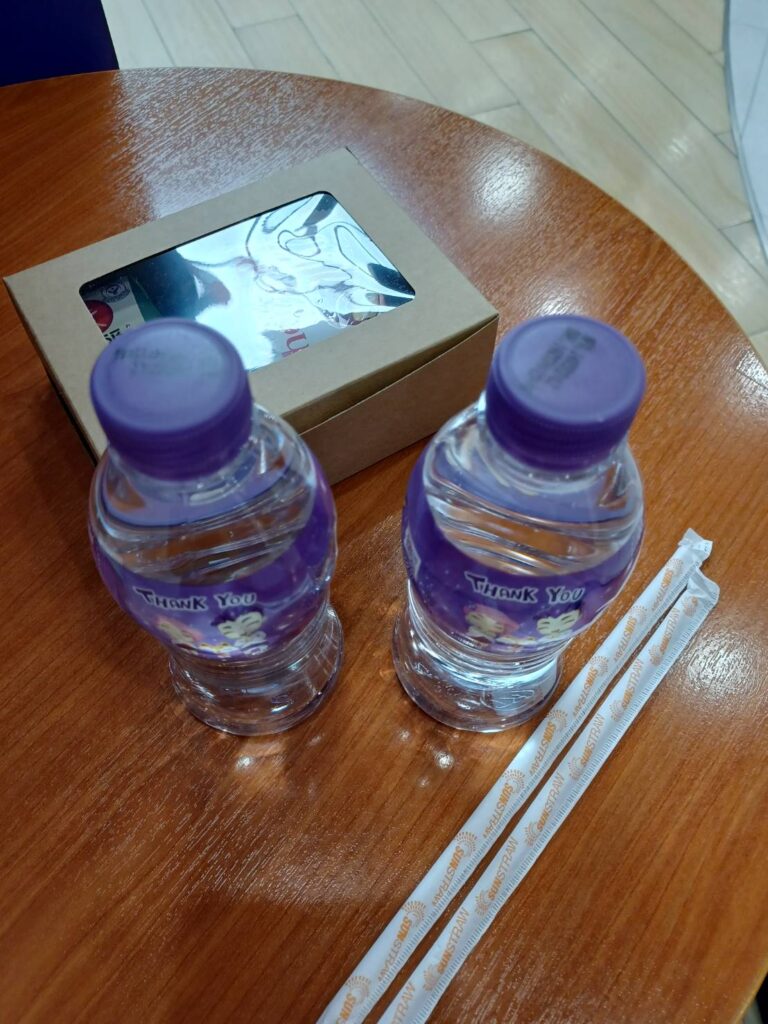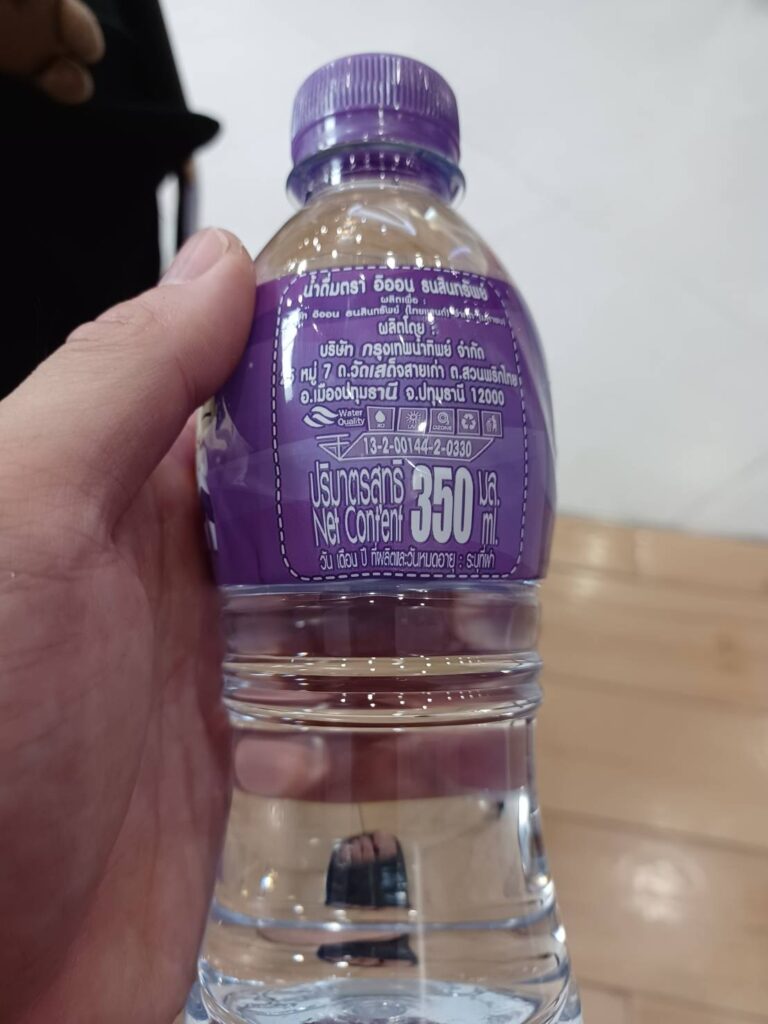 Inside box, I got Choco pie, nuts and green tea drink each.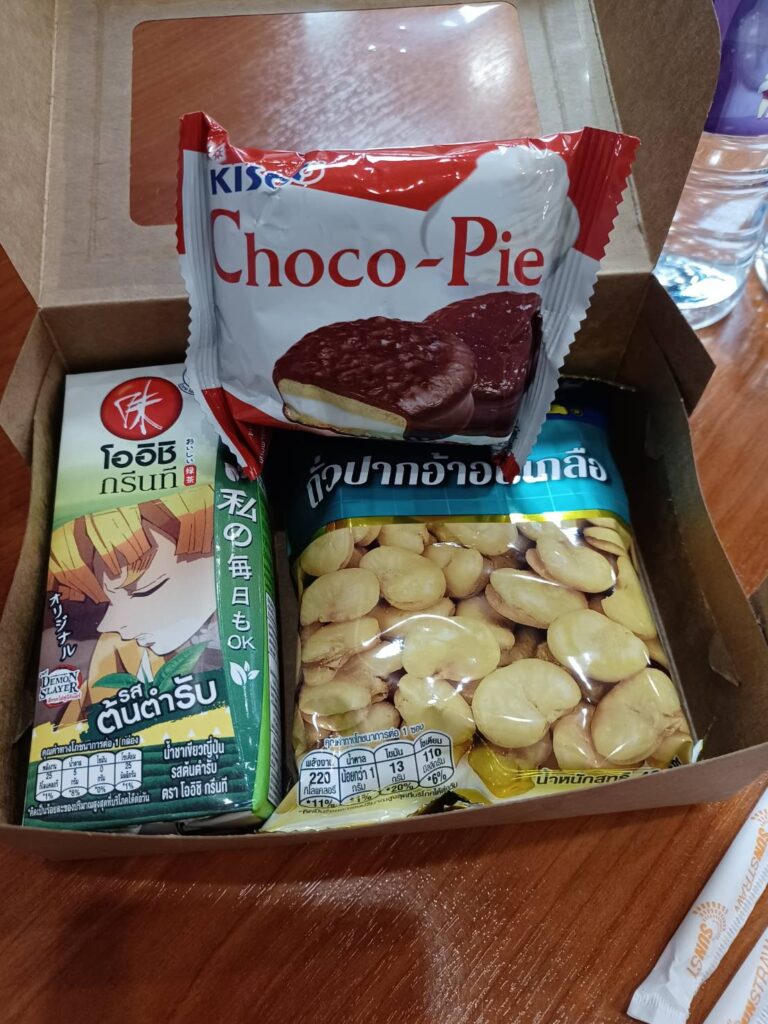 Green tea package is demon slayer collaborated. The movie has huge fud in last year in all over the world, in Thailand too.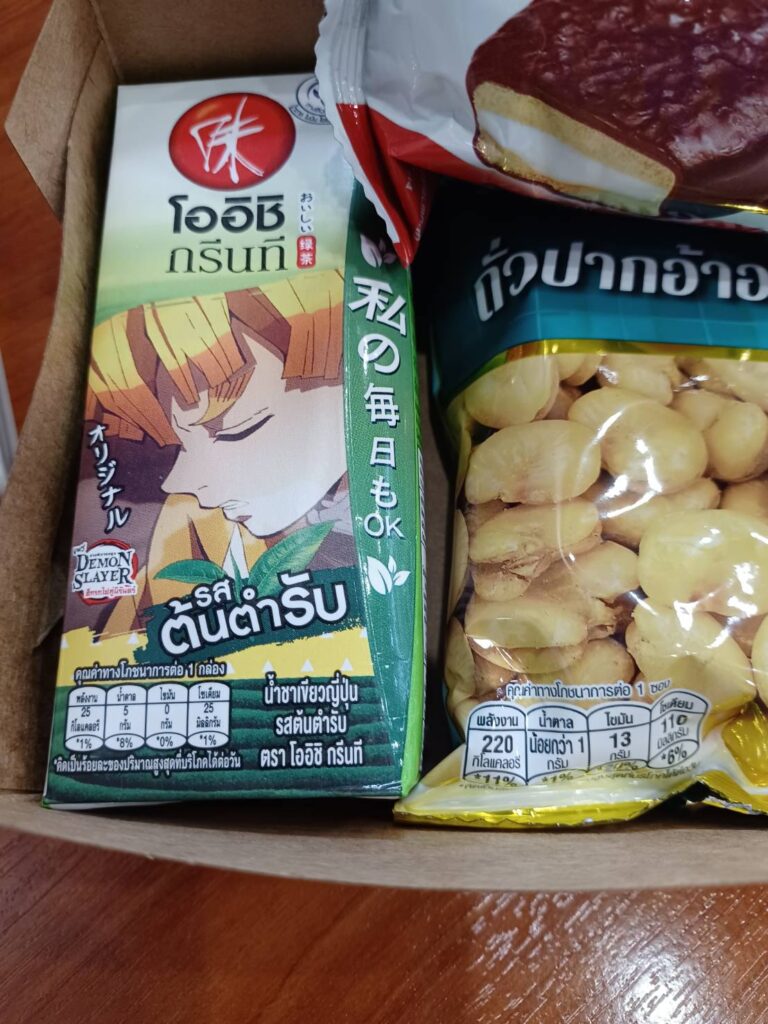 While having some snack, I just look around bank areas inside.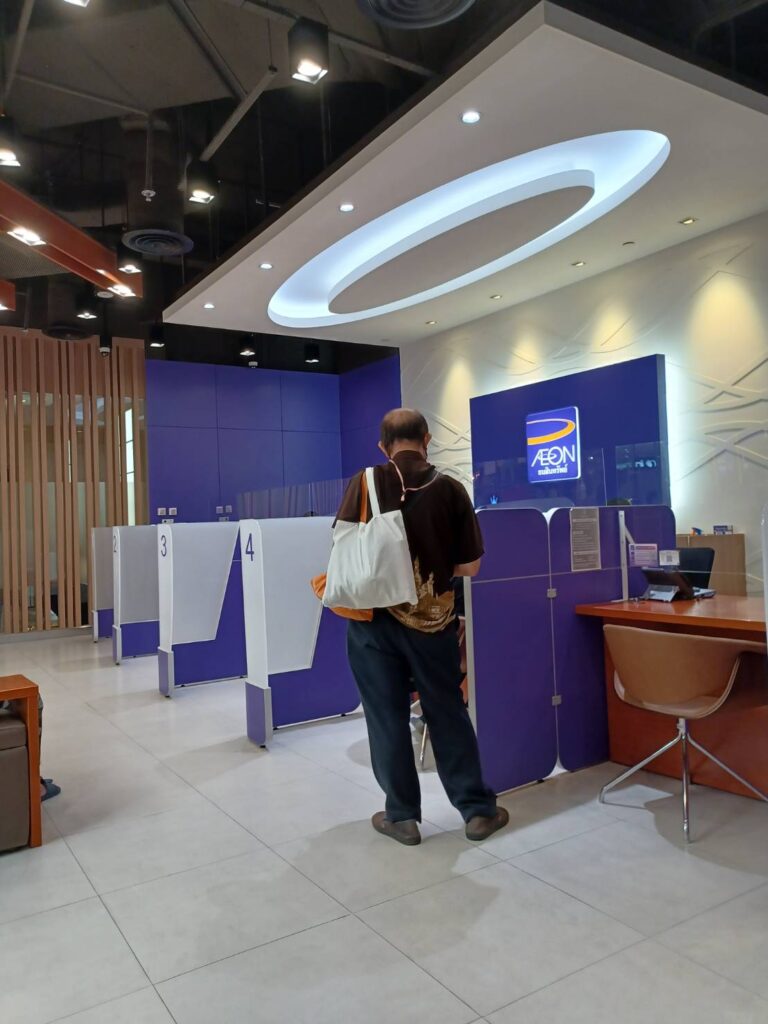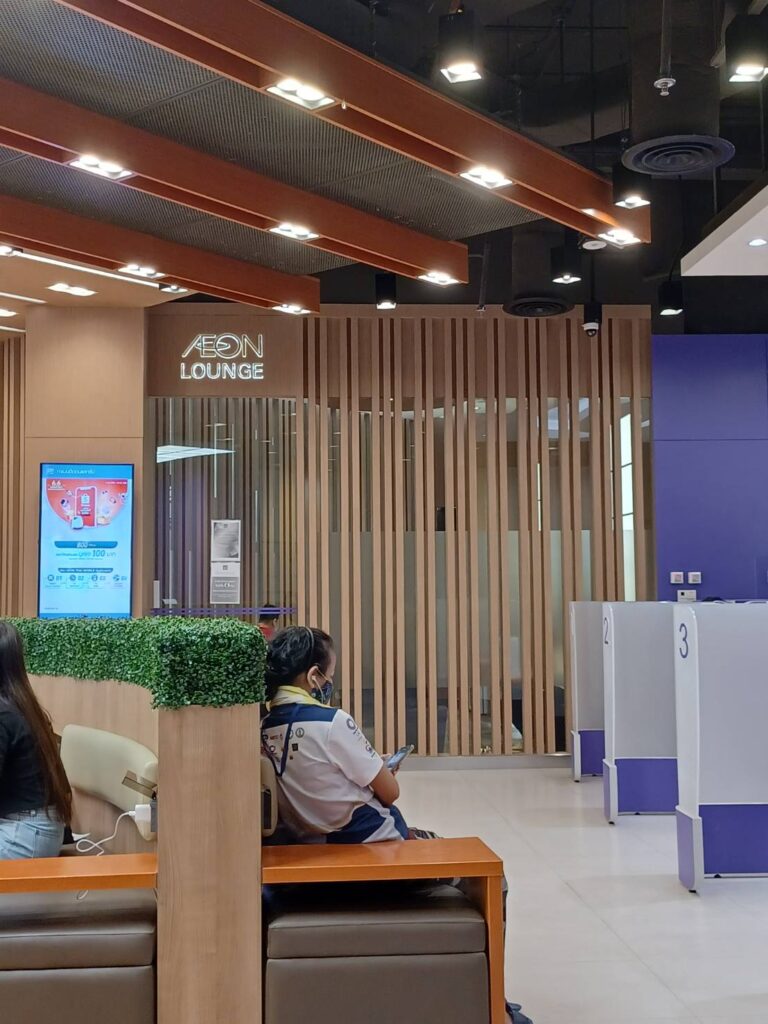 OK! That's all for my experience in Aeon lounge Fashion Island. Unfortunately, I was not allowed to enter the lounge area but thanks to great hospitality of staff there, I could have some snacks at least.
For general rules of lounge and other lounge information, please check my blog post.
See ya!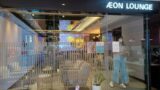 AEON Lounge at Central World
One Saturday, in January, 2022, I came to Central world to buy shoes. During shopping time, I dropped by Aeon Thana Sins...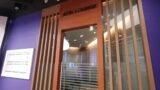 Aeon lounge at Central Festival Hatyai
During preparation time for bodybuilding competition at Central Festival Hat Yai on January, 2022. I found Aeon Bank nea...
Nov 2022 visit
I came back to the lounge on November  2022. This time, I came early morning when the bank opens at 11am, I could manage to take picture inside the lounge.