After checked in the hotel in Buriram, I came to Chang arena (Sanam Chang) to watch opening game of Thai football league division 1. Chang arena is one of most beautiful football stadium in Thailand, which is used as home stadium by Buriram United F.C.
Location of Chang arena
Chang arena is located south from the center of city around 4km away. Motor bike is available from train station, one driver offered 150THB from station to stadium as he said standard price. However I recommend you use grab apps to go to stadium I used back and forth trip from my hotel in city center. The fare was only 49 THB and 52 THB per way. If you are in group, you can use grab car which showed 130 THB per way when I checked the apps.
Chang area one of (or best of) best and beautiful football stadium in Thailand! Stadium is also known as Thunder castle for fans.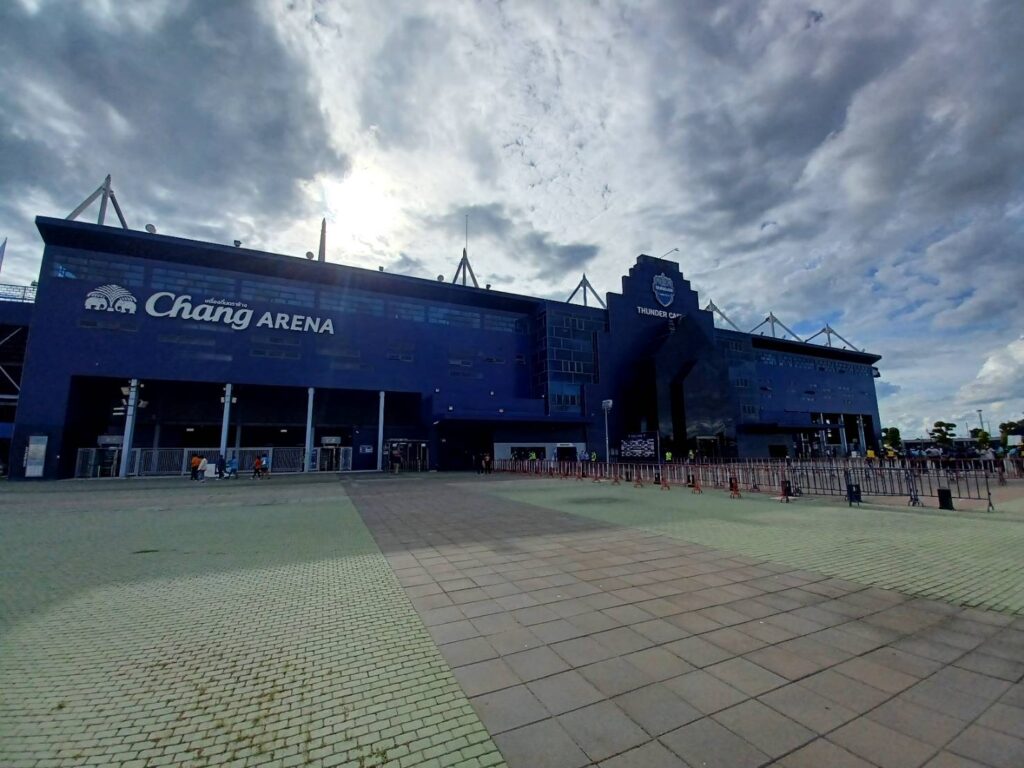 Ticket counter is next of main (VIP) entrance. Prior to the match it was announced that ticket is to be sold on Sep 3 but it didn't mentioned they sell also on match day. So I was worried I may not buy the ticket but well it was unnecessary anxiety, I could buy ticket at main stand for 200 THB.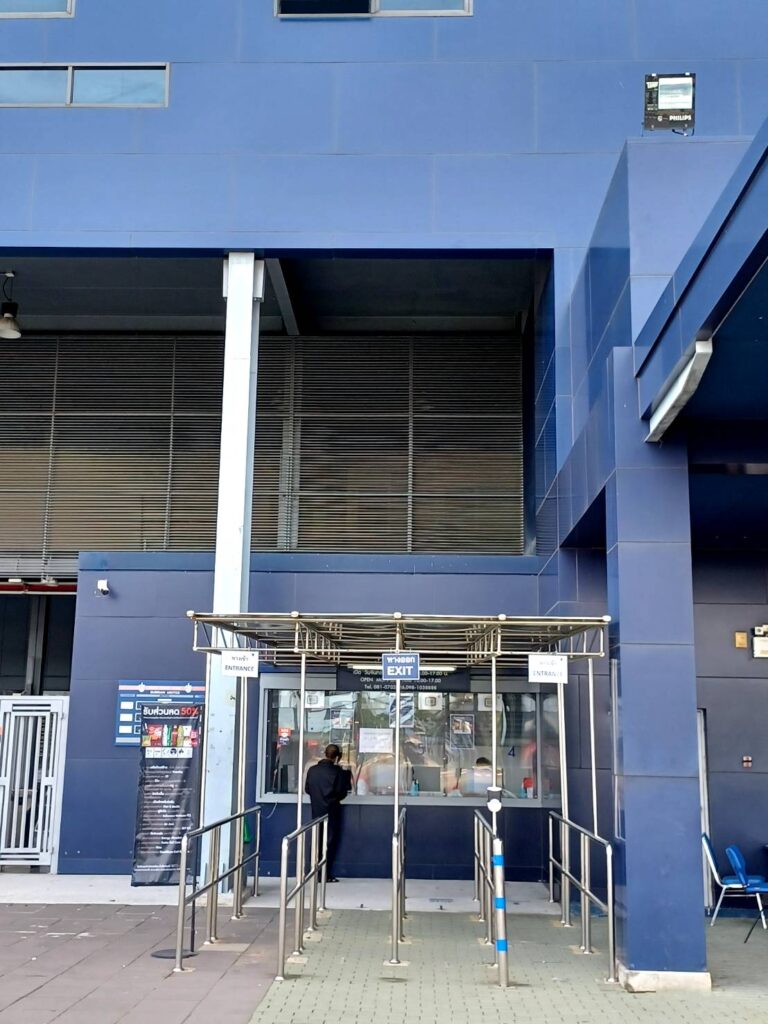 To purchase (and enter the stadium), you will be in need of ticket, ID and vaccination record. If you are not vaccinated, you even cannot purchase the ticket.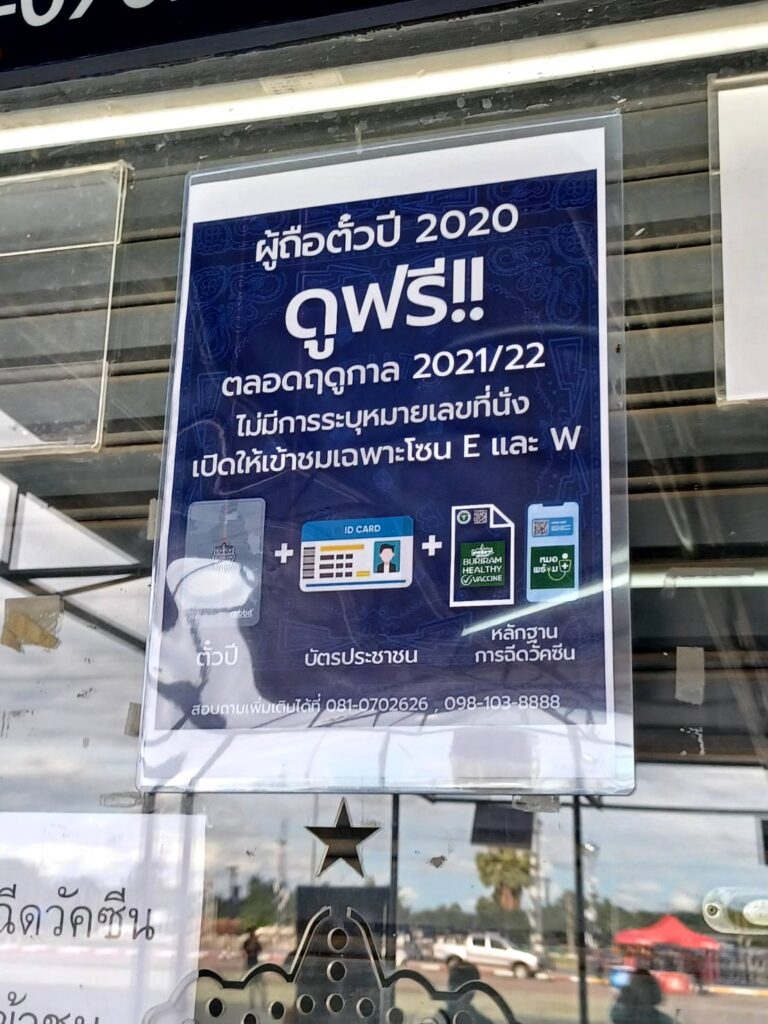 Ticket is sold only 8,000 for the game, this is to compliant to Covid control measure to limit 25% of maximum capacity in sports venue to make space for social distancing. Sports event in Buriram can welcome audience as this while any sports events in dark red zoning areas including Bangkok, are not allowed to accommodate the fans in stadiums.
Ticket range is from 120 THB to 600 THB as in the table below but actually back stand (both goal side) is closed and 600 THB seat is not sold. I purchased A3 category, 200 THB ticket.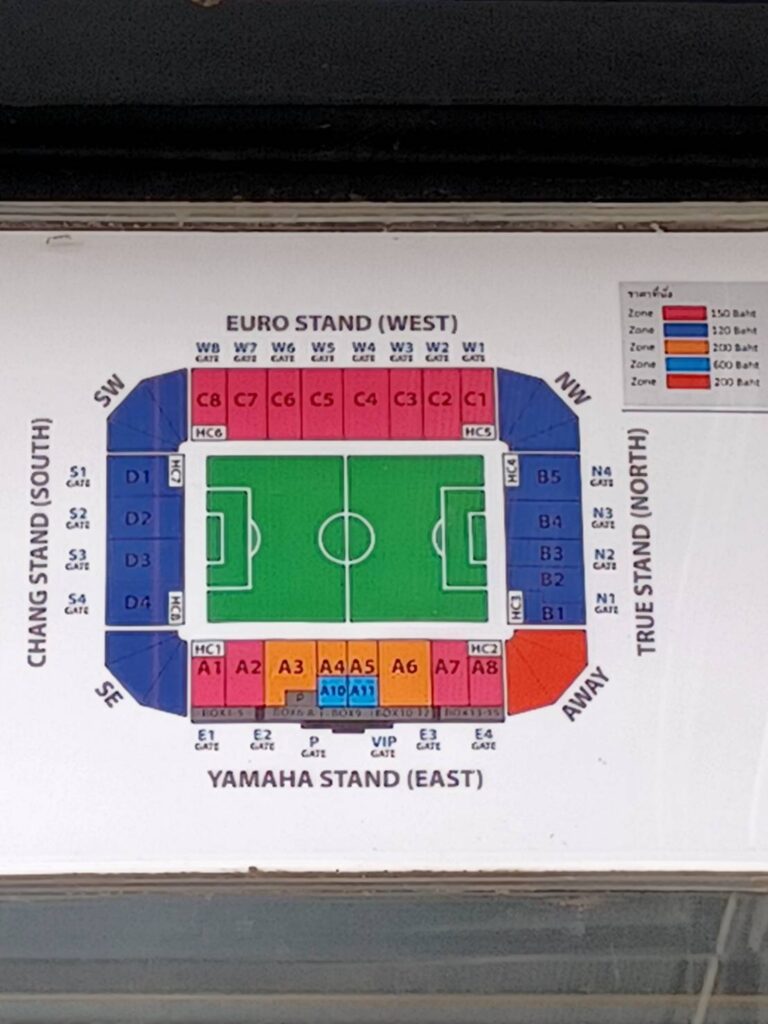 You can purchase food at Seven eleven, KFC or McDonald's near stadium but you cannot bring food and drinks at all inside the stadium. Normally I see street food vendors during football match day but in Buriram, I didn't see them around stadium. Wondering it may not be allowed. Not sure though.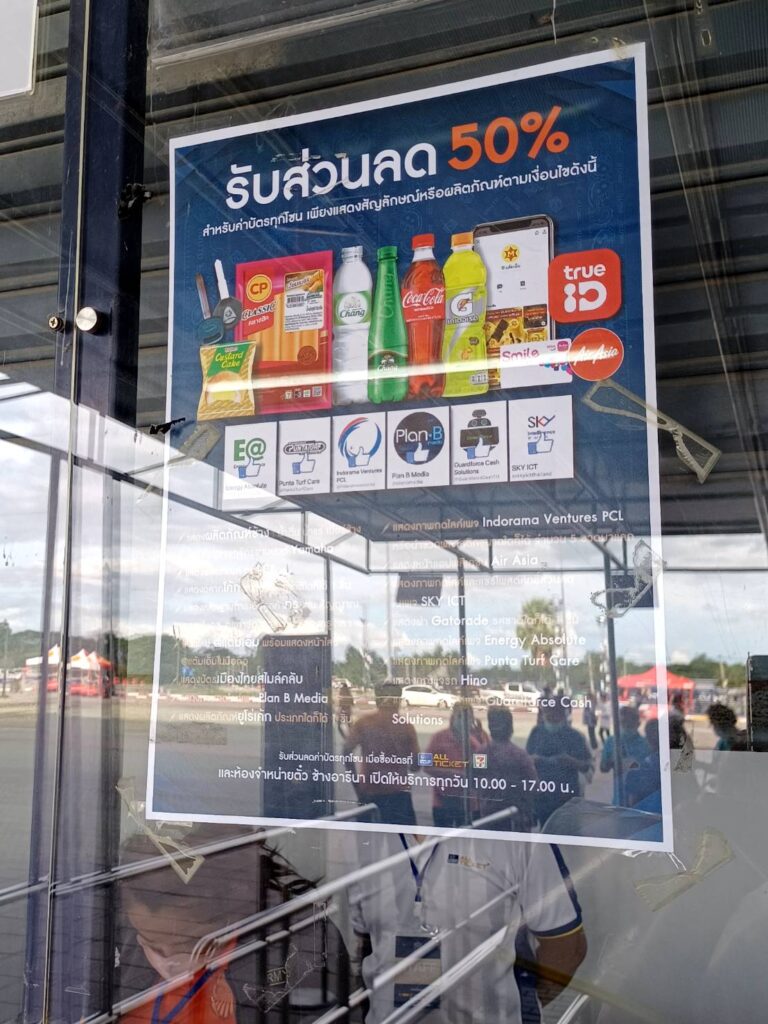 Ticket is just a printed paper. It mentioned that the seat No. is not specified so you can use seat freely as log as in your area, such as A3 area.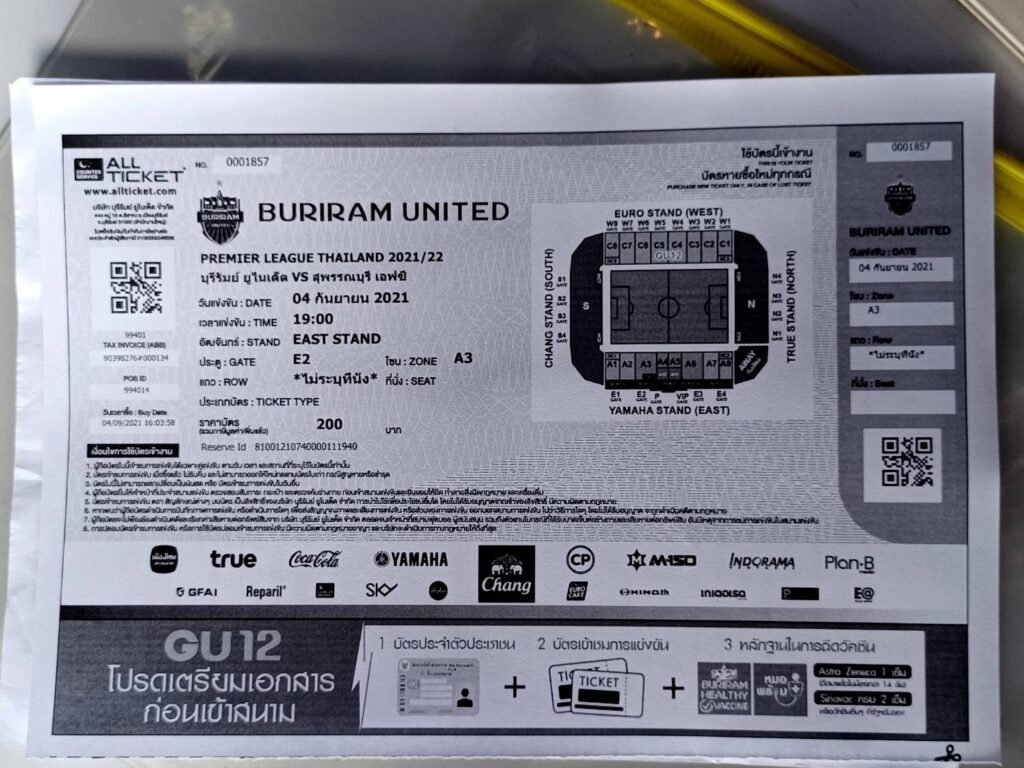 Match starts from 19:00 pm.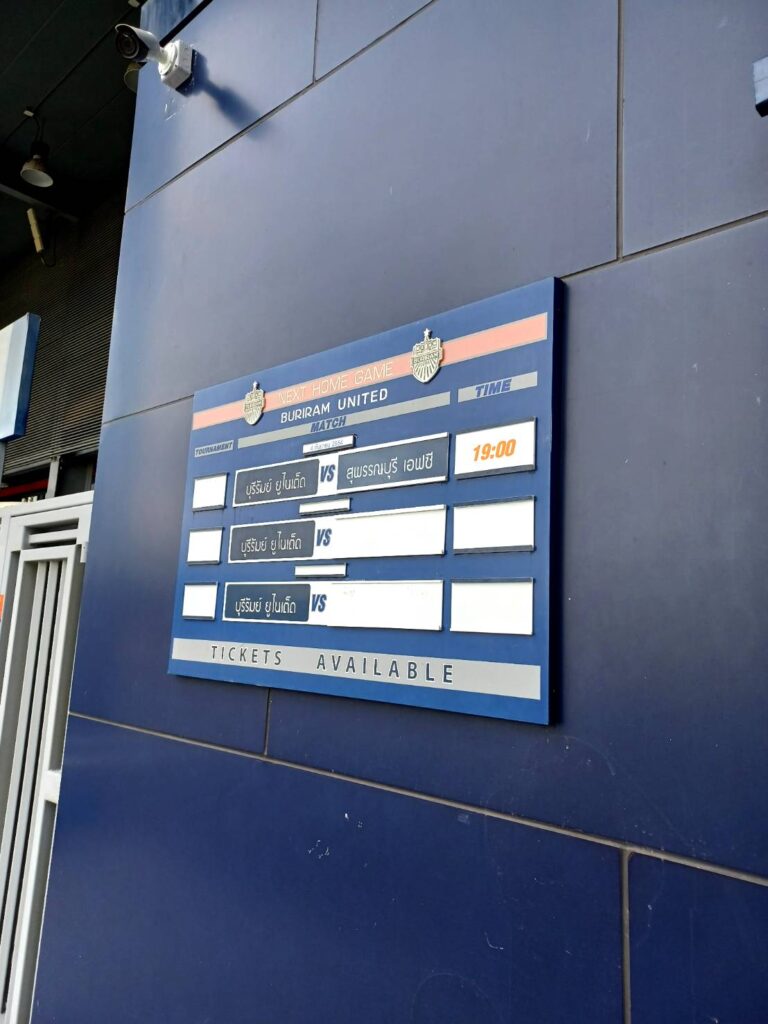 For latest update of ticket information, you can check by official Facebook page.
BURIRAM UNITED
BURIRAM UNITED、Muang Buriram, Buriram, Thailand - 「いいね!」1,934,962件 · 7,972人が話題にしています - Buriram United Fanpage พูดคุยสบาย ๆ เฮฮา สาระ ตามสไตล์ GU12 ระบบจะบล็อกคำ...
Walk around stadium before match starts
Hmm, what is this? Looks like online gaming studio but closed.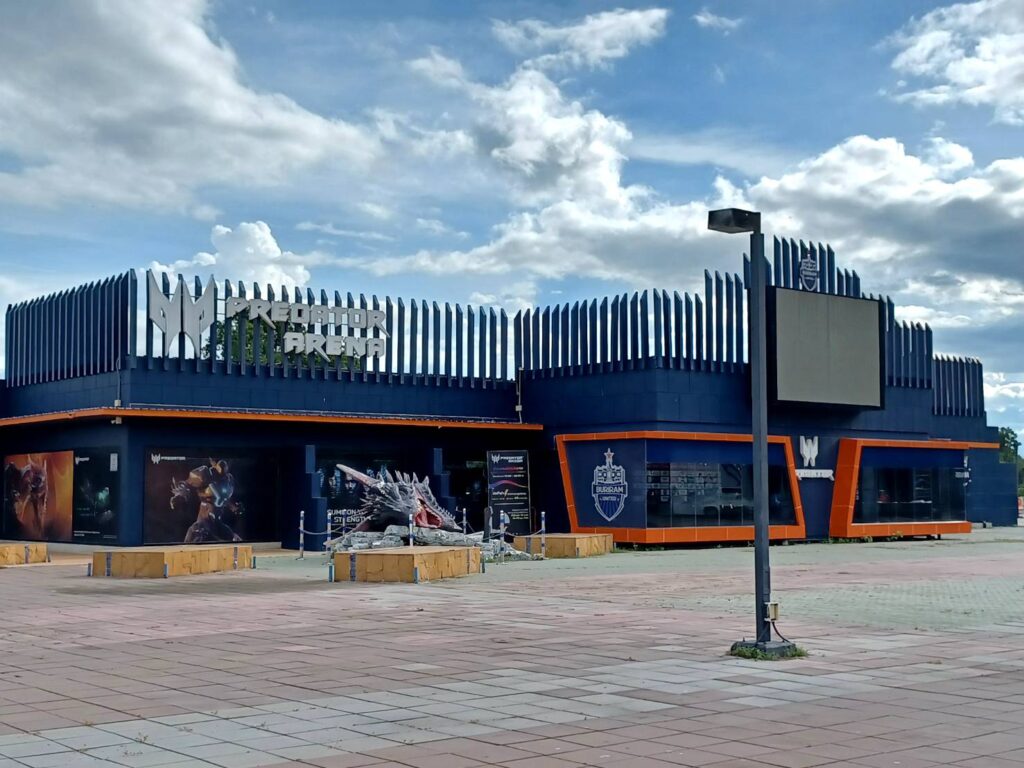 Team shop left side of stadium, I will look into the inside later.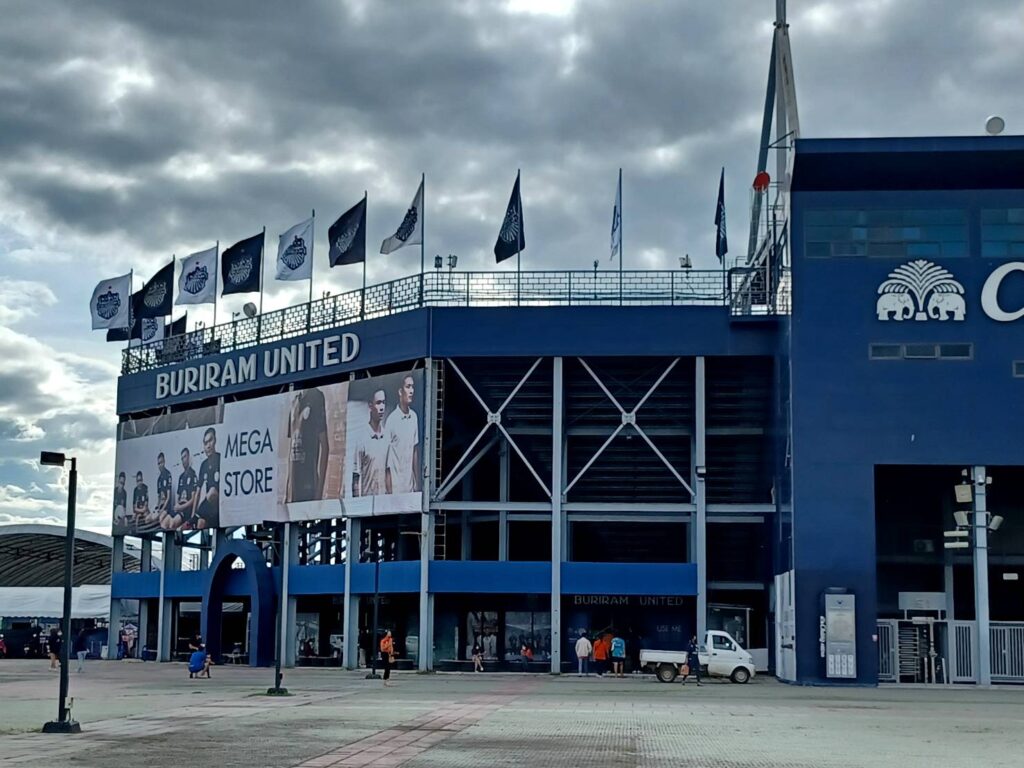 There is volley ball and basket ball coat in front of Chang arena.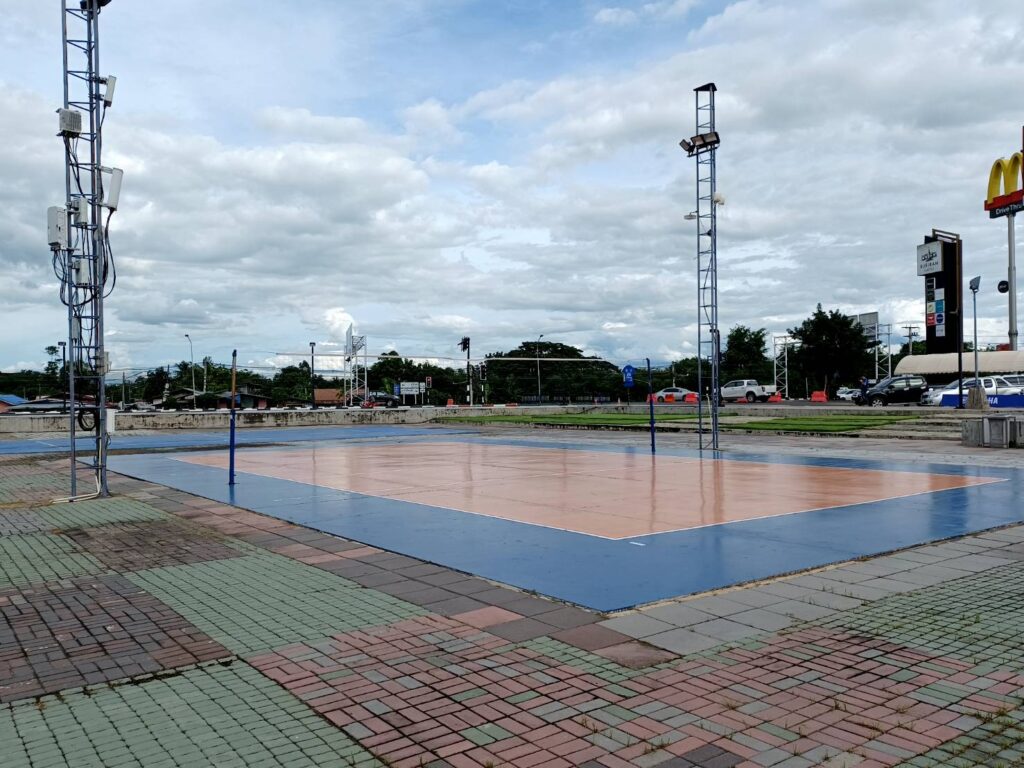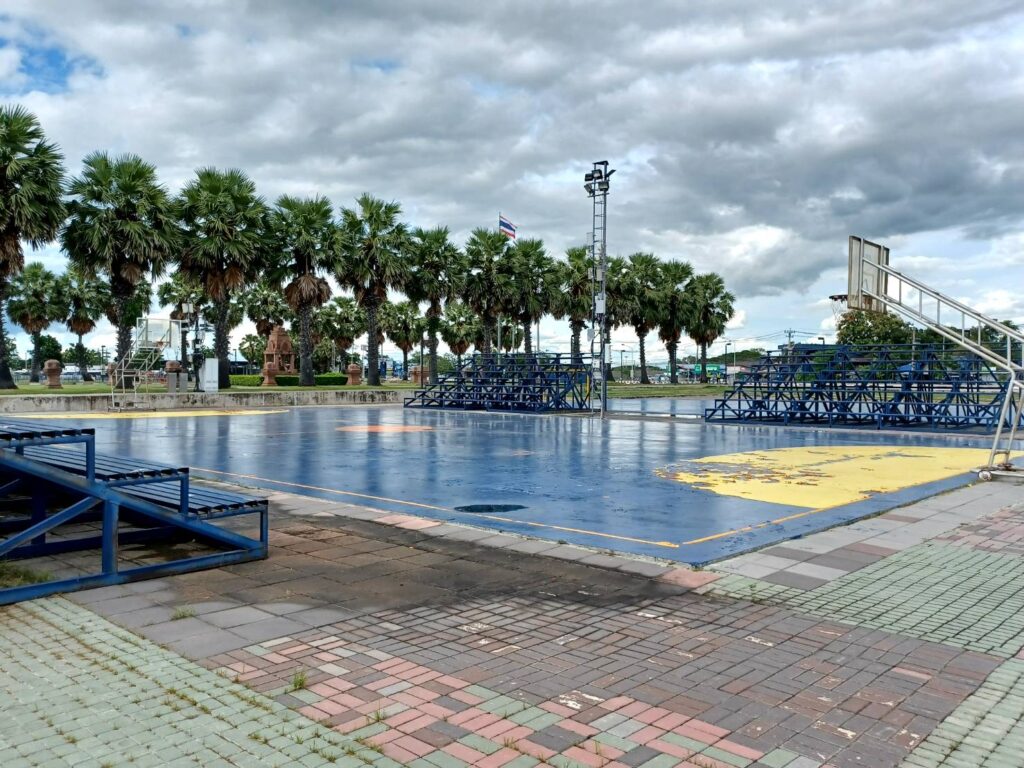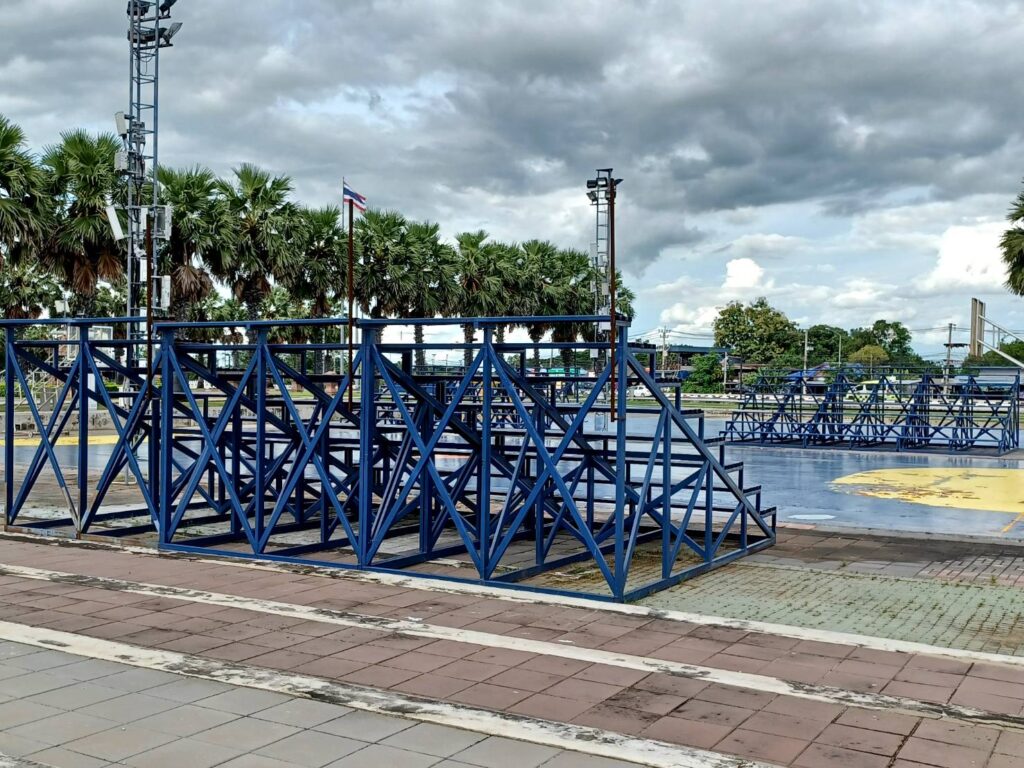 Back side of stadium you can find some restaurants in shopping arcade. I still have time 3 hours before match starts so actually I was planning to go to gym around here. I found nice, warehouse hardcore style gym, "Body gym" in google map 10 minutes away. I walked to that place but couldn't find it. Restaurant staff around the area just told me that gym has moved to another place, so I quit going to gym and decided to walk around the stadium to kill my spare time.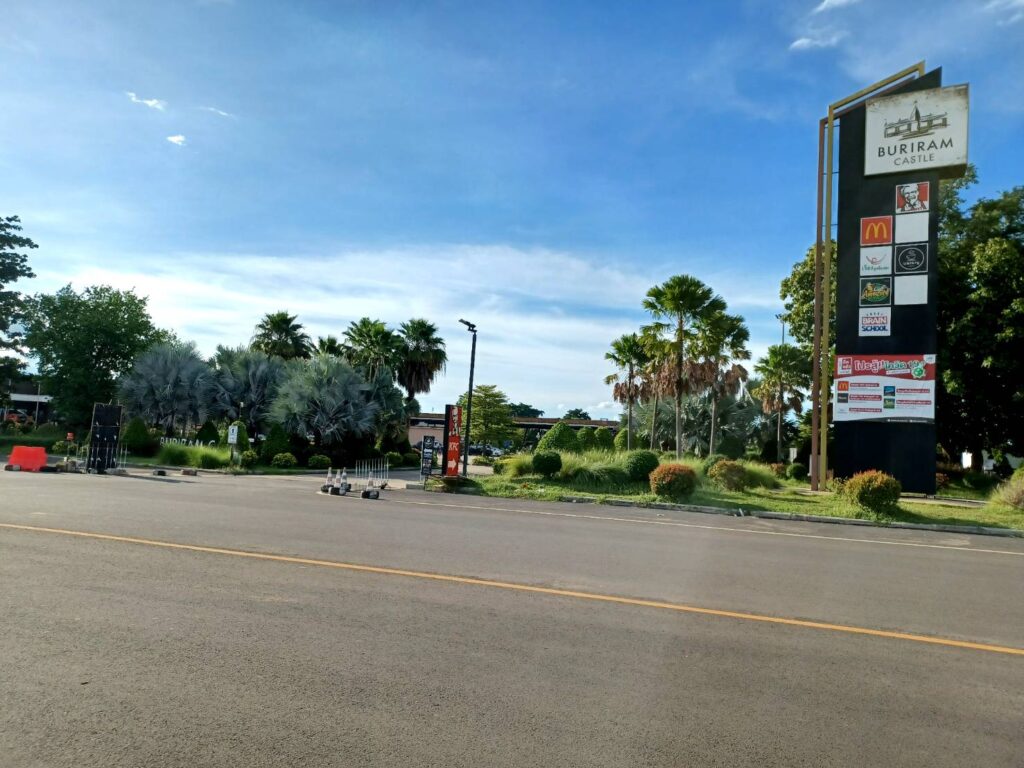 KFC and Japanese steak house.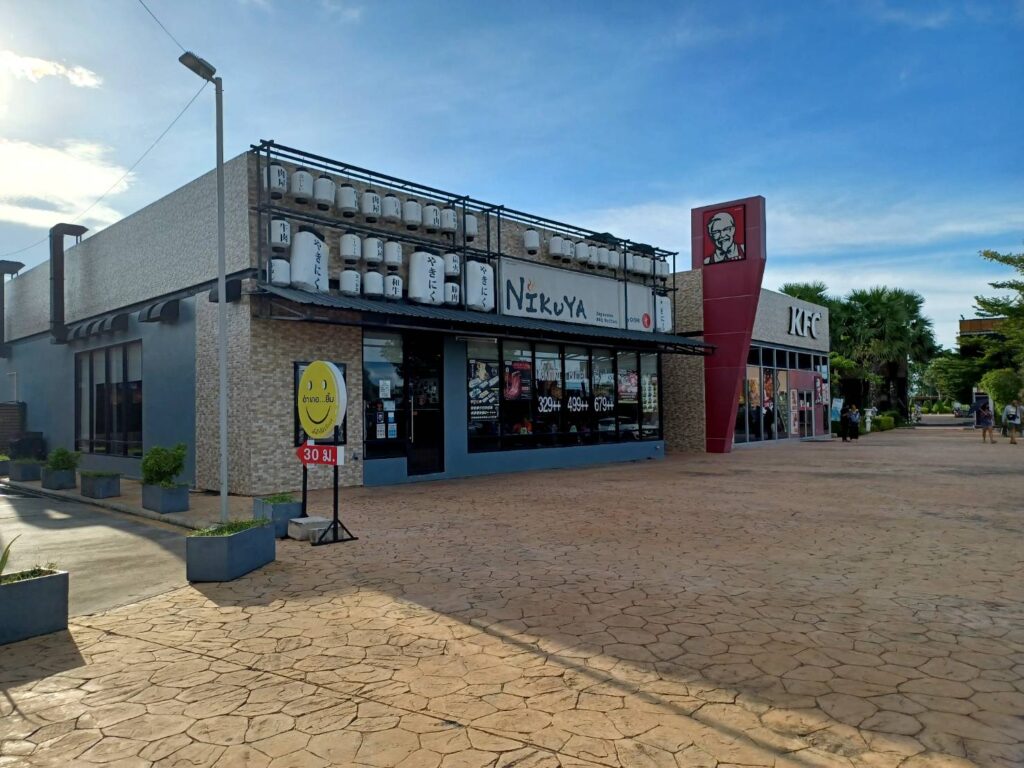 I spent an hour in MacDonald's to charge my phone.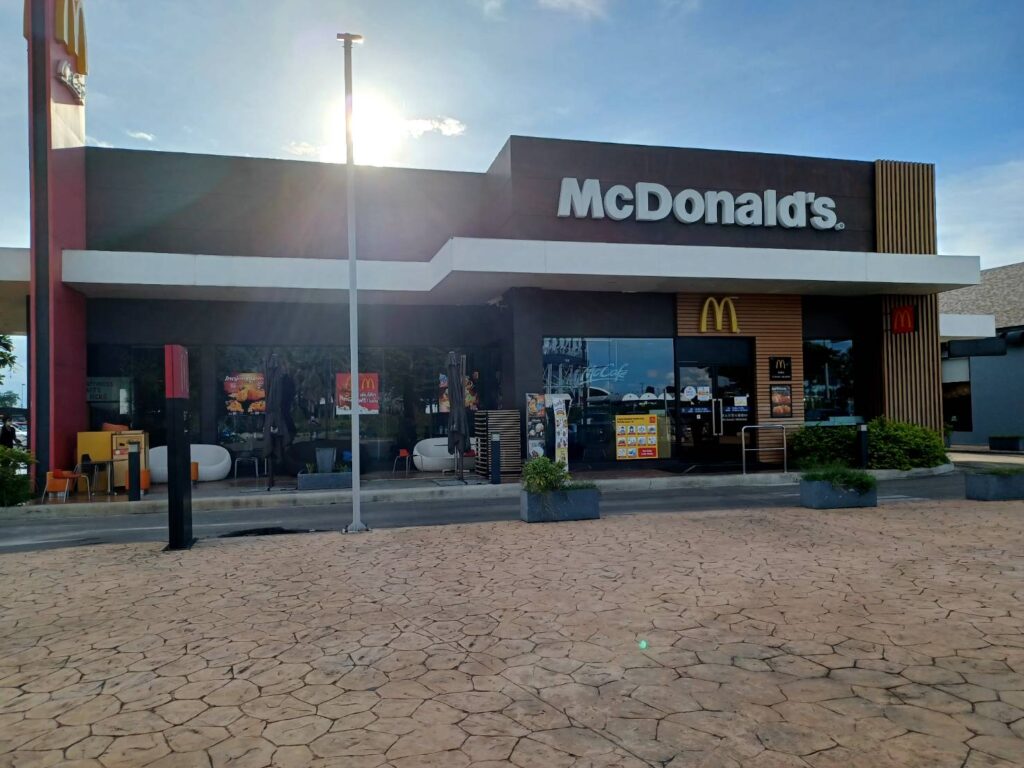 There is local Thai food restaurants also. You can try famous Isaan food, Isaan is the name of Northeast areas in Thailand.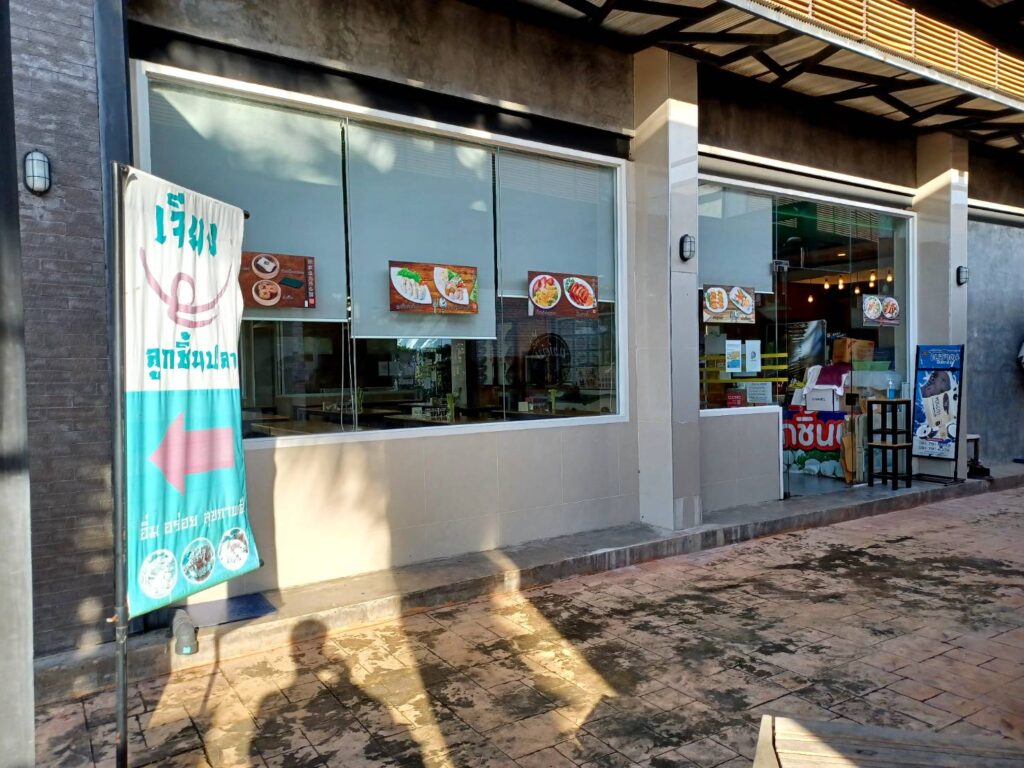 Open or closed??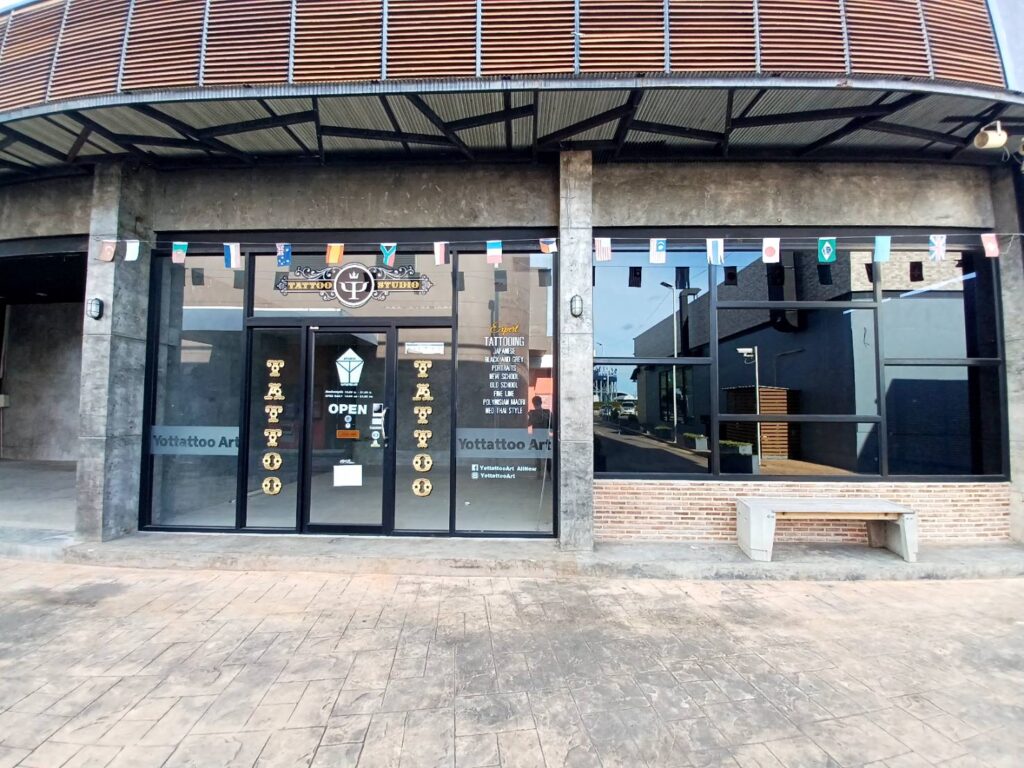 Local souvenir shop.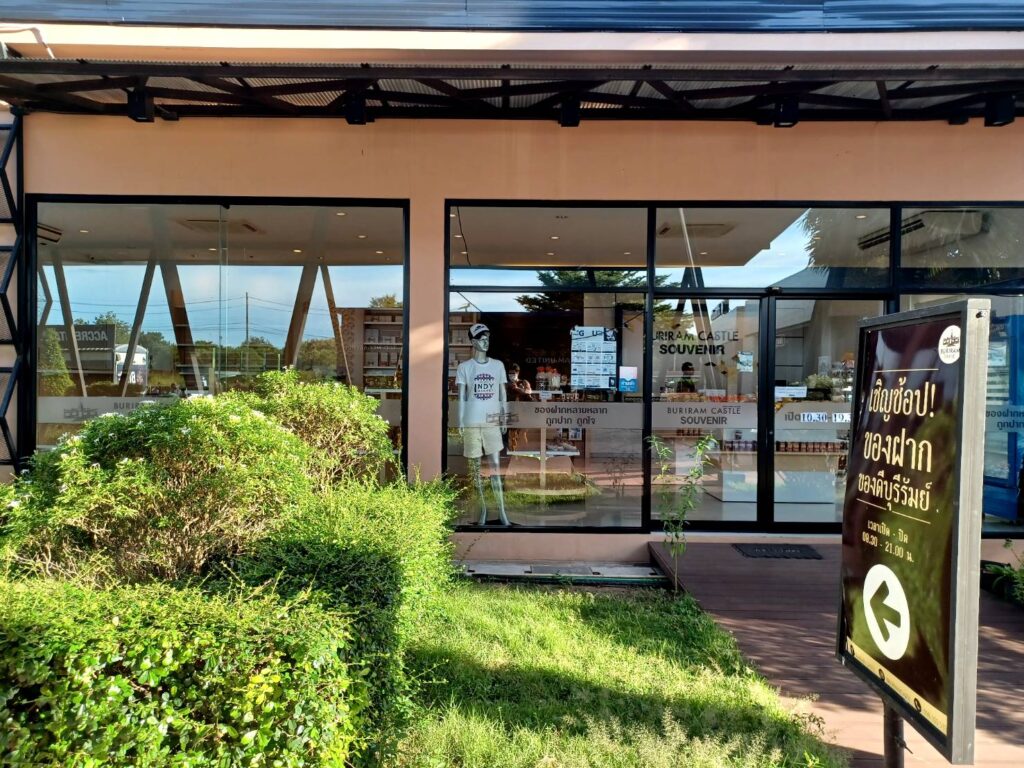 For those who wants to try local taste.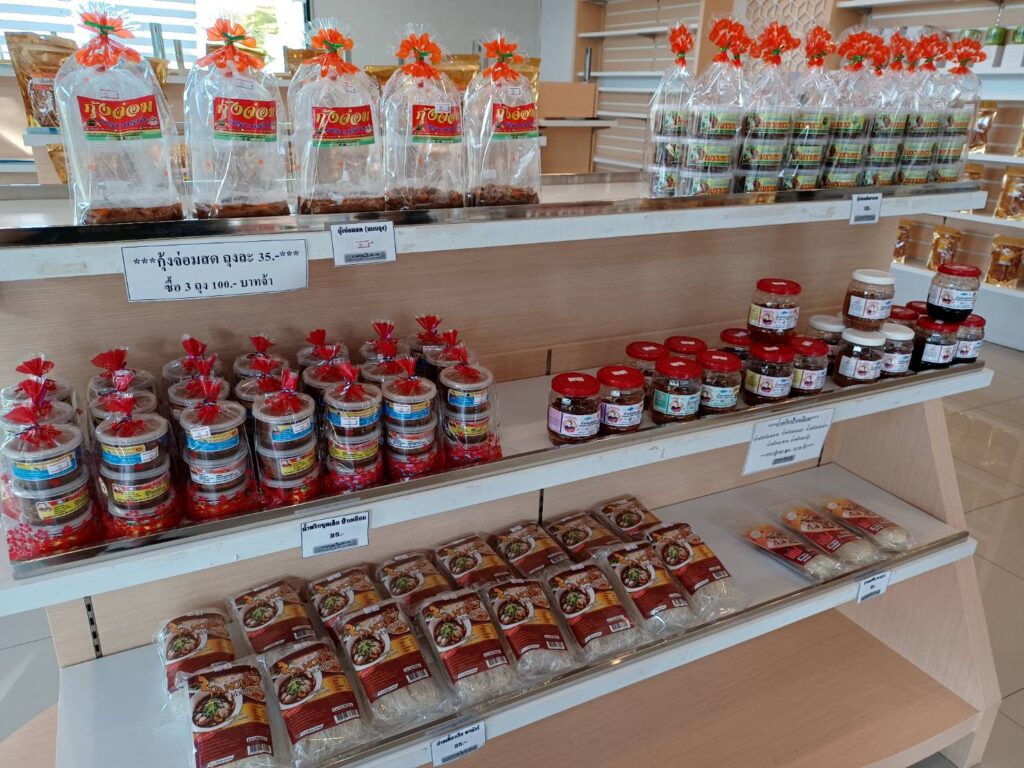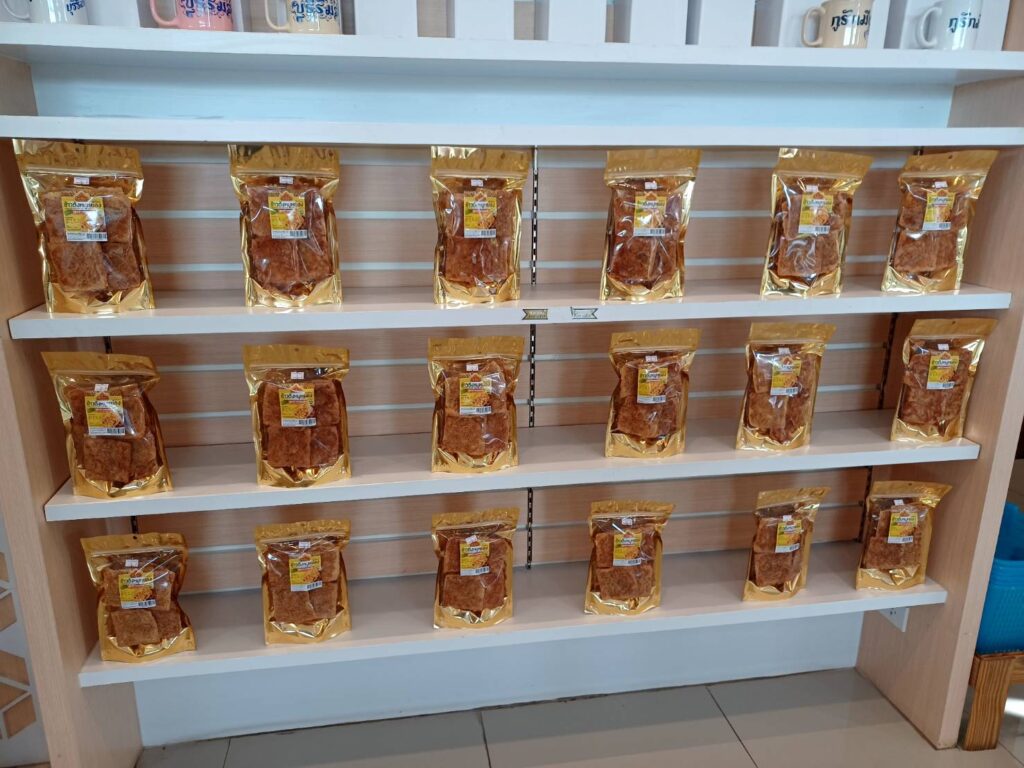 Sorry to disturb your lunch time!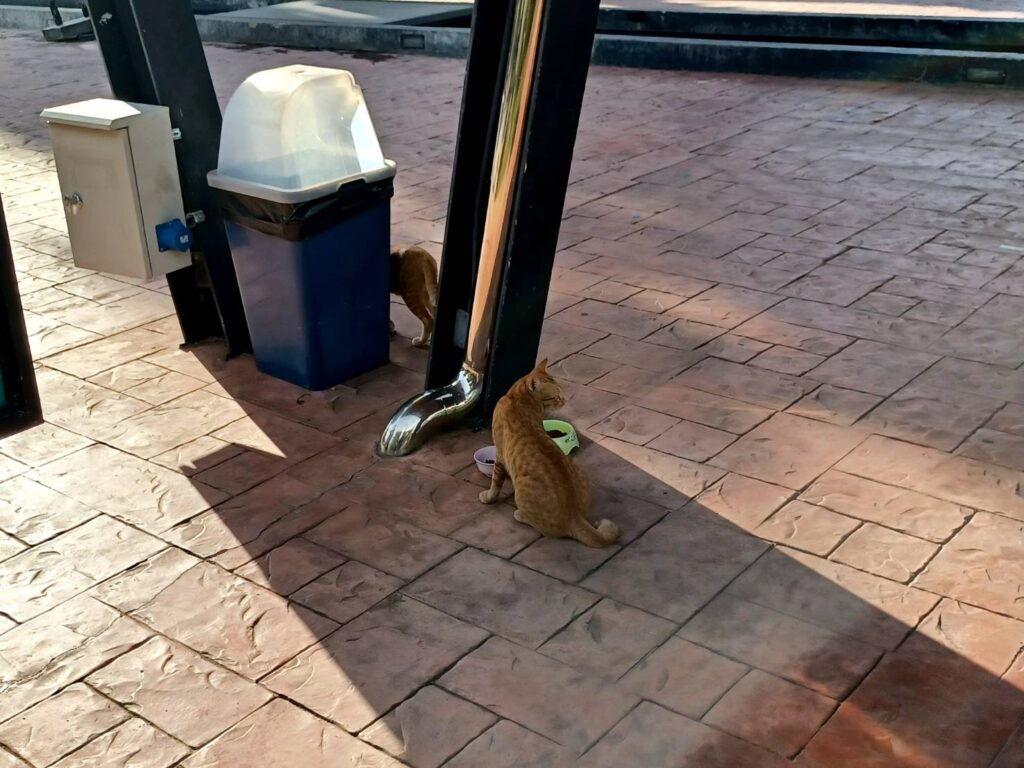 Oh this must be main entrance for shopping arcade.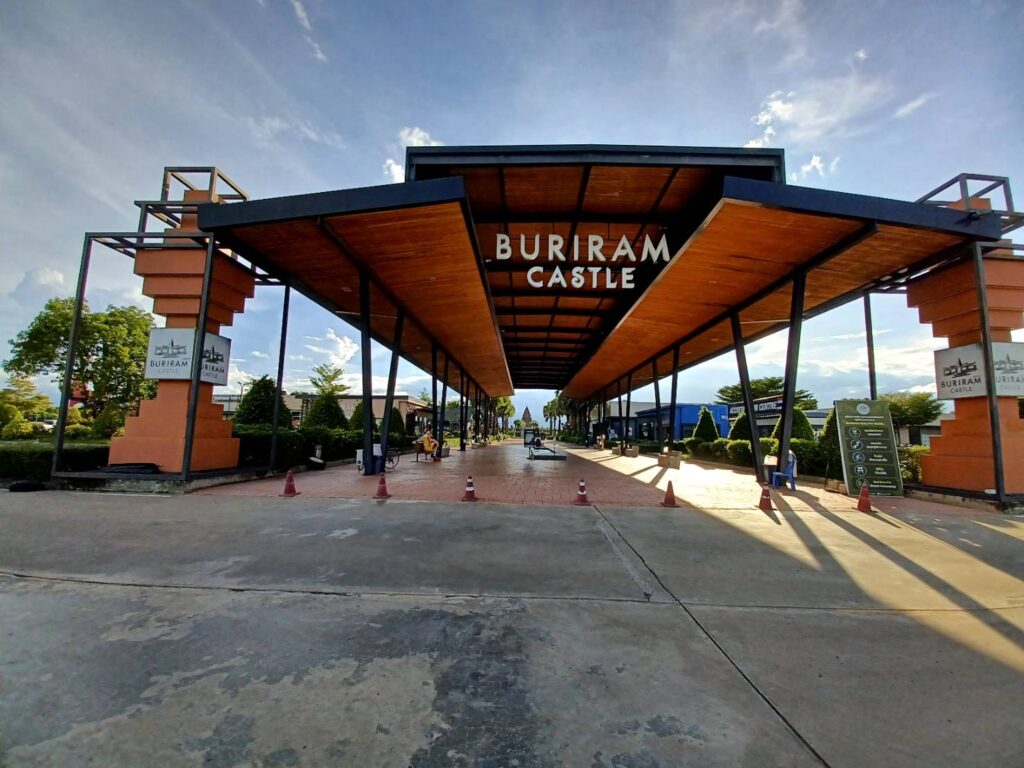 There must be historical site through this. Let's find it!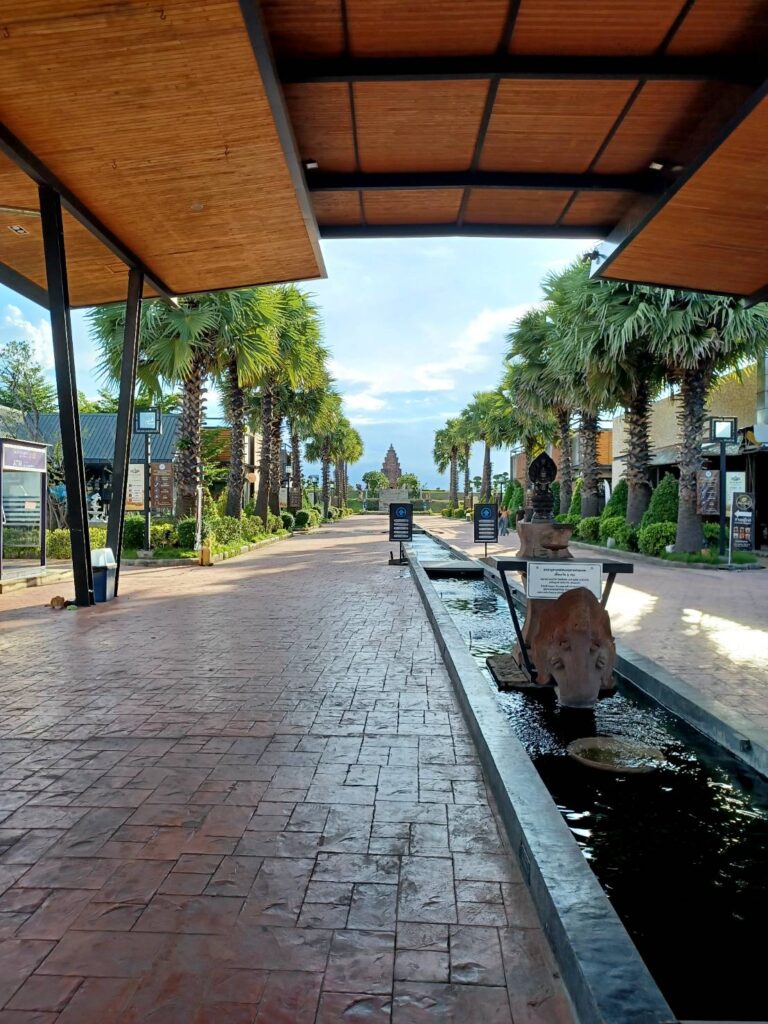 Another club shop for Buriram United. Not only near stadium, you can also see several club good shops inside the city center. I saw many local people wearing team uniform as their daily wear, it seems that Buriram people really love and support this 7 time league champion team.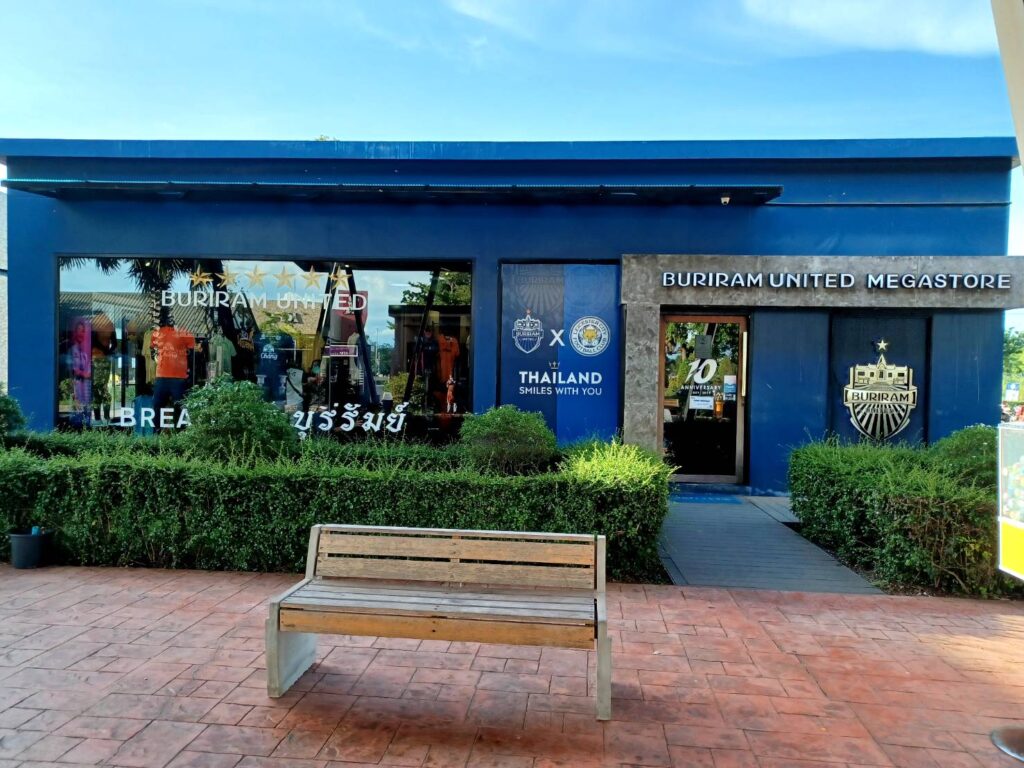 Another local restaurants in arcade, Due to limited number of visitors today, There is not much customer to serve at the restaurants.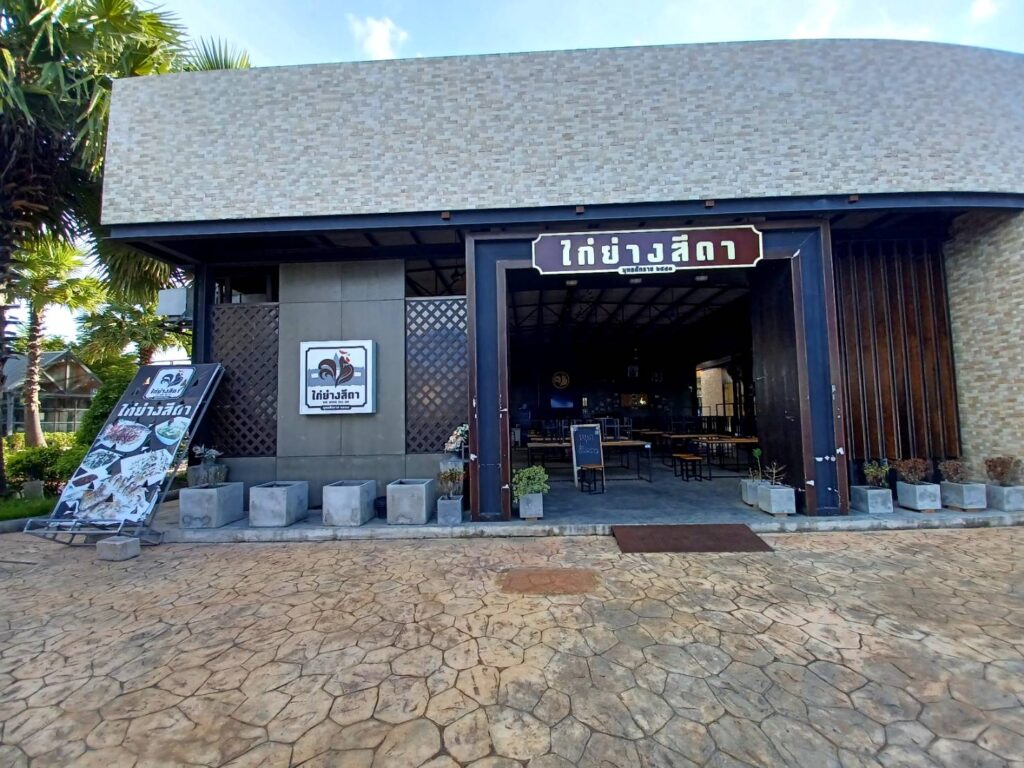 Cafe Amazon here, one of favorite coffee store which offers in affordable price than Starbucks, 55.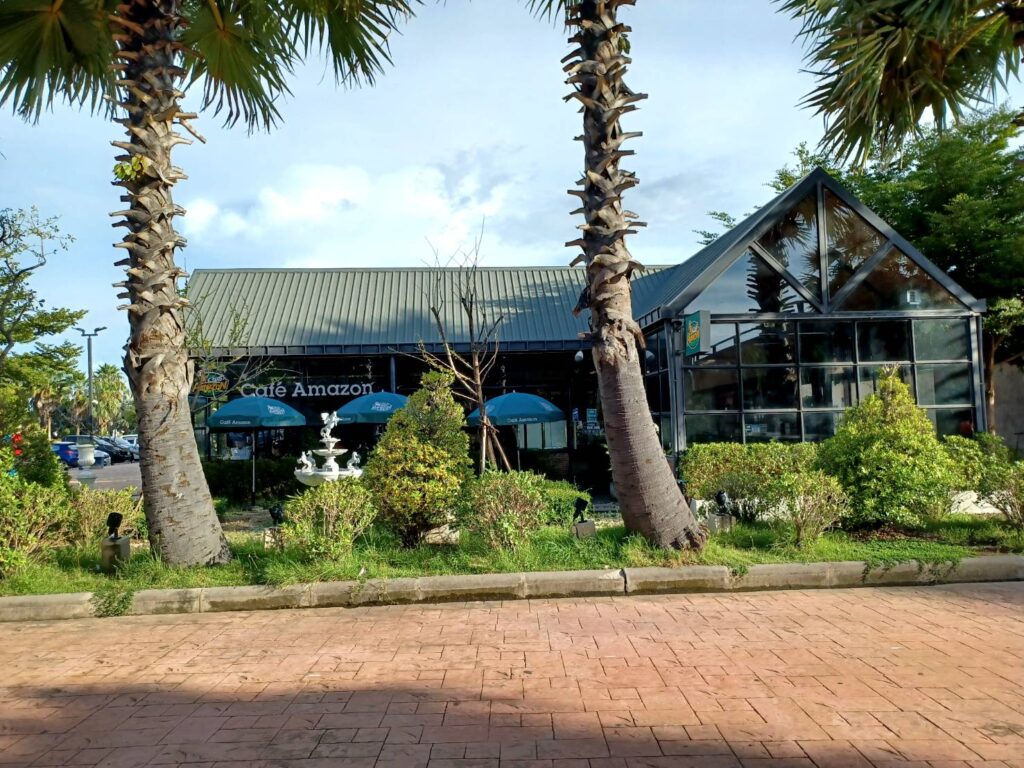 Drug shop.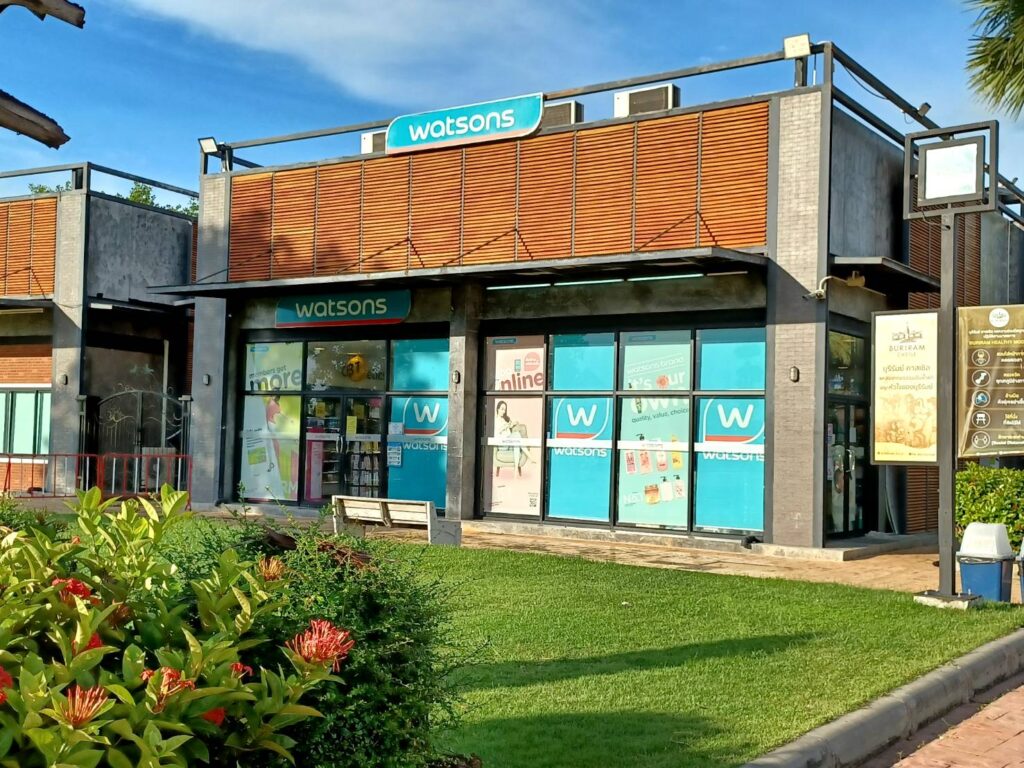 Oh that's very nice straw made elephant statue here!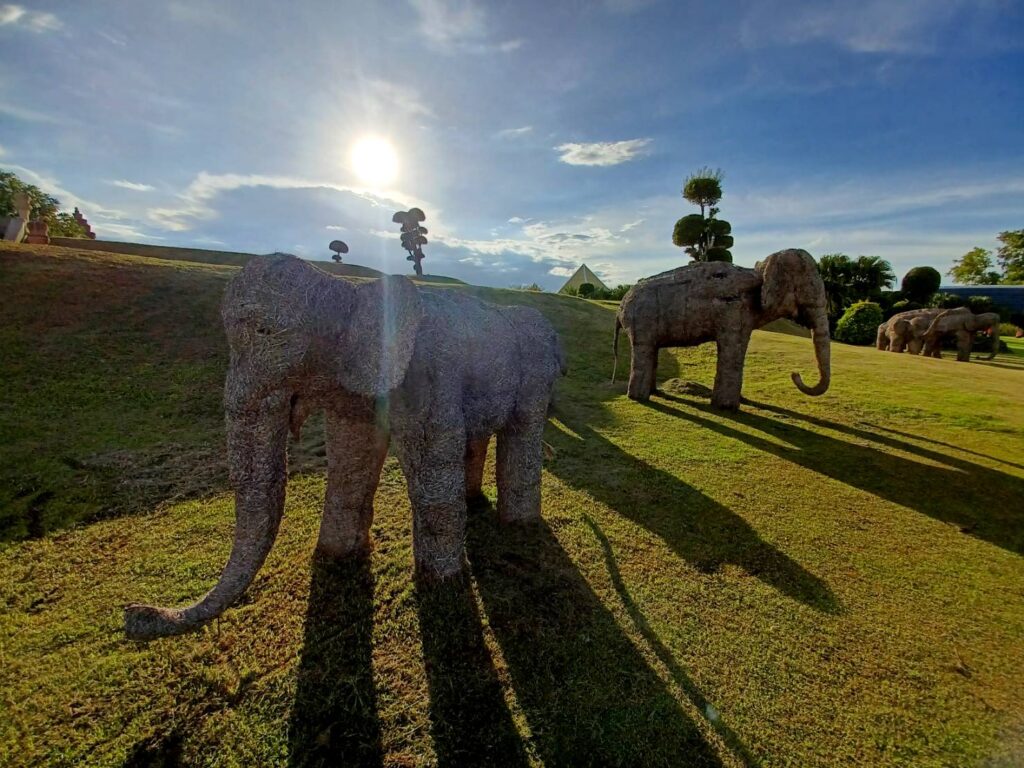 And Ostrich?? also here.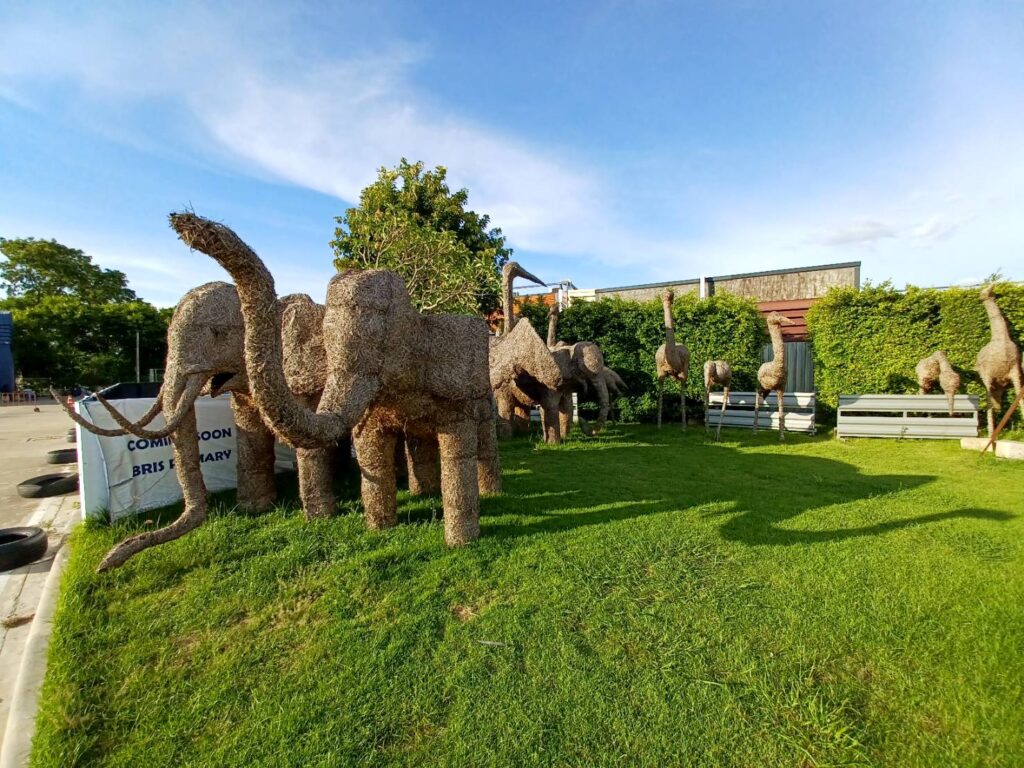 Khmer style temple on the small hills.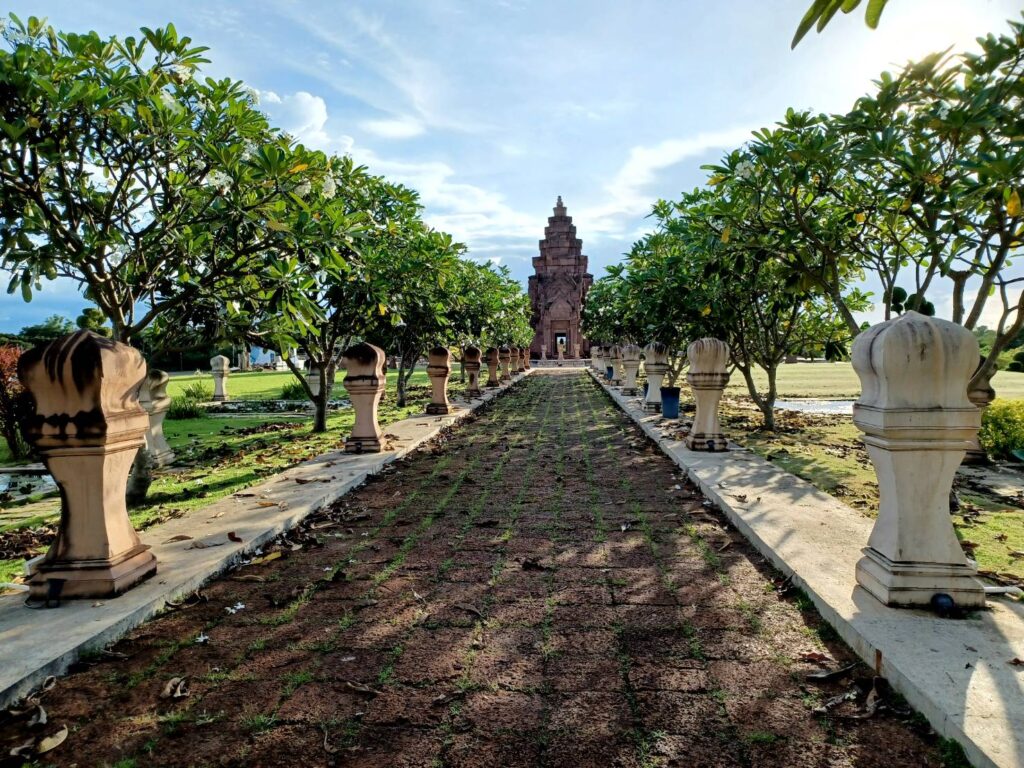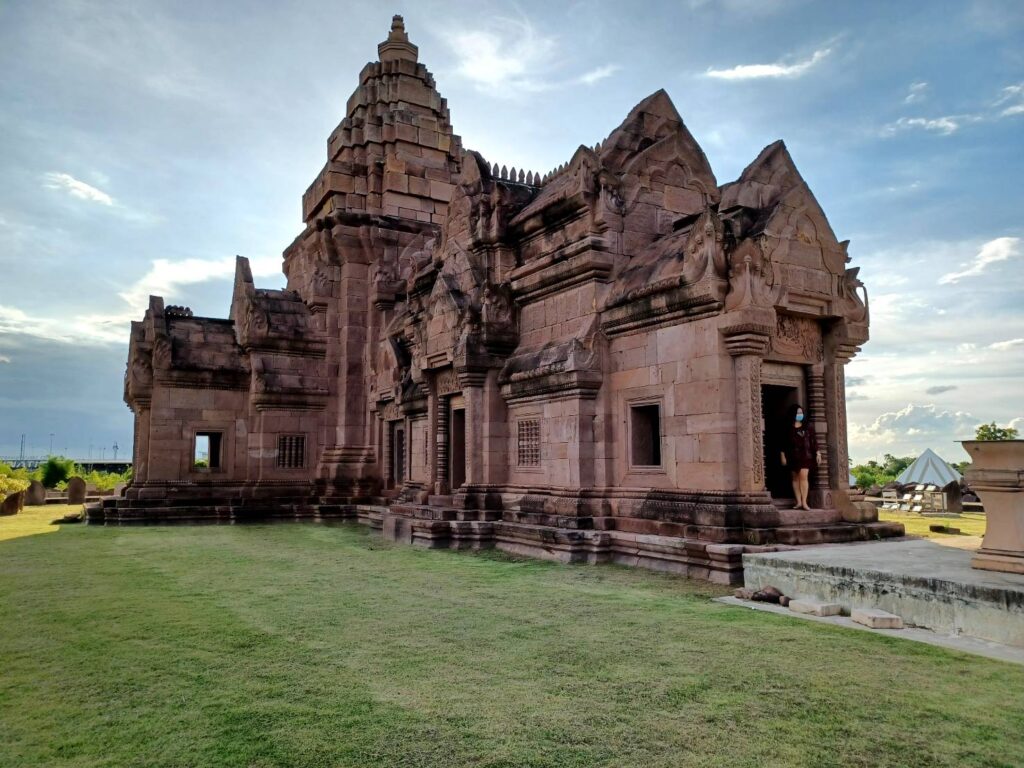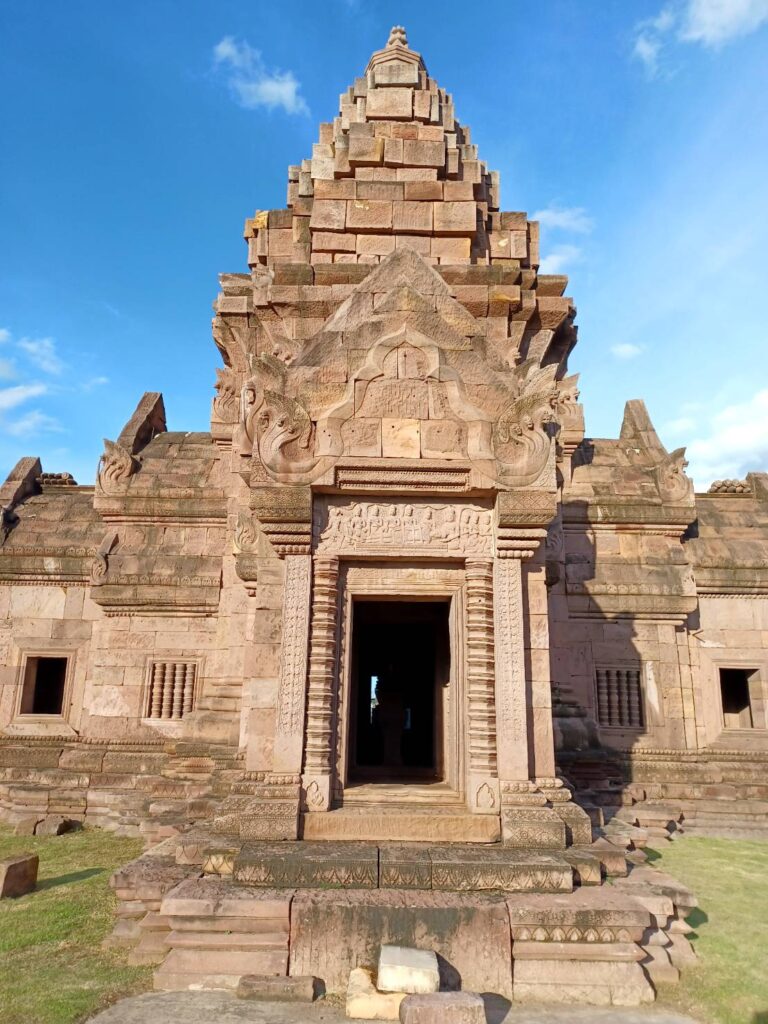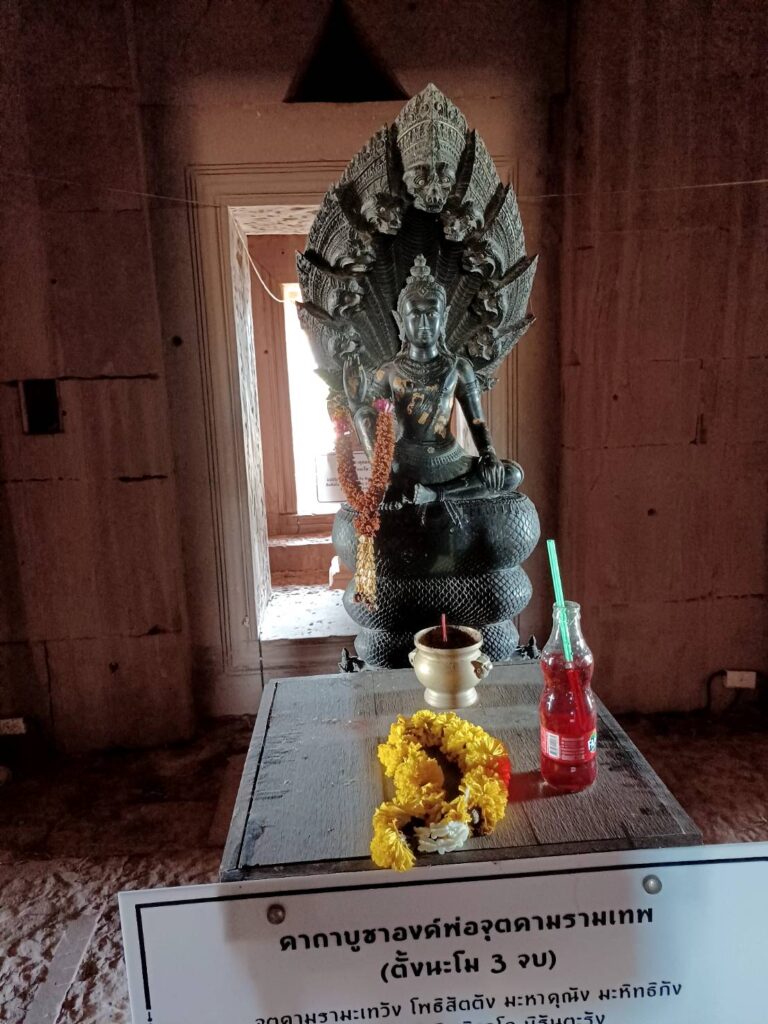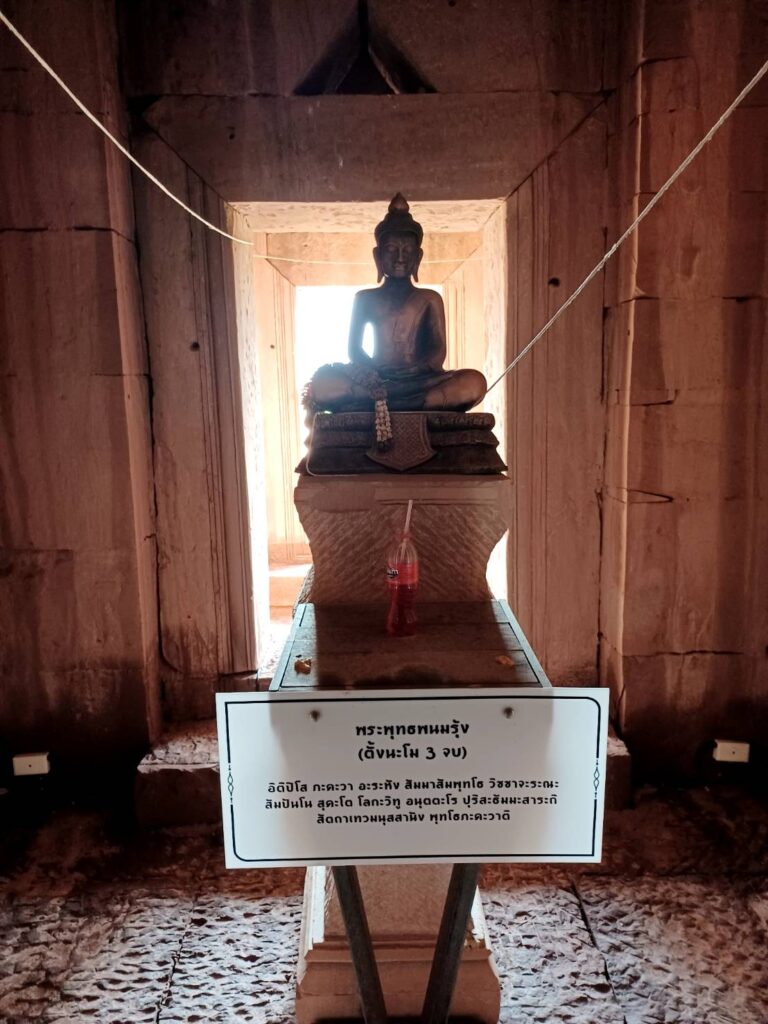 Attention to worm!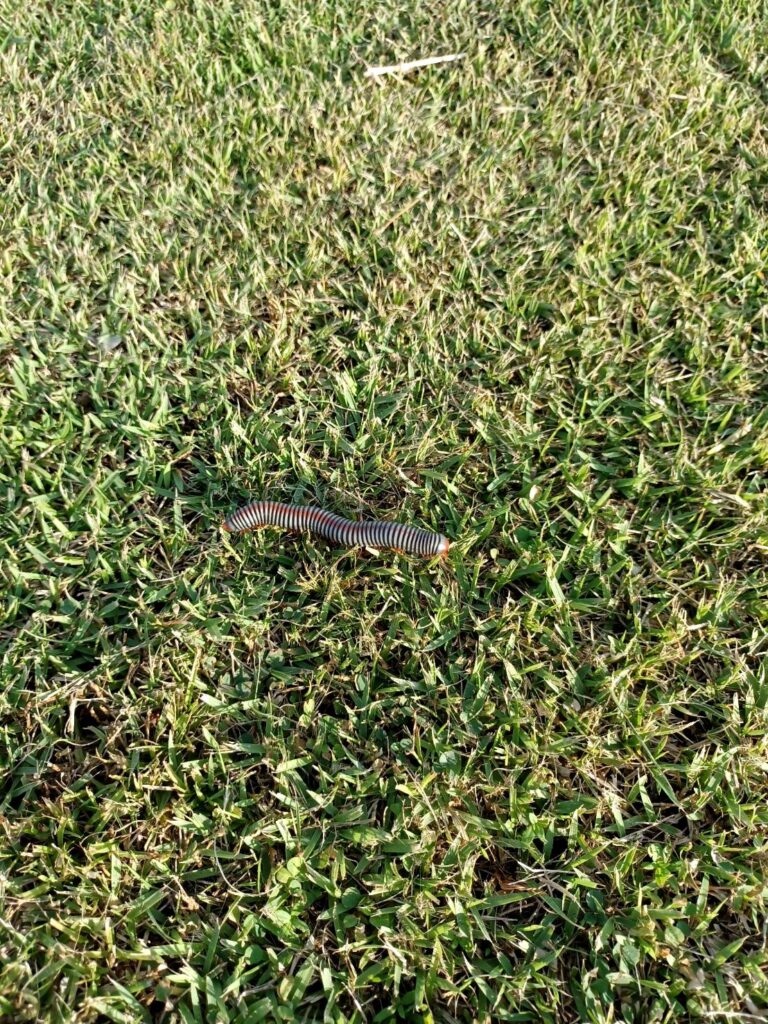 After passing shopping arcade, you can also find world class racing course for event. I tried to see around but the security staff stopped me, 55.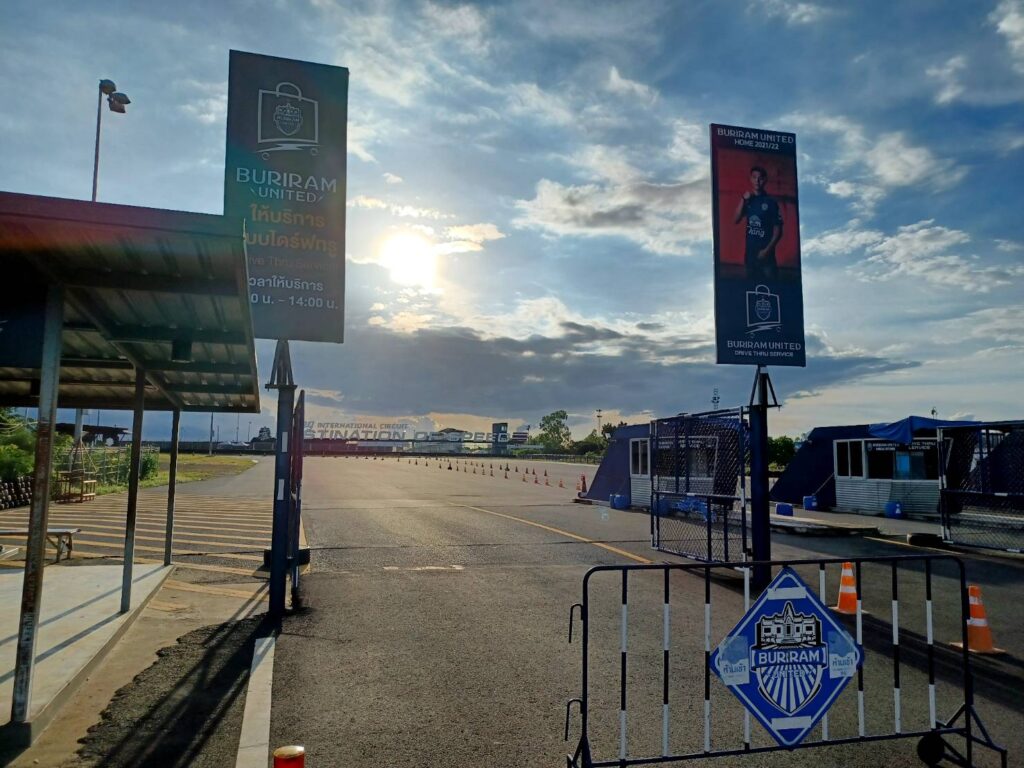 Buriram United Megastore
As time is running out, going back to stadium area to check the inside of Buriram United Megastore. Regent hair handsome elephant will welcome you.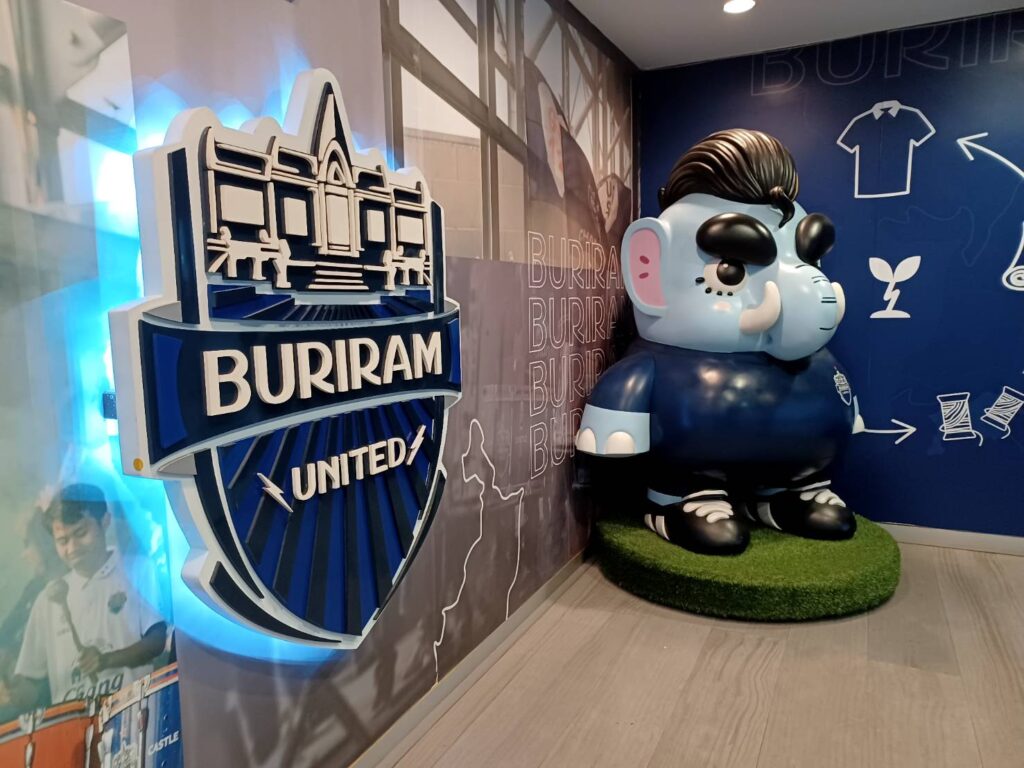 Home colour uniform is on left and third uniform on right side.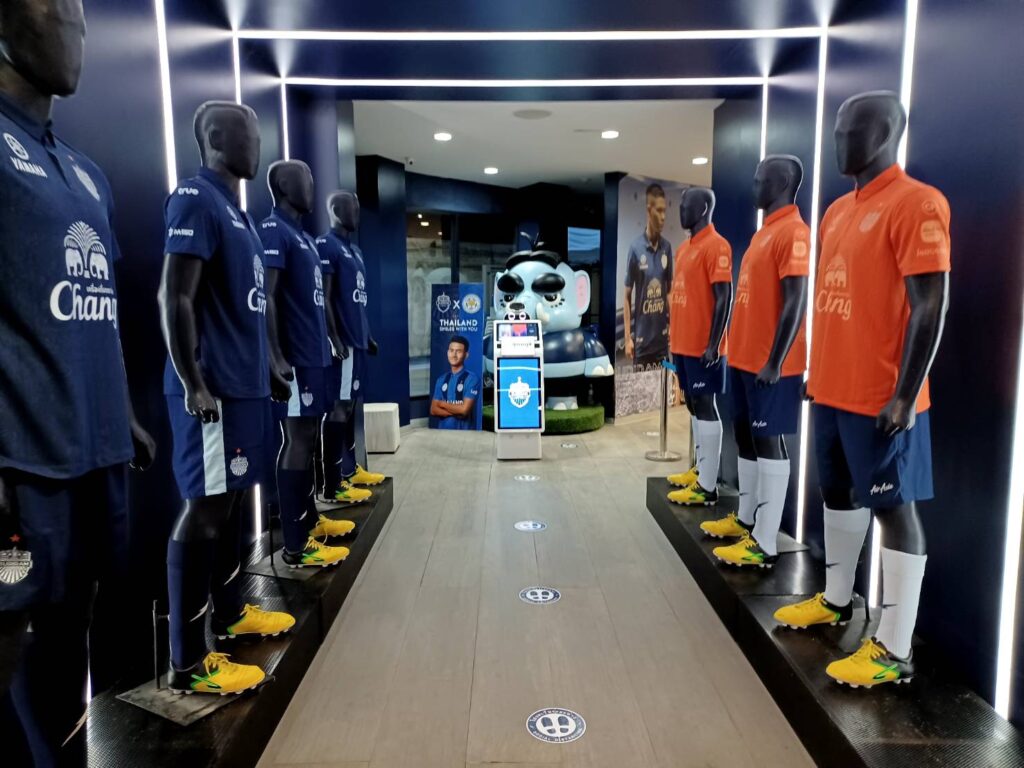 Uniform for team members. If you buy the uniform, you can put your favorite number and name on it as you wish.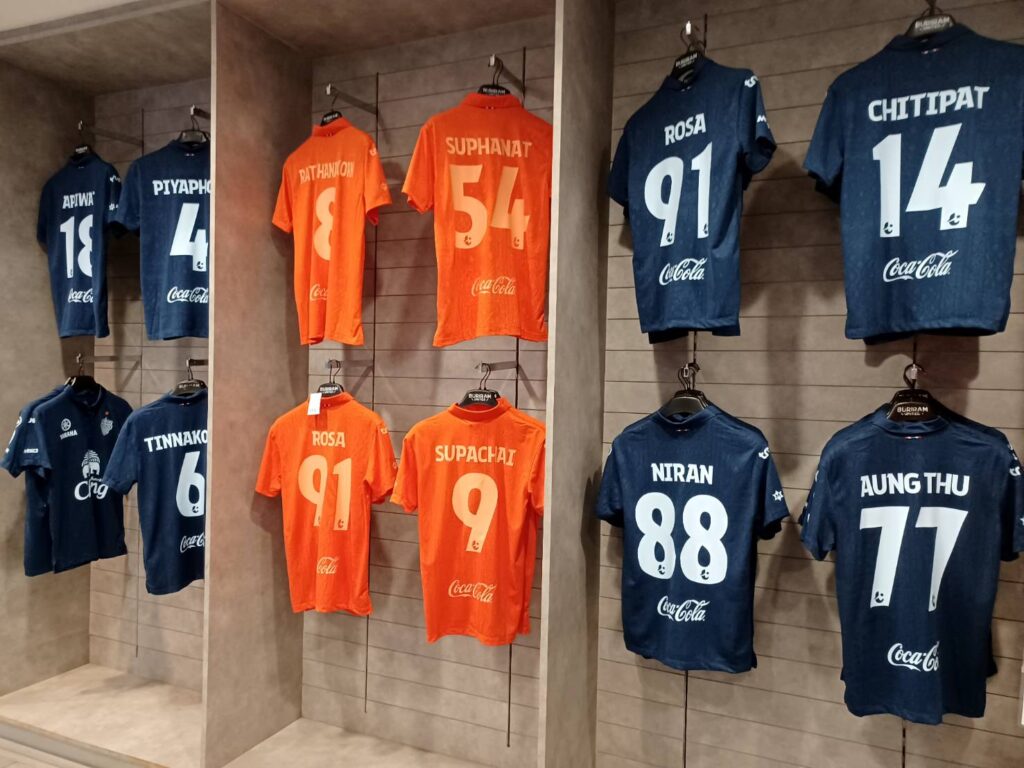 T shirts and other merchandises are here also.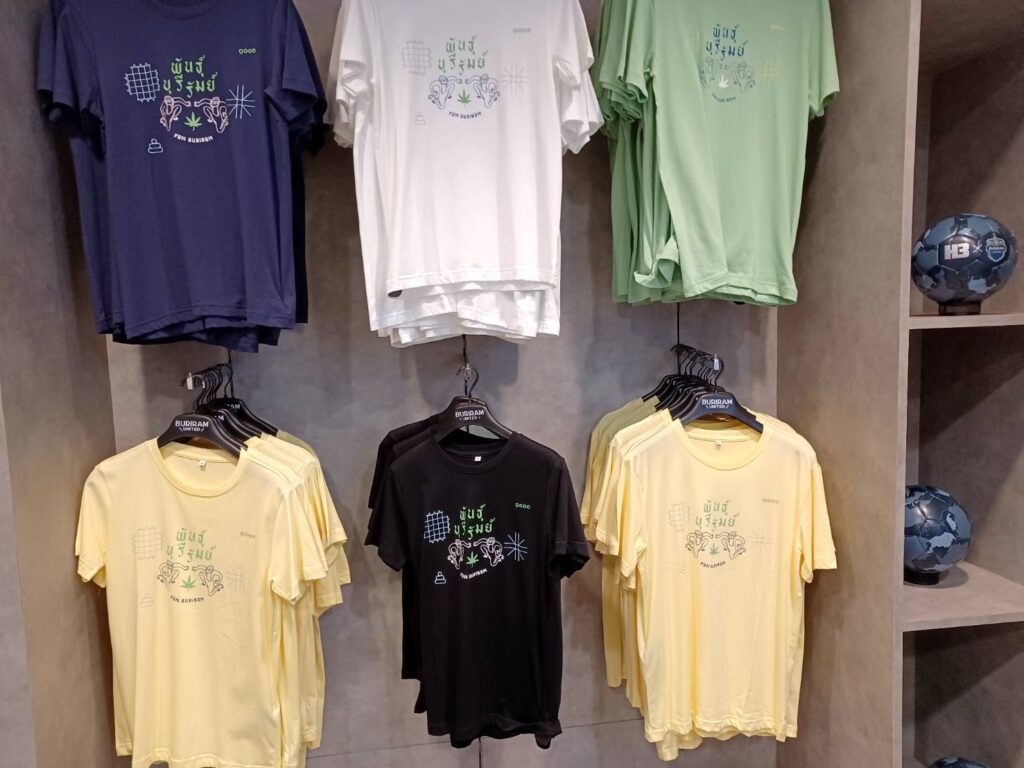 Entering the stadium.
Time is at 18:30 pm already, I headed for the entrance.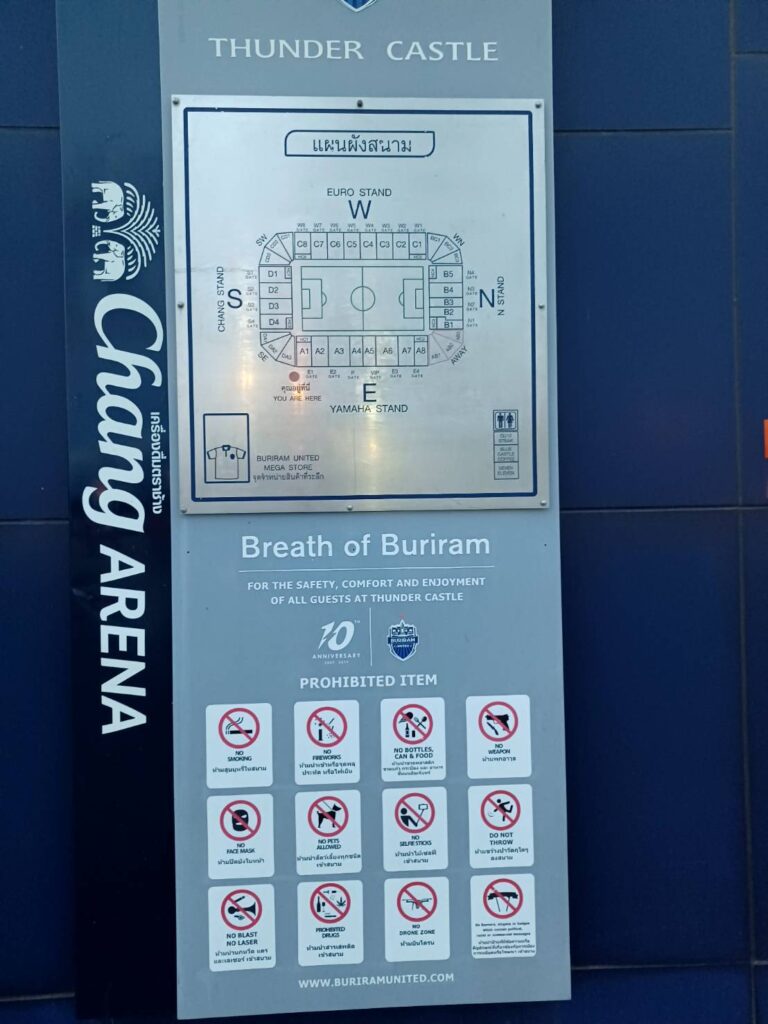 Be ready for ticket, ID and vaccine record to show to the staff. Staff will scan the ticket.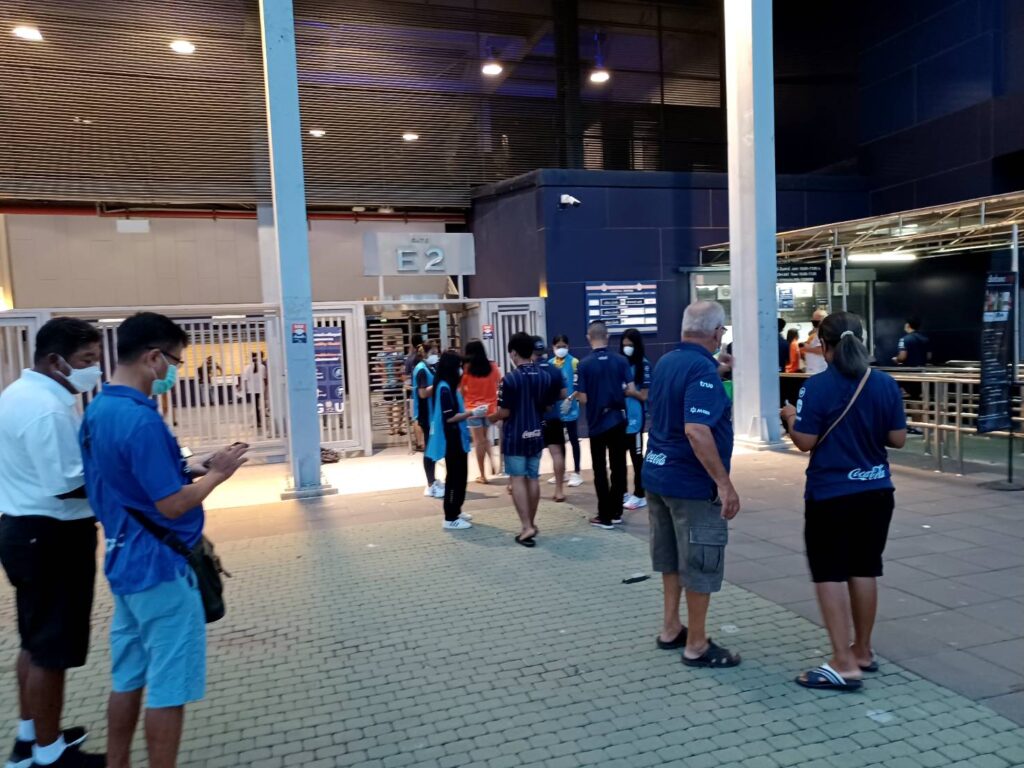 Get alcohol gel and measure temperature before going to seats.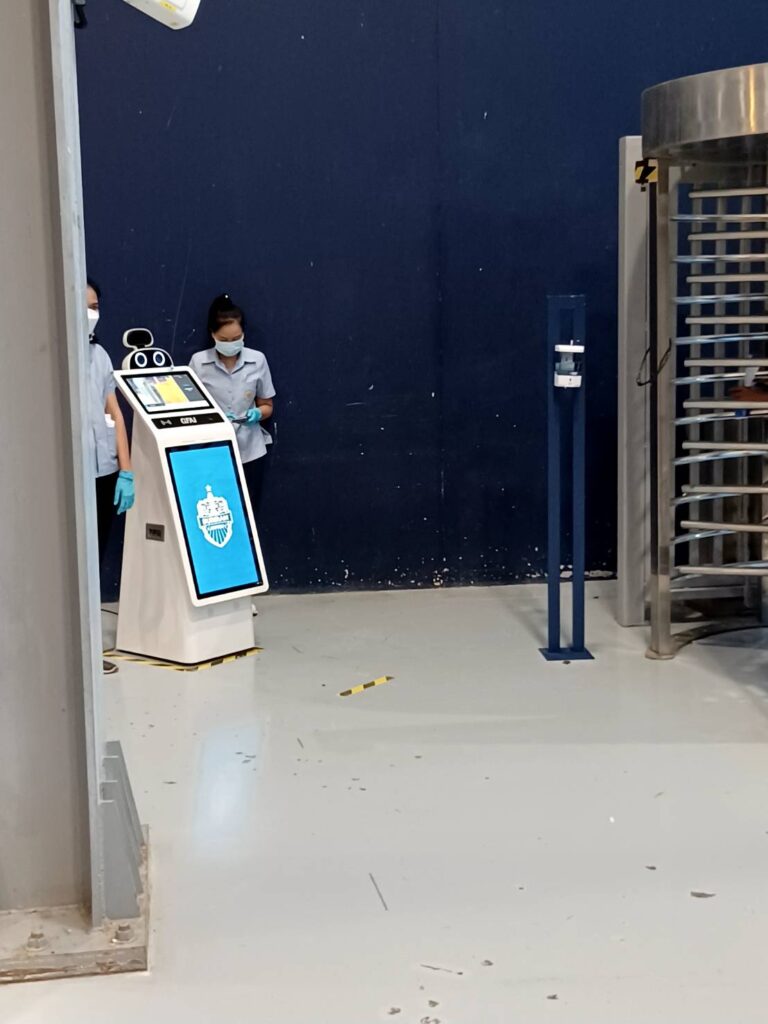 Waiting areas with some toilets are available. No food sold inside the stadium and you are not allowed to bring. Staff will check your belongings also inside the stadium, I had middle sized gym bag. It was ok, no problem to bring the bag but staff will check inside to make sure no food.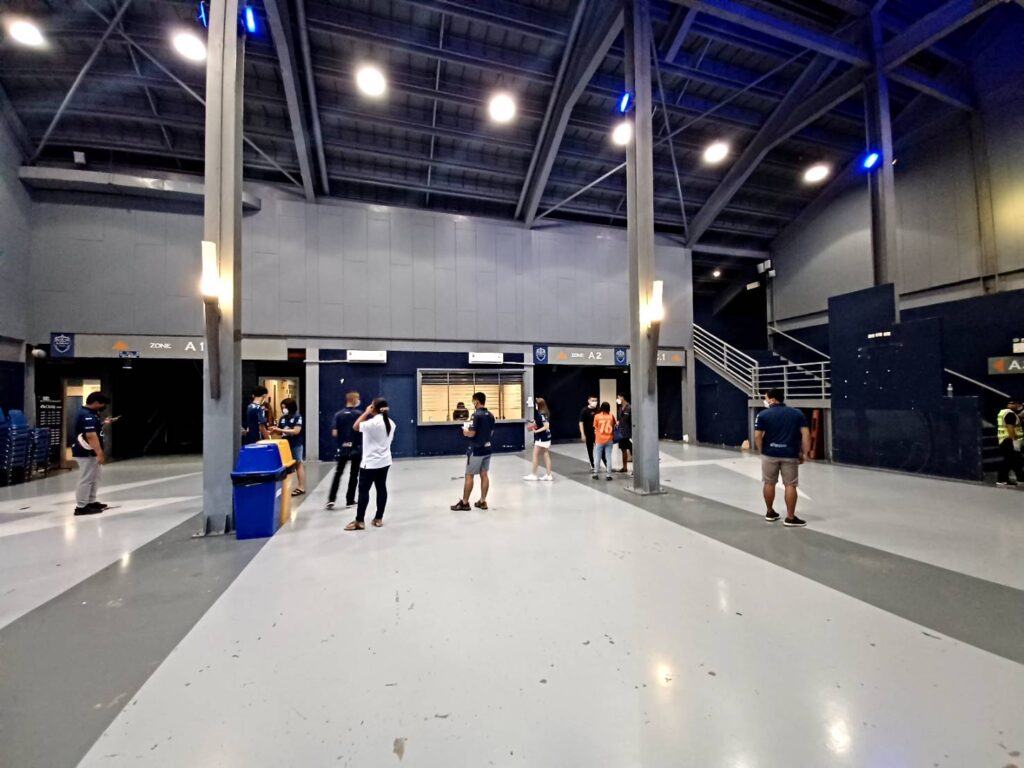 Exciting scenery to reach filed view level!!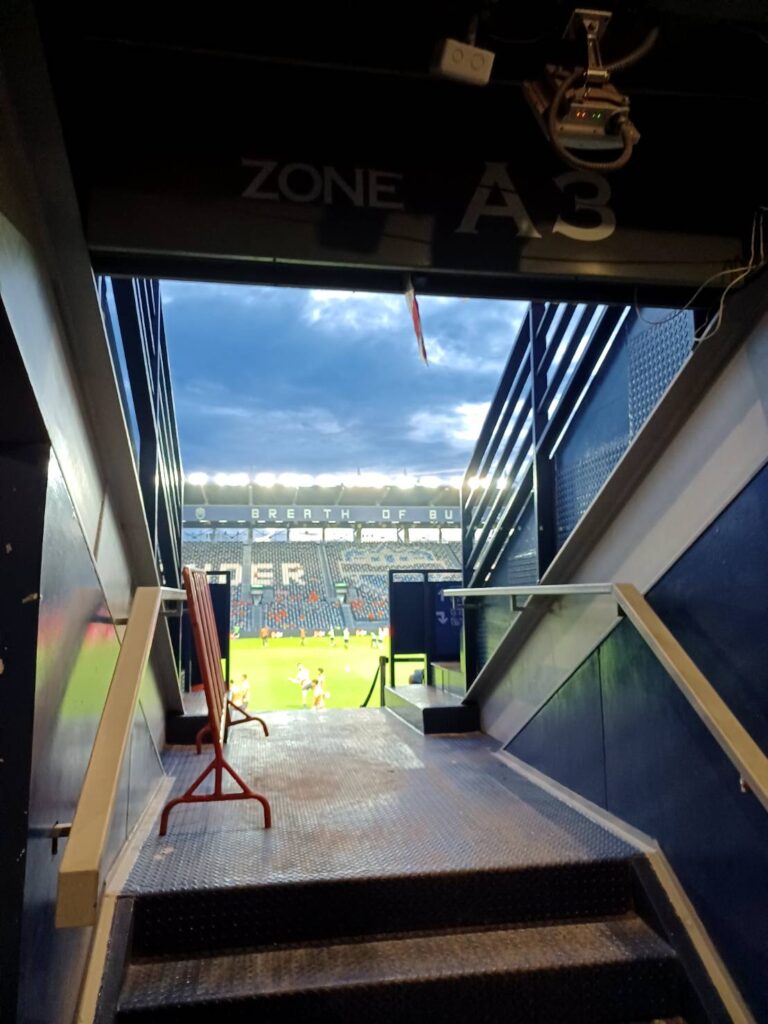 Spectacular view from main stand seats, looks very near from the field and you can easily identify the face of players.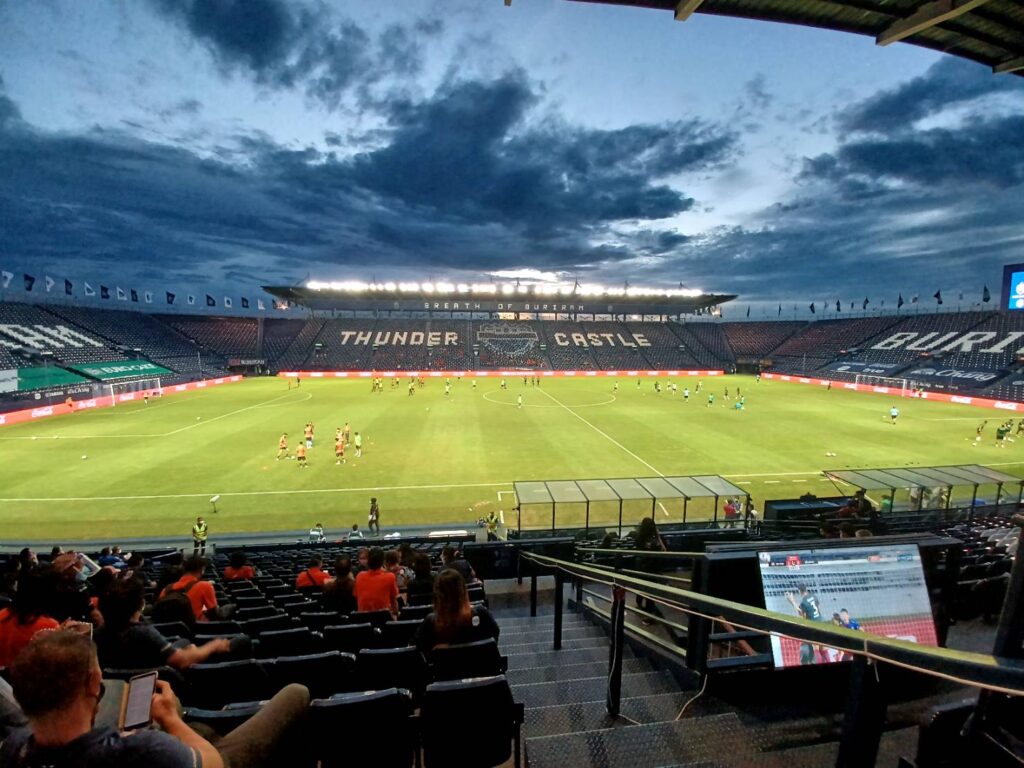 Warming ups before match starts.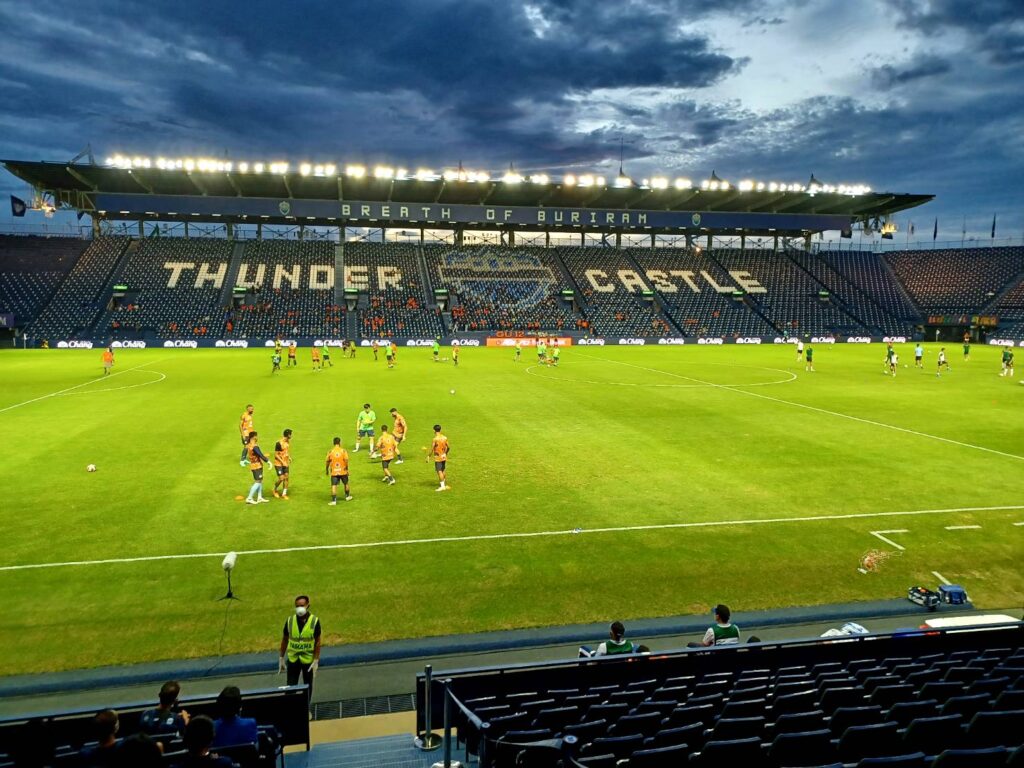 Side seat area, back of goal is blocked, covered by sponsored banners.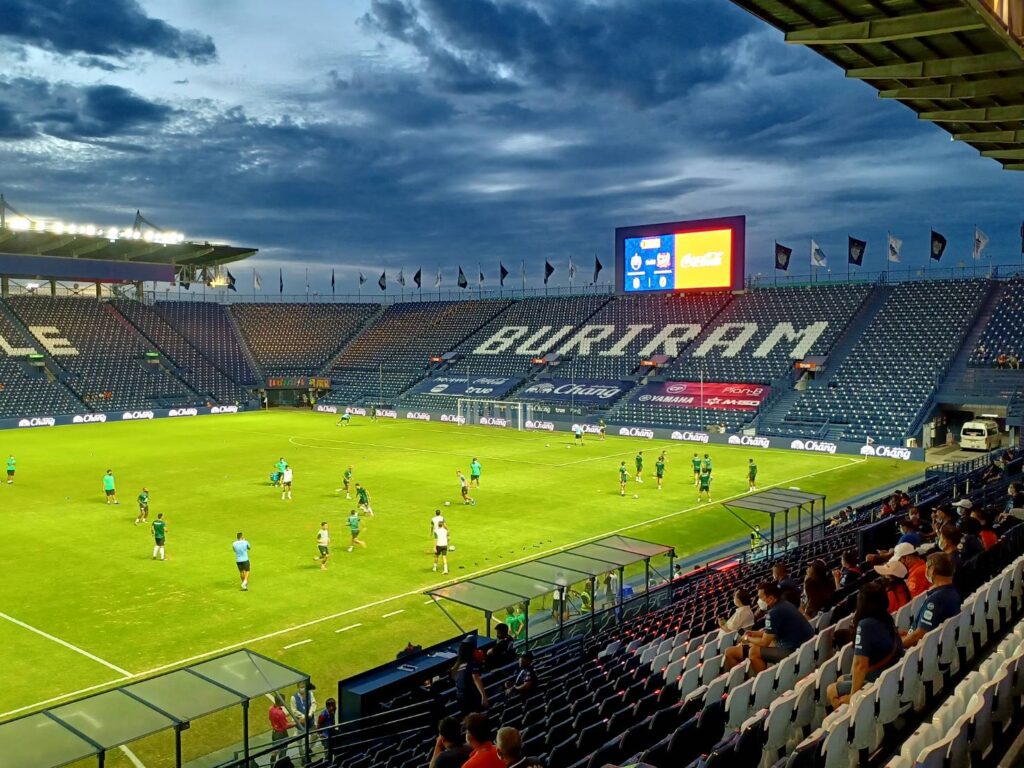 Social distance measure applies to all seats to prevent all being seated next each other.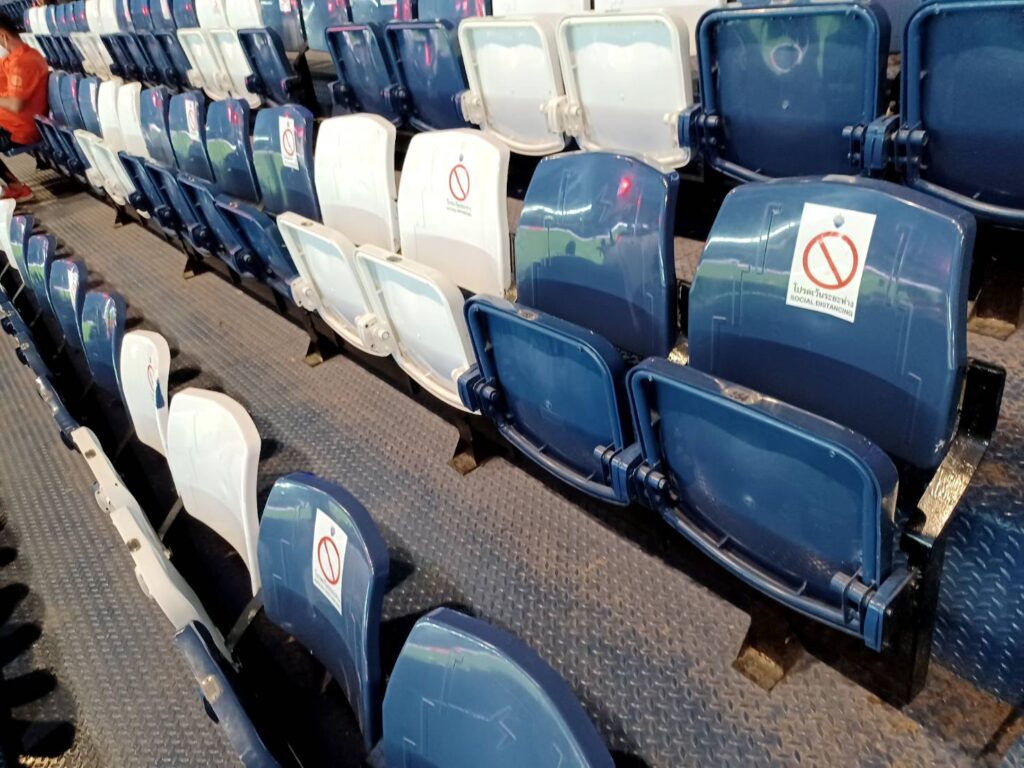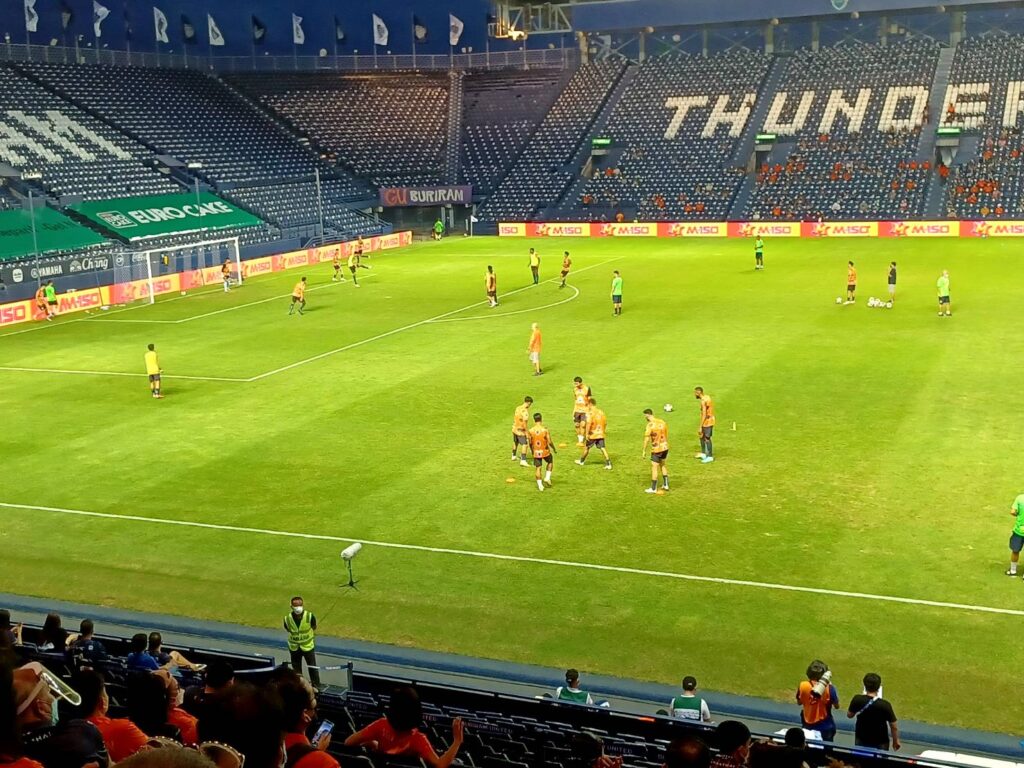 Luckily I found available seat near the monitor. This will help me to check the replay scene for decisive plays during the match.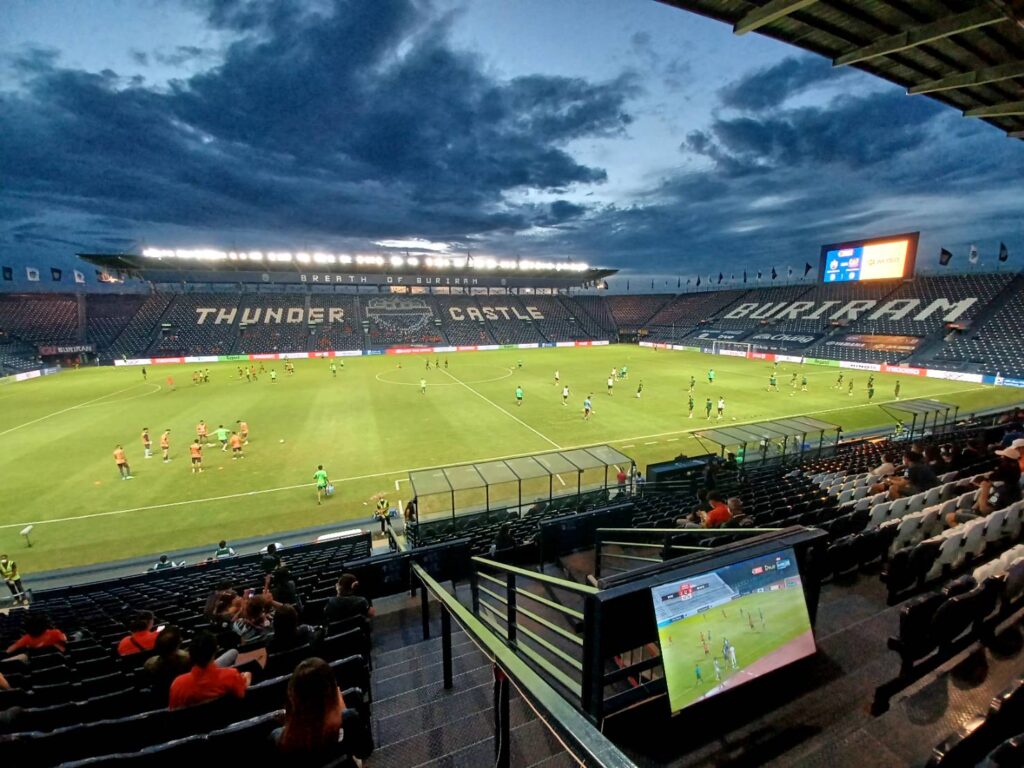 Buriram supporters are seated at back stand area with third uniform, orange shirts. Before the match starts, Buriram players went near supporters then stand in line to listen to cheering song by fans.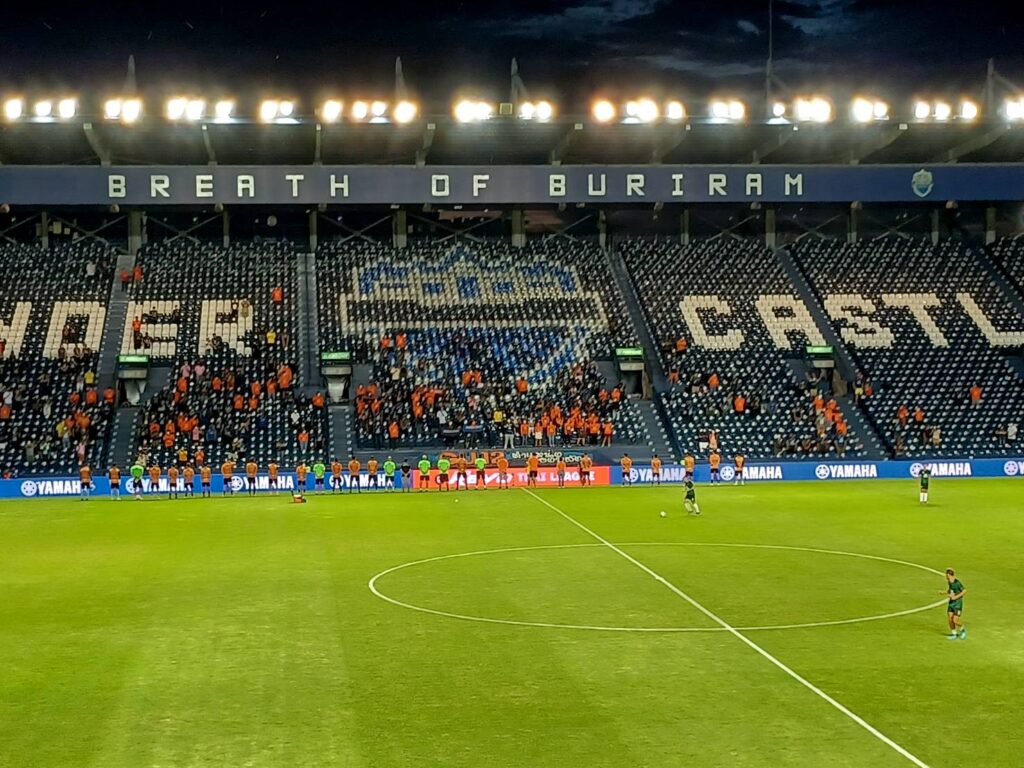 Both team players returned to locker room to change to match uniforms. Soon after, Screen shows the video to boost excitement of spectators.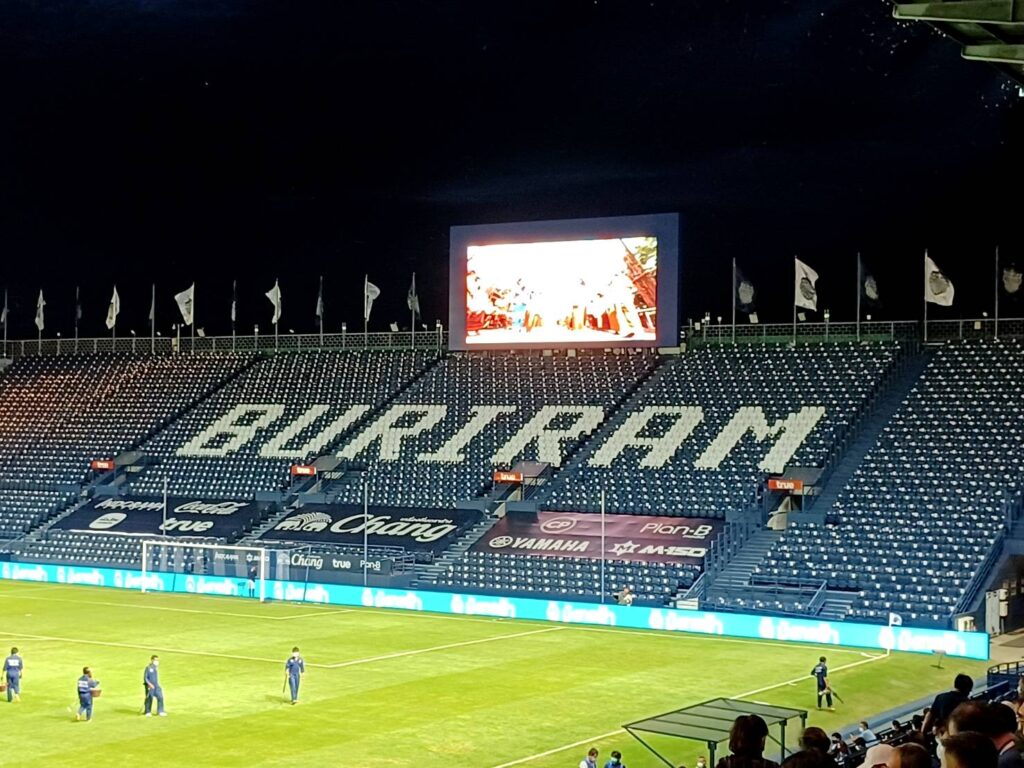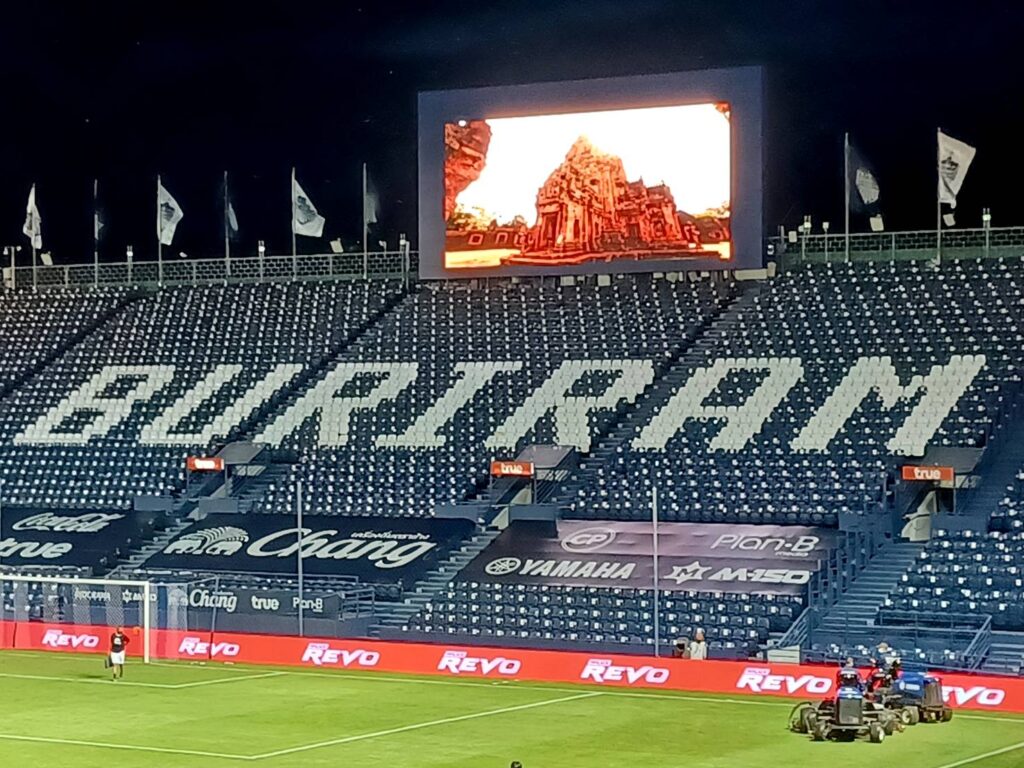 See who's entering first. They are the heroes, event staff and medical staff who succeeded to hold the sports event today. This is another benchmark in Thailand that we decided to continue to impose Covid restriction while going back to have entertainment event also to live in a new normal period. Everyone stood up to give big applause to salute brave people who made this event happen.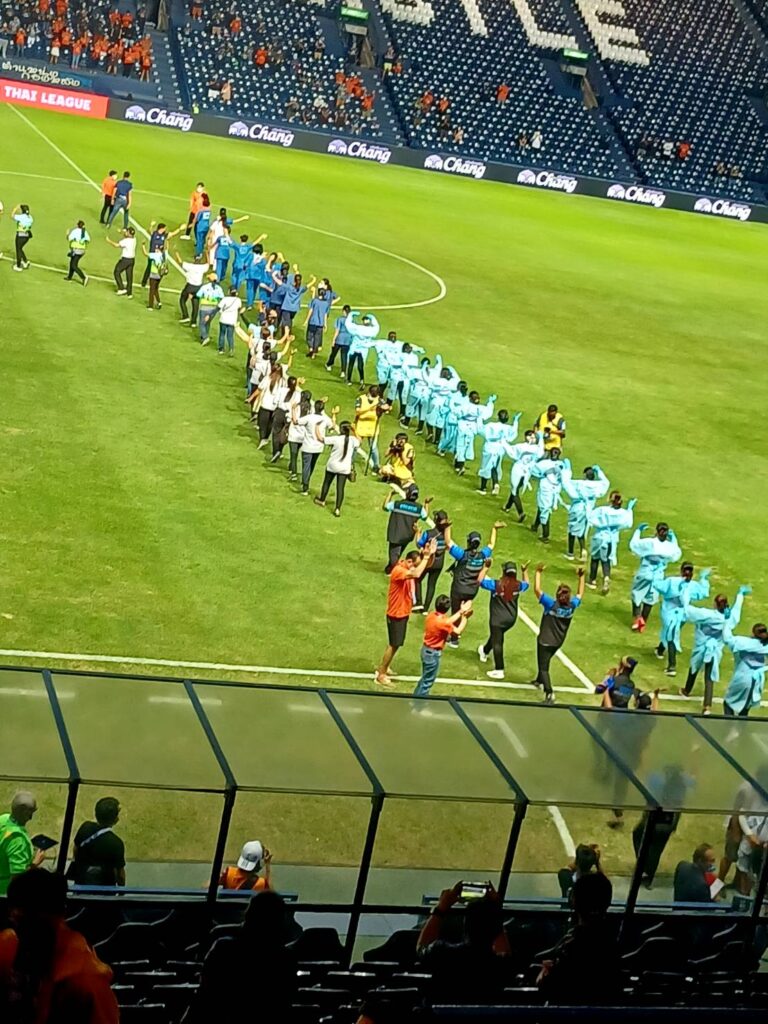 Historical moment in another stage with Covid-19. Huge appreciation to staff to support sports event.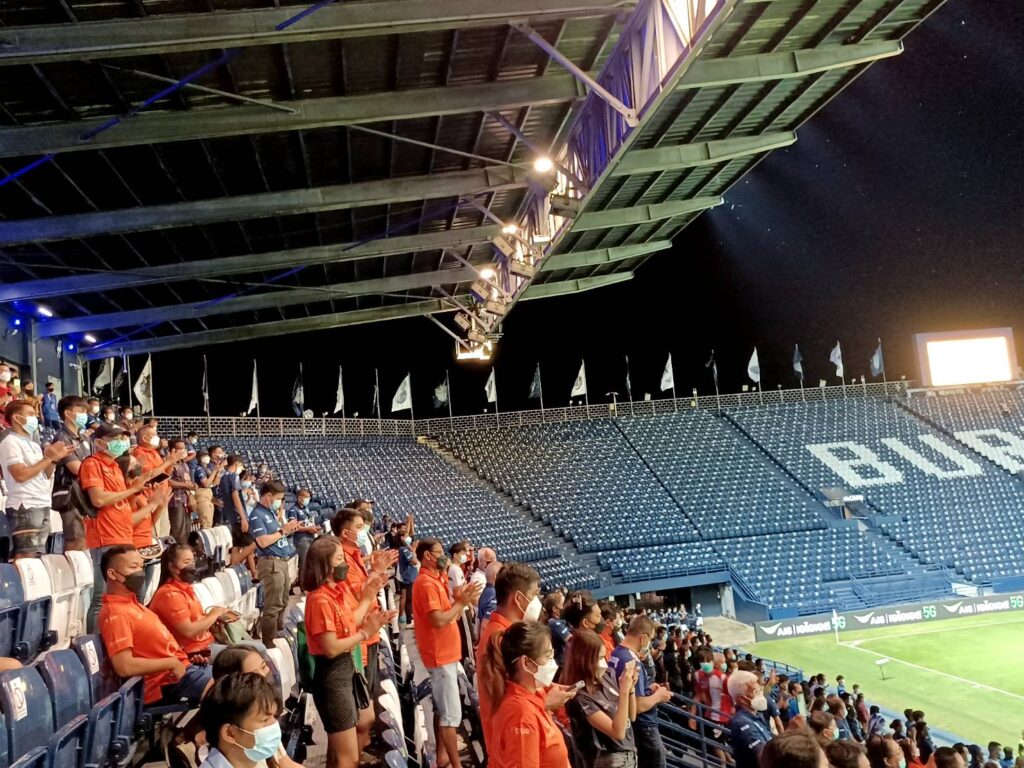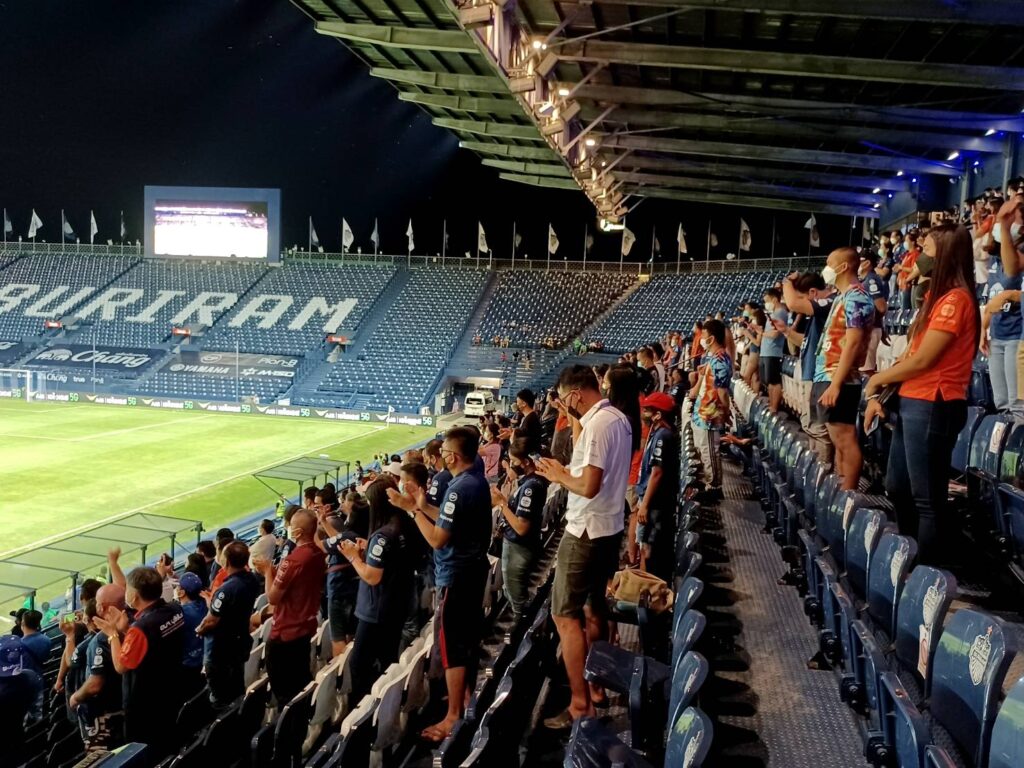 Great moment.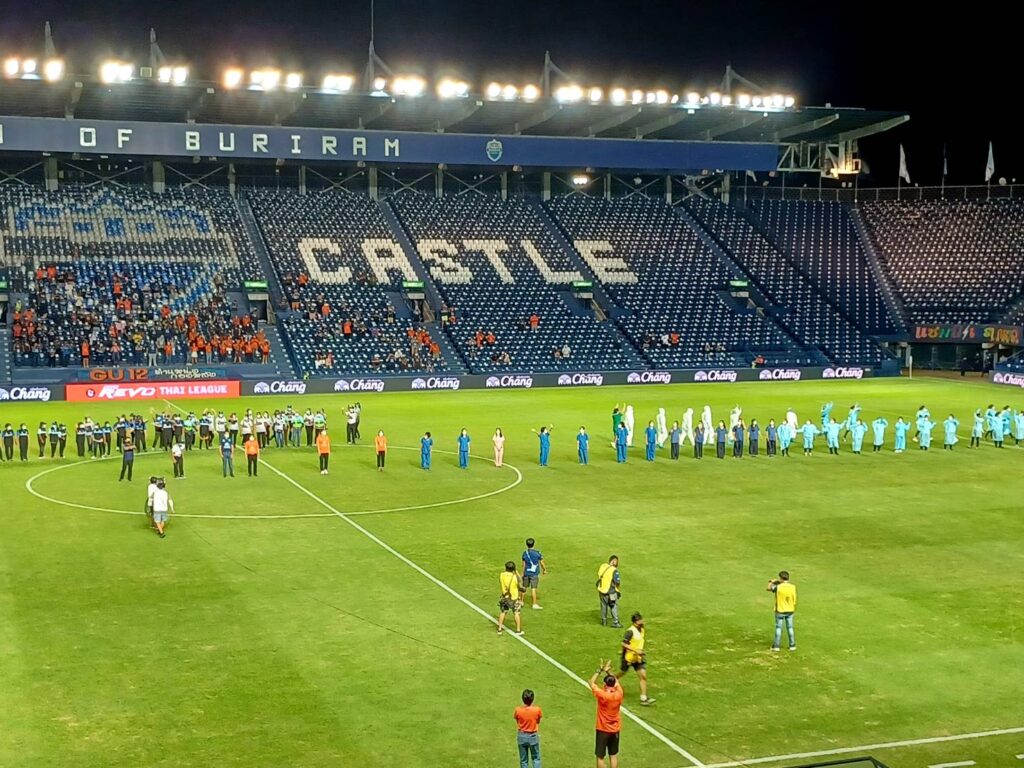 Time to fight. Waiting for players coming to the ground.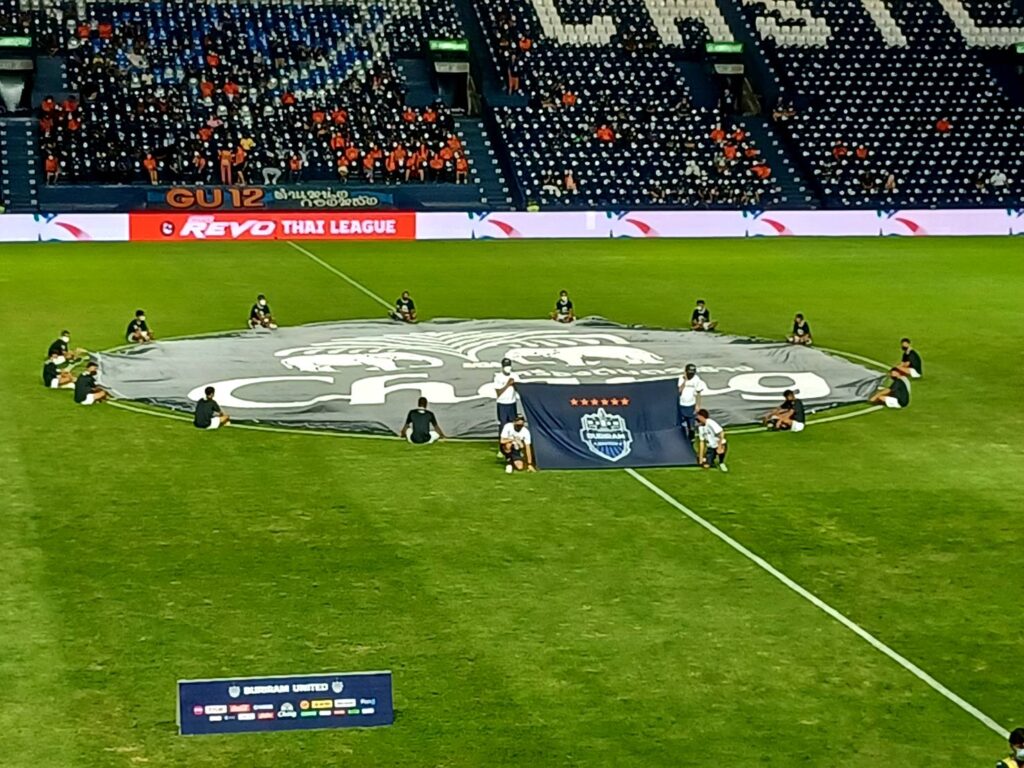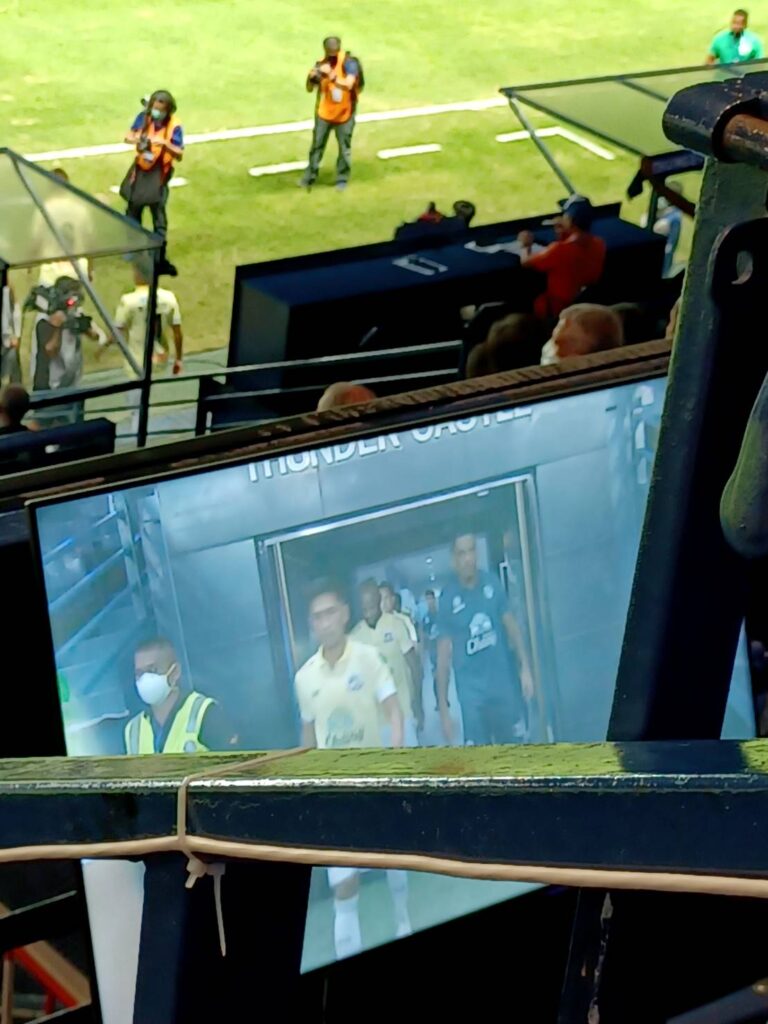 All stands up again to show respect to Thai loyal family while national anthem plays.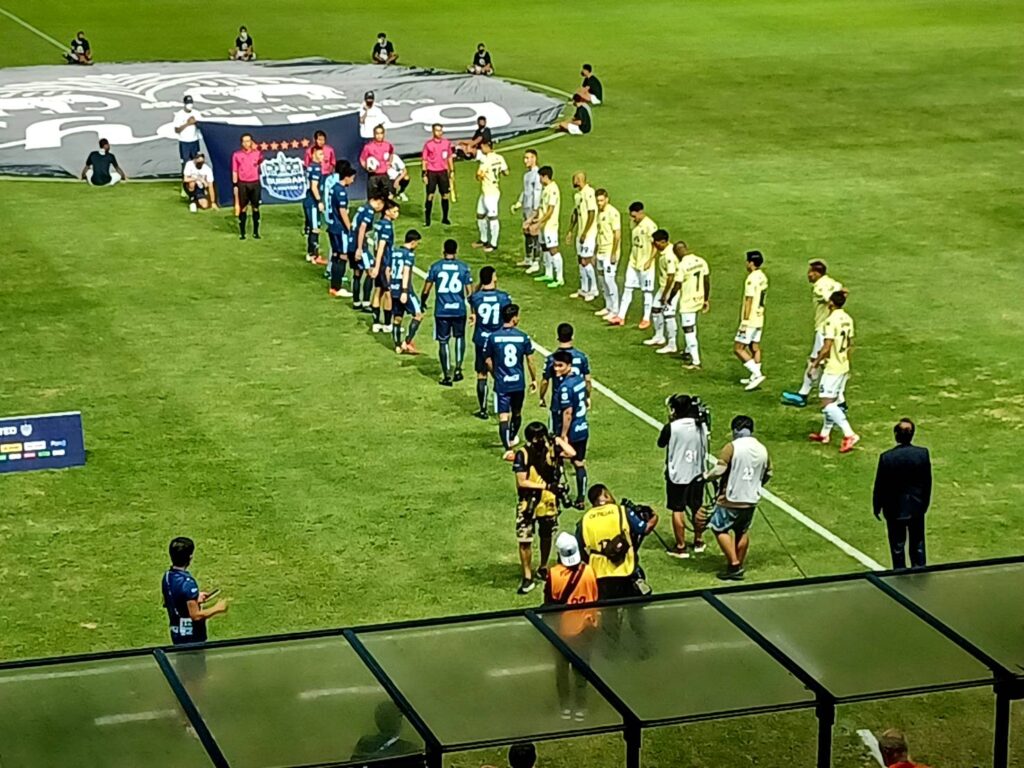 Buriram United F.C. starting members.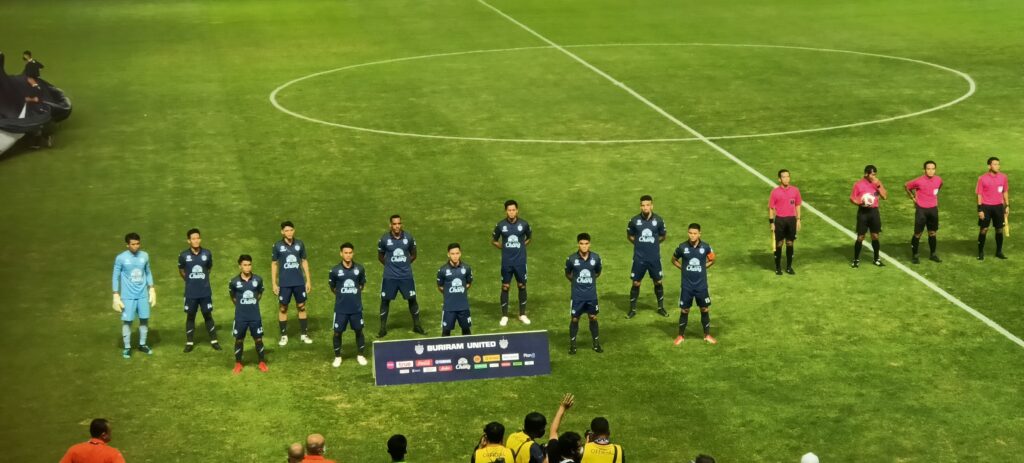 Suphanburi F.C.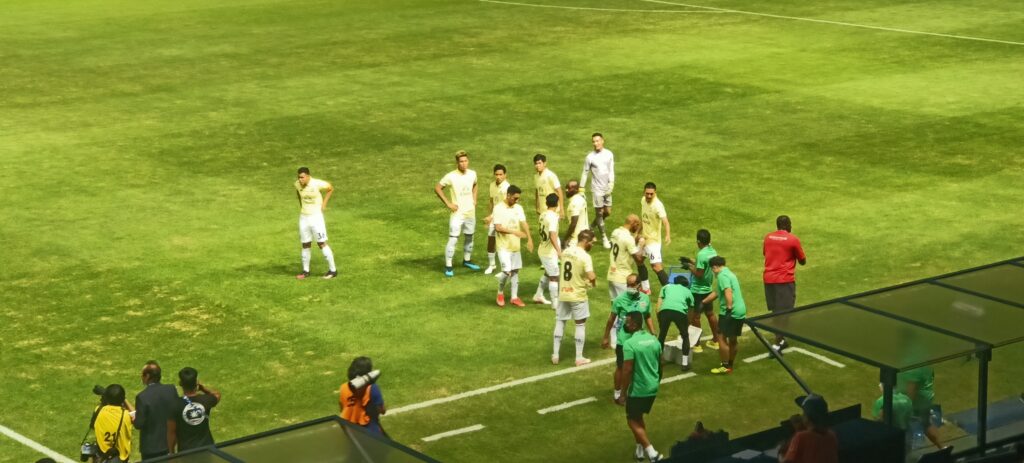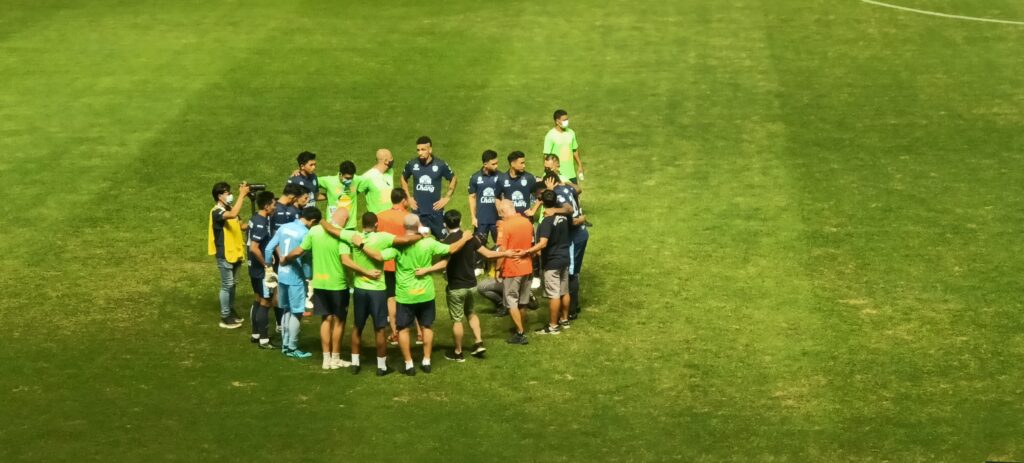 Game on!
Kick off by Buriram!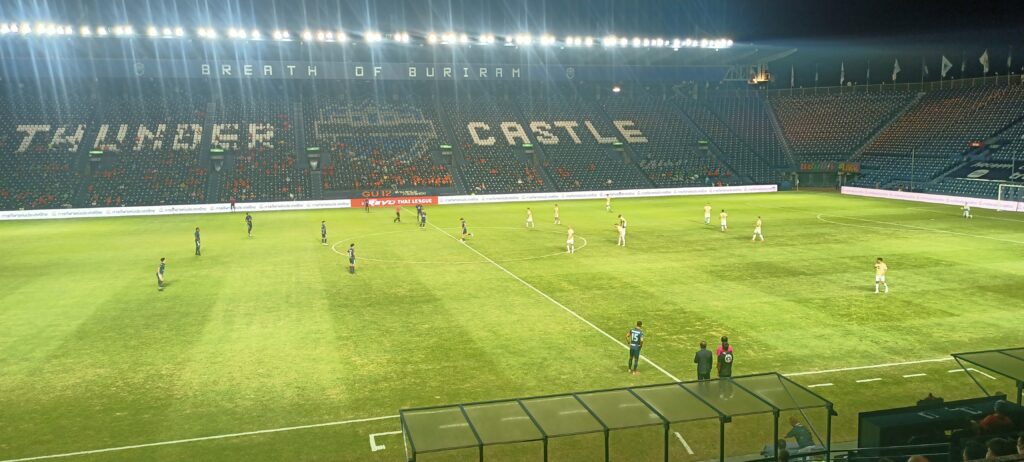 At 1st half, there were several big moments for Buriram but they cannot score it at all. They used short pass effectively to break through center line area but last minute decision and shooting accuracy was not that much good so they didn't make it.
Buriram also got physical charge by Suphanburi inside the penalty area but the judge was no foul!! For me it was illegal charge irrelevant to ball so I couldn't be convinced.
This free kick was so close also!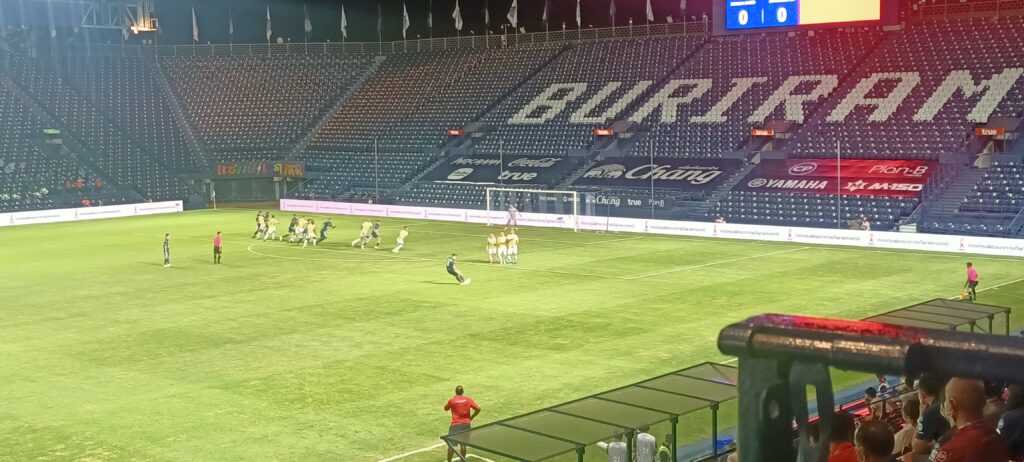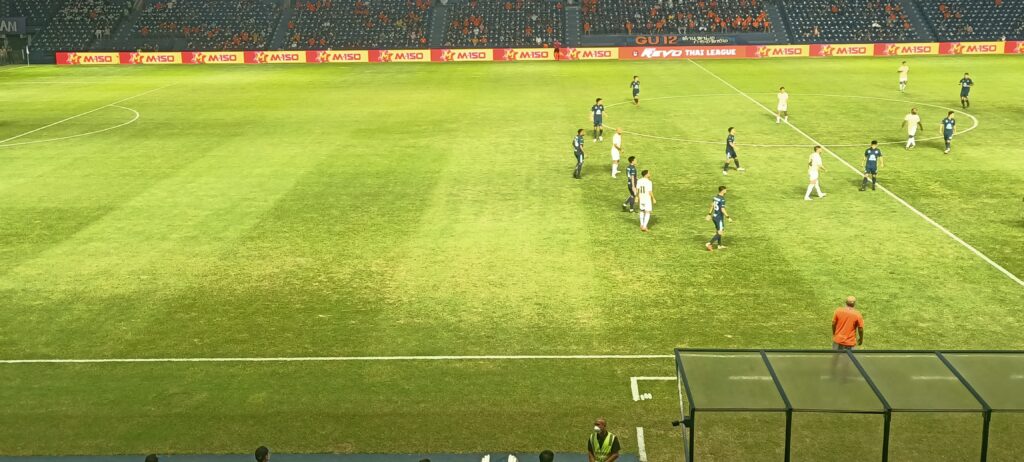 Coach of Buriam.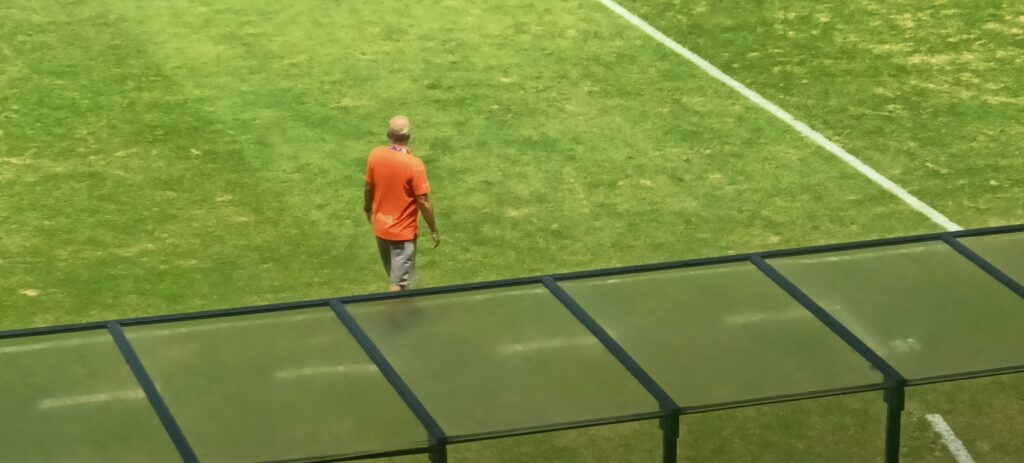 Coach of Suphanburi, Both team is managed by foreign nationals' coach. This is unique in muggy southeast countries, that both coaches are wearing shorts and team uniforms, haha.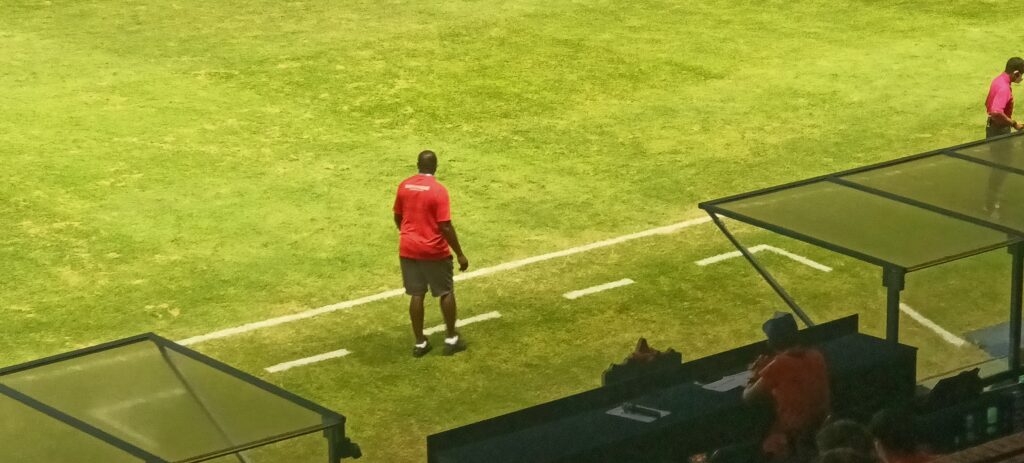 1st half ends with no scores by both team.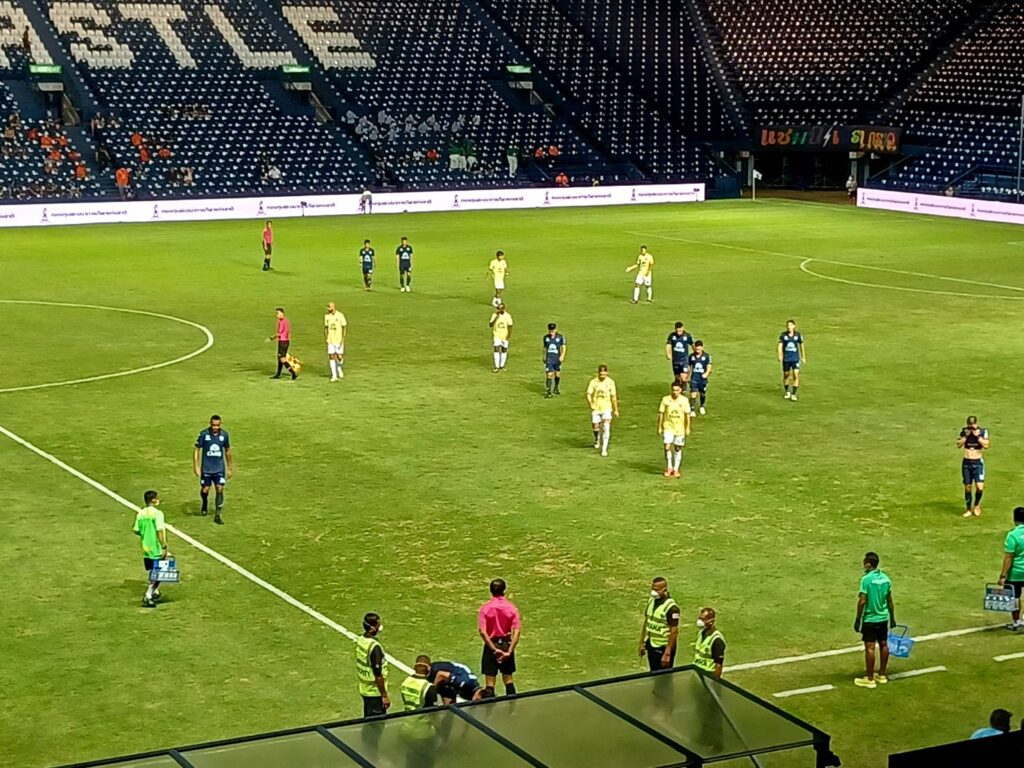 2nd half began with 0 – 0 score.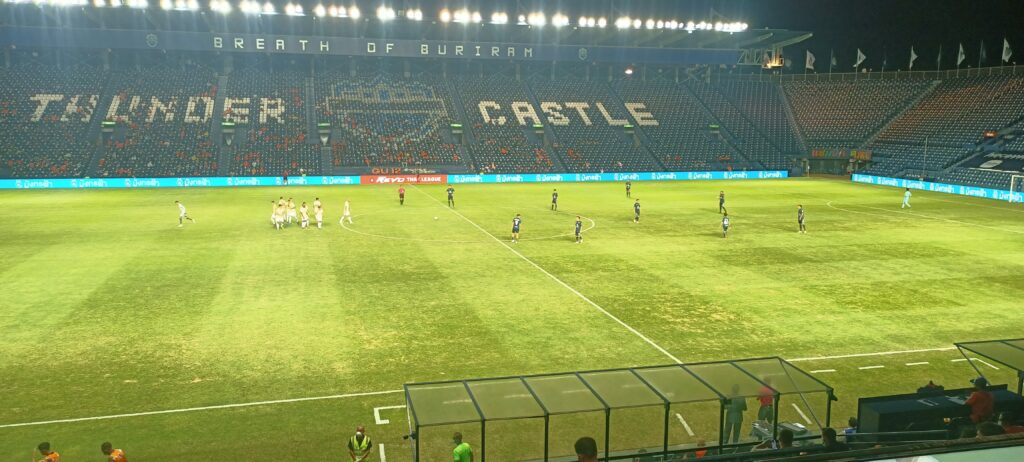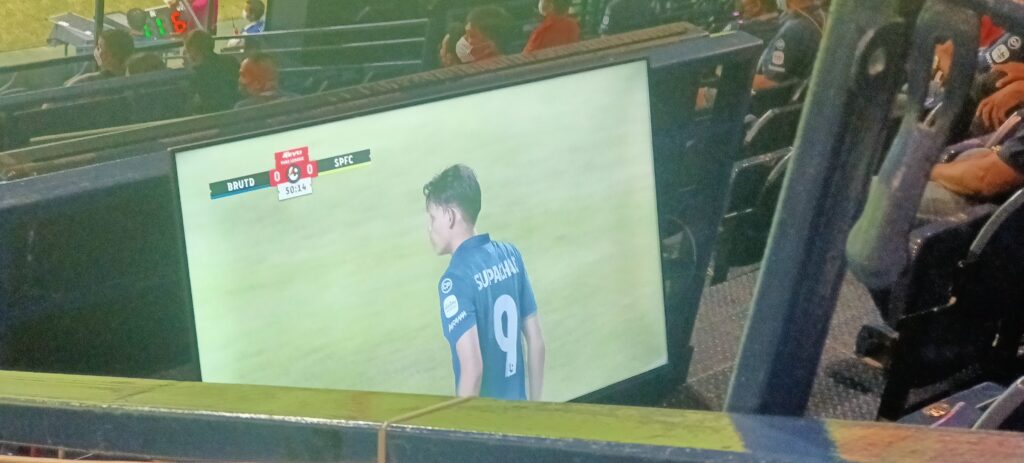 Overhead shoot by Buriram!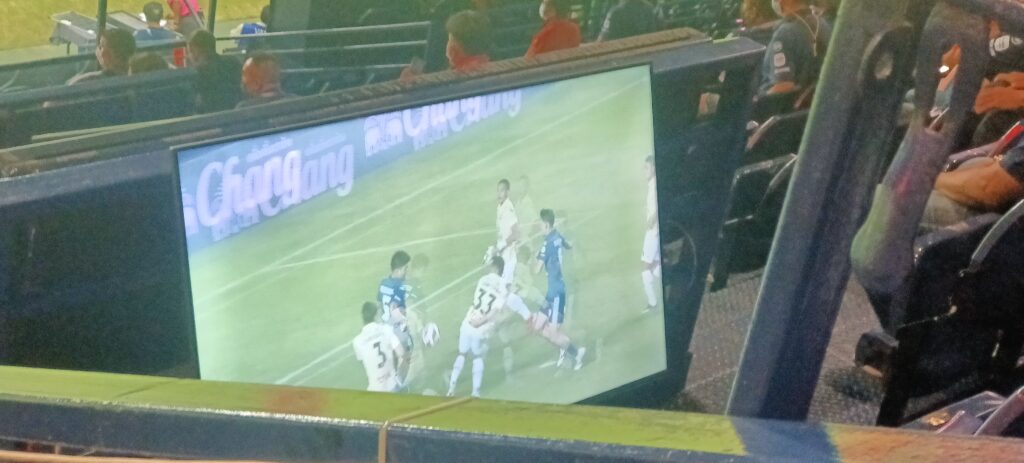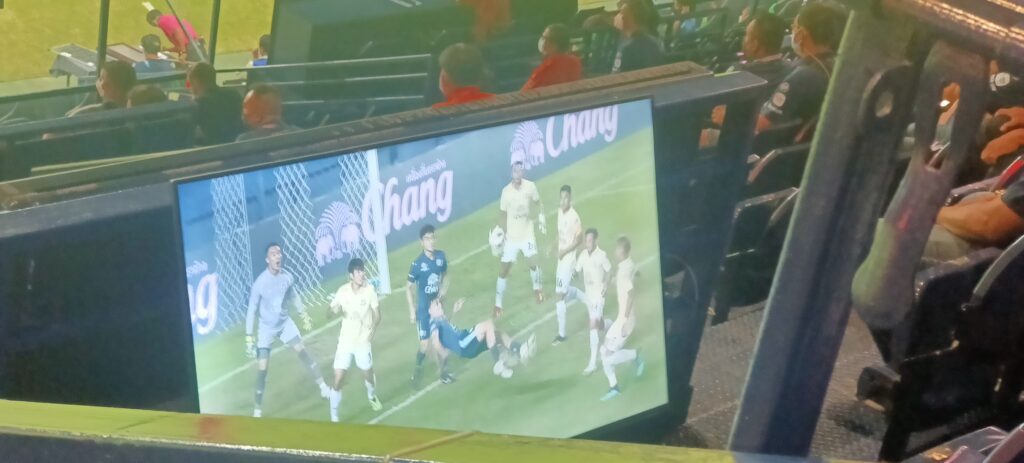 Suphanburi F.C. raised the pitch as 2nd half started. They are attacking the goals several times.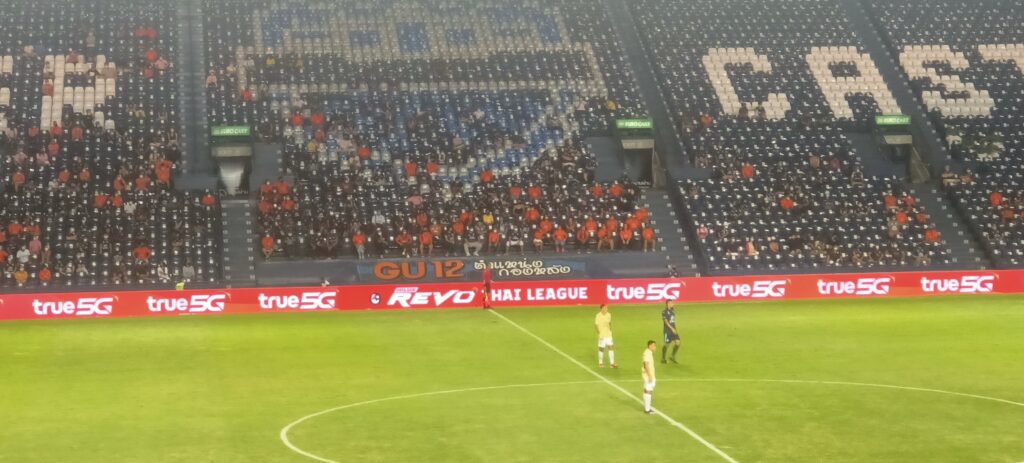 Free kick by Buriram. They have big opportunities more than ten times by set play in 2nd half but never made it.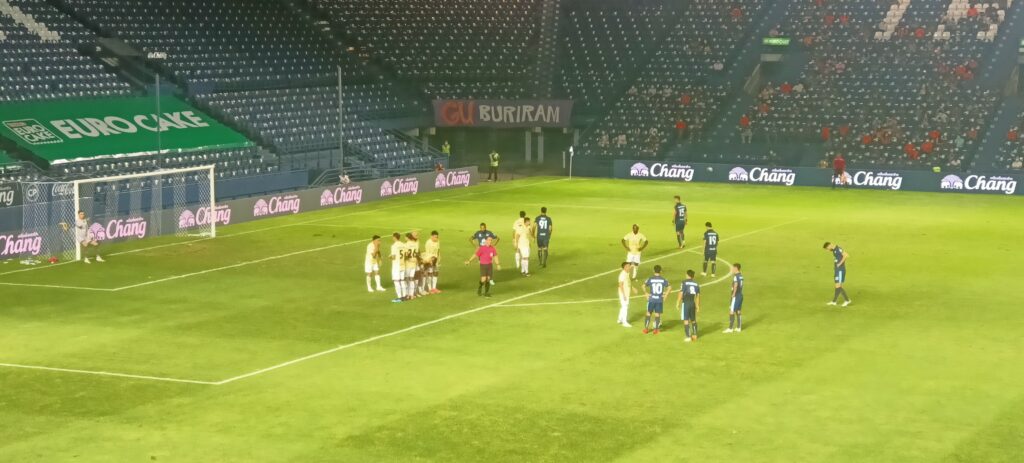 Lock at the guy lying on the ground to block the ball in case daisy-cutter. That's so scary if ball hits the back of head.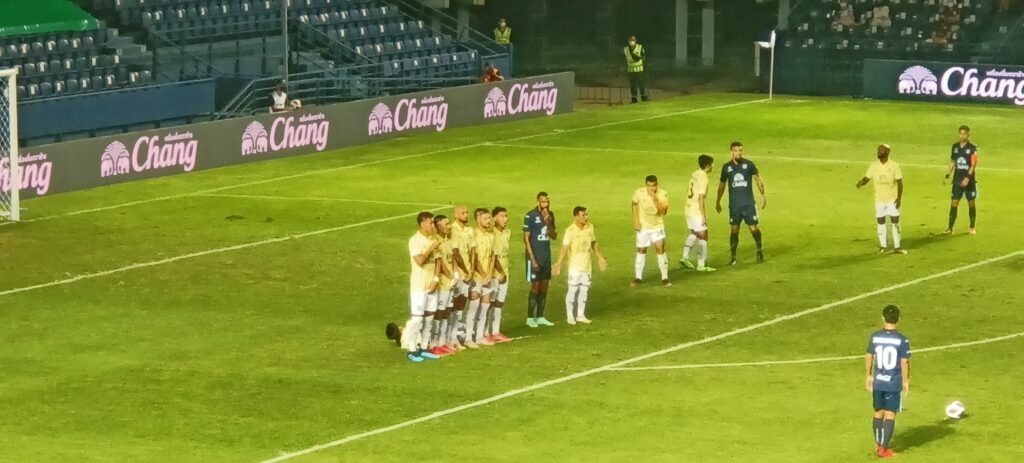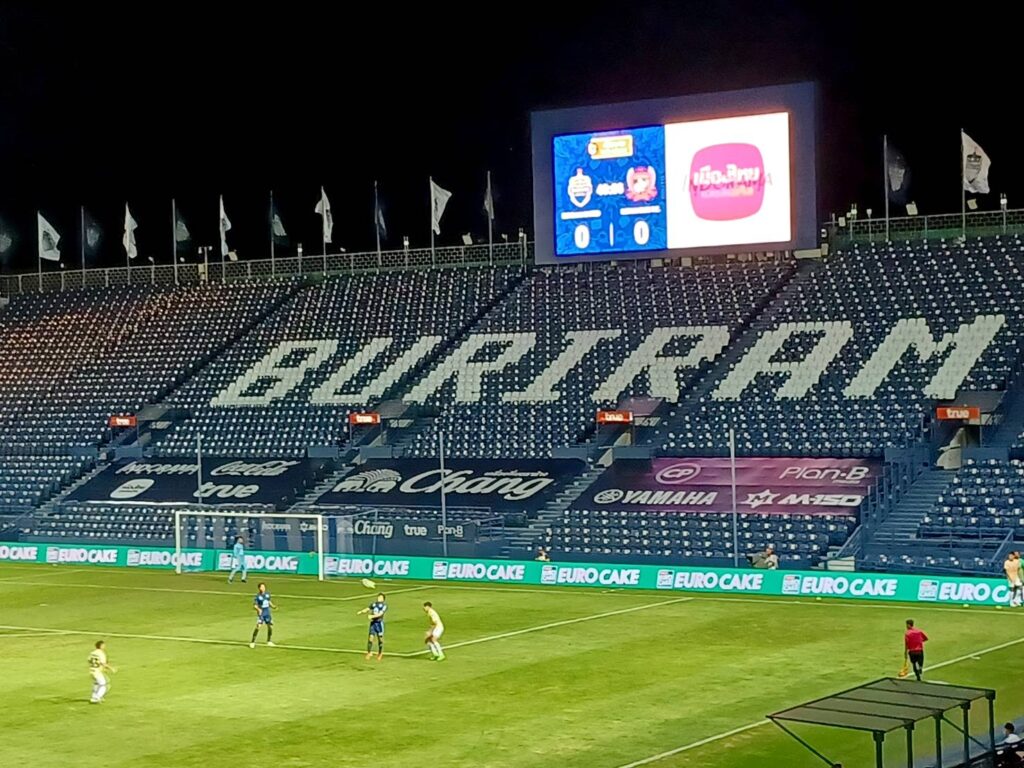 15 minutes before match ends, There was a controversial moment, when No. 99 Danilo, Suphanburi tried to dribble past Buriram defender, the opponents seems to handle the ball by arm.
Referees check VAR for decision.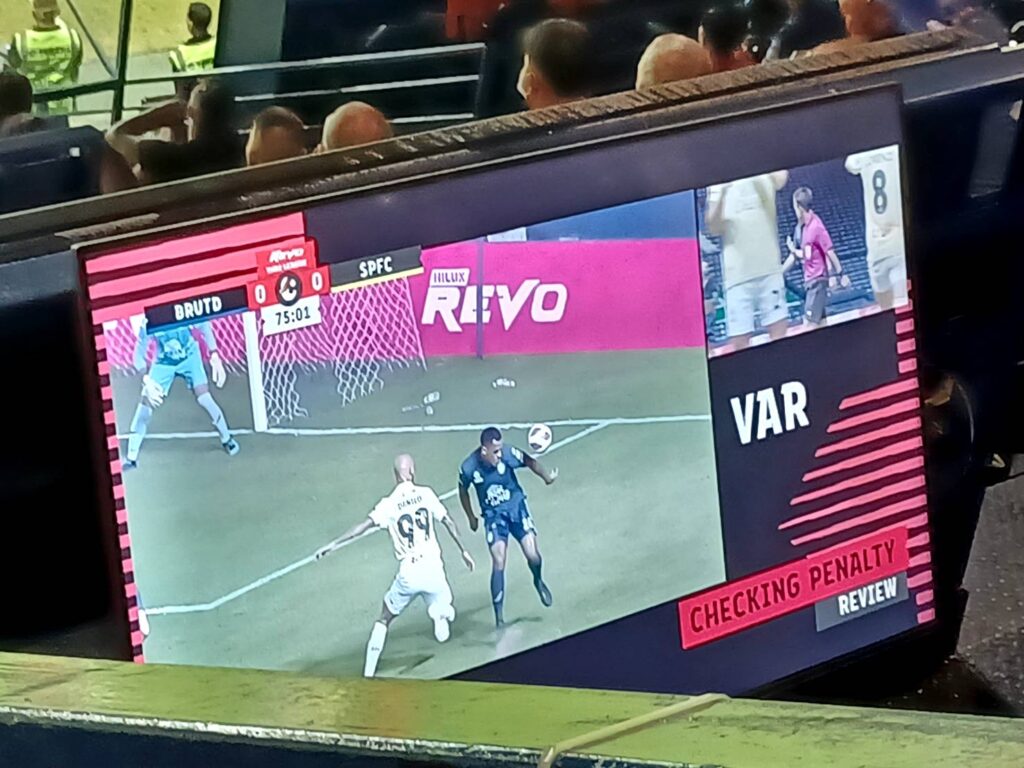 Taking for rest until decision made.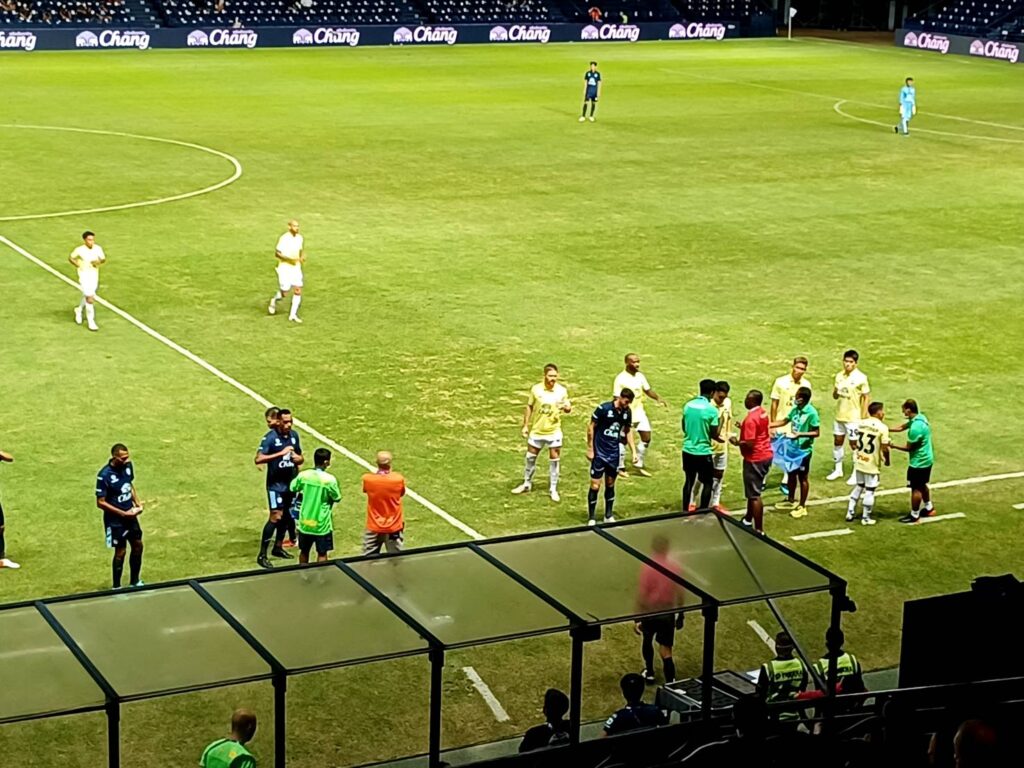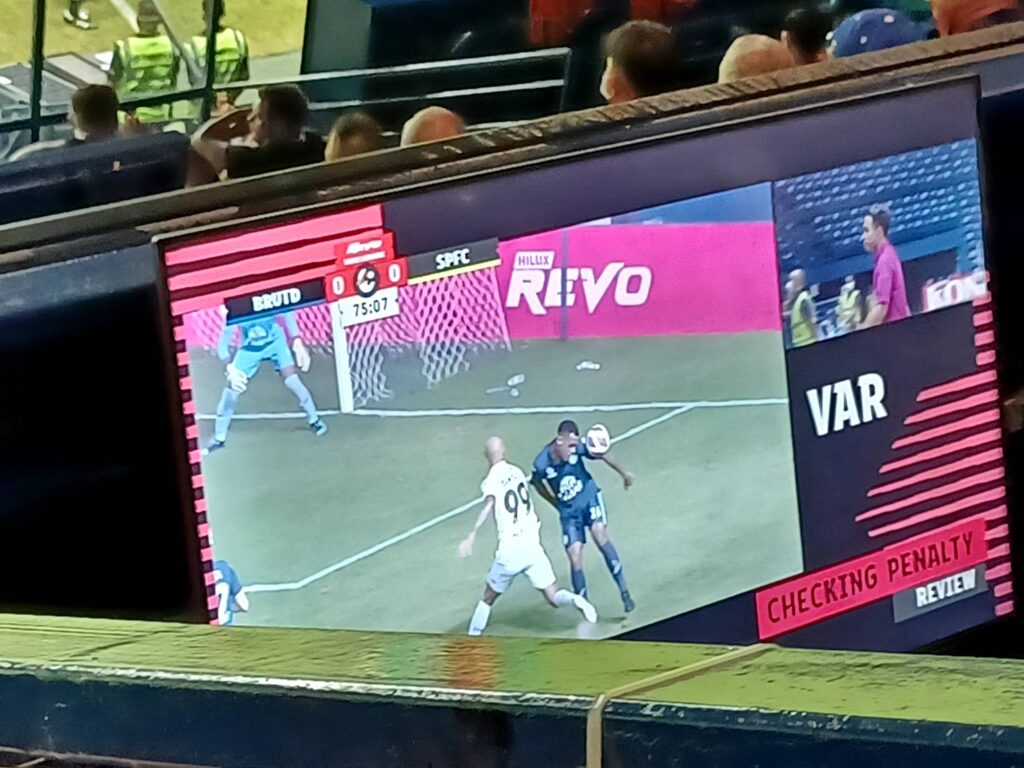 Judge is no foul! Again no penalty decided by referees but my opinion is hand for penalty kick, 55.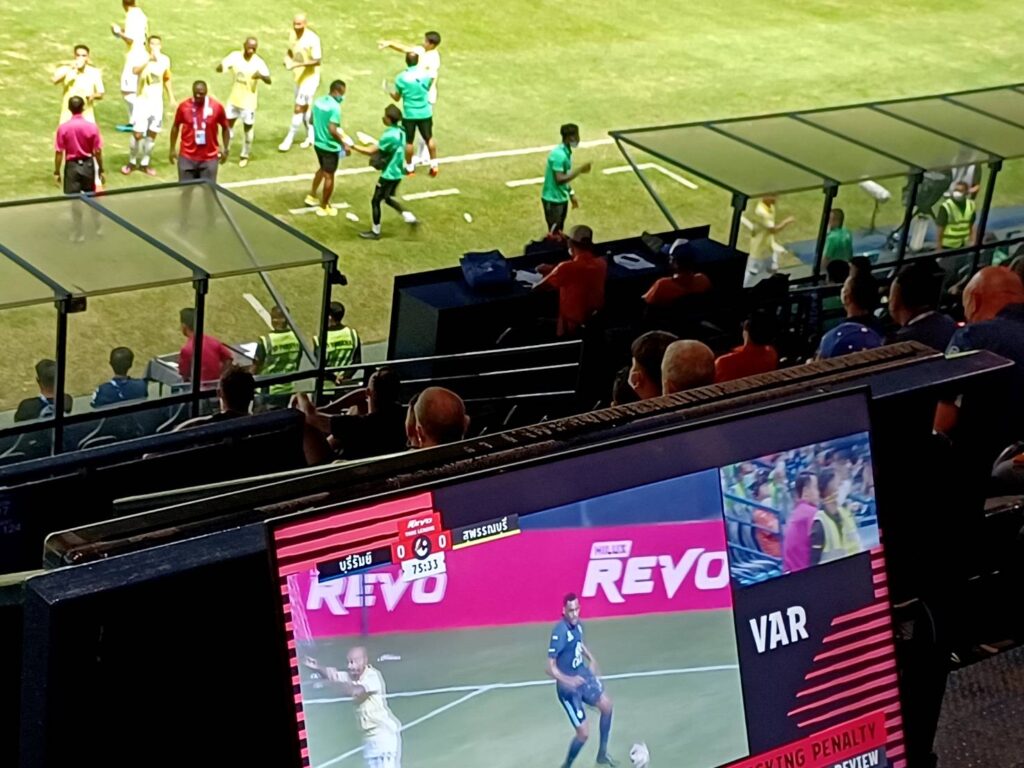 Additional time was announced 6 minutes. As time is running out, Buriram moved to swift attack and finally scored by beautiful pass and go!!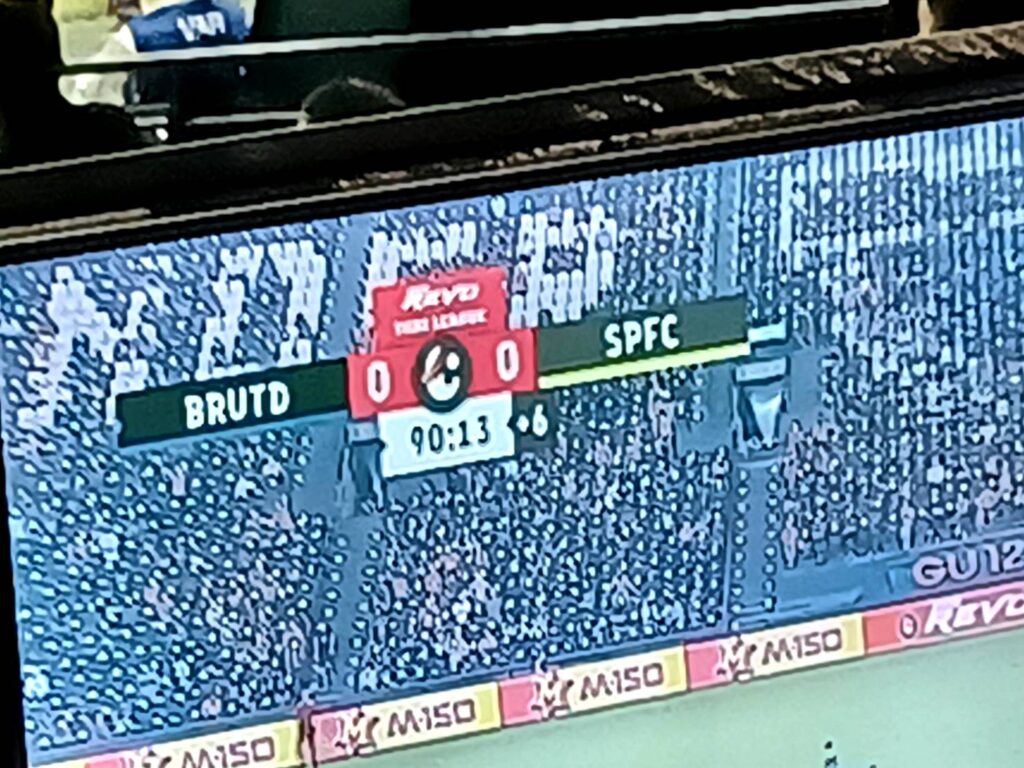 Biggest excitement comes to Buriram!!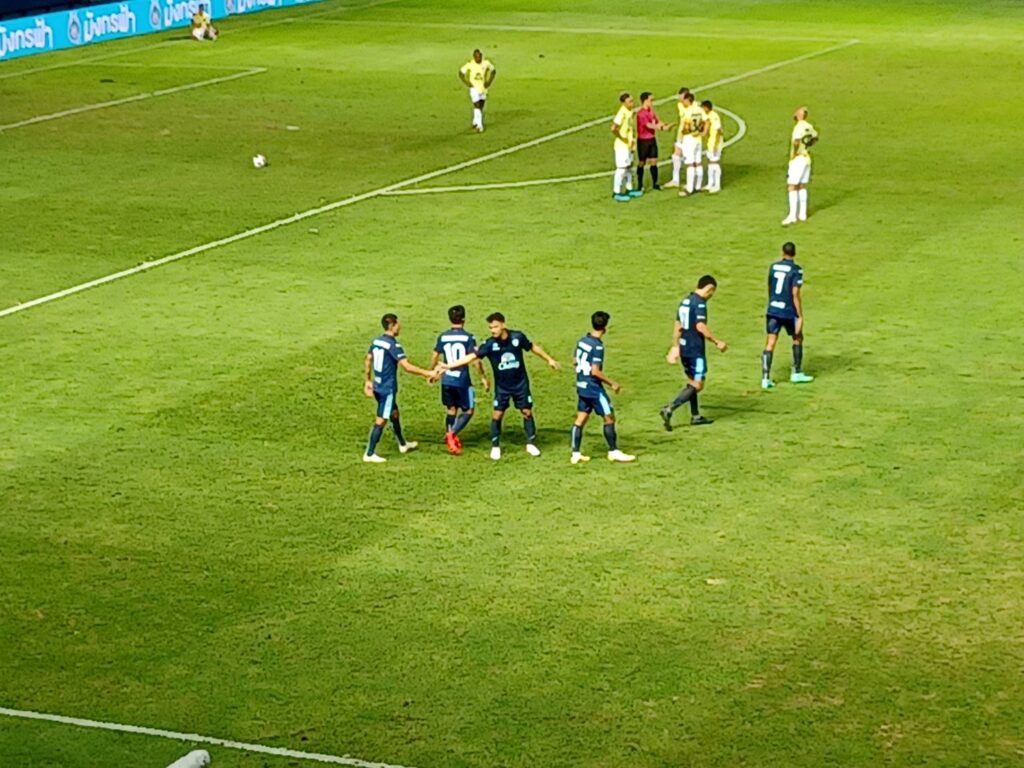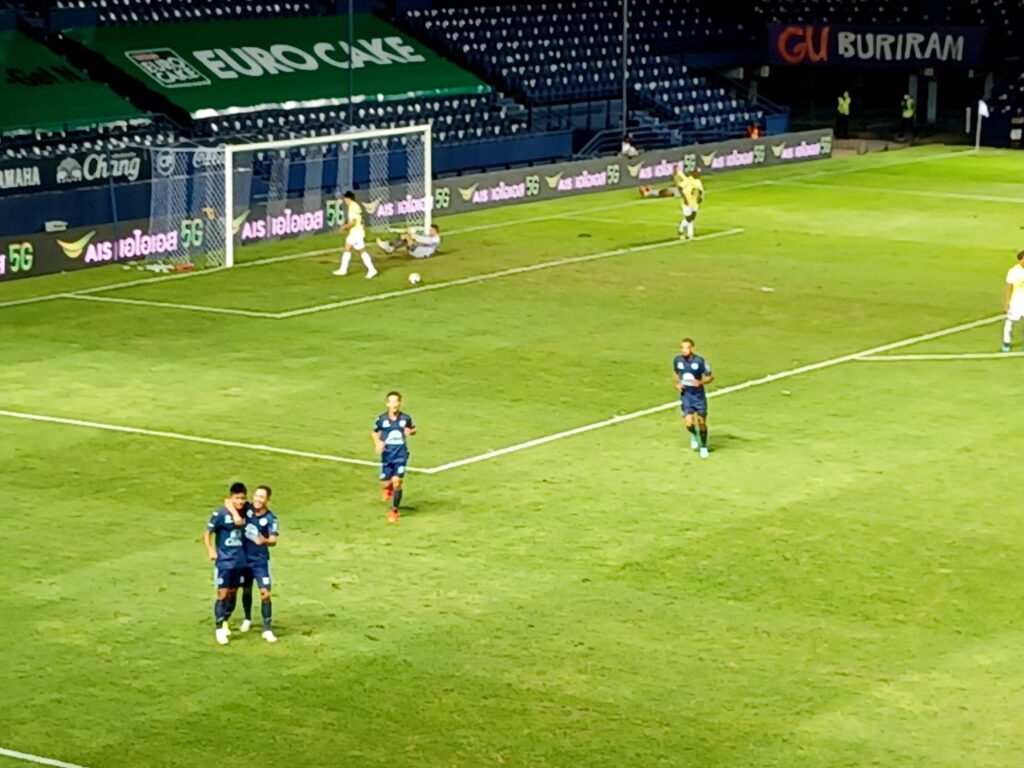 Goal by diving head after beautiful pass and go.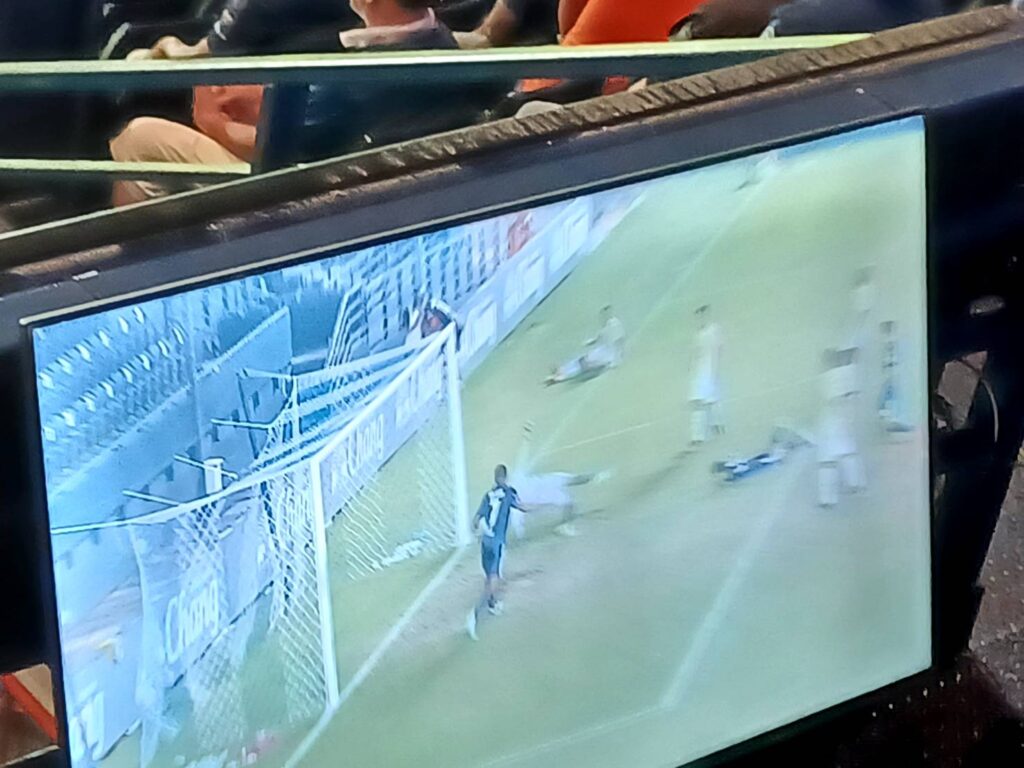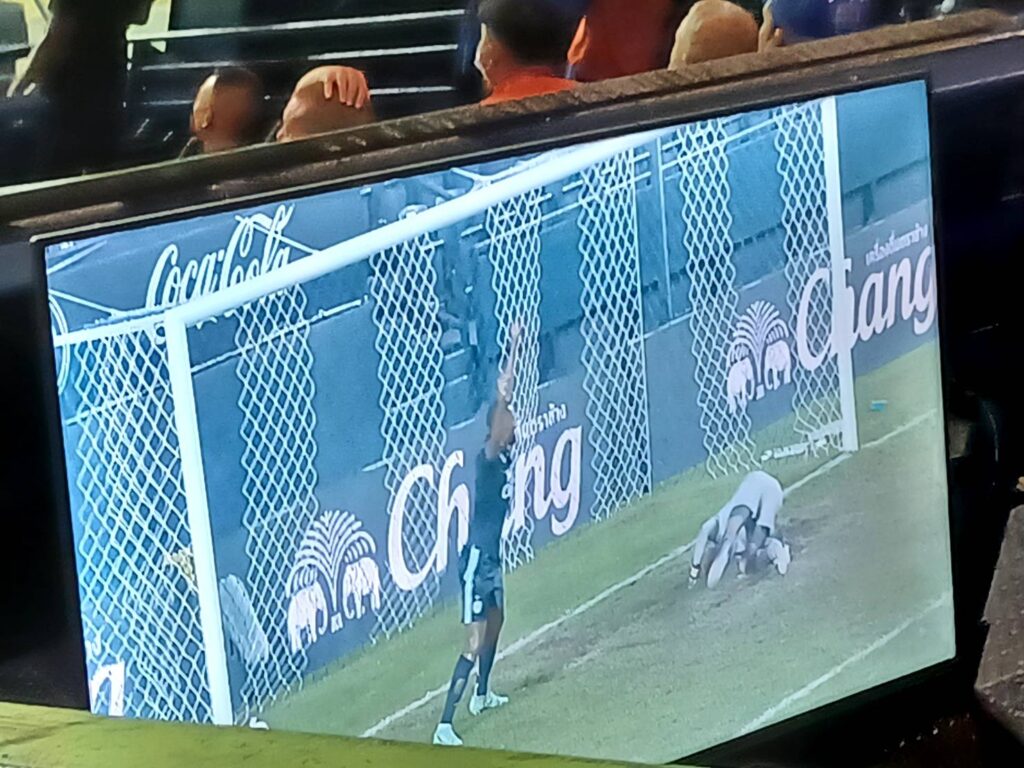 However something looks wrong, referees requested VAR again to check the goal validity. They checked the scene that Buriram holds the ball after struggling with Suphanburi for loose ball.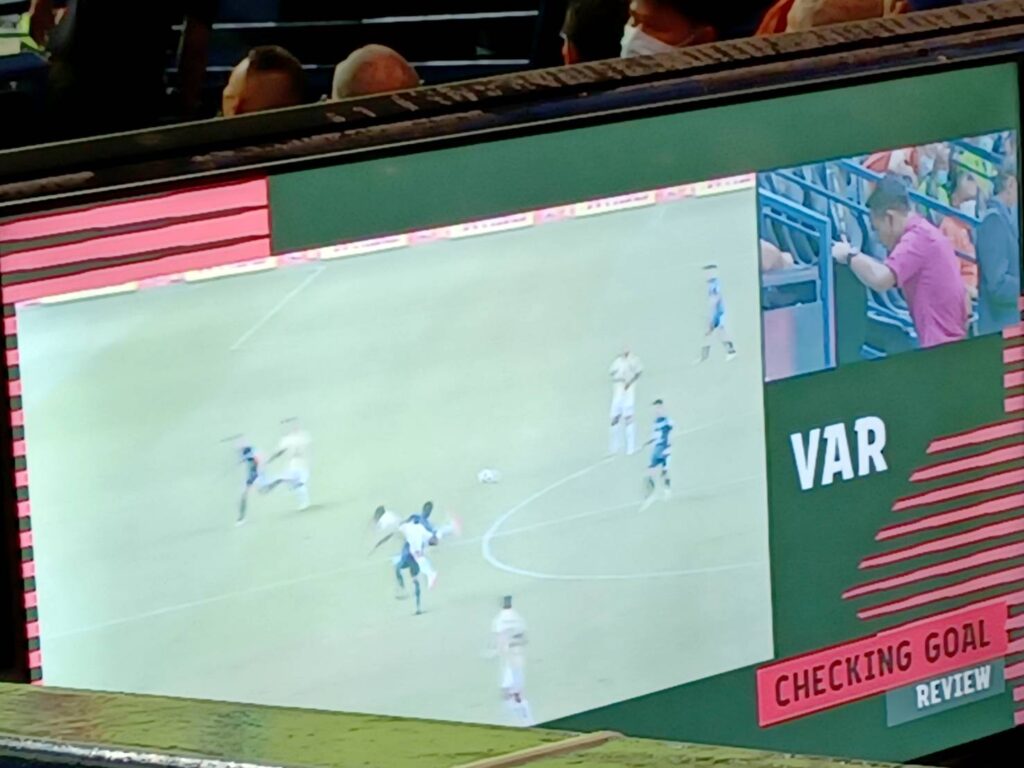 Pushing or not at this scene.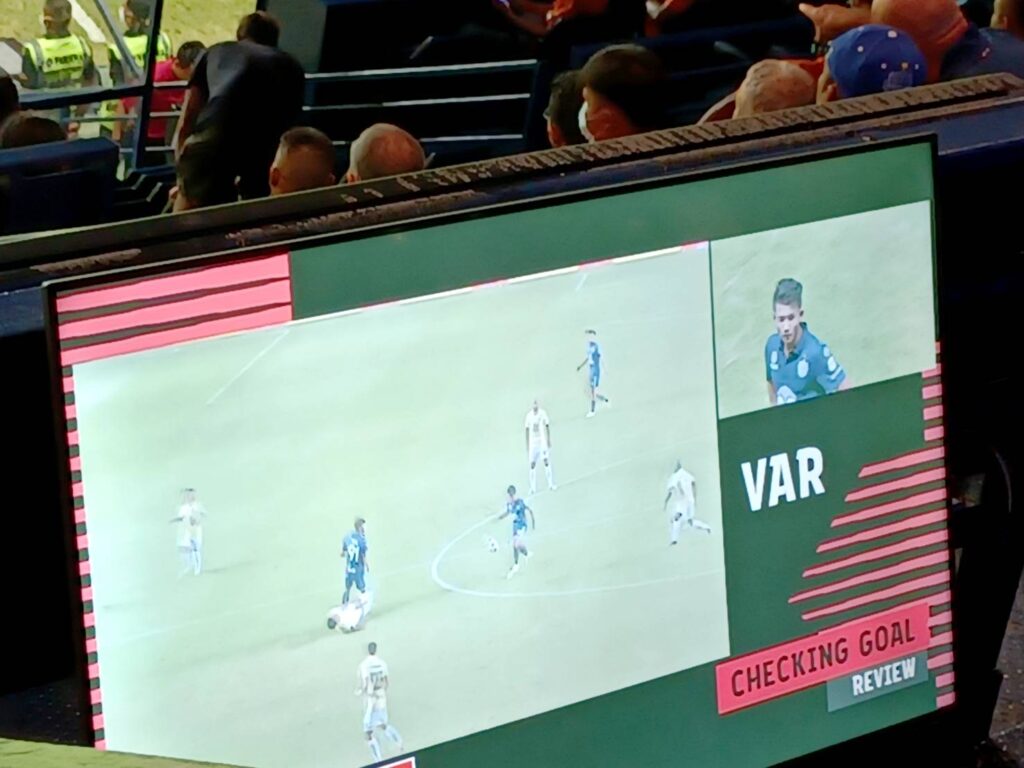 The result is no goal! Buriram was stripped goal by VAR at the last minute.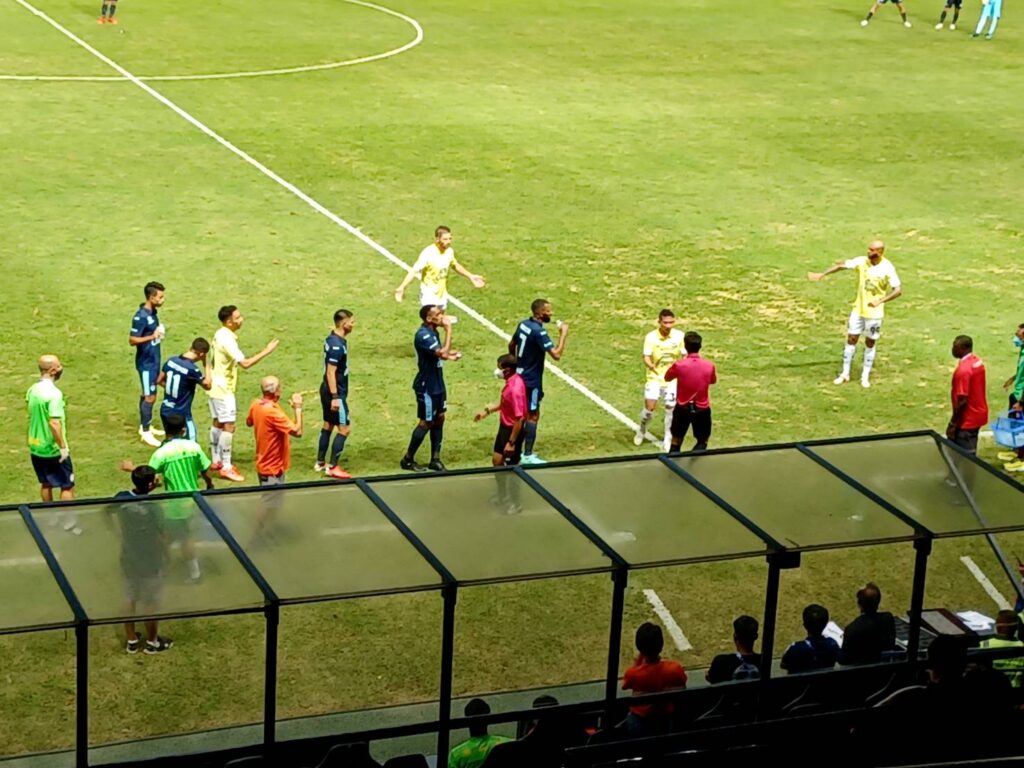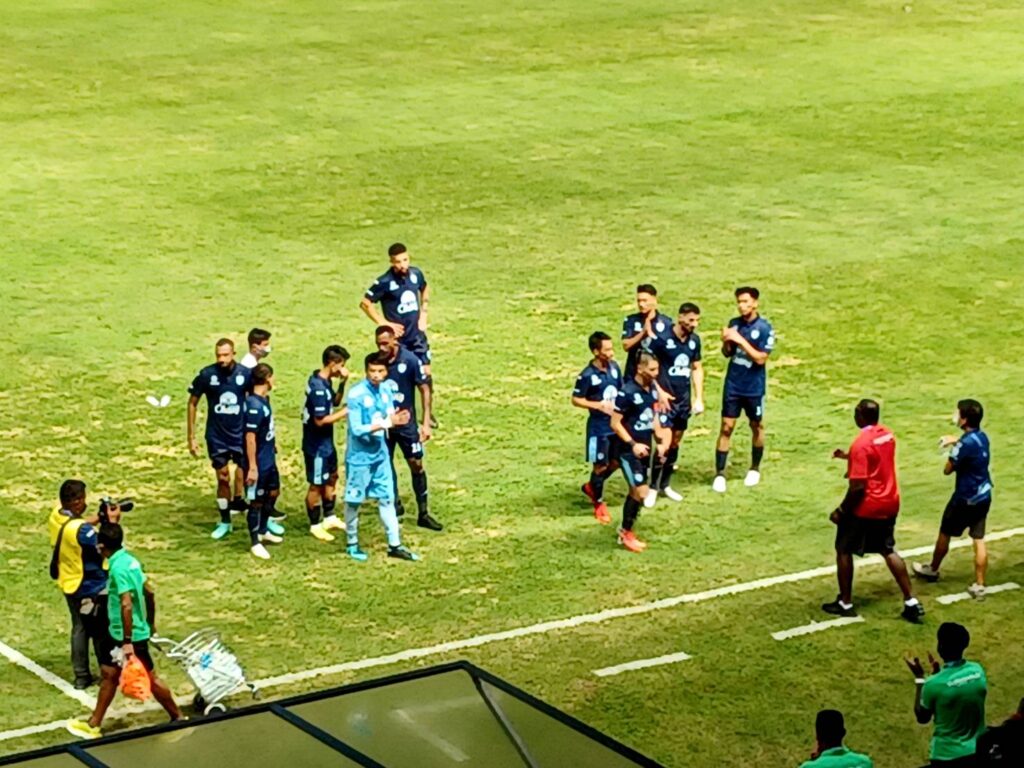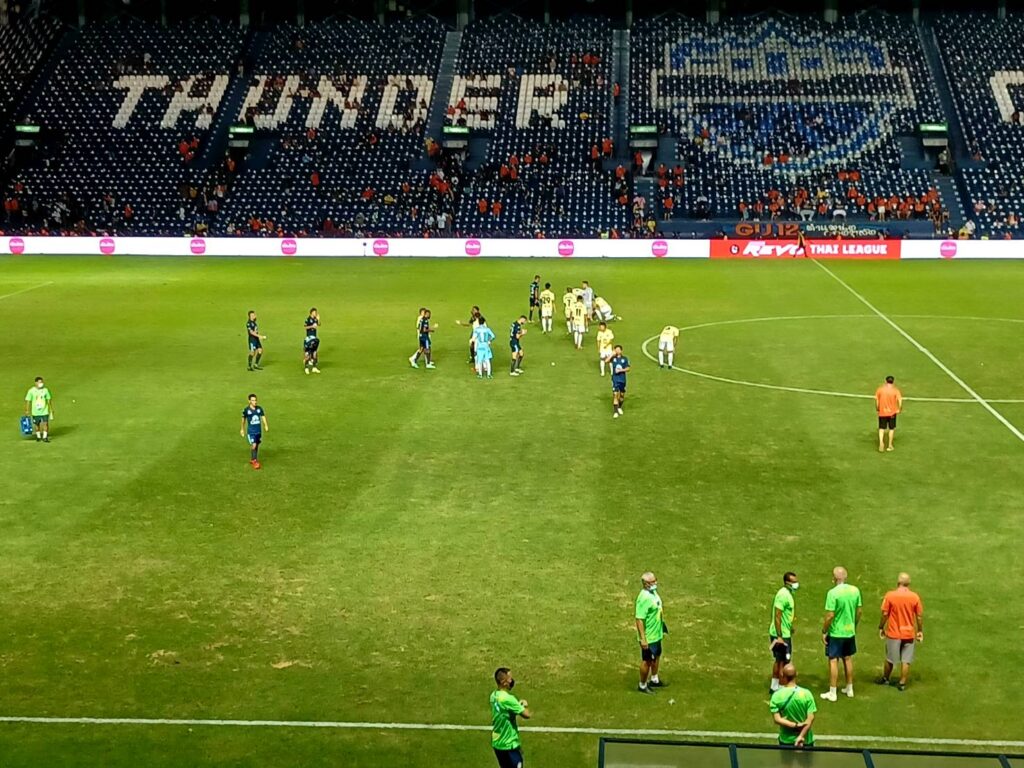 Unlucky for No. 54 Supachai who made a goal but cancelled in the end.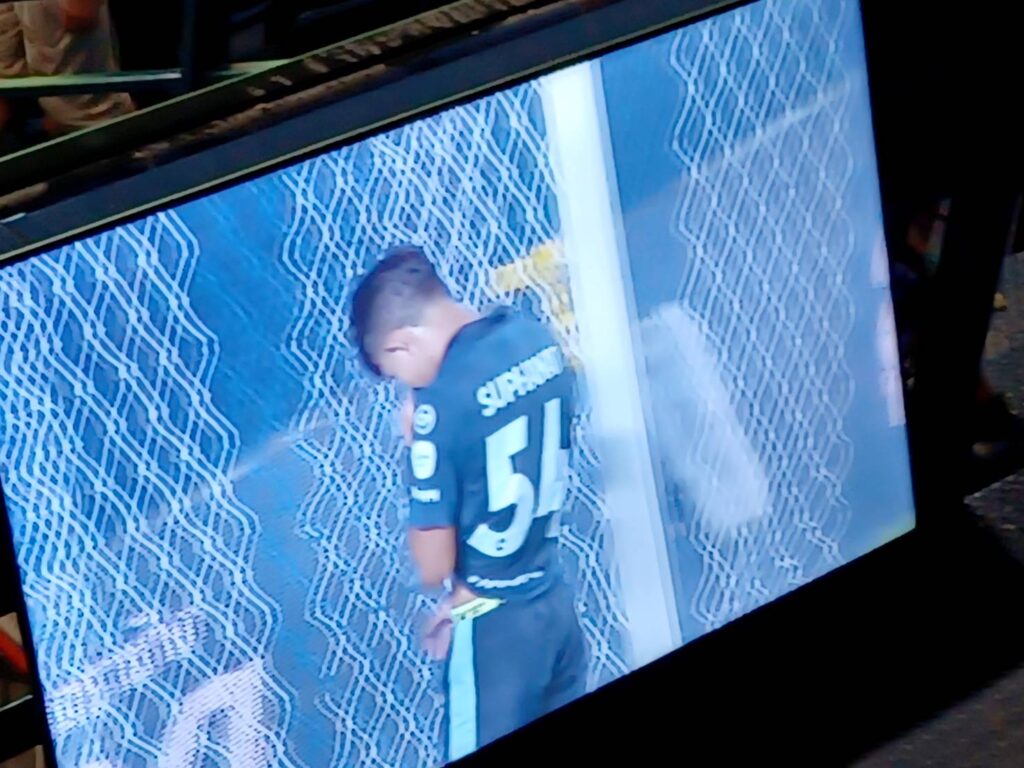 Times up for score 0 – 0.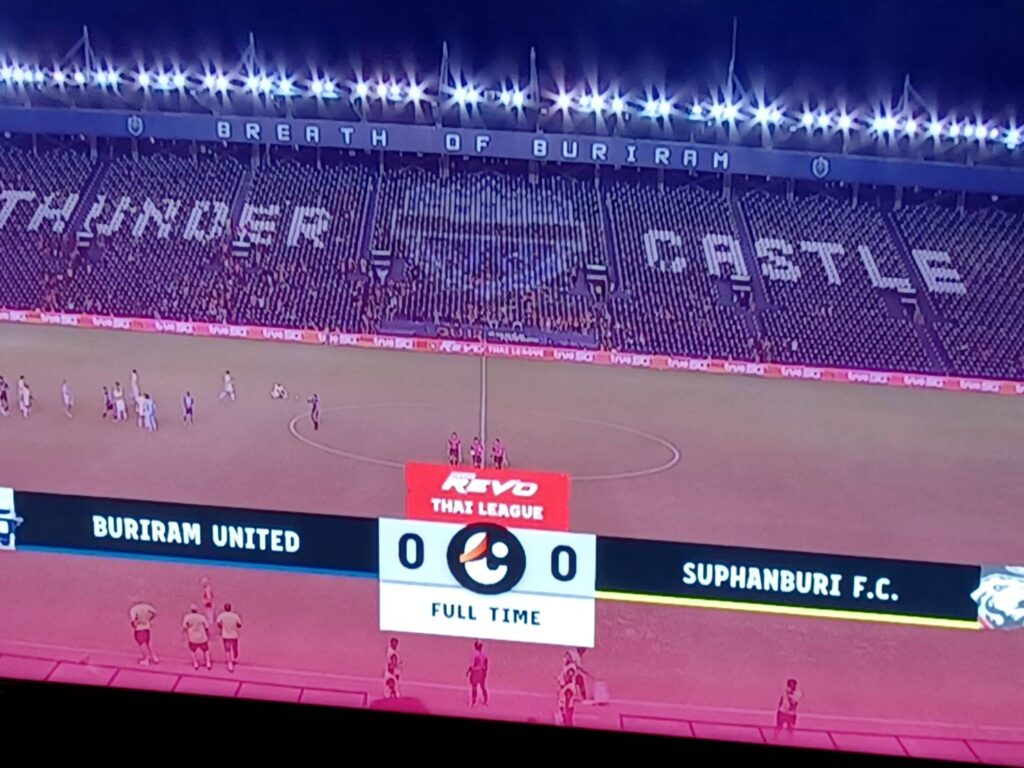 Buriram fans are booing against referees for cancelling winning goal!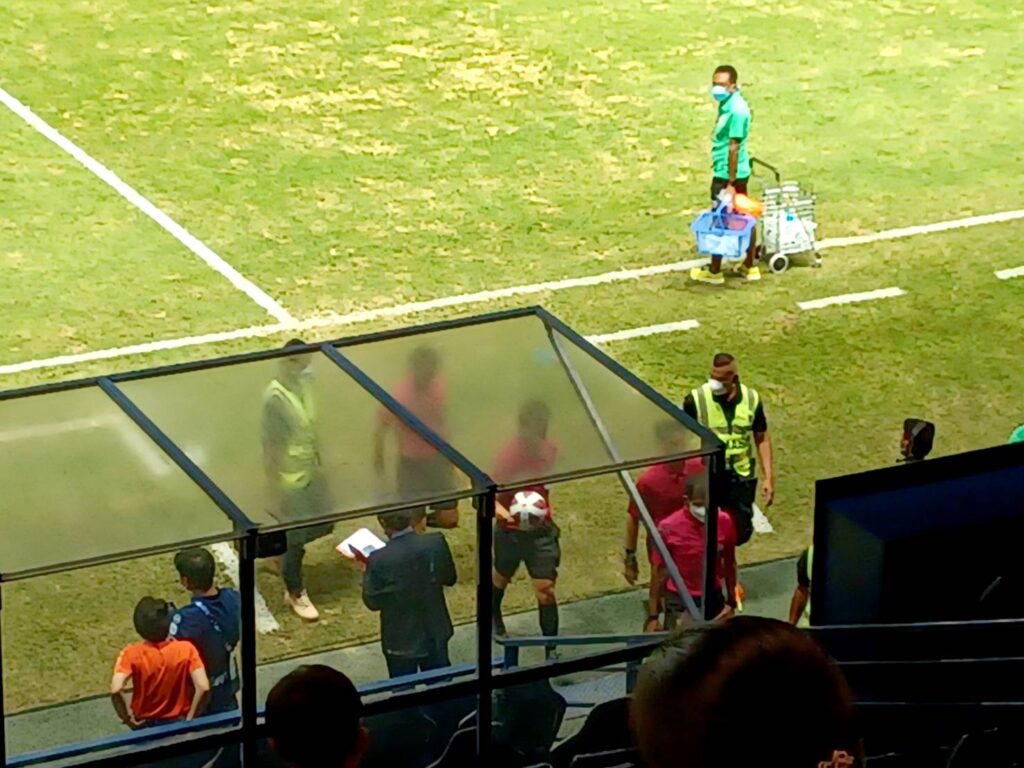 No. 54 Supachai, scored but goal was cancelled.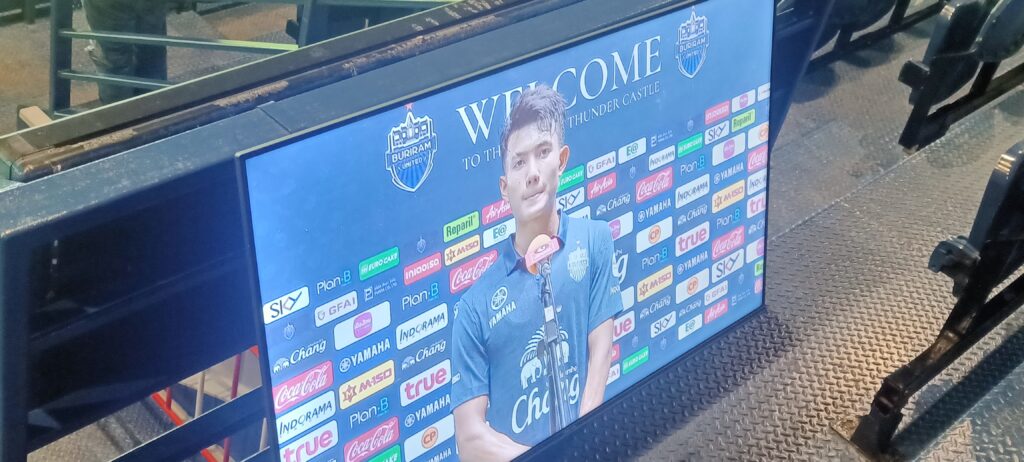 This time, VAR was used several times for decisive scene. I just realized that it is very difficult what is happening and what was decided by VAR when watching the game in live. I could know it because the monitor is near to me so that I can check the moment closely.
Personally I am not accustomed to VAR technology yet! Even we have it, I still many times that I cannot be convinced the judge at all.
To go back to the hotel, I used grab again. Be careful there is no transportation around the stadium at night because almost all visitors are coming by their own cars and bikes.