Hello, everyone! Let me say something about myself first for this post. If someone asked me "what is my sport?" My answer will be "Soccer". I played soccer for about 10 years during my school days. Although I do not have chance to play currently, I still love to watch soccer game wither in TV or Stadium.
Soccer in Thailand
Thailand is good countries to watch soccer especially in live at stadium. We have high level professional league for 4 categories and top league category ranks 1st in Southeast Asia and 8th in all over Asia countries as in AFC (Asian Football Confederation) Club competitions ranking as of July 2021. In all over the Thailand, there are so many stadiums so when I go on a trip to province, I also check if there is the match and try to go watch the game. Ticket price is cheap as well, normally 100 – 200 THB only even for main stand seat.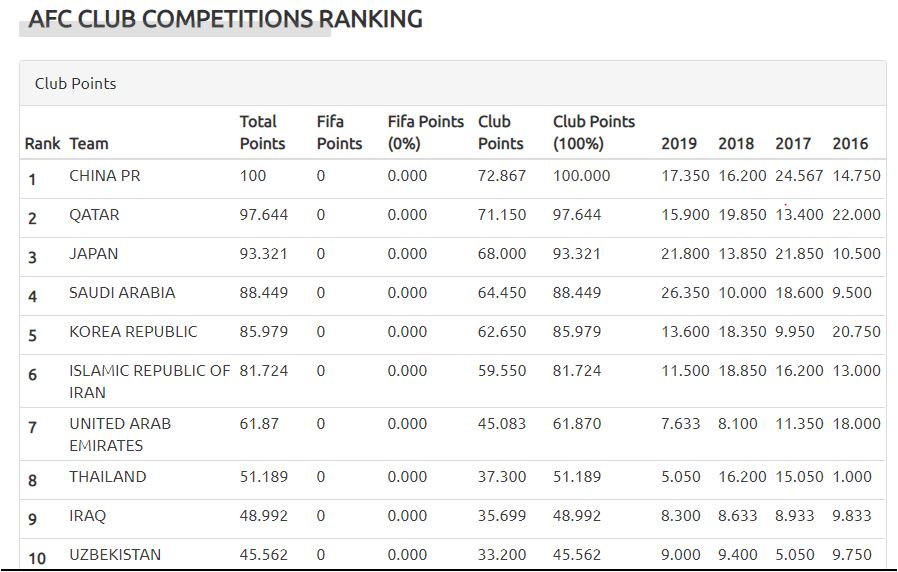 https://www.the-afc.com/afc-ranking/ (July 13, 2021)
AFC Champions League
AFC Champions League is the soccer competition held every year with the participation of club teams from Asian countries to decide the best tea of the year in Asia. From Thailand, BG Pathum united, Chaing Rai United, Port FC and Ratchaburi FC joined the competition, among them, BG Pathum united was qualified for the competition as Thai league Champion in 2020. Since my company has connection with sponsor company of BG Pathum united, sometimes I can watch football match as guest at VIP room of BG Pathum united's home stadium LEO stadium, Pathum Thani province in Thailand. This time was my 3rd time to visit LEO statidum VIP room so I would like to introduce how it is like for the readers.
How to go to LEO Stadium
LEO stadium is located in Pathum Thani province which is next to Bangkok so it is quite far form the center of the Bangkok. If you take taxi from the center Bangkok, it take around 30 mins, 300THB one way.
Whenever I go to the stadium, I use public bus No. 538 from Victory Monument. Bus fare is 25THB only but takes more time of course around 40 – 60 mins as my experience. This time, I was waiting for bus around 20 mins at bus stop and took 40 mins to the stadium.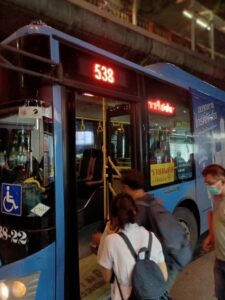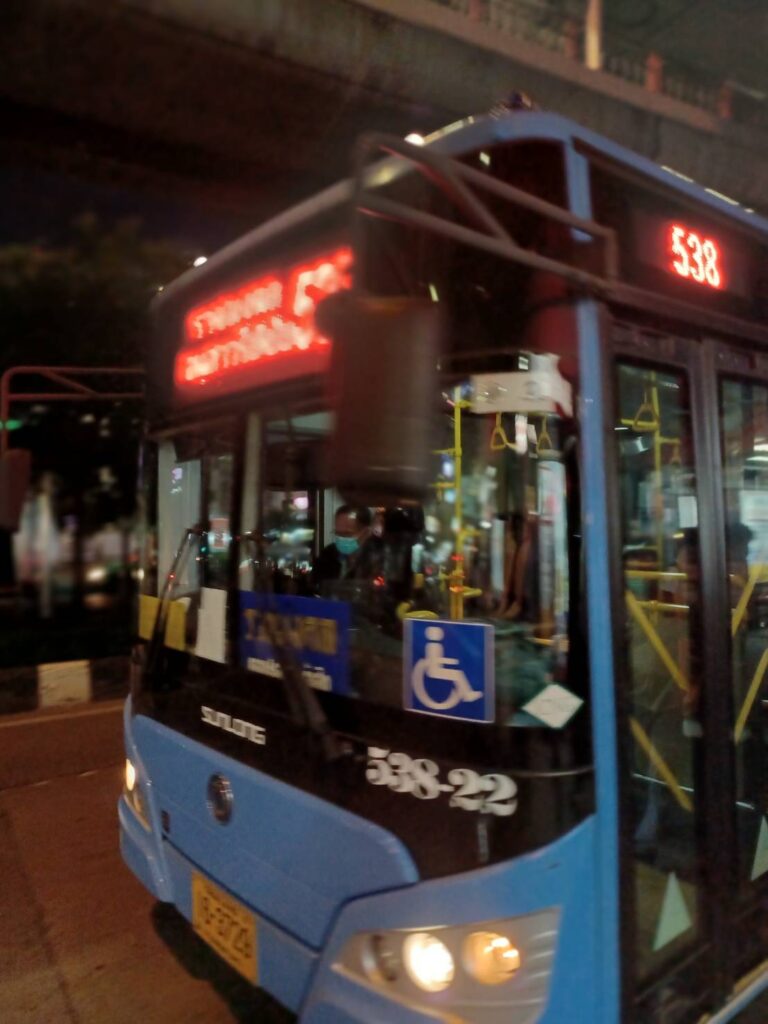 Below is the map for bus stop in Victory Monument. Bus stop can be separated by 4 sections as below. To go to Leo Stadium, you can wait for bus 538 at bus stop ④ area below.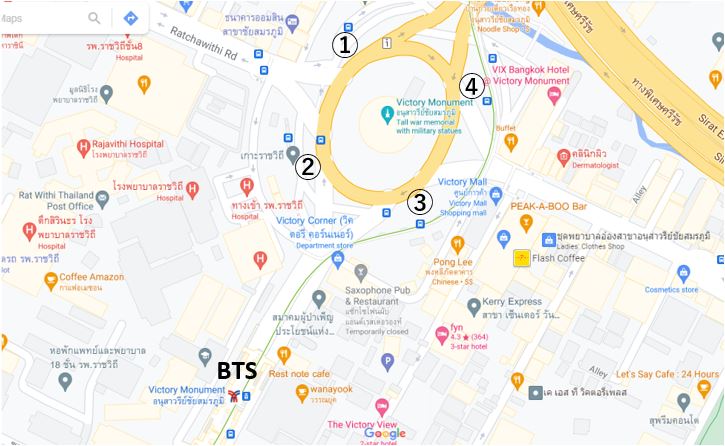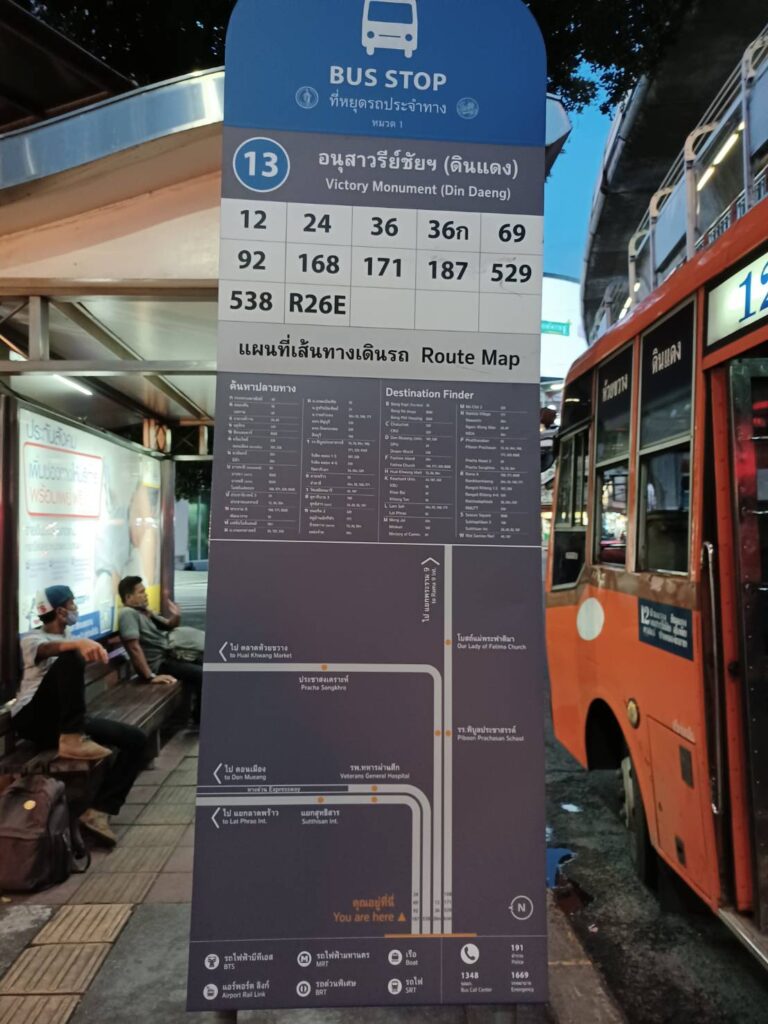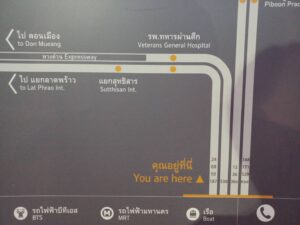 Leo Stadium
I arrived at Leo stadium around 8:20 pm this time, 40 mins from kick-off at 9pm. (soo late start..). Match is not open for public so I called BG Pathum United staff then talk to security staff to let me in. I received pass to VIP room from BG staff then she escorted to me to the room today.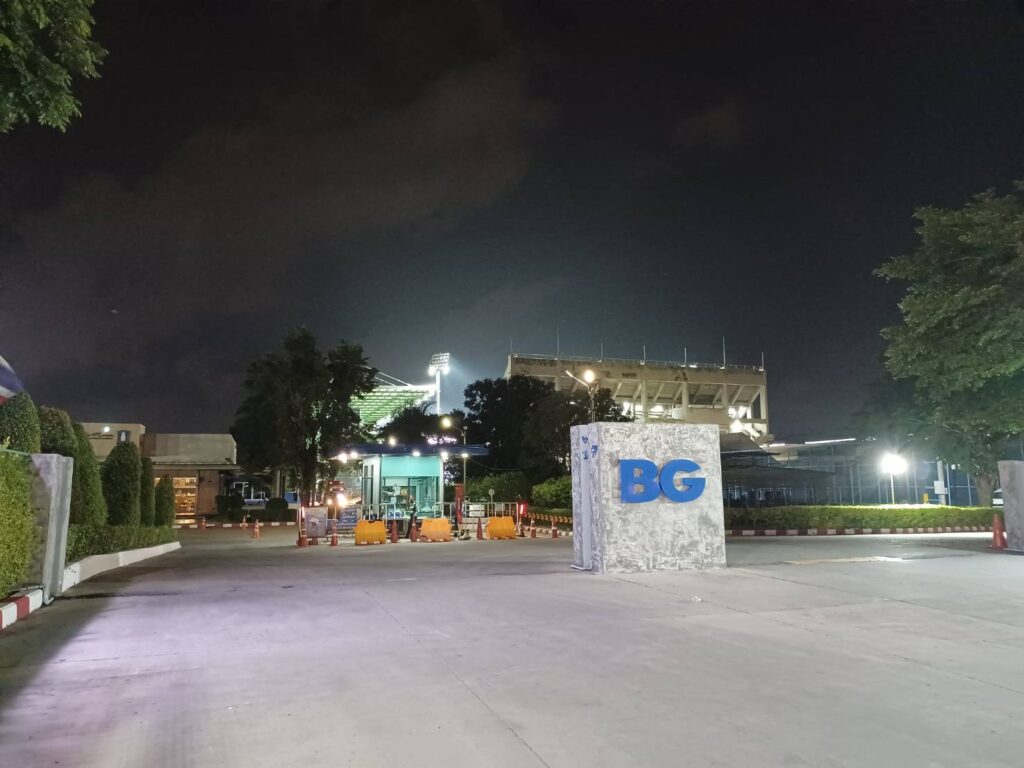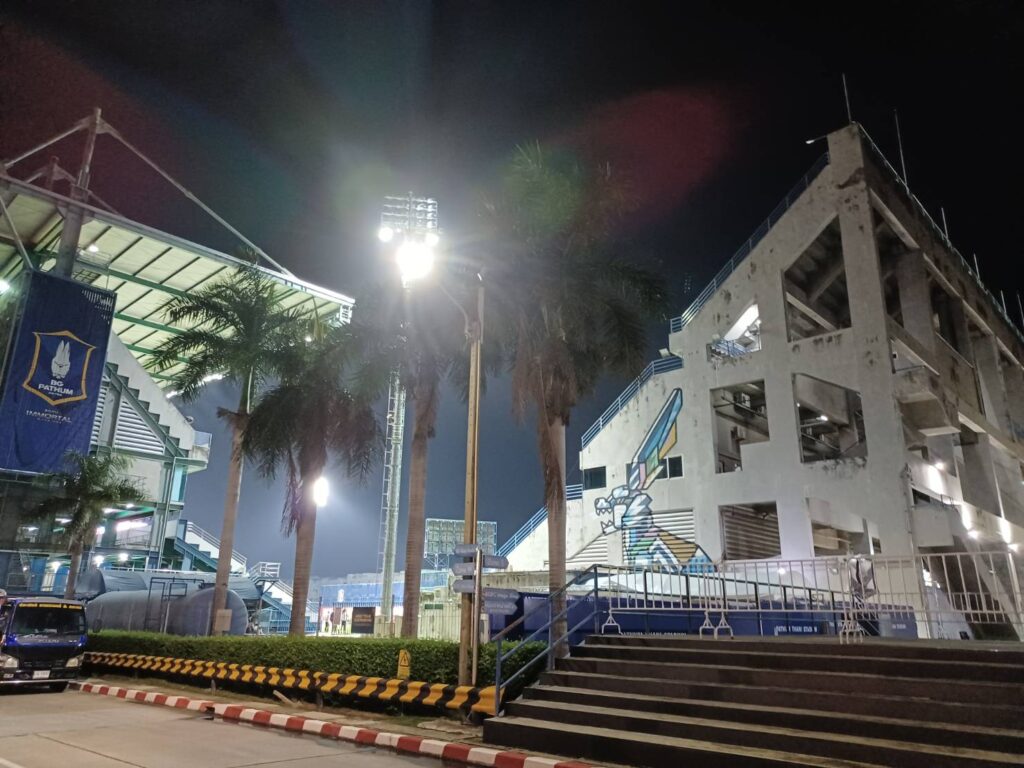 VIP room at Leo Stadium
Here I come to VIP room at Leo stadium. This time was actually third time for me to watch football game in VIP room at Leo stadium. First time and Second time, I was invited with my colleague for Champion ceremony day for 2 consecutive years. BG Pathum United won Thai league 2 in 2019 and they succeeded to win in Thai league 1 in following year. This time, since I came alone, so I was asked to use smaller room but it is enough to accommodate only me. Let's take a look how it is like inside the VIP room.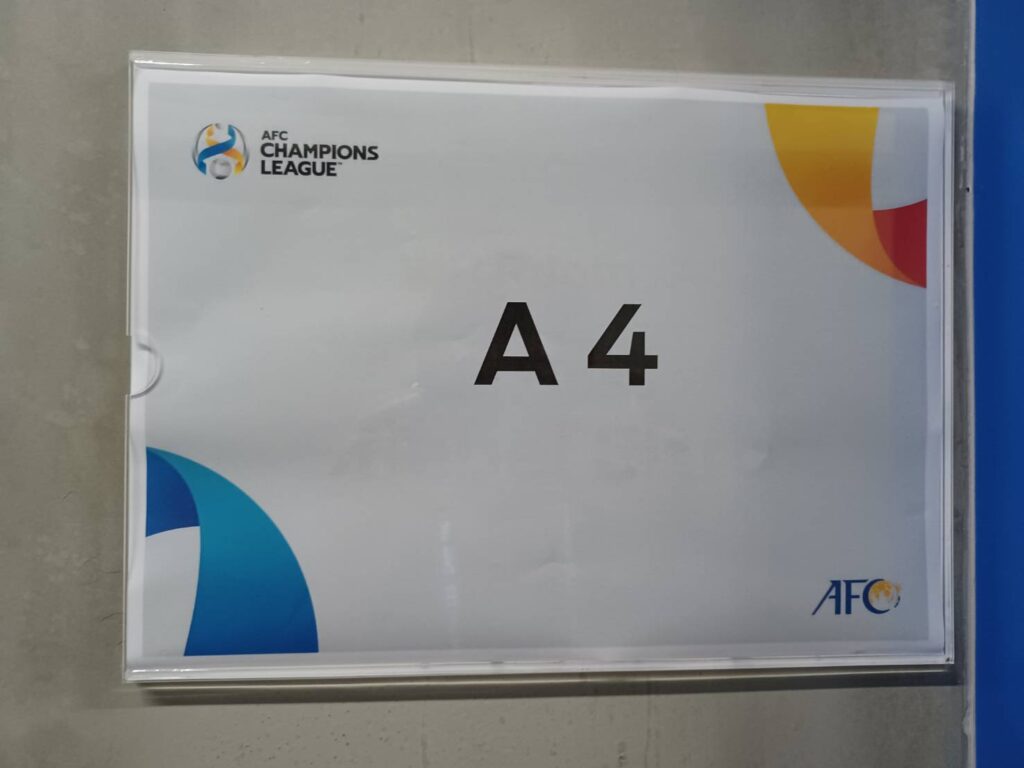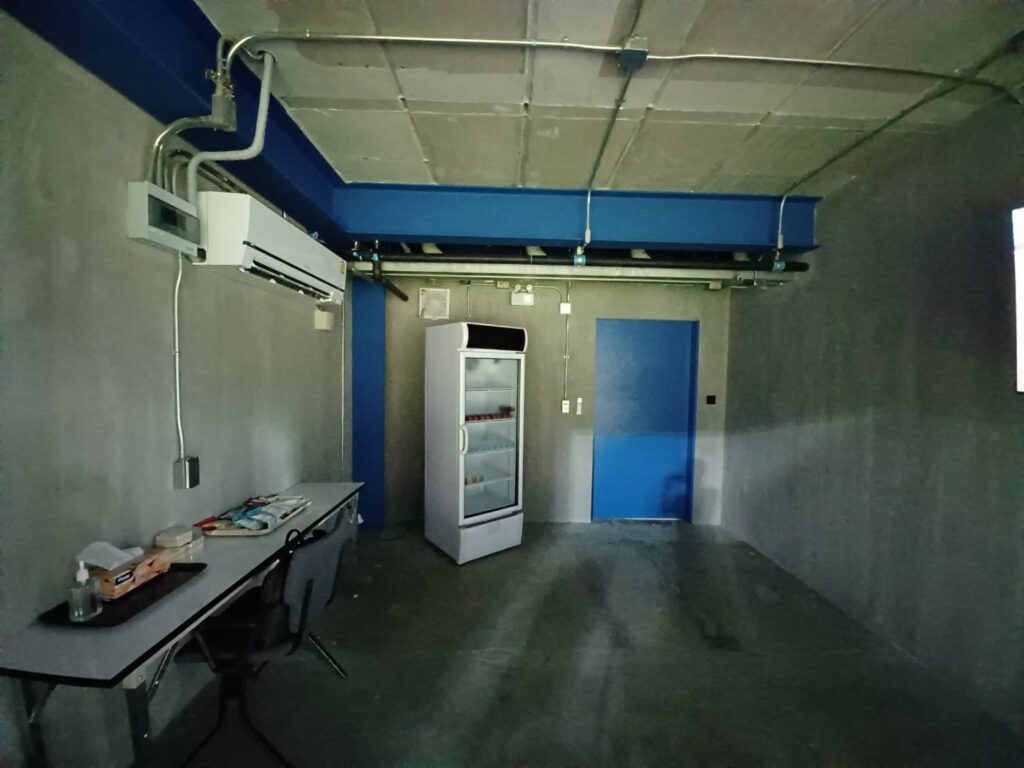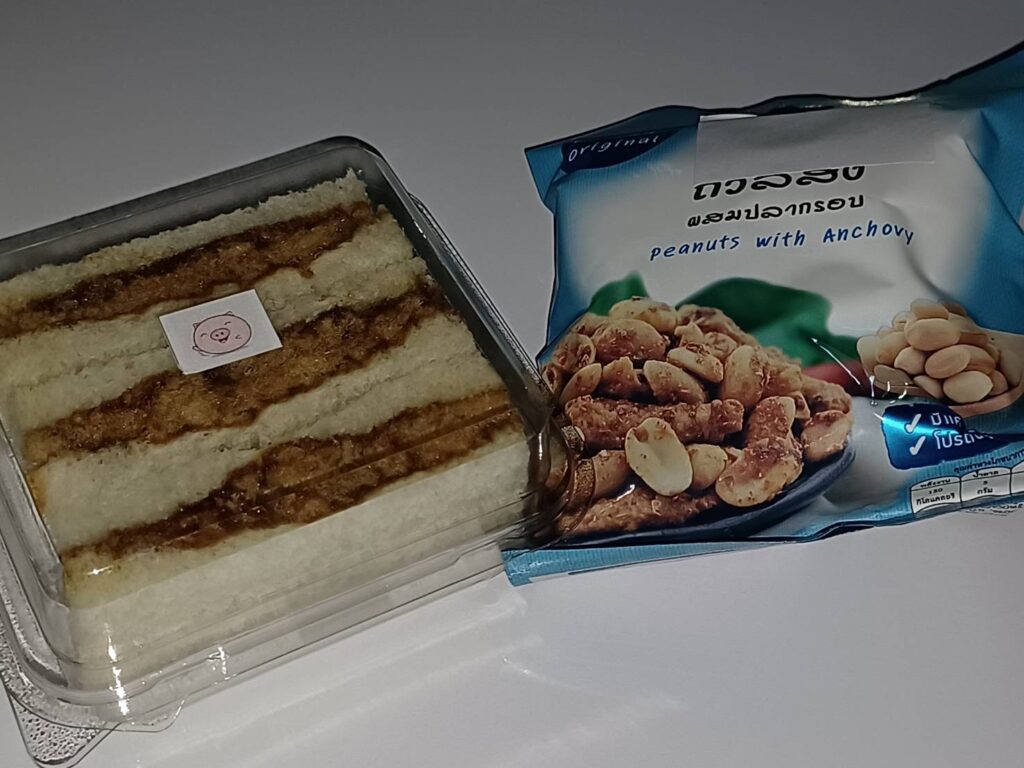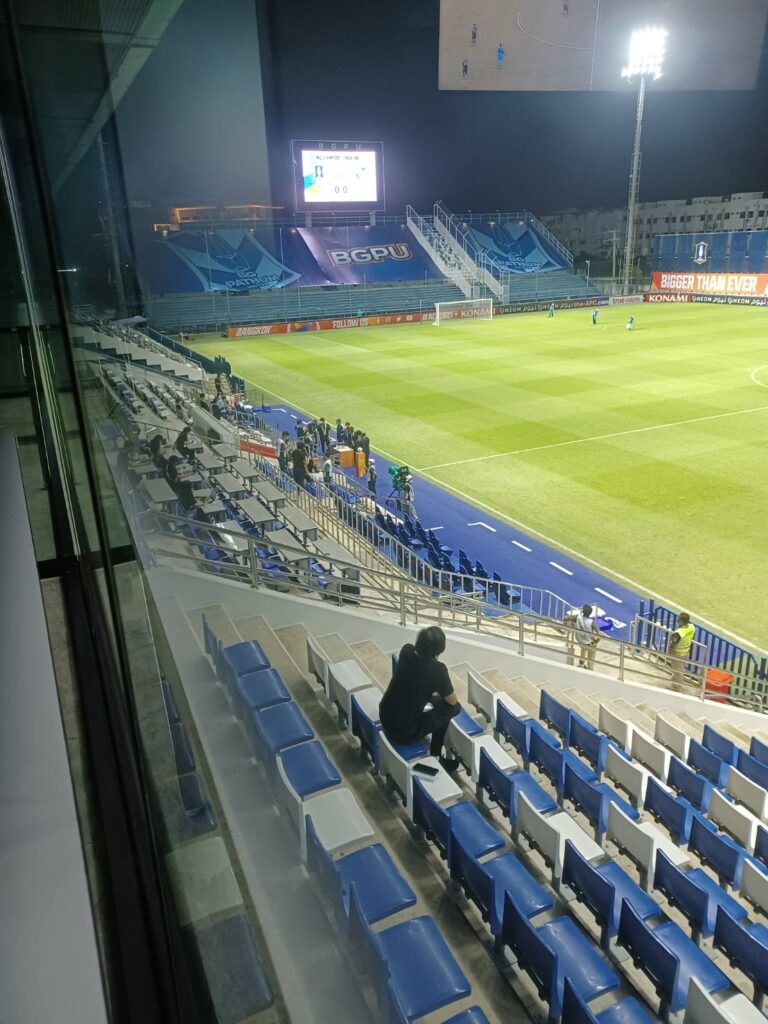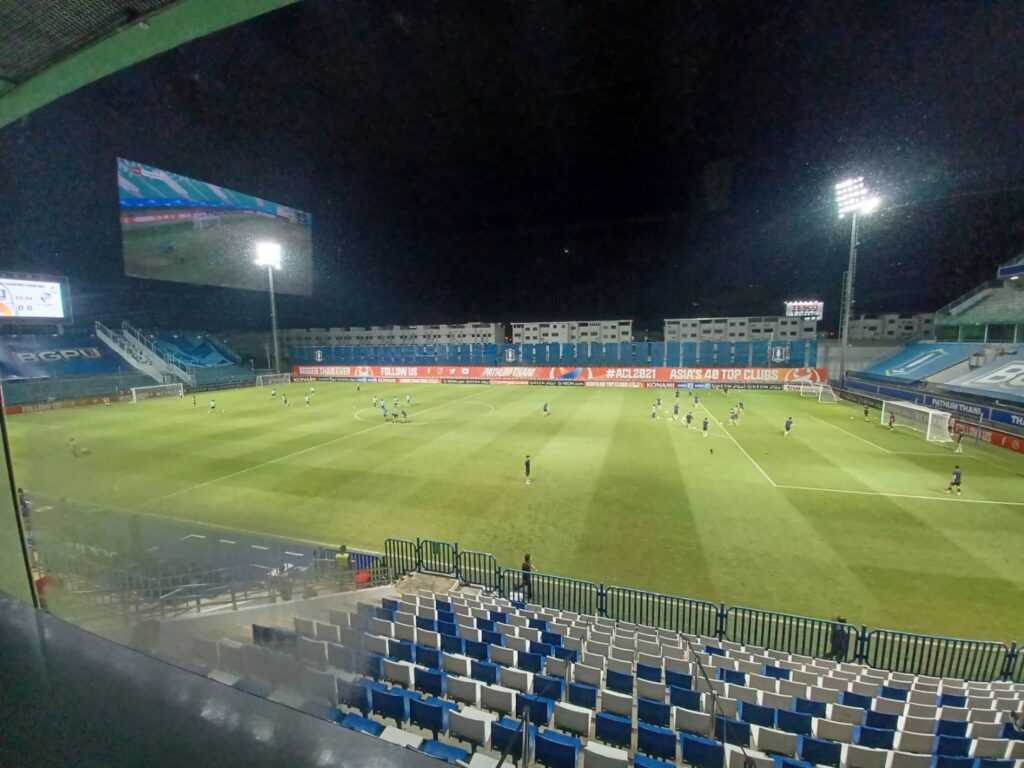 Aftermath
I was watching the game until 35mins passed at second half. At the time, Ulsan took lead 1 – 0. At last, Ulsan scored one more goals then won 2 – 0 against BG Pathum United. Regardless of this match result. Ulsan and BG Pathum United succeeded to move next knockout round in September 2021. The opponent of BG in next match will be again another Korean team Jeonbuk. BG lost many opportunities at set-piece today so I hope they improve their tactics then manage to score in next game.
Ok, that's all for the article this time. I would like to show you more about soccer in Thailand in coming posts. See you!.