Thanks to Covid 19 restriction lifting from October 1st 2021, outdoor sports event is allowed to take place with audience up to 25% of stadium capacity in dark red zone areas. Football teams in dark red zones are gradually preparing to accept audience to come to watch the game in live so this week, I chose Samut Prakan city F.C. home game at Samut Prakan stadium.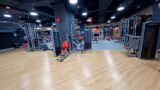 Finally fitness gym reopens in Bangkok after 5 months closure!!
Thai government announced relaxing of Covid1-19 preventive measures from October and now it becomes into effect. Fitness...
Ticket information
Ticket details are described at team's official Facebook page 2 days before the match day.
SPC Tickets:... - Samutprakan City
SPC Tickets: เปิดจำหน่ายตั๋วเข้าชมฟุตบอลรีโว่ ไทยลีก 2021/22 นัดที่ 8 สมุทรปราการซิตี้ พบกับ การท่าเรือ เอฟซี ในเสาร์ ที่ 16 ตุลาคม 2021 เวลา 17:30 น....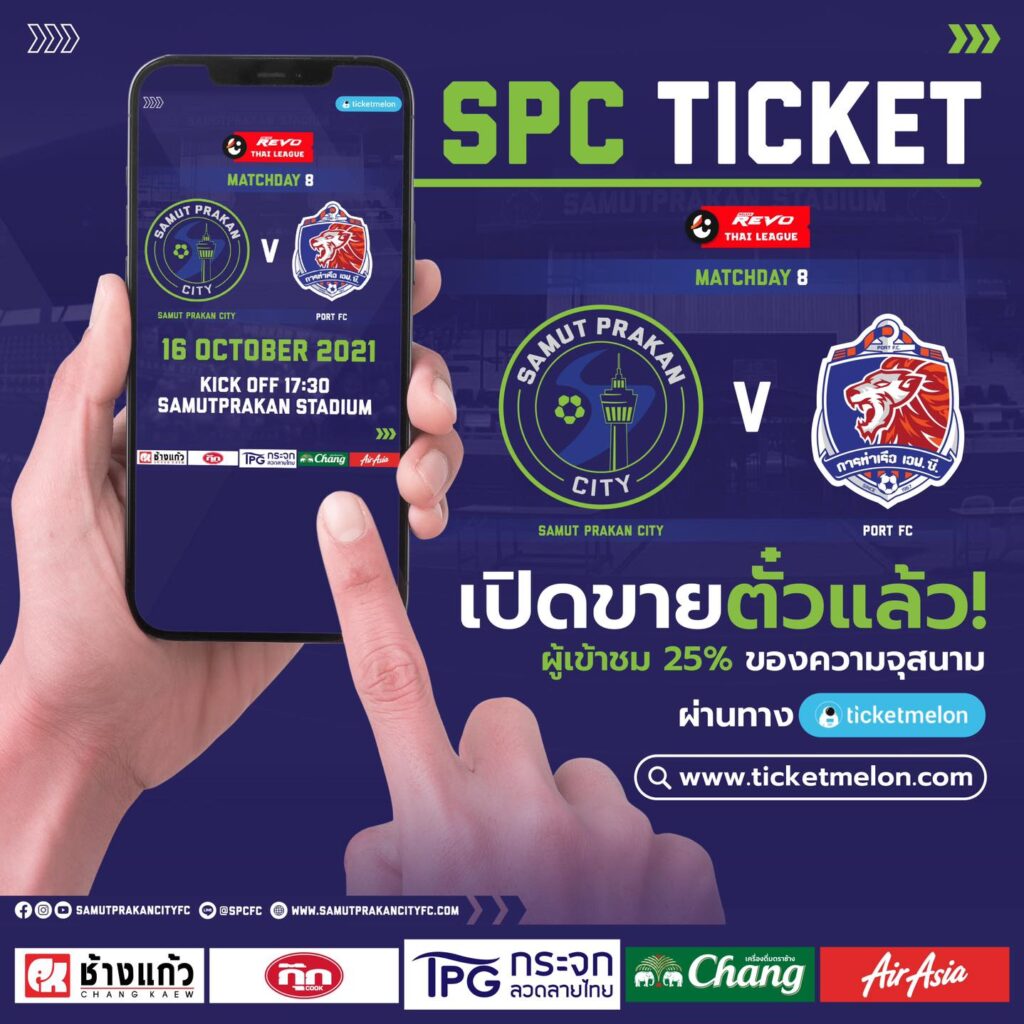 Match goers are supposed to follow below rules to enter the stadium to watch the game. Following government order, audience must have vaccinated certain times for Covid-19. If not yet, PCR or Antigen test negative result is necessary to be seated at the stadium.
Ticket can be purchased only though ticketmelon.com. NO sales at stadium on matchday.
Bring valid ID to identify the name on ticket.
Must have vaccinated 2 times Sinovac / Sinofarm / AstraZeneca or 1 time of AstraZeneca more than 14 days ago.
If not vaccinated, you must have tested negative for PCR or Antigen test within 72 hours from the match starts.
Purchase ticket at ticketmelon.com
Ticket can be purchased through below link as recommended by official site.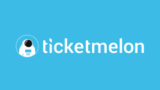 Ticketmelon
Ticketmelon is an easy to use ticketing platform for all types of experiences. Discover events you'll love, or create your own and sell tickets.
Choose the game you want to watch. I selected the game Samut Prakan city F.C. VS. Port F.C. on Oct 16th, 2021.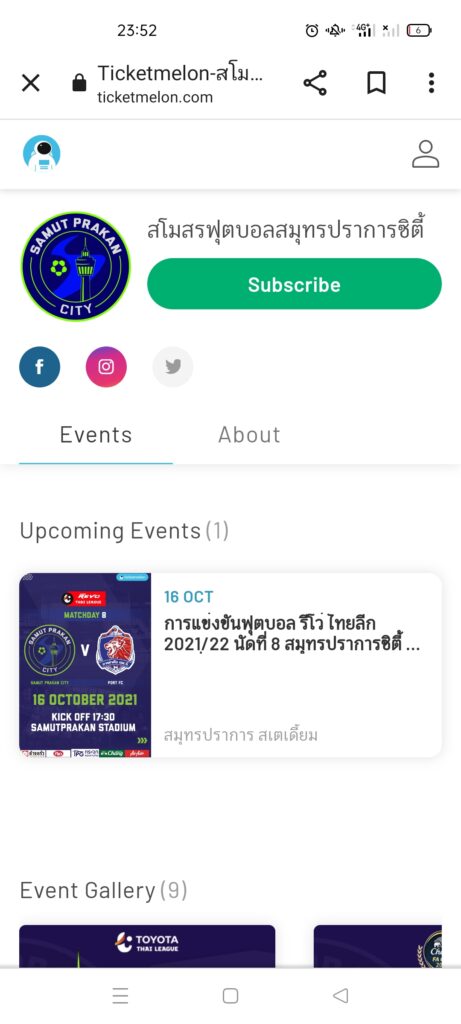 Click get ticket to proceed.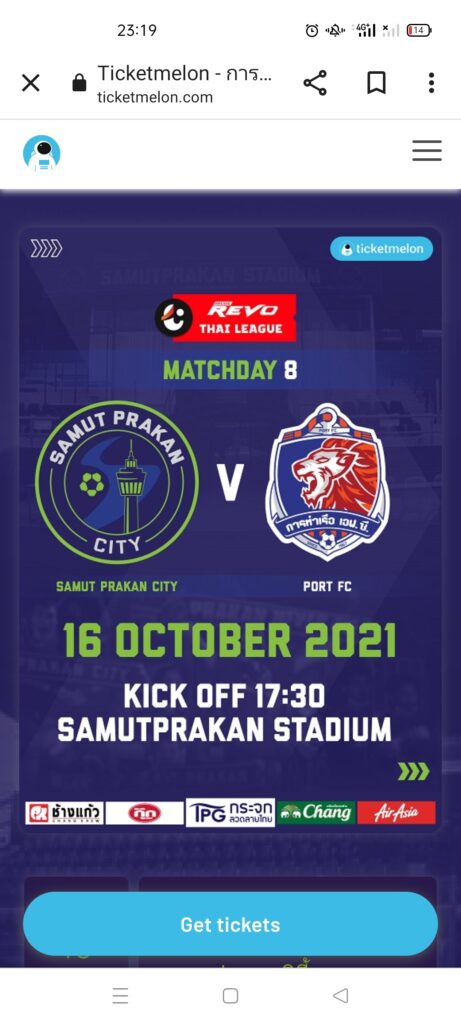 You will see match details and ticket purchasing rules that you need to follow under Covid-19 control.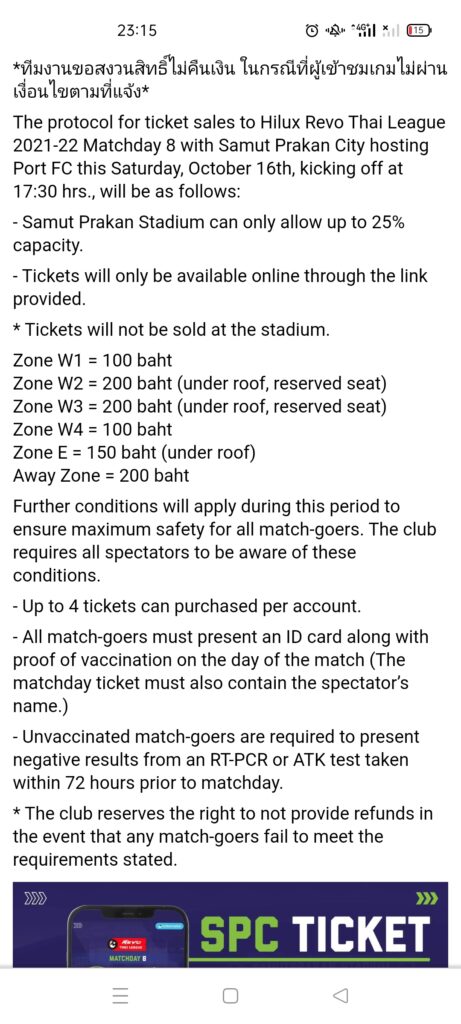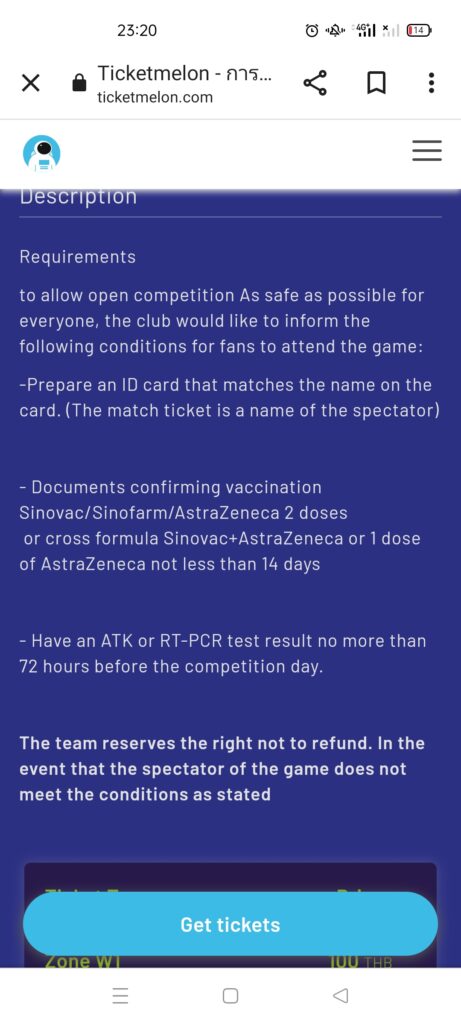 Next, you need to choose your seat zone at stadium. Price range is from 100 – 200THB, this is standard price offered at any football match of Thai league category 1. This time, I selected Zone E, 150THB which is located at the back stand of stadium.
Before choosing my preferred seat, system required me to login the website. Since this time was first time for me to use the site, I registered my information to create account. If you have Facebook account, it seems that you can use Facebook account to link with ticketmelon.com account.
Register email address and password at first.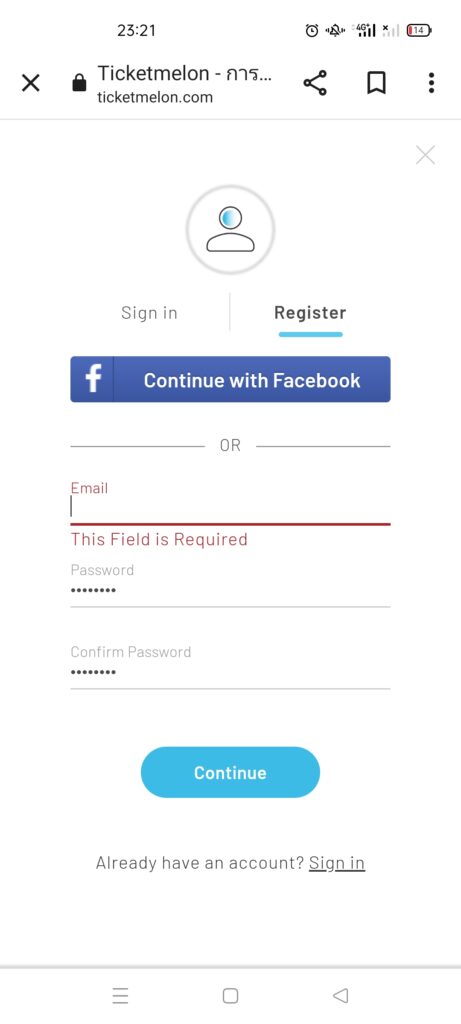 Name, phone number, gender and date of birth is another requirement to create account.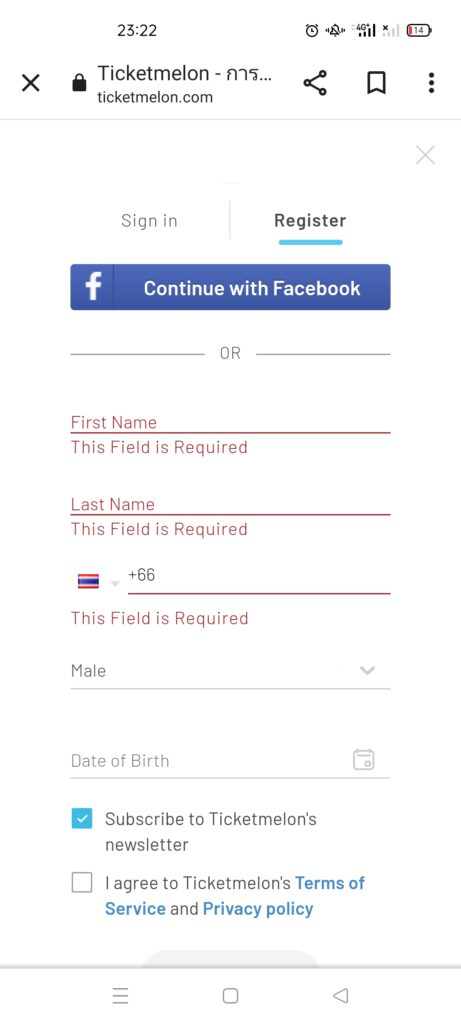 Once all necessary information input, system will send verification email to your registered email address to click the email that you receive to verify your account.
Verified account!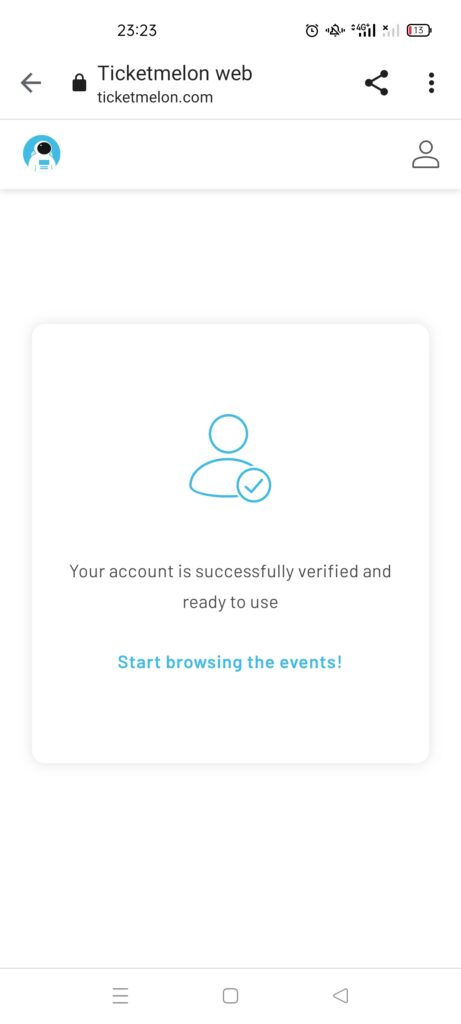 Going back to seat selection steps. As mentioned I chose E zone ticket because I prefer to sit on the center of stadium. Main stand side W seat is not offering seat near the center as in the picture.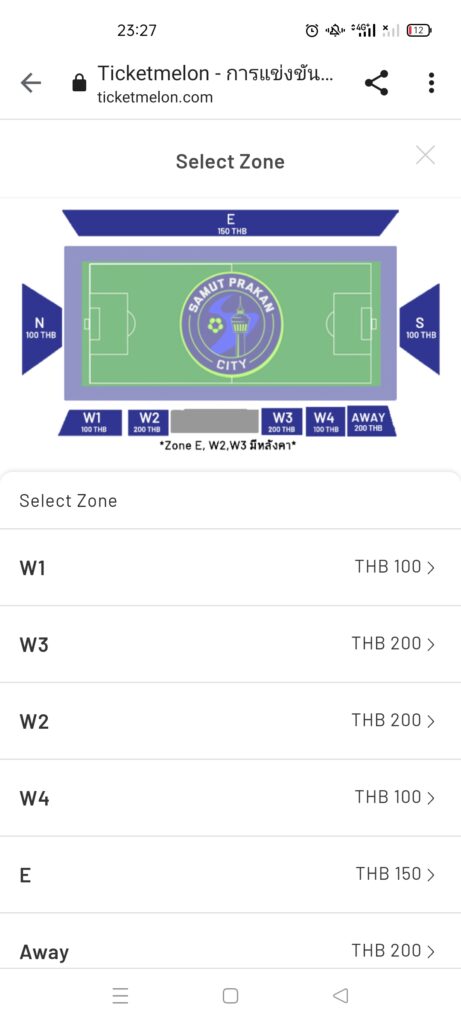 Click buy tickets to proceed to payment.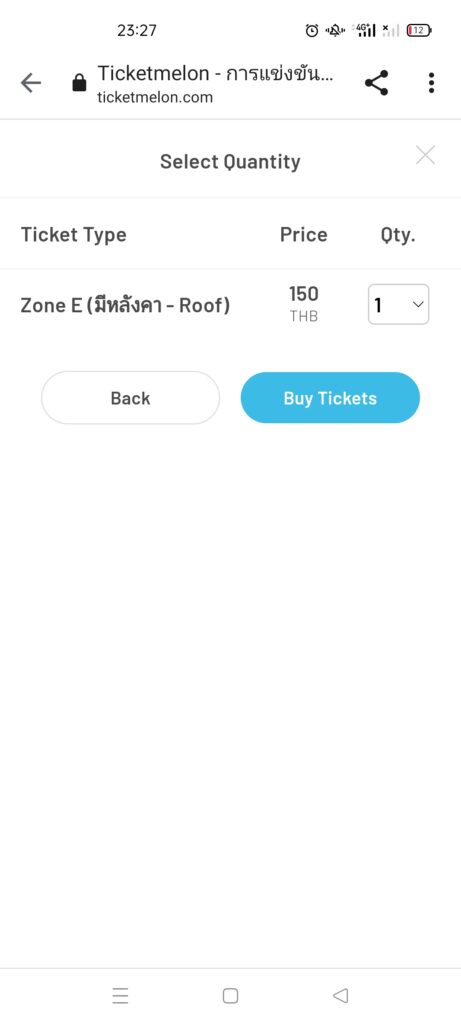 As pages to change, countdown will start so you need to complete payment within 10 minutes unless otherwise your session will be time out. Enter the name to print on your ticket then double check that you will meet requirements to fit to watch the game at the stadium.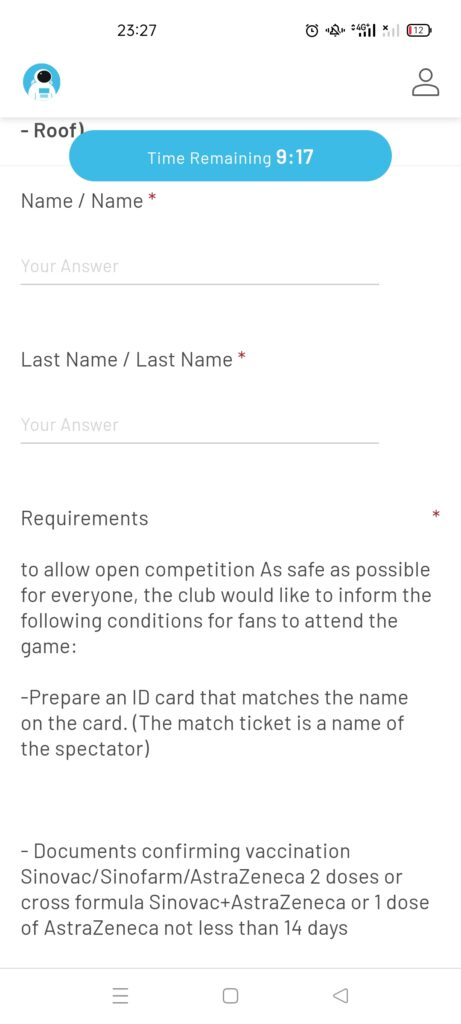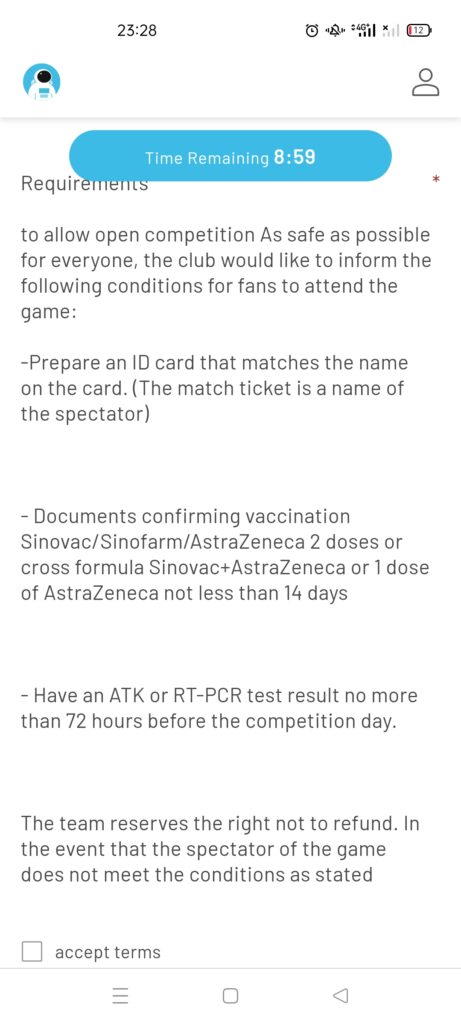 Accept terms and condition then proceed to payment.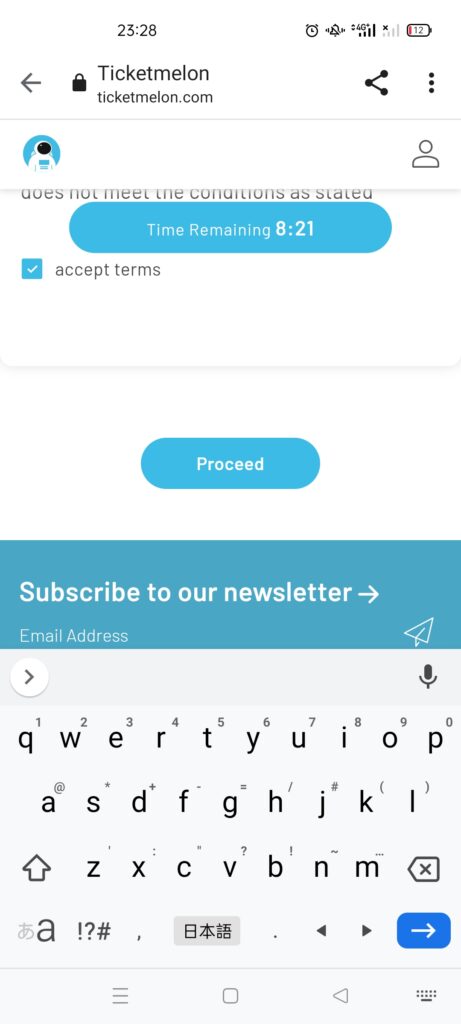 Basically ticket offered is non-refundable as stipulated. However by paying additional fee for "refund protect" program, you are entitled to receive refund for the ticket under certain circumstances such as injury, weather condition change, etc. If you wish to have this insurance, you can check more details for anther page then pay additional fee.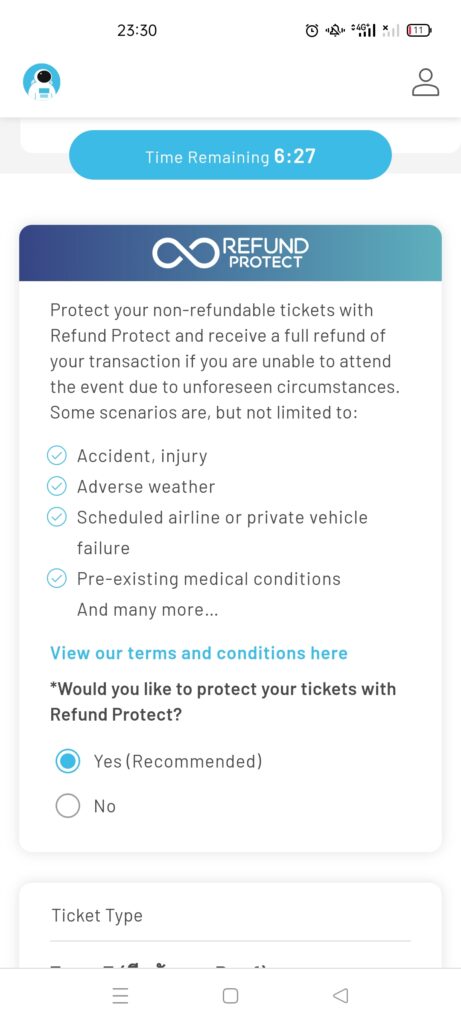 Refund protest fee is 14THB this time, around 10% of ticket price. I don't think I need so I skipped this choice.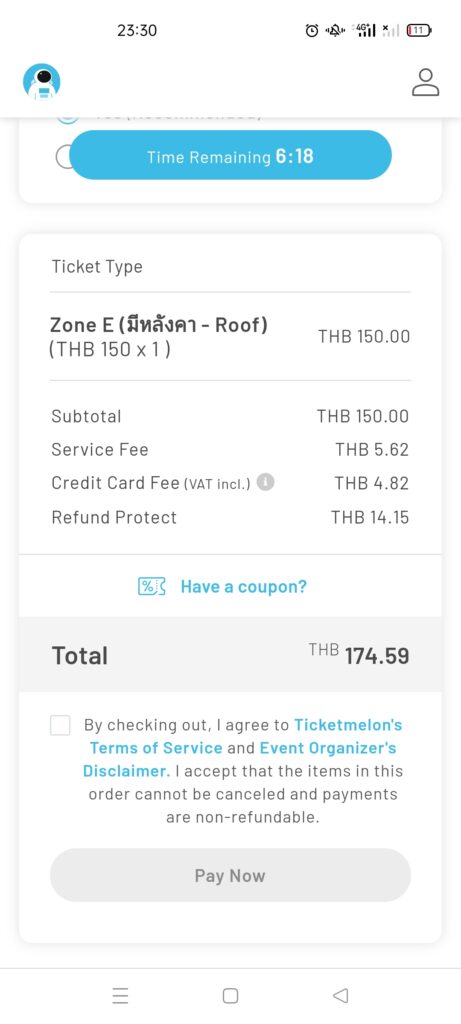 Going back to payment stage, you can select several payment channel as below. I chose credit card payment this time.
Credit card
Cash
Apps payment (Alipay, Wechat pay, Line pay and True money)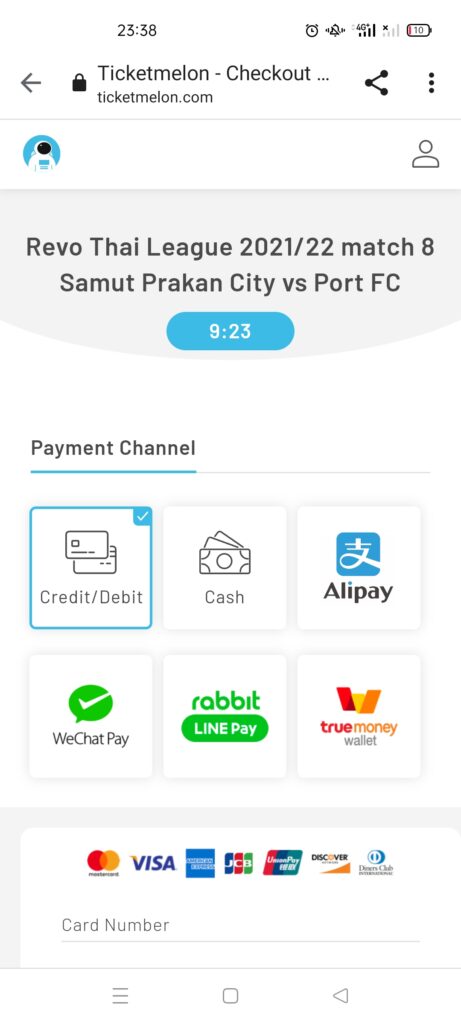 If you selected, cash payment, you can choose various payment method as below.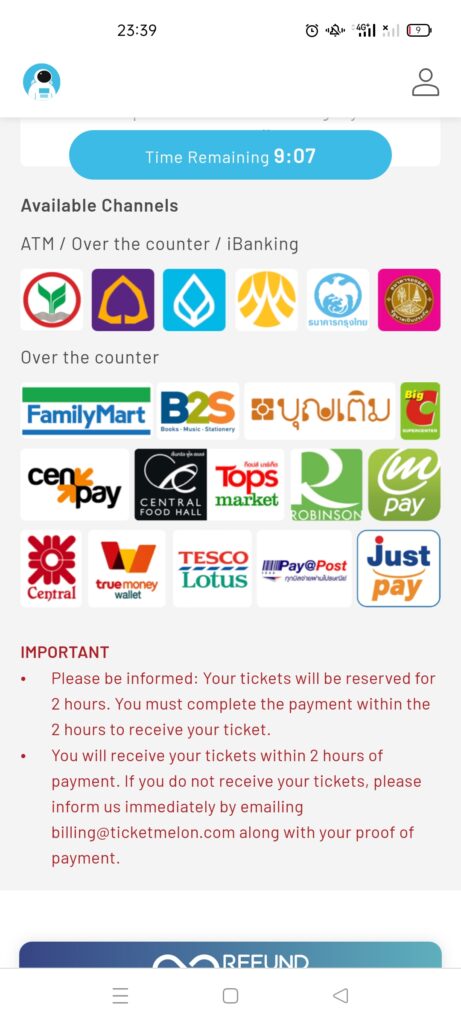 No matter what payment type you choose, service fee and processing fee will be charge as below. This time, I selected credit card payment so credit card fee is changed as processing fee. (3% of transaction) Even you prefer other payment type, this fee will come to your payment also. only its name will be changed like apps payment fee or bill payment fee.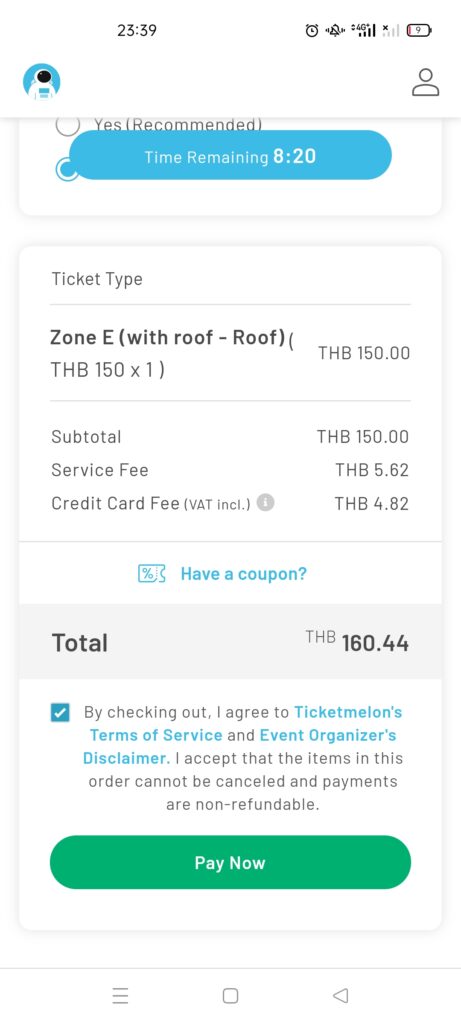 Payment done! ticket will be sent to your registered email address. You can also check ticket information on your account page of ticketmelon.com.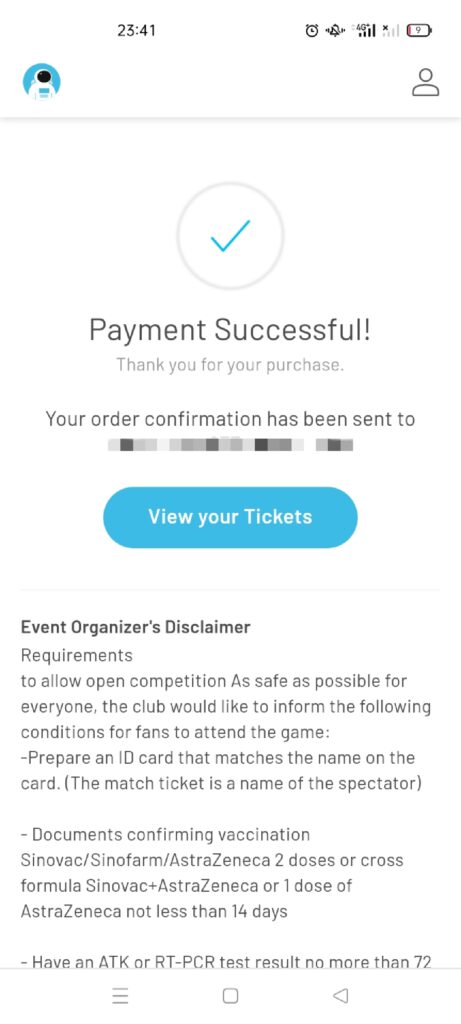 Below is my ticket, ticket contains QR code and name to verify when entering the stadium.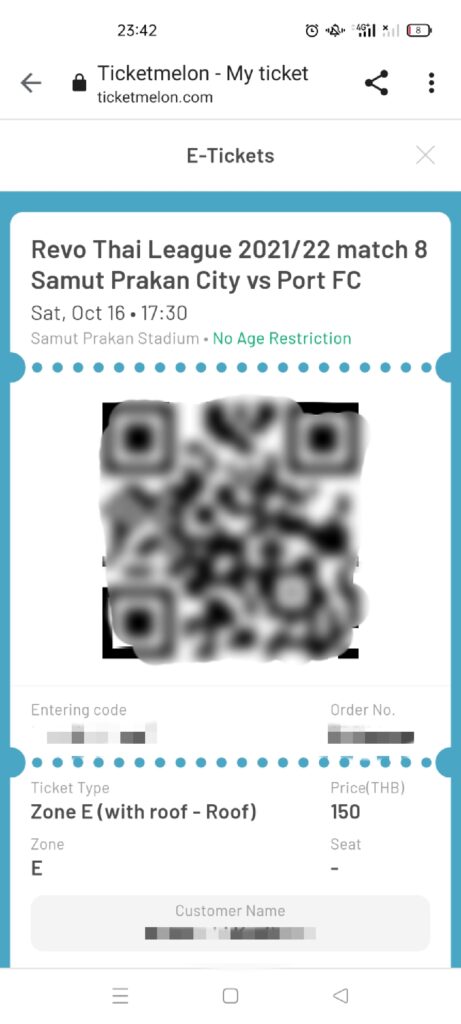 How to go to Samut Prakan stadium
I already checked out how to go to stadium by public transportation. Bus No. 132 is going to stadium directly from Onnut area so I will take this bus on the match day. I will report this transportation experience together with match report next.
Check match day report below.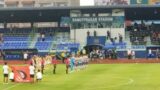 2021-2022 Thai league 1 Match day 8 Samut Prakan F.C. VS. Port F.C. at Samut Prakan stadium
On match day of 2021-2022 Thai league 1 Match day 8 Samut Prakan F.C. VS. Port F.C., I took bus from Onnut BTS station t...
See ya!