Welcome back to fitravelife.com!
As you know, I already resigned from Japanese company in Bangkok end of August, 2022. Since I paid Social insurance contribution during my work period, I am entitled to receipt of unemployment insurance so I went to Employment office in Bangkok for application.
Unemployment insurance in Thailand
Eligibility for unemployment insurance
To be eligible for unemployment insurance in Thailand, you need to meet the criteria below.
Paid social insurance contribution for 6 months within 15 months from resignation
Need to apply at employment office after 8 days since becoming unemployed
Above application must be made within 30 days from resignation date
Must report to employment office every month (only foreigner)
Unemployment insurance amount
Insurance amount and period depends on how you left your work.
Resignation by own: 90 days for 30% of last wage (maximum 15,000THB)
Dismissal by company: 180 days for 50% of last wage (maximum 15,000THB)
For my case, I resigned the company by myself so I could receive 30% of 15,000THB for 90 days (3 months)
SOCIAL SECURITY ACT
https://www.ilo.org/dyn/travail/docs/1017/
Unemployment benefit, ILO website
ILO | Social Protection Platform
Social Protection is a global knowledge sharing platform on the extension of social security. It aims to capitalize on experiences, identify knowledge gaps, cre...
Location of Employment office
You need to apply for unemployment insurance in Employment office in Thailand and must report to same office every month to claim the amount to receive. There are 10 offices in Bangkok so you can choose one of them for your convenience. I chose Employment office area 10 for my case since I can access there by bus from Lad krabang. For those who lives in the heart of Bangkok, I recommend here because you can go to nearest station Mo chit/ Chatuchak by MRT or BTS.
Employment Office, Bangkok Area 1
Department of Labor Protection And Welfare Floor 1-2, Ferng Nakhon Road, Wat Rat Bophit, Khet Pra Na-Kon, Bangkok, 10200
Employment Office, Bangkok Area 2
48 48/1 Suk Sawat Rd, Rat Burana, Bangkok 10140
Employment Office, Bangkok Area 3
5 Building 7 Soi Bangna-Trad Bang Na, Bangkok 10250
Employment Office, Bangkok Area 4
Nawamin 98, Khan Na Yao, Bangkok, Thailand
Employment Office, Bangkok Area 5
555 / 29-33 Sihaburanukit Rd, Min Buri, Bangkok 10510
Employment Office, Bangkok Area 6
PATA Department Store 4th Floor, Somdet Phra Pinklao Rd., Bang Yi Khan, Bang Phlat, Bangkok 10700
Employment Office, Bangkok Area 7
24/6 Floor m SC Plaza Building, Chimplee Subdistrict, Taling Chan District, Bangkok 10170
Employment Office, Bangkok Area 8
Fueangnakhon Rd., Wat Ratchabophit, Phra Nakhon, Bangkok 10200
Employment Office, Bangkok Area 9
72, Kirasap Building, 74, 76 Nawamin 98 Alley, Khet, Khan Na Yao, Bangkok 10230
Employment Office, Bangkok Area 10
No. 19 Phongsupee Building, Floor 2,4, Vibhavadi Rangsit Rd, Chom Phon, Chatuchak, Bangkok 10900
Getting to Employment office 10 via bus
I took bus No. 555 from Suvarnabhumi bus terminal. Around 70 minutes bus ride dropped me just in front of employment office.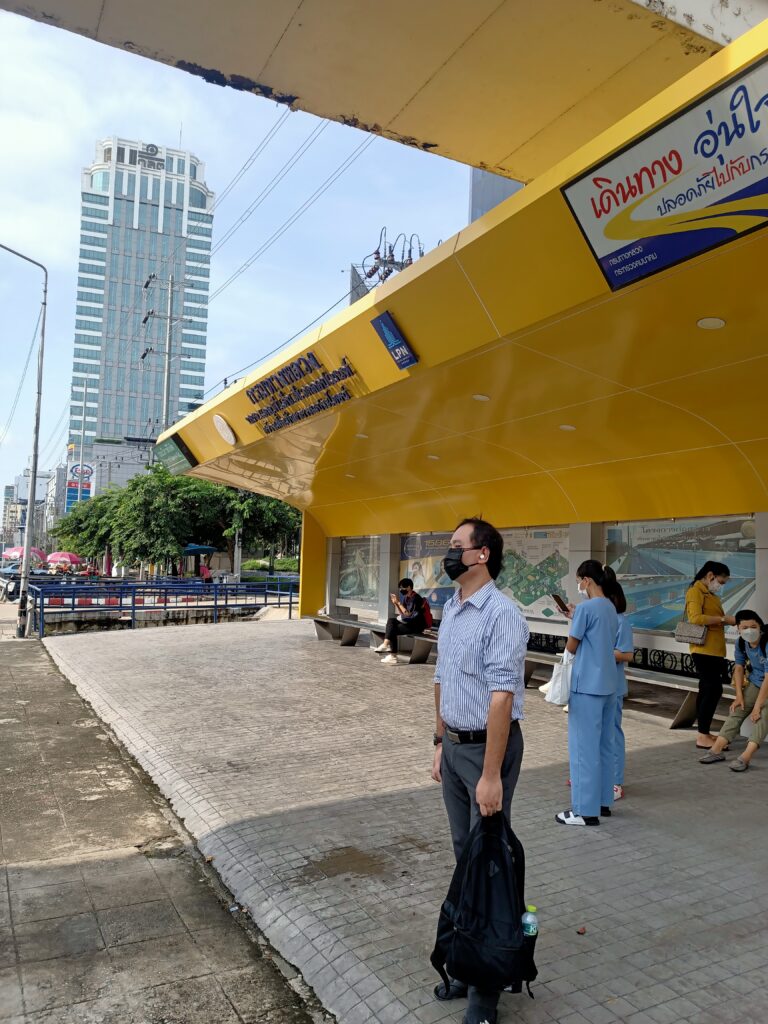 Other bus also passing alongside office so you can check if you can you or not. Nearest train station is a bit far from office building so you can walk or use motorbike as well.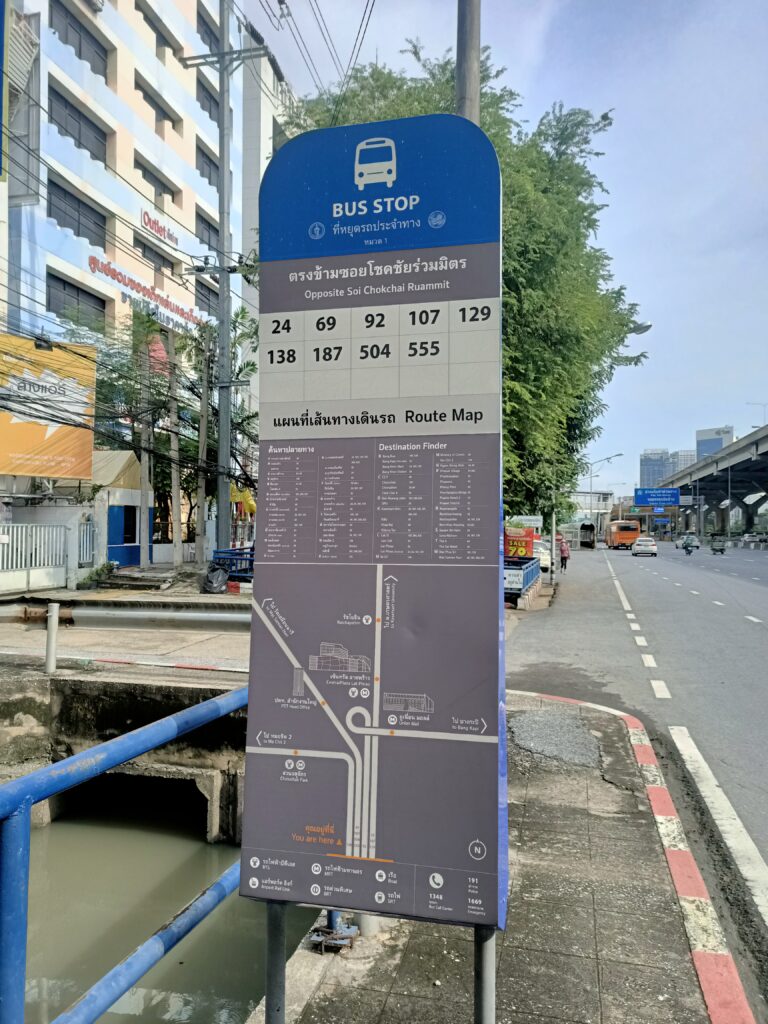 Follow the sign.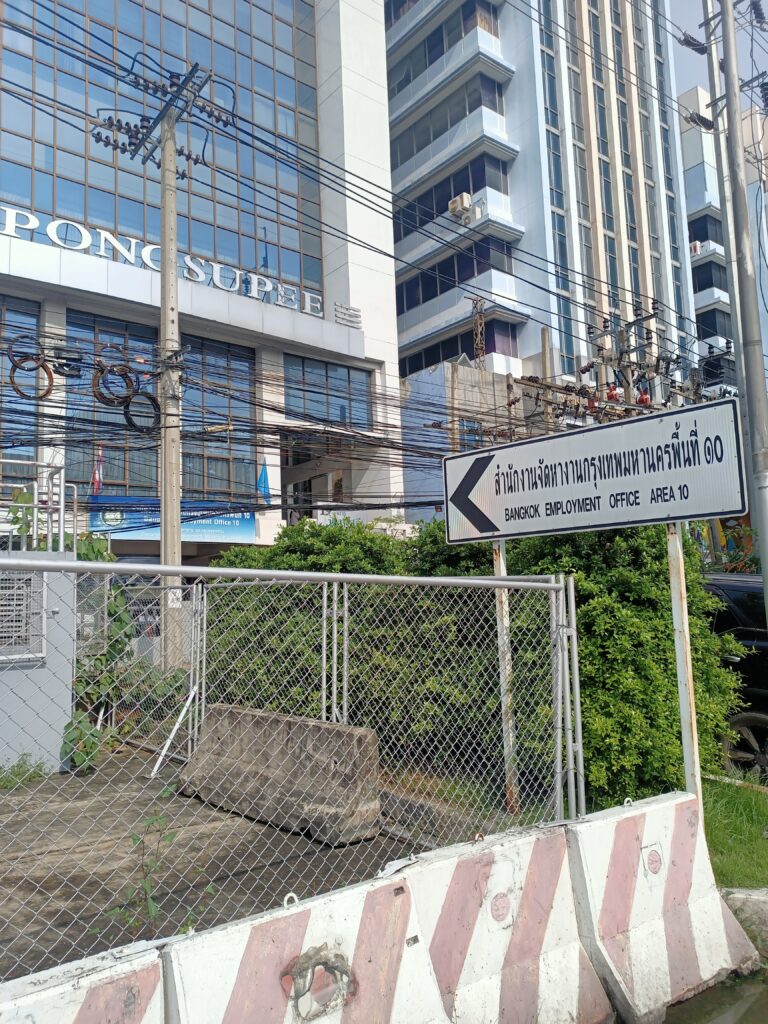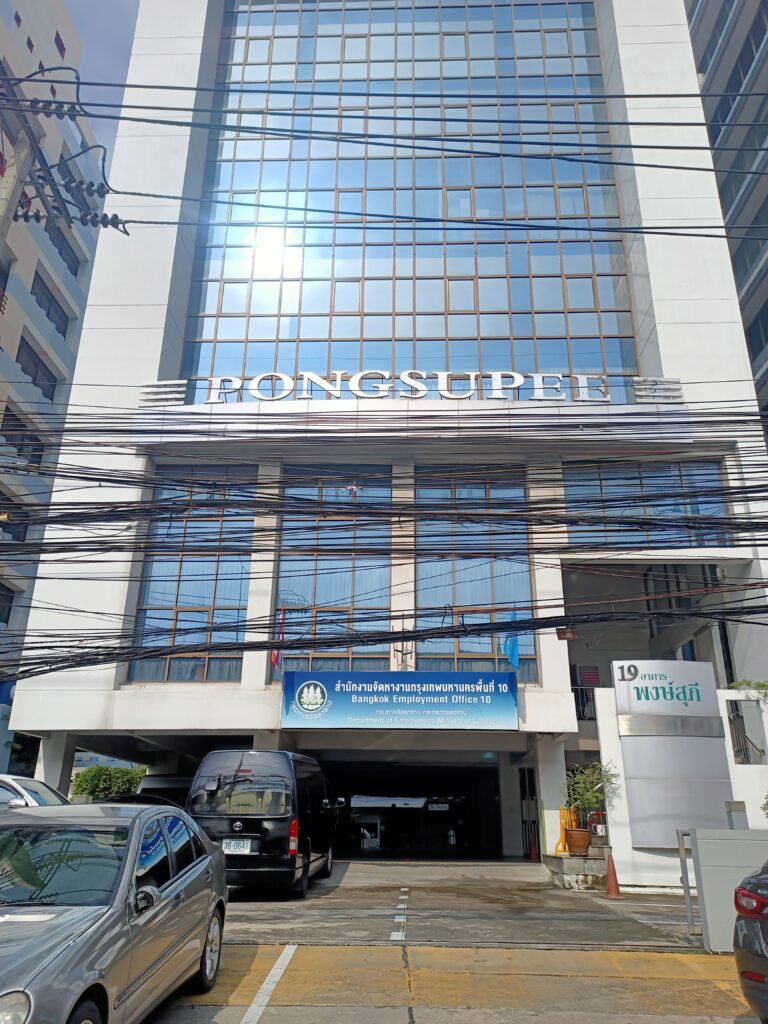 Office is located on the second floor.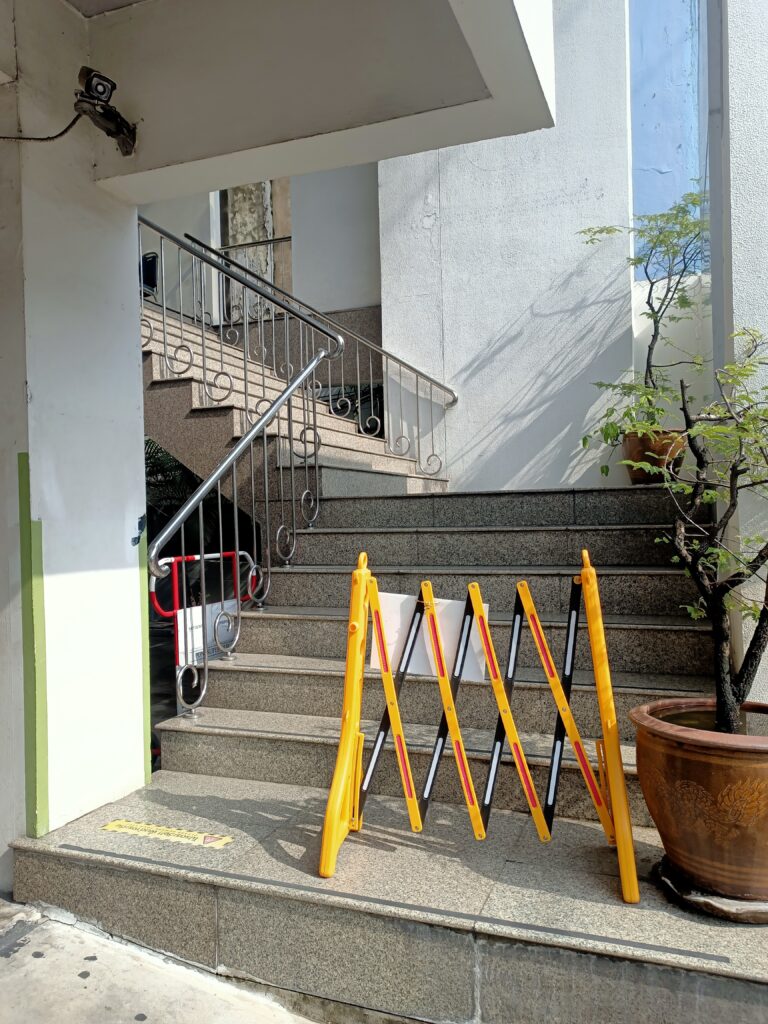 Office entrance.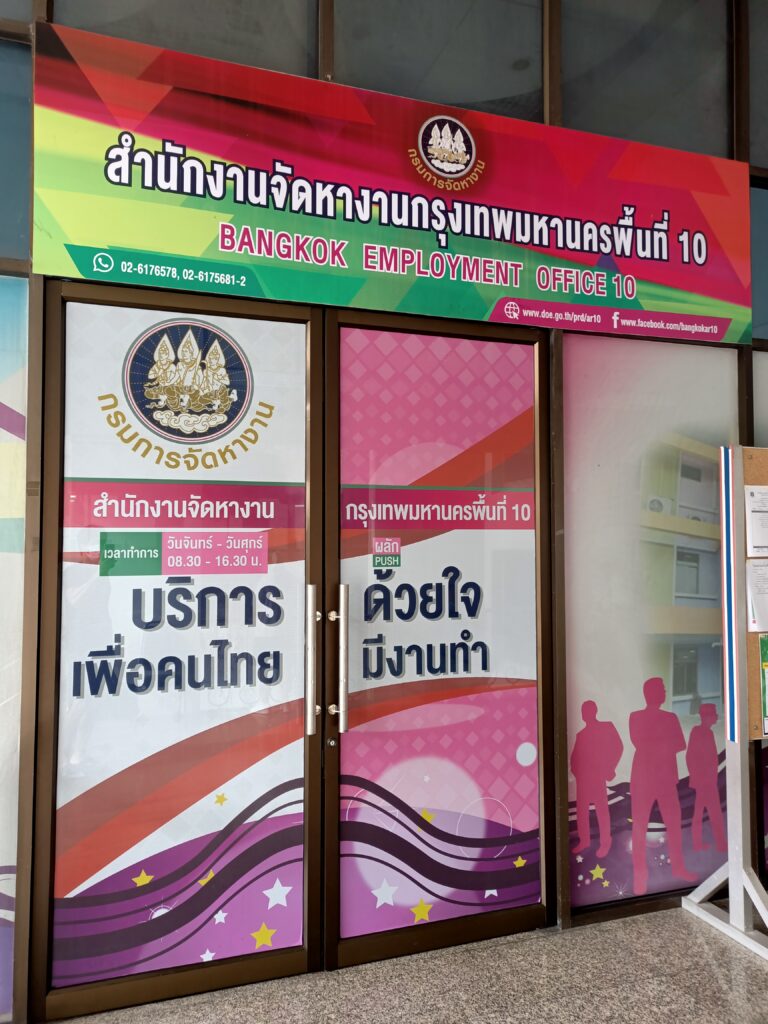 Counter No. 1, you will see on left side once you enter the office room, will accept processing for unemployment insurance.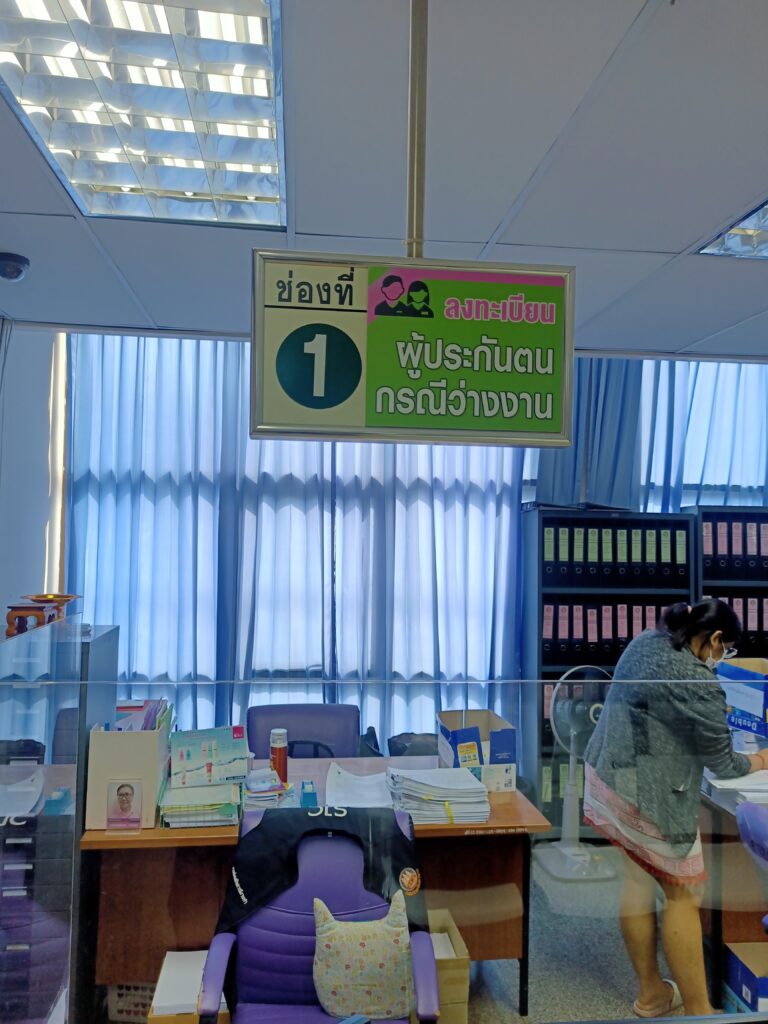 Application for unemployment insurance
Here is the document I brought this time. It is better to bring the copy to reduce workload of officer to print out but not mandatory at all.
Passport + Passport copy with signature*

Work permit copy with signature*

Bank book + Bank book copy with signature*

SSO number screen shot from SSO site
Certificate of employment (COE)
I gave all above documents to staff so she kindly filled in the application referring to my papers. SSO screen shot and COE is not required actually but information such as SSO number, company address, last salary, positon is needed to fill in the form by staff.
After 20 minutes of processing, I received appointment notice. From next month on designated date, I need to come back here to claim insurance.  Actually there is no need to report on the exact date. Staff told me I can come 7 days prior to designated date if it falls on holiday or time not convenient for me. My appointment date is fixed on 13th from Oct, Nov and December so I have to come 3 times in total to receive 13,500 THB (30% of 15,000THB*3 months)
After my visit next time, it takes about one week for money will be deposited to my bank account, as she told to me.
I will report to office next month bringing passport and appointment notice letter then share my experience here.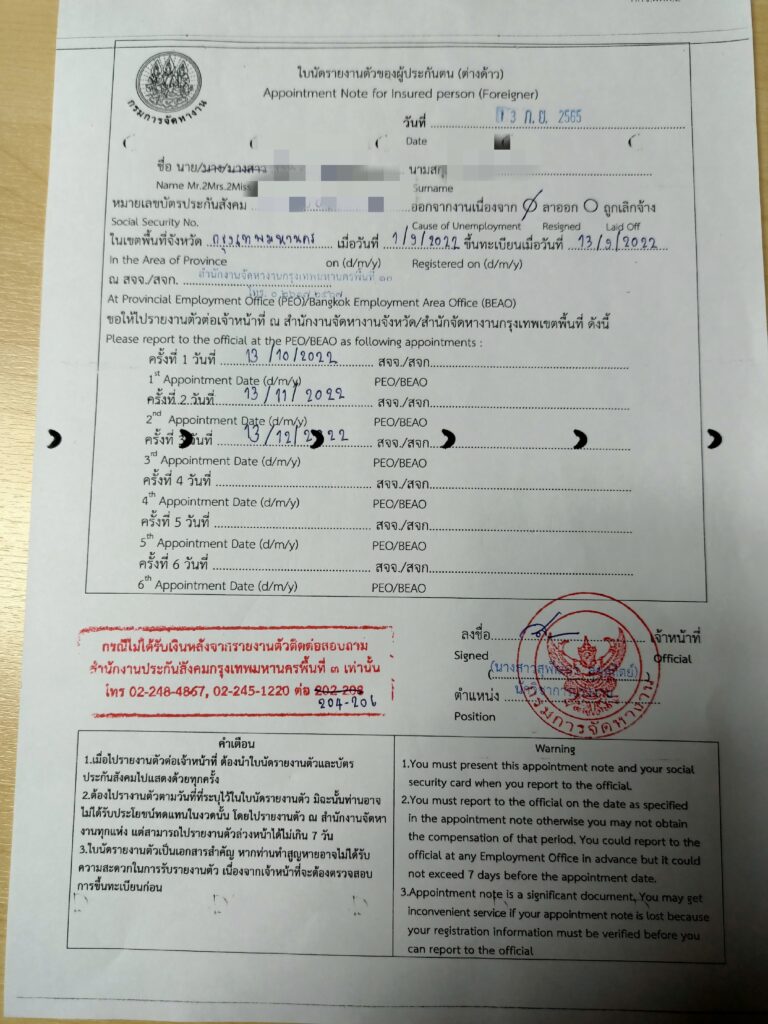 Inside the office, you can freely drink water and use wifi if you want 55.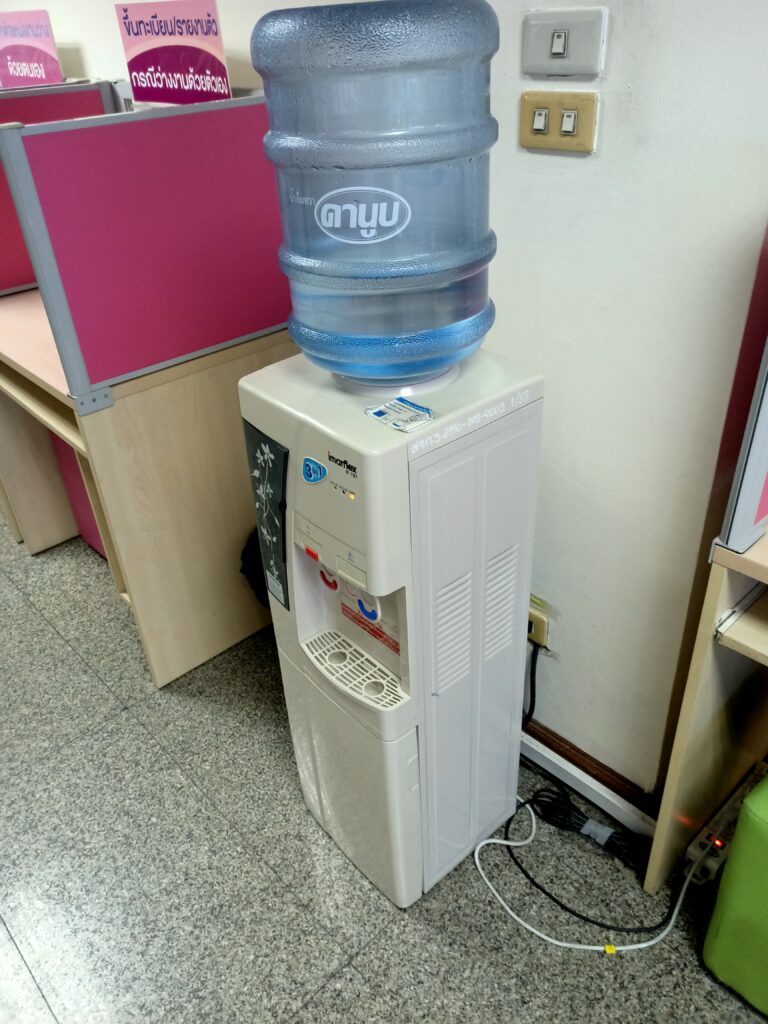 During waiting my processing, HR staff of Bangkok hospital approached me if I am interested in any job offer for the hospital. Well, let's see if they have attractive job offering to me. I gave her some information and sent CV for further consideration.
OK! That's all for my first visit to employment office for unemployment insurance application. I will update more also here for next month processing.
See ya!