Welcome back to fitravelife.com!
When going to Chiang Mai from Don Mueang Airport I happened to know that new Coral Lounge was opened at domestic terminal so I would like to share their service here.
Unfortunately, I really didn't know they open new one so I had only few minutes to take picture inside but no time to enjoy the food.
Newly opened lounge is located on the way to gate 71-73 and 81-85. 81 – 85 is for bus transportation to airplanes.
Once cleared security baggage check, please go right and one floor down to the lounge.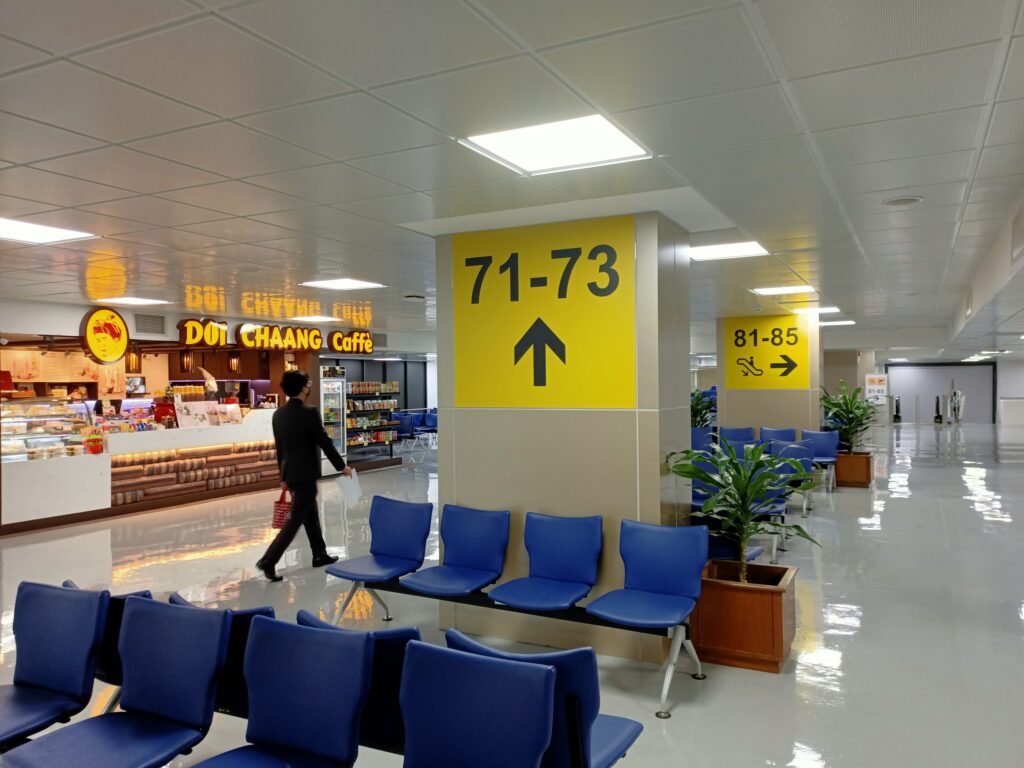 I was surprised at the lounge because there was nothing before. Reception staff told me that the lounge is very new, opened a few days ago only.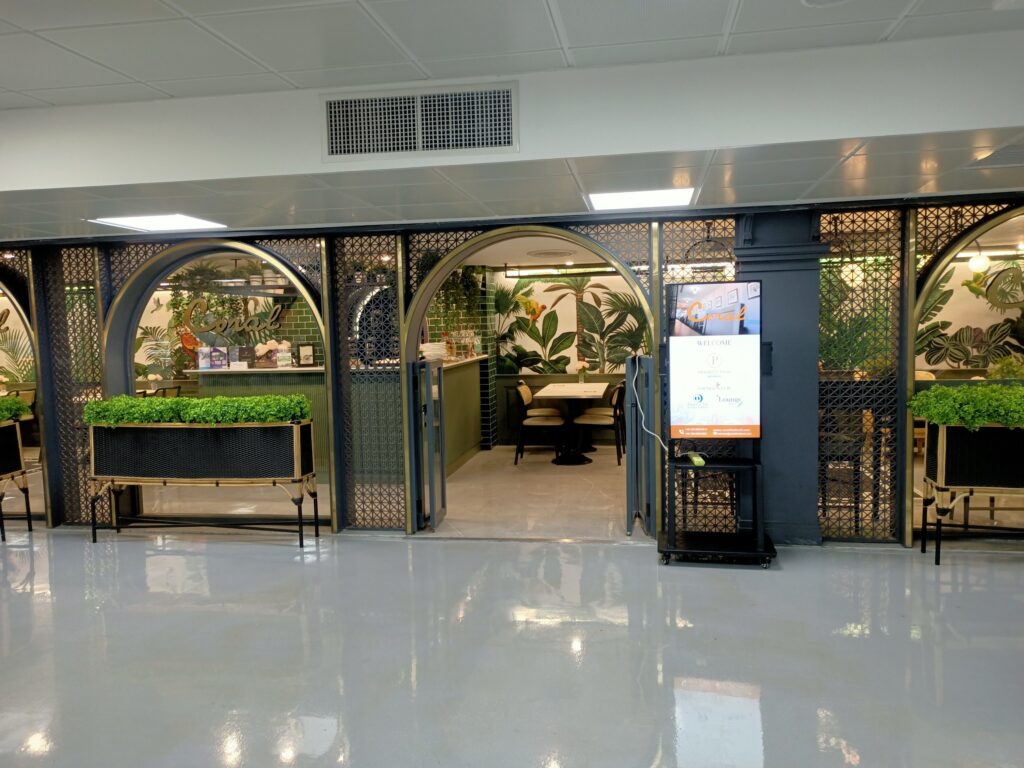 You see some chairs and table on left side of reception. Lounge space is not so big, around 20 people can be seated approximately.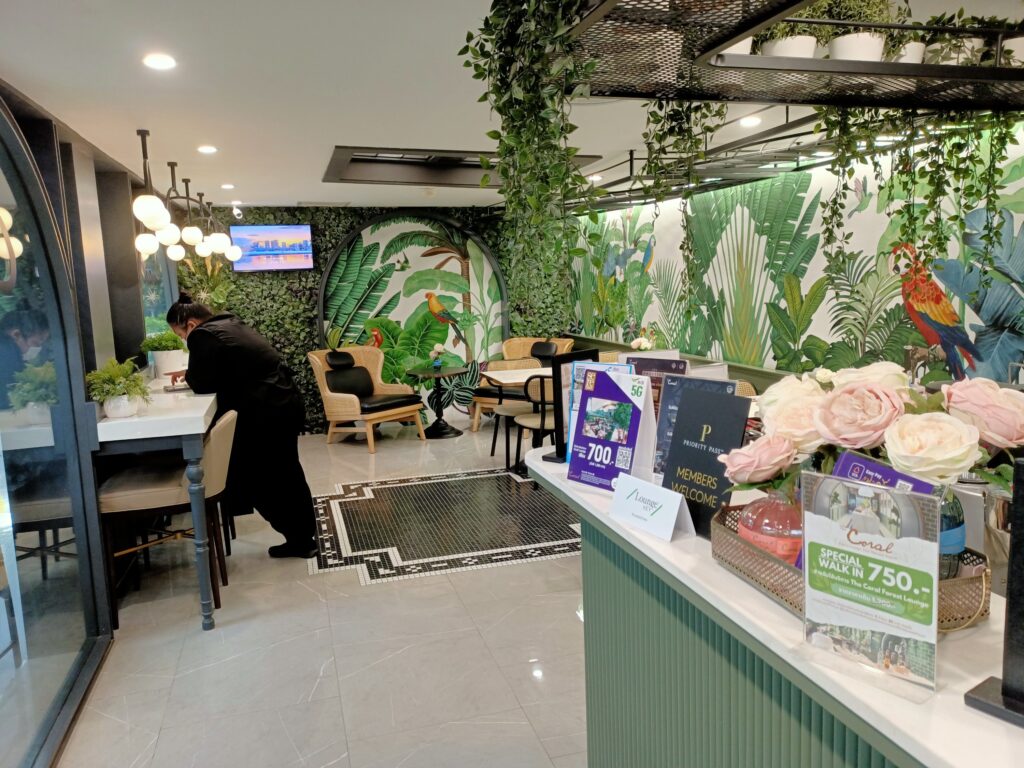 Walk in price is 750 THB. Not only Priority Pass, other lounge service and Credit card entitles you to enter.
A la carte menu, boiled rice chicken and some alcohol was recommended by staff, but sorry I had no time at all to rush to boarding gate.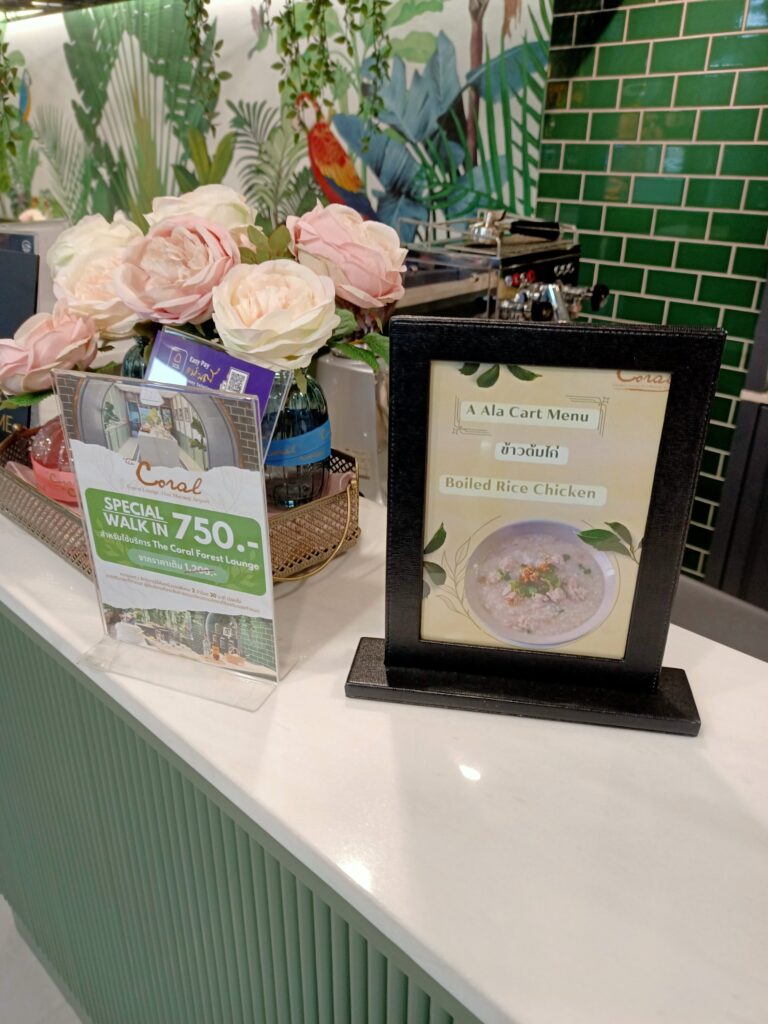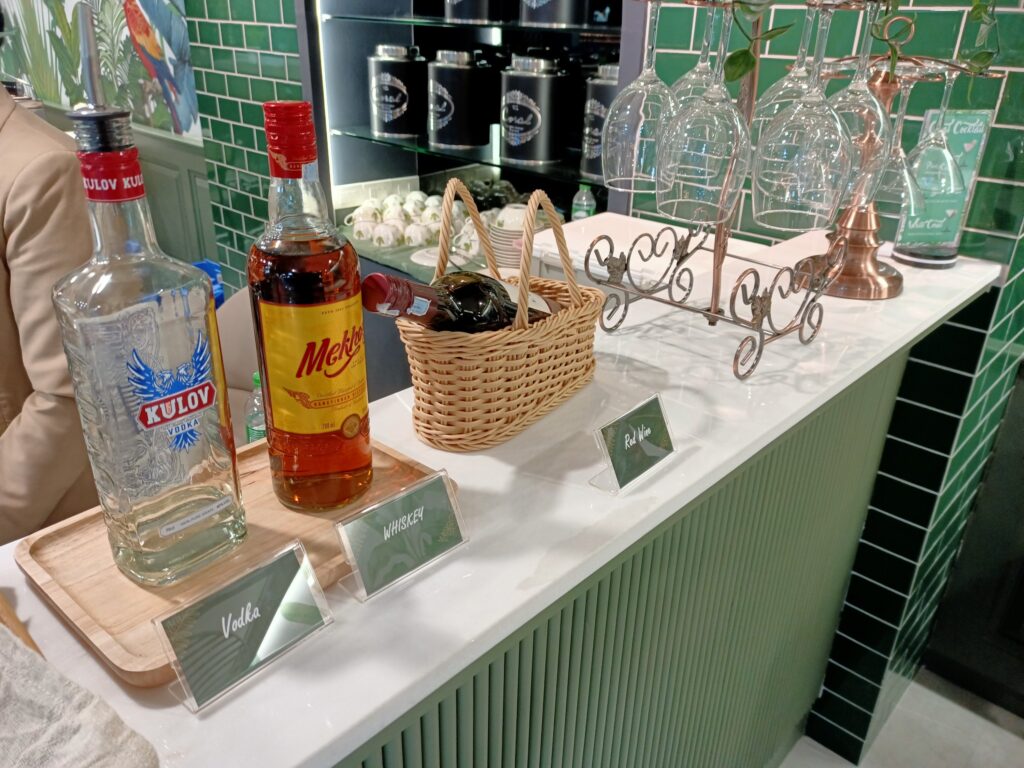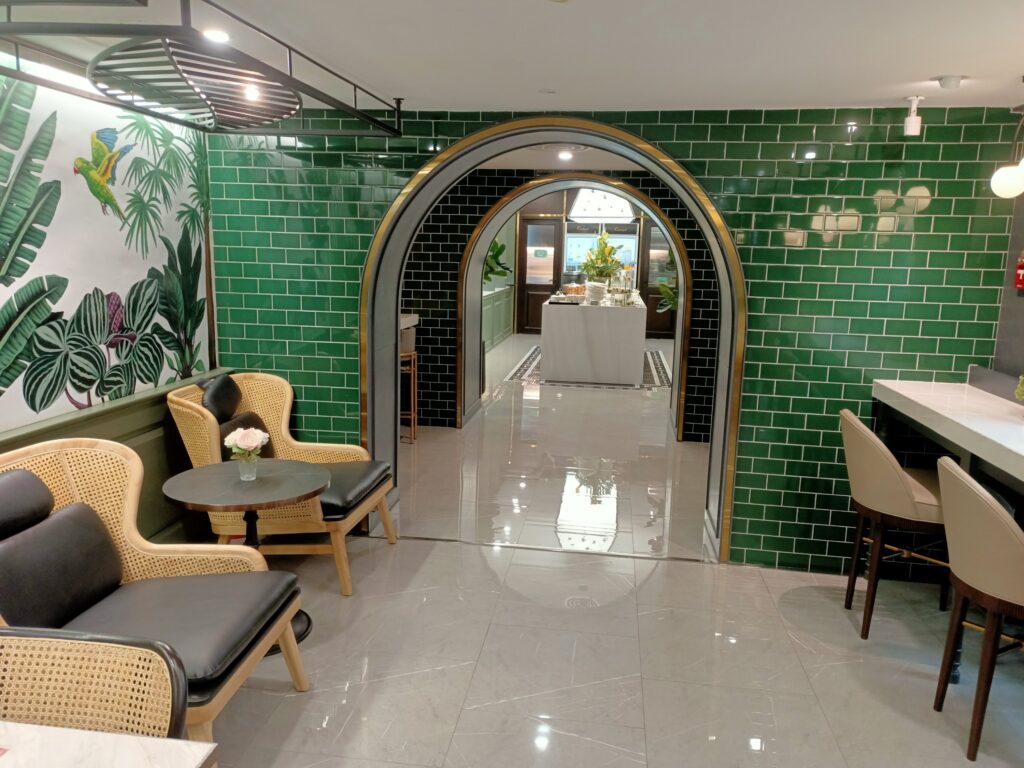 Going right way to another seating areas and food counter. Entire lounge was covered with flowers and leaves painting or decoration that may make guests relaxed.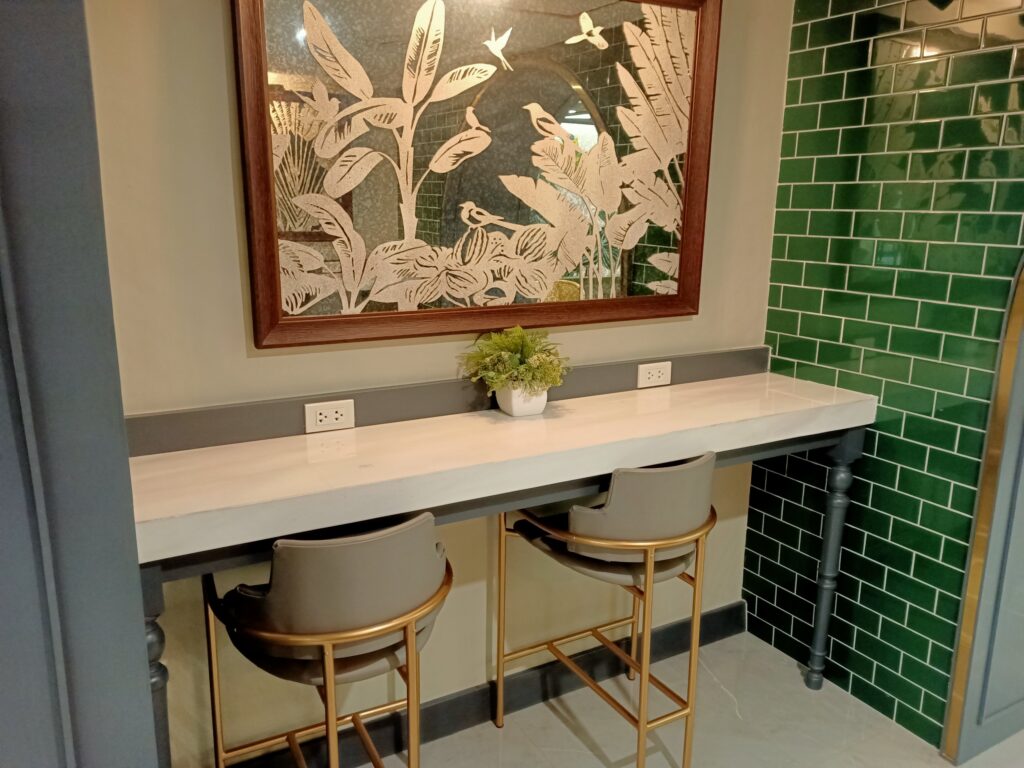 Food selection is not so different from existing Coral Lounge upstairs.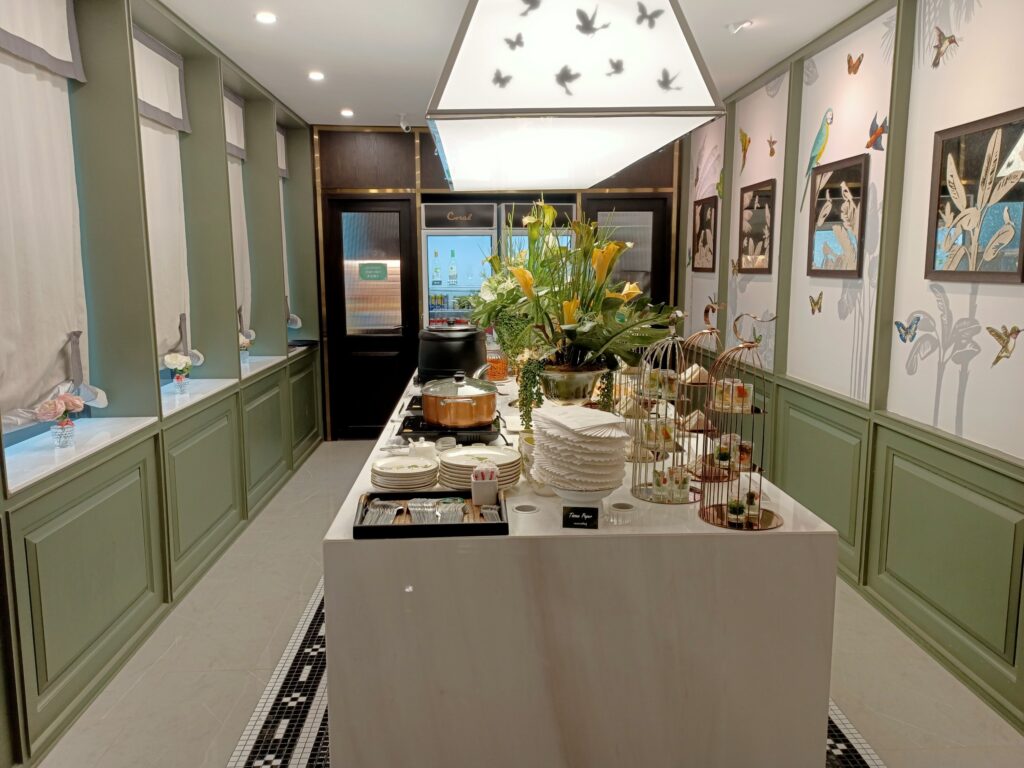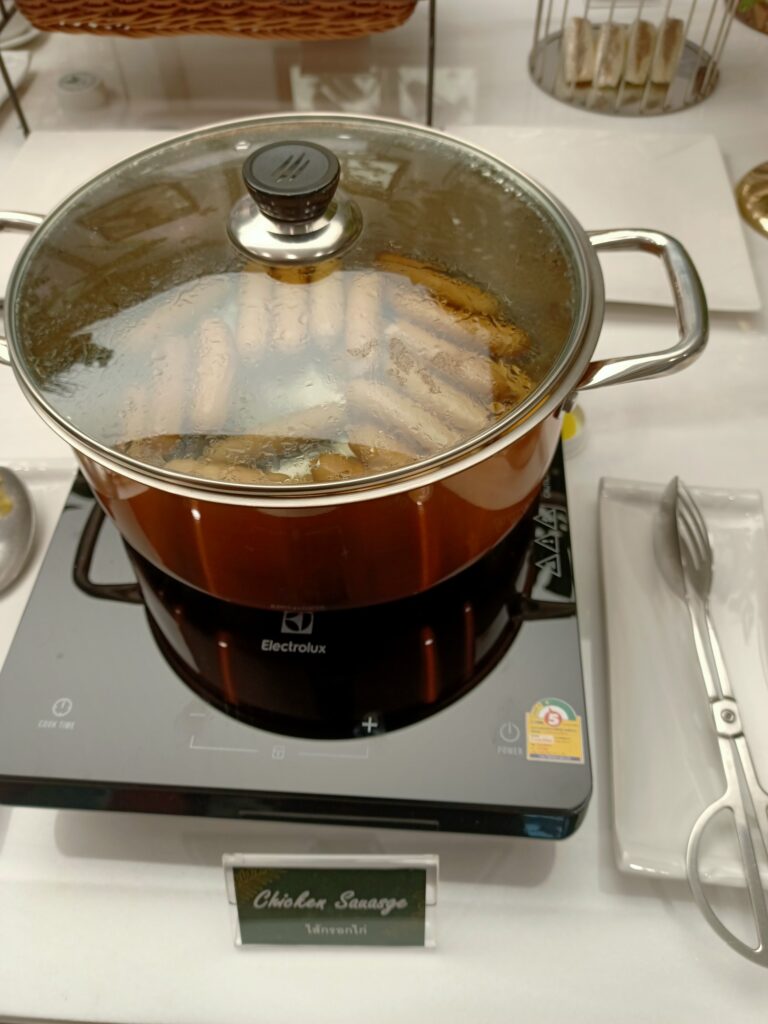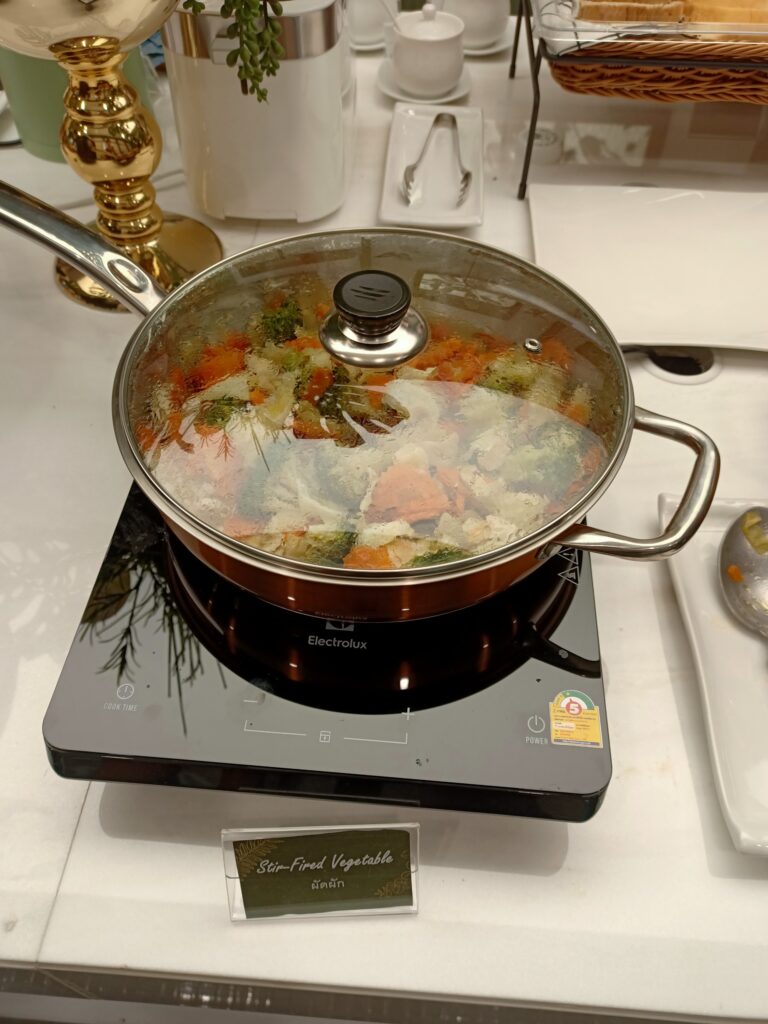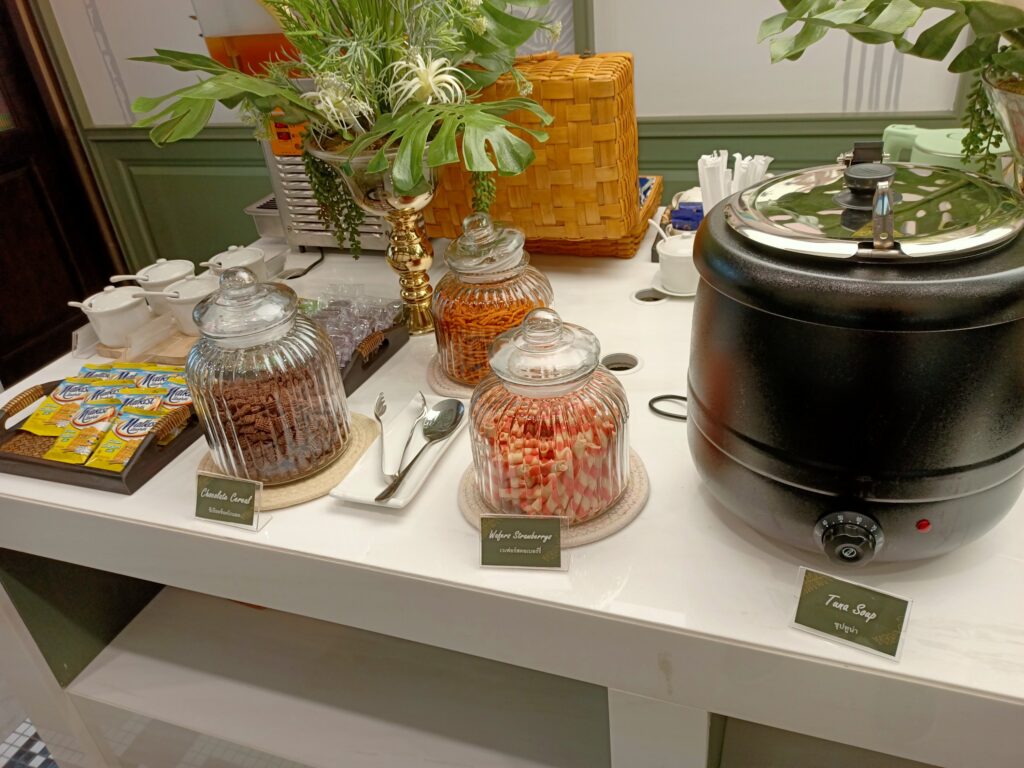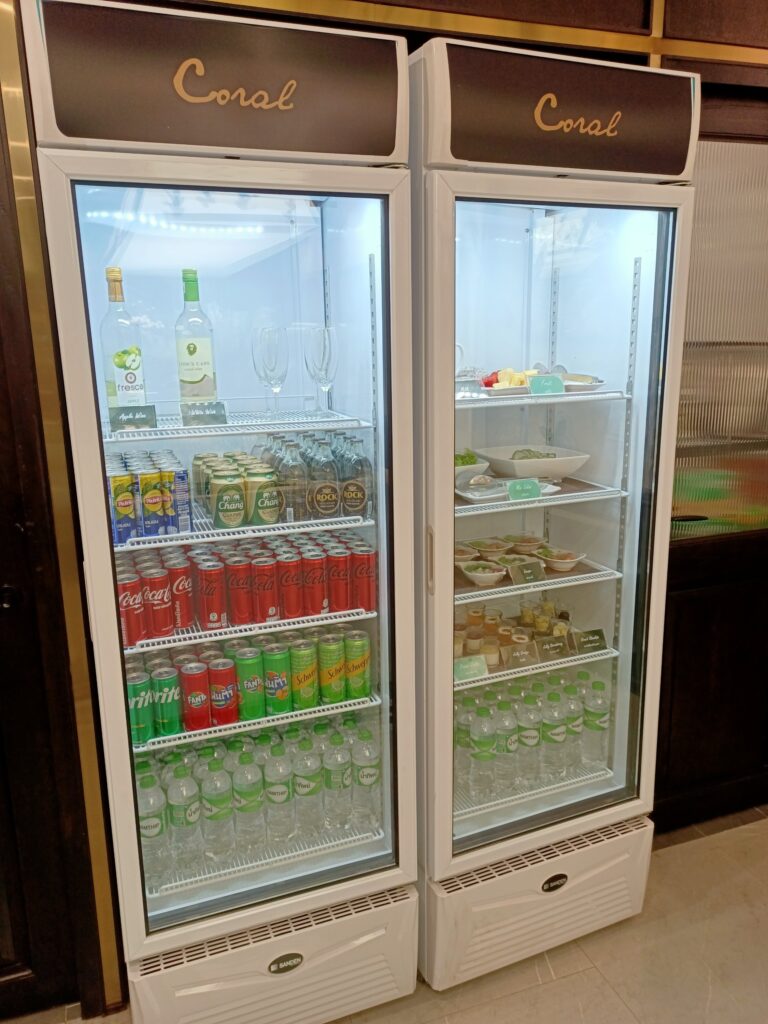 I should have tasted apple wine.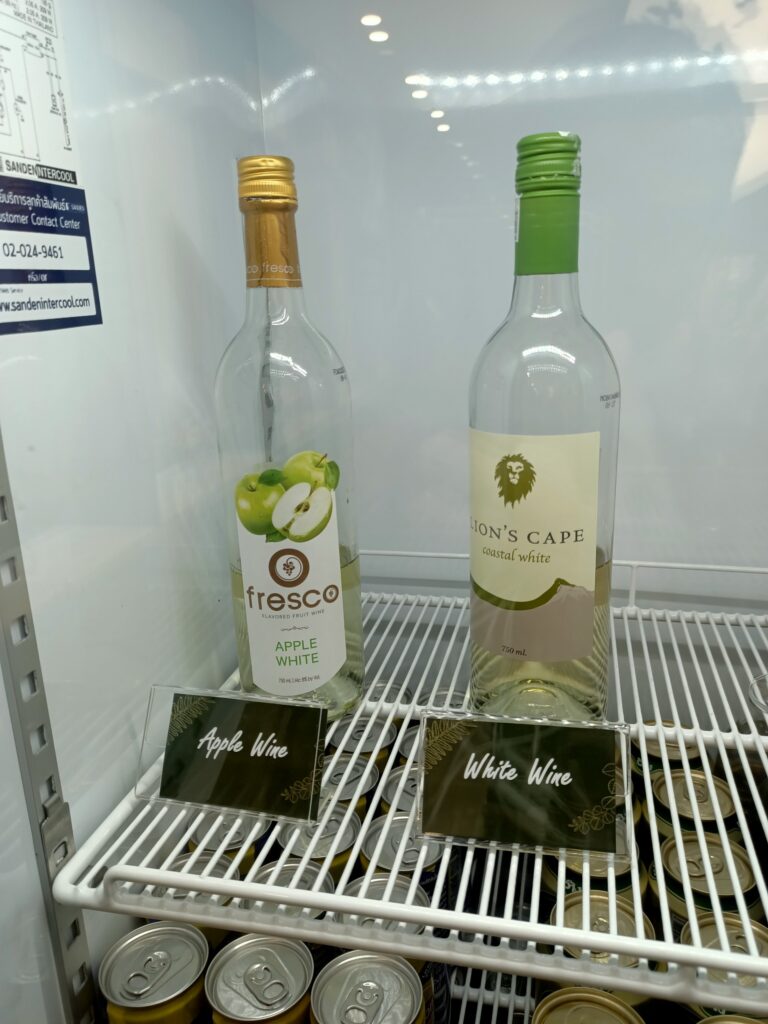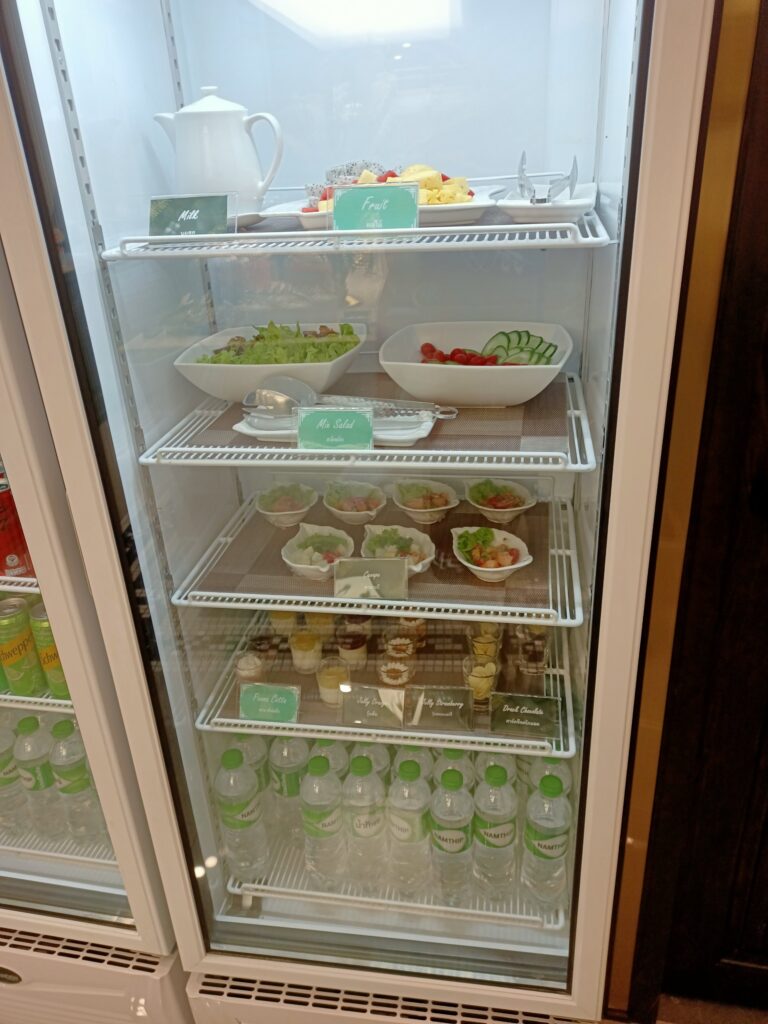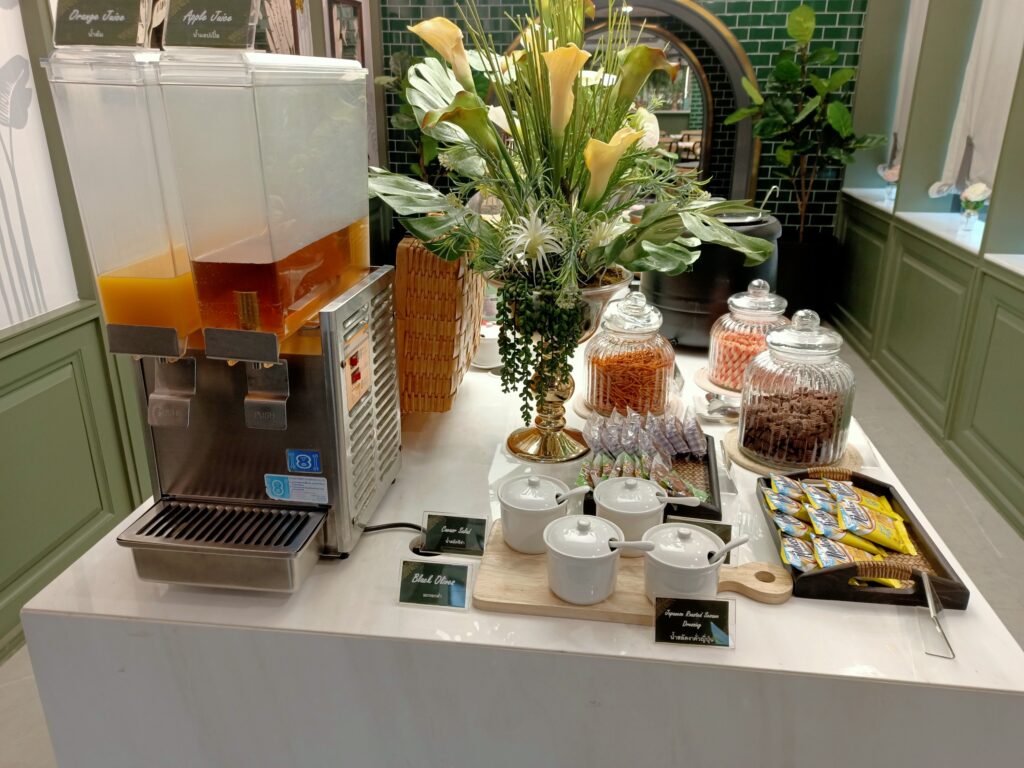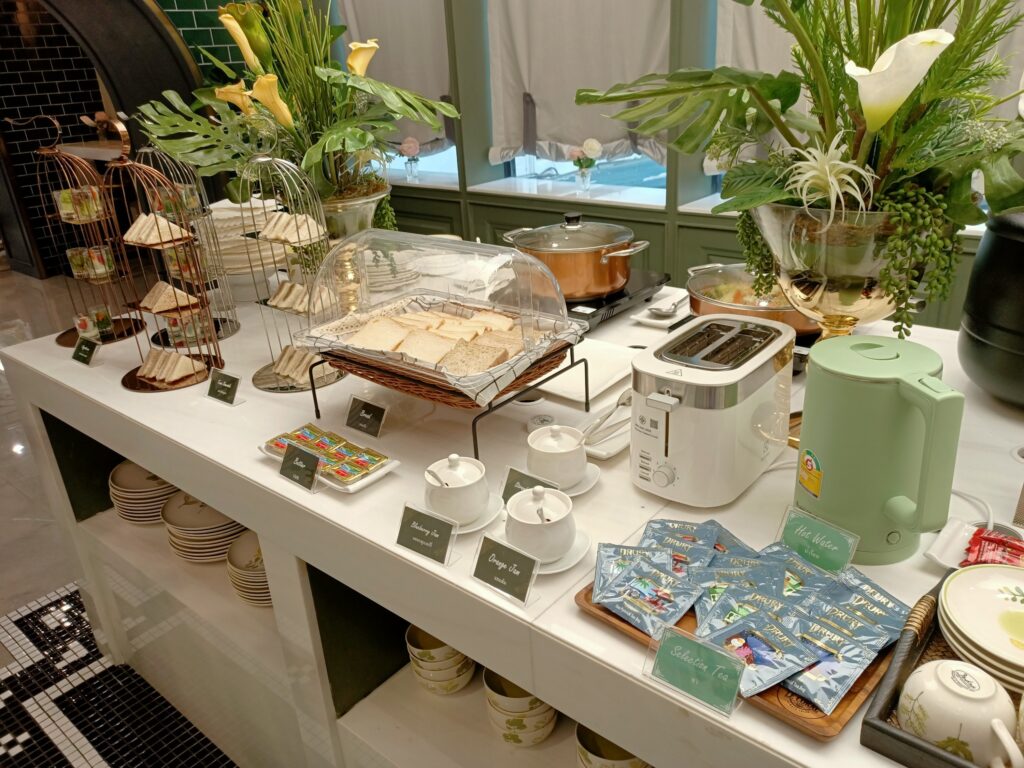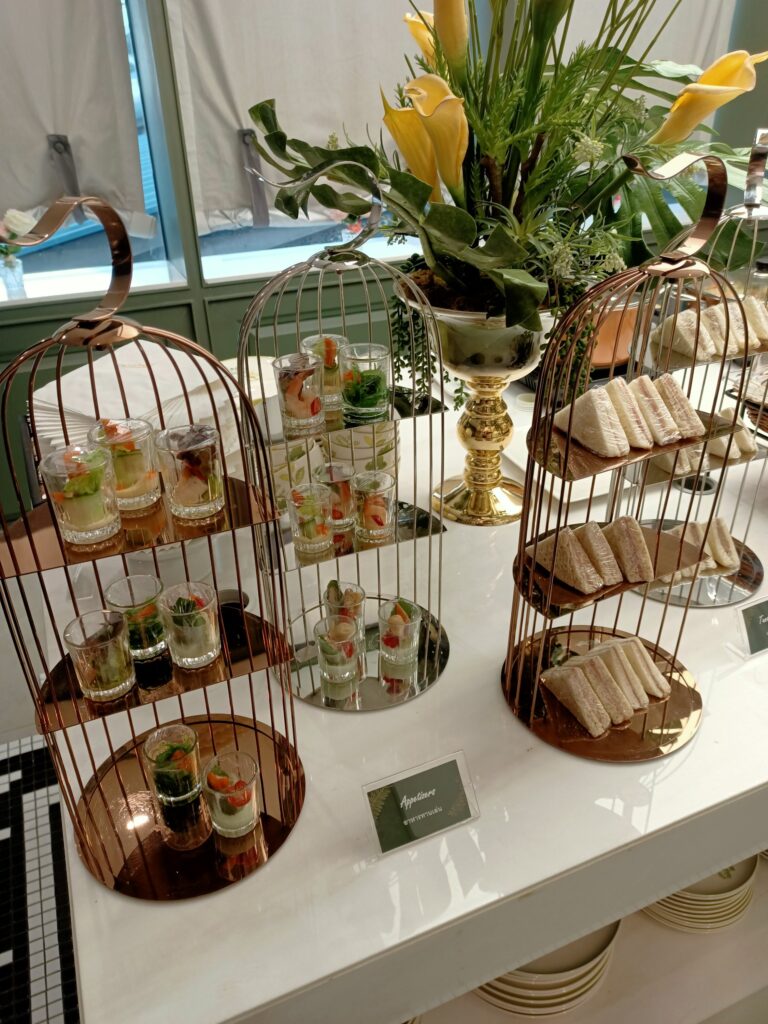 I gotta go, I am already running out of time! I hope to come back here and take my time next time.