From Sep 1st, 2021 Thai government decided to change Covid preventive policy drastically to reboot the economy although the country records more than 20,000 new cases day by day.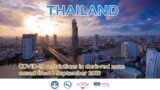 Covid control eased in Thailand from September 1, 2021
Hello, welcome back to "fitravelife.com"!. I have to mention that finally Thai government decided to live with Covid and...
Owing to new policy many commercial places are now allowed so I visited Phrom Phong area, which is one of main shopping  district in the heart of Bangkok.
You can read my post 2 months ago to compare the situation in lockdown period.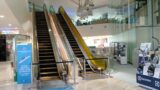 Bangkok now 13 July 2021
Hello everyone! Welcome back to my blog!. As you know already, responding to rapid increase of Covid case in Thailand, t...
EmQuartier
Let's take a look at EmQuartier shopping mall first. When lockdown started in July, only supermarket and pharmacy is opened inside with few delivery service provided by for restaurant however after lockdown measure eased in all dark red zone including Bangkonk from September, 2021, now it can open almost all stores with proper hygiene control except some entertainment venues and sports facilities remains closed.
Entrance from BTS station. High end brand shop is now reopened.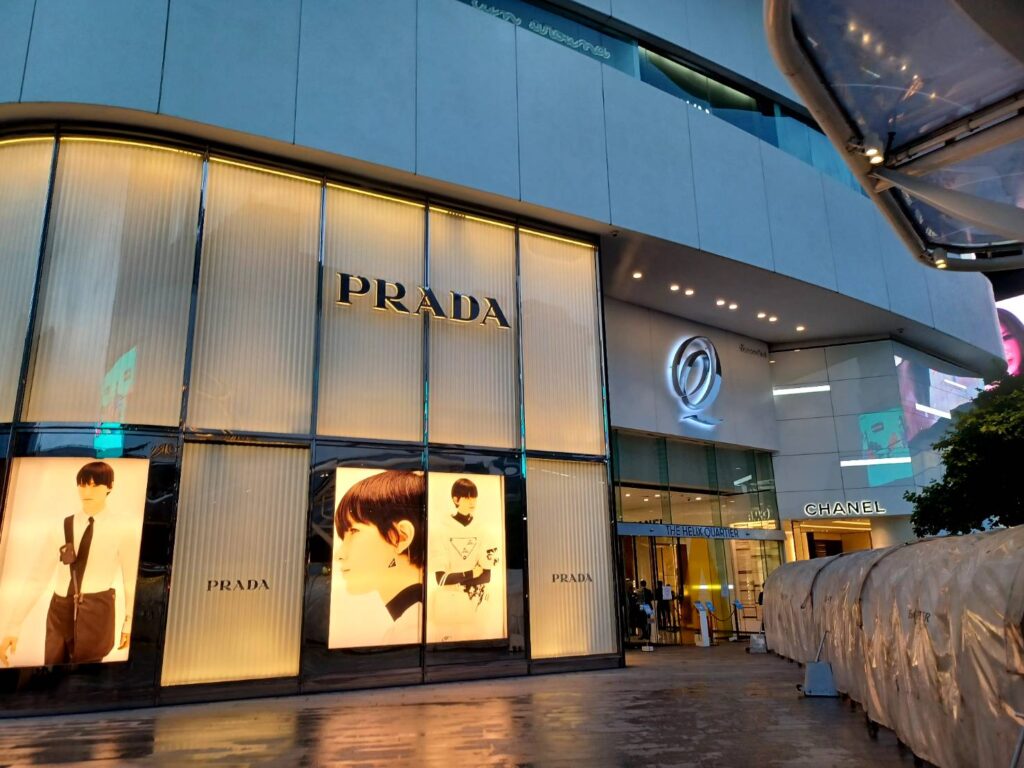 Automatic piano plays nice sound to welcome back customers.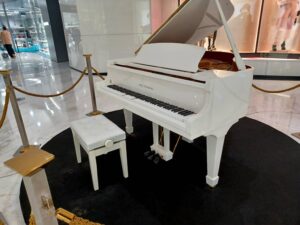 Illumination is lighten up now to welcome back customers again.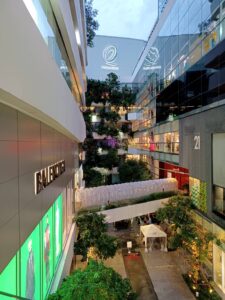 Clothing store resumed from September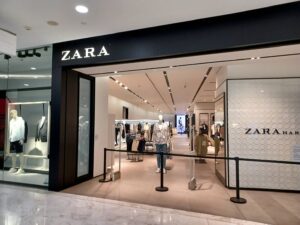 I remember there was apparel shop here but it seems they moved out during closure due to Covid. Several small food stalls are renting the vacant space.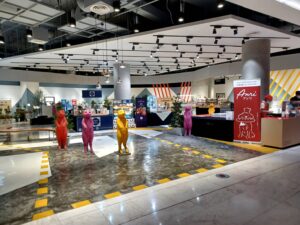 Bank also resumed its operation but limited to open until 5pm. I heard from bank staff that they can open only on weekday by government order. This is not convenient since most office workers cannot come to bank on weekdays until 5pm and weekend it is closed. Hopefully they can provide services also on Sat and Sun from next month, October.
When I went to banks around 5 pm, it was all closed. At least they are open now even inside the shopping mall but it is operated with limited time only.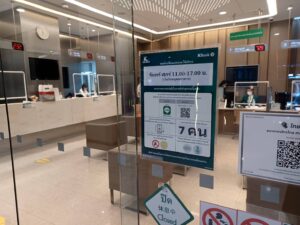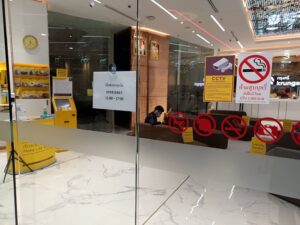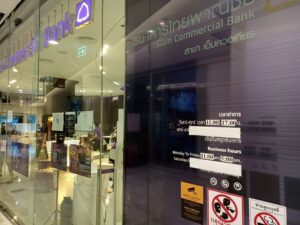 The way to fitness gym is still blocked as below. Gyms and fitness centers are all closed from April 26th, 2021. For the past 5 months, fitness goers like me and other all related to fitness industries are suffered from the Covid restriction to shut down the operation.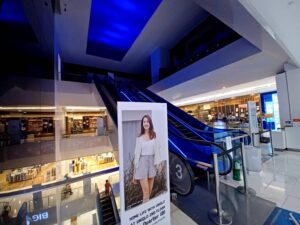 Mobile shop is now open.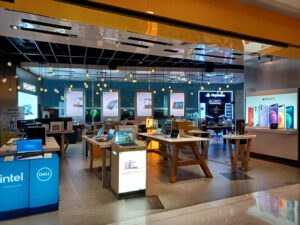 Yaya-Urassaya, one of famous actress in Thailand, you might see her in any place for adds.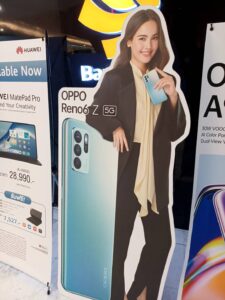 Movie theater is also closed, yon can climb up to the floor by elevator but no light and air conditioned is not available.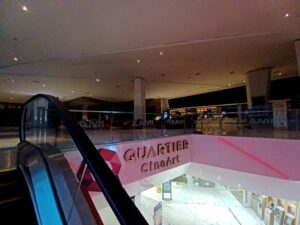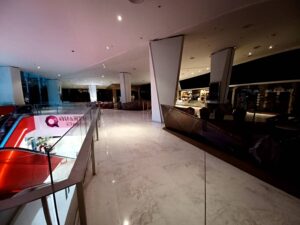 There is play ground for "Bounce", where you can enjoy the sports activity using trampoline. They have branch also in The Street in Ratchada area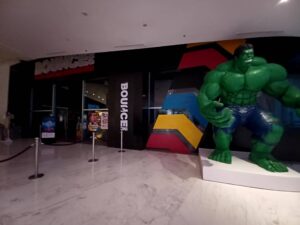 Bounce - BounceincThailand | Trampoline Parks Thailand
Fly through the air and bounce off the walls. BOUNCE Inc is a massive indoor trampoline park for all ages . Book online now!
Kinokuniya book store is open also at this moment to sell mainly variety of books in Japanese and English, Thai also. Phrom Phong areas is so called Japanese district, there are may Japanese expats and its family living around this areas for their convenience, you can see stores and service for Japanese easily.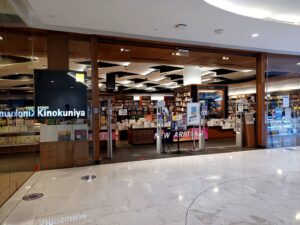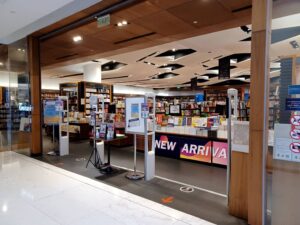 Uniqlo is also originally from Japan but now it became of of biggest apparel brand in all over the world.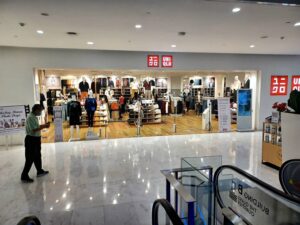 it's raining all day in September. when it rains, there will be tunnel to avoid the rain to the mall.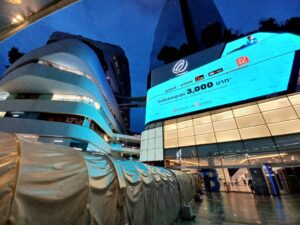 Emporium
Let's take a look at the Emporium, opposite side of EmQuatier.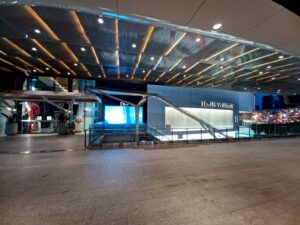 Screen at the entrance shows the video of soccer game competition league. E-sport is now considered as sports same as other traditional sports, such as football, valley ball, boxing in Thailand. E-sports can receive the support from government organization, Sports Authority of Thailand from now on.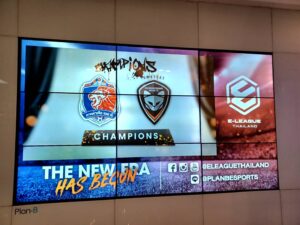 Emporium has lots of high end brand shop which is not relevant to my life at all, 555. I, actually ever had experience to buy such an expensive gear at Prada before. When I reached 32, I decided to buy nice wallet so I can use for long time since my previous one got broken after 17 years of use.  I chose Prada for my new wallet then visited Prada shop at Singapore paragon. I seldom see the stuff inside such brand shop but my experience was good, I feel I was treated in a good and gentle manners by Singaporean staff. However the time passes, now electric wallet to pay via phone apps is more and more popular in daily lives even here at Thailand. So I do not bring my new wallet that much as before but I bring as my fashion accent when having special occasion or event.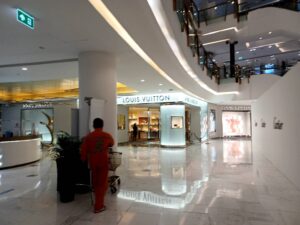 Stores offer mainly goods and clothes for female. I just passes by this area at every time.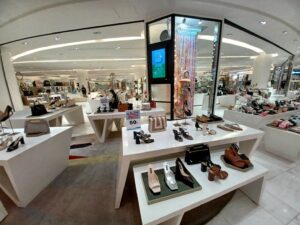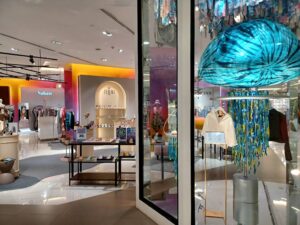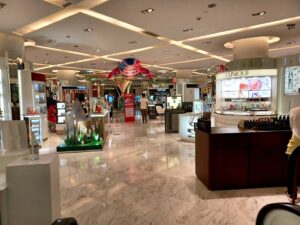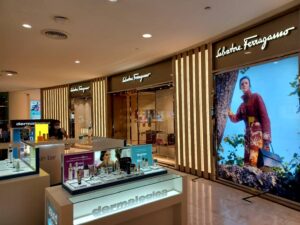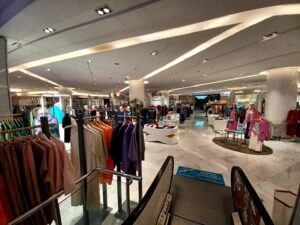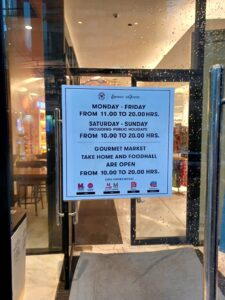 Actually I do not have many things to write about these shopping malls since I seldom buy any stuff here, haha. This post is just for your reference to let you know that Thailand is now changing their policy to accept current Covid situation then reopening economic activity one by one so that we can also welcome guests from other countries.