This post is all about the procedure I took to cancel bank account for Bangkok Bank.
There might be some different rules for bank account and its processing in each countries so I will make post about my experience.
Why I made bank account of Bangkok bank?
I wanted to have Airasia credit card which is issued by Bangkok bank so that I can get some vouchers and benefit from the card. I have plans to take Airasia many times since I purchased unlimited pass to fly as much as I want.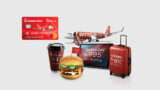 Bangkok Bank AirAsia Credit Card
Enjoy everyday spending while collecting airasia points. Use Points to purchase air tickets instead of cash.
To have credit card issued by Bangkok bank, you must have time deposit (fixed) account. The amount you deposit in fixed account becomes your credit card. Besides, to have fixed account, you also need to have saving account in Bangkok bank. It means, you are required to open 2 bank accounts just for applying credit card in Bangkok bank
This is unique procedure for Bangkok bank. As far as I know, other banks such as Krungsri, Kasikorn, Citibank, having its bank account is not a requirement to obtain credit card issued by these banks.
Anyway, I had to open account so I went to the branch during weekend in Central grand plaza Rama 9.
Opening 2 bank accounts and applying credit card at one time took time actually, I spent more than an hour to complete it.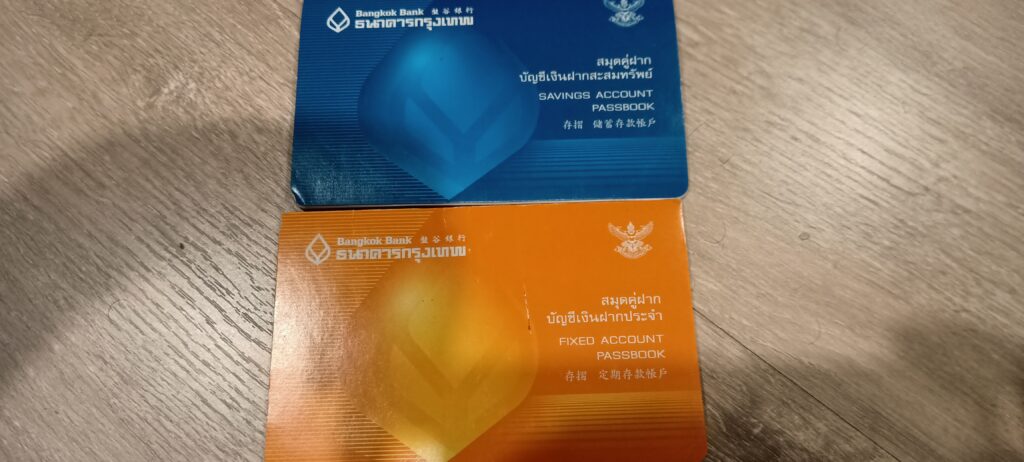 ① Application failure of credit card
One week or after the application, I received phone call from Bangkok bank staff that I didn't sign one document so I had to return to branch to sign the document.
At this time, I didn't like the staff's attitude because he just blamed me that I didn't sign while he actually di  forget to request to sign all documents. And branch that I visited is quite far from my place, Lad krabang so I told him to cancel my application.
② Application failure of credit card
I quit making credit card in 2020 and I tried again to make credit card because Airasia started to sell another unlimited pass in early 2021 so I can use benefit by credit card with unlimited pass.
This time, I went to different branch,  in paradise park, Srinakarin and completed document submission.
Several weeks passed but there was no contact reached to me at all from the bank. So I called contact center to check the status then later on, bank staff called me that she said my work permit is expired already!
Oh that's was impossible! My work permit was valid, never forfeited since I started to work in Thailand. I returned to the branch then talked to the staff about this. She showed the document copied from my work permit then yes, the validity was expired on 2019 and she didn't make copy of another page that shows extended validity of word permit. This is another case that staff didn't check the document I submitted. I am very frustrated since this was second time to waste my time to submit application document again. But well, no choice, I submitted this time also of another page copy of my work permit to prove its validity.
③ Application failure of credit card
Bangkok bank will not call or inform progress unless the customer follows up. A month later, I called contact center to know the application status. Several days later I received phone call that I have to come to branch again!! because the home address in work permit and application does not match. There was not mentioning of "Moo" (Moo is house number) in my application form while "Moo" on my work permit…. Yes it is true, I normally skip writing down "Moo" in any document form because only my building name works for delivery in the past and it does not seem necessary at all.
I asked them to revise the document whatever they want. But of course, she said they cannot but I have to return to the branch just to add missing address item in application form.
Ok, I'm done, I'm sold. I will never ever pursue the credit card application by Bangkok bank. Decided finally. It's already 3rd time that they didn't check the documents completely when I was at the branch. Even if I submit again, there will be 4th time for sure, they will ask me to come back again to submit whatever document to satisfy their internal regulation.
Cancelling bank account of Bangkok Bank (failure)
Credit card application is fine, I can just quit application but I have to cancel bank accounts that were just  required to apply for credit card.
Fixed account was one year contract with 0.5 percent interest accrual per year. I thought that after one year contract, money will be automatically transferred to my saving account so I can just withdraw all money then leave the account, as zero amount in fixed account.
One week before my fixed account contract ends, I called contact center that I have no intention to extend my fixed account after a year, but the staff told me that bank account will be automatically renewed regardless of my will…. To cancel my fixed time account I needed to go back again to the branch where I opened accounts first at Central plaza rama 9 branch. Unfortunately, at that time, Banks in shopping mall is allowed to open only on weekdays due to Covid-19 preventive measure by the government…
As you know, the branch that I opened account is very far from my home so I had to take leave just to cancel my bank withdraw money and close the account.
I didn't do that because it is completely waste of time to take vacation leave from the company to go to the bank. Unless, I just visited nearest branch while working at home day lunch time. I could withdraw money from saving and fixed account somehow but the bank staff insisted to me that 2,000THB must remain on the fixed account at least. This amount can be withdrawn only at my opening branch
Unlike saving account, fixed account will not charge fee to maintain the account. Since my saving account had only 500 THB more than one year, Bank just started to charge 50THB per month from my account due to no asset movement on the account. Please be careful that most banks in Thailand like others, they will charge account maintenance fee if you do not have any transaction more than one year and your balance is less than 2,000 THB.
Cancelling bank account of Bangkok Bank finally
From October 1st, Covid-19 restriction was lifted somehow then banks can open also on weekends at shopping mall so I went to branch at very early morning. With my passport and bank books, I finally managed to get back all money from the bank then closed bank account. Procedure was very simple took only 10 minutes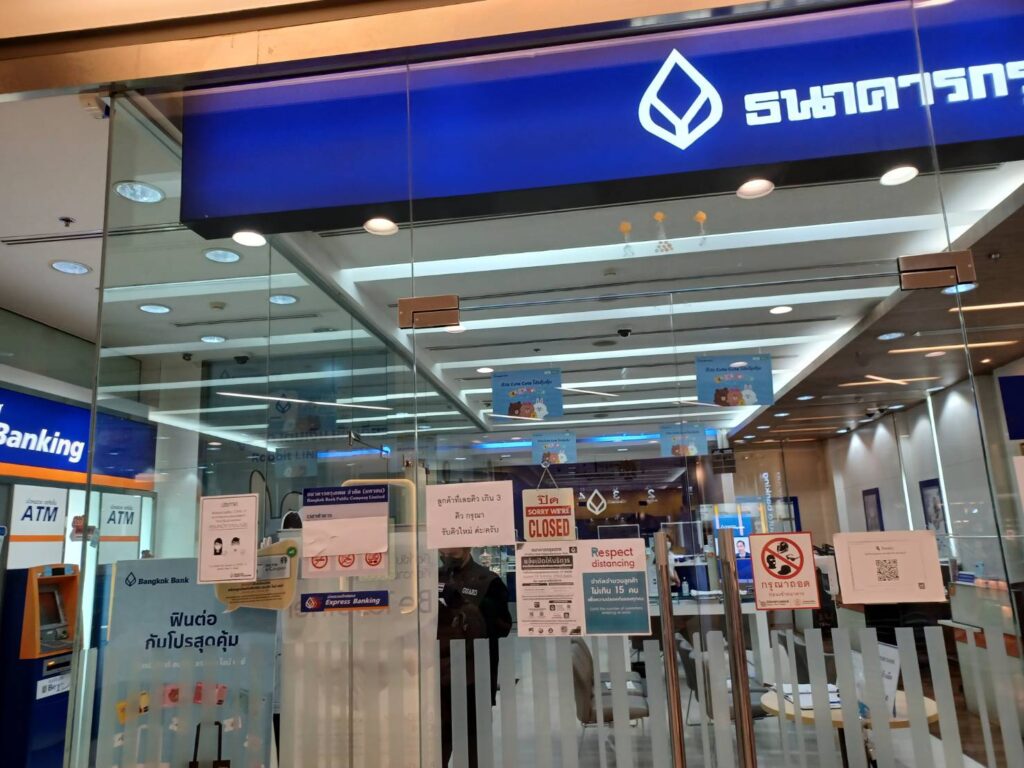 Got 1st cue once bank opens at 11 am.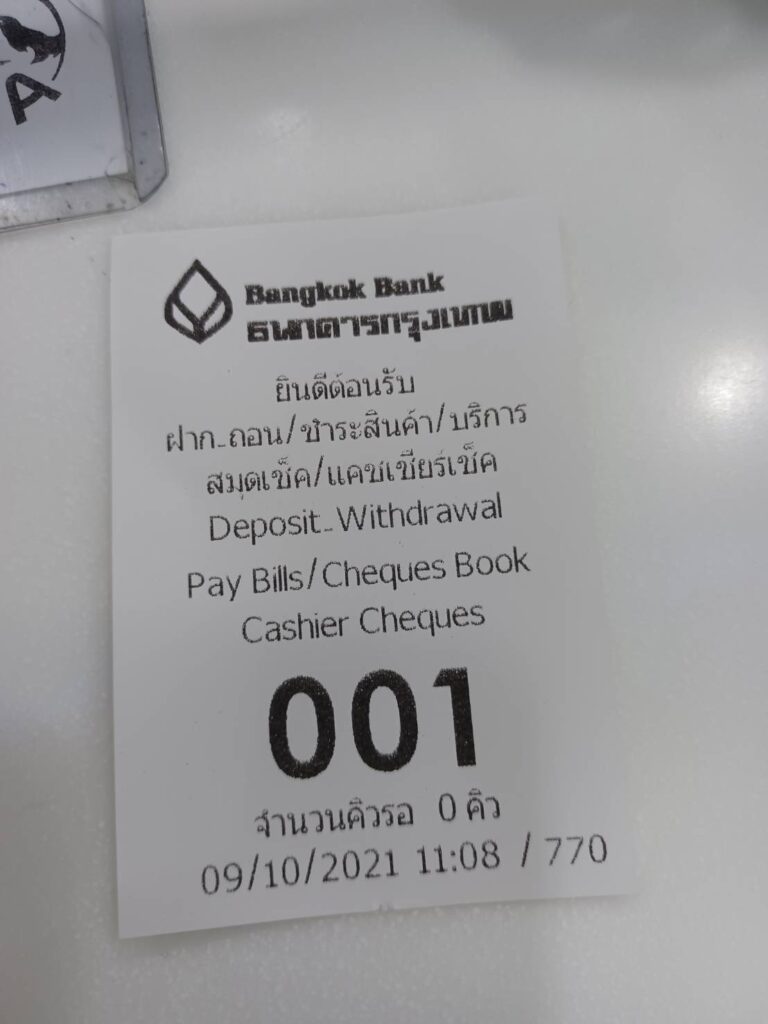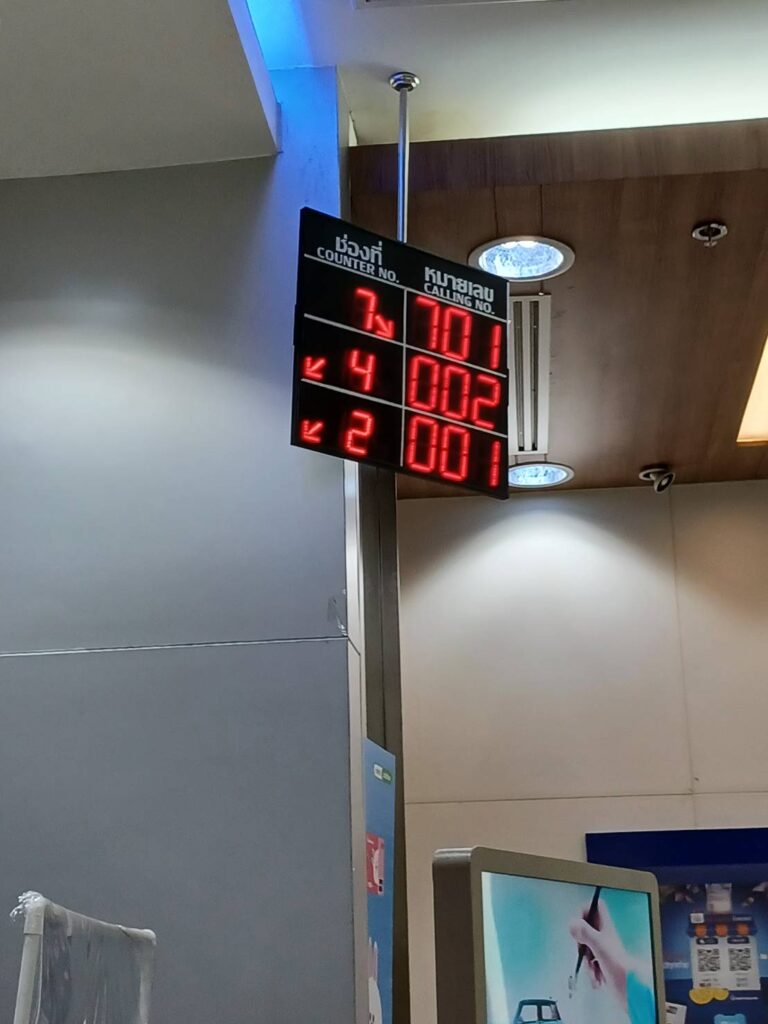 Just fill in with name and phone number to get back amount from account.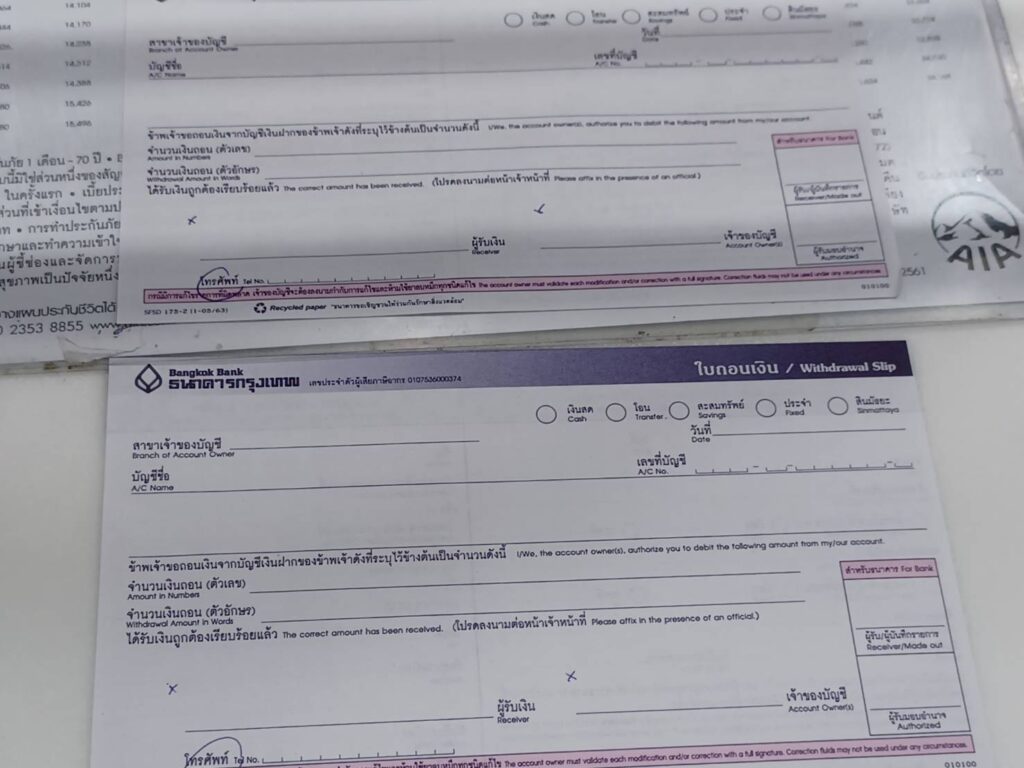 Bank will return bank book with stamps.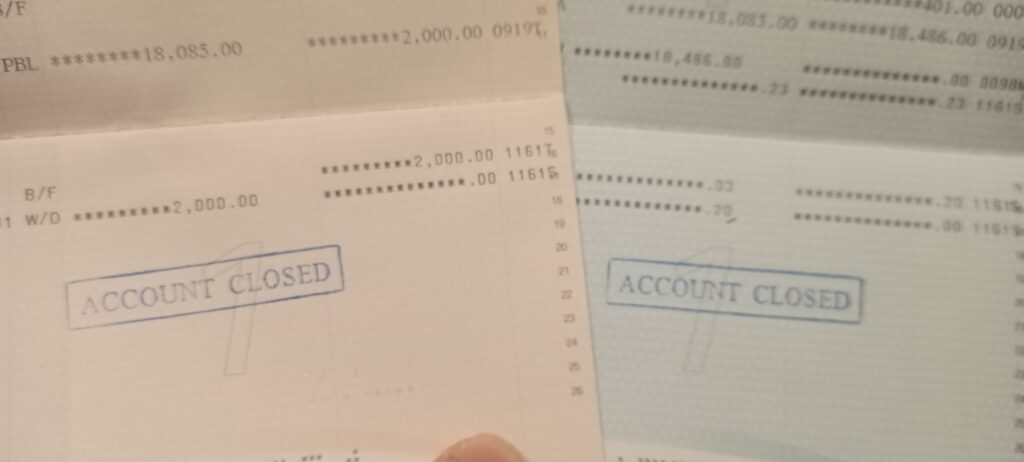 Conclusion
This post might not be helpful for readers at all because i just opened bank account then closed for nothing, hehe. It was disappointing that I could not make Air asia credit card this time. Since Bangkok bank requires opening account for savings and fixed to apply for credit card, considering this procedure, I would not consider to have credit card by Bangkok bank in future.