Welcome back to fitravelife.com!
Finally, I can show you all my home Jetts Fitness club Robinson Ladkrabang branch where I used for 4 years straight since it started operation from November 2019.
All pictures are taken on July 2023.
Ladkrabang district is located in east end of Bangkok, near Suvarnabhumi airport. Because of its location, gym is packed with members who work in the airport or temporary visitor to stay around airport for few days.
As mentioned in Jetts Fitness guidance post below, Jetts day pass fee is 500 THB, which is quite high compared to 1,700 THB monthly amount. In case you need gym workout while transit in Suvarnabhumi airport, I recommend you try FBT fitness center costs 213THB per day.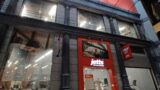 Complete guide to Jetts Fitness Thailand and Jetts 24 Hour Fitness - Asok
Welcome back to fitravelife.com! I came to Jetts Fitness - Asok branch this time so I will introduce their service an...
Location of Jetts Robinson Ladkrabang
Jetts branch is in the heart of commercial district of Ladkrabang area. You can find gym in Robinson Lifestyle mall 2nd floor and 3rd.
Easiest way to go from city center is to get bus No. 1013 from Onnut Big C. It takes 40 minutes by 18 THB.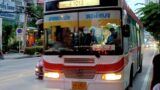 Only 11THB to Suvarnabhumi airport from Onnut!!
Suvarnabhumi airport is main hub of Thailand and I am sure that readers well know it and use often. This time, I will sh...
You can also come by Airport Rail Link to Ladkrabang station. From train station, you can take taxi for 49 THB or walk down to Ladkrabang road to take song teaw or bus to reach Robinson mall.
From Robinson mall, you can have access to gym from 10:00 to 21:00 mall hours only.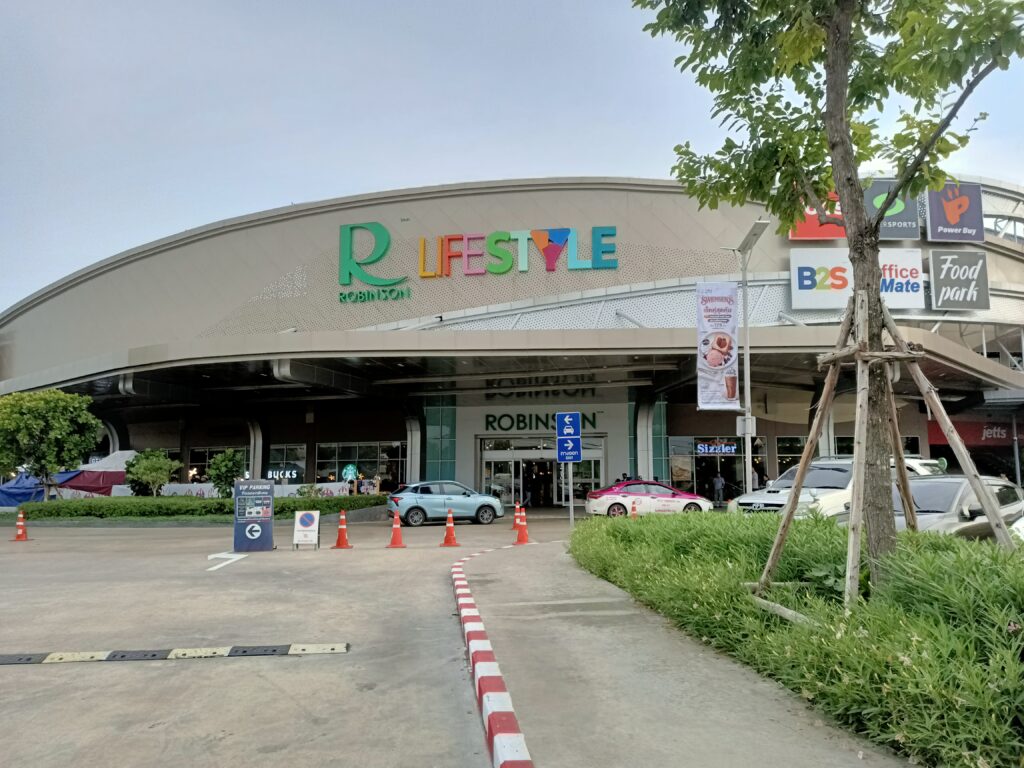 Take escalator to 2nd floor once entered from main entrance mall, gym can be found at back of you, next to food court.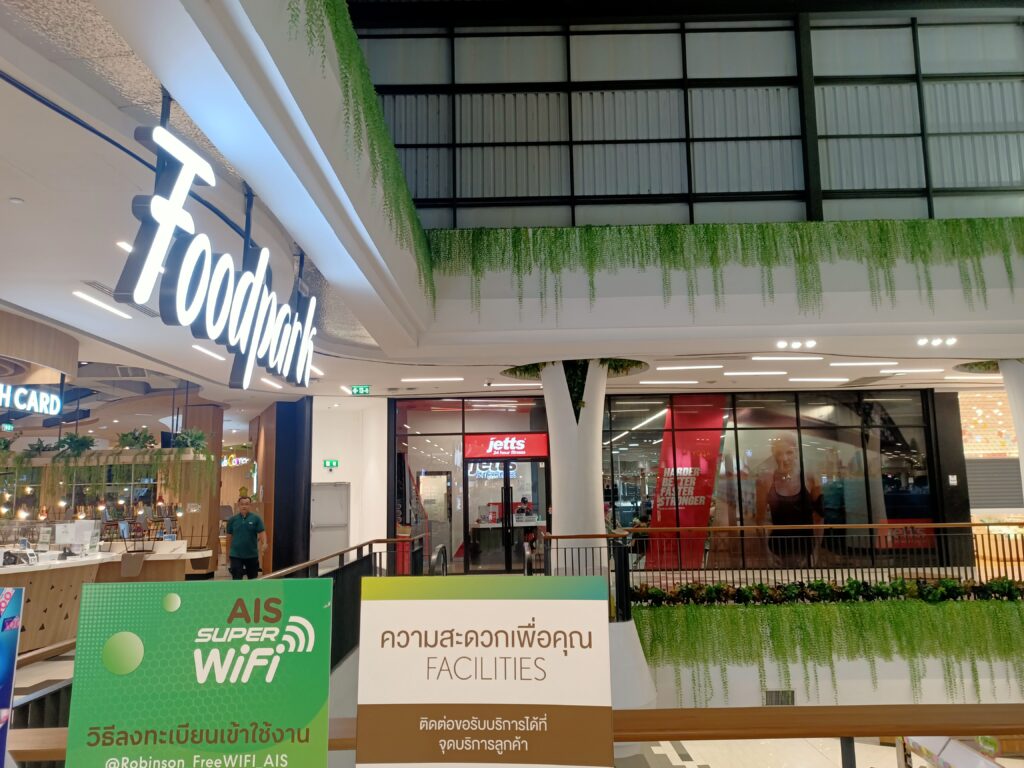 Gym entrance from mall.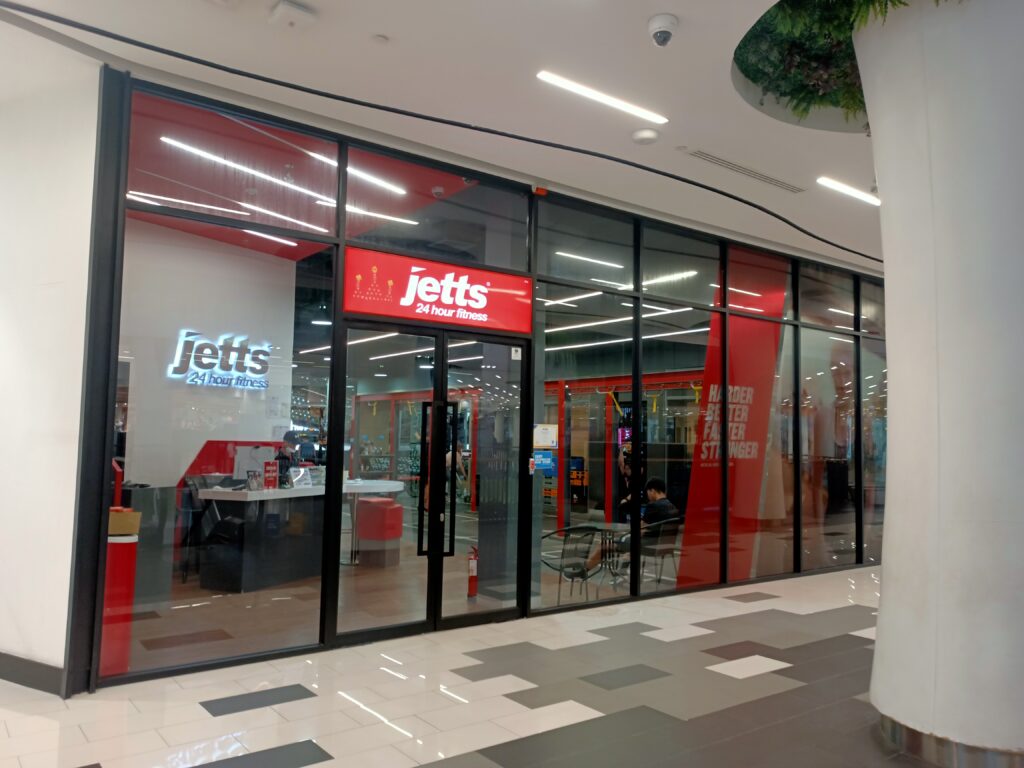 Another entrance is open for 24 hours, you can climb up stairs besides Sizzler steak house.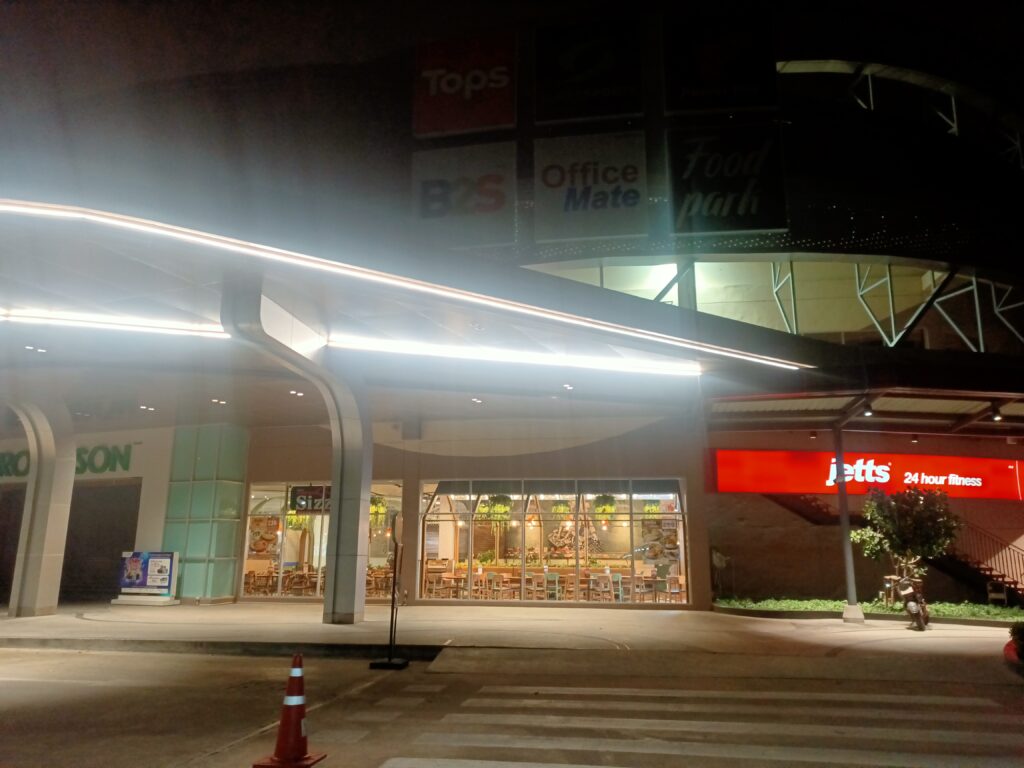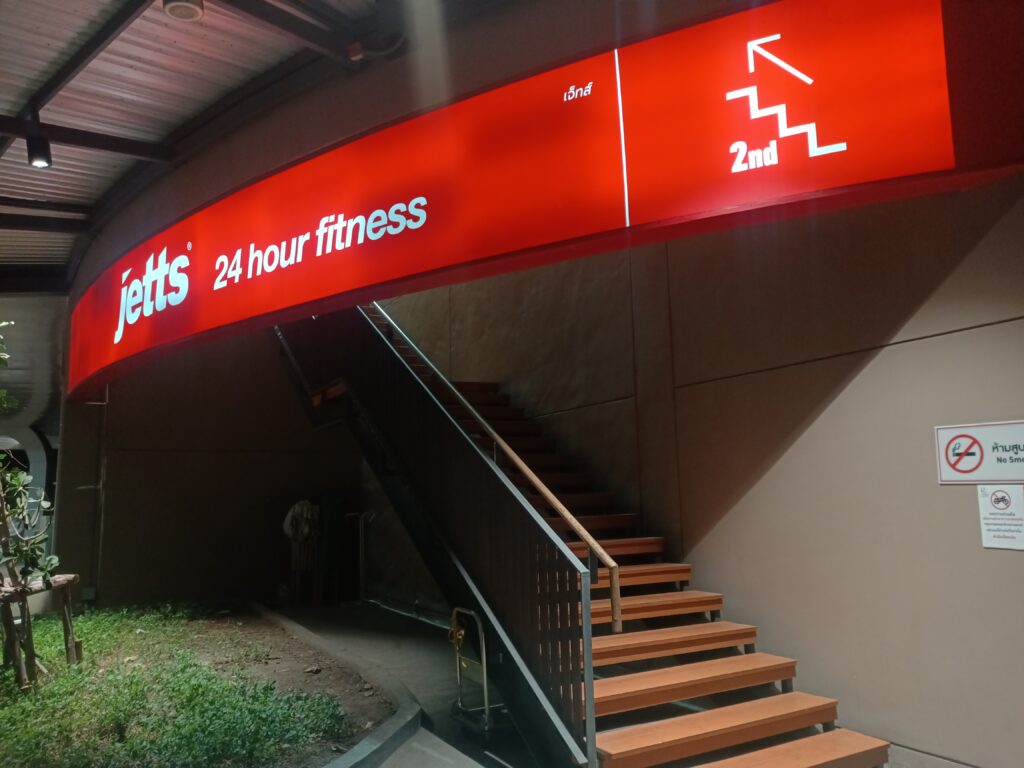 Tap member card to open the door or ring the bell during staff hours from 6:00 to 22:00.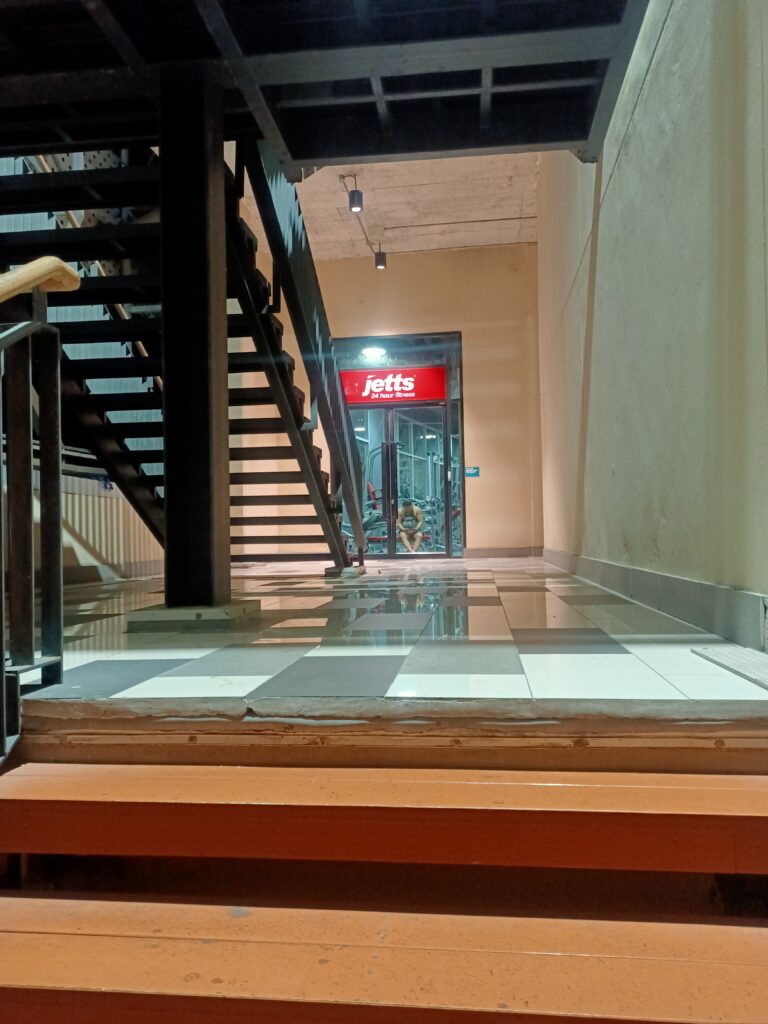 Let's have a gym tour of my home branch starting from sub entrance. At second floor, they have free weight, functional training zone and shower & rest room. 3rd floor for machines, cardio and group exercise room.Supine press comes first.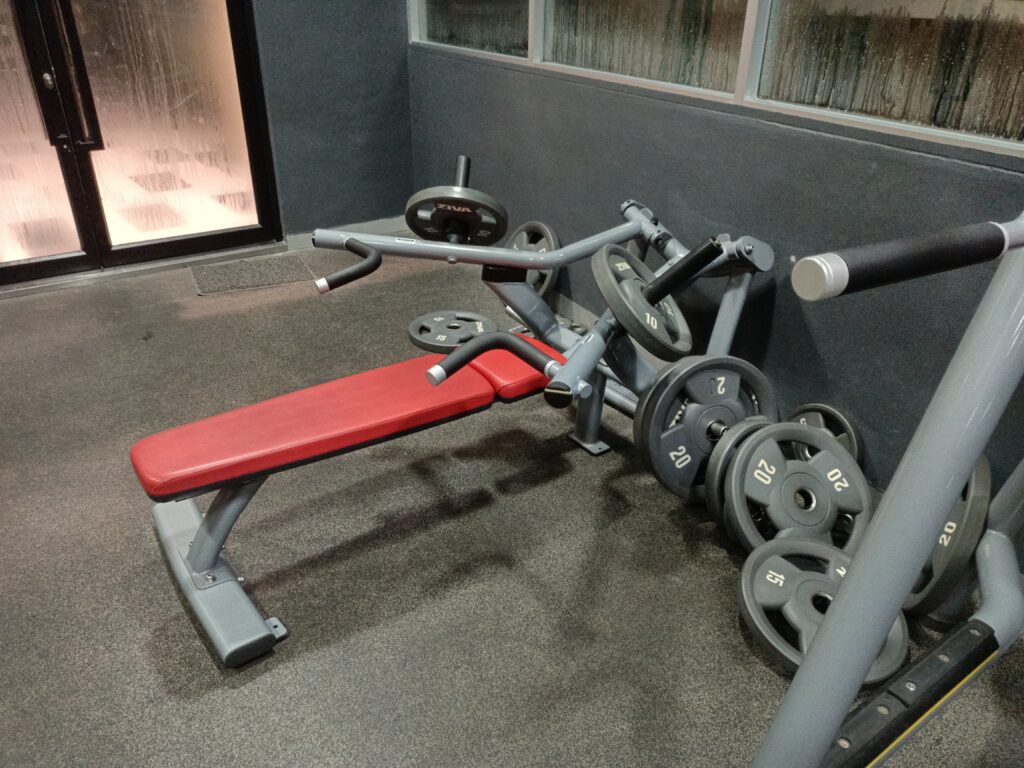 Dip and chinning stand. EZ bar until 30g while straight bar until 35kg. Since there is wall mirror here, people sometimes come to do bar curl when dumbbell area mirror is occupied.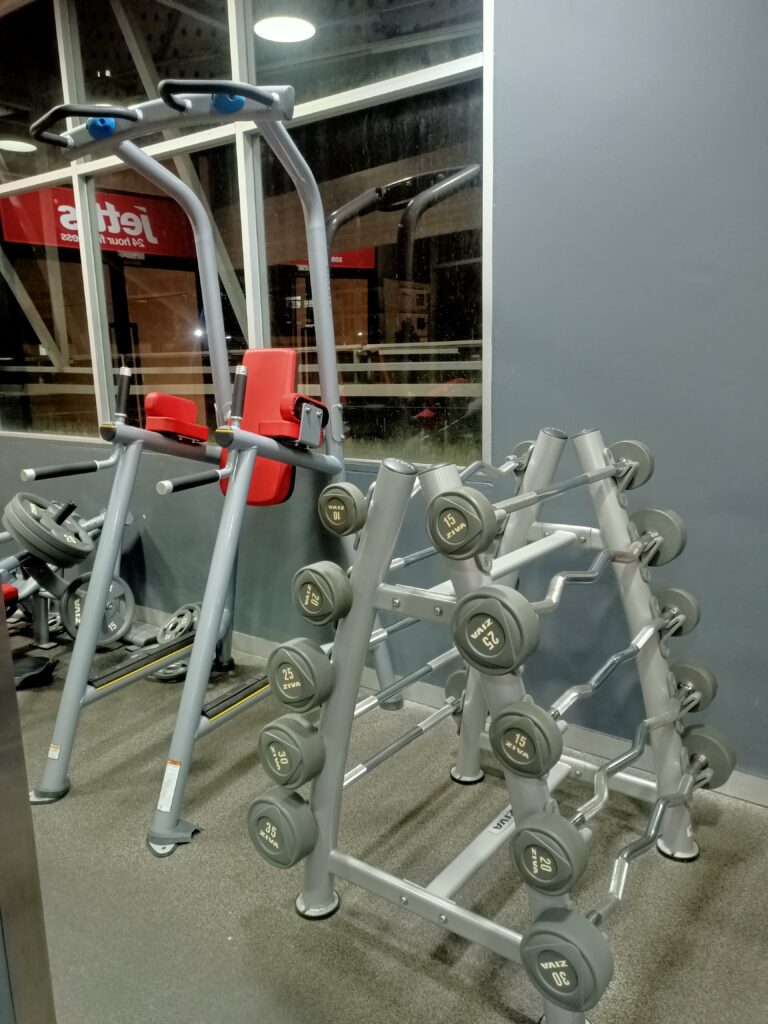 Free weight zone will be enormously jammed during peak time from 18:00 to 21:00.There are vertical smith machine, power rack and dumbbell rack until 35kg. 2 out of 3 benches can be declined too.Bench press for flat and incline but no decline one. Since they do not have safety bar for benches, please be careful to lift or ask staff to spot you. You may use power rack for bench press to use safety bar.Free weight space is a bit small so you better do deadlift on functional area next. Take additional barbell from power rack stand for it. Same as other Jetts branch, 20kg barbell bar is below 28mm size. (maybe 26mm)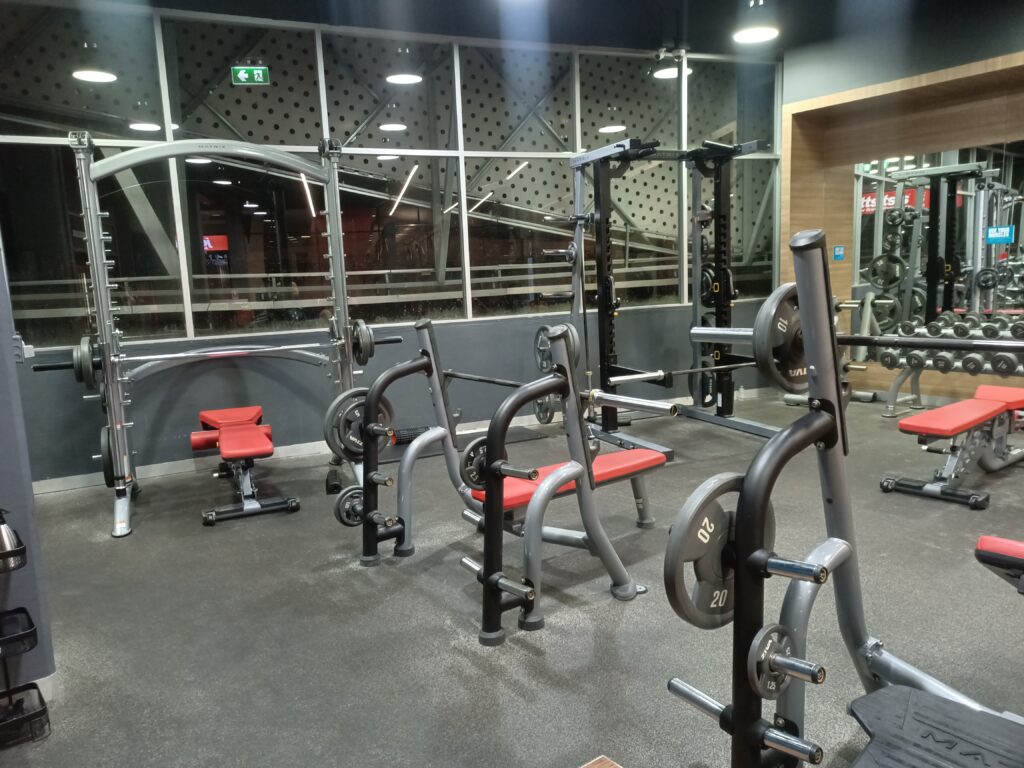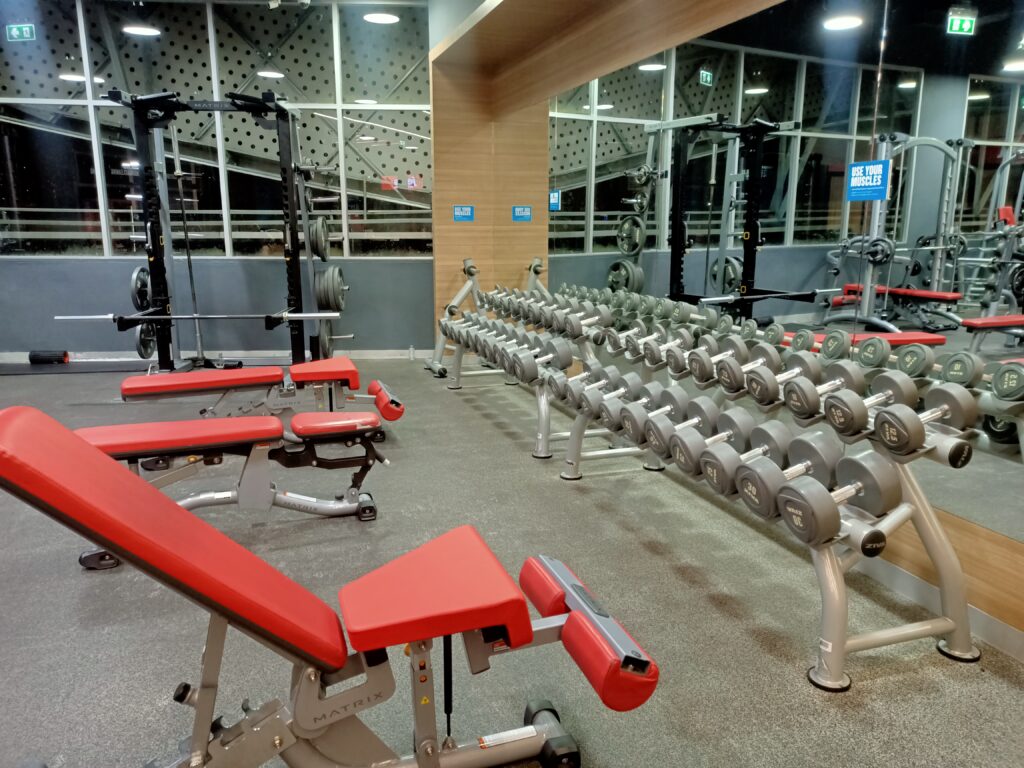 45 degree leg press.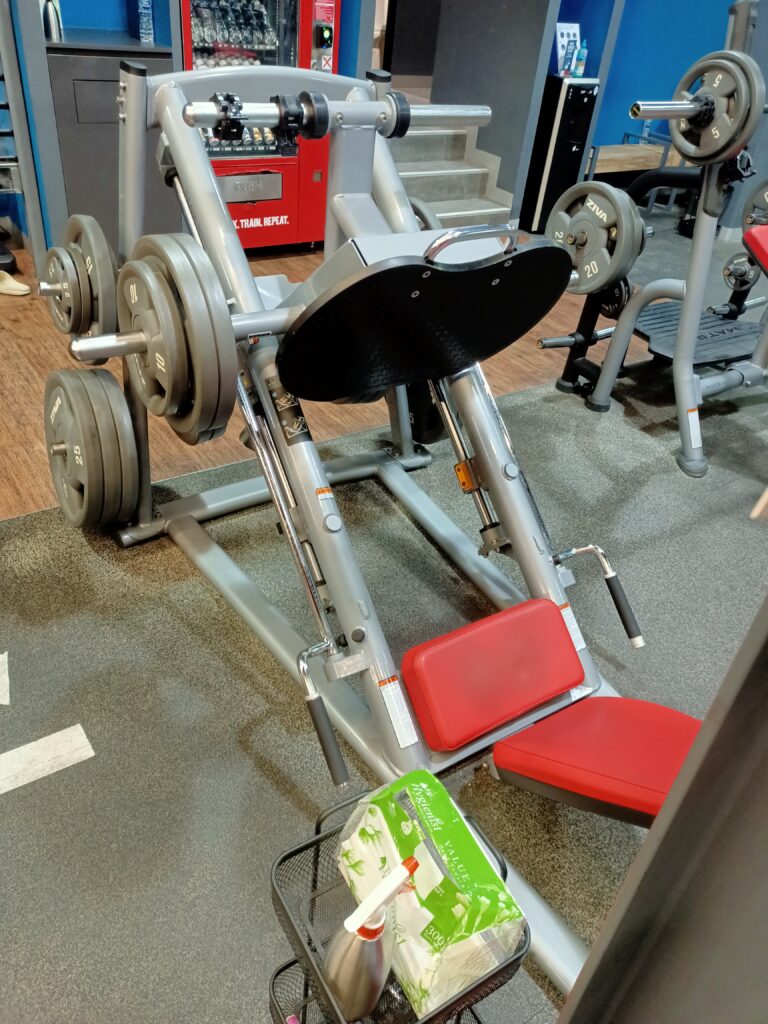 Preacher curl stand and EZ bar.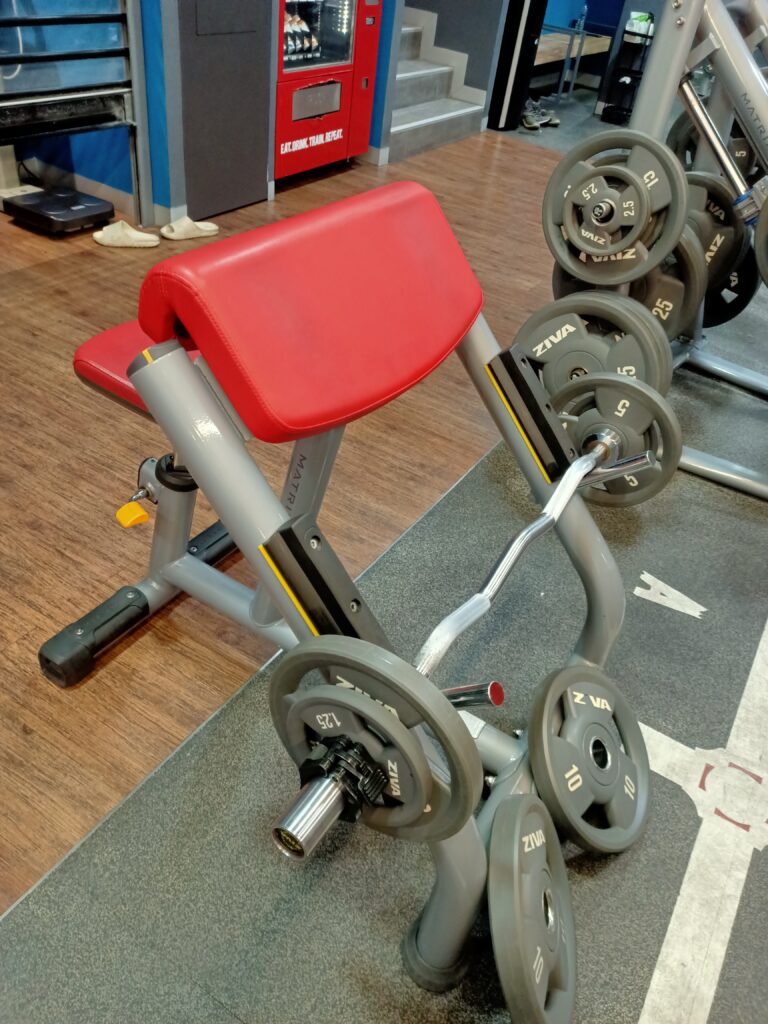 Water server is free of use both hot and cold. Tanita body scan machine is also free for member, staff will help you to use.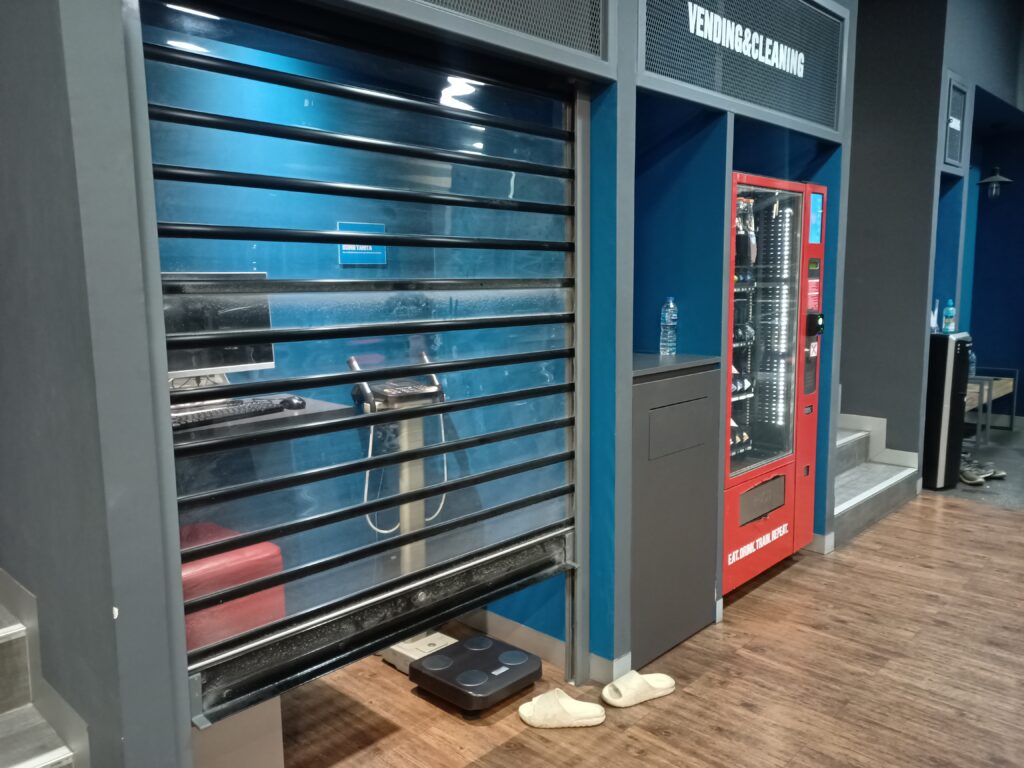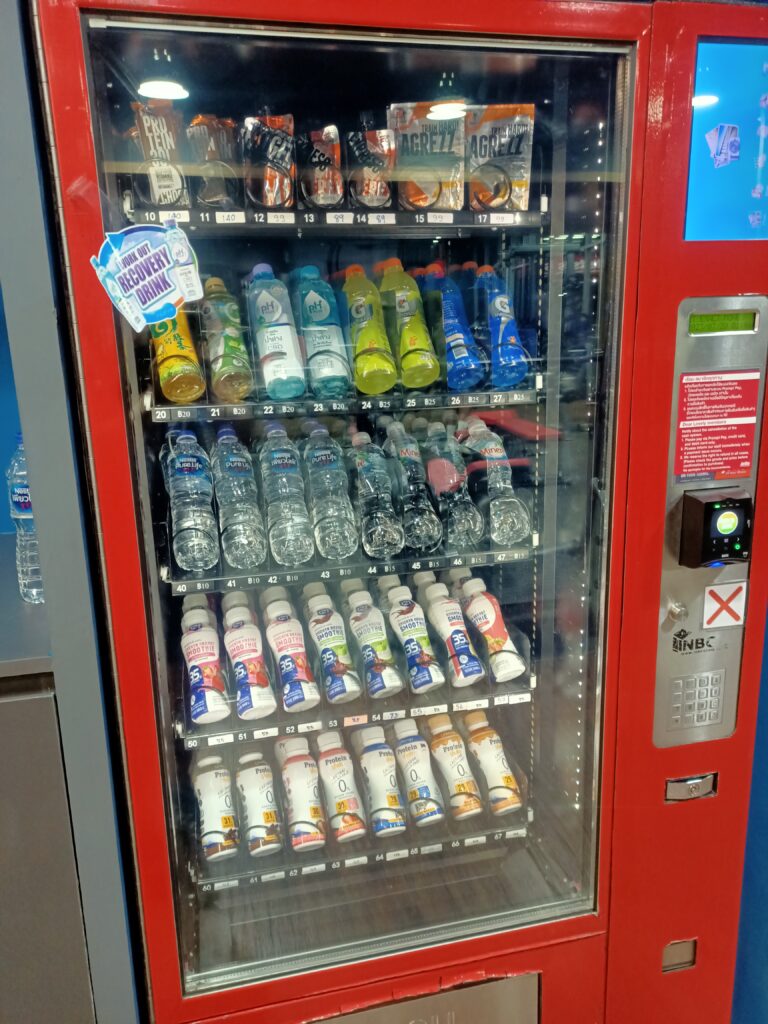 Functional workout zone next to free weight. There are stretching band, pole, yoga mat, steps, jumping box, medicine ball, battle rope, TRX rope and boxing gloves etc. Small dumbbells until 10kg and kettle bells are also here.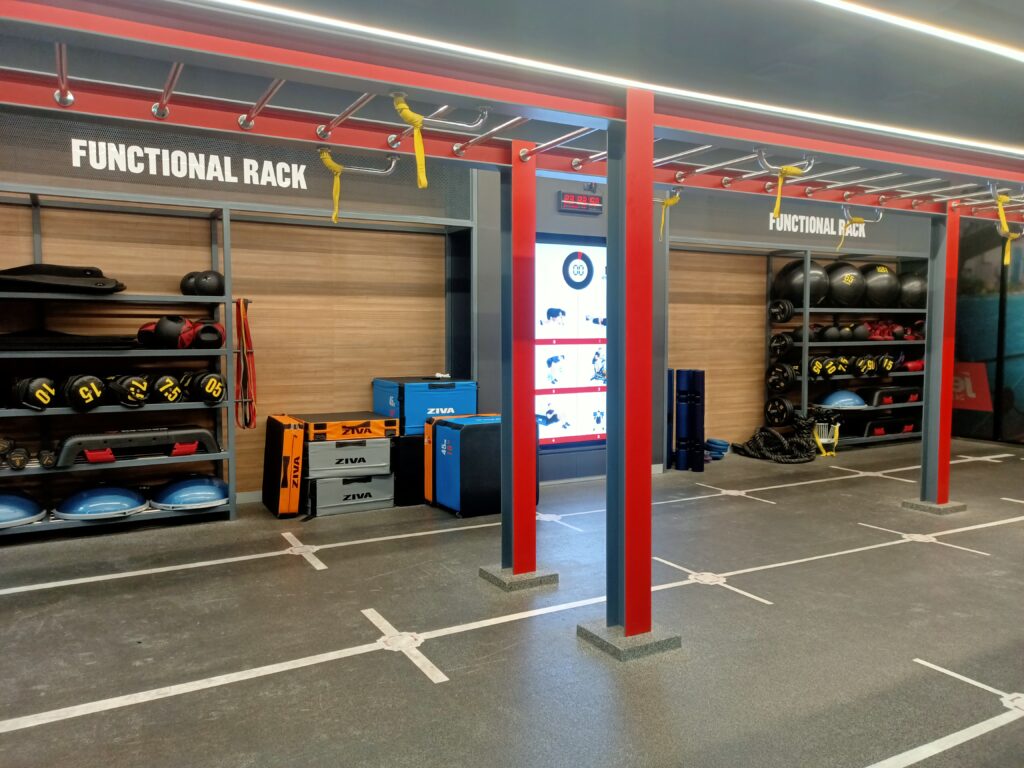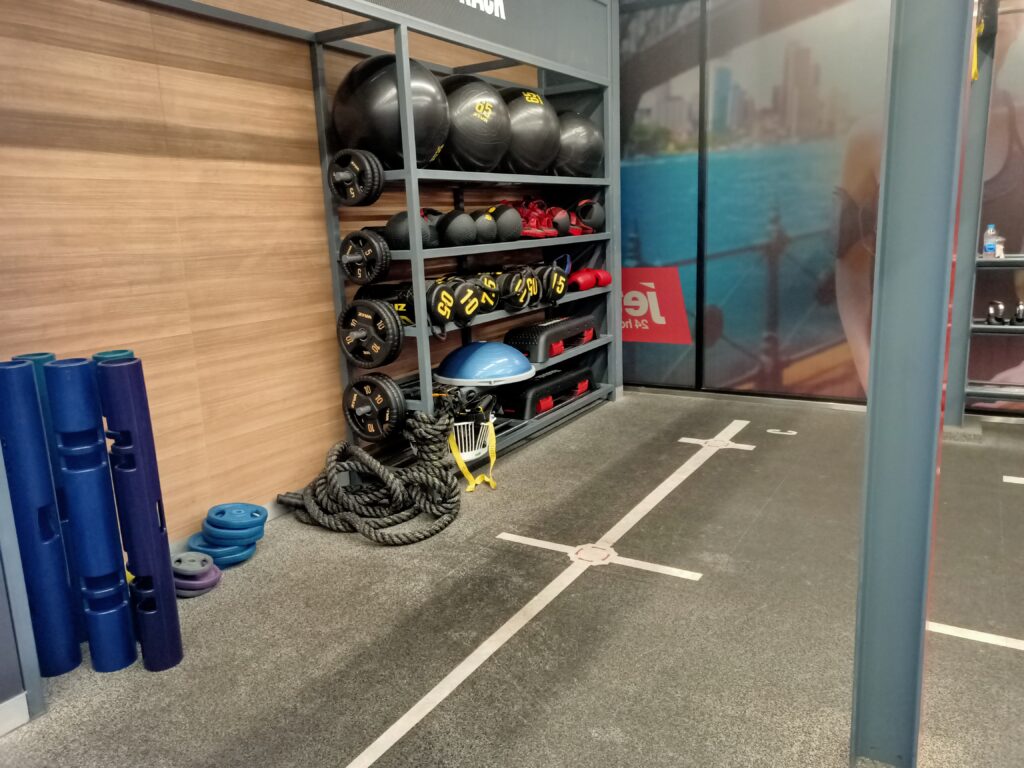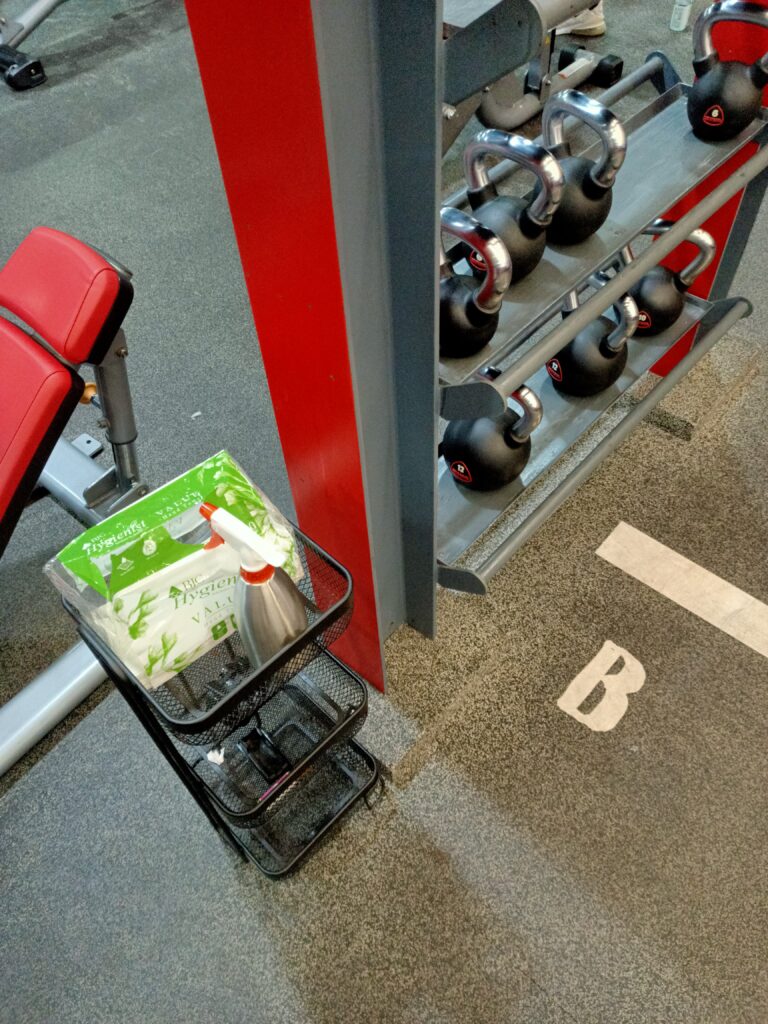 Overview of free weight area from functional zone.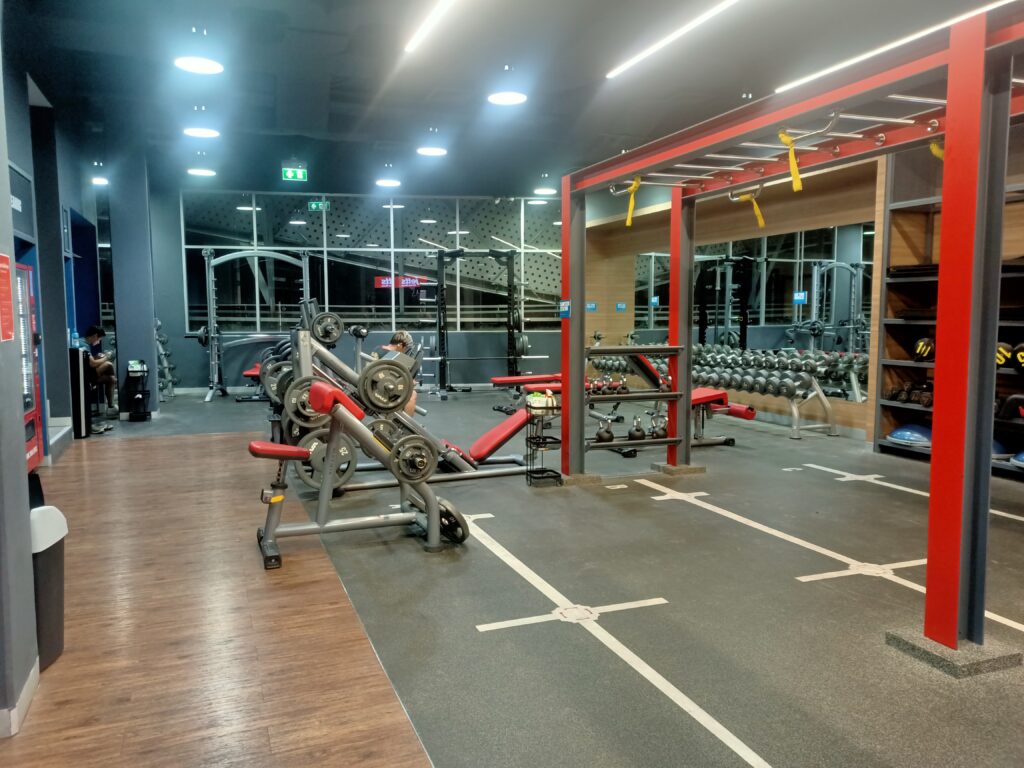 Reception and rest area. The rest area table has charging outlet.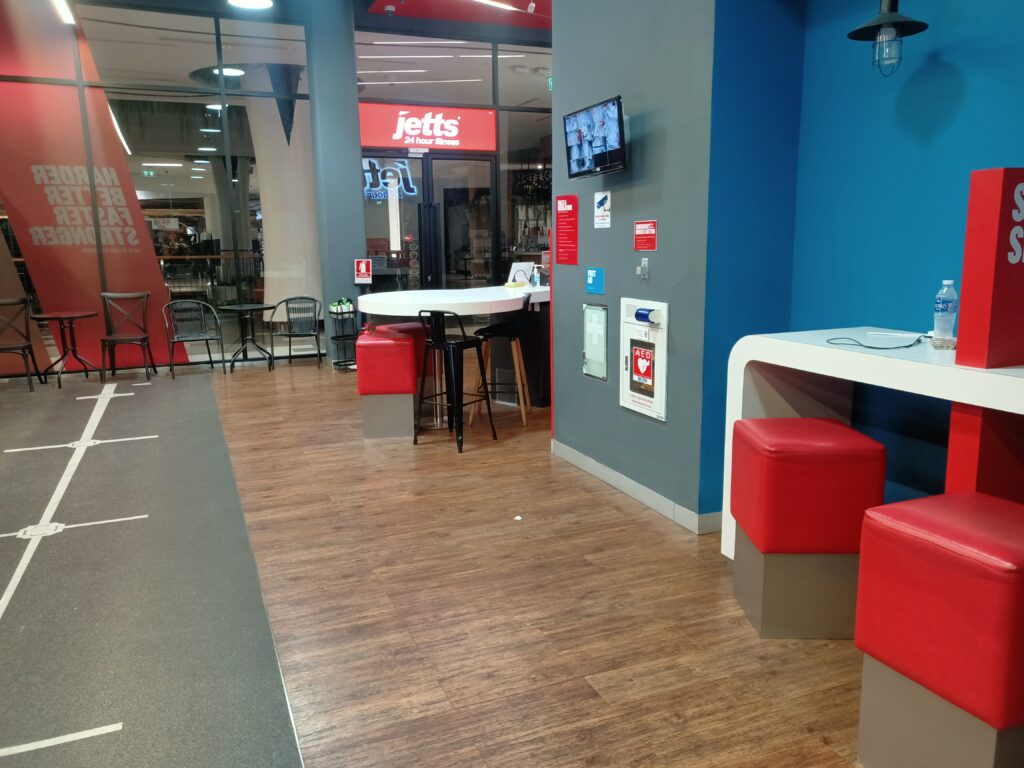 Put shoes under locker please.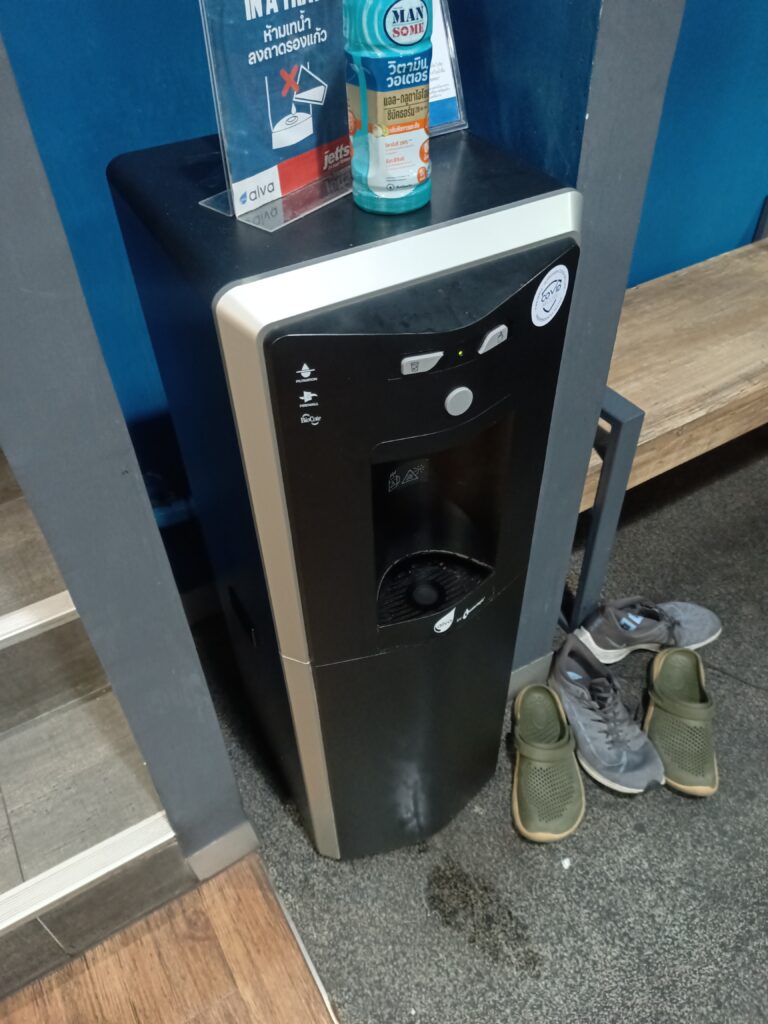 Toilet & shower box are 7 in total. 3 for female, 2 or unisex and 2 for men.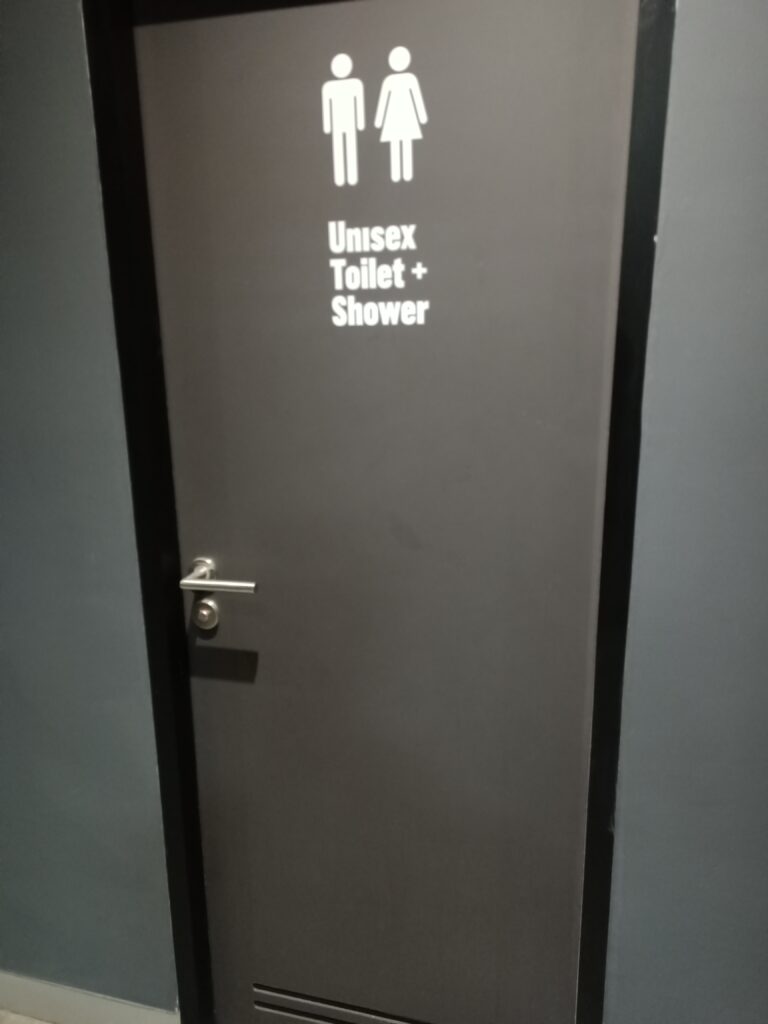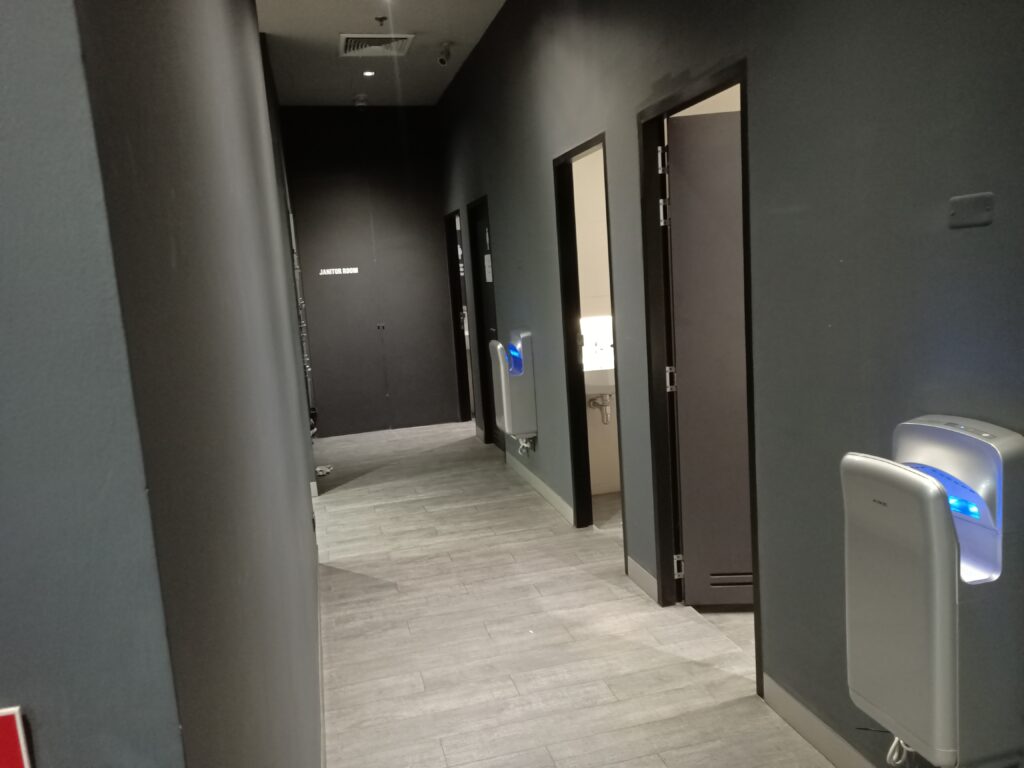 Bring your own pad lock for lockers.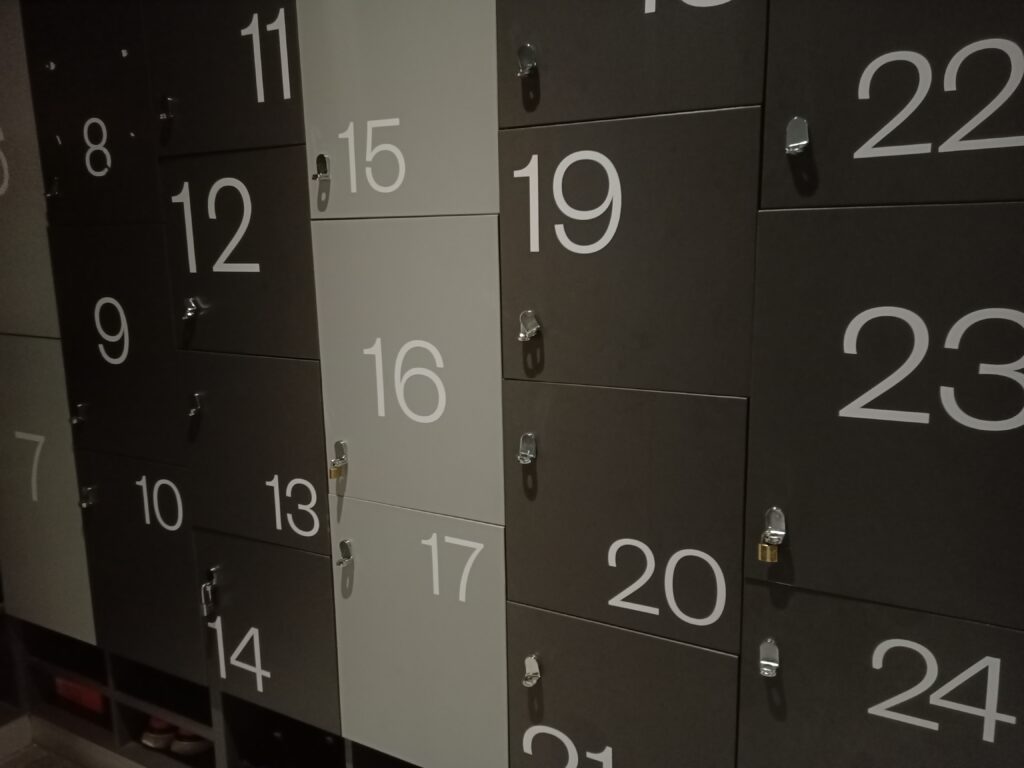 Inside the booth, shower and toilet bowl is there. Please be noted that Jetts does not have shampoo nor shower gel aside from washing soap.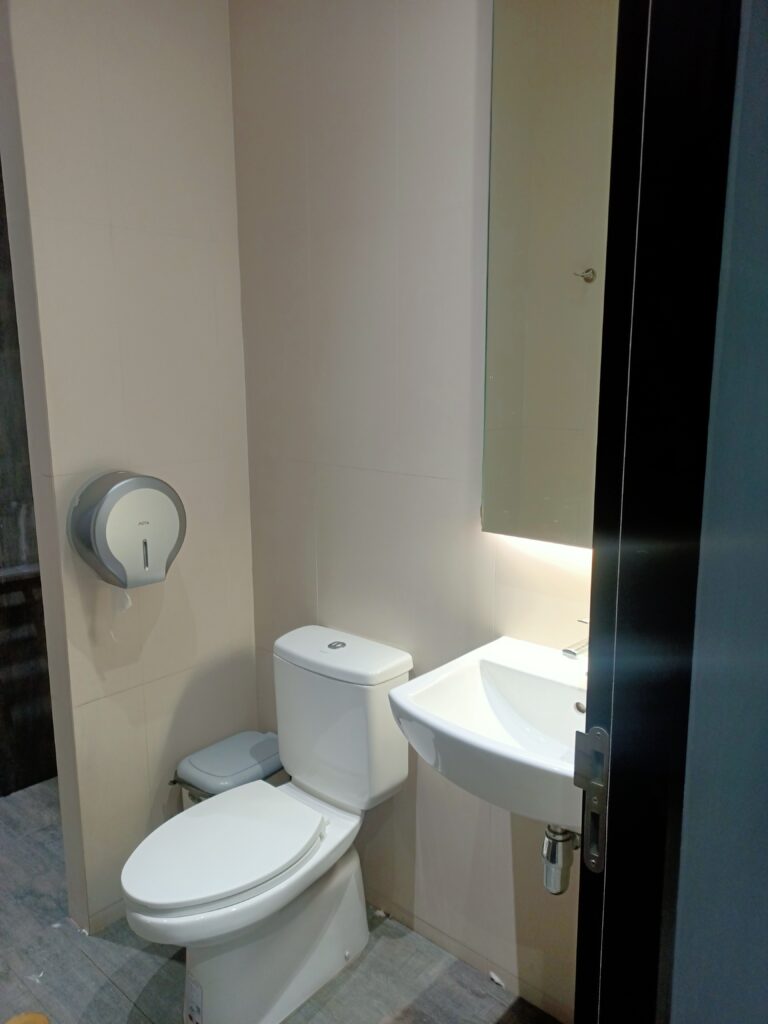 Recently new branches in 2023 are not equipped with this great white shower head which can change water flow type 3 levels with strong water pressure. to change the mode, you can grab and rotate white shower head.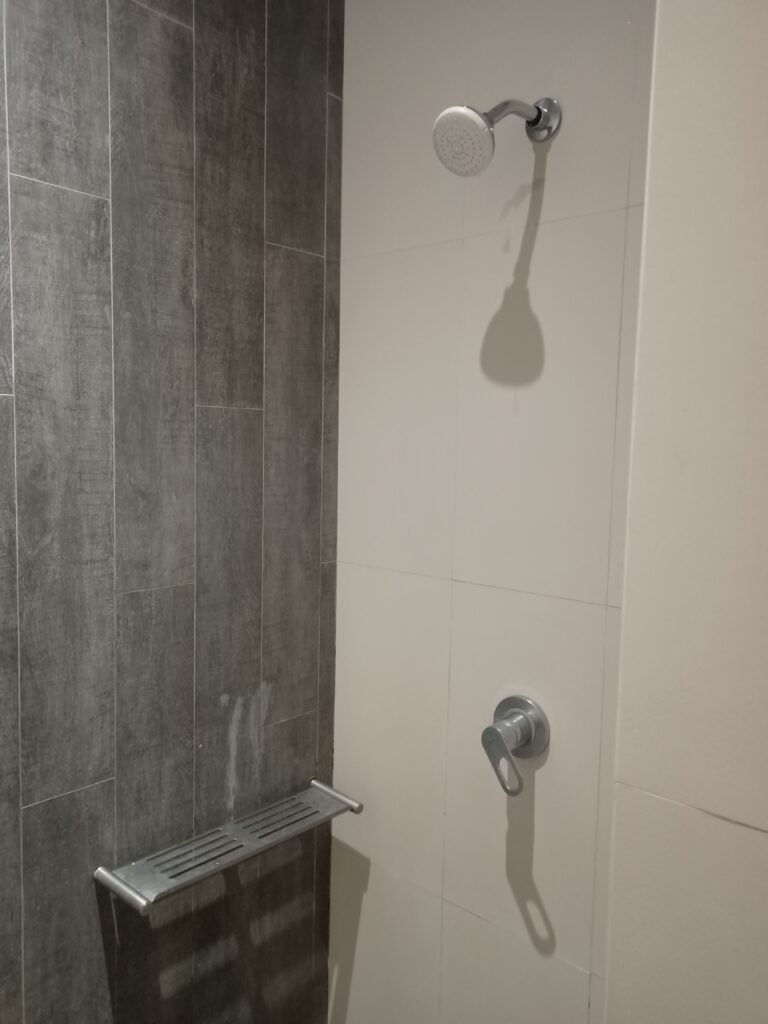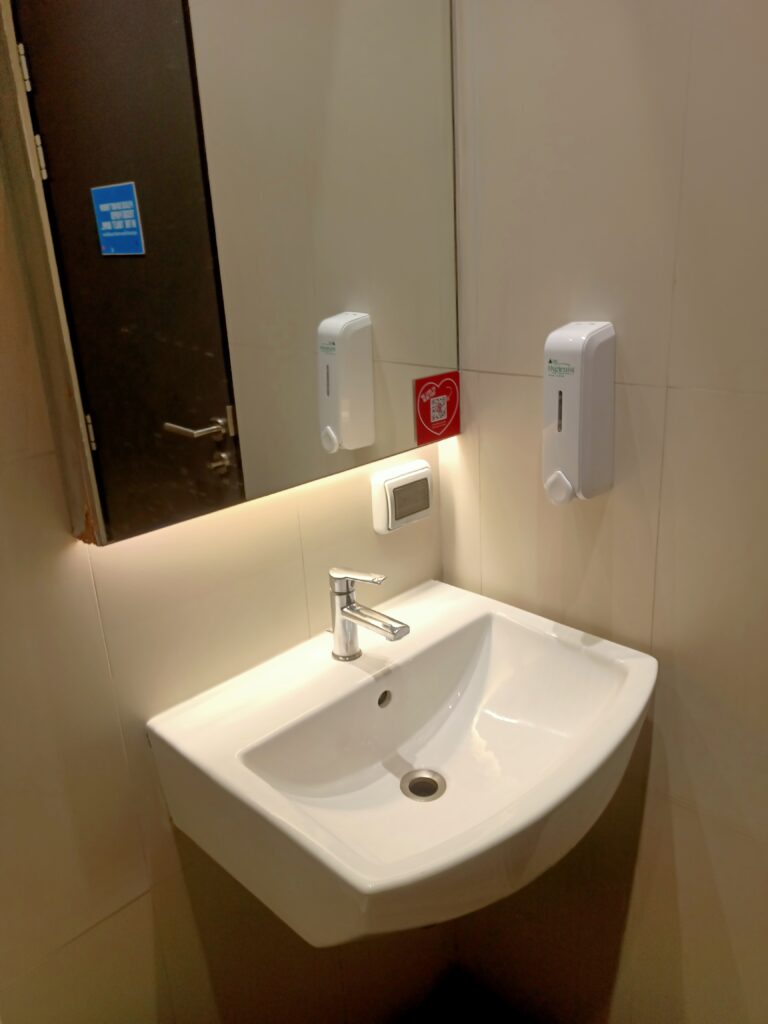 I like this strong water pressure hehe. Since my condo room shower was weak, I just came to gym for shower only almost every day.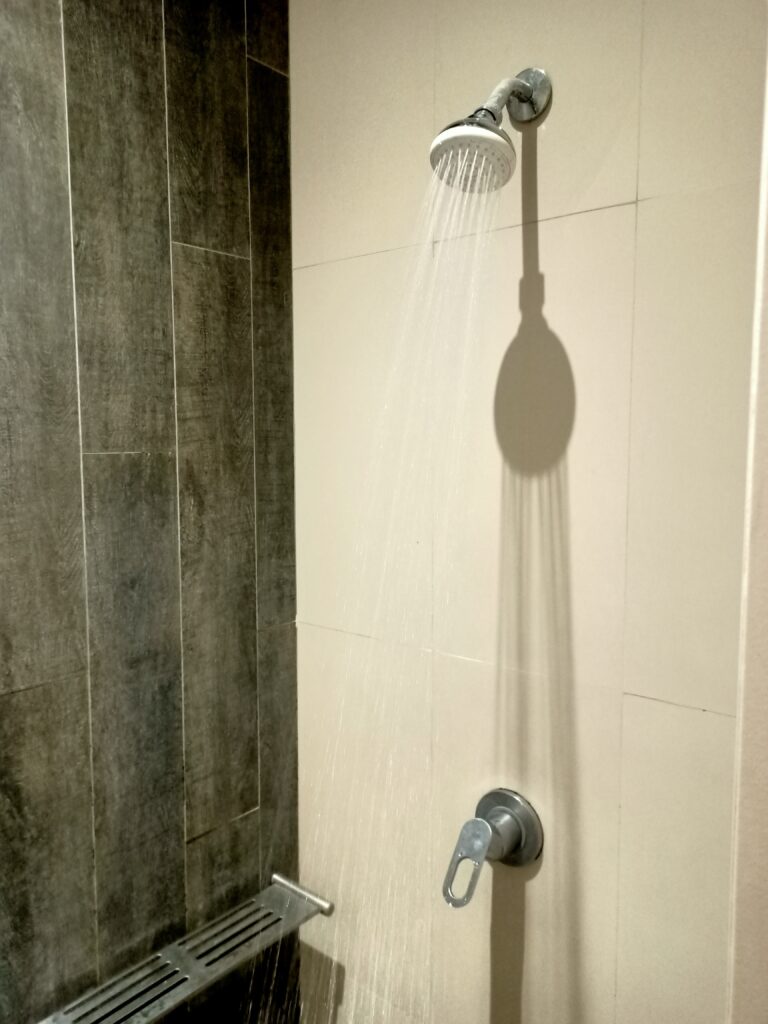 All staff are gone after 22:00.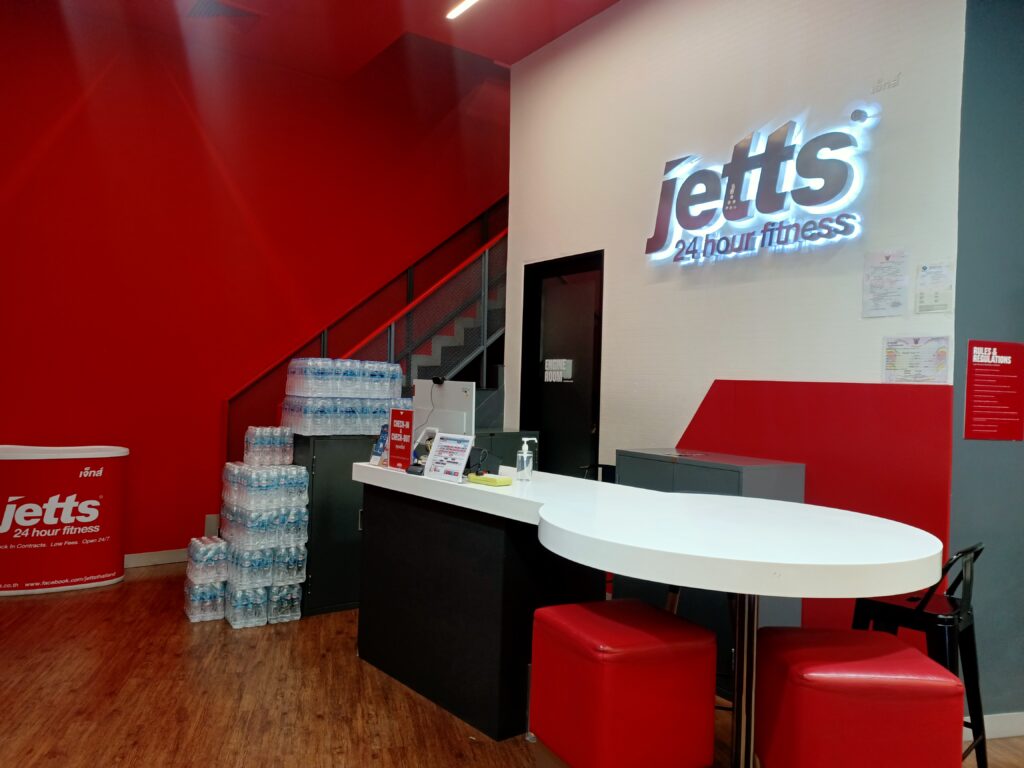 Group class schedule is updated every month. You may check updates at apps too. By the way, minimum participants for each class is 4 pax. if not reaching requirement, class might be cancelled.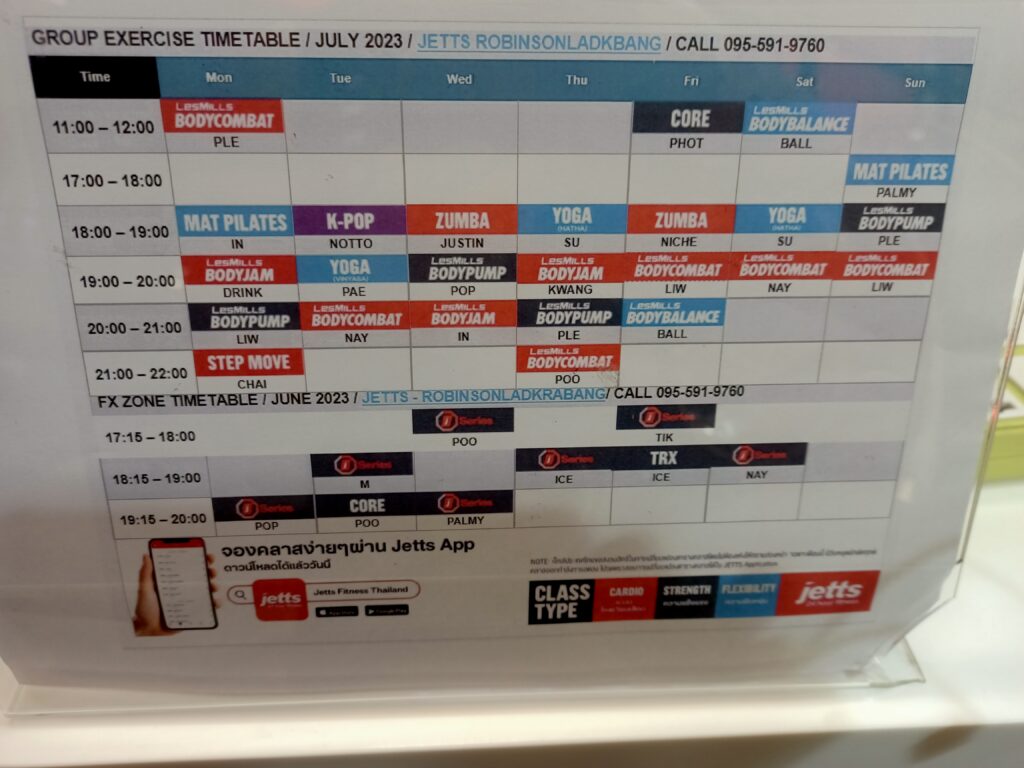 Let's continue gym tour upstairs.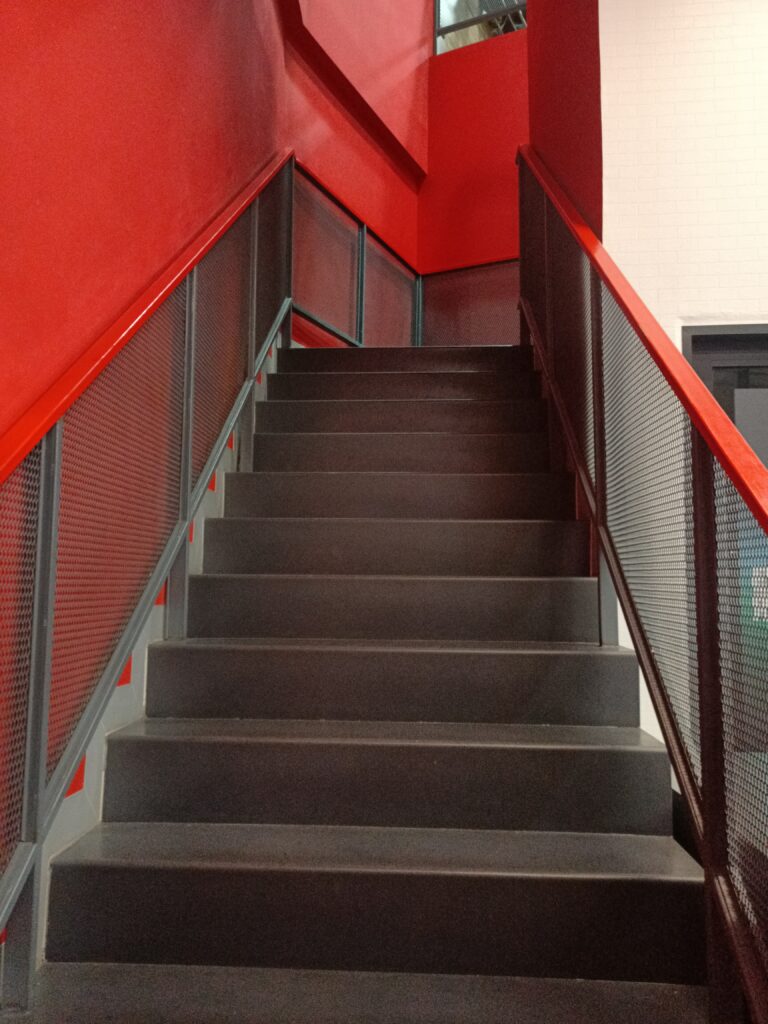 Group exercise is held mainly at night time. I sometimes join such as Zumba, Yoga for fun and joy. Body combat is my favorite for cardio movement.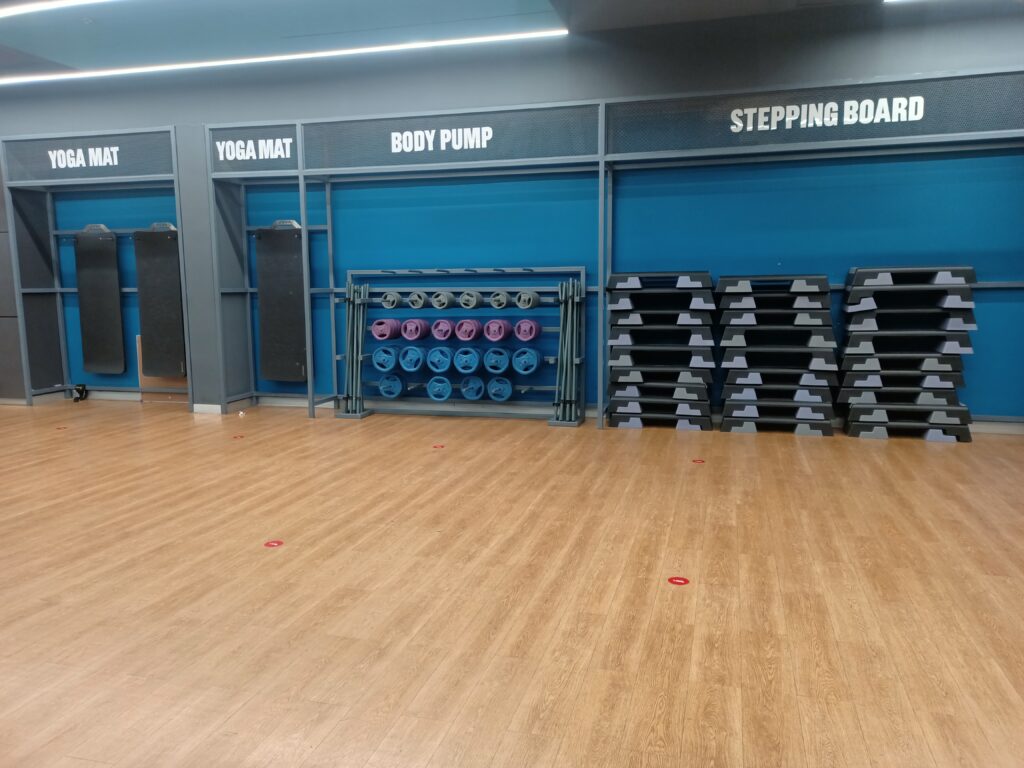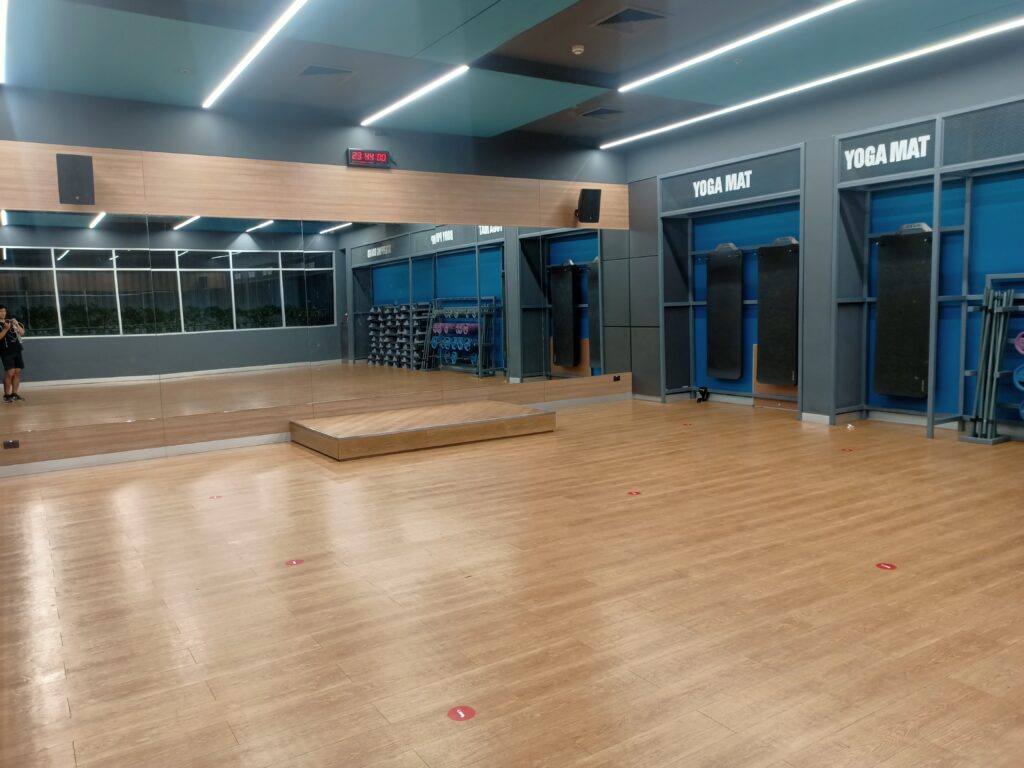 Other section at 3rd floor for machines and cardios.Leg press machine is my latest favorite since the weight level can be changed easily. Well, actually max weight is not enough.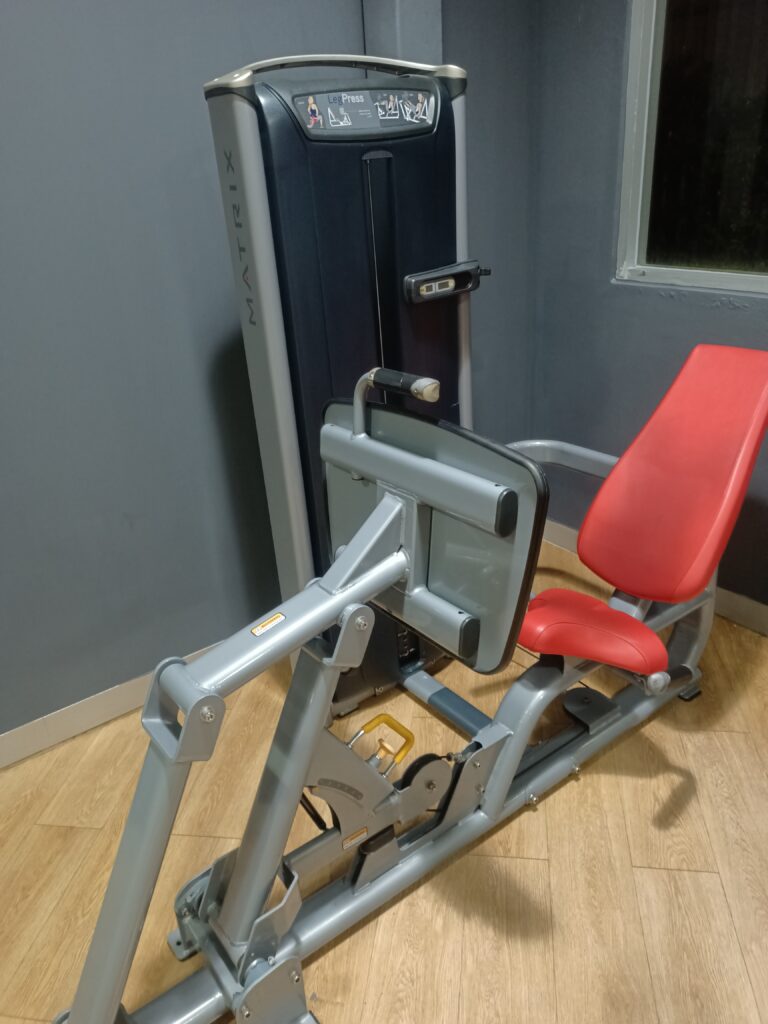 This machine is for leg curl only.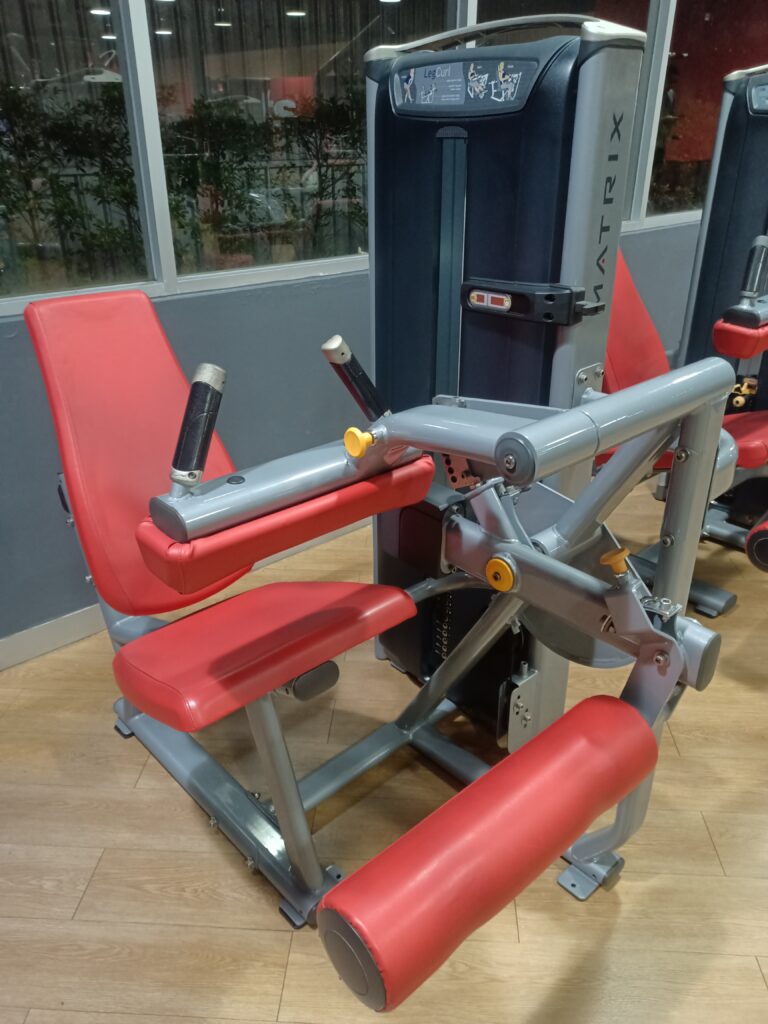 Another one is for leg curl and extension both. I prefer to do curl movement also by this machine.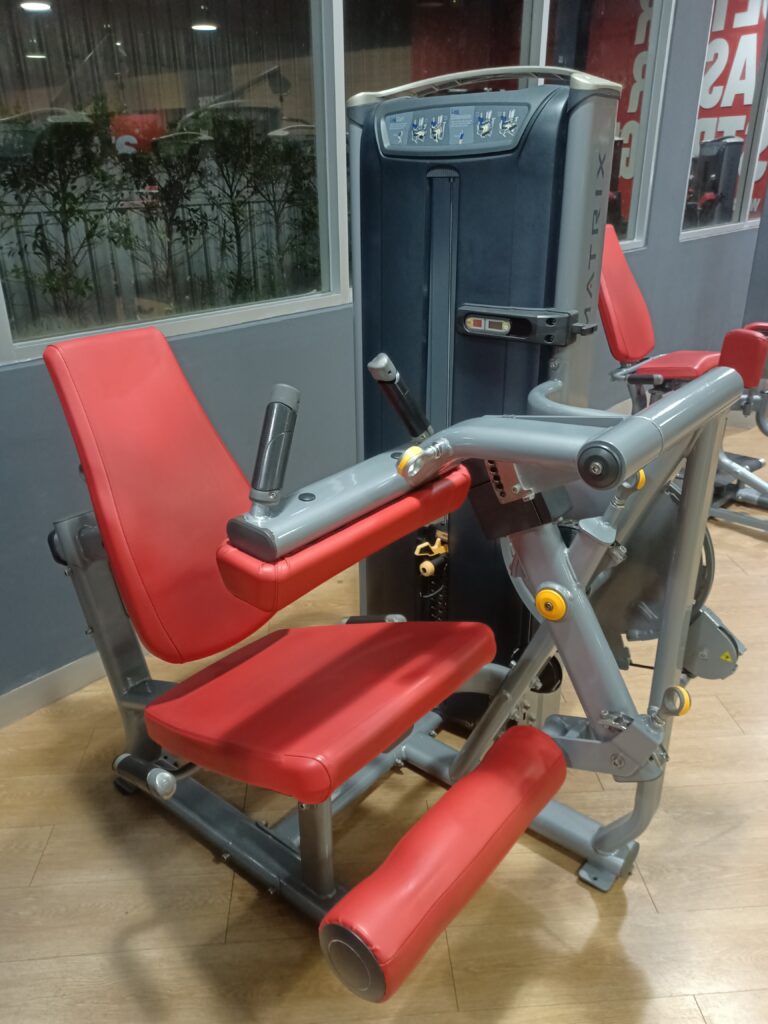 Seated row is good to do one side each.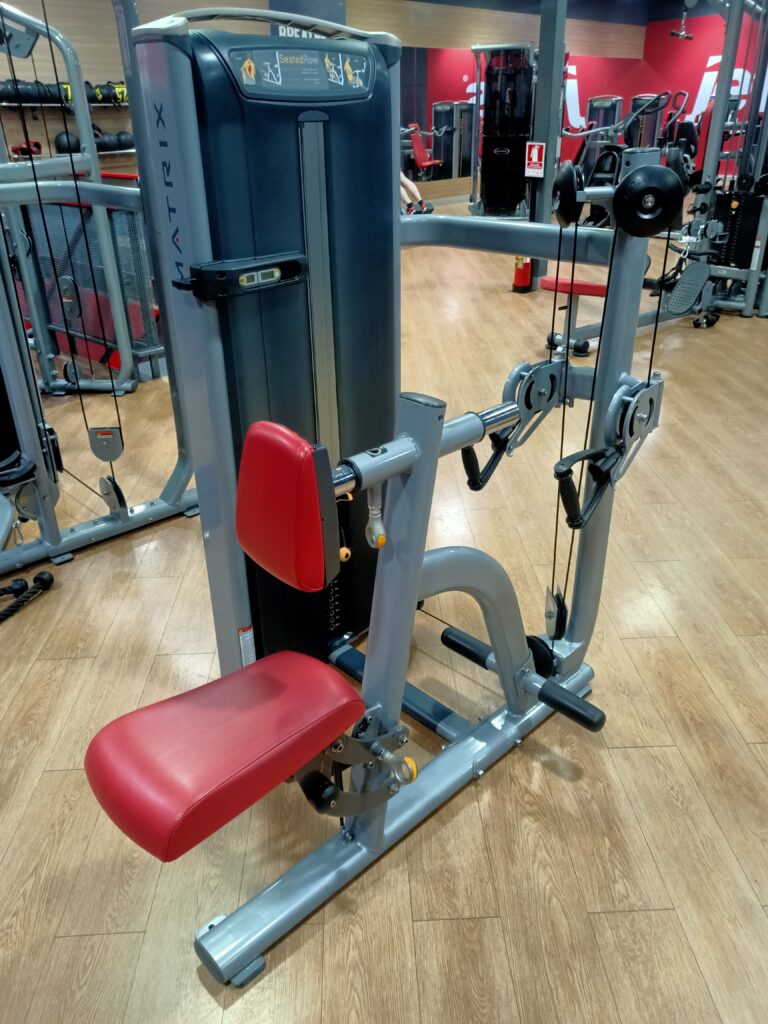 This machine can move seat position backward to do shoulder press. Normal setting for incline chest.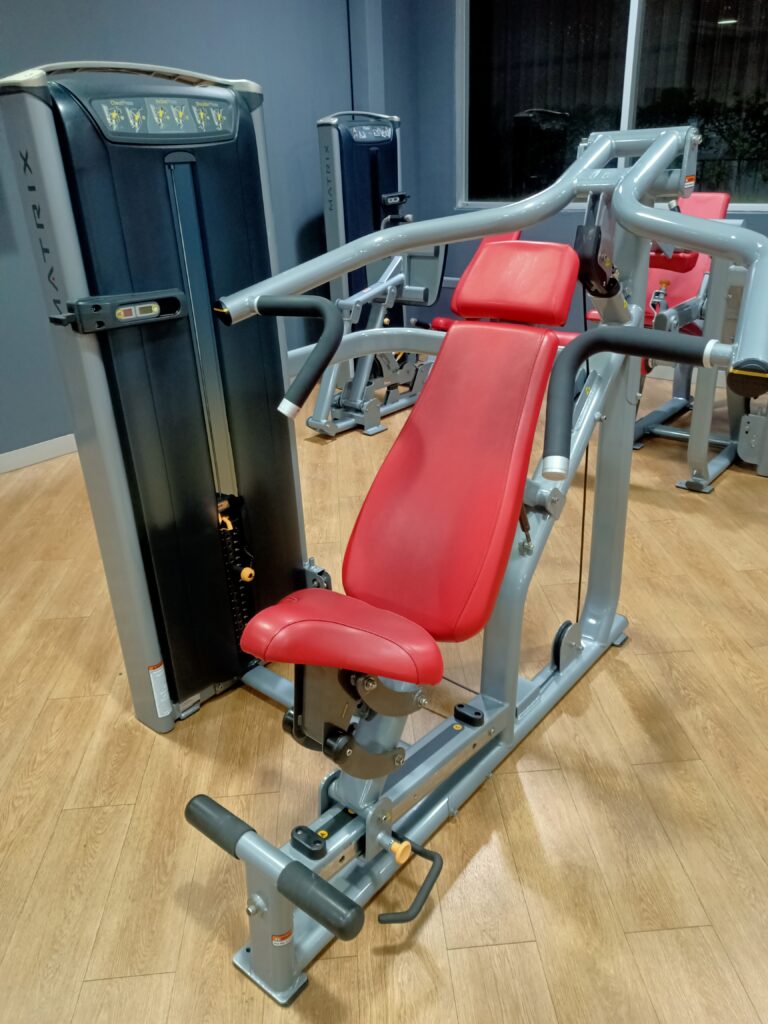 Abduction and adduction machine for inner thigh and hip. At back, ab crunch and back extension.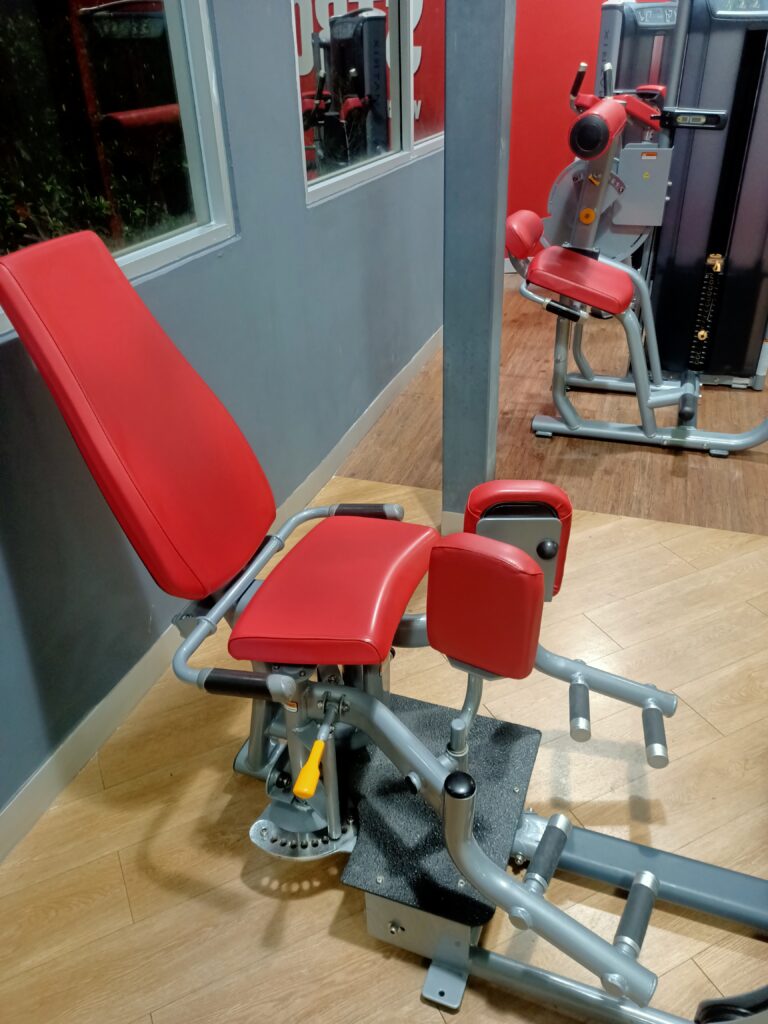 This is for glutes to kick and push bar by foot.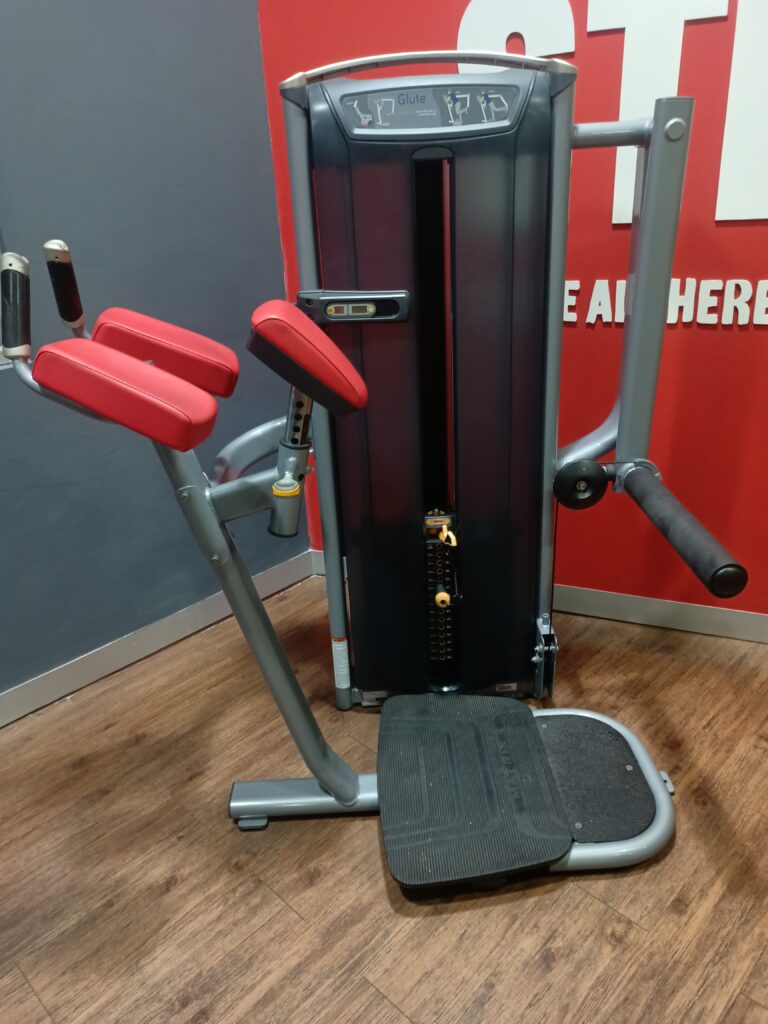 Assisted pull up and dip machine.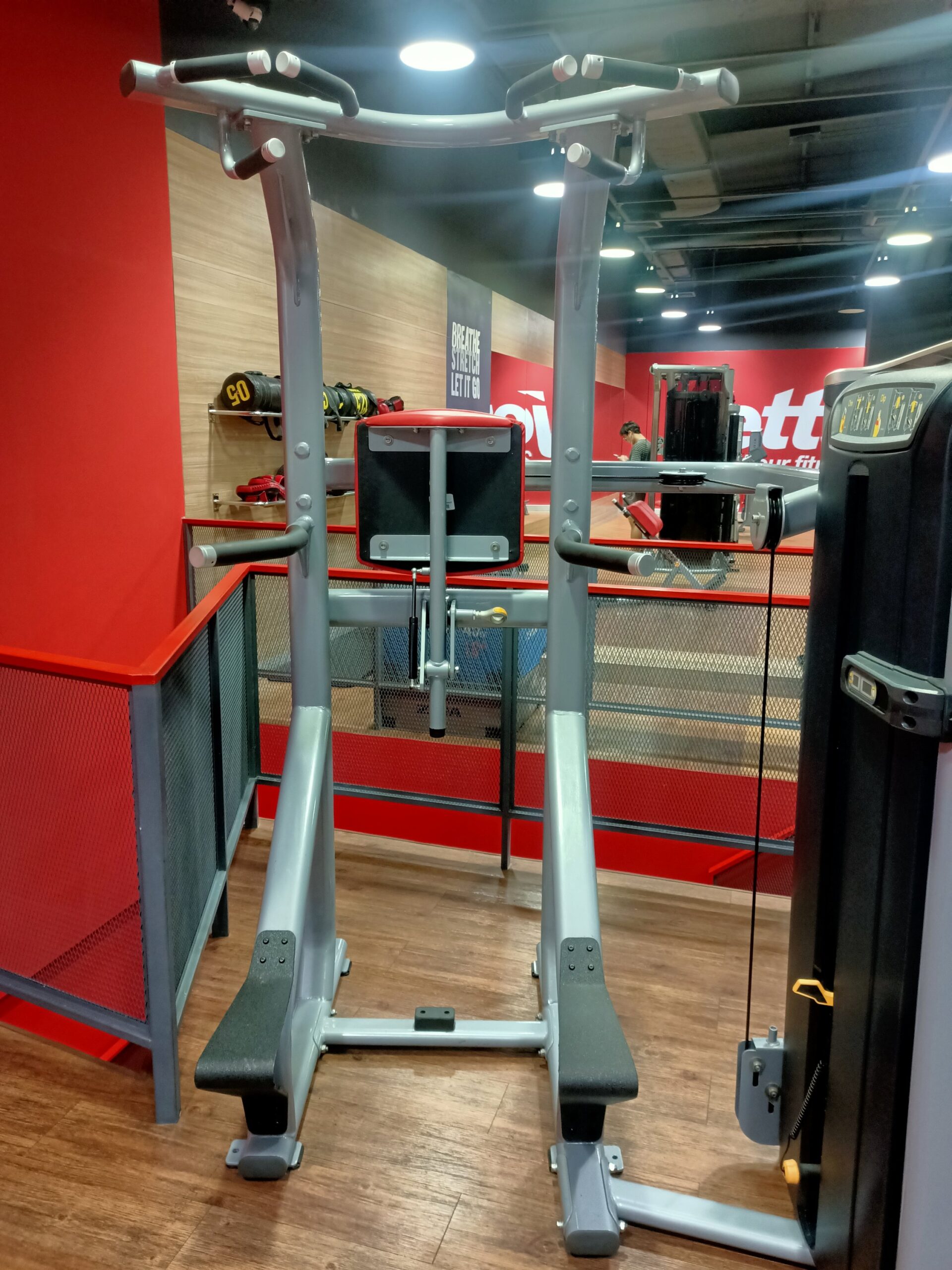 Lat pull and seated row machine for several attachment you can change.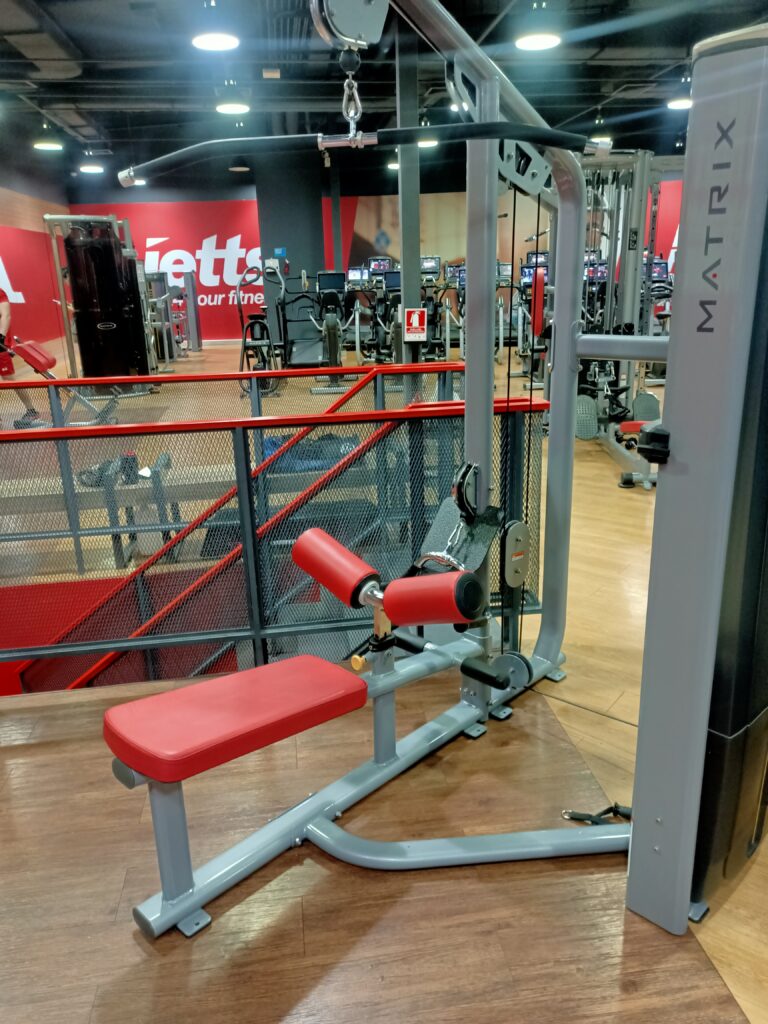 Close grip on machine.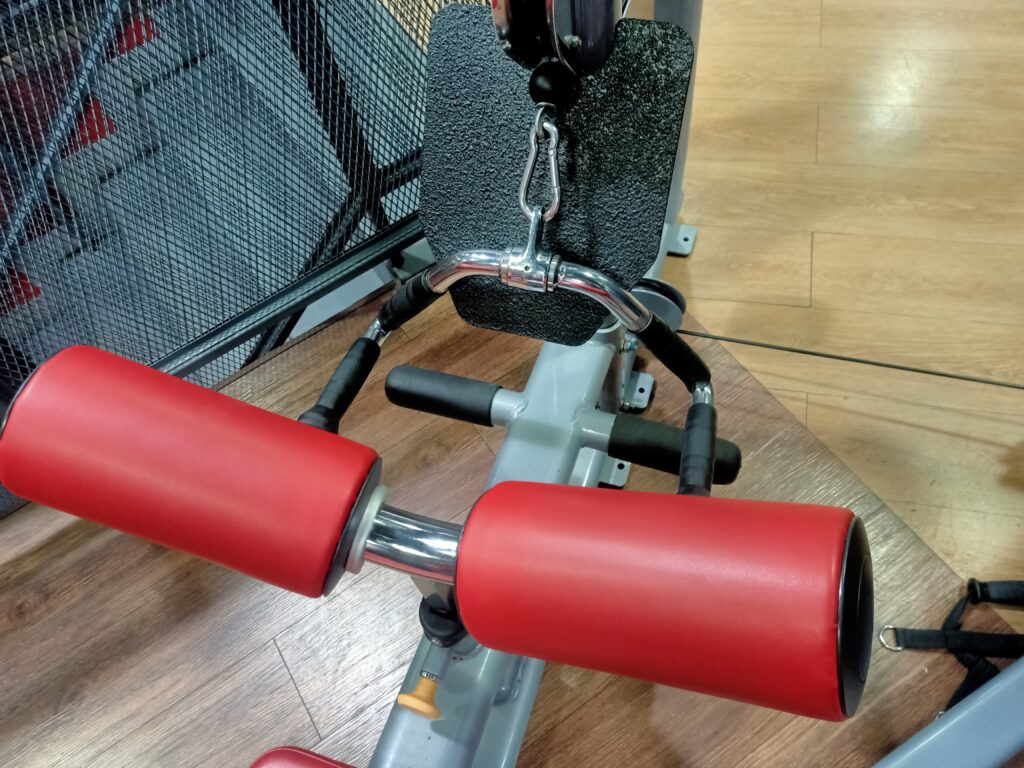 Cable machine for arms training biceps and triceps.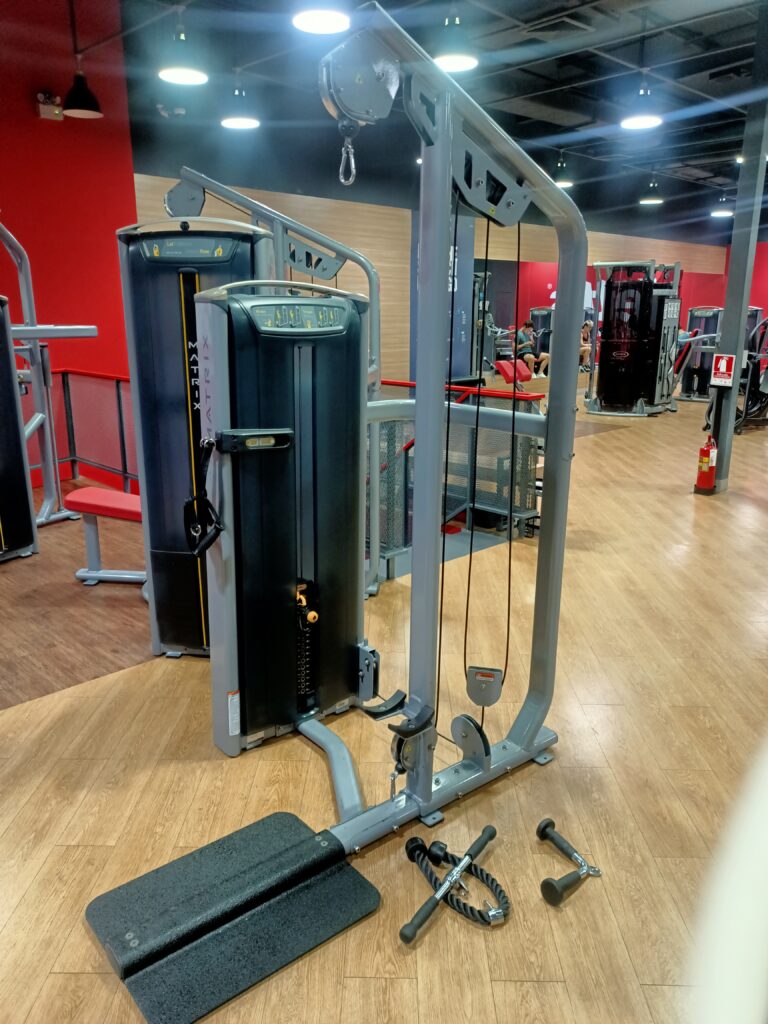 Small space for stretching workout besides stairs.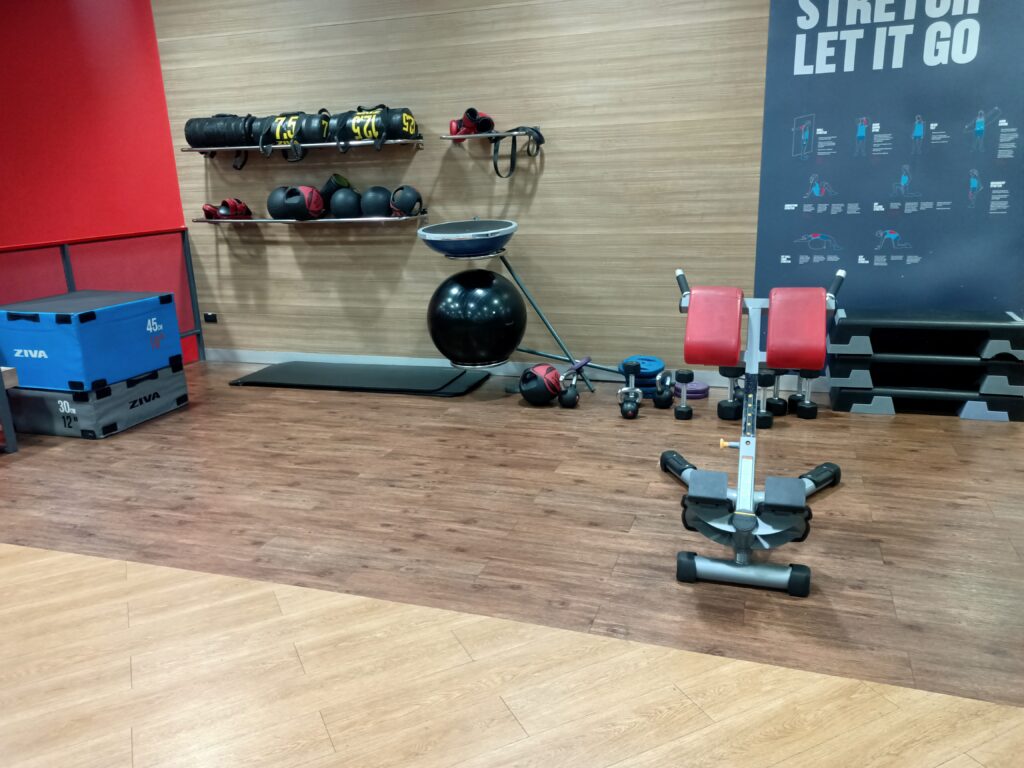 Cable machine, shoulder press, chest press and pec delt machine are set in front of mirrors for you to check forms or just enjoy how hard you squeeze.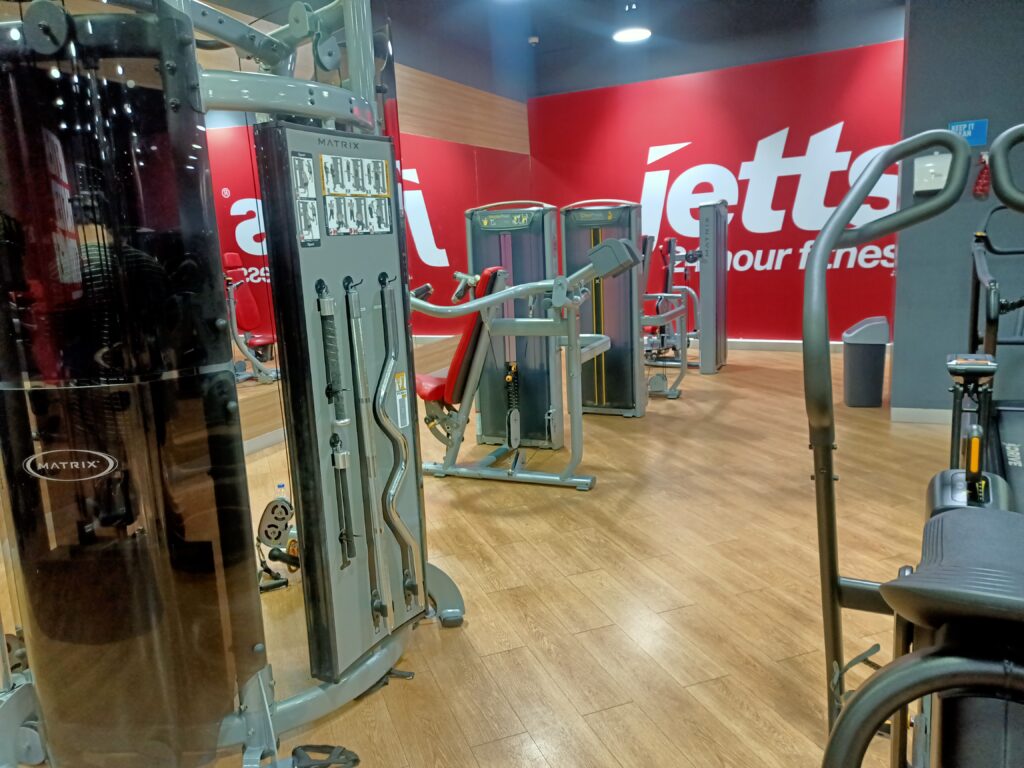 On left, pec fly and rear delt machine which you can adjust grab position and height. Right one is chest press machine, this one you can tilt hand position to change focus part of your chest.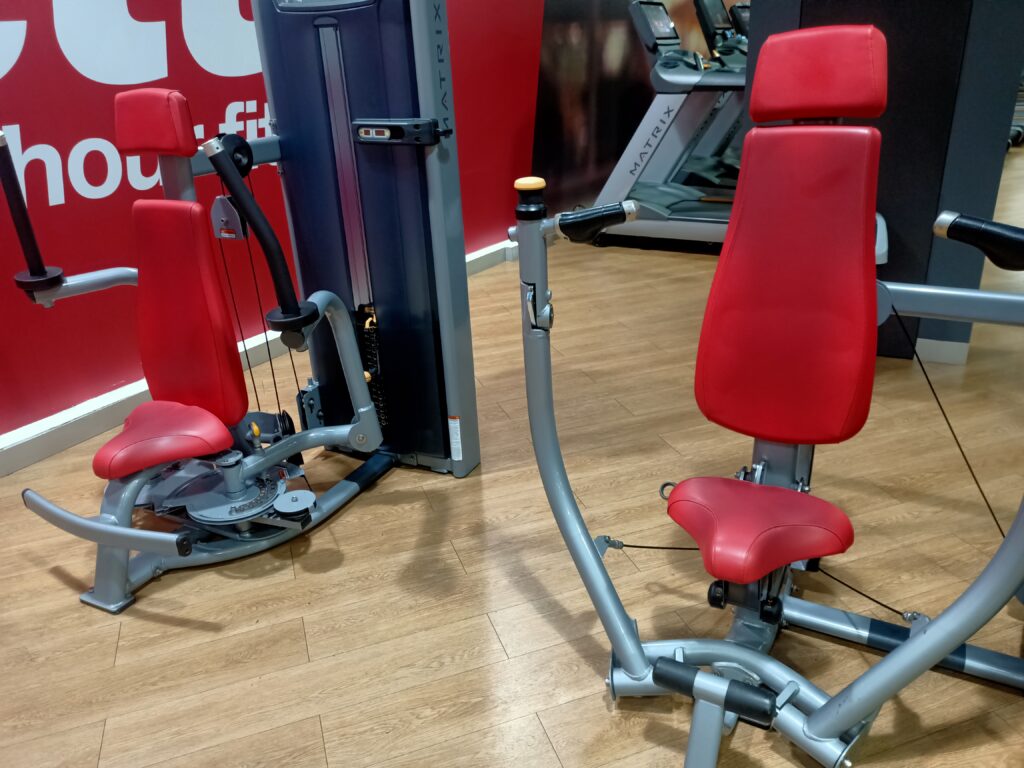 Shoulder press machine. I think I never used this machine, hehe.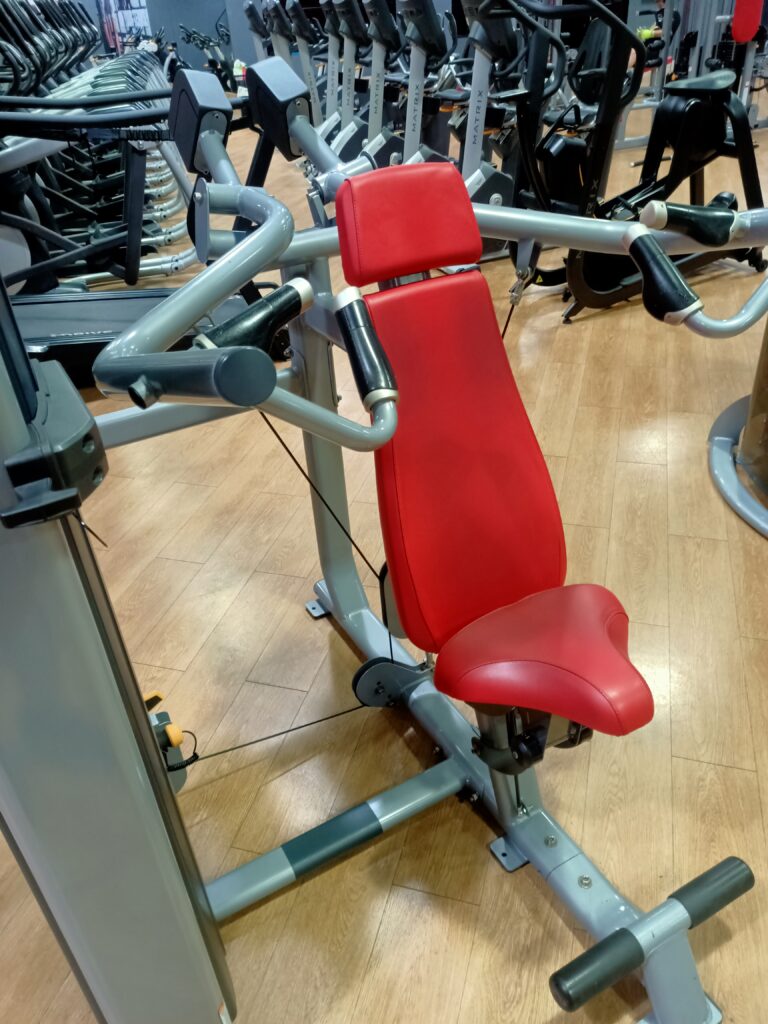 Cable machine allows you to check the form on mirror.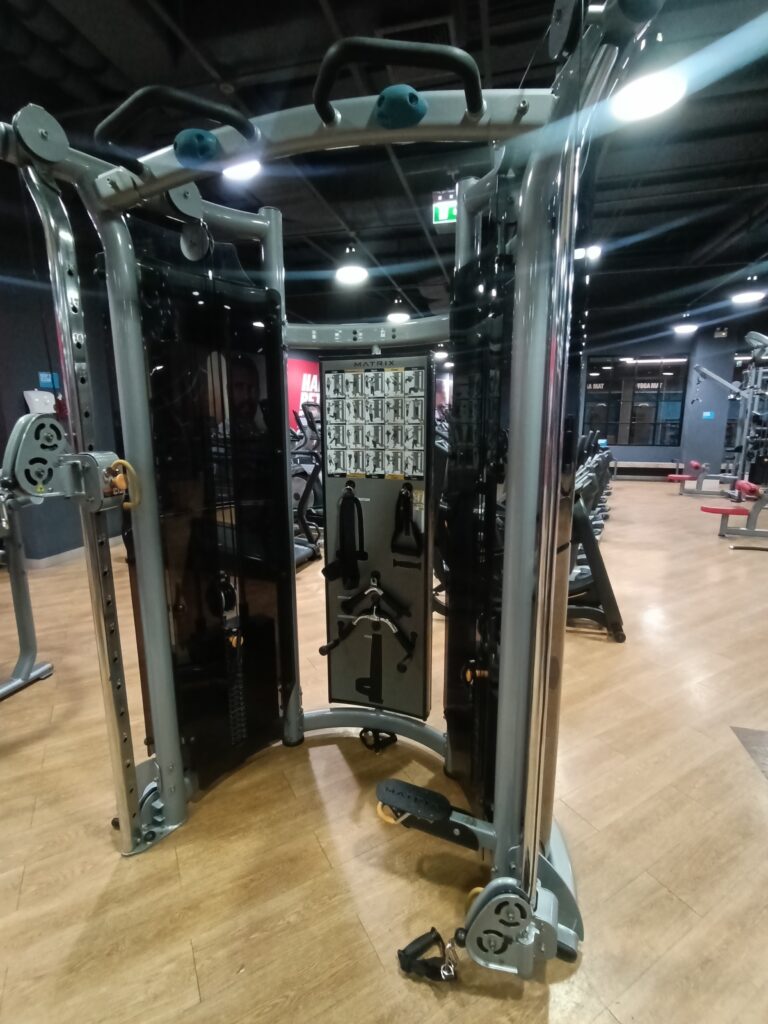 Attachment for cable machine.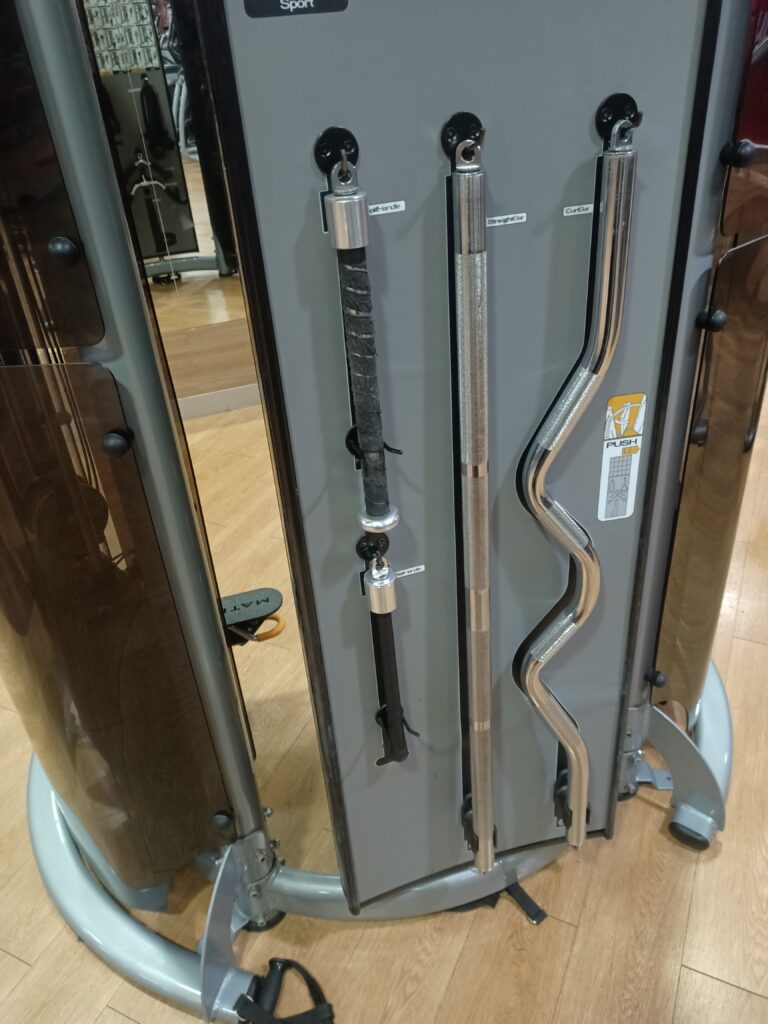 Cable compund machine is in the center of the floor. 2 lat pull down, 2 seated row and on each side, you will find another cable machine to train arms mainly.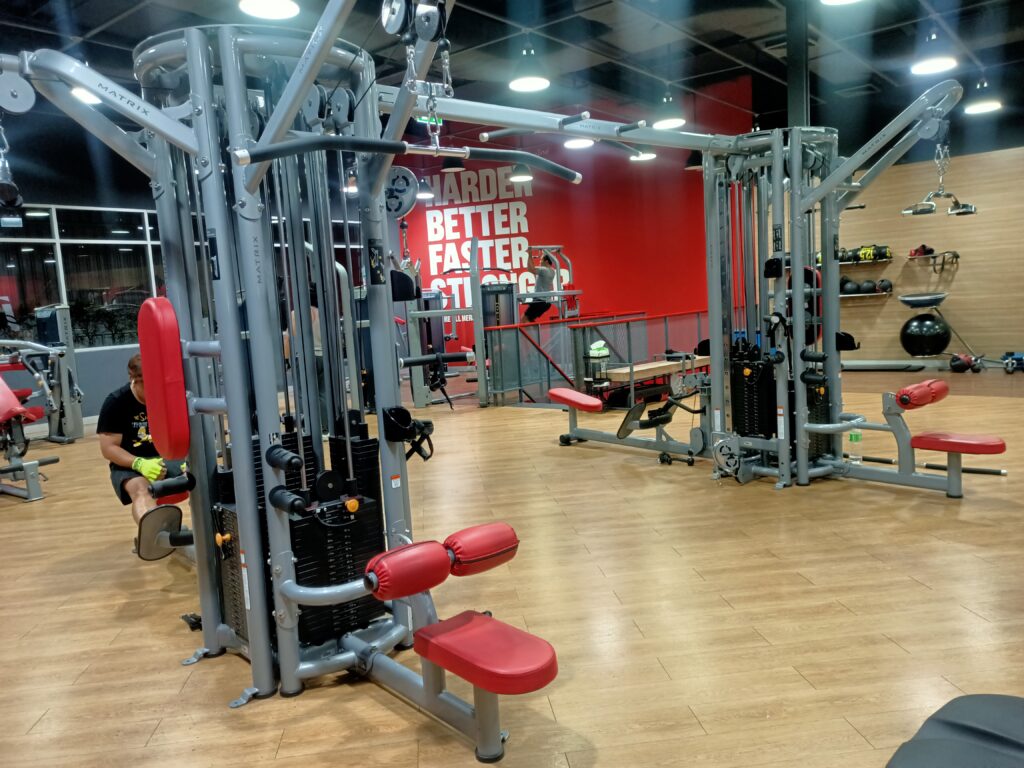 New attachment recently installed in the gym for side grip lat pull down.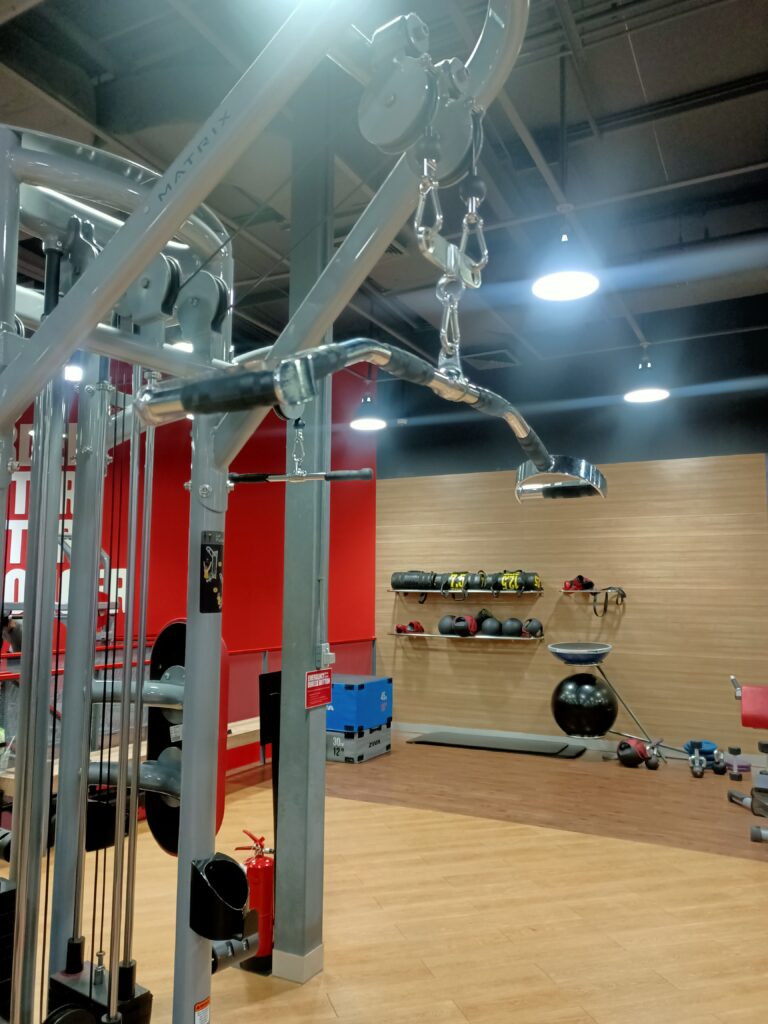 Unused attachment is kept on floor.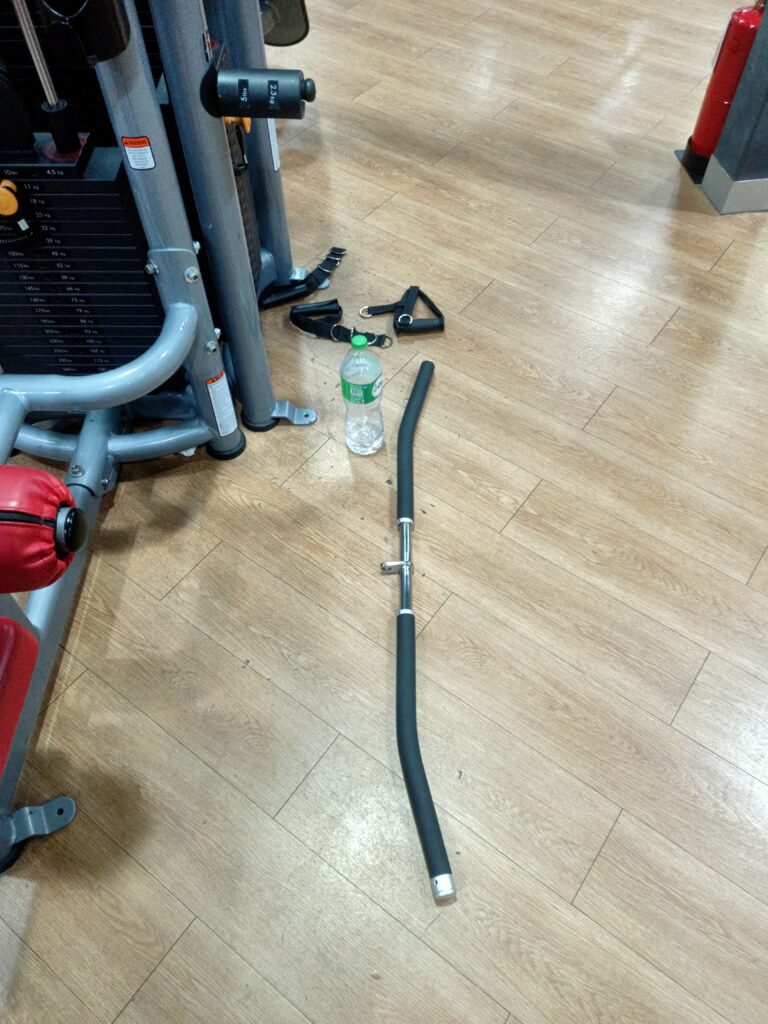 Short straight bar for pull down or triceps push press.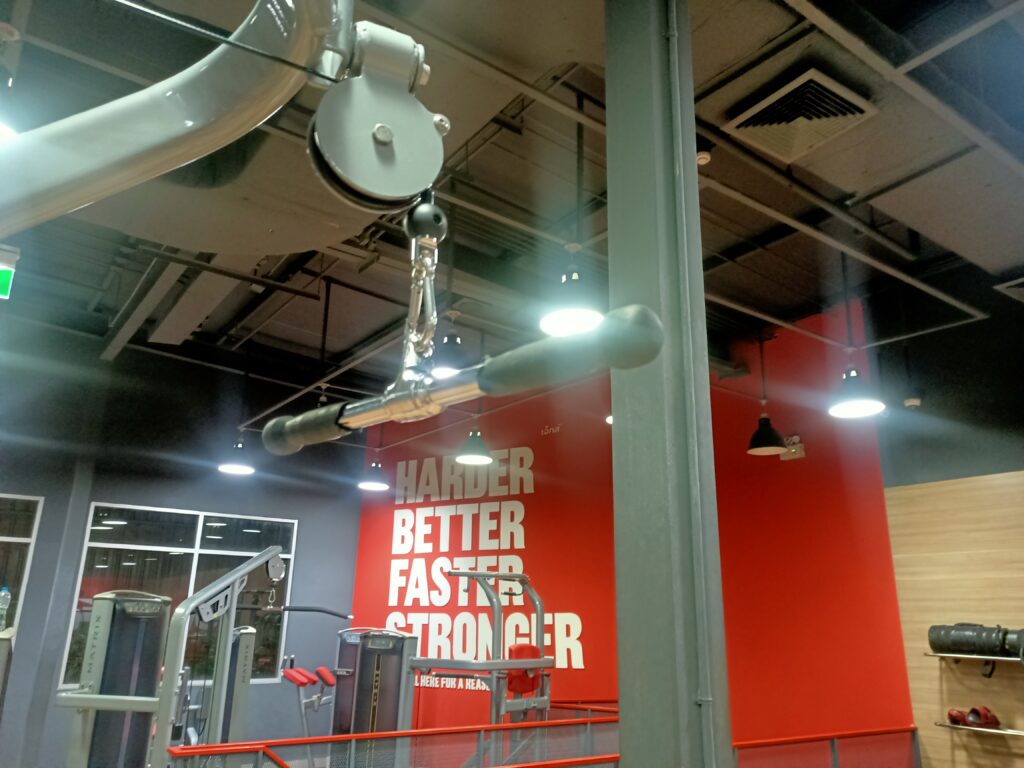 Close grip.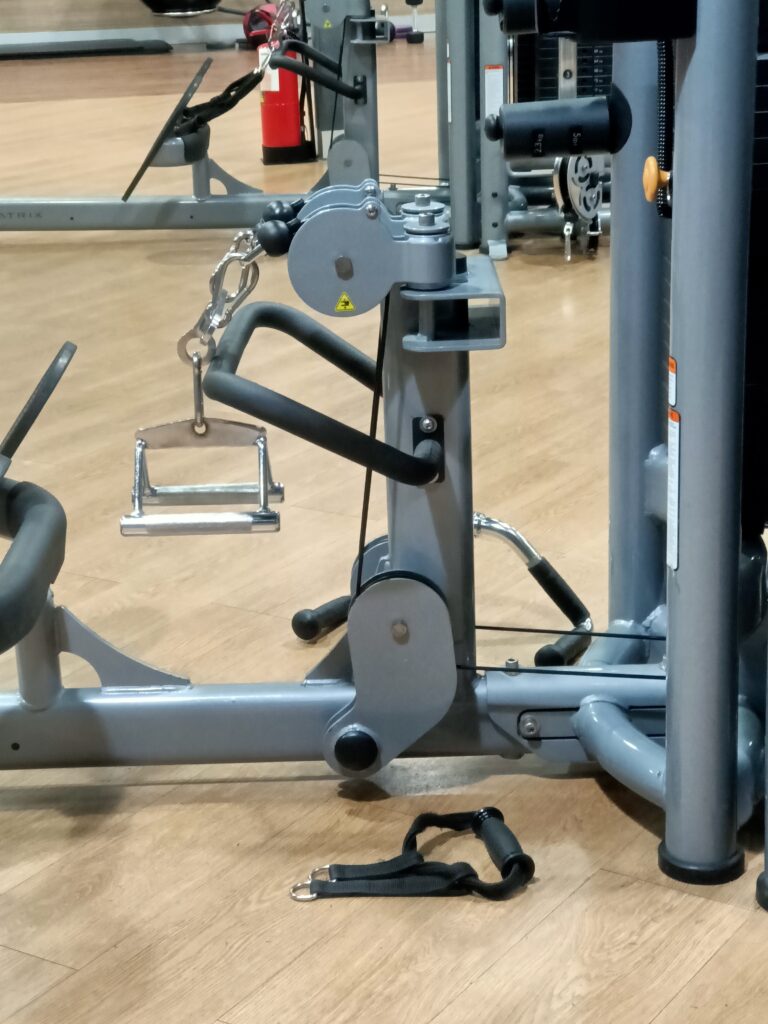 Lastly there are tons of cardio machines at the back. On tread mil, you can watch Youtube and other programs.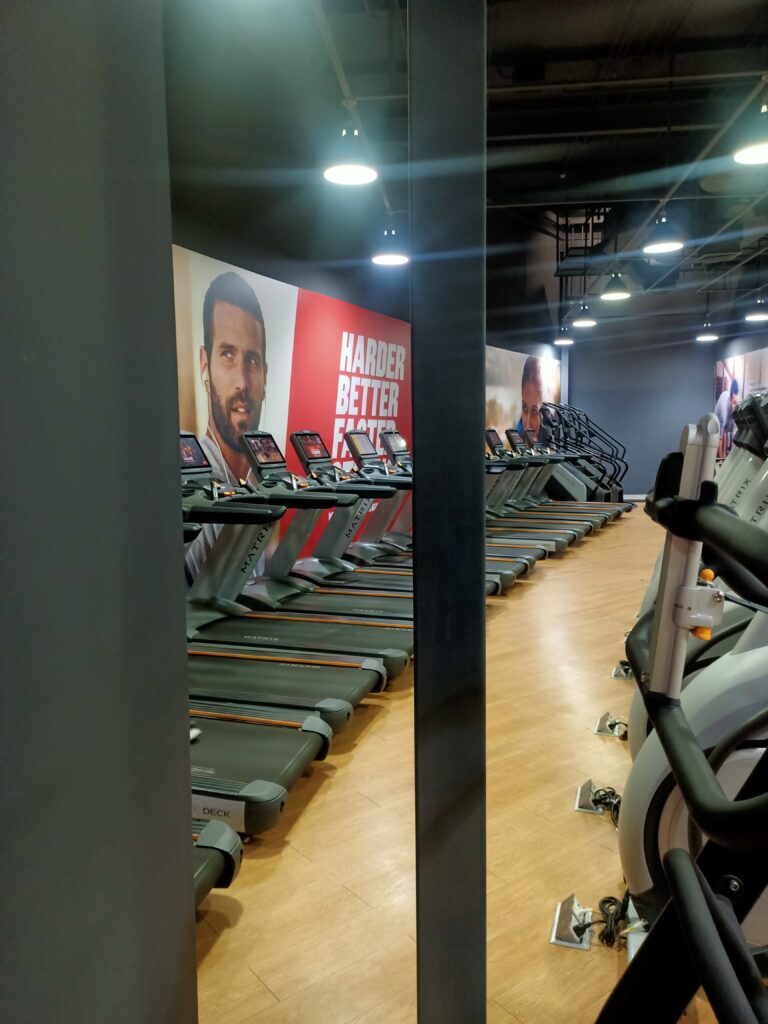 2 climb mills.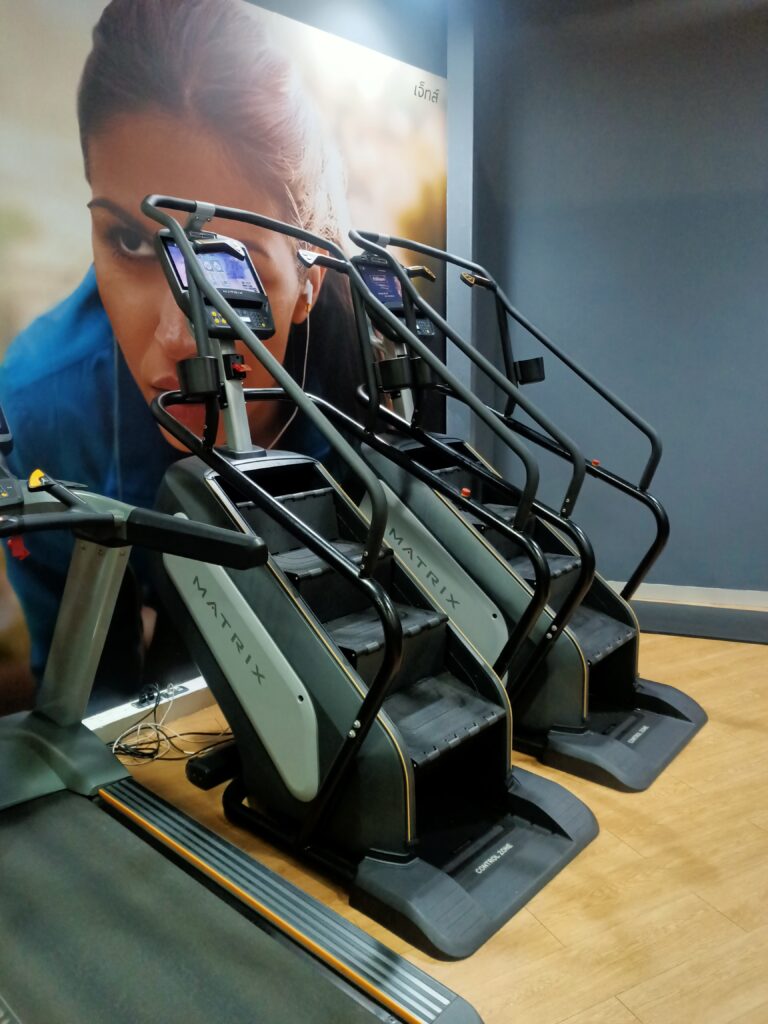 2 boat machines, 3 bikes and one hand cycle.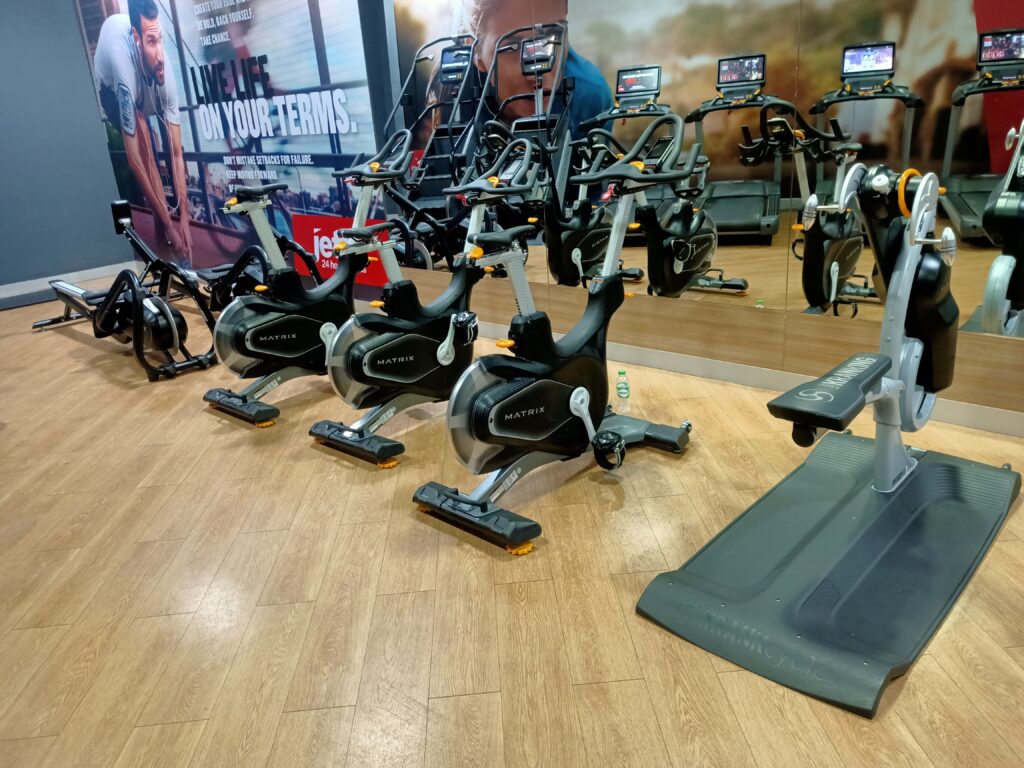 This one is for high intensity short running use maybe? I never someone this for 4 years.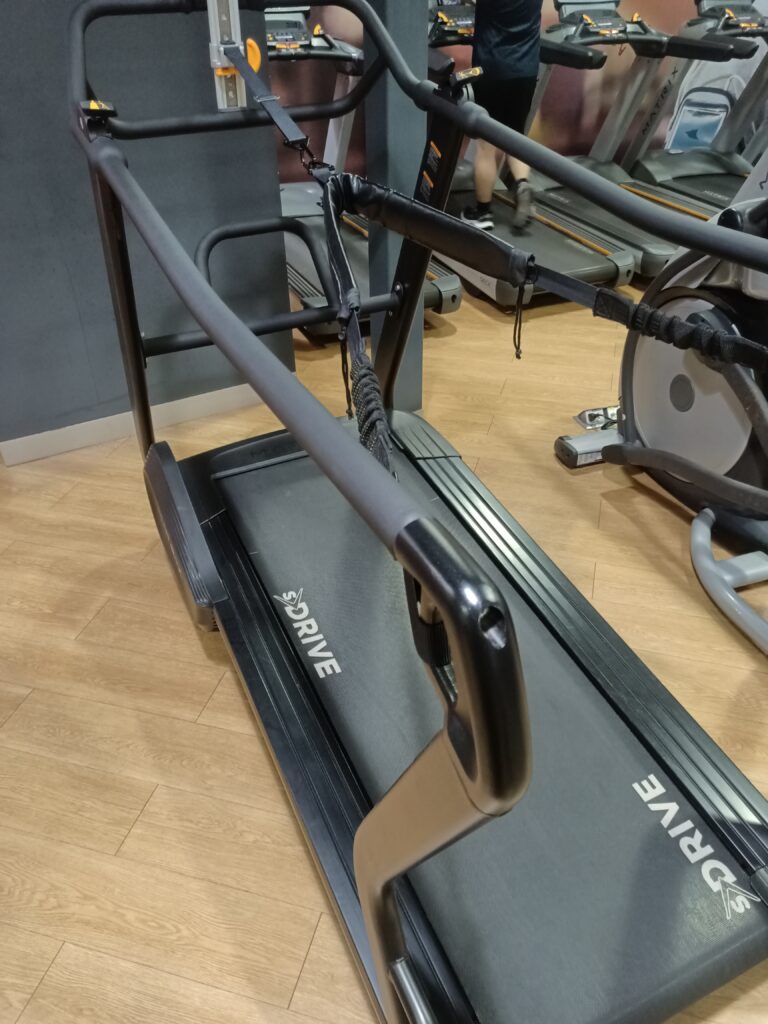 Other bikes and cross walkers.