Welcome back to fitravelife.com!
Happy new year 2023, I wish you all the best and good luck comes to you and your loved one. This time, I just simply write down my new year resolution in this post.
Recap of year 2022
It is already new year 2023 and 5 months away from last post here. While I was out from blogging, I just enjoyed my life by travelling and working out. As mentioned in previous posts, I competed in WNBF (World Natural Bodybuilding Federation) September in the Philippines and November in Los Angeles, World competition. I will make posts for these competition experience in near soon, so please kindly check my blog and I hope to help understand for those who wants to compete in bodybuilding sports without banned substances for so called sports.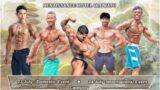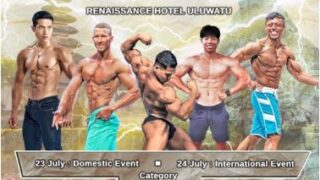 Registration for WNBF bodybuilding competition in Indonesia and Philippines
Welcome back to "fitravelife.com"! As I mentioned in previous posts this year, I set target to join WNBF "World Natural ...
New year resolution
Things do not change much in this year 2023, I will continue my nutrition and work out plan so that I can build better figure and compete again on the stage. For the meantime, I focus more on gaining more muscle by eating 5,000 kcal per day and increase lifting weights also. From April or May, I will start adjusting eating calorie then join the competition maybe around September to November.
And last but not least, sorry folks for my slow writing, I will keep posting articles as much as possible here in this blog. This blog does not make any scent for me yet but I hope I could get some earing by posting my experience or useful information that will help somebody finds here.
Conclusion
My main goal as of now is to become professional bodybuilder of WNBF so mainly my blog entry will be about this bodybuilding matters. I also update information about life in Thailand which will contribute to the readers who live or travel in the Thailand.
See ya.