Hello, everyone. Welcome back to "fitravelife.com". This is 2nd article to introduce my home gym Jetts's branch which is Jetts Fitness Home pro located in Ratchapruek area in Nonthaburi Province.
If you are gym freak in Bangkok, you may know that we are currently suffering from 3rd gym lock down period.
1st : March to June, 2020
2nd : January 2021
3rd : April to June 2021 (As of June 11th 2021)
During 2nd gym lockdown period, while Bangkok gym has been shut down but Gym in Nonthaburi Province next to Bangkok still opened. So for around 3 weeks, I managed to continue work out in Nonthaburi gyms.
2 Jetts Fitness in Nonthaburi Province
Jetts Fitness Cosmo Bazaar
Jetts Fitness HomePro (Ratchepruek)
There are 2 branches of Jetts Fitness in Nonthaburi Province and both are far from the center of Bangkok area. Cosmo Bazaar branch is in Impact area complex and quite convenient to go by Mini van so I was always there. One weekend, I gave a try to another one, Jetts HomePro also so that I can have different gym experience as Jetts member. I will write abount Jetts HomePro this time.
How to go to Jetts Fitness HomePro
You can take taxi anywhere then go to gym. That's it!…. Well, I will also introduce the economical way, of course. In this way, you just pay around 50THB depends on your start point. First, please go to Bang Wa station. You can reach either by MRT blue line BL34 or BTS Silom line S12. As you know by map below, Bang Wa station is quite far from the center of Bangkok. Train ride only takes more than 30 mins at least and you need 30 mins more by bus to reach the battle field of the day.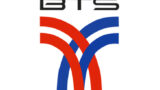 รถไฟฟ้าบีทีเอส (BTS Skytrain)
รถไฟฟ้าบีทีเอส (BTS Skytrain) เป็นระบบรถไฟฟ้าขนส่งมวลชนในพื้นที่กรุงเทพมหานคร ดำเนินการโดยบริษัท ระบบขนส่งมวลชนกรุงเทพ จำกัด (มหาชน) และ บริษัท กรุงเทพธนาคม จำก...
This time, I chose MRT to Bang Wa station then try to find next transportation. You can exit from No. 3 gate then turn around to BTS station side, and keep walking left side until you see bus stop. There is bus stop along BTS station so basically you can wait here for bus No. 751. Or you can take taxi from train station if you do not want to wait for the bus. Taxi costs around 100THB to Jetts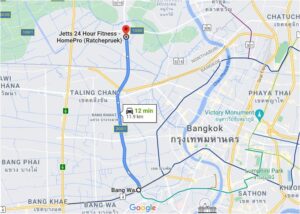 In case, you prefer local way, you have to be very patient until bus comes to pick you up. On this day, I was waiting for bus around 40 mins but finally bus didn't come so I took different bus No. 710 until half way to Jetts then changed to Taxi to reach.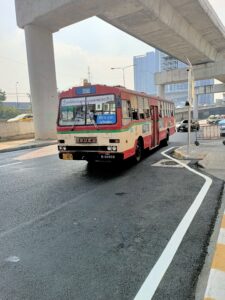 If you luckily take bus, you will see Home pro billboard on left side so Jetts fitness does. Jetts is located on 2nd floor. Before workout, you can buy pre workout and water at Villa market underneath Jetts. There is shopping mall "The Walk" and top market, opposite side of Jetts so you can roam around the mall to find other food or attraction.
Jetts Fitness Home pro
While on weekend, many local members come to build up themselves. Because of location, I didn't see any foreigners during my workout.
Gym is relatively small compared to other Jetts but equipment is enough and same standard as other Jetts so you can do whatever exercises you want. On this day was leg day for me so I mainly did squat with power rack and leg press. There was no mirror in front of power rack in this gym. I prefer to have it so as to check my form when doing squat.
Ok! that's all for today's article. Jetts HomePro branch is quite far from the center of Bangkok area so it might be tough for you to go but please try it if you are Jetts gym hopper like me.
From now on, I would like to self proclaim myself as "Jetts Fitness unofficial ambassador" and as unofficial ambassador, I will introduce other branches also after my actual visit so you can know the Jetts Fitness more and try some of them for your workout.