Welcome back to fitravelife.com😆On March 2023, I flew from BKK to KUL by Malaysia airlines. At that time, I could use reopened Cathay Pacific lounge so I make the report here. Cathay lounge was closed since COVID-19 outbreak. As staff told, lounge was back to operation from March 2023.Qualification for this lounge is as belowUpper class passengers of Cathay Pacific incl. One world group or partner airlines.One world sapphire and emerald member.After passing baggage inspection and immigration, going right straight to gate G. On they way, please go down one floor to lead to the lounge.Just show that boarding pass to counter staff for entry.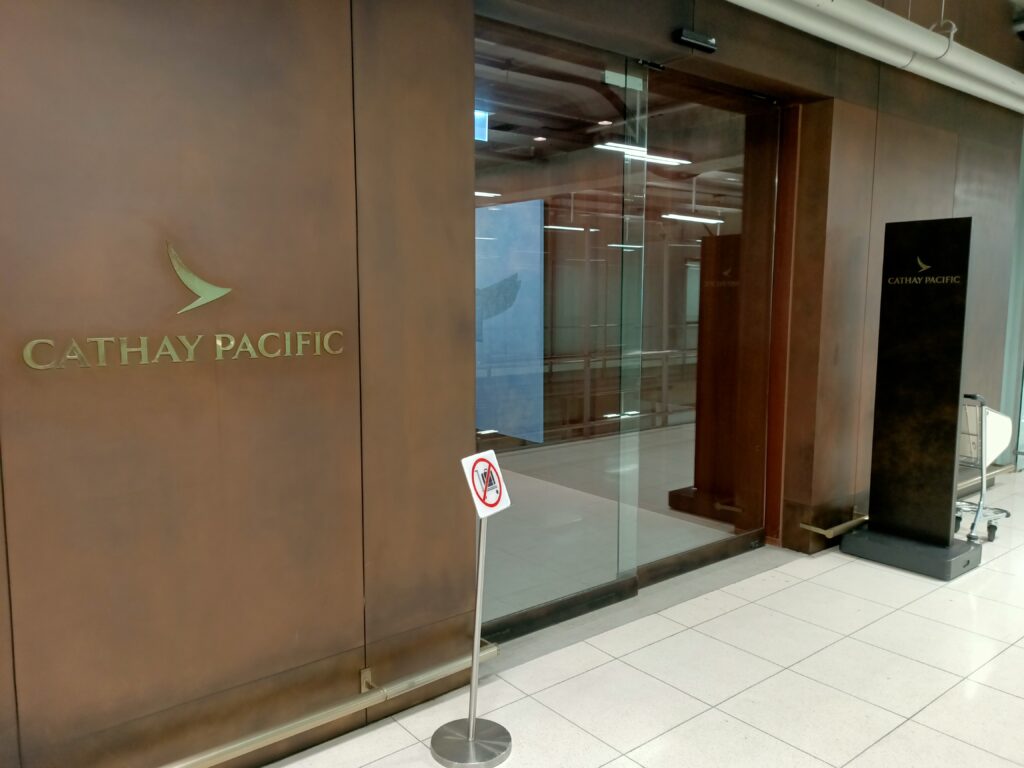 At the monent, lounge was not so crowded. You can choose any seats to be relaxed in luxury but tranquil space. Besides window, you can sit on with ottoman to see air planes outside.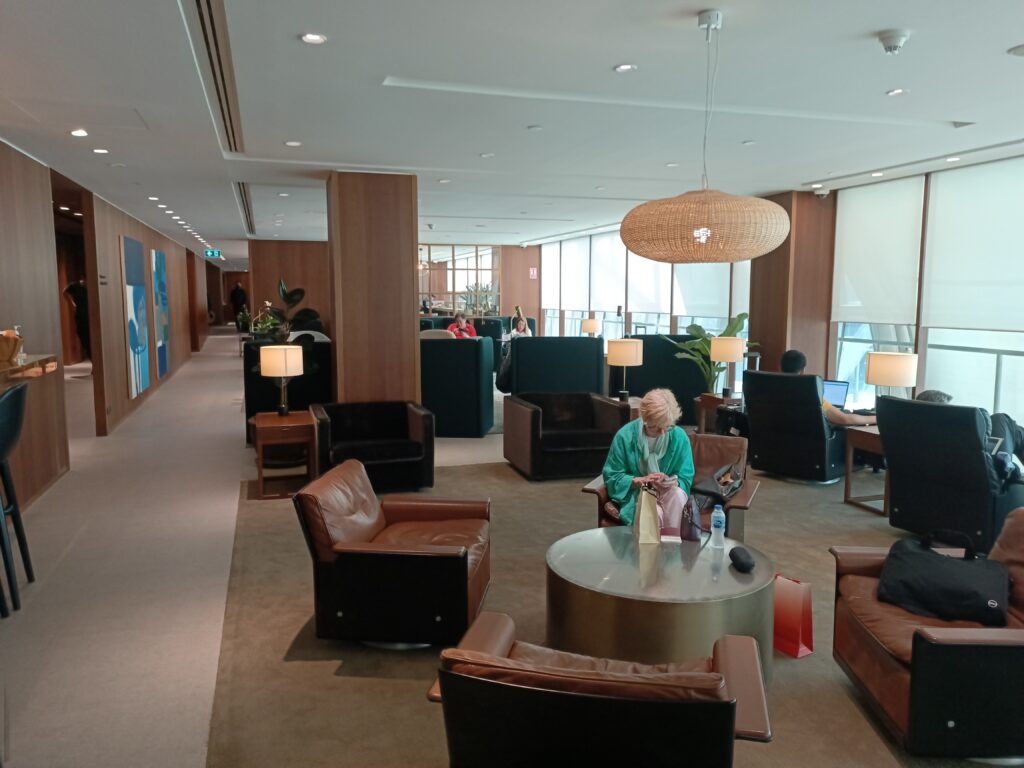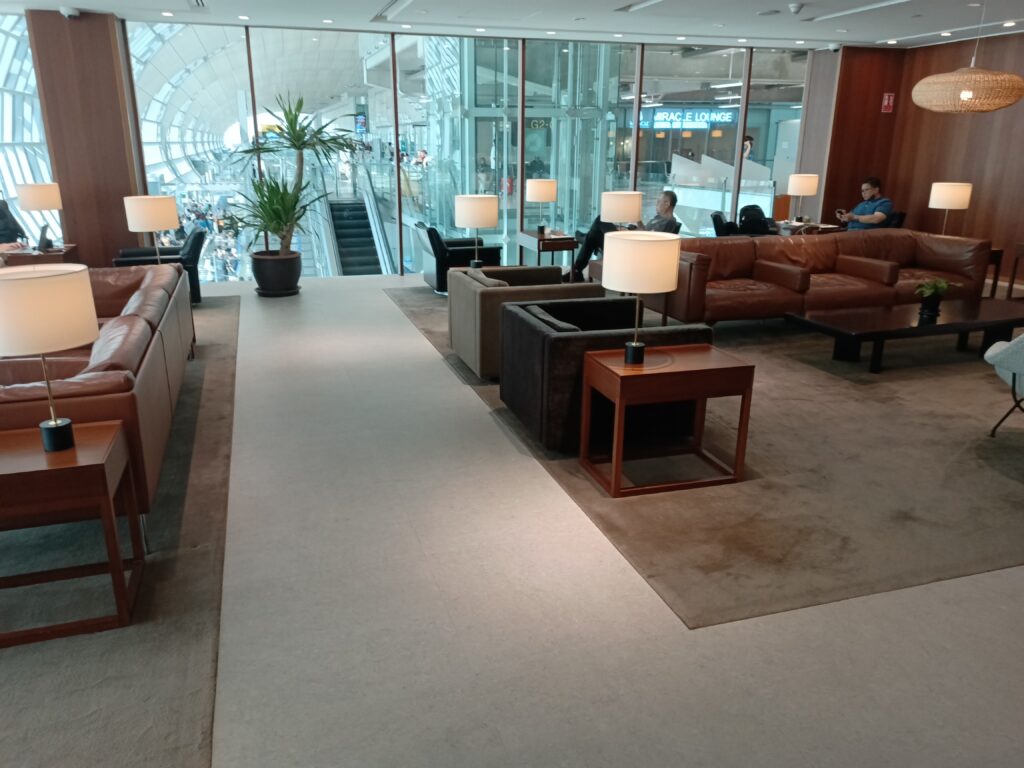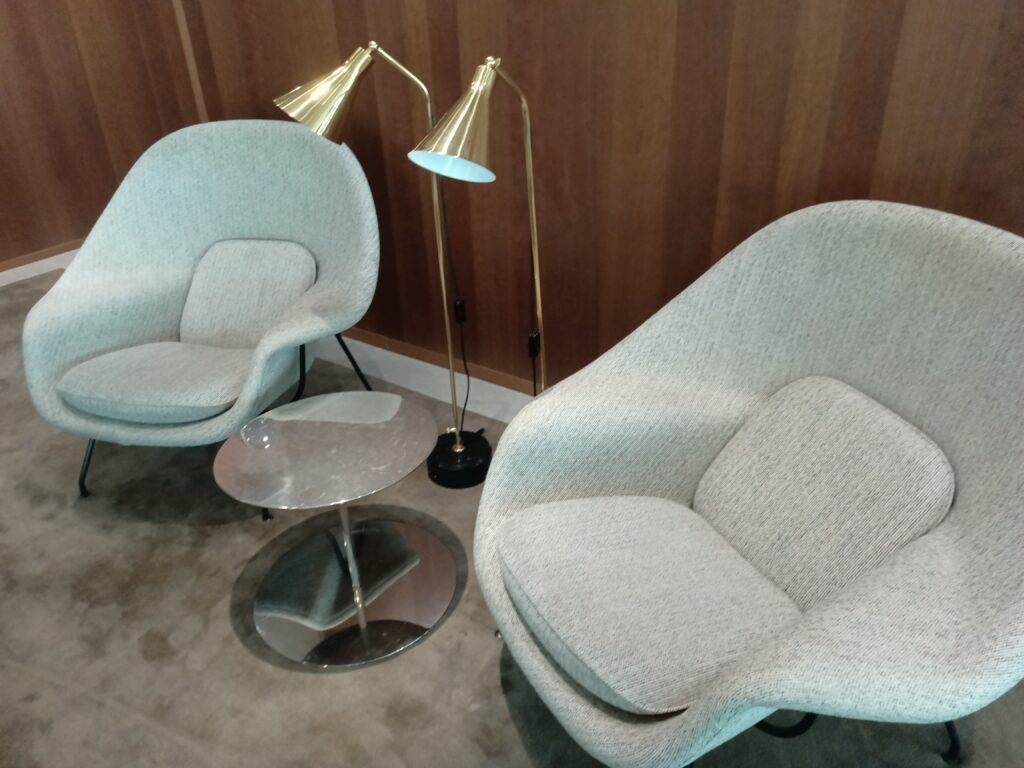 Next to the reception, you can find simple food and beverage counter. On left, they have dining space and famous noodle bar. On your right hand, bar counter, rest room and busimess center for your service.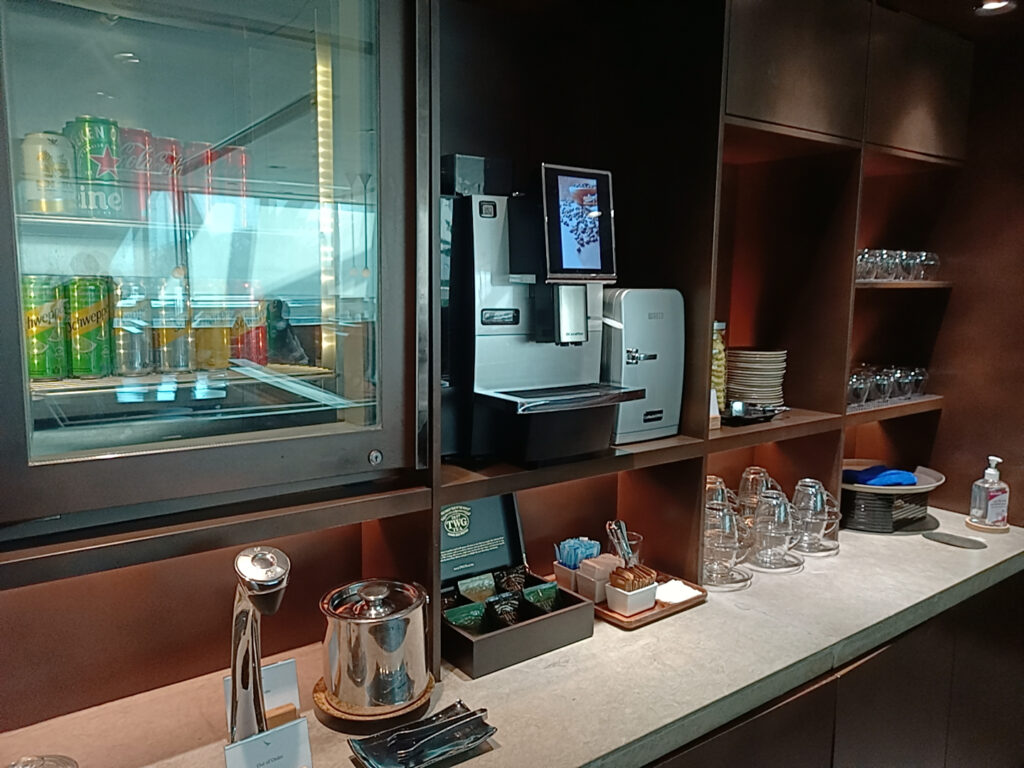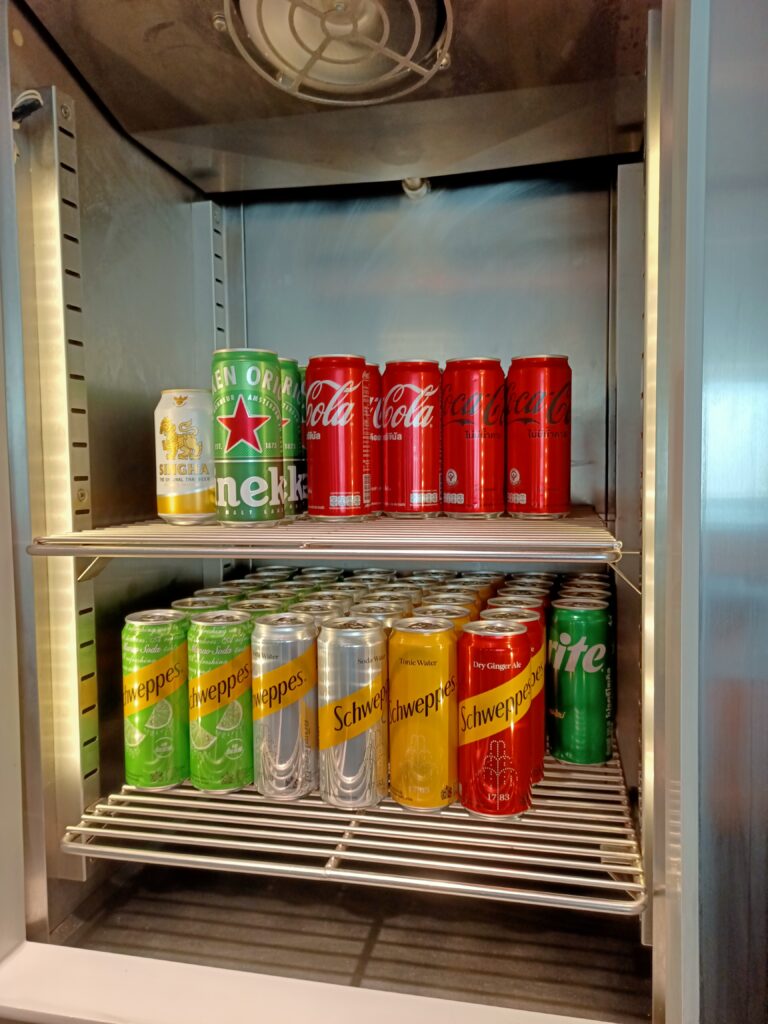 Cookies, some soft drinks can and coffee at your service.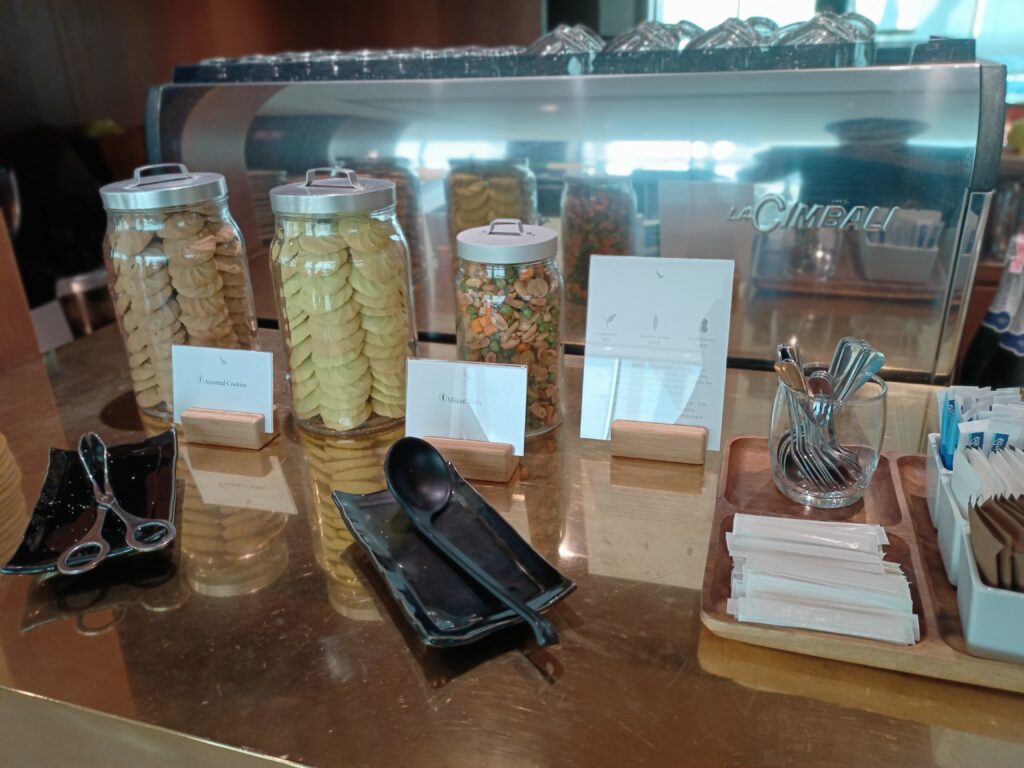 For light snacks you can have it quicky here. No problem to bring to dining space or sofa space at your preference.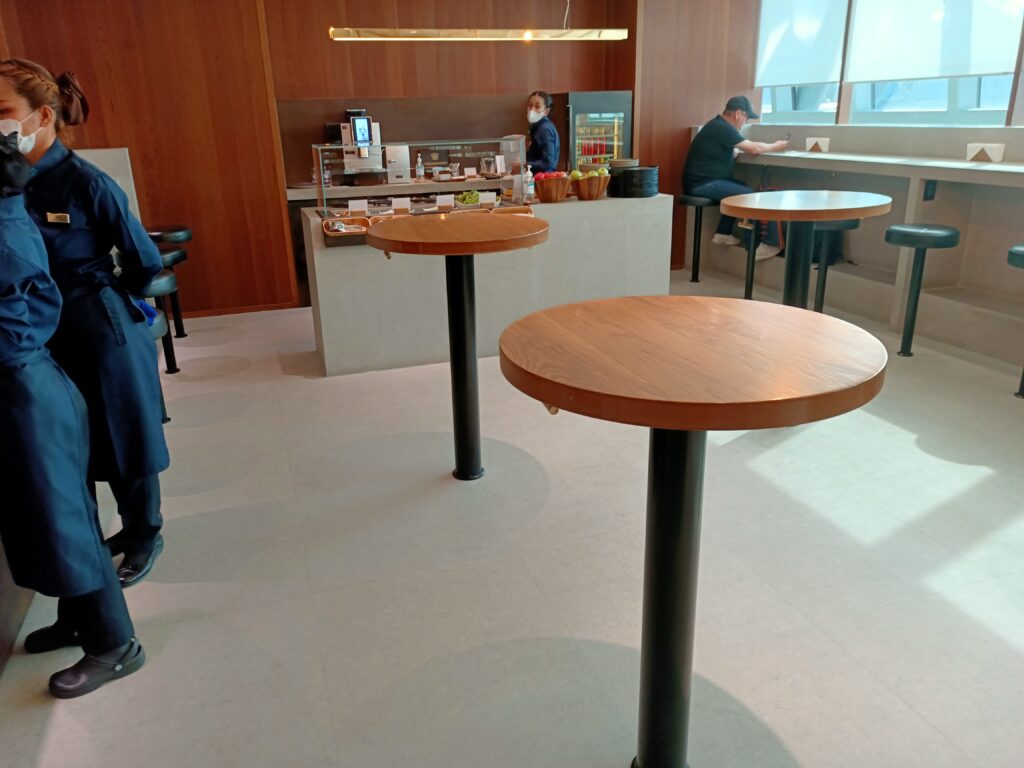 Sandwiches.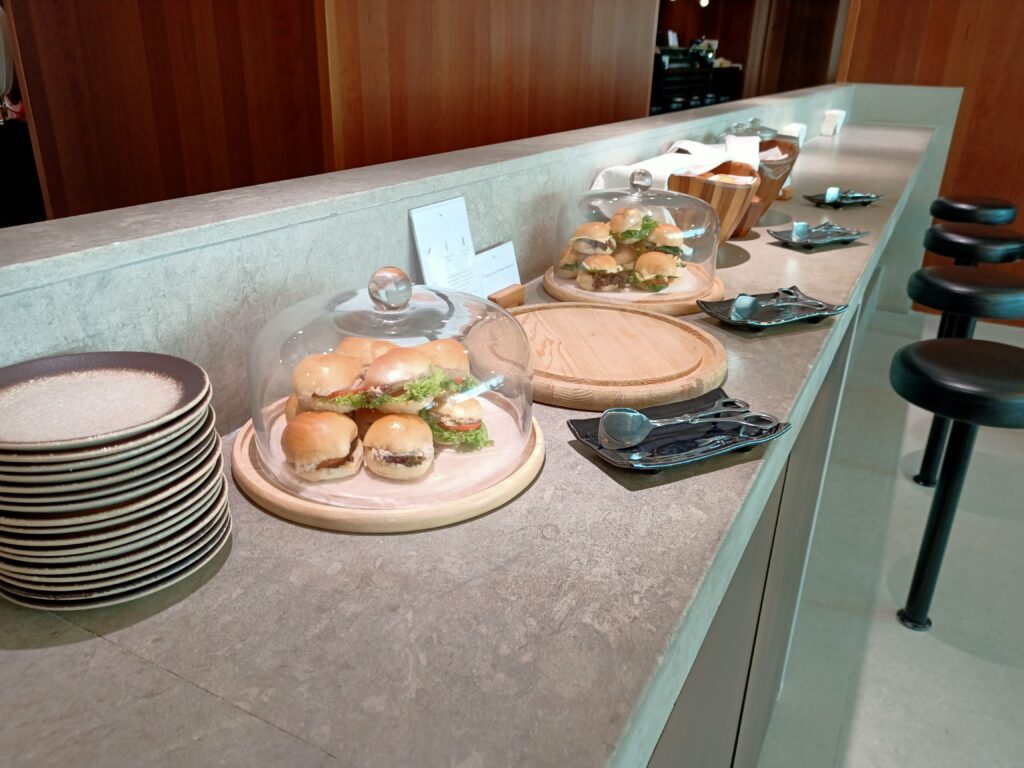 Salads including Thai excusive Som tam papaya salad for your last taste before leaving the kingdom.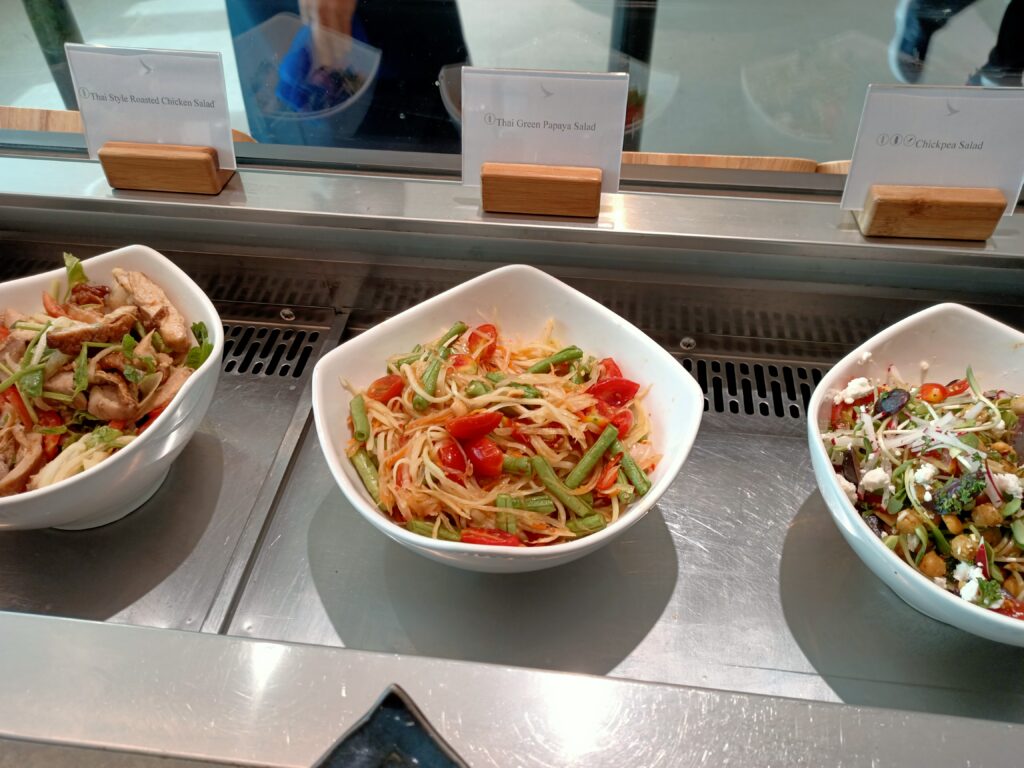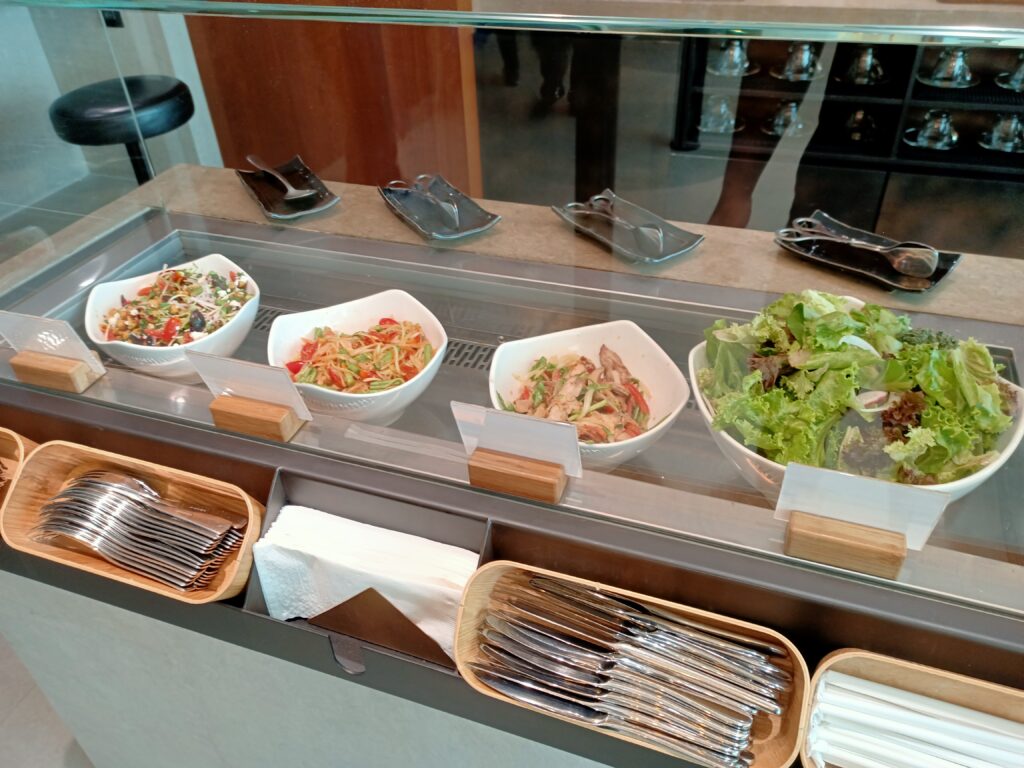 Take one apple a day for your health. Well, I prefer to cut it small not to damage my feable tooth…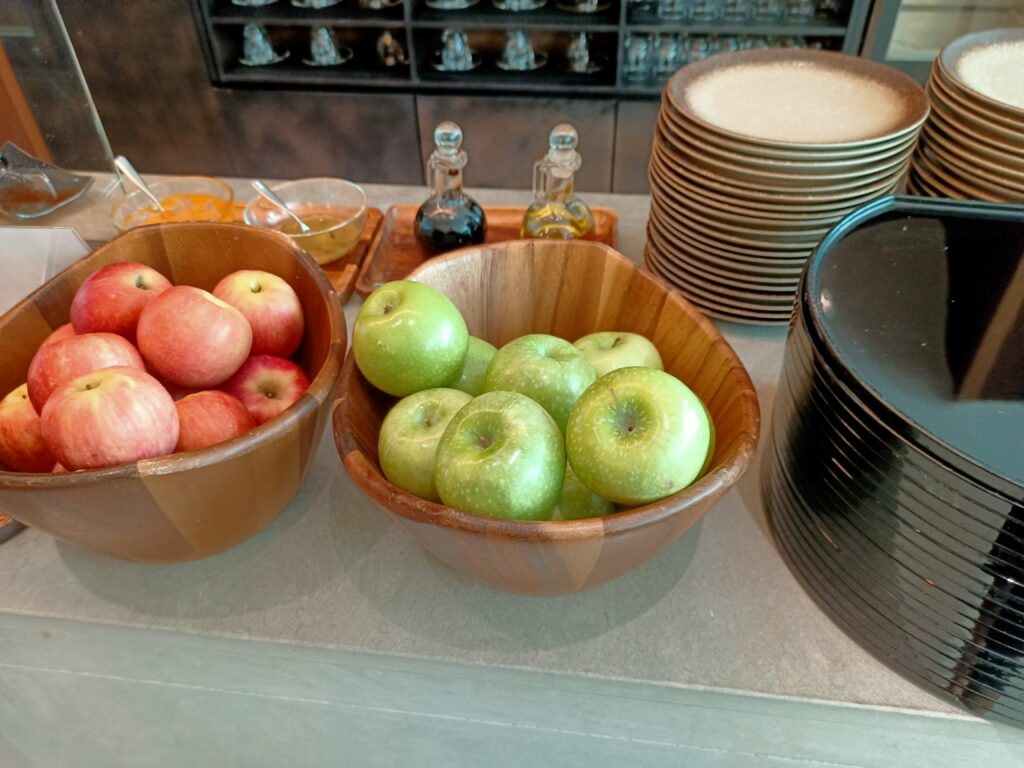 Bar counter is located on right side of lounge. You can order drinks below to bar tender staff.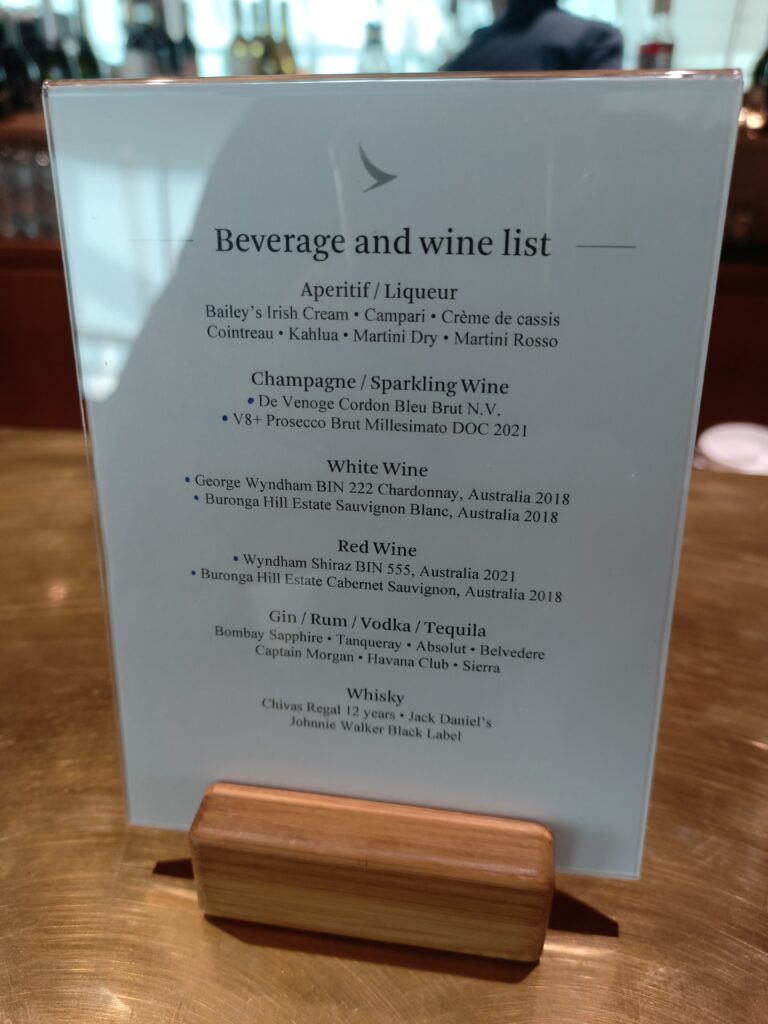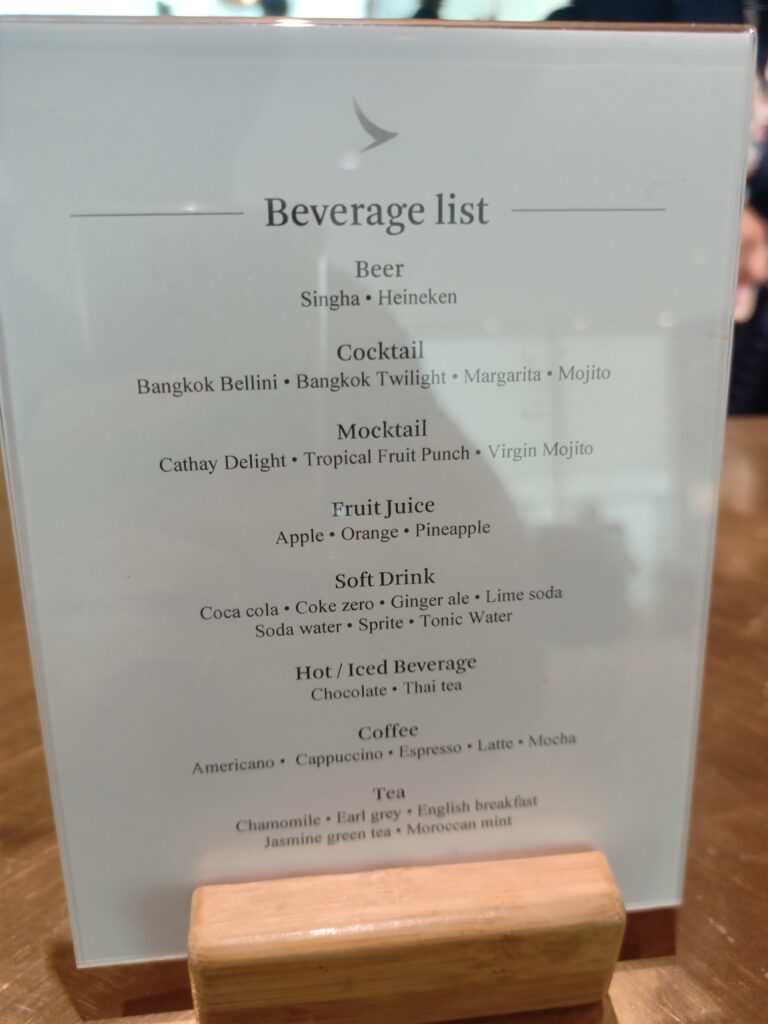 Coming to dining table area with more crowded guests at the moment.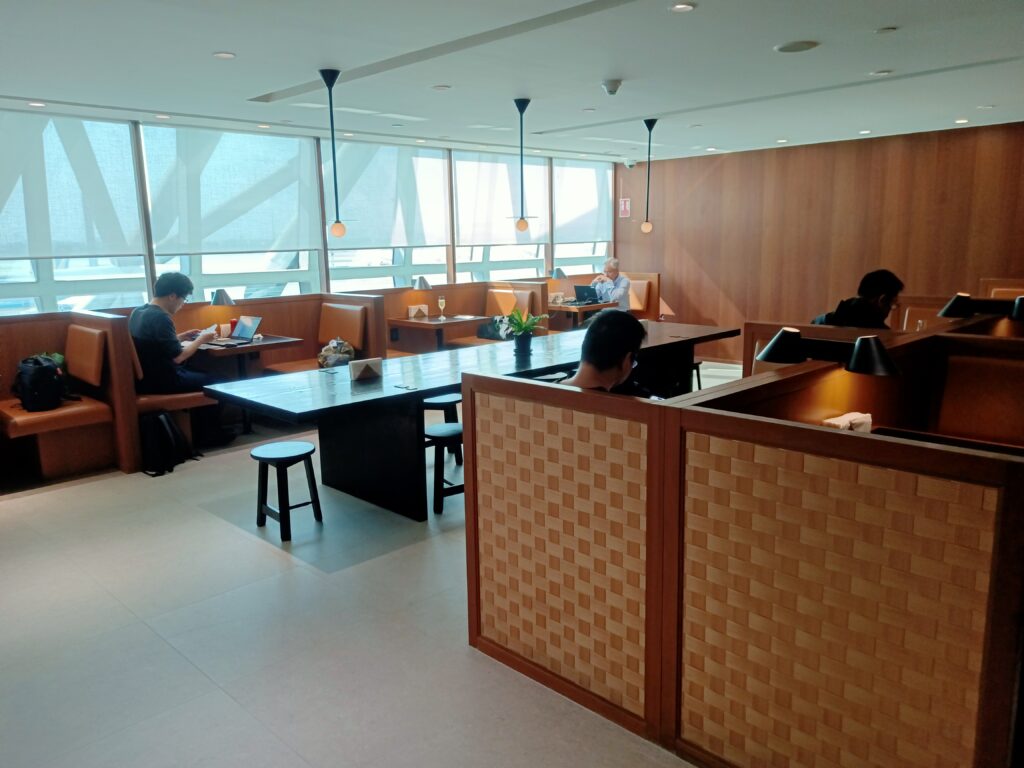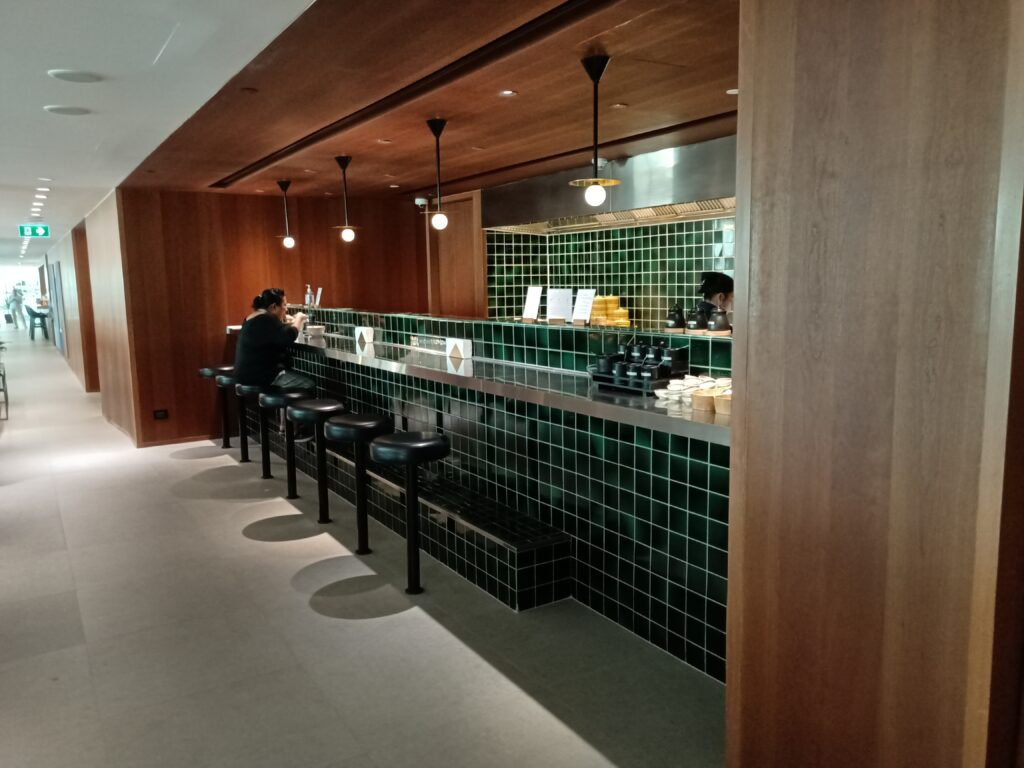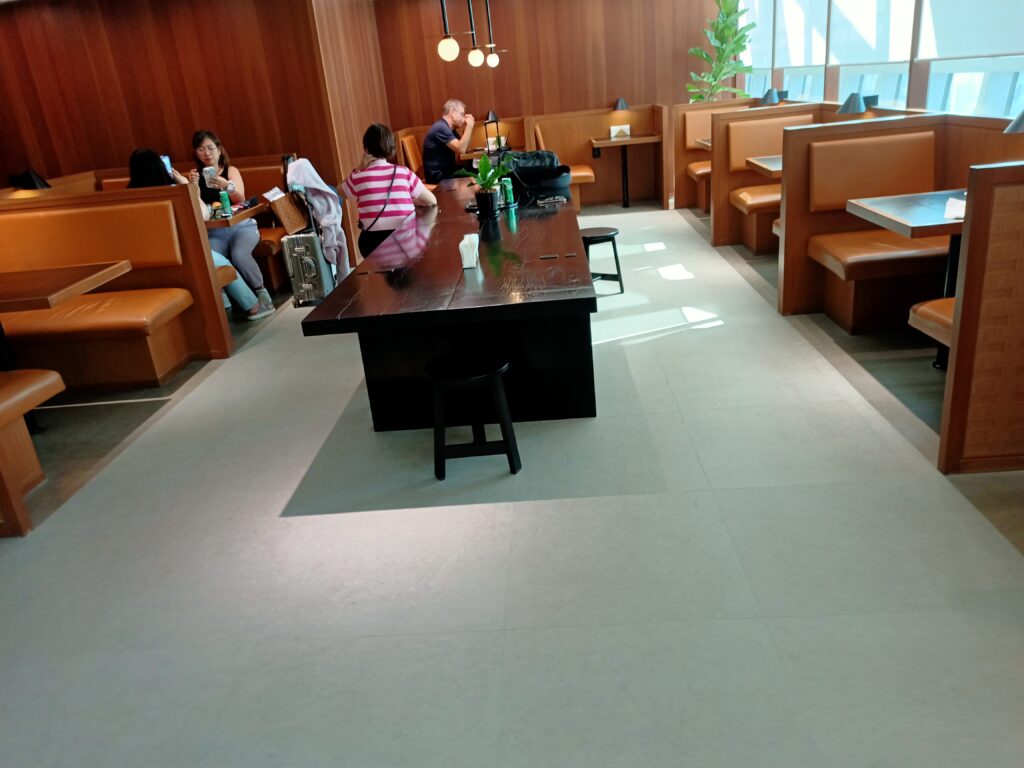 Condiments and cutrary at noodle bar.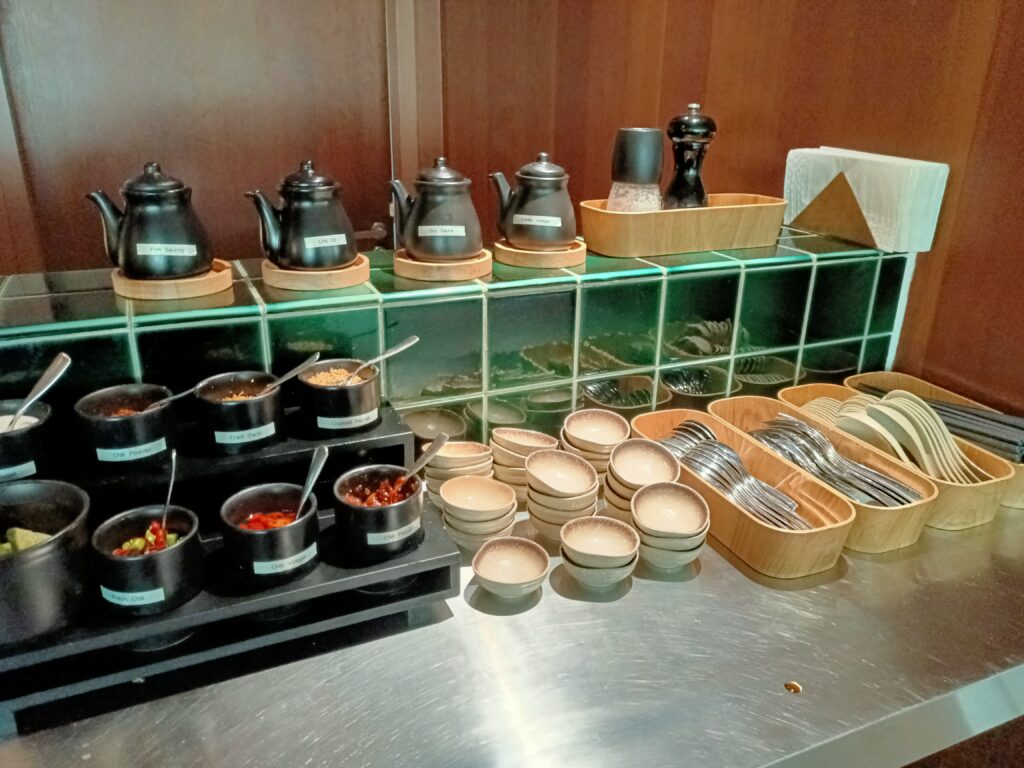 The menu at noodle counter changes by time. When I came on very early moning the other time, they are not ready to offer Phad thai.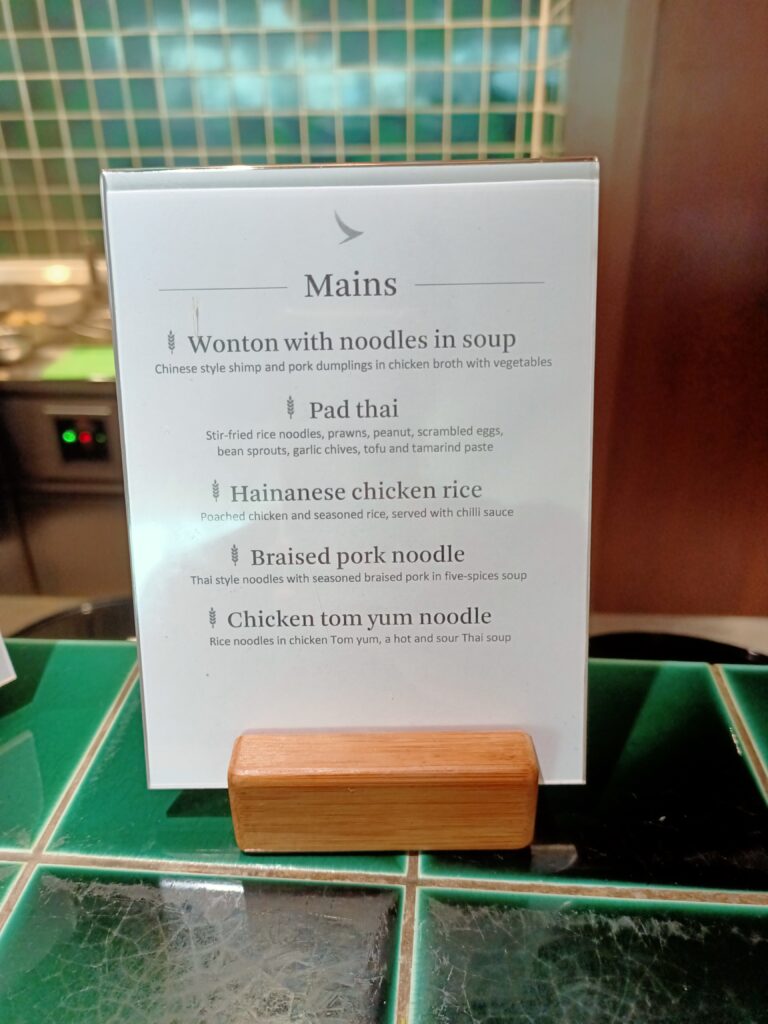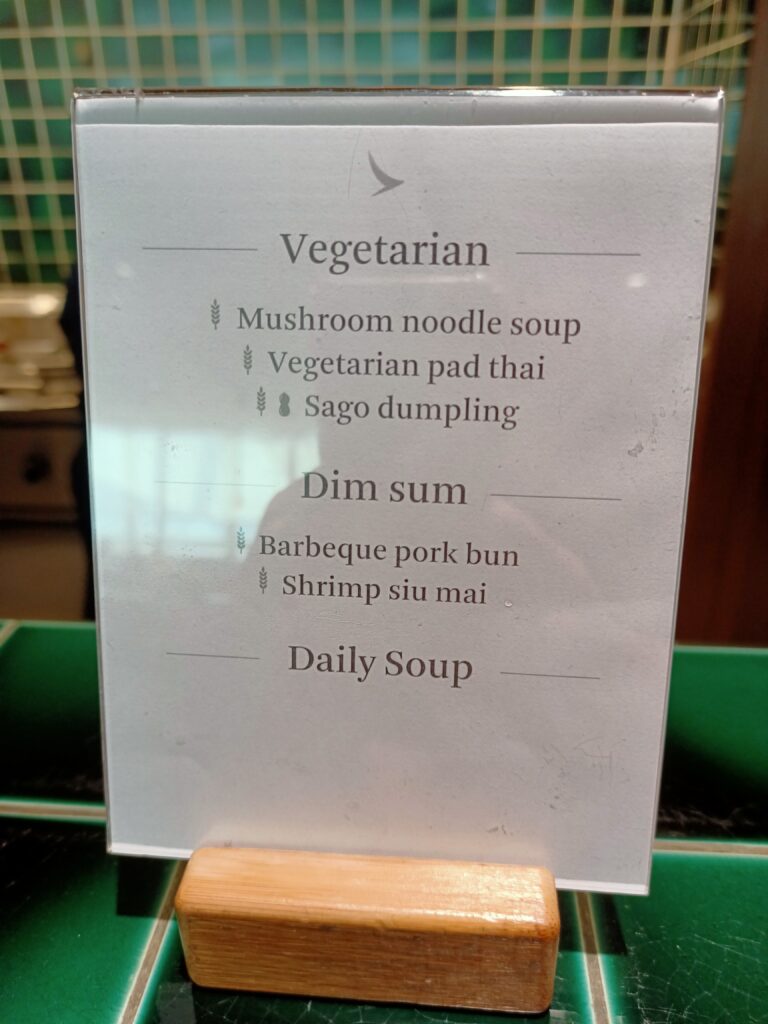 Get the time clock after you order. Once your food is ready, your device will let you know by beep sound.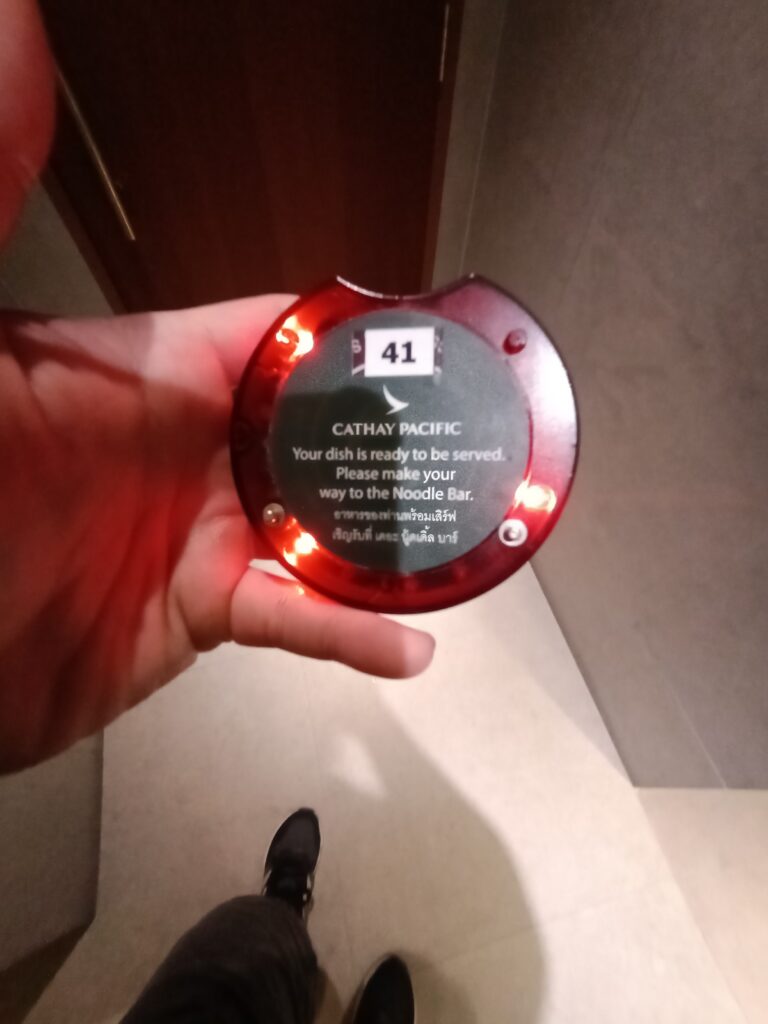 Enjoying Thai traditional full course with Phad thai and Som Tam salad. Champagne cannot be missed at my lounge moment.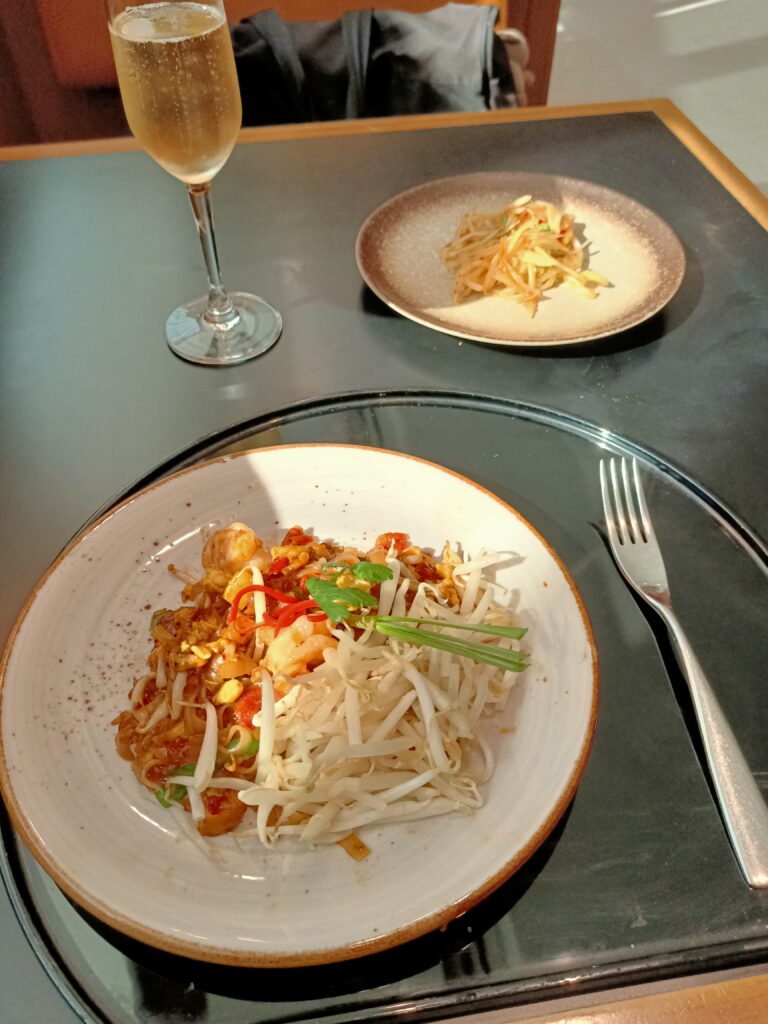 Lastly take a look at rest room area. They don't have shower room. If needed, you cam go to Sakura lounge operated by Japan Airlines.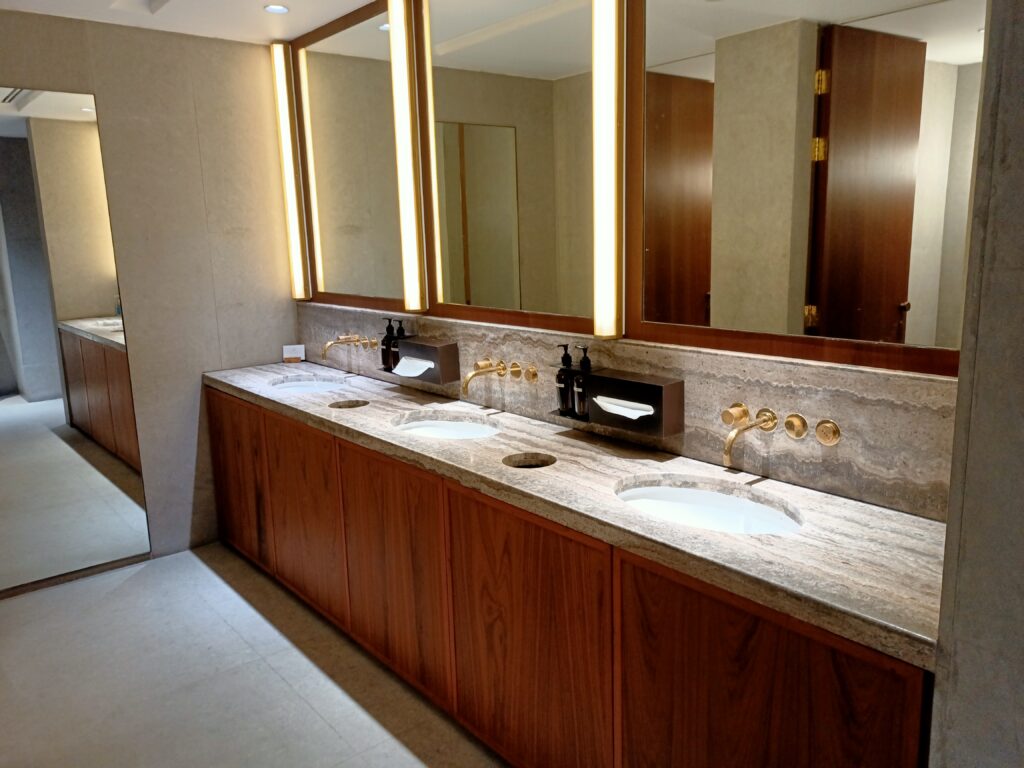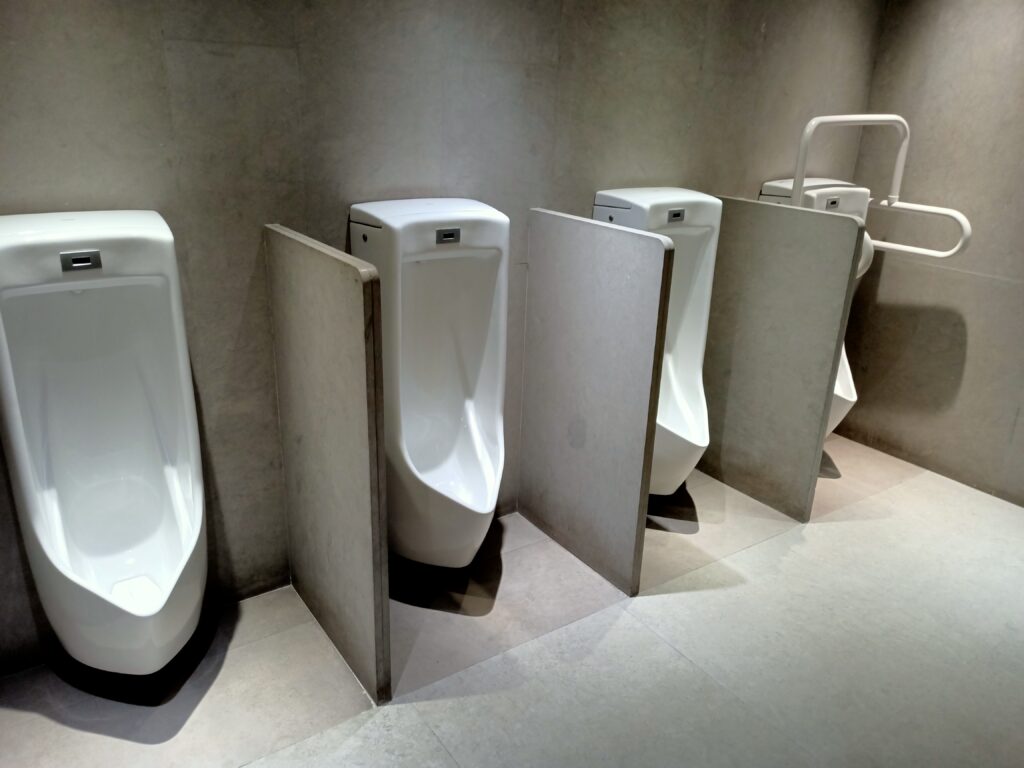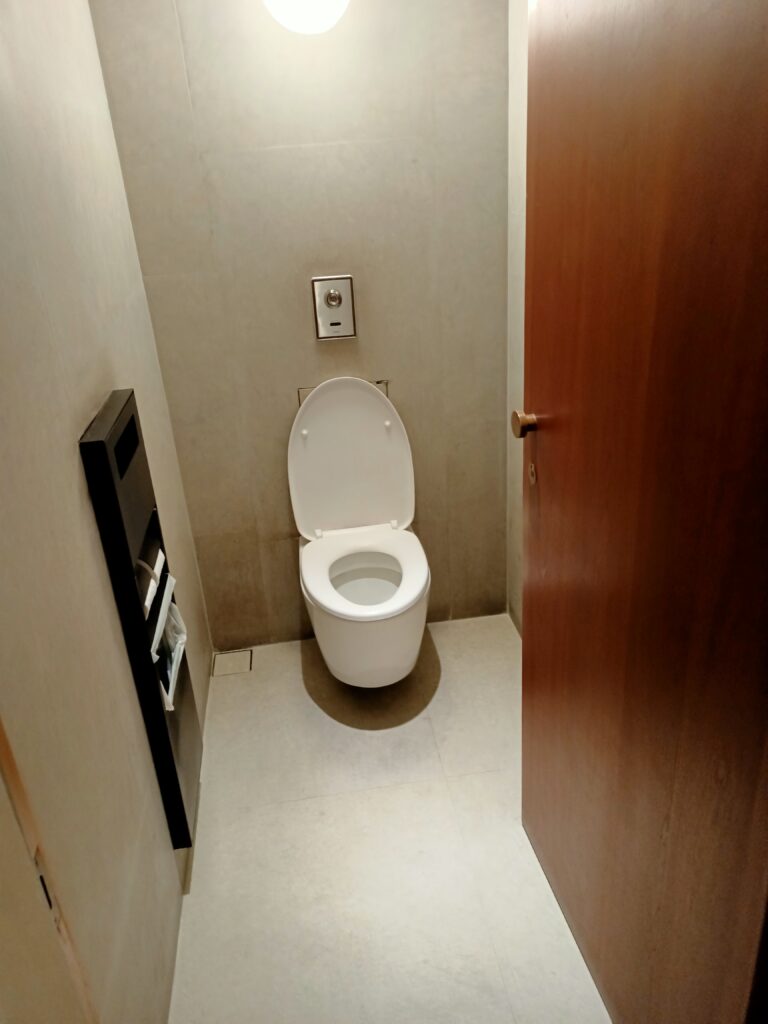 Visit on July 2023Came back to the lounge in several months.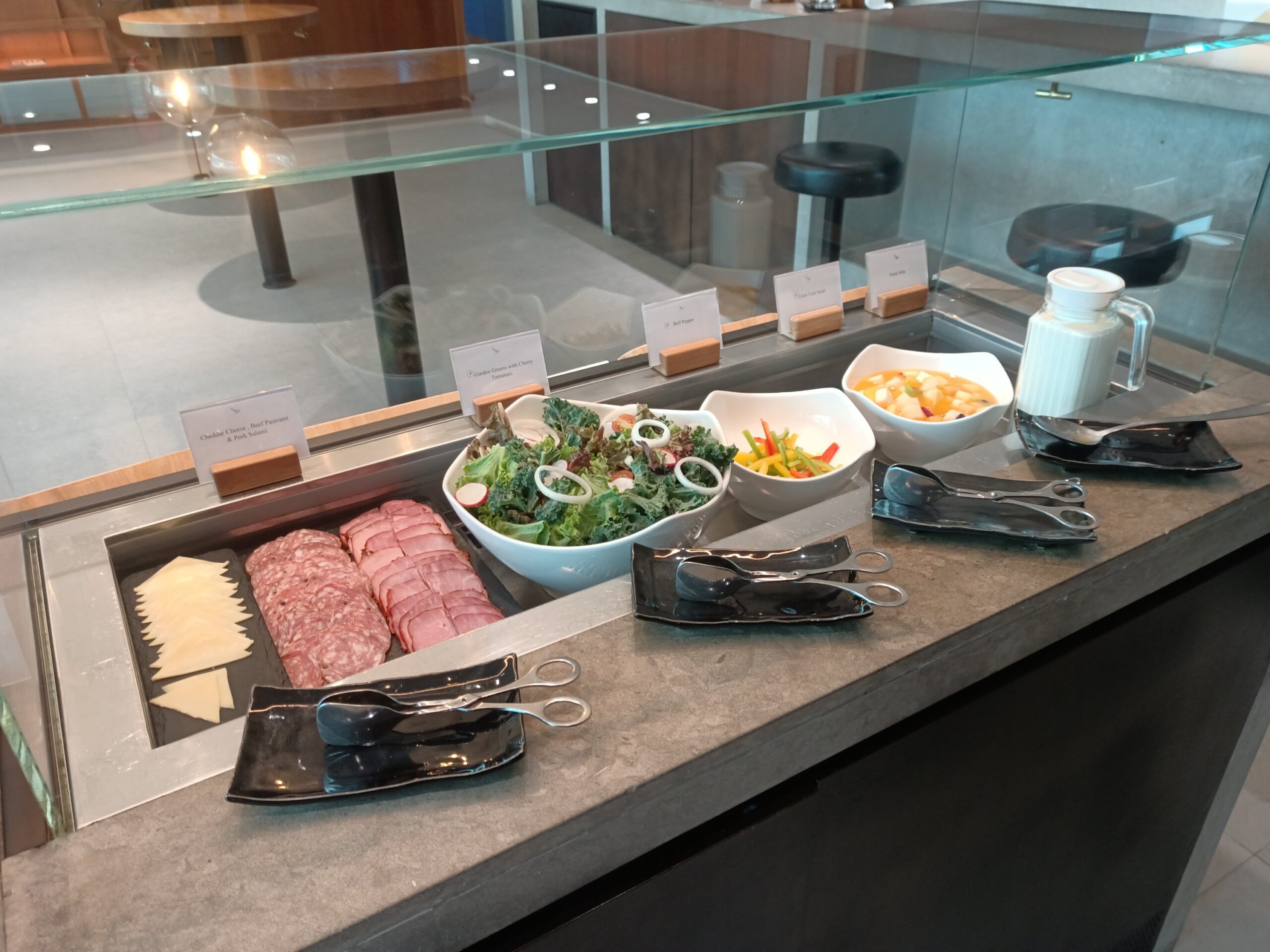 7 am in the morning, almost nobody in the lounge.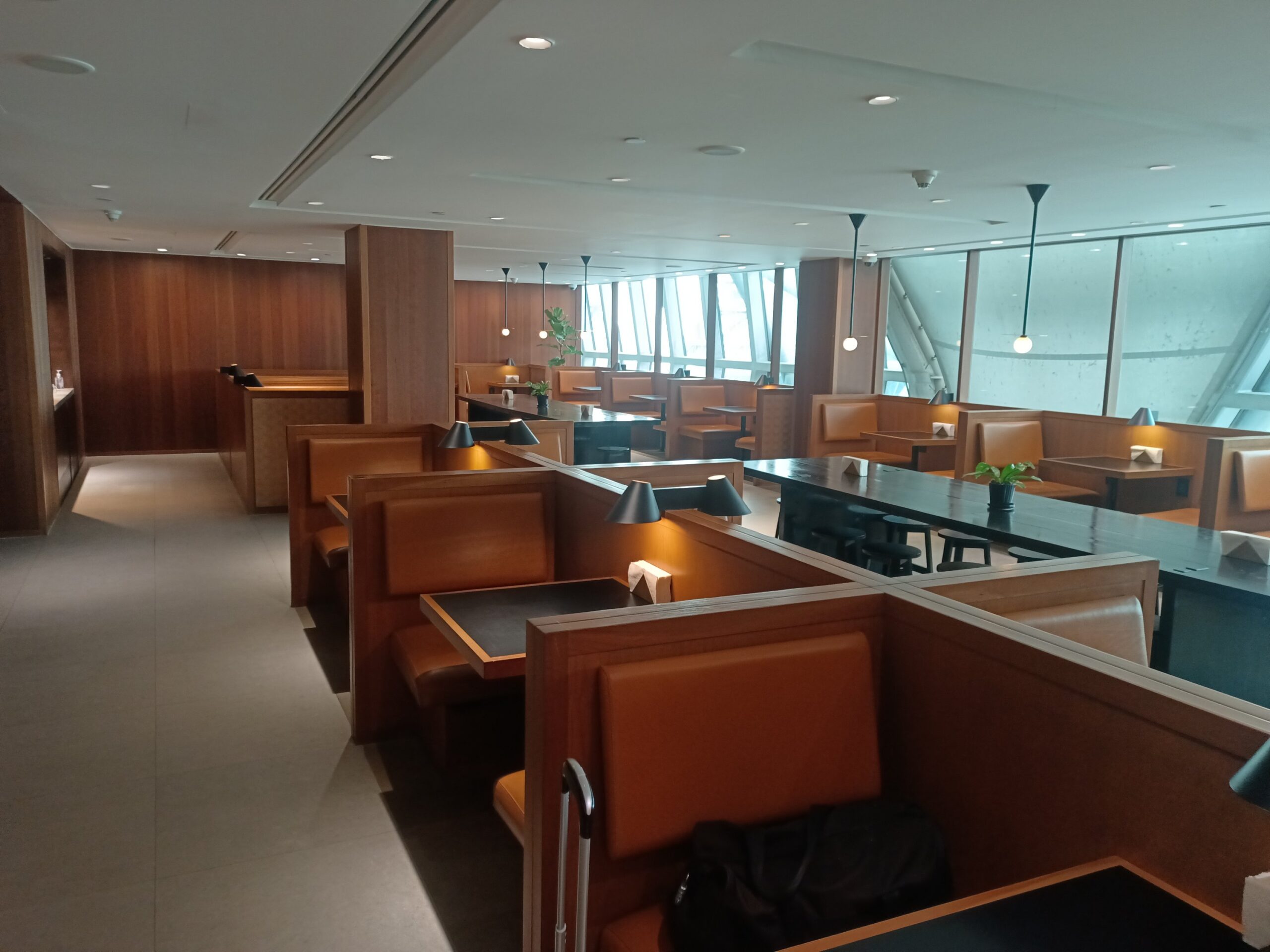 I could take a picture of business center, that I forgot to take last time.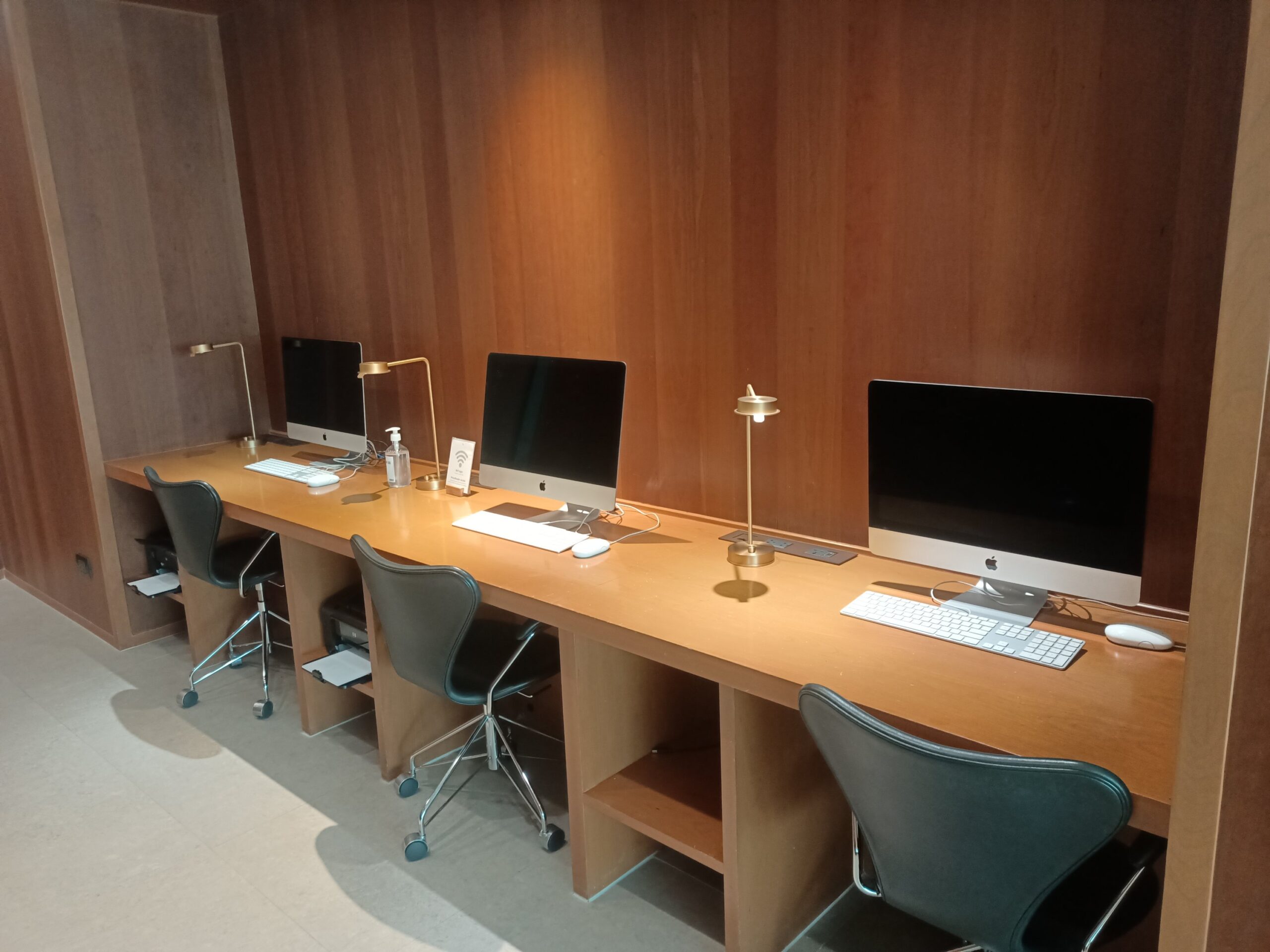 Savor famous Wonton noodle in Cathay Pacific lounge this time.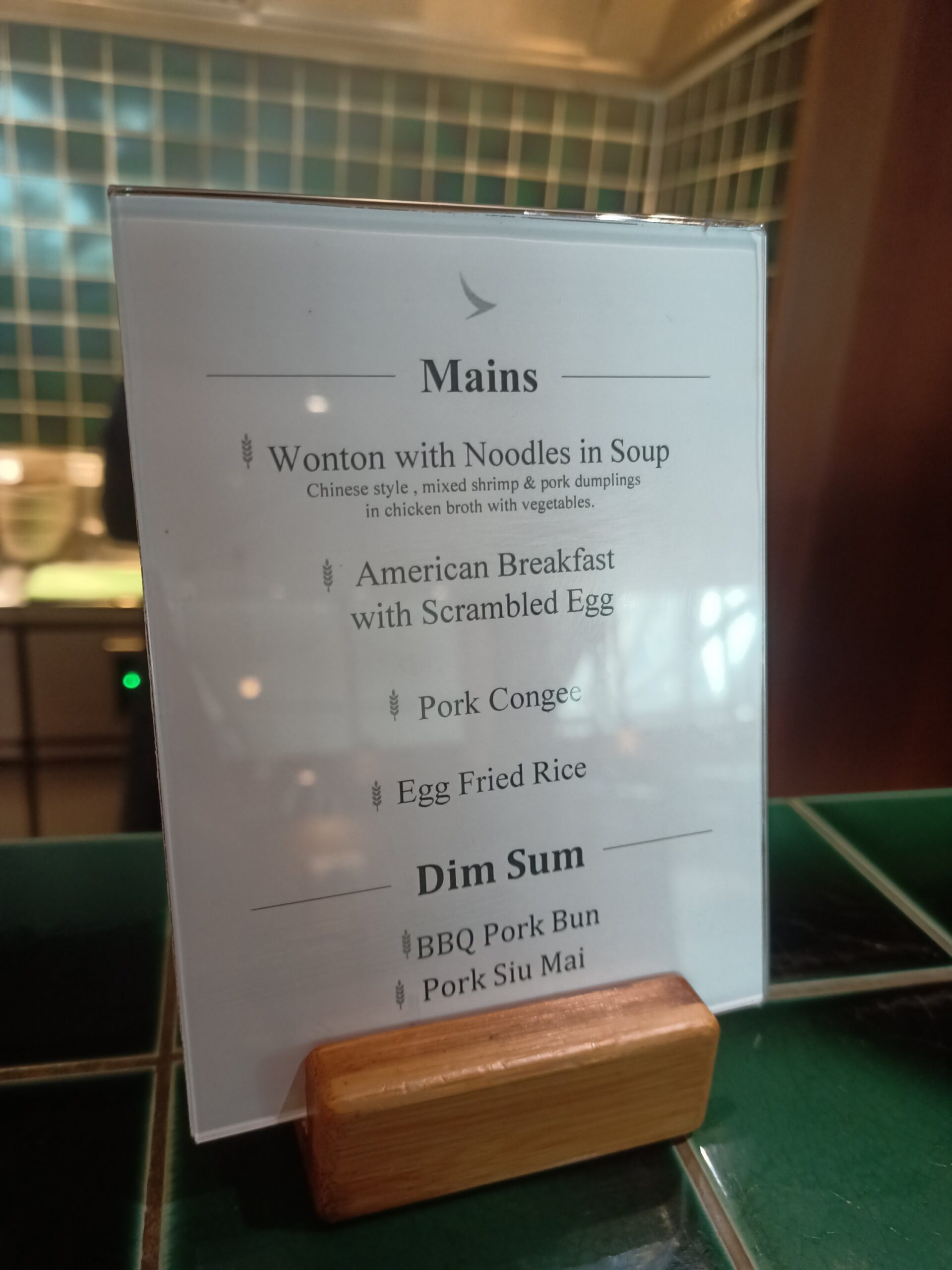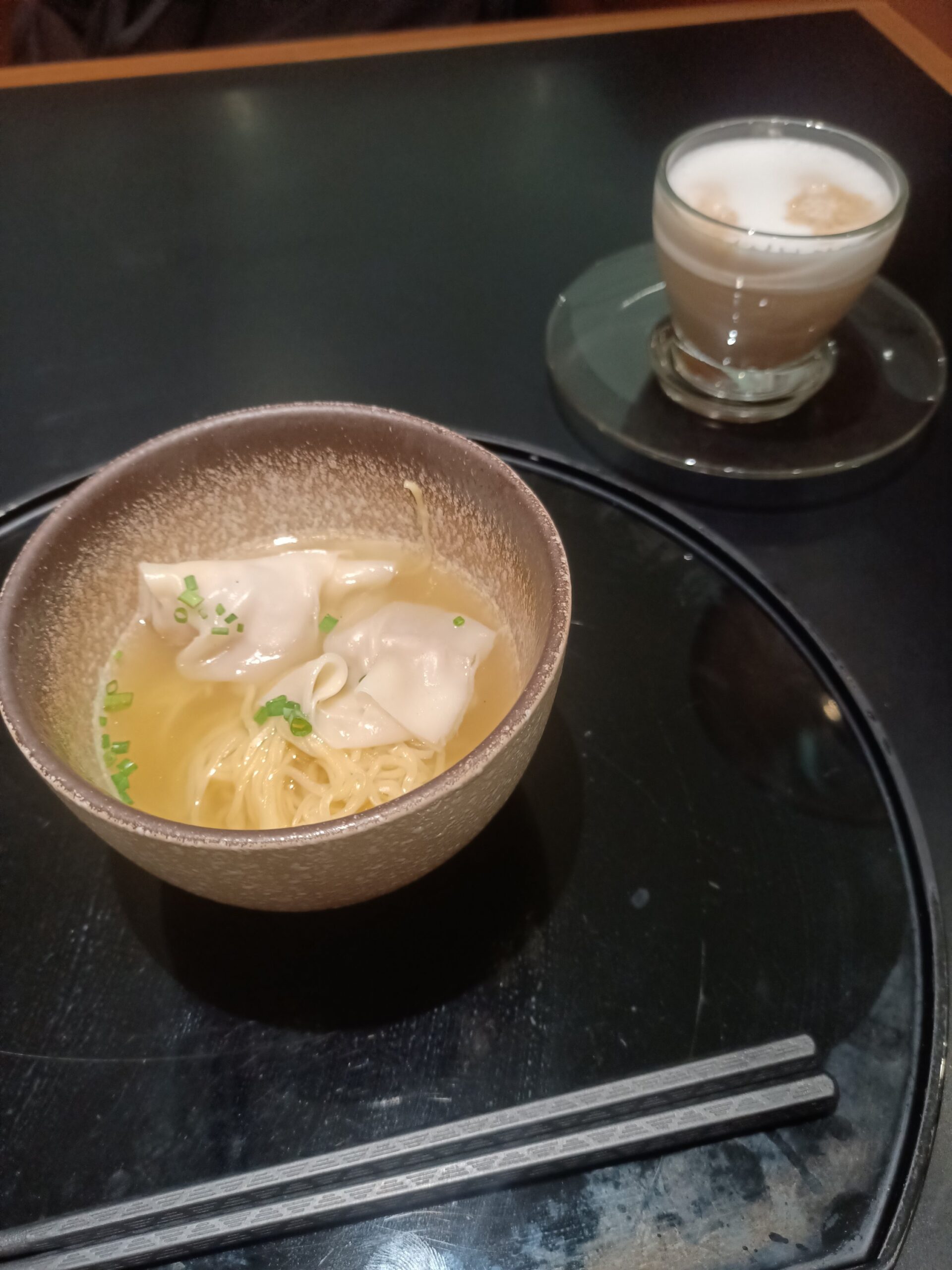 Enjoy and safe flight😉 Don't be late for boarding gate which takes 10 minutes even closest one.